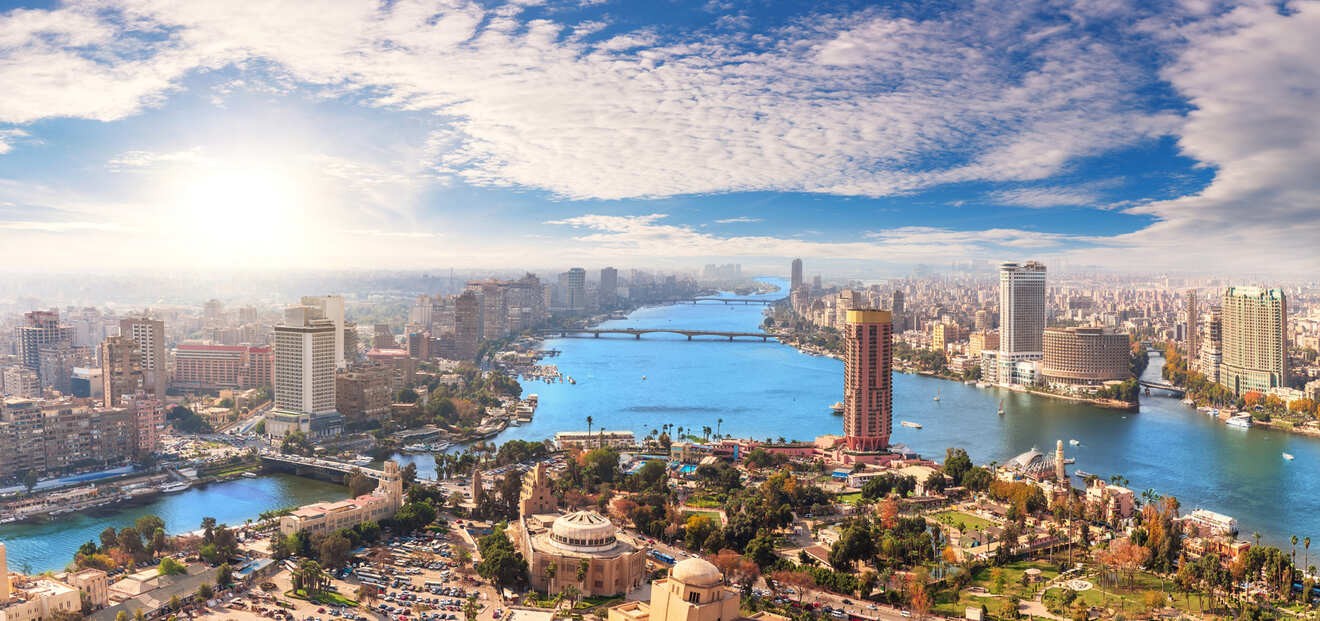 A jewel for historians and those passionate about the great mysteries and teachings of Ancient Egypt, Cairo is a place that you'll fall in love with the minute you arrive!
Downtown is the best area where to stay in Cairo. It has many attractions and great accommodations. But I've also added 3 more neighborhoods, perfect for party people, families, and tourists who love a good view; Zamalek, New Cairo, and Garden City.
And if you want to see Cairo's biggest attraction all day and night, don't miss my bonus section with the best hotels near the pyramids!
As most of you know, Cairo gets so many tourists, especially during the high season (December – February). Both luxury hotels and budget ones sell out so fast, so I highly recommend booking your months in advance to secure your spot!
So let's start this virtual trip and find the best deals!
If you are in a hurry
I've made a shortlist of the best hotels in the city for anyone who wants to book right away. All of them are located in Downtown:
Here's a map that will help you visualize all the areas where to stay in Cairo, that I'll talk about in this post:
1. Downtown – best place to stay in Cairo for the first time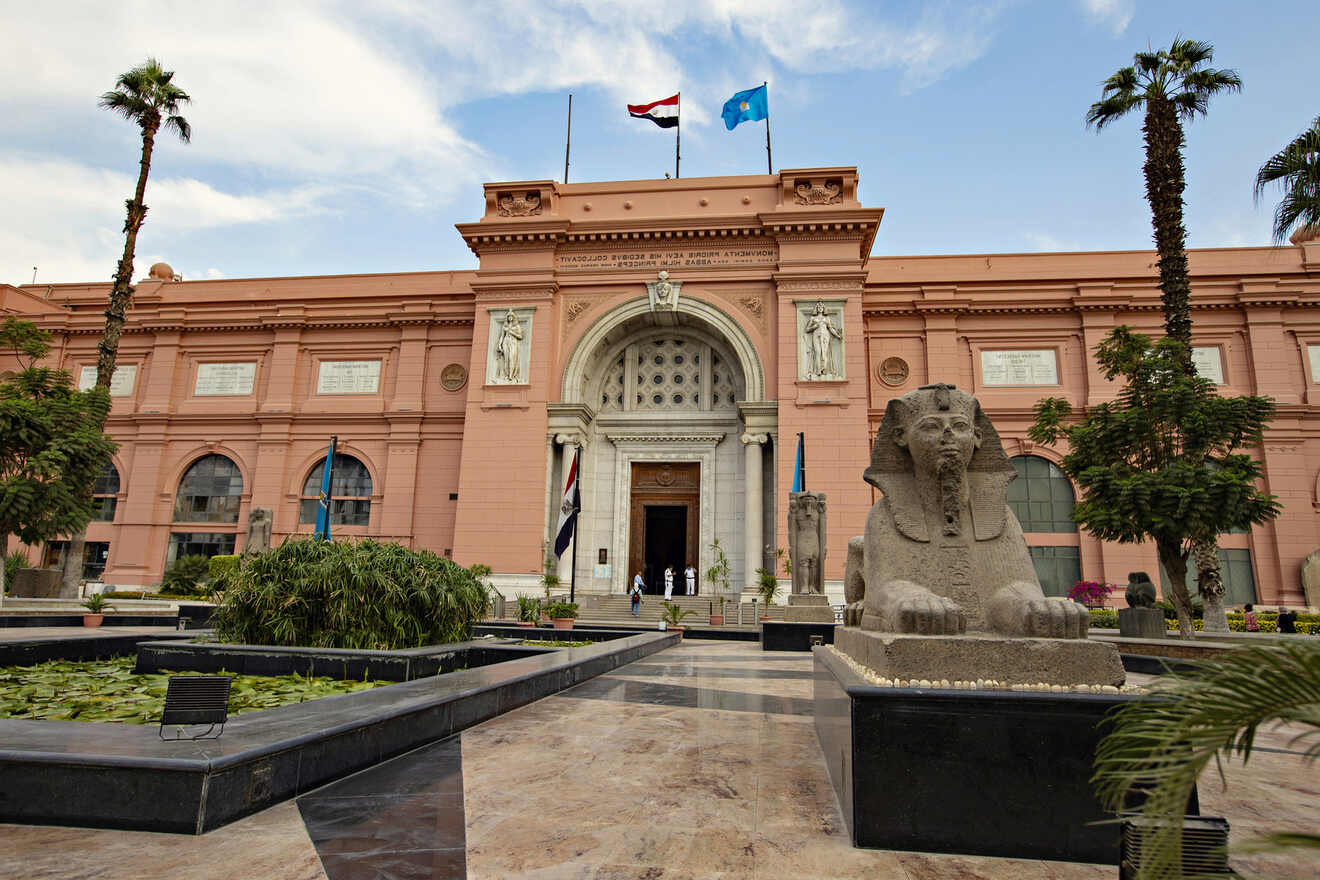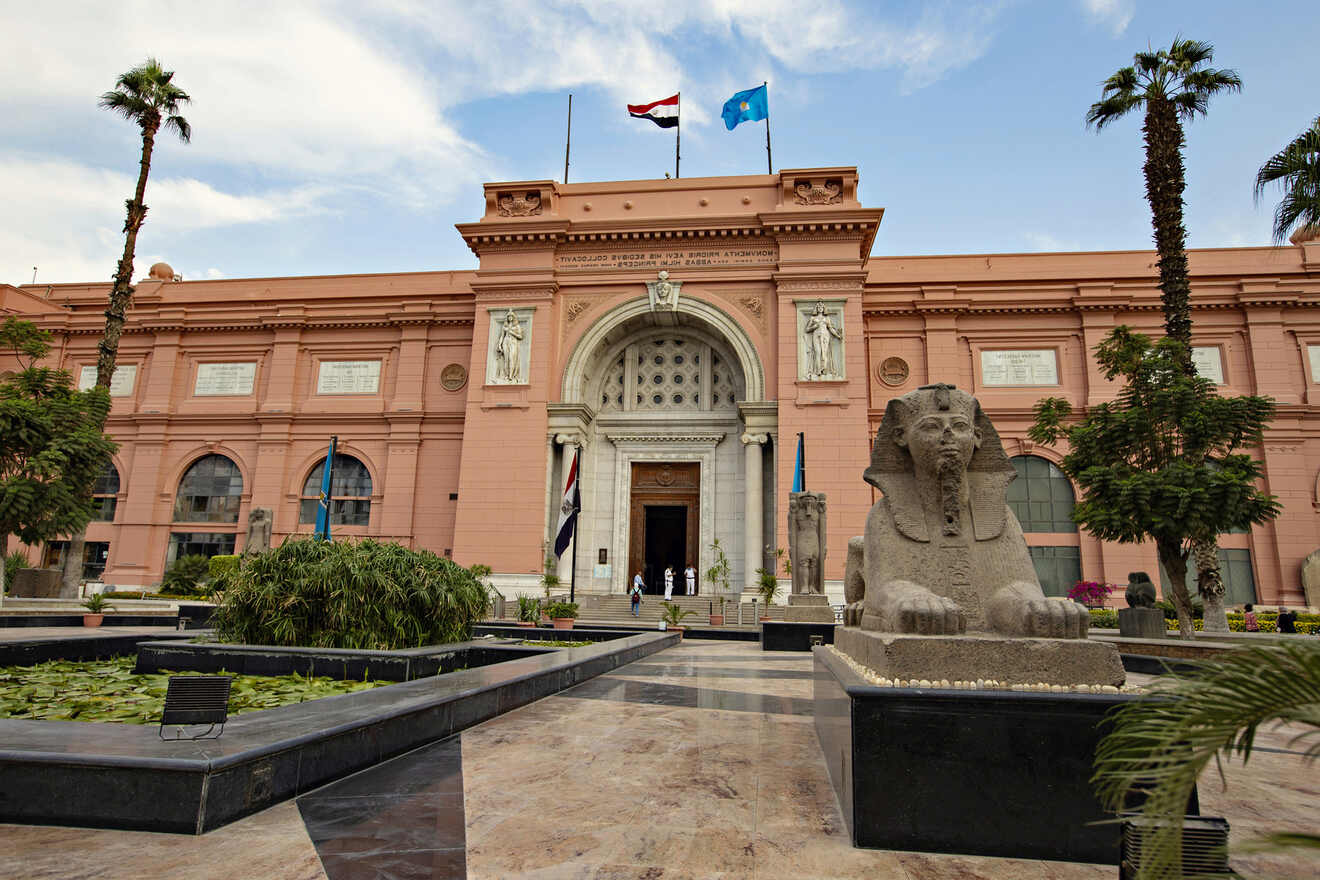 Traveling to the dreamy Cairo for the first time? You're in for some unforgettable times then dear friend, because this location will blow your mind! We've all heard the stories about Ancient Egypt and the Pyramids, and now you'll get to see them in person!
Let's start with the best area to stay in the capital city: Downtown Cairo! Here you'll find the major tourist attractions like the Egyptian Museum and the Tahrir Square.
This area is super unique as French architects designed the city center over 100 years ago. You'll probably tell by the large boulevards and European atmosphere that reigns over the streets.
Downtown Cairo is also the city's commercial center, which means you'll find everything you need from shops to restaurants and bars, all at a relatively fair price. Central Cairo can get super busy and chaotic at times, but if you love that kind of atmosphere, I'm sure you won't mind.
For those who aren't big fans of busy streets, scroll below because I've got more areas that you'll love!
Until then, let's check out the hotels in Downtown Cairo. There are many and for all budgets, but make sure you book in advance as the city gets packed with tourists, especially during high season!
Other accommodation options in Downtown Cairo
Things to do in Downtown Cairo
2. Zamalek – where to stay in Cairo for nightlife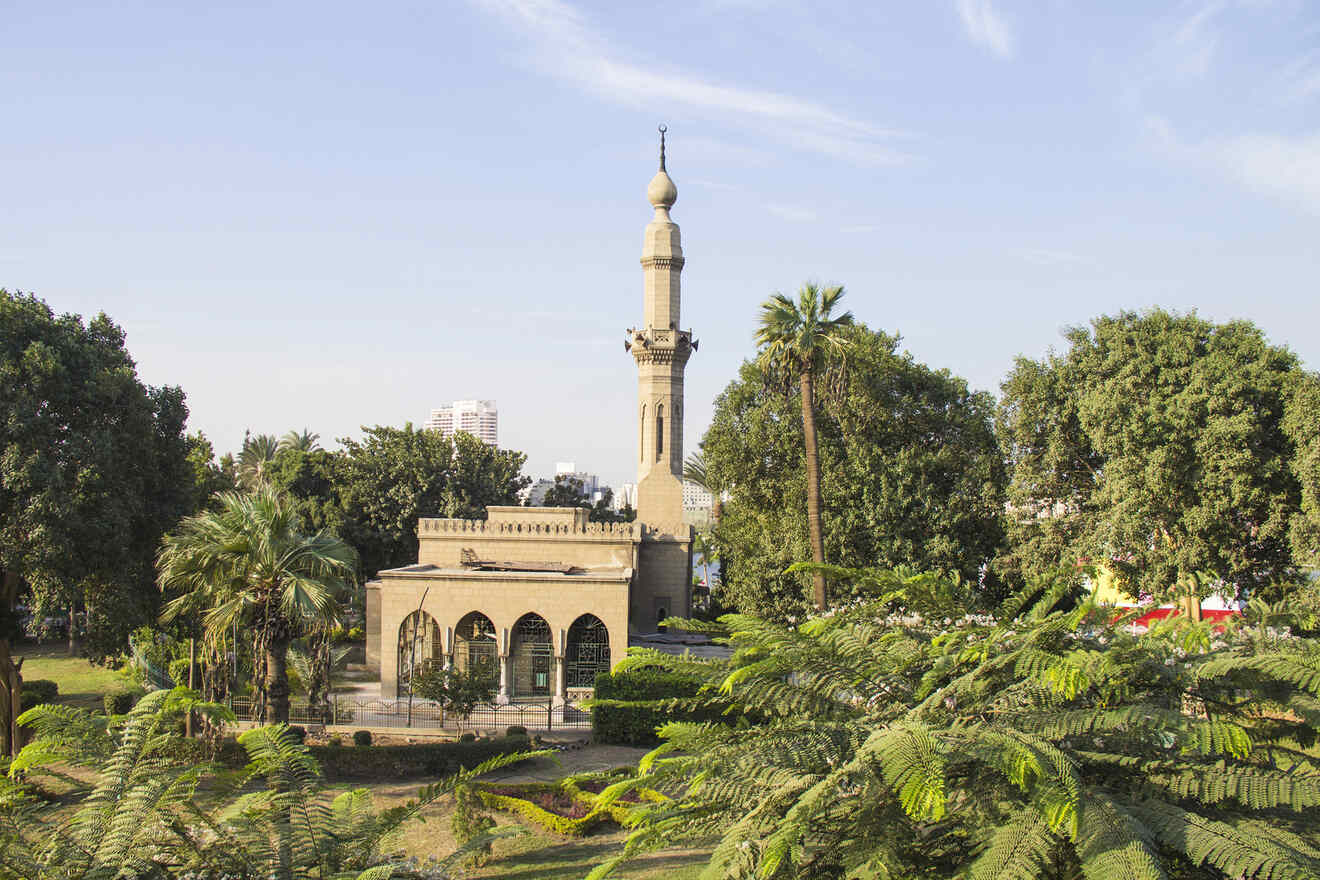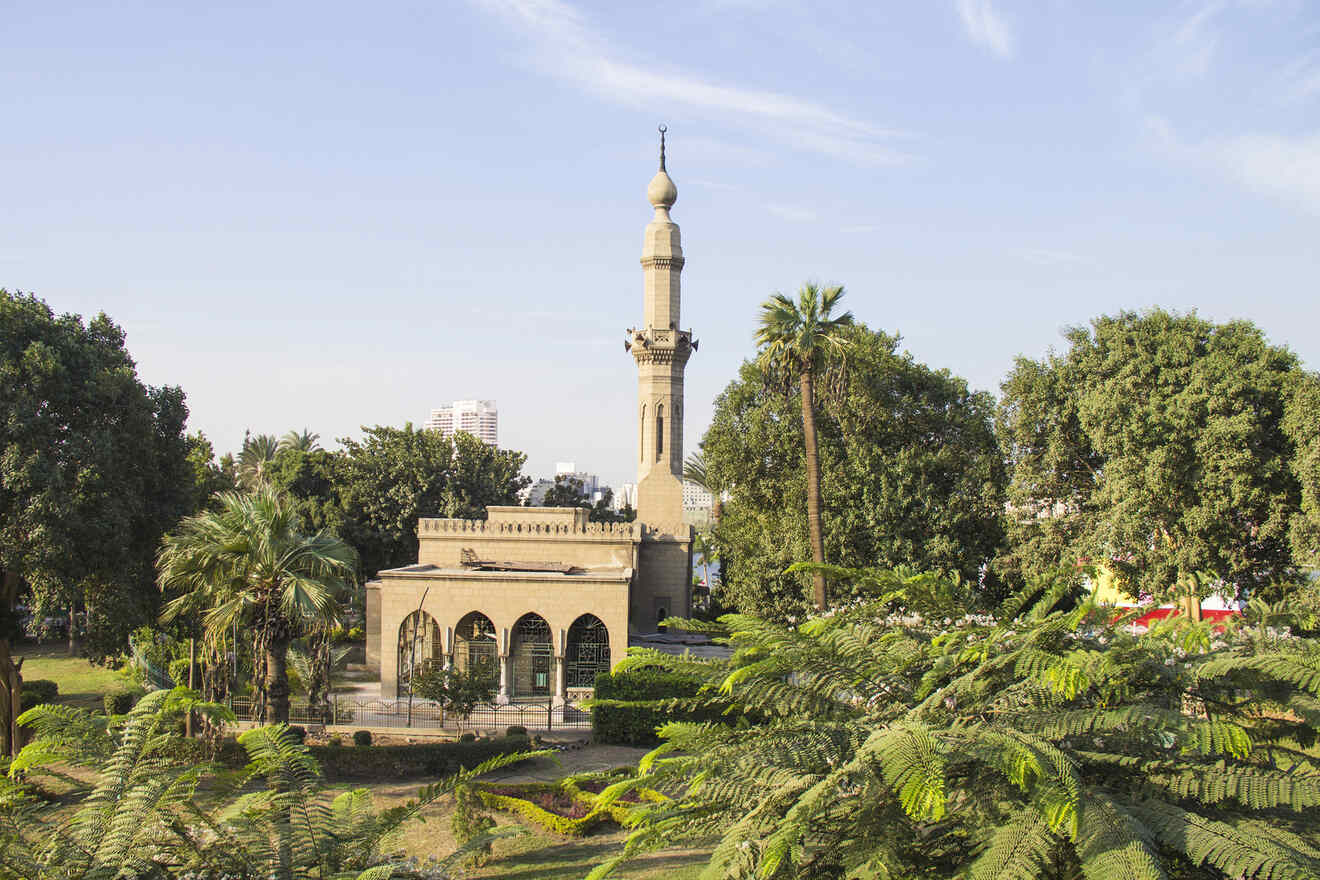 This may be the most incredible area in Cairo! It's a small island in the middle of the Nile River connected to Downtown Cairo and other areas by bridges.
Home to most of the city's embassy, Zamalek is pretty safe, making it a great place for solo travelers and anyone else visiting Cairo! The neighborhood is packed with lively bars, upscale restaurants, and shisha joints.
So if you're planning on having some fun at night during your trip, you know where to go!
Zamalek's location makes the area the second-best place where to stay in Cairo after Downtown. Especially if you're a big fan of panoramic views. Here you can admire the most beautiful sunsets and city vistas.
The fun in Zamalek doesn't end here, though! As you'll see, there are so many art galleries and museums on this tiny island! Plus the iconic Cairo Tower, which is a must-see during your stay in Cairo.
If you're looking for more historical places to visit, check out Tel Aviv, which is just as magical as Cairo! But for now, let's check out Zamalek's hotels:
Other accommodation options in Zamalek
Things to do in Zamalek
3. New Cairo – the best place to stay for families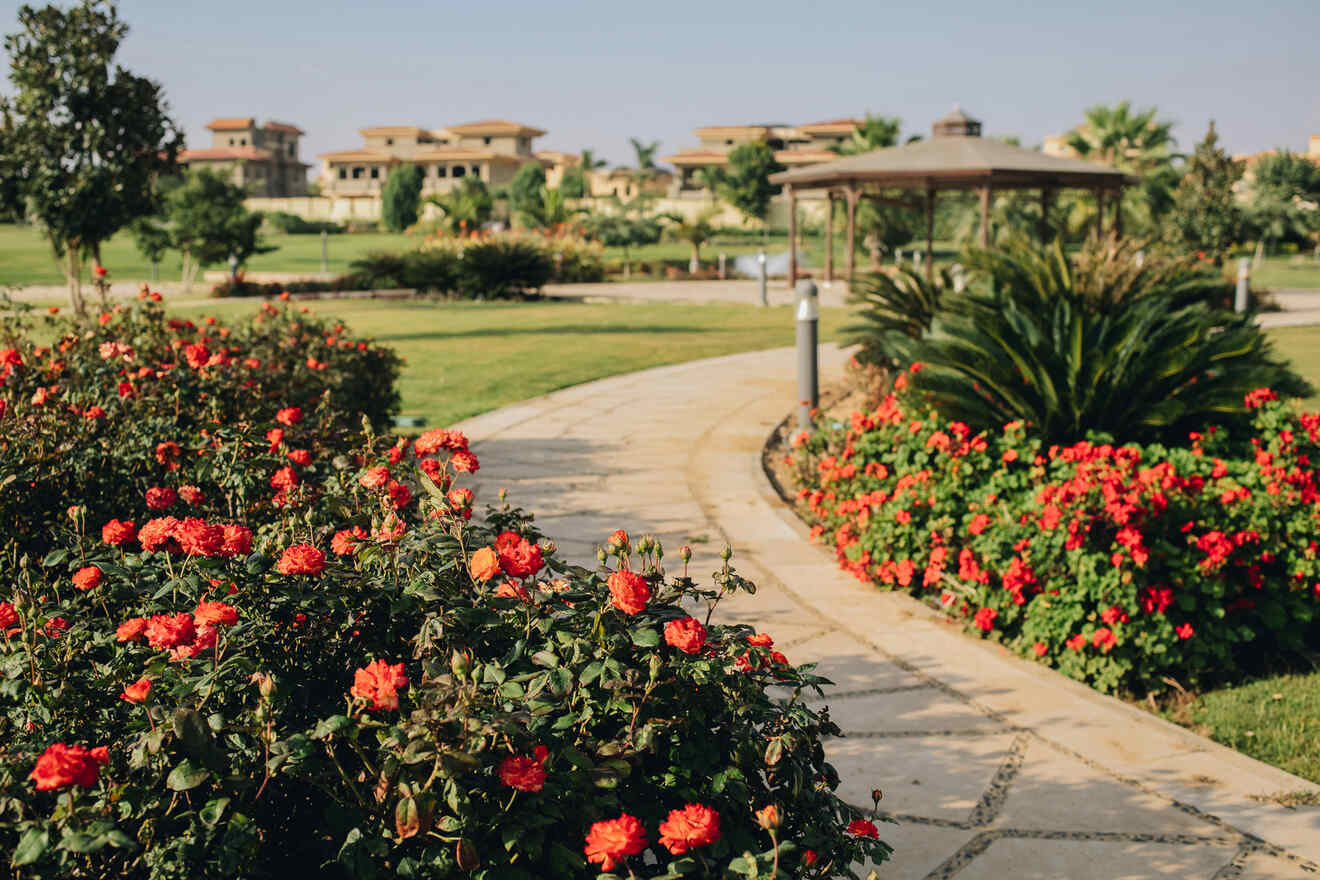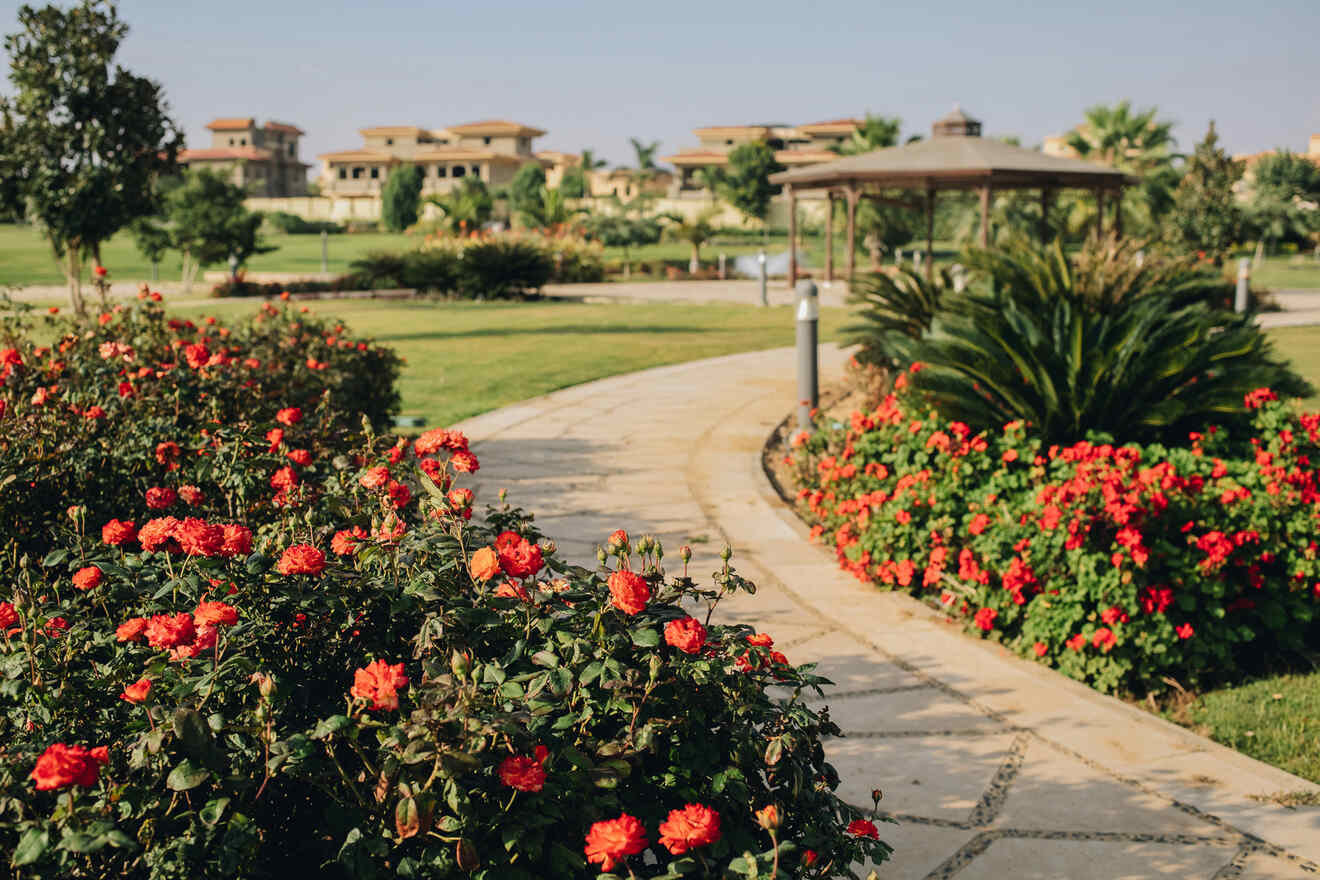 Also known as the 5th Settlement, this Eastern suburb of the Egyptian Capital is a bit further away from all the central attractions, but it's not as busy and chaotic as the Downtown area.
The Cairo International Airport is also pretty close, making the neighborhood perfect for families or people who aren't big fans of crowds and noise!
But don't think that means there are no things to do here! There are tons of family-friendly places that you and the kids will love, like Adventure Park and Jewel Aqua Park. Or, for something more off the beaten track, you can go hiking in Maadi Petrified Forest.
Another famous sight here is Cairo Festival City, a huge shopping mall filled with stores, cinemas, shisha cafes, and restaurants. Plus a theme park to go with the little ones called KidZania Cairo!
Yes, New Cairo sounds like the perfect place for families, and although you won't be within walking distance from the main attractions, you can always use a cab, a bus, or even rent a car if you want to explore the entire city!
Other accommodation options in New Cairo
Things to do in New Cairo
4. Garden City – where to stay in Cairo for the best views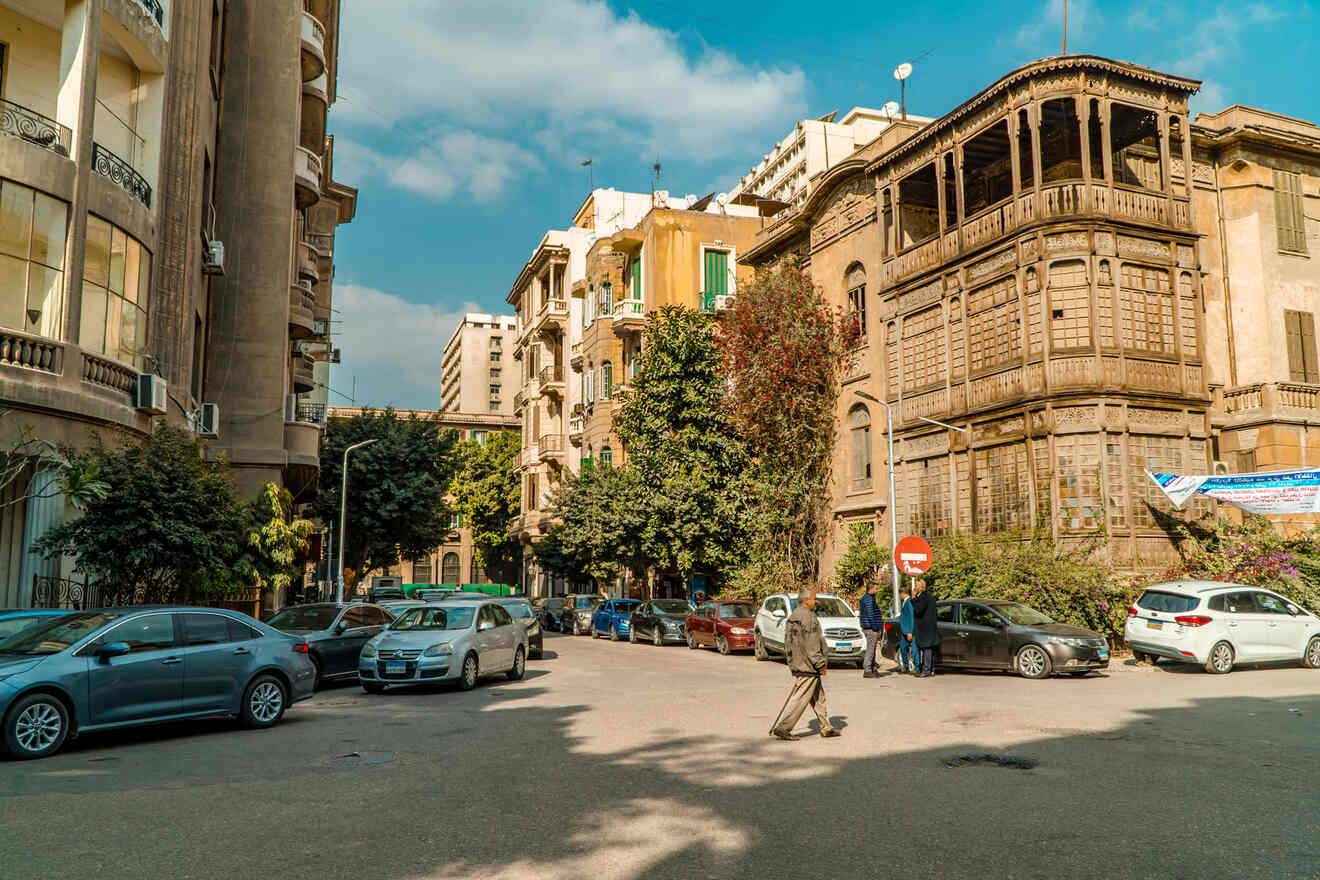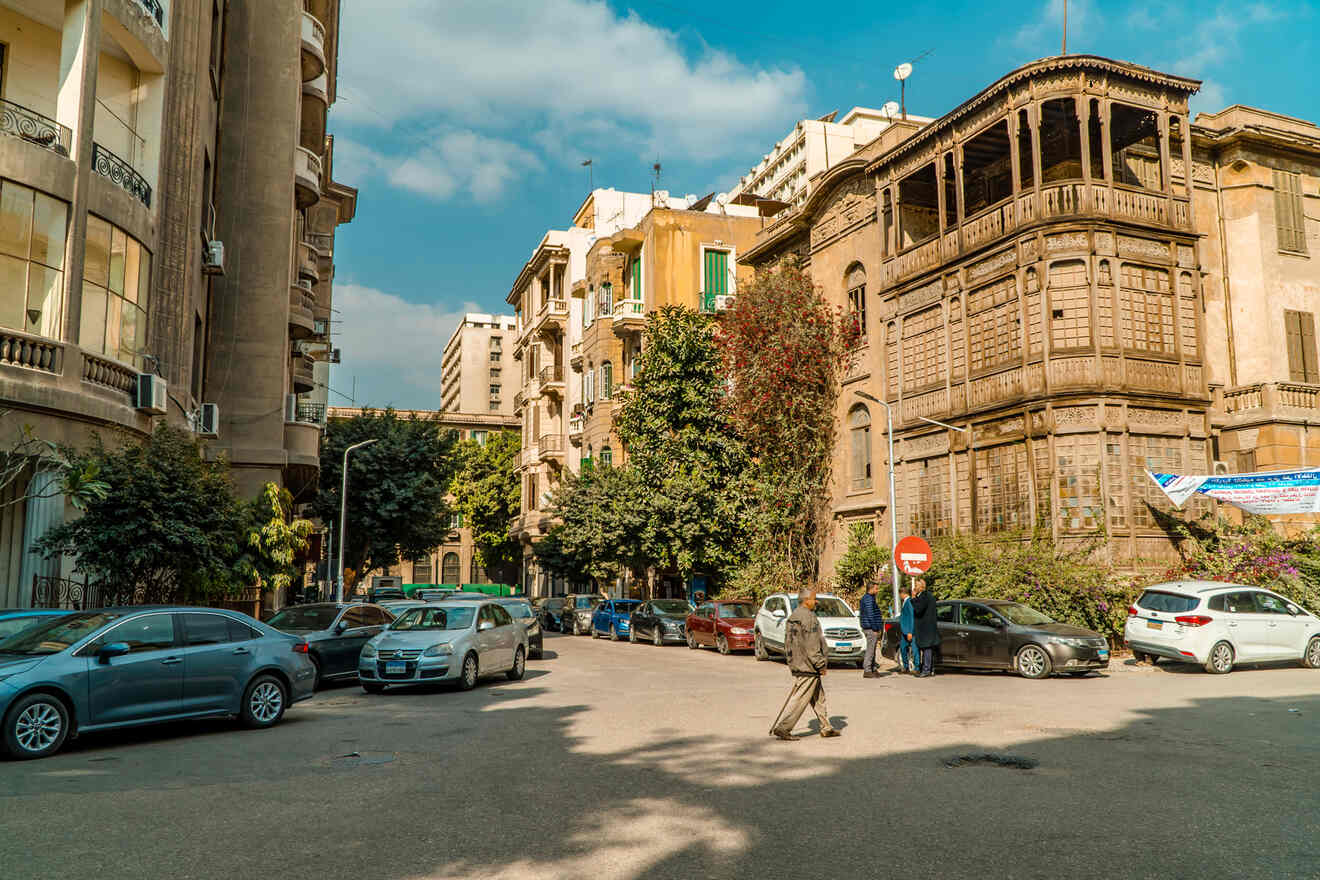 This is a small neighborhood located on the right bank of the River Nile, within walking distance to Downtown Cairo. Garden City hosts some of the nicest hotels and buildings in the entire city so you're in for a treat!
It used to be the home of Egypt's elite, and you can still see some tracks of that period. The broad palm trees-lined streets resemble the big boulevards in the city center, although here it has more of a residential feel since many people live in Garden City.
If you're a big fan of nice views and want to admire the Nile River for as long as you're in the city, I recommend staying in this area.
Garden City doesn't have so many attractions, but its location (close to both Downtown and Zamalek) and the fact that it offers some of the best hotels in Cairo make it a super desirable place.
You'll find a few museums, though, and plenty of restaurants where you can indulge in the Middle Eastern cuisine that we all love!
Other accommodation options in Garden City
Four Seasons Hotel Cairo – There are so many incredible hotels in Garden City that I couldn't end the list just with 4! Here is one more option that's a bit more expensive but worth it!
Enjoy the best services during your holiday at this five-star hotel that offers panoramic views of the River Nile! The rooms have a great design and come with a balcony and marble bathrooms but make sure you also go for a dip in the outdoor pool and relax at the spa all day!
Things to do in Garden City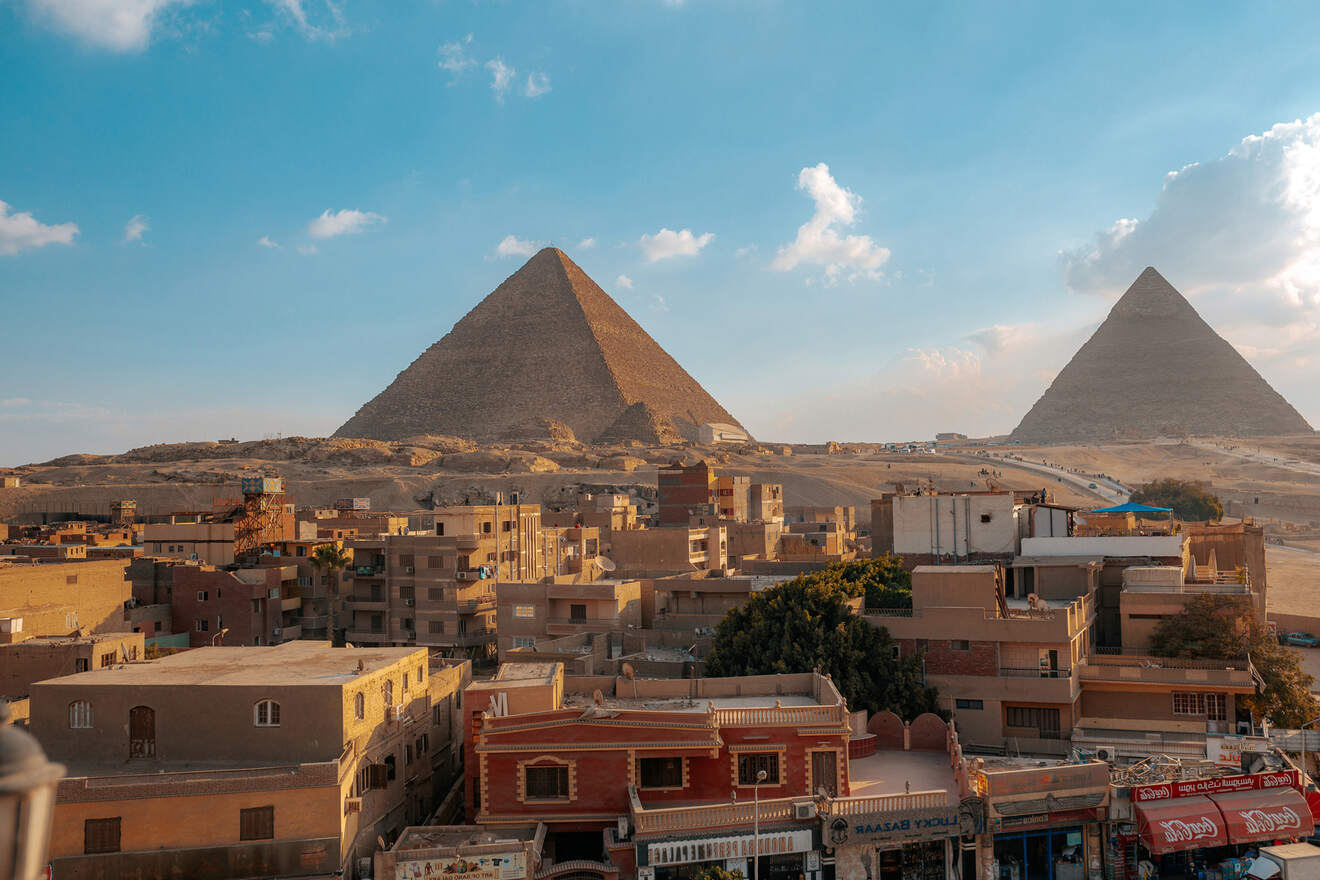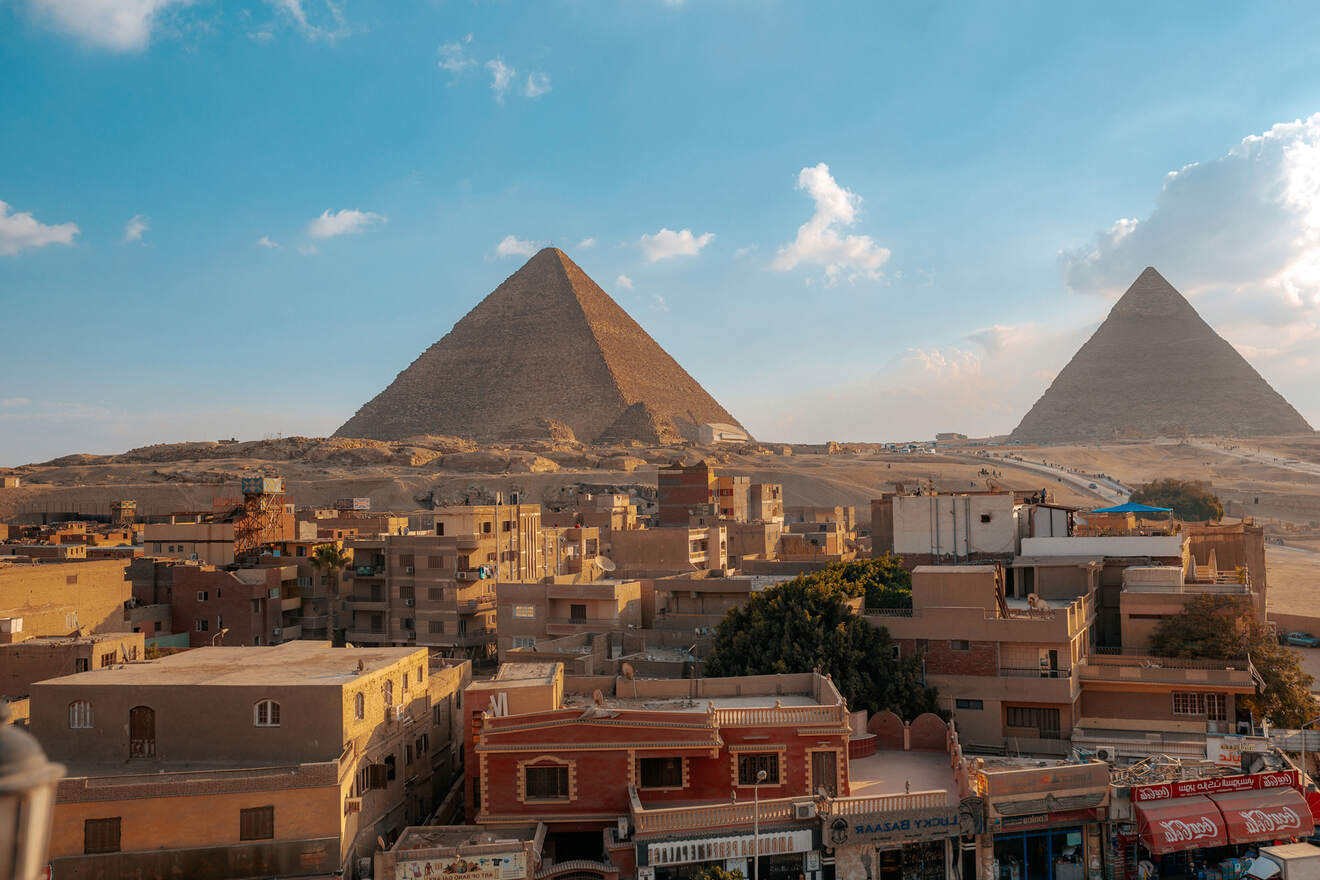 BONUS: The best hotels in Cairo near the Great Pyramids
As you probably know, the Great Pyramids of Giza are the first thing that tourists want to see during their trip to Cairo in Egypt! The areas that I mentioned above aren't as close to the pyramids so you'll have to have more time to get there.
However, if visiting the pyramids is the main thing on your Egypt list, I recommend staying at a nearby hotel. Let's check out the list below, it has the best hotels near the famous pyramids!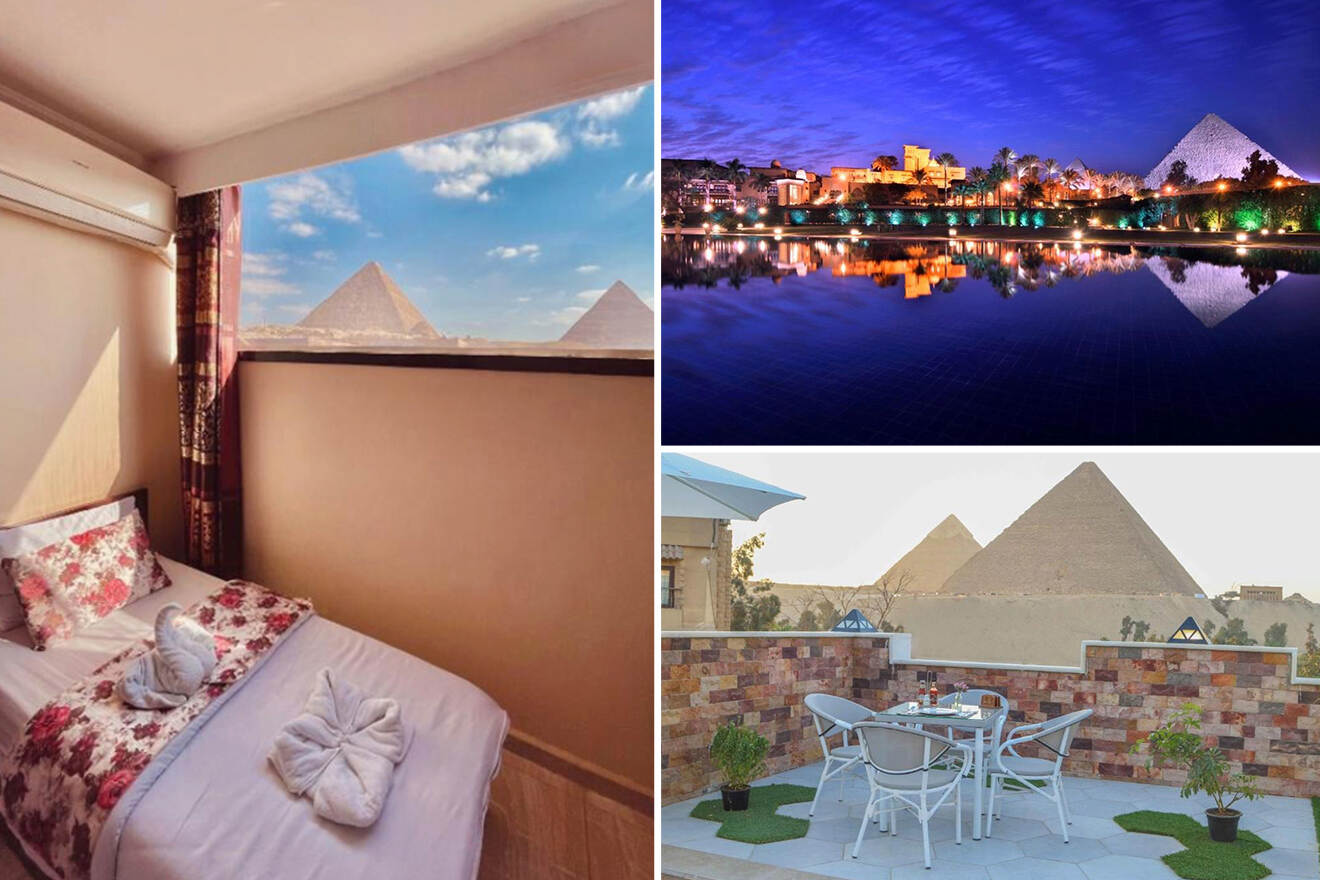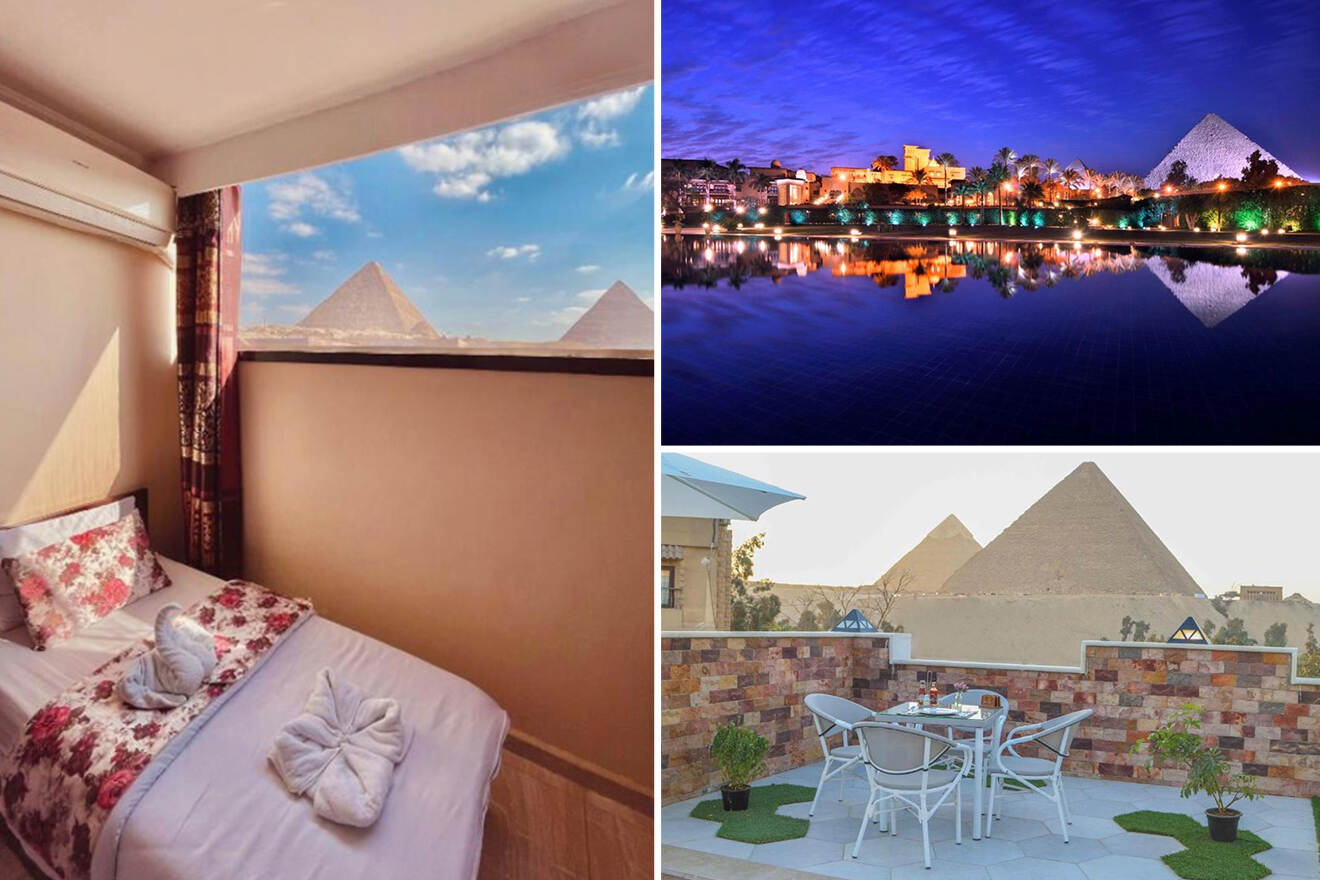 Luxury: Marriott Mena House – Enjoy your breakfast while admiring the stunning pyramids from afar! Surrounded by green gardens and decorated with handcrafted furniture, this luxury hotel sits just a 15 min walk away from the pyramids. You'll have access to spa services and a swimming pool, among the many luxurious facilities!
Mid-range: Elite Pyramids Boutique Hotel – Comfortable rooms and a fabulous terrace that overlooks the pyramids. This accommodation is set right next to the entrance to the pyramids and boasts a restaurant, and a bar and offers activities like horse riding.
Budget: Comfort Pyramids Inn – A cozy hotel with spacious rooms that are set a 15 min walk from the pyramids. You can also admire them from the terrace while eating breakfast and then rent some bikes for free to explore!
Frequently asked questions about hotels in Cairo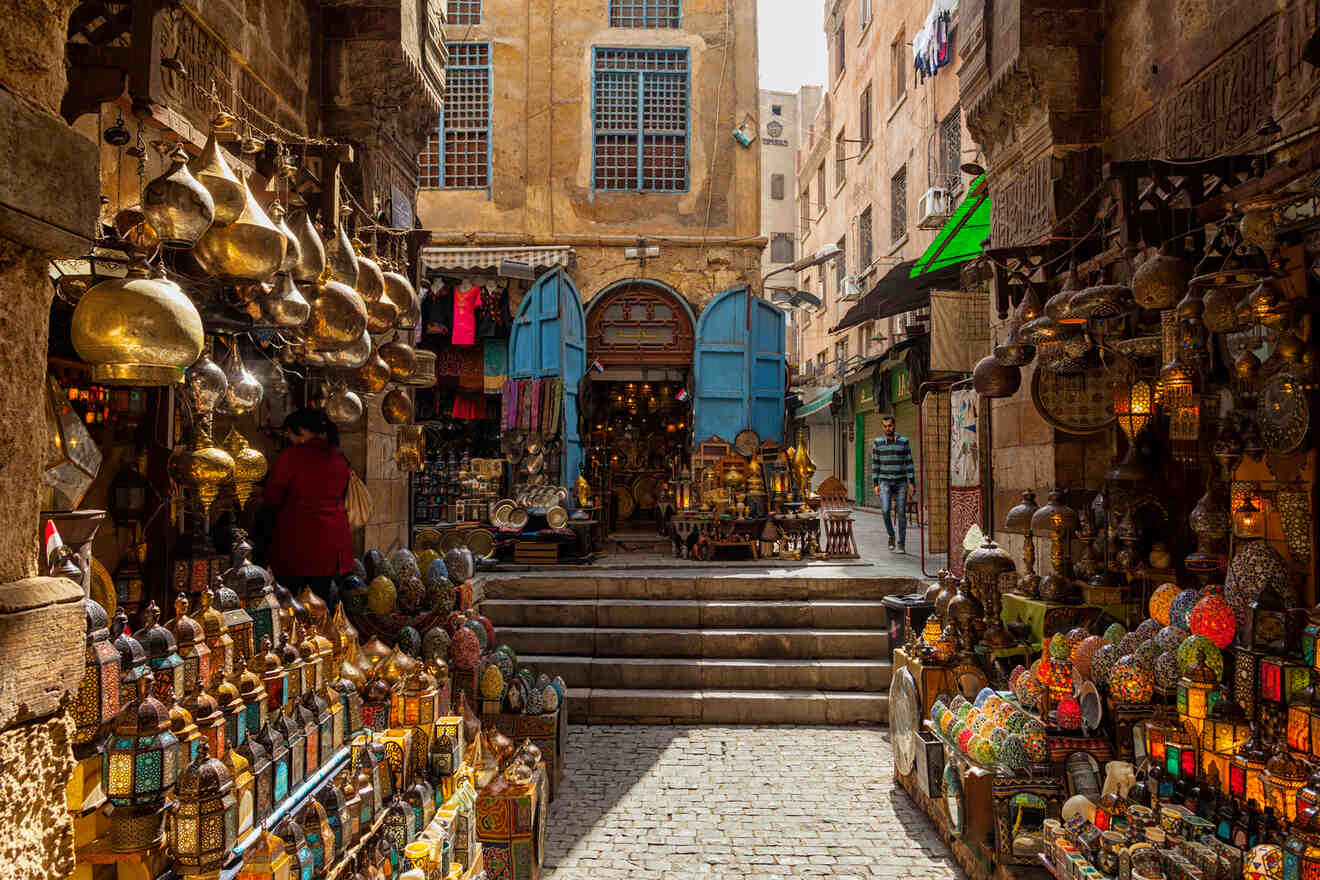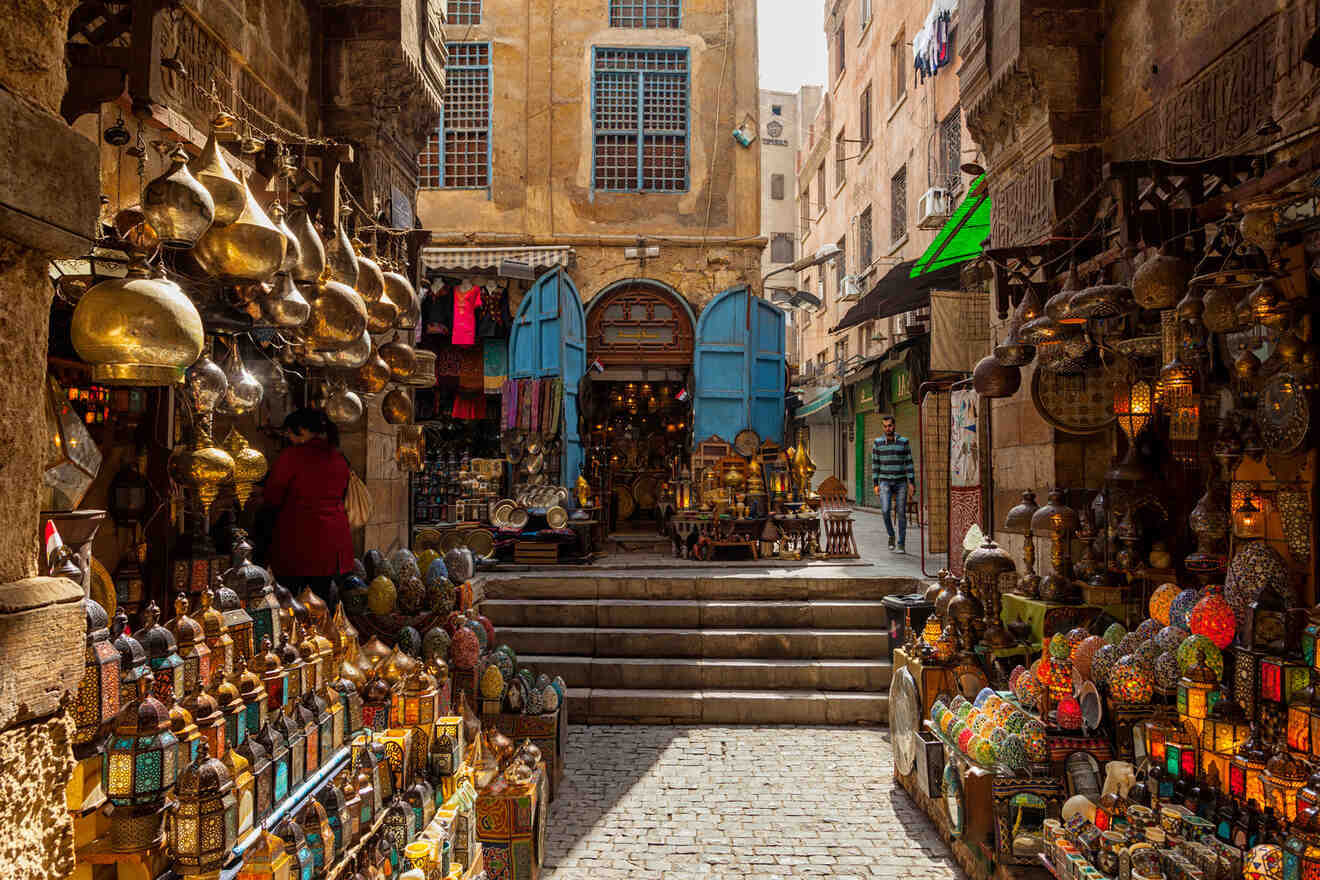 Conclusion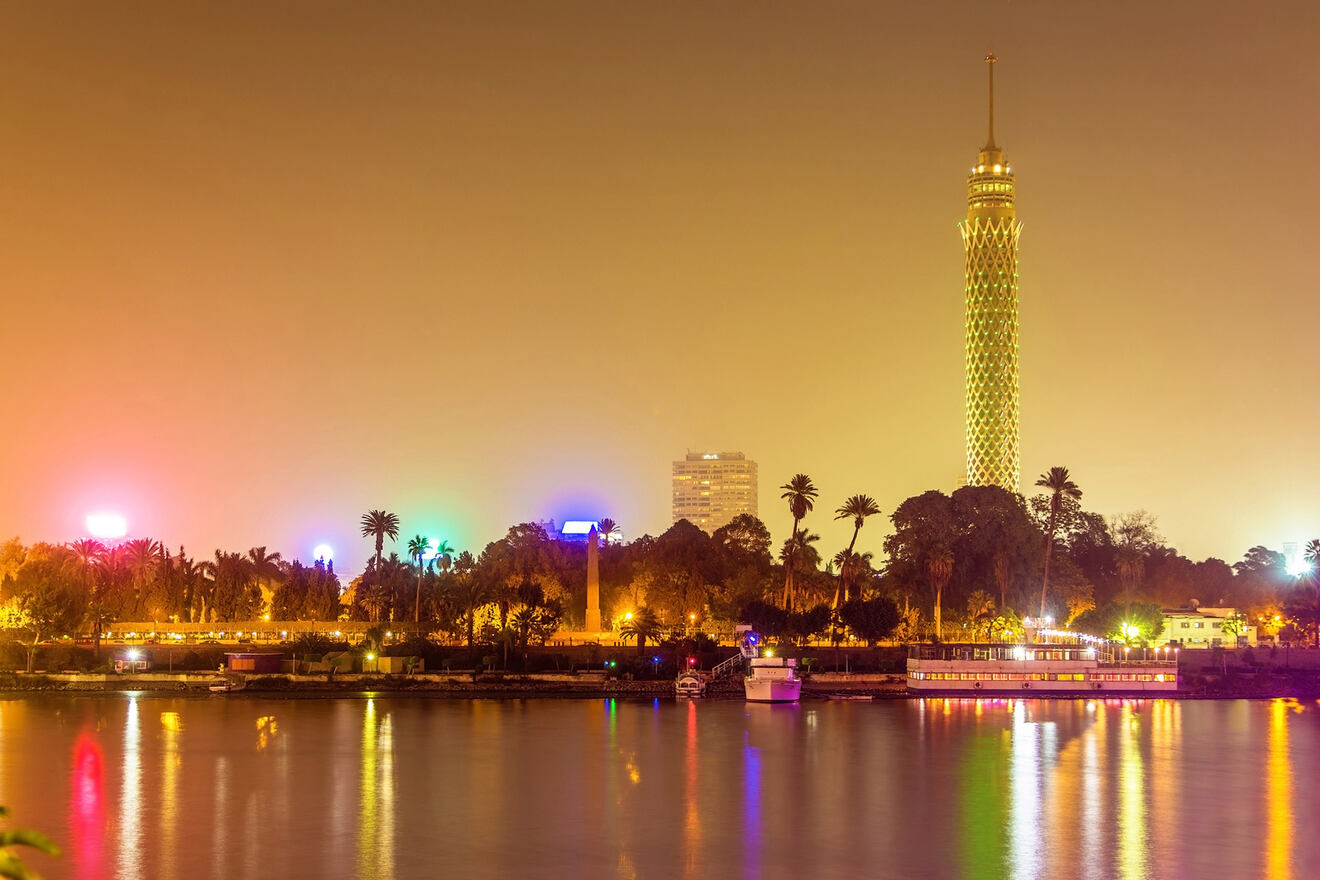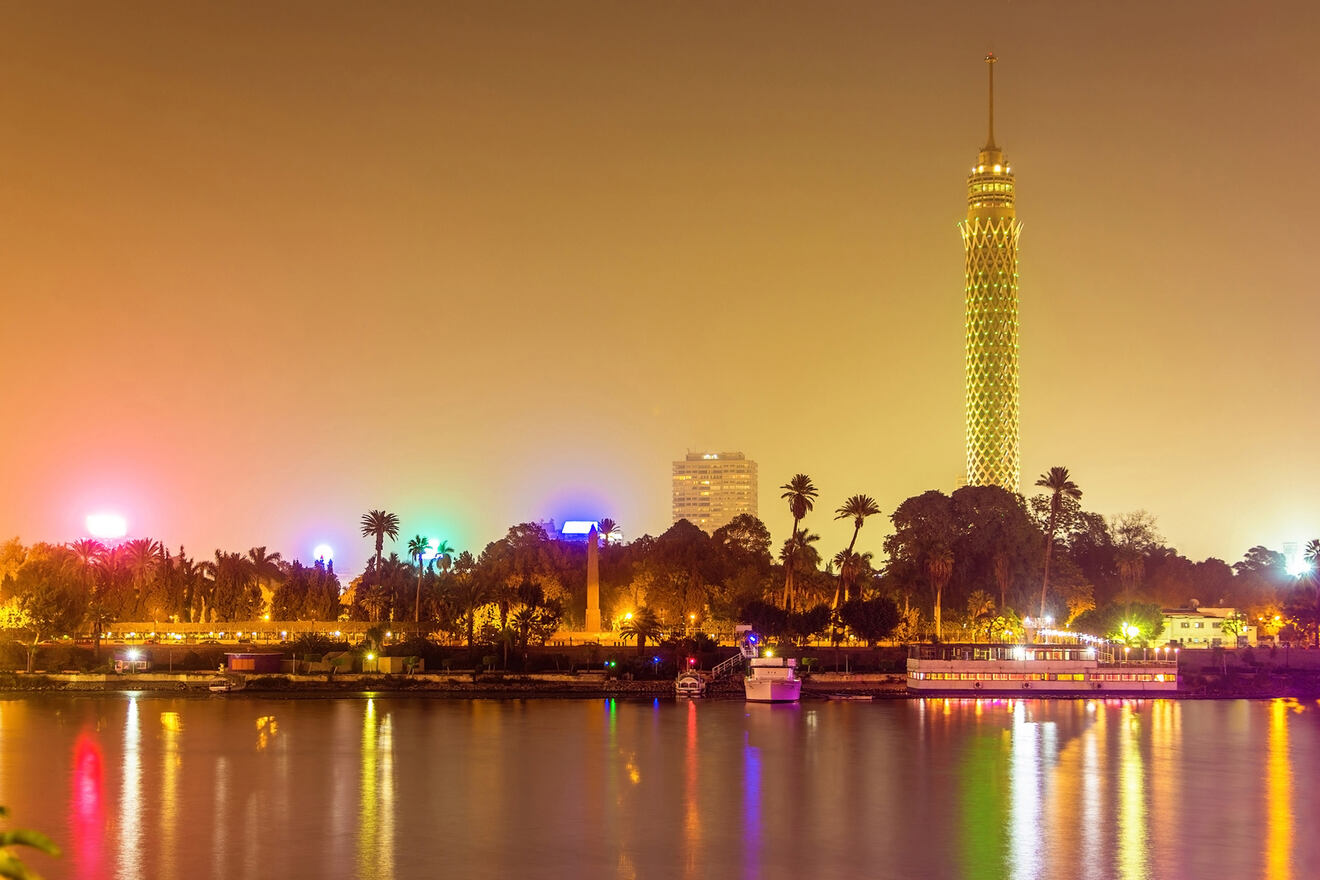 I bet you're already dreaming of seeing those stunning pyramids! Who isn't? We're finishing our trip here so let's recap what we've gone through in the post.
This super-detailed guide gave you the best areas where to stay in Cairo, plus a list of hotels in each neighborhood. But in case you were looking for something near the biggest attraction of all, I gave you a bonus section with the top hotels nearby the Great Pyramids that you shouldn't miss out on!
I like to keep my readers well-informed so I have given you lots of hotel options, but here are my top 2 favorite ones both located in Central Cairo:
As I mentioned, Cairo is a super popular city, it gets so many tourists! So if you don't want to miss all the fantastic deals and hotels on this list, I recommend booking in advance.
This is where I leave you, for now, dear traveler! Enjoy the magic of the Middle East. I'm sure it will mesmerize you as it has with all its tourists.
If you have any other questions, leave me a comment below, and I'll answer as quickly as possible.
Have a wonderful trip,
Victoria