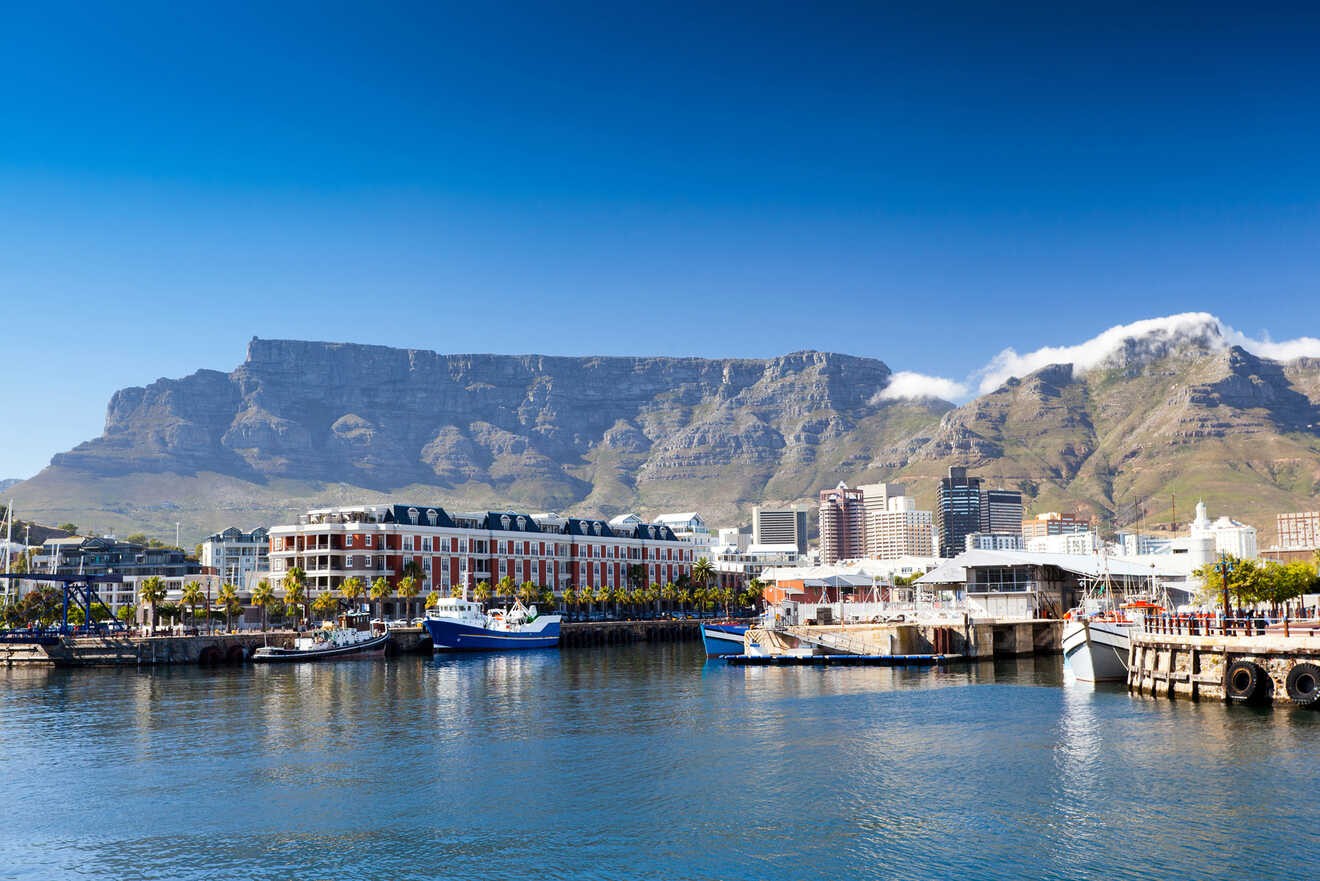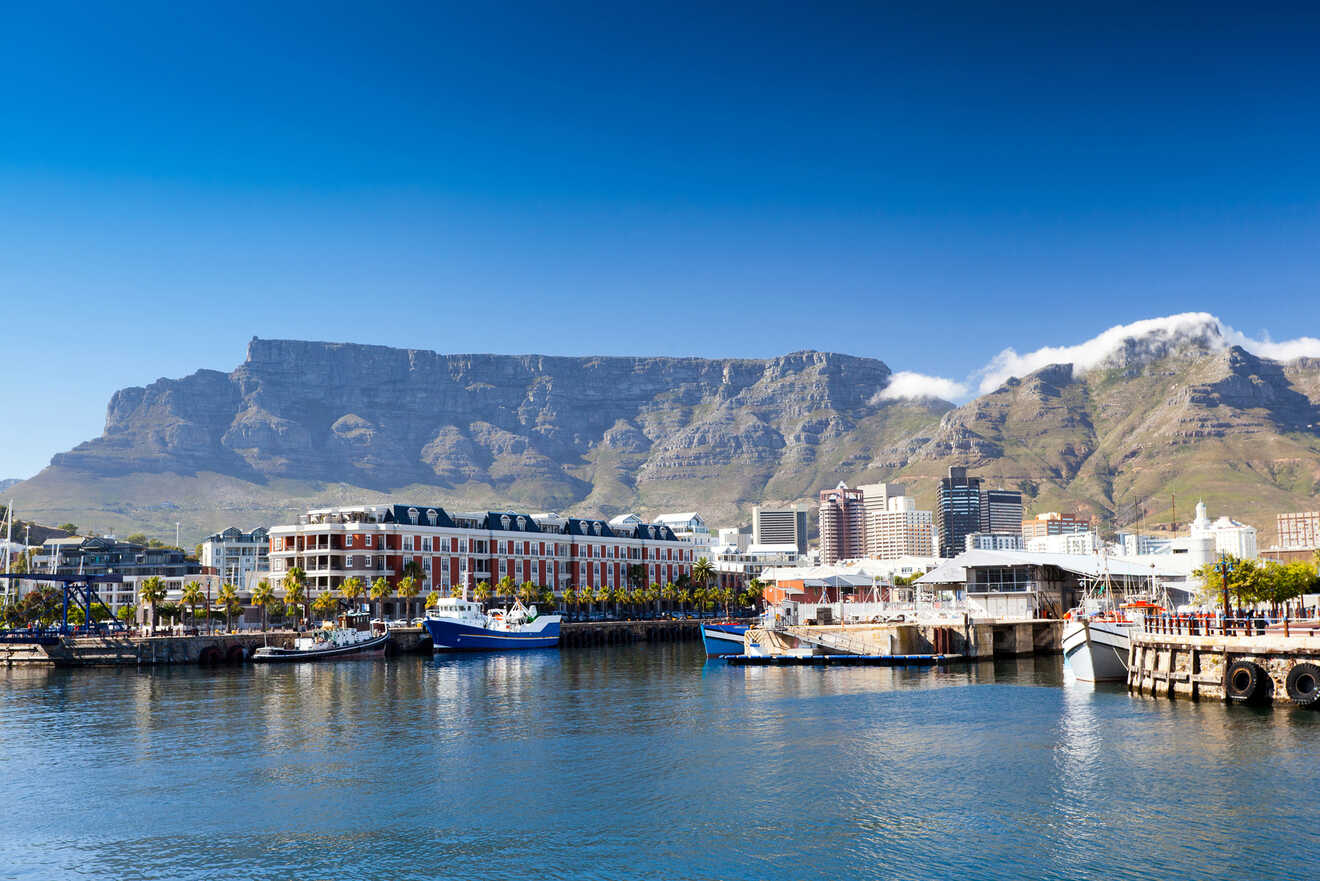 Cape Town is South Africa's second-largest city and the most popular destination in the country, nestled between the Atlantic Ocean and the stunning Table Mountain National Park.
If you are thinking about spending your holiday here you are probably wondering which is the best place to stay in Cape Town, and with such an abundance of luxury hotels, it could take you a lot of time to find the best one for your travel needs.
Well, search no more, you are in the right place! In this post, I gathered the BEST luxury hotels in Cape Town and sorted them in descending price order starting from the most expensive ones. Each hotel offers specific features to meet the taste of any traveler out there and is so luxurious you will feel like a celebrity!
You don't have to put in absolutely any effort, just grab a coffee and start reading this guide. And when you find the perfect accommodation option for your dreamy holiday, remember to book your room at least some months in advance… places get booked super fast here!
Ready? Let's start!
If you are in a hurry
Here's a quick list of the best luxury hotels in Cape Town if you don't have the time to read the whole article:
Check out this map that will help you visualize all of Cape Town's hotels that I will be talking about in this post:
1. One&Only Cape Town – a superb waterfront location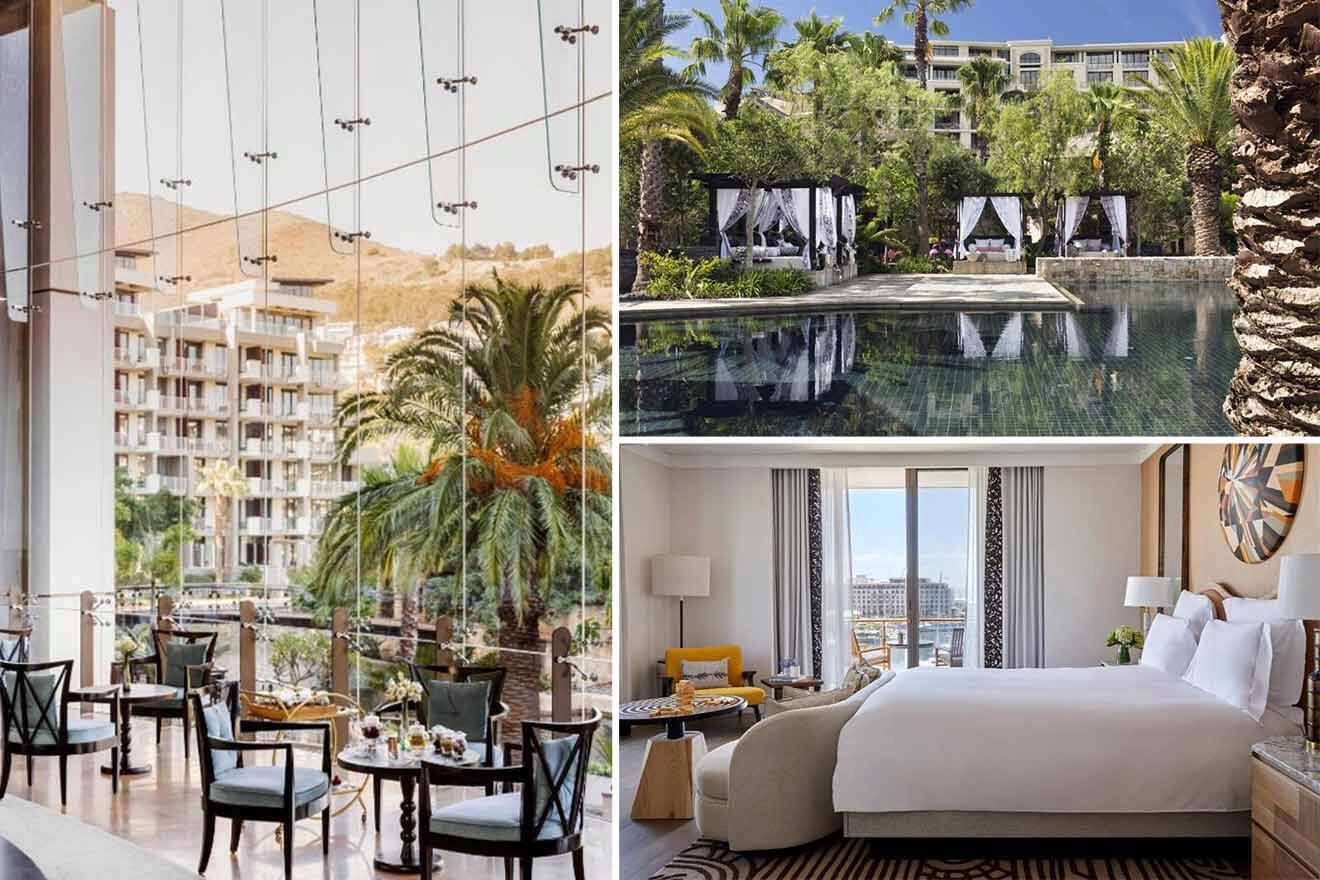 Located on the V&A Waterfront, this luxury hotel offers breathtaking views of Table Mountain and some great amenities like an outdoor infinity pool, a sun-lounger terrace, a spa, and elegant suites with a private balcony.
In One&Only Cape Town there's definitely no room to get bored: you can train at the modern gym, have fun in the movie or game lounge, and have the best food at the on-site restaurant,
serving delicious Japanese cuisine. And if you're traveling with the family, the property offers many kid-friendly amenities like fully-supervised programs and a secure garden area for them to play!
2. Mount Nelson – a tranquil oasis in Cape Town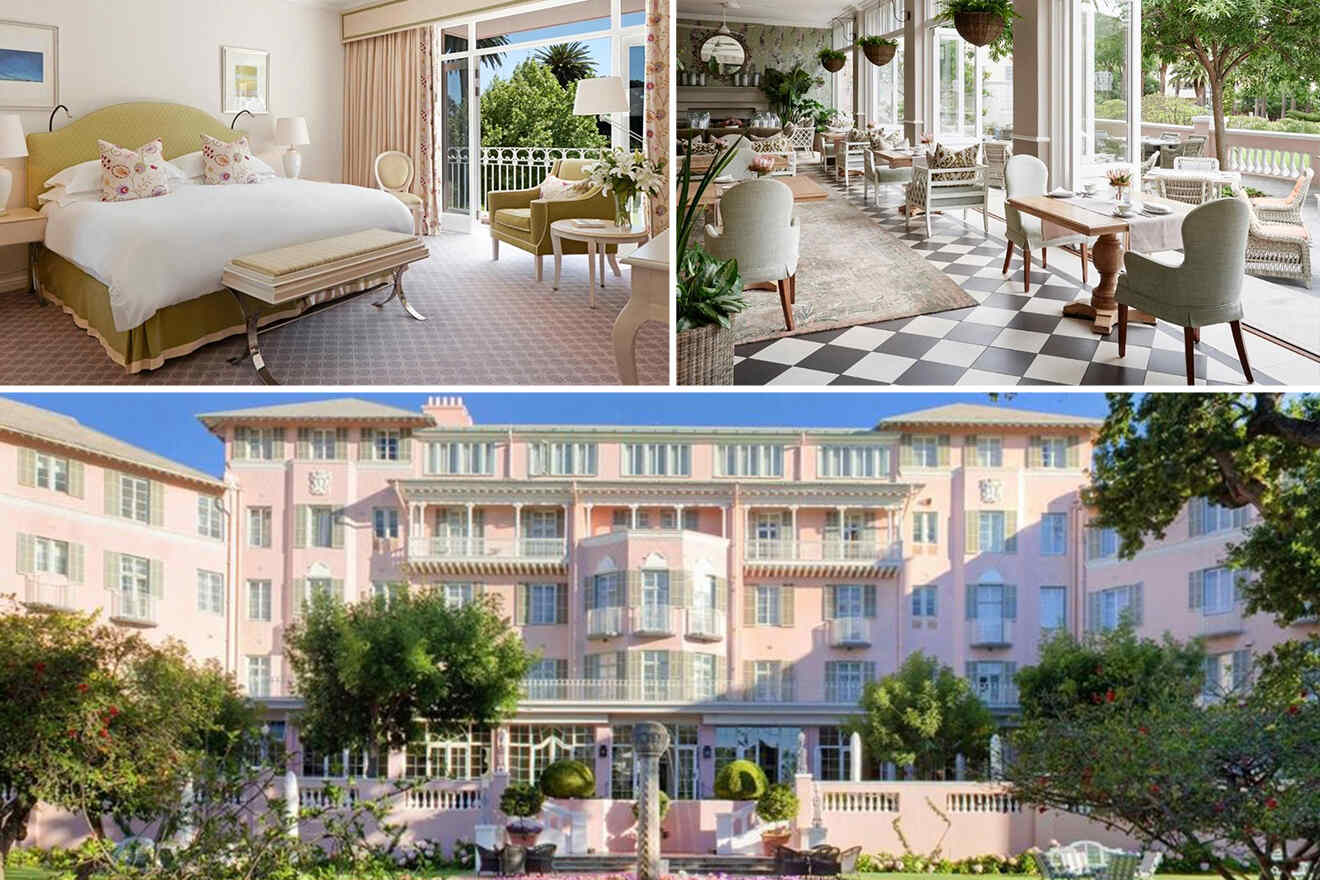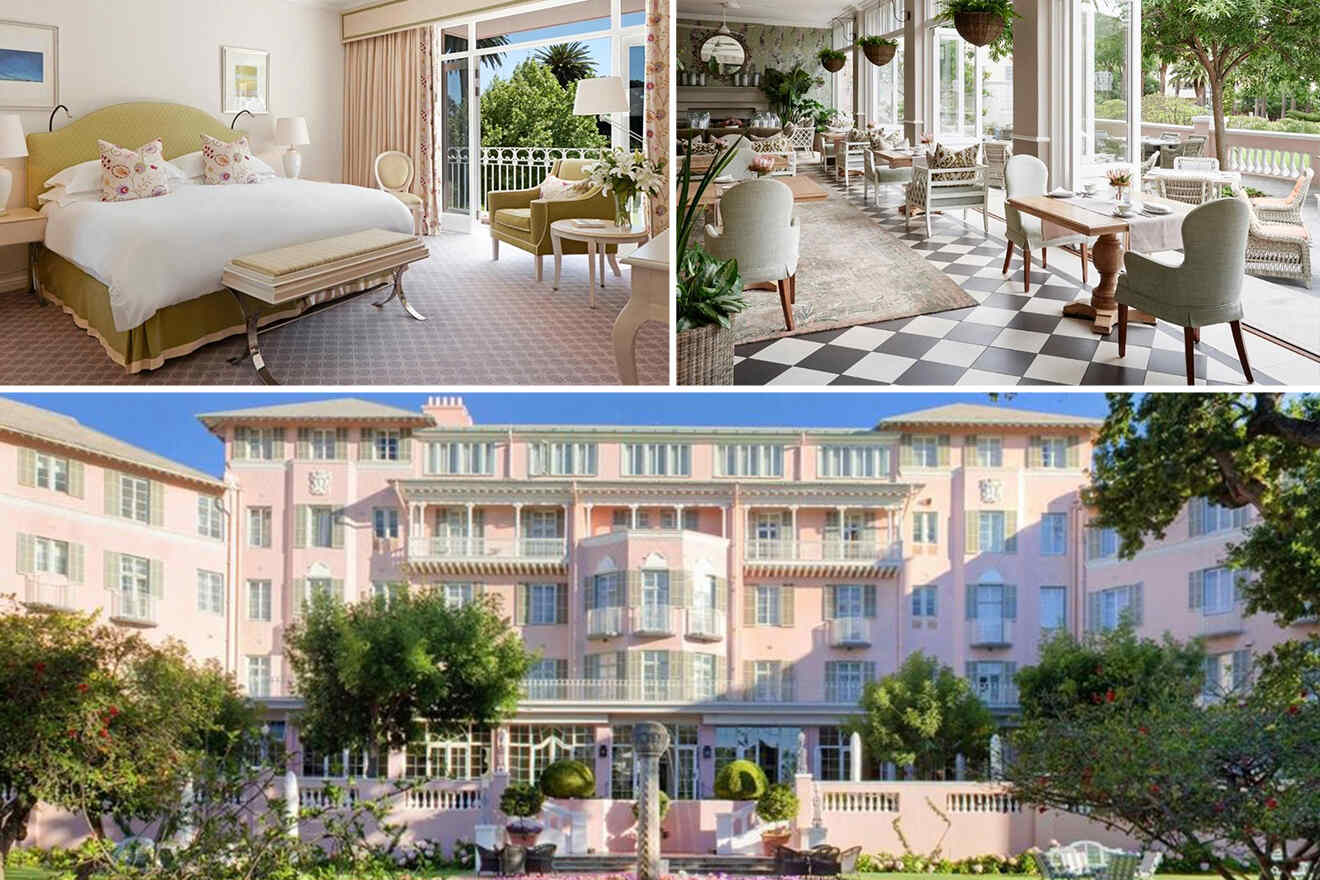 Enjoy a lush garden oasis in the heart of the city center… This 5-star hotel will bring your stay in Cape Town to another level, offering luxurious facilities like a spa, a tennis court, an outdoor swimming pool, and much more… all with an amazing view of Table Mountain!
Guests can enjoy the hotel's famous afternoon tea on the terrace during the day, and try the best Mediterranean food and wines at night, at the Lord Nelson Restaurant and Bar with Mediterranean-inspired cuisine. And wait until you see the rooms, each one has its own character, private garden, and specially designed furniture… an exclusive retreat after a long day!
3. Cape Grace – the best South African spa in Cape Town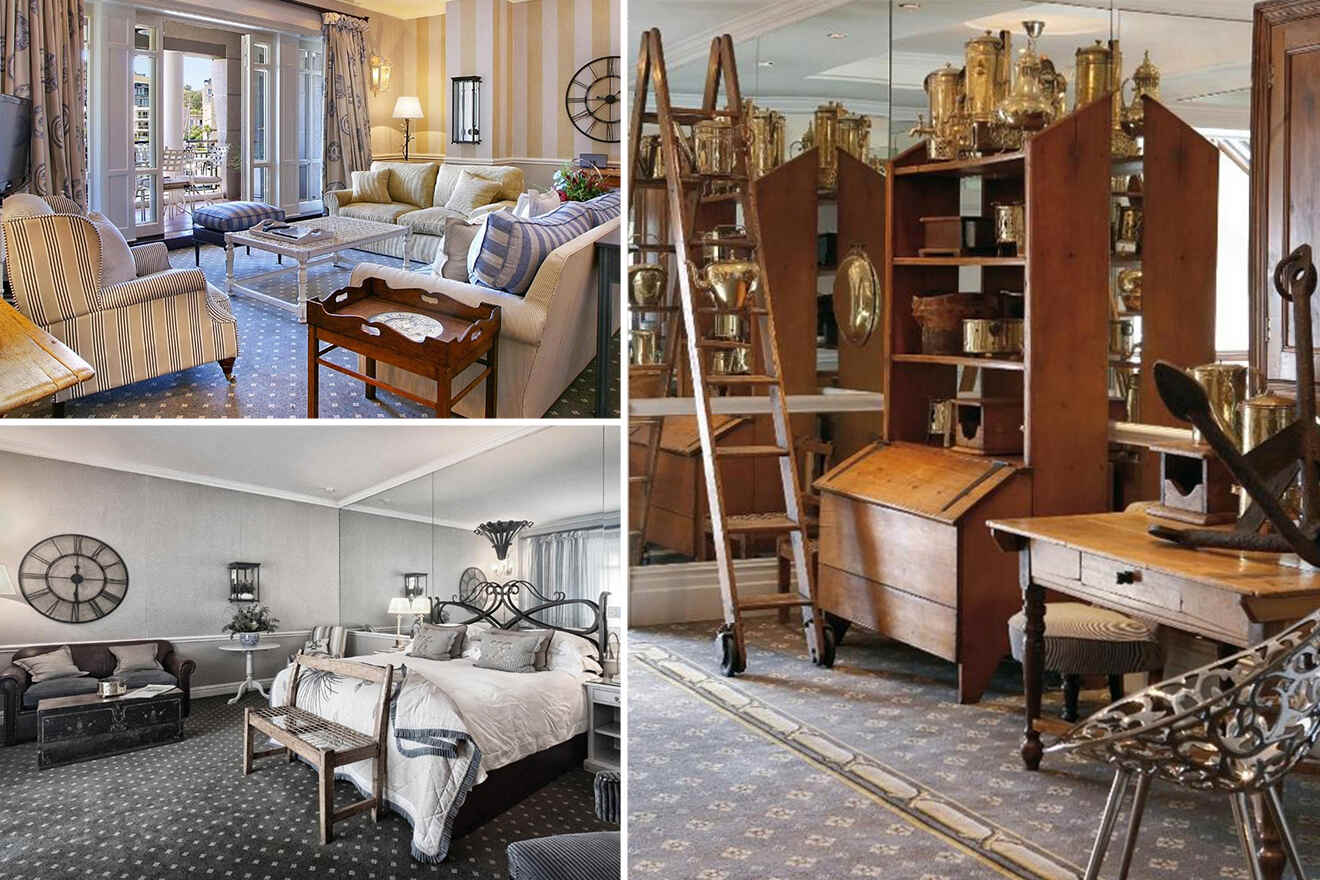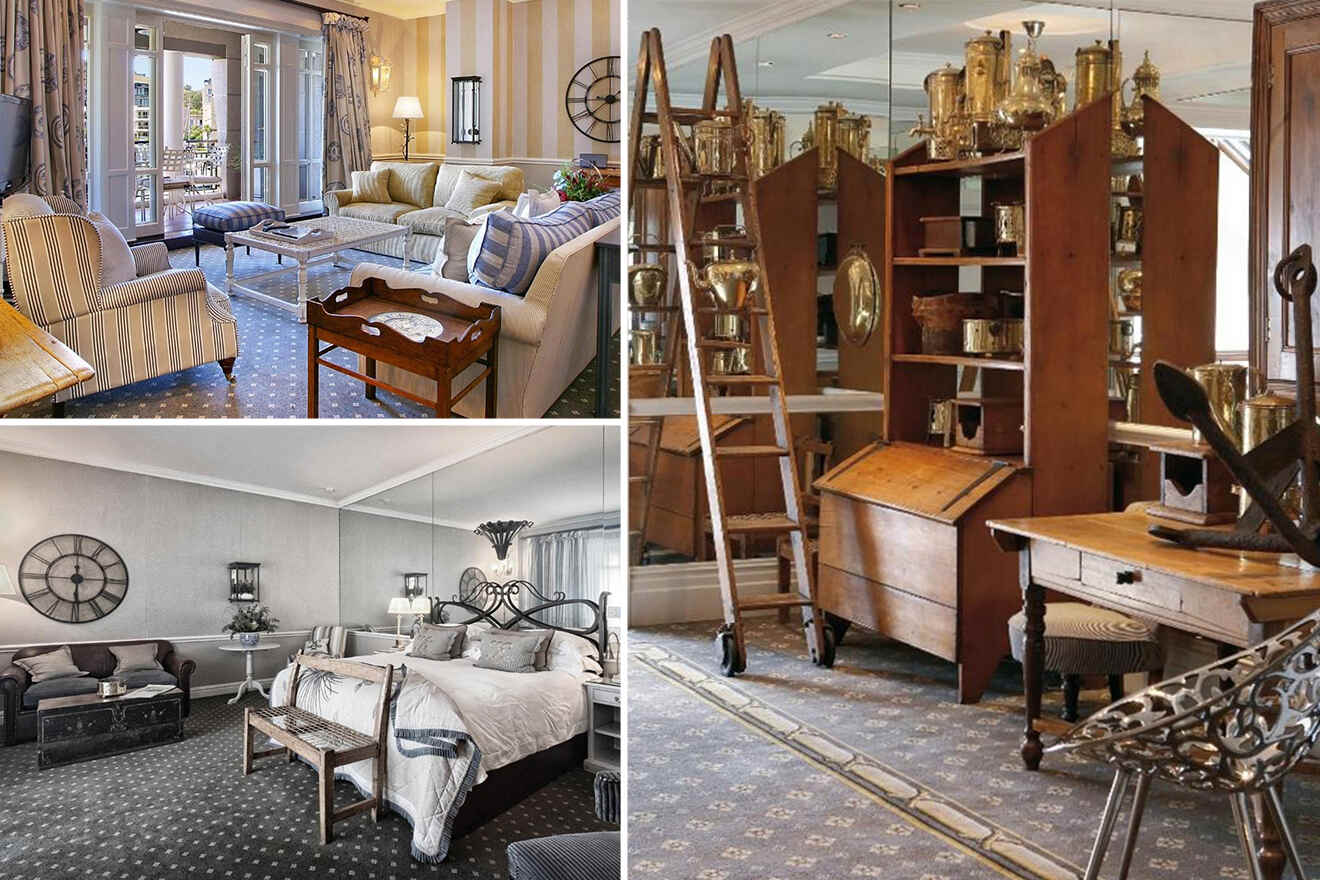 Check out this 5 stars boutique hotel, featuring elegant rooms with free wifi and panoramic views of Cape Town's harbor or the marina. Here you'll find an incredible spa overlooking the V&A Waterfront and offering African-inspired treatments, using locally harvested products and ancient methods.
Other highlights of this luxurious Cape Town hotel include the award-winning Signal Restaurant, serving South African cuisine and international dishes, and the Bascule Bar featuring over 500 whiskeys and countless fine Cape wines… the perfect way to end your day!
4. Twelve Apostles Hotel & Spa – amazing ocean-front hotel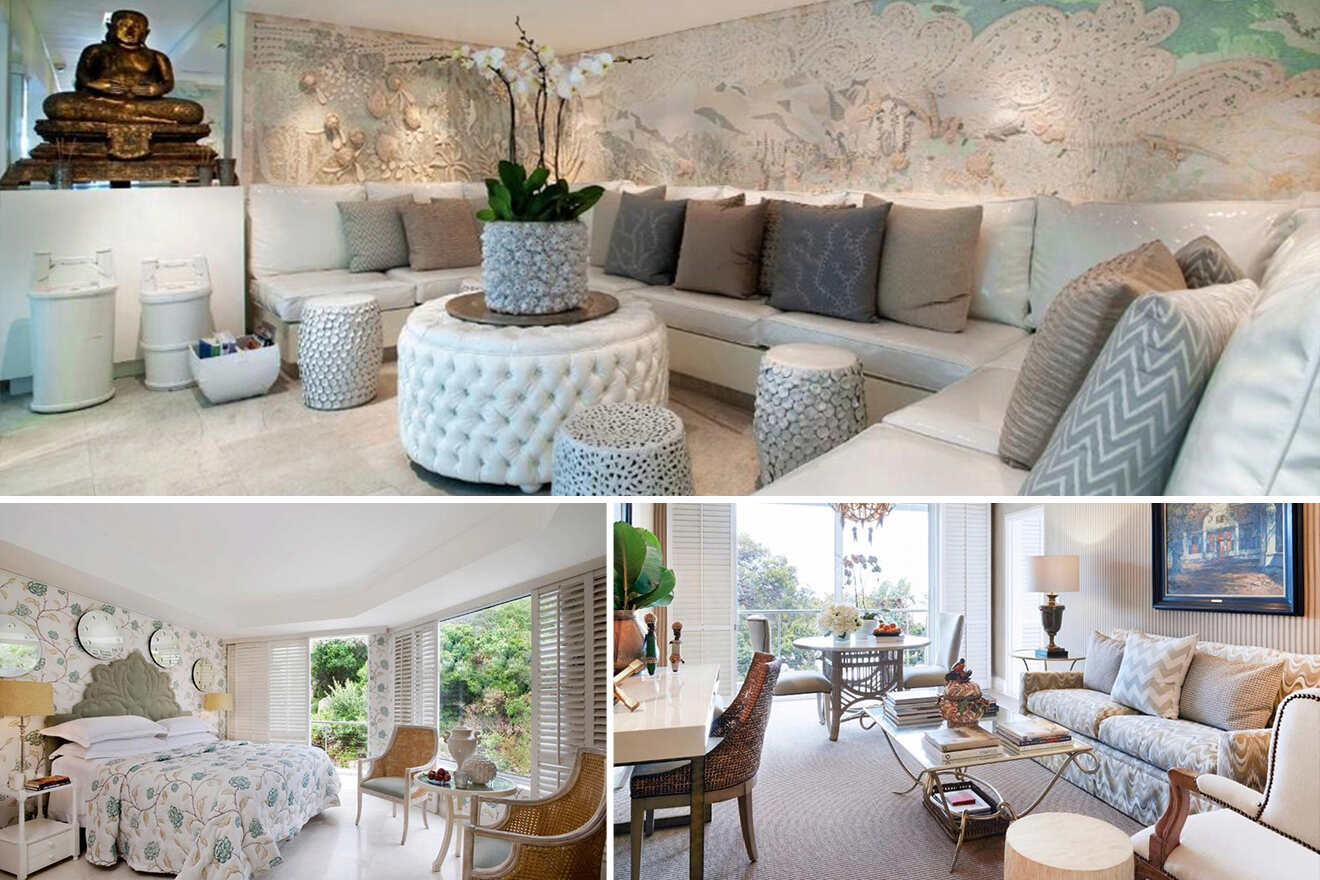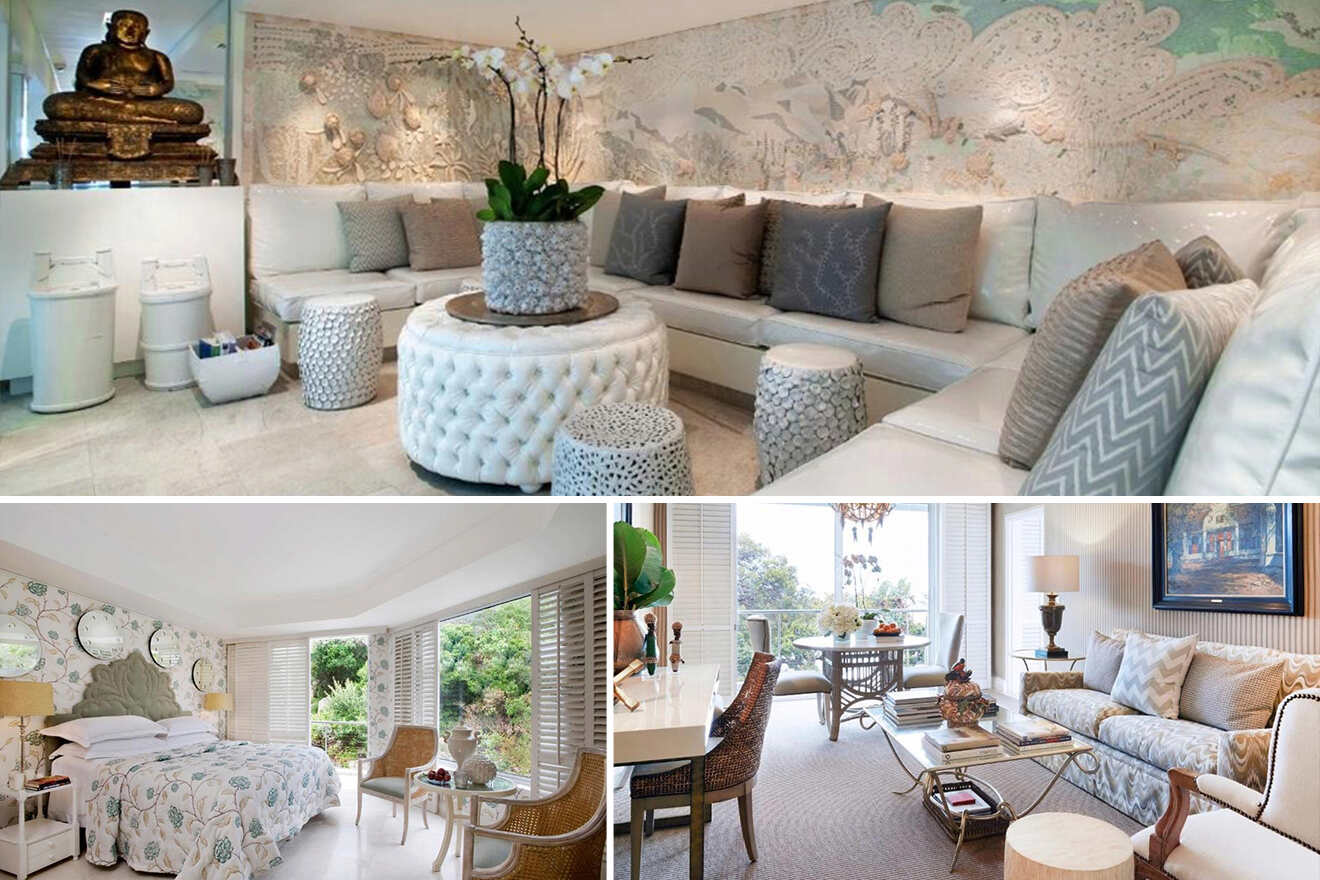 The Twelve Apostles Hotel is an amazing ocean-front property situated just a 10-minute walk from the beach, overlooking the beautiful Twelve Apostles mountain range, from which it takes its name.
Here you'll be welcomed with a complimentary drink and have access to an award-winning Sanctuary Spa with rock pools, where you can relax and enjoy some deserved relaxation. The hotel also offers a delicious restaurant with a panoramic outdoor location, serving delicious indigenous and international cuisine which is prepared with the best organic ingredients (try the amazing desserts)!
5. Camissa House – for a delicious breakfast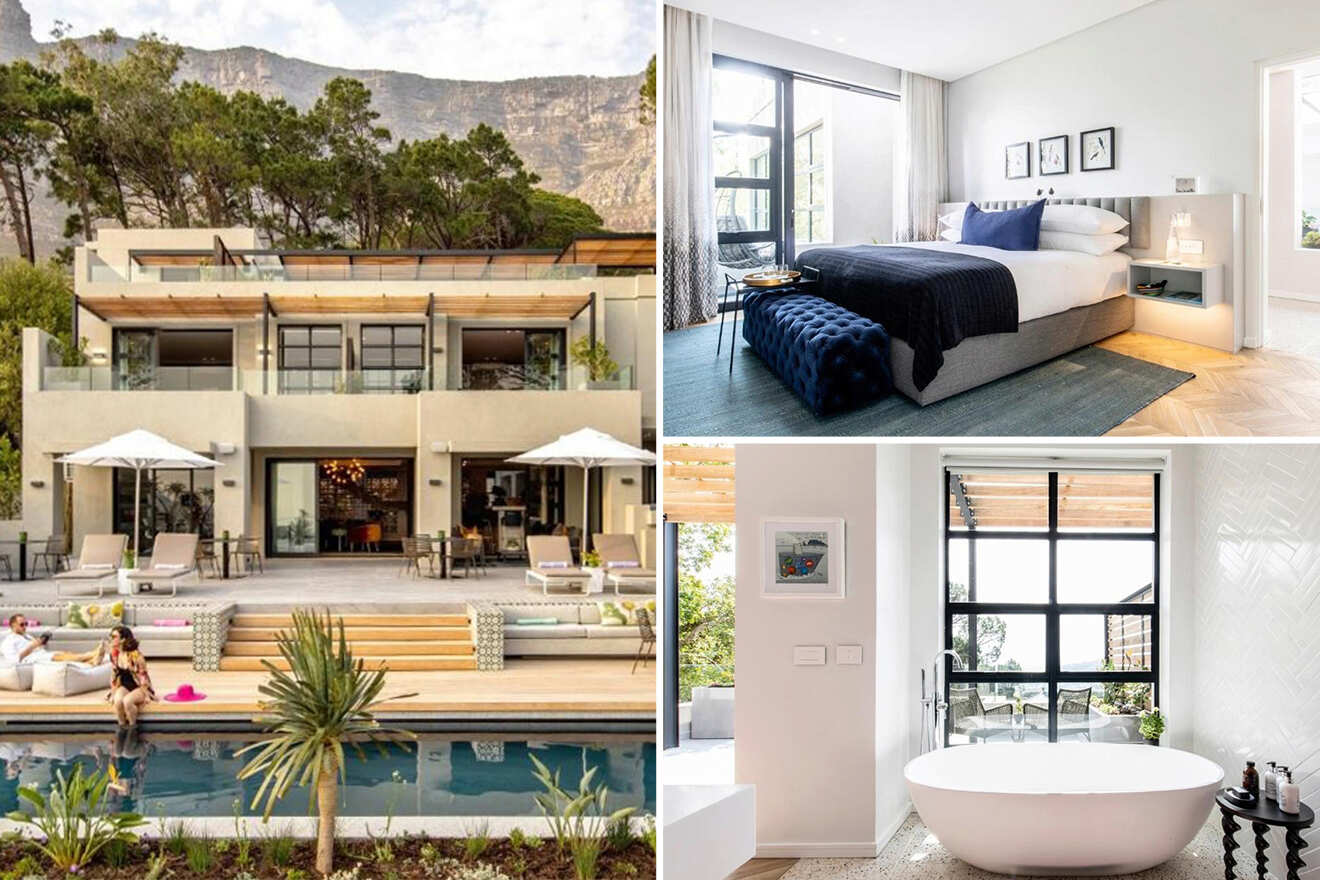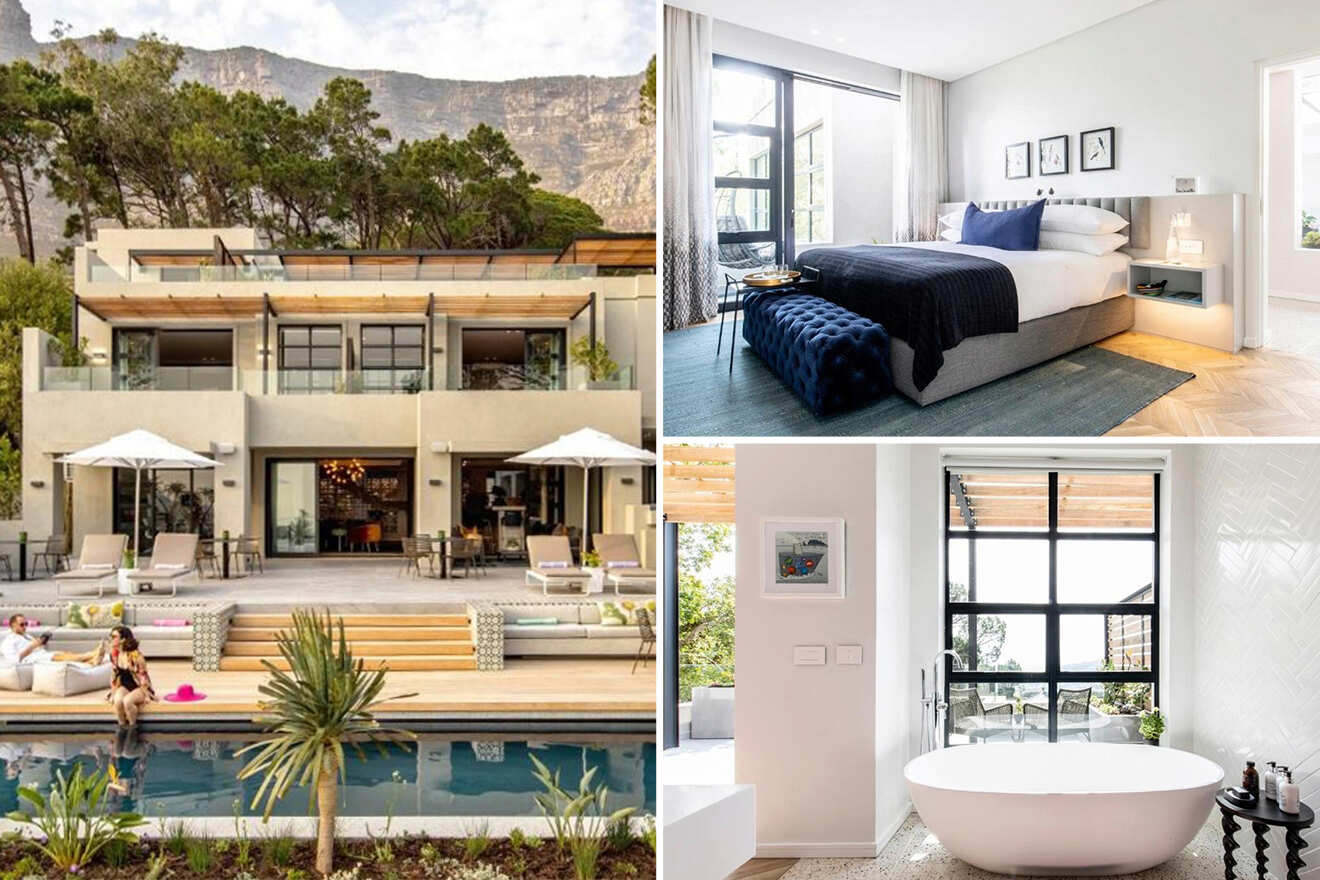 This hotel in Cape Town is located just 5 minutes drive from Table Mountain and half an hour from Cape Town's international airport. In Camissa House you'll find everything you need for a holiday full of comforts such as an outdoor swimming pool, free private parking, free wifi, and a panoramic terrace.
The rooms are also great, offering access to room service and concierge service, a private balcony with a pool view, and the most delicious breakfast cooked by very talented chefs, served every morning with a view of a fish pond, is there a better way of starting your day?
6. The Clarendon, Bantry Bay – for a prime location in the city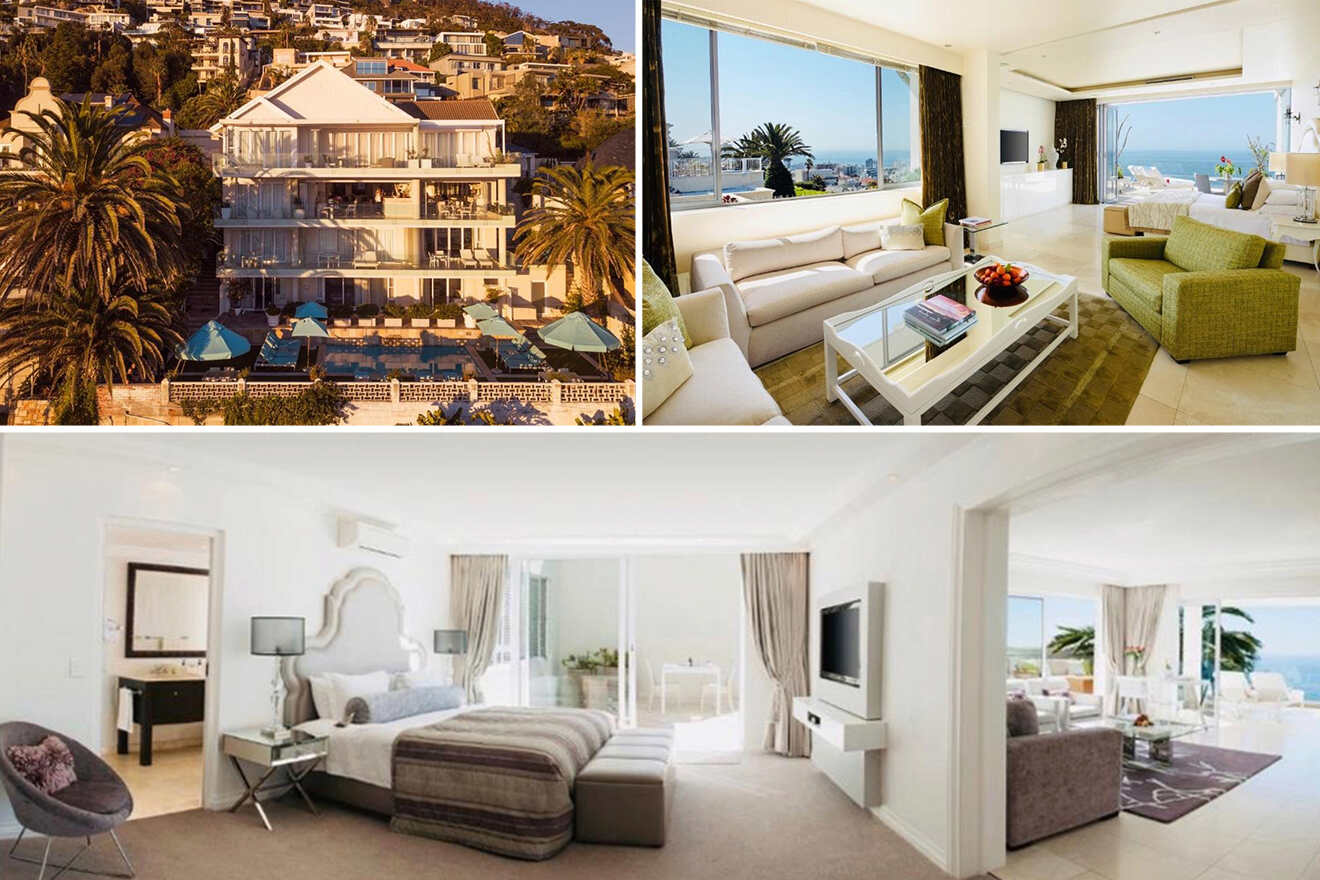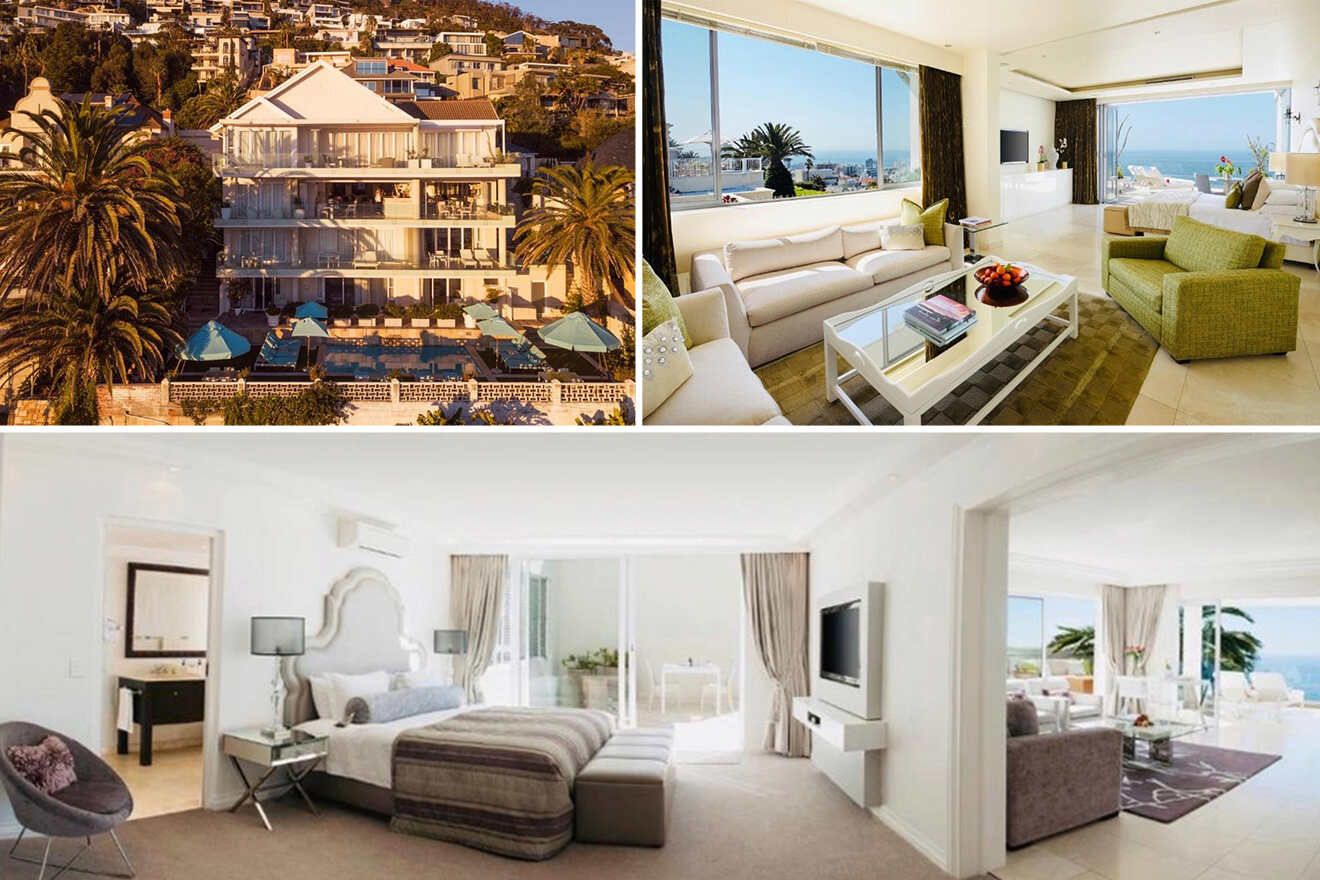 Get the celebrity treatment at this hotel overlooking the blue waters of the Atlantic Ocean, situated just minutes away from both the beach and Cape Town's best cafés, restaurants, and vibrant Waterfront. And if you want to check out other cool areas in the city, check out our post about the best areas and hotels for all budgets in Cape Town!
Here you can choose from a wide selection of stylish and spacious rooms with a private balcony, a stunning view of the Atlantic Ocean, and access to an outdoor pool where you can refresh in the heat. And don't miss the delicious breakfast buffet served every morning at the hotel's restaurant… Guests love it!
7. The Marly – the most stunning mountain views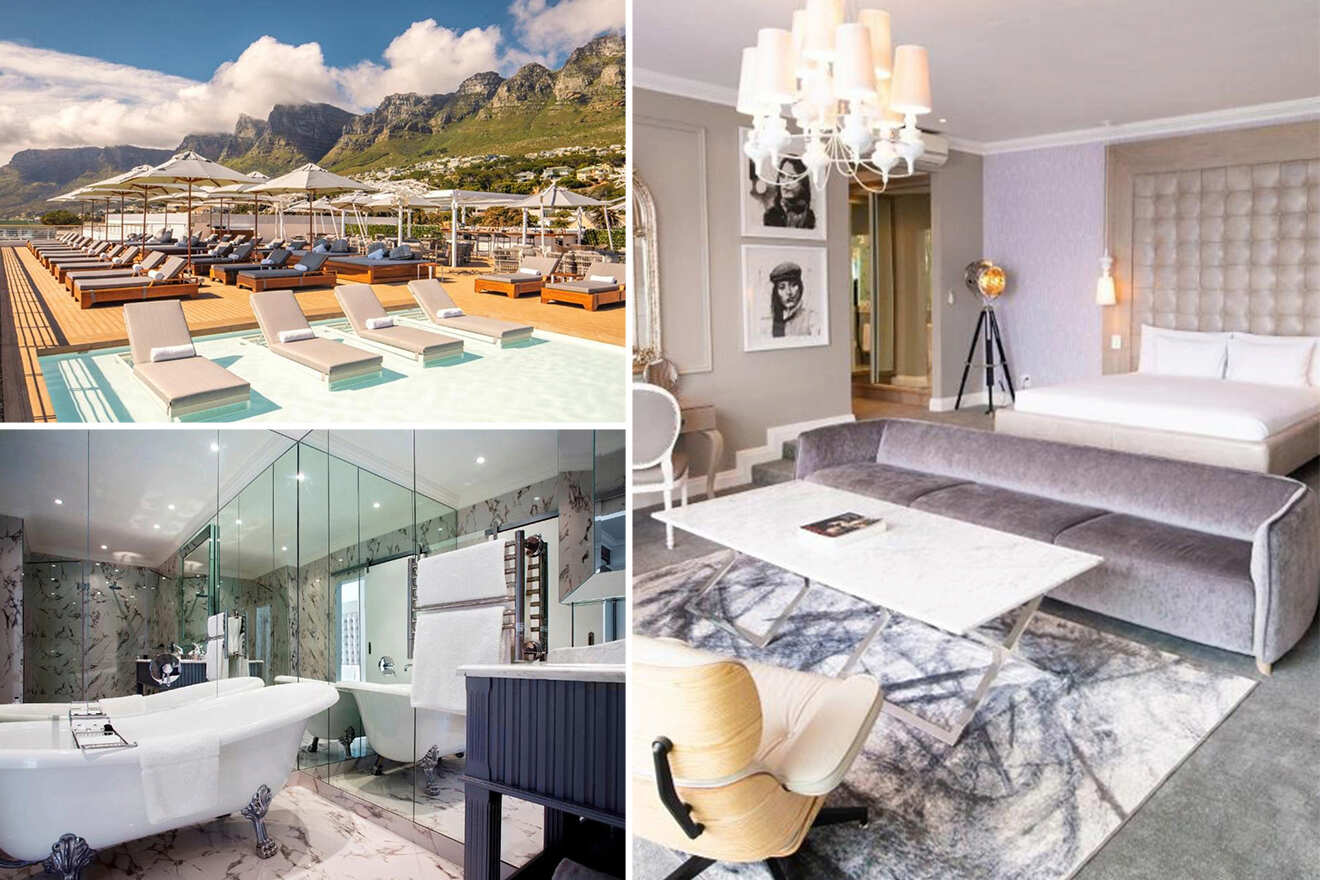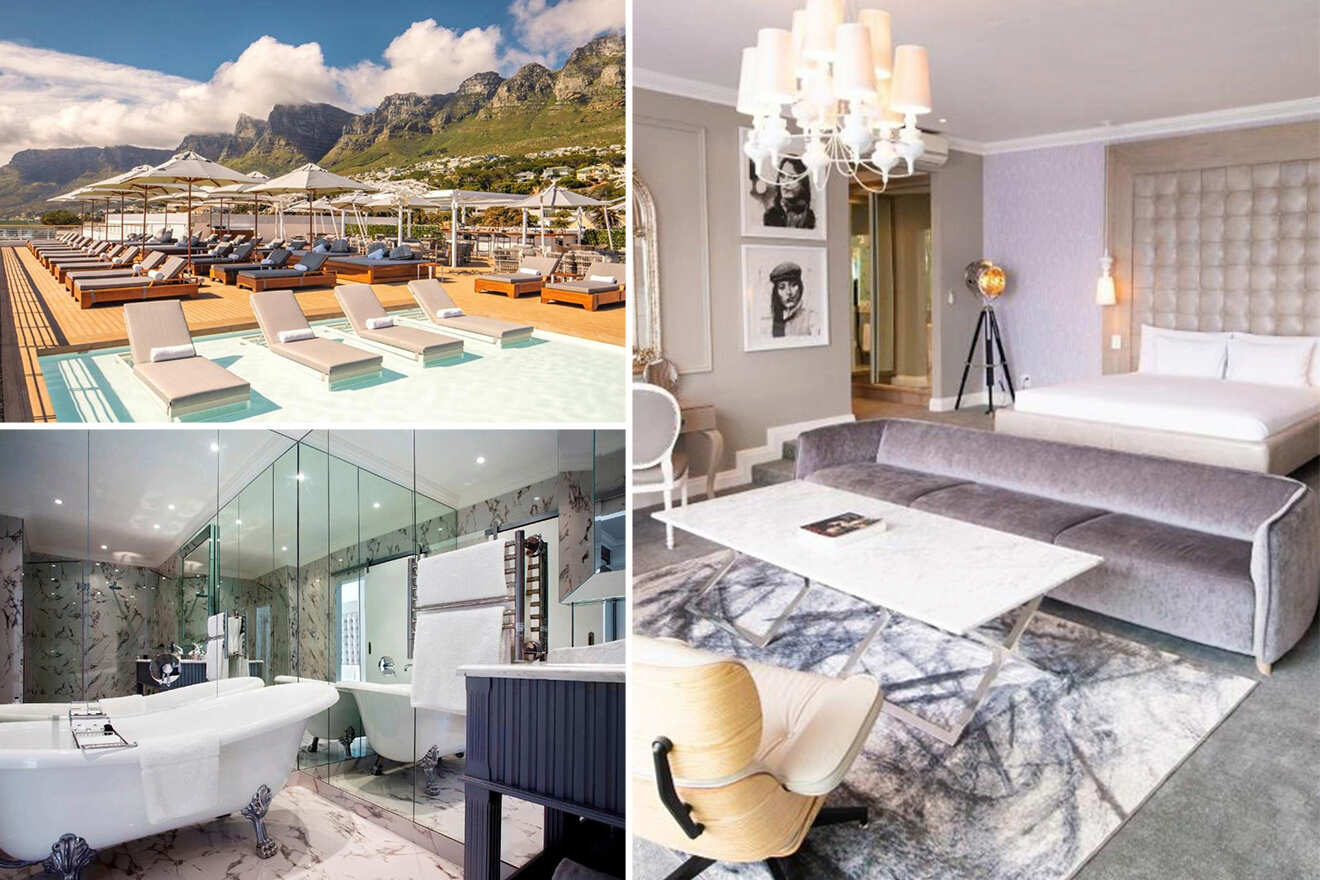 If you're all about views, you will love this hotel with an amazing location just 1 minute's walk from the beach, having the Twelve Apostles Mountain Range as a majestic backdrop. In fact, The Marly Boutique Hotel will offer you panoramic views of Camps Bay Beach and the Atlantic ocean… the best ones you can find in Cape Town city!
Here you'll enjoy a spacious and stylish room boasting an outdoor shower on the balcony, and the pool-terrace bar decorated with ocean-reflecting mirrors and sofas. And that's not all… Guests at the Marly hotel have access to free wifi, private parking, a day spa, and a Promenade Mall offering many shops and restaurants… What else can you ask for?
8. Queen Victoria Hotel – beautiful grand interiors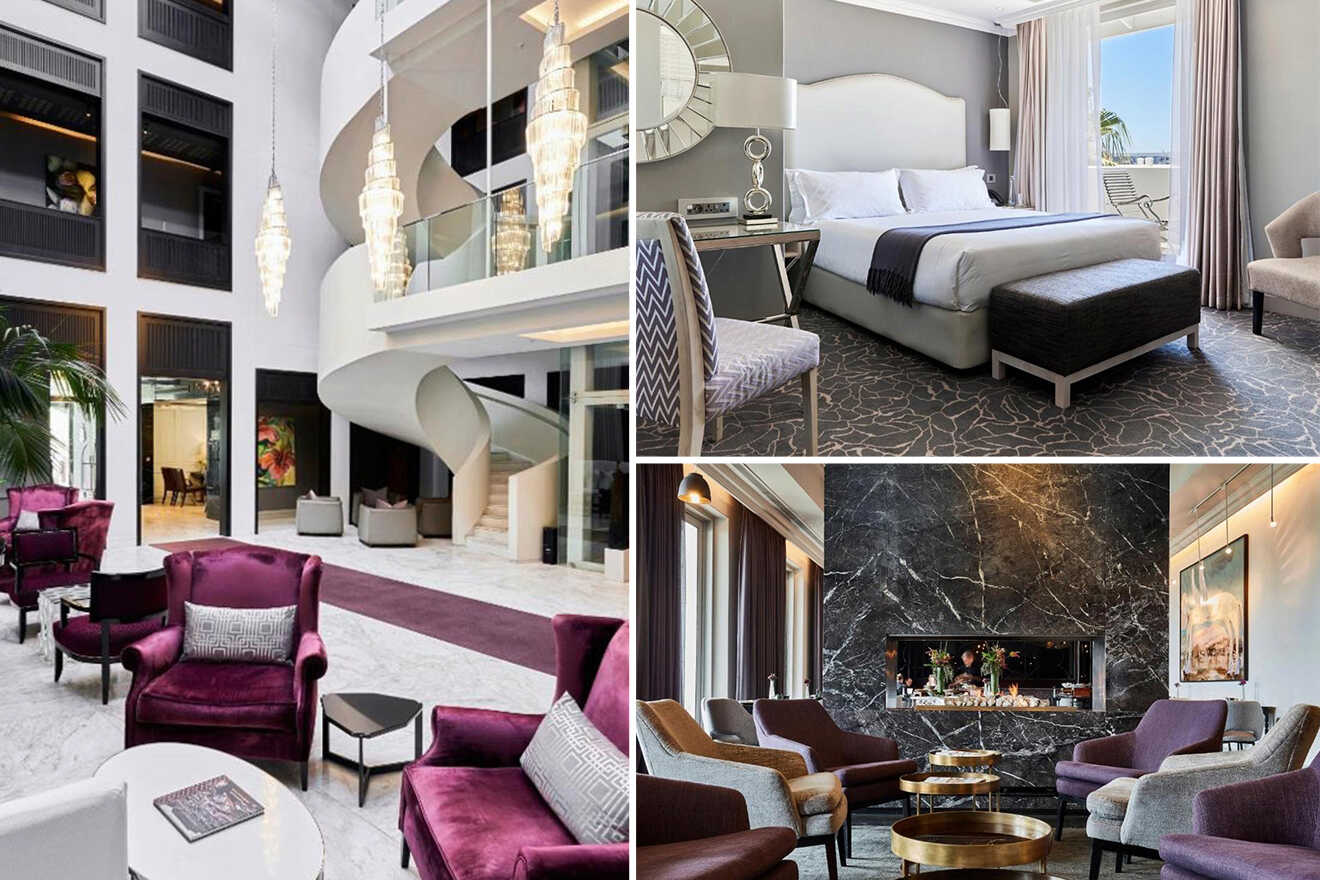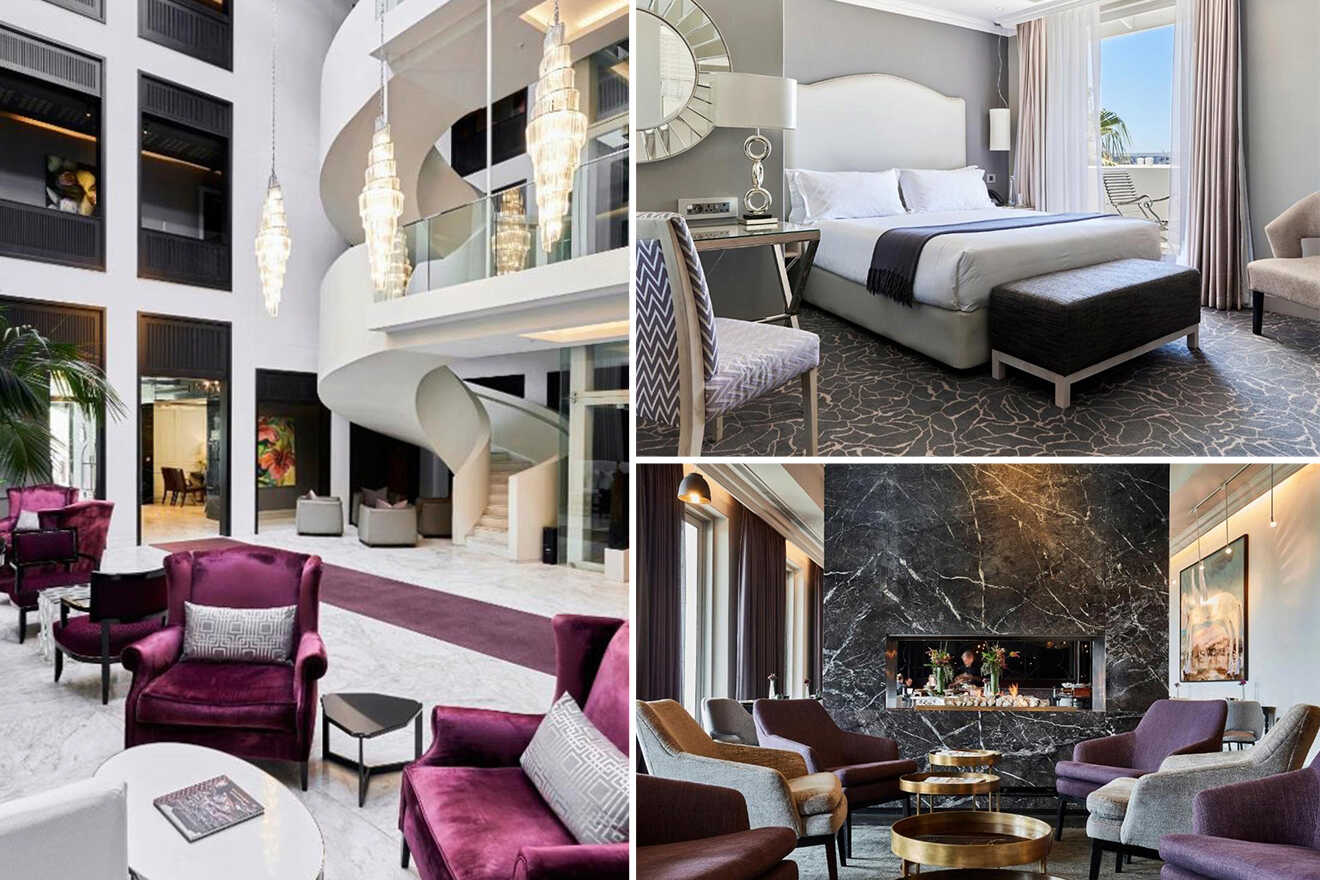 Set in a renovated dock building with the Table Mountain national park as background, this luxurious hotel gives guests world-class rooms and incredible interiors made of crystal chandeliers, white marble, and a dramatic spiral staircase.
But apart from being beautiful, the hotel offers great facilities like a state-of-the-art gym with a personal trainer, a designer spa with a hot tub and pool, free wifi, free private parking, and a restaurant serving an incredible buffet breakfast every morning, with English and Irish food plus gluten-free options available.
9. POD Camps Bay – the most sustainable luxury hotel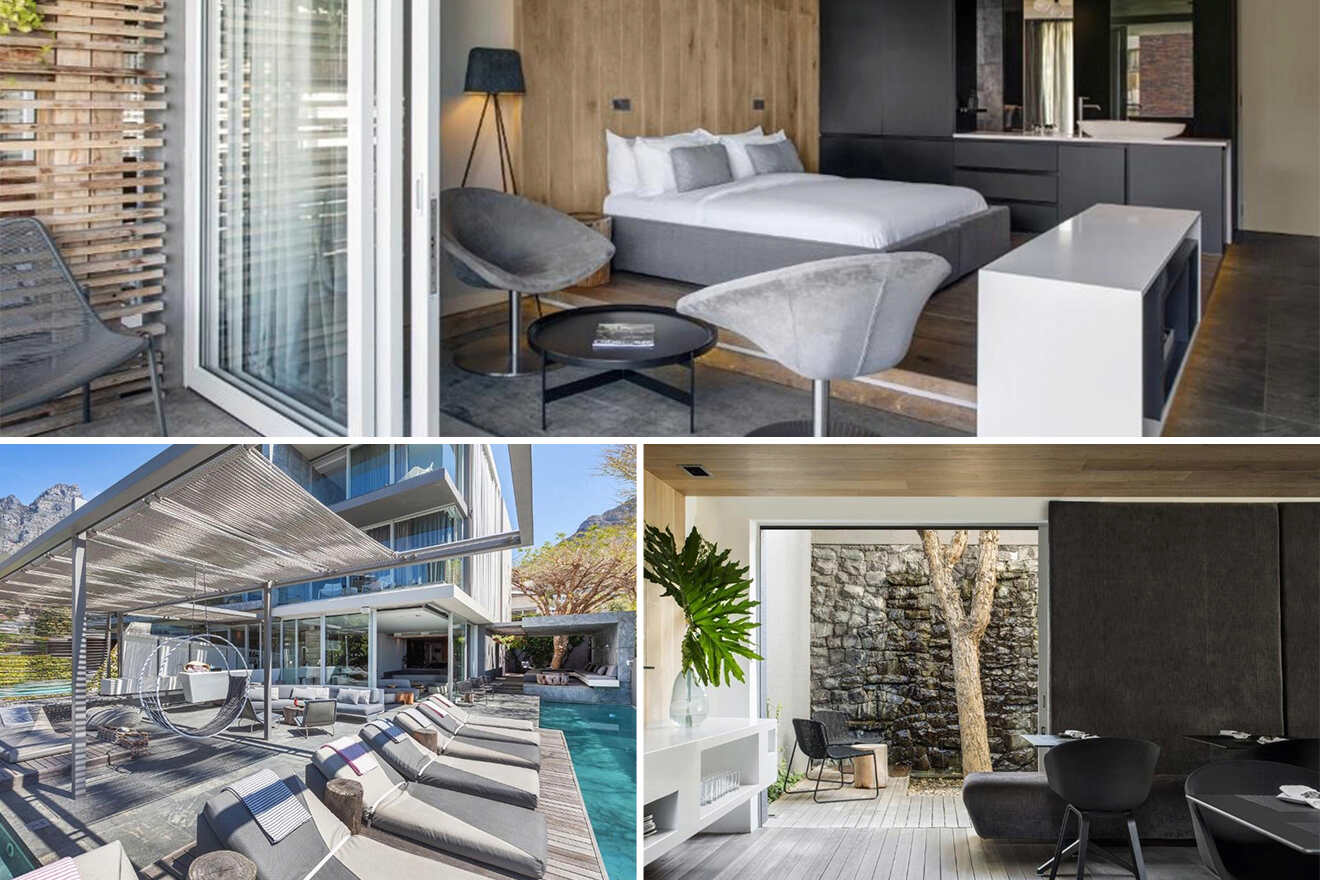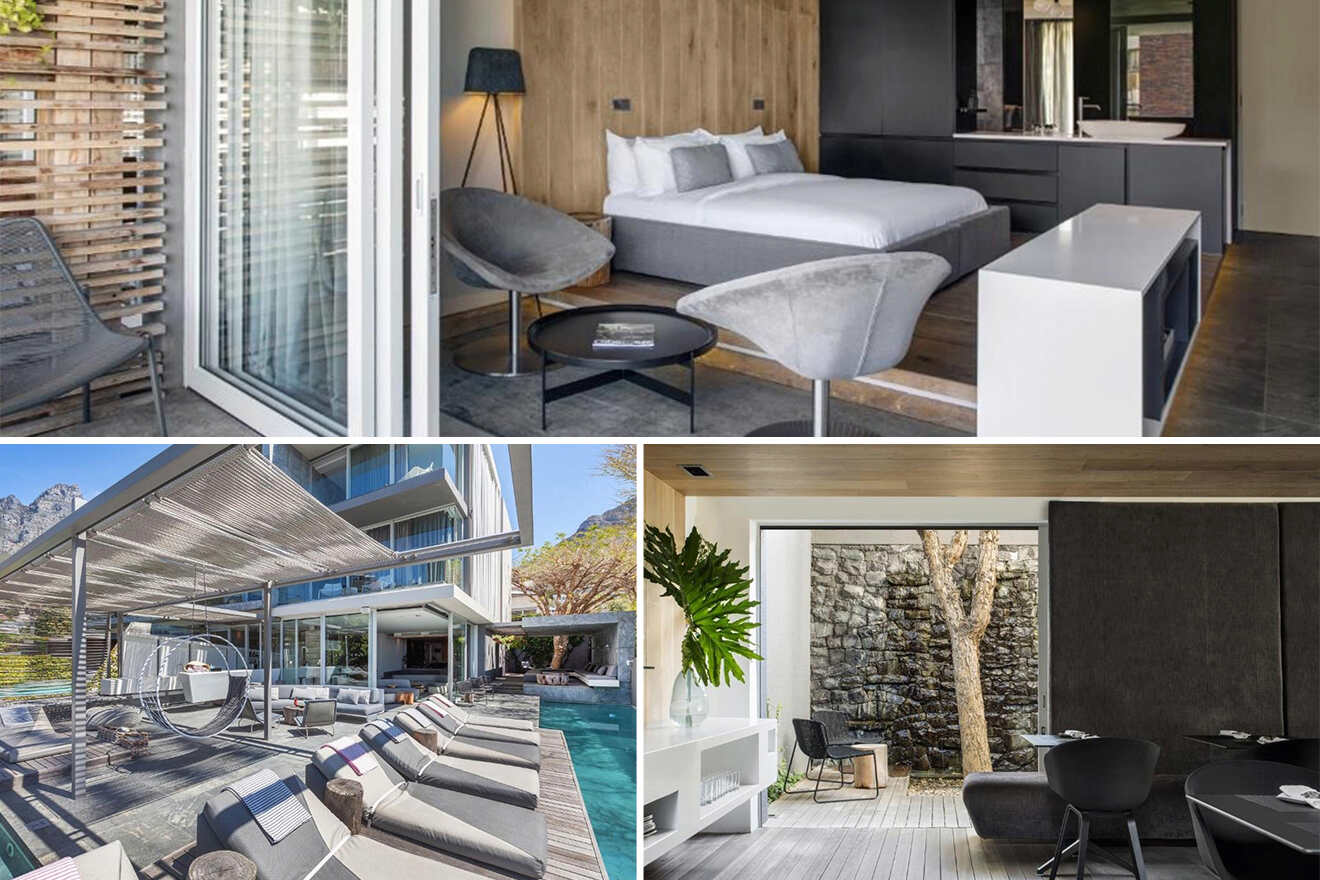 This hip and modern hotel in Cape Town city offers only 17 unique suites with an amazing ocean view and runs on green architectural principles, having its own water supply.
Here you can enjoy the best cocktails in the spacious indoor-outdoor cocktail bar with a lap pool and a sea view or a coffee in the tranquil Zen dining room. The location of the property is also great, within walking distance of the best bars and restaurants in the city center, otherwise, the hotel itself features free parking if you want to rent a car and explore Cape Town's surroundings!
10. The Cellars-Hohenort – the most picturesque setting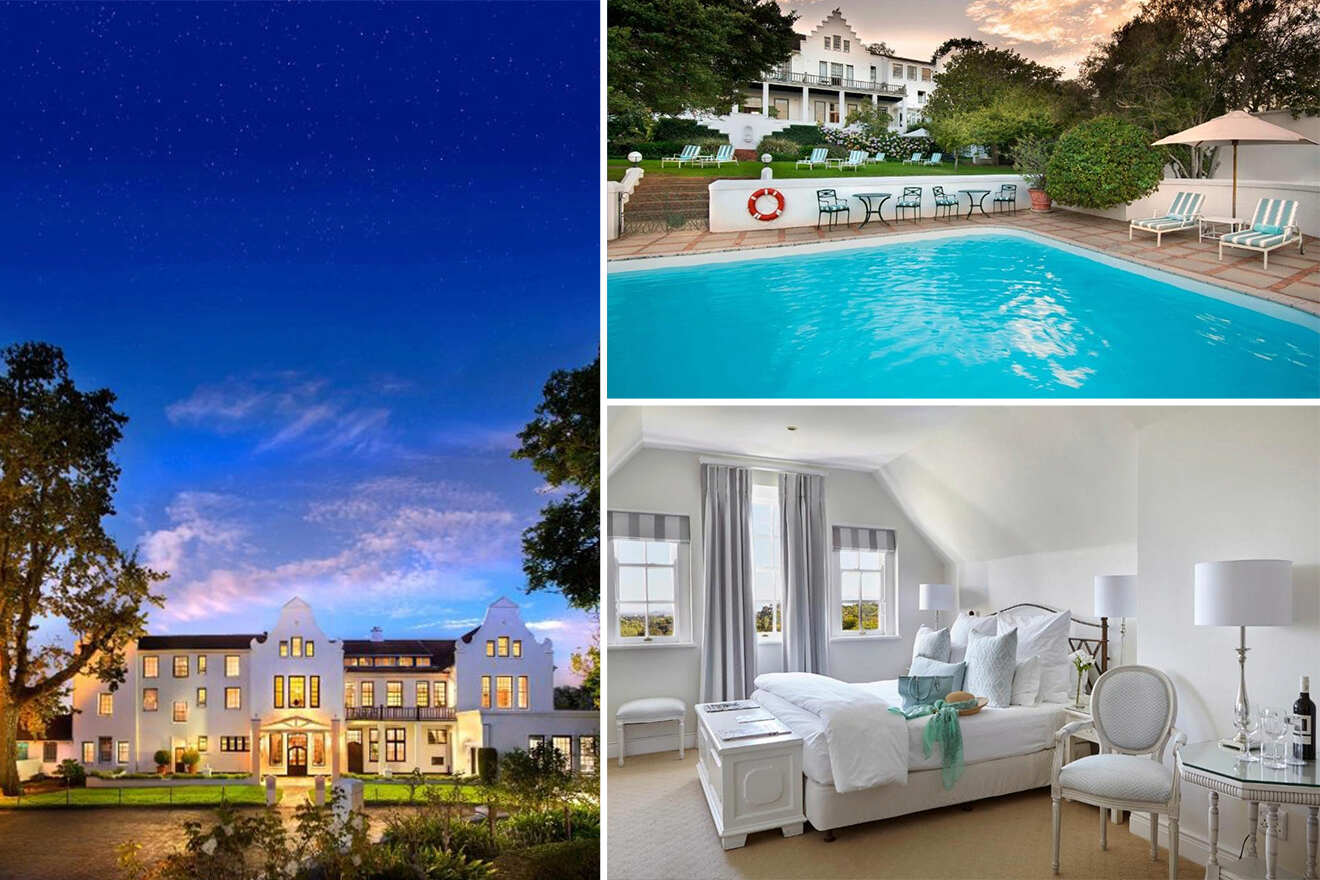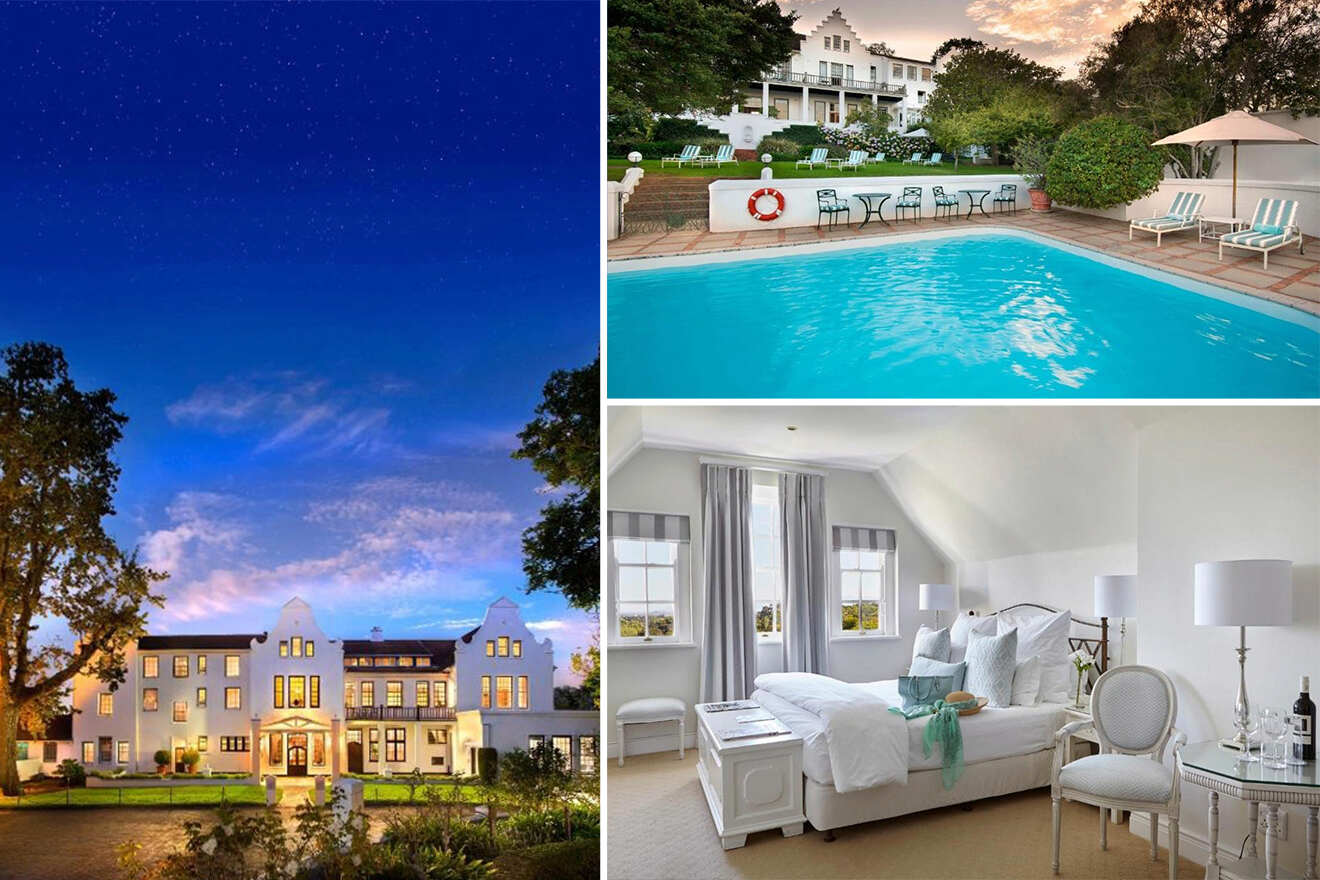 You'll feel like you're in a dream in this beautiful hotel located in the historical Constantia Valley, where its luxurious suites offer views of Table Mountain National Park or of the world-renowned gardens and vineyards.
Here there is something for any kind of traveler; 2 award-winning restaurants, 2 swimming pools, a tennis court for the more active ones, and a Fresh Wellness Spa if you want to just relax. In fact, the wellness center has a holistic approach to both health and beauty and features a steam room, facial and massage rooms, and manicure and pedicure rooms… don't miss it!
11. Steenberg Hotel & Spa – for some delicious wine and food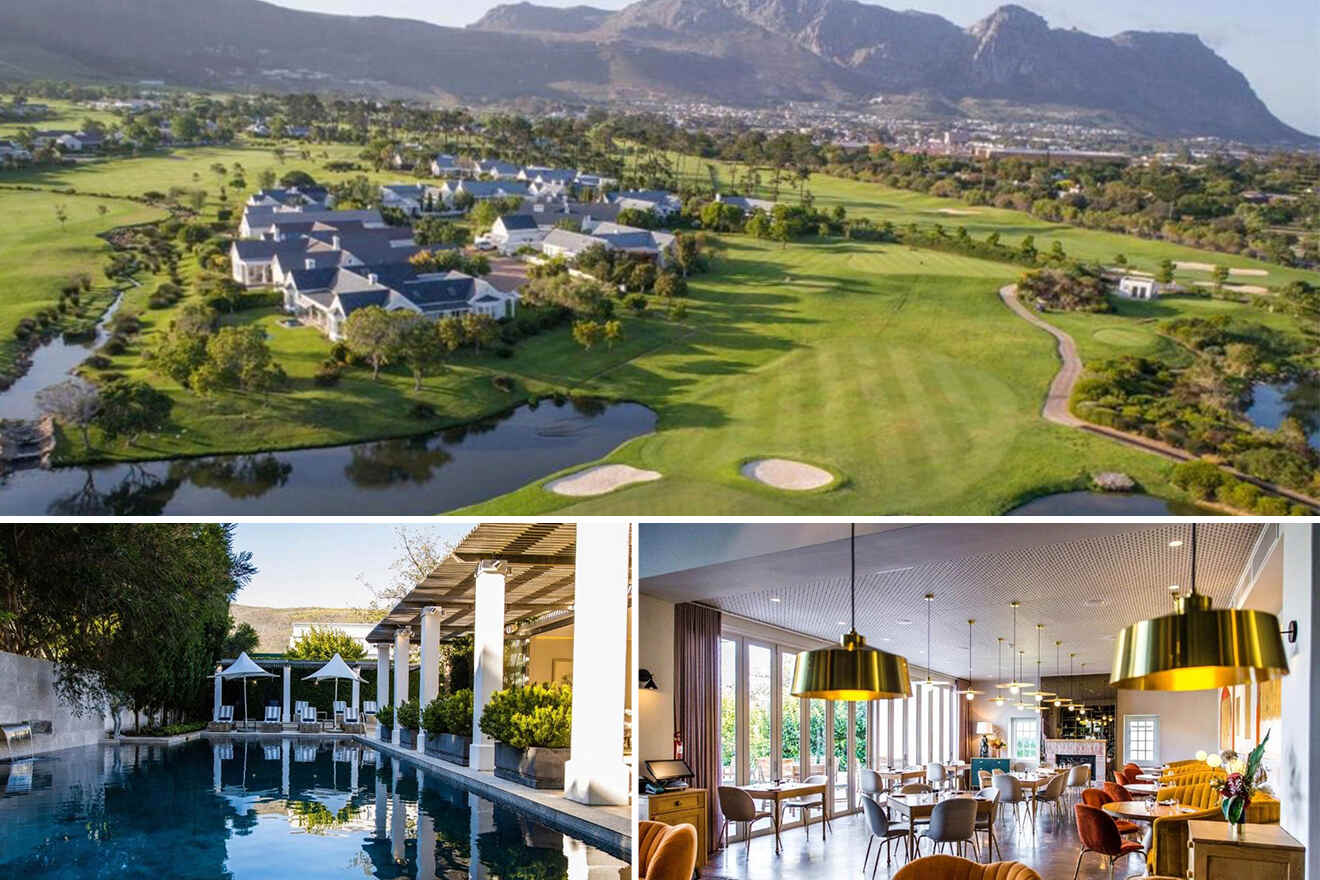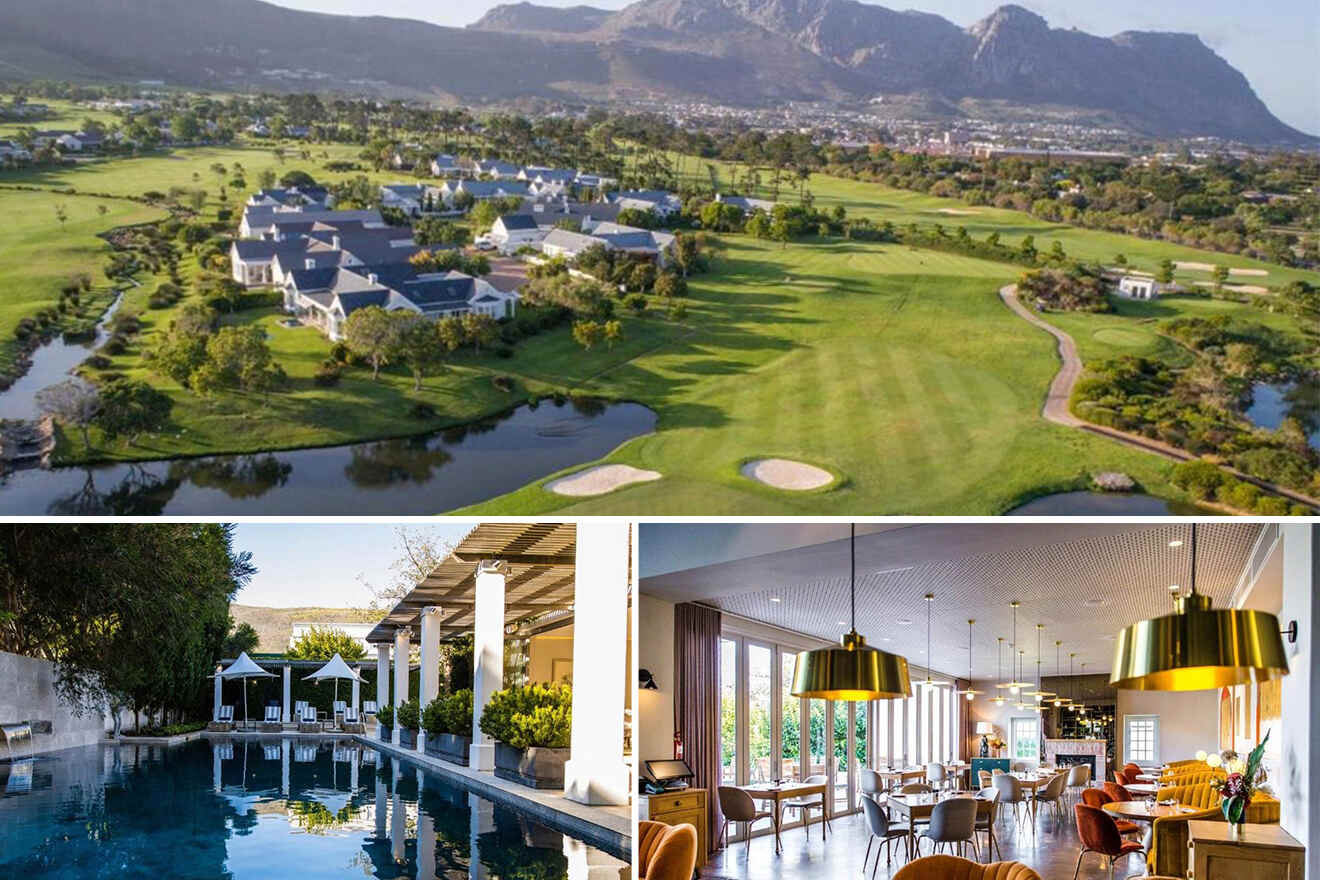 This unique hotel located in Cape Town city center offers the perfect mix of heritage, fine wine, and excellent food. In fact, the highlight of the property is the fine-dining restaurant, trendy bistro, and award-winning winery… so you can treat yourself at any time of the day, starting with a delicious breakfast in the morning!
Here you will also sleep in an elegant room with a private balcony, relax in the spa center and play on the championship golf course… all this surrounded by pristine vineyards and picturesque mountains!
12. Taj Cape Town – to visit Cape Town's best attractions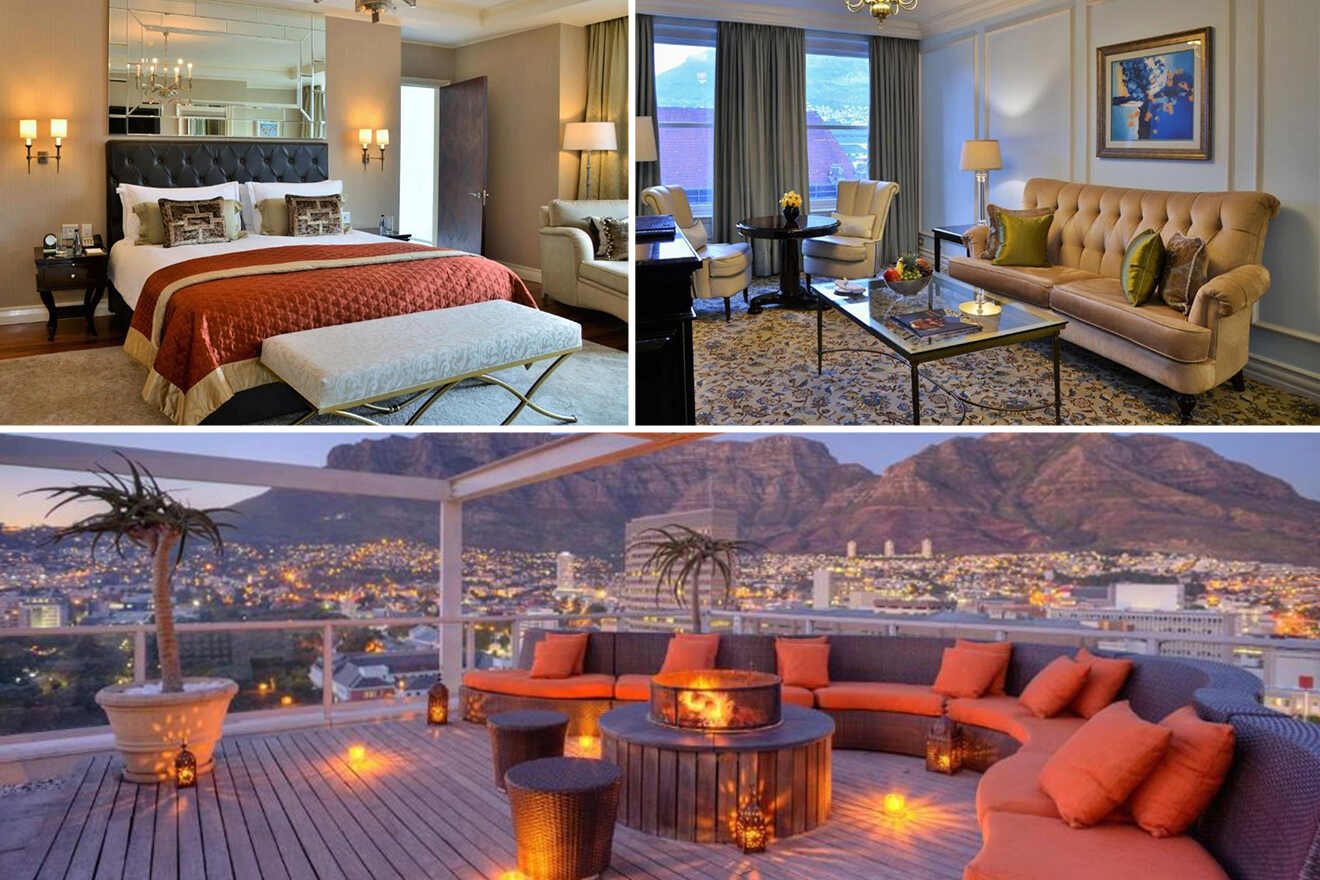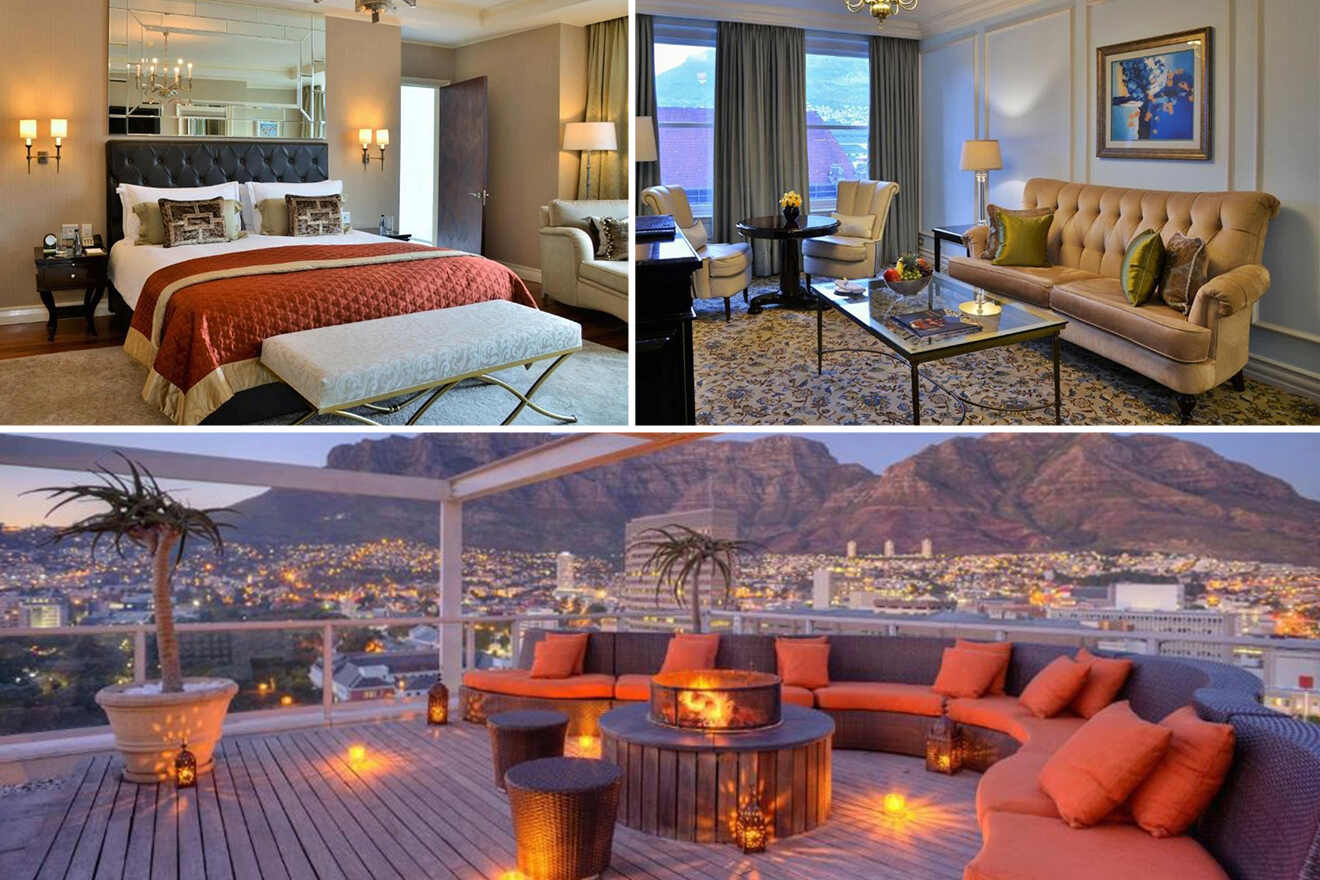 Taj Cape Town is located right in the heart of the city, within walking distance of many tourist attractions like the V&A Waterfront, restaurants, and businesses, so you have everything at your fingertips!
In your beautiful room, you will have free WiFi, a private balcony, and a large tub, while the property will give you access to the Jiva Grande Spa with sauna, a fitness center, a 3-level Mint restaurant serving a wide variety of international cuisines, and a delicious breakfast in the morning!
13. Radisson Blu Waterfront – for a family vacation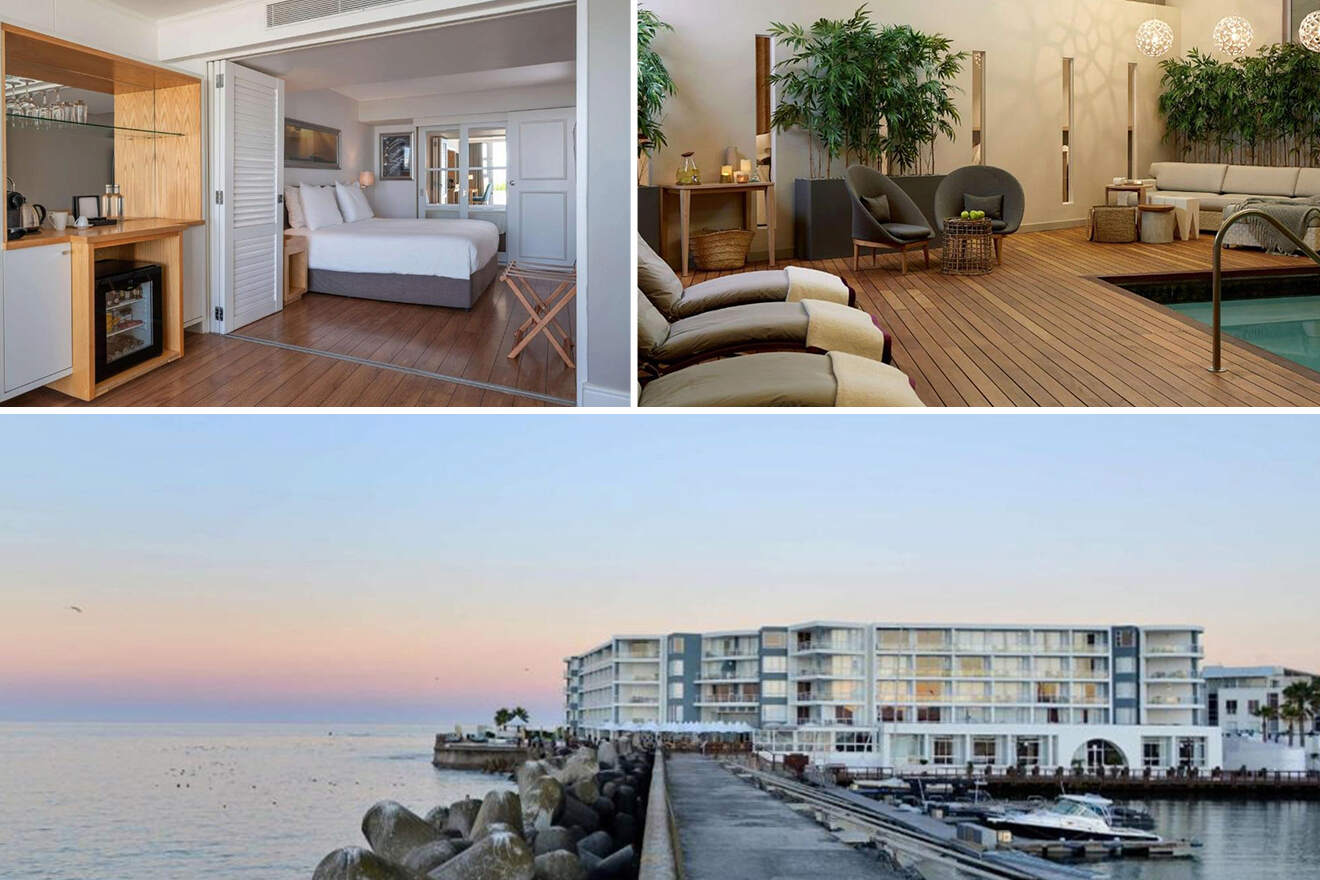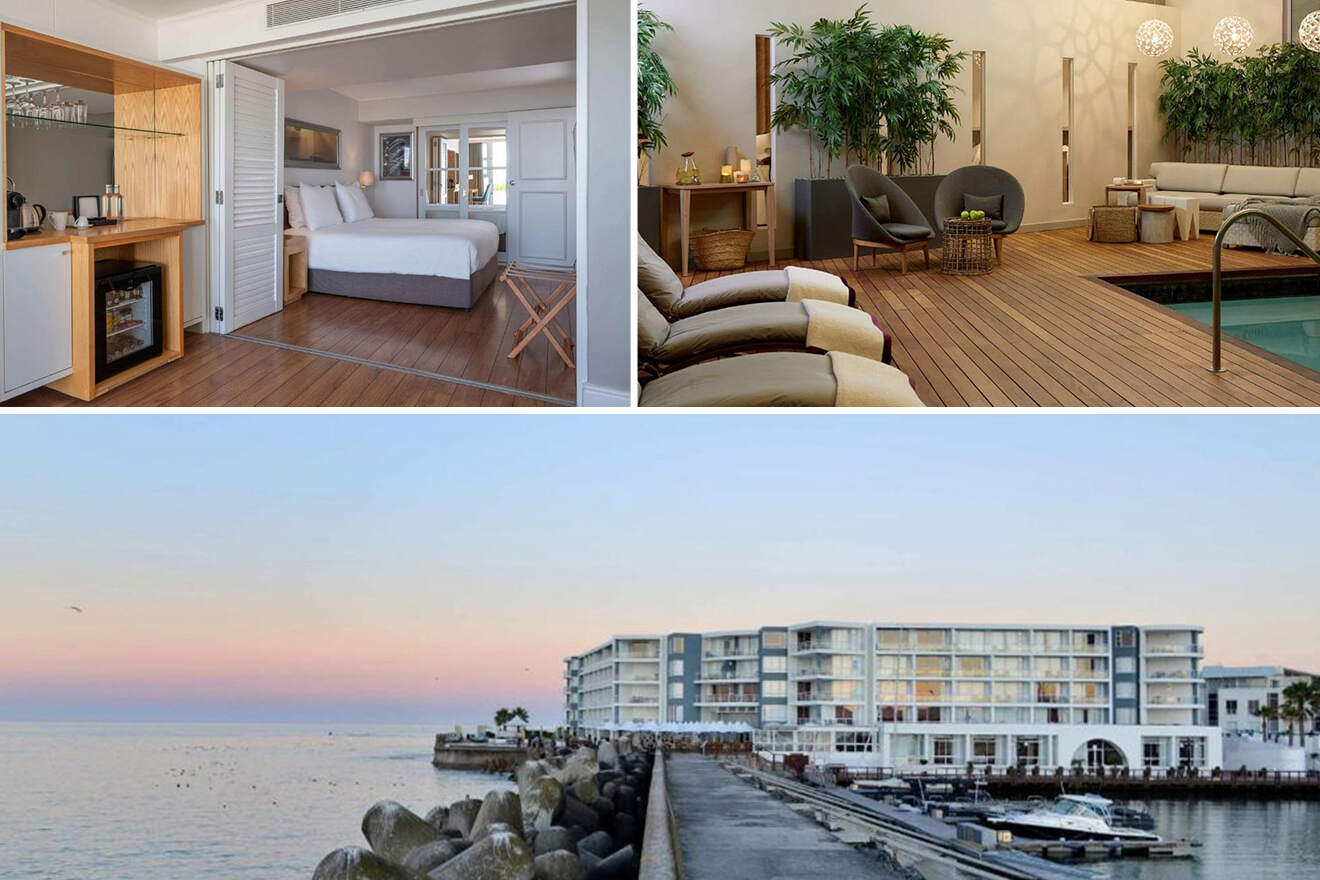 If you are going on a vacation with the family and you want to meet the tastes of everybody, search no more, this hotel is the best choice in Cape Town! Here you'll wake up in your spacious room with a view of the Atlantic Ocean (what a show!), have a delicious breakfast, and then decide what to do for the rest of your day.
Here you can either relax on the picturesque terrace, rejuvenate at the spa's indoor vitality pool, stay fit at the state-of-the-art gym or engage in many water sports like hiking or paragliding!
14. Gorgeous George – coolest luxury hotel in Cape Town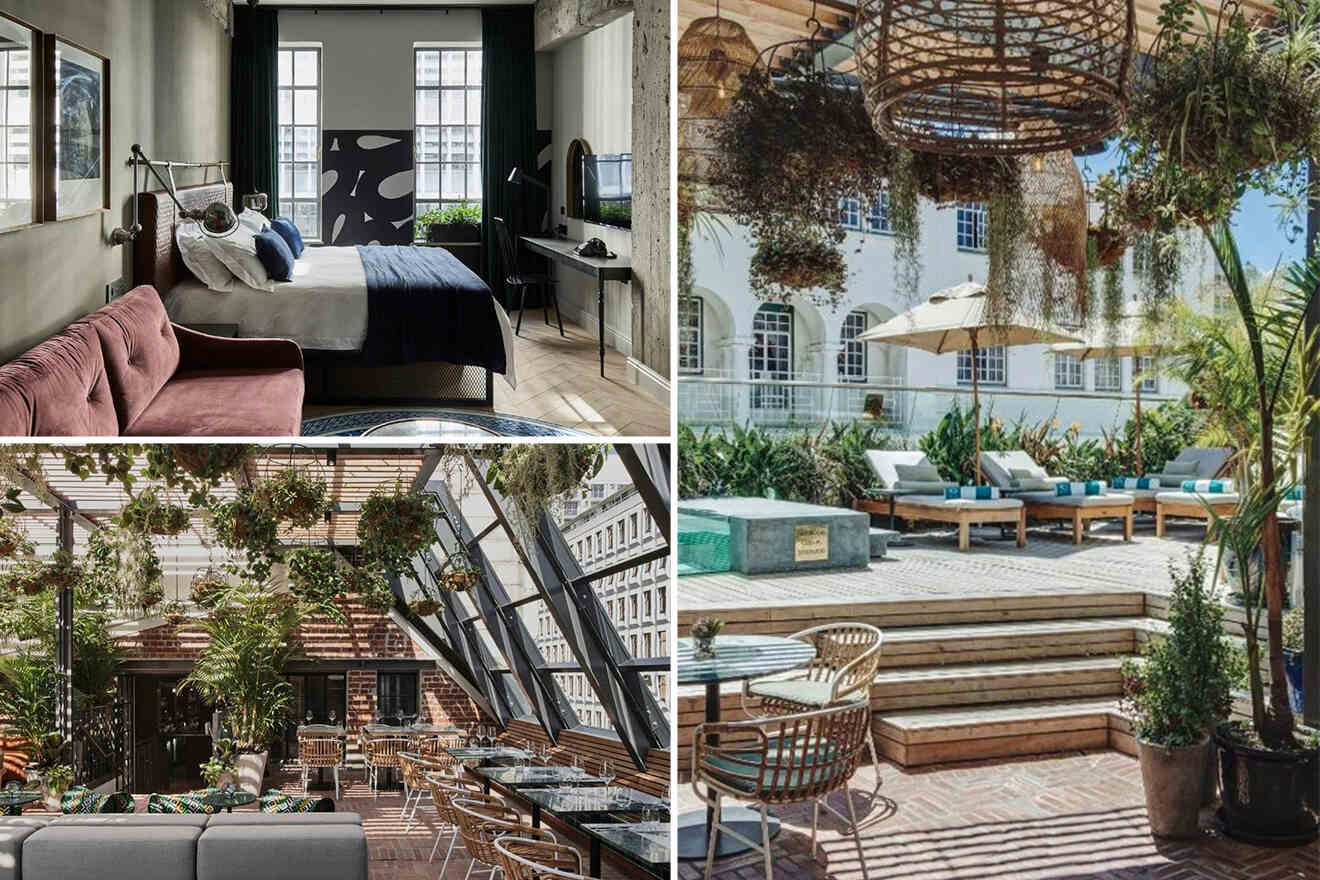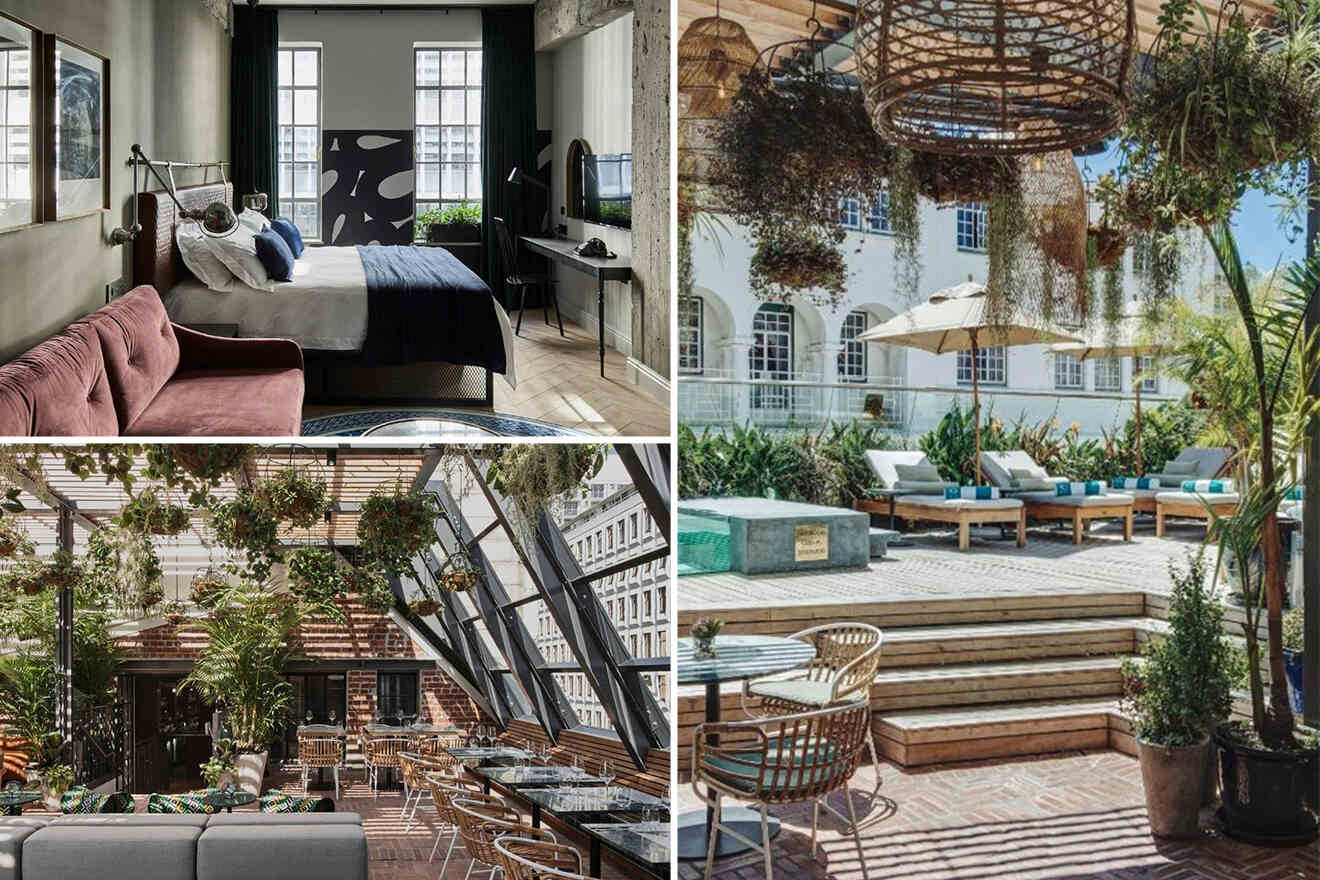 This hotel in Cape Town is just beautiful and has a very cool vibe, with its stunning interior decor, stylish rooftop bar, and outdoor swimming pool. Here you will be able to enjoy activities in and around Cape Town, like hiking, visiting the city's best attractions with walking tours, and playing golf at the nearby courses.
The friendly staff will make you feel at home from the very first moment, the breakfast and food, in general, are delicious, and you can make use of the room service whenever you want… What else do you need?
FAQs about luxury hotels in Cape Town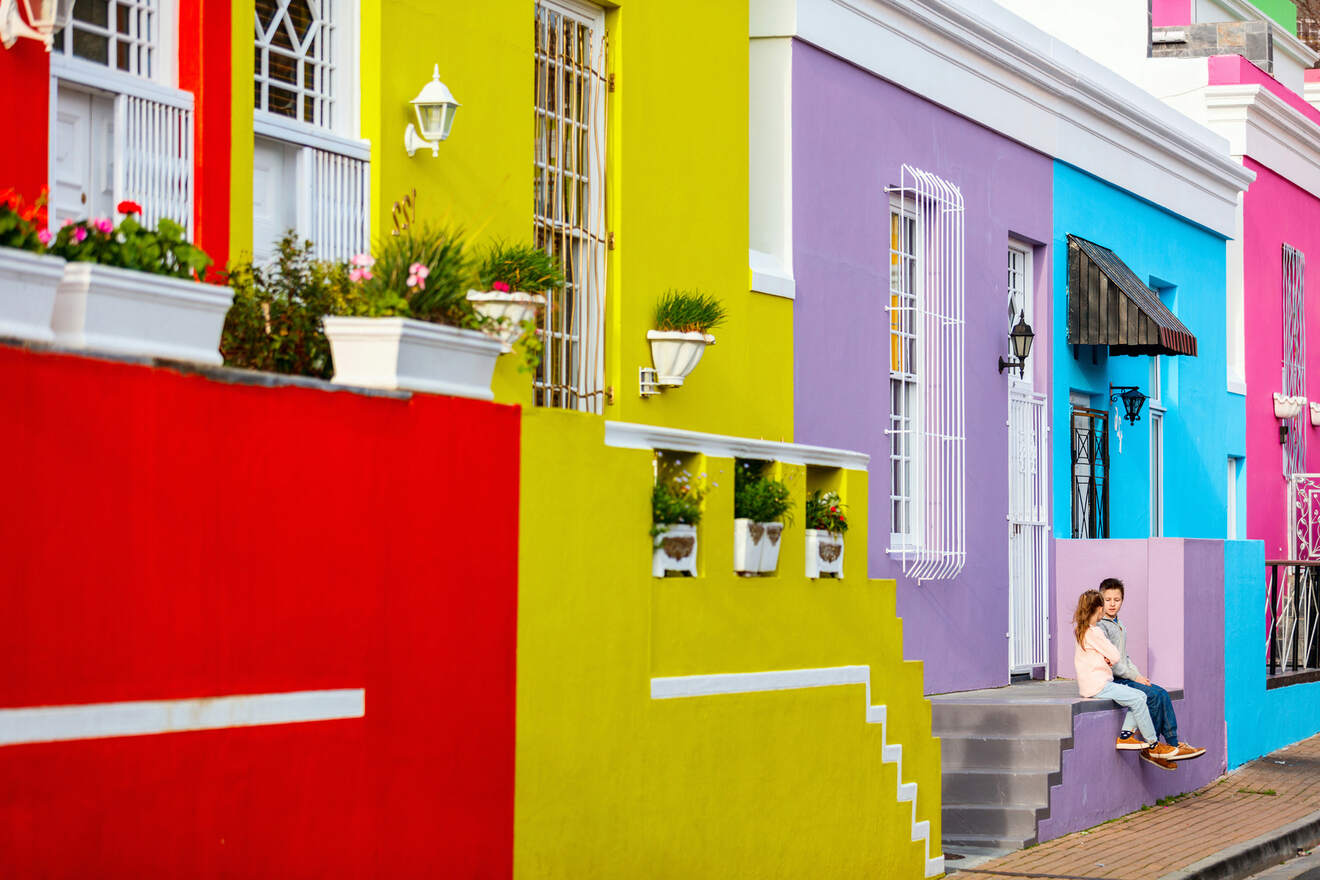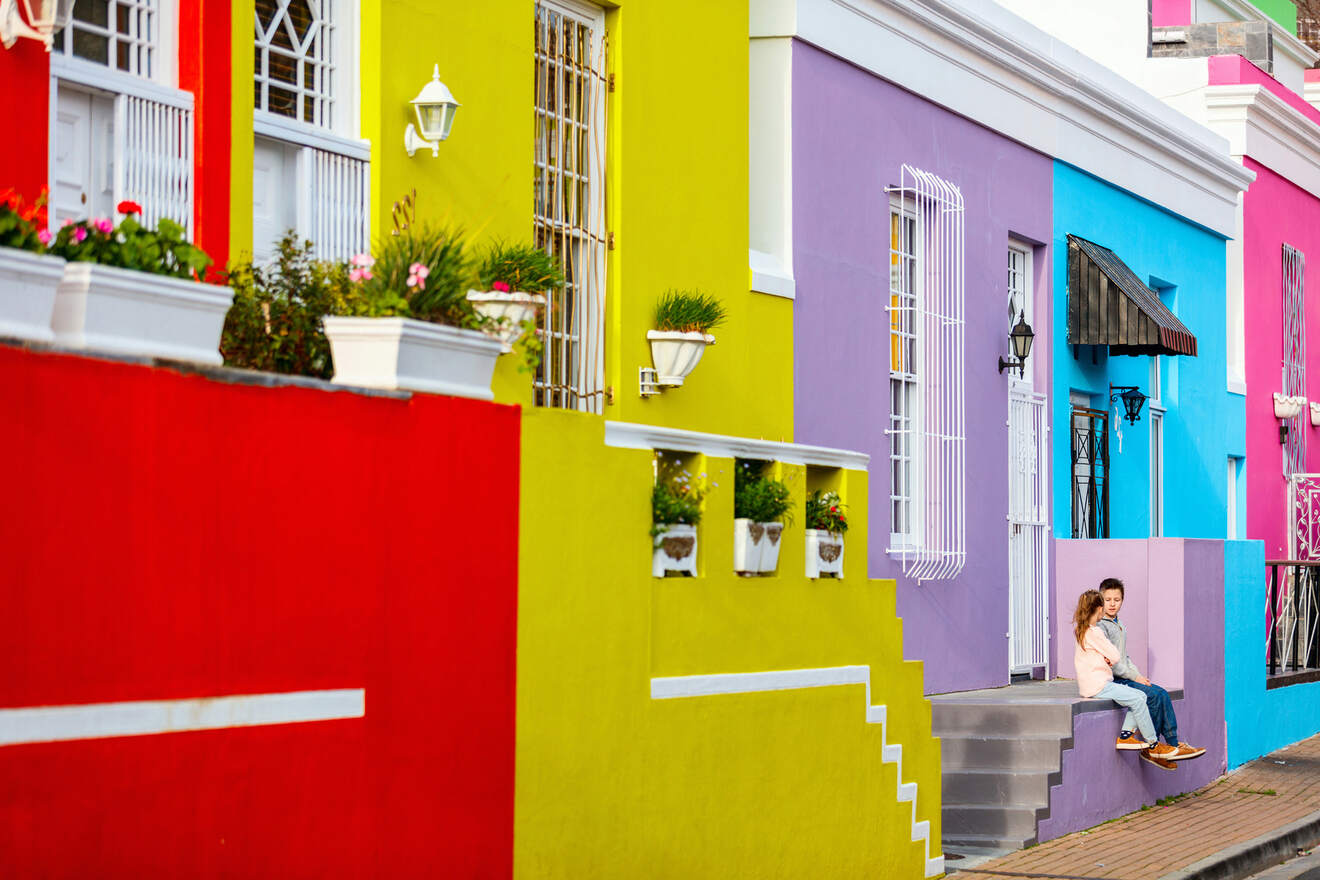 ⭐ What are the best 5-star hotels in Cape Town, South Africa? 
The best 5 stars hotels in Cape Town, South Africa are Camissa House, offering cool amenities like an outdoor swimming pool and free private parking, or One&Only Cape Town, located on the V&A Waterfront and featuring breathtaking views of Table Mountain!
🛎️ What are the best luxury hotels in Cape Town, South Africa? 
The best luxury hotels in Cape Town are the Cape Grace Managed By Accor, a 5 stars boutique hotel with elegant rooms and panoramic views, and Taj Cape Town, located right in the heart of the city, within walking distance of many tourists attractions.
📅 How many days are enough for Cape Town?
If you want to explore Cape Town (the second South African largest city) and its surroundings, you need at least 5 days, while with 7-10 days you also have time to do a safari. 
⬆️ Which are the safest areas to stay in Cape Town?
Conclusion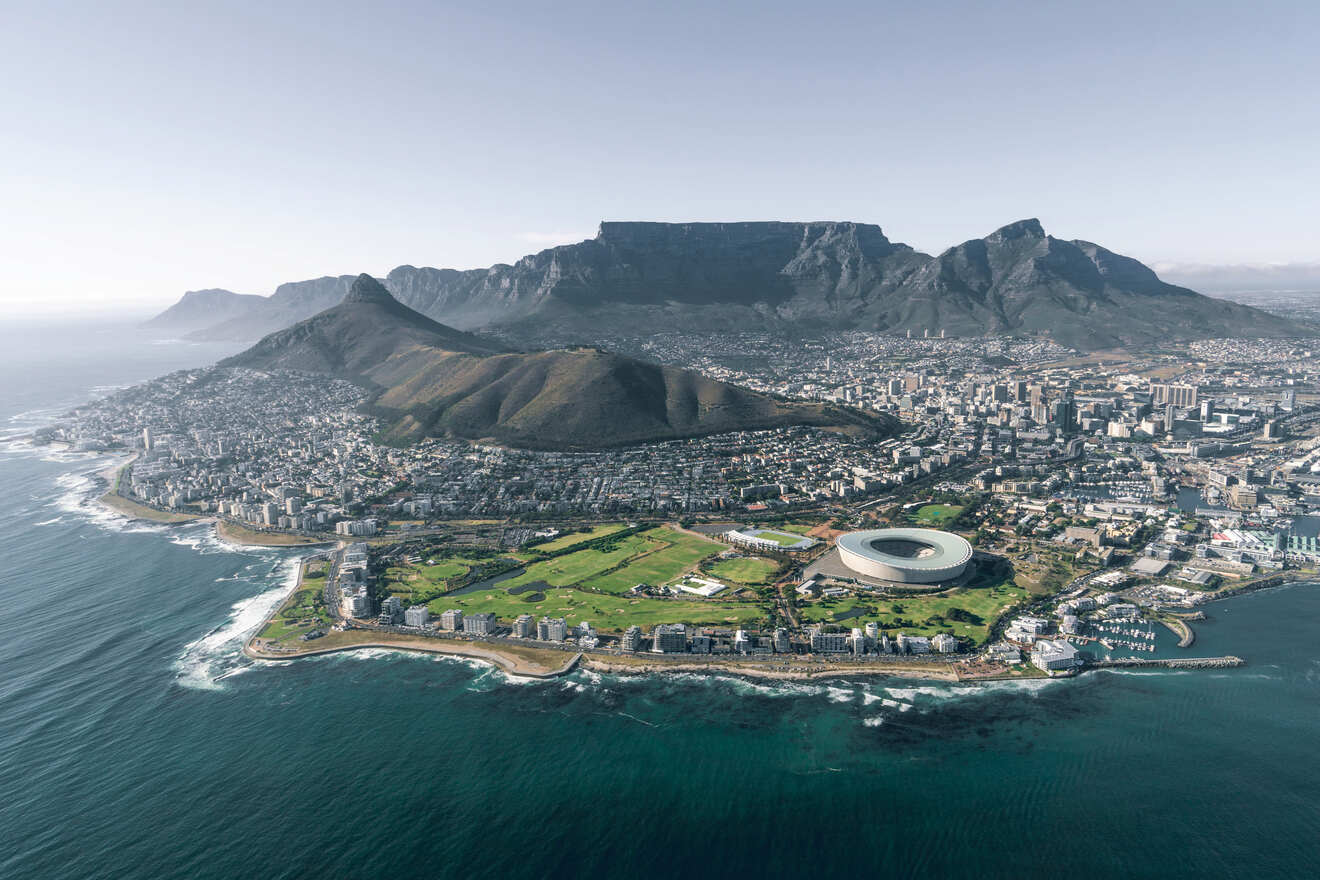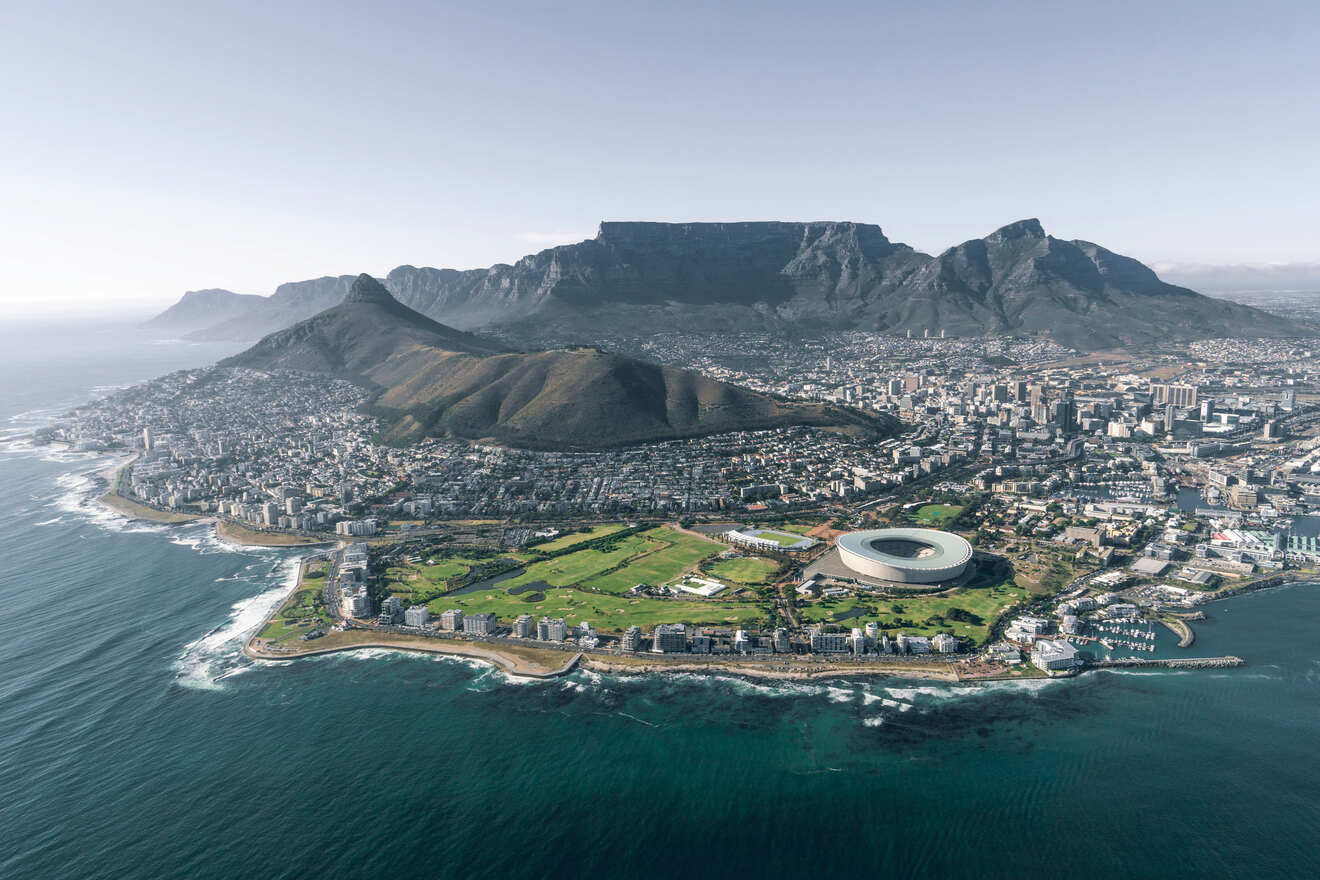 Congratulations! You made it until the end of this very extensive guide with the best luxury hotels in Cape Town, South Africa's second-largest city.
We saw hotels with incredible ocean views, family-friendly options, properties with amazing locations and amenities, and much more… sore there's something for literally any kind of traveler here!
If we went through too many options and you're still undecided about which one to book, here are my 2 absolute favorites, offering great value for the price:
Radisson Blu Hotel Waterfront – have the best views of the Atlantic Ocean in this family-friendly hotel offering comforts and activities for any taste!
Camissa House – this luxury hotel in Cape town offers many luxuries like an outdoor swimming pool, free private parking, free wifi, and a panoramic terrace
Do you like something? Then waste no time and book it immediately, otherwise, you could lose the spot because as I mentioned, places sell out super fast in this incredible city!
And if you still have any questions for me, please share them in the comments below and I will answer you as soon as I can.
Have a luxurious holiday!
Elena
---
Pin it for later!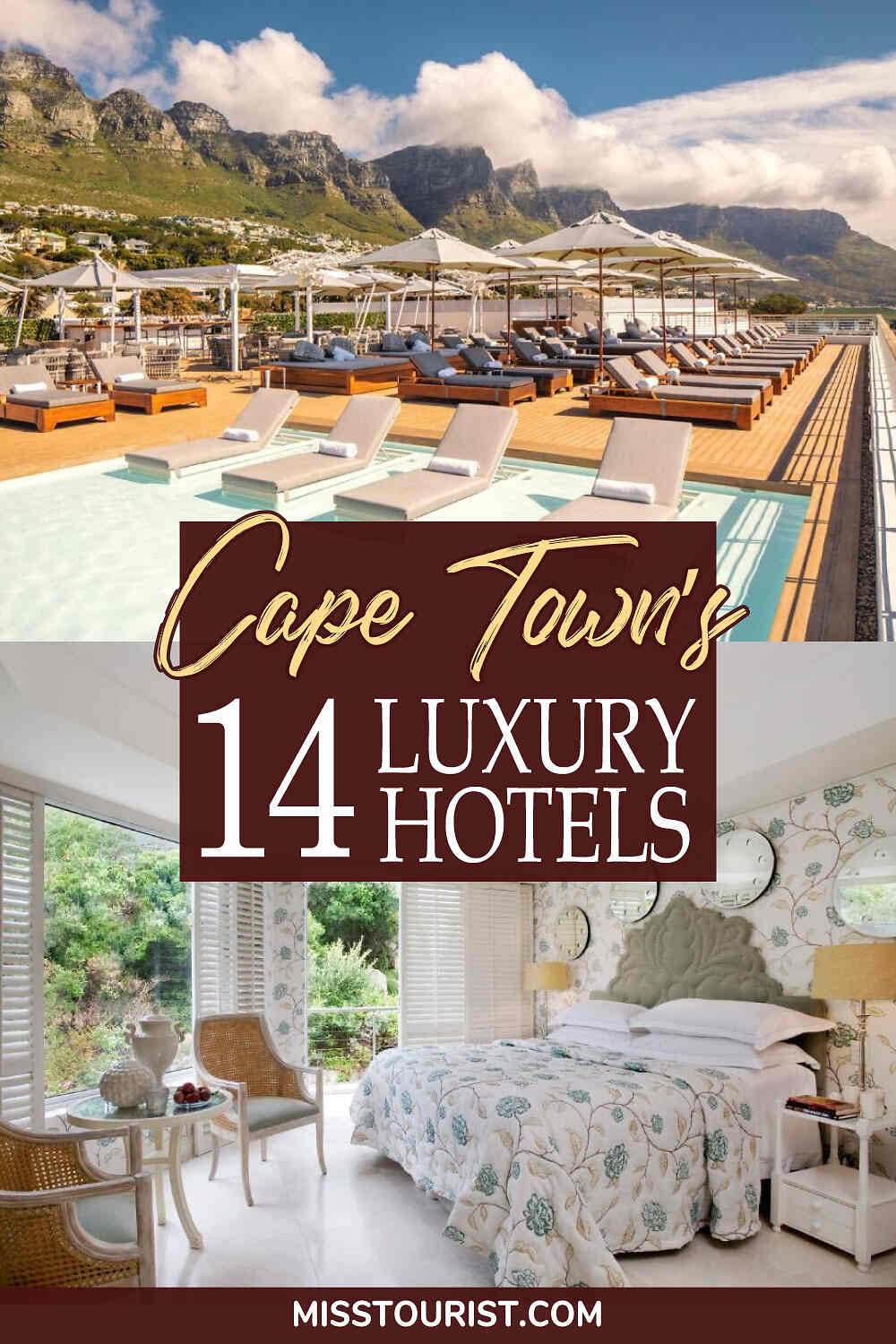 Pin it for later!