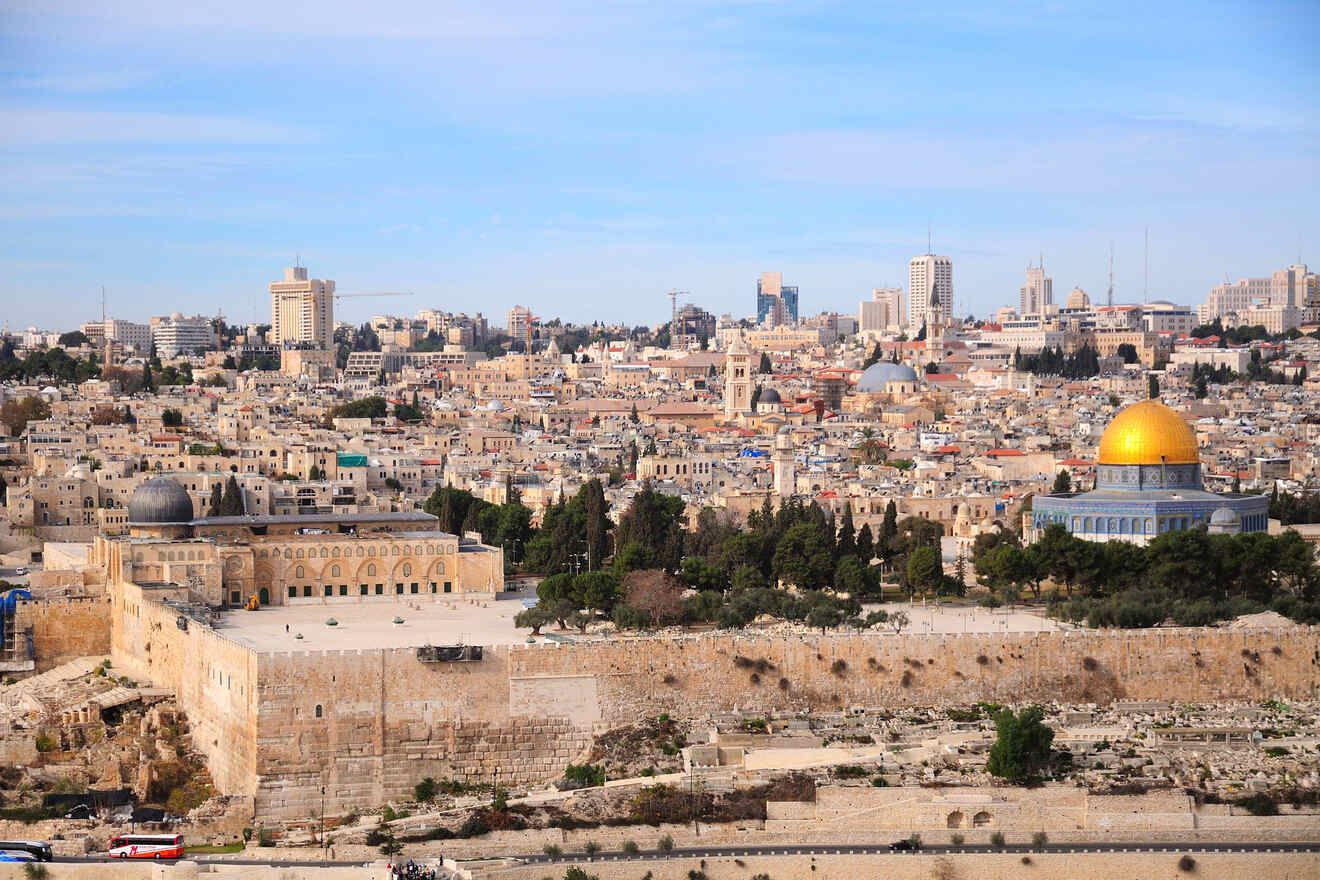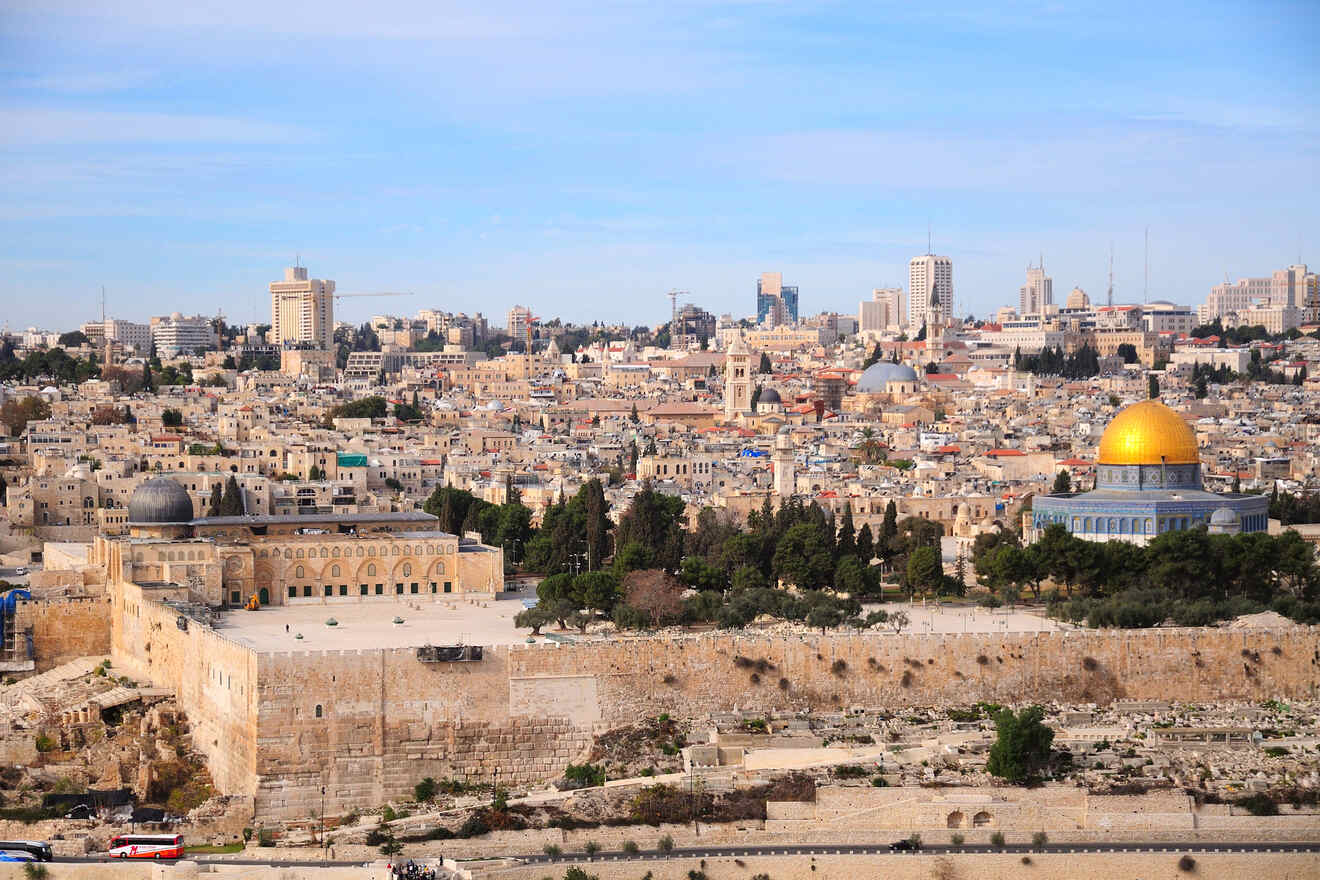 The mix of cultures, the 1000-year old paved streets and buildings, and the delicious food make Jerusalem, Israel, one of the best places to visit at any time! Any person who loves history and tradition will fall in love with this magic city. Disconnect from the present world and travel back in time to the places you only read about in history books!
Walk around the narrow streets and alleyways filled with small shops and the smell of delicious traditional falafel, and enjoy the spiritual calm of this town. Jerusalem is home to more than 2000 archeological sites. I told you, Israel is every historian's dream! Make sure you book Jerusalem hotels in advance as this is a top choice destination for any tourist, and places sell out fast!
If you're looking for a place where to stay in Jerusalem, don't worry I've got you covered! I've looked through hundreds of hotel lists to find you the absolute best one for each price range and I only recommend the best-rated hotels that I would choose for myself!
There are tons of things to see in Jerusalem and while it may be hard to choose a hotel, choosing an area can be even harder. Am I right? That's why I'll help you find the best places to stay in, from busy urban places to ancient areas. I've made a list of hotels for every type of traveler!
Jerusalem, here we come!
If you are in a hurry
Here is a list of the best hotels in the Old City that could help you decide quickly on where to stay in Jerusalem
In order to give you a visual perspective of all the areas and Jerusalem hotels that I will be talking about, here is a map of the neighborhoods: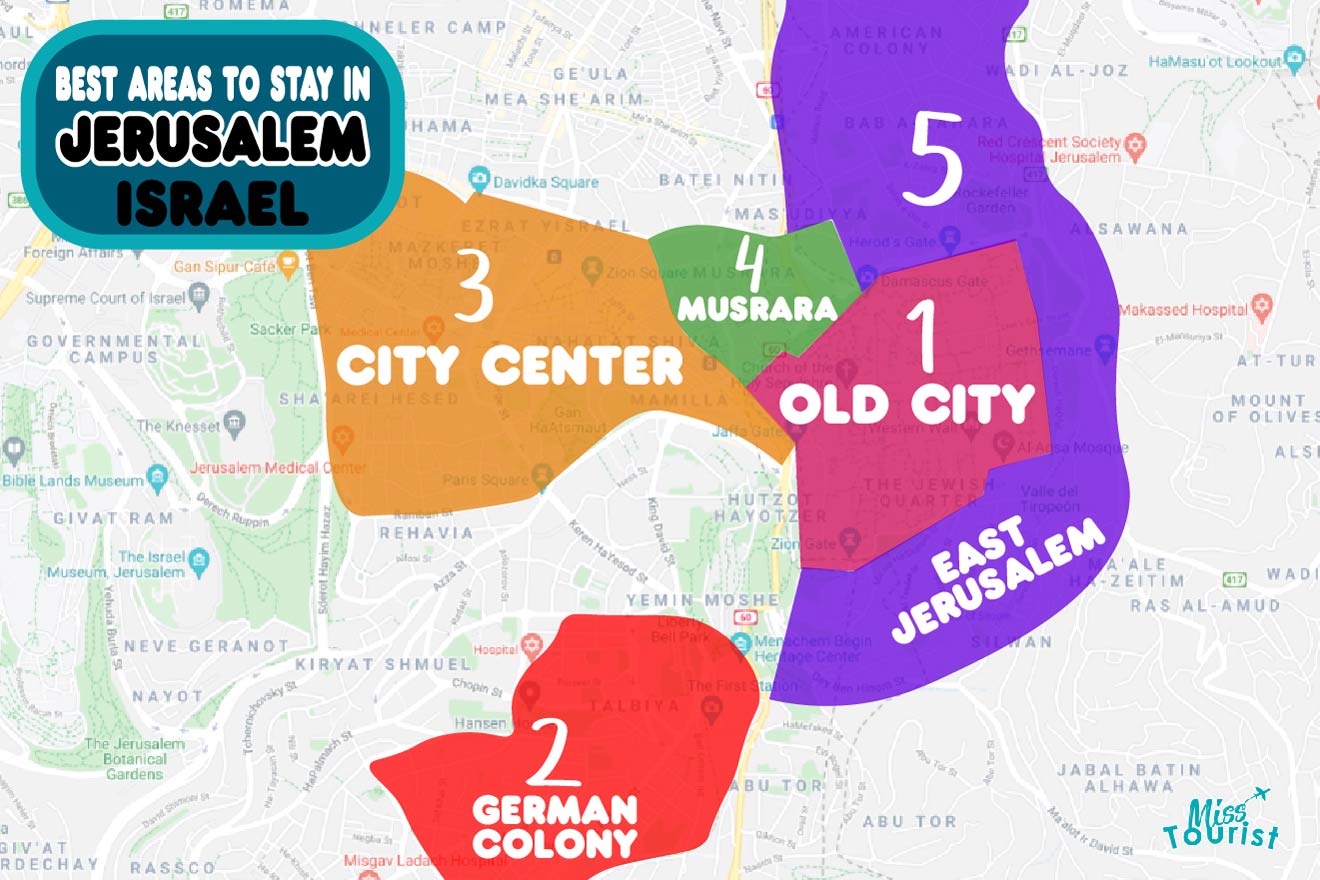 1. The Old City – where to stay in Jerusalem for the first time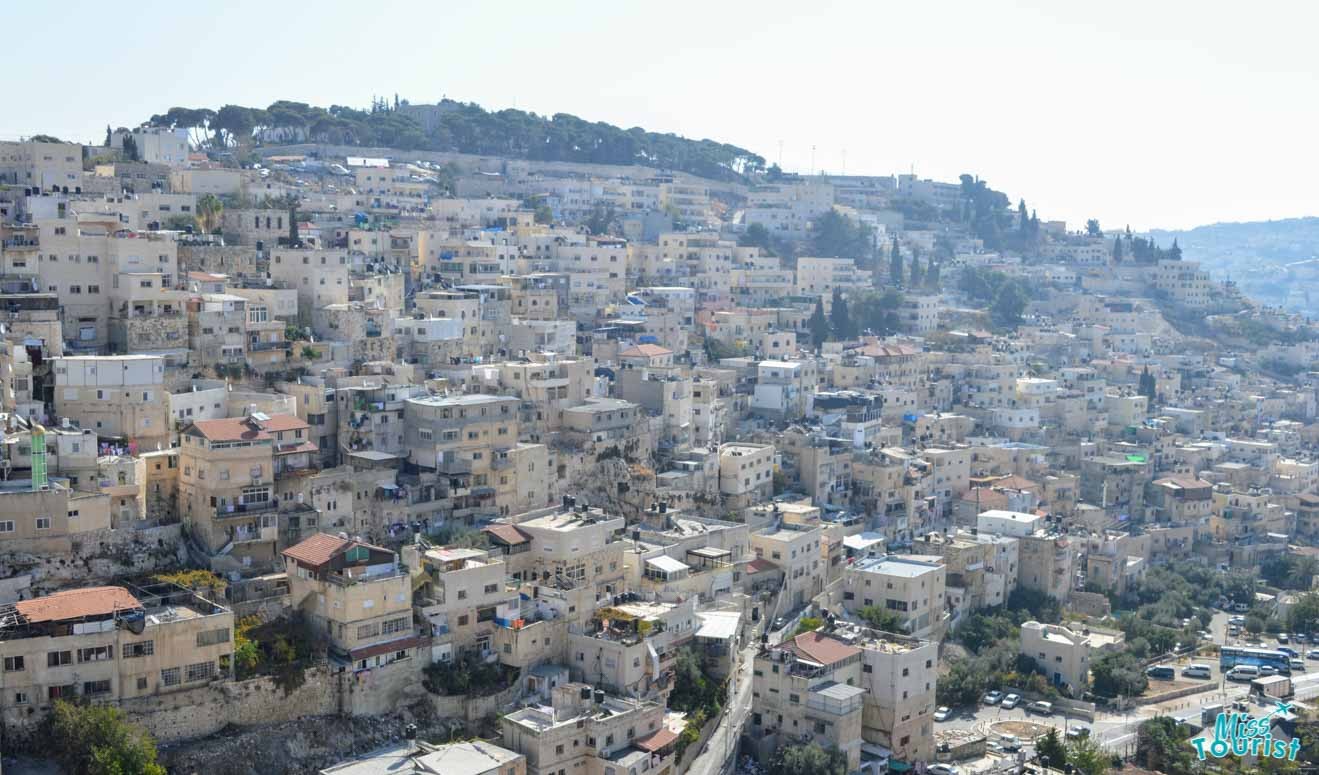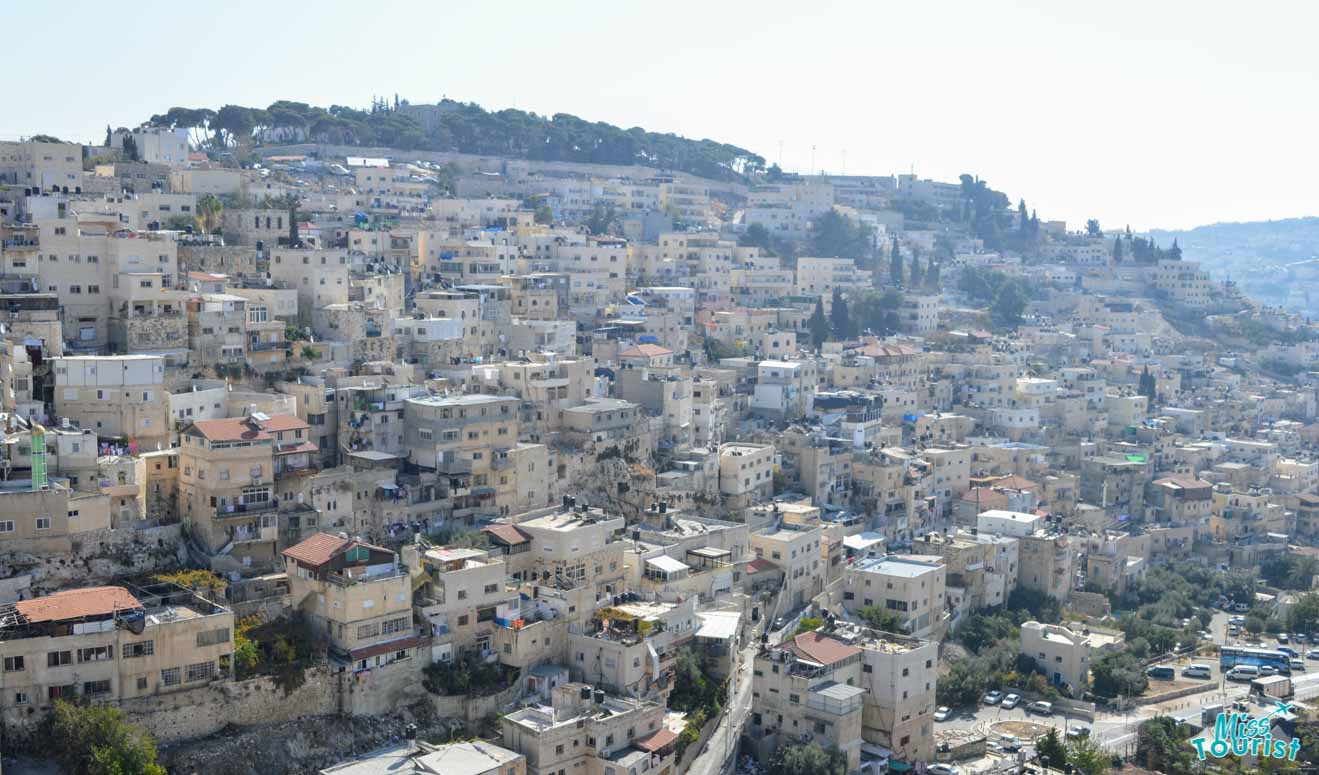 A paradise for every history lover, this popular neighborhood is home to some of the most important attractions in the world. If you're traveling here for the first time I would highly recommend staying in this area. It has all the big landmarks and you'll get to experience Jerusalem's oldest hidden gems, not to mention all the great places to stay in. If I were you I would book the hotels here in advance since it is super popular amongst travelers!
The Old City of Jerusalem is divided into 4 quarters for each religion: Muslim, Jewish, Armenian, and Christian. You can find good hotels in any of these areas. Take your time to explore all the ancient sites like the Dome of the Rock, an iconic 7th-century building that will catch your eye in a moment with its beautiful floral motifs.
It's no surprise that the Old City was recognized as a UNESCO World Heritage Site, with attractions like the iconic Western Wall (Wailing Wall), which is the last remaining piece of the famous Jewish temple in Jerusalem Israel.
It's like traveling in a time capsule when you visit the Old City! The unique architecture and atmosphere will make you fall in love with this holy place and want to move to one of the hotels for a while. The Church of the Holy Sepulchre, located just a few minutes from the Dome of the Rock is another stunning attraction that you have to visit. People in Jerusalem Israel believe that this was where Jesus was crucified and buried!
Luxury hotel
This is a great place to stay in Jerusalem! This luxury boutique hotel has an elegant and chic design and is located in an old building so you'll get that authentic Israelian experience. I love the terrace, I can already picture myself having a coffee here and admiring the views!
Other accommodation options in The Old City
mid-range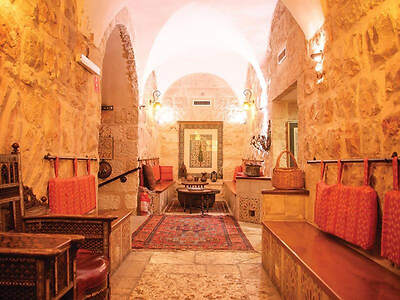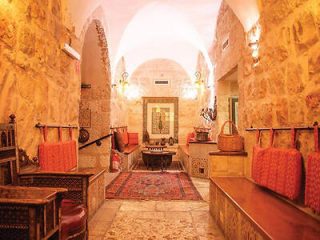 A cozy and unique hotel with spacious rooms, free wifi, and free parking
budget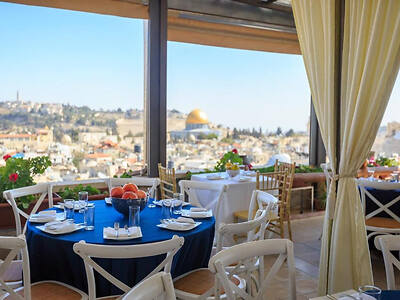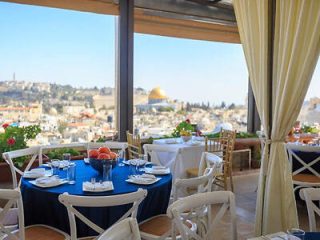 A 425-year-old building that has great views over the city and elegant family rooms 
airbnb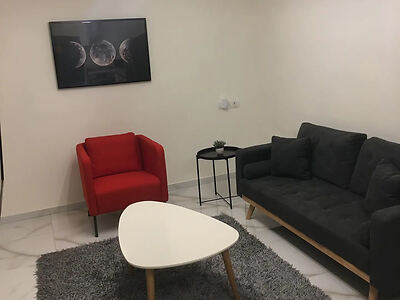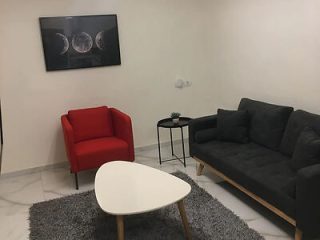 A budget, modern and simple apartment that has most facilities including a kitchen
Things to do in the Old City
2. The German Colony – where to stay in Jerusalem for families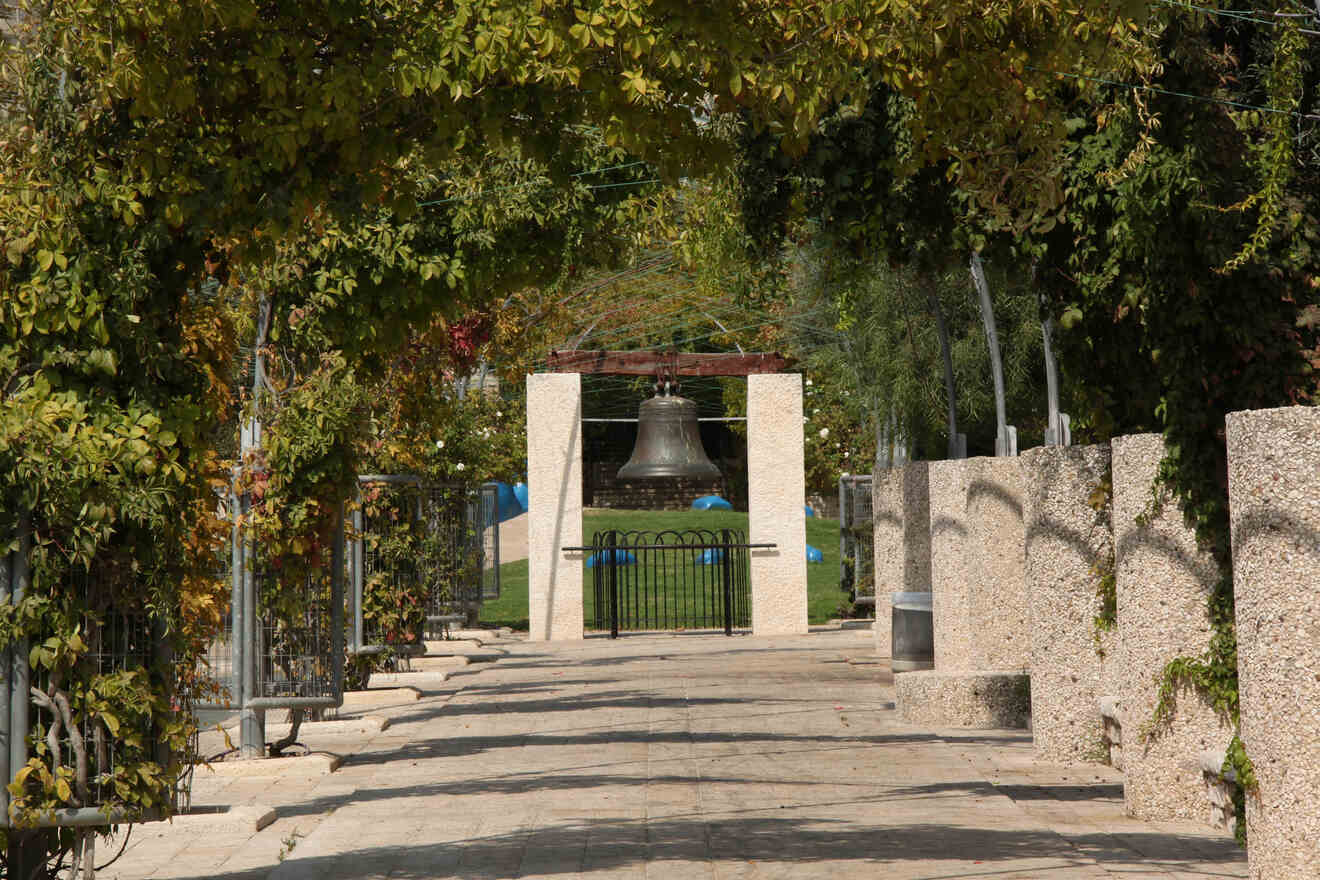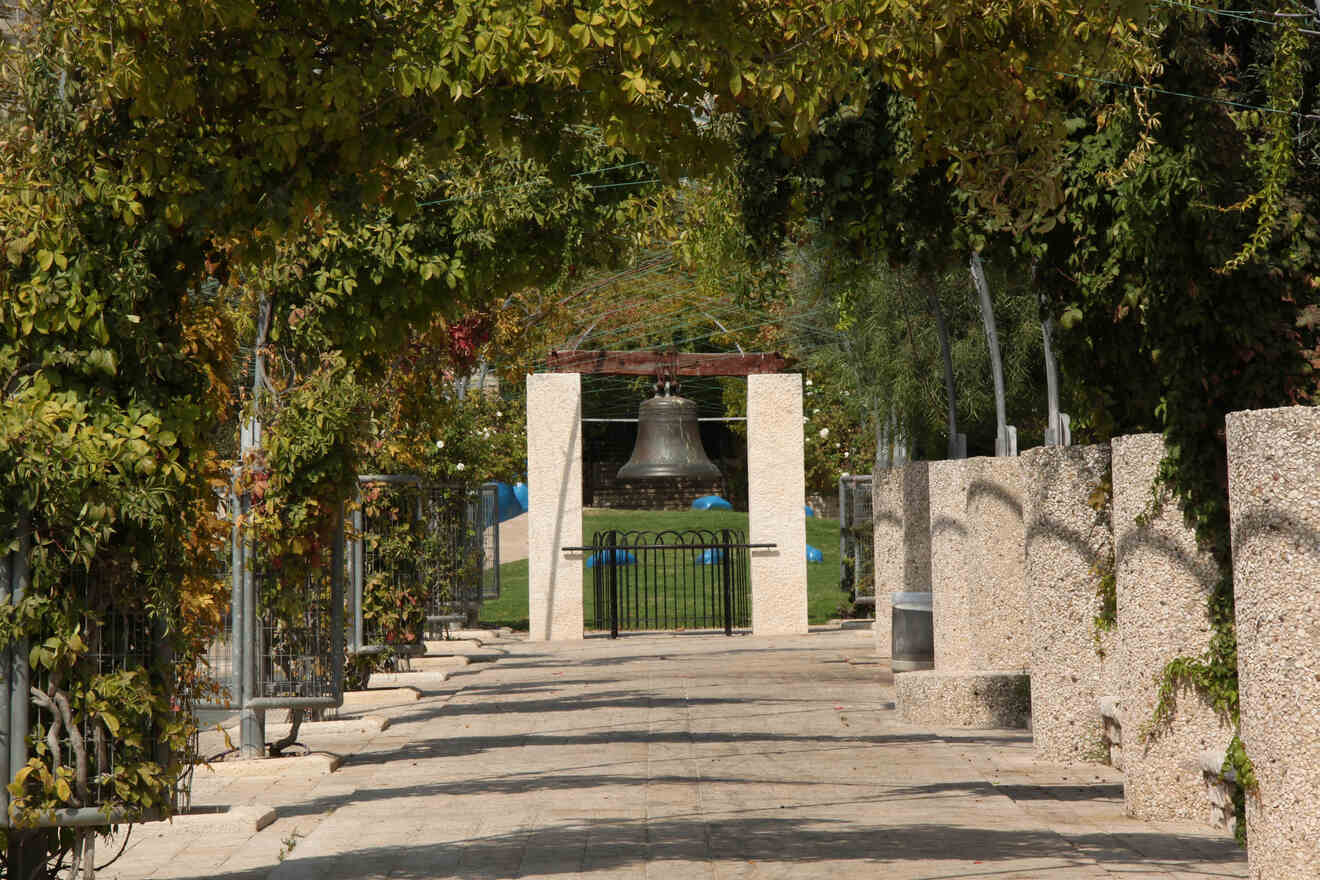 A residential neighborhood located in southern Jerusalem, this area was home to the German Templers a long time ago. This is a great place to stay in Jerusalem if you're coming on this trip with the whole family as there are tons of parks to explore and great hotels! Liberty Park is one of them and it's very popular with the local people, it even has a children's theatre.
Another perk of this cool and trendy area is that you'll find many restaurants and shopping spots all located within walking distance, so the kids are entertained while the parents browse around.
Even if you choose to find a place to stay in The German Colony, you can walk to The Old City, it will take you 30 minutes to get there and visit historic places! However, the area itself also has many beautiful constructions built in Ottoman, Templar, and Bauhaus style.
Take out your phone and snap a pic to post on Instagram! If you want to experience all the amazing attractions in Jerusalem check out this post with 11 things that you cannot miss in this magic city.
Luxury hotel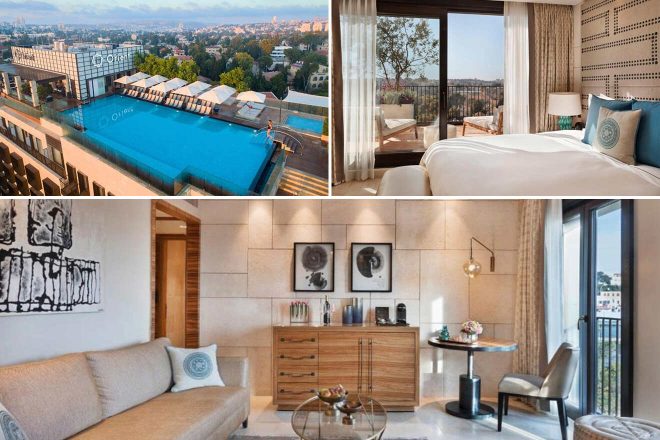 This luxury hotel in Jerusalem has a spa and a wellness center, which will do wonders for you after a whole day of walking around and shopping! The lounges on the terrace are so comfy, grab a glass of wine, relax and admire Jerusalem's stunning views! They also have family rooms that are elegant and spacious.
Other accommodation options in The German Colony
mid-range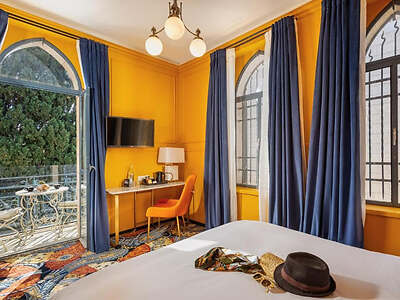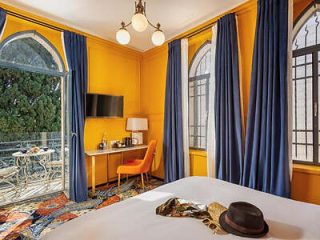 A colorful villa located in a historic building that has a garden and free wifi
budget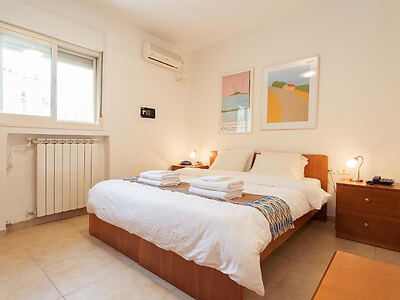 A well-equipped apartment that has free wifi and family rooms
airbnb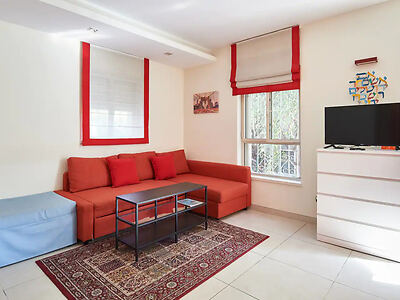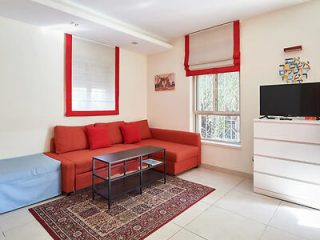 A great place to stay with large windows and a spacious kitchen 
Things to do in The German Colony
3. City Center – place to stay in Jerusalem for the urban life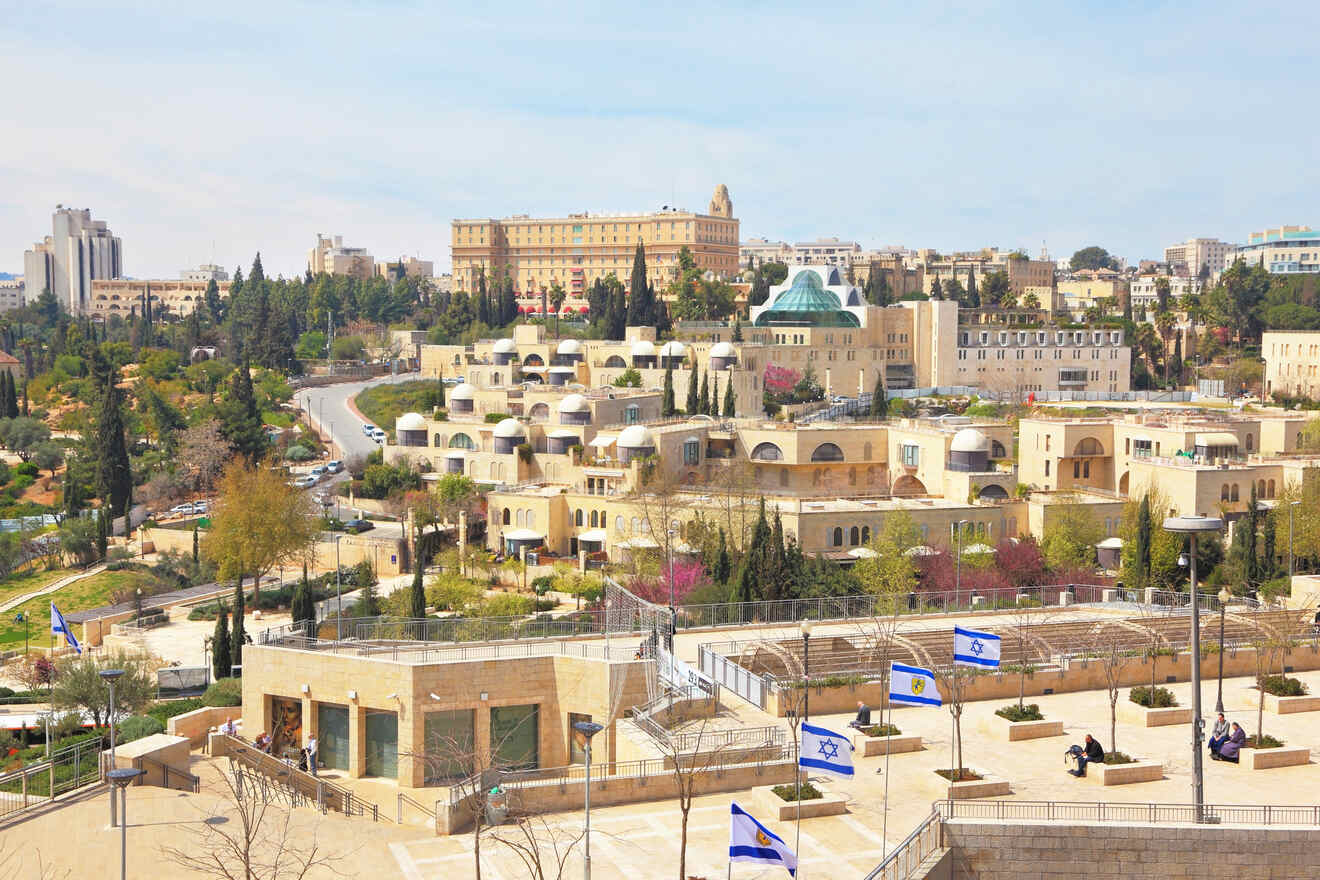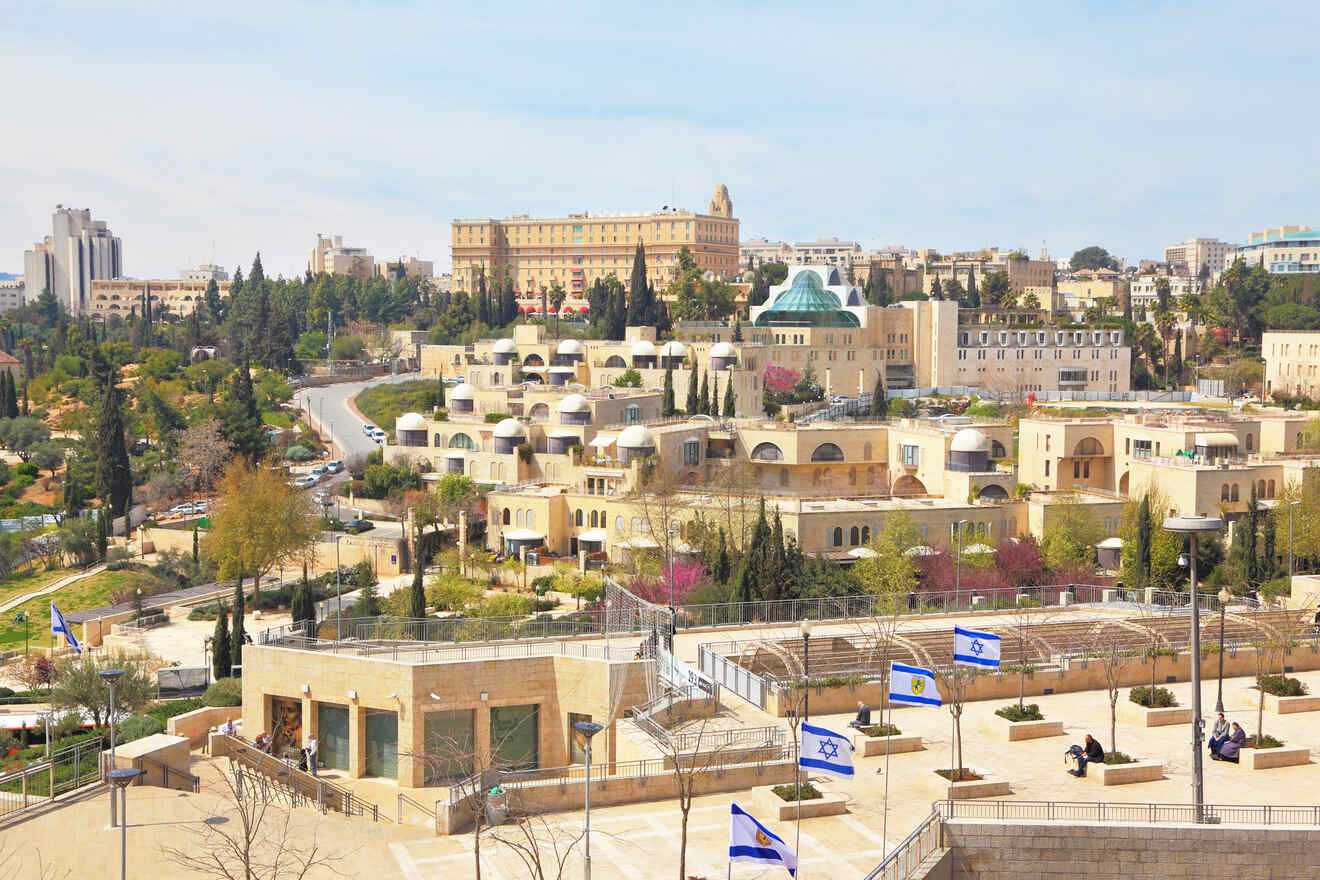 If you're looking for a more modern atmosphere then may I suggest this area? Located just 20 minutes walk away from the Old City in the Western part of the town, you will find Jerusalem's best hotels and restaurants and many hot shopping spots in the downtown area.
If you've already made a list of all the places and hotels you want to visit, then definitely add Zion Square. Located in the city center, you'll probably come here more than one time just because it has all the elements a tourist needs while on holiday! Food, high-end shops, and unique architecture, you name it!
King David Street, one of the most expensive streets in Israel, goes through the city center, and it's going to be your favorite place if you're into luxury, shopping, and fancy restaurants!
Luxury hotel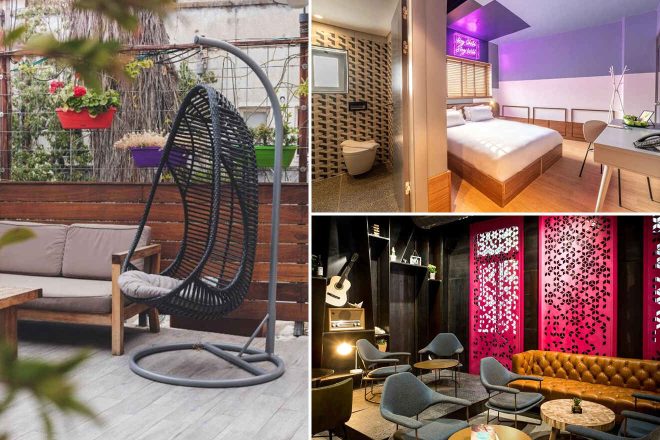 This luxurious hotel in Jerusalem is perfect for those holiday Instagram pictures. A great place to stay in Israel, very modern and has a cool bar where you can have a drink or two after a busy day of shopping and museum visits! Make sure you grab breakfast on the terrace. It's the best!
Other accommodation options in City Center
mid-range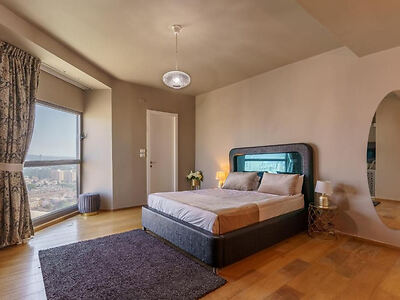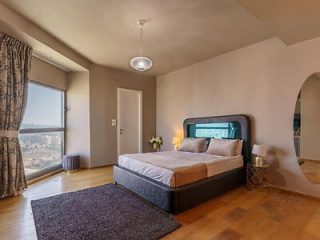 Enjoy the best sights in this spacious apartment in Jerusalem that has a terrace and free Wifi
budget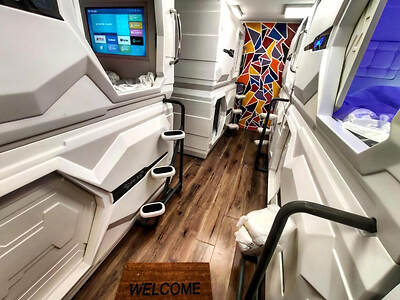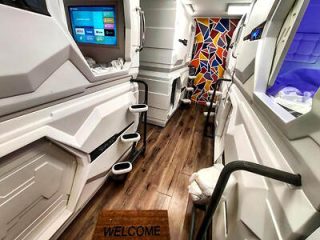 A great place to stay in downtown Jerusalem, a capsule hotel that has a cool design and a kitchen
airbnb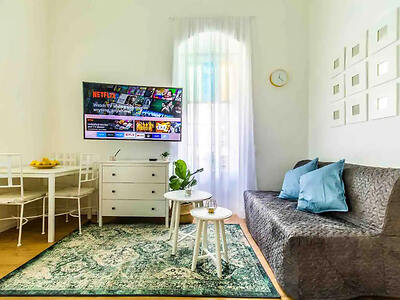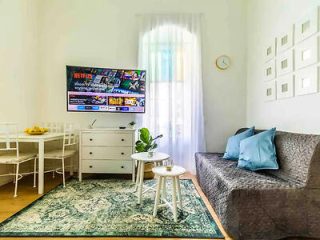 A lovely on budget apartment located in a 1917 building that a small balcony with great views
Things to do in City Center
4. Musrara – best area to stay in Jerusalem for art lovers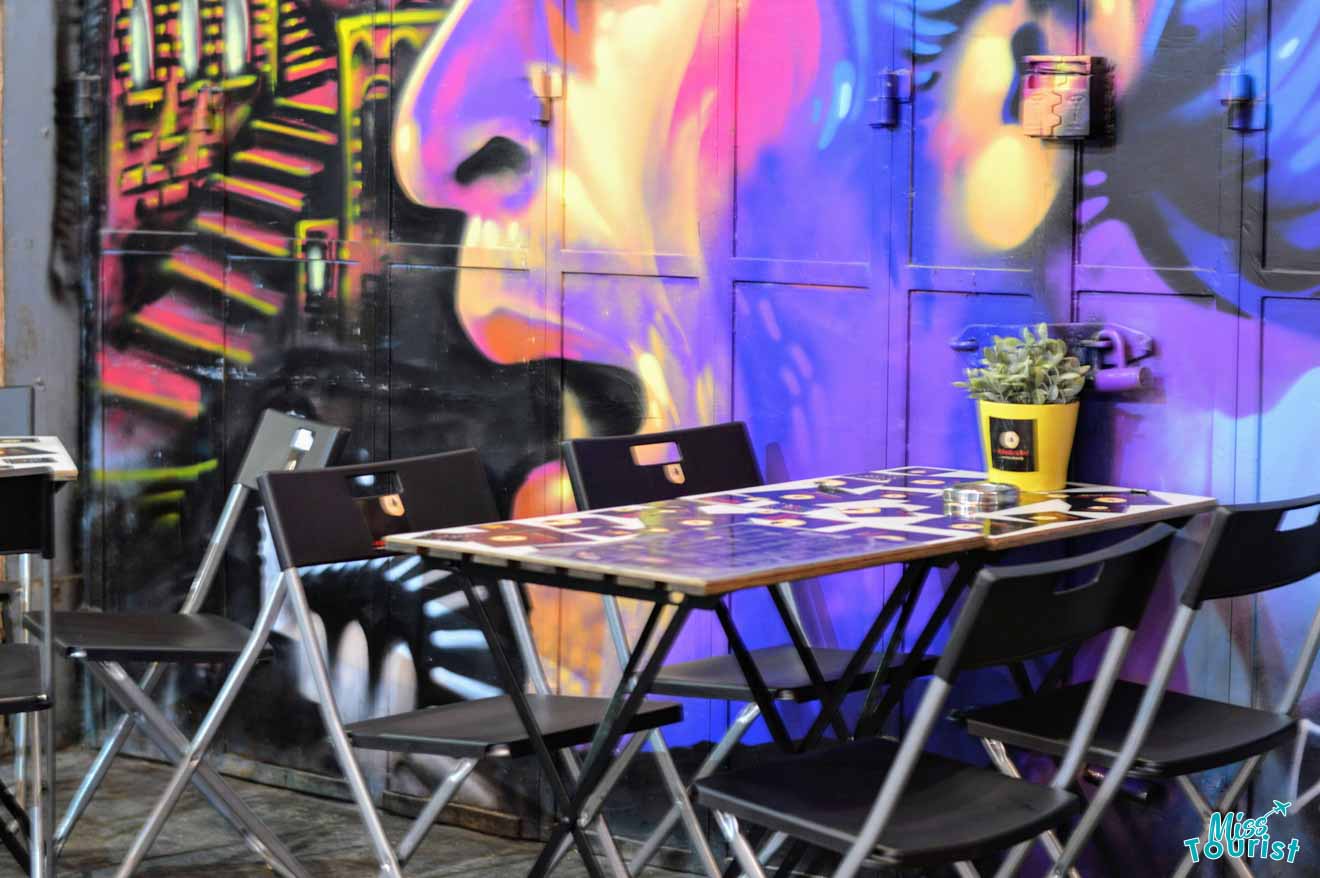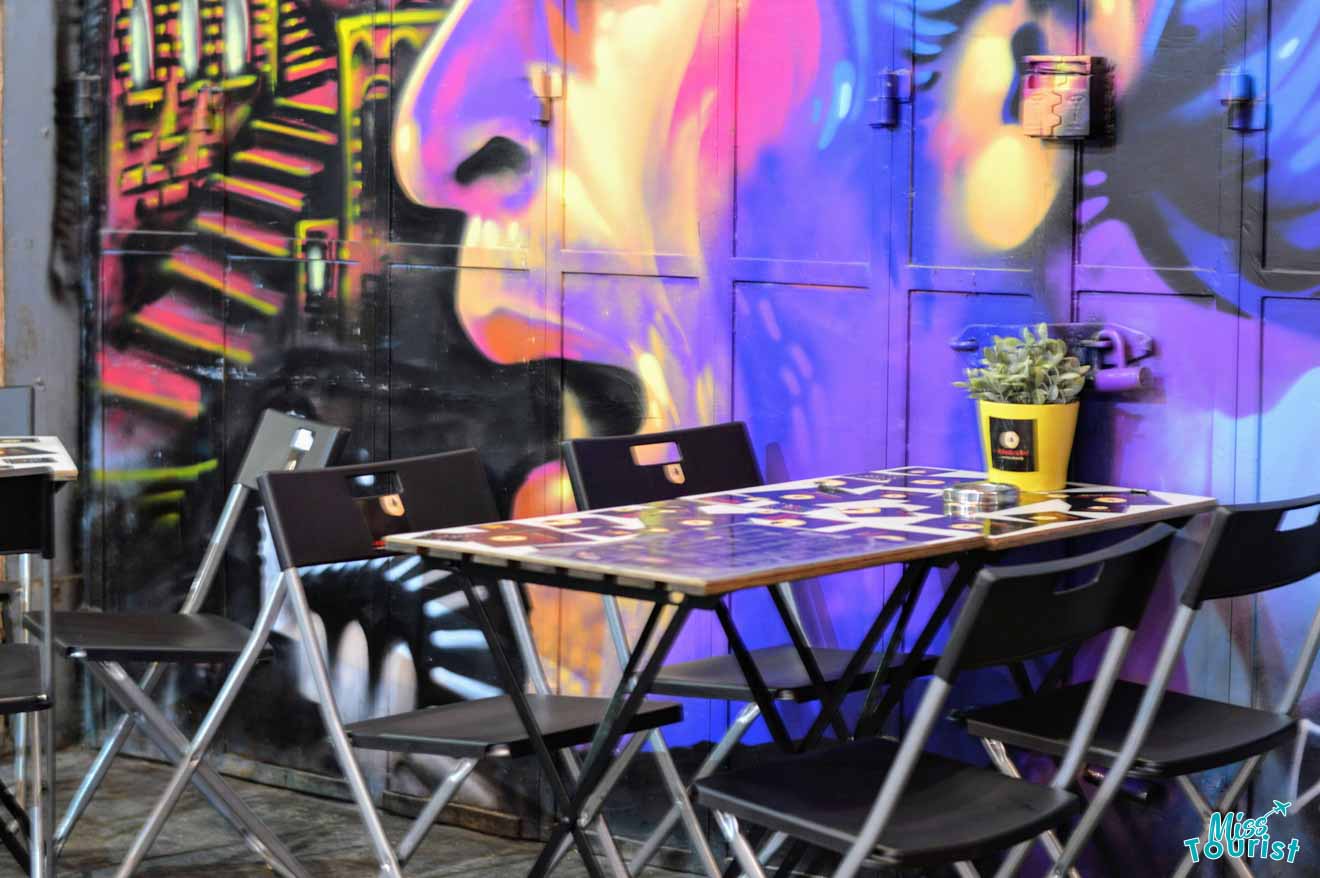 Although it's a small neighborhood, the area is well-known among the local people for the social protests that took place here in the 1970s. It's located between The Old City and City Center and nowadays it's a more peaceful space filled with artists, popular art galleries and nice hotels. If you're an art lover looking for where to stay in Jerusalem, then Musrara is the place for you!
FUN FACT: In 3000 years, Jerusalem, Israel, was destroyed twice, attacked 52 times, captured and recaptured 44 times! Talk about rebuilding a whole city! The people in Israel have survived some really hard challenges.
The streets are filled with art galleries located in old historical buildings, and there's an exhibition or workshop almost every day! This is a more residential area, so you'll find some really nice on-budget hotels near the area and Airbnbs! Musrara is a great area to stay in, even if it's small you should book in advance to get the best offers!
Luxury hotel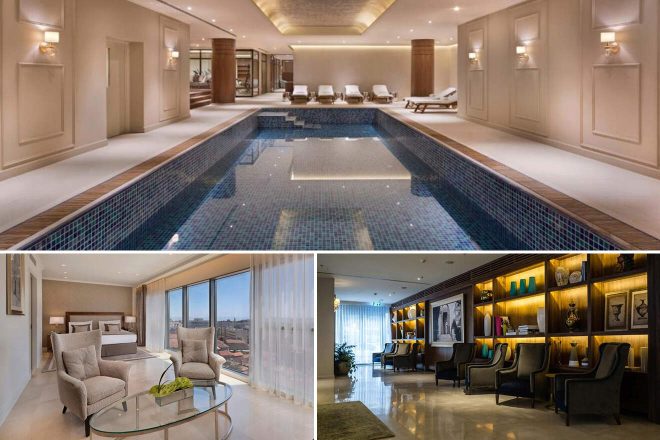 Did anyone mention a huge indoor pool where you can relax all day long? This luxury boutique hotel is one of the best places to stay in Musrara, and the rooms are very elegant and spacious. Take a whole day just to try the spa and sauna, or head down to the bar and have a delicious cocktail!
Other accommodation options in Musrara
mid-range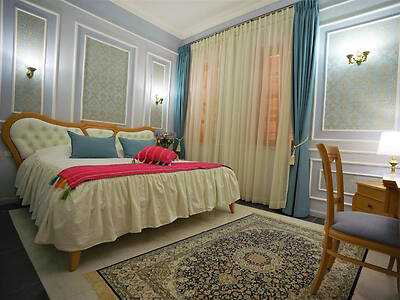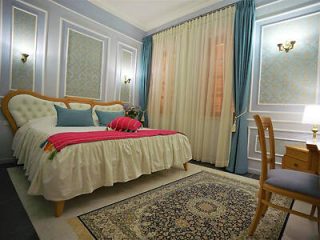 One of the best places to stay that has an interior garden, a restaurant, and a bar
budget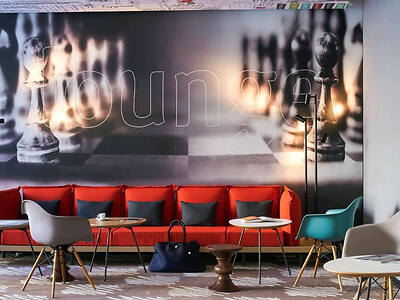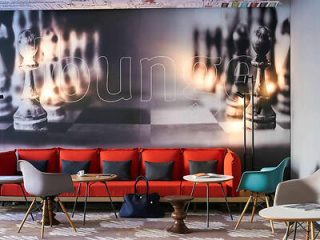 A modern on a budget hotel that offers a delicious breakfast and has family rooms
airbnb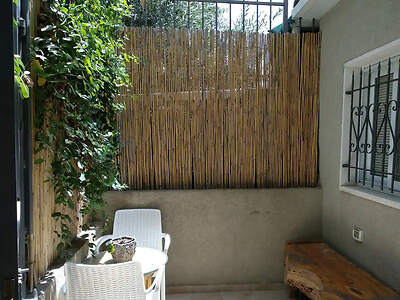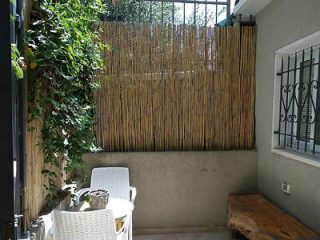 A cozy on budget studio perfect for couples that has a backyard and free wifi
Things to do in Musrara
5. East Jerusalem – where to stay for tranquility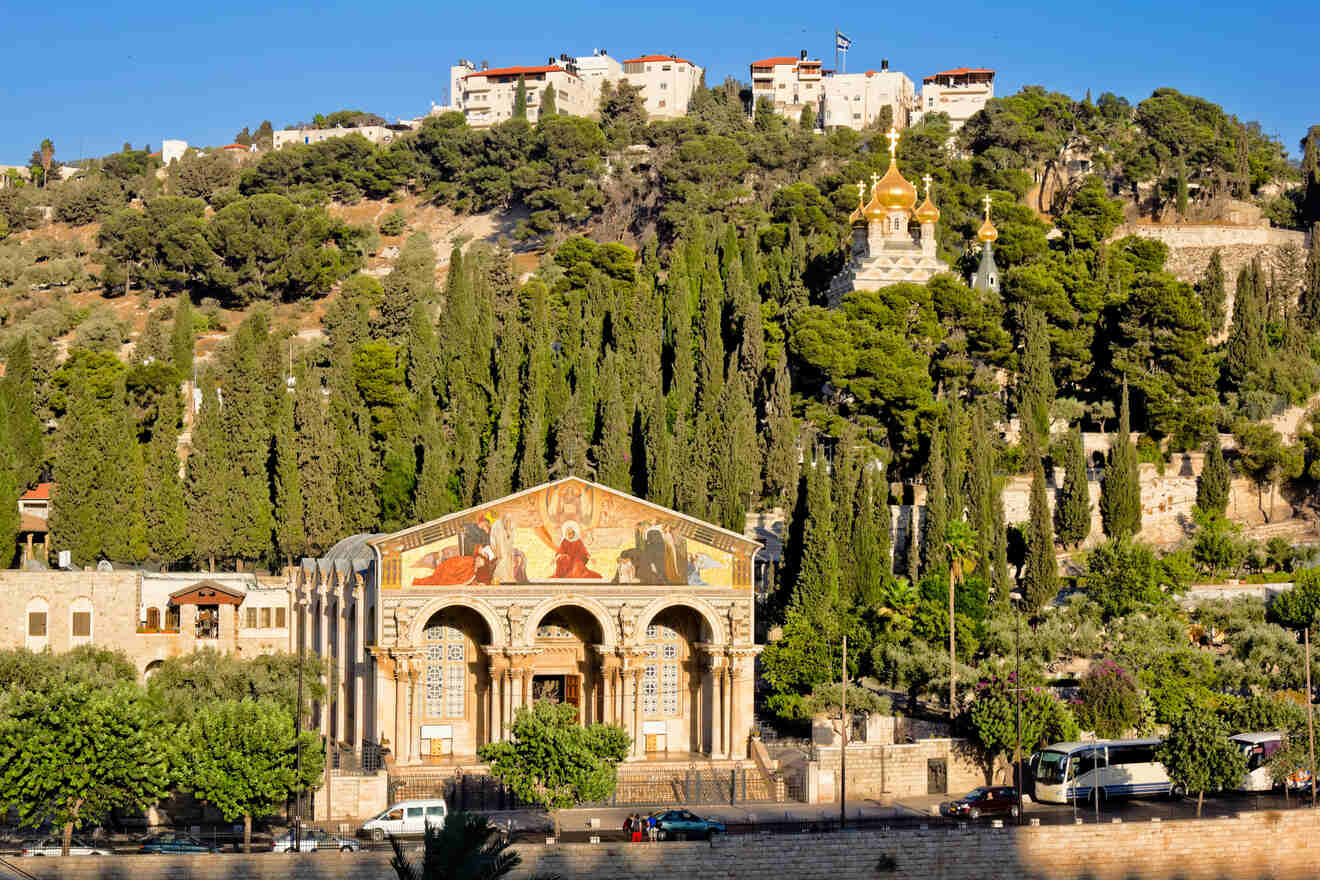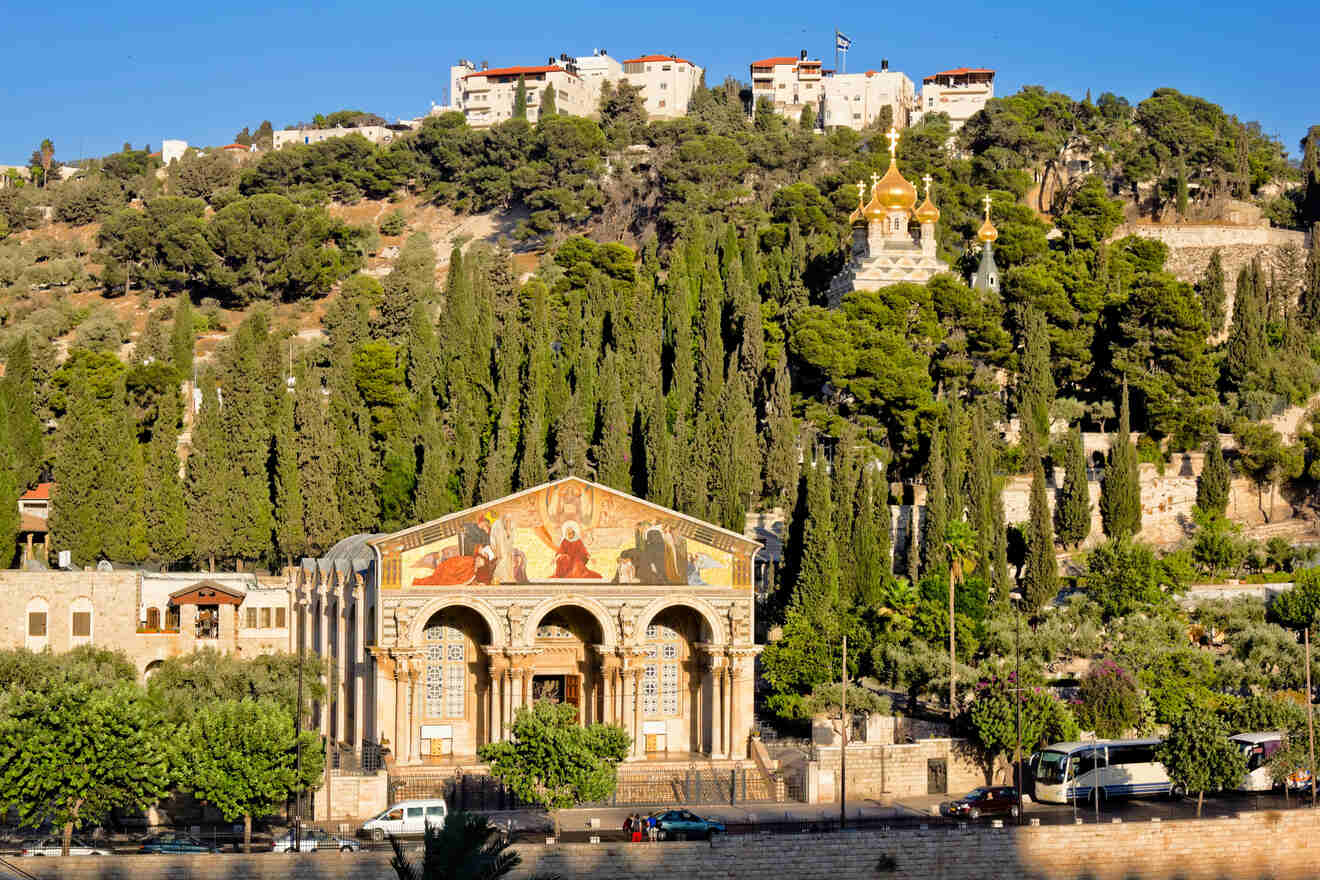 This neighborhood encompasses the area north and east of The Old City and it is well known for the famous Mount Olive, which is the oldest cemetery in the world that is still active. If your accommodation is close to Damascus or Herod Gate, you can easily visit the Old City even if you choose to stay at a hotel in this area.
East Jerusalem is a predominantly Muslim area, and it's seen by many as the capital of Palestine. This area in Israel is very famous for the historic site the City of David, which has tourists there most of the time.
Although you won't find busy nightlife here or tons of high-end shops, you can eat delicious local food at the restaurants or go on a day trip to climb Mount Olive and admire the beautiful panoramic views of the town! There are also many holy and religious spots that you can visit or maybe walk the 1 mile to The Old City and see the Jaffa Gate at the city walls and Holy Sepulchre.
In this part of Jerusalem Israel, you can find some great friendly places to stay and most have more than reasonable prices!
Luxury hotel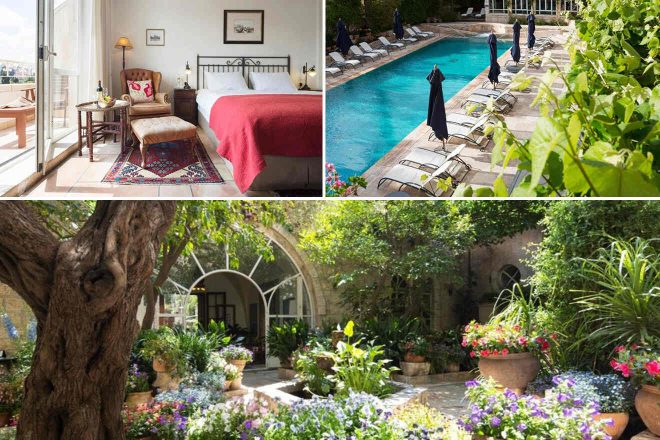 Stay in Jerusalem in this corner of paradise with a beautiful terrace overlooking the garden where you can have breakfast and coffee in the morning! At the American Colony Hotel Jerusalem, the rooms are very elegant, spacious, and have a balcony. Get ready to relax by the pool with a cocktail in your hand and treat yourself to a day at the spa!
Other accommodation options in East Jerusalem
mid-range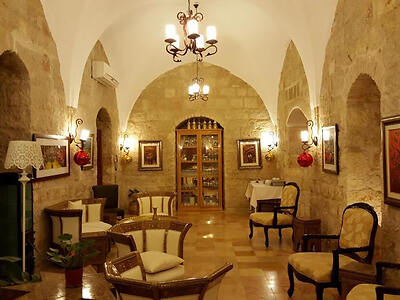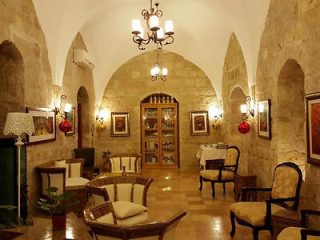 A cozy hostel in Jerusalem with a traditional design that has a bar and family rooms
budget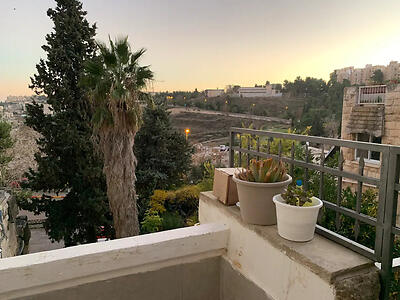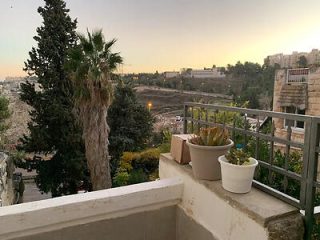 A private on-budget apartment with a great view from the balcony and a kitchen 
airbnb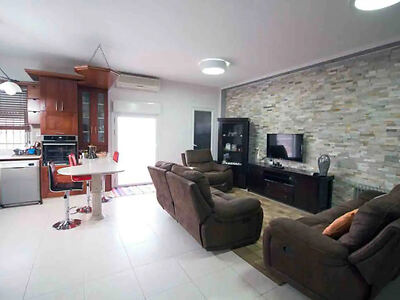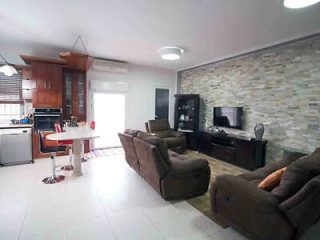 Spacious on a budget place in Jerusalem that has a patio and free parking 
Things to do in East Jerusalem
| | |
| --- | --- |
| 👑 Luxury price: | $300 |
| 💵 Mid-range hotel: | $150 |
| 🛏️ Budget: | $100 |
| 🏠 Airbnb: | $150 |
| 💰 Accommodation prices: | High |
| 📍 Best Area: | The Old City |
| 🛎️ Best luxury hotel: | Old City Boutique |
| 👛 Best budget hotel: | Hashimi Hotel |
Frequently asked questions about Jerusalem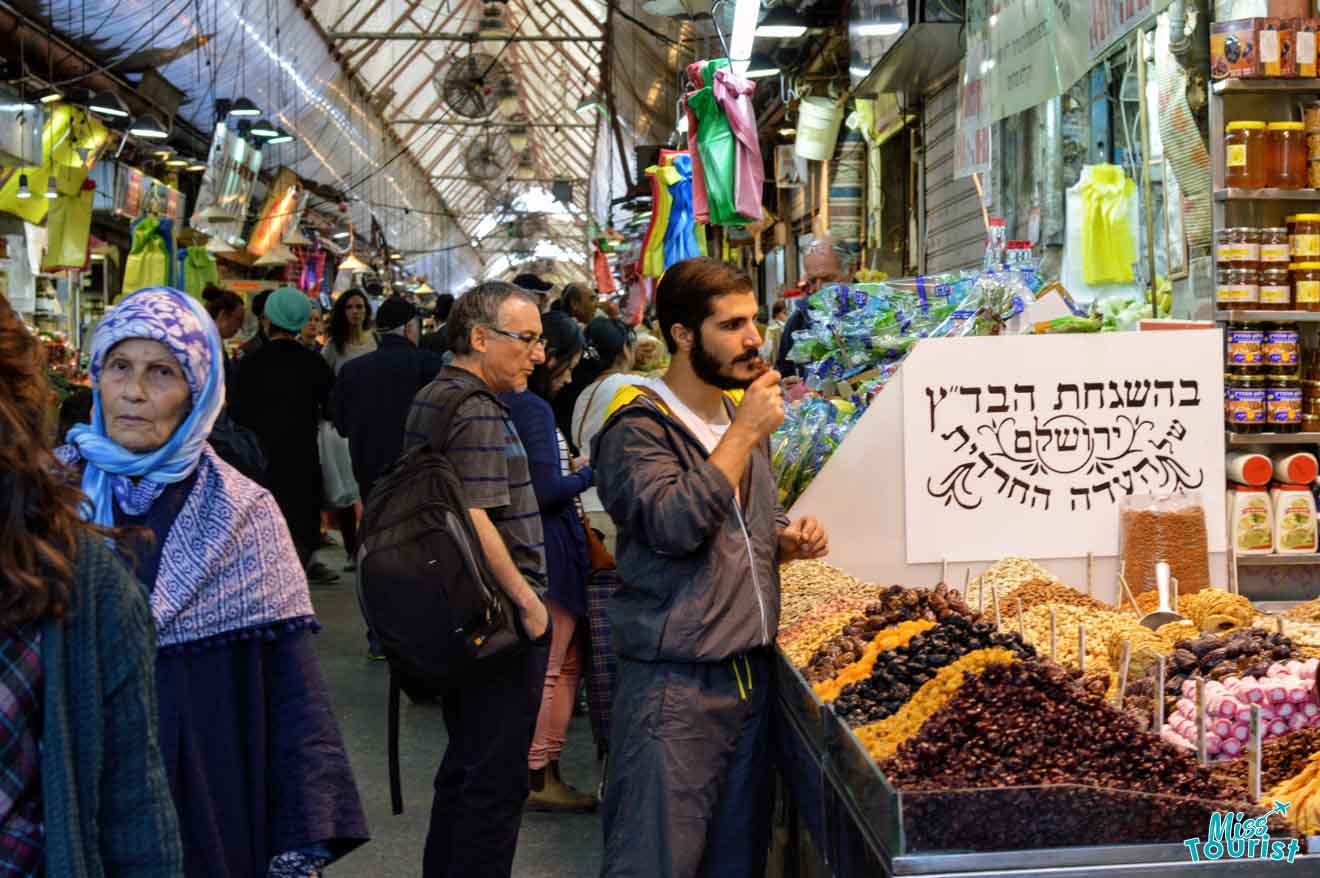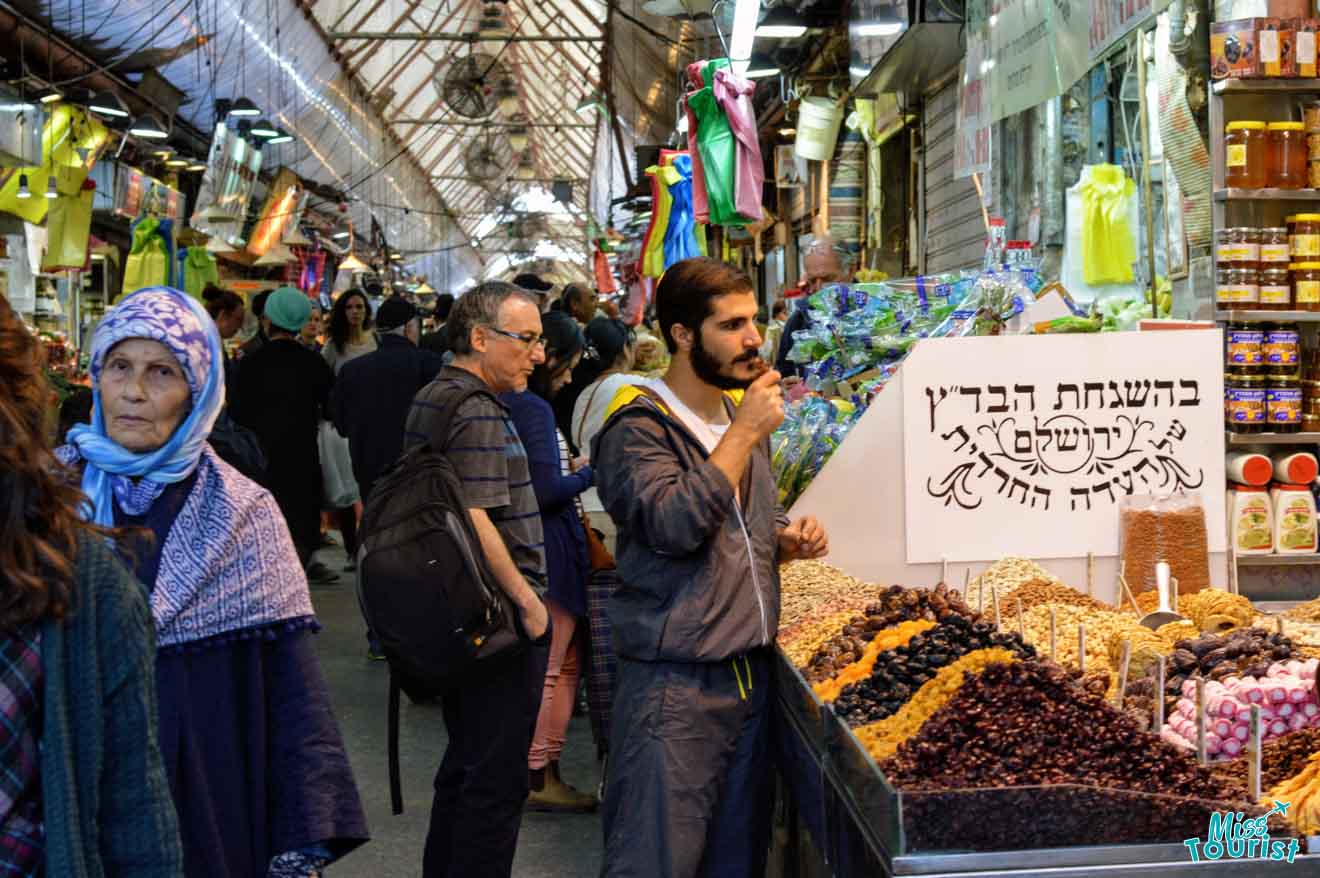 🧭 Where should I stay in Jerusalem, east or west?
East Jerusalem is the home of the most important historic landmarks that any tourist who comes here should visit at least once. I recommend staying in East Jerusalem at one of the best hotels in the area – the Old City Boutique.
❓ Is it safe to stay in Jerusalem?
It's very safe to stay in Jerusalem; however, just like in any other new city that you're visiting, you shouldn't walk alone at night in remote areas.
🏙️ How many days do you need in Jerusalem?
In order to experience all the magic that the city has to offer, I would recommend spending between 3 or 4 days so you can visit all the big historical landmarks.
🇮🇱 What should you not miss in Jerusalem?
You should not miss visiting the Old City, because it has all the important historic landmarks, museums, churches, the Western Wall and many others.
Conclusion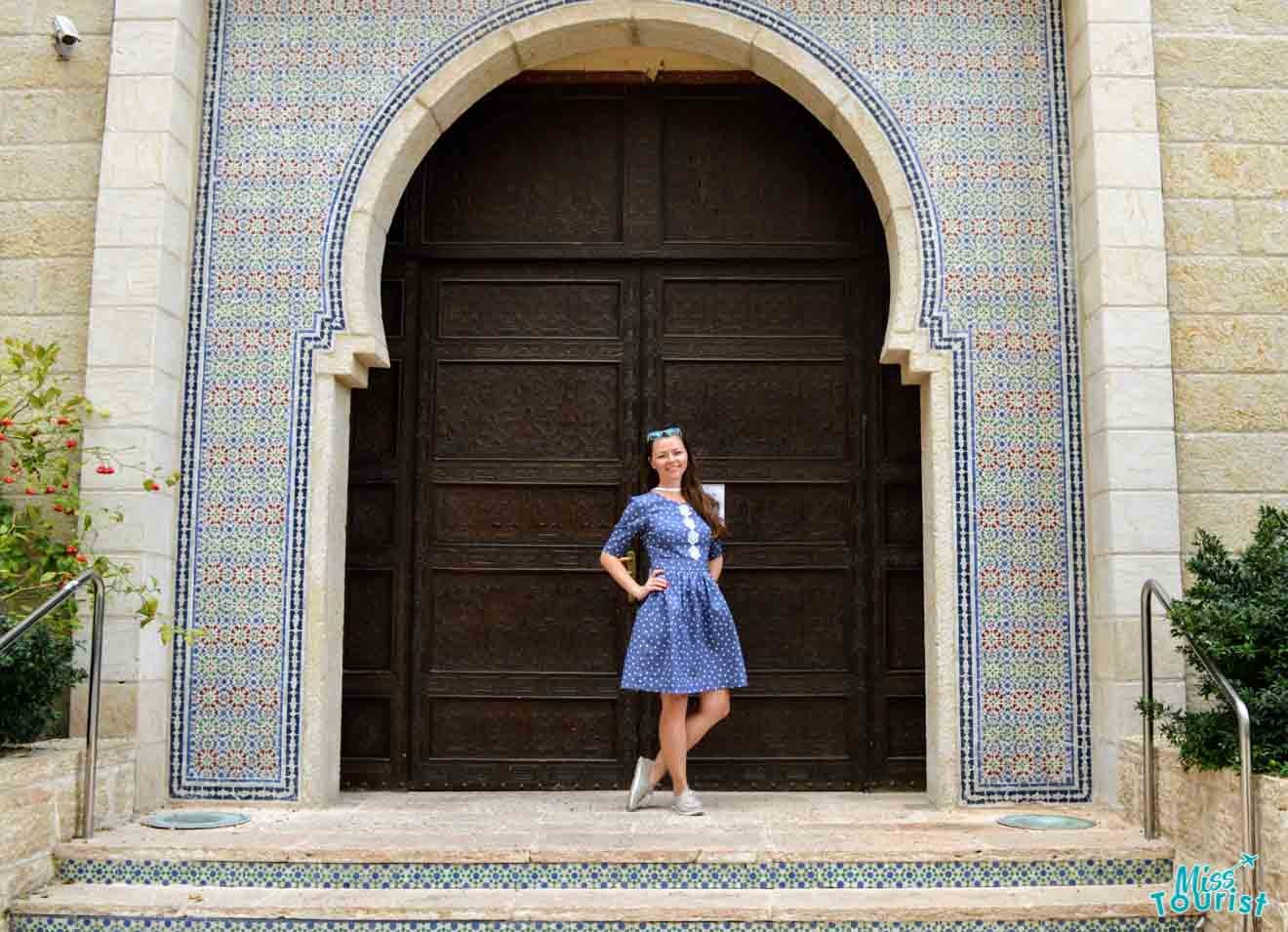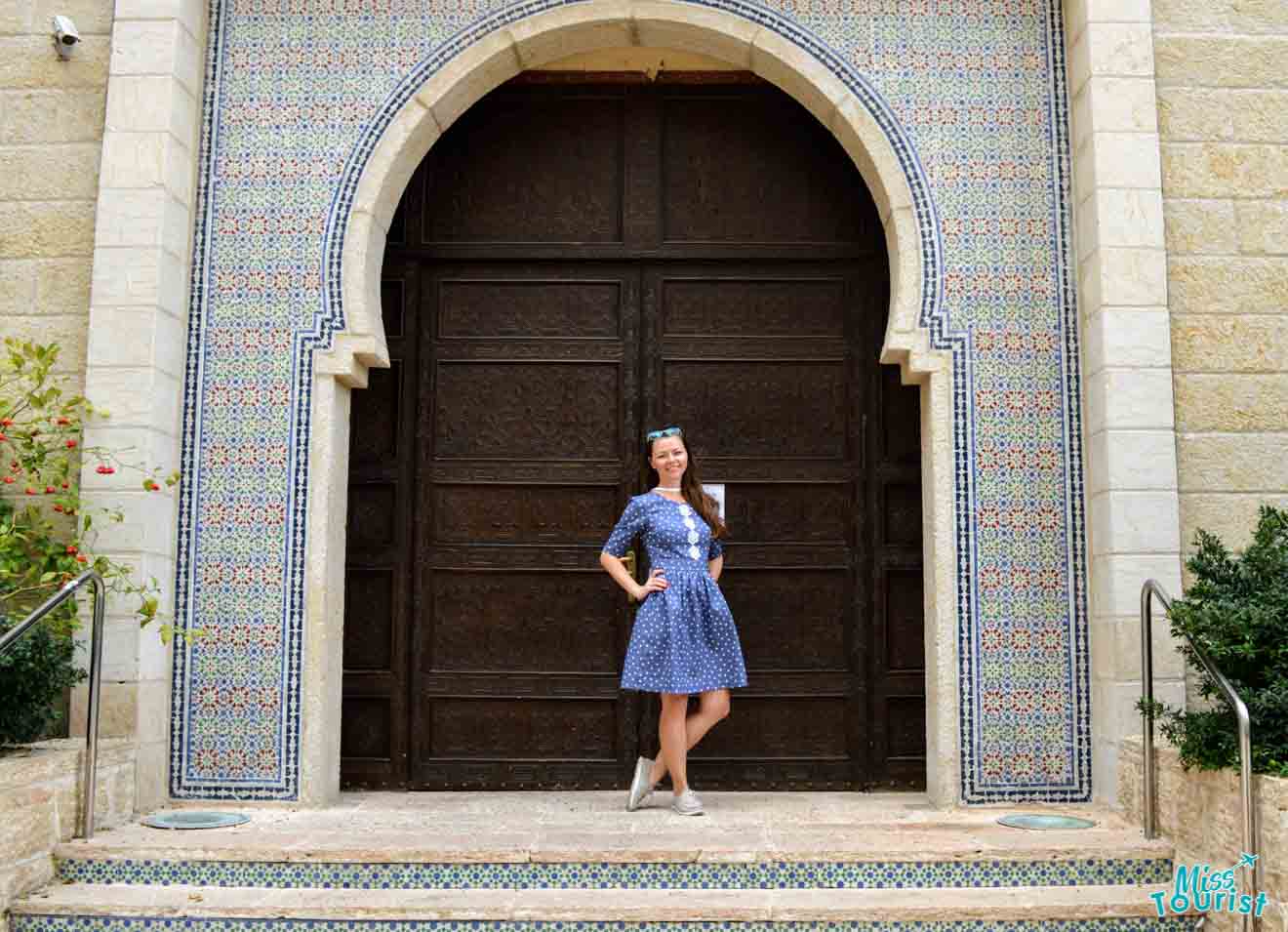 Well, that's it from me! I'm waiting on everyone's comments on how much fun they had here! I hope this list of the best hotels and on-budget Airbnbs will help you pick an option quickly and book it in advance so that you won't miss your favorite!
If you're still thinking about where the stay in Jerusalem Israel, just bear in mind that this is a safe city despite popular beliefs because of its location in a tumultuous region. The crime rate is very low in comparison to other European countries.
If you're a bit indecisive, let's admit it we all are when we're planning a trip. Here are my top 2 choices of Jerusalem Hotels, both located in the Old City.
Make sure you explore all the ancient religious sites and wander around every street in The Old City of Jerusalem. Enjoy this experience, and don't forget to stop in the Mahane Yehuda market for a delicious meal!
Safe travels,
Victoria
---
Pin it for later!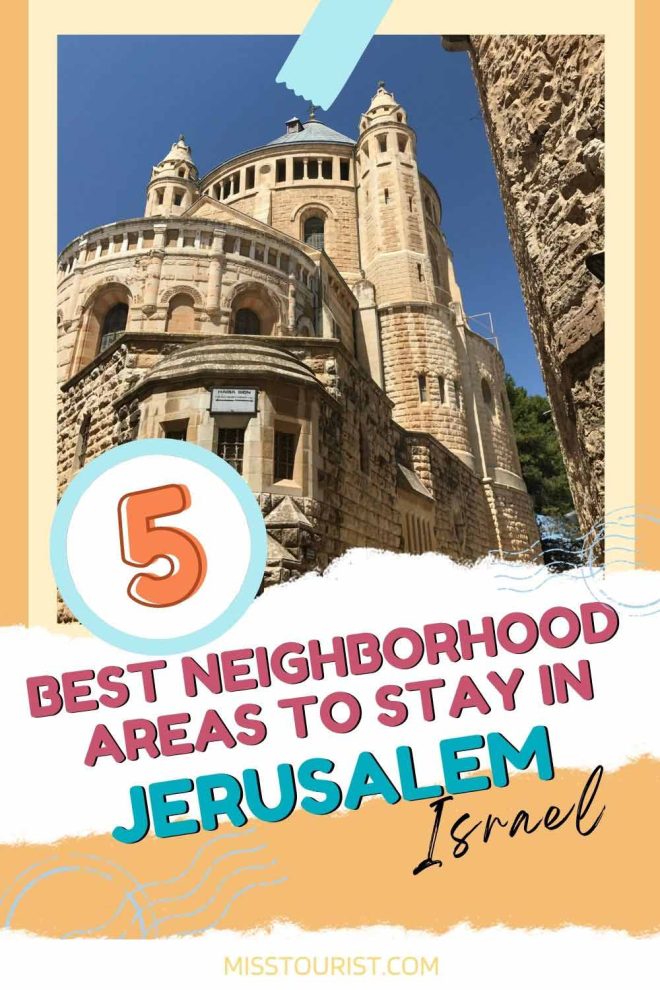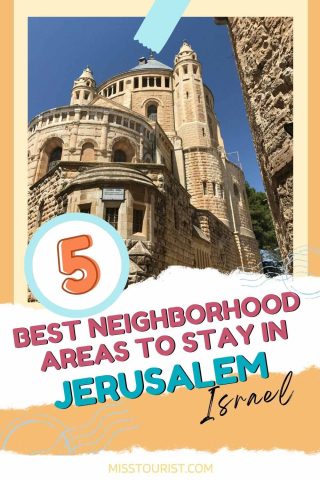 Pin it for later!