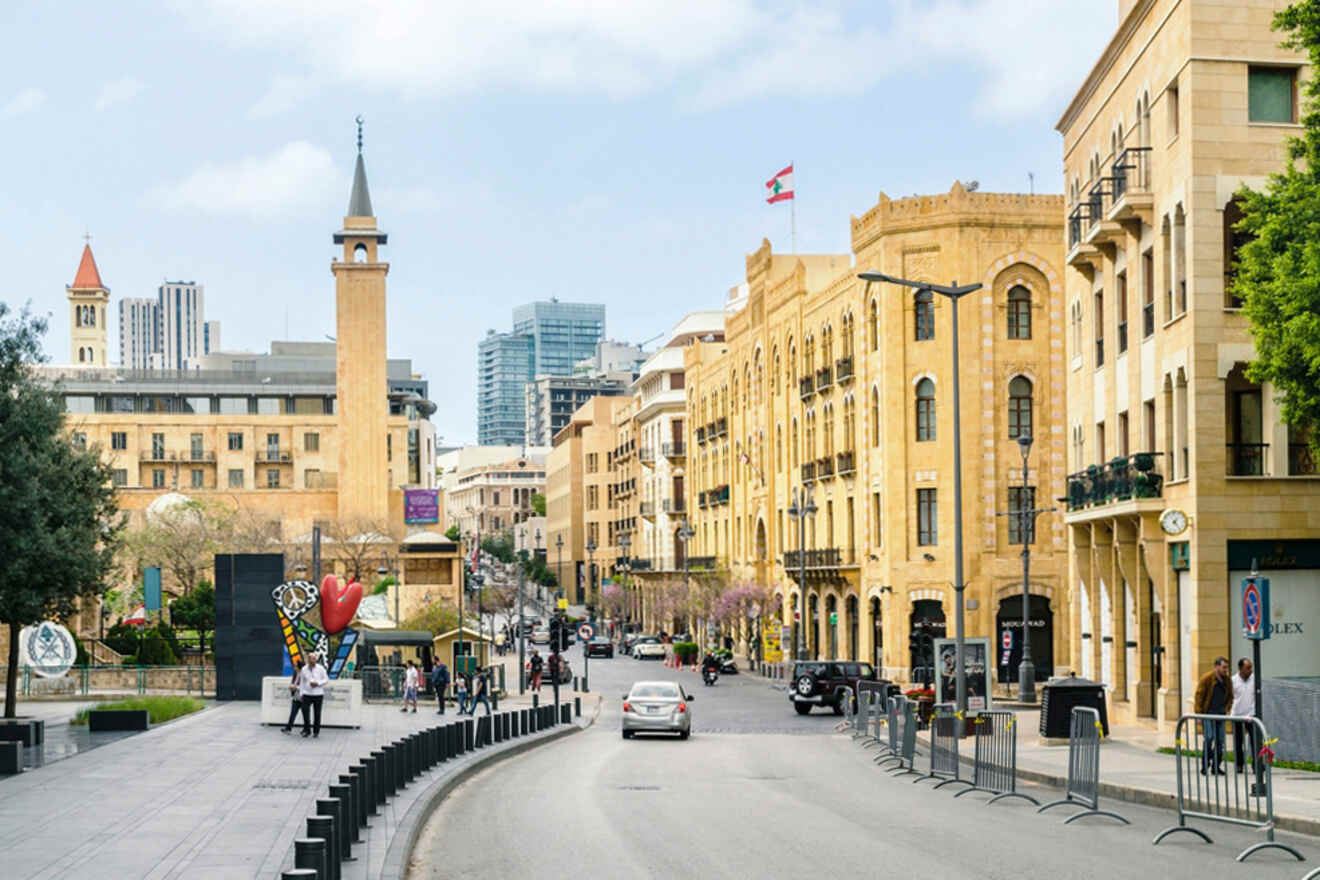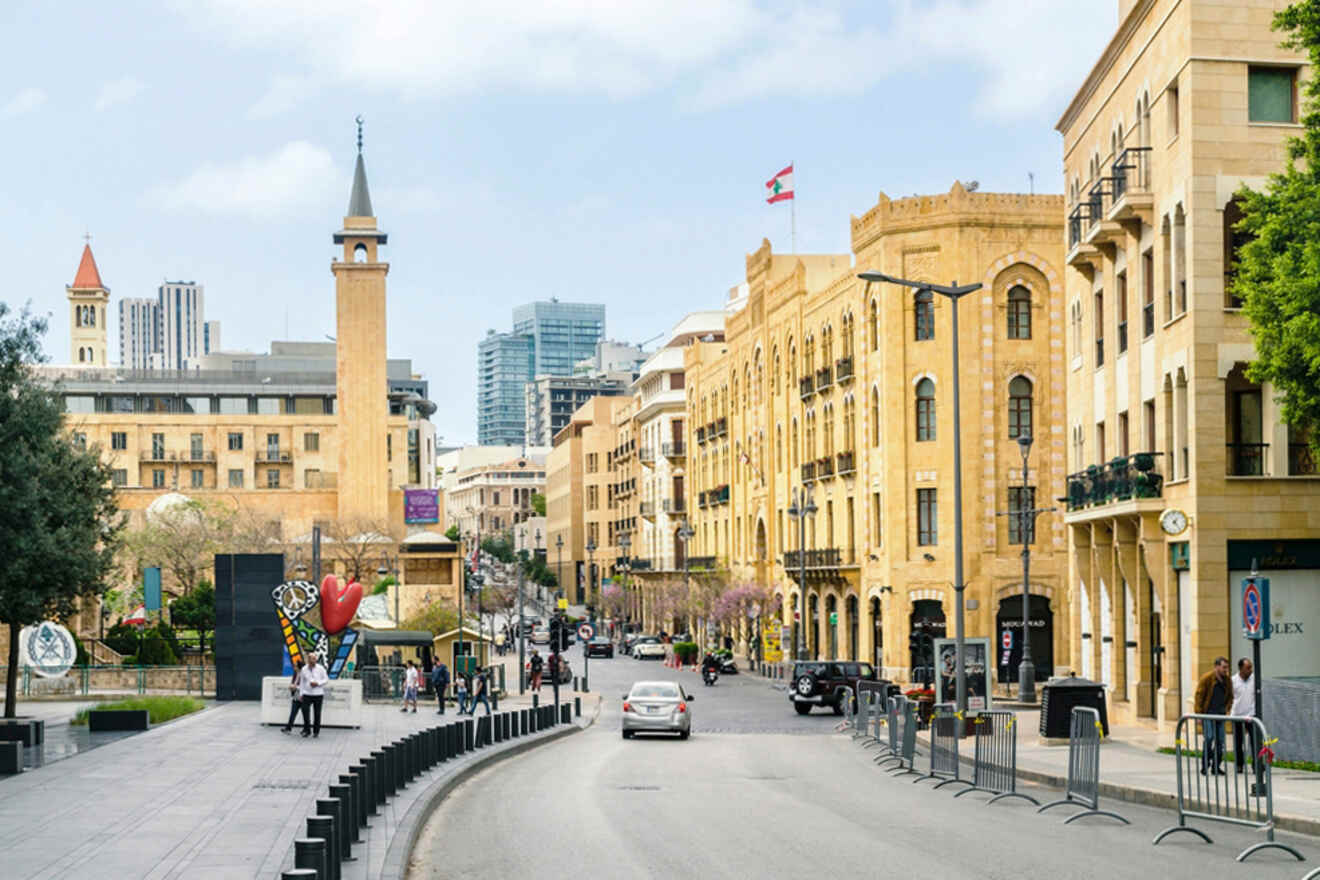 Searching for the most epic and dreamy areas to stay in Beirut, Lebanon? You've come to the right place!
As a lifelong lover of all things Middle East and Lebanon and an insider to all the country's nuances, I've got all the best tips on where to stay in Beirut for budgeteers, luxury lovers, and much more!
The best area to stay for first-timers in this chaotic city is Achrafieh, an area that extends from Gemmayzeh to Badaro and is full of epic nightlife spots, walkable streets, cozy corner cafés, and opportunities to make new friends at every turn.
We'll also be talking about Geitawi, Downtown, Ain El Mreisseh, Hamra, and Verdun!
So, stick around for all the insider tips, local hidden gems, and the top hotels in Beirut as I take you on a journey through this MAGICAL city, making planning easy and stress-free.
If you are in a hurry
If you're here for a grab n' go for your Middle East adventure, I got you! Save time and stay centrally located in Achrafieh or Geitawi in one of these amazing hotels. You won't regret it!
---
Watch my video, it will give you a visual explanation of all the areas:
---
Here's a map of all the areas you can stay in the Lebanese capital, so take your pick based on your preferences!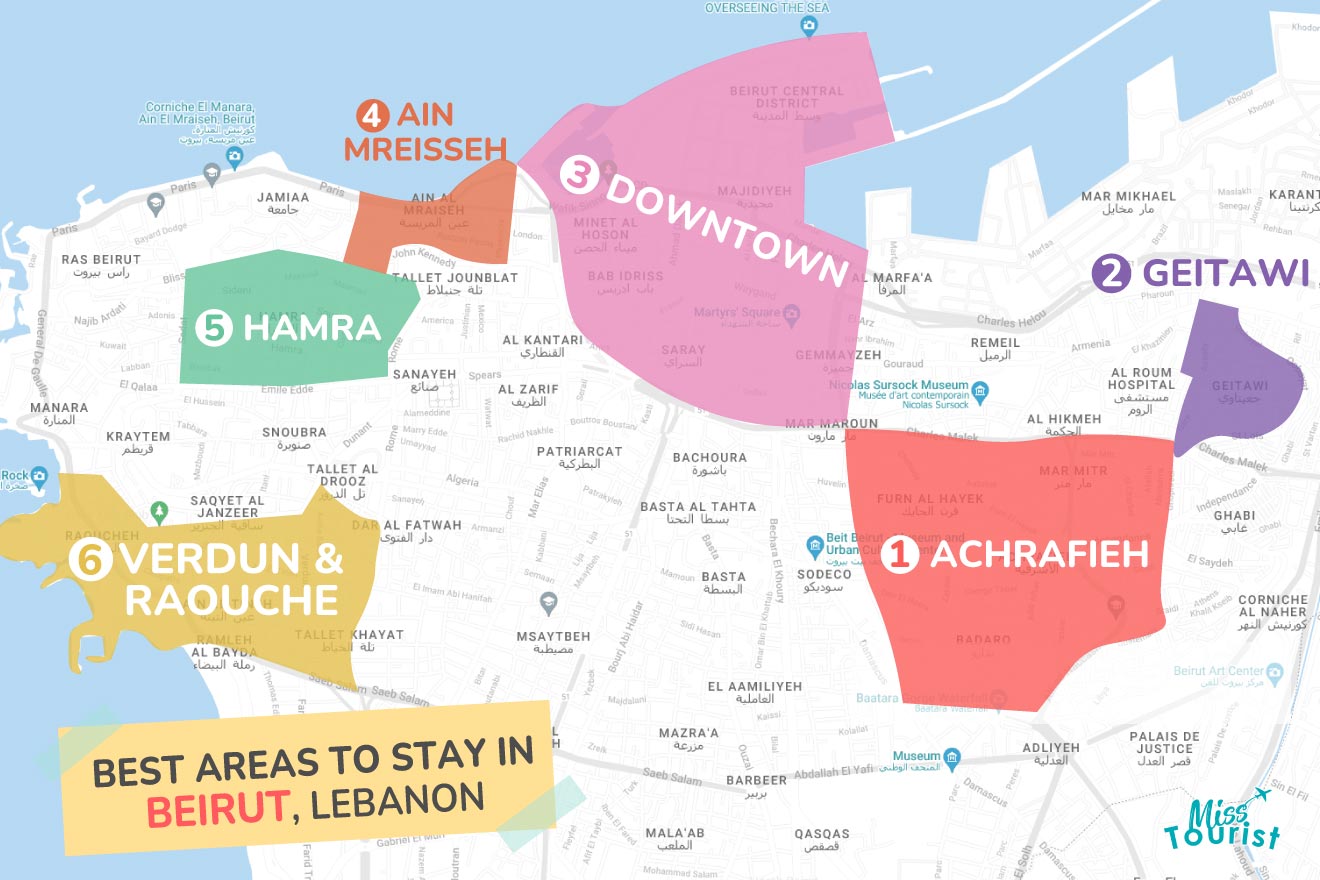 1. Achrafieh – where to stay in Beirut for the first time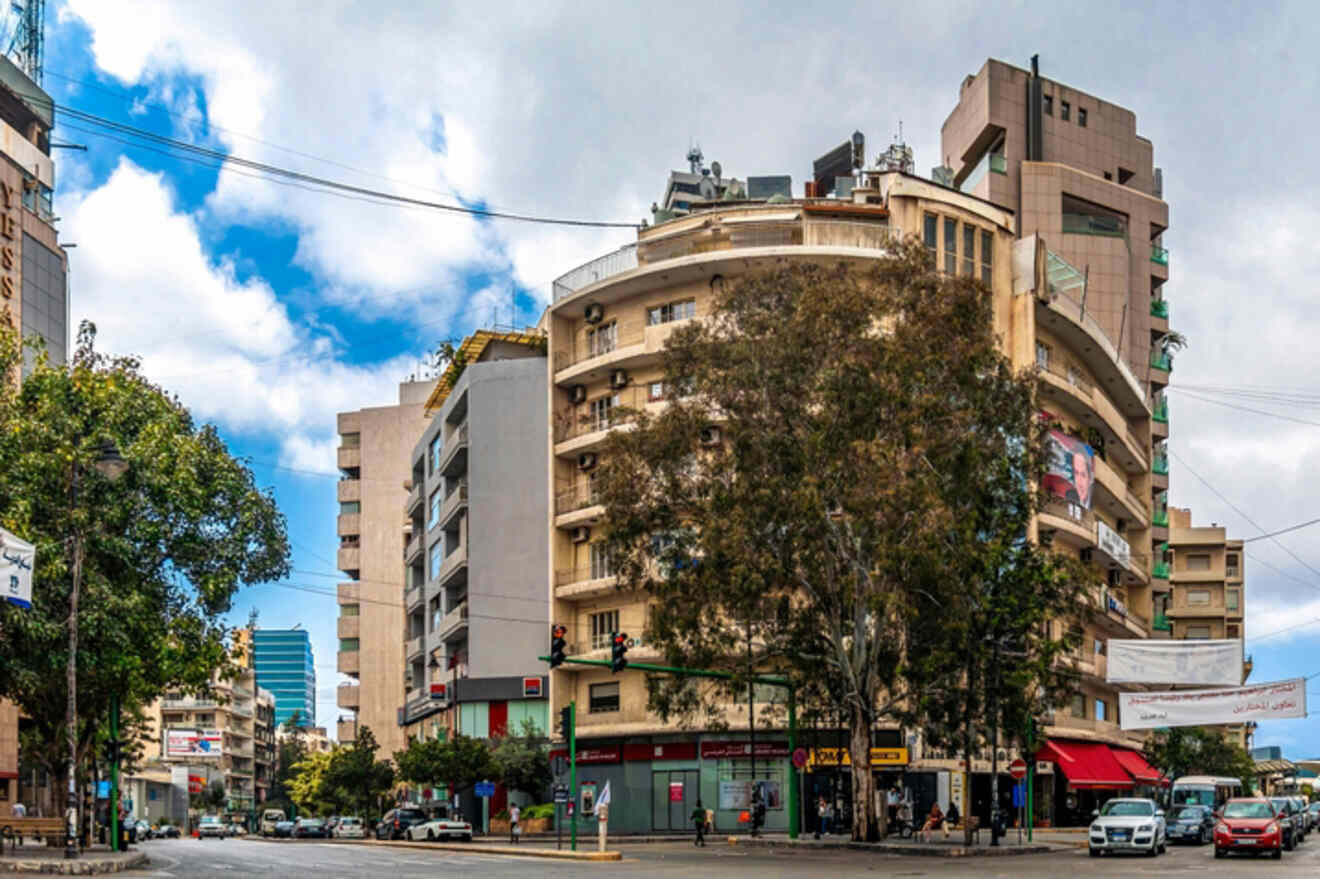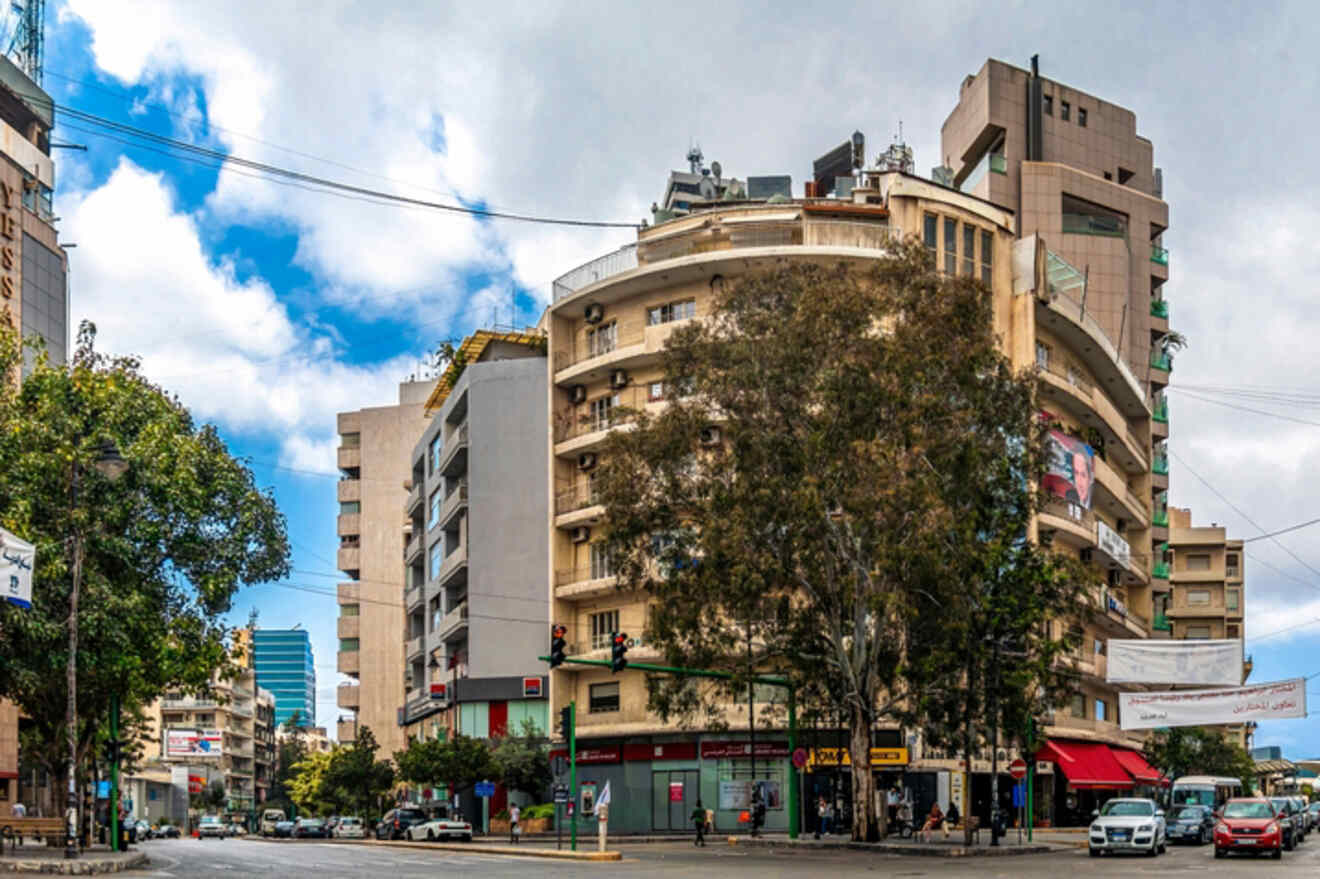 Traveling to Beirut for the first time can be daunting, so let Achrafieh be your guide! Achrafieh encompasses a large, mostly Christian area across east and central Beirut that includes Gemmayzeh, Mar Mikhael, Sodeco, Sassine, Mar Mitr, and Badaro. It's pretty upscale, with calm, quiet streets, leafy residential boulevards, and lots of hidden cafés to discover!
Beirut's tallest point, Sassine Square, is located here, and it's also where you'll find lots of Beirut's most famous landmarks and museums, like the Beirut National Museum, Sursock, MIM, and Beit Beirut, so there'll be lots to keep you busy!
This area is beautiful and super walkable, has some fun bars around Mar Mikhael, and most importantly, some absolutely GORGEOUS hotels.
Looking for more things to do in Beirut? Check out my full guide for all the insider tips and hidden gems!
Luxury hotel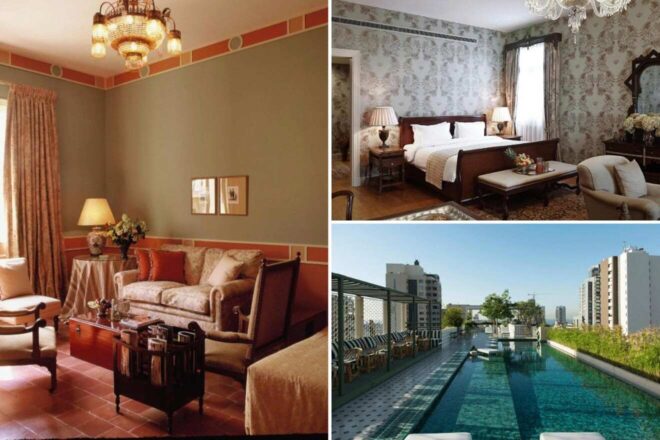 If you're on the hunt for elegant luxury, everything Albergo touches turns to gold! This gorgeous hotel, located next to the LAU Medical Center and just a short walk from Sassine Square, will give you that celebrity treatment alright! With old Lebanese charm, gorgeous verandas to enjoy, a sparkling new spa center, and historical interiors, you'll feel like an emir on vacation!
Other accommodation options in Achrafieh
Mid-Range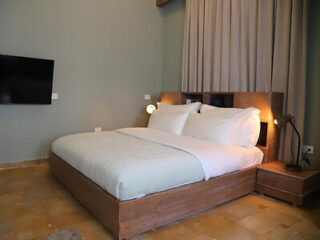 You won't get lost in Hotel Lost, with direct access to Gouraud Street and an on-site nightclub to boot! Plus free Wi-Fi access 📶
Budget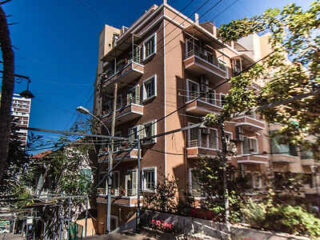 As meshmosh means apricot, it's no wonder this hotel is so cute! Choose between their shared dorms and enjoy home-cooked food!
Airbnb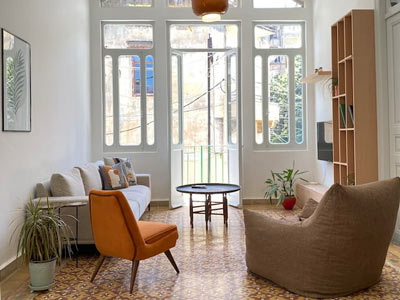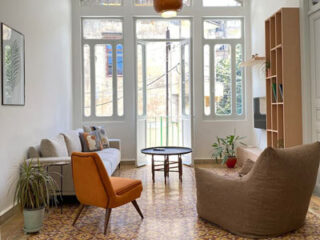 Charbel and his team have the most awesome set of Airbnbs imaginable with 24/7 electricity, plus great service and hospitality!
---
P.S. Arthaus Beirut is another luxury option I just couldn't resist including! Heralding old Beirut, its gooooorgeous interiors will honestly make you never want to leave. The entire hotel is artistic and peaceful, there are spacious rooms, and there's a lovely outdoor seating area surrounded by leafy trees!
Things to do in Achrafieh
2. Geitawi – for a peaceful retreat in Beirut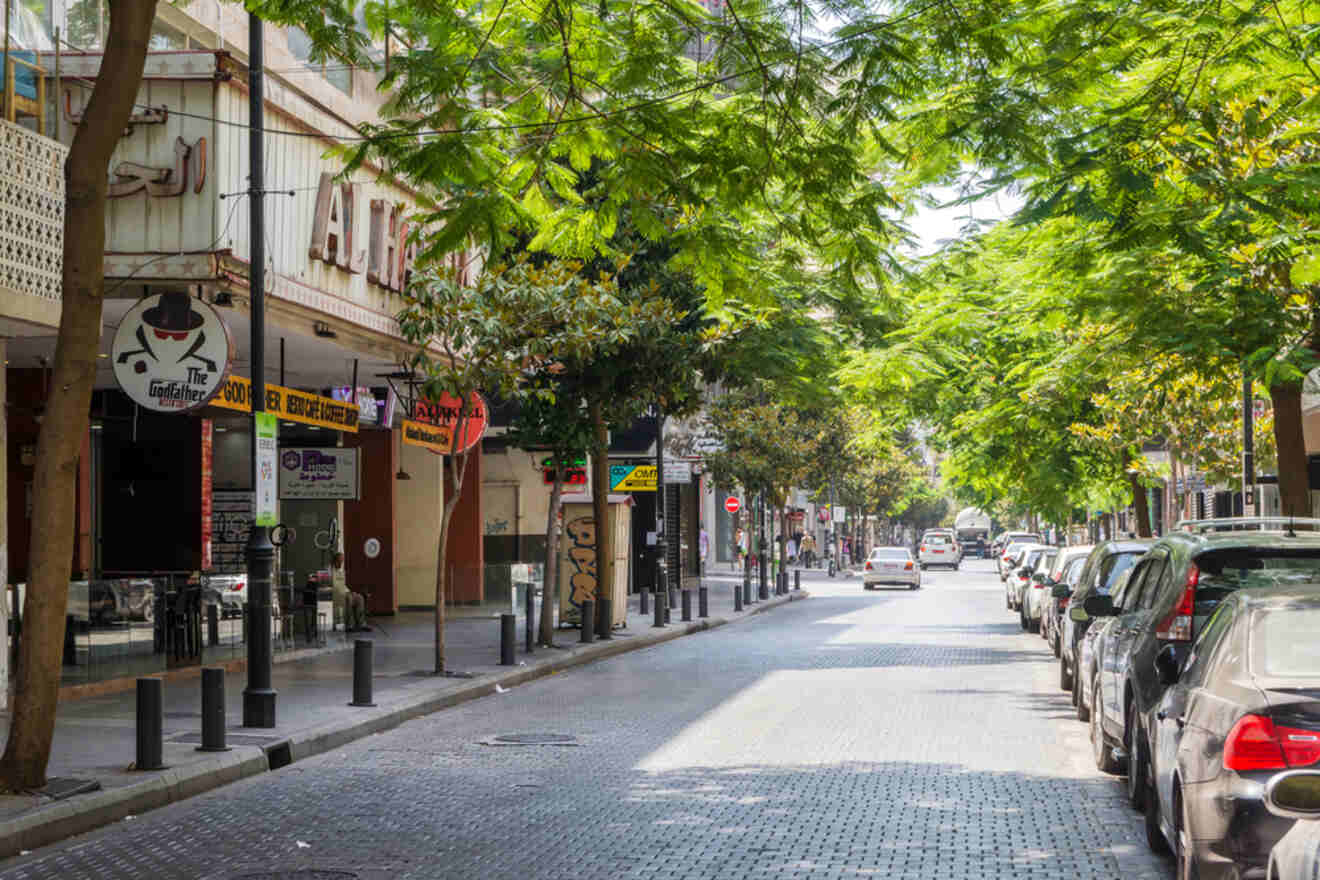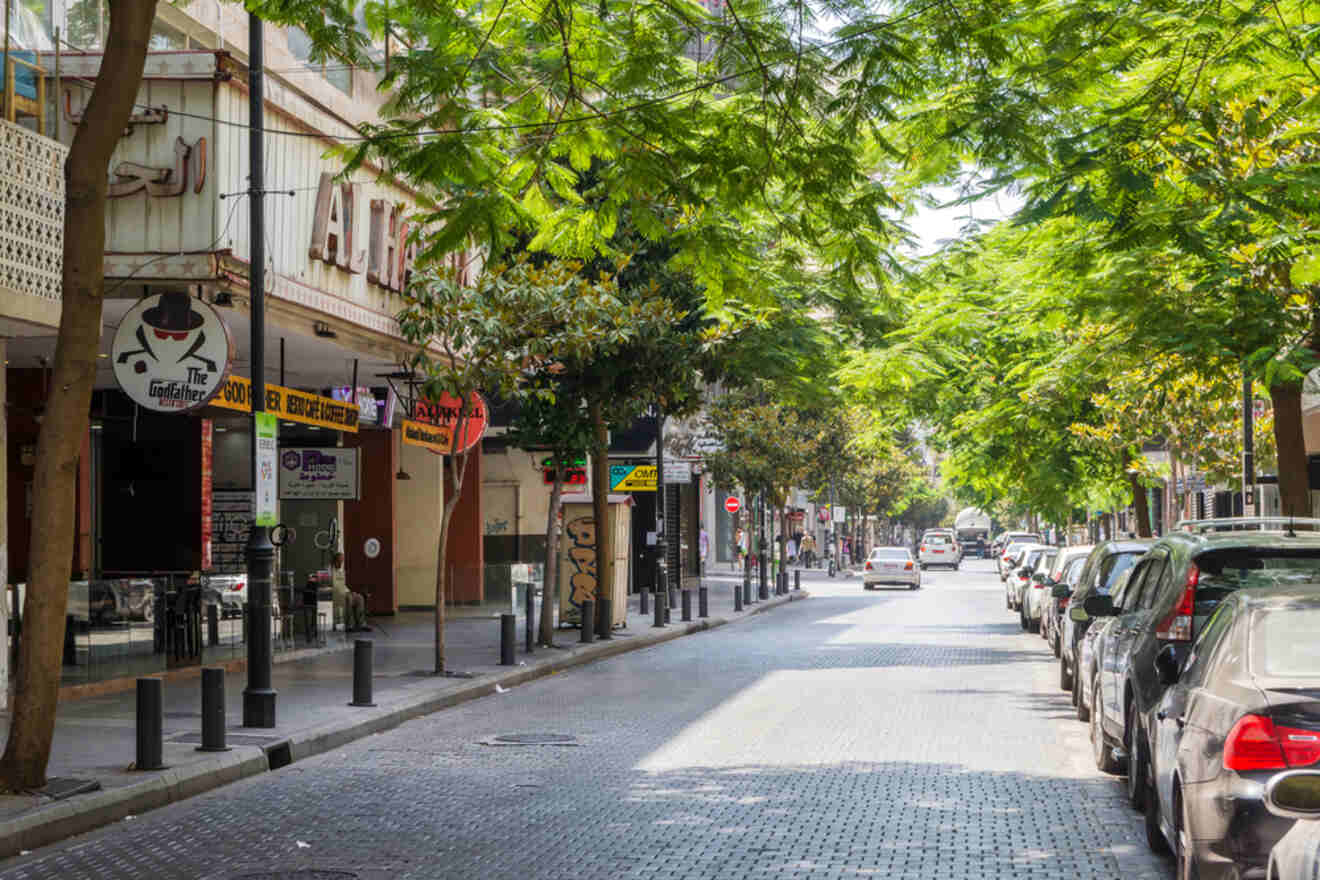 Listen, Beirut is a pretty mad place. It's polluted, cars honk like crazy (you'll hear it in your dreams), and Arabs are lovely and loud! BUT do not fear, for Geitawi is here to rescue you from Beirut's madness!
Geitawi is a beautiful, leafy residential neighborhood next to Achrafieh. Many people think Geitawi is in Achrafieh, but it's actually a tiny little district all on its own! You'll find gorgeous neighborhood shops and cafés where the vendors will quickly learn your name, and it's a serene retreat in the city center.
Here, you can sip on smoothies on quiet corners, go vintage shopping, and get lost without a care in the world! So, without further ado, let's find the most epic stays in the area!
NOTE: there are no luxury hotels in Geitawi, as this is more of a laid-back, solo traveler's paradise than a king's retreat! If you're looking for luxury hotels around this area, I recommend checking out the 2 luxury options in Achrafieh above!
Accommodation options in Geitawi
Mid-range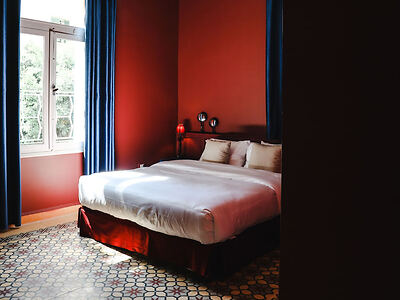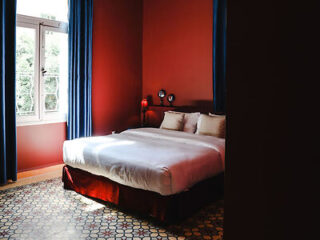 Looking for boutique bliss? Kintsugi is a totally hidden gem that tourists don't know about!
Budget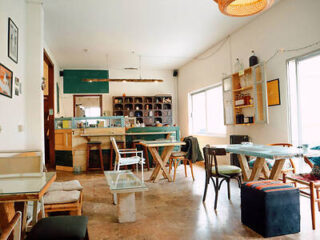 Back in my single days, I stayed here all the time! There's no flat-screen TV, but plenty of cool people! Think homey vibes 🥰
Airbnb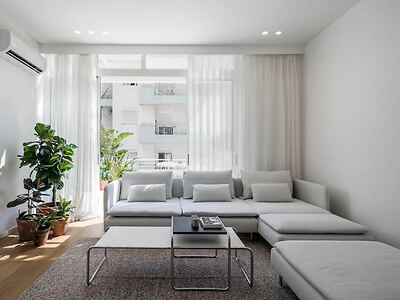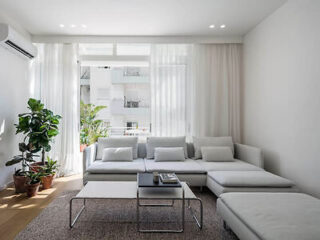 You know it's a gem when there's 24/7 electricity! The terrace is to die for, and there's space for 2 people
Things to do in Geitawi
3. Downtown Beirut – for luxury hotel bonanzas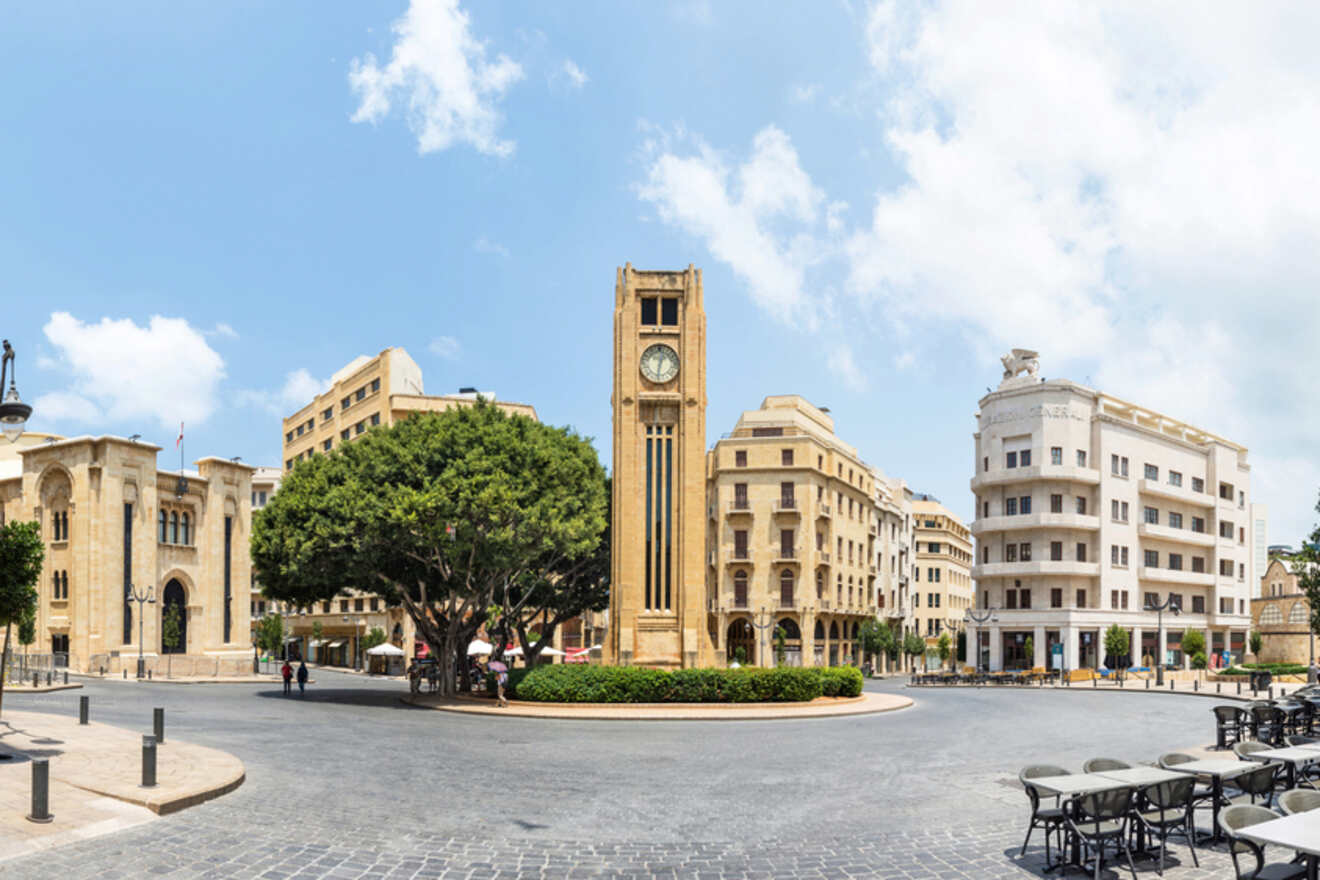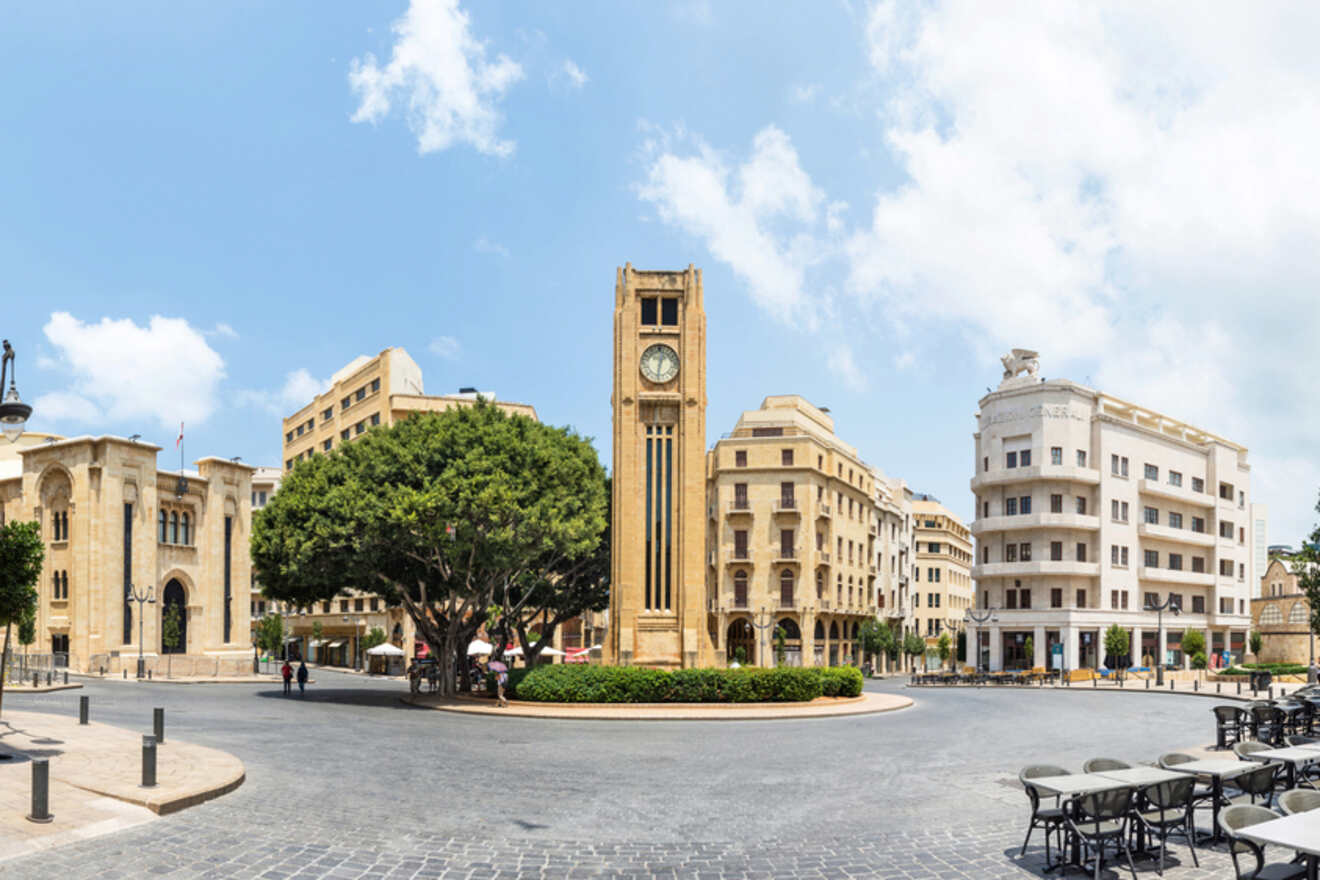 Downtown Beirut in the city center is a haven for all things splendid. Think high-end shops, Parisian boulevards, 5-star hotels, and just general extravagance – and it's a MUST for those looking to spend their time in Beirut splashing the cash.
It is beautiful here, but bear in mind that Downtown Beirut is not real Beirut in its essence. It's been ultra-modernized for tourism since the Civil War, so if you want to stay somewhere more authentic, look elsewhere! That being said, Downtown Beirut is so lovely, and it's nice to spend time there wandering down broad avenues amid leafy trees and designer stores. It's a great place for business and leisure guests alike!
So, let's get into all the best places to stay in Downtown Beirut for business and leisure guests!
Luxury hotel
InterContinental Phoenicia Beirut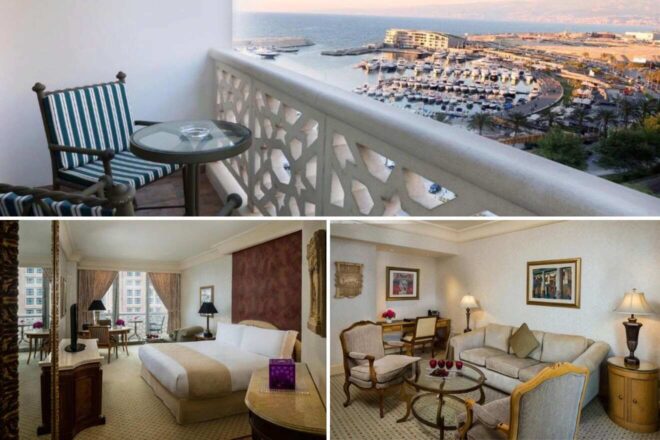 The InterContinental Phoenicia is world-renowned for its glitz and glamor, with a highly sought-after location right by Zaitunay Bay! Get ready for endless spa treatments, an amazing outdoor pool, 24-hour access to Lebanese food, and views across the Mediterranean Sea that'll be hard to beat.
Other accommodation options in Downtown Beirut
Mid-Range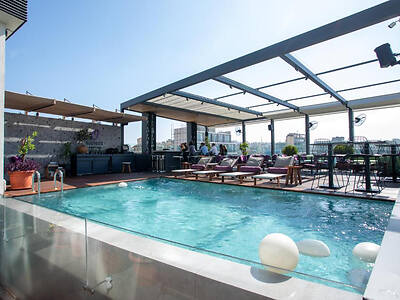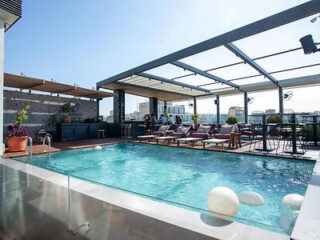 Fancy a rooftop pool? This is the best hotel right next to Martyrs' Square and has the BEST breakfasts!
Budget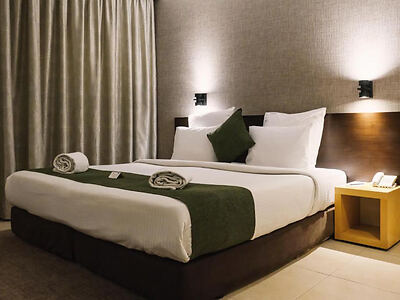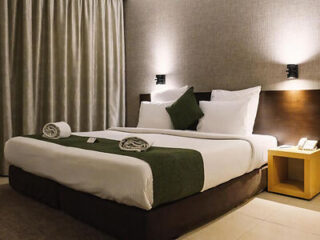 Value for money meets business luxury! TP is GORGEOUS and has everything, including an epic location!
Airbnb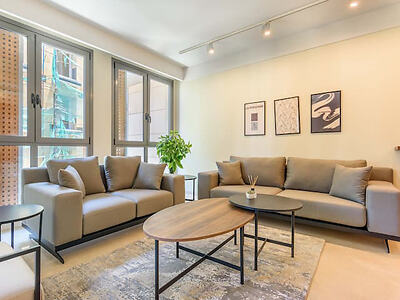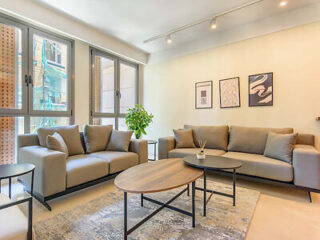 If you're looking for privacy and luxury in one, this 1-bed apartment takes the cake! (+24/7 electricity! Yay! ⚡)
Things to do in Downtown Beirut
4. Ain El Mreisseh – for epic seafront views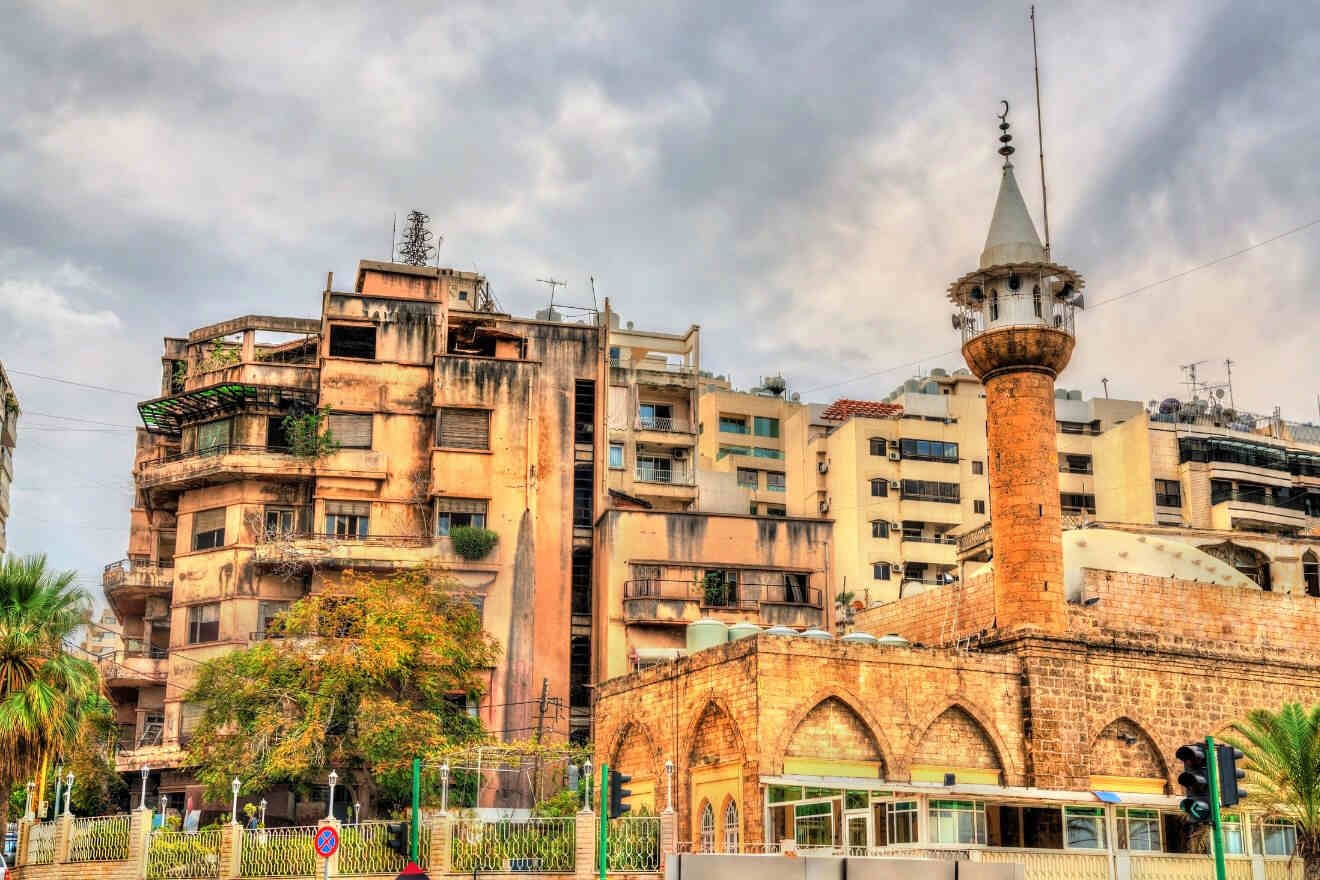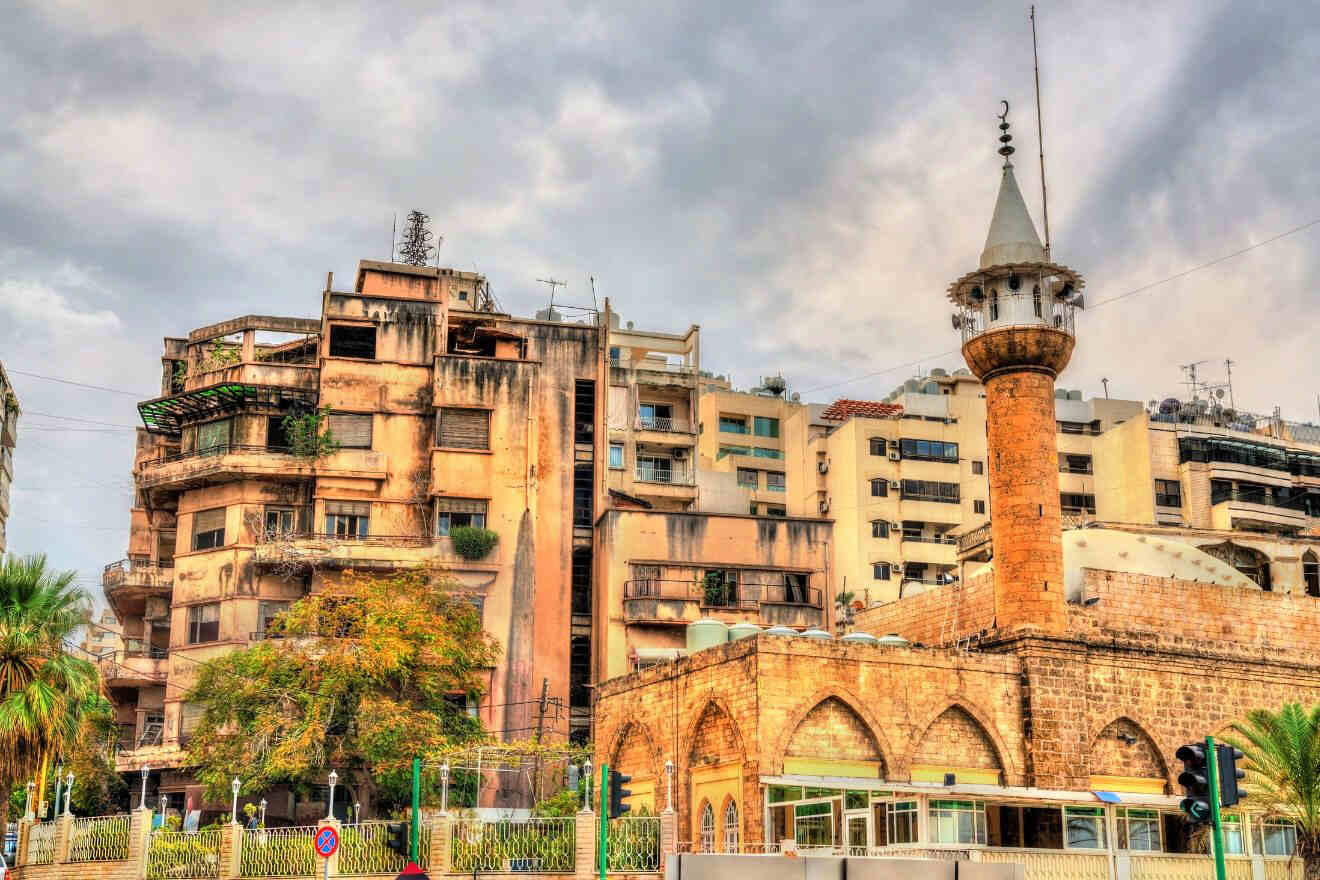 Ain El Mreisseh is an excellent choice for those looking for modern rooms with PHENOMENAL views across the ocean! It's also a great spot to use as a base as it's right next to the Hamra district, the nightlife and restaurant haven of the city.
Another perk about staying in Ain El Mreisseh is its proximity to Raouche! You can wander down Corniche Al Manara (the seaside promenade) all the way down to the end and enjoy incredible seafood with a view of the pigeon rocks. All within walking distance from your hotel!
So, let's get into the epic stays around this area!
Luxury hotel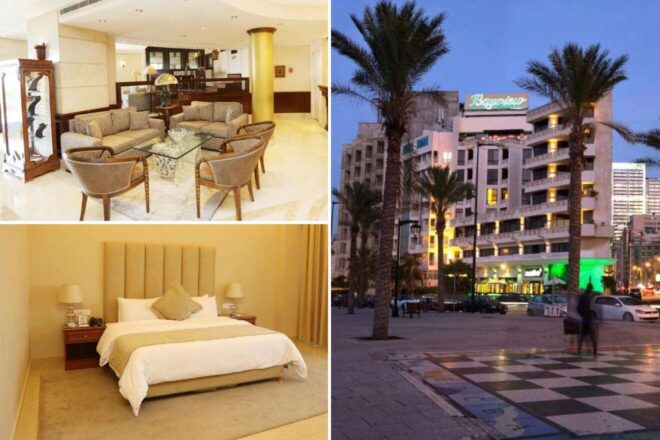 For a dreamy rooftop experience, Bayview is one of the best hotels in Beirut! It's rated slightly lower than I'd usually recommend, but I've actually stayed there myself a couple of times, and it's EPIC – amazing service, unbeatable location, the rooms are spacious, and the rooftop bar overlooking the Mediterranean Sea serves the most amazing cocktails!
Other accommodation options in Ain El Mreisseh
Mid-Range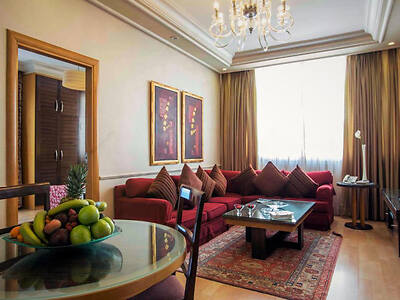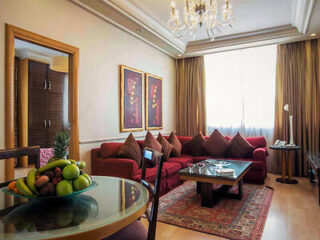 This hotel features full-service apartments for every need. Think ultra-modern, plush interiors and an incredible location!
Budget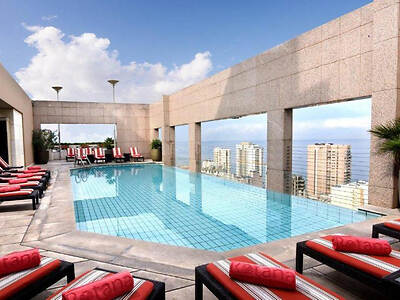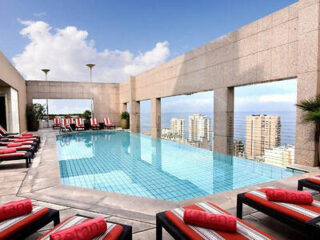 You'll get a super warm welcome at Gefinor! The rooftop pool is also AMAZING!!
Airbnb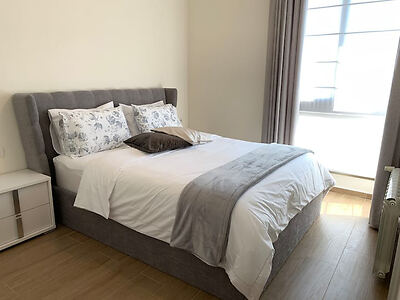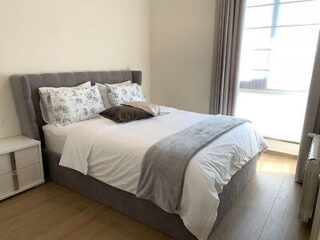 For the ultimate private space right on the shores of the corniche, this apartment is perfect for a family
Things to do in Ain El Mreisseh
5. Hamra – where to stay in Beirut for nightlife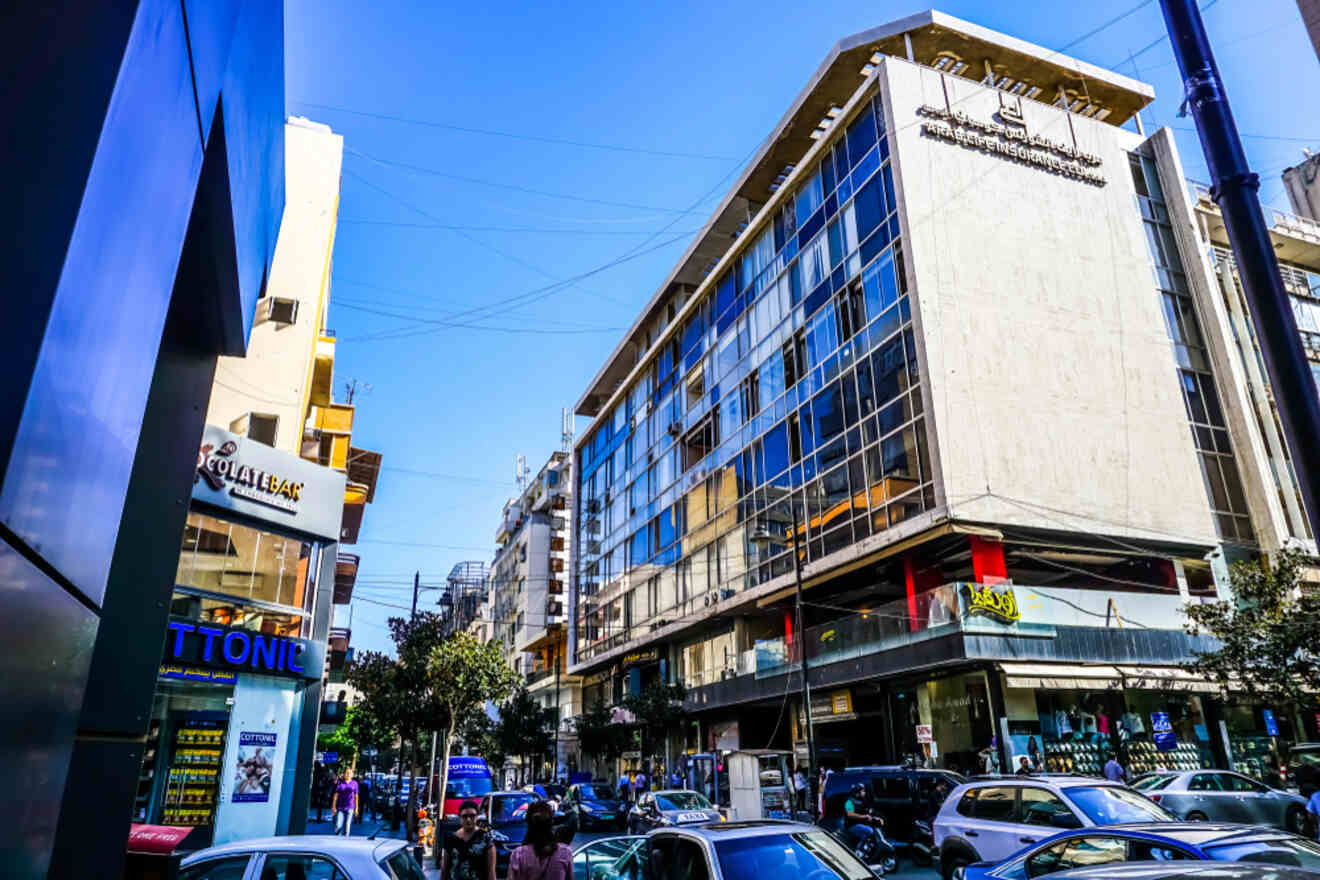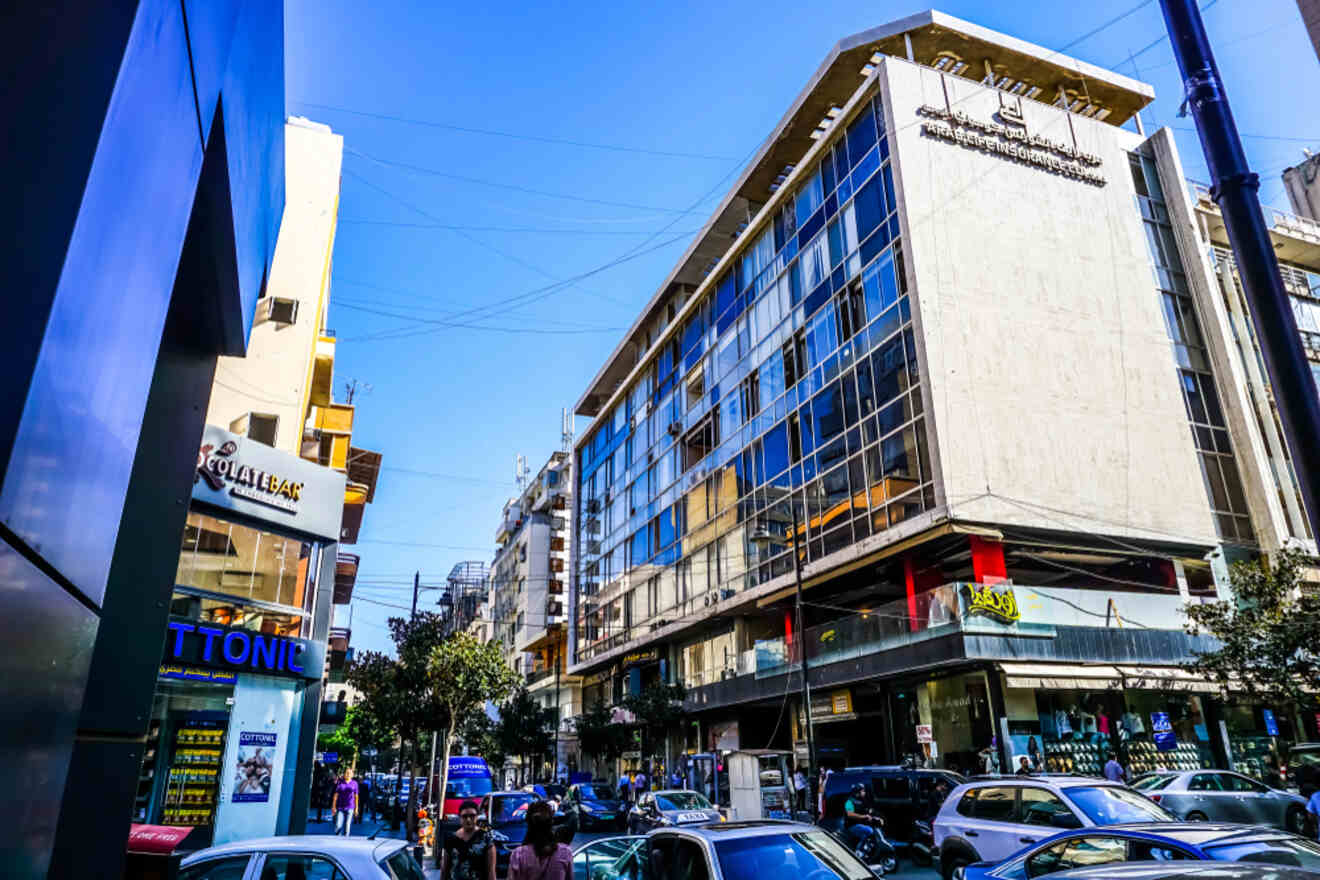 Party lovers unite! 🍻 Get ready for the time of your life in Hamra, West Beirut, where business meets pleasure meets an EPIC Lebanese vacation!
Hamra isn't just party party though – it's also the place for amazing restaurants at any time of day, boutique shops, and everything else you could possibly want. You'll also find a few neat coworking spaces around here, so if you've got a bit of life admin to get done, just hop over to B-Hive (check out their insta here).
Hamra is a good option if you don't want to be far from Beirut airport (although the airport is honestly in pretty close proximity to all these areas as Beirut is teeny teeny tiny 🤏).
Something to bear in mind about Hamra is that traffic RAGES here day in, day out, 24/7. Just let the honking wash over you and get used to the noise; you'll barely notice it after a few days! 🤪
Luxury hotel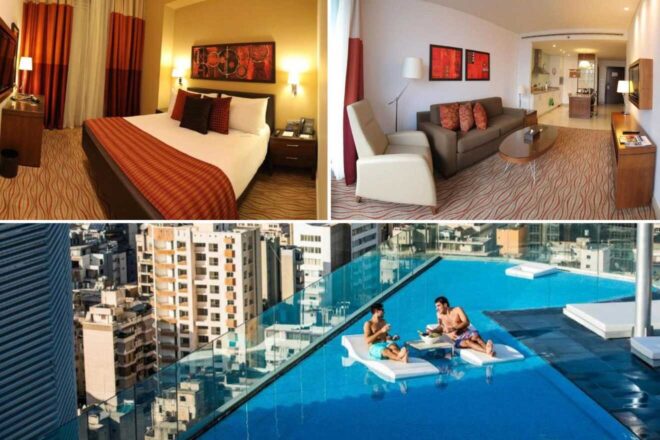 You can't beat the location here. It's right next to the famous Swiss Butter restaurant! You'll have top service, and for a luxury hotel, the price is hard to beat 💸 Plus, there's a nice fitness centre next door!
Other accommodation options in Hamra
Mid-Range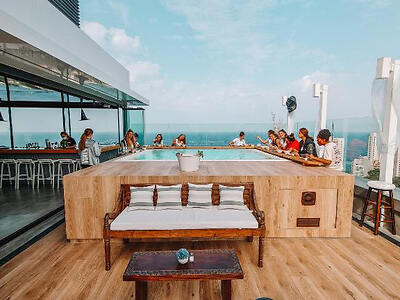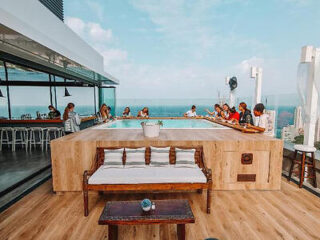 Cool off in the pool, hang out in the fitness center, and enjoy the fresh vibes of this stunning hotel!
Budget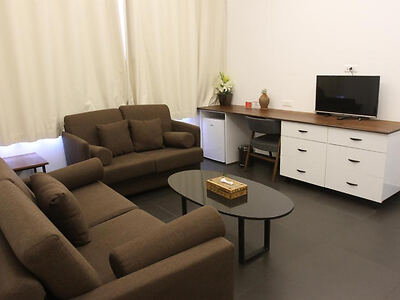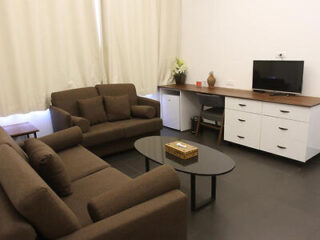 My friends have always stayed here. It's a great place for solo travelers, and its rooftop pool and bar are a little slice of heaven!
Airbnb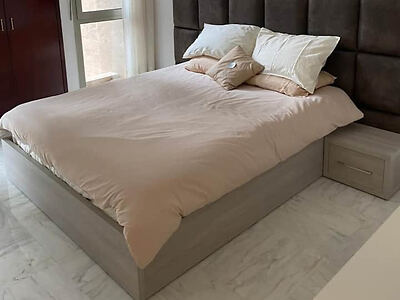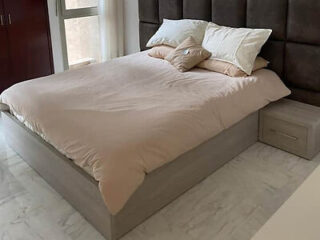 Want to experience life like a local? This place has 3 beds and a peaceful little balcony overlooking a leafy Hamra street!
Things to do in Hamra
6. Verdun & Raouche – for a family-friendly stay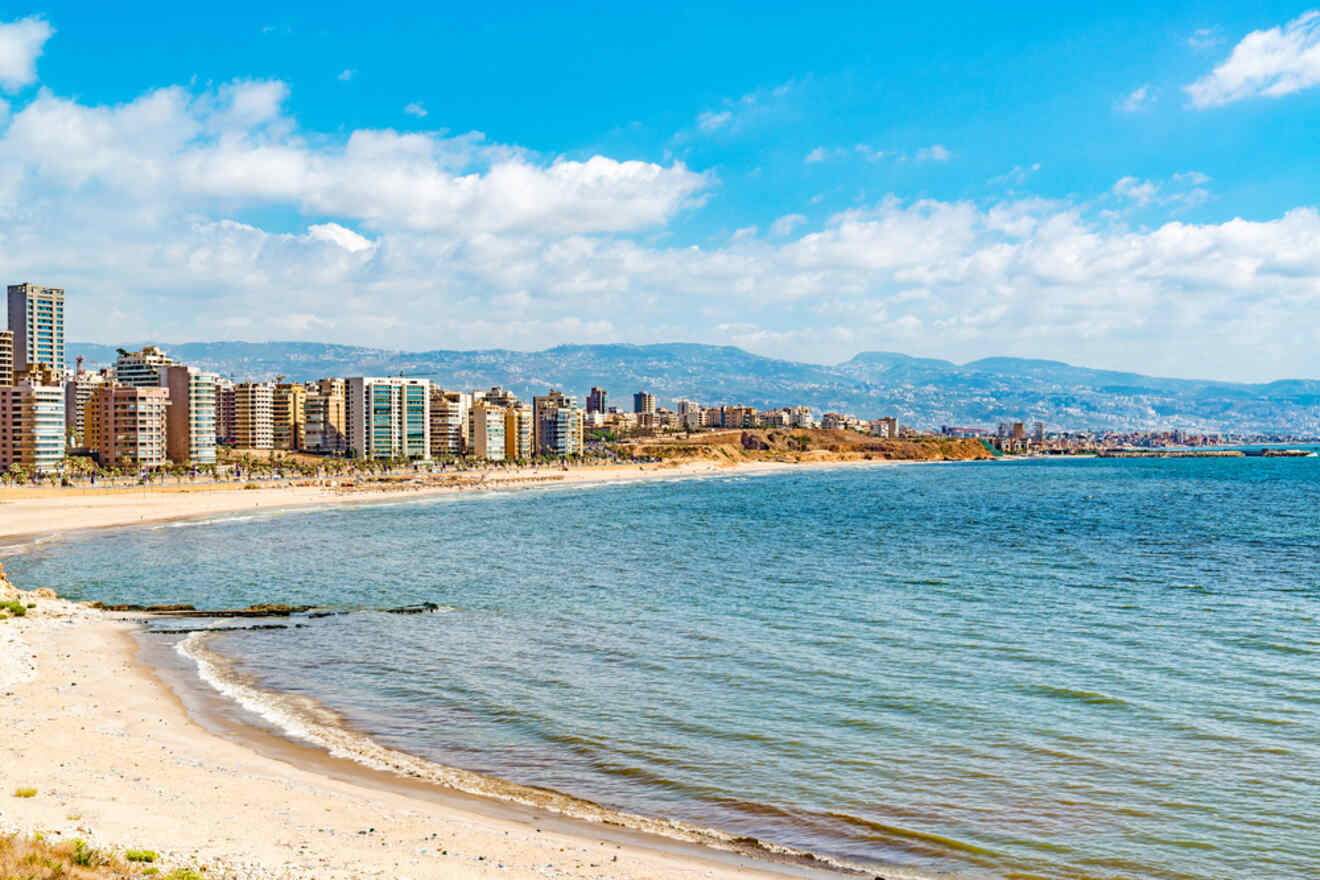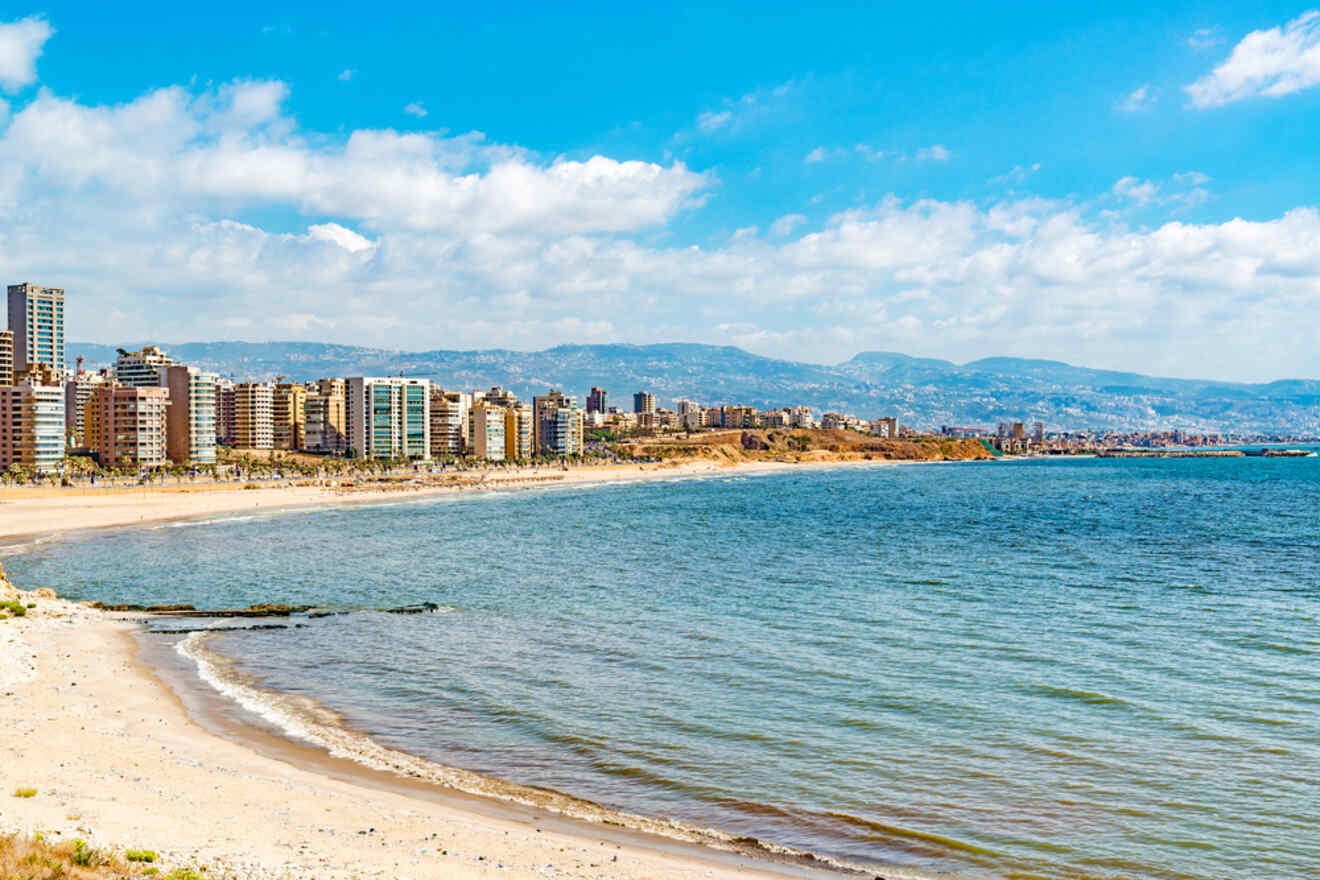 Verdun often gets missed by tourists, but I think that's a travesty! Verdun is a stunning neighborhood on the west side of Hamra full of gorgeous, modern apartment blocks and leafy suburban life. It's a great place for shopping (shout out to ABC Mall!), and it's close enough to Hamra and the rest of Beirut and yet far enough that it makes for a nice, quiet stay.
Verdun, with its relatively central location, is also a leisurely stroll to the ocean, which is a bonus for me any day! Raouche Rocks is just moments away, and there are plenty of lovely places to eat and enjoy a coffee.
This is also a great place to stay if you need to be close to Beirut airport, located south of Beirut! It's just a 10-20 minute drive away, depending on the traffic.
Luxury hotel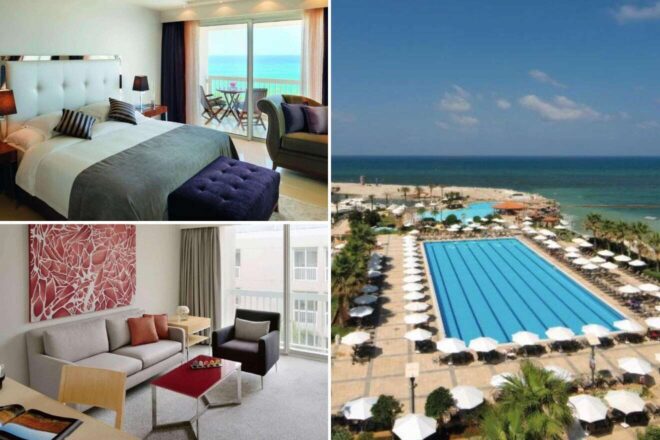 Although this luxury hotel is slightly lower rated than I'd usually recommend, the Mövenpick is an absolute STAPLE in Beirut and is well-known as a wedding venue and sunbathing haven with incredible views and 5-star service. Head to the spa for a massage, play tennis, or enjoy Lebanese cuisine al fresco for days! 🇱🇧
Pssst: stop at Hemingway's Bar & Lounge while you're there!
Other accommodation options in Verdun
Mid-Range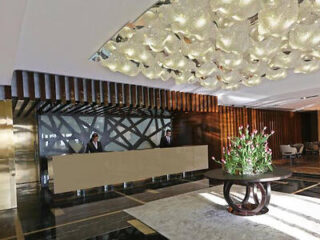 World-class service for a mid-range price? Oh yes! Enjoy ocean views from your bedroom and the delicious food
Budget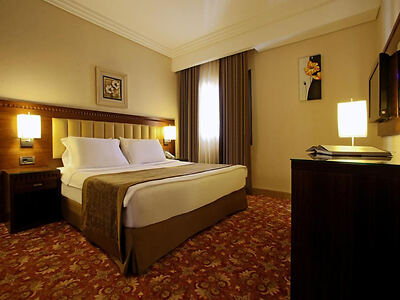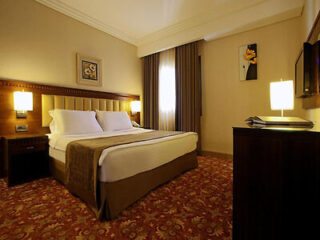 If you want a balcony, this is the place to be! This is budget at its finest, with free airport pickup and drop-off as well!
Airbnb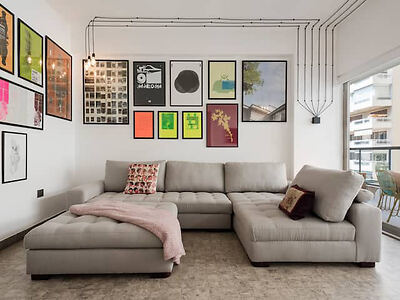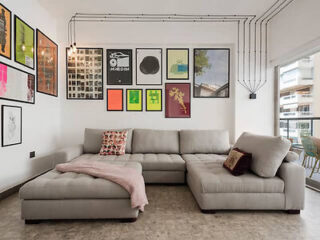 If you like shopping, this place is right opposite the ABC shopping center! It can host up to 5 people
Things to do in Verdun & Raouche
BONUS: Best places to stay in Beirut for solo travelers
I get it, Beirut is a solo traveler's HAVEN! It was mine for many years before I met my husband, so I know all the best places to stay in Beirut for those looking to make new friends in this awesome city. Let me share my knowledge with you, lovely Miss Tourists!
So get your solo travel pants on, and let's get to it!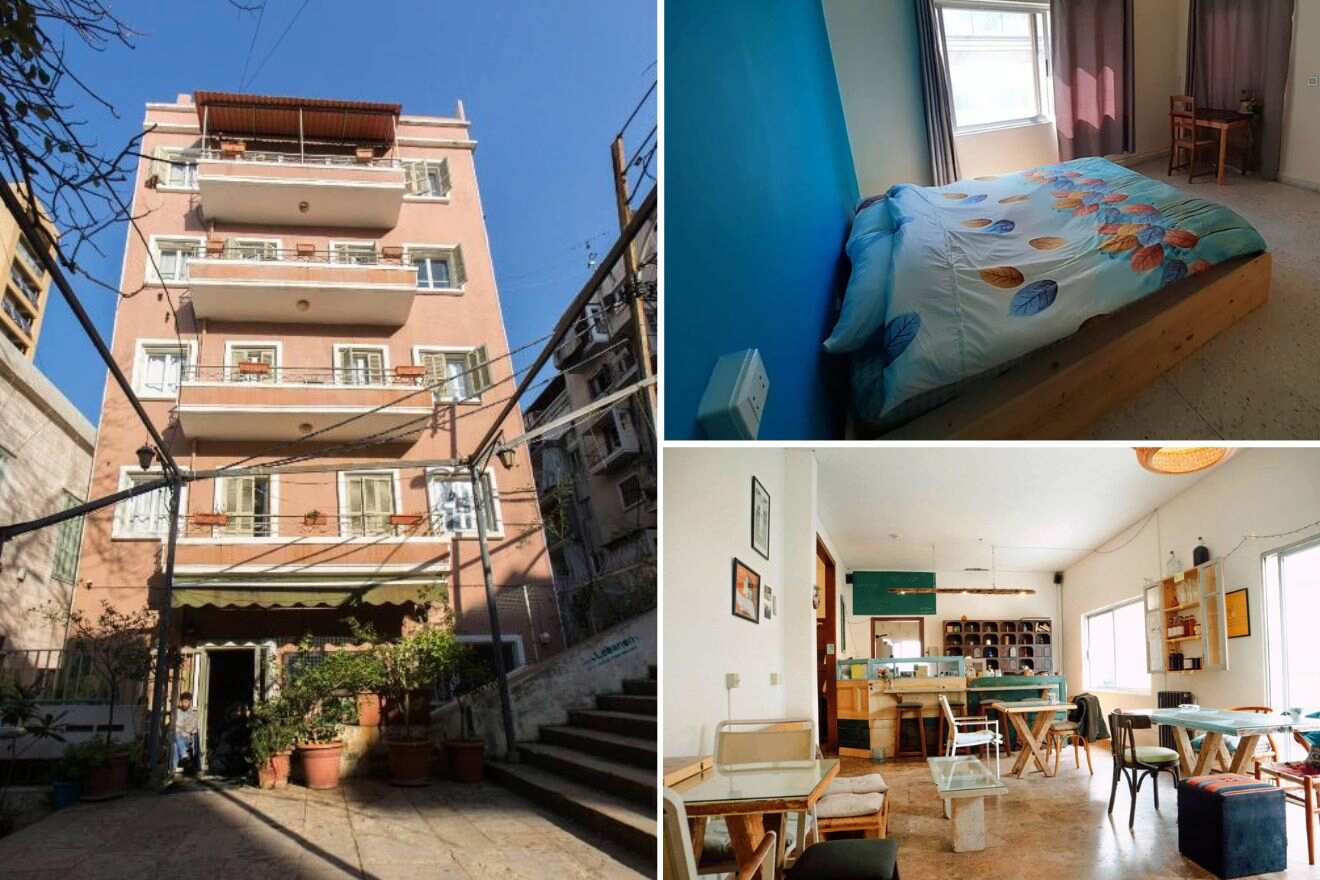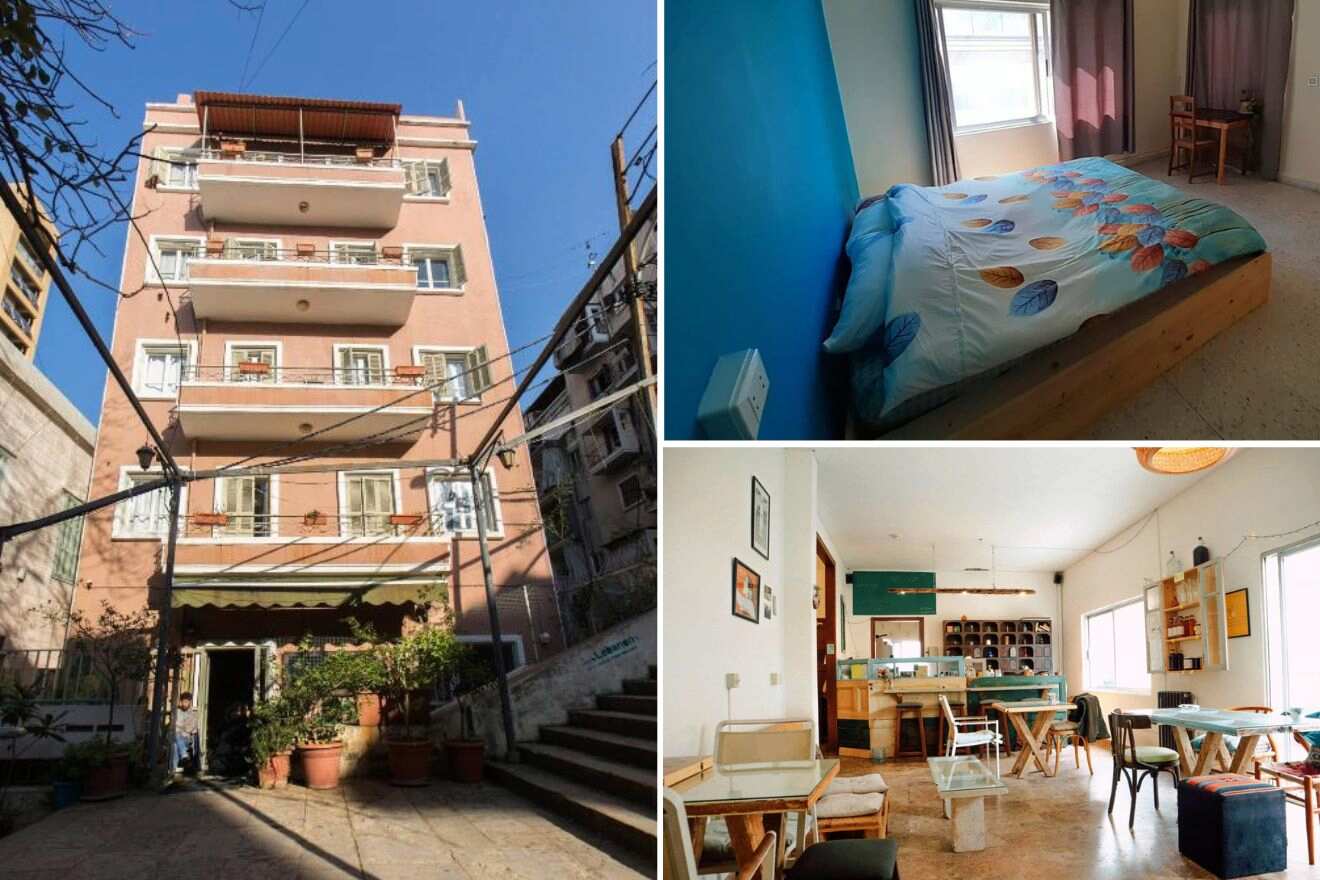 1. Hostel Beirut
Hostel Beirut in Geitawi is one of those places you'll leave thinking you're leaving home. The people who run it are absolute GEMS, and the whole place is full of good vibes, all types of travelers you can think of, and endless opportunities to make friends for life. I've stayed there too many times to count, and I can honestly say some of my favorite Beiruti memories were right there in Hostel Beirut 💗
2. The Colony, Karantina
The guys who run The Colony wanted to bring Beirut to travelers right in the hostel, and boy did they do that! I can vouch for them; they're awesome, and their hostel in Karantina just channels them 100%. It was pretty much completely destroyed in the blast of 2020, but they rebuilt it, and now it's even better than before! It's in a lovely quiet area, and the hostel is also an exhibition space, so expect lots of arty-farty people and good times!
3. The Grand Meshmosh Hotel
The Grand Meshmosh is an absolute must if you like home-cooked food, a warm atmosphere, and a central location with easy access to Gouraud Street and Armenia Street (Mar Mikhael) for fun nightlife and amazing restaurants! They also cater for vegetarians, vegans, and gluten-free, just let them know when you arrive! It's also not just a hostel – they also have double rooms and family rooms as well!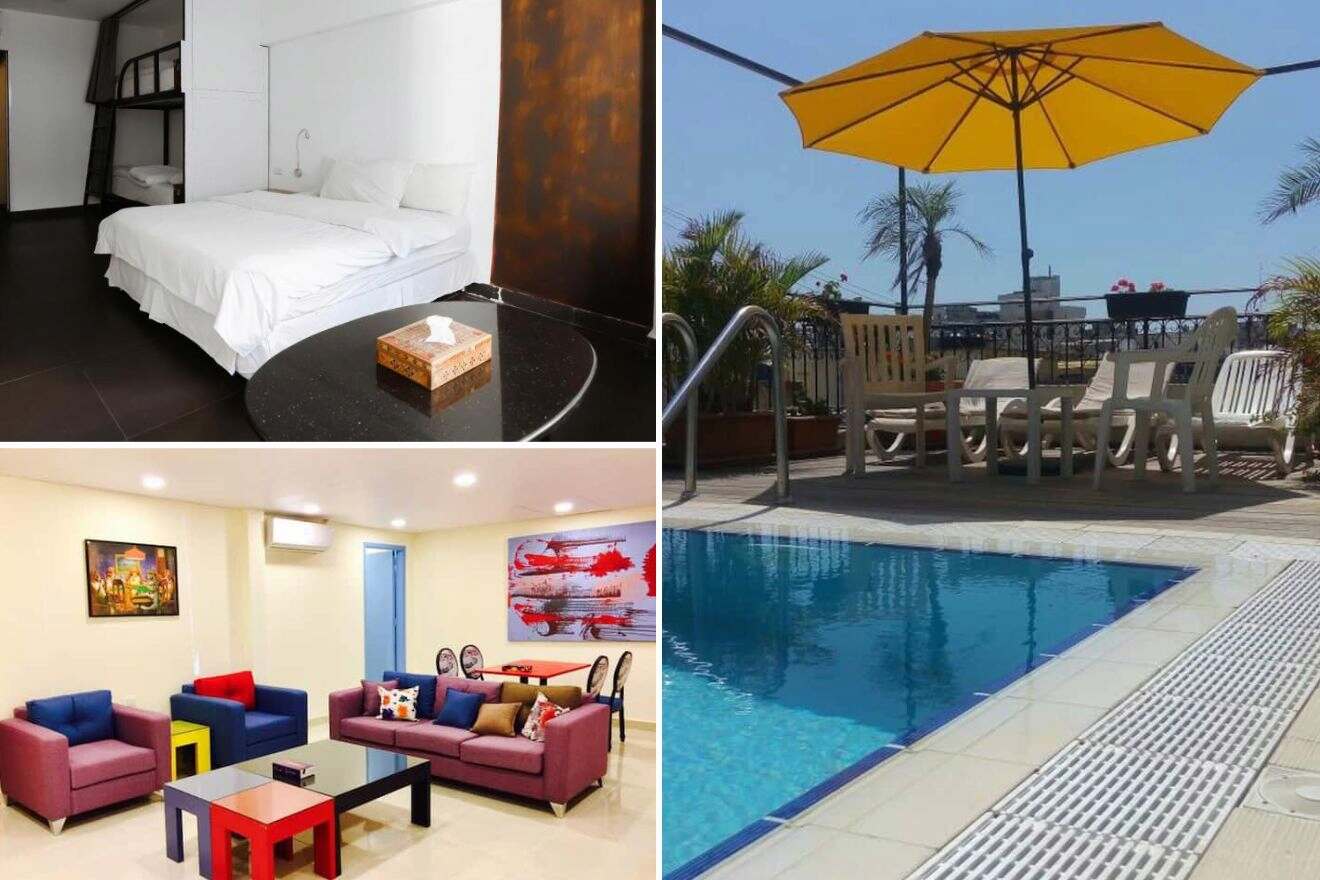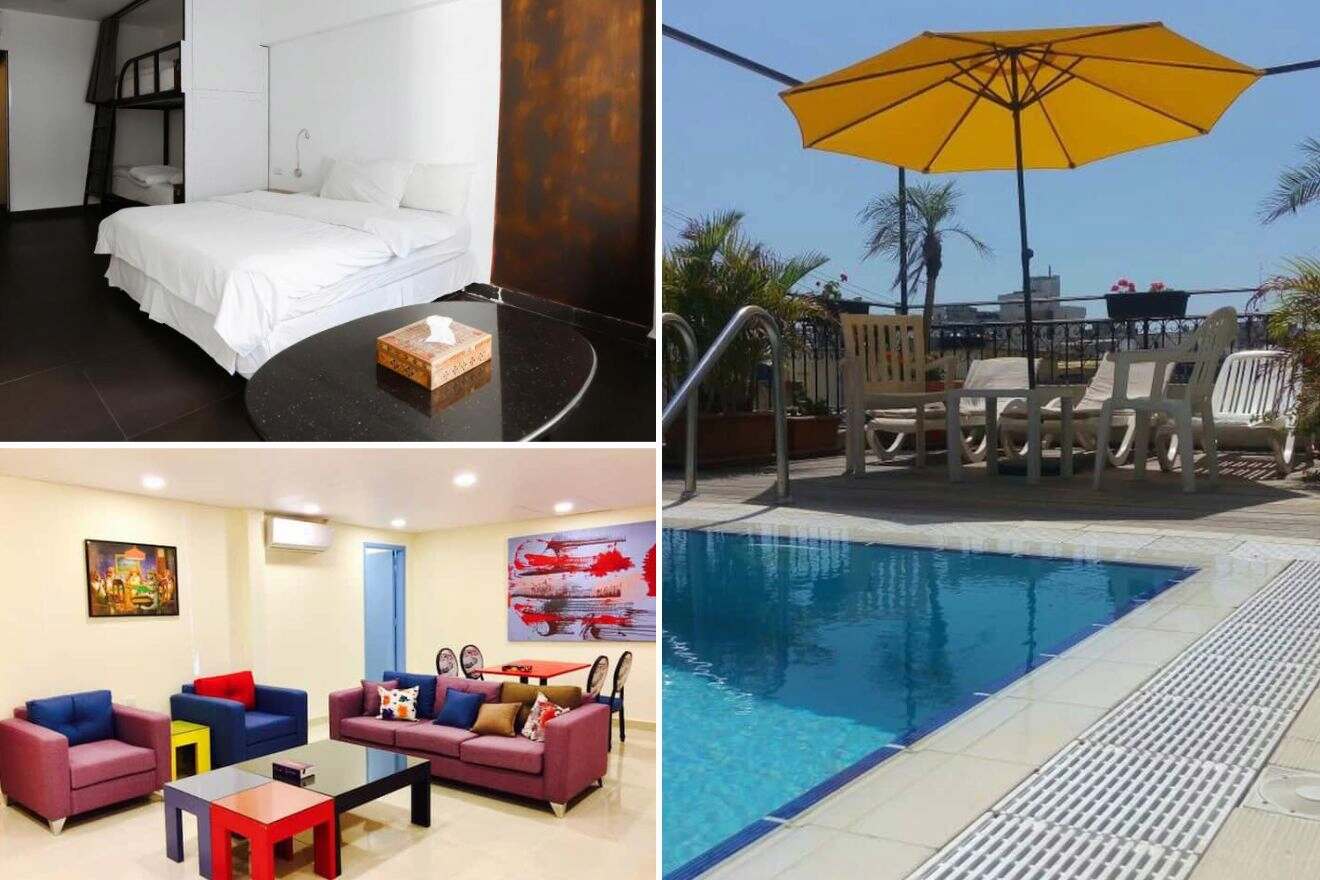 4. Auntie Lulu's
Auntie Lulu's holds a special place in my heart, as my husband and I stayed there when we first got together ❣️ It's quite basic, but every unit has a little kitchen area, a bathroom, and a bed, which is perfect for anyone looking for a clean place to sleep but won't spend too much time in the room. The best part is the rooftop pool, where you can chill with the others staying in the building and relax under the stars at night ✨
5. Hamra Urban Gardens
Hamra Urban Gardens pretty much always has availability, as the building is huge! They have private rooms as well as dorms, and the staff are really friendly and will happily hook you up with fellow travelers looking to take a day trip with new and fun people. My favorite thing about HUG is the chill vibe up on the rooftop, where there's a tiki bar-style terrace and pool so you can sunbathe all day listening to soft techno music and looking at all the eye candy 🍭
6. Luna's Village
I've mentioned that Luna's is a great place to go for vegan food, but it's also a little hotel! Luna's is run by the most awesome people (big shout out to Omar!), and you'll be sure to find some like-minded people right under their roof. You'll have an individual suite, access to games and a pool table, and the opportunity to make friends for life!
FAQs about where to stay in Beirut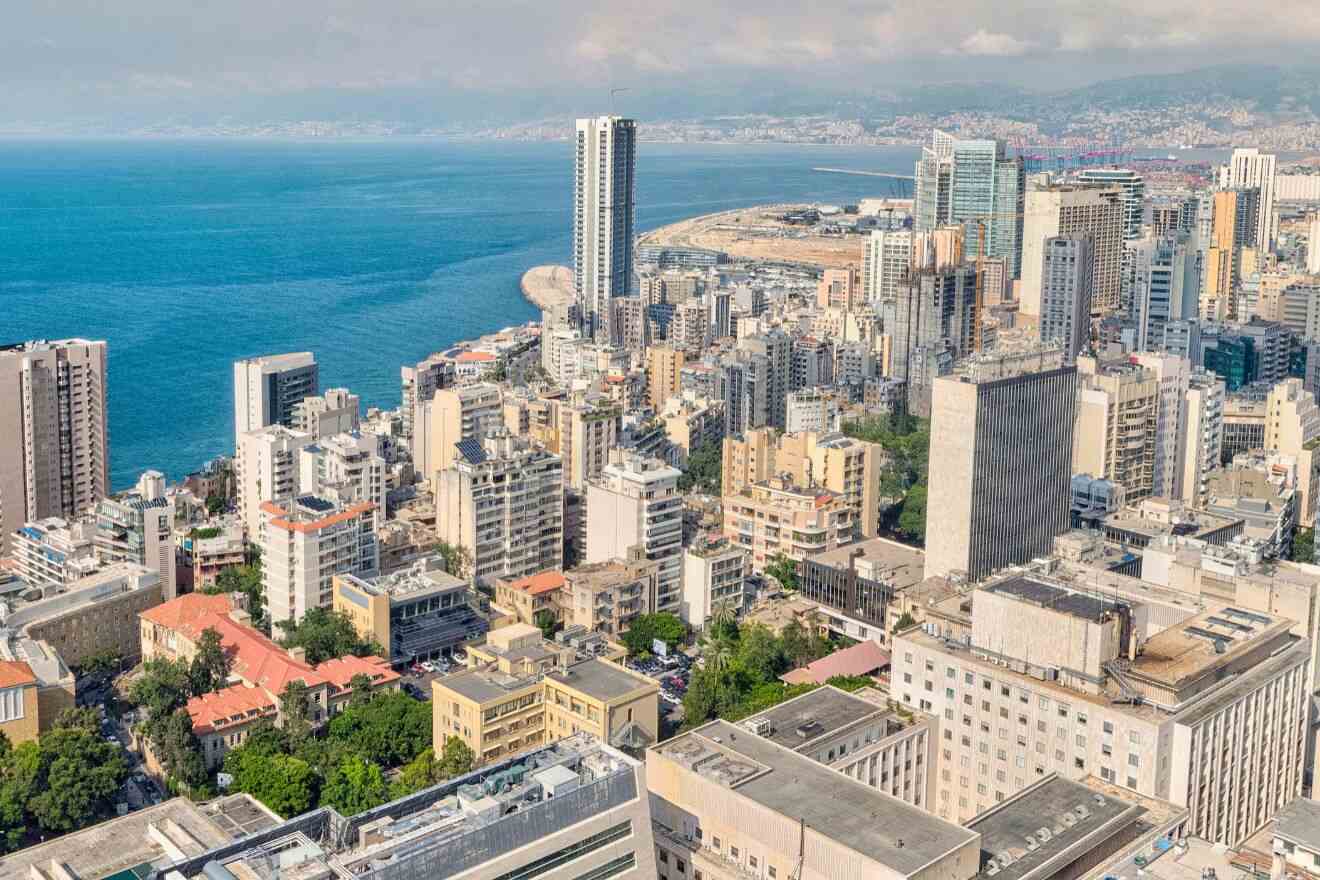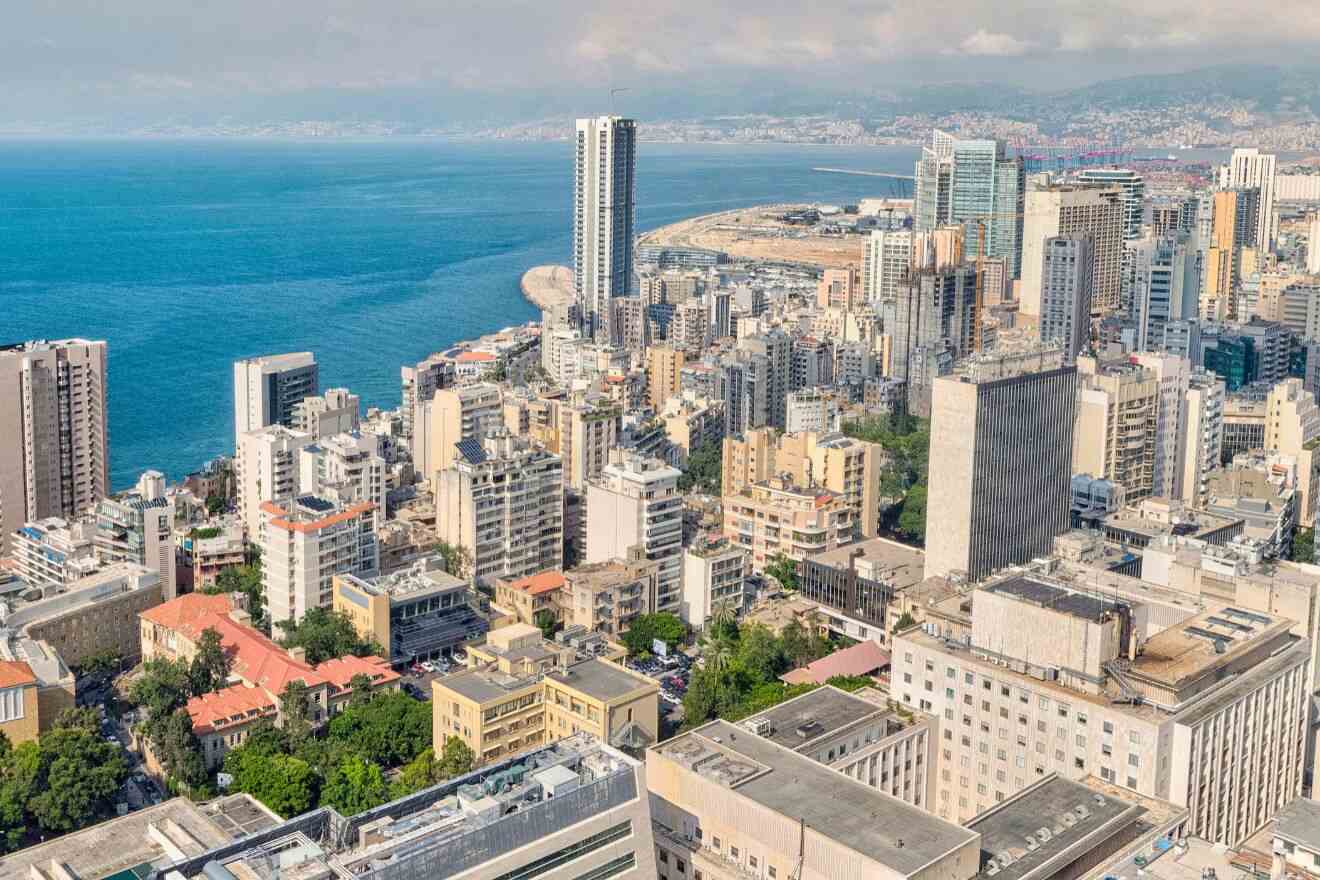 🇱🇧 Where is the best place to stay in Beirut for the first time? 
The best area to stay in Beirut for the first time is definitely Achrafieh! Some people prefer to stay Downtown or Beirut Central District for the first time, but Achrafieh is a warm, welcoming place perfect for those just getting to know the real Beirut – and the madness that comes with it!
😍 What is the safest area to stay in Beirut? 
The safest area to stay in Beirut is Geitawi, but to be honest, you could stay anywhere, and you'd be fine! Just practice basic safety like you would in any other city, and you're flying.
💲 Where is the best place to stay in Beirut on a budget?
The best place to stay in Beirut on a budget is Hamra or Geitawi! In either place, you'll find lots of budget-friendly things to do, including amazing restaurants. PRO TIP: the best restaurants in Beirut look like nothing from the outside! 
👪 When is the best time to visit Beirut? 
The best time to visit Beirut is the summertime if you want to experience a hodgepodge of cultural events, contemporary art exhibitions, music and film festivals, and beachy vibes. 
Conclusion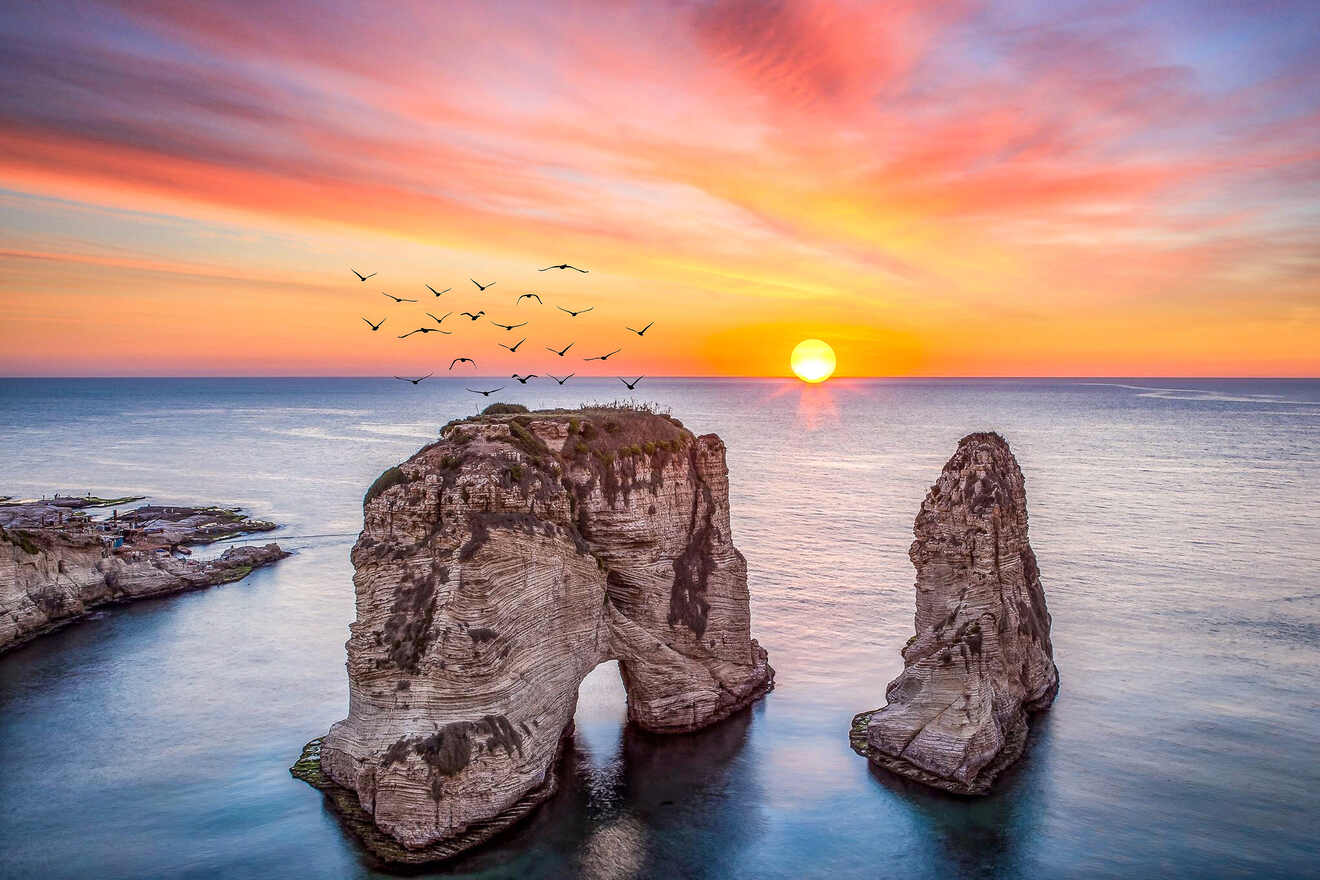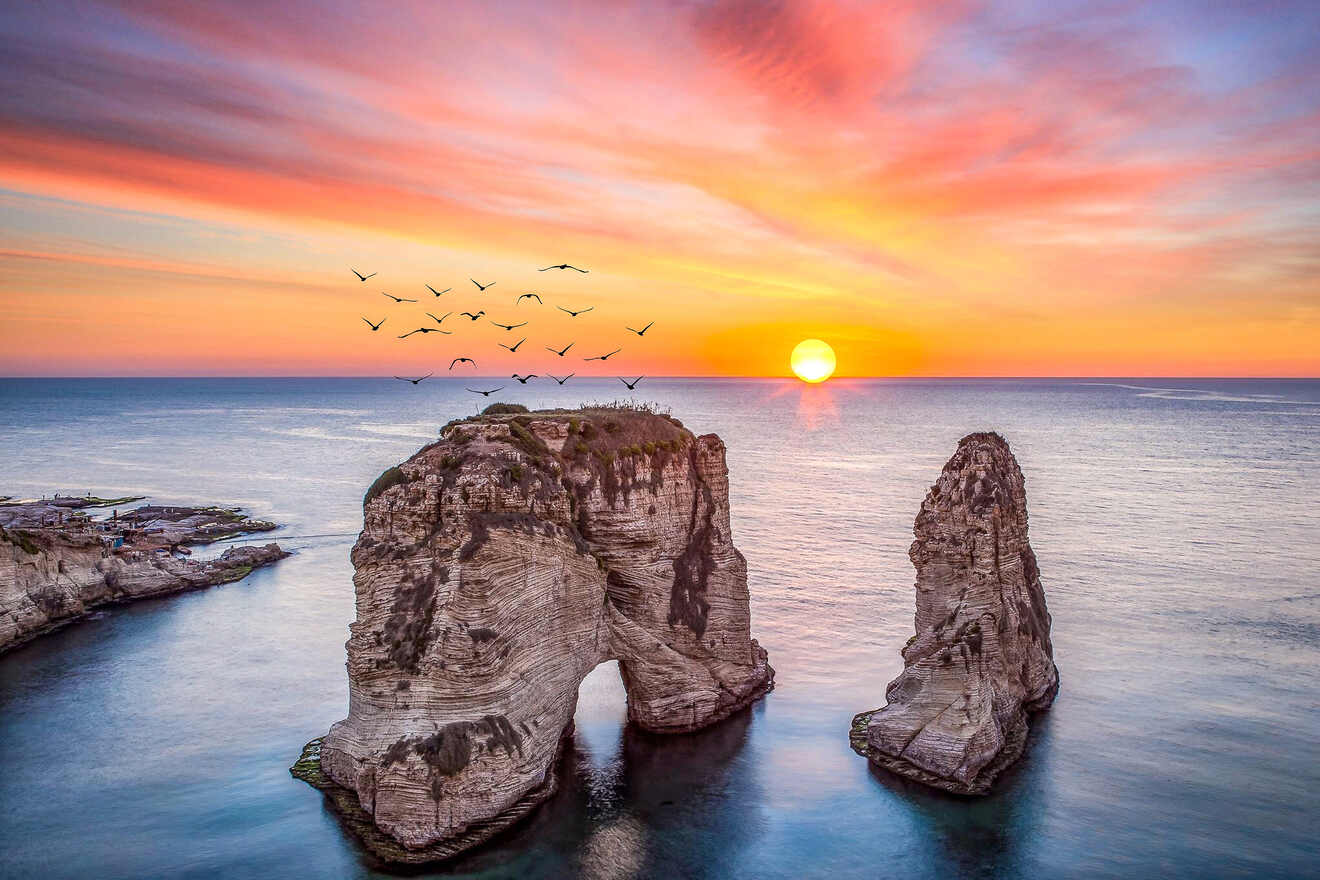 Well, there you have it! Now you know where to stay in Beirut and the best hotels in each area, making planning super easy – all you have to do is pick one!
If you want more insight into the country, don't forget to check out my Lebanon travel guide for all the insider tips and tricks to make your stay as memorable as possible 🇱🇧
You have so many amazing options to choose from in this fascinating city, but if it were me, my personal favorites would be:
Beirut is SUCH an amazing place, and I had the best time sharing all my insider knowledge with you! Just remember to book those hotels in advance for the best prices!
Drop me a comment if you need a hand, I'm always here to give tips!
Happy travels!
Lizzie
---
Pin it for later!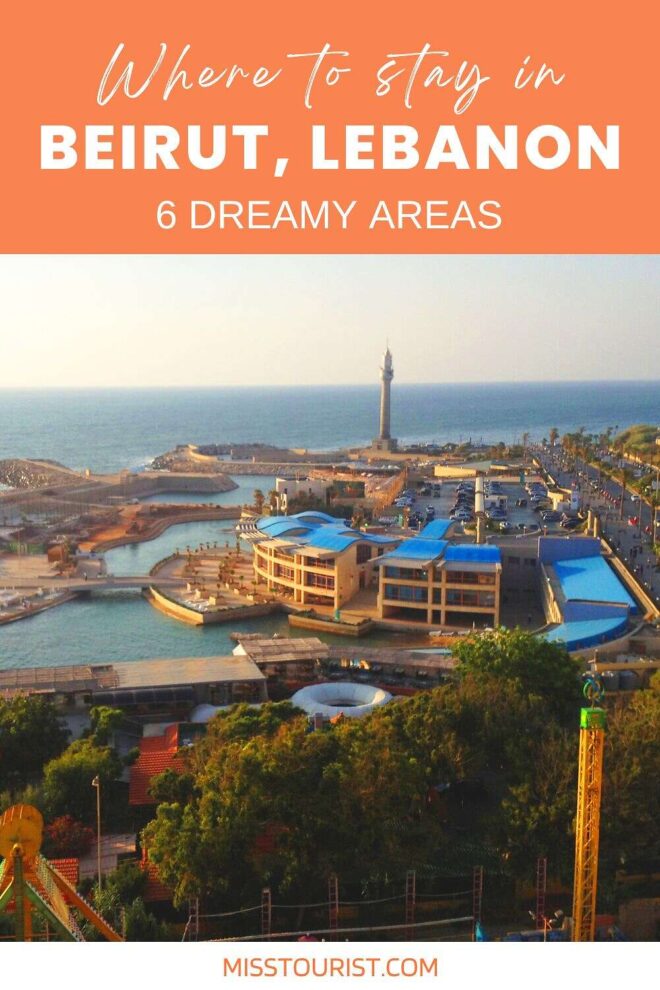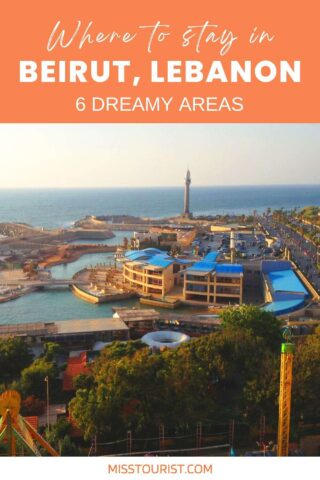 Pin it for later!