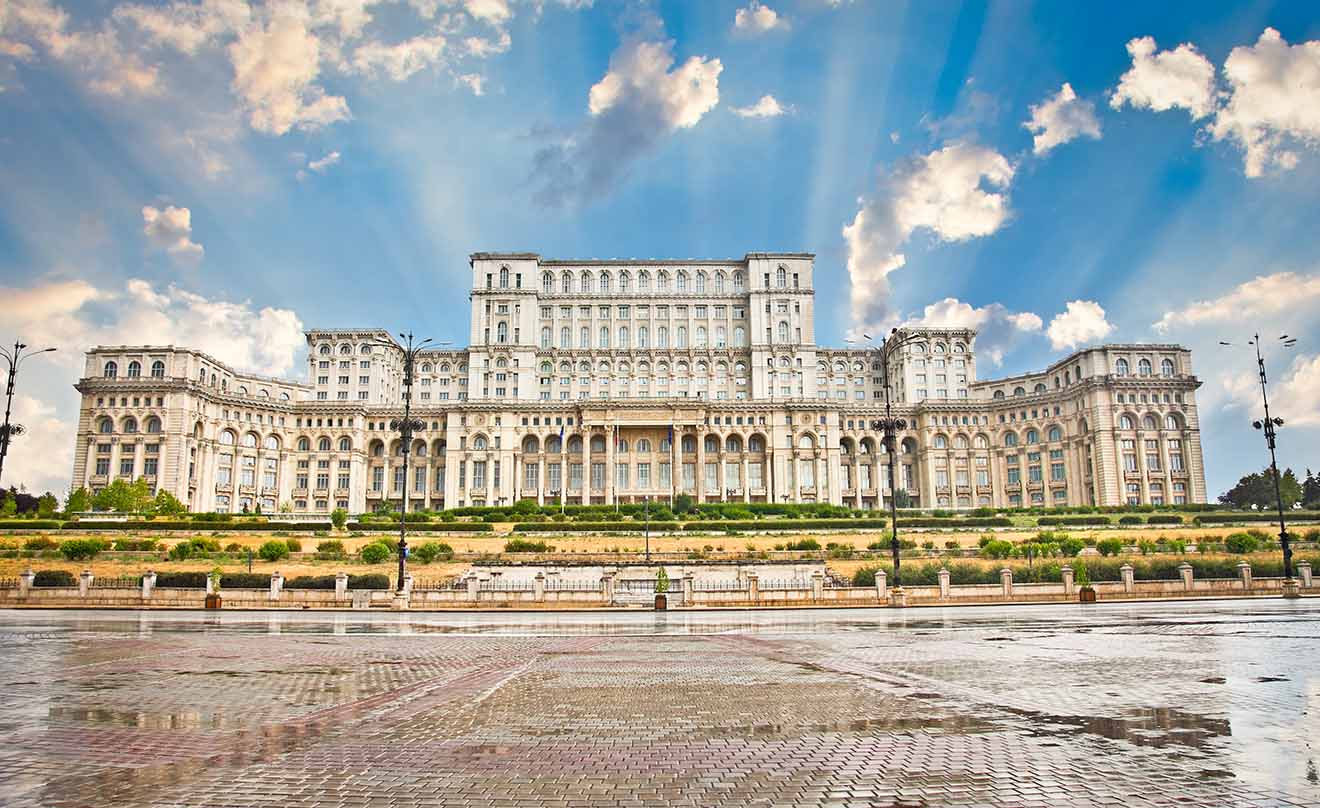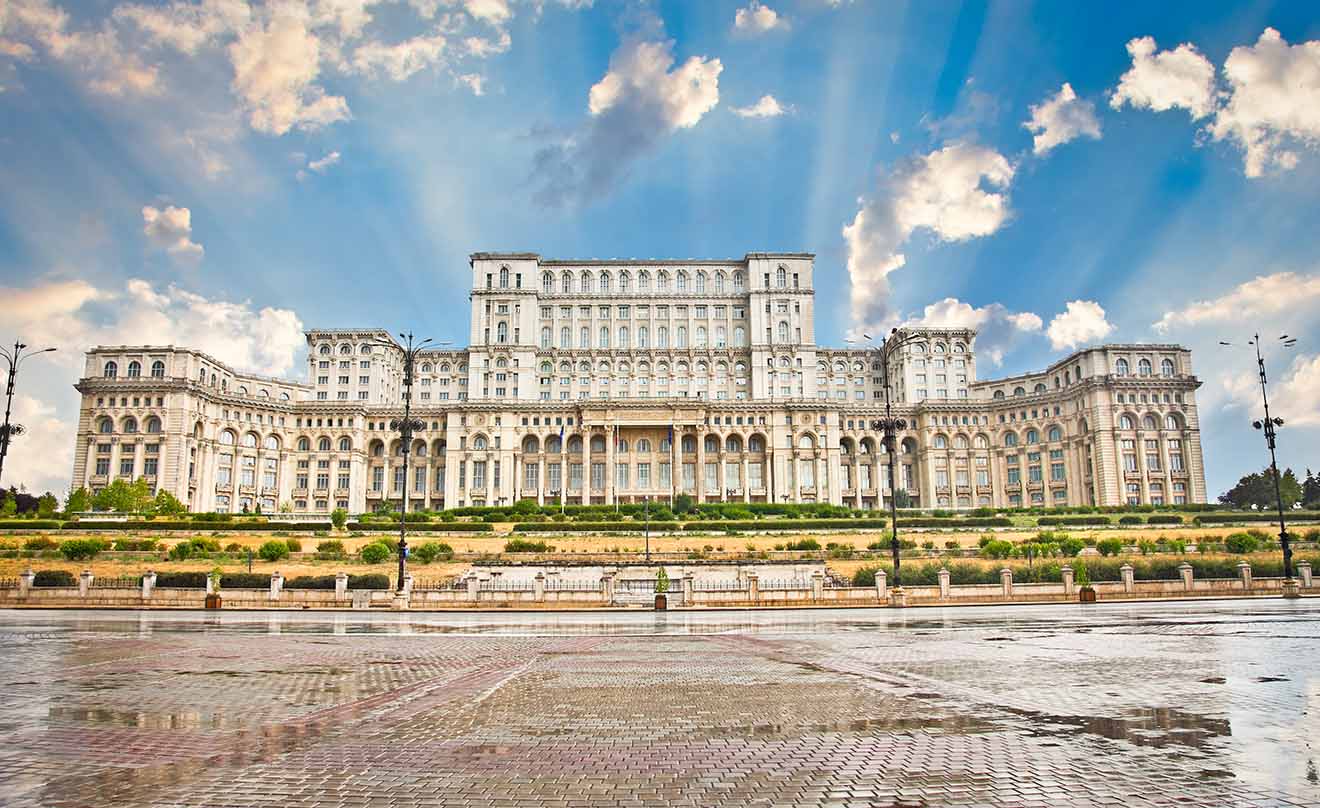 When it comes to traveling to southeastern Europe, the Romanian capital Bucharest is usually not on top of the list, mostly because of the bad reputation following the recent historical events.
Luckily for you, my dear reader, people can't be more wrong when it comes to the city well known under the pseudonym "Little Paris" or the "Paris of the East". Bucharest is divided into 6 sectors, and each has different neighborhoods, streets, and attractions.
I am from Romania and currently live in Bucharest and I will be happy to share my take on the best areas to stay for tourists with you! By the way, it must be mentioned that Bucharest is one of the safest places in Europe, with criminal rates lowering every year.
In this post you will find the best places where to stay in Bucharest by neighborhoods, depending on what you plan to do in the city. So whether you want to party in the Old Town, or in Piata Unirii and admire the unique architecture in Cotroceni, I've got you!
Although the city is usually not crowded, you should book your accommodation on time, at least a few months earlier, to get a good price.
Let's go!
If you are in a hurry
The best area to stay in Bucharest if you are visiting the town for the first time is definitely the Old Town as everything you need will be pretty much within walking distance and you can find nice hotels and apartments with reasonable prices there too.
Here is a map of all the areas of Bucharest that I will be discussing to help you visualize their locations.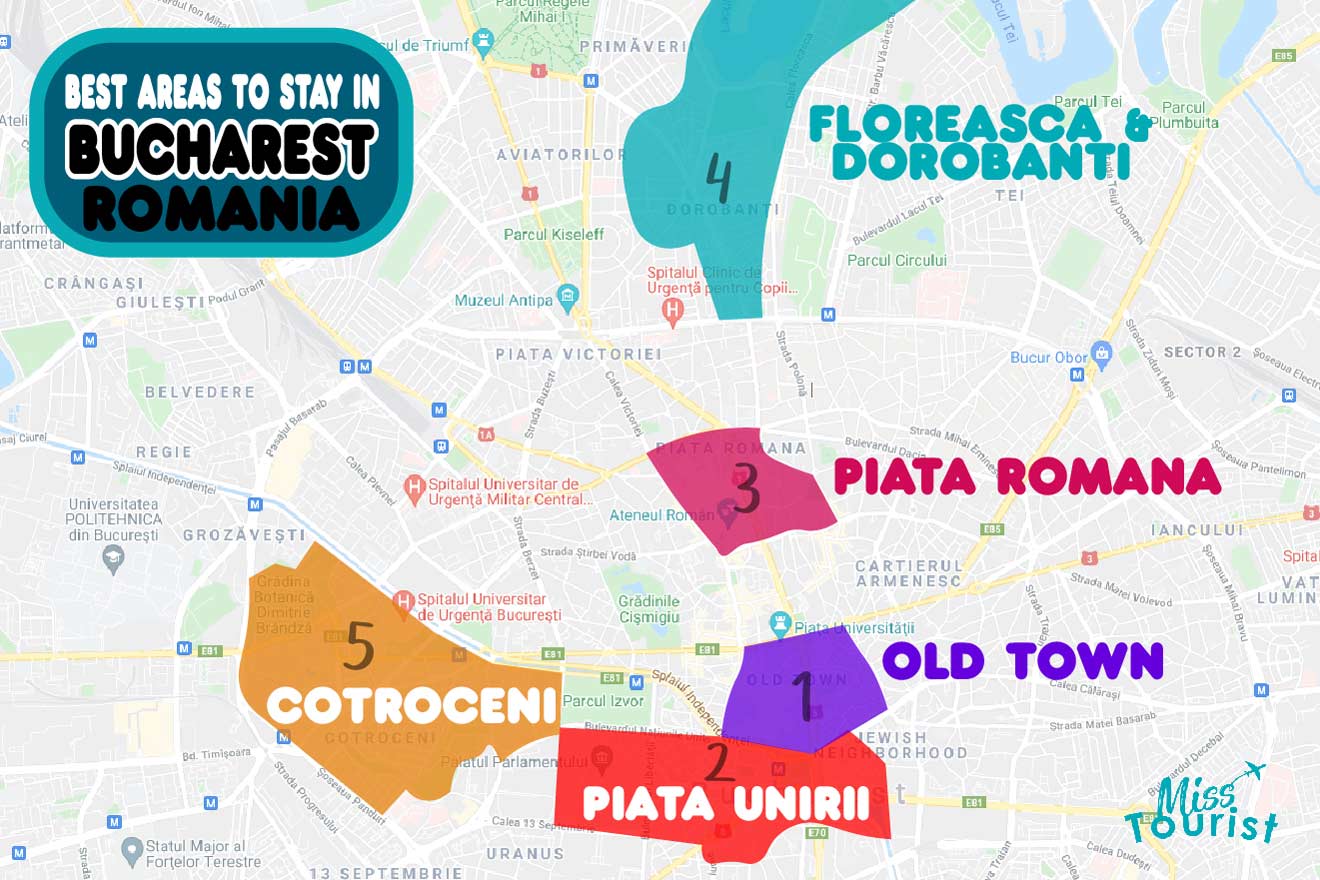 1. Old Town (incl. Lipscani) – where to stay for first timers
May I welcome you to the heart of the Romanian capital? One of the best Bucharest neighborhoods (hence, the most touristic too) where you directly peak into the soul of this vivid city. Check out this charming area carefully, as chances are, most of you will prefer to stay here.
The Old Town is the only area left in the city where you can see pre-war Bucharest (spoiler alert – it has beauuuutiful architecture!). The best thing about the area is that you can just go around on foot, discover new places, and let yourself fall in love with the town!
Here you can find interesting shops, cool restaurants, pubs, clubs and every kind of place to stay in Bucharest from luxury hotels to cheap accommodations. I highly recommend booking your Bucharest, Old Town hotels in advance as most tourists prefer this area, so places sell out fast!
If you're looking for a fun list of the best things to do in Bucharest, then read my latest post and plan your trip the right way!
NOTE: While the Old Town is great for sightseeing and for its lively nightlife, if you are traveling as a family or just looking for a quiet place, do not book a stay directly in the main streets of the Old Town (the cobblestone ones) – it might be a bit too loud at night. Don't worry, in this case, I got you covered, just scroll a bit down!
Luxury hotel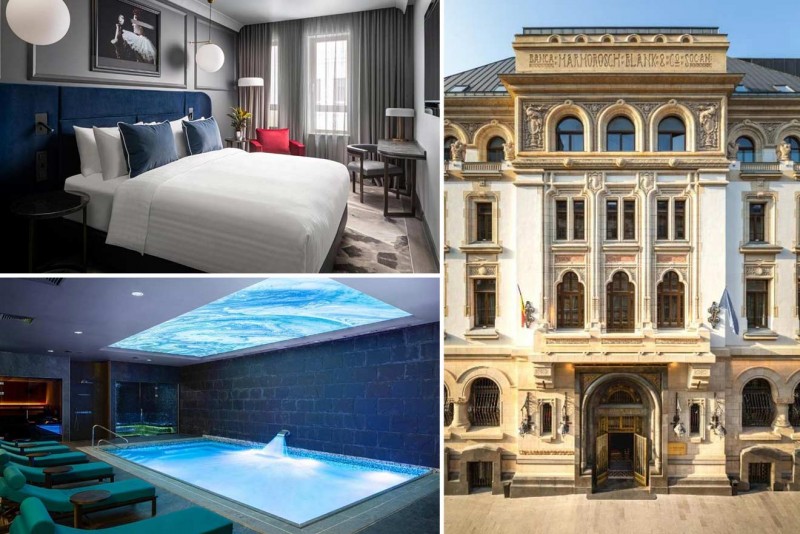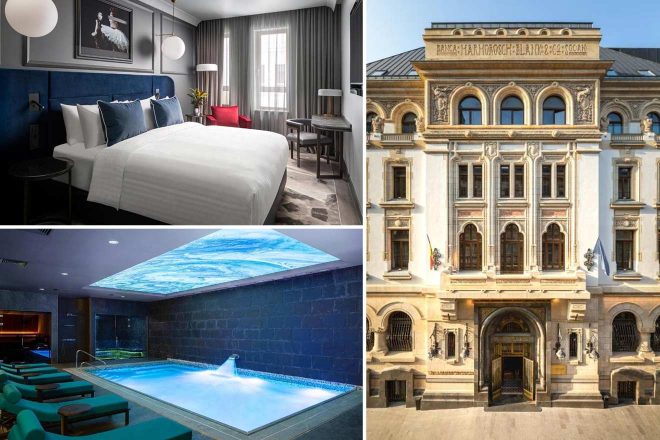 Enjoy your stay in Bucharest in this modern hotel that has spacious rooms and an on-site restaurant. This Old Town accommodation offers different spa facilities, so you can relax after a day of sightseeing in the hot tub or by the swimming pool!
Other accommodation options in the Old Town:
Airbnb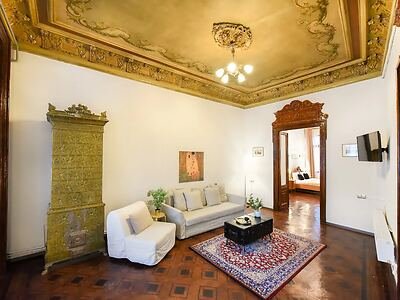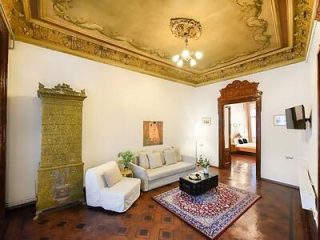 An apartment done in timeless elegant Romanian style that you will want to take tons of pictures in!
mid-range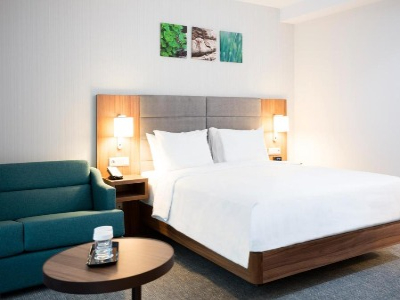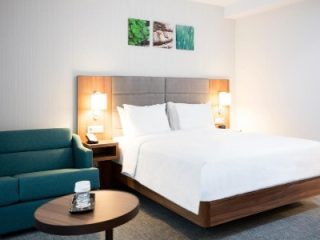 Situated in the heart of the Old Town, this hotel has stunning decor, a fitness center, and a restaurant
budget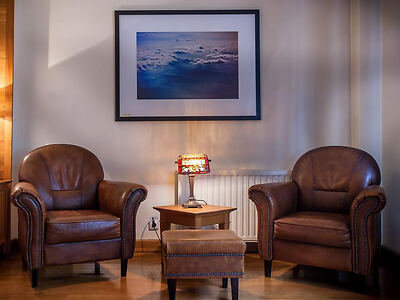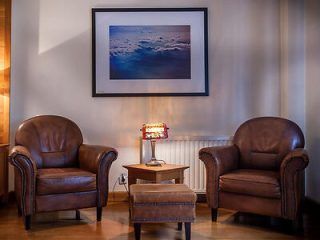 Charming 3* boutique hotel with an individual design inside and out, plus great customer service
P.S. I saw that some blog posts mention Lipscani as a separate neighborhood and I am pretty confused why, to be honest. Lipscani is a street and the part where you would want to stay as a tourist is in the Old Town (hence, the area I am suggesting to stay above). So, if you see it being mentioned separately, don't get confused – it is the same thing. 🙂
Things to do in the Old Town:
2. Piata Unirii – the best place to stay in Bucharest for nightlife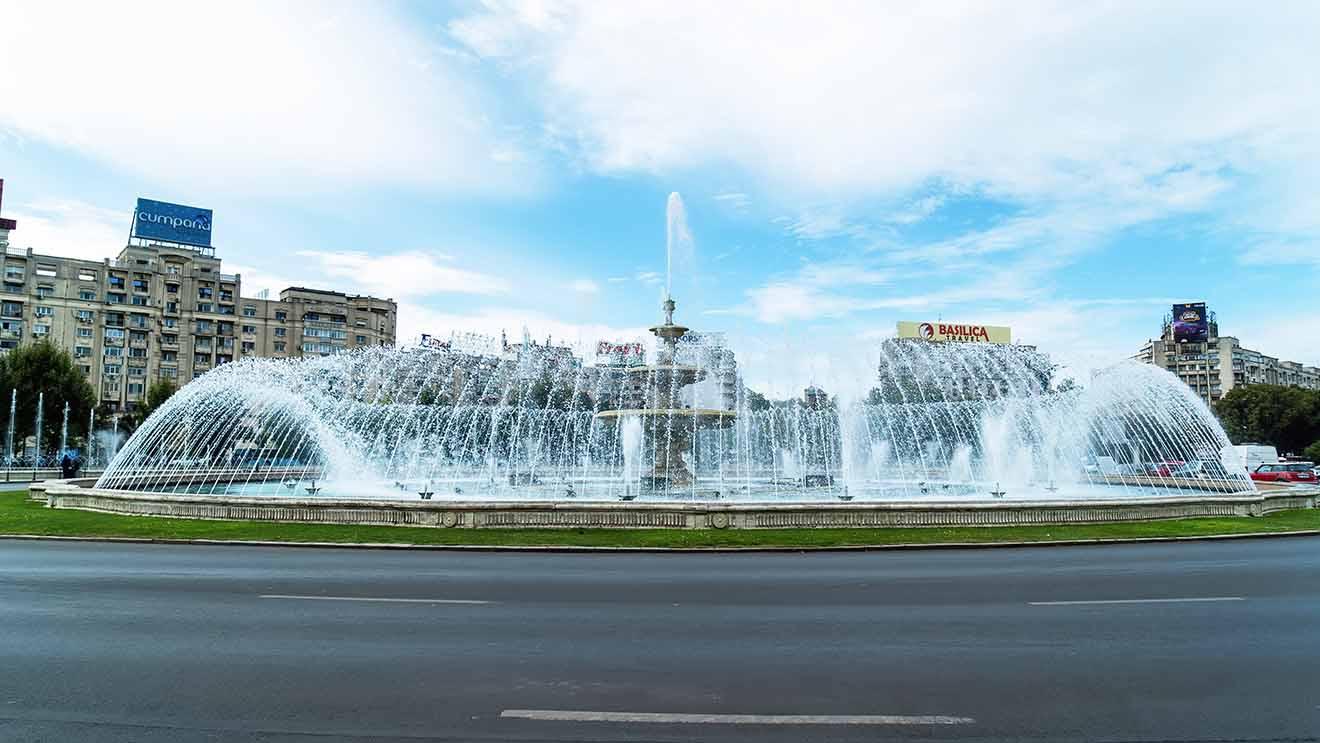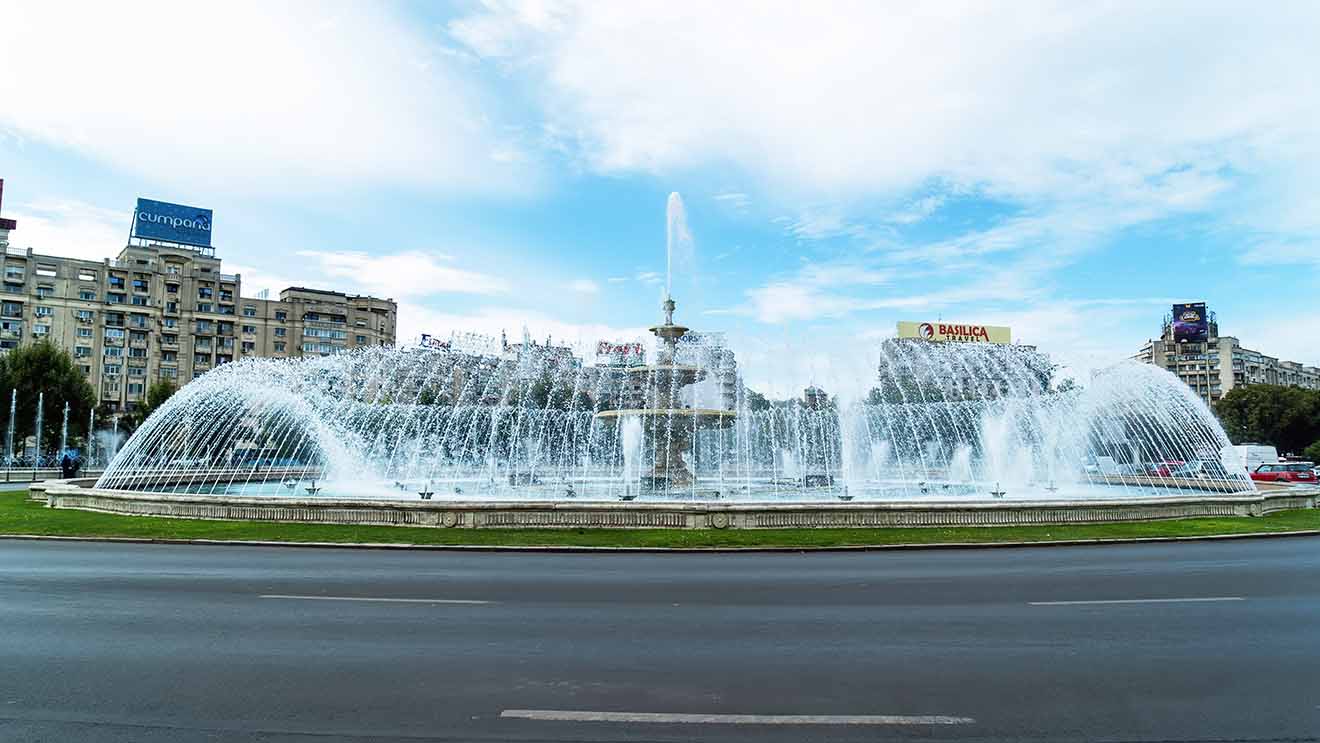 Sitting less than a mile (1 km) south of the Old Town, Piata Unirii might just be your 2nd best option to stay in Bucharest because the Old Town is easily reachable from here by foot.
I'm sure history enthusiasts will love this area because of the communist architecture. Piata Unirii is one of the best Bucharest neighborhoods where you can learn a lot about the communist period and Ceausescu's era as the area is considered a historical and cultural hotspot of the city.
You will never be bored here! On every corner, you can find something new and exciting, especially if you are a free spirit! Plus there's a wide range of luxury and cheap accommodations here.
This area can get super busy at times, especially after the sun goes down! Piata Unirii is packed with pubs and bars where you can have a drink. Some of them are located on the banks of the Dambovita river, so you'll get some nice views as well! Piata Unirii is for sure one of the best neighborhoods in Bucharest, where you can party all night!
The Bucharest fountains are the biggest attraction here, and I highly recommend coming here when it's dark outside to watch the coolest show!
But don't forget that the Palace of the Parliament, one of the most iconic sightseeing spots in Bucharest is located about 500 m from Piata Unirii. I'm sure you'll spot it from afar once you reach the area!
Luxury hotel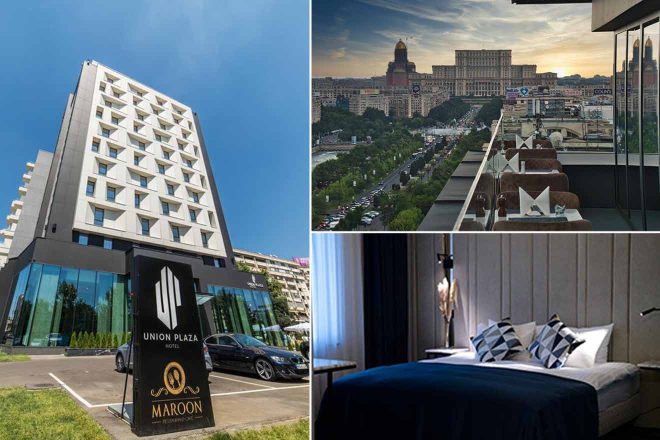 Well known for the lovely Sky Bar on top of the building with a wonderful view over Old Town Bucharest and the Unirii Square, Union Plaza Hotel is one of the finest places to stay at Piata Unirii. The rooms are luxuriously furnished, with air conditioning and they are all soundproofed. The hotel is perfect for families and offers many facilities like an airport shuttle, free wifi, parking for the guests, and a few restaurants, bars.
Other accommodation options in Piata Unirii:
Airbnb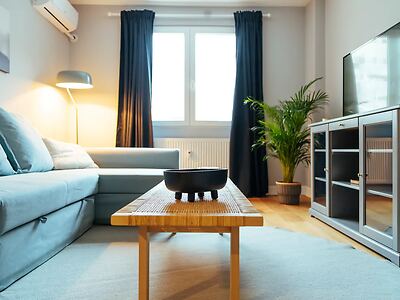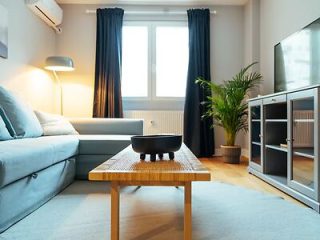 Super affordable boutique luxury flat for up to 4 guests (1 bed + 1 couch)
mid-range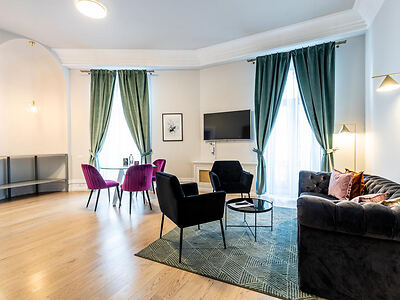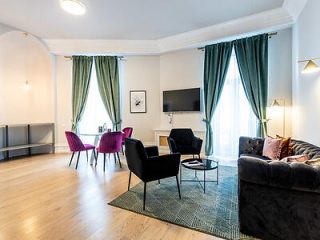 It is either this boutique hotel or Europa Royal Hotel if you want to be right close to the square
budget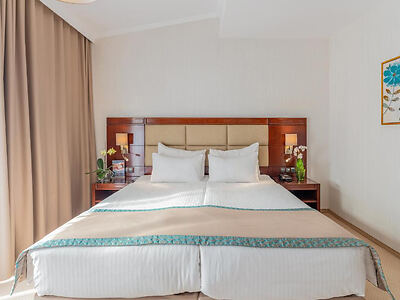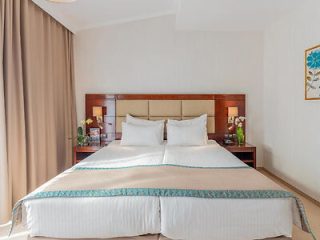 The hotel is placed in a new building made in a neoclassical style and offers rooms with a river and a city view.
Things to do in Piata Unirii:
3. Piata Romana – where to stay in Bucharest for foodies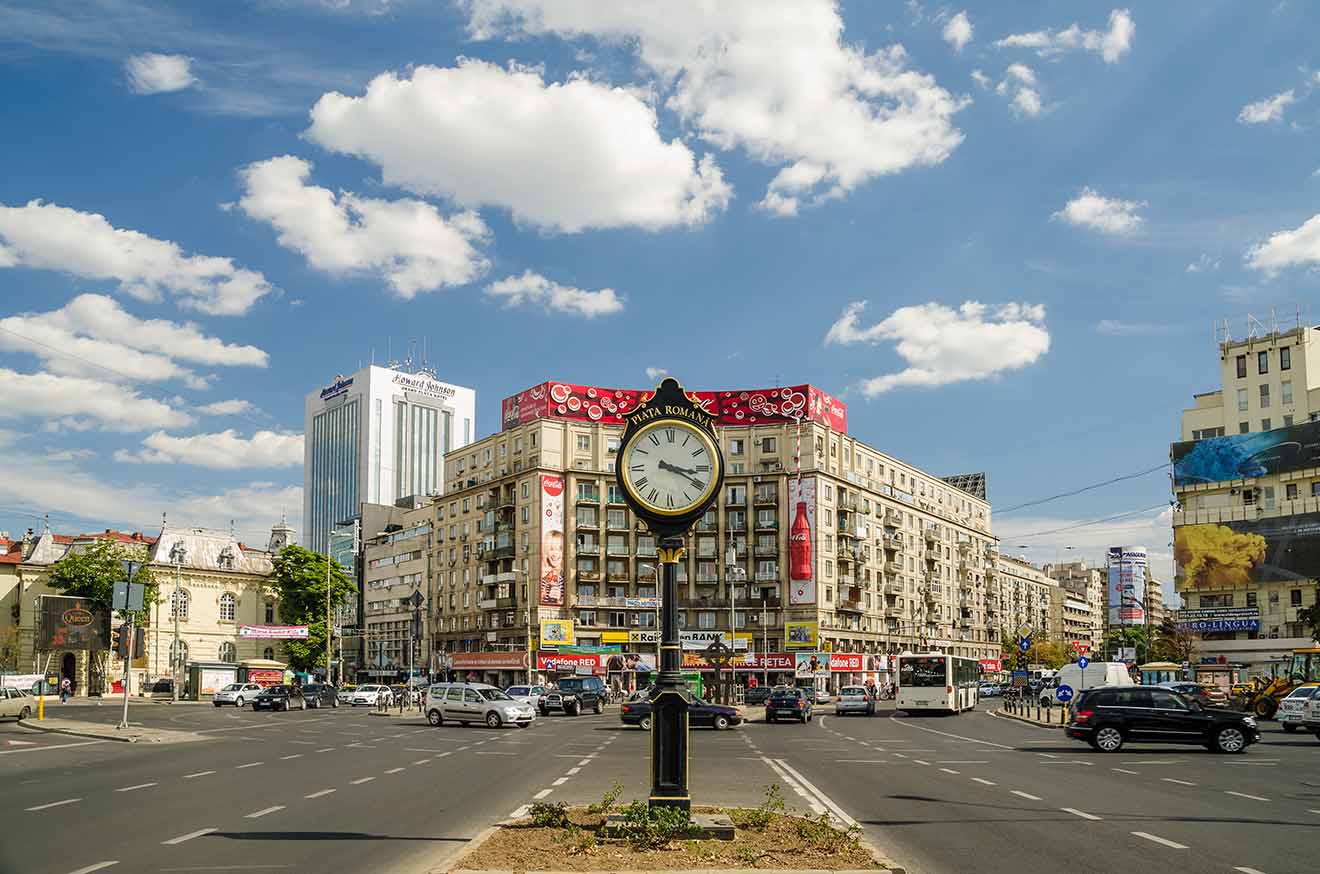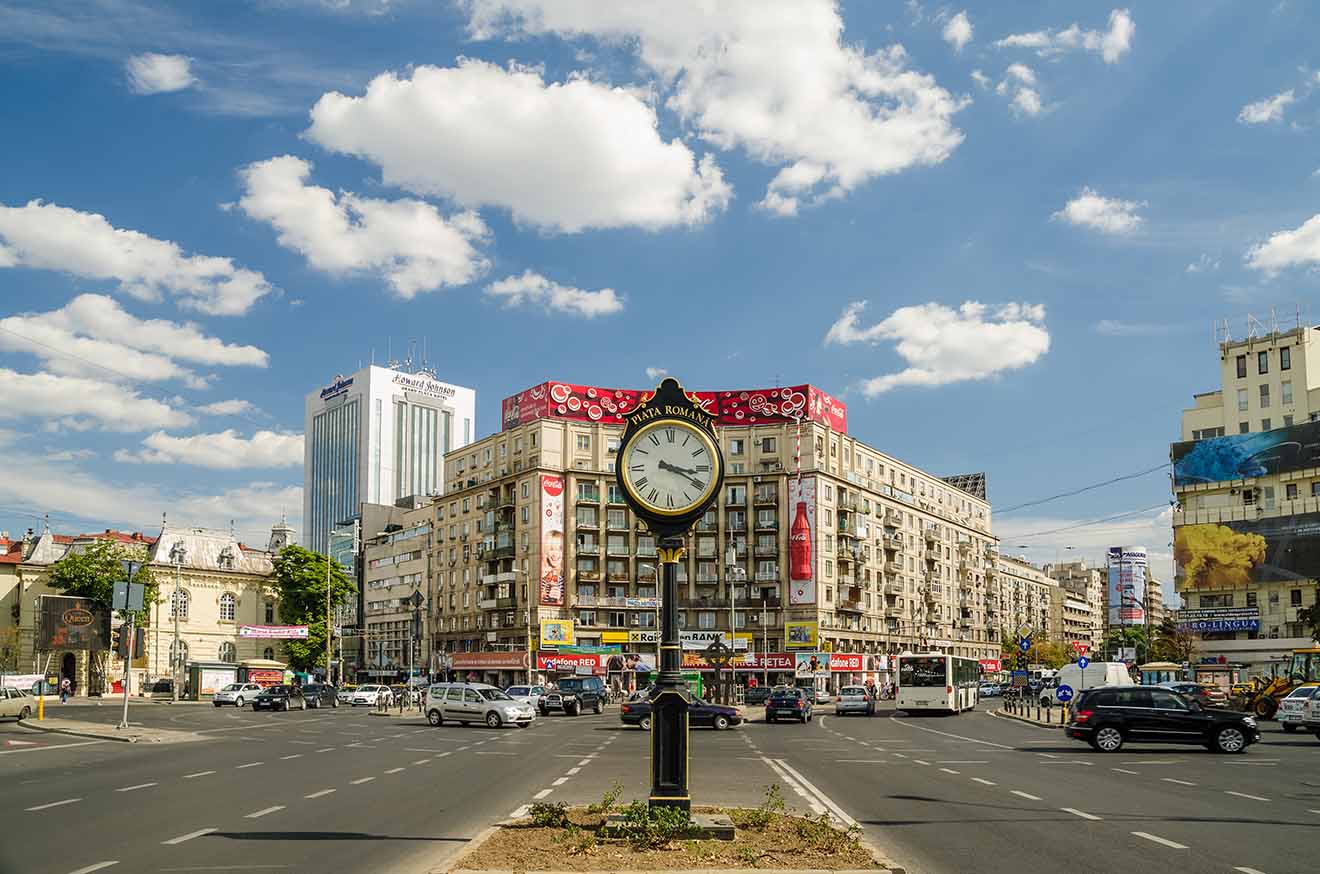 Piata Romana is located 1 mile (2 km) north of the Old Town, and it's the place where the most frequented and most important boulevards of the city meet (Bulevardul Magheru, Lascar Cartagiu, and Dacia), so it is one of the busiest parts of Bucharest. By the way, this is also the area where people usually go to protest.
It's not only the traffic that makes this area so busy. People from all over town also meet here to have lunch or dinner at one of the many restaurants. Piata Romana is one of the best Bucharest neighborhoods for foodies who want to try a different place to eat each day you're in the city. And if you need some help with that check out our post with the best restaurants in Bucharest!
I would take some time to explore Piata Romana on foot, the neighborhood is home to some of the best architectural gems that Bucharest has, so make your way through the narrow streets and discover some stunning houses! Calea Victoriei is not too far from here so, you can quickly get there on foot.
The most bizarre metro station in Bucharest, Romania is also located here (called the same). In the original plans for the Bucharest underground system, this station was not planned, so after the huge demand, it was later added. The project resulted in an asymmetrical metro station with very narrow platforms and small corridors separated by thick walls.
Luxury hotel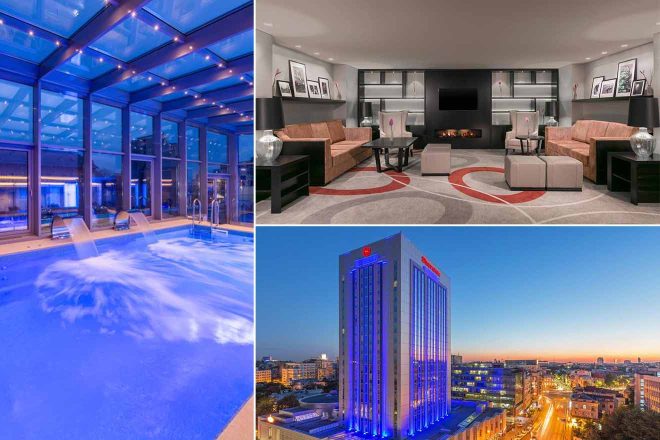 One of the best hotels in Bucharest and definitively the best value for money. Sheraton hotel has a very nice swimming pool, an exceptional gym, and a spa center. It is famous for the Avalon and Benihana Japanese Steakhouse & Sushi Bar and the Centro Cakes, where they are making the most exquisite desserts in Bucharest. Definitely one of the best hotels in town!
Other accommodation options in Piata Romana:
Airbnb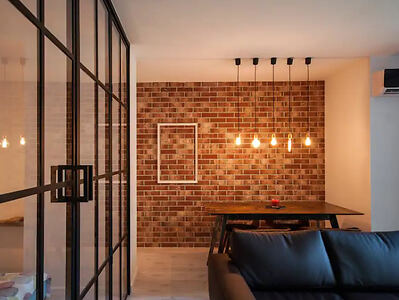 Super stylish and affordable Airbnb for up to 4 guests with a coffee machine and all the needed amenities
mid-range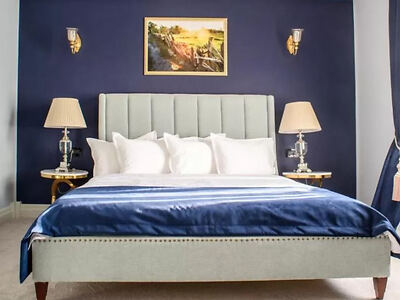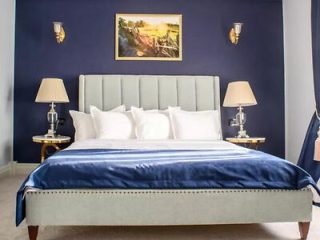 Hotel Lido by Phoenicia is a famous historical hotel in Piata Romana built-in 1930, designed by the architect Ernest Doneaud
budget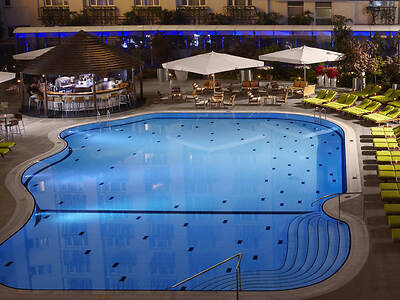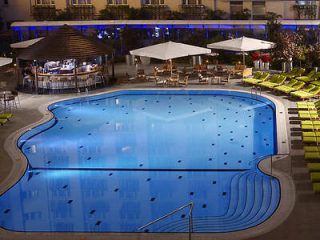 All guests at the hotel have free access to the World Class Health Academy, an indoor pool, hot tubs, and fitness center
Things to do in Piata Romana:
4. Floreasca/Dorobanti – trendiest area in Bucharest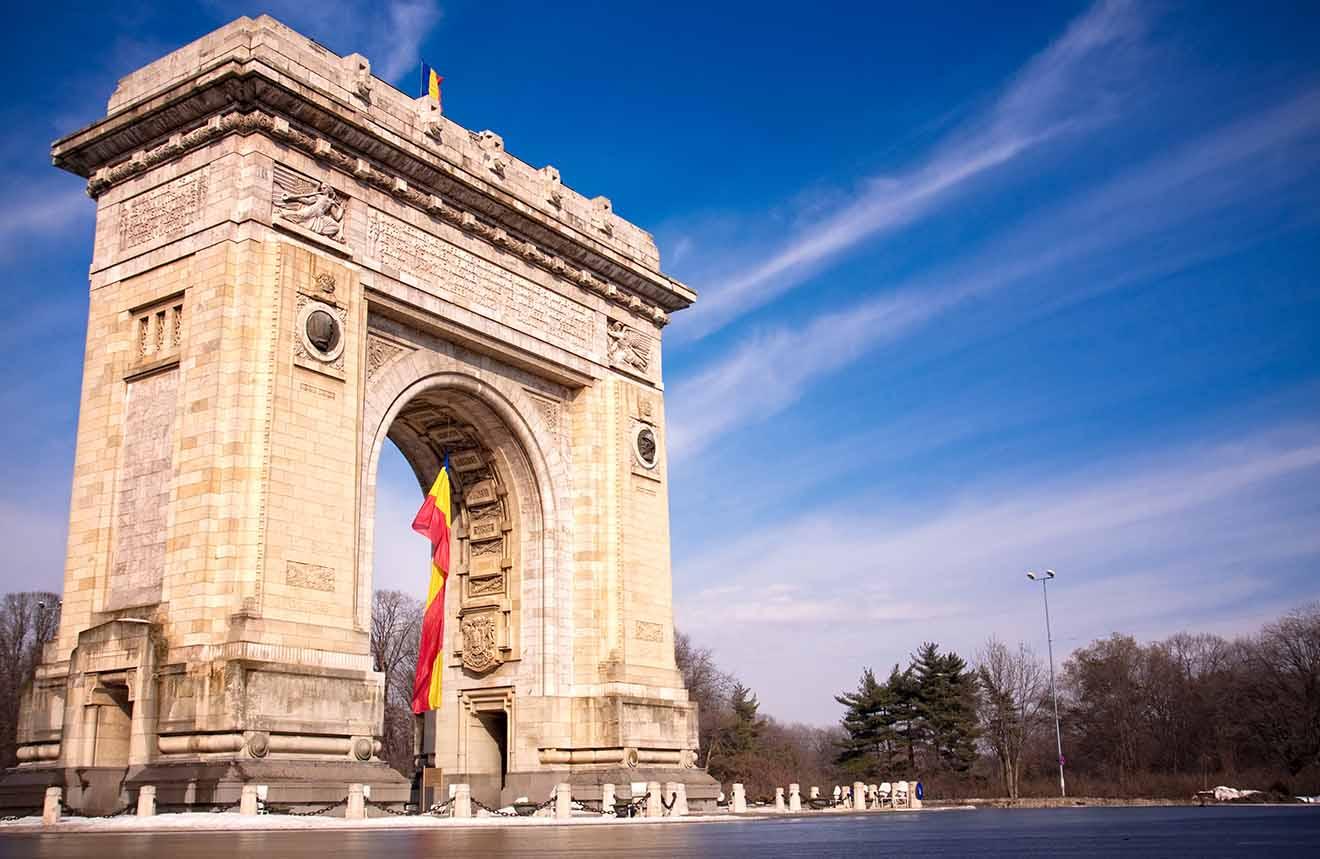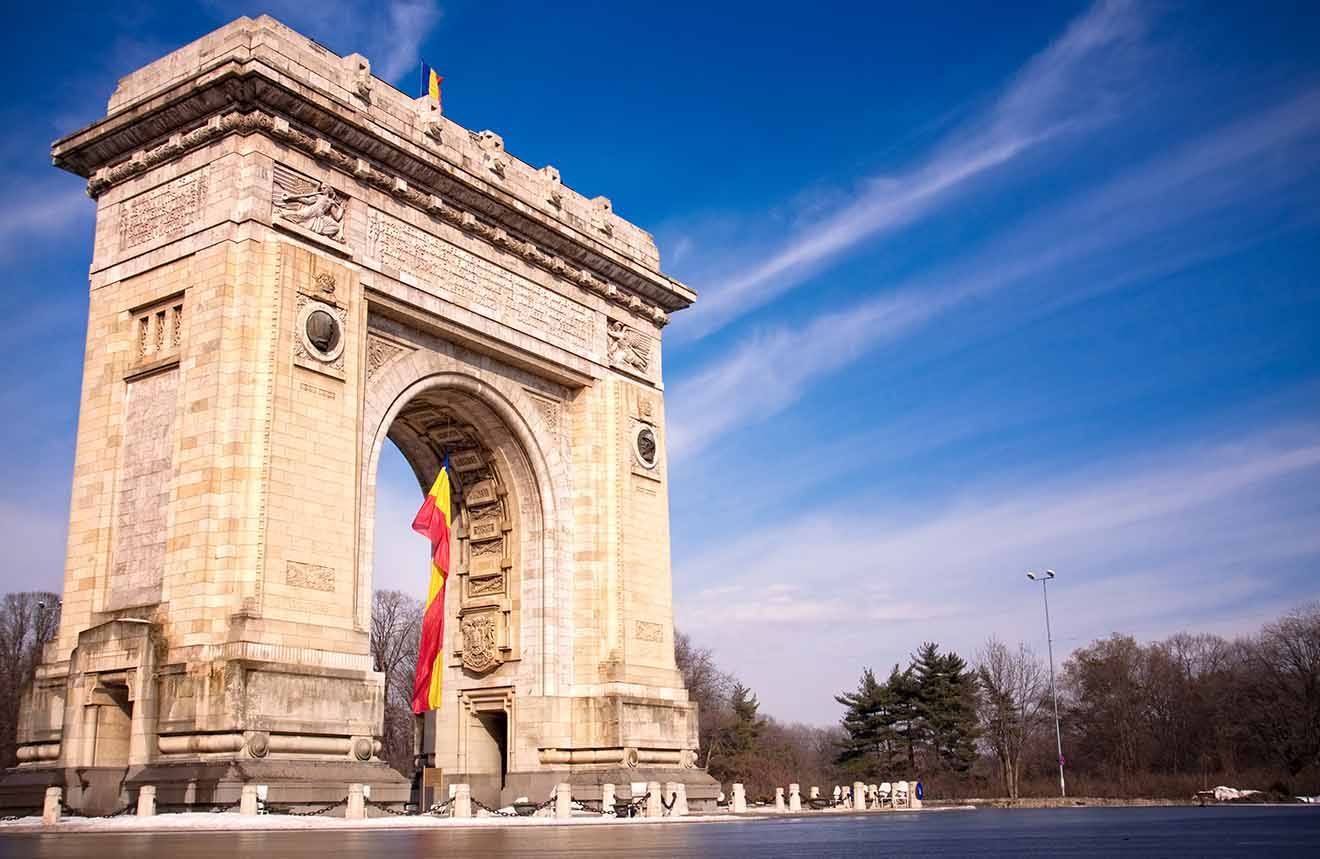 I united Floreasca and Dorobanti in one as they are super close to each other and it is basically the same thing. This neighborhood is located 3 miles (4 km) north of the Old Town and it is definitively the greenest spot of the city!
In the past, it has been known as the posh residential area (also all the good beauty salons are located there) haha!
Nowadays it is famous for the best fine dining restaurants in the city, the most exclusive clubs, pubs located near the coast of lake Floreasca and the business district.
It is a bit far from the city center – 10 mins by car and around 30 mins by public transportation. But don't worry, Ubers are super cheap in Romania! It will cost you around 14 Ron (US$3.20) to travel from the city center to Floreasca by Uber.
P.S. If you decide on staying in the Floreasca area/Dorobanti, please walk around Paris street, it has so many embassies and their architecture is just super beautiful, it is one of my favorite streets in Bucharest, Romania!
And here are the best hotels you can find in this area:
Luxury hotel
Courtyard by Marriott Bucharest Floreasca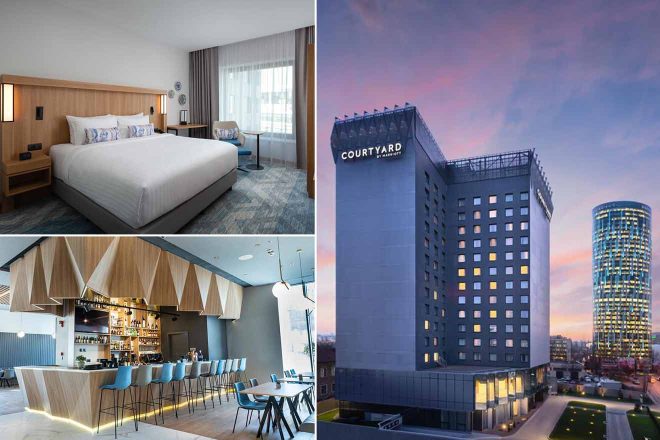 Located in the business part of town this hotel is perfect if you are here to finish some deals. The modern design and the view from the rooms are fantastic. It is conveniently close to the public transport stations, and it is surrounded by the business center, malls, restaurants, and bars.
Other accommodations in Floreasca/Dorobanti:
Airbnb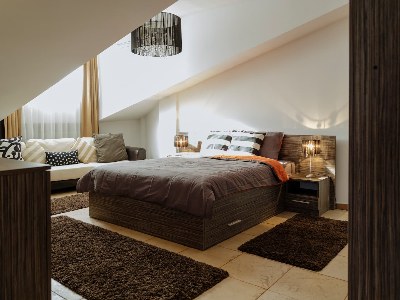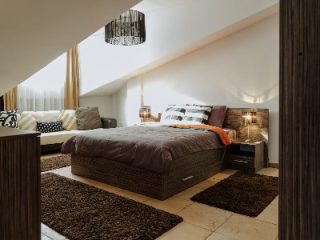 Enjoy the best views of the city in this spacious penthouse that has a balcony
mid-range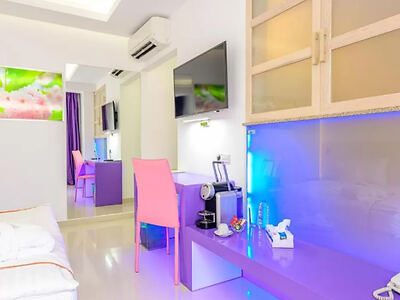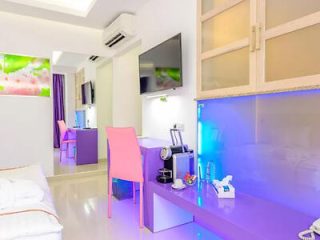 Nice hotel close to Floreasca Park. It also features a jacuzzi and sauna!
budget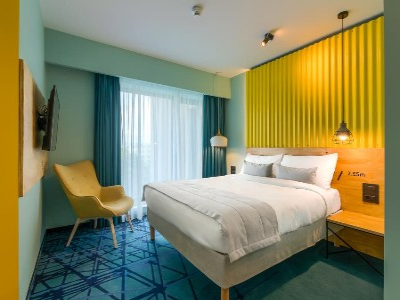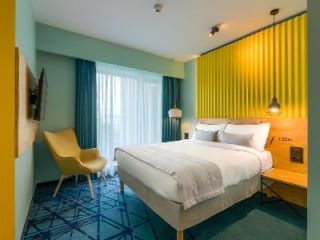 This hotel is equipped with many facilities, including a restaurant and a kids club
Things to do in Floreasca/Dorobanti:
5. Cotroceni – where to stay in Bucharest for families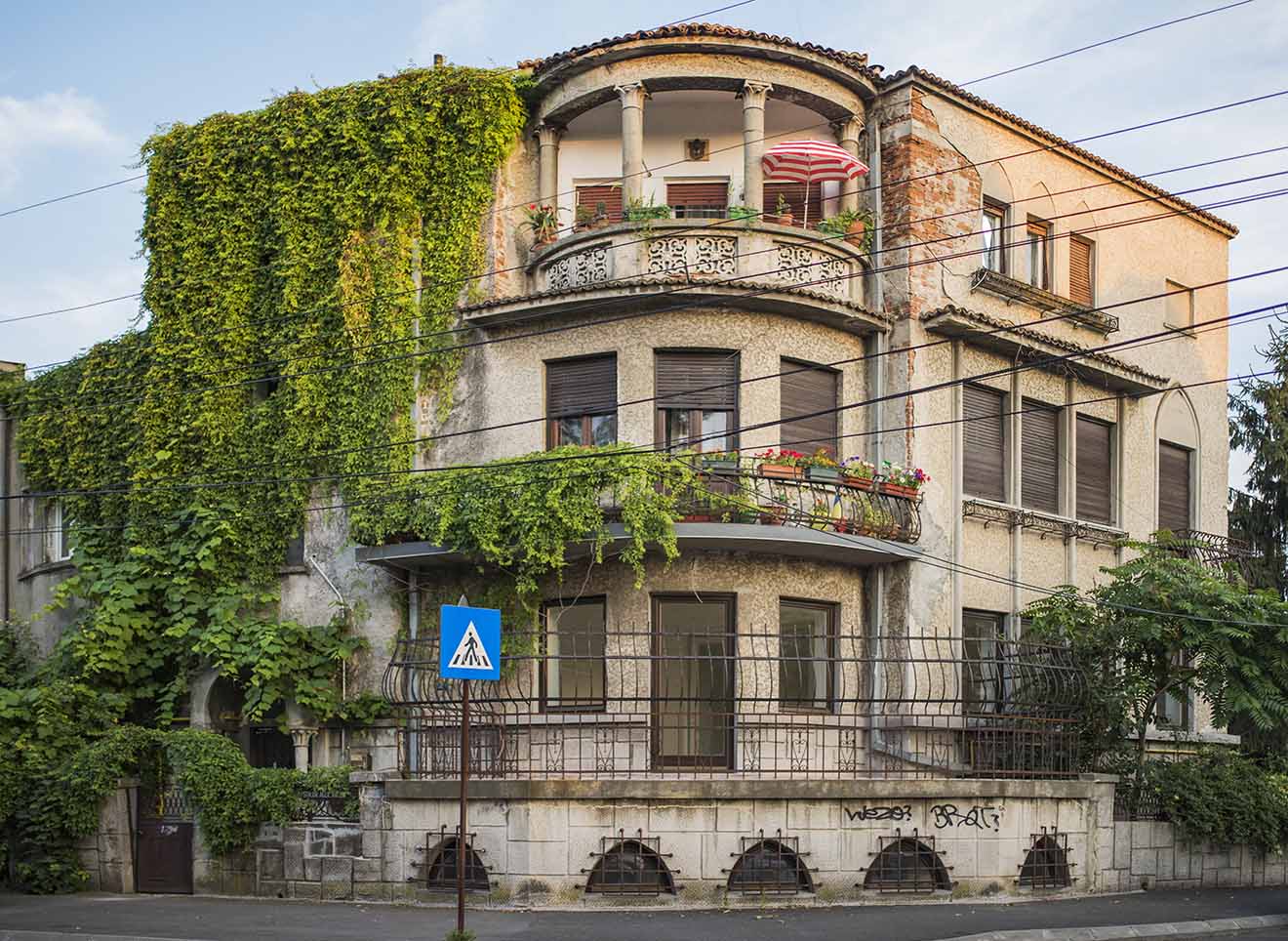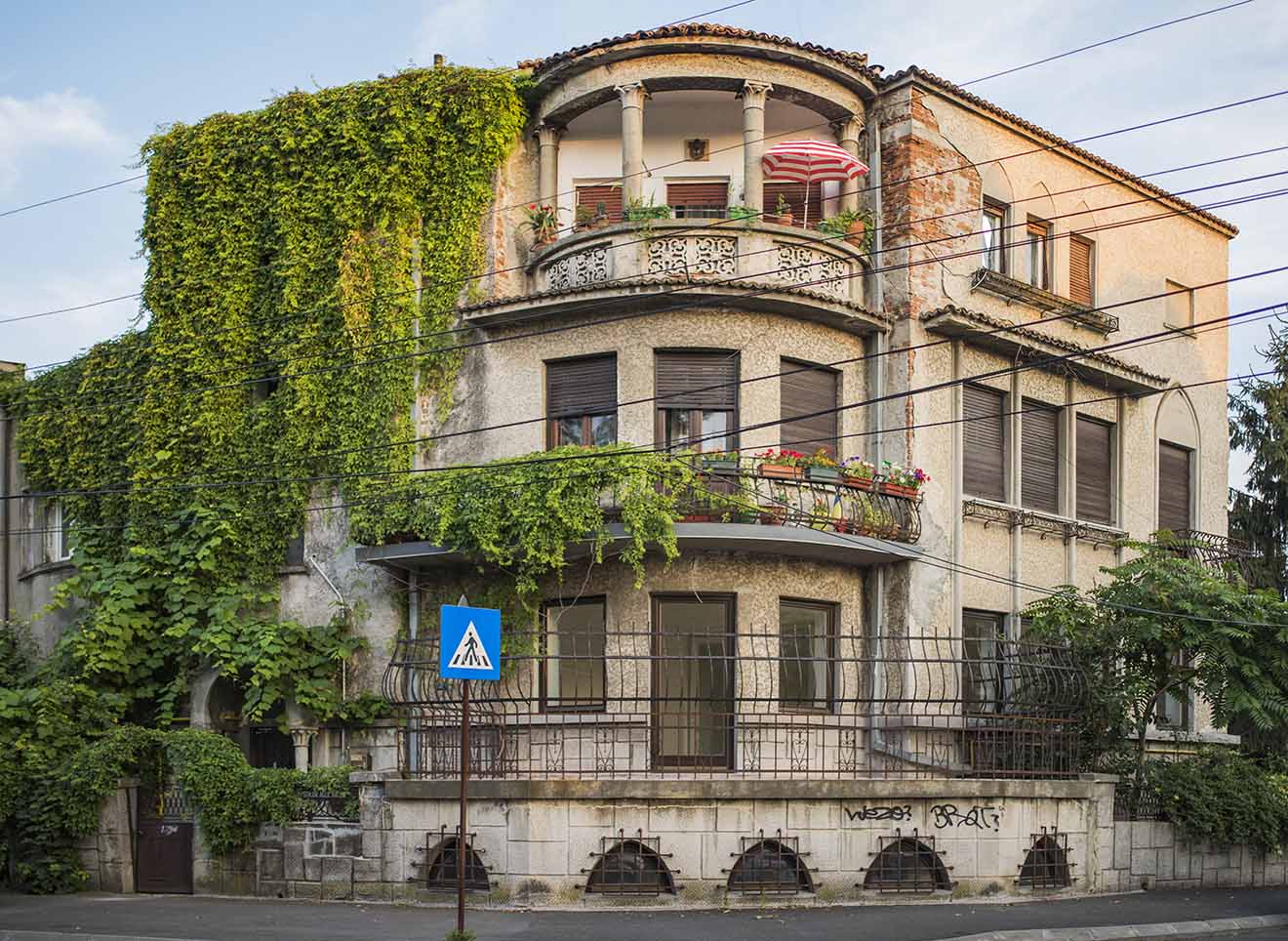 Controceni is considered the most charming residential Bucharest neighborhood, with a lot of nature so I would definitely recommend this area for people who are traveling with their kids, it's super quiet and it has a lot of cheap accommodations. The architecture of the houses in Controceni is super unique, I would take a whole day just to explore the area and take lots of pictures!
Cotroceni is located 2 miles (3 km) west of the Old Town and although you won't be so close to the city center you can easily reach the area by public transport or Uber if you want to explore other spots like Calea Victoriei and University Square in Bucharest, Romania.
During the mid-spring period, while all the trees are blooming, Cotroceni becomes one of the most beautiful places in town, making it a perfect spot for afternoon walks with your family and a great place to mingle with the locals. Try to learn some useful Romanian phrases to get the conversation started!
When you mention this area to someone who has lived in Bucharest their whole life, the first thing that comes to their mind is the Presidential Palace (Cotroceni Palace). You will also find the Bucharest Botanical Gardens in this quiet residential area, and the Church of St. Eleutherius.
On many listings, you can find this neighborhood as one of the best to live in Europe and surely the best area if you were wondering where to stay in Bucharest if you're traveling with your family.
Luxury hotel
JW Marriott Bucharest Grand Hotel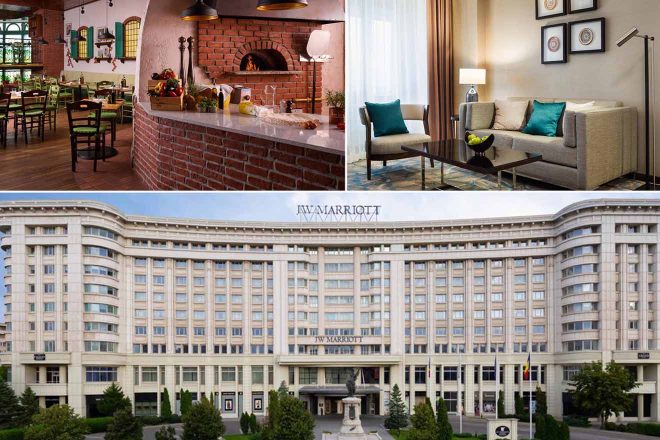 This is one of the best family hotels in Bucharest! It offers elegance and comfort with more than 400 deluxe rooms, 6 restaurants, a shopping gallery, and a casino. Take advantage of the spa facilities and relax with a massage.
Other accommodation options in Controceni:
Airbnb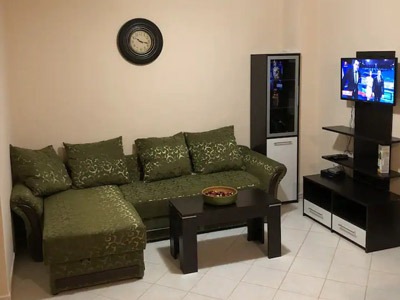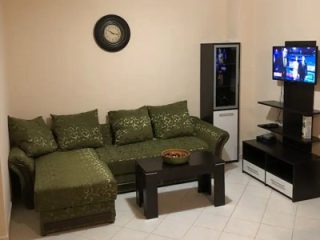 This 2 bedroom apartment has a great location, a balcony, and a kitchen
mid-range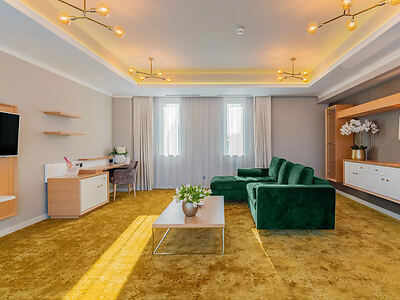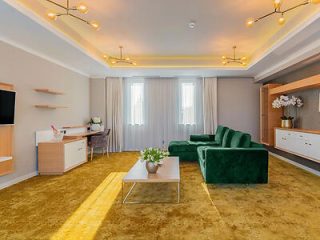 Perfectly decorated, the hotel offers a nice view of the gardens and the reviews are simply amazing!
budget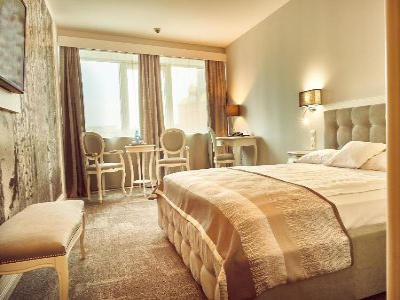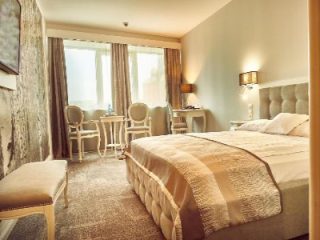 Enjoy your stay in Bucharest in this boutique hotel that has spacious rooms for families
Things to do in Cotroceni:
BONUS 1: Best hotels near the Bucharest airport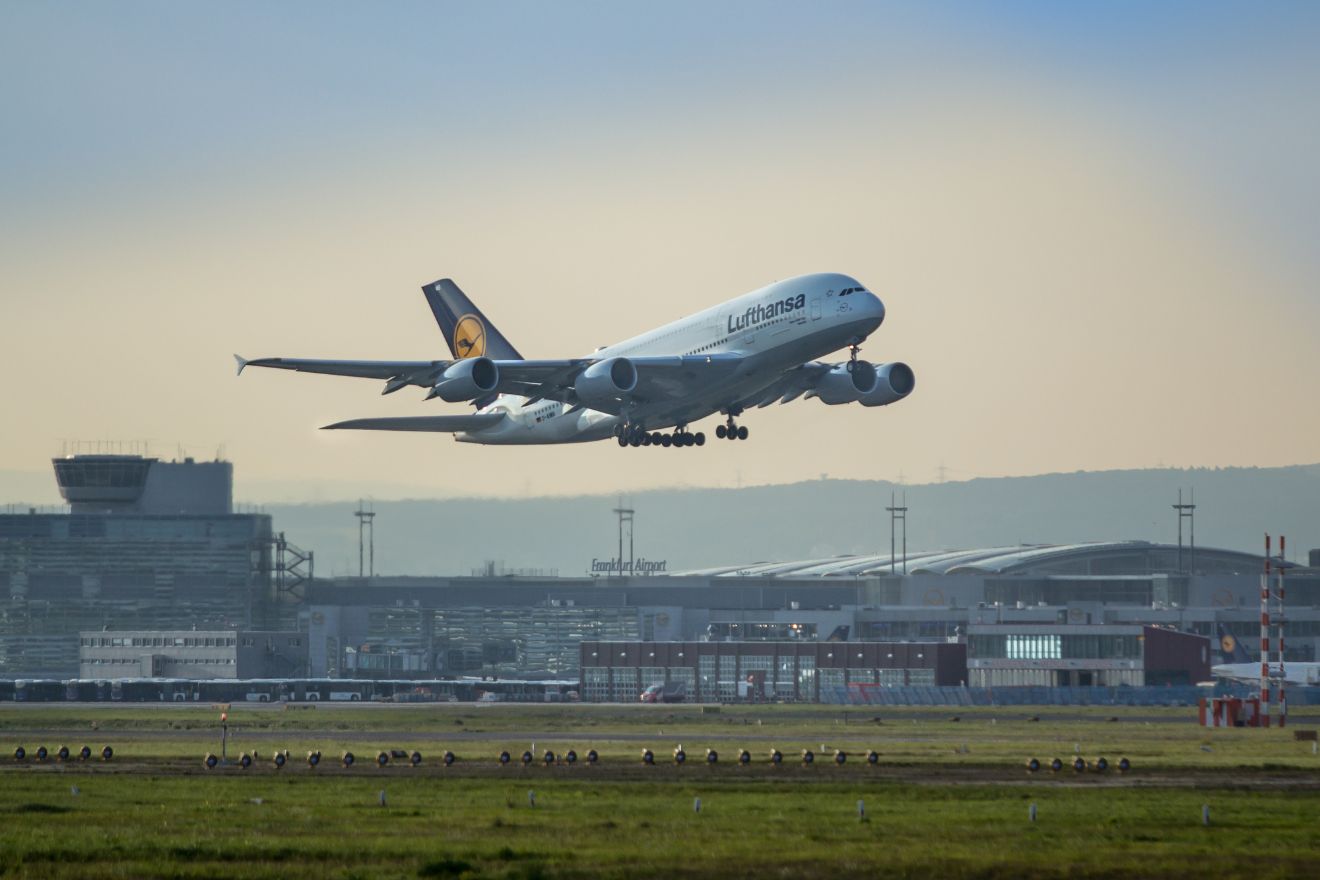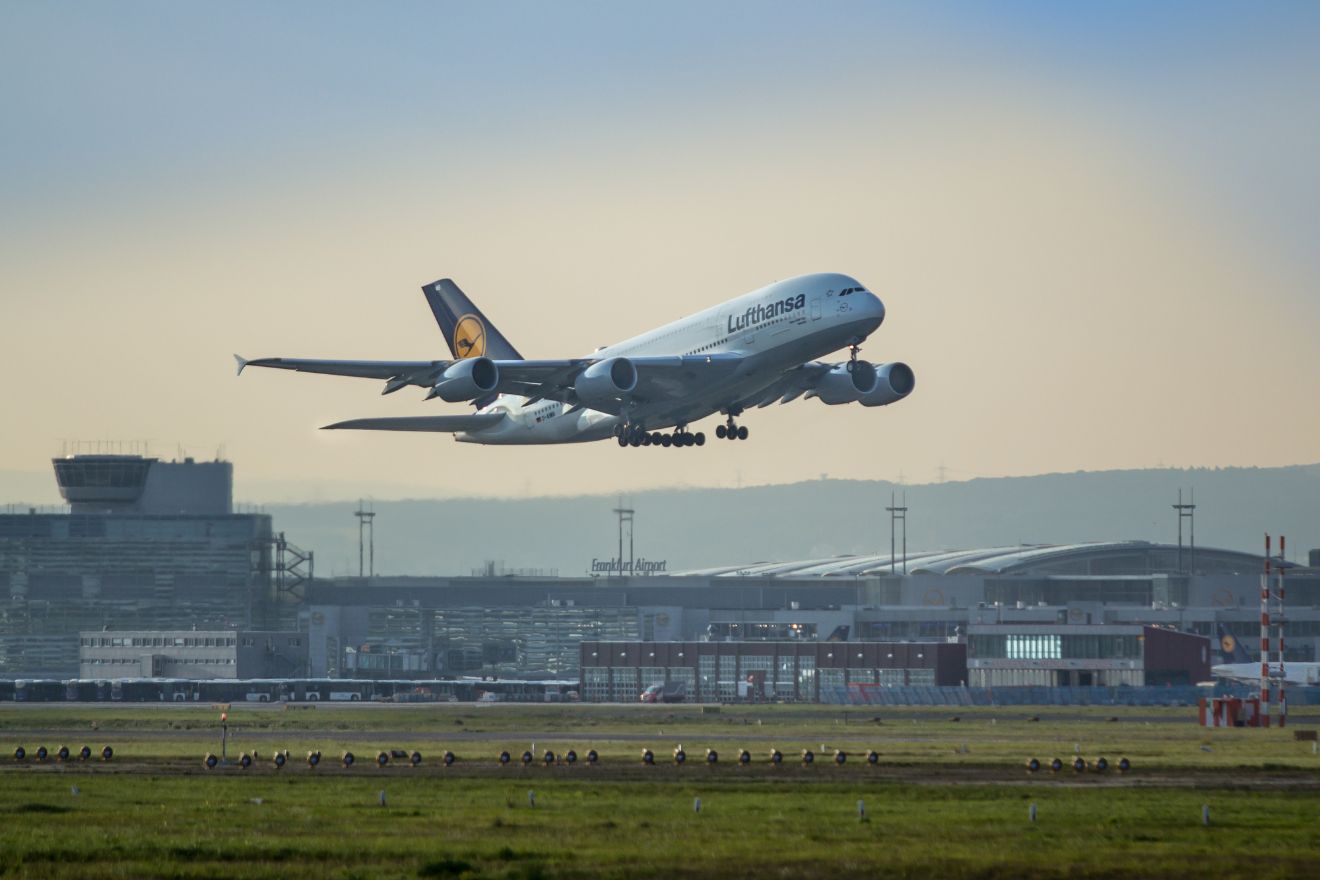 Maybe some of you will prefer to find some hotels near the airport in Bucharest, in case you're not staying for too long, or if you're here on business, or on your way to another city but you've decided to make a quick stop in this capital city.
But finding the best hotels or cheap accommodations near the airport can be tricky, especially if you don't know much about the town. Not to worry though, I've made a list of the best accommodations here.
So let's see which ones you'll like!
Luxury (up to US$240)
Mid Range (US$160 – US$180)
Budget (US$85 – US$100)
BONUS 2: Best Hostels in Bucharest for Backpackers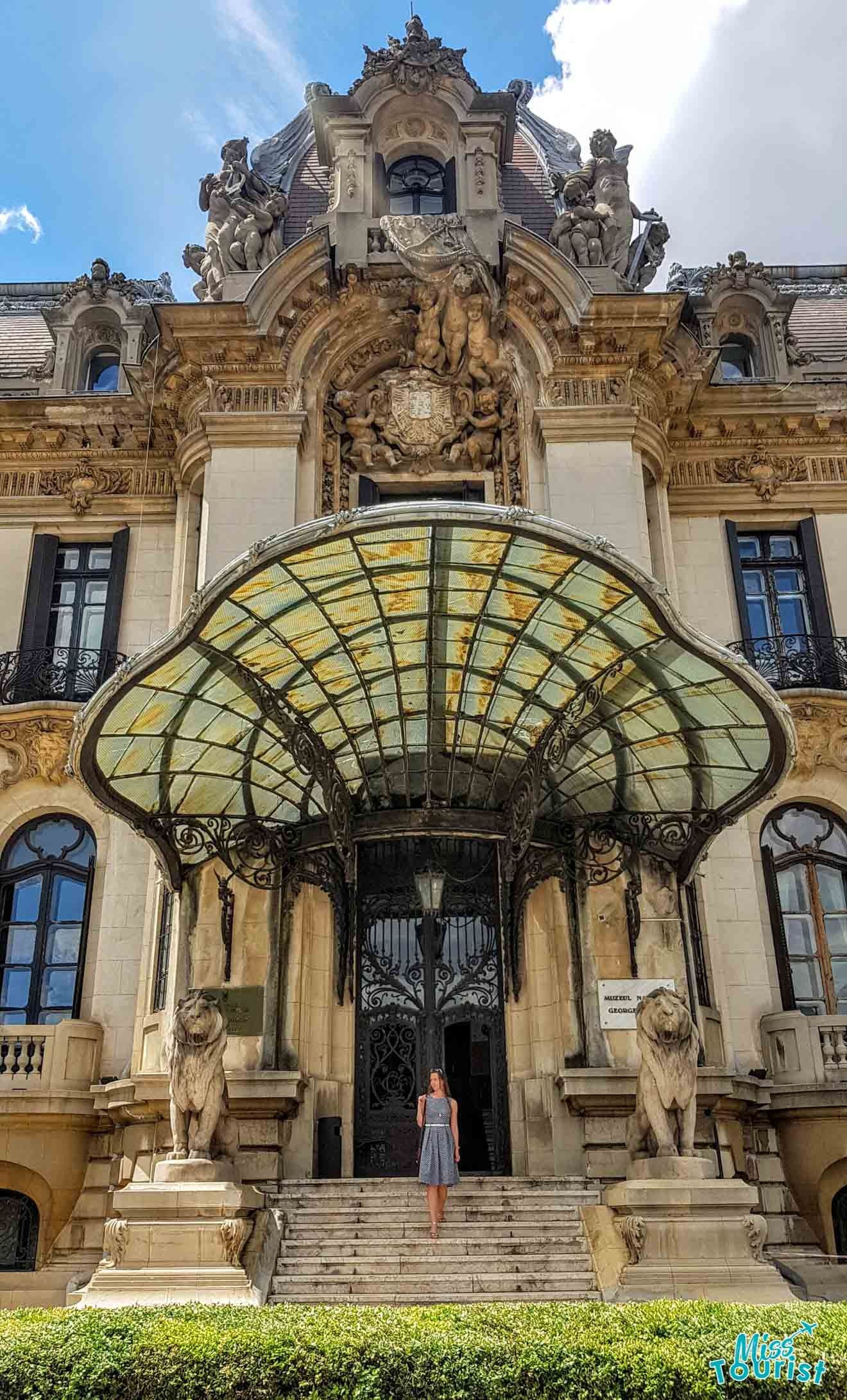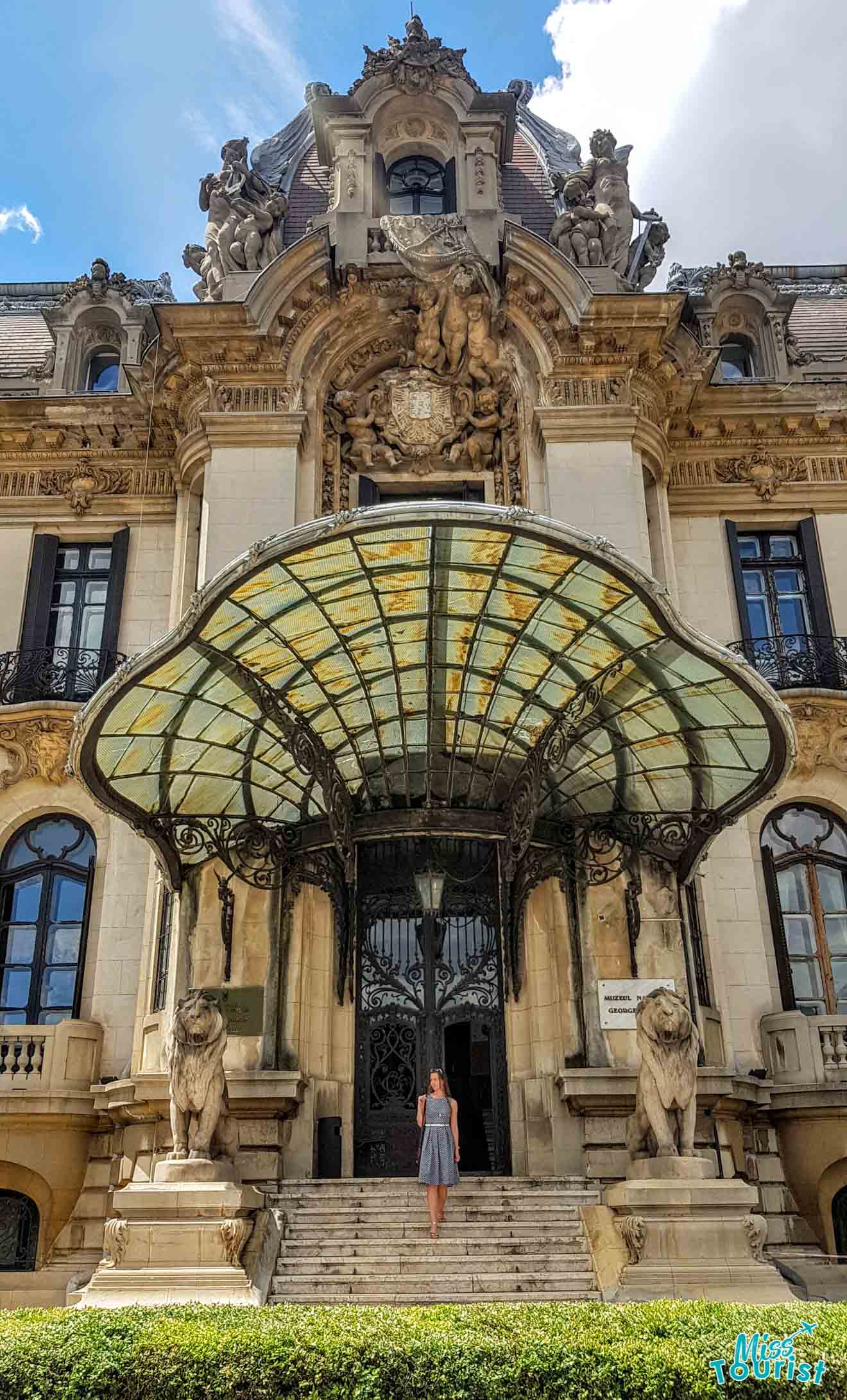 Let's face it, cheap accommodations always save us when we're dying to visit a new place that's a bit too expensive. I can't count the times that my trip was saved by the fact that I found some cool budget hostels.
If that's also the case for you and you want to stay in the cheapest hotels in Bucharest, Romania then sticks around and scroll down to discover a list of the top hostels and cheap accommodations in the city under US$30.
Frequently asked questions about Bucharest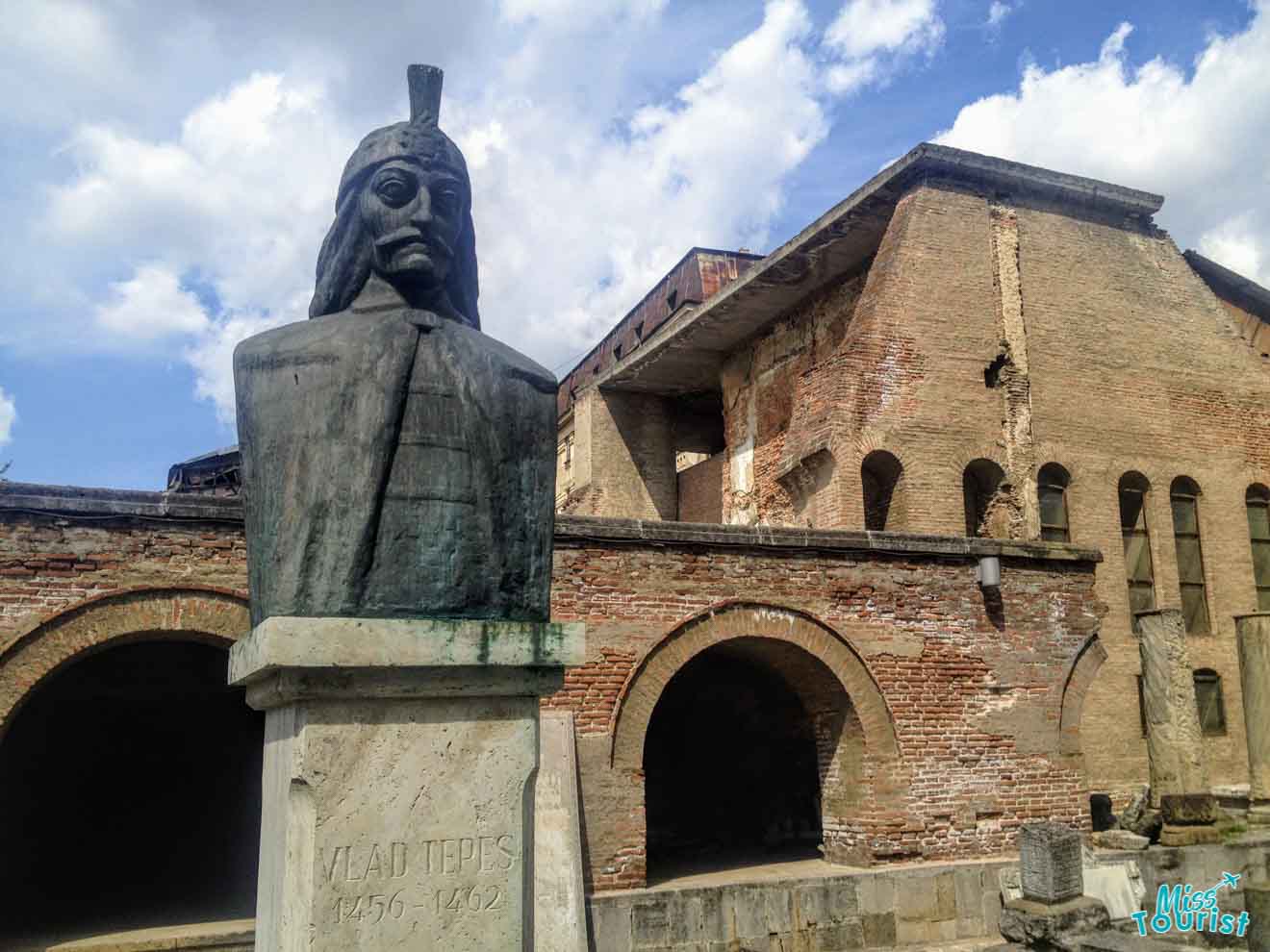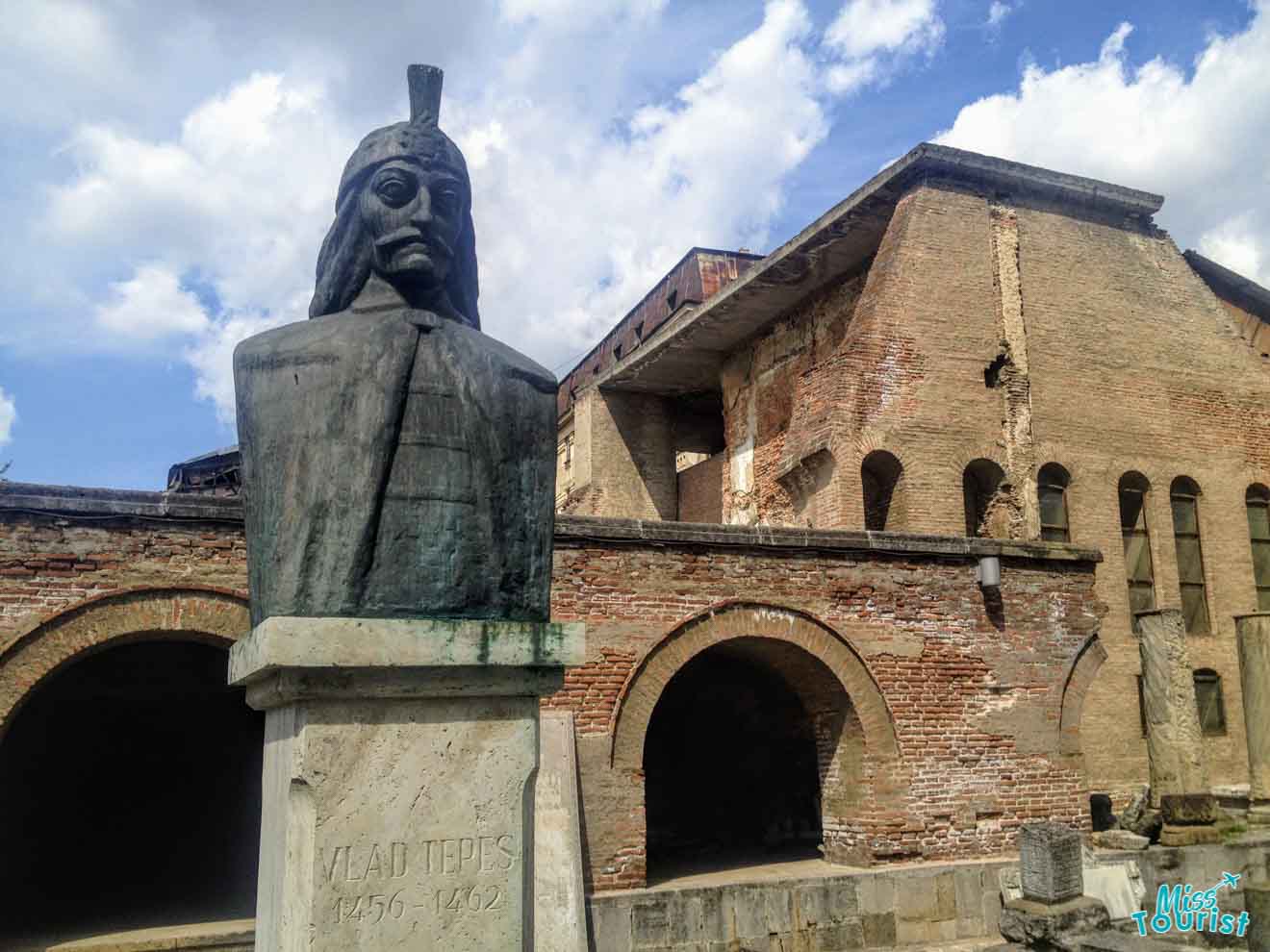 ⚠️ Is it safe to walk around Bucharest at night?
Yes, it's safe to walk around Bucharest at night but I would make sure to avoid any secluded area.
💯 What is the best sector in Bucharest?
Sector 1 and Sector 2 have the best areas and attractions for tourists, but I would also make sure to explore the other ones like 3 and 4.
🚶Is Bucharest a walkable city?
Yes, Bucharest is a walkable city, and when you're in the central area you can reach pretty much all the big attractions.
🤔 Which are the best luxury hotels in Bucharest?
Conclusion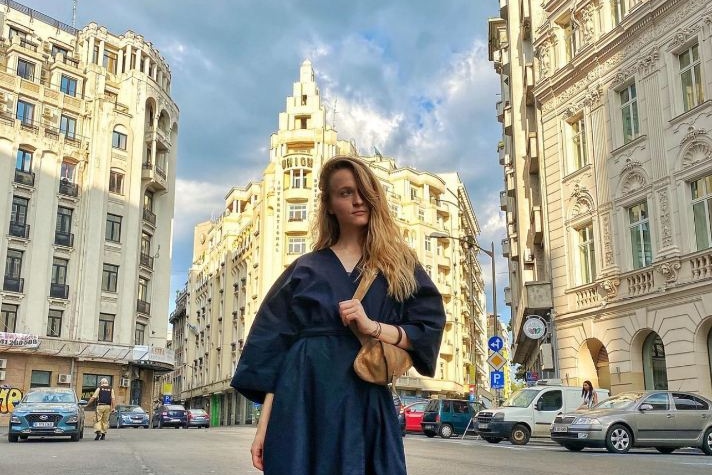 I hope that this guide will help you find where to stay in Bucharest, my home city! In this article, I covered the best areas to stay in and I gave you suggestions for hotels in Bucharest and Airbnbs to stay in for each neighborhood.
To sum up, here are the best 2 hotels where I would definitely recommend staying – both are in the city center and both have fab reviews:
When you start preparing for your trip I recommend choosing your hotels as a first step and booking them in advance, that way you can get your hand on the best deals and prices!
Are you planning to visit Bucharest soon? I hope you will have a wonderful time, and enjoy every minute of your stay in Bucharest! Eat their traditional food, explore University Square, the Old Town, Calea Victoriei and admire the beautiful architecture!
Don't forget to leave a comment below if you have any other suggestions or questions about 'Little Paris'! I will be happy to help!
Victoria
Pin this for Later!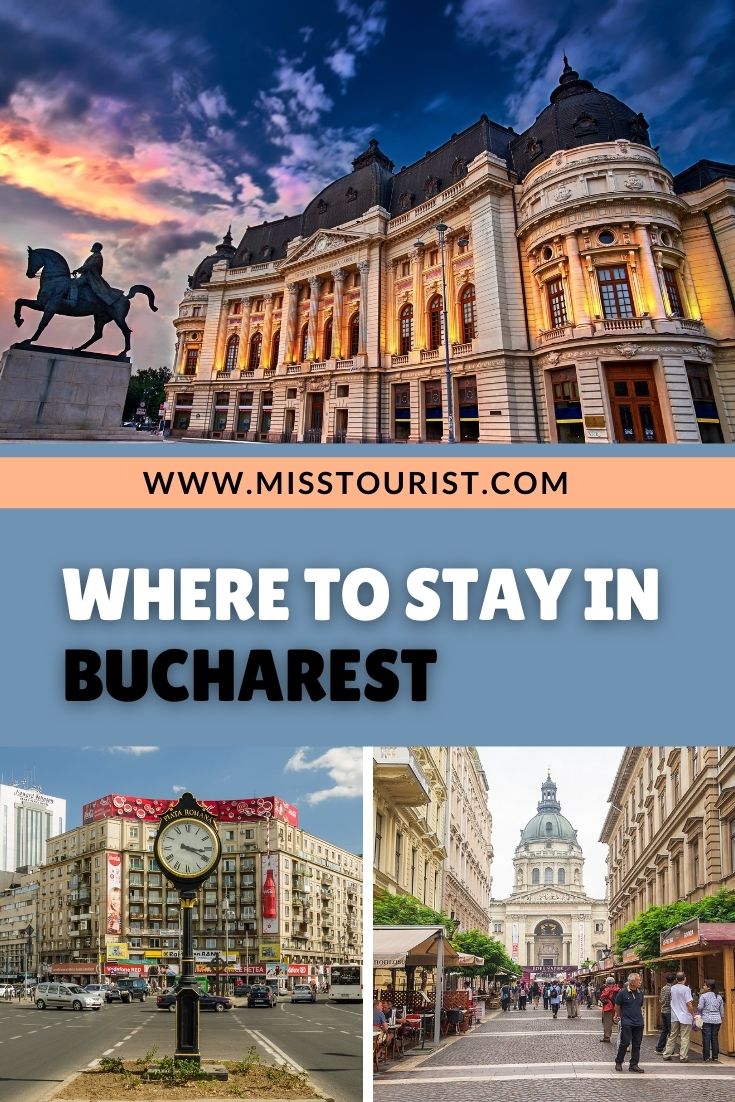 Pin this for Later!