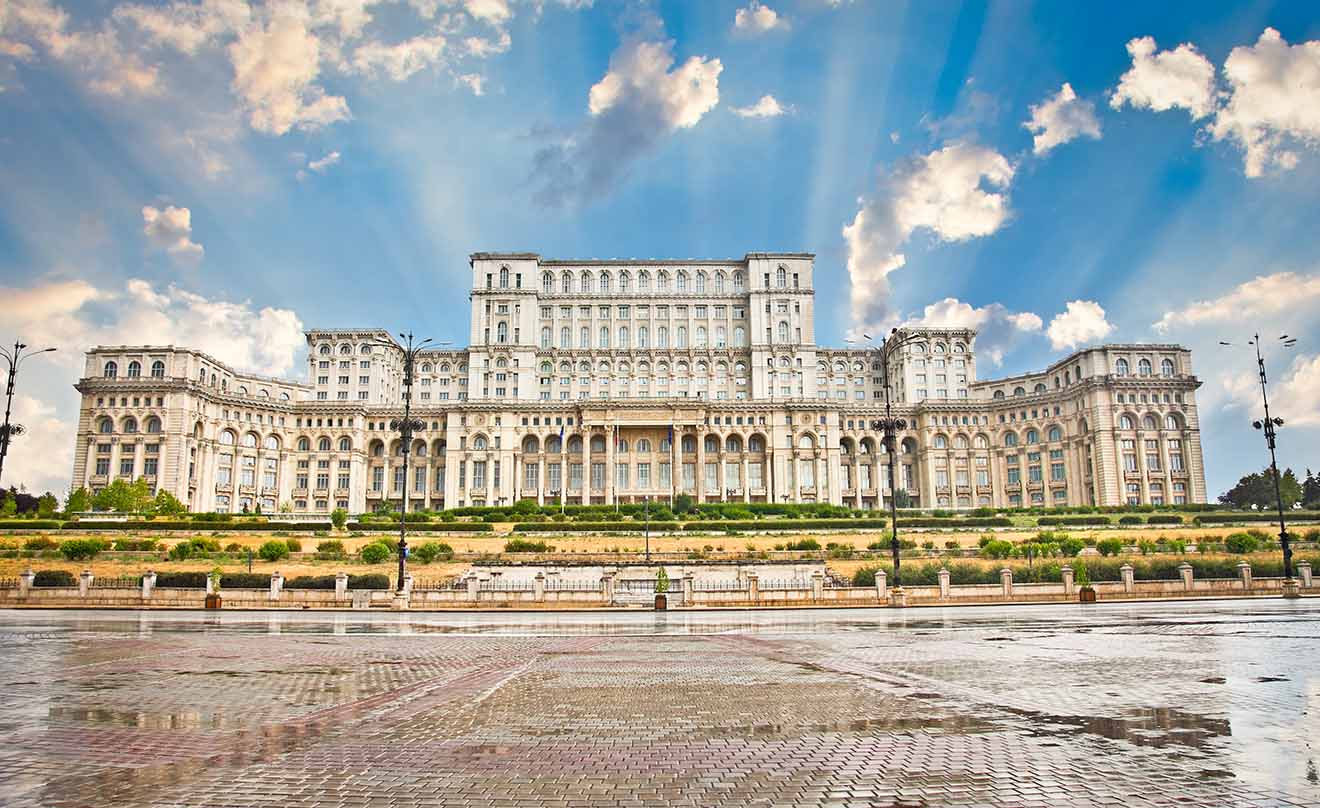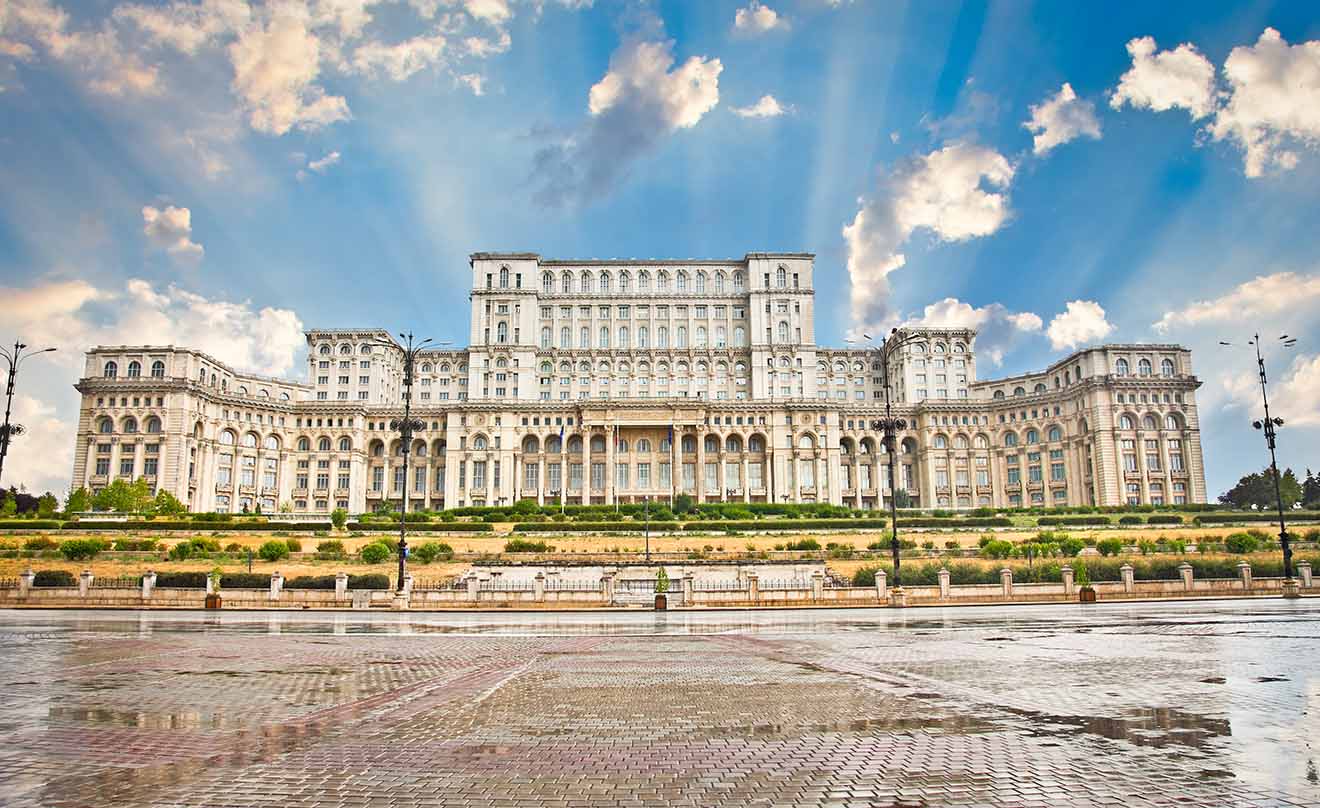 When it comes to traveling to southeastern Europe, the Romanian capital Bucharest is usually not on top of the list, mostly because of the bad reputation following the recent historical events. Luckily for you, my dear reader, people can't be more wrong when it comes to the city well known under the pseudonym "Little Paris" or the "Paris of the East". The best thing about Bucharest is that it isn't crowded with a lot of tourists, so you can fill the magic and experience the local culture to the fullest.
I was lucky to live in the city for about 1,5 years and I will be happy to share my take on the best areas to stay for tourists with you! By the way, it must be mentioned that Bucharest is one of the safest places in Europe, with criminal rates lowering every year.
I've picked the best places where you can stay in Bucharest by neighborhoods, depending on what you plan to do in the city. This article will be a great guide for finding the perfect accommodation, especially if you are visiting the city for the first time. Although I mentioned earlier that the city is usually not crowded, you should book your accommodation on time, at least a few months earlier, to get a good price.
So follow me, let's find out more about the city and where to stay in Bucharest:
If you are in a hurry
The best area to stay in Bucharest if you are visiting the town for the first time is definitely the Old Town as everything you need will be pretty much within walking distance and you can find nice hotels and apartments with reasonable prices there too.
Here is a map of all the areas of Bucharest that I will be discussing to help you visualise their locations.
1. Bucharest Old Town – Where to Stay for the First Time
May I welcome you to the heart of the Romanian capital? One of the best areas of Bucharest (hence, the most touristic too) where you directly peak into the soul of this charming and very vivid city. Check out this area carefully, as chances are, most of you will prefer to stay here.
Here you can find interesting shops, charming restaurants, pubs, clubs and every kind of place to stay in Bucharest.
NOTE: white the area is great for sightseeing and nightlife, if you are traveling as a family or just looking for a quiet place, do not book a stay directly in the main streets of the Old Town (the cobblestone ones) – it might be a bit too loud at night. Don't worry, in this case I got you covered, just scroll a bit down!
INTERESTING FACT: The Old Town is the only area left in the city where you can see pre-war Bucharest (spoiler alert – it has beauuuutiful architecture!). The best thing about the area is that you can just go around by foot, discovering new places, and let yourself fall in love with the town.
Other accommodation options in the Old Town:
P.S. I saw that some blog posts mention Lipscani as a separate neighborhood and I am pretty confused why to be honest. Lipscani is a street and the part where you would want to stay as a tourist is in the Old Town (hence, the area I am suggesting to stay above). So, if you see it being mentioned separately, don't get confused – it is the same thing. 🙂
2. Piata Unirii – Where to stay in Bucharest for NIghtlife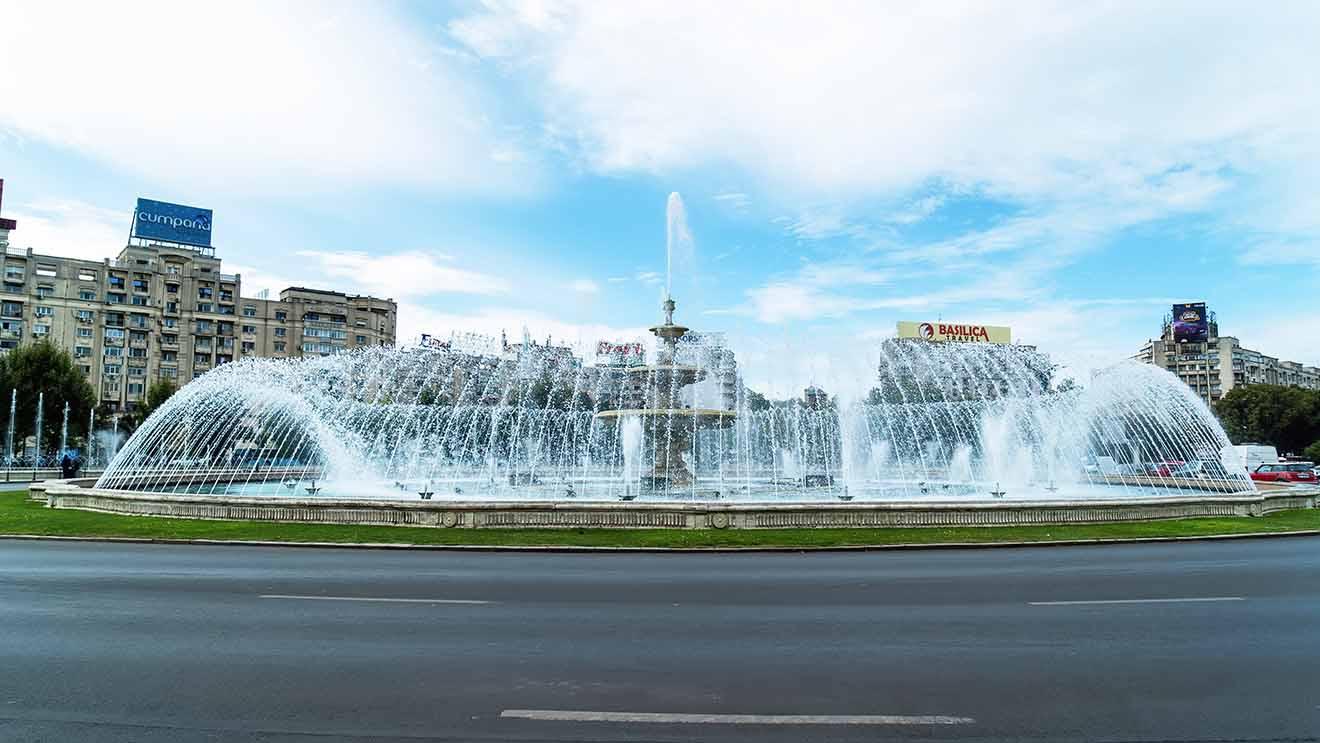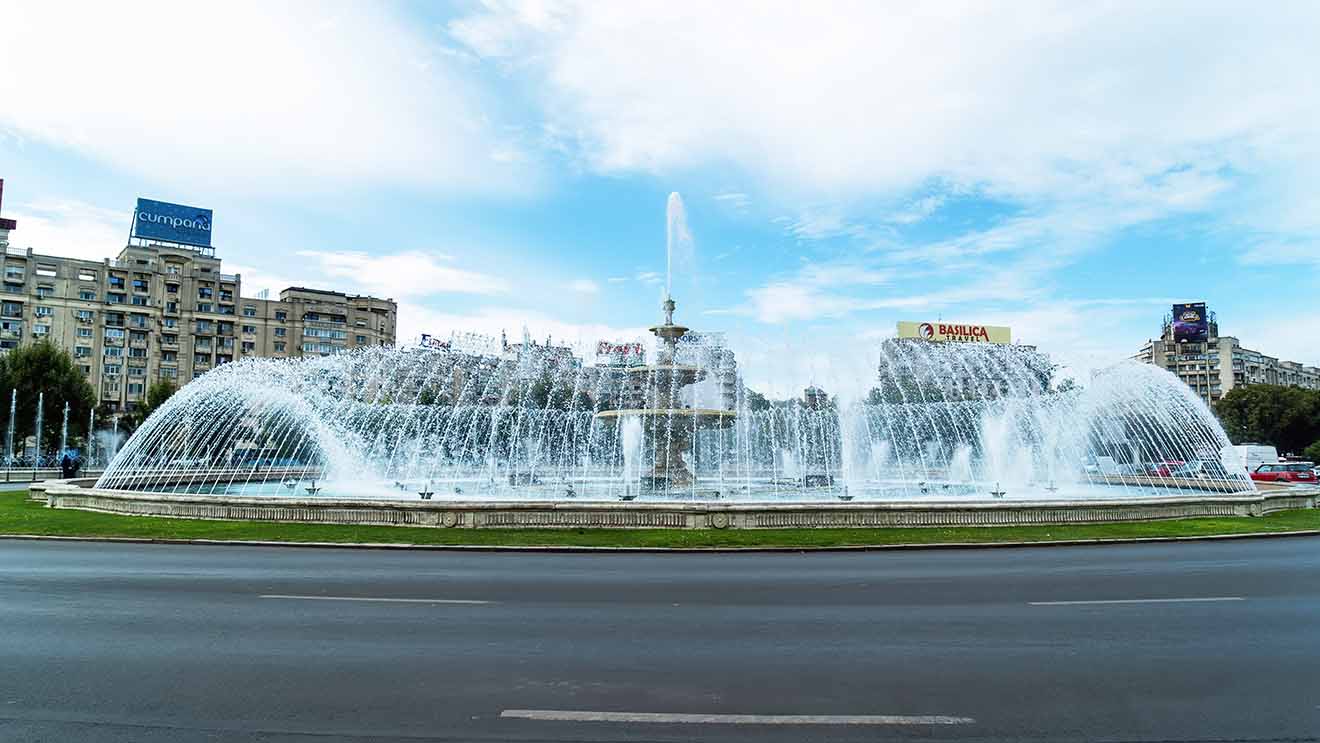 Sitting South of the Old Town, Piata Unirii might just be your 2nd option to stay in Bucharest because the Old Town is easily reachable from there by foot. The area might be mostly interesting for you because of the communist architecture and you will learn a lot about the communist period and Ceausescu's era there.
Piata Unirii is considered a historical and cultural hotspot of the city, and here you will never be bored. On every corner, you can find something new and exciting, especially if you are a free spirit. It is good to notice that the Palace of the Parliament, one of the most iconic sightseeing spots in Bucharest is located about 500 m from Piata Unirii.
Other accommodation options in Piata Unirii:
3. Piata Romana – Where to stay in Bucharest for Foodies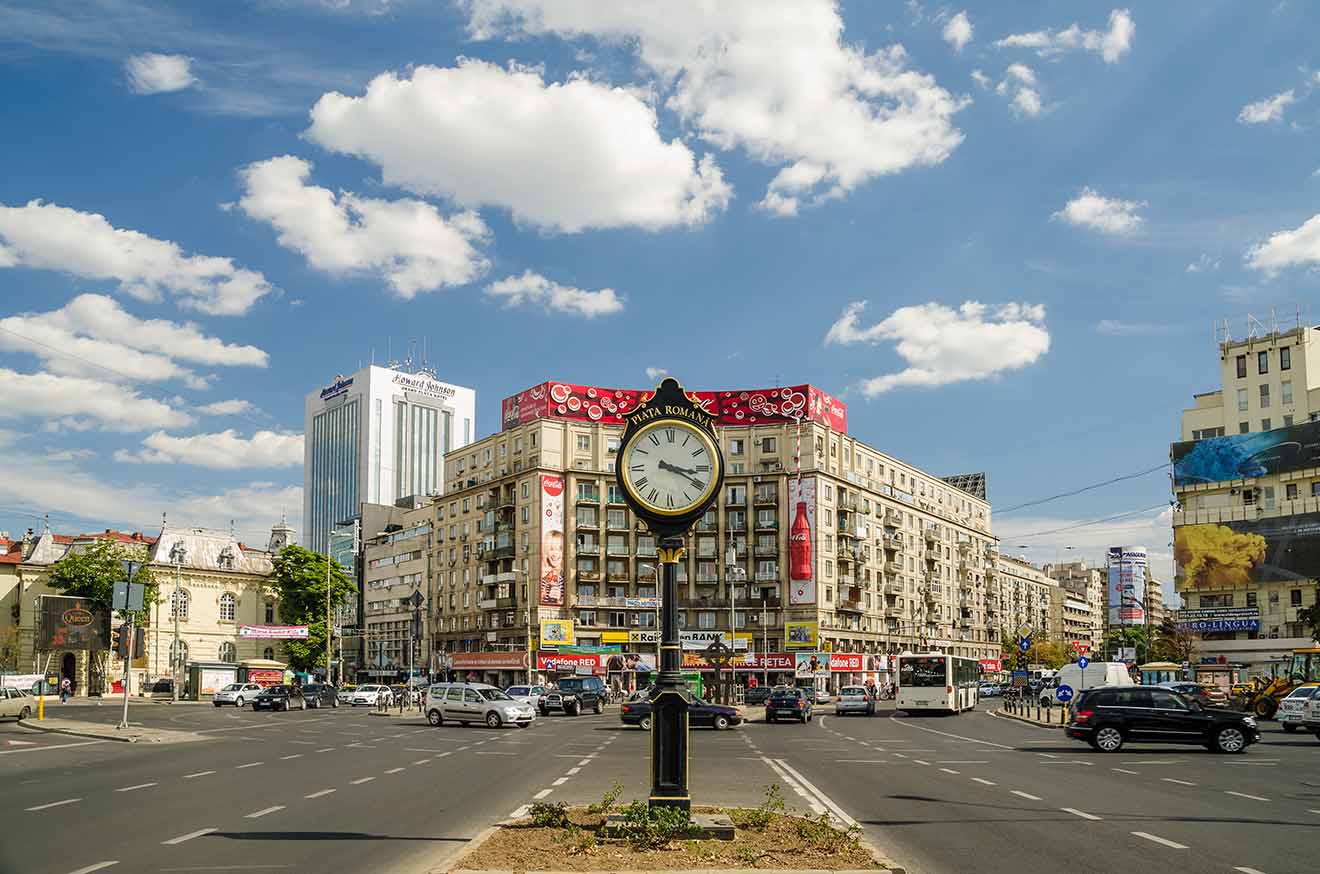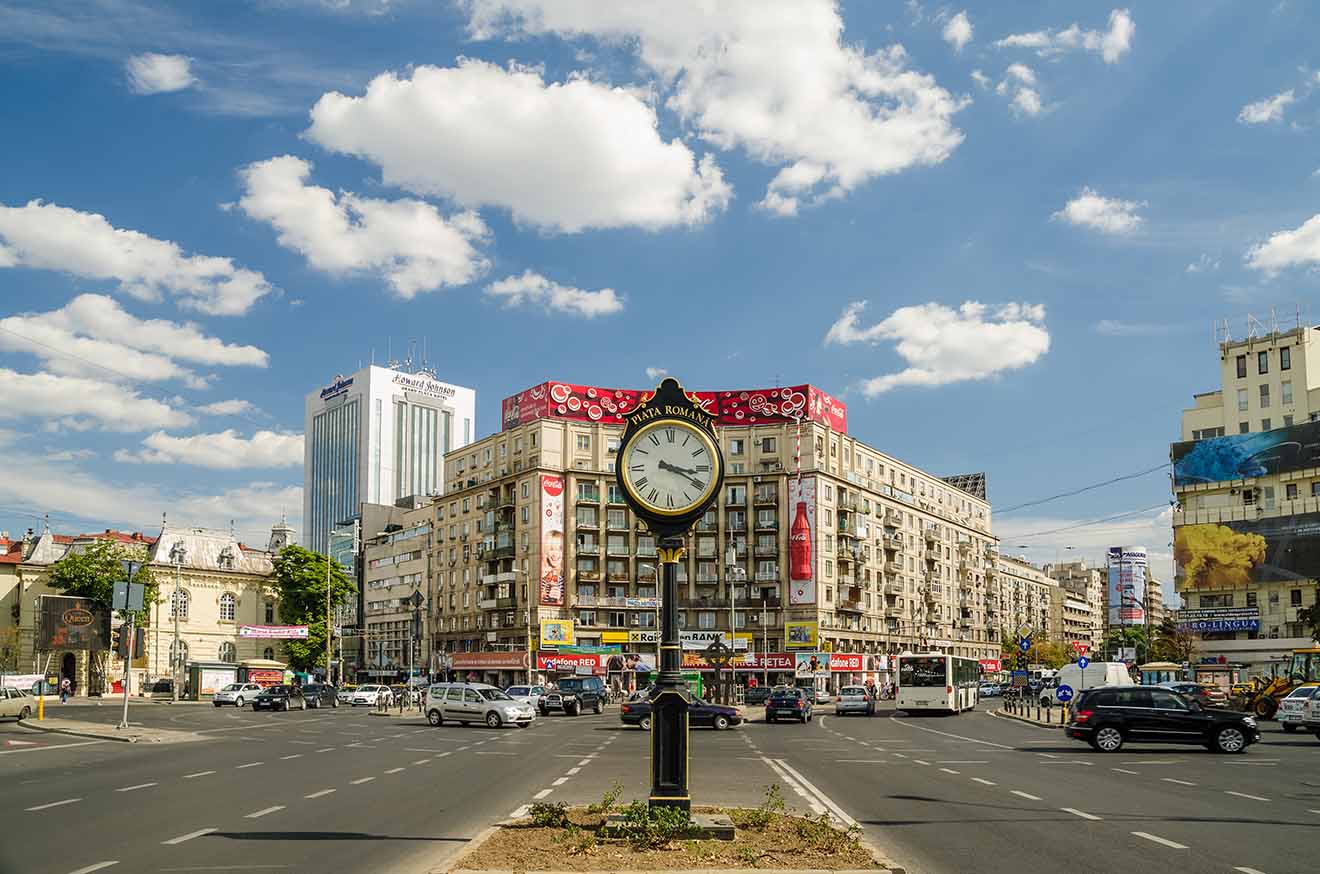 Piata Romana is the place where the most frequent and most important boulevards of the city meet (Bulevardul Magheru, Lascar Cartagiu and Dacia), so it is one of the busiest parts of Bucharest. By the way, this is also where people go when they want to protest, I even participated in one of those! You can find many interesting restaurants, cafes, less known historic buildings, cinemas, old churches and art galleries over there.
FUN FACT: The most bizarre metro station in Bucharest is also located here (called the same). In the original plans for the Bucharest underground system this station was not planned, so after the huge demand, it was later added. The project resulted in an asymmetrical metro station with very narrow platforms and small corridors separated by thick walls.
Here are some of the best hotels where you can stay in this area:
Other accommodation options in Piata Romana:
4. Floreasca/Dorobanti – The Trendiest Neighborhood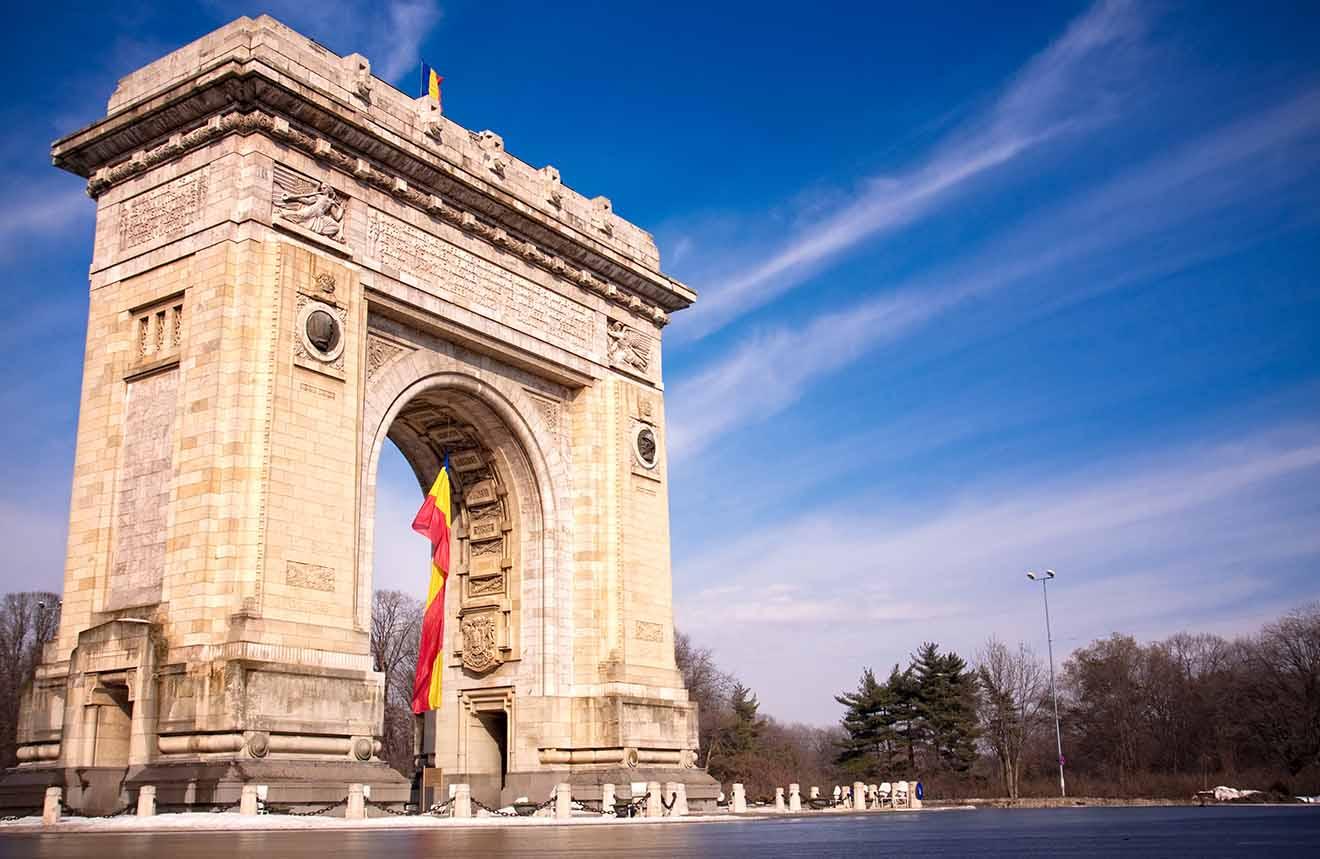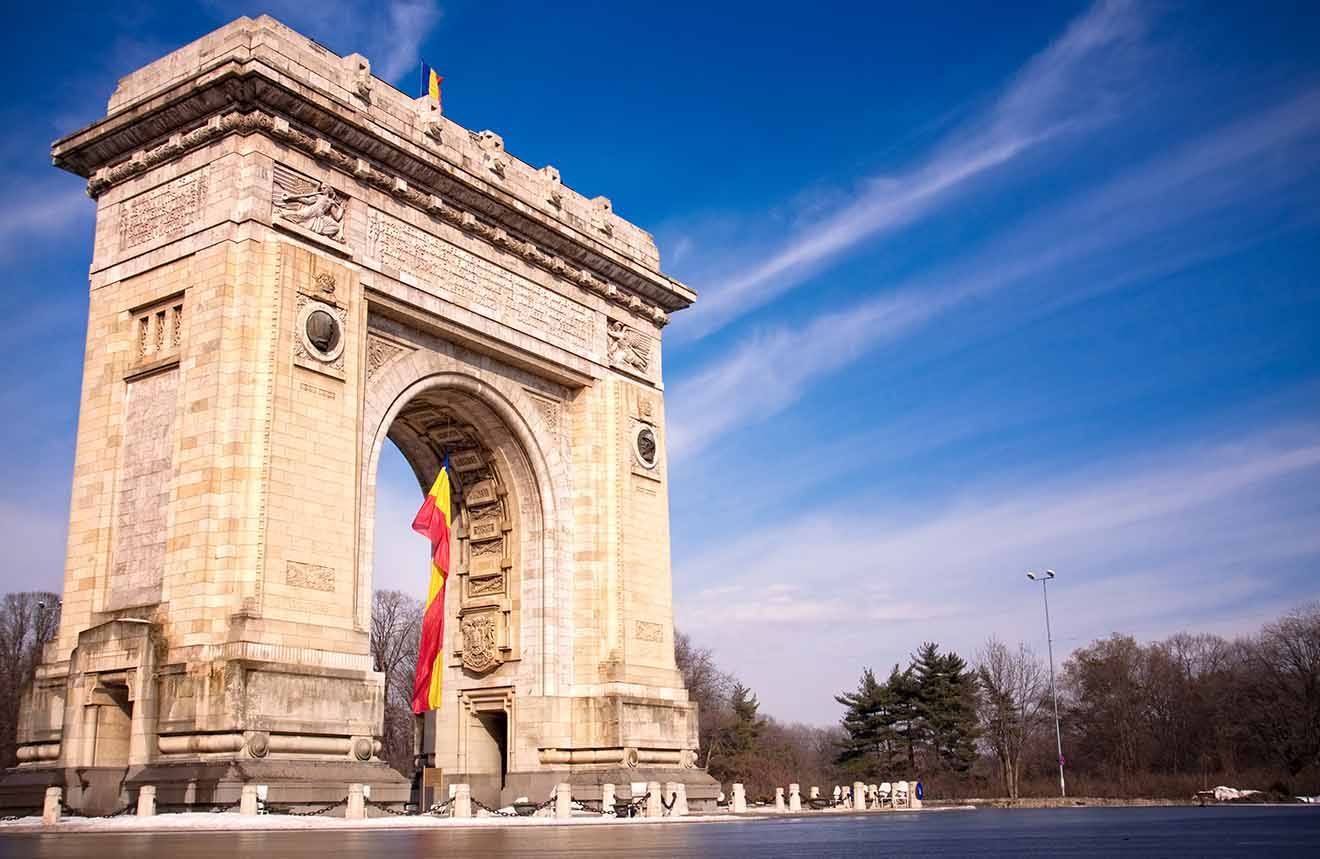 I united Floreasca and Dorobanti in one as they are super close to each other and it is basically the same thing. This neighborhood is definitively the greenest spot of the city and in the past it has been known as the posh residential area – I remember I used to go there very often because all the good beauty salons are located there, haha! Nowadays it is famous for the best fine dining restaurants in the city, the most exclusive clubs, pubs located near the coast of lake Floreasca and the business district. It is a bit far from the city center – 10 mins by car and around 30 mins by public transportation, but Ubers are super cheap in Romania! So, if you are looking for a bit calmer stay with tastefully decorated surroundings, or if you are traveling for a business purpose, this is your place!
In this neighborhood, you can also find a lot of wine shops, candy stores and one of the biggest shopping malls in Bucharest. The cost to travel from the city center to Floreasca with a taxi is around 2 euros, but the neighborhood is also very well connected by the metro.
P.S. If you decide on staying in Floreasca area/Dorobanti, please walk around Paris street, it has so many embassies and their architecture is just super beautiful, it is one of my favourite streets in Bucharest!
And here are the best hotels you can find in this area:
Other accommodation options in Floreasca/Dorobanti:
5. Cotroceni – Where to Stay in on Budget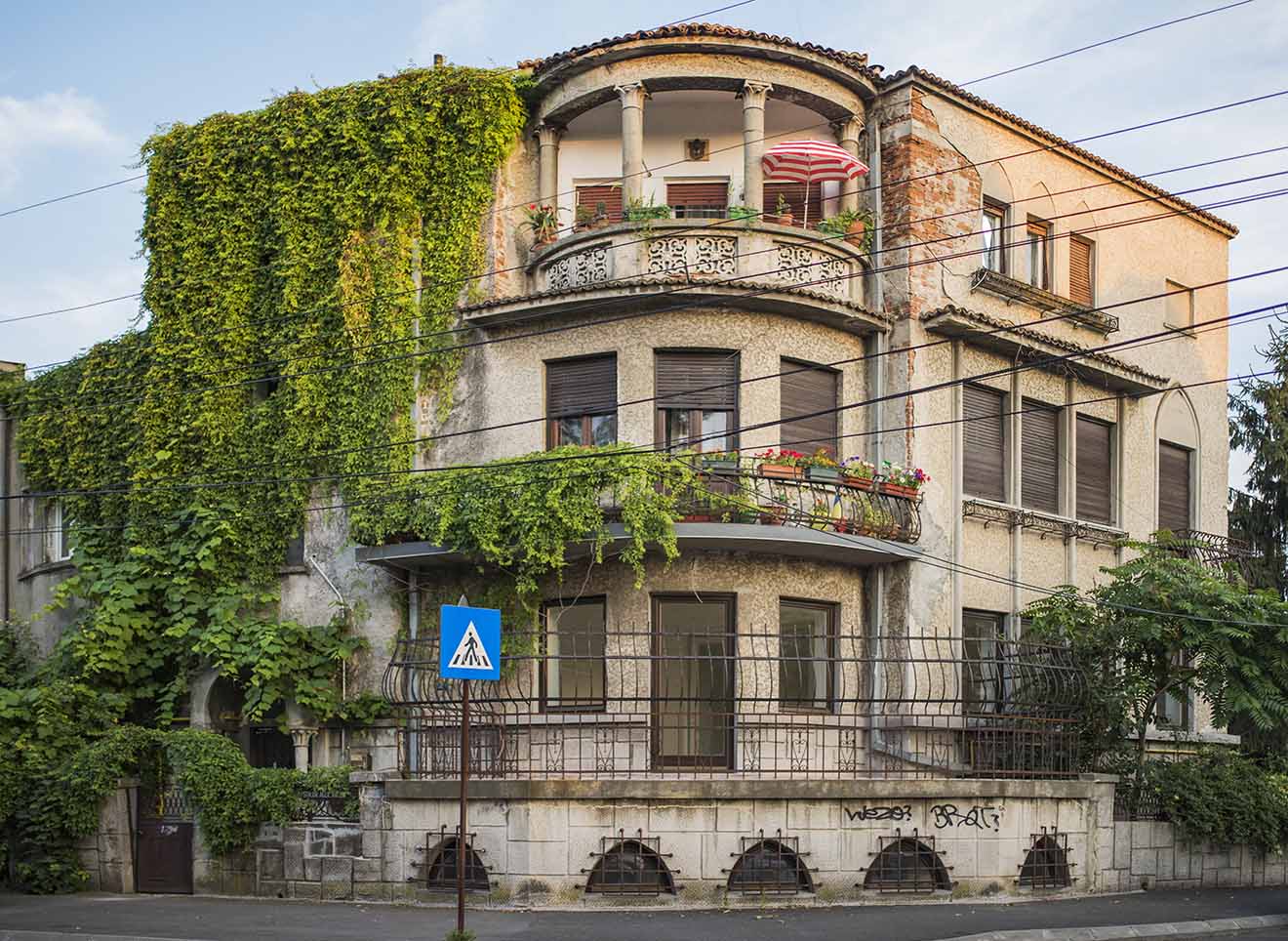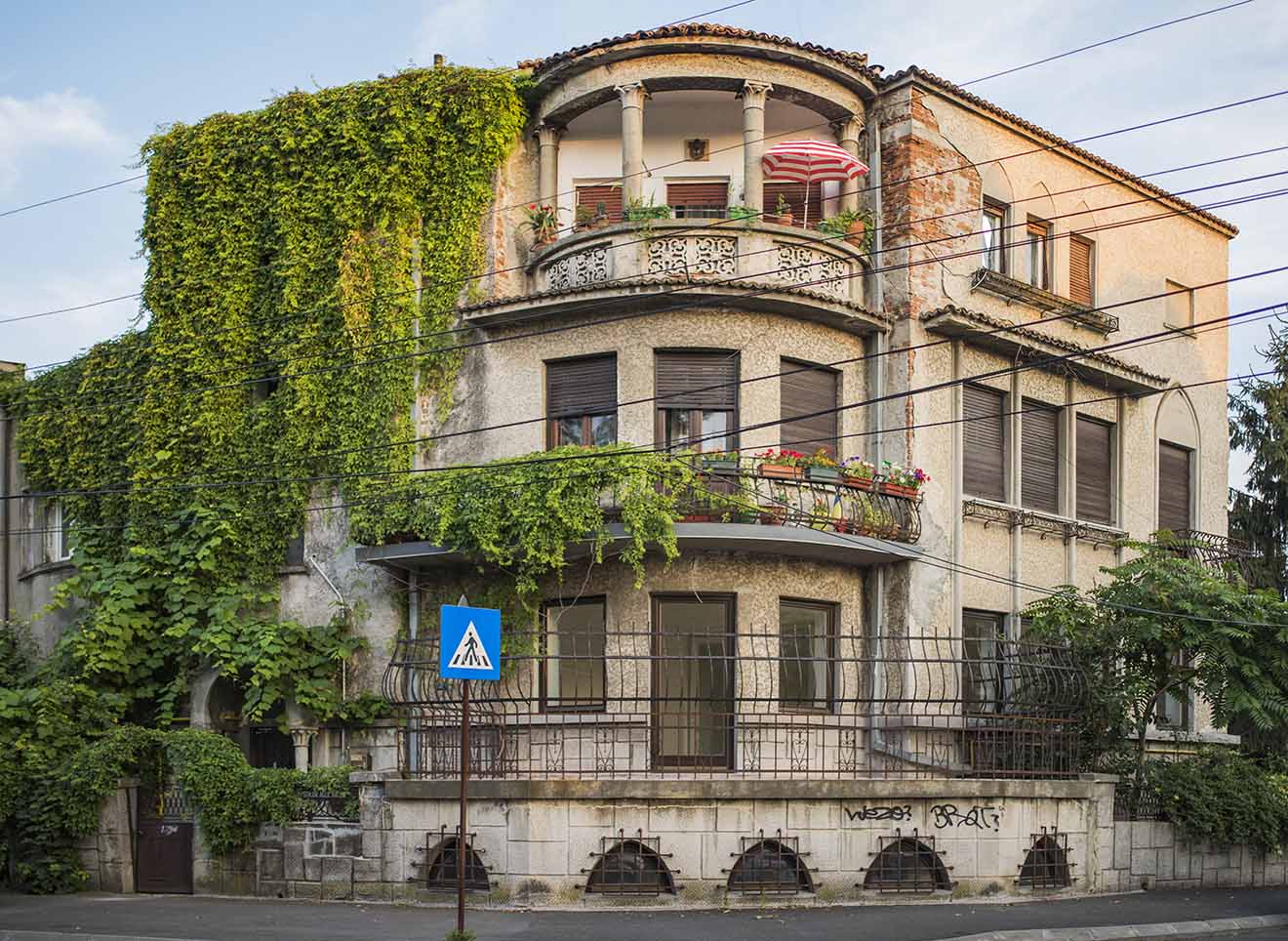 When you mention this neighborhood to someone that lived in Bucharest their whole life, the first thing that comes to their mind is the presidential palace. It is considered the most charming residential neighborhoods in the city, with a lot of nature. Cotroceni is located a little bit on the side, but it is still not so far from the city center.
During the mid-spring period, while all the trees are blooming, it is considered to be the most beautiful place in town, making it a perfect spot for afternoon walks. Besides the presidential residence, here you will also find the Bucharest Botanical Gardens and the Church of St. Eleutherius. On many listings, you can find this neighborhood as one of the best to live in Europe and surely the best area if you were wondering where to stay in Bucharest for peace and quiet (or maybe if you are traveling with a family).
Here are the hotels I would gladly recommend for you:
Other accommodation options in Controceni:
Conclusion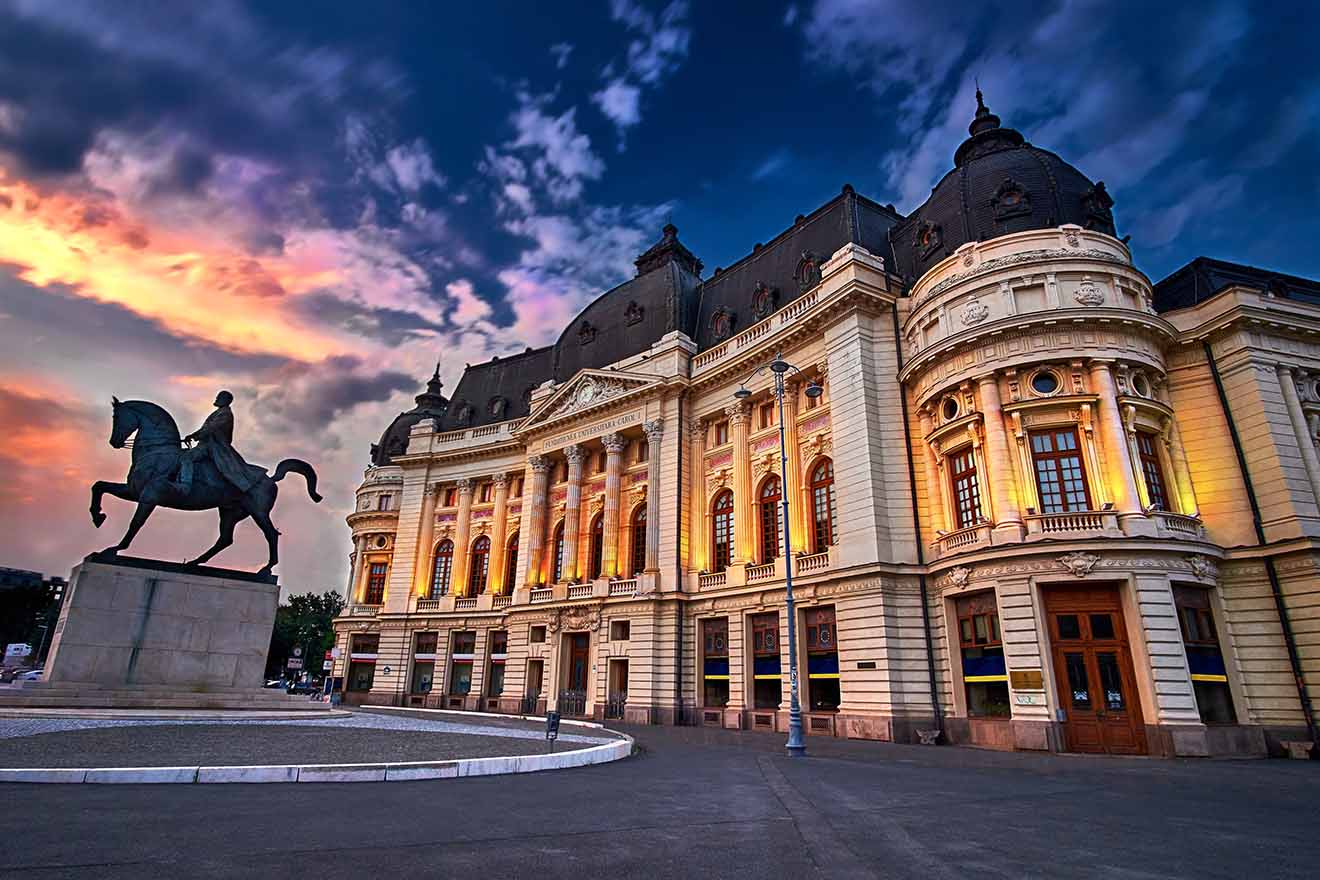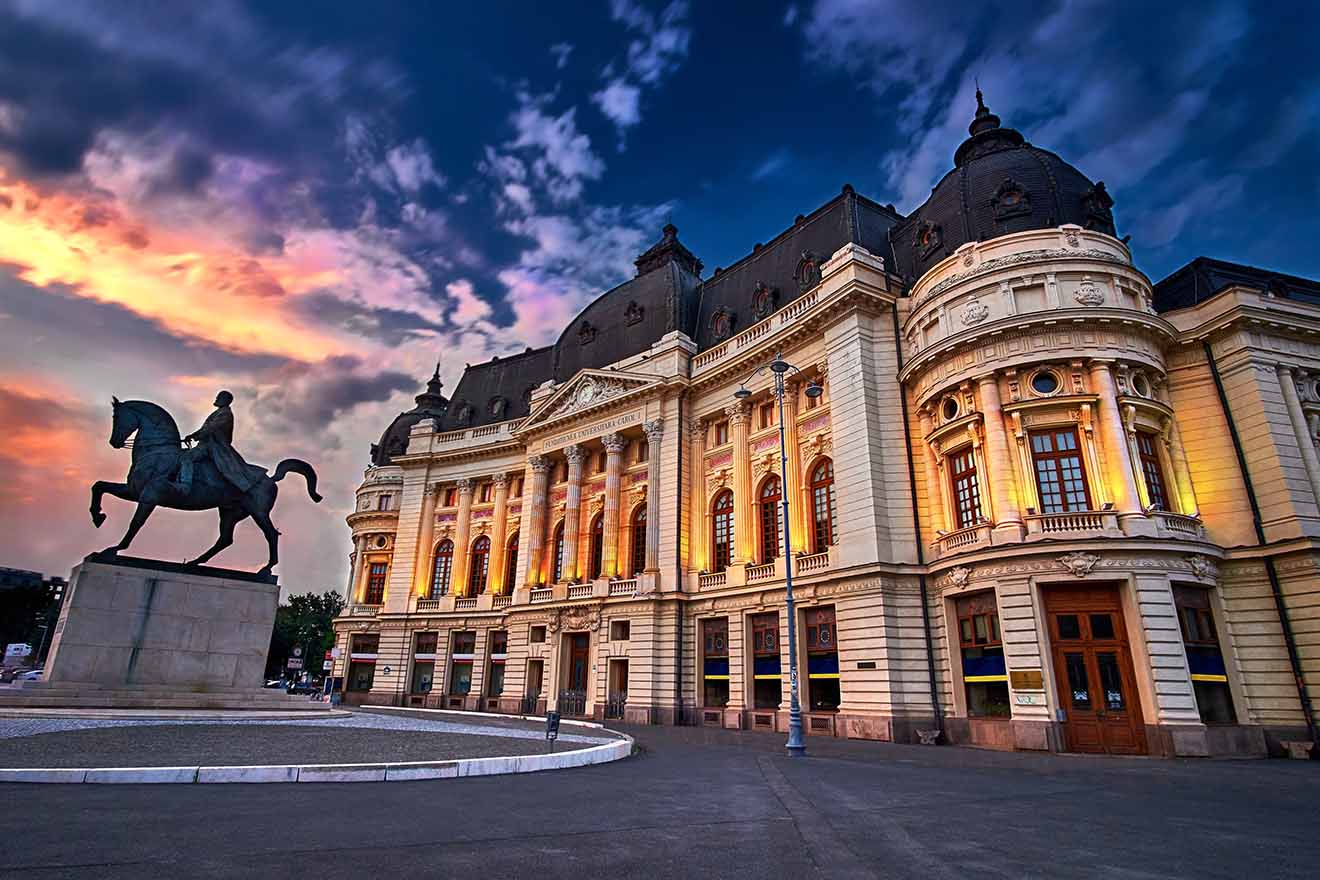 I hope that this guide will help you find where to stay in Bucharest, the city I lived in for almost 2 years! In this article I covered the best areas to stay in and I gave you suggestions for hotels and Airbnb to stay in for each neighborhood.
To sum up, here are the best 2 hotels where I would definitely recommend staying – both are in the city center and both have fab reviews:
Are you planning to visit Bucharest soon? I hope you will have a wonderful time, and enjoy every minute of your stay in Bucharest!
Don't forget to leave a comment below if you have any other suggestions or questions about 'Little Paris'! I will be happy to help!
Yulia