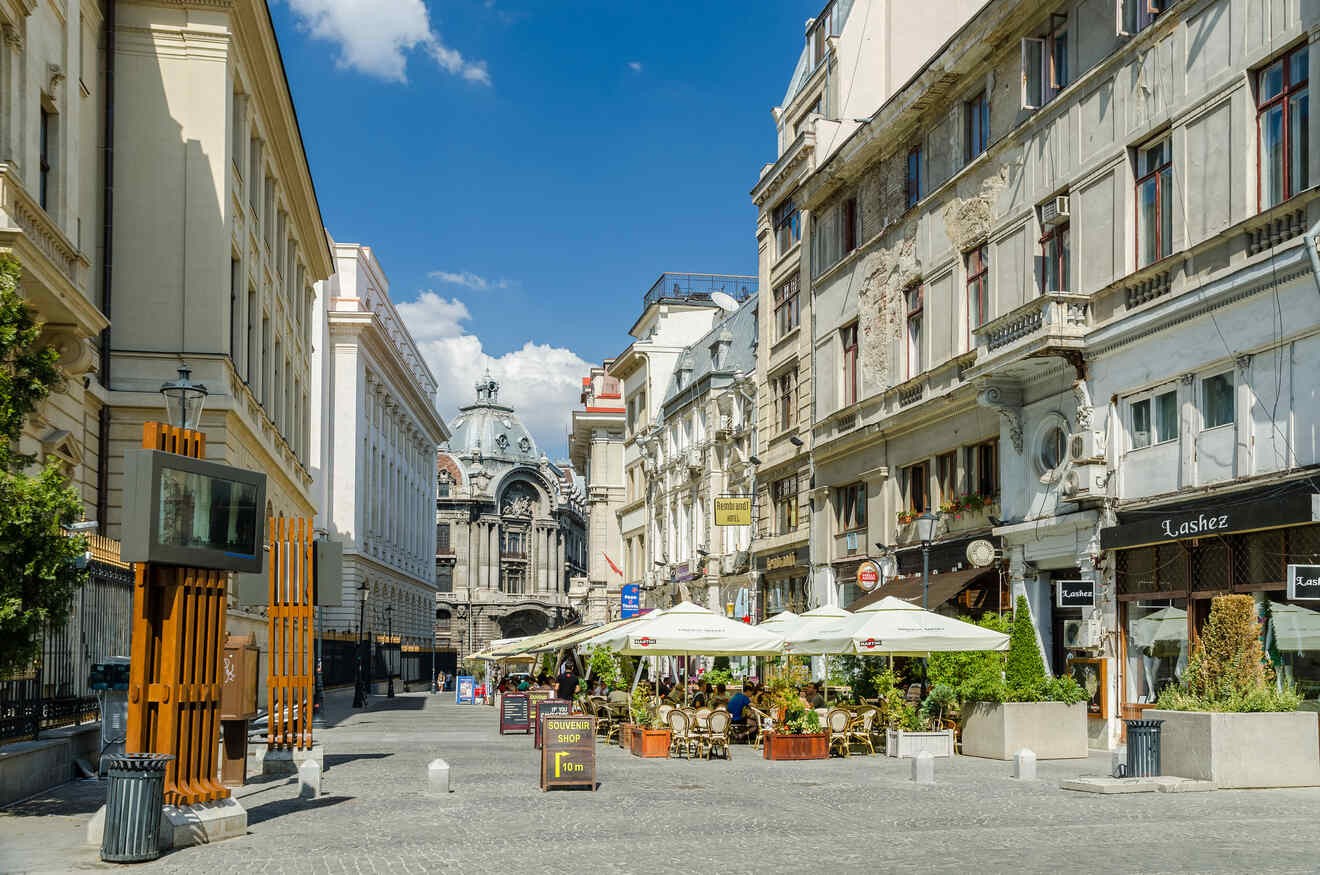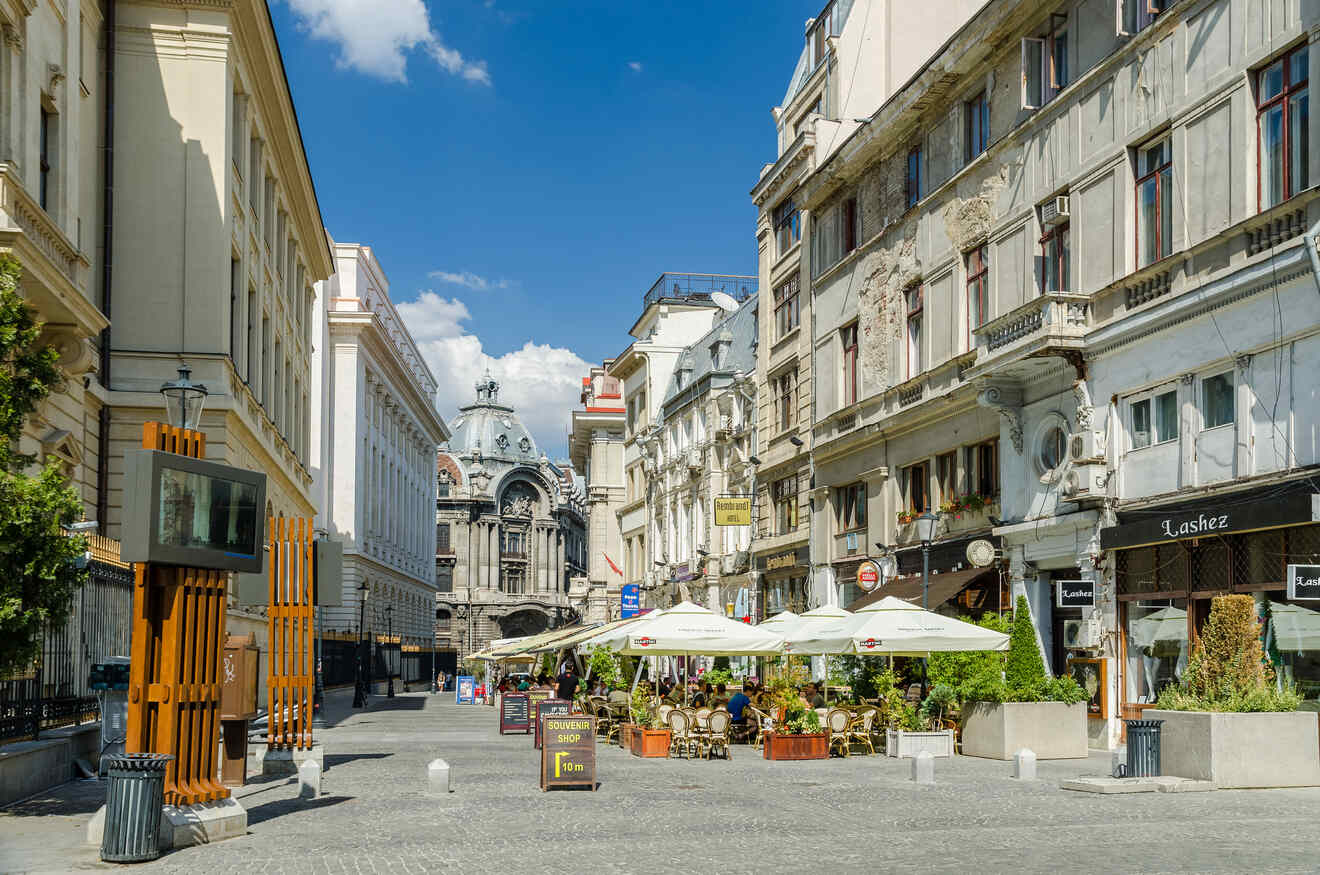 The food scene in Bucharest, the capital city of Romania, has evolved in the last years, and now you can find pretty much anything you want, from traditional food to Indian, Asian and Italian dishes. I'm a big foodie, and I know better than anyone how important it is to find the best restaurants when you're on holiday.
No one wants to waste their time looking for places when you could be exploring the city! That is why I thought I would write a post with a carefully curated list of the best Bucharest restaurants. But this is not your usual where to eat article. Here, you'll find different restaurants that will satisfy even the pickiest person!
Since I moved to Bucharest from my hometown in Romania, a few years back, I've managed to go through pretty much all the restaurants in the city, so trust me when I say I got all the details you need!
Craving some Italian food? Or maybe Asian? What about traditional Romanian food? Oh, you're a vegan? Then, my friend, you've come to the right place because here you'll find everything your soul desires! Plus, there are many cafes and dessert places that you have to check out before leaving Romania!
Sa mergem! We've got so many menus to see!
NOTE: Not all the restaurants on this list have a proper website so I'll just leave a link to Google maps instead, that way you can get the location and other details, and if you want to see the restaurant's page you can access it from there.
Best restaurants in the Old Town and the City Center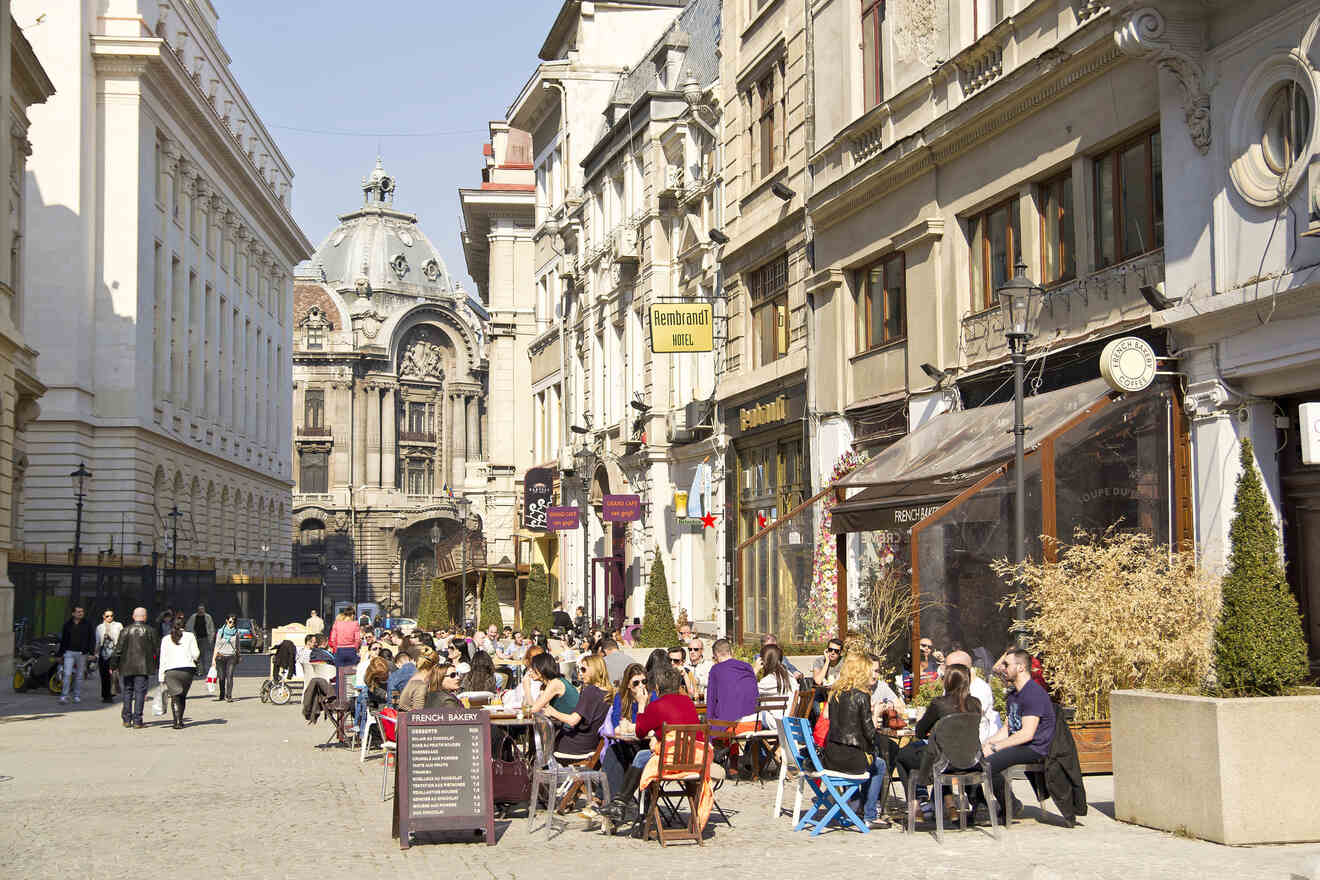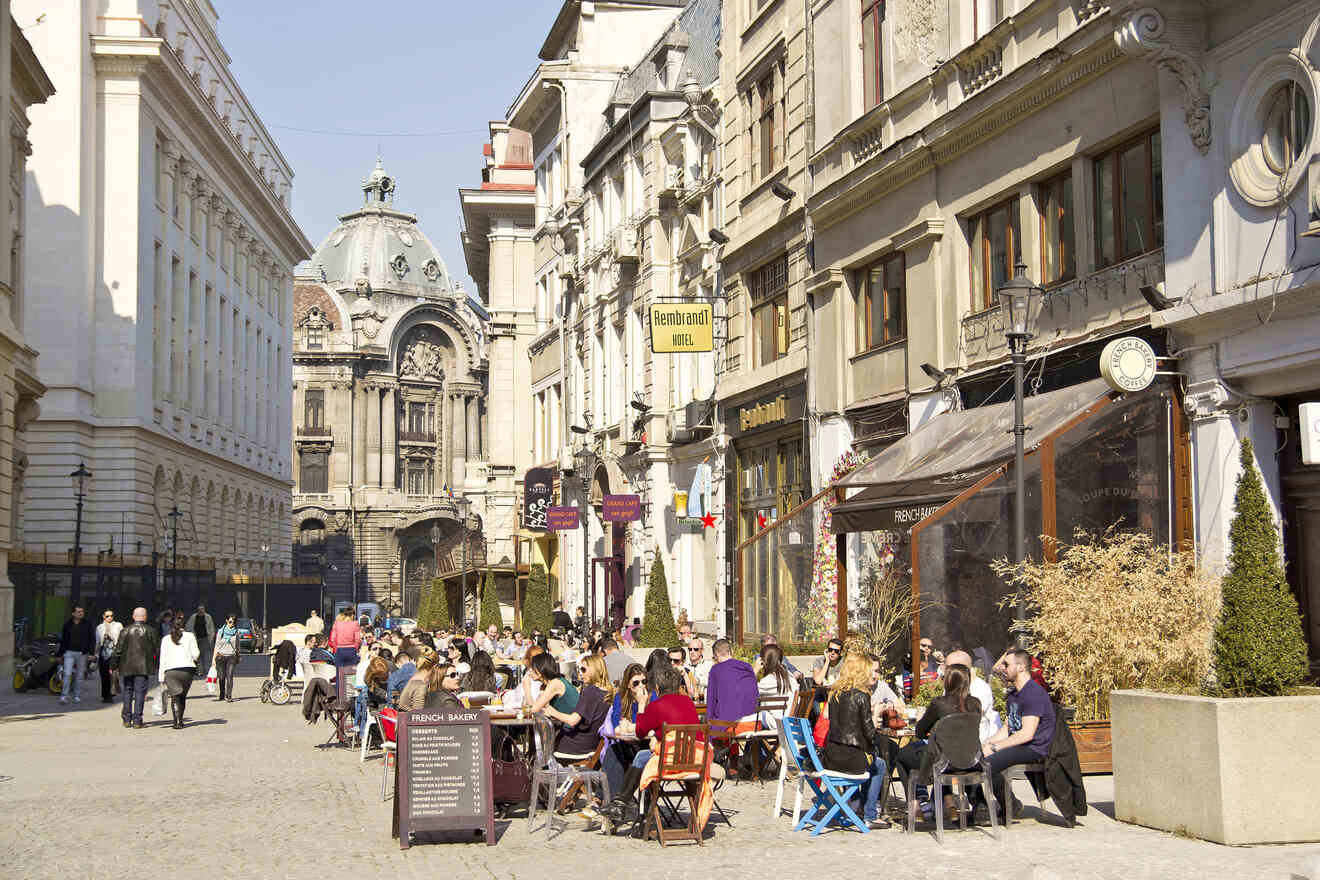 You'll probably spend a lot of time in the Old Town and City Center during your visit, and there's no better place to try traditional Romanian food. Here are some of the best Romanian restaurants in the area.
Best restaurants in Floreasca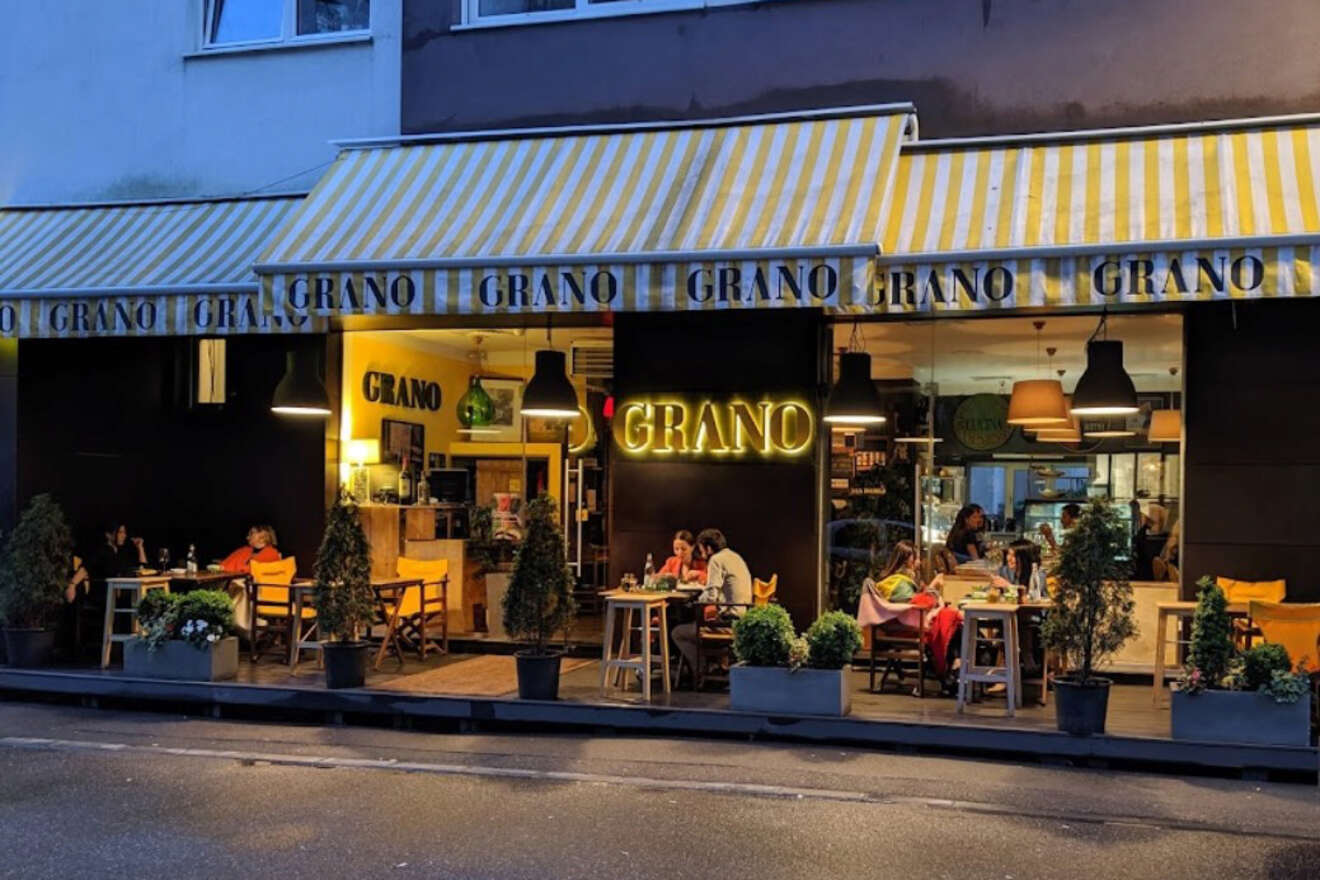 If you're looking for some upscale restaurants to eat in Bucharest, I recommend going on a short trip to explore the Floreasca area! The neighborhood has a wide range of places where you can try different cuisines, just be ready to pay a higher amount of money than in other places!
Best fine dining restaurants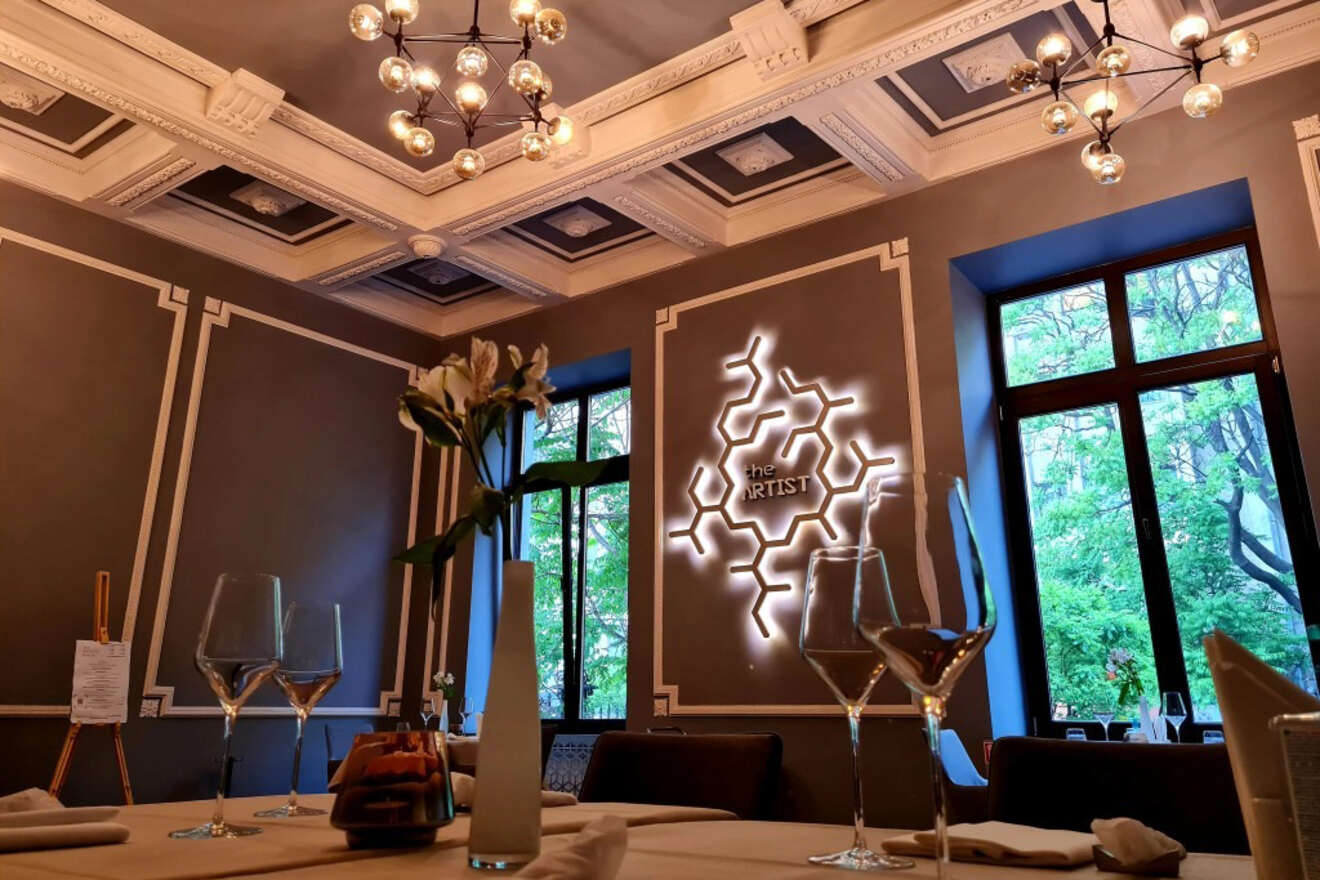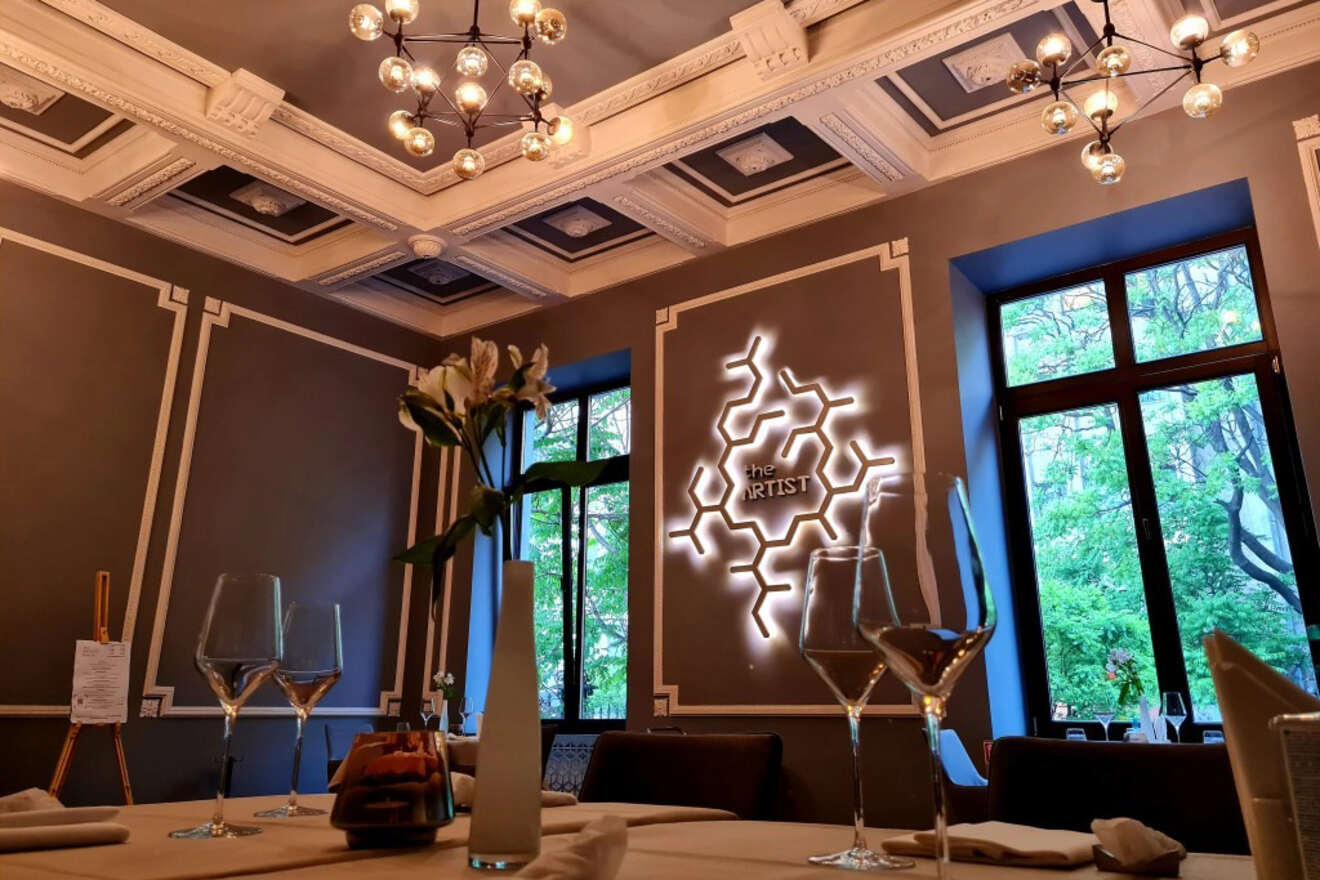 There's nothing like a dinner in a fine dining restaurant to celebrate your holiday in a city like Bucharest! Here's a list of my top favorites for a fancy night out!
Best brunch spots in Bucharest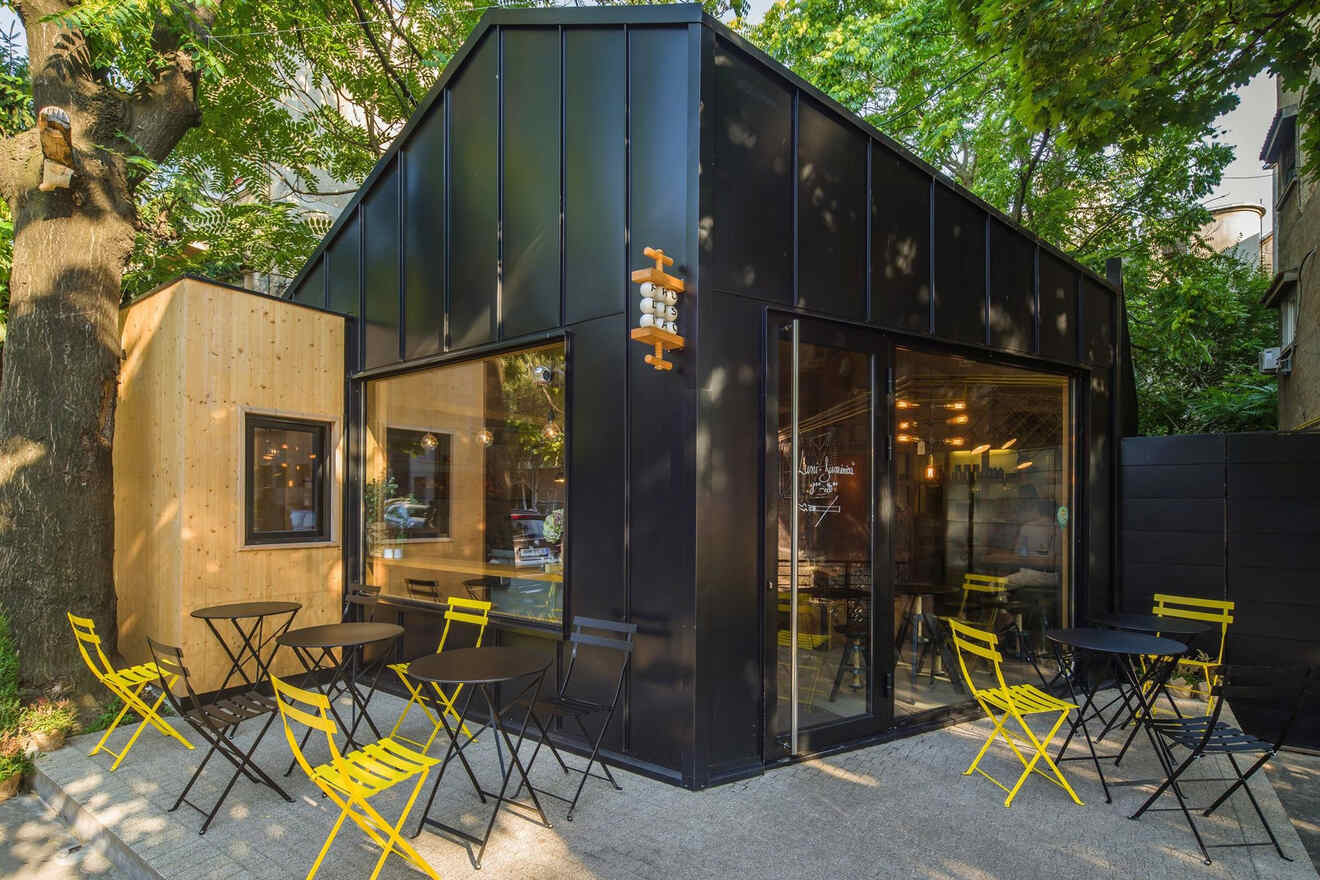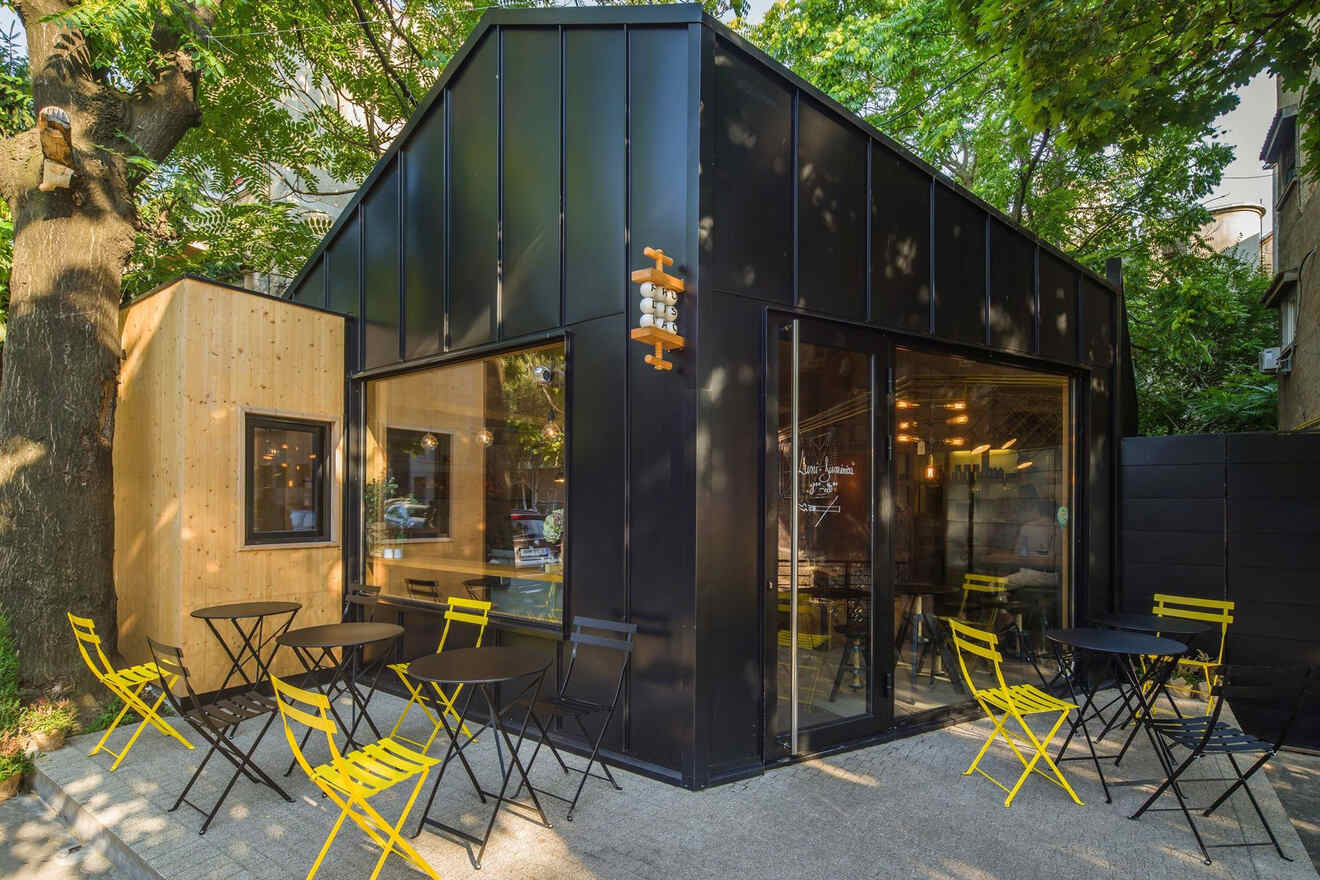 I don't know about you, but I get so hungry when I'm out and about visiting places! That's why I always make sure to look for a delicious brunch spot before a holiday. If that's the case for you as well, then here's a list of the best restaurants in Bucharest for brunch!
Best cafes in Bucharest (coffee/tea/desserts)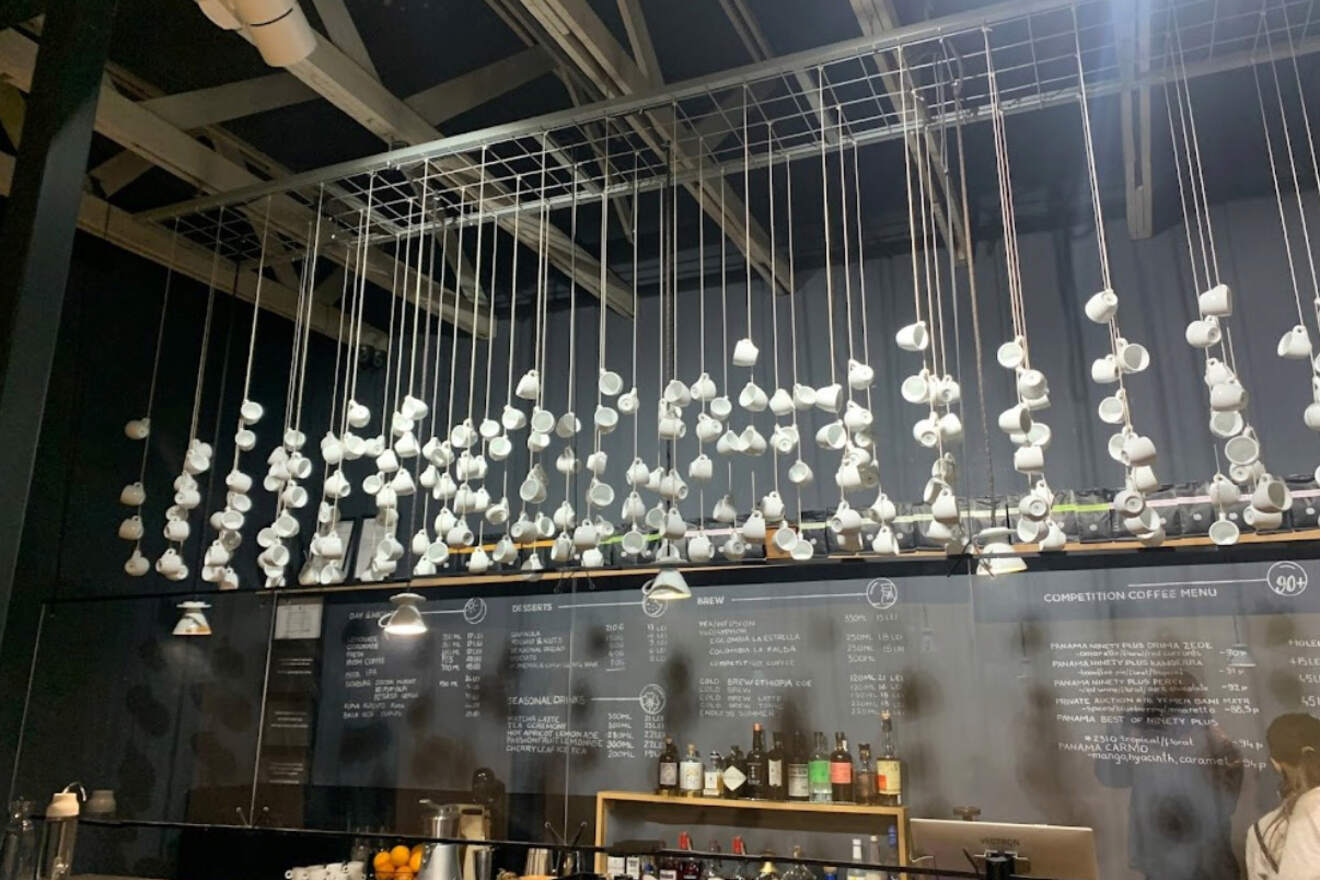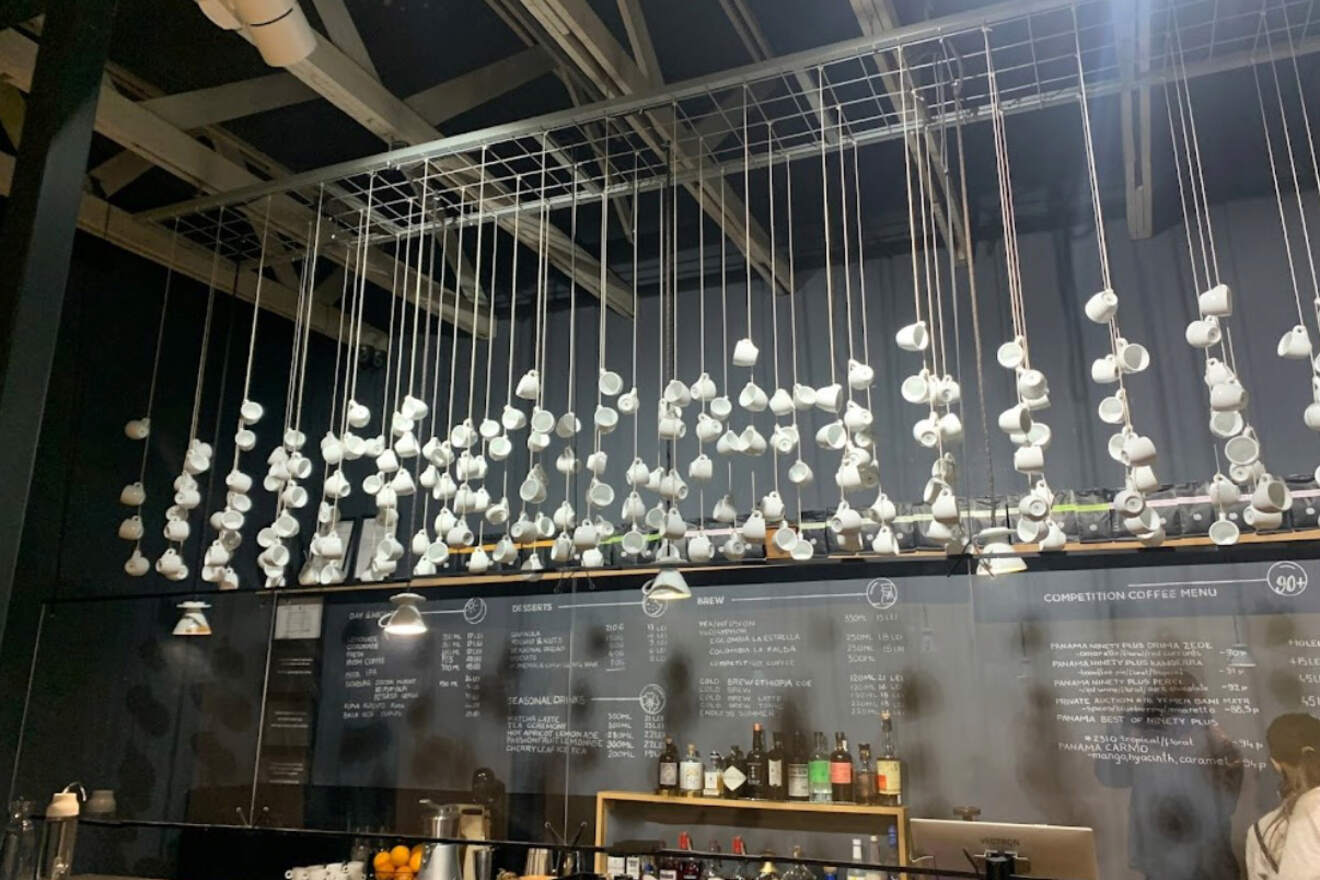 I know there are a few coffee enthusiasts among our readers! The coffee industry has flourished in the last few years in Bucharest, and it would be a shame not to visit the best spots while you are in town, so here's a list of my favorites!
Best cafes for work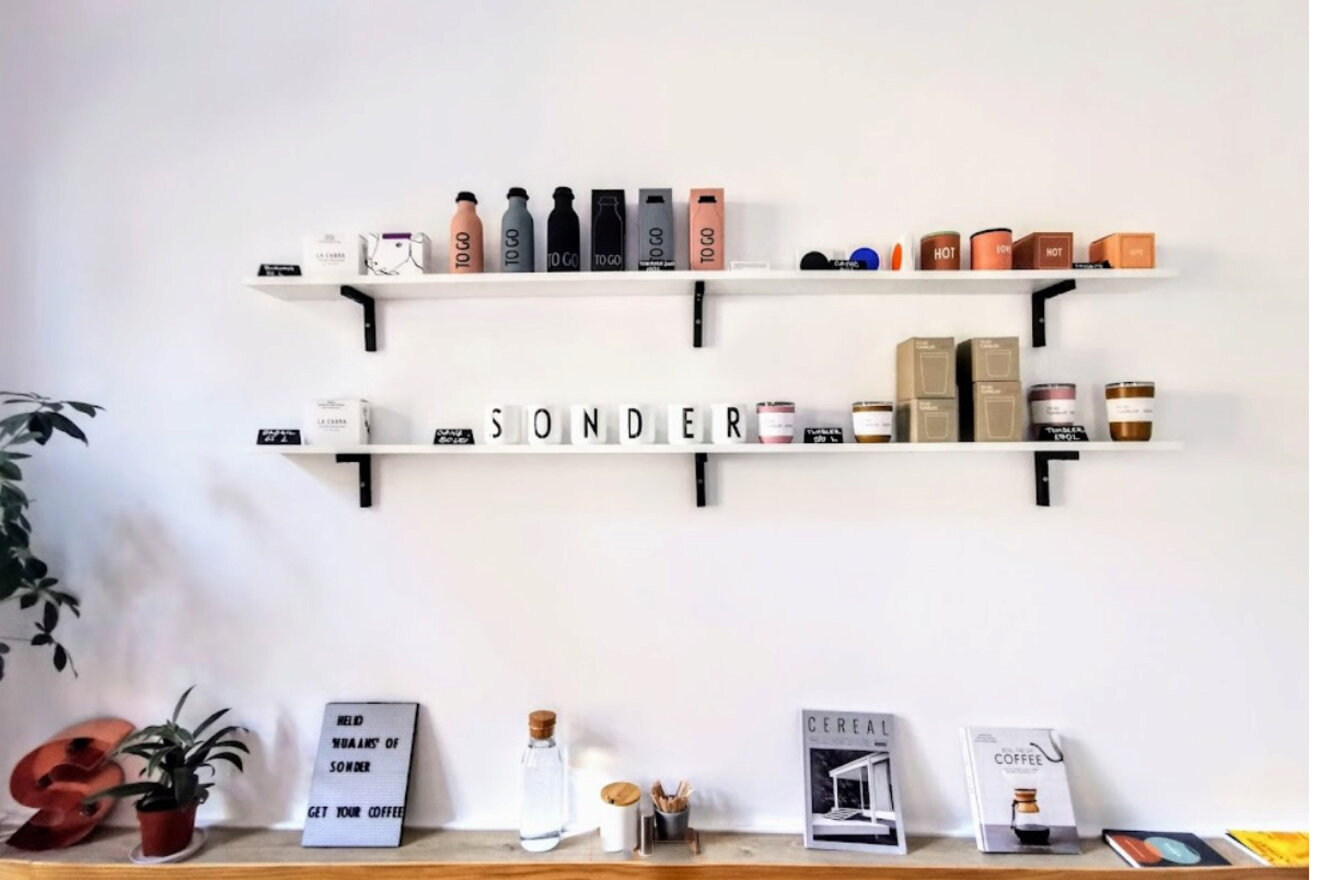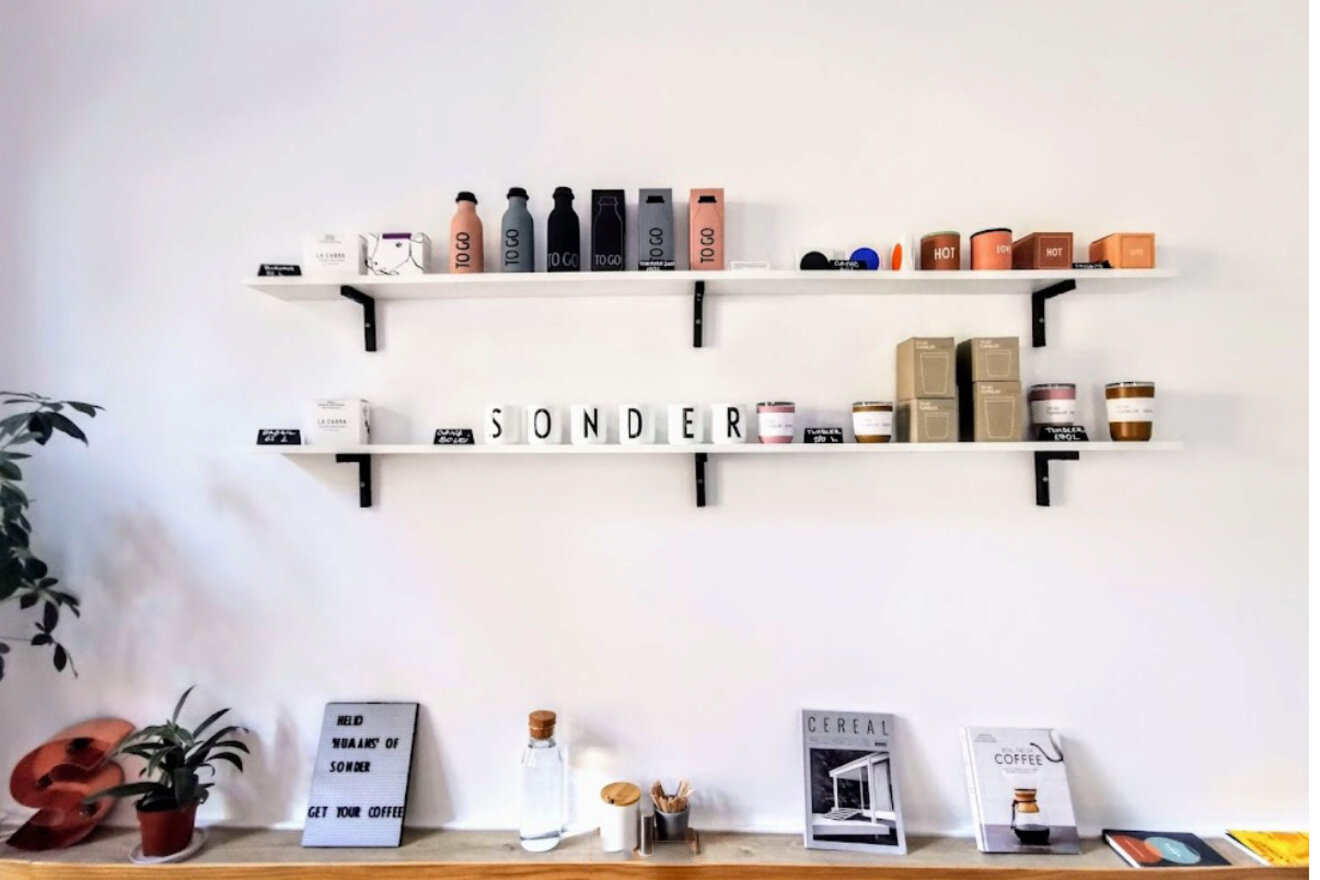 If you're looking to get out of your hotel room but still need a quiet place where you can finish your things to do, here's a list of the best cafes for work in Bucharest.
Beans & Dots – If you're looking for a nice local place to catch up on your emails and do some work, then Beans & Dots is for you! Order a coffee, pick a table and get everything done in this cozy cafe.
Dianei 4 – This restaurant/cafe is located in a historic house, and it's one of those instagrammable places that you'll want to visit again. It's also pretty quiet during the day so you can work here pretty much until people get off work and come here to have a drink.
Sonder Bucharest – Located on Strada Vasile Alecsandri, this local cafe is quiet enough to get some work done, and their coffee is so good! They also serve good food, so if you get hungry, order some breakfast and start eating!
Best teahouses
I love tea houses! They always put me in such a good mood! If you're a fan, too, here are some unique places to have a cup of tea.
Infinitea Tea House – There's no place in Bucharest that has the charm of this teahouse! Located in Cotroceni, a historic neighborhood in the city, this place is perfect for a cozy and quiet afternoon. Get some tea and cake, of course, and relax in this unique spot.
Tea La Metoc – A hidden garden where you can cool off with a nice ice tea during those hot summer days. Grab a book or your laptop and enjoy a moment of solitude in this lovely spot
Great bars in Bucharest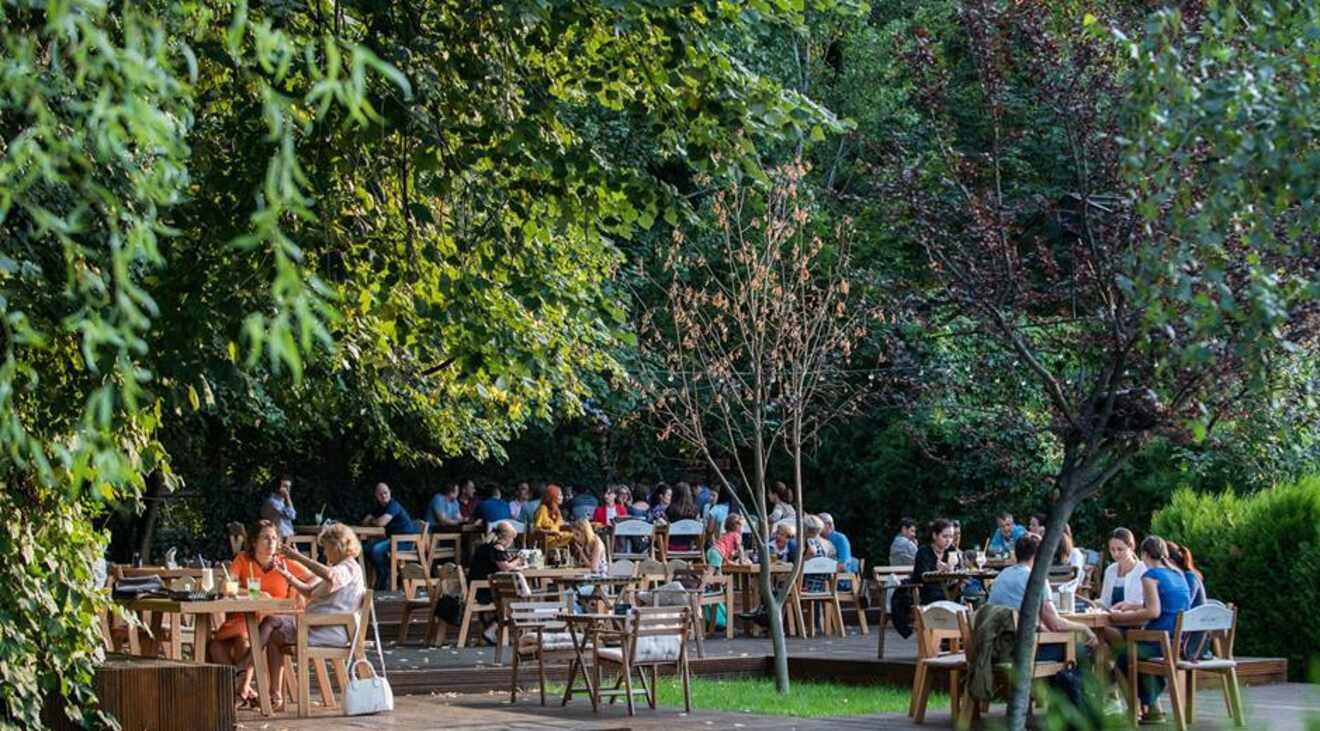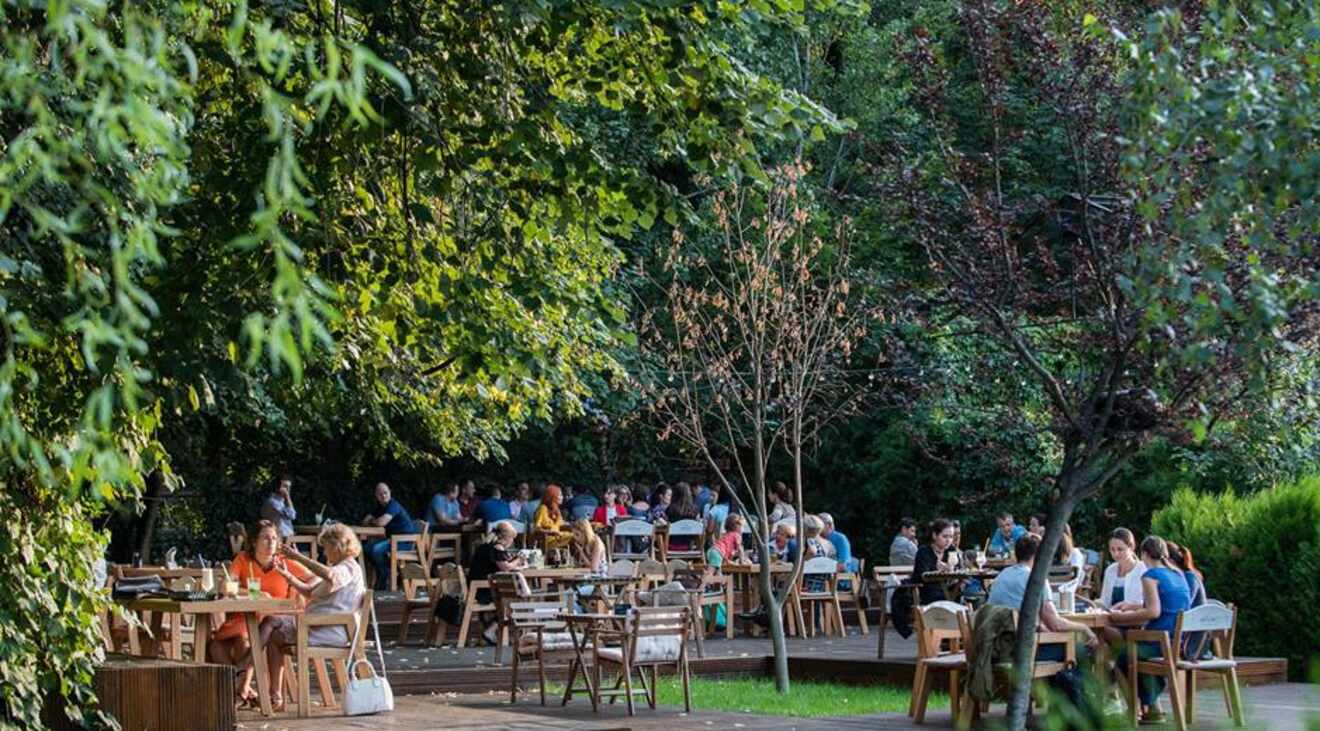 Bucharest sure knows how to show tourists a good time after the sun goes down! The best bars and pubs in Bucharest tend to get super crowded, but hey, everyone is looking to have a good time and a drink.
Best beer pubs in Bucharest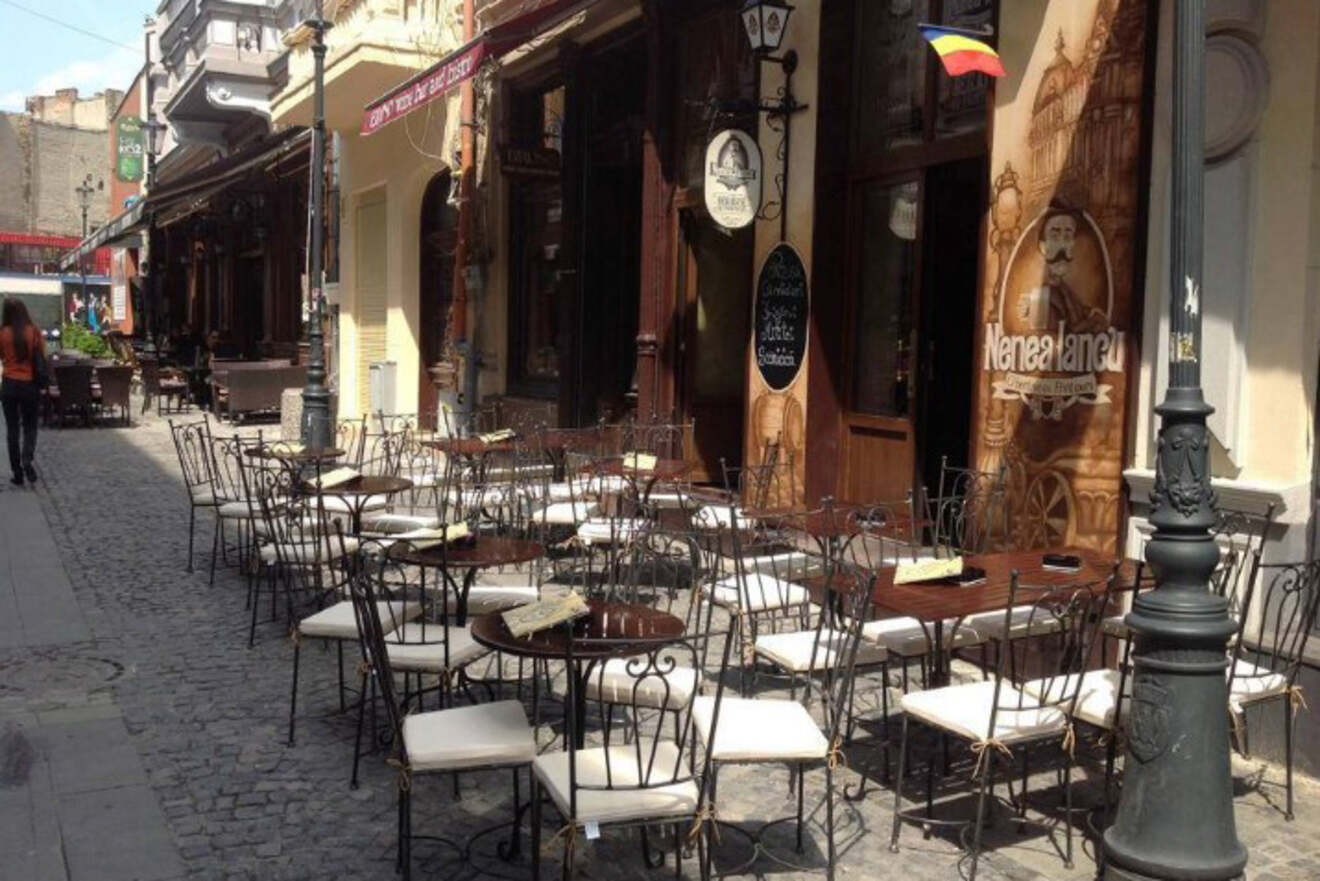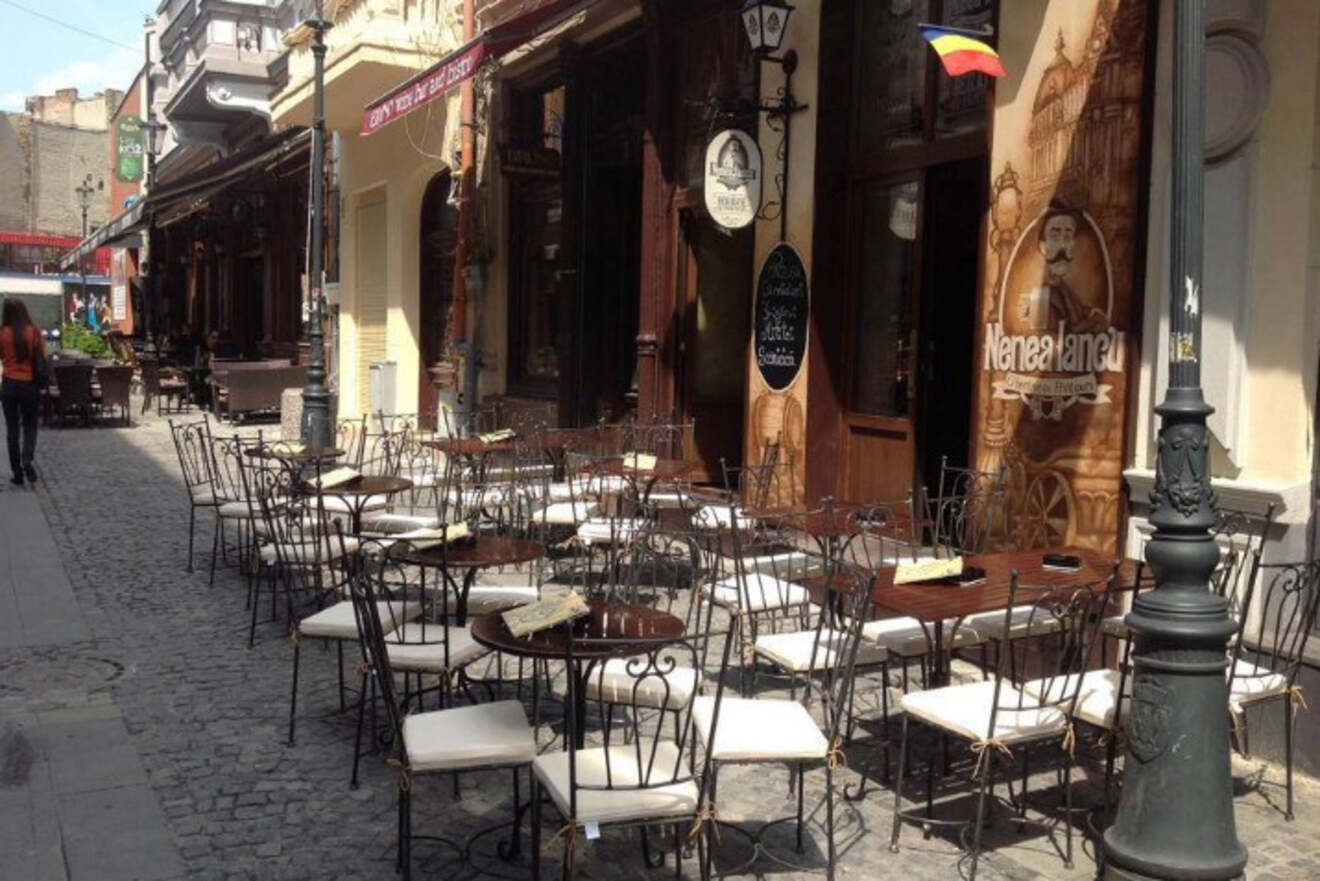 If you're looking to try different kinds of beer during your time in the city, here you have a list of the best beer pubs in Bucharest:
Best rooftops
Are you a big fan of rooftops? You're lucky because we've got some cool spots in Bucharest where you can catch a stunning sunset and a drink! Here's a list of the top ones.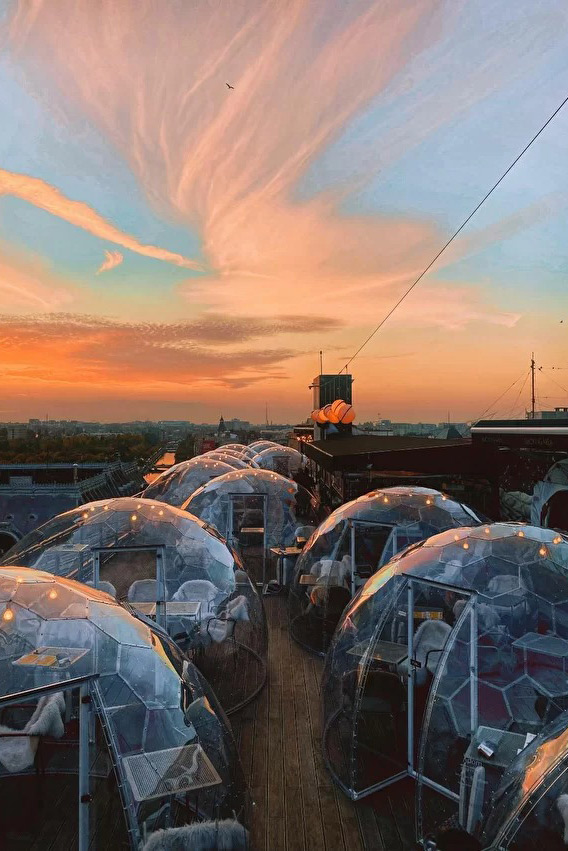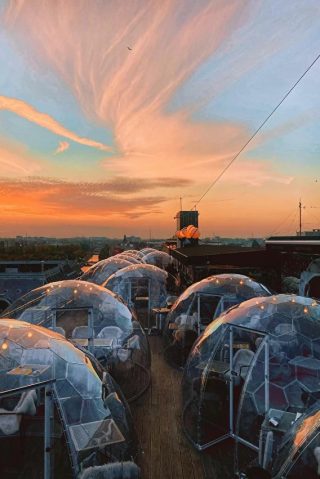 Best vegetarian/vegan places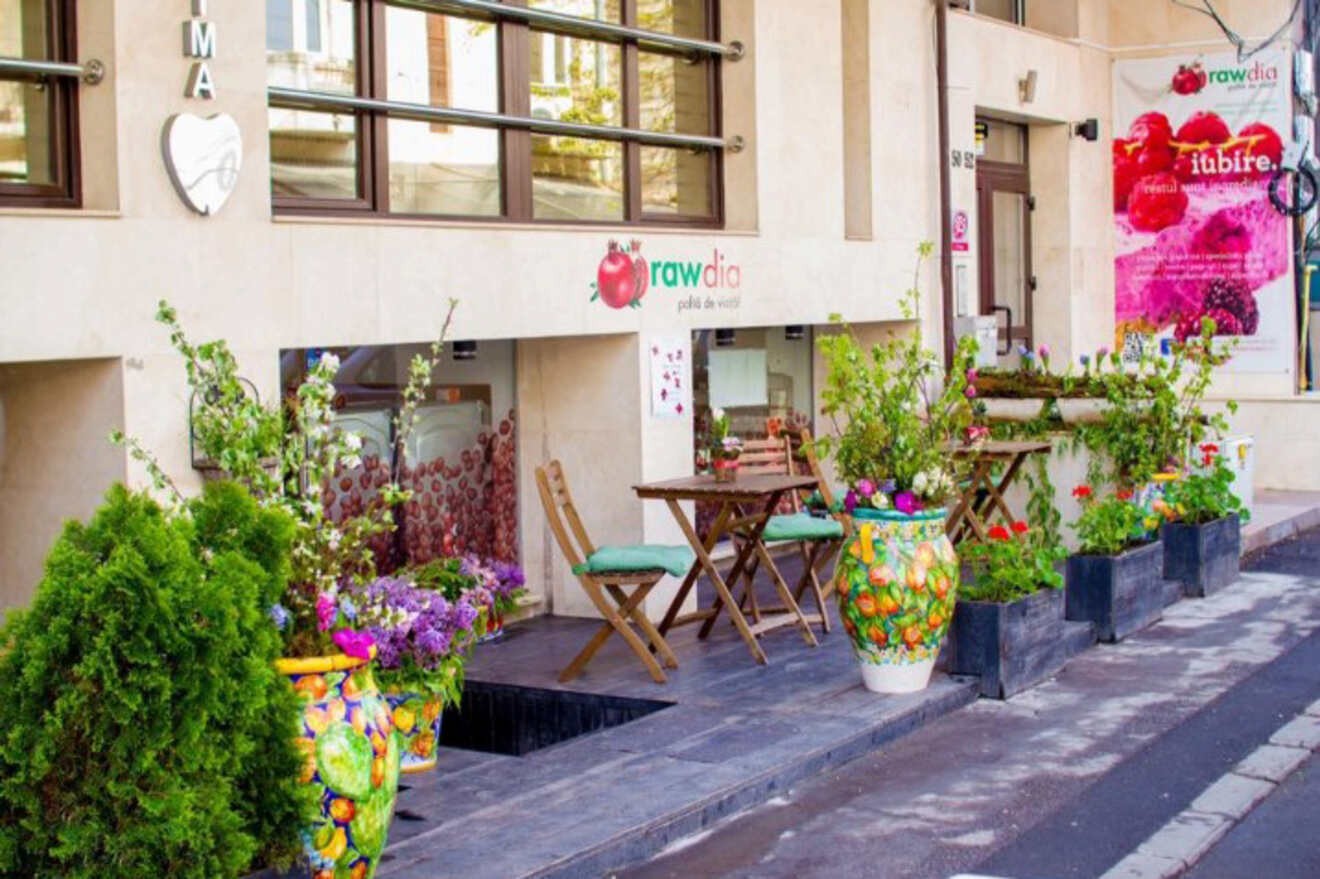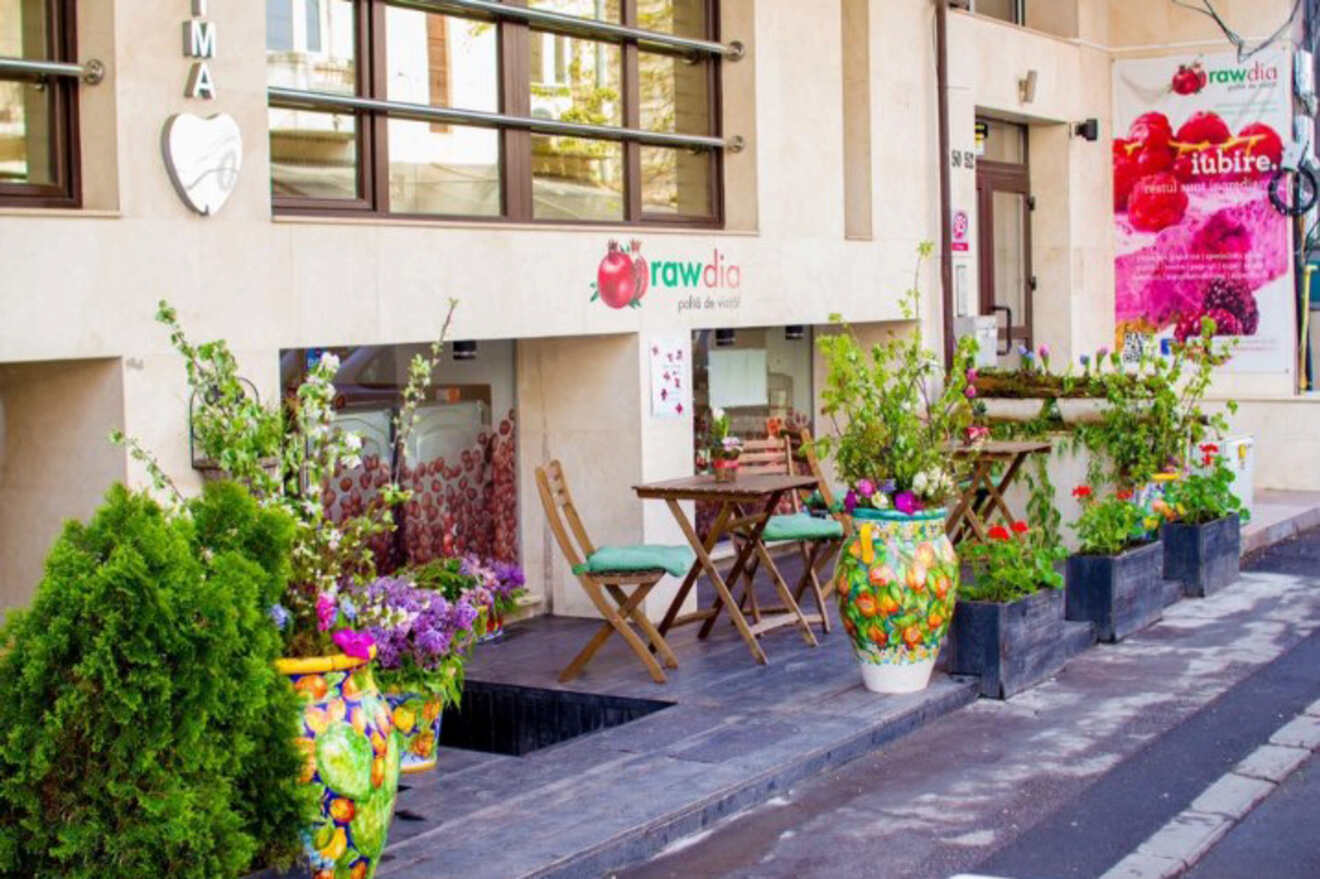 I know that vegetarian and vegan people who visit Bucharest or other places in Romania will probably avoid most Romanian traditional dishes because of the large amounts of meat or other non-vegetarian/vegan ingredients. Don't worry, though! I've made sure to make a list of the best restaurants in Bucharest where you can eat some delicious vegetarian/vegan food that's super fresh and yummy!
Other cuisine restaurants (Italian, Asian, Indian, Mexican)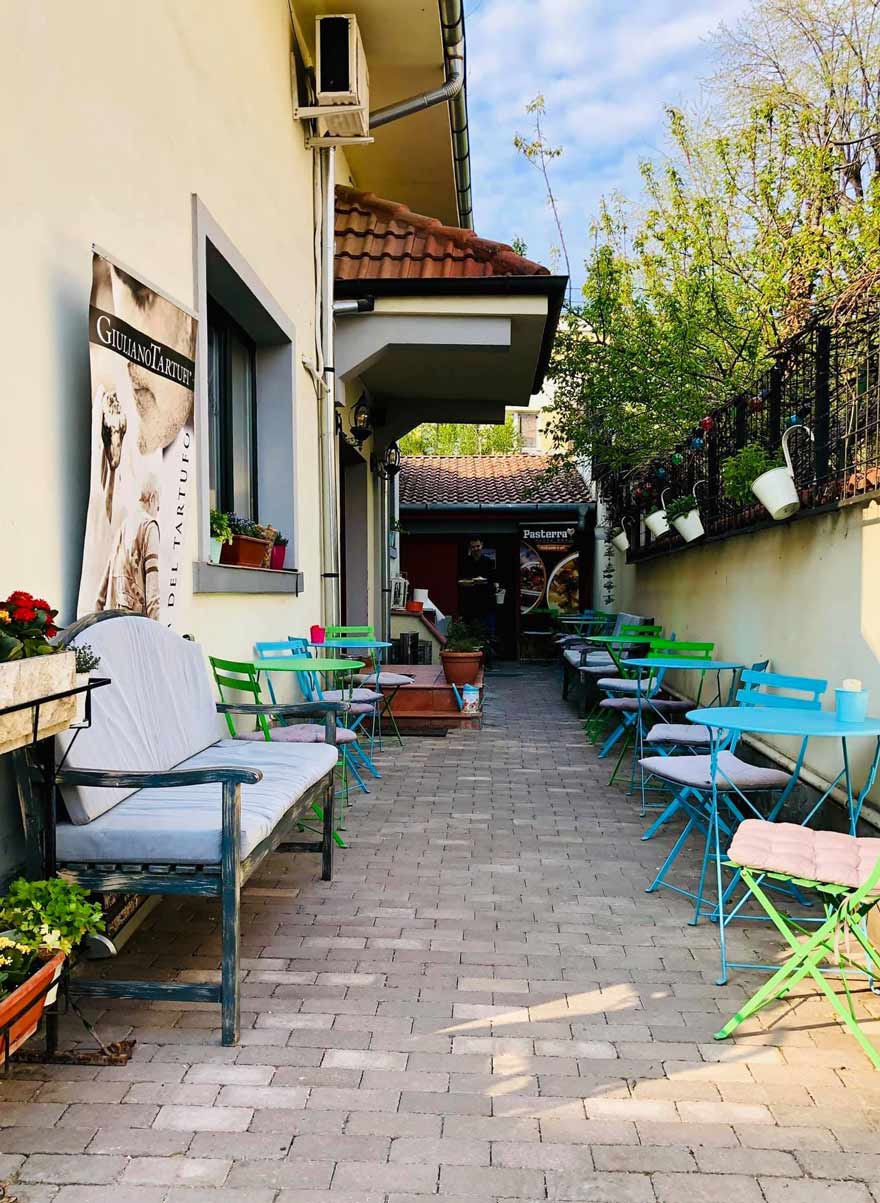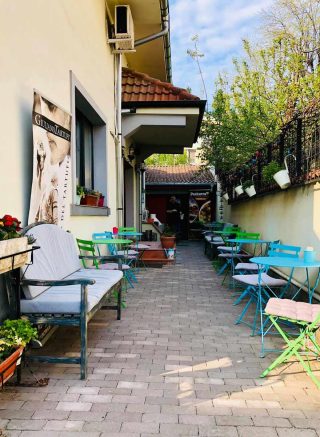 Best desserts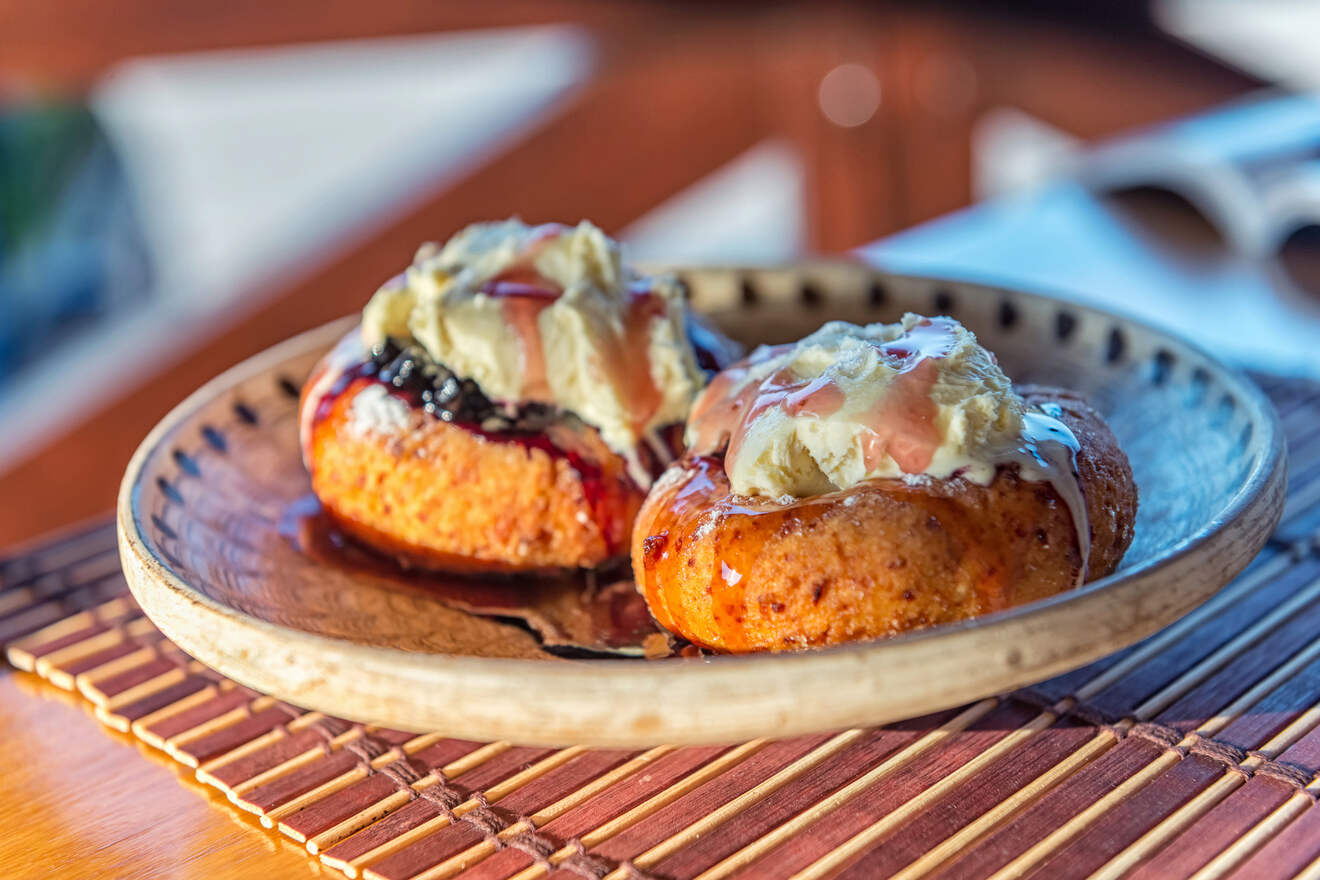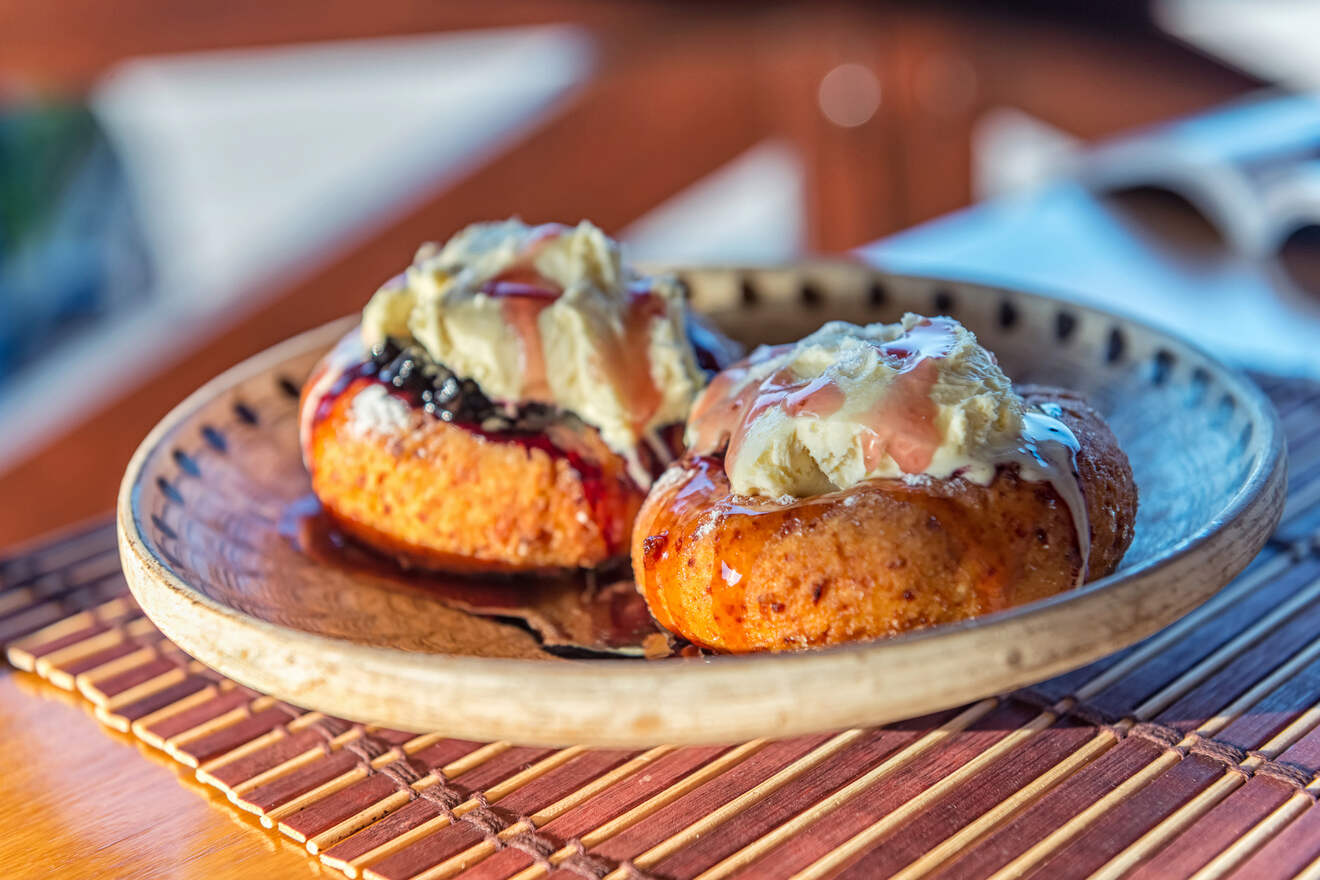 What food to try in Bucharest?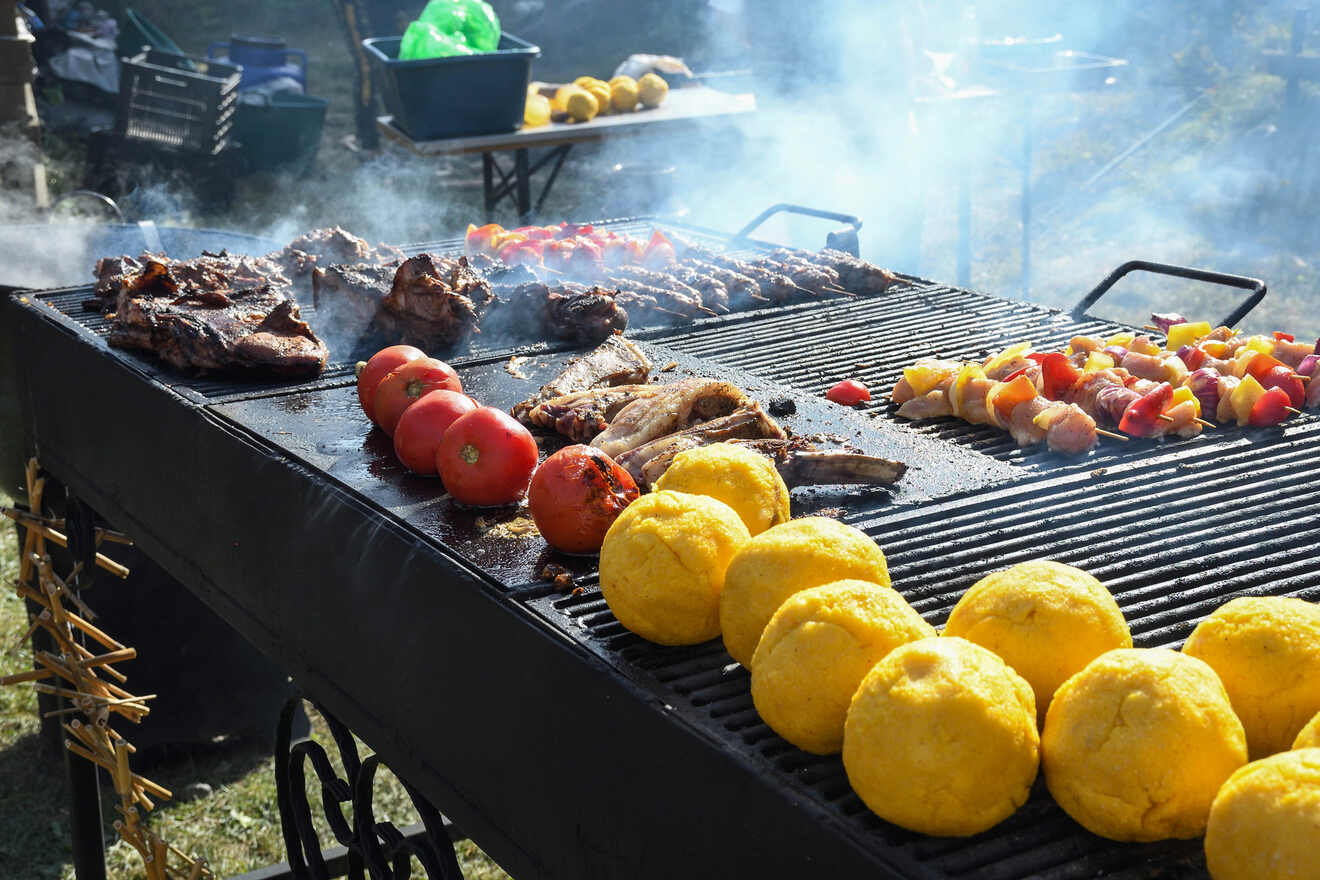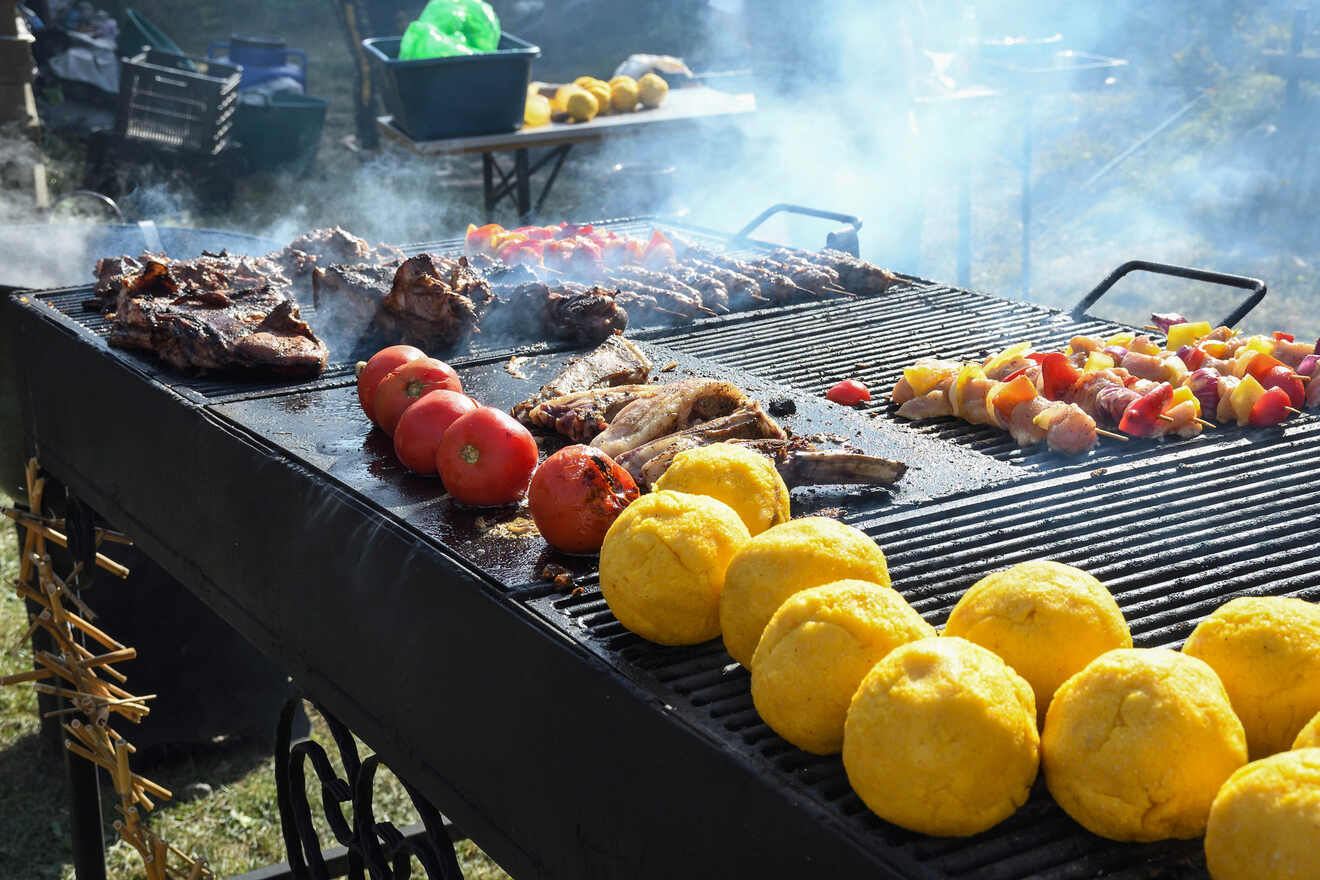 Forget about Italian or Asian food. Let's find some amazing Romanian dishes that you can try during your time in Bucharest. I hope you like meat because in Romanian we eat lots of chicken, beef, and pork!
I'll leave the Romanian name and the translation in case you're going to a restaurant in the city where the menus are not in English:
Sarmale (Cabbage Rolls) – A traditional Romanian dish that's made of minced meat mixed with rice that is rolled up in fermented cabbage leaves
Mamaliga (Polenta) – This side dish goes perfectly with the cabbage rolls, and it's made of corn flour boiled in water
Tochitura Moldoveneasca (Moldavian Stew) – This traditional Romanian dish combines some of the best food in the country, like polenta, fried eggs, fried pork, sausages, pickles, and salty fermented cheese.
Papanasi – You can't say you've had Romanian food until you've eaten papanasi! A donut made out of a mixture of cottage cheese and semolina, fried in a pan and covered with jam and sour cream. All the best restaurants in Bucharest serve this traditional dessert
Ciorba de Burta (Tripe Soup) – Everyone in Romania raves about this popular soup as one of the best hangover cures. Tripe soup doesn't sound so appealing, but it does have a delicious taste, and it contains the stomach of a cow, vegetables, and some special animal bones
Varza taraneasca cu ciolan afumat (Rustic cabbage with smoked ham hock) – Smoked ham hock is used in many dishes. The rustic cabbage is so delicious you'll order another one! Romanian cuisine never disappoints! All the dishes are amazing!
Zacusca (Vegetable Paste) – It may be hard to enjoy Romanian cuisine while you're visiting Romania. Most dishes include chicken, pork, or beef but don't worry. There are a few traditional side dishes that you can try, like zacusca, a vegetable paste served on bread that tastes delicious!
Food delivery apps in Bucharest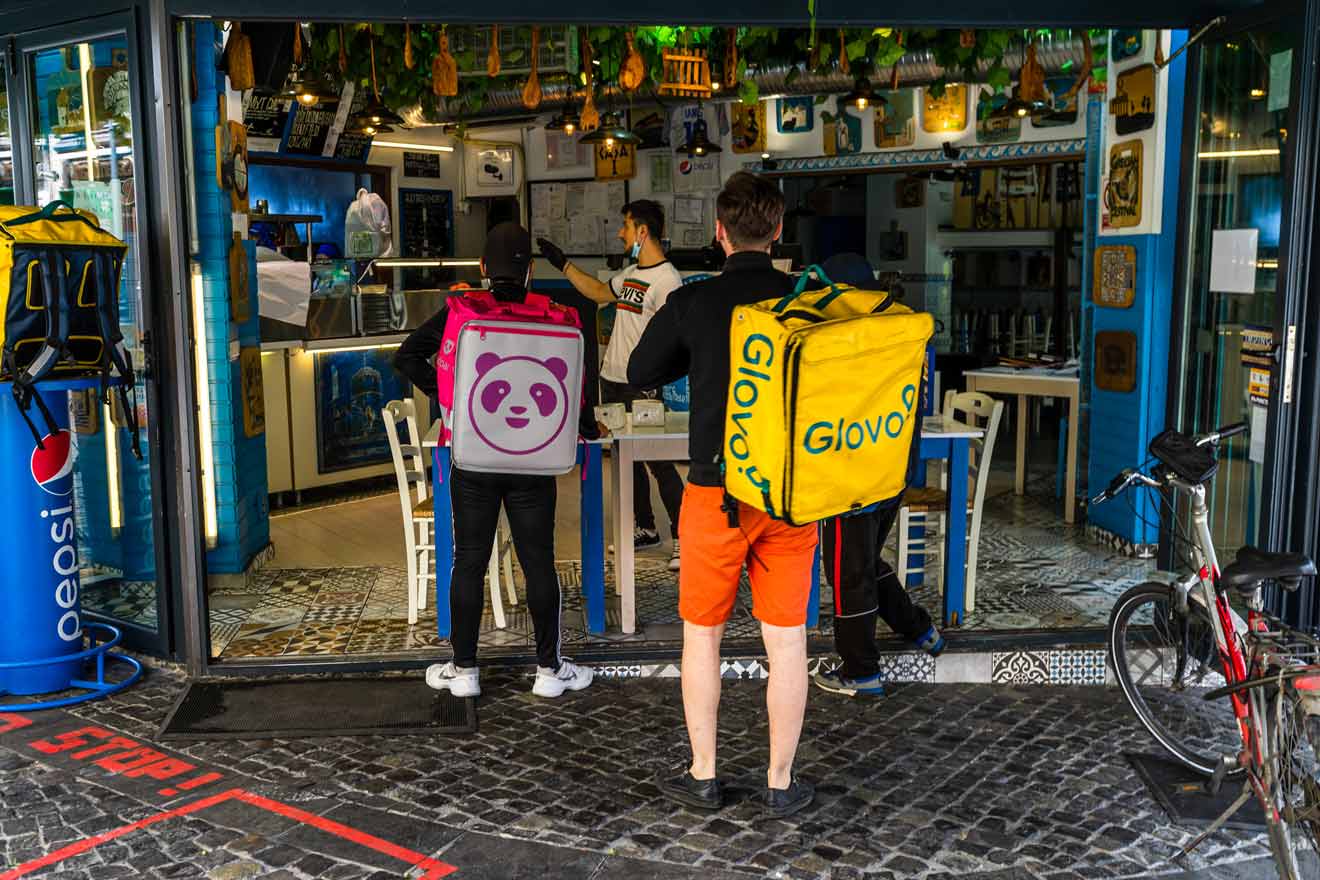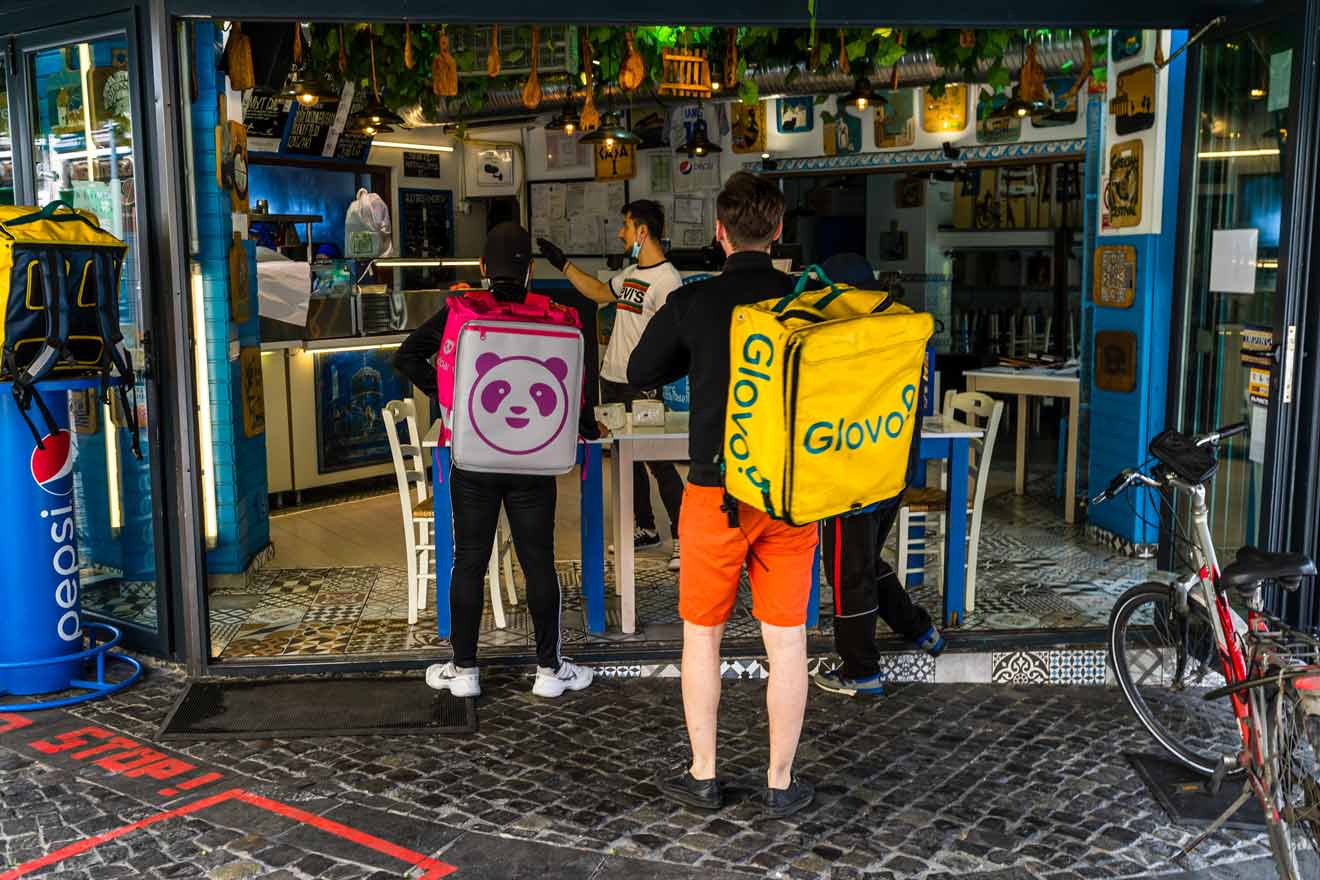 You'll find a few food delivery apps in Bucharest that you can use when you're too tired to go out and eat. Most of the best restaurants in Bucharest are on the apps, so you don't have to worry about the food quality.
Here are the best food delivery apps that you can use while you're in the capital city of Romania:
Tipping and prices in the Bucharest restaurants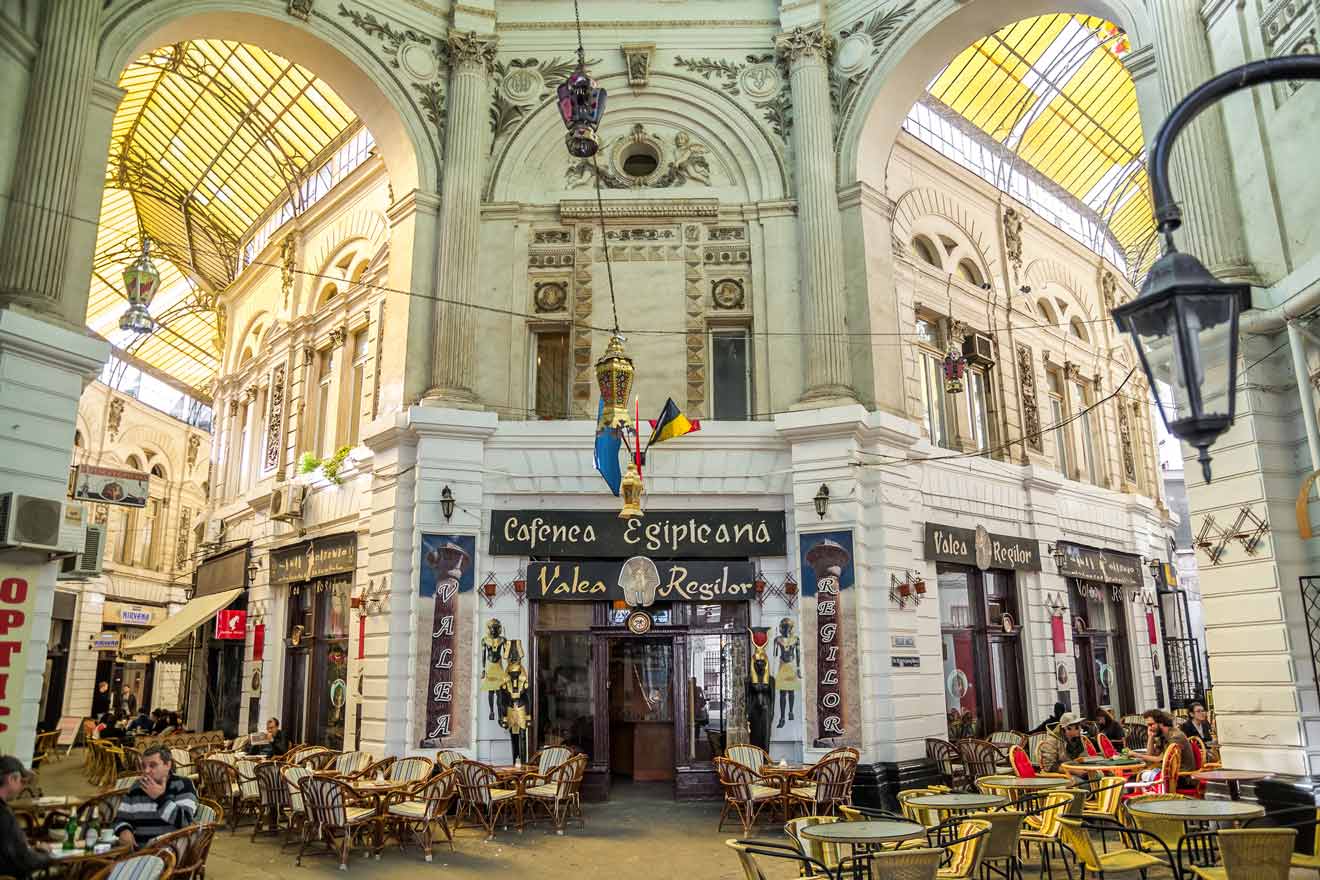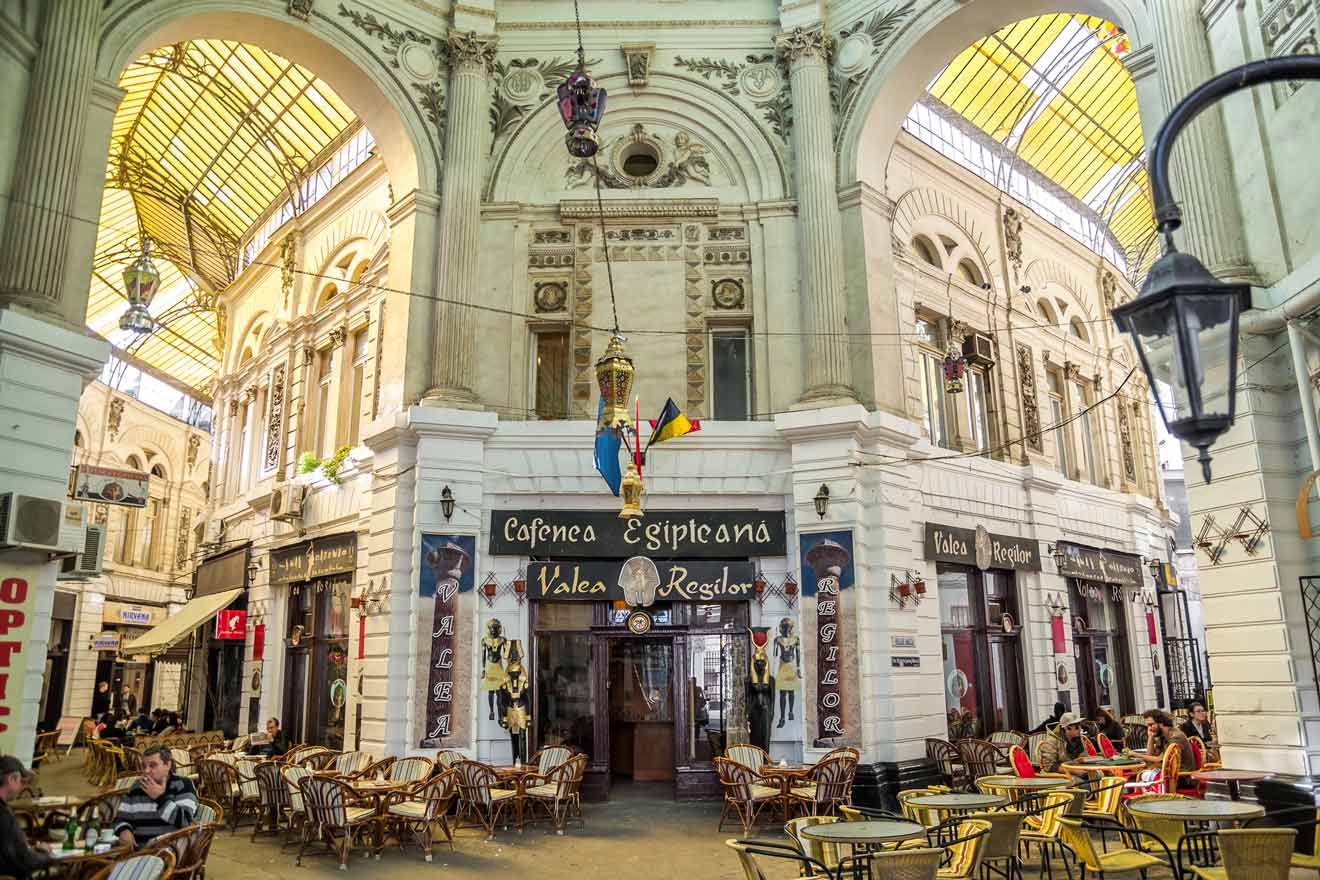 I'm sure we all want to be prepared when going to have dinner in a new place! It's easy to forget about these things, but I'm here to help you with all the information you need to know!
Tipping
Tipping in the Bucharest restaurants is usually expected, and you will find that the service charge is not included in most places in the bill. In most cases, people leave a 10% tip or more.
If you don't have cash, you can just tell the waiter the total amount you must pay with the tip. For example, if you have to pay 100 Ron for your meal, you can tell the waiter that you want to pay 120 Ron or more, depending on how much you want to tip.
Prices
Eating out in Romania is fairly cheap compared to other European capitals, and the prices at the Bucharest restaurants vary. It depends on whether you prefer to eat at a fancy restaurant or a regular one.
Here are some approximate prices of how much a meal and a drink would cost in the Bucharest restaurants:
Local Restaurant: 30 Ron to 70 Ron (USD$6.70 to USD$16)
Tourist Restaurant: 50 Ron to 80 Ron (USD$11.40 to USD$18.20)
Fine Dining Restaurant: 70 Ron to 200 Ron (USD$15 to USD$45)
Coffee & Cake: 15 Ron to 25 Ron (USD$3.50 to USD$5.70)
Food tours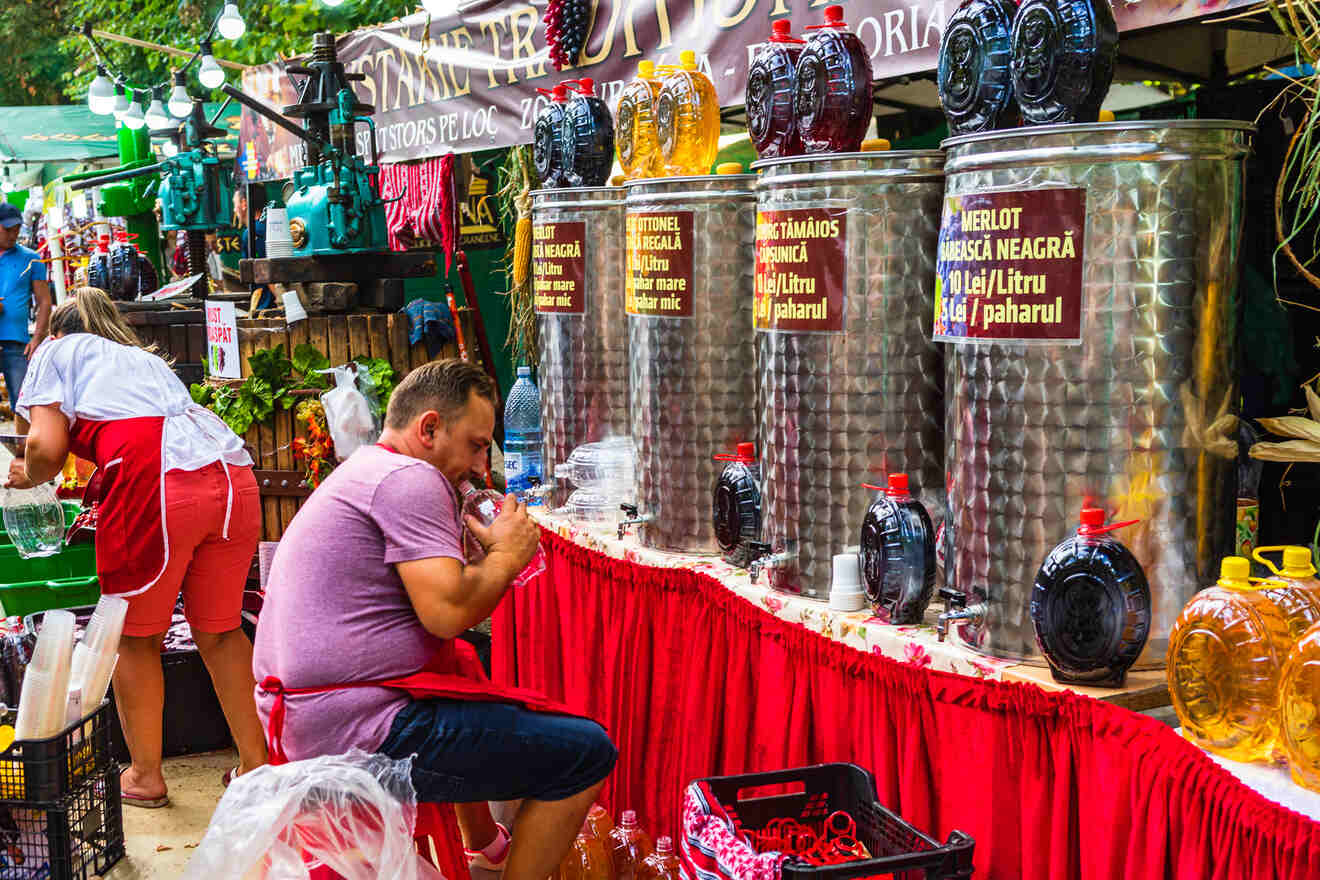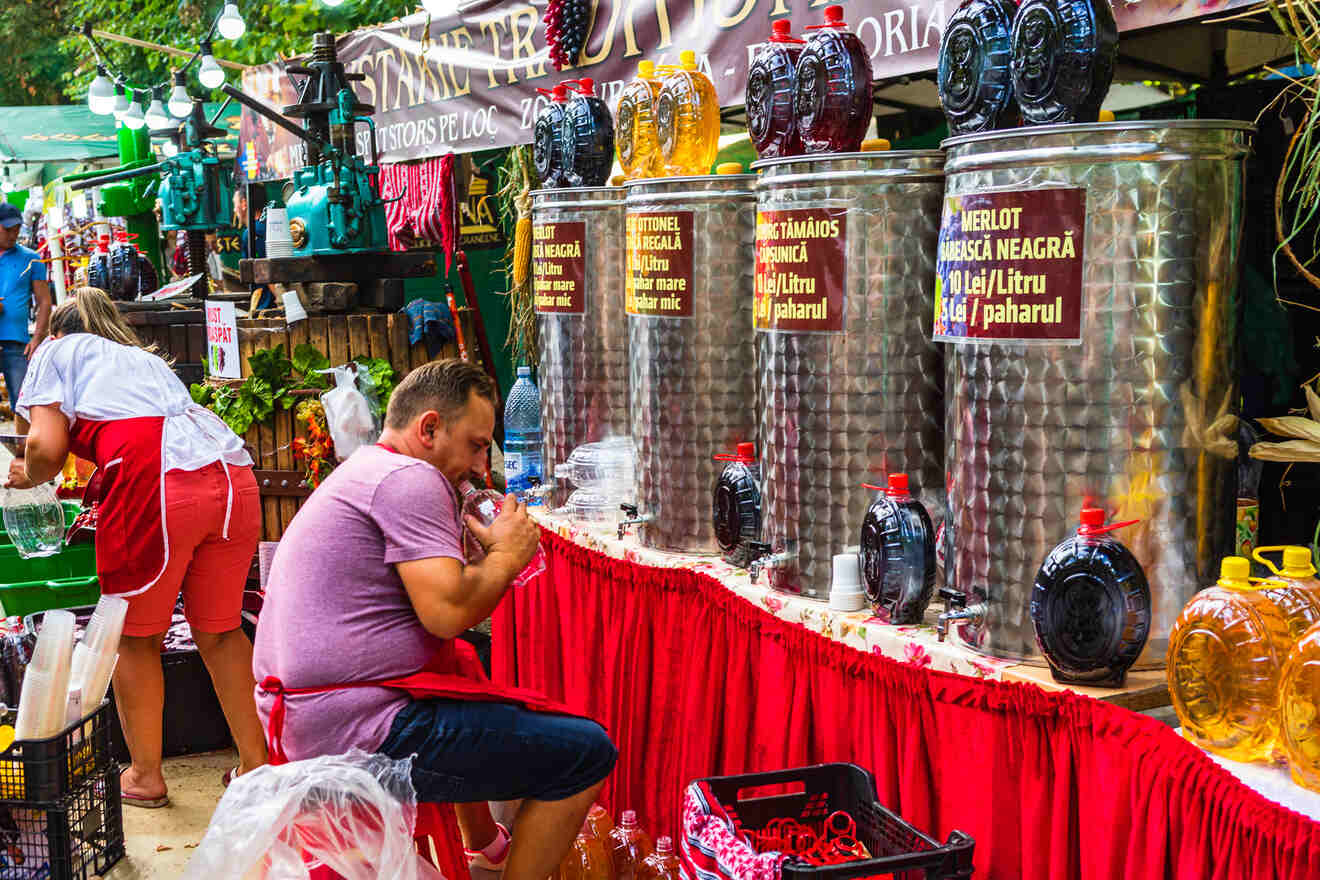 Going on a food tour can be super fun, especially for those who prefer having a person guide you to the best restaurants in Bucharest. These tours are super fun and you get to visit some spots that otherwise you would overlook!
| | |
| --- | --- |
| 💰 Restaurant prices: | Average |
| 🍽️ Dinner for 2 with wine: | $45 |
| ☕ Coffee and cake: | $6 |
| 💵 Tipping: | 10% |
| 🏛️ Traditional food: | Caru cu Bere |
| 🍳 Best brunch: | Frudisiac |
| 🍾 Fine dining: | Kane |
| 🍺 Coolest bar: | Eden Greenhouse |
| 🌱 Vegan/Vegetarian food: | Arome |
| 🥘 Must-try: | Sarmale |
Frequently asked questions about eating out in Bucharest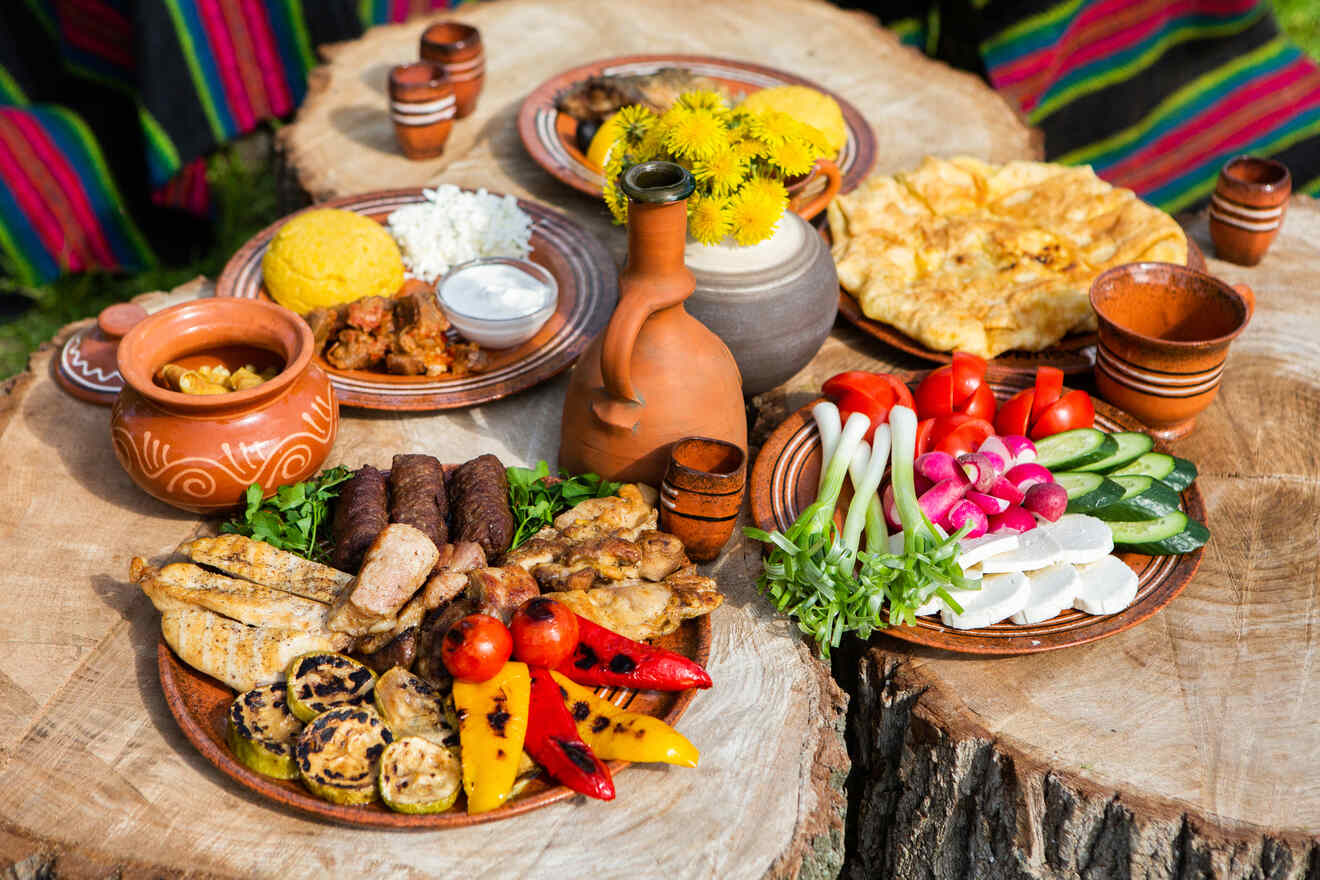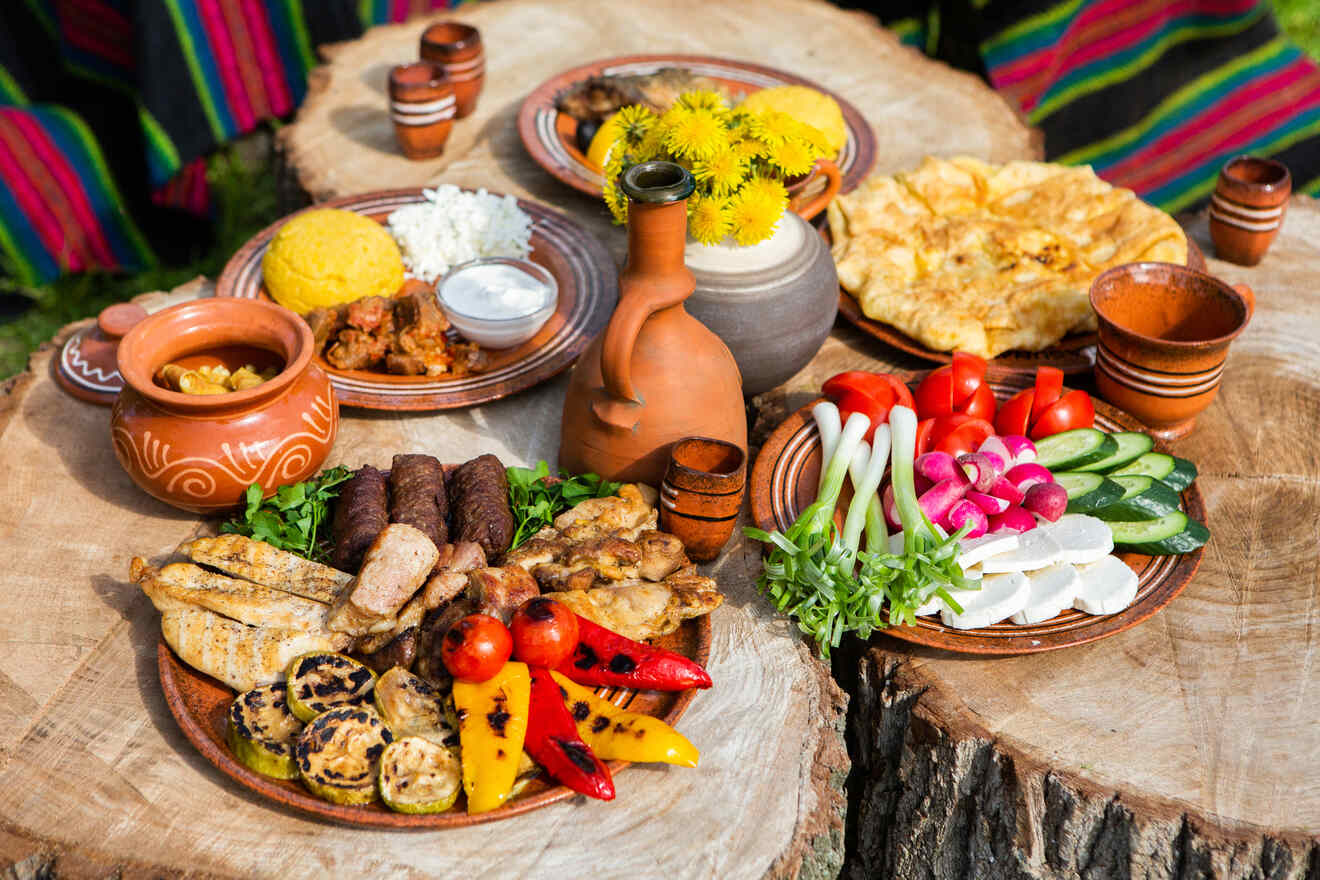 🥘 What's the best place in Bucharest for traditional food?
One of the best restaurants in Bucharest where you can eat traditional dishes is Caru cu Bere. This historic spot serves all kinds of different Romanian foods that are simply delicious. 
💸 Do you need to tip in Bucharest?
Yes, it is expected to leave at least a 10% tip when dining in the local restaurants in Bucharest, Romania. 
🤔 Is eating out expensive in Bucharest?
Eating out in the Bucharest restaurants in Romania is definitely cheaper than in other European cities. The price does vary depending on which kind of restaurant you pick. 
☕ What is the best coffee place in Bucharest?
Origo is the best coffee place in Bucharest, but the specialty coffee scene in Bucharest, Romania is quite hip, so I would make sure to check out other spots such as TwobyTwo and T-Zero.   
Conclusion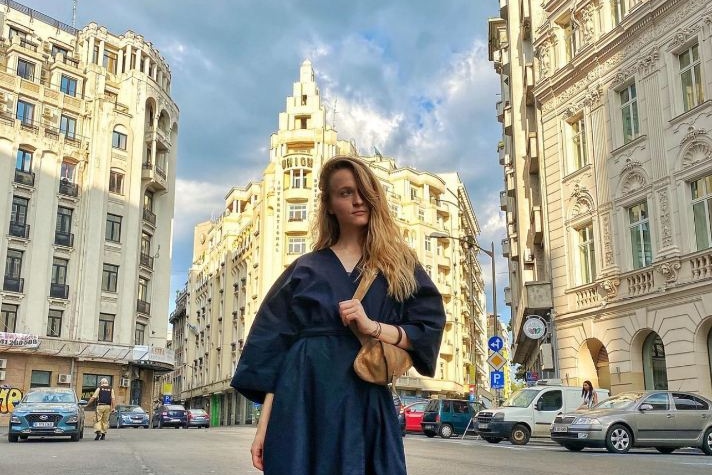 All this food talk made me so hungry! I hope this post with the best Bucharest restaurants will help you decide much quicker where you should eat during your trip to one of the coolest places in the world to visit: the capital city of Romania!
In this post you will find anything there is to know about eating out in Romania, from where you can find the best restaurants in Bucharest, how to eat like a local, how much you should tip and some traditional local dishes that you should definitely try!
I would be happy to hear your thoughts on your dining experience in the Bucharest restaurants, which one you like, which ones didn't live up to your expectations, and maybe one that you would definitely come back to if you had the chance!
And if you need more information on this lively city in Romania, you can check our posts, one with the best places to stay in Bucharest and one with the things to do in the city!
Safe Travels,
Victoria
---
Pin it for later!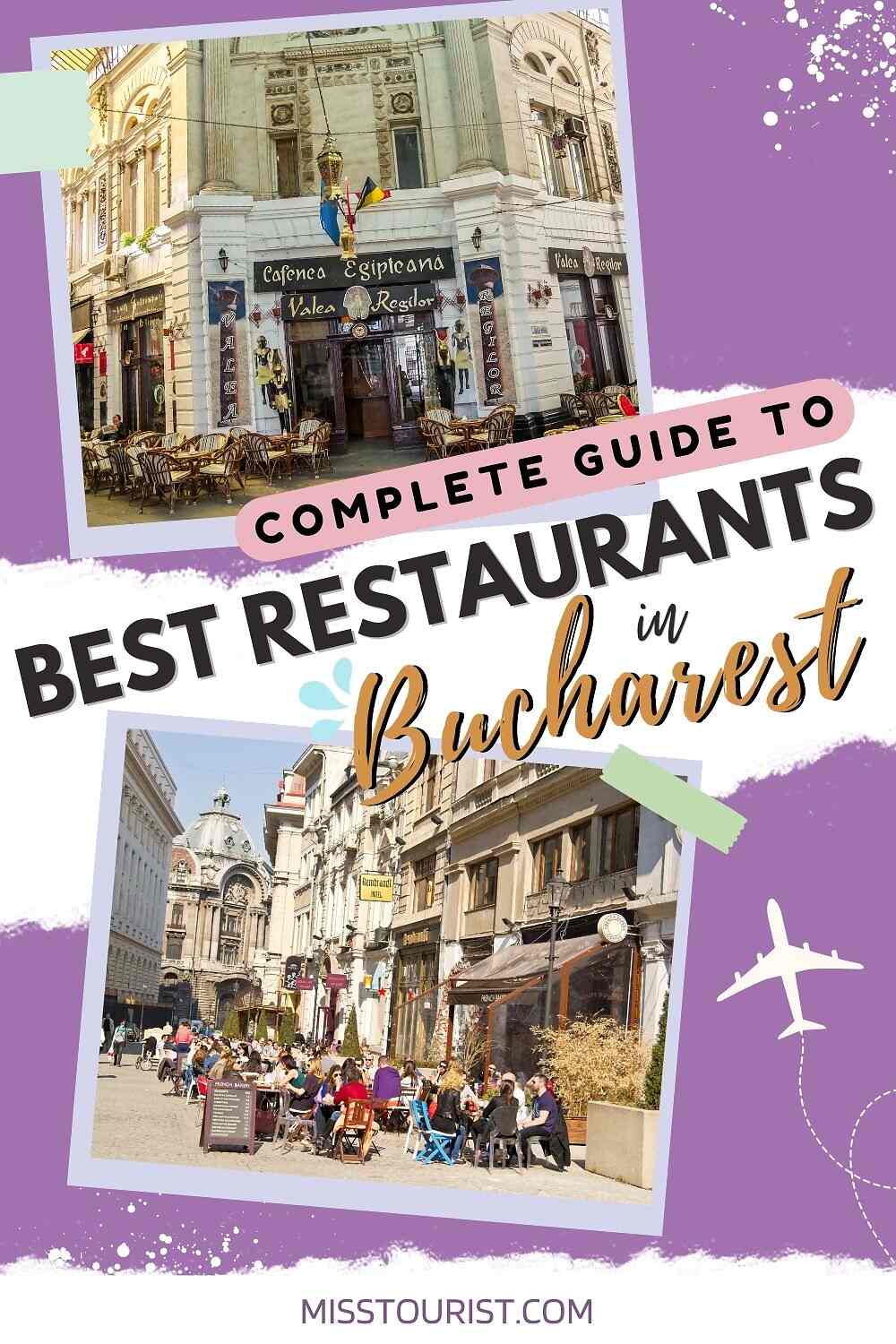 Pin it for later!