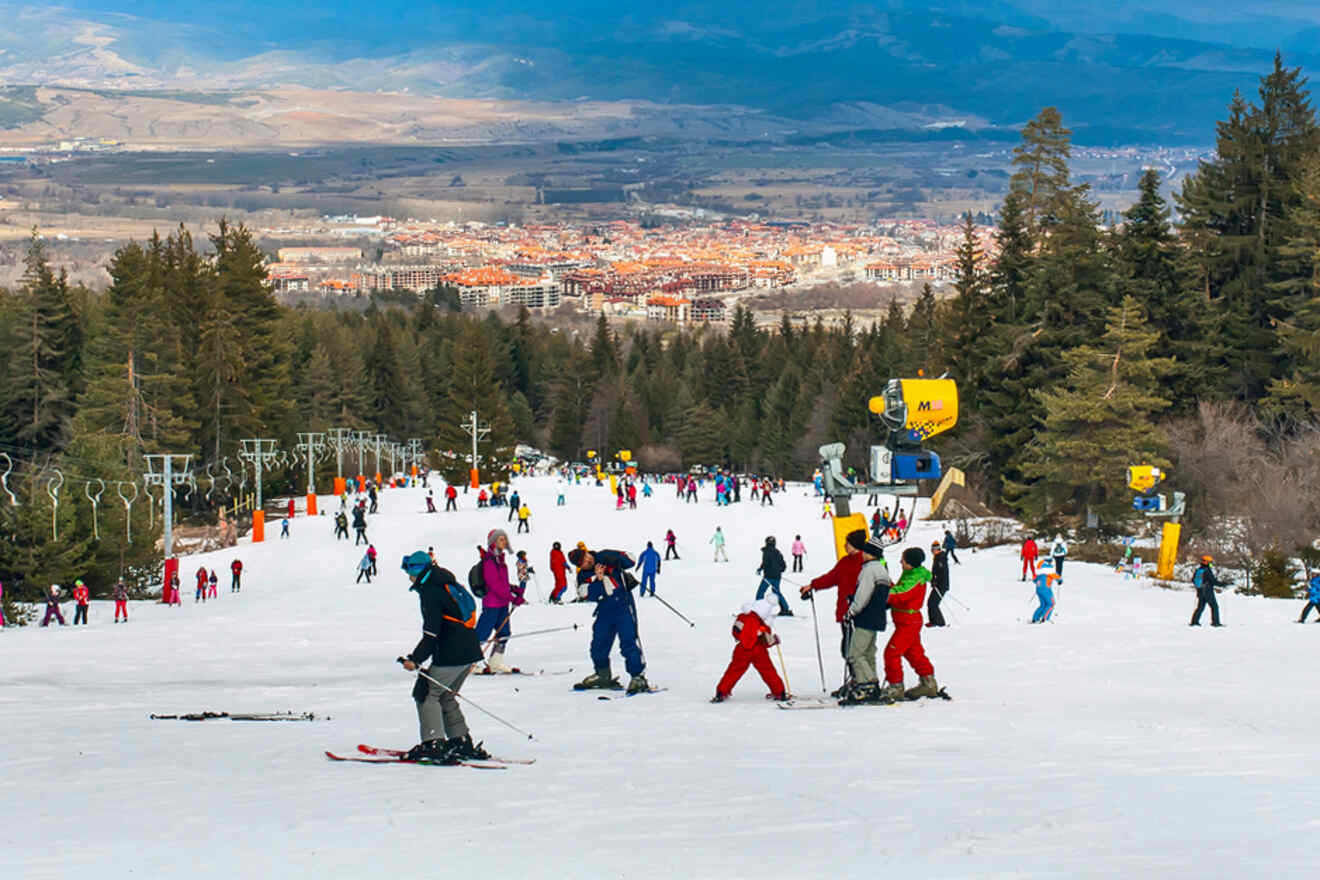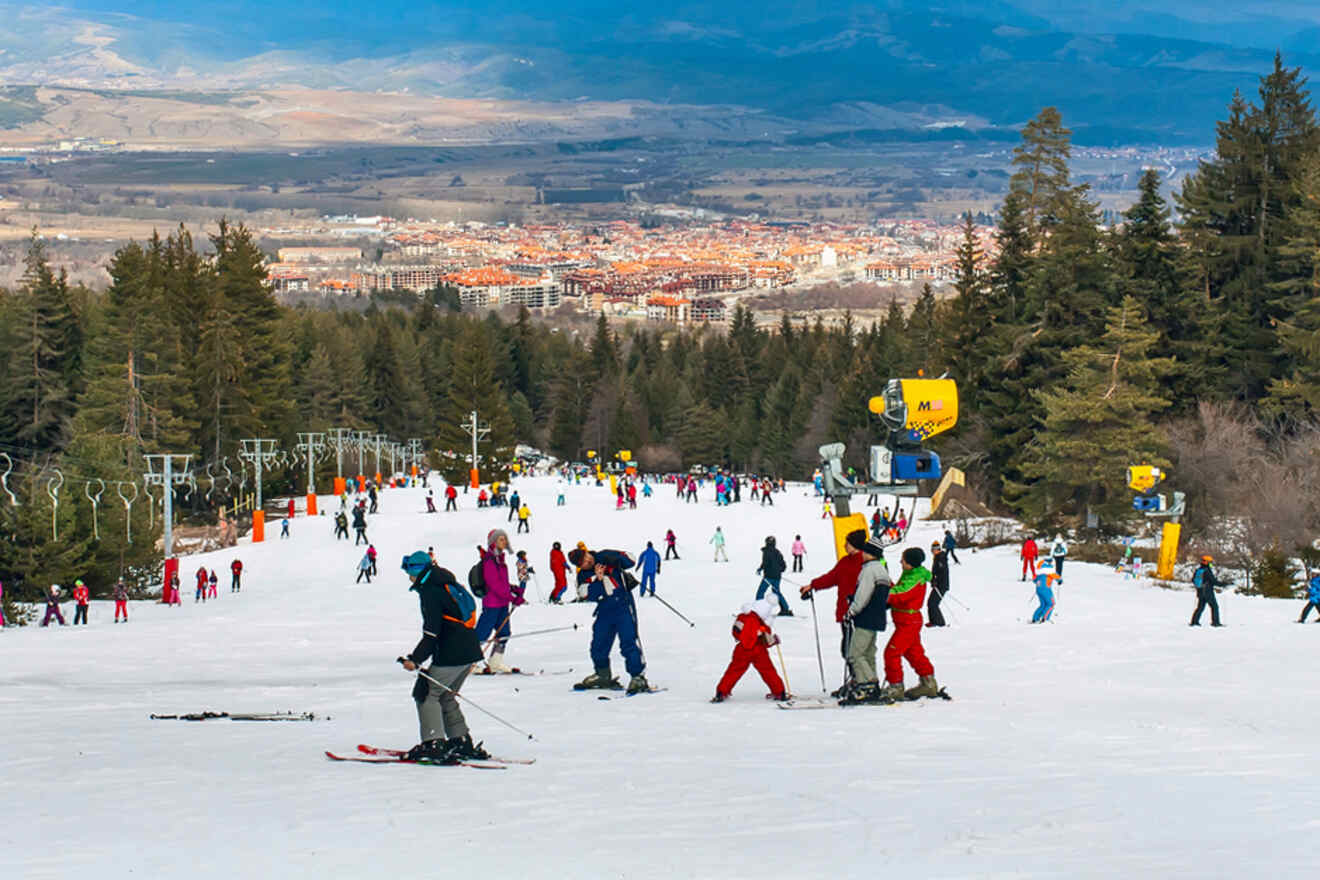 Great skiing, amazing nature, and delicious food! No wonder Bansko ski resort is nowadays included on the bucket list of things to see for so many travelers!
As one of the most popular ski destinations in Bulgaria, this village is a place you don't want to miss! I have visited Bansko several times, so if you're headed there, then come along, as today we'll discover the best things to do in Bansko and check out some great hotels to stay at.
Although skiing is the most popular thing to do here, there are so many other attractions in Bansko and the area that will leave you in awe of this place! I've included historical places, great restaurants, hot springs, and so many outdoor activities that every kind of traveler is in for a real treat!
One thing that I have to mention is that Bansko is super popular with tourists, especially during winter. So I'd recommend booking your tours and hotels in advance when planning your holiday.
NOTE: Even though Bulgaria is part of the EU, many of the local stores, restaurants, and hotels in Bansko don't accept euros. There are exchange offices in the center of Bansko, and alternatively, you can pay with cards, but you should always have some cash with you.
I know you're eager to start!
So let's go!
If you are in a hurry
I've made sure to add below all the main things that you shouldn't miss while visiting Bansko and the area, for anyone who can't make it through the whole post:
1. Explore the Old Town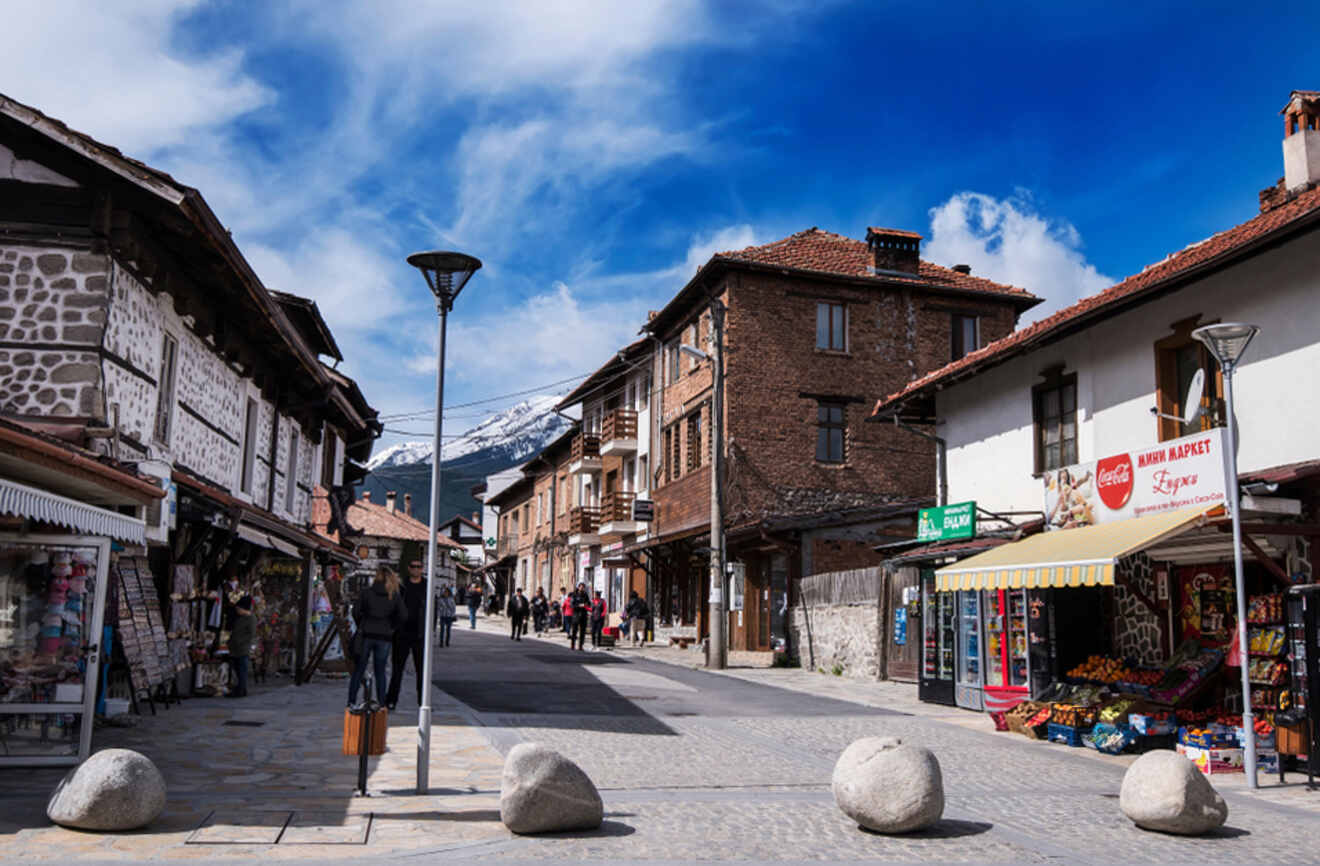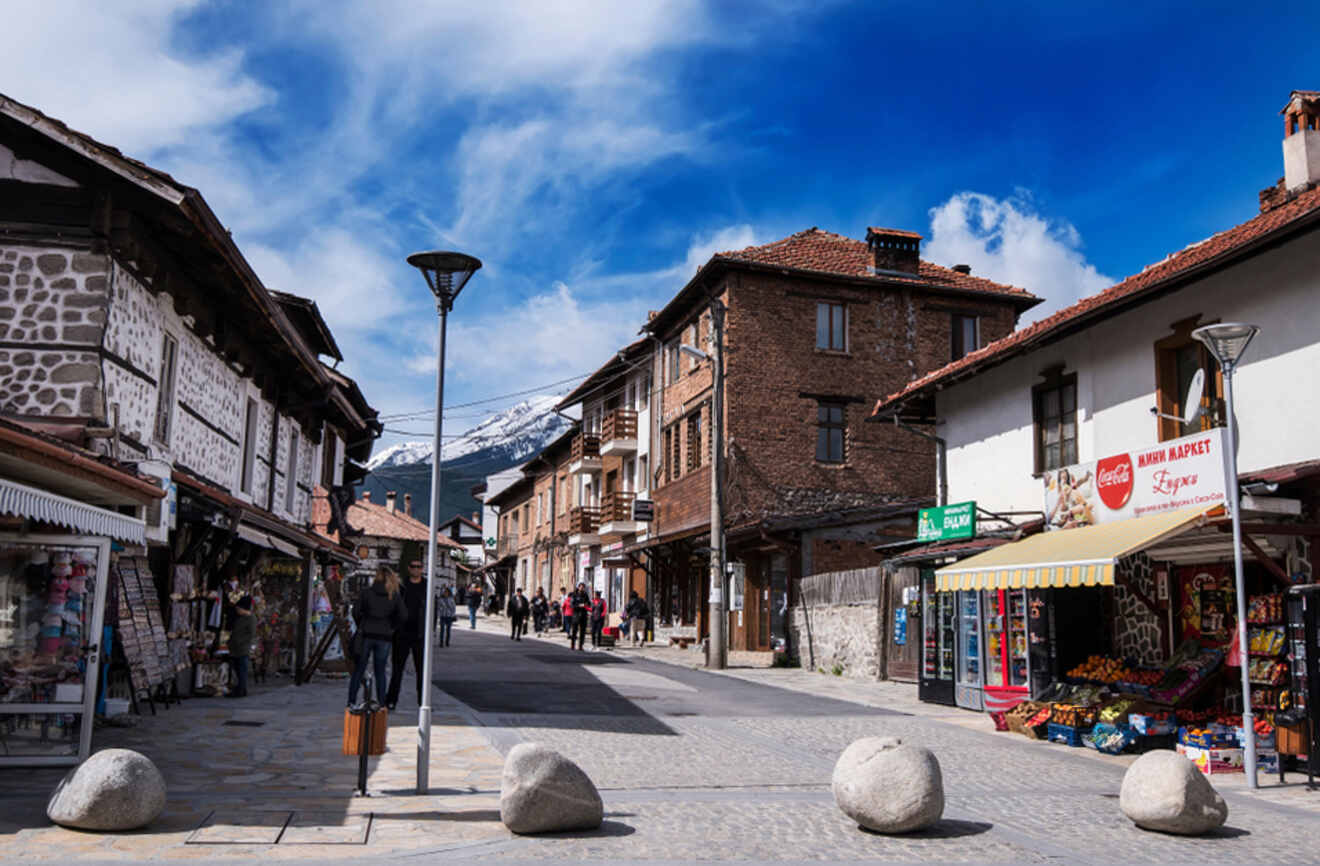 Everyone starts their Bansko adventure in the Old Town!
This place is packed with traditional houses, restaurants where you can try Bulgarian food (also known as 'mehanas' but we'll talk about that in section #12), a local market, and lots of tiny boutique shops that keep the traditional Bulgarian spirit of the village much alive!
PRO TIP: I only recommend buying souvenirs from the local Bansko shops. If you need ski or any other equipment, you can find much better deals at nearby outlets like Decathlon.
As you explore the Old Town, you'll also go on Pirin Street, which is the town's main walking street.
The Old Town is the perfect place to just explore for hours! Its cobblestoned streets and atmosphere make it just perfect for that, but there are also a few interesting places that you can visit, like the Holy Trinity Church (scroll down to section #5).
Plus, if you're really interested in Bansko's history, you can always go on a regular walking tour or a free walking tour to learn more about the past of this small mountain town!
TOUR PRICE: €48
2. Hit the ski slopes in Bansko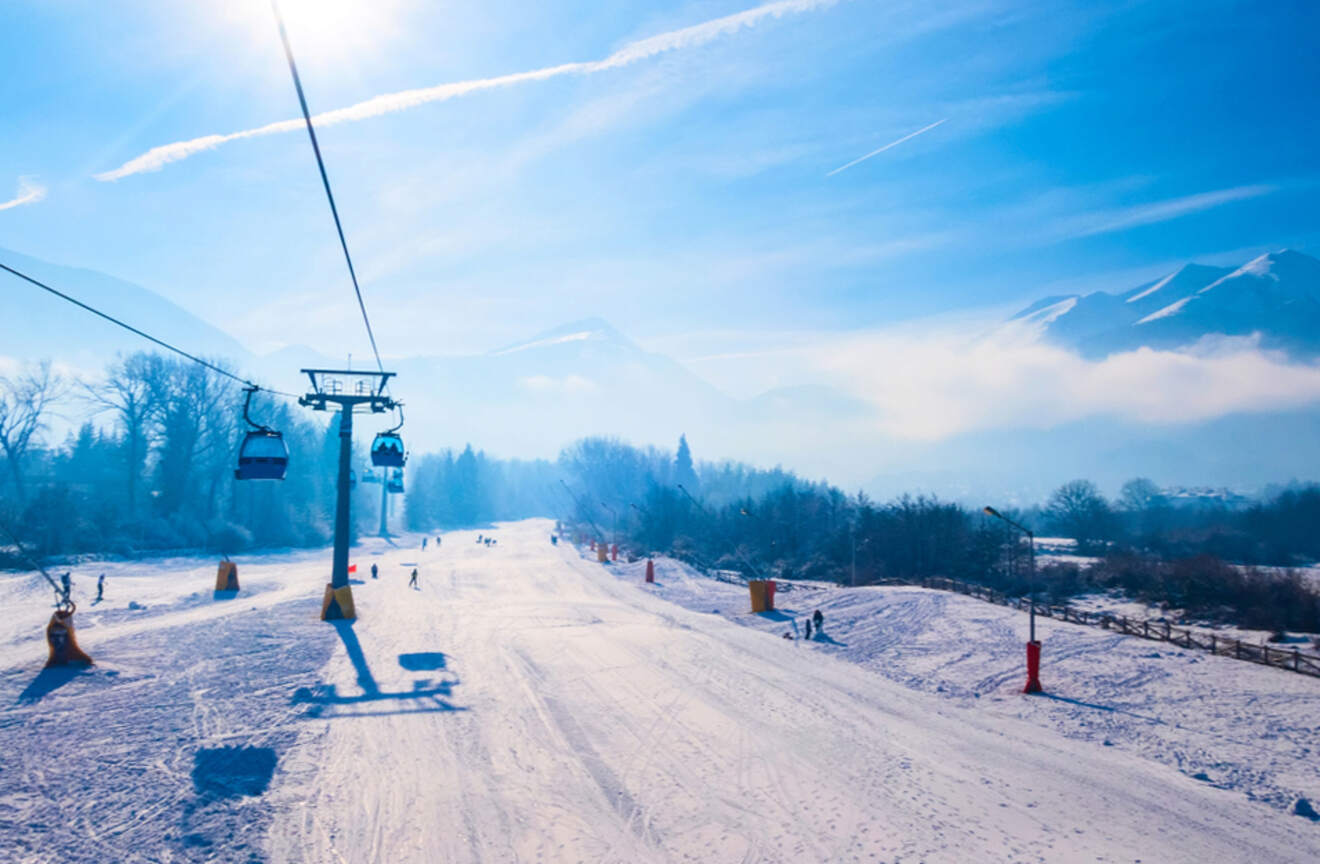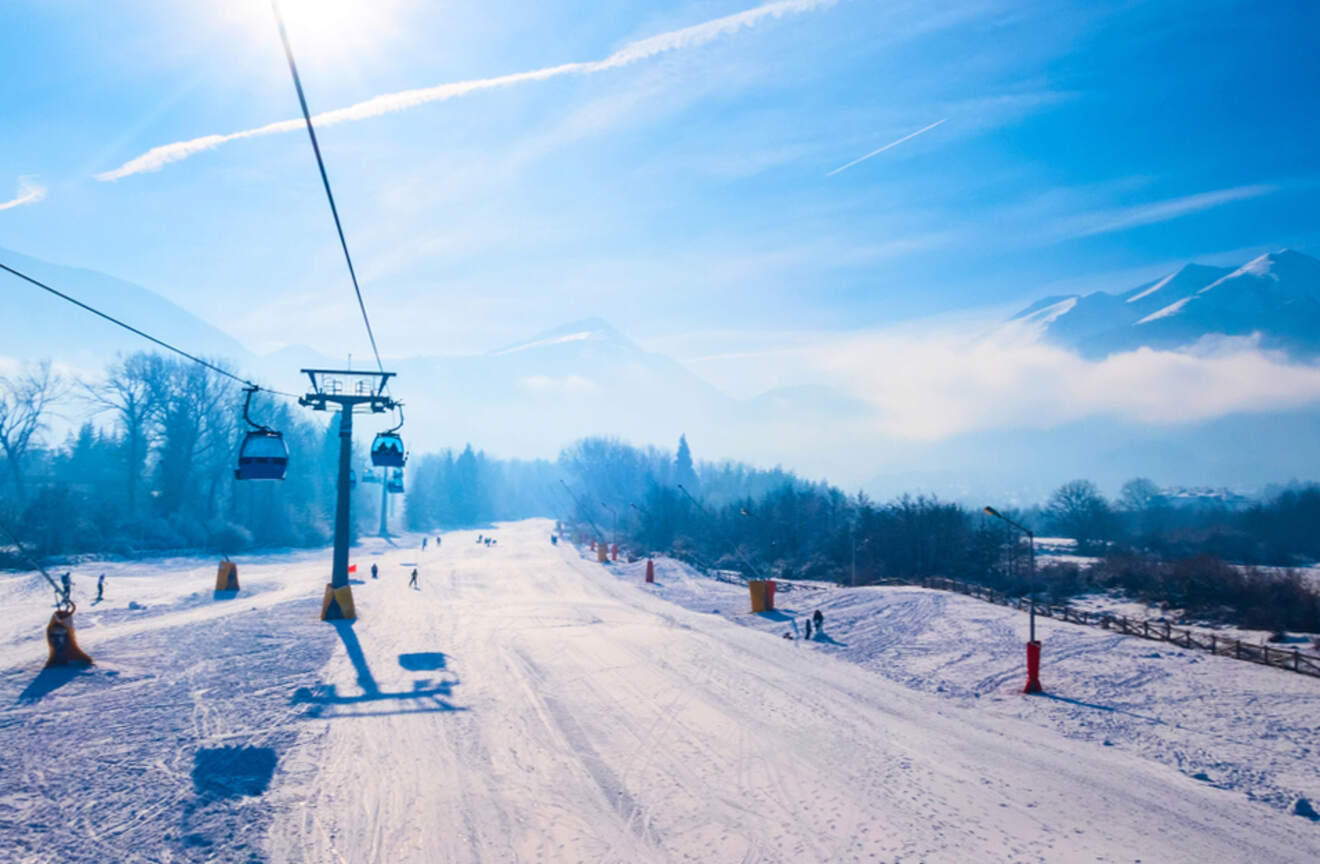 If you've heard anything about Bansko before, you probably know that it's Bulgaria's most popular ski resort (apart from Borovets, of course)!
Many locals and tourists from different countries come to Bansko during the ski season (November to April) to hit the slopes and enjoy those mesmerizing mountain views from the top!
There are around 3 to 4 ski slopes, both for beginners and experts, and you'll have to buy an entrance fee to go up with the ski lift. You can check all the ski runs, prices, and deals on their official website.
Don't worry if you didn't bring your ski equipment, you can always rent one from the local rental shops, and they also offer ski lessons for anyone eager to learn!
Alternatively, you can hike up to Banderishka Polyana from the beginner ski road, but I wouldn't recommend that for 2 reasons: first because in winter, there are so many people skiing on that trail that you'll have to pay attention not to bump into somebody, and the second reason is that the views from the gondola lift are breathtaking and are well worth the ticket price.
For anyone who knows they'll get super hungry, there's a restaurant right as you reach the end of your ski lift and arrive at Banderishka Polyana. However, it's a bit expensive, so if you're on a budget, I'd recommend packing some snacks with you when going to the ski area!
3. Go mountain biking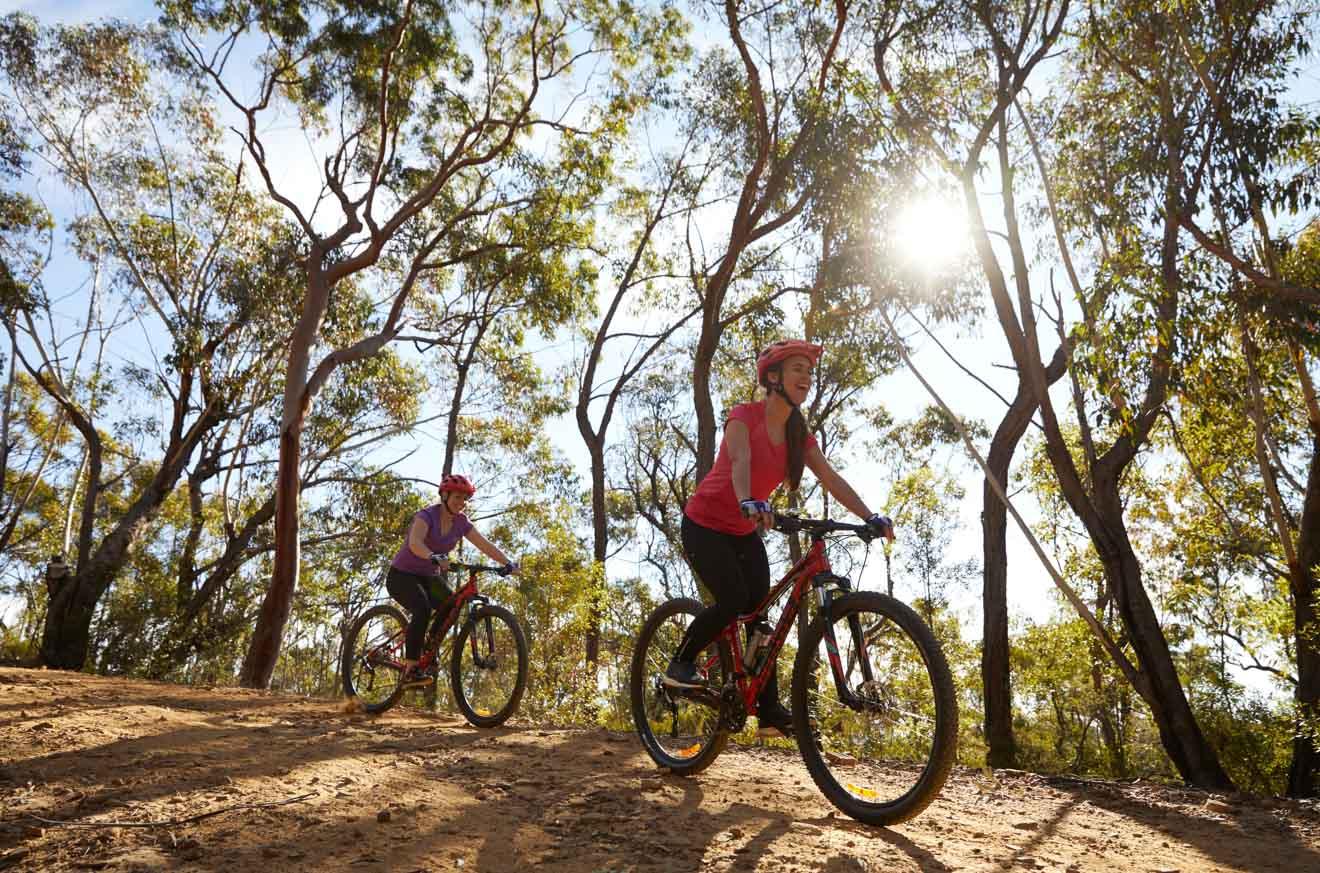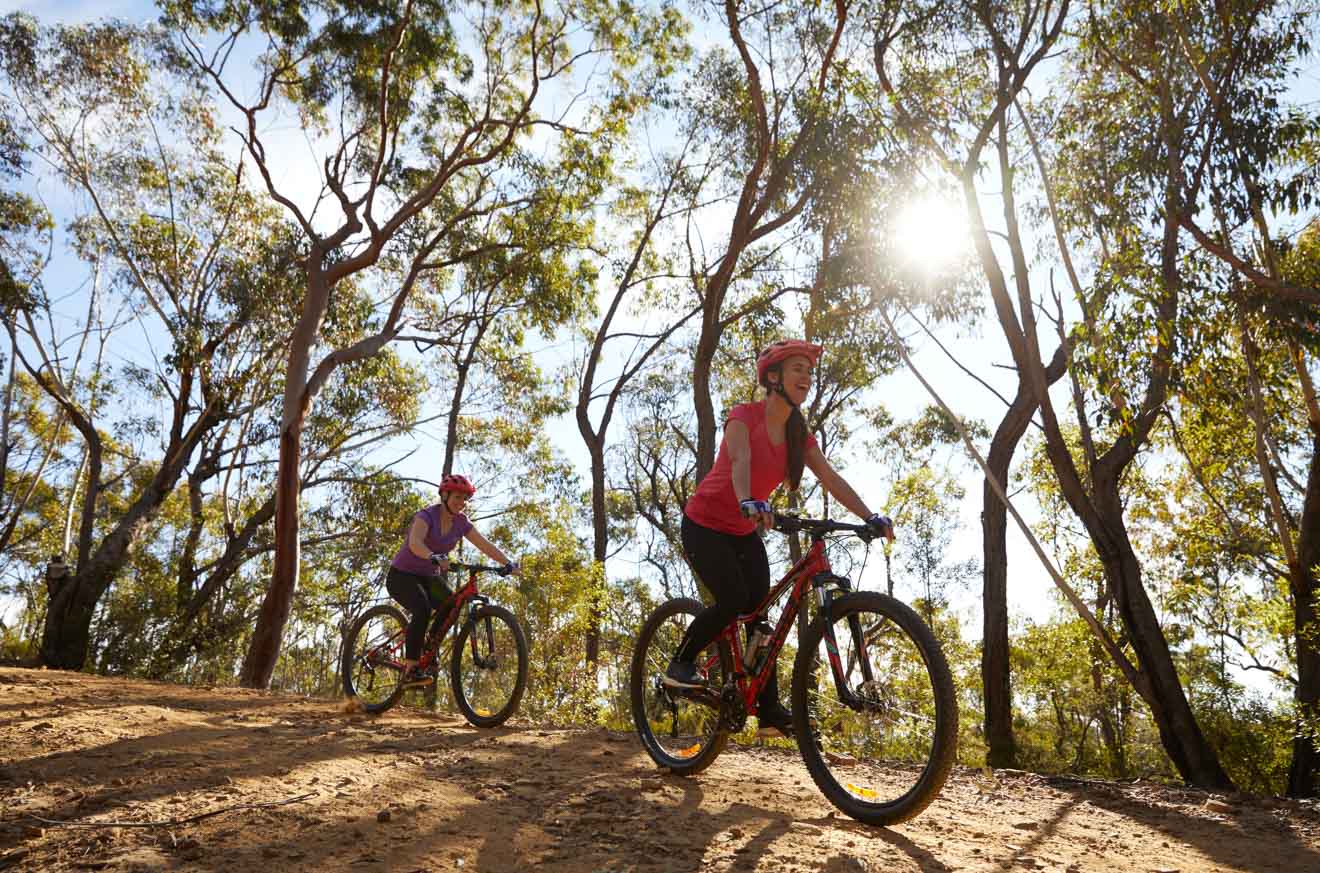 If you're not visiting Bansko during the winter, then don't worry because there are plenty of outdoor activities that you can still try!
Mountain biking is one of them, and I've found this amazing tour that goes through the Pirin Mountains!
The mountain biking tour lasts a whole day, costs BGN 275 (€140), and is available for bikers of all levels, from beginners to pros.
Basically, you'll get picked up from your hotel in Bansko and head to Pirin Mountains National Park alongside the rest of the group and your tour guide. Once there, you'll get your electric bike but no equipment (so if you have any or want to buy some for extra safety, make sure you do it before going on the tour).
After you've ventured on the bewildering trails, around 5 PM, the bus will drop you off back to your hotel.
PRICE: €140
4. Check out the Velyanova House
If you have a thing for house museums then don't leave Bansko, Bulgaria, without a visit to this beautiful house!
Built in the 18th century, this was once the home of Velian Ognev, an artist that has created the stunning icons and frescoes you'll see in the Holy Trinity Church.
The Velyanova House is a national cultural heritage that has impressed every person who crossed its paths with its frescoes and wood-carved ceilings.
Easily noticed, this house is undoubtedly one of the most unique places to see in Bansko, Bulgaria, especially if you're coming in the summer months when the weather is perfect for spending hours admiring all the intricate work!
PRICE: €2
5. Admire the beautiful Holy Trinity Church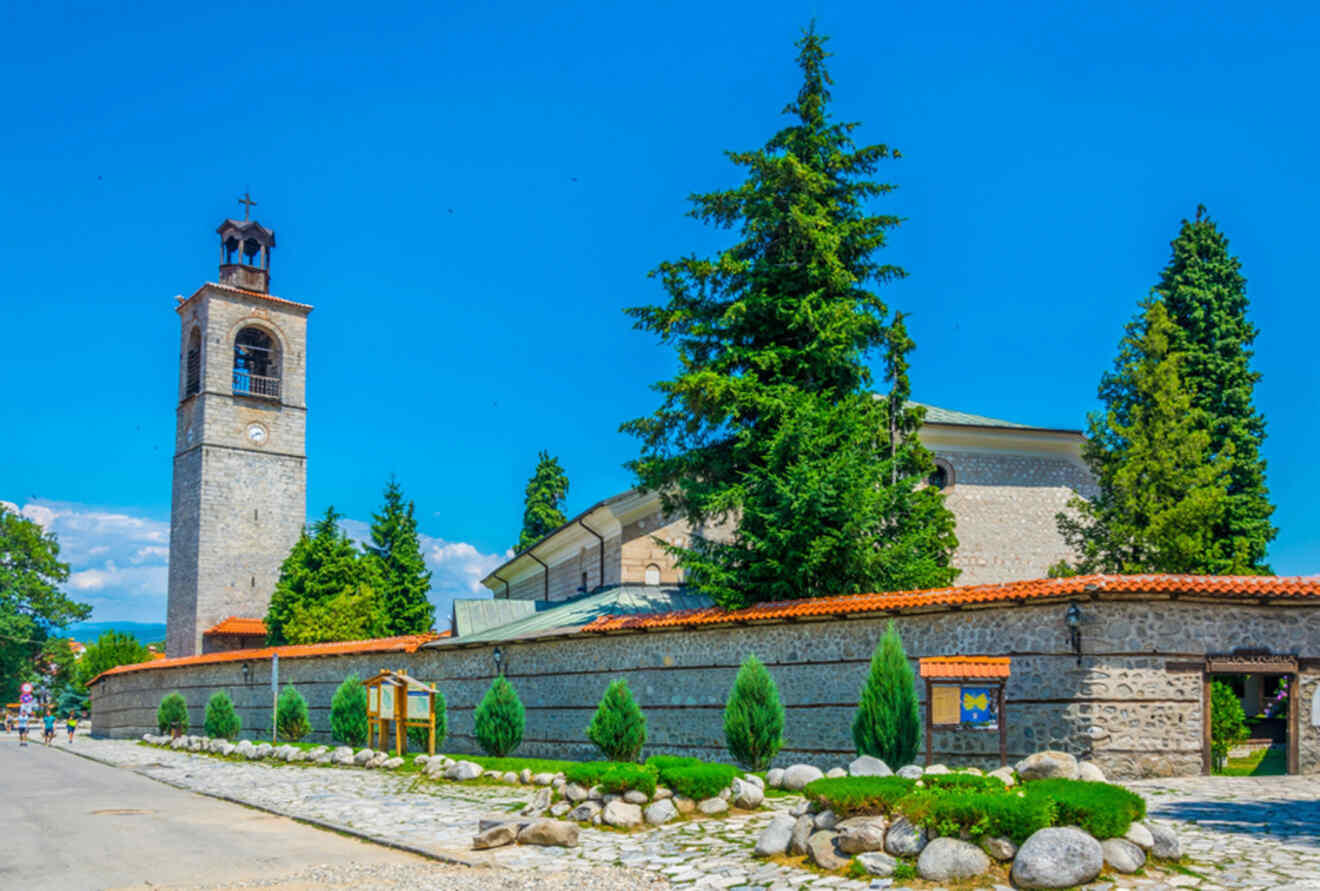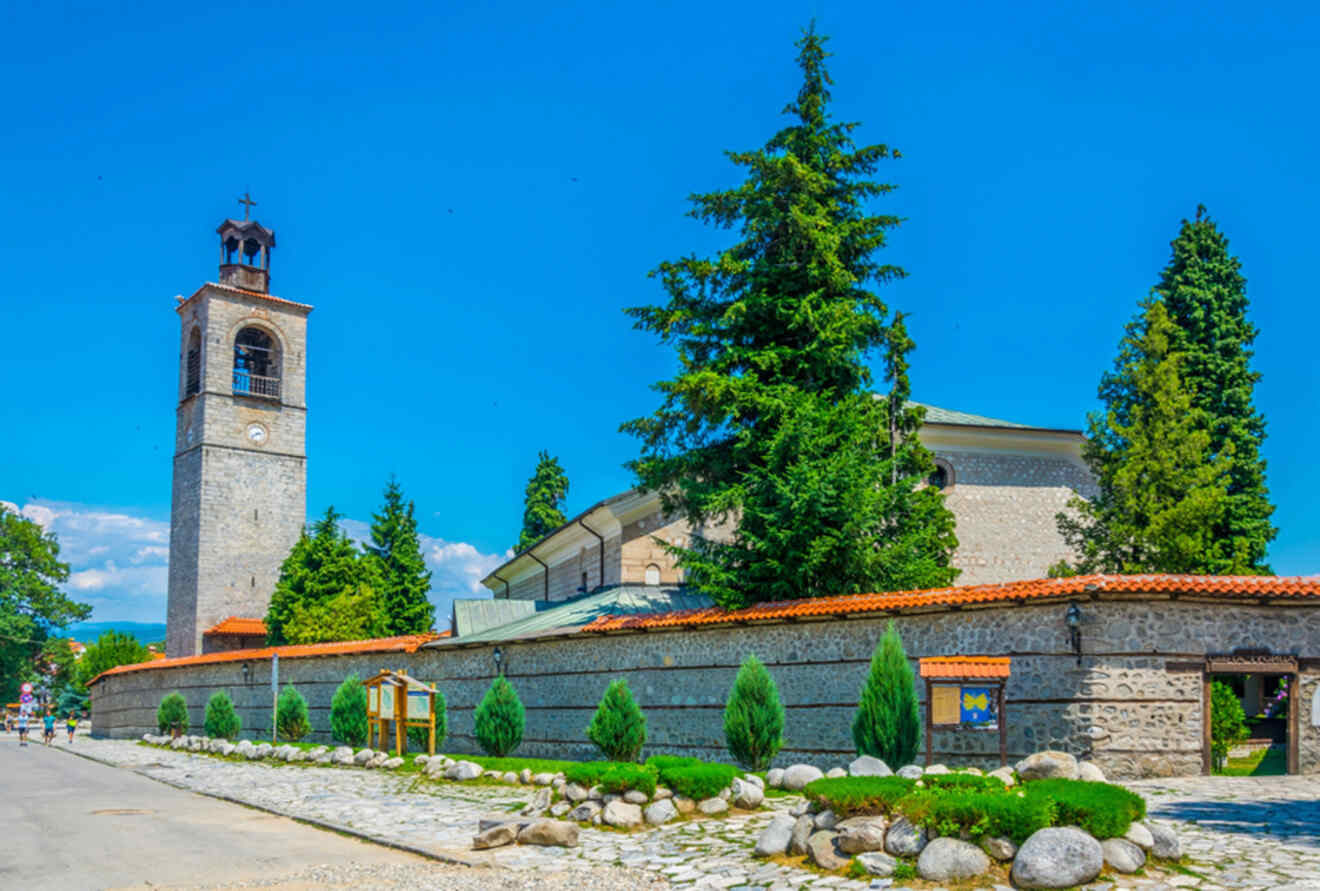 If you liked the house of the late artist Velian Ognev, then you'll love exploring the Holy Trinity Church, another important attraction in the small town set near Pirin Street!
Before the St. Alexander Nevsky Cathedral in Sofia was built, this church was considered the largest church in Bulgaria!
Serving as one of the town's symbols, the complex is made of the church, the bell tower, and the fencing wall.
An interesting thing about the church is that it has a Christian cross and a Turkish crescent right next to each other.
Set right in the center of the town, this attraction has some beautiful frescoes and icons that I'm sure you'll want to see, so definitely pay it a visit while you're in Bansko.
6. Visit the Neofit Rilski House Museum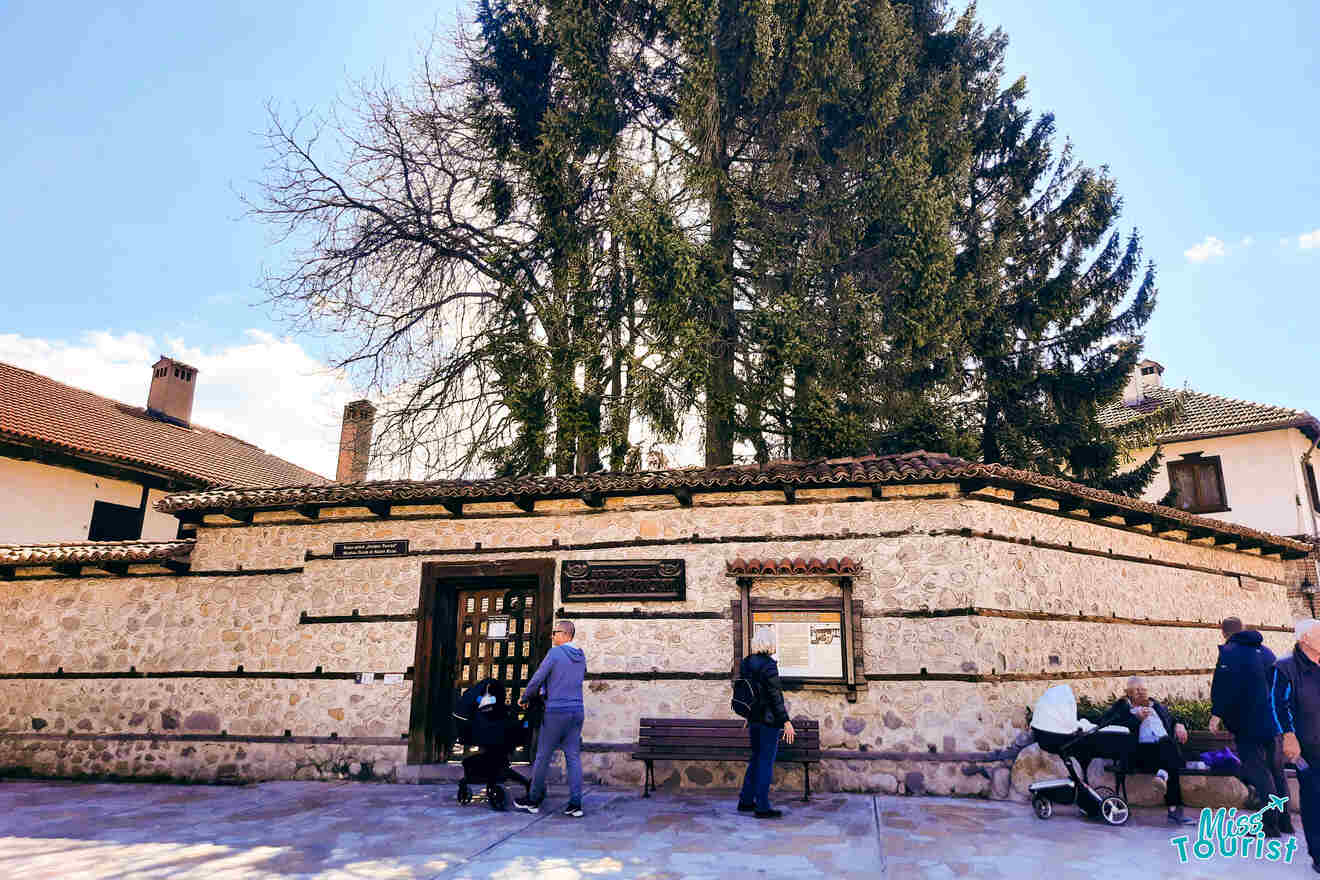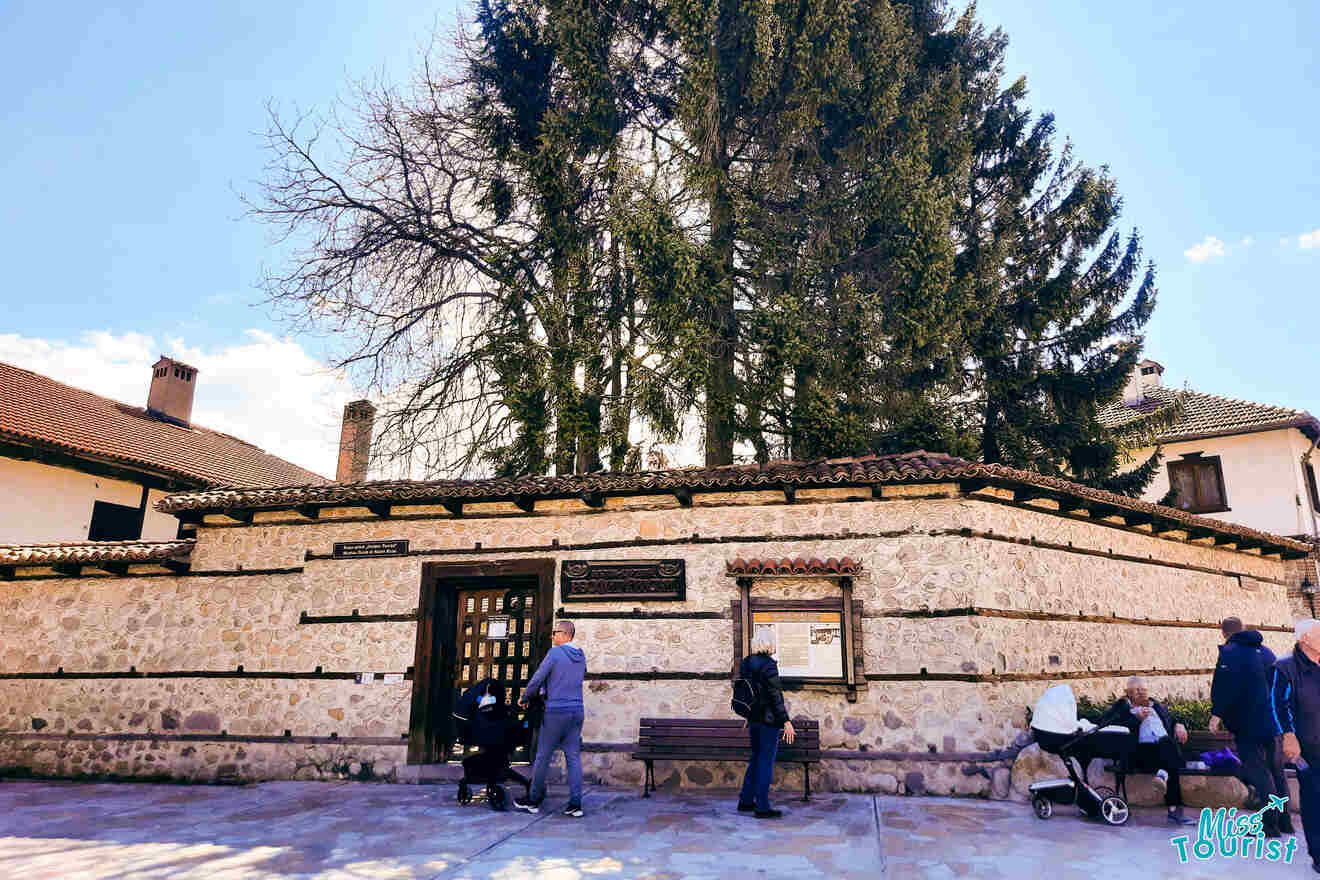 By now, you've probably figured out that Bansko, Bulgaria is more than a ski town that you can visit during winter! This place offers a wide range of attractions!
If you're spending more than a few days here, then I'd definitely recommend visiting the Neofit Rilski House Museum.
Neofit Rilski was born in Bansko, and he's known as an important figure of the Bulgarian Revival as he wrote the first grammar book for the Bulgarian language and also made the first popular translation of the Bible into modern Bulgarian.
His birthplace was turned into a museum which is set right near the Holy Trinity Church. The traditional house is made entirely from wood and stone that exhibits some of its work, like an edition of his Bulgarian grammar book and sections from a Greek-Bulgarian dictionary.
PRICE: €2
7. Relax in the hot springs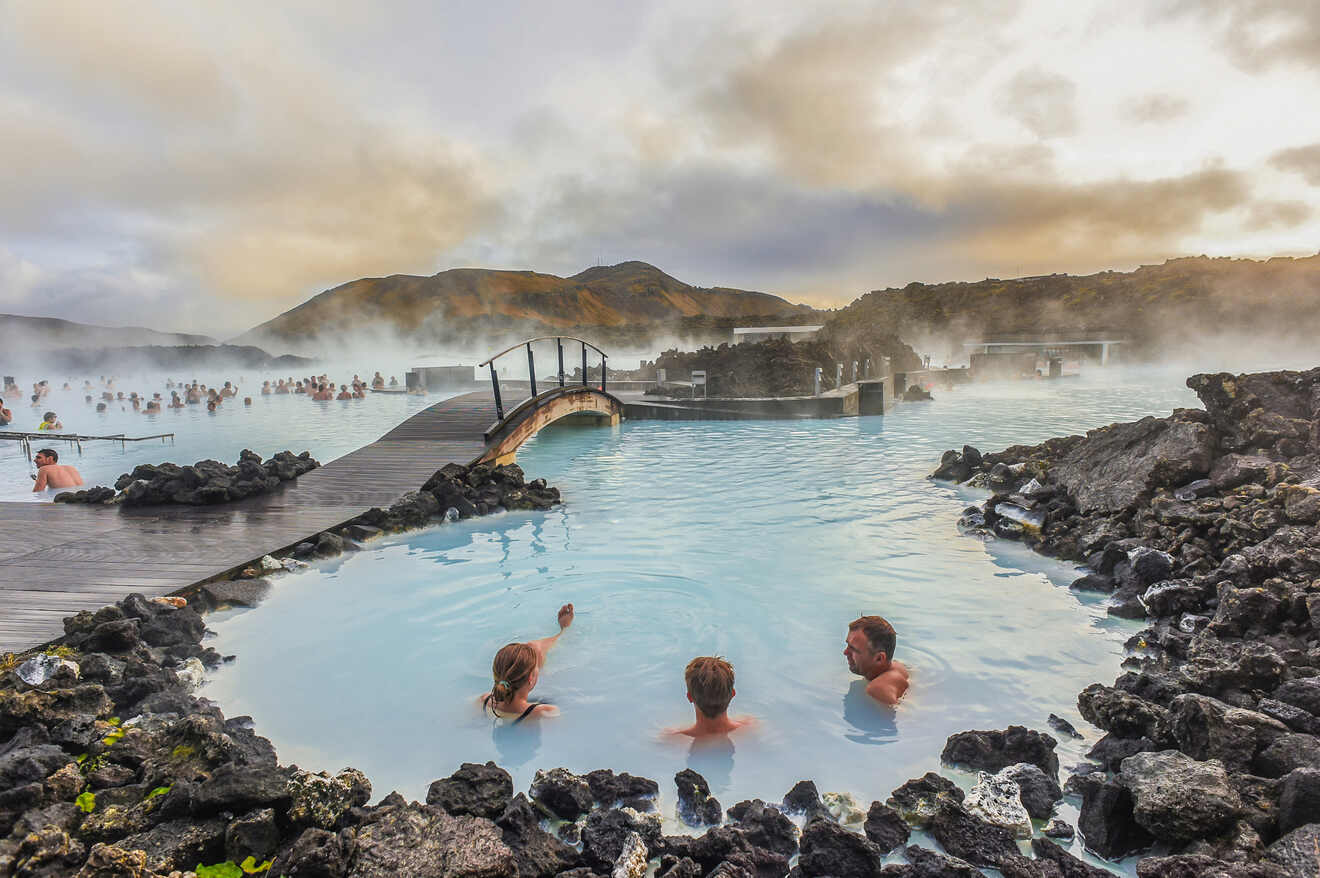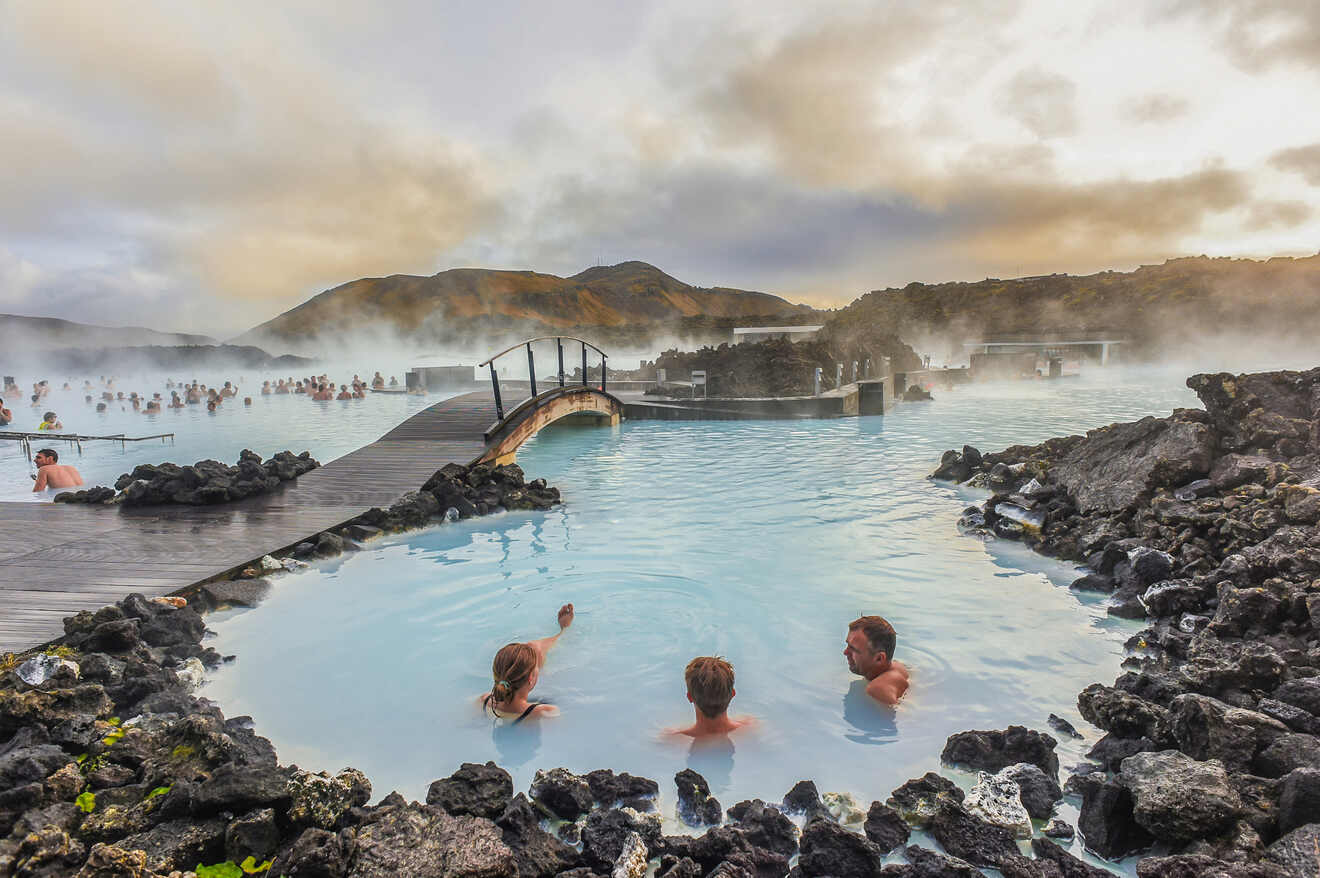 Although Bansko is such a great place to visit, it doesn't have as many great hotels. But luckily for us, all the villages around Bansko do, and they are just a short drive from Bansko.
The village of Banya stretches over ancient hot springs frequently visited in the past by Roman legionnaires who came to spend time and refresh after battles.
It is only 10 minutes away from Bansko by car, and it's a village you have to explore because of the natural hot springs where you can relax for hours after spending so much time skiing or walking around Bansko.
Unless you are coming to Bansko precisely for skiing, I'd advise you to stay in any of the hotels below. They are close to Bansko, but they also have spa centers and swimming pools with thermal water.
I have personally stayed at Rimska Banya, and I recommend it because it's clean and has all the facilities you may need for a couple or family stay.
Alternatively, if you don't really fancy one of these hotels and you've already arranged for lodging in Bansko or somewhere else, you can join this tour that costs BGN 38 (€19).
The departure point is Bansko, and the price includes transportation and the entrance to the hot springs. You will need to bring your swimwear, appropriate shoes, and a towel.
8. Get some work done at Coworking Bansko
Nowadays, many people work remotely while traveling the world, just as we do here at Miss Tourist!
Digital nomads can usually work from anywhere, but if you'd prefer a work-focused environment while you're in town, then head to Coworking Bansko (you can check all the prices and costs on their website).
This is a great spot where you can send those emails, finish that presentation or get any other type of work done while surrounded by a beautiful community of travelers and even locals.
You can also ask around for great spots to visit in Bulgaria and even make some new friends!
9. Join a yoga class in Bansko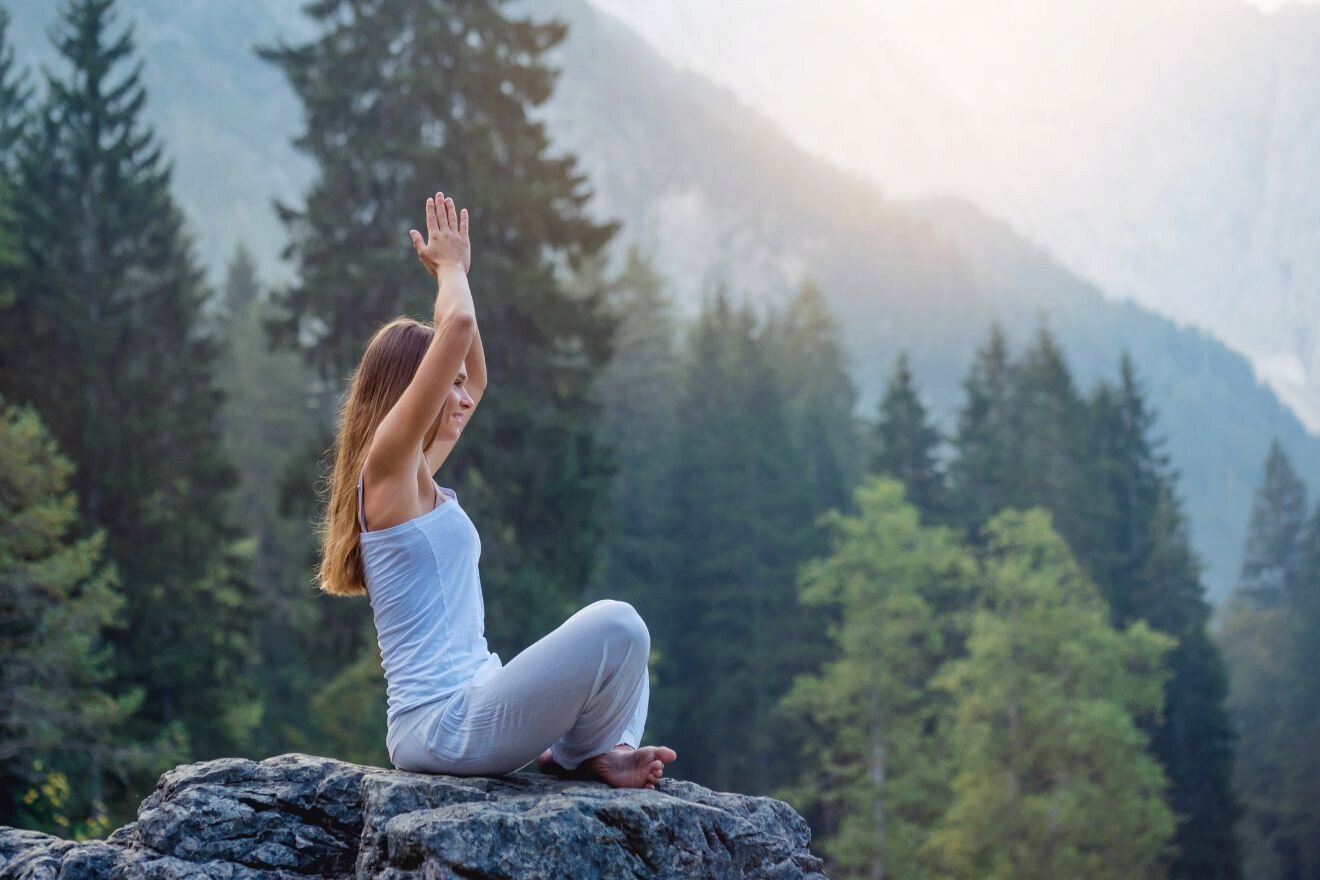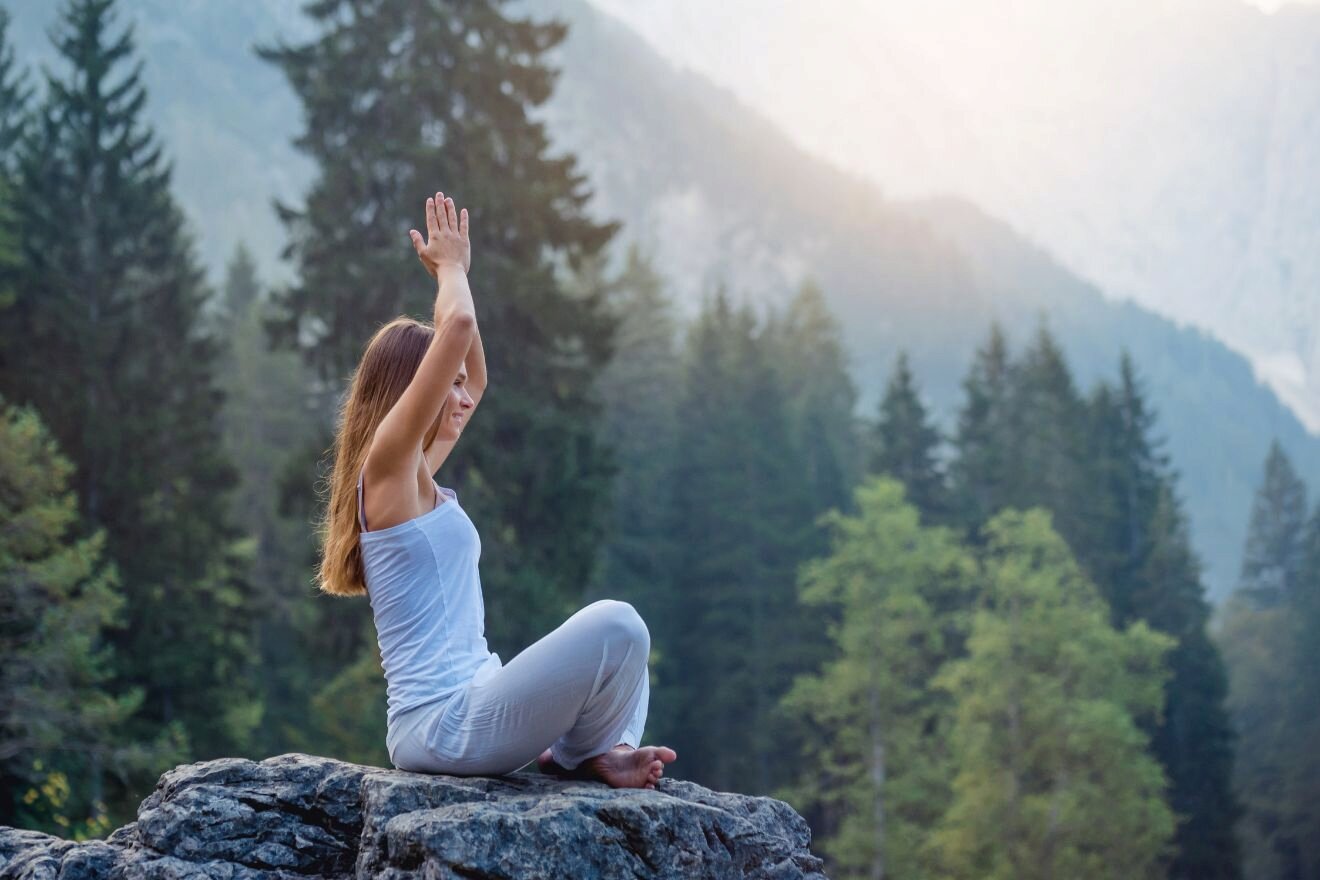 Now that you have gone skiing, visited historic attractions, or you've done plenty of other winter activities, how about a nice, long yoga class to help you stretch your muscles and turn off all that mind chatter?
There are 2 main studios in Bansko that offer different classes of Hatha yoga or Aerial yoga:
If you've never tried yoga before and want to give it a go here, I'd recommend having a look at their websites or doing a bit of research before just to know what to expect!
10. Try snowmobiling on the slopes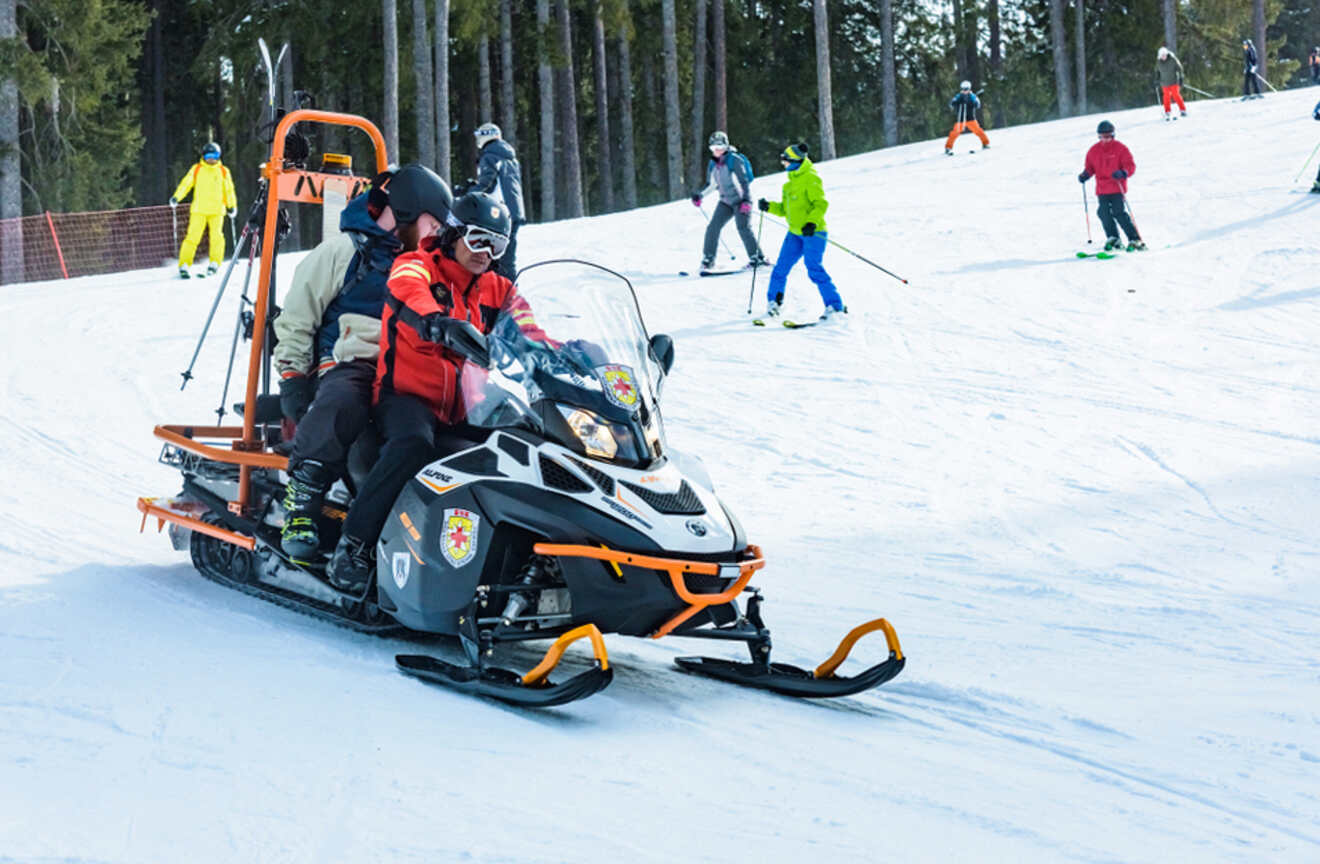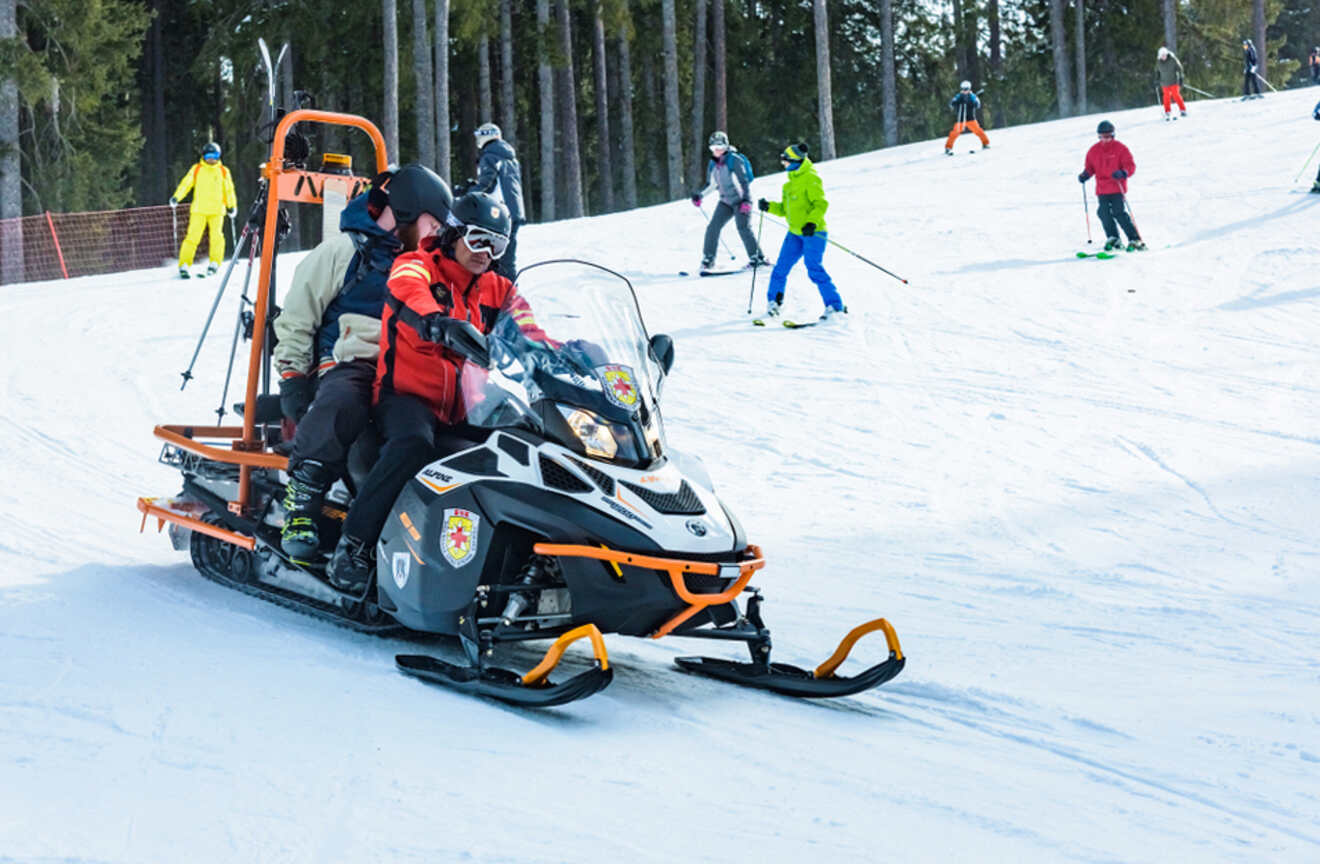 Adrenaline seekers, I've just found one of the best Bansko activities for you! Take a break from skiing and jump on a snowmobile!
I've found this company that offers different snowmobile tours that include 1h of snowmobiling and 1h of travel time from and to Bansko. You can also arrange to get a pick-up from your hotel for an extra cost.
You can check all the prices on their website, as they depend on whether you're sharing your snowmobile with an instructor or friend or if you're riding solo.
NOTE: Make sure you bring cash in Bulgarian lev with you, as you'll only pay a deposit online and the rest when you get there.
11. Eat some traditional food in the mehanas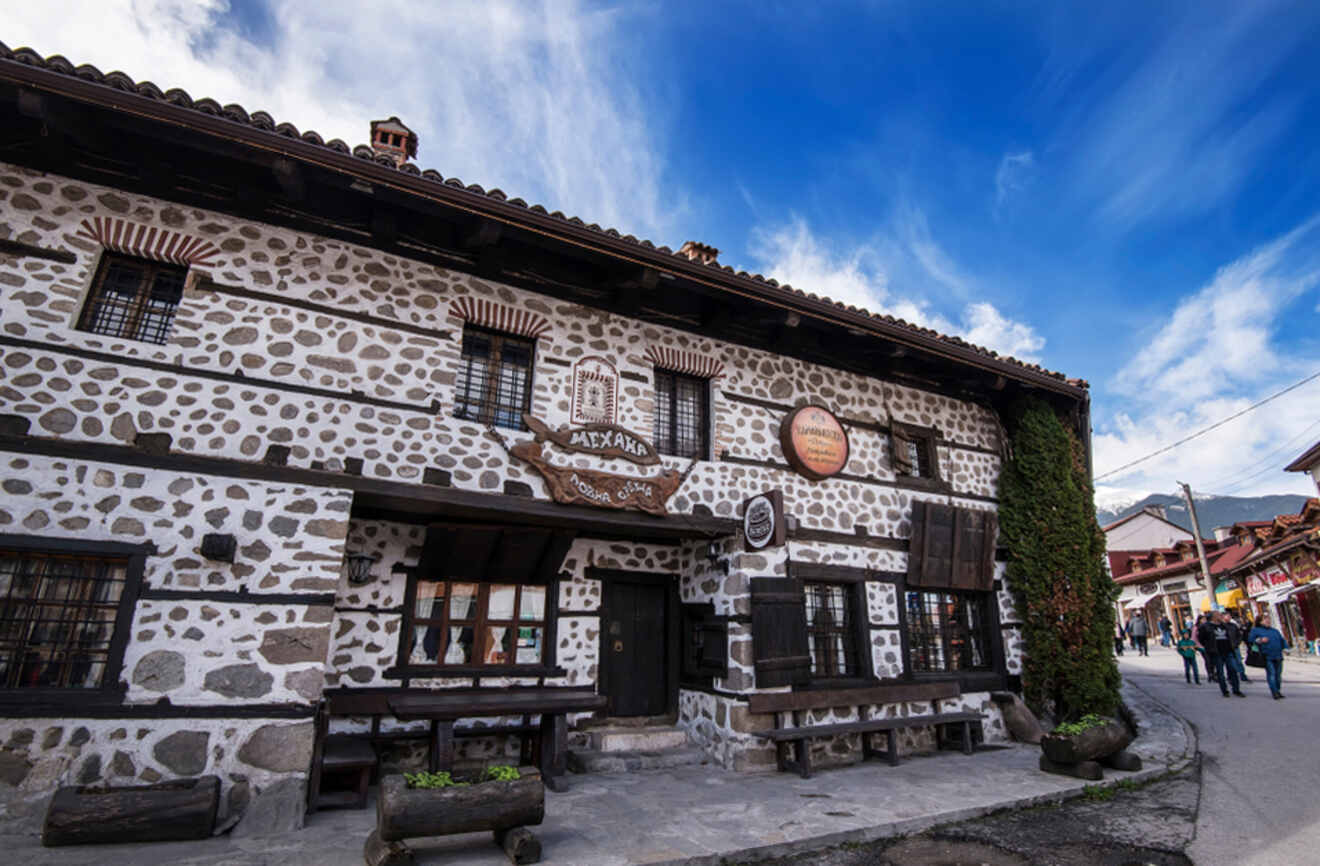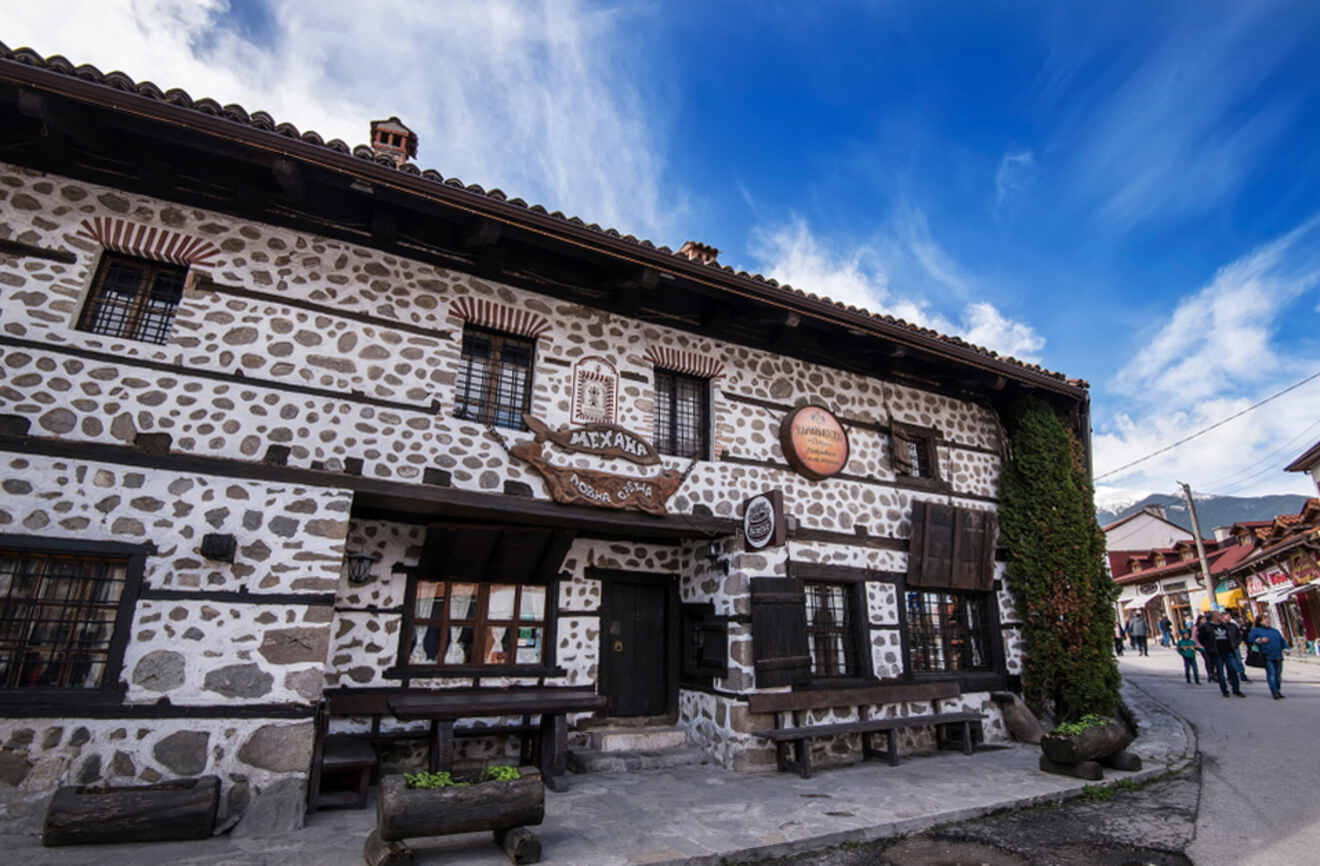 Foodies, this one's for you!
You're probably asking yourself what a mehana is by now. They're these old-style tavernas, many of which are set in some really cool stone buildings across the town.
These mehanas offer traditional dishes and wine, plus sometimes they even have folk musicians and dancers playing for their guests!
I mean, talk about an authentic experience, this sounds amazing!
As for the food (which is mainly prepared with local ingredients), you'll probably notice that it shares some similarities with Turkish and Greek dishes, so if you've tried those and enjoyed them, then you might also like Bulgarian cuisine. Mehana Dedo Tase is a great one not too far from the Holy Trinity Church, where you can eat some yummy dishes!
But if you'd prefer to check out a place that's a bit more modern and where you can enjoy a few drinks and check out Bansko nightlife, then don't miss out on going to Ginger – a great spot on Pirin Street that has an open terrace.
If you're up for a fabulous smoothie, then Coconut Bansko is the right place for you.
12. Go on a hiking adventure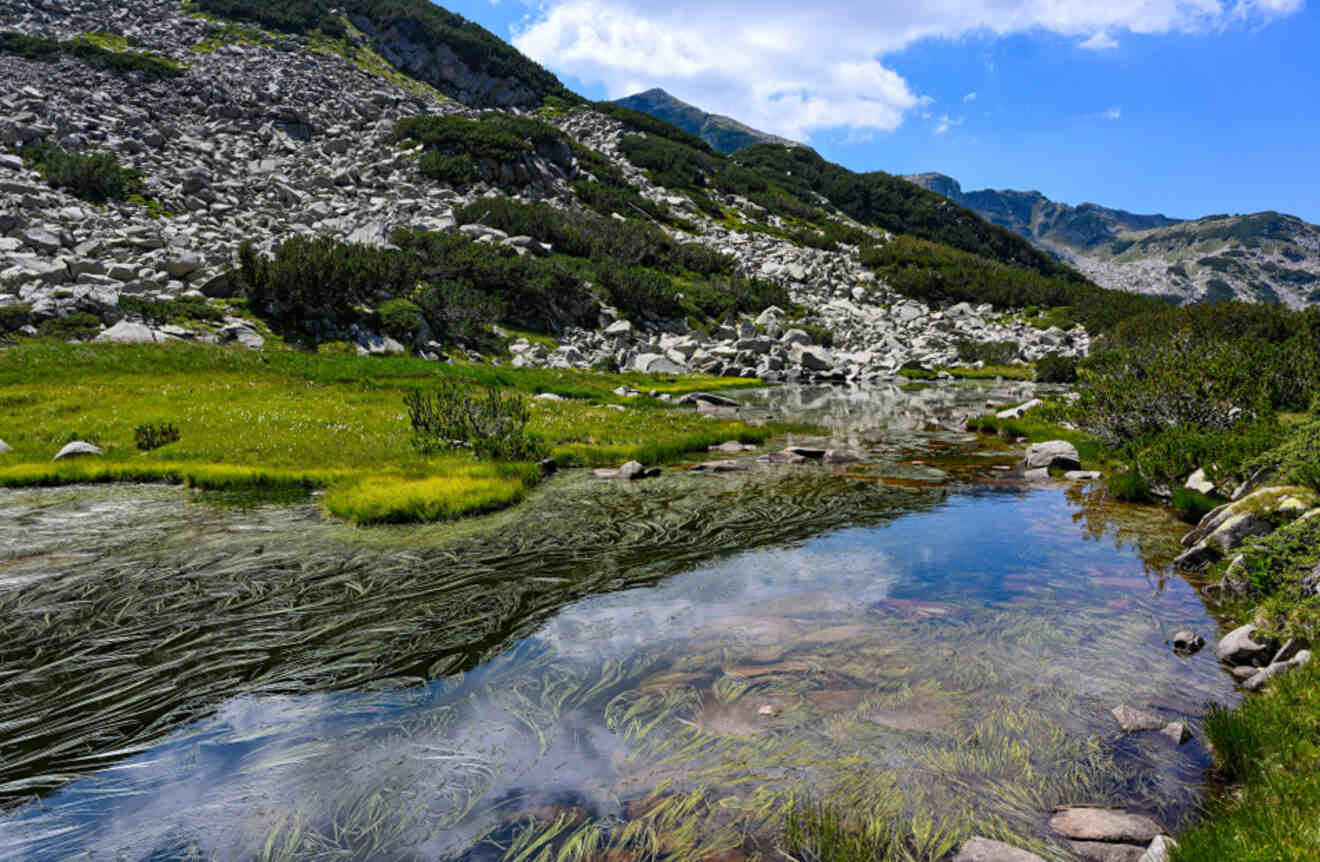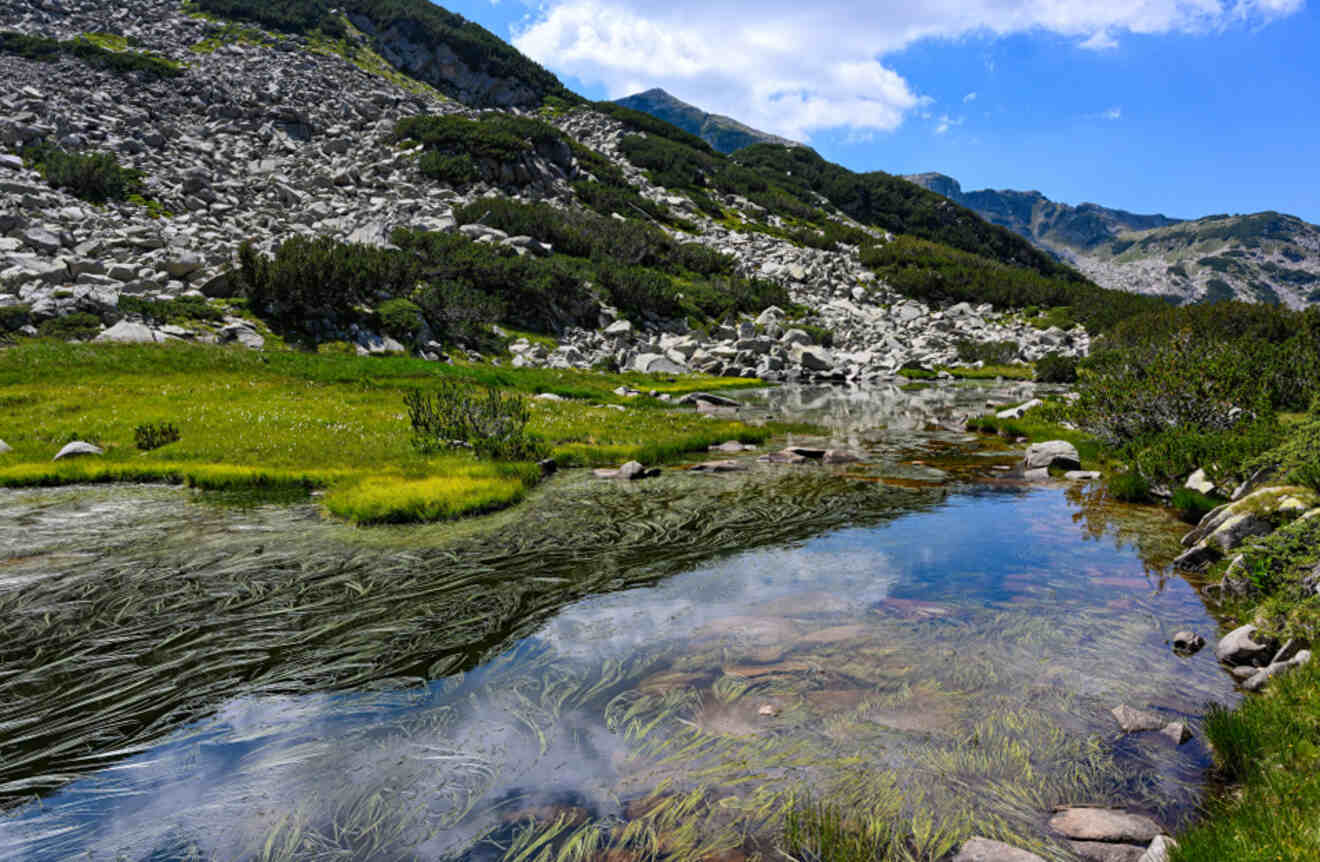 If you're visiting Bansko outside of ski season and you're looking for some fun adventures, then I'd definitely recommend exploring all the hiking trails around Bansko! It's one of the best things to do in Bansko during the summer!
There are a few places around this village which are worth all the effort!
Bansko is set at the foot of Pirin National Park, which is considered one of the most beautiful parks in Bulgaria, and it was designated a UNESCO World Heritage Site. The highest peak there is Vihren peak, which makes Pirin Mountain the 2nd tallest mountain in the country after Musala Peak on the Rila Mountains.
There are lots of hiking trails in Pirin National Park, but you'll definitely need to rent a car to get there as it's around a 30 min drive from Bansko.
13. Have fun ice skating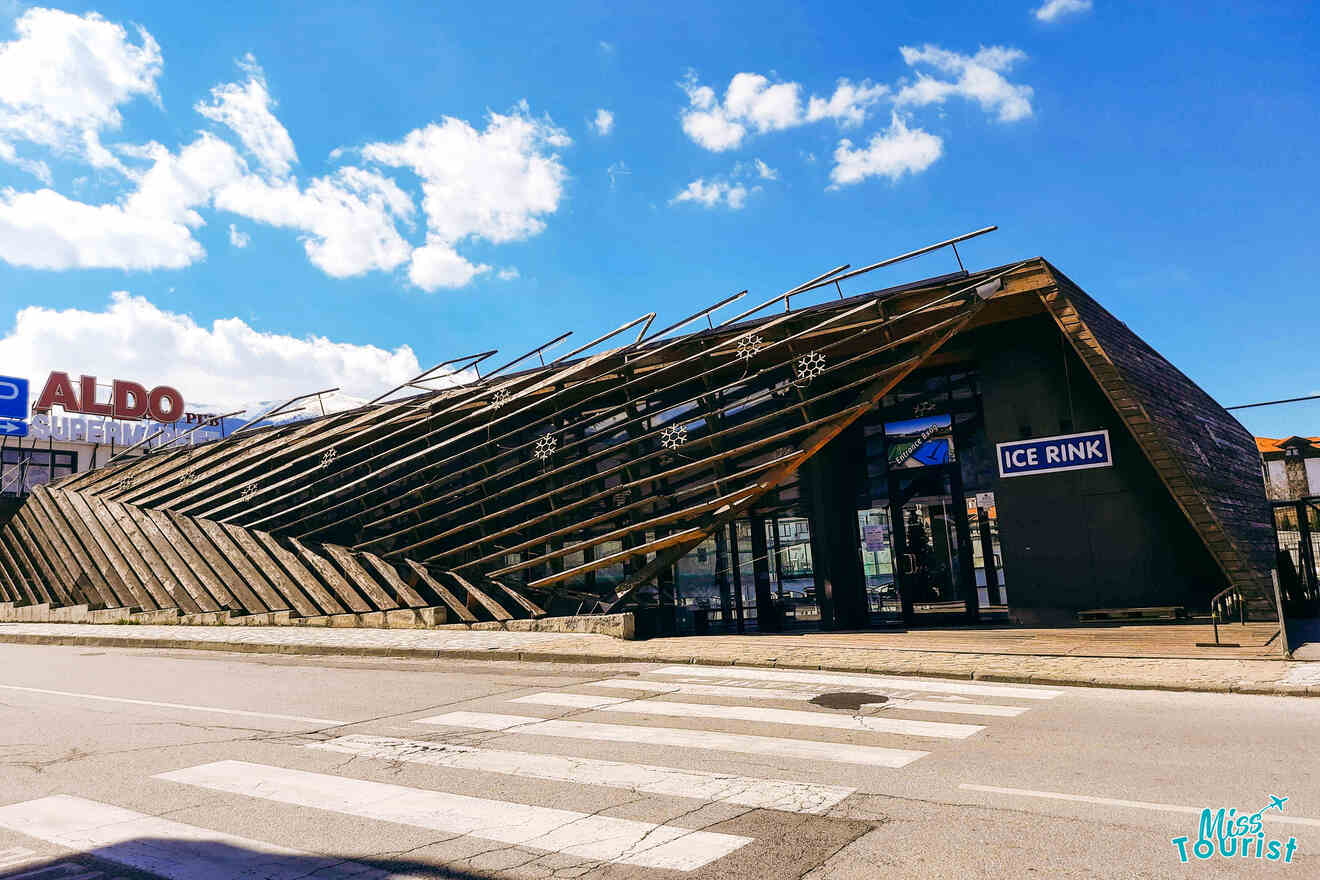 Ready to live your winter wonderland dreams?
Then head straight to the ice rink in Bansko, put your shoes on, and go ice skating!
The rink is not super big, so I would avoid going at night as that's when everyone goes there. Maybe try the morning or mid-day, as that's when everyone usually goes skiing, so you'll have the whole place for yourself!
14. Take a trip to Rila Monastery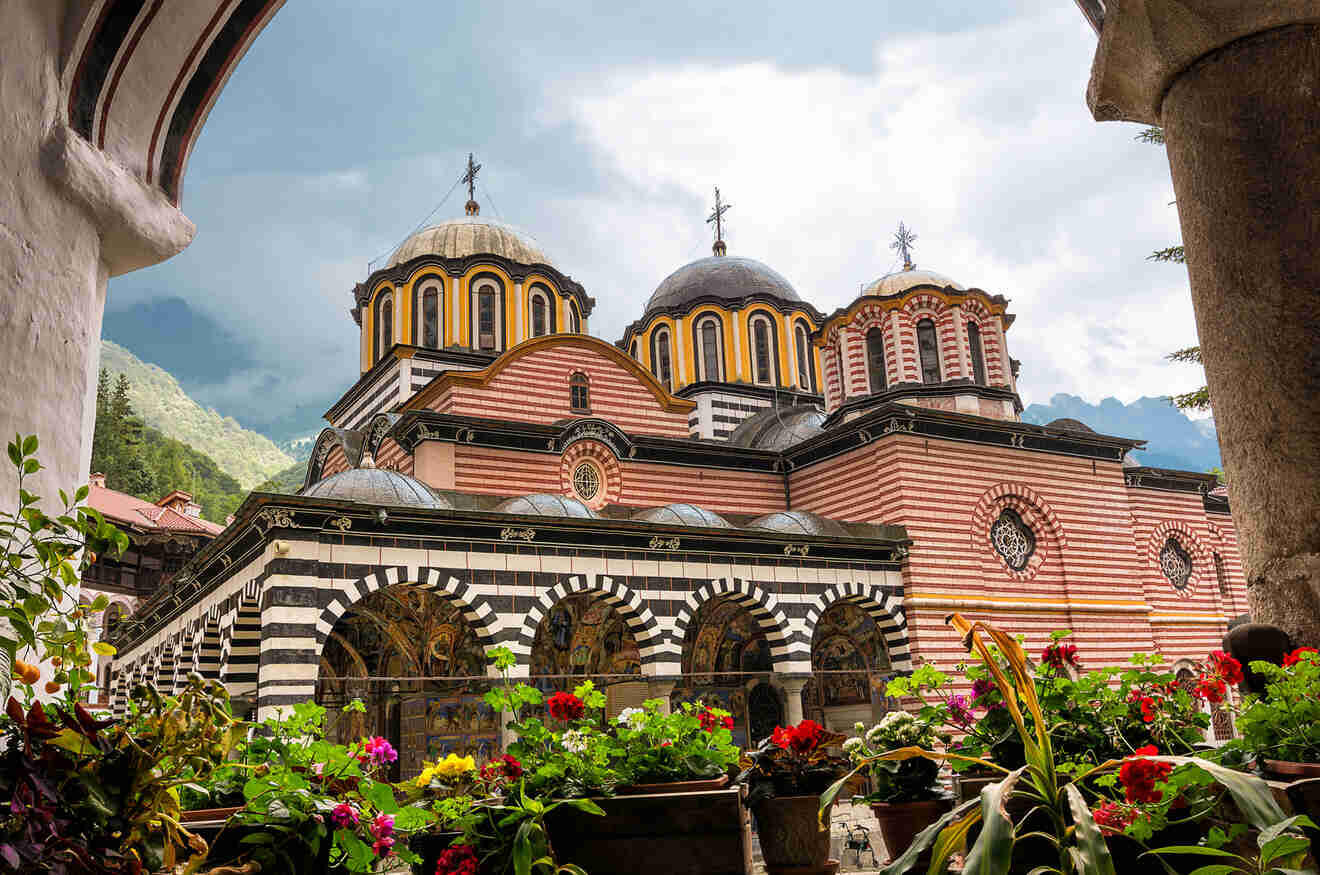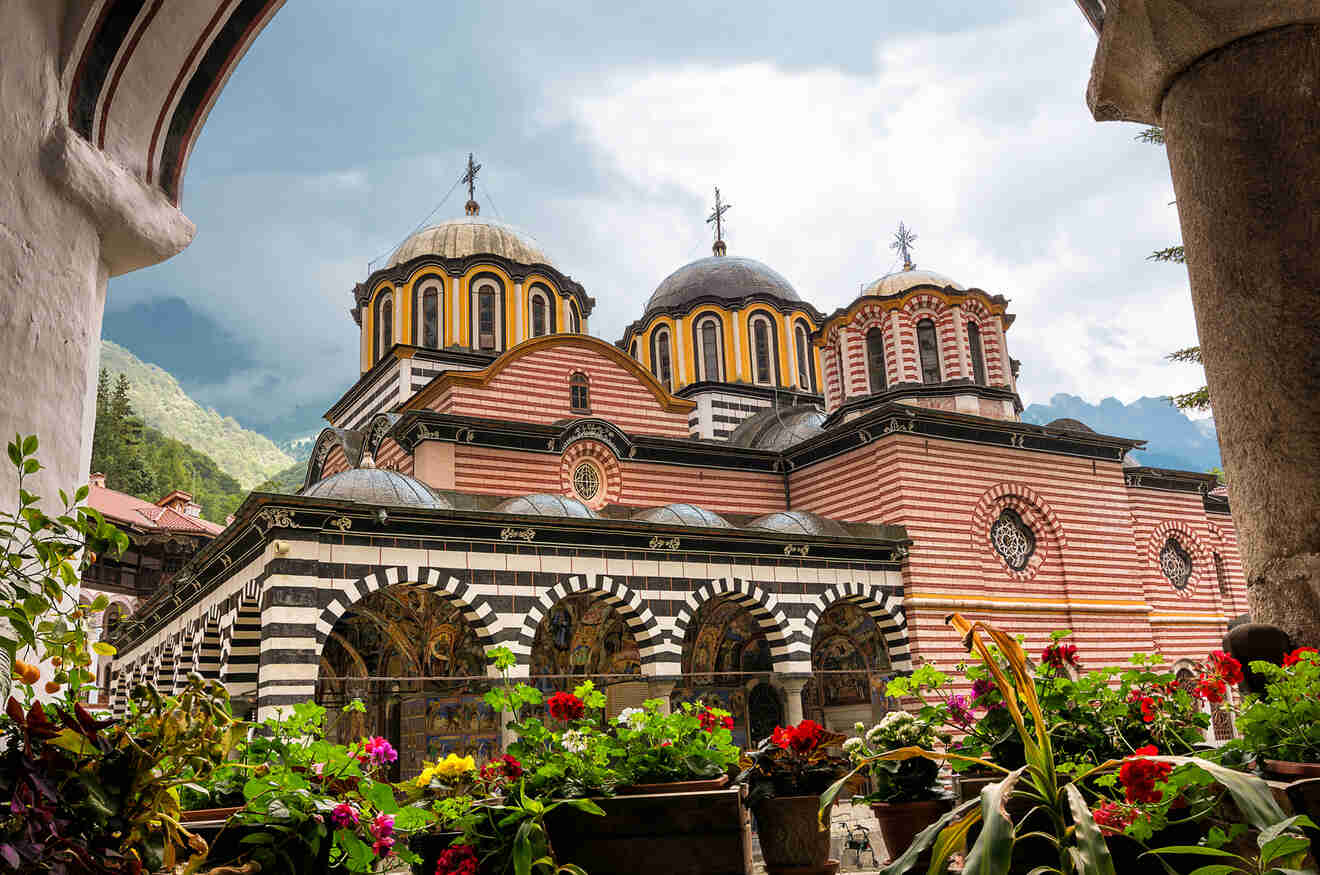 Welcome to one of the most famous monasteries in Bulgaria!
Famous for its beautiful paintings, Rila Monastery (also known as the Monastery of Saint Ivan of Rila) is set near the Rila Mountains, just 1h 30 min away from Bansko.
The 10th-century monastery was visited by Pope John Paul II in 2002.
You can rent a car for your day trip to Rila Monastery, or if you're not a big fan of driving, I've found this transfer tour from Bansko, which includes hotel pickup and drop off that lasts the whole day and costs BGN200 (€100).
PRICE: €100
15. Make bear friends at the bear sanctuary Belitsa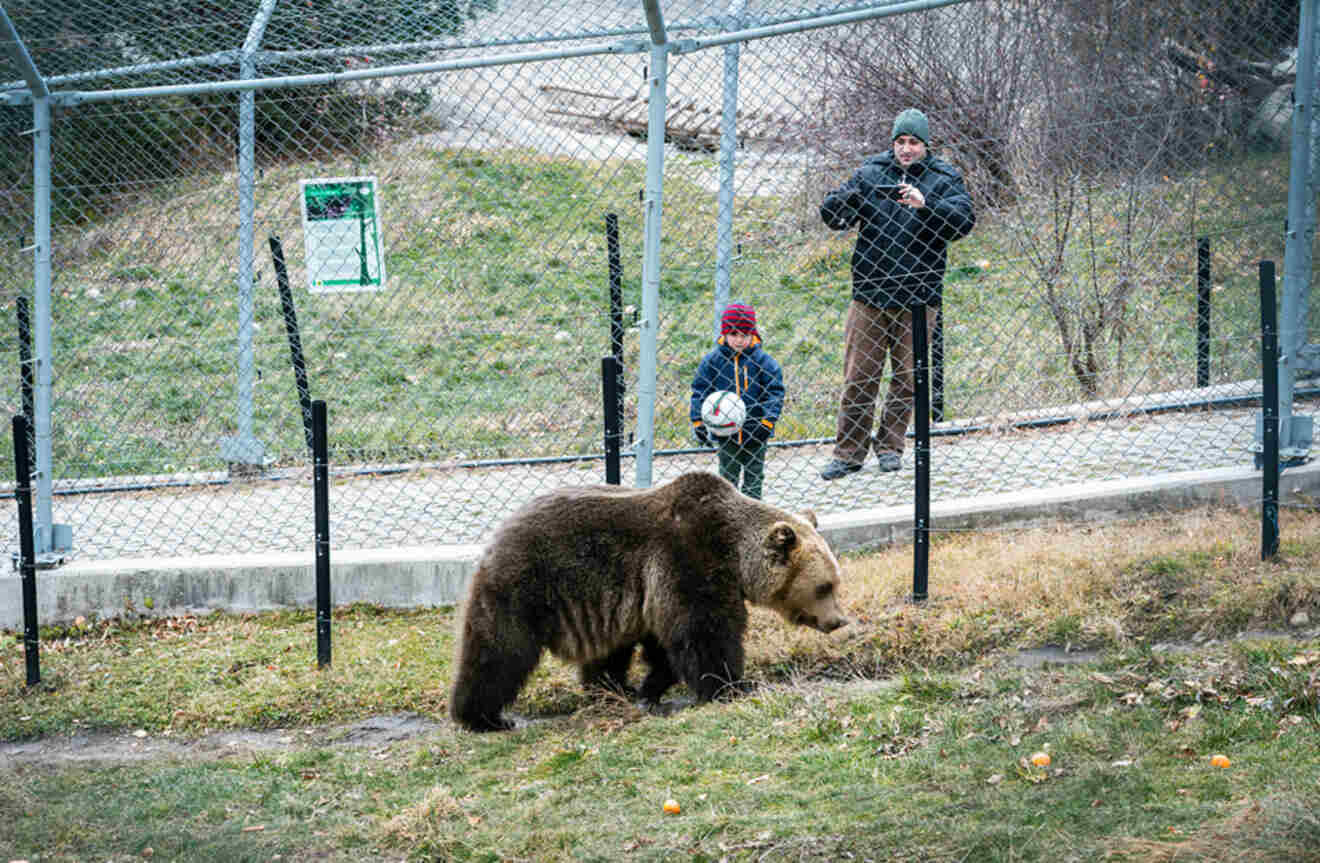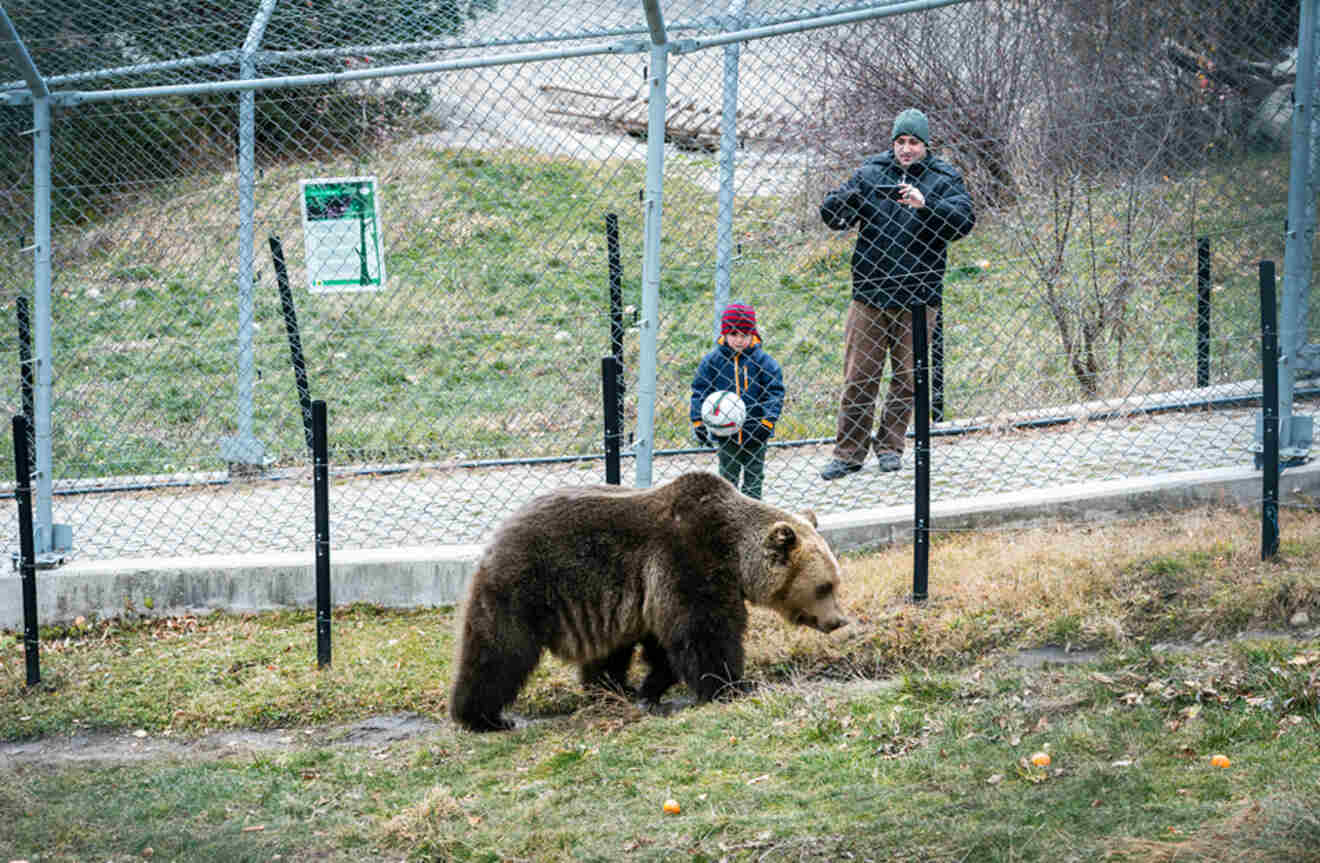 Want to see cute bears in their natural habitat?
Then head to Belitsa Bear Park, which is 40 min away from Bansko. This amazing place has rescued tons of Bulgarian bears and helped them settle in their new home!
Visitors can join different tours (available in English and Bulgarian) where accompanied by a guide, they will learn all about the sanctuary, the bears, and their rescue. The tours usually last around 40 min.
PRICE: €5
Where to stay in Bansko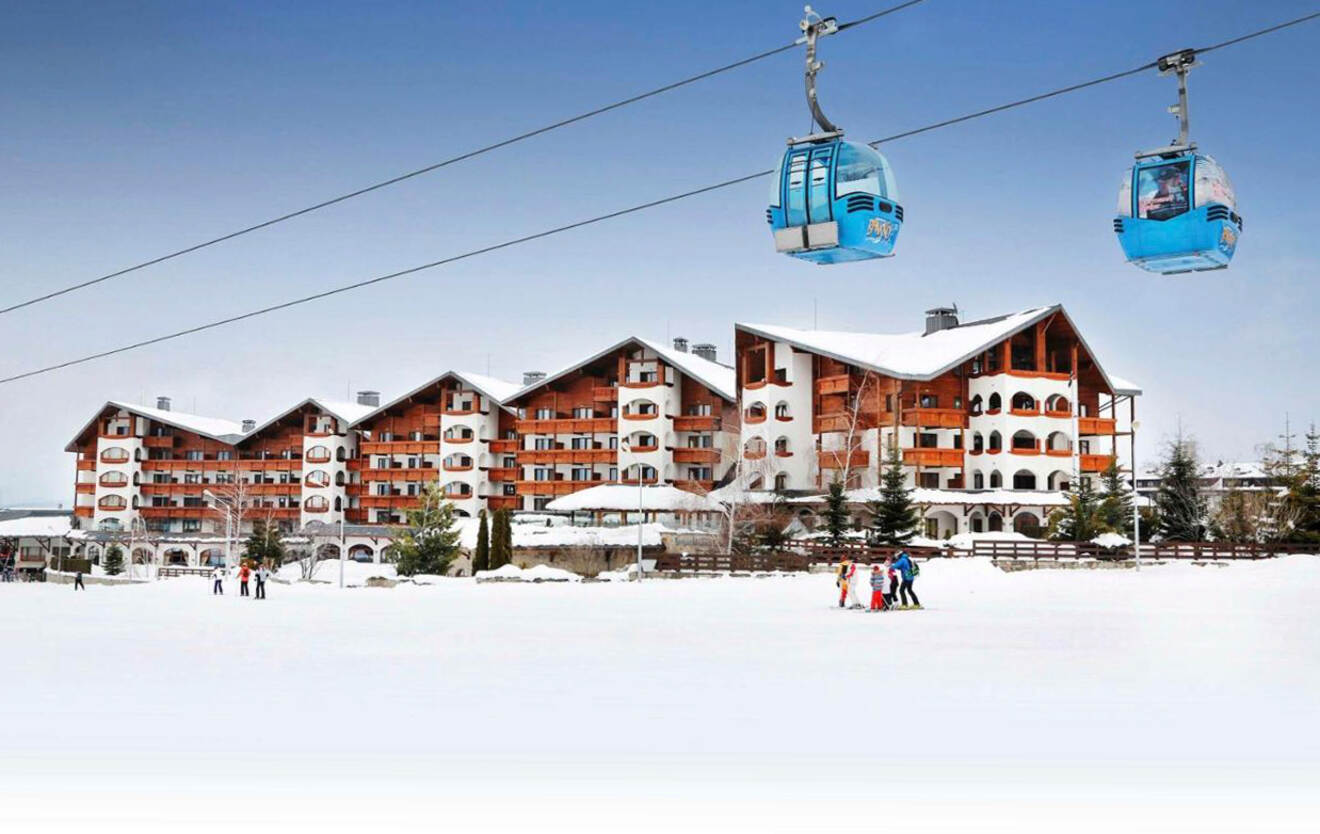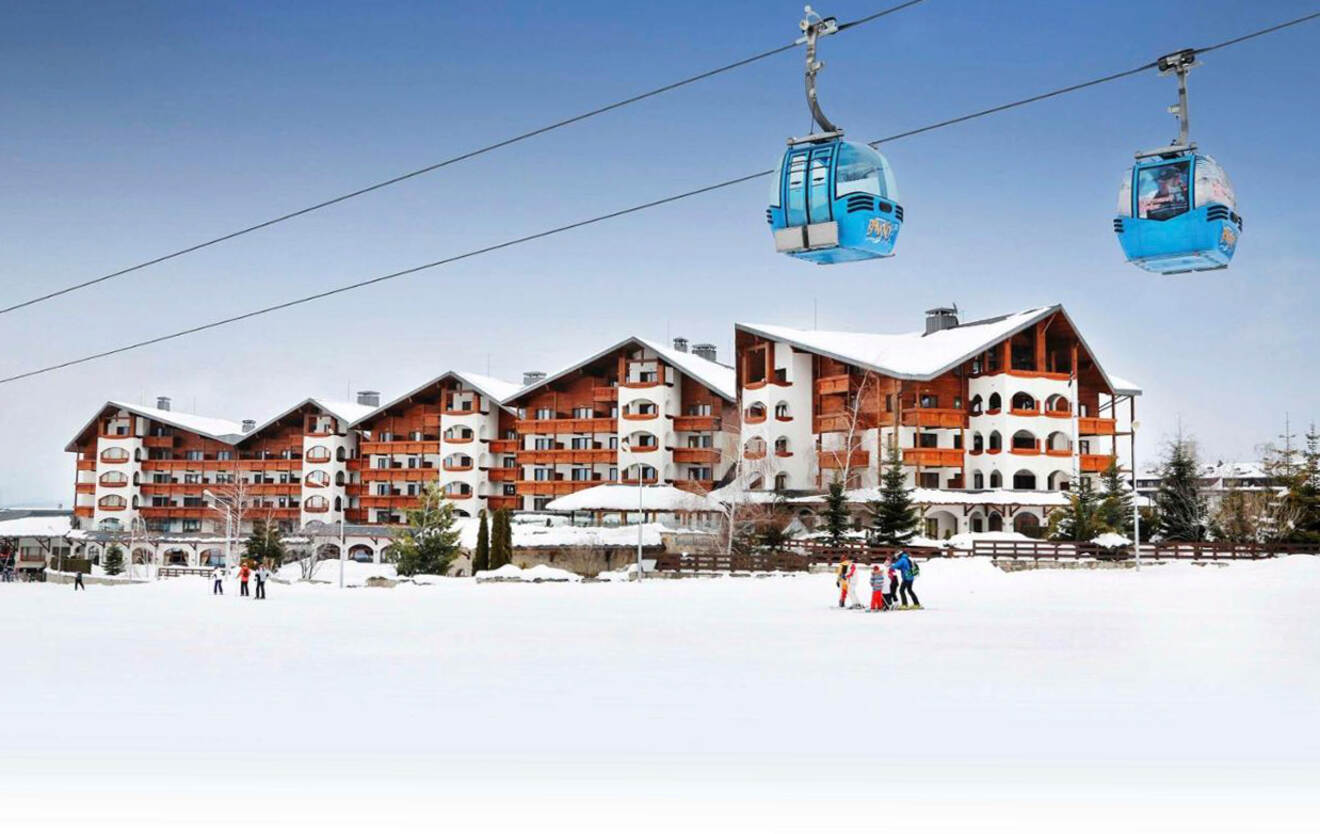 Well, now that we've seen all the incredible things to do in Bansko, Bulgaria, and also checked some of my favorite restaurants, I think it's only fair I also offer you some hotel options!
FAQs about things to do in Bansko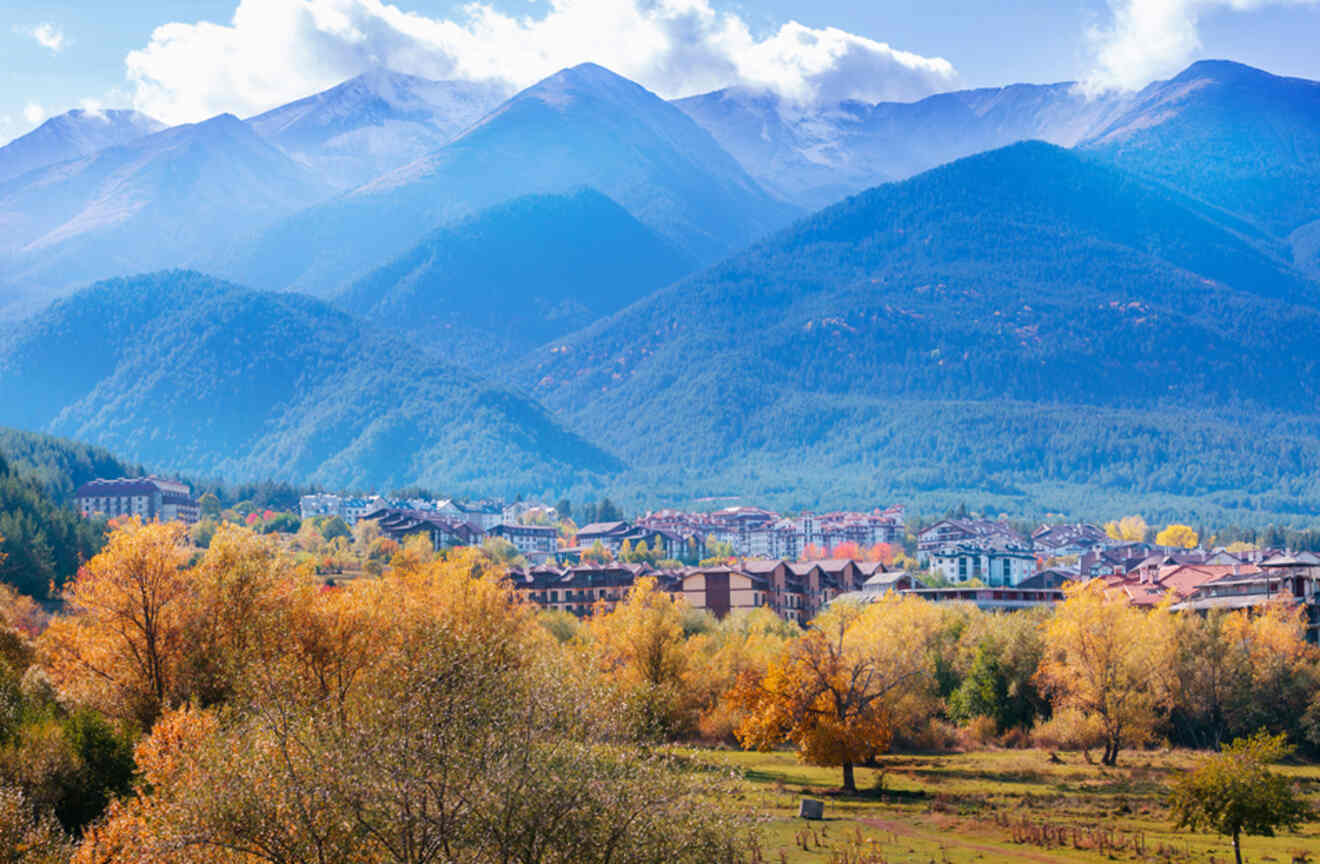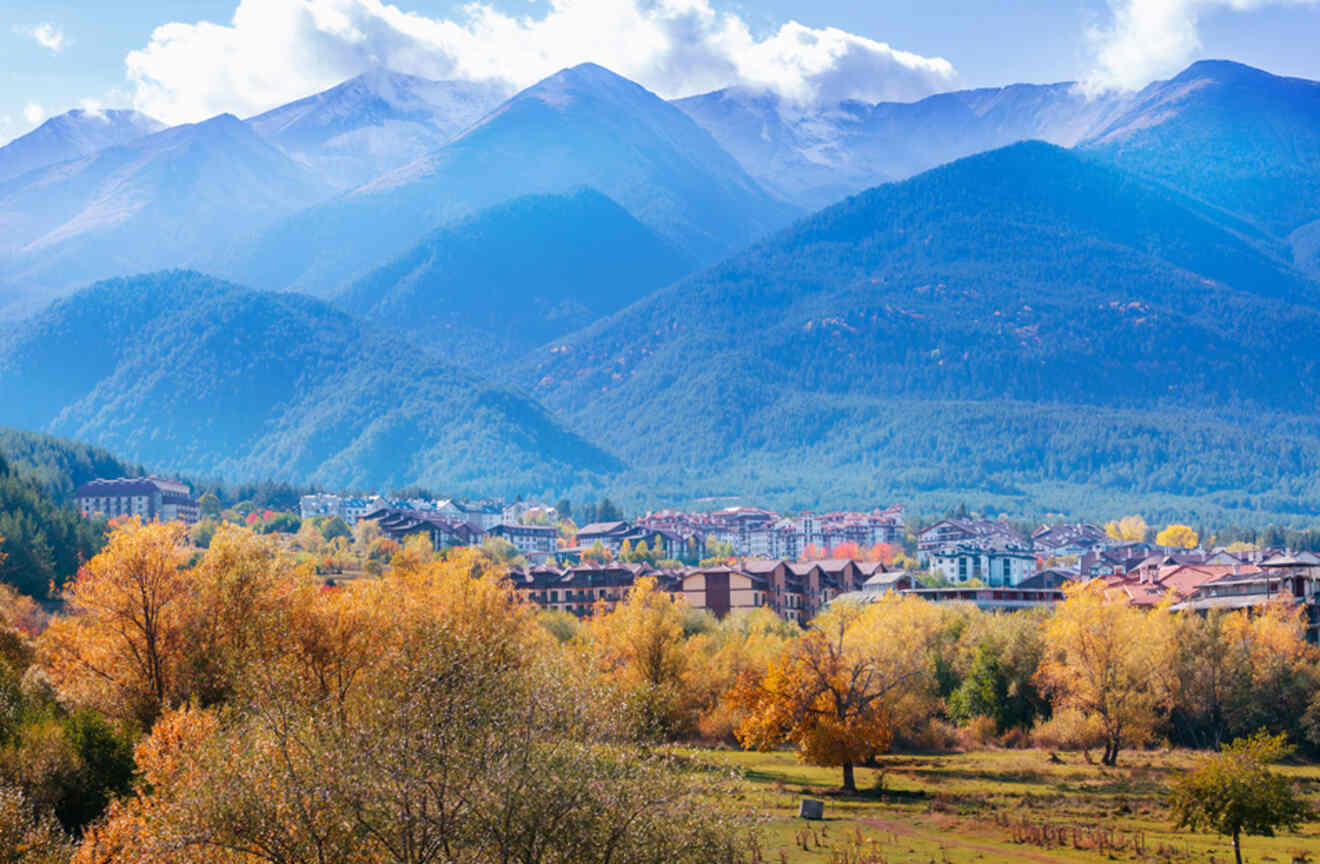 🤔 Is Bansko, Bulgaria worth visiting?
Yes! Bansko is a wonderful town in Bulgaria that offers amazing skiing, outdoor activities and has lots of attractions!
⛪ What to do in Bansko if you don't ski?
There are many things to do in Bansko, if you don't ski, like visiting the attractions in the Old Town, hiking, horseback riding, and exploring the absolutely delicious traditional Bulgarian food at the tavernas!
⛰️ What is Bansko, Bulgaria, known for?
Bansko is known for its major ski resort that brings tourists from everywhere, for its historical monuments and incredible hiking trails (especially in Pirin National Park), and the mountains!
⛷️ What is the best month for Bansko?
If you're skiing, then visit Bansko between November and April, and if not, you can go during the summer from June to August to explore all its hiking trails and other attractions.
Conclusion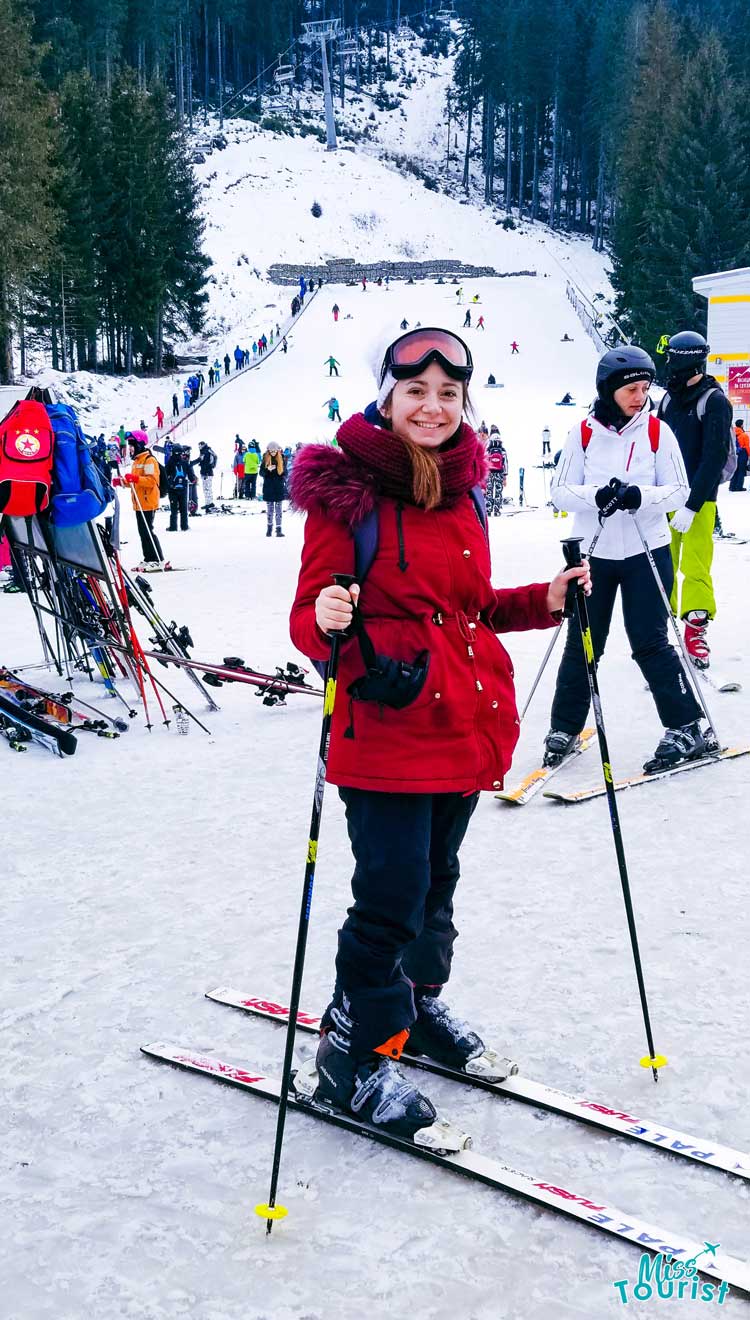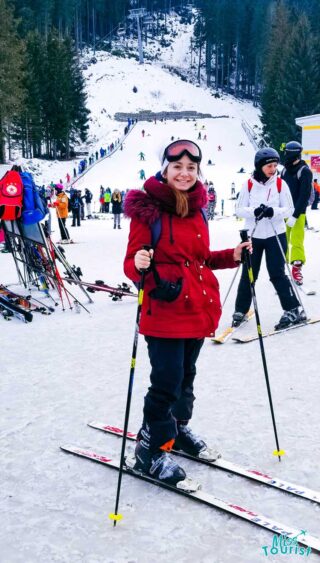 Phew, that was a lot! We've discovered some exciting things to do in Bansko today! Plus some great restaurants, hotels, and day trips that you can take during the holiday.

As we've seen, this town in Bulgaria is not just a ski resort, as it offers so many amazing things to do and attractions that make tourists love Bansko.

Do remember that it's important to book any hotels or tours in advance (especially if you're coming to Bulgaria during winter) as this is a super popular tourist destination.
And since we're talking about tours, I thought it may be helpful for some of you if I gave you my 2 favorite activities that you can try here in Bansko:
I've had a blast writing this amazing list of things to do in Bansko, Bulgaria, for you! I've made sure to add the most amazing activities, hotels, and tours.
However, sometimes it's impossible to include every little detail in a post, so if I missed anything, just drop me a comment below, and I'll make sure to answer ASAP!
Enjoy your stay!
Beti
---
Pin it for later!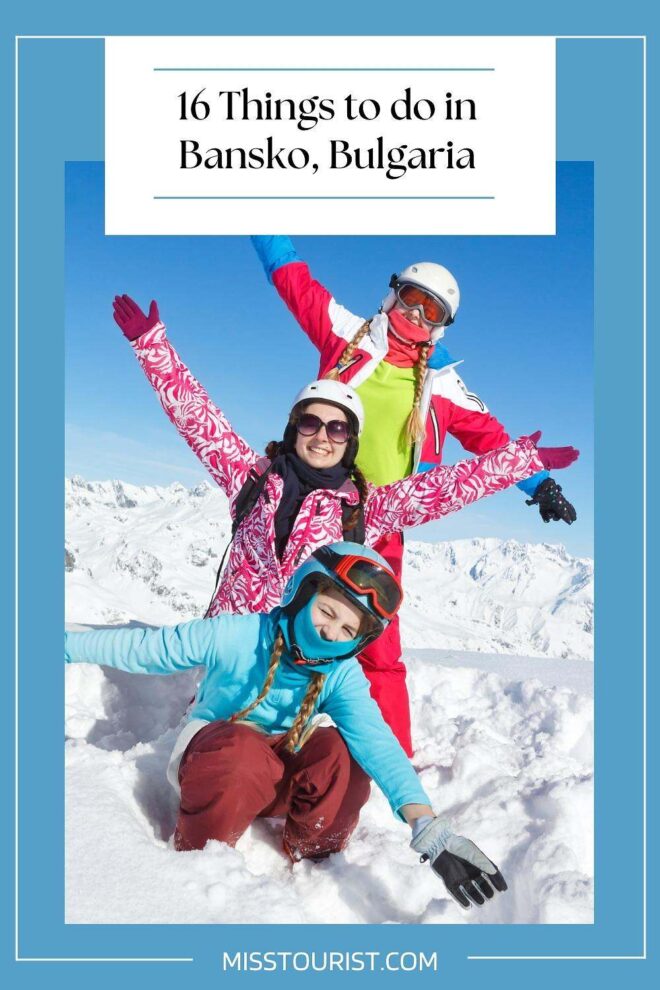 Pin it for later!