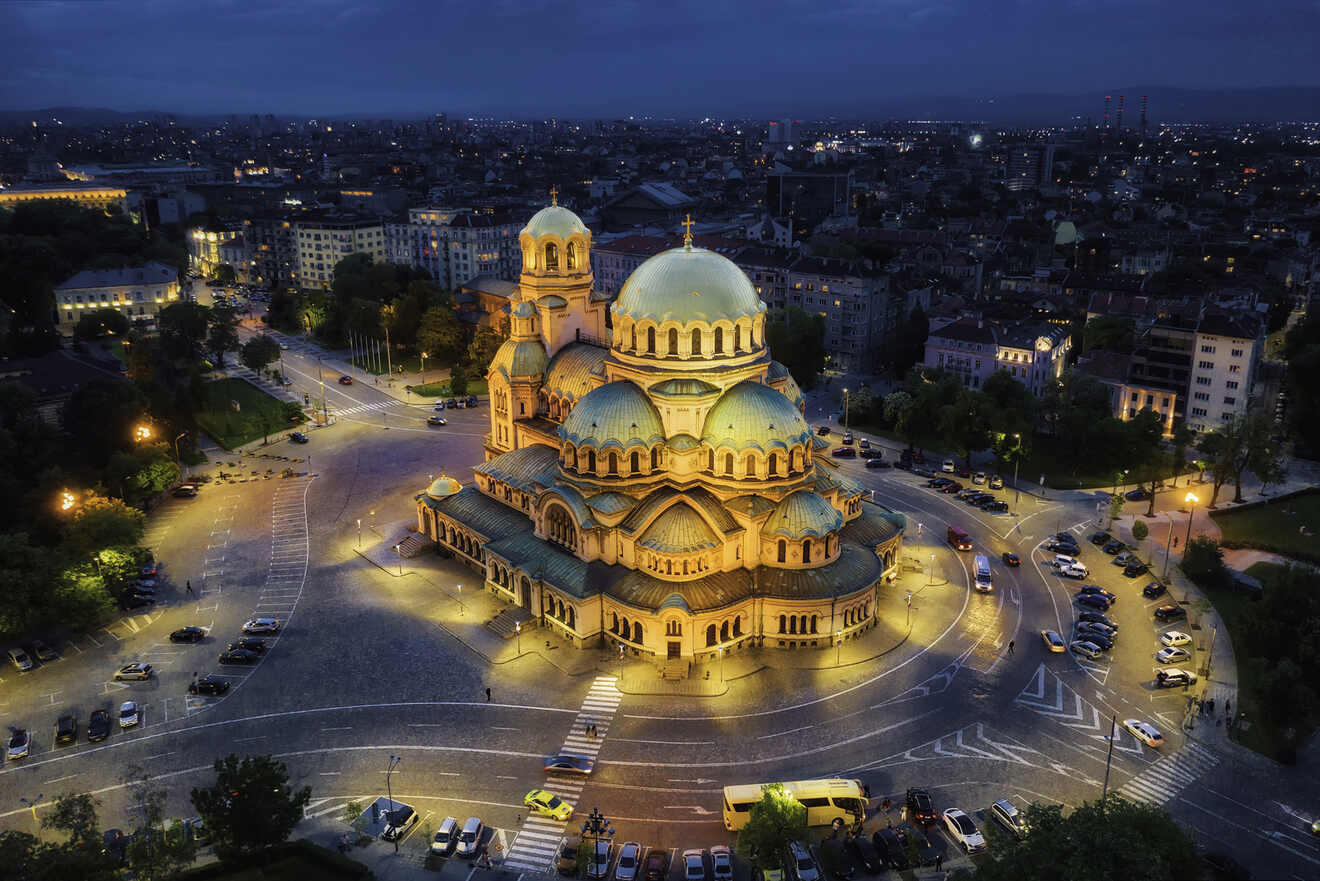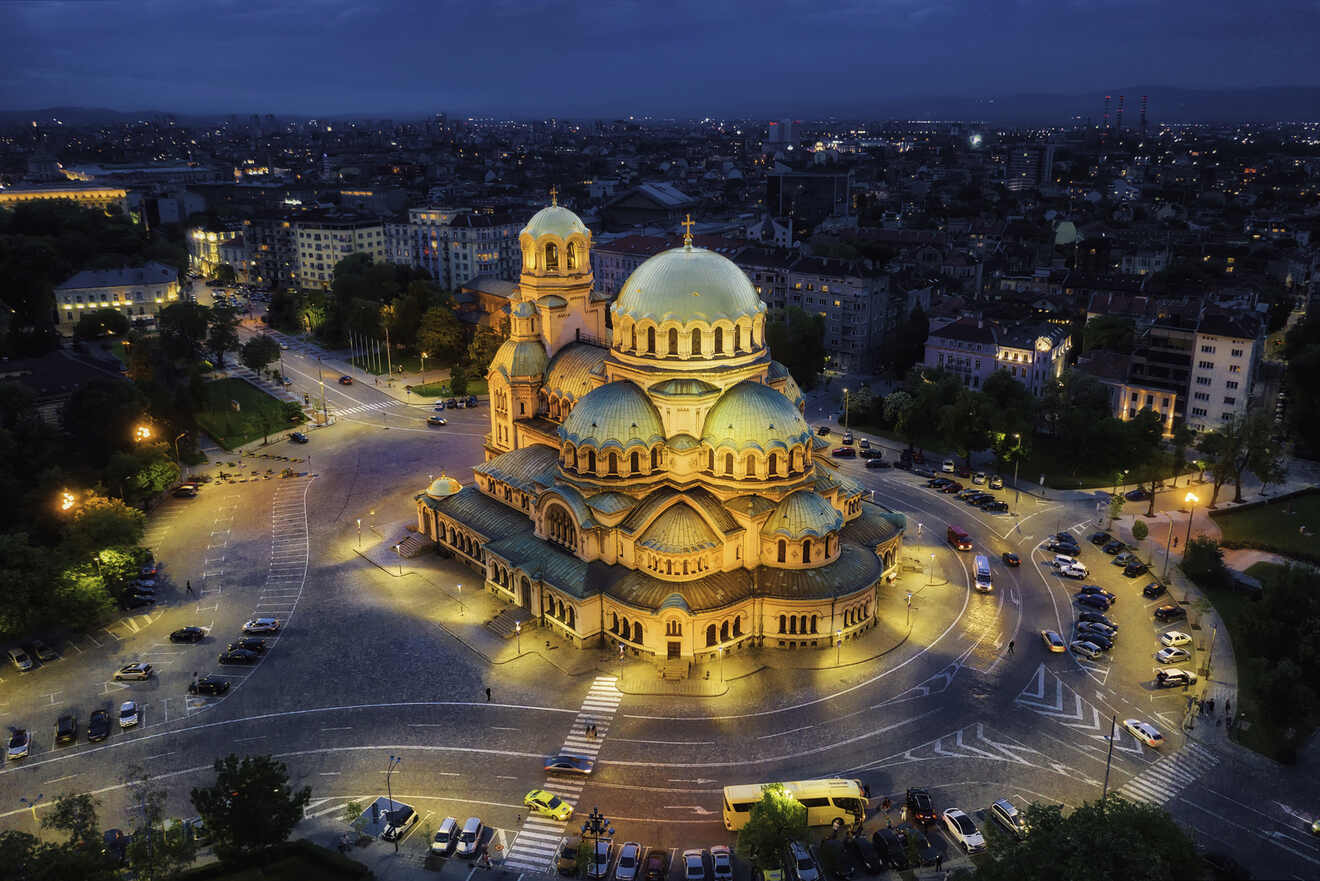 As the capital of Bulgaria, Sofia is known as the political and cultural hub of the country. The modern vibes of the city and the welcoming atmosphere are so well-blended with the neoclassical buildings that everyone who visits wants to return, I know I did!
But if you are wondering where to stay in Sofia, I can safely confirm that the best place to stay in Sofia is Centrum. Other popular areas include Oborishte, Lozenets, Boulevard Vitosha, Vitosha District and Studentski Grad – I will talk about them all in this post.
The best part is that most of them are so close to one another so you needn't waste time on transport. In terms of hotels, the nicest rooms get sold out quickly, so I advise you to book in advance!
The earlier you book, the more time you'll have to prepare your list of things to do, right? And we have some great suggestions for that, too! So stick around for more!
If you are in a hurry:
Here is a list of the top 4 hotels to stay in the very center of Sofia where most of the major tourist attractions are located.
To get a better idea of how close the neighborhoods I will be talking about are connected to Sofia Centrum (Center), I prepared a map:
1. Centrum – where to stay in Sofia for the first time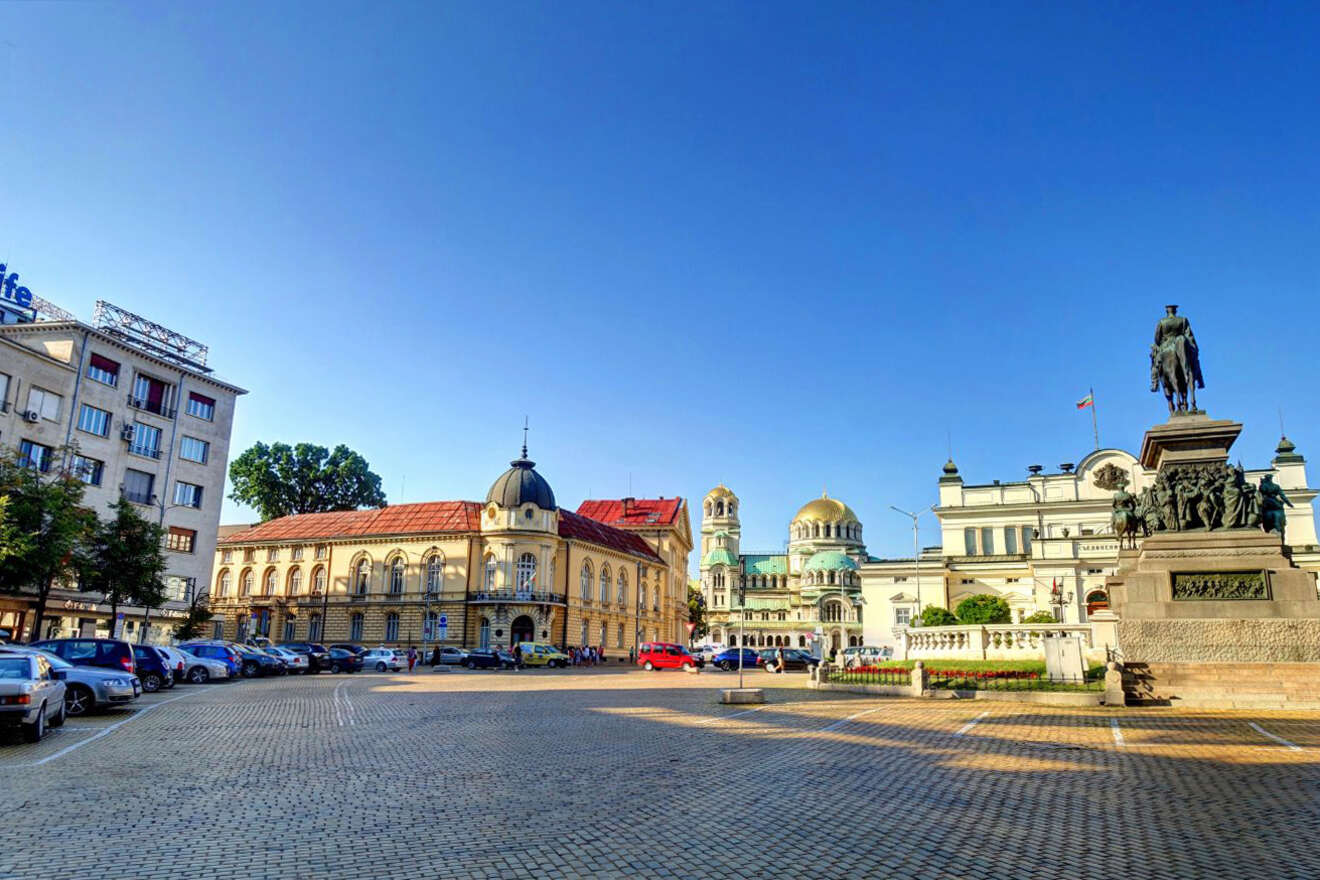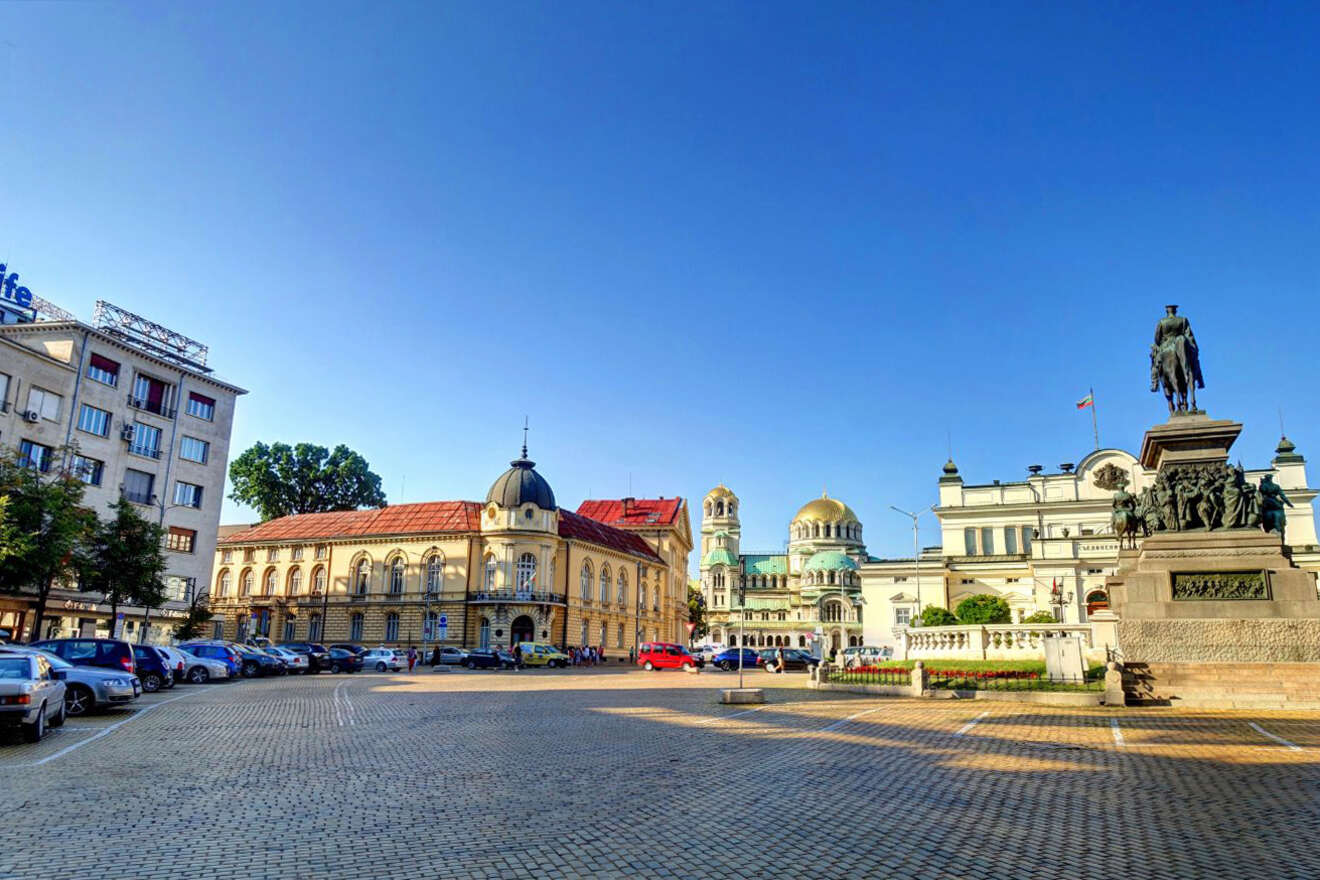 Known by locals as "Centrum", Sofia's city center is the starting point for first-timers and for 2 core reasons… It has a central location and the most significant Sofia attractions are located here, so everything is within walking distance!
Think small narrow streets, museums, churches, theaters, hotels, parks, local stores, coffee shops and urban chaos to picture the center of the Bulgarian capital. But don't get overwhelmed, because just like the hustle and bustle culture of New York City, downtown Sofia is enchanting!
You can take a walking tour to make sure you don't miss anything and soak in the peculiarities of each place as your guide narrates. But if you are a wine and cheese lover like myself, I highly recommend taking this tour. It is not exactly like wine tasting in Bordeaux, but I assure you will enjoy it!
The choice of hotels in Sofia's city centre is huge but the top ones get sold out quickly due to their convenient location and the fantastic amenities, so I advise you to book early!
Other accommodation options in Sofia Centrum
Things to do in Sofia Center
2. Oborishte – near Alexander Nevsky Cathedral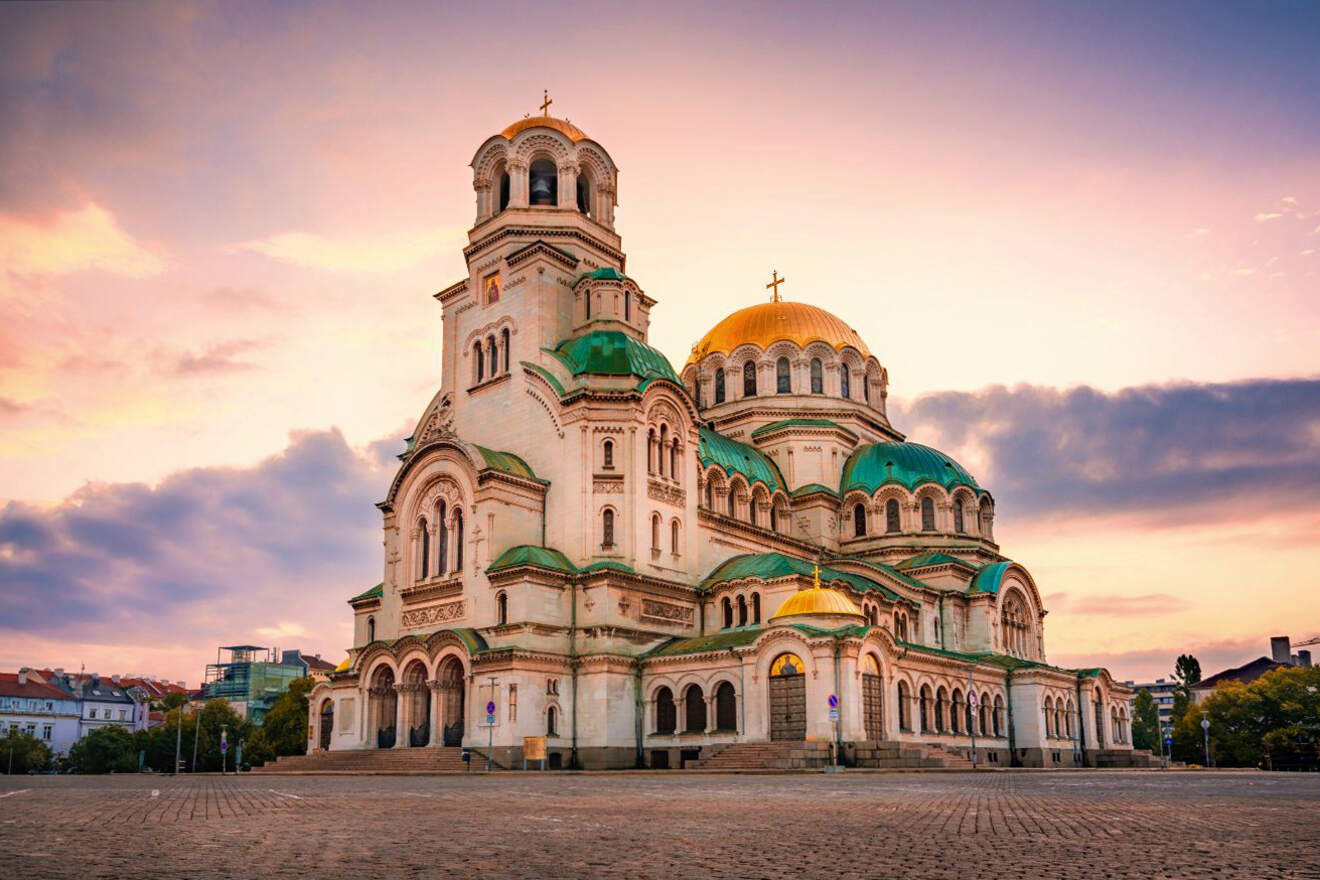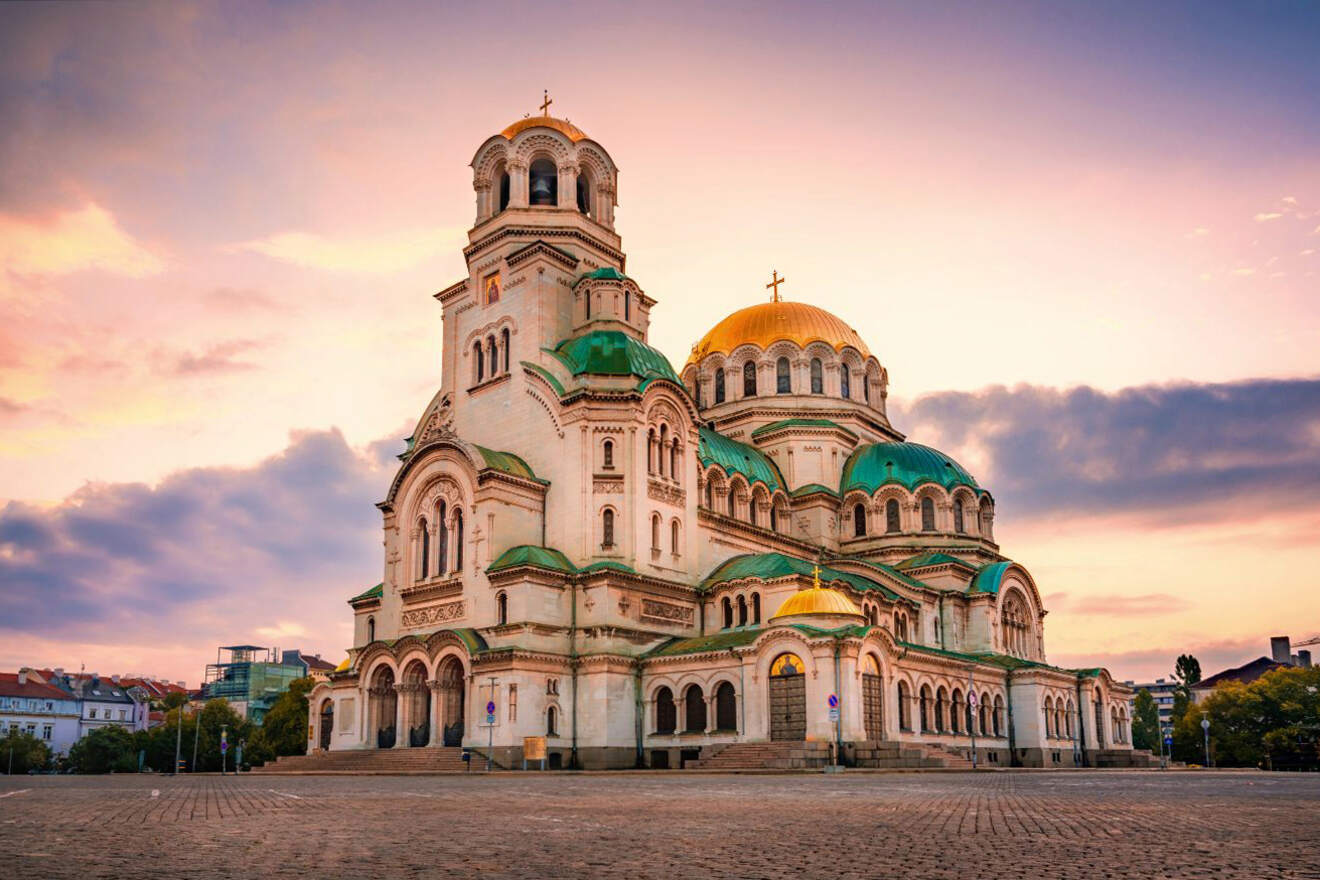 This picturesque residential district boasts a prime location (about 10 minutes walk from the city center) and many historic buildings like the mesmerizing cathedral Saint Alexander Nevski.
In my opinion, this is the most significant sight in the capital city, built in honor of the Russian troops who died in the Russo-Turkish war of 1877-1878 defending Bulgaria. For this reason, it is also named after a Russian saint.
Once you snap a picture at this iconical monument, you can take a walk around the area which is rich with parks, local restaurants, and many great hotels.
So if you are wondering where to stay in Sofia that is not in the city center but still close enough, then explore the options I gave below. Whether you are looking for modern rooms, free WiFi access, free private parking, or a wellness centre – this area has it all!
NOTE: I should also mention that Oborishte is a 30 minutes walk from Sofia central railway station but this is not far considering how big the city is.
Nevertheless, everything in Oborishte is easily accessible and below you can find some of the best hotels in Sofia.
Other accommodation options in Oborishte
Things to do in Oborishte
3. Lozenets – the coolest place to stay in Sofia for foodies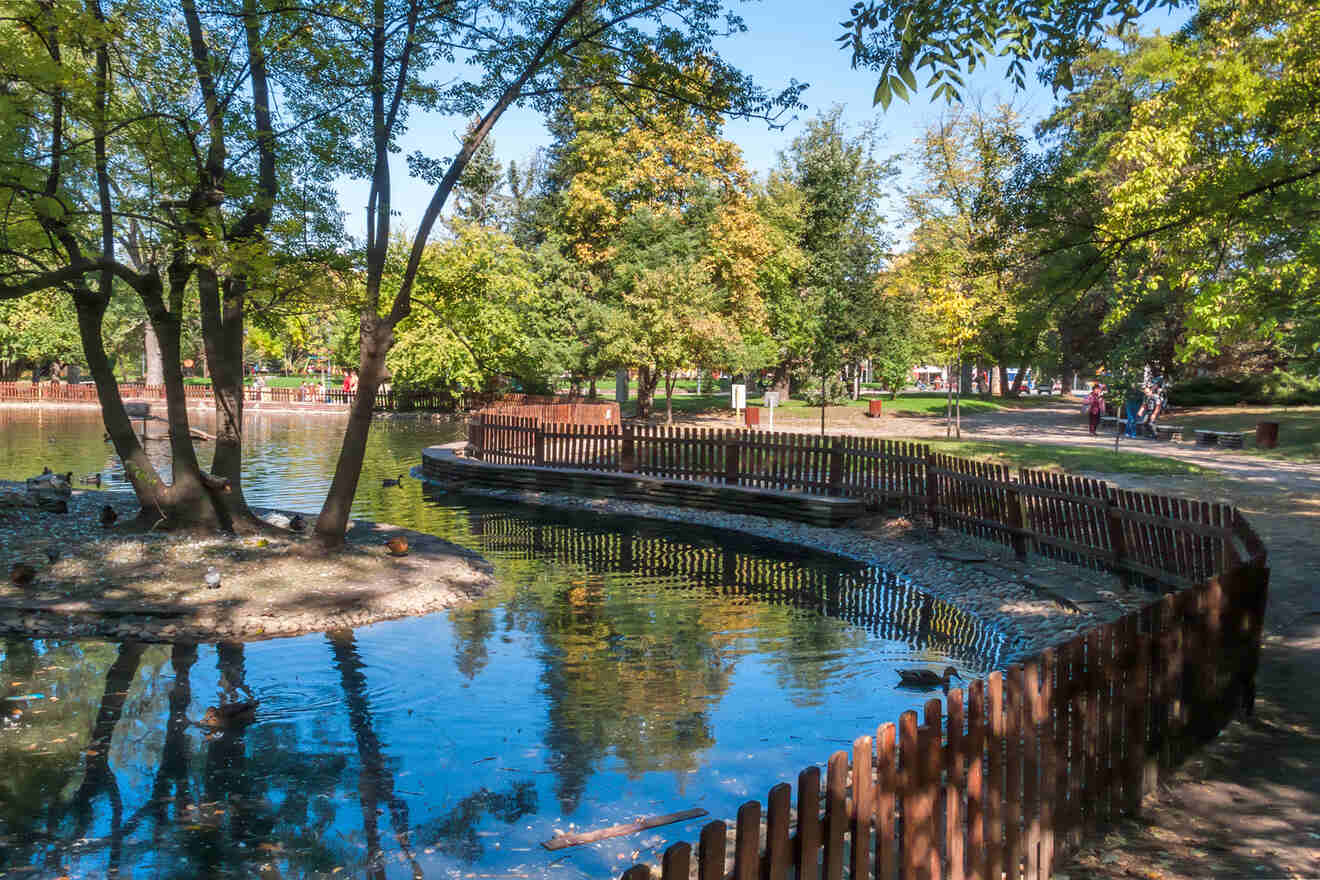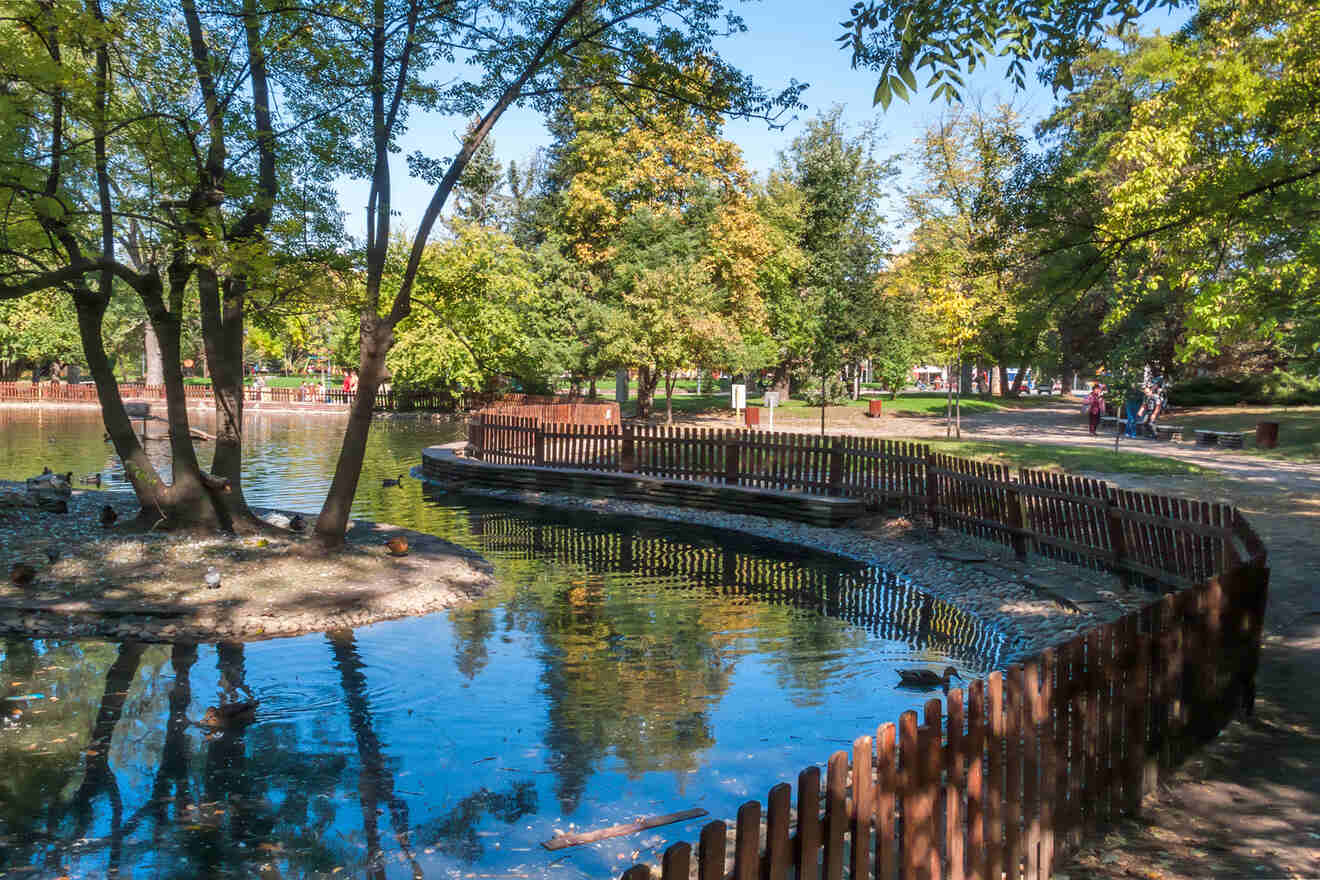 This area is particularly famous for the expensive real estate and although some of the best Sofia hotels are located here, it is still considered mainly a residential area.
If you are a foodie like myself, then you will absolutely love the diversity of restaurants and bars. Whether you want to explore the traditional Bulgarian kitchen or stick with your classic choice of dishes, I guarantee you will not be disappointed.
In terms of accessibility, Lozenets is around 40 minutes walk from the Sofia city center but you will still have easy access because it is well connected to central Sofia via the European Union metro station. This is especially helpful since parking here is scarce so don't go into the trouble of renting a car.
Alternatively, you can rent a car for your travels but in that case, I advise you to book a hotel with free parking.
Other accommodation options in Lozenets
Things to do in Lozenets
4. Boulevard Vitosha and NDK area – for culture & shopping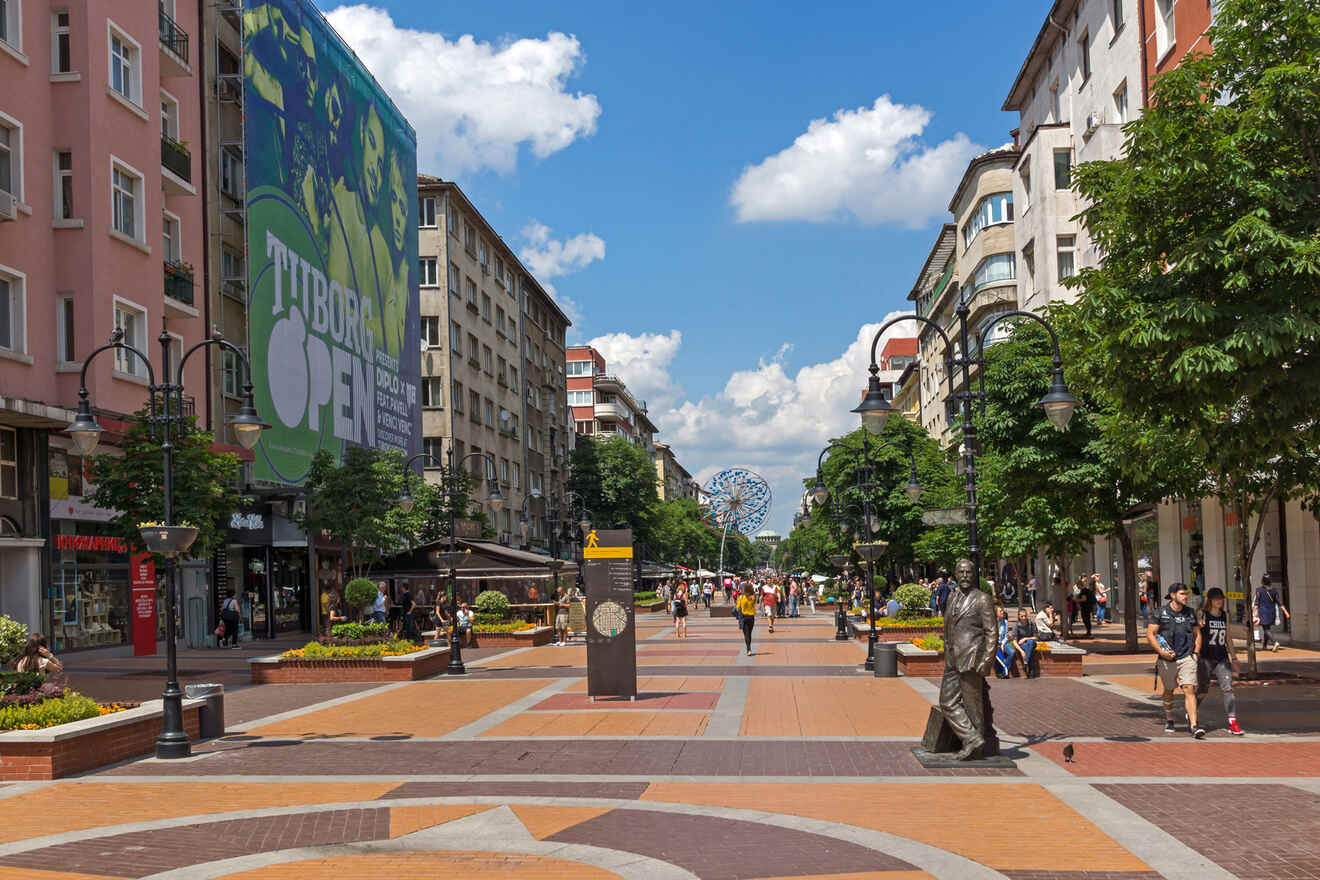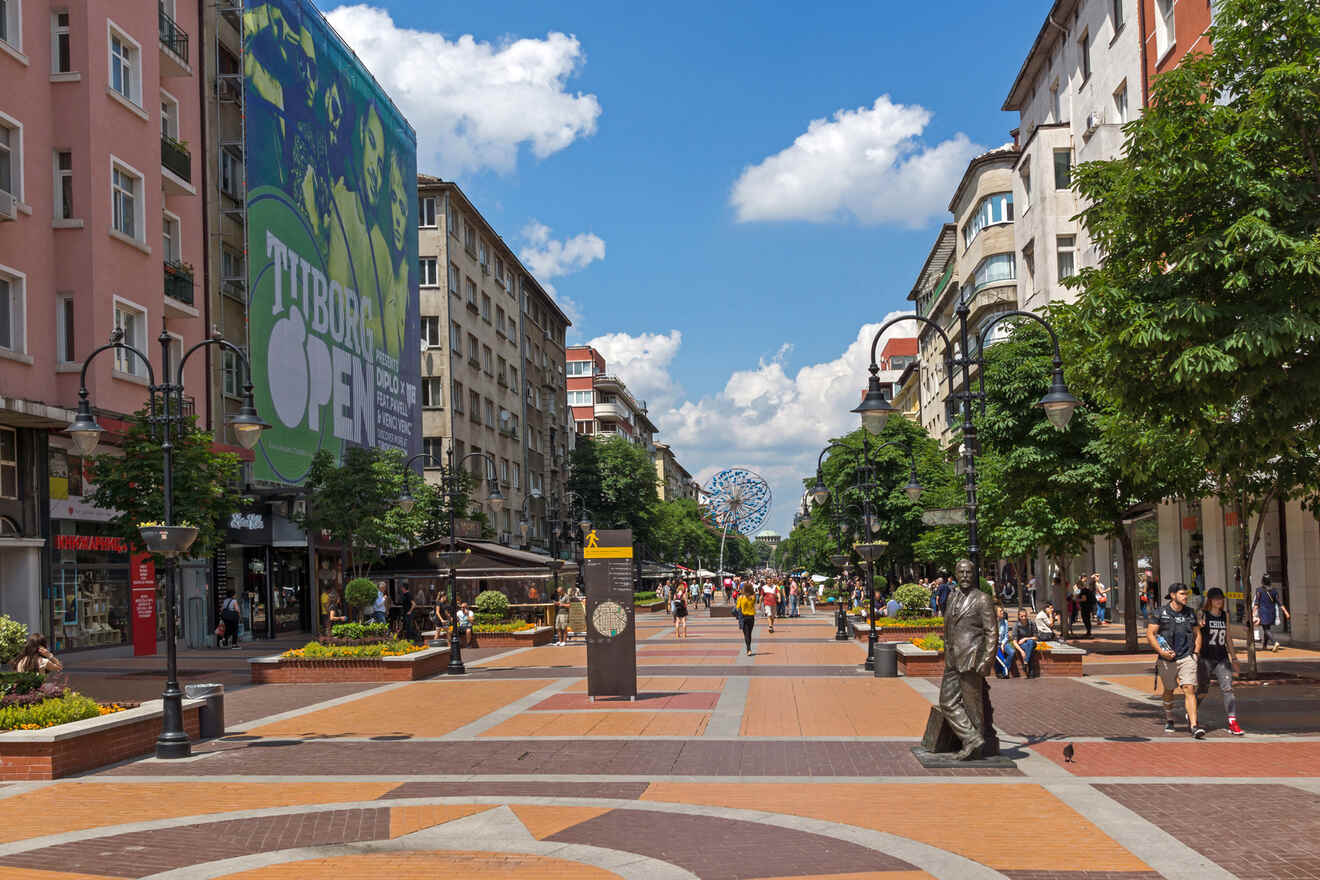 Boulevard Vitosha is like the Upper East Side of Sofia since it is considered a higher-end neighborhood, and it is located next to the South Park (Yuzhen Park). In terms of city center proximity, it is within walking distance (approximately 15 minutes away).
As there are many posh boutiques it is also known as Vitosha shopping boulevard. However, I think that it is also great for families with children because there are a lot of parks and kids playgrounds around, plus all that luxury guarantees maximum security of the nearby stores and buildings.
This area is also known as NDK which in Bulgarian is abbreviated from National Palace of Culture (also known as The Congress Center) and represents the cultural hub of Sofia. As quite a few of the events hosted there are international, this area is also in part a business district. Therefore, you can expect to find hotels within mid – to high range prices.
Other accommodation options in Boulevard Vitosha
Things to do in Boulevard Vitosha
5. Vitosha district – best area to stay if you love nature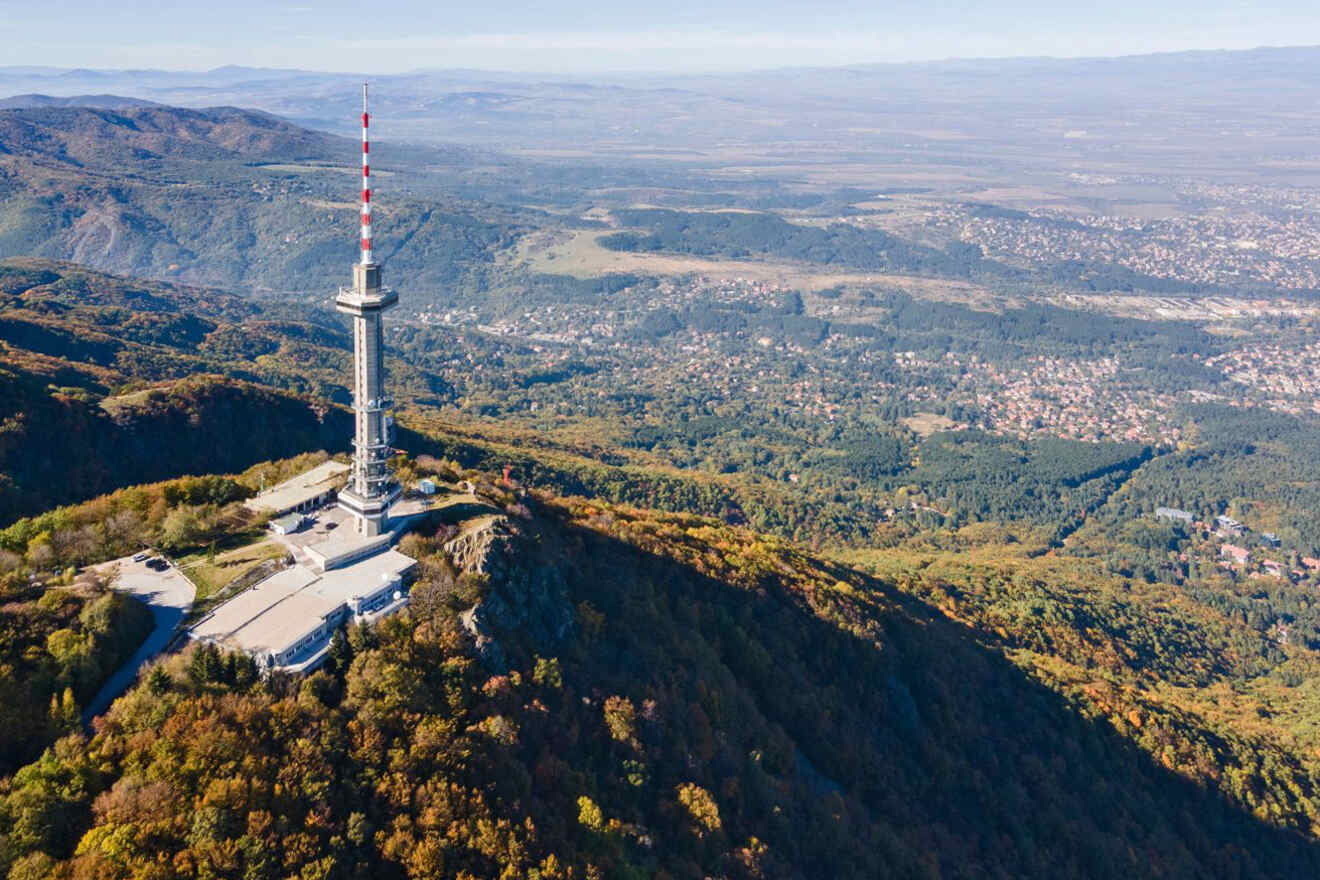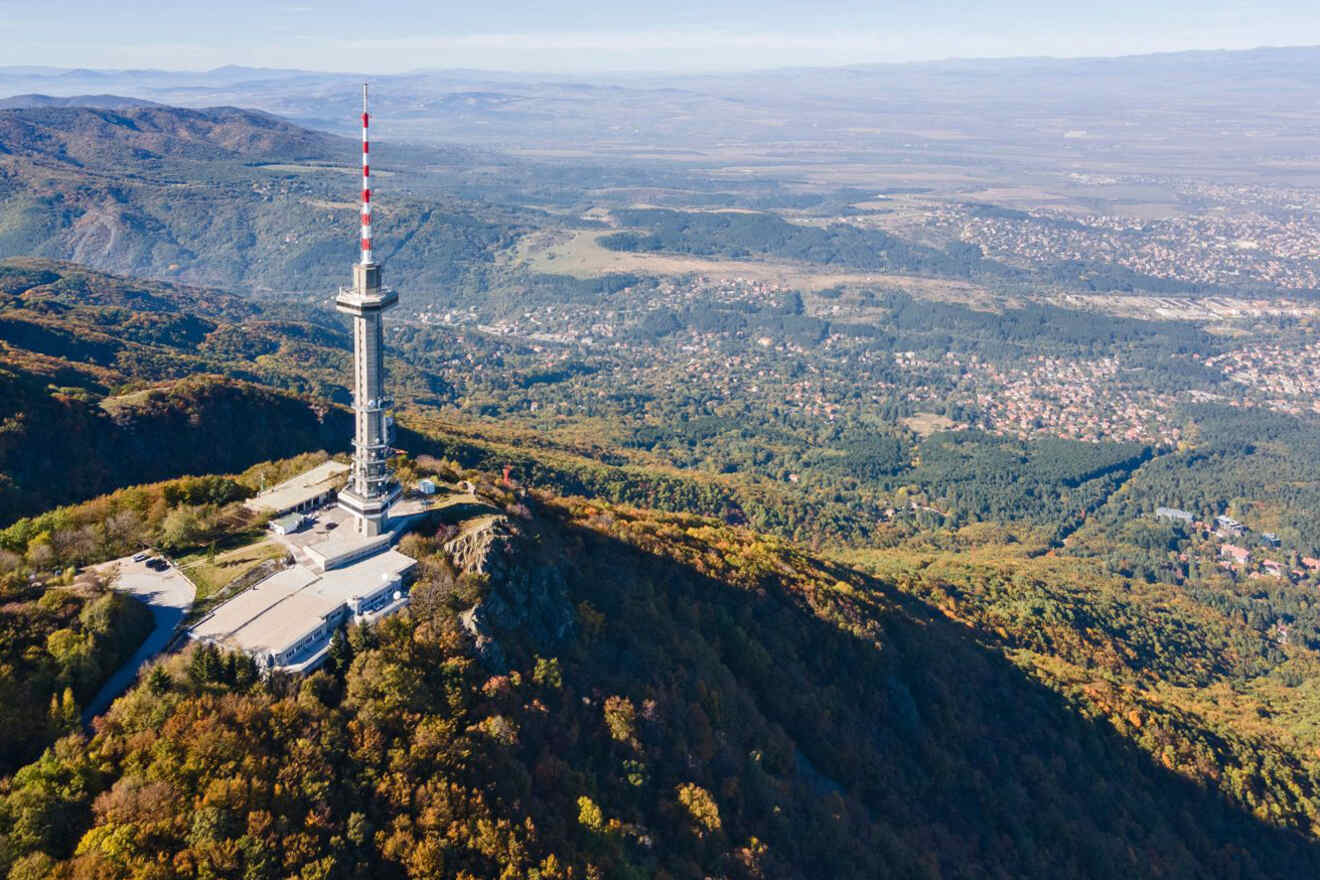 Vitosha district is a natural sight located at the foothills of Vitosha Mountain, full of lush greenery and peaceful nature. The renowned UNESCO protected Boyana Church is a must-see among the tourist sights here as well as the National History Museum.
Vitosha district is the only area in our list that is located a bit further from the crowded city center of Sofia which means that you'll probably need to rent a car or take a day trip. The tour is especially worth it in my opinion because you will get to see the Rila Monastery as well, and you won't need to worry about directions.
In general, there isn't as much choice in terms of accommodation in this part, but the idyllic, typically Bulgarian Airbnbs may be the ideal choice for the most adventurous among you. For all the rest, I definitely suggest you go down the beaten path and take your pick from my list.
Other accommodation options in Vitosha district
Things to do in Vitosha district
6. Studentski Grad – where to stay in Sofia for nightlife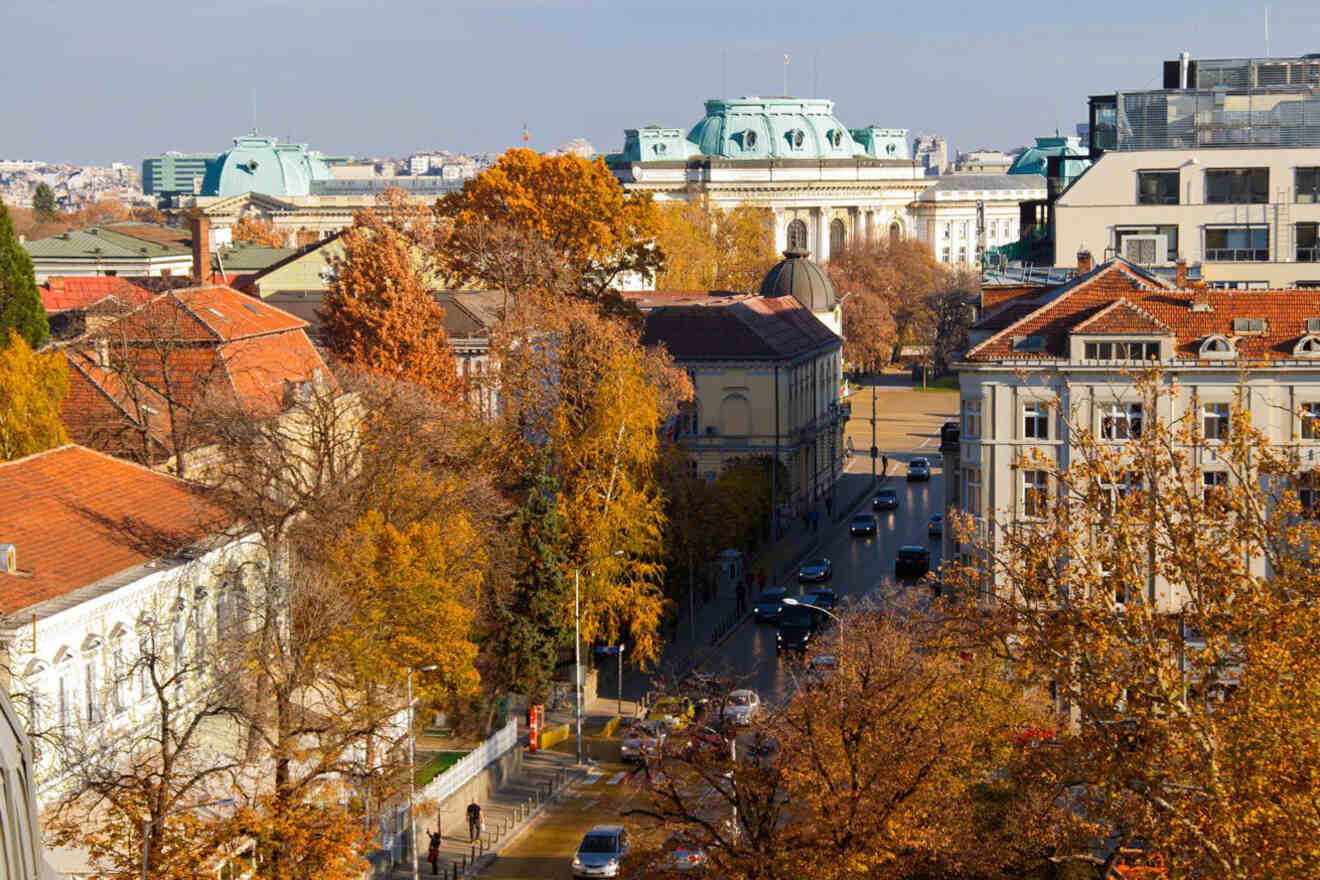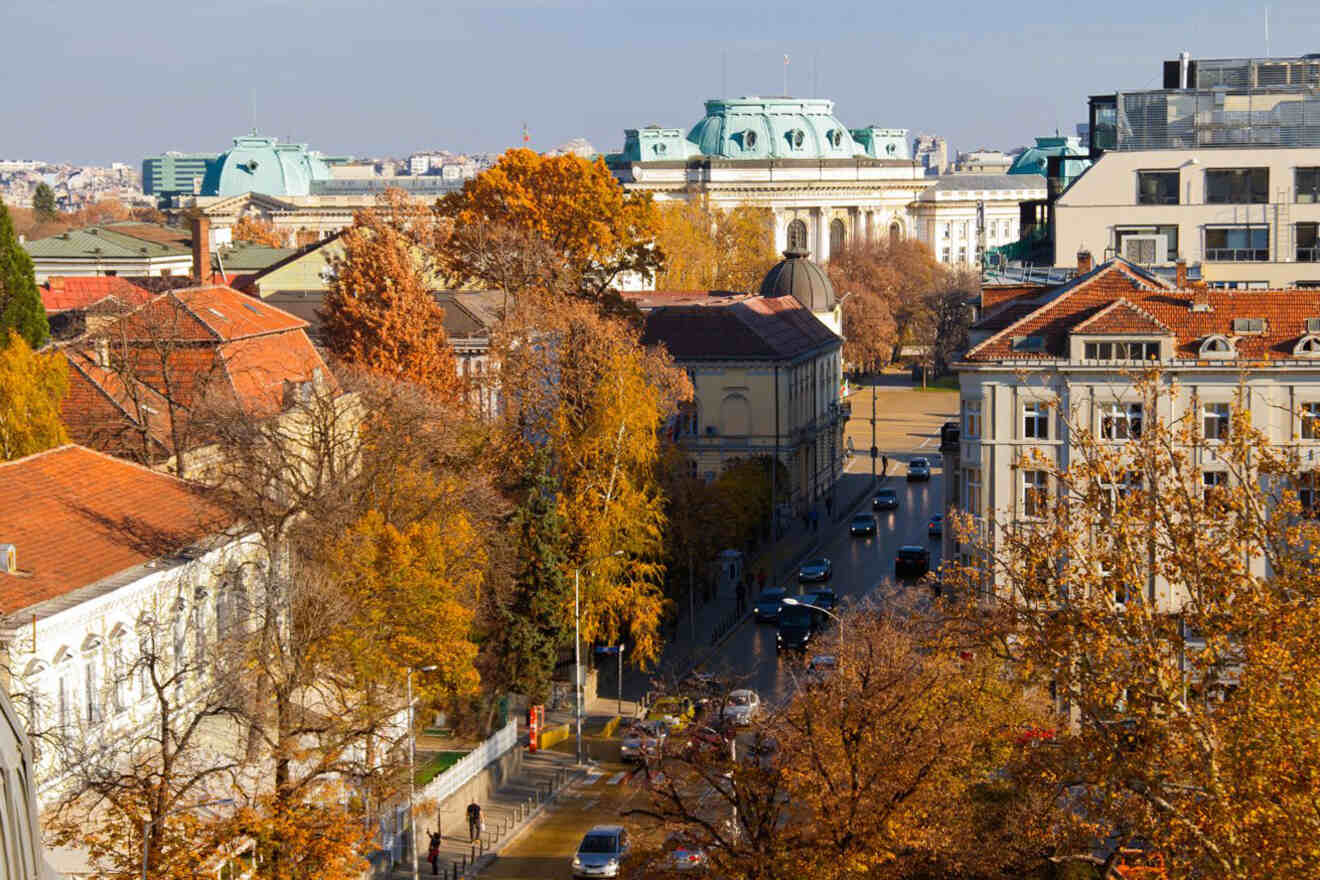 Studentski Grad (Students' City) is a student campus area that is located about 47 minutes by tram (M1/M4) from Sofia city center.
Regardless of whether you want to meet other fellow students, mingle with peers, or relive your carefree university days – Studentski Grad is the hub for all the partygoers. It is lively, vibrant but most importantly, affordable.
As expected, there are many faculties, sports centers, libraries, parks, local stores, coffee shops, bars and nightclubs, so you'll never be in want of anything.
Bus stops and metro lines are easily reachable and the hotels are among the reasonably priced Sofia accommodation. Even though this is predominantly a student area, there are also residential complexes around and the area is safe for families with kids. However, I think that backpackers will particularly love it.
Other accommodation options in Studentski Grad
Things to do in Studentski Grad
FAQs about hotels in Sofia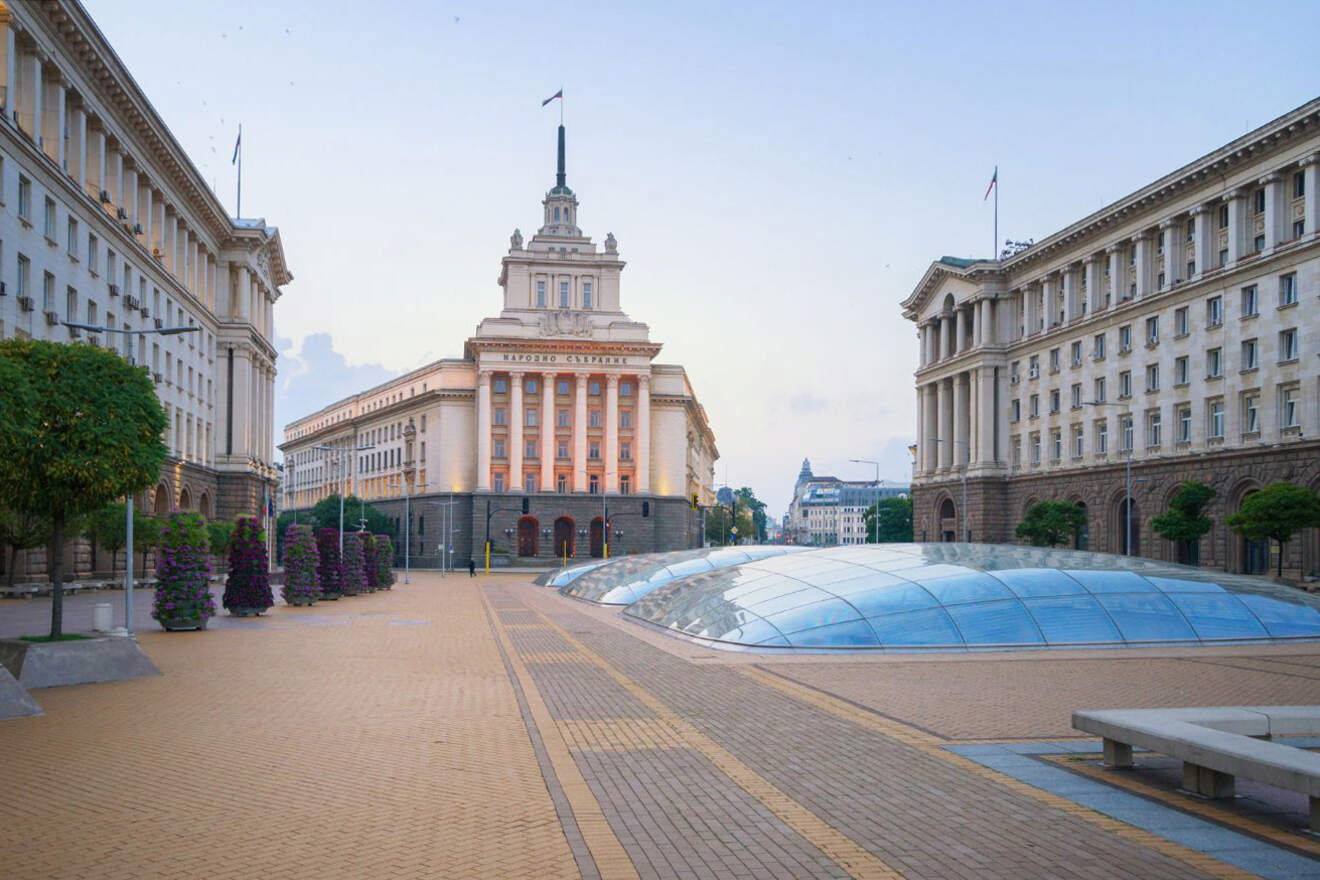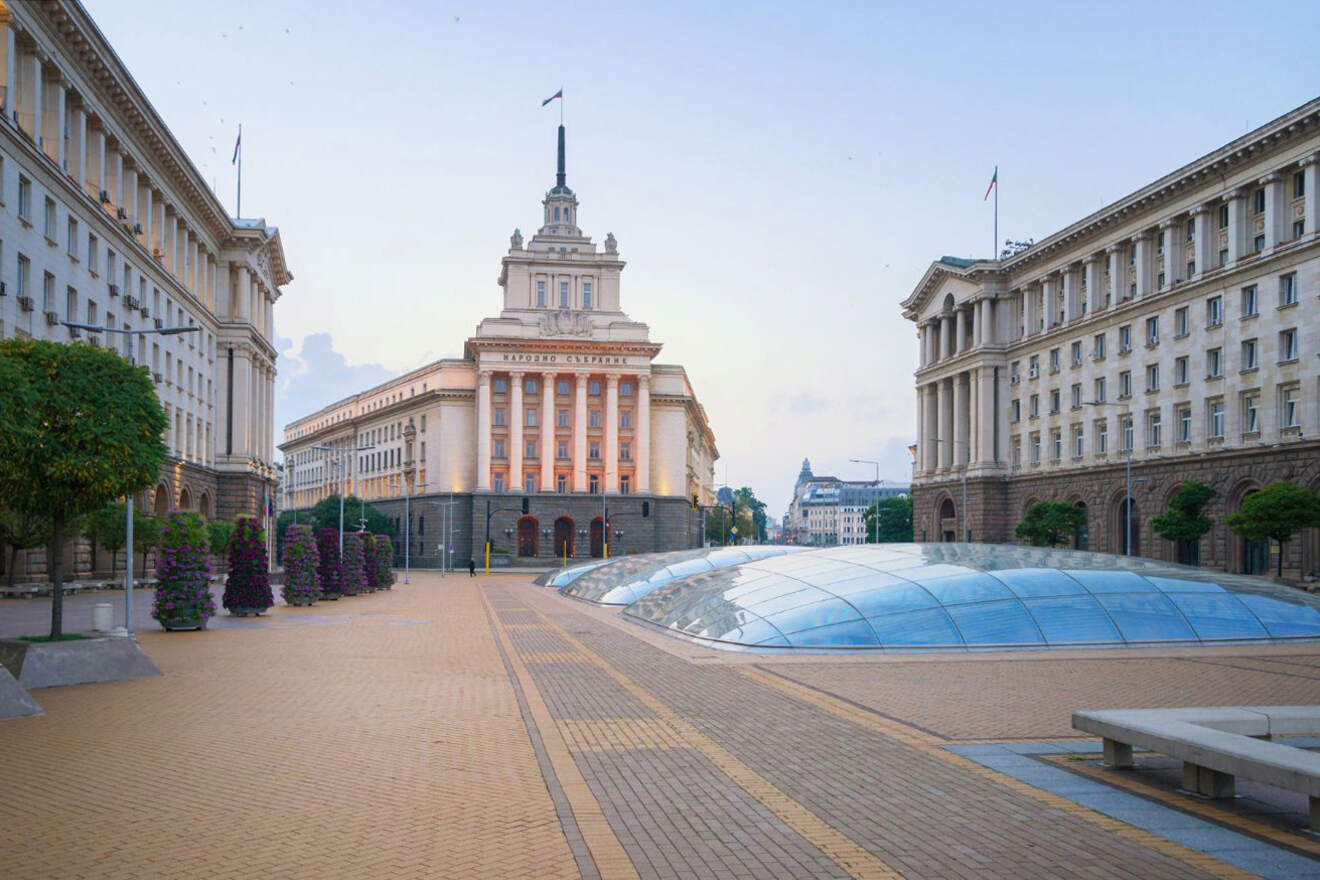 Conclusion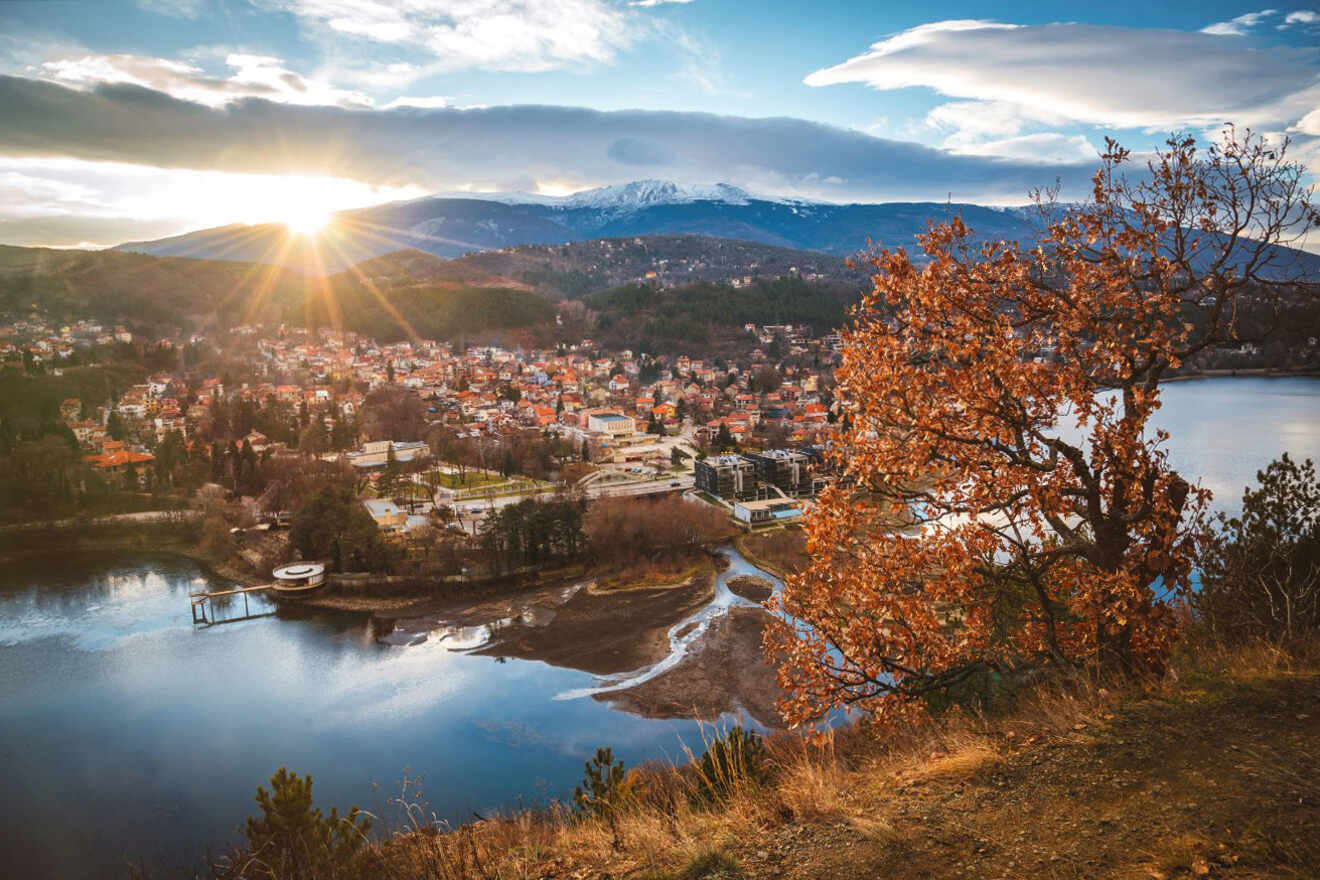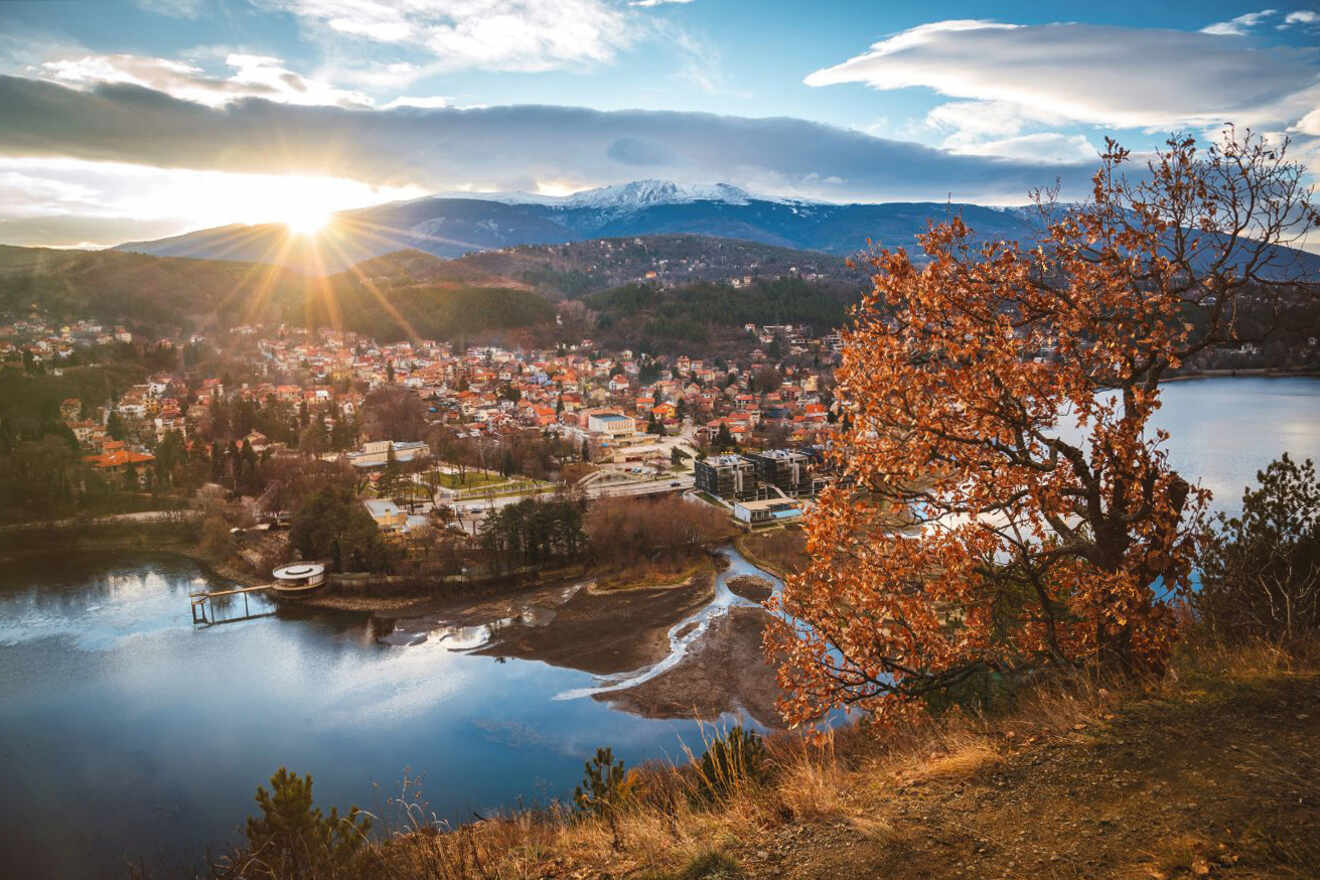 If you're planning a trip to Sofia, then you should know that its Western European architecture will astound you with its beauty.
Each of the 6 top areas: Centrum, Oborishte, Lozenets, Boulevard Vitosha with NDK, Vitosha district and Studentski Grad have a character of their own, so I highly recommend staying at least 3 days to get to see them all.
I know I've given you tons of options of hotels to stay in Sofia, but before you go I just want to suggest the 2 that I personally find the best:
If you were wondering where to stay in Sofia, I hope I managed to give you a satisfying answer. Whether you're visiting for business or leisure, Sofia has something for everyone. Just don't forget to book a hotel in advance because the great hotels in popular areas are selling fast!
On a last note, you should know that there's no free airport shuttle so you might want to rent a car in advance, too! And if you have any recommendations of your own about Sofia, let me know below.
Bon voyage,
Beti
---