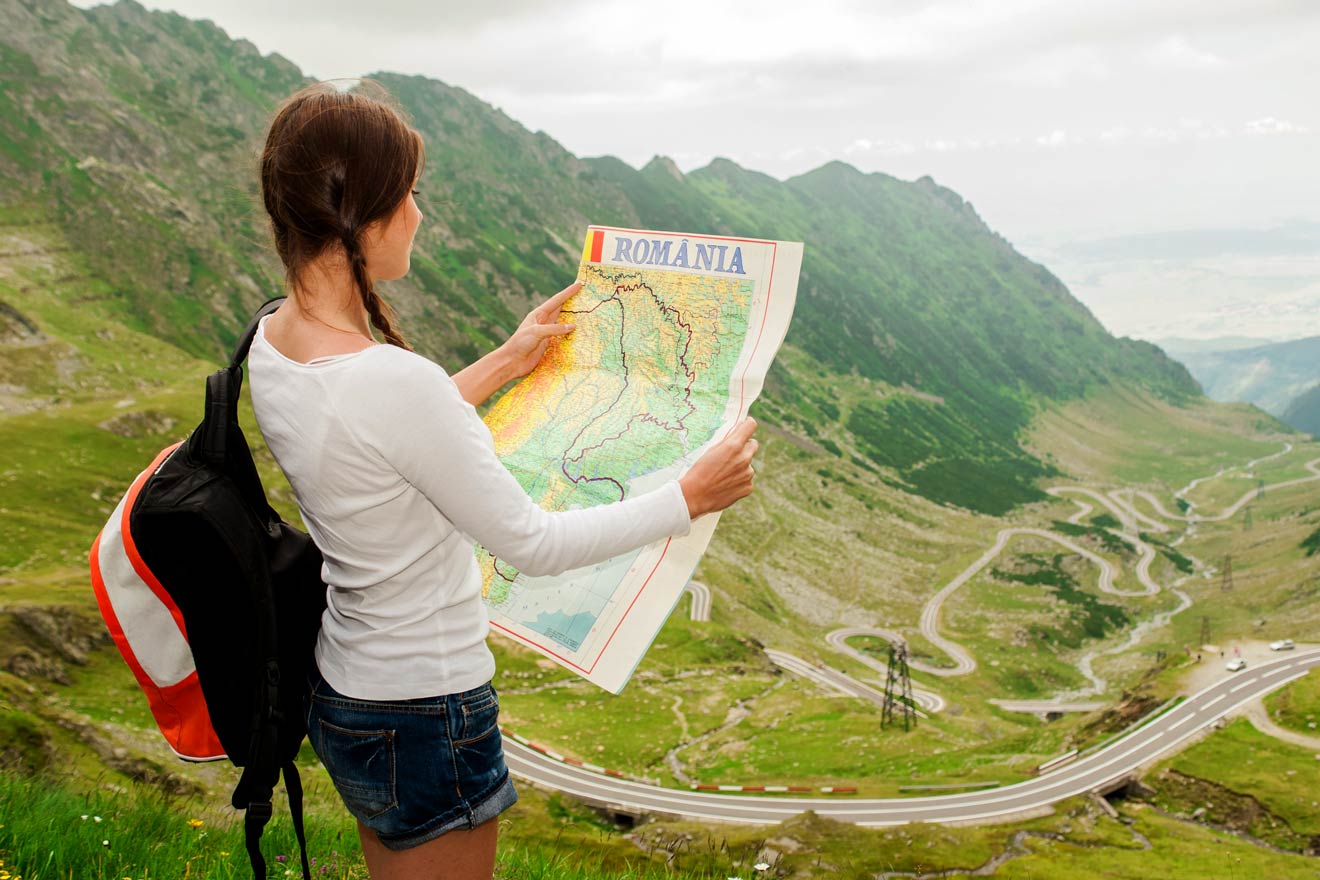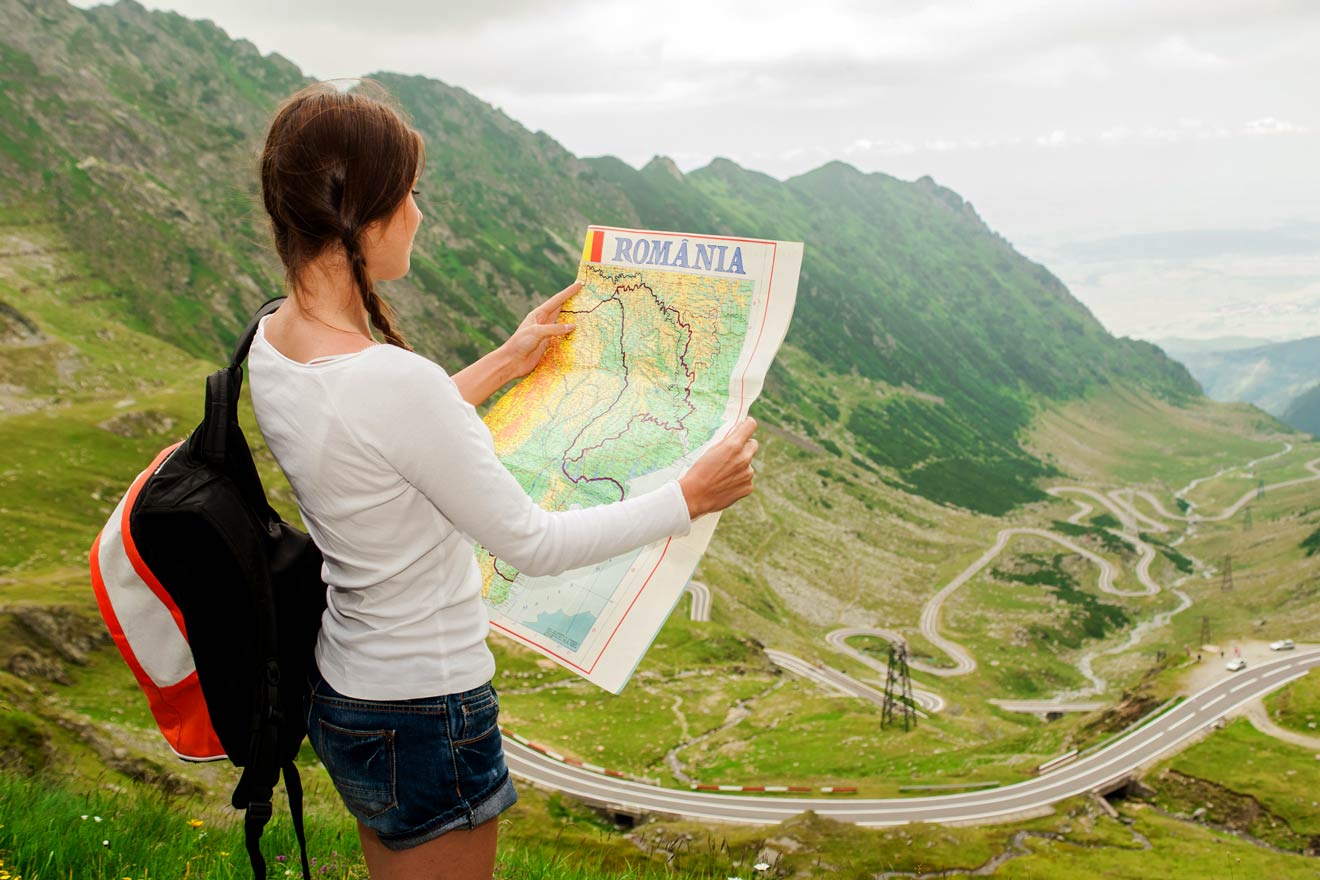 Planning a trip to one of the most beautiful countries in Eastern Europe? I may be a bit biased here (as Romania is my home country) but still, I think you're in for an adventure! Filled with medieval towns, stunning scenery and lots of mountains, this place can't be missed!
However, there are lots of things to consider before you visit Romania! And in this super detailed travel guide I've offered all the details from where to go, top things to do here, how to get around the country plus many other aspects from visa requirements and costs that you must know.
At the end I've also added a section with the best places to stay in Romania and some hotels. Which I highly recommend booking in advance, especially if you're coming during the high season (summertime) as they will sell out fast.
Okay, we've got a lot to talk about so let's go!
If you're in a hurry
If you don't have time to read the whole post, here are the top things to book in advance:
1. Places to visit in Romania
If you're preparing for a Romanian holiday, then buckle up, because we've got so many things to talk about!
My home country is absolutely packed with impressive attractions. And to be honest I recommend exploring the mountains and countryside if you're coming here (especially if you love spending time in nature) because Romania has some great hiking trails!
But the cities are pretty amazing as well, so I'd thought I'd make a list of the major cities that you shouldn't miss out:
Bucharest
Welcome to the capital city! And where I'm living at the moment! You'll probably arrive in Bucharest if you're coming by plane and I definitely recommend spending some time here because there are many things to do in Bucharest from exploring the Old Town and all the restaurants and pubs there!
Cluj Napoca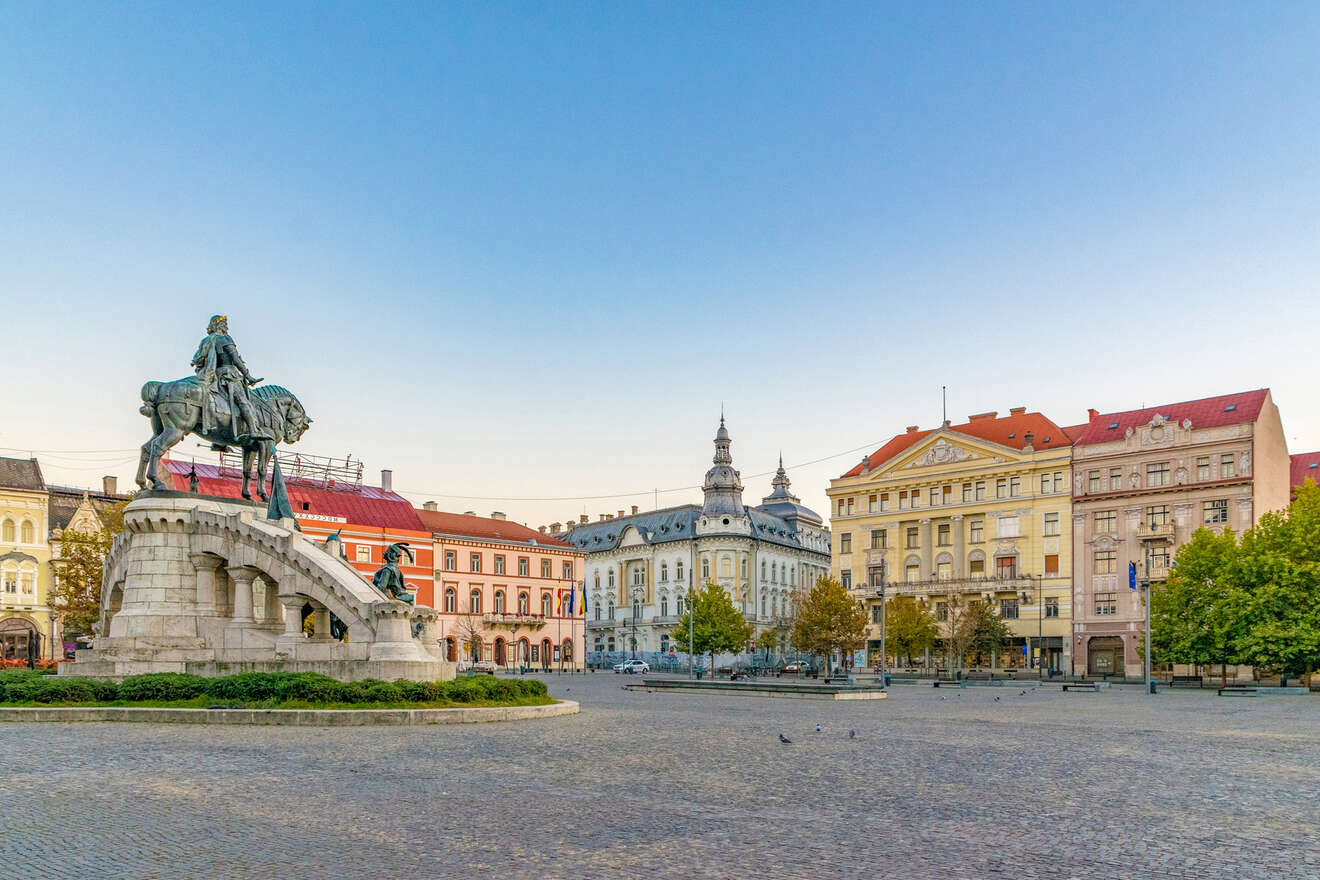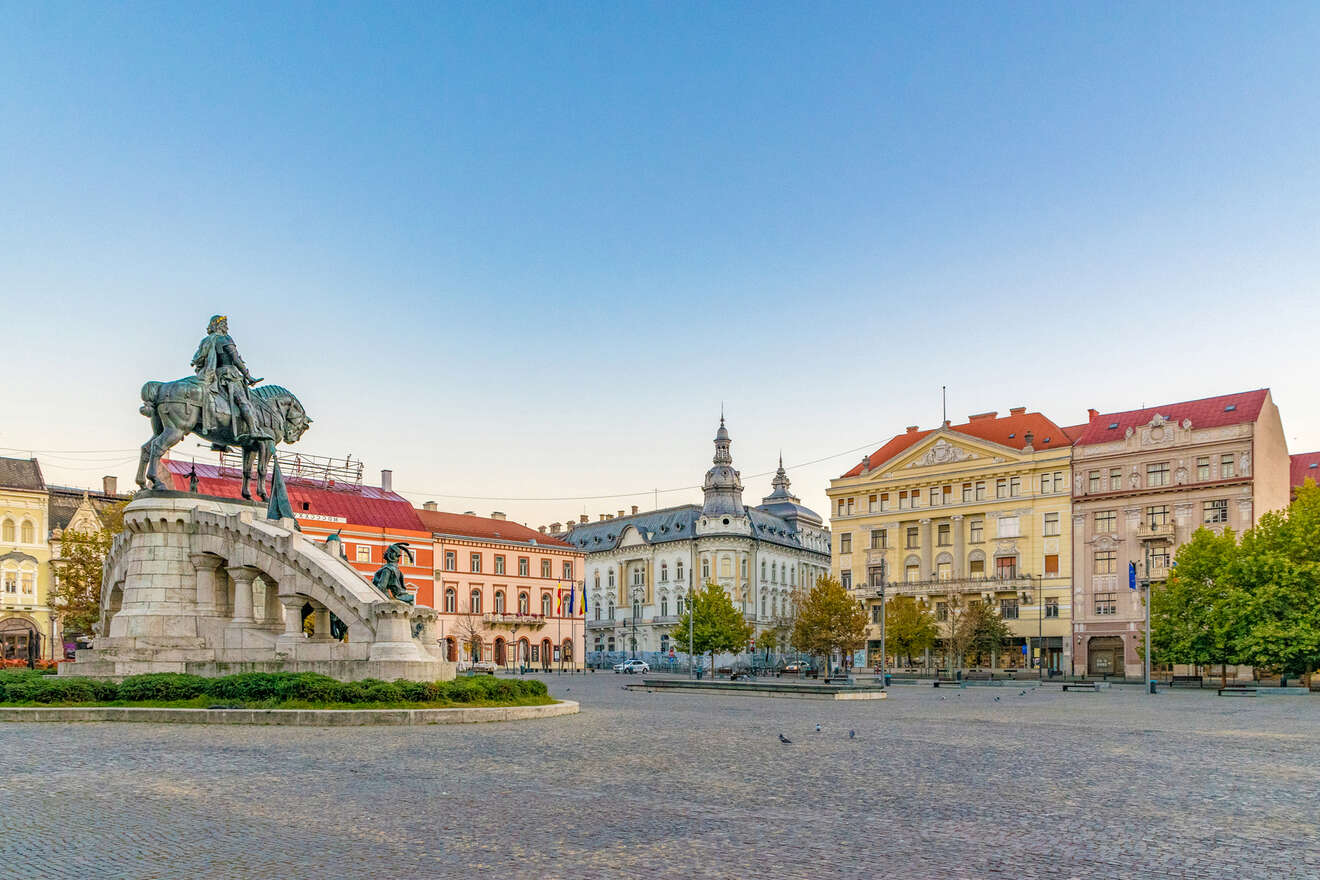 You might've heard of this bustling city as the location of some of the best festivals in Europe! Oh yes, Untold and Electric Castle are definitely a must if you're visiting this beautiful country around summer time.
But there are also other things to do and see in Cluj Napoca! As a student city and the unofficial capital of the Transylvania region, Cluj has many cultural attractions and such a great atmosphere as well!
Brasov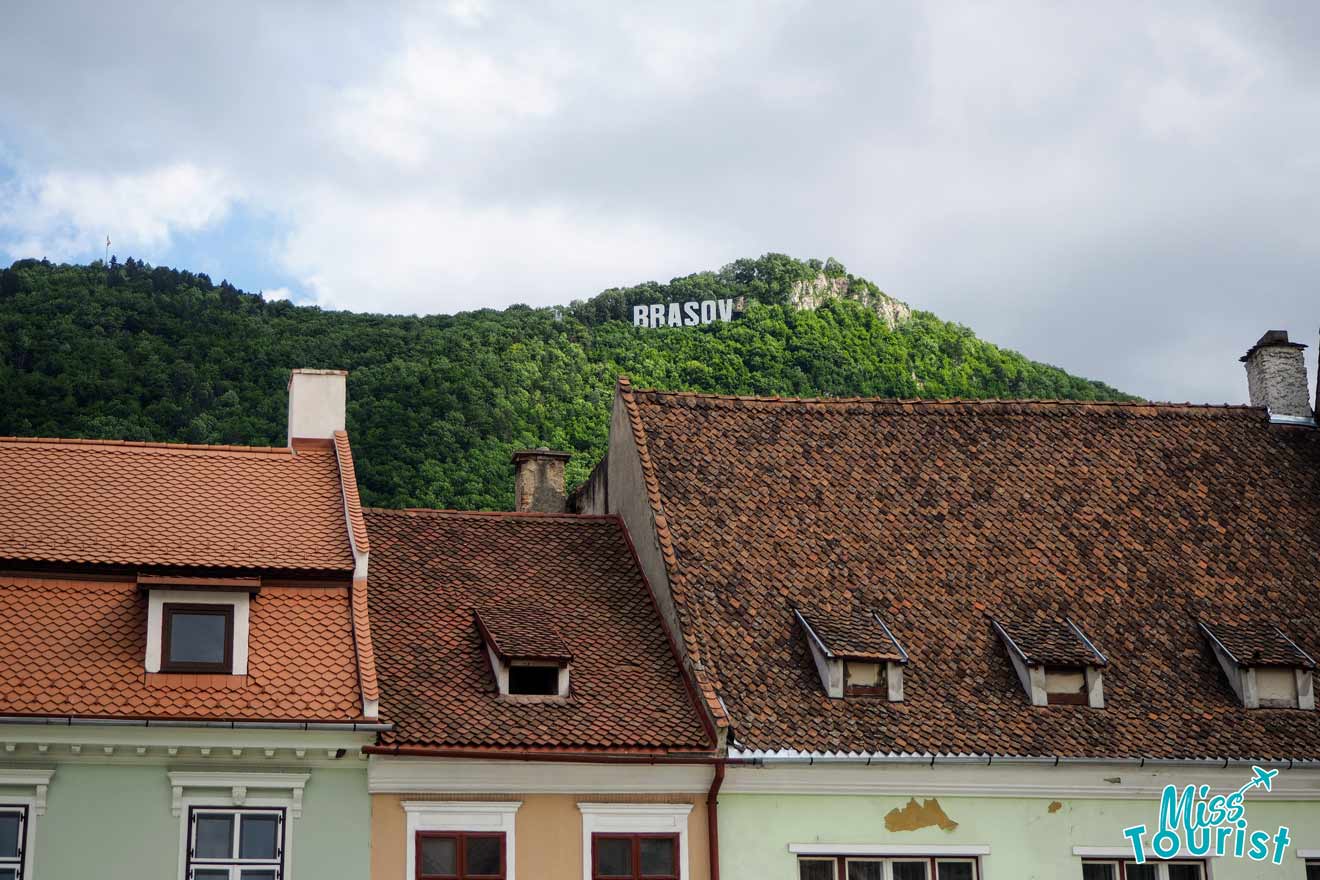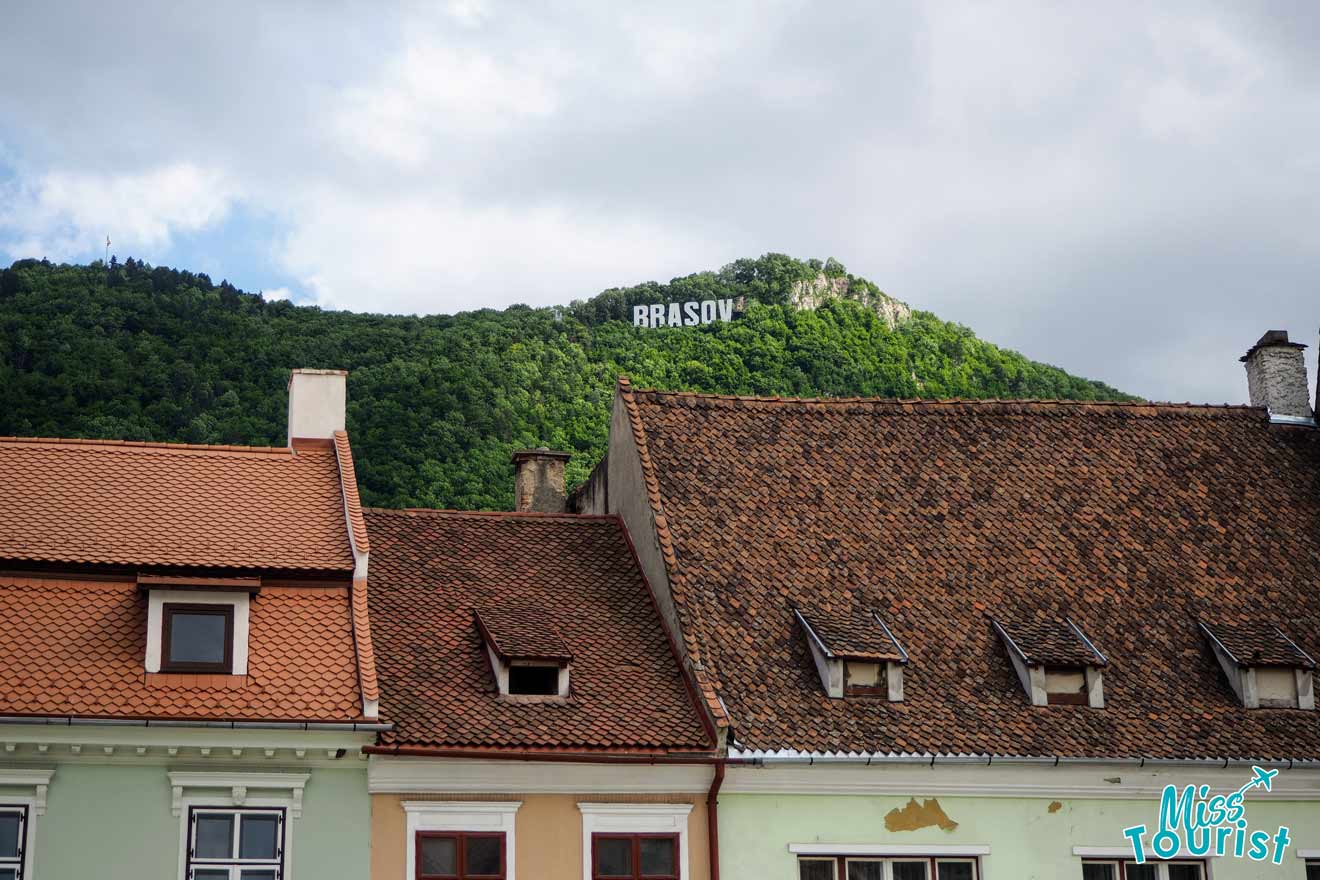 Cluj Napoca may be the unofficial capital but Brasov is definitely its heart! Surrounded by the Carpathian Mountains, this city is one of the most visited ones in Romania!
This is where you come if you want to spot some wild animals and go skiing! These are just some of the things to do in Brasov but I guess the main ones would be visiting all the castles. Follow me, as I'll talk more on that in section #2.
Sighișoara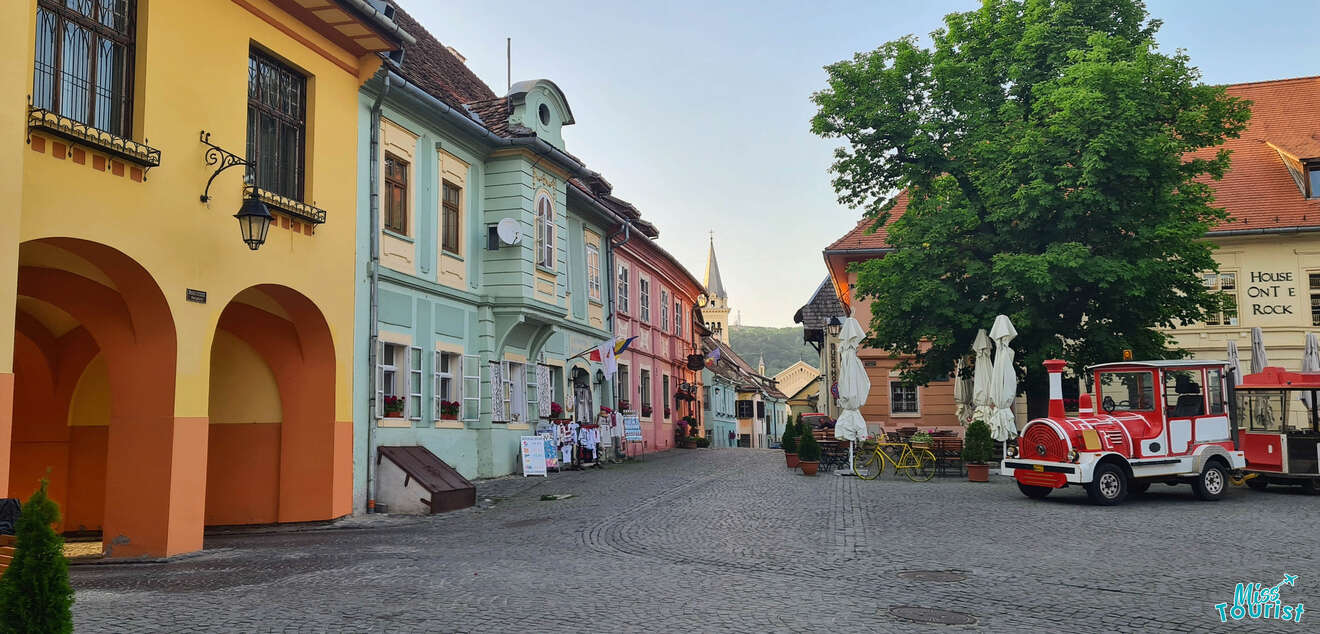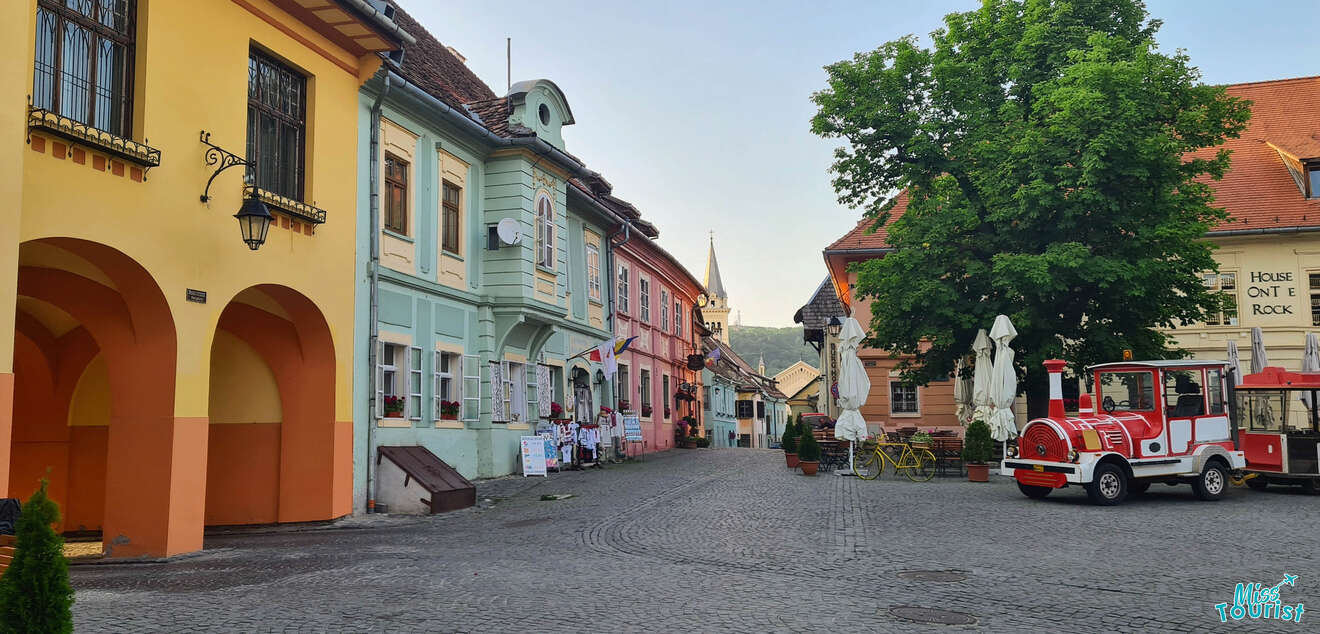 This is the main place to go for history lovers! The medieval architecture, the cobblestone streets, and the small-town atmosphere will make you want to never leave this place!
Dating back to the 12th century, Sighisoara is also the birthplace of the famous voivode of Wallachia (Vlad the Impaler), also known as Vlad Dracula!
But there are many other things to discover in this UNESCO World Heritage Site!
2. Top things to do in Romania
Well, I've got a whole post on the most amazing things to do in Romania, where I give all the details on how to visit these attractions. But I also wanted to give you some brief information here, so you can quickly check the most unmissable attractions!
2.1 Visit Bran Castle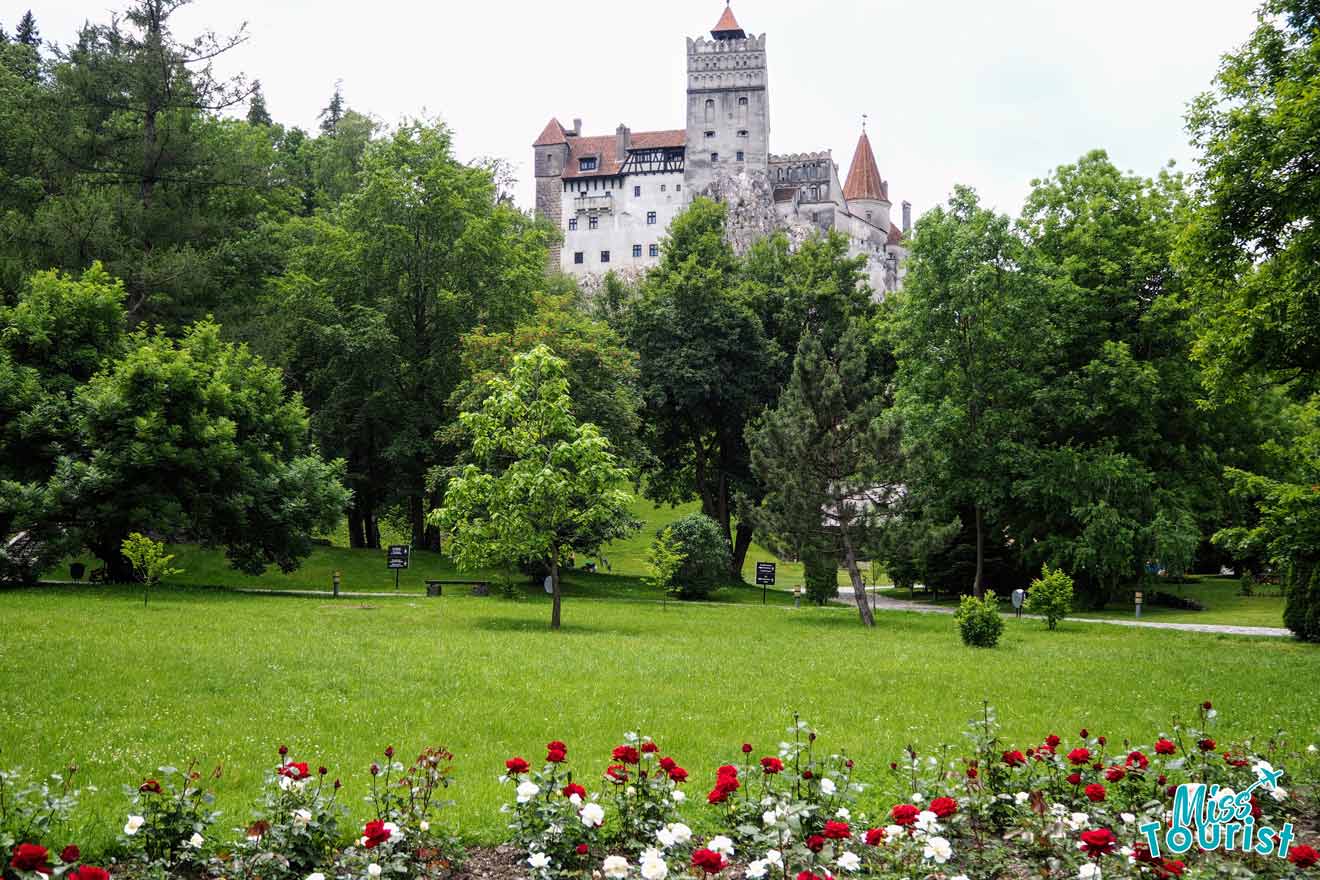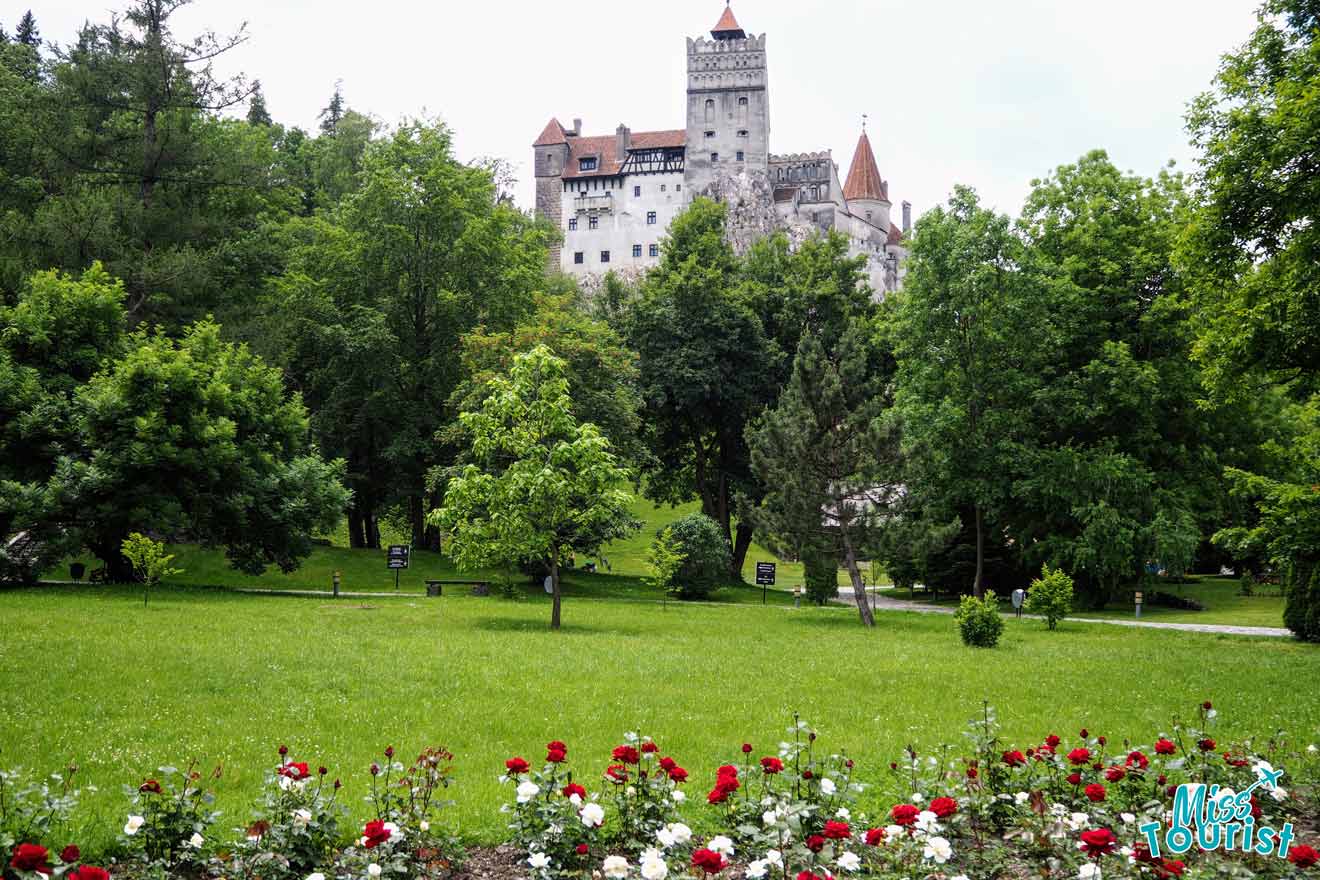 I guess you all heard about Dracula's Castle, right? This place has put Romania on the map for most tourists and I would definitely recommend a visit there.
Well, firstly you should know its real name: Bran Castle, and it's located in Bran Commune near Brasov, a beautiful town in Transylvania. Make sure you get your tickets in advance for this attraction as it's usually packed!
PRICE: 50 Ron (US$10)
Buy your skip-the-line tickets
2.2 Take a day trip to Turda Salt Mine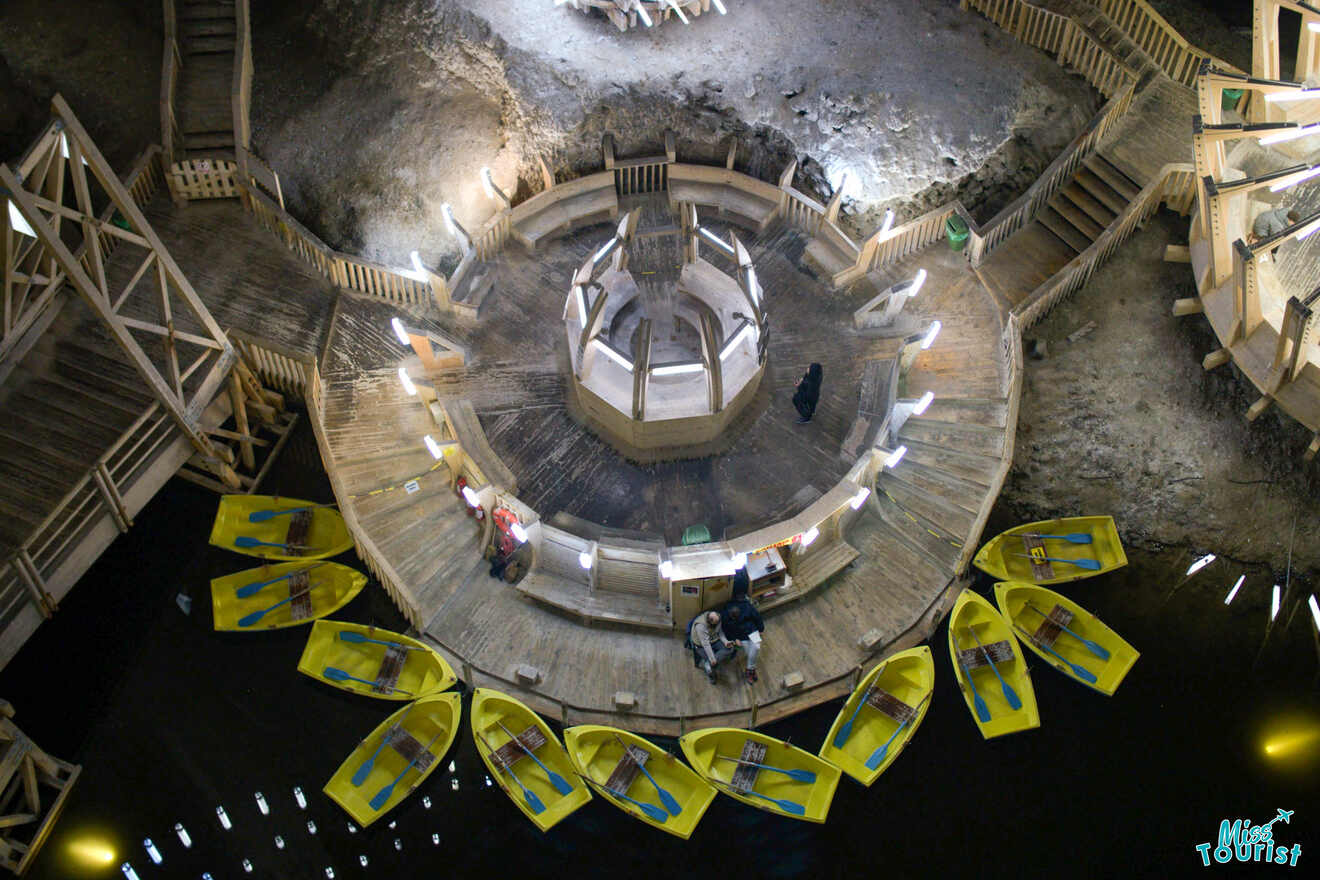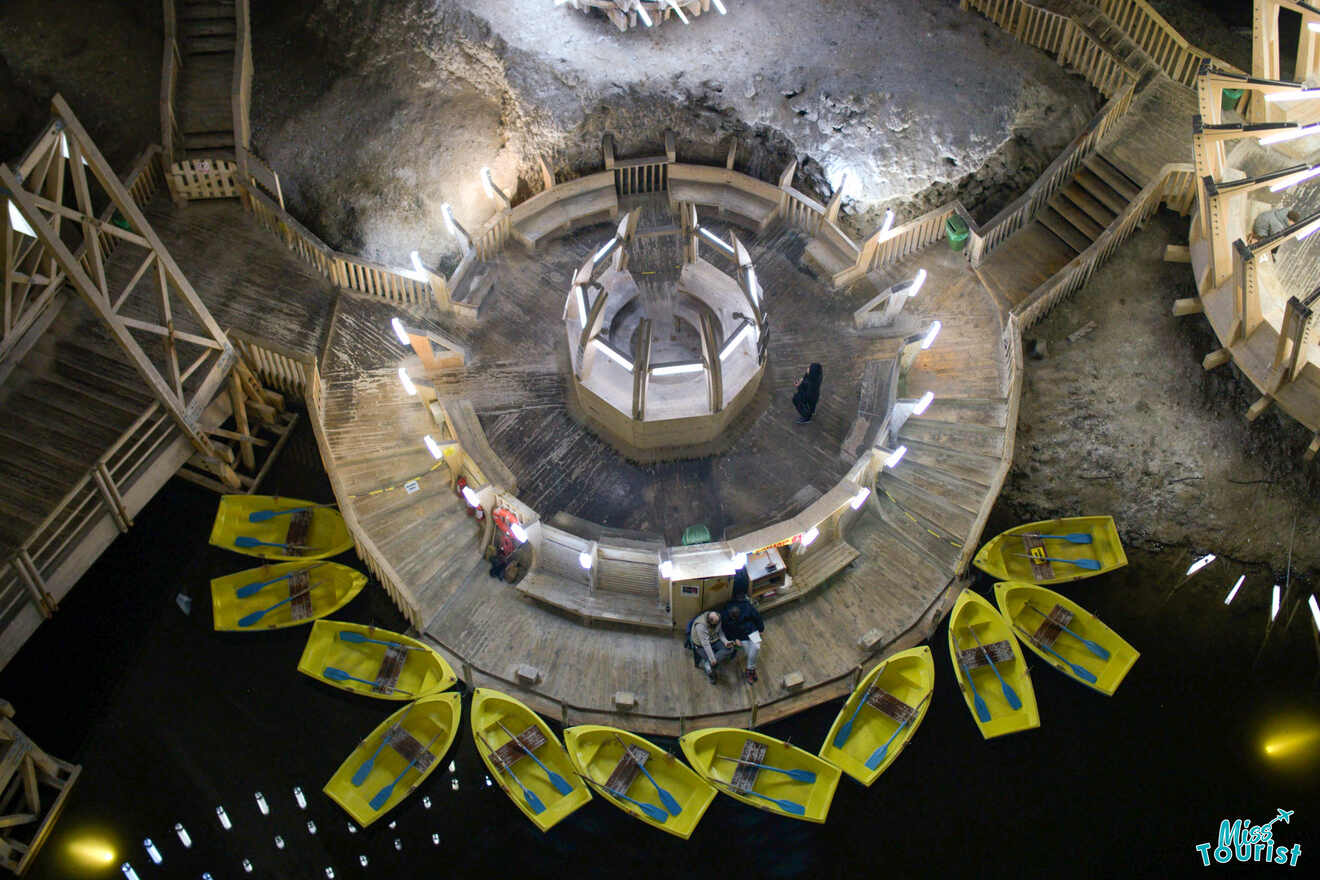 If you were hoping to catch a fun day trip from one of the major cities in Romania, then you're in luck because I've got an amazing option for you!
Turda Salt Mine is one of the most spectacular places to see in Romania, one of the oldest mines in the world, dating back to the middle ages. And now visitors can explore the underground salt labyrinth, see the hanging salt stalactites and have fun in the amusement park.
Most tourists visit it as a day trip tour from Cluj Napoca which is usually the easiest way since you don't have to worry about transportation!
2.3 See Bucovina's Painted Monasteries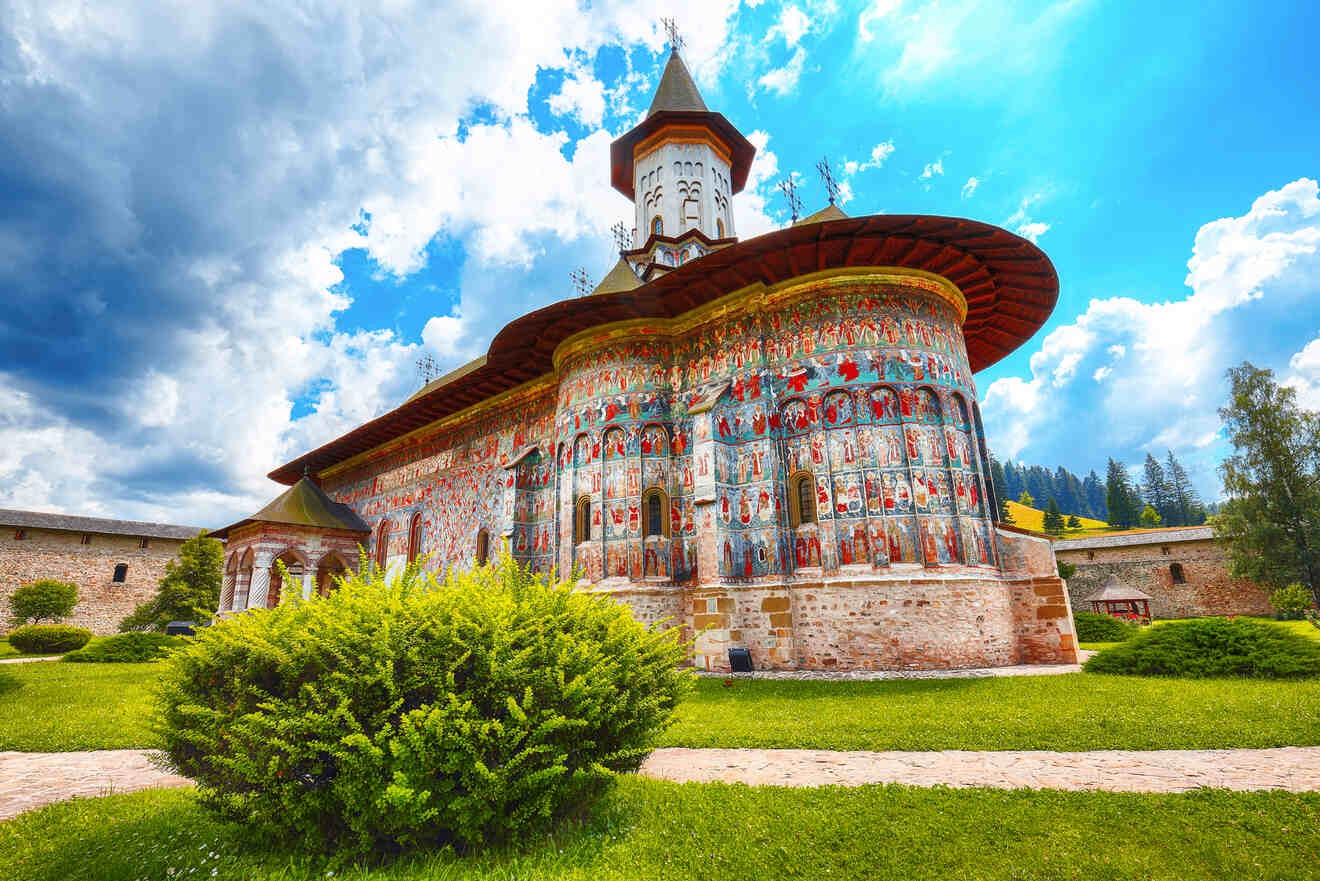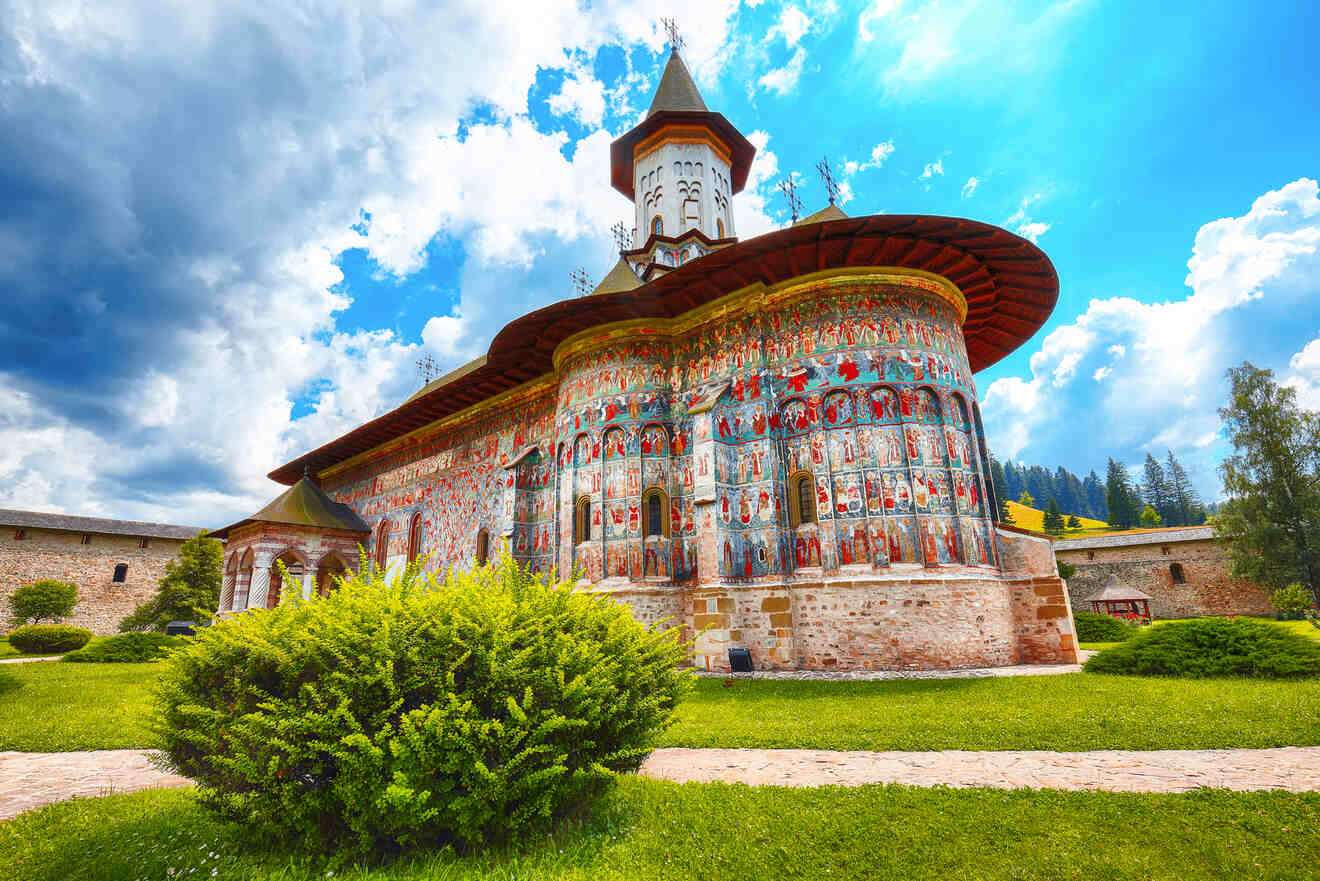 Oh yes, Romania has many historic churches that stood the test of time and you can find most of them in the North East part of the Bucovina region (pretty close to where I was born).
These monasteries date back to the 15th and 16th century and they are fine examples of Byzantine art!
Although there are so many of these places around the region, the main ones which you should try to see are Voronet, Humor, Moldovita, Probota, Sucevita.
PRICE: From 10 Ron (US$2)
2.4 Explore the Palace of Parliament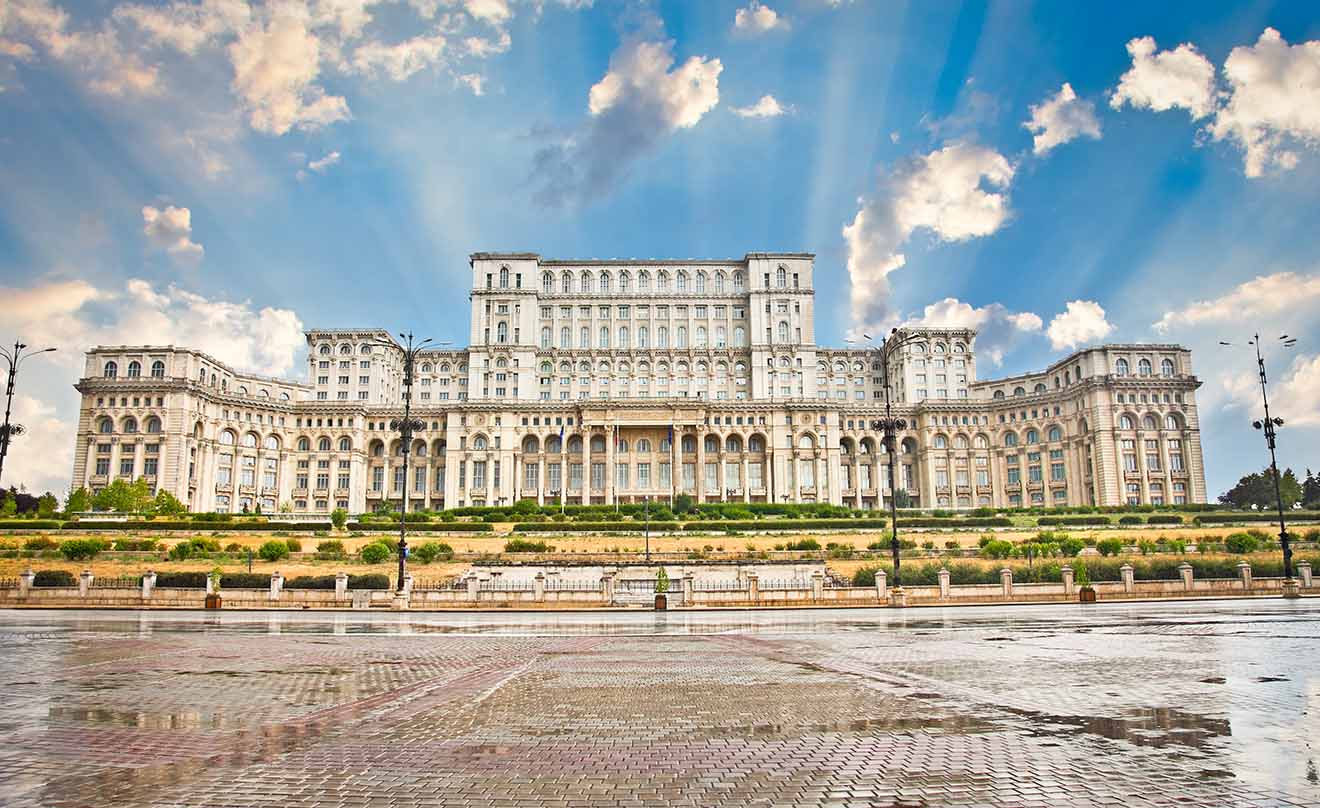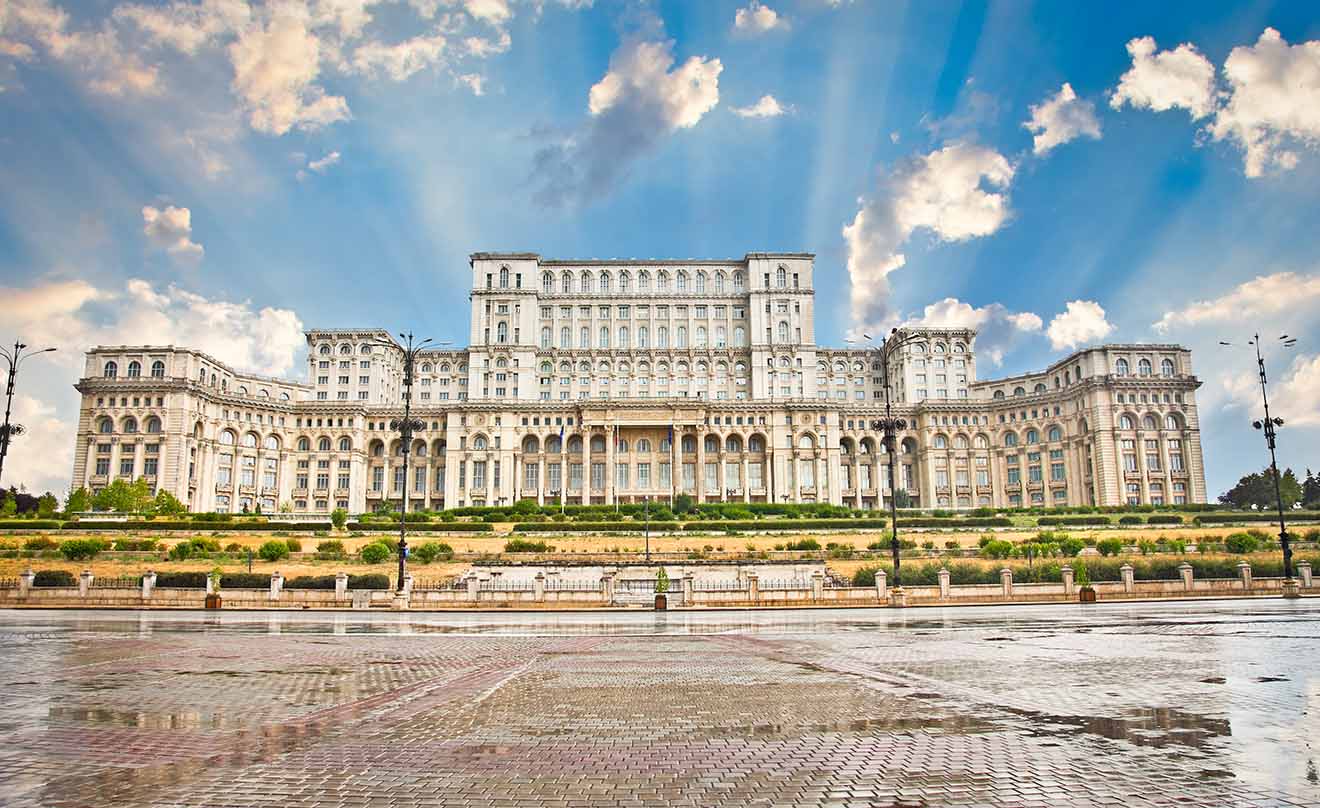 Bucharest is a bustling city with plenty of fun attractions and places to stay! But I think the main thing that you must visit while you're in town is the Palace of Parliament.
The Palace is the second largest administrative building in the world after the Pentagon!
Definitely worth a visit to see some of the rooms there (there are 3000 in total)!
PRICE: 40 Ron (US$9)
Book your skip-the-line-tickets
2.5 Chill on the Black Sea beaches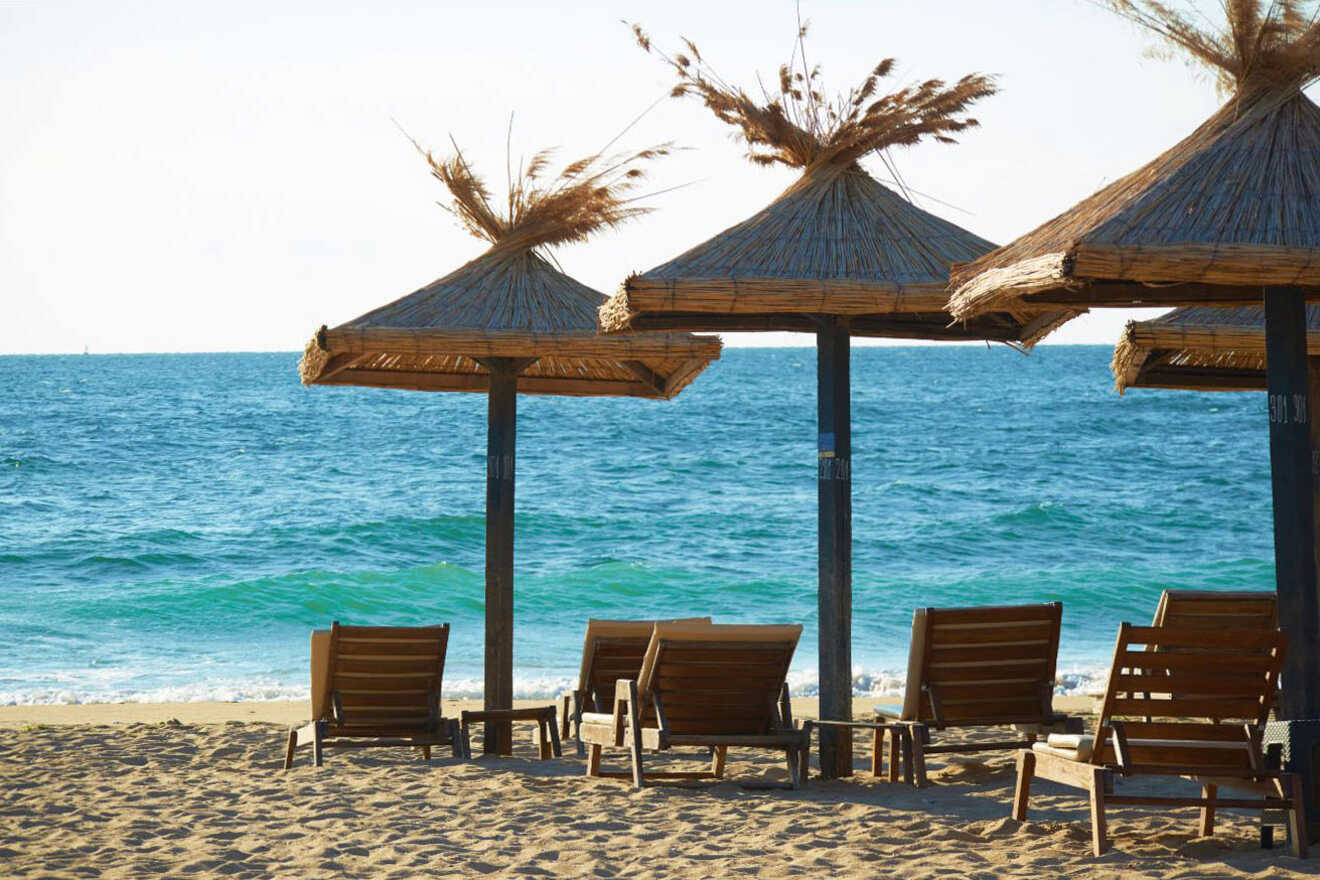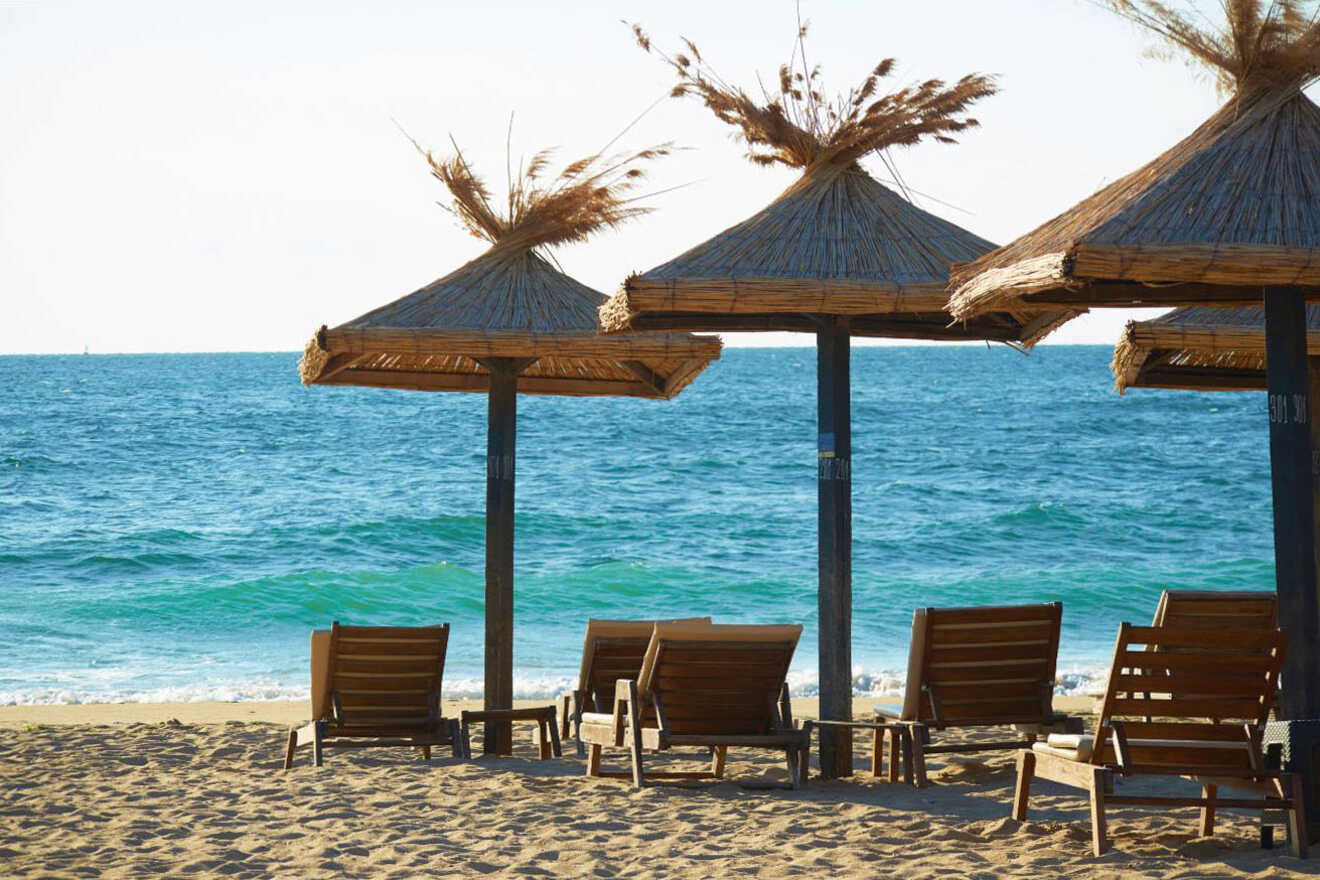 Coming during summertime? Then there's no better way to enjoy your time here than with a beach trip!
I've been going to some of these beaches since I was a kid and found some hidden gems! And they are not too far from Bucharest, the capital (around 2h away by car).
Some of my favorites are Tuzla Beach, Vama Veche and Corbu Beach.
2.6 Go hiking in the Carpathian Mountains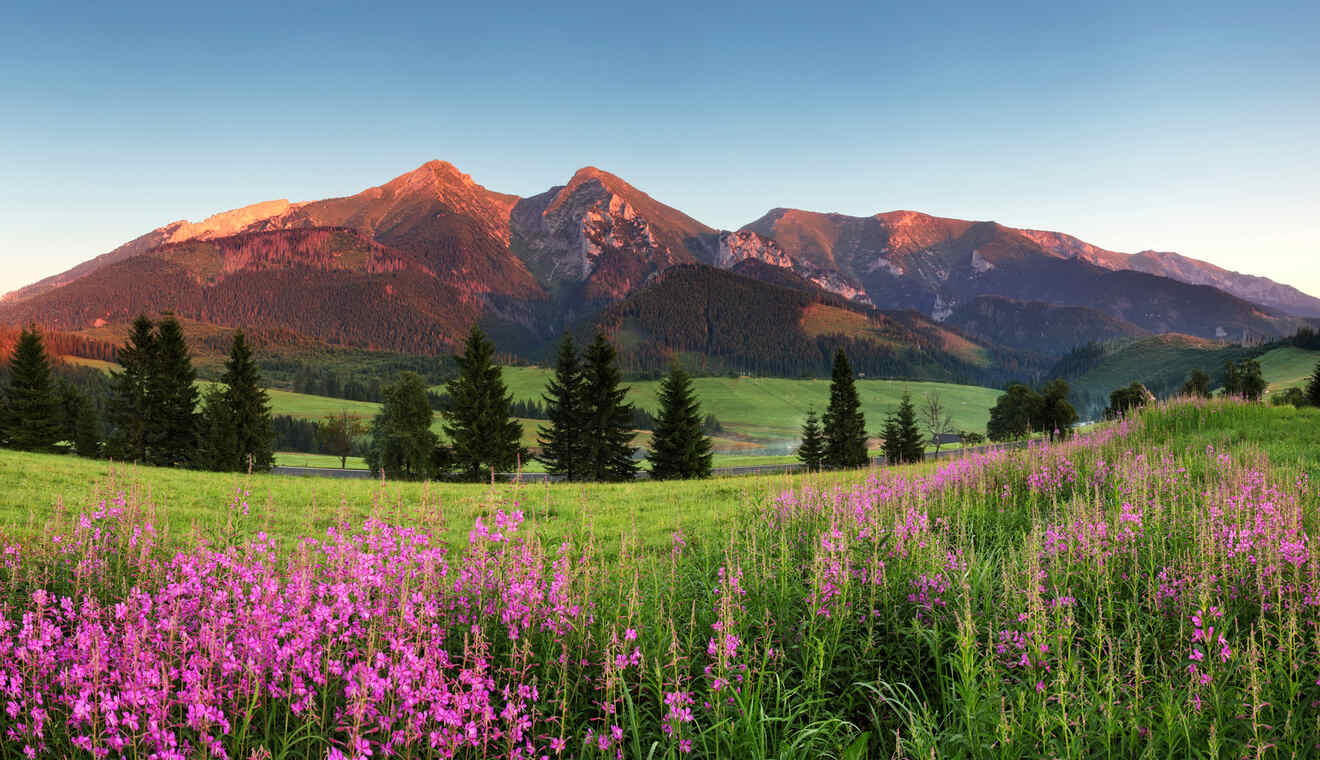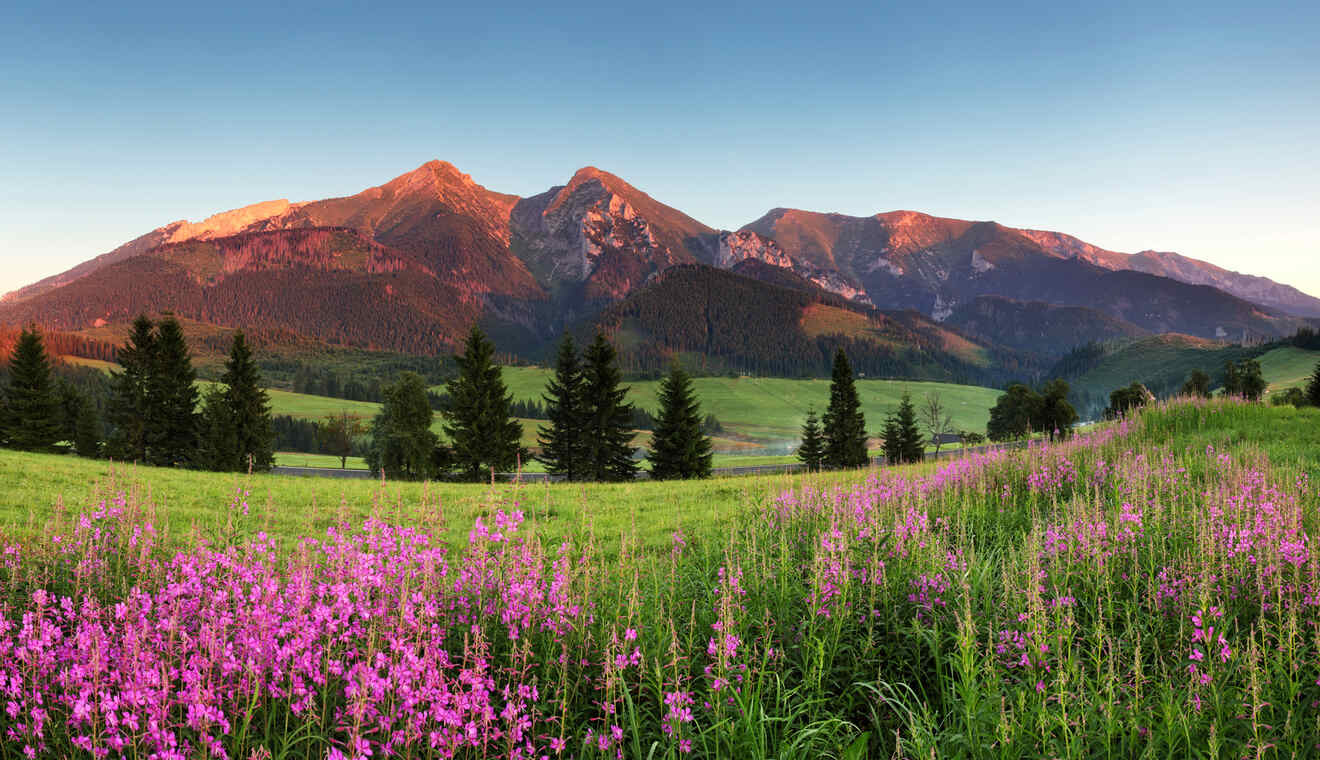 If you want to explore Romania's beautiful green hills and mountains then I recommend venturing around the Carpathians, which surround Transcarpathia and Transylvania region.
There are lots to discover here, however it may be a bit overwhelming to go by yourself if this is the first time. Luckily there are lots of guided tours from Brasov, Cluj, or other cities in Transylvania that will take you to explore those mountains and enjoy the fresh air.
Join a guided tour of the Carpathian Mountains
2.7 Hop on a boat tour of Danube Delta's river canals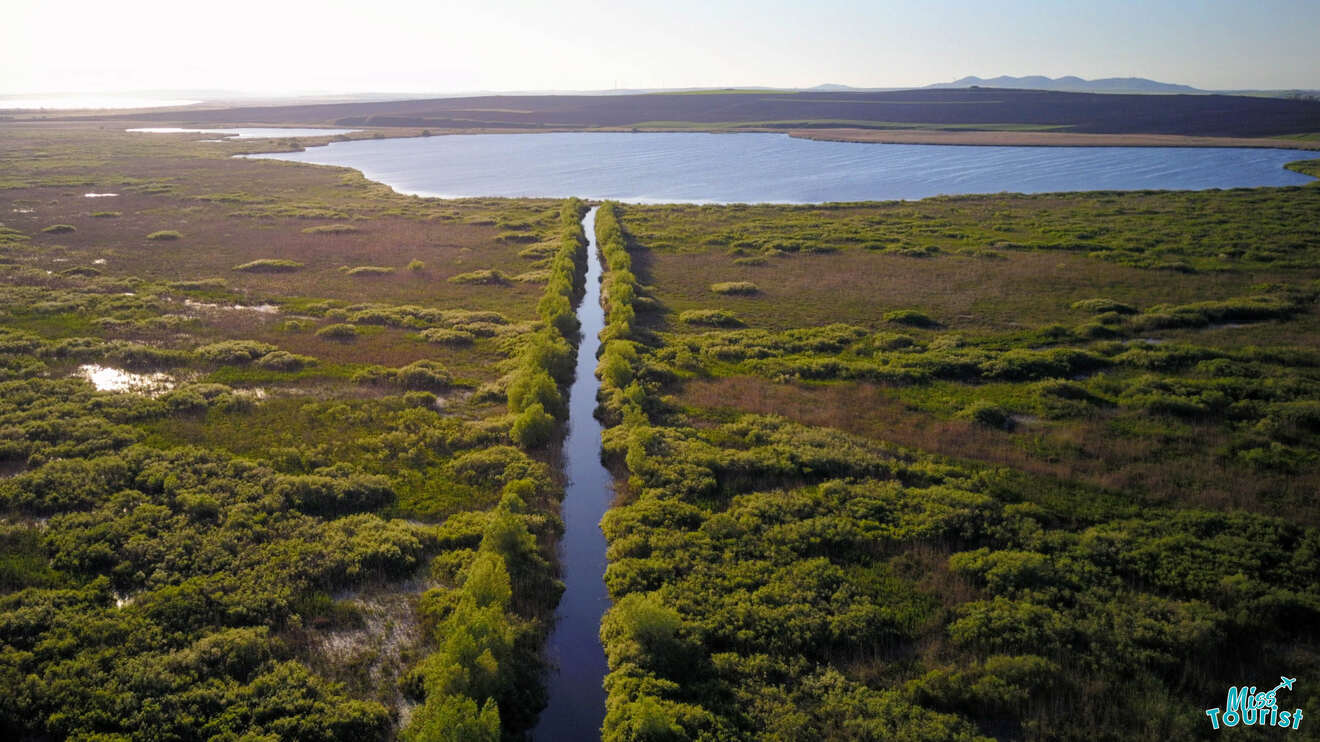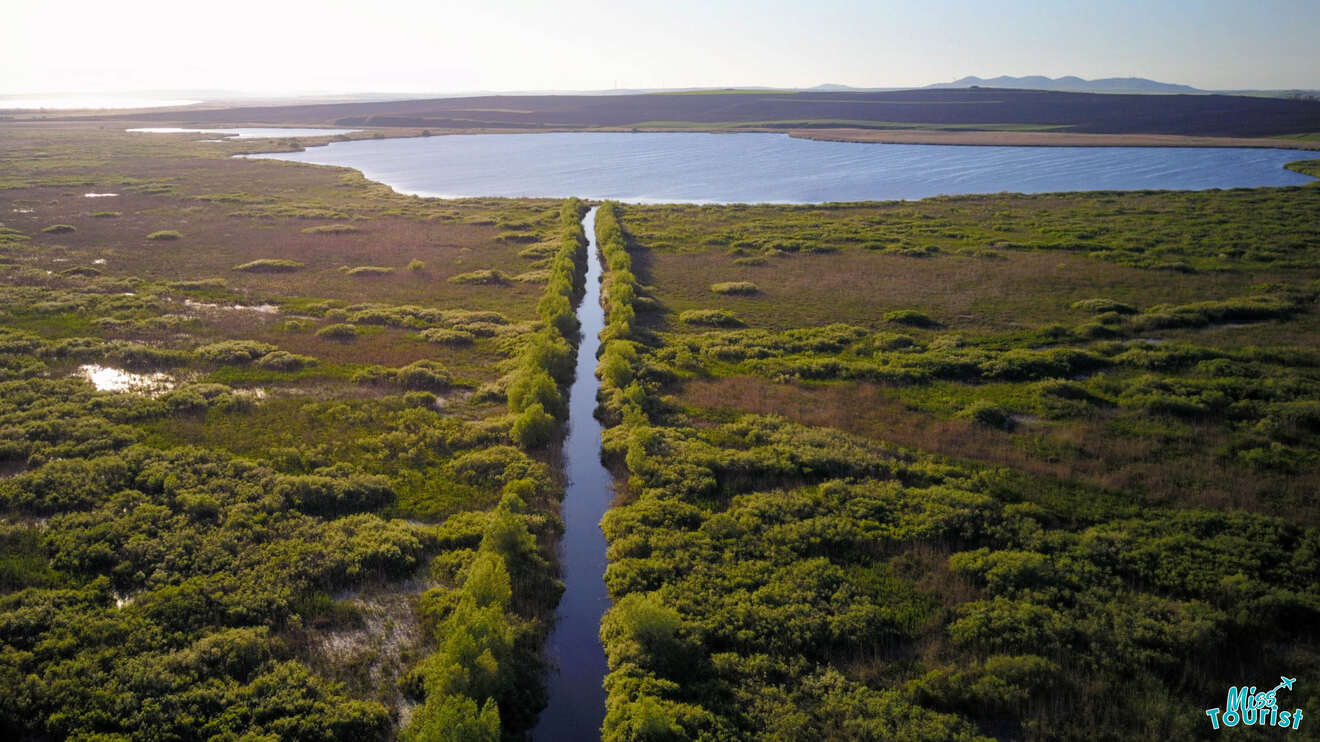 I know you've probably thought Dracula's Castle is one of the most exciting things to see in Romania (most city guides say that) however I'm here to tell you about one more place that you might've missed: the Danube Delta!
This is the second largest river delta in all of Europe (and a UNESCO natural reserve site) and it is the home of so much wildlife including horses and different bird species.
You can see its beauty while on a boat and luckily there are lots of tours that you can take from Bucharest and visit it!
3. How to get around in Romania
Well, if you like adventure and let's say the whole post-communist vibe, then getting around Romania may be a thrilling adventure for you!
All jokes aside, I think you should know that unlike other countries in the European Union, Romania doesn't have the super modernized trains and buses, which means that traveling by public transport can slow you down if you're planning to visit multiple towns.
But I always say that if you check all the routes and plan ahead everything will work out! So let's see which all the ways to get around Romania:
3.1 Traveling to Romania
Here are all the ways you can get to Romania and what to remember when planning your trip:
By plane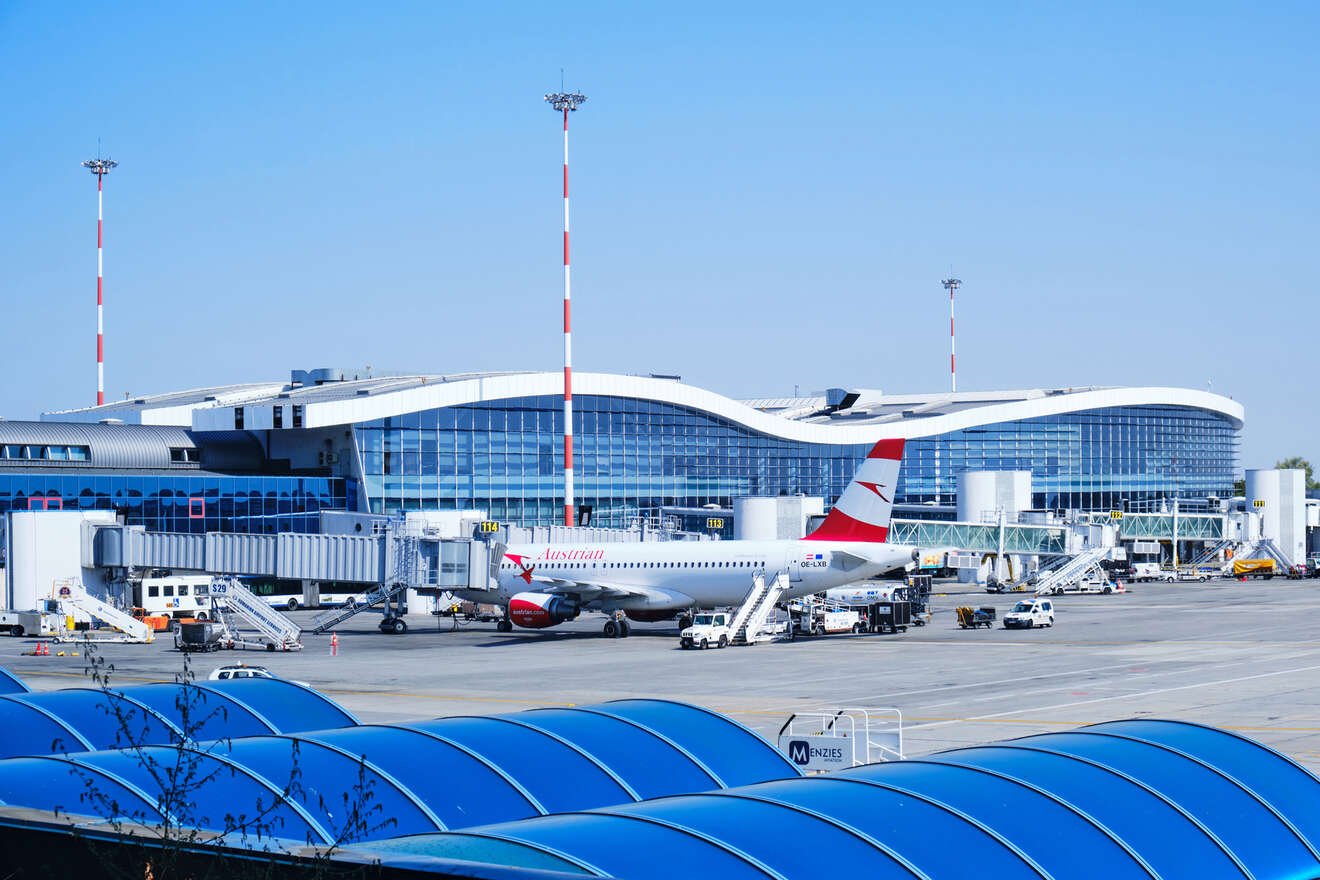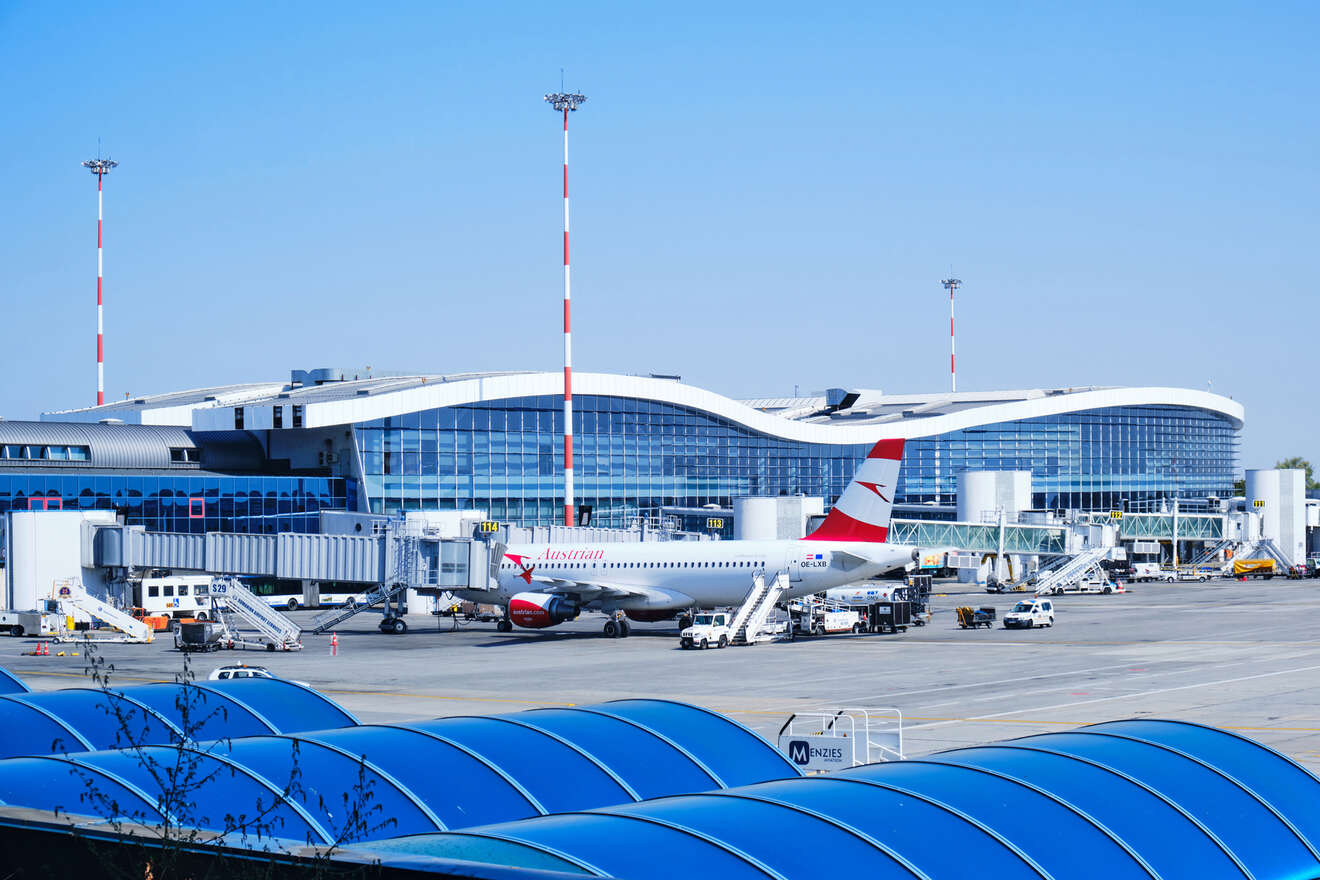 I guess most of you will travel to Romania by plane. There are 6 big airports in the country:
All these airports are served by low cost airlines like Wizz Air and RyanAir so if you plan in advance you can get super cheap tickets, especially if you're traveling from another European city. And of course companies like Lufthansa, British Airways, Air France, KLM, also run regular flights on the Romanian airports.
NOTE: Because many Romanian people who live abroad come back home for the holidays plane tickets tend to be super expensive at that time. So if you're planning to visit then either be prepared to book way in advance or to pay much more than the usual.
PRO TIP: Use Skyscanner to find the cheapest flights for your dates!
By train
If you're coming from places like Vienna, Budapest, Belgrade, Sofia, Thessaloniki or
Istanbul you can come to Romania by train. Of course there are more countries from Europe you can travel by train, but you'll probably need to change a few trains. You can actually check the Interrail website and plan your trip from there.
We also have a post on the Interrail/Eurail Pass with all sorts of tips and tricks so definitely check it if you're planning to travel around by train.
By car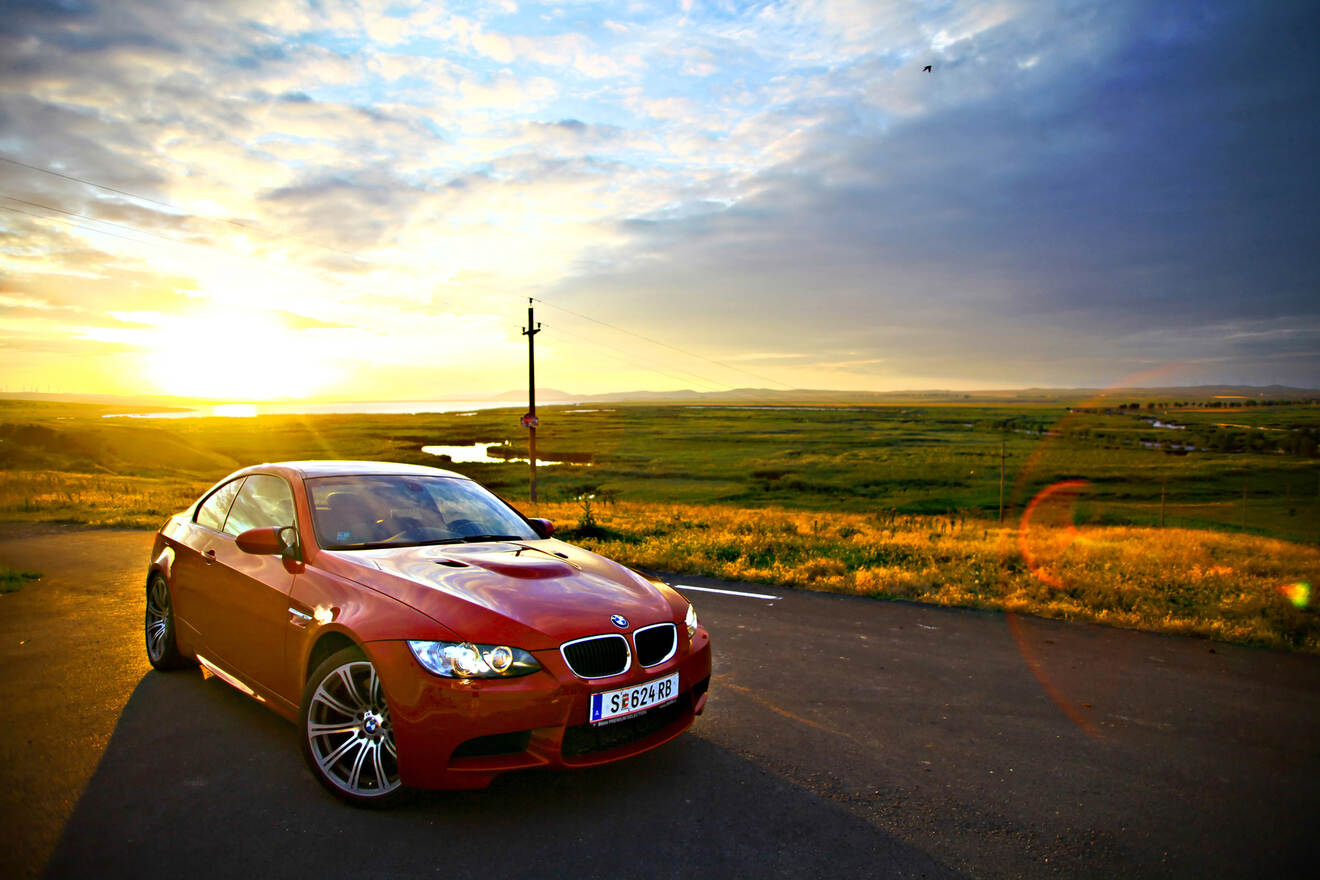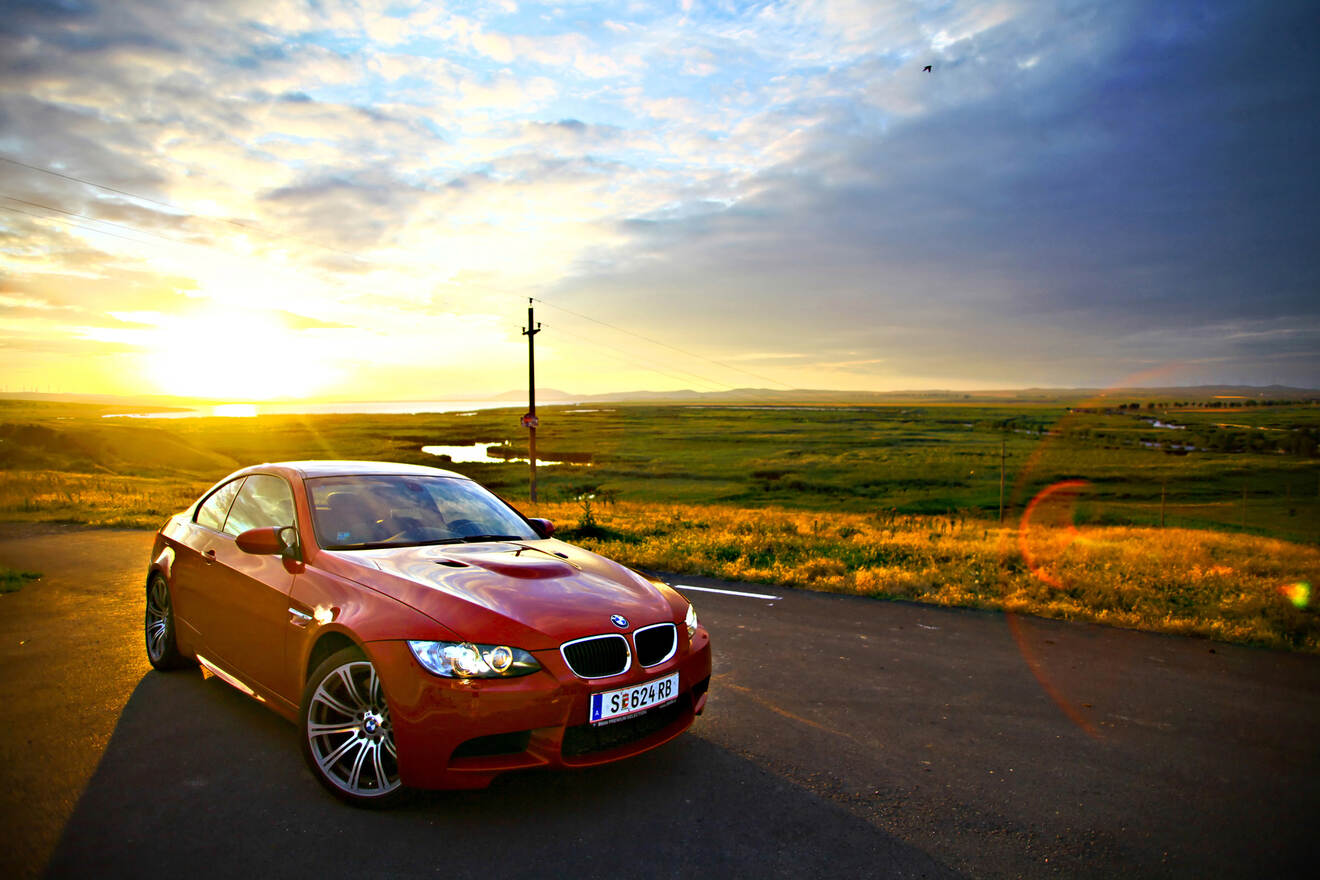 Alternatively, you can also travel with your car or rent a car to visit Romania. Many people take road trips from places like Bulgaria, Serbia and Hungary, or even countries that aren't so close like Germany, Austria, Czech Republic, Croatia or Greece.
The roads that link to Romania are generally good but some routes may be super crowded so it's good to plan properly and in advance on apps like Google Maps and Waze.
You'll find that border crossing points are located all over Romania's land borders. You can check the full-list and real-time info on the Romanian Traffic Police website. When entering Romania, you'll have to present your ID/passport to the border control agents and sometimes open the trunk for a quick verification.
NOTE: When you're not on highways you can definitely expect horse carts, bikers and locals from villages walking on the roads so make sure you drive safely!
3.2 Traveling inside Romania
Let's see how you can explore the country and what you should consider when traveling between cities:
By plane
Internal flights are a great way to travel quickly around the country. Tickets tend to be pretty cheap starting from €50 for a single ticket on Skyscanner.
You'll usually find flights to and from Bucharest to the major cities like Cluj Napoca, Iasi, Sibiu, Bacau, Suceava and Timișoara.
This will save you a lot of time! For example a flight from Bucharest to Cluj Napoca takes around 45 minutes. Whereas by car it will take you around 7h (if it's not crowded) and by train 10h.
By train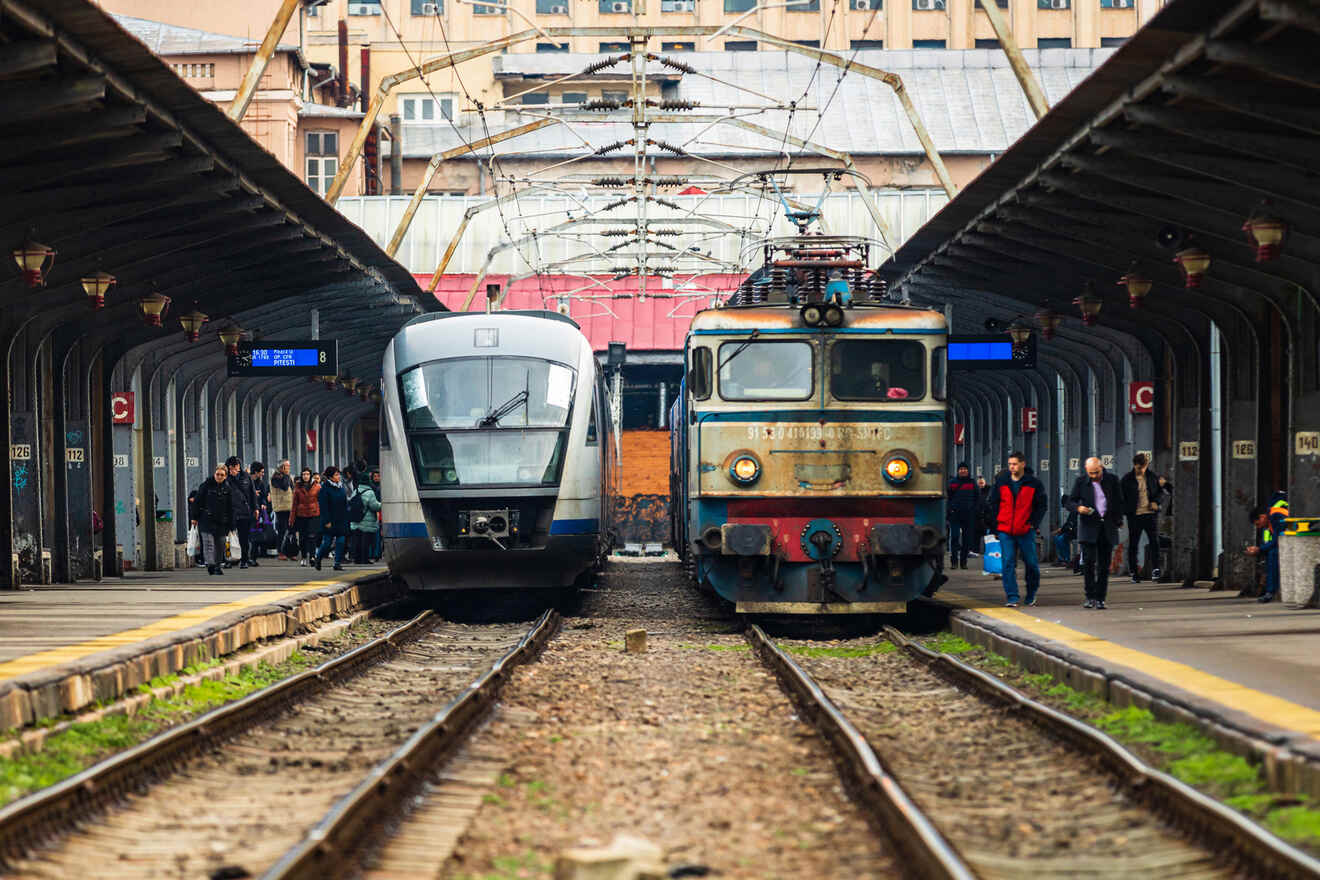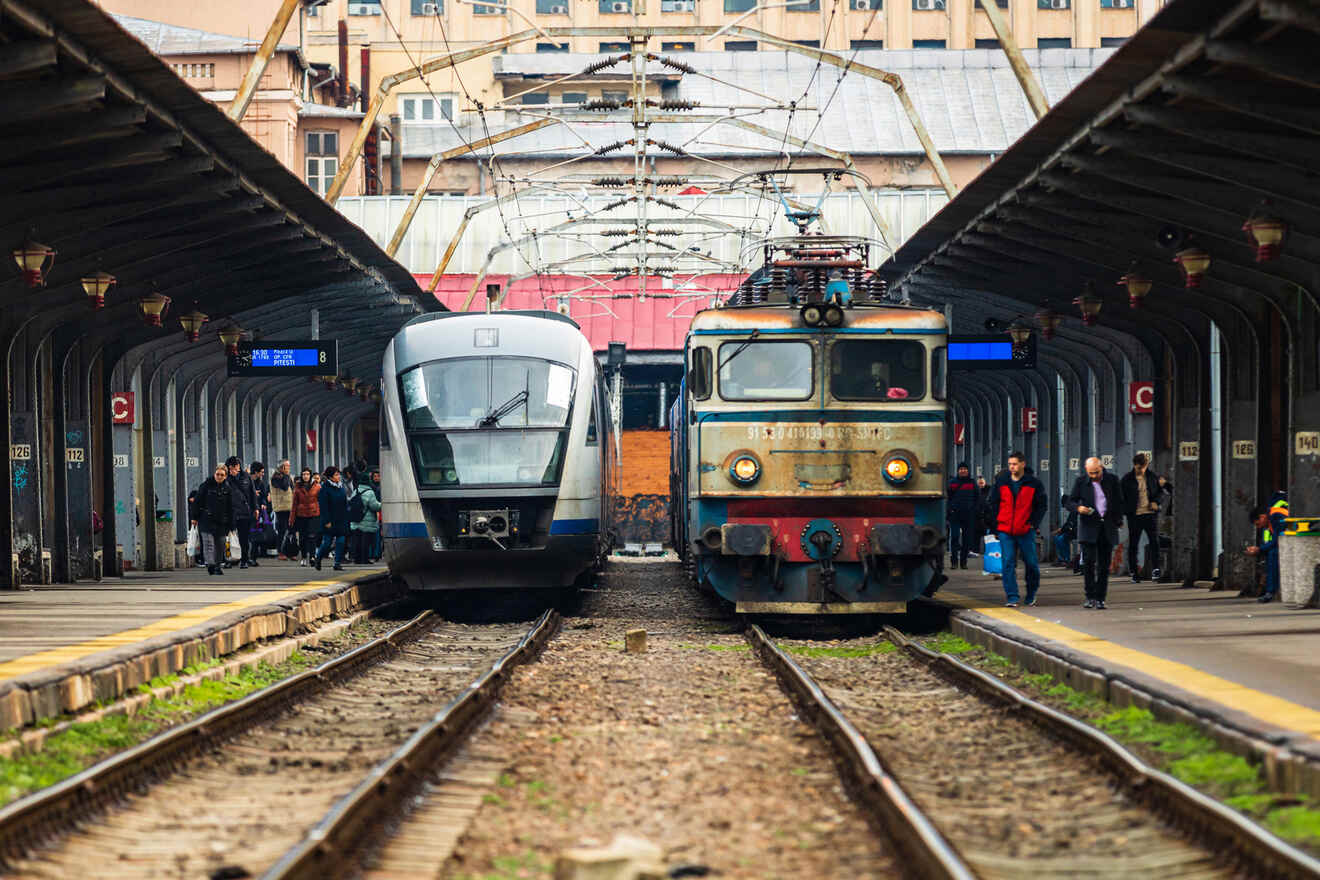 As I mentioned in the beginning, traveling by public transport in Romania isn't always a pleasure. Train rides especially usually take more than they should and the trains are pretty old (or vintage as I like to say).
Nonetheless, the trains here are much cheaper than those in Central Europe, or other parts of the continent so you won't spend too much.
You can buy your tickets and check for routes on the CFR website and I highly recommend buying them online, as in many places (especially smaller towns) if you get them from the train station you may come across a staff member who doesn't speak English (I'll talk more about that in section #5)
By bus
Another super cheap option is to travel by bus. You can find everything from routes, prices and timetables on this website.
As the Romanian roads aren't so amazing, traveling by bus may take longer than the trains but they're a good option for smaller routes where you can't find trains.
By car
If you're thinking of using a rental car service or driving your own car to explore the country then you should definitely consider this wisely and take into account all the time you may waste on the road.
Unfortunately Romania has few high-speed roads and highways (especially on routes between big cities like Bucharest to Cluj Napoca). This means that you'll have to use one lane national roads which (if it wasn't enough) pass through villages where the speed limit is 50 km/h.
But despite all this, the scenery is pretty incredible. So if time isn't an issue for you and you're pretty confident in your driving skills, traveling by car could be pretty fun.
NOTE: Romania has a road tax called vignietta, you can buy it online from gas stations after crossing the border checkpoint
Here are the main road types in Romania and the speed limits:
Highways – marked with A1 in green and the speed limit is 130km
European roads – marked 'E70' with green and the speed limit is 110km
National roads – marked with numbers in red and the speed limit is 100km
Local roads – marked with numbers and a letter in blue
4. Best tours of Romania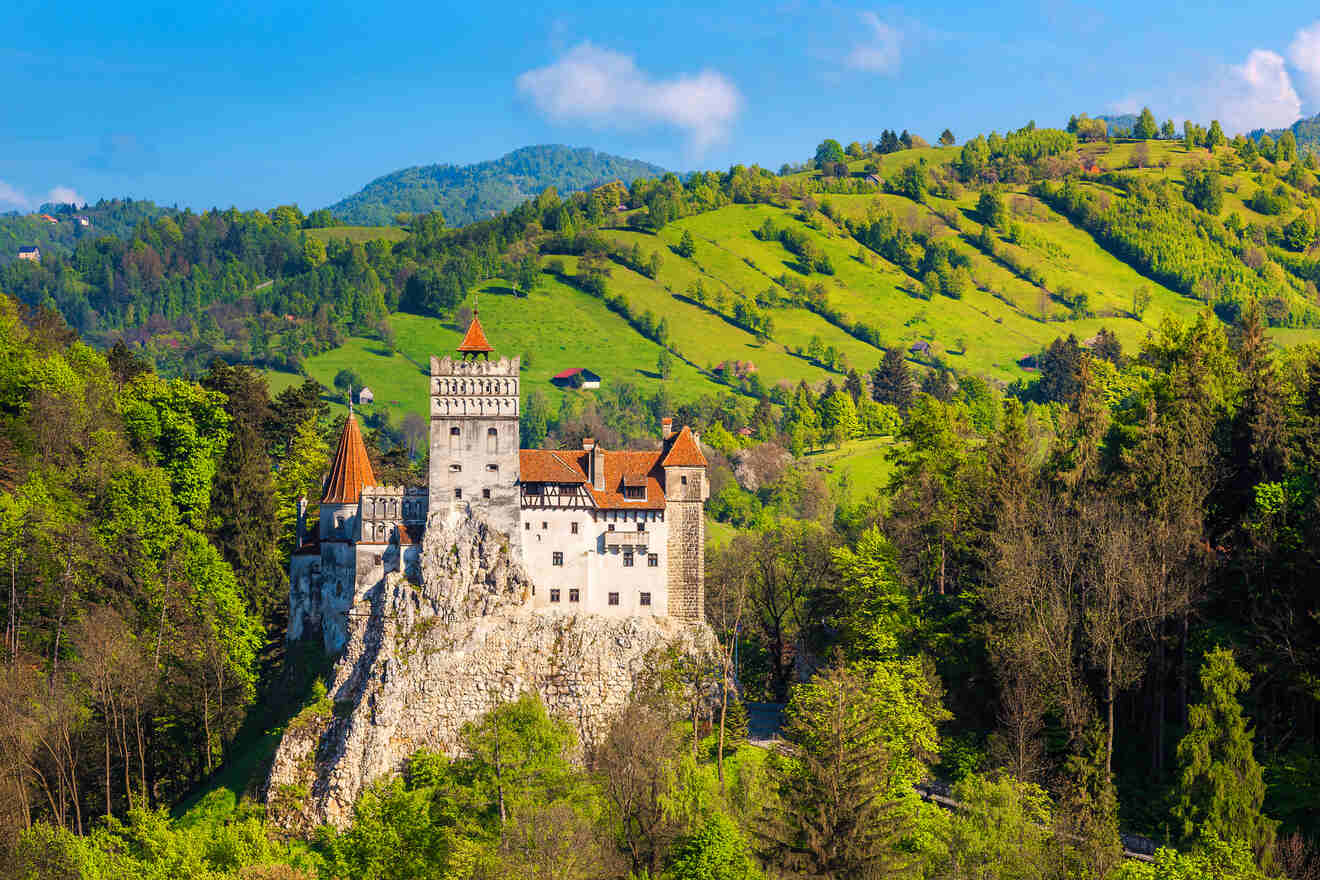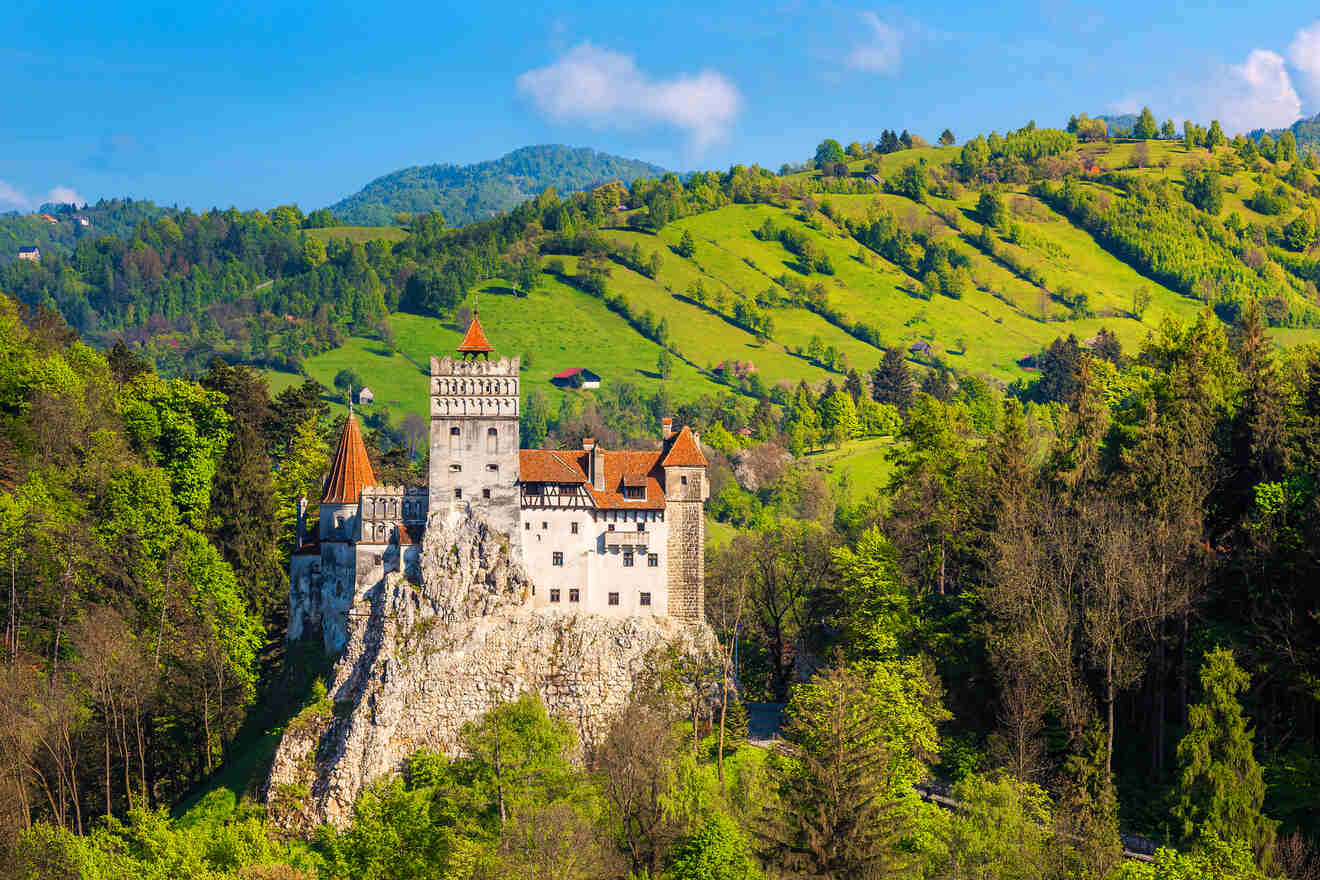 If you're not really interested in dealing with train tickets, planning trips and finding the best routes to the attractions around the country then going on tours may be a good idea. I've looked on the web and found some of the best ones so let's check them out!
5. Language and communication in Romania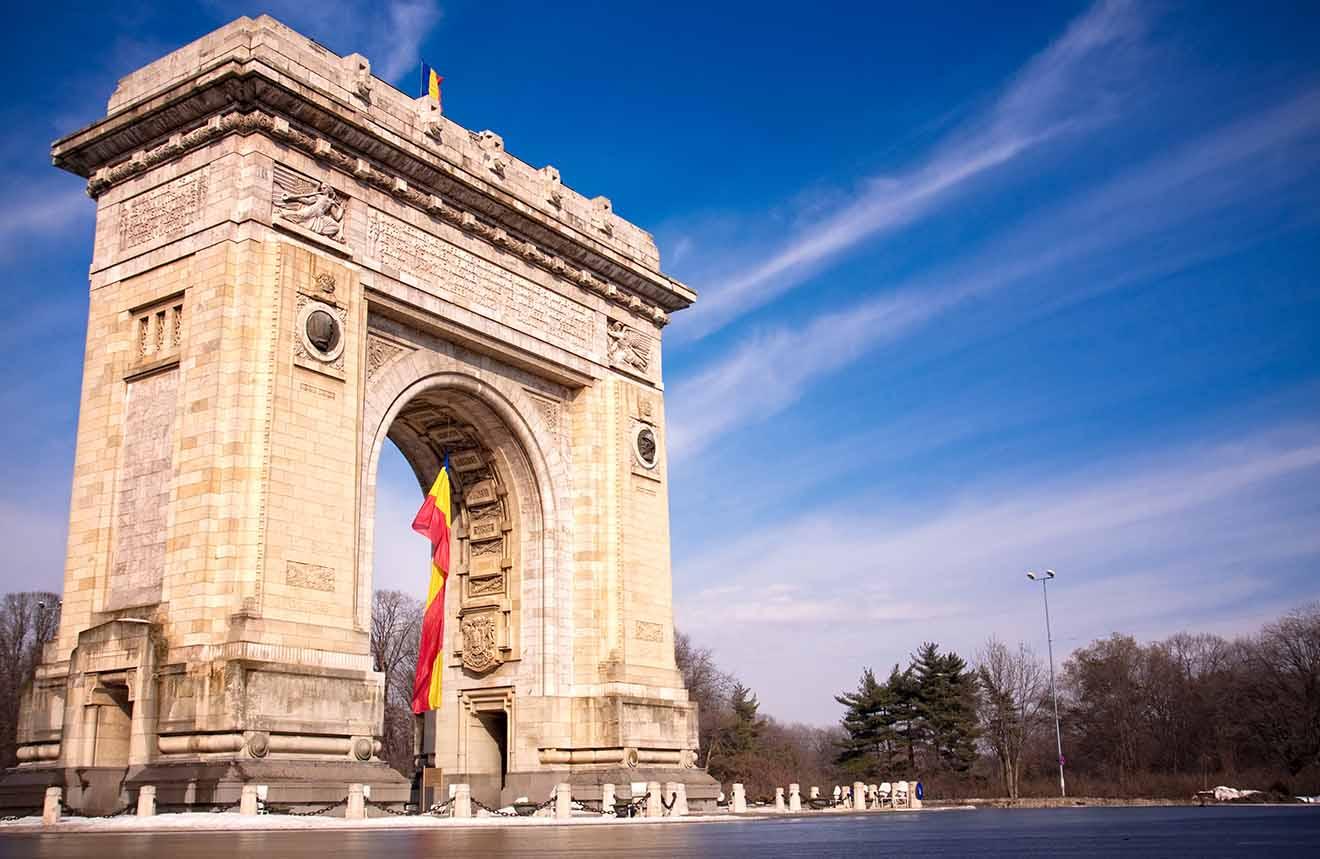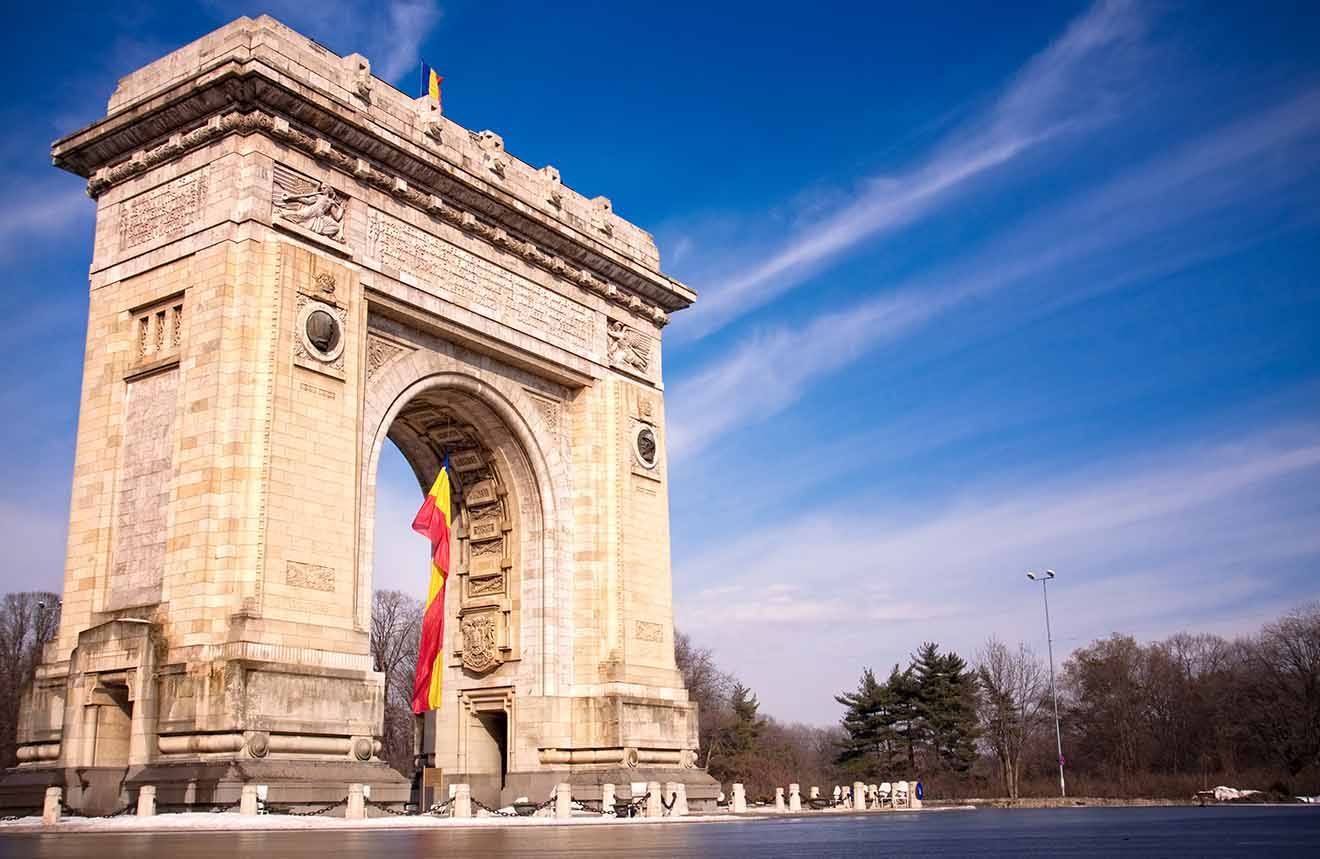 Romania's official language is Romanian, however the country has a few minority languages, including Hungarian and Romani.
Although most people in major cities like Bucharest, Cluj, Timisoara and Brasov mostly speak English, you may come across locals (especially in rural areas, suburbs and smaller towns) that don't know English.
That's why I recommend learning a few Romanian phrases, or writing them down on a piece of paper or on your phone, so you can communicate in any given circumstances.
Here are some key phrases that you may need to use when in Romania:
Hi – Buna
Please – Te rog
Thanks – Multumesc
Where can I find the metro/bus/train station? – Unde gasesc statia de metrou/autobuz/tren?
1 ticket for this please – As dori si eu un bilet
Do you take credit cards? – Pot sa platesc cu cardul?
Where is the ATM? – Unde gasesc un bancomat?
How much does this cost? – Cat costa?
Can you show me on a map how to get there? – Puteti sa imi arati pe harta cum ajung acolo?
I need help – Am nevoie de ajutor
If you want to spend more time learning some of these phrases, then check out this video that can really help you learn some useful words for your travels!
6. Visas for Romania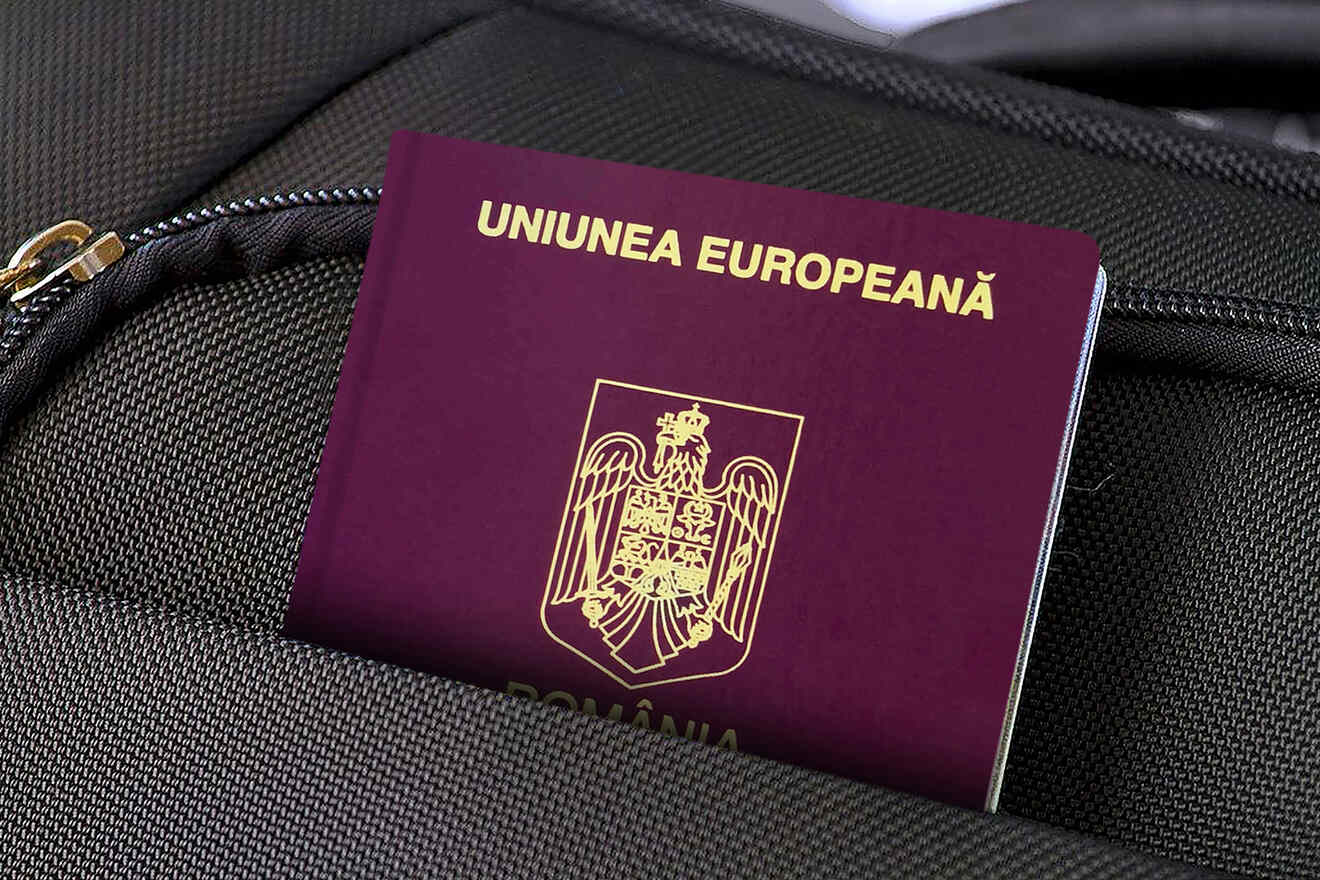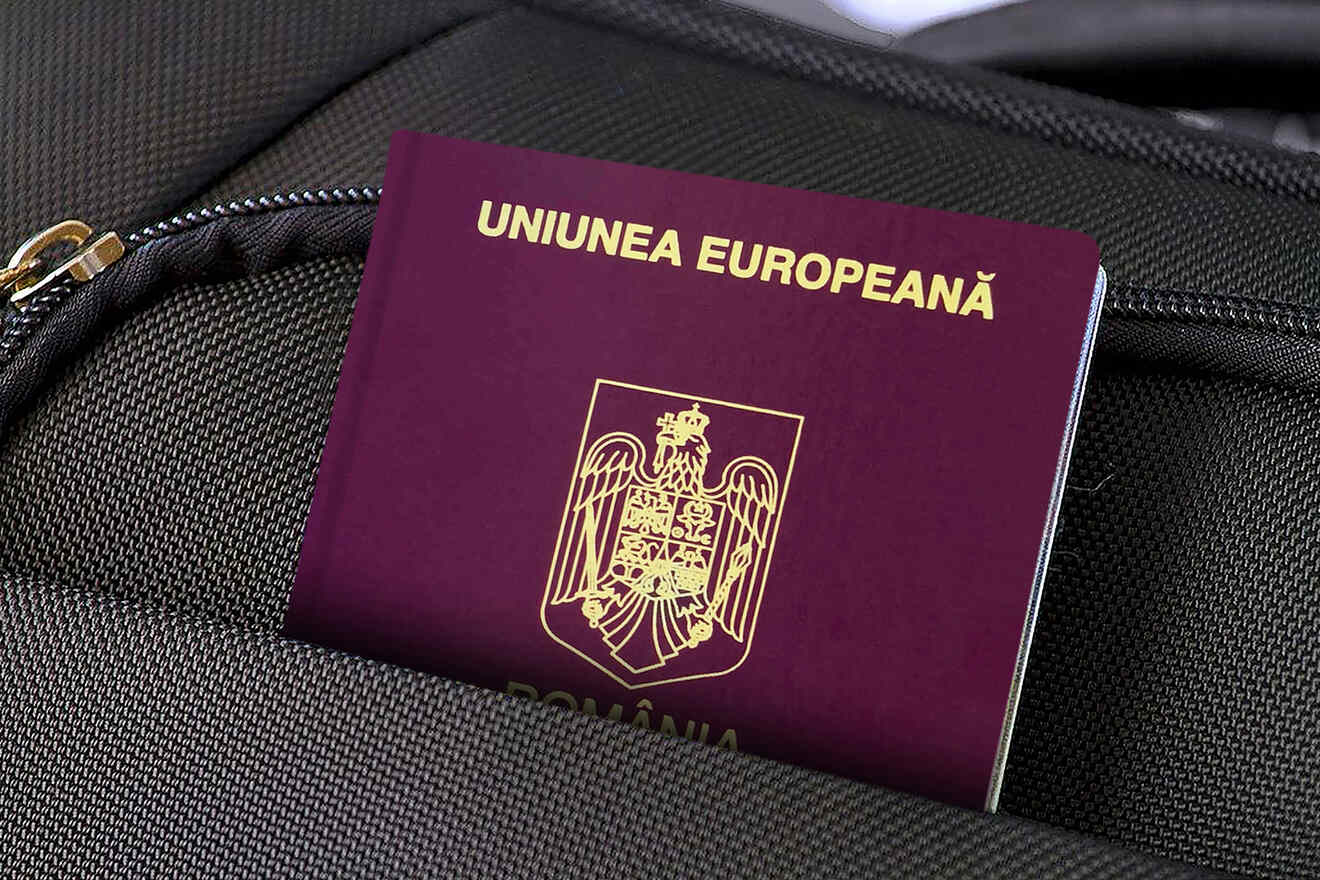 Although Romania is not part of the Schengen Zone, most citizens who are not from European Union countries will have to apply for a visa. You can check the full list of countries whose citizens will need a visa to enter Romania right here on the Ministry of Foreign Affairs website.
Currently, if you are a American, British, Australian, NZ, or Canadian citizen who's visiting Romania you won't need a visa however you will need:
A passport that is valid for more than 3 months from the expected time of arrival to Romania
Proof of sufficient financial means
A clear and well-documented purpose of visit
Although this info is currently correct, visa requirements can change without notice at any time, so always double check on the official site.
For anyone who requires a visa, you will have to apply in advance. The earliest you can apply is 6 months before you intend to travel, and no later than 15 working days in advance. You can check the entry requirements right here and apply (only) on the Ministry's official website.
If you do need a visa you won't be able to get one on arrival, however if you do have a valid double/multiple entries Schengen Visa can get a short term Visa on arrival.
You can check all the prices for Romanian visas right here, prices start from €80.
Romania has 3 types of visas:
C Type (Short-Term) Visas: for 90 days or less than 180 days
D Type (Long-Term) Visa: for more than 3 months
Romania Transit Visa
Depending on how long you're staying in the country, you'll have to pick one of those 3 types of visas. You can find more information on each type on the Ministry of Foreign Affairs website.
Now let's check all the visa requirements:
Visa application form
2 recent passport-style photos
A valid passport
Documents justifying the purpose of visit, confirming the duration of the stay, and the intention to return
Proof of sufficient financial means set by the ministry
Travel medical insurance that covers of at least €30,000 regarding medical emergencies
7. Safety in Romania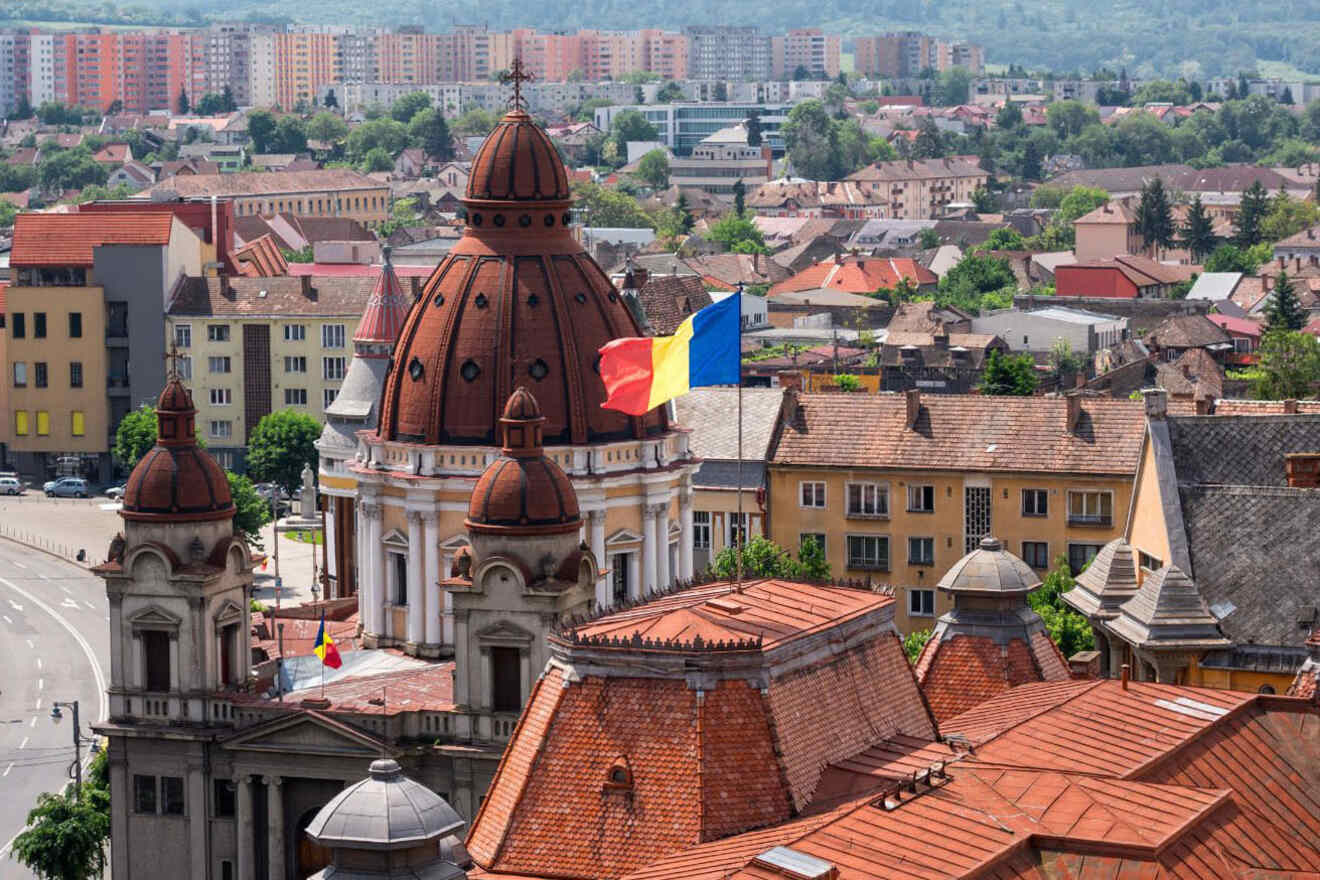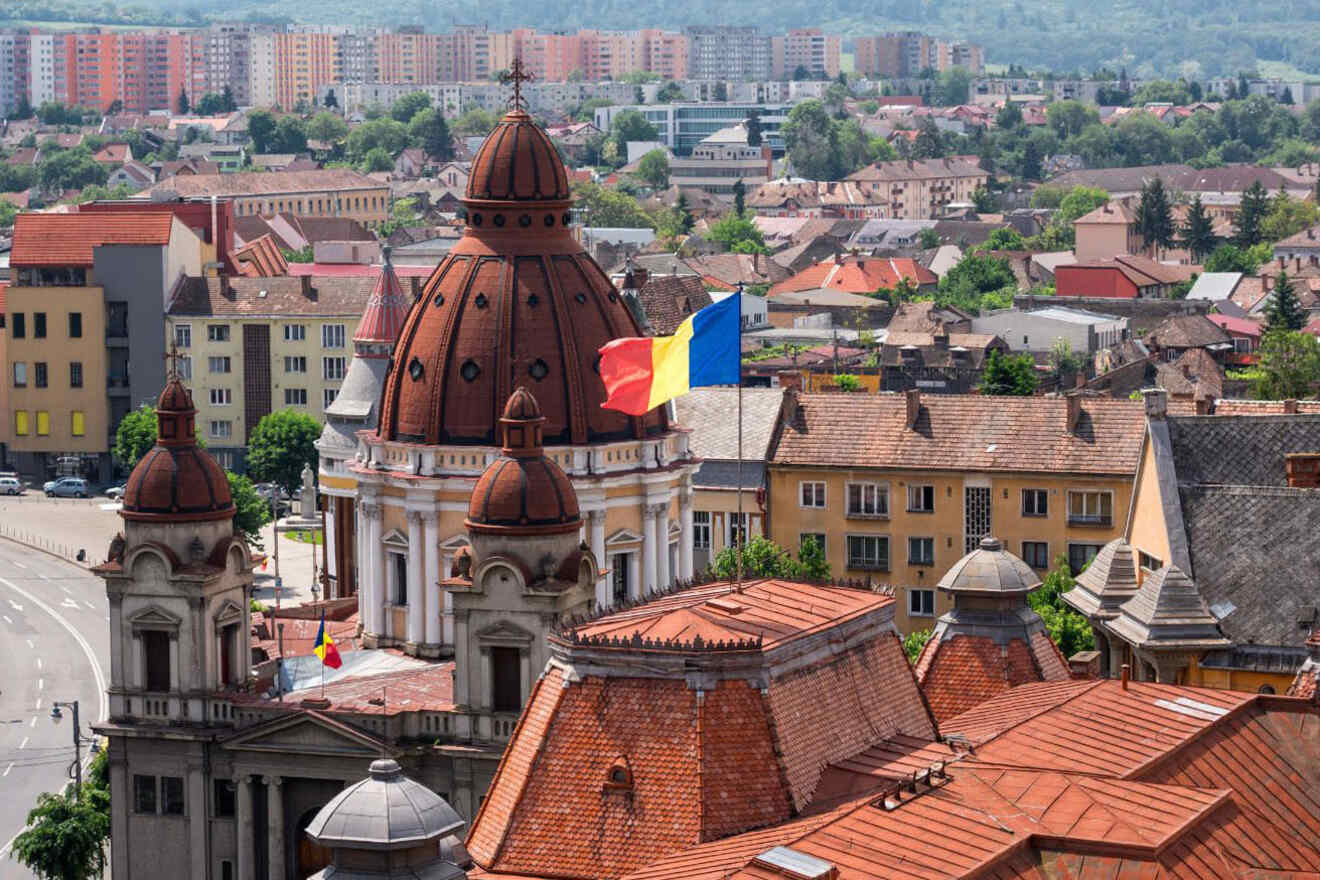 Romania is a safe destination however, as in other foregin country that you're visiting you should take extra care and beware of pickpockets, suspicious people or individuals who seem eager to start a fight with anyone around.
For example there is a common scam where people approach tourists to distract them and then send someone younger (usually small kids) to steal stuff from you. So be extra-mindful and don't leave your pockets or bags open when you walk on the streets or when you're riding the subway (especially at rush hour when it's super crowded).
PRO TIP: I would also recommend using apps like Uber or Bolt if you want to get around the city and avoid the regular taxi drivers when possible (especially the ones in Bucharest near the Old Town and train station) as they'll probably charge you much more than the usual.
8. Costs & money in Romania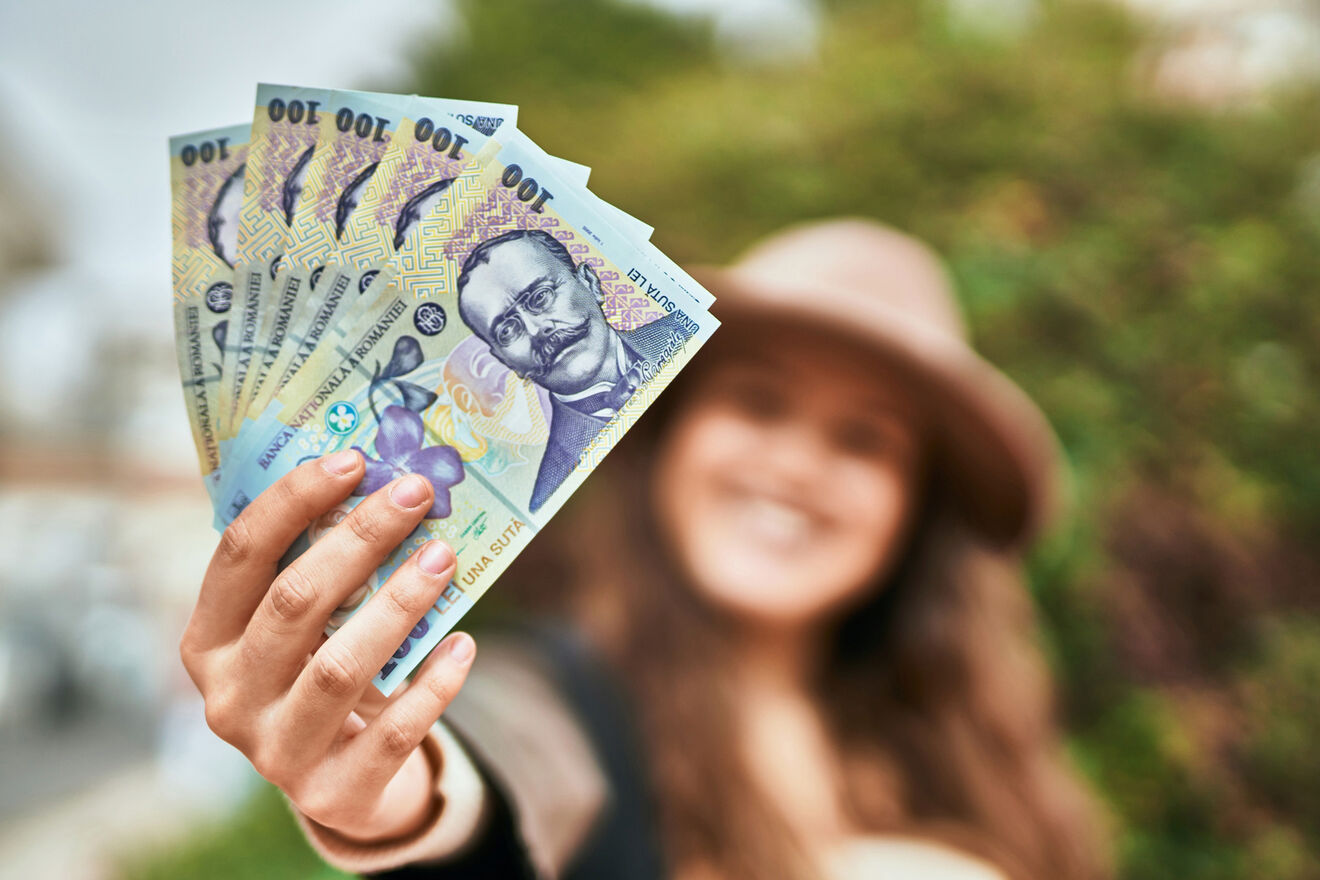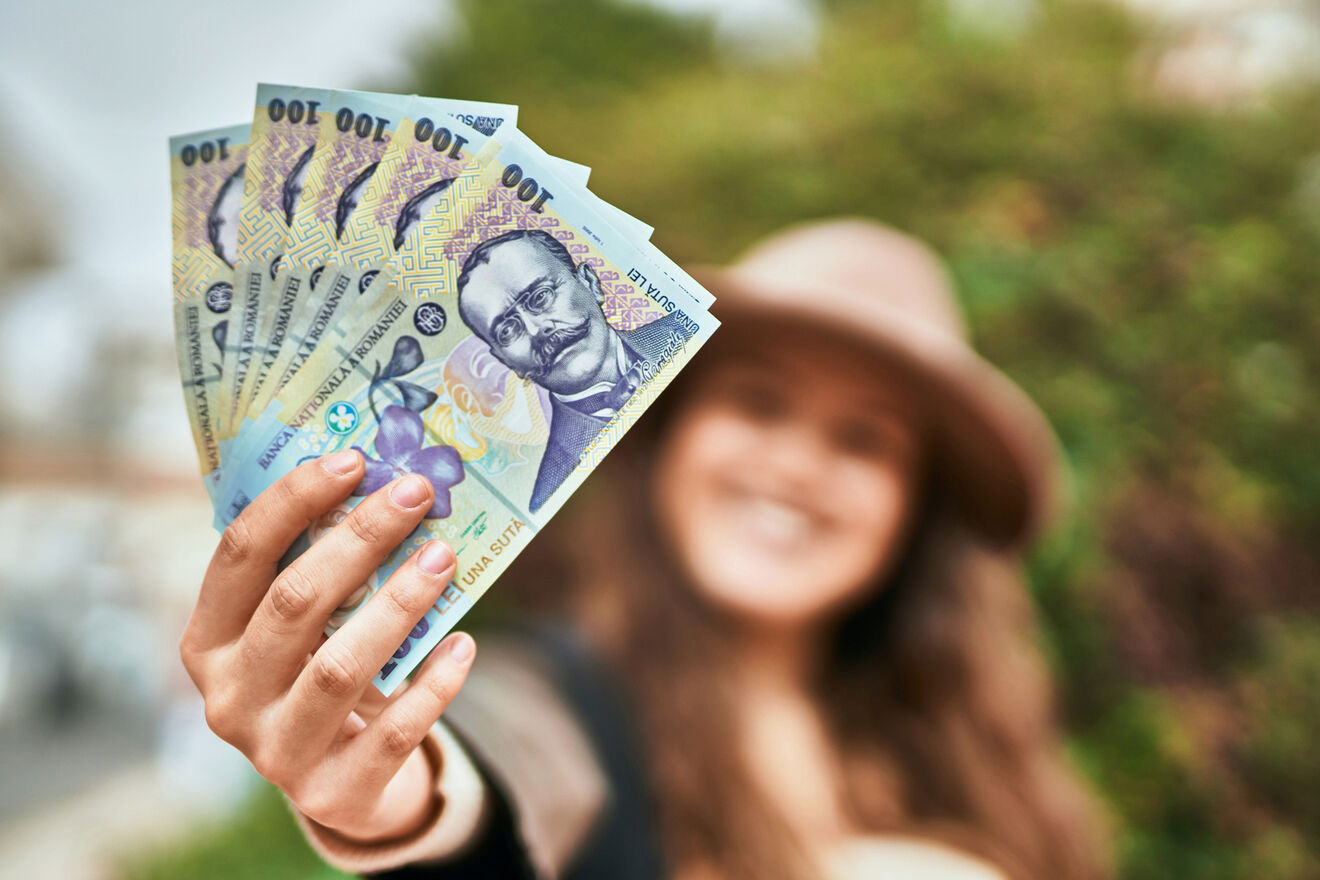 The currency in Romania is Leu (RON). You will probably see euro prices displayed as well, however most places don't accept euros in cash (and if someone offers you an in-house exchange, check the official rates before saying yes).
In the bigger cities you can pay by card pretty much everywhere and the bank cards issued by VISA, MasterCard and Maestro are widely accepted. However if you own an American Express card you may consider bringing another one with you as they don't always work.
If you're taking tours or going to the country-side, mountains and smaller towns I recommend having some cash with you, at least 400 Ron (US$85) in case you want to buy souvenirs or you can't pay with your card (as that is super frequent in those areas).
But if you forgot to bring any cash with you, don't worry. There are plenty of ATMs around and you can look for BCR, BRD, Banca Transilvania, Raiffeisen or ING, as these are the most common ones.
PRO TIP: If you have cash with you but want to exchange it for the Romanian leu you can try the exchange bureaus, which are super popular in Romania. But, and this is super important, don't use the ones in the airport as their rates are pretty bad.
You'll find the exchange bureaus on most streets and they are easy to spot as they have a board which indicates the rates offered.
Now the question that everyone is thinking about: Is Romania cheap?
Yes! Compared to other countries in Europe, Romania is much cheaper when it comes to accommodation, restaurants and tours prices. Usually tourists spend an average of US$100 per day for accommodation, transportation, meals and attractions.
9. Best time to visit Romania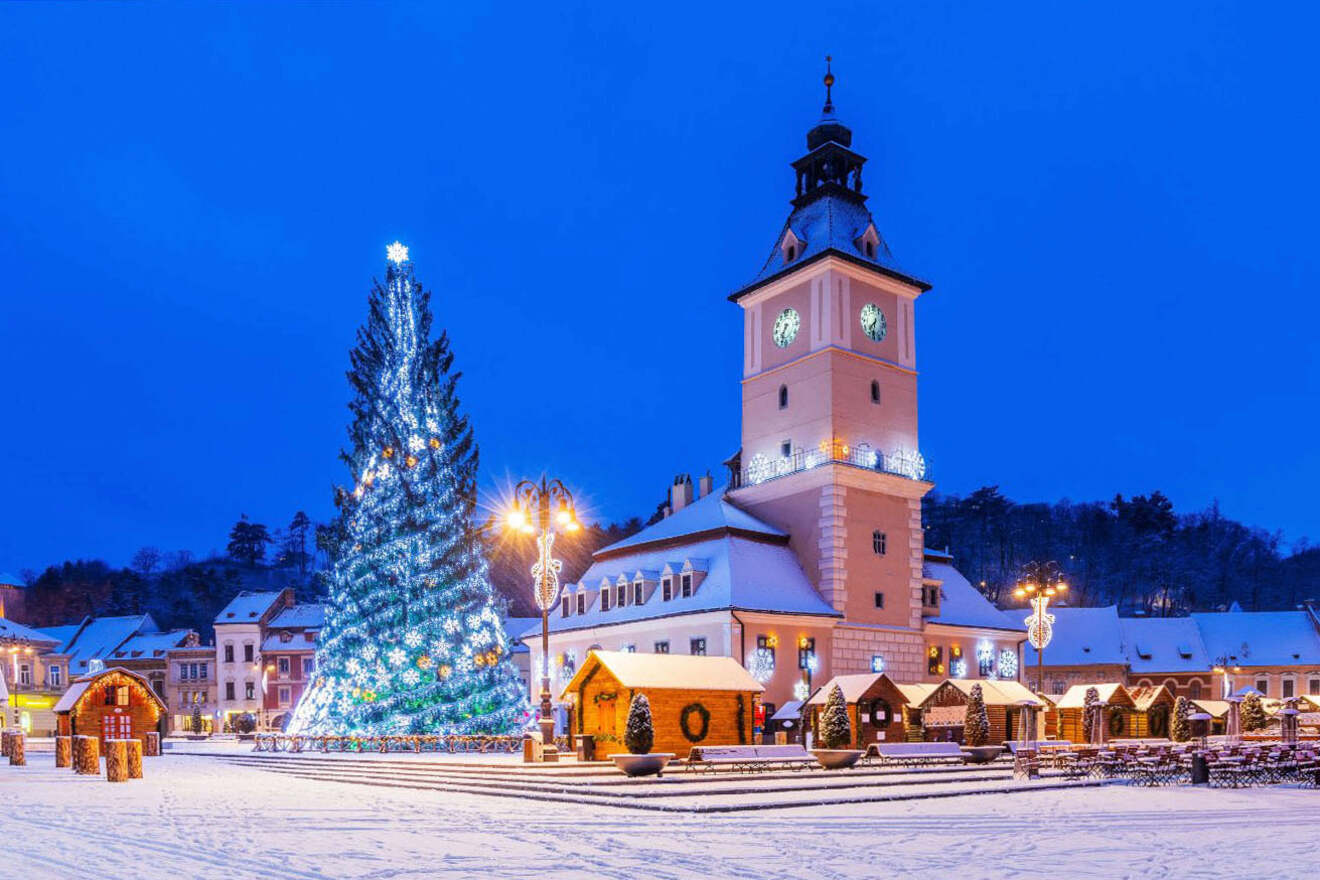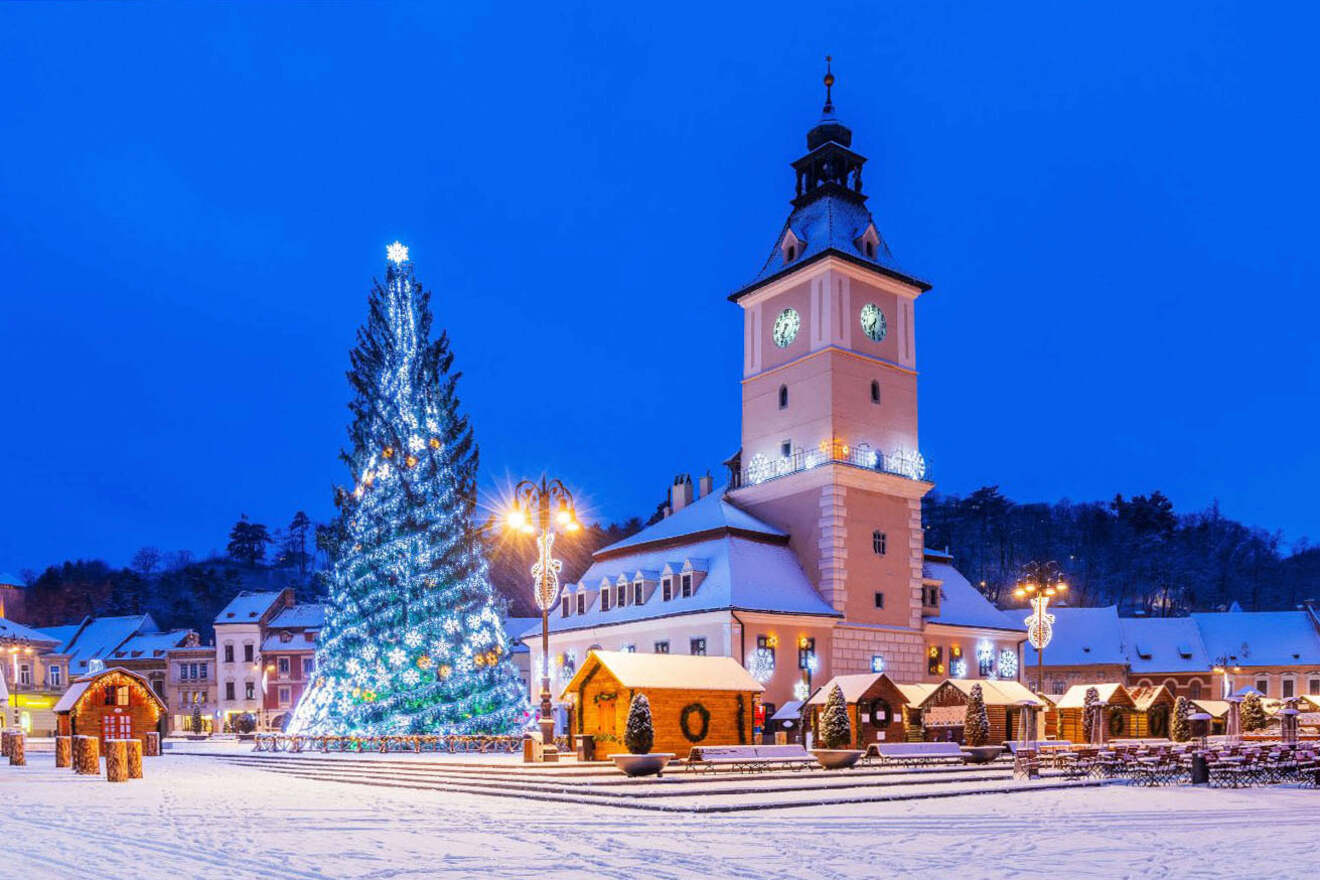 It really depends on what kinds of activities you're planning to do! Luckily, Romania offers non-stop fun all year long but let's see which months work the best for you:
December to March: the perfect time to visit for winter sports, and hitting the slopes in Poiana Brasov
April & May: our rainiest months, I don't recommend coming during this time if you want to go hiking or exploring the mountains
June, July, August: if you want to spend a lot of time by the Black Sea and explore the Danube Delta come during these months (and I would definitely avoid big cities as it's way too hot and really not fun to walk around)
September to November – great time to visit the cities, beginning of autumn is really beautiful in the cities and in the countryside as well
10. Travel tips for visiting Romania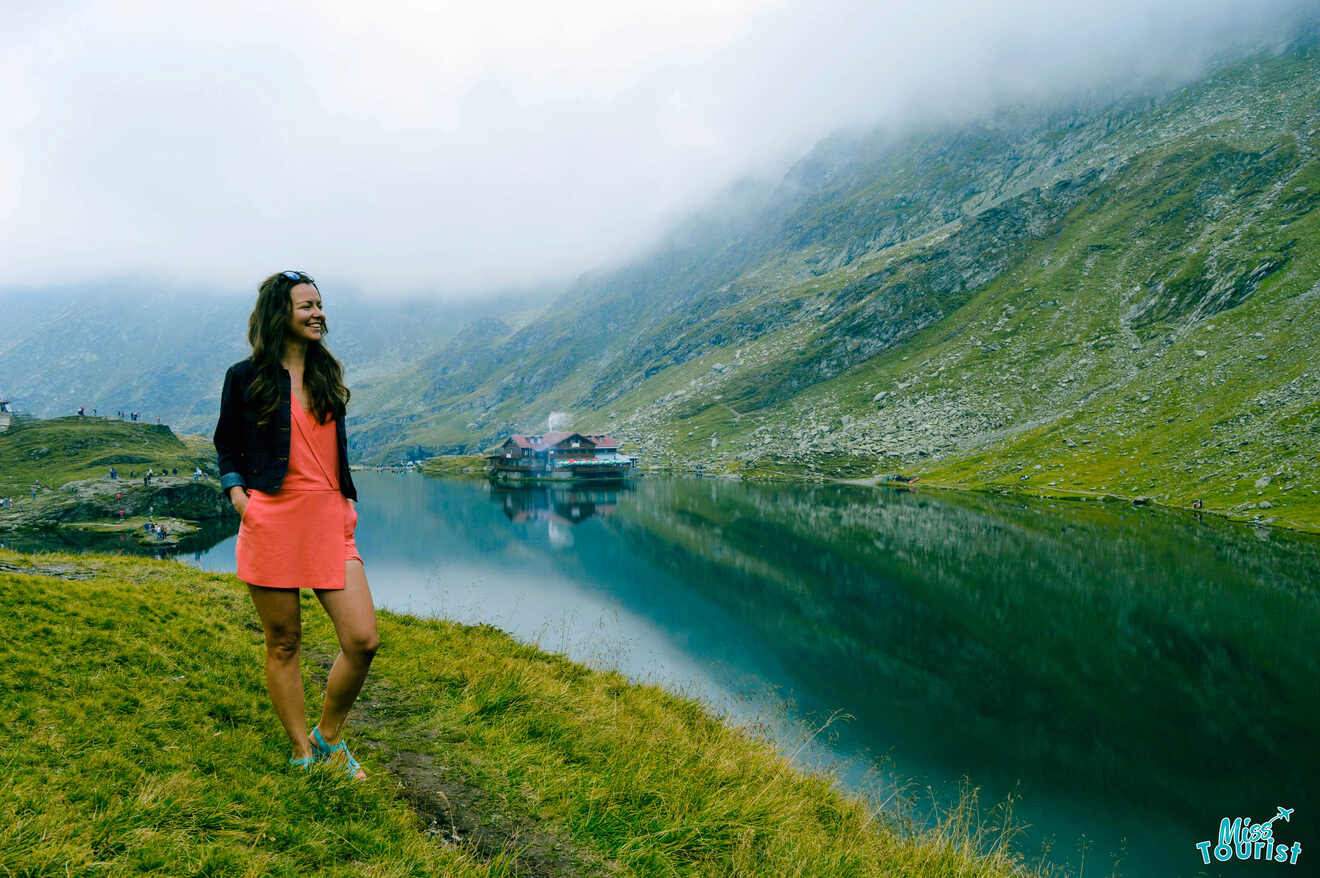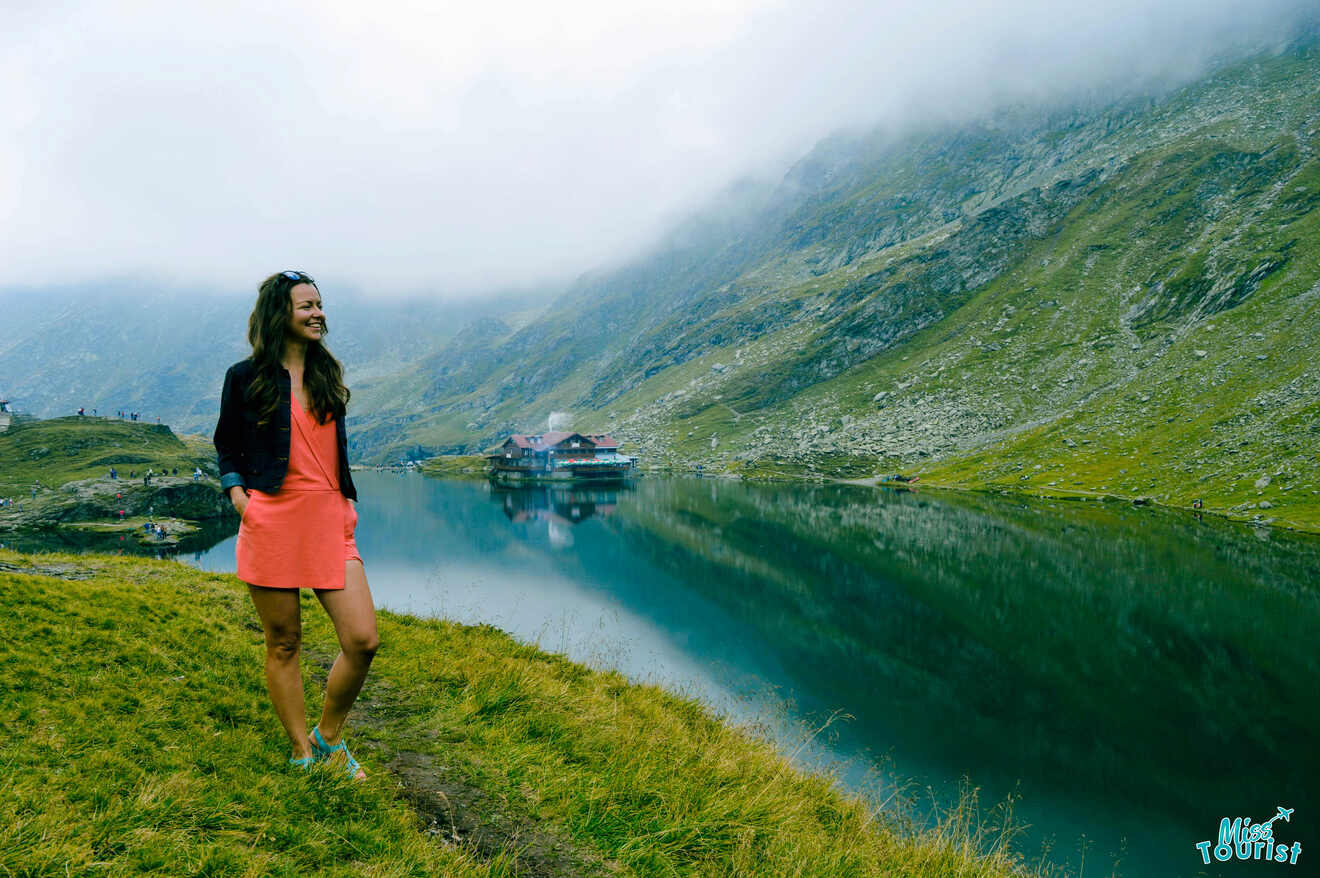 Traveling to a place you don't know much about can be a bit overwhelming, so I'd thought I'd make this list of tips to help you have the most amazing time in my home country!
So let's check them out:
Don't spend all your time in the cities, you can do a lot of hiking around the country and visit some authentic old villages (especially in Transylvania)
The train is the cheapest way to travel around (although it's slow)
Buy your train tickets online in advance rather than at the station as it's usually crowded
Buy tickets in advance for the big attractions like Bran Castle
Visit in the winter if you want to go skiing
If you're a confident driver, you can go on a road trip around the country as the scenery is amazing
Try our hearty food, it's absolutely delicious (and the Romanian wine as well)
The Vodafone sim card is the best for tourists and you can get it from the provider's stores which you can find around or in shopping malls
Drive the Transfagarasan Road if you're craving some adventure
Being a digital nomad in Romania is amazing as the internet is one of the fastest in Europe
If you're a vegetarian who wants to eat traditional food I would recommend zacusca, polenta, papanasi, country bread, Romanian potato salad and eggplant salad
You can use BlaBla Car (an app where you can find people that are going to the same place as you by car and have a free spot) if you need a ride to another city, and want to make some new friends
If you want to befriend a local I'd recommend offering them a drink (maybe some tuica which is a traditional drink)
11. Where to stay in Romania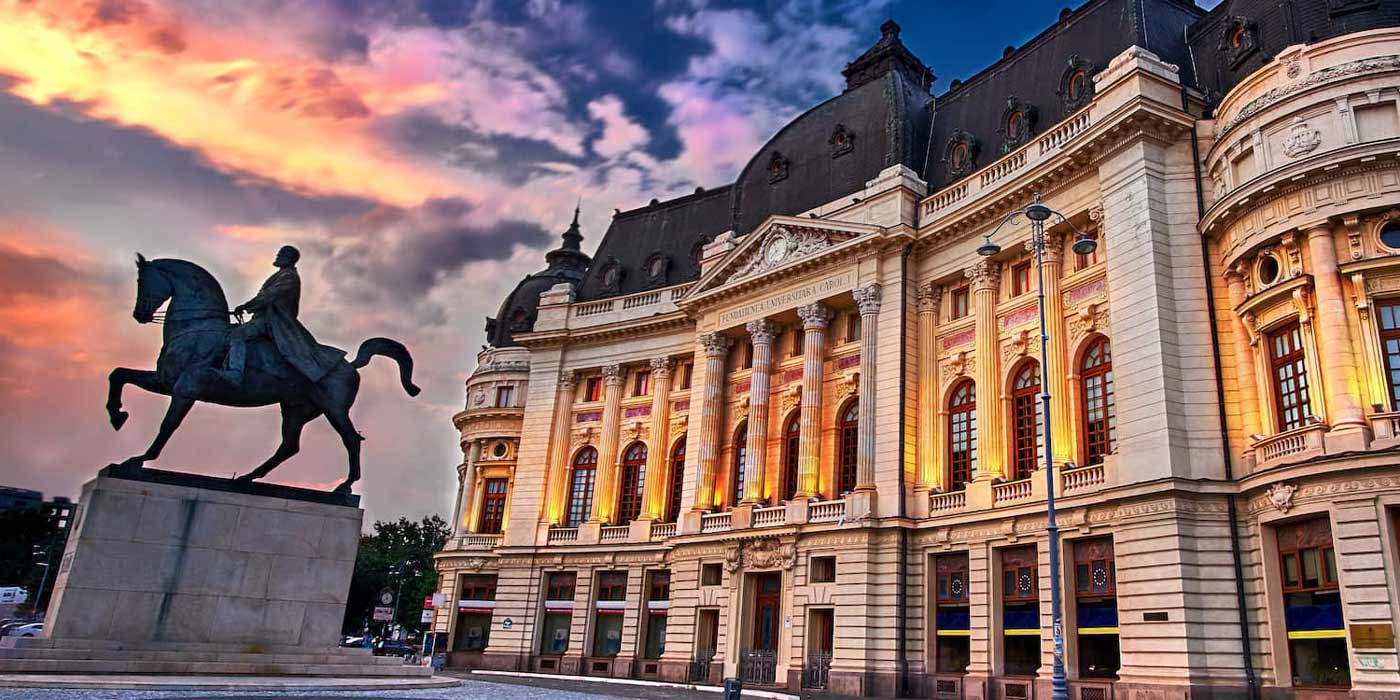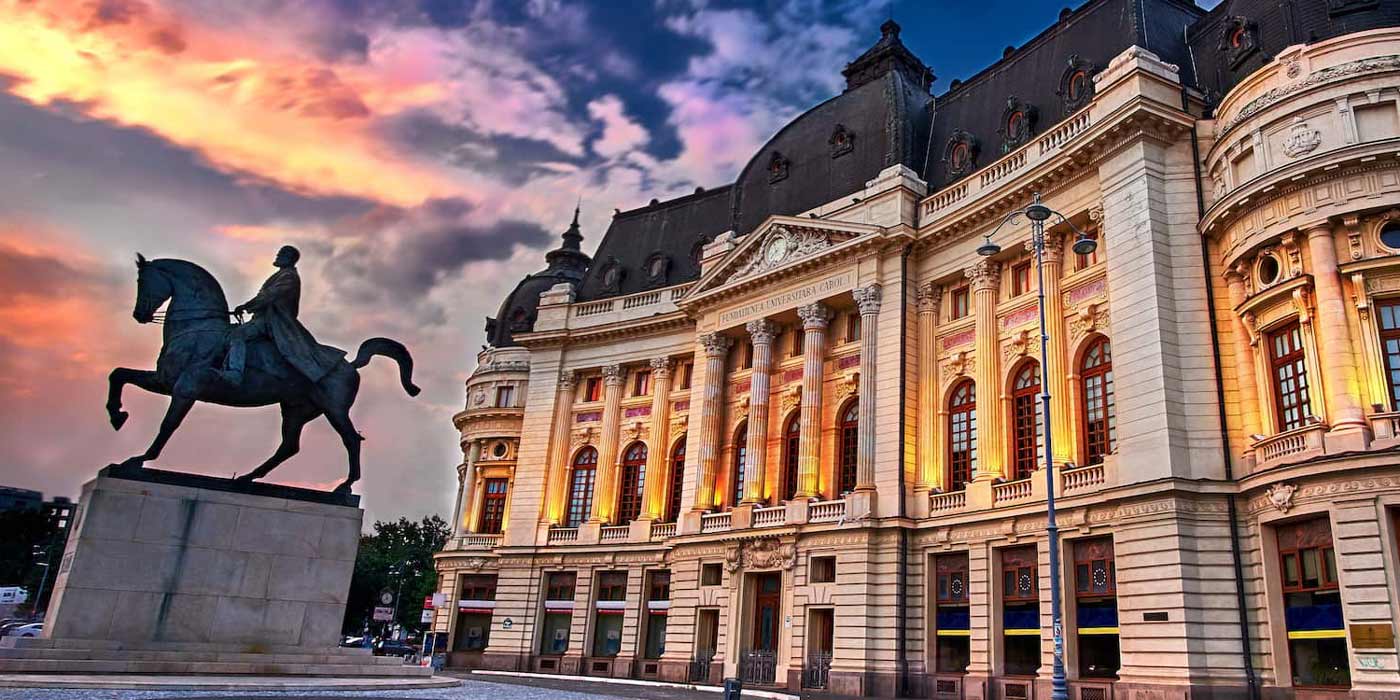 Well, we're almost done with this super detailed guide on how to visit Romania, so I think it's time I showed you some really nice places to stay in the country.
I thought I'd pick the main 4 towns where tourists usually stay, so you can reach the attractions easily:
Bucharest
Luxury: The Marmorosch – This amazing 5 star hotel is located near the city center in Bucharest and it has a restaurant and a fitness center.
Mid Range: Intercontinental Bucharest – Cozy rooms that have ceiling-to-floor windows? Yes, please! The hotel also has a wellness center and a swimming pool.
Budget: Capitol Hotel – Located in a 1900's building, this hotel comes with amazing city views, a restaurant and a great location near the attractions
Brasov
Luxury: Kronwell Brasov – A beautiful hotel that offers suites with a bathtub, a swimming pool and a fancy restaurant.
Mid Range: Safrano Palace – This hotel comes with free Wi-Fi, elegant decor, and a buffet breakfast.
Budget: Casa Chitic – This accommodation offers an airport shuttle and it has spacious rooms with wooden elements.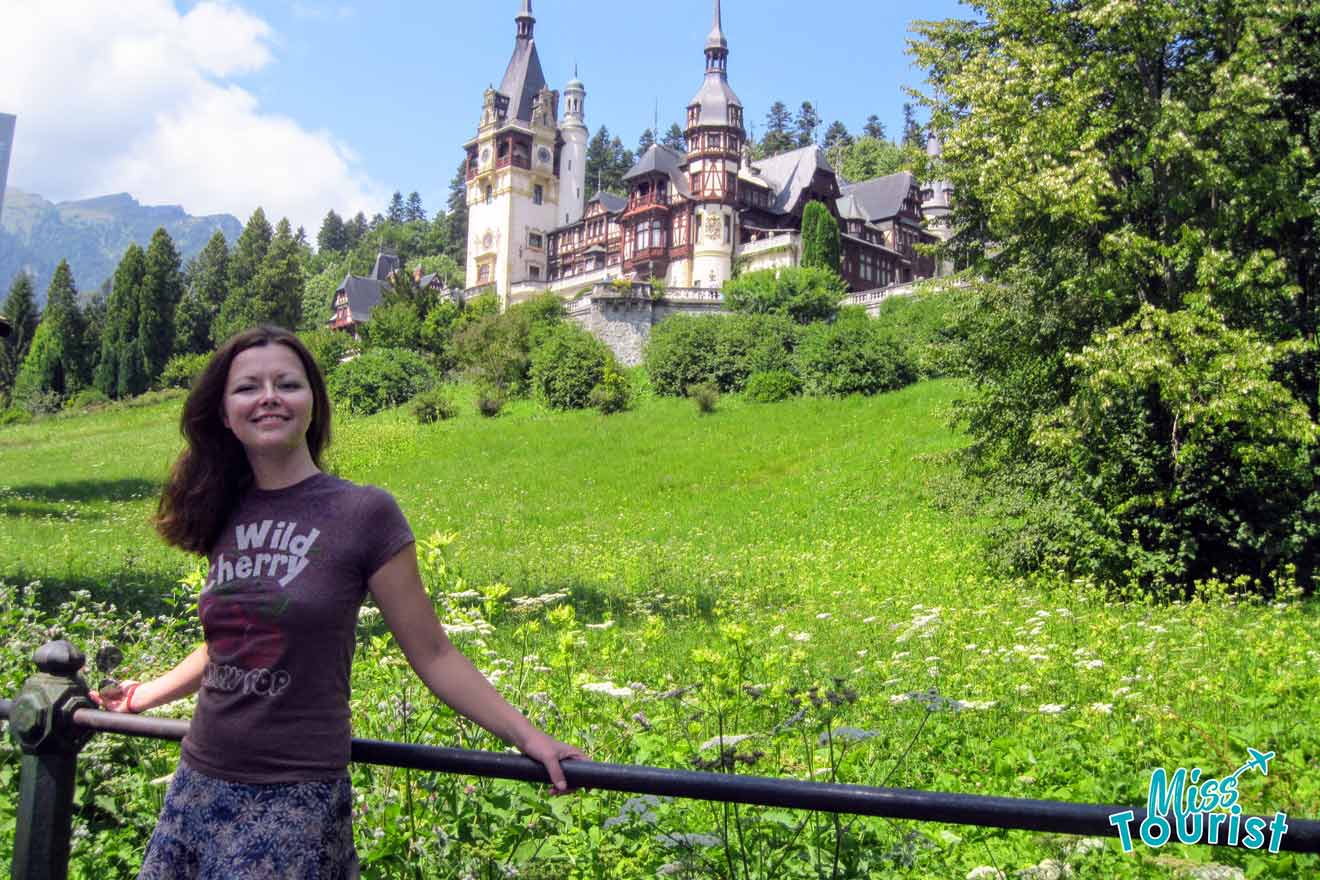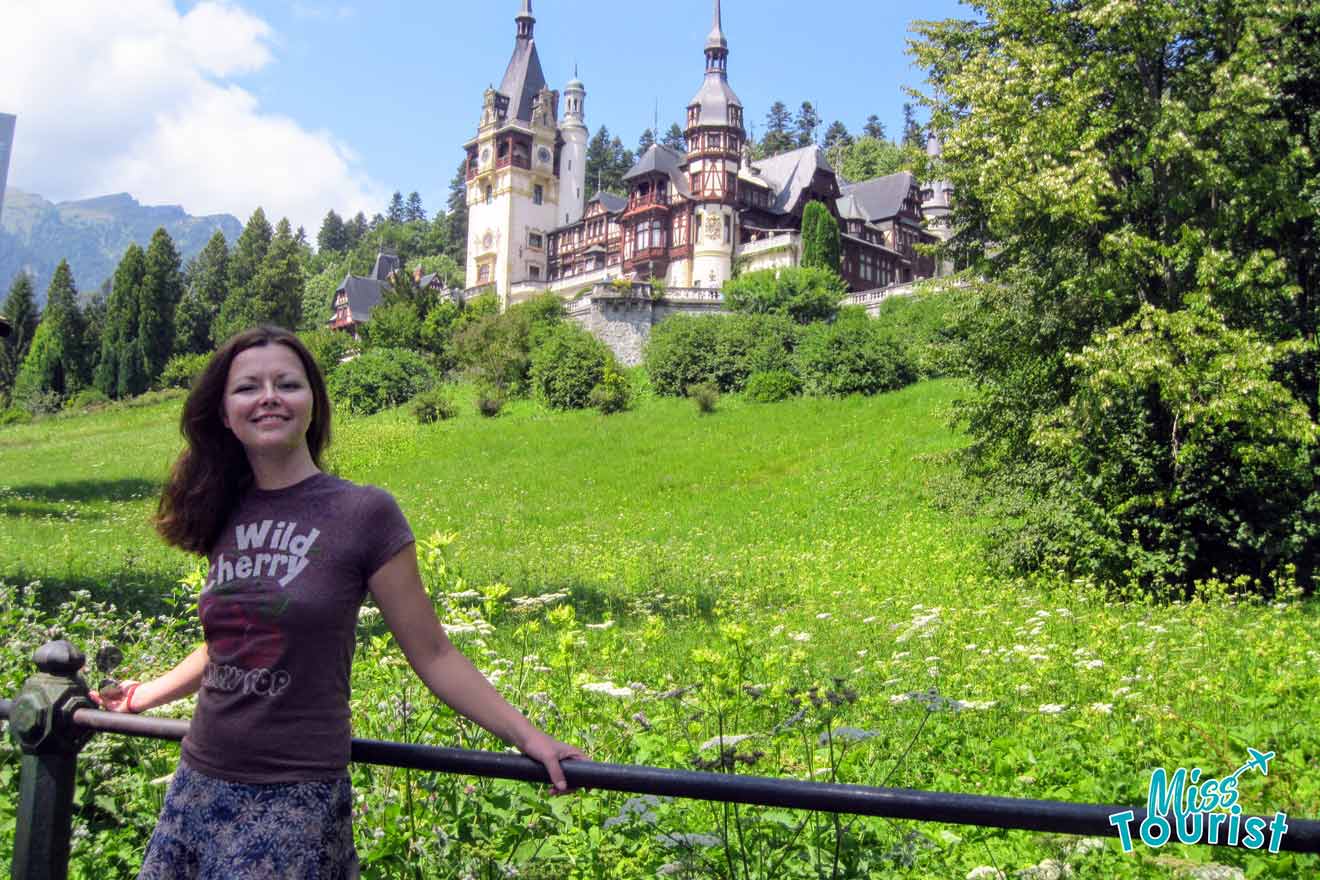 Cluj Napoca
Luxury: Hotel Platinia – A comfortable hotel that has modern rooms with a flat-screen tv, 2 restaurants, and a garden.
Mid Range: Golden Tulip Ana Dome – Equipped with all the facilities you need including a spa center, a bar, and a restaurant, this hotel is definitely a keeper!
Budget: Brickyard Apartments – If you're looking for something super affordable then check out this place that has lots of space, a kitchen, and rooms with balconies.
Sighisoara
Luxury: Casa Georgius Krauss – Enjoy your stay in this unique place that is set in the former house of chronicler Georgius Krauss which still has its original frescoes! Each room has medieval-style furniture and a private bathroom.
Mid Range: Casa Savri – A lovely guest house that has a sun terrace, rooms with a private bathroom and a flat-screen tv.
Budget: Casa Lily – This guest house comes with comfortable rooms with a balcony, free private parking, and barbecue facilities.
| | |
| --- | --- |
| 💰 Currency: | Leu (RON) |
| 🌞 Best time to visit: | June – August |
| 🌆 Capital city: | Bucharest |
| 🇷🇴 Language: | Romanian |
| 🚉 Best transport option: | Trains |
| 🏨 Average hotel price: | US$80 |
FAQs about visiting Romania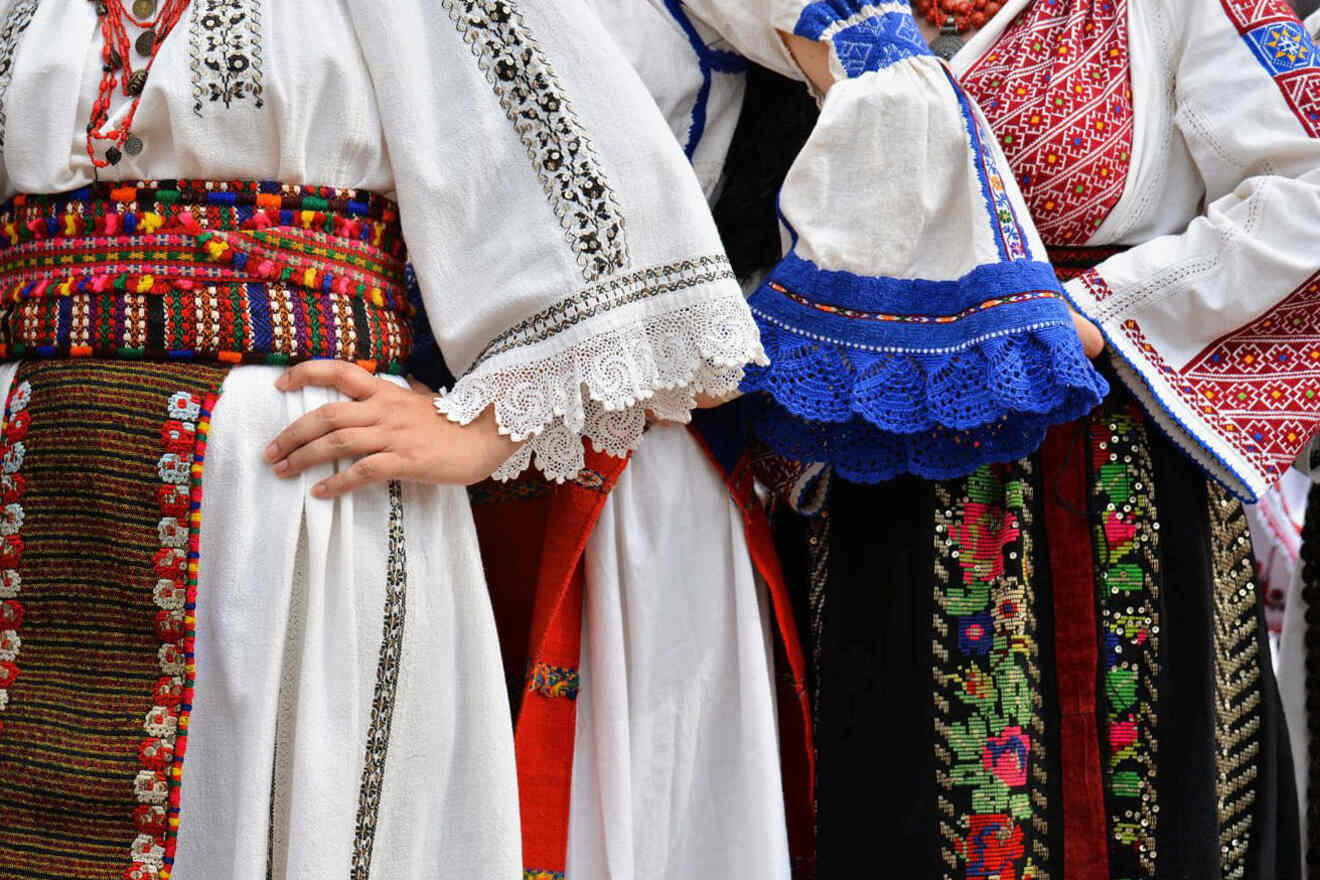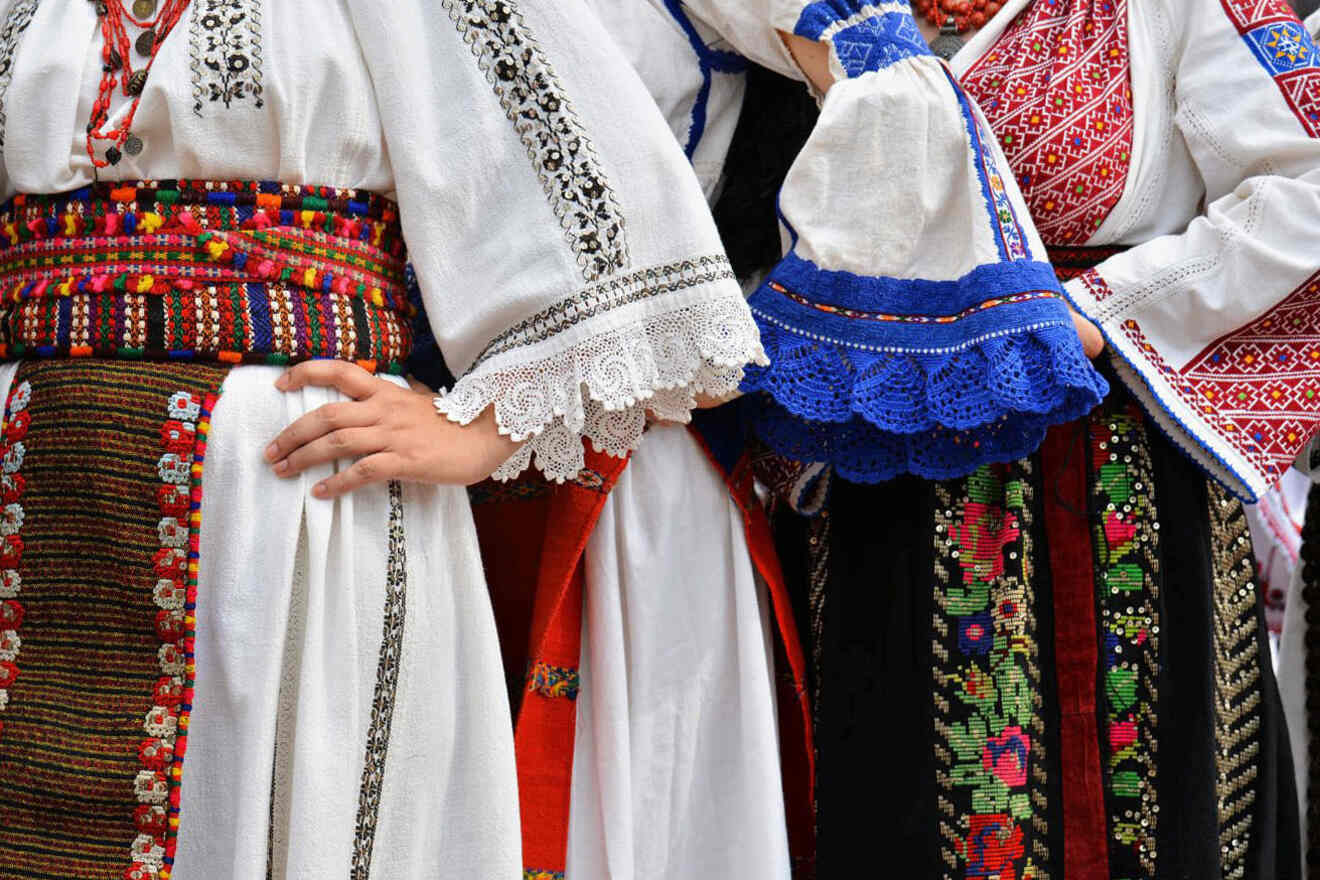 💻 What should I know before going to Romania?
Find out if you need a visa to visit Romania, decide which part of the country you want to visit and plan your trips between cities properly (our trains are super slow).
🇷🇴 Is Romania friendly to tourists?
Yes! Romanian hospitality is famous (as is the food and wine) and locals are super warm and love tourists.
🤔 Is English a common language in Romania?
In the big cities, yes. However, if you're visiting the countryside you'll probably need to know a few phrases or use google translate to communicate as people don't really speak English there.
💰 Is Romania cheap for tourists?
Yes, Romania is super cheap! Everything from the food, accommodation and tourist attractions is pretty affordable compared to other European countries.
Conclusion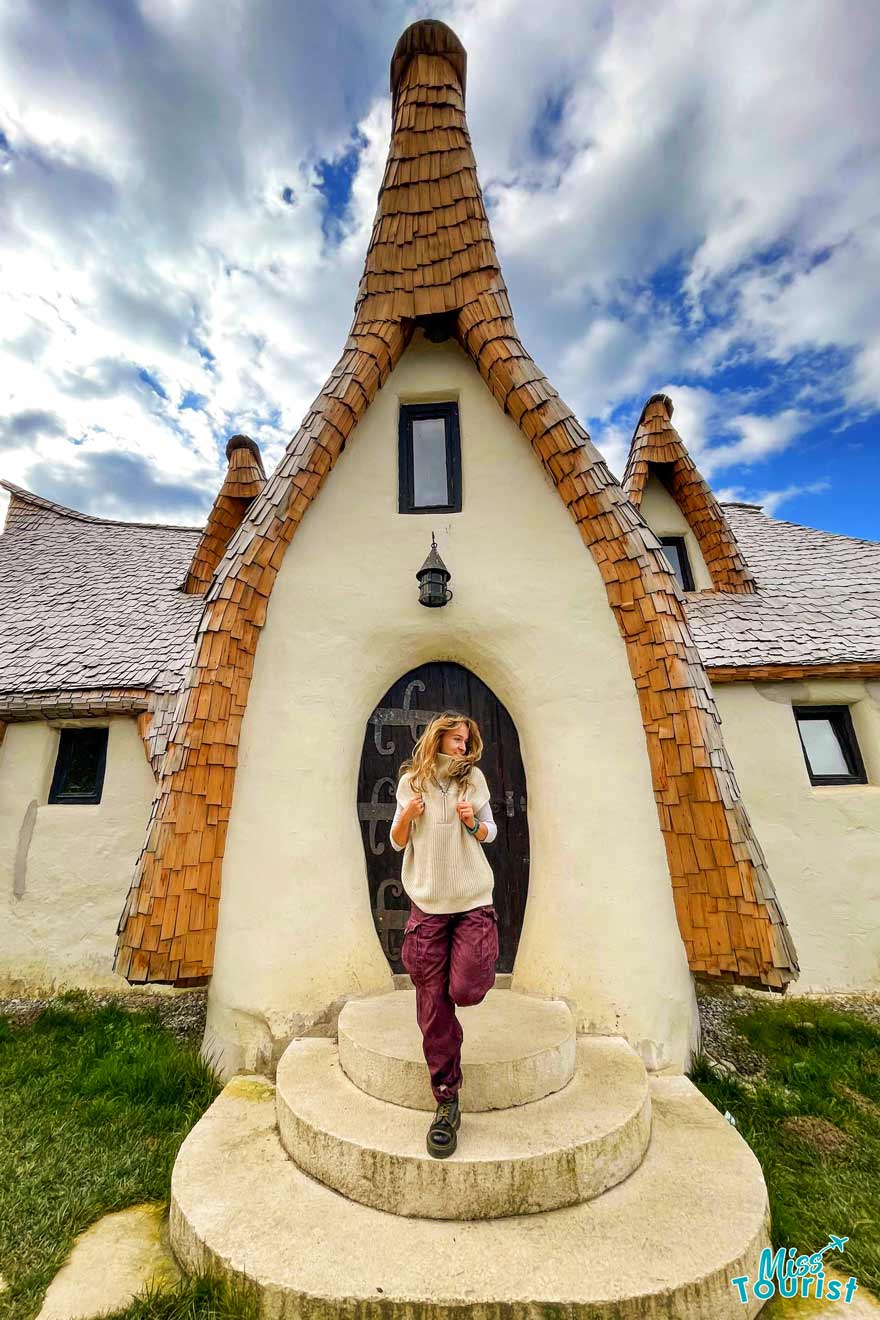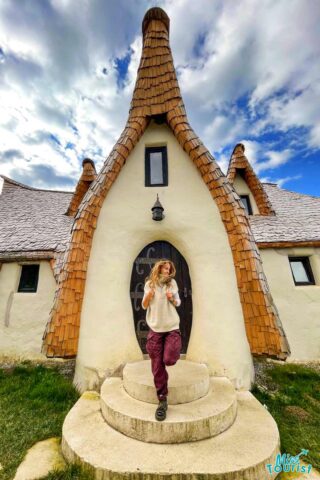 Well, I think everyone feels much more confident about their trip to Romania, right? And don't forget you've got an inside source (me) and you can always ask me anything in the comments section below!

Lots to go through so I'll leave you to it, but before I leave I want to remind you to not forget to book your tickets for attractions and hotels in advance. In the peak season, these sell out in a second and you might miss your chance at seeing the famous Dracula's Castle! So book quickly!

Enjoy your adventures around my beautiful home country, you'll love it!

Happy Exploring,

Victoria
---
Pin it for later!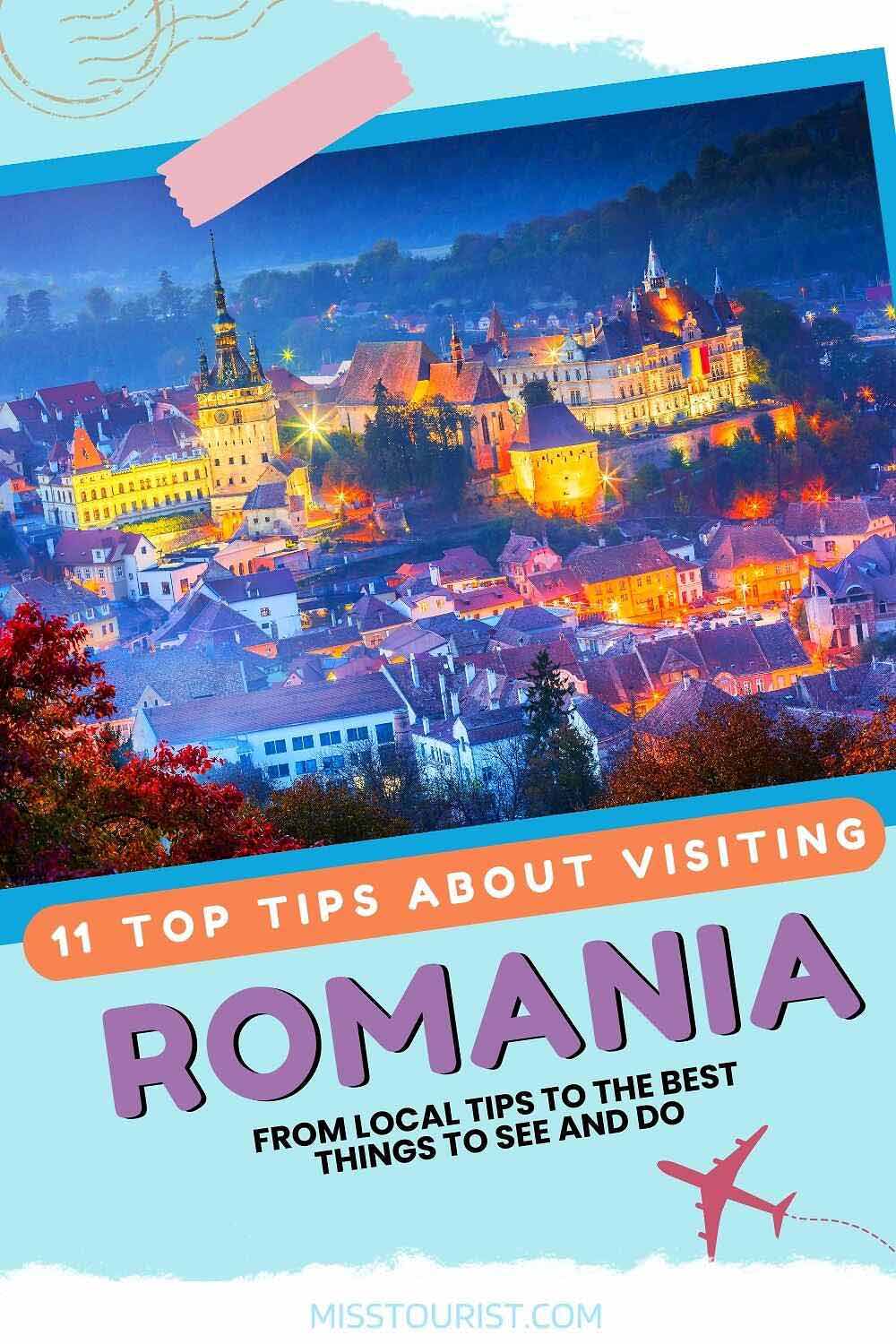 Pin it for later!