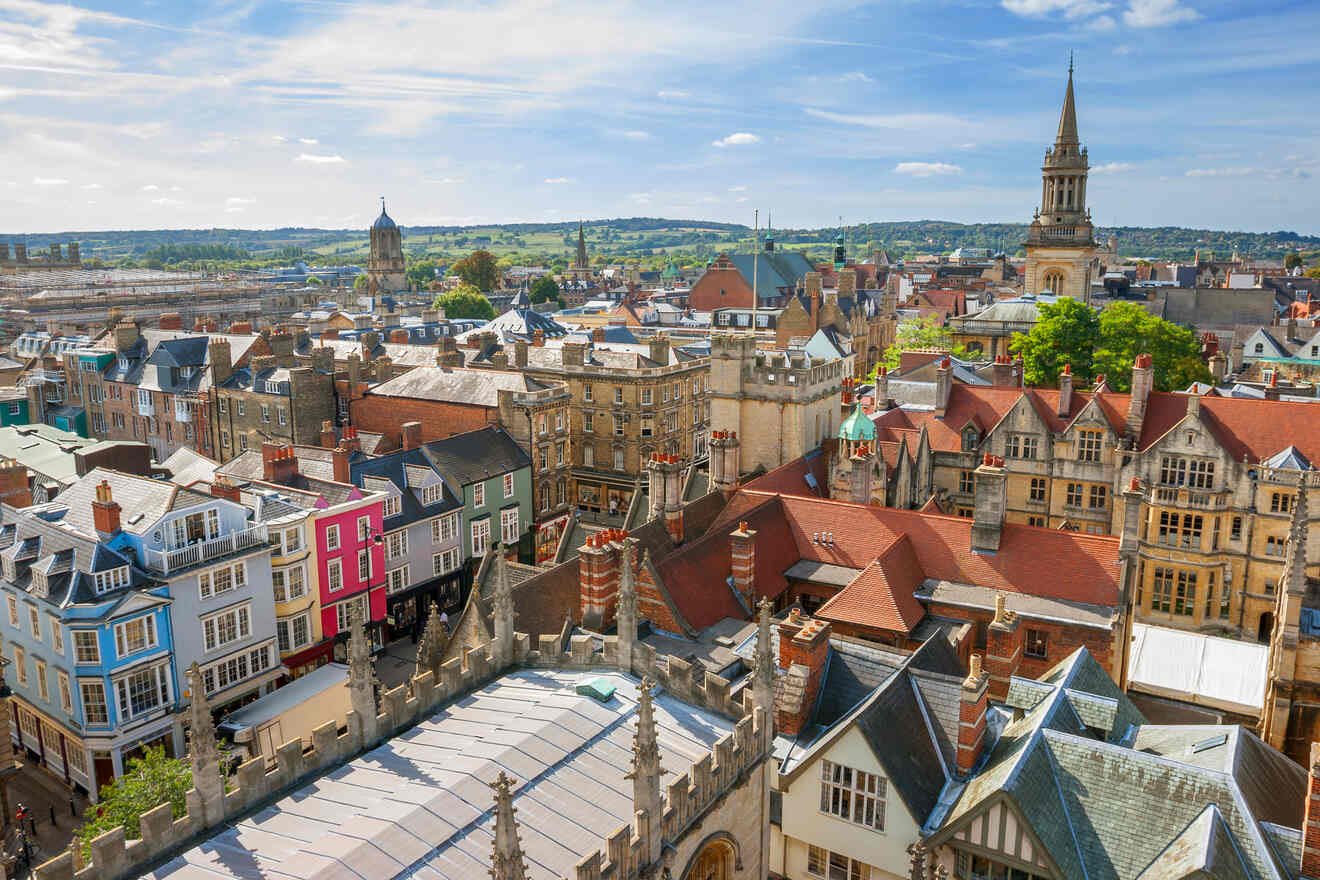 I'm sure this city doesn't need a long introduction!
All I can say is that I fell in love with it the minute I arrived and I'm sure you'll feel the same! Home to the famous Oxford University and many other historic places like the Bodleian Library and Christ Church College, this legendary town is a magical destination in England (and one of my favorites)!
Come along and discover the best areas where to stay in Oxford, plus a well-detailed guide containing the best luxury hotels, mid-range, and budget hotels!
Oxford's City Center is the top area to stay in town as this is where you'll find all the main attractions and unique hotels! But don't worry, in this post, you'll find 4 more neighborhoods, perfect for other travelers, who are visiting with their kids or want to spend more time in the outdoors; Summertown, Park Town, Osney, and South Oxford!
As you know, Oxford is a super popular place to visit. So I recommend booking the hotels a few months in advance if you want to get the best ones!
Let's hit the road!
If you are in a hurry
Take a moment to check this list of the best accommodations where to stay in Oxford! All of them are located in the City Center:
Here's a map of all the areas where to stay in Oxford that I will be talking about in this post: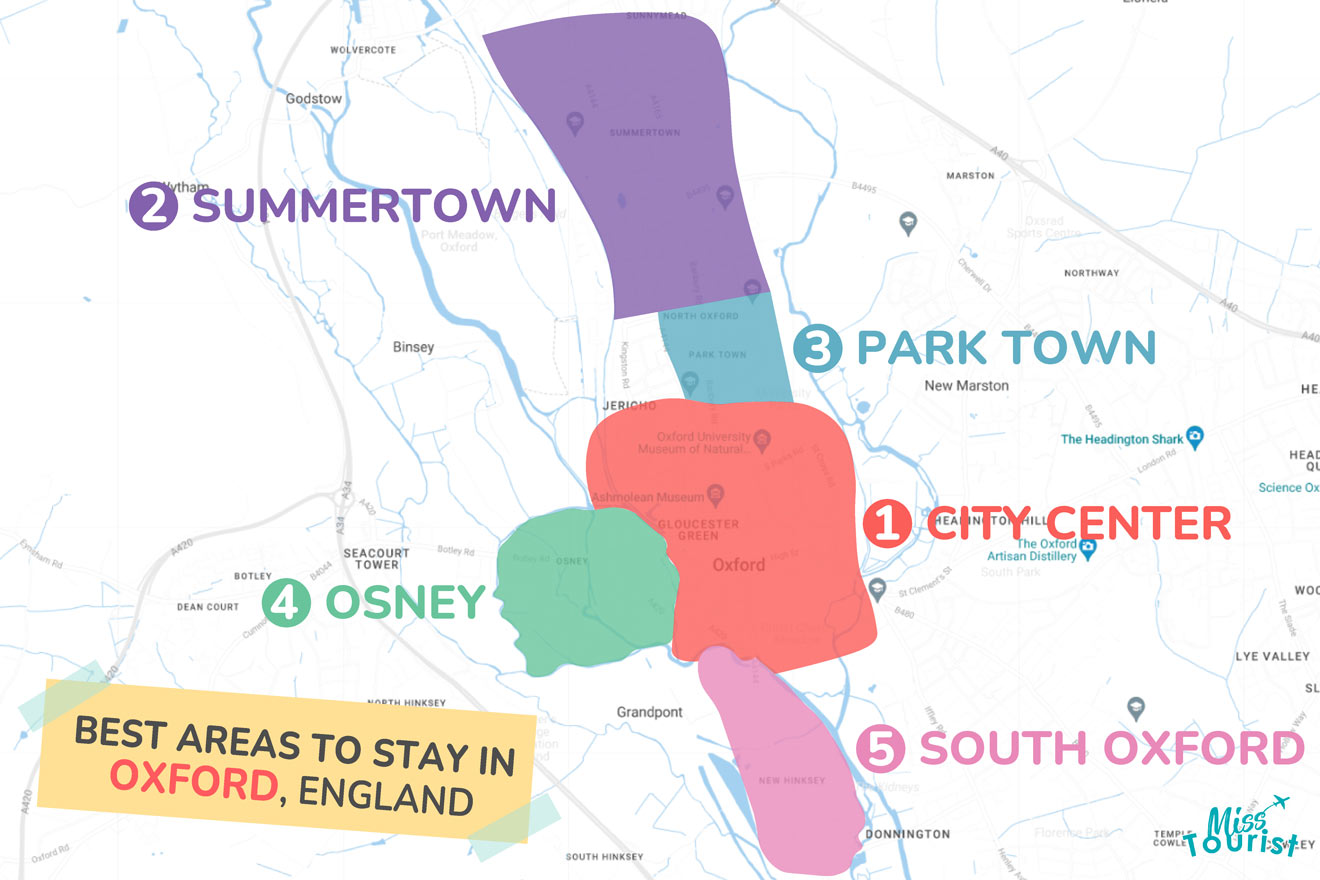 1. City Center – where to stay in Oxford for the first time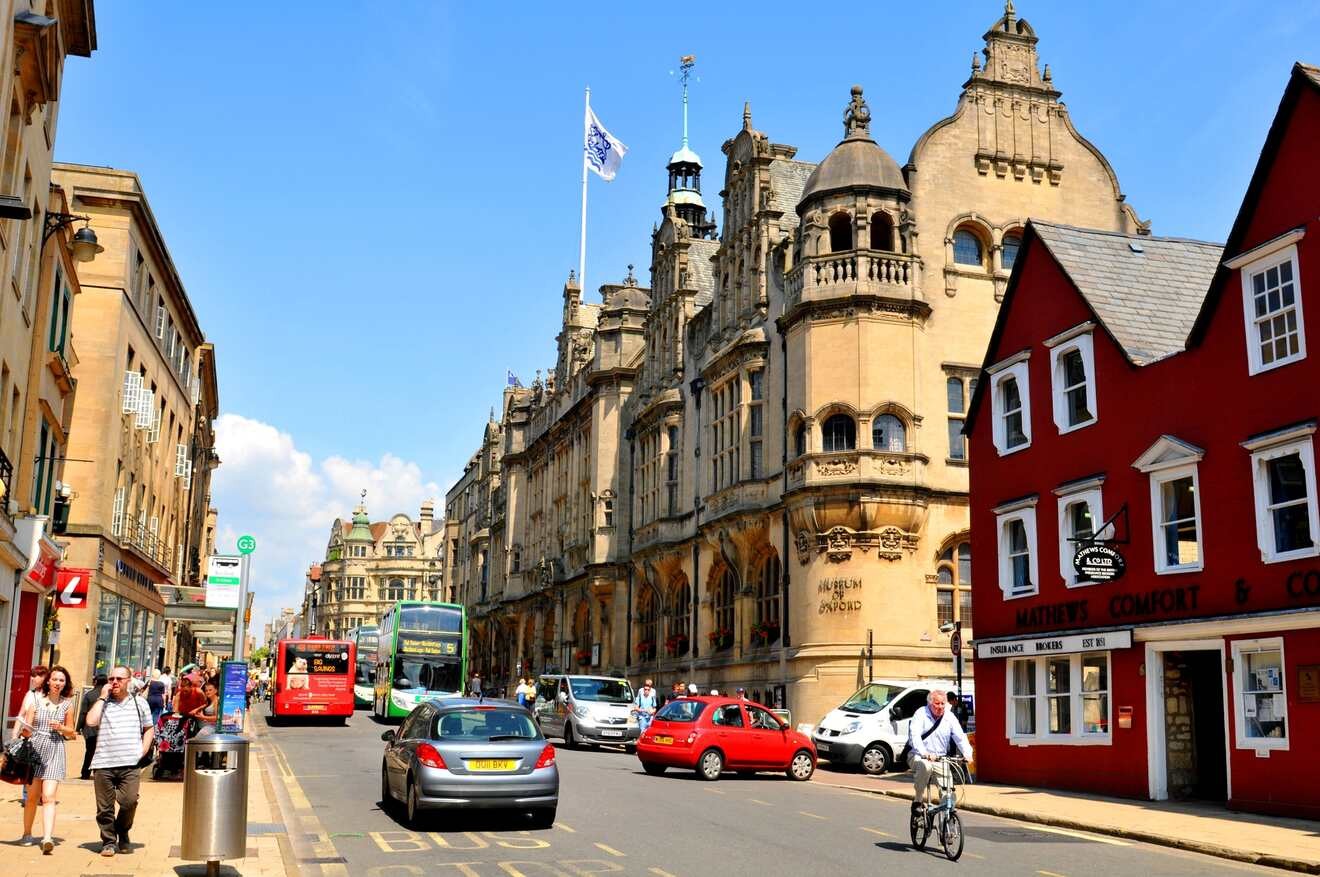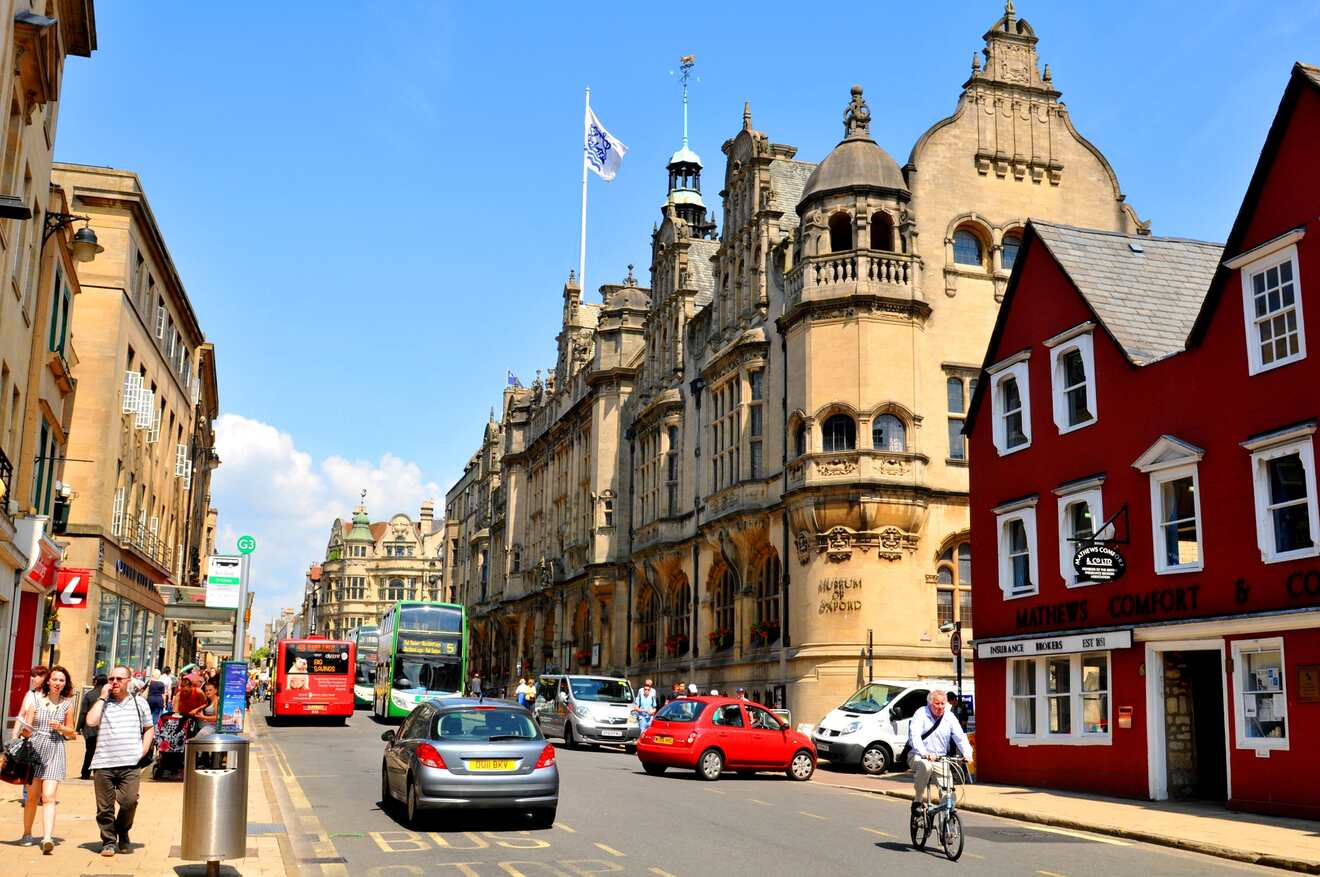 Are you ready to explore Oxford and its superb streets? Because I sure am!
There's no better place to stay in Oxford than the City Centre! Here you'll find a huge range of restaurants and the main attractions in town. The ancient Oxford University (only one of the most famous universities in the world) plus many others such as the Ashmolean Museum and Bodleian Library are all here!
The atmosphere in this area is so incredible, it feels as if time stood still! Everything seemed so magical the last time I was here (I'm 100% sure Harry Potter fans will love Oxford)!
Let's not forget that the Harry Potter movies featured many locations in Oxford, such as the Bodleian Library and Christ Church!
I highly recommend booking your hotels in the City Centre. Why?
Just imagine. You'll be only a short walk away from all the Gothic buildings, medieval churches, and theatres! But do it super fast! Everyone wants to stay here, within walking distance from the top Oxford attractions!
The list of things to do in Oxford, especially in the City Centre, is endless, but not to worry, I'll help you with that as well! Check out our latest post. It has the main attractions and activities in town that you can't miss!
Luxury hotel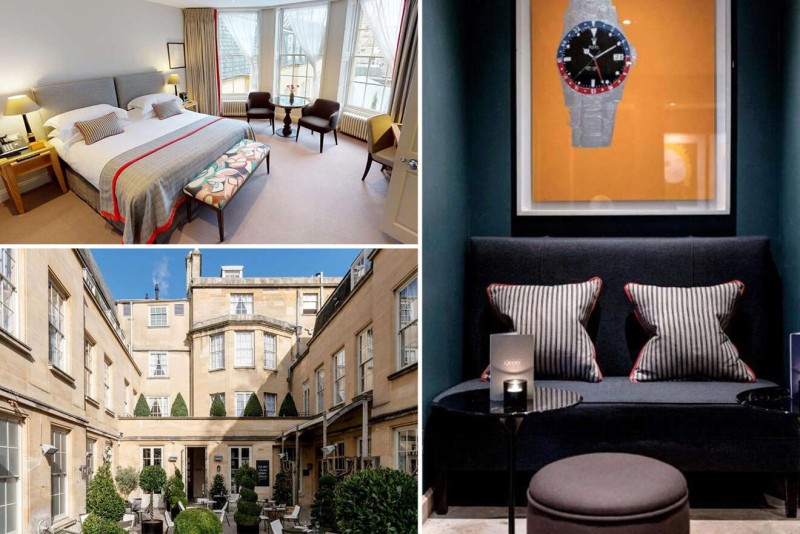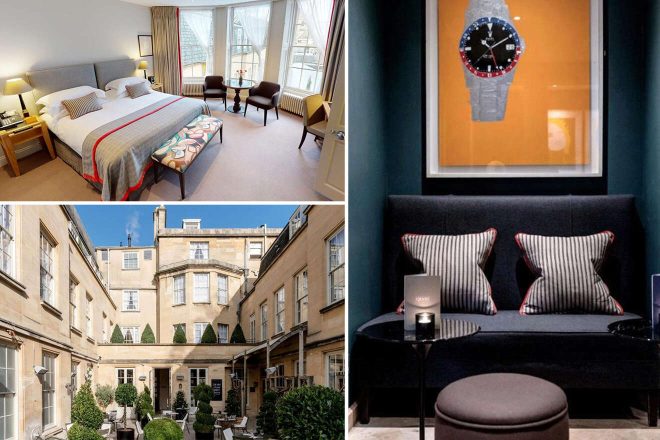 This hotel has a convenient location, right near Oxford's oldest colleges (like Old Souls college) and it's within walking distance from the best restaurant! Relax in the comfortable beds and take a long shower in the marble bathrooms after a day spent in Oxford city!
Other accommodation options in City Center
Mid-Range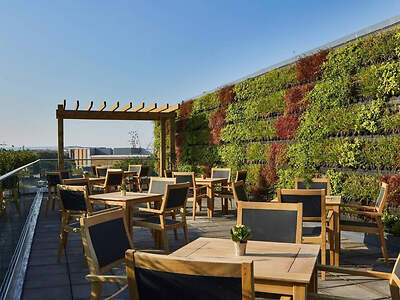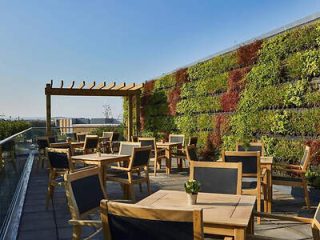 Enjoy a tasty breakfast at this Oxford accommodation that has a central location, free wifi, and a terrace
Budget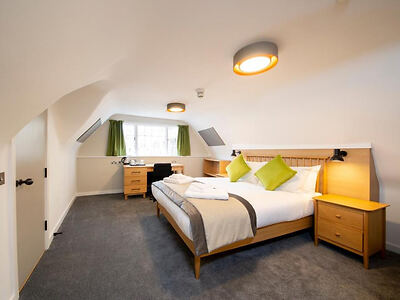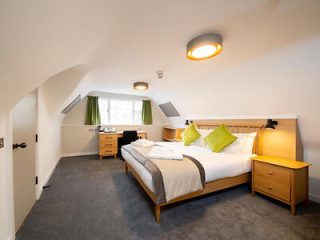 Ideally located near the Oxford attractions, this hotel has comfortable rooms and modern amenities
Airbnb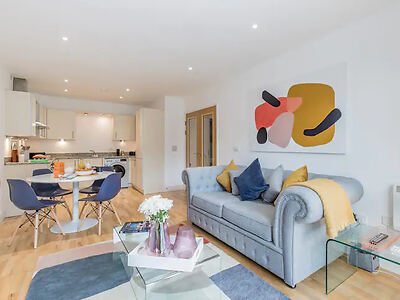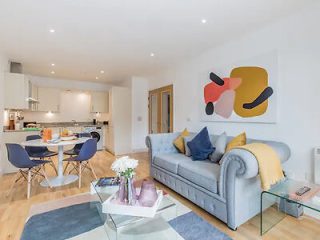 I love the design of this apartment that has a dining area, free wifi, and family rooms
The City Centre is for sure one of the best areas where to stay in Oxford but as I said before all the best luxury hotels or even the mid-range and cheap hotels sell out so fast as everyone wants to stay within walking distance from these famous attractions. So if you've missed your chance at some of the accommodations from the list, here are 4 more!
Things to do in Oxford City Center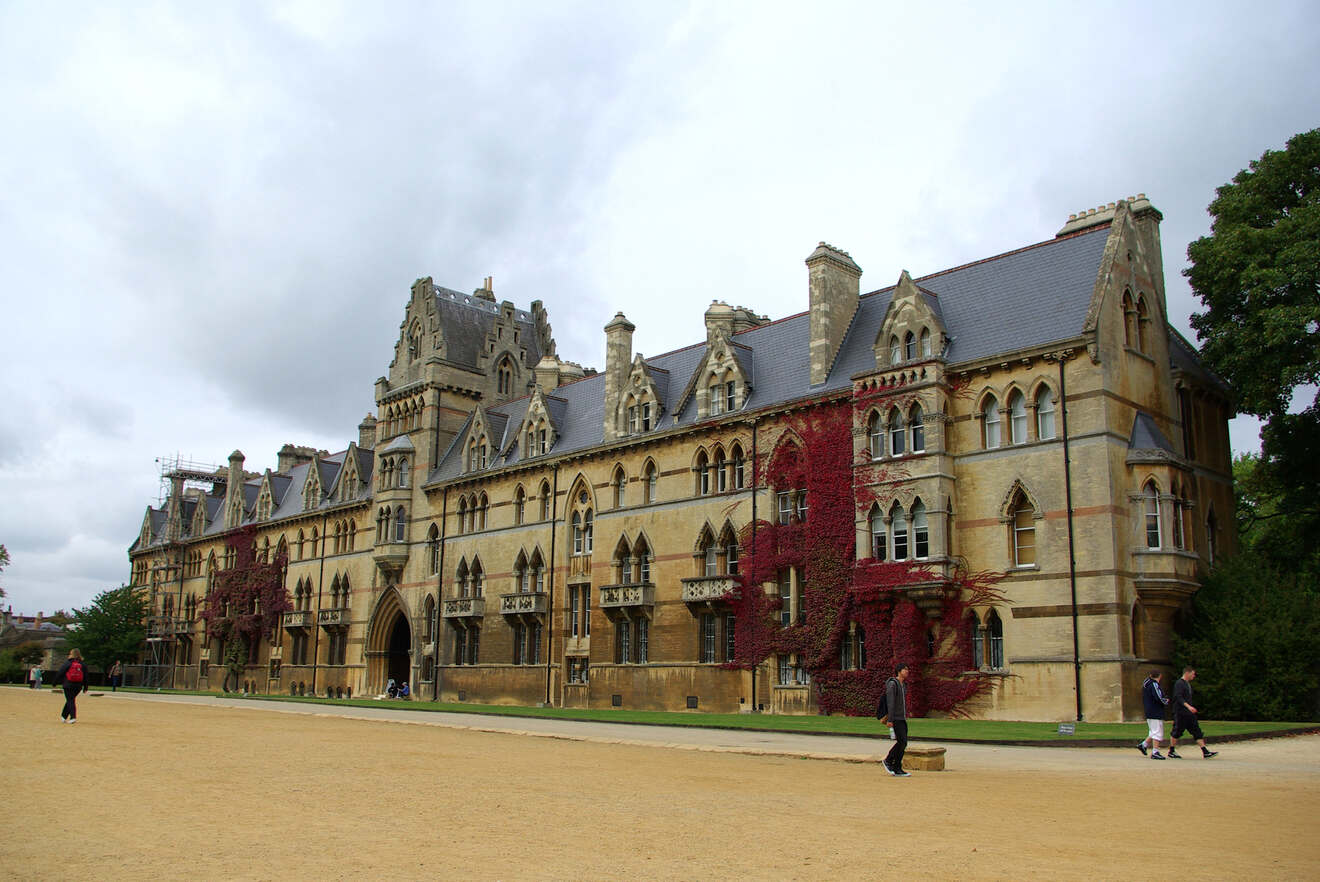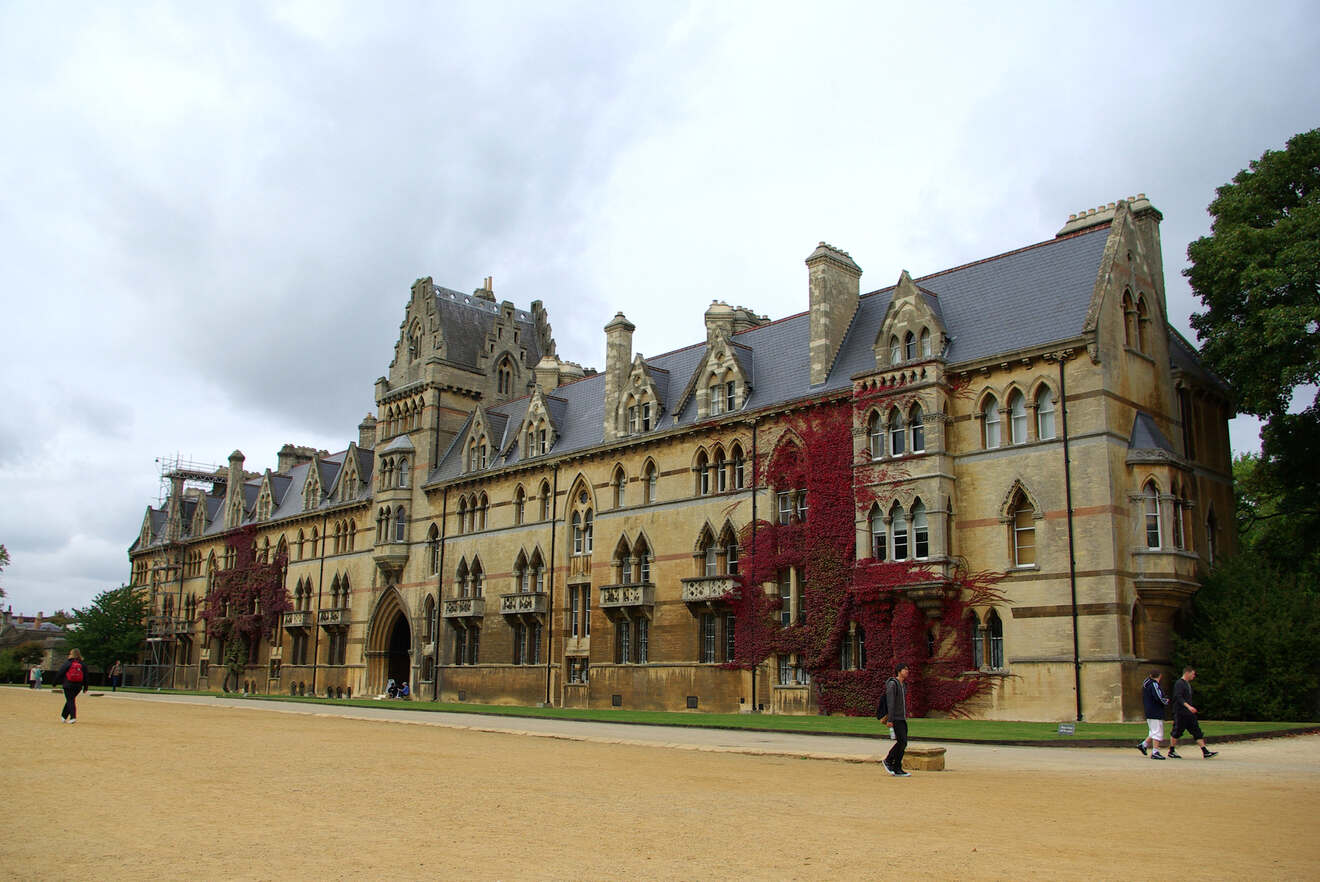 Visit the Ashmolean Museum of Art and Archaeology
Admire the architecture of the Christ Church College building
Take the Harry Potter tour and discover all the movie locations
Learn new things at the Oxford Castle & Prison
Check out the collections at History of Science Museum
Shop for local products at The Covered Market
Attend a music recital at The Sheldonian Theatre
Explore around the stunning Christ Church Cathedral
2. Summertown – best place to stay in Oxford for nature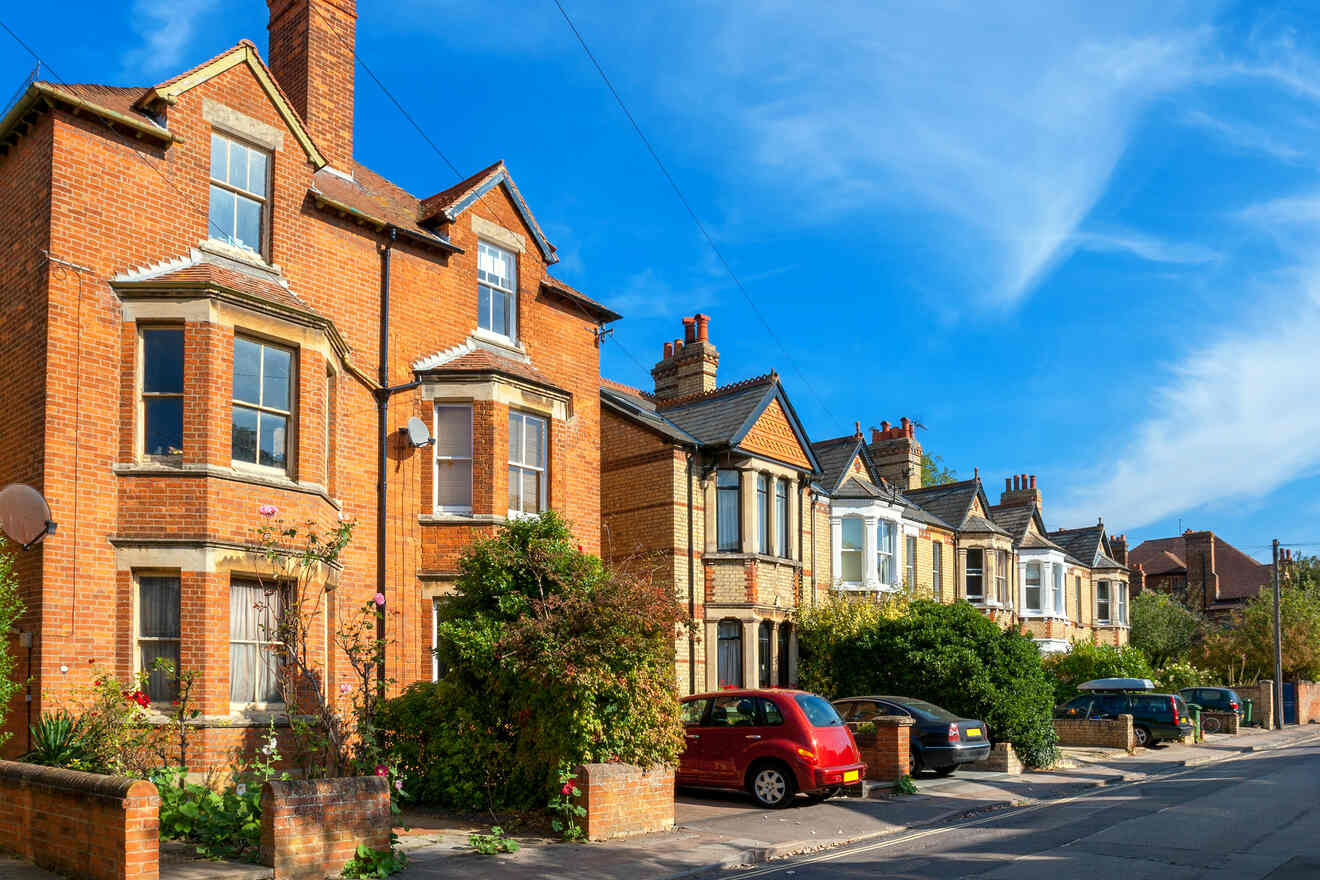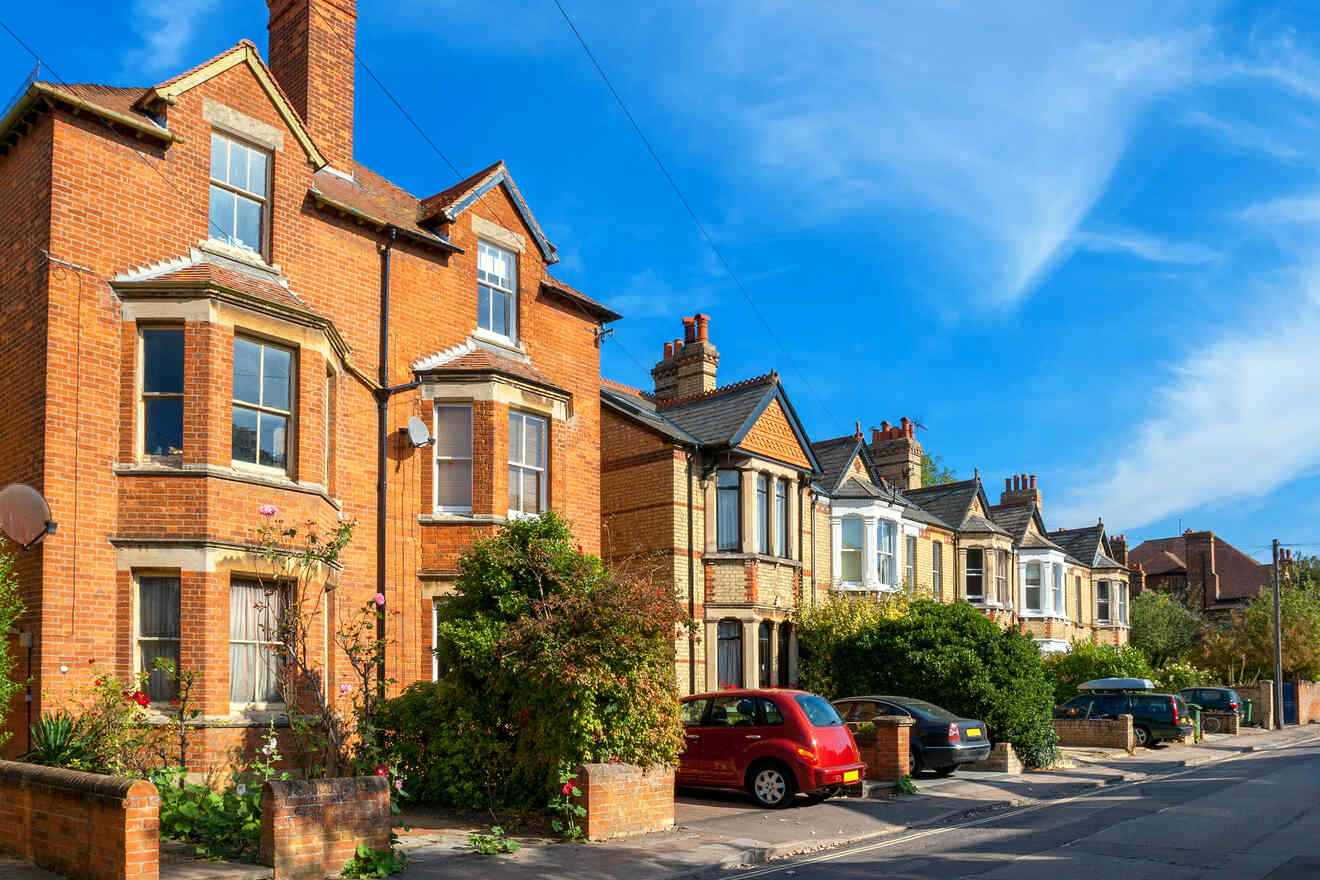 Yes, yes, we know that Oxford is full of history and iconic buildings but let's not forget that this relatively small city is also surrounded by nature!
I think that's what made me fall in love with it! The fact that even if you're in a city, you don't feel that it's too crowded or too polluted! Everyone looks so calm, serene, and happy! I mean, how could they not be when living in such a stunning place!
If you're not a fan of staying in central Oxford and want to experience its other aspects, I recommend finding a hotel in Summertown. The area sits only a 20 minutes bus drive away from Oxford City Centre so that you can visit it anytime you want.
This is a great location for people who want to spend more time outdoors! Summertown has many parks and green areas, like Port Meadow (a nature preserve), where you can take long walks at sunset before heading back to the hotel.
Luxury hotel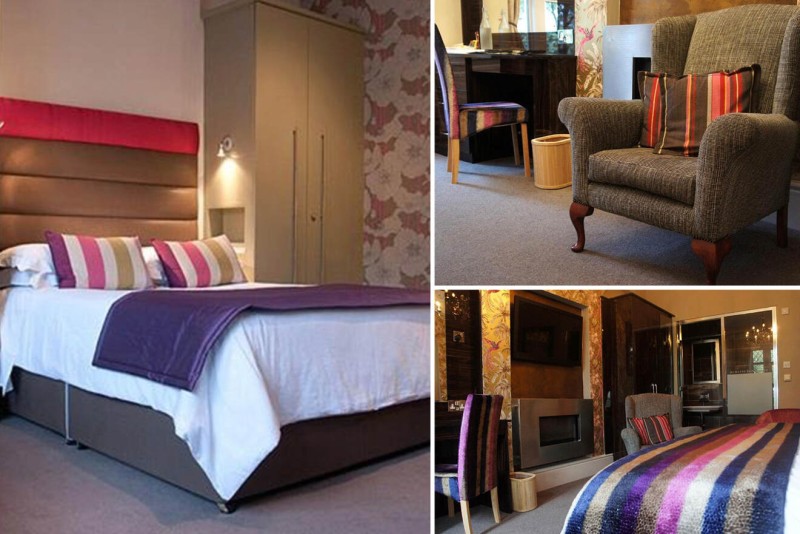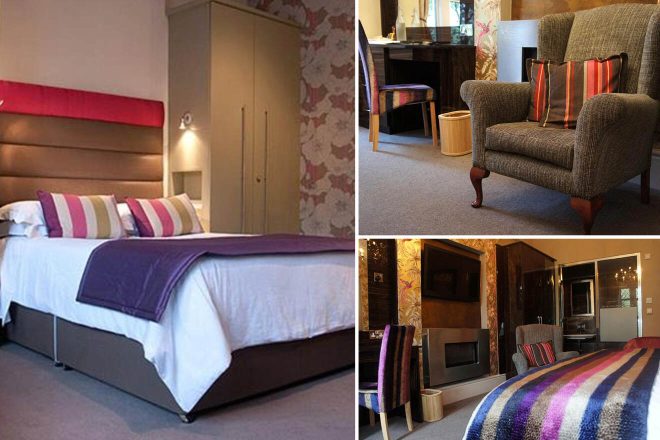 This Oxford Townhouse Bed & Breakfast is set in a Victorian building from 1889! The accommodation offers breakfast every morning, free wi-fi, and free parking spots for its guests!
Other accommodation options in Summertown
Mid-Range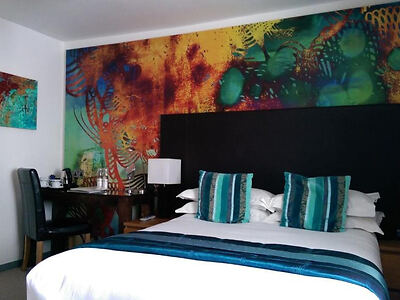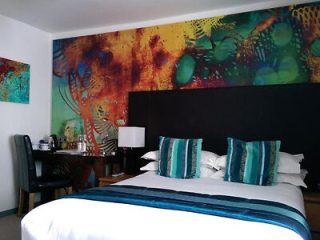 Enjoy the Oxford sun on the terrace of this hotel that has spacious rooms and offers free parking
Budget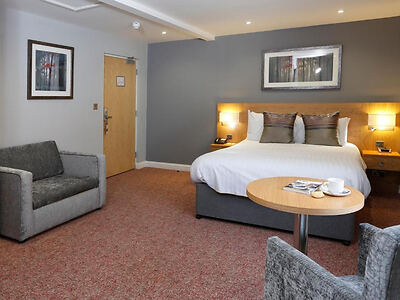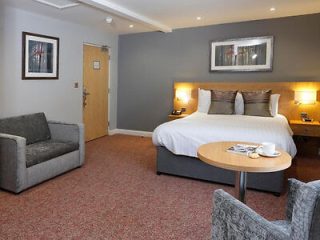 Grab a quick bite in the morning at this hotel that has a garden and a balcony where you can chill
Airbnb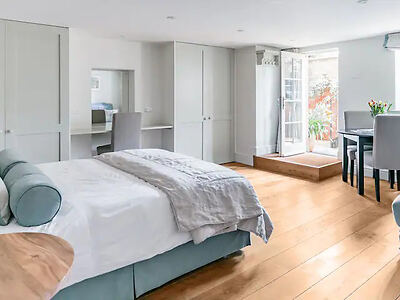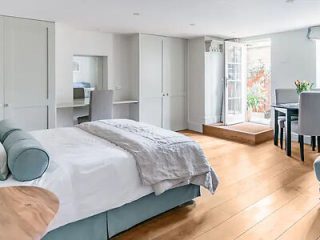 How cute is the design of this apartment? I love the color palette! The accommodation has a kitchen and free wifi
Things to do in Summertown
Have a drink at Dewdrop pub
Enjoy a day in the outdoors at Port Meadow
Take the bus and visit Oxford City Centre
Start your day with a French breakfast at Pompette
Check out the stores on the high street of Summertown
3. Park Town – best place to stay in Oxford for families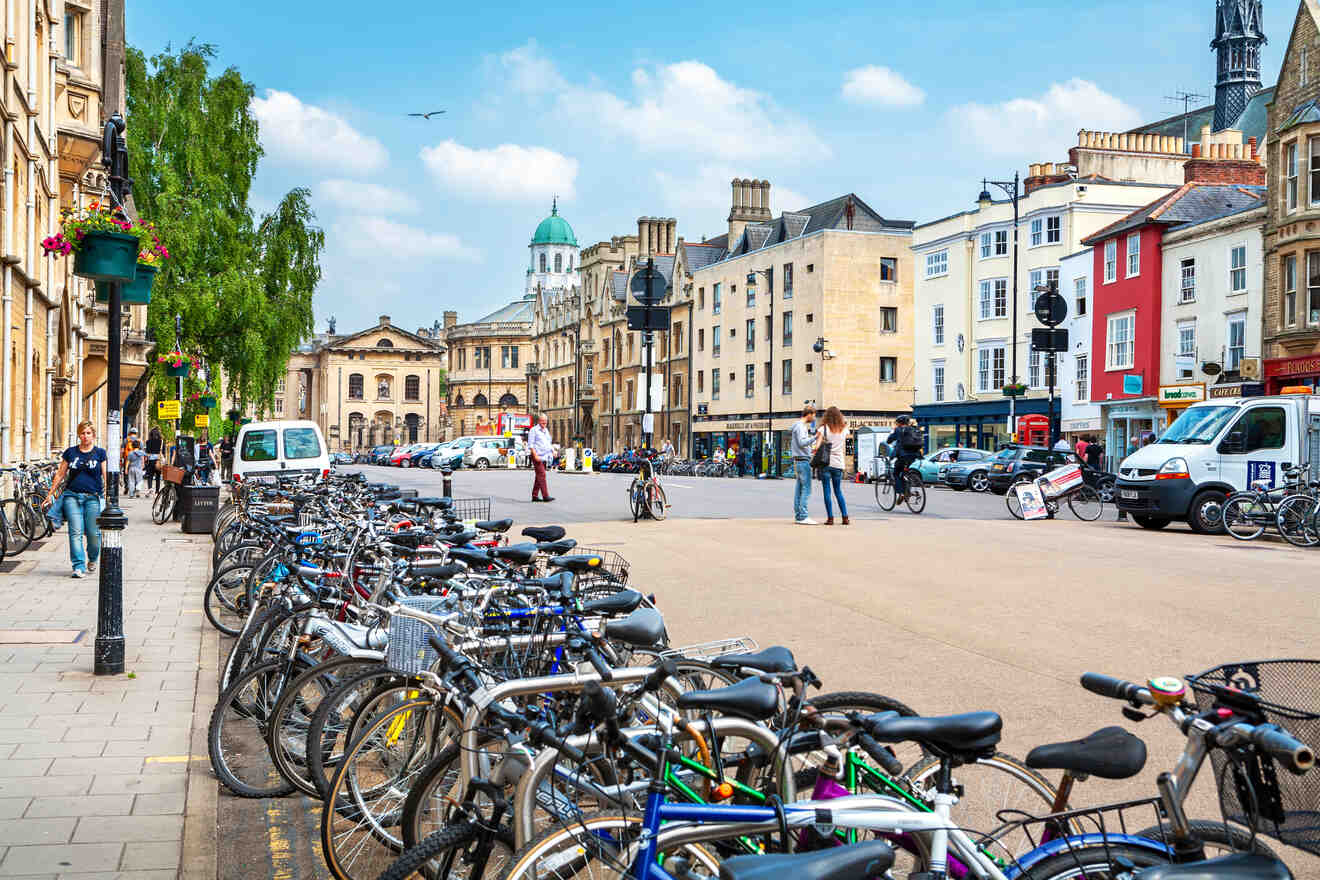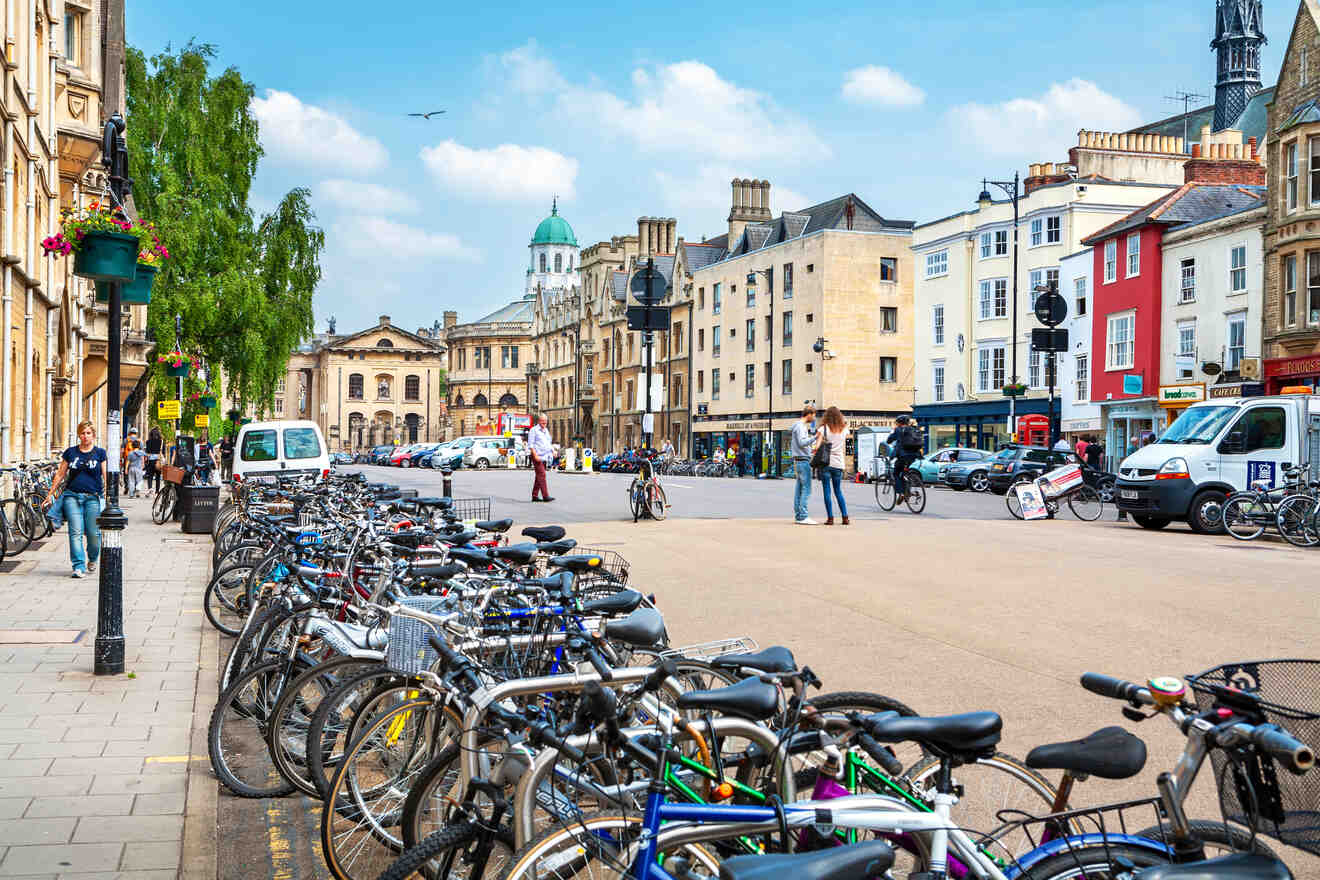 Planning a family trip to beautiful Oxford? Then stick around for a few minutes, because I've got all the details you need for planning this fun holiday!
If you're looking where to stay in Oxford with the kids, I recommend Park Town, a residential area that sits in North Oxford, only a 20-minute walk away from the City Centre. I think Park Town will be great for families, as it's super tranquil and many parks surround it!
Usually, the City Centre is pretty chill but at times when there are lots of tourists and students in town, it can get pretty hectic. I know that some parents will look for areas to take the kids out to play, and Park Town has plenty of those!
While you're at it, if you're searching for other places to visit with the family in the UK, check out Bristol, another incredible city!
When you're not out and about in the City Centre, taking some Harry Potter tours with the little ones, you can explore the Park Town Gardens or the University Parks. They're stunning!
Now, let's check out the Oxford hotels in this area:
Luxury hotel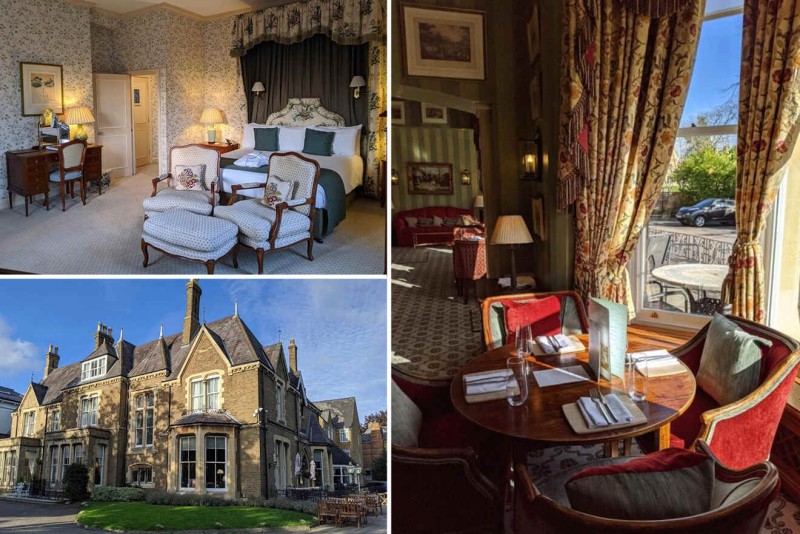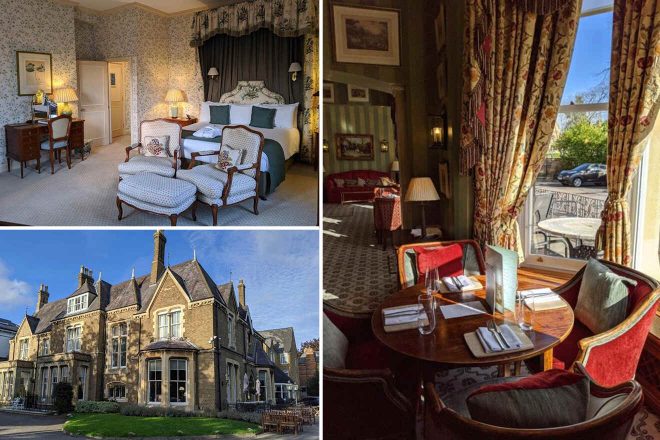 Located in a beautiful Victorian building, this lodge has all the facilities you need for a pleasant stay! The rooms are spacious and have a great design so order some breakfast in your room in the morning or head downstairs to eat in the restaurant.
Other accommodation options in Park Town
Mid-Range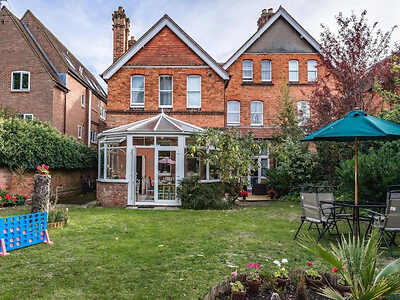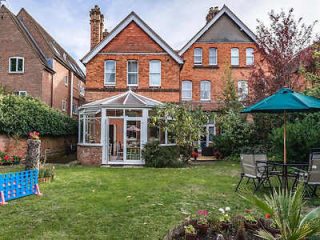 A cute B&B that's situated on a quiet street and offers family rooms, free wifi and kid-friendly meals
Budget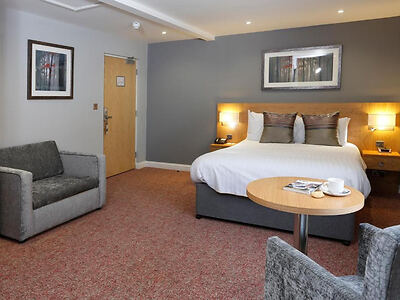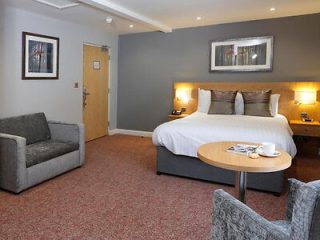 Enjoy a sunny day in the garden of this hotel that has a picnic area, family rooms, and free wifi
Airbnb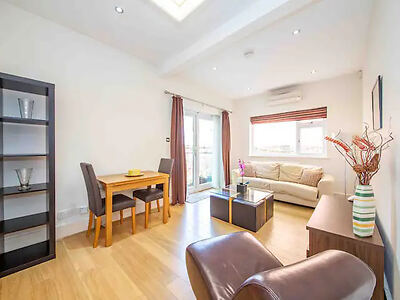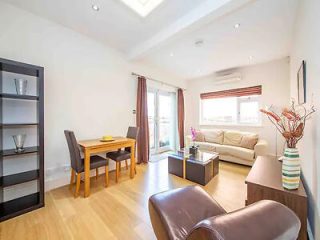 This spacious apartment sits just a 10 minute walk away from the City Centre and it has a private backyard
Things to do in Park Town
Explore the University Parks with the kids
Visit the Pitt Rivers Museum
Enjoy a cup of tea at Brew cafe
Take the Harry Potter tour in Oxford City Centre
Go for a walk in the Park Town Gardens
Have dinner at Little Venice Pizzeria
4. Osney – where to stay in Oxford near the train station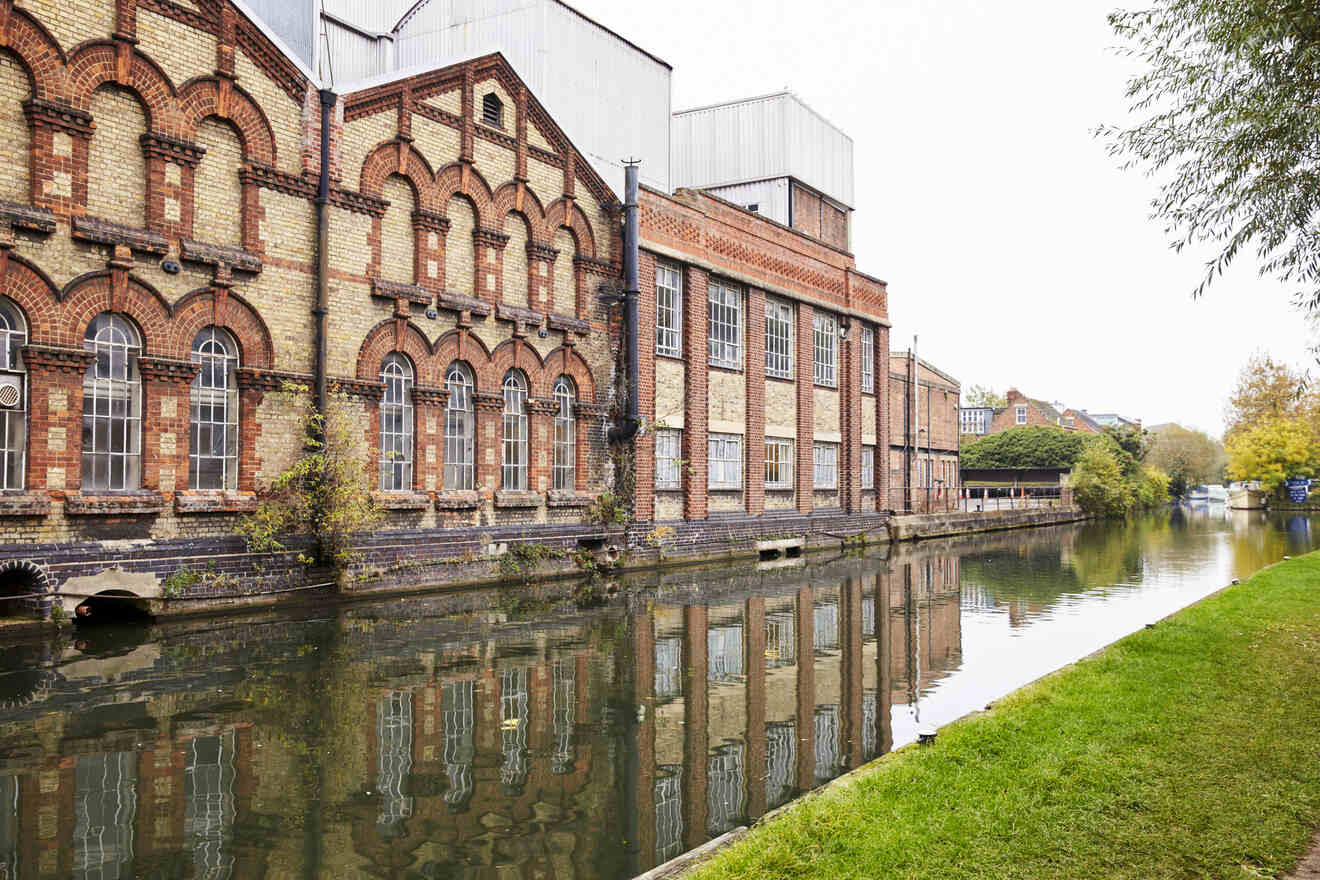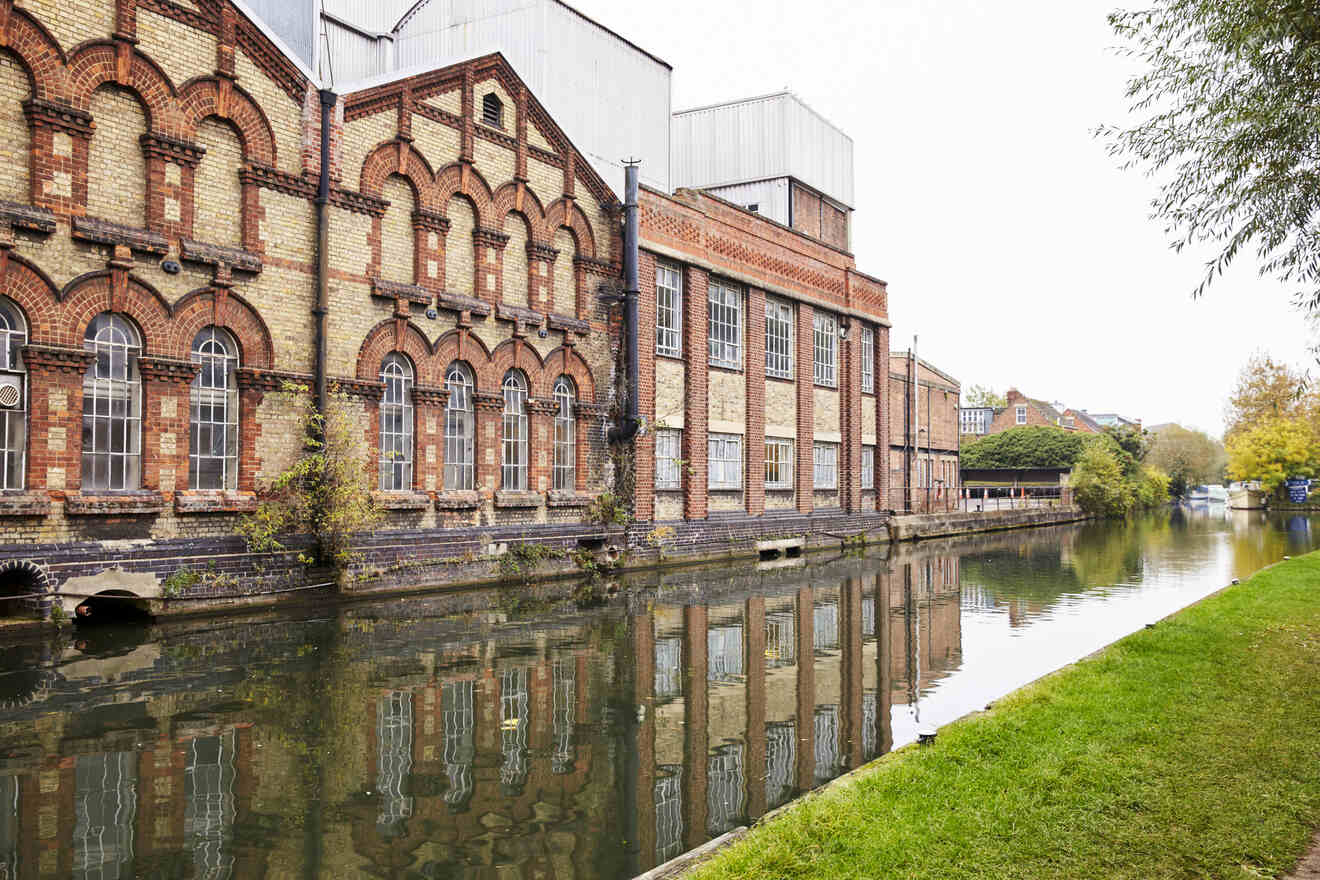 Planning to visit other places in the UK during your trip? I mean, London is just a stone's throw away, and you can't miss seeing Stratford-upon-Avon, the birthplace of William Shakespeare!
Then I recommend finding a place where to stay in Oxford city, in Osney! Why?
Well, if you book your hotel here, you'll only need to walk for 5-10 min to reach the train station! Plus the City Centre is not too far either, only a 15 min walk away.
Osney is a pretty small neighborhood but is conveniently located near the 2 main things that most travelers want to have nearby: the central area and train station. However, before you run straight to your favorite places in town, make sure to explore Osney for a bit.
Mingle with the locals, cross the famous Osney bridge and visit the Old Power Station, a historical landmark that first opened in 1892 and served as Oxford's first electrical power plant
Luxury hotel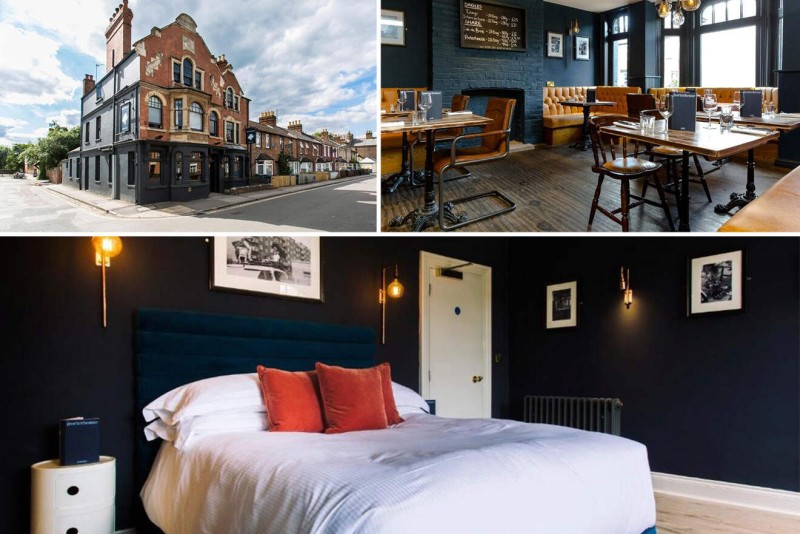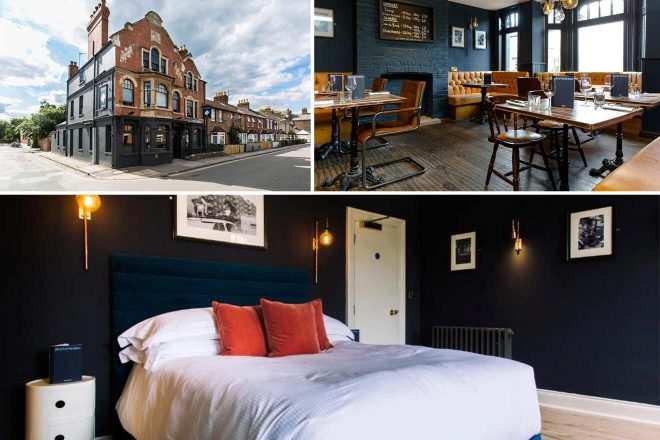 Enjoy your stay in Oxford at one of the best luxury hotels in the area! This accommodation is only a 5-minute walk away from the train station and it has comfortable rooms and a terrace! Before you head out you can grab a quick breakfast or lunch at the restaurant on-site.
Other accommodation options in Osney
Mid-Range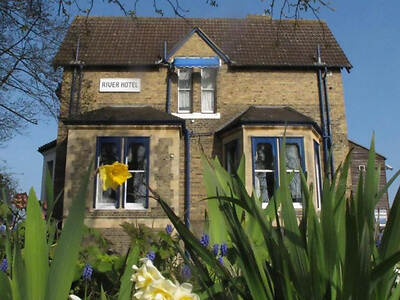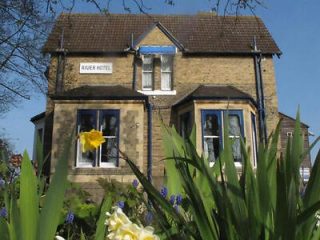 Feel at home in this Oxford hotel that has family rooms, free wifi, and an on-site restaurant
Airbnb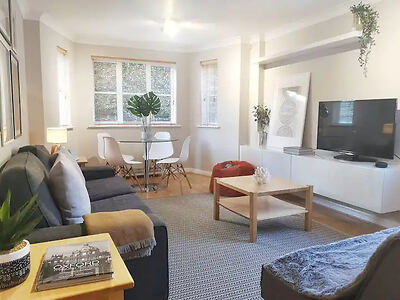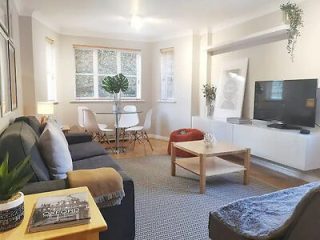 A spacious apartment that's perfect for 4 to 5 guests with a kitchen and offers a free parking spot
Things to do in Osney
Visit The Old Power Station
Go for drinks at Holly Bush pub
Enjoy the views of River Thames
Take a day trip to London or Stratford-upon-Avon
Have a delicious lunch at The Punter
5. South Oxford – best place to stay for budget

travelers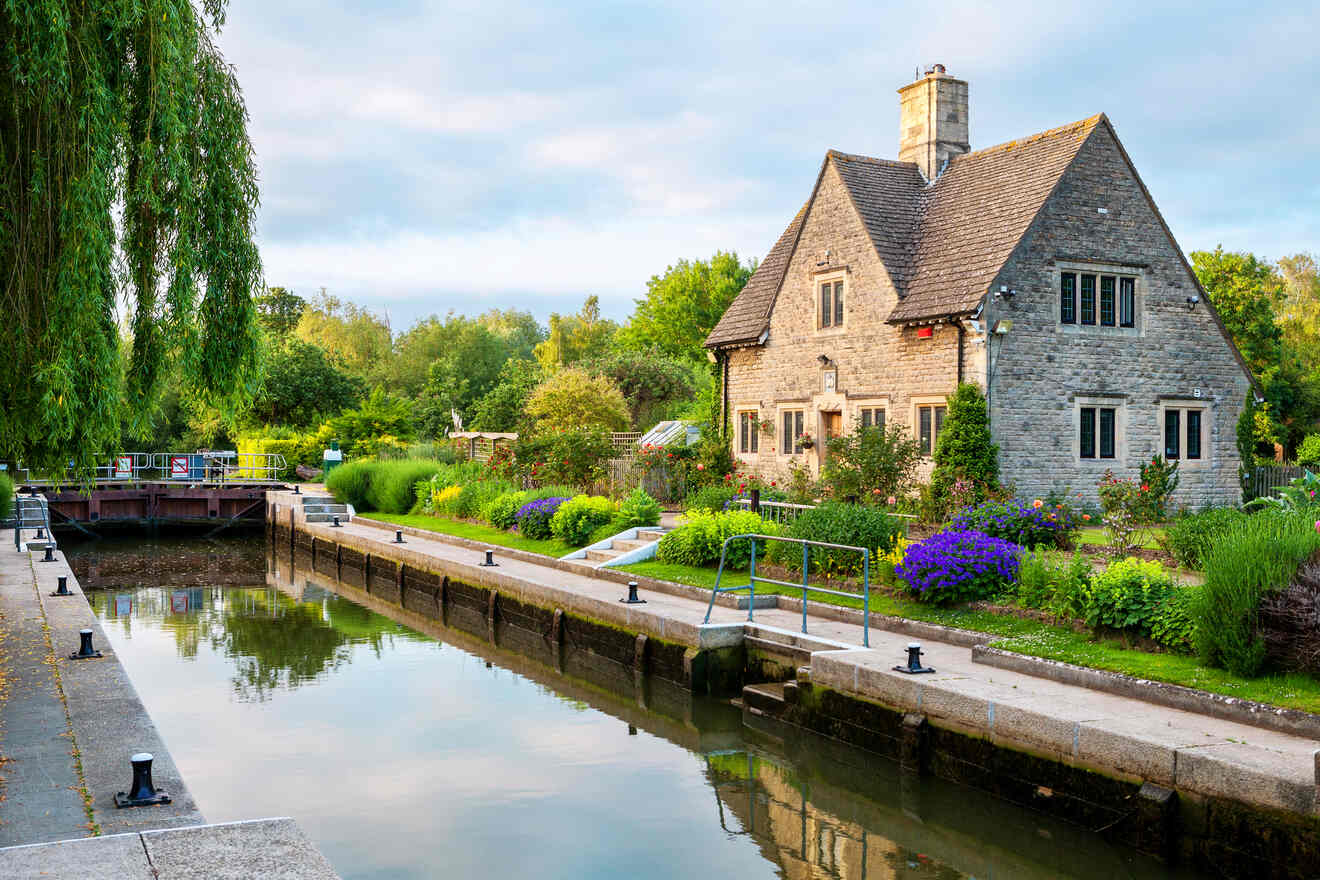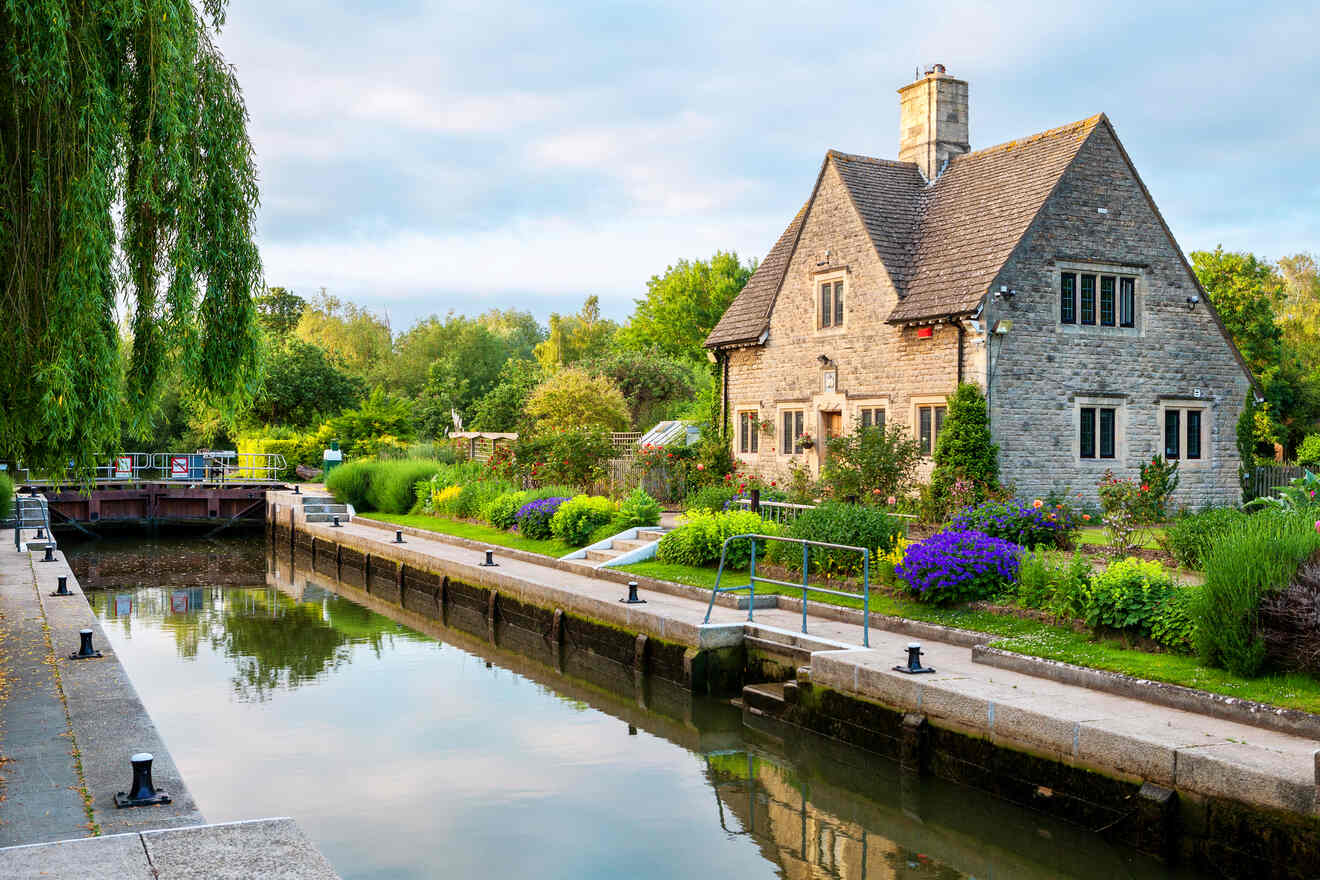 The best way to plan the perfect low-budget trip is to start by looking for super affordable accommodations!
If you're traveling to the city on a low budget, I recommend finding budget hotels to stay in Oxford in the South part of the city. This area is mostly made of green spots and gardens (my favorite)!
South Oxford sits a bit further away from the City Center (still only a 10-minute walk) and luckily for us, most of the accommodations here are a lot cheaper than the ones in central Oxford.
What's great about this city is that you can easily reach the main sites either by walking or taking the bus no matter where you'll stay. South Oxford may not have trendy restaurants, but it sure has lots of spots that are worth exploring.
The park area near River Thames is perfect for picnics and long walks! If you're traveling in July, you might catch the Cowley Road Carnival that takes place in southeast Oxford (on Cowley road) every year in July!
Let's check the best cheap hotels that you can get for a bargain price in South Oxford:
Luxury hotel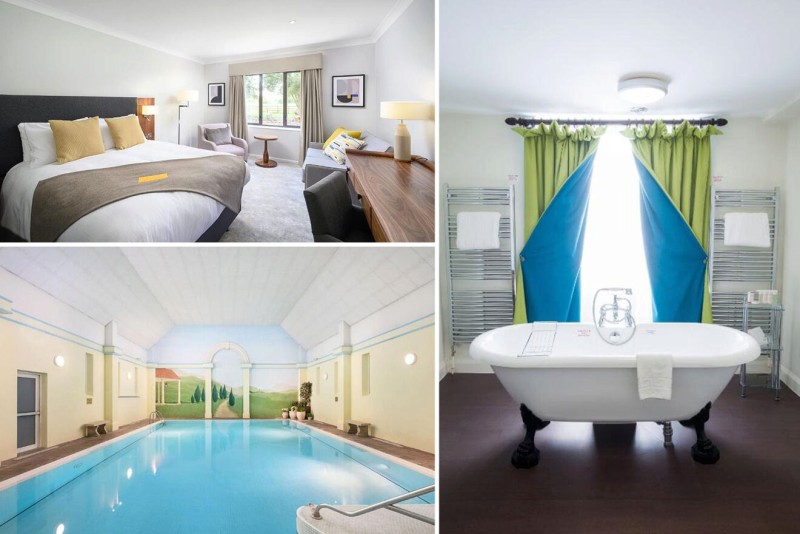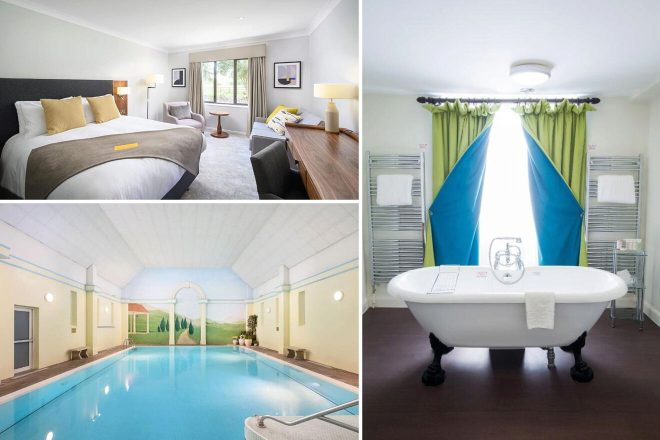 Tucked away between the trees, less than 2 miles south of the City Center, this Oxford hotel offers a stunning garden and a restaurant. Go for a swim in the pool and enjoy a relaxing morning at the spa before heading out to explore the city!
Other accommodation options in South Oxford
Mid-Range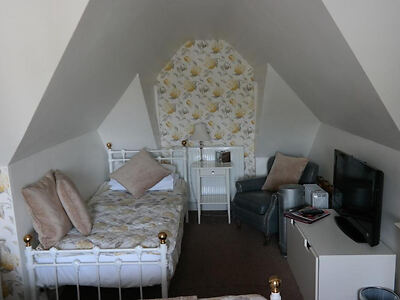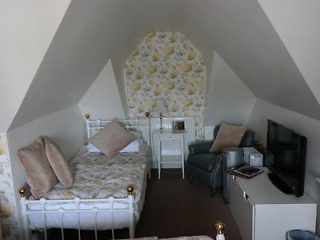 A cozy and comfortable place to stay in Oxford that has family rooms, free wifi, and a flat-screen tv
Budget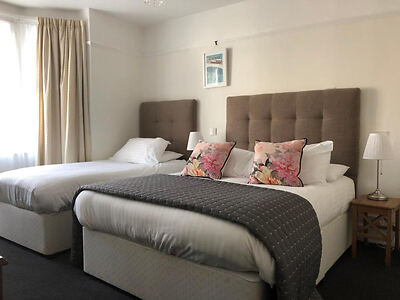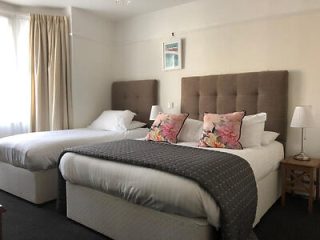 This accommodation sits a 5-minute walk away from River Thames and it has family rooms
Airbnb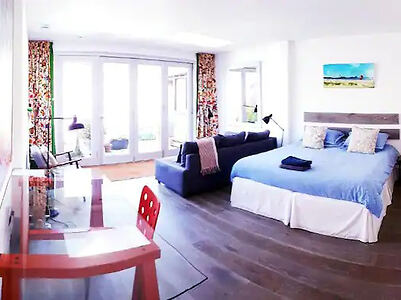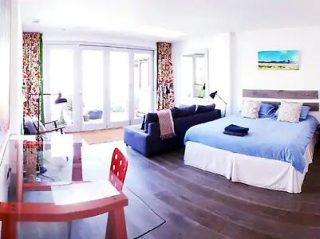 Perfect for 2 or 3 guests, this studio offers lake access, a kitchen and a small balcony where you can chill
Things to do in South Oxford
Explore the Queen's College Recreation Ground
Have a drink or two at the White House pub
Take the kids to the South Oxford Adventure Playground
Enjoy dinner at the Folly Restaurant
Admire the views of River Thames
Attend the Cowley Road festival
Visit the Oxford Brookes University campus
| | |
| --- | --- |
| 👑 Luxury price: | £250 |
| 💵 Mid Range: | £150 |
| 🛏️ Budget: | £100 |
| 🏠 Airbnb: | £150 |
| 💰 Accommodation prices: | Medium |
| 📍 Best area: | City Centre |
| 👪 Best area for families: | Park Town |
| 🛎️ Best luxury hotel: | Old Bank Hotel |
| 💵 Best mid-range hotel: | Courtyard by Marriott |
| 👛 Best budget hotel: | Turl Street Mitre |
Frequently asked questions about hotels in Oxford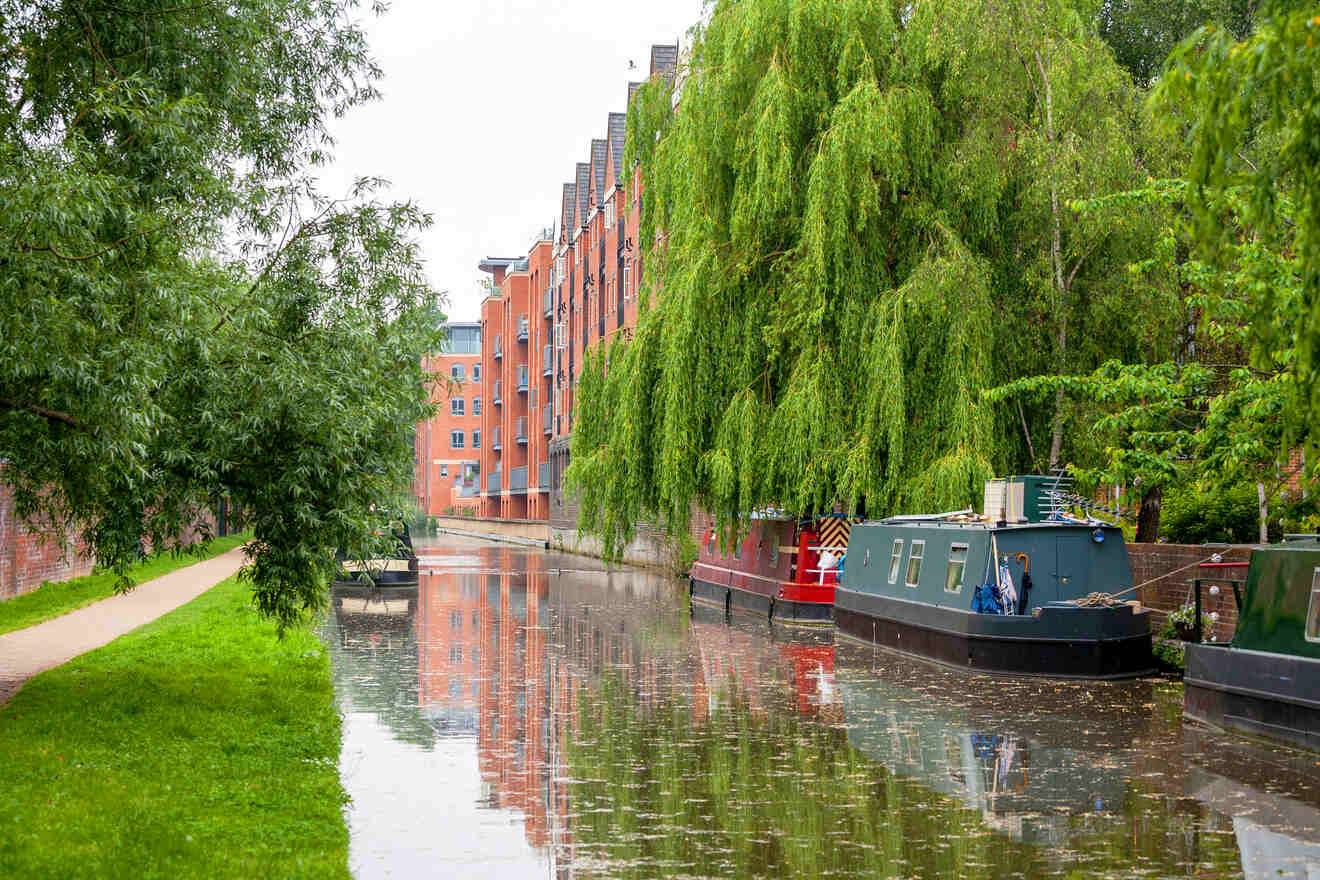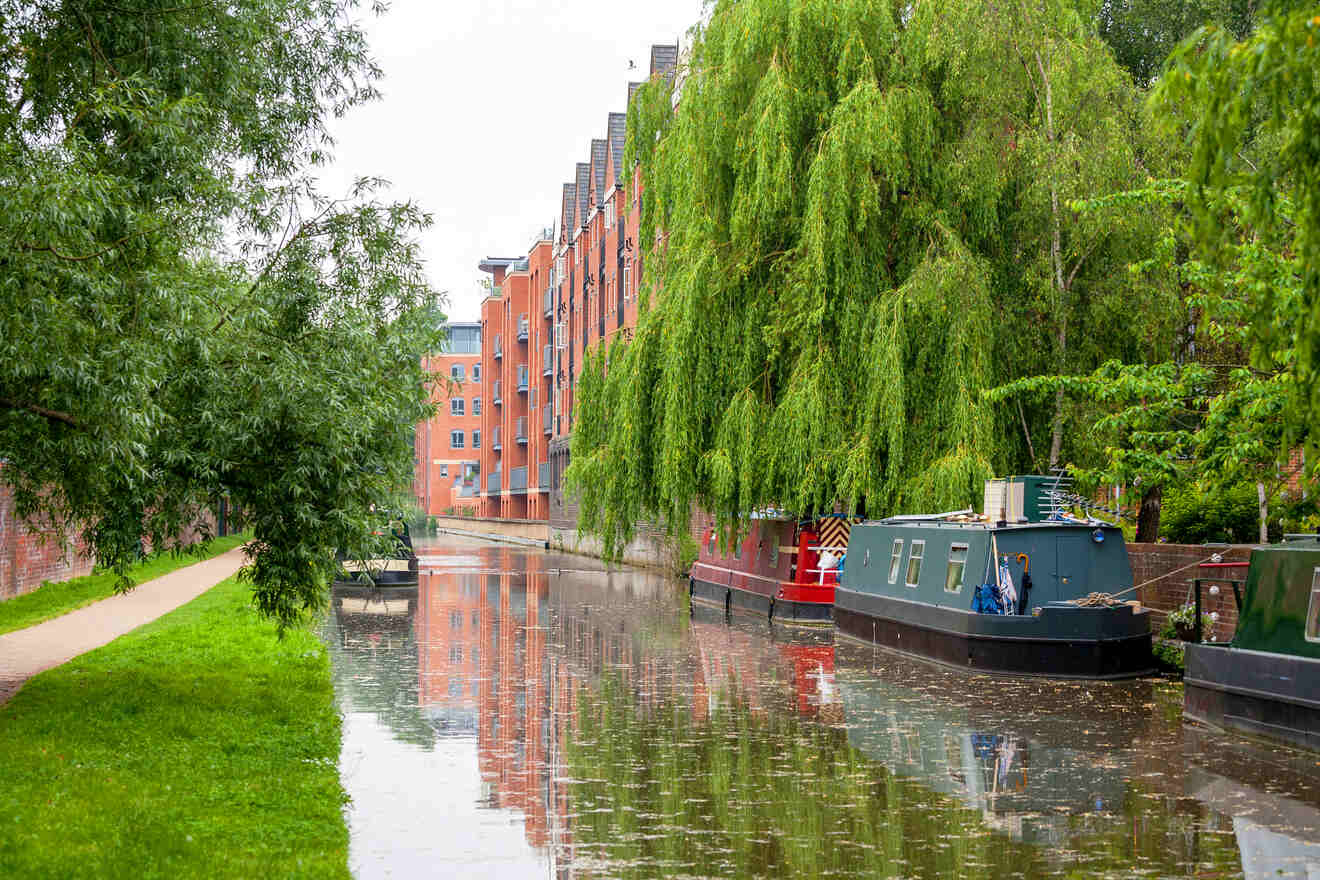 Conclusion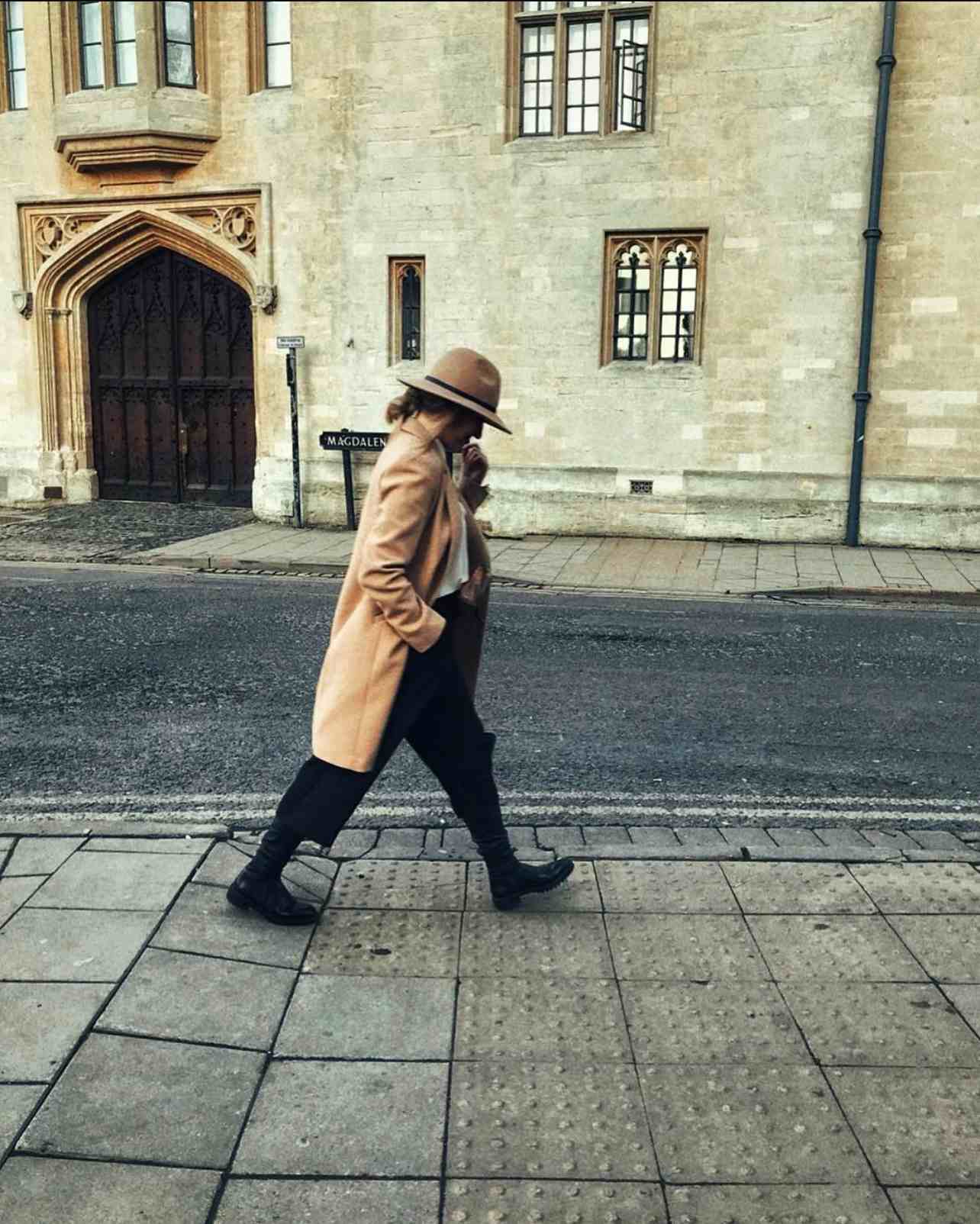 I can't wait to hear your opinions about Oxford. You can leave me a comment below (I'll answer it super fast). I hope this post and my insider tips helped you decide where to stay in Oxford and which luxury, mid-range, or budget hotels to book.
The list of Oxford hotels is pretty long and I know better than anyone how hard it is to make a decision. So here are my top 2 favorite options, both located in Oxford City Centre:
If I were you I would book my hotel a few months in advance. As I mentioned, tourists from all over the world come to visit this historic city and the accommodations sell out super fast!
Enjoy your holiday in this magical town! Explore its historic streets and attend the Cowley Road festival if you're in Oxford during that time, you won't regret it!
Safe travels,
Victoria
---
Pin it for later!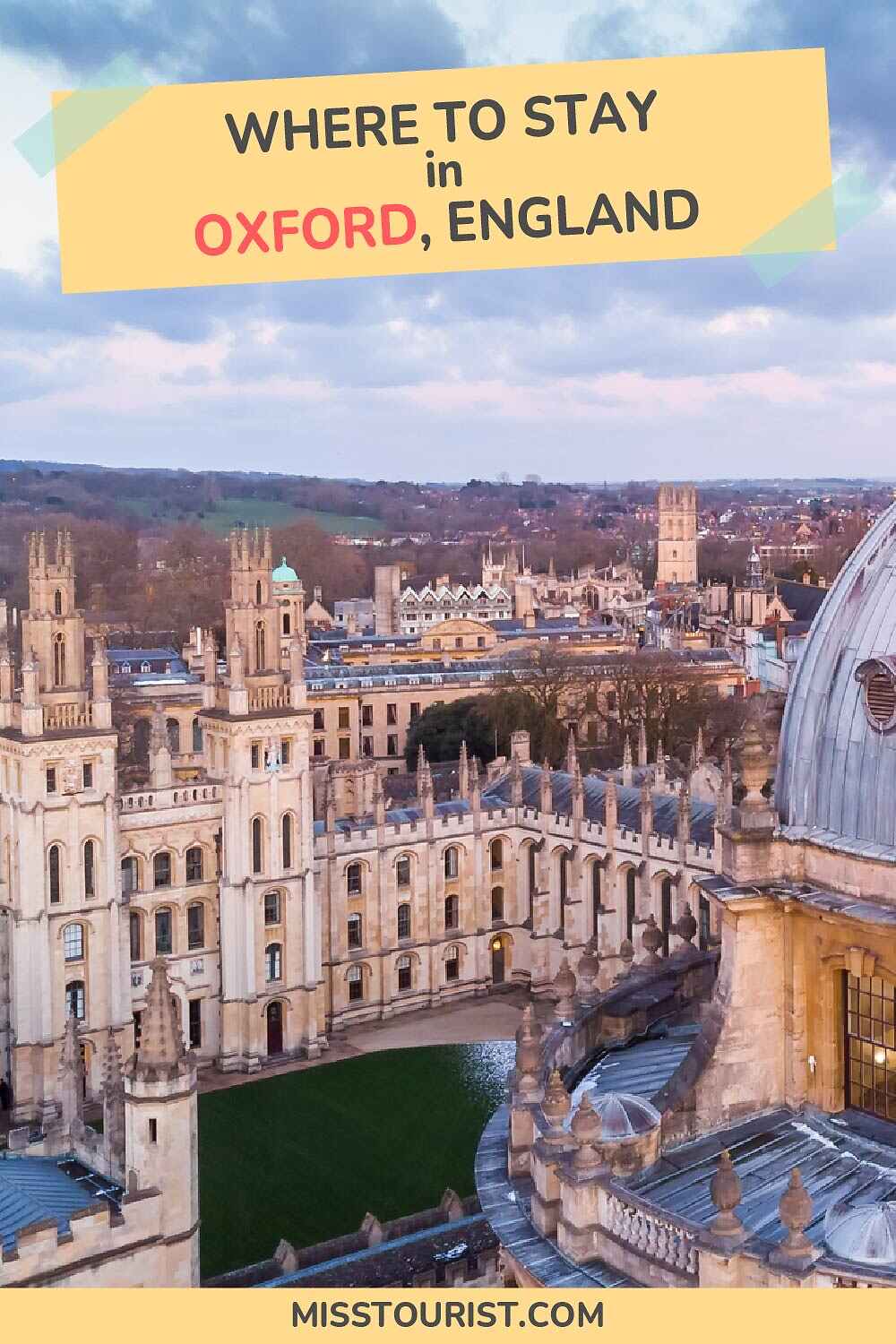 Pin it for later!