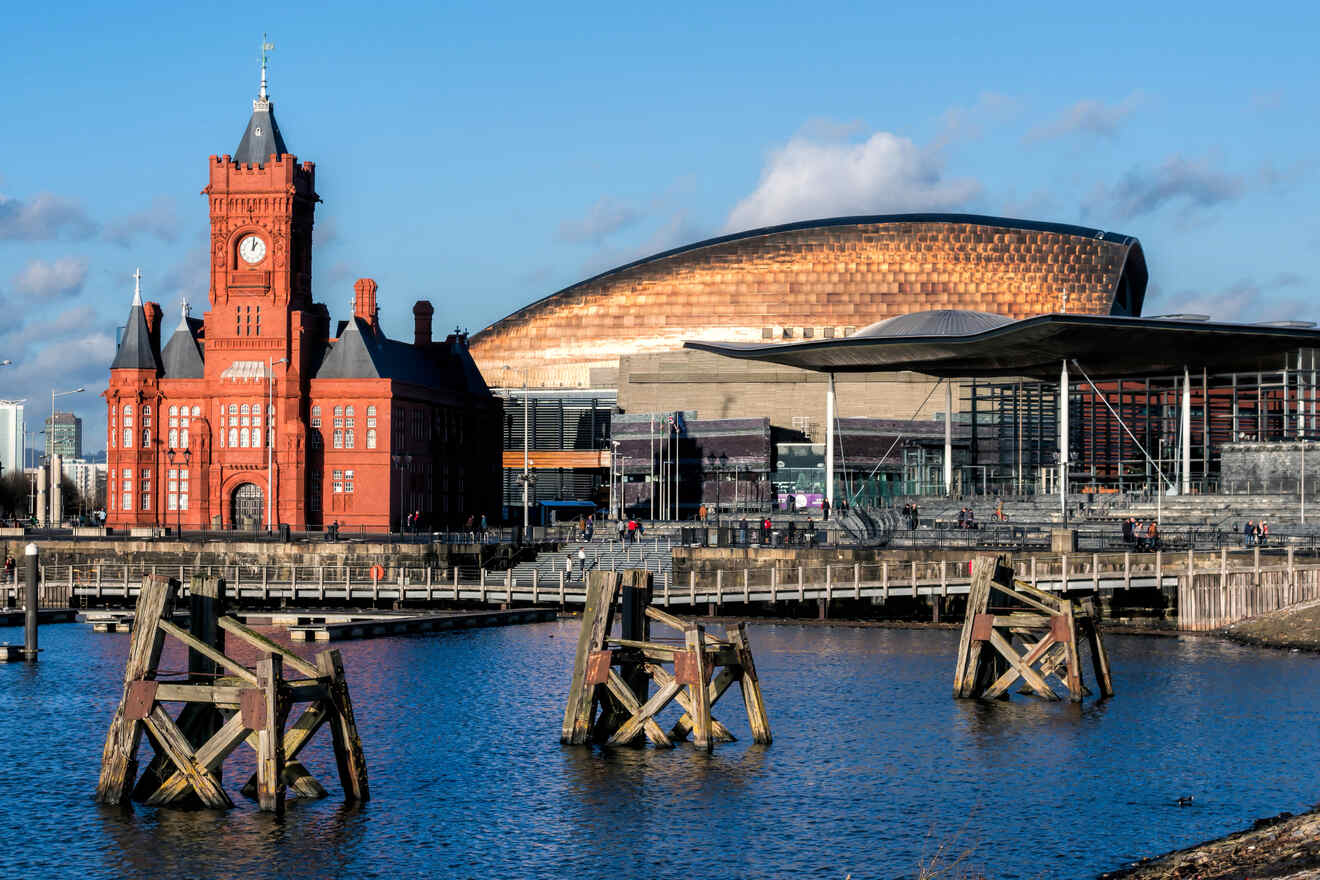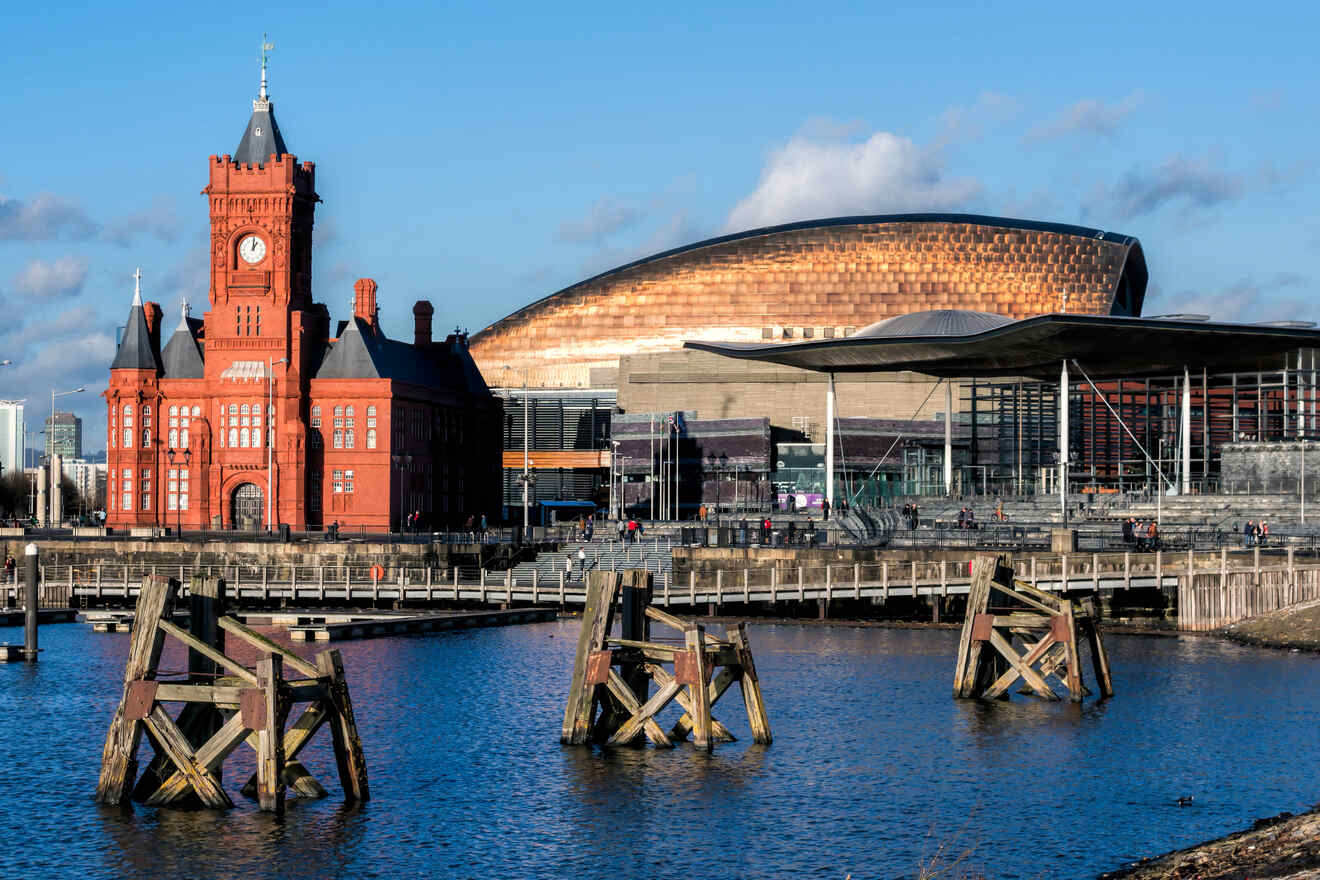 If you go to the southwest corner of the United Kingdom, you will find Cardiff, a magical and small capital city in the south of Wales. I am calling it small compared to the European capitals, but Cardiff is the UK's 10th largest city, and the largest city in Wales, with a lot to offer for any kind of traveler… After all, there has to be a reason why 18 million tourists come to visit it every year!
You probably never considered this jewel for your holiday destination, but Cardiff has lately become one of the most interesting cities in Britain thanks to its remarkable transformation over the last few decades. The capital of Wales hosts more castles than any other city in the world, among which the most famous is the Cardiff Castle which was even used as an air-raid shelter during World War II!
You will have plenty of attractions to choose from if you love history, but in Cardiff, you'll find the perfect combination between old and modern. Some examples? The Wales Millennium Centre, home for the arts in Wales, curates world-class production, from musical theatre and comedy to dance and cabaret, or the National Gallery of Wales, one of Europe's finest art collections!
Between green spaces, museums, rugby, ancient ruins, music, shopping, food, and culture I can give you thousands of reasons to visit this incredible city, but I will do better. I created a guide with the 5 best neighborhoods (with hotels) where to stay in Cardiff based on your interests and budget, so you can make the best out of your vacation and you don't have to worry about researching!
Choose the best hotels in Cardiff for your stay between luxury hotels, Airbnb, and budget hostels, and make sure you book it at least a month in advance: this is the most booked city in Wales!
Let's go!
If you are in a hurry
Here are the best places to stay with hostels and hotels in Cardiff for different budgets. They are all conveniently located in the City Center and have great reviews!
Here's a map to help you visualize the four best neighborhoods where to stay in Cardiff: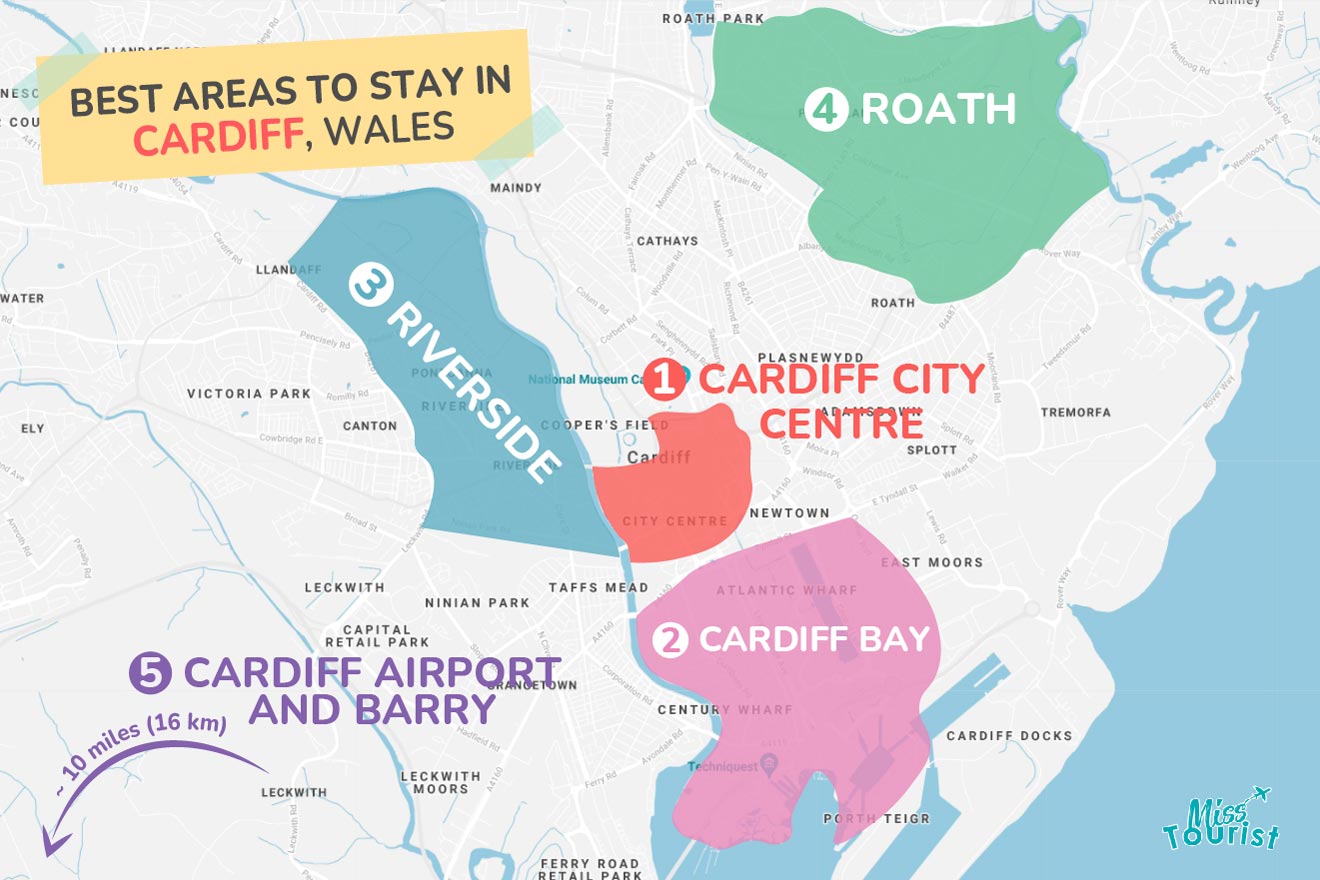 1. Cardiff City Centre – where to stay for the first time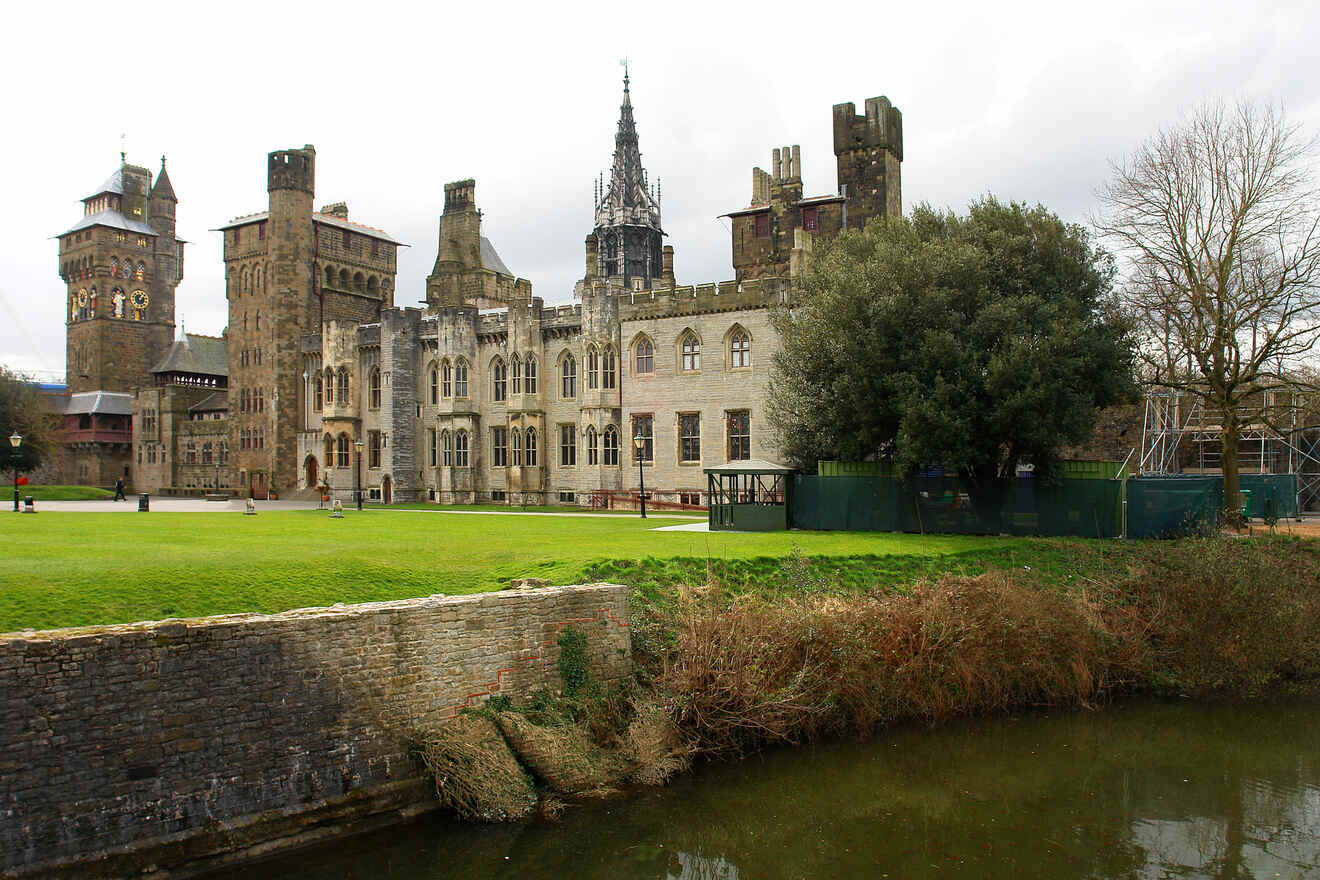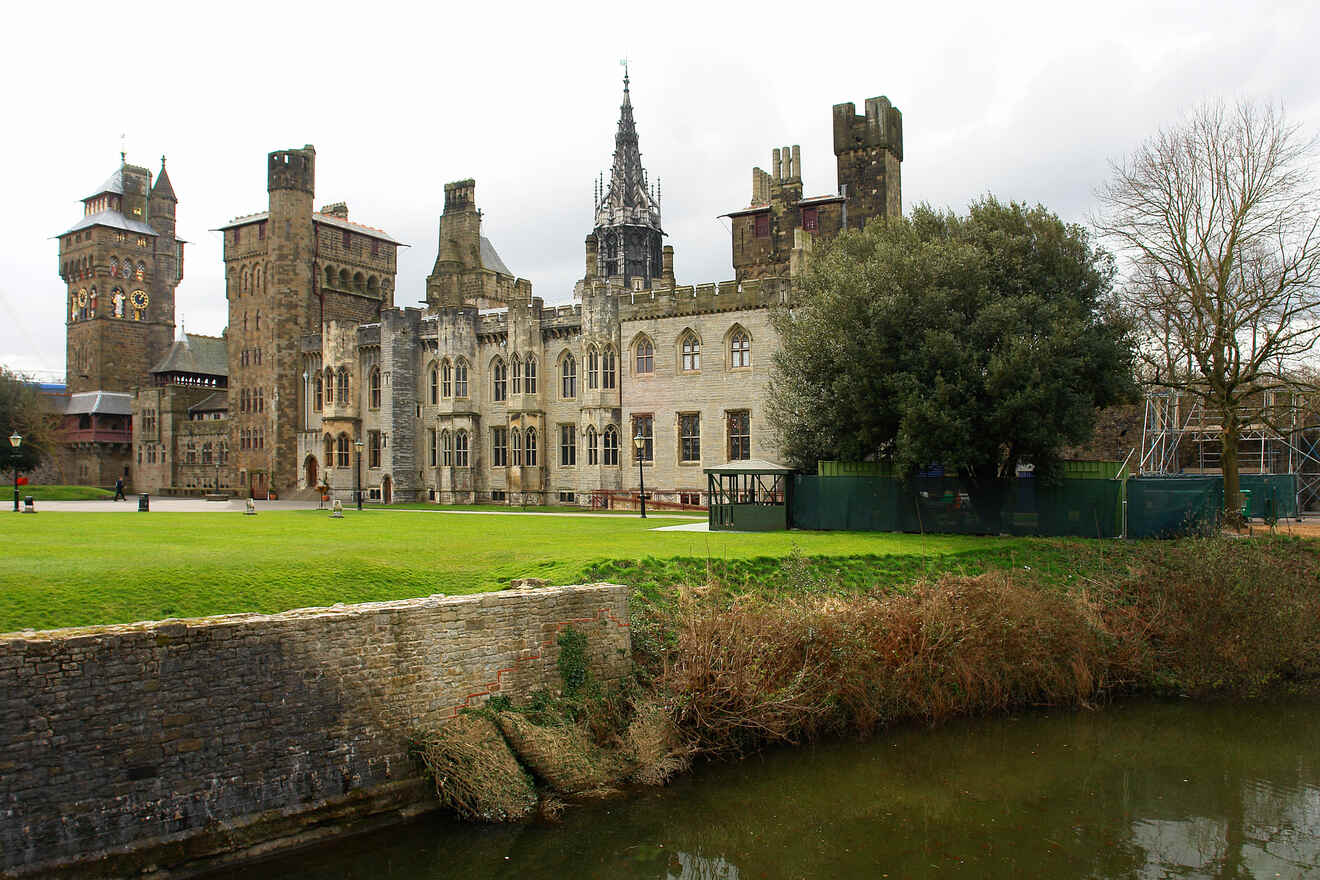 The bustling City Centre lies on the east bank of the River Taff and goes all the way down to Cardiff Central Station. Being Cardiff's main business and shopping district, it hosts international cuisine restaurants, 2 major Rugby union stadiums, shopping malls, hotels, and a lot of history and culture which meets the taste of any new visitor in the city!
Sports fanatics will love visiting the Principality Stadium (previously known as Millennium Stadium) Wales's national rugby union and football stadium which also hosts big music concerts and events, while history enthusiasts will have a blast from the past in Cardiff Castle, with its 2,000 years of history from the 11th century.
In Cardiff City Centre you can easily walk everywhere thanks to the Castle Quarter, a pedestrian area with picturesque Victorian arcades surrounding the St David's shopping mall which also makes it perfect for jumping from one shop to another!
Castle quarter is today known for being the best area for nightlife in Cardiff, and being a major student city, you know the bars and clubs will be bouncing! If you're looking to party, then go to Clwb Ifor Bach (Welsh Club), a multi-story club with different genres on each floor
End the night on Caroline Street to grab your typical "post-party" snack. This street is often called "Chippy Lane", and you will find 100s of people here after a night out!
If walking is not your thing, the City Center is also the best-connected area in Cardiff, hosting the majority of bus services running to or from the City Centre, and two major railway stations: Cardiff Central and Queen Street, that will easily bring you to other suburbs and cities. You could even go to the UK capital, London, or metropolitan Birmingham, two other big, multicultural cities with a lot to offer!
Luxury hotel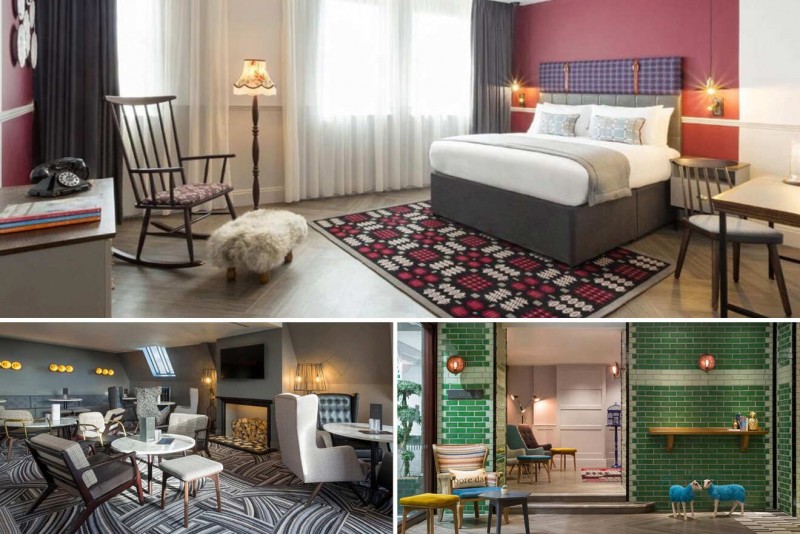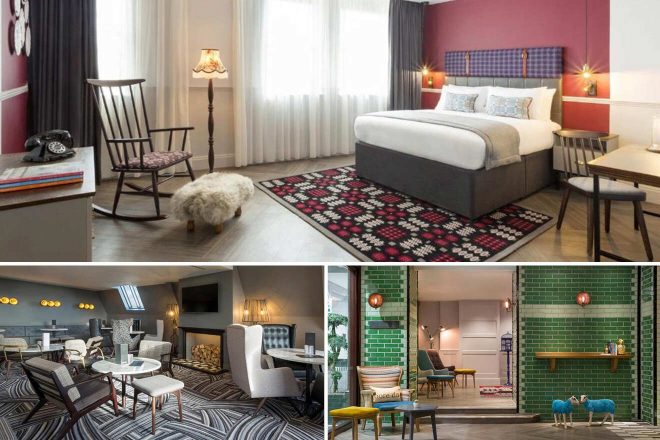 Located in the heart of the city, this luxurious hotel offers typical Welsh design and boutique rooms with wonderful views of Cardiff City Center. Try the delicious British menu from the rooftop restaurant and bar for a relaxing night after an intense day of visiting Cardiff's best attractions! This is one of the best hotels in Wales!
Other accommodation options in Cardiff City Centre
Mid-Range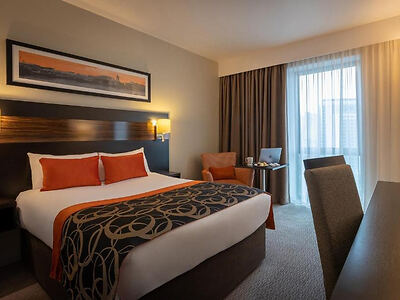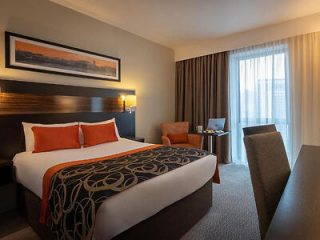 A 4-star hotel offering excellent breakfast and modern rooms with free wi-fi, close to Cardiff train station and Castle
Budget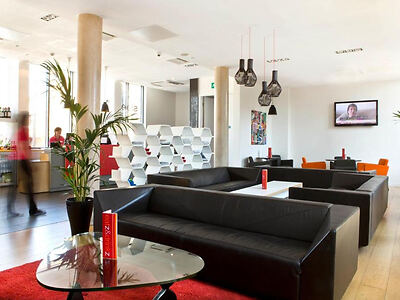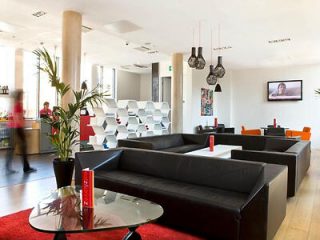 Lovely hotel with excellent location in Cardiff City Center, with easy access to all the best attractions like Cardiff Castle
Airbnb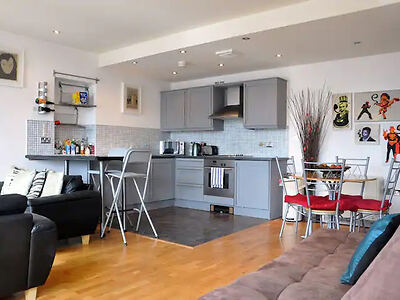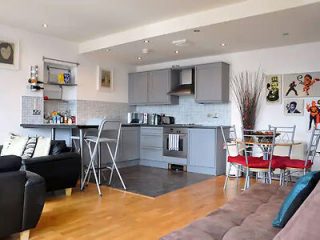 Cozy apartment with free parking and private patio with an amazing view over Cardiff Castle
Things to do in Cardiff City Centre
Be brought to the past by visiting the medieval Cardiff Castle, or the Caerphilly Castle (Caerphilly), just a 30 min drive away
Go shopping in Queen Street and Castle Street
Party the night away at Clwb Ifor Bach "Welsh Club"
Catch a concert at the Motorpoint Arena
Watch a Rugby game at the Millennium Stadium
2. Cardiff Bay – best area for culture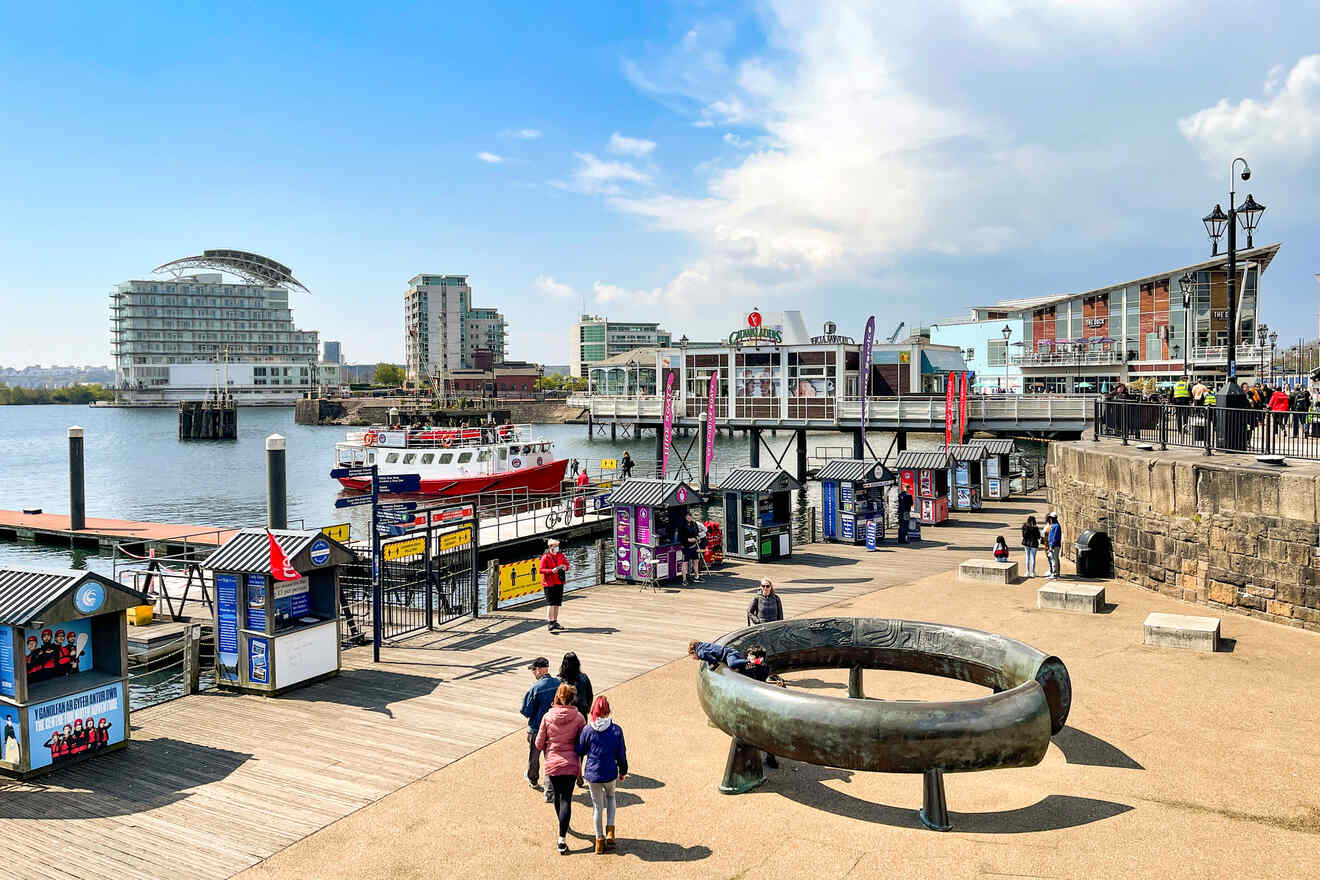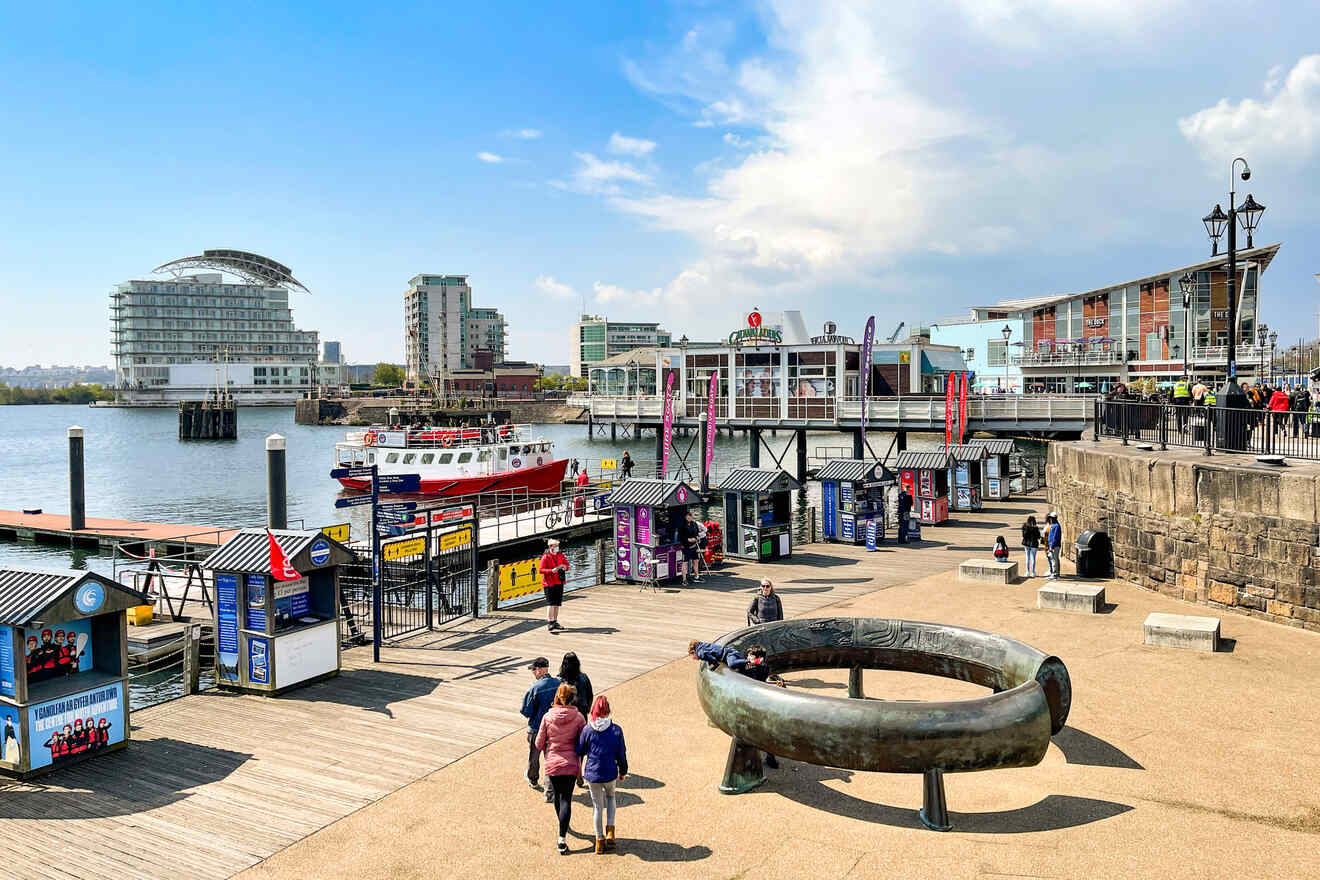 Cardiff Bay, located south of the City Centre, wins the title of the most vibrant district in the UK and one of the largest urban regeneration projects in the whole world! In fact, the city's former dockland area has undergone a huge transformation in the past decades, and today it hosts the best cultural attractions and hotels, with amazing architecture!
Check out the Wales Millennium Centre set on the roofs of the bay, for great theater and music shows, or the Techniquest, a UK's longest established science museum with interactive exhibitions. Otherwise, the Mermaid Quay or the nearby Red Dragon Centre is waterfront leisure areas where you can go shopping or dining out in one of the 30+ restaurants, or just keep yourself entertained at the cinema or casino!
Cardiff Bay is also conveniently connected to the center and beyond thanks to Cardiff Bay station, so you can easily move everywhere in the city, but I doubt you will want to leave this unique neighborhood!
Luxury hotel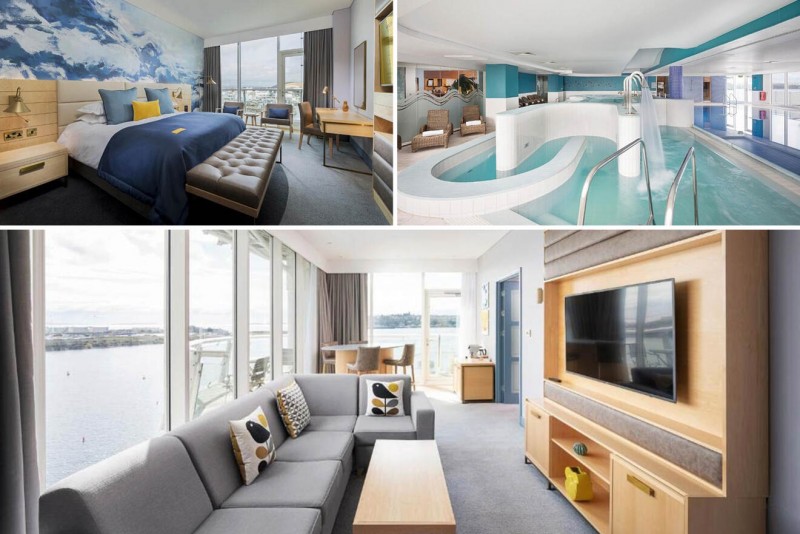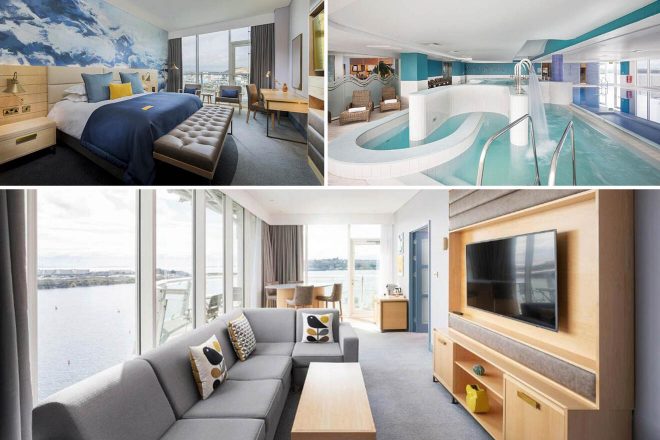 Enjoy the stunning views across Cardiff Bay from your sumptuous room, located in an iconic building. Treat yourself and take advantage of the hotel's luxury spa, 2 hydrotherapy pools, and relaxation room where you can even get massages and beauty treatments!
Other accommodation options in Cardiff Bay
Mid-Range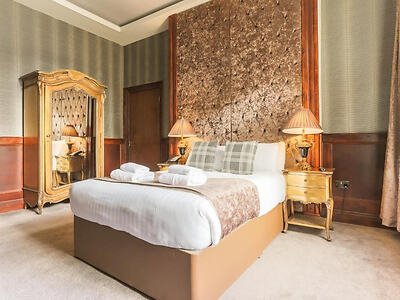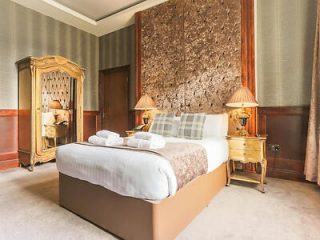 Relax in your family room and have a delicious self-catering breakfast, only a short walk from Cardiff bay!
Budget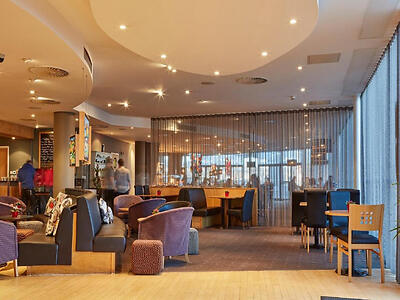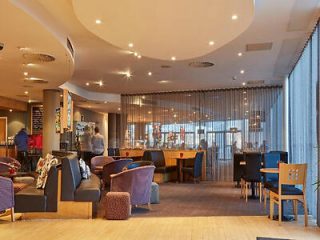 Modern hotel with free wi-fi in the heart of Cardiff Bay, family-friendly and for travelers on a budget
Airbnb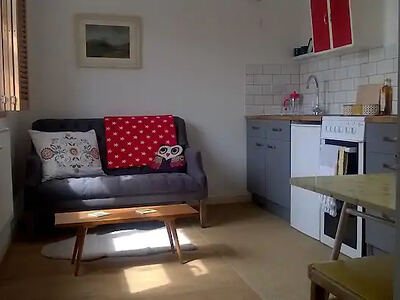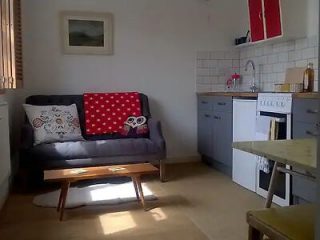 Cozy and quirky annex less than 3 minutes walk to Cardiff Bay and the Wales Millennium Centre
Things to do in Cardiff Bay
3. Riverside – where to stay in Cardiff on a budget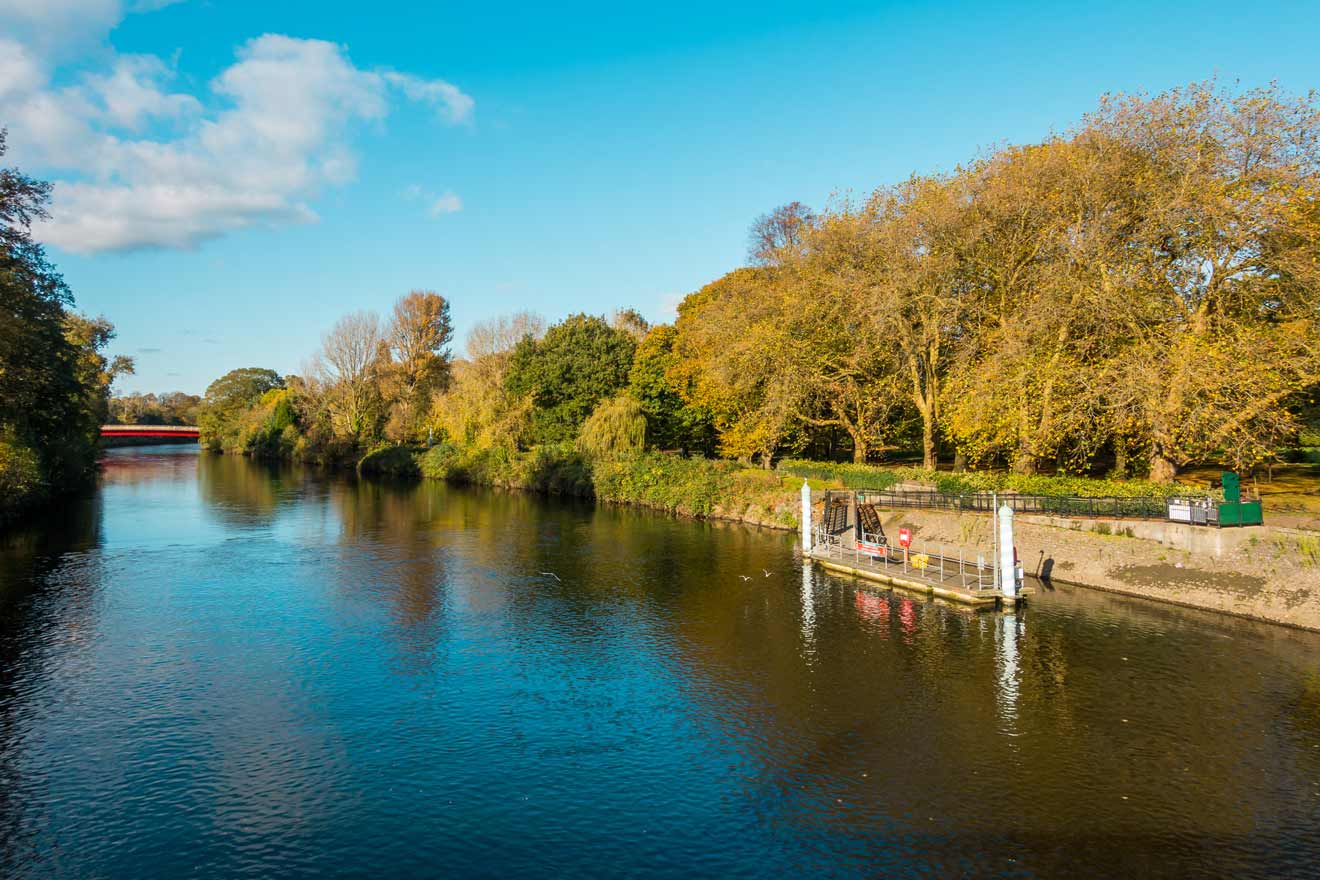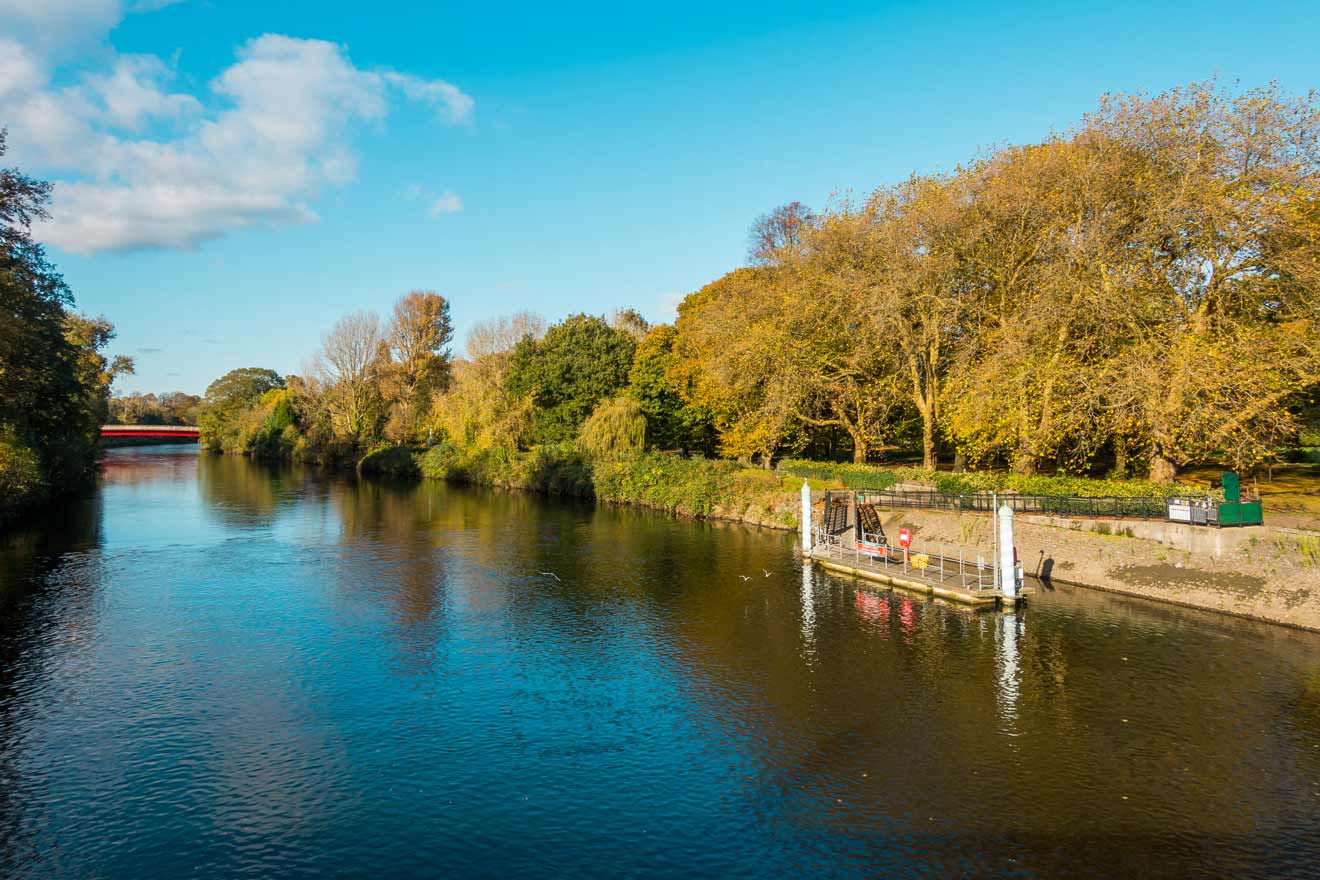 Riverside is a quiet and residential area situated on the west bank of the River Taff, within walking distance of the City Centre. This local neighborhood is home to new houses, shops, and businesses built on the site, but also to a wide range of affordable hotels and hostels to suit all budgets and needs! Here you can spend your days at a slower pace of life, having a taste of the real Cardiff lifestyle.
Have a stroll around the many parks or do some activities in the sports grounds of the area, and make sure to stop at Riverside's Sophia Gardens for a nice picnic surrounded by vivid green. Buy some fresh groceries on Sunday (like a real local!) at the weekly Riverside Farmers Market, where you'll find artisan food producers from all over Wales selling delicious organic food.
The best way of ending a relaxing day? Go to one of the many breweries in the area and sample their in-house craft beer, typical of Wales. If you're already picturing yourself in this neighborhood, keep in mind that you're not the only one, take a look at the following hotels and book your favorite today!
Luxury hotel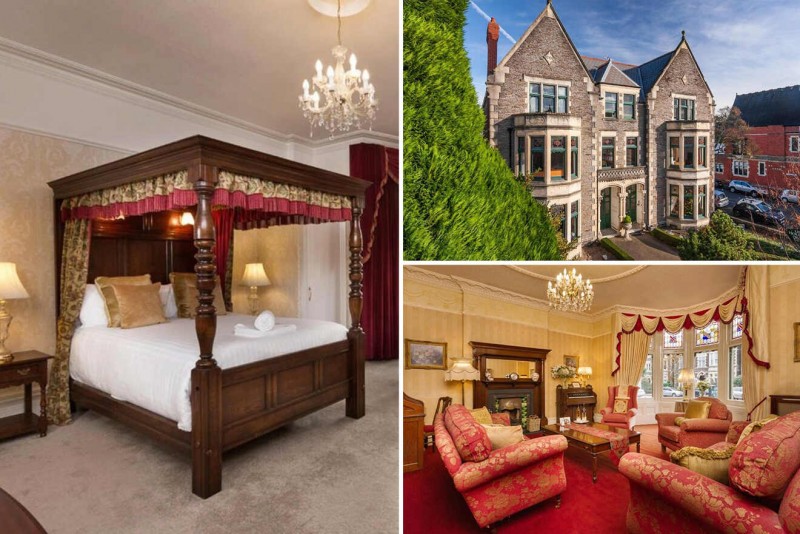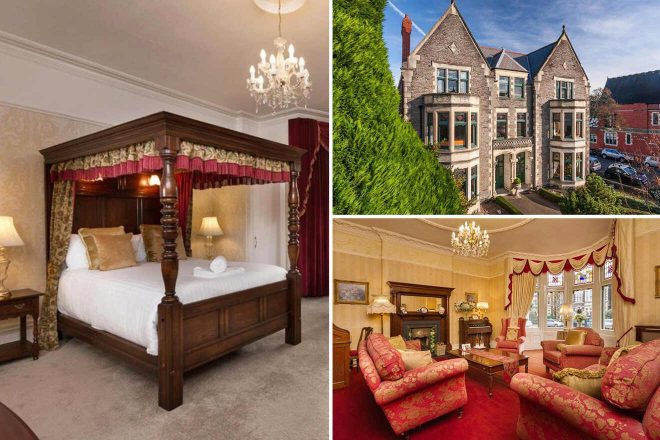 Beautiful restored Victorian townhouse with all the modern comforts you need, located within walking distance from Cardiff City Centre. The hotel offers luxury rooms at affordable prices, family rooms, and penthouses, perfect both for business and leisure travelers. With free parking and wi-fi available, you'll have all the comforts at your disposal!
Other accommodation options in Riverside
Mid-Range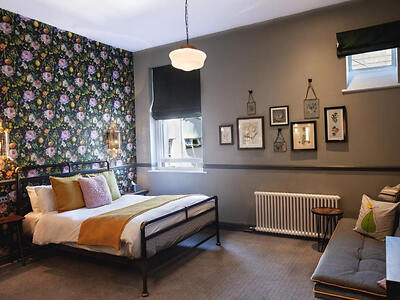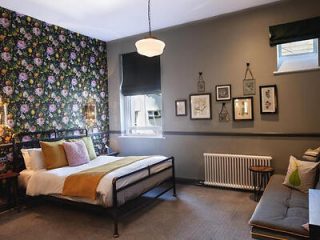 Enjoy your family-friendly room with a private bathroom only a short walk from the River Taff
Budget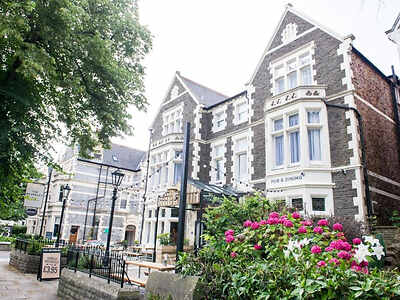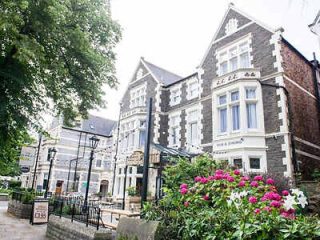 Airbnb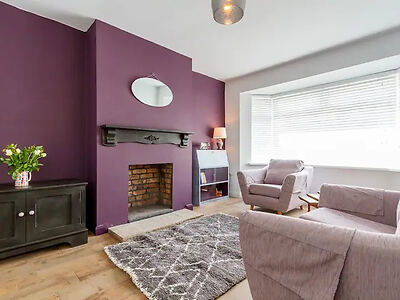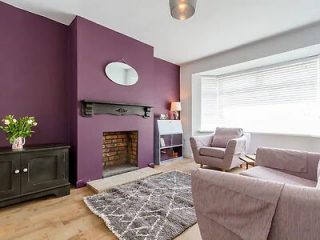 Start your day with an amazing breakfast and finish it resting in the spacious room of this new home!
Things to do in Riverside
Try new sports at the Sports Wales National Centre!
Have a picnic at the Riverside's Sophia Gardens
Do some local shopping at the Sunday Riverside Farmers Market
Visit Bute Park, hosting an arboretum, Victorian gardens, and friary ruins
Have a stroll in the Gorsedd Gardens, an urban green space featuring an array of bloom and hosting seasonal events
4. Roath – the coolest area where to stay in Cardiff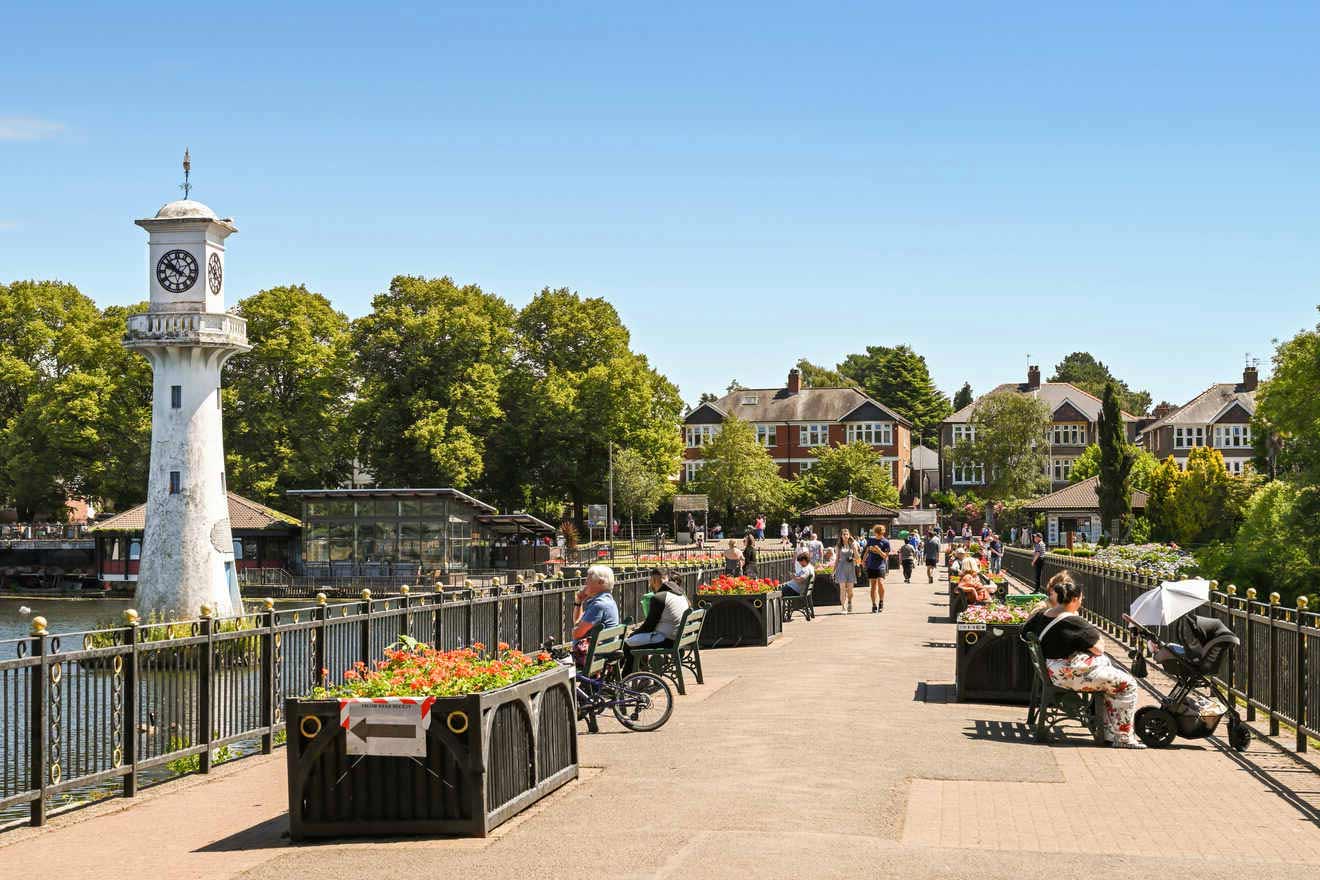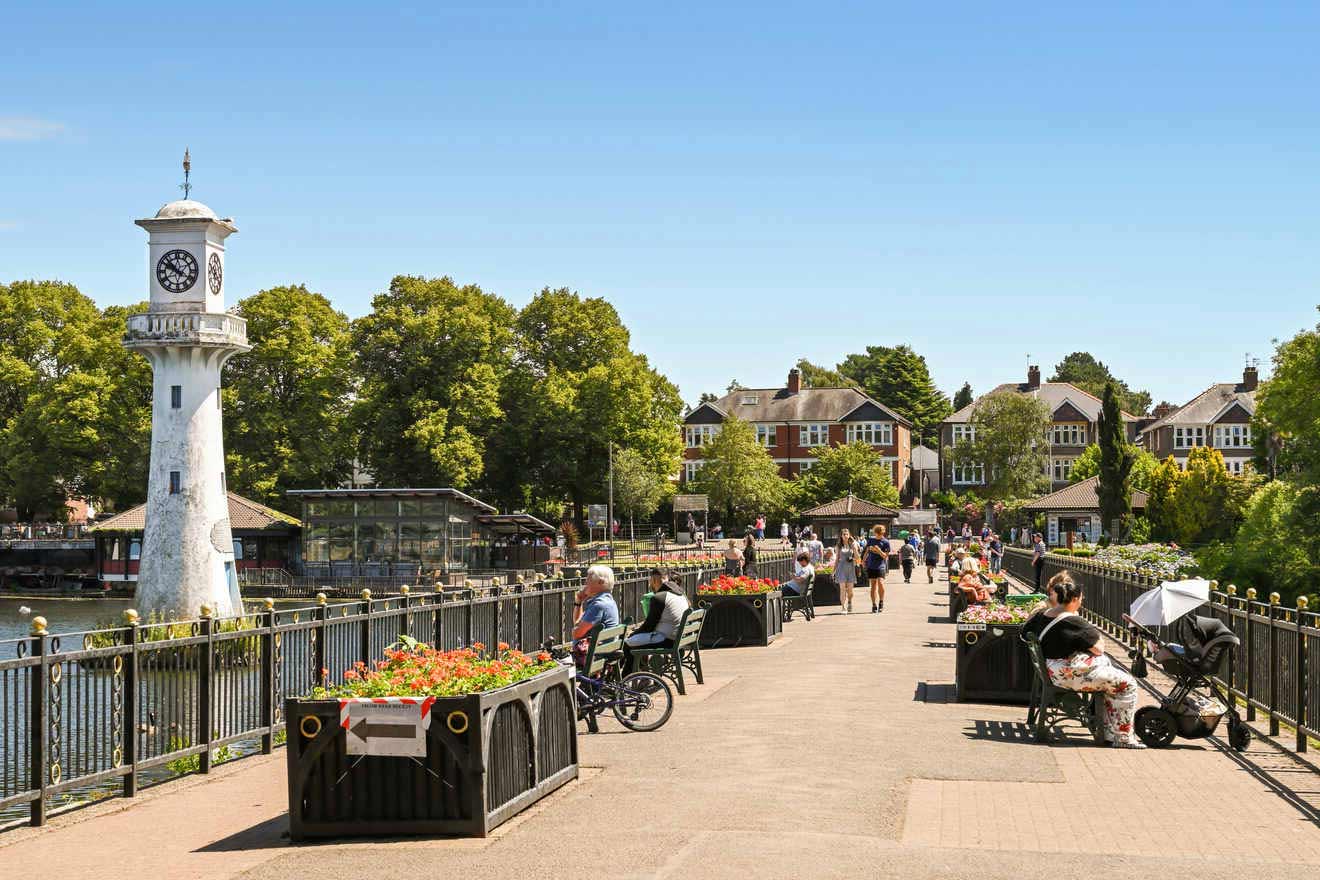 Situated north-east of Cardiff City Centre, Roath is a local neighborhood far from the hustle and bustle of the most touristic areas, with hotels at more affordable prices. In this way, it is similar to Riverside, but with a more alternative touch thanks to the big mix of ethnicities, age groups, independent and artisan traders.
Between local coffee and cake shops, organic produce shops, vegan and vegetarian restaurants, craft-ale pubs, and trendy cocktail bars, I would spend my entire holiday discovering all the traditional products, food, and drinks! But Roath also offers green open spaces that are definitely worth it… from the recreational field to the Pleasure Gardens, and Roath Park you can spend your entire day walking around or doing physical activities!
If you're going to Cardiff in October, don't miss the 'Made in Roath' festival, showing the work of local authors, artists, designers, etc… in Roath, you will breathe the real soul of Cardiff!
Luxury hotel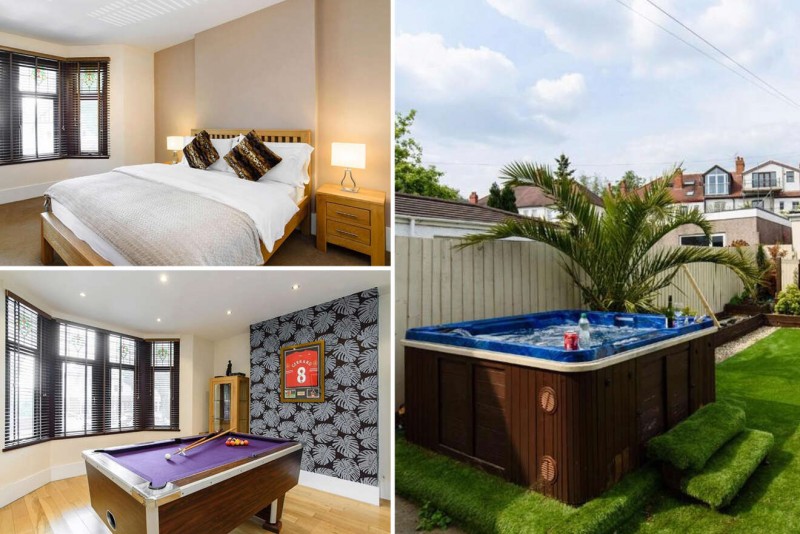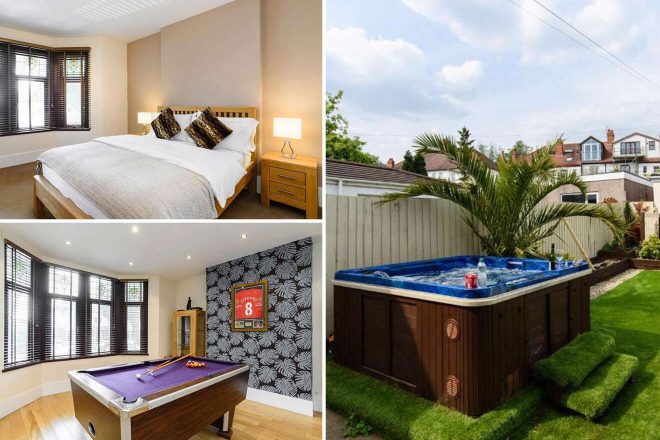 Feel at home in this spacious and beautiful family-friendly house, where you can play with your friends and/or kids in the game room, relax in the hot tub or in the lovely garden, and have a nice barbecue outside! Conveniently located in the middle of the best bars and restaurants, it's the perfect spot to enjoy the night. One of the best places to stay in Cardiff!
Other accommodation options in Roath
Mid-Range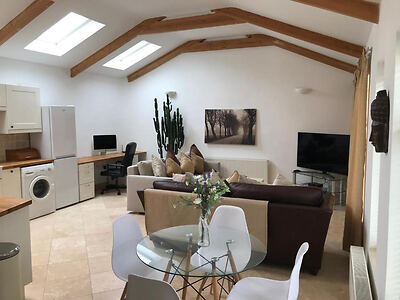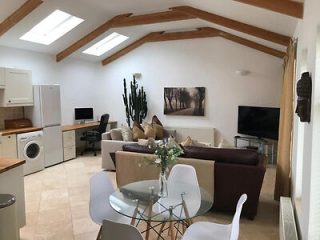 Enjoy all the comforts of this light and spacious apartment, with a central location, close to the National Museum
Budget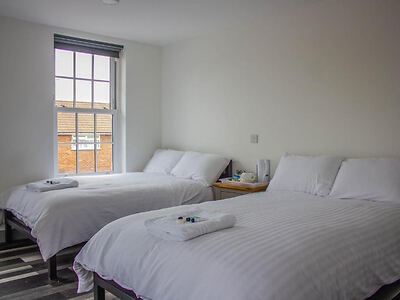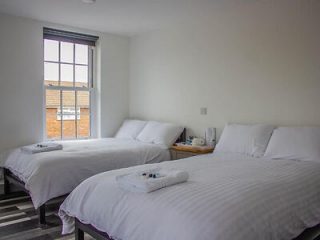 Typical welsh hotel with incredible self-catering English breakfast to start your day in the right way!
Airbnb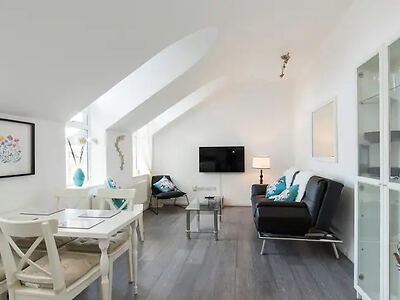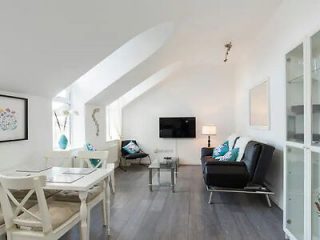 Stylish apartment in a quiet neighborhood, perfect for family-friendly vacations or couples getaways!
Things to do in Roath
Hire rowing boats and pedalos to explore the lake area of Roath Park!
In October, attend the one-week 'Made in Roath' festival, highlighting the work of local authors, artists, interior designers, cake makers etc.
Explore the Howardian Local Nature Reserve
Visit the National Museum of Cardiff, featuring archaeological artifacts, art, and natural history
5. Cardiff Airport and Barry – where to stay close to the airport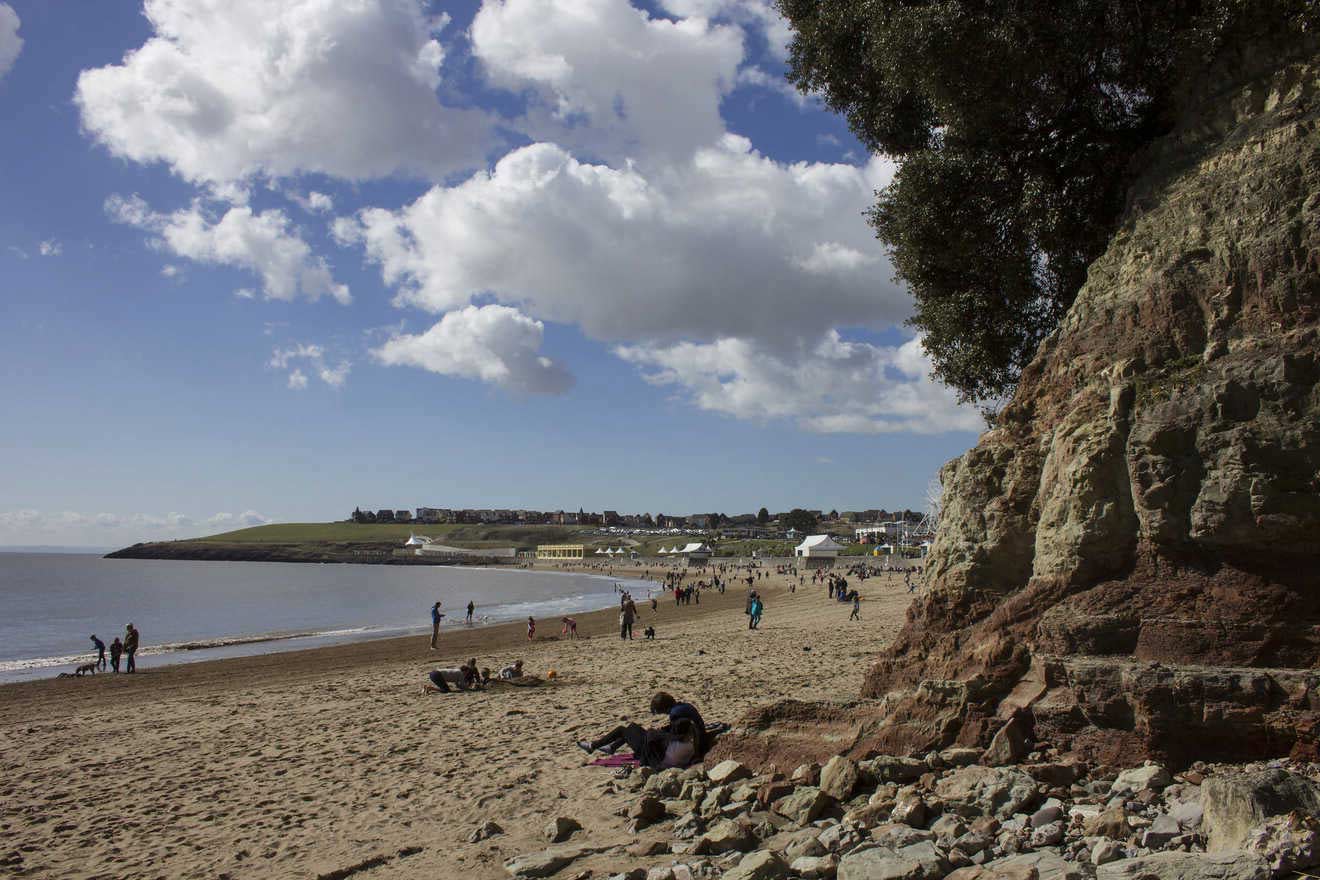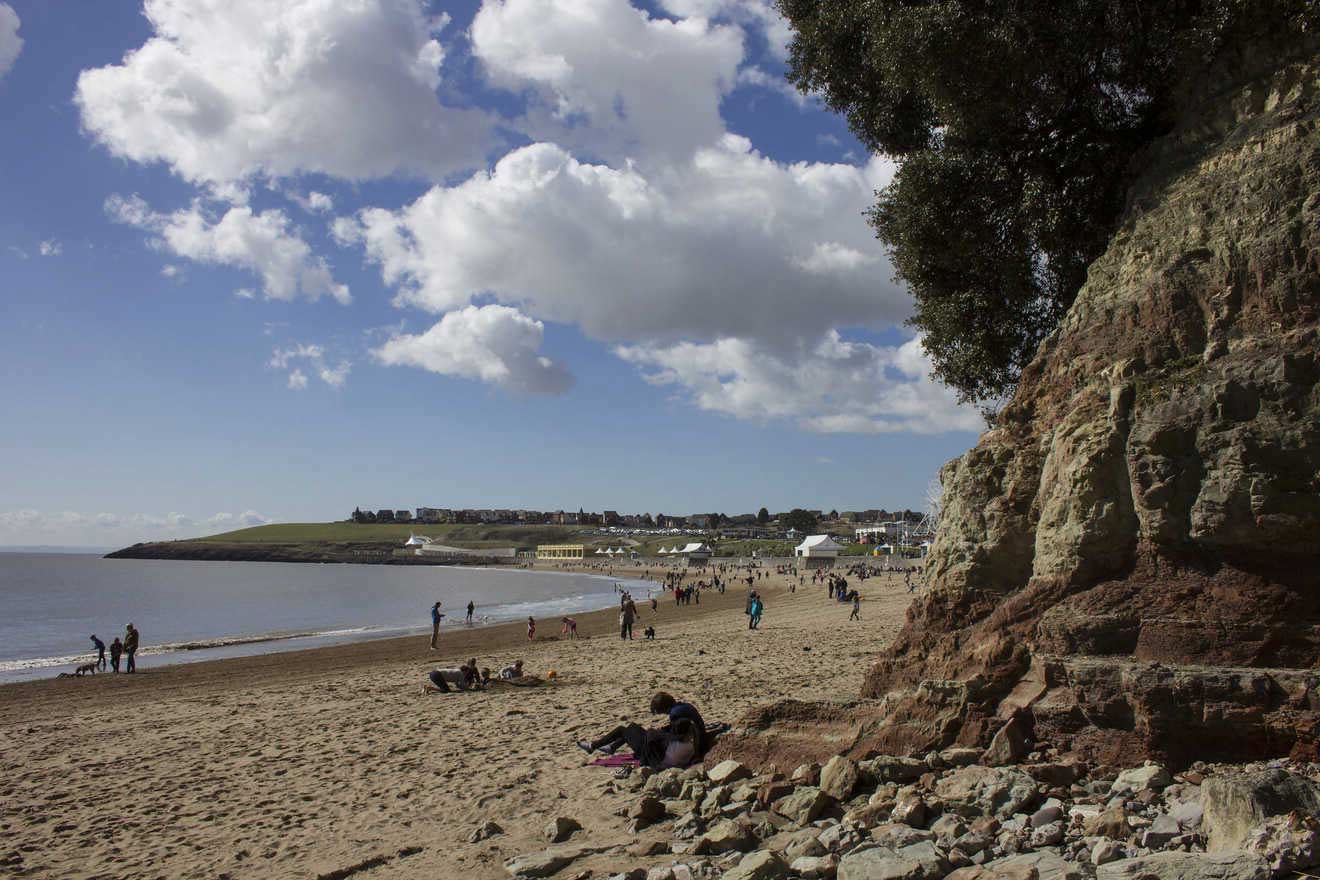 If you're going to Cardiff for a short getaway or have an early flight and feel more secure finding hotels close to the airport, you should consider the southwest outskirts of Cardiff, where you'll be surrounded by the typical Welsh green landscapes and a rural environment!
From here you can easily reach the city thanks to its excellent public transport system, or take advantage of your strategic position and visit the great attractions you have just nearby, especially in the beautiful harbor town of Barry, only 10 miles away from Cardiff.
Spend a day on the beach at Barry Island, wander around the incredible collection of botanical gardens, Dyffryn Gardens, and explore the vast landscaped nature reserve of Cosmeston Lakes Country Park and its Medieval Village… staying outside of the city has never been so good!
Luxury hotel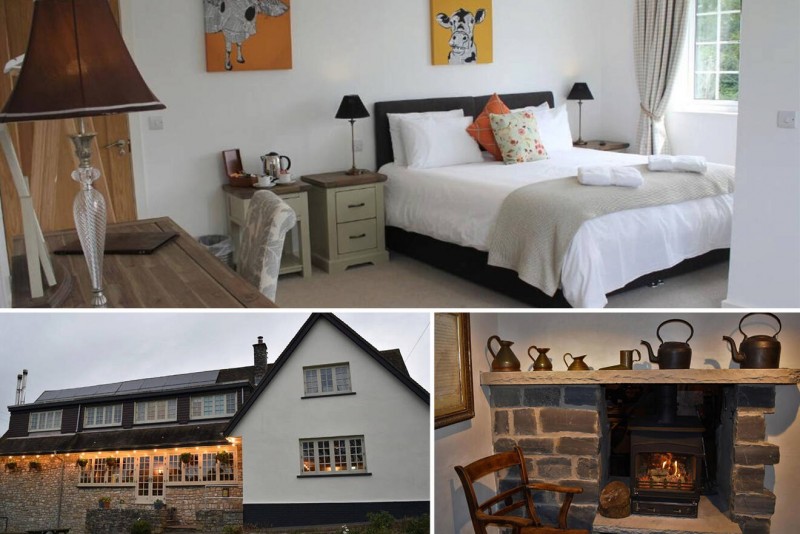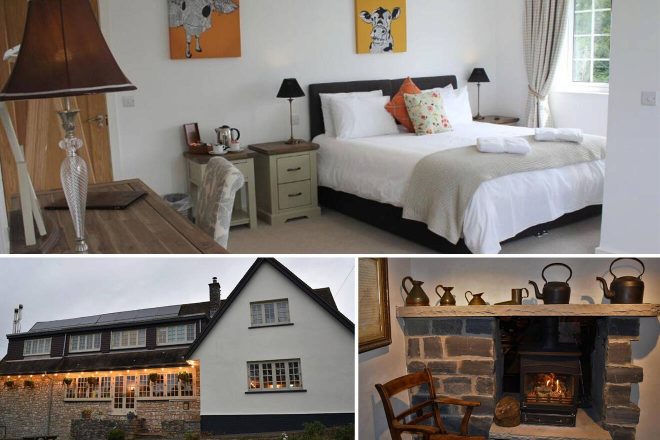 Only a 5-minute drive from Cardiff, this 4 stars hotel is the ideal location for a peaceful holiday surrounded by the green Welsh countryside. Here you can enjoy stunning views from the outdoor patio and beautiful garden. Have a unique experience in the Spa and try the local specialties of its award-winning restaurant!
Other accommodation options in Barry
Mid-Range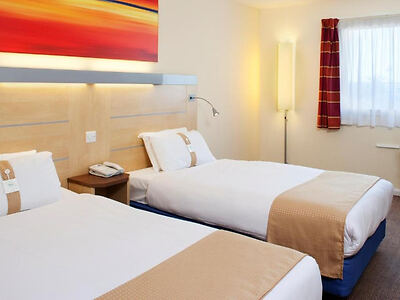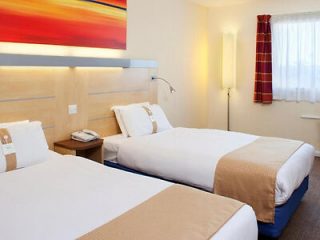 Suite rooms with great breakfast included, right next to Cardiff's Airport terminal
Budget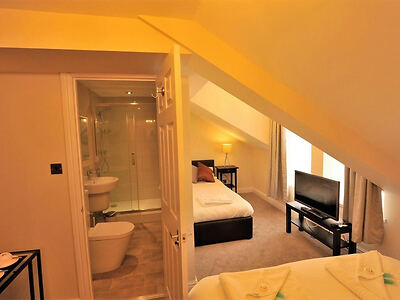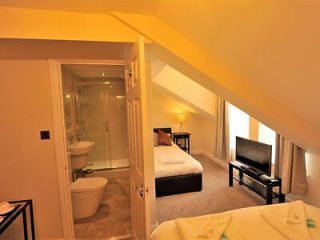 Delicious breakfast and great position just 10 minutes walk from Barry Island beach
Things to do near Barry
Lay on one of the beaches of Barry Island and just relax!
Check out the stunning botanical Dyffryn Gardens
Enjoy the countryside animals at the Cosmeston Lakes Country Park
Spend a fun evening at the amusement park Barry Island Pleasure Park, on the coast at Barry Island
Frequently asked questions about Cardiff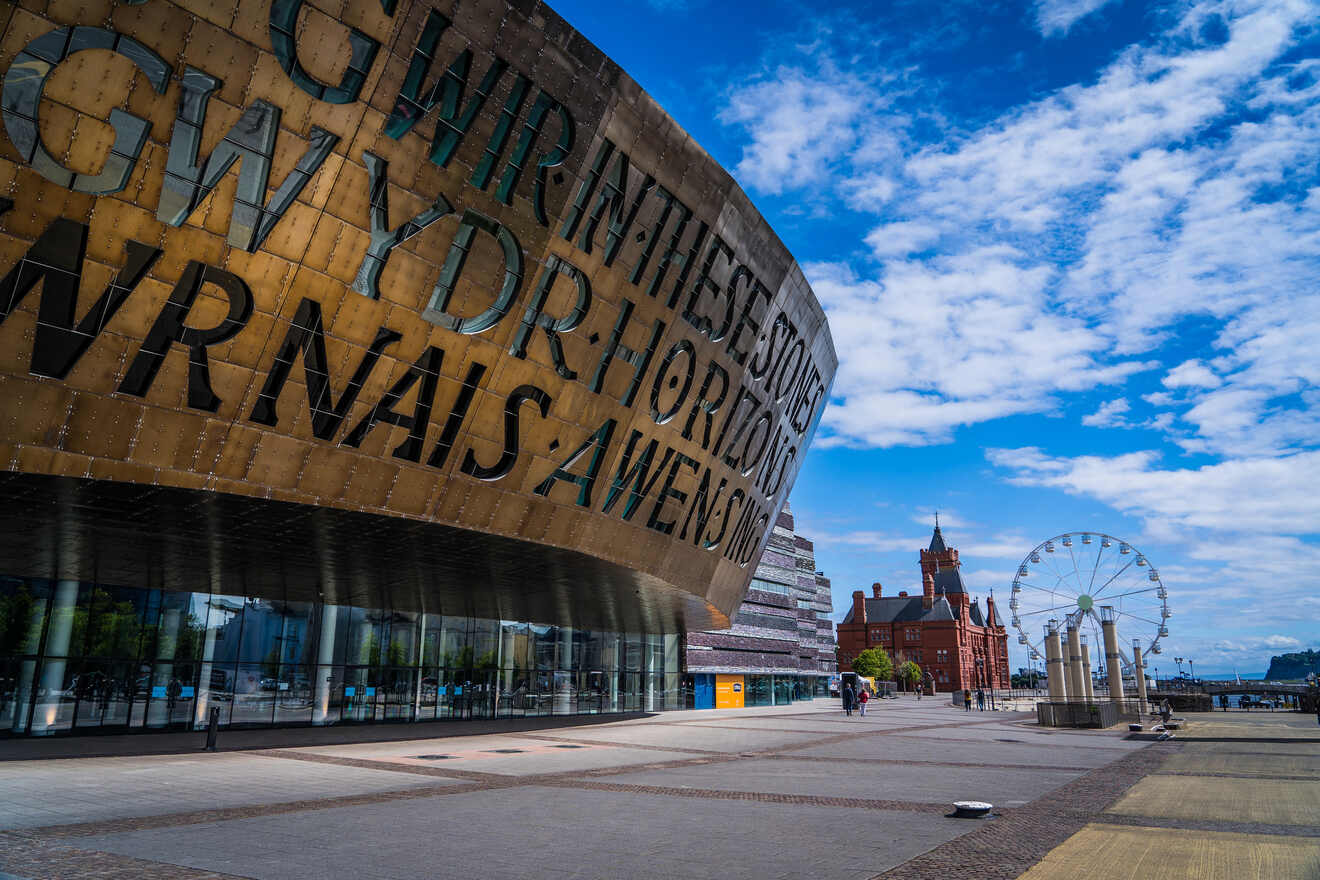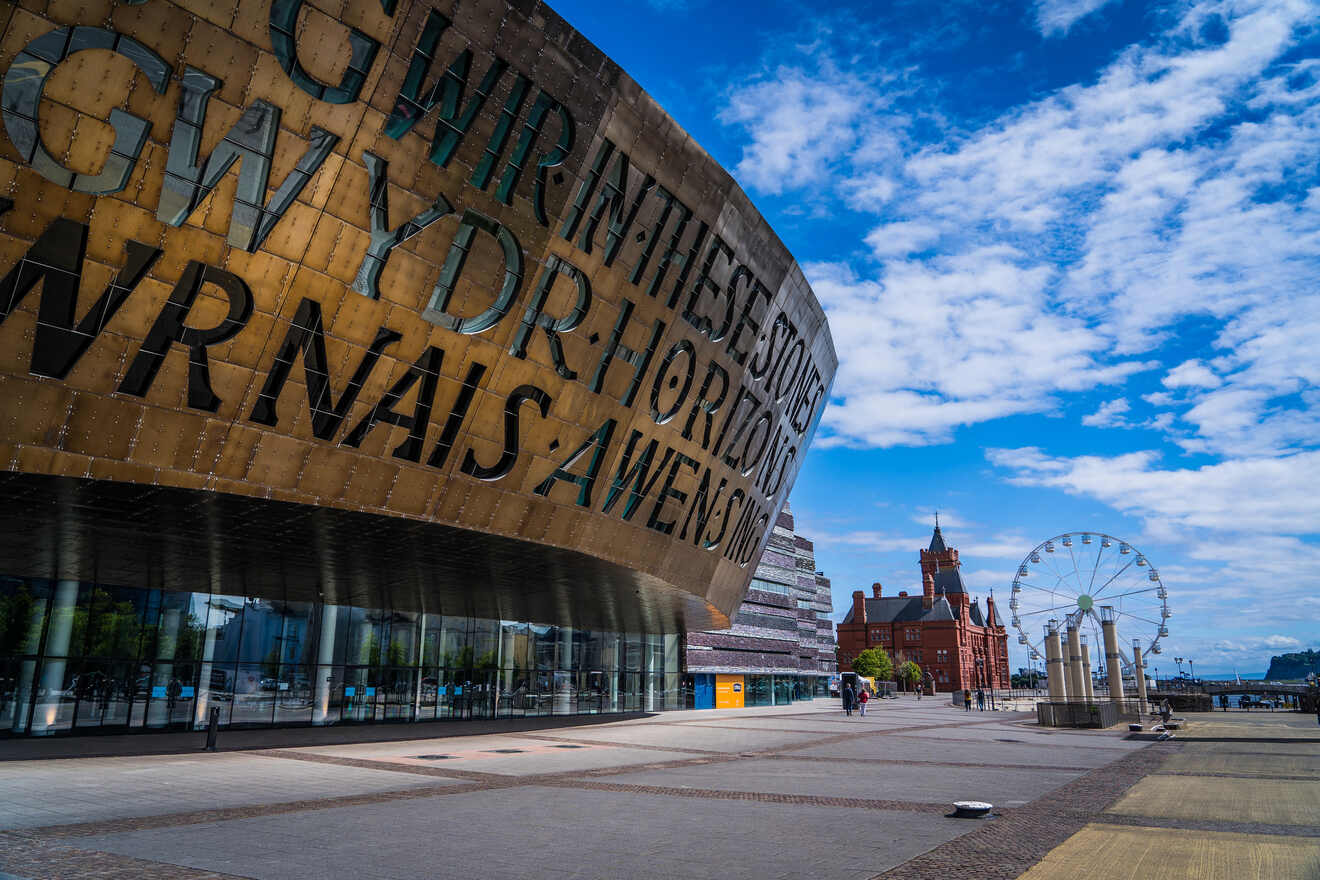 🏨 Which are the best places where to stay in Cardiff?
📸 What are the best things to do in Cardiff?
The Welsh Capital has a lot of attractions to offer: the National Museum, Millennium Centre (in Cardiff bay), Cardiff Castle, or the Motorpoint arena. Don't forget to watch a rugby game in Cardiff's stadium, and try the traditional welsh food in one of its typical restaurants.
👪 Where to stay in Cardiff with the family?
One of the best places to stay in Cardiff is Riverside, a quiet and residential area on the bank of River Taff, with lots of green spaces and nice hotels. Stay at the luxurious Pontcanna Inn or the more affordable Innkeeper's Collection!
✈️ Where to stay in Cardiff close to the airport?
The best places to stay in Cardiff to be close to the airport are Cardiff's south-west outskirts, close to Barry Island, in hotels surrounded by the green countryside while being close to the Welsh capital. Stay at Three Horseshoes Country Inn for an unforgettable holiday!
Conclusion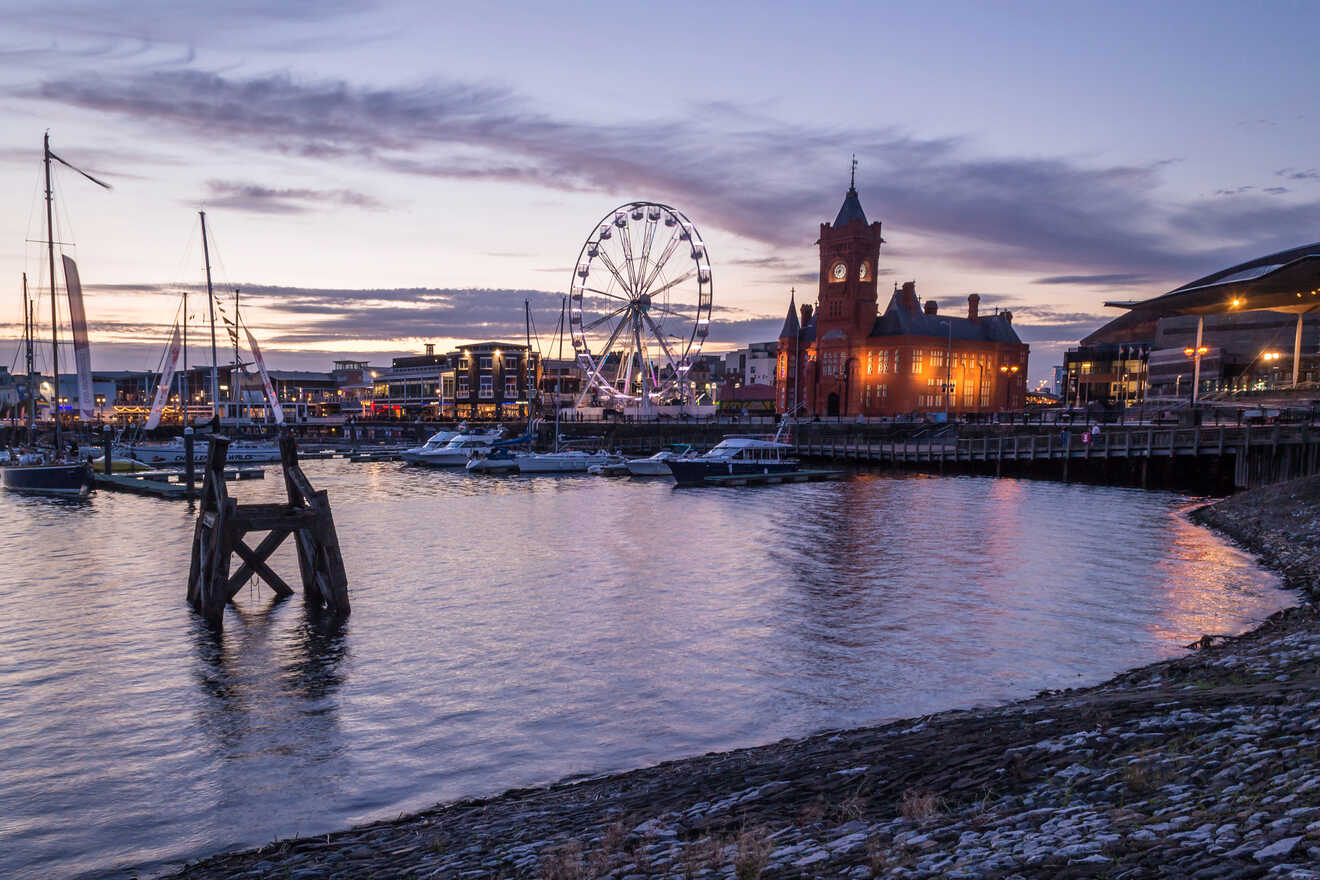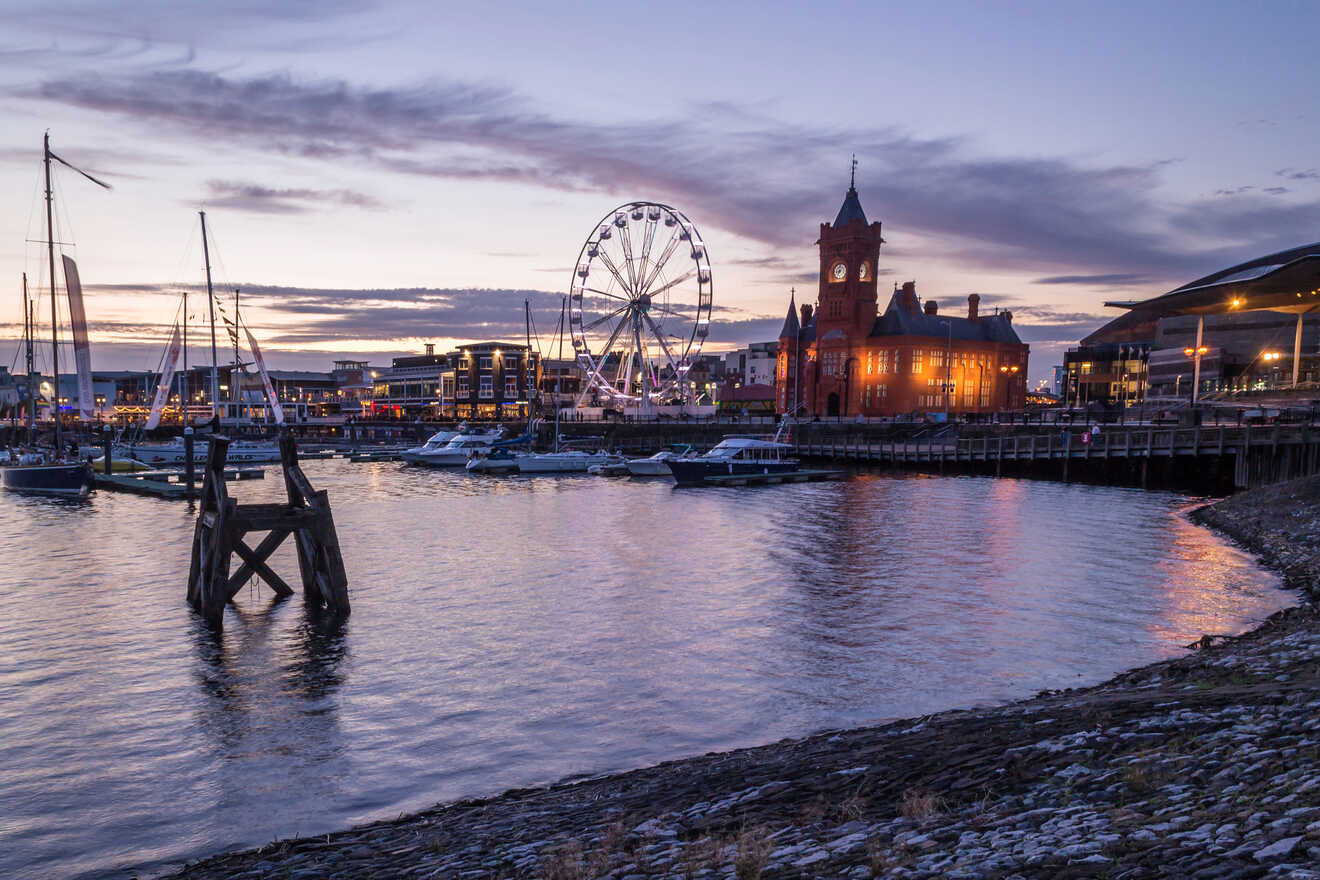 We have come to the end of our magical holiday through Cardiff's best places to stay and its unique neighborhoods: the bustling City Center, the local Riverside, the vibrant Cardiff Bay, the cool Roath, and the green outskirts! You probably would like to stay in Cardiff Castle, but among luxury hotels, "on a budget" hotels and hostels, and cozy Airbnb, I am sure you will find some charming accommodation!
If you are still undecided about where to stay in Cardiff I can't blame you, we went through so many options! So let me help you and give you my favorite hotels, with great location and reviews:
After all the hostels and hotels in Cardiff, we went through, I hope this guide will help you book the perfect one for your desired holiday, but I highly recommend you do so in advance, as they sell out super quickly!
Please feel free to leave a comment below if you have any other suggestions or questions about the areas or hotels in Cardiff, I will be very happy to answer you!
Have a wonderful trip!
Elena
---
Pin it for later!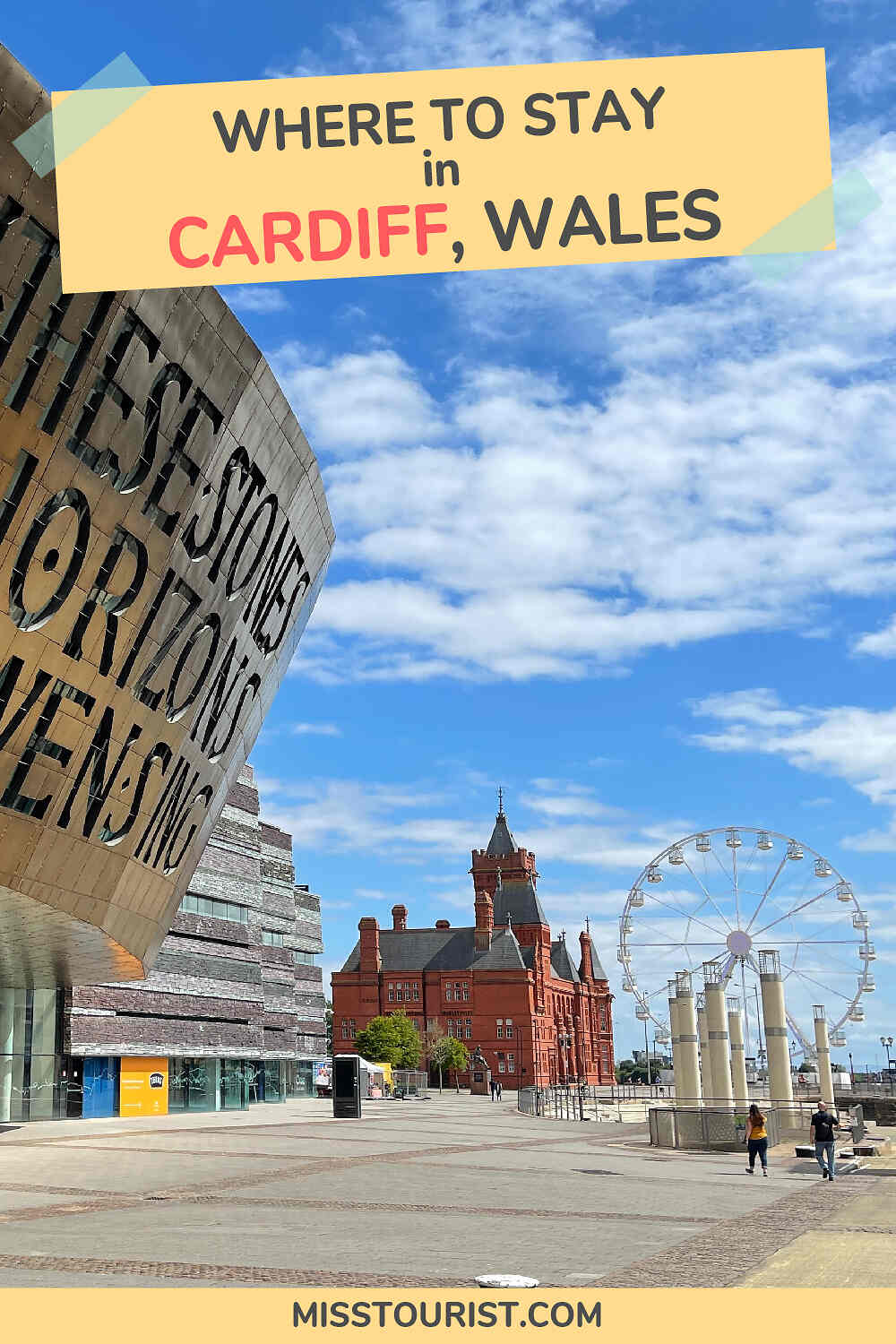 Pin it for later!