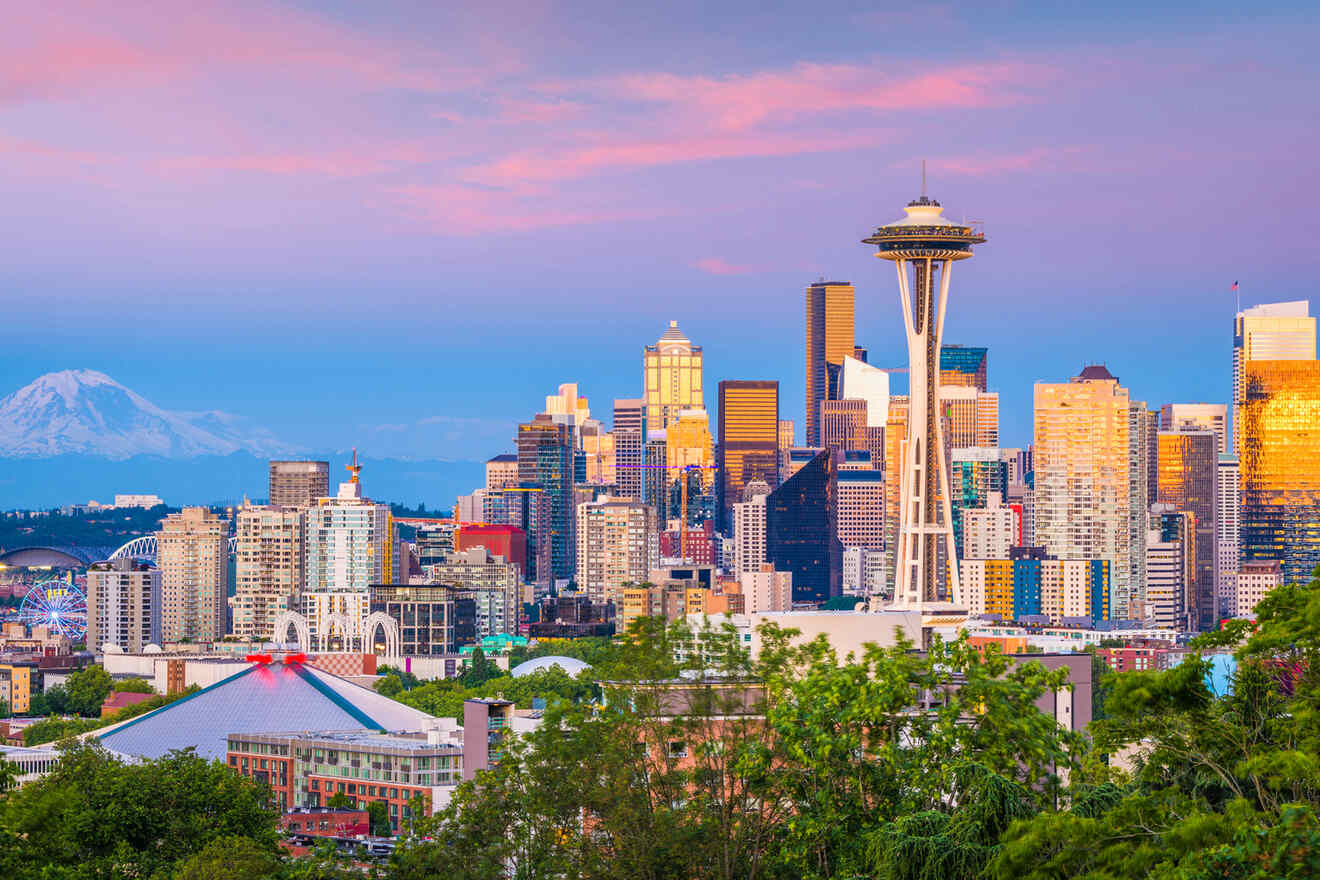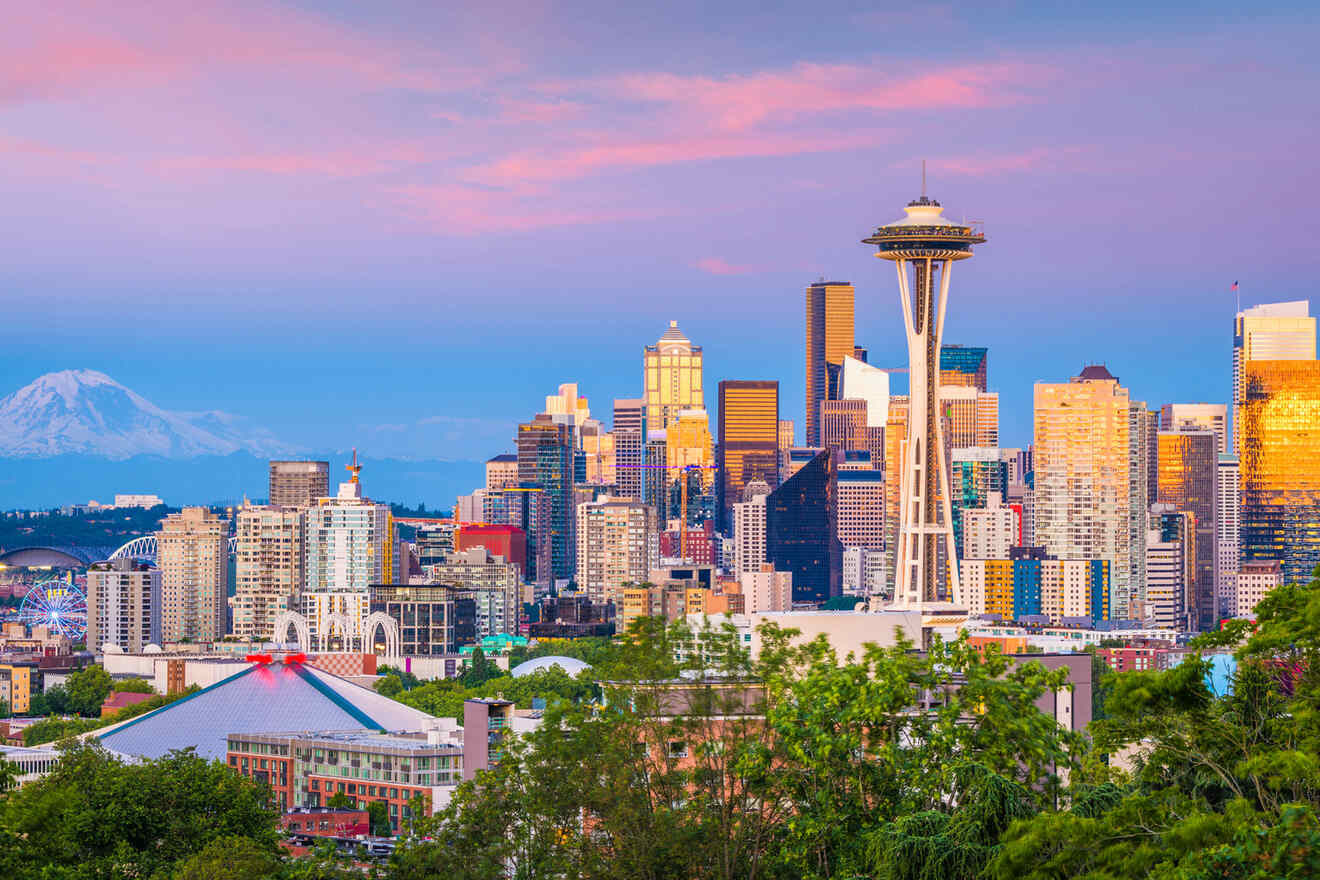 Planning a trip to beautiful Seattle, the largest city in Washington State? Then you'll need some fabulous hotels for your stay! Also known as Emerald City, Seattle is filled with awesome boutique hotels and I'm here to tell you all about it!
In this post, you'll find a list of the best unique hotels in Seattle! I carefully picked each unique boutique hotel and I've listed them from most to least expensive so you can decide quickly which one you want!
Don't leave right after you're done with the main list though because I've added 2 awesome bonuses with the best hotels in Seattle with a view and the top unique hotels for families in Seattle!
I need to warn you though! These budget, mid-range, and luxury hotels are some of the best ones in Seattle and although this is a big city, they sell out super fast! Make sure to book your boutique hotel in advance to secure a room!
Let's get this show on the road!
If you are in a hurry
Ready to book your accommodation right now? Then have a look at this list of the best unique and boutique hotels in Seattle:
Check out this map that will help you visualize all the unique hotels in Seattle that I'll talk about in this post:
Luxury (US$350 and up)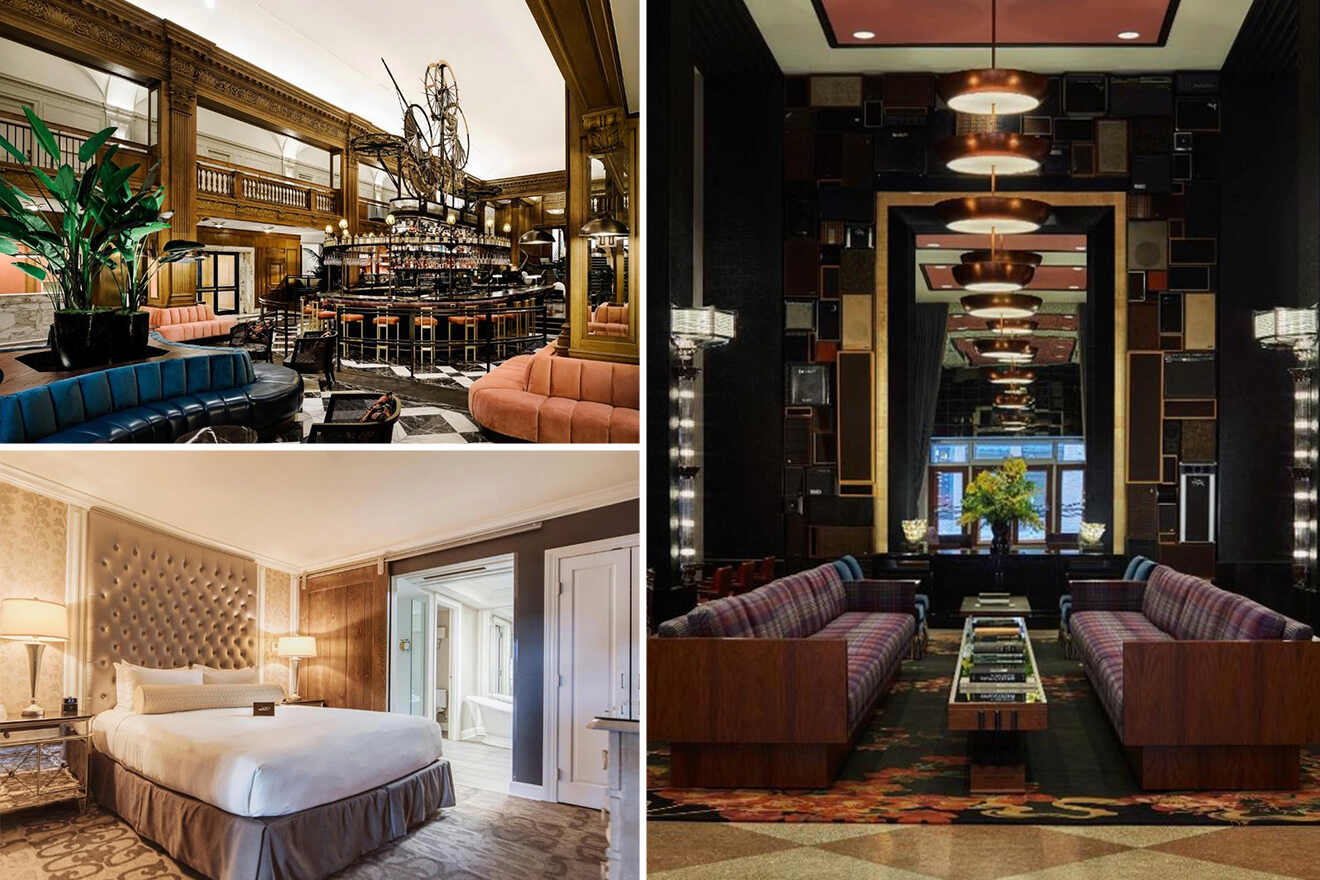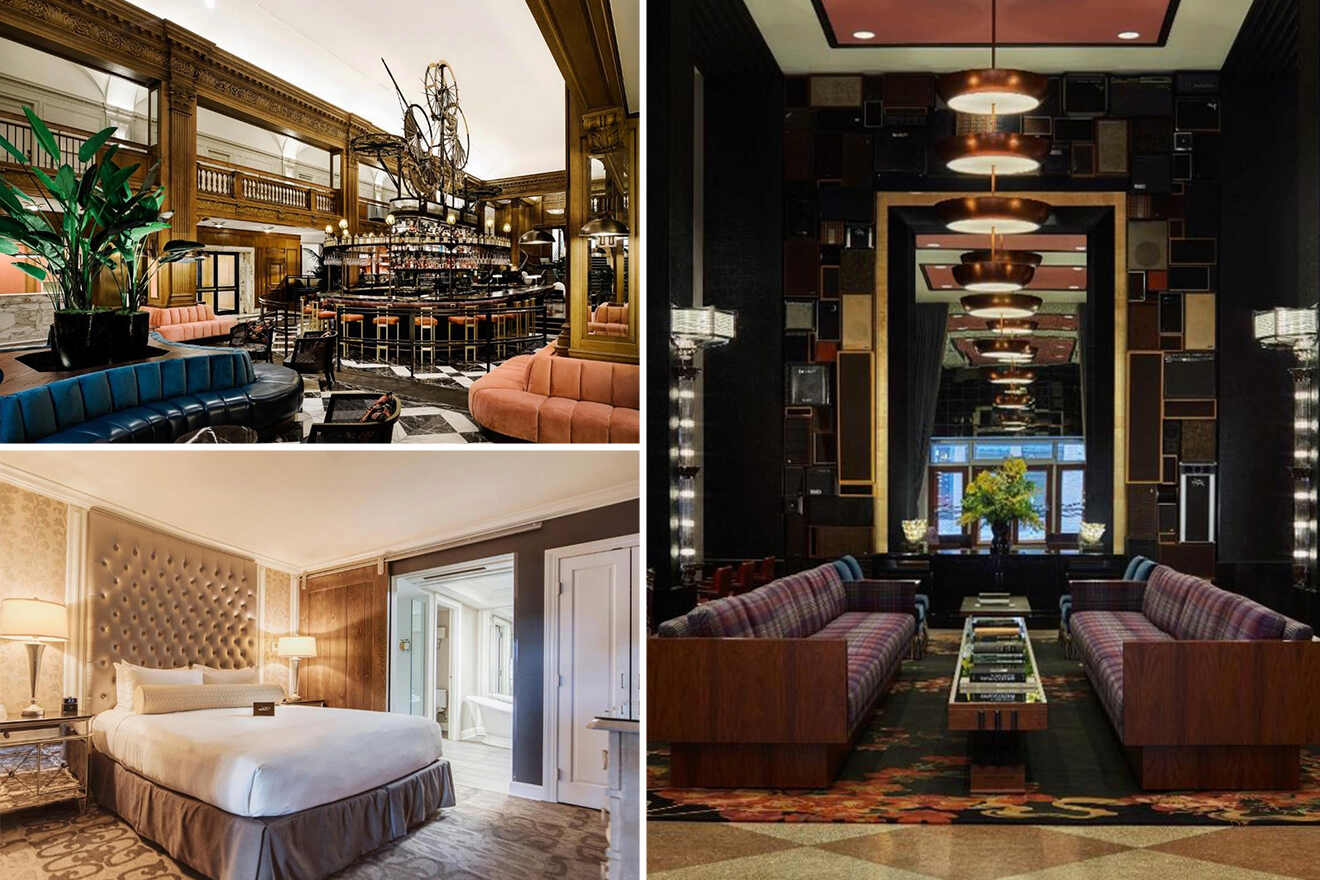 Mid Range (US$200 – US$300)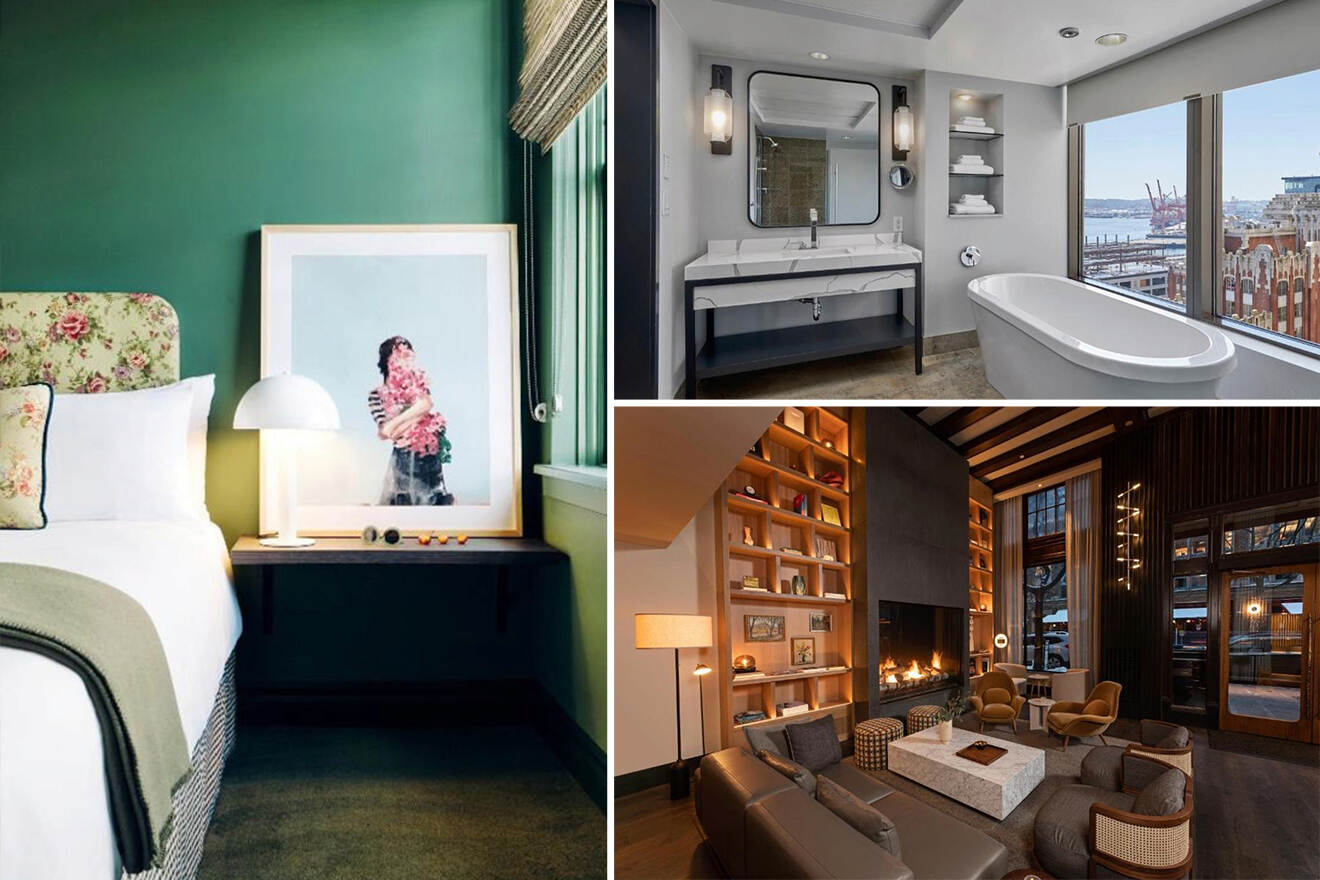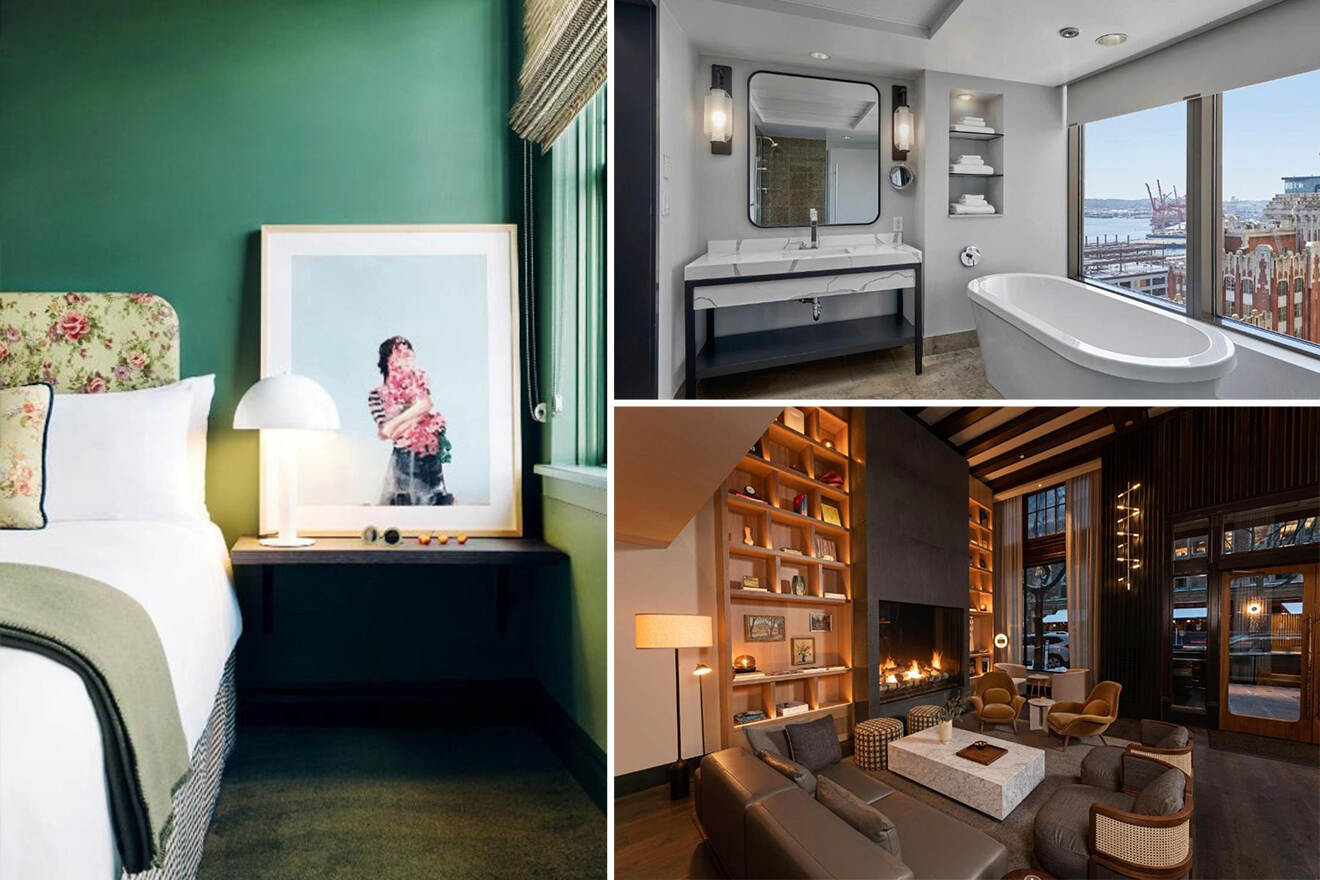 Budget (up to US$200)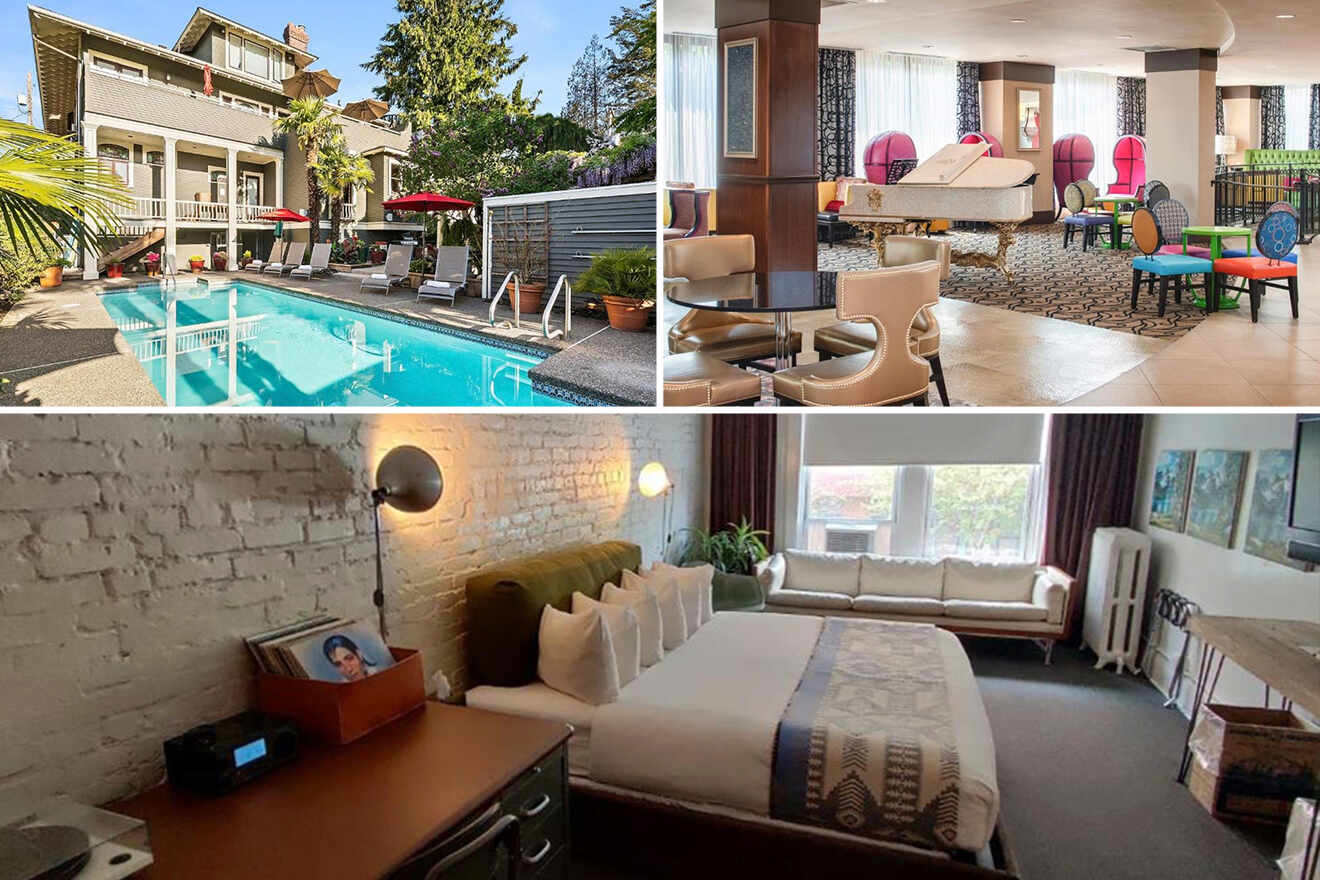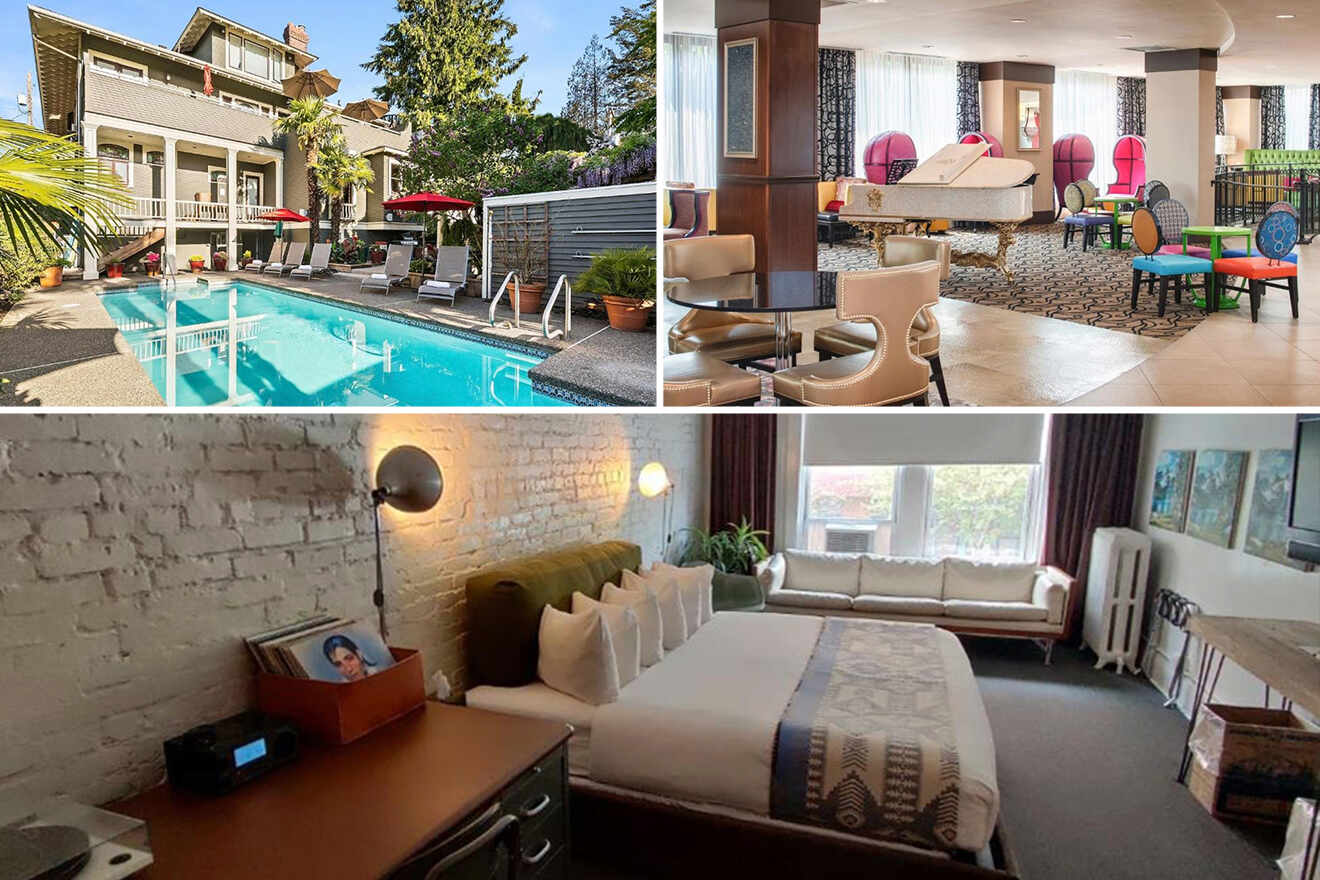 BONUS 1: Top hotels in Seattle with a view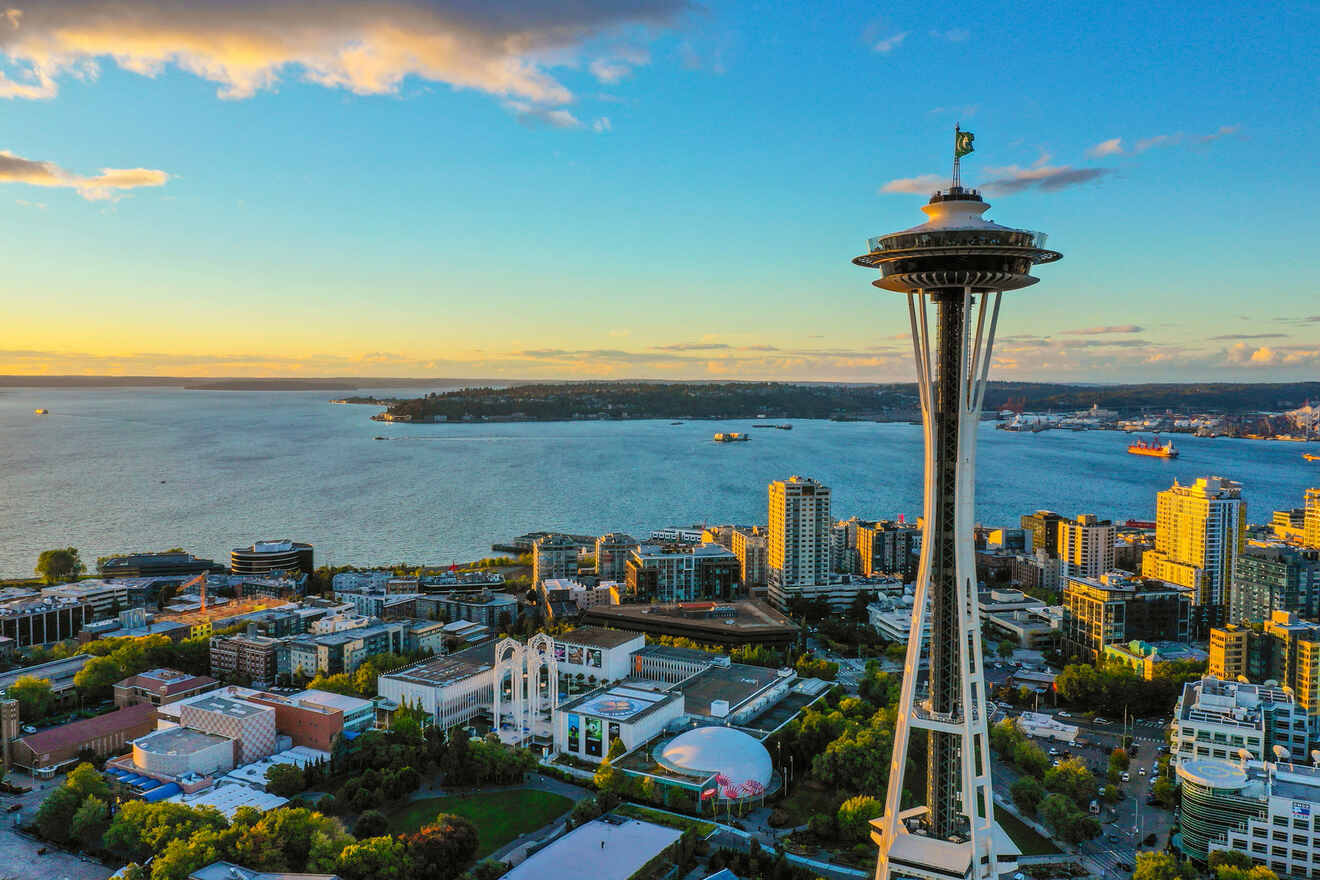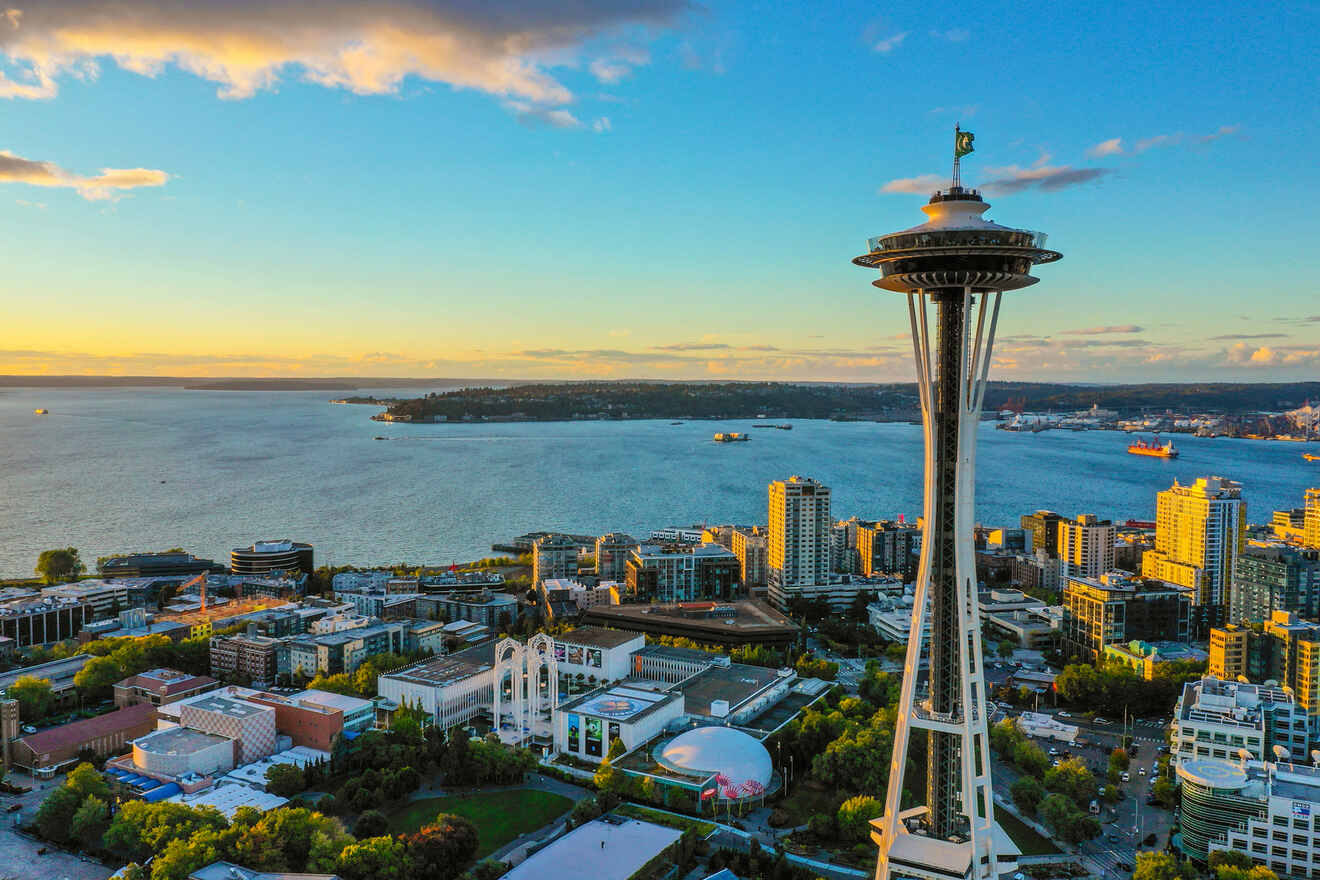 Fancy some hotels in Seattle with awesome panoramic city views? Who wouldn't! Waking up to a sight of the beautiful Puget Sound, making a hot cup of coffee, and drinking it in bed sounds like a pretty good morning to me!
Luckily there are some amazing hotels that offer just that and I'm here to give you all the details on where you can find them!
Luxury (US$350 and up)
The Edgewater – You'll fall in love with this place! Offering the most amazing views of the Seattle waterfront from the huge floor-to-ceiling windows, the Edgewater hotel has a fabulous rustic design featuring a spectacular lounge area. The rooms are just as beautiful as they come with a spa bathroom and knotty pine furniture, plus some even have a small sitting area with a fireplace! End your day with a glass of wine and a delicious dinner at a restaurant that serves Pacific Northwest cuisine and offers views of the Puget Sound!
Lotte Hotel – Just as I mentioned earlier, this hotel offers you the chance to enjoy your coffee in bed while admiring the stunning city views from the ceiling to floor windows in the spacious rooms! After a delicious breakfast in bed, head over to the spa center to relax and unwind. A sauna session can do wonders for someone who's been on a long flight, trust me! (P.S.: The hotel offers a complimentary shuttle service)!
Mid Range (US$200 – US$300)
Thompson Seattle – This is one of the coolest hotels in Seattle that you would usually see in an interior design magazine! The upgraded rooms are super spacious and they have a cool decor, a type of fusion between modern and elegant that I like a lot including private bathrooms with soaking tubs and rain showers! Plus some pretty big floor-to-ceiling windows that overlook Seattle's waterfront. Set just a short walk away from Pike Place Market, the hotel also has a rooftop bar, the perfect place to have a couple of drinks and enjoy the Olympic Mountains views!
BONUS 2: Most unique hotels in Seattle for families
Taking the whole family up to Seattle? You're a lucky group because I'm sure you'll have the best time ever in the city. But you'll also need some amazing hotels while you're in town, and that's why I'm here to help you out!
Below you'll find a list of the best family hotels in Seattle for those looking for something a little unique, listed by price so you can choose wisely.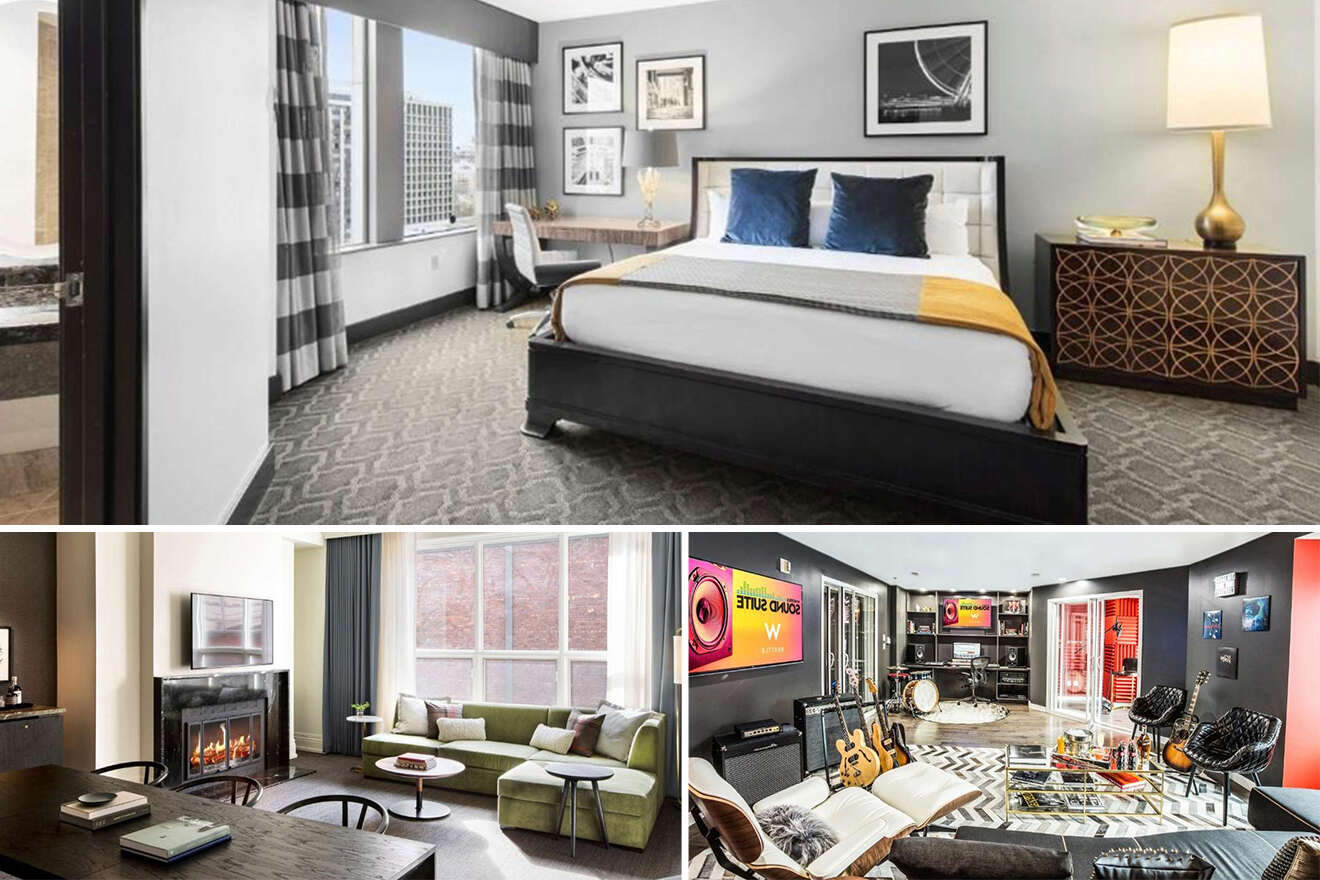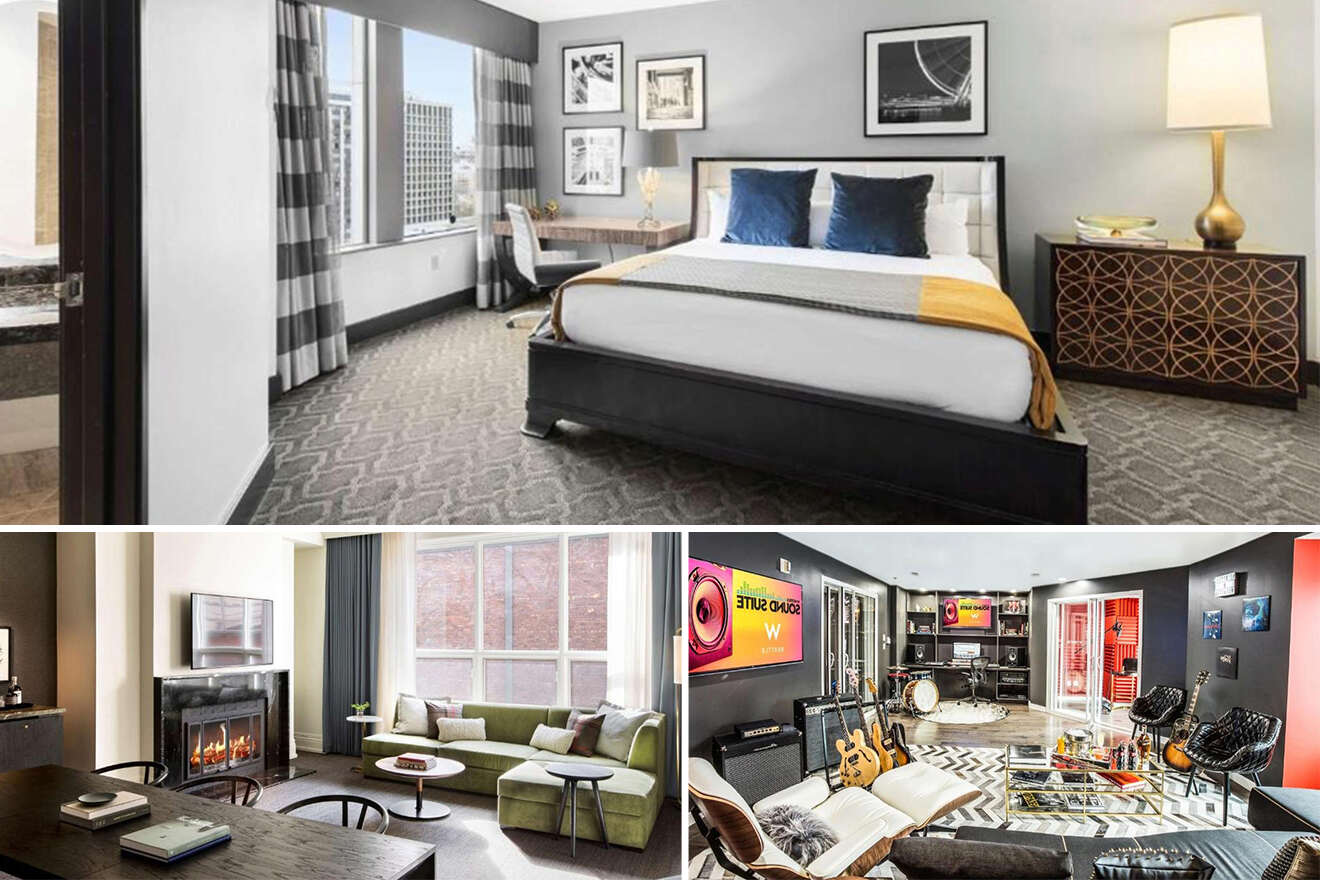 Luxury (US$350 and up)
W Seattle – Want a funky place for you and the family that's close to all the attractions in Seattle center like Pike Place Market? Then you'll like this one, as it has bright, spacious rooms equipped with all the necessary facilities like a flat-screen tv, a sitting area, and tea and coffee makers! Enjoy a nice family breakfast in your room and then head out to explore the city and visit the Seattle Aquarium!
Motif Seattle – A modern hotel near Pike Place Market where you and the kids can relax and recharge for yet another day of visiting the Seattle attractions! Featuring large family rooms with a flat-screen tv (perfect for cozy movie nights), air conditioning, and great city views this accommodation shouldn't be missed! End your day in Settle with a delicious family dinner at the on-site restaurant that has a patio as well!
Mid Range (US$200 – US$250)
The Alexis Royal Sonesta – Enjoy your stay in Seattle with the family at this fabulous hotel that's set within walking distance from Pike-Pine Market and all the other big attractions. The pet-friendly hotel has family rooms that have a simple design that is super chic and has a small seating area. If you guys are book fans then you'll love The Bookstore Bar & Cafe, which sells books as well as beverages!
Budget (up to US$)
Hotel Sorrento – No, we're not talking about Sorrento in Italy but about this fantastic hotel which is recognized as the "grand dame" of Seattle! Everything about the hotel is so elegant and the wooden aesthetics looks so stunning! Perfect for you and the family, the guest rooms come with lots of space and free wifi. You can also borrow some board games or puzzles from the hotel if you feel like spending a cozy family night in! Or you can head out to the garden and sit around the outdoor fireplace!
FAQs about unique hotels in Seattle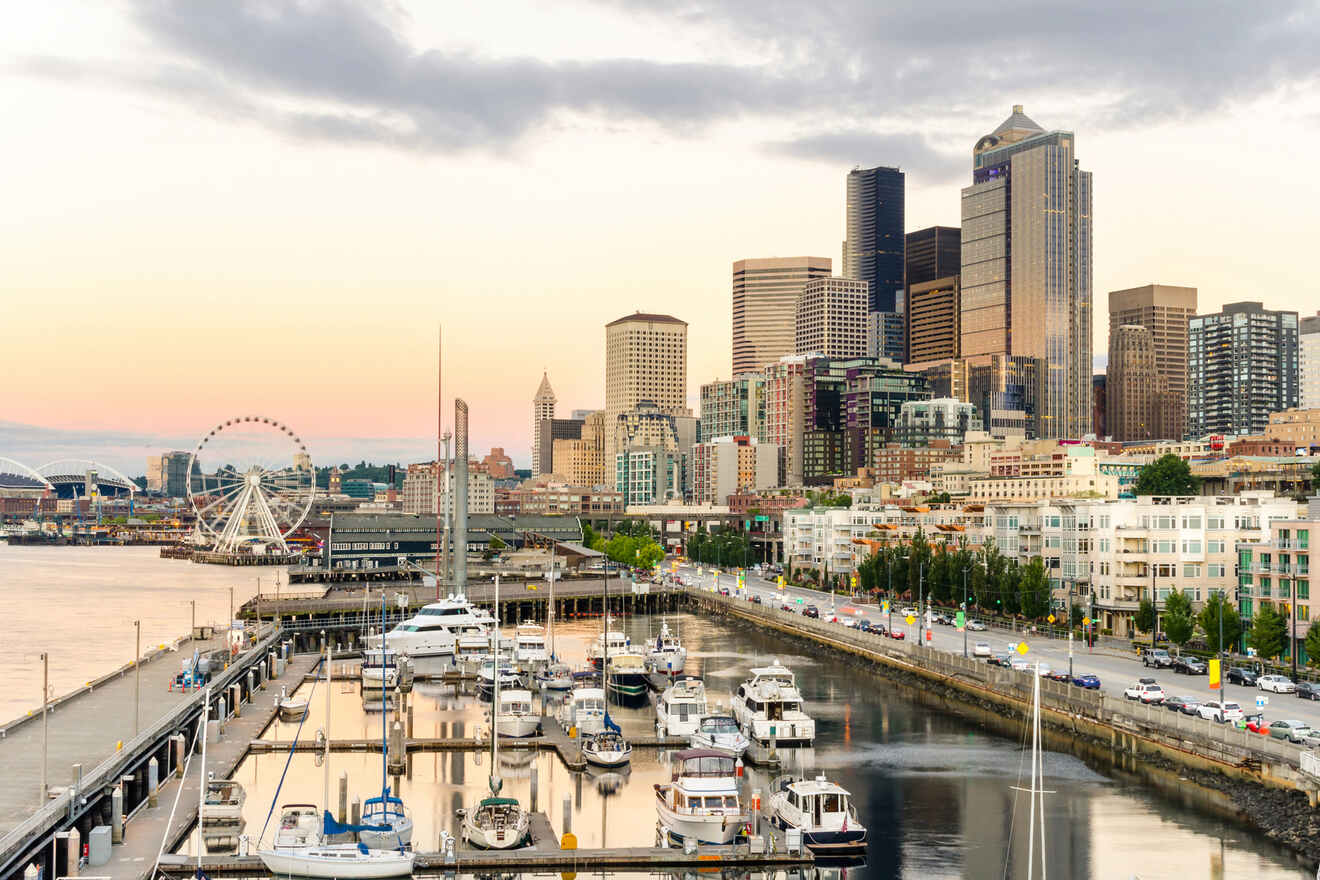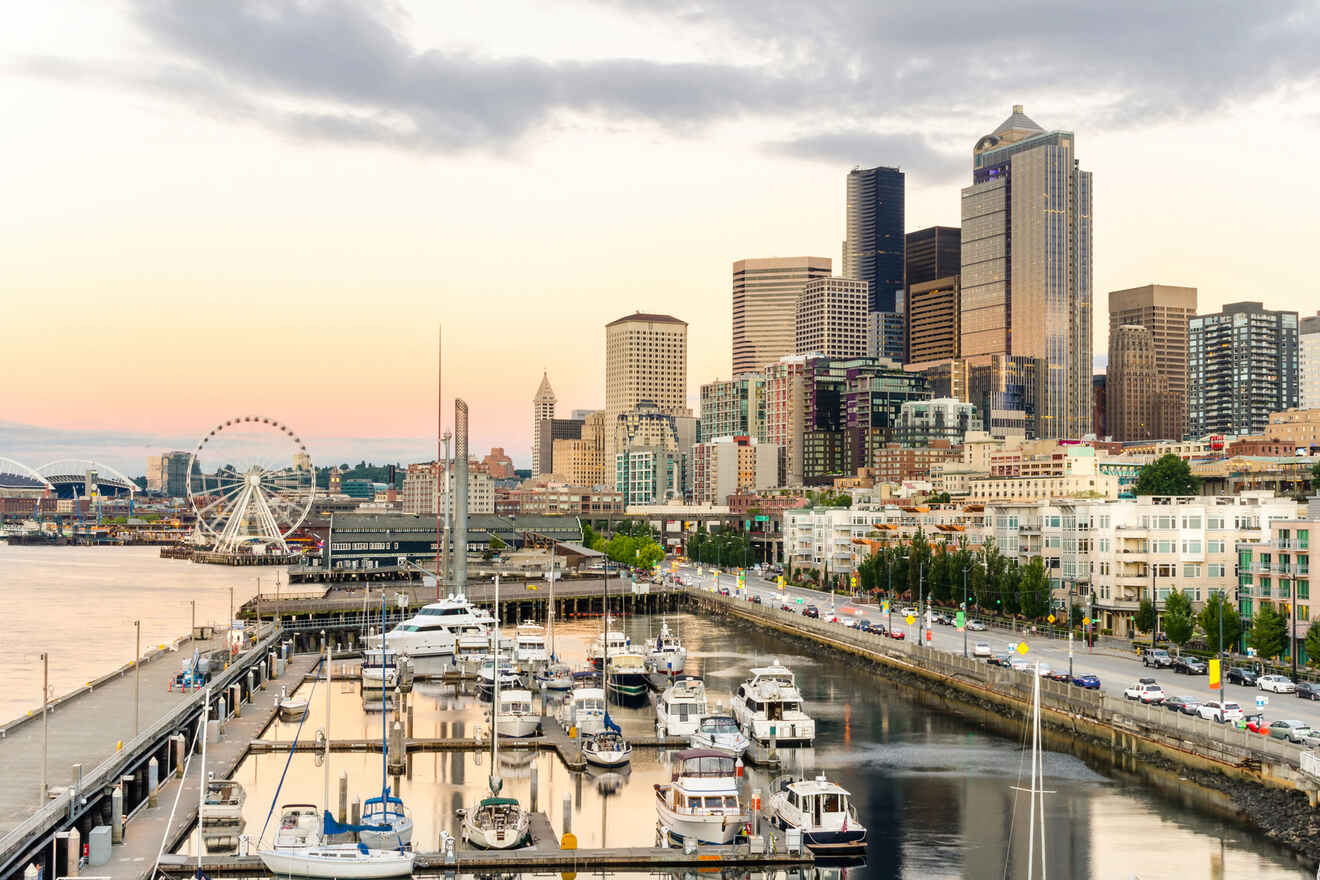 Conclusion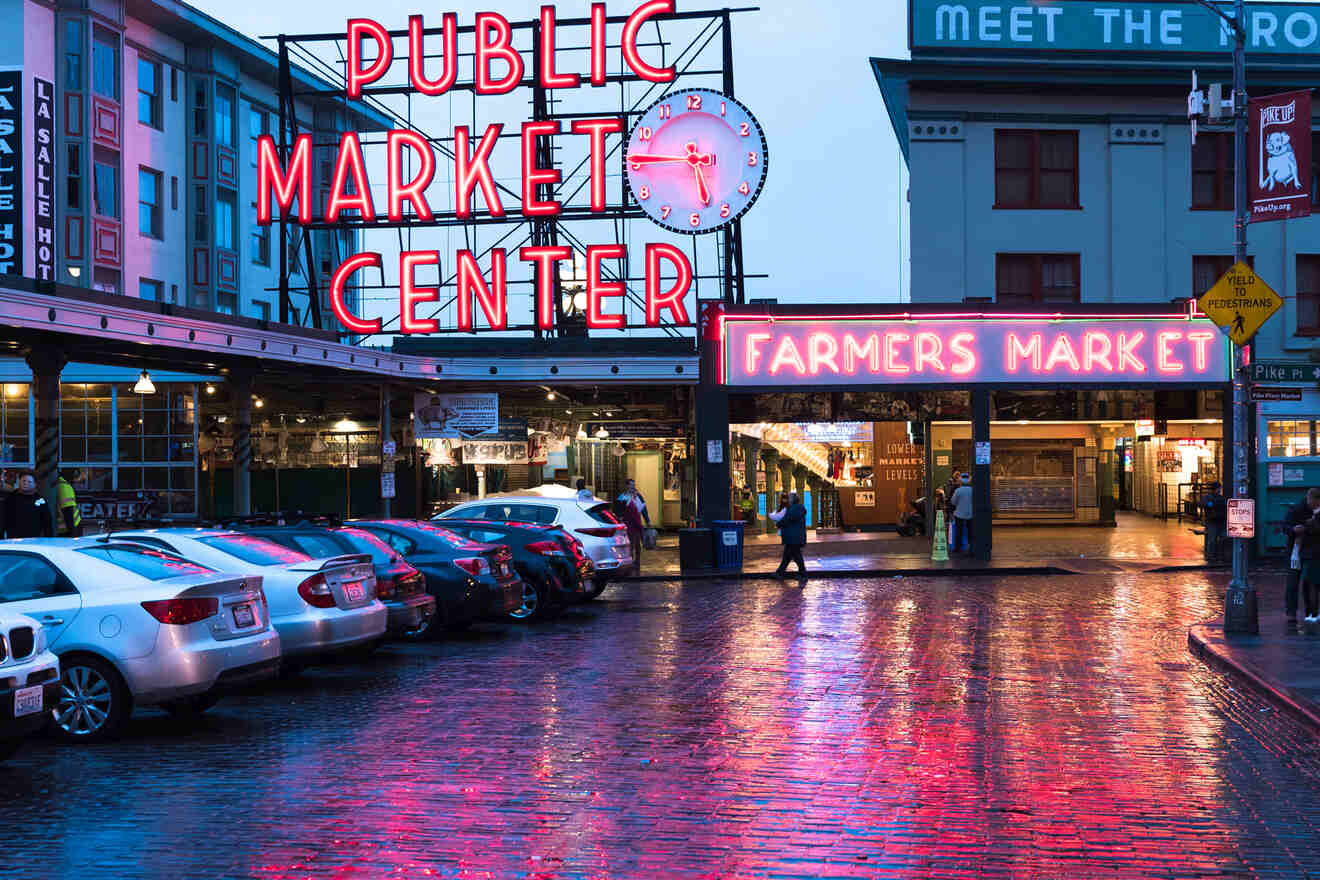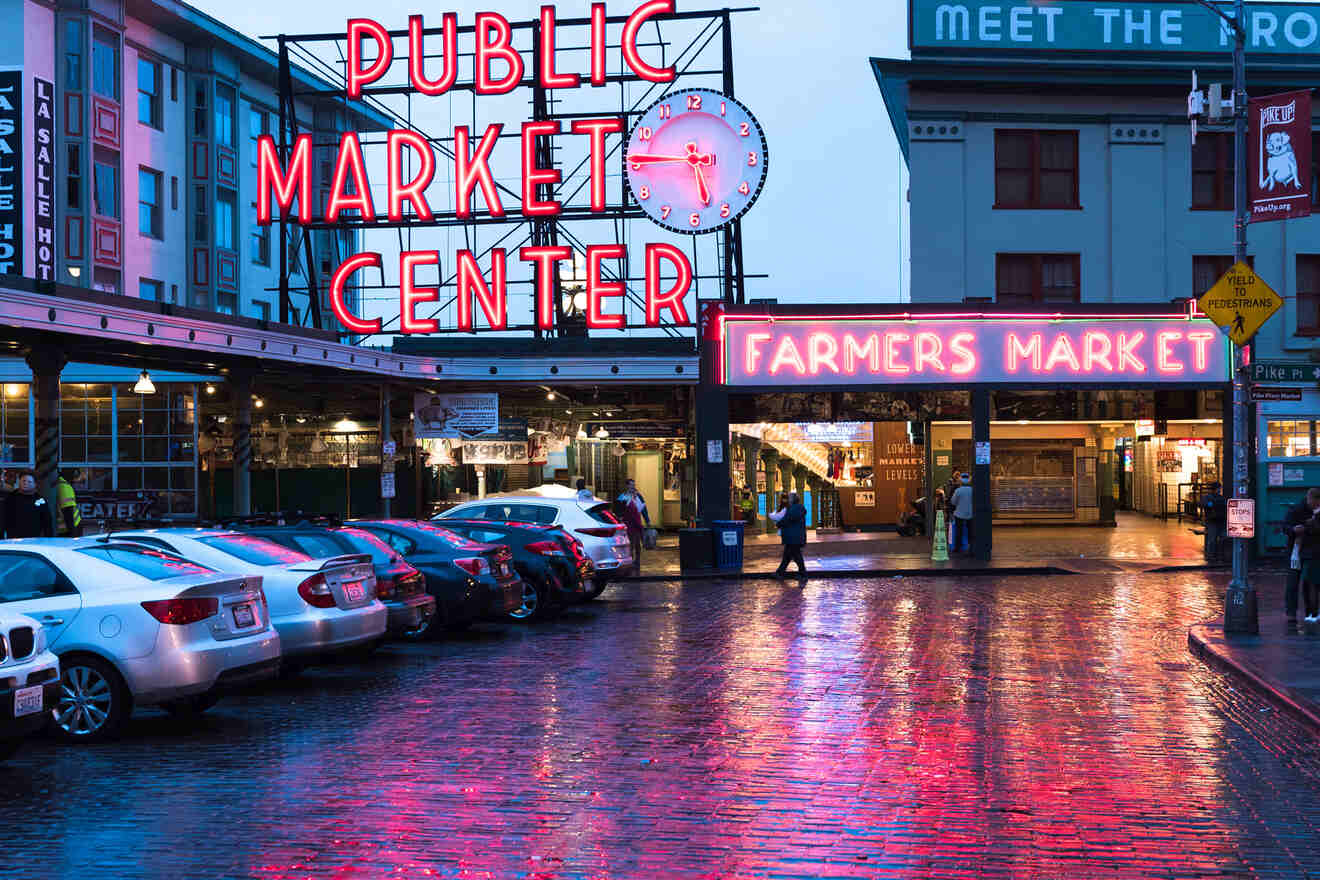 How amazing are these unique boutique hotels?
We've gone through a list of all the best unique hotels in Seattle, from most to least expensive plus 2 awesome bonuses with the top accommodations with a view and some great unique family hotels in the city.
I know there are so many options in this post but in a big city like Seattle, there is a wide range of accommodations! However if you find yourself at a crossroads, not knowing which one to pick, here are my top 2 favorite ones:
Inn at the Market – This trendy waterfront boutique hotel is set in the world-famous Pike Place Market which has spacious rooms with retro interiors and a rooftop terrace.
Hotel 1000 – A contemporary hotel in the Seattle center where you can relax in the spa, read books in the library, and admire the city views from your room
Amazing options right? Seattle sure is one of the best travel destinations! But as I mentioned, it's super important to book your hotels in advance, otherwise, you might end up with a super expensive room that doesn't look so great.
Enjoy your time in this beautiful city! If you need some more travel inspiration for your trip check our post with the best areas to stay in Seattle! Or you can just leave me a comment below and I'll help you with more details!
Safe travels,
Victoria
---
Pin it for later!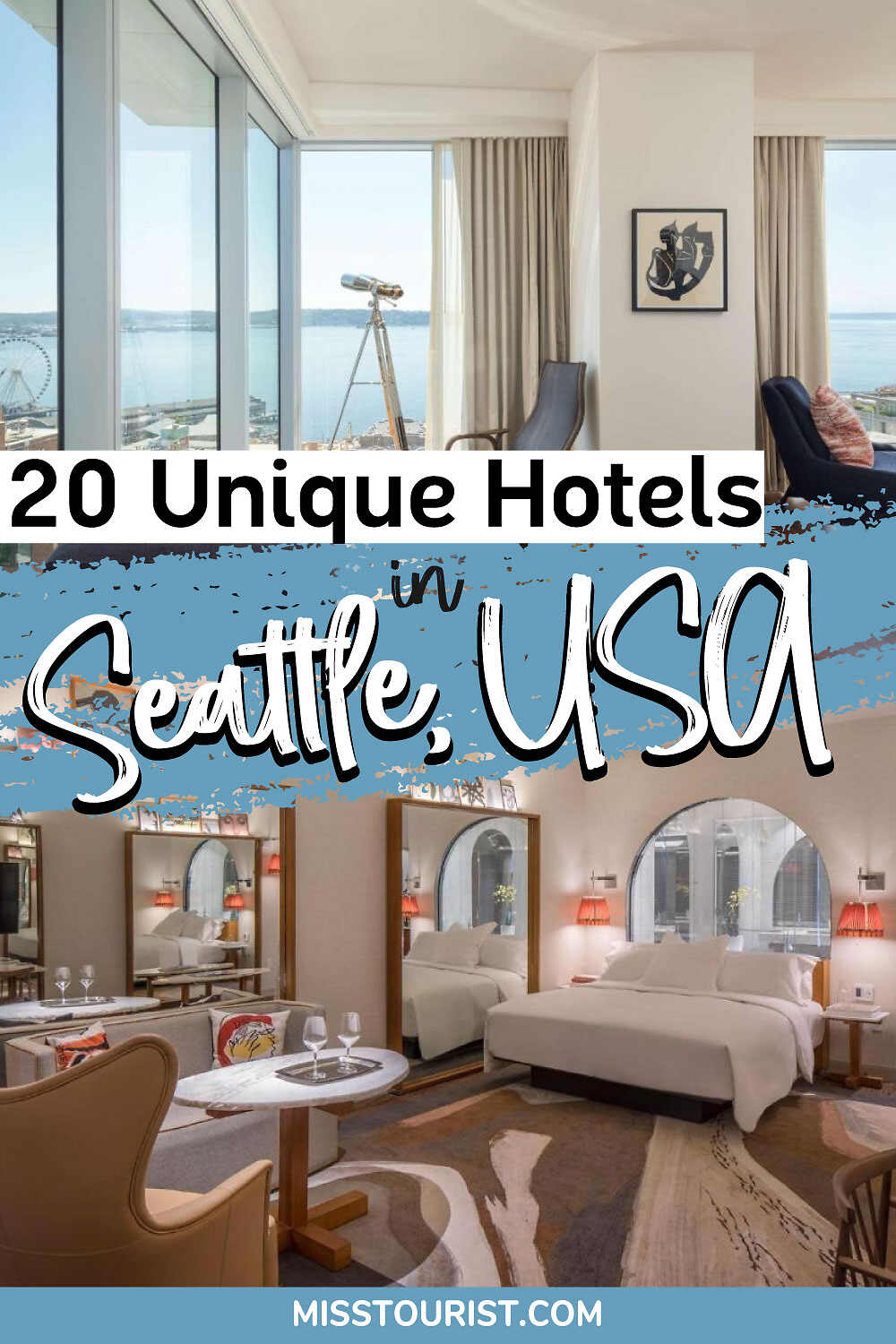 Pin it for later!