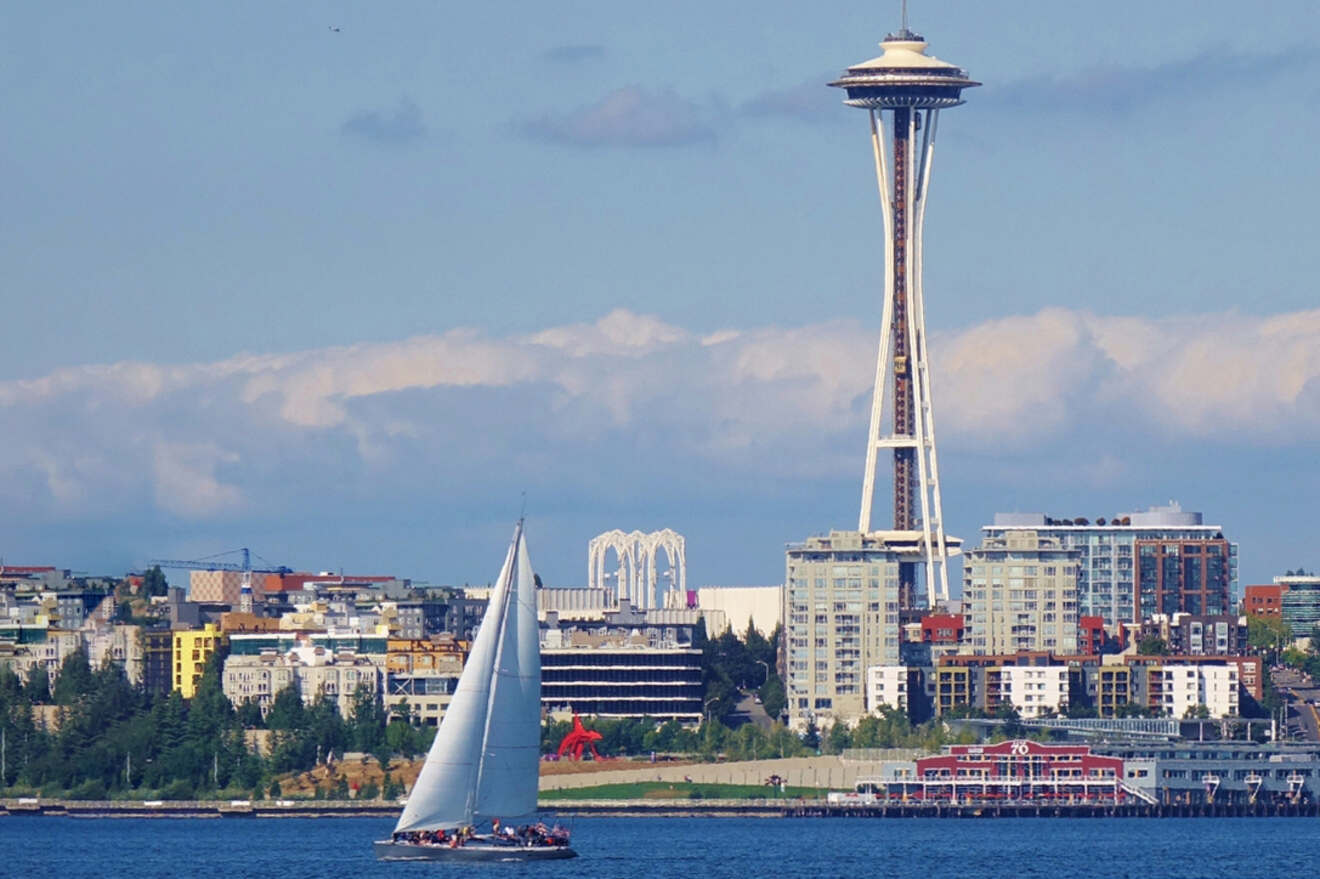 Seattle boat tours might be the very best option if you wish to explore the iconic sights of this lively city. They won't only provide you with significant insights into the area's history but make the trip extra special as you soak up the landmarks from the water.
To prevent you from getting lost among an array of different boat tour options, I decided to invest some time and compile a list of the top-tier boat tours you can take to get the very best experience.
These cruise packages include boat tickets but also come with additional drinks, entertaining commentary, or a ride in a special kind of boat. You can also see many different landmarks and the locations that are close by, such as Mt. Rainier and Ship Canal.
Make sure to remember that cruises are a super fan option for many tourists in every location, especially in Seattle, which means that those cruises sell out very quickly. So don't risk losing your spot, and book in advance!
Let's dive in!
If you are in a hurry
Here are the best boat tours in downtown Seattle that you don't want to miss out on:
1. Take a relaxing cruise of Seattle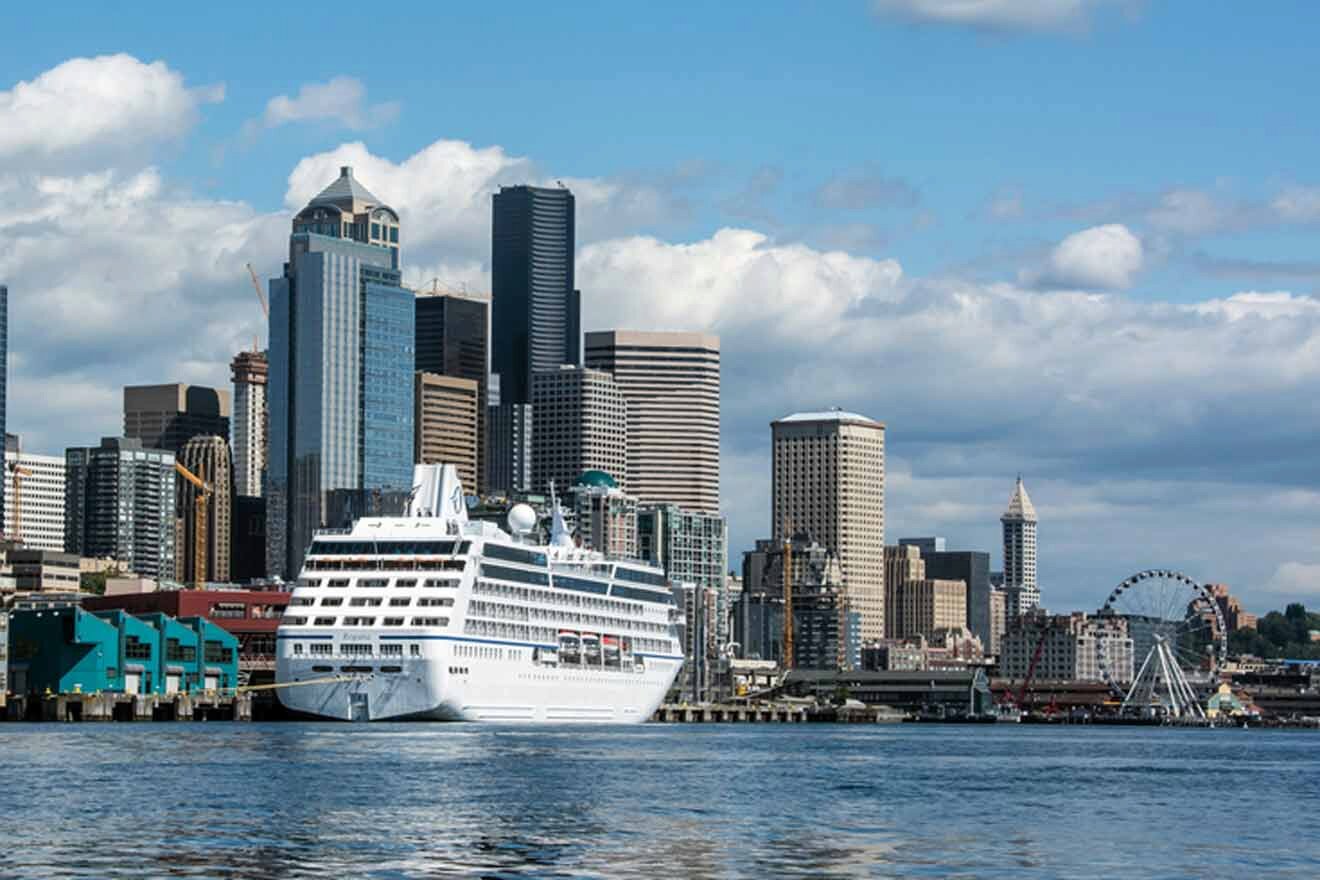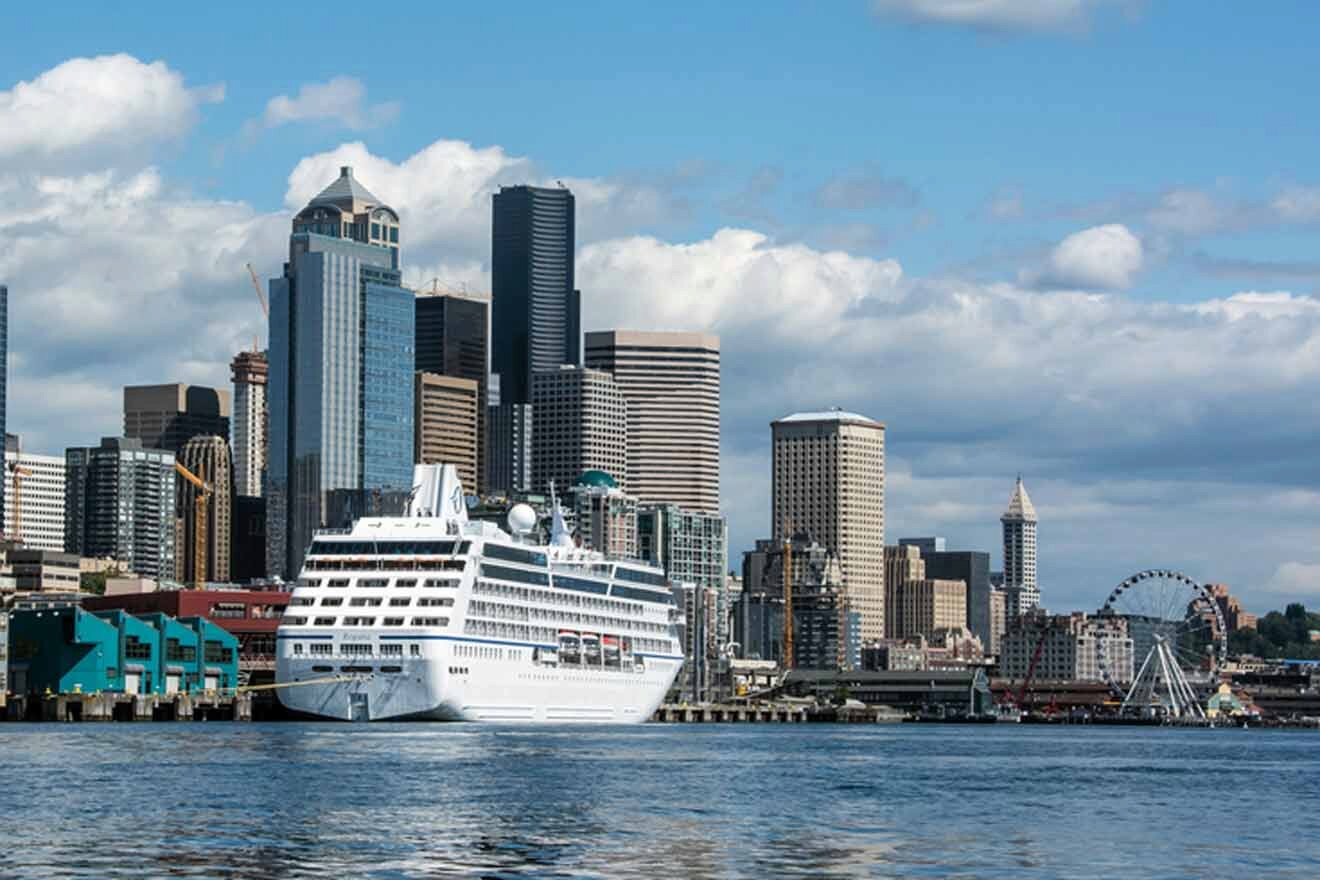 Duration: 1 hour
Price: from US$43
Why you should take it: the most popular boat tour in Seattle
Argosy Cruises are one of the top choices for the Seattle exploration, and with this cruise, you'll get to enjoy the beauty of Seattle's Harbor and listen to the educational live narration on board! Taking in the sea air and basking in a bit of history, you'll get to see all the iconic landmarks like The Space Needle, Seattle's Lake Union Park, Seattle Skyline, and Seattle Waterfront!
The vibrant sights from up there on the deck will leave you in awe – absolutely breathtaking.
If you're itching for an ultra-smooth Ballard Locks cruise experience, this cruise includes a bus that'll whisk you directly from your hotel to the shoreline. And for anyone dying to know their options of where to stay in Seattle, we've compiled the top-tier options in our post, so check it out!
2. Enjoy a cocktail cruise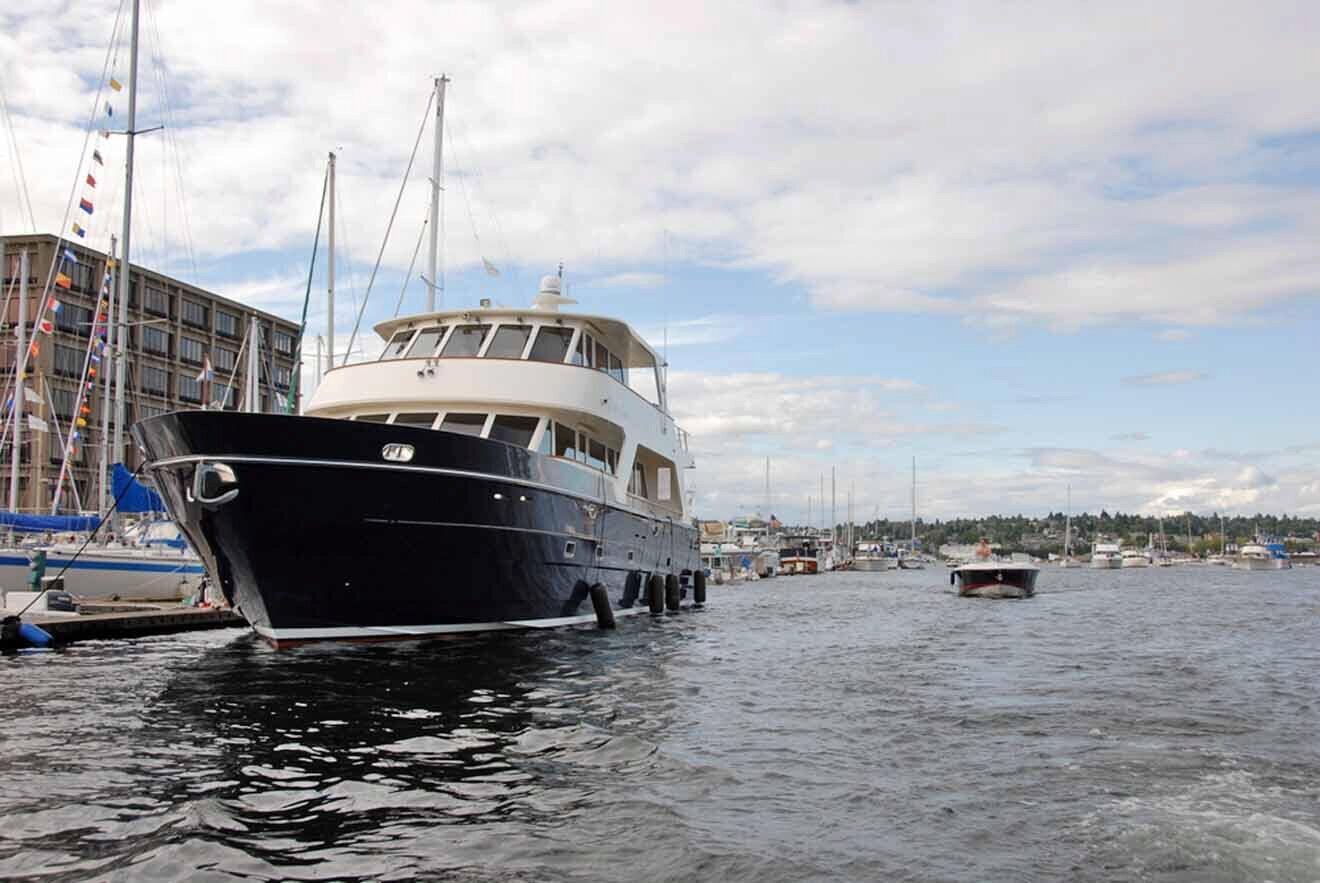 Duration: 2 hours
Price: from US$10
Why you should take it: fun time with tasty cocktails
You can choose to spice up your sightseeing experience and cruise around Lake Union (a major part of Lake Washington) in Seattle for 2 hours with this leisurely cocktail cruise.
You'll have a glimpse of some famous places like the Space Needle, Seattle Great Wheel, Fremont Bridge, Gas Works Park, and the University of Washington, plus a slew of popular floating homes, among which one is from the blockbuster movie Sleepless in Seattle.
There are morning, mid-day, and afternoon departure times, and all of them come with the first round of drinks included. A friendly captain guide on board will accompany you while highlighting major landmarks on this charm-filled trip for an intimate experience.
And if you want a customizable private boat ride with a full bar at your disposal, then this private cocktail cruise is your best bet. Make the vacation unforgettable with the chosen list of friends!
3. Sail like royalty through the Puget Sound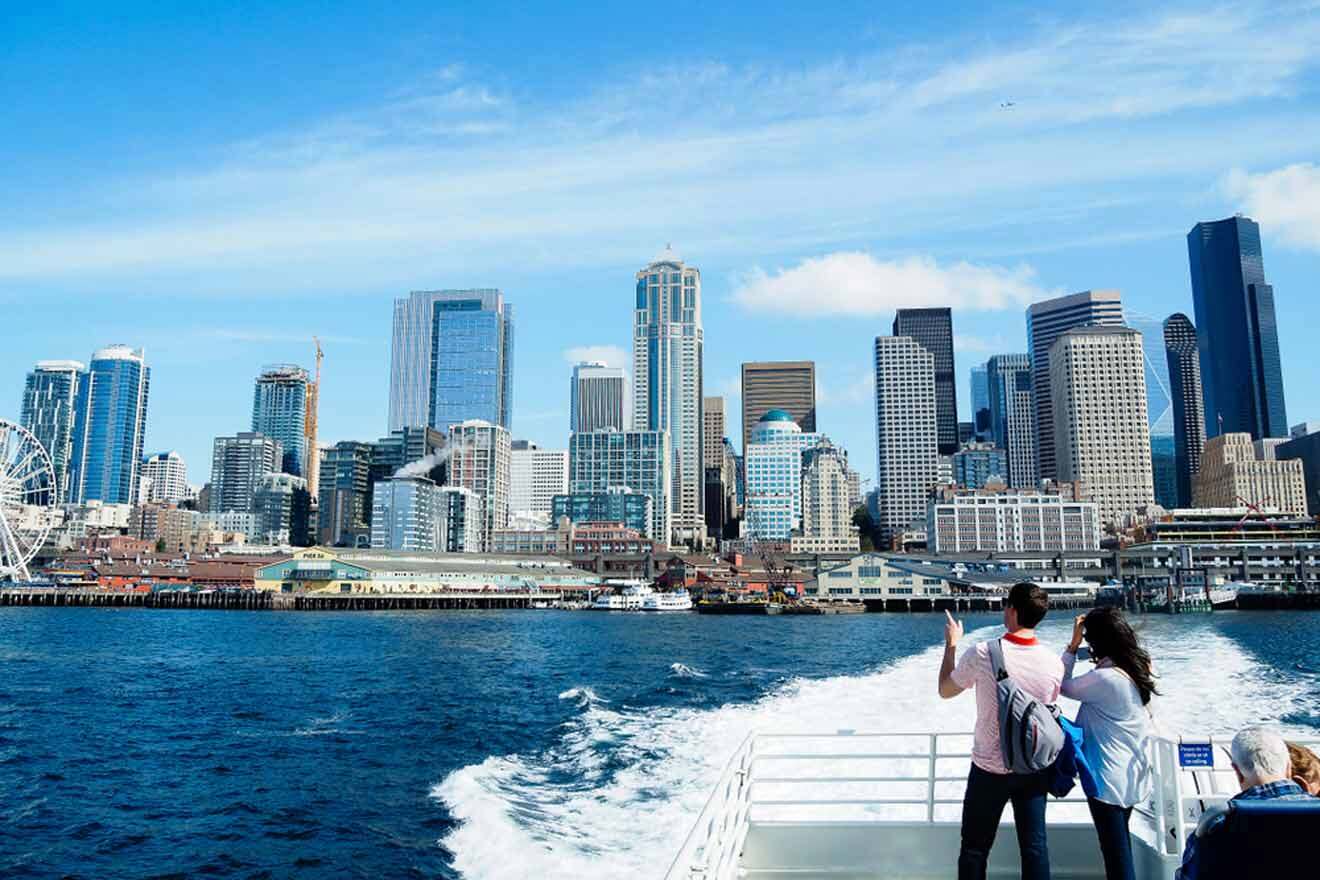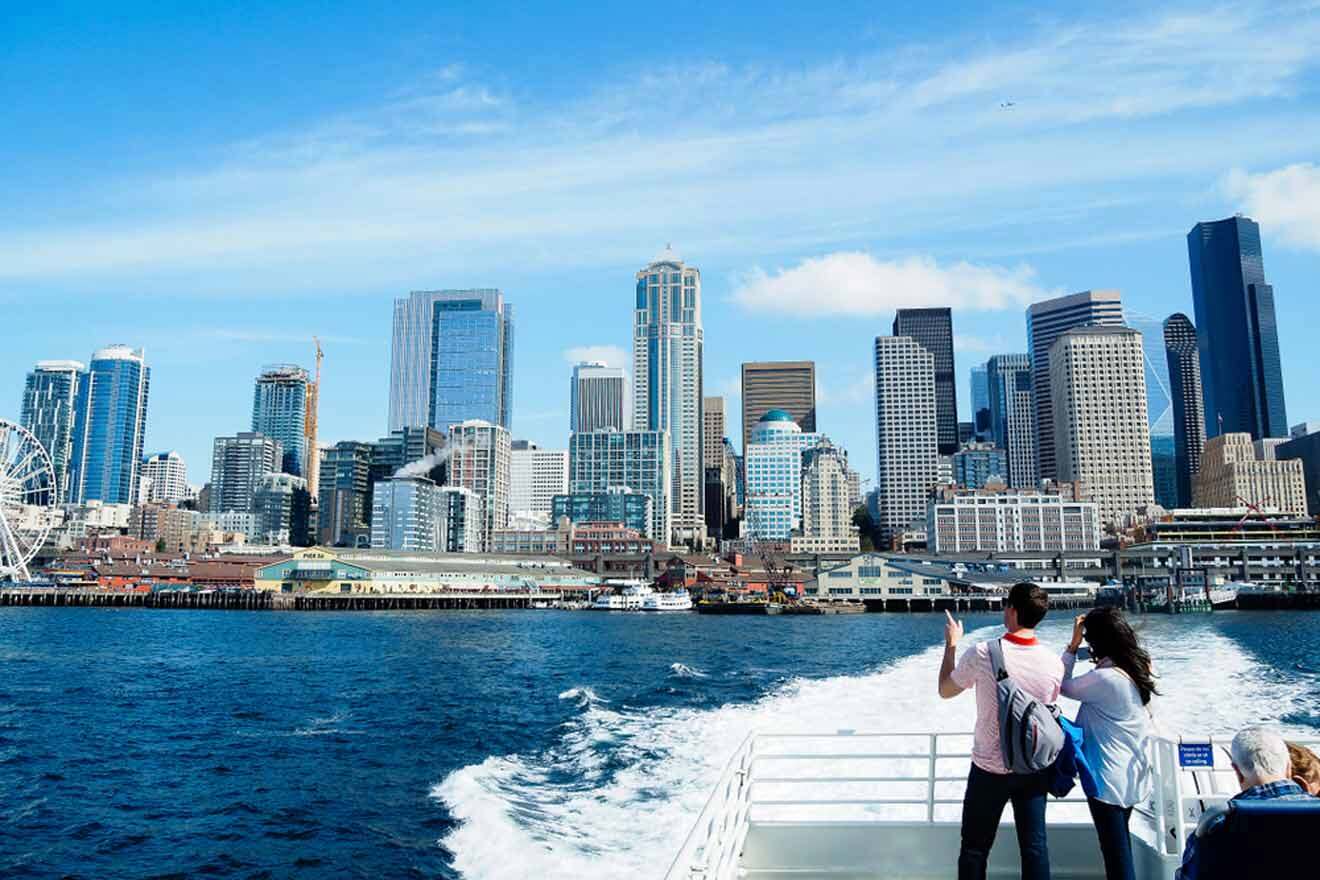 Duration: 2 hours
Price: from US$60
Why you should take it: ride in a high-quality sailing yacht
This tour will depart from the downtown waterfront for some truly awesome views. Once you've hopped aboard this high-performance sailing yacht (that was originally built to race oceans!), you'll be ready for an amazing ride into the royal blue waters of Puget Sound and its central port called Elliott Bay. These yachts are specially reconfigured to give you the utmost sailing comfort!
You can spend time in the open decks or mosey up to hang with the captain and the crew at the helm. And if that wasn't enough, you'll also marvel at the breathtaking sights of the Olympic Mountains.
The tour doesn't cover food or drinks, but you are free to bring your own favorite snacks to make the trip even more enjoyable. This kind of tour is a great choice to bond with your group of friends or family members.
4. Embark on a whale-watching tour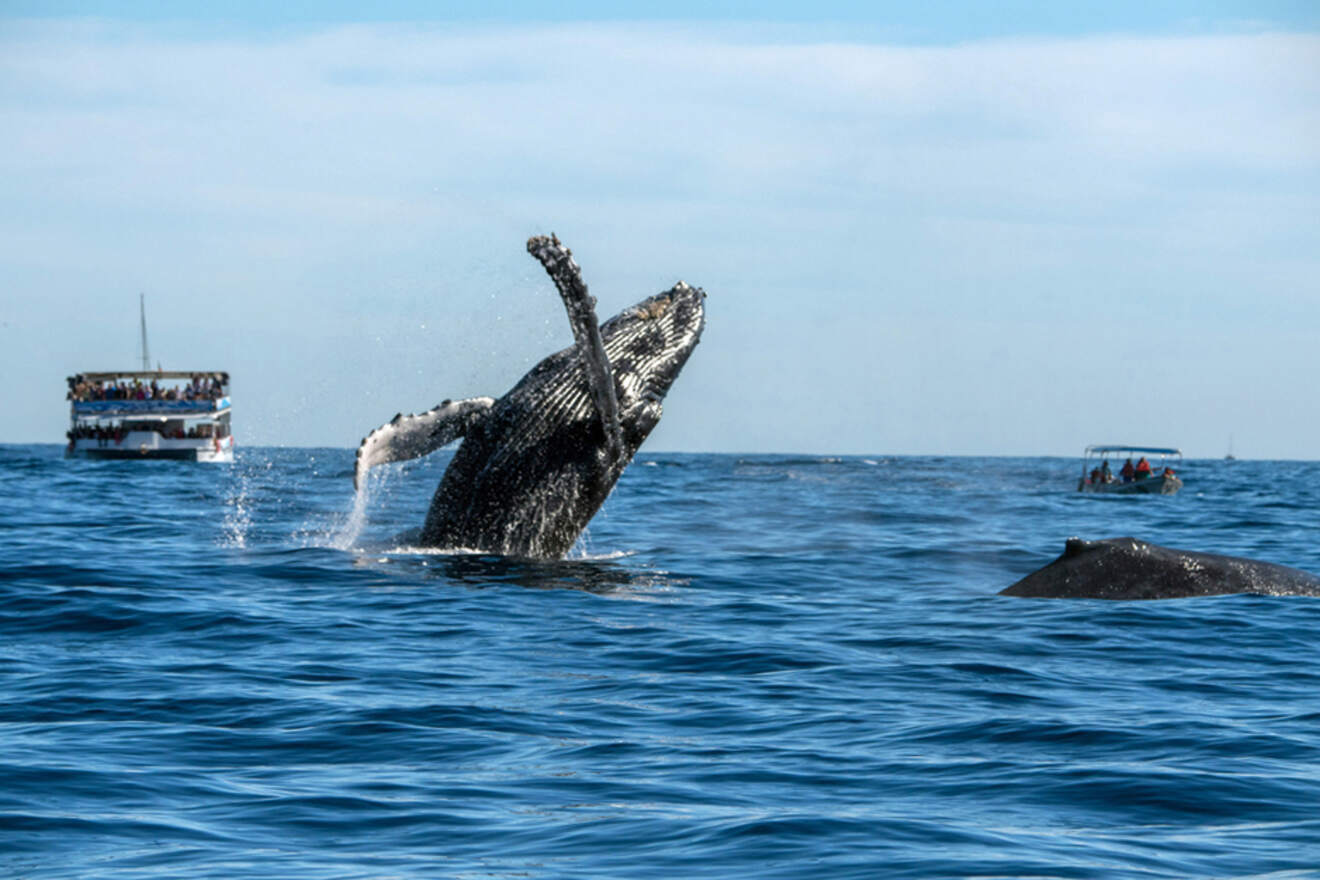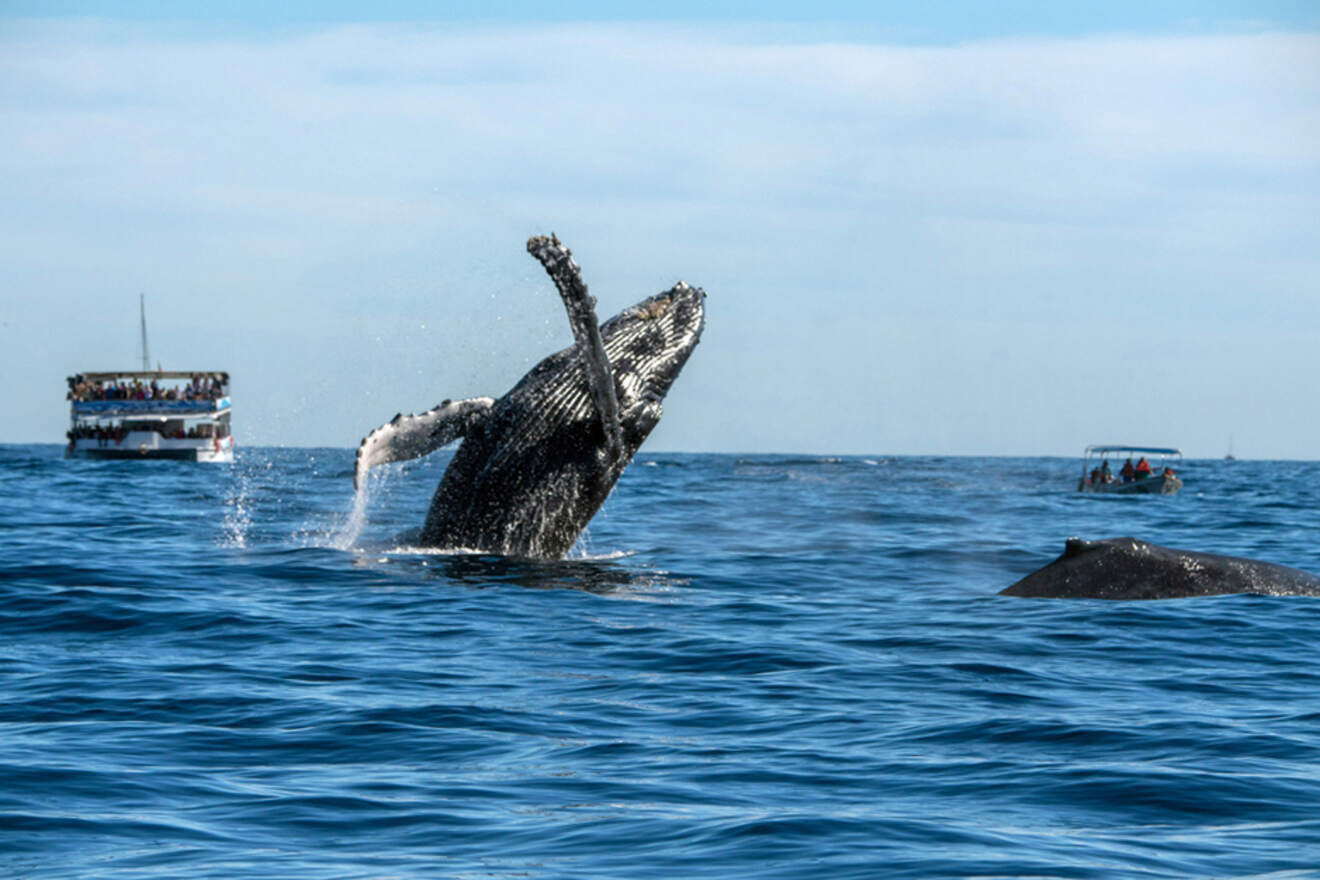 Duration: 4 to 5 hours
Price: from US$145
Why you should take it: get to know the vibrant marine life of Seattle
This tour lasts 4 to 5 hours, and you'll be in good hands aboard the tour company boats! The vessels boast a snug, heated cabin with TV monitors for nature documentaries and maps depicting the areas you'll be exploring. Plus, 2 bathrooms and a galley offering snacks, hot drinks, and cold drinks, even the famous Blueberry Buckle. It's sure to warm up your insides after being out on the seas!
You'll spot many different kinds of whales, such as humpback whales, biggs, orcas, minke, and gray whales. And, if you get lucky and see some other wildlife too! It's a great tour for travelers to see all of Seattle's highlights, coupled with the exciting hunt for marine life!
5. Feast on sunset views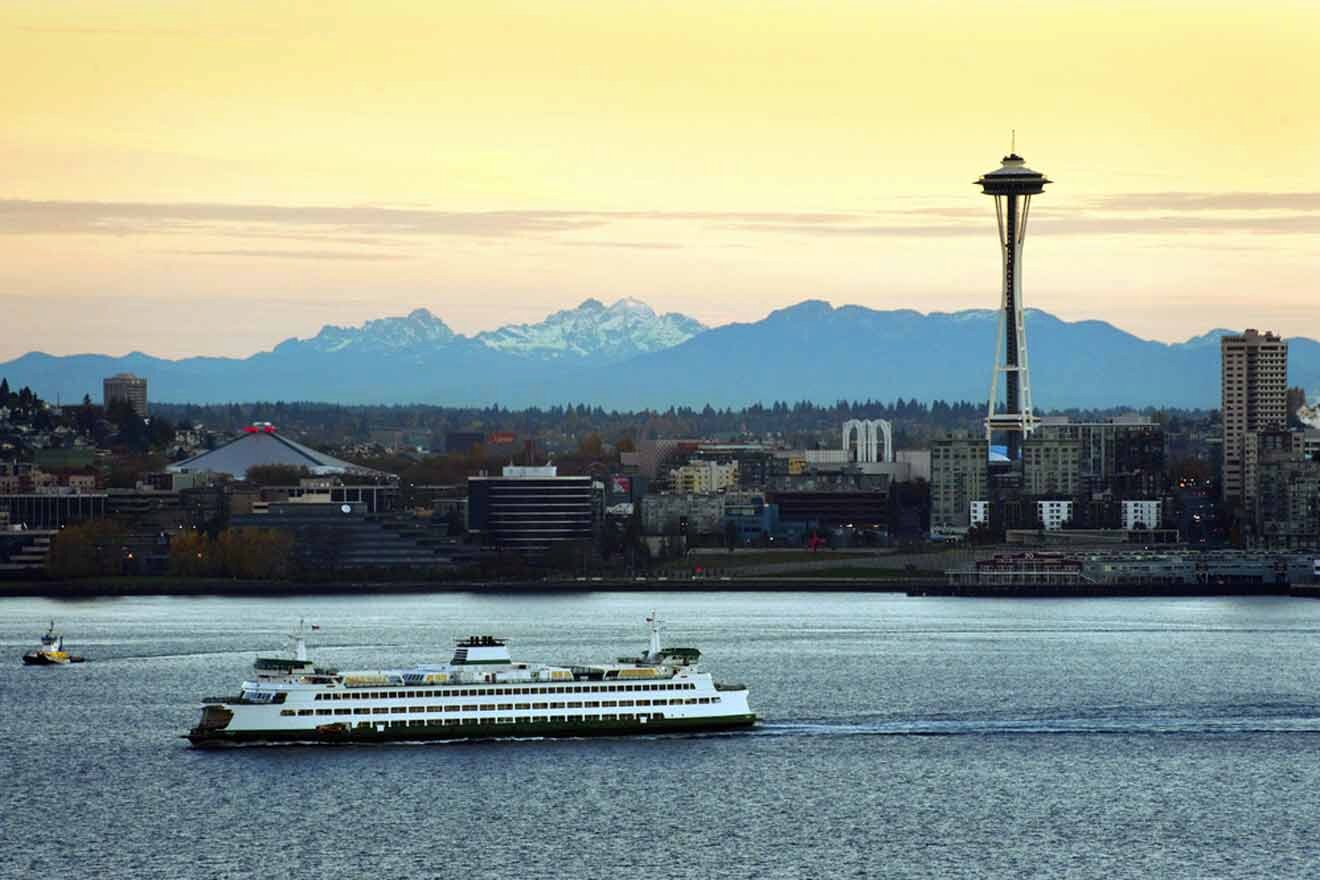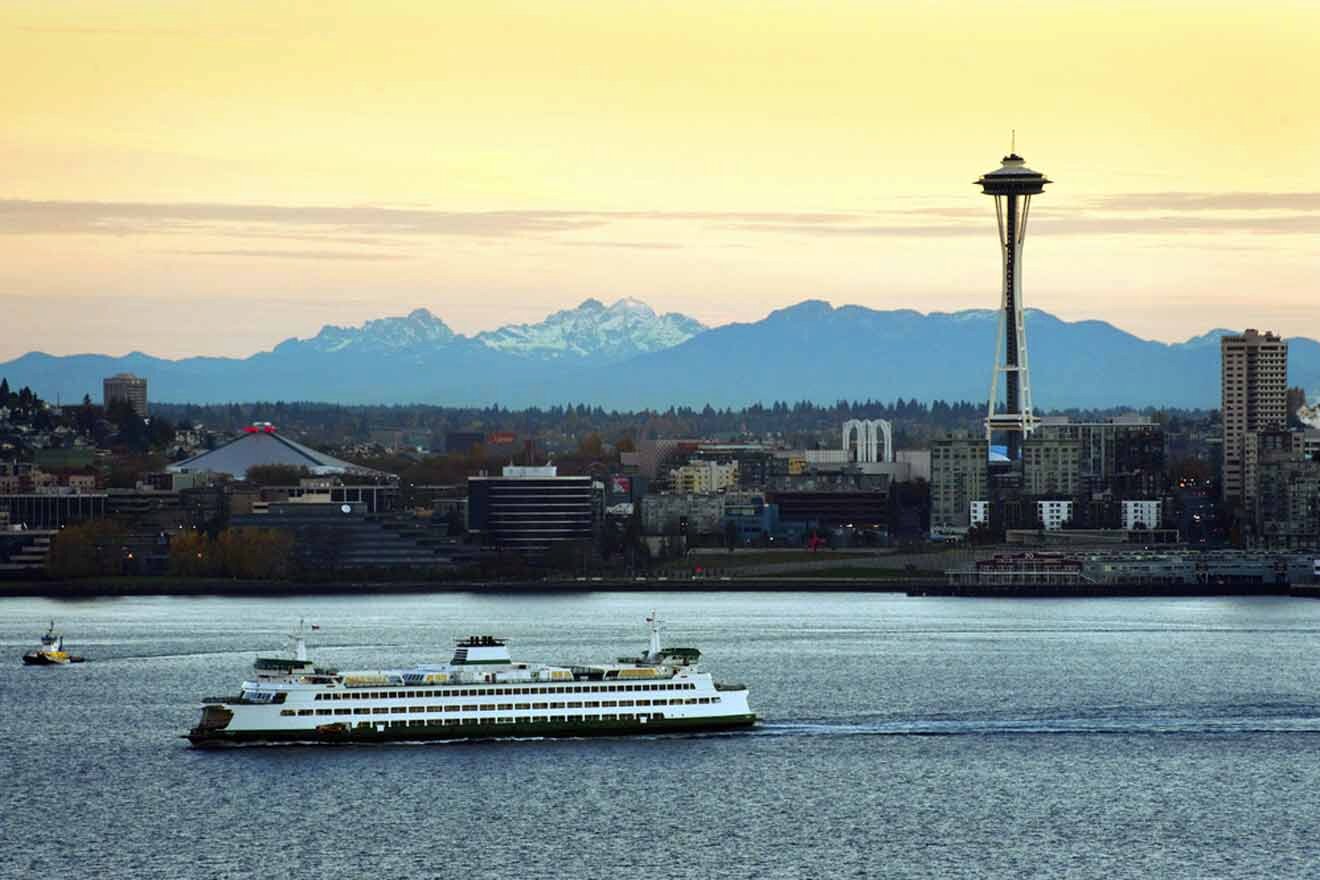 Duration: 2 hours
Price: from US$70
Why you should take it: for romantics
Why not use the opportunity while you're in the city and take a romantic sunset sail through the sparkling waves of Seattle Harbor? You'll get yourself comfy in the boat's cushy seating or take it all in from up high on its airy decks. Treat yourself to some tasty snacks and delicious drinks while you drift away with peaceful bliss.
As the sun slowly sets, its orange and pink hues paint the Mount Rainier skyline a picturesque portrait. You can't help but stand in awe of its beauty. It's a stunning sight I definitely recommend taking a picture of!
Unwind with a chilly beverage from the onboard bar to cool off on your journey. Whether it be a cold cider or clammy beer, sipping some exquisite wine or popping champagne bottles, quenching your thirst with some refreshing soda, or simply indulging in something as simple as water.
6. Travel to Victoria from Seattle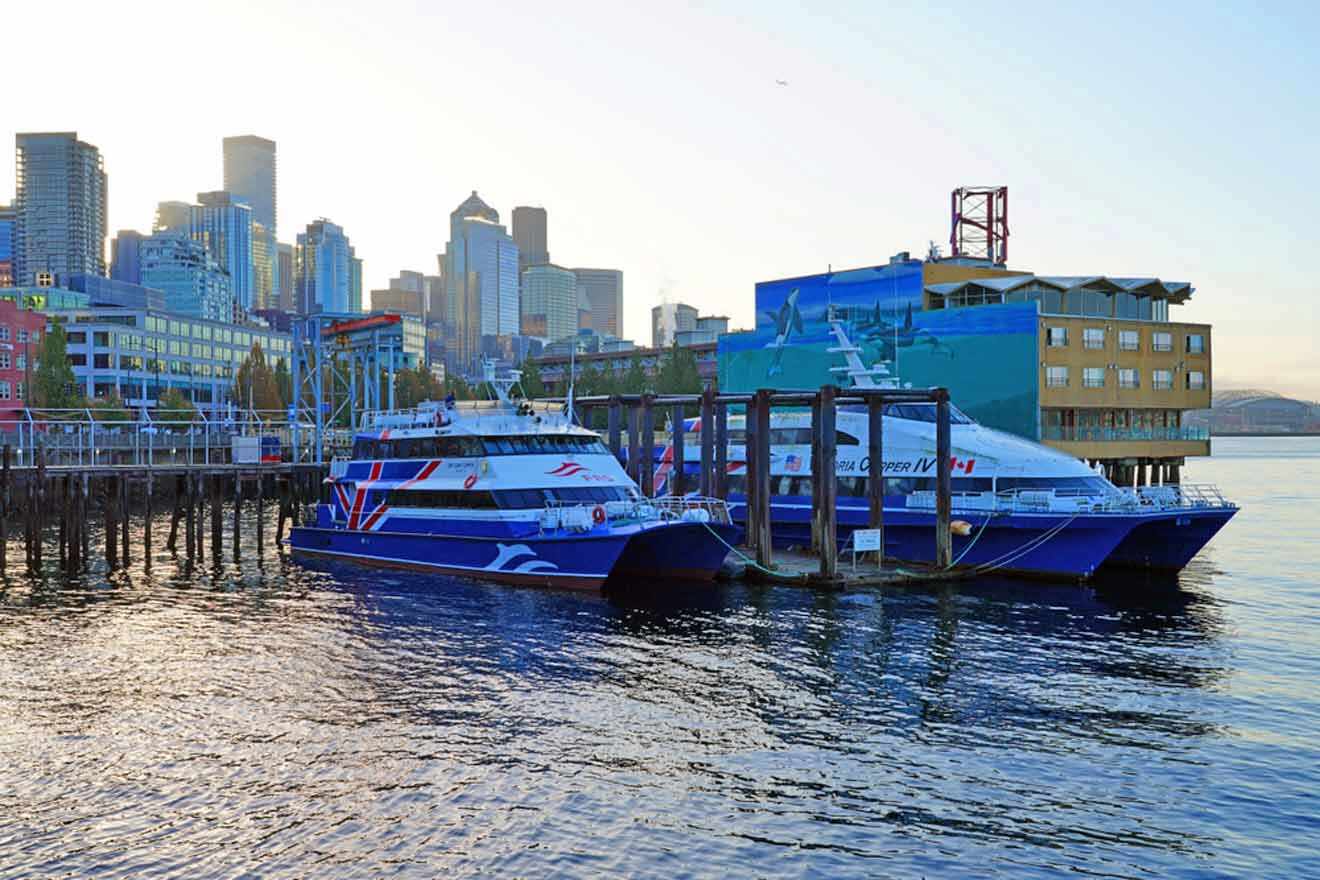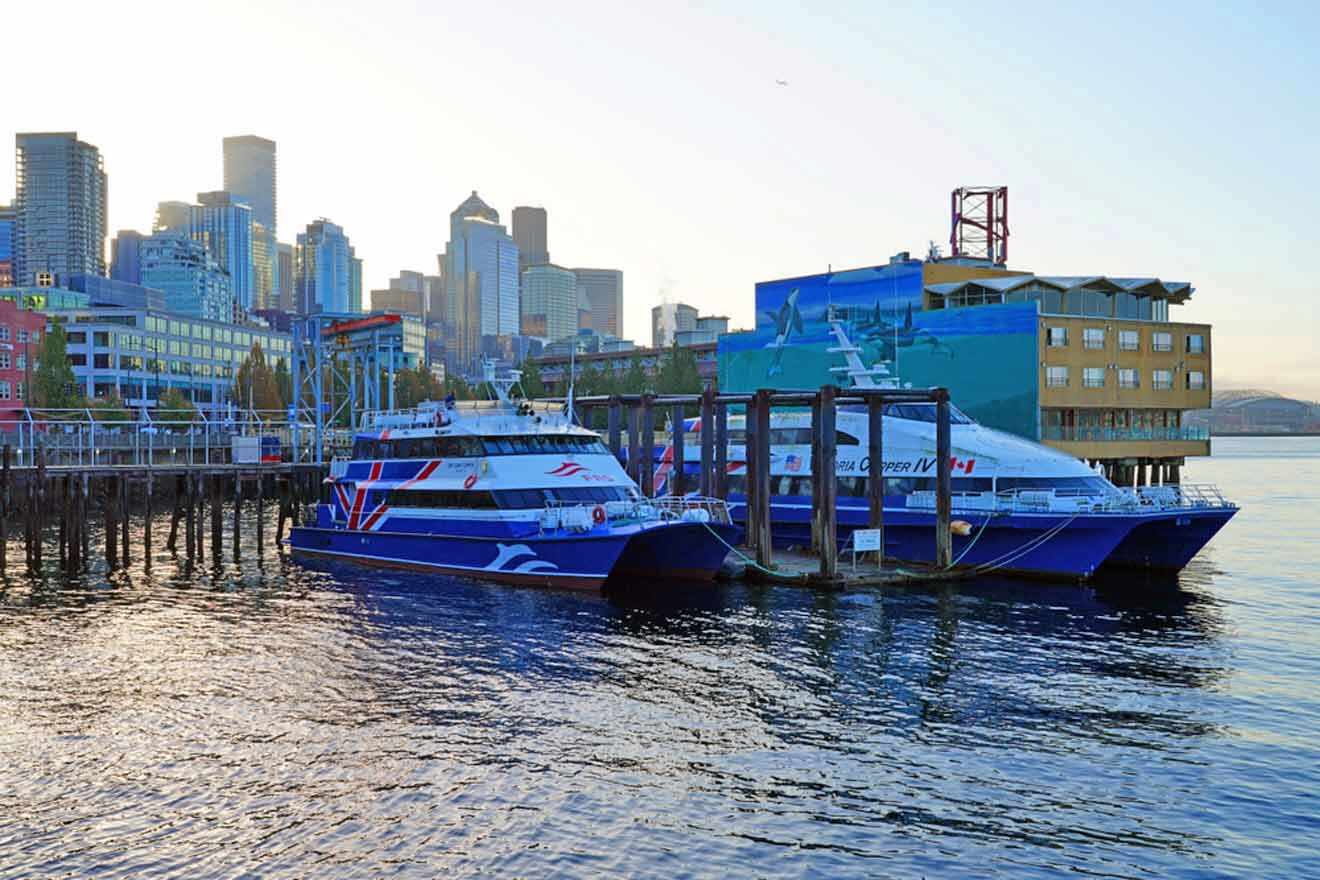 Duration: 13.5 hours
Price: from US$140
Why you should take it: ferry boat ride to Victoria town
Why should you waste time taking overnight excursions and trips when you can simply opt for a full-day option that will still give you Victoria in a shorter amount of time? If you think like that, this tour is for you! Hop aboard the high-speed catamaran of Victoria Clipper Company for an exciting adventure across the Salish Sea toward Victoria!
Once you arrive in Victoria, you'll have 5 hours to do as your heart desires! You can float around the city's unique shops and sample some of the artisanal treats on offer. Or perhaps you can visit Butchart Gardens, famed for its beautiful floral displays.
This day tour will show you the best of this stunning city, from ancient monuments and luscious gardens to nothing short of spectacular.
7. Join a Seattle dinner cruise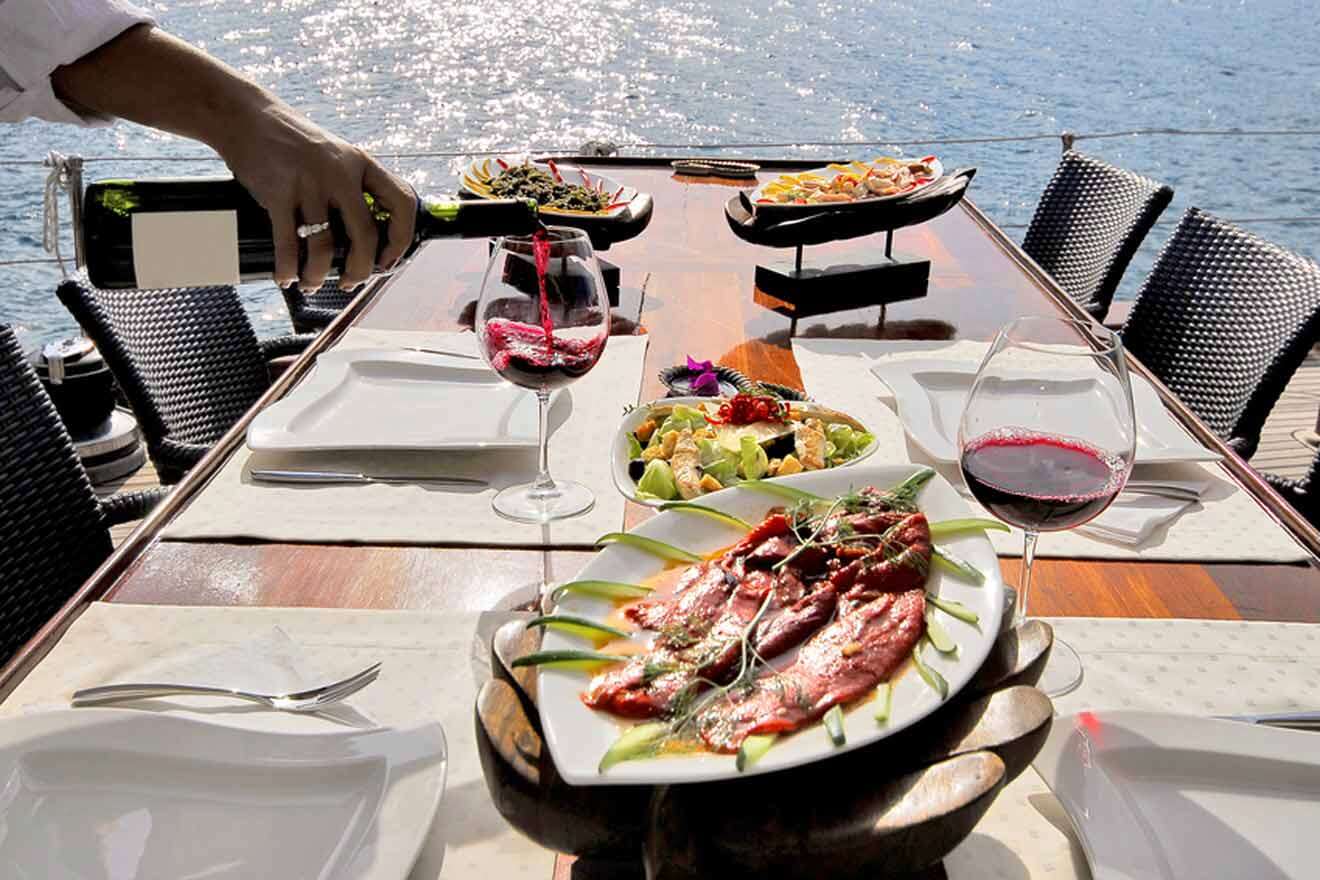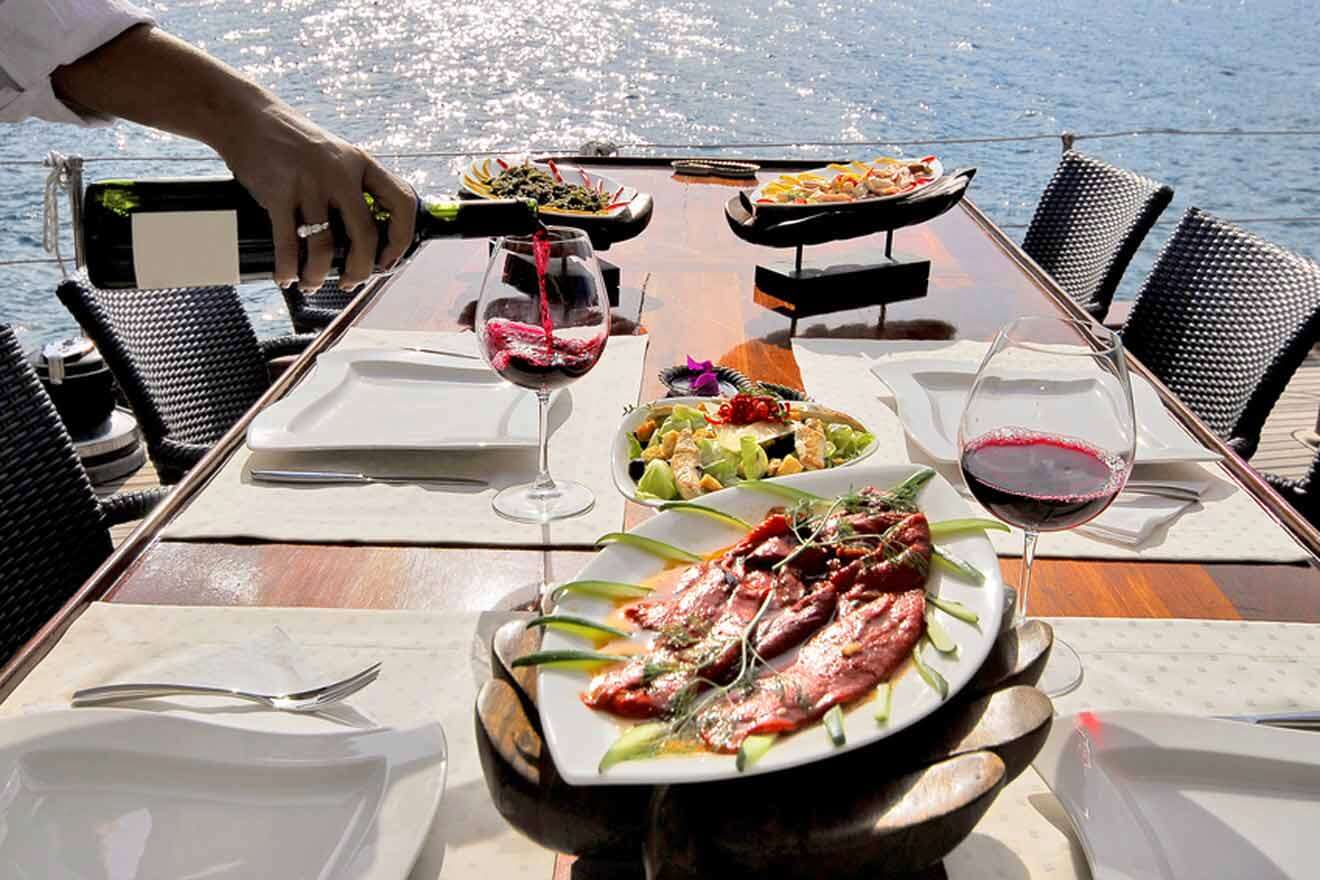 Duration: 2.5 hours
Price: from US$117
Why you should take it: feast on local delights
Experience an extraordinary meal aboard the gorgeous Waterways yacht, complete with heavenly cuisine and wonderful service. Relax as you take in the breathtaking views of Seattle's luscious lakes and picturesque city skyline – perfect for romantic evenings where couples can spice up their vacation away from kids.
Whether the sun is shining or there's a chill in the air, on this tour, business-casual attire is appropriate when checking out the views from the outdoor decks. Along the way, you'll marvel at Seattle's natural beauty with majestic views, serene atmosphere, lush landscapes, and mesmerizing vistas that will take your breath away!
There will be tales of each and every sight, and they will be told by an entertaining captain. Of course, let's not forget the main star, a full gourmet dinner coupled with a private table and champagne. You can also purchase additional wine, cocktails, or beers.
FAQs about Seattle boat tours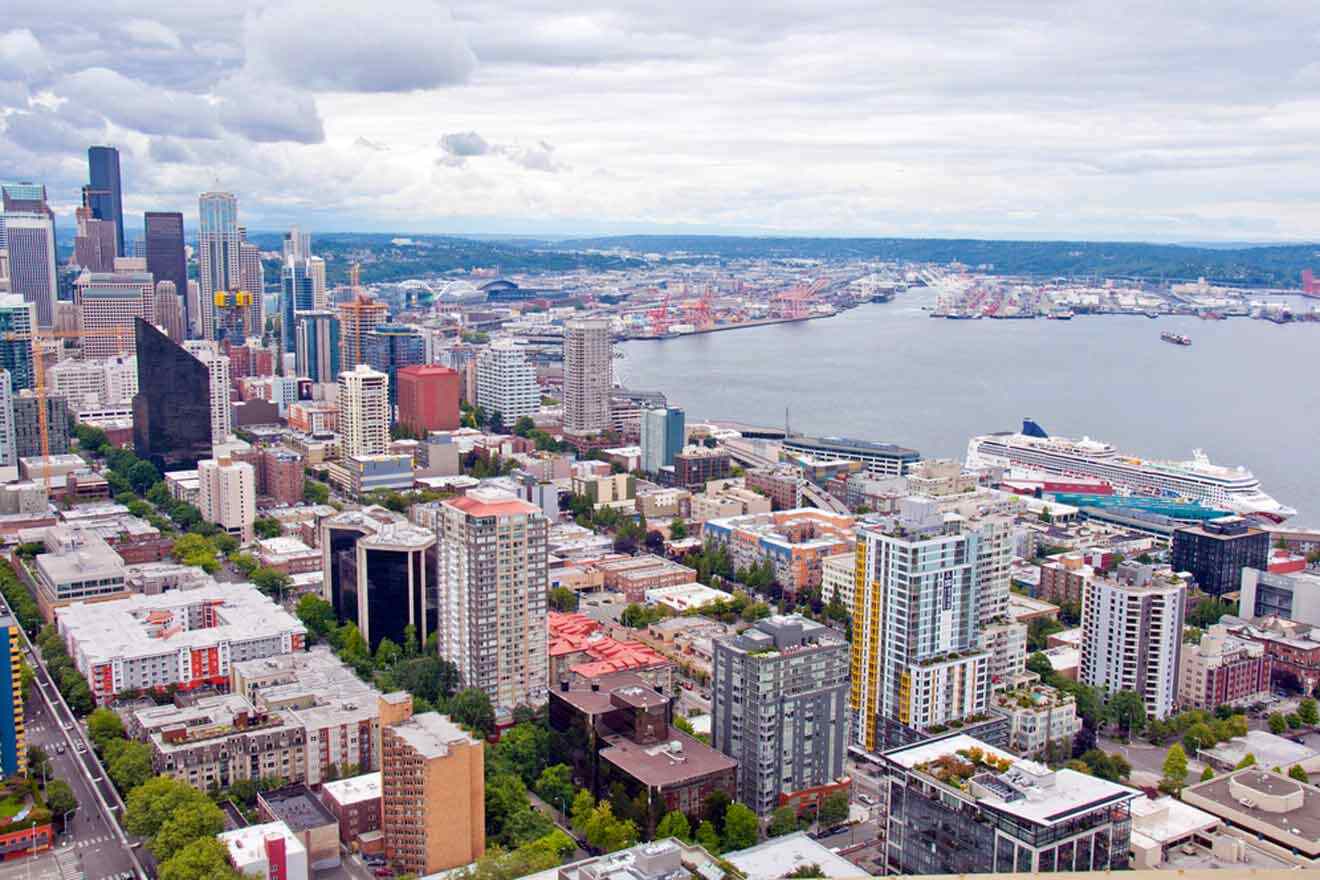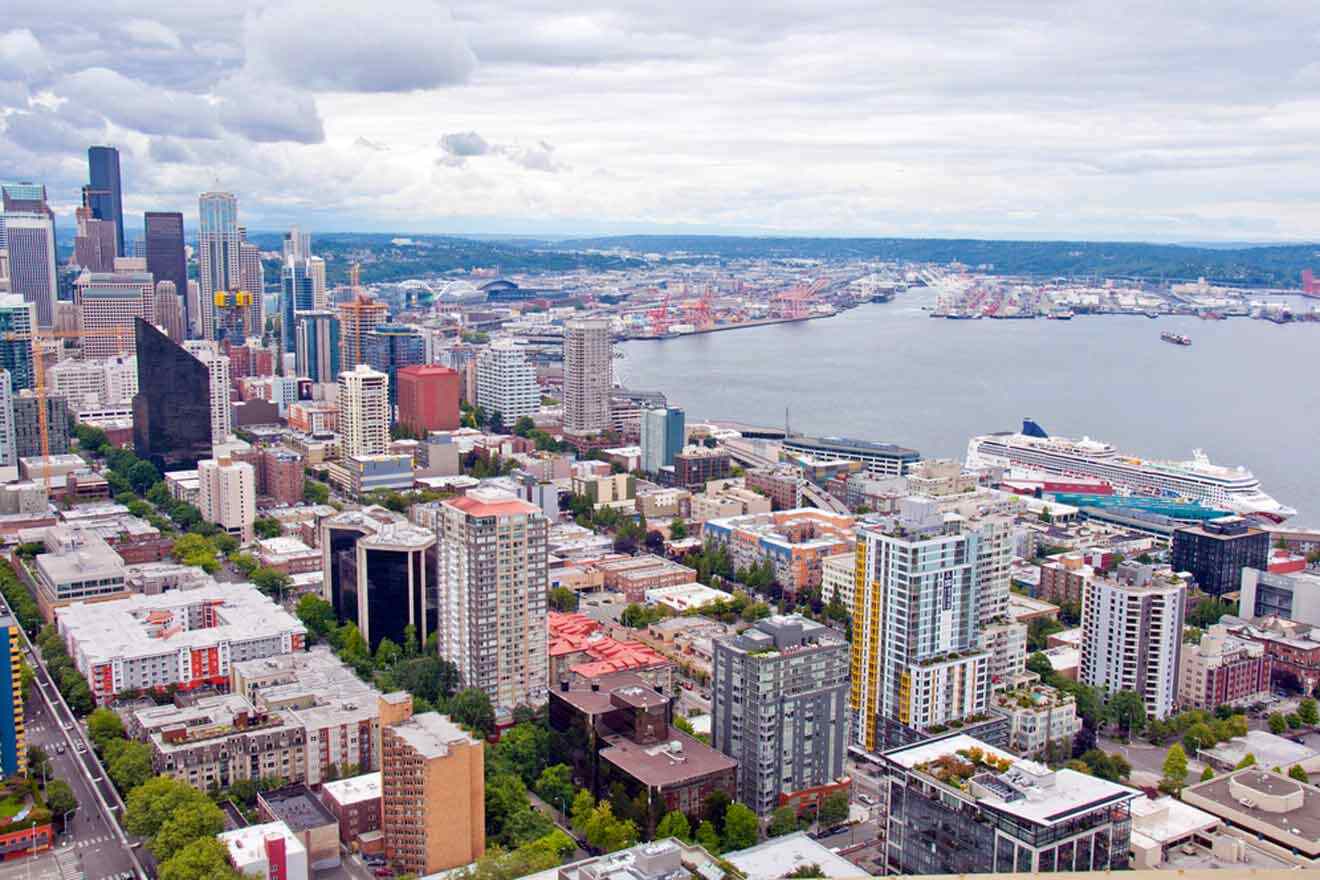 📍 Are Seattle boat tours worth it?
Absolutely. Boat tours in Seattle are one of the first choices for tourists to explore the area. I recommend you check out an awesome yacht tour or boat ride with cocktails.
🗣️ Are there Seattle private boat tours?
⌛ How long is the Argosy tour?
The most popular and well-rated Argosy Seattle boat tour lasts only about 1 hour. It's a quick and efficient way of seeing all of the city's top sights.
📅 Are Seattle boat tours available all year round?
Yes, they are generally available throughout the year, although the availability and frequency of tours may vary. You can also take water taxi rides that depart from the pier in West Seattle.
Conclusion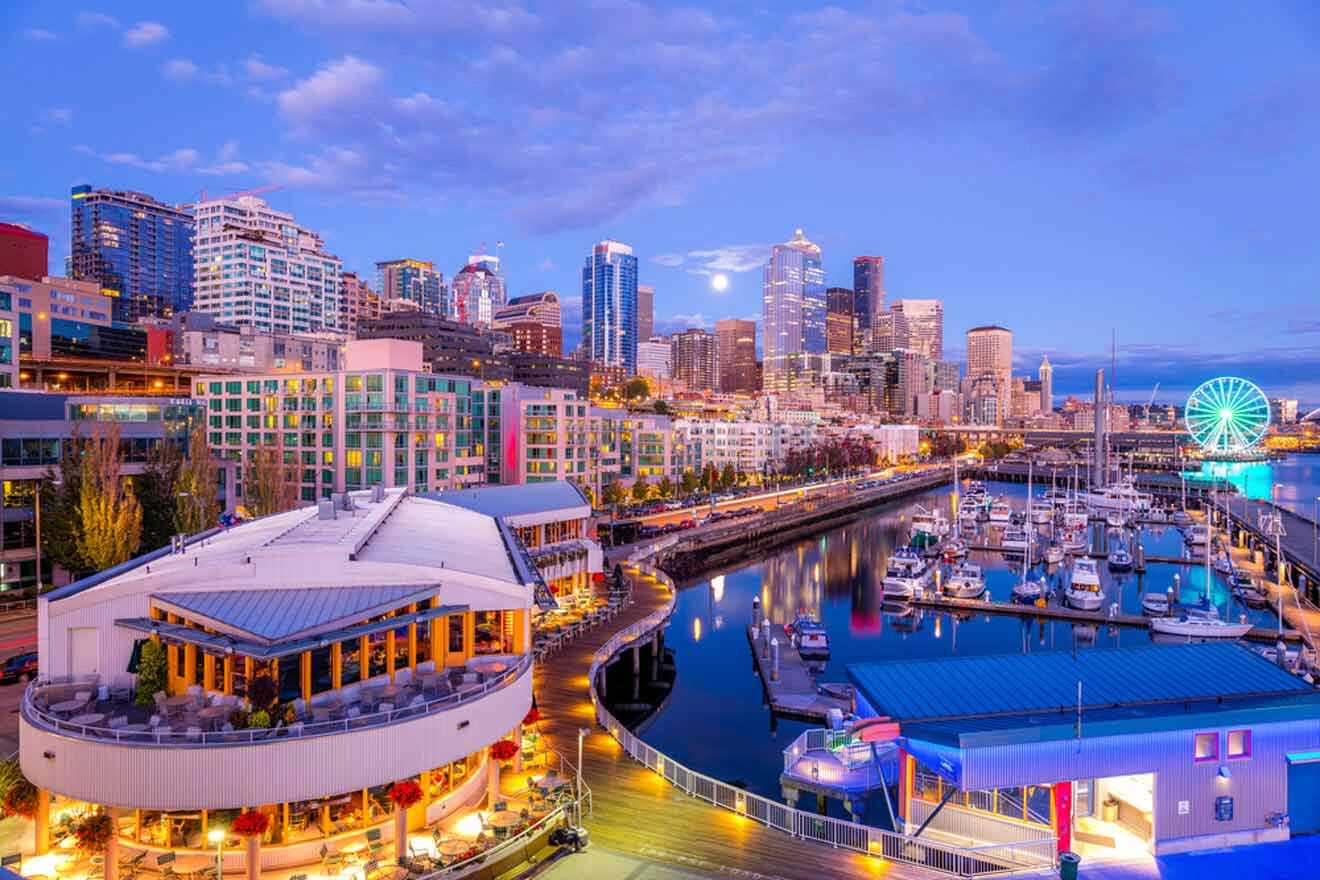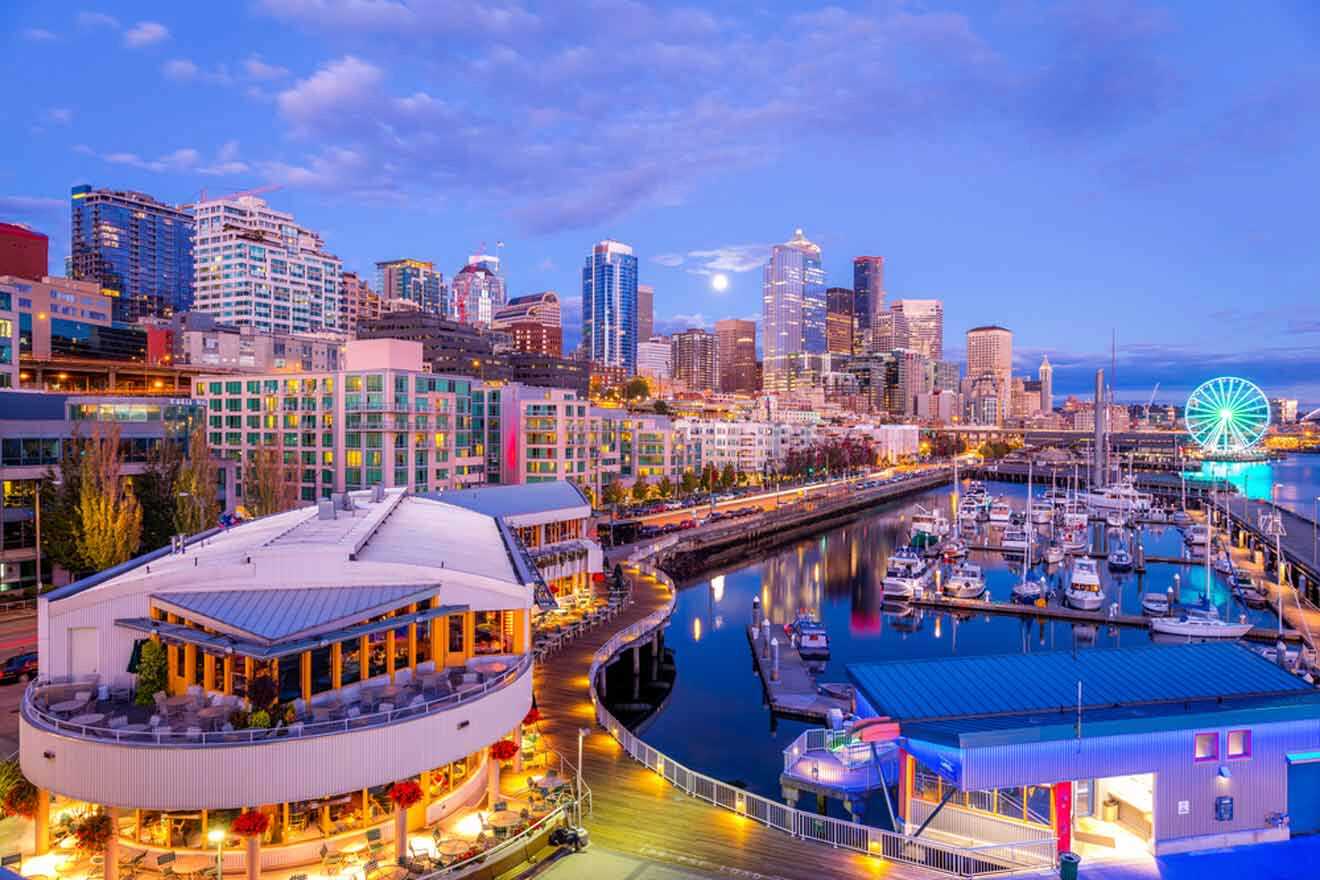 You've just come to the end of the very best Seattle boat tours list! Hope you found it a useful read and that it inspired you to start planning about your next boat endeavor!
No matter if you prefer day or night rides, if you want a classical boat ride or a cocktail addition, there is a boat tour that fits exactly your needs!
It's important not to get carried away and forget the popularity of those cruises. So, I always recommend booking in advance!
If you already went to Seattle and took a boat ride, I'd love you to share your travel stories with me. You can do that in the comments below. The same goes for any additional tips or tours you want to add to the list or any questions you might want to ask.
Happy sailing,
Angelina
---
Pin it for later!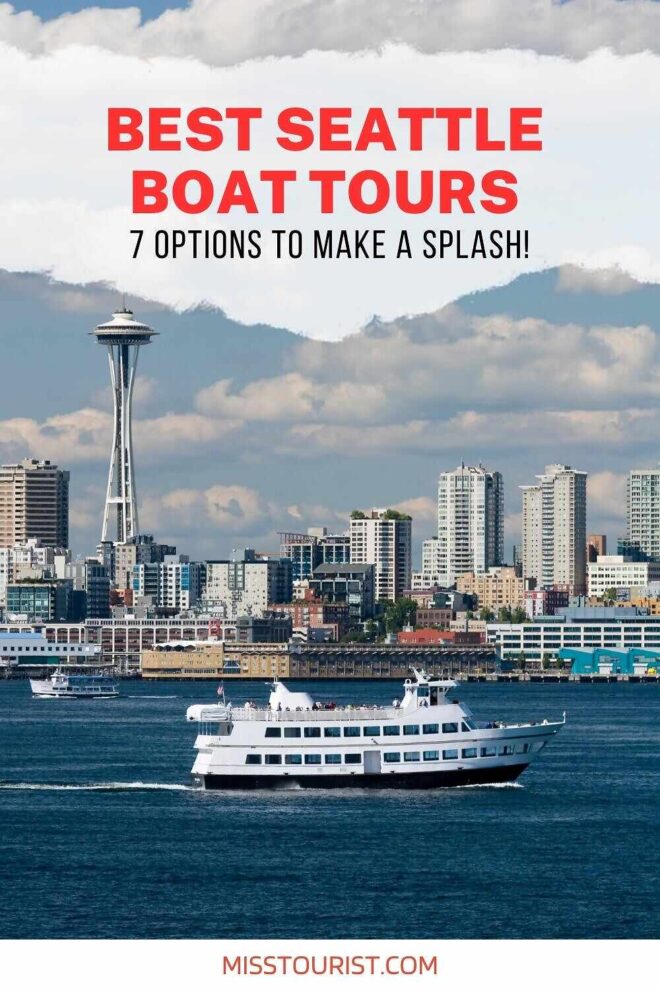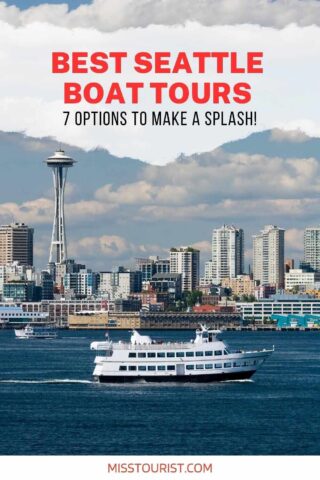 Pin it for later!