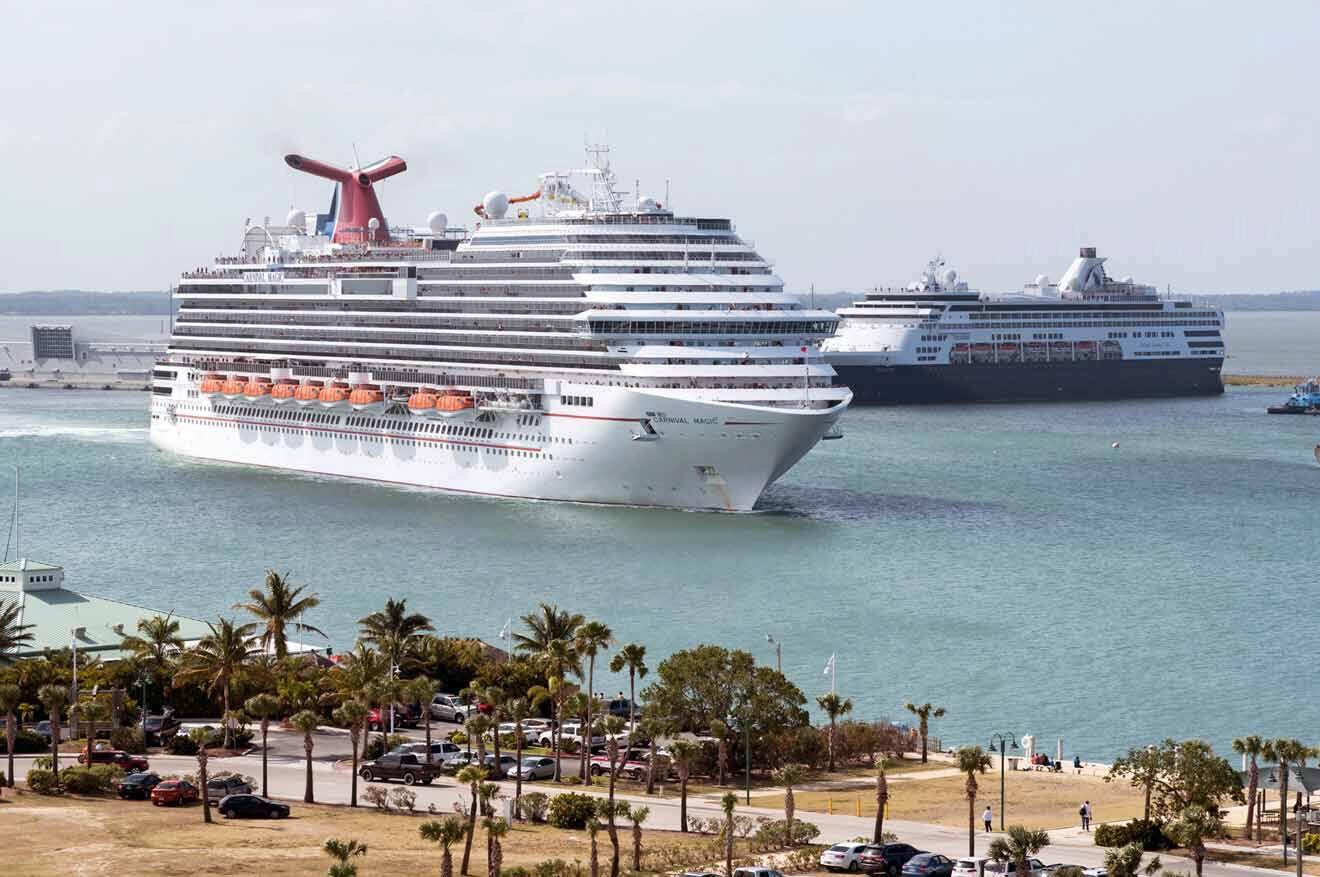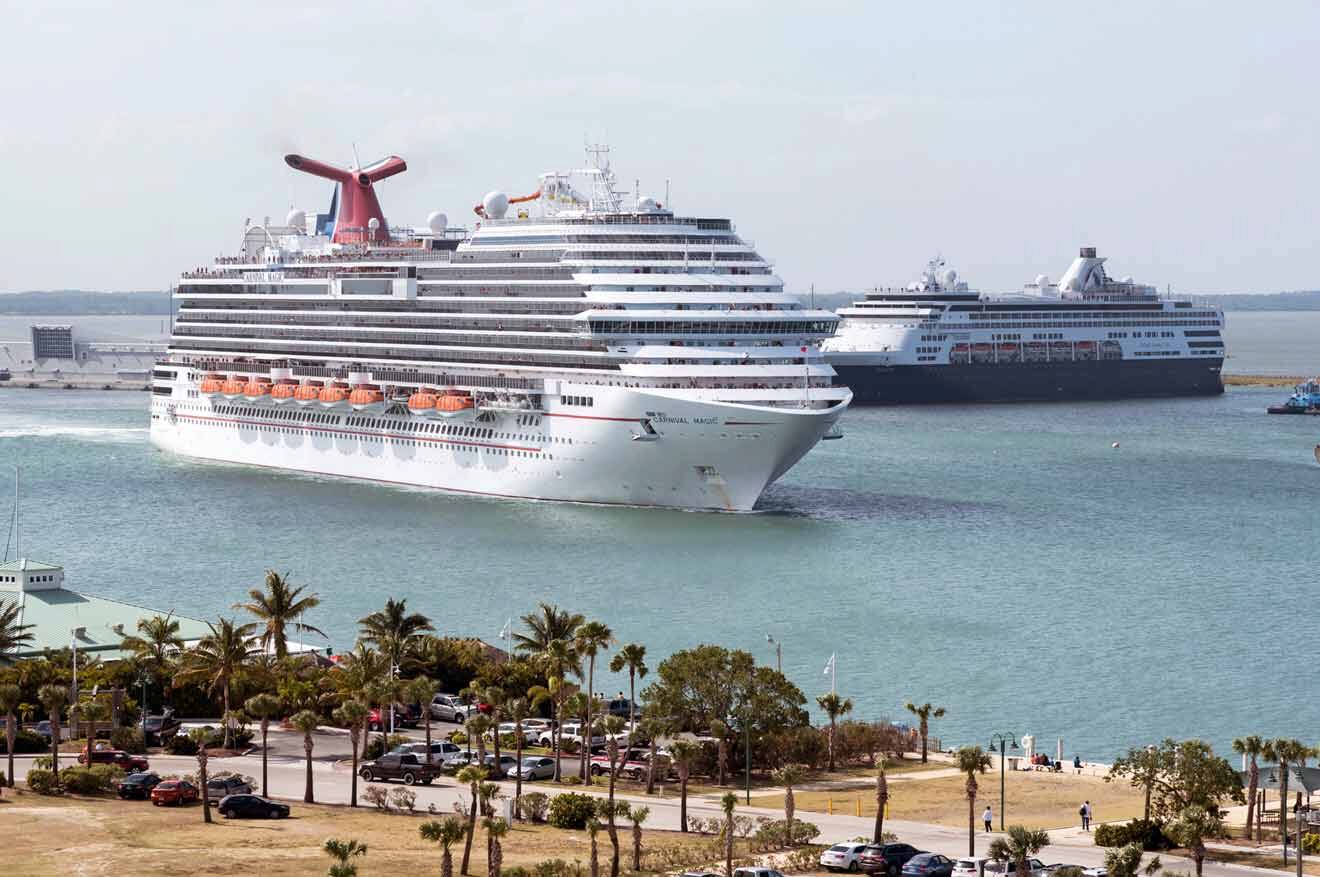 Are you looking for hotels with a free shuttle to Port Canaveral for your next cruise vacation? Excellent choice! As much as I would love a free shuttle service, there isn't a hotel with complimentary shuttles to Port Canaveral, but I've found amazing hotels that offer shuttle service for a small fee! So after hours of researching, I made this amazing list, so you can choose the hotel that fits your preferences best!
The way this post is arranged is by price, meaning the most expensive and luxurious hotels are going to be at the beginning of the list. I've also added a bonus with the best VRBOs near Port Canaveral, so you have even more options!
This location and hotels are super popular due to their proximity to Walt Disney World, so I recommend booking your room in advance before other cruise passengers book the hotel of your dreams!
Let's check out the best hotels with a shuttle to Port Canaveral!
Let's go!
If you are in a hurry
I know not everybody has the time to read the entire post, so if you need to book your hotel rooms super fast, here are the best 3 hotels with a shuttle to Port Canaveral:
1. Homewood Suites – relaxing and modern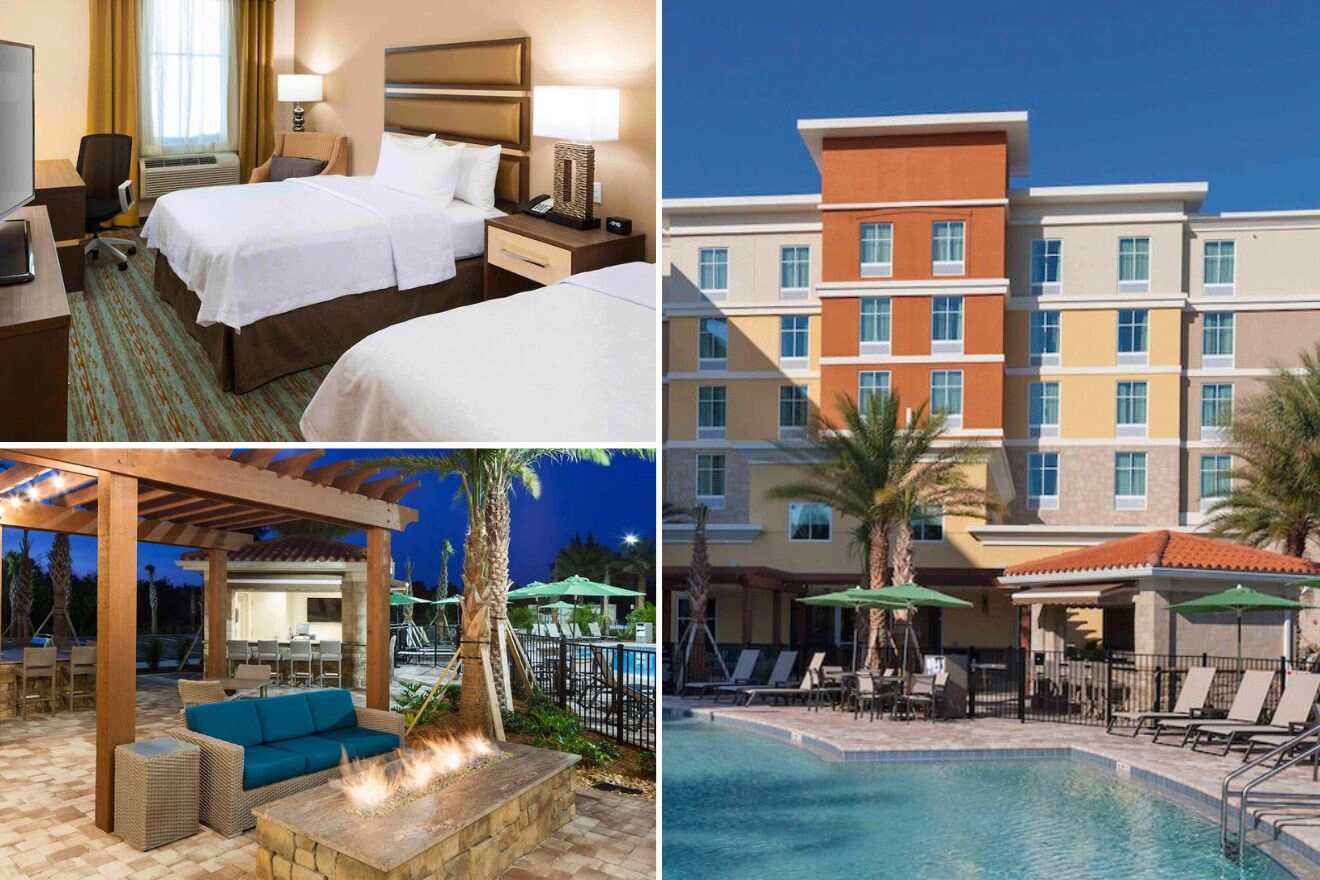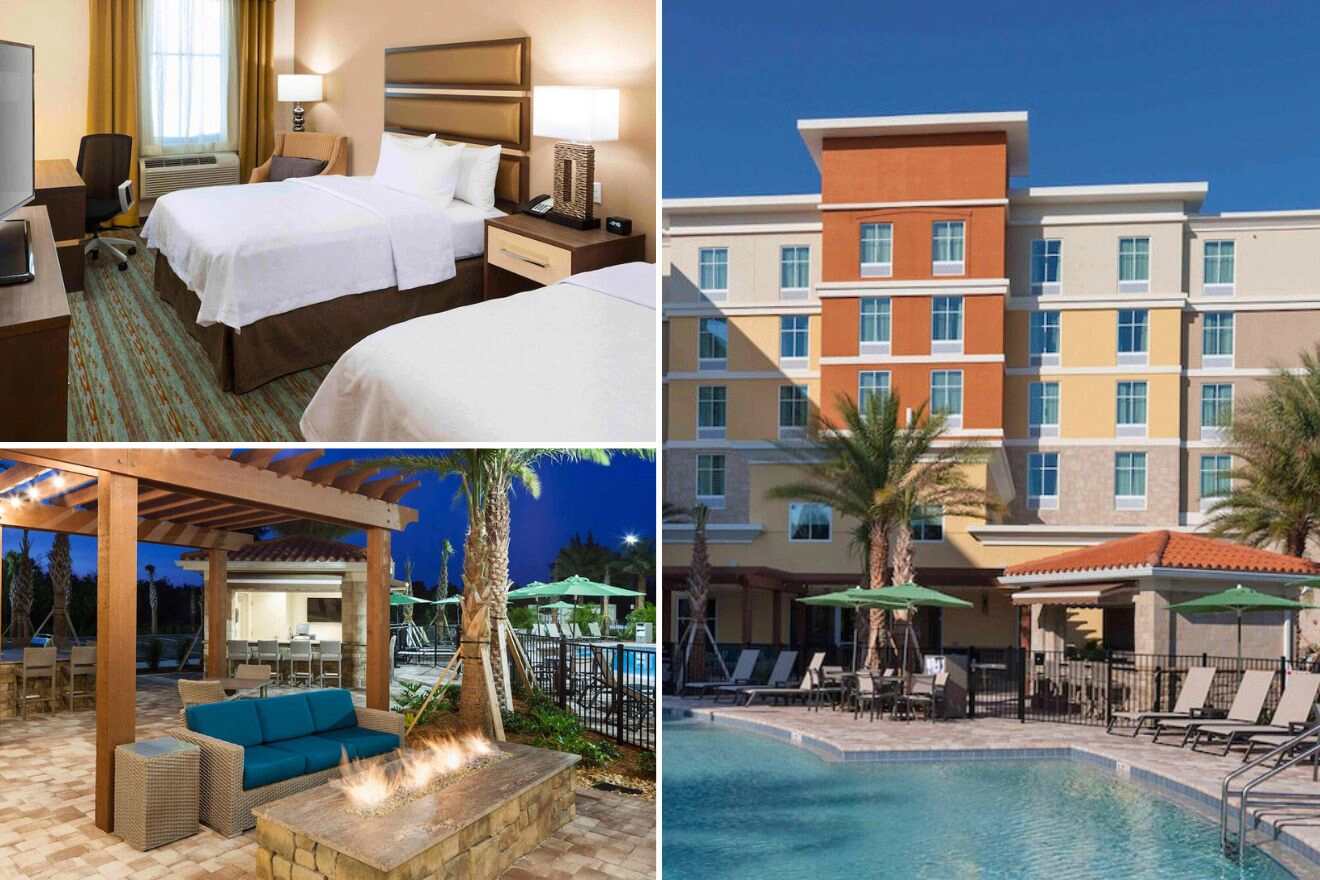 This lovely hotel, located in Cape Canaveral, comes with all the amenities you need for a pleasant trip! It comes with an outdoor swimming pool and a convenient lounge area around it. It has a modern fitness center and laundry facilities, which are super helpful, even more in the summertime. Every morning this hotel serves a complimentary breakfast to all guests!
All the rooms come with a private bathroom, free Wi-Fi, and air conditioning. The biggest room can host up to 6 people! This hotel offers a shuttle ride to the cruise terminal to guests for the price of US$6 each way per person; check with them the times when checking in at the hotel! P.S.: They also have a shuttle service to Orlando Airport for a fee.
2. Best Western Cocoa Beach – beachside hotel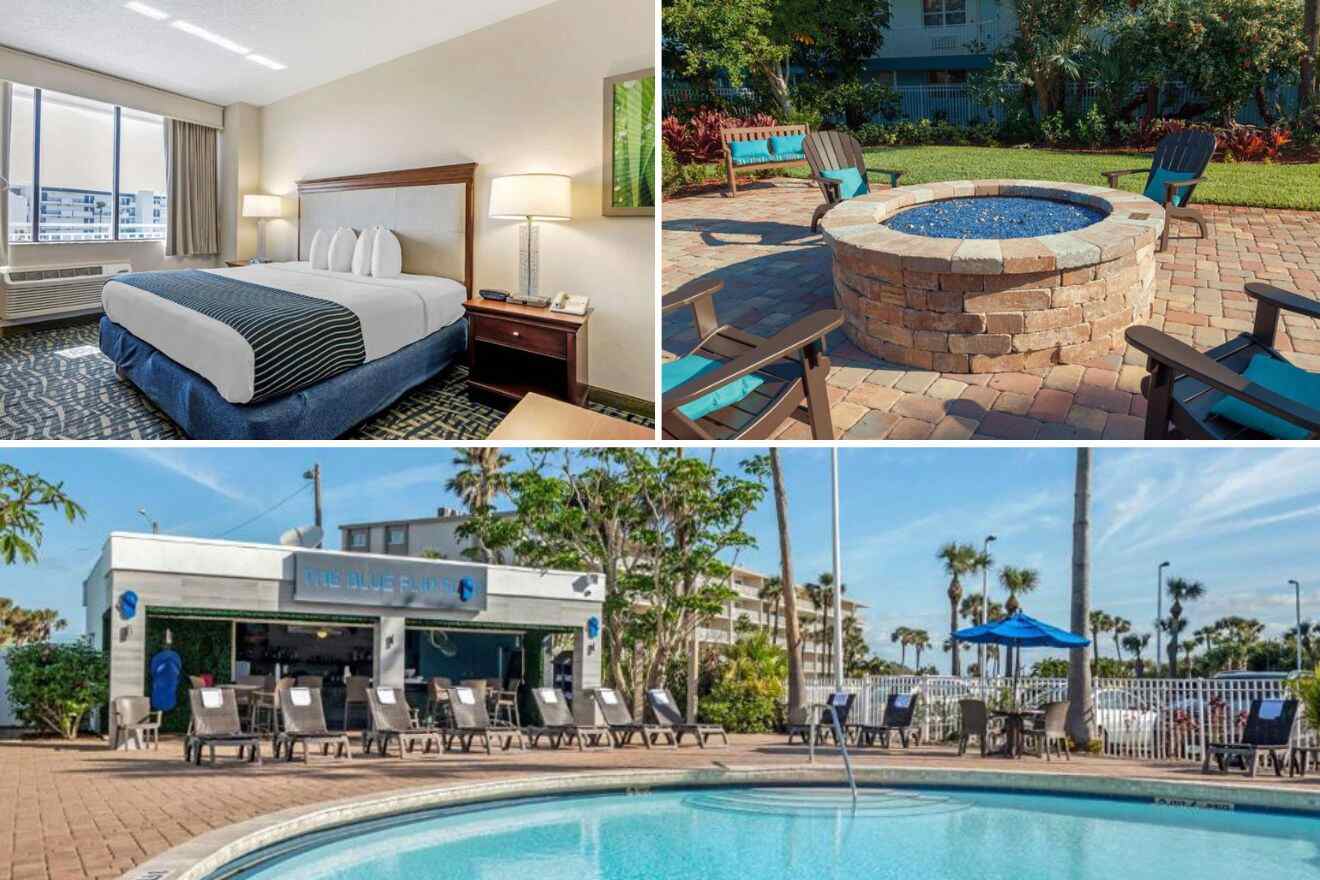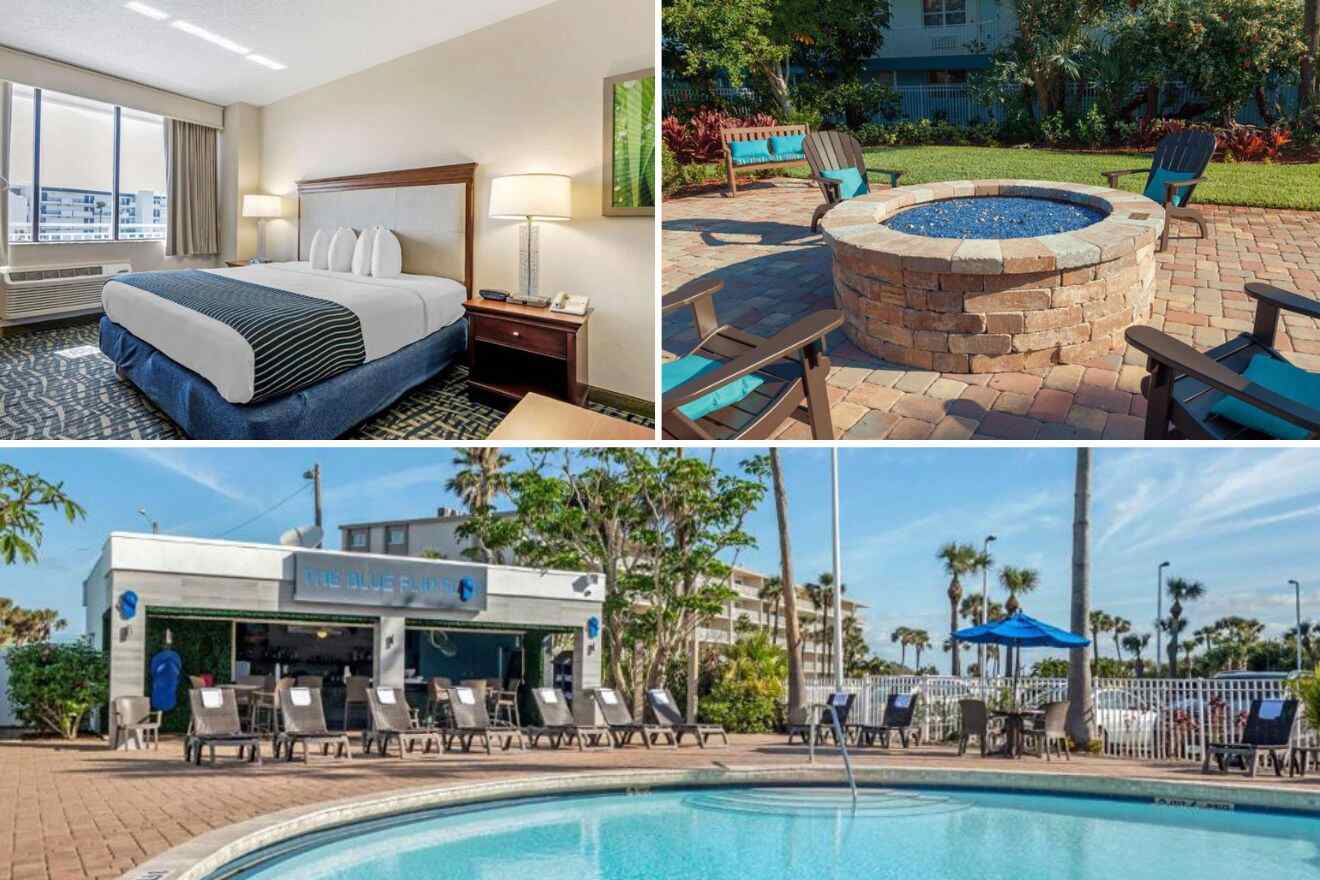 This super classic hotel with a modern twist is located by the beachfront of Cocoa Beach! Yes, the nearby attractions include the beach, which is just a walking distance away, and other Cocoa Beach attractions, like the Kennedy Space Center, only a 30-minute drive away! This accommodation will help you start your day with energy after enjoying a free breakfast served in the breakfast room. The hotel comes with BBQ facilities, a garden, and an outdoor bar and pool!
They offer family rooms; the biggest one can accommodate families of 6 members, and some of the rooms come with a balcony and stunning ocean views. For shuttle services to and from the Canaveral cruise terminal and other popular cruise ports, you should contact Cocoa Beach Shuttle!
3. Hampton Inn & Suites – perfect pre-cruise stay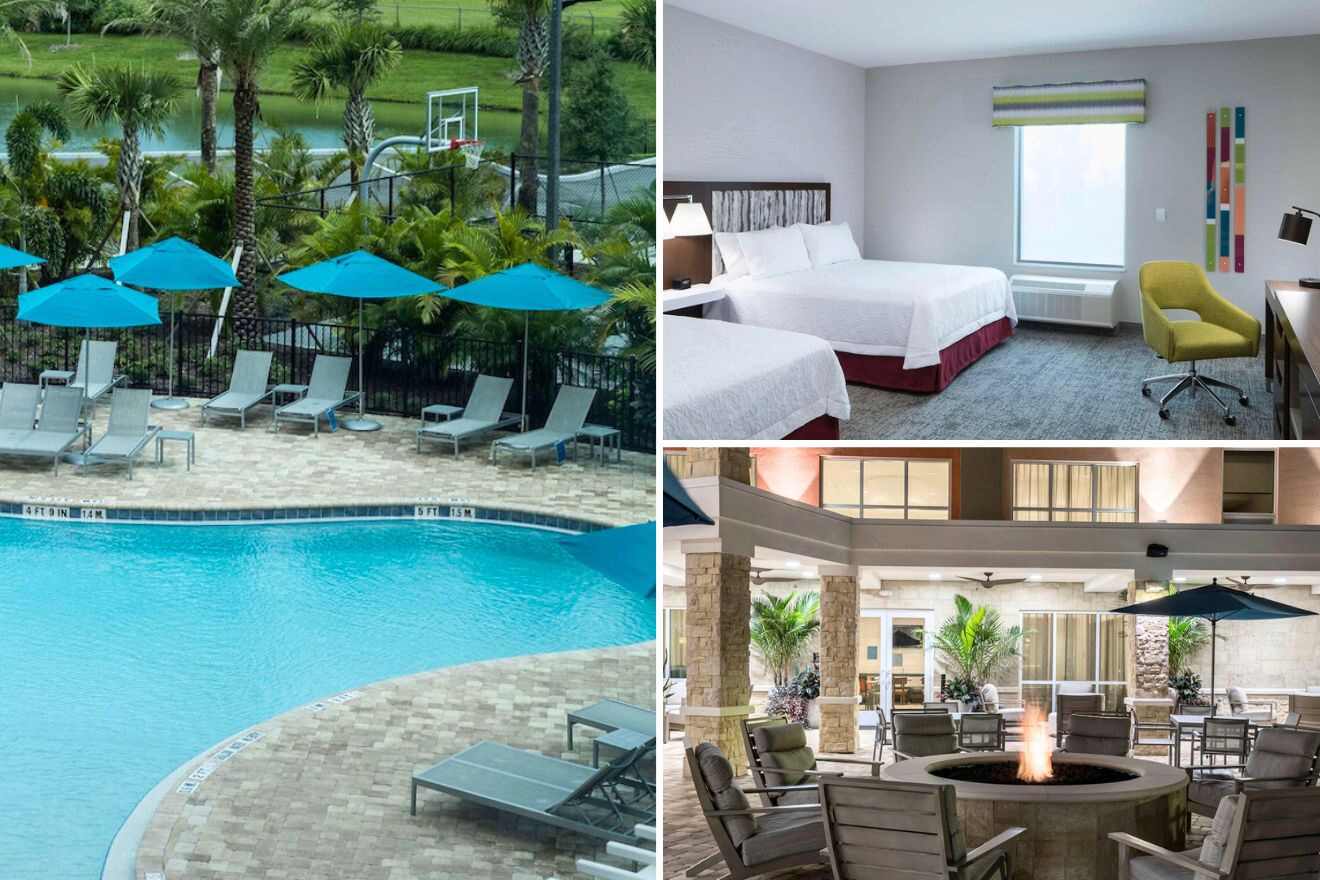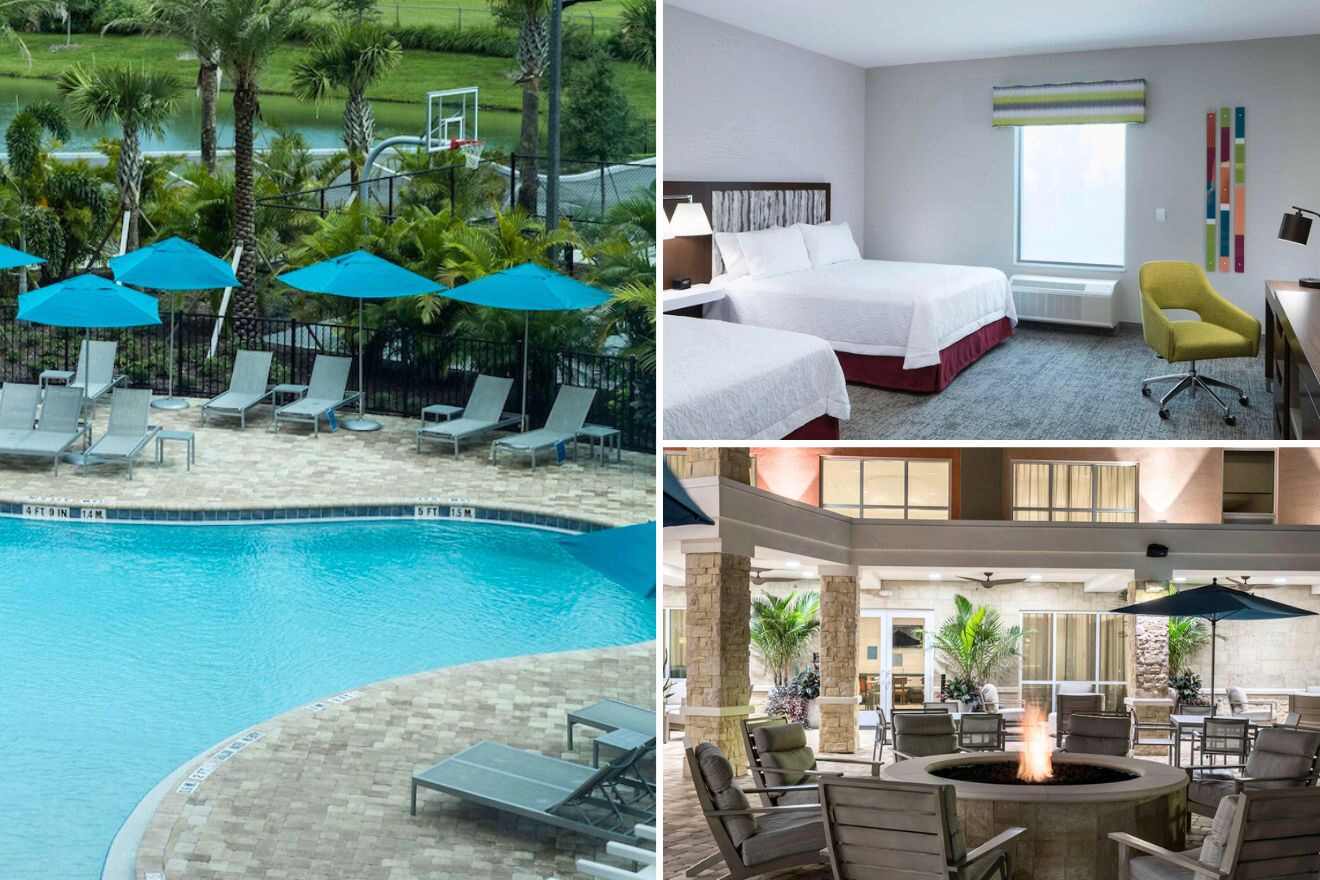 This modern hotel comes with fantastic amenities that will make your overnight stay before you take a cruise ship a dream! This hotel comes with a swimming pool surrounded by palm trees and beach chairs, a fitness room, and laundry facilities, so your clothes will be fresh! This hotel offers a complimentary hot breakfast to all the guests and offers family rooms that can host up to 6 guests.
There's car parking dedicated to cruise parking, so you can leave your car there when heading to the cruise shuttle! The port shuttle costs US$ 8 per person, and the parking package costs around US$25 per day. They also offer a fly-snooze-cruise package with a cruise shuttle included to different places, like Merritt Island! Check with the hotel for options!
4. SpringHill Suites by Marriott – with cruise packages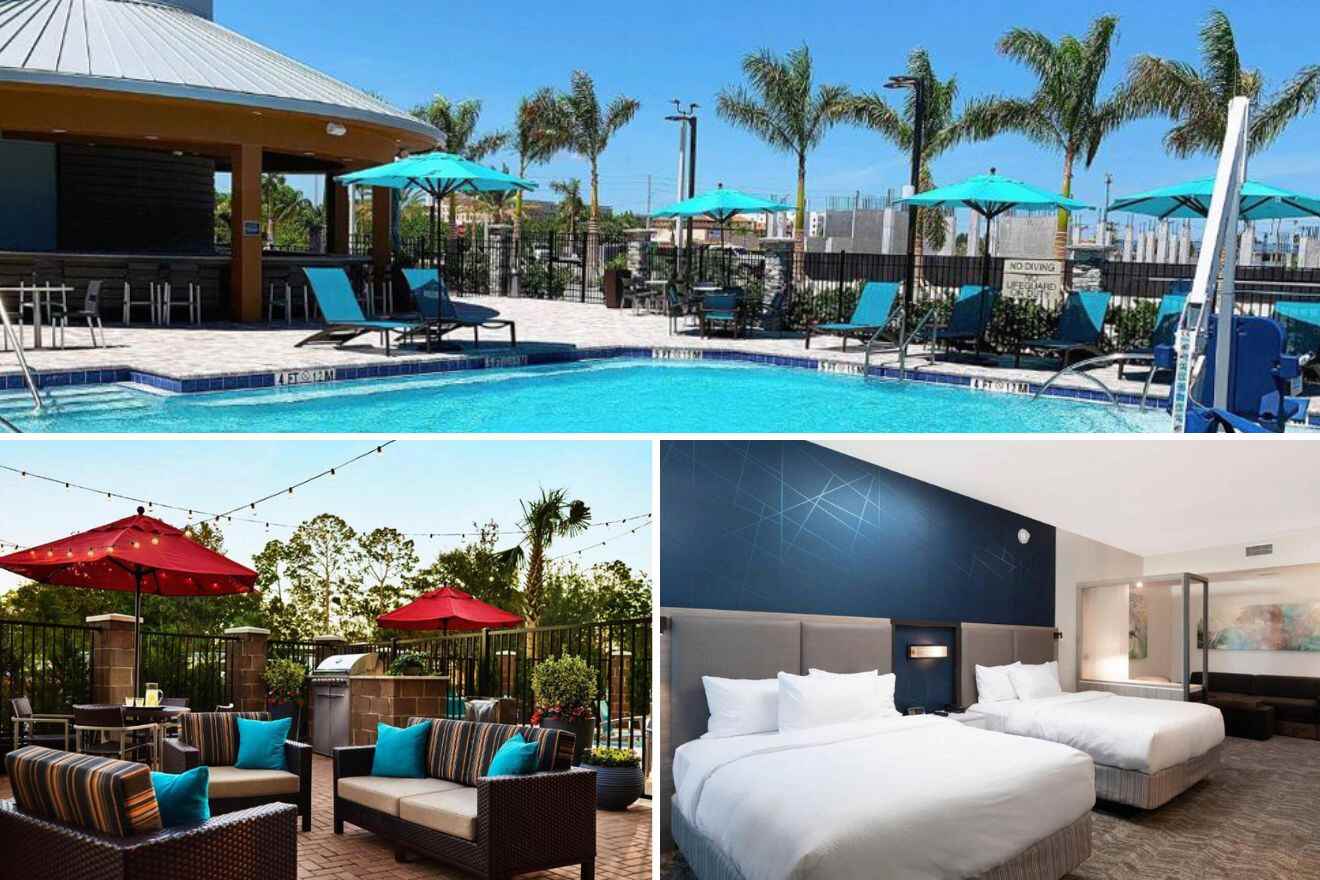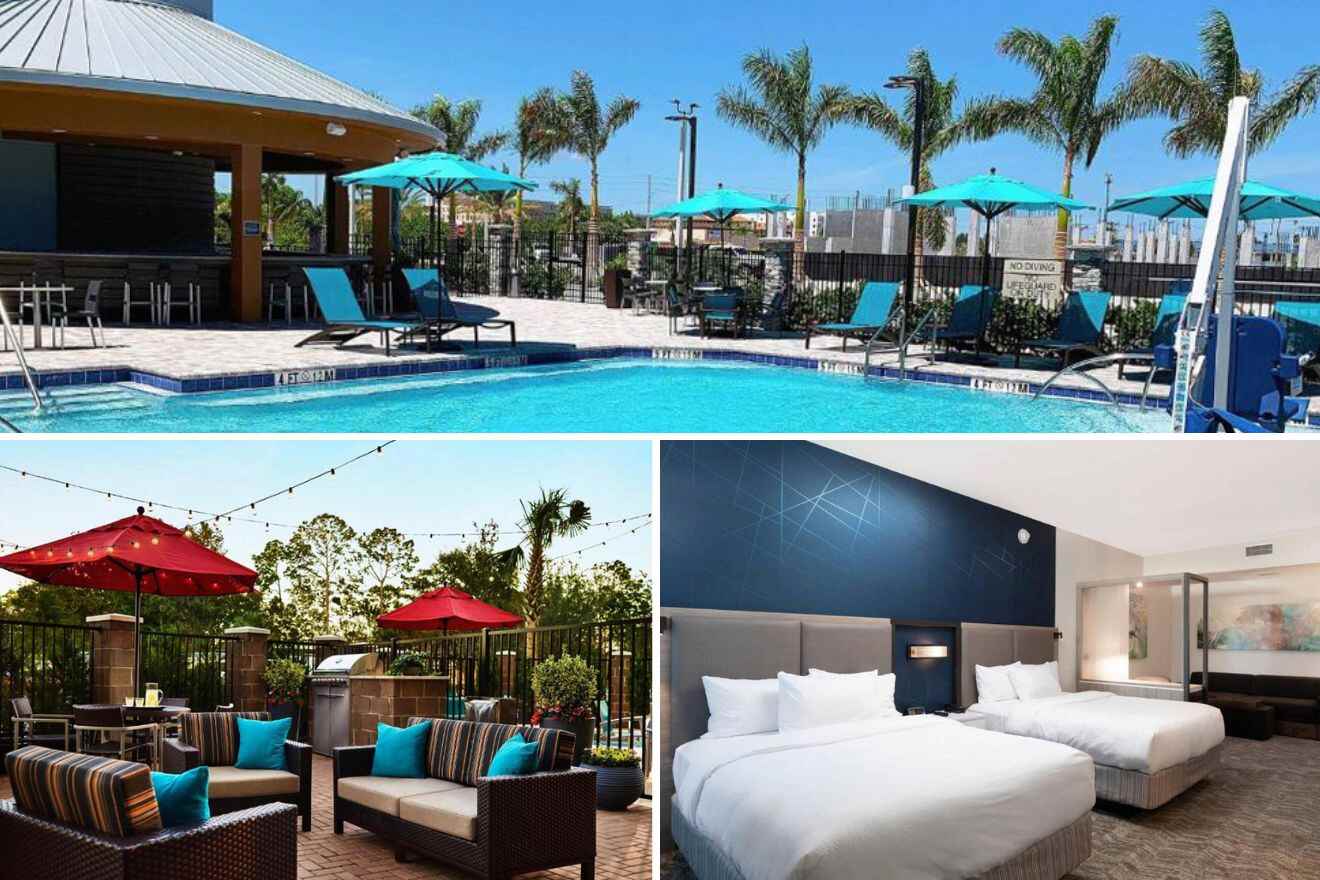 I am obsessed with this hotel! It's super chic and feels modern with its minimalistic decor! Located in Cape Canaveral, this hotel comes with great amenities so you can relax and enjoy your time in the area before leaving for the cruise terminals! This hotel features an outdoor pool and an outdoor hot tub, and it has a lovely furnished terrace with a grill so you can enjoy a BBQ under the sunshine!
They offer a shuttle transfer to Port Canaveral cruise terminals which needs to be arranged at the front desk before your cruise. If you are looking for a park and cruise package with a complimentary cruise shuttle and parking, contact the hotel for the different options!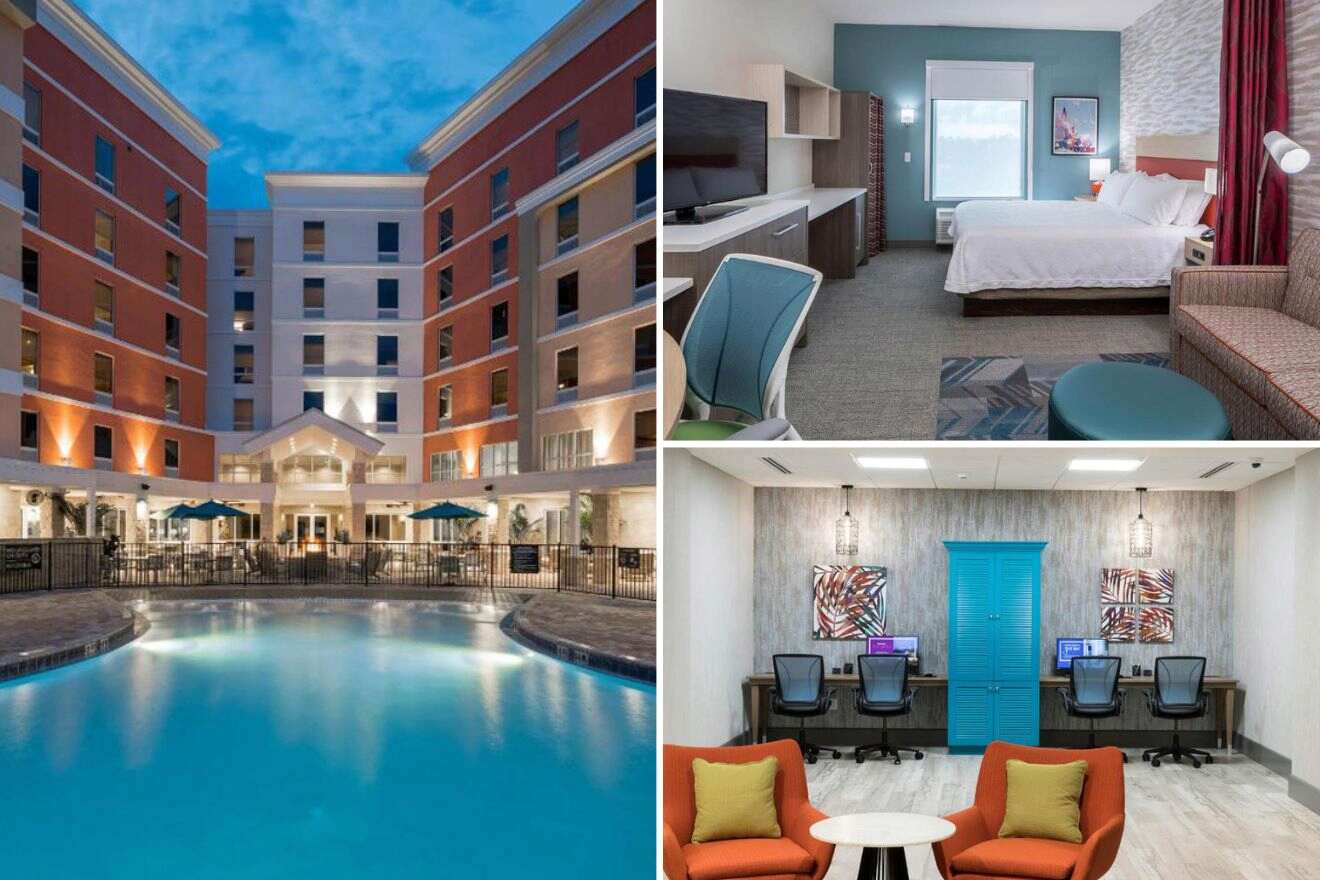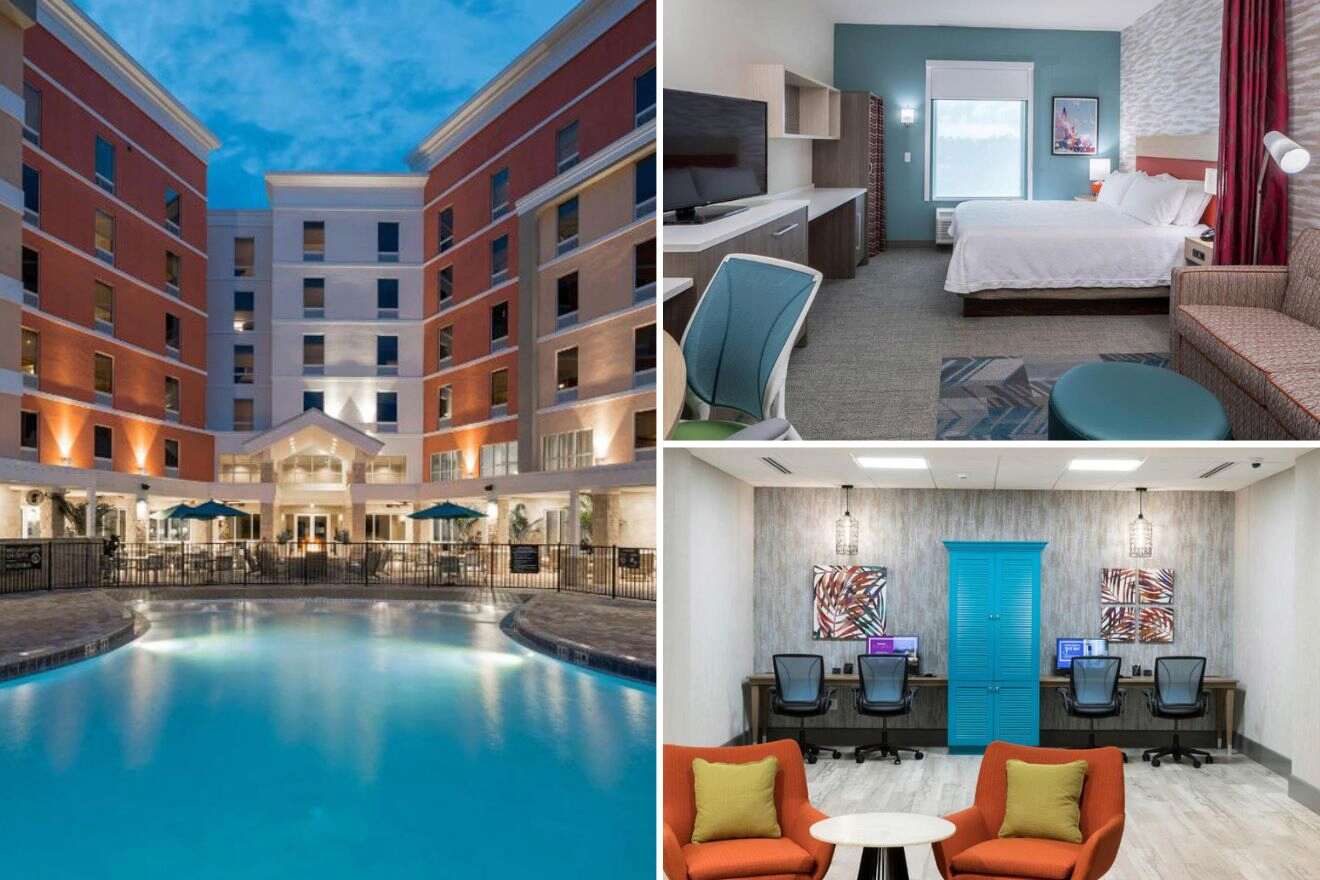 This hotel is located near many beaches and attractions, which makes it perfect for a summer vacation getaway where you rest and relax. The hotel has a unique modern decor, and their helpful staff will make you feel right at home. Take care of their outdoor swimming pool and refresh after a workout in their 24-hour fitness center! Don't forget to get your complimentary breakfast each morning!
All of the rooms at the hotel come with a private kitchen, which comes super handy! They offer rooms for small groups and groups of 6 people! They offer shuttle services and packages like the park & go free parking and complimentary shuttle services. Without these packages, the fee is US$8 per person each way.
6. TownePlace Suites by Marriott – for a pet-friendly stay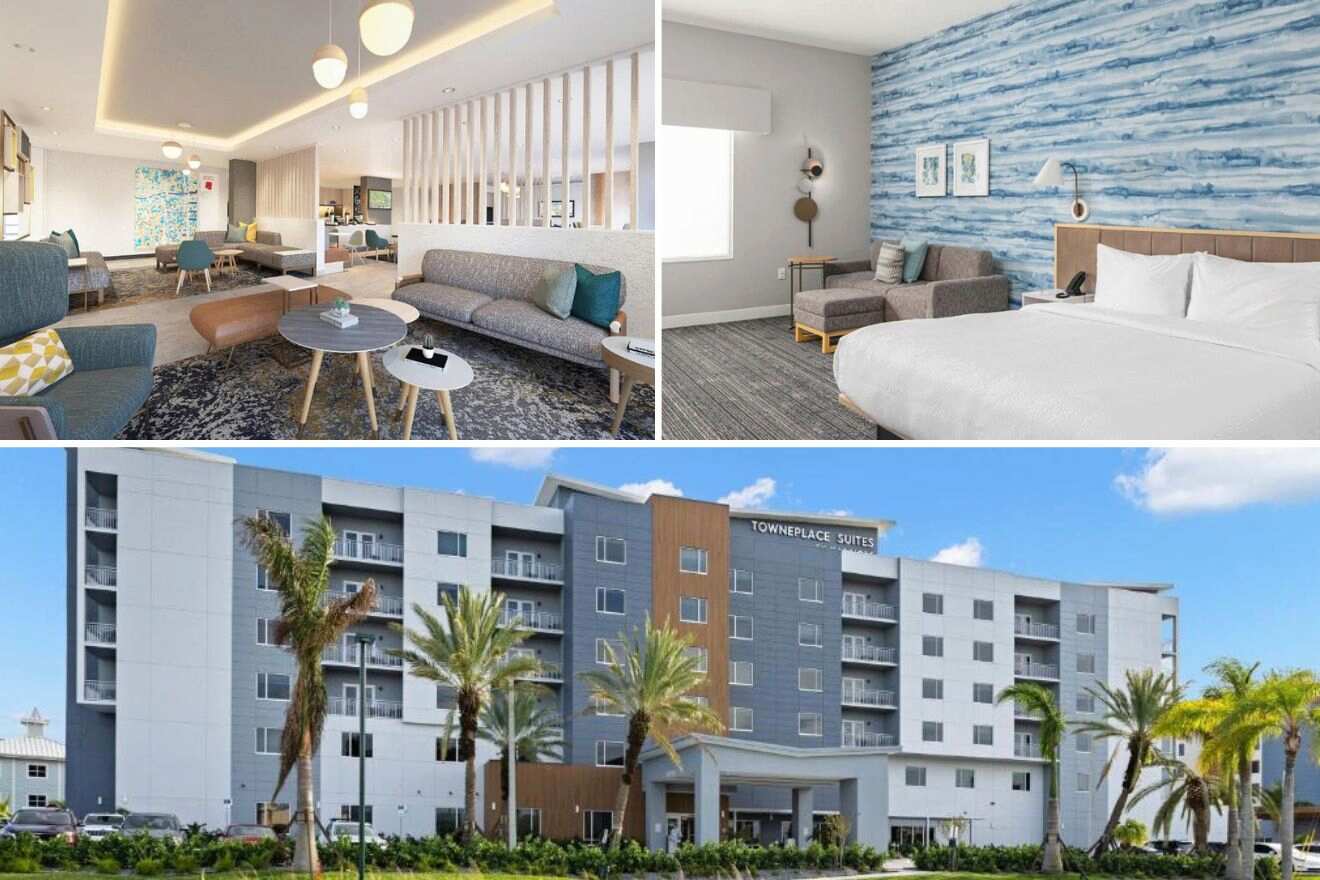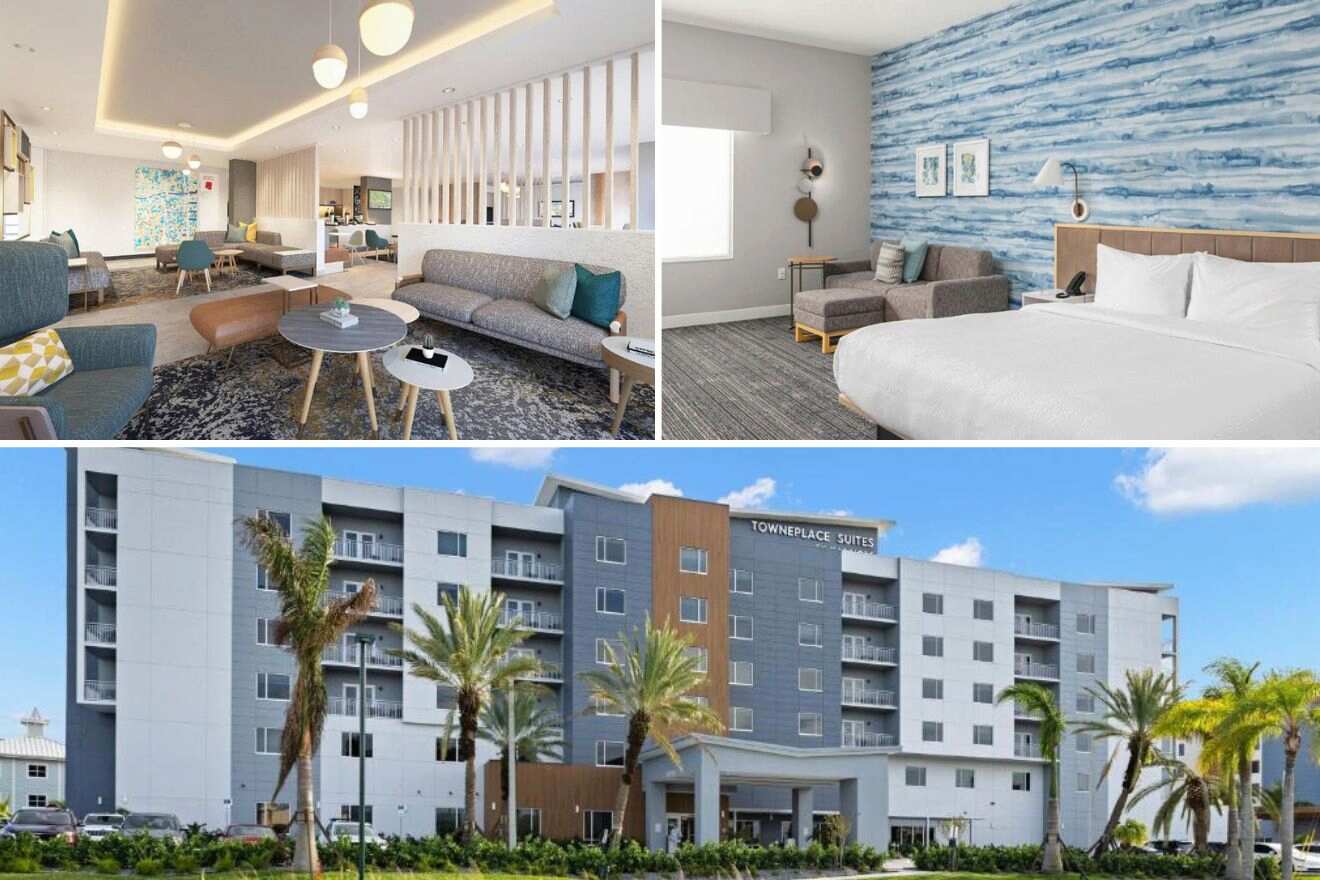 Wow, this hotel has a little resort-style going on! With a fantastic elegant style, this resort location is unbeatable, it is near many attractions and beautiful beaches! This hotel welcomes pets for a fee and has a complimentary hot breakfast buffet available for all guests, along with other amazing amenities!
Most rooms at this hotel come with a balcony, and all of them have a fully equipped kitchen with an oven and even a dishwasher! For all shuttle services, it is recommended to contact the hotel, but keep in mind they offer shuttle services to different cruise ports and to different airports, including Orlando International Airport.
7. Hampton Inn Cocoa Beach – for snorkeling and surfing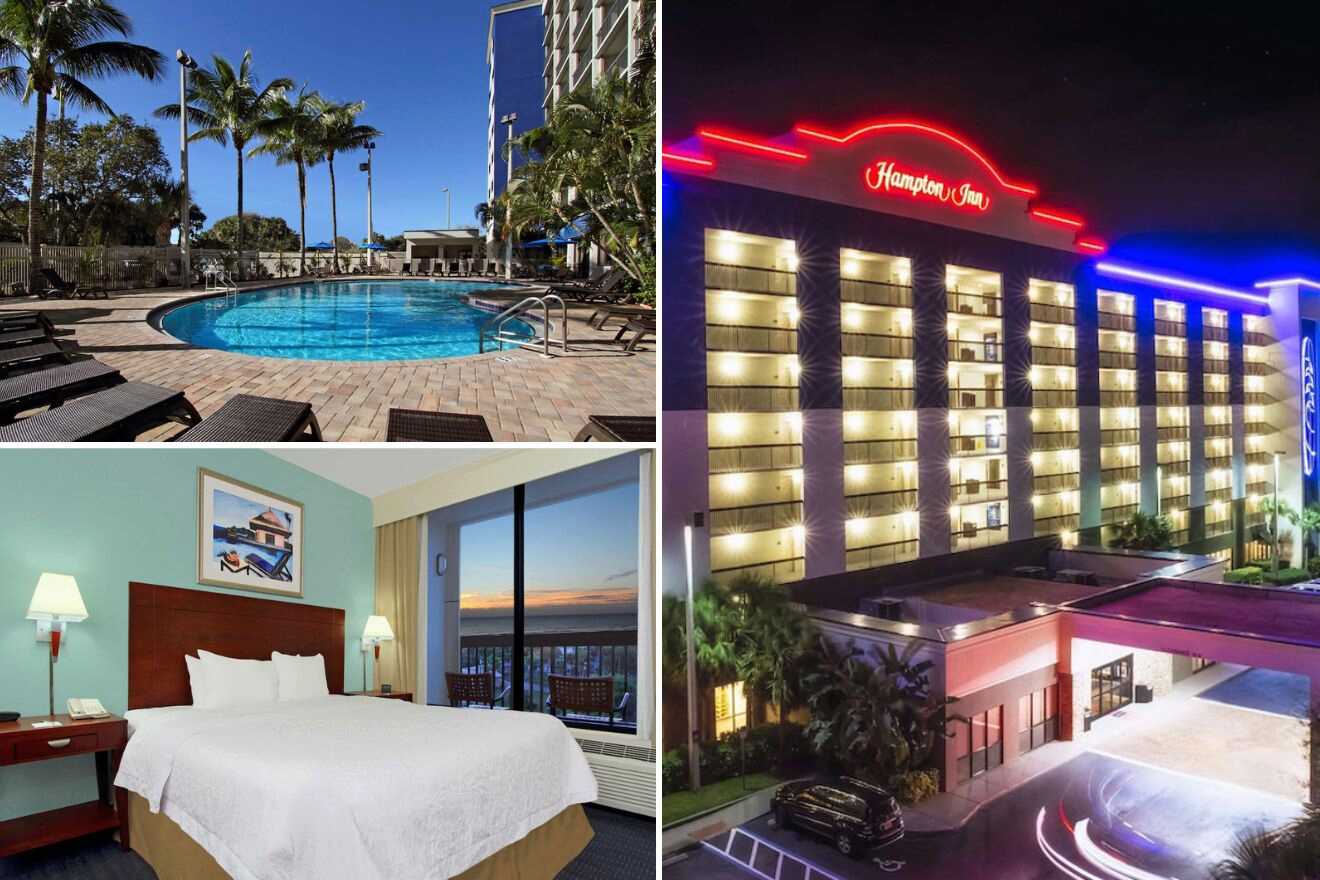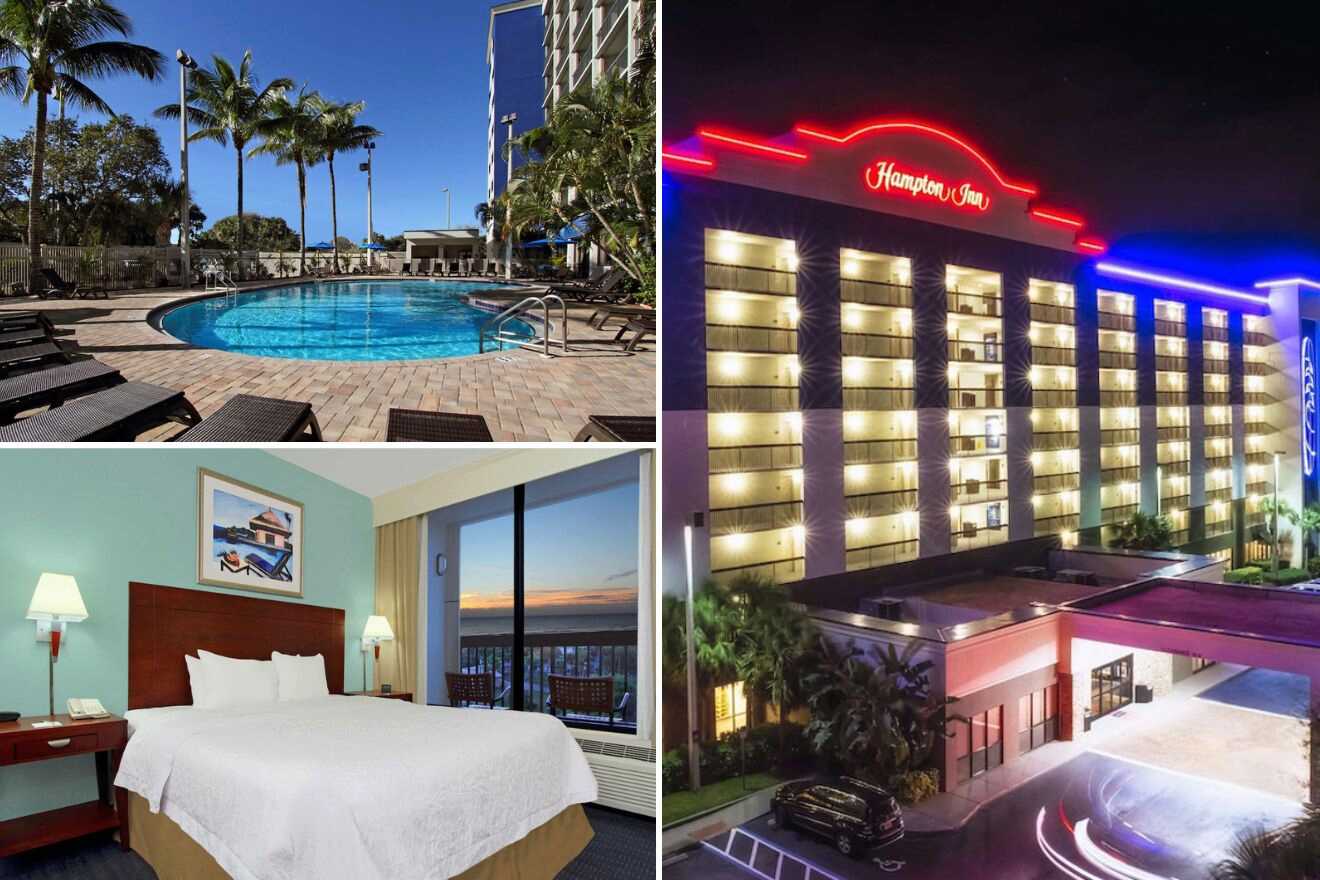 How cool is the facade of this hotel?! Nice colorful lights that give a fun Las Vegas vibe! This hotel features snorkeling and surfing lessons for all their guests; what a fun way to spend your days before and after your cruise! It also has an outdoor pool with a lovely lounge area, a fitness room, and an onsite bar! The location is great, it has an amazing sea view, and Cocoa Beach Pier is only a 30-minute walk away.
Hampton Inn offers a shuttle service in collaboration with a shuttle company service; the price for a person per trip is just US$7; for more information and departure times of the shuttle, call the hotel. The staff will help you arrange everything!
8. Four Points by Sheraton Cocoa Beach – with fun decor!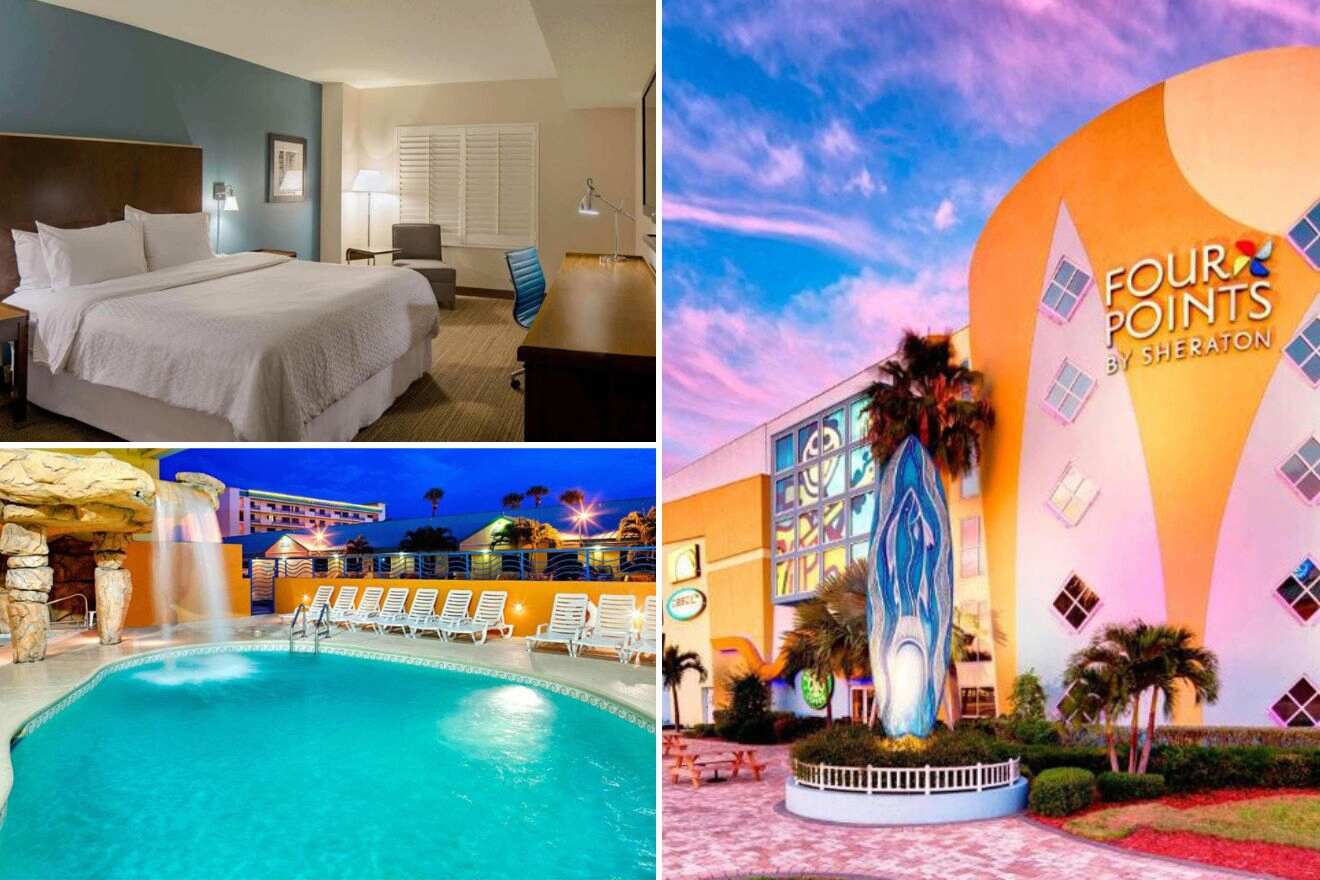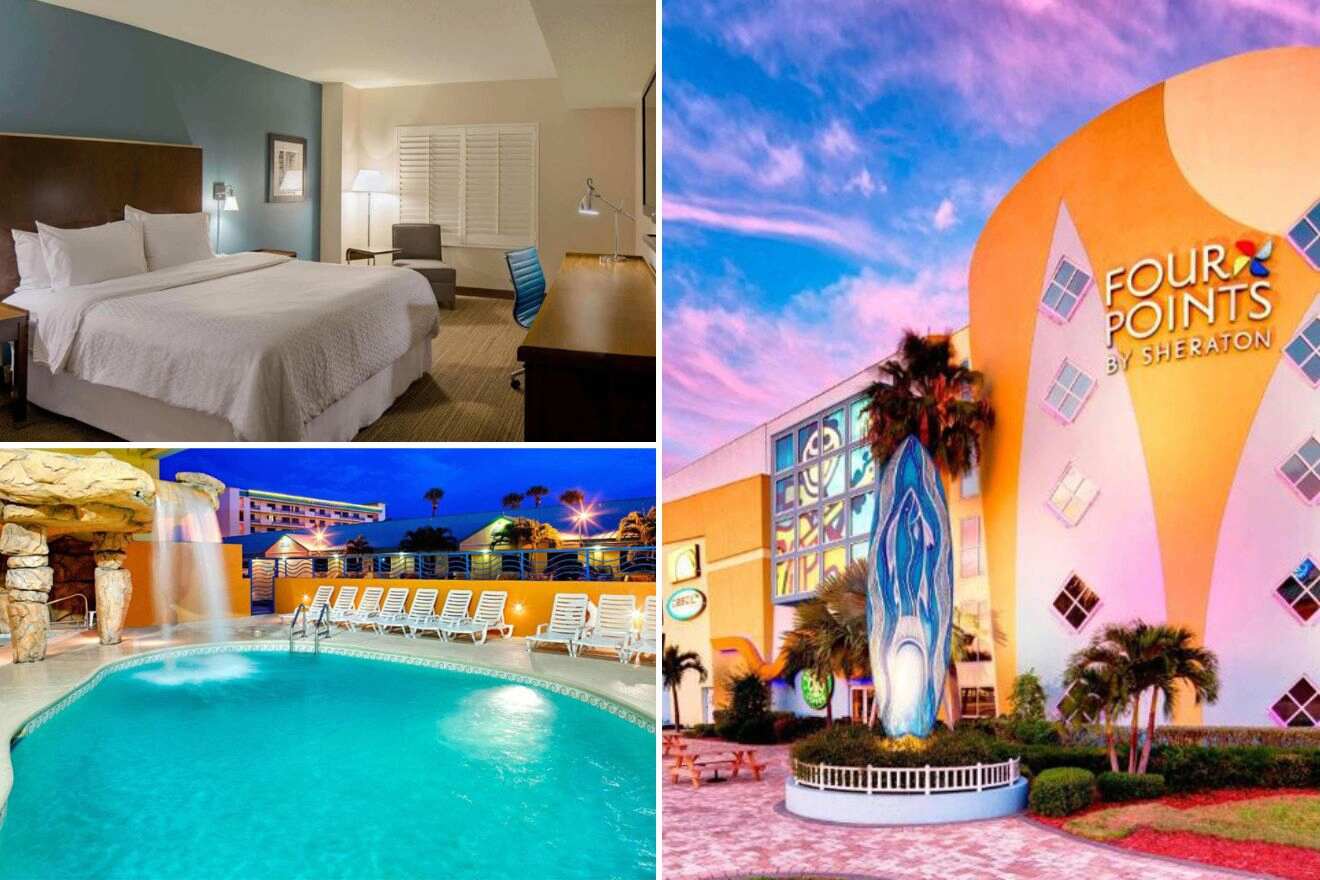 Oh! I love this accommodation, it looks so much fun. The hotel's front exterior looks super colorful and has a little bit of a surfside shack vibe going on, as well as some areas of its interior, like Shark Pit Bar and Grill; it's an amazing onsite restaurant! The hotel also features an outdoor swimming pool with a cascade, a hot tub, a fitness center, and more!
They offer comfortable and neat rooms with city views, and some of them come with a private bathtub in the bathroom. The hotel doesn't have a complimentary shuttle service either, but they partnered with a company that offers these shuttle services, so call the hotel to make the arrangements! You'll need to book your shuttle before 6 PM the day before you plan to take it.
9. Residence Inn by Marriott – perfect summer hotel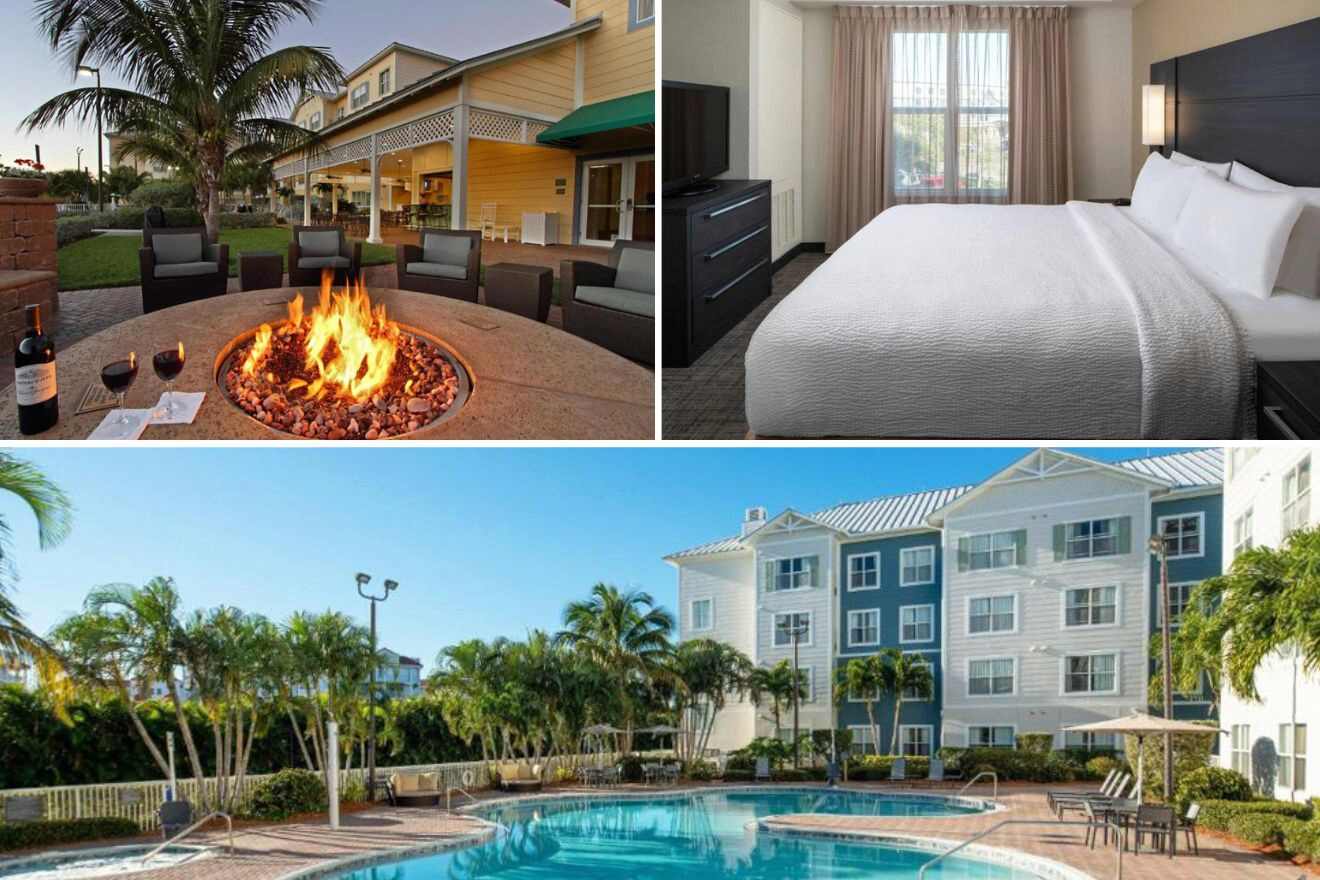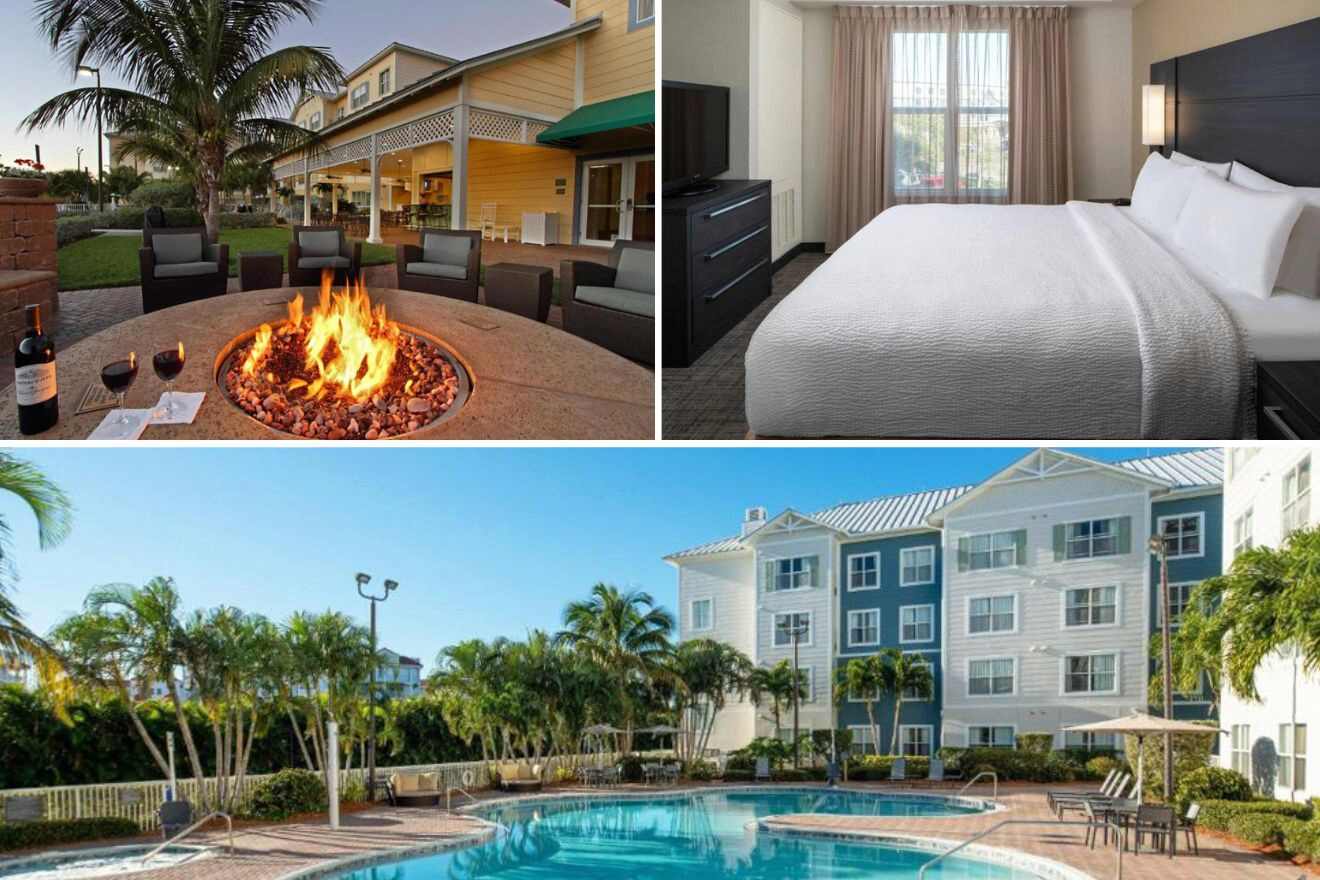 This hotel's setting gives the perfect vibe for a relaxing vacation! Located in Cape Canaveral, it comes with amazing amenities like a basketball court and a lovely terrace with fireplaces, perfect for enjoying a drink with your loved ones or alone! It also features an outdoor swimming pool, a fitness center, and BBQ facilities to eat under after a long day at the pool!
All the rooms come with a private kitchen, and some of them come with a balcony. Their biggest rooms are some of the suites which host 5 guests. They offer a shuttle service to all their guests for a small fee of US$5 per person each way, and they also offer cruise parking for US$10 per day.
10. Country Inn & Suites by Radisson – for convenience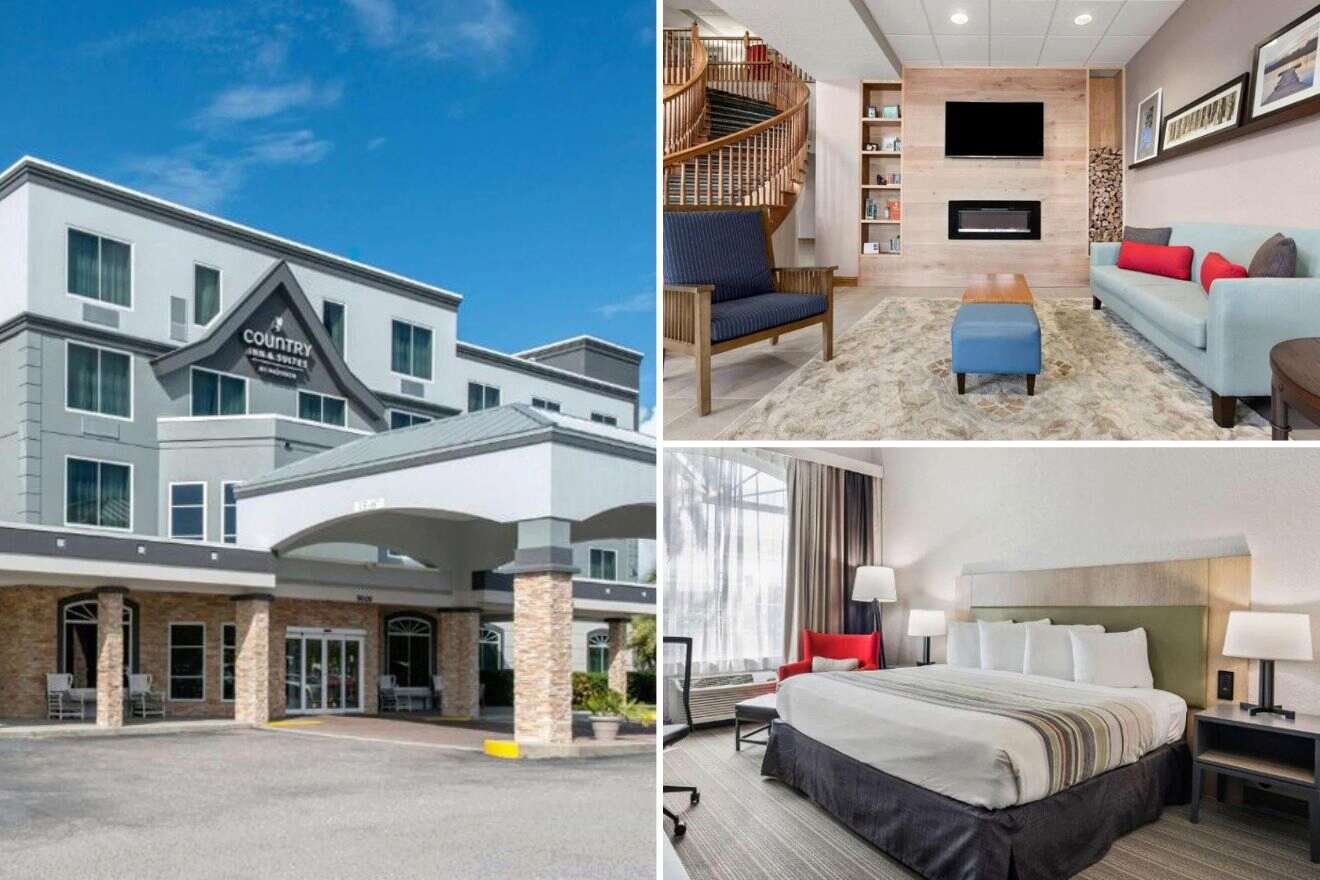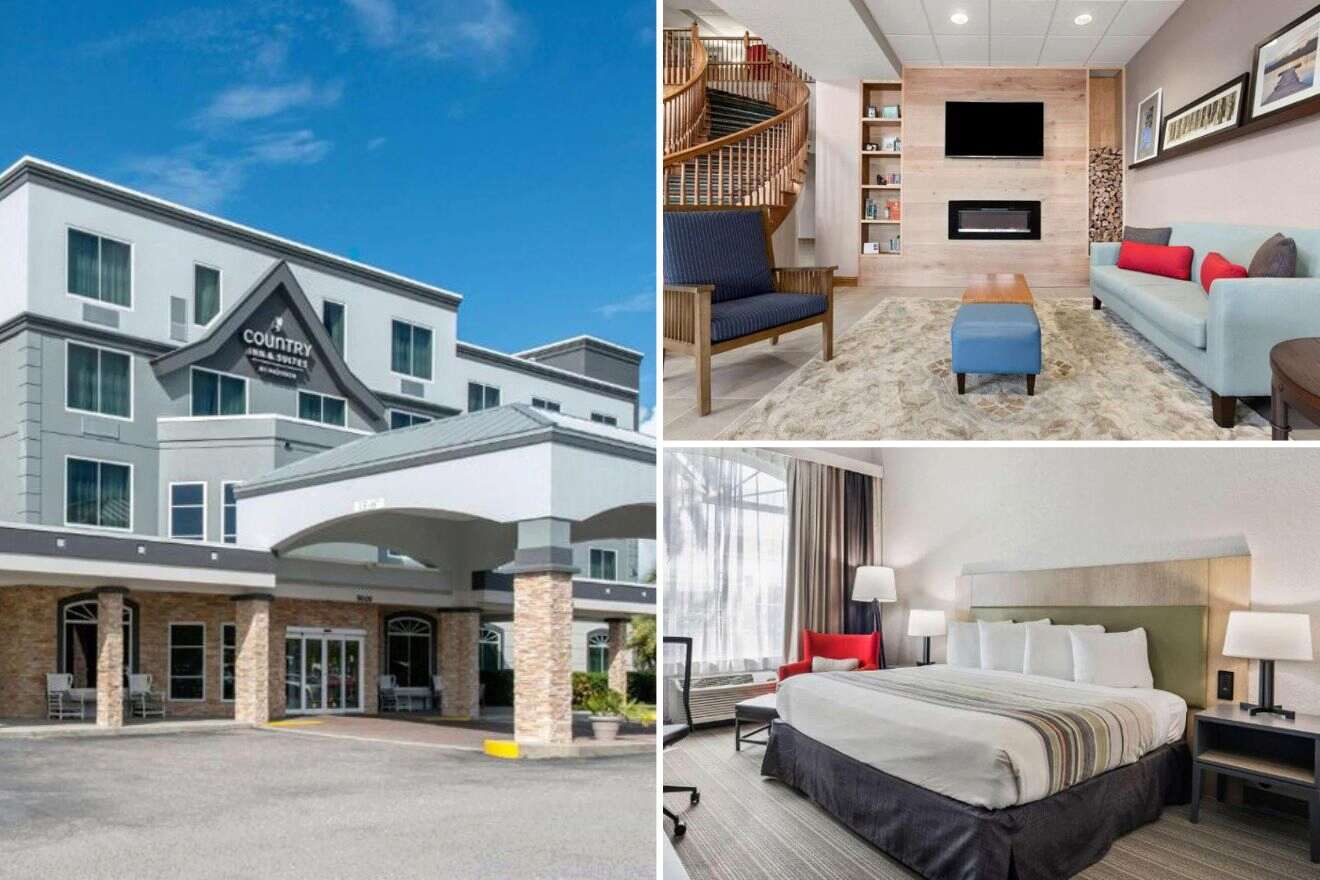 Stay in this hotel and spend a wonderful time before and after your fun cruise! This hotel has all the amenities you need for a wonderful vacation! Relax in the outdoor hot tub, or swim at the hotel's swimming pool. Do you feel like grilling nice food and having a cold drink? It is possible in the BBQ facilities this hotel offers!
All the rooms are super spacious and come with a flat-screen TV, air conditioning, and complimentary Wi-Fi. Their biggest room is the one-bedroom suite, which comes with a separate bedroom, living room, and hosts 6 guests. They offer a port cruise shuttle for US$7 per person and cruise parking for US$65 plus taxes for an 8-day cruise!
I couldn't end this post of hotels with free shuttles to Port Canaveral without sharing with you the best VRBOs near Port Canaveral!
The VRBOs listed here cost from US$200 to US$700 per night; all of them have amazing amenities, so I am sure you will find one that fits your preferences!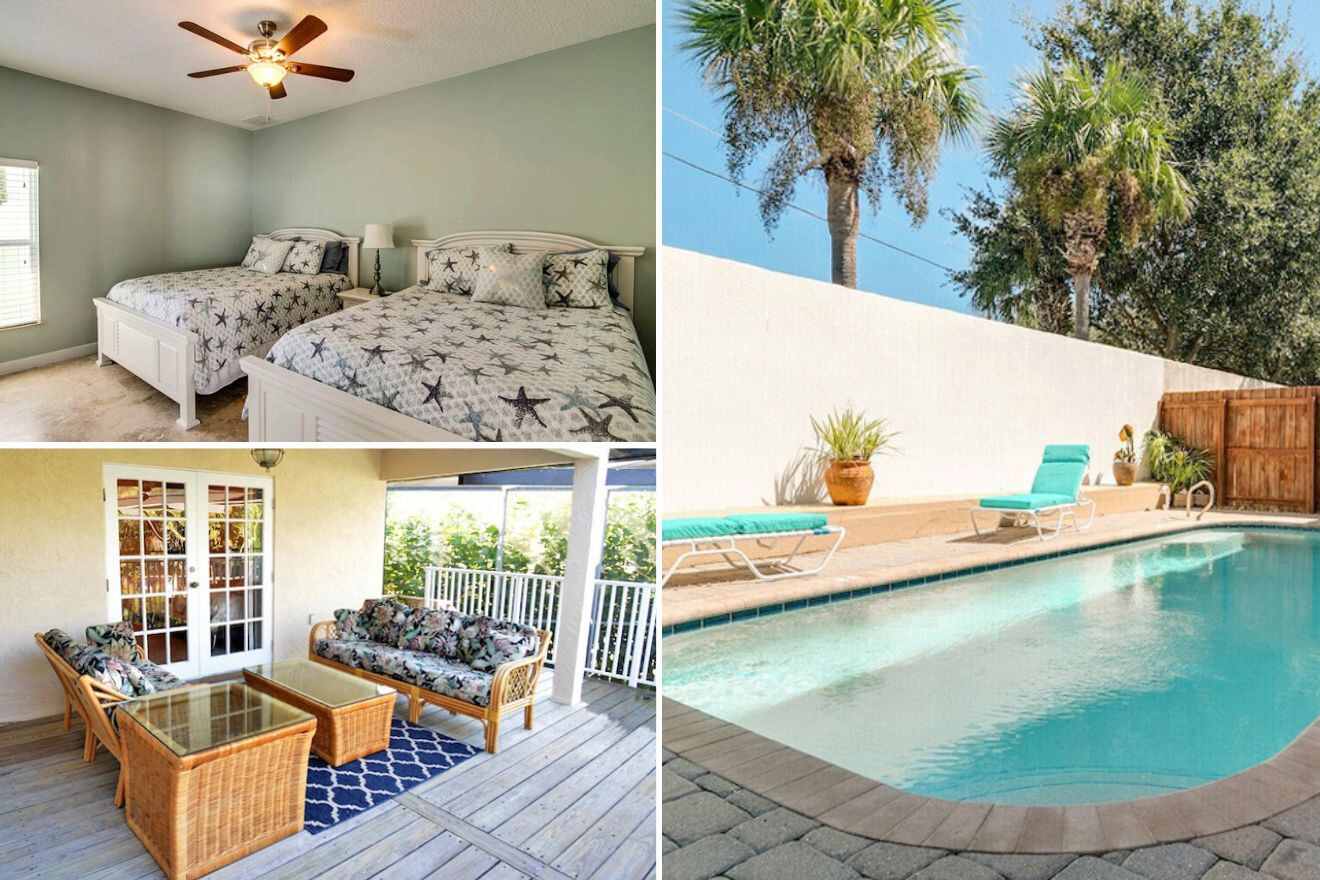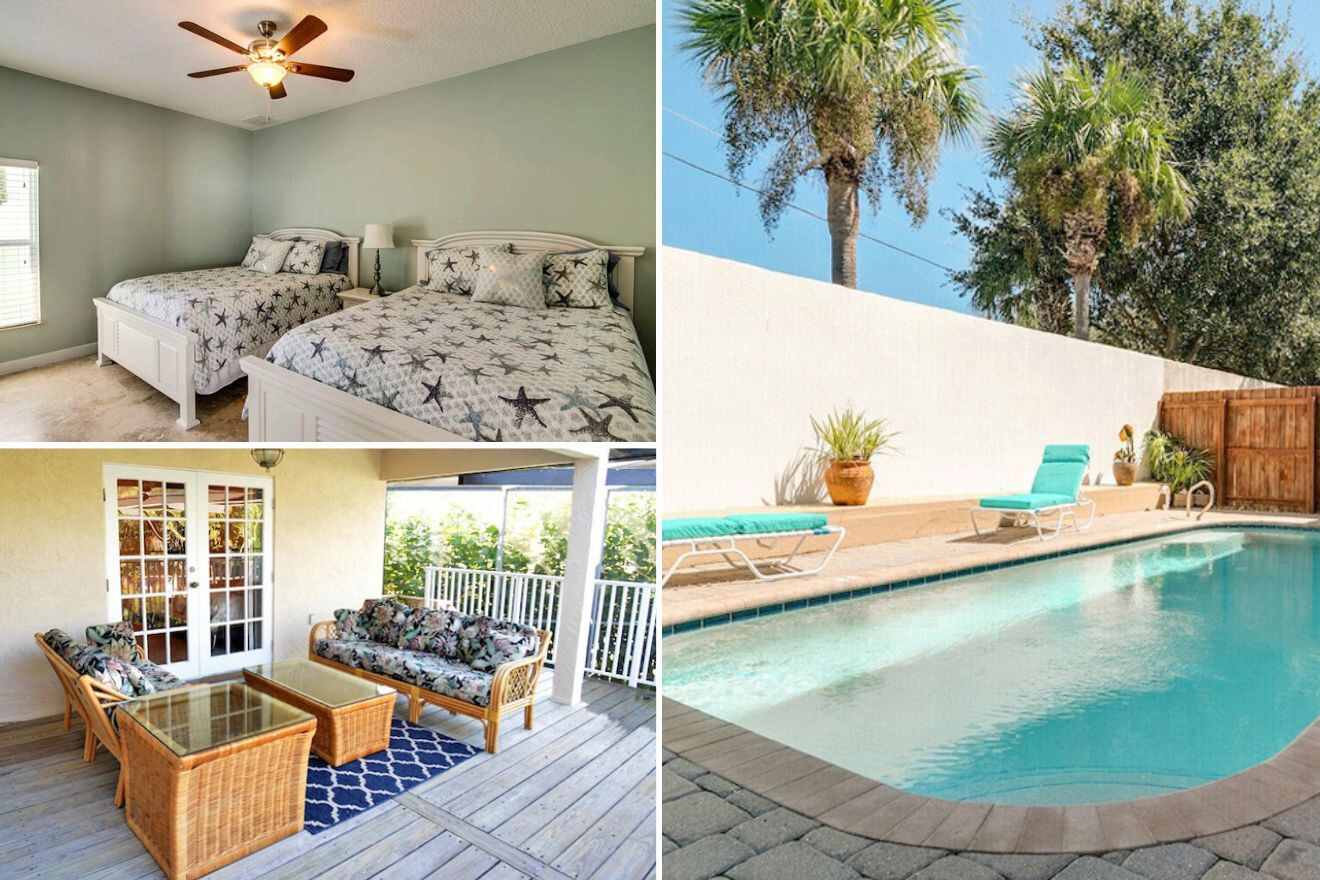 1. Huge Beach House Oasis
OMG! This property has an amazing terrace with a heated pool and a jacuzzi covered by a glass greenhouse. It's so beautiful, with palm trees and all! This property comes with 6 bedrooms and 16 beds; there are 5 bathrooms in the house, so no one has to wait to use it!
2. Beachside Home
This lovely accommodation has a dreamy ocean green facade, the inside is super elegant and modern, comes with 4 bedrooms and 8 beds, and a total of 15 guests can enjoy the property at a time. It comes with a terrace with a pool and hot tub, and It is located by the beachfront and has a playground in front of the street.
3. Stunning Private Beach Home
I love this house! It looks super homey, and it has everything you need for a lovely vacation; it has a nice terrace with a swimming pool, beach chairs, and a grill, so you and your family or friends can eat and cool by the poolside! There are 3 bikes and beach toys available for guests, and a total of 12 people can stay in the house since it comes with 3 bedrooms and 7 beds.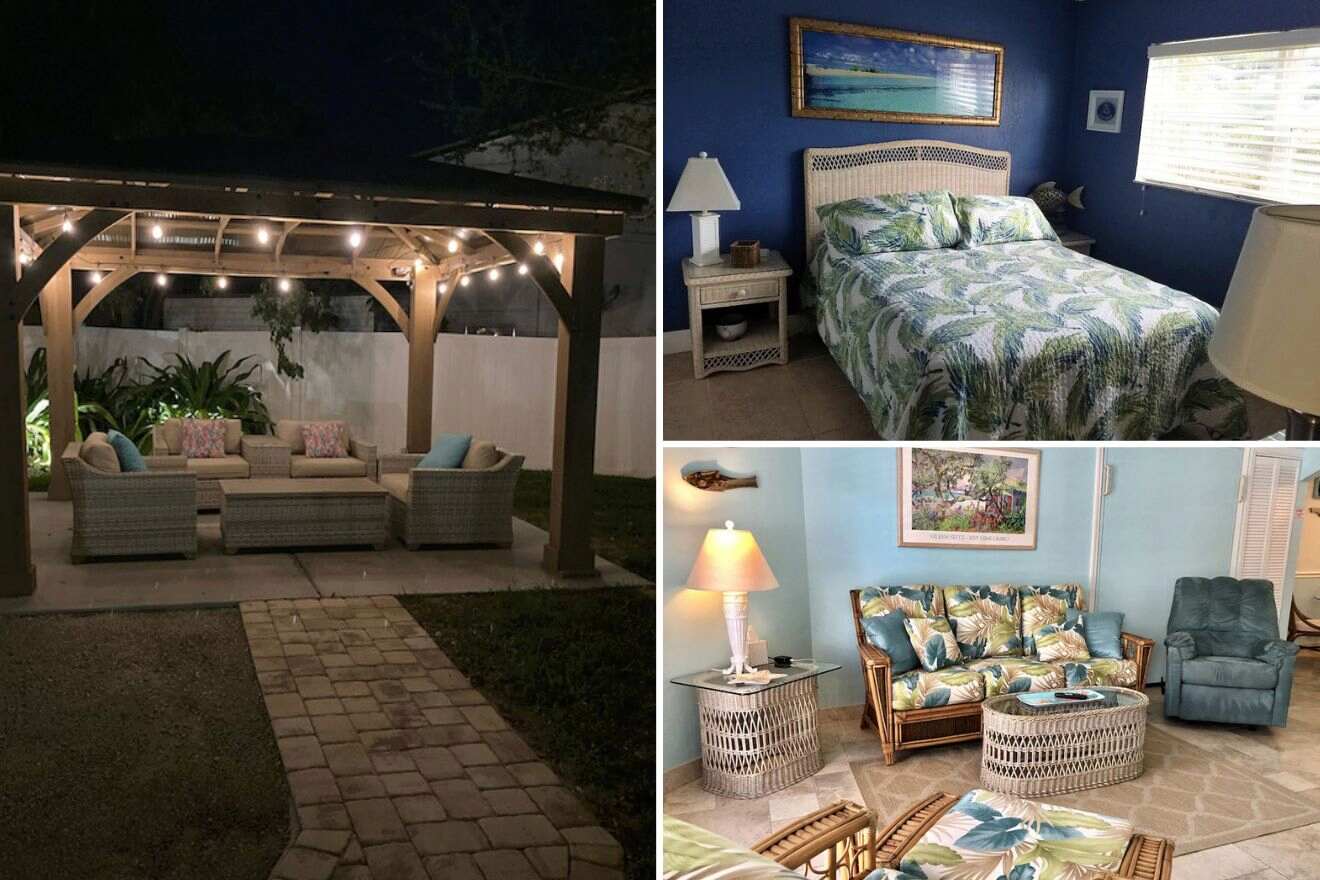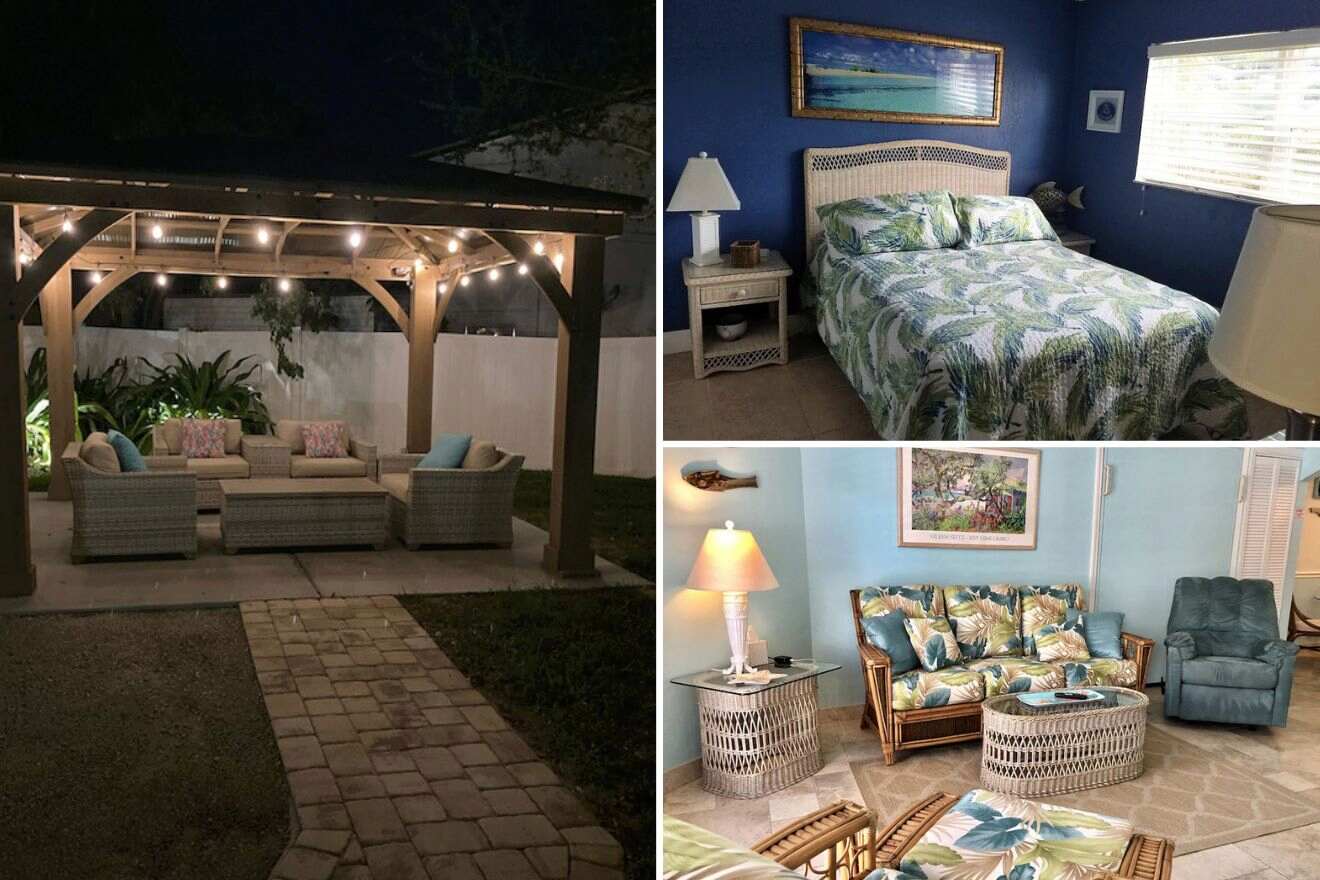 4. Coral Cottage
It would be so much fun to stay at this cottage, it comes with a terrace with a lit swimming pool, so you can swim in the nighttime! On the terrace, you can find a lot of outdoor furniture, perfect to relax under the sun, and it also has a mini golf! The house can host up to 8 guests, it comes with 3 bedrooms and 4 beds!
5. Family-Friendly Oceanfront Patio
This cute little condo looks so homey! The property has a view of the pool, and you can even see the ocean from it! The accommodation is perfect for hosting groups of 6 people, it has 1 bedroom and 4 beds. There is a flat-screen TV with streaming services available for guests, as well as beach towels and accessories!
6. Beachside Condo in Cocoa Beach
This property is super colorful and has a lovely ocean theme! The condo comes with 2 bedrooms and 3 beds accommodating 6 guests. The beach is just steps away, so what better way to start the day than going for a nice swim first thing when you wake up or going for a run while you admire the view?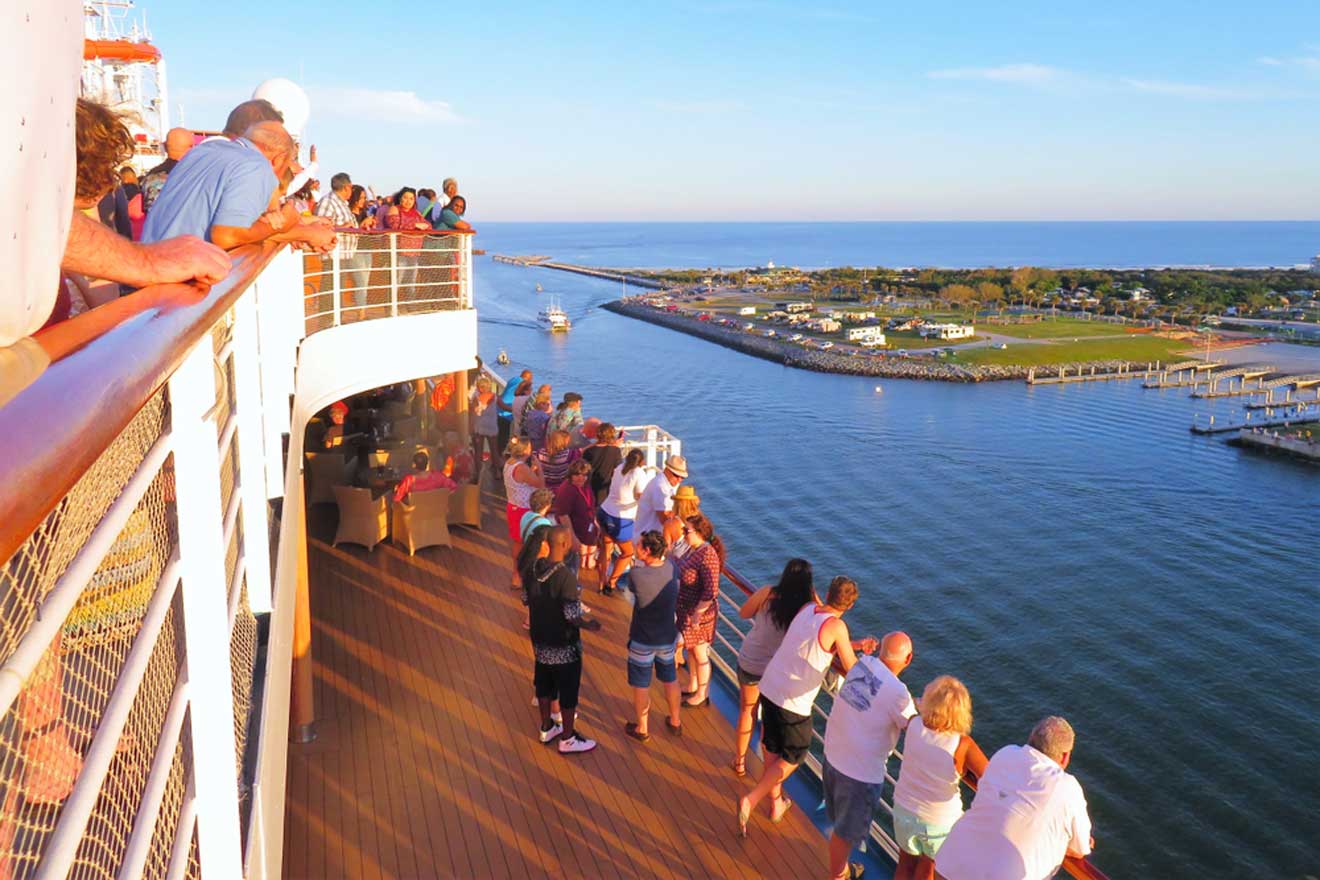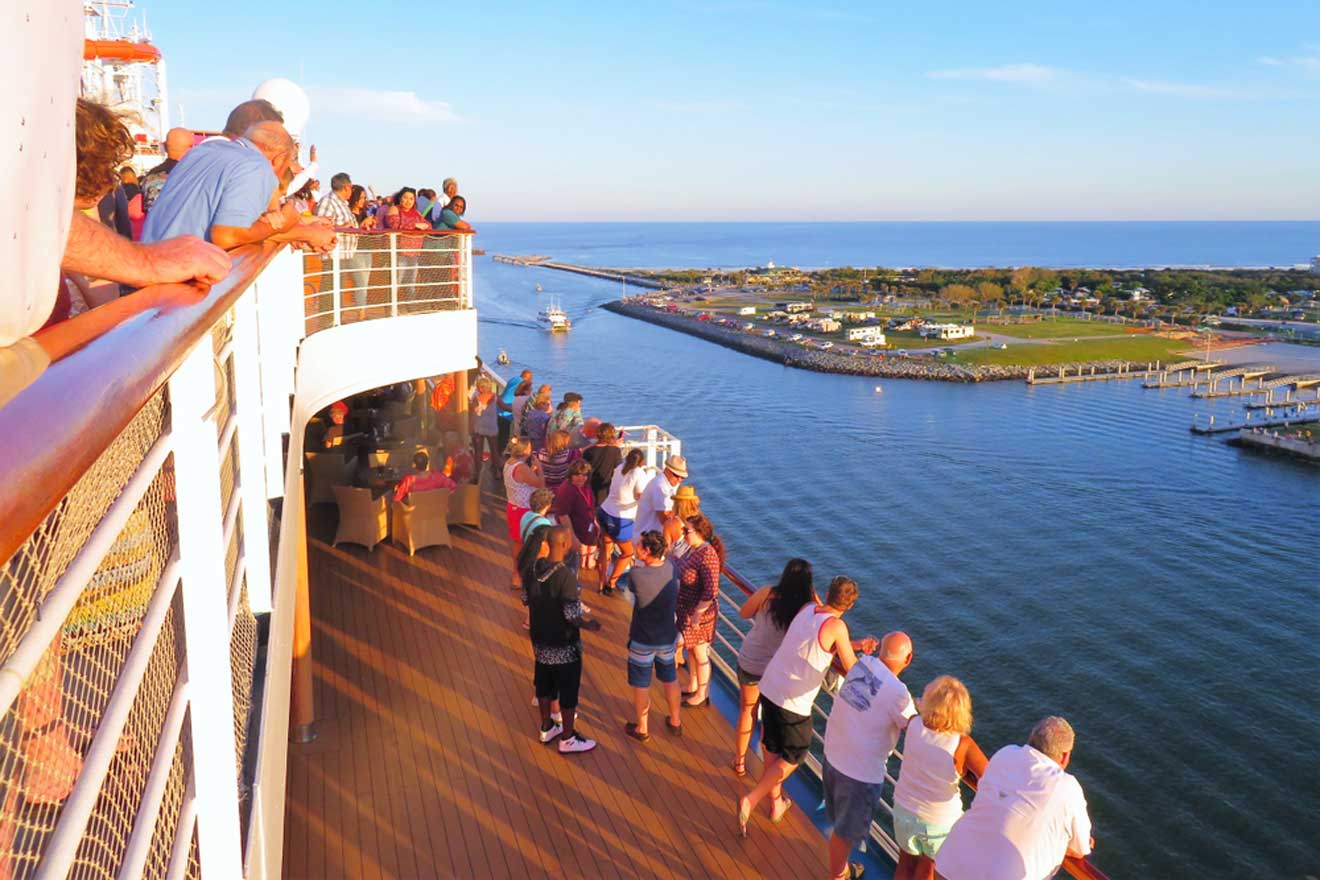 Conclusion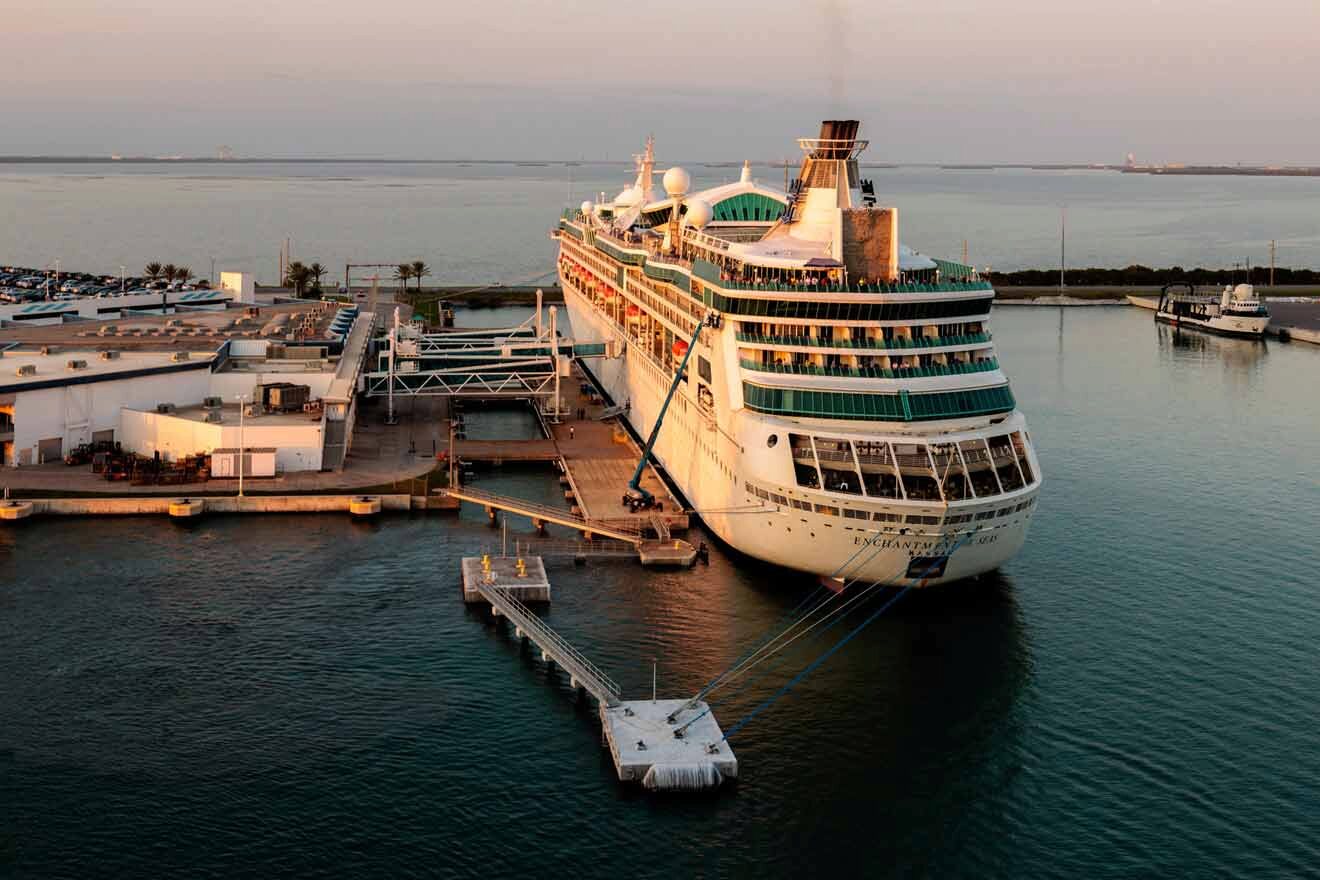 That is all for today, folks! This list of hotels with a free shuttle to Port Canaveral has come to an end. I listed 10 Port Canaveral hotels near cruise ships that offer shuttles and VRBOs near Port Canaveral. There are options for all budgets and tastes!
Honestly, I love all the hotels mentioned, these are great options, and I would be more than happy to stay in any of these cool hotels. But if I have to give you my 2 favorite ones, I would say:
Best Western Cocoa Beach – I love that it is located by the beachfront! Nothing better to relax than spending some time in the sand under the sun!
SpringHill Suites – I think it is super convenient that it has cruise packages and parking packages available to guests! On top of that, there is a Manatee Sanctuary Park, a 6-minute walk away!
Which one was your favorite hotel? Let me know in the comments, and let's share the latest cruise news with other fellow cruise travelers! And book your hotel room in advance before someone else does it!
Have a lovely time,
Daniela
---
Pin it for later!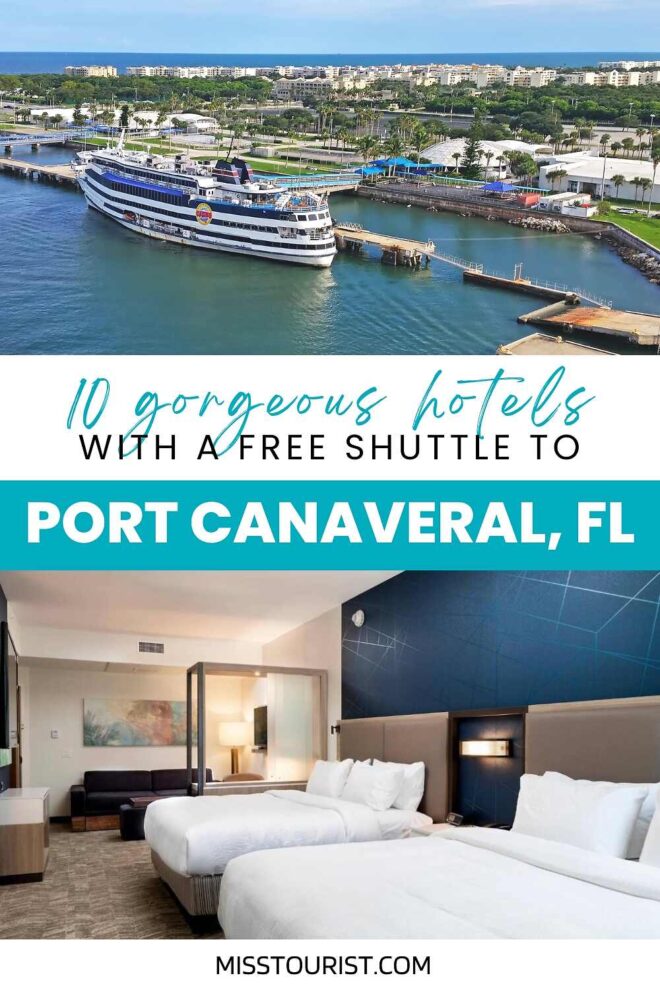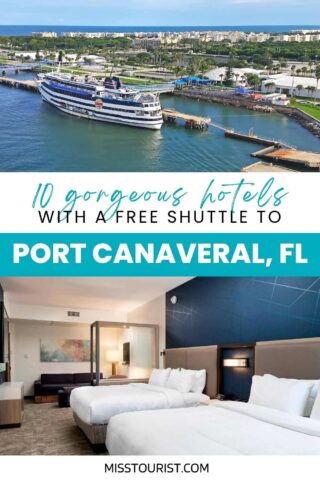 Pin it for later!