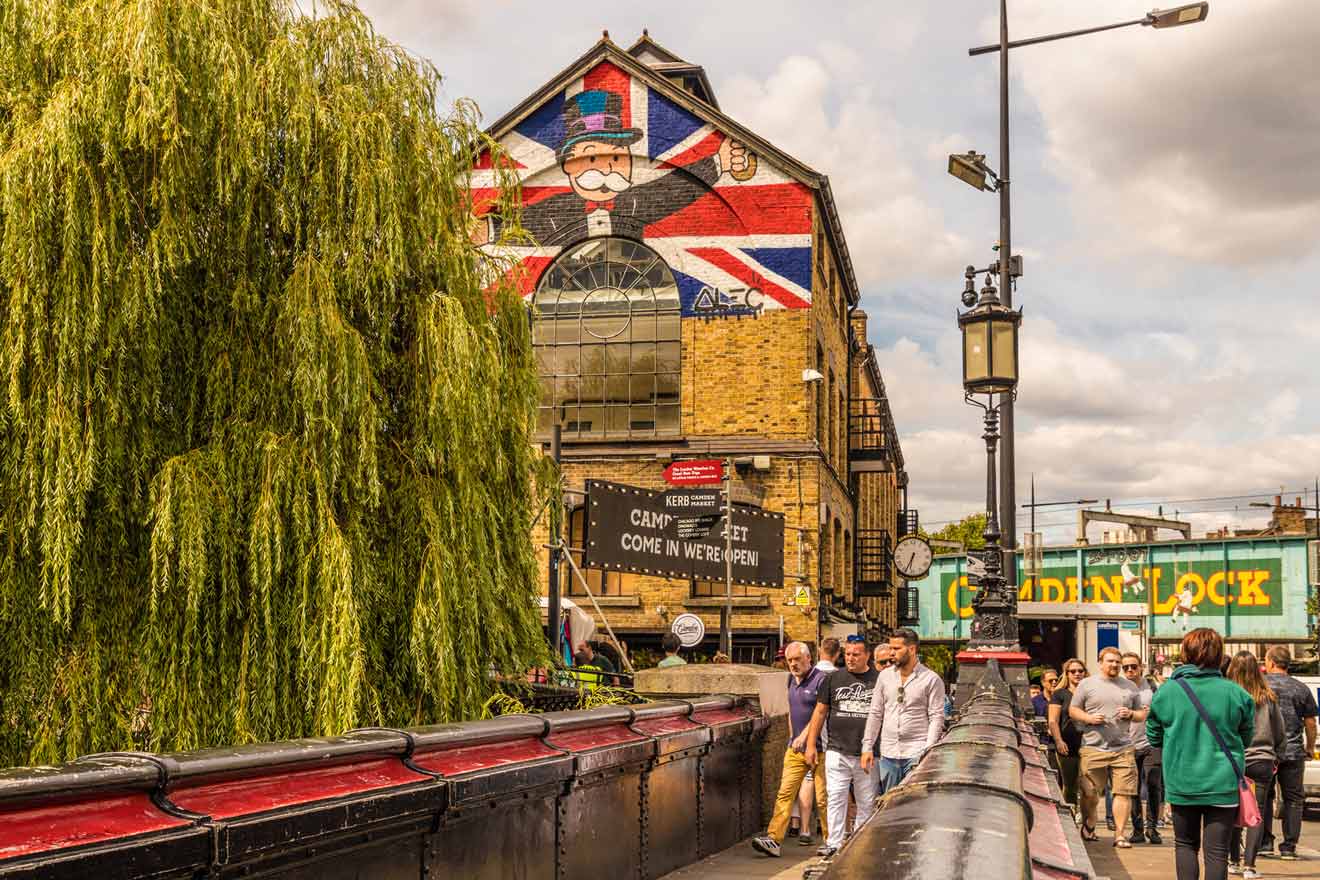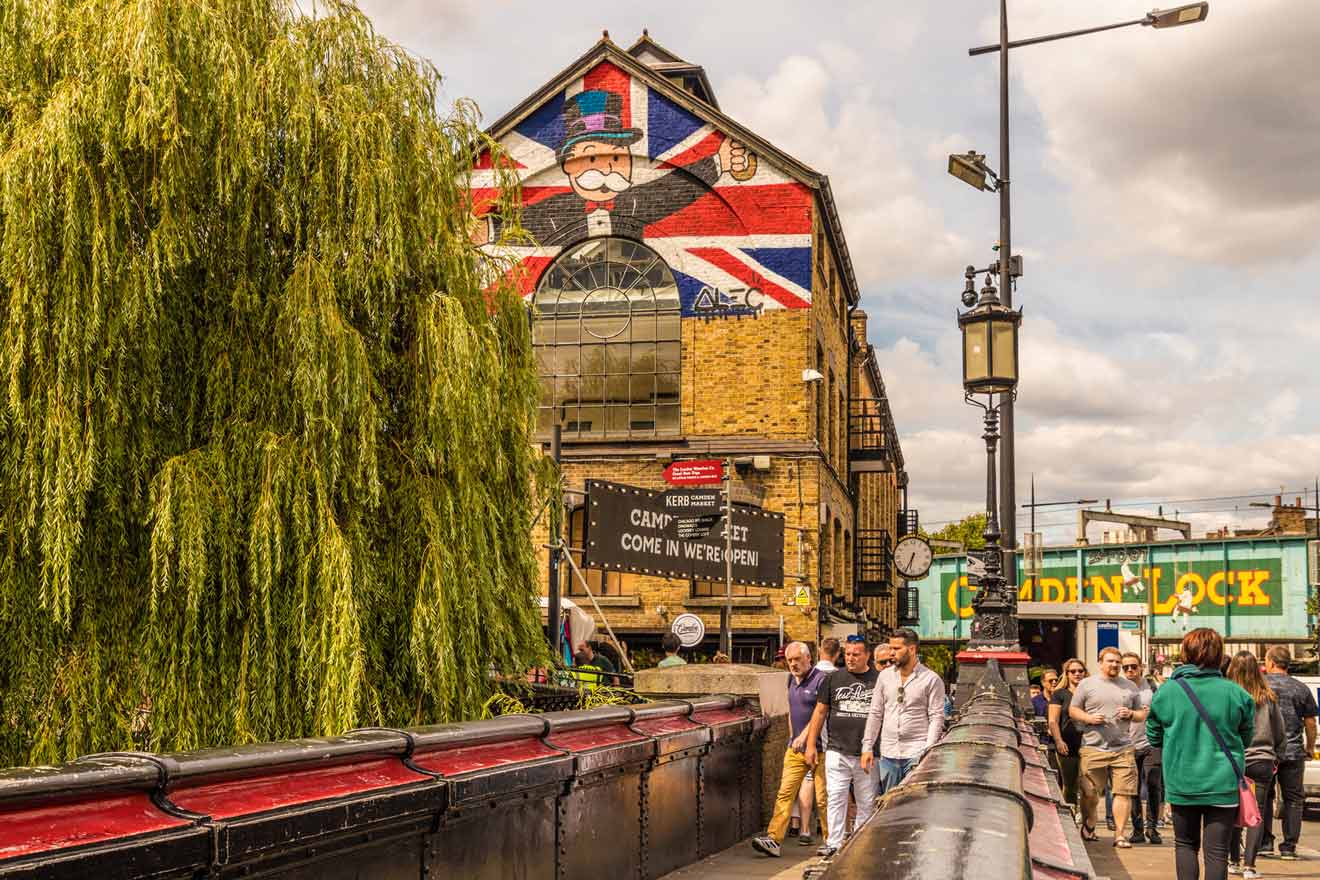 Can you already smell the street food and feel the hectic atmosphere? Then you're getting closer to Camden! This North London area offers each tourist such a thrill and if you ask a few, they'll all tell you how they had such different experiences!
That's the Camden effect! And in this post I'll help you find the best things to do in Camden, London to help you have the most amazing time! While I lived in this city I came here a few times and yes I was in love!
I've added all the cool places that I've been to in this article plus some other things that everyone raves about and I'm sure you'll have fun trying them all! And of course a section with some practical information on where to stay in Camden and how to get there.
I hope you're ready to be blown away by Camden's never-ending buzz!
Let's hit the road!
If you are in a hurry
If you're ready to book some fun activities and tours in Camden Town, then check out the list below, with the main tours in the area:
Here are the main things to book in advance:
And here are the best hotels in Camden, London: Mirabilis Apartments (luxury), Camden Town House (mid-range), Pax Lodge Hostel (budget)
1. Shop until you drop in the markets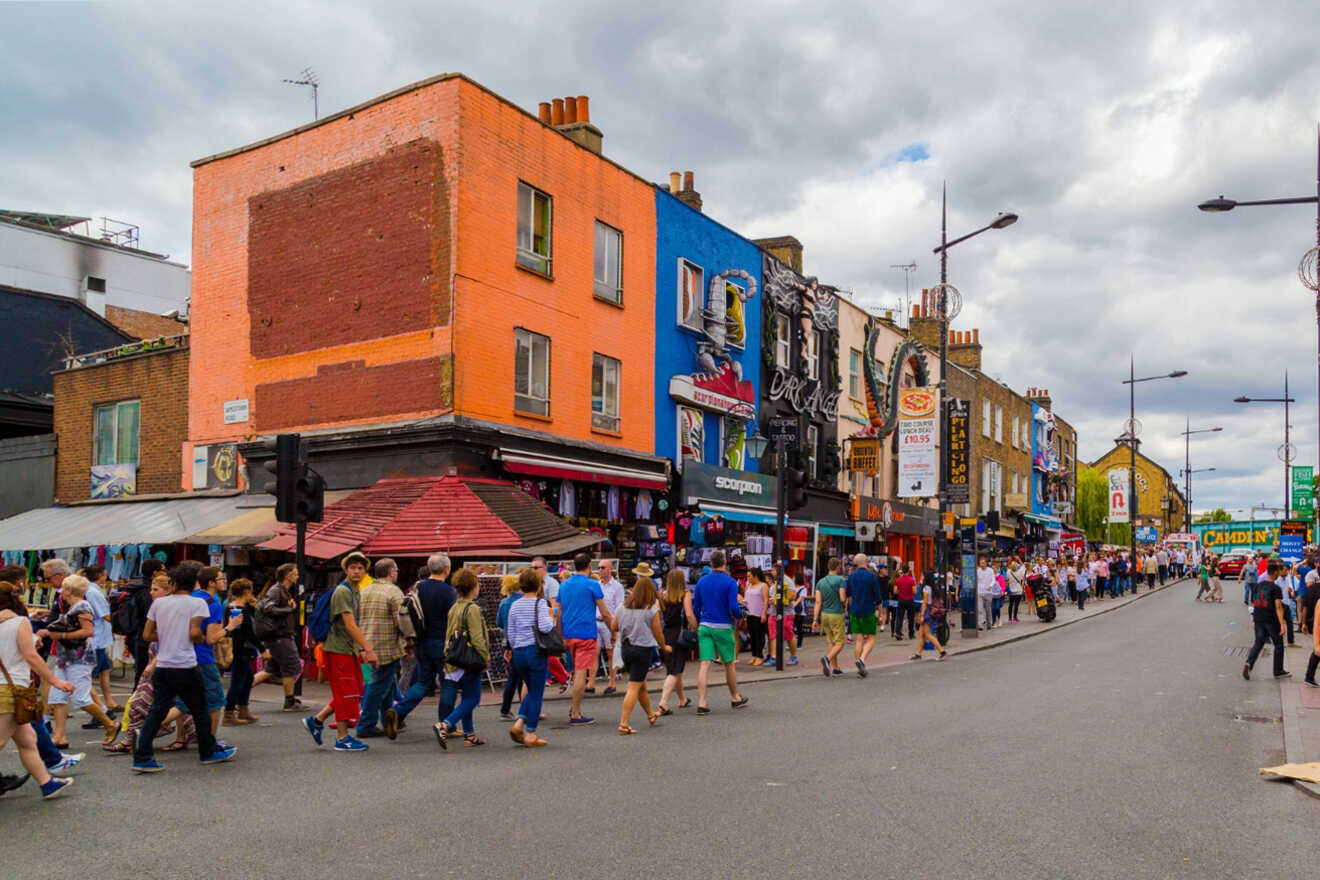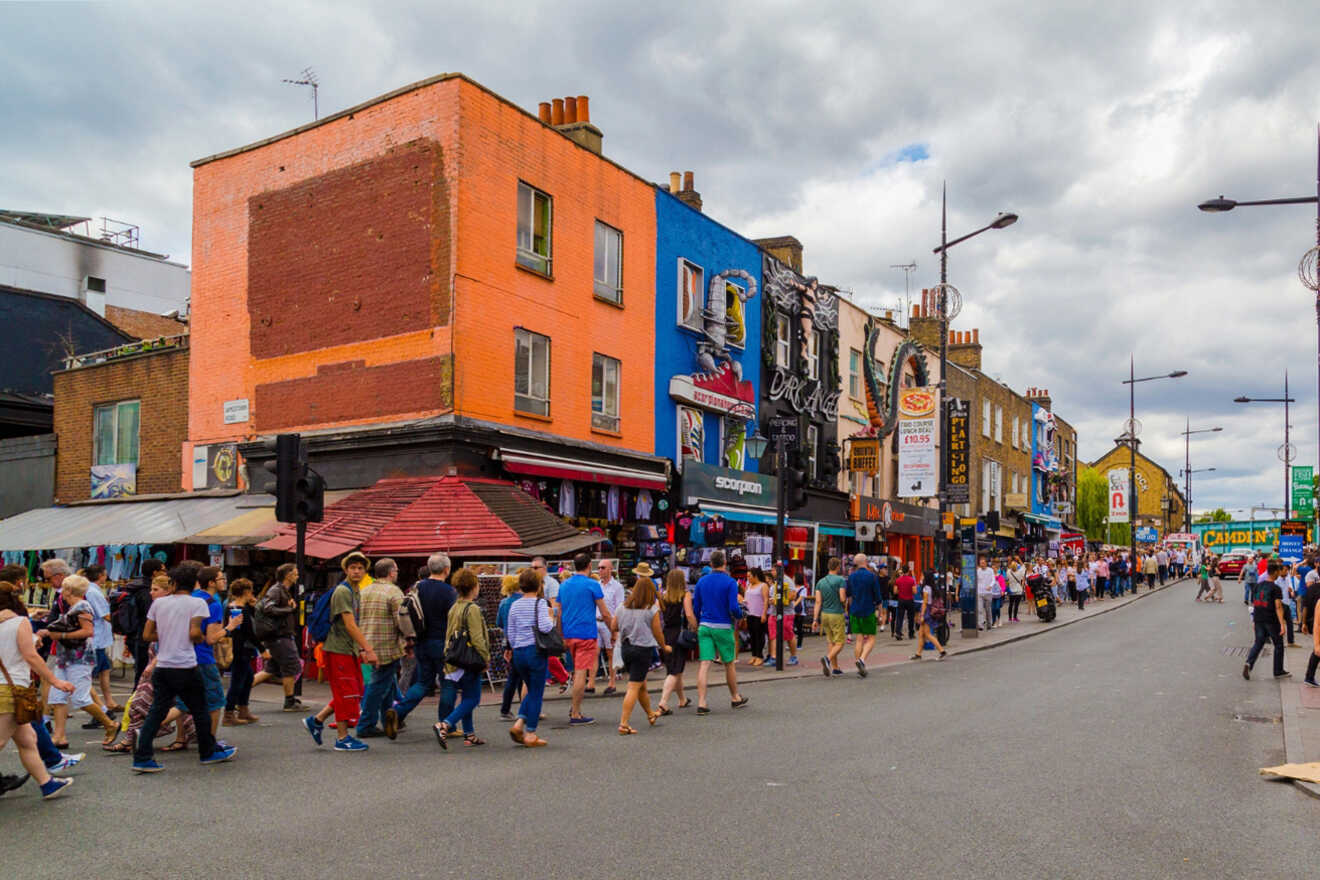 If you're a lover of vintage, quirky things that you can't find anywhere else then you'll absolutely love Camden in London!
Why?
Well, this whole area is absolutely packed with those things! The minute you exit Camden Town Tube Station you'll stumble across many small markets, vintage shops (especially in Camden Lock Village) and clothing vendors!
I remember the first time I came here while I was staying in London, I felt like I stepped into a whole other world! Everyone was dressed so cool and the vibe was like nothing that I've encountered before!
Once you get off the tube at Camden Tube Station, you can start walking down Camden High Street.
Your first stop will probably be Inverness Street Market, just a short walk away from the tube, and from there just keep going straight and you'll find the famous Camden Market (also known as Camden Lock Market) and Stables Market.
NOTE: I went during the weekend when Camden Market is absolutely packed with people! So if you want to get a real taste of the vibe here, definitely go on a Saturday or Sunday. If not, Camden Market is open during the week as well (perfect time to go if you don't like the crowds)
Hands down, one of the top places in London to find hidden gems. Camden Market, on Buck Street, offers great food, vintage clothing and such a cool atmosphere!
2. Hunt for the best street art in Camden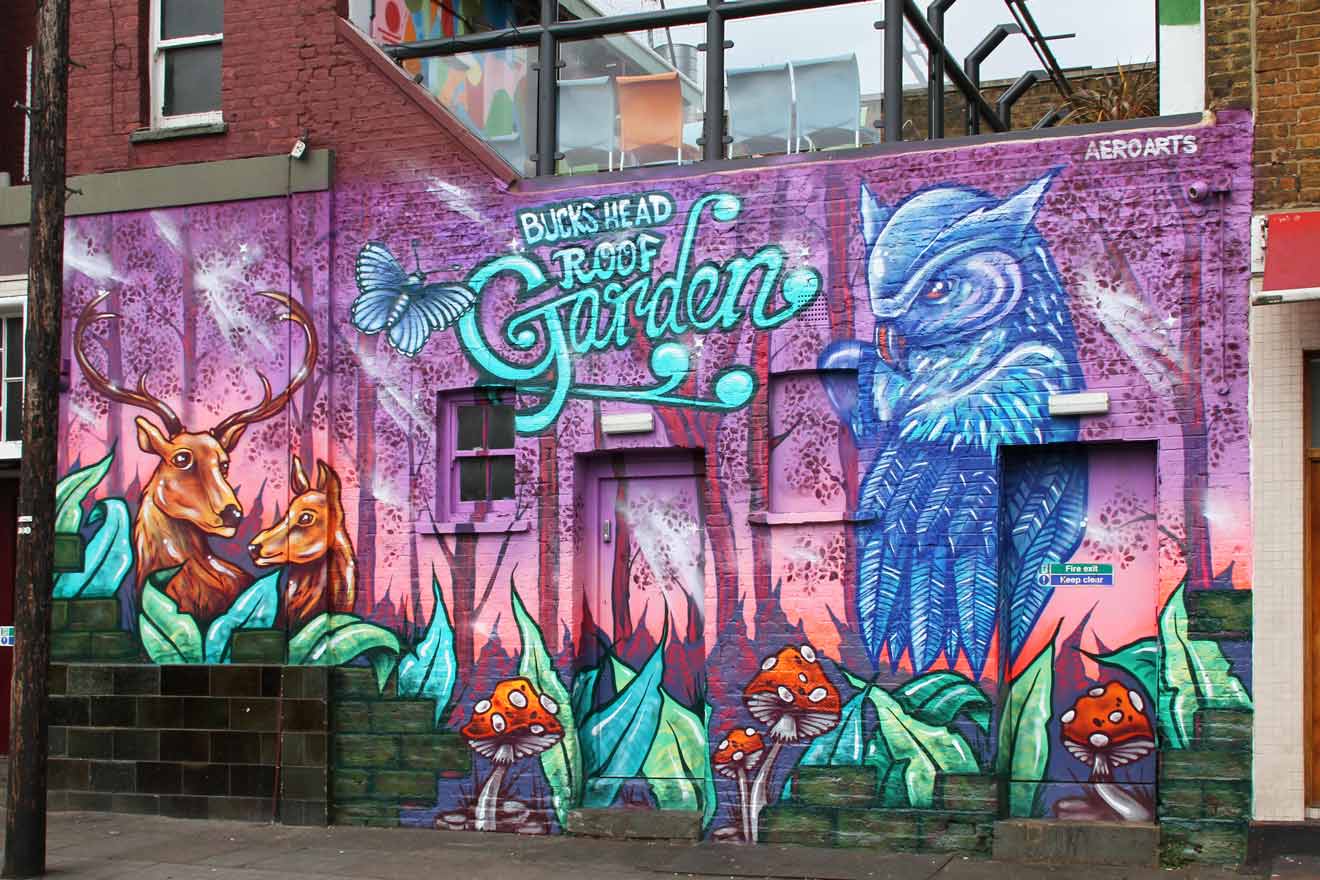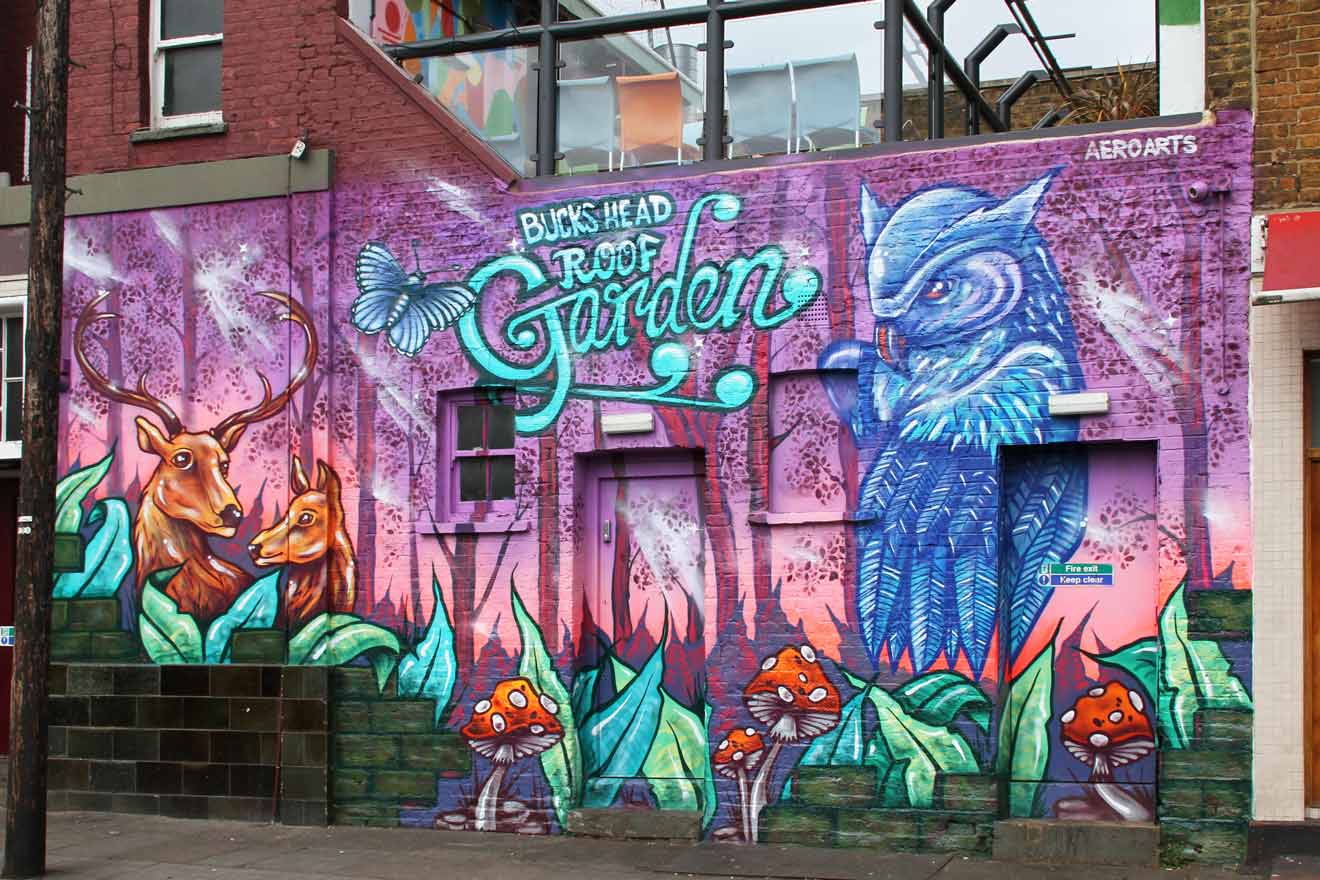 One of the best things to do in London is see all the murals on the city buildings and walls! And if you thought you could only find fabulous street art in Brick Lane, you'll be surprised to see that Camden is absolutely packed with street art made by well-known street artists.
And what's great is that you don't even have to look for it! You can just cross the next street and stumble across a huge wall, painted in the most amazing way!
That's Camden for you!
Still, I remember how overwhelming this area can be, so if you need some guidance on where you can easily find some street art head over to these streets and spots:
Those are just the main ones! You'll definitely find more street art around the neighborhood if you start venturing by yourself. And if you find some new street art that no one knows about, let us know as well in the comments below!
3. Enjoy a water bus ride on Regent's Canal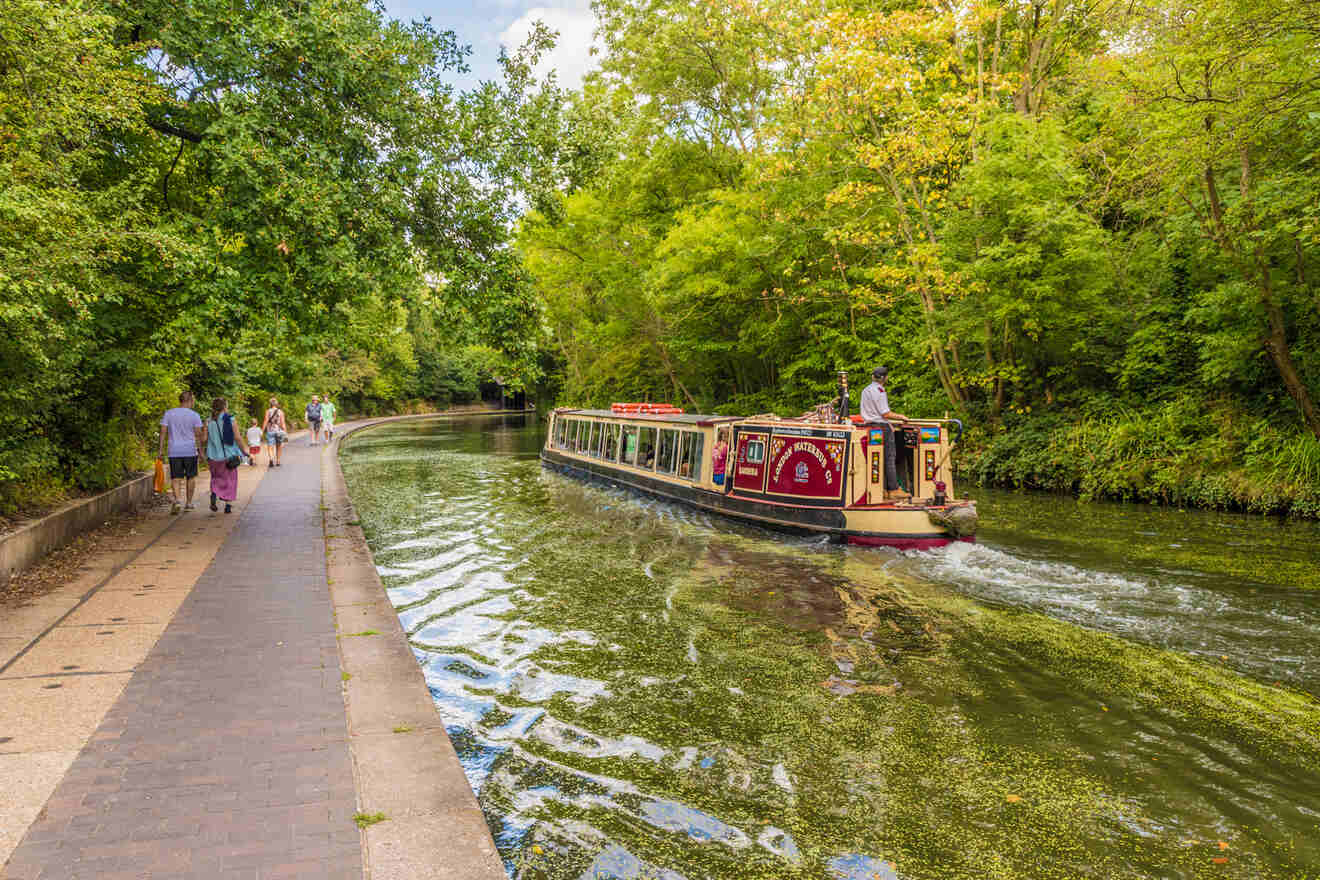 One of the best things to do in Camden (and surely the most relaxing one) is to go on a water bus tour on Regent's Canal!
It will give you lots of time to admire the views of the beautiful London Zoo, gardens and celebrity houses, where famous people like Amy Winehouse and Kate Moss used to live, plus you'll go through the 249-meter Maida Hill Tunnel, and ultimately arrive in Little Venice, where your Regent's Canal tour will end.
This tour on Regent's Canal lasts 1h and you'll also have a knowledgeable tour guide with you who will tell you super interesting facts about Camden Town!
4. See what's on at Cecil Sharp House
Do we have any folk music lovers in the house?
Before Camden Town became a London symbol for jazz and indie music, this area was all about promoting folk music.
This genre has made a comeback in recent years and I know we've got some eager fans here who'd want to see what's on in Camden Town, where you'll find the only dedicated folk arts centre in England!
Cecil Sharp House has its doors open for everyone who wants to dance and sing! Yep, the art center has a wide range of programs from live music shows, dancing nights, and conferences.
I'd definitely check their schedule to see what's happening around when you're visiting and sign up for something!
5. Visit the Jewish Museum
Although Camden Town is not so famous for its museums, as the Camden Market on Buck Street and music venues come first, there are some spots scattered around which are definitely worth a visit.
The Jewish Museum London is one of them. This place is truly a hidden gem that has four permanent exhibitions and some temporary exhibits as well.
If you want to learn more about London's Jewish community then add the Jewish Museum to your itinerary!
Their collection of old artifacts, ceremonial items and stories of course about the Jewish culture will give you such a wonderful insight into the life of Jewish people in the UK.
PRICE: £7.5 (US$8.6)
6. Eat yummy street food at Camden Market West Yard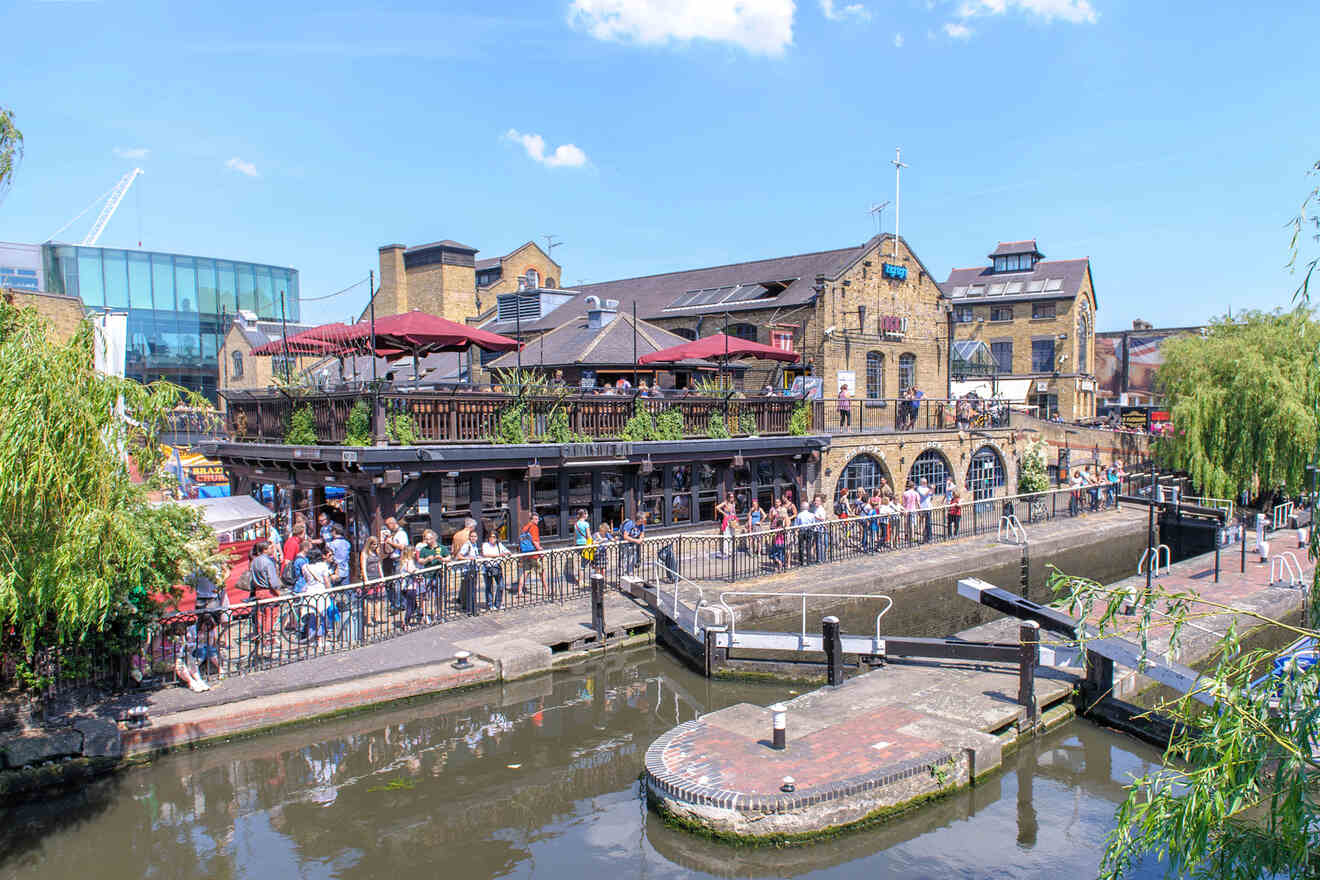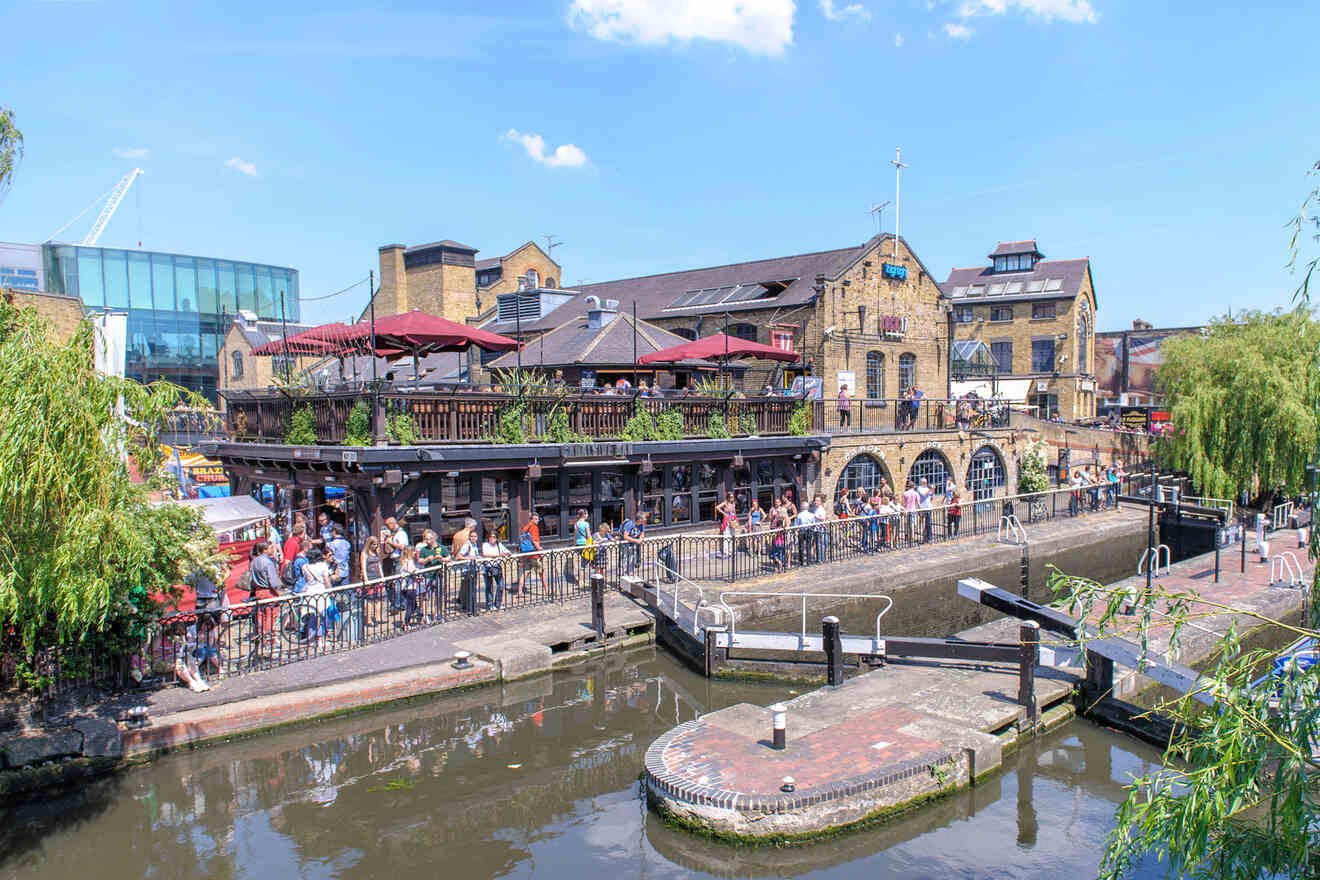 I'm sure you're already wondering where you can find the best street food in Camden, right?
Sure you can hit the Camden pubs or restaurants (if you want something fancier) but trust me, you won't resist the smells that you'll feel on the streets once you get here!
So once you're hungry head over to Camden Market West Yard which is set in Camden Market, and check out all the food vendors, there are around 30 so make sure you take your time!
They've got anything here from burgers (had one of those and it was delicious), halloumi fries, pizza, ice cream and many other mouth-watering dishes from the Mexican, Vietnamese and other cuisines.
7. Snap a pic of Camden's Colorful Houses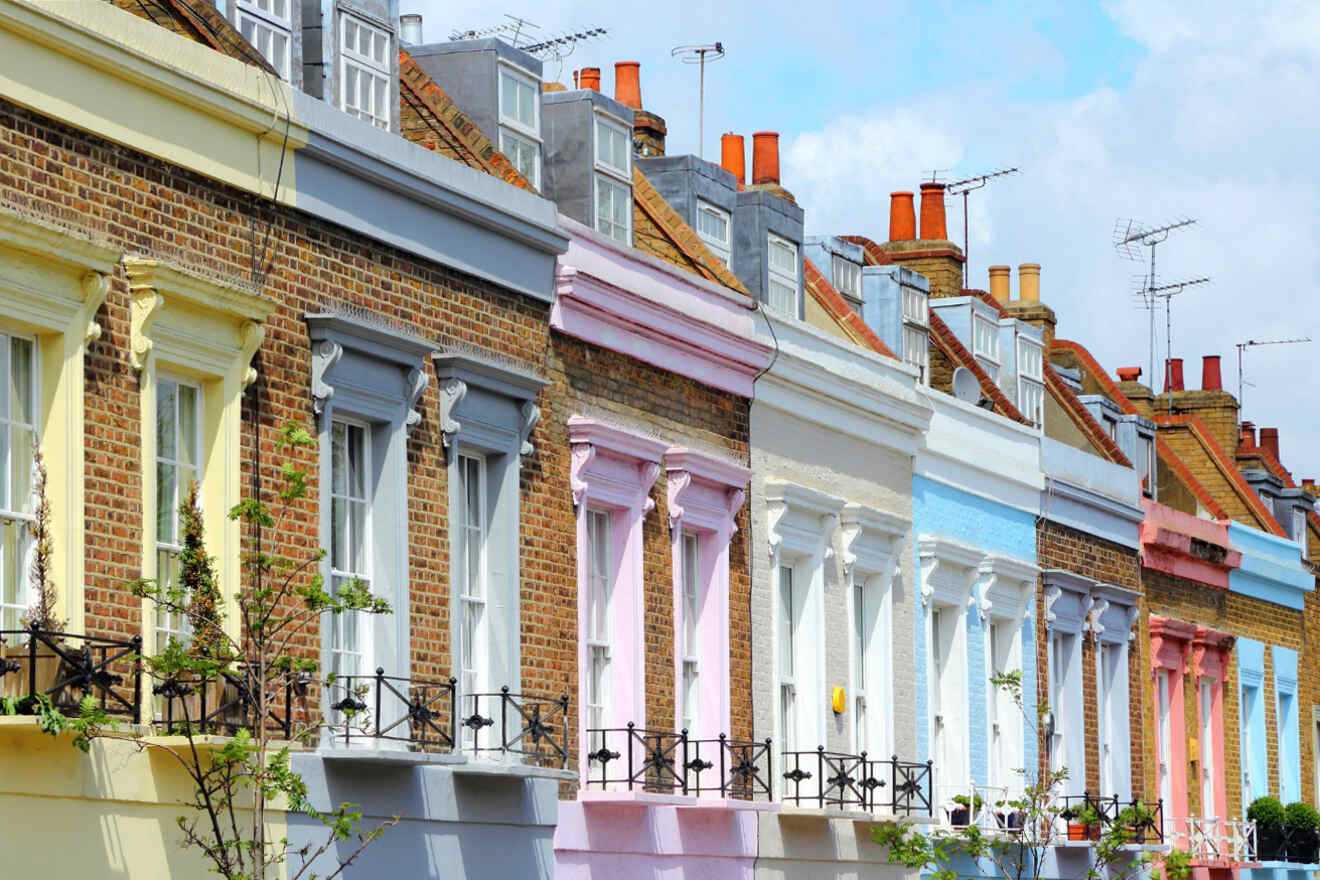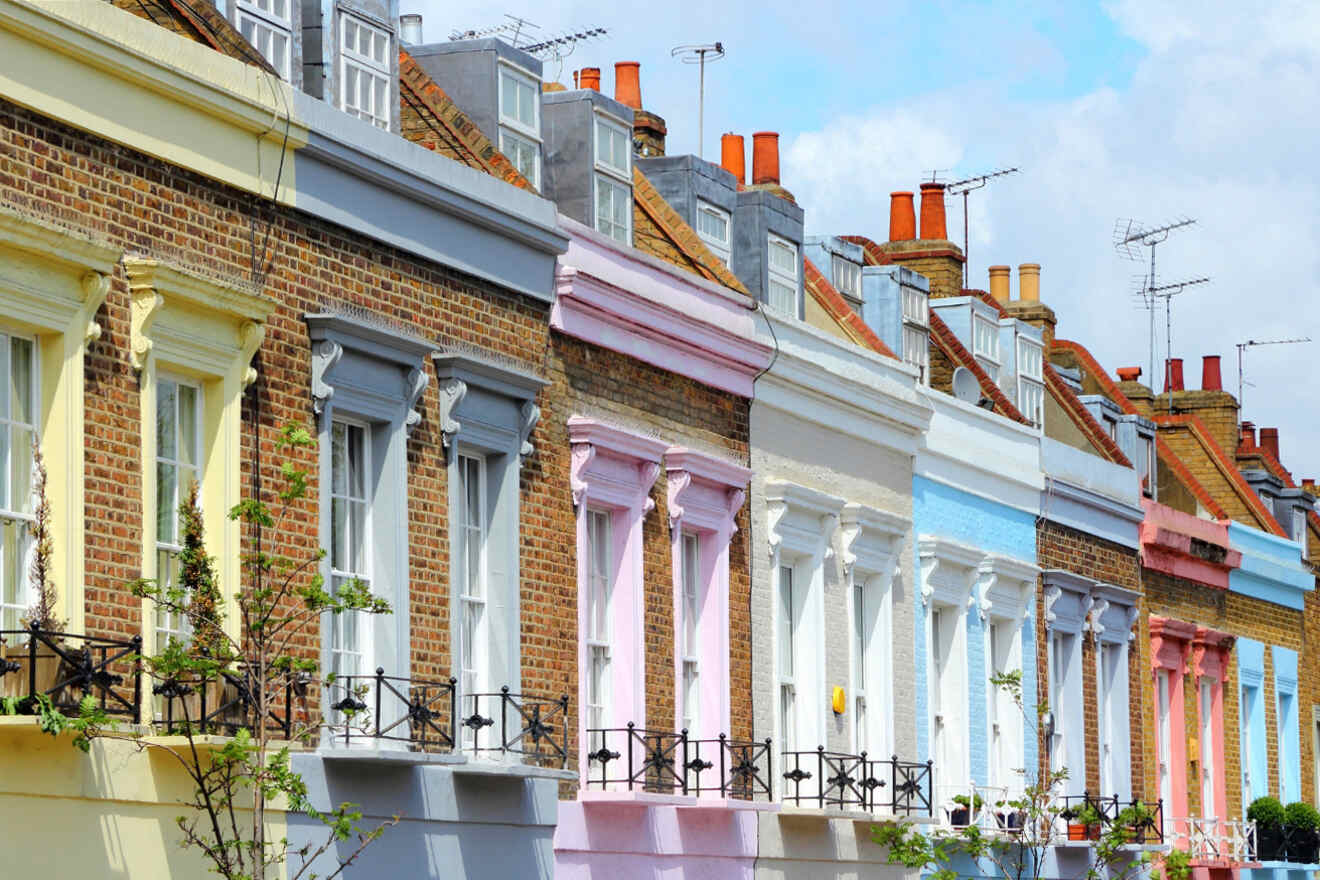 There are many streets in London filled with pastel-colored houses (most of them in Notting Hill) but Camden also has a few and you can see them in the Primrose Hill area, especially around Chalcot Crescent and Chalcot Square.
The Primrose Hill area is known not only for its fabulous houses but also for its famous residents! Back in the day Sylvia Plath and poet William Butler Yeats lived here and in more recent years celebrities like Kate Moss and Jude Law called this area their home.
So if you're planning to do some celebrity sightings while you're in London definitely check out Primrose Hill! And if you're looking for something to do afterward just scroll down to the next section!
While you're there, make sure to snap a few pictures of the pretty houses! You can easily find them since the area is not so big. But if you need a bit of help just head straight over to Chalcot Road and start from there!
8. Catch a sunset from Primrose Hill Park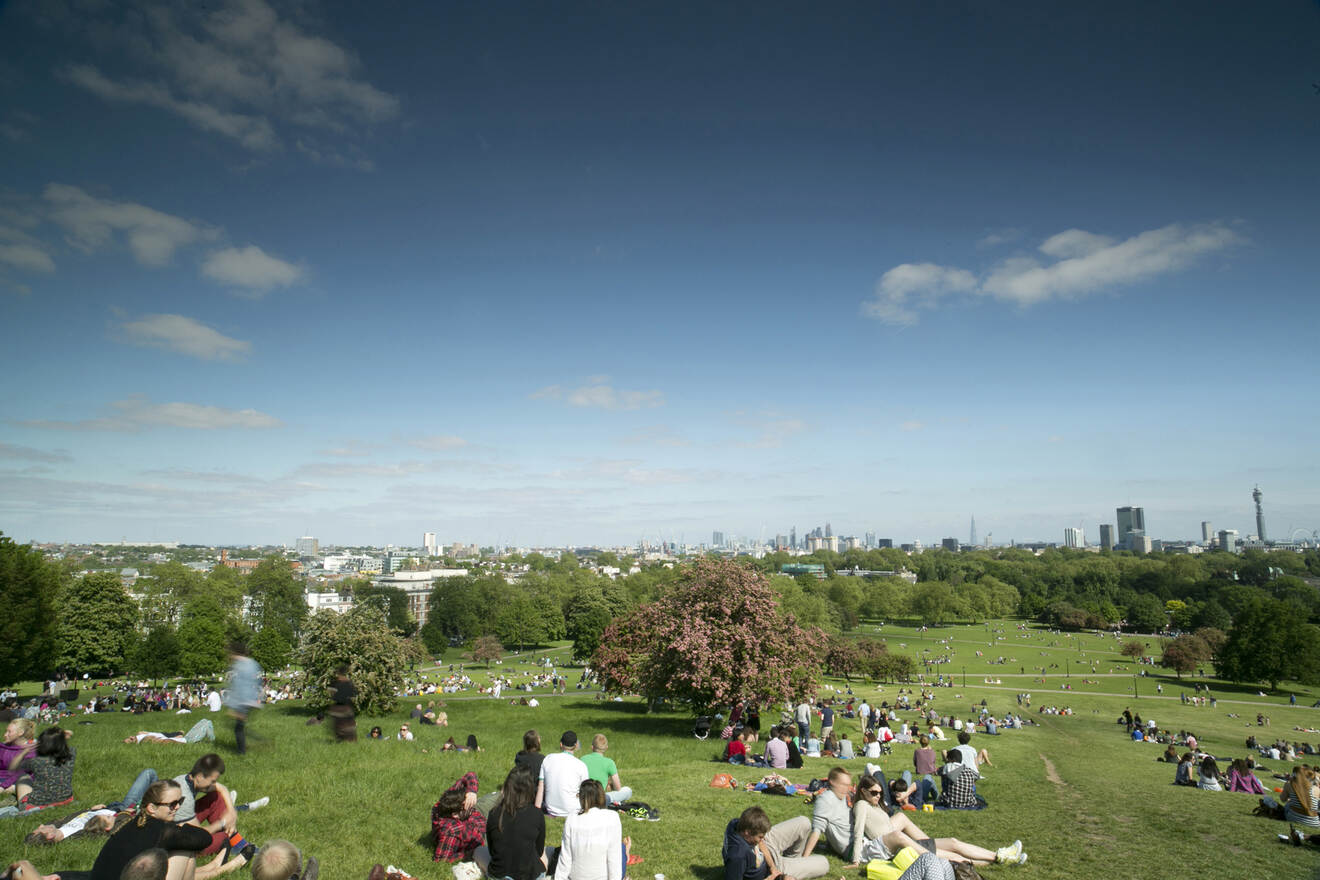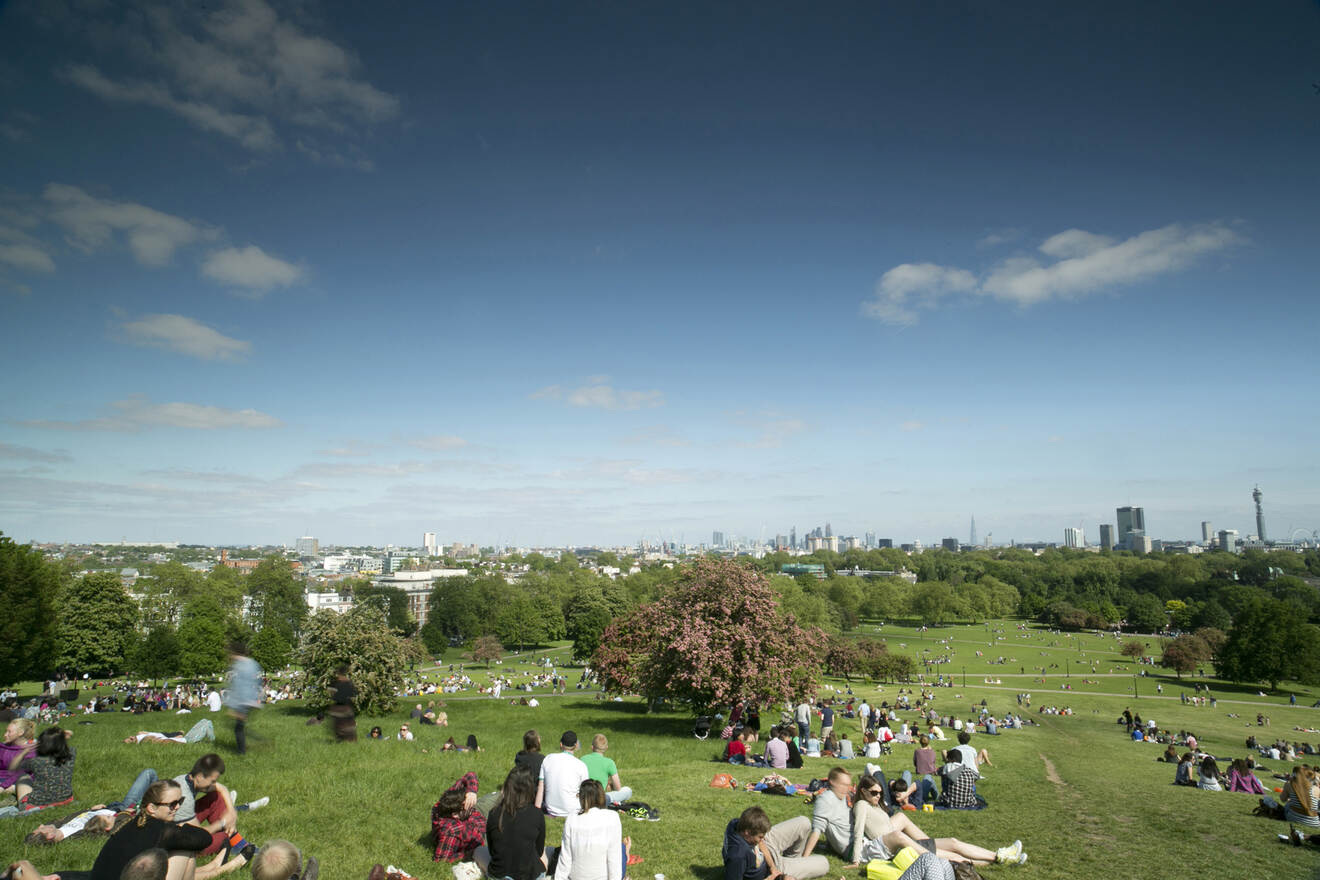 Now that you've eaten so much street food and ice cream, and raided the huge collection of souvenir stalls in Camden Market and on the High Street, it's time to rest for a bit!
Camden Town can get pretty hectic at times just like other major areas in London like Notting Hill, but luckily, you'll find lots of parks and places like Primrose Hill Park where you can escape the crowds and rest! I'd also stop by the Primrose Hill Market, before heading up just to get a quick snack for later!
Primrose Hill Park is also home to the famous Shakespeare Tree which was planted in 1864, and then again in 1964 as the first one died.
This beautiful green space which is set near Chalk Farm Road offers the most incredible panoramic views over London!
FUN FACT: Apparently no one is allowed to plant trees or build something that would obstruct the views from Primrose Hill as it's one the city's protected views!
9. Listen to live music at one of the Camden pubs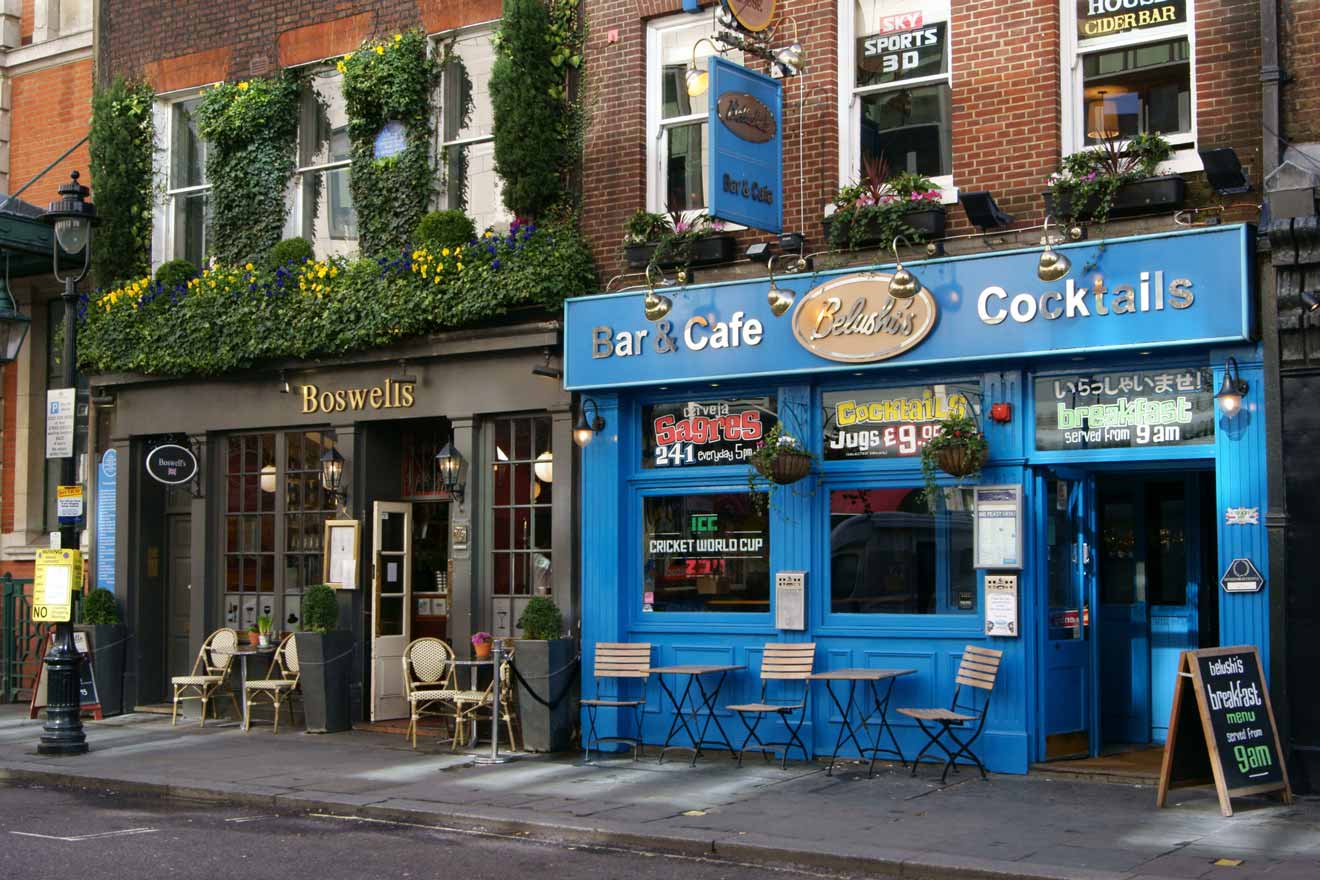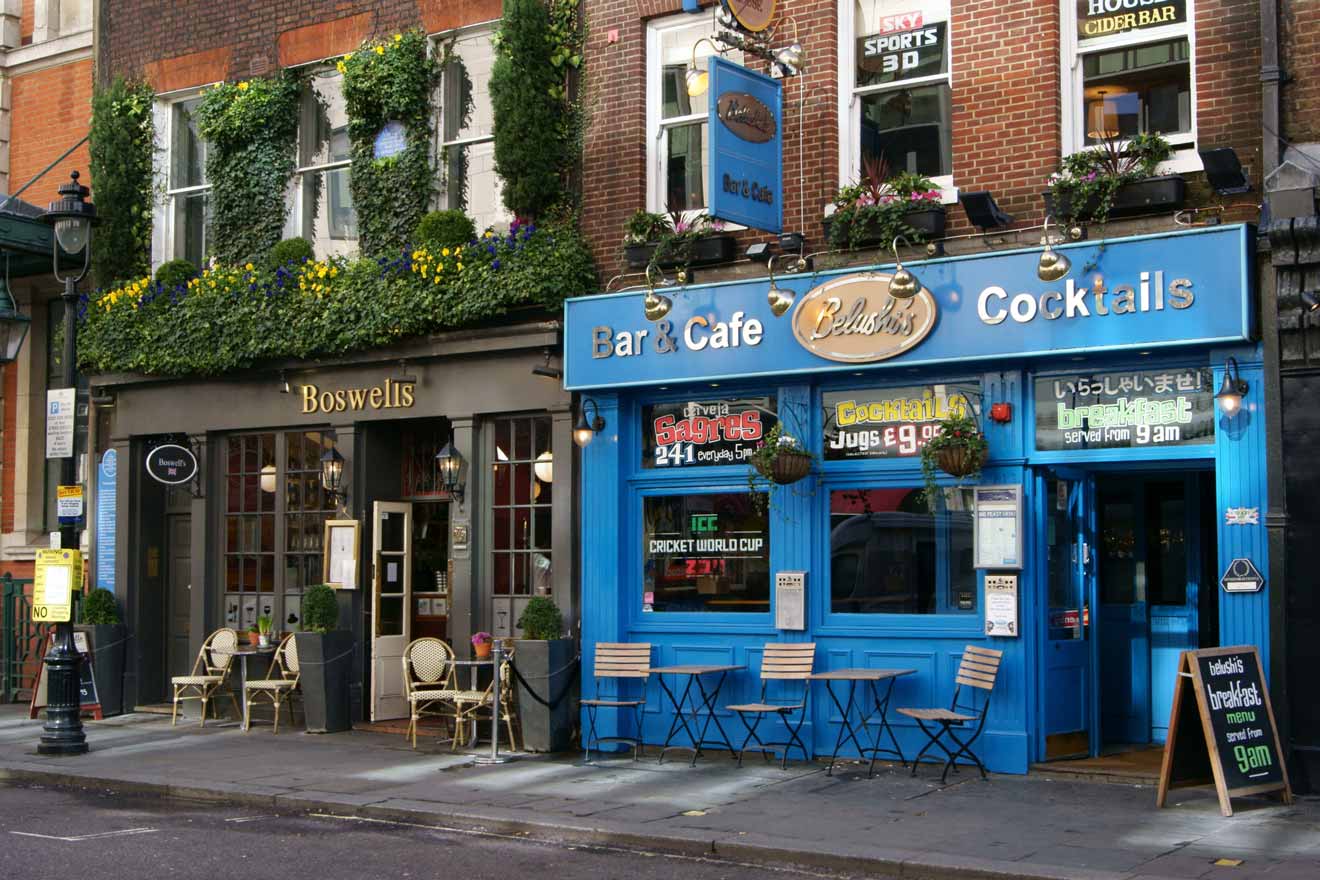 Camden is absolutely packed with live music venues!
If you're into jazz, indie music or arts then you've hit the jackpot!
Why?
Because right in the center of Camden Town you'll find places like the Jazz Cafe, an intimate venue where you can listen to some good quality jazz music or party at one of their famous club nights!
But hey if you're looking for other genres I'd also try the Dublin Castle Pub which is not too far from the Jazz Cafe. The Dublin Castle Pub is more into indie music, played by amazing new artists!
I'd also recommend catching a show at the Electric Ballroom (where bands like U2 and Snow Patrol had gigs) or Roundhouse, a Victorian building that was used to turn around railway engines a long time ago! Now it hosts shows, exhibitions and unique art installations!
So what are you waiting for? They've got food, cocktails and good-quality music! Jump in a plane, car or train and come to see (and listen) for yourself! 
10. See the Amy Winehouse statue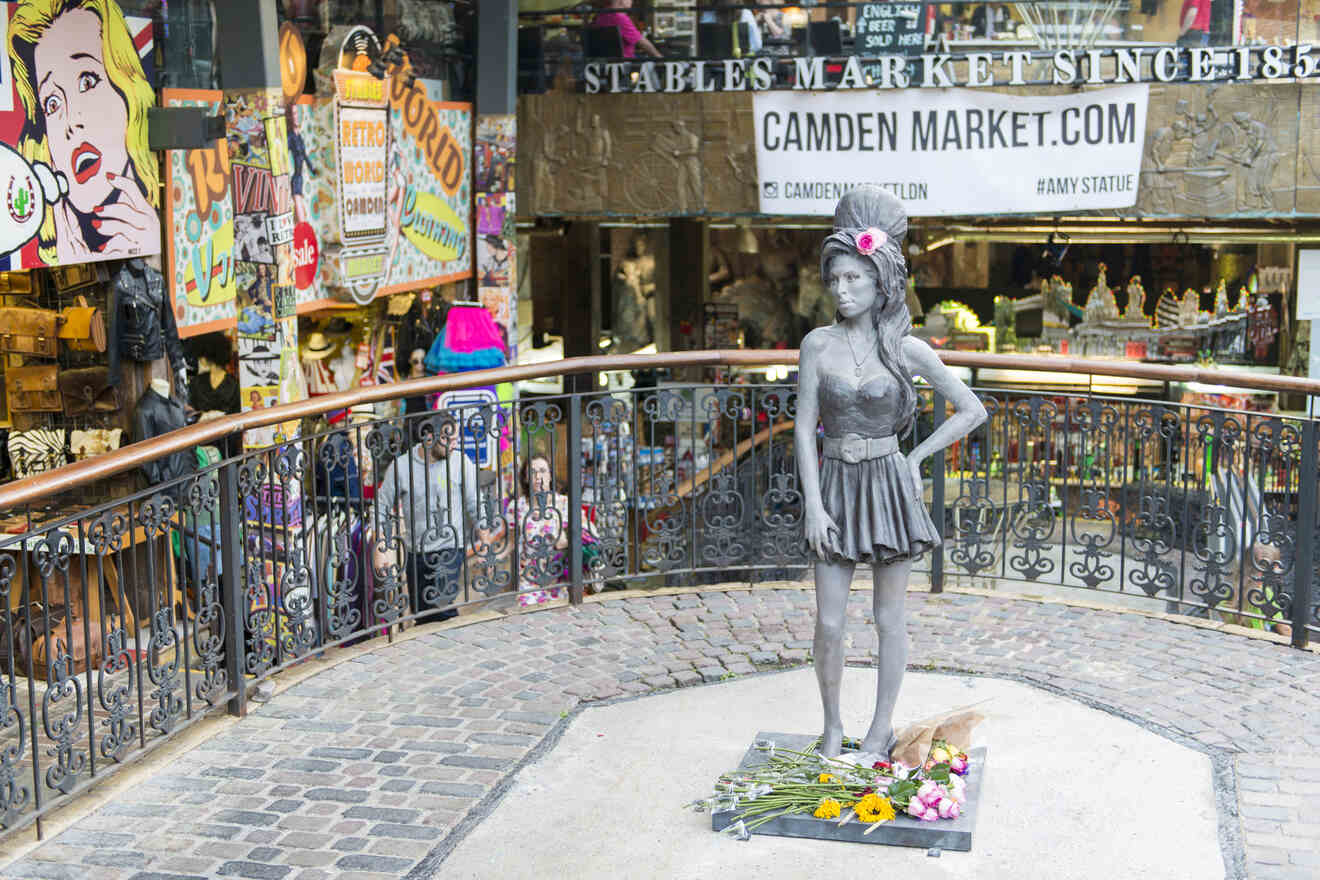 I guess we all heard at one point or another Amy Winehouse's music and fell in love with it!
The late artist used to live in Camden right until she died and if you go around the neighborhood you'll probably understand why she chose this area out of all the places in London!
Much like her looks, Camden is so artsy, non-conformist and really doesn't care about your opinion! This was the feel that I also got from Amy and her music.
To commemorate Amy Winehouse, sculptor Scott Easton, made a bronze statue after her death and placed it in her beloved Camden. It has definitely become a landmark for the area and everyone stops by to see it.
You can find the Amy Winehouse statue on Chalk Farm Road in the Camden Stables Market area.
11. Laugh until your belly hurts at Camden Comedy Club
It's not just live music shows that bring Londoners and tourists to Camden Town's pubs. Live comedy is also a big thing in this part of North London.
Right above the Camden Head pub, on Camden High Street, you'll find the award-winning Camden Comedy Club, which opens every day from 7 PM! So no matter when you're visiting you can definitely stop by for a show here.
The shows usually include alternative comedy but they also get some big names in the industry like Russell Howard and Harry Hill.
PRO TIP: Usually the famous comedians have shows on Friday or Saturday so if you're hoping to catch someone you know definitely try one of these days. You can also check their website before going!
PRICE: from £5 (US$6)
13. Explore Regent's Park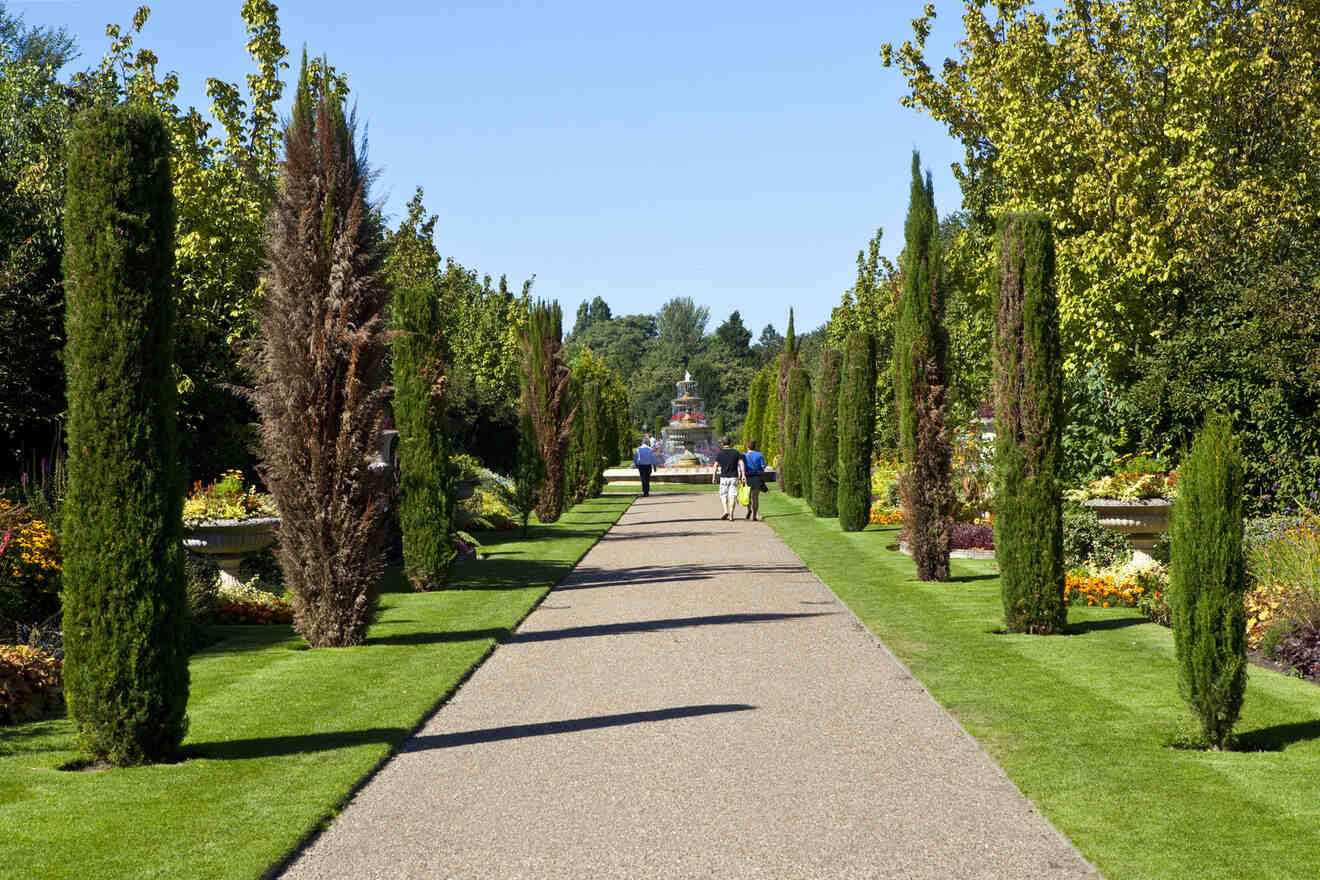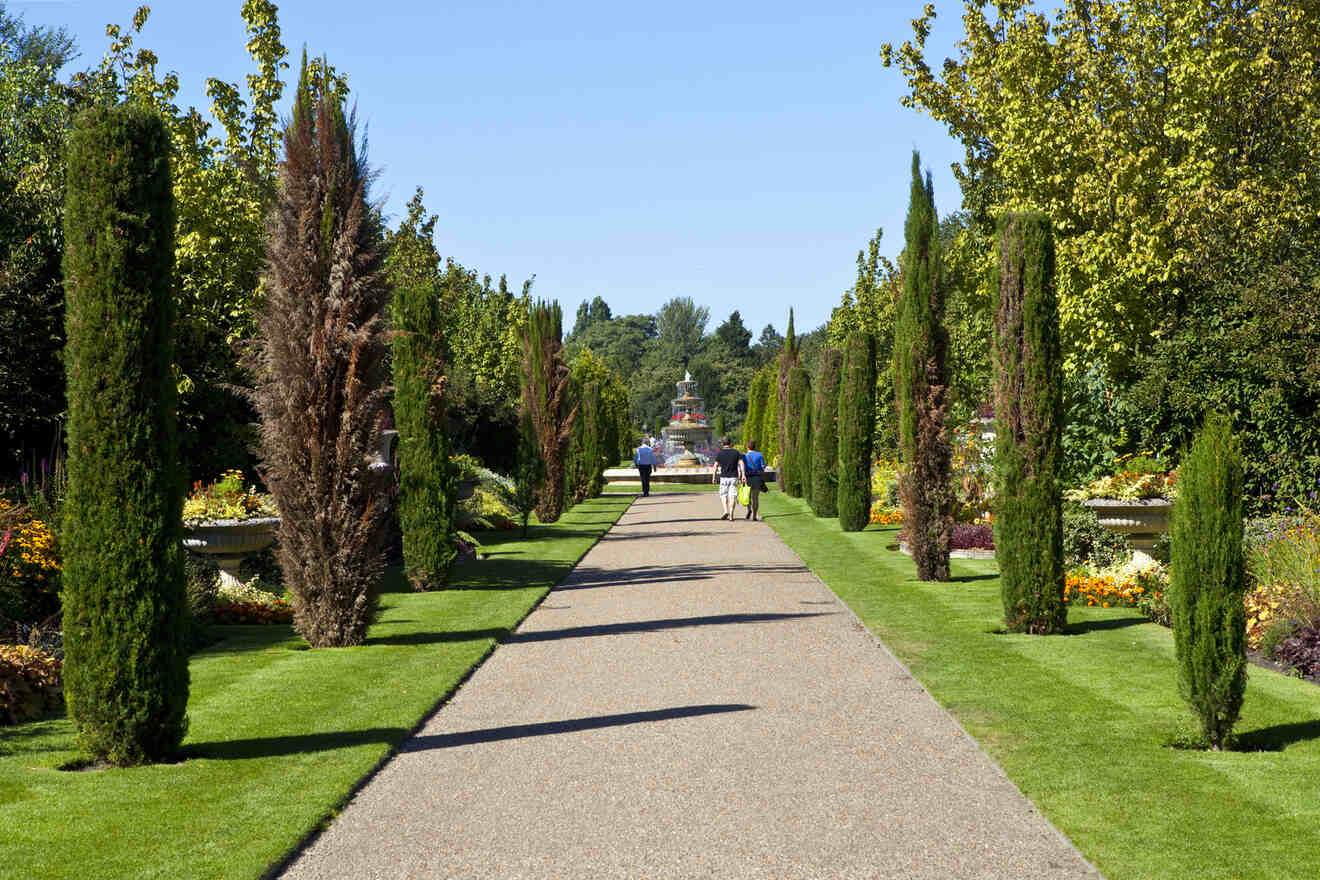 I've already mentioned one place where you can take a break from all the shopping in Camden Lock Market and high street madness but I'm afraid this park is too beautiful not to recommend it to my readers!
Exploring Regent's Park, which is set near the Mornington Crescent tube station is for sure one of my favorite things to do in Camden, London!
The park was named after King George IV, who was nicknamed the "playboy prince" before he ascended the throne.
Just like most parks in London, Regent's Park is just as beautiful and so abundant in wildlife, trees and a stunning rose garden which has so many types of unique roses!
Along with its lake, fountains and pathways, Regent's Park makes a great spot to spend your afternoon (or early morning when there's barely anyone around) in Camden Town!
14. Take the kids to the London Zoo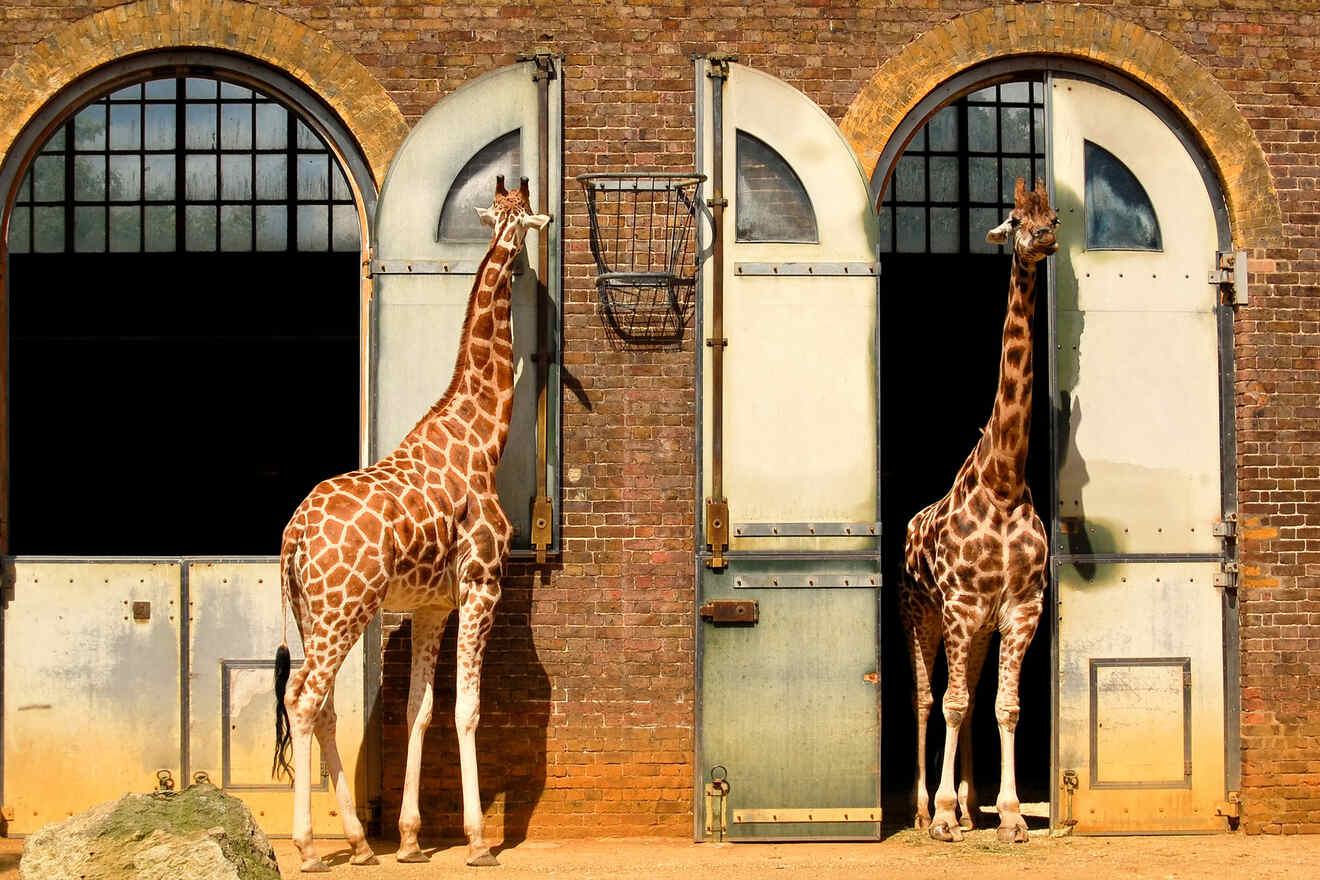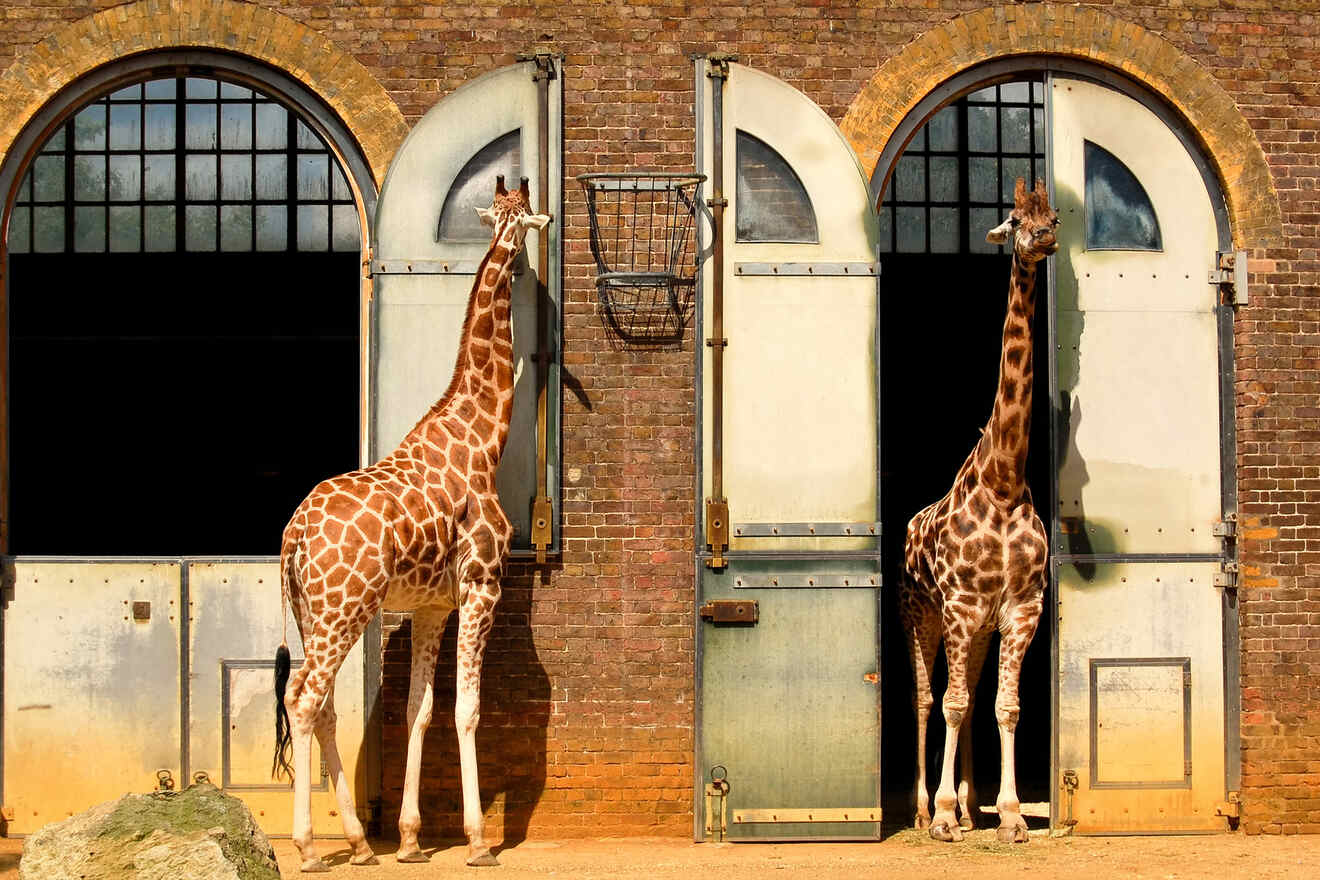 Thought Camden in North London is not really a kid-friendly area? Well, although there aren't so many fun attractions for them, I'm sure the London Zoo will make up for everything!
Part of the Zoological Society, and set inside Regent's Park, this place is the world's oldest scientific zoo, and it was initially founded in the 1820s!
Now it is the home of over 750 species (wow) including some beautiful giraffes, lemurs and zebras!
With plenty of interactive activities and cool experiences like a full immersion into an India-themed journey, the London Zoo will become your kid's favorite place in the city!
PRICE: £33 (US$38)
15. Try the local beer at Camden Town Brewery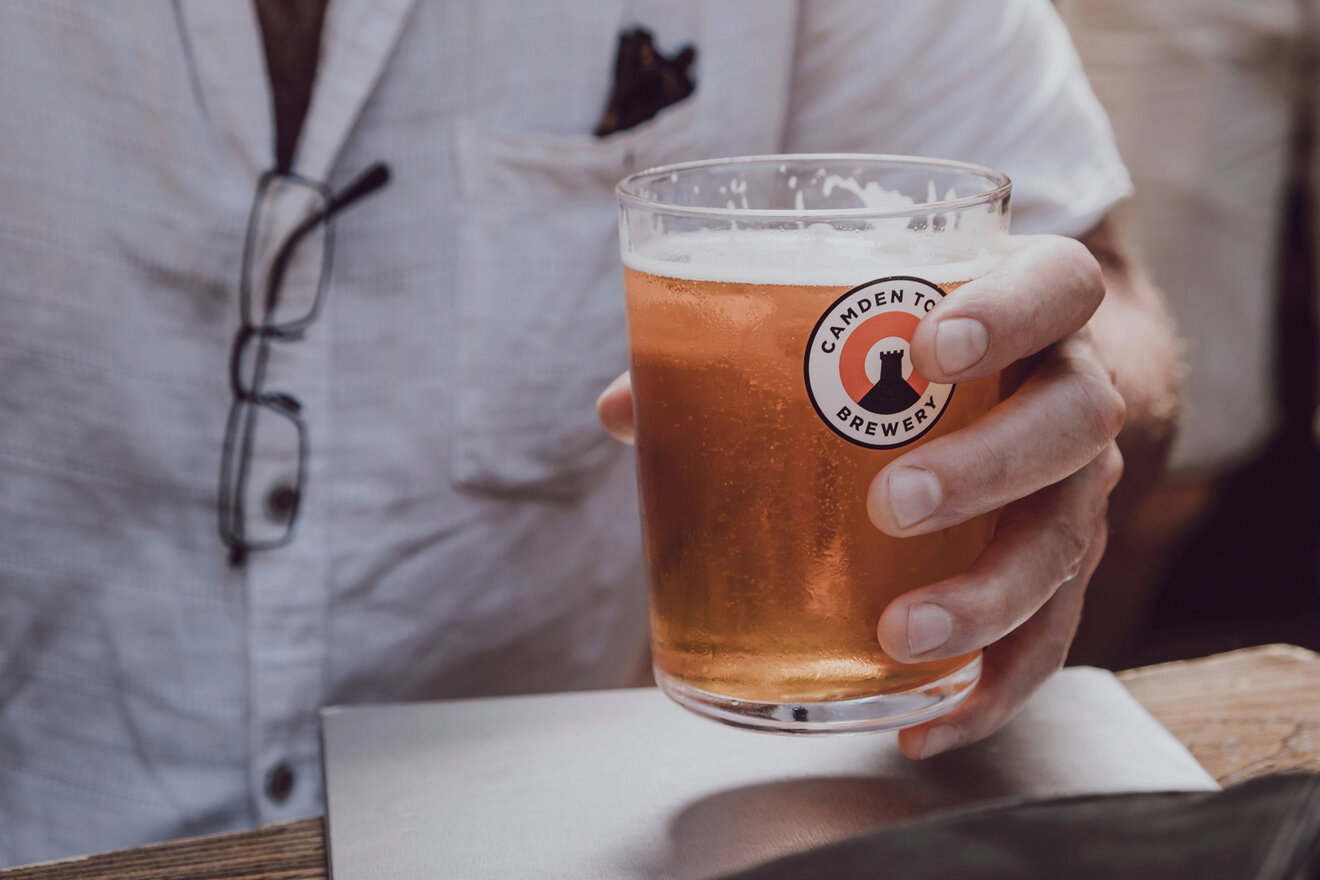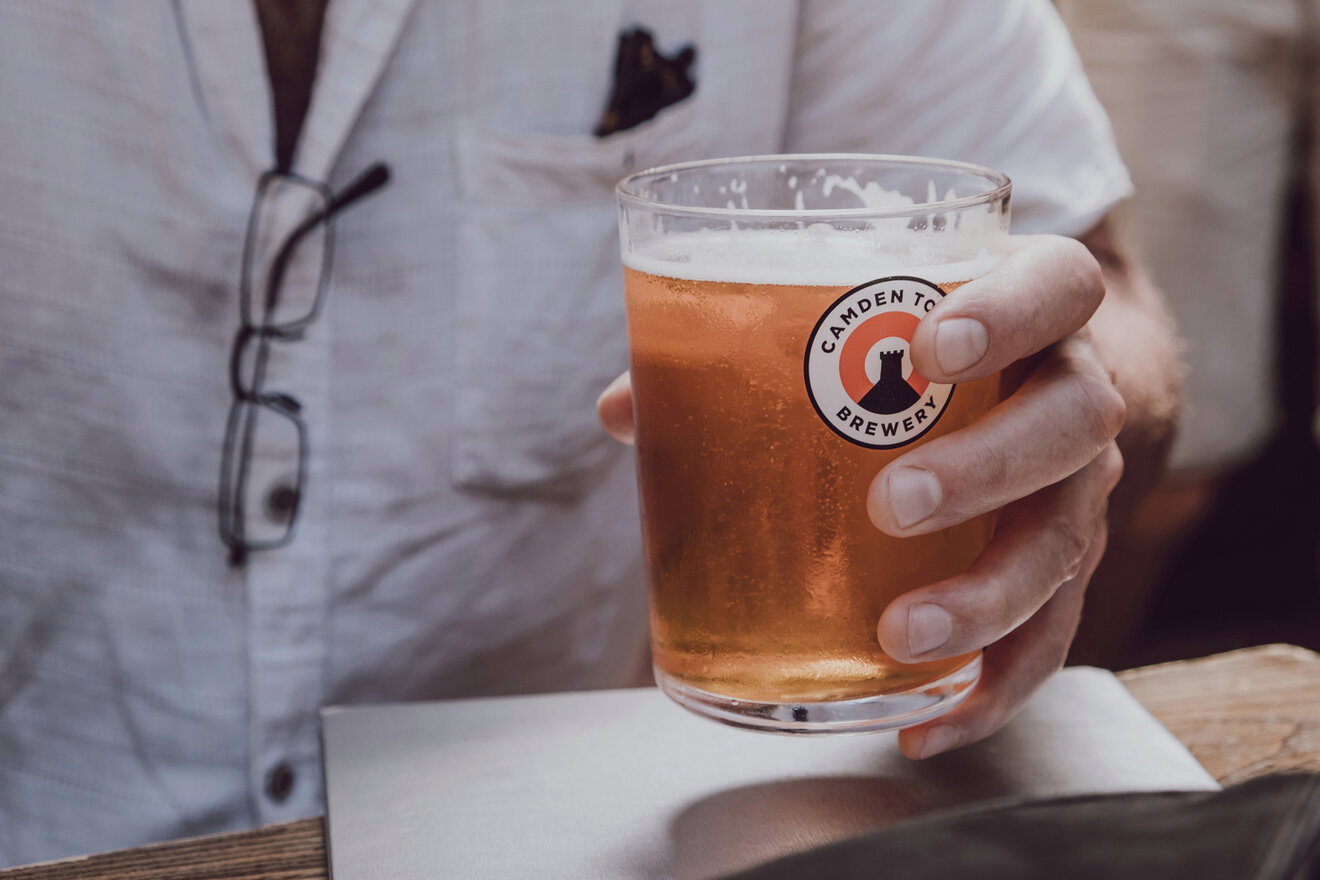 Brace yourself and eat a large meal, because you'll be drinking a lot of beer while you're here!
If you're a beer fan then you can't miss this place while you're visiting the area! Camden Town Brewery is like a dream come true for beer lovers.
They've got 20 different beers on tap which you can enjoy while sitting at the bar, plus a walk-in fridge and merchandise shop so you can take some drinking souvenirs home with you.
And that's not it! The Camden Town Brewery offers tours and even a tasting experience in their tap room.
PRICE: £25 for the tour (US$30)
| | |
| --- | --- |
| 💯 Top attraction: | Camden Lock Market |
| 🌇 Best free activity: | Primrose Hill |
| 🛥️ Unique attraction: | Water-bus ride tour |
| 🐯 Family-friendly activity: | London Zoo |
| 🥡 Top street food: | Kerb Market |
| 🖼️ Best Museum: | Jewish Museum |
Practical Information about Camden
Now that we've found so many fun things to do in Camden I think it's time to get to the practical things! You didn't think I'd leave without giving you some hotel options and tips on how to get to Camden, right?
Let's scroll down and see what looks good!
Where to stay in Camden
If you've already fallen in love with Camden and its bustling market, and you've decided to book your hotel here, then check out the list below.
It has the top accommodations in the area listed from most to least expensive: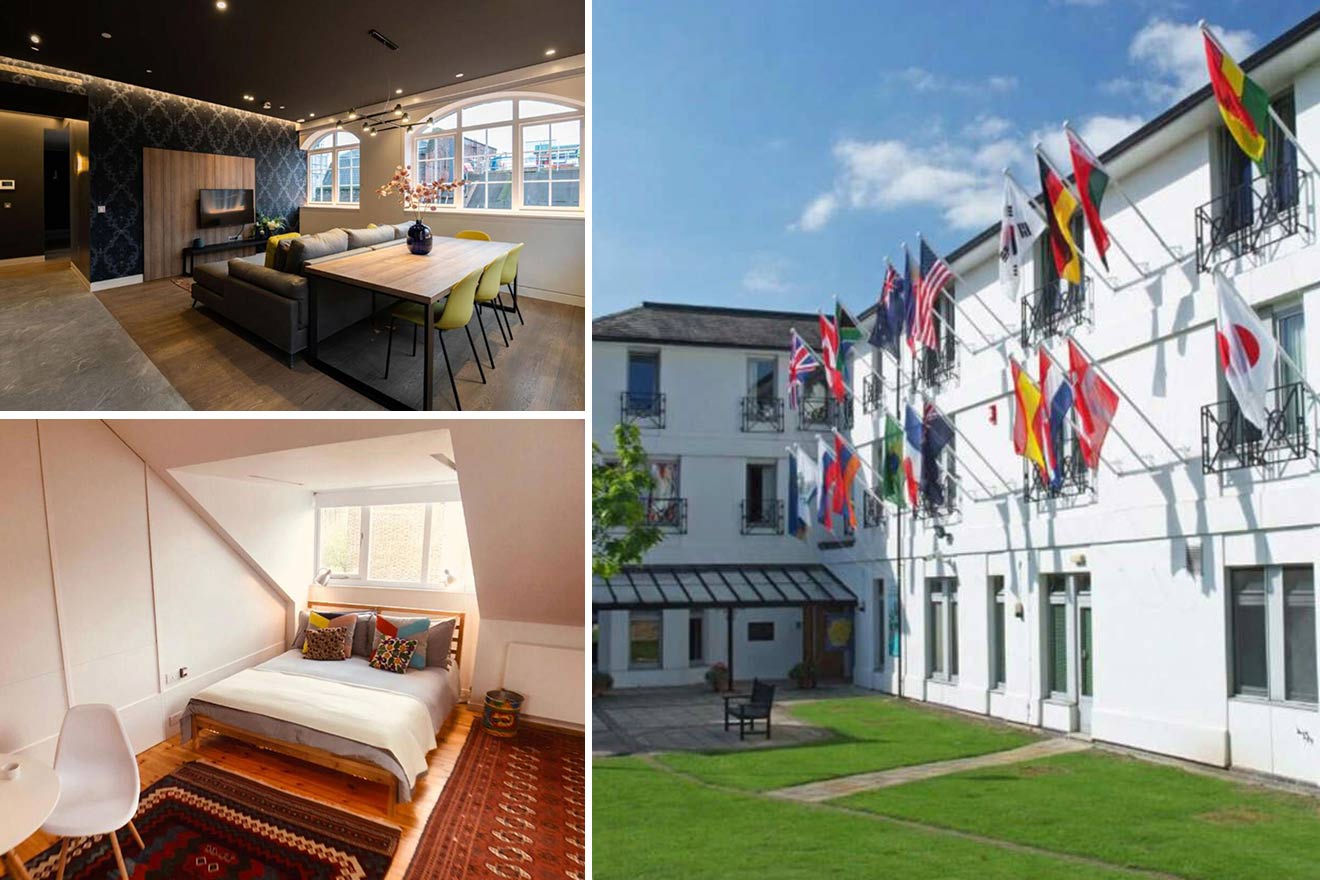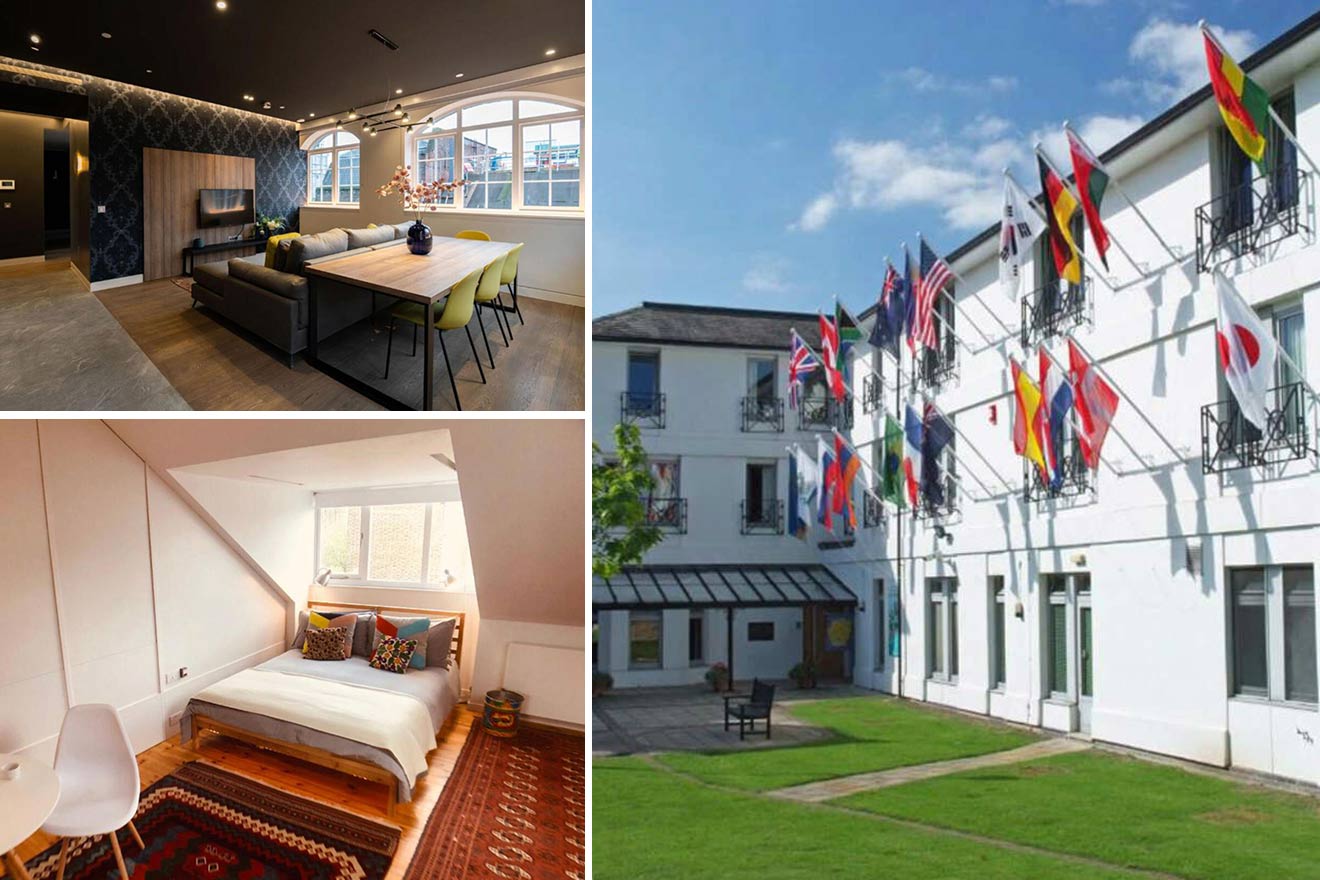 Luxury: Mirabilis Apartments – These modern apartments are set a short walk from the Camden Stables market and they've got such a cool design! Plus a kitchen, spacious rooms and a flat-screen tv.
Mid Range: Camden Town House – Super cozy place set near the Camden Lock Market and Camden High Street, that has comfortable rooms with a private bathroom, free wi-fi and a seating area.
Budget: Pax Lodge Hostel – Looking for something super affordable? Then this place is for you! It features shared, as well as private rooms with bathrooms with free wi-fi and lots of space!
Best restaurants in Camden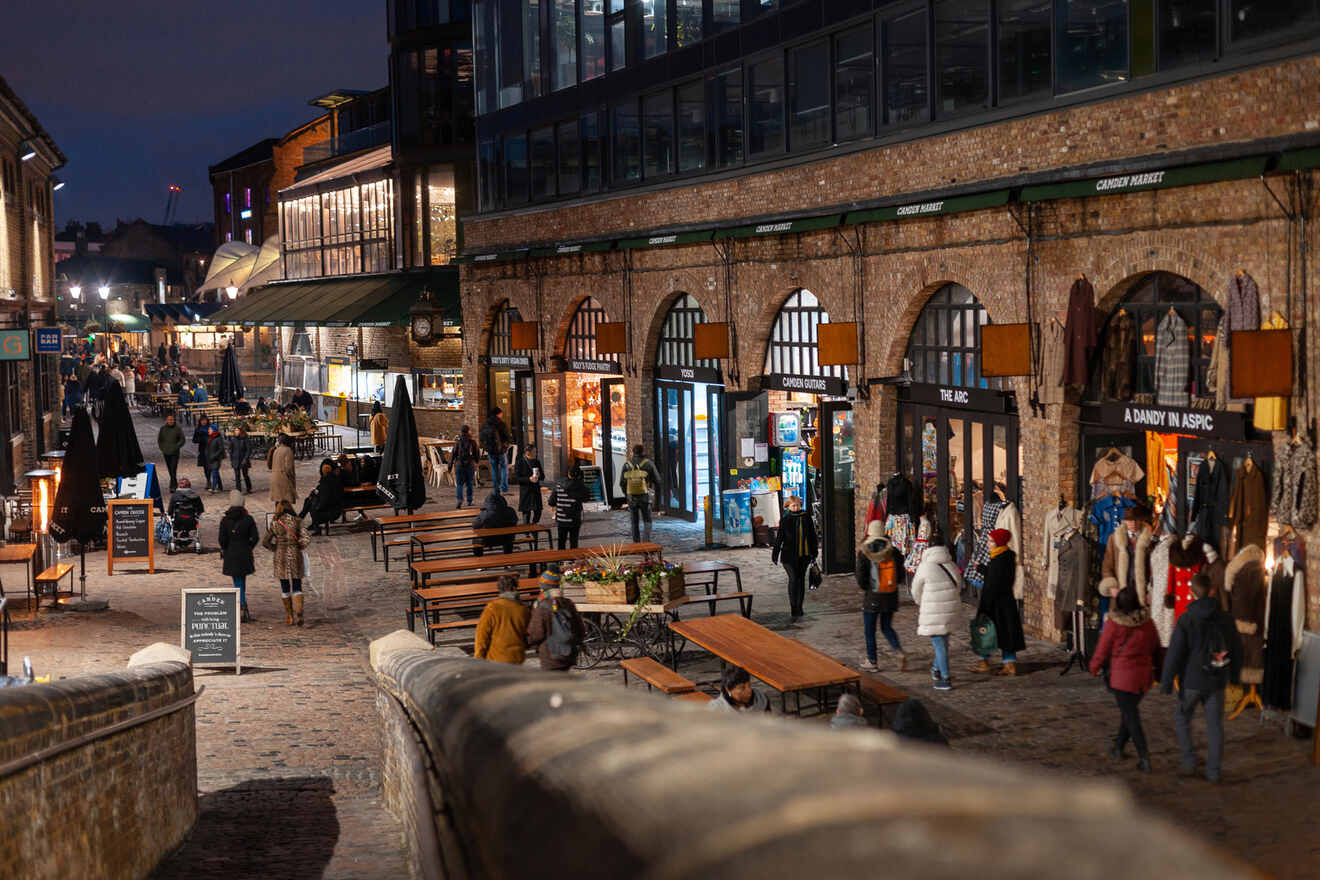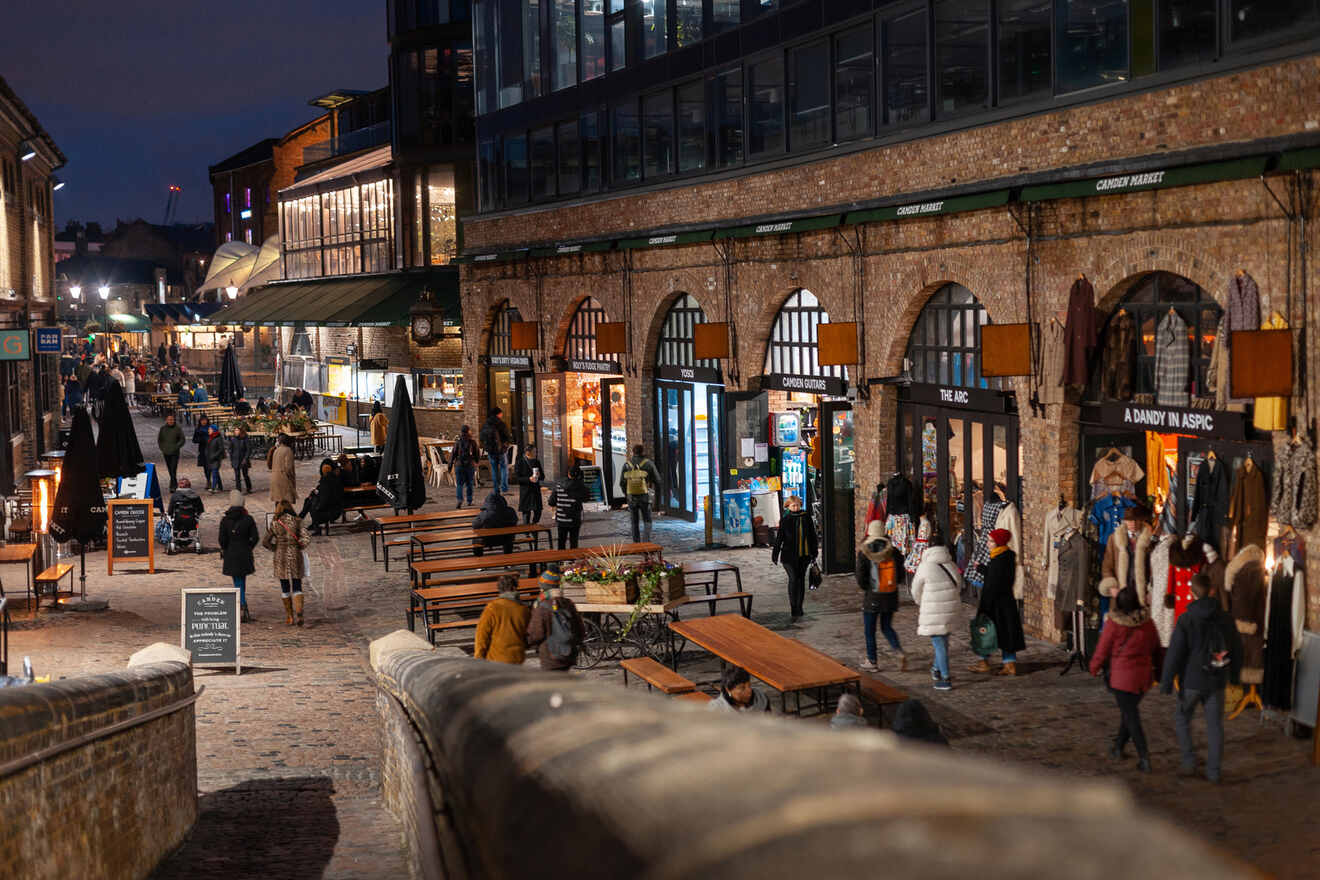 I know you'll go straight to the street food once you get here, but after walking for hours exploring the area I know you'll want to just sit somewhere and enjoy dinner and a glass of wine!
There are lots of cool restaurants in Camden and I've made a list of my favorite ones, so let's check them out:
How to get to Camden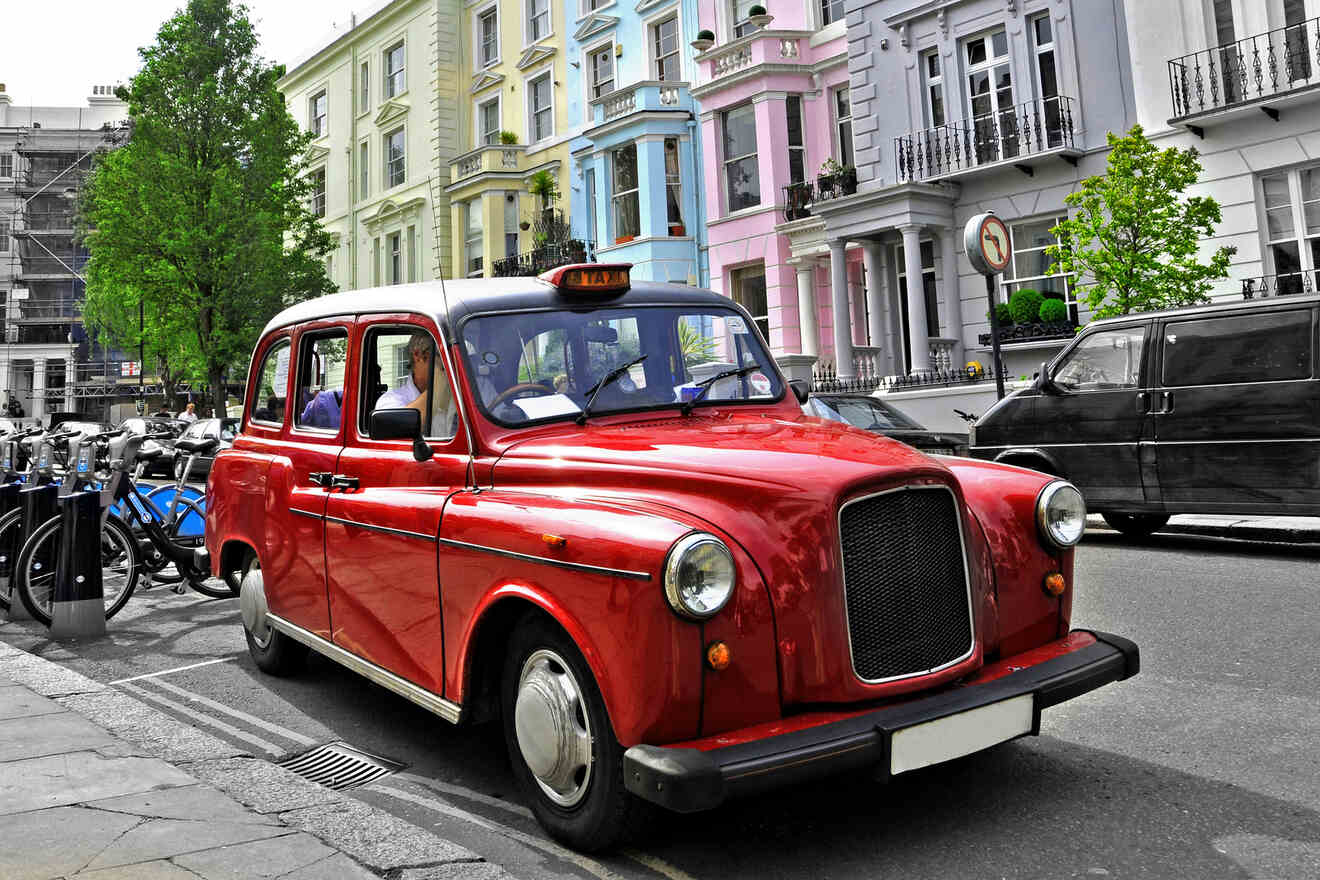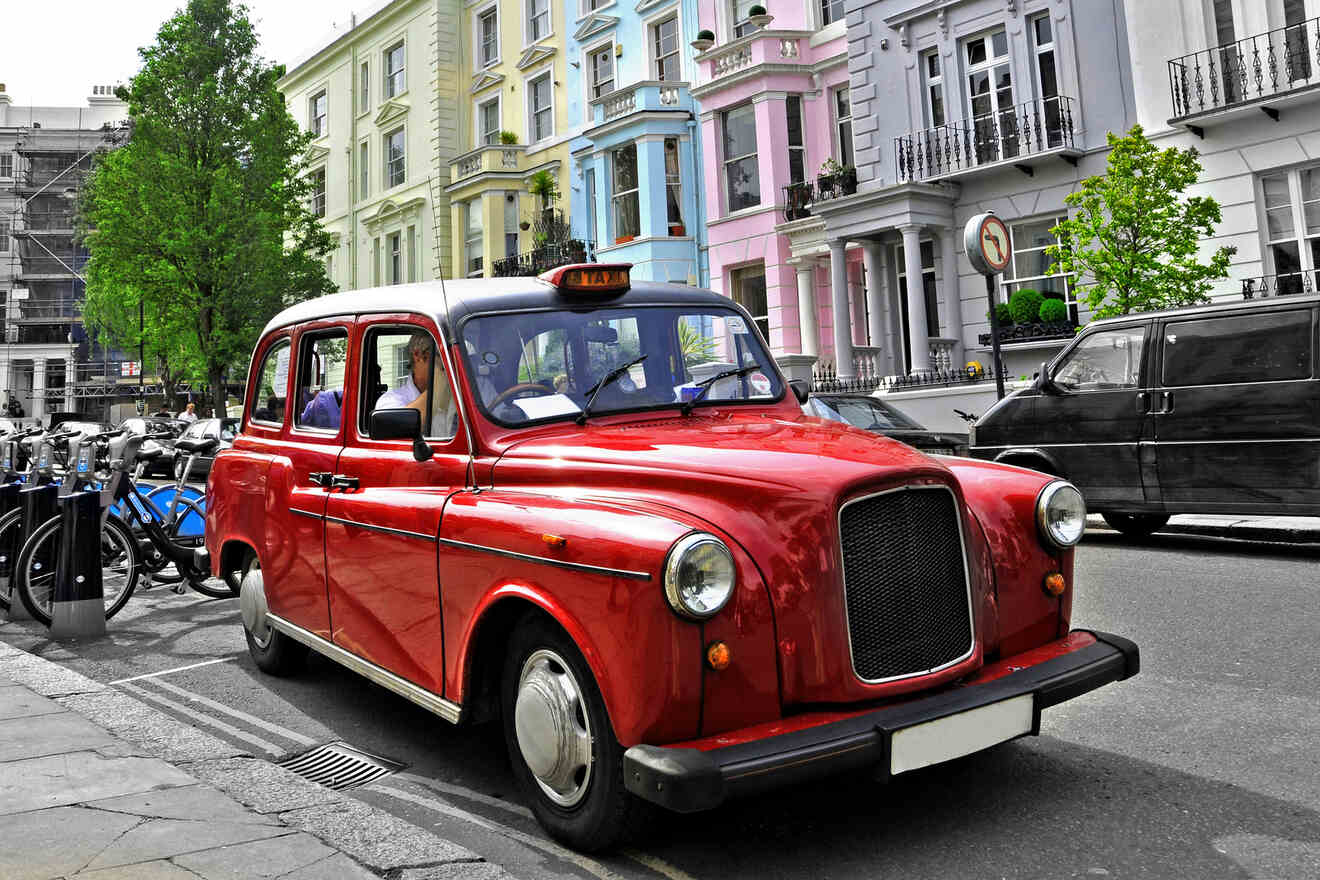 Getting around Camden is pretty easy since the area isn't so big and you can easily get to places. However, if you're staying somewhere in Central London and you're searching for the most convenient ways to get to Camden, check out the list below:
By bus
From Cambridge Circus Stop D in Covent Garden take the 24 Hampstead bus to Camden Town Station Stop X. The journey will last around 20 min.
By tube
From Leicester Square Tube Station take the Northern Line to Edgware and stop at Camden Town Tube Station. Your journey will take around 10 min.
By cab
If you take an Uber from Central London you'll get to Camden Lock Market in 20 to 40 min depending on the traffic and you'll pay something between £15 – £20
Frequently asked questions about Camden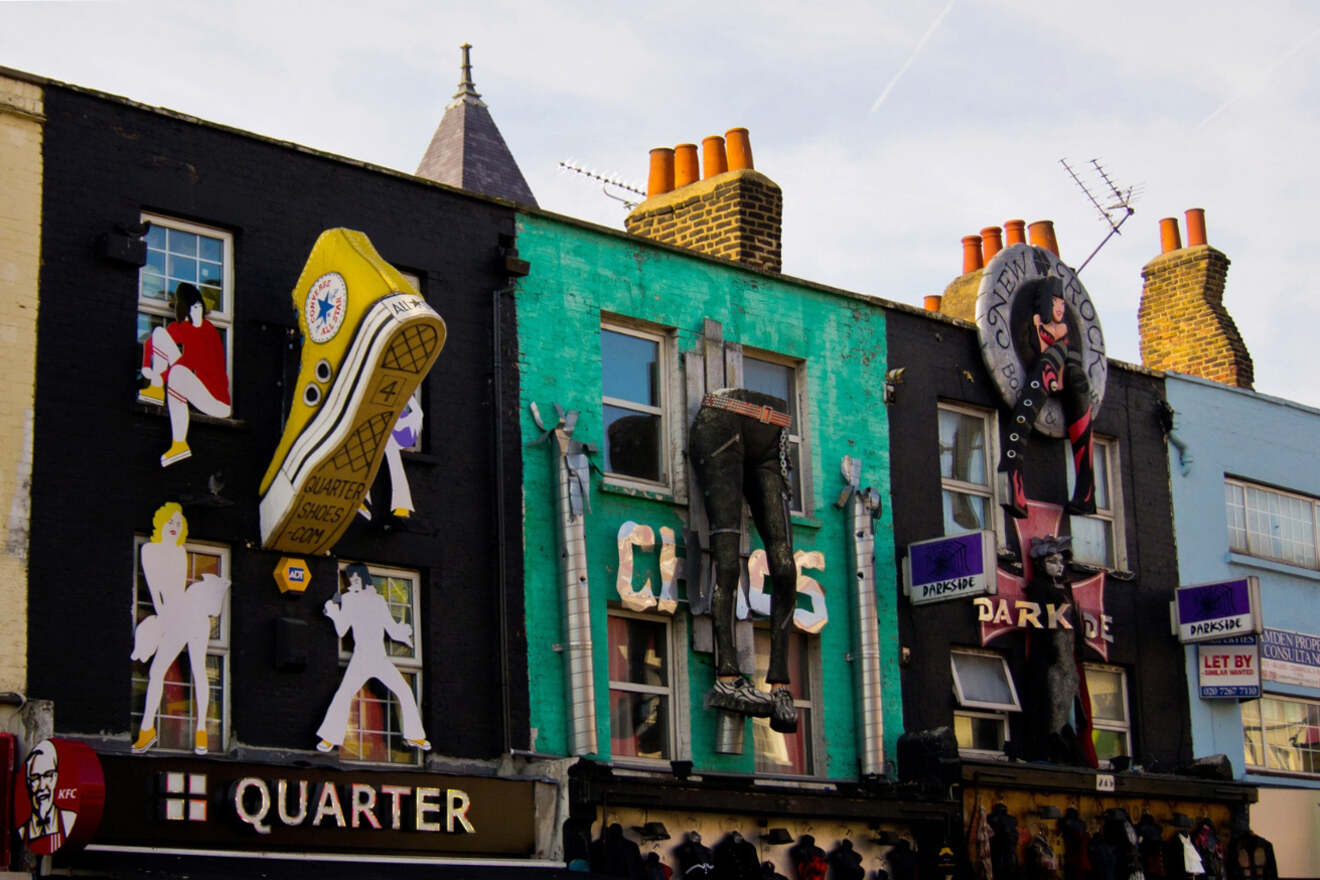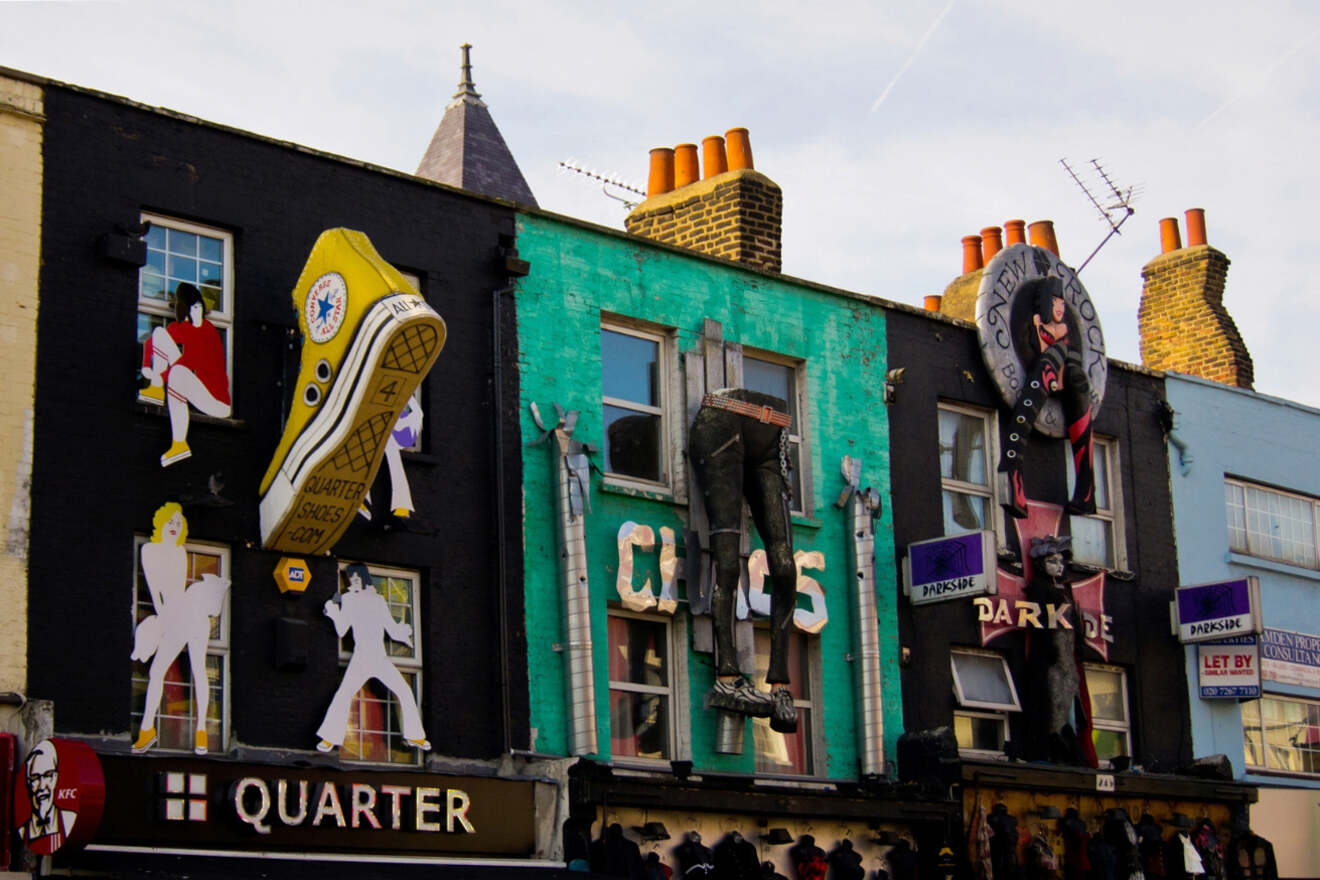 🥡 What do you typically do in Camden?
Usually when tourists visit Camden, they go vintage shopping, try the street food at Camden Market, go to live music venues and see the street art. 
🍀 Which are the best free things to do in Camden Town?
There are many! Like exploring the Camden Market, relaxing in Primrose Hill, seeing the Amy Winehouse statue and visiting Regent's Park. 
📸 What celebrities lived in Camden?
Some notable celebrities who lived in Camden are Amy Winehouse, Charles Dickens, Sylvia Plath, Kate Moss and Dylan Thomas. 
🎸 How do you spend an evening in Camden?
You can have a drink at one of the many pubs in Camden and listen to live music in places like the Jazz Café, the Lock Tavern and World's End pub!
Conclusion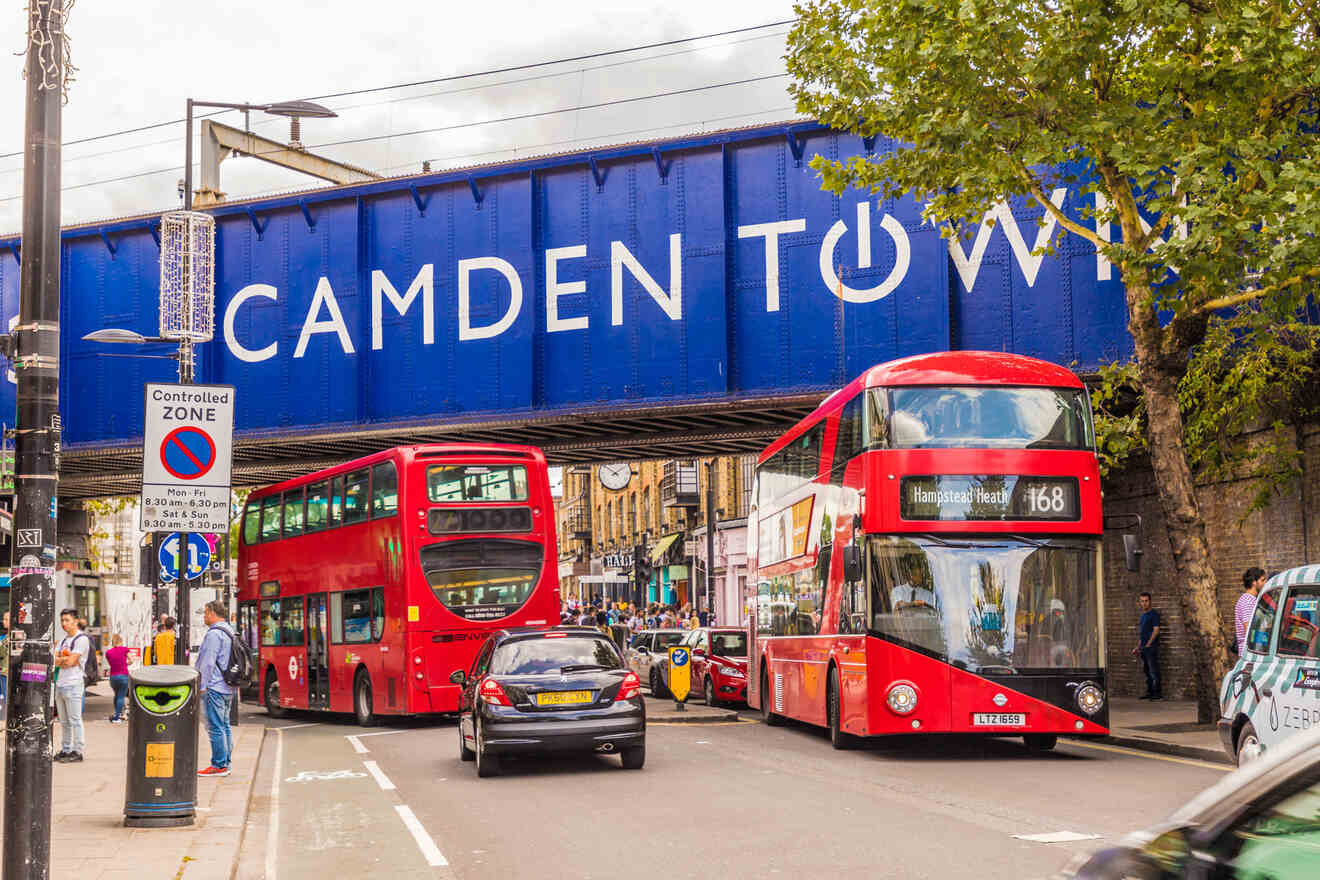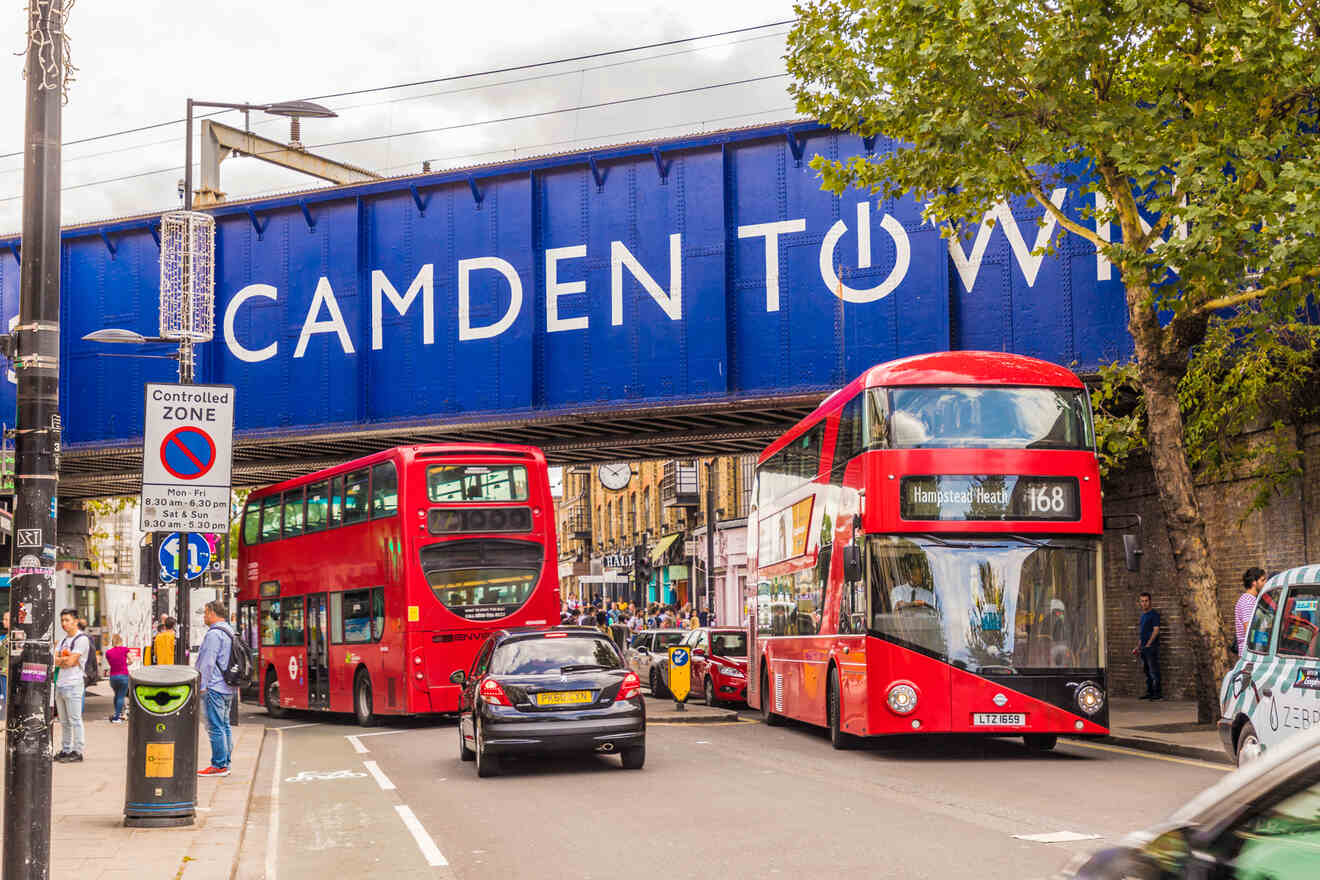 What an iconic area! Camden and its eclectic mix of activities will definitely go down in history (I meant it kind of already is)!
Before we wrap up, and you're off to get your tickets, hotels, and everything else, let's do a quick recap.
This post has the best things to do in Camden Town, plus some practical information on where to stay in Camden, and how to get there from Central London.
Don't forget to book your tickets, and hotels early. I guess we all know how expensive London can get and the longer you wait, the higher the prices will get!
Enjoy your unforgettable trip to Camden Town, I'm sure you'll want to come back here after your first visit! And if you do that and find even more amazing things to do in Camden, just leave me a comment below and I'll make sure to answer it so that everyone can know about it!
Safe Travels,
Victoria
---
Pin it for later!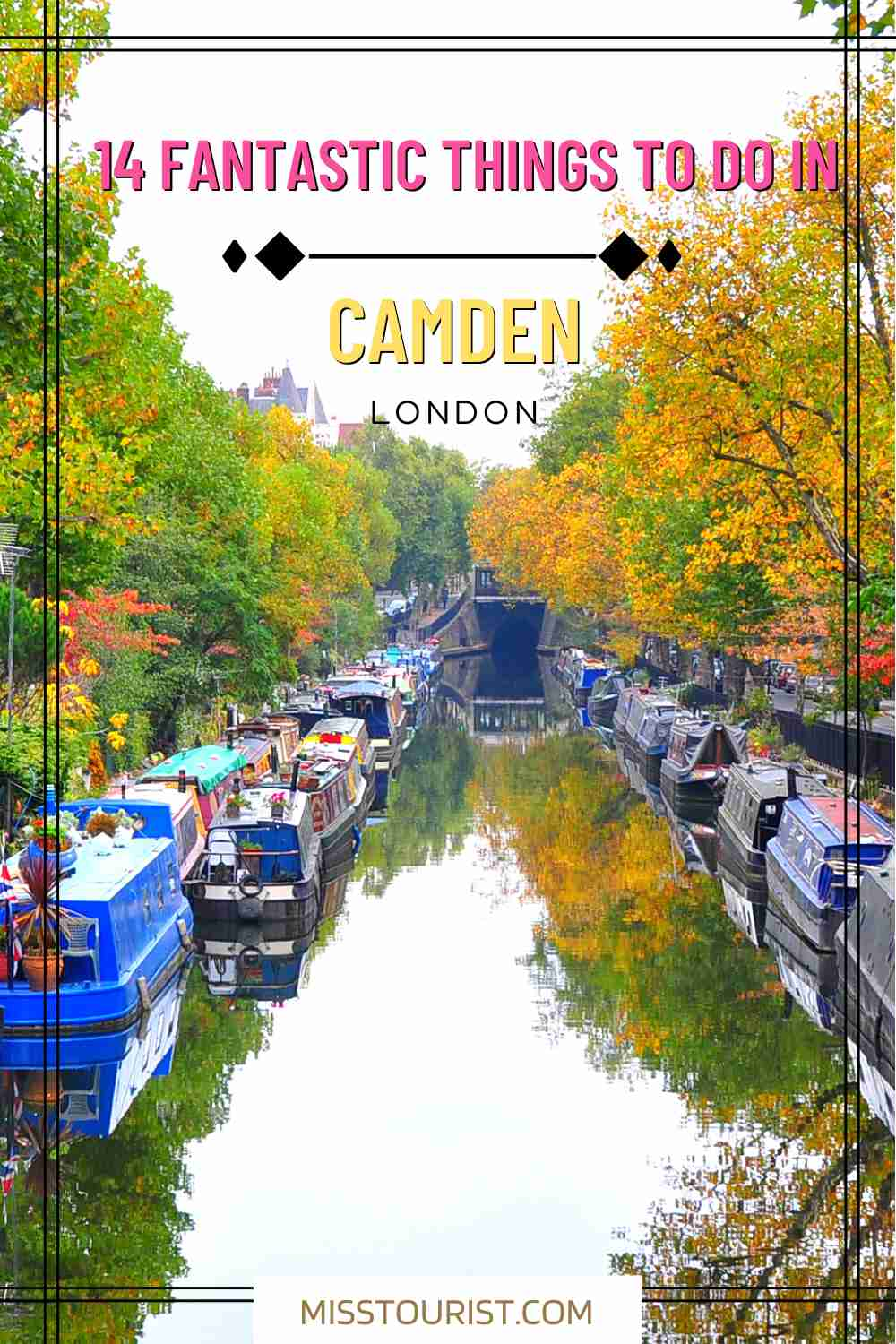 Pin it for later!