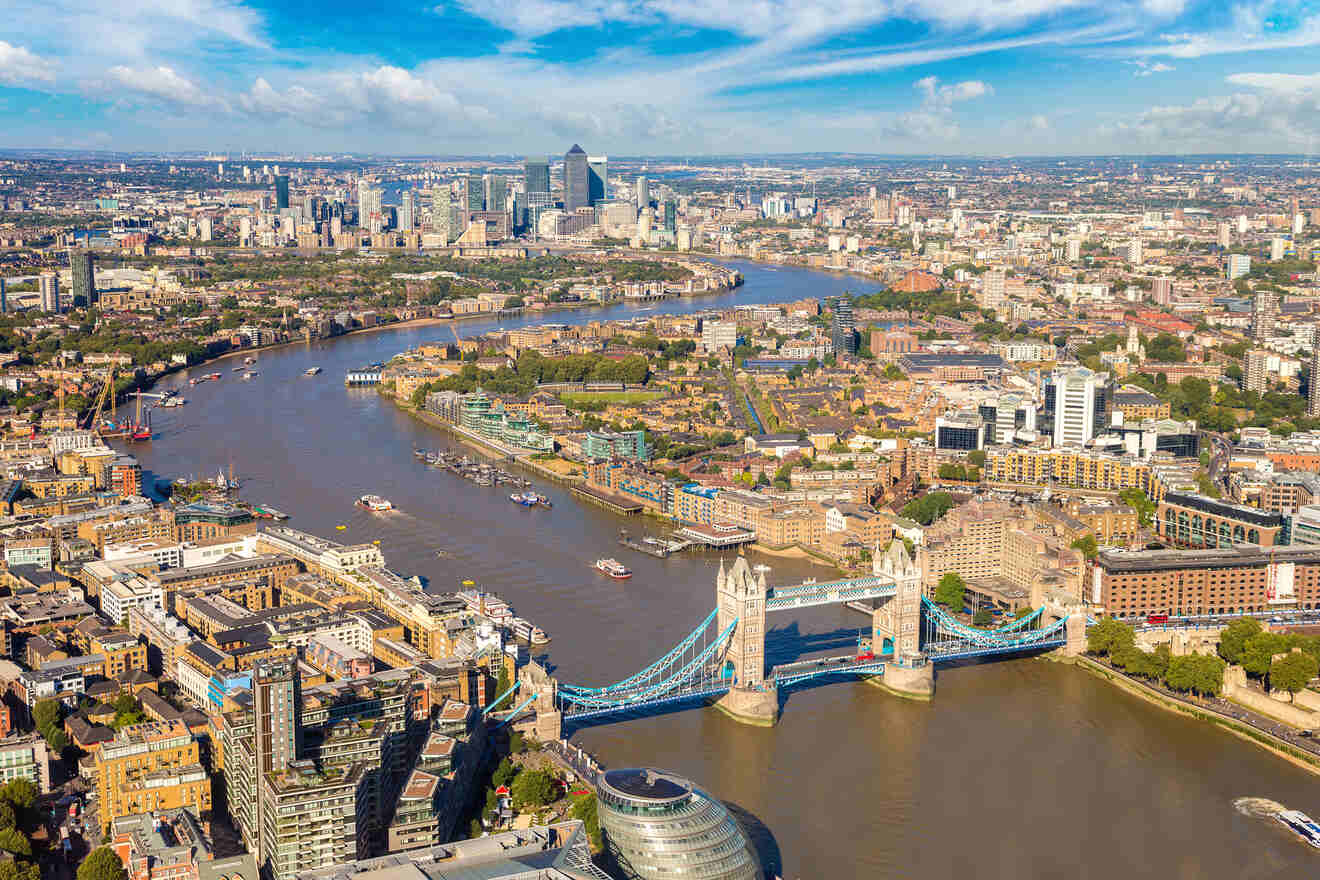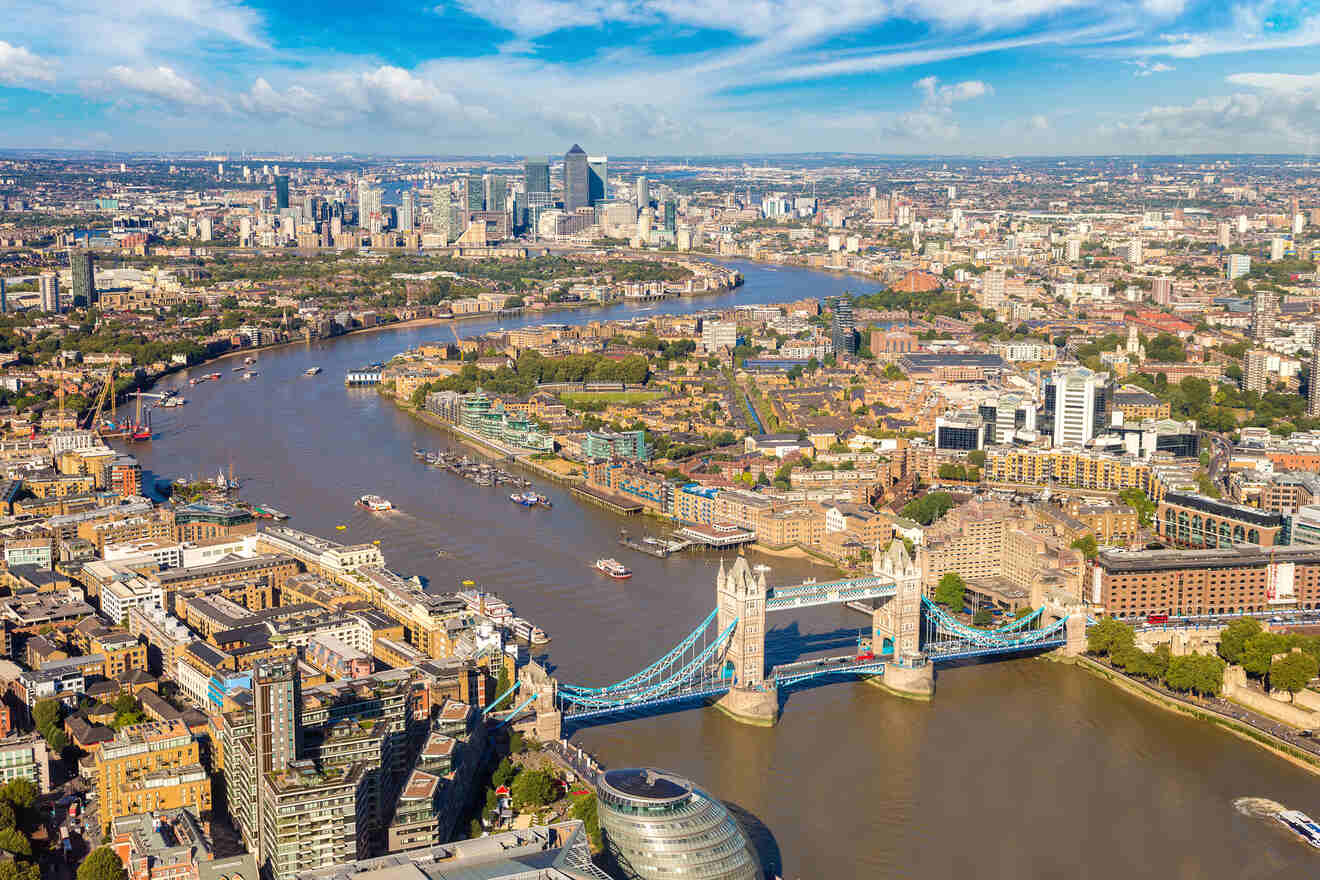 When it comes to quirky hotels set in unusual places with cool amenities, it's hard to beat a city like London! These people know how to turn a super old, unattractive building into a chic design hotel, or how to make a former police building a luxurious accommodation!
If you're into hotels like these, you've landed on the right page! In this post, you'll find a detailed guide to all the cool hotels in London. These places to stay in the city are listed from most to least expensive so you can make your decision quickly!
But that's not it. Right at the end, you'll find a bonus section with some unique hotels that are particularly Intagrammable for those of you who love to take awesome pictures.
These beautiful boutique hotels have great reviews and they're the best ones in town! As you know, London is a pretty busy city and it gets so many tourists every day. I recommend booking your accommodation in advance to avoid missing out on your favorite or the high prices!
Make a cup of tea and let's start this trip!
If you are in a hurry
Thinking of booking right now? Then there's no reason to wait a minute longer! Check out this list of the best boutique hotels in London:
Here's a map that will help you visualize all the cool hotels London that I will be talking about in this post:
Luxury (£650 and up)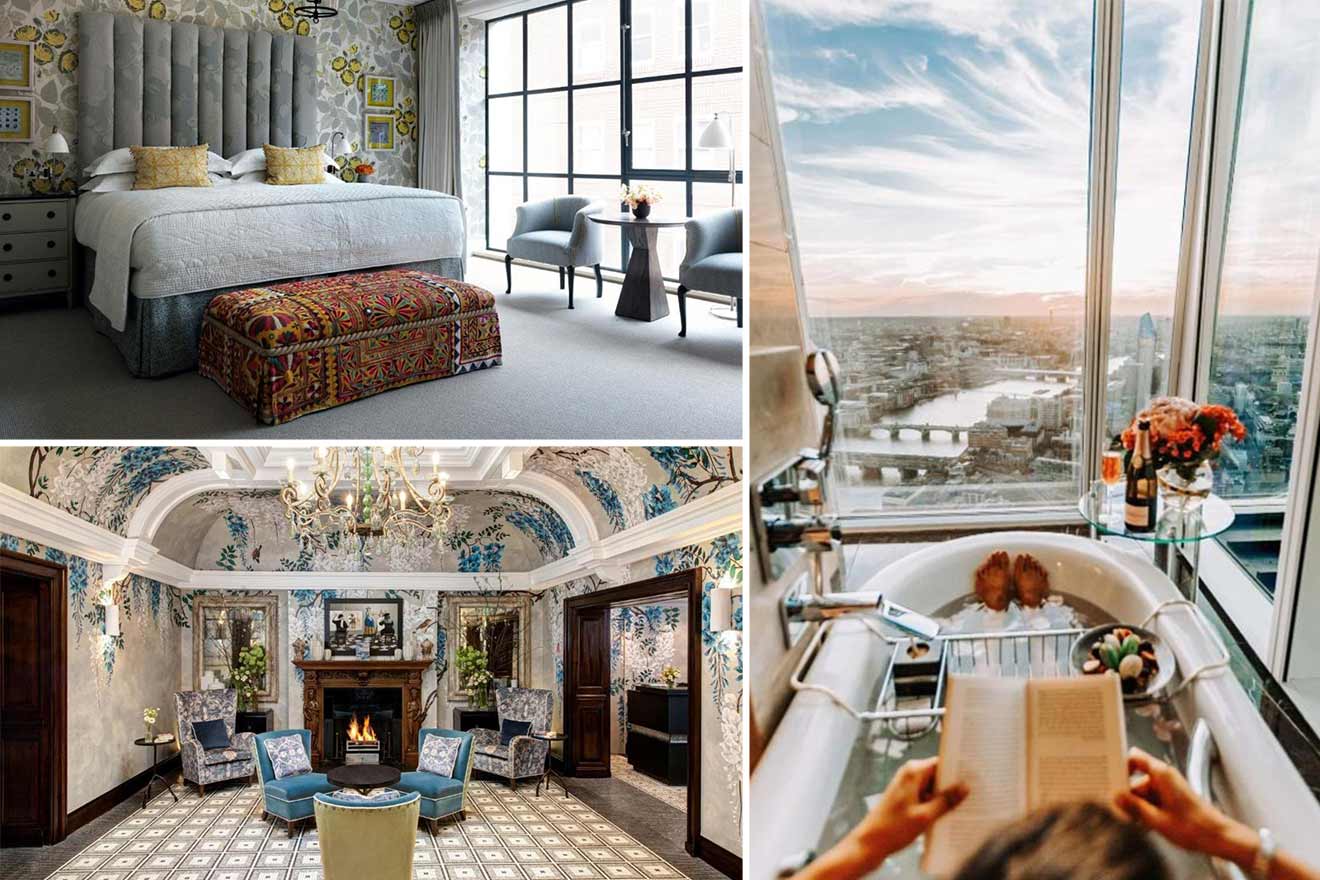 Brown's Hotel – Modern elements combined with stylish vintage interiors make this hotel that's set near Regent Street a dream location in Central London! It's not only the looks that make Brown's so desirable but also its story! It was opened in 1837 by the valet of famous poet Lord Byron, and it has received remarkable guests such as Queen Victoria. Order some tea up to your spacious rooms and have it in the seating area, then you can head down to the bar for a cocktail and live jazz sounds!
Shangri-La Hotel The Shard – Staying in a hotel like this is a unique experience! The Shard is one of London's biggest landmarks, and now you can spend the night here admiring the stunning skicrappers from the floor-to-ceiling windows! Order some room service, put your swimsuit on, and go for a dip in the swimming pool! The views there get even better!
Ham Yard Hotel – Just look at that library! I would spend the whole day there, chilling and checking out every book. But just wait until you see the rooms and the dining room! Each bedroom is so unique, and it's decorated with works of art. During the day you can sit in the garden, on the terrace, drinking your afternoon tea or how does it sound to play some bowling? Yep, they have that as well! 
The Goring – Can I move to this boutique hotel? Set just a short walk away from Buckingham Palace, The Goring holds great significance as it is the city's last remaining family-owned luxury hotel. The antique furniture in the rooms, which have a private terrace, will make you feel you've arrived on a Victorian movie set. Have a drink at the trendy cocktail bar and then dinner in the garden!
The Soho Hotel – Take a day off from visiting and enjoy some quiet time and the spa treatments at this hotel which sits not too far from Leicester Square and Piccadilly Circus. The rooms here look like a modern take on classic, elegant designs in unique colors and patterns. Order breakfast up to your room in the morning and then head down to the fitness center if you feel like working out!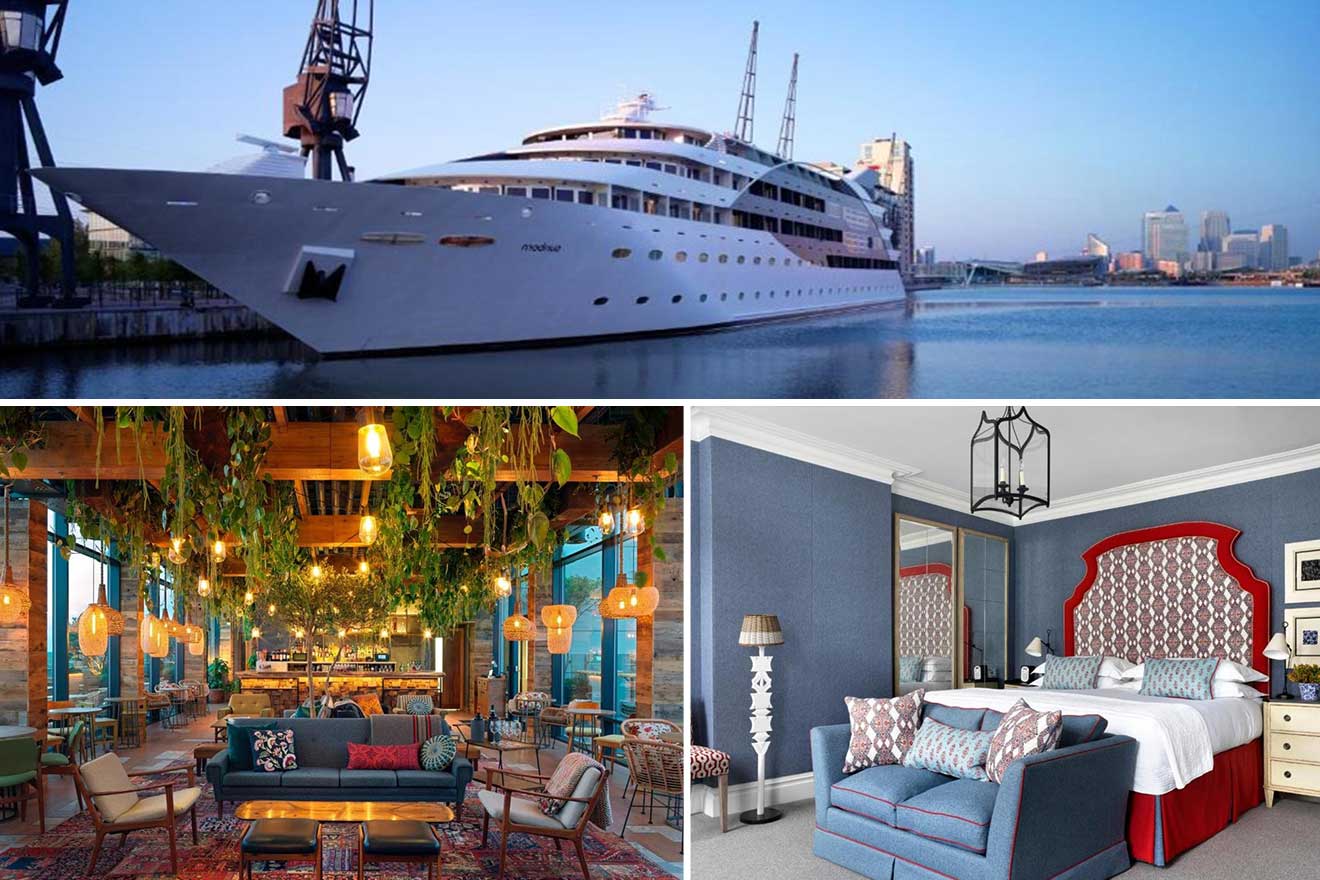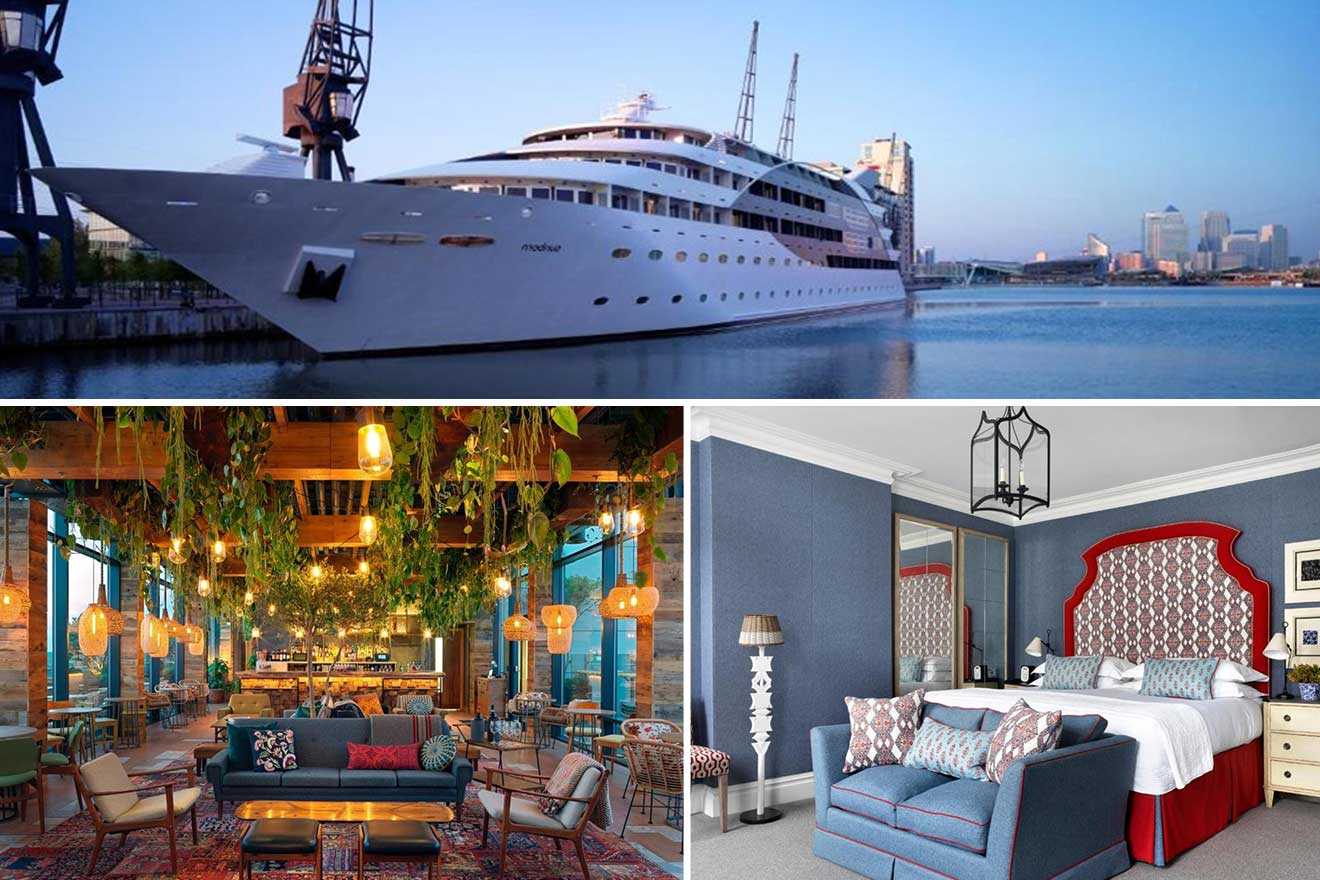 Number Sixteen – I love this Victorian Property in South Kensington, West London! The chic hotel has modern rooms with a touch of vintage decor! Order your afternoon tea in the beautifully-decorated garden where you can smell the orange groves, in the drawing-room, or maybe in the library if you feel like reading one of their books!
The Henrietta Hotel – You may pay more per night for a Covent Garden hotel, but it sure is worth it! Trust me, especially in terms of location. You can't get more central than this! The rooms have pink, grey, or blue tones, among many others and every corner of this ultra photogenic hotel has been designed to perfection. Order some room service in the morning if you don't feel like heading down to the restaurant and enjoying it from your bed!
Artist Residence – They certainly got the name right of this hotel! It so looks like an artist's house, add a paintbrush and some drawings and voila, you're in a painter's home studio. I love how they kept the vintage vibe of the place but added all sorts of modern touches like the furniture. Order a cup of tea, get a good book and crawl up in front of the fireplace in one of the comfy chairs.
Treehouse Hotel – Plants, tree bark, and fuzzy stuffed animals that you can cuddle at night! This quirky hotel sits just a stone's throw away from Oxford Street. The rooms have modern amenities and a flat-screen tv. Catch a sunset on the outdoor terrace or at the on-site restaurant that boasts great views of the city's skyscrapers. I highly recommend booking your hotels in London in advance. Waiting until the last minute in a busy city like this one is risky!
Suborn London – Are you a big fan of yachts and boats? Then look no further! This floating hotel is set at the Royal Victoria Dock and it looks so cool! I love its design, it's so elegant yet modern. The rooms are spacious and feature amazing views but for an unforgettable sunset or sunrise, I would go to the sun deck and admire it from there!
Mid Range (£350 – £450)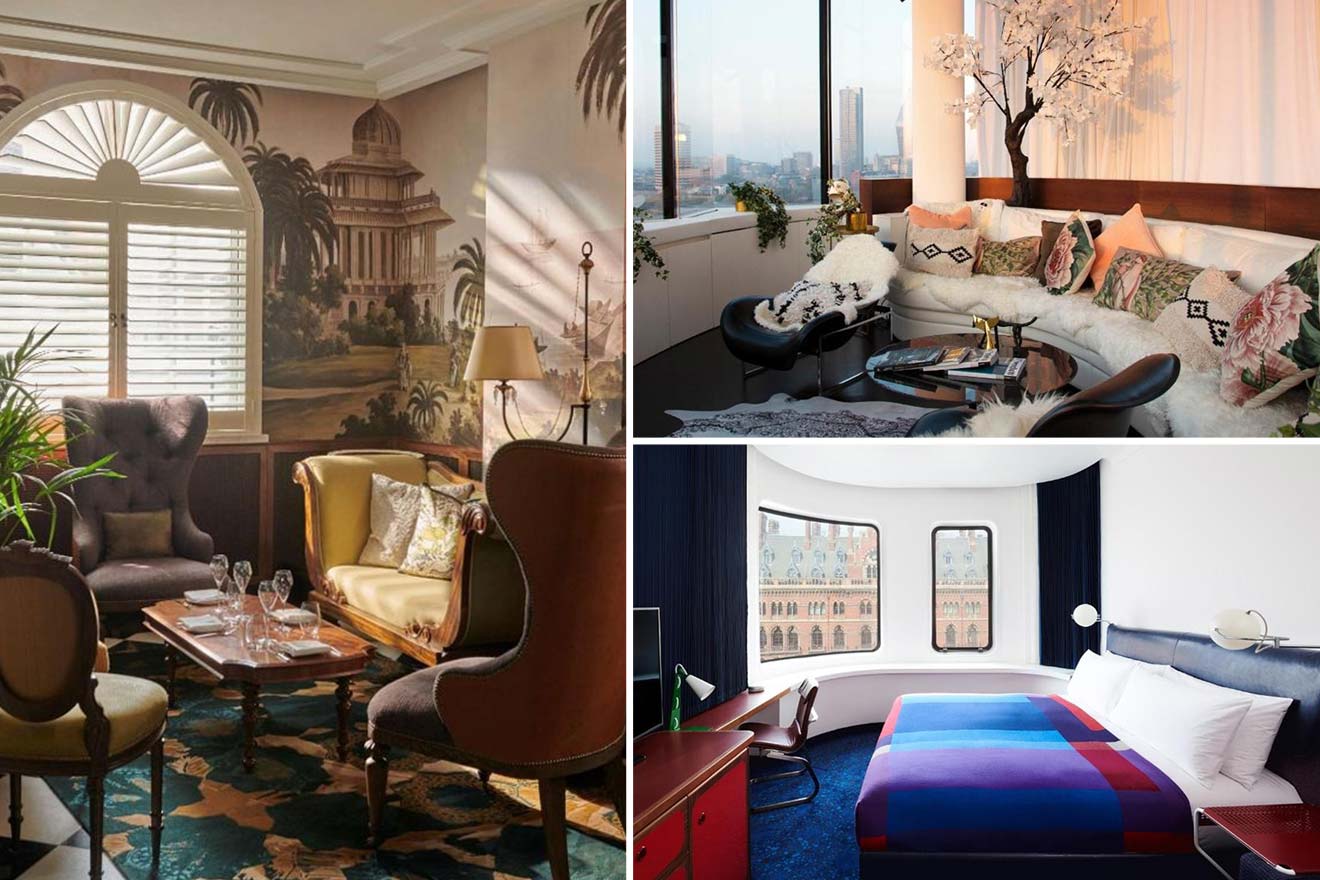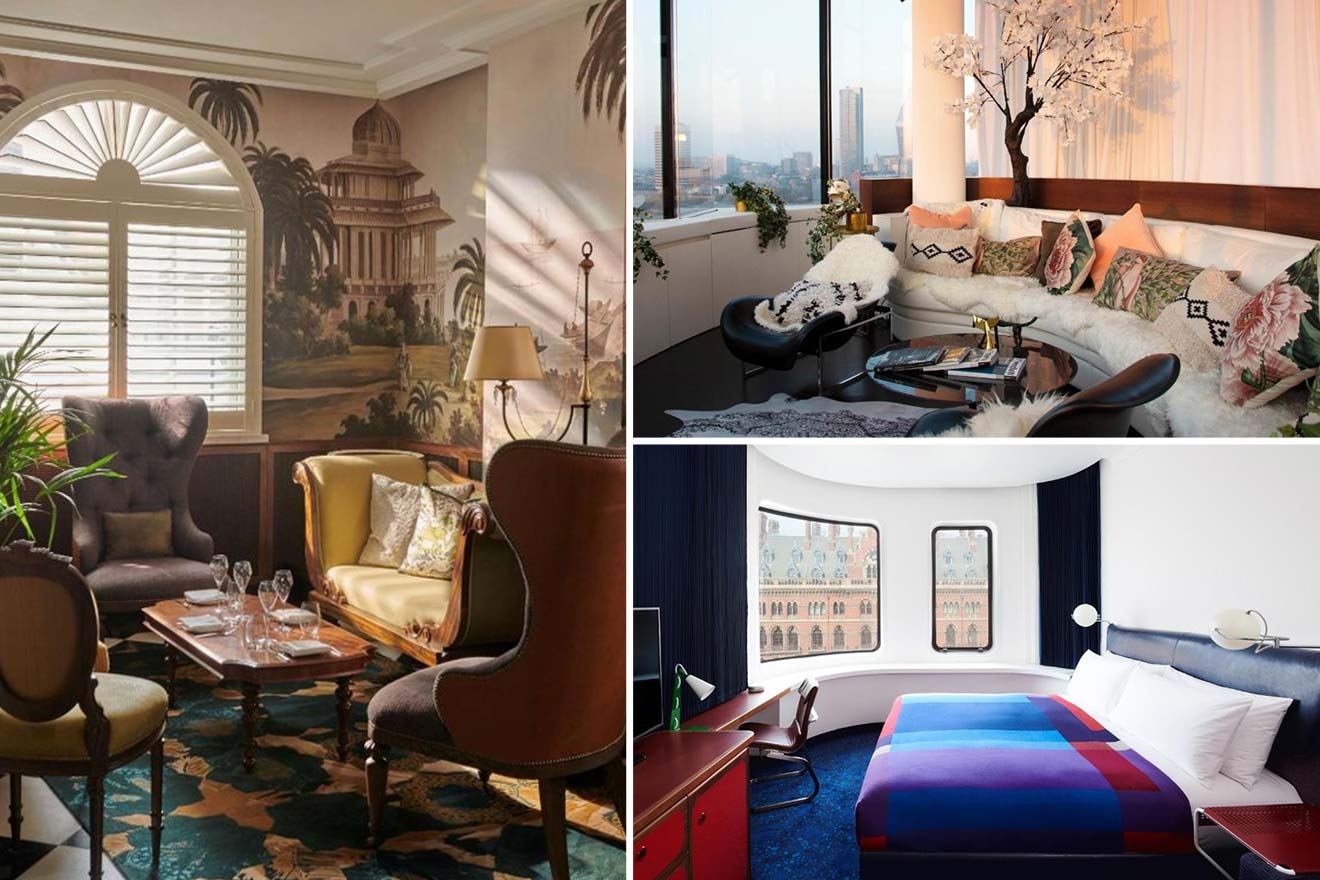 ME London by Melia – Nothing compares to a night out in extravagant London! Luckily if you stay at this boutique hotel, you only need to head up to the huge rooftop bar to have a couple of drinks! Set in the West End, the accommodation has contemporary rooms and a fitness center. After a night of partying in the lively bar, order some room service and enjoy it while admiring the city views from the ceiling-to-floor windows!
Great Scotland Yard – I love the bar area of this unique hotel in Central London! This is a former police building. Maybe that's why it's giving off mysterious vibes! Plus, there's a hidden whisky bar (so be on the lookout)! A few steps away from River Thames, the accommodation has guest rooms with four-poster beds and hotel guests can enjoy a delicious dinner at one of the 3 restaurants!
The Standard – How cool is the design of this hotel that's set in the former Camden Town Hall Annex. Drink your coffee in your bed while admiring the views of St. Pancreas Station. Or maybe take a long, nice bath on the balcony and enjoy the fresh air! The boutique hotel hosts live music events as well but if you're looking for more cool cafes in North London check out my latest post!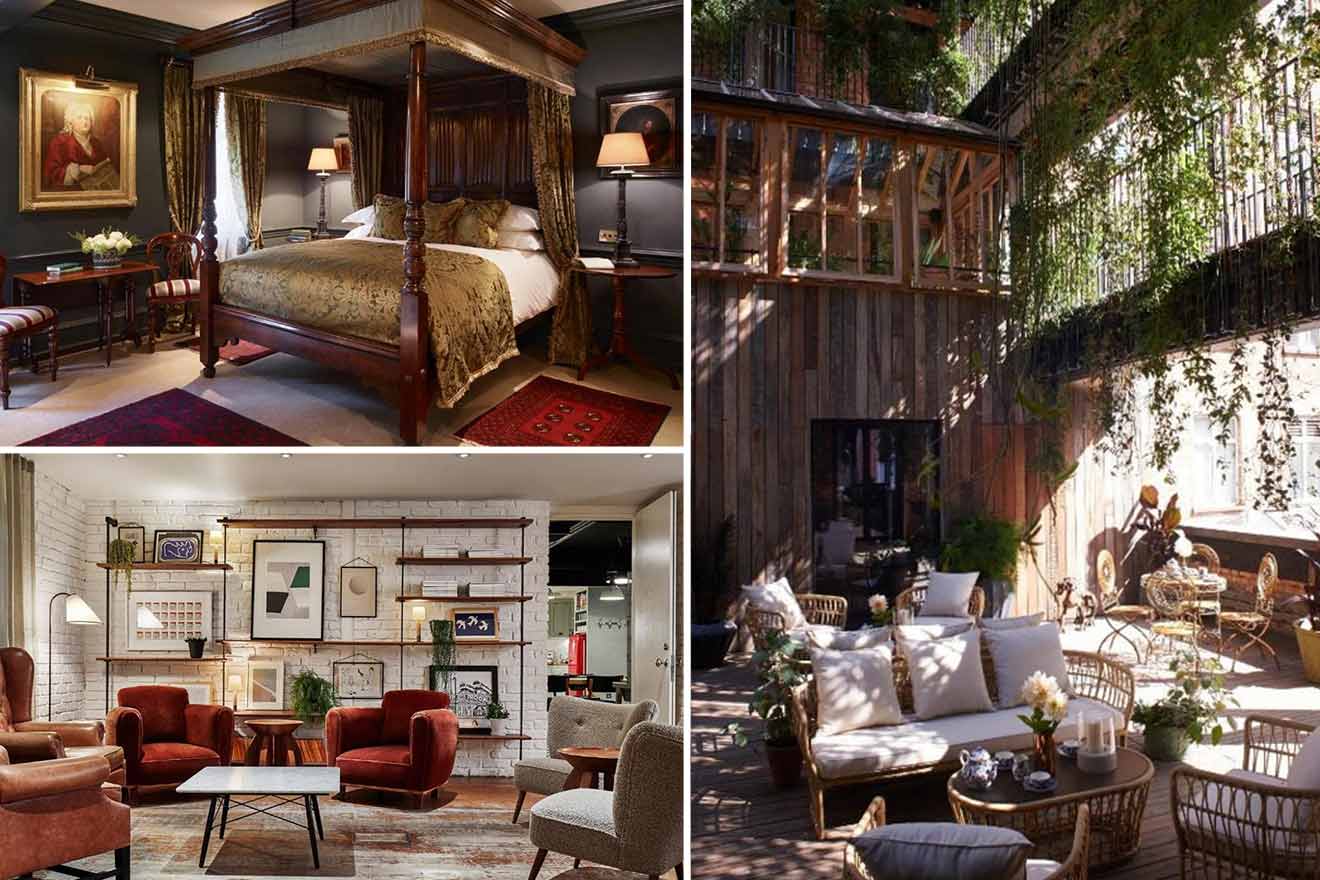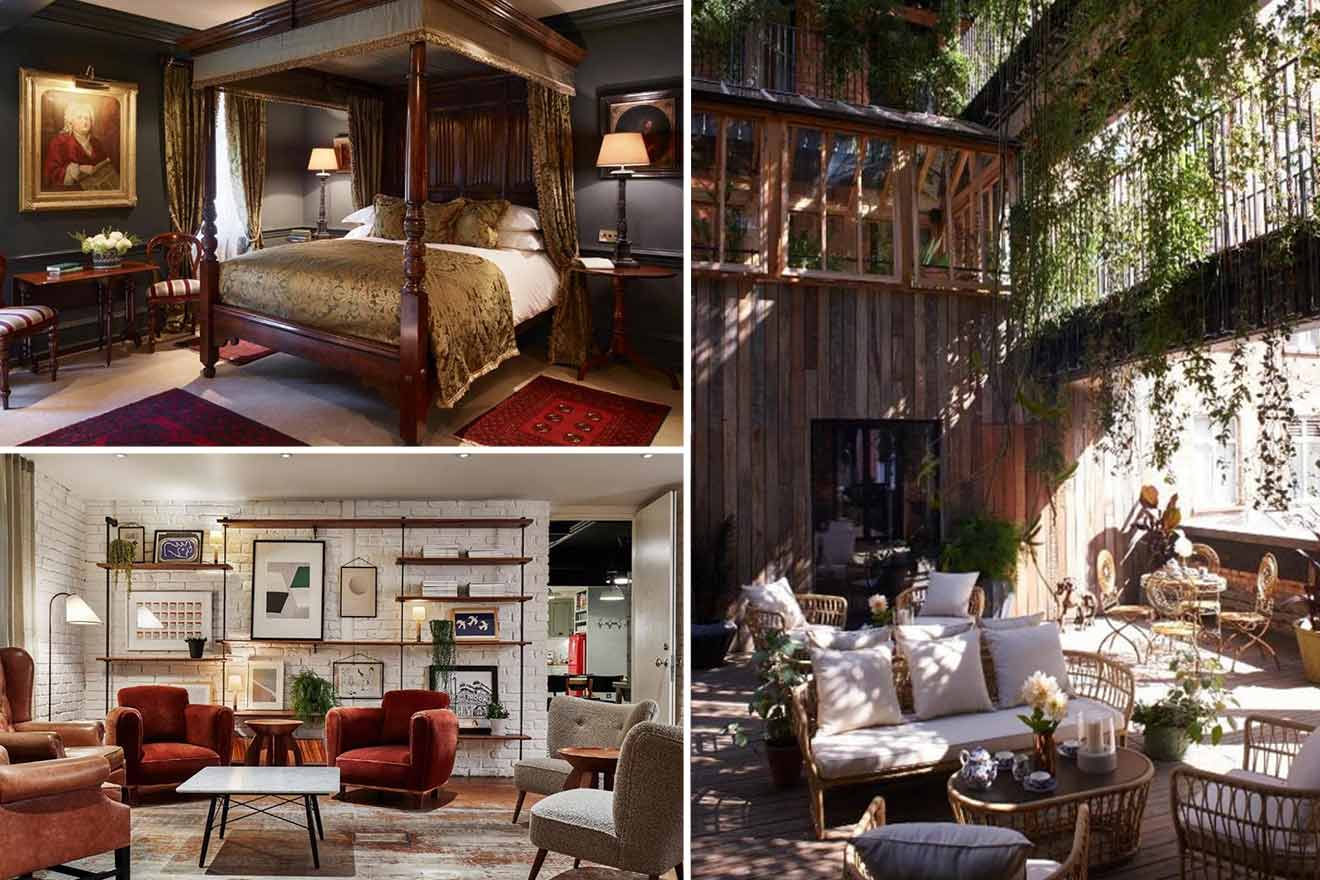 Mandrake – One of the best boutique hotels! It has such a cool courtyard, which is surrounded by hanging gardens of jasmine and passion flowers (wow)! The interiors are modern and elegant with a touch of dark colors and the rooms come with 4 post beds and a small seating area. Get dolled up and head to the terrace to listen to music, dance, and drink lots of cocktails
Batty Langley's – Stop this spaceship because we've traveled way back in time! Or at least that's how you'll feel in this boutique hotel in East London! The rooms give off Downtown Abbey vibes, especially the silk curtains and antique furniture. Enjoy your breakfast and coffee in the private courtyard and start planning today's adventures in the city!
The Hoxton Hotel – Cocktails on the outdoor terrace at sunset? Yes, please! What better way to finish a day of exploring Brick Lane Market than with a drink? This affordable luxury chain hotel has a modern design but a slight industrial touch. Hoxton Hotel also has a restaurant on-site and a nice lounge area to chill out and check the books.
Budget (up to £350)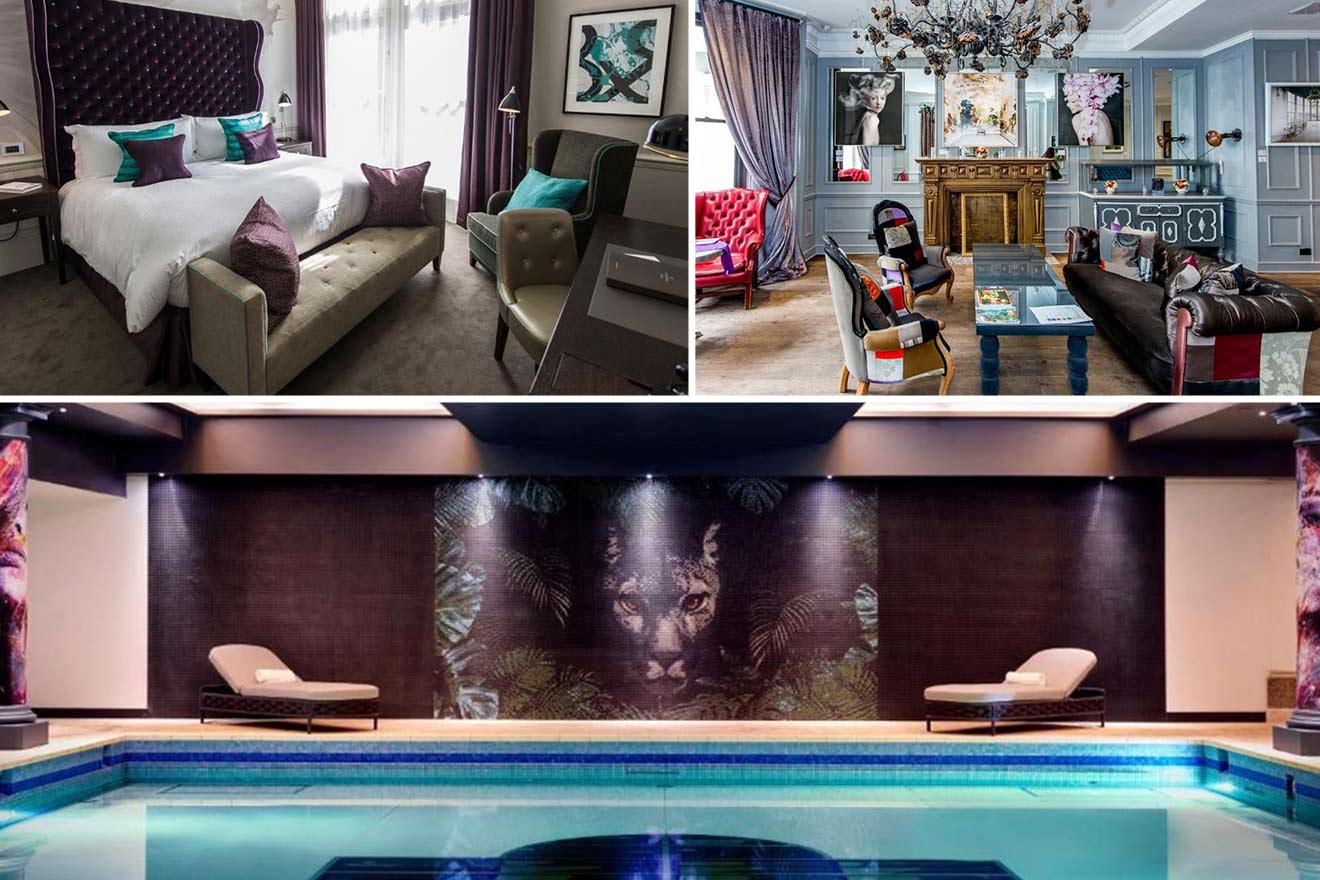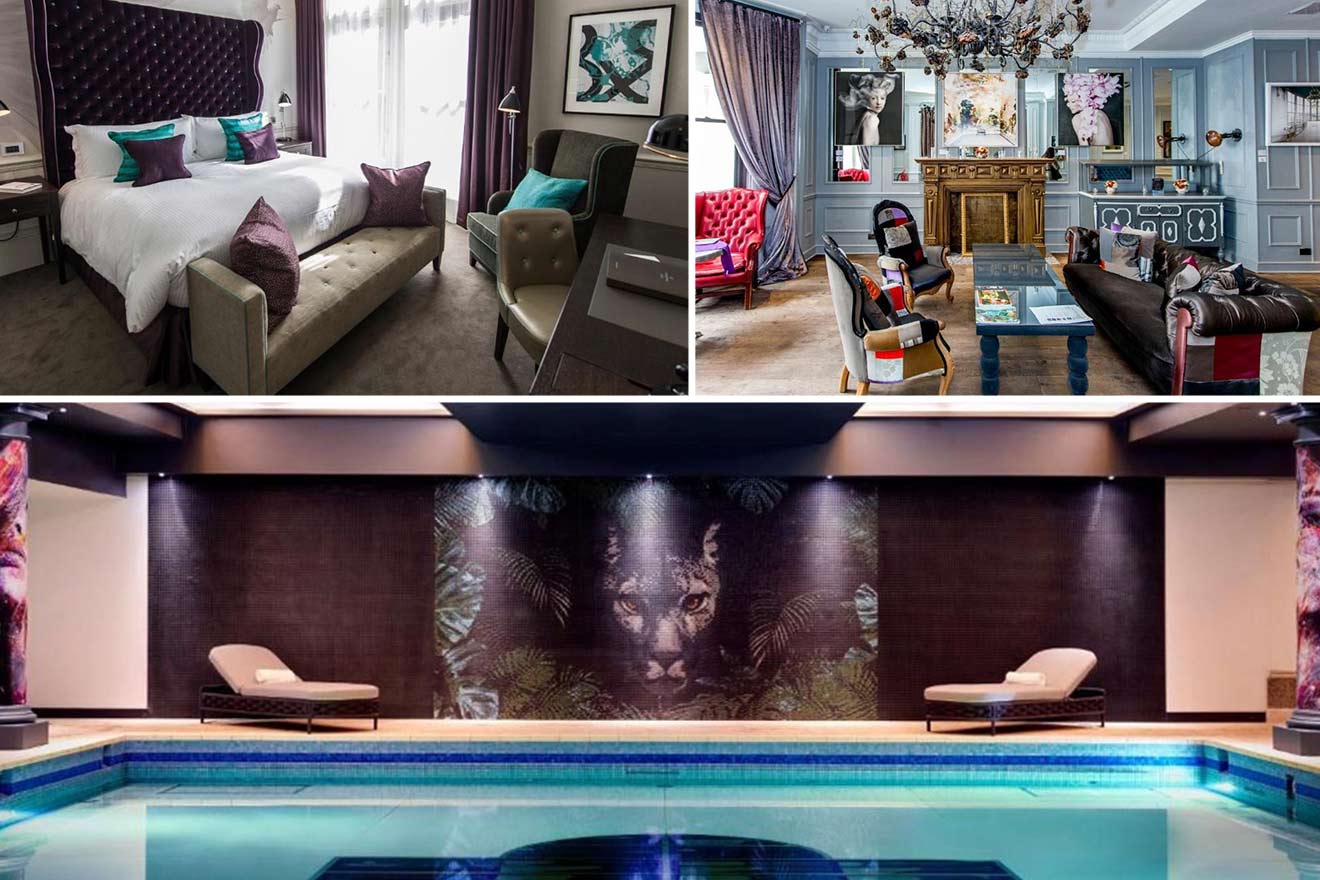 The Exhibitionist – If you're looking for a quirky London hotel, then look no further! I've found the one! And it's located just opposite the Natural History Museum in South Kensington. The extravagant and flamboyant decor will make you feel like you're in a museum which is partly true since the building is a restored 18th-century townhouse and there are 8 galleries on-site with different pieces of work!
NYX Hotel – Cool and quirky hotels are a trend in London! This is another boutique hotel with a cool design with elements like hand-carved furniture. After a day of shopping in Covent Garden and walking in Hyde Park, relax in the gorgeous spa center that has a Roman-style swimming pool surrounded by stone pillars. Once you're rested, head to the restaurant for a delicious meal!
The Ampersand – You'll love the individual style of the rooms at this hotel in London, located only 1 minute away from the South Kensington Tube Station. Each room has a different theme, from music and botany to astronomy and geometry (I would choose the astronomy one). After a day of visiting attractions in West London, like the Royal Albert Hall, come back to the hotel's bar for a quick nightcap!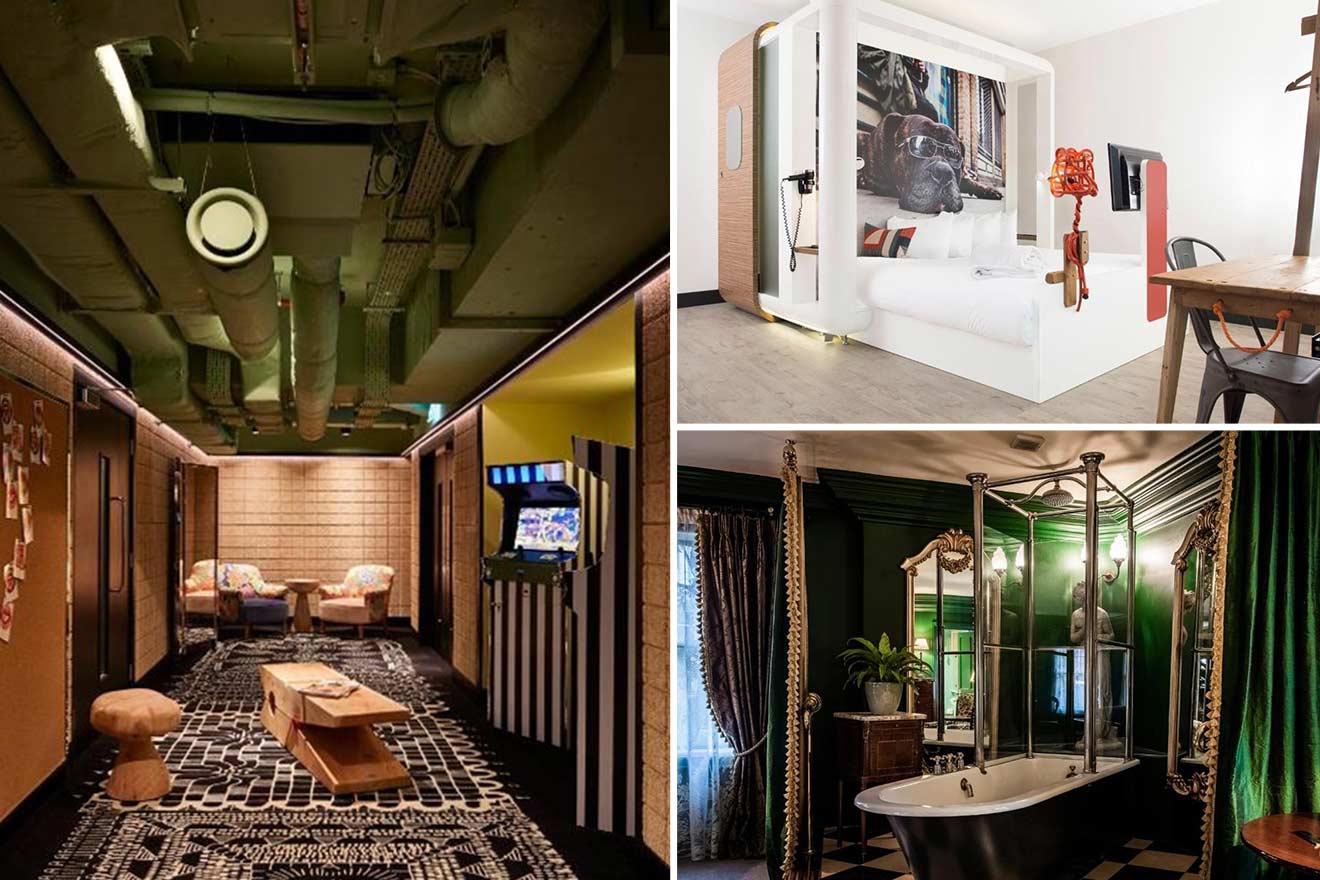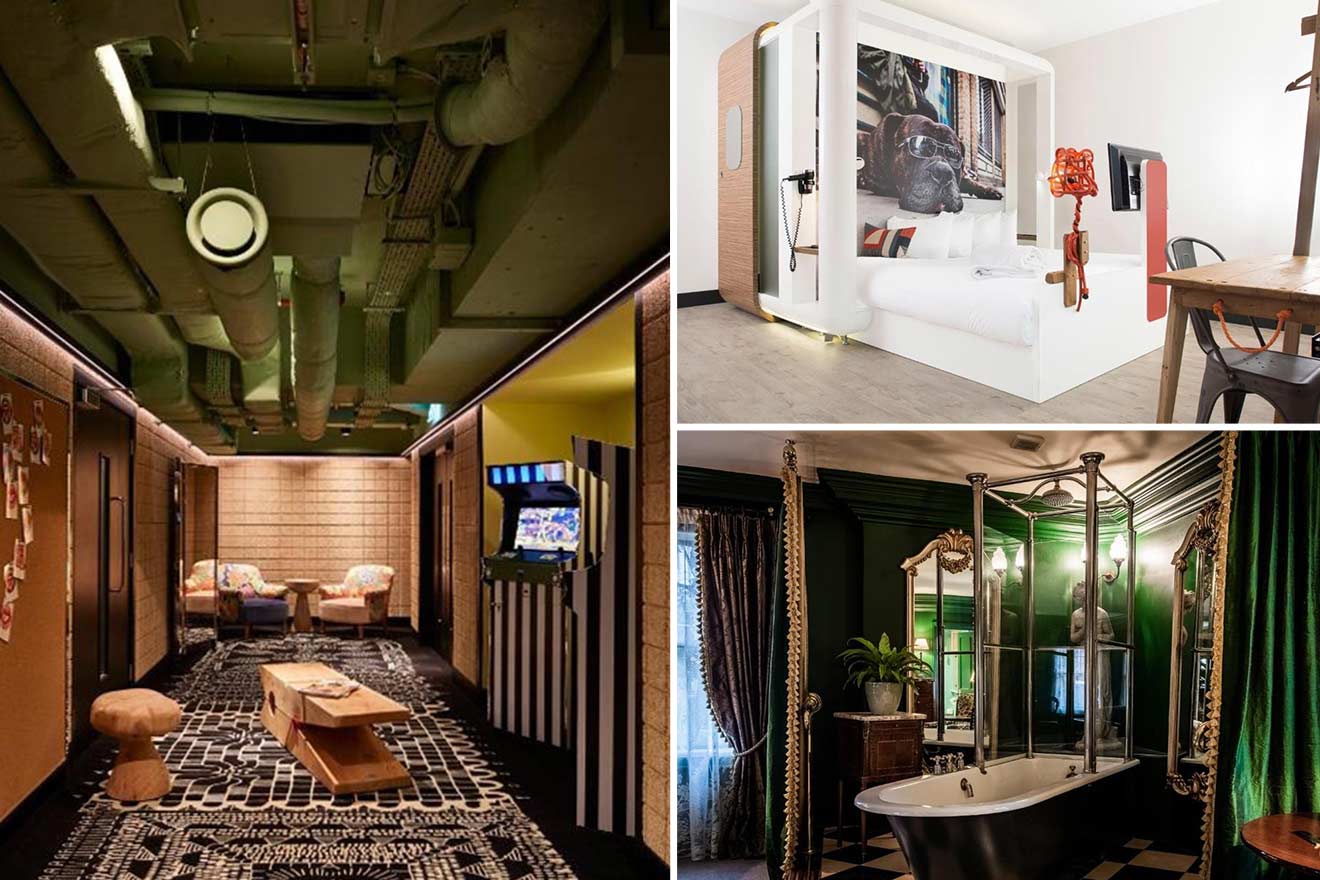 The Rookery – This boutique hotel looks like the estate of some 18th-century artist or poet and it offers such a price deal per night! Every element from the vintage furniture to the paintings and libraries blend so well with the rest of the decor. You can tell the designer had an eye for details! Order breakfast up to your room and imagine you're in a Jane Austen novel (because why not)!
Mama Shelter – Featuring a games room and super cool furniture that I'm sure the little ones will love. This hotel in East London has super stylish rooms. You can gather up by the outdoor fireplace or dance and sing at night during the live music shows. The accommodation also hosts karaoke nights and pub crawls in case you want to continue the party after the music show!
The Corner London – Another sleek hotel with a very cool design. Every piece of furniture or carpet is either super colorful or has a peculiar shape. Set in East London the accommodation offers a great deal per night, and it also has family rooms and a nice restaurant.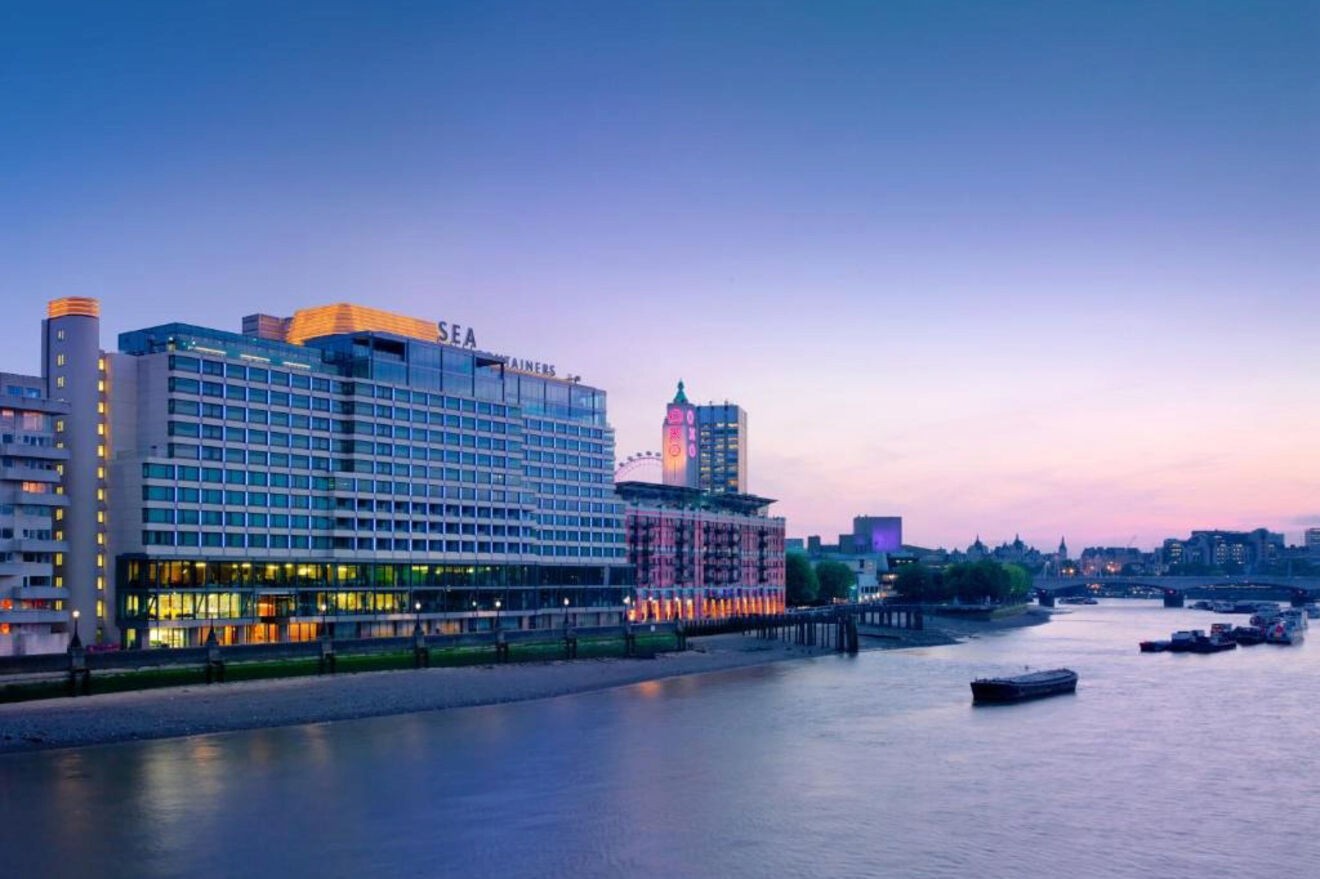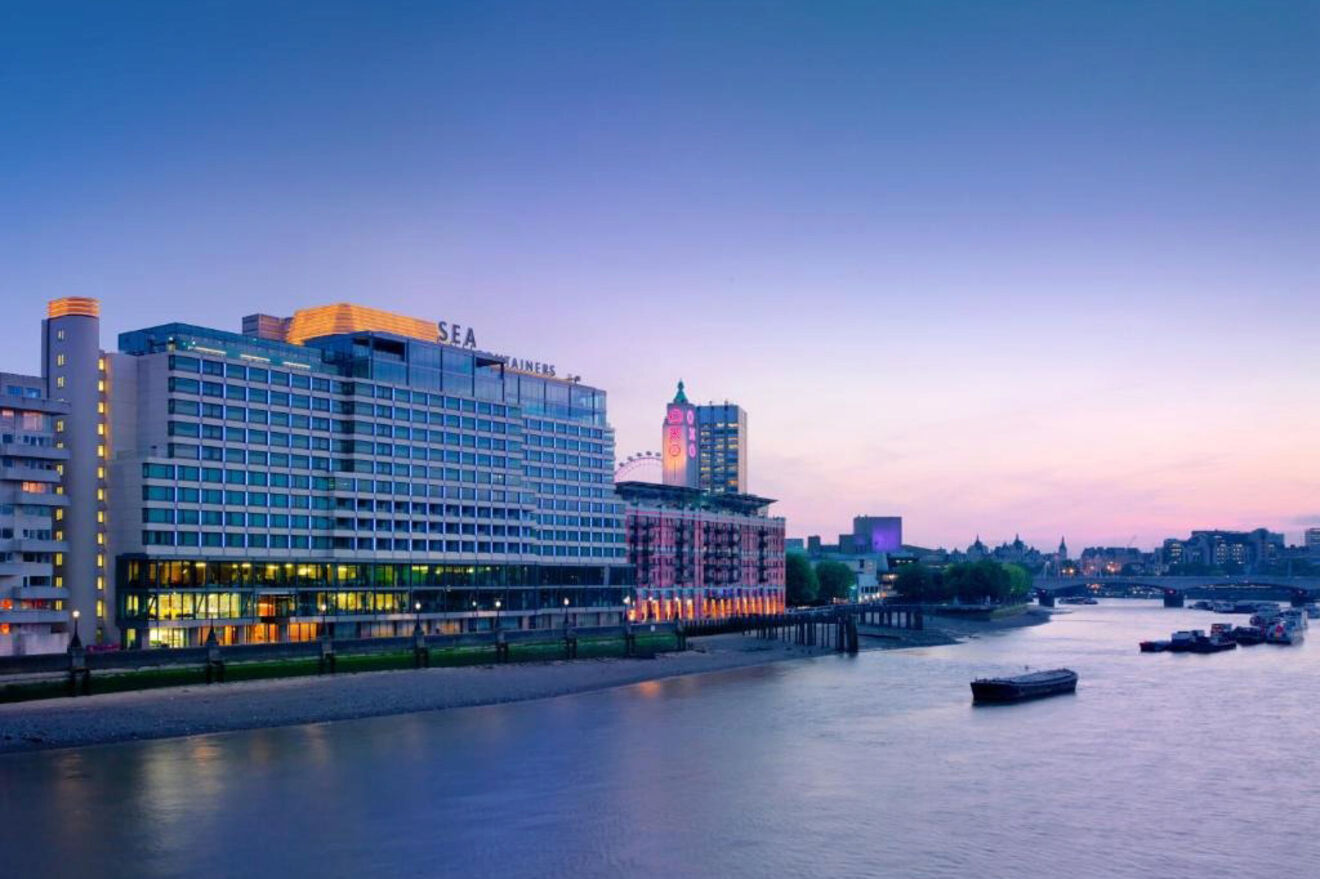 BONUS: 5 Most Instagrammable hotels in London
Now that we've talked about the best hotels in London and we've seen how a former police building was turned into a fabulous design hotel (wow). Let's find some more quirky hotels that are perfect for those of you who are obsessed with the 'Gram (no shame!).
I wanted to make a special list for all my readers who love a good hotel perfect for Instagram pictures. So let's check them out:
Luxury (£350 – £450)
41 – How cool would a picture look on your feed right in the middle of that hallway with a domino floor and super unique furniture? This city center hotel has a black and white theme going on and it looks so classy! In case those pics weren't enough, just wait until you go on the outdoor terrace… Go at sunset to take the best shots of those incredible views of London!
Mid-range (£200 – £350)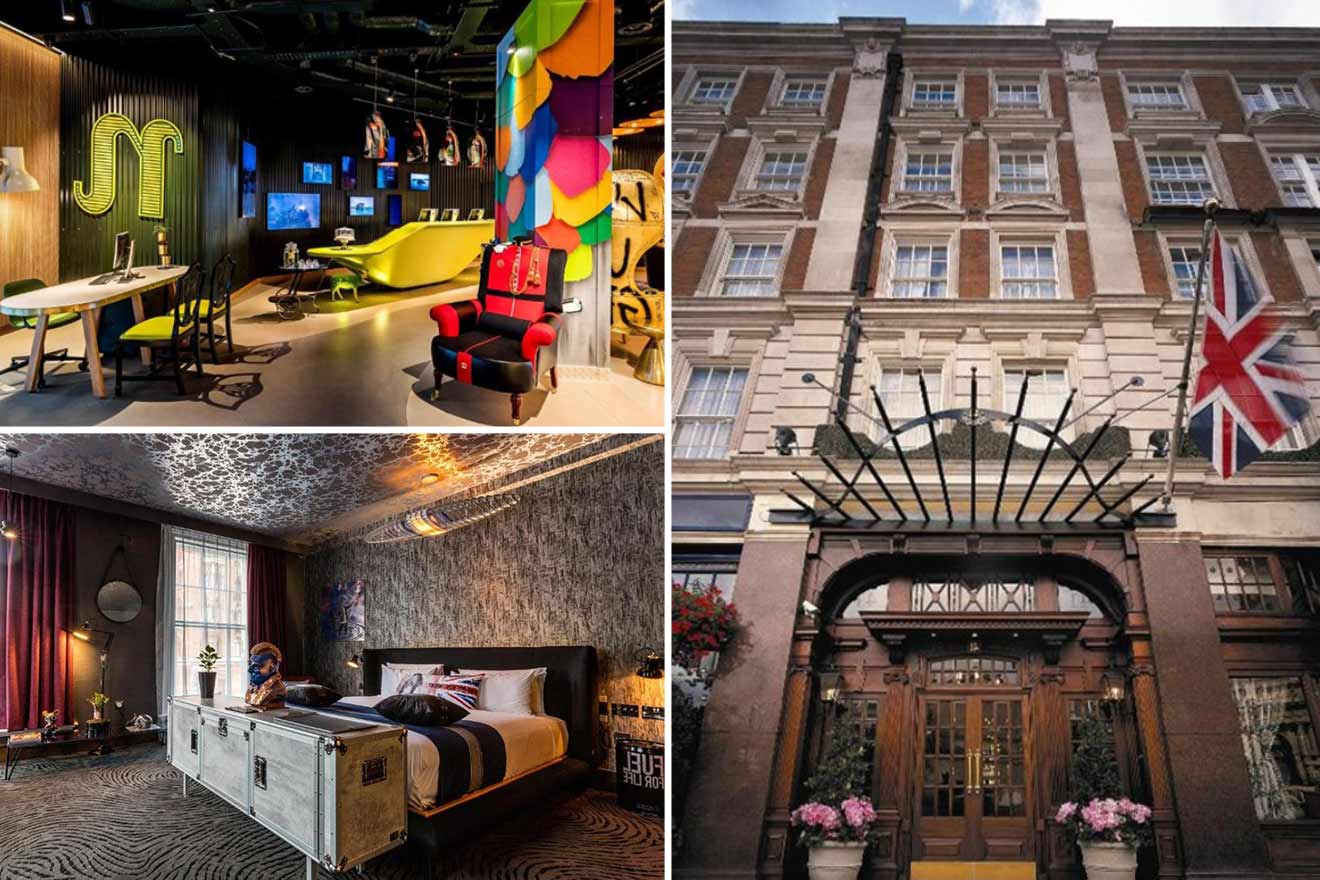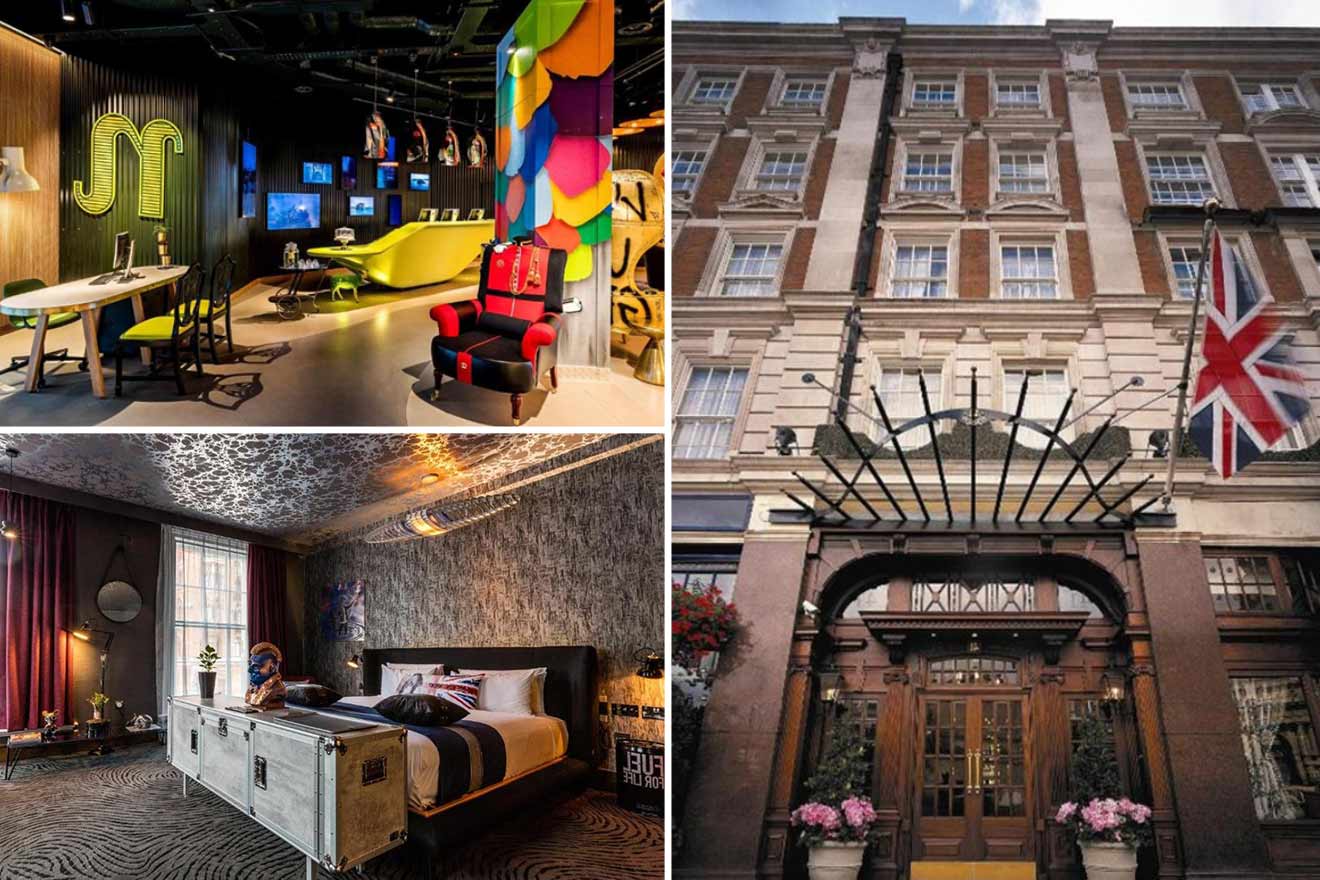 Sea Containers – Fancy some pictures on the rooftop with beautiful San Paul's Cathedral as a backdrop? Me too! Not only does this hotel in Southwark feature the best views but just wait until you see its restaurant. The furniture is so chic, and the combination of colors will look amazing on your feed. You should also take a few hours to disconnect and chill in the spa center. Let that creativity flow (it always works for me when I'm relaxed)!
nHow Hotel – This is one of my favorite funky hotels! It has so many elements that you don't know where to look. My suggestion is to start with the pictures in your room. That wall with Queen Elizabeth's drawing will look super unique, then head downstairs to the lounge room that has different words hanging from the ceiling, or stop by the colorful bar for a drink and some more shots.
Megaro Hotel – London hotels just have that "je ne sais quoi". All of them look so cool! This place offers so many spots for great pics that I don't even know where to start! But I think I would definitely go for the room with pink aesthetics because I love that color! The rooms have ceiling-to-floor windows, which you can use as a backdrop, and they'll also help you get some good lighting!
Budget (Up to £200)
Leman Locke – A big fan of simple cuts, pastel colors, and modern furniture? Those elements look so cool on your feed! This hotel in Central London has all of that plus a nice bar and restaurant area where you can continue your mini shoot! Once you're done, order some yummy food and enjoy the rest of your trip!
Frequently asked questions about hotels in London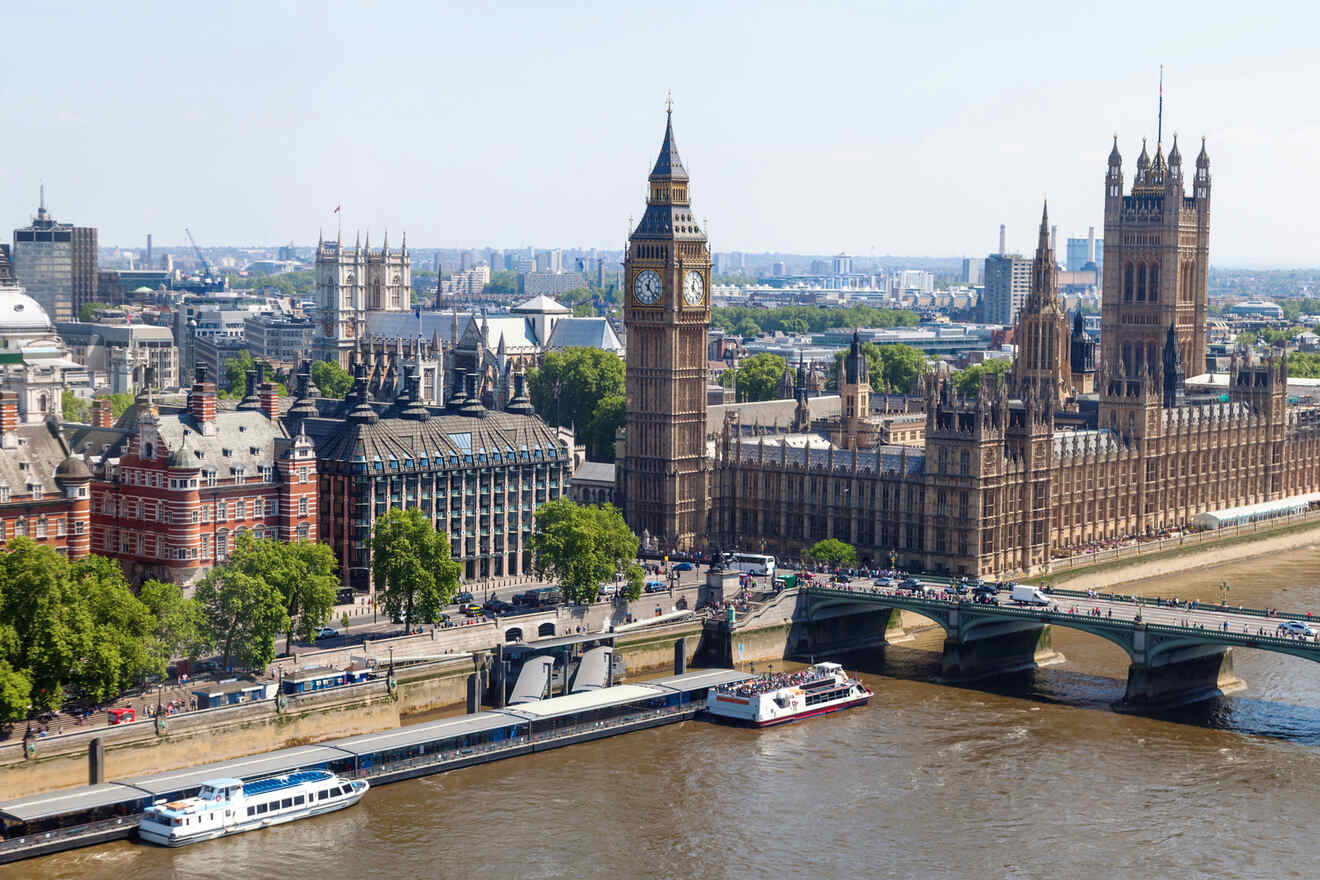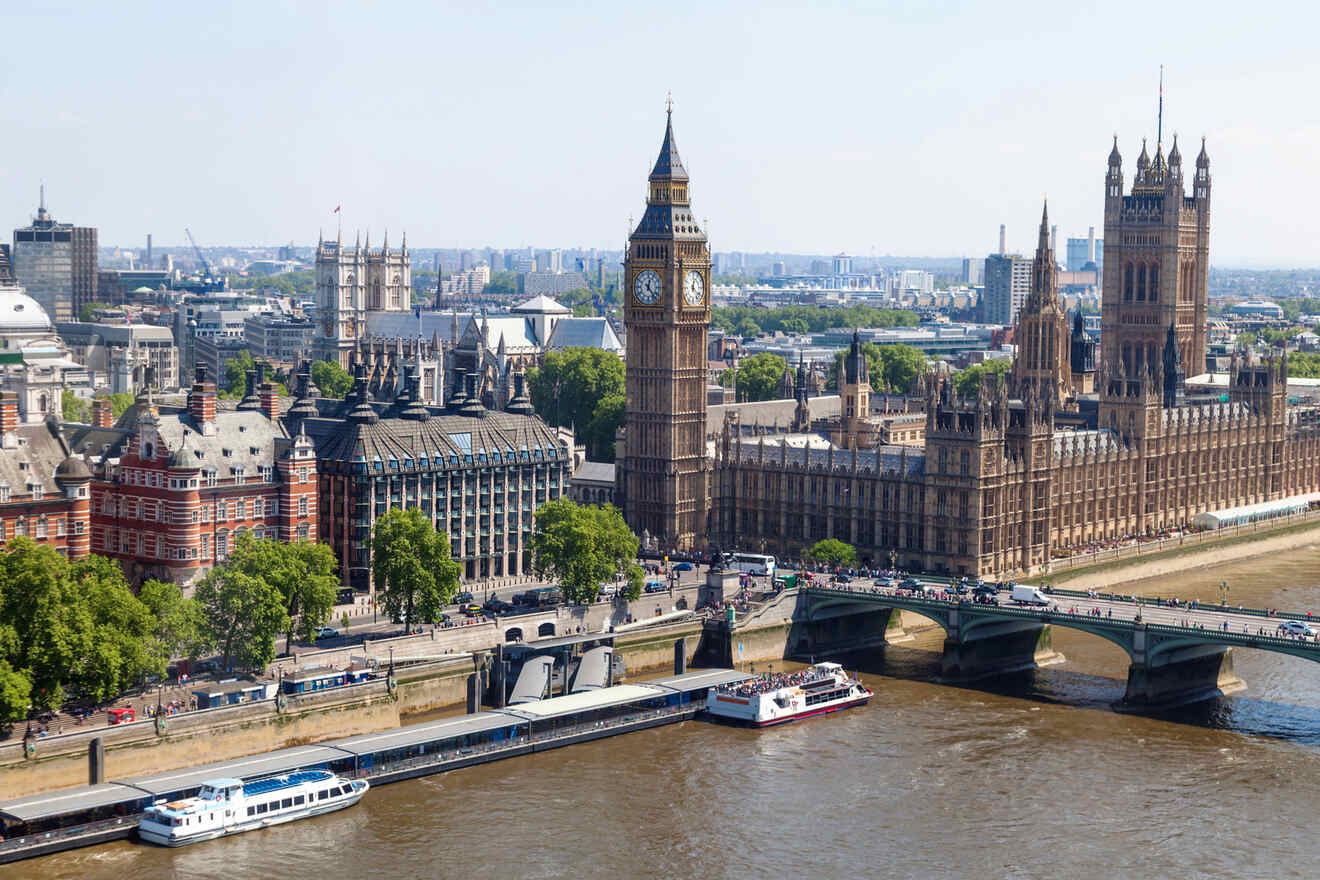 Conclusion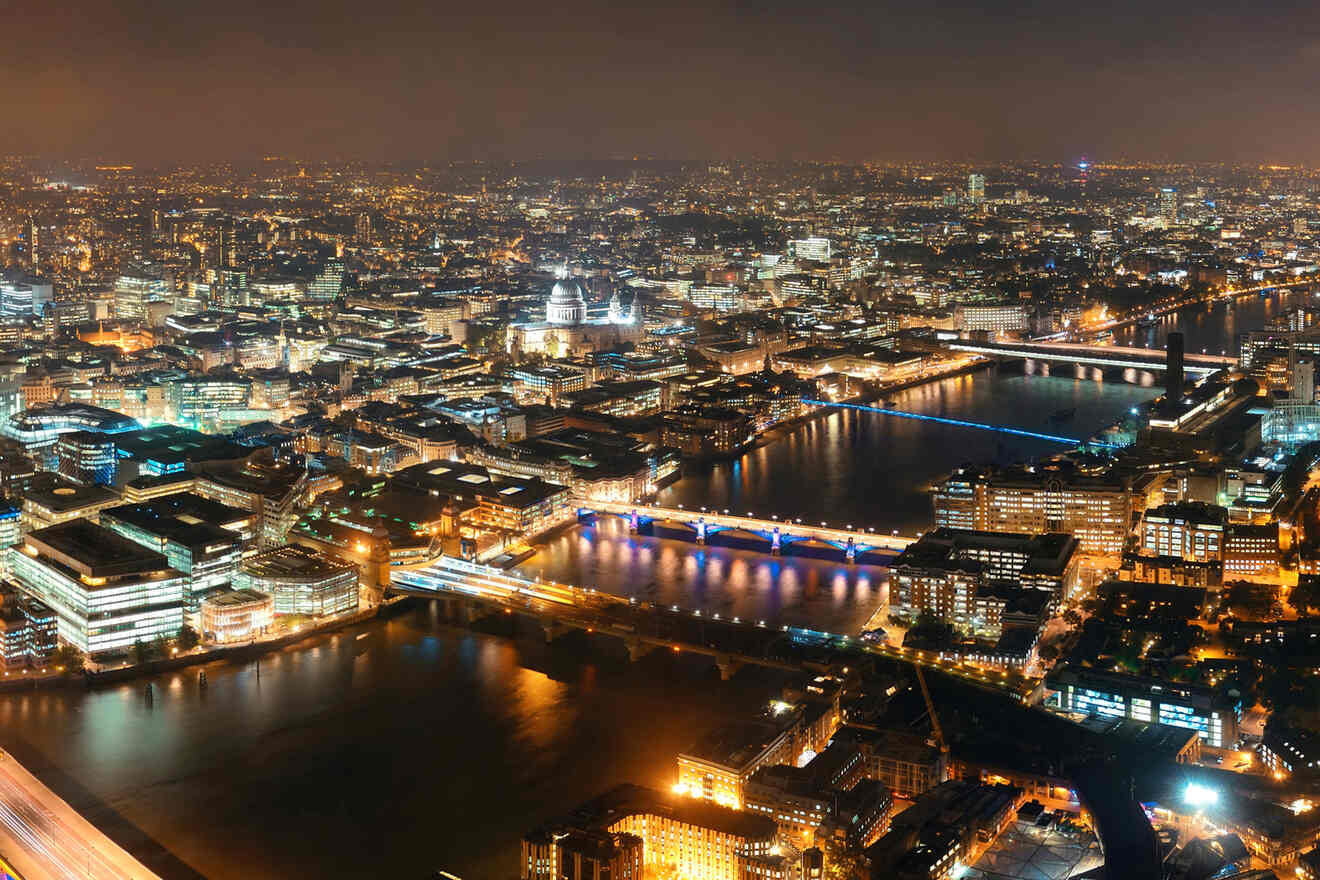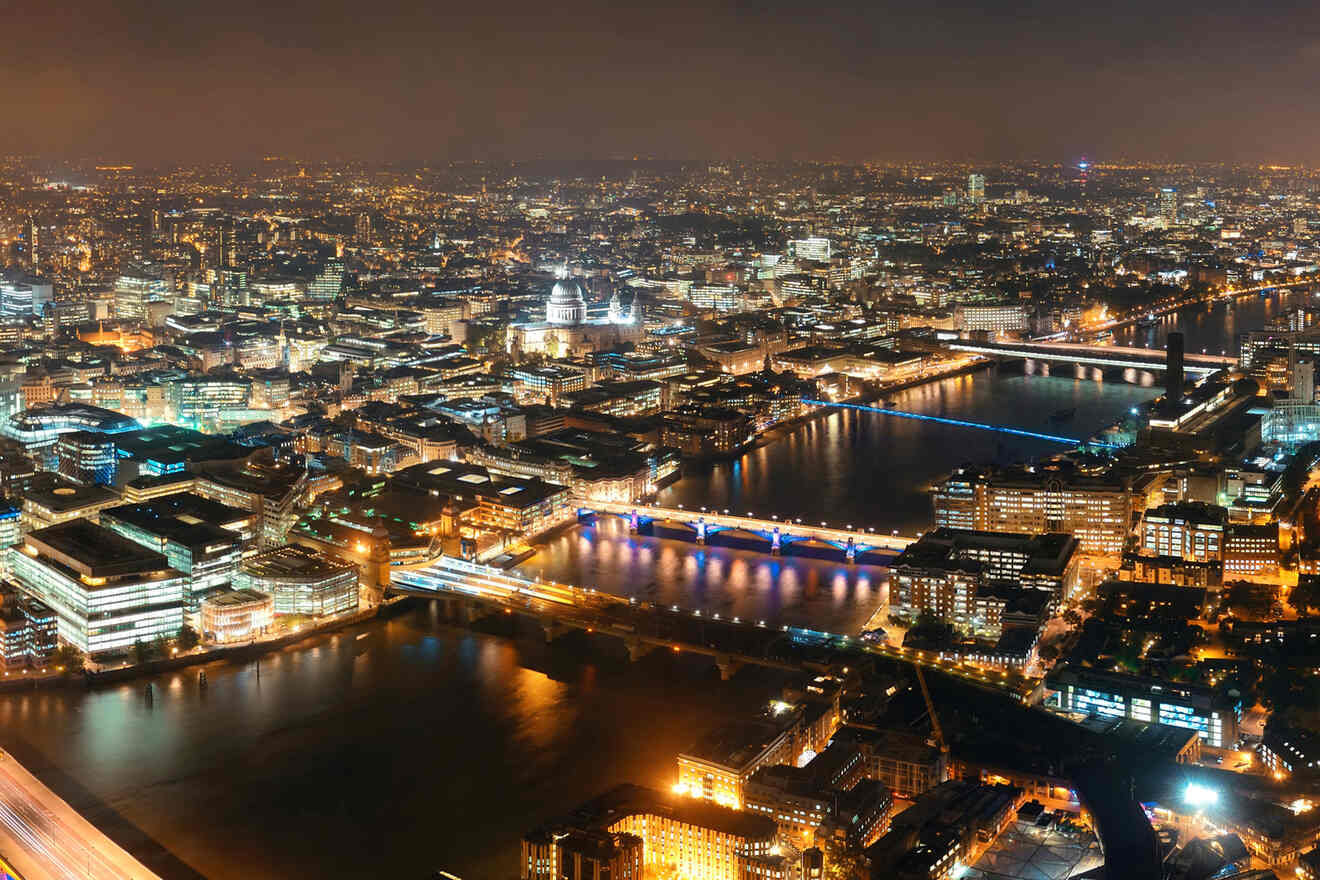 Wow, these London hotels sure are unique! And I hope this post helped you decide which one or ones to pick for your stay in the city!
Before we wrap this up, let's quickly recap what you'll find in my guide. In the first part, we went through the main list of the top best cool hotels in London, listed from most to least expensive.
Then as a little bonus, I gave you another fantastic list with some really cool accommodations that are super Intragrammable.
Making the right decision when it comes to hotels tends to make every traveler very anxious. If you need some help with that, here are my 2 favorite London hotels:
As I mentioned, these London hotels are some of the best ones in the city! Plus, they're pretty unique so many people will look for rooms here. That's why I really recommend booking in advance, London gets super busy, no matter the season!
That's it from my end! I'm sure you'll have the best time in London, shopping in Leicester Square, visiting Tate Modern Museum and exploring Piccadilly Circus or the West End.
If you have any questions or suggestions for our readers, leave me a comment below, and I'll answer them as quickly as possible!
Safe travels,
Victoria
---
Pin it for later!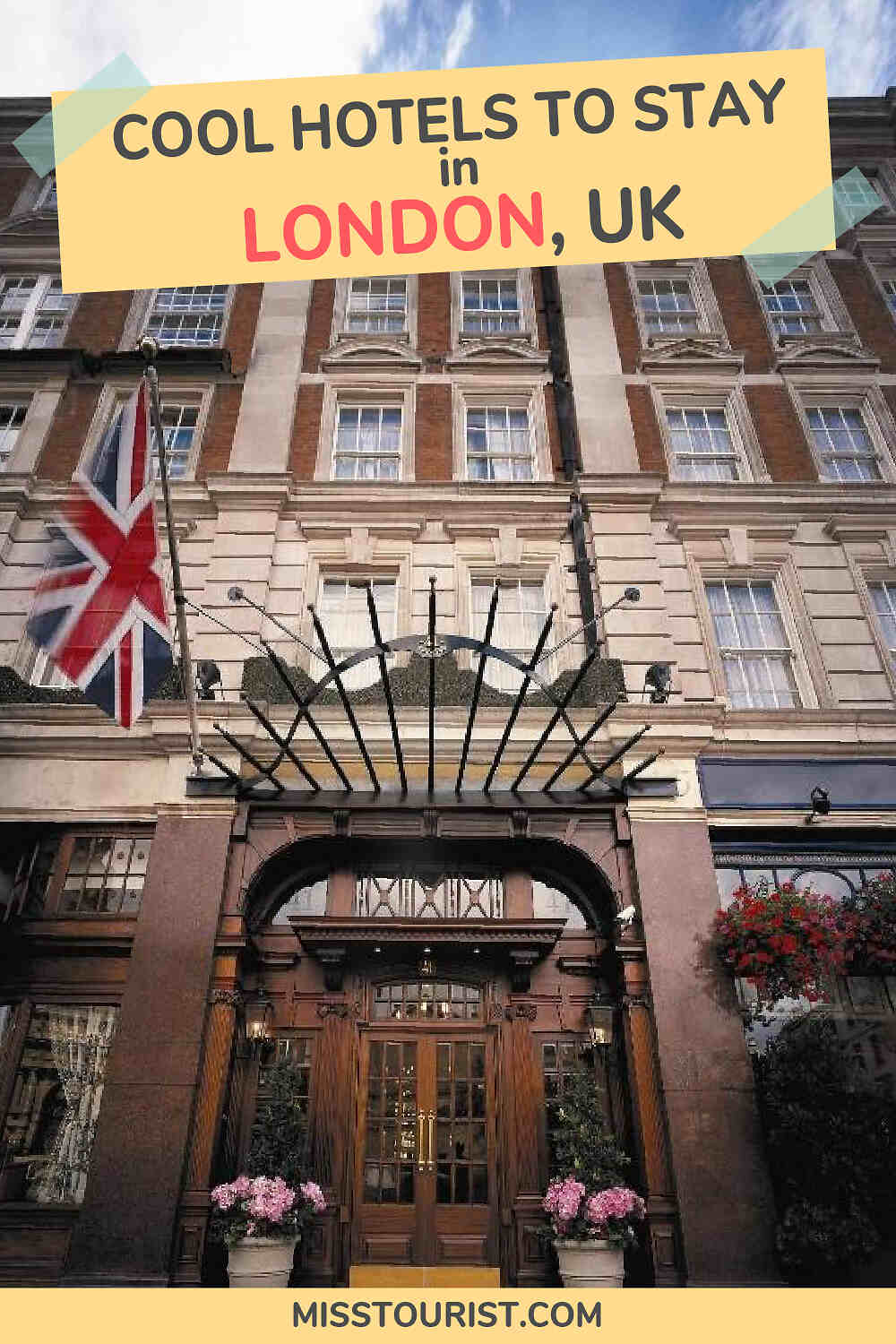 Pin it for later!