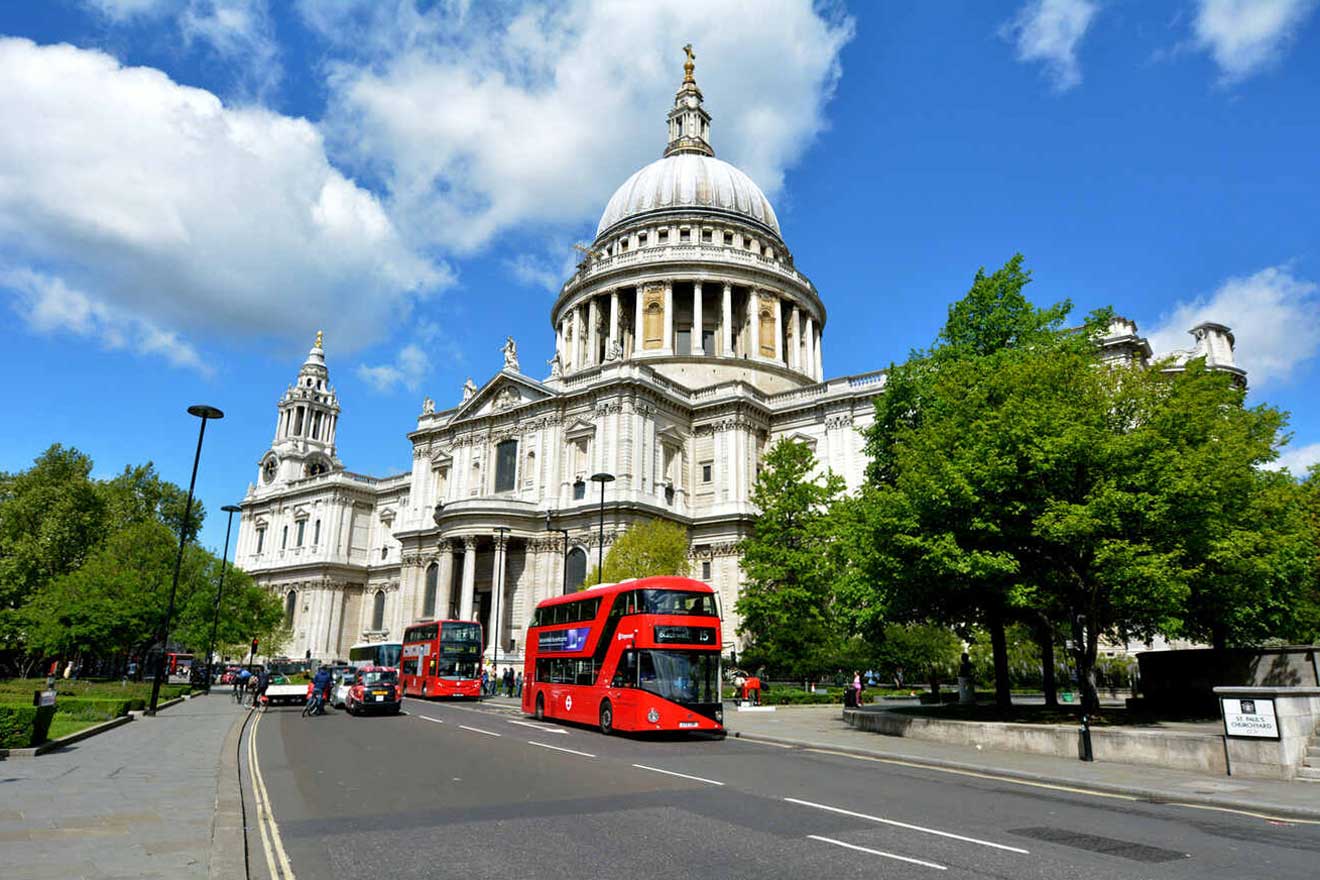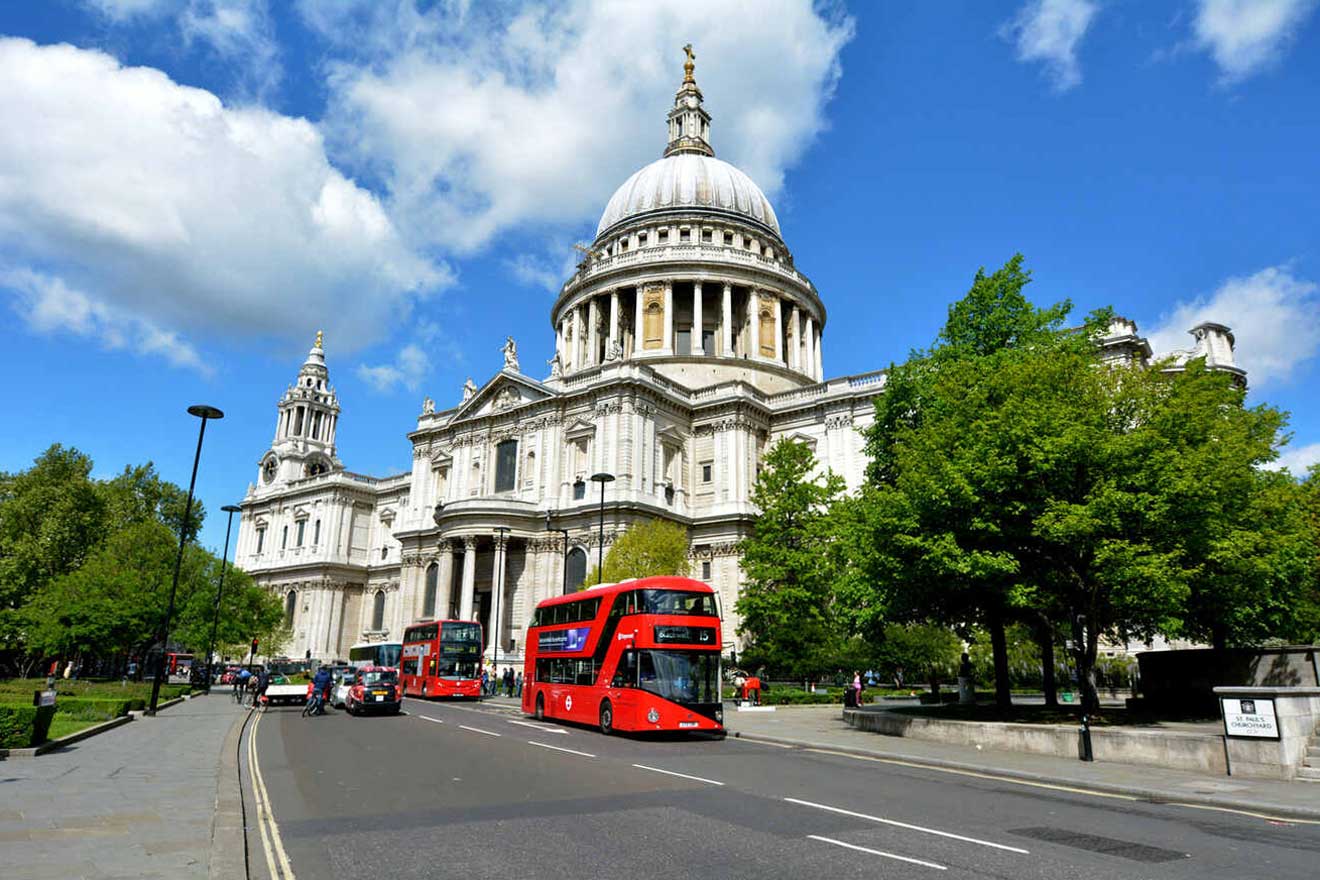 This architectural wonder deserves all the praise and visits! If you're looking to buy St. Paul's Cathedral tickets, then you've landed on the right page!
I visited the Cathedral while I lived in London and today I am going to make it my mission to help you find the best tickets that you can get with this super comprehensive guide.
Here you'll find essential tips on the different types of tickets, tours, and other important things to know before booking. There's always more than one way to buy tickets for attractions like this, so I've compared all the options below to help you find the most suitable options for you!
But don't run off with your ticket right after reading the first part because I've also added a section with some important things to know before buying your tickets, so make sure to check it out.
We've got our hands full today, so let's start!
If you are in a hurry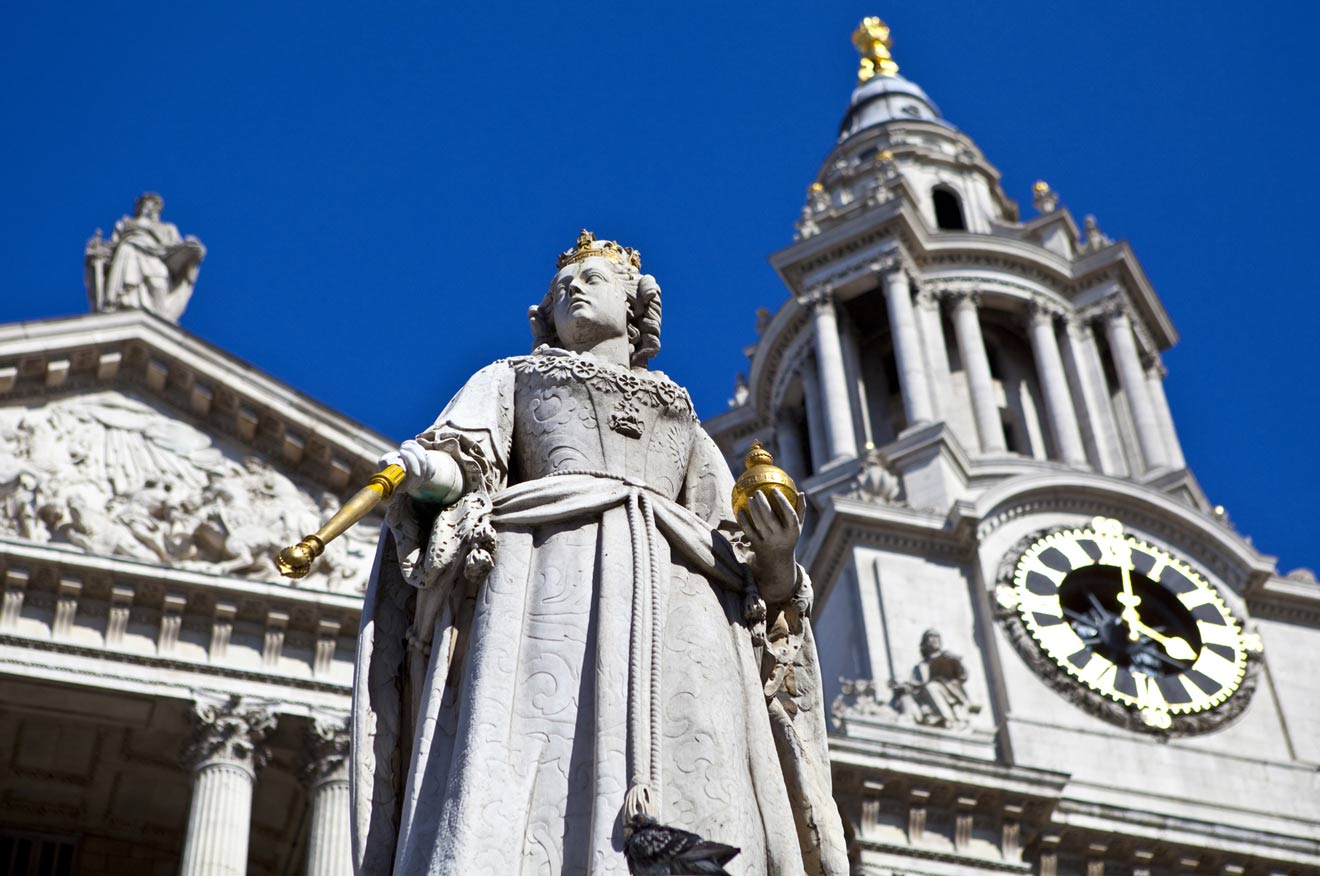 If you are here just to get your tickets, here are the best links to do so:
Cheapest Tickets – £18 (non-refundable on the Official website or refundable on GetYourGuide)
On-site – £21
Family Ticket – £44 (2 Adults + 2 Kids)
Discounted Ticket – £16 for students (bring your ID with you), £8 (for kids from 6 to 17 yrs old), and free for people with disabilities (you need to go to the counter)
| | | | | | | |
| --- | --- | --- | --- | --- | --- | --- |
| | Adult Entrance | Kids Entrance | Family Pass* | Guided Tour | Cancelation Policy | |
| Official Website | £18 | £8 | £44 | Included | No refund | Book tickets |
| GetYourGuide | £18 | £8 | £44 | Included | >24-hour free cancellation | Book tickets |
| Headout | £18 | £8 | – | Included | >24-hour free cancellation | Book tickets |
*There are different family tickets that you can get depending on how many members you're bringing. The table above shows tickets for 2 Adults + 2 Kids, check section #1 for the details on the other family tickets available.
1. Different types of St. Paul's Cathedral tickets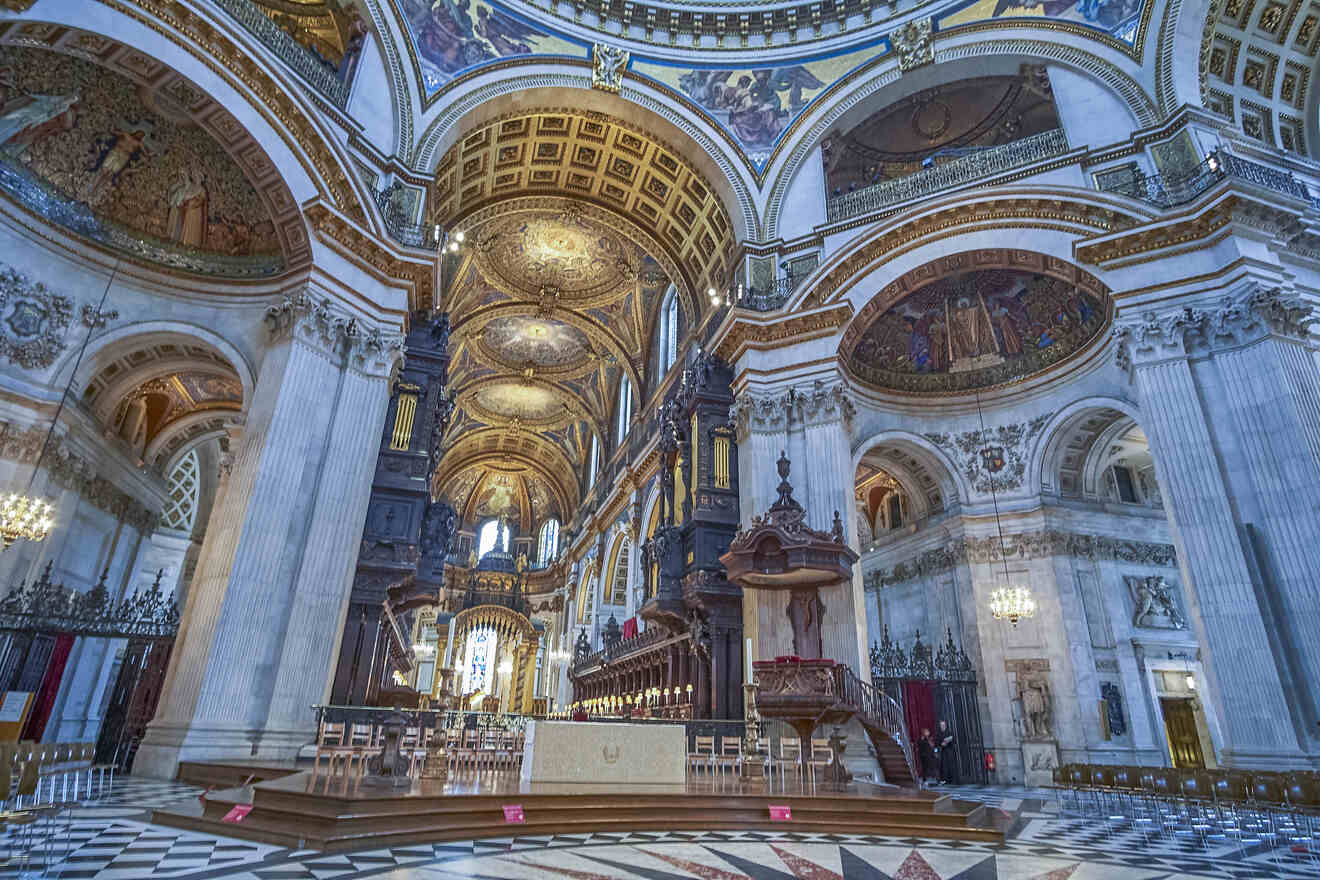 St. Paul's is one of London's landmarks (plus a personal favorite), and I can't wait for you to discover all its hidden corners! But first, you'll have to find the perfect ticket for you! This is where I intervene.
All tickets give you access to the Cathedral Floor and Crypt, the Dome Galleries, the multimedia guides, and any temporary exhibitions and installations on display when you visit.
The Dome galleries are so incredible, and I highly recommend visiting them as you'll get to see a beautiful sight of the city! But you'll have to climb many steep steps so make sure you wear appropriate shoes!
Entry times:
As with all the pre-booked tickets, you'll have to pick a date and a timeslot to visit St. Paul's. There are 4 entry time slots of 2 hrs in length between 8:30 AM to 4:00 PM. Since the time slots are super long you'll have plenty of flexibility of what time you arrive, and once you're inside, you can stay for as long as you like (until the Cathedral closes of course).
They also allow 10-minute flexibility before or after your booked time slot. So even if you arrive a little early or late, they can still let you in as long as it's within their opening hours and it's not too crowded.
NOTE: If you miss your time slot and you don't arrive within the 10-minute window, St. Paul they can let you come later that day. However, they may charge you for that.
1.1 General entry tickets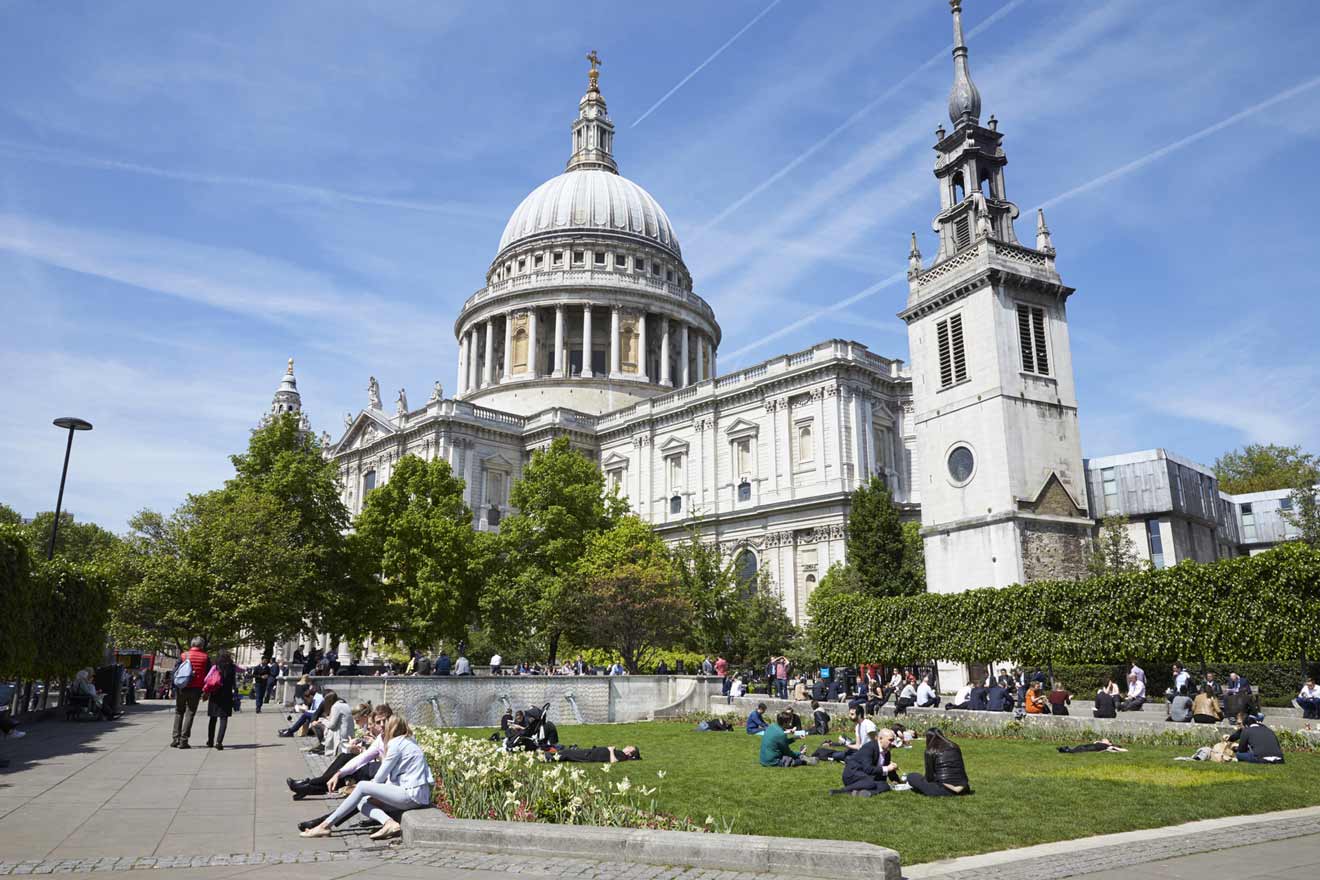 These tickets not only give you entrance to the cathedral, but also gives you the opportunity to join a free guided tour or talk, plus pick up an audio guide! The tours usually happen between 11 am and 3 pm daily but are subject to availability, I'll talk more about this in section #2.
Once you buy your ticket, you'll get a confirmation email with your E-ticket attached, which you'll have to bring with you either on your phone or printed. St. Paul
While you can of course get general entry St. Paul's Cathedral tickets from the official website, it's important to know that these tickets are non-refundable! So, if you're looking for a bit more flexibility, I actually recommend you buy your tickets through GetYourGuide.
These tickets are sold for the same price as the official site, but in addition to everything you get from the official site, GetYourGuide offers free cancellation up to 24hrs before your visit. No muss, no fuss!
NOTE: I recommend buying your tickets online in advance (or even on the day, but still online) because if you buy them on-site from their ticketing office, you'll pay £3 extra.
P.S.: If tickets are sold out for your chosen time or date, check Viator, Headout, and Klook for more.
PRICE: £18
1.2 Family tickets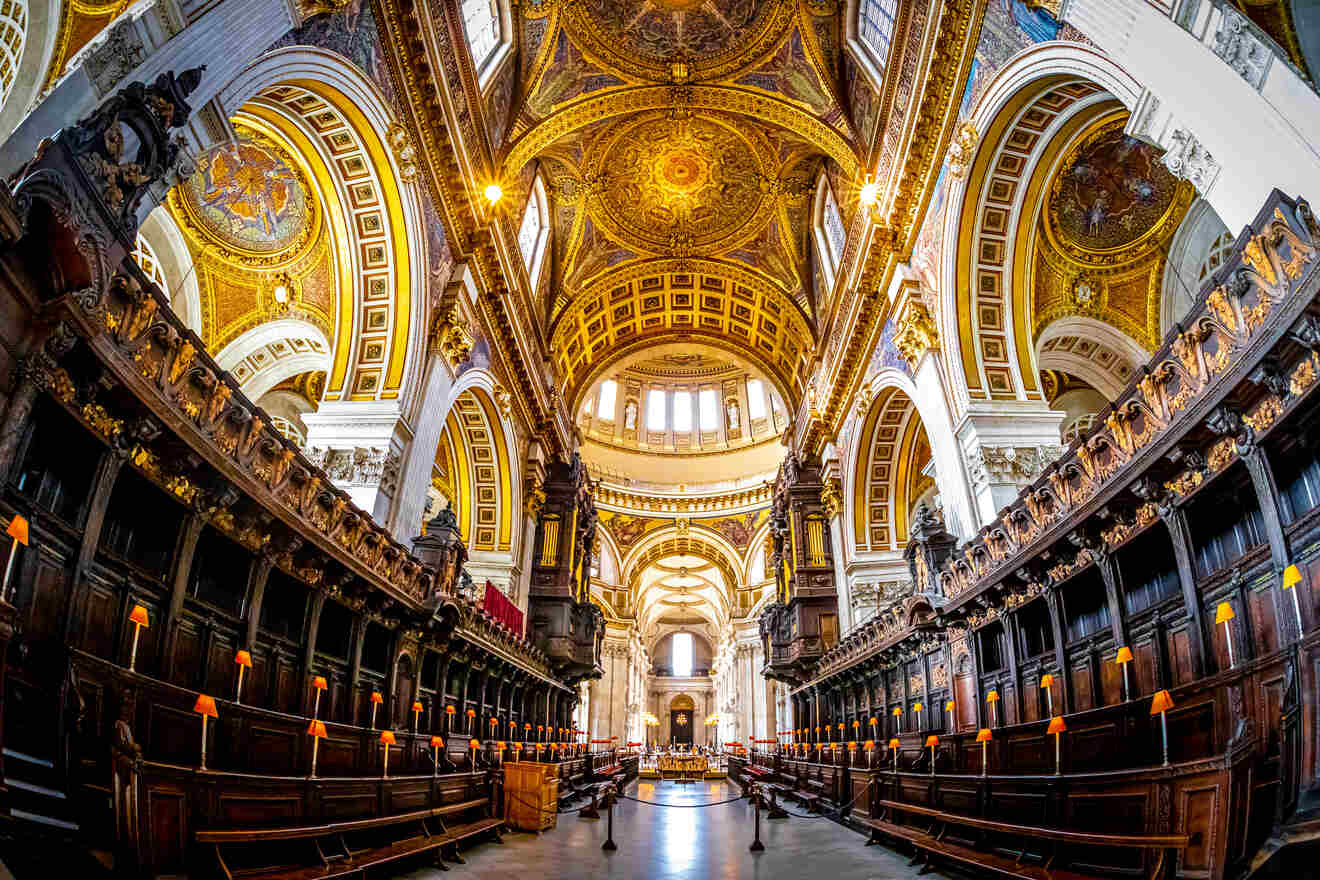 Planning a fun family trip to London? Then you should definitely look for some tickets for The Shard or maybe the London Eye. But until then, let's see what deals you can get for the whole crew at St. Paul's Cathedral.
FUN FACT: The Cathedral was featured in many movies like Lawrence of Arabia, Harry Potter and the Prisoner of Azkaban, Sherlock Holmes, and Thor: The Dark World!
Depending on how many family members you bring with you, you can choose from the following options:
2 Adults + up to 3 kids: £44
1 Adult + up to 3 kids £31
As you can see these tickets are really good value no matter if you have 1 child or 3. I'd recommend booking through GetYourGuide as they offer the same bundles but with the advantage of being able to cancel up to 24h before your visit and still get a full refund.
NOTE: The family tickets also included the guided tours and talks, and I'll mention all the details on this in section #3 so stay tuned.
If these options sell out on the official website, fear not! You can check Viator, Headout, and Klook.
1.3 Open-dated tickets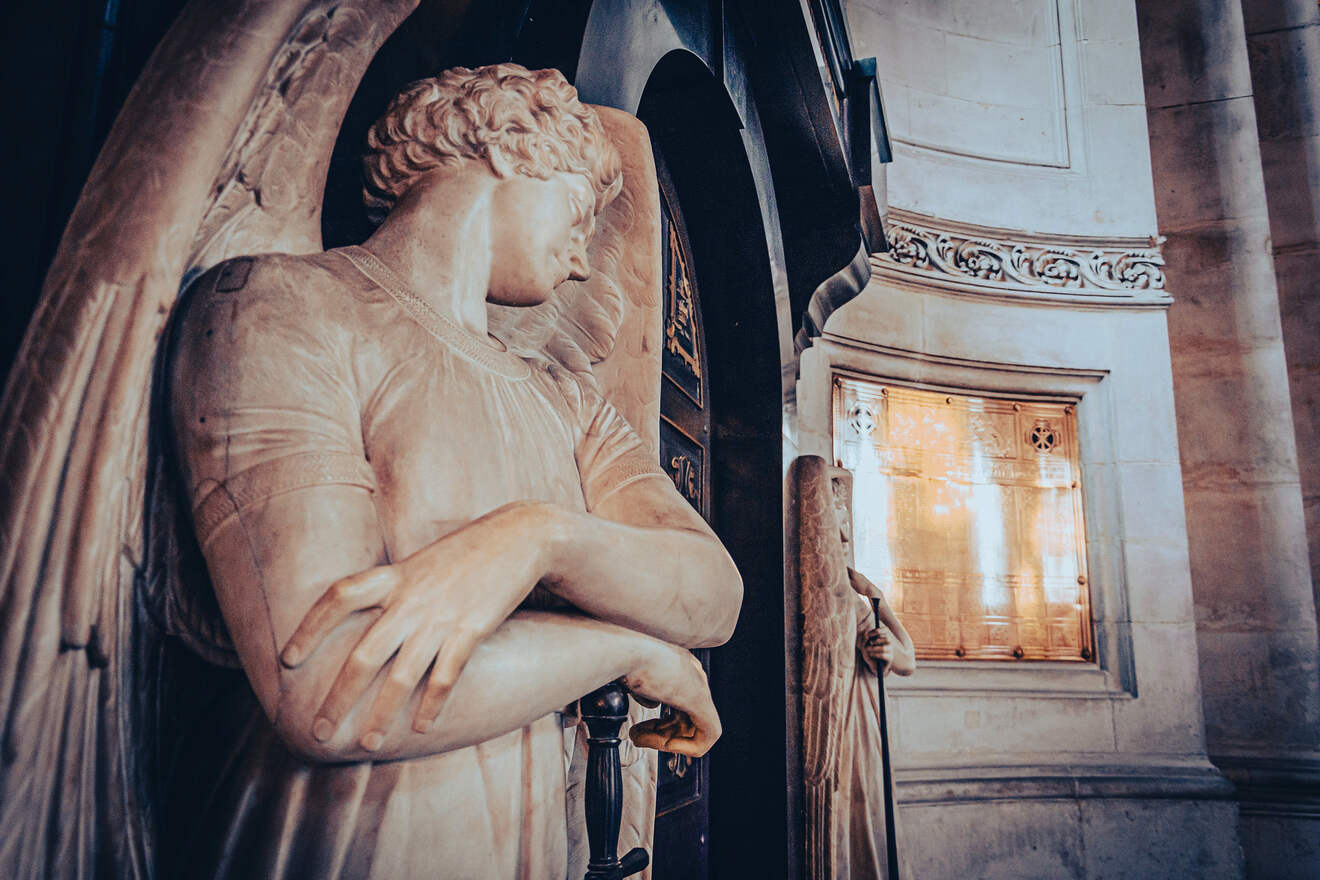 I found the perfect solution for any of you who aren't sure about the date or time you want to visit: open-date tickets!
You can get them at the same price as the general ticket from the official website, but the perk is that you can visit the attraction any day and time you want! And guess what? This ticket has been available for 2 years since the day you made the purchase. That's plenty of time, right?
I thought so too, and they're also available for kids as well, at the same price.
PRICE: Adults £18, Kids £8
2. Take a guided tour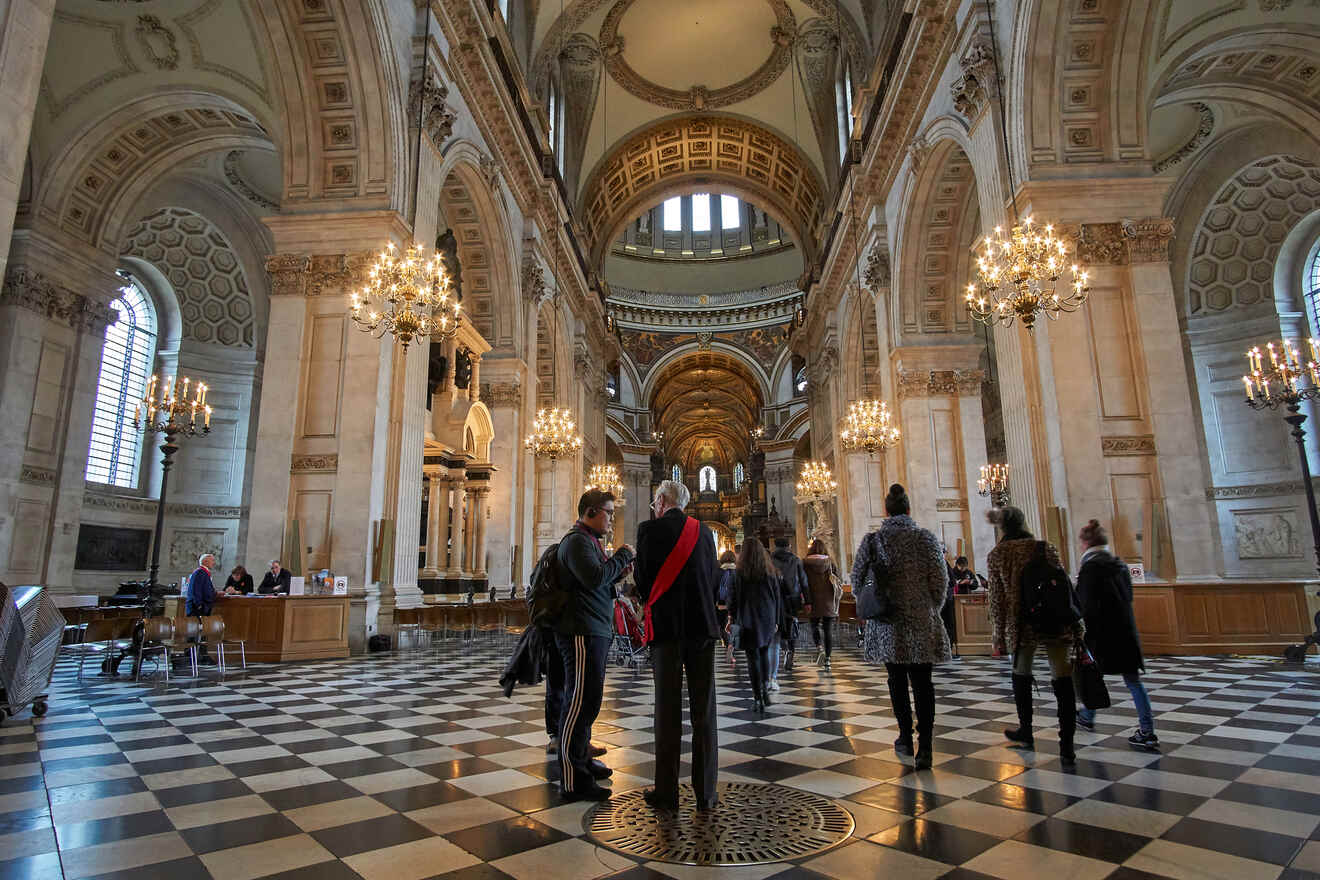 As I mentioned earlier, St. Paul's Cathedral tickets include a free guided tour or talk, but there are a couple of additional tours with more specific focuses that you can book for an extra fee. I'm going to go through each for you.
NOTE: I tried contacting them about specific times for the tours however I did not get a very clear answer. The tours offered each day and hour vary so if you are looking for something in particular, I would recommend calling the week you wish to visit to check what is on and when.
PRO TIP: Although they offer these tours many times throughout the day, I recommend going between 11 am to 3 pm as that's when they're usually held most frequently.
2.1 Free St. Paul's Cathedral tours
NOTE: You can't book the free tours or talks in advance. Instead, go to the guiding desk on the Cathedral floor to sign up when you arrive to collect your tickets. St. Paul
This is a bit tricky since you risk not getting on a tour if it's too crowded, but since you can stay in the Cathedral for as long as you want (until it closes, of course), you can sign up for a later one if there's no tours available right when you arrive.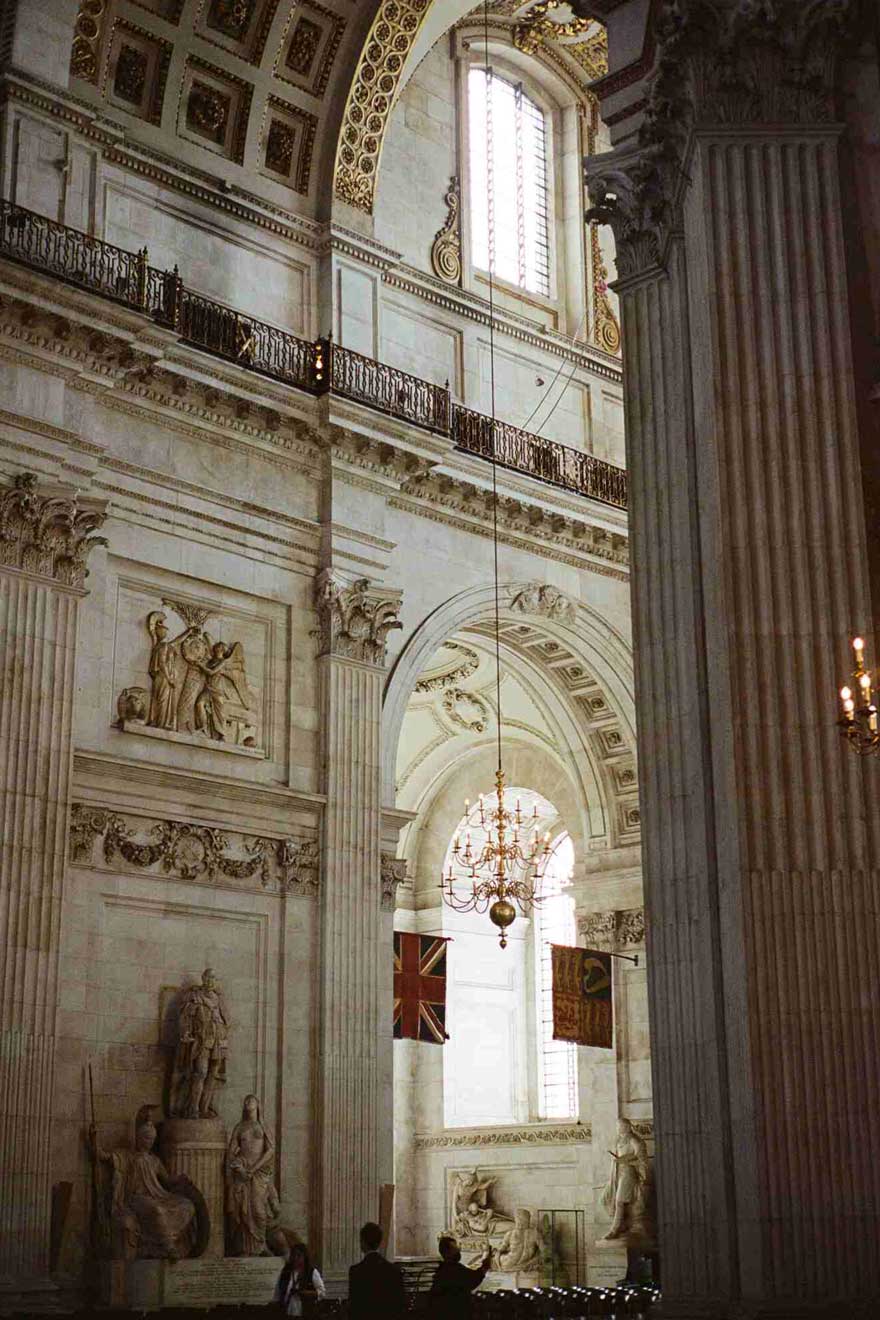 Tours offered:
Highlights Tour (Introductory Talk): This is a 15 to 20 min talk on the history and architecture of the Cathedral, perfect for anyone who wants a quick intro to the attraction
Cathedral floor and Crypt tour: A 1h tour that will take you to these 2 places and also to the Geometric Staircase and the Quire which aren't usually open for visitors
Geometric staircase Introductory Talk: Learn all about the famous Geometric staircase during a 10 min talk
Royal occasions and Jubilees tour: A free tour of max 45 minutes where you learn about the Jubilees and other Royal occasions held at the Cathedral
NOTE: The tickets from GetYourGuide (with free cancellation) also include these guided tours (at the same price), so simply visit the guiding desk on the Cathedral floor and ask about the tours or talks when you arrive.
2.2 Triforium Tour
This 1h tour is not included in your entry ticket, but it's a great chance for you to get a behind-the-scenes experience at St. Paul's!
Triforium Tours costs £10, and you can add it to your ticket online if you're buying tickets from the official website. It includes the Library aisle, the Trophy Room and Great Model, a climb on the Geometric Staircase, from where you reach a place with an incredible view of the Cathedral's ground floor.
FUN FACT: The Divination Staircase featured in the Harry Potter films is actually the Geometric Staircase inside St. Paul's Cathedral
PRICE: £10
2.3 Touch Tour (for the vision impaired)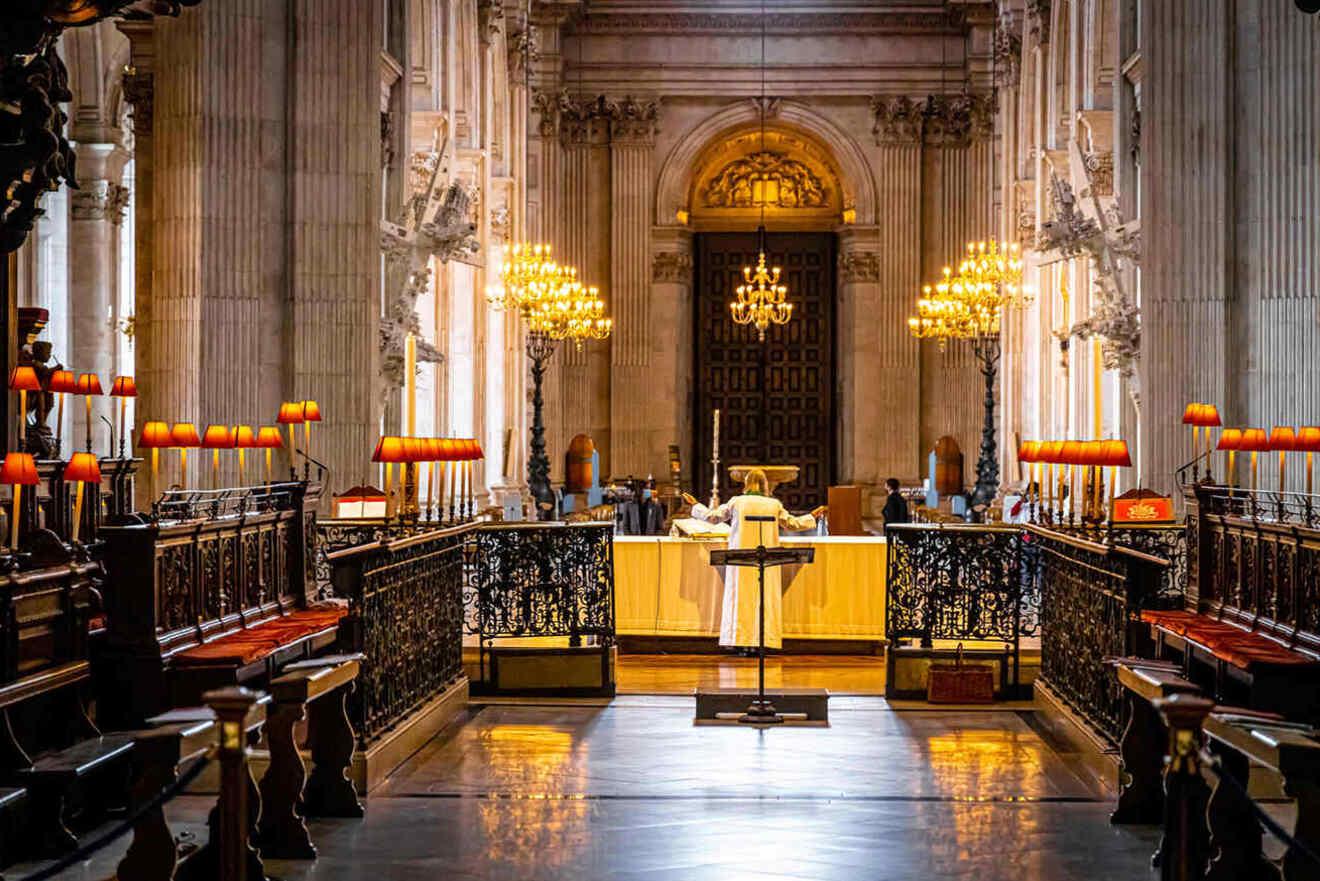 This is a free tour, but since you have to pre-book it, I wanted to give it its own section so you can learn all the details.
The free 2h tour is made for people who suffer from vision loss or blindness. The tour is limited to 6 people and +1 career each, so there would be 12 people in total.
If you want to participate, you'll have pre-book (either on the phone at 0207 246 8357 or by email at [email protected])
3. Full London tours including St. Paul's Cathedral
Looking to spice up this holiday in London and tour as many attractions as possible? Then I've got some awesome combo tours for you!
These tours are awesome for anyone who wants the most relaxed holiday possible as they plan everything for you, including the entrance tickets, tour guides, and the best route so you can see the city's landmarks. All you have to do is show up at the right time and enjoy yourself!
Let's see a couple of great tours I found which include a visit to St. Paul's Cathedral!
Total London Experience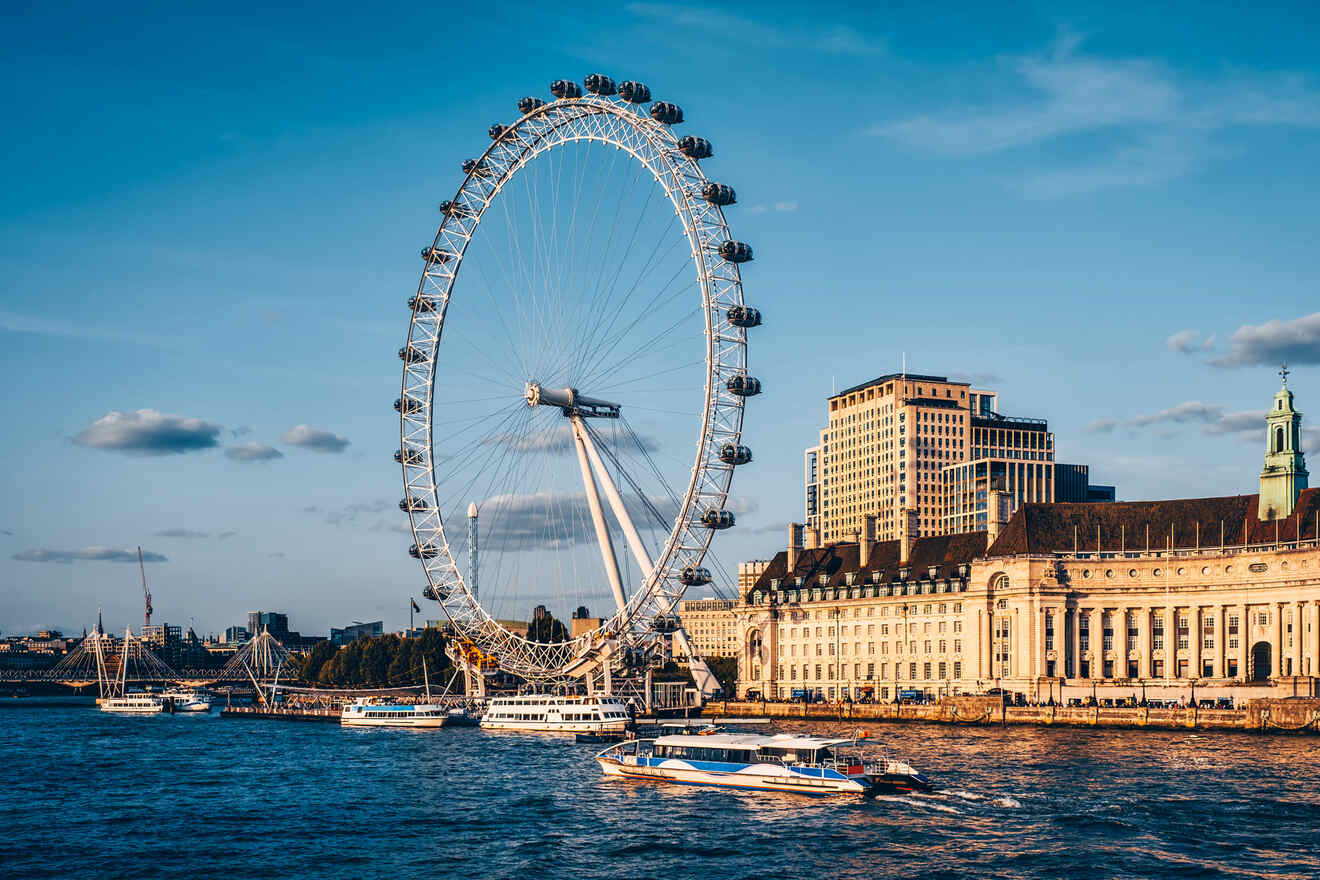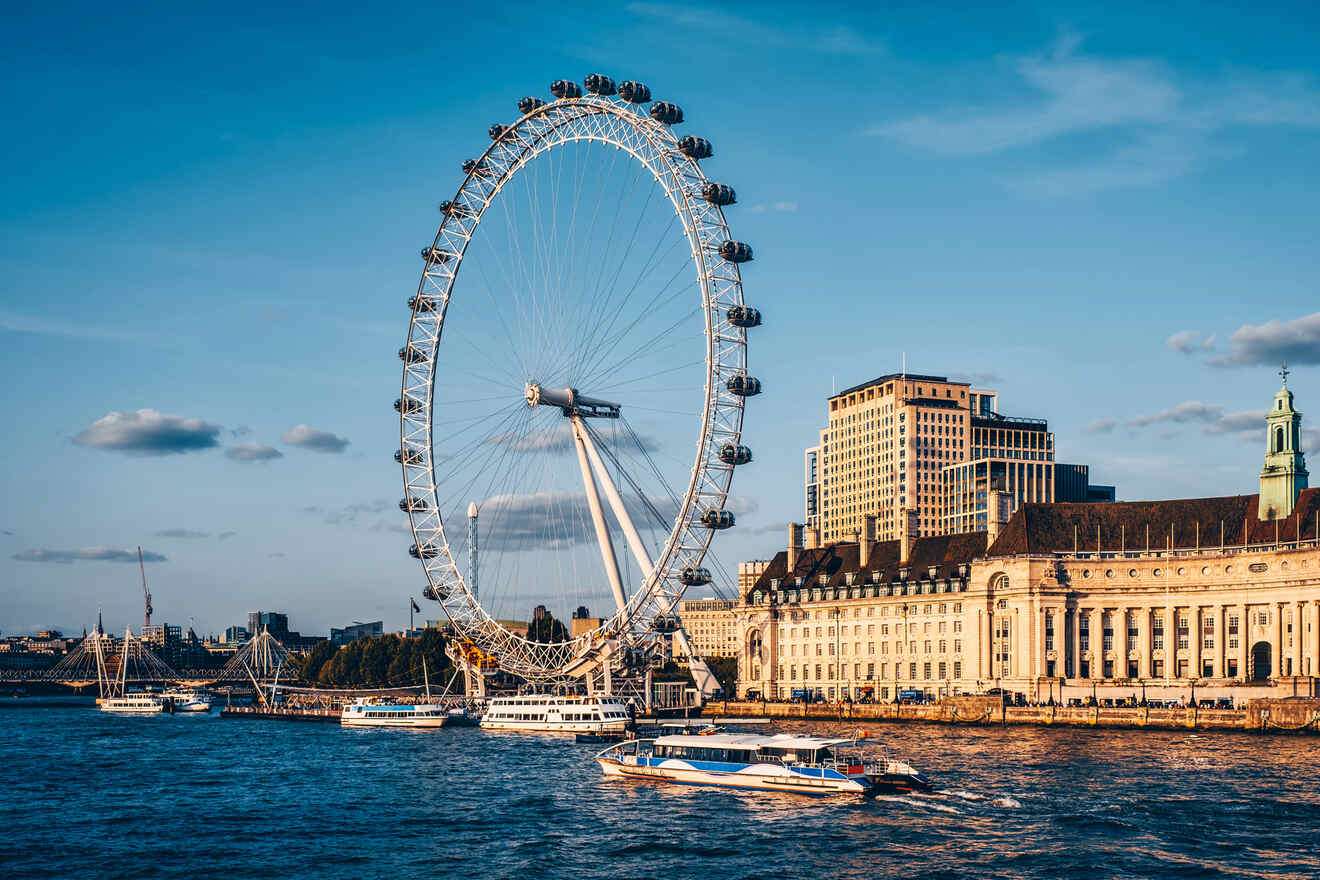 During this full-day guided tour, you'll get to see some of London's biggest landmarks and also learn all about each place from an experienced tour guide!
The activity costs £135, including:
Guided tour and entrance to St. Paul's Cathedral
The London Eye
Tower of London
Changing of the guard at Buckingham Palace
River cruise on the famous Thames!
But that's not it, between all the stops you'll also get to see the whole city from a comfortable bus that will take you to each attraction. This sounds like so much fun!
Half-day London tour with Cruise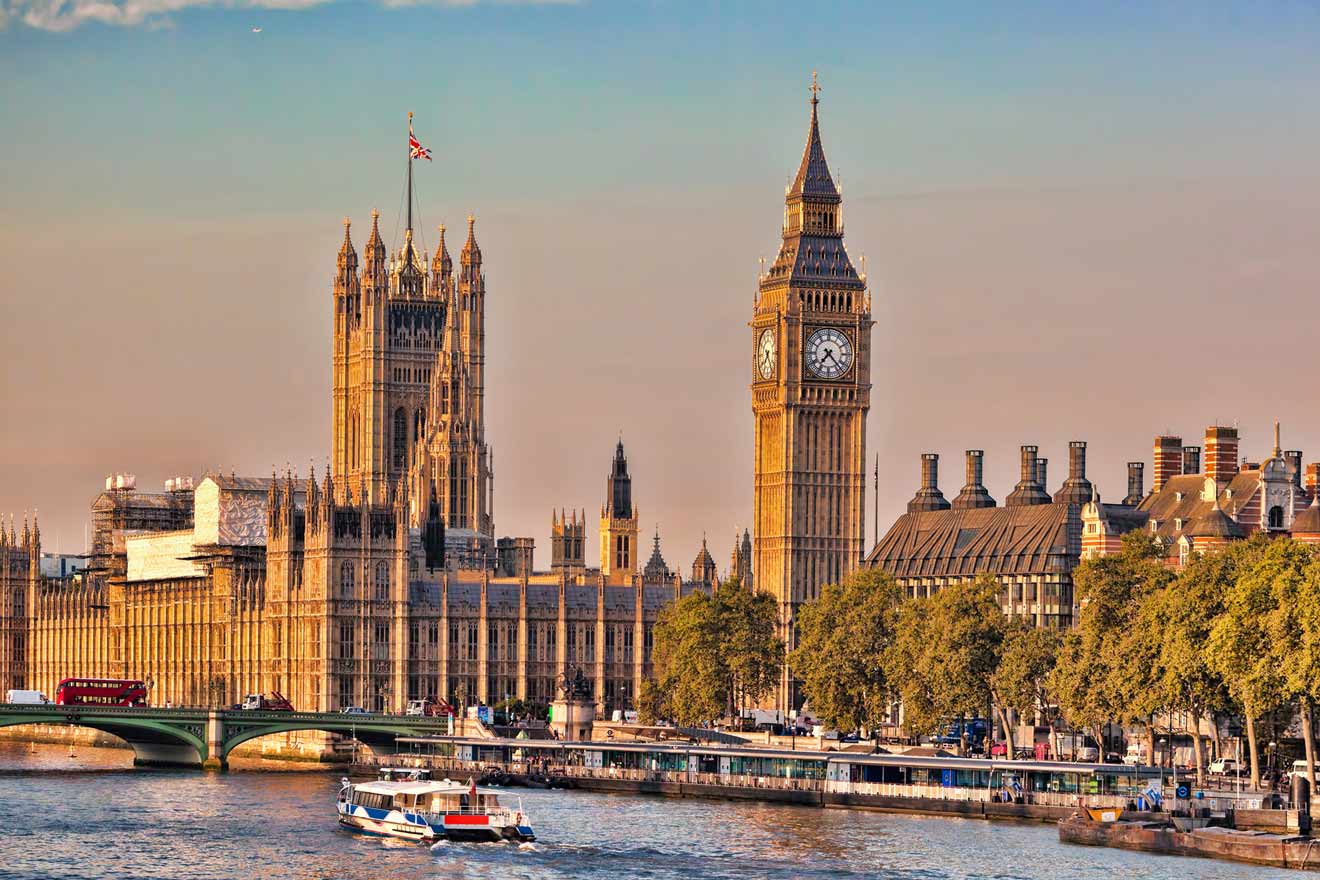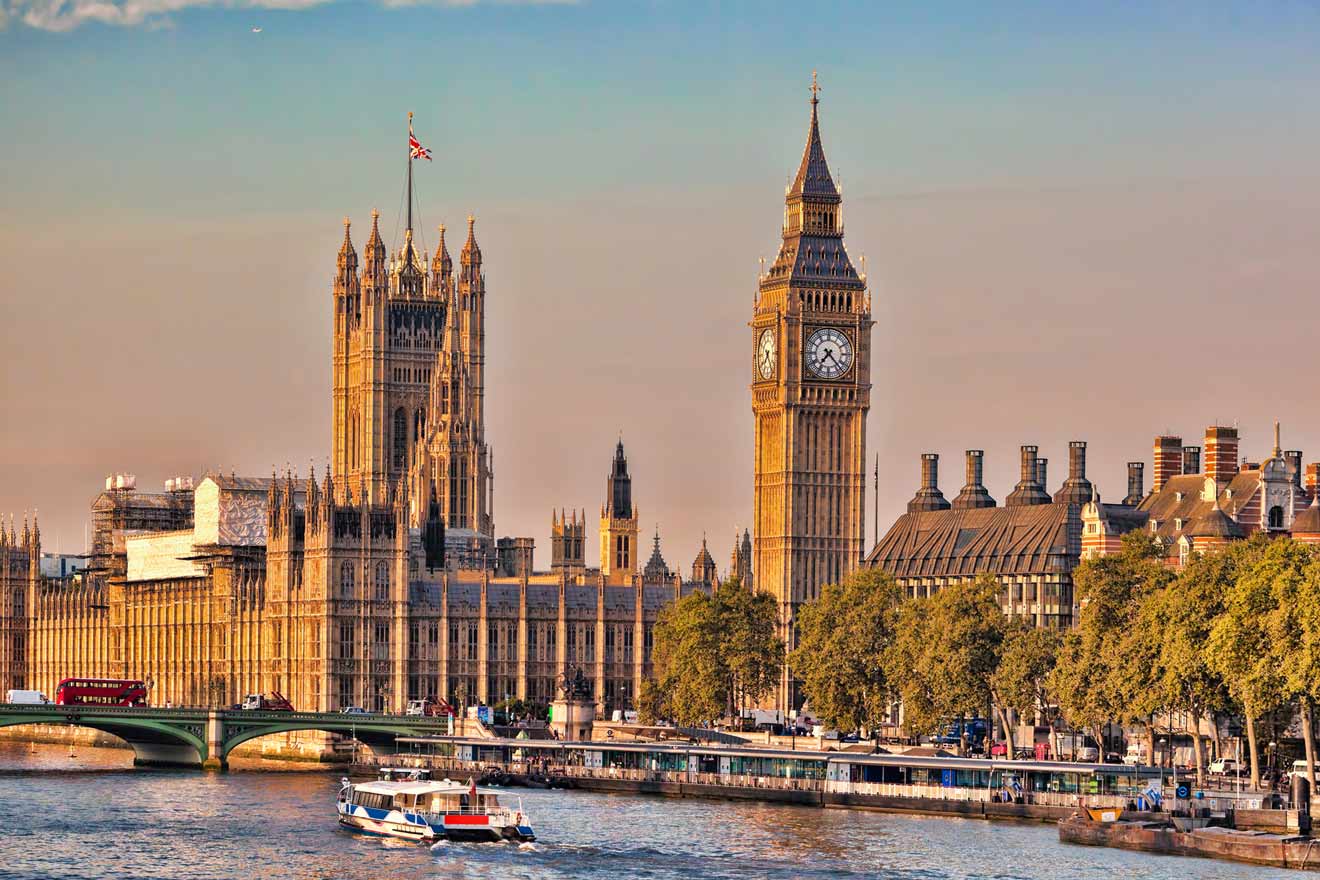 This super fun guided tour includes a visit to the main highlights of London without being too rushed if you prefer to still have some time left in your day to spend exploring on your own.
This half-day tour includes the following attractions:
St. Paul's Cathedral
Tower of London
Cruise on the river Thames
Hold my purse! For £85 you'll get an awesome tour guide that will tell you all about these attractions, their legacy, and their history. You won't need to worry about transport and how to get there, as there will be a bus that will take you from one attraction to the next. Easy breezy!
4. London City Pass – is it worth it?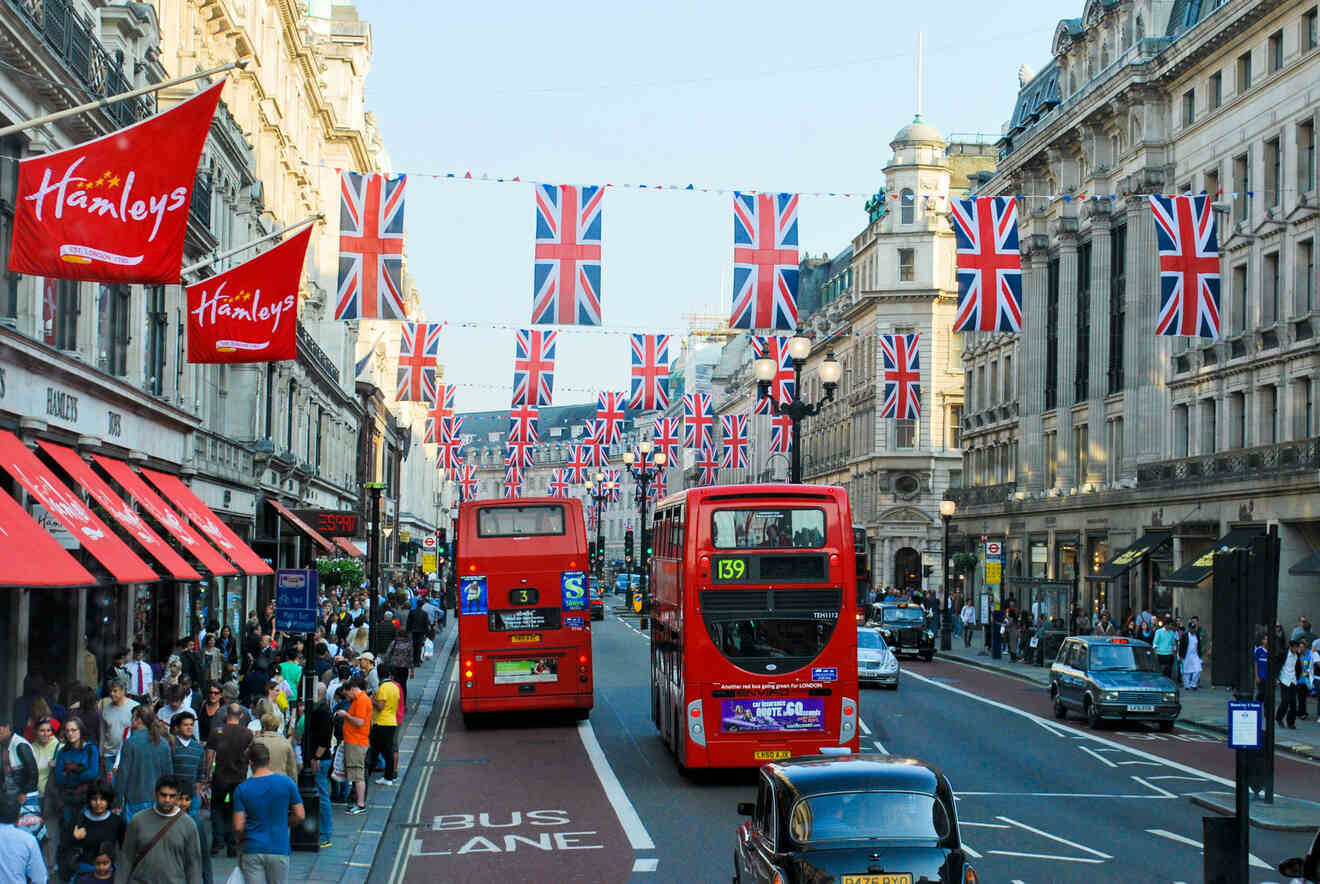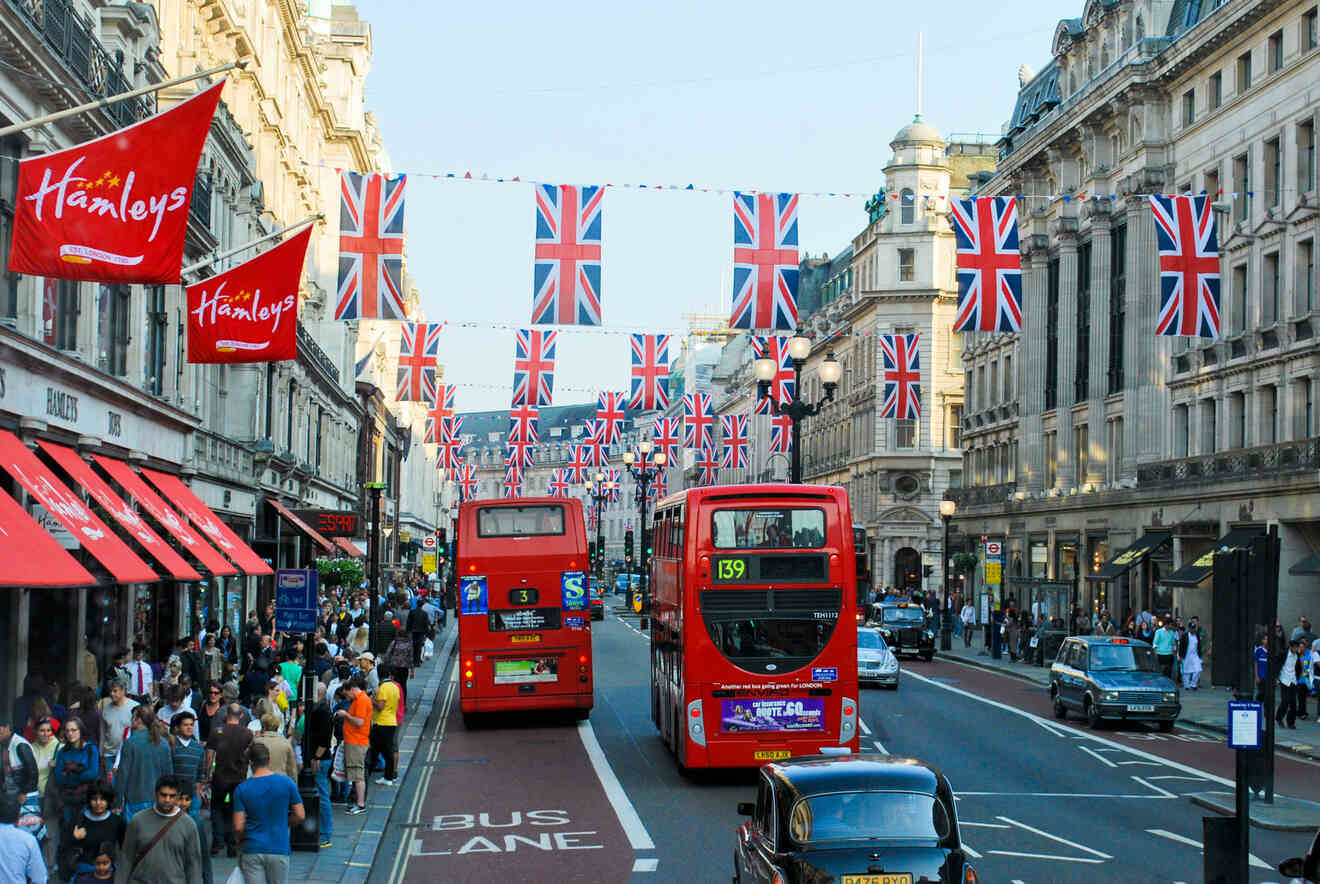 We're all familiar with that feeling of wanting to visit ALL the major attractions in the city you're visiting, right? I certainly am, and while I lived in London (a place with countless landmarks) I made sure to check all my favorites but without going broke!
If you want to save a few pounds while still getting to visit many attractions, including St. Paul's Cathedral, then the London City Pass is the solution to your problem!
A city pass is basically a single ticket that gives you access to multiple attractions for one reduced rate. But it's not all pink clouds and love, sometimes these passes have really good marketing strategies without actually saving you money. So it's important to check if it's actually worth it before getting one!
Lucky for you I already did the work and I'm ready to give you all the details.
You can buy passes for 1 – 7 or 10 days of validity for different prices depending on how much time you have. Below you have all the adult prices:
1 Day Pass: £84
2 Days Pass: £110
3 Days Pass: £130
4 Days Pass: £149
5 Days Pass: £161
6 Days Pass: £168
7 Days Pass: £173
10 Days Pass: £190
ATTENTION: The prices can change if they are running some promotions (up to 15% on the official website) and I saw the pass costing as low as £67 on GetYourGuide!
The pass grants access to 86 attractions in total! Which includes museums, castles, and tours. While I badly wanted to find a way to visit them all, it's kind of impossible. However, I've made a list of the most important ones, leaving it up to you to decide if this pass is worth it for you or not.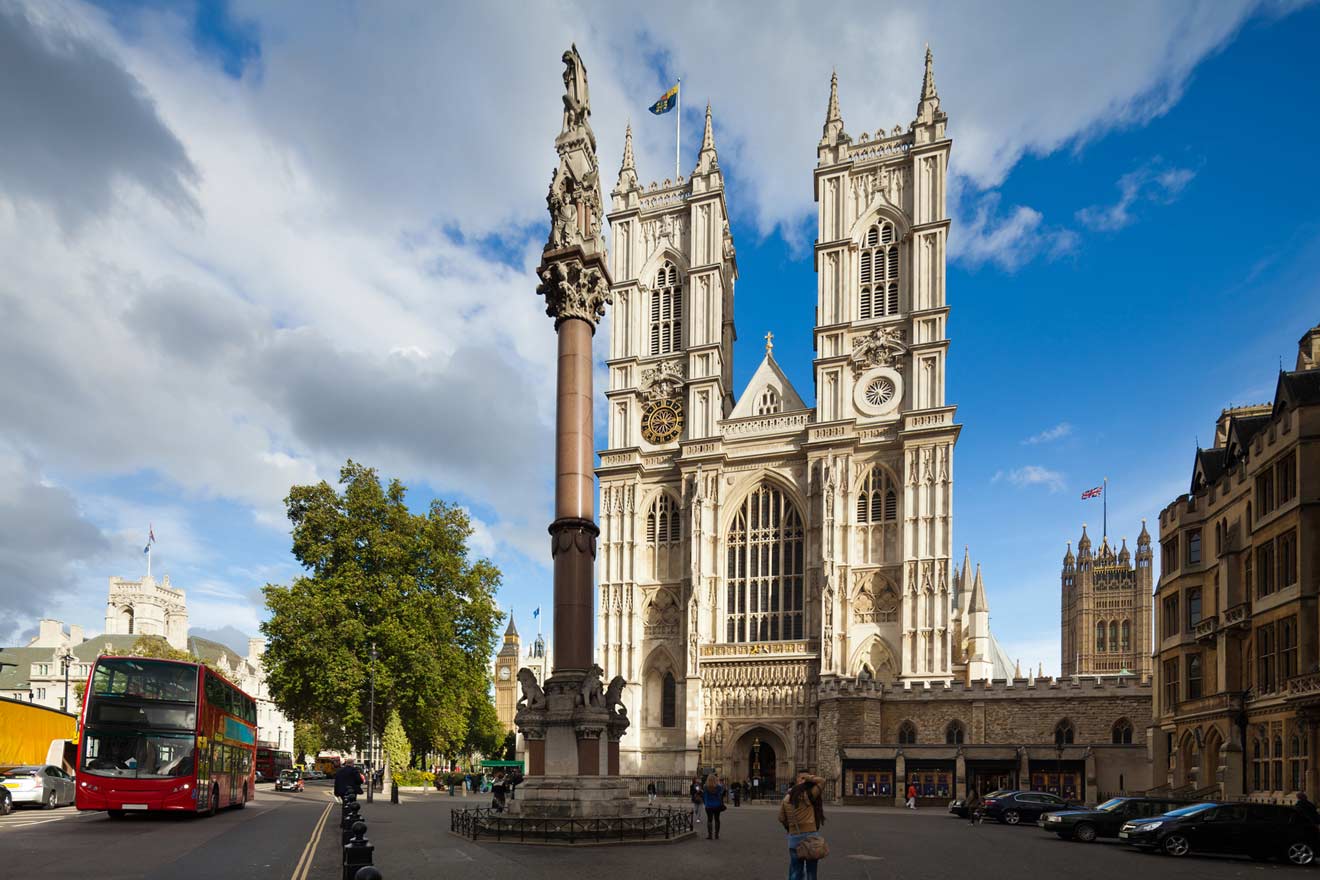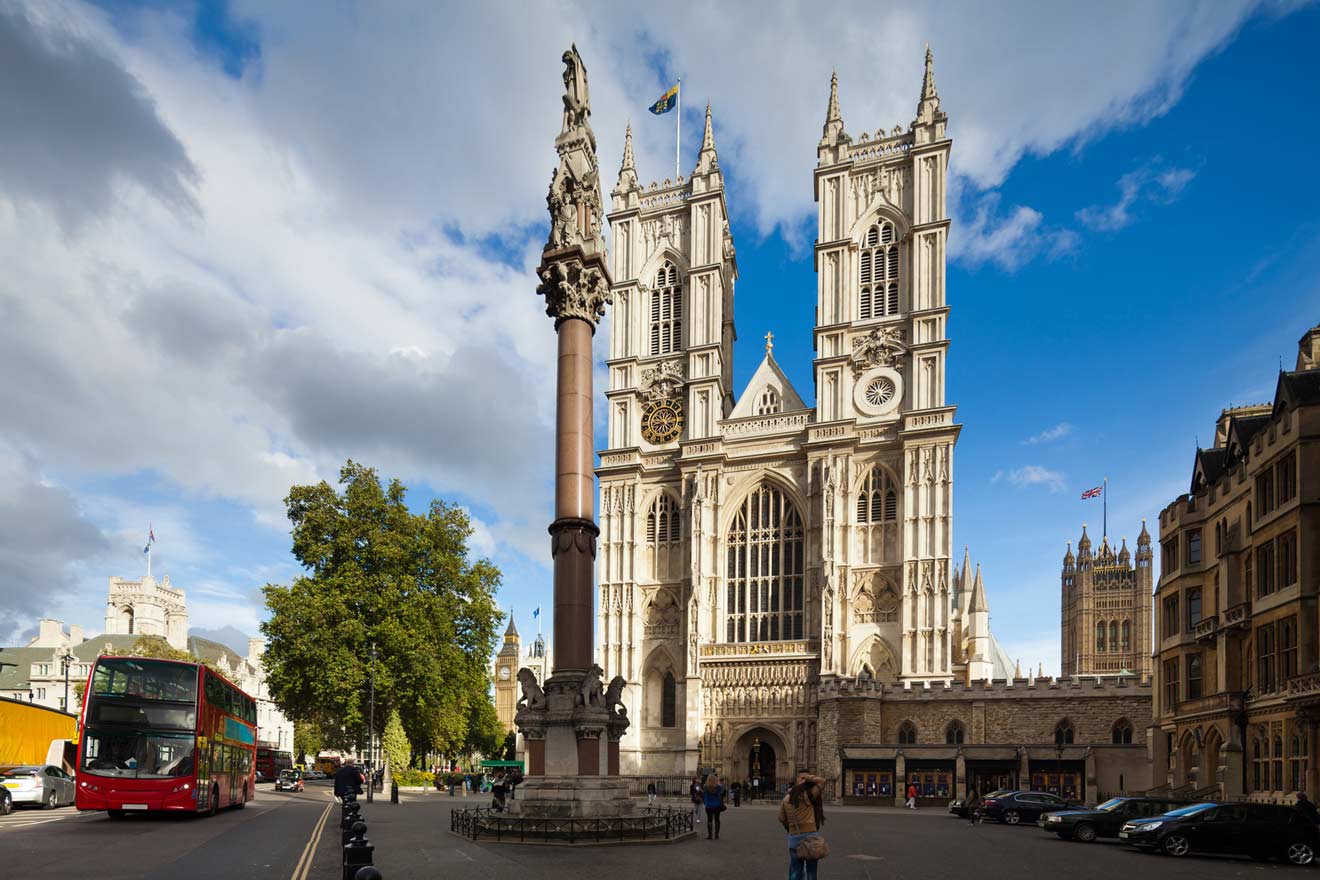 St. Paul's Cathedral – £18
Westminster Abbey – £25
Hop-on-hop-off bus tour – £37
Royal Botanic Gardens – £20
Shakespeare's Globe Theatre – £17
The Shard – £28
Hampton Court Palace – £26
London Zoo – £36
Brit Music Tour – £15
Kensington Palace – £20
Windsor Castle – £27
Tower of London – £29
For the pass to be worth it, I recommend getting the 5 days one. By my calculations, that's how much you'd need to see the attractions without being too rushed. But if you've got the money and want more time, you can also get the 7 days or 8 days pass.
Check out my calculations below to see how much you'd save to visit the most popular attractions if you'd buy the 5 days pass:
St. Paul's Cathedral (£18) + Westminster Abbey (£25) + Hop-on-hop-off tour (£37) + Royal Botanic Gardens (£20) + Shakespeare's Globe Theatre Tour (£17) + The Shard (£28) + Hampton Court Palace (£26) + London Zoo (£36) + Brit Music Tour (£15) + Kensington Palace (£20) Windsor Castle (£27) + Tower of London (£30)
18 + 25 + 37 + 20 + 17 +28 +26 +36 +15 +20 + 27+ 30 = 299
You Save £138 (299 – 161 = 138)
So the 5 days pass costs £161, which means you'll need 6+ activities to make it worth your money. However, you can also pick the 6 or 7 days passes, which, yes, cost more but you'll get more time and save even more money if you visit more attractions.
To conclude, I think the London Pass is definitely worth it, and out of some of the other city passes that I've seen I think this one is one of the best!
5. Buying tickets at the entrance (not recommended)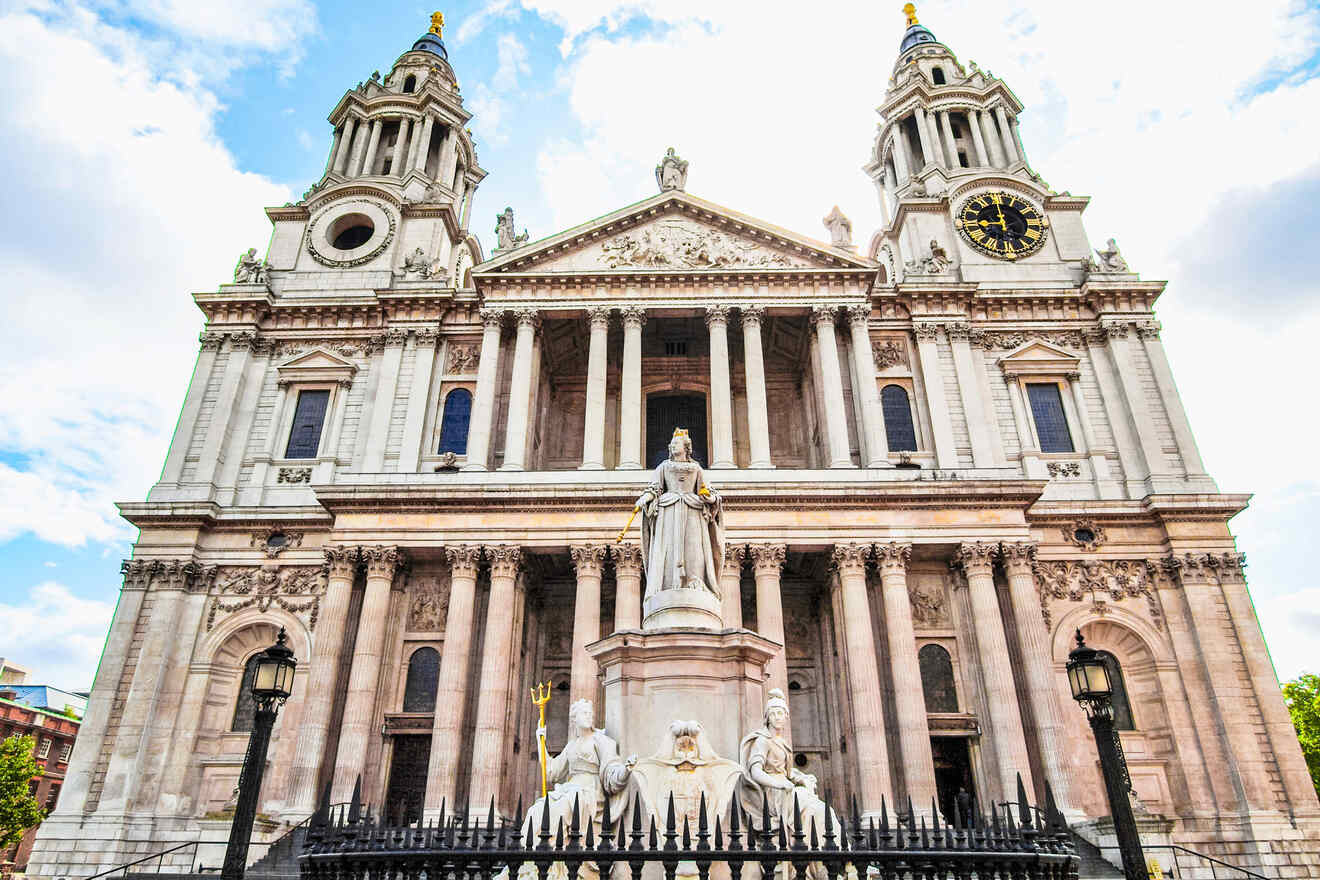 Okay, so this is something I never recommend to any of our readers, except in cases where you didn't know about this trip or you had no time. Even then, I think it's better to buy it online on that day.
FUN FACT: Many important events took place here like the wedding of Prince Charles and Lady Diana Spencer in 1981, and the 80th and 90th birthdays of Queen Elizabeth II.
Unlike other attractions in London, St. Paul's doesn't have huge lines where you risk not getting in. I've been here a few times and saw this for myself, and I've also checked with the staff to ensure that's still the case.
So the reason I don't recommend buying tickets on-site is money. Yep, if you do decide to buy your ticket on-site from their ticketing office, you'll pay £3 more. So instead of £18, you'll pay £21.
NOTE: If you still decide to buy your tickets there, then know you'll line up in a different queue than those who pre-booked their tickets. You'll all go through the same security line, and then a staff member will point you to the right queue, depending on whether you've already got the tickets or not.
A staff member even told me that it's better to buy your ticket online on the day since you can get it at the same price! So if you find yourself exploring London and want to go in, just go to their website before you get there, and buy your ticket.
6. How to visit St. Paul's Cathedral for free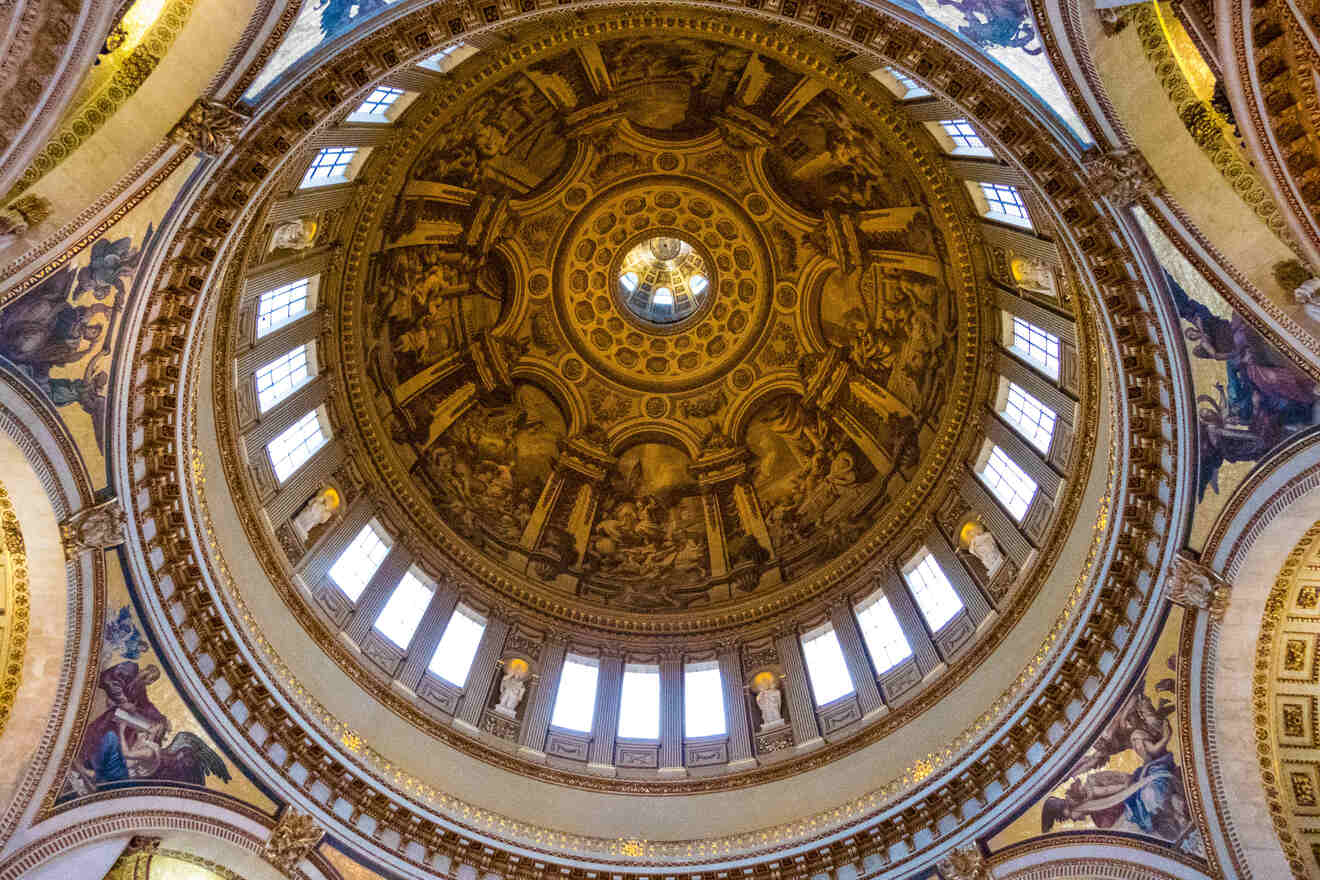 Oh yes, that's a thing! But, and this is a big but, it comes with some big conditions.
You can visit St. Paul's Cathedral for free if you attend the Sunday service or after 4:30pm every day when they hold the Choral Evensong. You can learn more about that on their official website.
The one important thing you should know about this is that you won't be allowed to see the other parts of the Cathedral, the Crypt, and the Dome Galleries. These will be closed throughout the day and evening.
And even though you can admire the building from your seat during the service, you won't be allowed to walk around the Cathedral floor while the service takes place.
FUN FACT: St. Paul's Cathedral has one of the biggest Domes in the world and the second-largest one in Europe.
I know it's not as much as you'd get when paying to visit St. Paul's, but if you're on a tight budget and want to see at least what it looks like inside, this is the best option!
Important things to know about St. Paul's Cathedral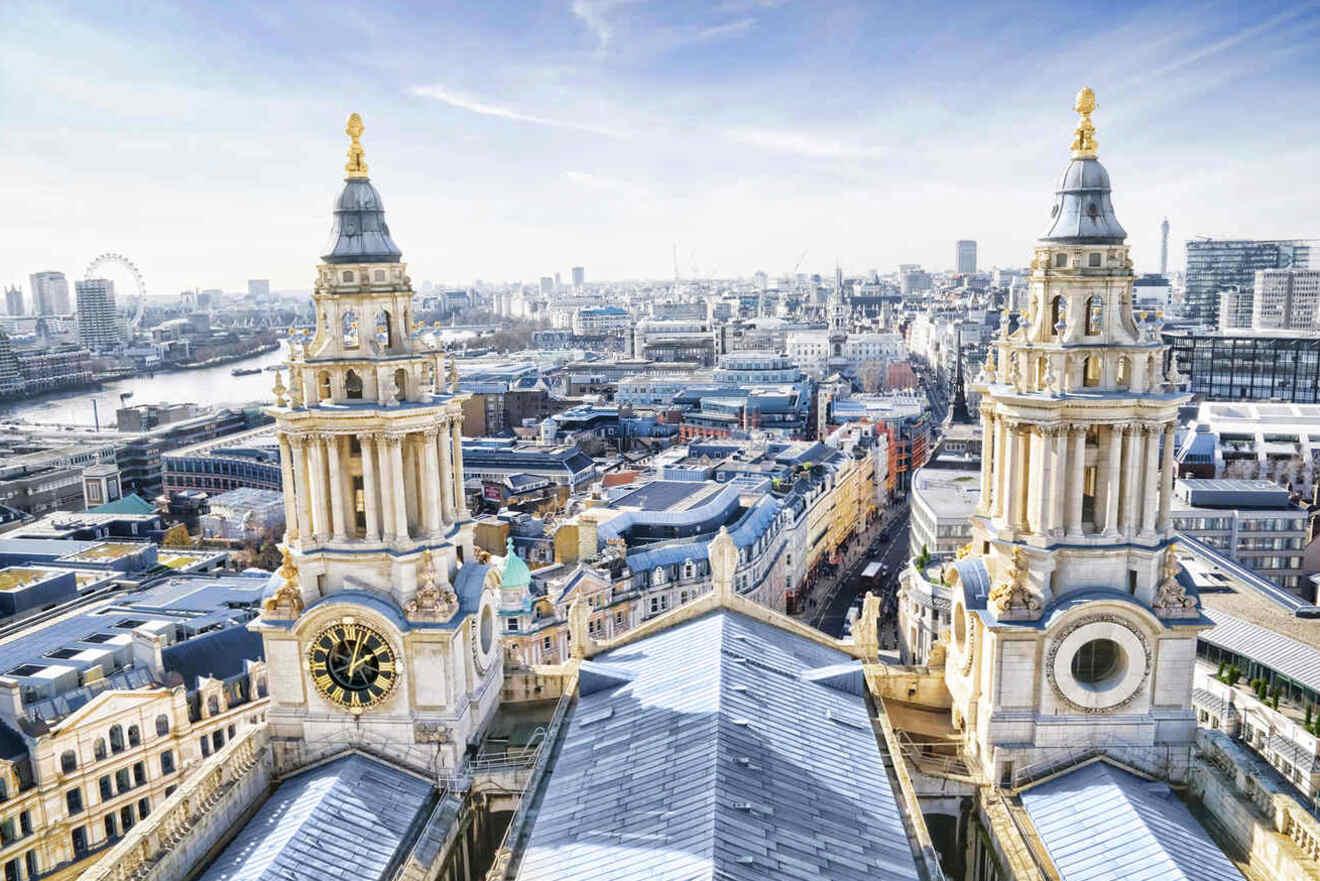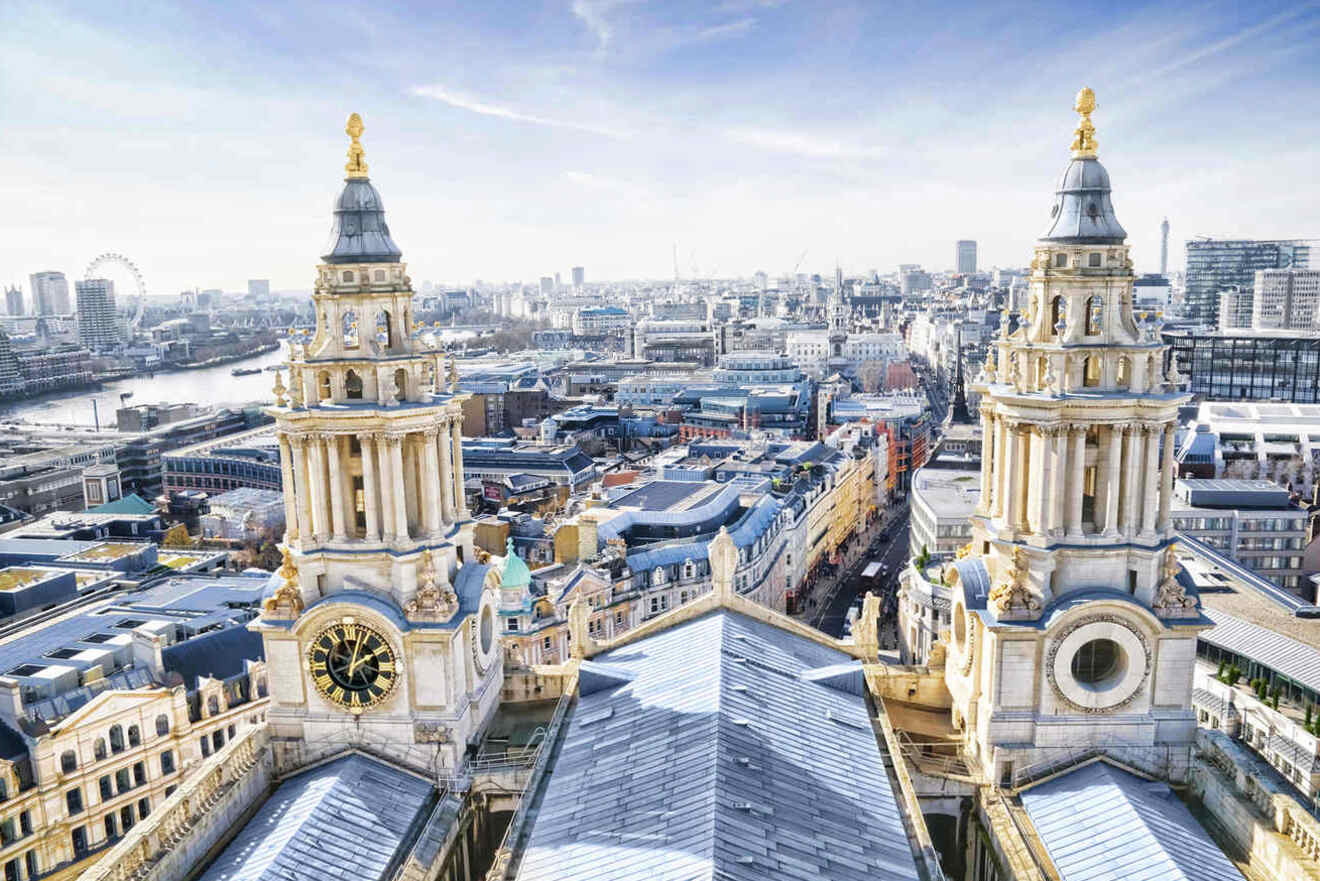 1. How far in advance do you need to buy your tickets
Although it's one of the most important attractions that you'll find on the busy streets of London, St. Paul's doesn't have huge lines, and it certainly doesn't leave anyone out.
That means you can pretty much buy your ticket wherever you want, even on the day, as the price doesn't change. But if you buy it on the day, remember to still buy it online as it is £3 cheaper than at the door.
2. Opening hours & the best time to visit
St. Paul's Cathedral is open for visiting Monday to Saturday, but on Sundays, the Cathedral is closed to tourists for the weekly service.
The last entry is at 4 PM and if you're coming around that time or a bit earlier, you might want to stick around after to catch the free Choral Evensong!
Here are the visiting hours for St. Paul's Cathedral:
Mon / Tues / Thur / Fri / Sat: 8:30 AM – 5 PM
Wed: 10 AM – 5 PM
Sunday: Closed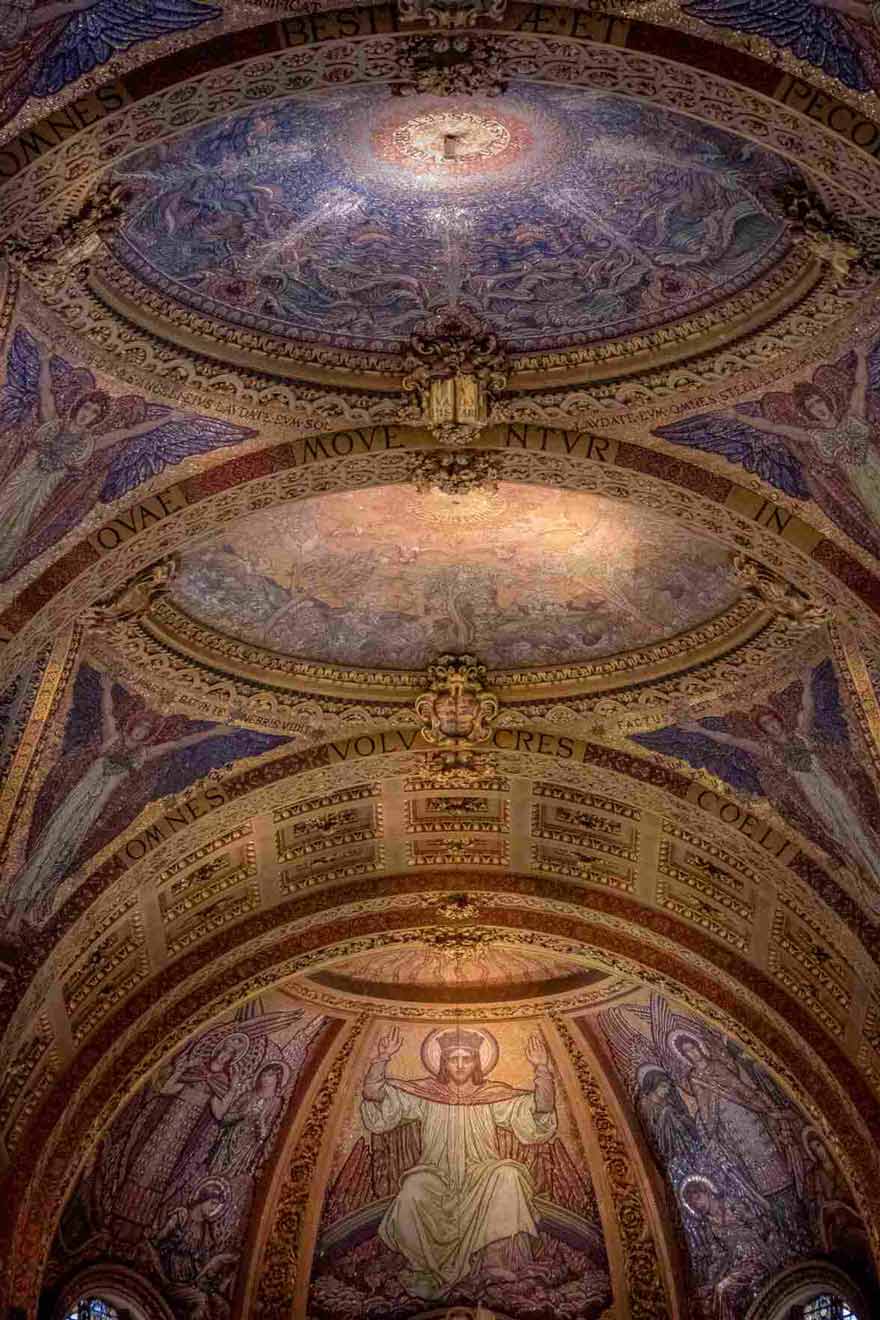 NOTE: Although the last entry for visiting the Cathedral is 4 PM, sometimes St. Paul's remains open for the choral evensong and sometimes other religious services. However, during this time you can't use your ticket to visit other parts of the Cathedral.
Opening and closing times may change, so if you're planning a visit, make sure to check their calendar first.
PRO TIP: The best time to visit St. Paul's is definitely after 9:30, as that's when the galleries open. So if you're hoping to climb up to see the Dome, then come around that time.
Guided tours: For tourists who want to go on a guided tour or talk, I recommend coming around 10:30 AM, as that will give you time to collect your ticket and then go and sign up for one of the tours/talks before people arrive!
Most Crowded – Usually, the most crowded times at St. Paul's are at noon or after 1 pm. So arriving early will solve any trouble!
3. Audio Guides
Great news, your entry ticket to St. Paul's Cathedral includes an audio guide! You can pick them up at the entrance right after they've checked your ticket.
The audio guides come with a high-resolution touch screen that offers live commentary (which is available in English, French, German, Italian, Spanish, Portuguese, Mandarin, Japanese, and Korean).
But that's not all, there is also footage of the Dome galleries, close-ups of the architecture, interviews from Cathedral experts and archive film footage.
So I would say if you don't want/can't join a guided tour, definitely pick one up as there is a lot to learn.
4. How to get to St. Paul's Cathedral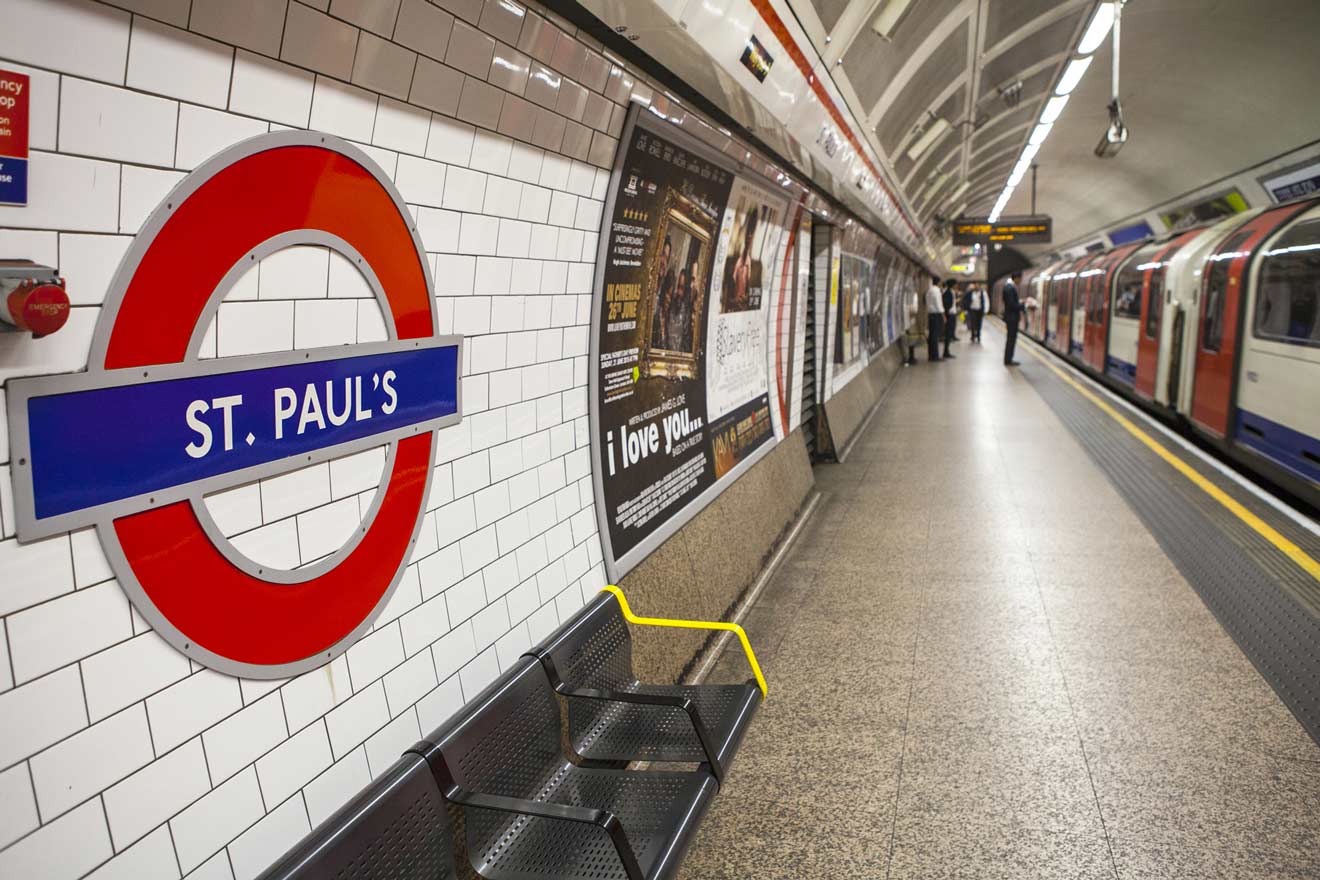 Whether you want to come by train, bus or car, I'll provide all the details about which line or station to stop and parking lots below:
5. What to bring (and not bring) to St. Paul's Cathedral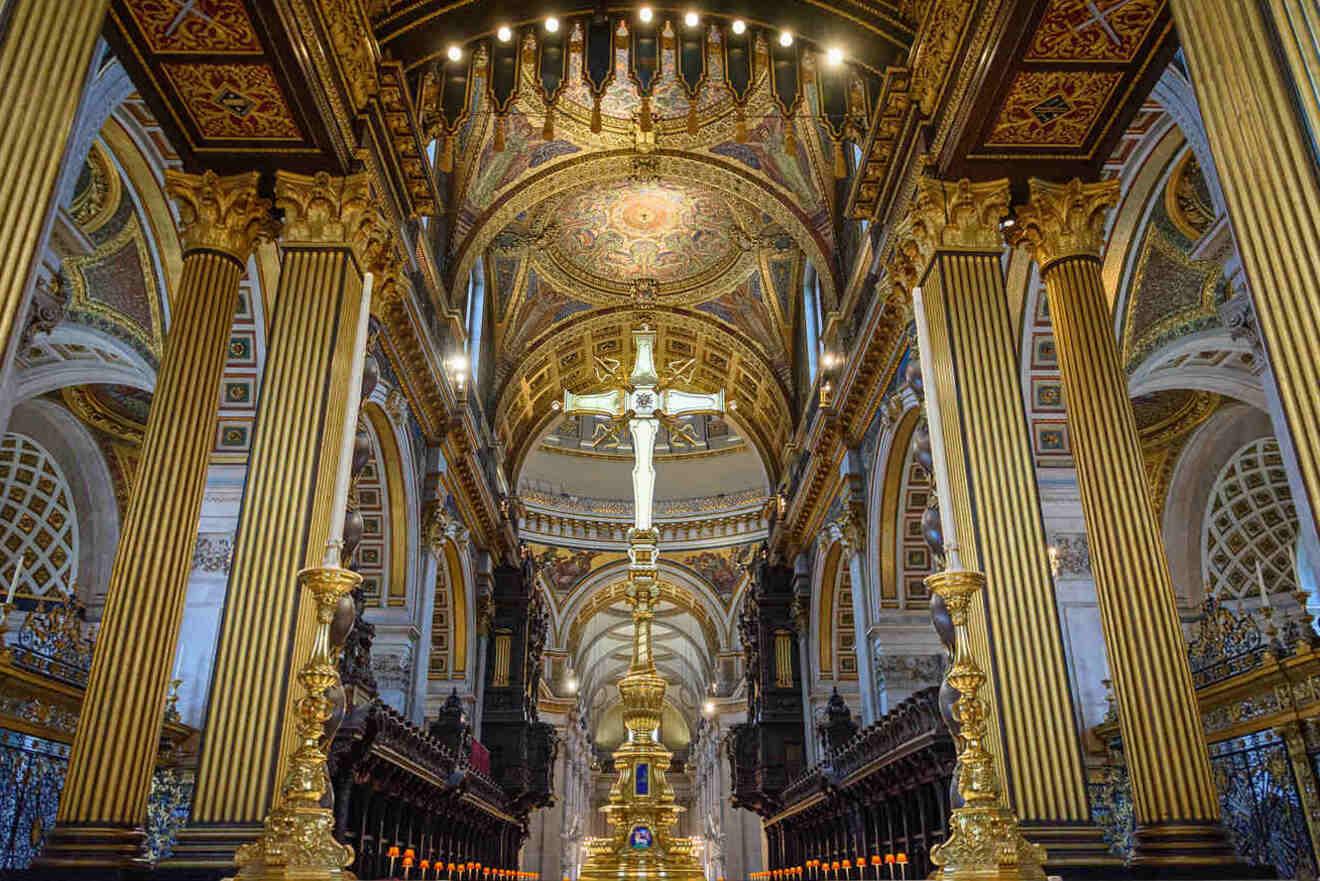 I like to think about everything when writing this kind of post. And with your mind on so many things, I'm sure you need a checklist of things to bring (and not bring) when visiting the Cathedral.
✅ Tickets – You don't have to print out your ticket, but make sure you have your confirmation email when heading to St. Paul's
✅ ID – Make sure you bring a photographic form of identification when visiting the Cathedral
✅ Photo policy – You can take no-flash pictures inside the Cathedral, but not when they have services. Lighting, tripods, monopods, gimbals, or selfie sticks are not allowed inside St. Paul's
❌ No food & drinks – You're not allowed to eat and drink inside the Cathedral. However, you can bring water in a transparent container.
❌ No large items – As there is no cloakroom inside St. Paul's Cathedral, you're not allowed to bring items bigger than 45cm x 30cm x 25cm
6. Things to see inside St. Paul's Cathedral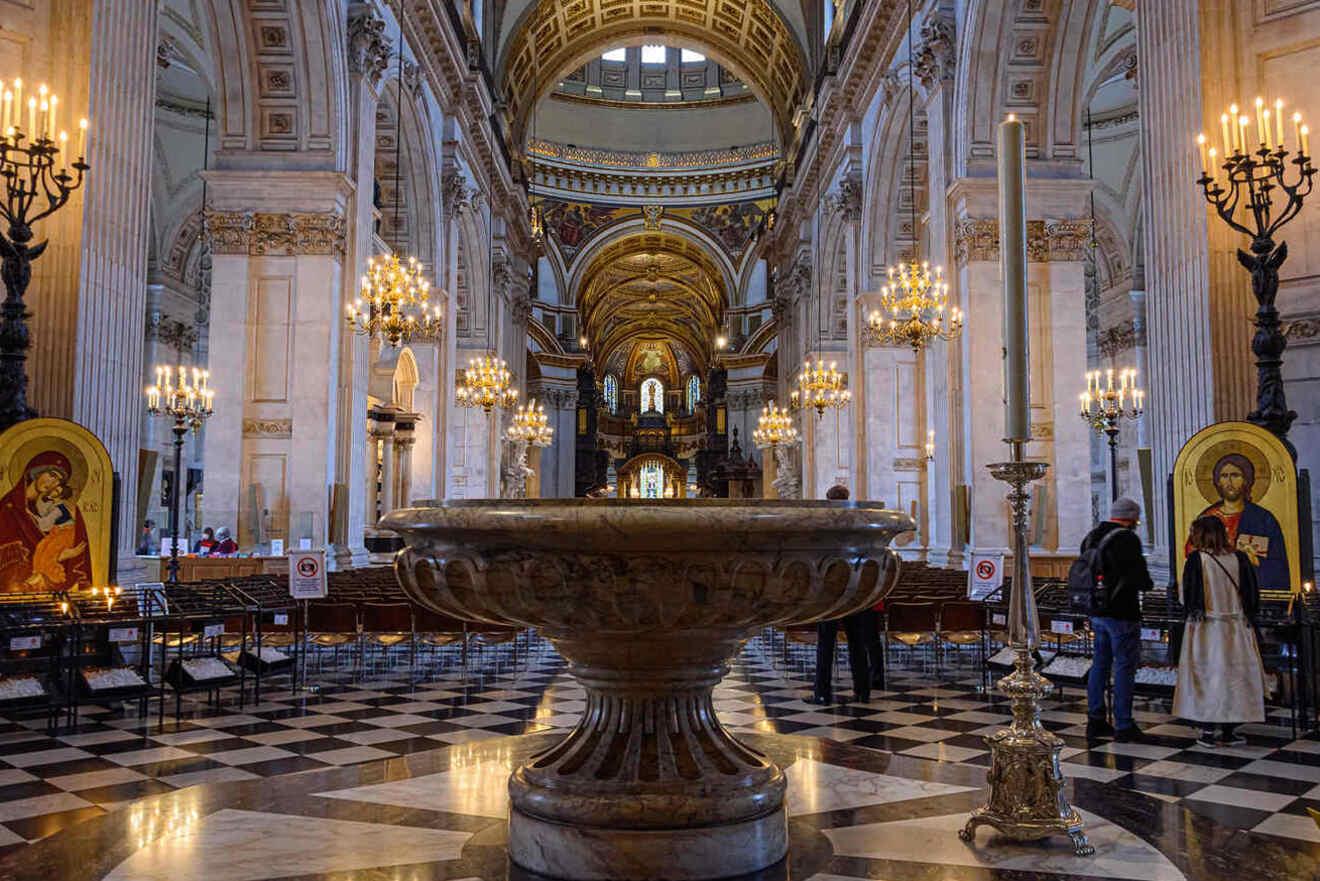 As one of the largest churches in London, St. Paul's offers many incredible sights, and I want to make sure you won't miss any of them!
So let's check out all the things you should see inside the Cathedral:
Cathedral Dome – 528 steps up, and you've reached this masterpiece! The dome is a must-see thing, especially for its unique panoramic views over London!
The Whispering Gallery – You'll need to climb 259 steps to reach this Gallery, which runs around the Dome and gives a nice sight of the Cathedral's interior
The Nave – This is what you'll first see when entering the Cathedral, don't forget to look up to see the beautiful interior of the Dome!
The Chapels -There are a few chapels inside St. Paul's, like All Souls', St. Dunstan's Chapel, St. Michael's, St. George's, Middlesex Chapel, and the American Memorial Chapel
The Crypt – This is the resting place of many important people like Sir Christopher Wren, the great architect of St. Paul's, the Duke of Wellington and many others
7. Facilities inside St. Paul's Cathedral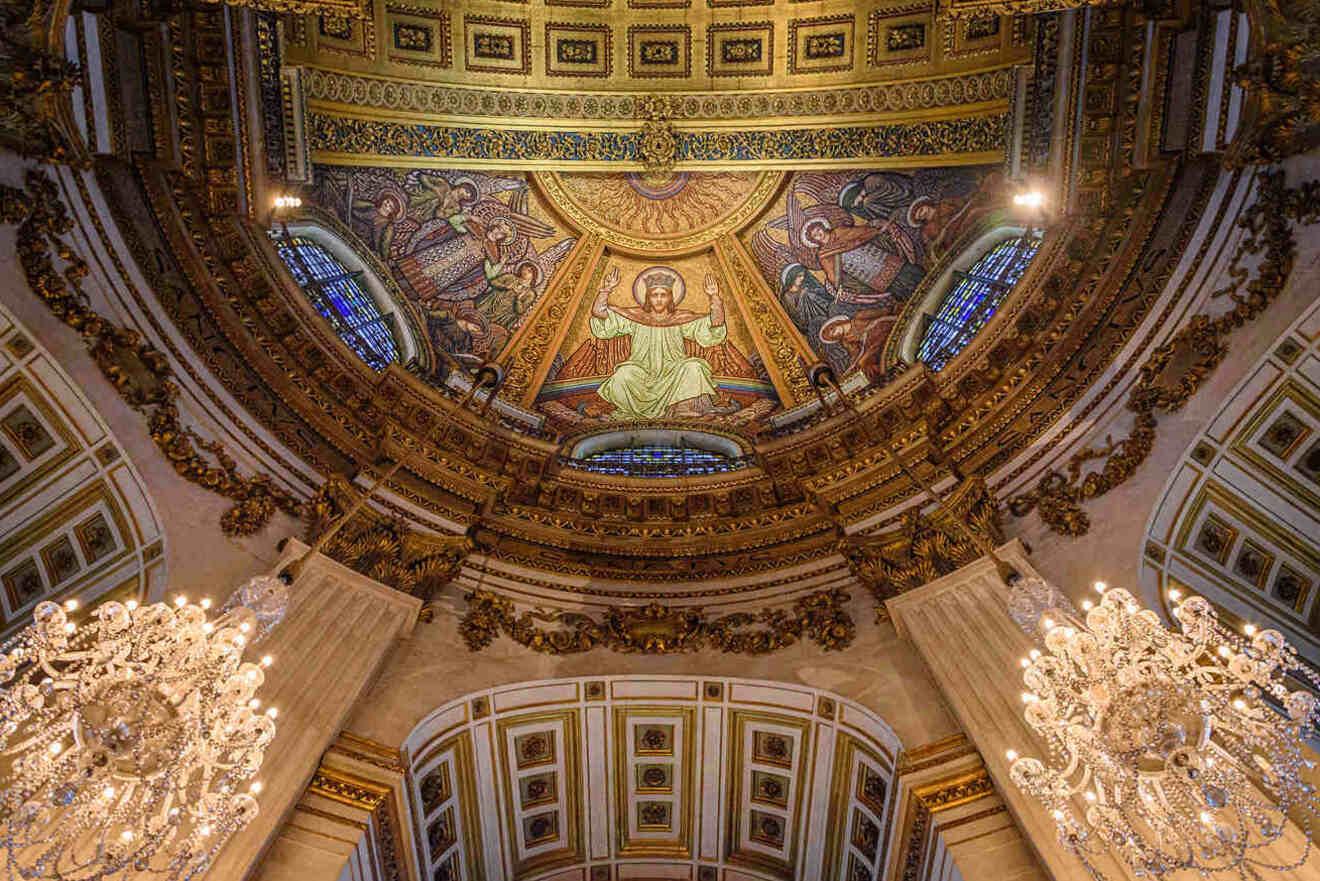 Toilets – You can find the toilets in the crypt level inside the Cathedral
Accessibility – Prams and pushchairs are permitted inside the Cathedral you will be able to access the Crypt and the Quire without using any stairs, however, other parts of St. Paul's are step-access only
Wi-Fi – There is free wifi inside the Cathedral for all visitors
Gift Shop – You can find the gift shop outside of the Cathedral, in the Churchyard.
NOTE: If you are looking for a great 2-in-1 souvenir I recommend you pick up an illustrated guide that will offer you super interesting details on the history of St. Paul's Cathedral.
You can get the £5 guidebook when buying your ticket online and receive it when you arrive at the cathedral. They are also available to buy from the gift shop, for the same price. St. PaulThe languages available are Chinese, French, German, Italian, Japanese, Russian, and Spanish.
FAQs about St. Paul's Cathedral tickets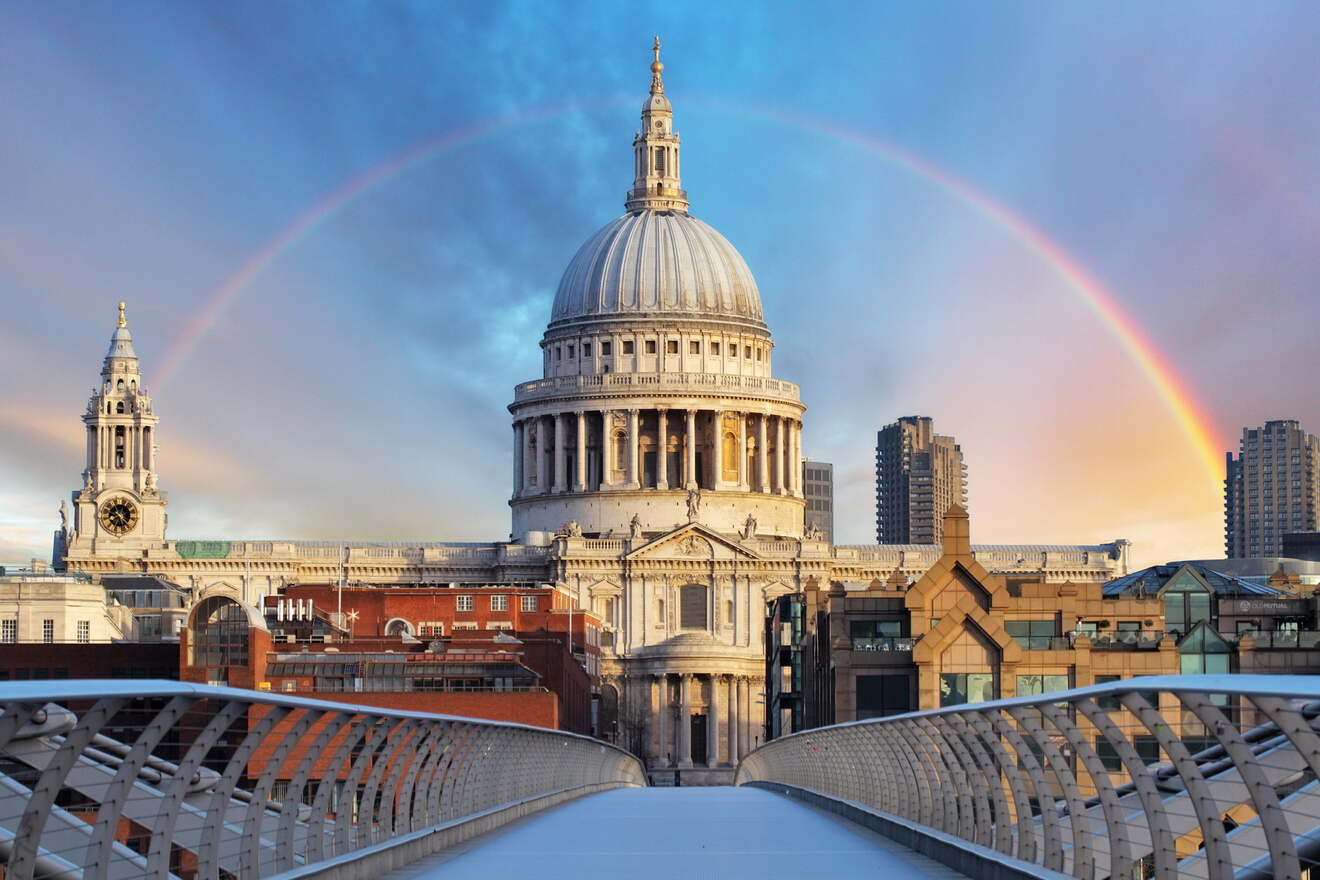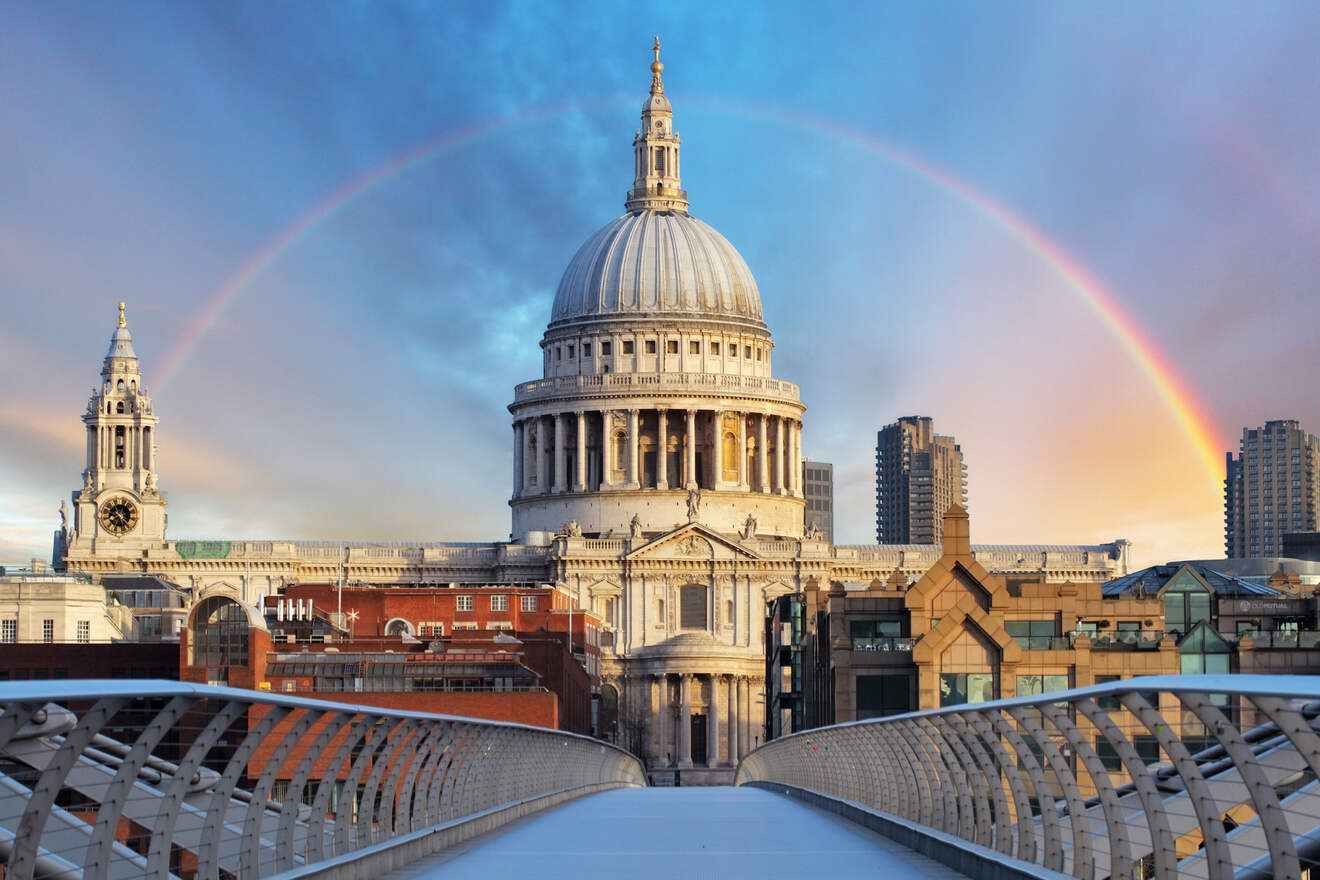 💰 Is it free to visit St. Paul's Cathedral?
No, however, you can visit the Cathedral for free during the Sunday service but you won't get to explore the grounds, the Galleries, and Dome; you'll only see the ground floor.
⌛ How long do you need in St. Paul's Cathedral?
You'll need around 2 to 3hours maximum inside St. Paul's, especially if you want to climb up to see St. Paul the Dome and galleries.
👔 Is there a dress code for St. Paul's Cathedral?
No, there isn't a dress code for St. Paul's Cathedral, but since it is a place of worship people are asked to wear suitable clothes.
📷 Can you take photos inside St. Paul's Cathedral?
Yes, you can take photos inside the Cathedral during the sightseeing tours but without a flash. Photos aren't allowed though during services.
Conclusion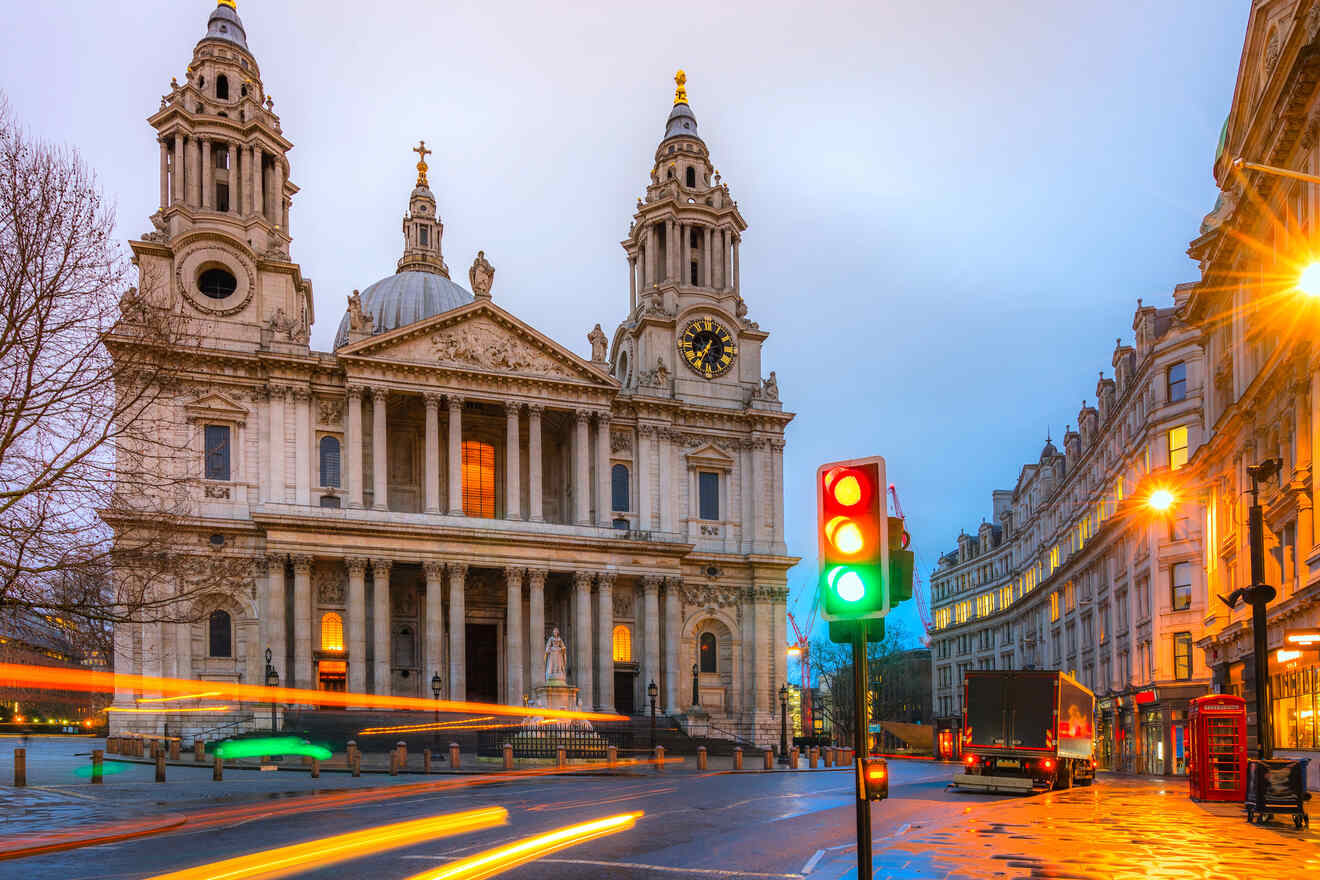 You might need a cup of tea, after reading all this information on how to get your St. Paul's Cathedral tickets! Let's do a recap together so that you remember the main points:
The cheapest tickets that you can get for the Cathedral which also have a cancellation policy are from GetYourGuide. The official website also sells them at the same price but they offer no refund if you cancel.
In case you can't find any spots on a specific date or time slot you can also check Viator, Tiqets, Headout, and Klook for more.
That would be the most important thing to take note of. But there are many other aspects that I've covered in the post. And if I managed to miss something just leave me a comment below and I'll help you as soon as I can!
Until then, enjoy your trip to London and St. Paul's Cathedral!
Happy exploring,
Victoria
---
Pin it for later!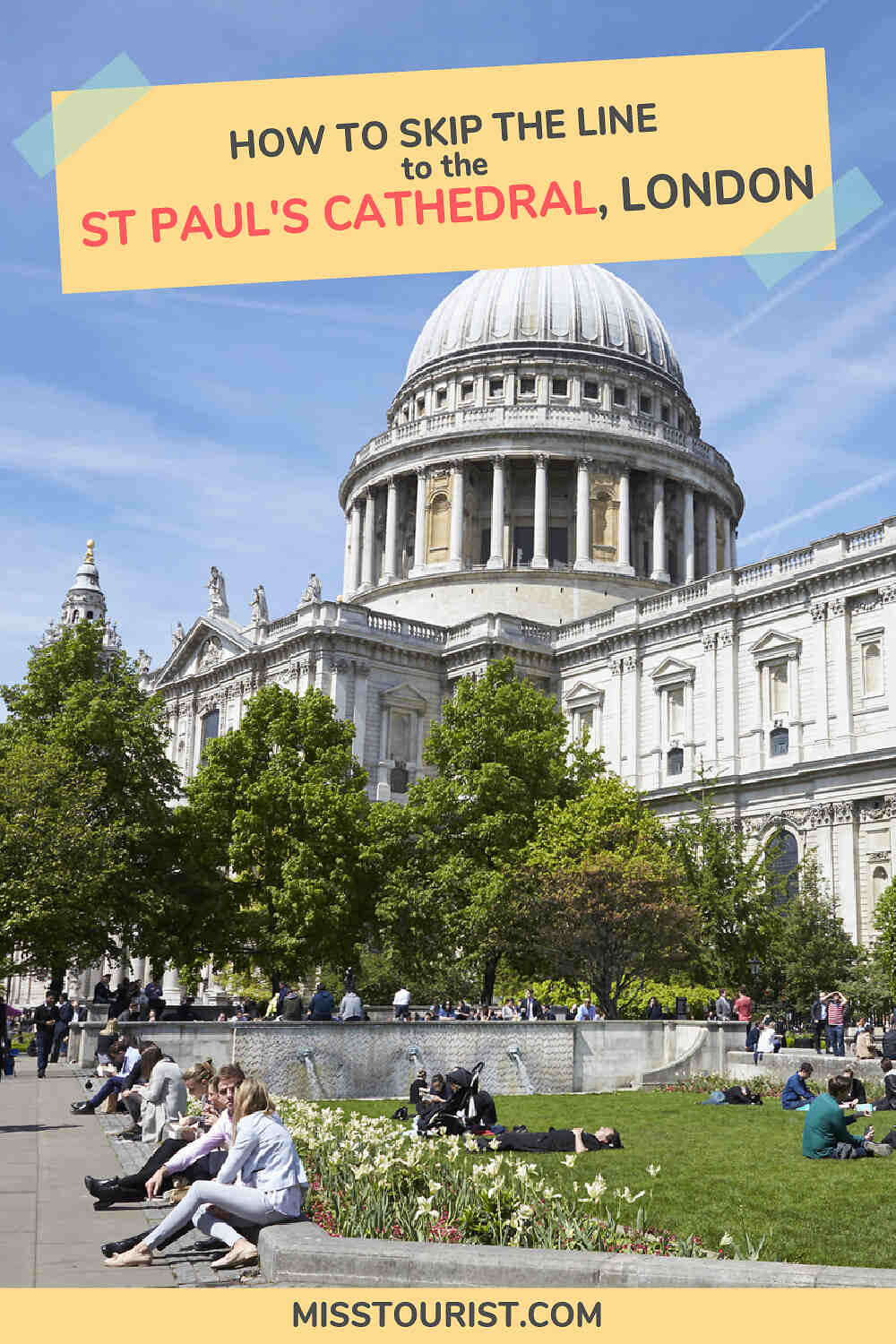 Pin it for later!