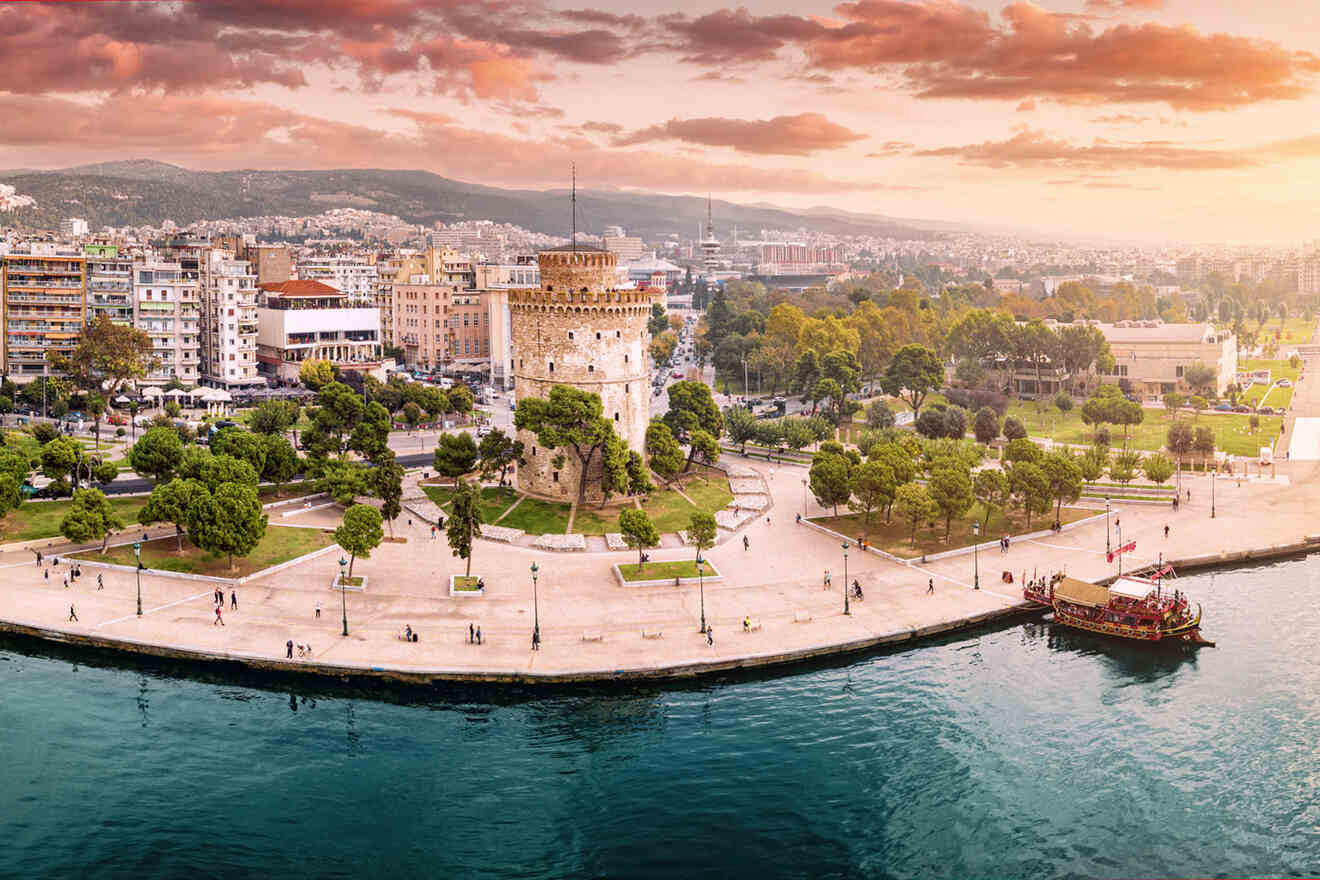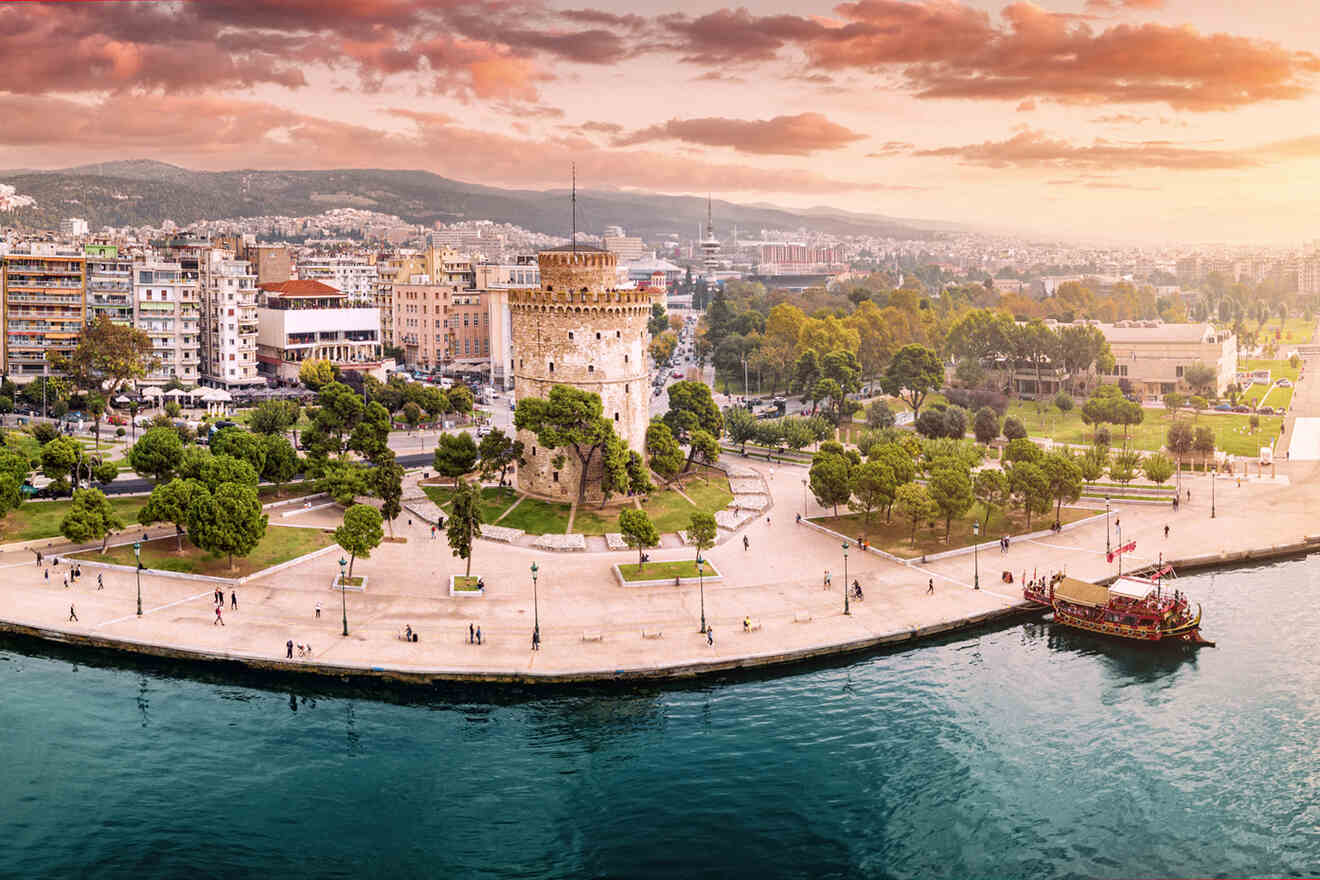 The 2nd largest city in Greece, Thessaloniki is a peculiar one. Partly reminiscent of Venice and imbibed in that port city's vibe, it's just oh so seducing!
If you're planning a trip to Northern Greece and wondering where to stay in Thessaloniki, well, I got you. As I know from personal experience, the city areas may look complex on the map, but they are actually very simple. The best area to stay is, of course, the city center. Still, each of the other prominent neighborhoods: Ladadika, Ano Poli, Upper Toumba, and Kalamaria, have a distinctive charm of their own. I'll tell you all about it, don't worry 😉
I'll also recommend the best hotels to stay at in each area and for each pocket size, and tell you what the best things to do are, so you'll have an overall idea of where to go, where to stay, and what to do when you visit Thessaloniki.
But a quick note before we jump in: Thessaloniki tends to get very crowded, so if you want to get good value for your money, I advise you to book the hotels (and tours) well in advance!
Now we're ready. Let's dive in!
If you are in a hurry
If you're in a rush, don't worry! The city center is the best area to stay, and these are the best accommodation options in the very same place:
As I mentioned, the areas may seem complex, so here's a map for you to get an idea of where each one is located: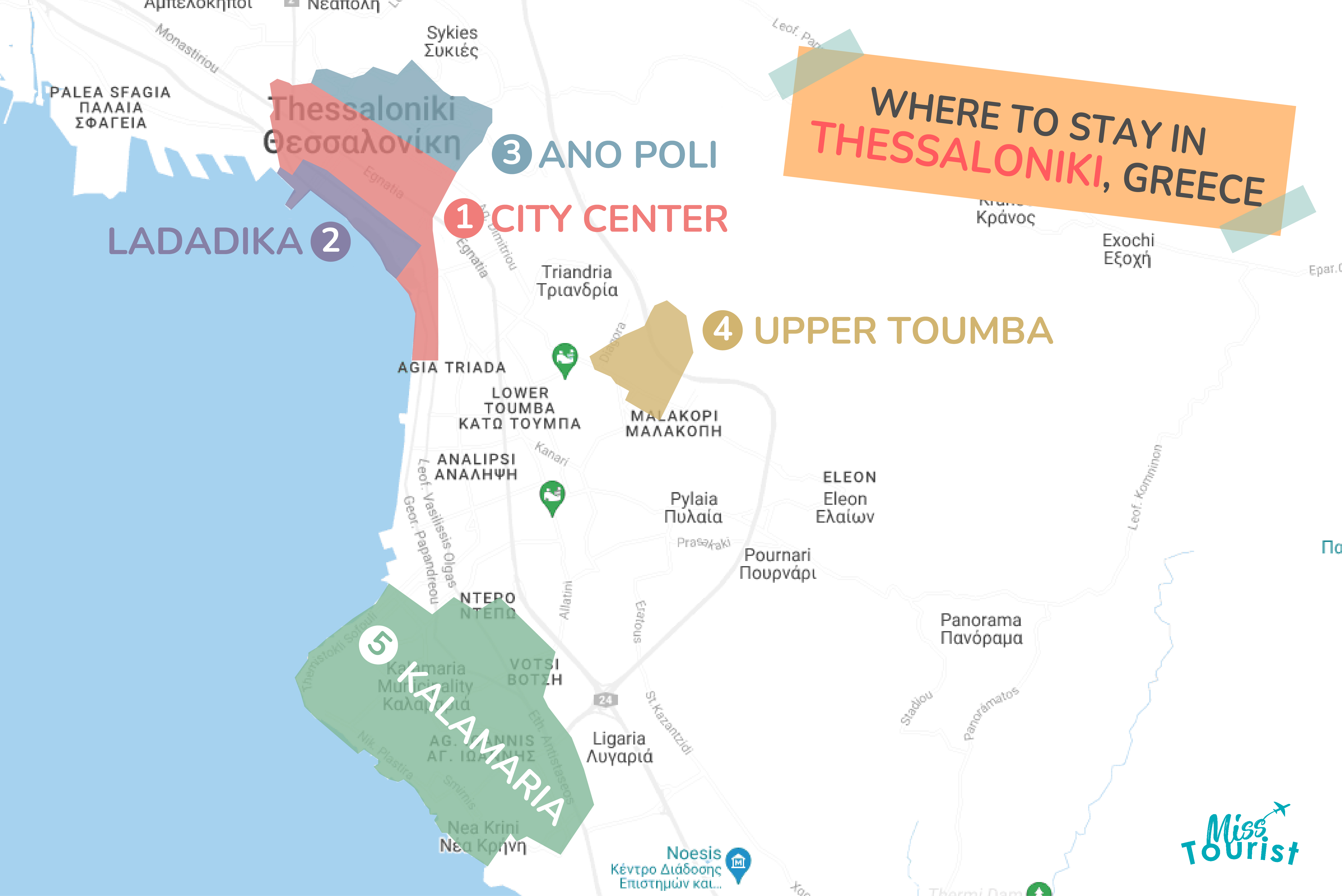 1. City Center – where to stay in Thessaloniki for first timers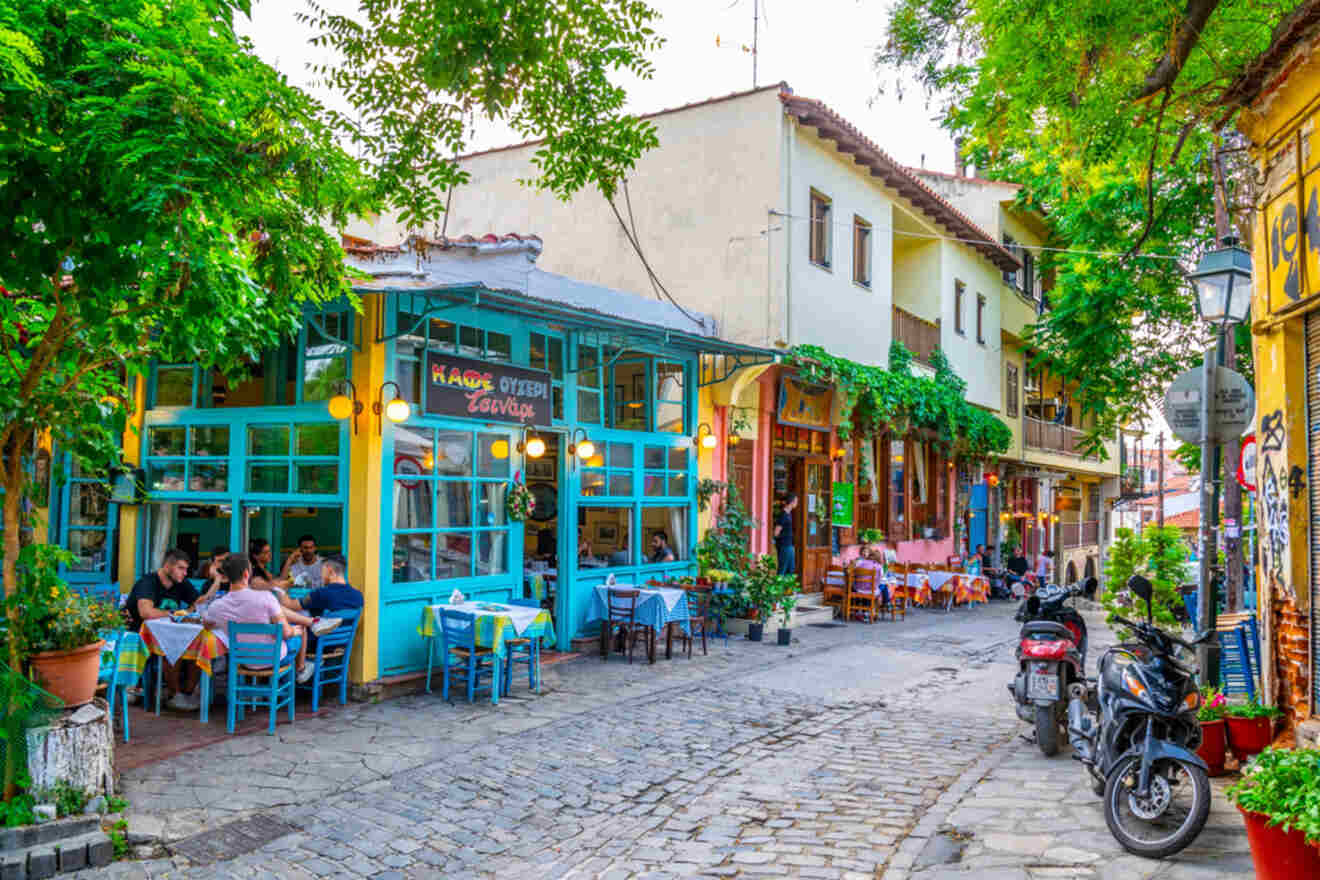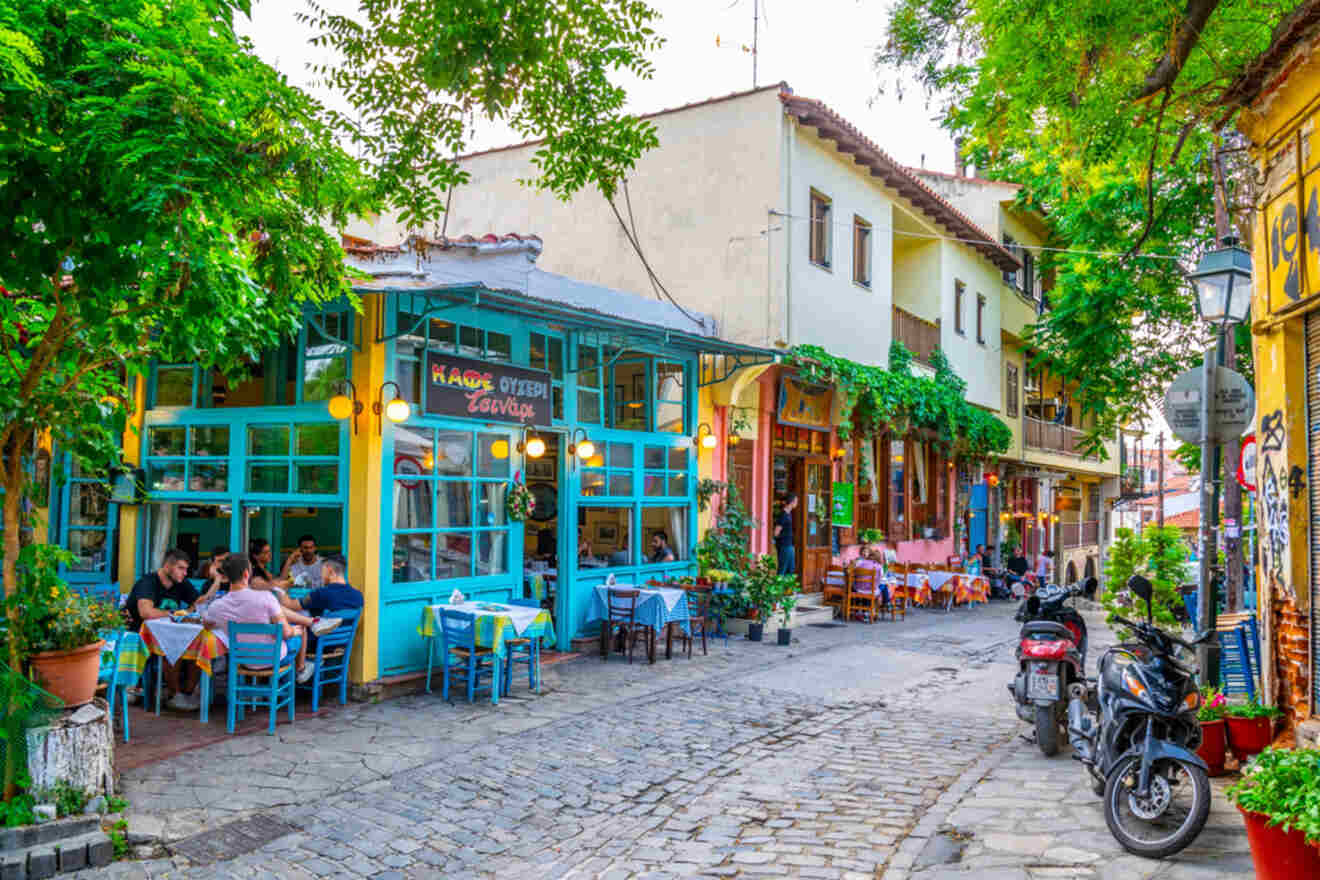 Whatever your reason for visiting Thessaloniki, one thing is sure, you're bound to find it in the city center – the commercial, business, and entertainment hub of this Greek city.
The city centre of Thessaloniki is widely known for its long seaside promenade, the Aristotelous Square, and the White Tower (all within easy walking distance) from one another and, of course, the shopping district.
To start off your journey, I highly recommend taking a walking tour to learn a thing or 2 about the most prominent attractions and the ancient history of Greece. History buffs, I promise you'll enjoy this one.
Next, take a stroll on the seaside promenade and soak in the stunning scenery, and don't forget to snap a pic at the port umbrellas 😉
Treat yourself to the famous Tsimiski Street – the shopping street with stores like H&M and Zara, but also local boutique shops.
You must be hungry by now, so why not savor a delicious lunch at Orizontes Roof Garden overlooking the impressive Aristotelous Square?
Wrap up your day with a visit to the Byzantine Bath of Thessalonica, which is the site of well-preserved Roman baths dating back to the late 12th century. They have been reused over time, and during the Ottoman occupation of Thessaloniki, they were known as Kule Hammam.
Now, you're ready to head to your accommodation for a good night's sleep but don't worry, I've got you on that, too. Just keep reading below to find the best hotels in Thessaloniki ⬇️
Luxury hotel
Electra Palace, Thessaloniki City Center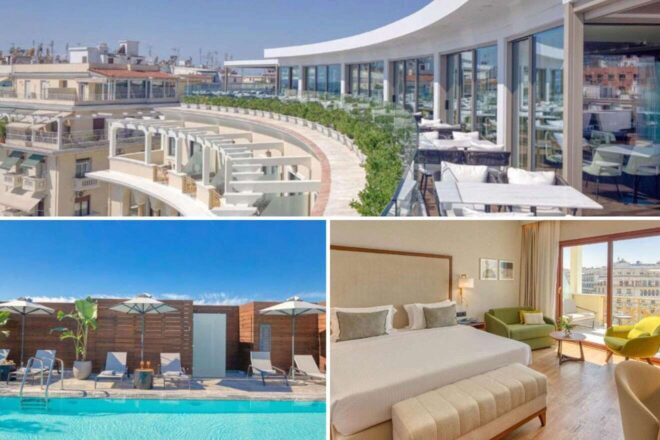 If you're looking for ultimate luxury for your stay, then look no further than Electra Palace. This centrally located 5-star hotel is ideally located on Aristotelous Square and features spacious modern rooms with elegant wooden furniture. There is a rooftop pool overlooking the Thermaic Gulf and a spa with a heated pool.
Other accommodation options in Thessaloniki City Center
mid-range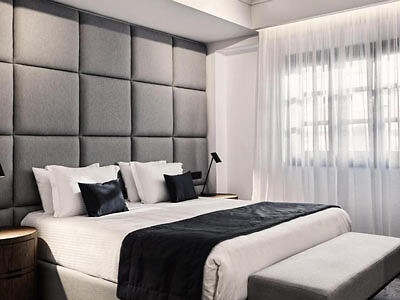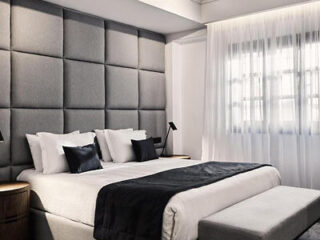 An amazing hotel with a central location, less than 1 km from Aristotle Square, modern rooms, and a spa center
budget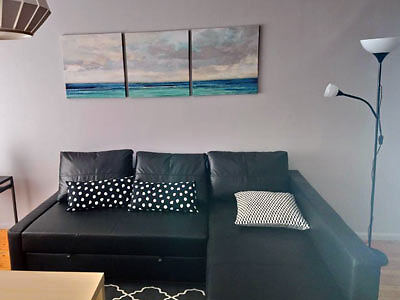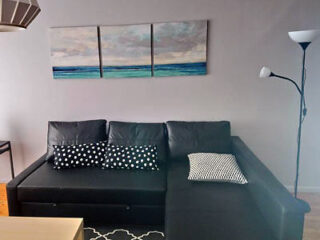 Start your days with a cup of coffee on the private balcony of this amazing accommodation with a bedroom, private bathroom, and a kitchenette
airbnb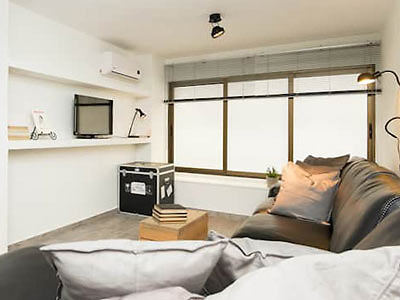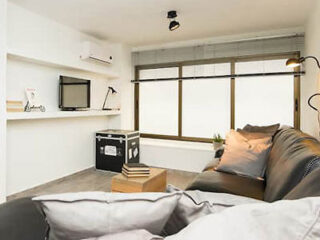 This wonderful Airbnb has everything you need to relax and work remotely. A quiet space, cozy rooms, and a fully-equipped kitchen
Since Thessaloniki city center is where most of the travelers want to stay, I thought that a few more options would come in handy in case the other ones are booked out:
Luxury: Makedonia Palace – This seafront hotel will spoil you for choice with its lavishly decorated bedrooms with balconies, on-site restaurants, and Hammam Baths.
Mid Range: The Met Hotel – Spend unforgettable moments at the rooftop pool of this hotel overlooking the Thermaikos Gulf. The rooms are comfy and nicely decorated, and there is a restaurant on-site serving Asian food.
Budget: Anatolia Hotel – Just walking distance from the city center, this modern hotel offers spacious rooms with balconies, a spa and wellness center, and a gym.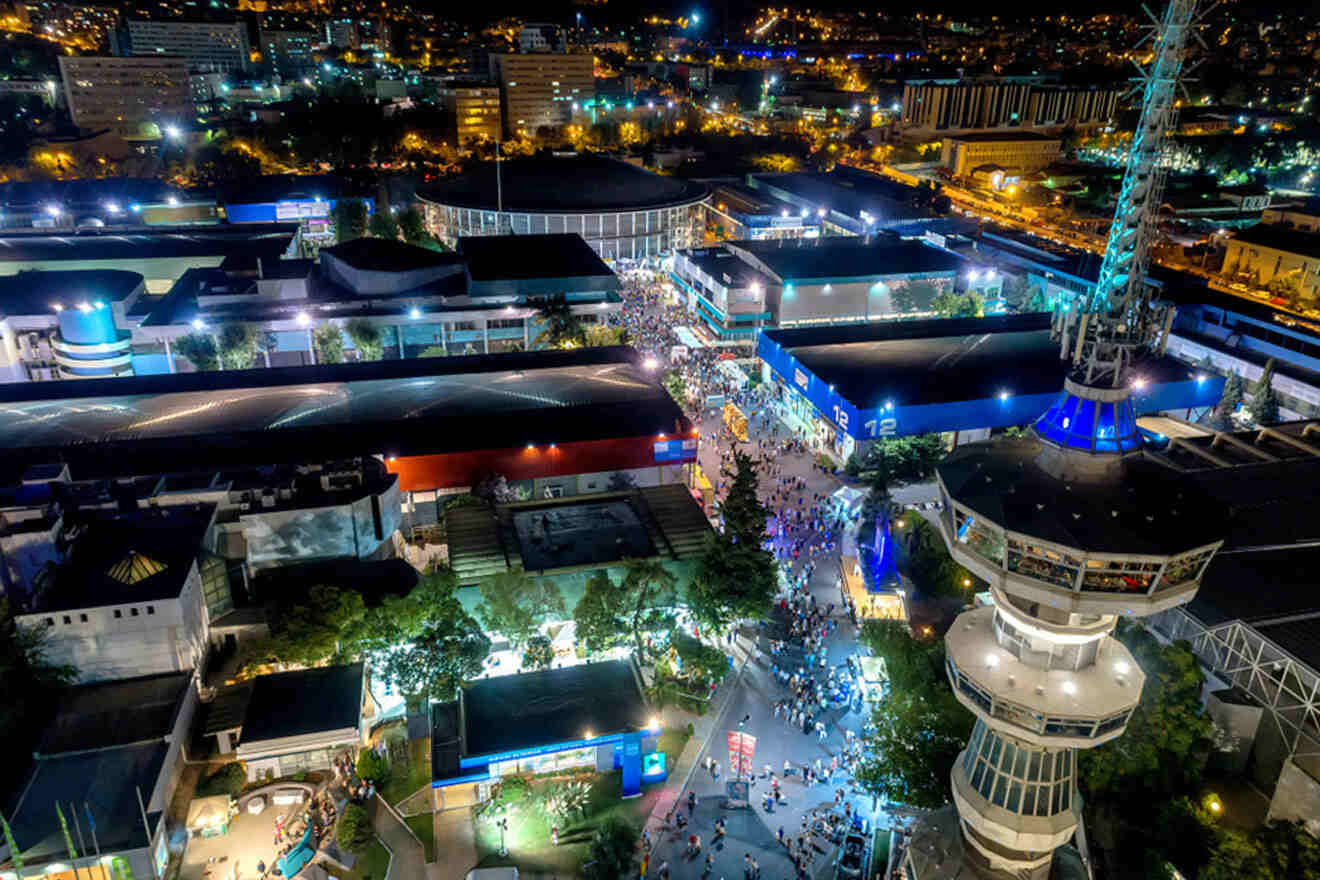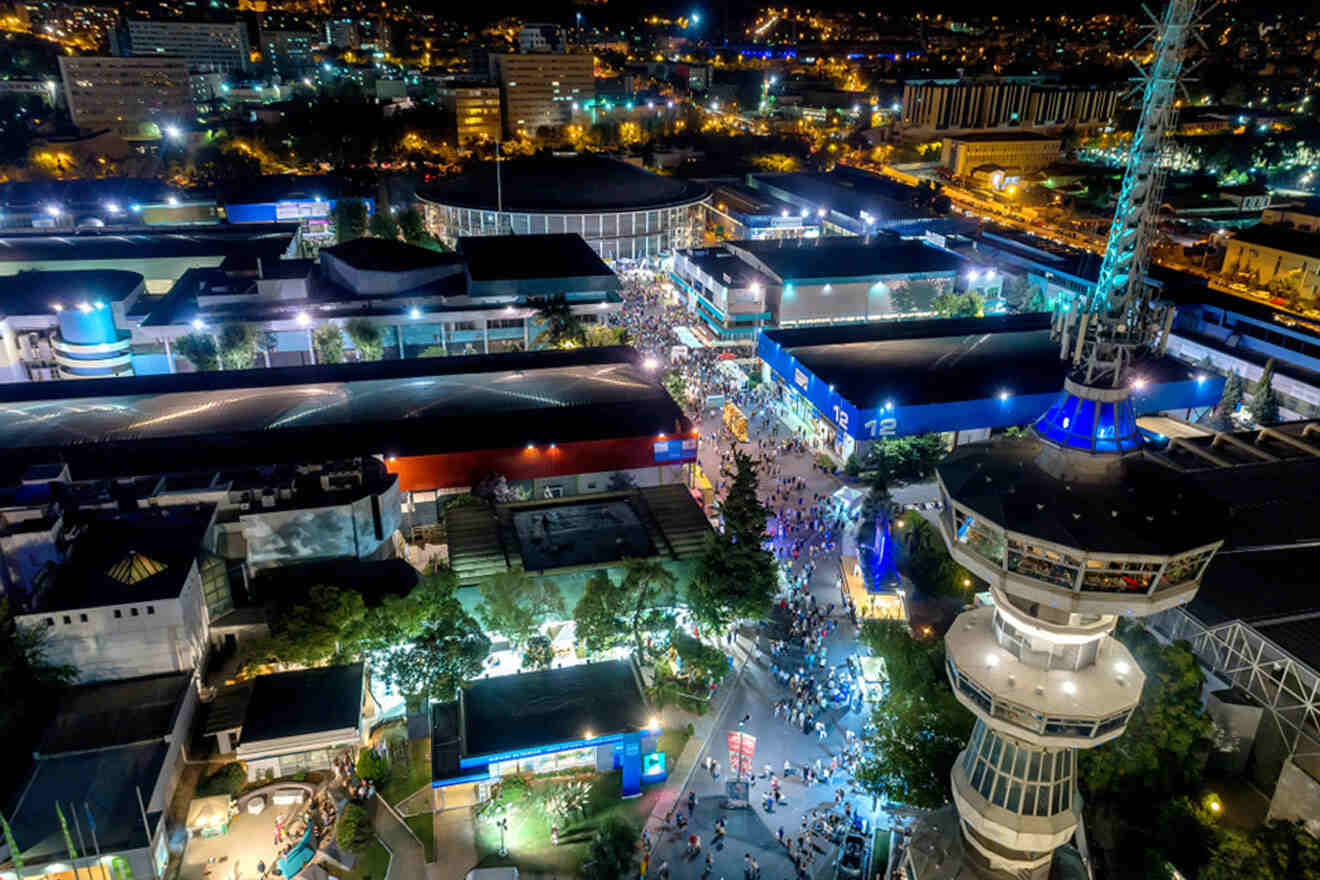 Things to do in Thessaloniki City Center
2. Ladadika – where to stay in Thessaloniki for nightlife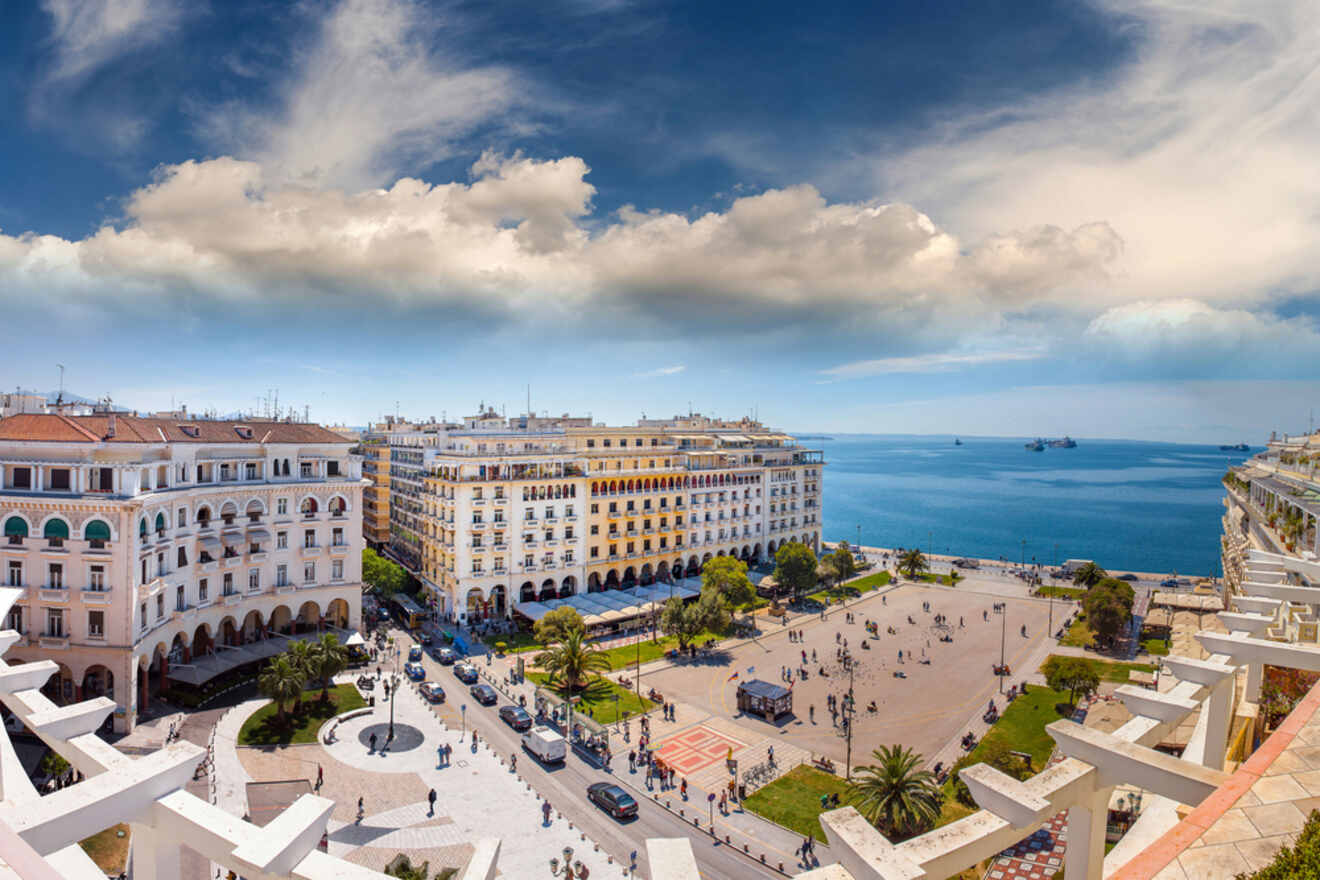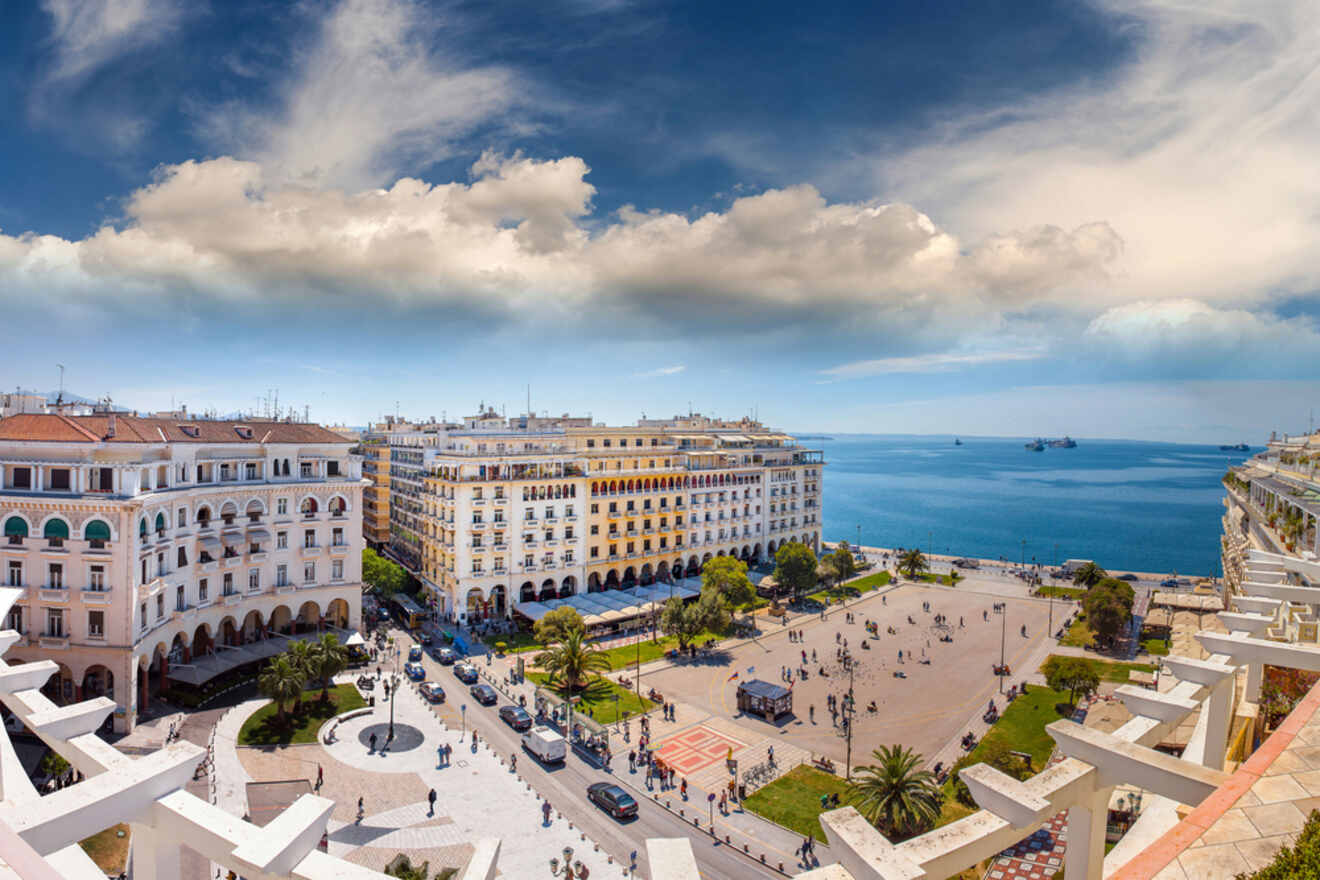 The busy waterfront on the west side of the Port of Thessaloniki is known as Ladadika. It is within walking distance from all the hotels in the city center as well as the major tourist attractions. However, what describes this area best is the narrow streets with colorful old buildings turned into vibrant restaurants and bars where you'd love to spend the evening out!
In the past, this area was known for the many olive oil shops and the Jewish neighborhood. It is also one of the few districts that weren't destroyed in the Great Fire of 1917, so today, it is an area protected by the local authorities.
As I already mentioned, it is the go-to place if you're looking for the best restaurants and numerous bars for every budget! Lena's Bistro is a great restaurant with homemade food, great prices, and exceptional service. The Dubliner or The Pub are great places to go for a steak, a pint of beer, live music, and some fun at night.
The accommodations below are my top picks for where to stay!
Luxury hotel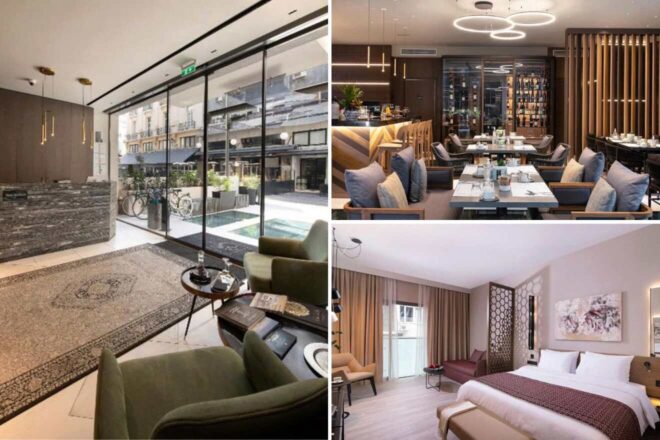 Start your morning with à la carte breakfast (or room service) at this stunning boutique hotel in Ladadika, at a great location just 300 m from the city center, where you can spend the day exploring. End the night relaxing in your room or on the private balcony.
Other accommodation options in Ladadika
Mid-range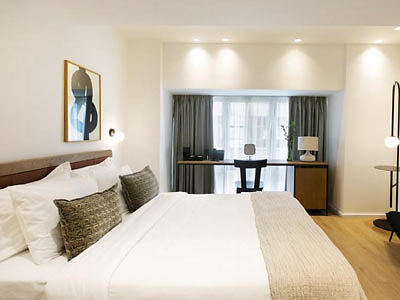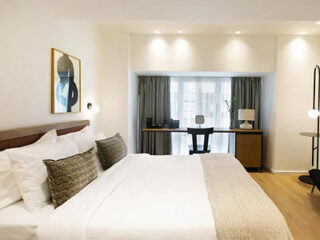 Business travelers will love to stay at this hotel with comfy rooms with a flat-screen TV, free Wi-Fi, and a business center on site
budget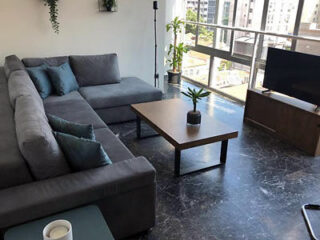 A private apartment with sea views, this is the perfect romantic getaway with all amenities like a comfy bed and a flat-screen TV with a streaming service
hostel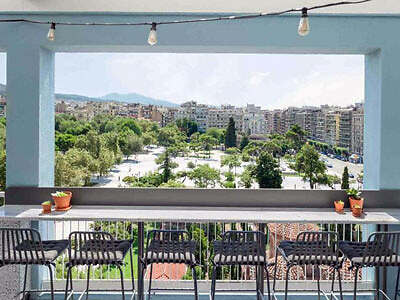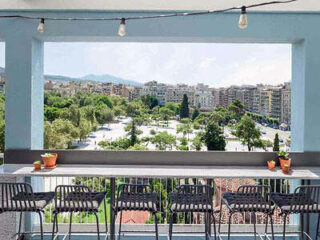 Hostel lovers will love this chic hostel with a range of room options with en-suite bathrooms, and cool amenities
Things to do in Ladadika
3. Ano Poli – where to stay in Thessaloniki for history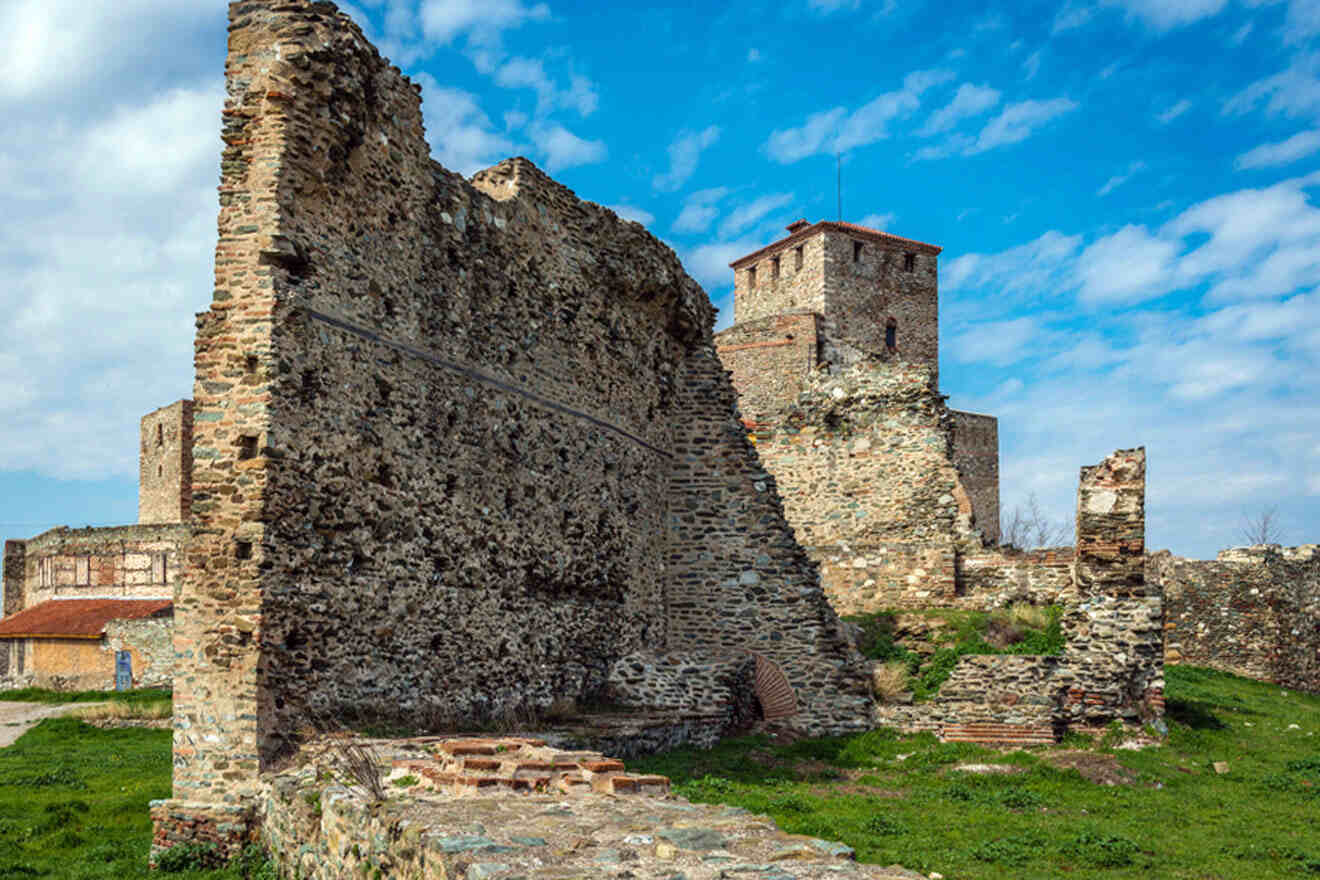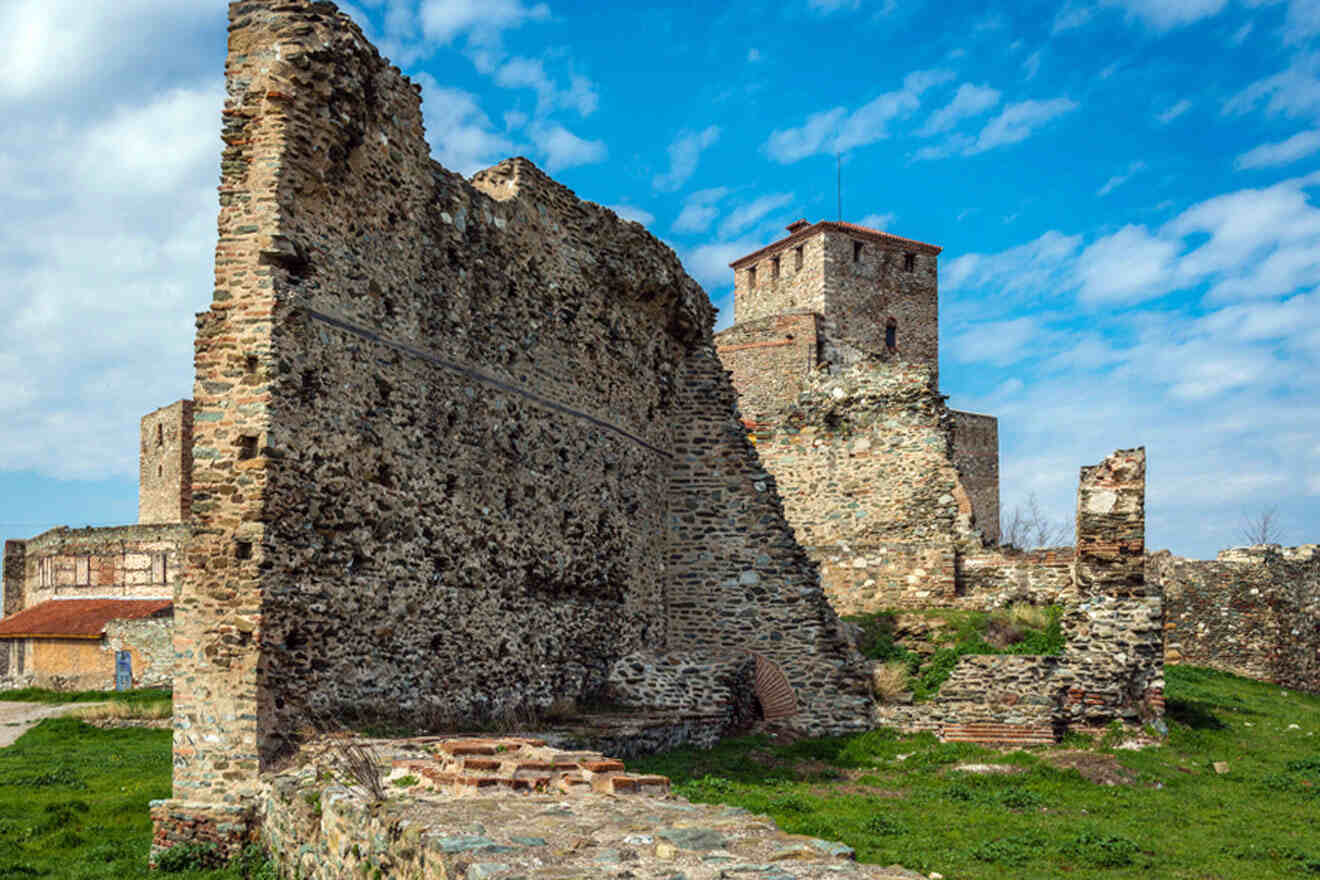 Ano Poli, Old Town or Upper Town (call it as you like it), is a predominantly residential area in the northern part of Thessaloniki. It's just a 10-minute drive from the city center, easily recognizable for the Heptapyrgion Fortress visible from many spots in the city.
This neighborhood is rich in Byzantine culture, churches, and monasteries, with the Monastery of Vlatadon being the most notable and the only active one today. Apart from the churches, this area boasts the home of Kemal Ataturk, where he was born and raised, and which today serves as a Turkish consulate and a museum.
If you have some time to spare, I definitely recommend you climb up to the Heptapyrgion Fortress or Yedikule in Turkish (both translating to "Fortress of Seven Towers" even though there are actually 10), which dates back to the Byzantine and Ottoman times. From there, you can enjoy scenic views of the Thermaic Gulf and the city itself!
You'll also find some great value accommodation, the best of which I listed below.
Luxury hotel
Old Town View Apartment, Ano Poli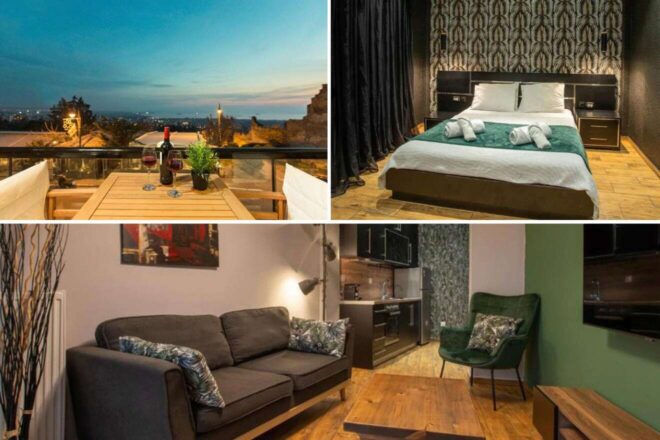 This is a superb 2-bedroom accommodation with modern decor, a private bathroom, and a fully-equipped kitchen. On top of it, there is a patio with mountain and sea views from some rooms. Room service is offered to the guests. There is a coffee shop and a bar within the building, and the Archaeological Museum is 3 km (c. 2 mi) away.
Other accommodation options in Ano Poli
mid-range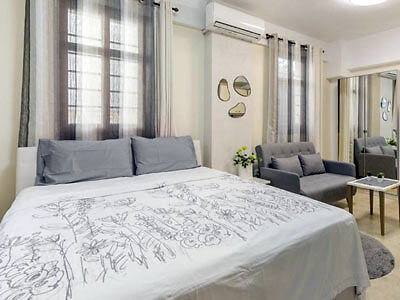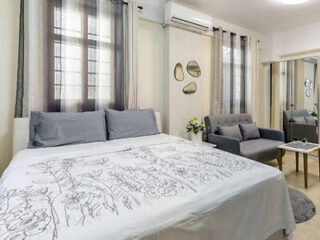 An amazing ground-floor apartment with a private bathroom, free Wi-Fi, and streaming service perfect for movie nights in
budget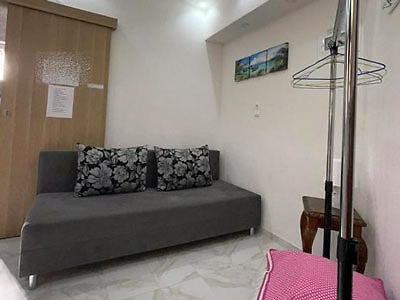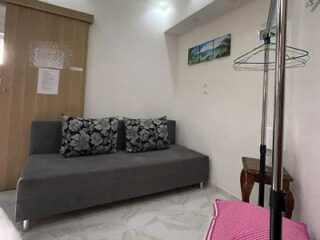 This affordable accommodation is ideal for outdoor lovers: there is a private patio with garden views, a kitchen, and a private bathroom
airbnb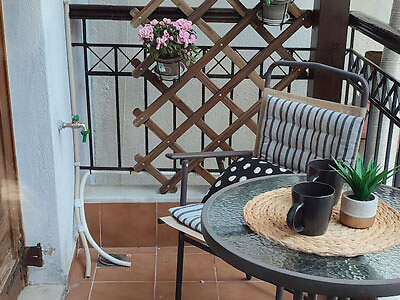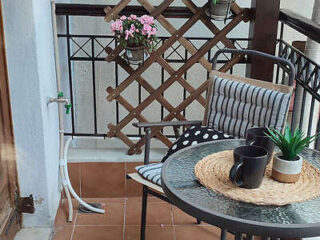 This freshly renovated apartment in Ano Poli has comfy beds, a private bathroom, and a kitchen, and can accommodate up to 5 people
Things to do in Ano Poli
4. Upper Toumba – where to stay in Thessaloniki on a budget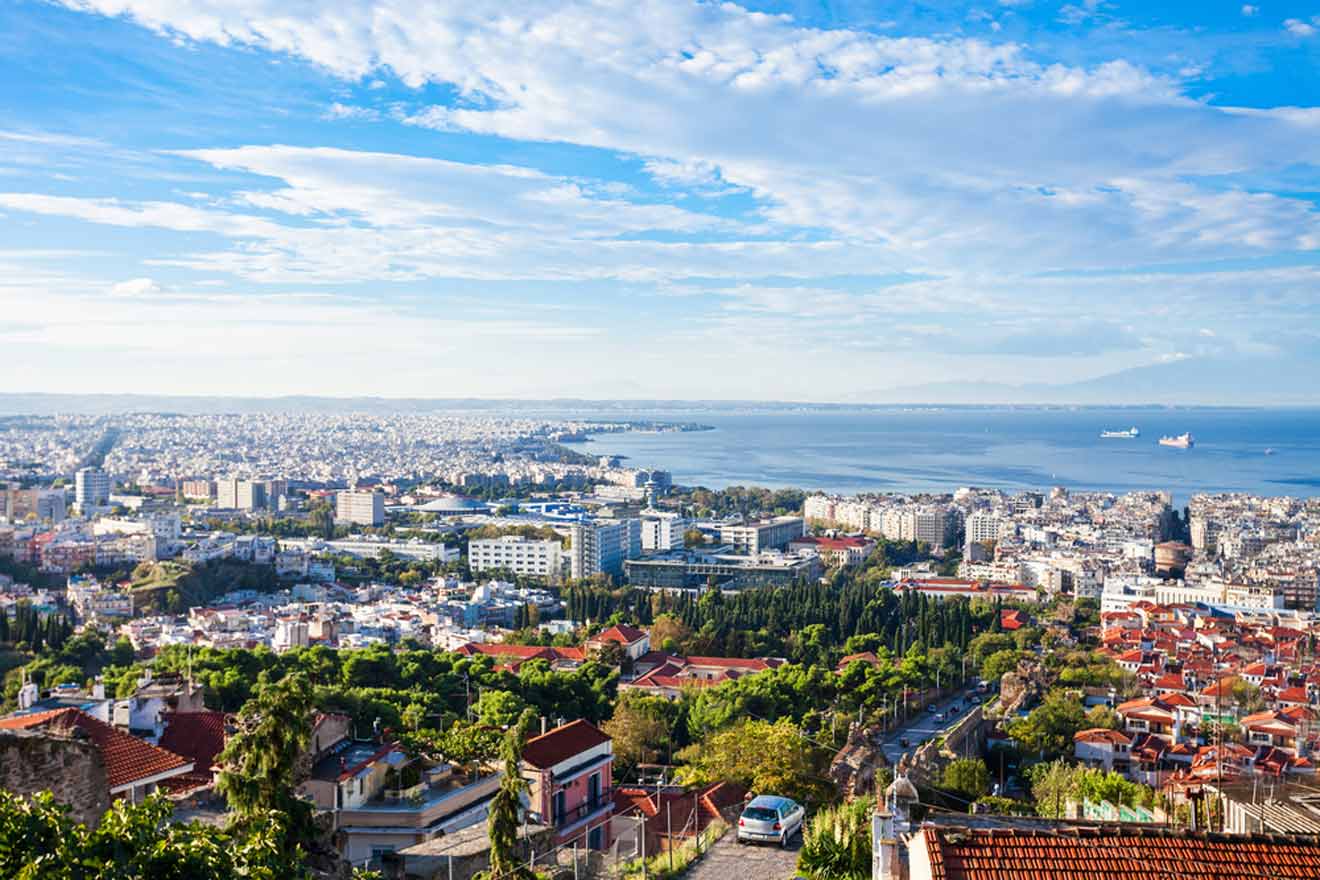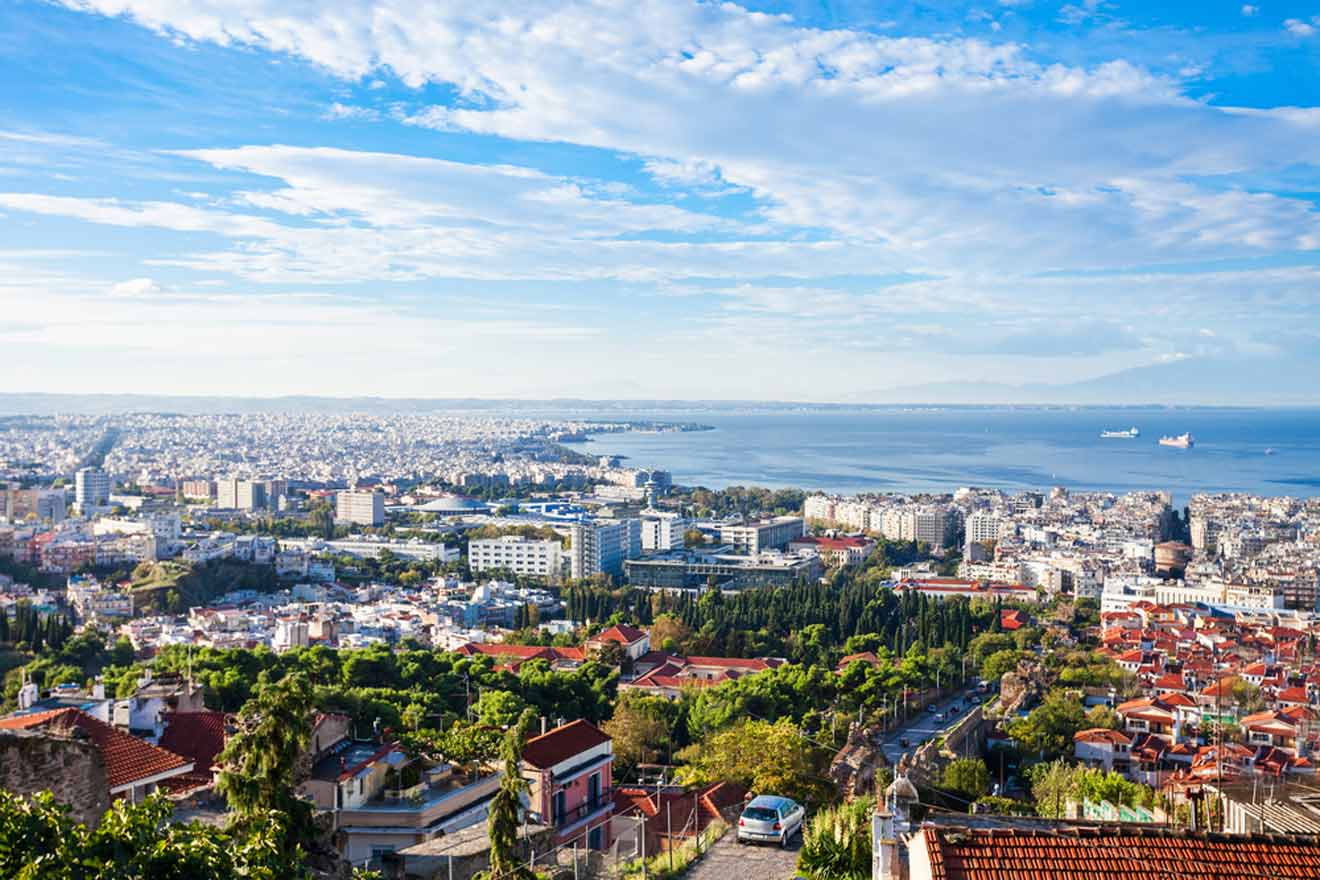 The district of Upper Toumba (there is also Lower Toumba) is located on the eastern side of Thessaloniki, a 10-minute drive from the city center.
This area is known for the archaeological mounds created from prehistoric settlements, as well as for the PAOK Football Stadium and the Aristotle University of Thessaloniki. Therefore, the area is less traversed by tourists, but it's the best place to stay on a budget in Upper Toumba (as this is where many students stay).
Upper Toumba is where you can just relax, stroll around the streets, explore the local markets, and feel the local vibe. You won't find many great hotels, but there are amazing apartments for rent!
P.S. Since Upper Toumba is a bit further away from the center, I advise you to go for a car hire which you will need if you want to explore the other attractions out of the city like Mount Olympus!
Luxury hotel
BLACKHAUS Apartments, Upper Toumba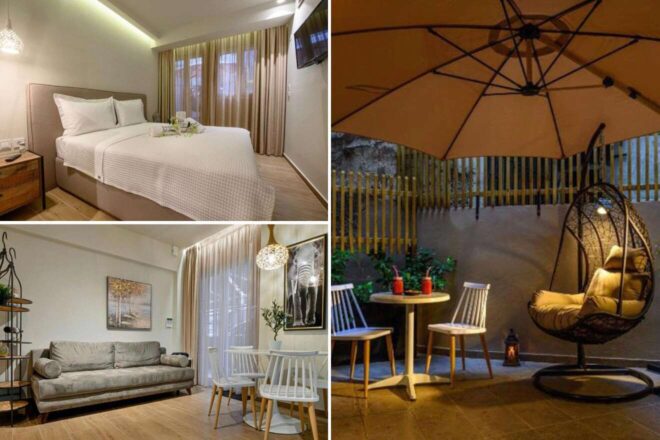 This is a luxury apartment complex in Upper Toumba that has all the amenities of a hotel, like spacious rooms, flat-screen TV, a kitchen, and a private terrace, but much more privacy! There is a restaurant serving Greek food within the building and a garden for guests to enjoy.
Other accommodation options in Upper Toumba
mid-range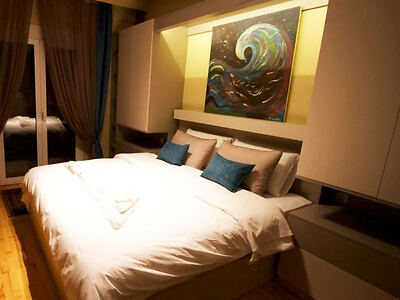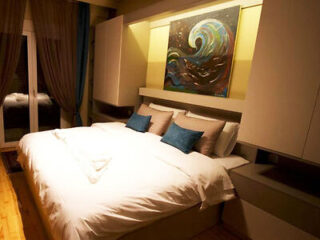 This non-smoking apartment has enough space for a whole family, comfy beds, a private terrace, and even a baby safety gate
budget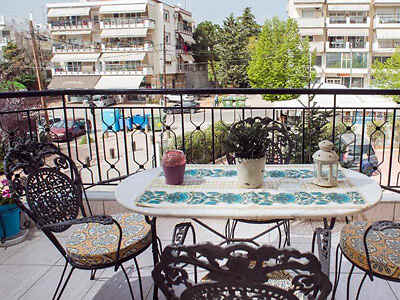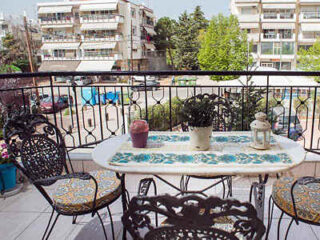 Couples will be happy to stay at this cute apartment with a private terrace with city views, a comfy bed, a private bathroom, and free parking
airbnb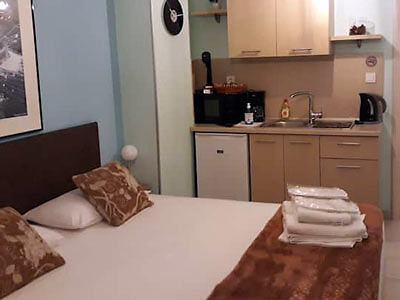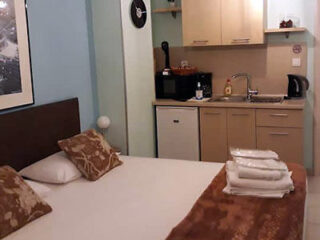 Situated in a quiet area with local shops around, this studio has a queen-size bed with an anatomic mattress, nice decor, and fast Wi-Fi
Things to do in Upper Toumba
5. Kalamaria – where to stay for convenience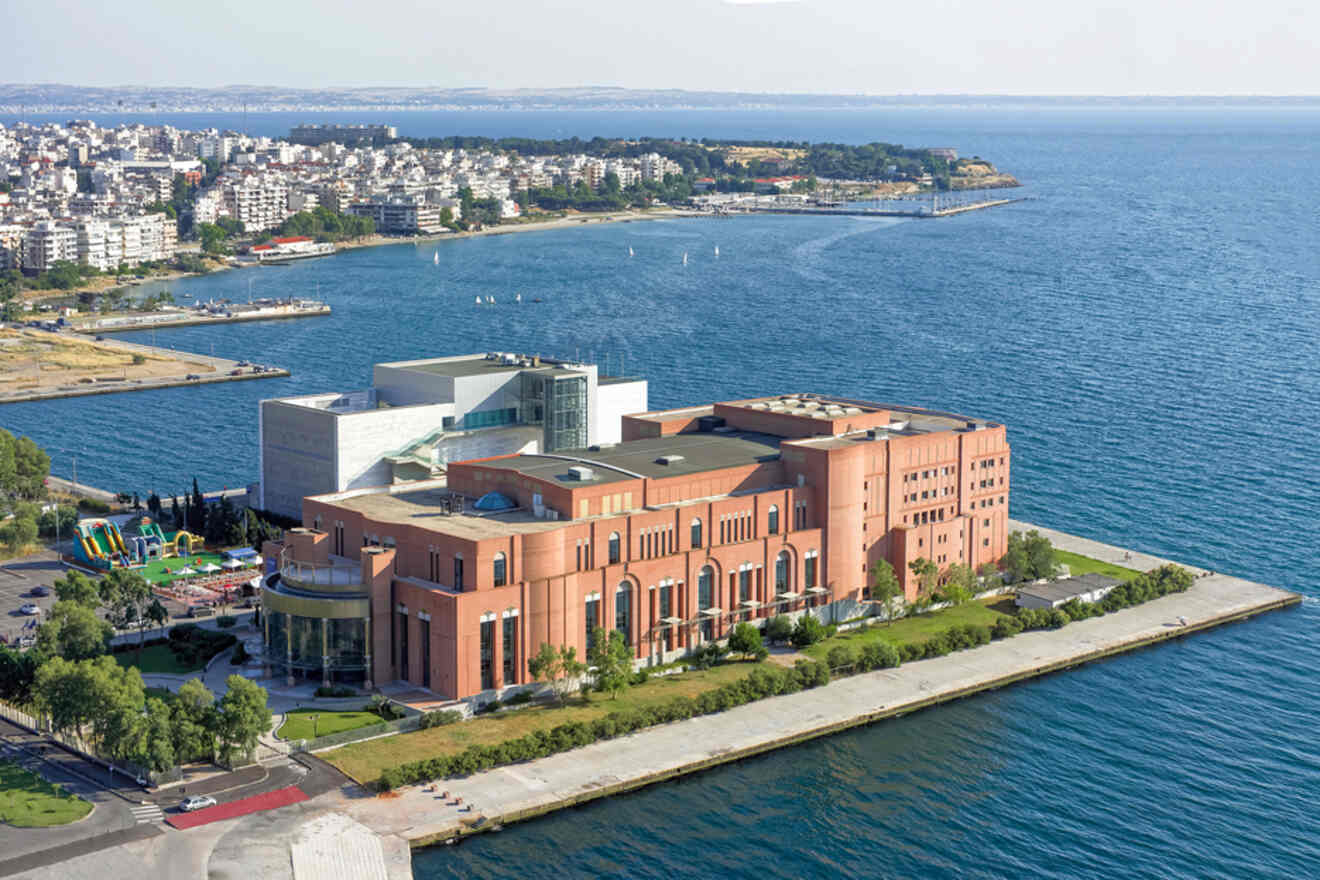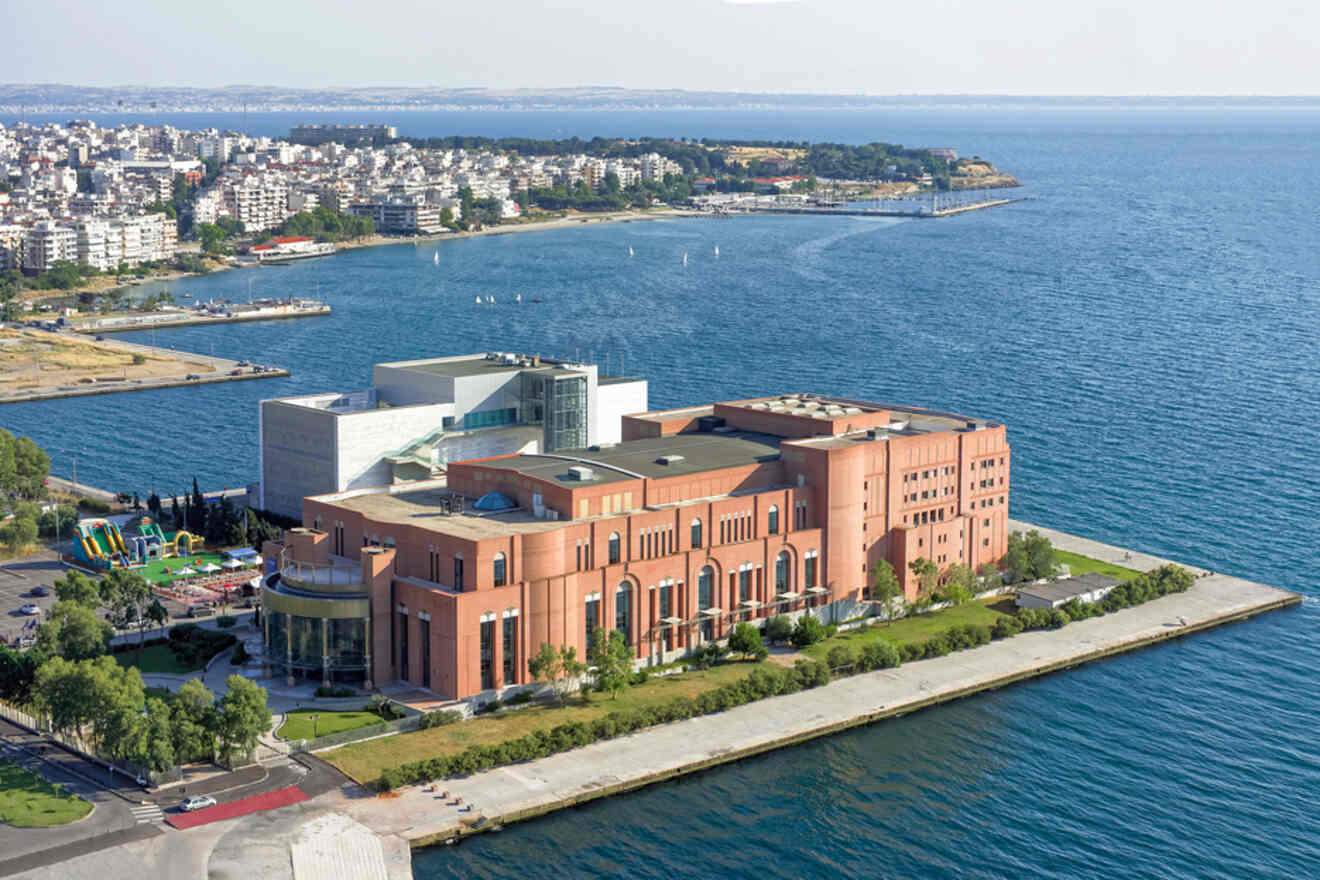 Kalamaria is another popular place to stay when traveling to Greece, to be in the middle of the action but still away from it. The area is located 7 km (4 miles) east of Thessaloniki city center and is a densely populated area with stunning beaches and fun things to do.
It is also closest to the airport of all the areas we listed, so many travelers choose it for the convenient location.
In case you get hungry, Halaro is a local's and tourist's beloved spot for a delicious lunch or dinner!
Luxury hotel
Seafront Luxury President Suite, Kalamaria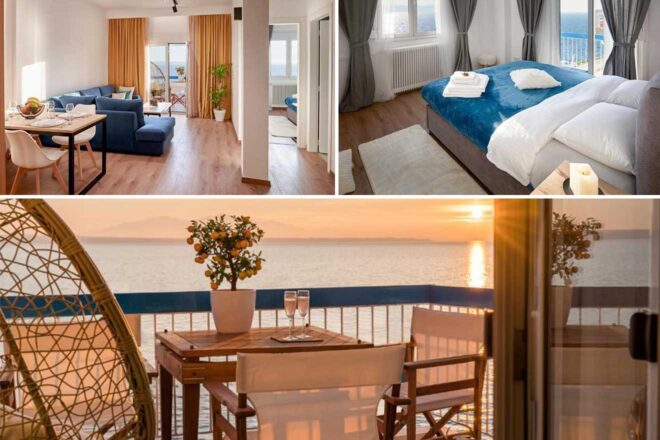 This luxury seafront apartment will enchant you with breathtaking sea views from the private balcony. There are 2 spacious bedrooms with a flat-screen TV with streaming services, free Wi-Fi, a private bathroom, and a kitchen.
Other accommodation options in Kalamaria
mid-range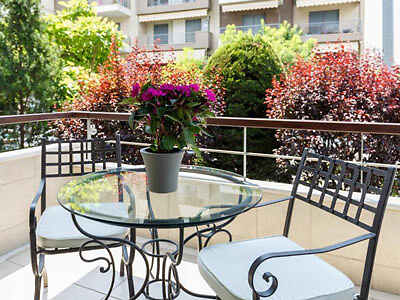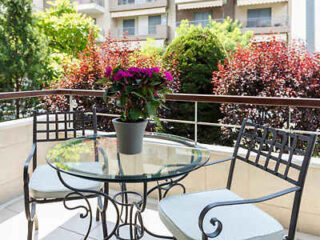 Have an unforgettable stay at this fantastic apartment with a private entrance, a balcony with city views, and a private bathroom
budget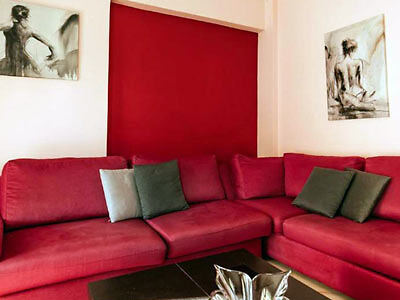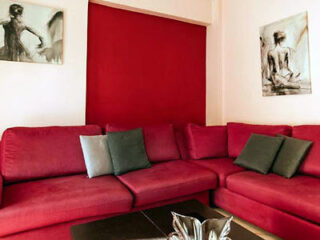 If you strive for convenience, then choose Mariam with a balcony, comfy bed, and a kitchen with a dishwasher
airbnb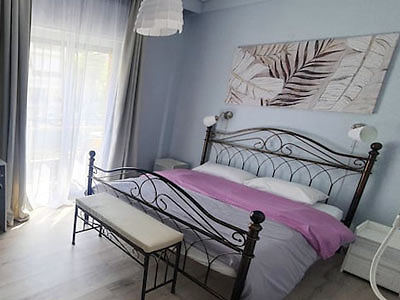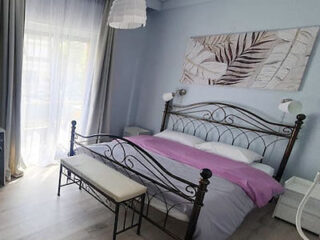 This cute studio has a convenient location next to a bus stop, it's clean and has a balcony perfect for a comfy stay
Things to do in Kalamaria
FAQs about where to stay in Thessaloniki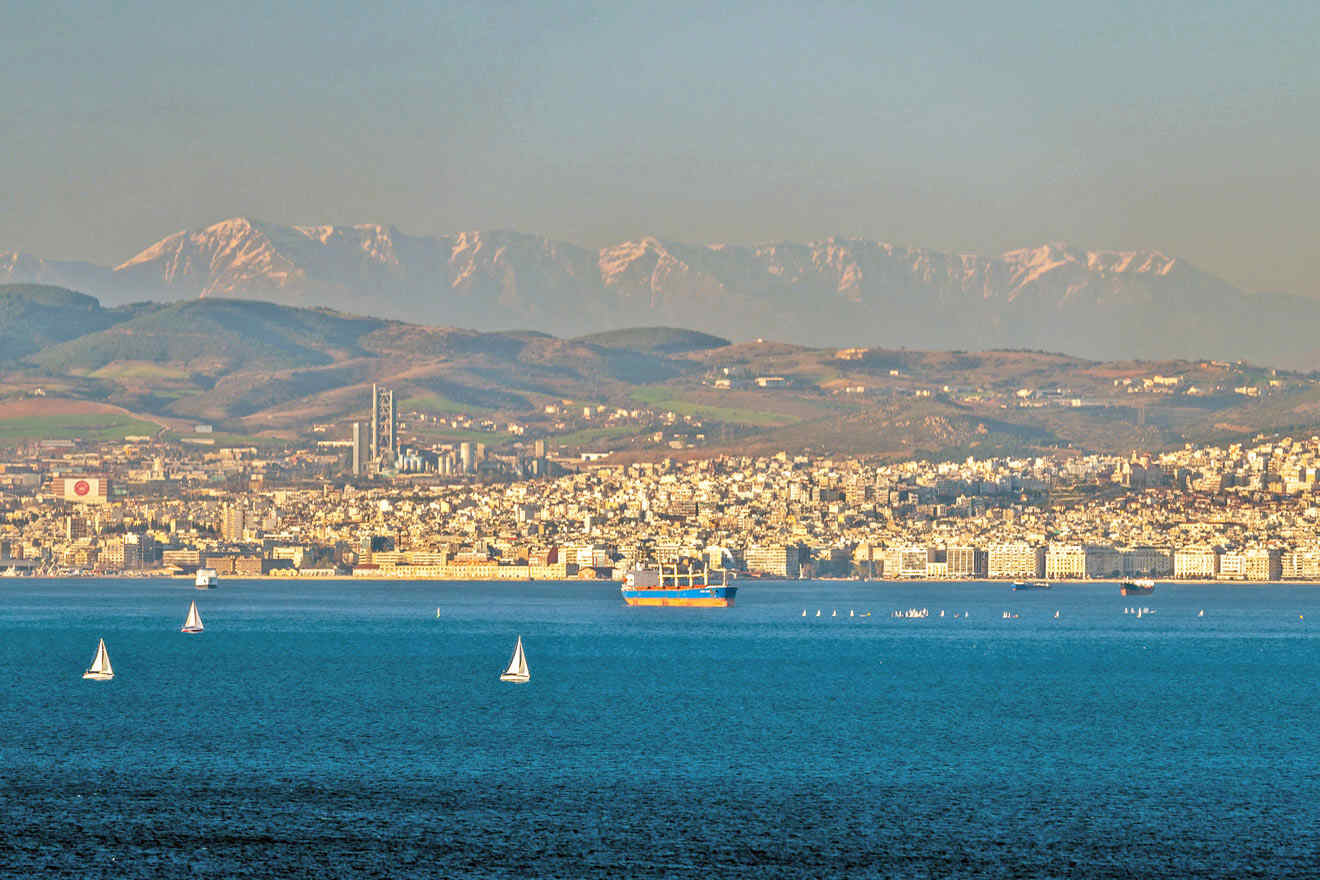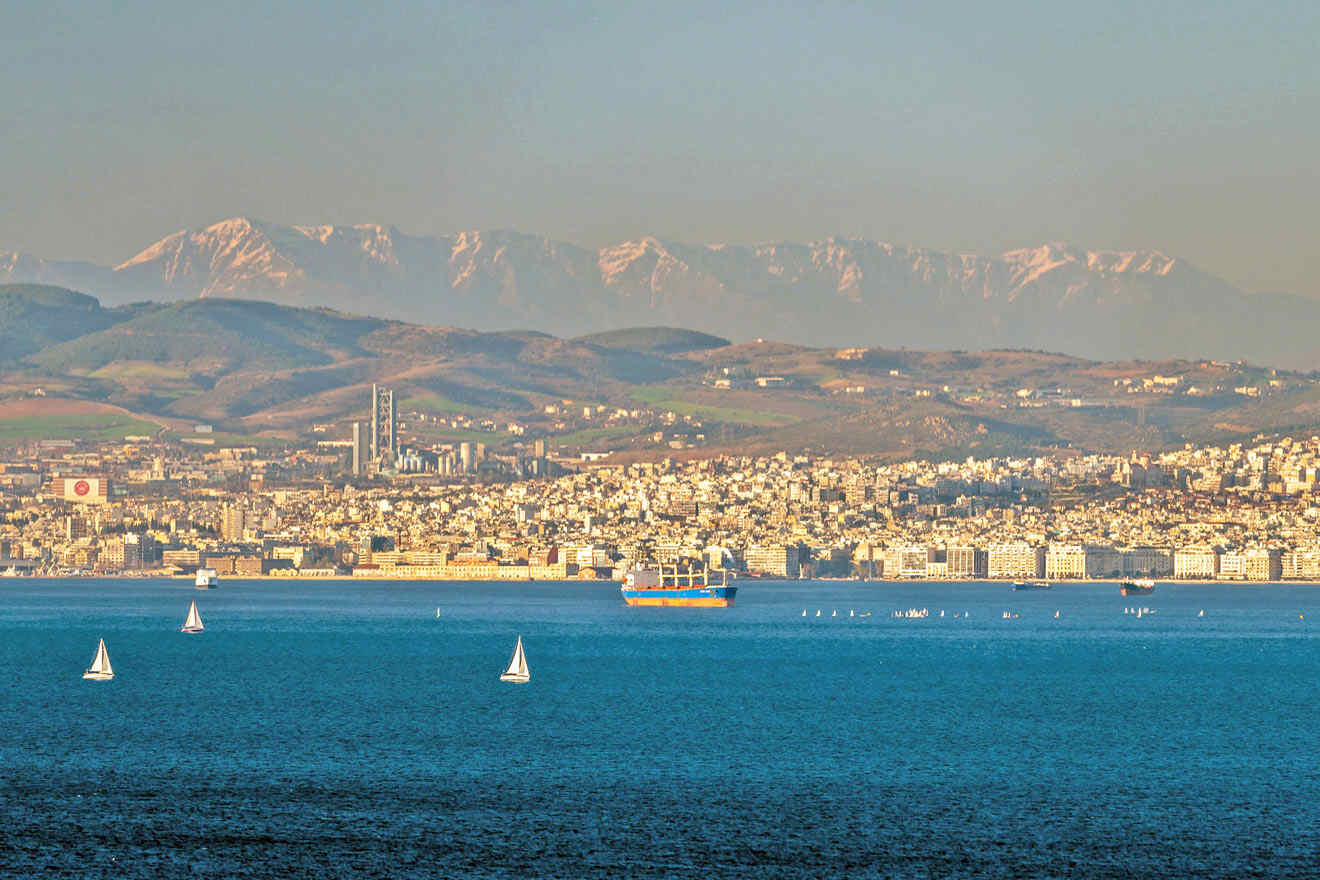 📍 What is the most beautiful part of Thessaloniki?
The city center and Ladadika are the most beautiful areas to stay in Thessaloniki if you want to be by the sea. Ano Poli (Old Town) is the best area for history buffs.
📅 How many days do you need in Thessaloniki?
2 days are optimum for a relaxed stay, but you should stay more if you want to take day trips to Meteora or the Pozar Thermal Baths.
☂️ Is it worth staying in Thessaloniki?
Yes! The beautiful port city of Thessaloniki makes for a great stay for everyone who likes to chill by the sea or explore history and visit museums.
❌ Where not to stay in Thessaloniki?
While Thessaloniki is a safe city in general, tourists may want to be more cautious when going around suburban areas like Menemeni, Evosmos, and Dendropotamos.
Conclusion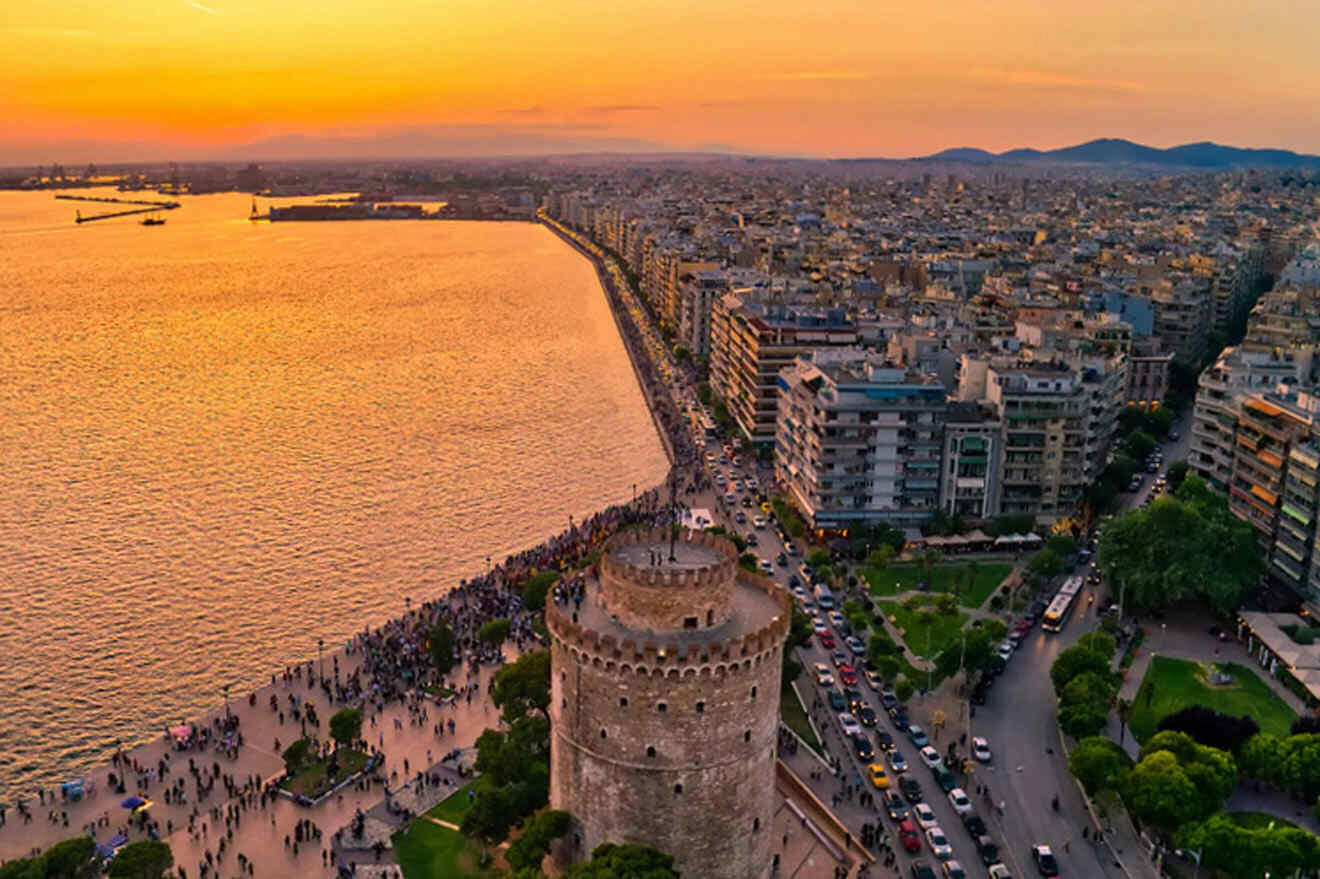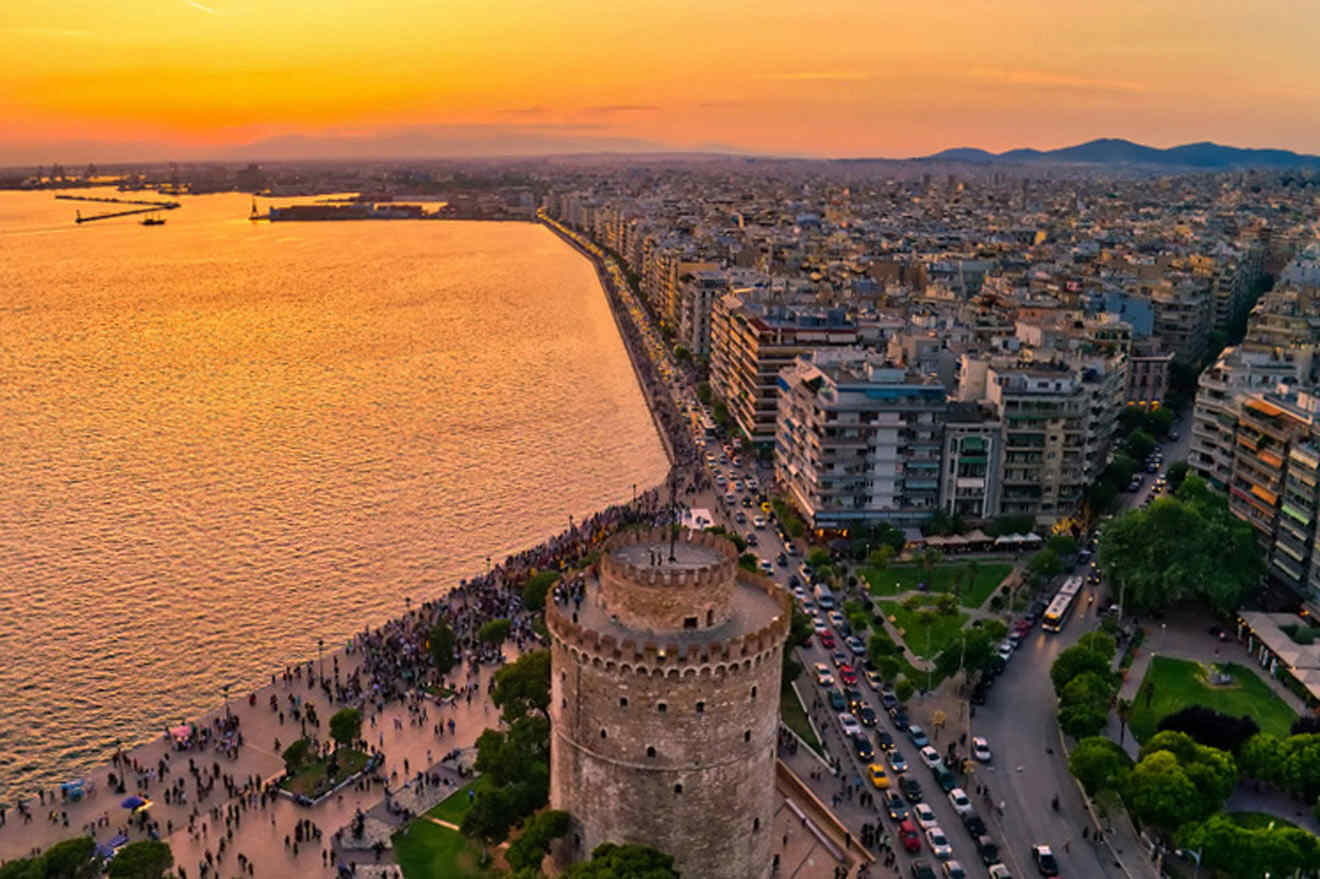 The beautiful city of Thessaloniki, Greece, is a popular destination not just for travelers from neighboring countries but also for people from all over the world. If it's on your travel list, too, and you were wondering where to stay in Thessaloniki and what to do, I hope that this article helped you in that quest!
We also saw many fantastic accommodation options, so if you're undecided about which one to pick, I hope my 2 favorite hotels in Thessaloniki will aid you in making a final decision:
Electra Palace – Who doesn't love being spoiled on their stay? At Electra Palace, you'll get celebrity treatment and many romantic dinners with a view from their restaurant.
Noa Hotel – I just adore the sleek design of the rooms and that modern vibe of the hotel with amazing views.
Regardless of where you choose to stay, don't forget to book your accommodation in advance. I myself book the accommodation at least 1 month in advance, and you'd probably want to do it, too!
And if you liked my article, or think I missed something, feel free to comment in the section below. I am looking forward to reading your comments!
αντίο,
Beti
---
Pin it for later!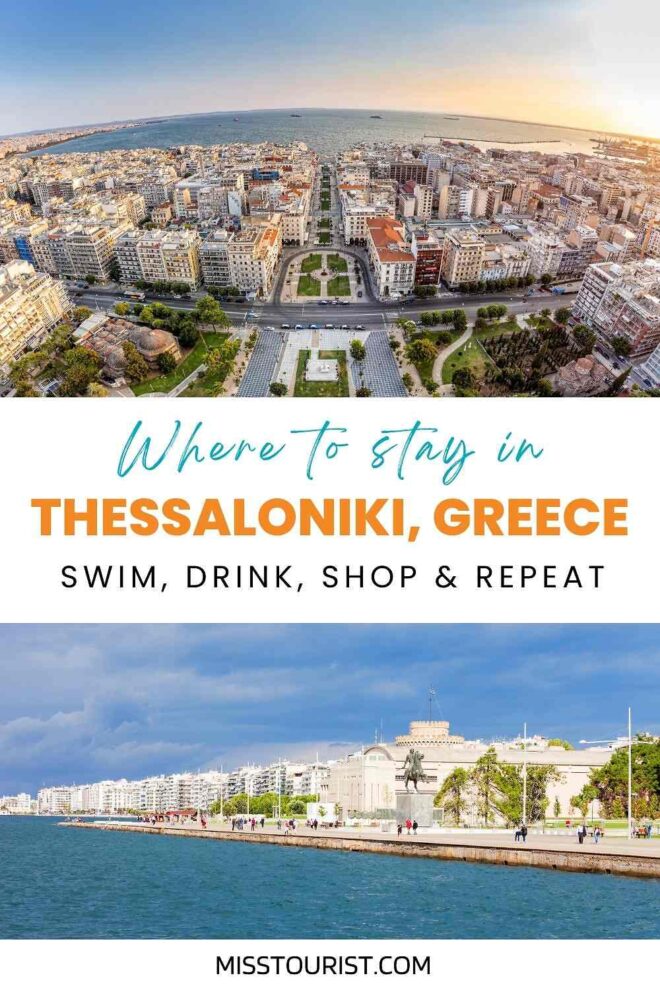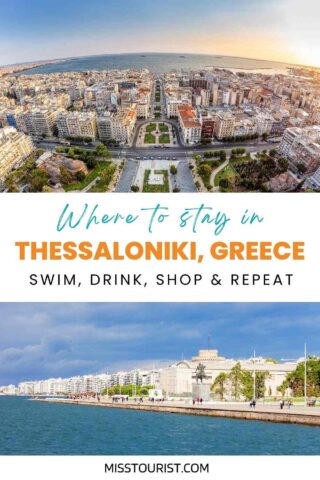 Pin it for later!