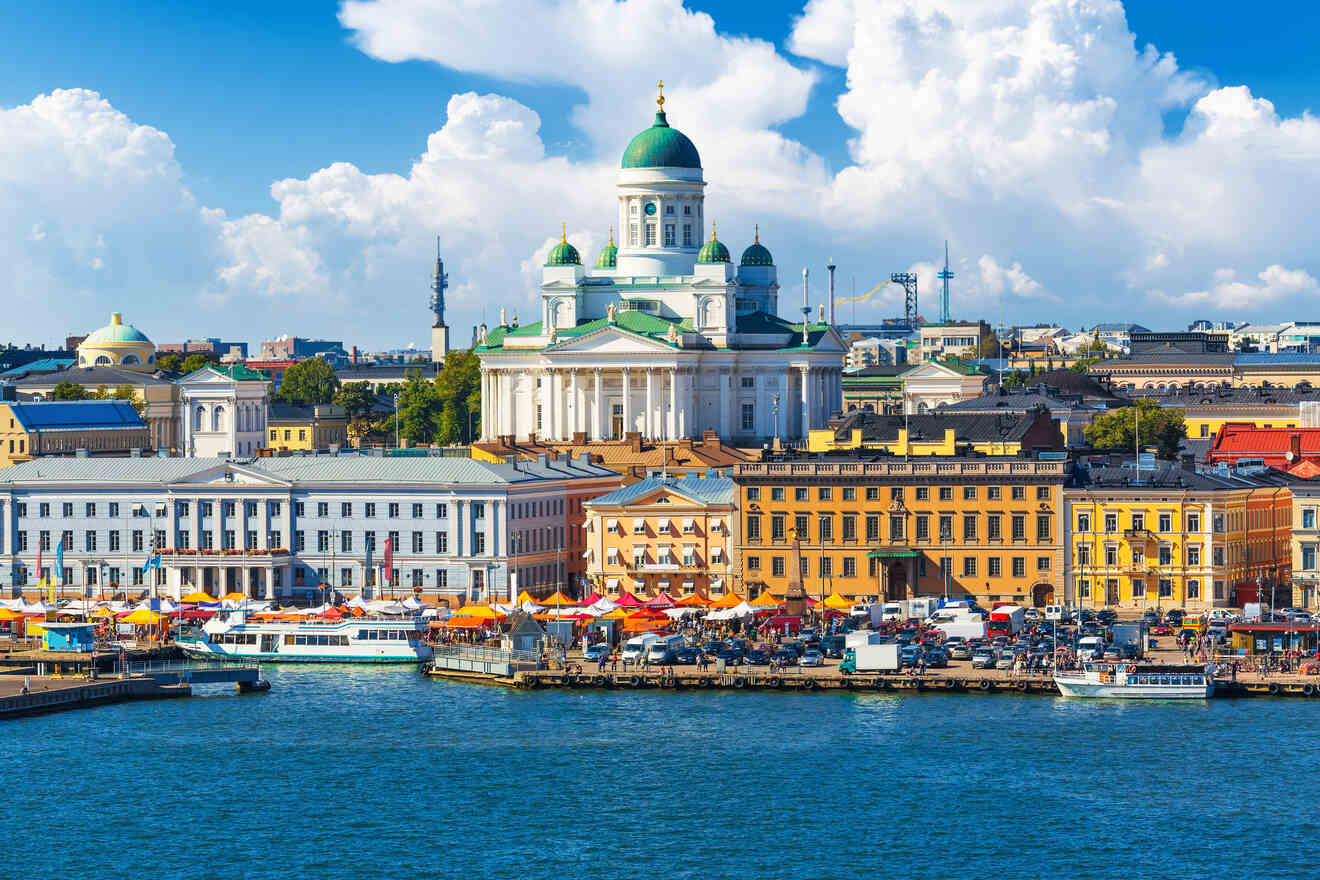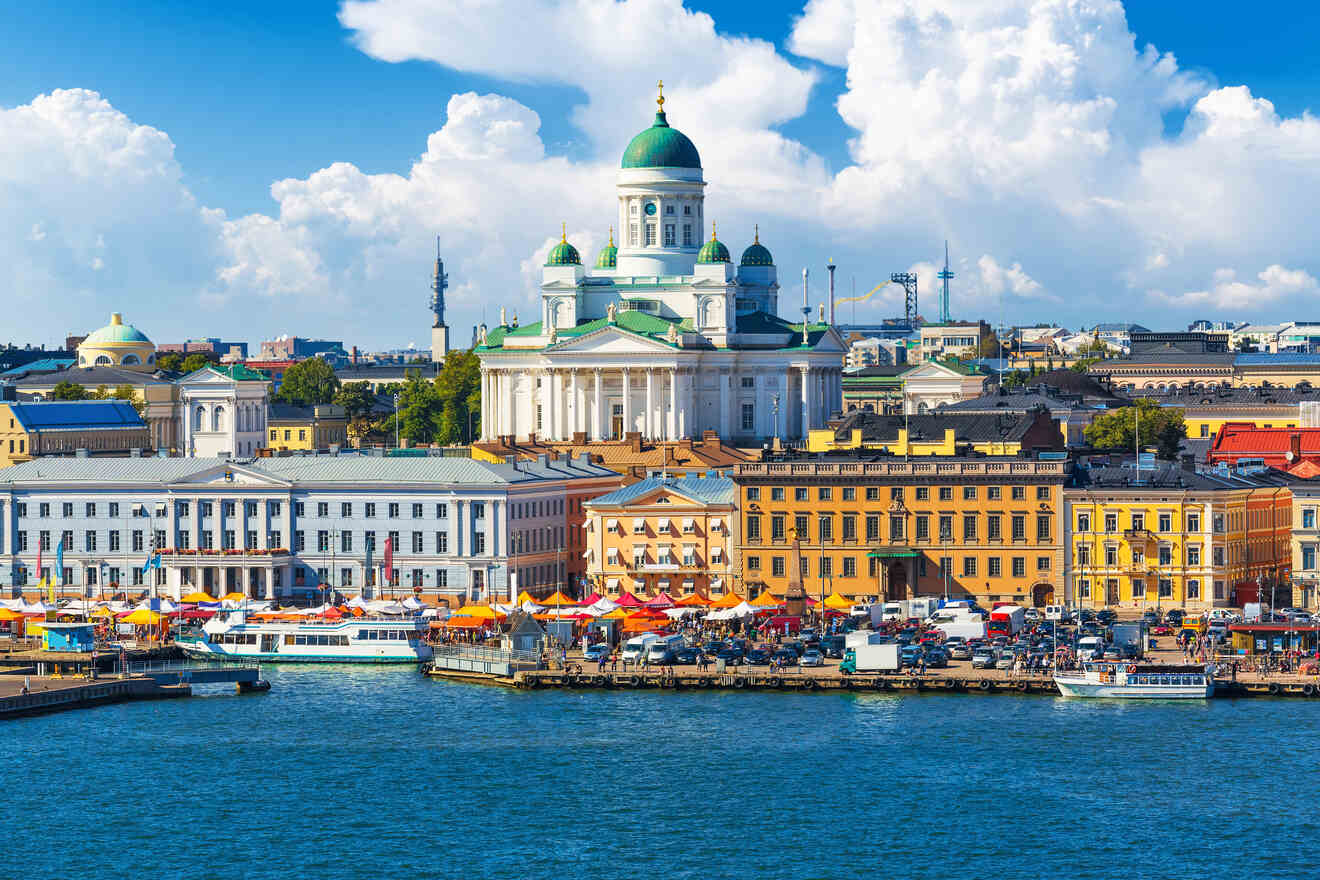 I don't want to get ahead of myself but I'm pretty sure that even though it is really small compared to other European cities, Helsinki (the capital of Finland), is one of the coolest cities ever! It just has so many things to do, amazing accommodations and I just love the nightlife here! Also known as the "Daughter of the Baltic" or the "White City of the North" because of its white-colored buildings, Helsinki will give you the chance to experience the northern way of living.
I'm sure you're already wondering where to stay in Helsinki, where's the best area to stay, what are the top budget accommodations, and which restaurant to hit first. Don't worry, I've got so many options that by the time you finish reading this article you'll have 0 questions. I've looked through hundreds of hotel lists to find you the absolute best one for each price range, and I only recommend the best-rated hotels that I would choose for myself!
Do make sure you book the hotels in advance, they sell out so quickly as this is a top tourist destination!
Let's see what Helsinki has in store for us!
If you are in a hurry
Here's a shortlist of all the best accommodations in Punavuori, Helsinki, that will help you decide quickly
Here's a map of all the areas in Helsinki that I'm going to talk about in this post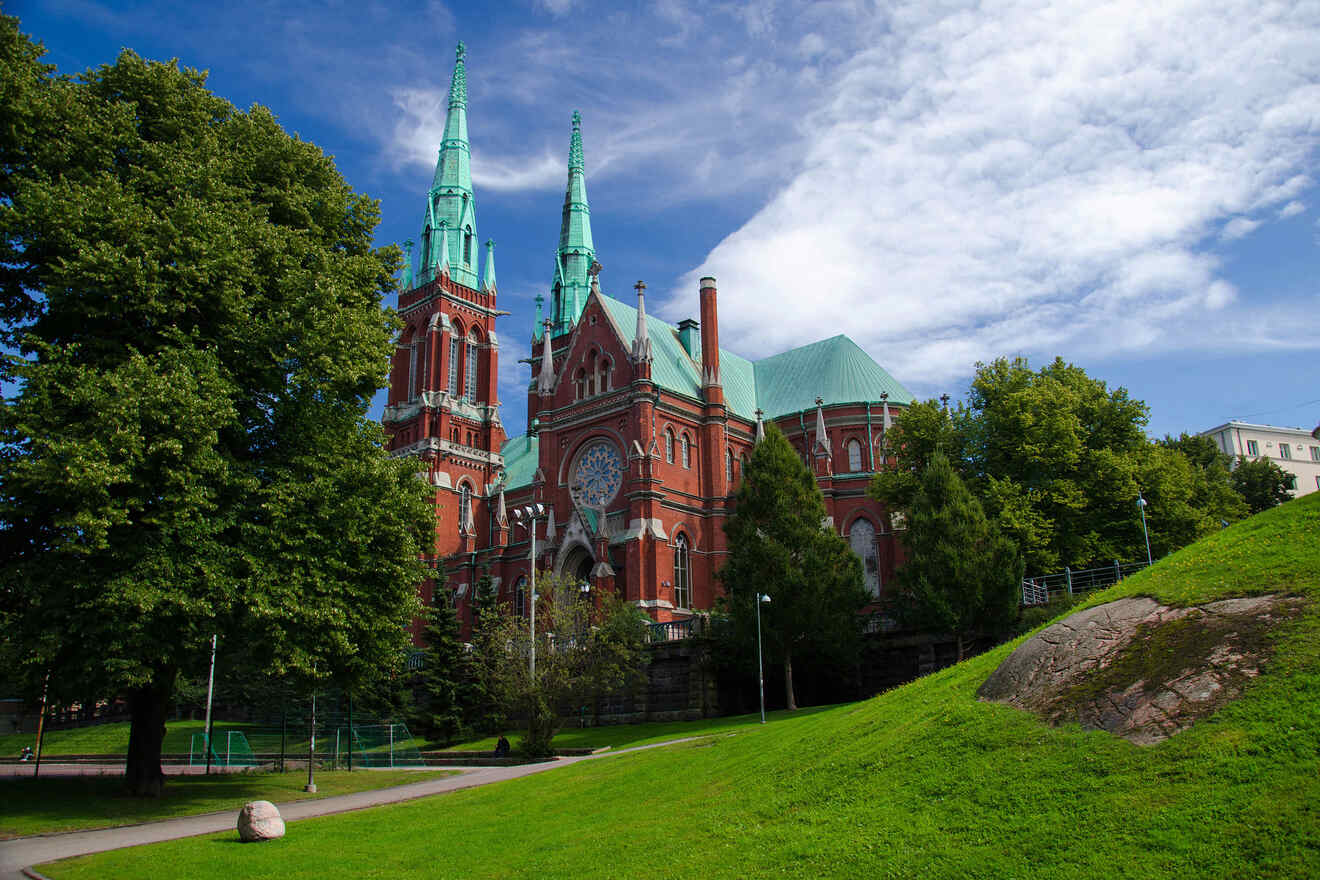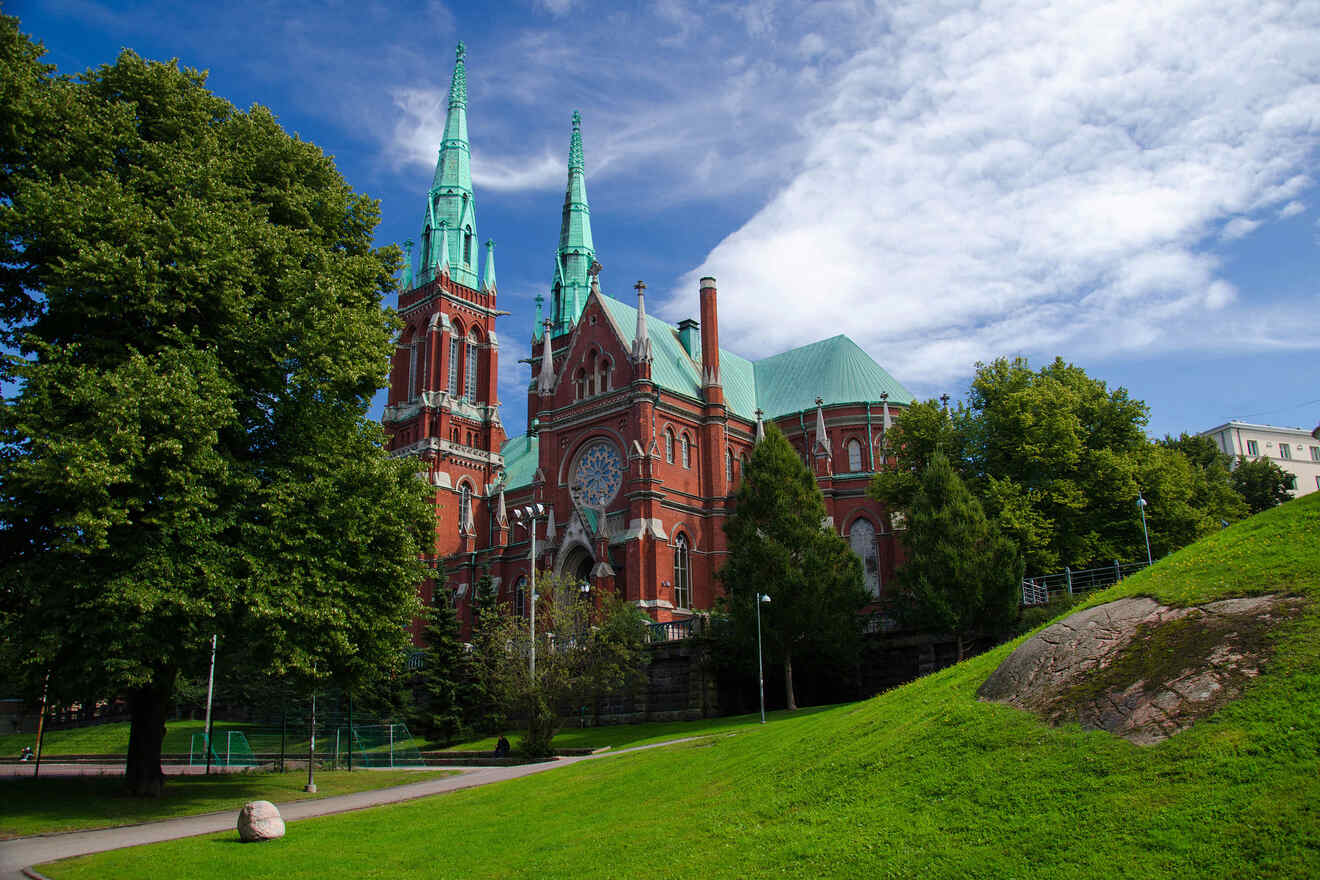 Located south of the city center, Punavuori meaning "red rock" in Finnish, is one of the best places to stay in Helsinki if you're traveling here for the first time. It's a trendy and hip neighborhood, filled with high-end shops great for shopping, cafes, and restaurants where you can eat their amazing local dishes. Most of them are located on the main streets near the center of the city so they are easy to spot.
Part of the Design District, you'll find a gallery and museum at every corner! I love the atmosphere here, it's like breathing in pure art! Not to mention the amazing and unique architecture.
A long time ago this neighborhood was home to the most Finnish factories in Helsinki so you'll probably spot a lot of industrial sites that are now stylish and modern commercial spaces. However, I feel like they managed to keep that old cool vibe here so you'll feel like you're traveling back in time.
I suggest taking a walk in the oldest park in town, named Kaivopuisto. If you're traveling here during the fall season you'll fall in love with the pretty color palette and unique trees. Punavuori is filled with luxury boutique hotels but you'll find some nice on-budget apartments as well, don't worry I've got you covered!
Other accommodation options in Punavuori
Things to do in Punavuori
2. Kamppi – best place to stay in Helsinki for nightlife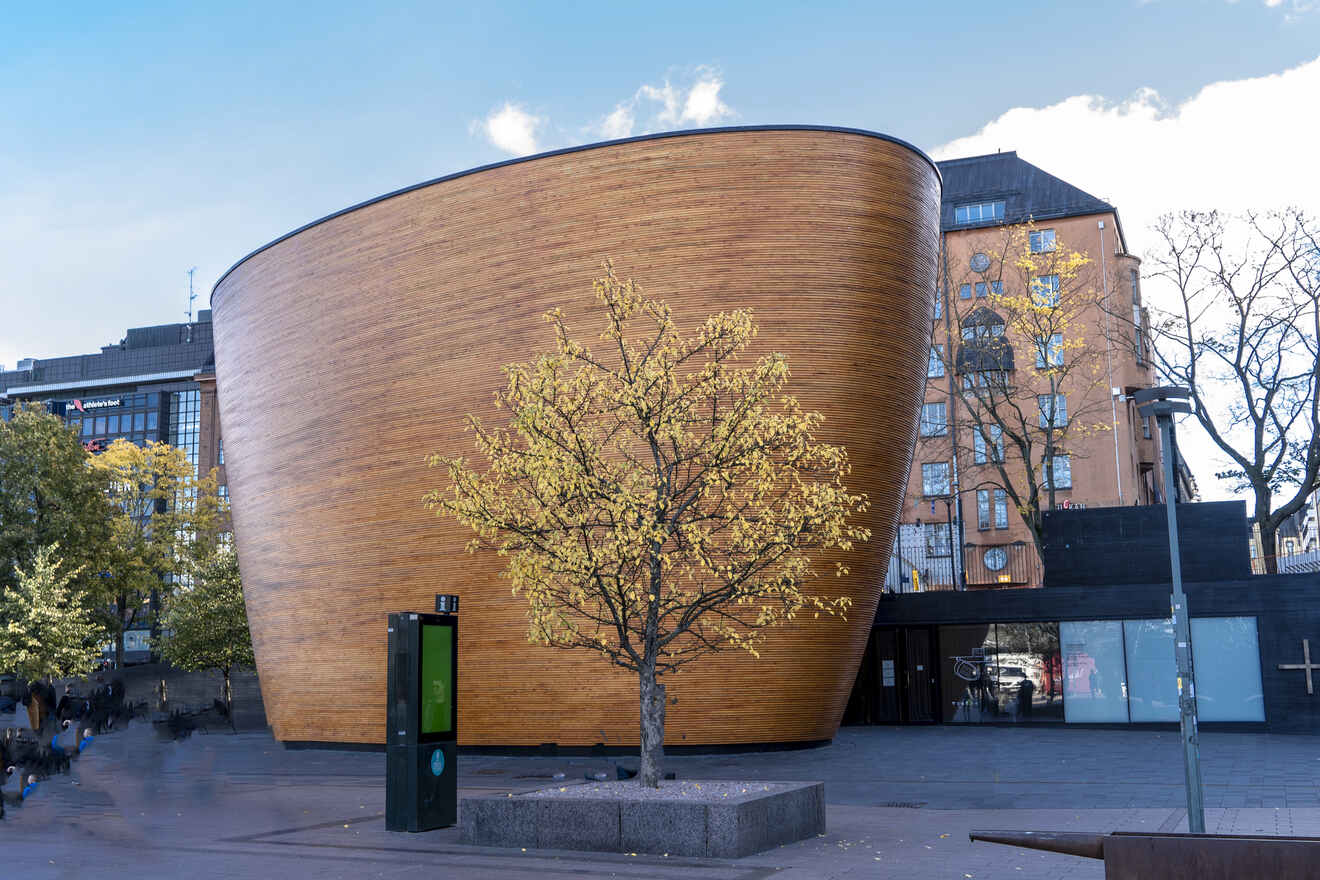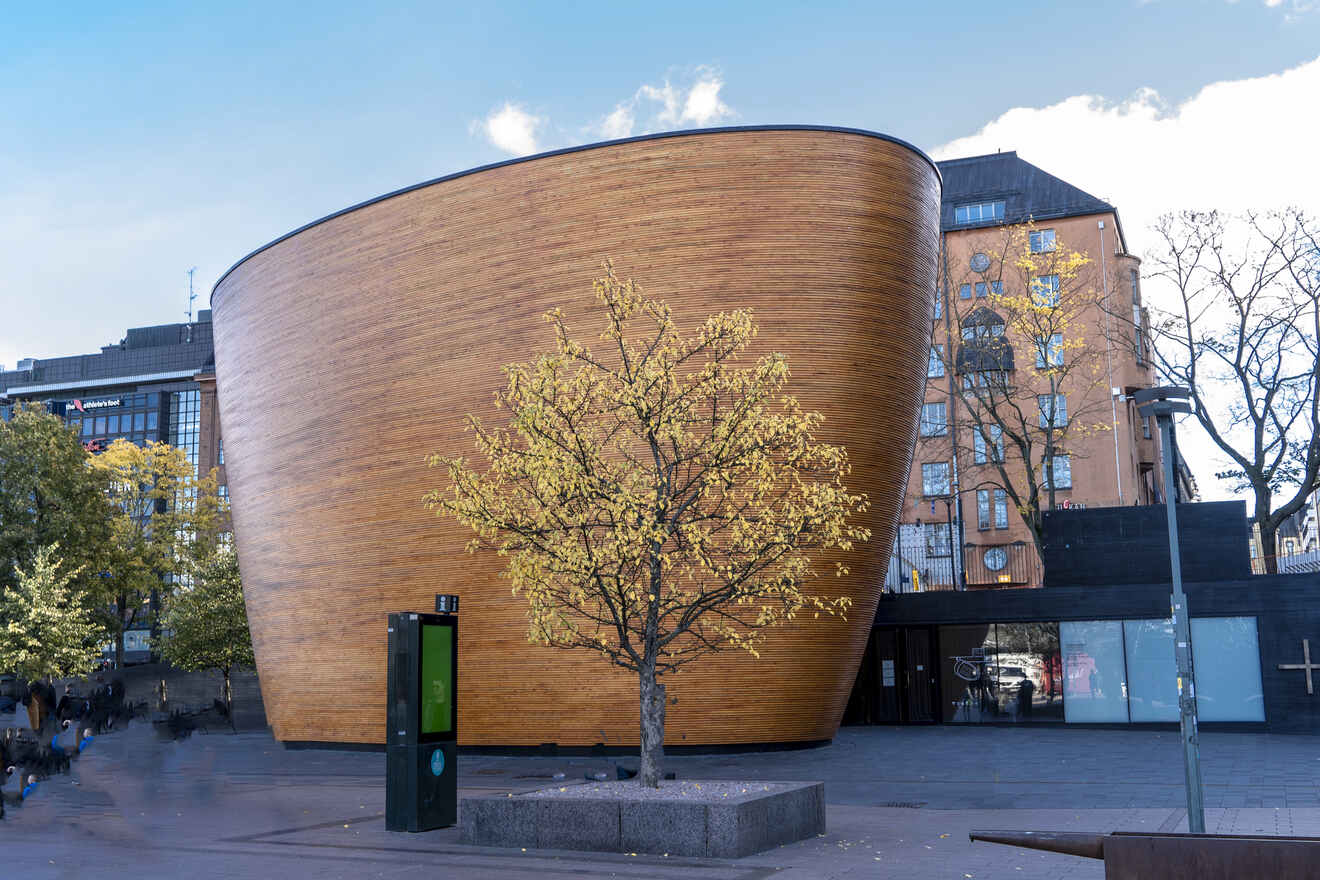 I love the lively vibe of this central part of Kamppi! Everyone is so friendly and always ready to party. Located in the heart of the city, this neighborhood, which is also a business district, perfectly combines the traditional historic side full of museums with contemporary bars and restaurants.
Kamppi is perfect for you if you want to party all night and then visit a cathedral or a church the next day!
If you're in the mood for some shopping then I highly recommend going to the largest complex in the region, Kamppi center which is also the biggest building ever constructed in the history of Finland! I love how diverse this part of town is! Everyone who is looking for where to stay in Helsinki loves this area so I highly recommend booking your Kamppi hotel in advance as all the options sell out super quickly!
Are you still wondering where to stay in Helsinki to enjoy the amazing nightlife? Kamppi will offer you the most amazing experience! After you hit the shops, maybe go and visit the Natural Museum of Helsinki, which apparently has been infested with a venomous type of spider since the 1960s! So better be careful here! And stop by the art museum to see some amazing paintings!
Other accommodation options in Kamppi
Things to do in Kamppi
3. Kallio – where to stay in Helsinki on a budget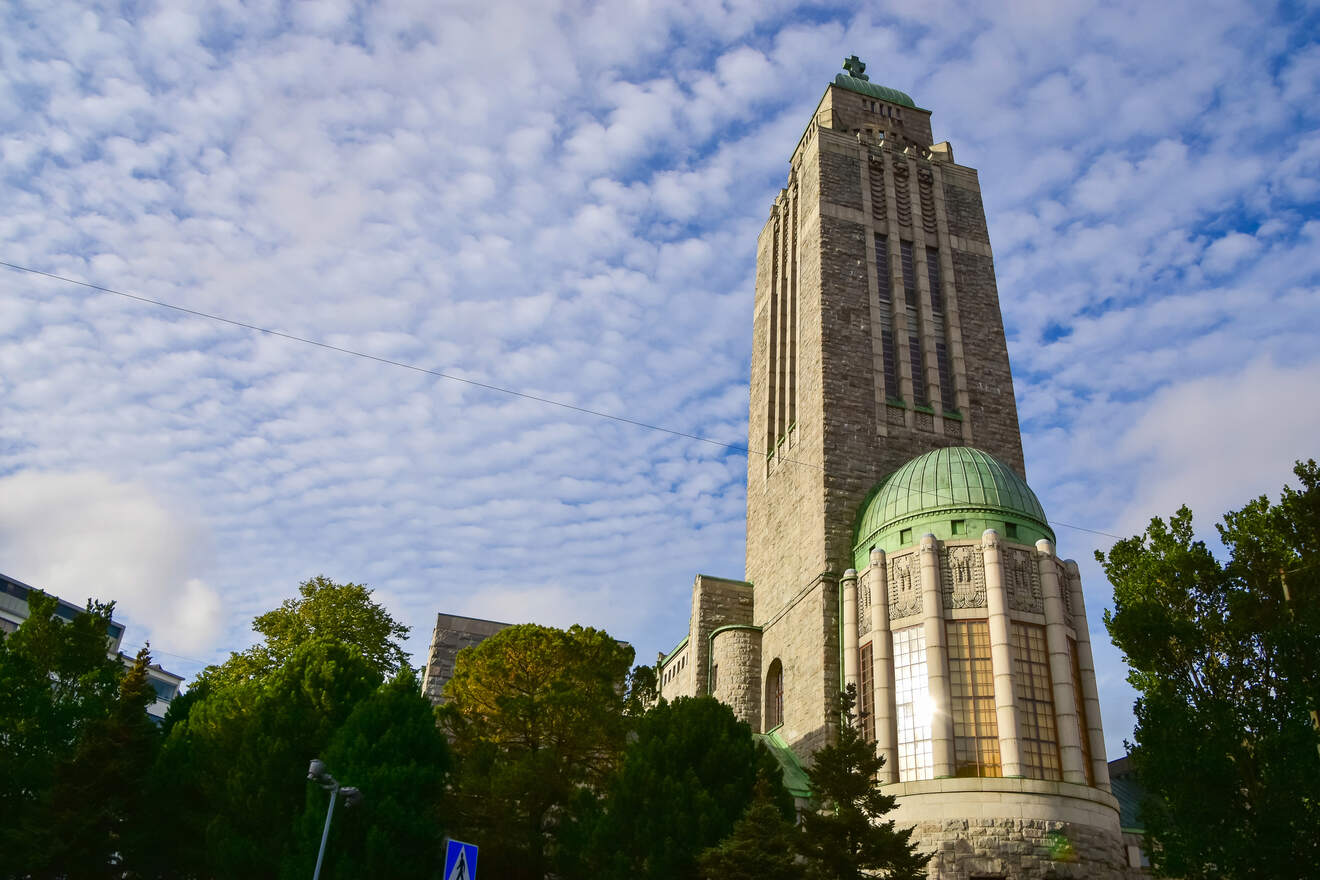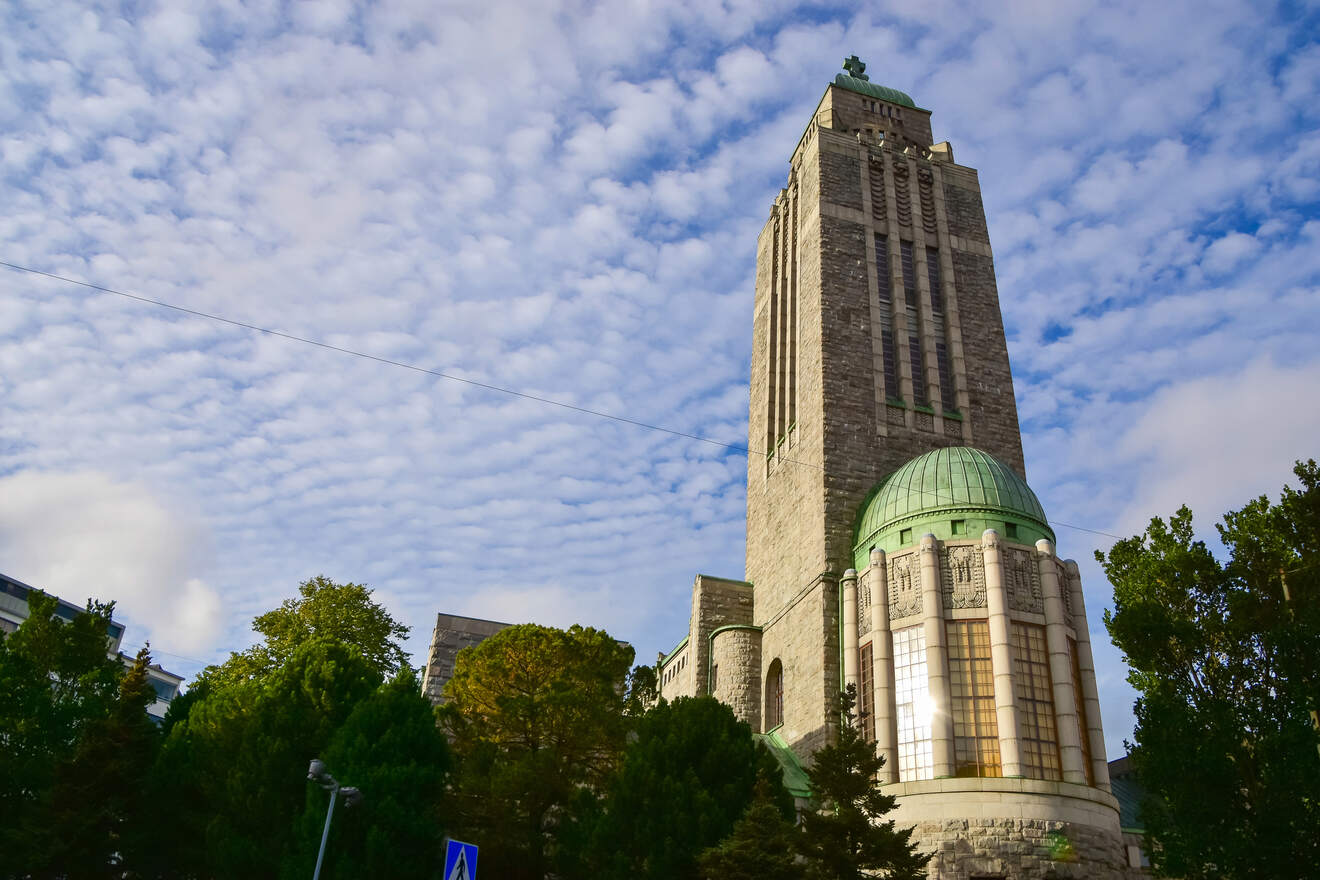 Located east of the Helsinki city center, Kallio is a trendy district perfect for backpackers or people who are traveling on a budget. It's definitely my favorite as it has that bohemian spirit and is full of artists! Kallio is a residential area, however, most local people choose to move out because the neighborhood became so full of tourists and students, you'll probably run into them in most bars.
This is one of the best areas to stay in as there's always something to do in Kallio.
With access to the waterfront, the atmosphere is very laid back here and everyone is super friendly in Kallio! You'll find many cafes, bars, and restaurants, and if you're lucky you might find someone doing a poetry reading in one of the bars! I love it, everyone sounds so free-spirited here like they don't have a care in the world.
If you're a foodie looking for where to stay in Helsinki I recommend staying in Kallio because you'll find tons of small cute markets on the street that have really good dishes. Make sure you also hit the flea markets and get some cool souvenirs!
Other accommodation options in Kallio
Things to do in Kallio
4. Etu-Töölö – for nature lovers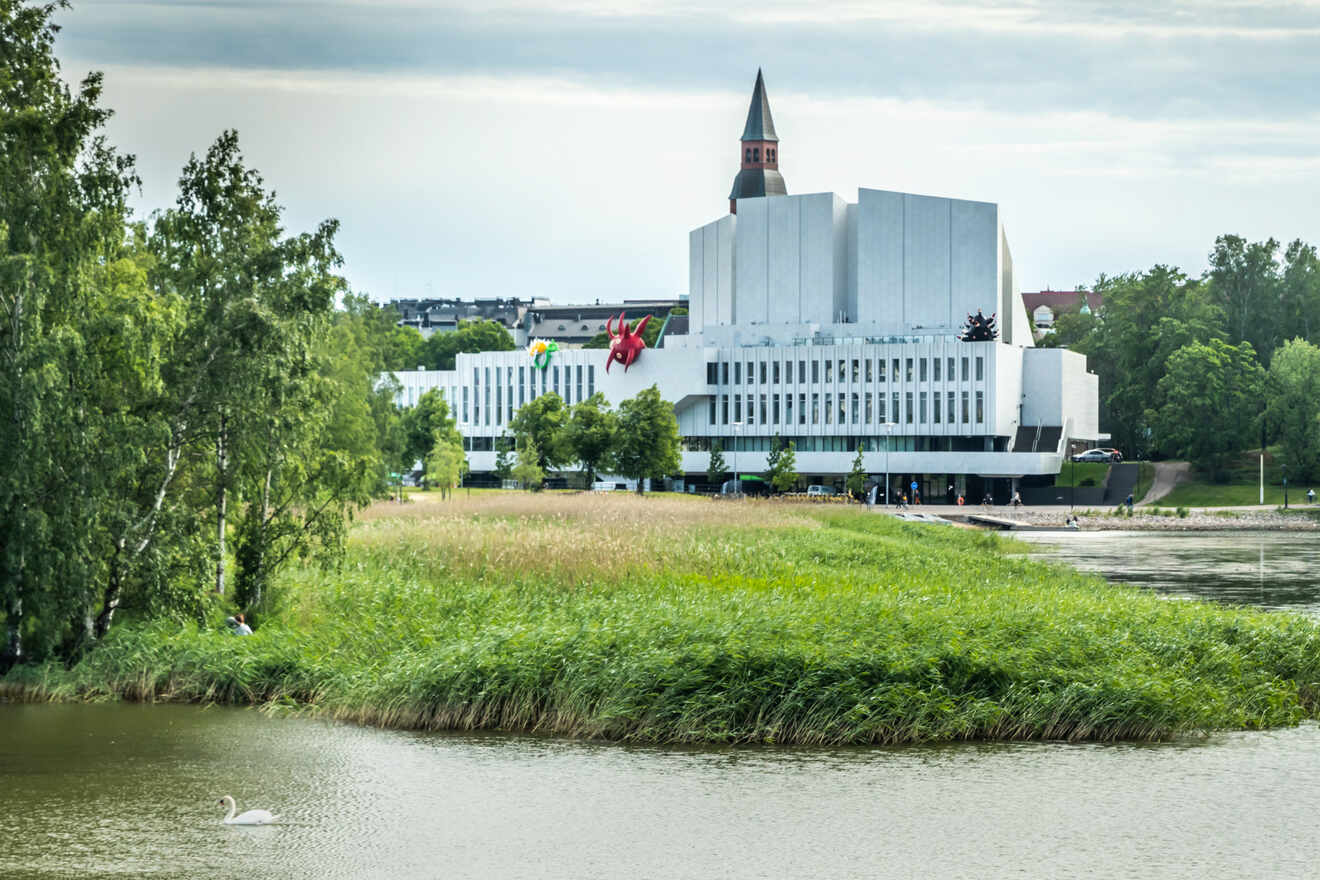 Located to the northwest of the city center, this is the best area to stay in if you want to escape the city and the urban atmosphere. It's actually super big and it's divided into smaller sections. Stay in Helsinki in this quiet neighborhood and enjoy all the green spaces! Here you'll find many restaurants and you can try Finnish cuisine! I highly recommend doing that, it's so delicious!
Although it's a peaceful area you'll find many tourist attractions like museums and art galleries. While you might not be super close to the city center, Etu-Töölö has its own unique places, like the Olympic Stadium, the beautiful Opera House, and Finlandia Hall.
You'll learn a lot of new things about their culture in these places! And if you love history as much as I do then start exploring the town, stop by the Parliament House then just behind it you'll find an array of huge streets with traditional houses from the 1920s and 1930! I love this site, make sure you grab your camera and snap a pic!
Walk on the streets and admire the amazing architecture and then head to other attractions like the Sibelius Monument, which was made in honor of the Finnish composer, Jean Sibelius!
Other accommodation options in Etu-Töölö
Things to do in Etu-Töölö
5. City center (Kluuvi) – where to stay for easy access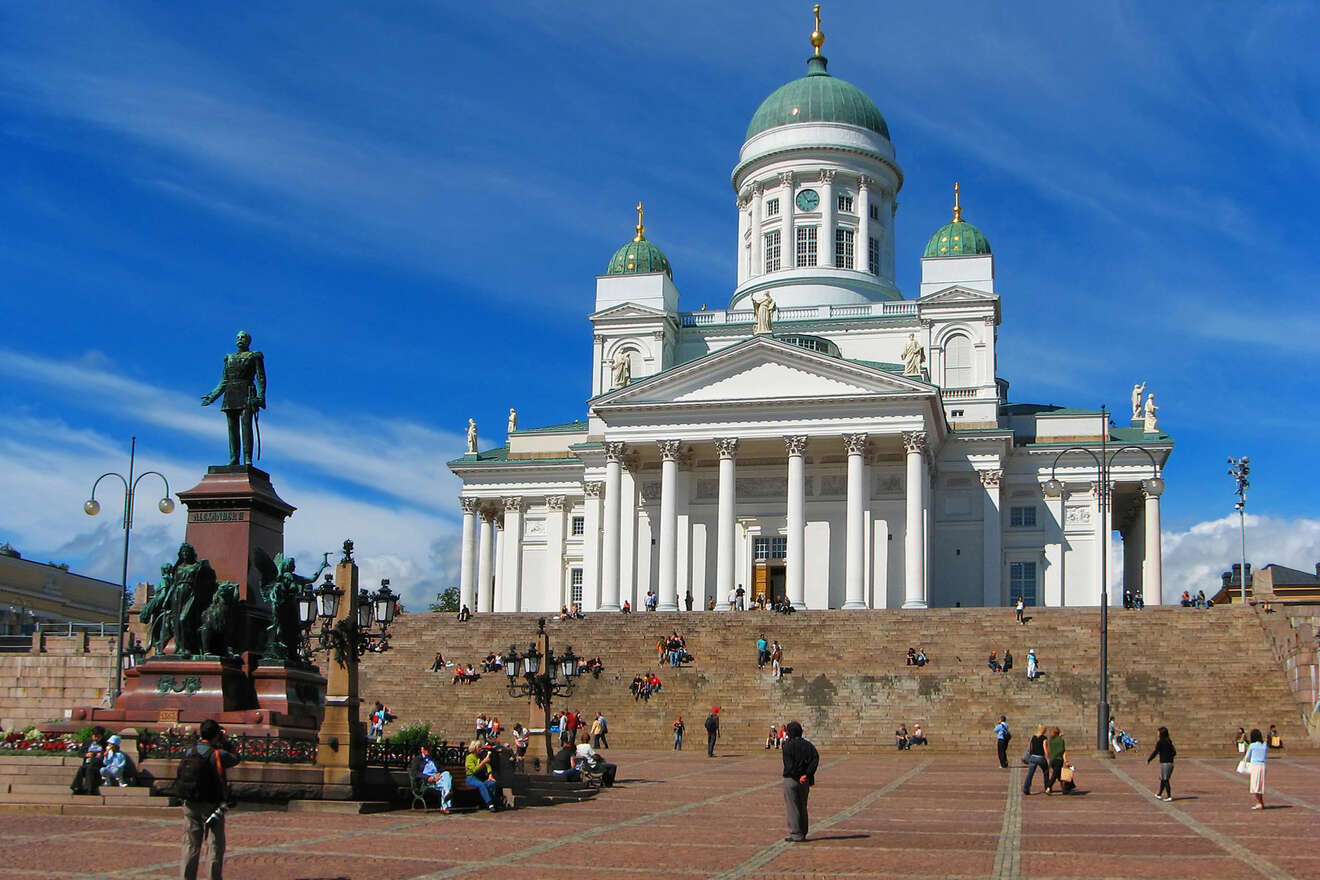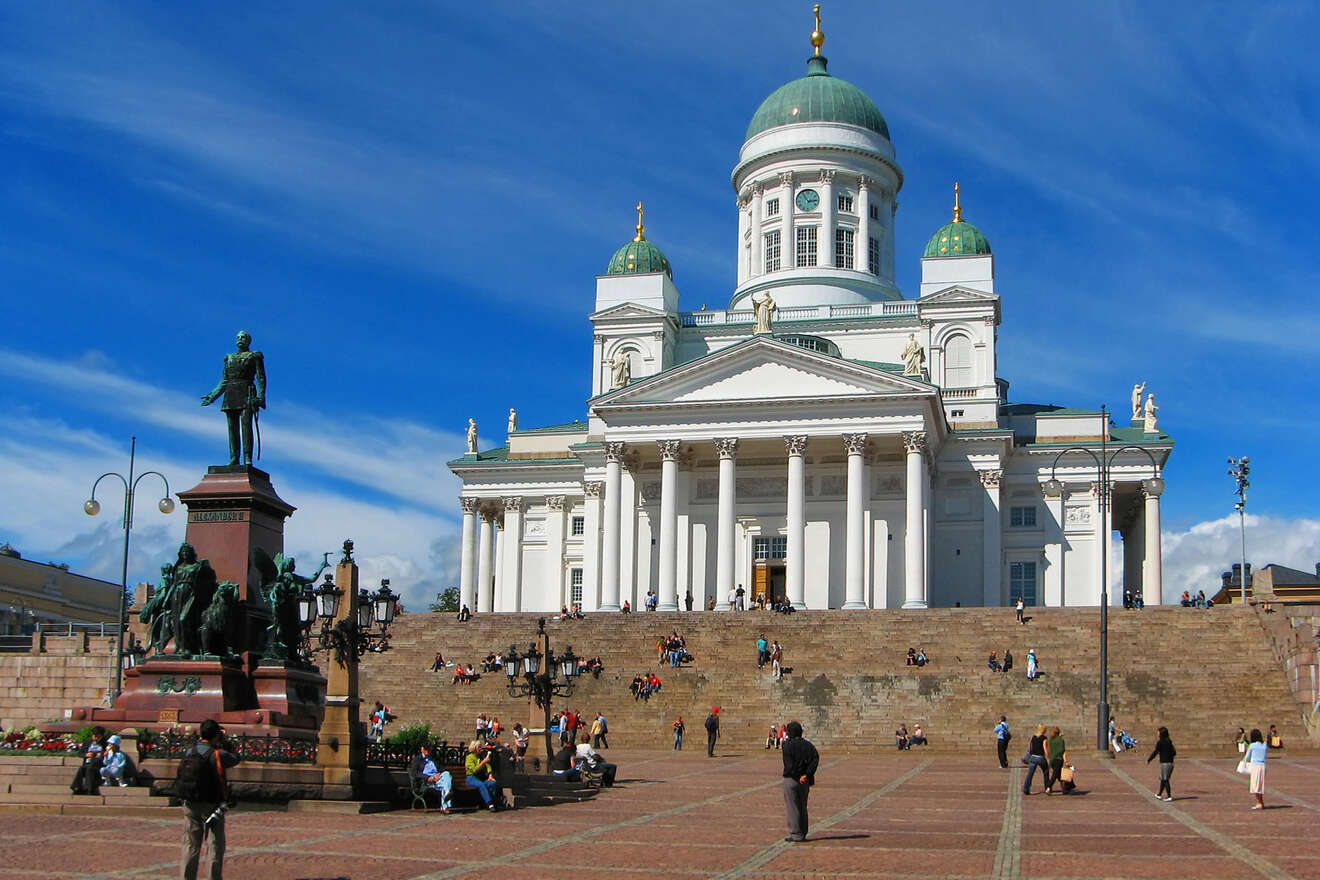 Welcome to the heart of Helsinki! This central location is great if you want to get around on foot as all the main attractions are located one near another. The main attraction in the City center district is the Helsinki Cathedral, which is located in Senate Square. The sight is so unique here, as the cathedral, painted all white, is set on a couple of stairs and looks so amazing!
The City center area has great traveling connections, as the Central Station is located here and you can take day trips to other parts of Finland and you can also take a direct train to Saint Petersburg!

The Kaisaniemi Park and the Kaisaniemi Botanic Garden are also known as the lungs of Kluuvi. If you want to breathe in some fresh air then make sure you explore the outdoor area of the garden. Plant enthusiasts will feel in their natural habitat here, plus if you are visiting in the winter you don't have to worry, there are ten greenhouses that are open for tourists!
Other accommodation options in City center Kluuvi
Things to do in the City center (Kluuvi)
6. Kaartinkaupunki – best place to stay in Helsinki for families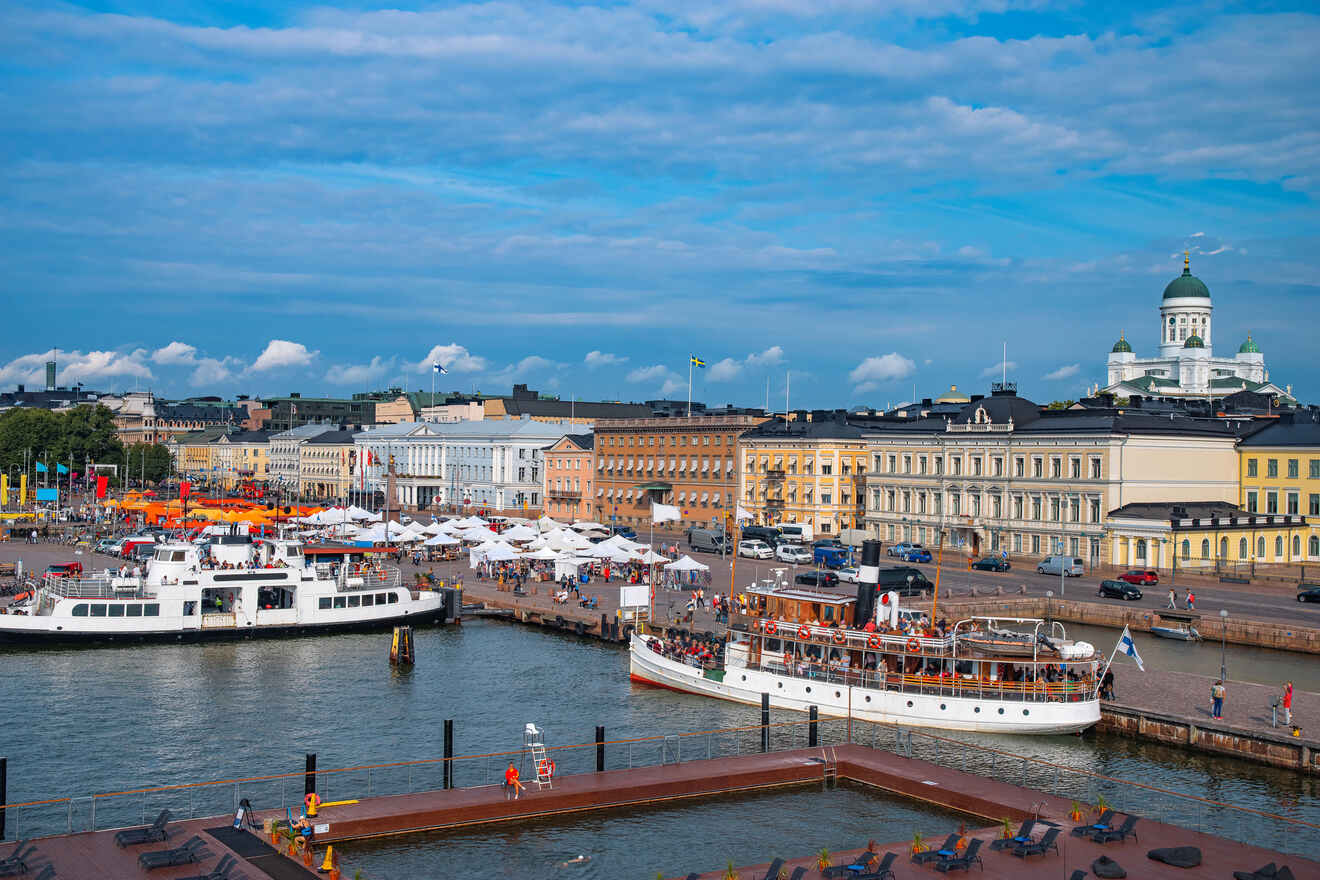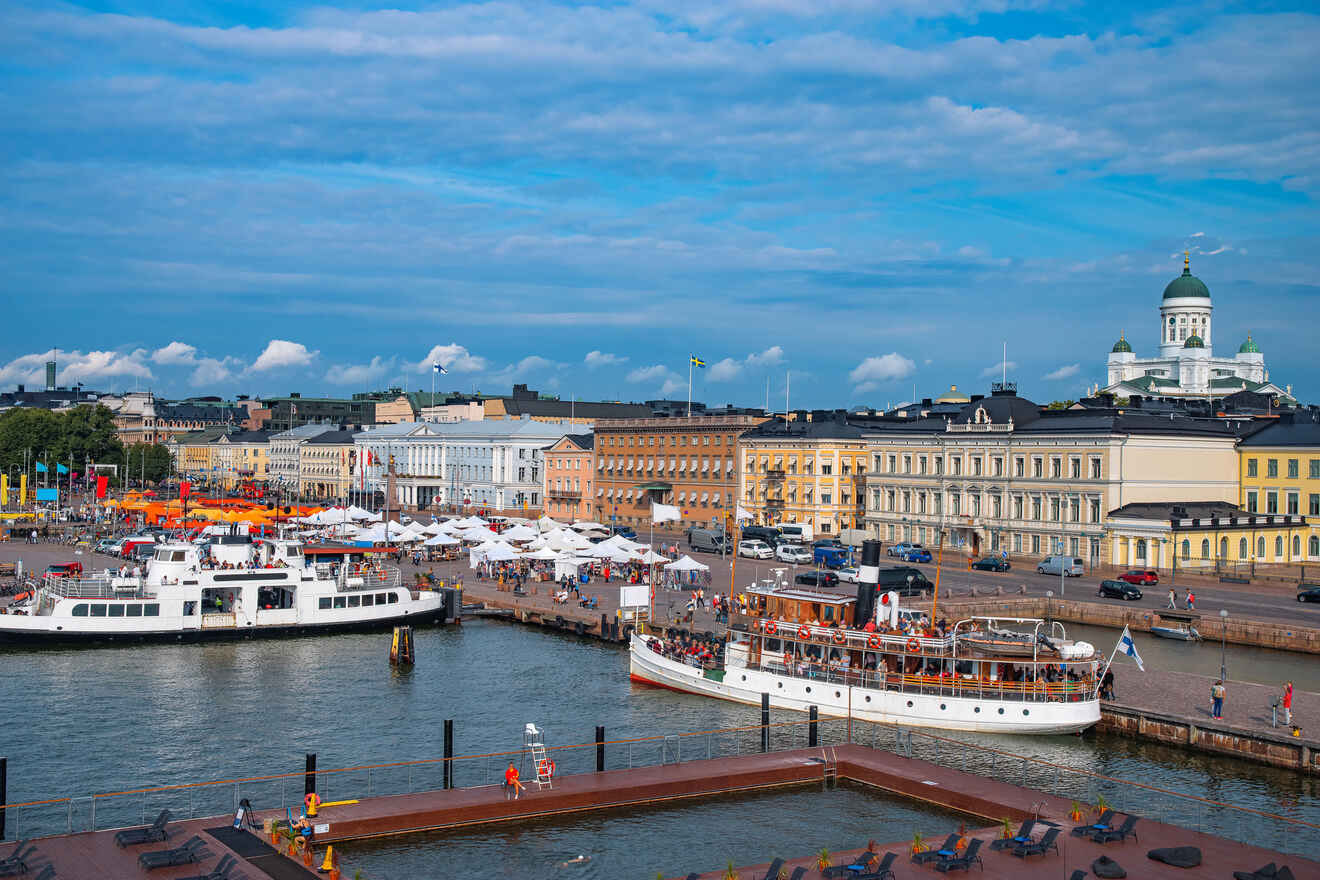 Kaartinkaupunki (not to be confused with nearby Katajanokka) is situated south of the Helsinki City center and east of Punavuori, this district is quite small but really tranquil and perfect for families who travel to Helsinki because this residential area is super safe and there are many things to explore! You'll find many parks, a market square, green spaces, shops, and a few office buildings.
Take the family on a long walk around the harbor and visit all the cute markets here. I'm sure the kids will love getting some cool souvenirs from Helsinki! Plus you'll love the local Finnish products that you'll find.
One market that I love here is the Old Hall. It's so authentic and the foodie in me adores all the different types of dishes. I highly recommend trying the fresh baked bread and shellfish. Admire the beautiful architecture of Helsinki and have fun exploring the Kaartinkaupunki area.
Other accommodation options in Kaartinkaupunki
Things to do in Kaartinkaupunki
Frequently asked questions about Helsinki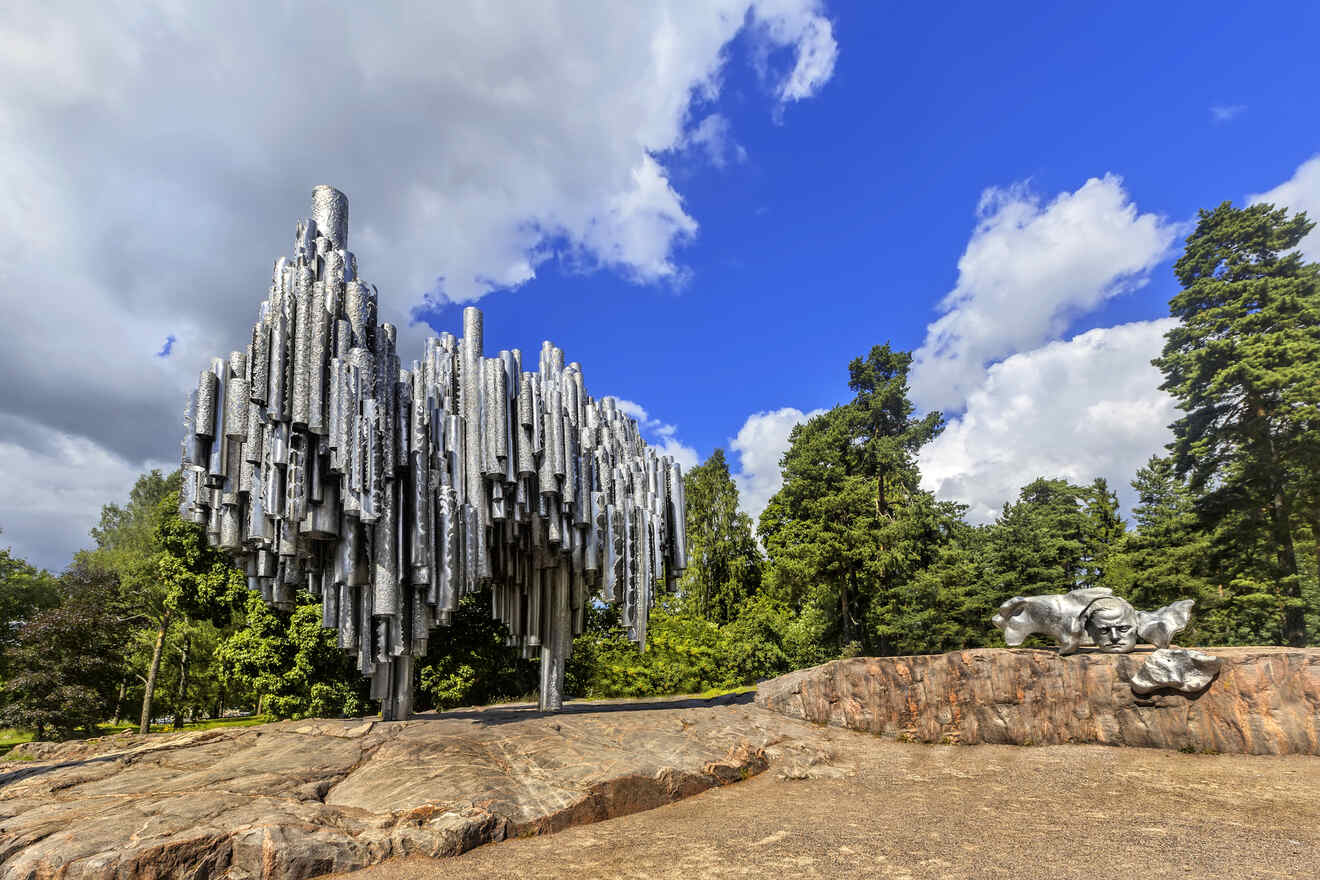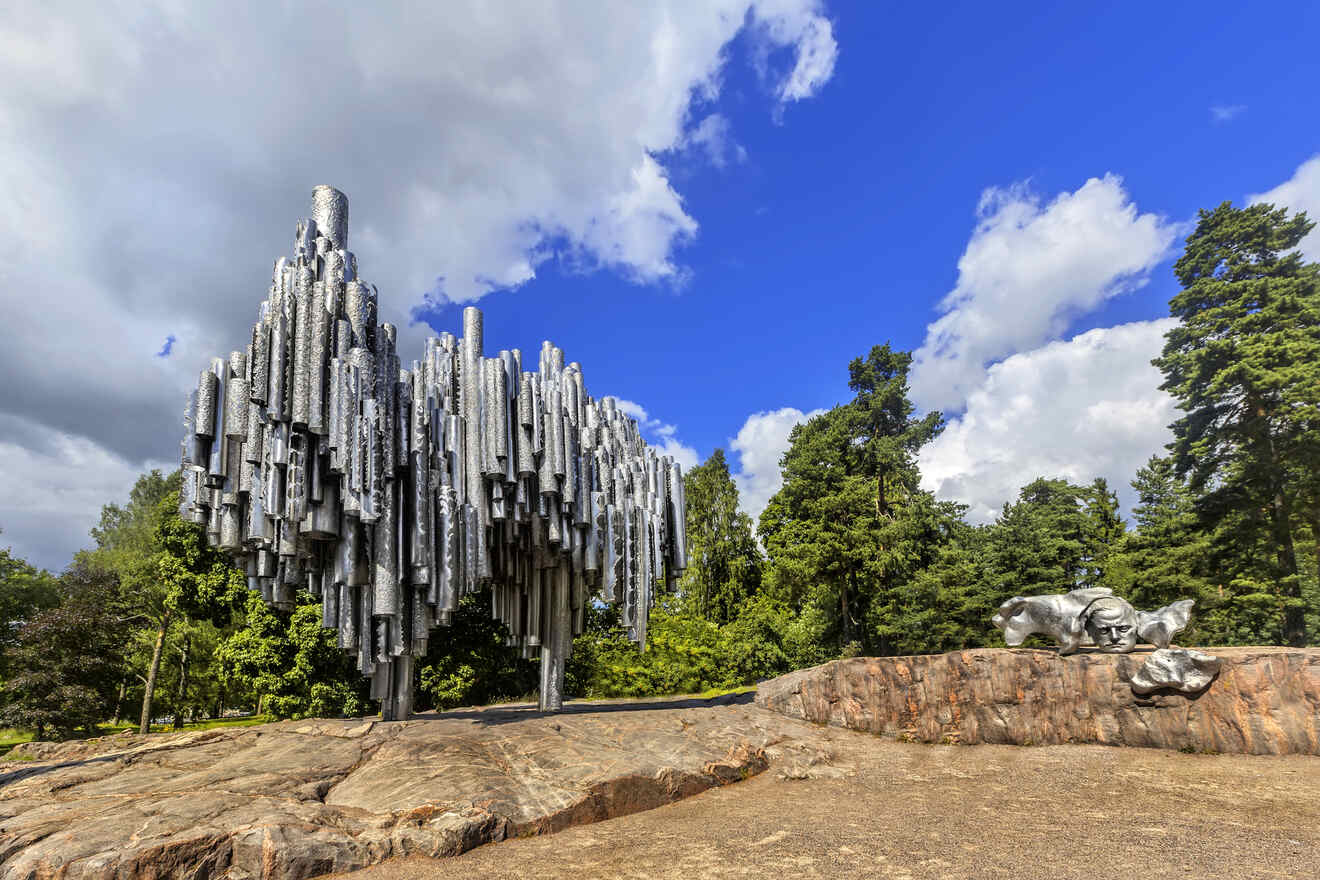 Conclusion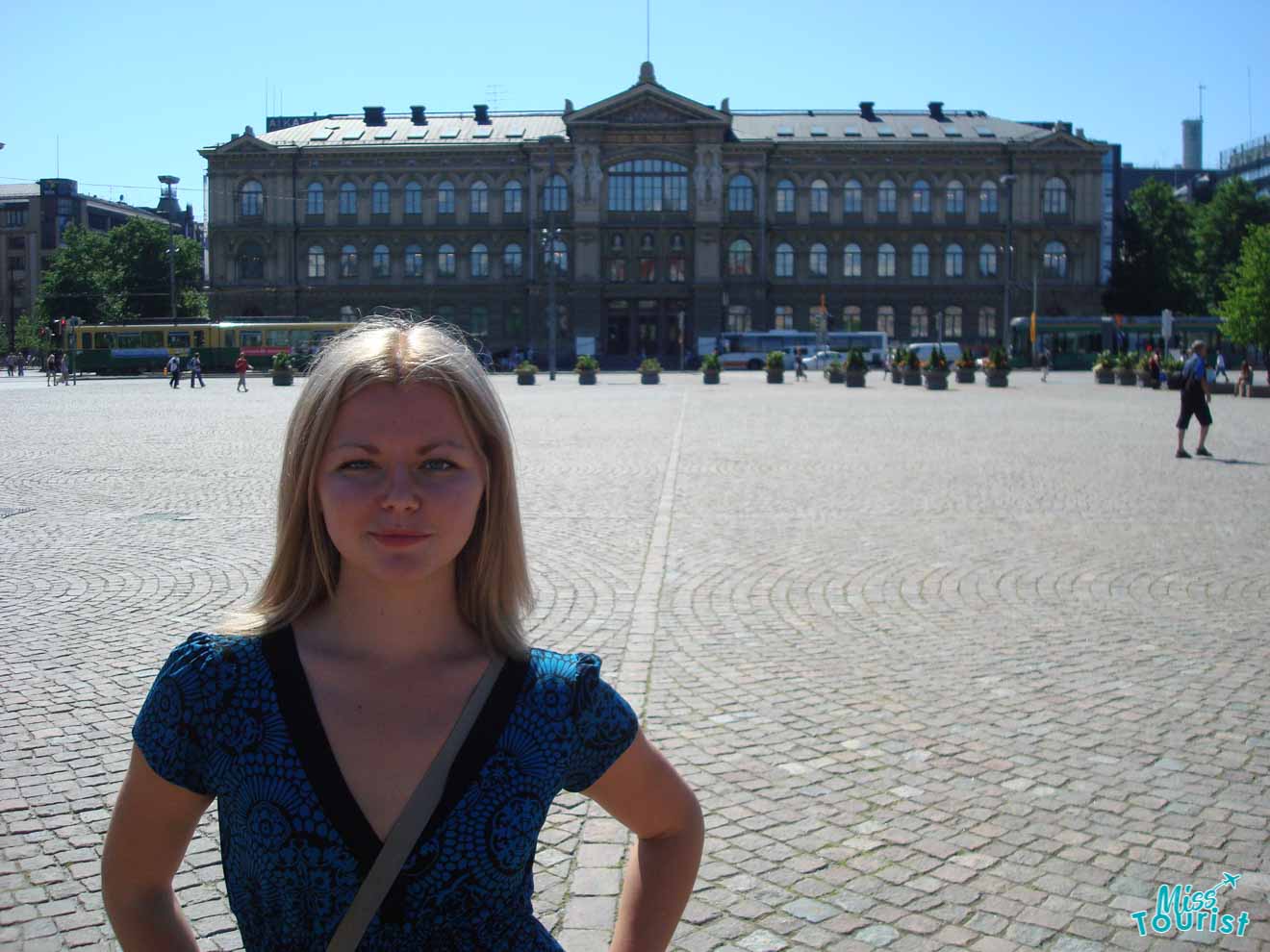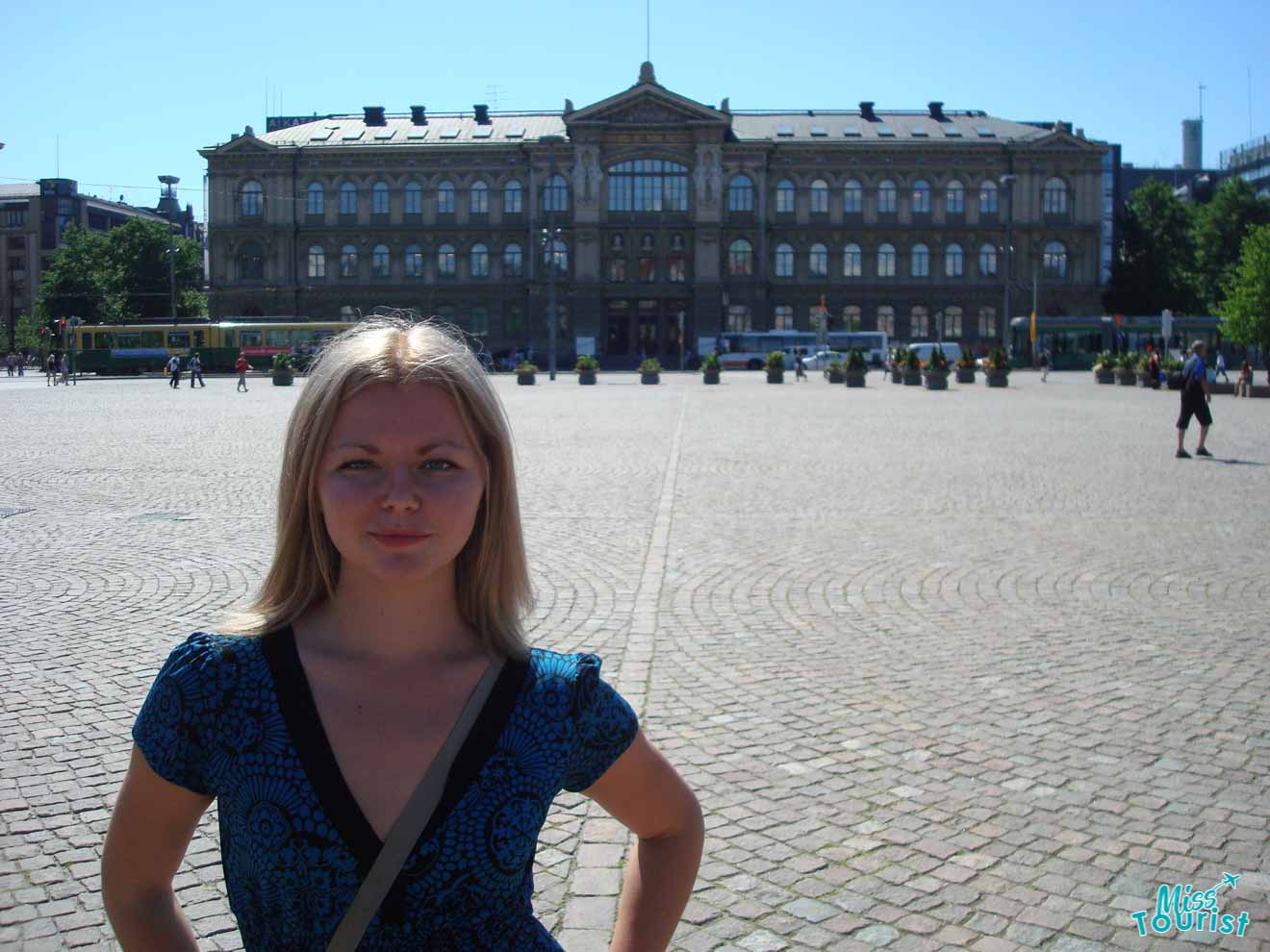 Are you already picturing yourself walking around the cool Design District, as I'm doing right now? I had so much fun! I hope this article will help you decide where to stay in Helsinki, Finland!
I know I've given you tons of luxury, budget, and mid-range options to stay in Helsinki Finland but here are my top two choices both located in Punavuori. I highly recommend booking these hotels in advance as Helsinki Finland is a top tourist destination for most travelers!
Make sure you visit every district and you have fun exploring the market square. I'm sure that by the time you leave you'll love Helsinki city as much as I do!
Do leave a comment if you have any questions about where to stay in Helsinki, Finland!
Safe travels,
Victoria
---