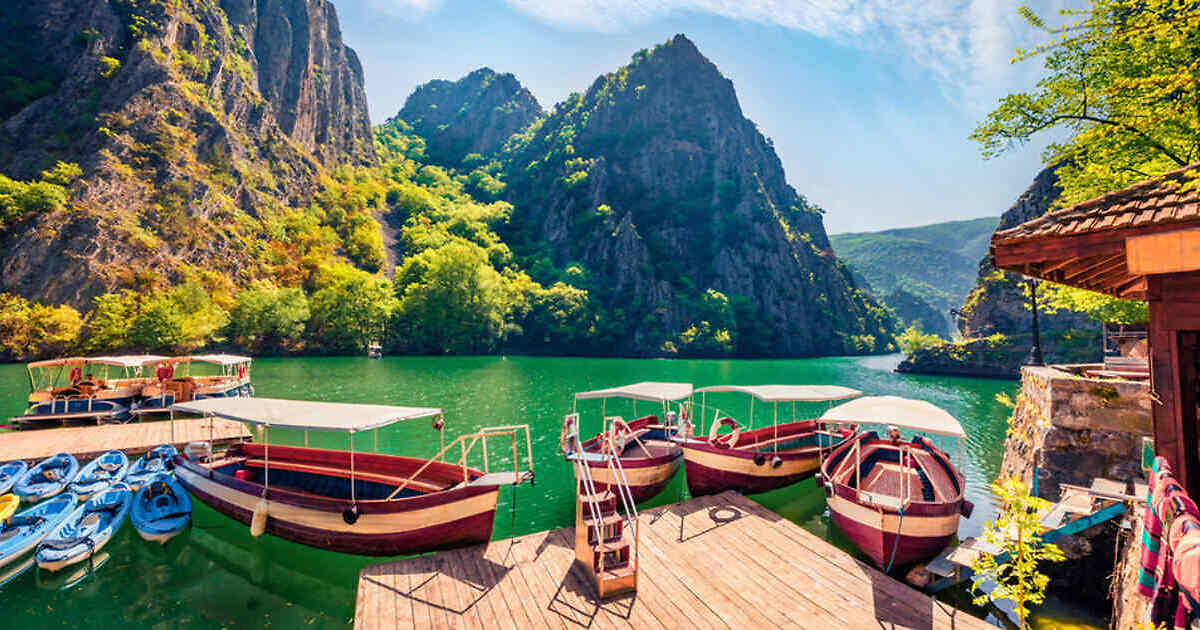 The natural beauty and rich history of this small country on the Balkan peninsula that had Ottoman and Roman influences will make you fall in love with it! Indeed, Macedonia is a place that you won't easily forget!
As a proud resident of this beautiful country, today I'll help you find the best things to do in Macedonia so that you have the most incredible trip ever! I've made sure to add a whole spectrum of places, ranging from museums, churches, national parks, and many others, so you'll find there's something here for any type of traveler!
Whether you're the one who loves adventurous hikes or one like me who appreciates a good glass of locally made wine, I promise you, you'll want to extend your stay!
What I will recommend to all of you is to book any tours or tickets in advance. Macedonia is becoming super popular with tourists, and you don't want to miss your chance at some of these places.
NOTE: Macedonia's official currency is the Macedonian denar, and the only one accepted at restaurants, and places in general.
Ajde, da odime!
If you are in a hurry
Don't worry if you can't make it through the whole post, just have a look below, and you'll find the main things to book in advance:
1. Explore Skopje, the capital city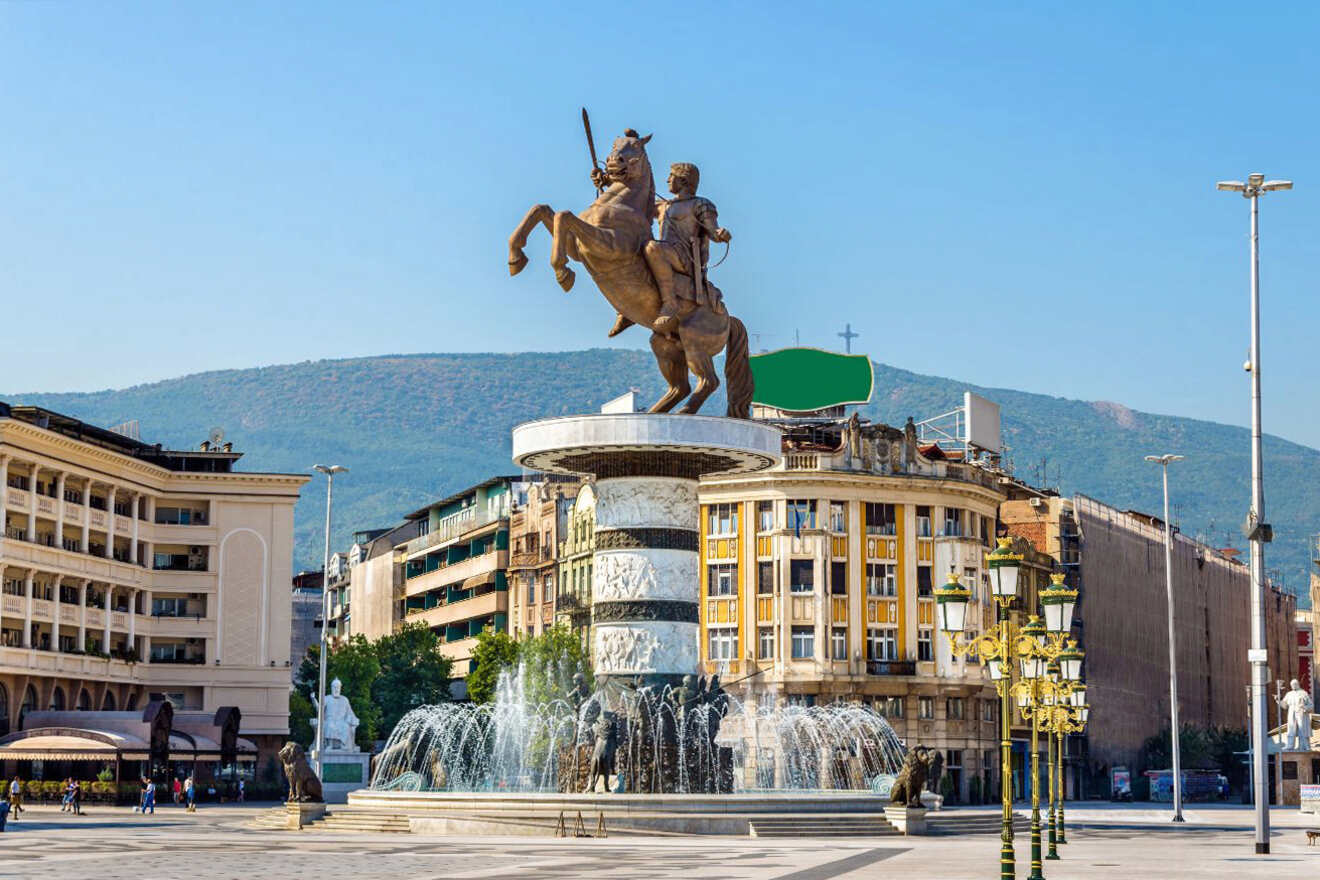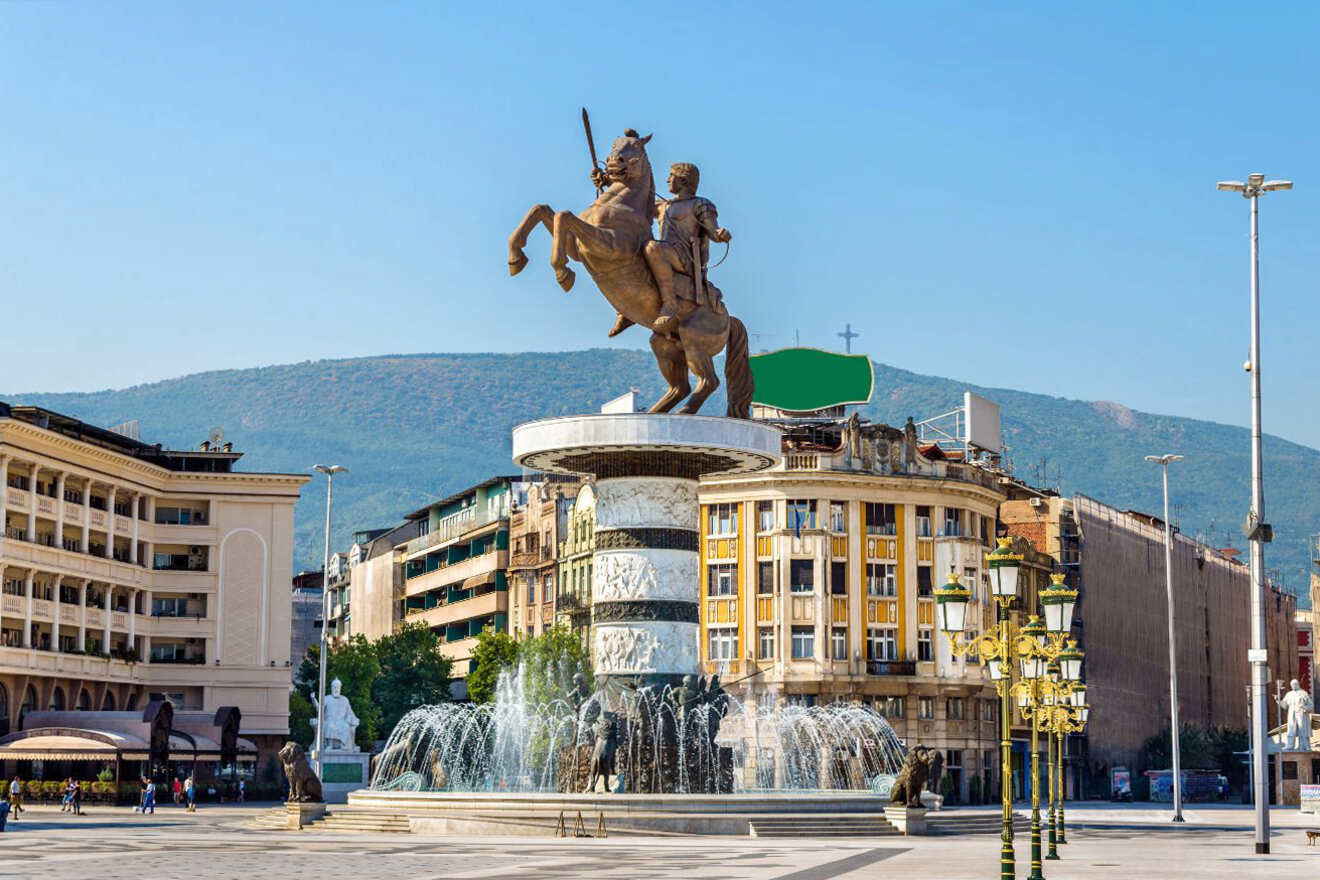 What better place to start your Macedonian trip than in the capital city?

Skopje is one of those cities that you won't forget easily! Filled with many things to do, incredible architecture (ranging from Brutalism to Baroque and Neoclassicism), cobblestone streets, and home to the beautiful River Vardar – Skopje will offer you an unforgettable time.

There are lots of great areas to stay in Skopje, but I'd definitely recommend the city center (Centar) as there you'll find some great hotels and also the main attractions in town like Macedonia Square (Ploshtad Makedonija) with the statue of Alexander the Great, the Stone Bridge on Vardar river and the Mother Teresa Memorial House.
Of course, the entire city is fascinating, and you should definitely venture outside the city center to places like the Old Bazaar or Kale Fortress.
2. Kayak on Matka Canyon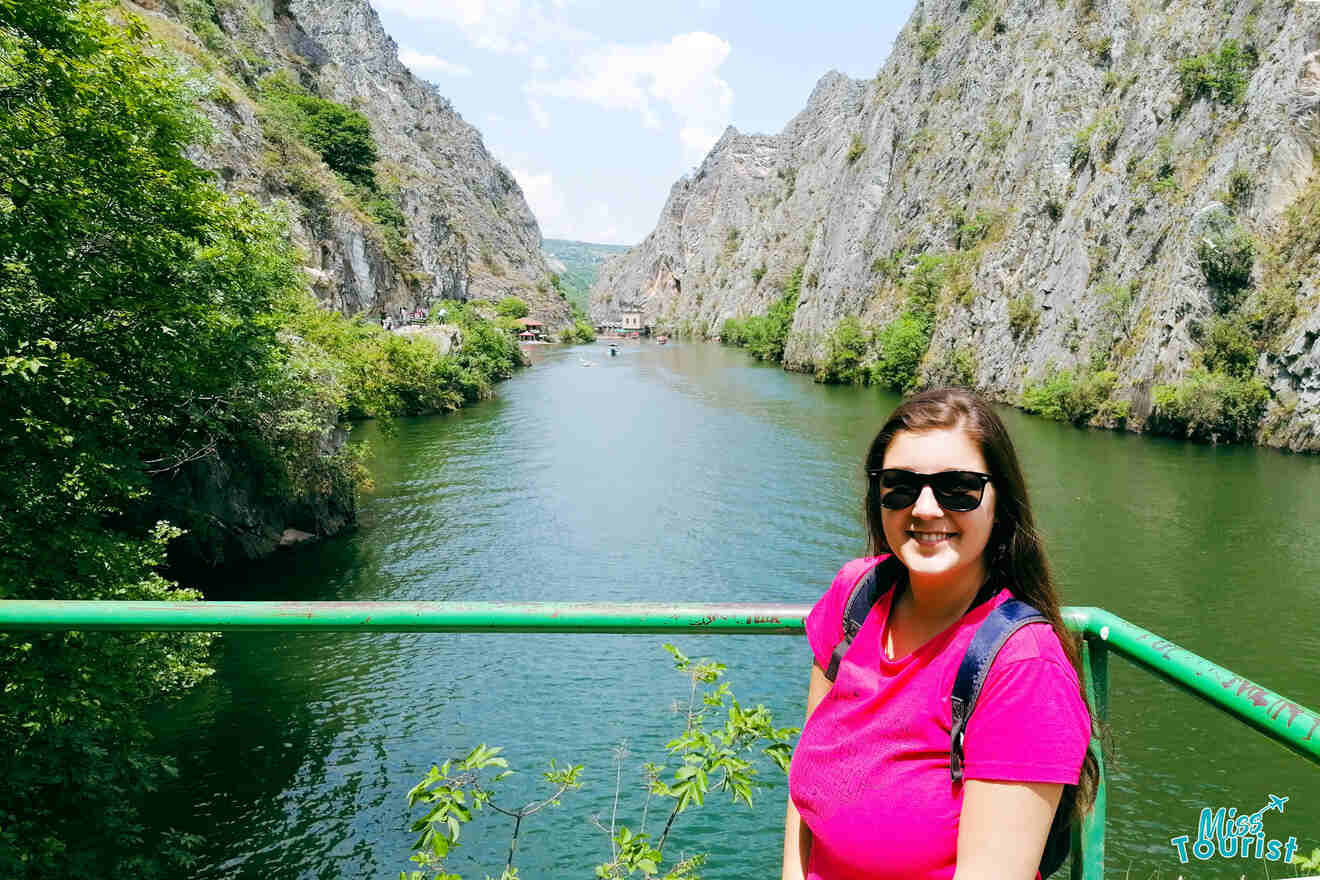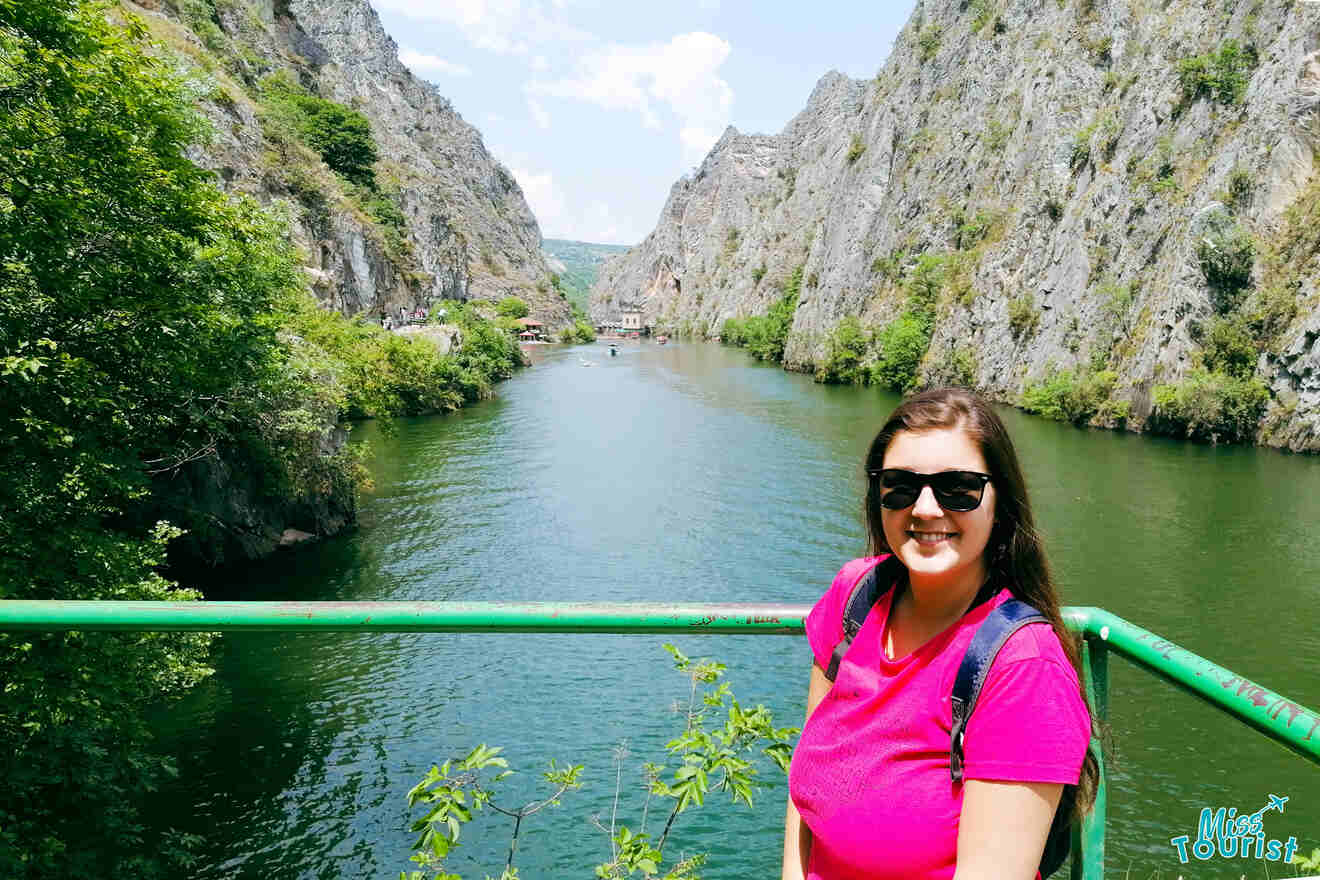 This small but beautiful country in Eastern Europe is filled with incredible attractions and fun activities!
If you're more of an outdoorsy person, then you'll love to go kayaking in Matka Canyon!
Set just 16 km (10 miles) away from the capital city, Matka Canyon is famous for its rock climbing, hiking and it has lots of underground lakes and caves, including the deepest underwater cave in the world (Vrelo Cave) that hasn't been fully explored yet!
You can take this half-day tour that will take you directly from Skopje to Matka Canyon without having to worry about transportation and other things.
Once you arrive, you can rent a kayak or go on one of the boat rides to explore the Lake!
3. Take the cable car to the Millennium Cross on Mount Vodno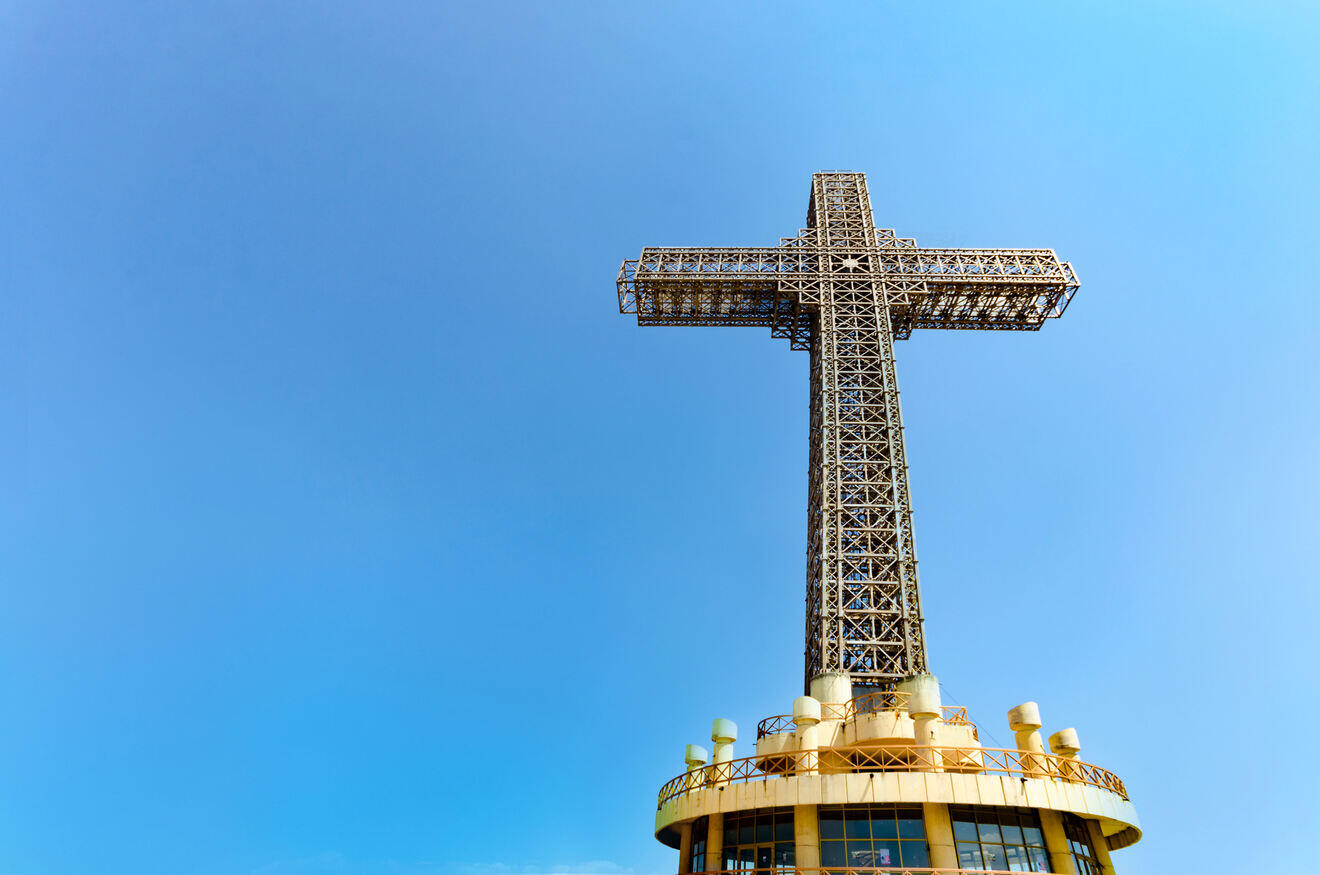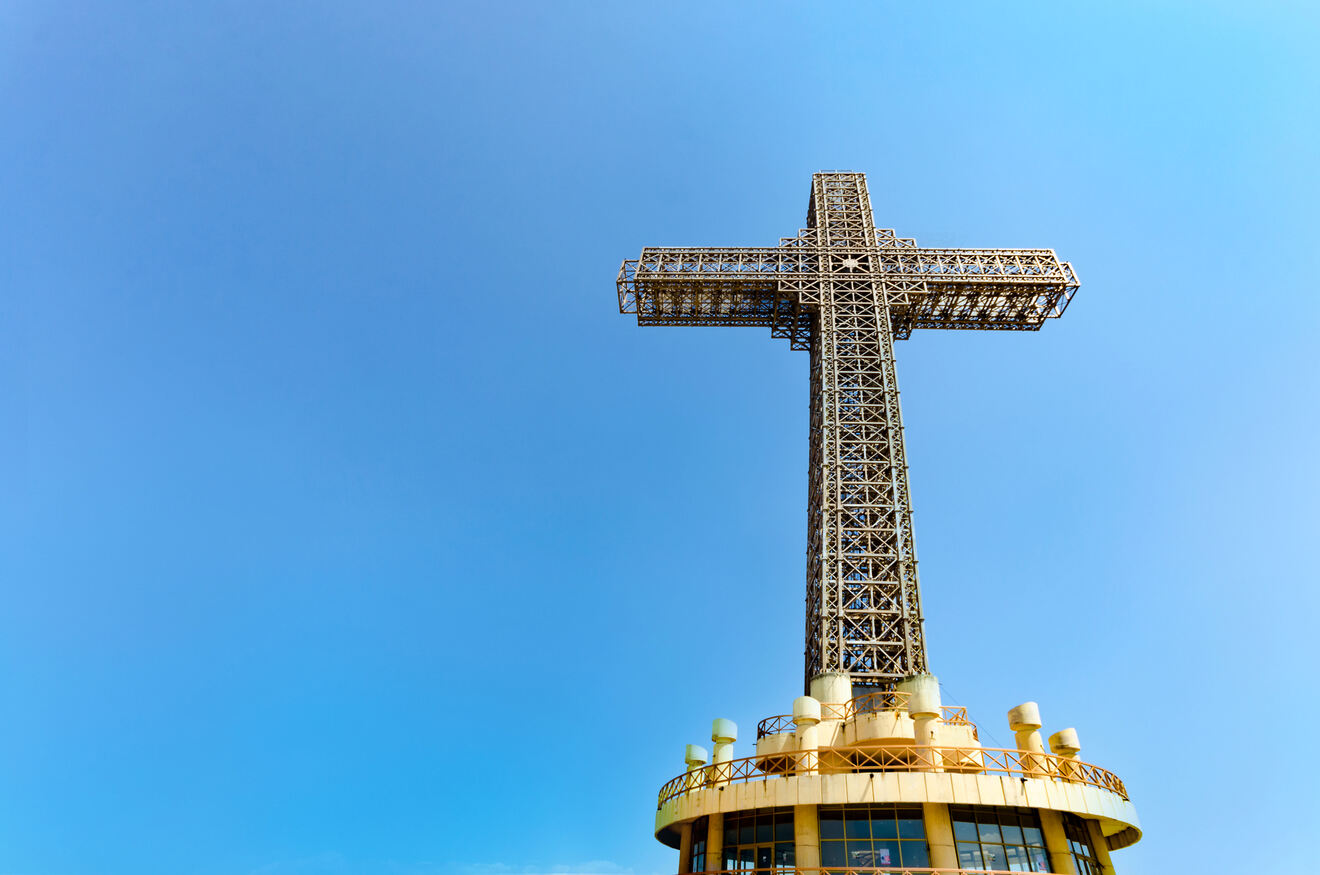 As I mentioned, Skopje is a city with many perks! And besides the main attractions like Kale Fortress and the Stone Bridge, you'll also get to explore Vodno Mountain, which is set in the southwest part of the city.
On the highest point of Vodno Mountain, there is the Millennium Cross which you can see from anywhere in Skopje and which is among the biggest Christian crosses in the world!
Although you can hike up to Mount Vodno (but you've got to be super prepared), most people prefer to take the city bus 2B from Rekord (a 2-minute walk from Macedonia Square), which runs every 30 minutes and which will take you to Sredno Vodno (Middle Vodno). From there, take the cable car to reach the Millennium Cross and admire the view of Skopje.
NOTE: You can buy the cable car tickets on-site, which cost 120 denari (€2) for adults, 60 denari (€1) for kids.
Alternatively, you can book this tour that will take you to Sredno Vodno (Middle Vodno). Then, from there, you can take the cable car, which goes to peak Krstovar, which is the location of the Millennium Cross.
See the Millennium Cross on Tour
4. Shop until you drop in Skopje's Old Bazaar
I love the atmosphere in the Turkish Bazaars! They're so colorful, filled with unique gems and delicious food!
Believe it or not, Skopje has its own Old Bazaar, which is set in a beautiful area where you can still find architecture that dates back to the day of the Ottoman Empire, and even some Byzantine elements as well!
Known mostly for the market, this place is perfect for foodies! I'm sure we've got many readers who like Turkish food, and here you can find all the classics from baklava, pide, kebab, and Turkish coffee and tea (careful though, the coffee is pretty strong)!
The Old Bazaar is a great place to buy souvenirs, from cheap copies of brands to the finest gold and luxury textiles.
You'll also find some museums here, but they're pretty hard to find, so definitely check out this map I've made for you, or join a tour.
5. Try delicious Macedonian and international food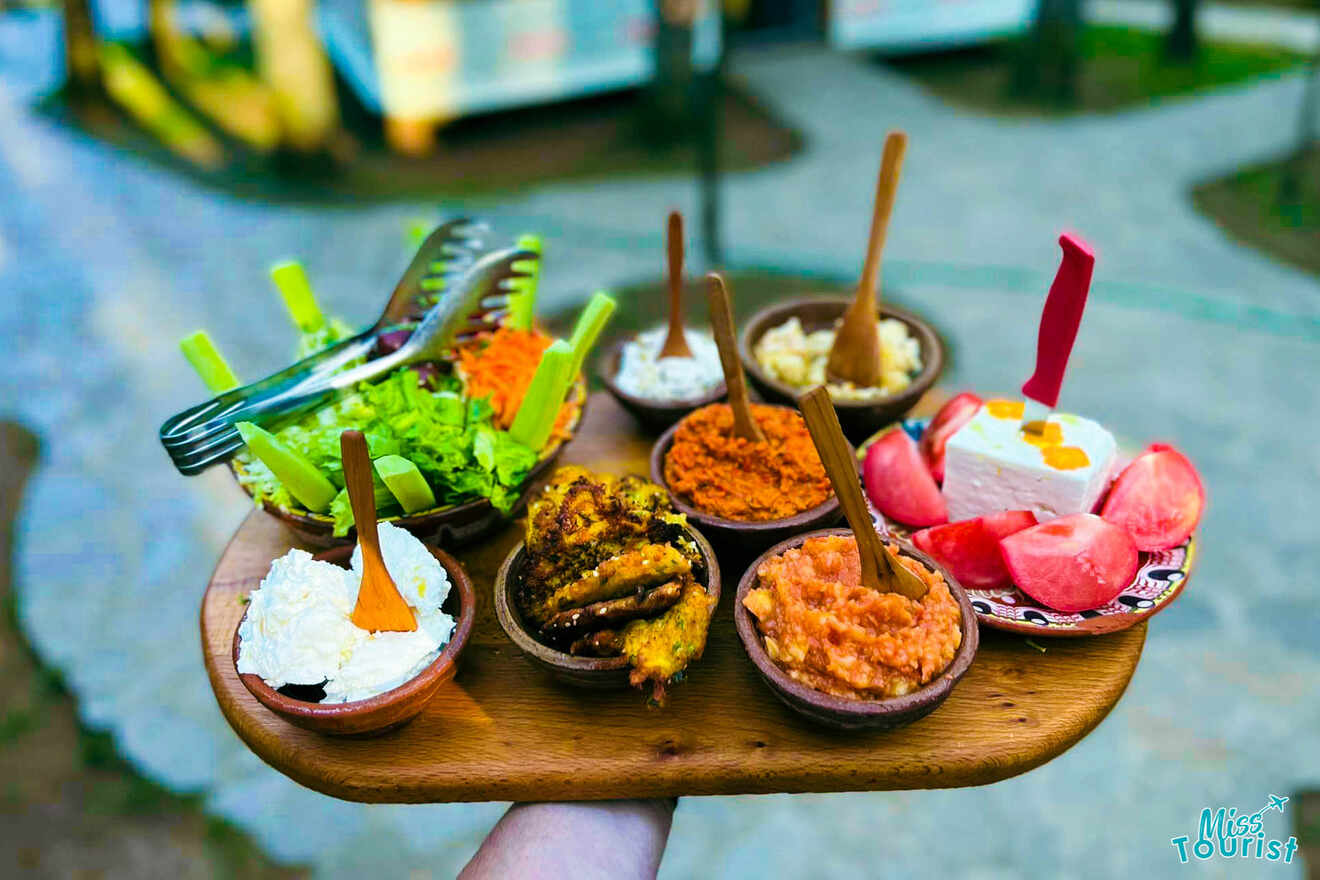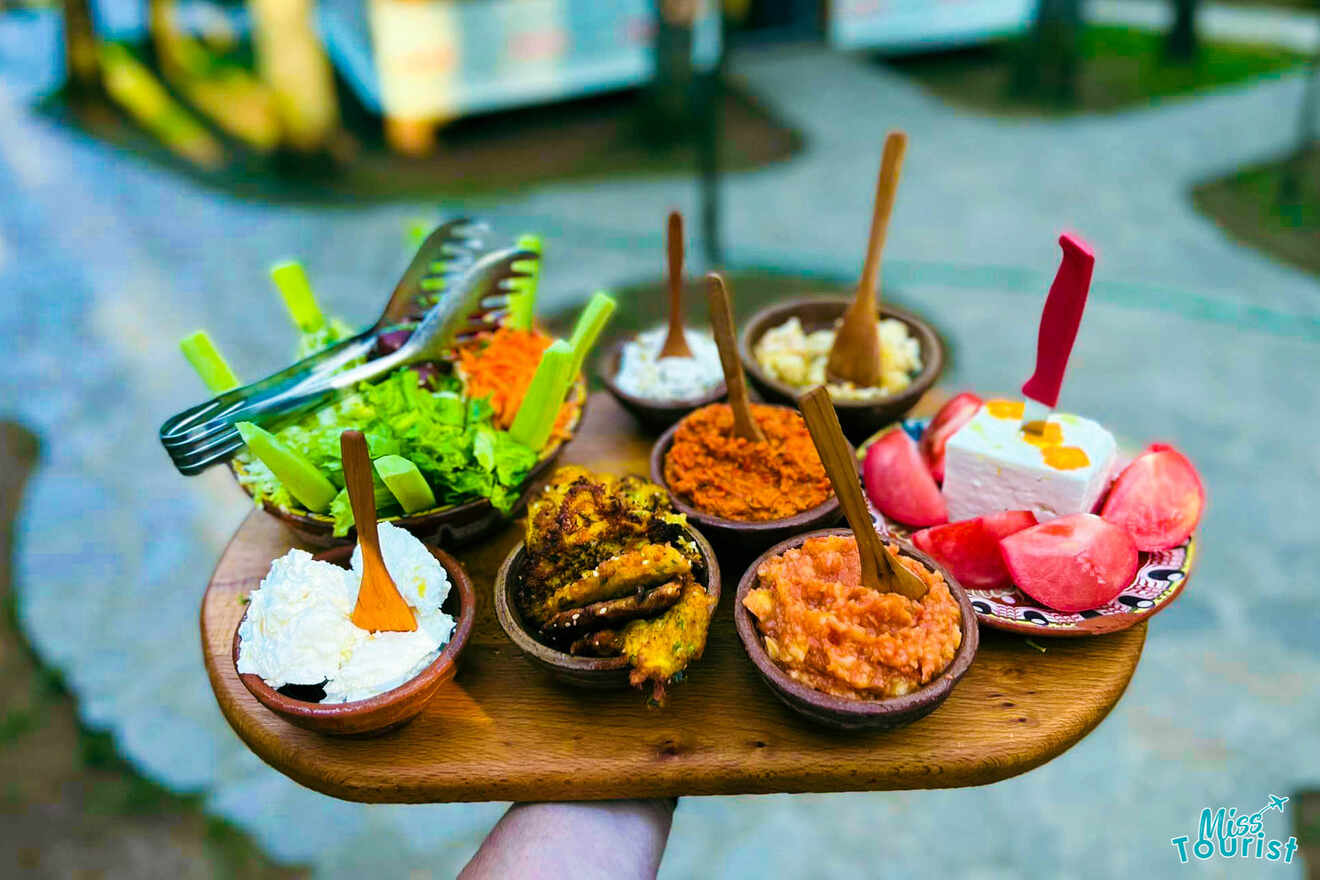 I think one of the most exciting things when traveling to a new place is trying the food there! Am I right?
The traditional Macedonian food is absolutely delicious, and you can really notice that we love cooking it by the way it tastes: nourishing and as if it was made with love!
Since it's hard to know exactly what to order, I thought I'd add some of the main dishes you should try and some great restaurants in the country that you can try!
What to eat in Macedonia:
Corba: this is a type of soup made from veal bouyon, veal meat, and mushrooms. It is a popular choice for breakfast.
Burek: a type of pastry filled with minced meat, cheese, or pizza filling. It's a breakfast delight that goes well with yogurt.
Shopska: this Macedonian salad has cucumbers, tomatoes, onion, and green pepper topped with tangy sheep cheese and is usually served with a glass of rakija.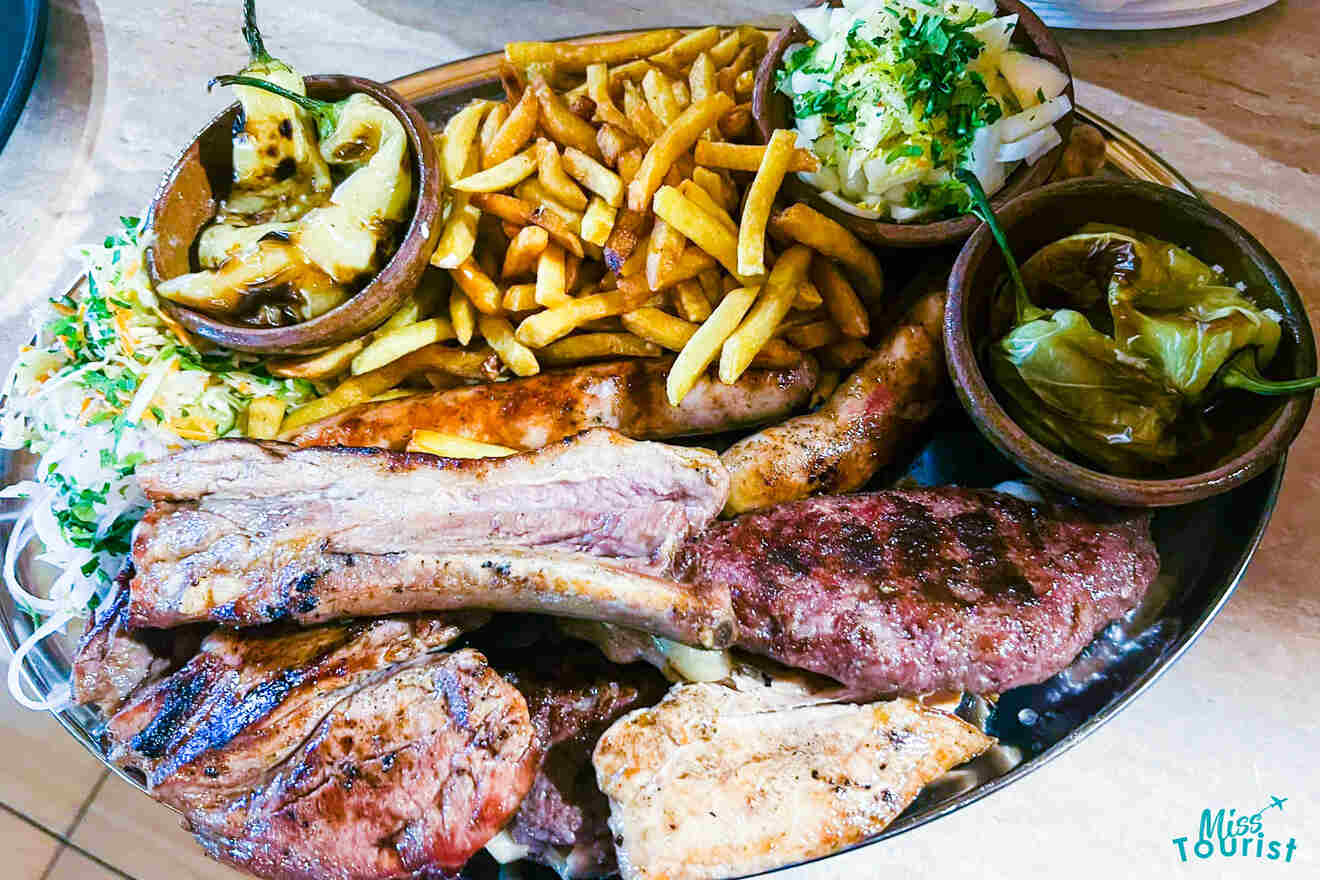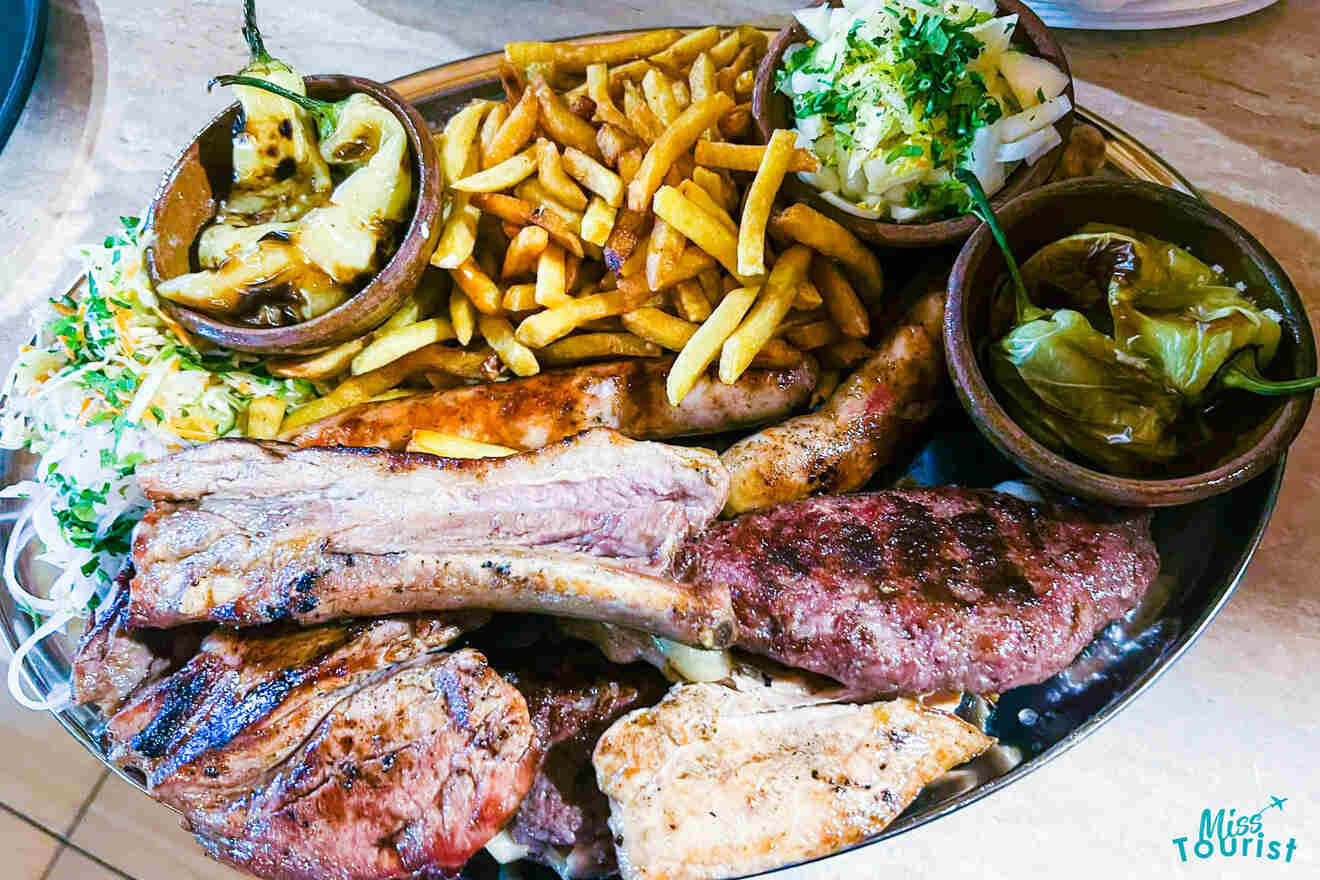 Stuffed Cabbage (Sarma): ground meat and rice stuffed in cabbage leaves. This one is extremely difficult to find in restaurants as it is time-consuming to make, but make sure to ask your Macedonian friend to make you some 😉
Hearty Bean Stew: this stew made with beans and vegetables is delicious, and you can occasionally find it in some traditional Macedonian restaurants.
BBQ: Macedonians love eating meat, and you can find it on every menu, so make sure you order some.
Sutlijash (rice pudding): we have a choice of desserts, but when it comes to traditional ones, I chose this one, typically made in my hometown, known for the rice fields. It is made from rice and is basically a rice pudding.
Where to eat in Macedonia:
Restoran-VIla Osogovska Kuka: Located in Kochani on mountain Osogovo, this restaurant is perfect for a relaxing nature escape and serves the most delicious Macedonian food. When there, don't miss out on trying their signature salad Osogovska Kuka, and the signature dish with deer meat.
P.S. You can even book a room here and spend a peaceful night in nature.
Hotel & Restaurant Manastir: Located in eastern Macedonia in Berovo, this hotel and restaurant is a replica of a Macedonian monastery and serves traditional Macedonian food and drinks.
Etno Selo Timcevski: Located in Kumanovo, this place serves super tasty Macedonian food and great wine.
6. Visit the historic churches and monasteries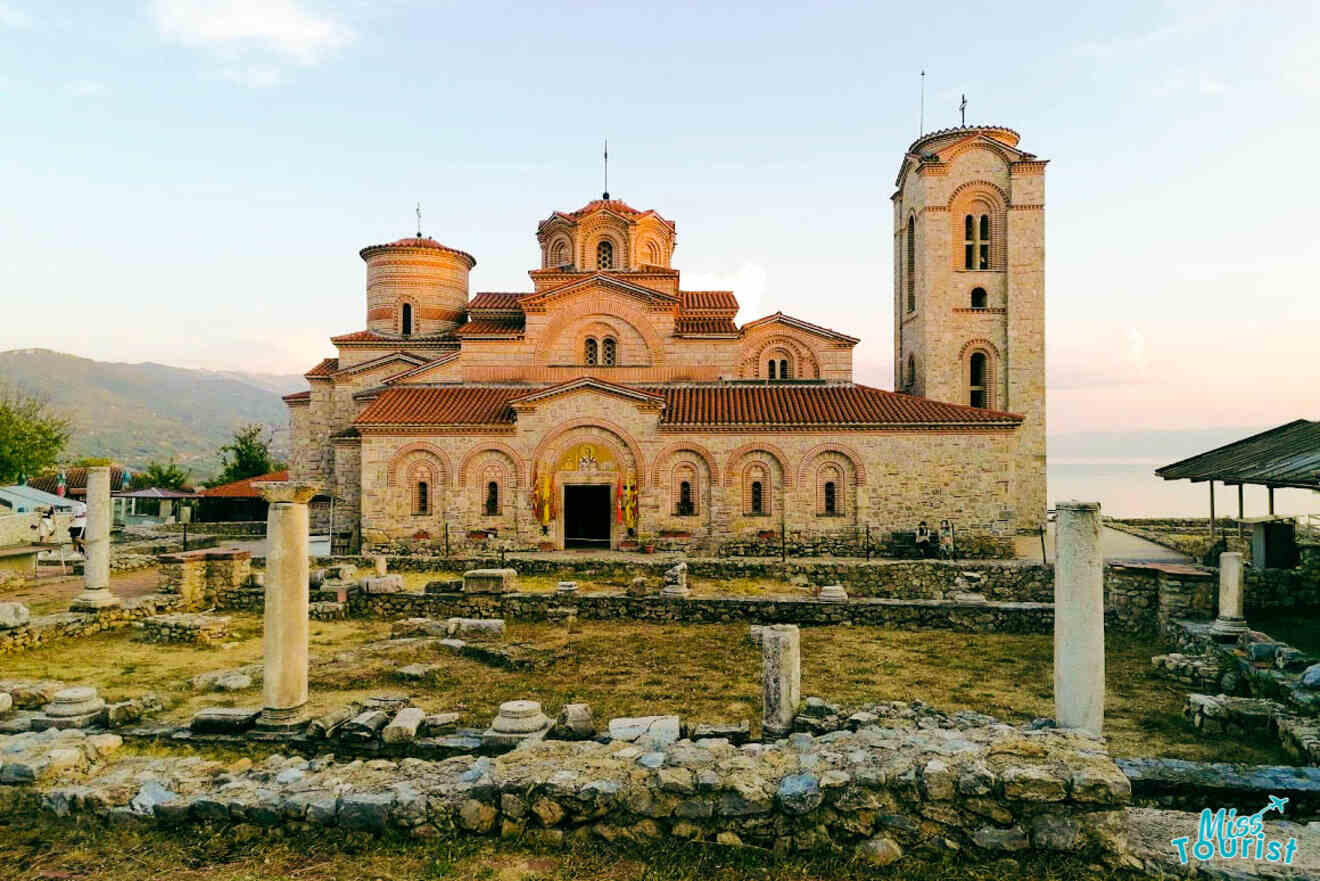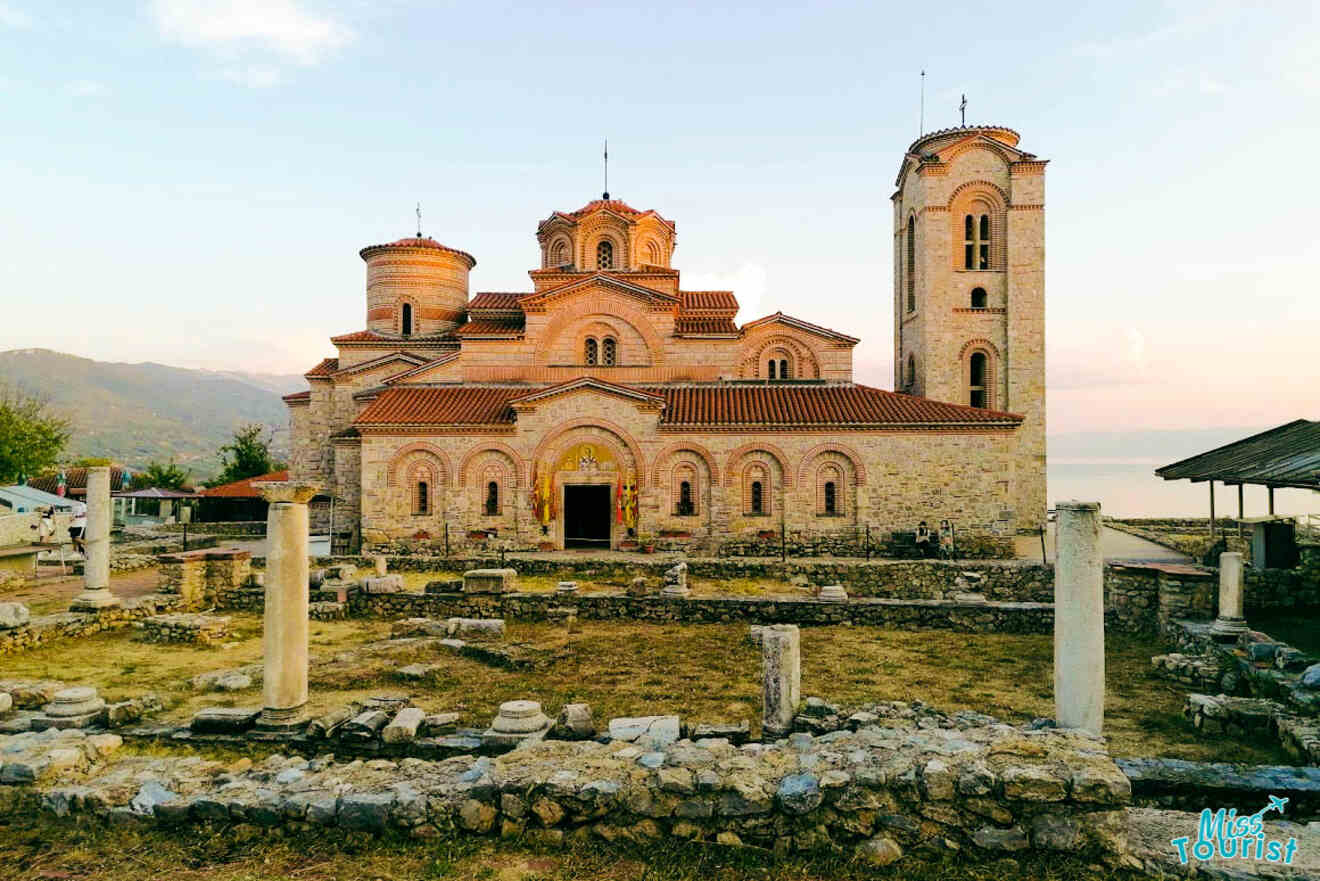 North Macedonia has around 1,000 churches and monasteries!
Some believe that the foundation of 3 churches in Macedonia contains parts of the cross on which Jesus Christ was crucified!
Since there are quite a few religious places that are breathtakingly beautiful, I decided to list them below so you can easily find them!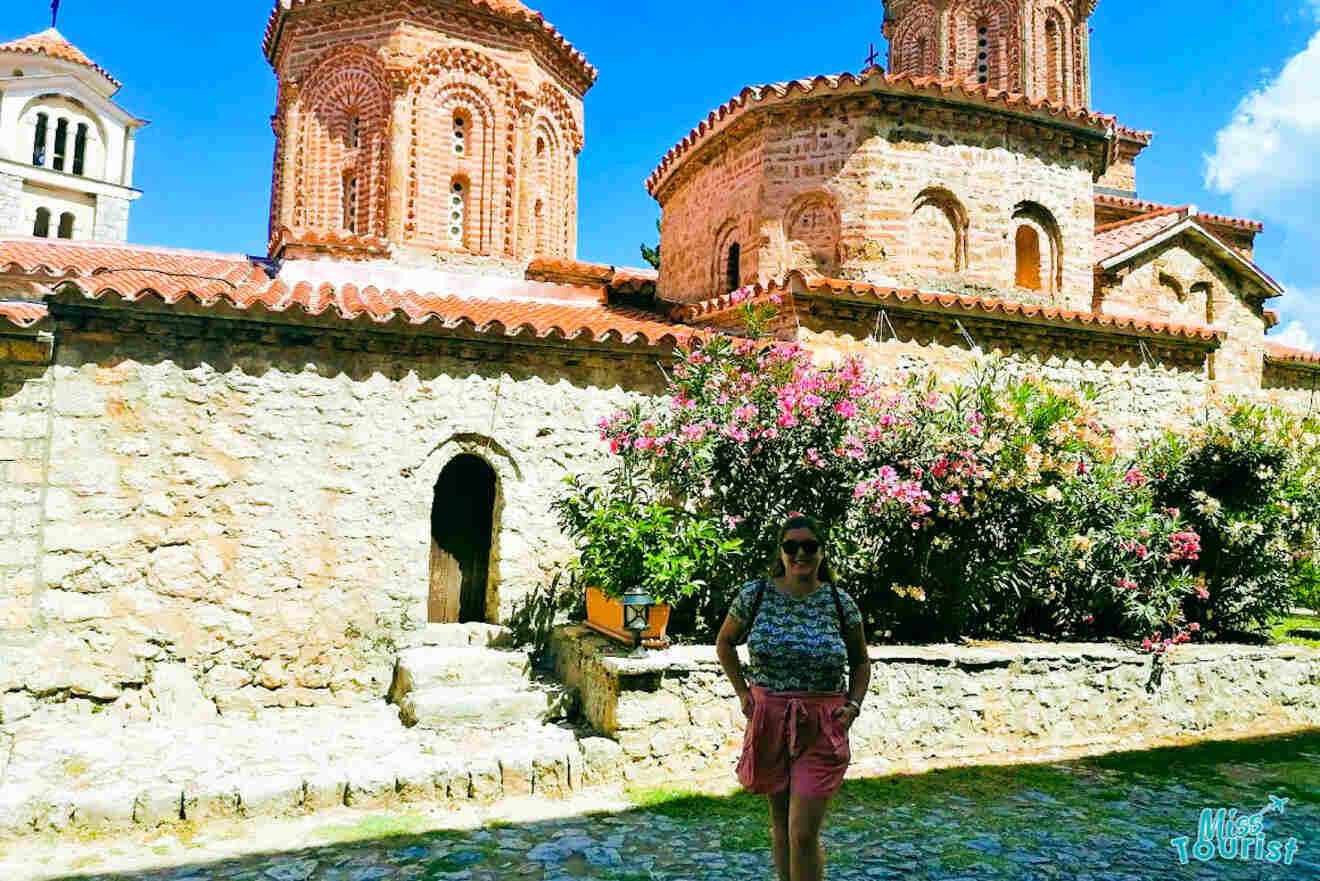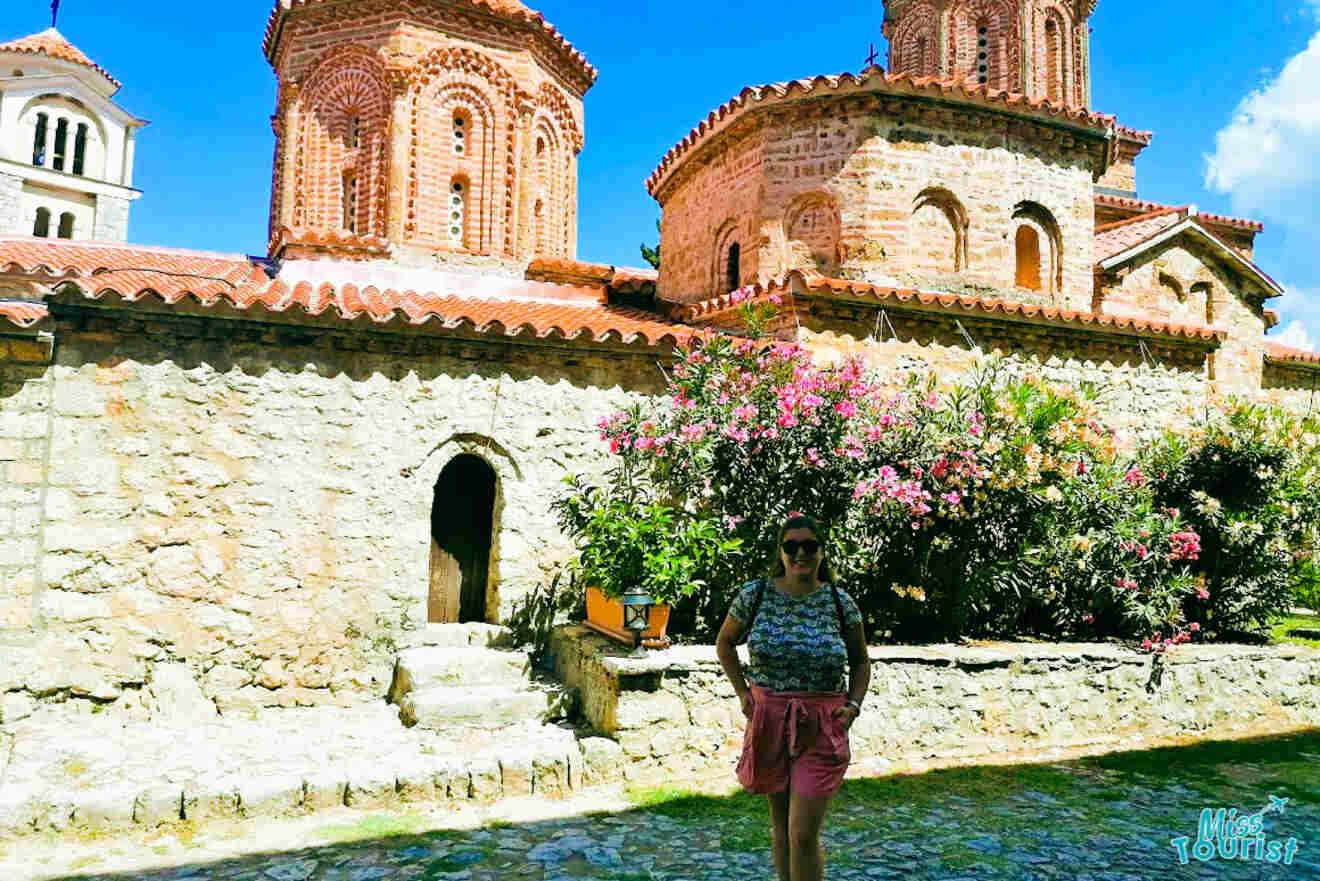 Church of St. Clement and Panteleimon: this beautifully-designed Byzantine church is located in Ohrid, and its exteriors showcase beautiful mosaics, while its interiors keep the tomb of St. Clement. The church is of significant cultural, religious, and historical importance for the country.
Church of St. Sophia: You'll find it next to the Church of St. Clement and Panteleimon. Built around the 9th century, this church is particularly remarkable because in the 15th century, it was turned into a mosque, and it was in the 20th century that it was restored to a Christian church, and the frescoes were revealed again.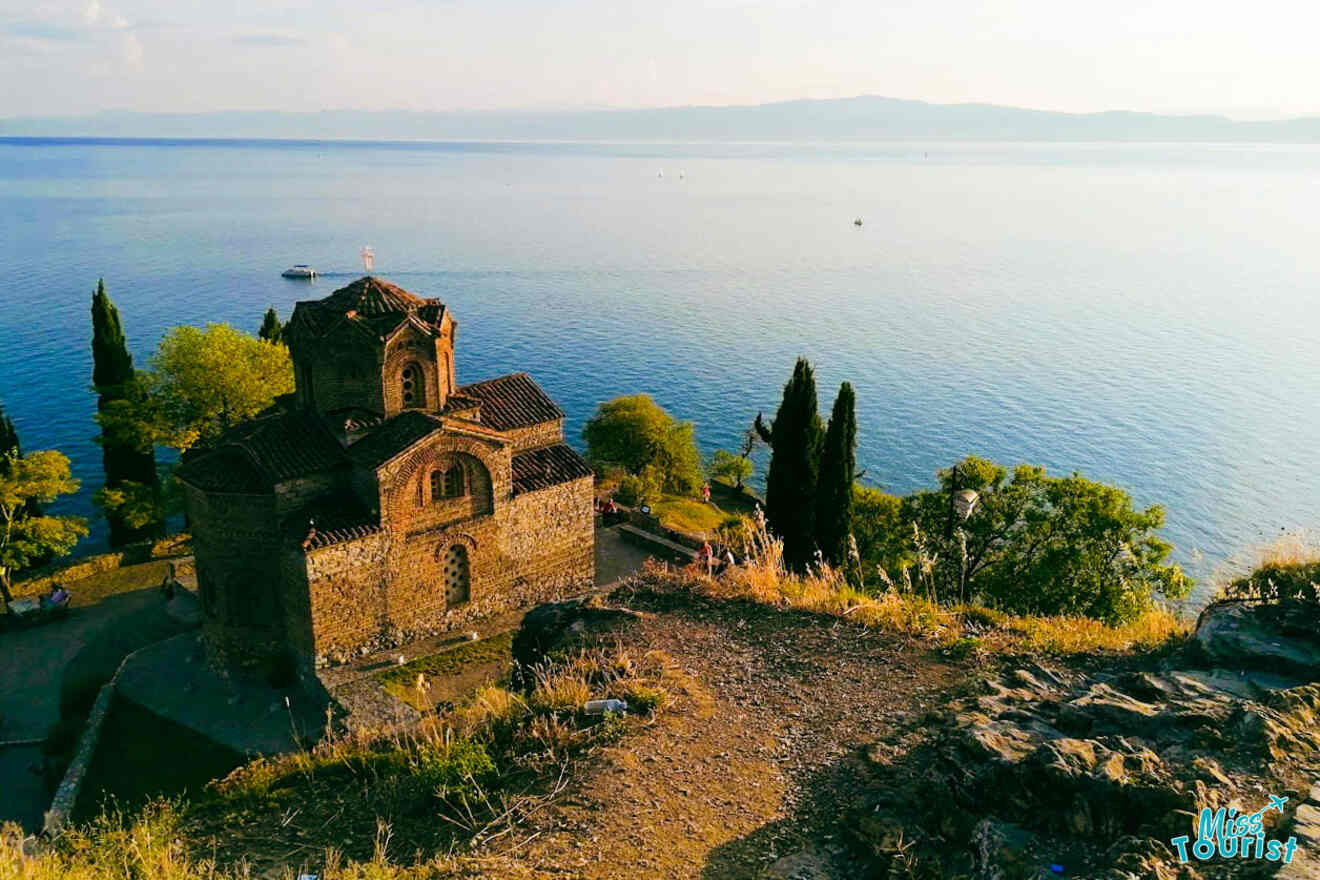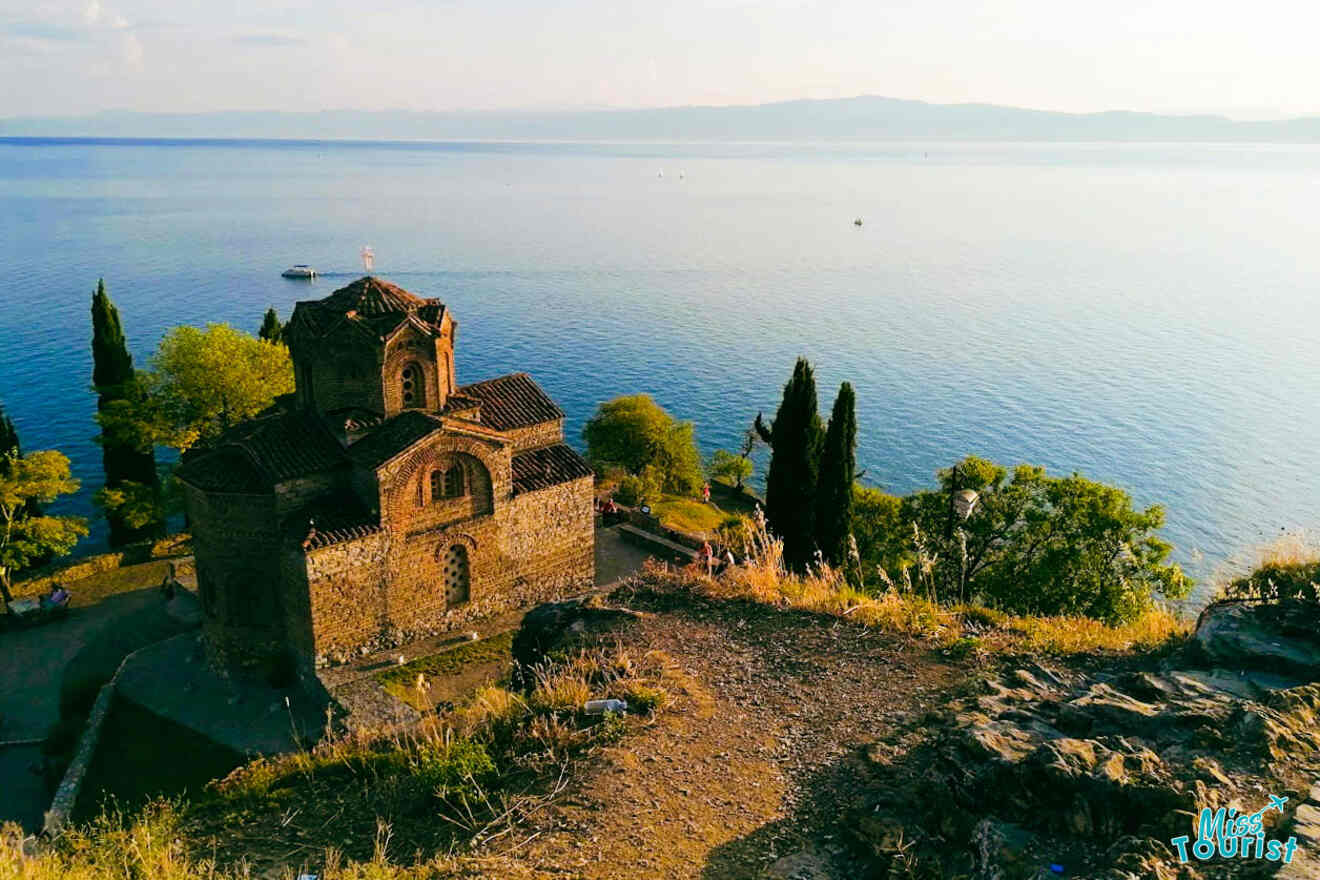 Church of Saint John the Theologian: Set on the shores of Ohrid Lake, this 13th-century Orthodox church is the world's oldest Slav monastery! Its scenery is breathtaking, and the medieval frescoes are also pretty incredible!
St. Naum Monastery: Set by Ohrid Lake and surrounded by beautiful scenery, this monastery was founded in 905. It is an incredibly beautiful monastery that boasts proud peacocks as residents! The entrance fee is 100 denari (€2).
Bigorski Monastery: This is surely one of the most iconic monasteries in Macedonia, built by master builders, wood carvers, and painters from Debar. It is located in Mavrovo National Park and is particularly known for the magnificent iconostasis masterfully carved by the best Miyak woodcarvers. The entrance fee is 100 denari (€2).
7. See the wildlife in Macedonia's National Parks
Nature lovers, this section is for you!
North Macedonia has a fair share of stunning national parks where you can enjoy the country's green side, admire its diversified wildlife, and explore all the possible hiking trails!
Let's check them out:
7.1 Mavrovo National Park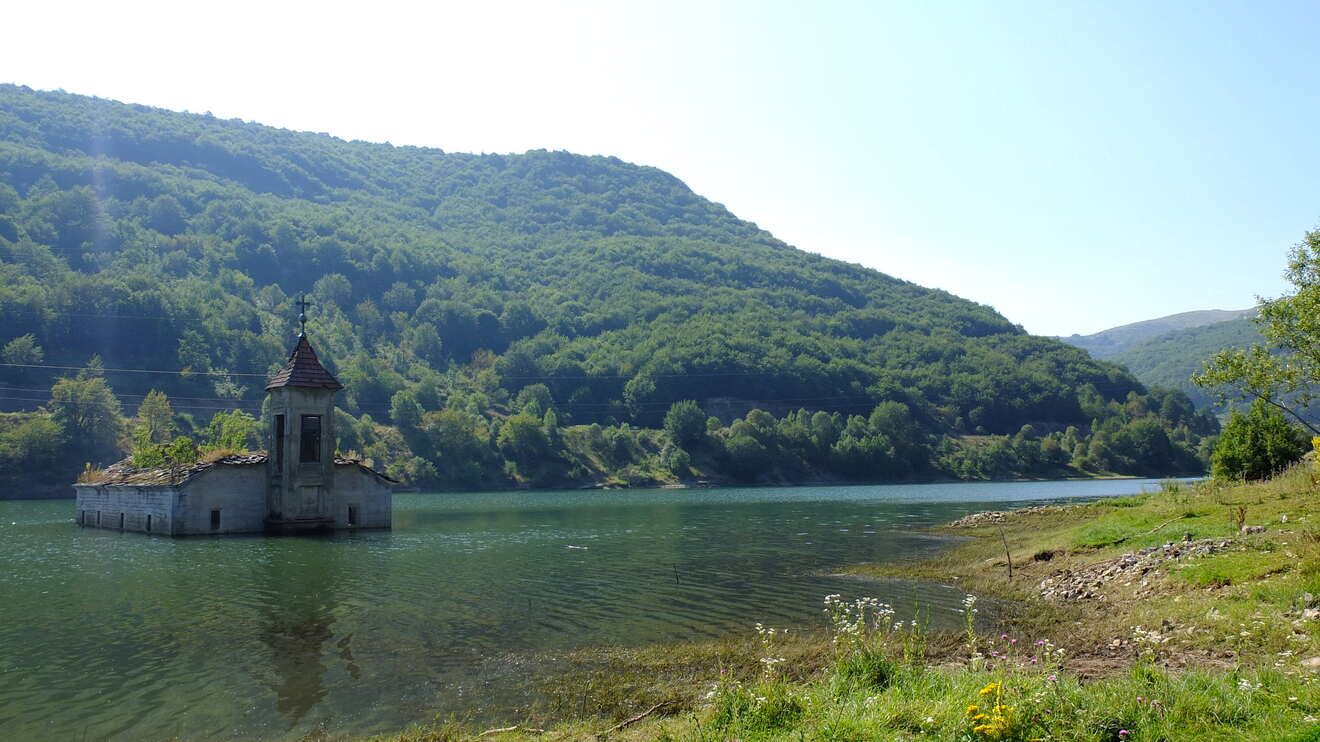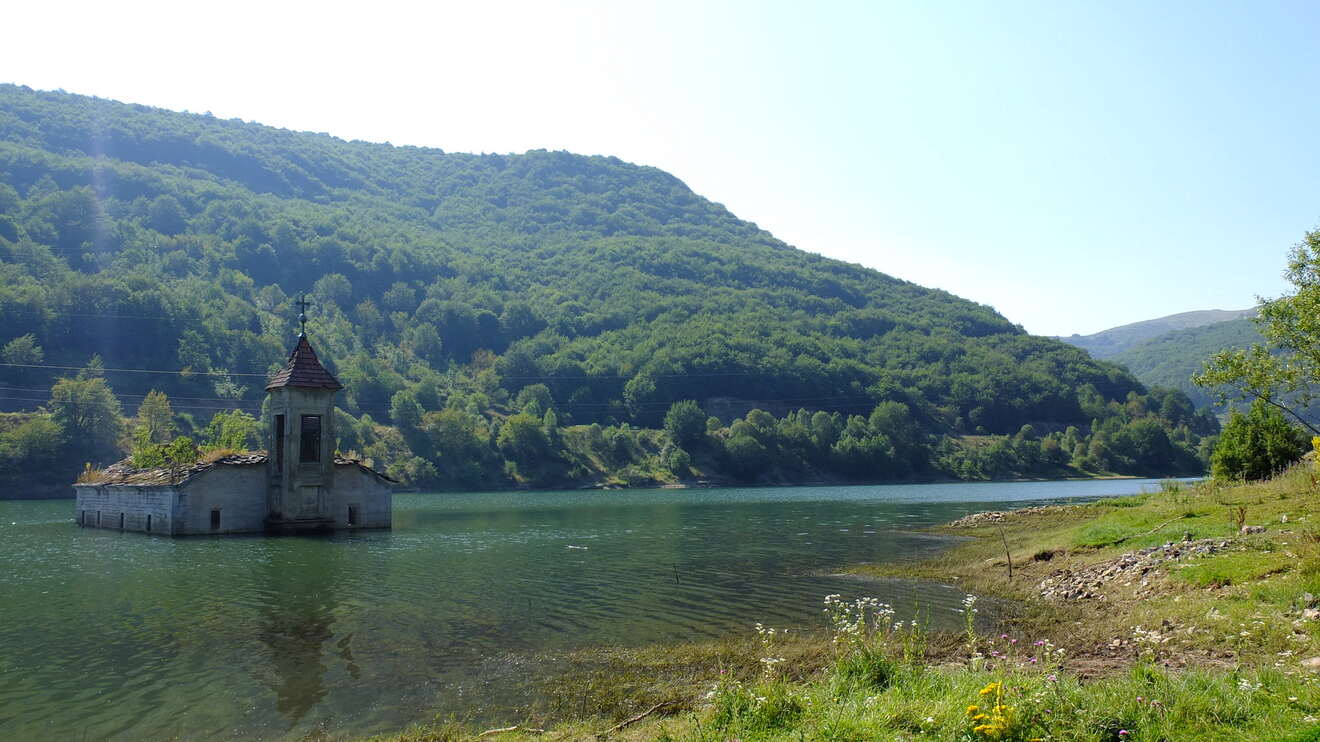 Set in Mavrovo around a lake, this beautiful park is the largest one in the country and is filled with mesmerizing waterfalls, magical pine forests, and gorges! And, of course, the park is home to many animals like bears, wolves, and deer!
If you're visiting during winter, make sure you hit the legendary ski slopes, which are praised as the top ones in the country!
But it's during the warmer seasons that the park blooms into its most beautiful form! It becomes alive with all the people who come to visit the monasteries (like Bigorski Monastery), see the cheese makers, and some of the prettiest villages like Janče and Galičnik!
The park is located a 1-hour drive away from Skopje, and you can use car rental services to get there or alternatively book a day tour that picks you up from your hotel in Skopje.
If you're coming to Galičnik during summer, you can attend Galicka Svadba (Galicnik Wedding), a traditional village wedding festival that happens only once a year and is one of the most important cultural events in Macedonia!
Join a Tour of Mavrovo National Park
7.2 Pelister National Park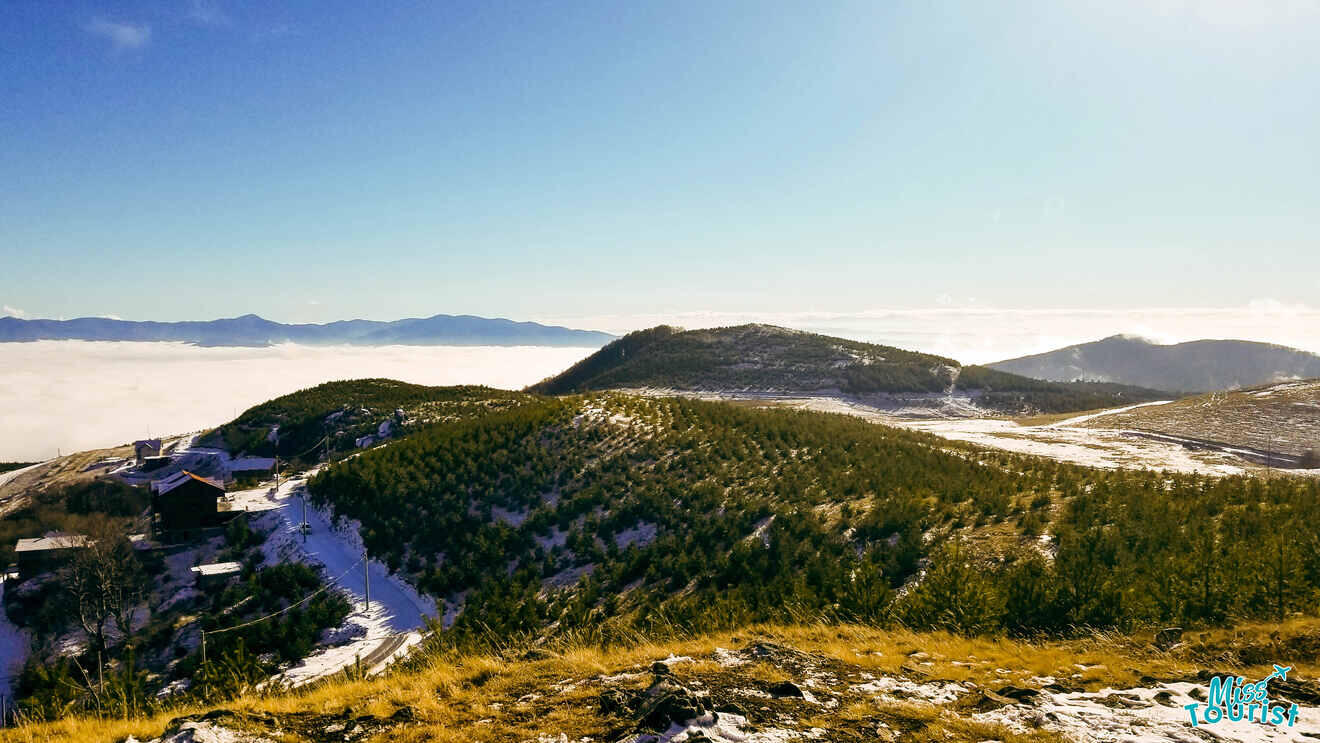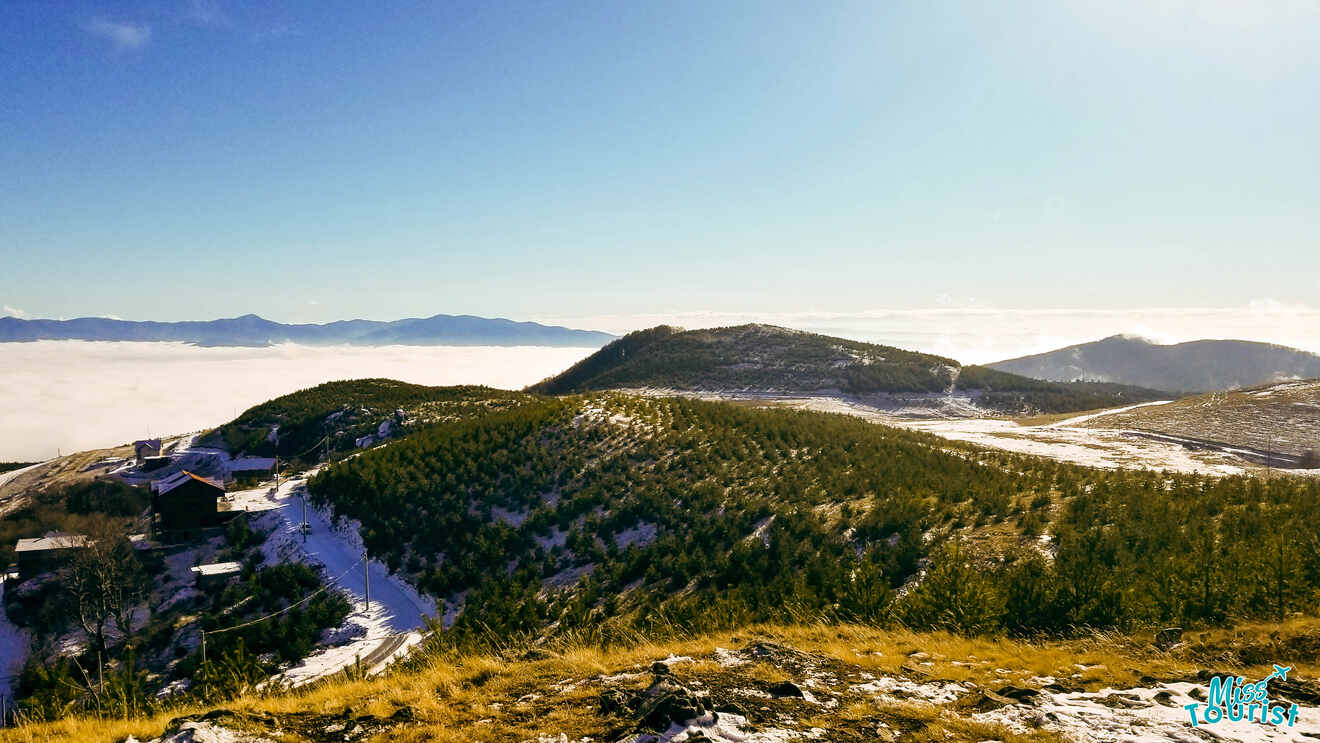 Set in the Baba Mountain massif in Bitola, around 3.5 hours away from Skopje, this national park has a richness of fauna and vegetation!
In fact, the park is so special that among its tourists, you'll probably find many researchers and scientists who come to study its wildlife and vegetation!
Here you can even find endemic species of Molika, a species of pine tree found in the country's mountains, and the famous Macedonian bobcat!
To get here, you can use a car rental service or get a bus from Skopje to Bitola, and then get a taxi or bus to the entrance of the park.
8. Discover North Macedonia's ancient ruins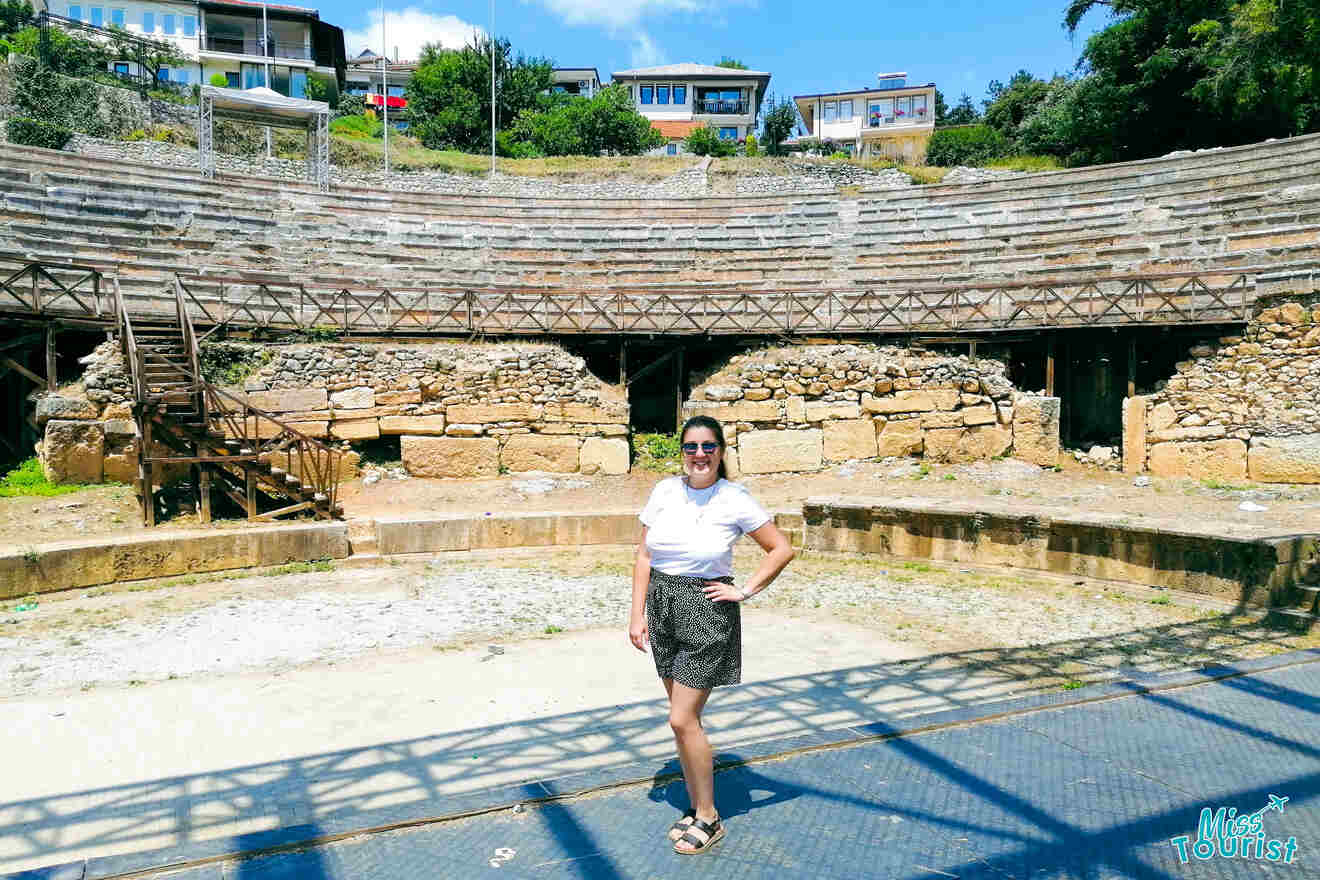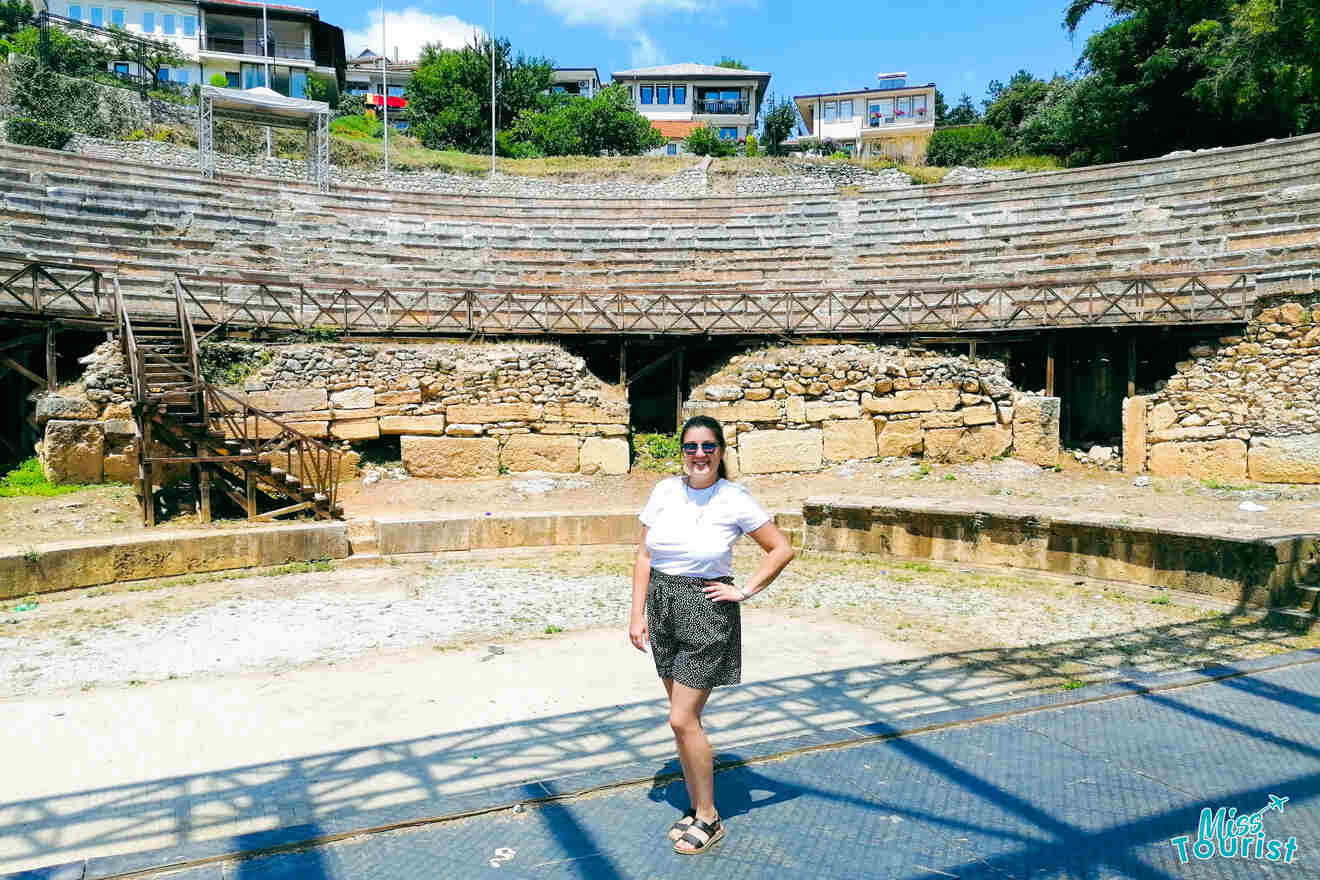 This country really has it all! Impressive architecture, centuries-old churches, and nature! And we're yet to discover more things, like some of the country's ancient ruins!
I've gathered the 3 main sites dating back to ancient Macedonia, so let's have a look:
Ancient Macedonian Theatre of Ohrid: as the name suggests, this site is located in Ohrid, and it dates back to the 3rd century. Since its discovery, and up to date, the theater has been used for plays and concerts. Nowadays tourists can visit it for free!
Ancient City of Heraclea: Located south of Bitola, these ruins comprise unique mosaics (the peacock on the Macedonian 10-denari banknote is one of them), an ancient amphitheater, and Roman baths that date back to the time of the ancient Macedonian Empire. It costs around 100 MKD (€2) to visit it!
Ancient Macedonian City of Stobi: Set near the Tikves region, this ancient site was at one point the capital of a Roman province named Macedonia Salutaris. The archeological site still has tall columns, mosaics, and a beautiful amphitheater. The entry fee is 100 MKD (€2) (US$2.50). Nearby you'll also find the Lazar Winery, which is worth checking out!
9. Admire the painted mosque in Tetovo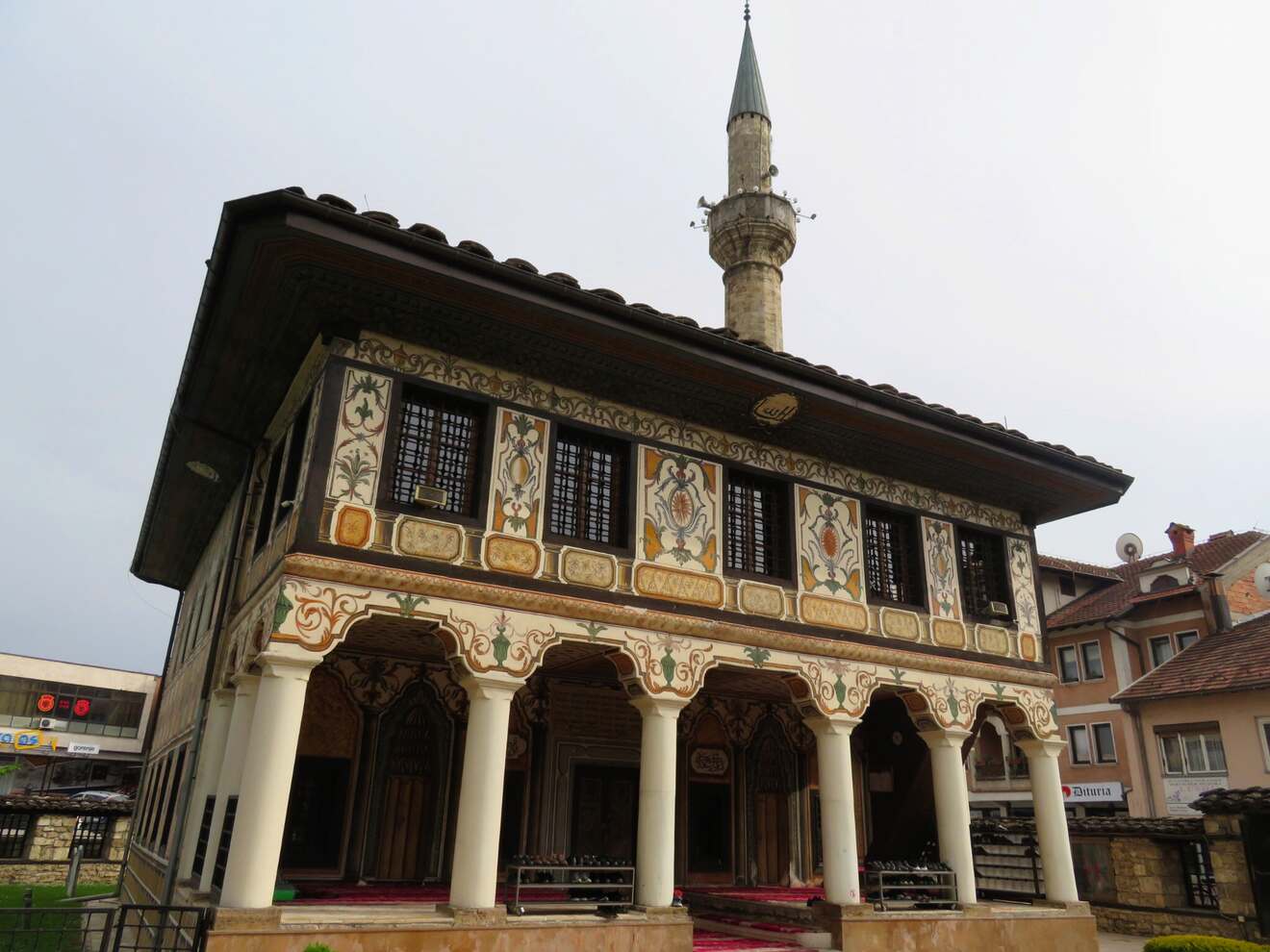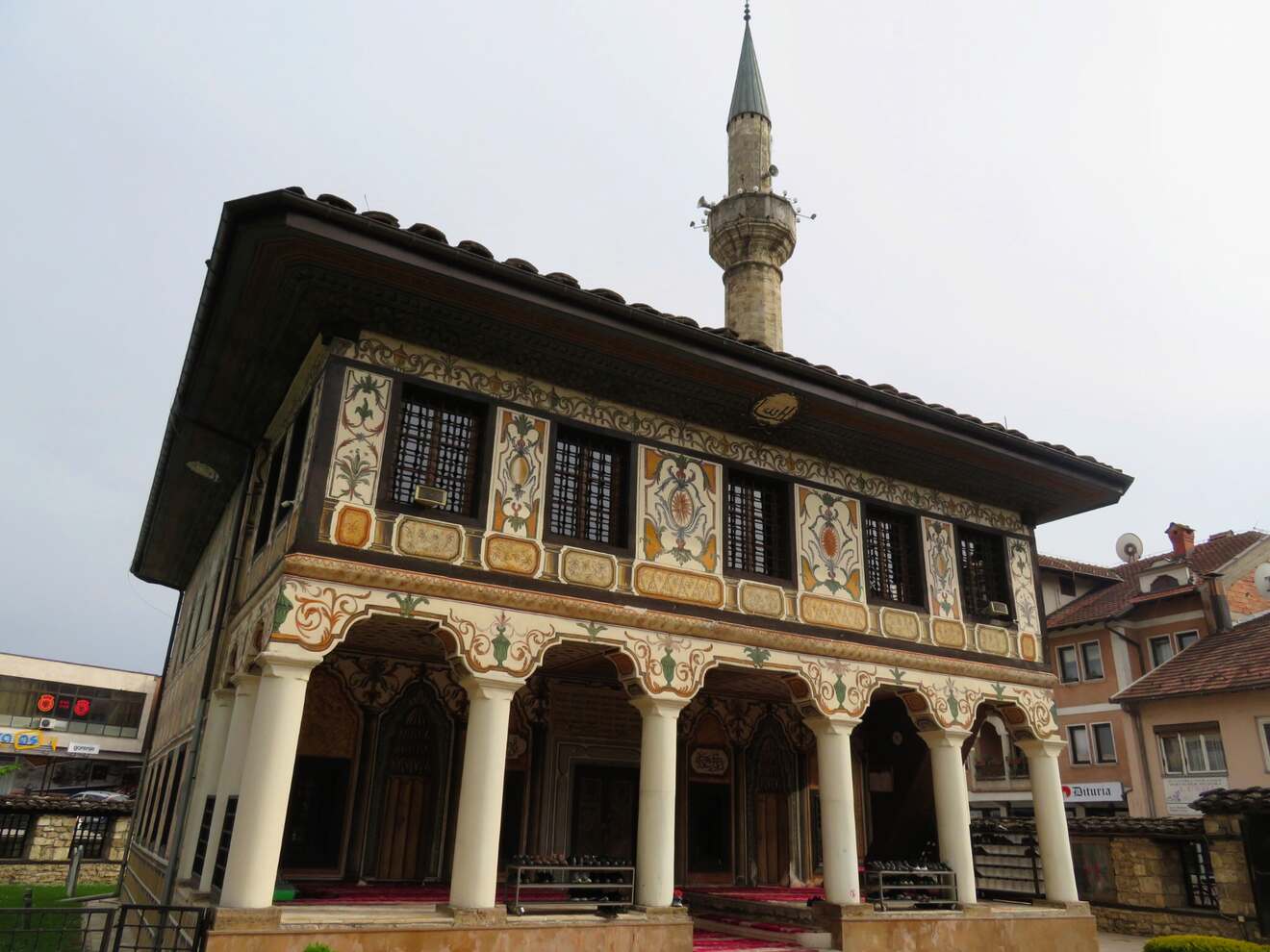 This painted mosque located in Tetovo, 43 km (25 miles) away from Skopje, is absolutely mesmerizing, and you may end up spending more than you planned if you want to see all the details on its walls!
Although its exteriors don't promise a lot, once you get inside, you'll step into a whole other world and feel like you've landed in another country too!
The walls of the painted mosque in Tetovo are covered with one-of-a-kind frescoes alongside the floral Arabesque patterns! Take your shoes off before you enter, and get ready to be blown away!
10. Travel back in time at the Bay of Bones Museum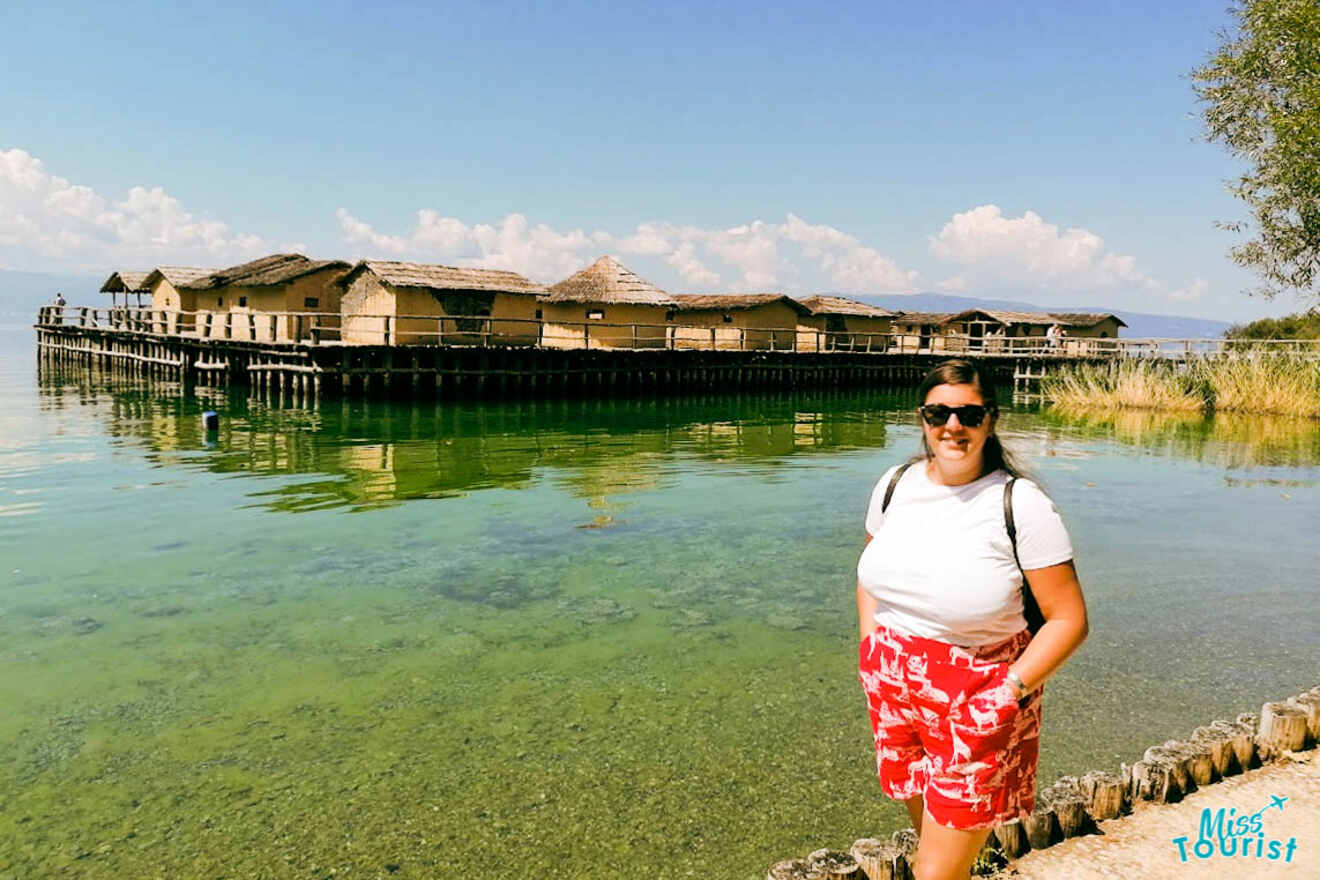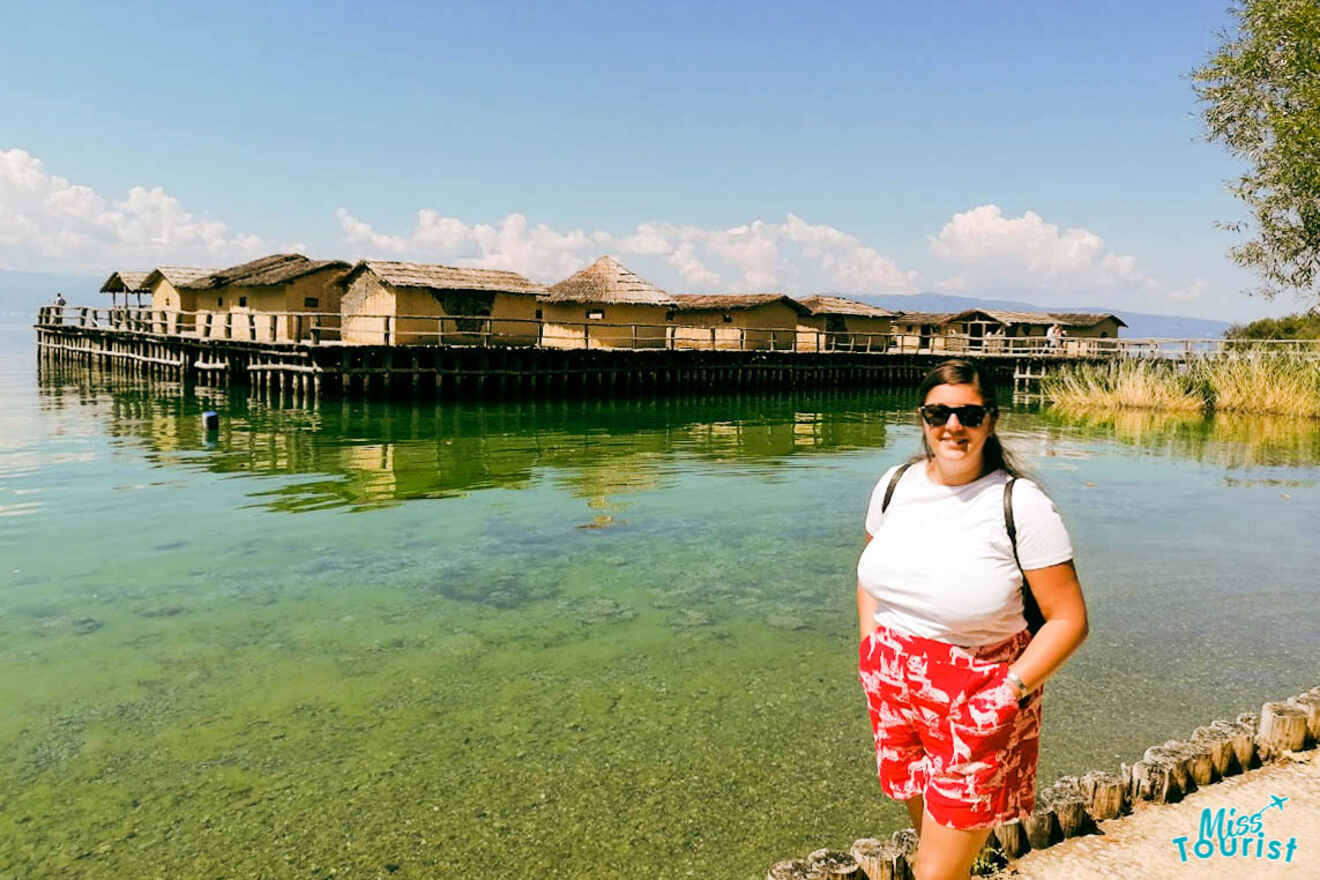 There's no doubt about it, Ohrid is the most beautiful city in Macedonia that has so much to offer to tourists! I always tell my friends who are visiting the country that although it is a bit of a trip there, you cannot say that you've truly experienced Macedonia if you haven't been to Ohrid.
Apart from the splendid churches we talked about in section #6 and Ohrid's Old Town, there is also another museum that is widely known – Bay of Bones.
Located on the water, this unique museum offers a reconstructed version of a village from the prehistoric era! Most of the items inside the Bones Museum date back to the Bronze and Iron Ages, and they were discovered in Ohrid Lake!
While you're here, make sure you explore each house, admire the fascinating objects, and snap a picture!
PRICE: €1.60
11. Go paragliding in Krushevo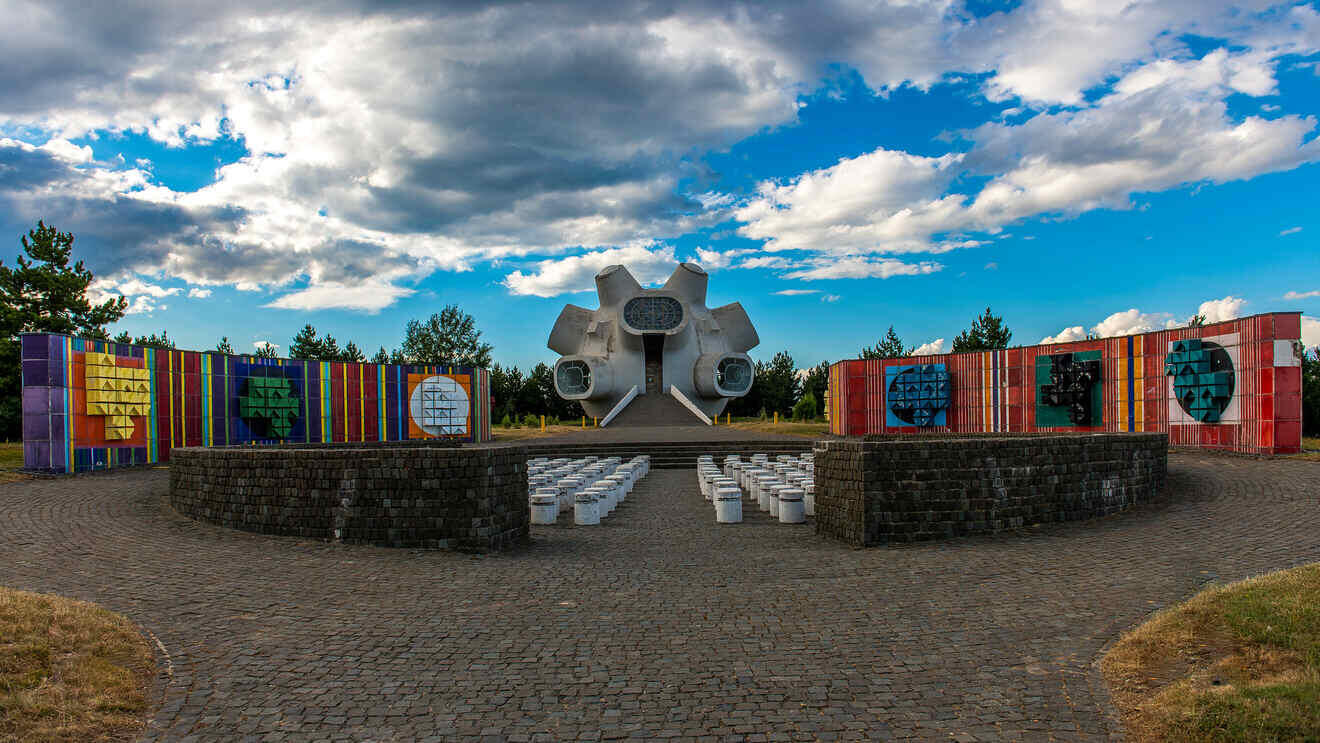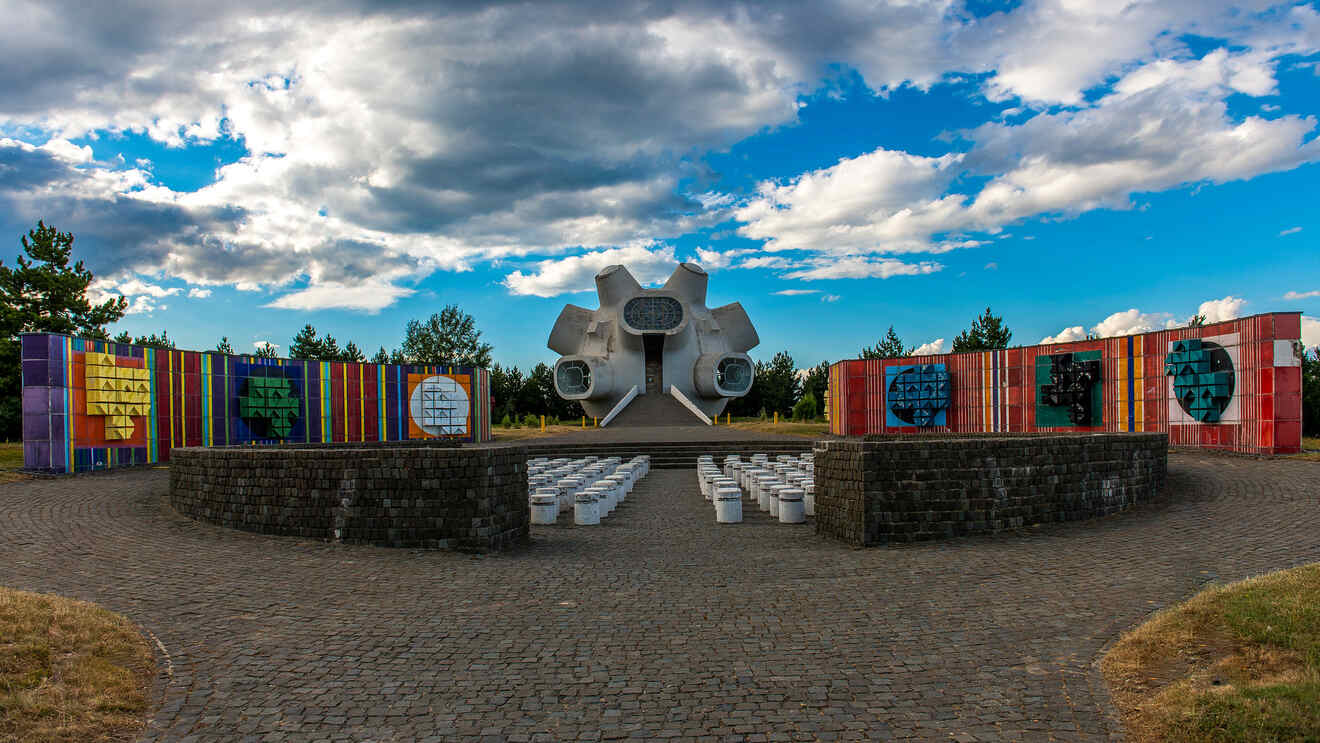 Want to break the routine and try something a bit more thrilling for a change?
Then I've found the perfect thing to do in Macedonia for you: paragliding!
And the best place for paragliding is in Krushevo, which is the highest town in Macedonia and one of the highest towns in the Balkans! Krushevo is located about 2 hours away from Skopje.
Because of its altitude, the town is perfect for paragliding, and I've found a great company that offers this called SkyKrusevo! They don't have much information on price or other things on their website, but you can contact them by phone or email (which you can find on this page).
Apart from paragliding, Krushevo is home to other culturally and historically significant museums, such as Makedonium and the Museum of Toshe Proeski, and let's not forget the grand monument on Meckin Kamen.
12. Try some Macedonian wine in the Tikvesh Region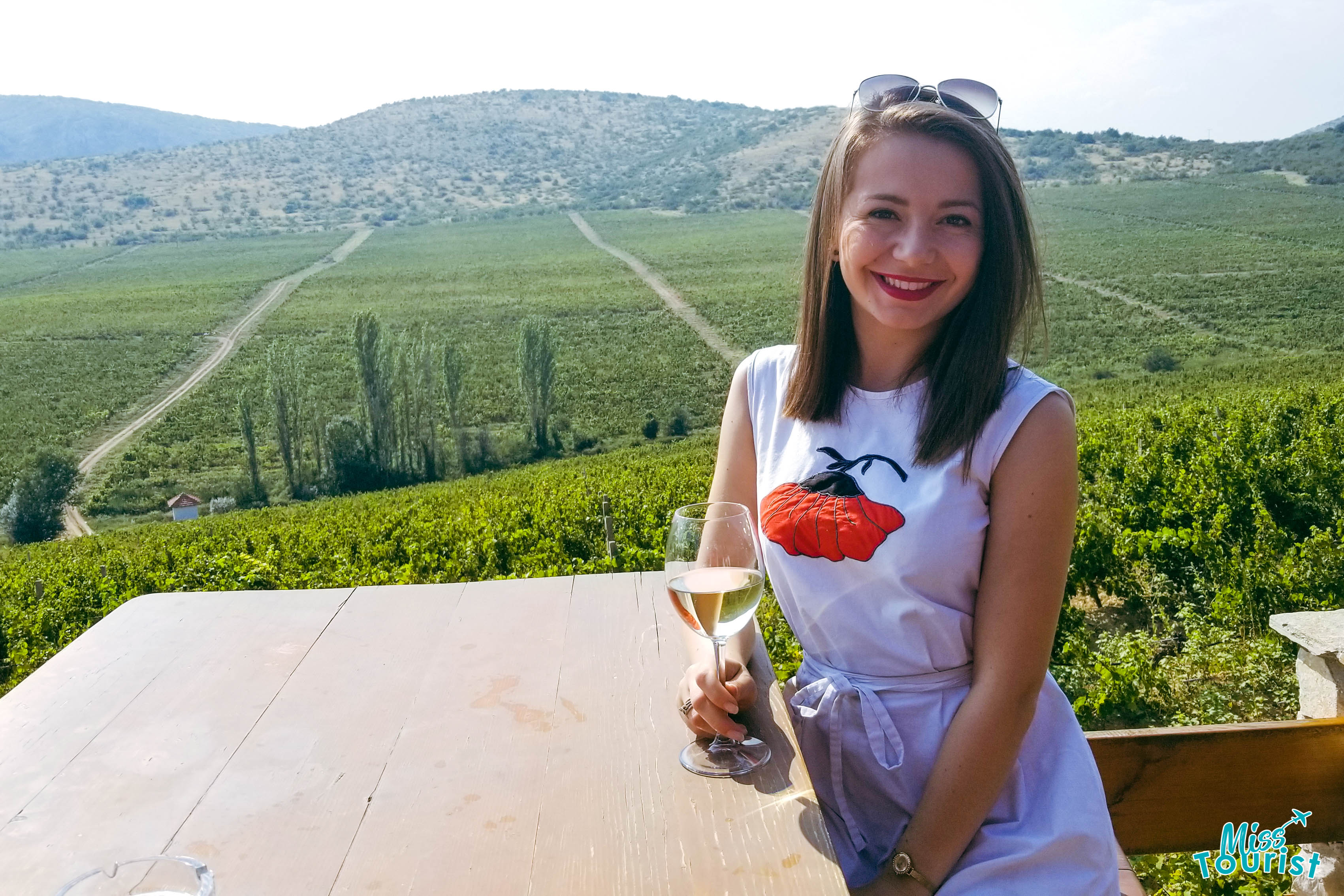 Since I already piqued your taste buds by talking about how delicious traditional Macedonian food is, it is only fair that I also give you a proper recommendation on how to pair it. And what better way to do it than with the finest Macedonian wine?!
The most significant wine region in Macedonia is the Tikvesh region, located about two hours drive away south of Skopje. The entire region is filled with many large and small wineries, but the most prominent one is Tikvesh Winery which is a globally famous producer of North Macedonian quality wine. You can book a tour of the winery and the cellars and have lunch at the fine-dining restaurant on site.
Another hotspot for wine lovers is Chateau Sopot, a beautiful winery that is surrounded by hills and grape groves! Enjoy the most delicious lunch paired with the finest Macedonian wine while relaxing at the view of stretching vineyards. Hey, but don't forget to snap a picture and share it with friends!
You can use a car rental service to get there or alternatively go on this private tour from Skopje, which offers a guided tour of the winery, lunch, and wine tasting!
FAQs about things to do in Macedonia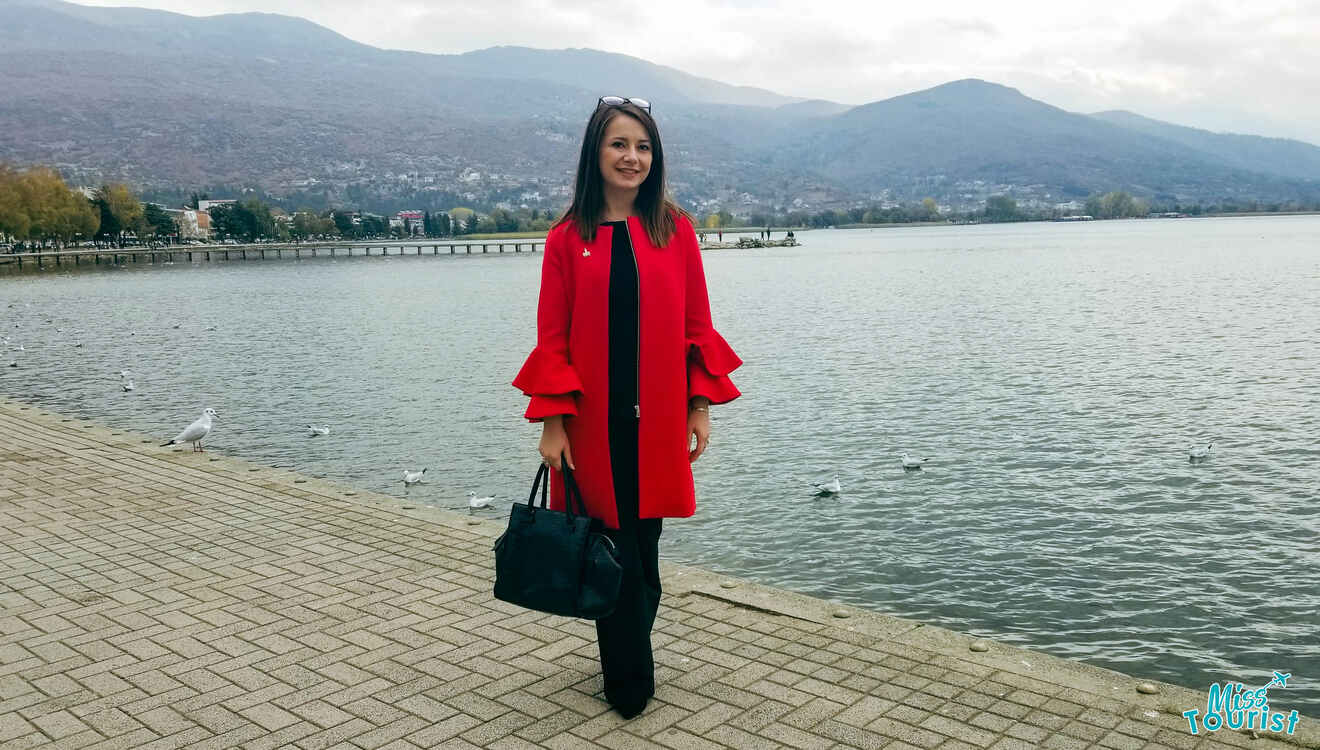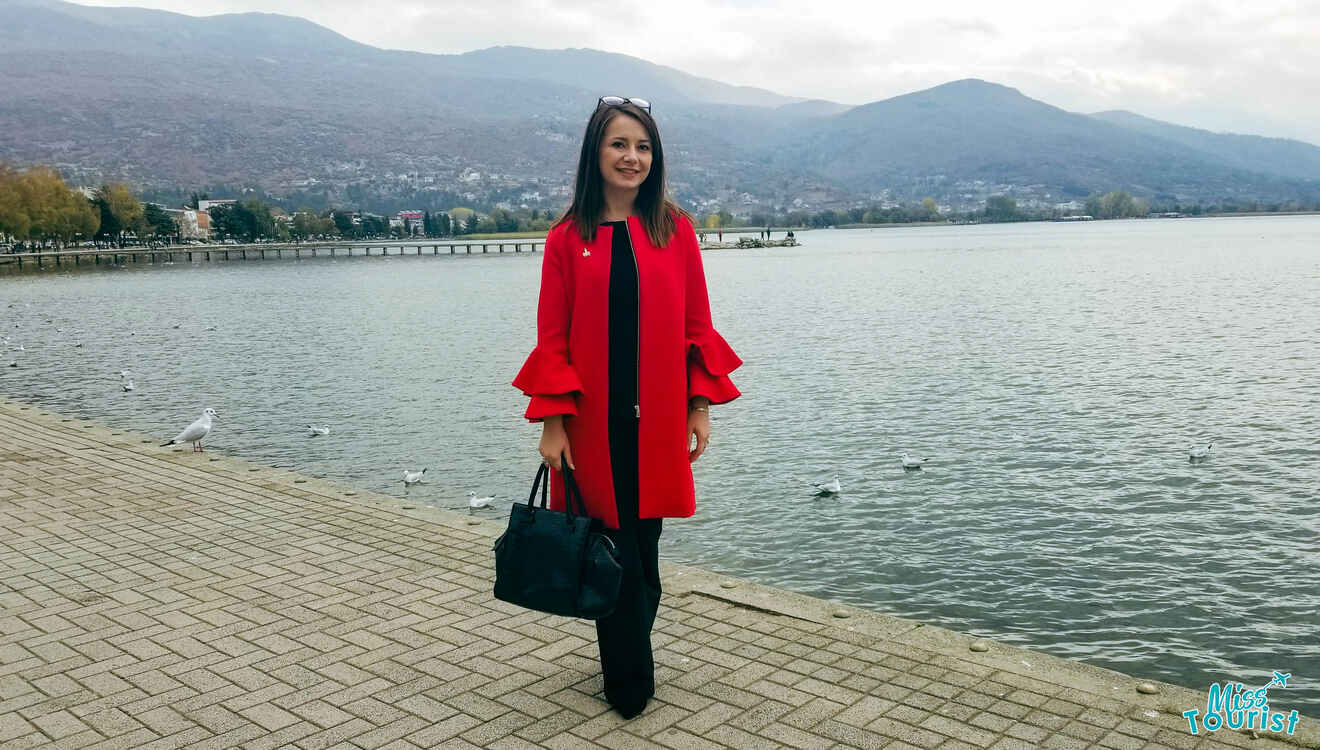 ⛪ What is North Macedonia famous for?
North Macedonia is known for its fascinating churches and monasteries, unique culture, delicious food, and the home of one of the oldest lakes in the world (Lake Ohrid)!
📅 How many days do you need in North Macedonia?
I would recommend spending 10 to 12 days in Macedonia if you want to visit the major attractions in the country, which are scattered all over the country!
🗺️ Is North Macedonia tourist friendly?
Yes! Visit Macedonia, and you'll discover that its people are super hospitable, and they'll welcome tourists with open arms! This country has lots of tourist places and is definitely worth a visit!
🌆 What is the most beautiful town in North Macedonia?
As a Macedonian, I would say that Ohrid is the most beautiful city in Macedonia, but tourists love Skopje, too. Both of these cities are filled with amazing attractions and lots of things to do!
Conclusion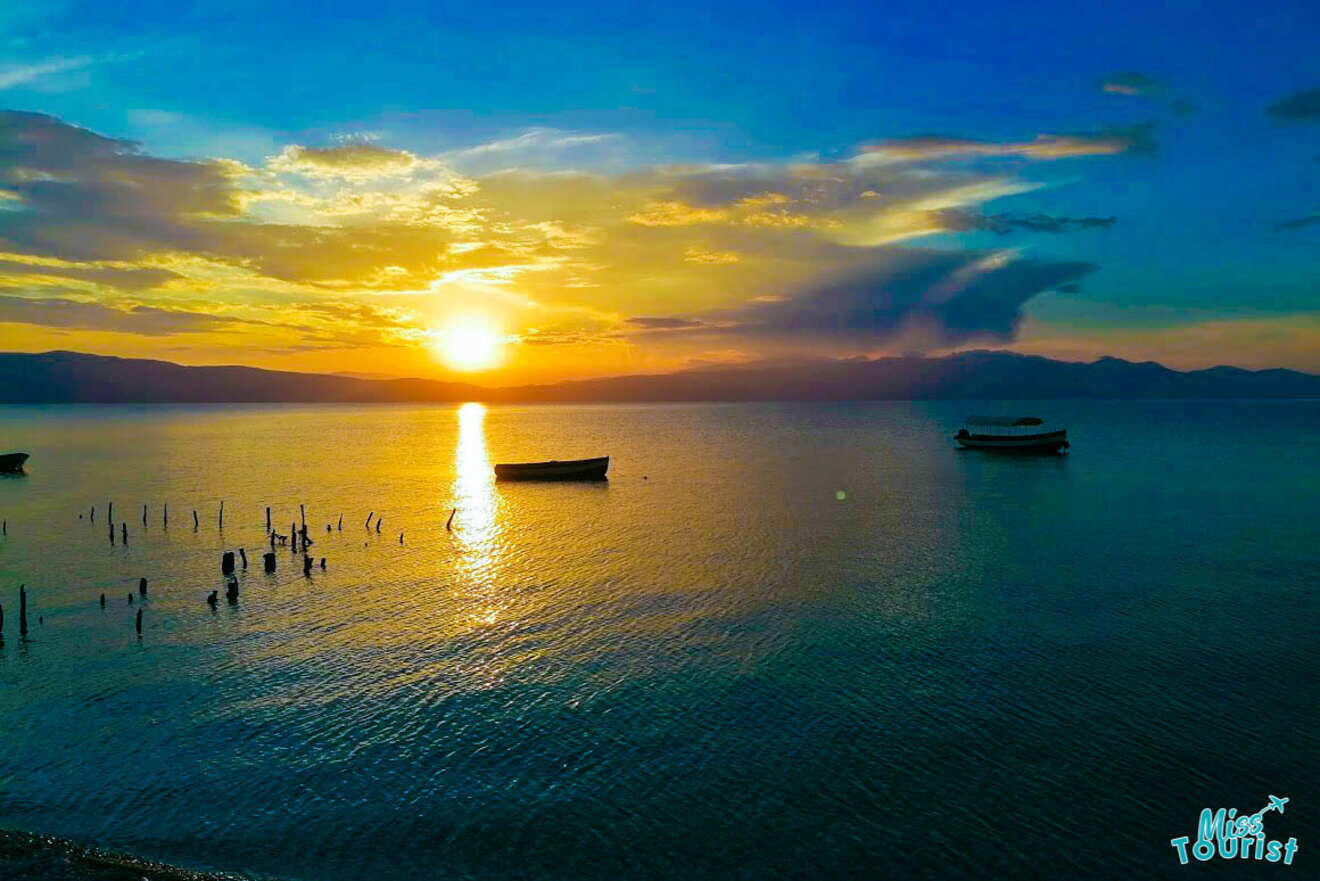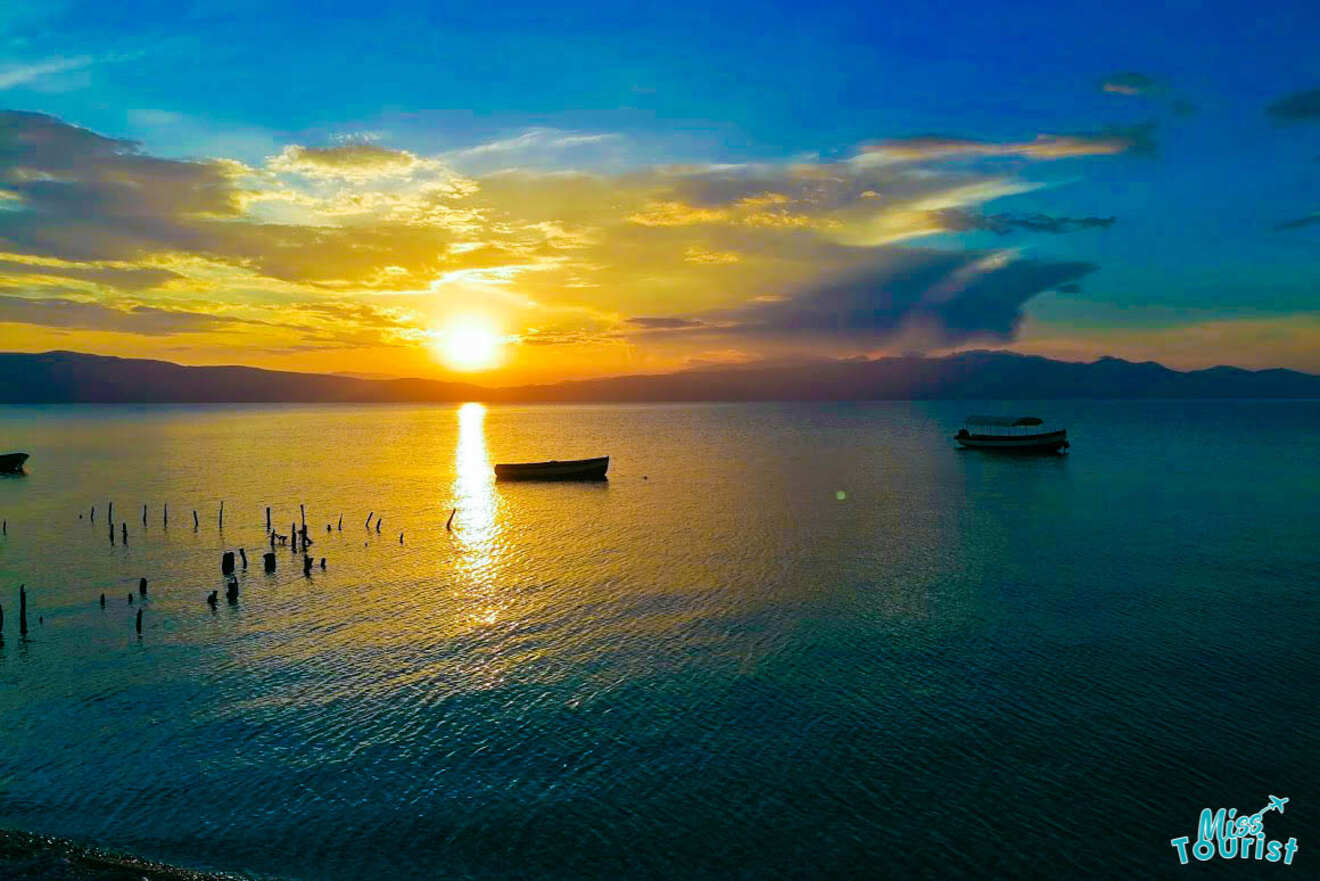 What a fascinating country, right?! I get so excited when I get the chance to talk about all the beauties of this little piece of a country with such a big heart!
I'm sure not many of you knew there were so many incredible things to do in Macedonia (and eat and drink), but now that I've guided you through the major ones, I'm sure you won't think twice before planning your trip to Macedonia!
Just remember that it's important to book any hotels or tours in advance, as the country's popularity is growing rapidly and most things sell out pretty fast!
And if you need a bit of help picking the coolest tours and activities, check out my 2 favorite ones below:
It's been so much fun writing this post for you, but I know that sometimes it's impossible to add everything in just one blog post, so if I missed anything, just drop me a comment below, and I'll answer ASAP!
Doviduvanje,
Beti
---
Pin it for later!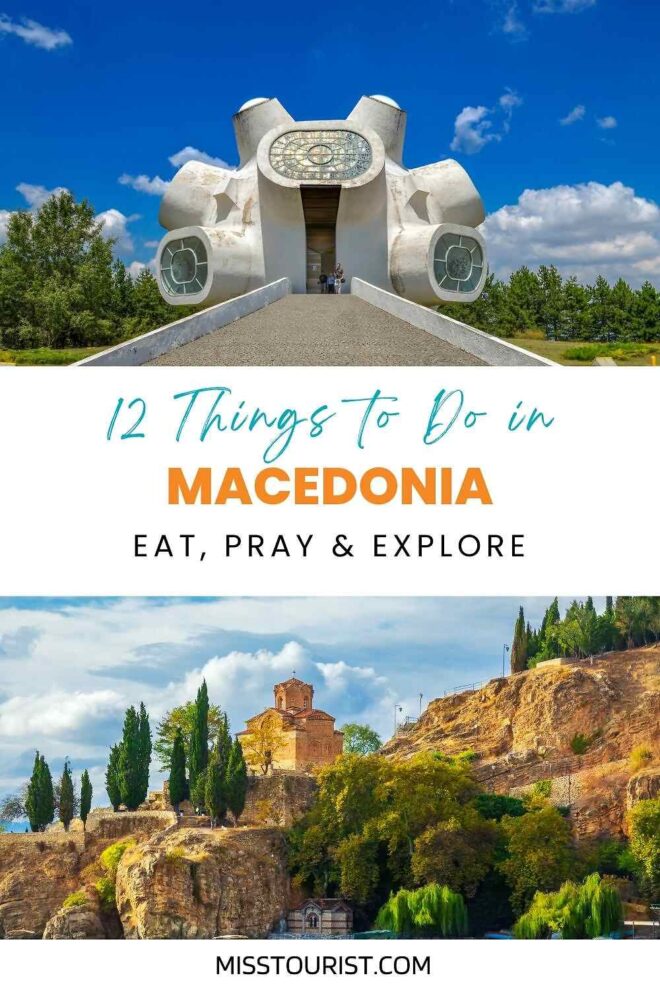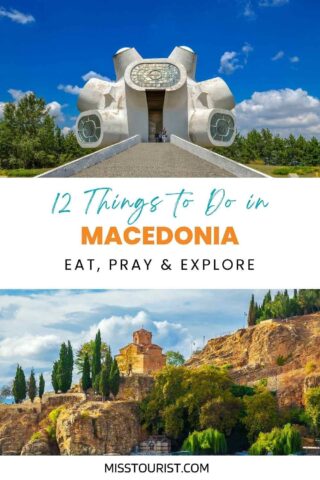 Pin it for later!