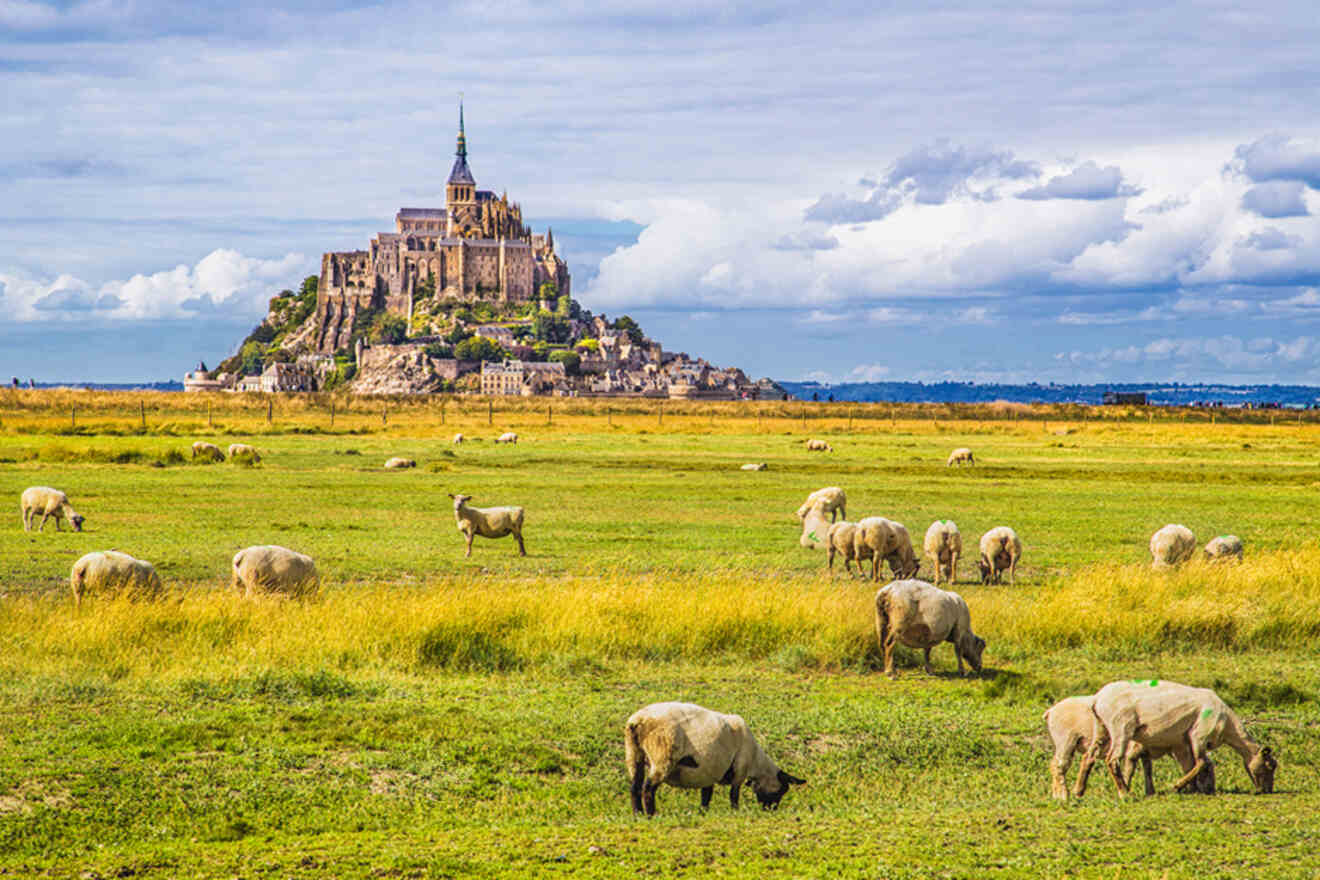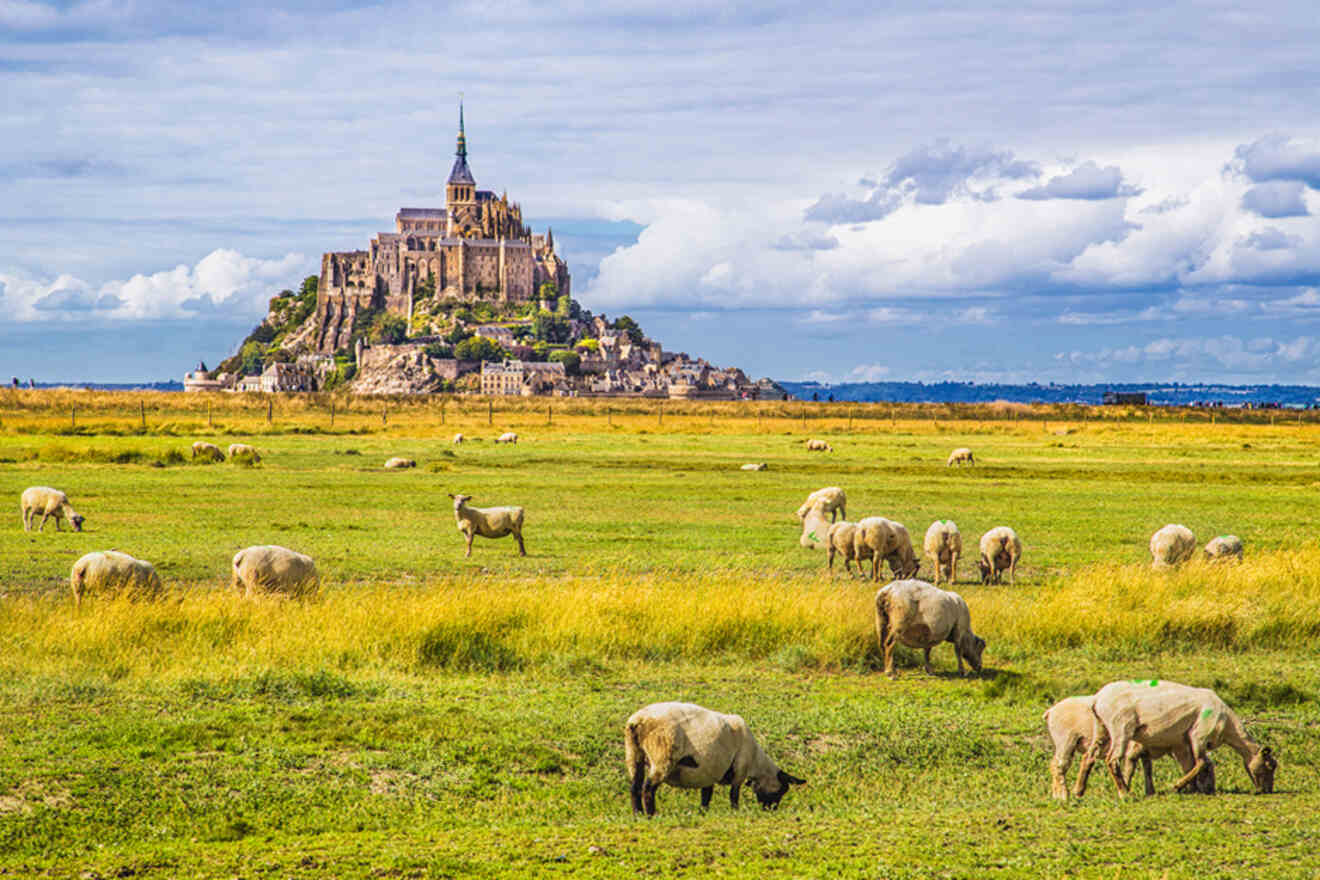 Are you in Paris trying to figure out if you can experience the stunning sights of Normandy? Don't worry – Normandy tours from Paris are definitely available!
Normandy sure packs a wallop when it comes to its remarkable history! And trust me when I say: I've got the tours just right for you! From the iconic D-Day beaches to picturesque coastal villages and world-famous landmarks, there's no dearth of must-see attractions. That's why I've come up with my very best recommendations for this region so you can make your stay there unforgettable!
You will find top tours and excursions perfect for one-day trips or multi-day vacations! From must-see WWII sites that are sure to leave a lasting impression to mouthwatering local dishes and breathtaking architectural wonders – there's something remarkable for everyone!
Don't wait around, secure a spot on one of these touring expeditions today since they're incredibly popular!
Let's start!
If you are in a hurry
Want to skip to the best tours? Here are the top 3 Normandy tours that you must book in advance:
1. Take a Normandy D-Day Beaches day trip from Paris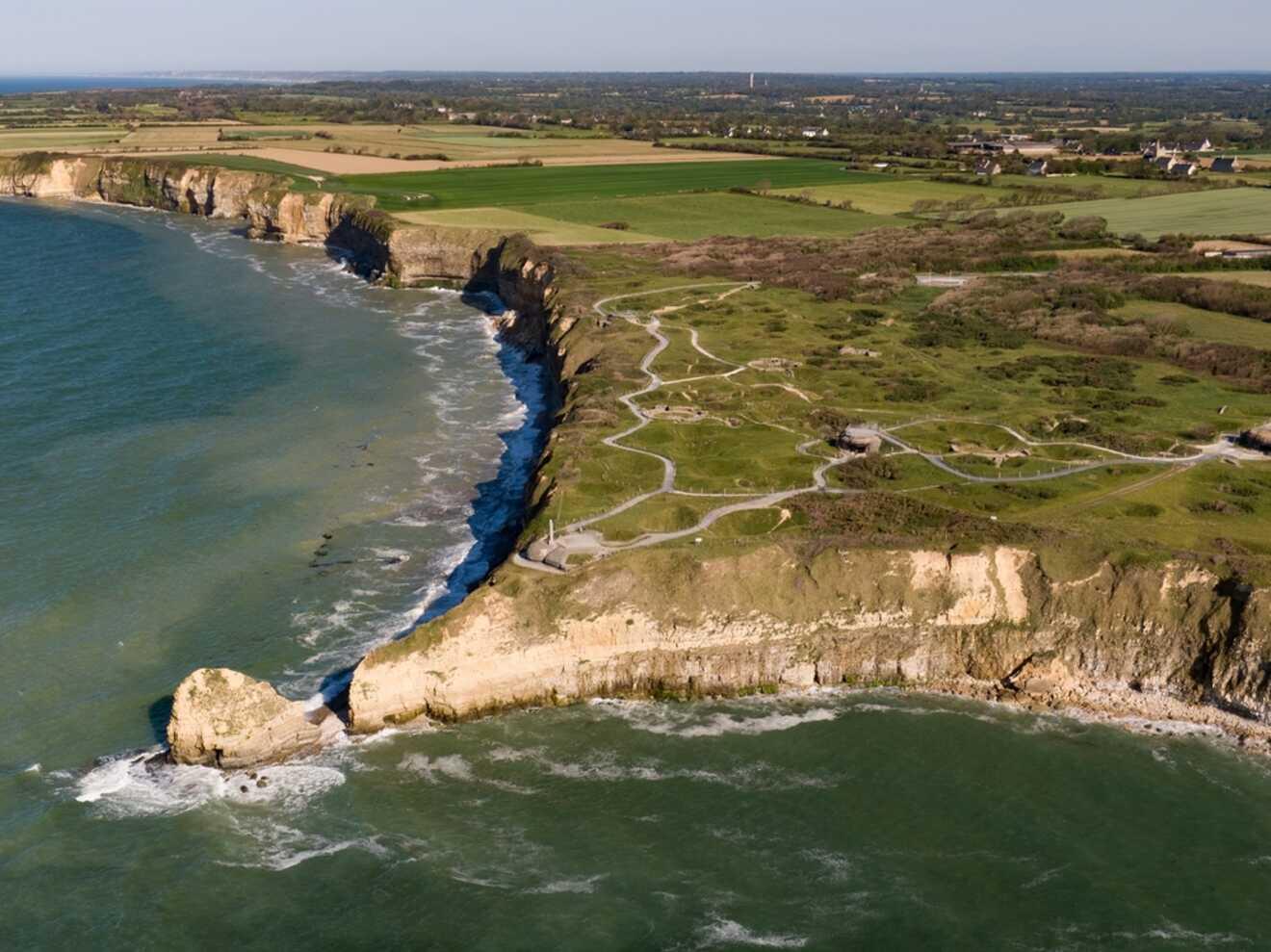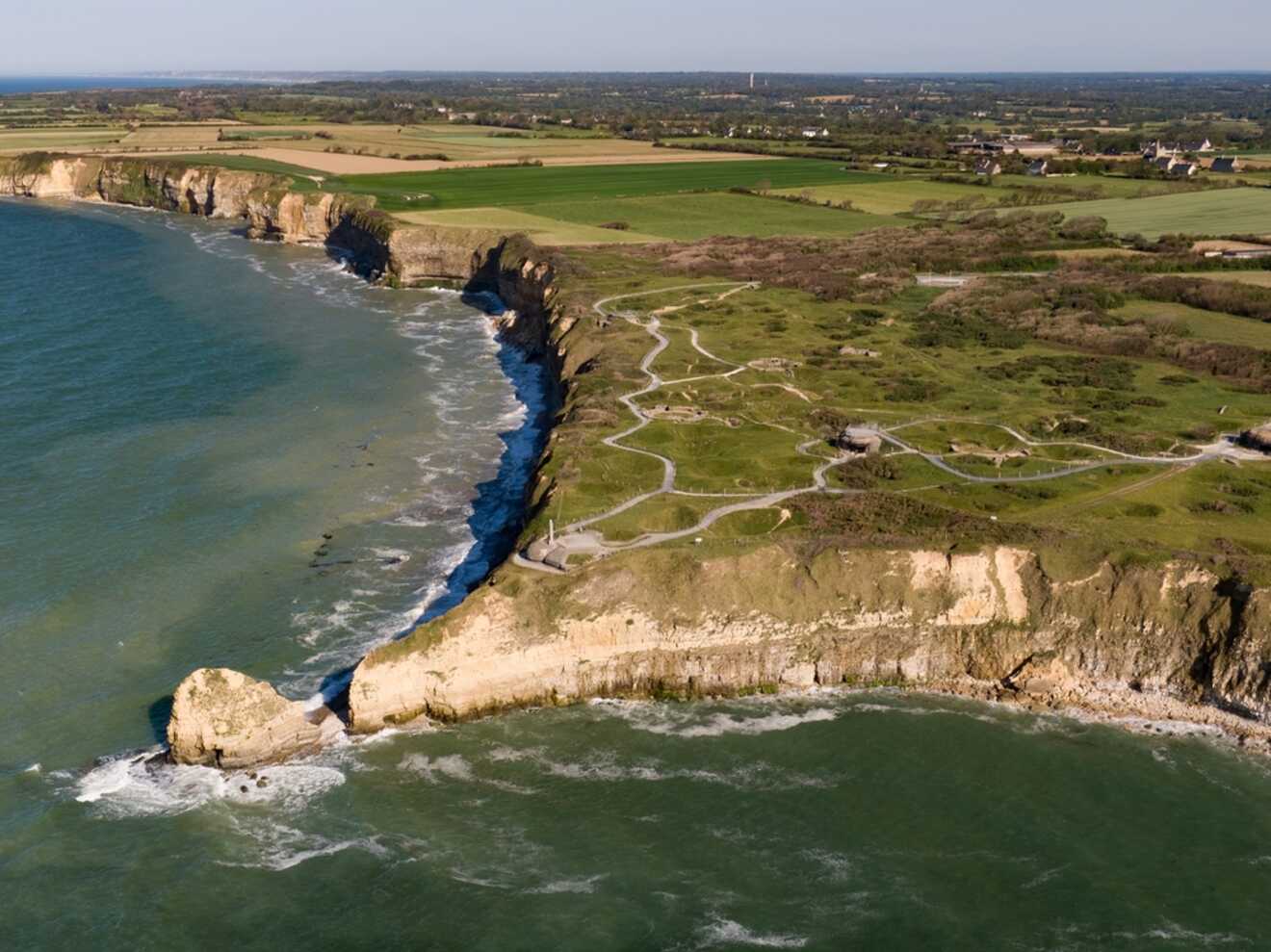 Duration: 13 hours
Price: from €190
Why you should take it: the most popular tour
You're in for an unforgettable journey from Paris to Normandy – the very place where brave soldiers fought during World War II. This action-packed day trip is sure to be an educational journey as you learn about the D-Day invasion and allied troops.
The 1st stop is Omaha Beach, and Pointe du Hoc, where you'll stand on the same shoreline that saw so many brave troops make the ultimate sacrifice. Your knowledgeable tour guide will tell you facts about this battleground. You'll also visit Juno Beach Center and the awe-inspiring American Cemetery, a place of solemn respect and appreciation.
You can upgrade to a small-group tour and make this experience even more immersive! You'll feel like you can really connect with the sights, especially since there are fewer fellow travelers around. This Normandy guided tour includes roundtrip transportation.
2. Explore Mont Saint-Michel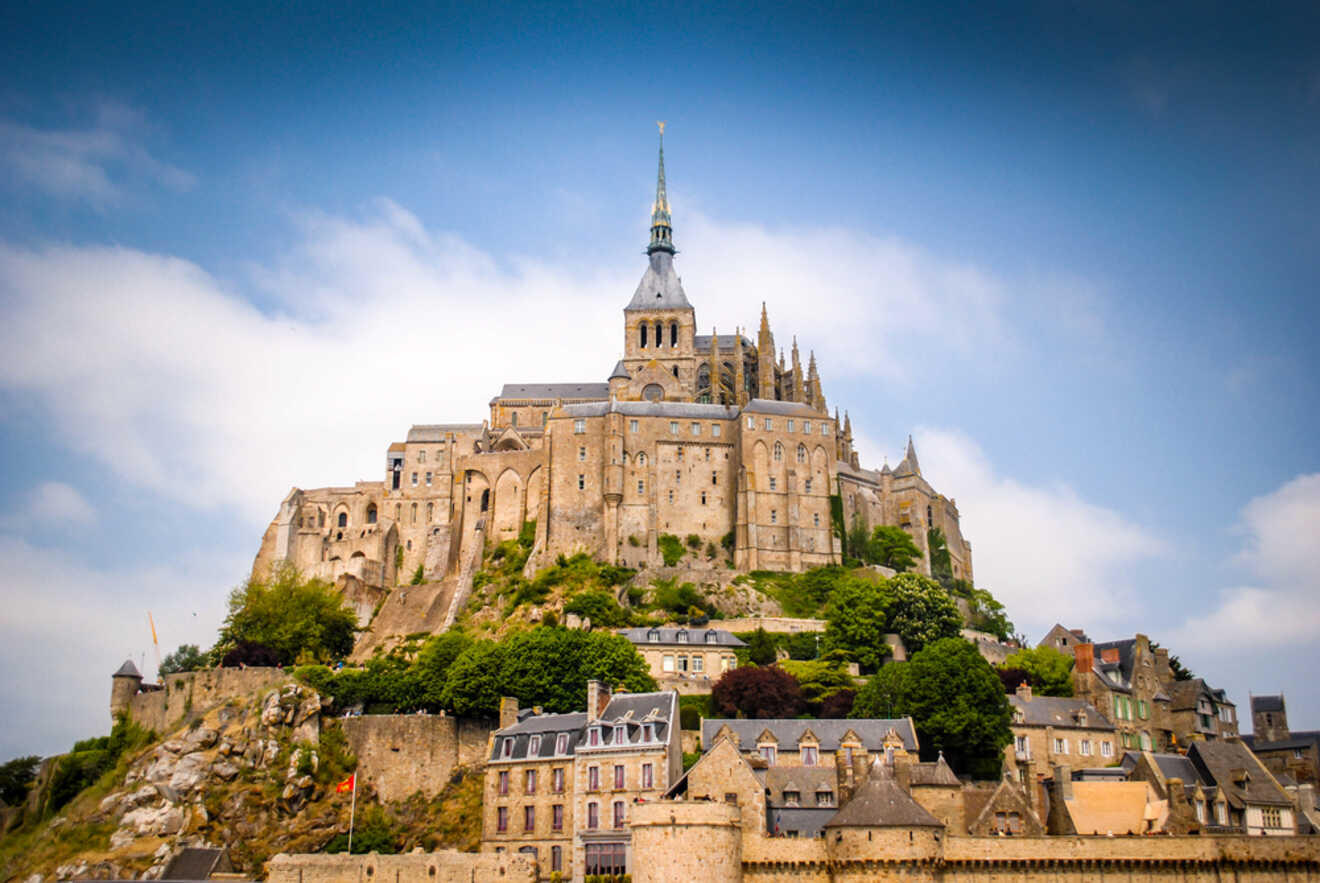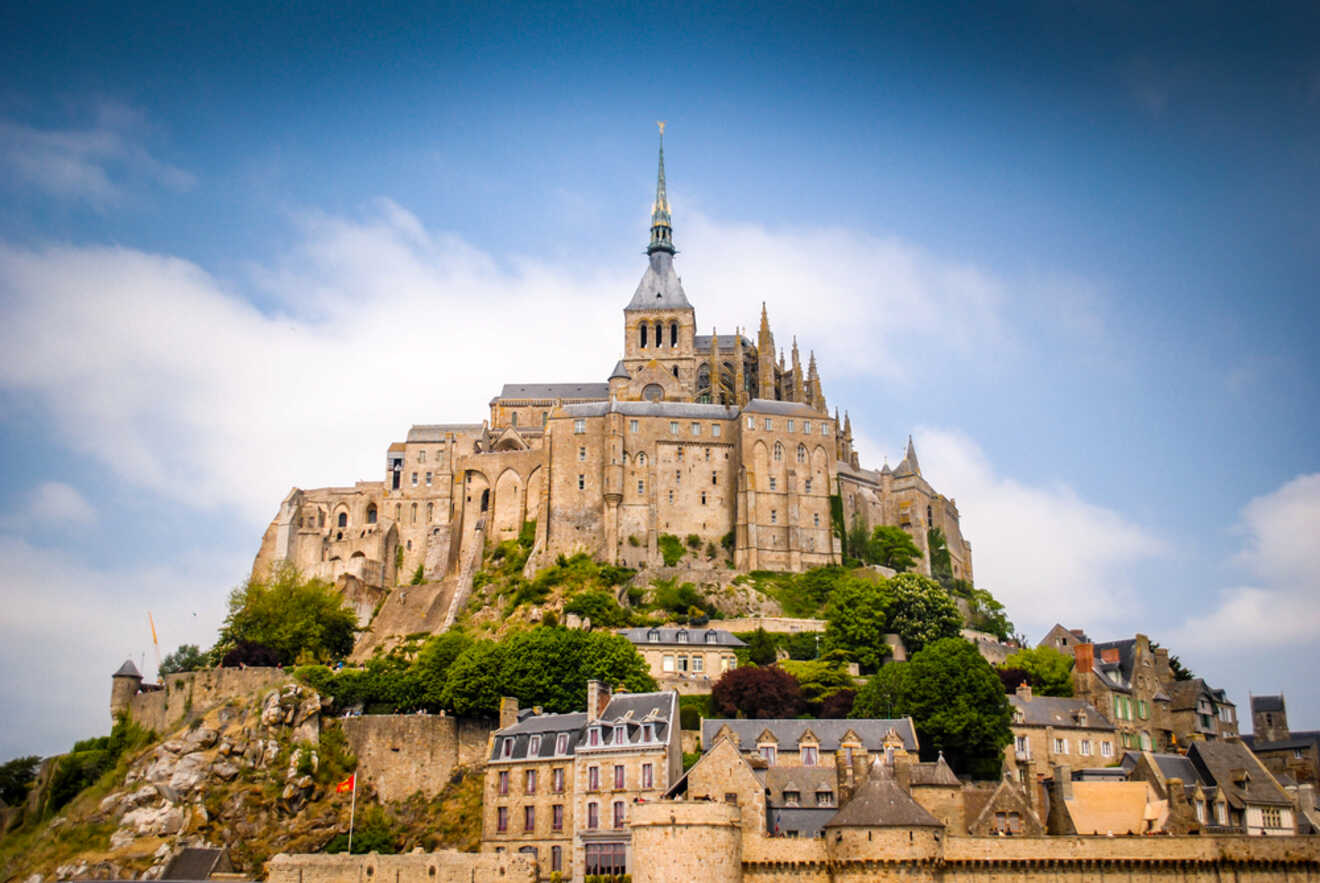 Duration: 14 hours
Price: from €170
Why you should take it: enjoy Mont-St-Michel and the French coastline
This full-day trip from Paris will take you to the island of Mont-St-Michel in the beautiful Normandy region!
It's a UNESCO World-Heritage-listed island, and your guide will educate you with captivating stories and history about Mont-St-Michel during your journey. Once you get there, you'll have plenty of free time to explore and uncover the uniqueness of this place. You can snap some Insta-worthy shots and bask in the views of the Normandy Coast and French countryside!
On your way back to the hotel in Paris, you'll enjoy lively chattering and interesting commentary from your guide! It's a hassle-free, enjoyable ride, as everything is already planned for you.
This Normandy tour is ideal for those who only have a little bit of time but still crave remarkable experiences. It's great for history buffs as well!
3. Learn about D-Day landing beaches and go cider tasting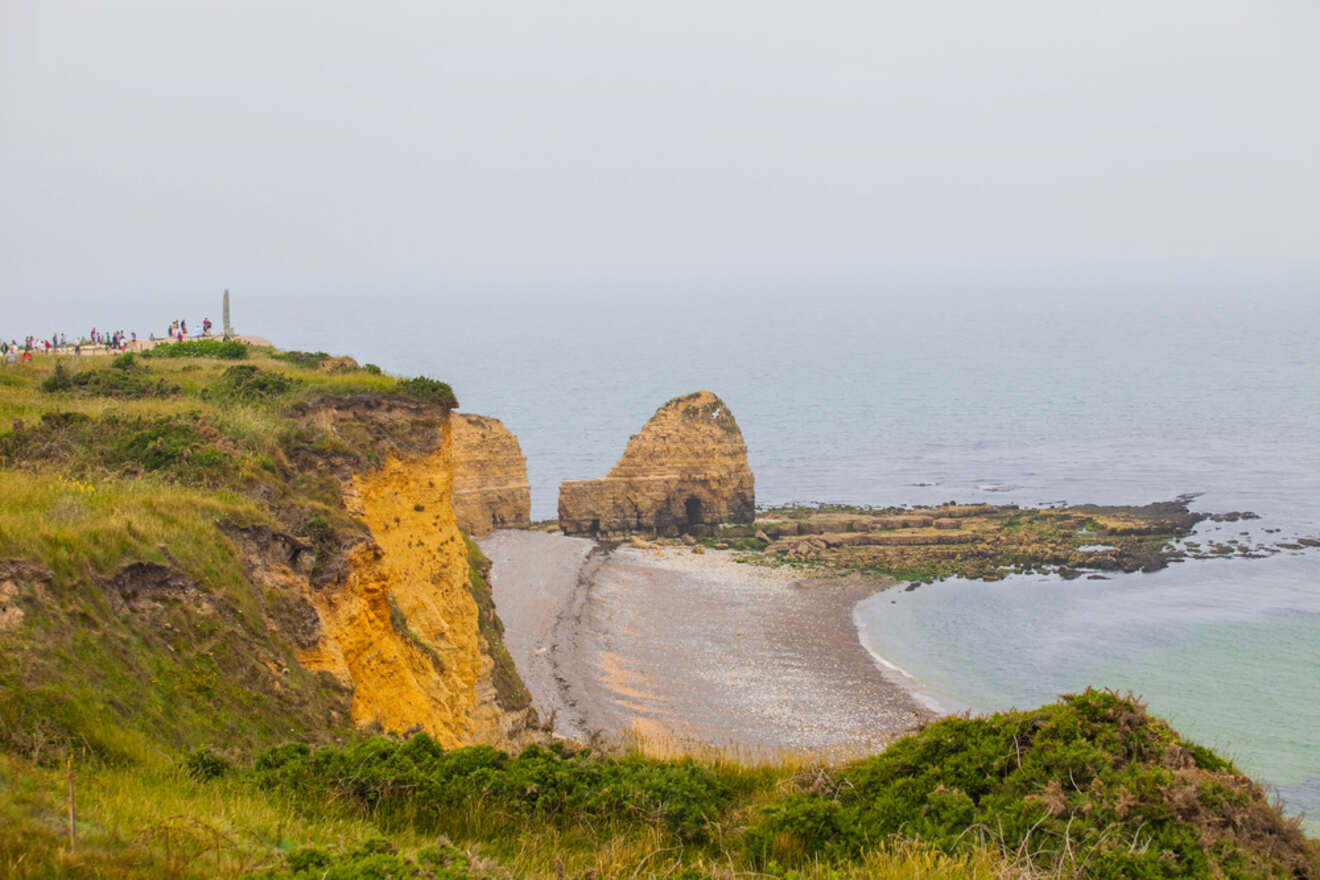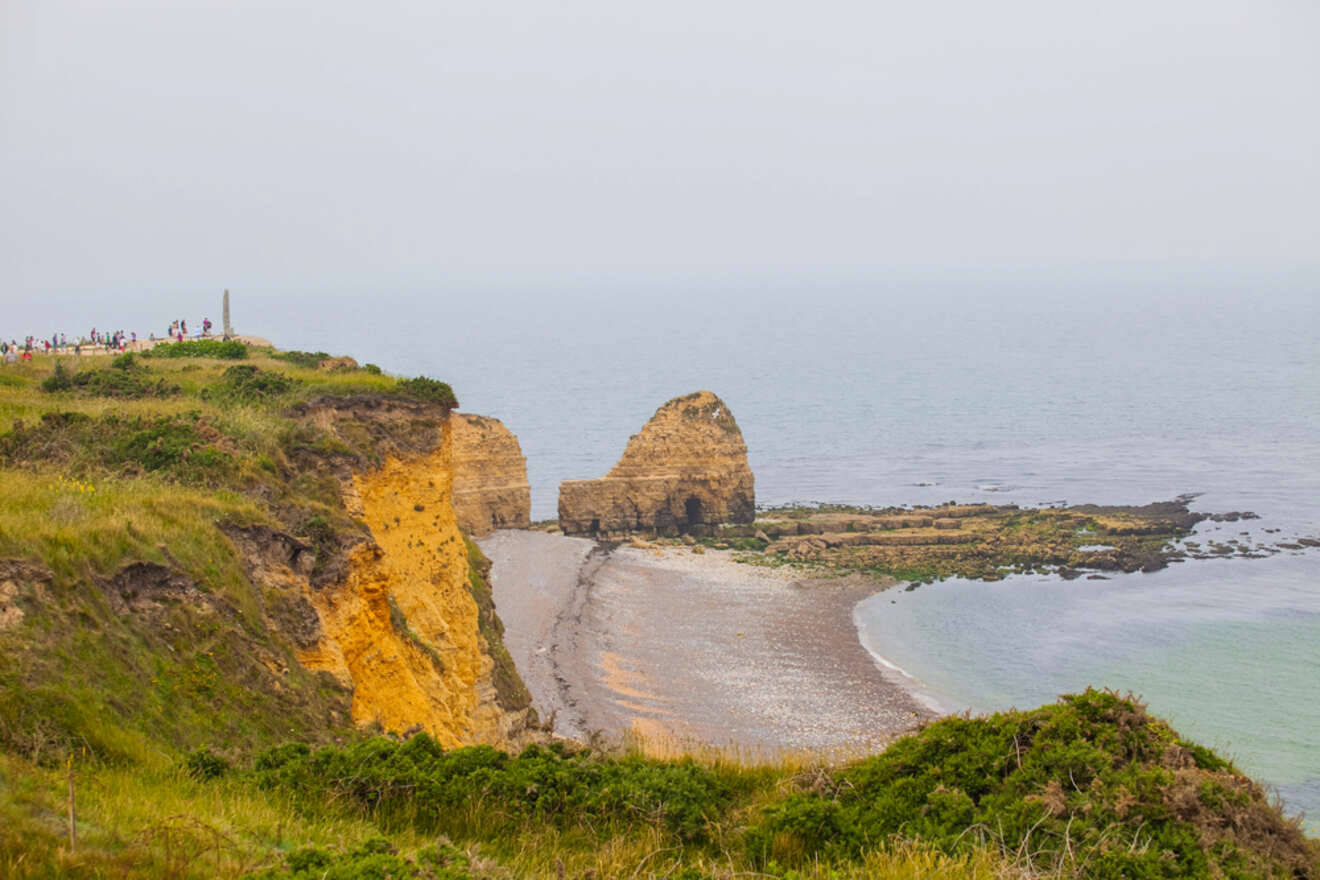 Duration: 12 to 13 hours
Price: from €172
Why you should take it: great combo tour
If you prefer privacy, this small-group tour will take you and 8 other people in a comfortable van to visit Omaha Beach, Operation Overlord Museum, German Bunkers, Pointe du Hoc, and the solemn American Cemetery in Colleville-sur-Mer.
You'll be amazed by period-era military maps and photos accompanied by tales of heroism from June 6th 1944. And you'll wash it all down with some of Normandy's delicious traditional cider before heading back to Paris!
And if you're an extrovert looking for some company, this full-day tour from Paris will take you to the iconic Normandy beaches! Guided by a knowledgeable leader, you'll visit Omaha Beach Visitor Centre and Utah Beach Landing Museum! The highlight is a pit stop for a cup of classic French cider and an awesome 2-course lunch at a quaint riverside restaurant.
4. Spend 2 days discovering Normandy's beaches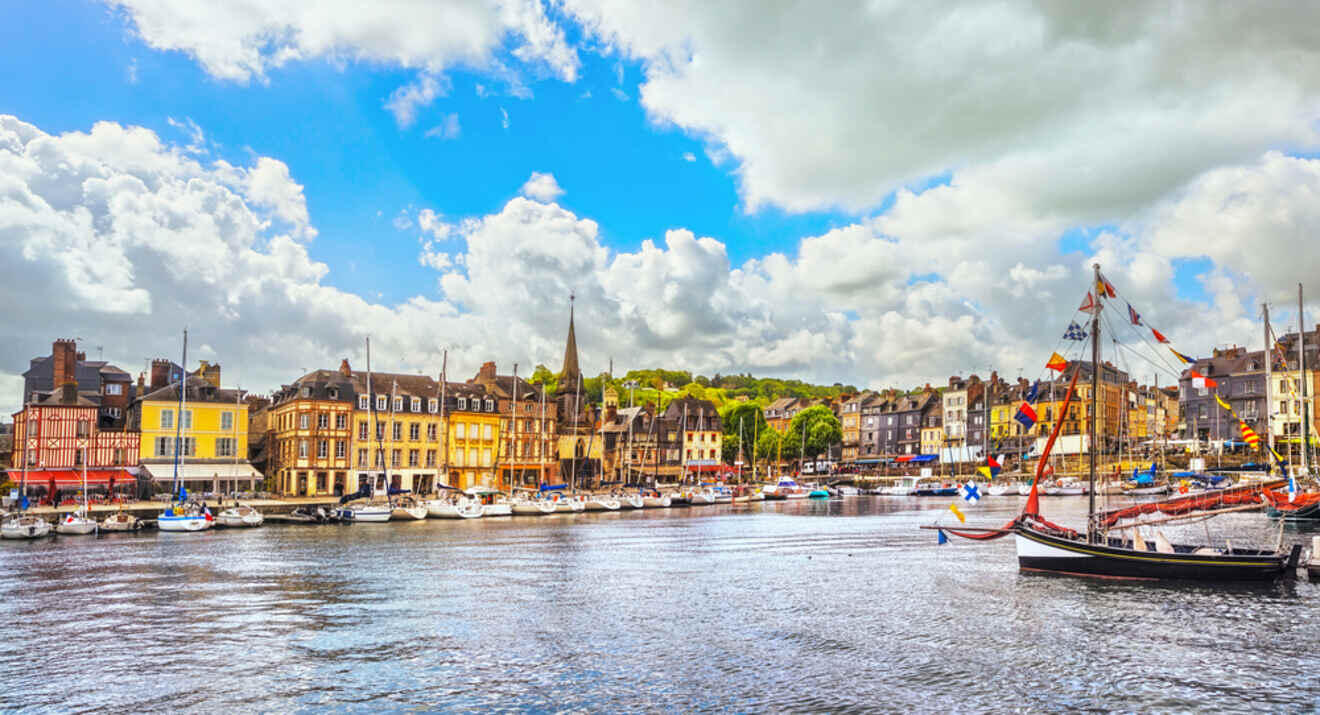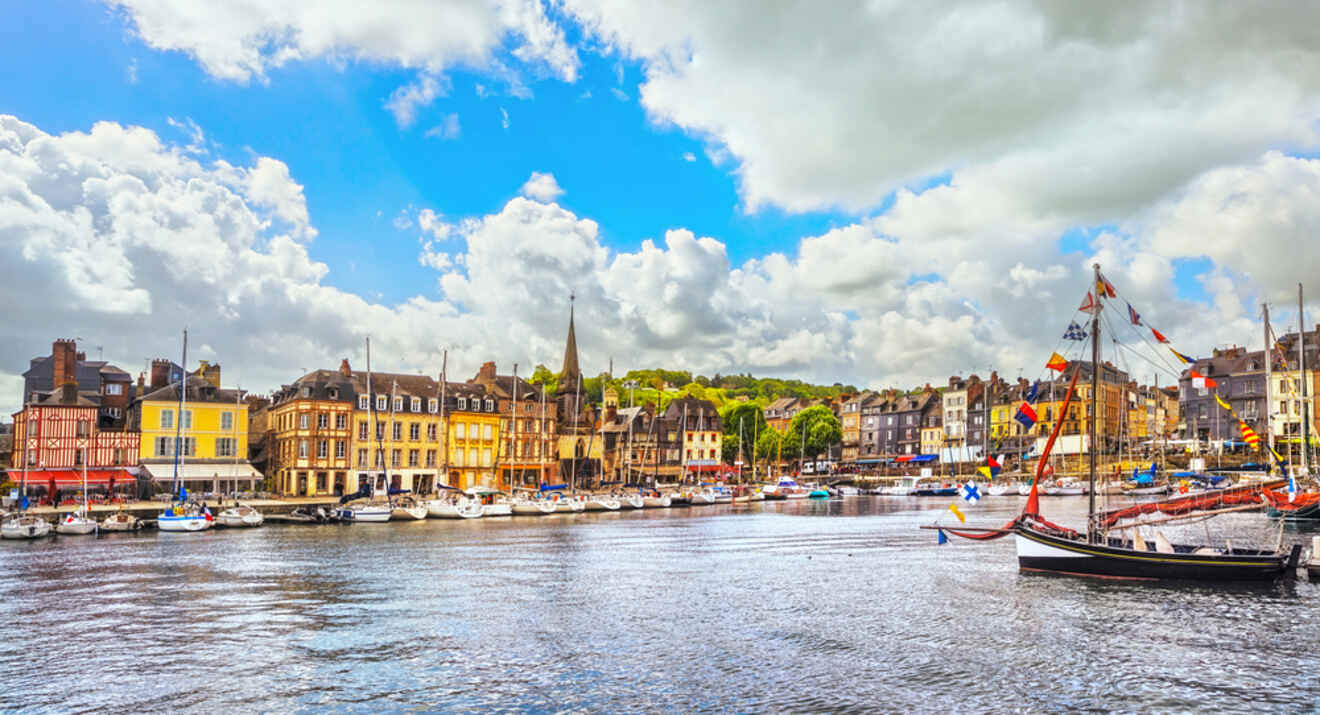 Duration: 2 days
Price: from €540
Why you should take it: 2 days with meals and hotel included
You won't regret taking this incredible 2-day trip from the French capital and heading to Normandy and Brittany. Along the way, you'll witness some of the most remarkable sights and charming towns these history-packed lands have to offer.
First is Honfleur! Take a leisurely stroll through this maritime wonderland, and you'll get why it's been blowing the minds of artists for centuries.
Onward! It's time for the Rouen walking tour! Taking a trip down memory lane, you'll be visiting the Normandy landing beaches, a place that changed history in WWII. At the American Cemetery and Memorial, prepare to pay your respects: a humbling reminder of those who gave their all for freedom.
You'll be visiting Brittany and Saint-Malo with absolutely everything taken care of, from your comfortable ride to Caen with meals, overnight stays, and more. All you have to do is sit back, relax, and make some unforgettable memories!
5. Go on D-Day landings on a private luxury tour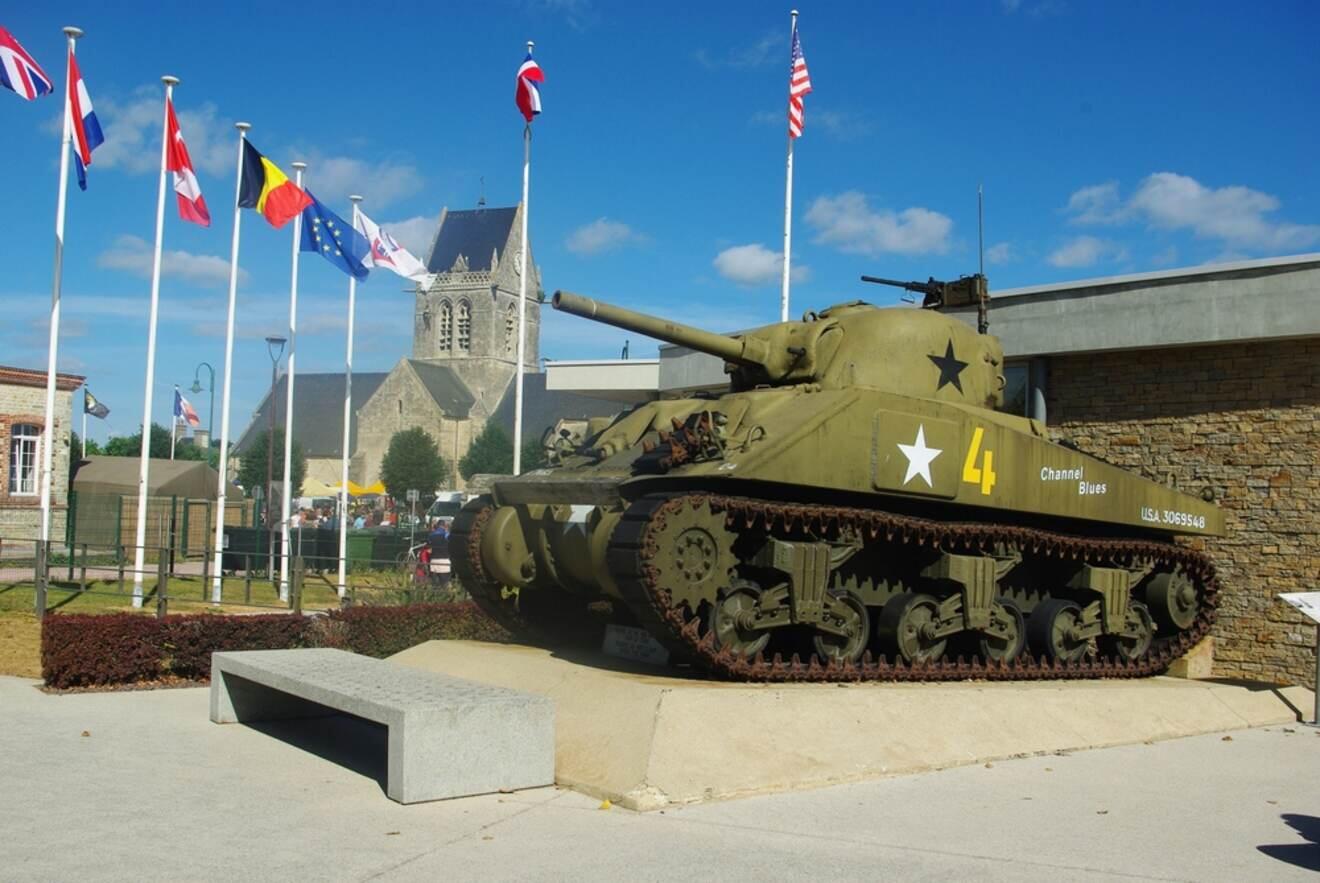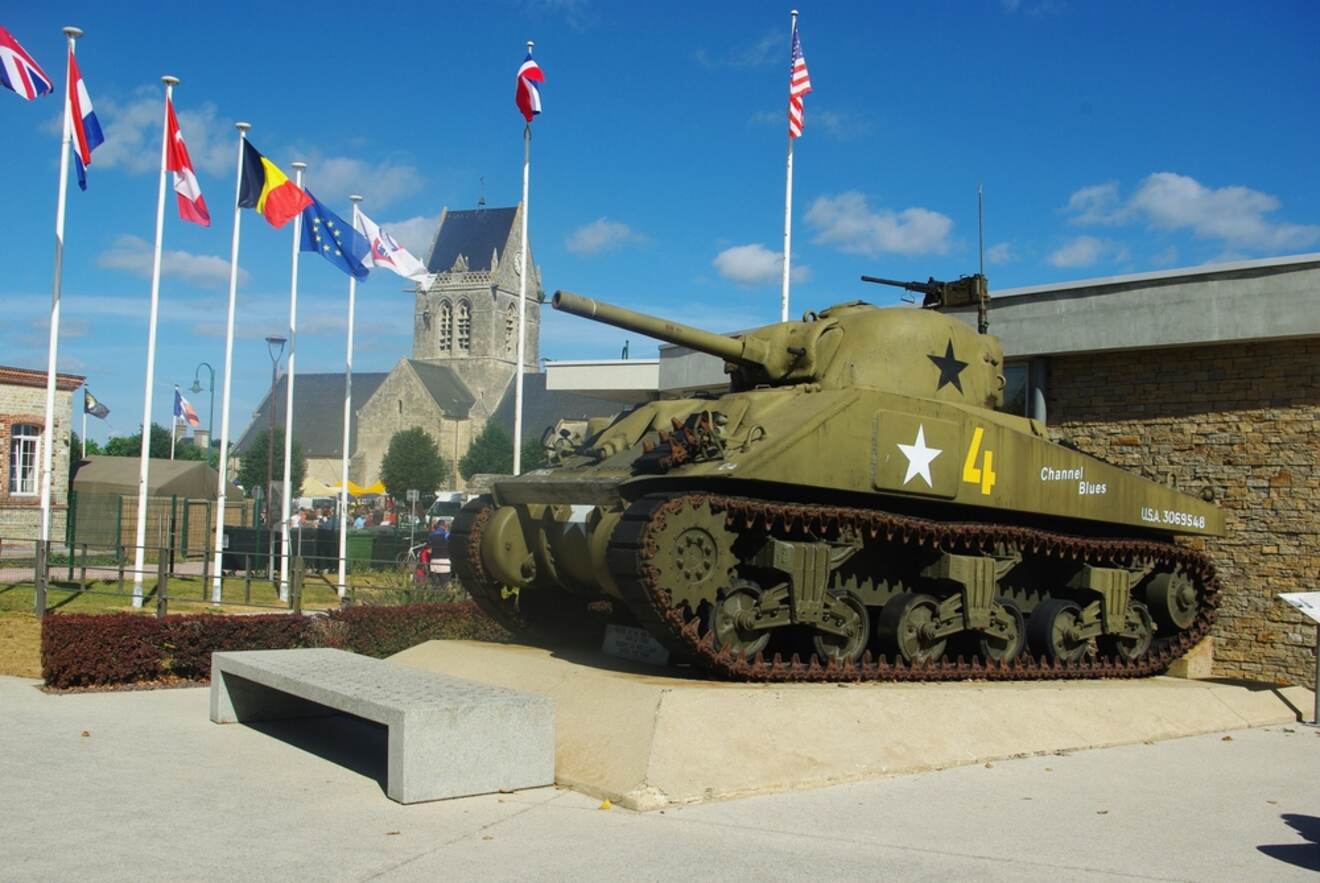 Duration: 13 hours
Price: from €1,500
Why you should take it: customized and immersive experience
Private tours and day trips are an inescapable experience for every serious traveler, so I'm presenting you with those options as well.
For my dear history buffs that want to feel like a VIP, this private tour will take you from central Paris in an air-conditioned luxury minivan and drop you off at Normandy. Your knowledgeable guide will be by your side to fill you in with captivating tales and provide insightful commentaries. You'll visit the Airborne Museum, D-Day Museum, and D-Day landing beaches. You've got the full power to customize your trip – just for you!
You can also take this private tour that focuses on American soldiers and visit Omaha and Utah Beaches and the airborne drop zone at Saint Mere Eglise – iconic sites of the D-Day landings. Pay your respects to more than 10,000 brave soldier souls who made the ultimate sacrifice at the American Cemetery.
6. Pedal your way through Monet's Garden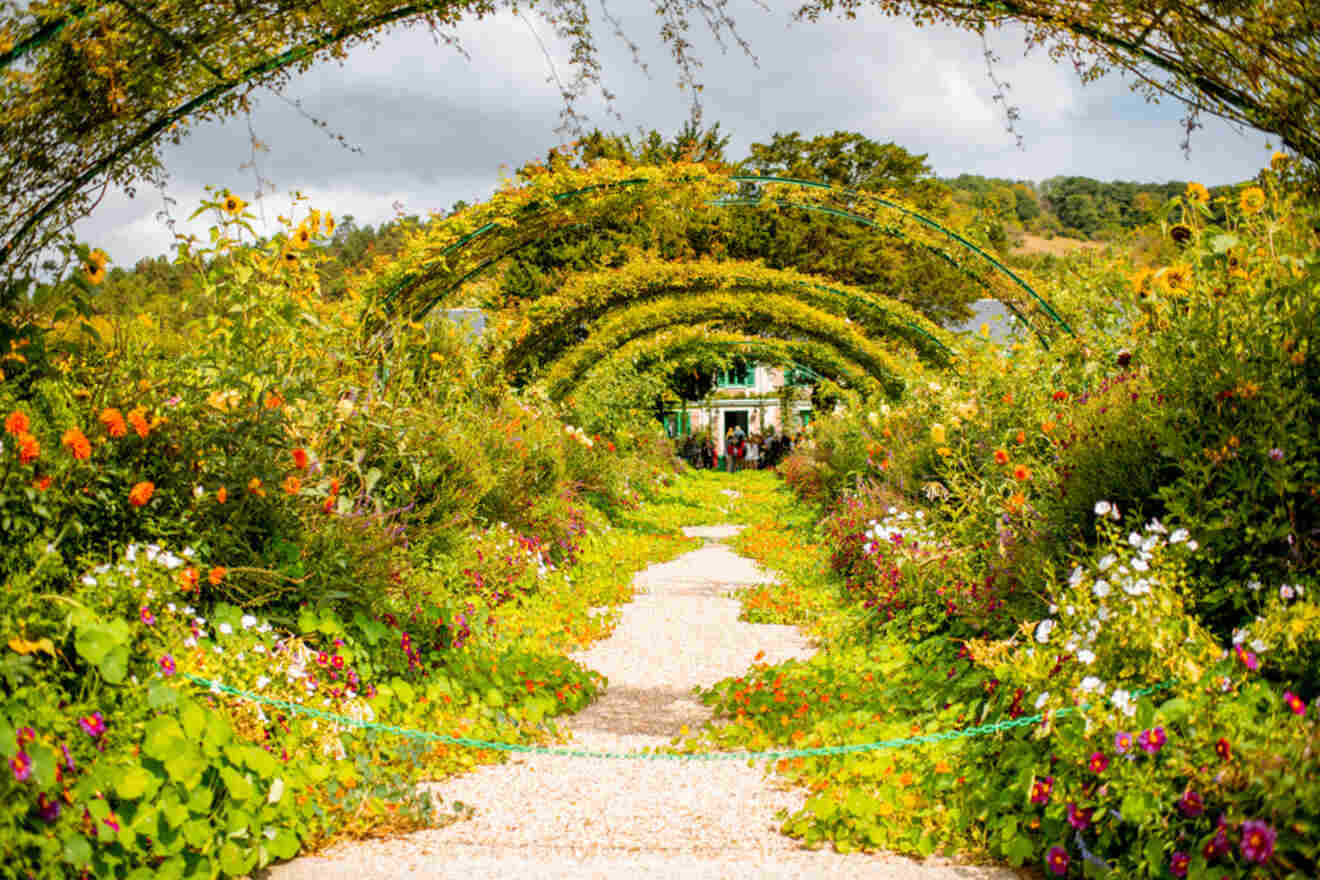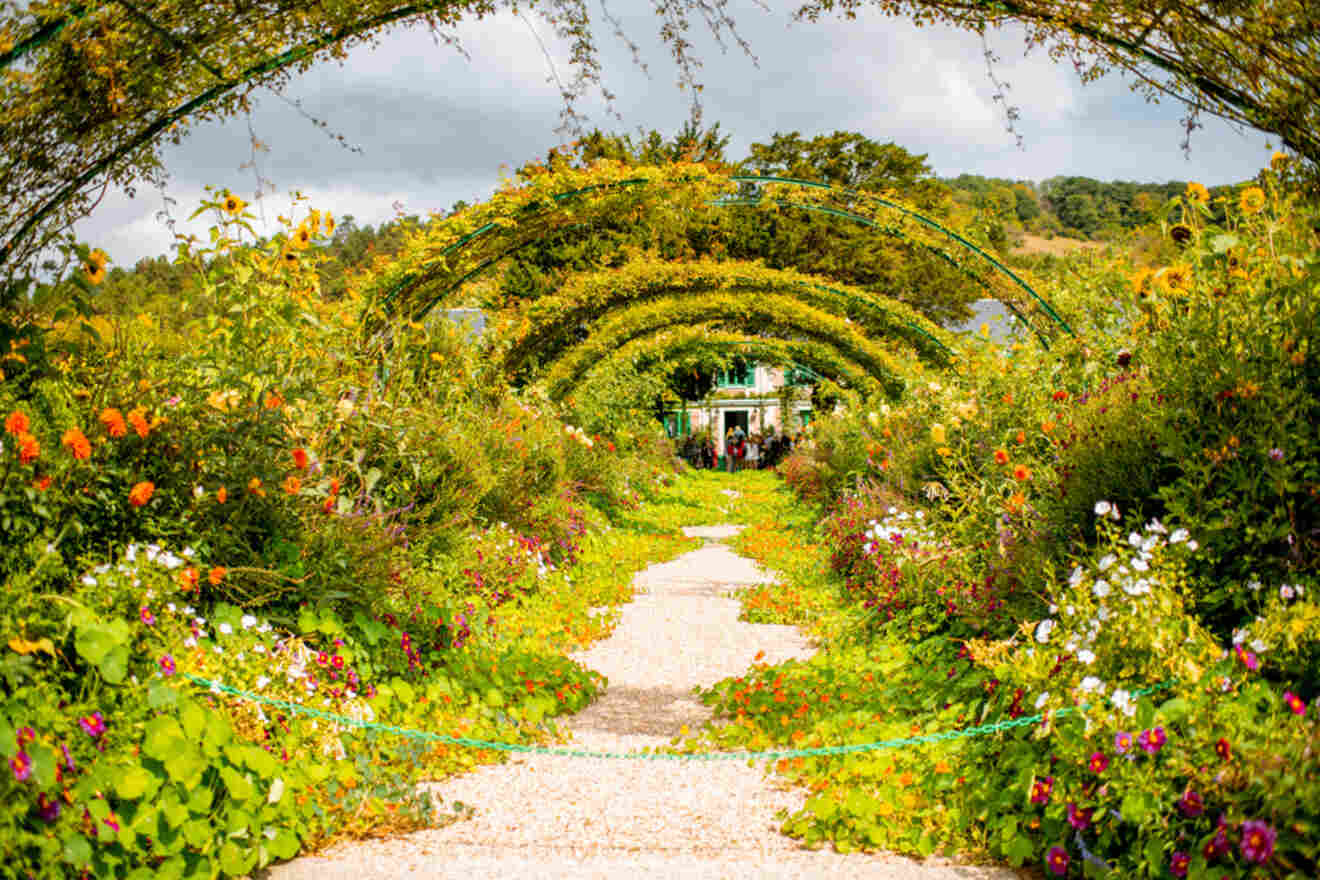 Duration: 8.5 hours
Price: from €110
Why you should take it: bike tour to Normandy
This is one of the best tours for adventurers that will take you through paradisiacal Normandy. You'll make your 1st stop at Vernon Village and explore its fun farmers' market and treat yourself to some delicious picnic treats!
After lunch, take a leisurely 3-mile (5 km) ride down bike paths to the quaint village of Giverny. You'll find monuments of local citizens dating back centuries and even British soldiers from World War II, plus the grave of Monet himself buried within his family's vault.
As you pass Hotel Baudy, where Manet and Renoir spent their days painting up a storm, you'll reach the highlight of the day, Monet's Garden. Take your time to explore its gardens and house for about 90 minutes, including its world-famous water lily pond that gave birth to some of Monet's most iconic paintings.
Right across the street from Monet's Gardens, you'll find the American Museum of Art.
7. Enjoy D-Day beaches and see Loire Valley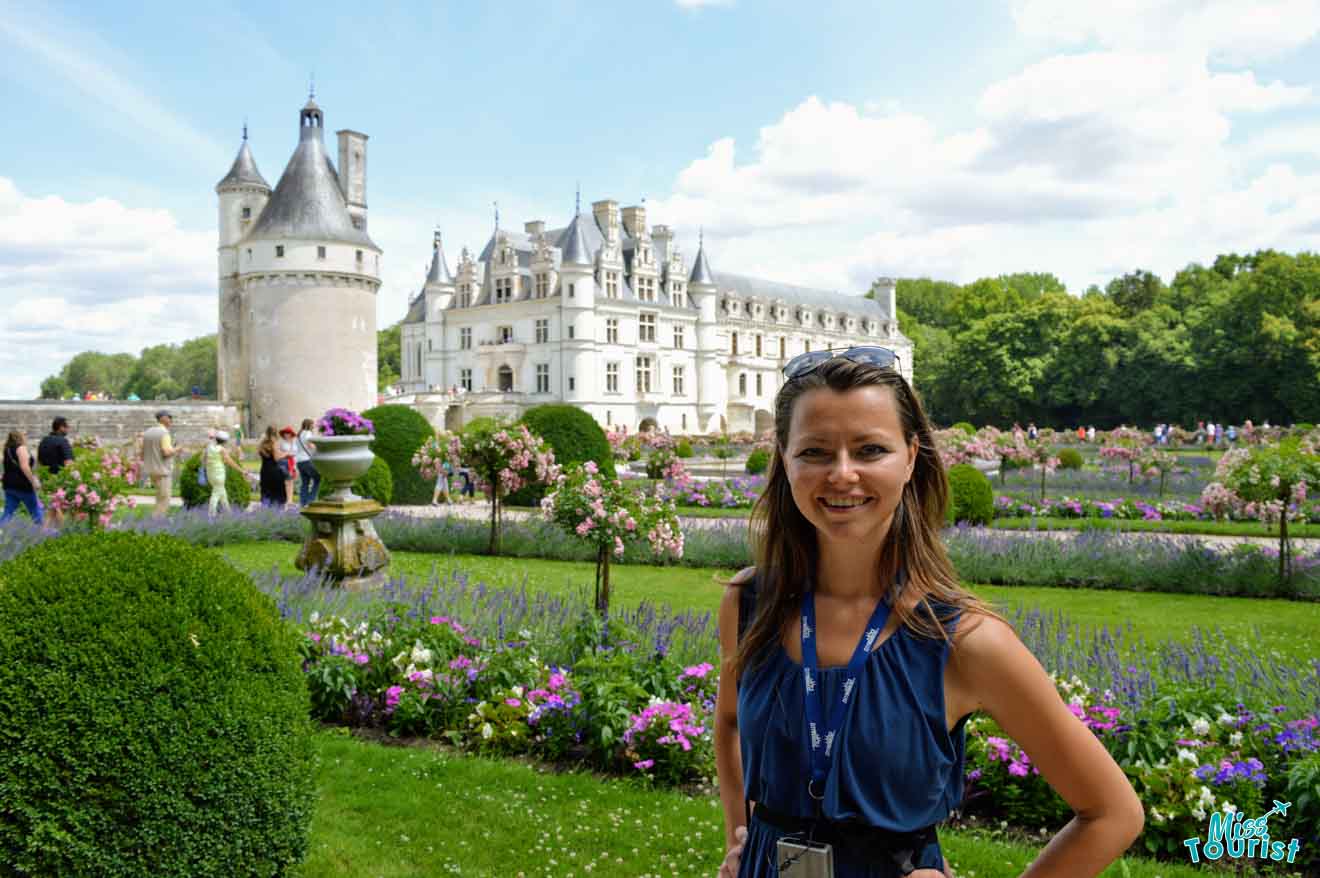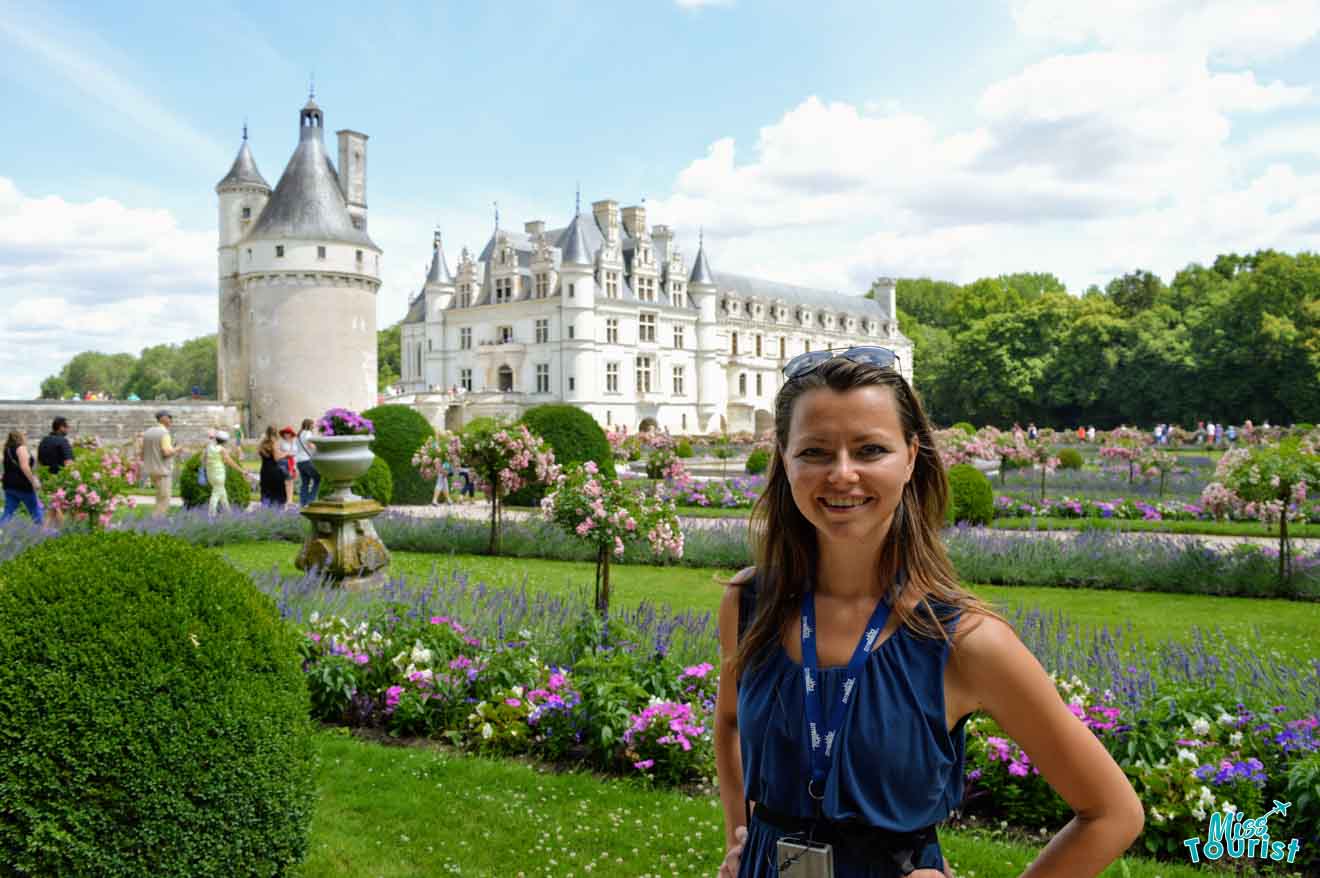 Duration: 3 days
Price: from €780
Why you should take it: 3-day trip, includes a visit to Loire Valley
This is one of the D-Day tours for those who really want to take time and explore all of Normandy's beauty and history. It's a 3-day getaway from Paris where you can take a look at France's famous historical sites!
This tour includes transport and accommodation, taking the hassle out of planning your trip so you can focus on the fun. With a guide, you'll see Omaha Beach and learn all about World War II landings. You'll explore gorgeous towns like Rouen, Honfleur, and St. Malo before visiting Mont St-Michel – a UNESCO World Heritage Site that'll leave you in awe!
Finally, behold the stunning "château country" of Loire Valley with Chenonceau Castle wine tasting. So exciting! Spend 3 days discovering France's greatest regions – with 2 nights' accommodation and some meals included, it'll be unforgettable!
8. Experience Juno Beach and its history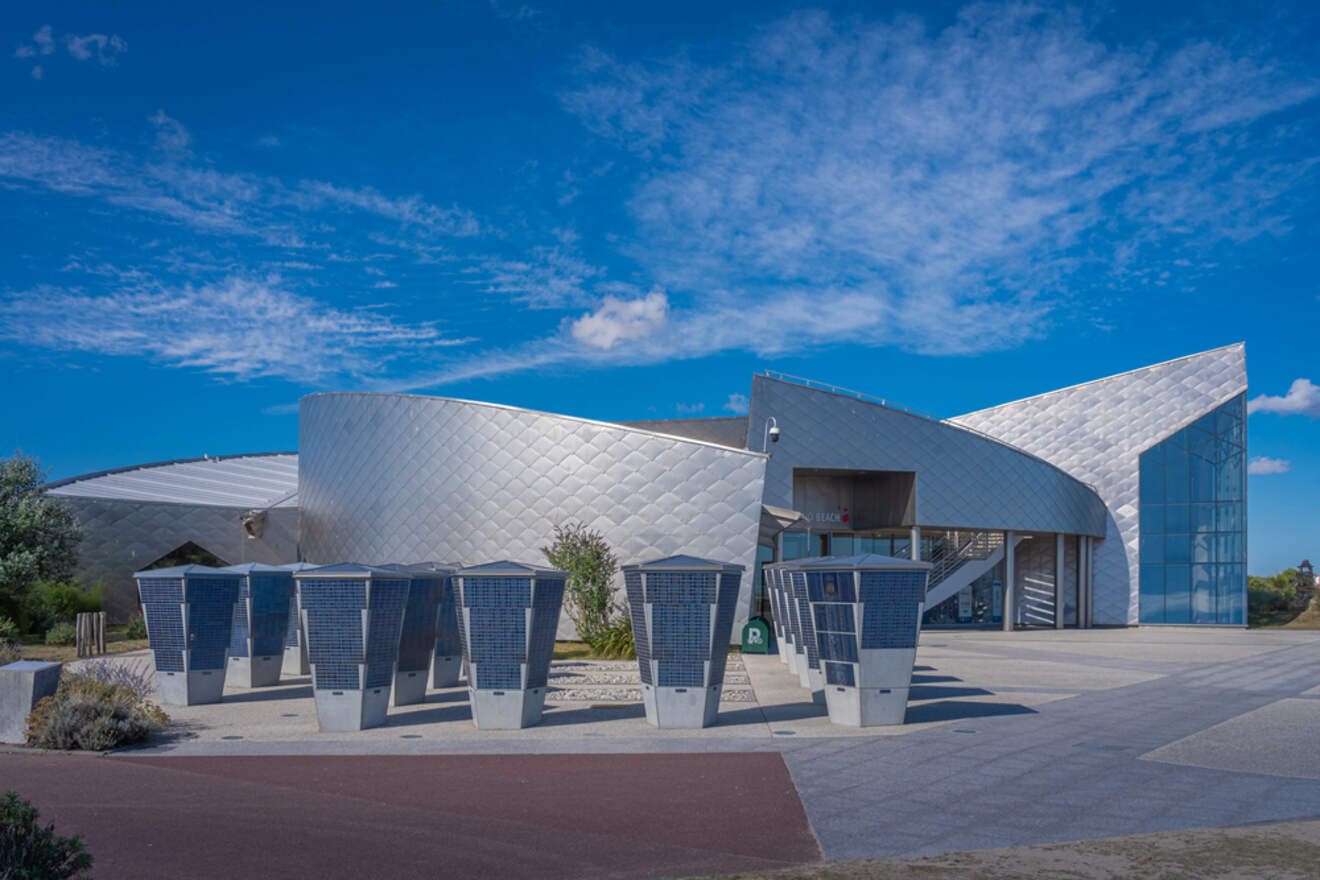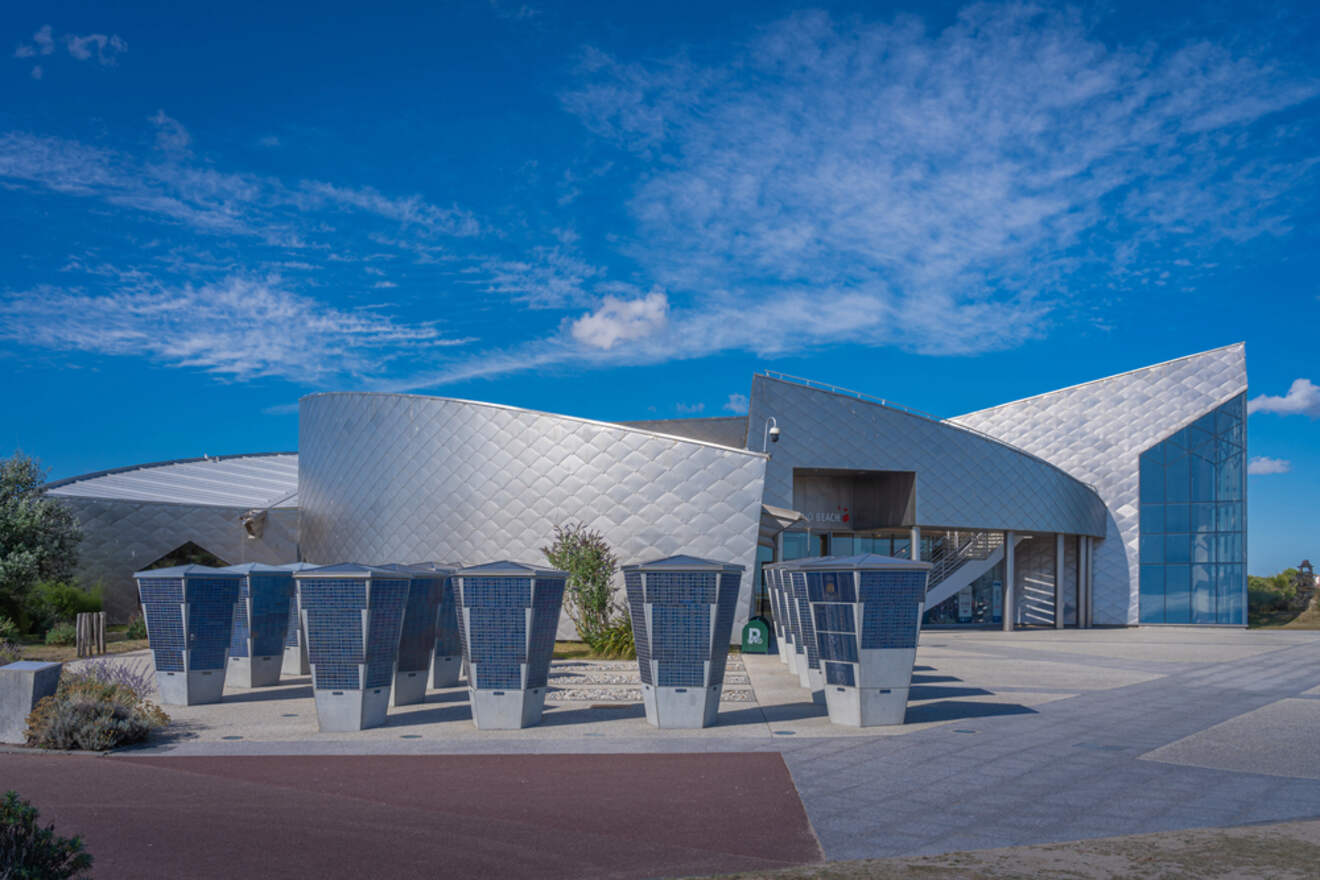 Duration: 13 hours
Price: from €220
Why you should take it: focused on Canadian memorial
Take a stroll down Juno Beach, and you'll be walking where heroes once stood, just as it was in 1944. The same sand thumped beneath the feet of Canadian troops who were brave enough to make history that day.
Stepping foot on Juno Beach with your guide is truly an experience like no other. They'll show you the must-see destination – the Juno Beach Center! This museum is a one-stop shop packed full of all of Canada's landings in Normandy history. Let me tell you, it's pretty incredible and has impeccable detail to get that real "been there and done that" feeling from June 6th, 1944.
You can take a stroll up to the Canadian Cemetery in Beny-sur-Mer and pay your respects to all the fallen soldiers. It's a stunning spot, something you don't want to miss out on if you get the chance.
9. Feel like Joan of Arc with Rouen tour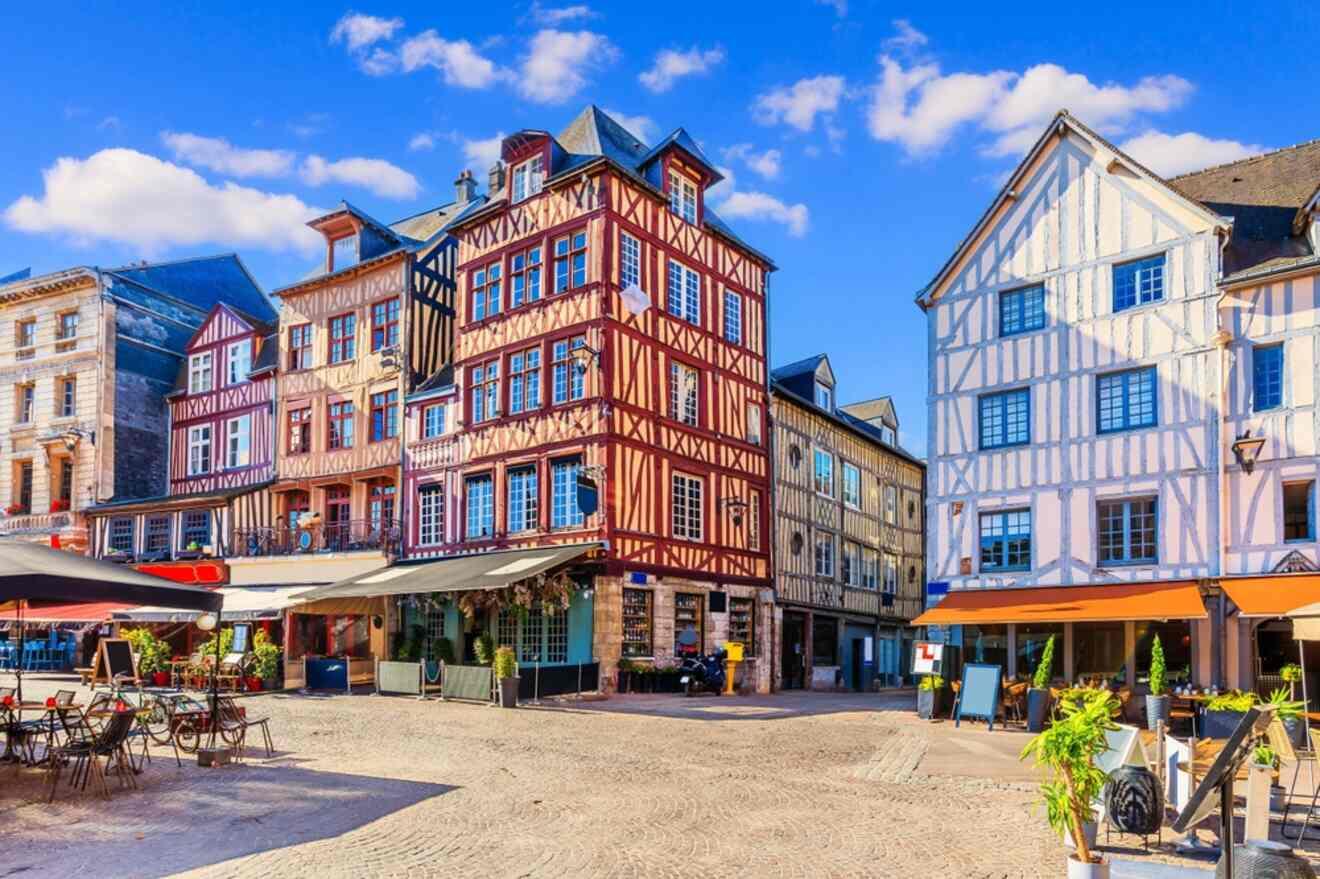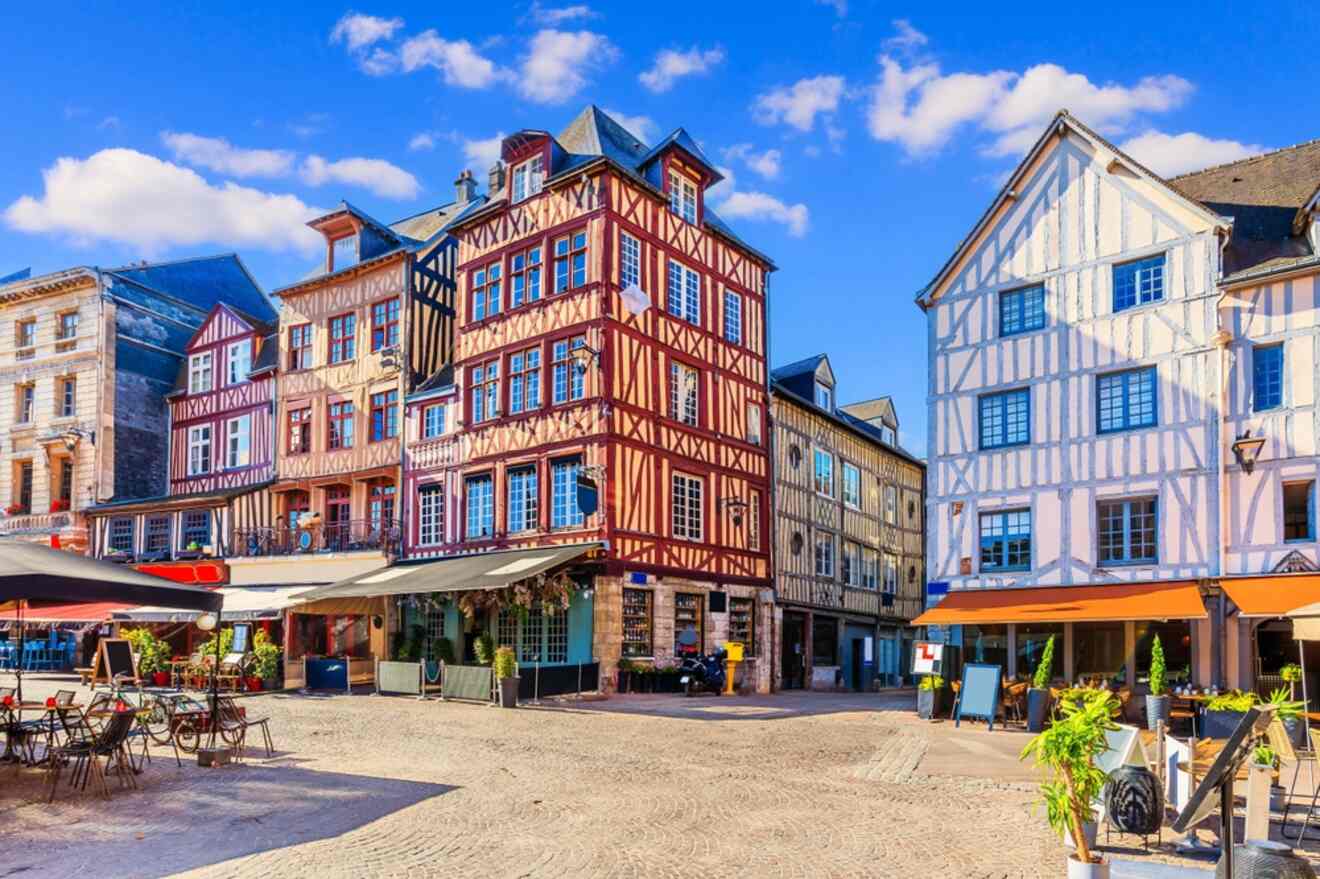 Duration: 8 to 9 hours
Price: from €490
Why you should take it: entry to Joan of Arc show
Experience a burst of Medieval history and romance on an enchanting day trip from Paris to Rouen, the home of Joan of Arc!
Zoom through the French countryside on a high-speed direct train, and arrive in this idyllic city with your personal guide, who'll show you its must-sees and lesser-known secrets. Wander through cobblestoned streets as you explore its fascinating past, plus see the mesmerizing Monet-painted cathedral. What's more? You don't have to worry about tickets or entry – they're all taken care of!
It's ideal for travelers short on time looking for that extra bit of France during their visit to Paris: get ready for a full walking tour with some quality snaps taken by your professional photographer guide!
And the highlight is the entry to the enchanting Joan of Arc show, where you can truly have an immersive taste of history.
10. Get an interactive French experience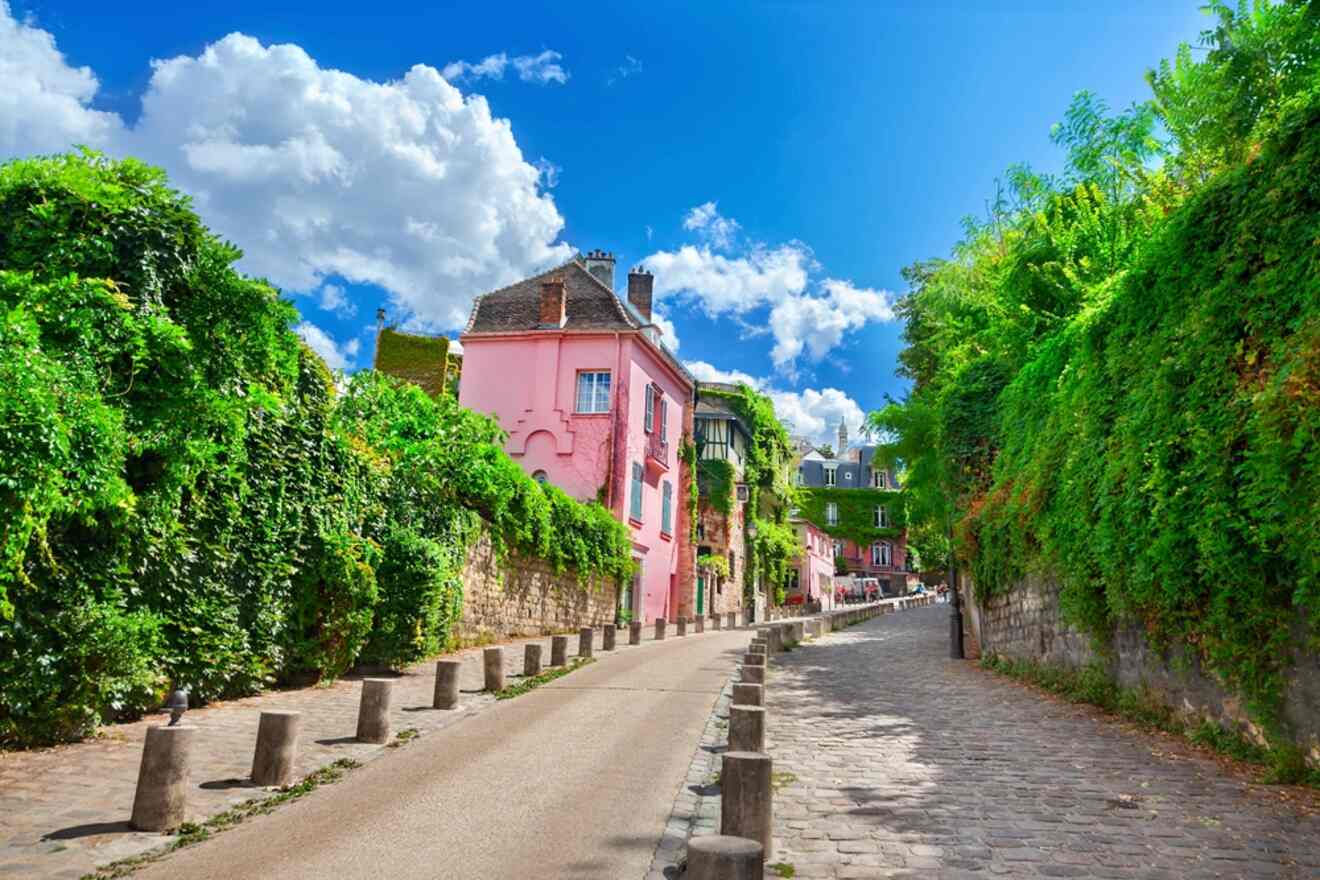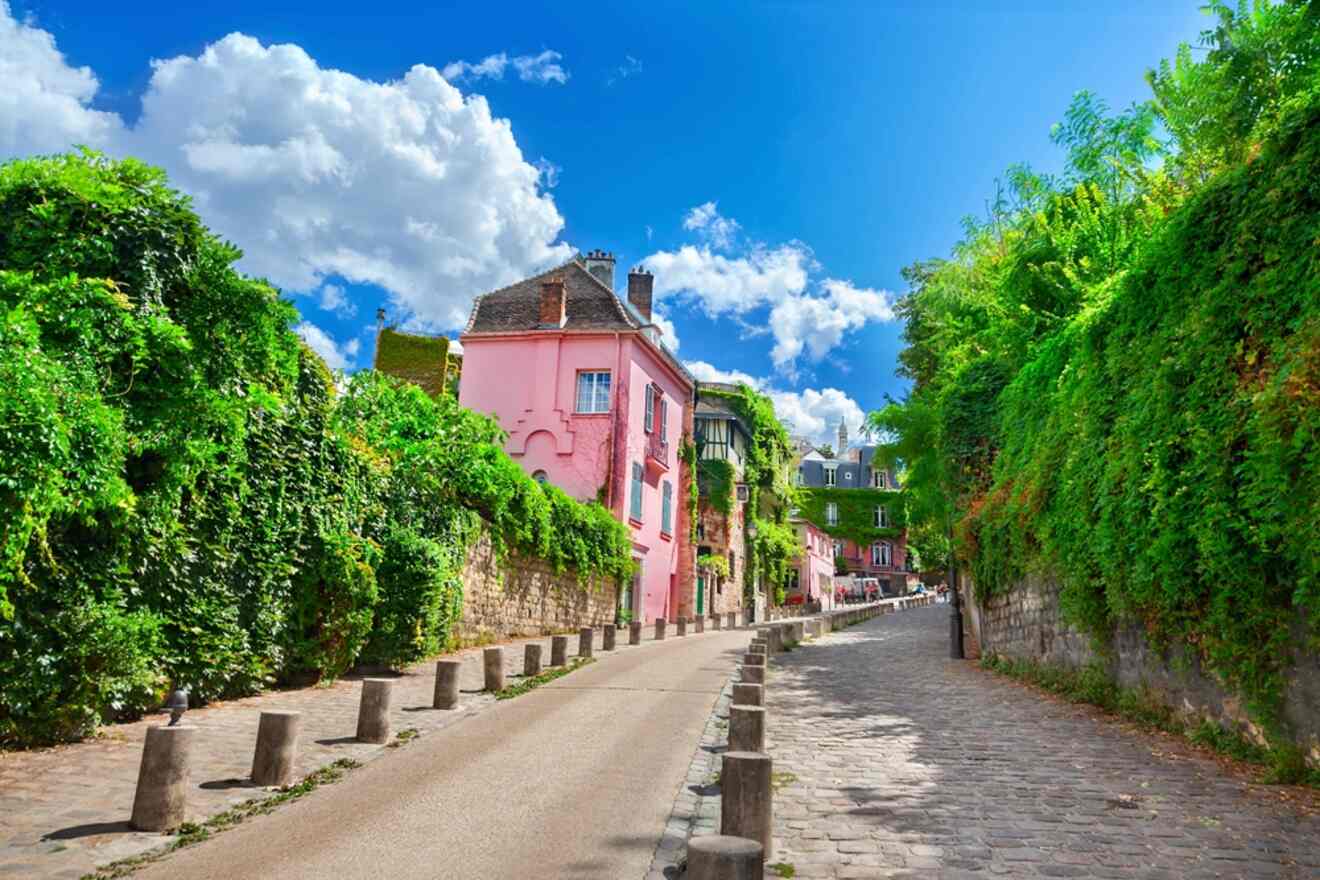 Duration: 5 days
Price: from €3,392
Why you should take it: led by a French language guide
Have you ever wished you could speak French but found it too hard, even with CDs and phone apps? Well, here's the ultimate motivation: a visit to Normandy, the birthplace of Impressionism, to follow in the footsteps of its greatest painters and take in their masterpieces!
Instead of getting bogged down in the class lectures, this tour makes sure you stay engaged with your language coach included while exploring each location. You'll fully immerse yourself so that, at last, your dream of speaking French comes true.
It's a simple formula: Hearing French + Experiencing French = Speaking French! And this tour's activities are customized for each student's interests; plus, with comprehensible input provided by your language guide, success is just around the corner.
11. Taste your buds with a gastronomic tour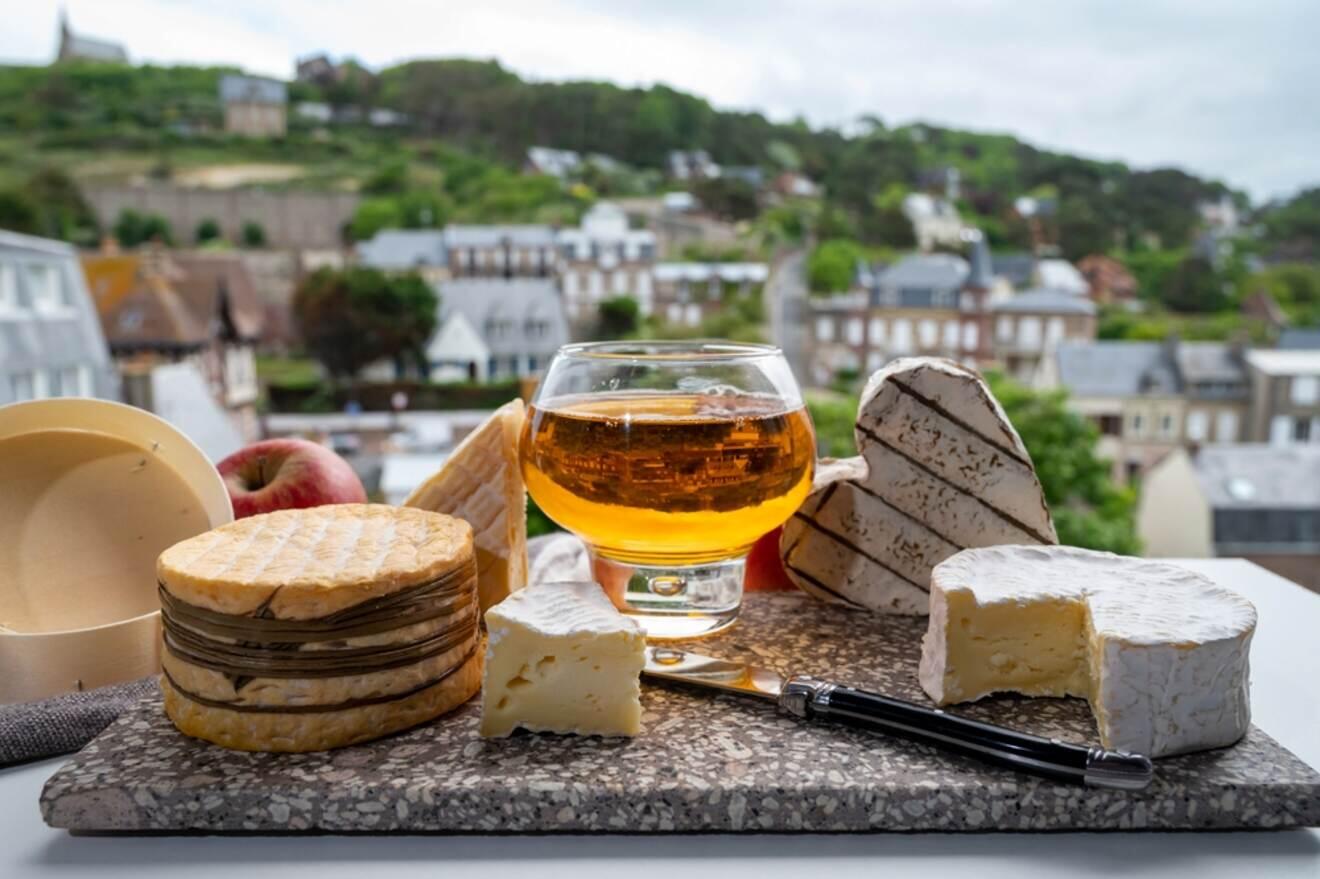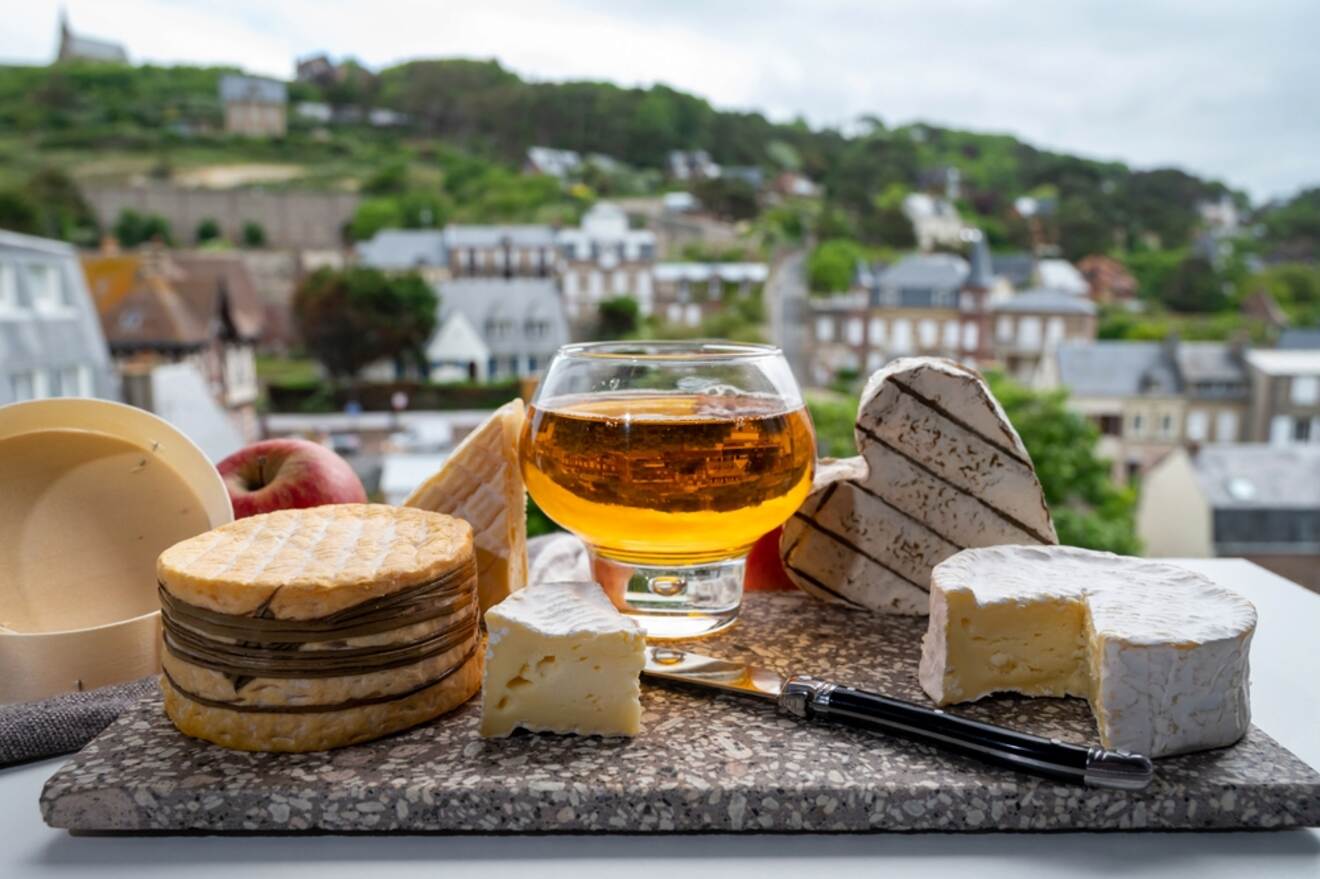 Duration: 11 hours
Price: from €370
Why you should take it: food-focused tour in Normandy
Don't miss out on Normandy's amazing gastronomic culture and tantalizing cuisine during your trip to Paris! With this tour, you can make the most of your limited vacation time with this private day trip. It's the perfect way to experience France's most popular region if you're short on time.
The comfortably-paced itinerary includes visits to Pont l'Eveque, Camembert, and, if requested, the Sanctuary of Therese of Lisieux. Plus, you'll get a unique culinary adventure at a village cheese factory, a countryside cider house, and lunch in Beuvron-en-Auge. Enjoy all these amazing experiences with the personalized touch that only comes from a private tour – escape from Paris' hustle and bustle for one tasty day! The tour is also wheelchair accessible!
12. Unveil history with Normandy & Brittany tour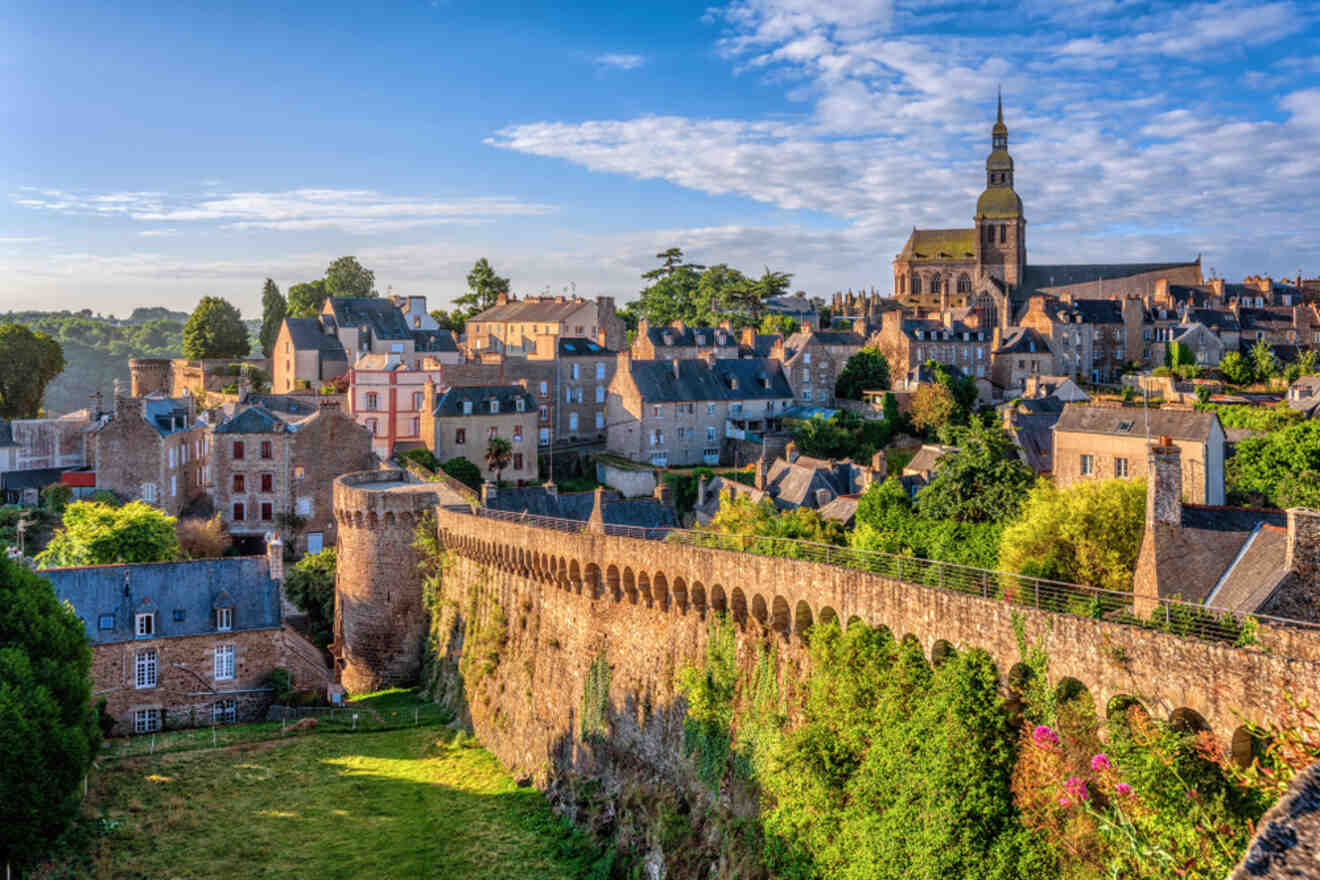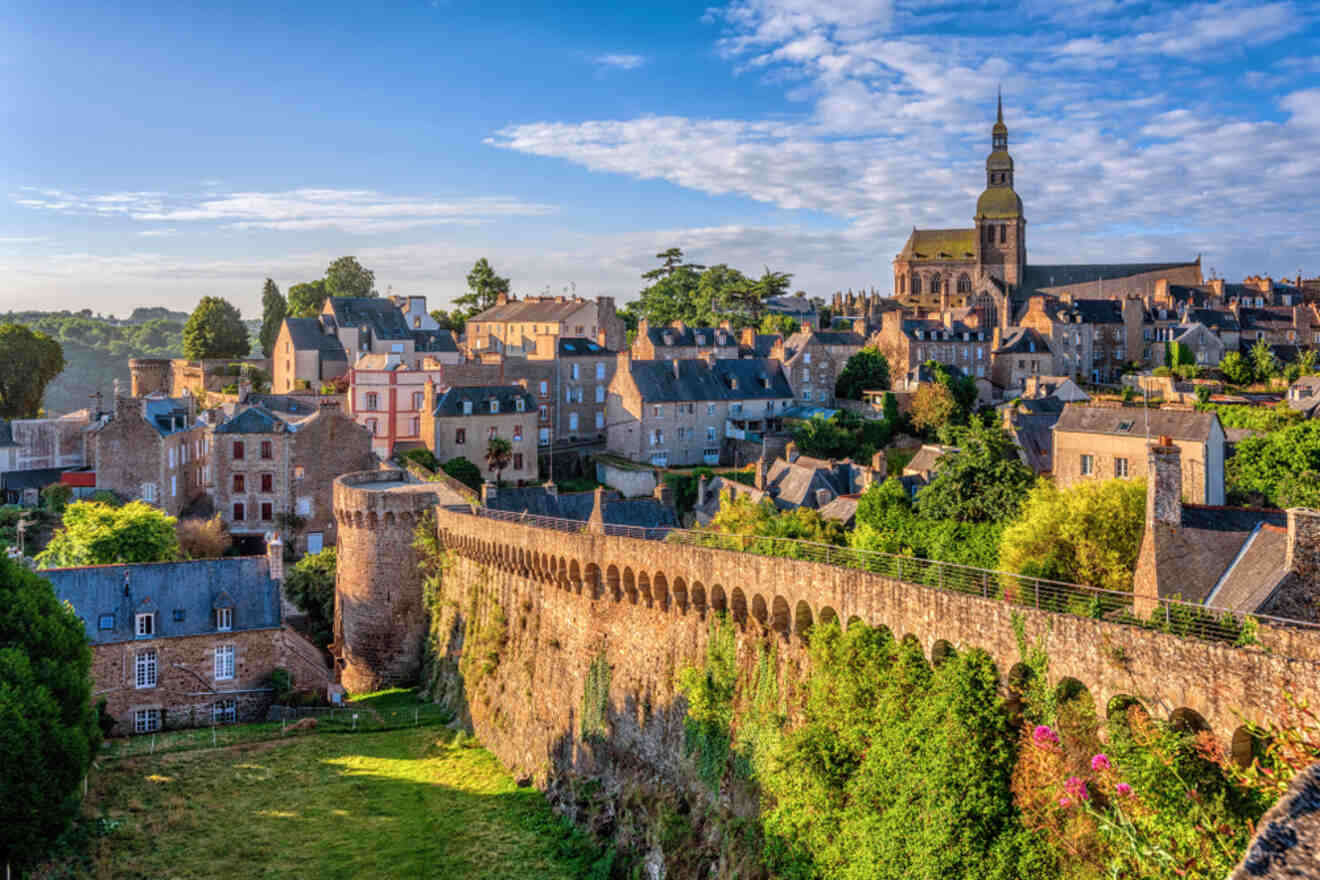 Duration: 4 days
Price: from € 1,332
Why you should take it: multi-day extravaganza
This 4-day excursion will be crammed full of fantastic memories that'll make you wish it never had to end. Your tour starts by checking out the historic city of Rouen.
Get ready to be moved as you venture off to Pegasus Bridge, one of the most famous bridges in WWII history. You'll carry on your heart-wrenching journey to the still American Cemetery of Saint Laurent and majestic Mont St. Michel Abbe.
As you set off on the Brittany adventure, you'll explore the bustling port and fortified city of St. Malo! Spoil your taste buds in the gorgeous fishing village of Cancale. Last but not least, you have to check out the magical cities of Dinard and Dinan. Indulge in the utmost sophistication of Dinard's grand villas and amble along the old-world streets of Dinan.
FAQs about Normandy tours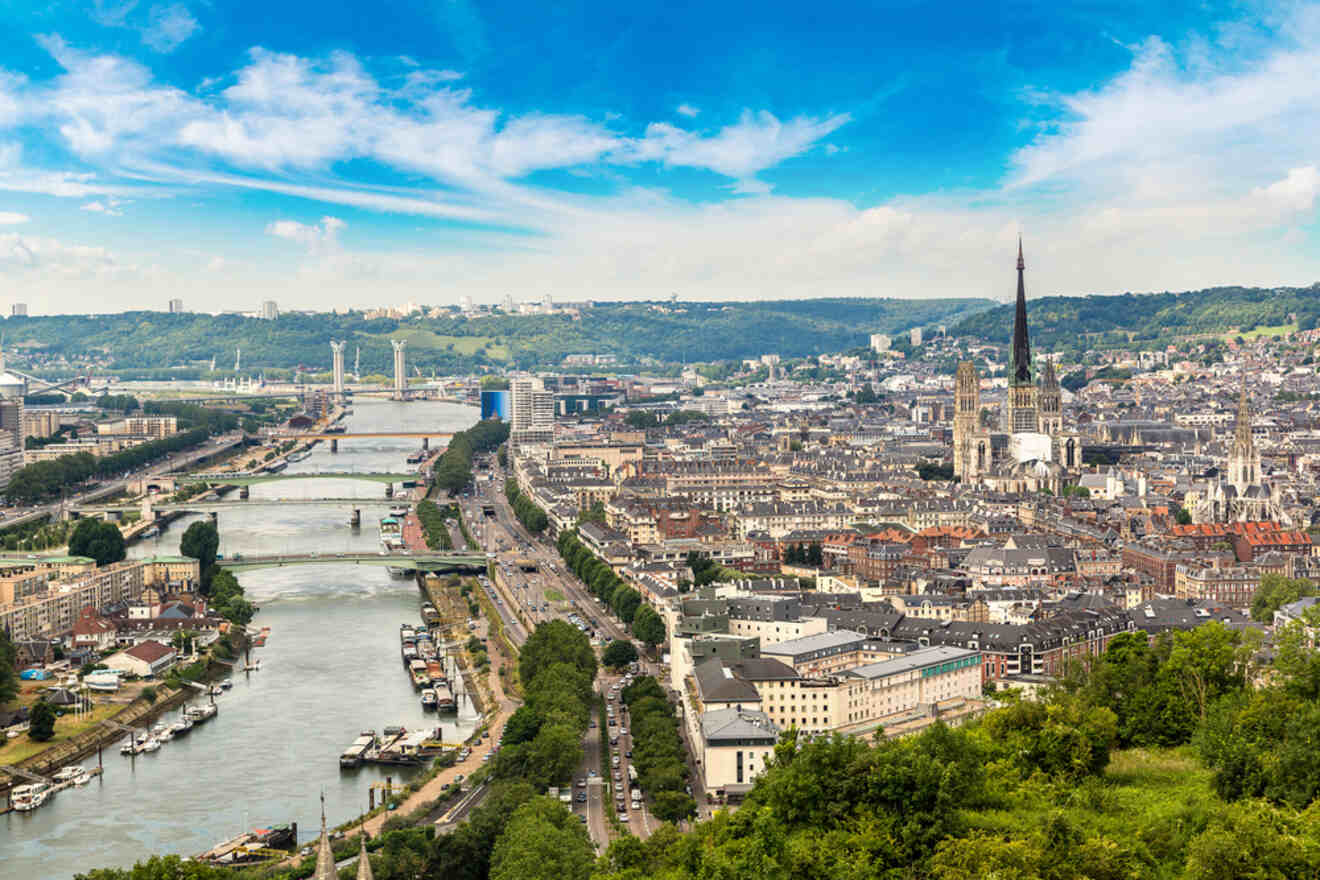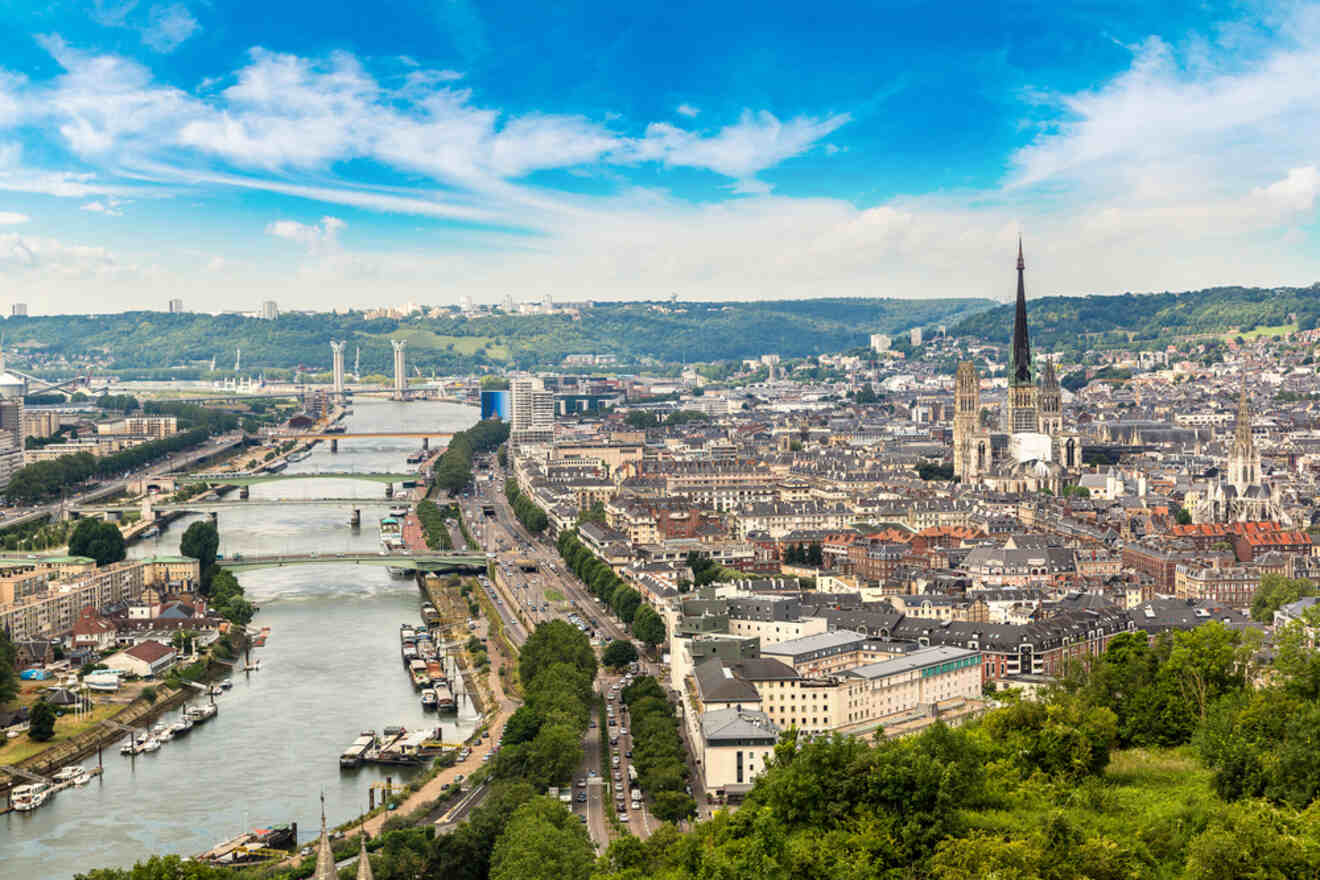 Conclusion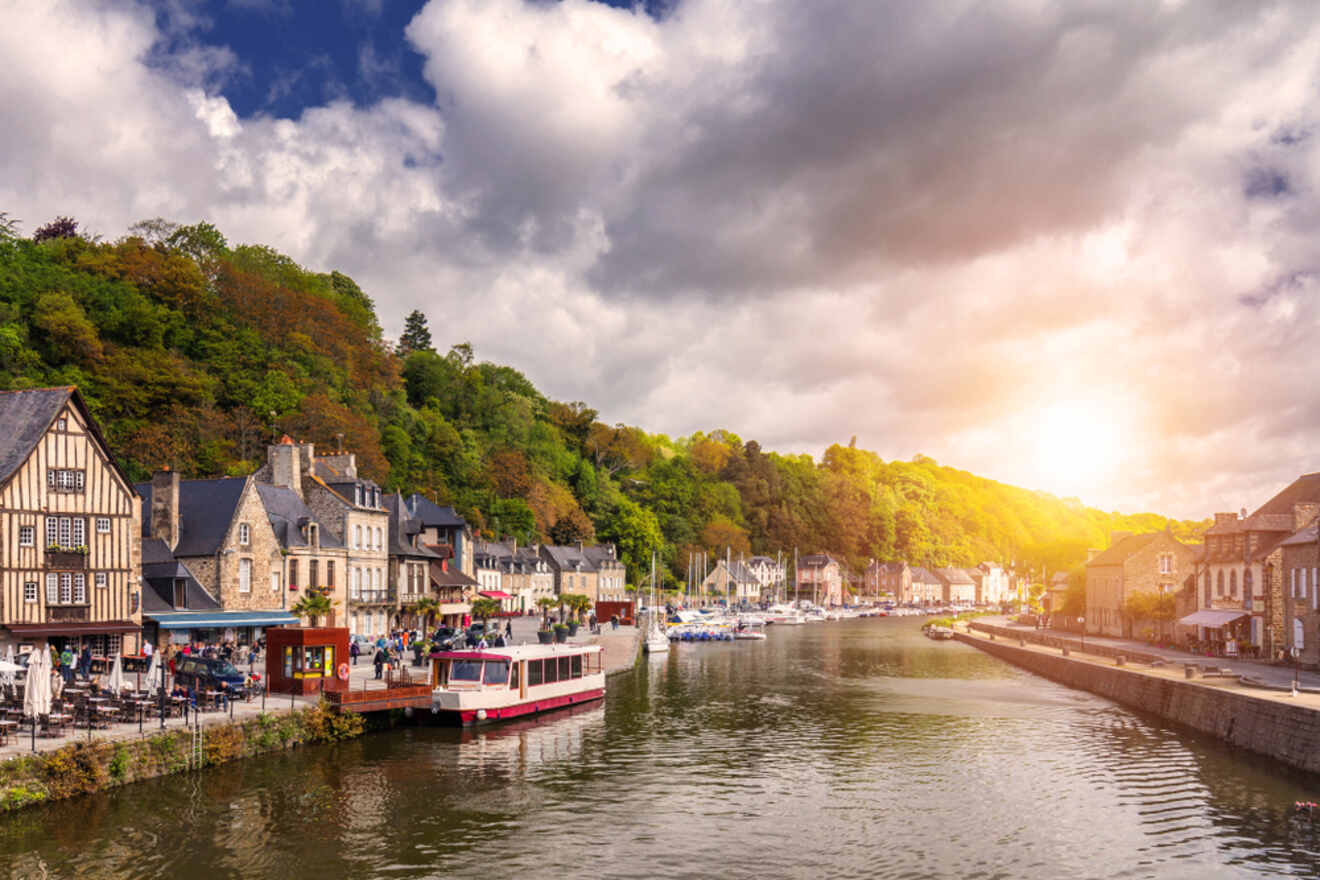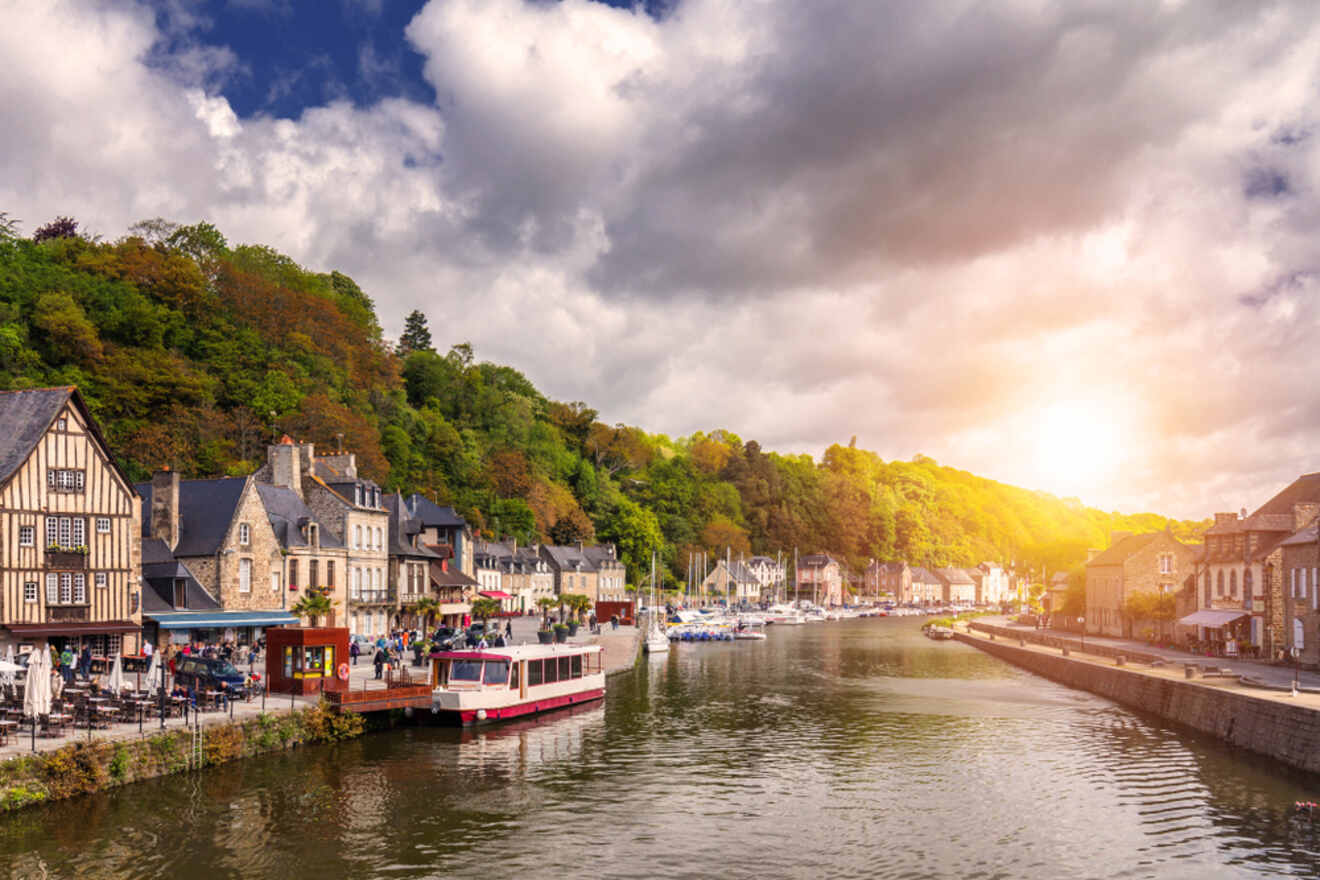 Alright, everyone, we're done here! You guys now have the list of the best Normandy tours from Paris.
Getting on board these tours is like flicking through a living history book! You'll be captivated by the tales, awe-inspired by the beautiful scenery, and left with moments you won't ever forget.
From the solemnity of D-Day's beaches to the amazing Mont-St-Michel, every destination gives you an incomparable peek into the past while paying tribute to all those courageous folks who molded our world today.
Make sure to book your tour in advance. That way, you can enjoy all the incredible sights and scenes worry-free, allowing you to truly take in all this stunning region has to offer. Believe me, it pays off to plan ahead!
Have you ever taken a tour of Normandy before? If so, I'd love to hear all about it! Drop a comment and share your favorite memories, hidden gems, or helpful tips. You might just inspire someone else's journey!
Happy exploring the history,
Angelina
---
Pin it for later!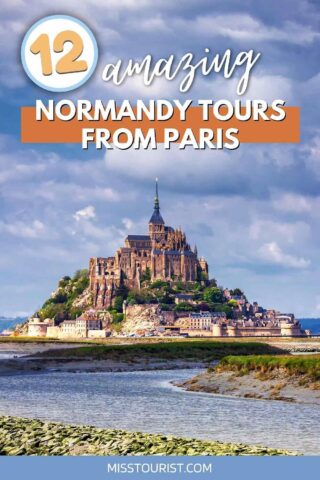 Pin it for later!