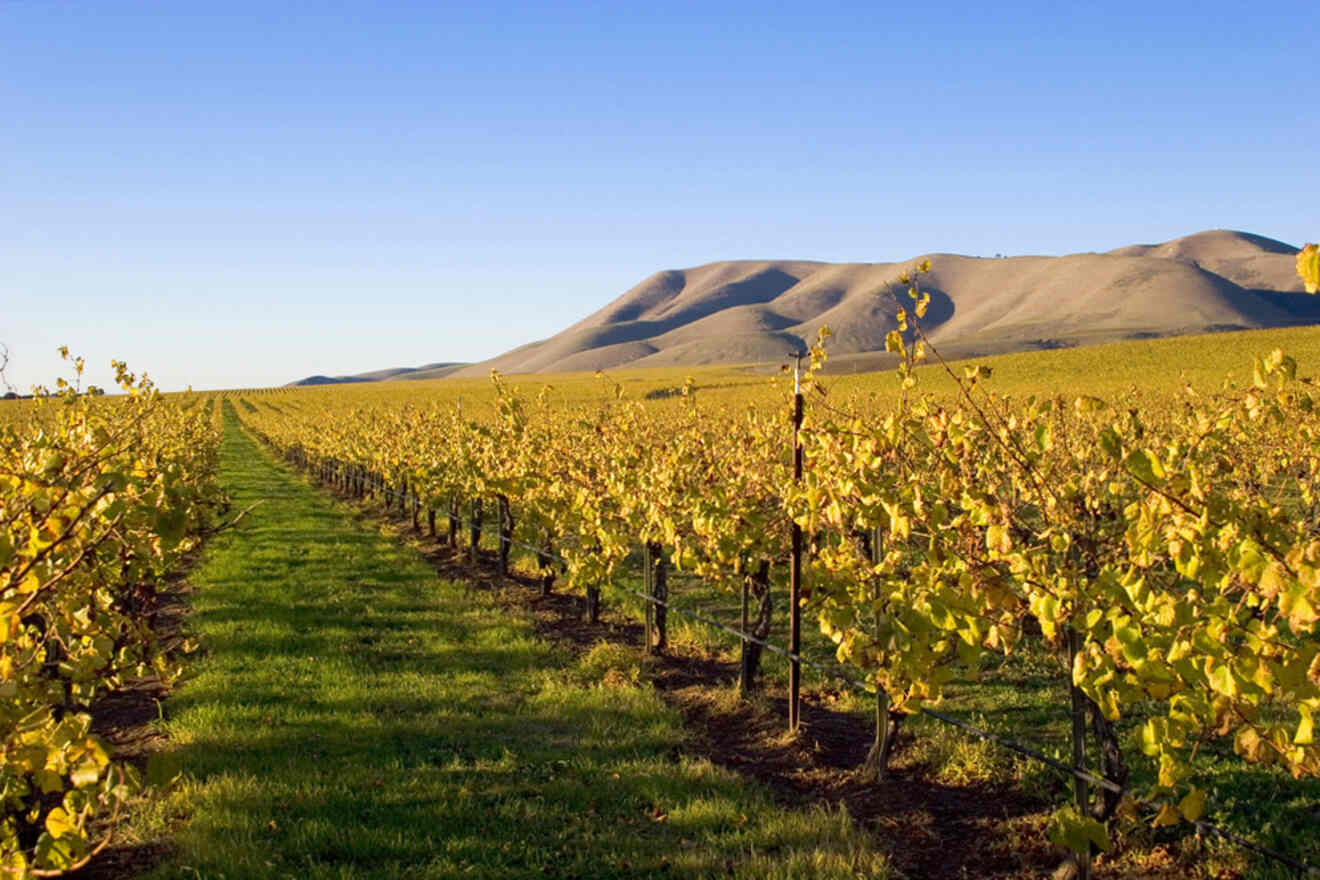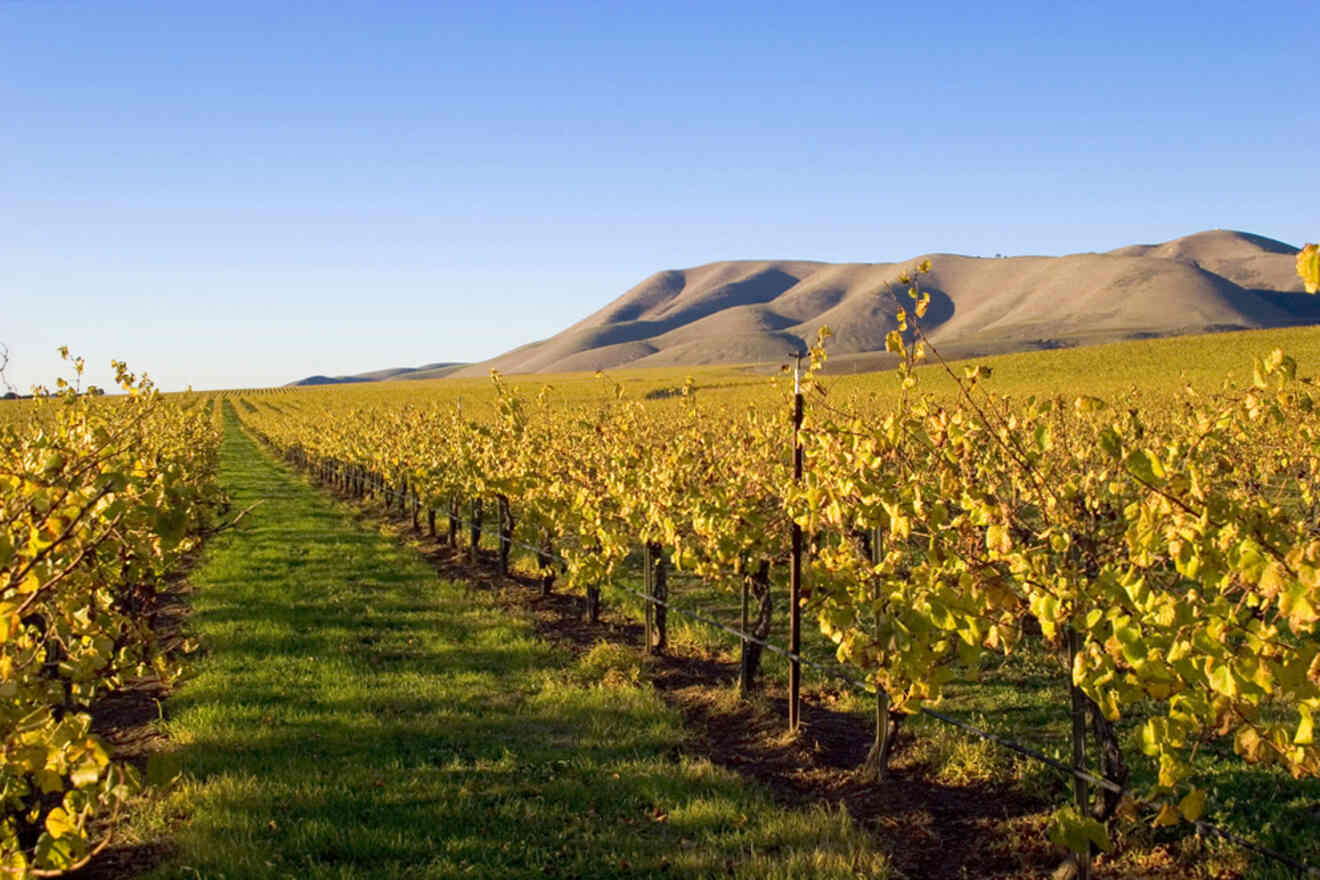 This wine region not only has the most stunning vineyard views, but it can also give you a taste of some of the finest wines there are! So, it's needless to say that to experience this, you need to embark on the very best Santa Ynez wine tours!
Wine tasting isn't a privilege reserved for professional sommeliers, it's something quite literally anyone can try and have fun learning in the process. To help you experience this, I decided to compile a list of top-tier wine excursions you can find in Santa Ynez! I also added a nice bonus of Santa Barbara wine trips in case you like the first options and would like to expand your trip.
A lot of them will offer you comfortable and hassle-free rides, and they usually come in a package with a delicious picnic lunch. So you're in for a treat!
Santa Ynez Valley boasts some really delicious wines that a lot of tourists want to taste each year, so always remember just how important planning well really is. So, my advice to you is that you don't risk it and book your tours in advance!
Let's start!
If you are in a hurry
Can't wait to start sipping on this delicious wine? Find the scoop on the top options below, and don't forget to book them right away!
1. Taste Santa Ynez Valley wine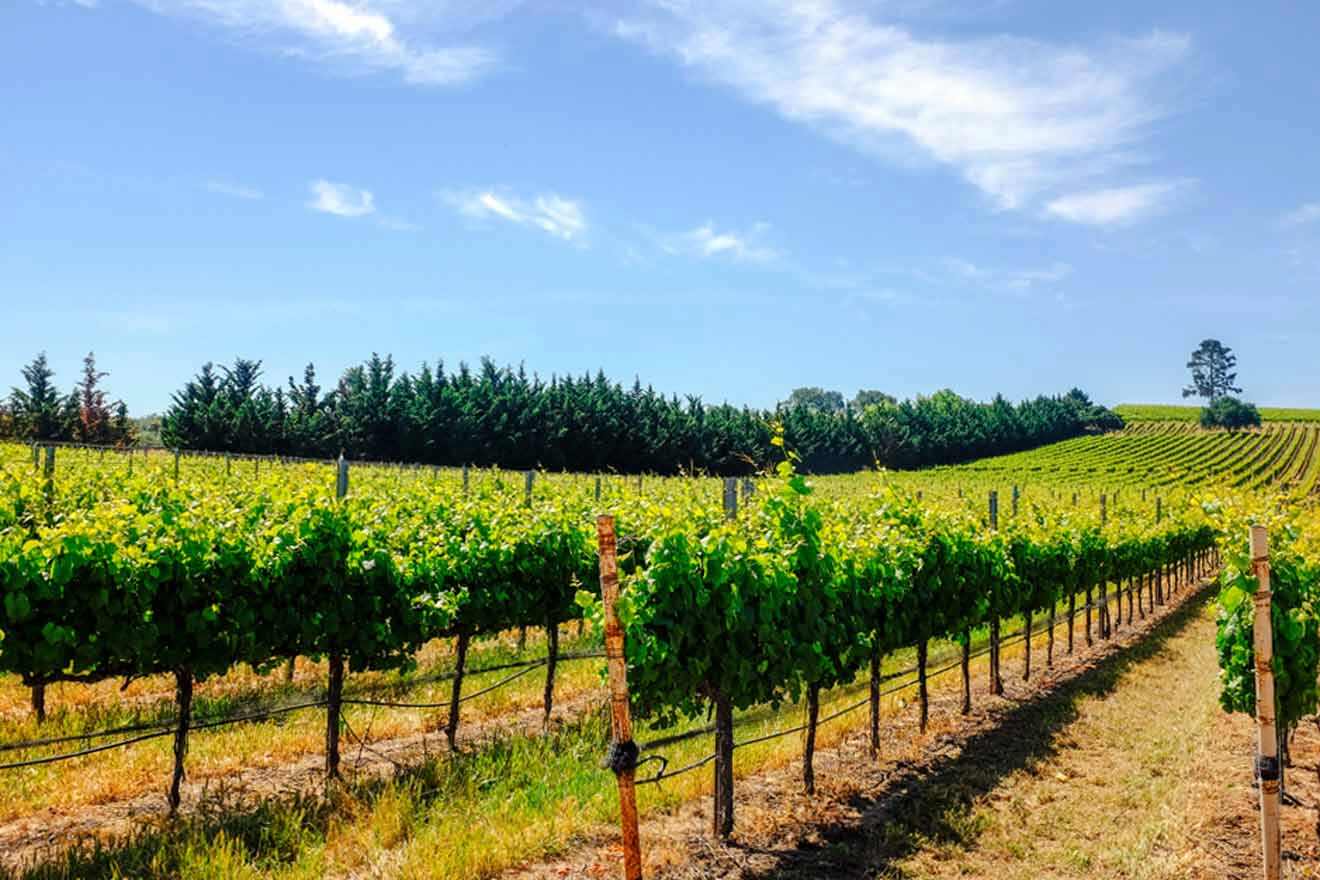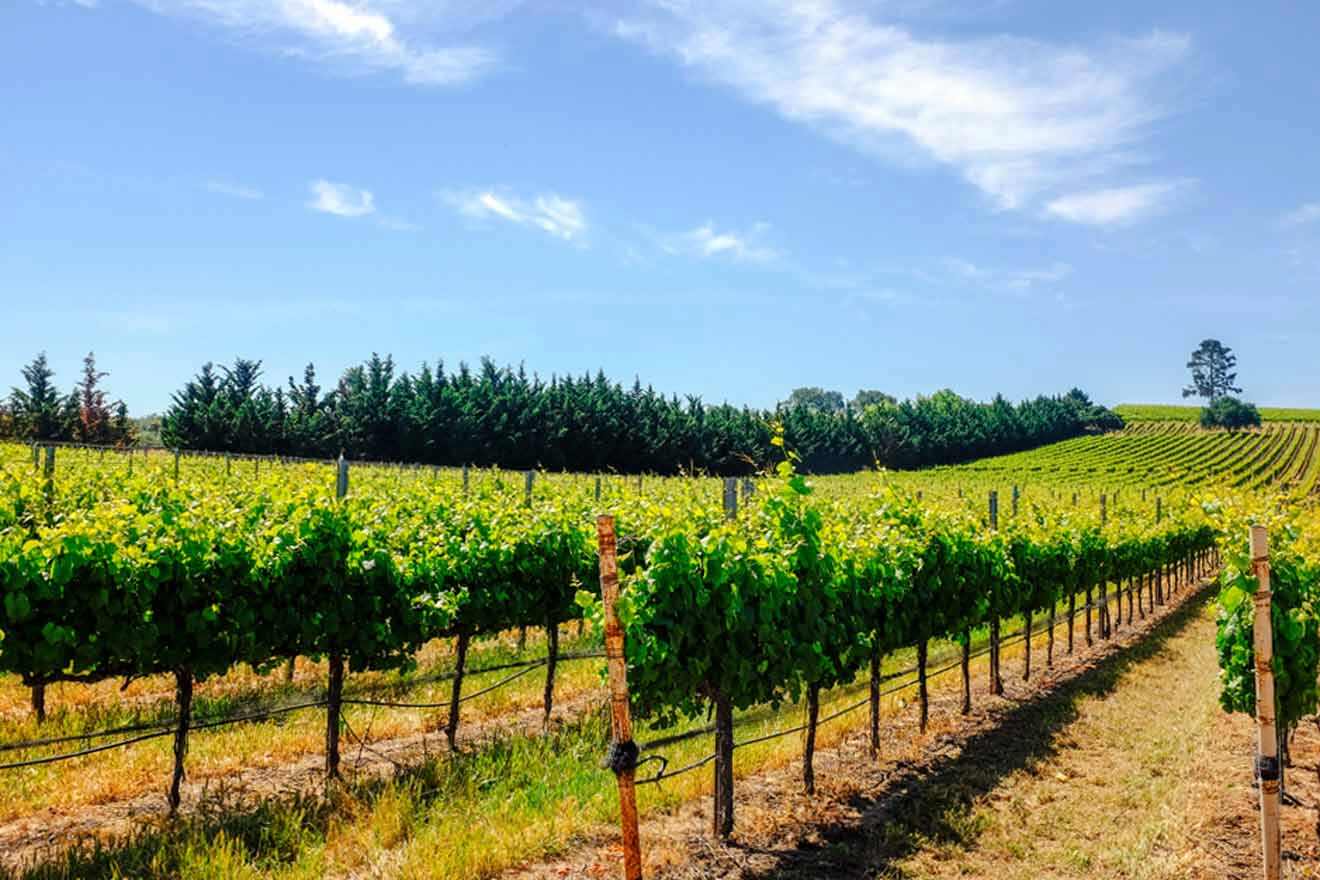 Duration: 7 hours
Price: from US$215
Why you should take it: the most popular Santa Ynez wine tour
This tour from Santa Barbara Wine Country is a great option if you wish to embark on a stress-free day adventure in the Santa Ynez Valley.
You'll travel to Santa Ynez Wine Country with ease and comfort in a luxury passenger van that will pick you up from your Santa Barbara hotel. And then, the adventure will begin.
You'll get to visit the best local wineries and enjoy wine tasting some of California's tastiest wines while taking in the breathtaking sights of the area. There will be a tour guide by your side with whom you can discuss local history or perhaps debate the wine's distinctive flavors. You can also have special custom wine selections if you want something truly unique.
Wine-tasting fees are included, but it doesn't stop there! Tour operators will also cover a tasty lunch and some snacks along the way.
2. Explore Santa Ynez Valley on a bike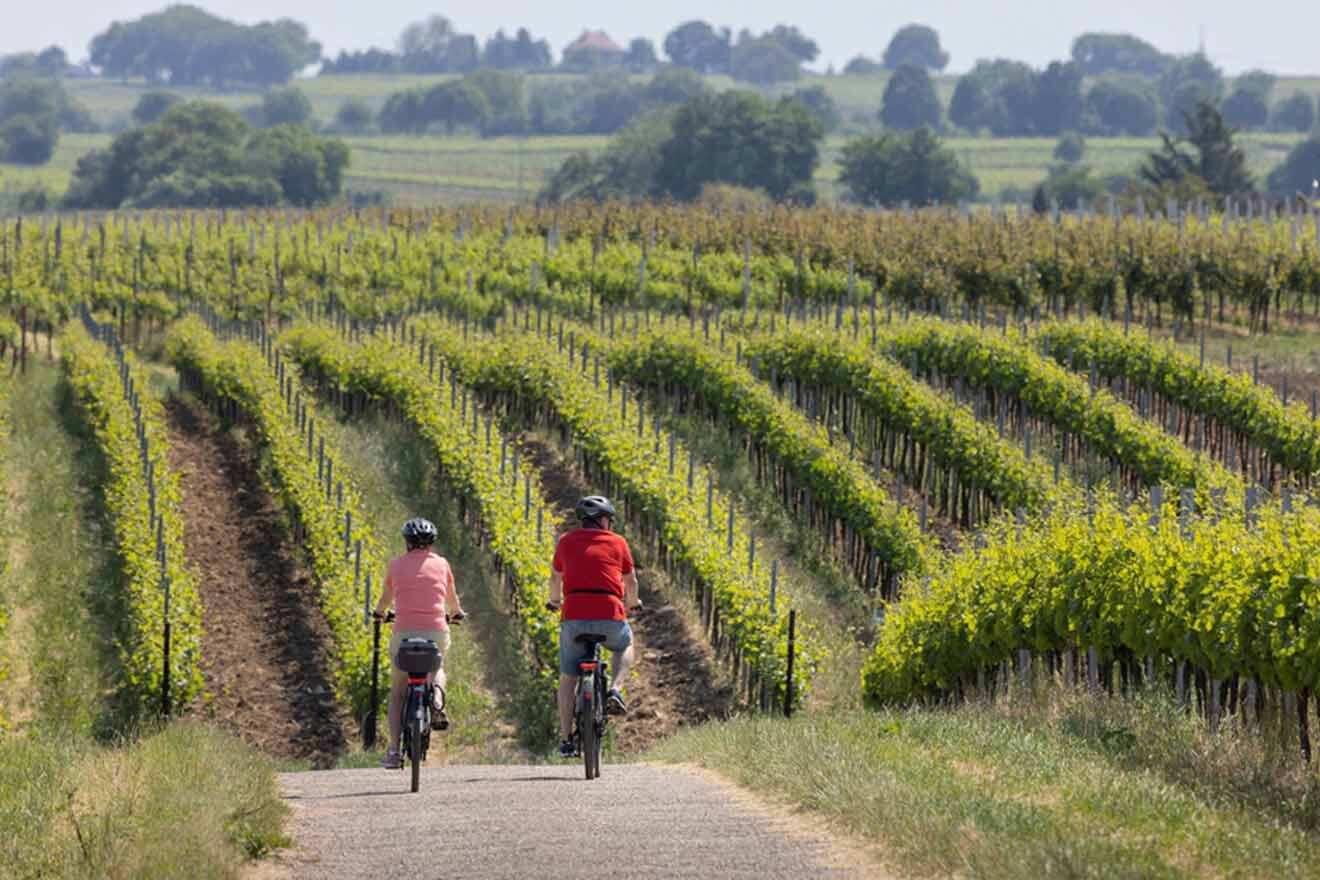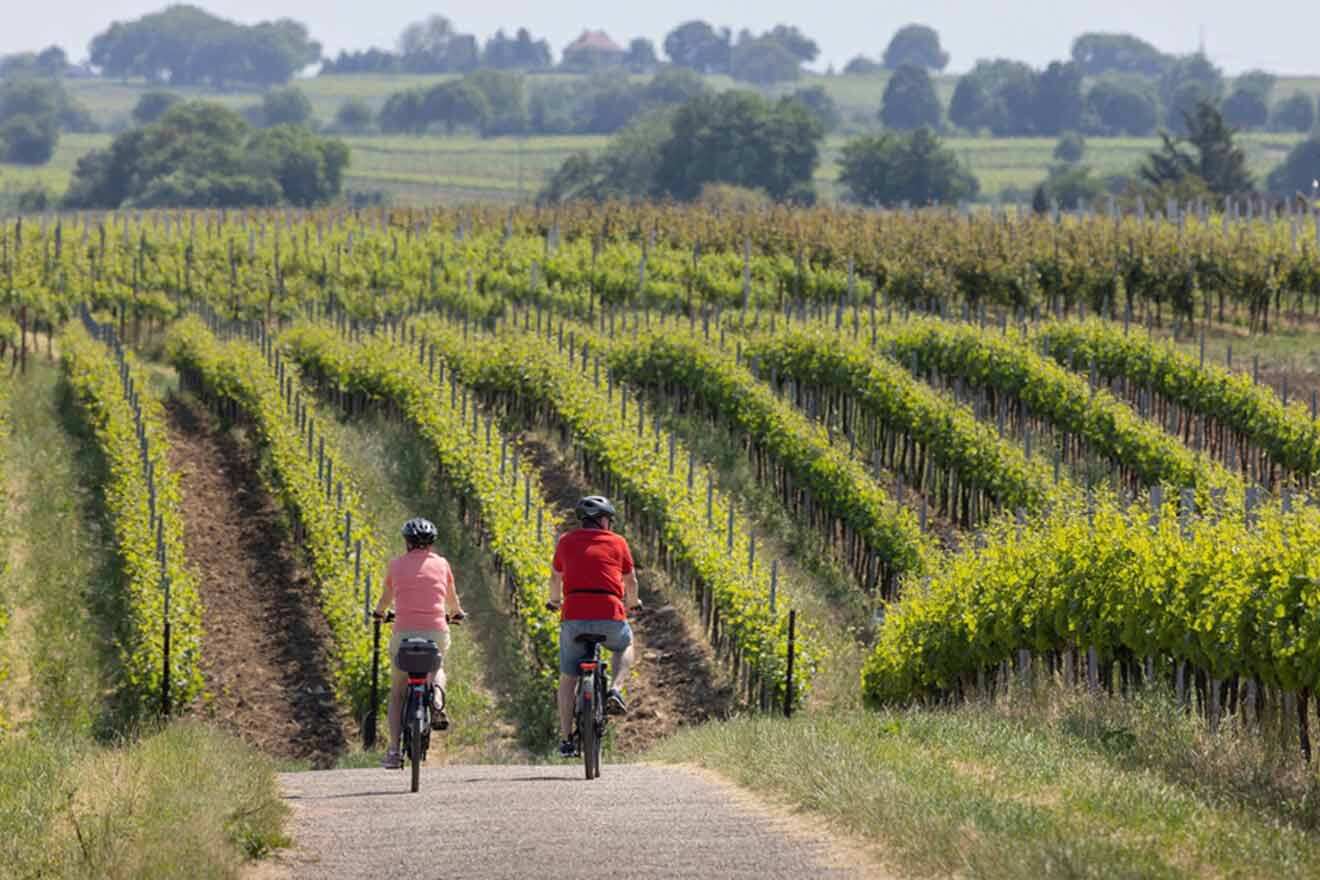 Duration: 5.5 hours
Price: from US$184
Why you should take it: paddle through the area and taste wines
Wine lovers who like to be active at all times will have a blast with this tour as you can enjoy wine tastings from the Santa Ynez wine region and have a bike ride through the area.
You'll witness life in the countryside with this laid-back cycling experience and explore the best wineries! You'll get to feel hair blowing in the wind and admire gorgeous parks and village sights. All this will happen under the guidance of a knowledgeable guide who will accompany you to every tasting room and tell you all the details about the wine production.
After your wine adventure, you can recharge with the delicious lunch that's included in the tour price. The tour will have a maximum of 8 fellow travelers.
3. Visit tasting rooms and feast on tasty treats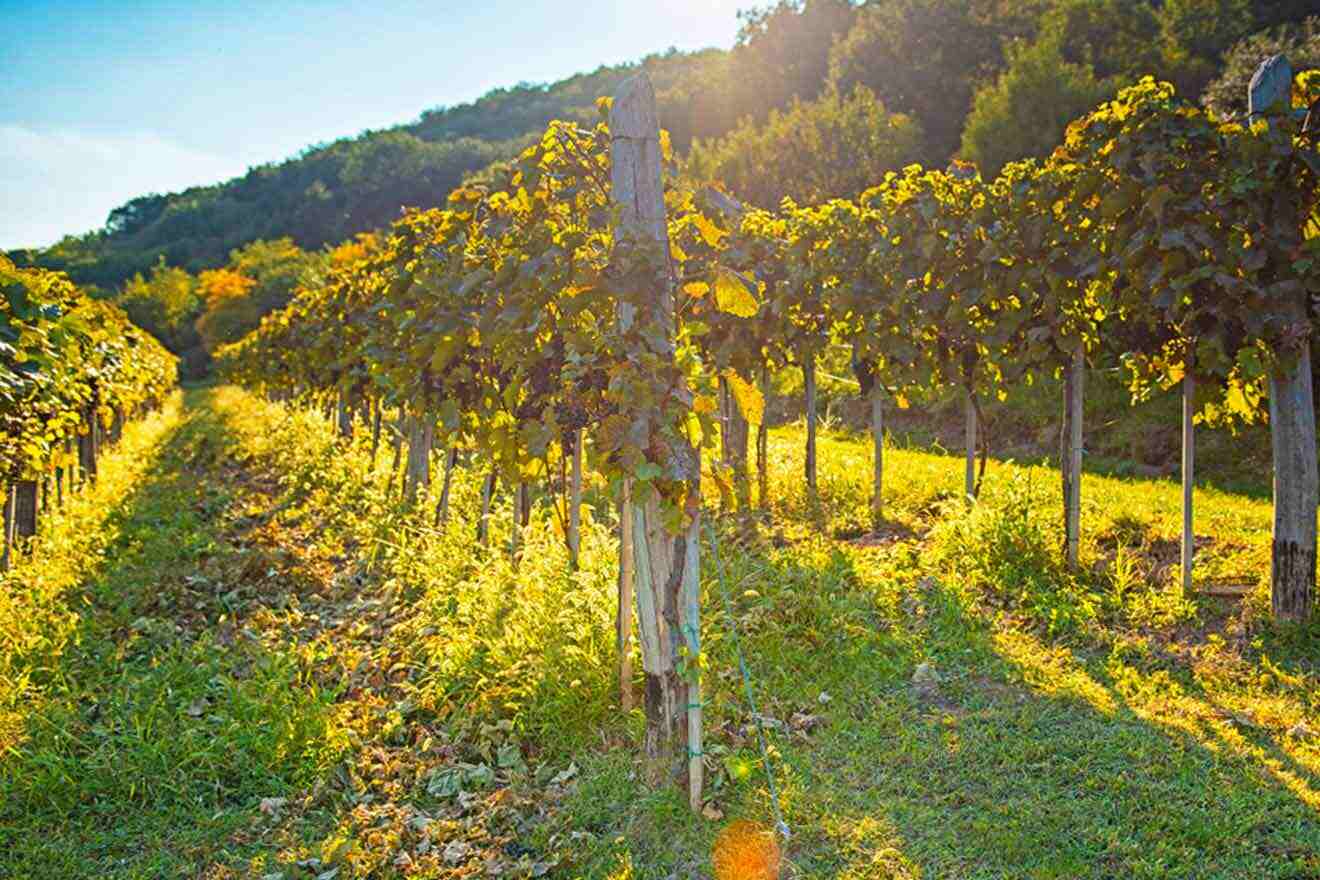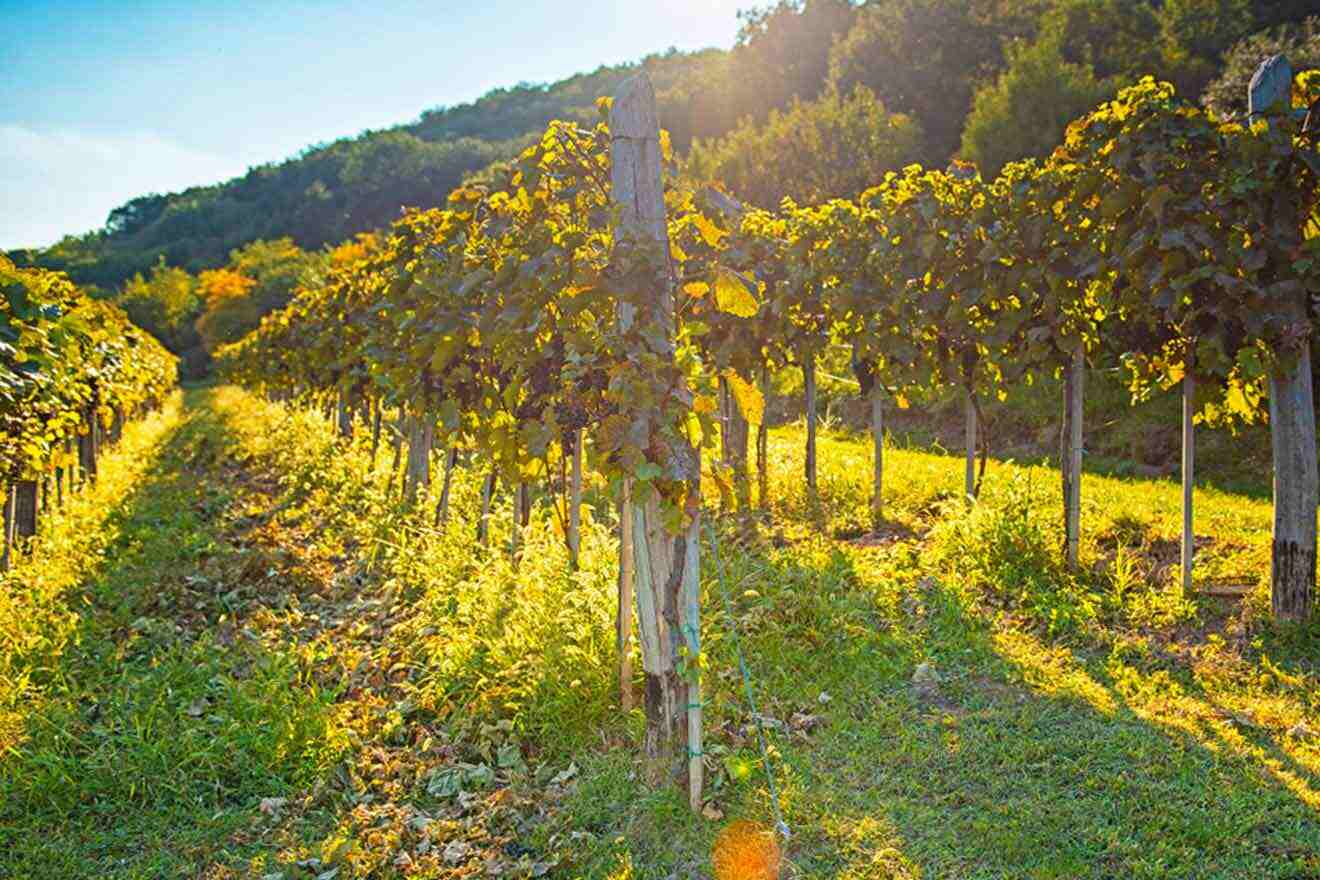 Duration: 7 hours
Price: from US$235
Why you should take it: includes tasting local cupcakes
This sweet wine tour is one of the best private tastings you could embark on. Hop in the air-conditioned car and take a breezy tour through California's Santa Ynez Valley wine region with your favorite pals! Feast your eyes on fantastic vistas as you journey to the loveliest wineries around.
Winery staff will spill all the secrets of what exactly makes wines unique and how the whole production process works. Tour operators are partnered with many different local wineries, so you can choose tastings at a lot of places and, in the end, decide on your favorite winery.
This all-things cupcake, and wine tour is extremely popular, and it was even featured on NBC San Diego and NBC LA. So if you're someone who is into popular things and wants to stay up to date with all the trends, then this tour is a perfect option for you.
4. Enjoy 3 local wineries on an all-inclusive tour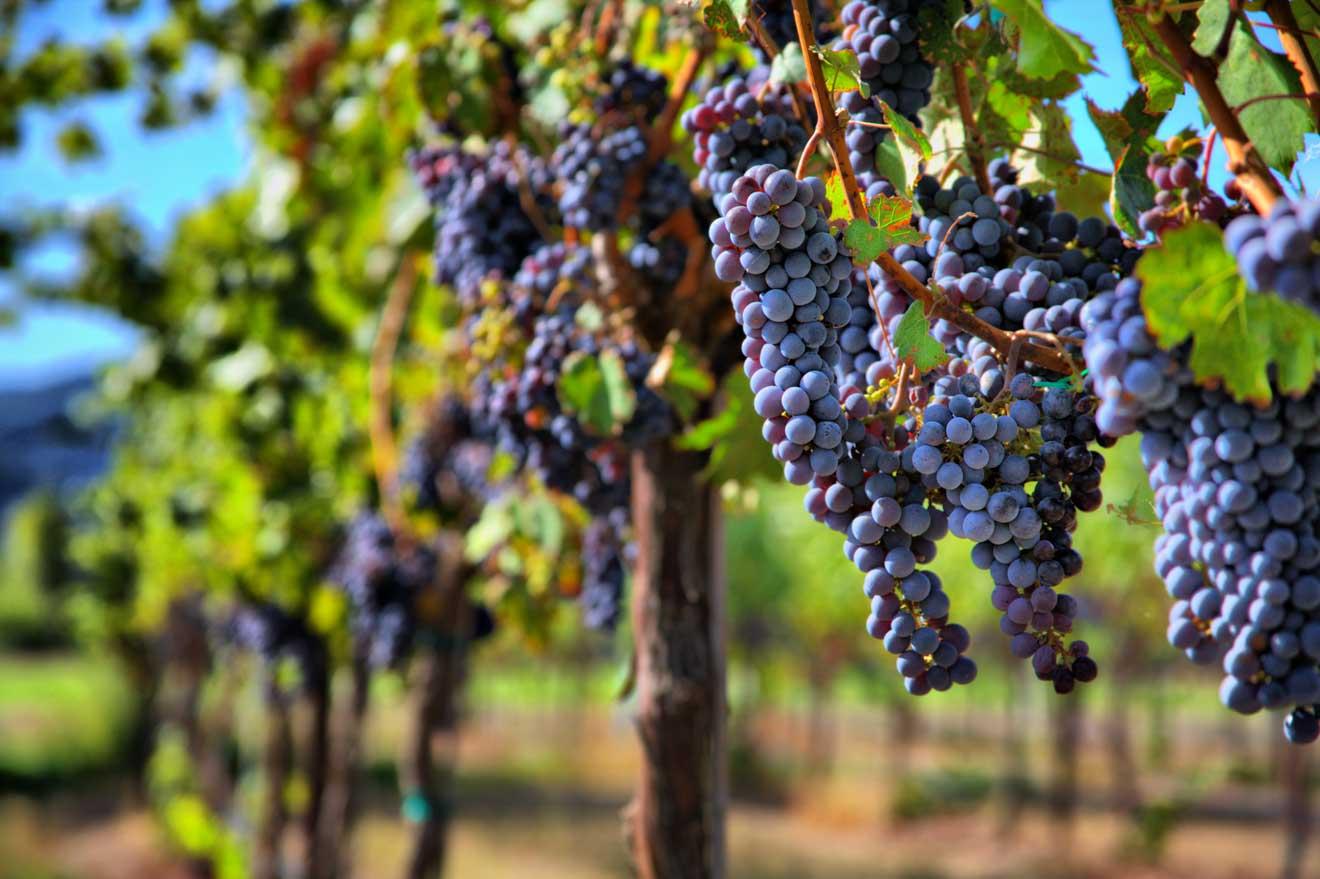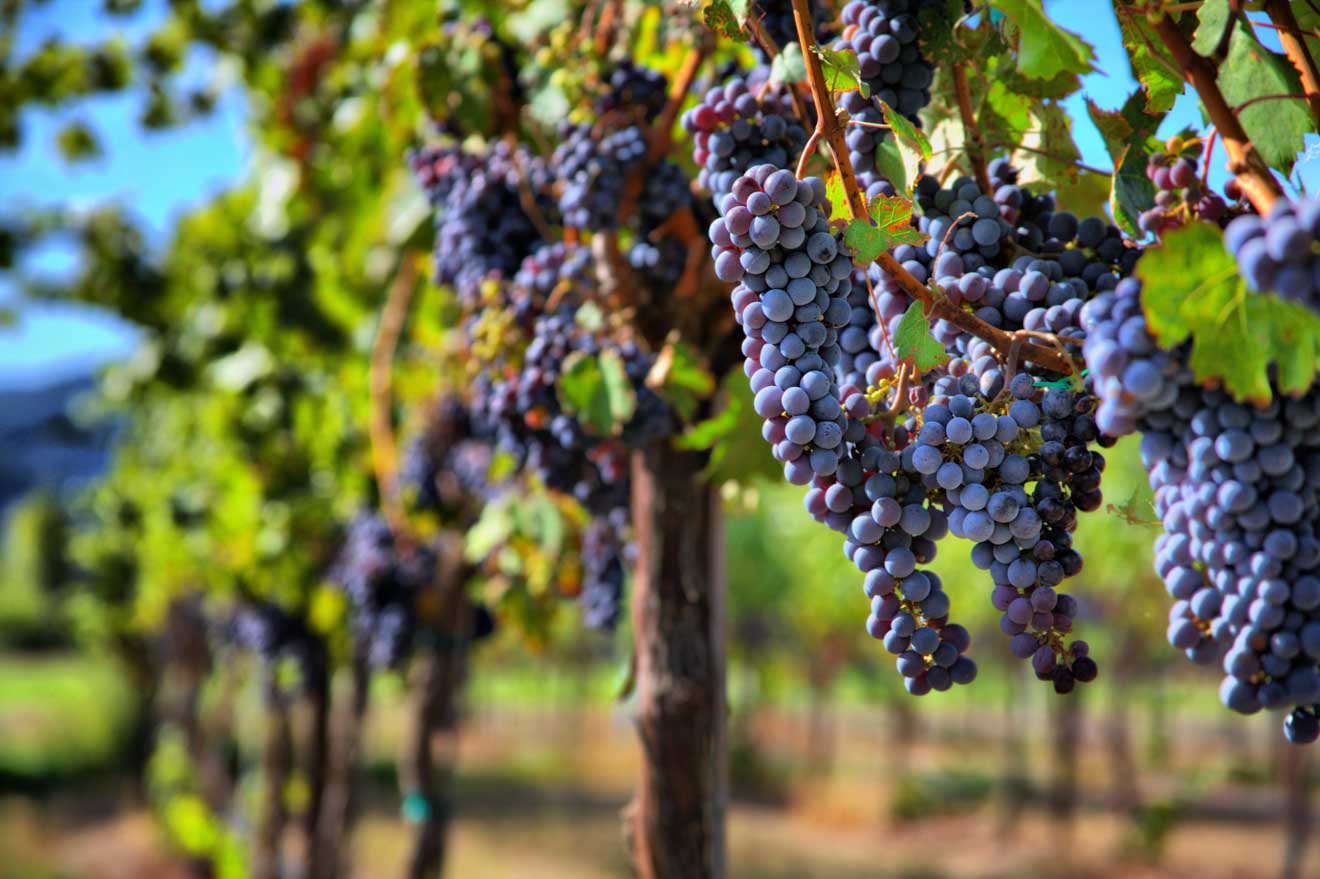 Duration: 4 – 5 hours
Price: from US$180
Why you should take it: enjoy tastings in three wineries
Escape to the beautiful and renowned Santa Ynez Valley for an unforgettable 4-hour wine tour! It's also a private option, so you can bring your own group of friends along! This wine area is a hidden gem that'll definitely pique your interest, and you'll get to enjoy tastings without breaking the bank. This tour offers a sample selection composed of an even mix: 3 whites and 3 reds.
You can choose 3 wineries from numerous family-owned wineries and tasting rooms. You'll also get a more personalized experience and guide who will help you when creating your own itinerary by giving you useful local advice! While exploring the area, you might also recognize some scenes from the movie Sideways.
This tour doesn't offer pickup from Santa barbara county, but you can get a ride from hotels in Los Olivos, Solvang, Santa Ynez, Lompoc, and Buellton.
5. Take a Santa Ynez guided shuttle tour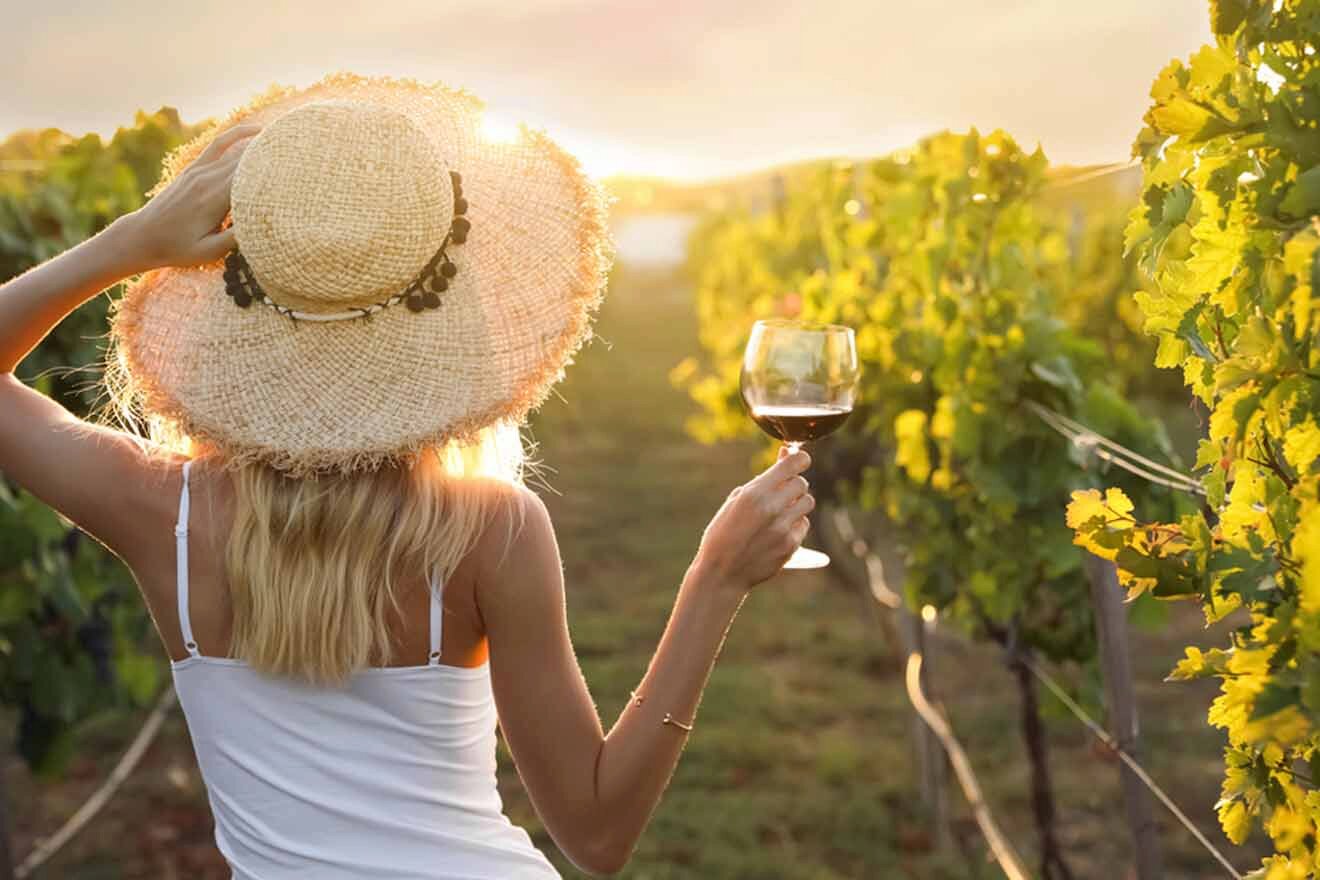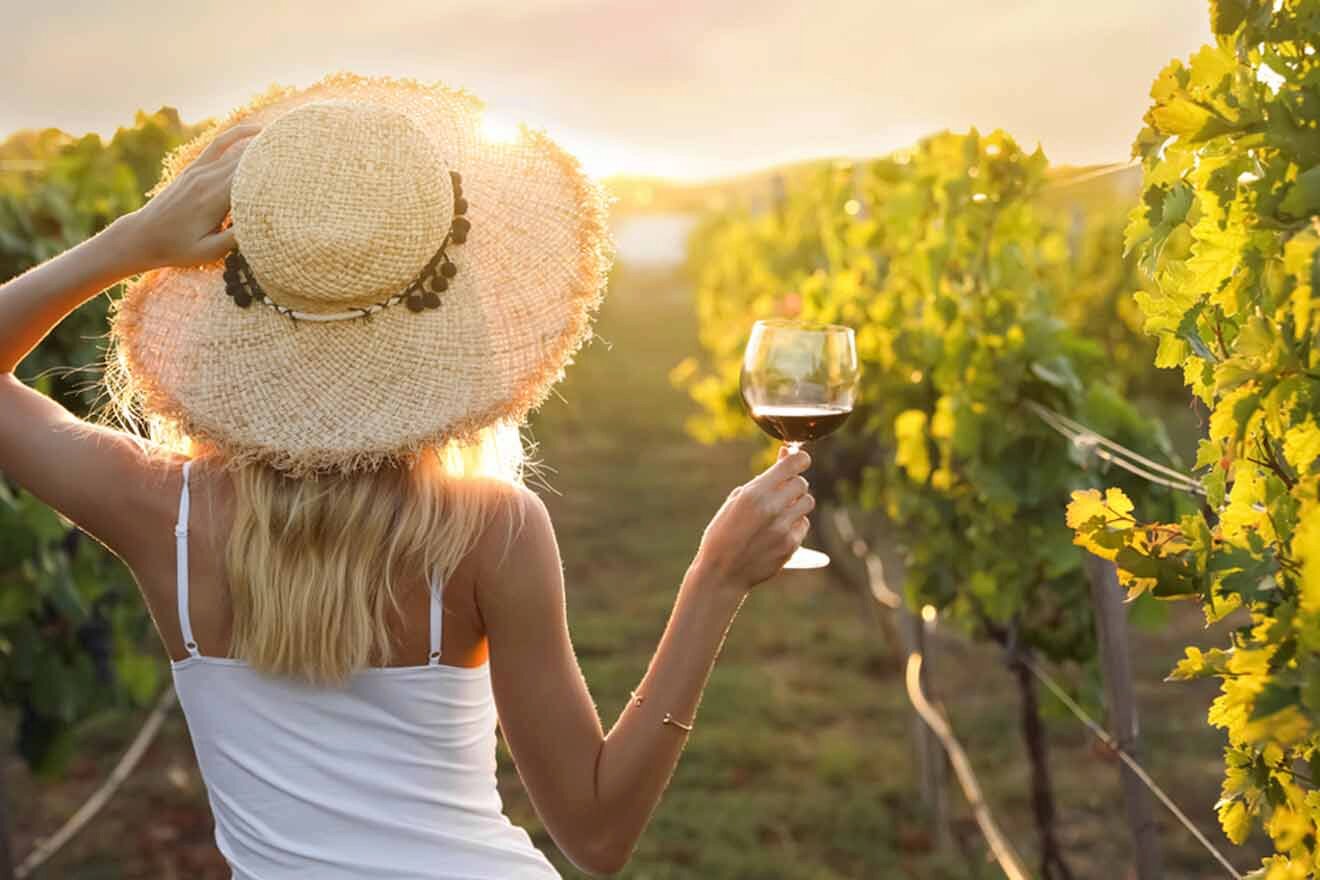 Duration: 7 hours
Price: from US$127
Why you should take it: get to know the area with a knowledgeable chauffeur
For my dear hedonists who like to feel like a VIP in each experience they embark on, I have a perfect tour. Journey through history in a luxurious air-conditioned van from a convenient pickup spot right in central Santa Barbara.
Let a knowledgeable chauffeur fill you in on all the secrets of wine production as you visit 2 or 3 partner wineries, reveling in their beauty amid spectacular scenery.
You'll also learn some historical facts about California's Central Coast. And if that's not enough enjoyment, you can also take a lunch break to taste some amazing dishes at charming Los Olivos.
One thing to remember is that this tour doesn't cover wine-tasting fees and lunch, so keep that in mind when calculating the price. There also might be an additional parking fee you'll have to pay (the price is approximately US$9)
6. Embark on a small-group Santa Ynez wine tour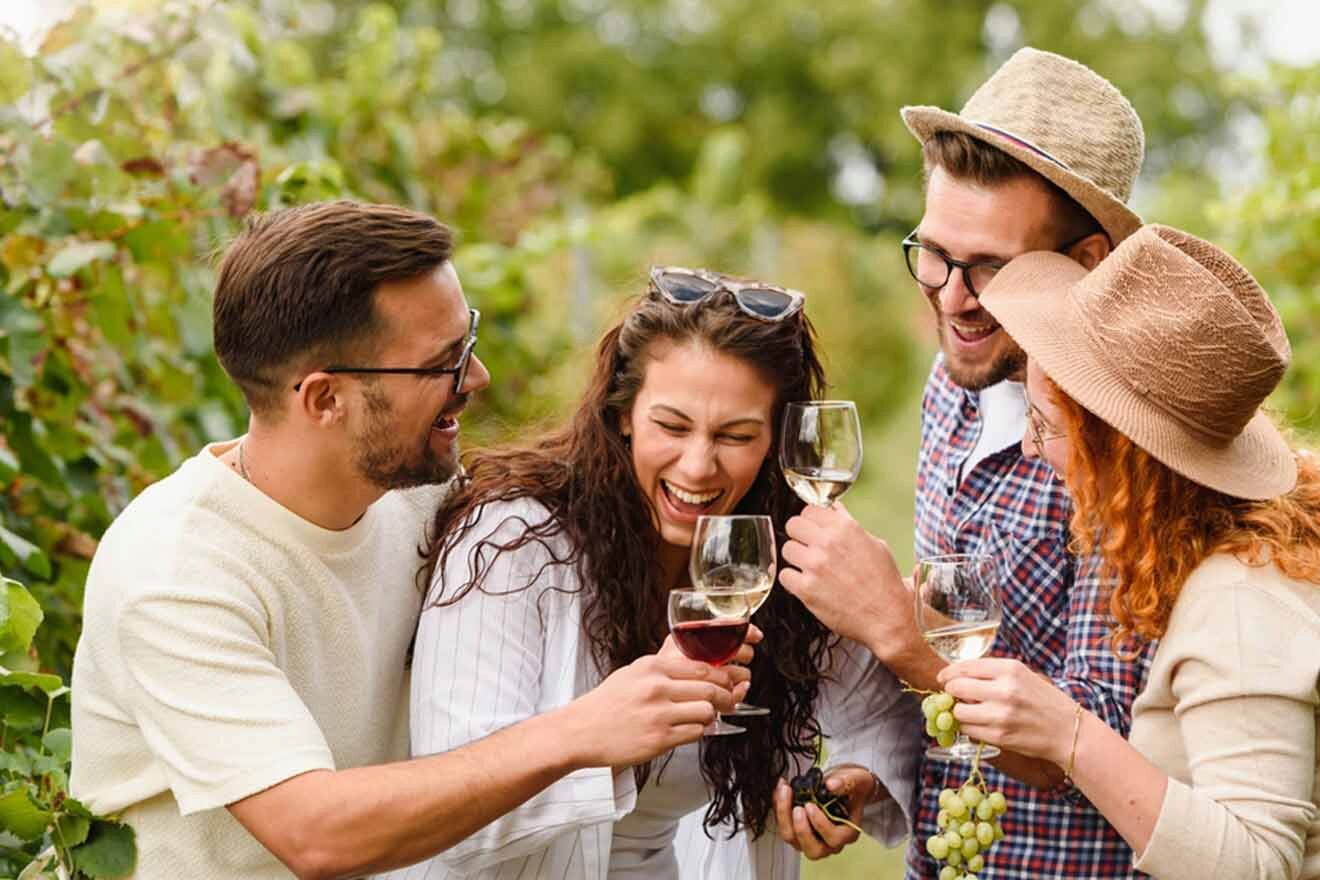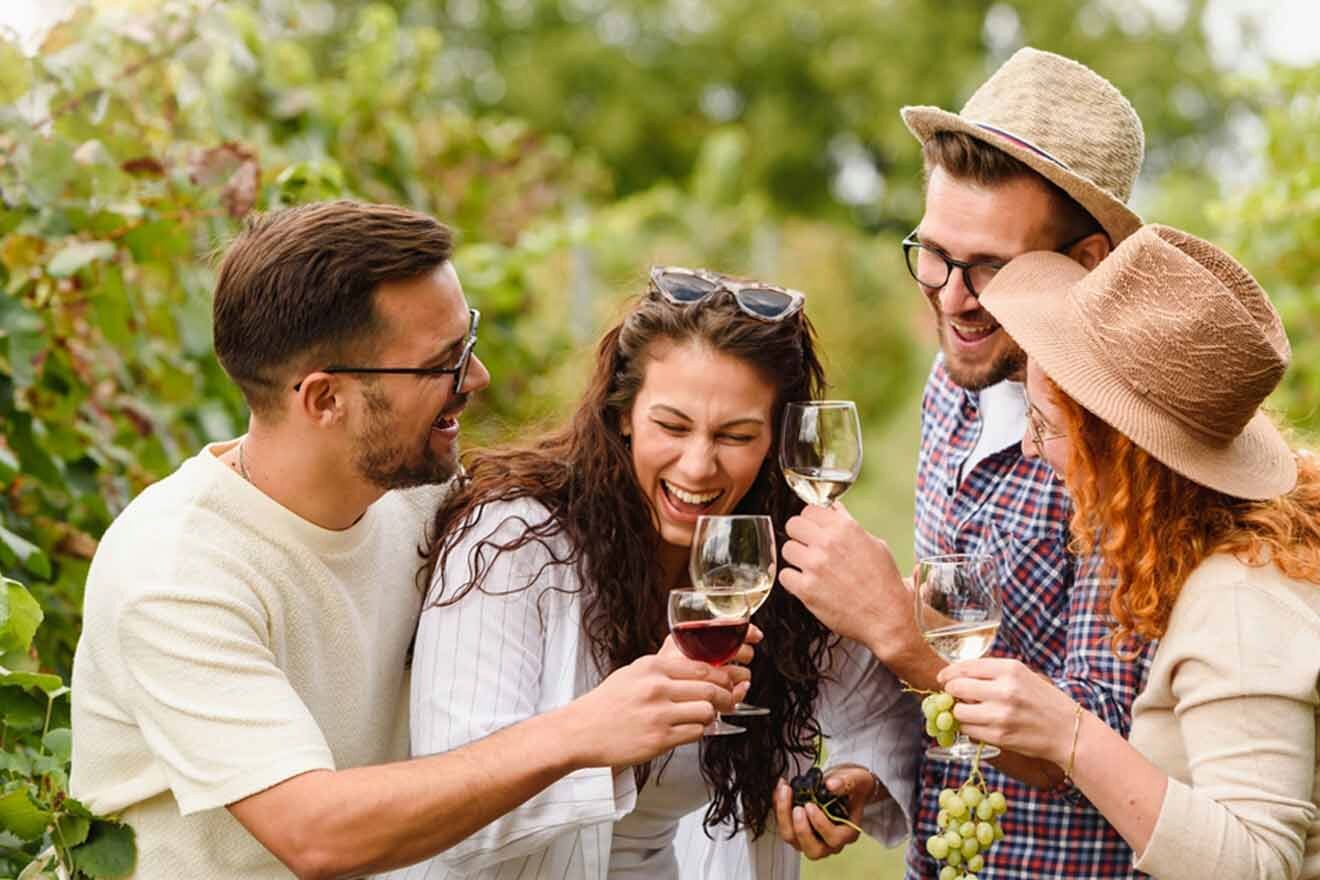 Duration: 5 hours
Price: from US$170
Why you should take it: taste an artisan-inspired lunch
Round up your buddies and come along for a great wine-tasting adventure in the Santa Ynez Valley! This package deal takes care of all the details so you can relax, unwind, and treat yourself.
Visit 3 local wineries where you'll get an insider's glimpse into the whole vino development cycle, from vineyards to end results. You'll savor a range of local wines paired with tasty picnic lunch at one winery.
Don't worry about who is going to be the designated driver – transfers are provided directly from Santa Ynez residences ensuring worry-free journeying and exploration together with personalized attention on every small tour group journey.
Sounds too good to be true? All this while traveling in luxurious air-conditioned vehicles. This tasting of award-winning wines is designed for a maximum of 18 people.
7. Hunt down the best wines in the region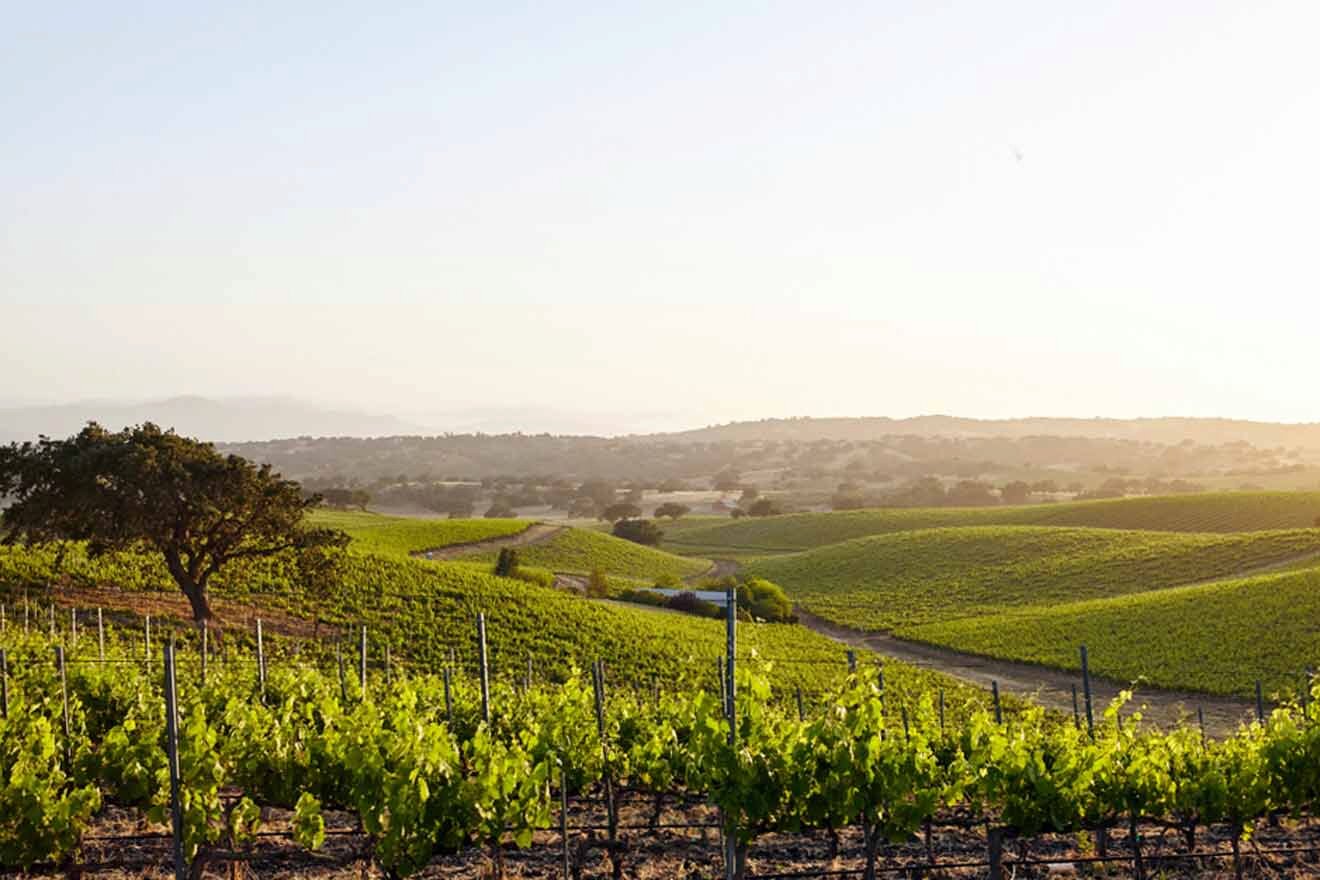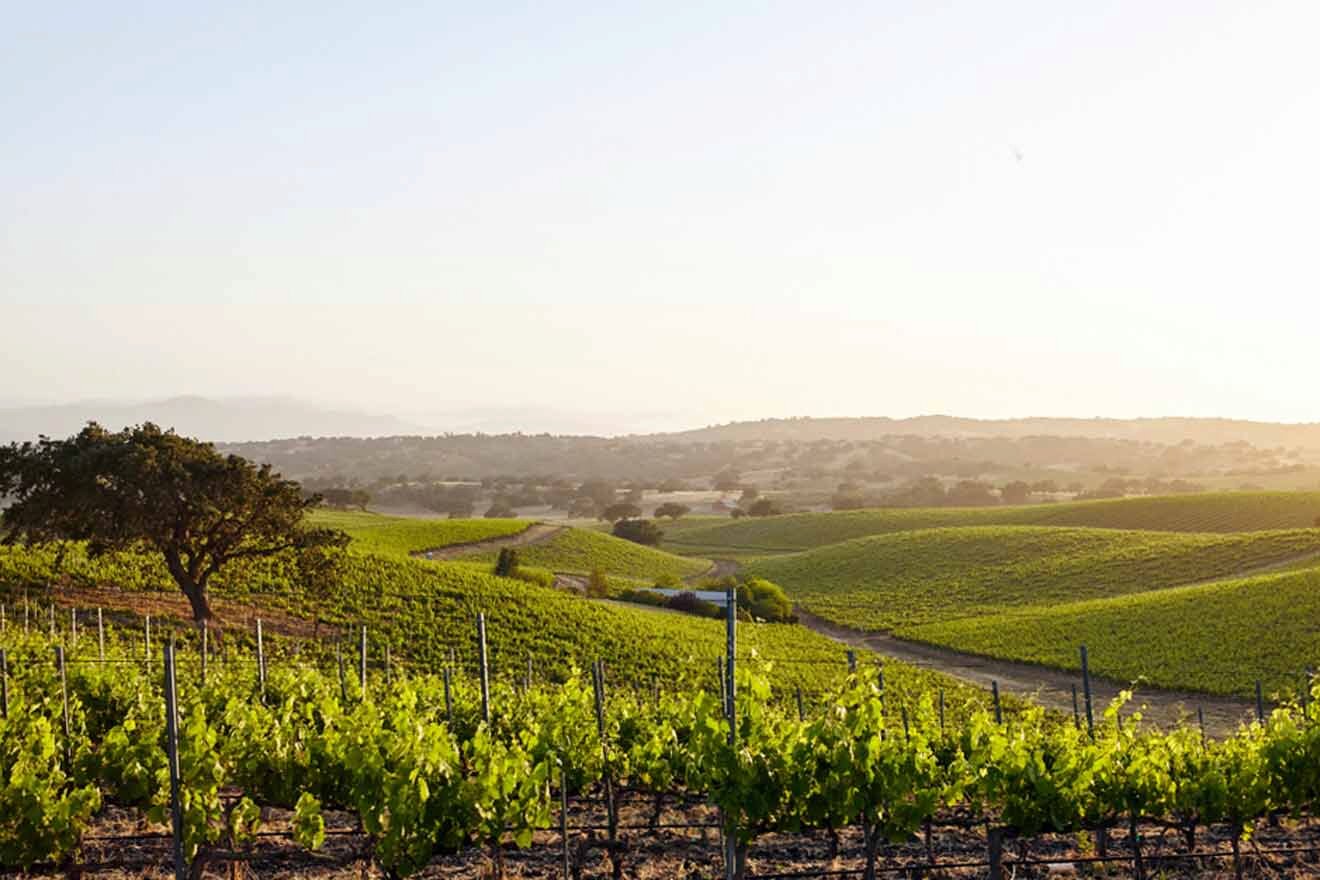 Duration: 5 hours
Price: from US$170
Why you should take it: kicks off from Solvang
Explore the stunning Santa Ynez Valley wine country on this 5-hour journey! You'll get to do that in the ultimate comfort as you climb aboard a luxurious tour vehicle. The highlight of the tour is sipping some of the finest award-winning wines around with your own personal concierge.
Take in sweeping vineyard views, warm country hospitality, and tantalizing artisanal eats at an included lunch (with 8 items to pick from). And if all that wasn't enough to book the tour right now, you'll also get schooled up on the local winemaking culture while sipping samples of locally grown vintages along the way. This whole adventure is reserved for sharing with 14 fellow wine lovers.
You can also use this tour of the vineyards as an opportunity to make a nature photo dump for your Insta profile and share some facts you learned with your followers.
8. Create your own special custom tour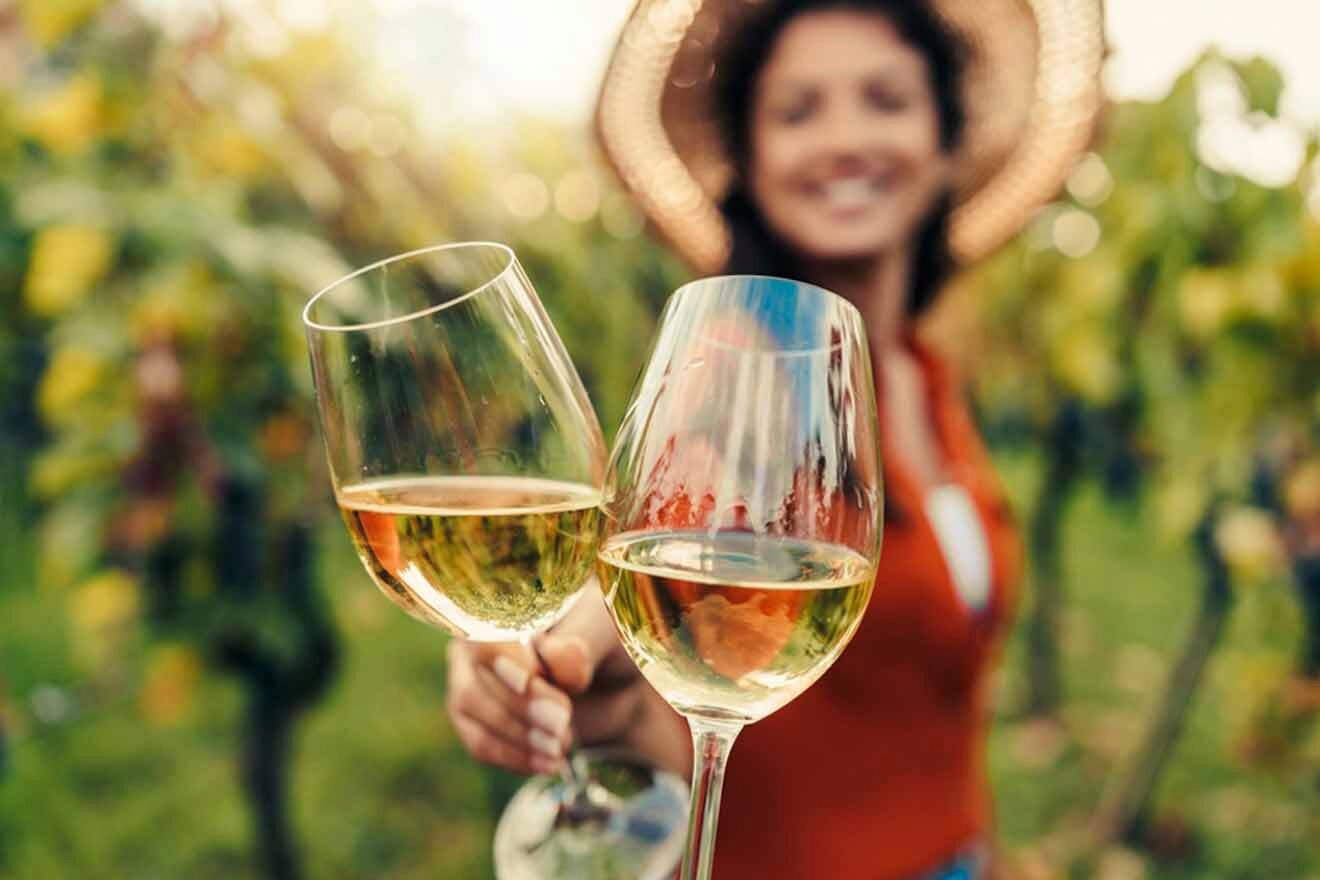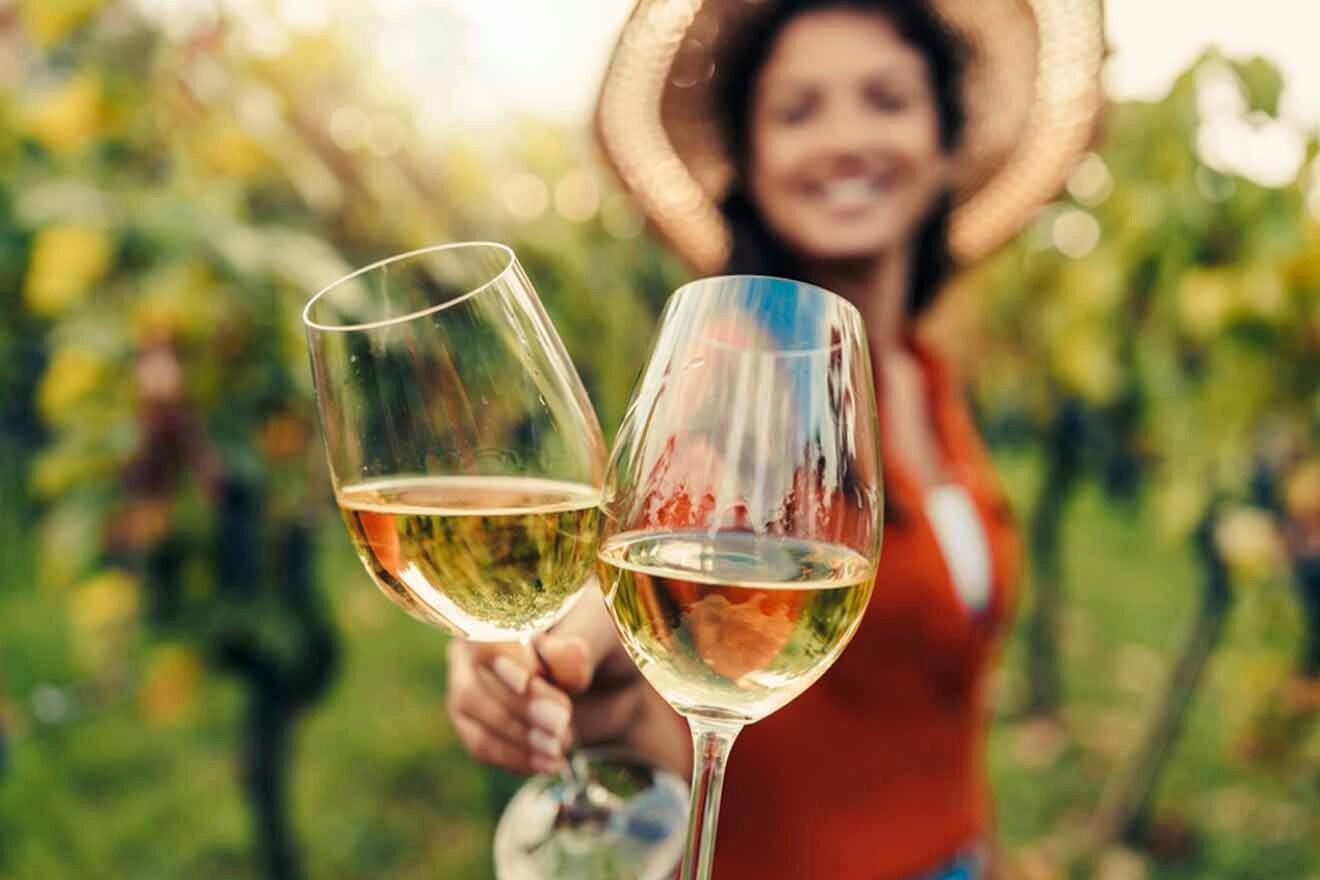 Duration: 7 hours
Price: from US$990
Why you should take it: cool private wine experience
This private trip will help you discover the grandeur of the Central Coast wine region in California. What makes it an even more awesome choice is that the tour operator's door-to-door shuttle will make your journey as smooth and stress-free as possible.
You'll have the opportunity to let your creativity shine on the custom tour upon request. Or perhaps, if you're not very confident in your wine knowledge and winery choices, you can consult a professional tour guide. He will help you out and make sure you get the best possible wine adventure on your vacation.
You'll also learn the secrets of this unique region, as well as the tricks on how to make enchanting varieties of wines. The educational part will be accompanied by a fresh lunch from one of the partner wineries.
BONUS: Santa Barbara wine country tours
Santa Barbara independent wine tours are just as worth it as visiting Santa Ynez Valley! So here are some of the top choices for Santa Barbara wine endeavors: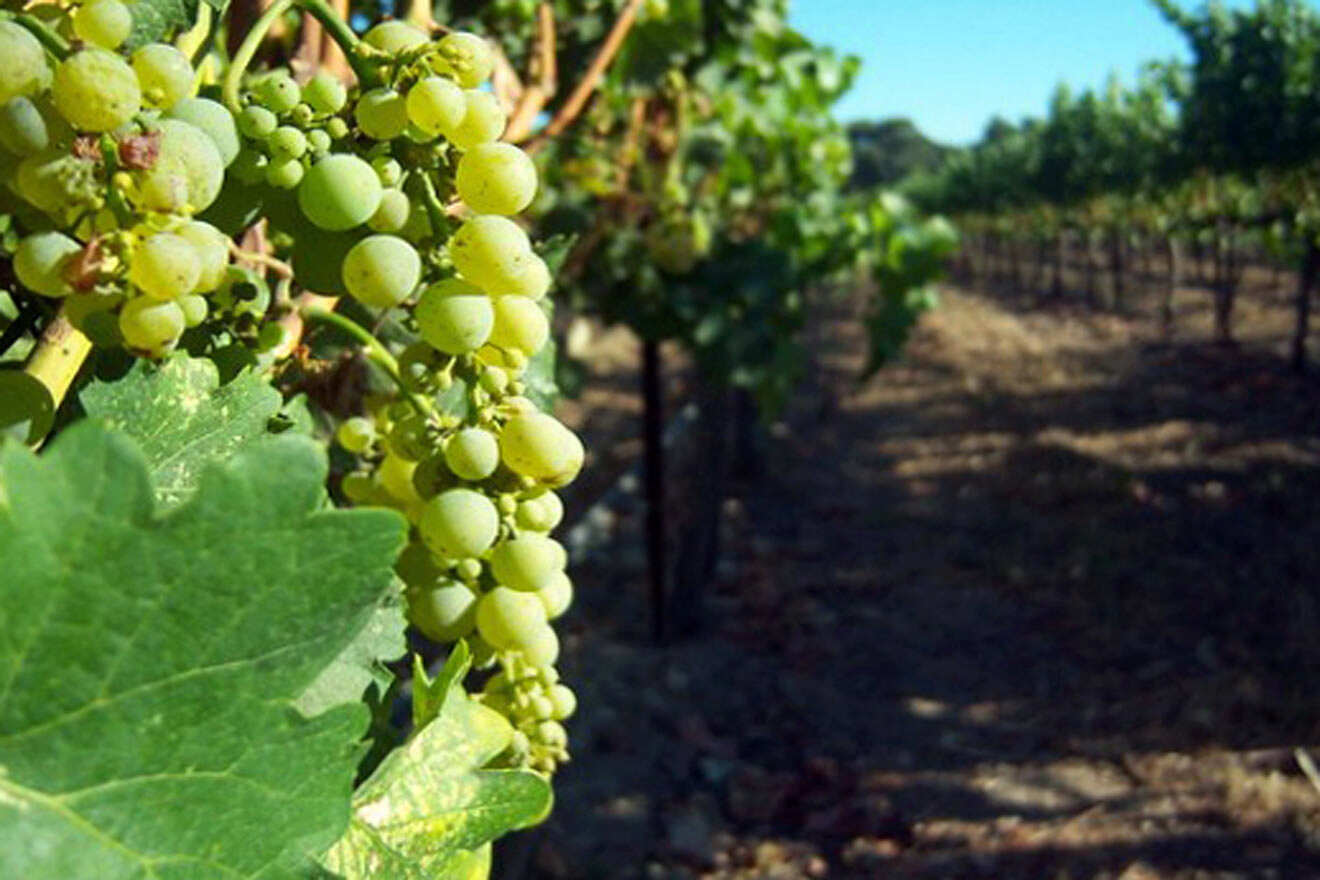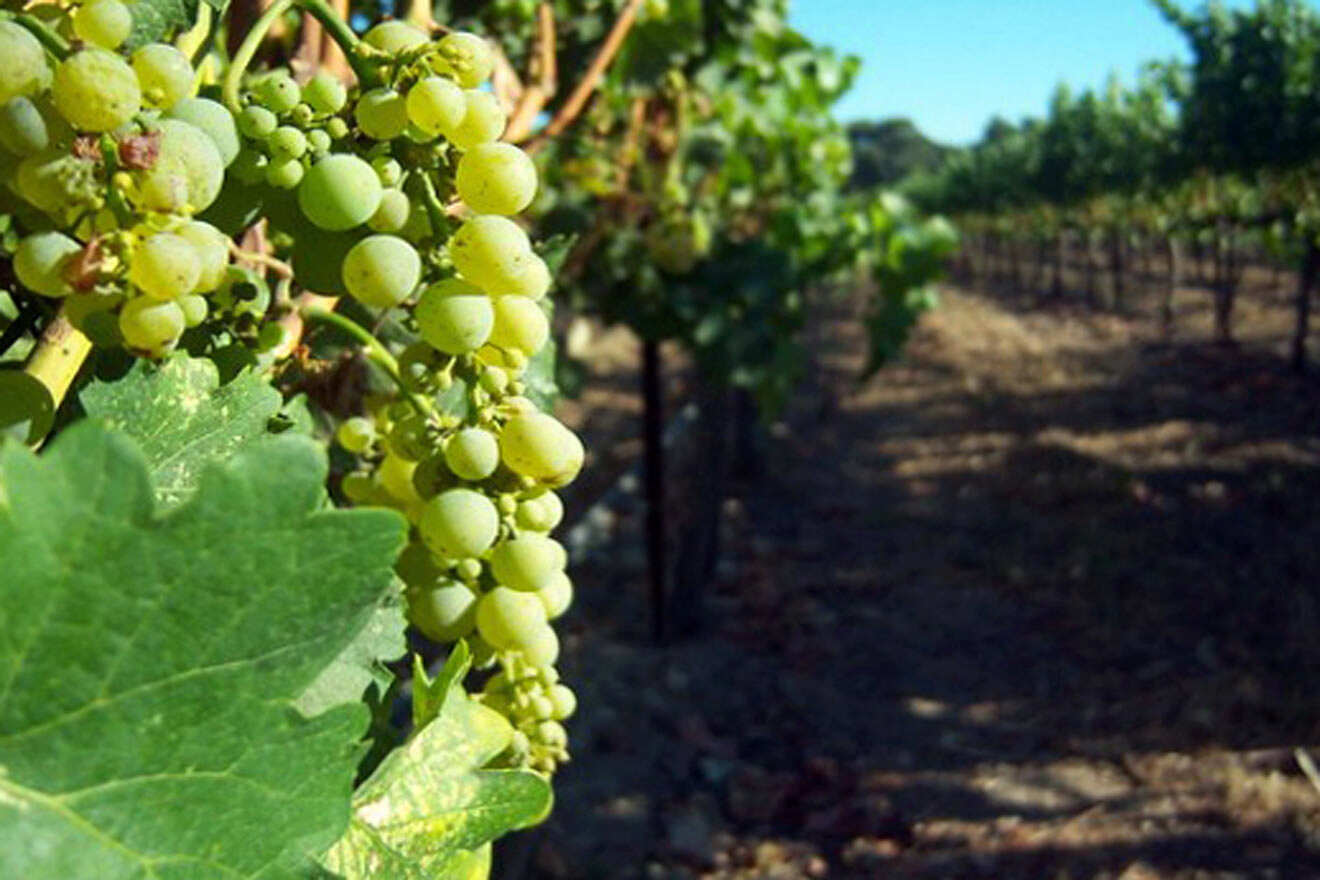 Visit Santa Barbara private wine locations – This tour will take you to the private vinery estates that are normally off limits for the public, where you'll get an insider's look at how they work and try out some of their samples. You'll unwind in private seats as the expert winemakers or owners personally guide you through their selection.
Hear ghost stories and taste wines – With this tour, you can hear the spookiest ghost stories, see haunted hot spots, and taste booze, all with the chosen small group of people! Your guide will meet you right at a nearby winery, where you can enjoy sips of top local wine. Then, you'll take a walking tour around town, hearing tales of eerie encounters, all capped off with a spiritual protection kit.
Explore Santa Barbara wines on a sidecar – These tandem sidecars create the perfect setting for couples or groups of friends to explore this beautiful area, all while indulging in the luxury wines that Santa Barbara has to offer. The journey includes exclusive access to 2 locations where you can roll through vines, have wine tastings, and check out how a winery works.
FAQs about Santa Ynez wine tours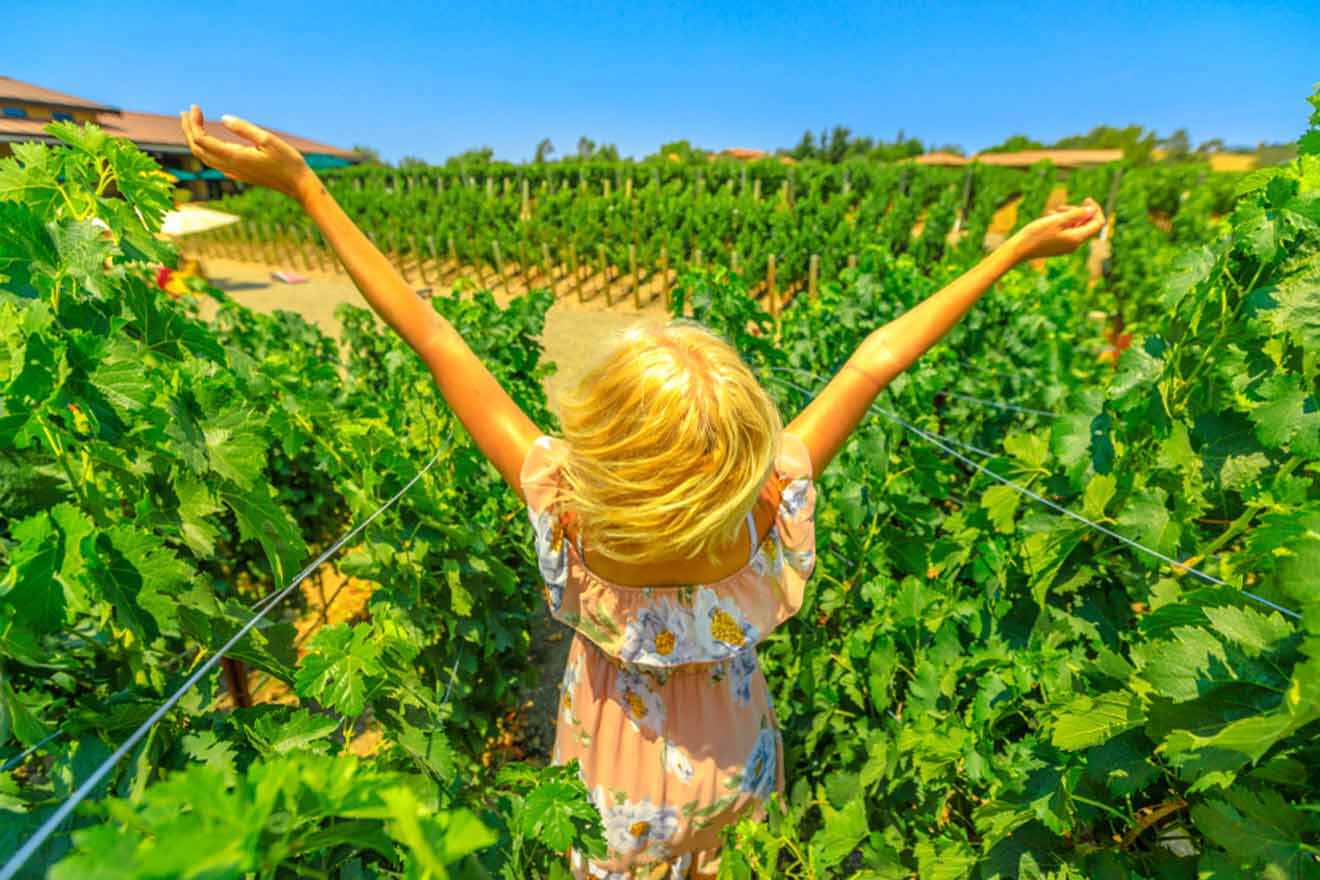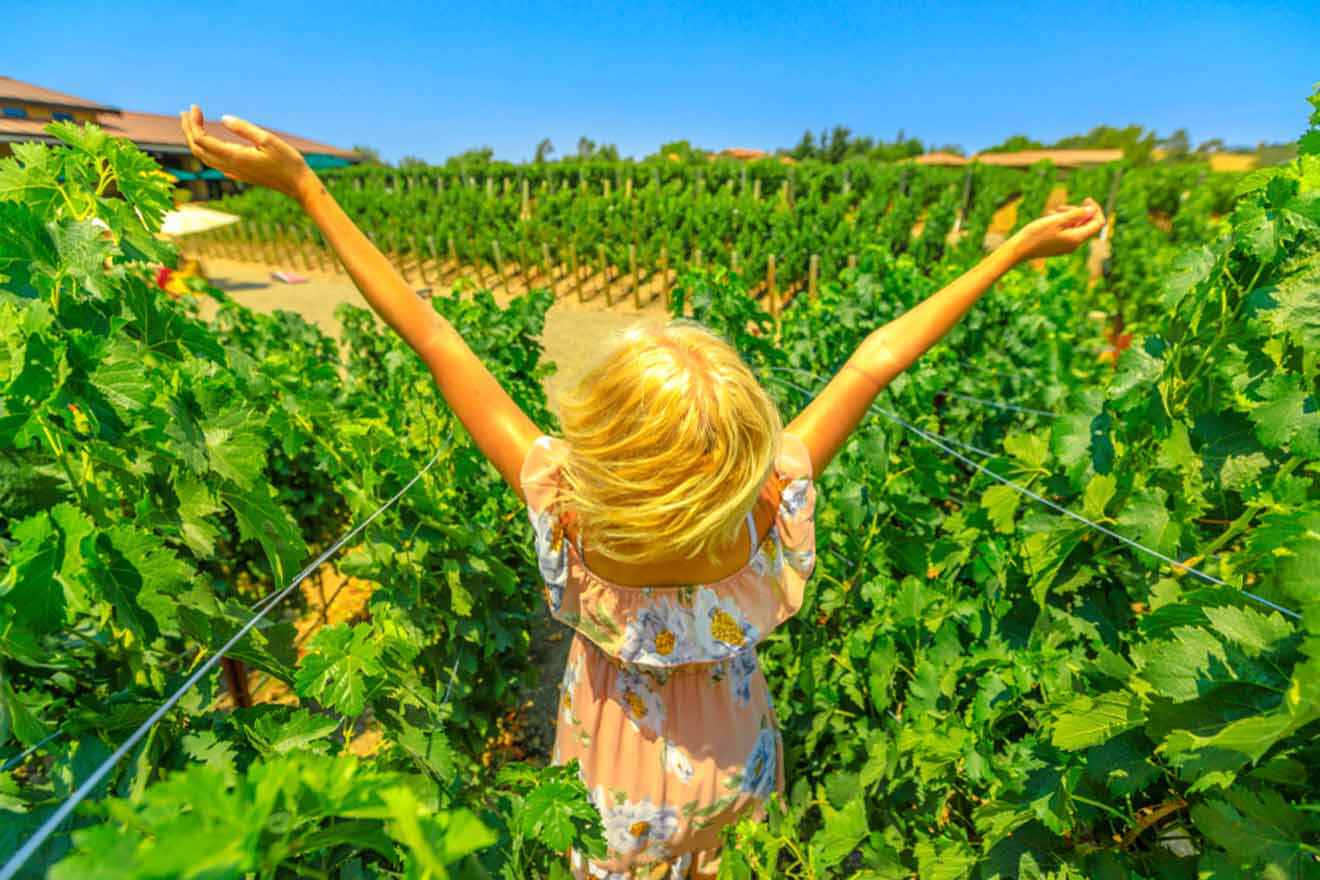 Conclusion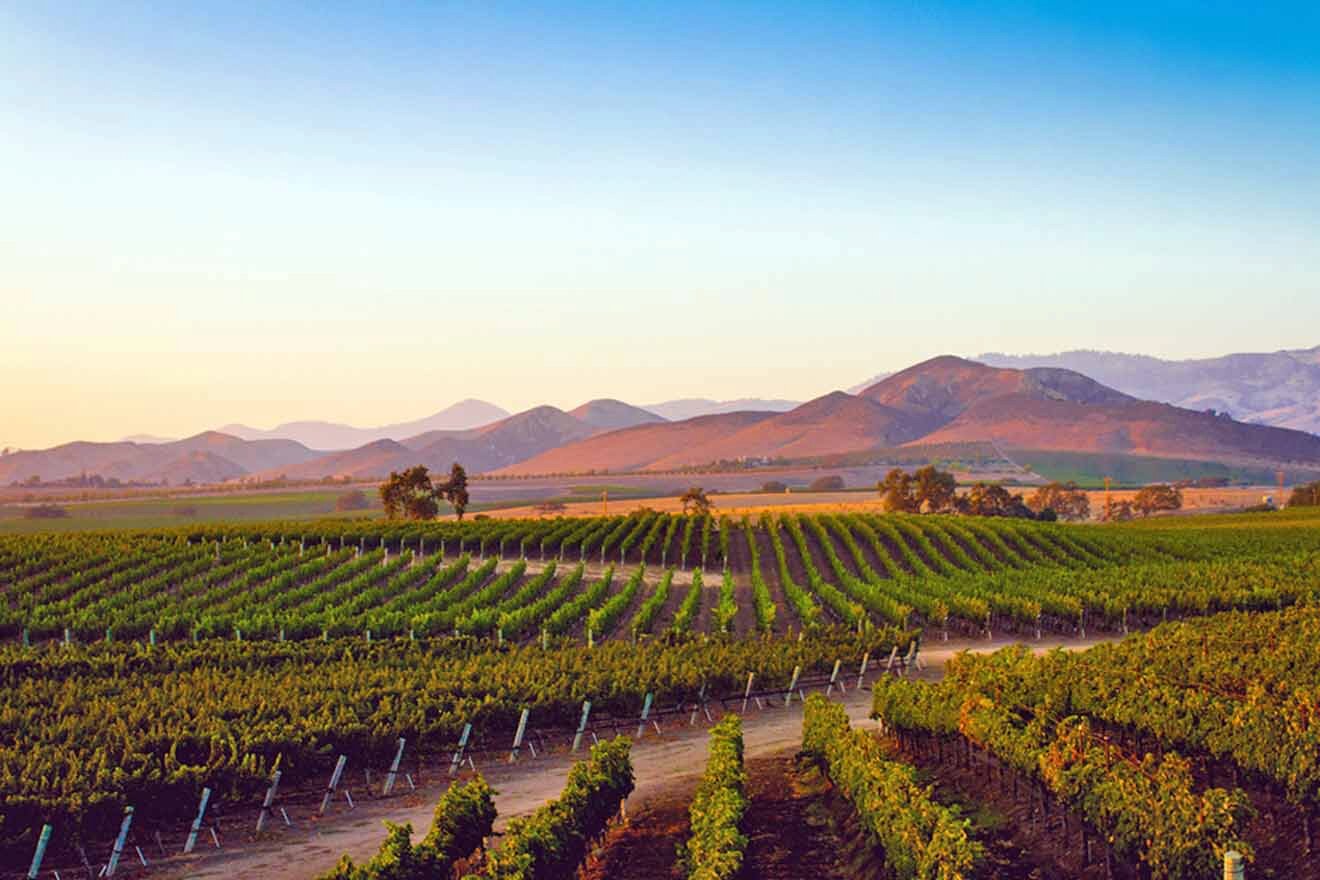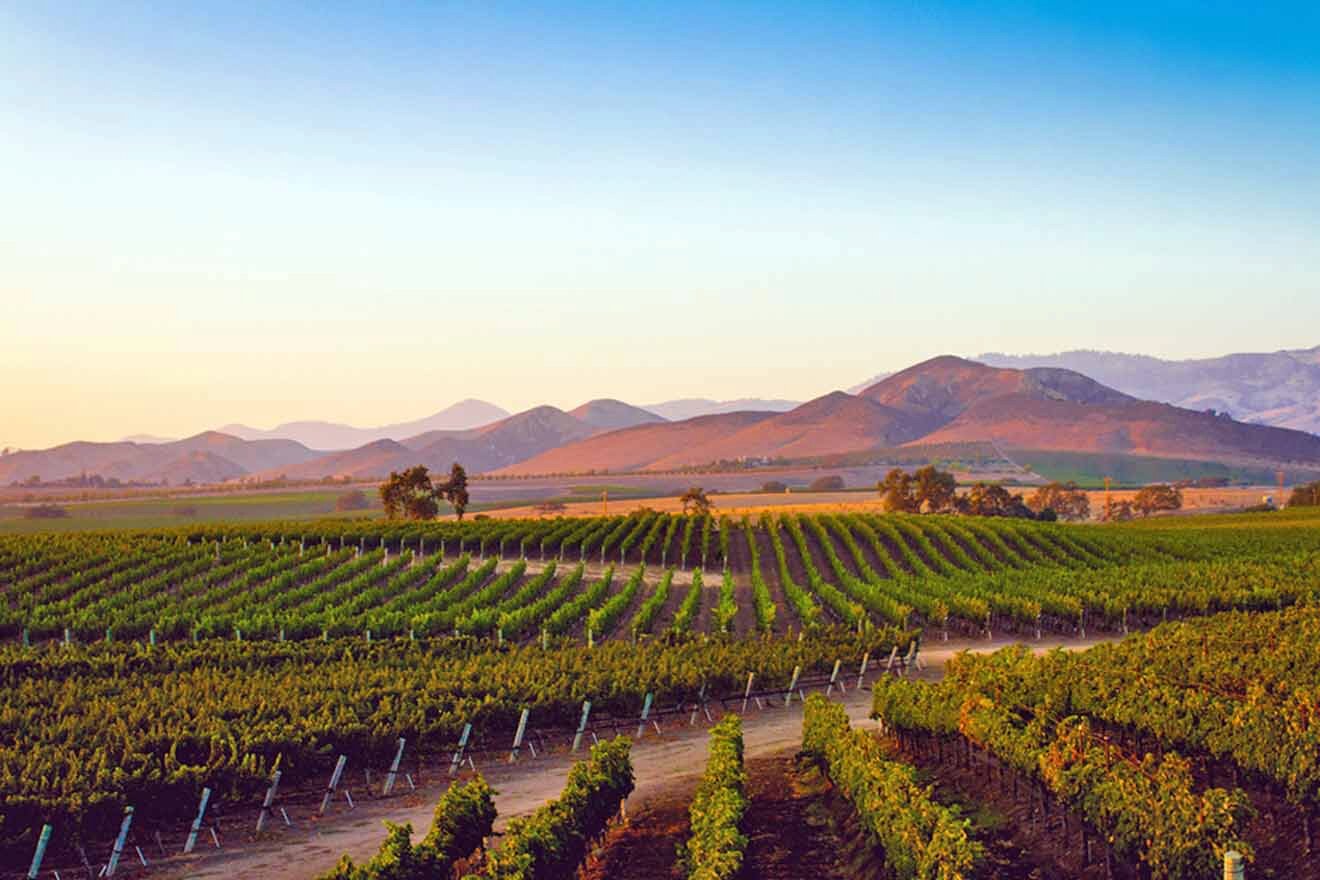 There you have it, my dear wine enthusiasts, all the best Santa Ynez wine tours you could embark on!
This list is all-encompassing and offers a lot of different, fun, and adventurous trips. So I'm sure all the wine lovers will have a delightful time trying them out. Don't forget to check out some wine trips from the bonus section as well, as they are quite cool, too!
Always remember that wine excursions are really fun and sought-after activities, especially in this particular area. So, I recommend you secure your spot by booking in advance!
And if you already tried out some of these offerings, make sure to tell me all about it in the comments below! The same goes for any questions you wish to ask or tips to add.
Happy wine tastings,
Angelina
---
Pin it for later!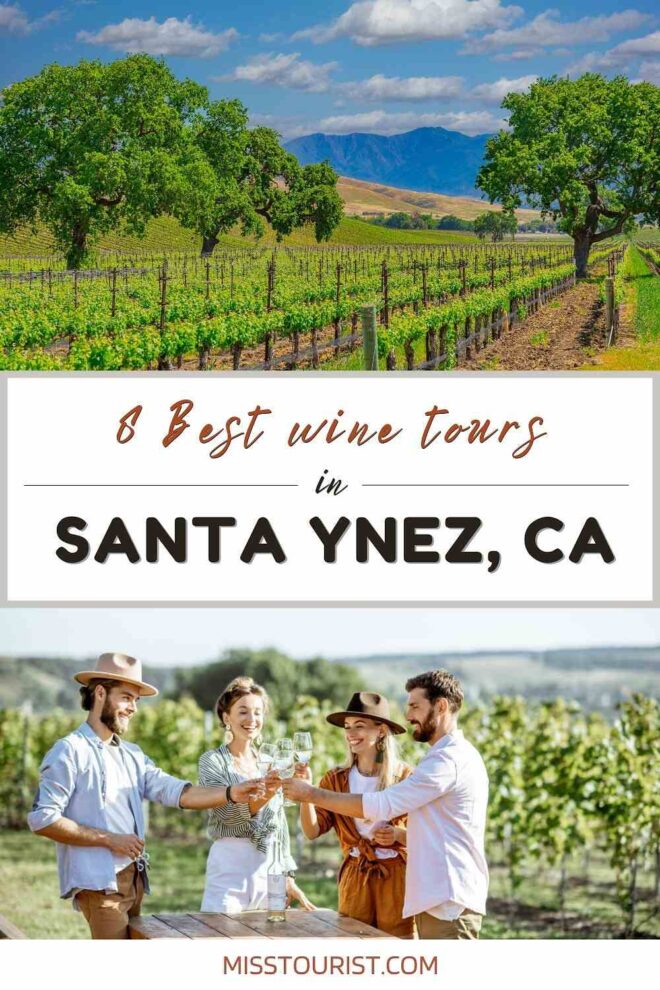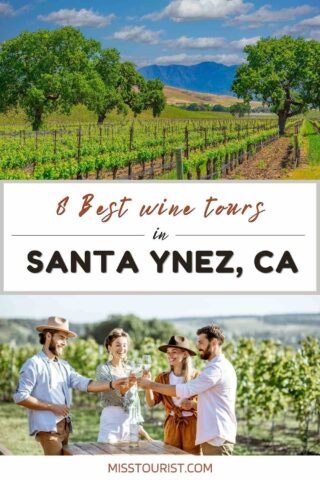 Pin it for later!