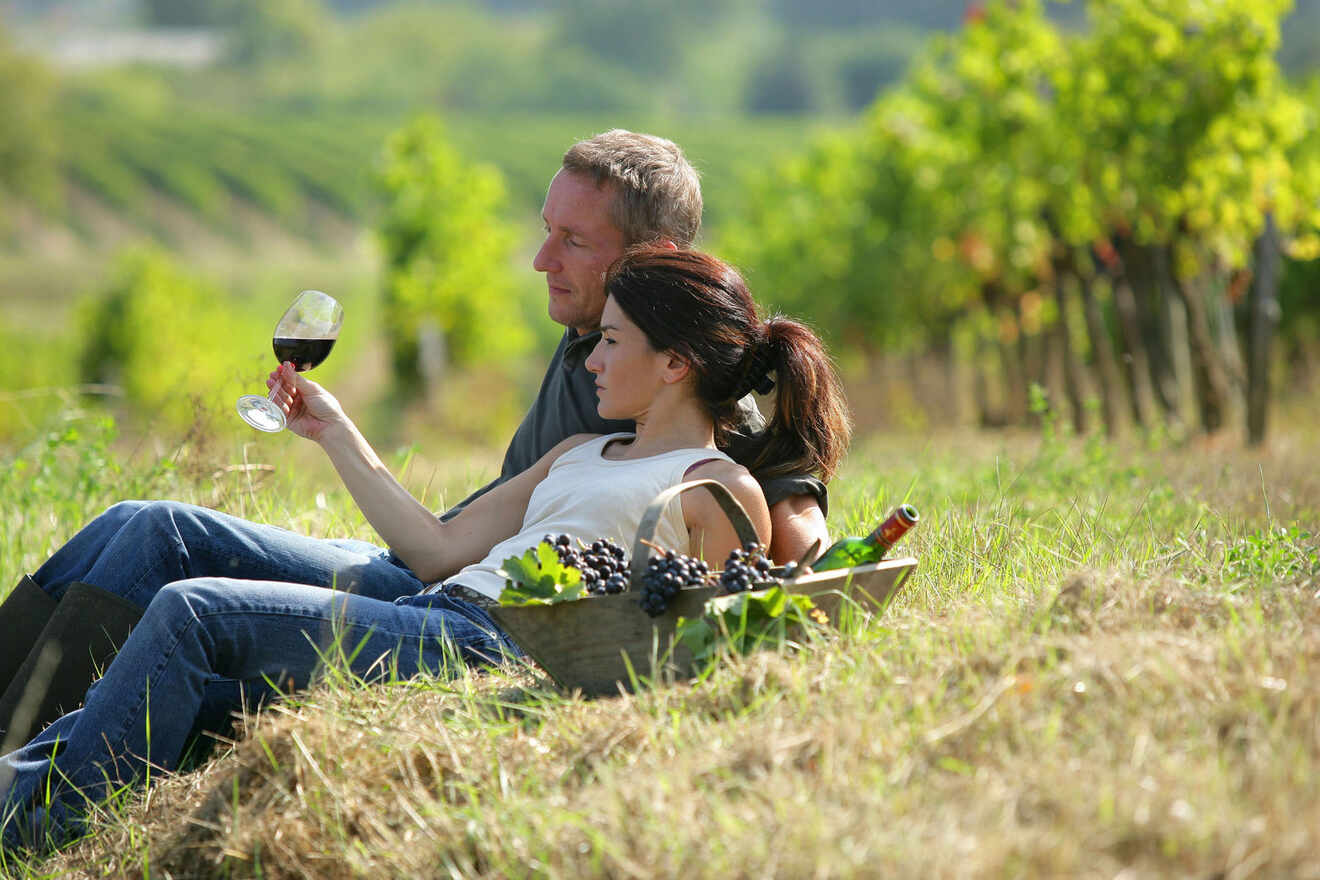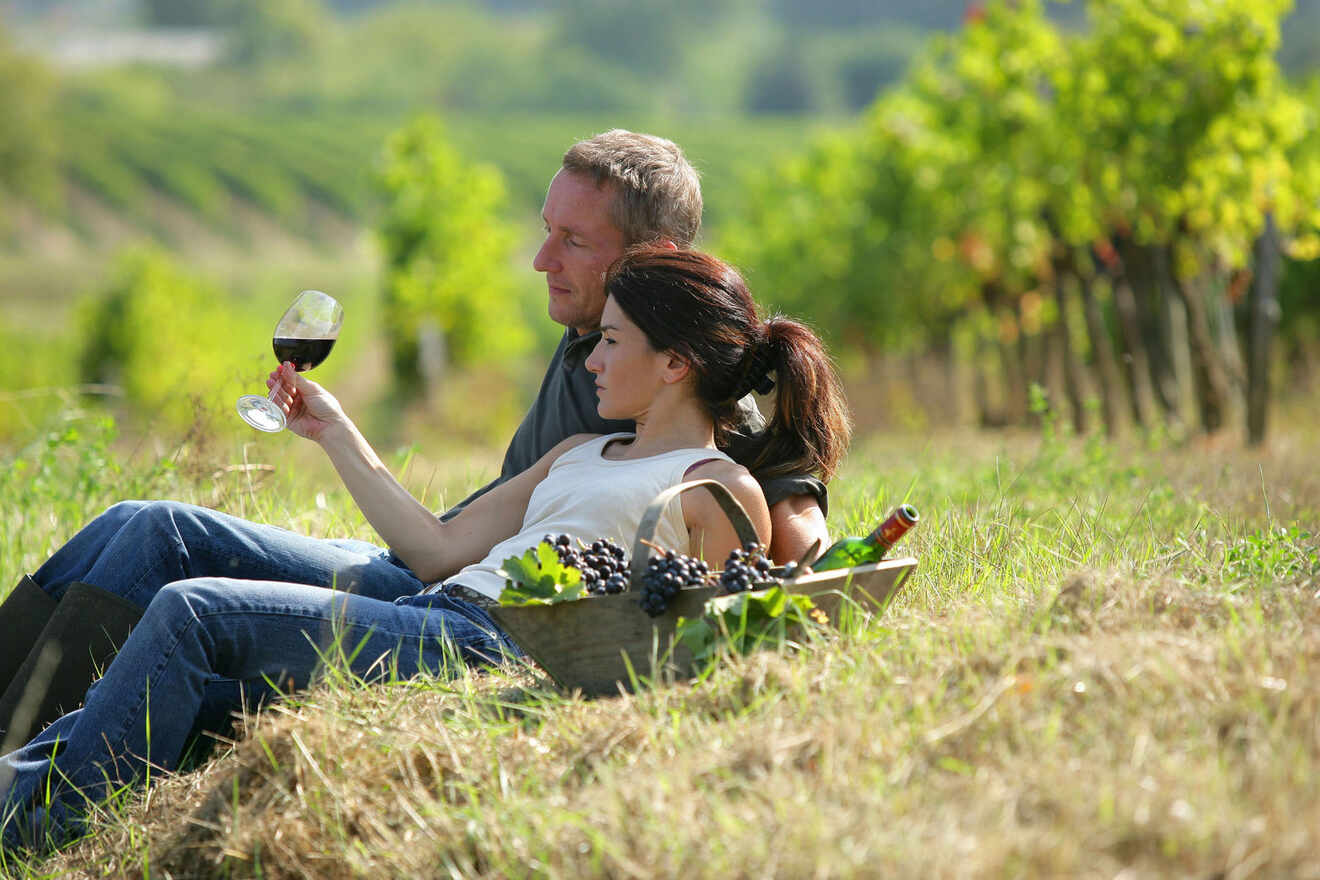 Welcome to picturesque Sonoma, where rolling hills and vineyards help visitors indulge in the ultimate wine-tasting experience. And there's no better way to explore this region than by taking one of the best wine tours in Sonoma!
From charming boutique wineries to breathtaking estates, from private tours to group bicycle tours, Sonoma's wine tours offer an immersive experience that will leave you with a newfound appreciation for the art of winemaking.
I've poured all of my time and energy into finding the best wine tours in Sonoma, so you can sip and savor your way through this delightful valley without lifting a finger. And as a special bonus, I've even curated a list of the best wine tours to Sonoma from San Francisco.
But before you pack your bags and head out, remember to book your wine tour. With so many travelers flocking to this popular destination, the best ones can fill up quickly.
So, buckle up, grab a glass, and let's start this journey through Sonoma Valley wine culture!
If you are in a hurry
Here to see the best of the best? Here are the top wine tours in Sonoma:
1. Trolley through Sonoma's wine-tasting rooms
Duration: 4 to 5 hours
Price: from US$125
Why you should take it: a unique experience of riding a trolley through the winemaking region
While the soft drinks offered at most Sonoma County hotels might look tempting, don't let them fool you – when you're in wine country, it's best to hold out for the real star of the show: the finest wine that Sonoma has to offer!
You'll ride in a traditional San Francisco cable car replica and stop at 3 different family-owned local wineries for a tasting room, where you'll have the chance to sample a variety of regional varietals (at an additional charge, though). And that's not all – a delicious lunch is provided by the fantastic VJB Cellars, a local winery.
But it's not just about the fantastic wines – you'll also learn about the rich history of Sonoma from your tour guide during your drive past a number of historical sites. The scenery of vineyards and hills is simply breathtaking, and you'll have plenty of opportunities to snap photos.
This Sonoma wine country tour begins and ends in downtown Sonoma.
2. Explore Sonoma wine on an electric trike
Duration: 3 hours
Price: from US$155
Why you should take it: a great adventure for friends
If you don't have an entire day to spend, then get ready to experience the best Sonoma wine tours in a whole new way! Hop on an electric trike (no experience or ID required) and cruise through the scenic countryside and bucolic country roads, where you can soak up the stunning vineyard views and savor some delicious wine along the way.
You'll visit the historic General Vallejo Home for a 15-minute tour (admission ticket included). Then, you'll head over to Mission San Francisco Solano for a quick walk around inside (admission ticket also included).
And of course, no visit to Sonoma is complete without some wine tasting! You'll stop by Three Fat Guys Wines for a one-hour tasting. Plus, you'll get to see a historic Vella Cheese Company (you'll not taste cheese on-site – the cheese will be sampled at the wine tasting).
With a 2-person minimum, you can bring along your bestie, your significant other, or even your favorite wine-loving neighbor for an unforgettable journey through wine country.
3. Go on a Sonoma segway tour
Duration: 3 hours and 30 minutes
Price: from US$150
Why you should take it: a fun, eco-friendly, and unique way to experience Sonoma Valley
Get ready to glide your way through Sonoma wine country on a super fun and eco-friendly segway tour! Departing from the Sonoma Plaza, you'll zip along quiet country roads on your 2-wheeled electric vehicle, stopping at some of California's oldest wineries along the way.
But that's not all – you'll also enjoy a scrumptious picnic lunch featuring delicious local goods. With a small-group tour with a maximum of 6 people led by a local guide and a picnic lunch included, you'll receive personalized attention and one on one time, as well as plenty of insider insights into the region's rich winemaking history.
So if you're looking for a unique and exciting way to experience Sonoma County wine tours, hop on a segway and get ready to ride in style! Wine lovers will love this tour as it combines a chance to visit wineries with a fun and adventurous outdoor activity.
NOTE: Wine-tasting fees are not included in the price!
4. Enjoy a private wine tour through Napa and Sonoma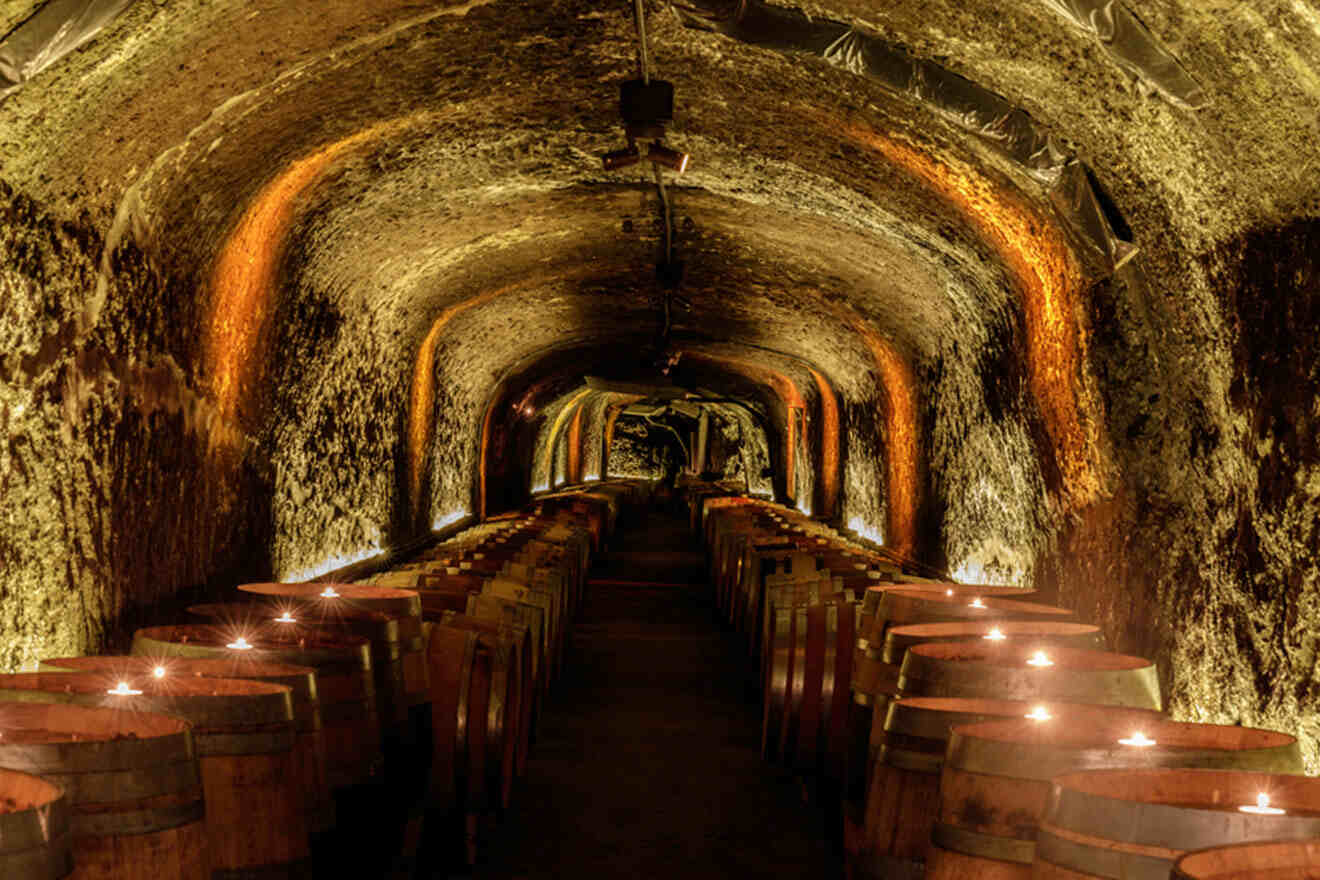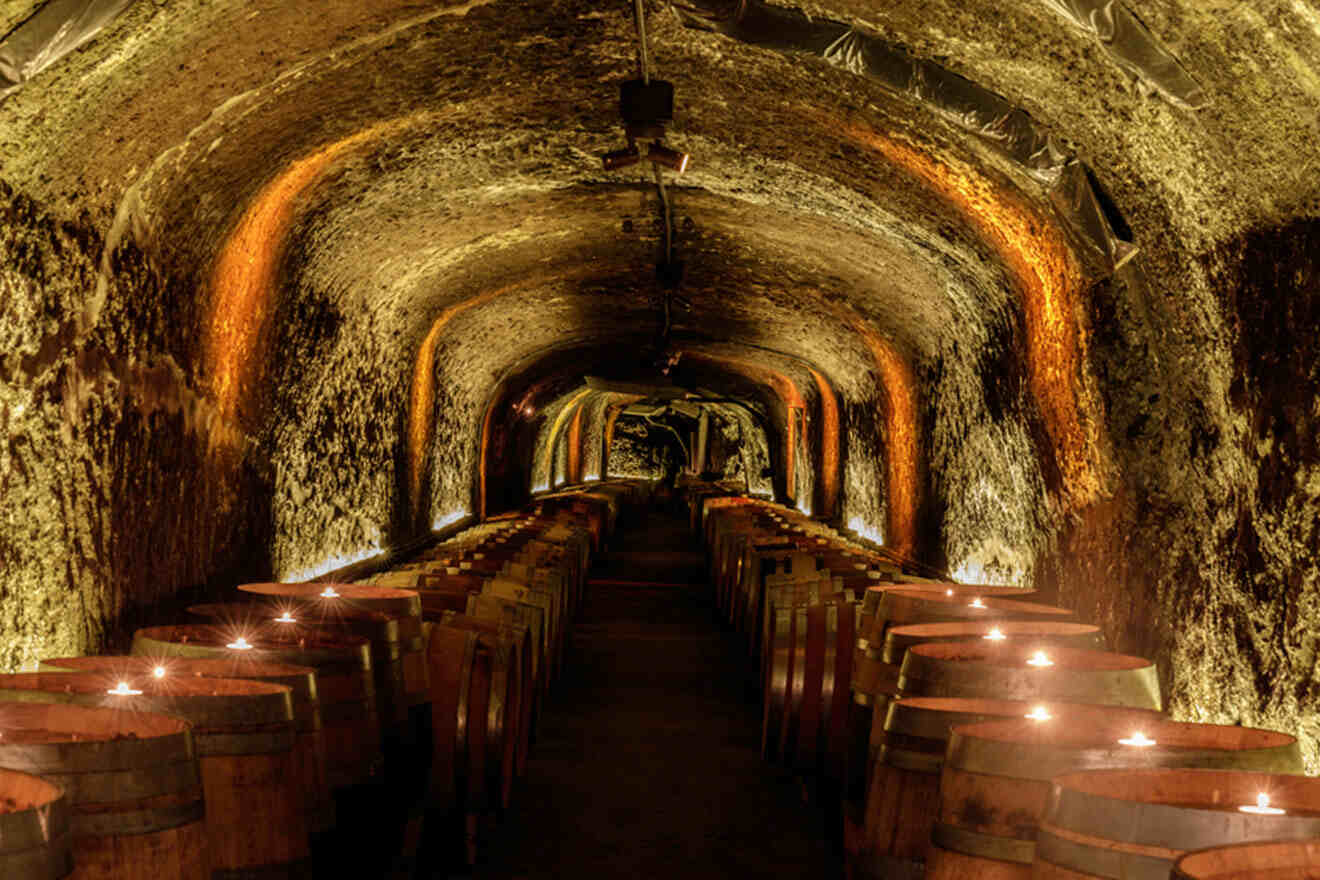 Duration: 8 hours
Price: from US$700
Why you should take it: customized itinerary planned out just for you
Calling all wine lovers looking for private wine tours! Don't let the stress of planning your perfect Sonoma wine tour hold you back – let the tour operators take care of it all for you!
With a private Sonoma and Napa Valley wine tour and concierge service, you can sit back, sip, and savor the best of both wine countries without having to worry about a thing.
From pre-planning your itinerary to recommending the best wineries, you won't be disappointed. And with round-trip transport included, you can enjoy the day to the fullest without having to worry about driving.
NOTE: Wine tasting isn't included in the price.
5. Tour 3 Sonoma wineries in a day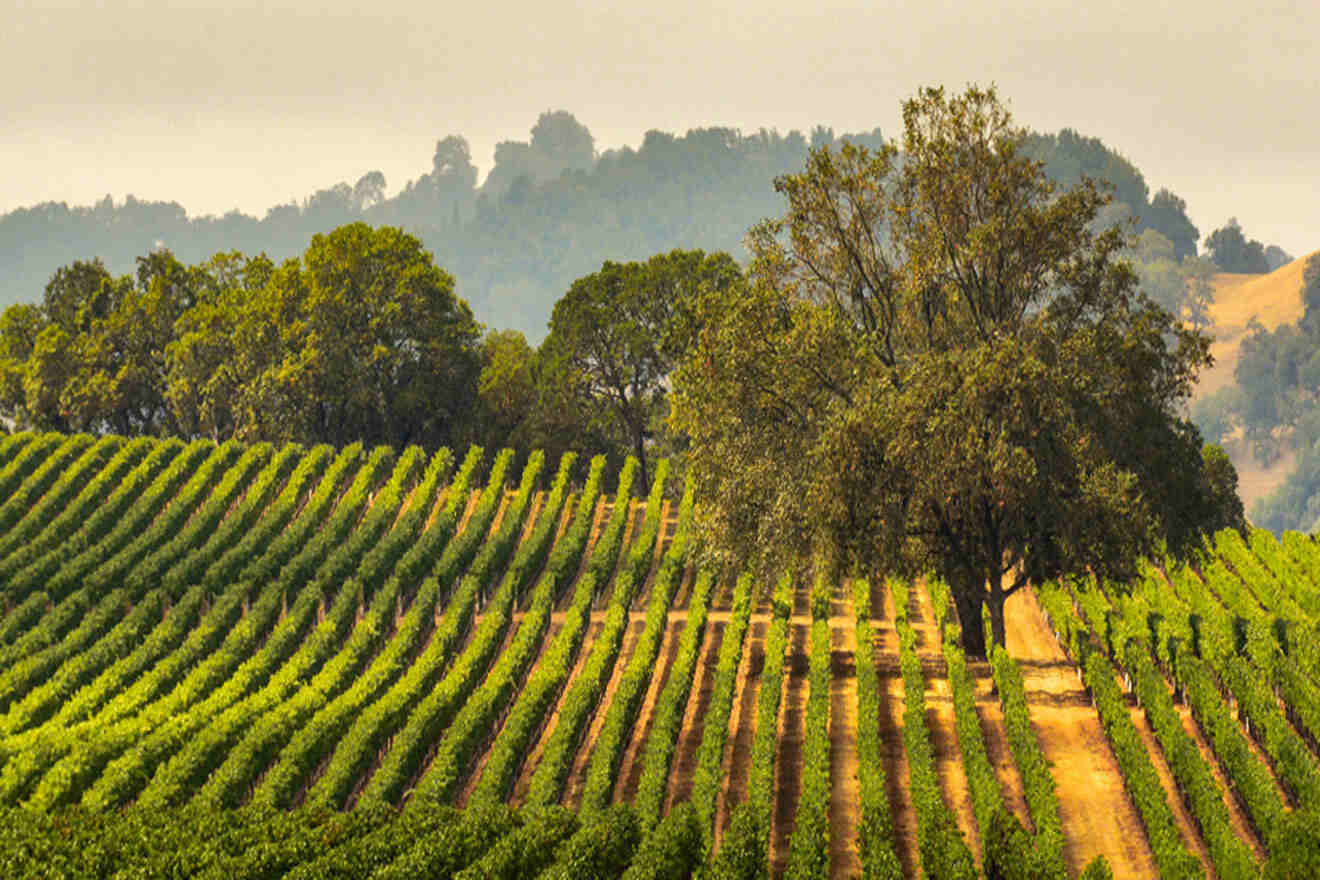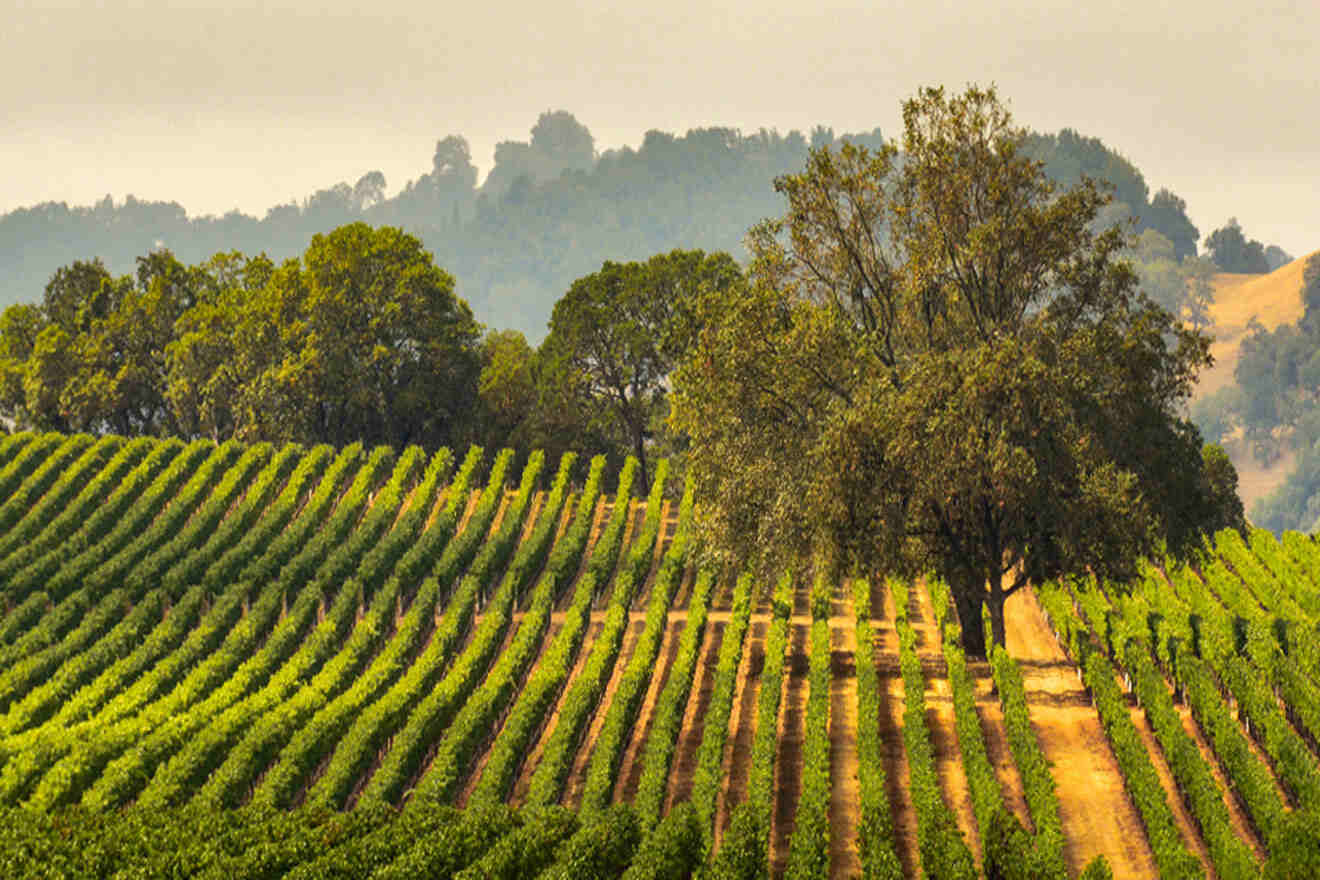 Duration: 5 to 6 hours
Price: from US$140
Why you should take it: taste wine from 3 wineries in 1 day in Sonoma County
With so many cellars to choose from, it's difficult to decide which are worth visiting – but with a tour, you have fixed stops at 3 wineries in Sonoma County, which makes for an exciting trip. You can choose to explore 3 wineries (based on availability) from either the Russian River Valley, Alexander Valley, or Dry Creek Valley region.
Enjoy tastings of both white and red wines along with charcuterie as you visit 3 wineries in a single day! With all-day transportation provided and convenient transportation to and from Santa Rosa and other Sonoma County towns, you'll be able to imbibe worry-free and make the most of your time in wine country.
This tour is small-group, with a maximum of only 10 travelers, so you'll get a more intimate experience with personal attention.
6. Pedal and sip your way through Sonoma Valley
Duration: 4 hours 30 minutes
Price: from US$190
Why you should take it: for people who like action and dislike ordinary tours
If you are looking for a bike tour for your barrel tastings, then Sonoma Valley bike tours might just be perfect for you!
Pedal your way to paradise on this wine-tasting adventure through the heart of Sonoma! Hop on a high-quality hybrid bike and cruise in style and comfort along flat, paved trails through stunning scenery that includes towering redwood trees, charming local farms, and colorful murals.
But that's just the beginning – the real highlight is visiting 2 to 3 of Sonoma wineries for tastings and insights into the region's rich local history. And don't worry about lugging around bottles – a wine bottle carrier is provided for your convenience.
This half-day tour is perfect for wine buffs and nature lovers alike, beginning and ending in downtown Santa Rosa. With all the essentials provided, including a bike and lock, all you have to do is show up and pedal your way to an unforgettable wine-country experience!
7. Visit Napa and Sonoma in a luxury limousine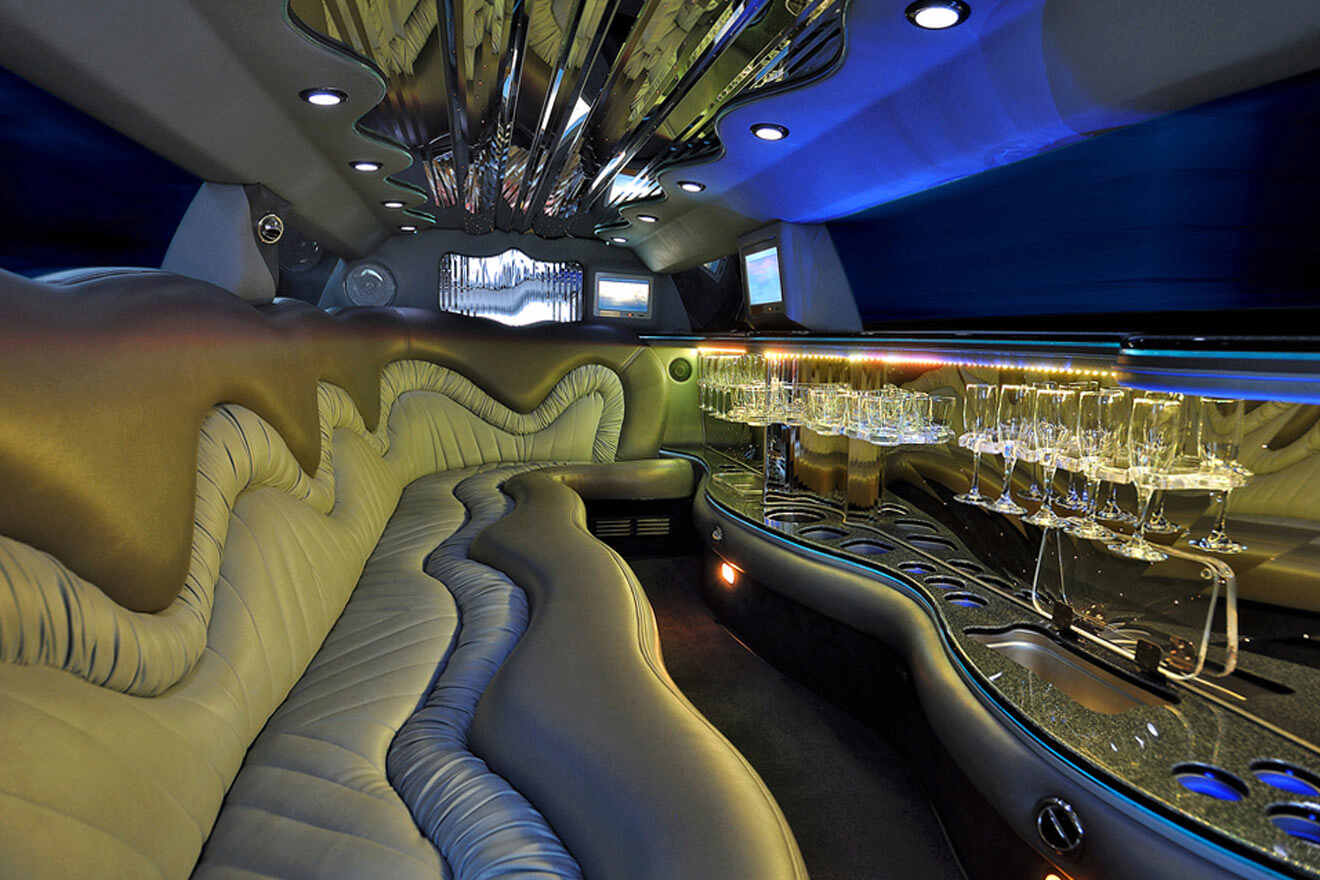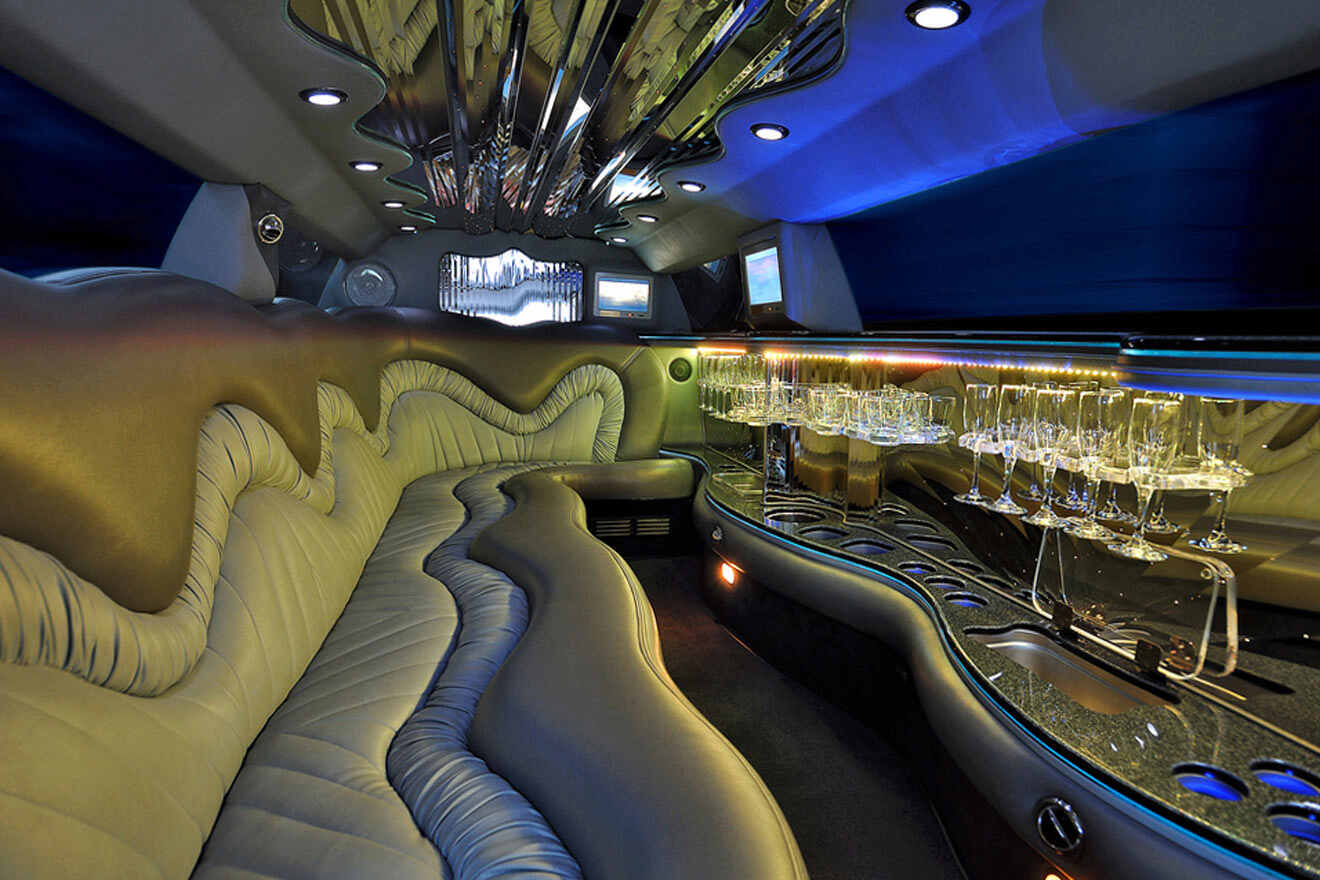 Duration: 6 to 8 hours
Price: from US$790
Why you should take it: luxury limousine as your mode of transport
Looking for top-tier private tours to feel like a VIP? Look no further – I have the best tour for you!
Indulge in the ultimate wine-tasting adventure of Sonoma and Napa Valley! This is not your average tour – you'll be chauffeured around in luxury in your very own limousine, stopping at your desired wineries along the way to taste and learn about the winemaking process (at your own expense).
With your tour guide, you'll create a customized itinerary that hits all the must-see spots and hidden gems, so you can sit back, sip, and savor the best of both wine countries.
With water and soda provided along the way, you can stay hydrated and refreshed all day long. So grab your favorite wine-loving crew and get ready for 6-8 hours of pure luxury, adventure, and of course, delicious wine! Truly one of the best Sonoma wine tours.
8. Toast to Sonoma with a tour from San Francisco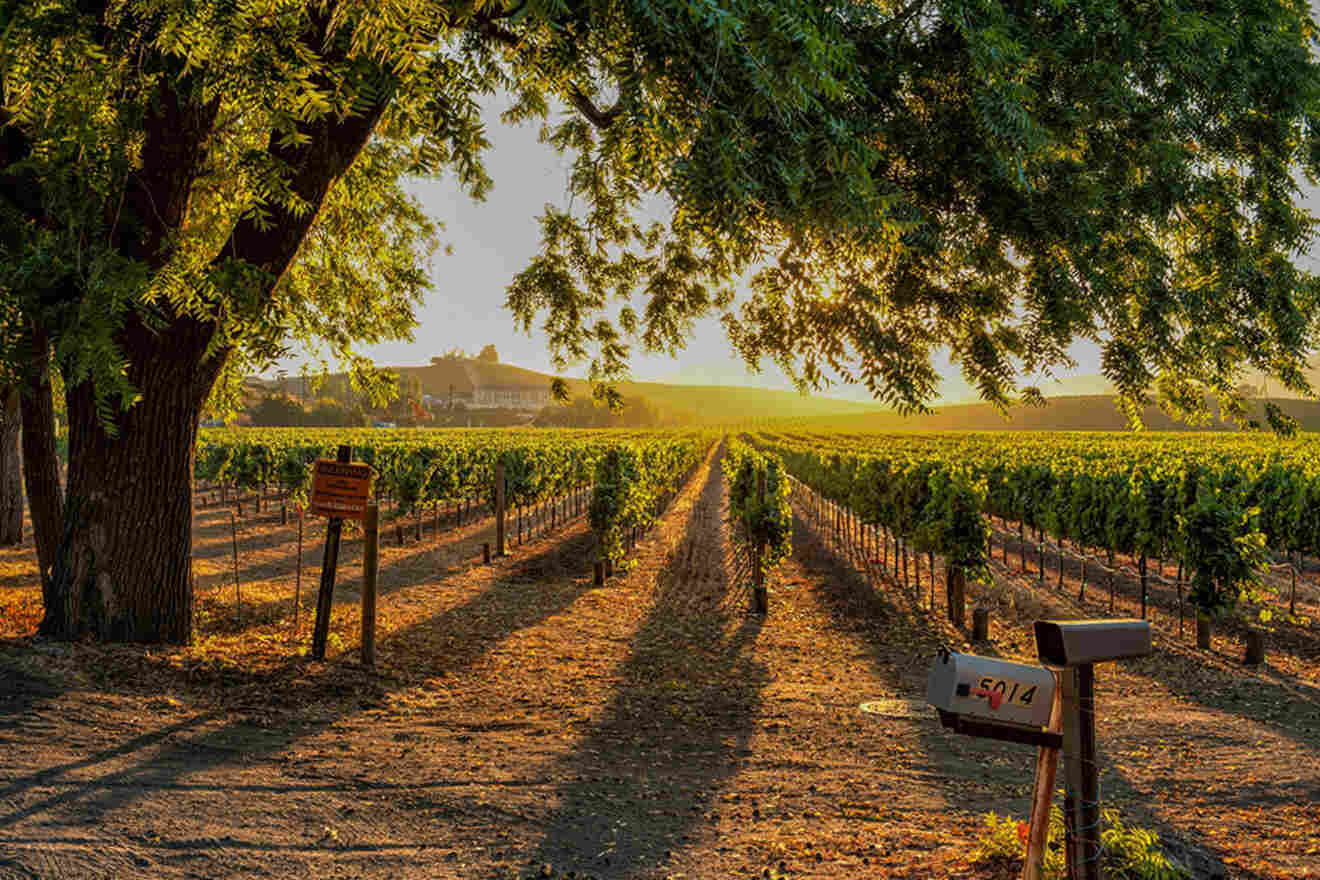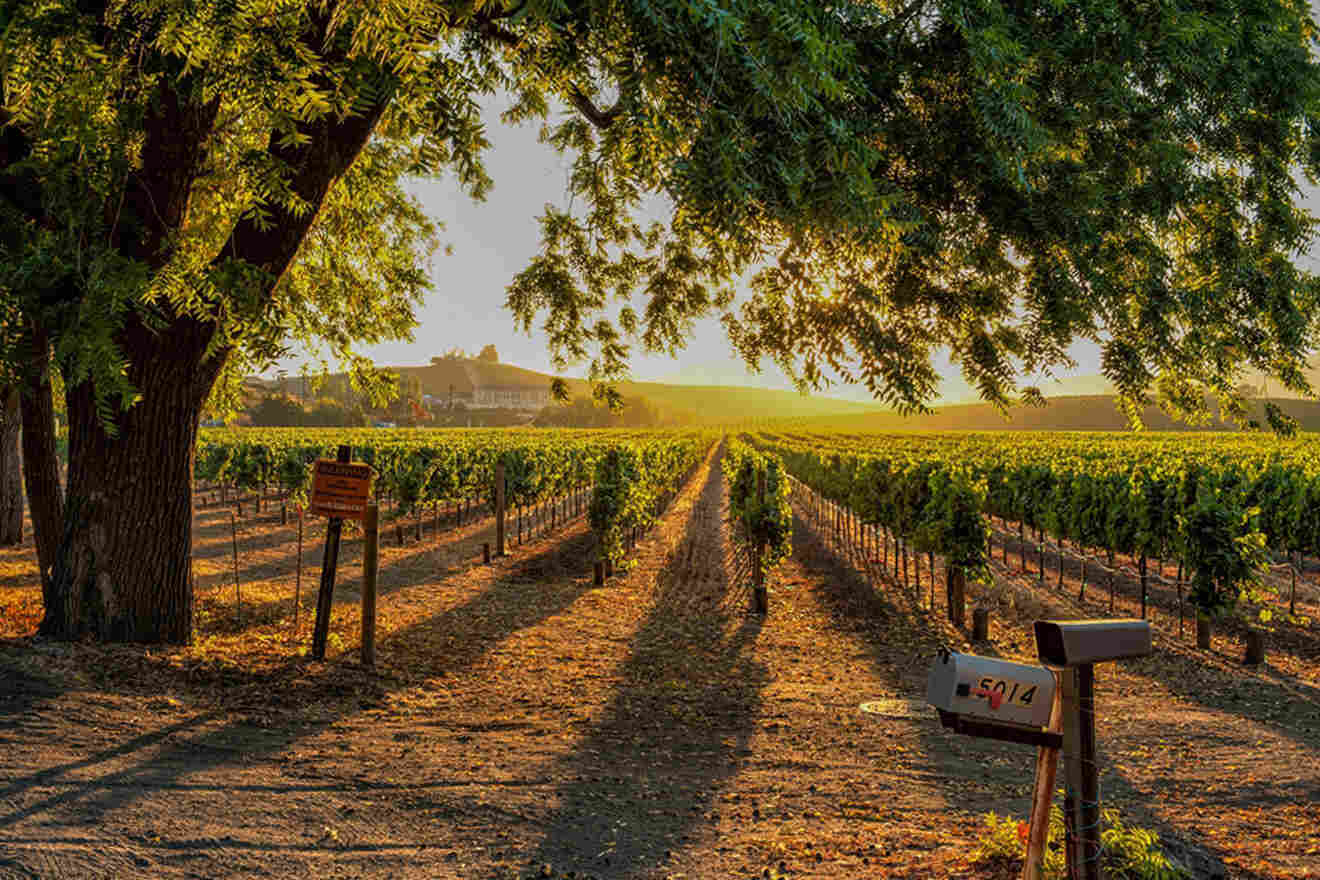 Duration: 9 hours
Price: from US$150
Why you should take it: it's a full-day guided tour from San Francisco
Pack your bags, wine lovers! It's time to escape to California's famous wine country on a full-day tour from San Francisco. Get ready to tantalize your taste buds with a wide range of regional wines at multiple wineries in Napa and Sonoma. From big-name estates to family-owned wineries and vineyards, this is a wine-tasting adventure that will leave you feeling like a true connoisseur.
You'll also get the chance to discover how wine is made during guided tours of the vineyard and the barrel room. Enjoy lunch in the enchanting Sonoma Square Plaza, where you can savor the culinary delights of the local cuisine and soak up the atmosphere.
You'll get to admire the rolling hills and vineyards that make up America's premier wine region, all while driving over the iconic Golden Gate Bridge for stunning views of the Bay Area.
9. Thrill your senses in a wine and art tour
Duration: 6 hours
Price: from US$200
Why you should take it: the perfect combo of wine and art
Get ready for a luxurious adventure! This private tour takes you to a winery in the Sonoma Valley, where you can taste distinctive wines and explore an art gallery. Afterward, you'll tour a private estate where you'll get to enjoy an outdoor collection of works by renowned international artists, followed by a tasting of limited-edition Chardonnay and Pinot Noir.
With a total length of approximately 6 hours and pick up from your hotel, this tour offers a personalized experience you shouldn't miss.
An 18% gratuity plus a US$40 fuel fee (per group) will be billed later, along with lunch and tasting fees.
10. Hike, sip, and savor on a Sonoma adventure tour
Duration: 5.5 hours
Price: from US$200
Why you should take it: enjoyable hike above Sonoma followed by food and wine
Get ready to hit the trails! During your private tour, you'll embark on a hike across fields, mountains, and forests above Sonoma, with stunning panoramas of the city, vineyards, and distant mountains. After working up an appetite, you'll head to a small-production winery to taste the local flavors for lunch and have wine tasting.
With a total length of 5.5 hours (including driving time from Sonoma and pick-up by SUV from your accommodation), this tour is the perfect blend of adventure and relaxation. The hike itself is an app. 5 miles (8 km) with a 400 ft (122 m) elevation gain and an easy challenge level.
So lace up your hiking boots and get ready for a day of stunning views and delicious wine – you won't regret it!
FAQs about best wine tours in Sonoma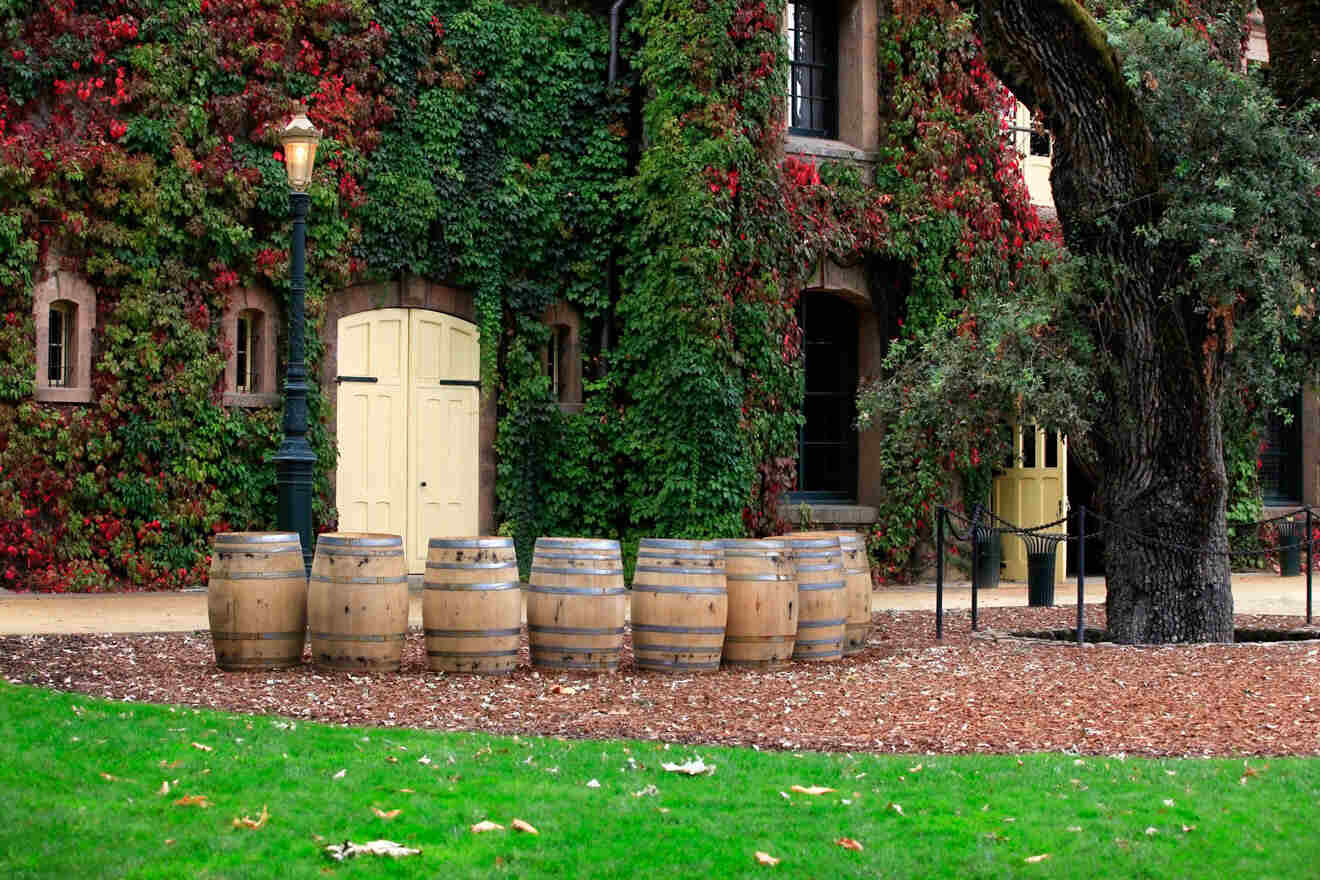 🍷 Is Napa or Sonoma better for wine tasting?
Both of them are great, but the best way to experience ultimate wine tasting is to visit both. This private limousine tour can take you to both locations while you feel like a VIP.
🔢 How many wineries should you visit in a day in Sonoma, CA?
As many as you want, but most of the tours take you to 3 wineries. If you want to experience 3 wineries on the same day in Sonoma, then the Sonoma Trolley Wine Tour makes for an unforgettable experience.
📅 What is the best time of year to go on a wine tour in Sonoma?
The best time to go on a wine tour in Sonoma is during the harvest season, which typically runs from late August to October. However, the region is beautiful year-round, and each season offers a unique experience.
🍲 Is food provided on wine tours in Sonoma?
Conclusion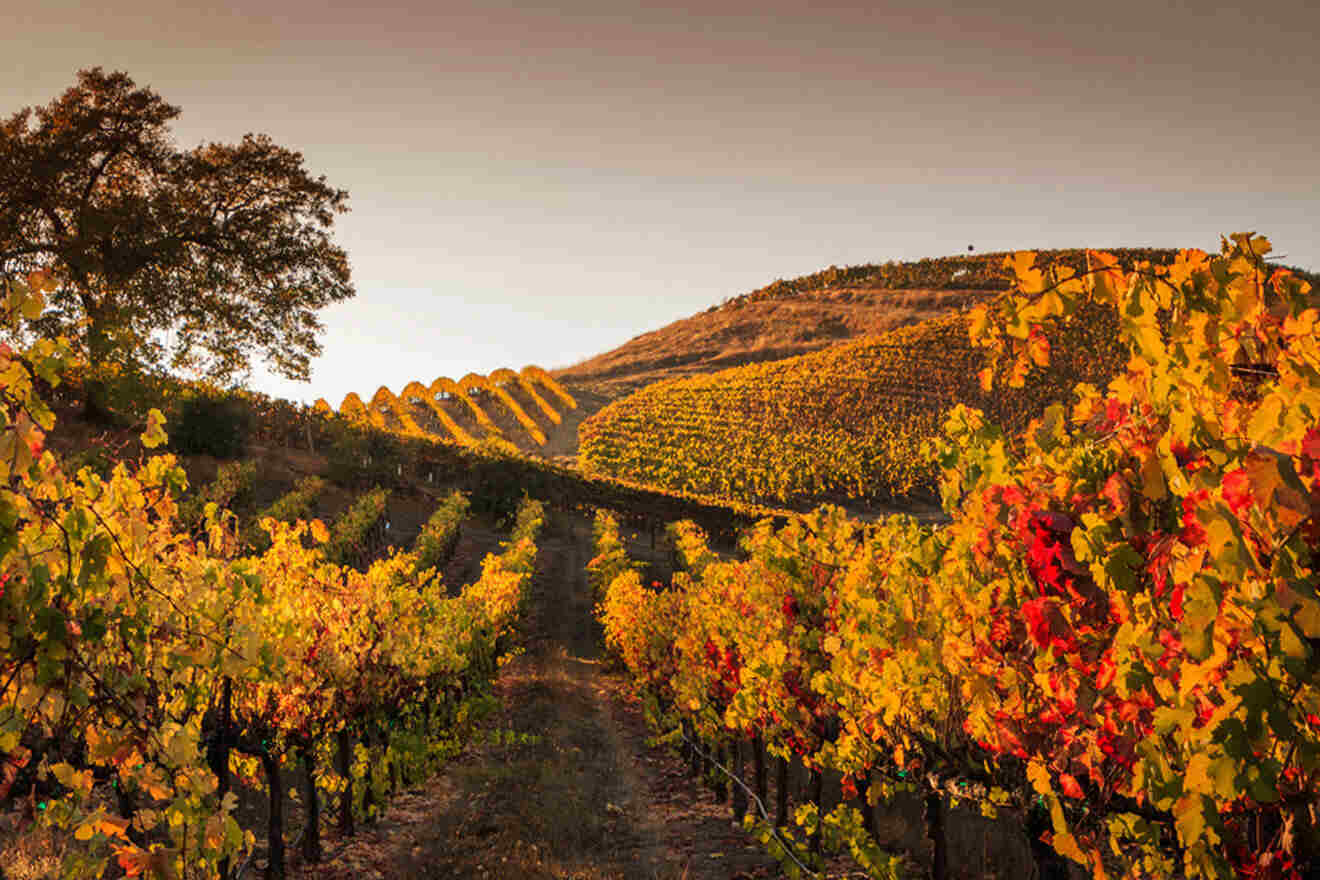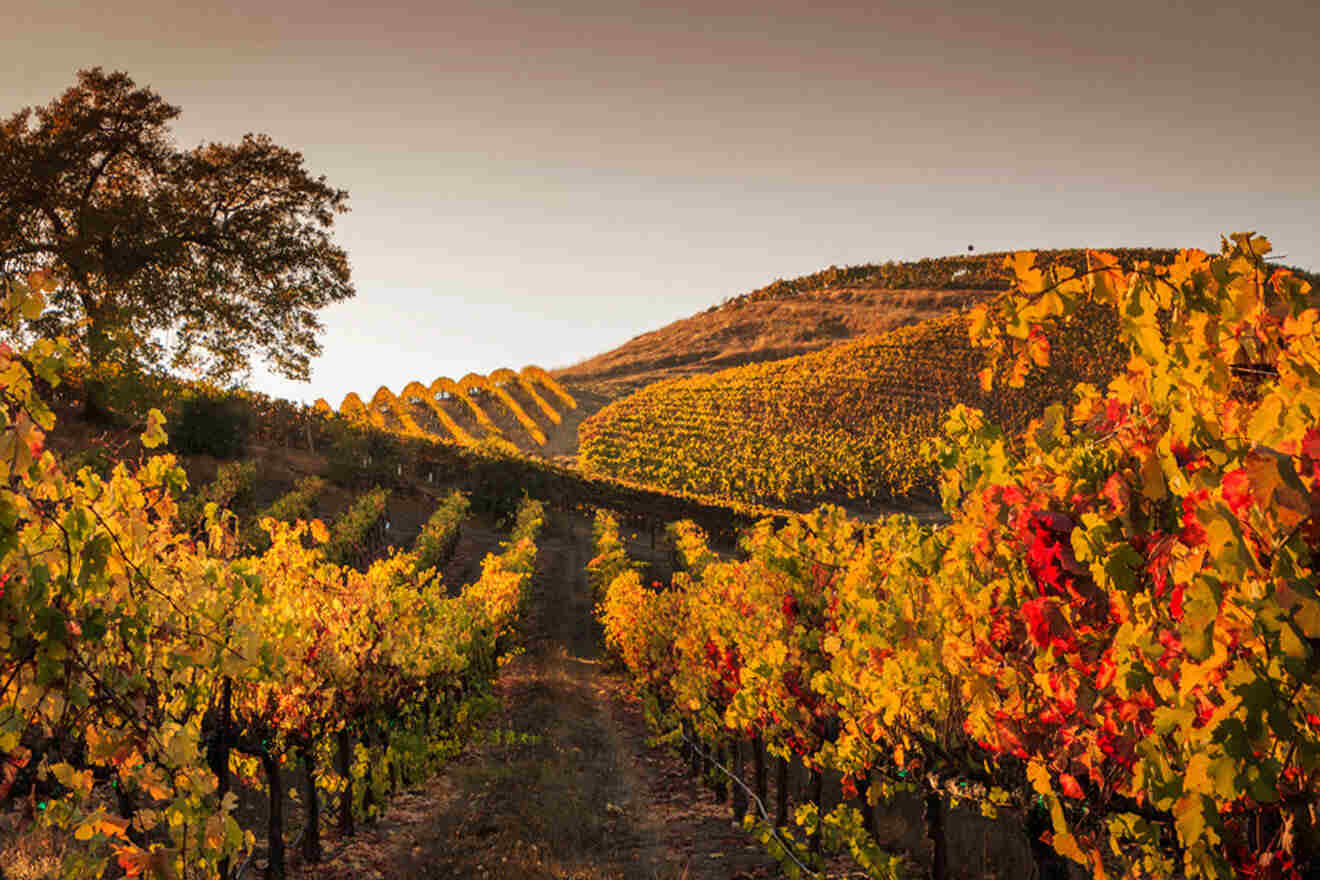 In conclusion, the best wine tours in Sonoma offer an experience like no other. From the stunning scenery to the delicious wines, there's something for everyone to enjoy. Whether you're a wine connoisseur or a newbie to the wine world, you're sure to have a fantastic time on one of these tours.
But remember, to secure your spot on the best wine tours in Sonoma, CA, it's important to book in advance. This will help you avoid disappointment and ensure that you get to experience all that this beautiful region has to offer.
If you've been on a wine tour in Sonoma, I'd love to hear about your experience! Leave a comment below and share your favorite wineries, wines, and memories from your trip. And if you have any tips for first-time visitors or recommendations for other wine lovers, be sure to share those as well.
May your glasses always be full,
Angelina
---
Pin it for later!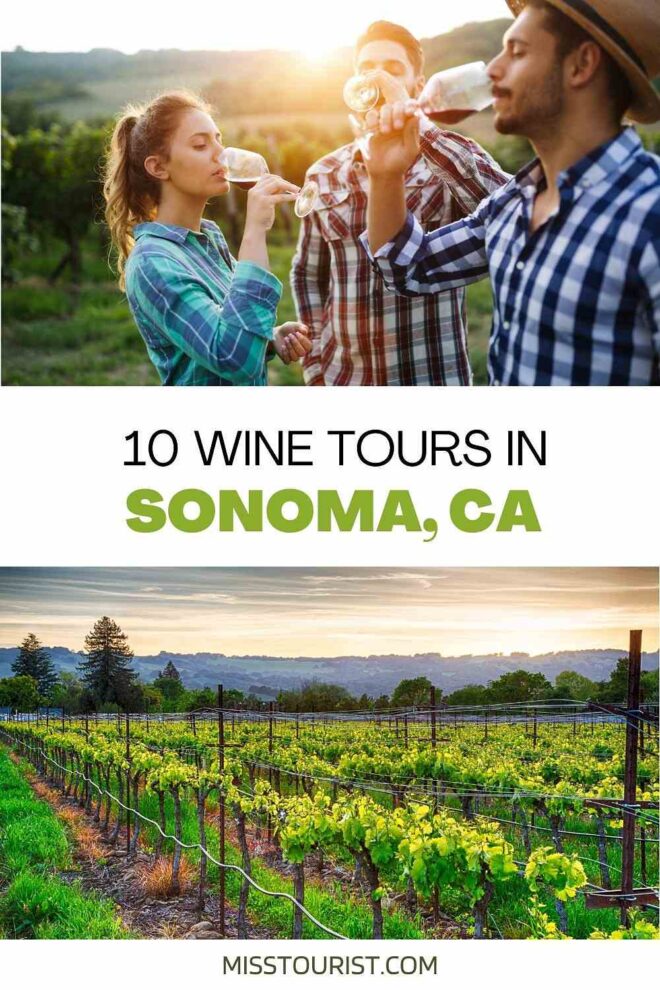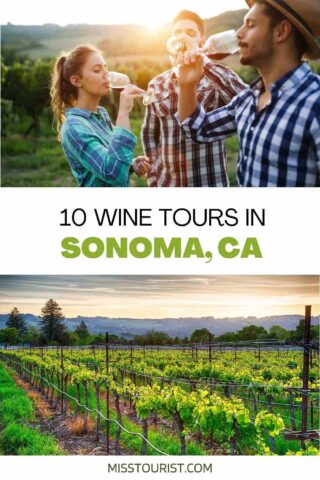 Pin it for later!