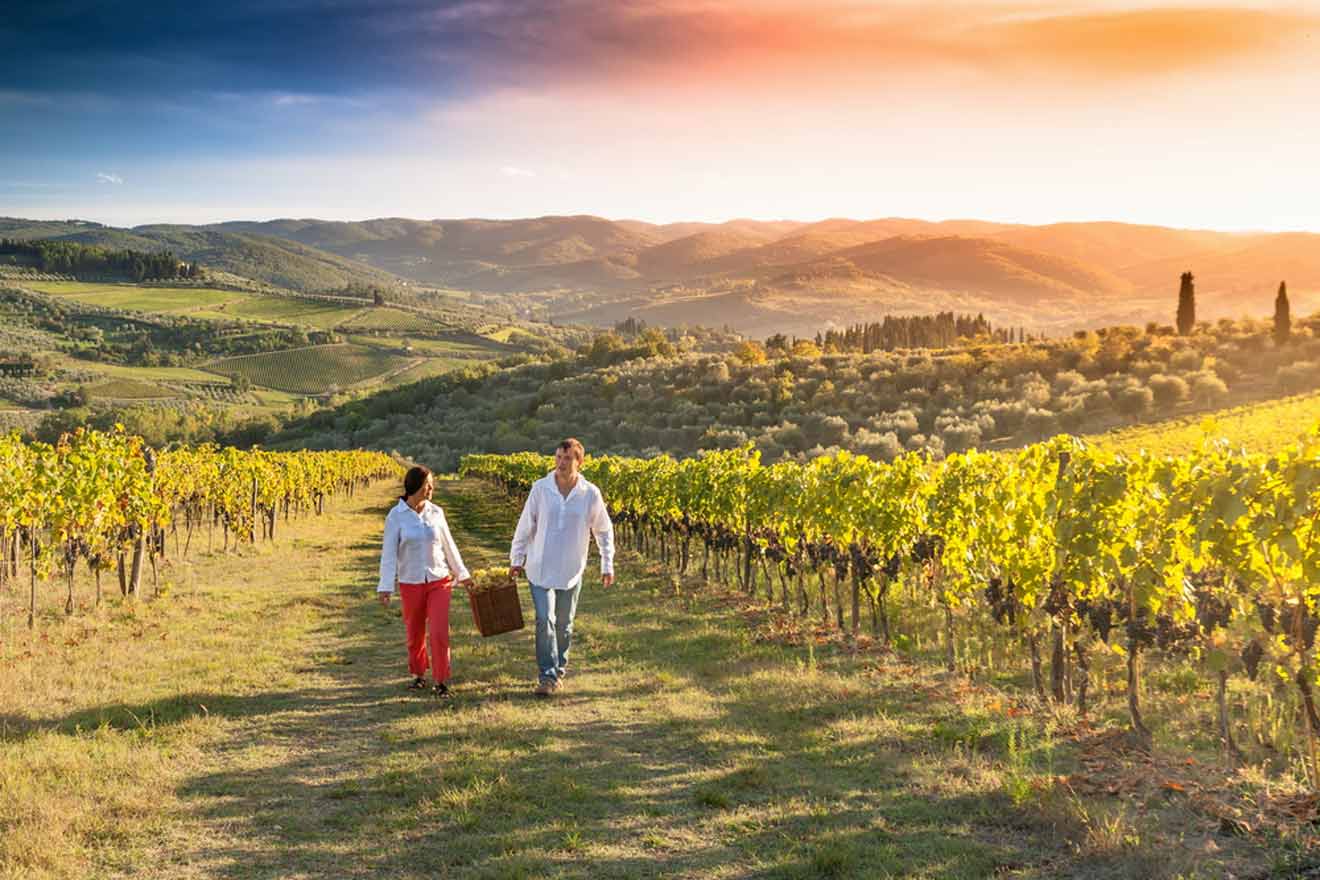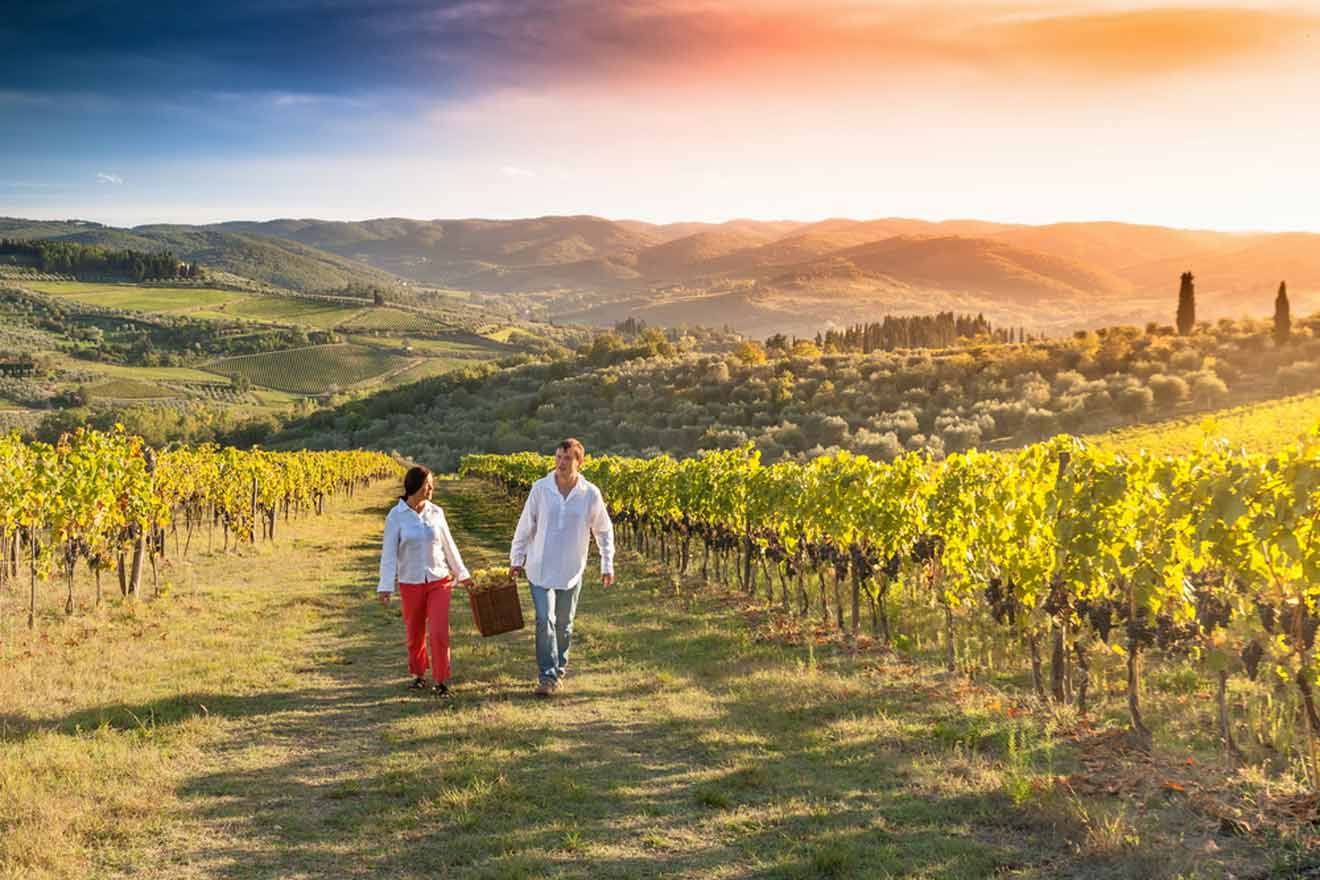 As you may or may not know, Napa Valley is well-known around the world for its beautiful wineries, tasting rooms, and vineyards growing the grapes that produce the most high-quality Pinot Noirs, full-body Cabernet Sauvignons, and Chardonnays in the world. Luckily enough, our ideal Mediterranean climate allows for the perfect place to grow wine grapes!
With that said, Napa Valley is also one of the most beautiful places in Northern California to visit! As both a fellow oenophile (aka lover of all things wine) and a California native, I'm here to show you the most beautiful wineries in Napa that are worth checking out.
While I'm listing the best Napa Valley wineries, I'll also be sharing the best tips and tricks to have the best experience along the way. Note that it's important to book all your wine-tasting tours and experiences ahead of time to ensure you get the best deals and save $$ during your trip.
Cheers to you and this Napa Valley adventure!
Let's get started! 🍷
If you are in a hurry
Napa Valley has so many tours to choose from! If you're running short on time, here are a few I recommend checking out (and booking in advance) when you visit Napa Valley:
And here are the best hotels: Napa Valley Lodge (luxury), Candlelight Inn Napa Valley (mid-range), RiverPointe Napa Valley Resort (budget)
1. Wind down with a glass of sparkling wine at Domaine Carneros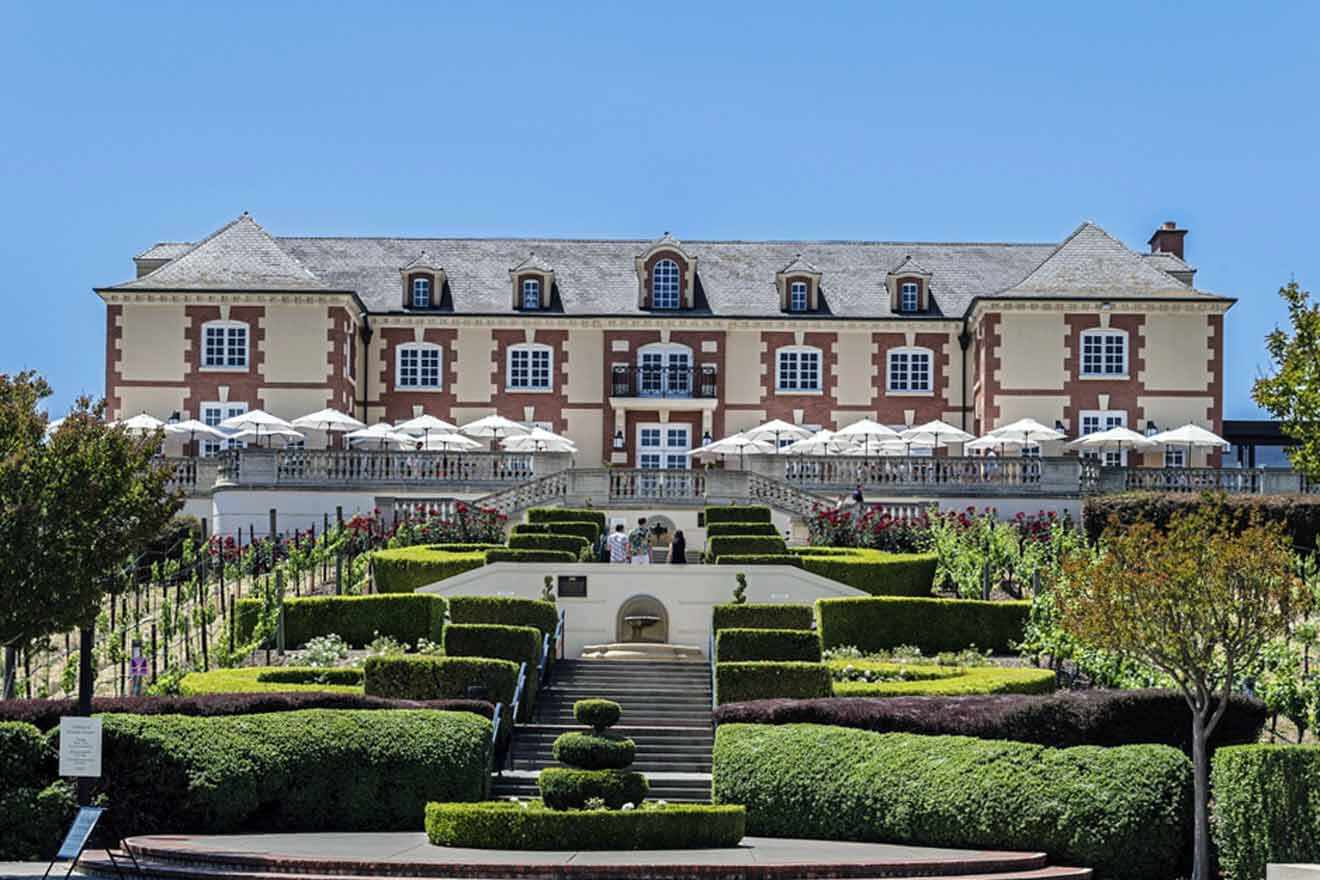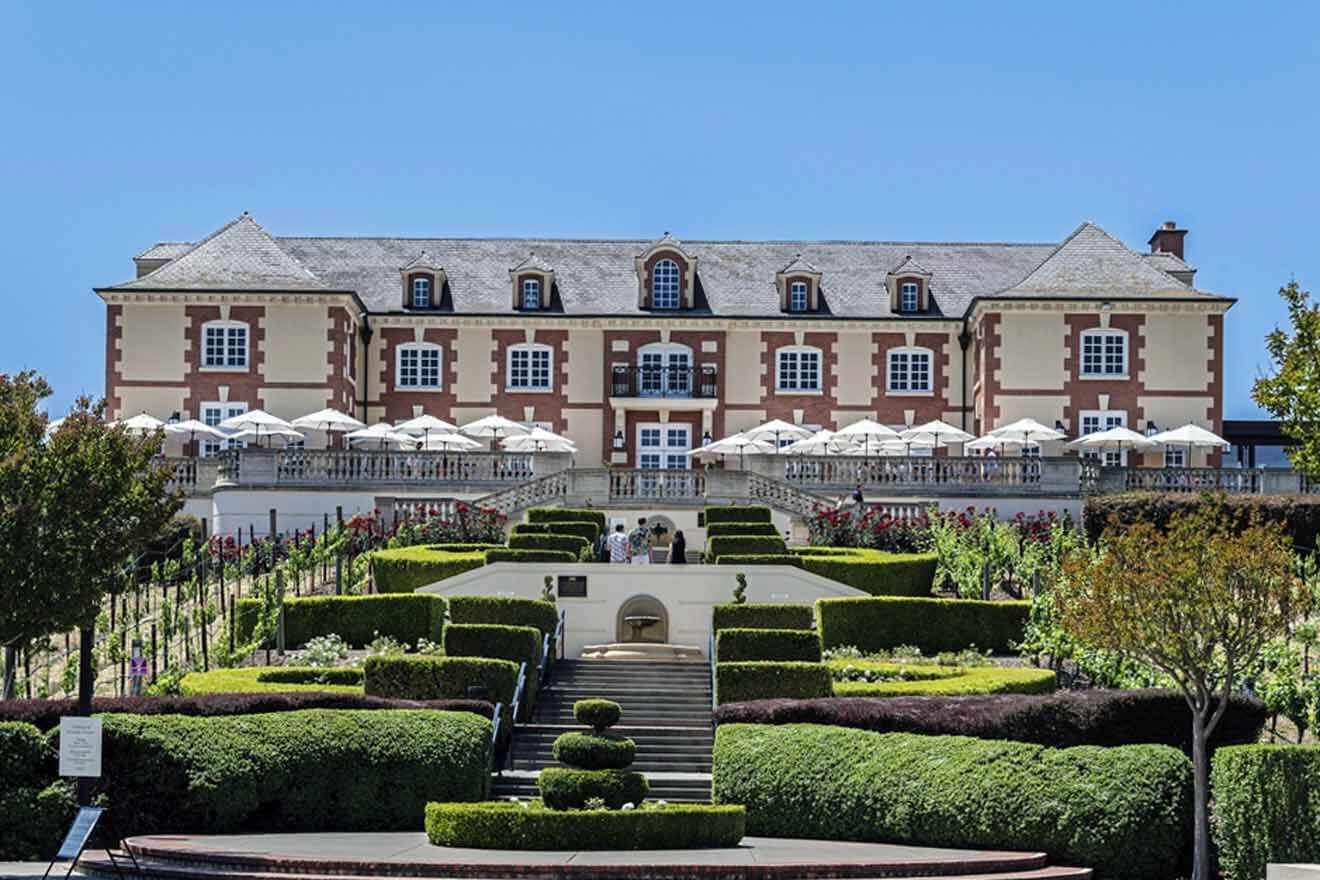 Domaine Carneros is most popular for its sparkling wine and rich Pinot Noir! This is one of the best Napa wineries to visit if your palette is more accustomed to lighter-bodied wines. Their wines are produced from 6 estate vineyards, comprising c. 160 hectares (c. 400 acres), creating a unique taste among each bottle, depending on which vineyard/soil it was produced from.
This is a great place to go sparkling wine tasting on a hot summer day! Their outdoor tasting on the terrace and European château feel make for the most beautiful day in Napa Valley.
Here are a few touring options I recommend for the white wine lovers exploring this Napa Valley region:
Sparkling Wine Sampler – Try out 4 of their signature sparkling wines with this flight of samples! You get 2 oz (60 ml) of each wine, so keep that in mind! This experience is US$40/person.
Grande Tasting – Taste 4 of their most famous lighter-bodied wines. Samples of both still and sparkling wines are offered here for US$60/person.
2. Experience the taste of Spain at Artesa Winery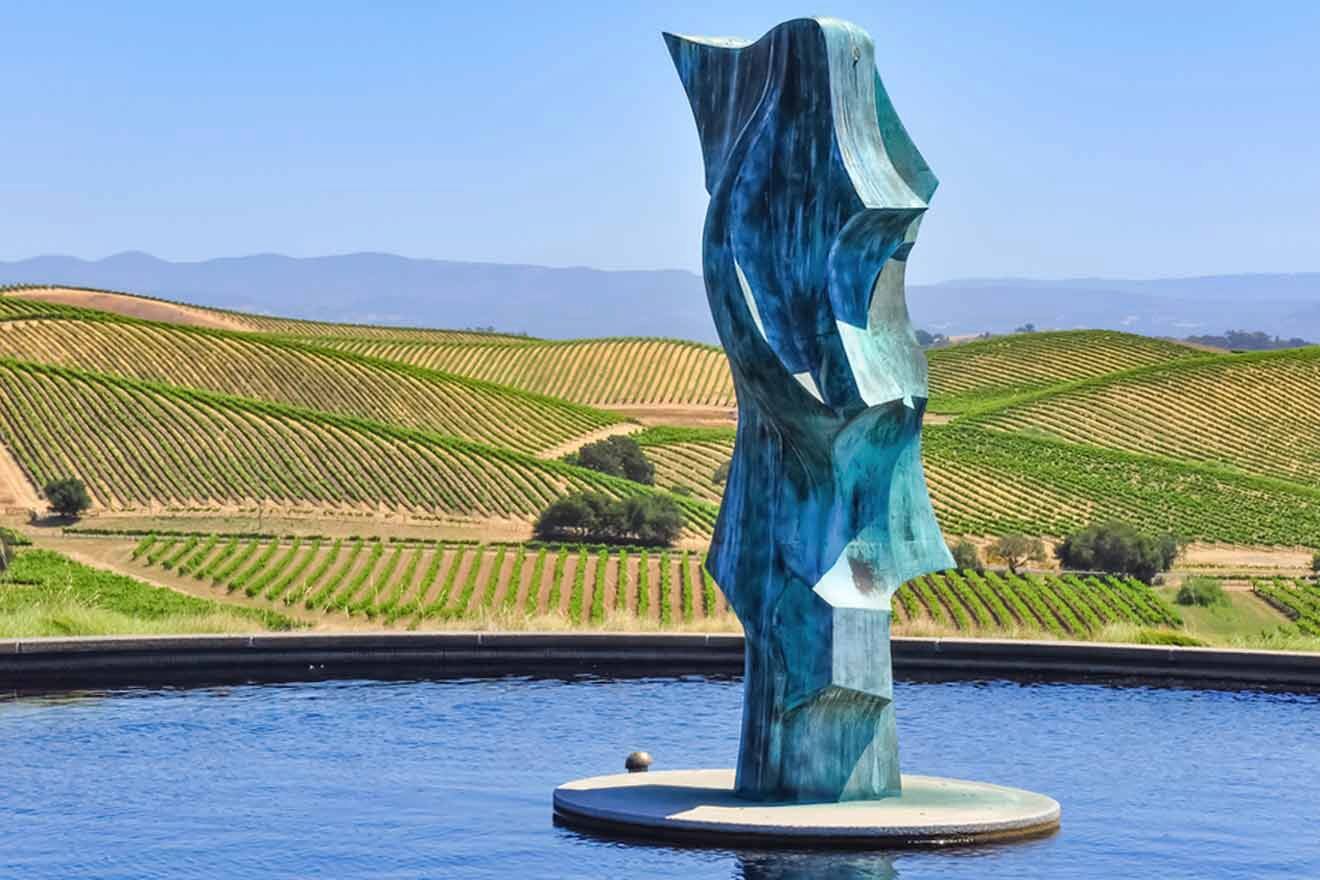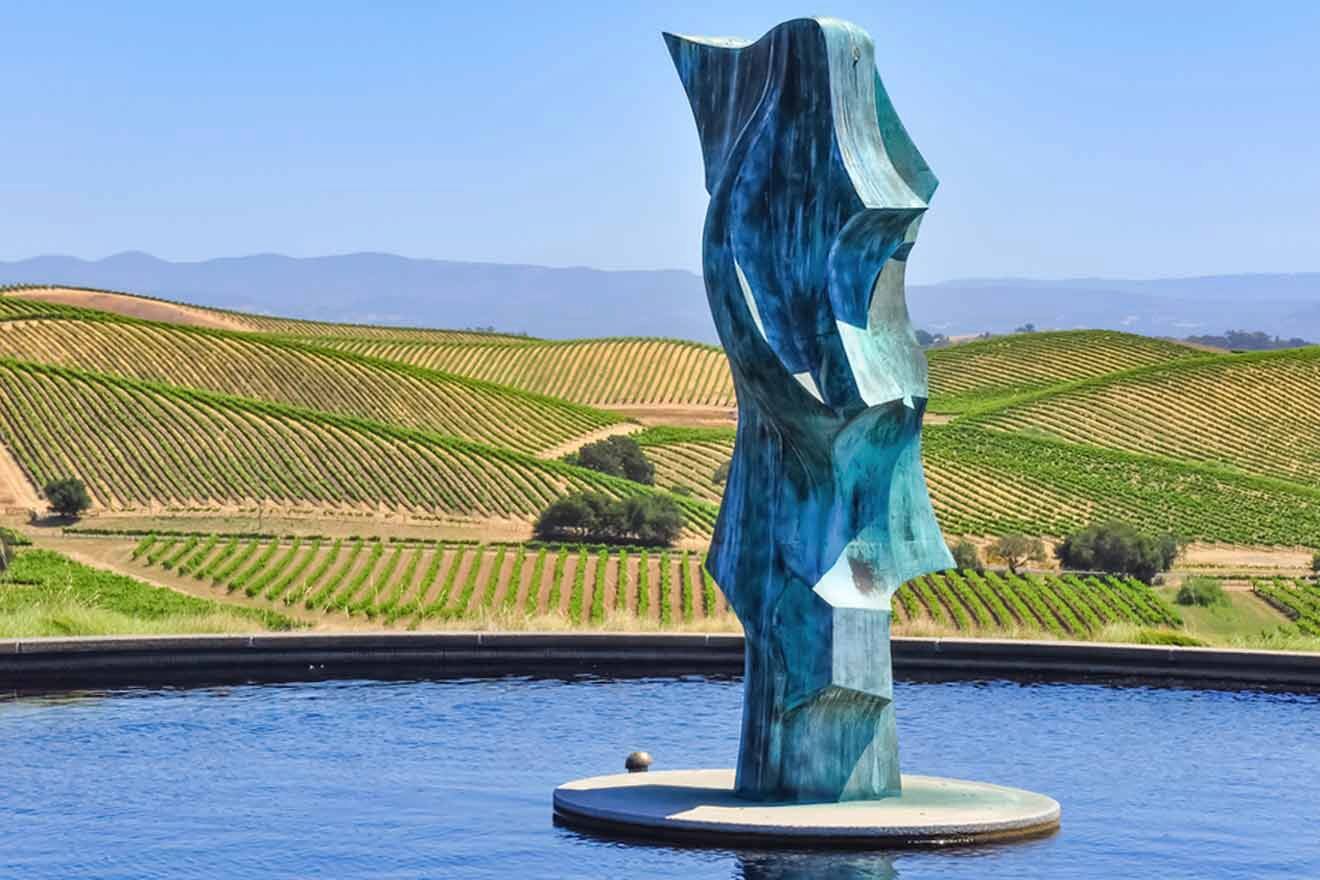 Artesa Winery is owned by the oldest winemaking family in Spain, bringing their expertise to Napa Valley since 1991! The architecture and design are inspired by a mix of Barcelona and their San Francisco Bay Area home, made to showcase the natural and artistic origins of their world-class wines. This winery is also fairly new in comparison to many others on this list!
Lucky for you, you can be their guest and experience a taste of their wines! Here are a few wine tastings they offer:
Terrace Seating – A classic tasting overlooking the Carneros Hills on their stunning estate's terrace! Here, you'll get a tasting of their classic wines inspired by their Spanish and Carneros roots. This experience is US$60 for a duration of 75 minutes.
Salon and Foyer Bar Seating – This experience is hosted in their Salon or Foyer, with the same wine flights offered at the Terrace Seating. This experience is US$60 for a duration of 60 minutes.
NOTE: Book your tastings in advance! They are always in high demand, so you want to make sure you get your spot beforehand.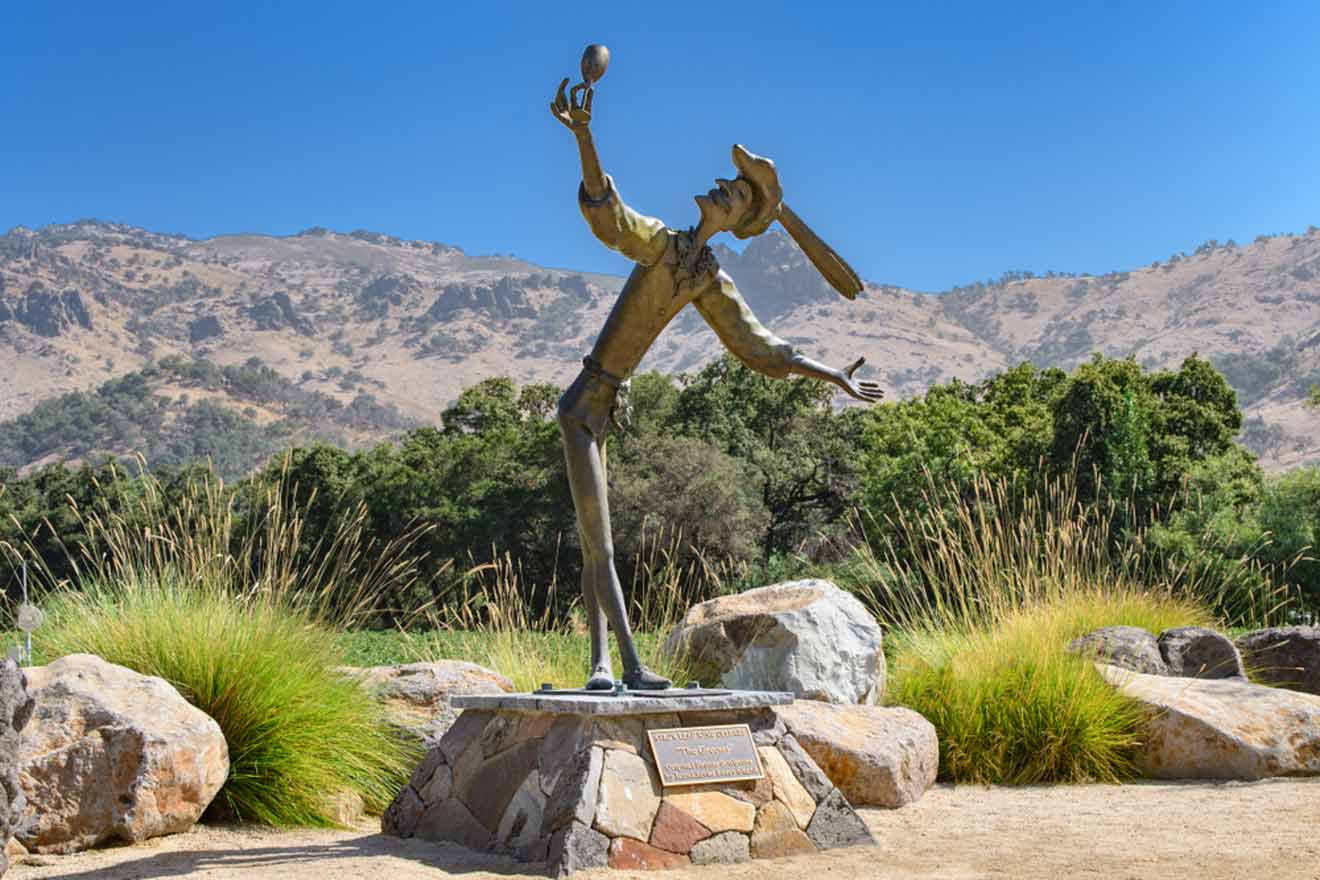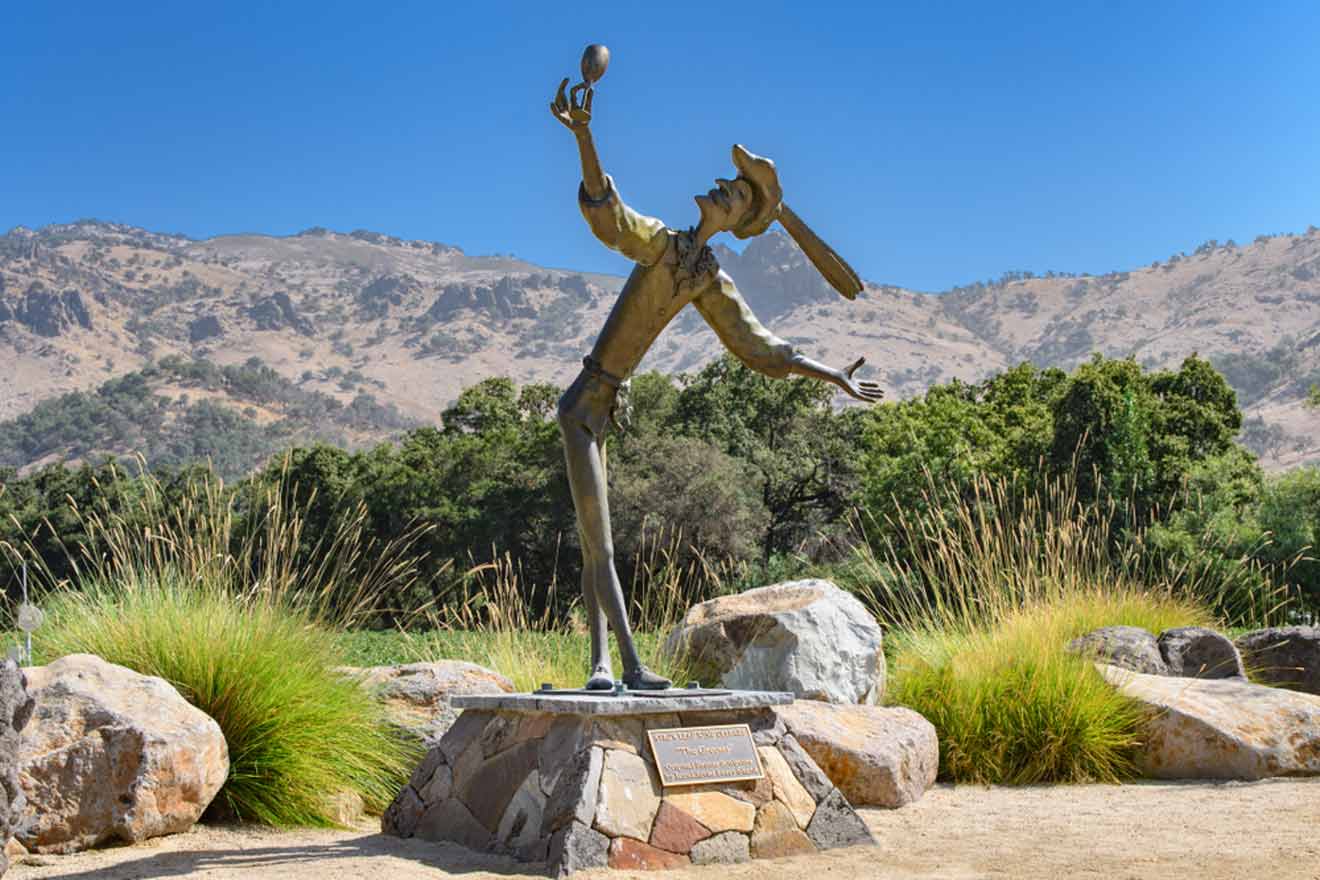 Stag's Leap Wine Cellars started in 1872 and is still running today as a most charming and beautiful Napa winery. Being one of the famous Silverado Trail Wineries, they offer a few tasting tours of their high-quality wines, where you also get a chance to explore the beautiful estate. Uncovering the architecture and interior design of their historic Manor House is so beautiful; I recommend it enough!
This tour is specifically their Manor House Experience, where you get to tour the house and taste the cellar's top-notch wines and learn the fascinating stories of the charming building from one of California's oldest wineries.
NOTE: This winery offers 2 visitation slots each day and by appointment only, so be sure to book your slot in advance to ensure you get a spot! They're quite strict about their guidelines here.
PRO TIP: If you're traveling and don't want to struggle to bring home a bottle of wine, buy their bottles online instead! They also have sales every now and then, so keep an eye out!
4. Fall in love with Far Niente Winery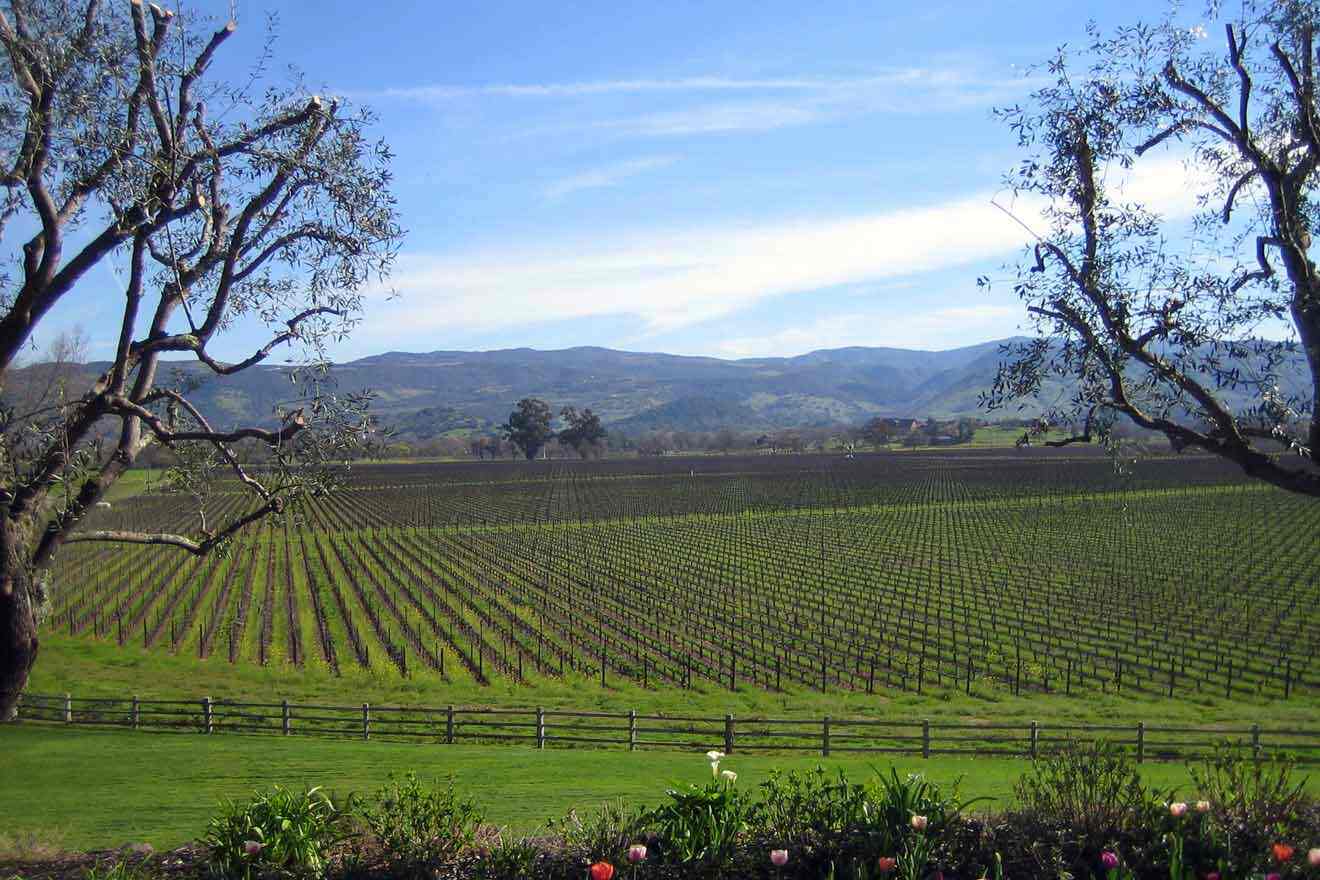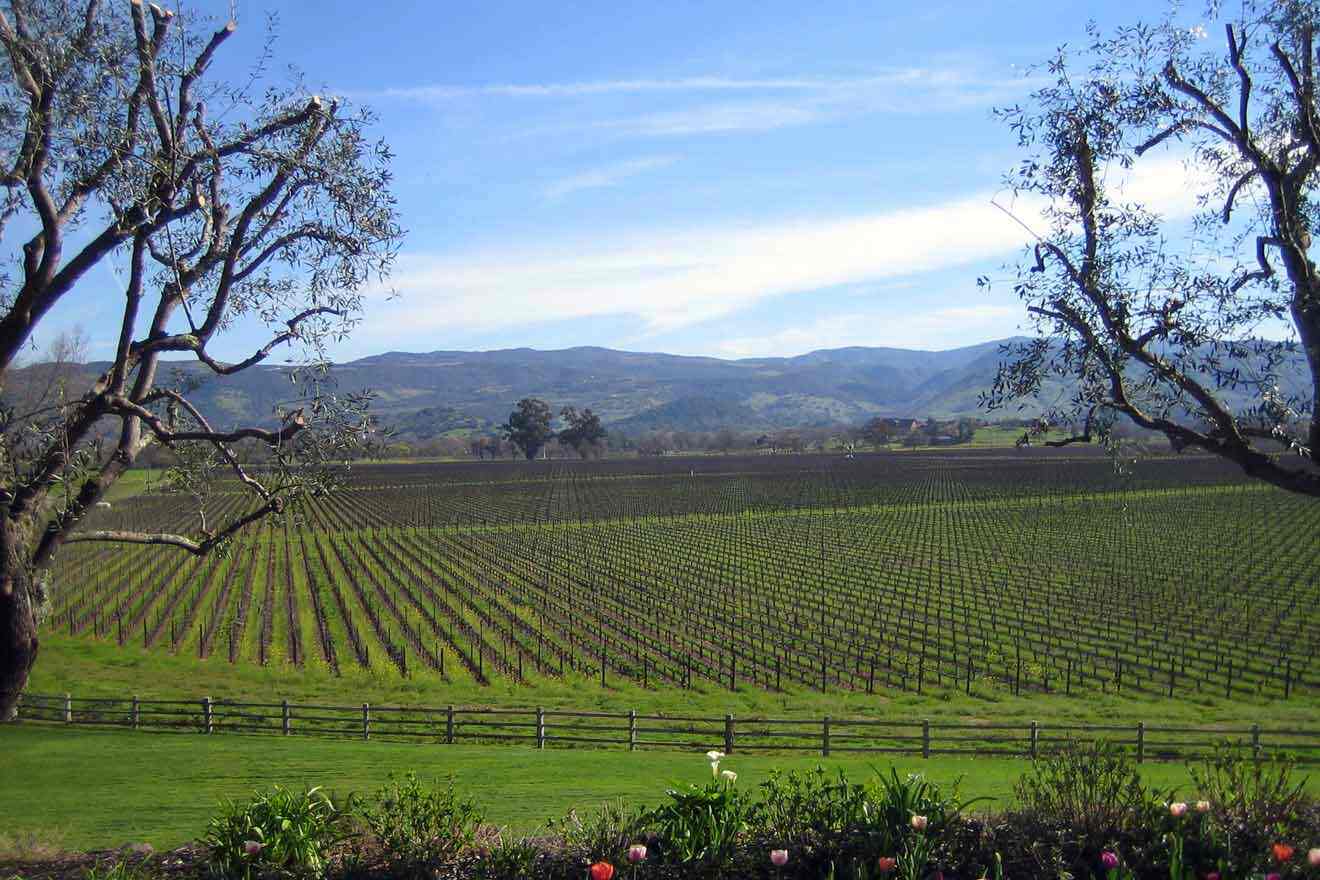 Known to be Napa Valley's finest winery, Far Niente Winery's estate is one of the most beautiful properties in Napa. They are quite well-known for their Chardonnay and Cabernet Sauvignon wines, with their old winemaking traditions passed down since 1979.
Their Cabernet Sauvignon is rich and full-bodied, while their Chardonnay is known for its tropical fruit flavors and complexity. I recommend visiting this winery if you have a palette for wines with abundant flavors.
I recommend joining 2 of their 4 tastings:
Estate Tasting – This is a classic tasting where you'll get a chance to sip on their hand-selected wines while taking in the estate views. This experience is US$100/per person for a duration of 60 minutes.
Cave Collection Library Wine Tasting – Here, you get a chance to explore their wine caves and get a tour of Far Niente's beautiful estate! You're also offered foods curated for the experience to go along with their award-winning wines. I recommend this tour to get the full experience!
5. Sip on Chateau Montelena's world-famous Chardonnay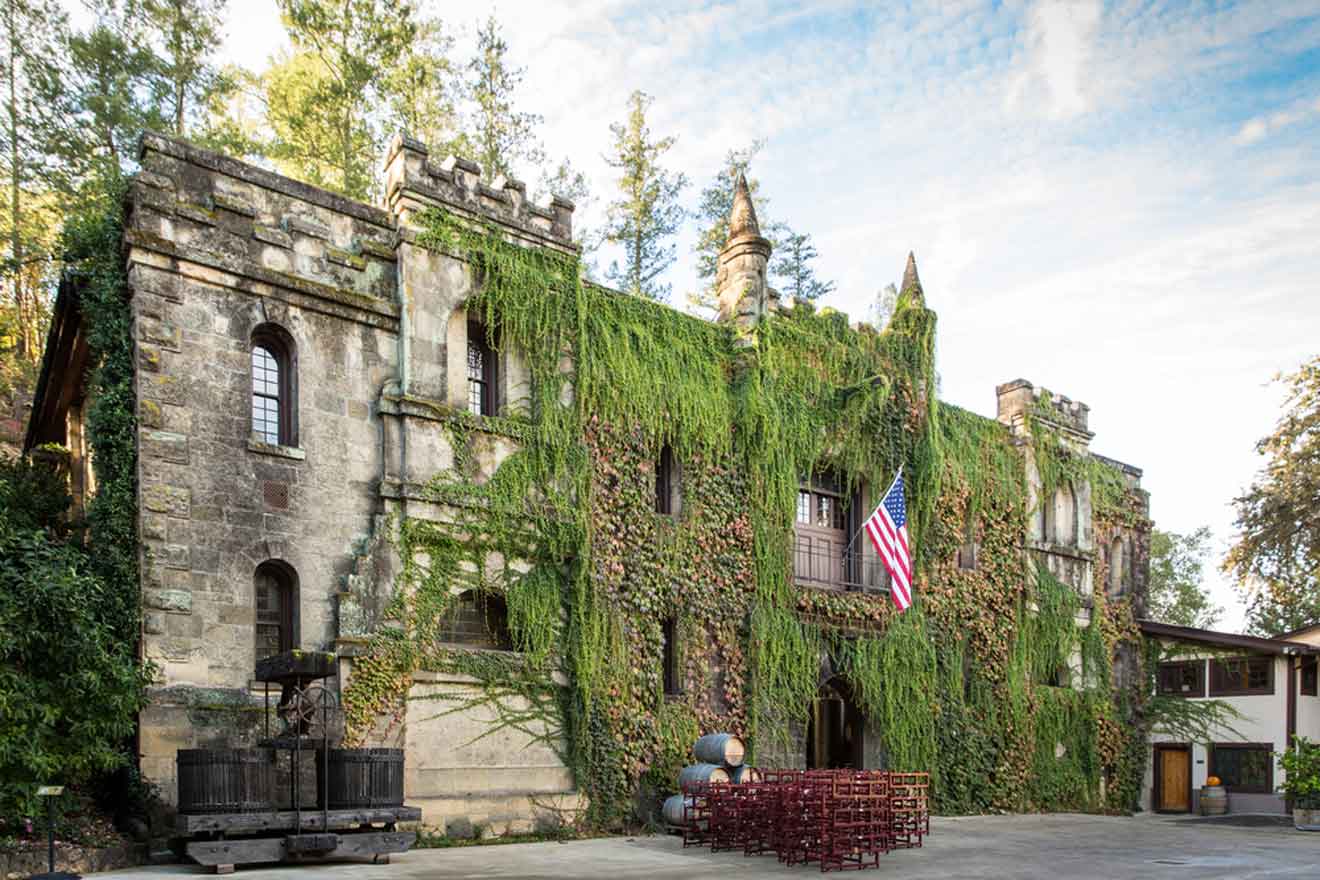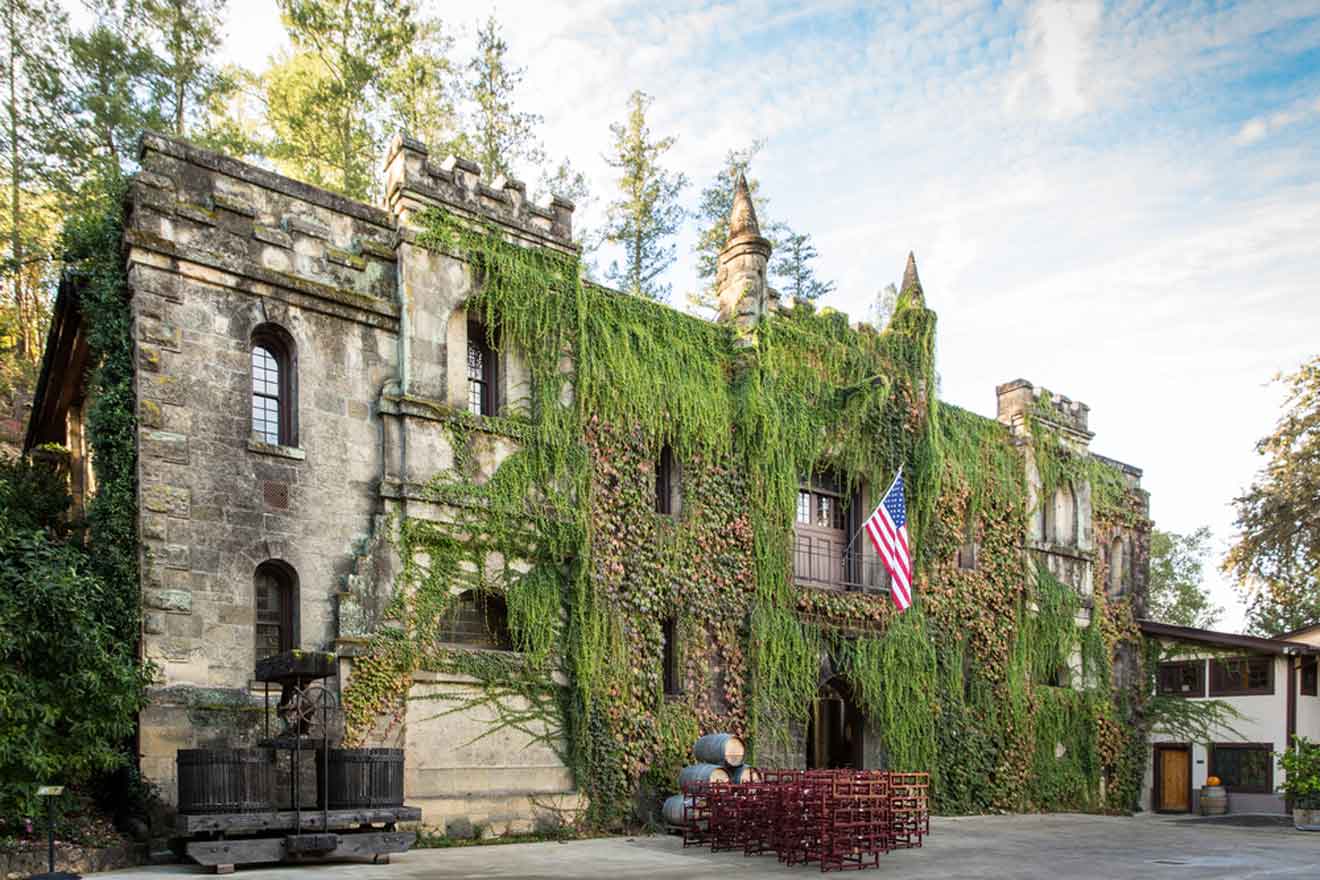 Chateau Montelena is one of the most beautiful estates I have ever seen! You've probably heard of it before from the 2008's movie Bottle Shock, where the château's Chardonnay received top scores through a blind tasting, "Judgement of Paris."
Not only is this Napa Valley winery known for its Chardonnay wines but it's acknowledged for its beautiful architecture, with an old castle overlooking a Chinese garden and Stony Hill Vineyard.
I recommend trying out their Montelena Estate Collection for the best value. Here, you'll try their library Chardonnay followed by a tasting of 4 of their prominent Cabernet Sauvignon vintages.
TIP: Planning on only coming here for a weekend trip? Because this historic winery is about a 45-minute drive from Downtown Napa, I recommend staying at the Indian Springs Resort & Spa in Calistoga instead of hotels located in the heart of Napa Valley. The resort is a 5-minute drive from the winery, making your experience and drive that much more convenient.
6. Admire the magic with a glass of wine at Inglenook Winery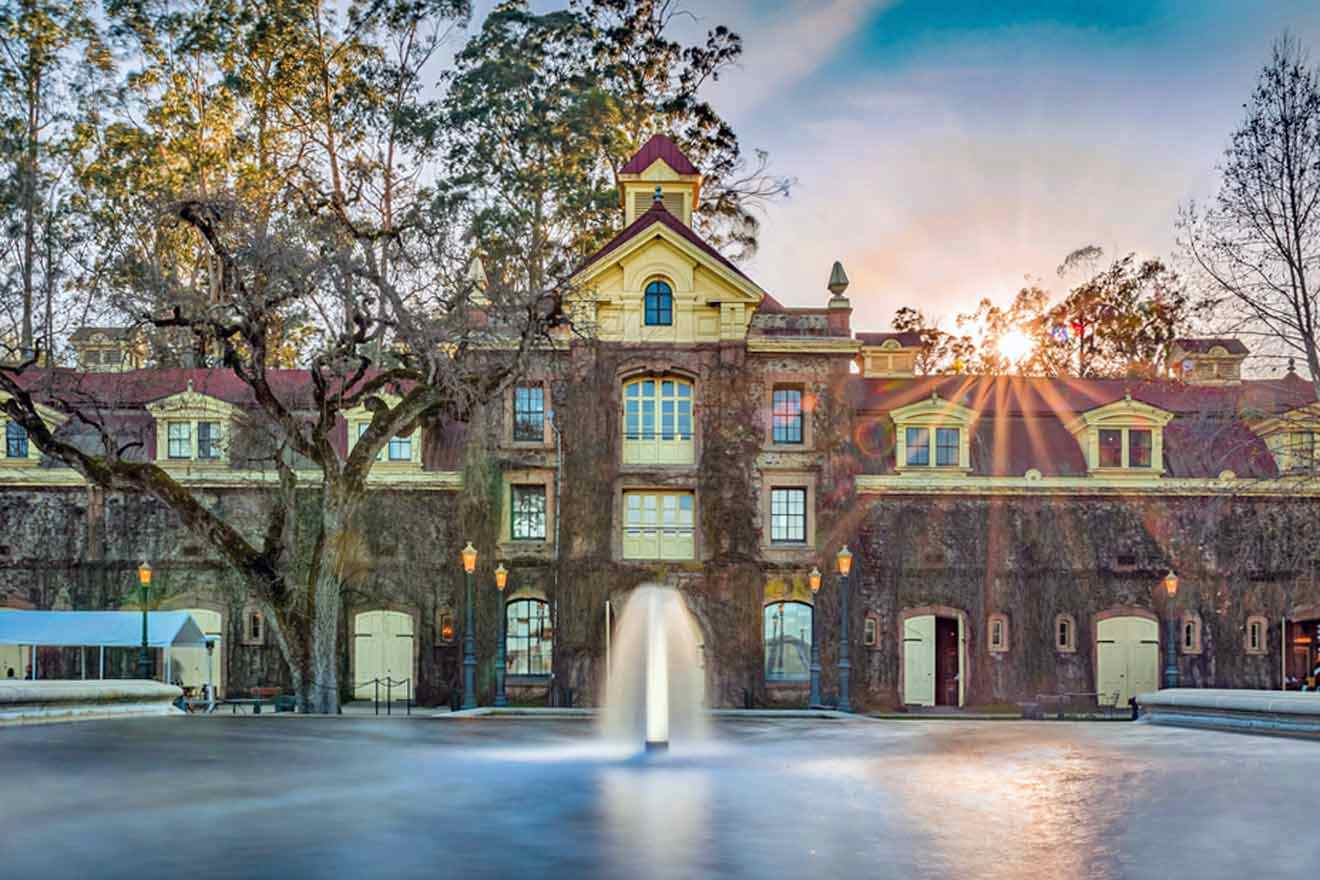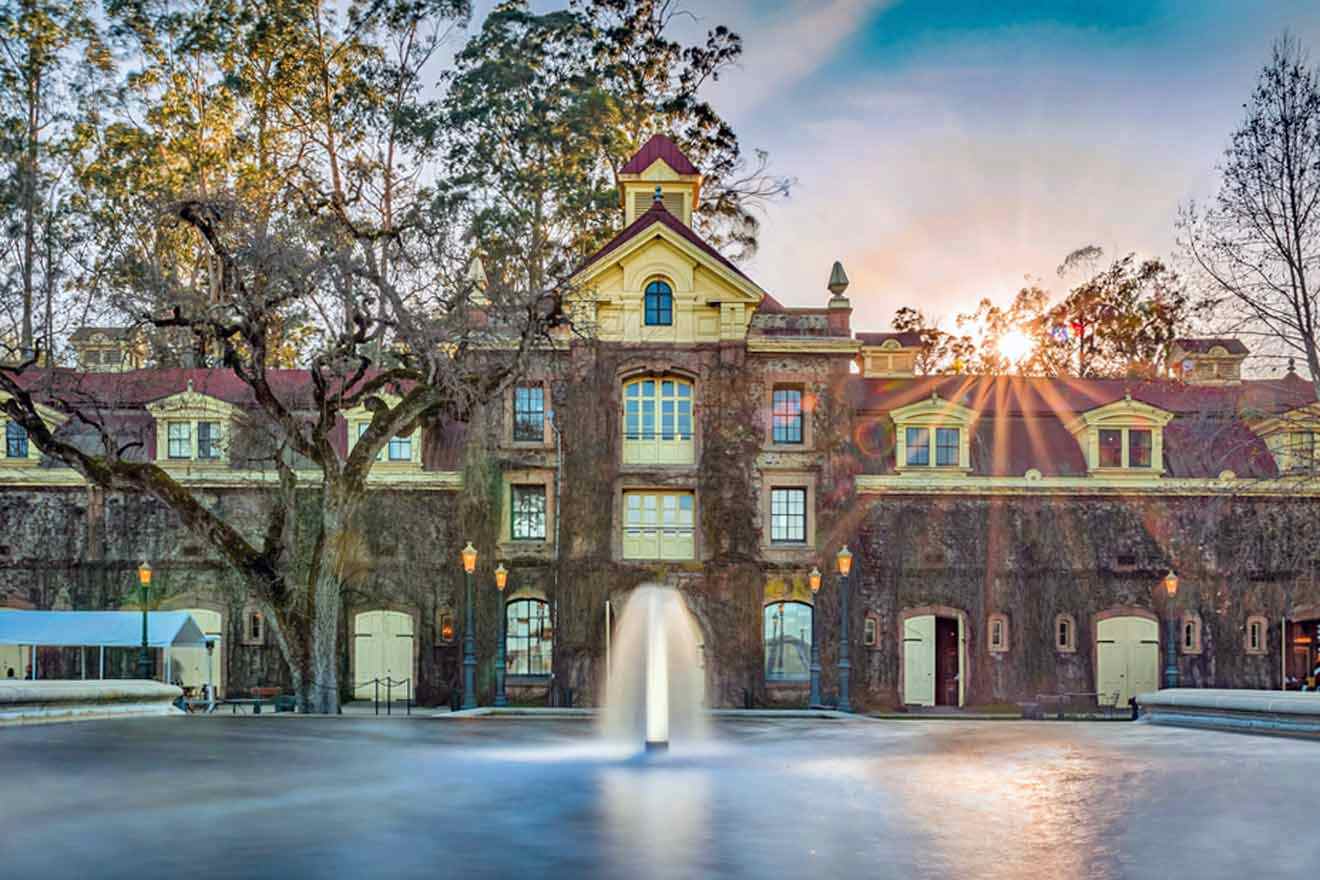 With a history dating back to the late 1800s, lush gardens, and vineyards make up the front of the stone castle estate, with beautiful fountains sitting at the very front of the entrance, the Inglenook Winery is truly magical and worth a visit when you're in Napa Valley.
They offer 4 tours all year round and seasonal events, too! The most luxurious tour that I was super impressed by was the Private Library Tour and Tasting, where you get a chance to relax in the historic cellars and unwind with a flight of their most prestigious wines and a sommelier to educate you along the way. The private experience is US$150/person for a duration of 1 hour.
For a more affordable option, check out their Heritage Tasting. This is an outdoor wine-tasting experience where you also get to enjoy their premier red wine and a taste of their other famous estate wines with a group of wine lovers alike.
Make sure to book your tours in advance on their website and call to confirm, too!
7. Get a taste of wine and pairings at Round Pond Estate Winery
Round Pond Estate Winery is dedicated to producing the best wine-tasting experiences, and their entire estate sits on hundreds of acres of land with stunning views – a perfect place to enjoy wine tastings under the Napa Valley sun.
Round Pond Estate Winery offers a few different wine-tasting experiences that are amazing and catered to every kind of person. I'm personally a red wine lover, so I'd go for their Gravel Series Wine and Culinary Experience and Library Cabernet Tasting – but here are a few great tours they offer if you'd rather get a taste of everything:
Taste of the Estate – Get a taste of all their signature wines! This option also includes an olive oil tasting, fresh charcuterie, and cheese to pair with your wine.
Artisan Tasting Experience – With views of the spectacular Mayacamas Mountains, this tasting experience offers a selection of limited-production wine paired with charcuterie and cheese, as well.
Totally understand that picking one winery to spend a day with can be difficult. If all these wineries sound great, it's a good idea to book a tour like this one to get a taste of a handful of the best wineries in Napa and have a driver lead the way!
HACK: This winery also offers membership, where wine club members get bottles of their limited supply wines shipped directly to your door each February, May, August, and November, and perks that would help you save money in the long run. (I only recommend joining the wine club for the perks if you're a consistent wine taster from the area!)
8. Uncover Persian delicacies at Darioush Winery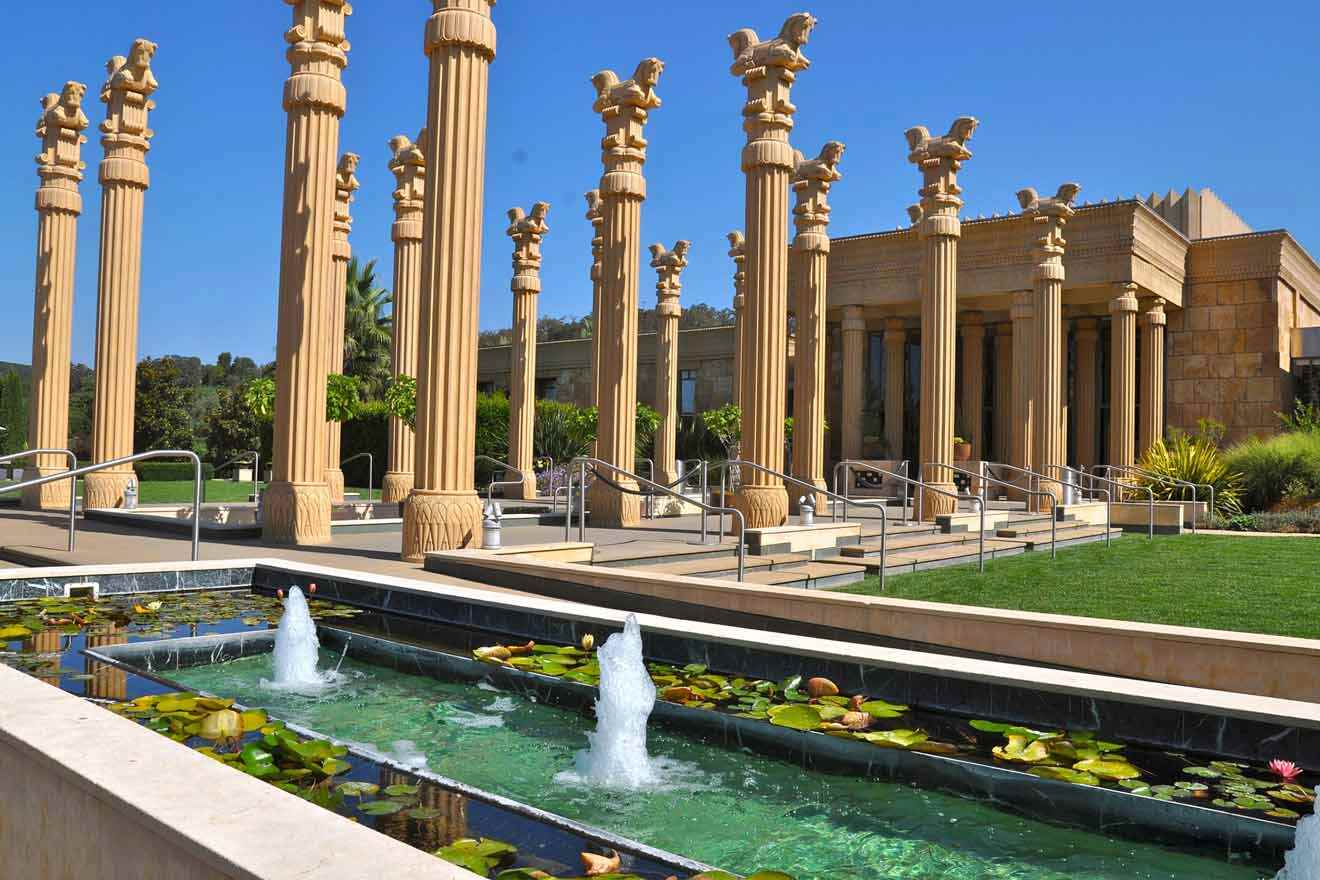 Darioush prides itself on the warmth and hospitality you feel as soon as you walk in! The vineyard estate has a history dating back to the 1990s and is inspired by the founder's Persian roots and wine culture. This is another one of the Silverado Trail Wineries that is worth taking a visit.
They're known for their full-body Bordeaux red wines, beautiful Roman-inspired outdoor design, and their 7 unique experiences that all wine lovers alike would absolutely love. They even have a tasting of their estate olive oils hosted by an in-house expert.
Here are a couple of wine-tasting experiences I recommend trying out here:
Signature Mezze – Get a taste of their signature wines, along with Persian roasted pistachios and mezze to pair with the wines (so you don't need to drink on an empty stomach). This experience is US$90/person for a duration of 60 minutes.
Fine Wines, Artisan Cheeses – This is more of an elevated experience for wine connoisseurs who really admire cheese pairings with their wine. This experience is US$120/person for a duration of 1.5 hours.
PRO TIP: I recommend staying at the Bann at Oak Knoll if you plan on staying for a few days and looking for accommodation closer to this winery. The hotel is a 15-minute walk away from Darioush, making it easy to access without a car (and a 2-minute drive if you need to grab a cheap Uber back to your hotel).
9. Explore a wine cave at Beringer Vineyards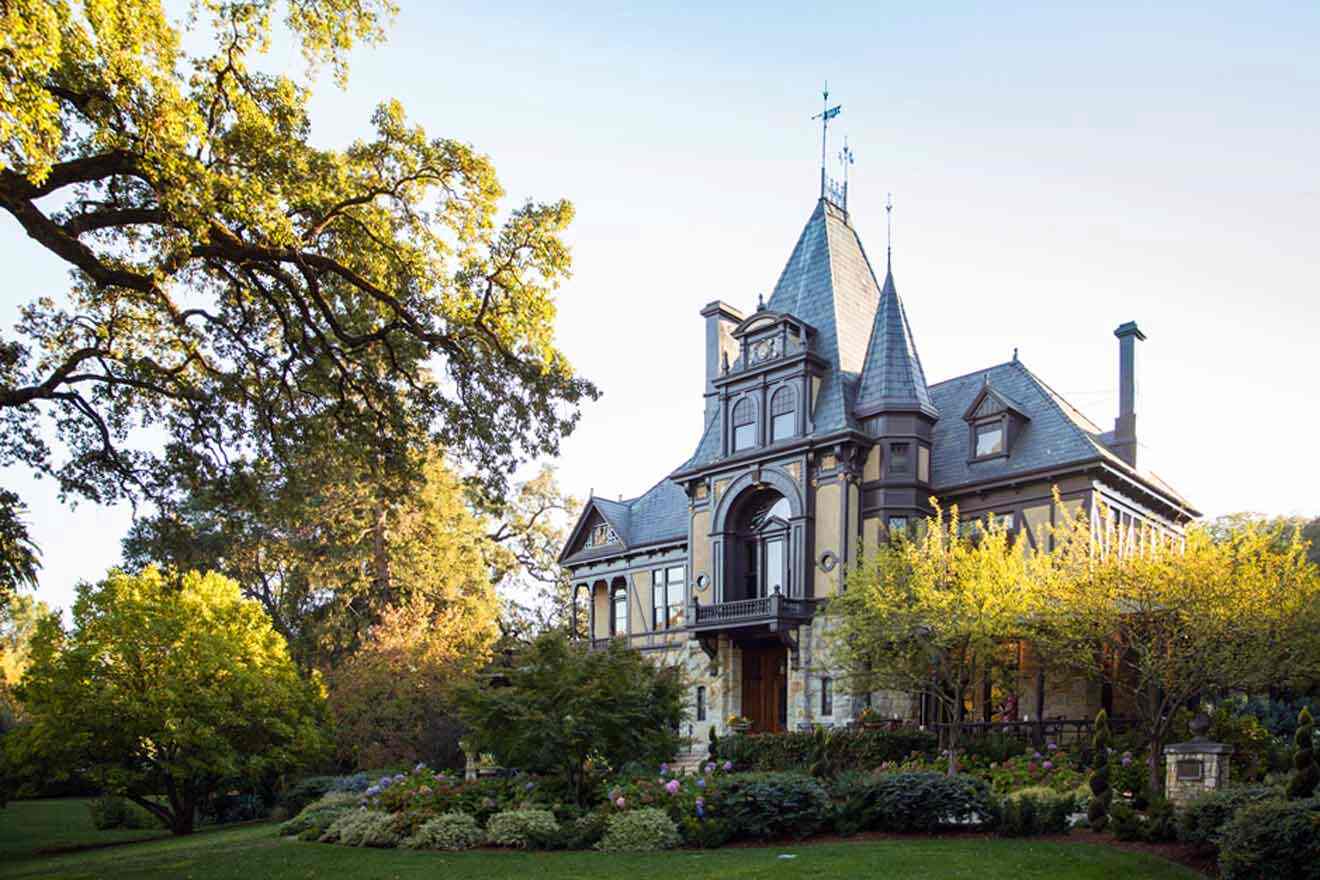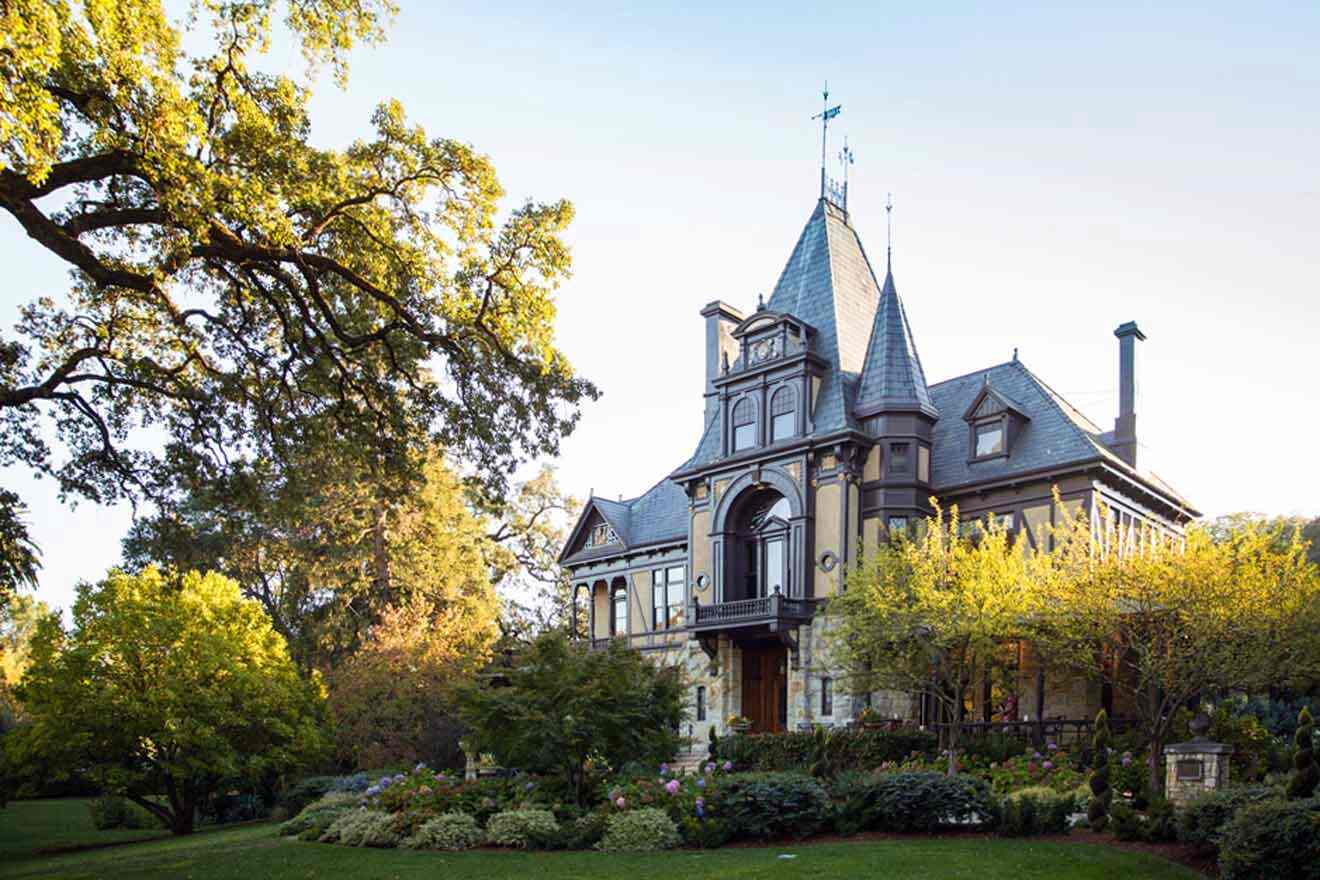 Beringer Vineyards is a Napa Valley vineyard that has been successfully operating for over 144 years, making it the oldest winery in California history. Not only do these vineyards produce delicious wine for us to enjoy, but it offers an experience with a history unlike anything else.
Experiences are available to book in advance through their website. A few of my favorite tours that I suggest checking out are the following:
Old Winery Tour & Tasting – This experience takes you on a historical tour of their wine caves and the original location where the founders produced their first wines over 140 years ago (all while sipping on their best, hand-selected wines). This tour is only US$55 for a duration of 75 minutes.
Veranda Tasting – Unwind with a classic wine tasting at their historic Rhine House, built in 1884. This is a unique opportunity where you can sit and taste wine where the original estate was first born.
TIP: If you like the caves and want a little bit more adventure in California's wine country, I recommend booking this bike and wine tour. Napa's rolling vineyards are best to experience with boots on the ground! The small group and half-day tour offers a taste of some of Napa Valley's most gorgeous wineries, the wine-making processes, a look at the surrounding vineyards, and a bike ride around the valley.
10. Feel like a royal at Castello di Amorosa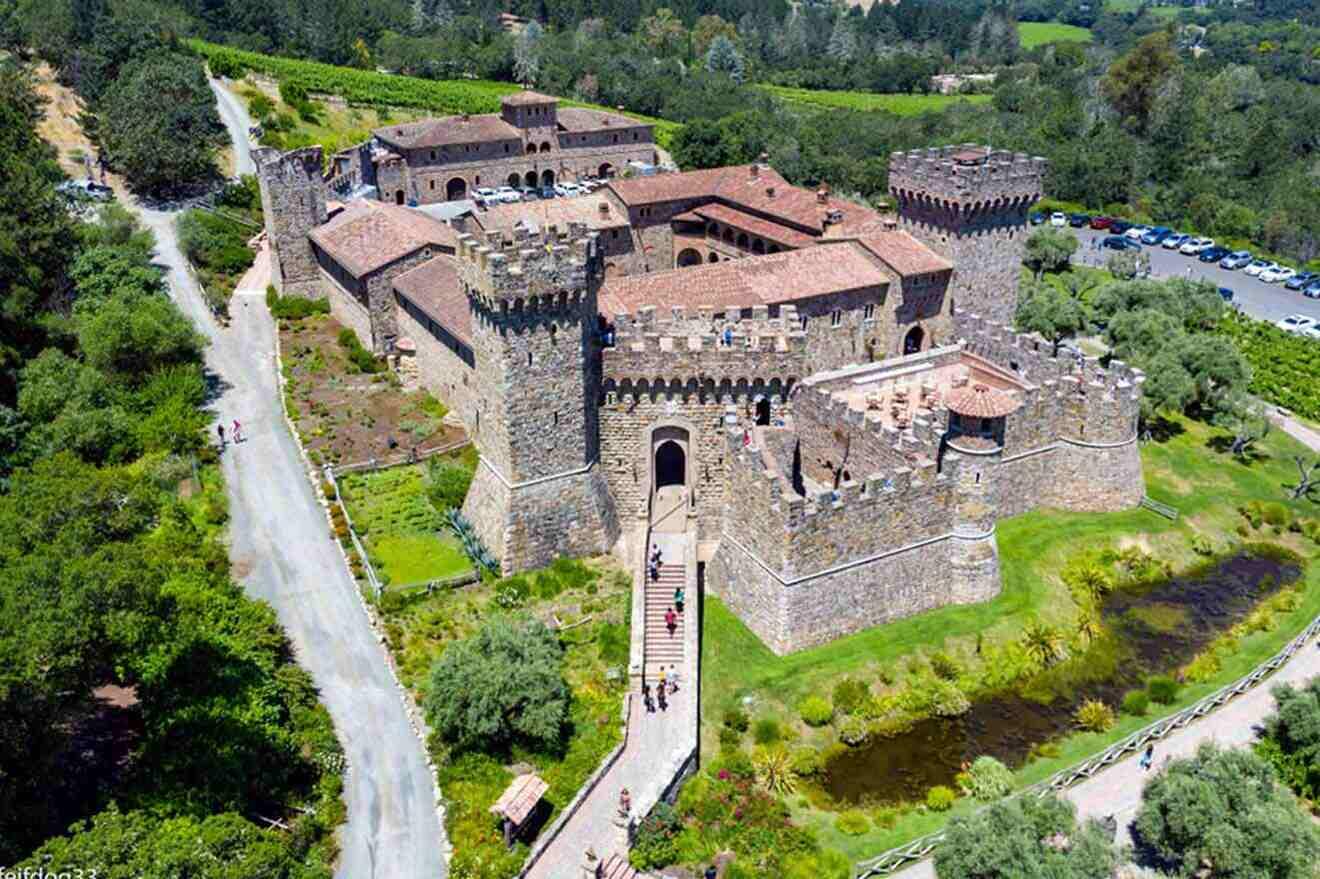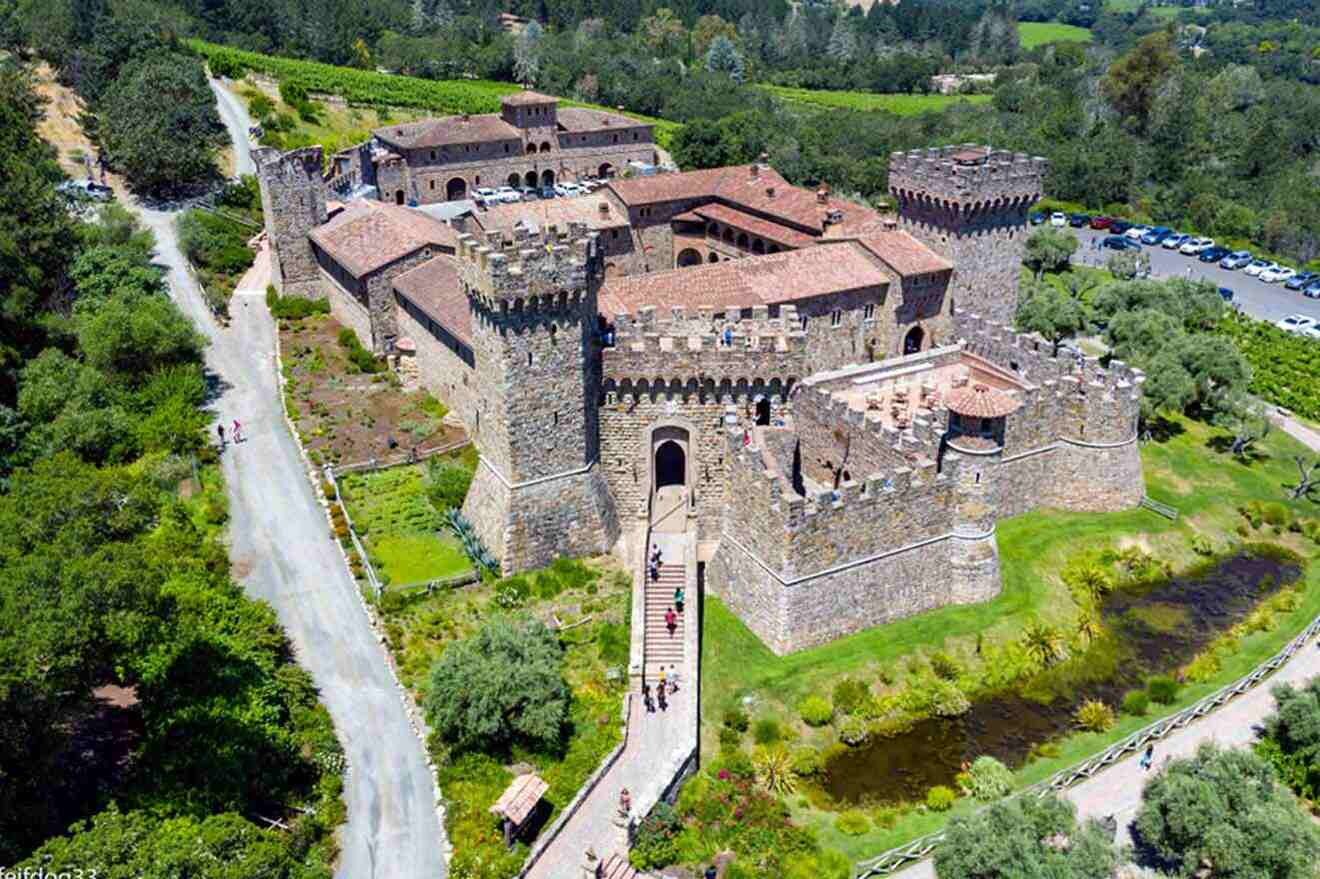 Castello di Amorosa is an authentically-styled 14th-century Tuscan castle winery offering reservations and tastings of their food and vintage wine pairings! They offer 6 different experiences created with the intent for wine lovers like you to enjoy!
Again, depending on the kind of experience you want to have while you're here, there's something available for you. Here are my top tour recommendations:
Diamond Estate Tour & Winery – This is the ultimate Napa Valley wine-tasting experience! Here, you'll get a taste of their 5 popular reserve wines and explore the 'production area' with their in-house wine expert (which is basically a fun tour of their underground cellars)! This experience is US$70/per person for a duration of 1 hour and 50 minutes.
Cheese & Charcuterie Wine Pairing Tour – This curated tasting is for wine, cheese, and charcuterie lovers! Very similar to their Diamond Estate Tour & Winery option, but you'll get to taste their best local cheese which is carefully chosen to pair with their wines. This experience is US$95/per person for a duration of 2 hours.
11. Experience fine wine at Robert Mondavi Winery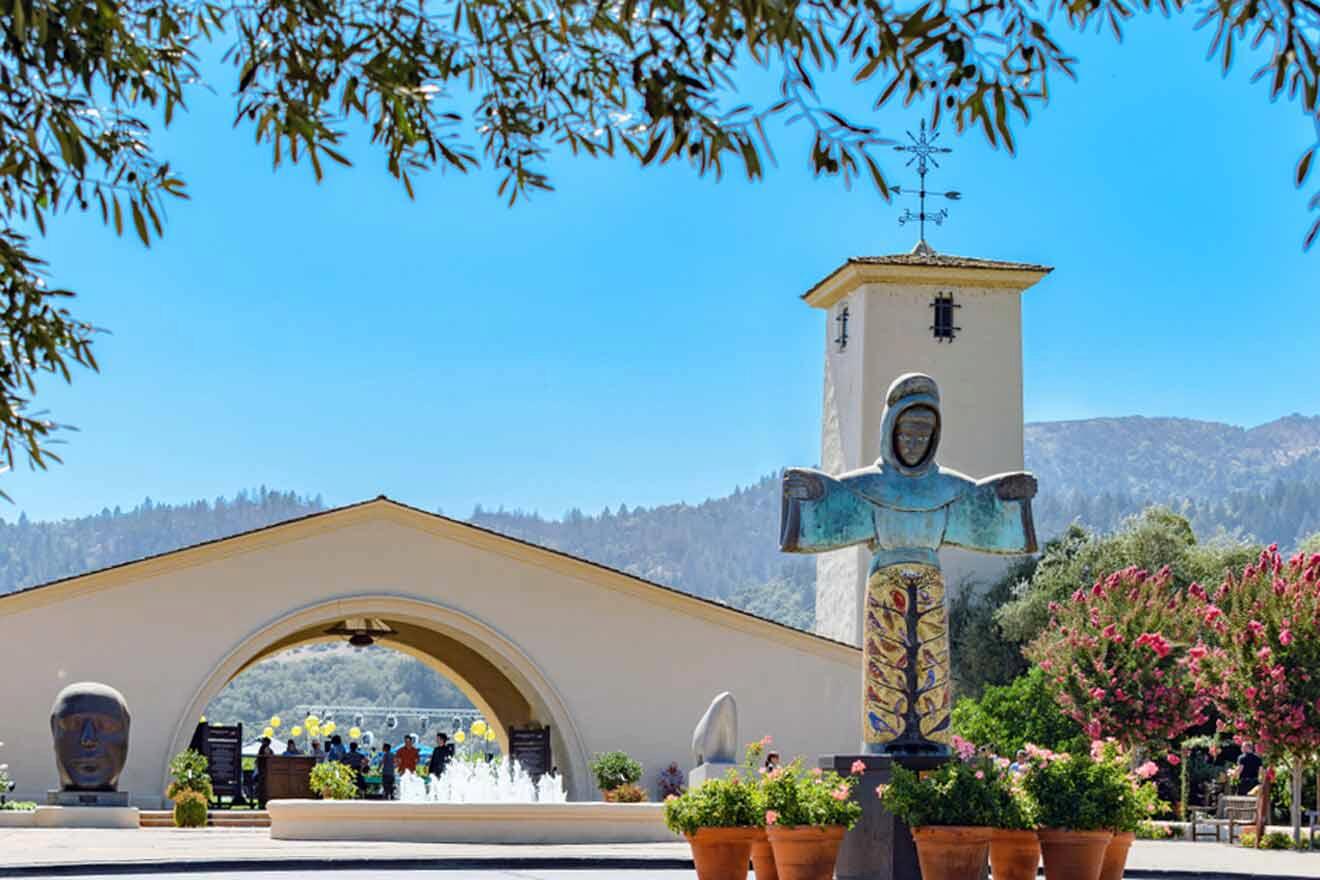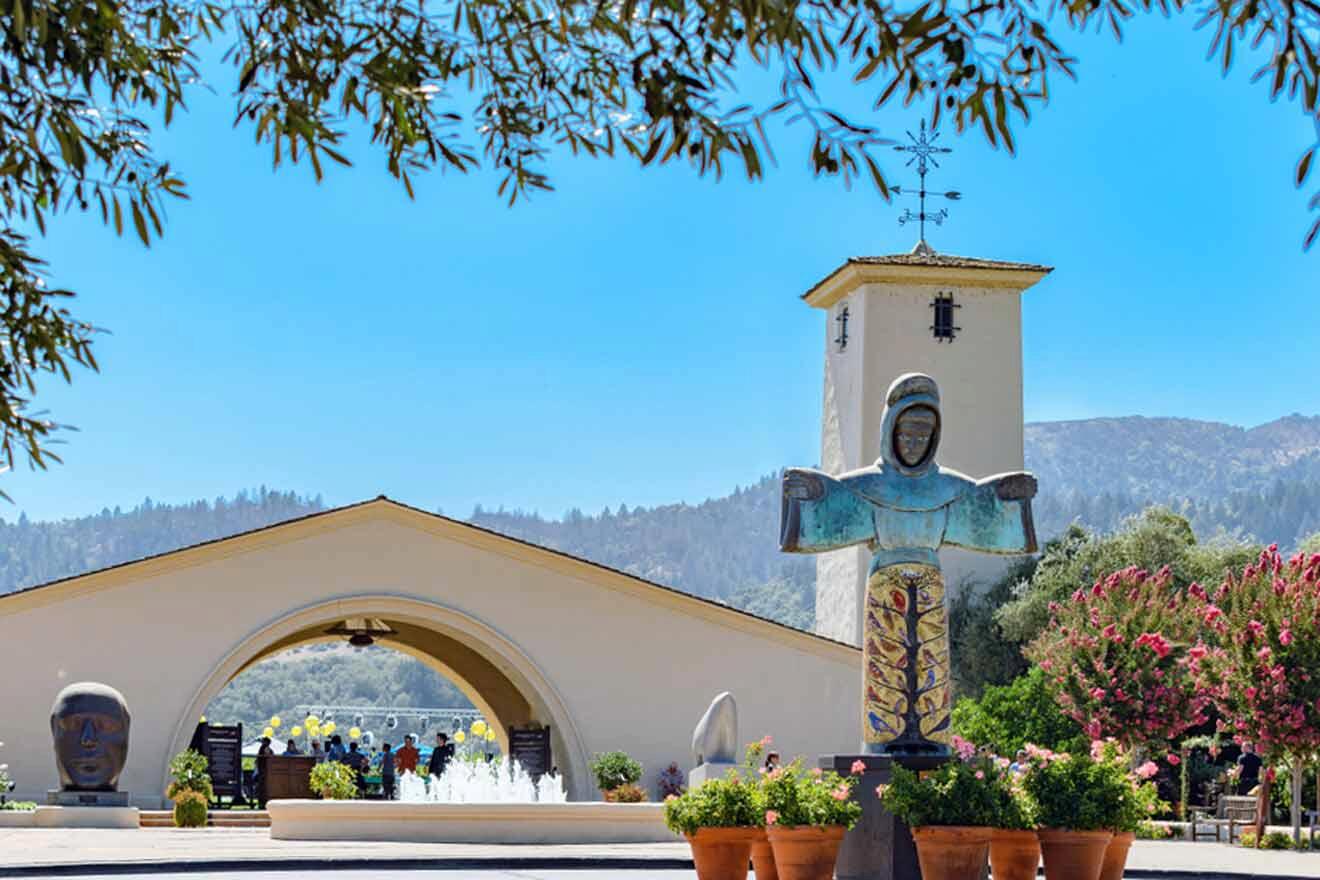 Walking through To Kalon, admiring its contours and vines, smelling the richness of its soil, I knew this was a very special place. It exuded an indefinable quality I could not describe, an almost mystical feeling. – Robert Mondavi
Robert Mondavi Winery was established in 1966 with one goal in mind: to stand as the world's finest wine! Over 50 years later and still using the traditional winemaking techniques, it's known to be an excellent winery, with its vineyard being the To Kalon Vineyard in the heart of Napa Valley.
The vineyard is known for producing the finest Cabernet Sauvignons in the world, along with their strong Sauvignon Blanc grapes, making Mondavi's signature white wine, Fume Blanc.
The rich history at Robert Mondavi Winery and the landscape views of their vineyards and rolling hills make for an excellent trip for wine tasting when you're visiting Napa Valley.
They offer a few different experiences catered to each type of person, but these are the two I recommend booking:
To Kalon Reserve Tasting – Sip on their finest wines at this customizable tasting experience! This option is US$125/person and has a duration of about 2 hours.
The Estates Collection – This is a curated tasting from their Estates wine collection. Here you get food pairings with your wine and excellent views from their outside area, and a patio tasting. This is US$65/per person for one hour.
NOTE: The drinking age in the United States is 21! You must have a valid ID anytime you drink alcohol or visit any of these wineries.
12. Indulge in red wines at Beaulieu Vineyard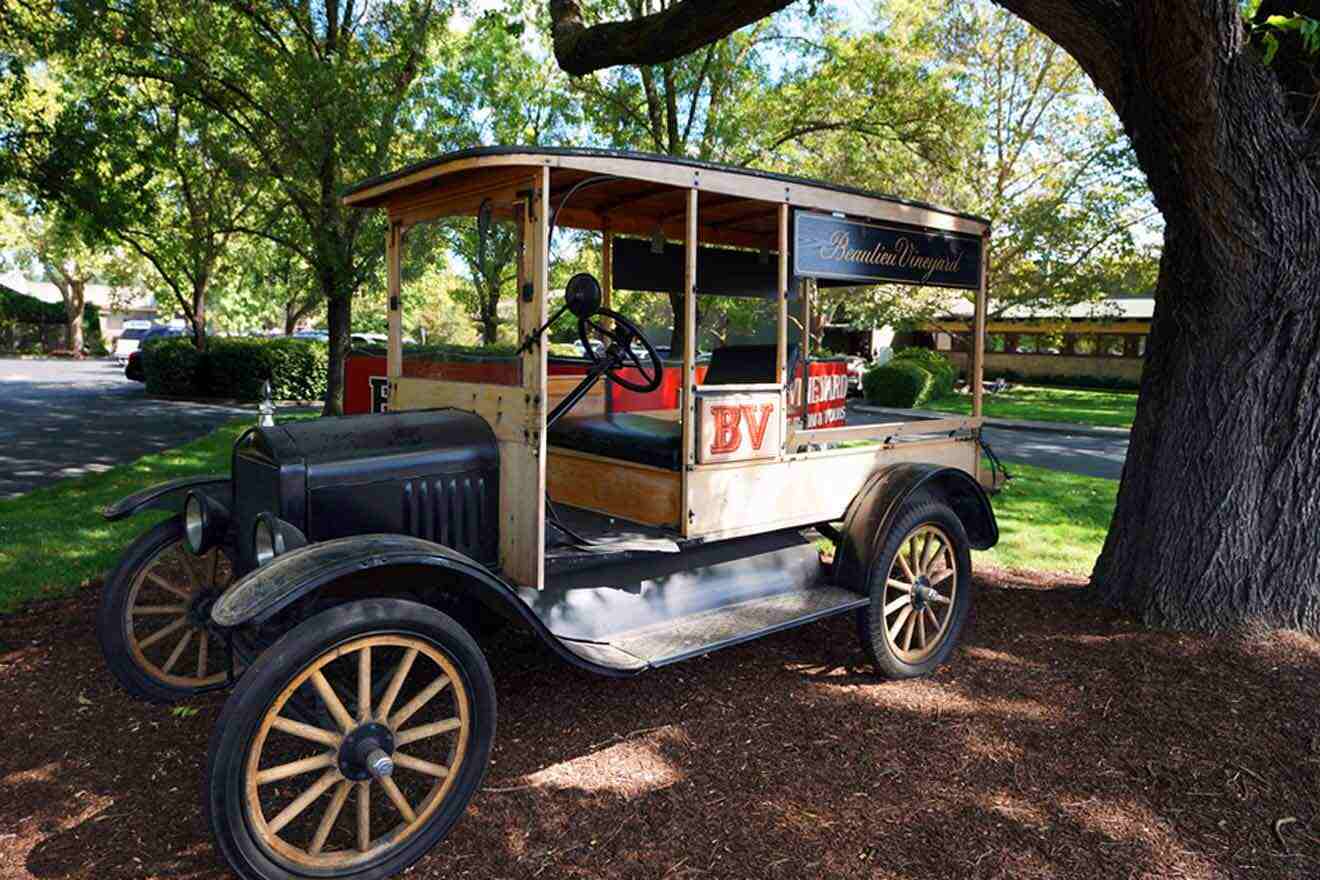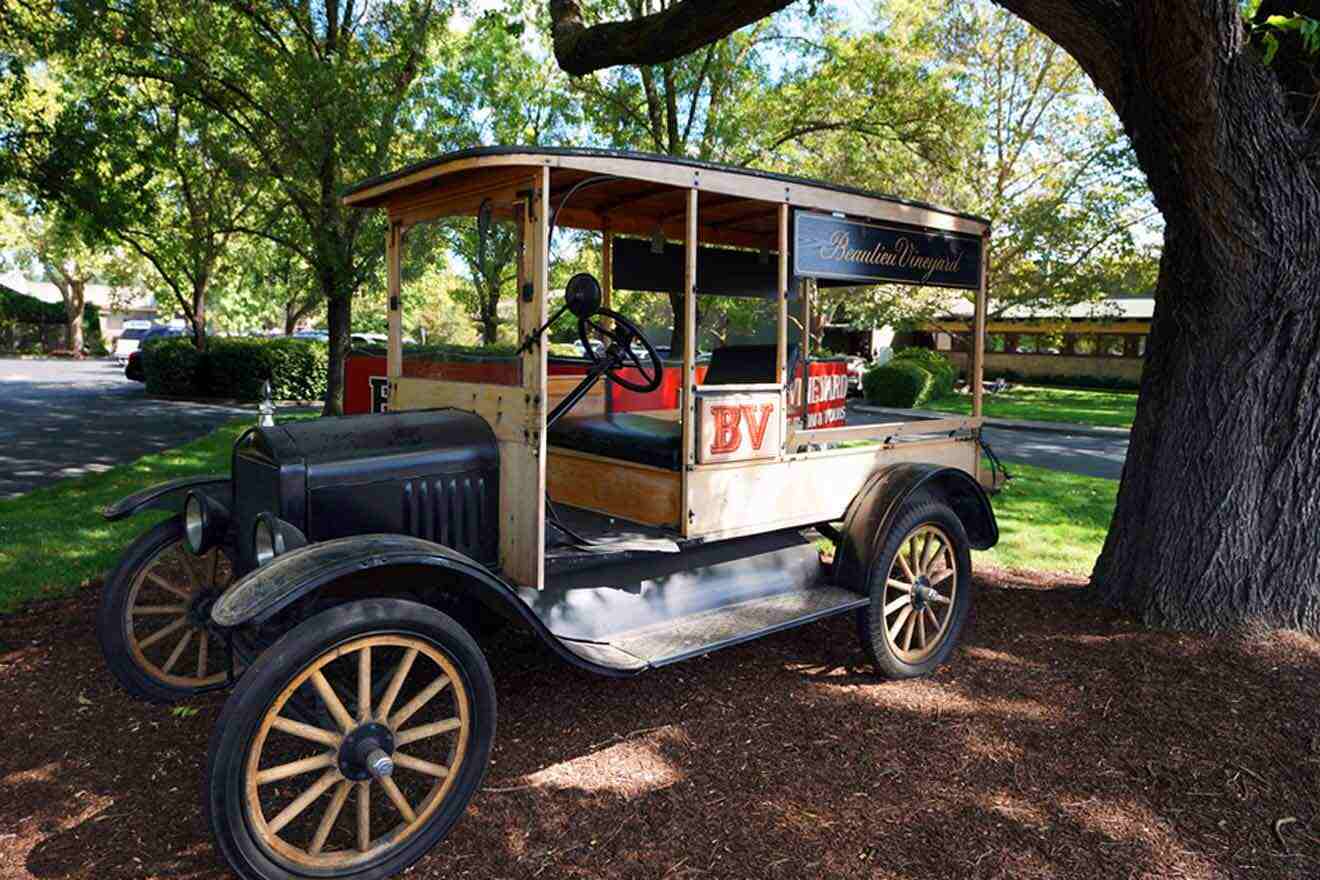 Beaulieu Vineyard is home to the legendary wine Georges de Latour Private Reserve Cabernet Sauvignon (also known as "The Original Napa Valley Cult Cabernet"). The vineyard's flagship wine has been producing bottles for over 70 years and is one of the most collected wines in America!
If you're a fan of reds, I recommend their Indoor Cabernet Collector Tasting. Here, you'll get the chance to enjoy a flight of 5 of their best Cabernets for a fair price of US$55/person.
Unfortunately, if you prefer lighter white wines, this isn't the place for you! They don't offer any tours specific to their white wines, and they aren't necessarily known for them either. I recommend coming here to indulge in their famous reds and historical background and going somewhere else for white wines.
HACK: With every tour that involves alcohol, it's important to stay hydrated and avoid those dreaded consequences the next day. I recommend bringing packets of Liquid IV to drink before and after a long day of wine tasting!
13. Sip on an exclusive wine at Pine Ridge Vineyards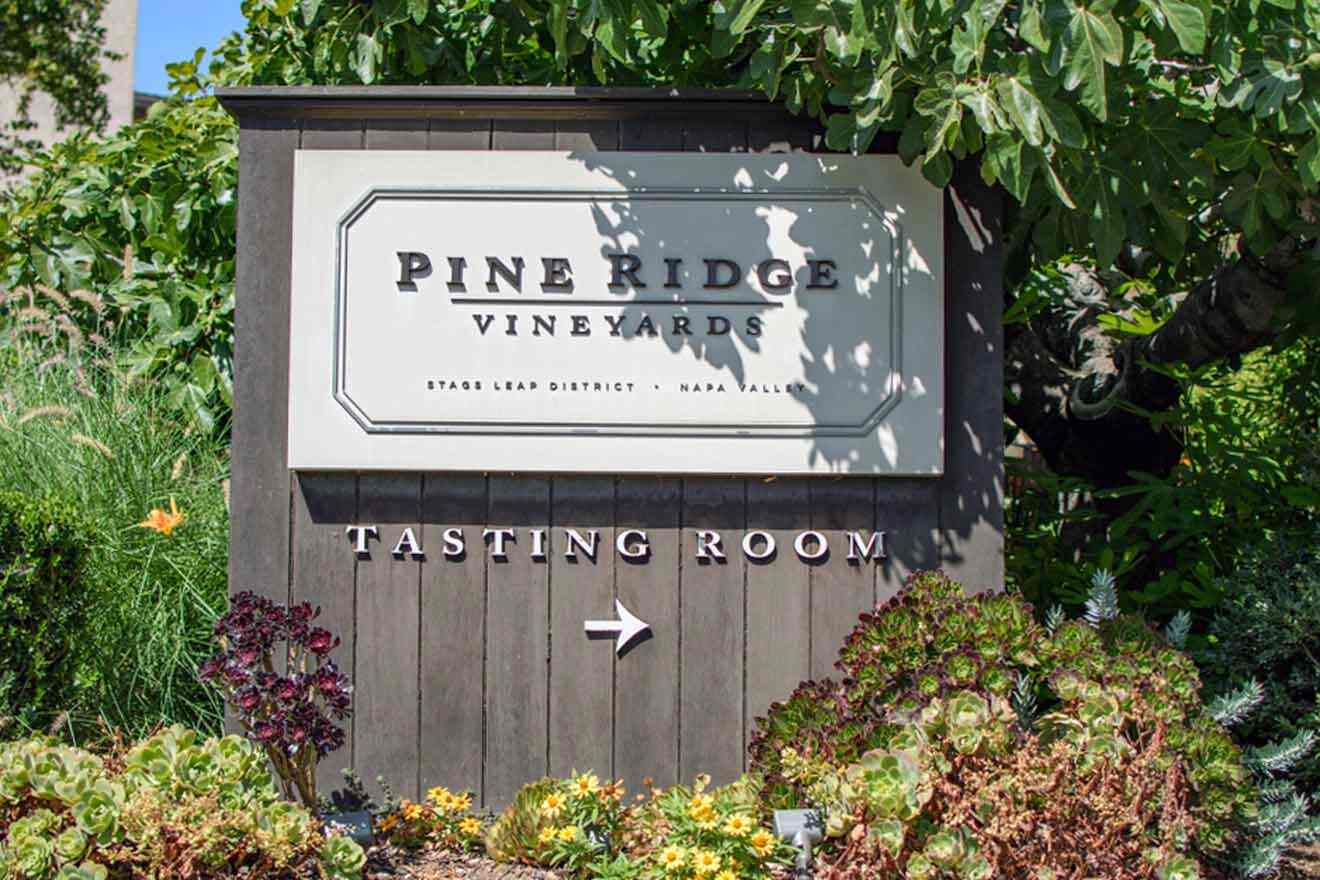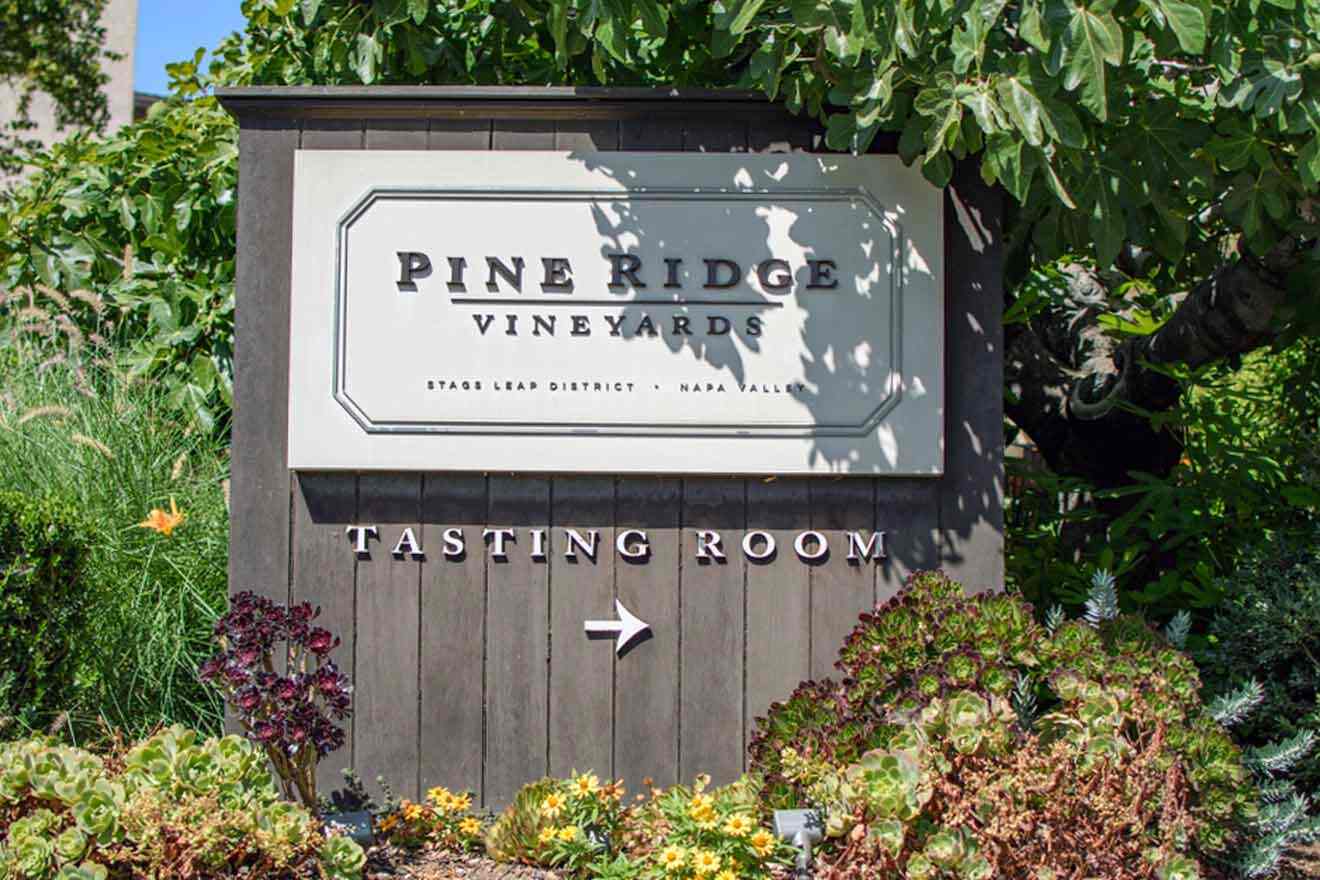 The Pine Ridge Vineyards has 160 acres (65 hectares) of land extending through Napa Valley, with about 30% of the land being located in the "valley within a valley," aka the Stags Leap District. The soil used in this district is quite unique, making for different grapes and unique wine blends.
The other 70% of Pine Ridge Vineyards vineyards are found in Howell Mountain, Oakville, Rutherford, and Carneros. Because they grow their grapes in a variety of locations, their wines offer unique tastes all throughout their collections.
They offer a super unique experience that I recommend trying out: the Cellar 47 Cave Tour & Tasting Vineyards tour! For US$95/person and 90 minutes, you can take a journey into their European-inspired wine caves with an educated host leading the way. Here, you get a tasting of their highly limited Cabernet Sauvignon. How fun does that sound?!
PRO TIP: The specialty at the Stags Leap District is their Bordeaux wines, producing Cabernet Sauvignons and Merlots. These full-bodied red wines are excellent for seasoned wine connoisseurs or if you're a red wine lover looking to learn and experience more.
14. See a modern winery at Cliff Lede Vineyards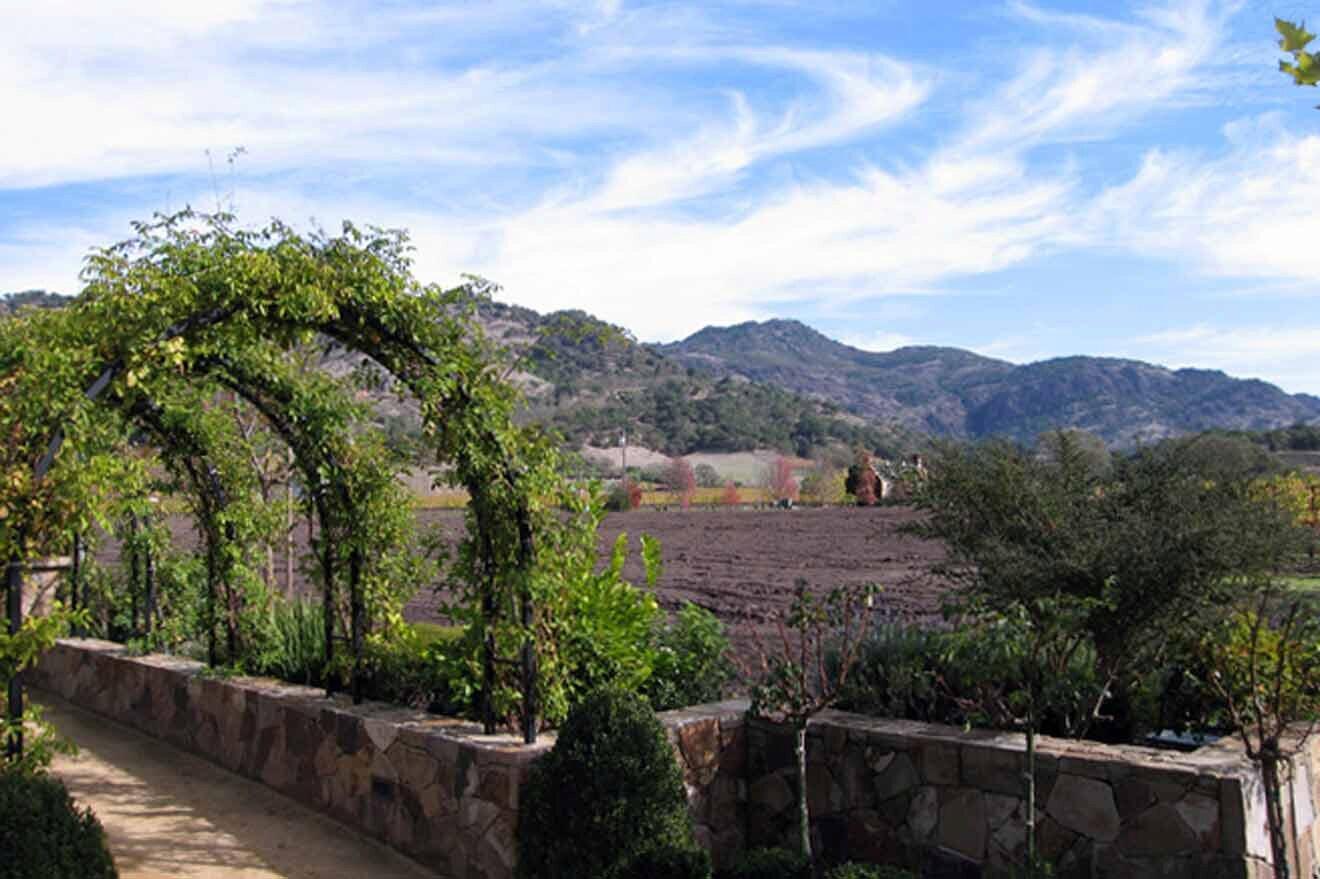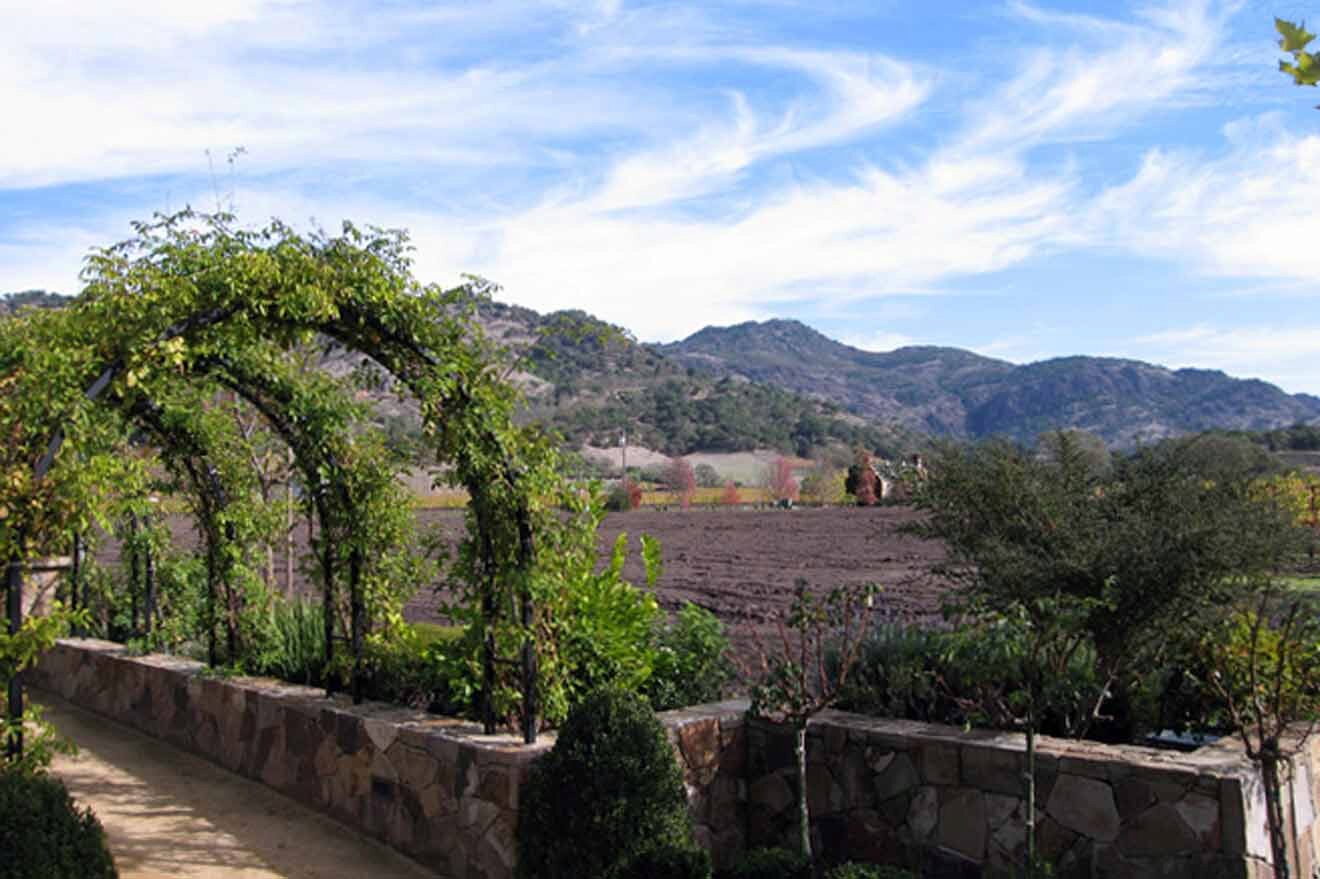 Cliff Lede Vineyards is another famous winery located in the Stags Leap District in Napa Valley. Unlike many other Napa wineries, this one is very modern, with the estate being built in 2005. They use modern technology as a tool for their winemaking practices making for a different experience and estate tour than others on this list.
They offer wine-tasting experiences ranging from US$60 – US$660/ per person, so there's a wide range to choose from depending on your budget. These are the tours I recommend:
The VIP – Take in the view of the luxurious outdoor lounge while enjoying exquisite wines from one of their most popular library collections. This experience is US$90/per person.
Private Tasting Experience – Walk through the estate vineyards and enjoy a private tasting curated just for you! This experience is US$120/person.
Library Tasting Experience – This is an educational experience followed by a wine tasting of four of their most popular, hand-selected wines inside a tasting room. At this private library tasting, you'll learn the ins and outs of the process, wines, and vineyards. This experience is for those of you willing to splurge a bit more, being US$160/person.
FAQs about the most beautiful wineries in Napa Valley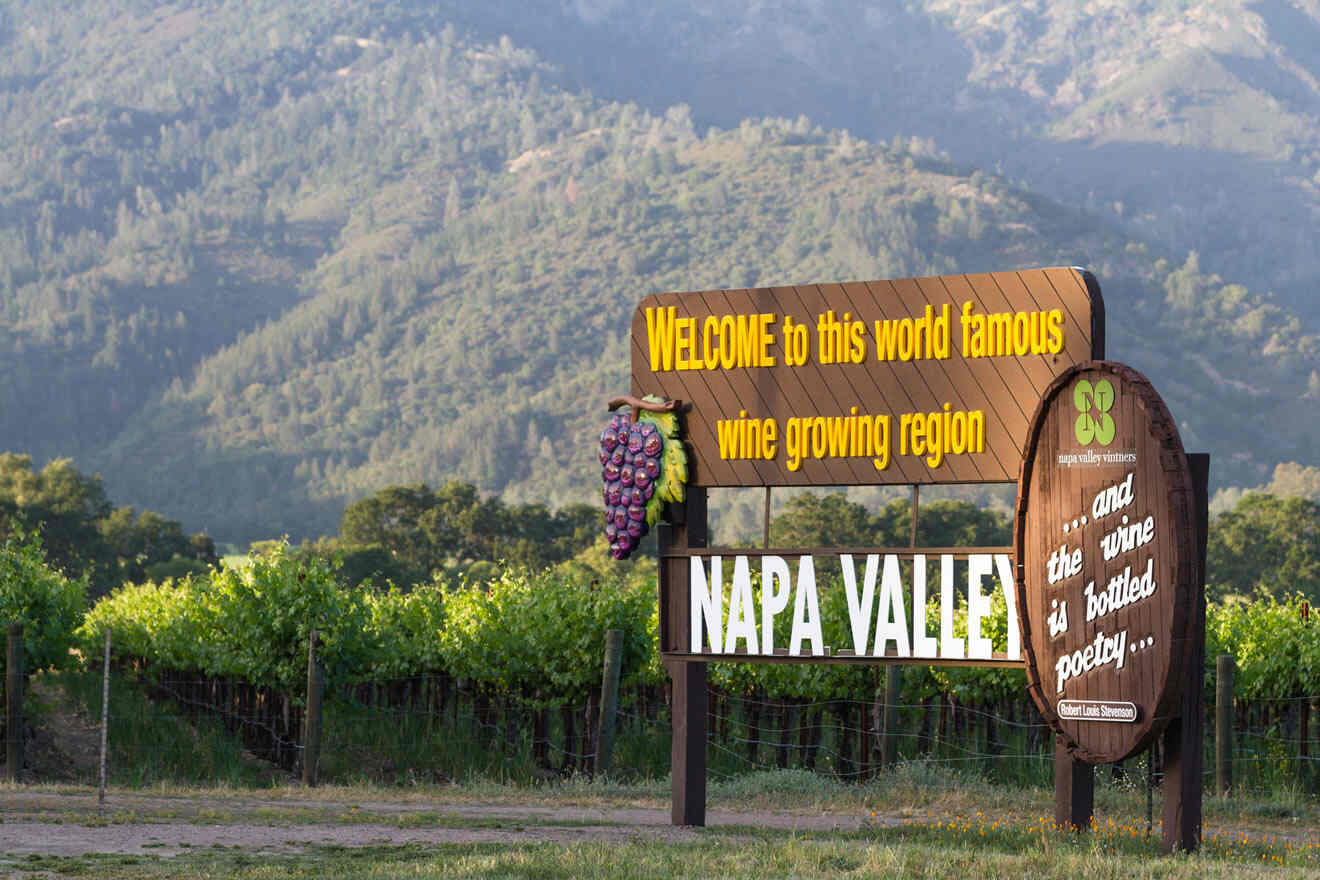 🍷 Where are the most beautiful wineries in Napa Valley?
The most beautiful wineries in Napa Valley are the Robert Mondavi and Darioush. They both offer the most stunning views, offering a unique experience with their olive oil tastings and European-inspired architecture.
☀️ What time of year is best to visit the wineries in Napa Valley?
The best time of year to visit the wineries in Napa Valley is from August through October or March through May (prices are going to be higher from August to October!). The weather is almost always sunny, so if you want to enjoy the sunny weather as well, I recommend booking this tour.
💑 What are the best wineries in Napa Valley for couples to visit?
The best wineries in Napa Valley for couples to visit are Domaine Carneros and Chateau Montelena because of their romantic charm and architectural beauty!
🏛️ What are the most historical wineries in Napa Valley?
Beaulieu Vineyard, Stag's Leap Wine Cellars, and Beringer Vineyards are some of the most historical wineries in Napa Valley, with decades and even centuries of history to uncover!
Conclusion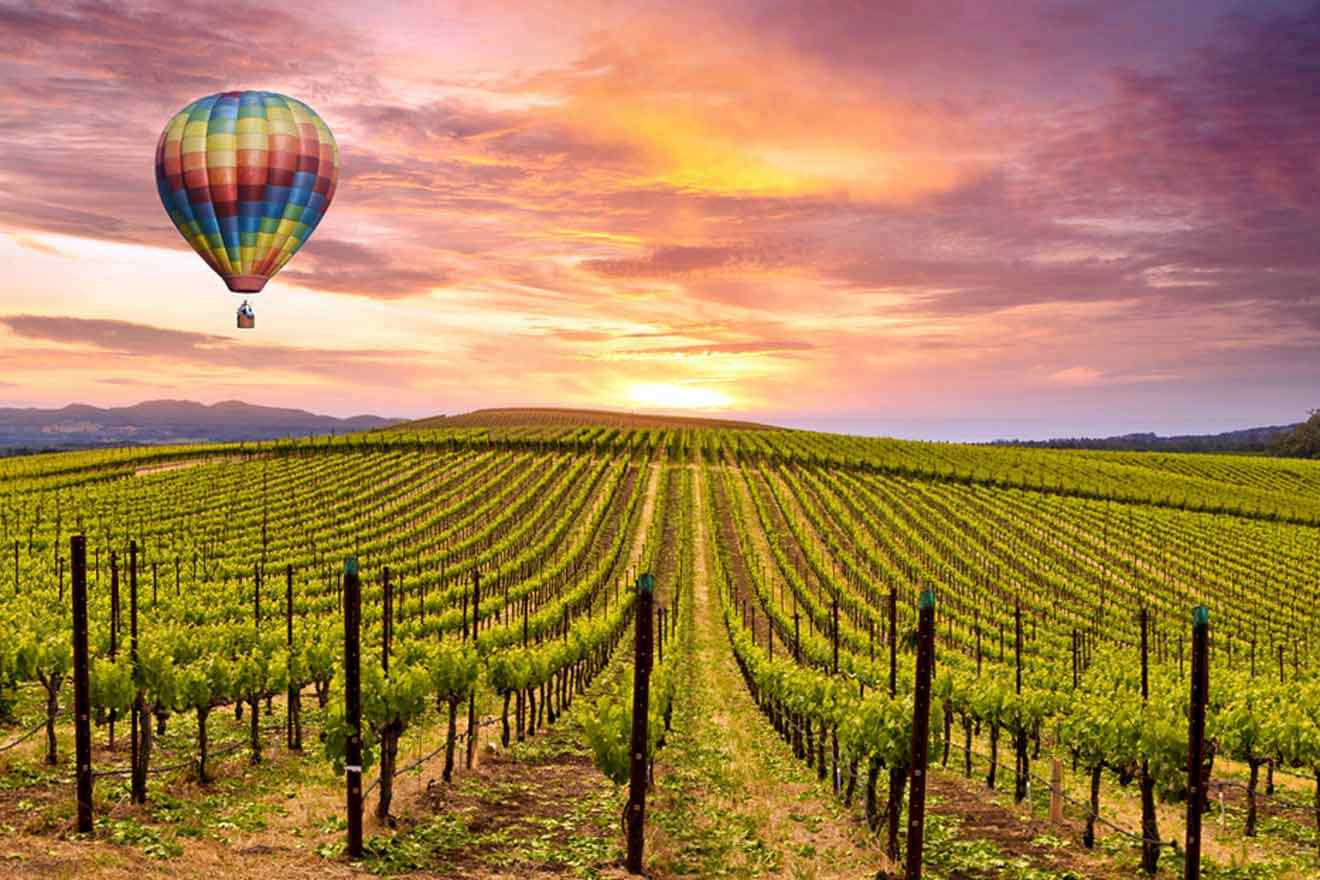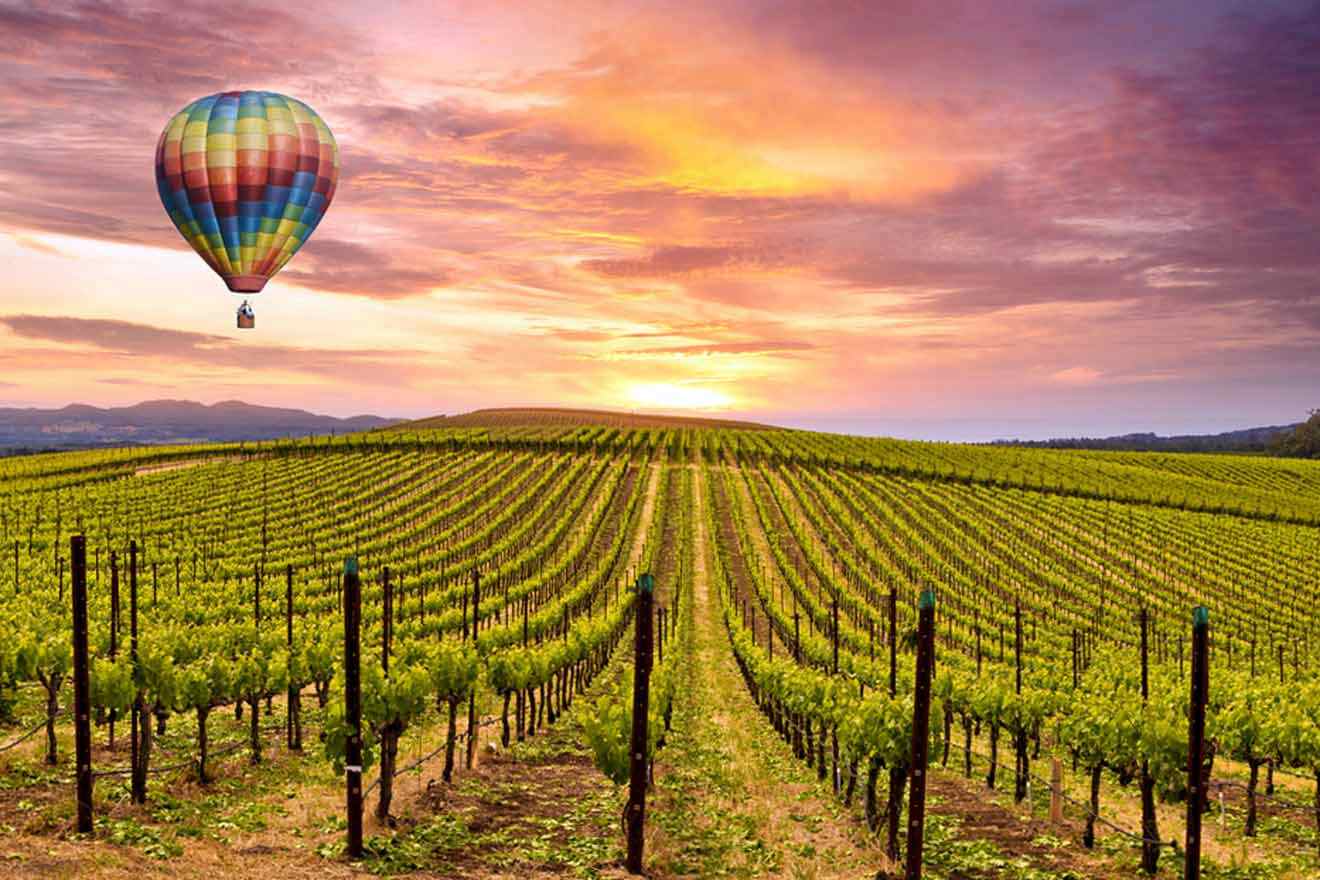 Well, there you have it! These were the most beautiful wineries in Napa Valley. I personally enjoyed writing this post because it made me really appreciate the beauty and history that Napa Valley really has (living in CA your whole life makes you forget what you have right in your backyard)!
All of these wineries are hands down the most beautiful I've ever seen, but 2 of my favorites from this list are the following:
Darioush – I'm a HUGE fan of the Persian-inspired culture, architecture, and hospitality this winery offers. It's unlike anything else on this list!
Chateau Montelena – Voted to have one of the best Chardonnays in the world, this winery is a legendary place to visit, and having the most beautiful gardens and architecture helps, too.
The most important thing (that I cannot stress enough) is booking your tours and experiences in advance! These wineries are incredibly popular among tourists all over the world, and getting a spot in advance is the best way to ensure your trip goes flawless!
If you visit any of these Napa Valley wineries, leave me a comment and let me know what you think! Thanks for coming along on this journey with me! Drink responsibly and stay safe!
Cheers,
Esabel S.
---
Pin it for later!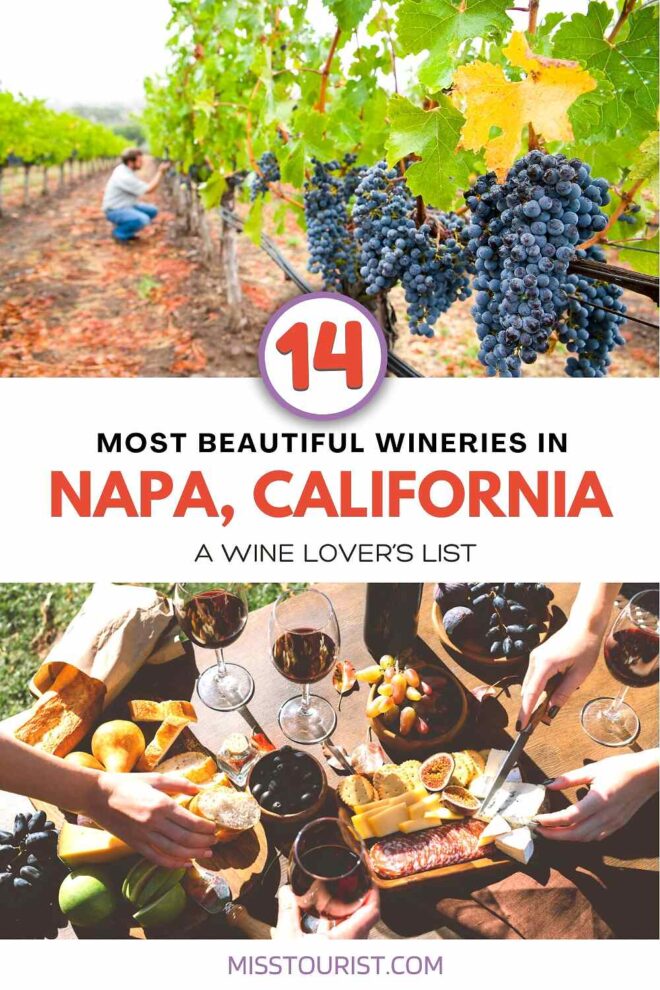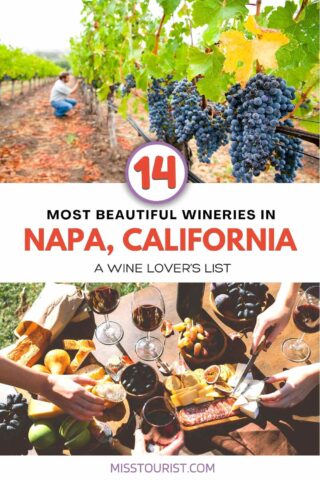 Pin it for later!