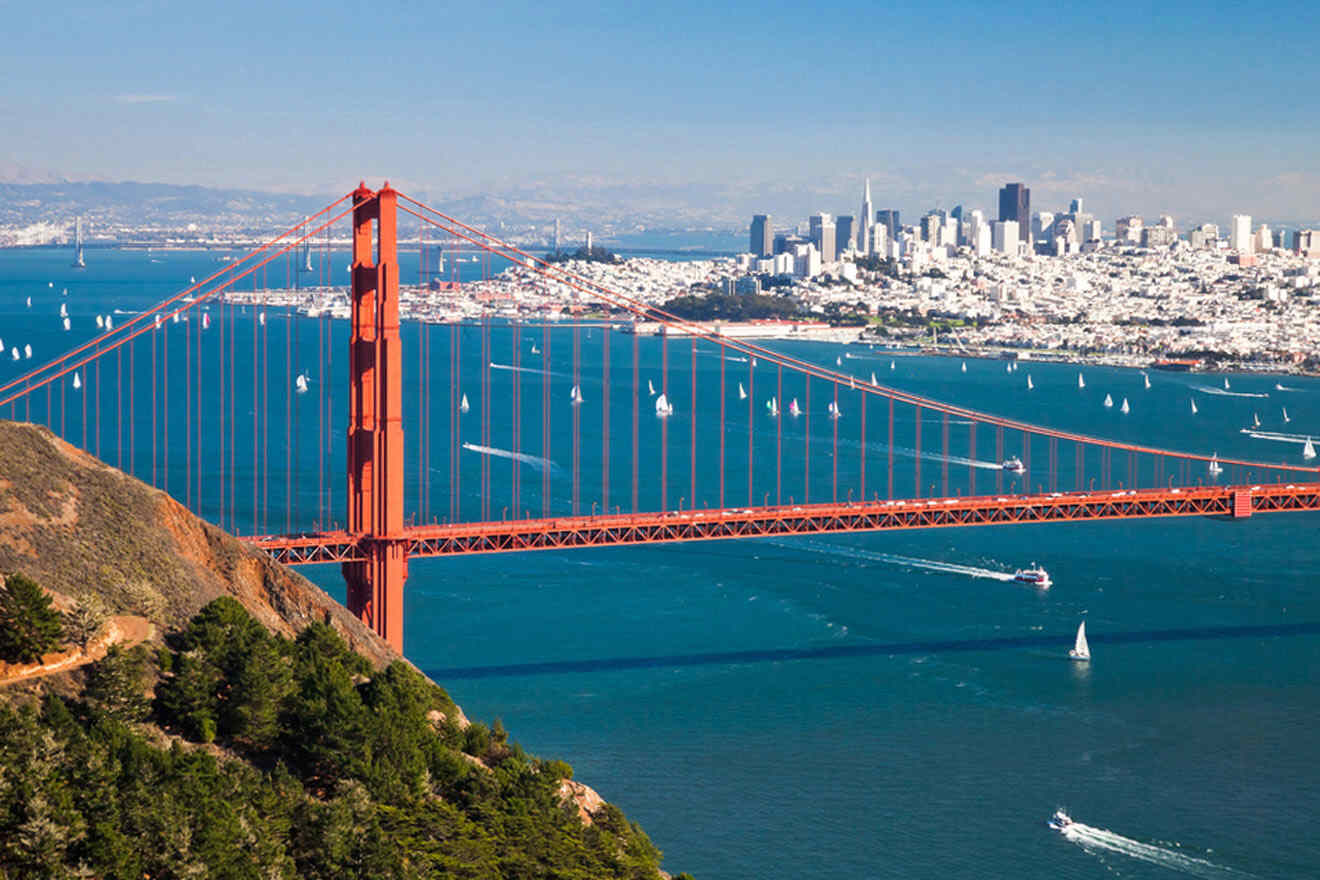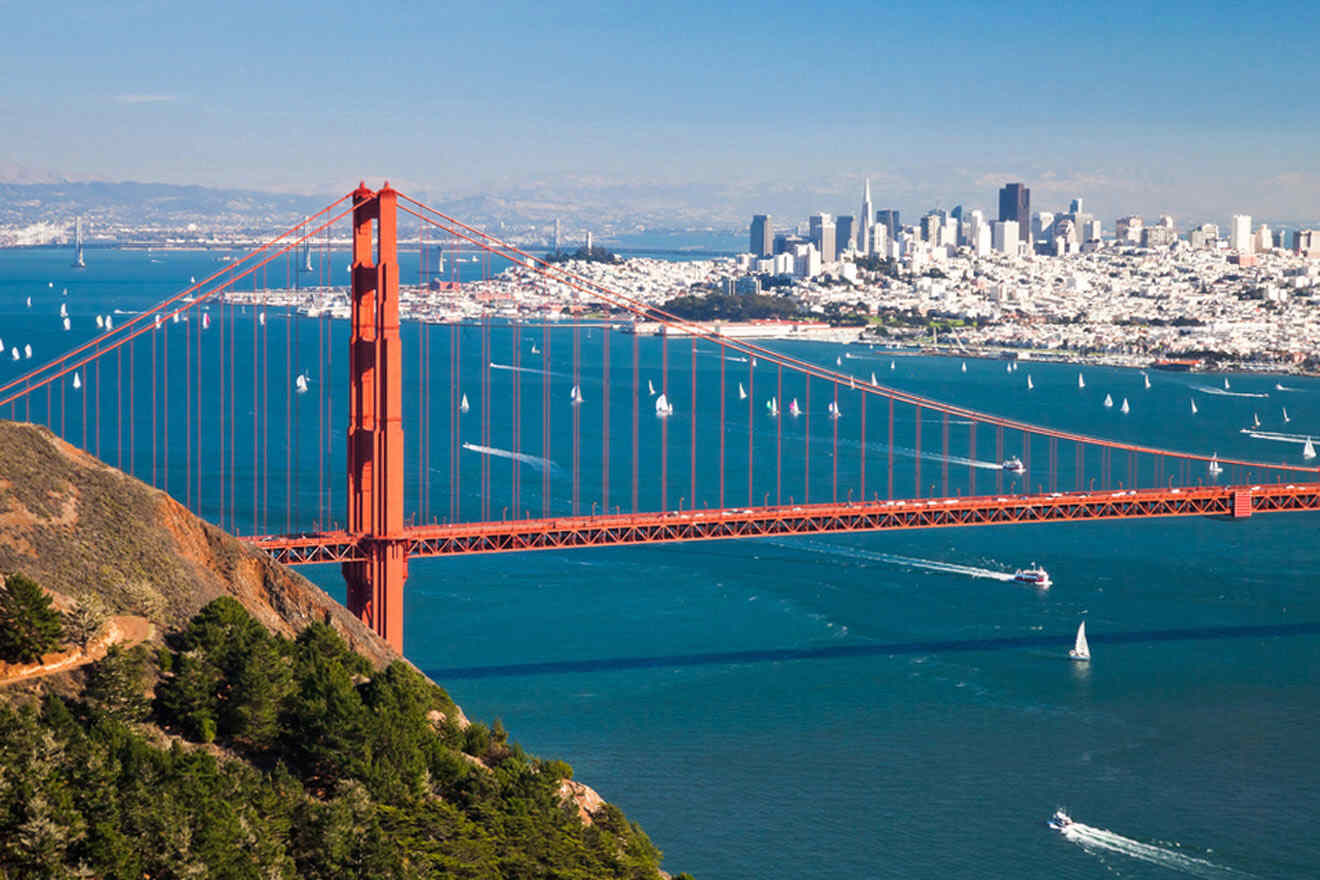 As a southern Californian who jumps at the chance to roam the redwood forests of the north, I am here to introduce you to the best places to visit in the Bay Area, chock full of breathtaking landscapes, cultural landmarks, historic sites, and technological feats awaiting your discovery.
I have so many favorite places to visit in the Bay Area, but I plan on breaking it down for you step by step (including some lesser-know local ones!)
Let's get started!
If you are in a hurry
The San Francisco Bay Area is brimming with people and exciting things to do. Don't miss out on the best activities for your visit to the Bay – make sure to book ahead!
Here are the main things to book in advance:
And here are the best hotels: Cavallo Point (luxury), Mansion on Sutter (mid-range), Sonesta Silicon Valley (budget)
San Francisco Bay Area is wide, so here's a map to see where each place on this list is located:
1. Sip delectable Pinot Noir at Russian River in Sonoma County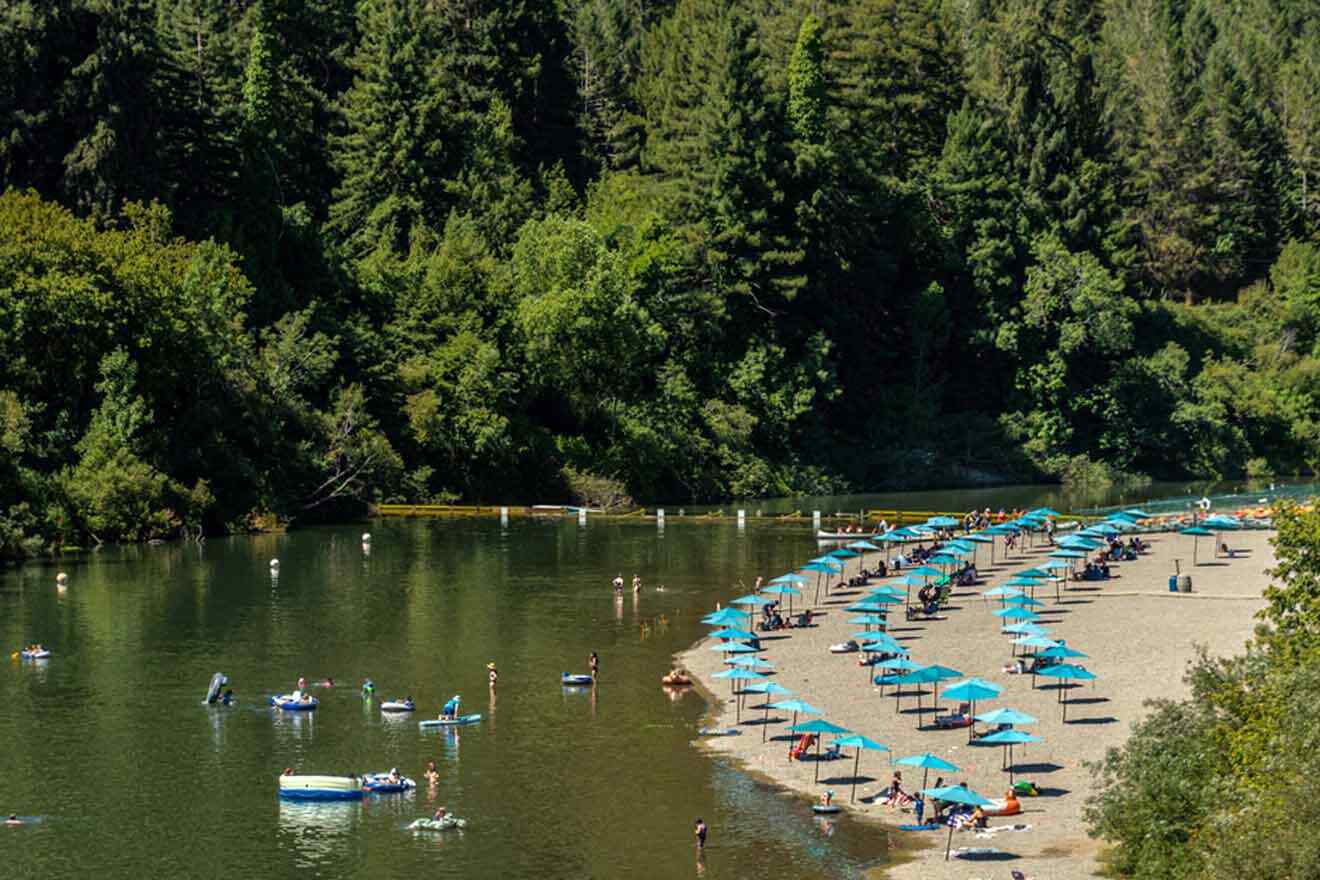 The Russian River region, nestled in Sonoma County, California, is renowned for its award-winning wines and jaw-dropping landscapes. This acclaimed wine region is one of the best places to visit on a wine-country adventure in Sonoma.
Characterized by its cooler climate and diverse microclimates, it is ideal for growing a variety of grape varietals, particularly Chardonnay and Pinot Noir. The vineyards in the Russian River Valley benefit from the cool air from the ocean and the fog that rolls in, giving the wine here its unique flavor profile.
If you have the time, I highly recommend this Sequoia Red Trees and Russian River Wine Tour: the guides are incredible, the wine is to die for, and the views of the Russian River Valley will never be forgotten.
2. Unlock your tech potential in San Jose's Silicon Valley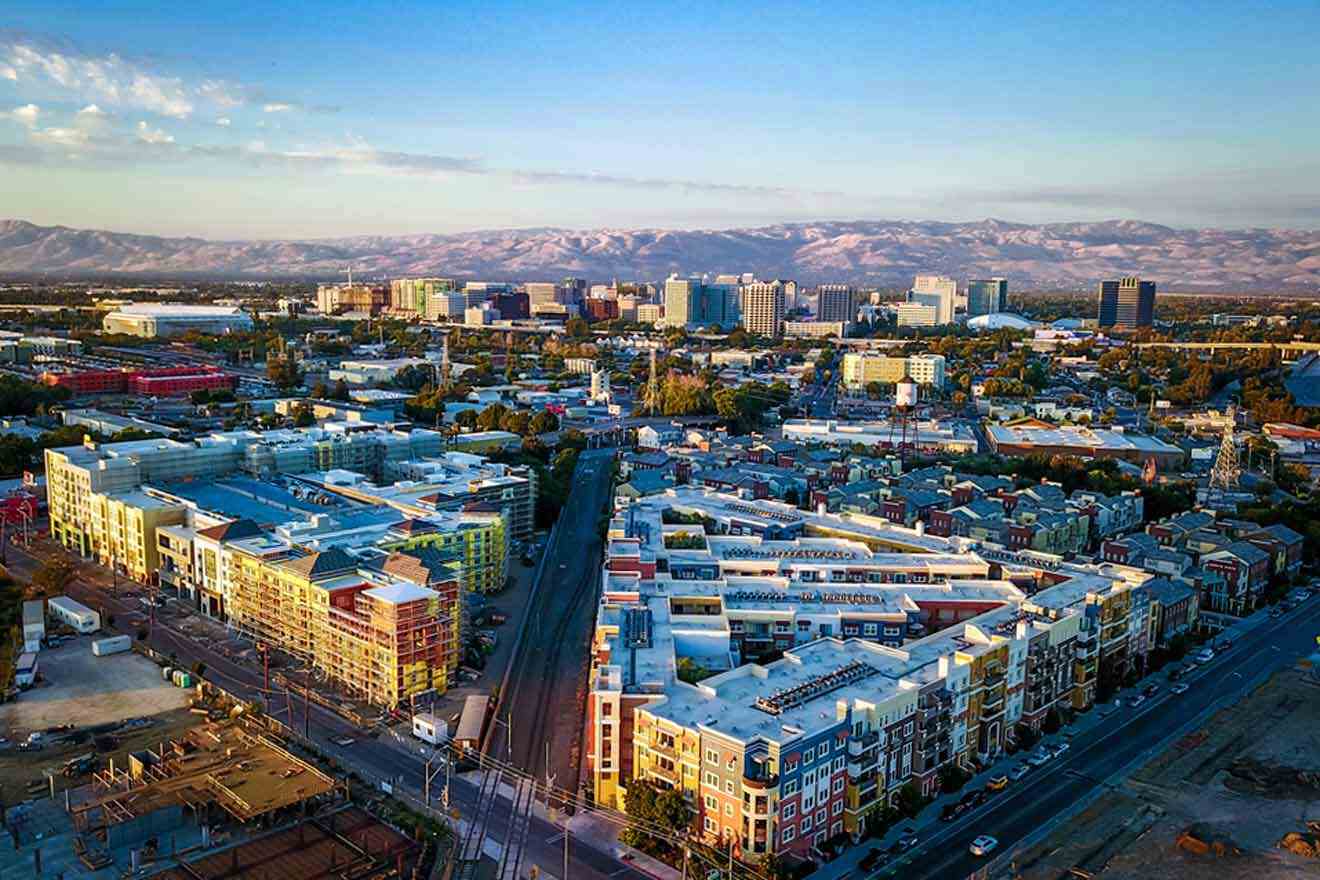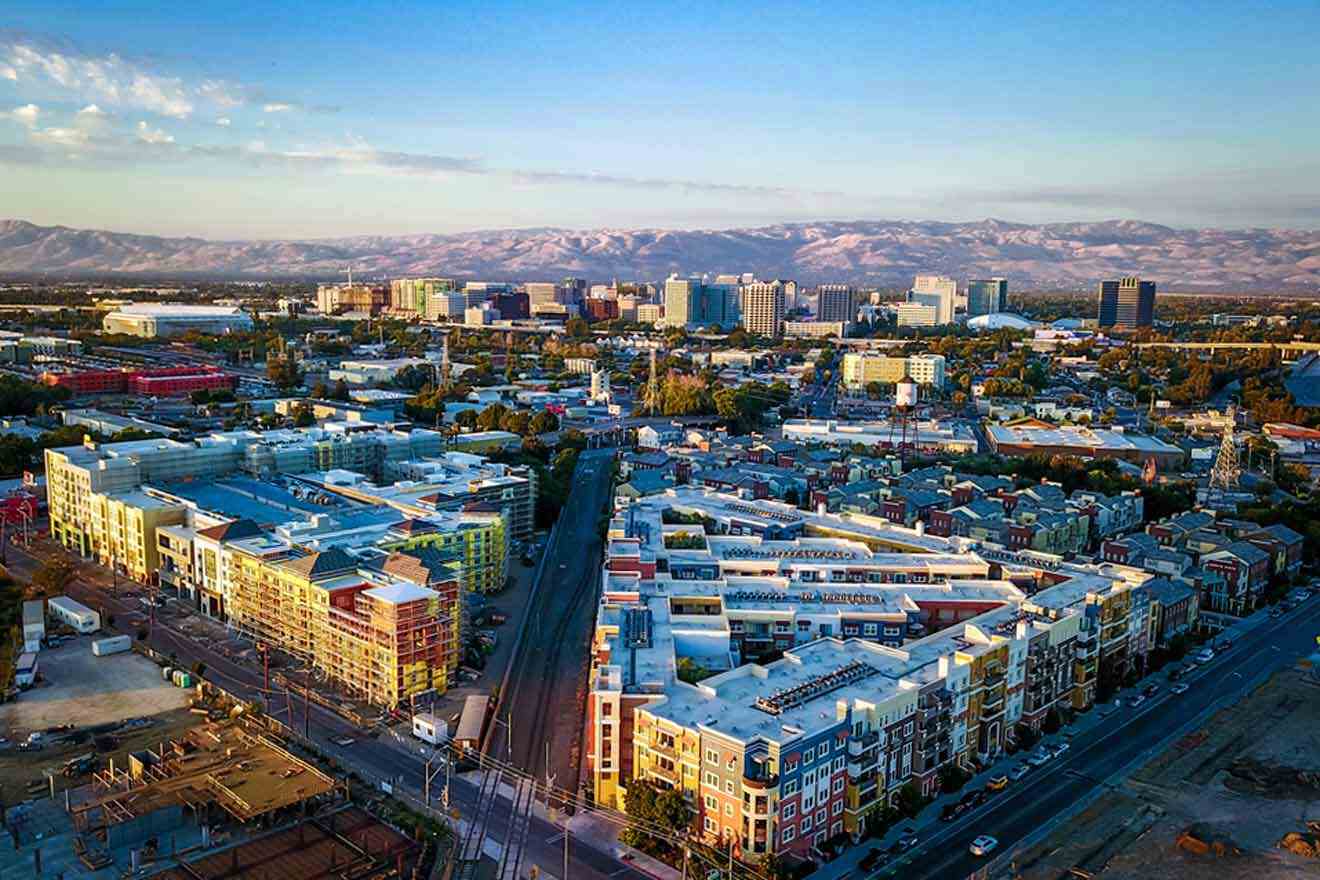 Just northwest of San Jose, located in South Bay near Santa Clara, you'll find Mountain View, California, a throbbing technology hub inside Silicon Valley.
Known as the epicenter of technology, Silicon Valley in the Bay Area offers much more than just cutting-edge innovation and office parks. You can explore lush green spaces, like Shoreline Park, or dine at one of the numerous farm-to-table restaurant options, like the delicious French eatery Le Papillon.
Another one of the really fun places to visit while you're in the San Jose area is the Winchester Mystery House. An architectural feat, the Winchester Mystery House is renowned for its astonishing maze of staircases, hallways, and doors that lead to nowhere.
If you have time, tour the famous Googleplex, which houses the tech goliath and opens its doors to visitors.
PRO TIP: Head over to Mountain View Cemetery for incredible views of the San Francisco Bay region.
NOTE: San Jose has its own airport and can often be a great option for flying into Bay Area.
3. Breathe in mountain fresh air at Muir Woods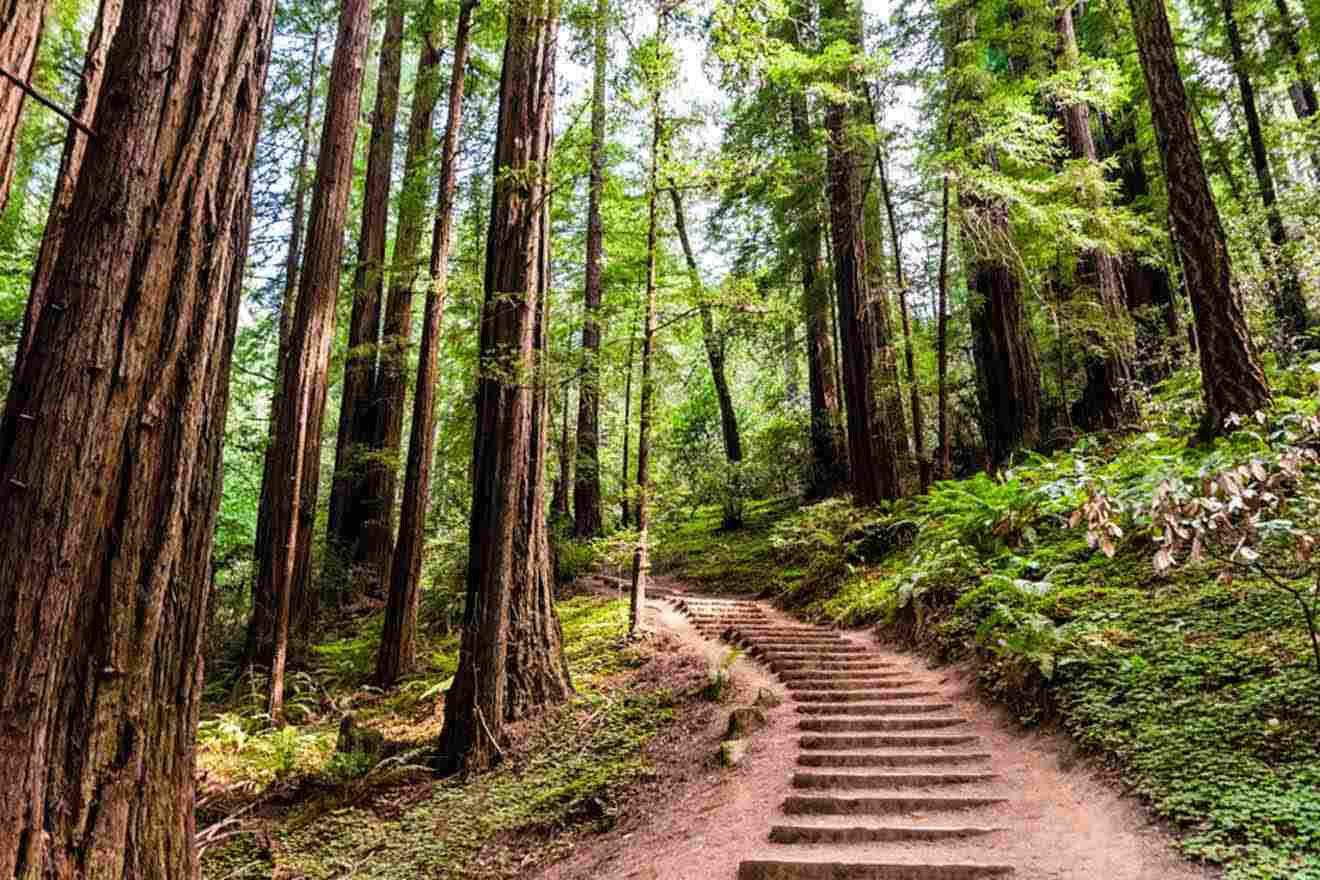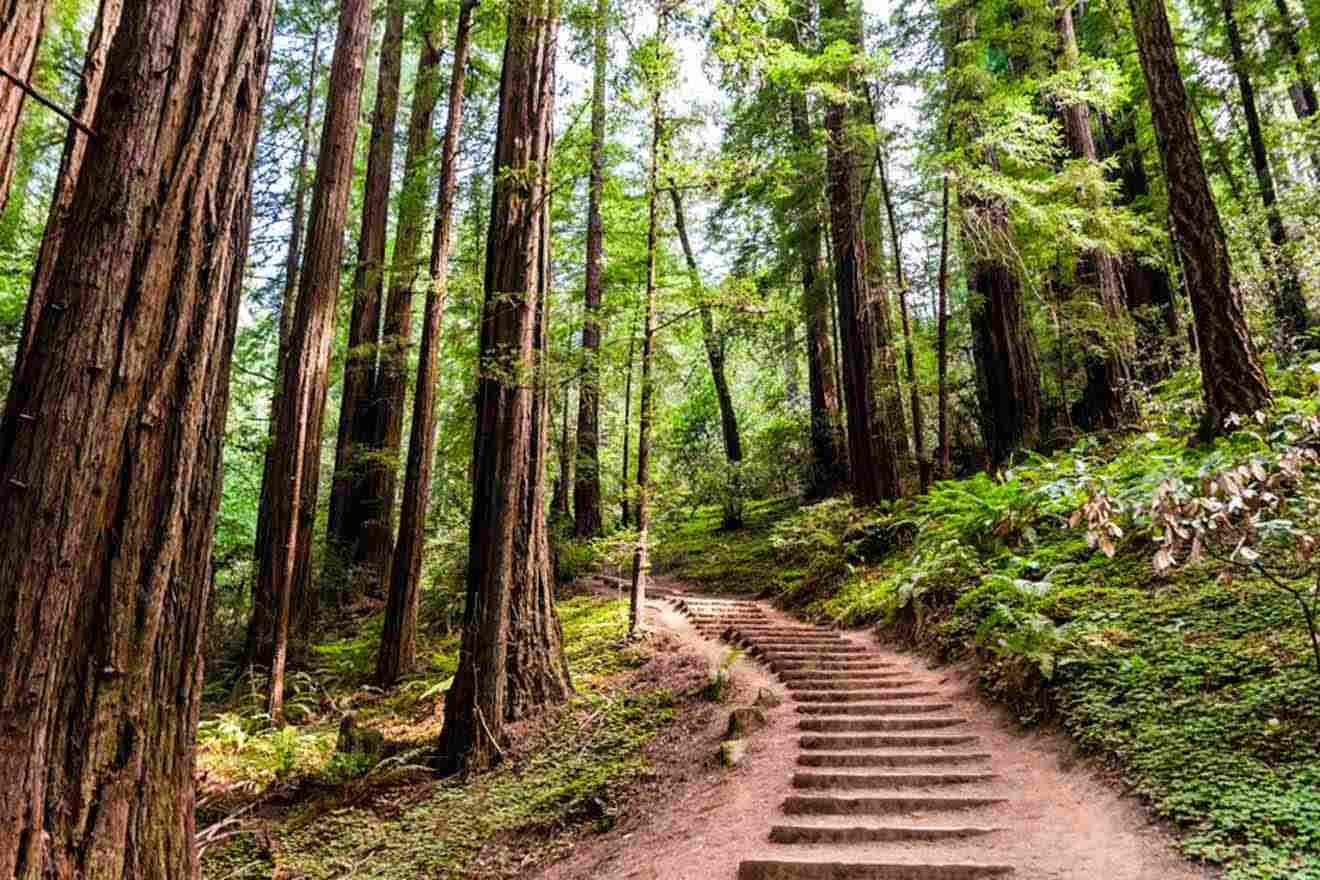 Some of these majestic redwood trees within Muir Woods can reach up to 300 feet (c. 90 m)!
Did I mention already how much I love Northern California? The main reason I always head to this area first during my visit to the Bay is the incredible redwood trees.
Nestled north of San Francisco in Marin, Muir Woods, designated as a national park, is an expansive wilderness providing canopy shade, elusive hiking trails, and mossy, majestic redwood trees.
Established in 1908 to honor the renowned conservationist and "father of the national parks," John Muir, this national park is well worth the visit, and the entrance fee of US$15 for adults.
PRO TIP: During your visit to the Bay, try to catch one of the free tree talks led by the Visitor's Center.
HACK: Short on time? Try this guided tour that combines Muir Woods and Sausalito, another wonderful town with bay views, for an incredible Bay Area experience.
TOUR PRICE: from US$90 per person
4. Spend all day playing at Golden Gate Park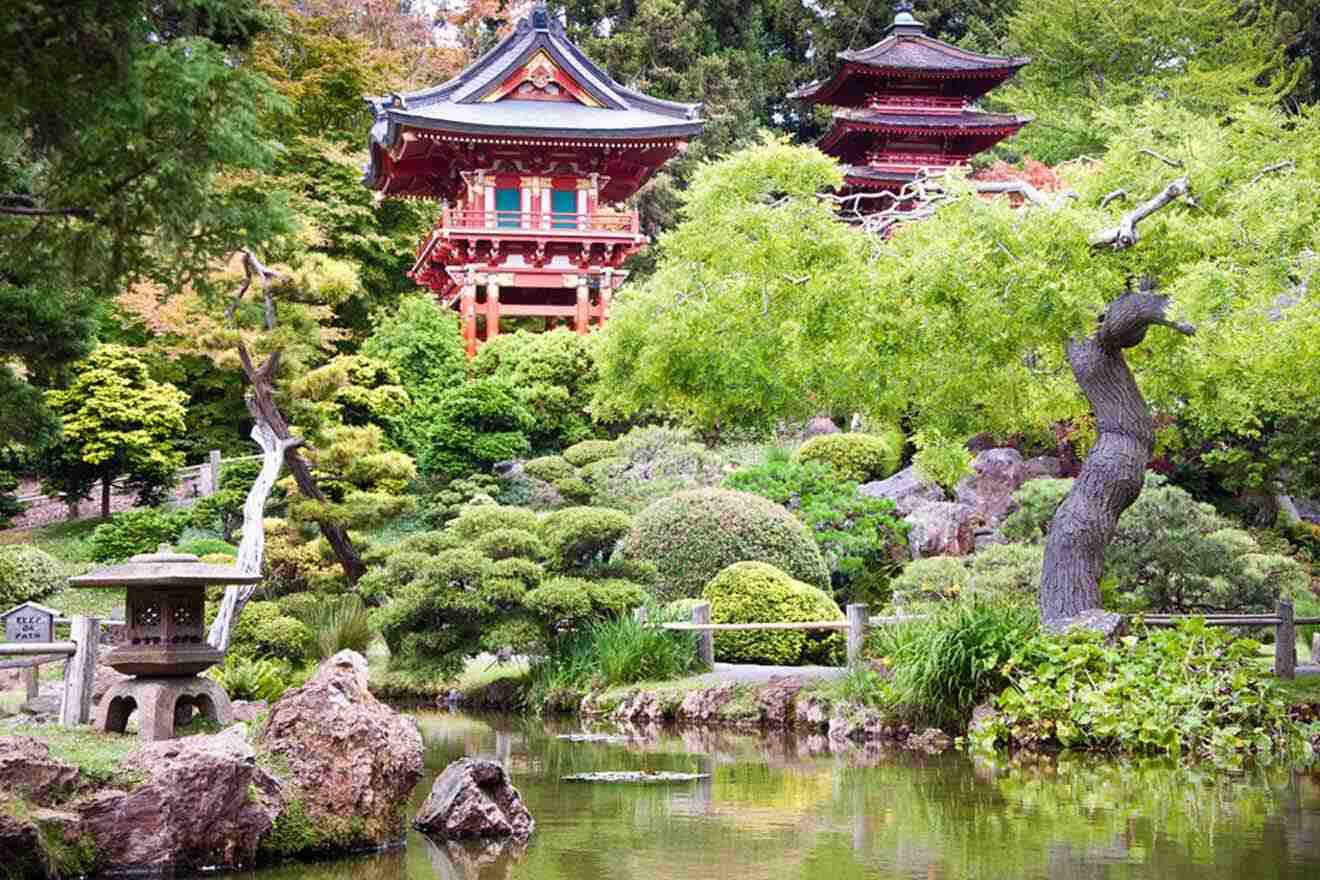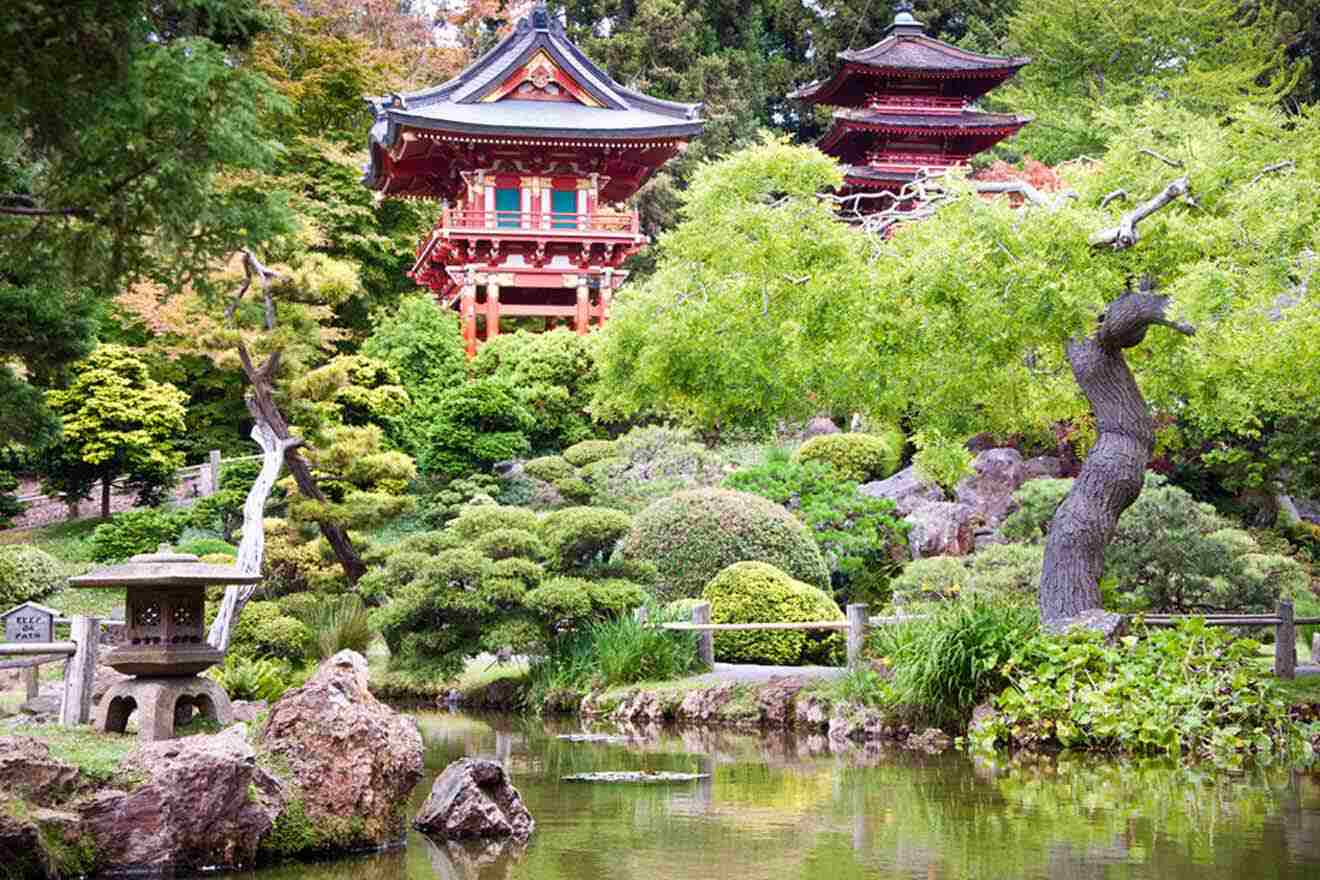 Occupying the western edge of the city, the impressive Golden Gate Park stretches for over 50 city blocks!
One of the best family-friendly attractions, Golden Gate Park is an oasis in the middle of San Francisco, spanning over 1,000 acres (c. 400 hectares), filled with natural beauty, recreational options for the whole family, and world-class museums. If your boutique hotel is within San Francisco city limits, you can easily reach Golden Gate Park.
Here, you can grab a fantastic vantage point of the Golden Gate Bridge, spend the day at the park playing in the grass, visit the Japanese Tea Garden, or brush up on your culture and history with some of the park's other museums like the esteemed California Academy of Sciences.
The California Academy of Sciences is contending to be the largest natural history museum in the world, with over 46 million specimens. This San Francisco museum houses the Steinhart Aquarium, which is absolutely beautiful and fascinating with creatures from the region. With a planetarium and rainforest in-house, the California Academy of Sciences is worth spending a whole afternoon here if you have the time.
Don't miss out on visiting the magical, lush San Francisco Botanical Garden as well.
PRO TIP: Plan your visit to the Bay in August to catch the Outside Lands food and music festival that attracts worldwide crowds.
5. Hang ten at Half Moon Bay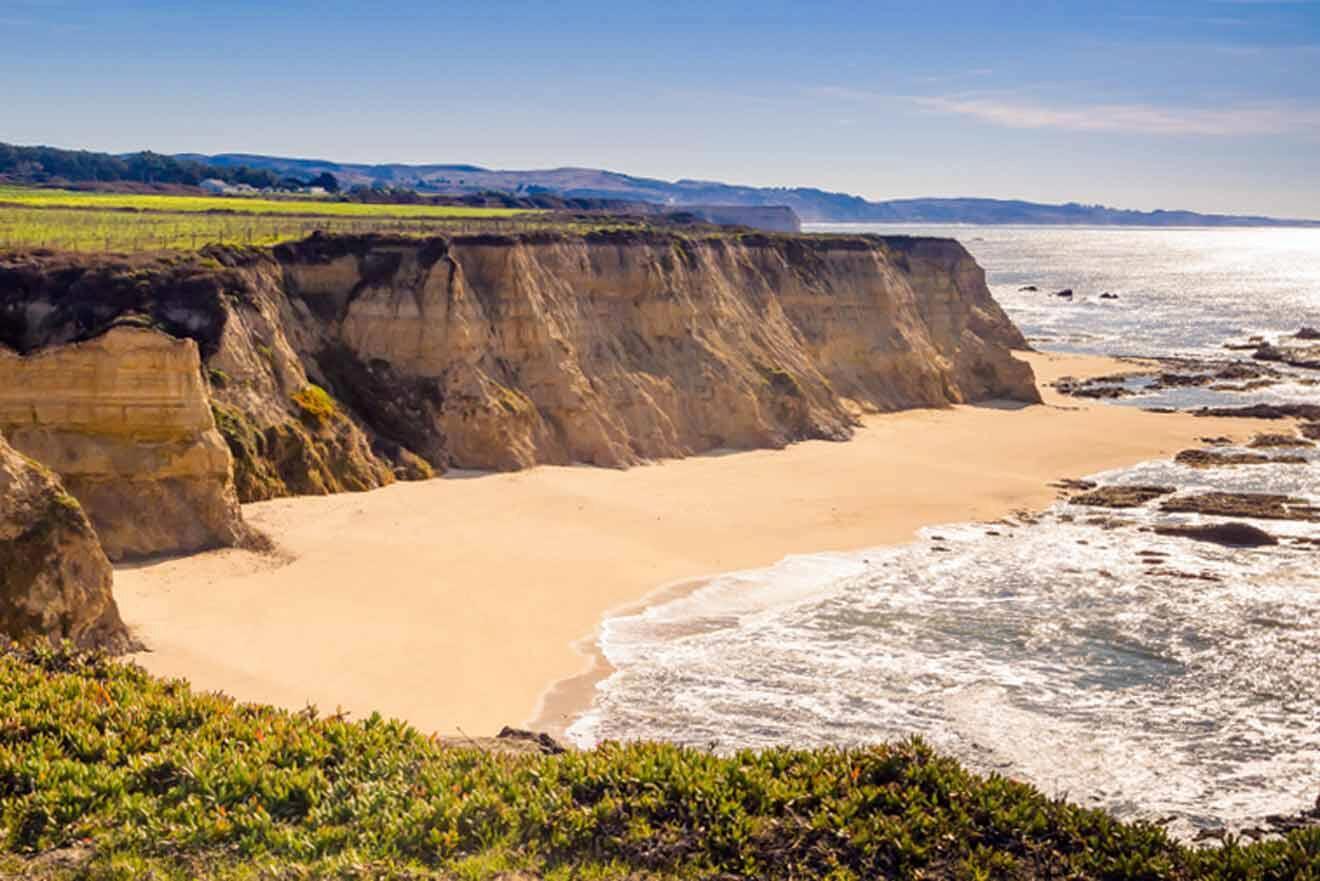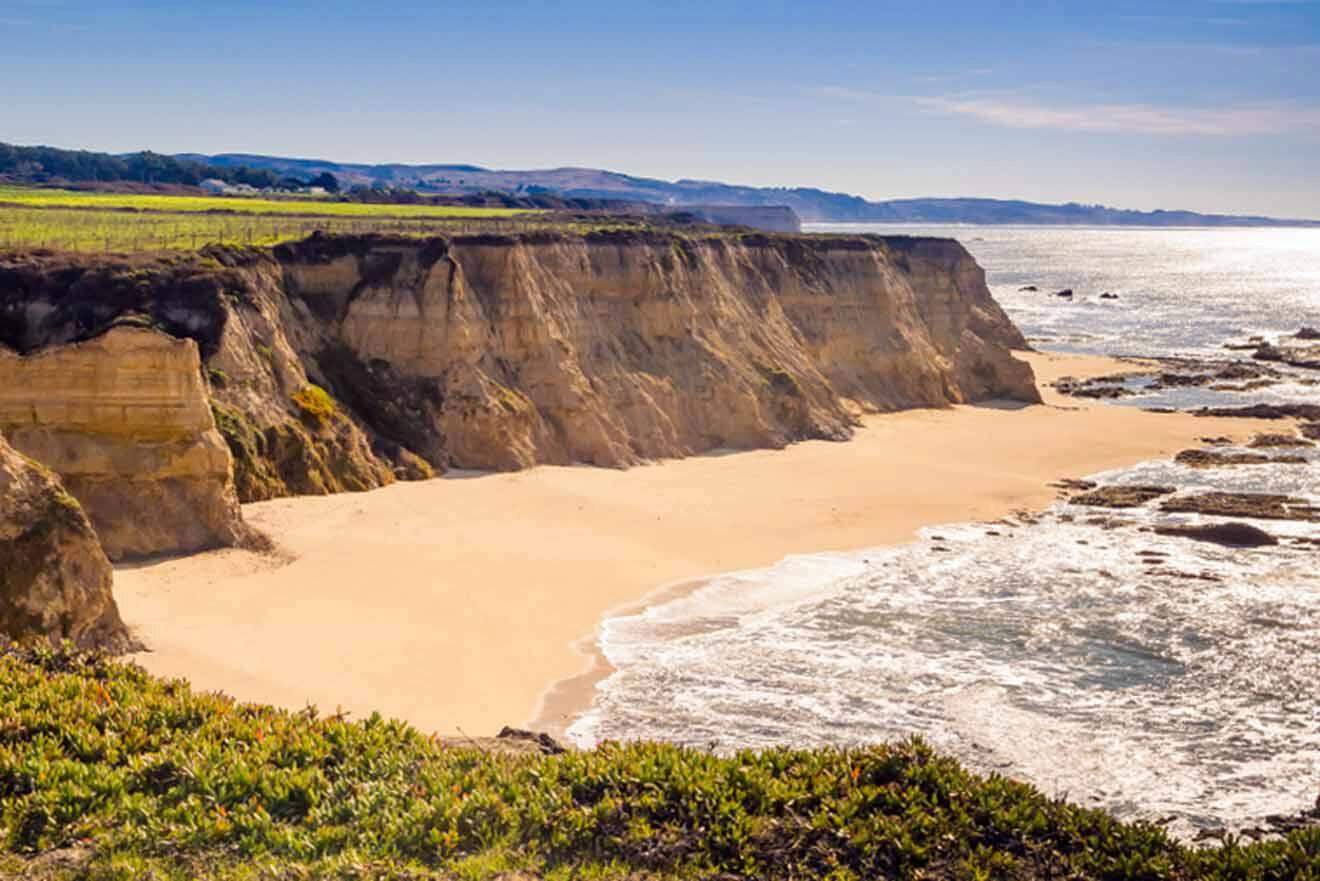 One of my favorite places to visit in the Bay Area is Half Moon Bay – a coastal paradise filled with pristine beaches, dramatic cliffs, and the most charming seaside village.
Half Moon Bay is a heavenly retreat known for its killer surf break and offers a perfect blend of relaxation and adventure. Indulge in fresh seafood and charming boutiques, and immerse in the artistic spirit that fills the town.
Whether you want to play in the ocean, explore the scenic hiking trails, or simply enjoy a serene escape from city life, Half Moon Bay is the perfect spot for an idyllic California beach day.
PRO TIP: Don't miss Mavericks surf break to spot the best big-wave surfers in the world.
6. Explore Sonoma County Farm Trails in Santa Rosa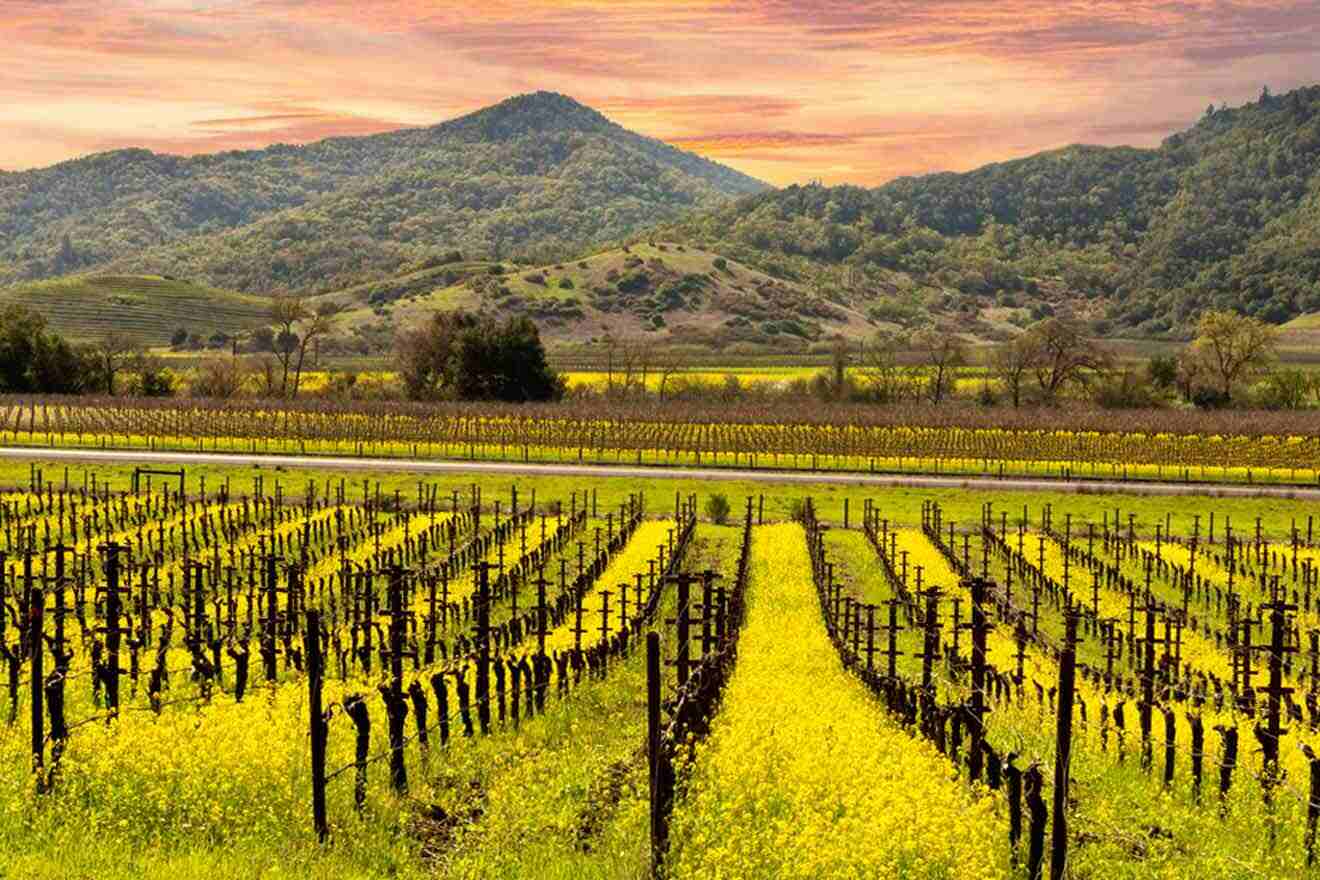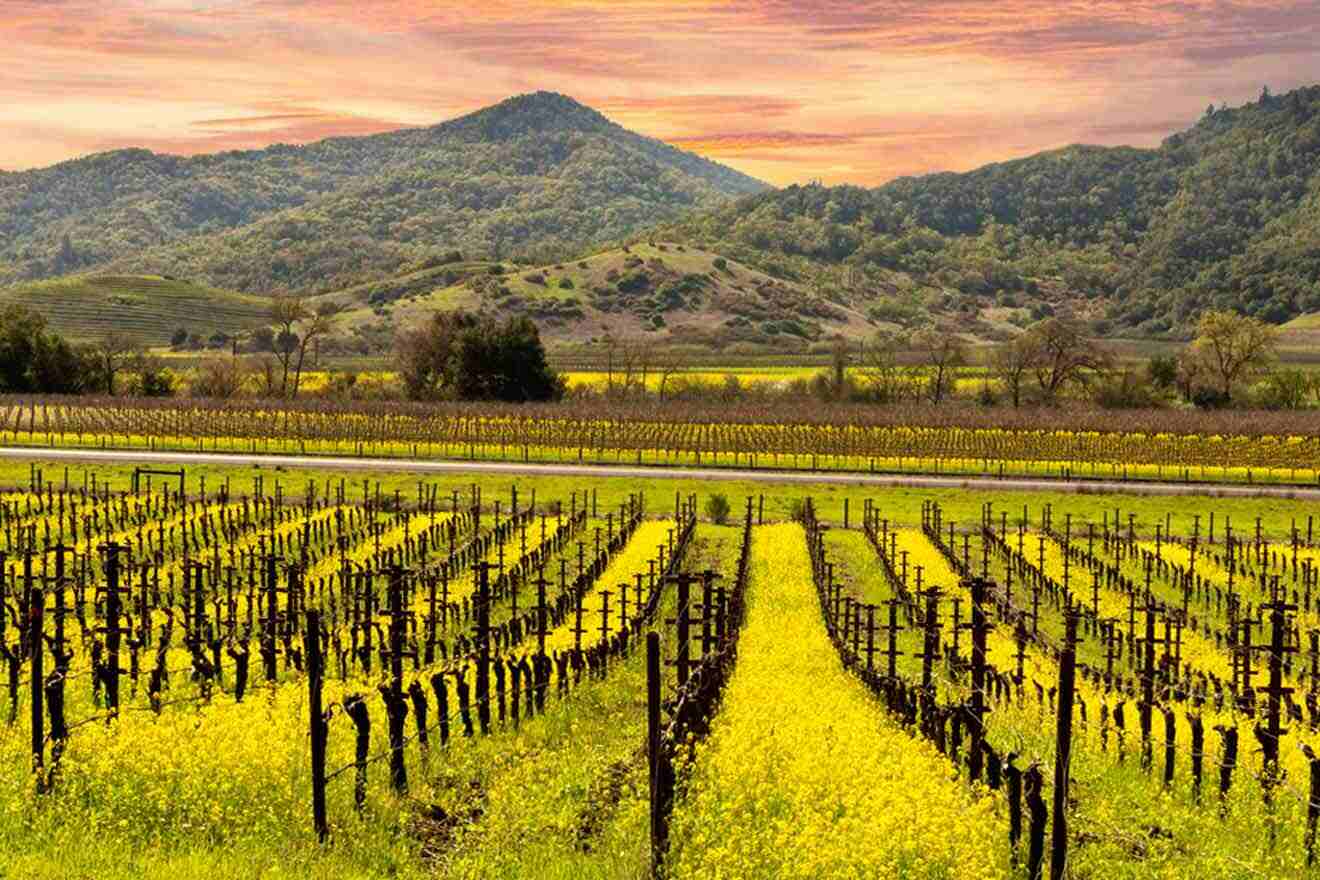 This picturesque spot in Santa Rosa is the perfect option for those looking to experience the beauty of the wine region without necessarily sampling the local grapes. Sonoma Farm Trails offers you exactly that, a step back in time to simple farm life, bountiful produce, winding trails, and welcoming spirits.
Find storefront after storefront of cute, quaint mom-and-pop shops offering local food from the Santa Rosa region. Try artisanal cheeses, pasture-raised meat and eggs, and organic craft cider.
PRO TIP: Plan your visit to the Bay around springtime to see the most magnificent, rolling green hills outside of Ireland.
7. Discover Point Reyes National Seashore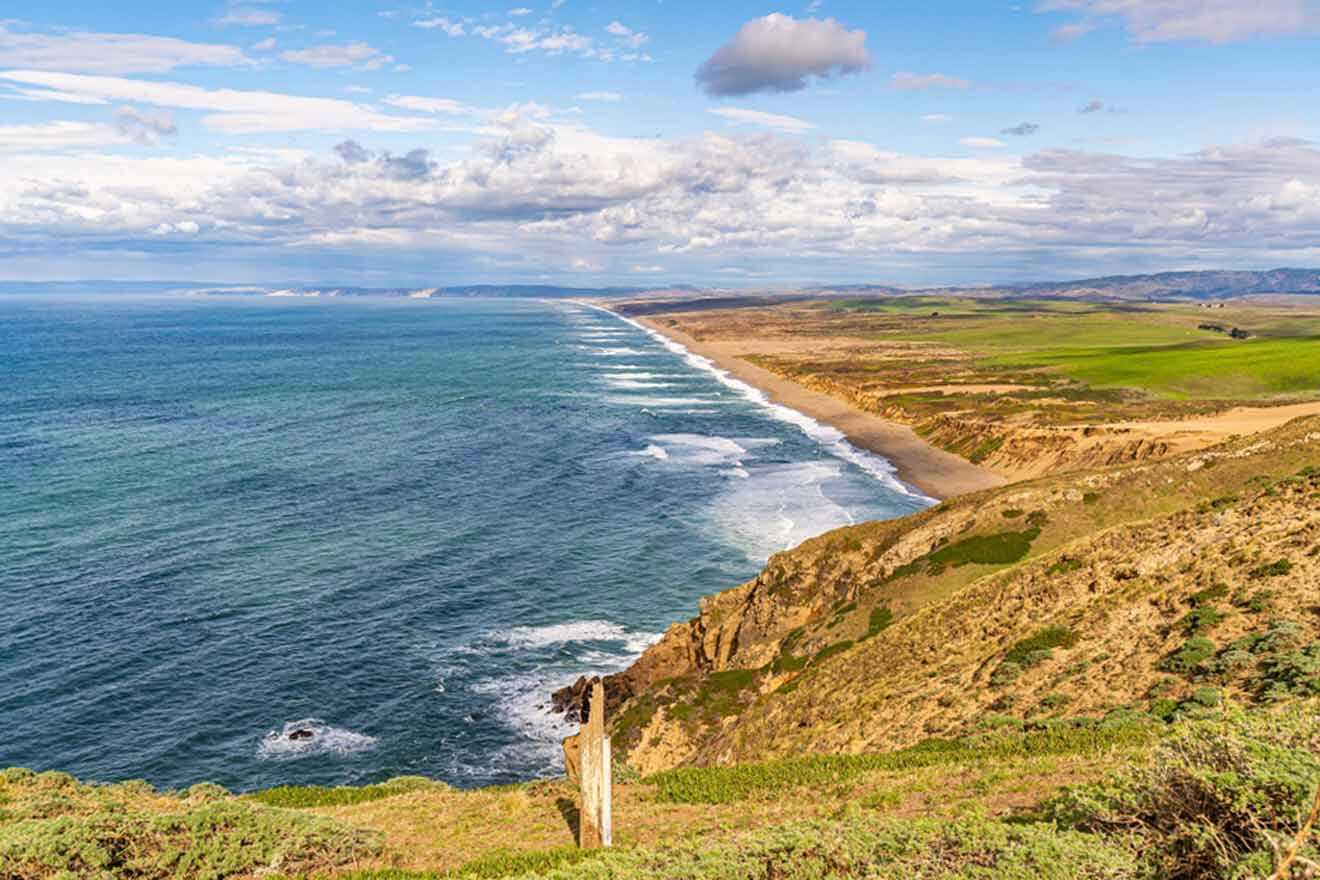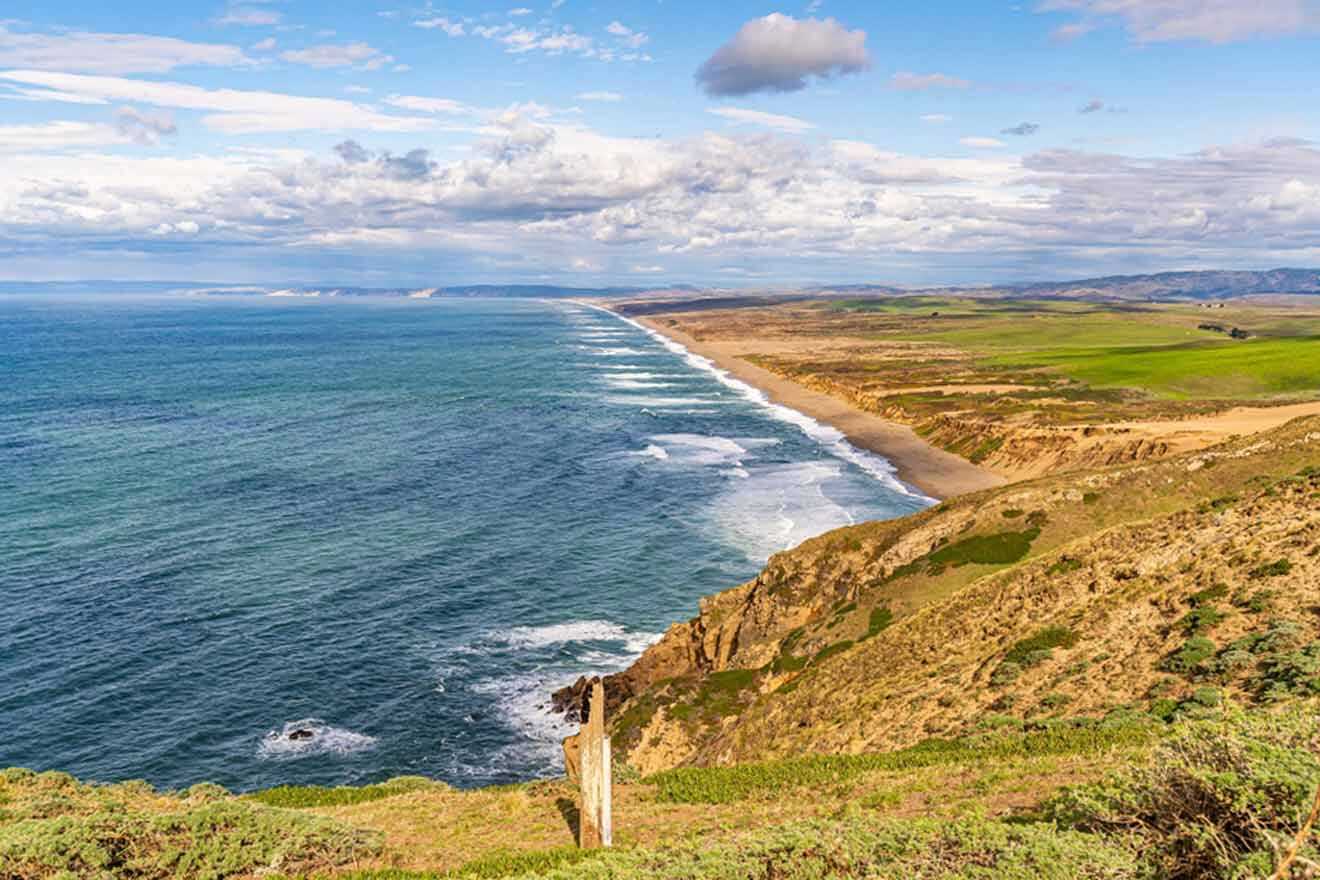 Located just over the iconic Golden Gate Bridge in Marin County, Point Reyes National Seashore is a stunning coastal destination that should be on every tourist's Bay Area itinerary.
This breathtaking stretch of land jutting out into the Pacific leads the way to rugged cliffs, gorgeous beaches, and rolling hills. Hike scenic trails through enchanting forests and open meadows, leading to hidden coves and dramatic overlooks.
Take in the natural wildlife – everything from herds of tule elk to migrating gray whales. Explore the historic lighthouses, wander along the breezy shores, and witness the most incredible cotton-candy sunsets.
Point Reyes National Seashore offers a sanctuary where you can reconnect with nature and escape the urban landscape.
PRO TIP: Pack layers for this adventure, as the wind can really pick up on the coast.
PRICE: FREE
8. Plan your prison break at Alcatraz Island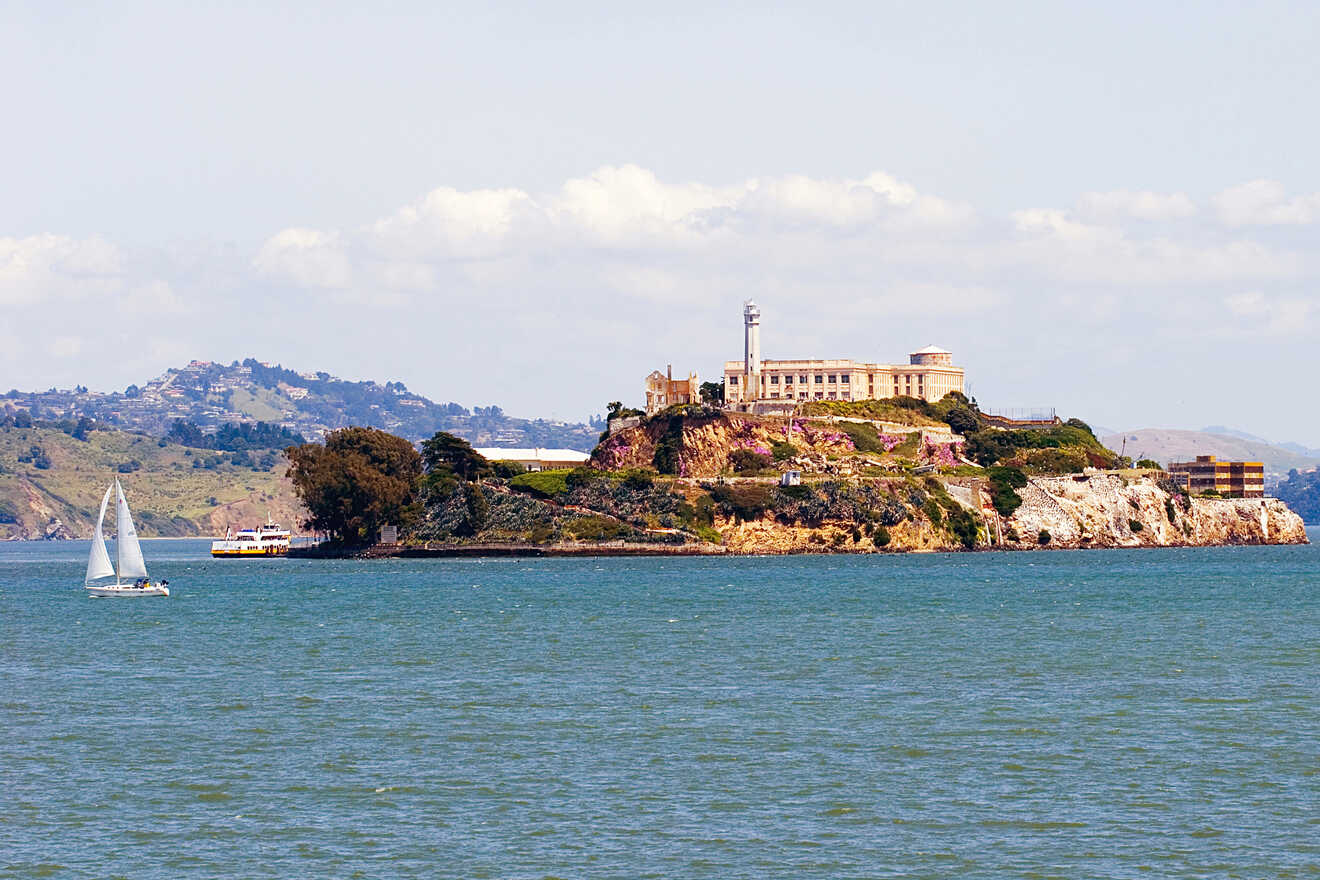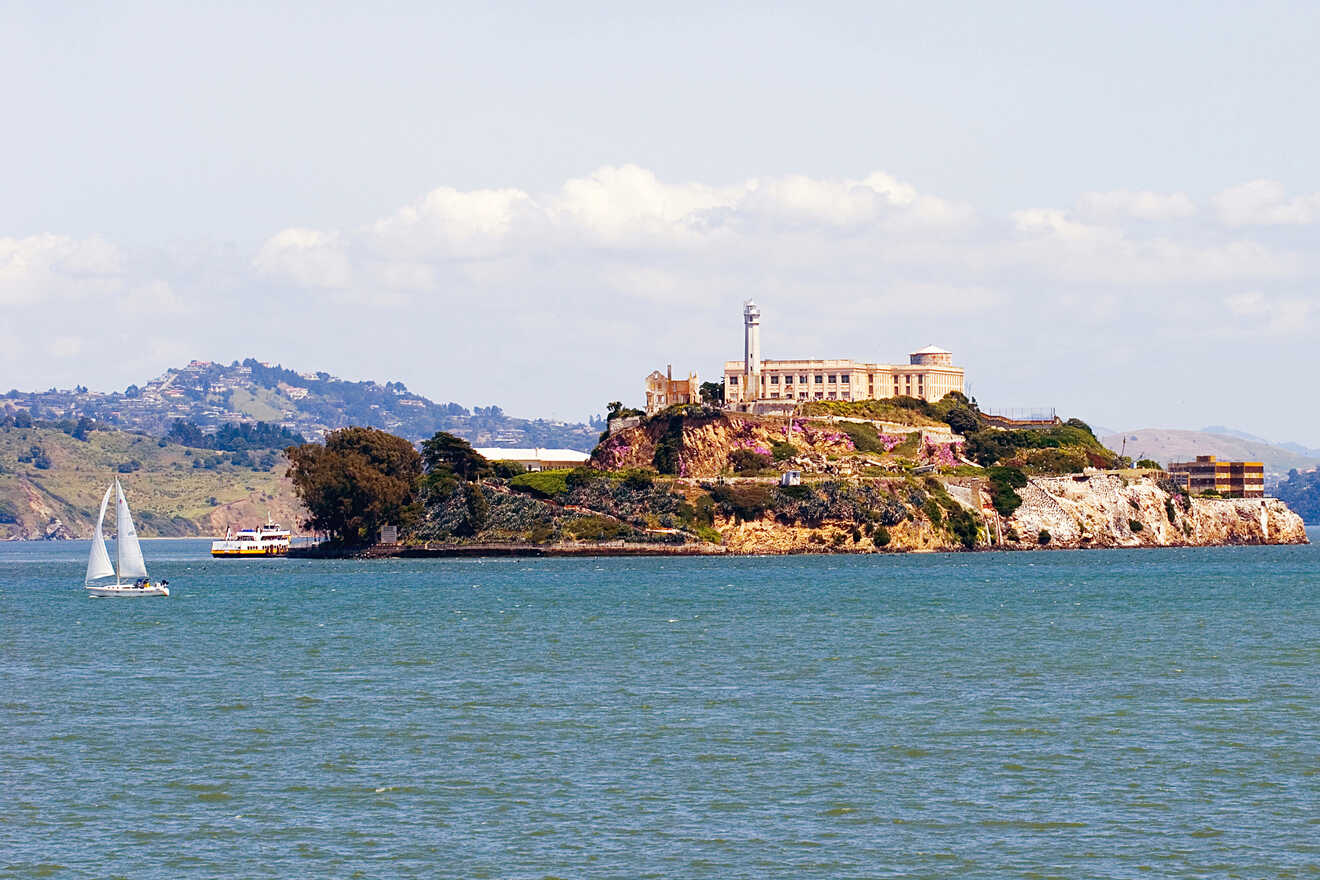 Alcatraz was known to be an inescapable prison, but the mystery remains surrounding the fate of 3 inmates who successfully escaped in 1962.
One of the most interesting places to visit in San Francisco is Alcatraz Island, home of the renowned former federal prison floating in the middle of San Francisco Bay. Explore the haunting cell blocks, hear tales of notorious inmates, and feel the weight of history in this eerie setting. Beyond the prison's thick, storied walls, you can also uncover the island's striking natural beauty and captivating views of the city of San Francisco and the Bay Area.
There are 3 main options to visit Alcatraz Island: you can take the ferry and explore the prison on your own (audio guide included), you can combine it with other San Fran attractions on a combo tour, or you can see it from afar on a Bay cruise. I strongly recommend the 2nd option as it is the best value for money.
PRO TIP: Step out on the shores of Alcatraz Island to grab an incredibly unique view of the Golden Gate Bridge and the sea lions playing in the bay.
TOUR PRICE: from US$150 per person
9. Savor the delights of Napa Valley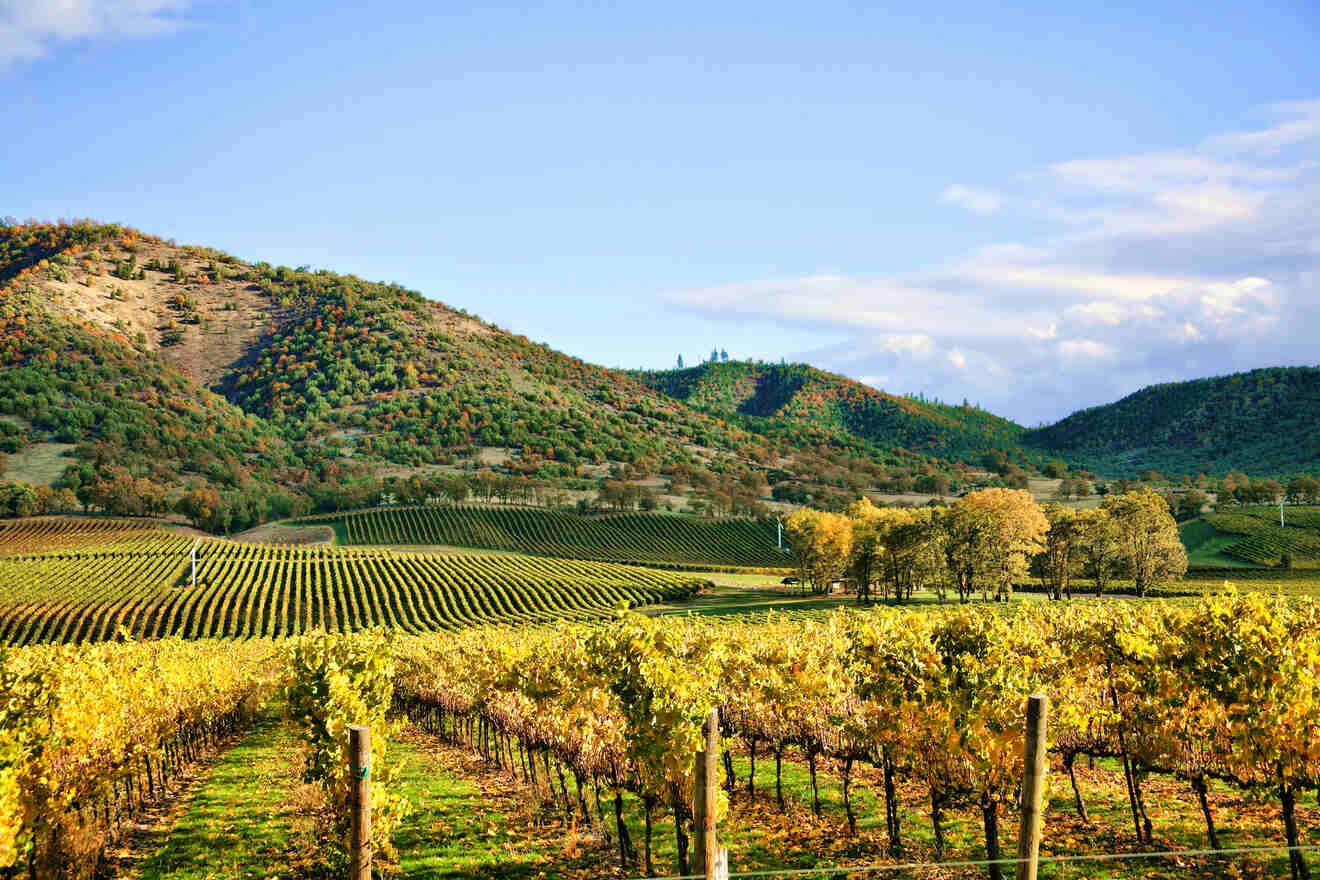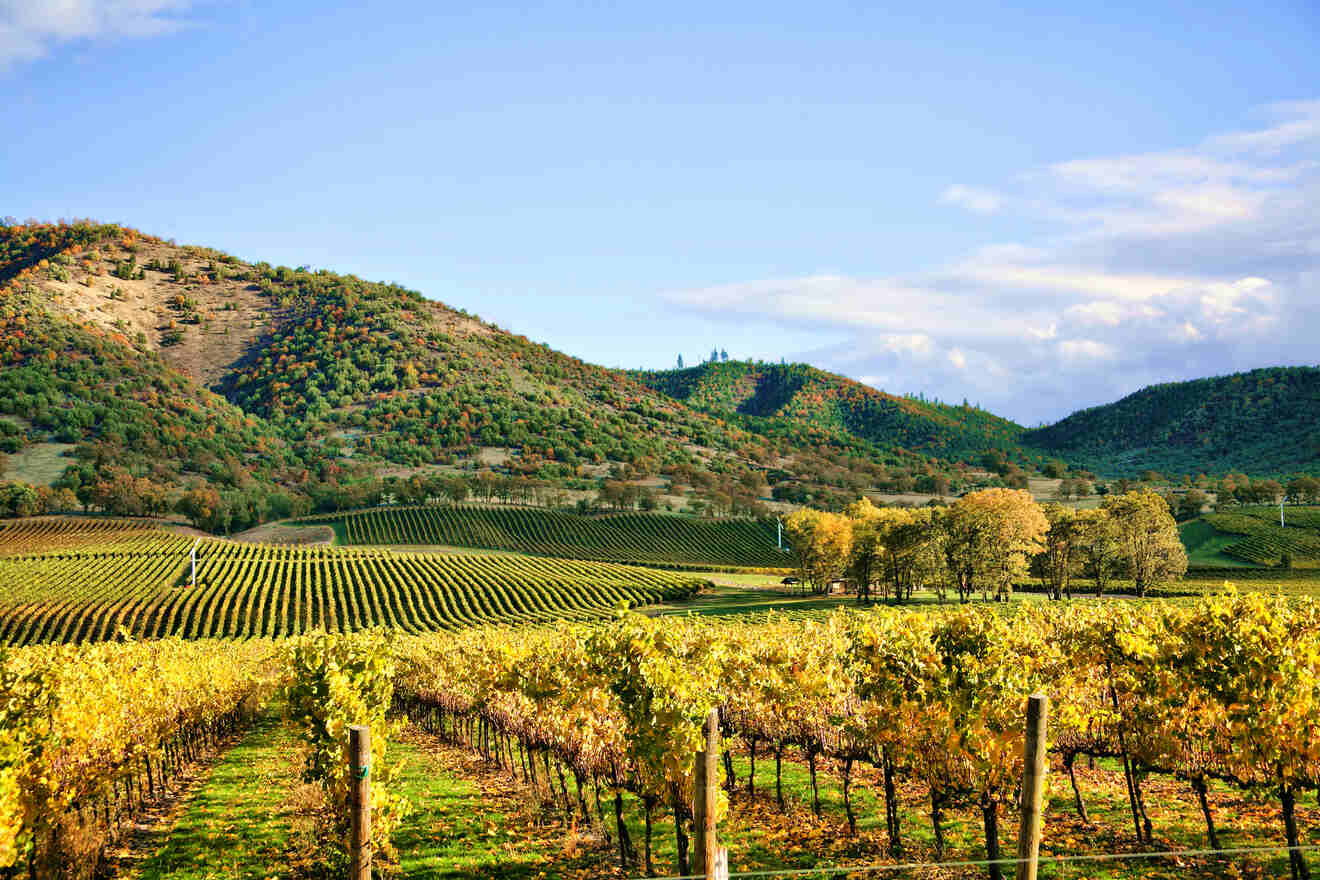 Established in 1876, Beringer Vineyards was the 1st commercial winery in the USA and still produces exceptional wines in Napa Valley to this day!
If you've heard of wine, you've likely heard of Napa Valley. What's all the fuss about? Well, this international destination offers an unforgettable wine-country experience and has made the Bay Area famous.
Tucked into California's picturesque wine region, Napa Valley provides the opportunity to sample award-winning wines, explore vineyards and tasting rooms, and indulge in gourmet culinary experiences. With wineries dotting the rolling hills of Napa Valley, you have access to all of the region's exceptional varietals, along with an incredible vista backdrop.
PRO TIP: Book a guided tour that combines multiple wine regions, like this Napa and Sonoma, and let someone else drive you around while you safely sip.
TOUR PRICE: from US$150 per person
10. Leave your heart in San Francisco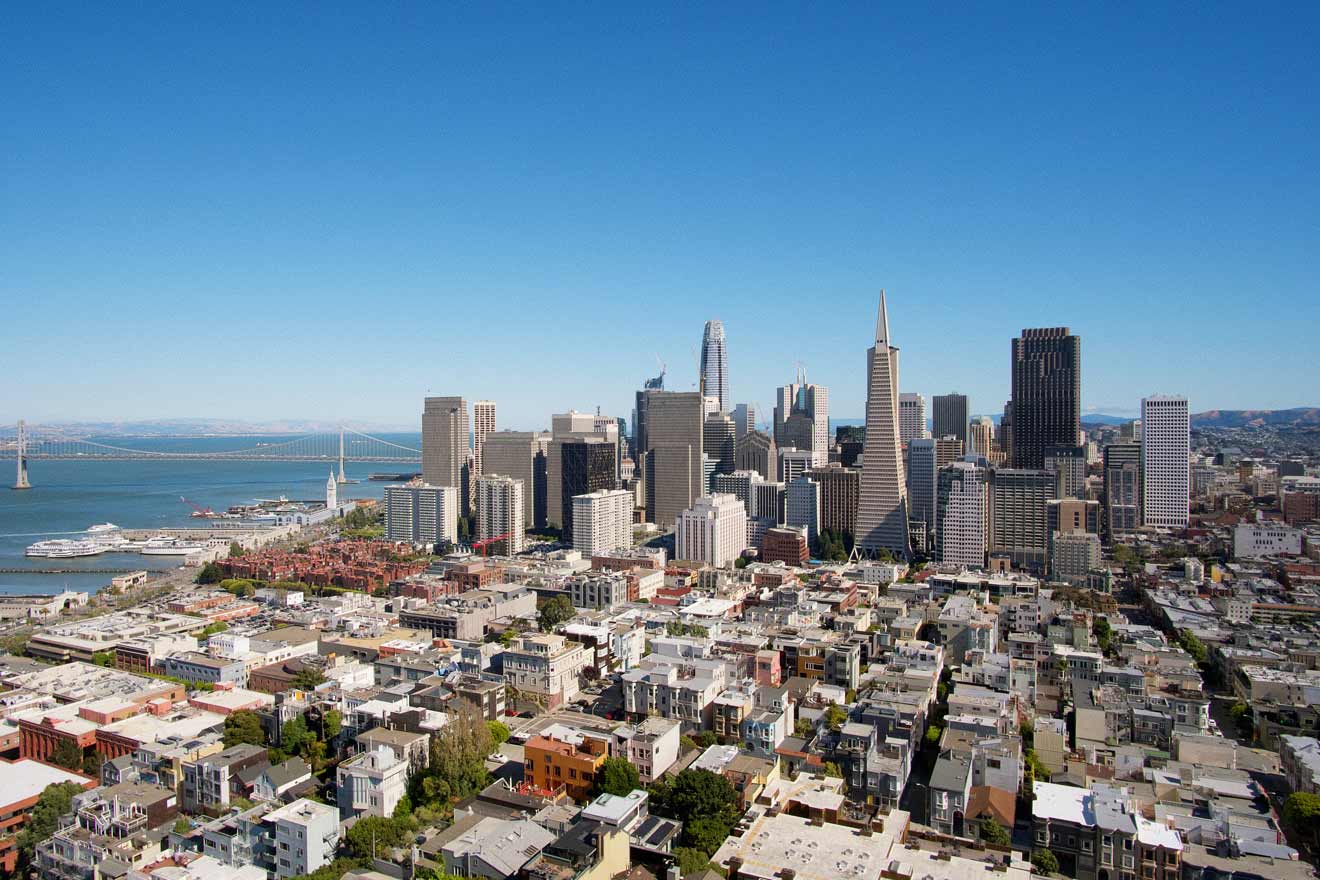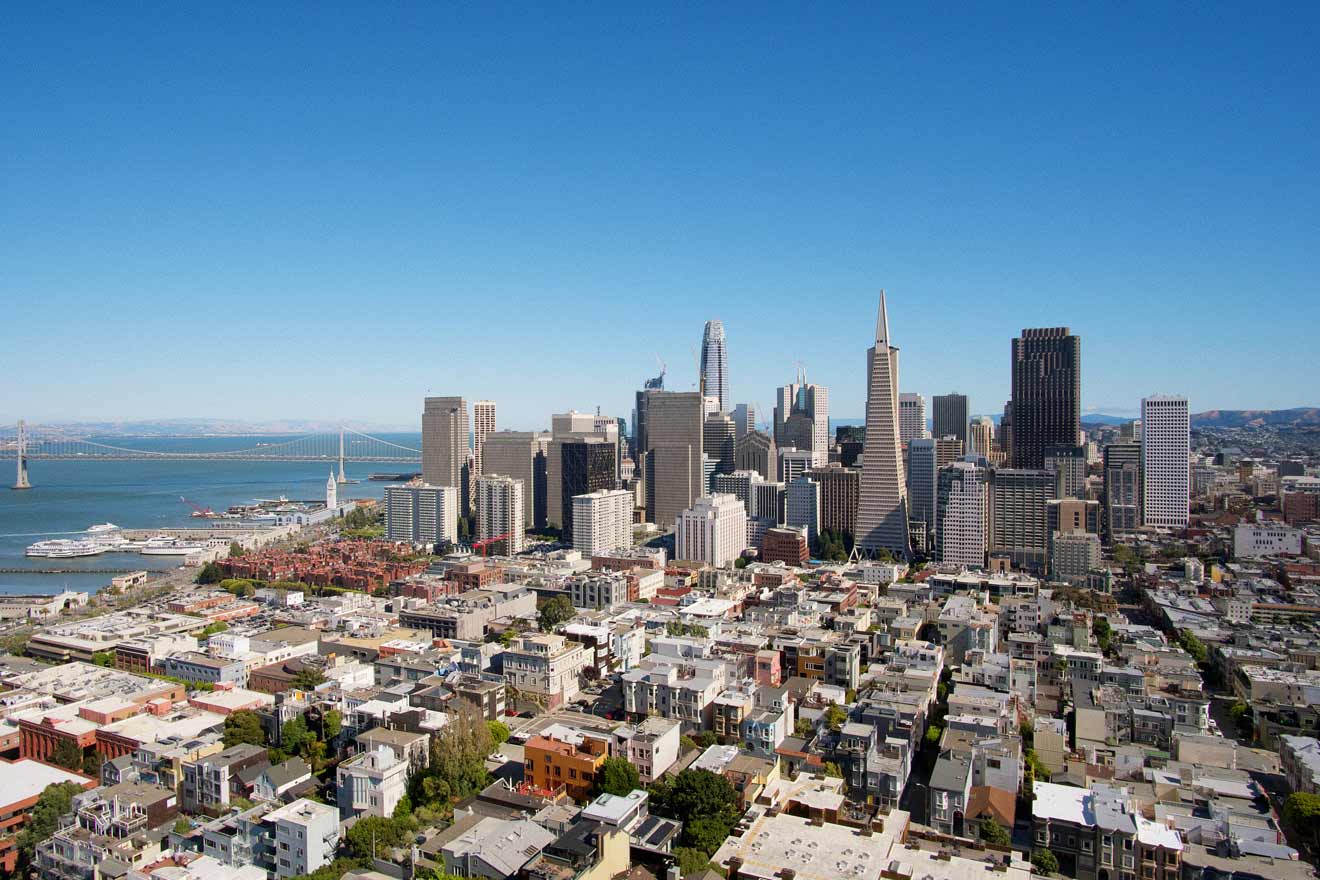 A jewel in Northern California, San Francisco is an urban epicenter surrounded by intense natural beauty. Bordered by the Bay, downtown San Francisco has some of the most spectacular views in the area, fascinating culture, and the most vibrant nightlife, and it is one of the best places to visit on your trip, even if you're there for only 2 days.
Marvel at San Francisco's world-famous Lombard Street, known as the "Crookedest Street in the World," unlike any street you've ever witnessed with scenic curves and stunning, colorful flower beds.
Immerse in San Francisco's rich history of Alcatraz Island, a former prison that intrigues visitors with its mysterious past and captivating stories of escapes through San Francisco Bay. Step inside these historic buildings for a look back in time.
A great cultural opportunity, the Asian Art Museum downtown is also worth a visit to see one of the largest collections of Asian art from around the world, with over 18,000 artifacts!
Stroll along the lively Fisherman's Wharf, where you can indulge in fresh seafood, visit Pier 39, sample chocolate at Ghirardelli Square, and catch glimpses of playful sea lions basking in the sun.
Explore the San Francisco Ferry Building, traipse about the marina district along the water, and take in views of the entire Bay Area.
Depending on where your hotel is located, you might be lucky enough to catch a glimpse of the iconic bridge right from your hotel window. If you want to get closer, experience the awe-inspiring Golden Gate Bridge from Crissy Field during your visit to the Bay. You'll catch amazing views of this architectural marvel from the park.
11. Traverse the Marin Headlands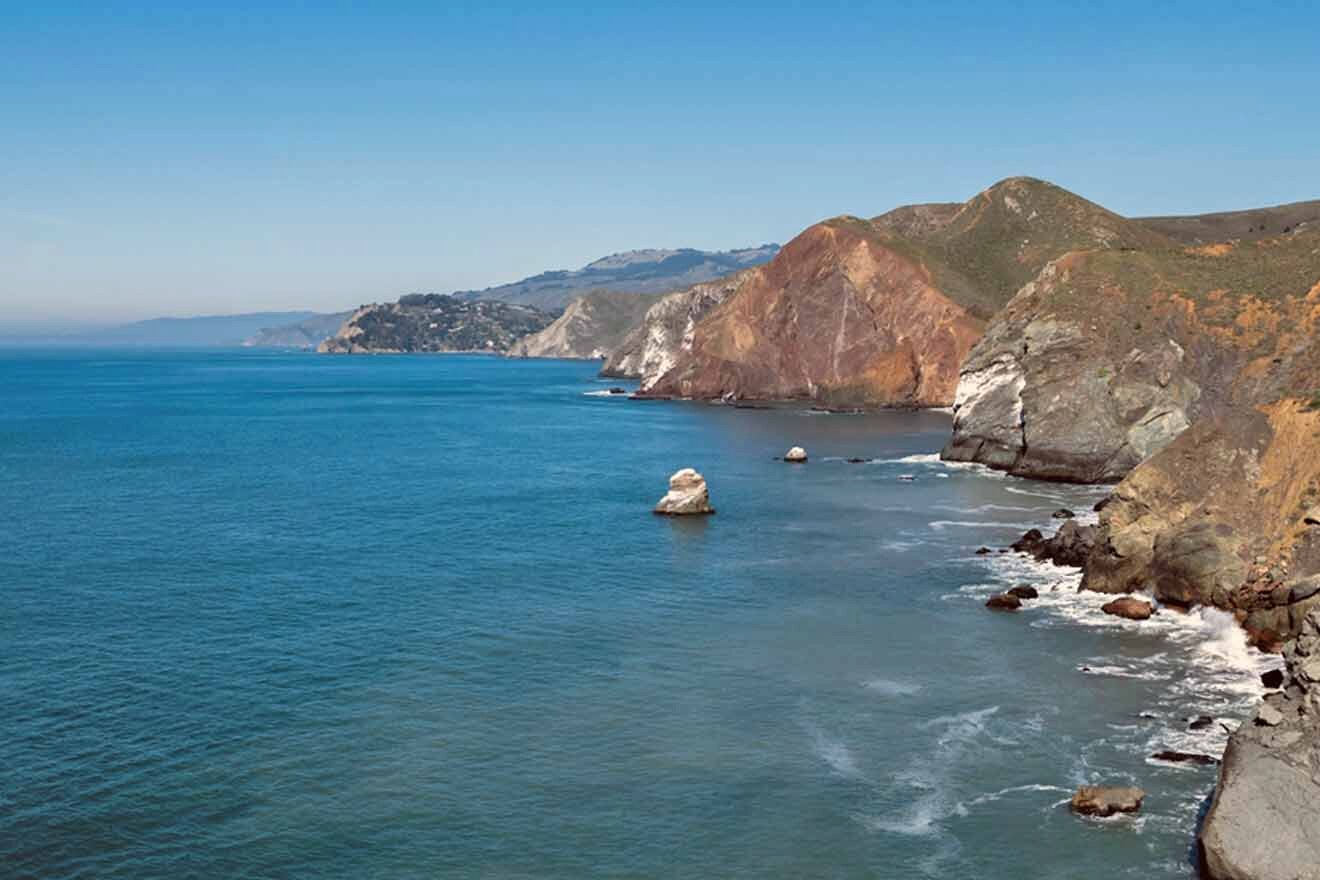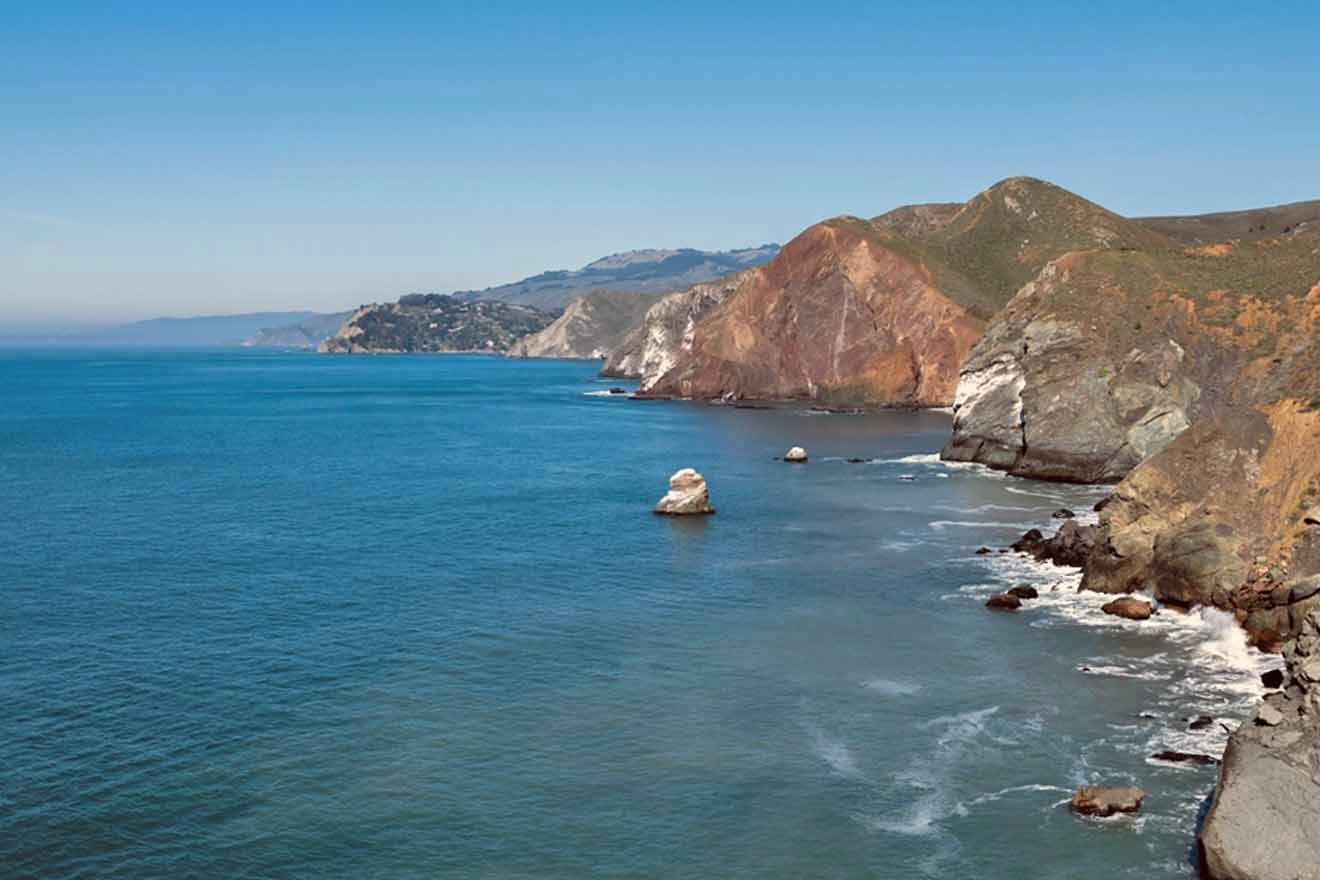 One of my favorite places is the Marin Headlands, about an hour north of downtown San Francisco, which offers stunning ocean views with rolling hills, rugged cliffs, and incredible vistas. With a rich history that includes military fortifications and lighthouses, this area has now been transformed into an outdoor haven for hiking, birdwatching, and enjoying panoramic views of the Pacific Ocean.
When here, I never miss a chance to head over the Golden Gate Bridge to see the beauty that abounds in Marin County from afar.
12. Feel trendy in Downtown Berkeley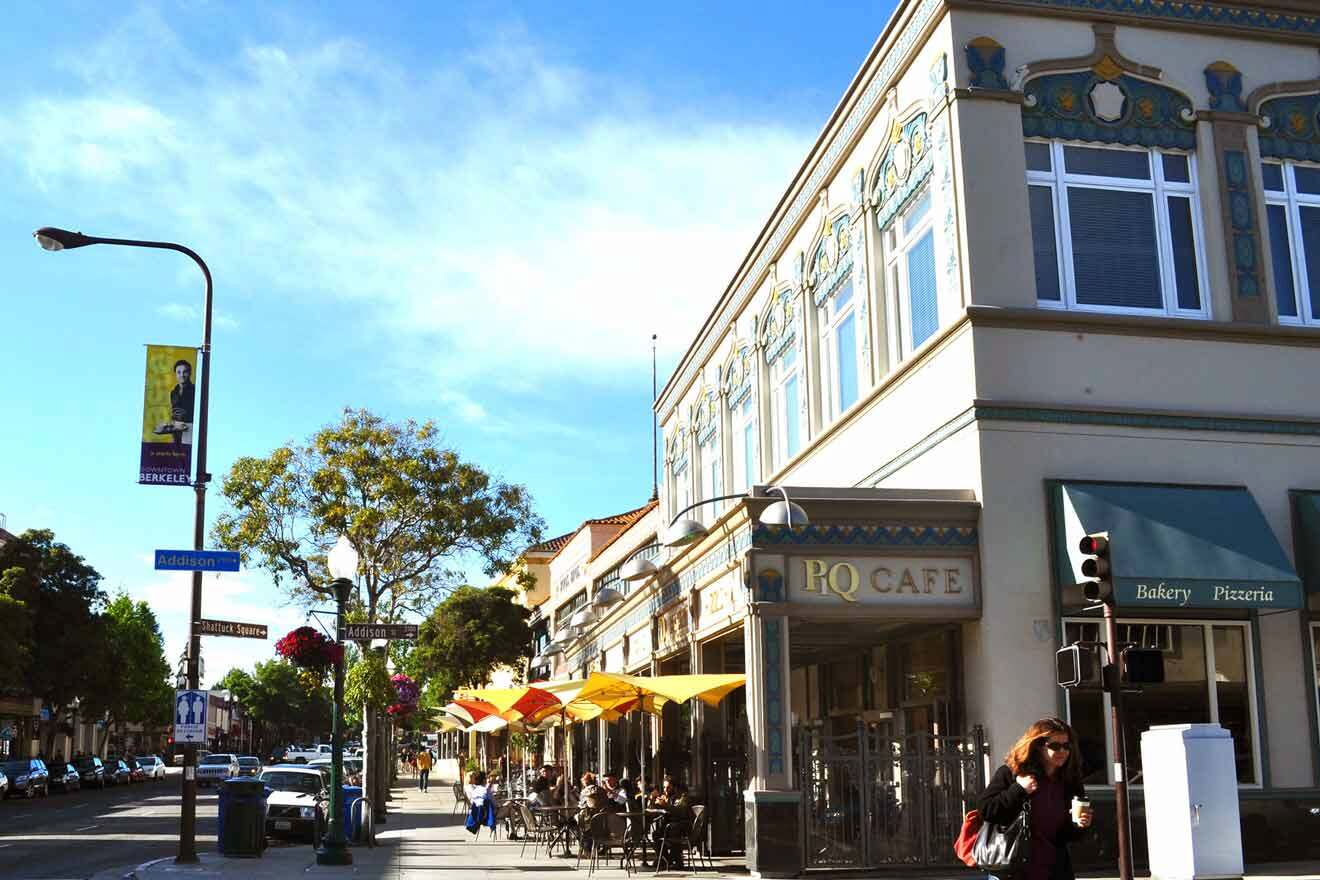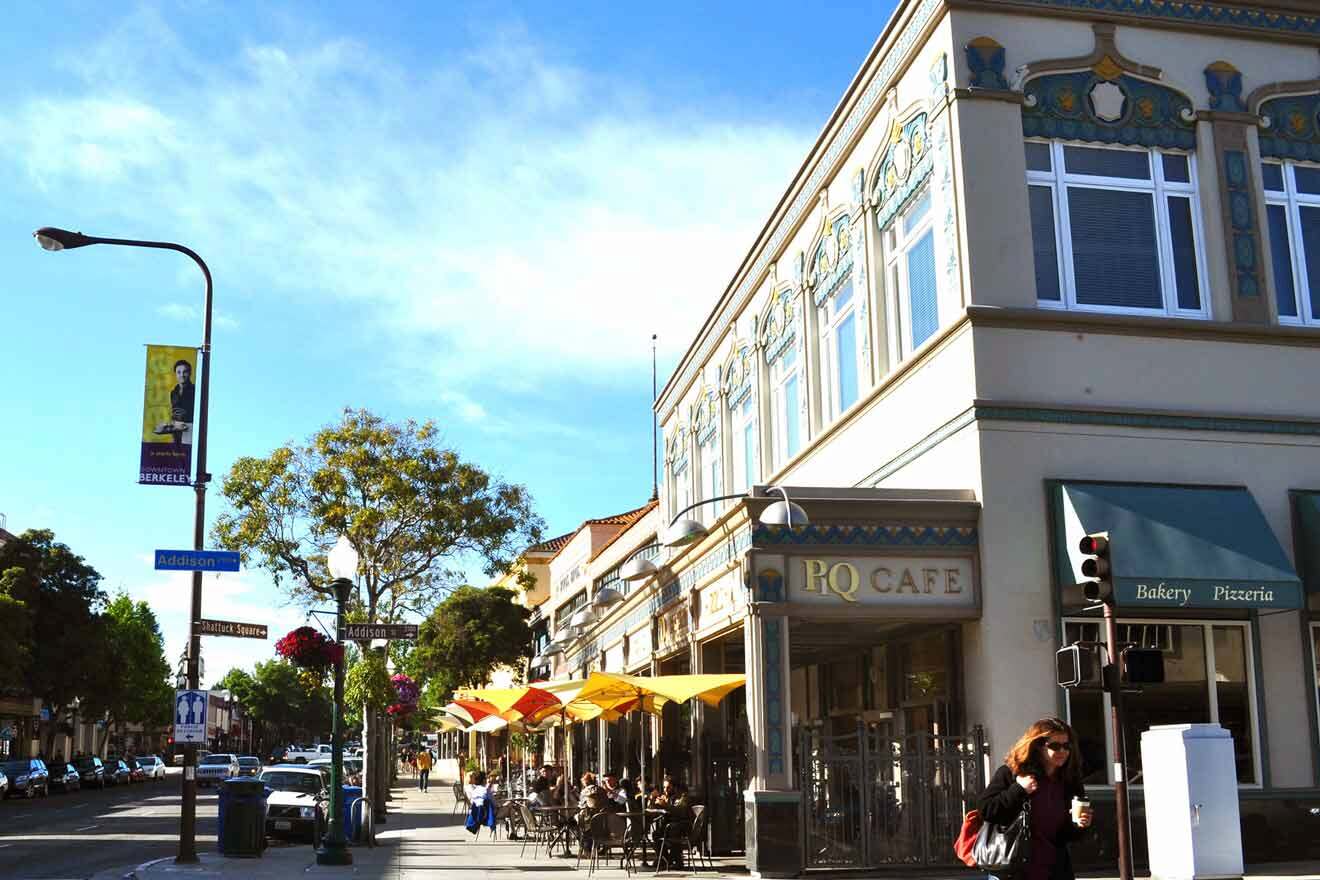 Berkeley is known for being the birthplace of the Free Speech Movement, a protest in the 1960s when students fought for the right to express their political views on campus.
While in the Bay Area, don't miss the chance to head over to the East Bay from San Francisco and experience the vibe of Downtown Berkeley. This area is one of the best places to visit on your trip with so many things to do exuding a rich cultural scene and eclectic charm.
This bustling district is home to renowned institutions like the University of California, Berkeley, and the Berkeley Art Museum, housing over 25,000 pieces of 20th and 21st-century fine arts, modern art, and an incredible Pacific film archive.
The famous Telegraph Av, stretching from Oakland to the city center of Berkeley, is also worth checking out.
Downtown Berkeley blends urban sophistication with a bohemian twist, making it a great spot for people-watching and a bite to eat.
Explore Tilden Regional Park in East Bay and hike out to Inspiration Point for major city views of the Bay Area. And don't miss Port Costa, an adorable coastal village with Old West vibes and great photo ops.
13. Relax and have fun in Santa Cruz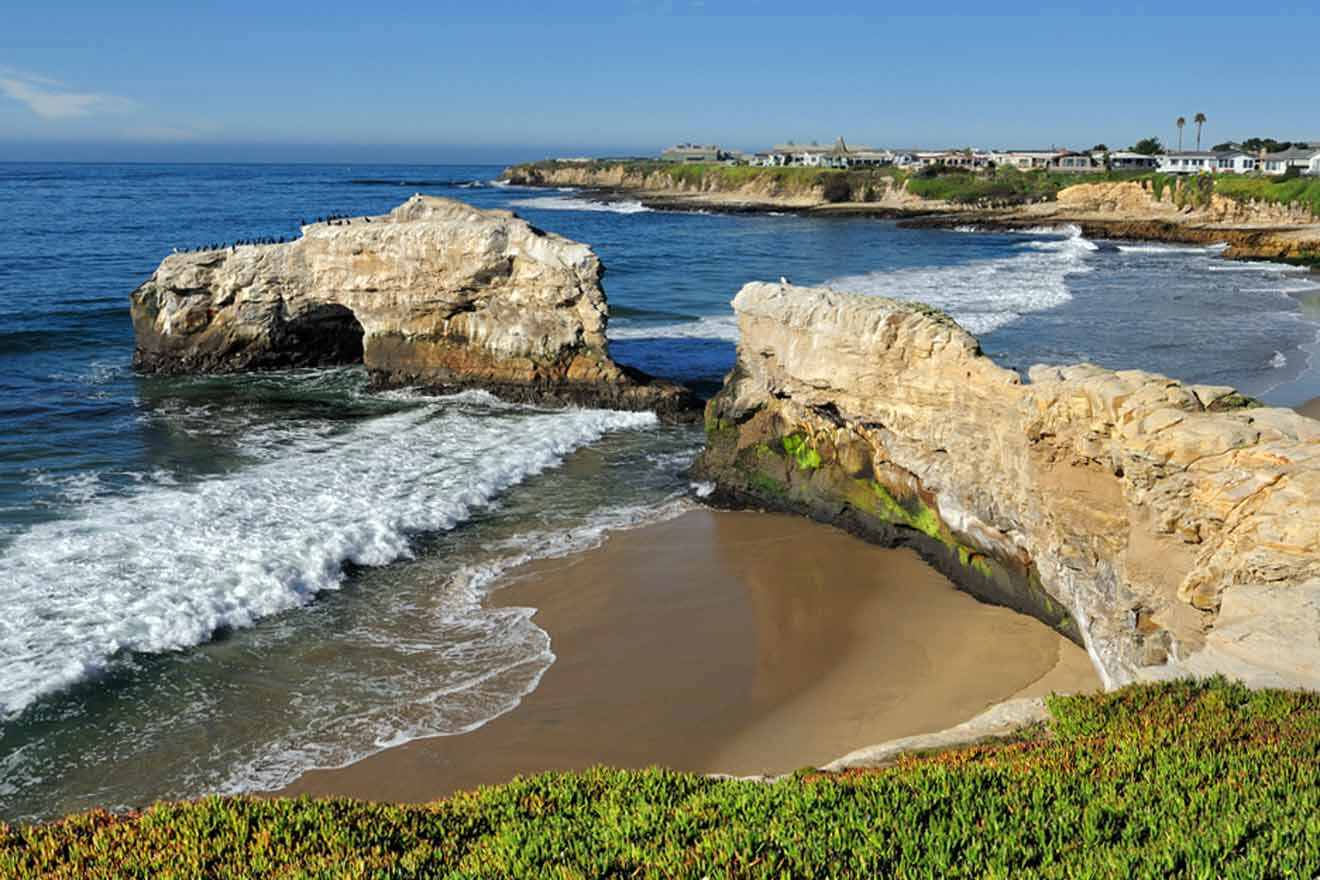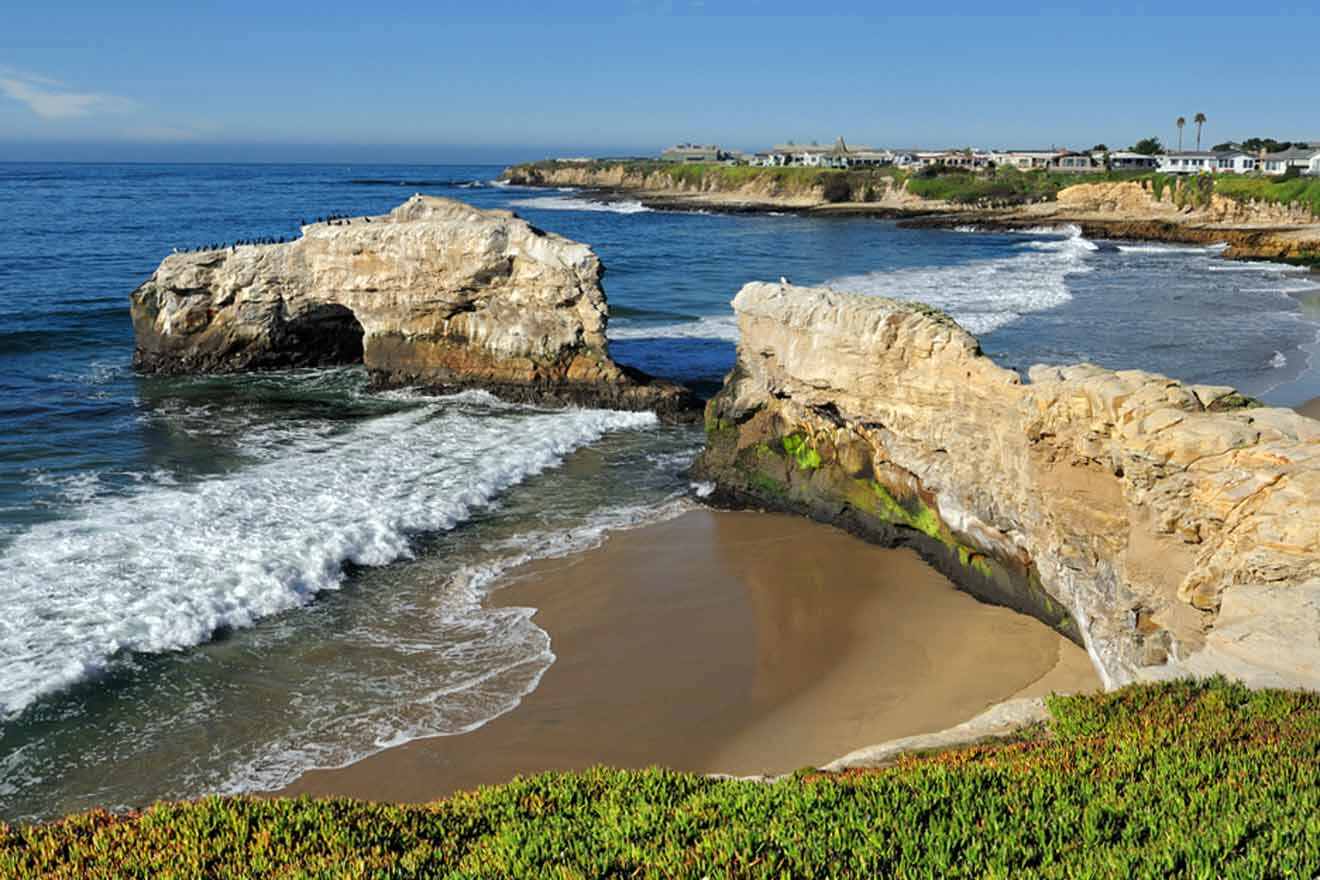 South of San Francisco lies the fun, hippie, laid-back coastal city of Santa Cruz, one of the best places to visit in the Bay Area. Don't miss a chance to stroll down Santa Cruz Beach Boardwalk, where thrilling rides, classic attractions, and delicious treats await.
Take a stroll along West Cliff Drive to witness panoramic ocean views and catch a glimpse of surfers riding the waves at Steamer Lane.
Stop at Natural Bridges State Beach to see the incredible rock formations and monarch butterflies during the winter months.
Explore the upbeat downtown area, filled with eclectic shops, local boutiques, and a thriving dining scene. Don't forget the Santa Cruz Wharf, where fresh seafood and stunning sunsets are all the rage.
14. Dive into nature at Año Nuevo State Park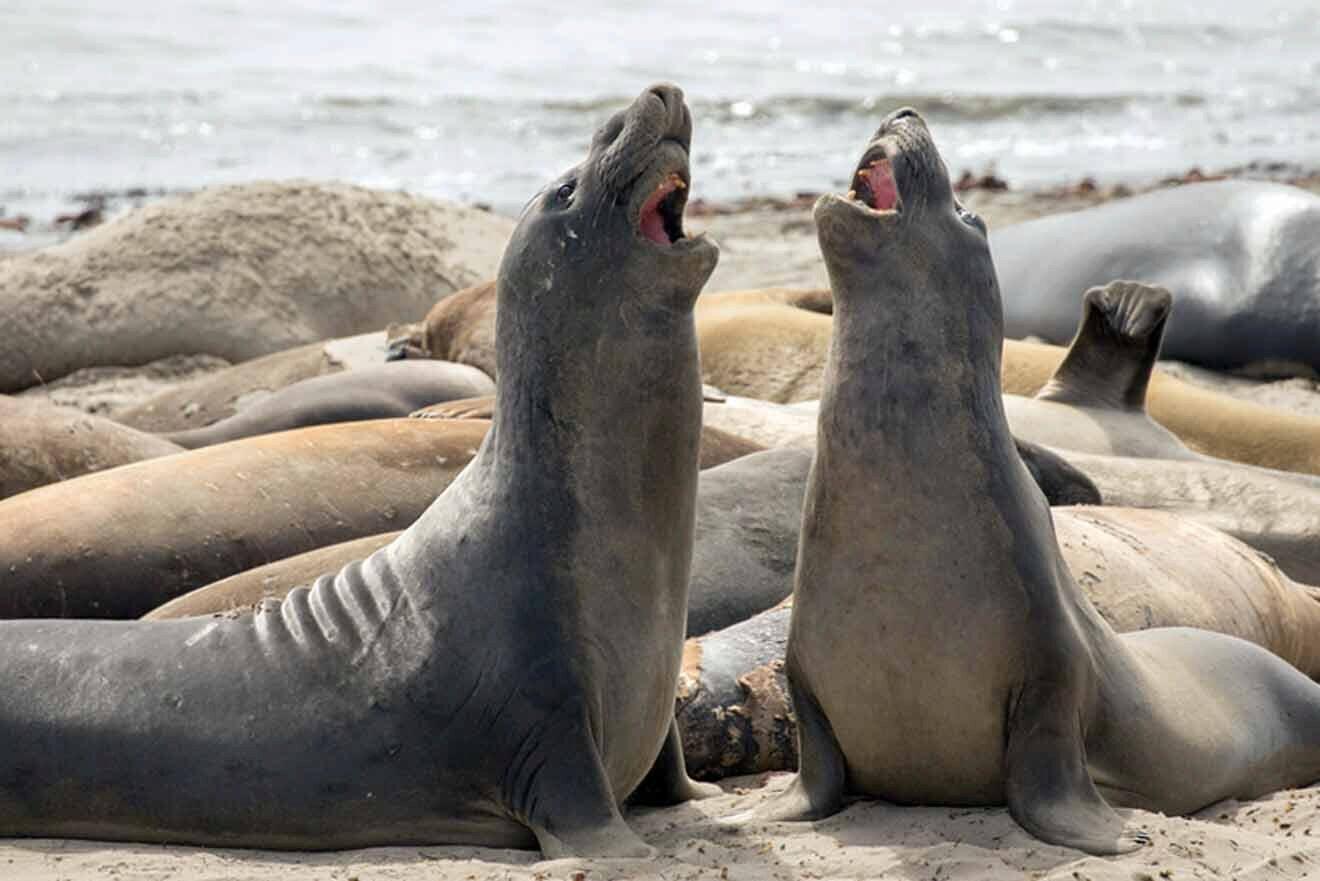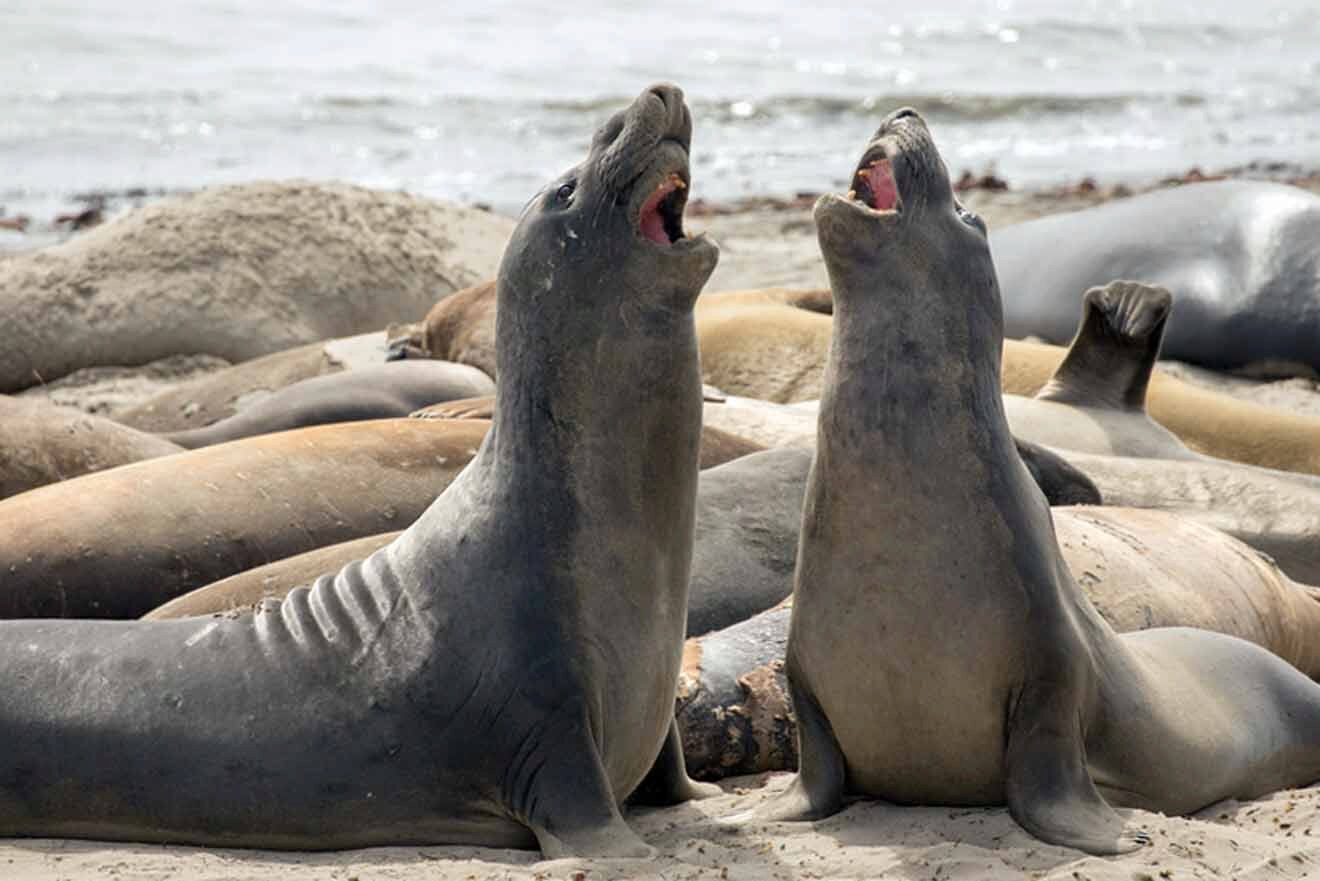 While in Bay Area, experience the wild beauty of Año Nuevo State Park, a coastal sanctuary that captivates with its diverse wildlife and stunning landscapes. Home to one of the largest mainland breeding colonies of northern elephant seals in the world, this state park has tons of nature and wildlife to explore.
At full adult age, elephant seals can weigh over 2 tons (2,000 kilograms)!
Top on the list of places to visit is the pristine beaches of the state park, where you can observe the fascinating elephant seal colony and immerse yourself in the tranquility of this nature retreat.
PRO TIP: While you're sure to catch a view of the seals any time of year, winter offers the most dramatic viewing when thousands of seals gather, mate, and give birth on the shores.
PRICE: US$10 per car
15. Soar high at the Pacific Coast Air Museum in San Jose
This San Jose museum is an impressive and exciting experience and great for all ages, like many of the other family-friendly attractions.
With a remarkable collection of vintage aircraft spanning decades of aviation history back to World War II, interactive exhibits, and engaging programs, this museum offers a closer glimpse into aviation.
Don't miss the opportunity to witness live aircraft demonstrations and special events that bring the museum to life.
NOTE: Closed Mondays and Tuesdays.
PRICE: US$10 for adults
16. Enjoy nature at Farallones National Marine Sanctuary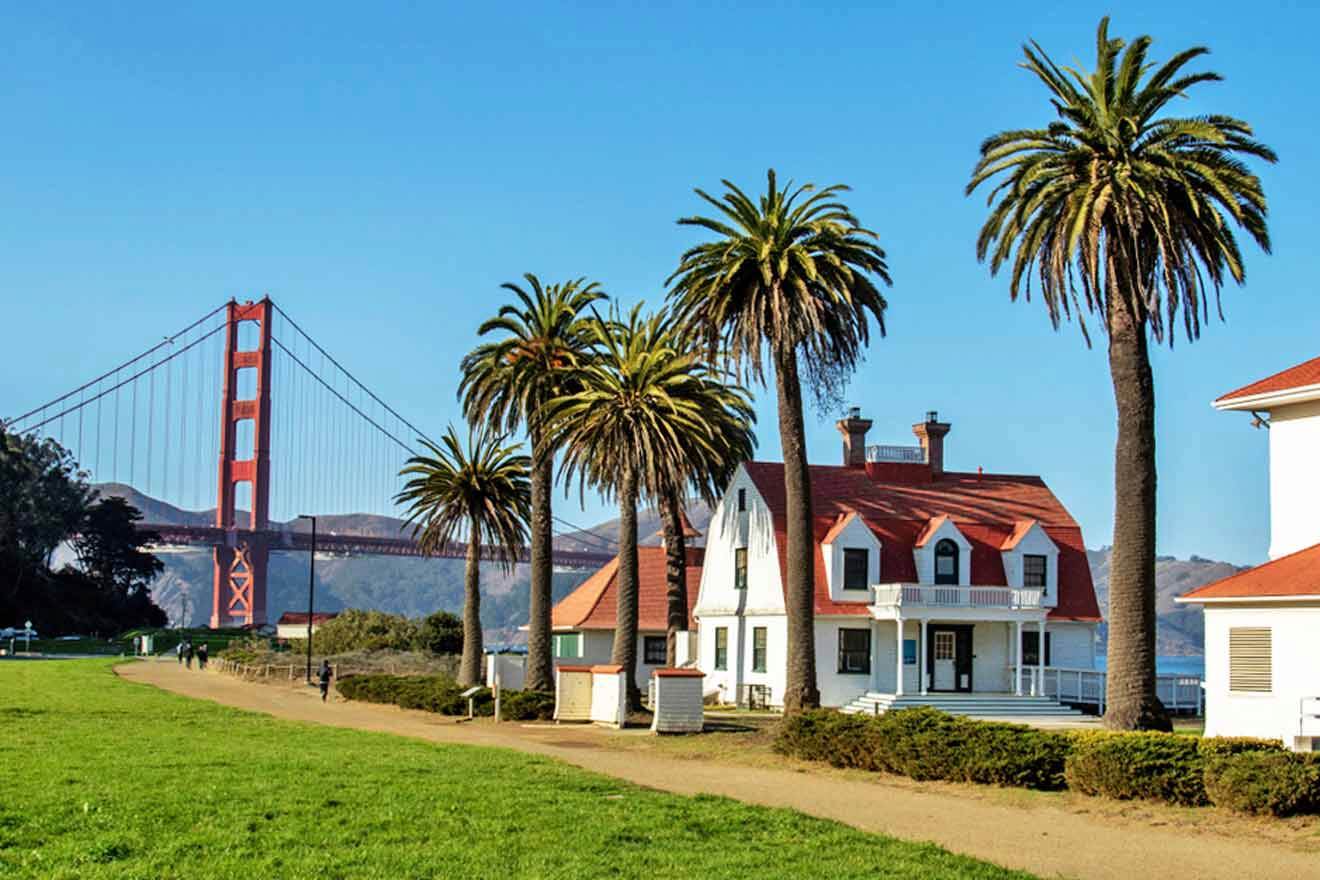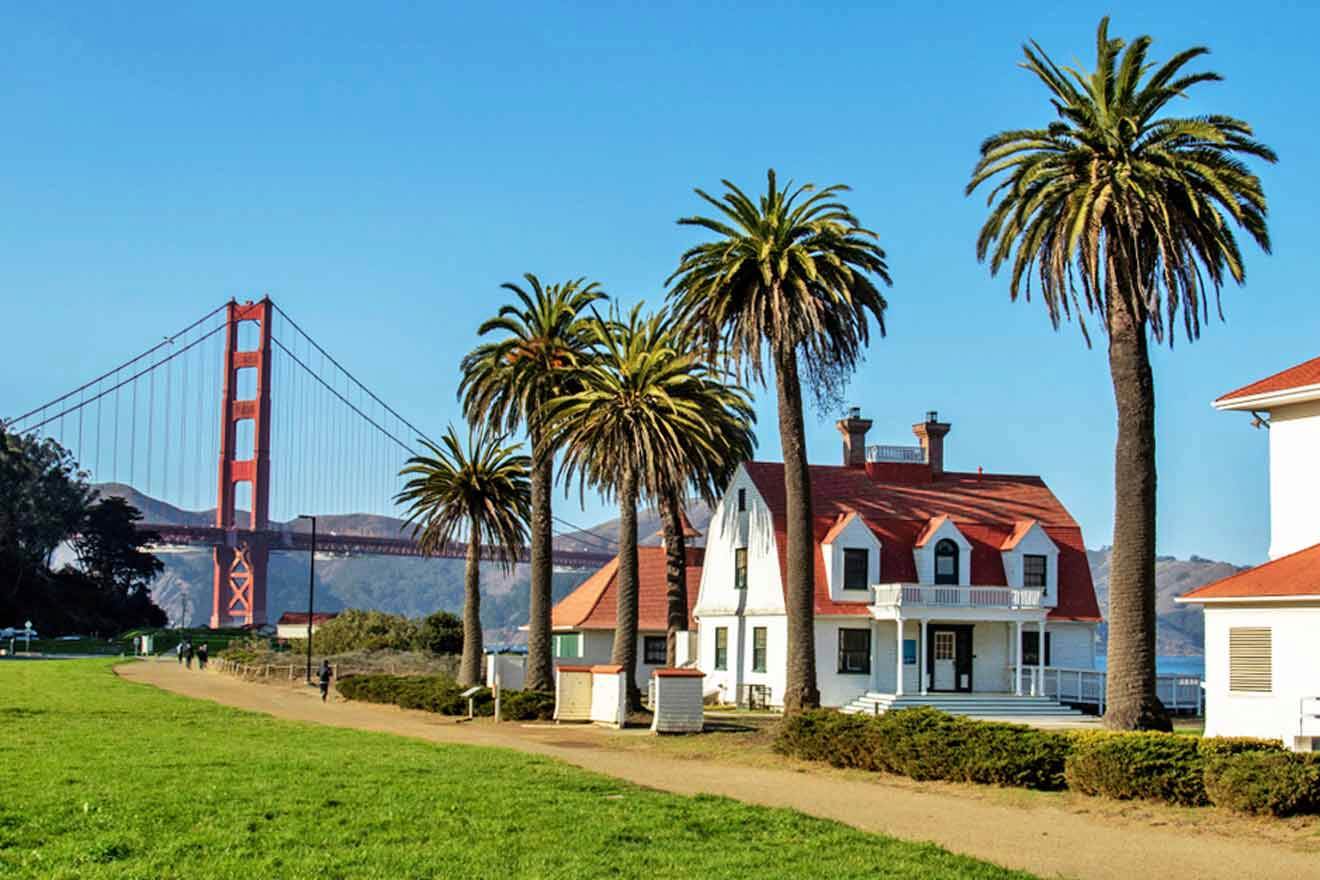 As a UNESCO Golden Gate Biosphere, Farallones National Marine Sanctuary is one of the few biospheres in the USA where land, seas, and urban regions meet.
The Farallones National Marine Sanctuary is a must-stop on your visit to the Bay Area. An absolute gem, this aquatic oasis stuns with its rugged coastal beauty and abundant marine ecosystem.
Take the scenic drive along Highway 1 from Año Nuevo State Park, and experience all this stunning landscape has to offer.
Come explore the incredible seals, sea lions, dolphins, whales, and a myriad of seabirds that this sanctuary provides refuge to, a unique opportunity to see the ocean's wildlife up close.
Where to stay in the Bay Area
With so many things to do in the Bay Area, you may need a place to stay so that you have enough time to explore everything on this list.
That's why I made this list of hotel options for different budgets, with prices ranging from US$150 onwards.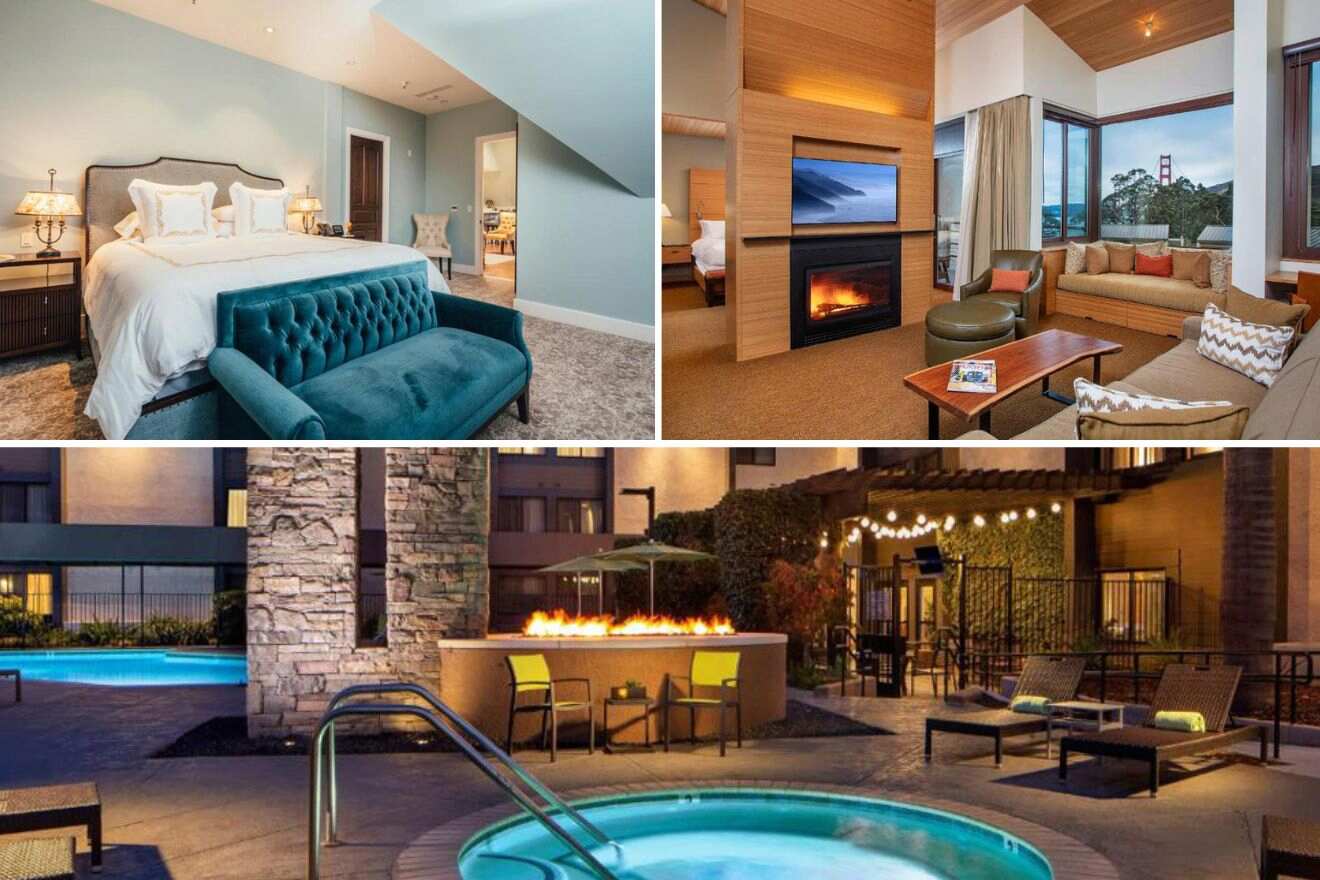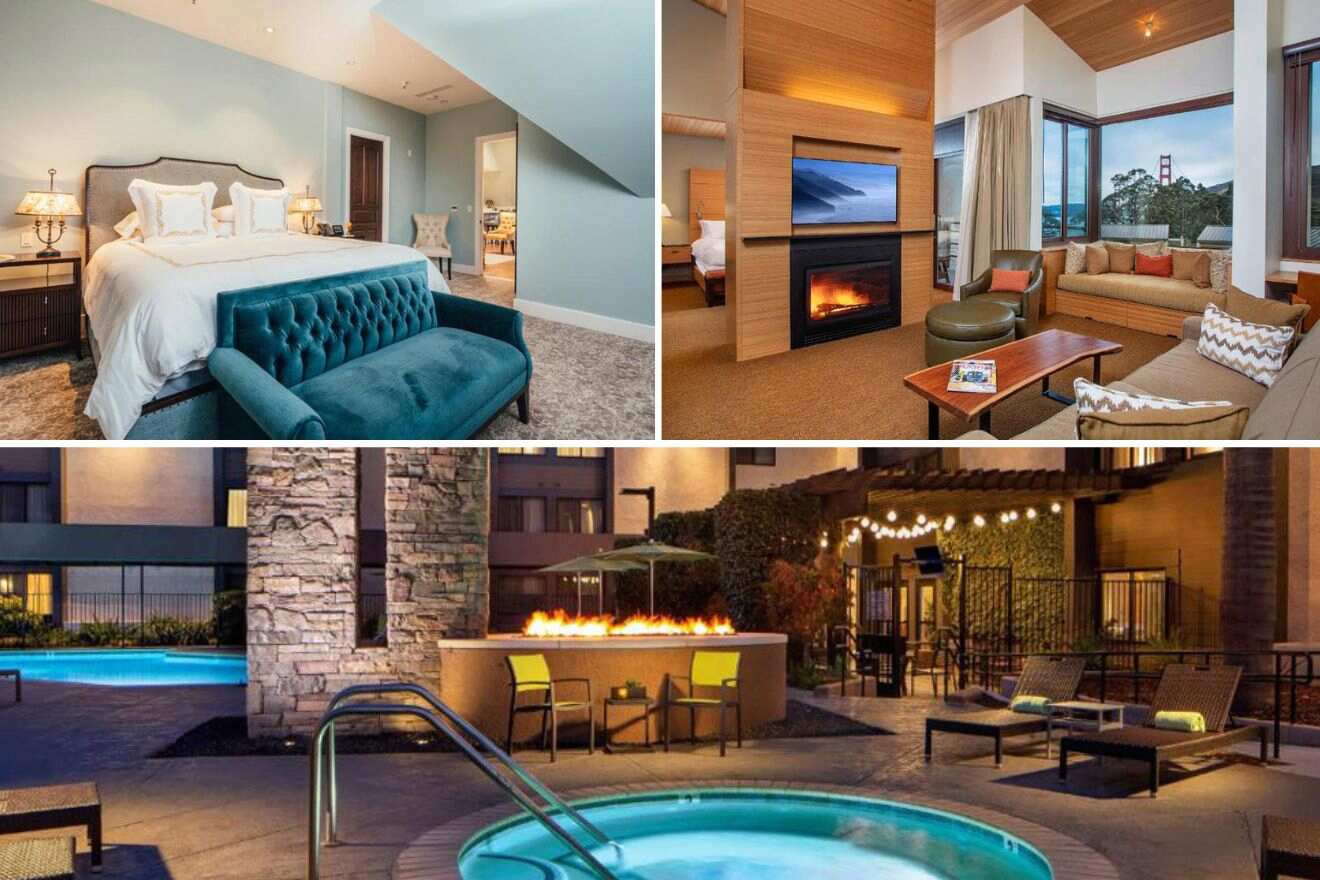 Luxury (US$600 and up)
Cavallo Point – This luxury hotel offers a unique blend of luxurious accommodations, breathtaking views of the Golden Gate Bridge, and a historic setting.
Hotel Drisco – This high-end option offers stylish accommodations, personalized service, and a prime location for guests to immerse themselves in the vibrant city's culture and attractions.
Mid-Range (US$350 – US$600)
Mansion on Sutter – Located on Sutter Street, SF, this hotel blends charm with modern elegance with beautiful rooms.
Nantucket Whale Inn – Situated in Half Moon Bay, this hotel captures the essence of coastal life with its inviting atmosphere, beachside vibes, and urban convenience.
Budget (up to US$300)
Hyatt Regency Santa Clara – A solid option, the Hyatt Santa Clara combines modern comfort and a location near Silicon Valley's tech hub, great for business or pleasure.
Sonesta Silicon Valley – This stylish and sophisticated hotel caters to both business and leisure travelers and provides comfort, convenience, and modern amenities.
FAQs about places to visit in the Bay Area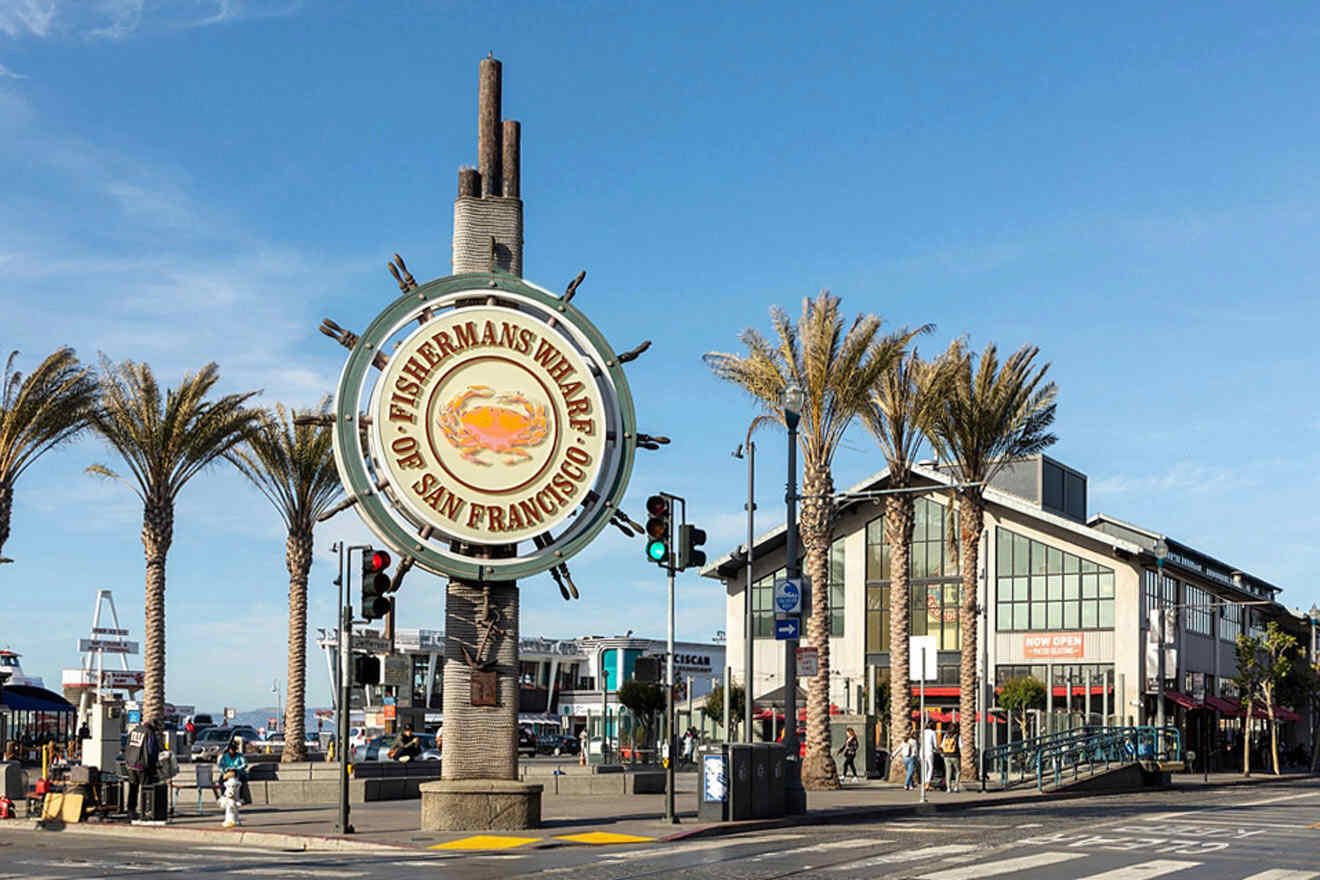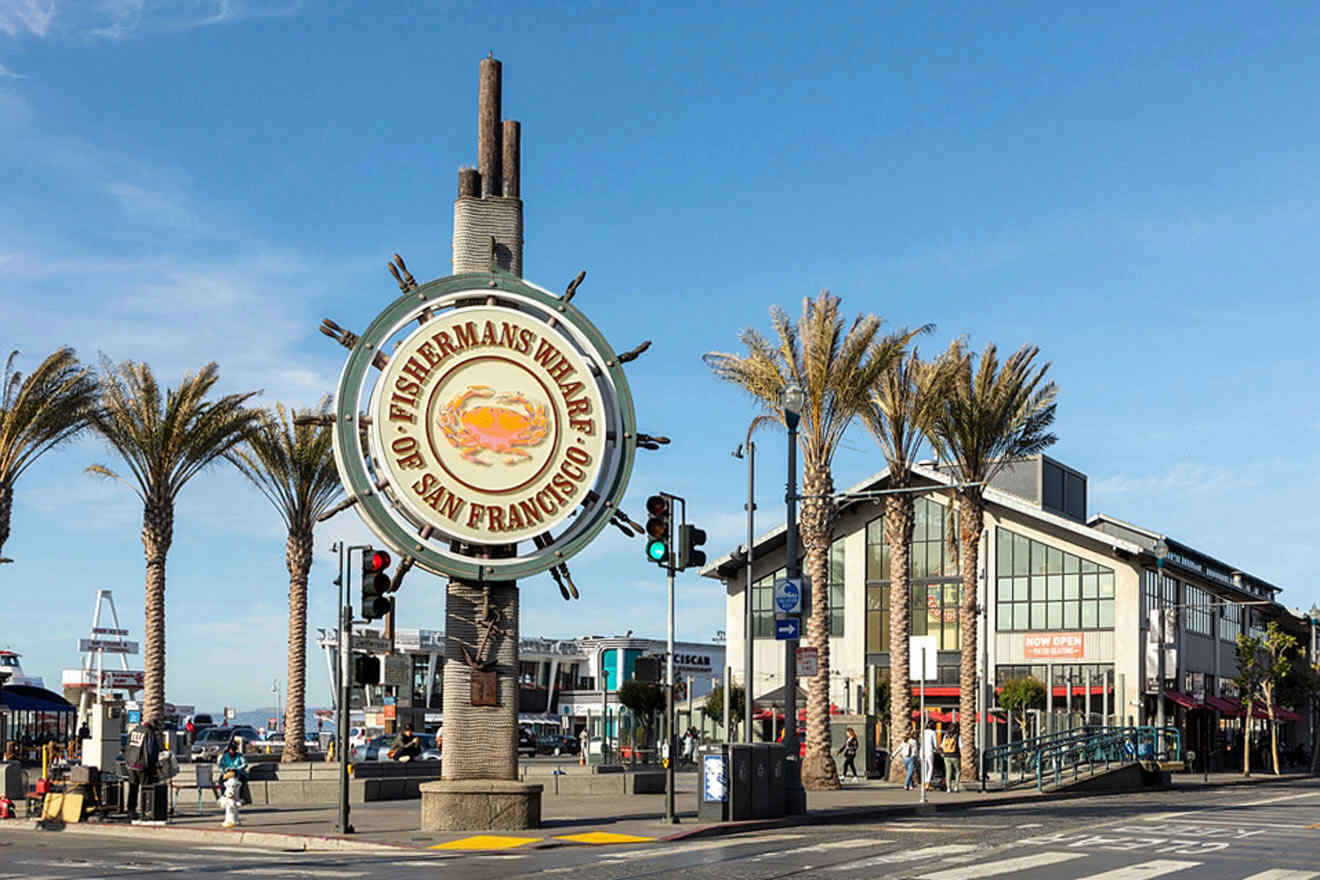 ⭐ What is the best part of the Bay Area?
San Francisco, San Jose, and Napa Valley are some of the best parts of the Bay Area, known for their delectable grapes, amazing dining, and memorable sightseeing.
♥️ What are some things the Bay Area is known for?
Fisherman's Wharf, Golden Gate Bridge, Alcatraz Island, and Napa Valley are famous attractions in the Bay Area.
✨ Where can I go to relax in the Bay Area?
Great places to relax in the Bay Area include Marin County, Sonoma County, Santa Cruz, and Golden Gate Park.
❓ Is San Jose considered the Bay Area?
Yes, San Jose is considered to be in the Bay Area.
Conclusion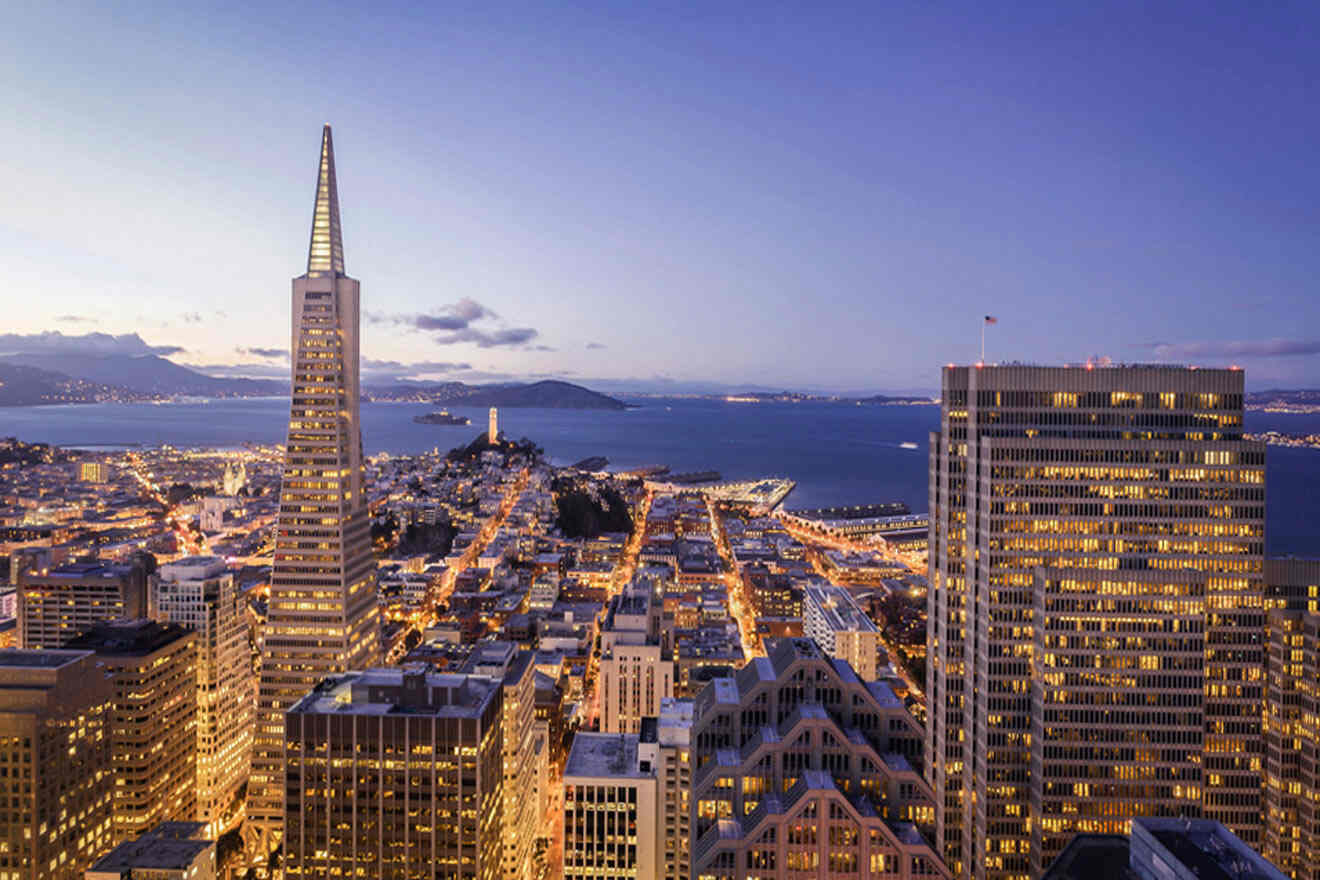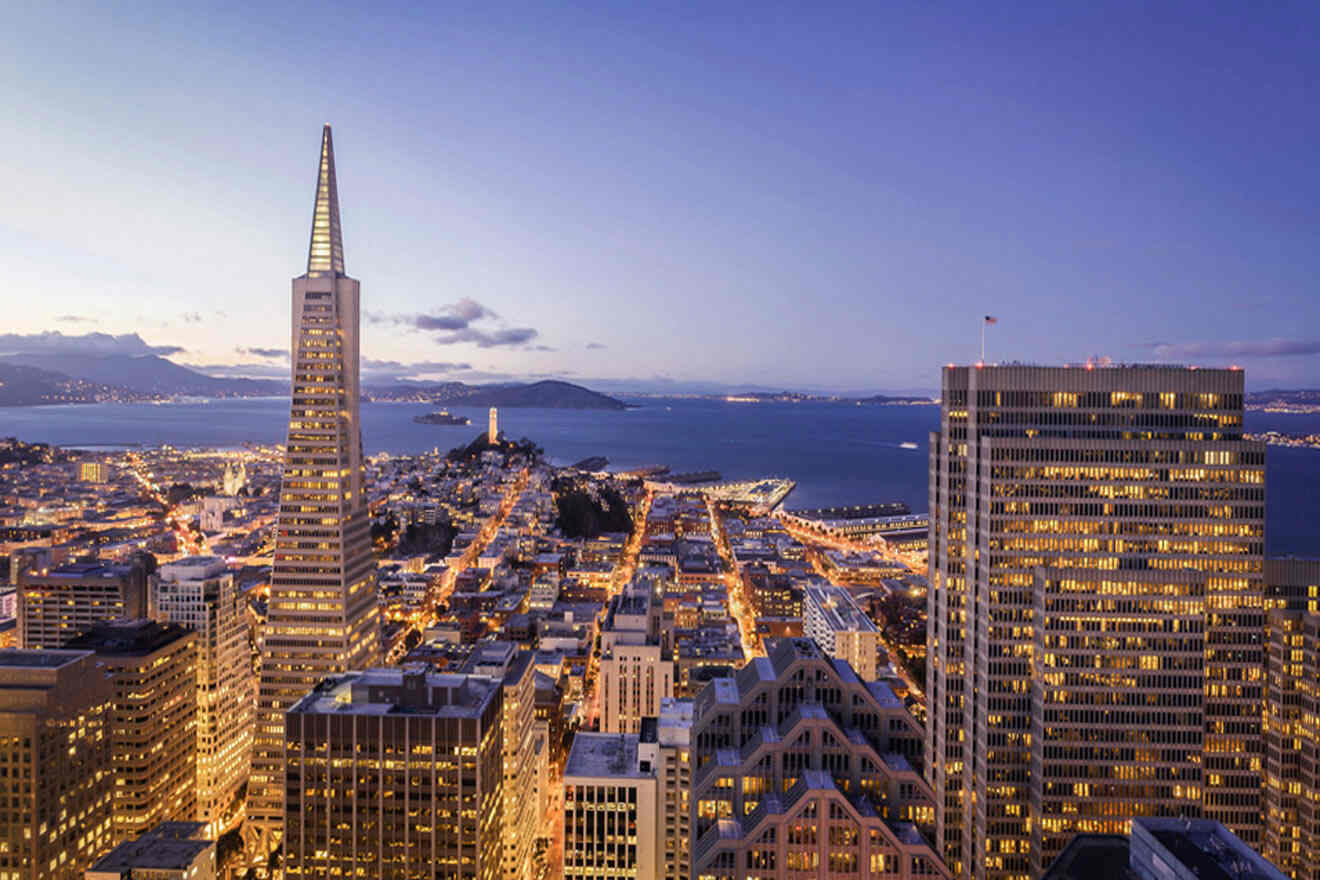 The Bay Area region in northern California is known for its incredible vistas, delicious wineries, and historical tourist attractions.
With so many places to visit, you could spend a lifetime in this region and not do it all, so make sure you book any of your must-do activities ahead of time. And, as always, keep me in the loop! Safe travel, friends.
Drop me a comment on your favorites!
Aloha and safe travels,
Hayden Goldberg
---
Pin it for later!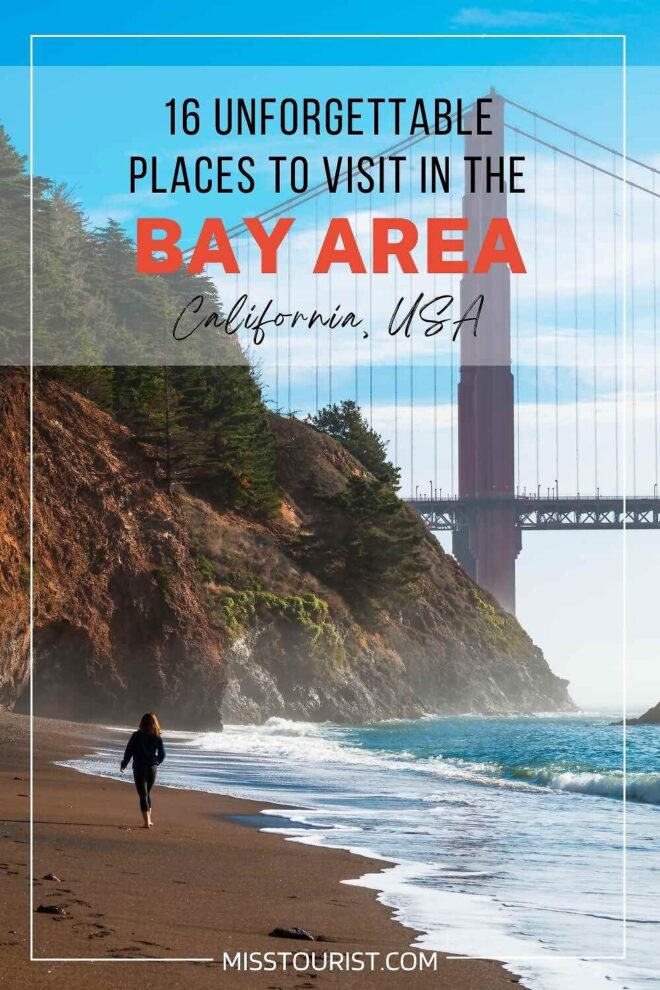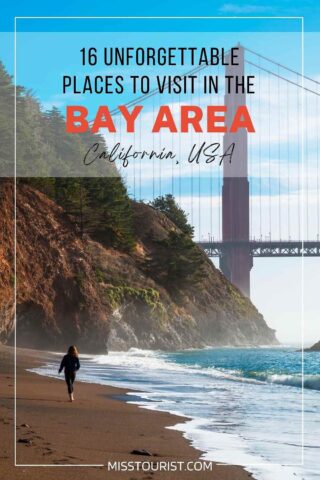 Pin it for later!