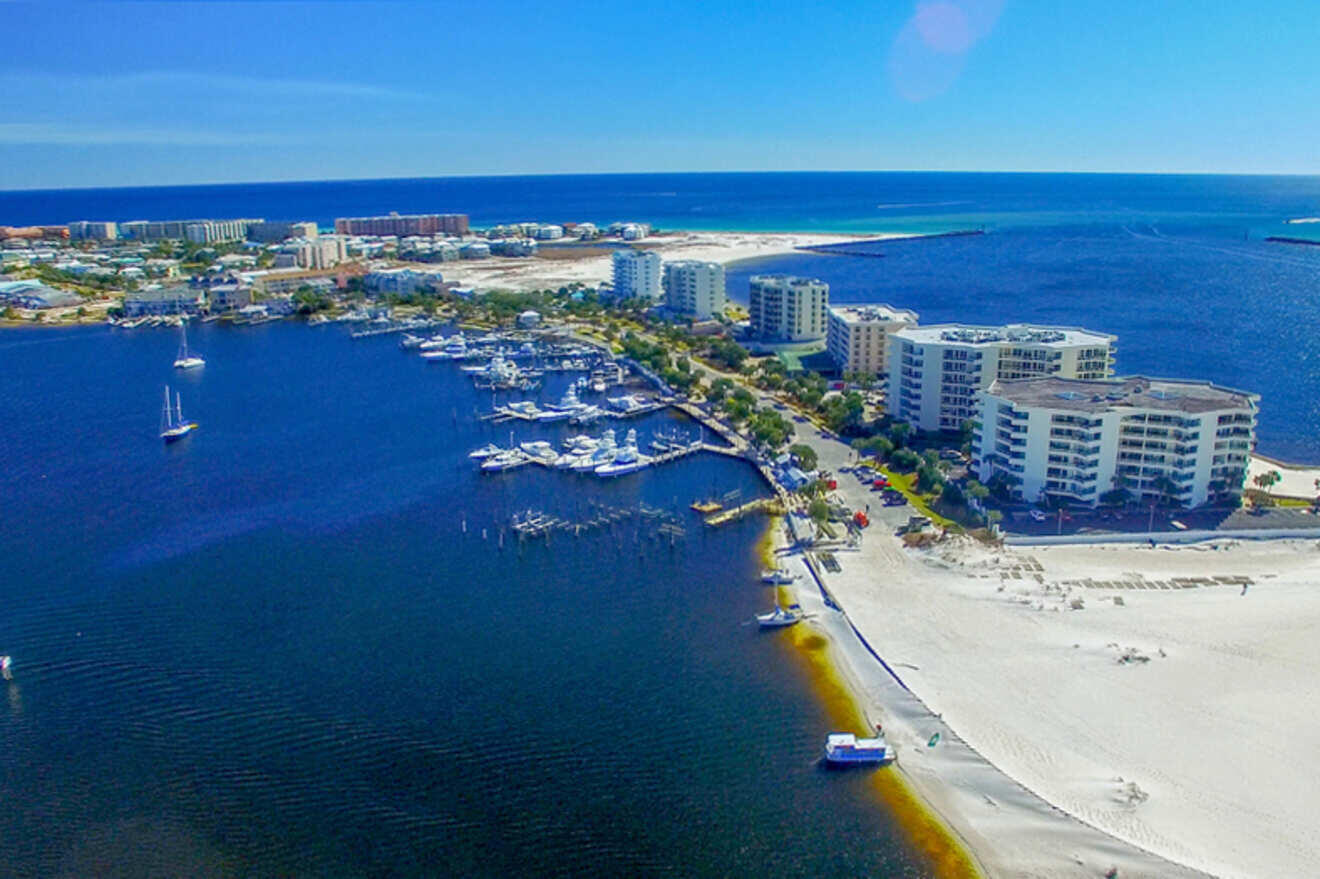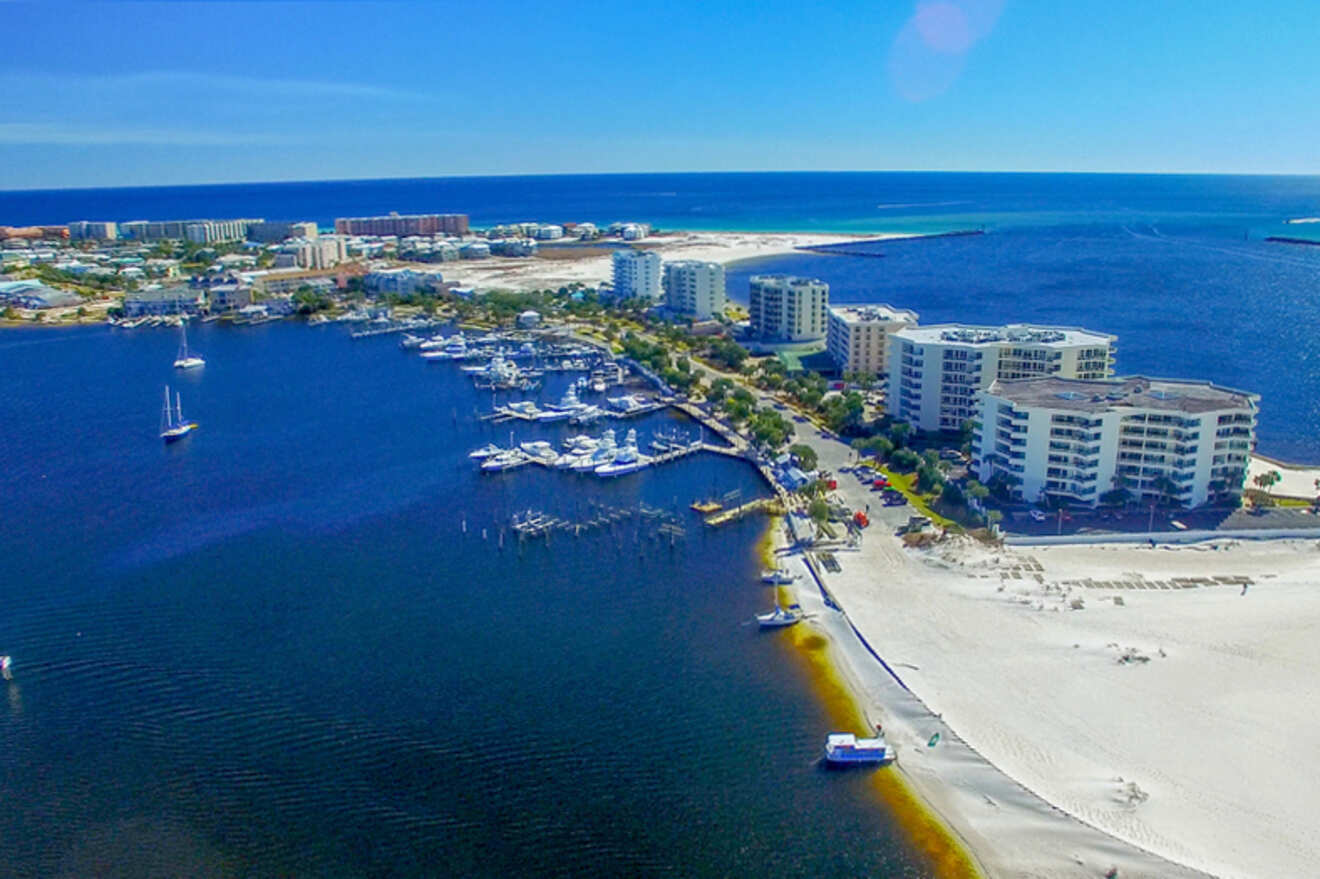 Sun, beach, and the ocean – you can never get enough of Florida's natural beauty! If you're headed to Destin with the entire family, then stick around because you're about to find some one-of-a-kind hotels!
I've looked on the entire web and found some of the best Destin family resorts, which I listed from most to least expensive! These incredible places by the beach feature swimming pools, babysitting services, and other great facilities.
Since these hotels are the best of the best, I would recommend booking them as soon as you decide on a favorite. I'm saying this because Destin is very popular with families, and the good accommodations will surely disappear super fast.
Without further ado, here are the top hotels in Destin!
If you are in a hurry
Don't have the time to read through the whole post? Then check out this short list which has the best kid-friendly resorts in Destin:
1. Hilton Sandestin Beach Golf Resort – for beach lovers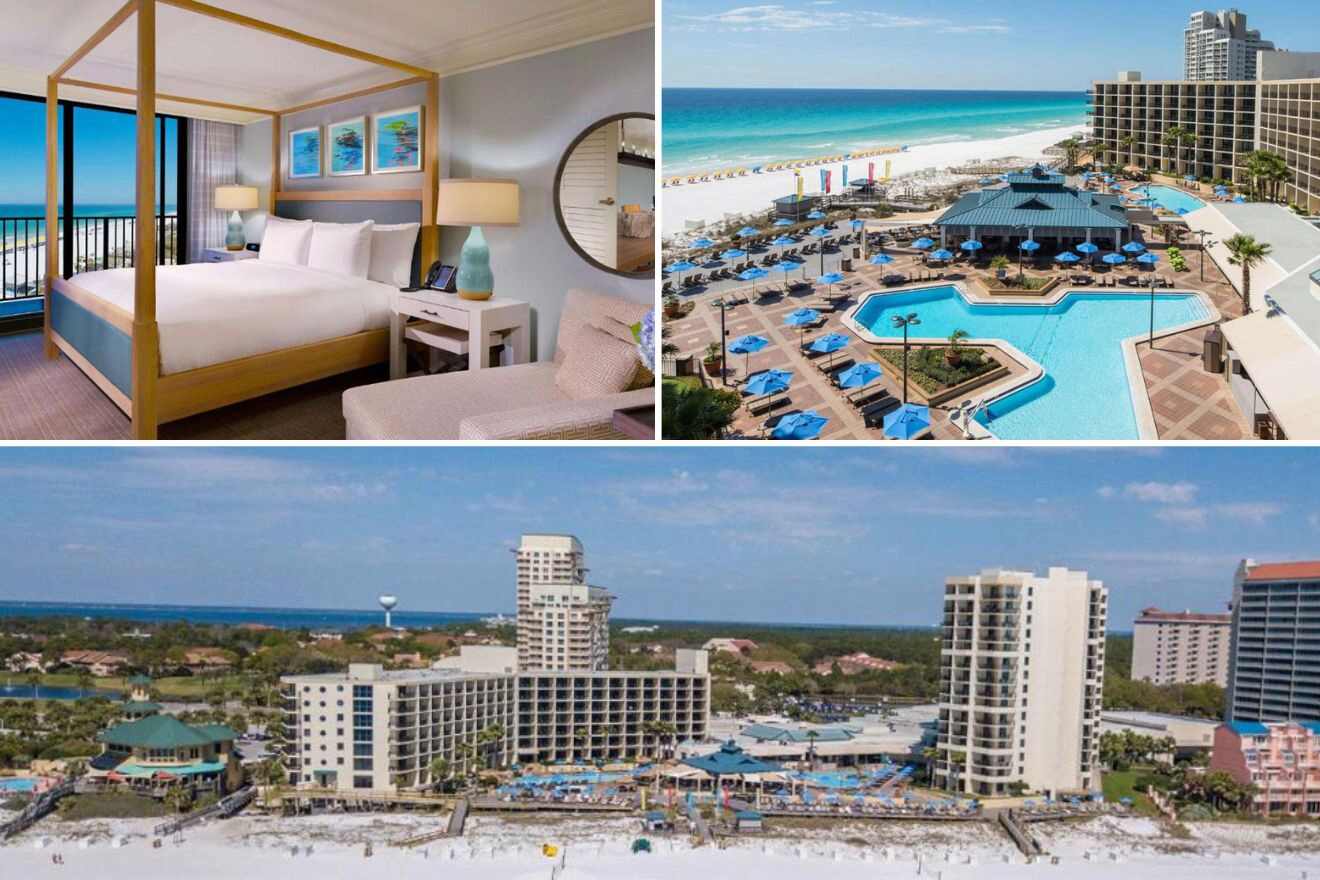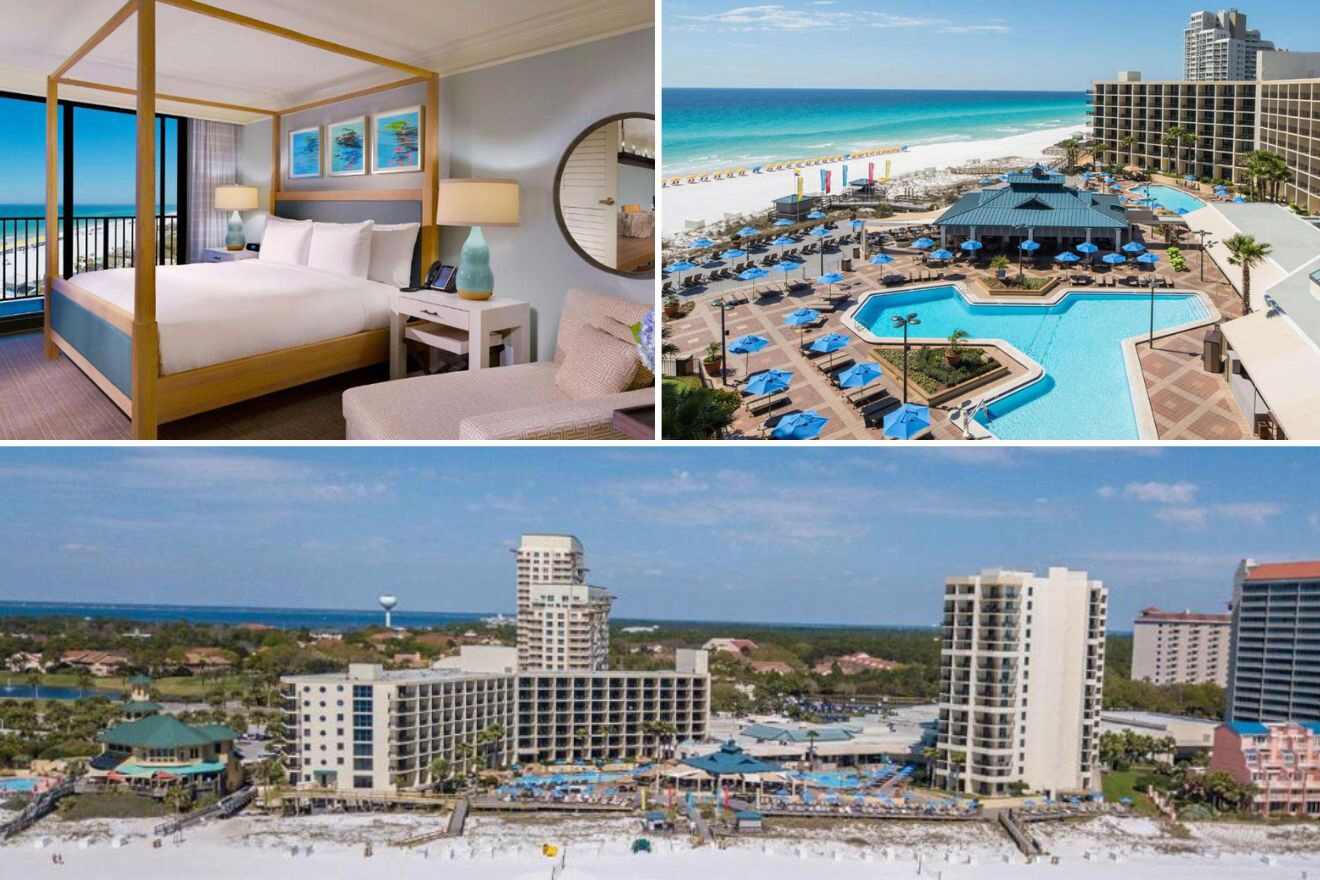 Everyone ready for a relaxing family getaway? Then check out this Sandestin beach resort that offers incredible views of the ocean and lots of fun activities for the whole family! You'll find 15 outdoor tennis courts plus a nearby golf course, 3 swimming pools, and 6 restaurants.
Their family rooms are just perfect and come with a flat-screen TV (great for movie nights with the kids), free Wi-Fi, and a balcony. During your stay, you can rent out paddle boards, kayaks, and beach chairs, relax at the spa center, play with the little ones at the resort's kids club, and enjoy the Florida sun by the outdoor pool!
2. Silver Shells Beach Resort & Spa – offering great views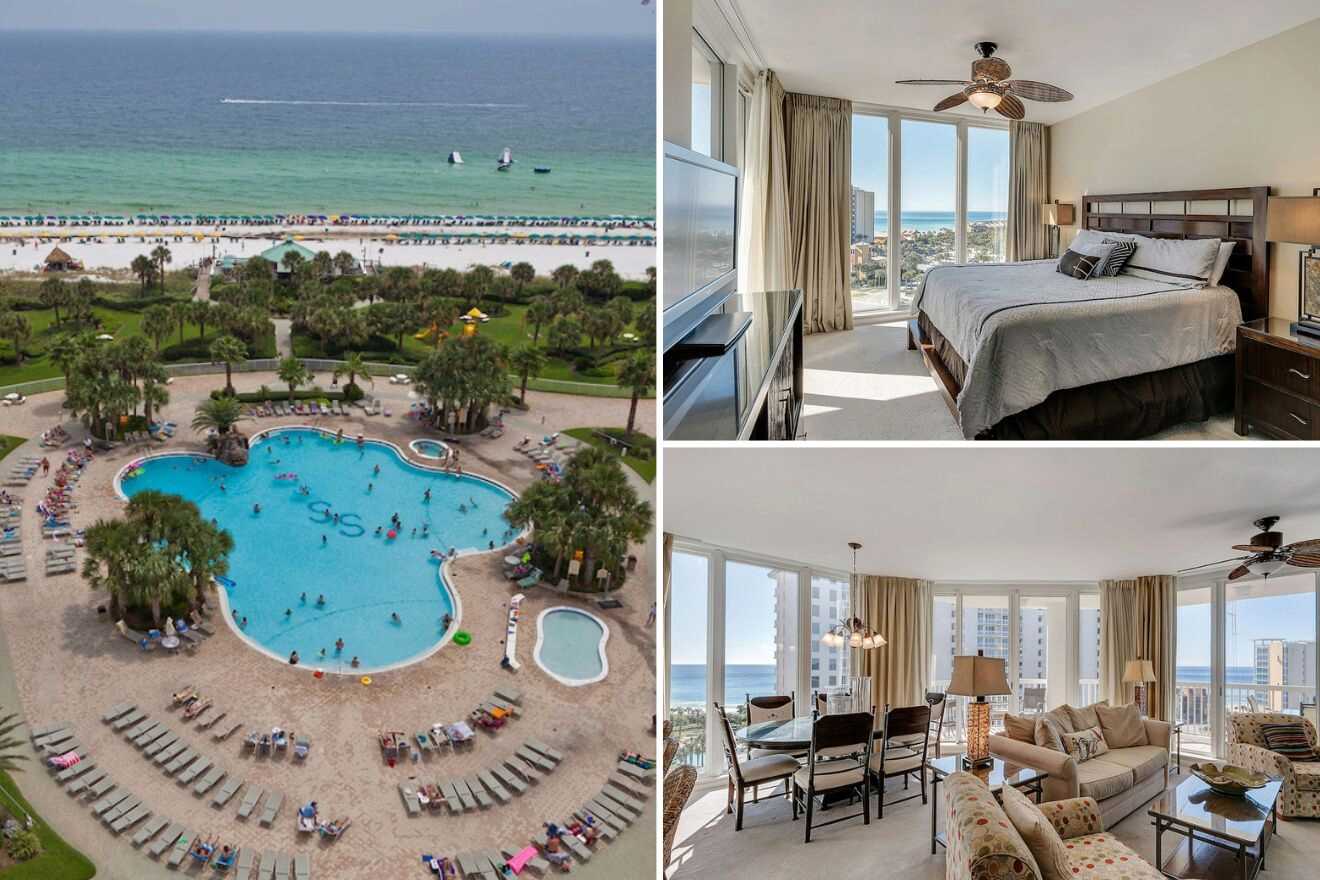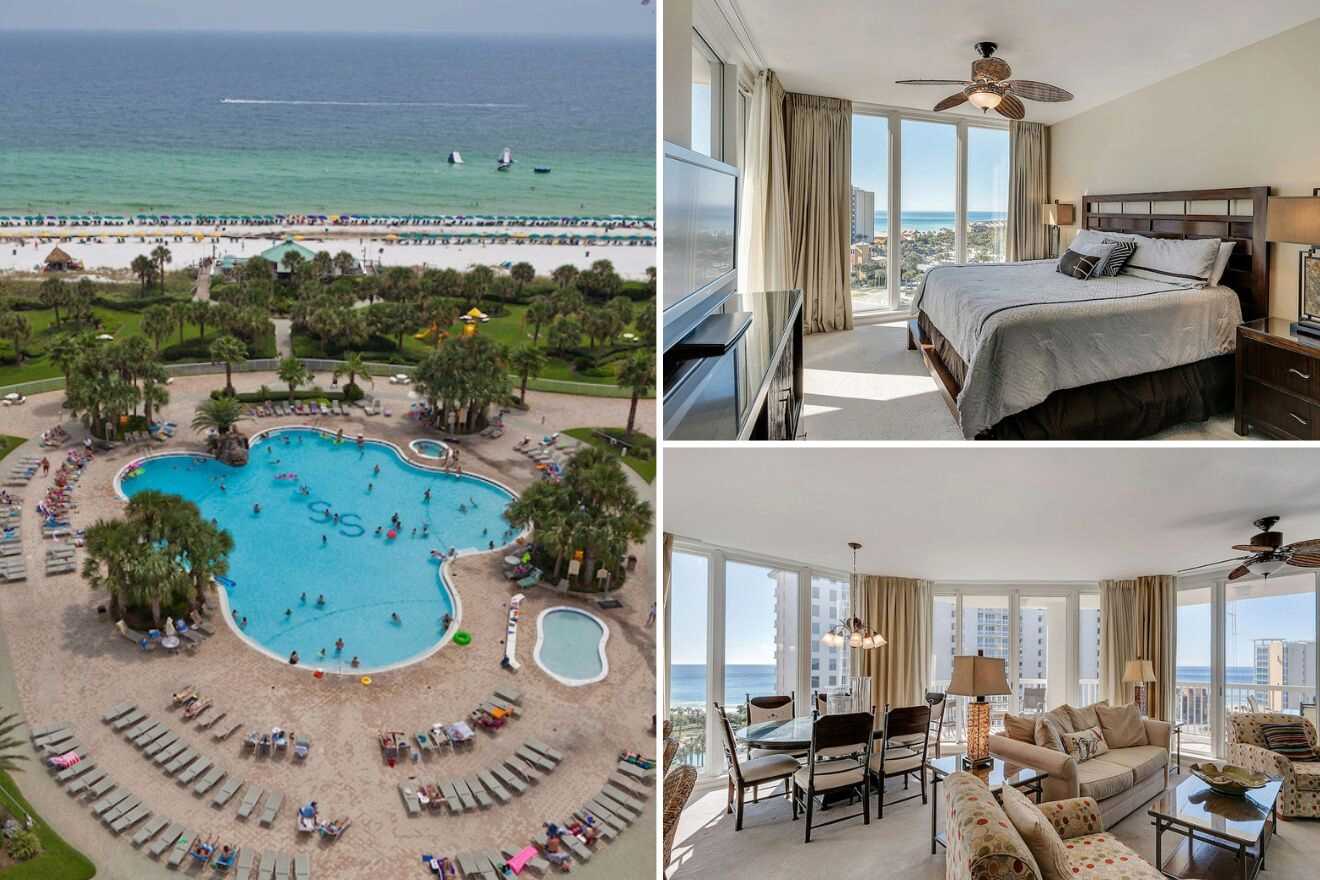 Wake up to a stunning view of the emerald green waters in Destin during your family vacation while staying at this fabulous beach resort! With a great location near Henderson Beach State Park and Destin's HarborWalk Village, the Silver Shells Beach Resort by Wyndham Vacation Rentals has everything you need for your stay, including some amazing family rooms with a flat-screen TV and floor-to-ceiling windows.
You'll have the best time ever playing with the little ones on the private beach or by the outdoor pool (there's also a kiddie pool). You can even take some time for yourself and relax at the full-service spa with a facial, then when you'll have regained all your strength to play on the hotel's tennis court. Don't forget to book your family-friendly resorts in advance, as this location is super popular!
3. Pelican Beach Resort by Colasan – for a fun getaway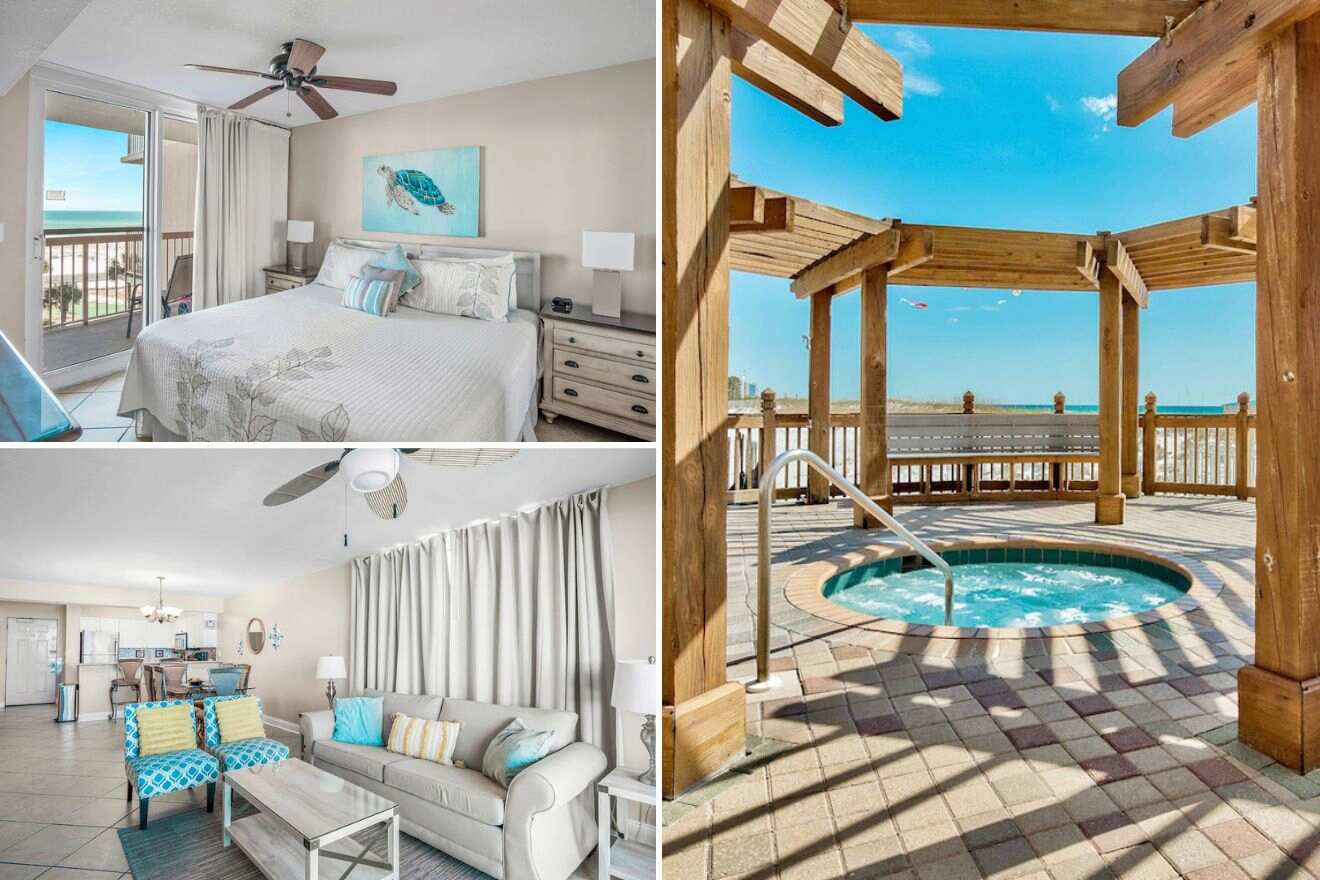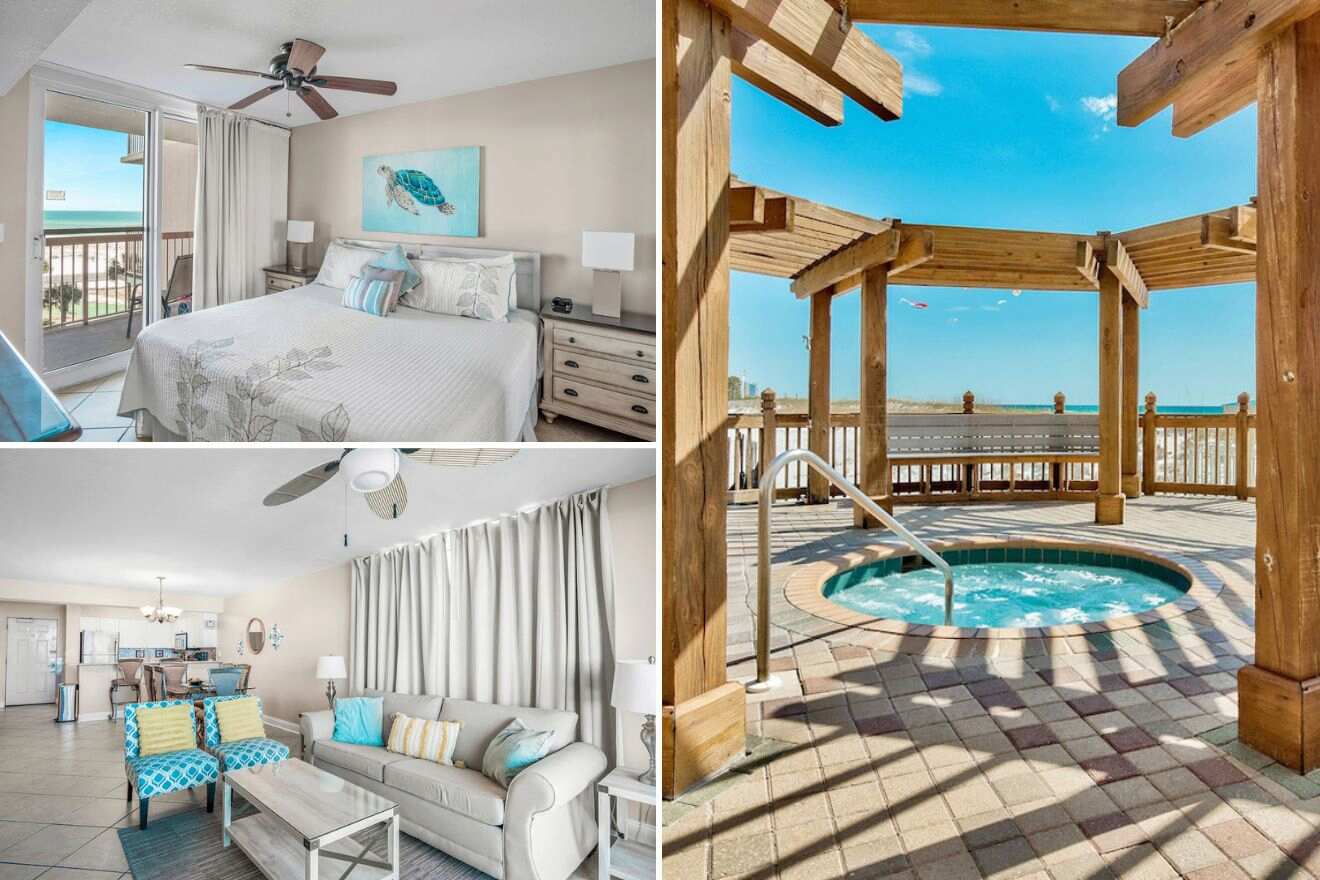 Enjoy your morning coffee on the balcony of your cozy and spacious room at this family-friendly beach resort in Destin that's set within walking distance of all the great sandy beaches and Big Kahuna's Water and Adventure Park. The accommodation offers kid-friendly amenities, including a children's swimming pool and a game room.
Their rooms have space for the entire family, and most come with an ocean view, a flat-screen TV, and free Wi-Fi. You'll also find laundry facilities on-site and a tennis court. There are lots of fun, family-friendly activities that you can try nearby the resort, like boat tours and scuba diving.
4. Hilton Garden Inn Ft. Walton Beach – for a relaxing trip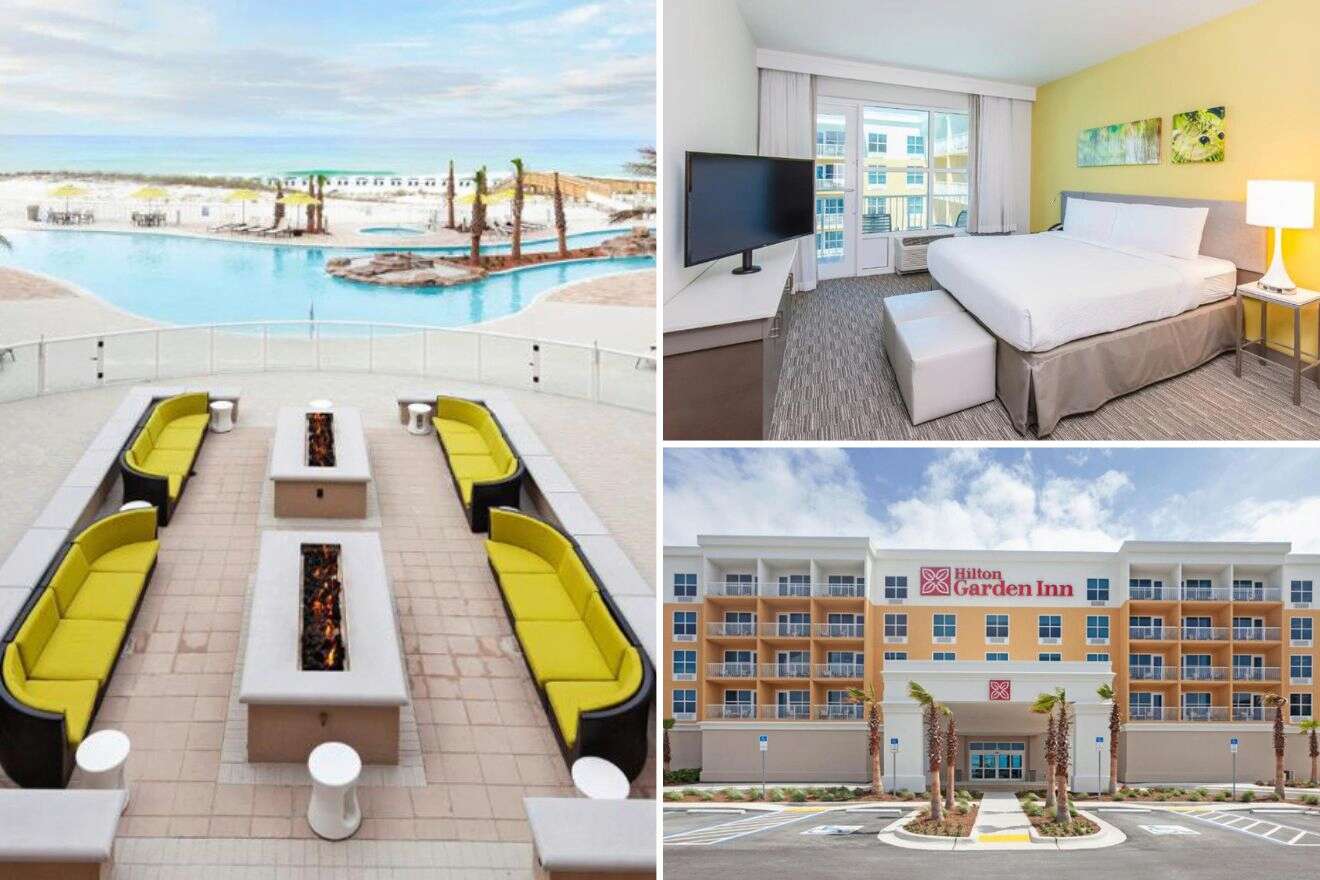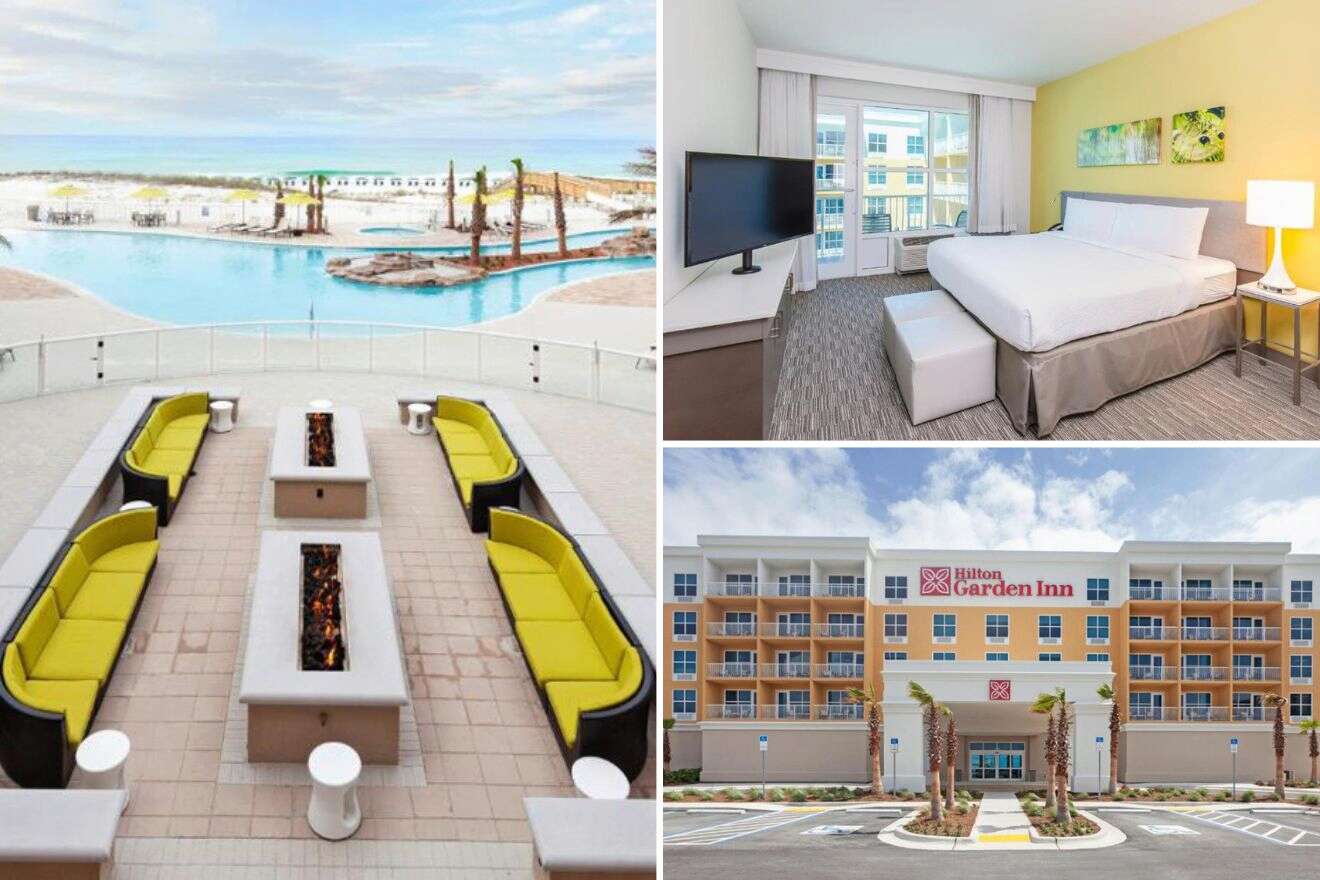 Oh my, just look at that beachfront pool! Just picture yourself chilling there with your little ones, enjoying the sun and the great weather! Set in Fort Walton Beach, the beach resort comes with indoor and outdoor pools, a restaurant, a fitness center, and a bar.
What's great about the beach resort is that it's set just a short walk away from the Gulfarium Marine Adventure Park (yay!) and that it has spacious rooms for the whole family that have a private balcony overlooking the Gulf. When you're not out and about exploring the lovely beaches, and Destin attractions, you can relax by the outdoor fireplace.
5. Hilton Grand Vacations Club Sandestin – for outdoorsy people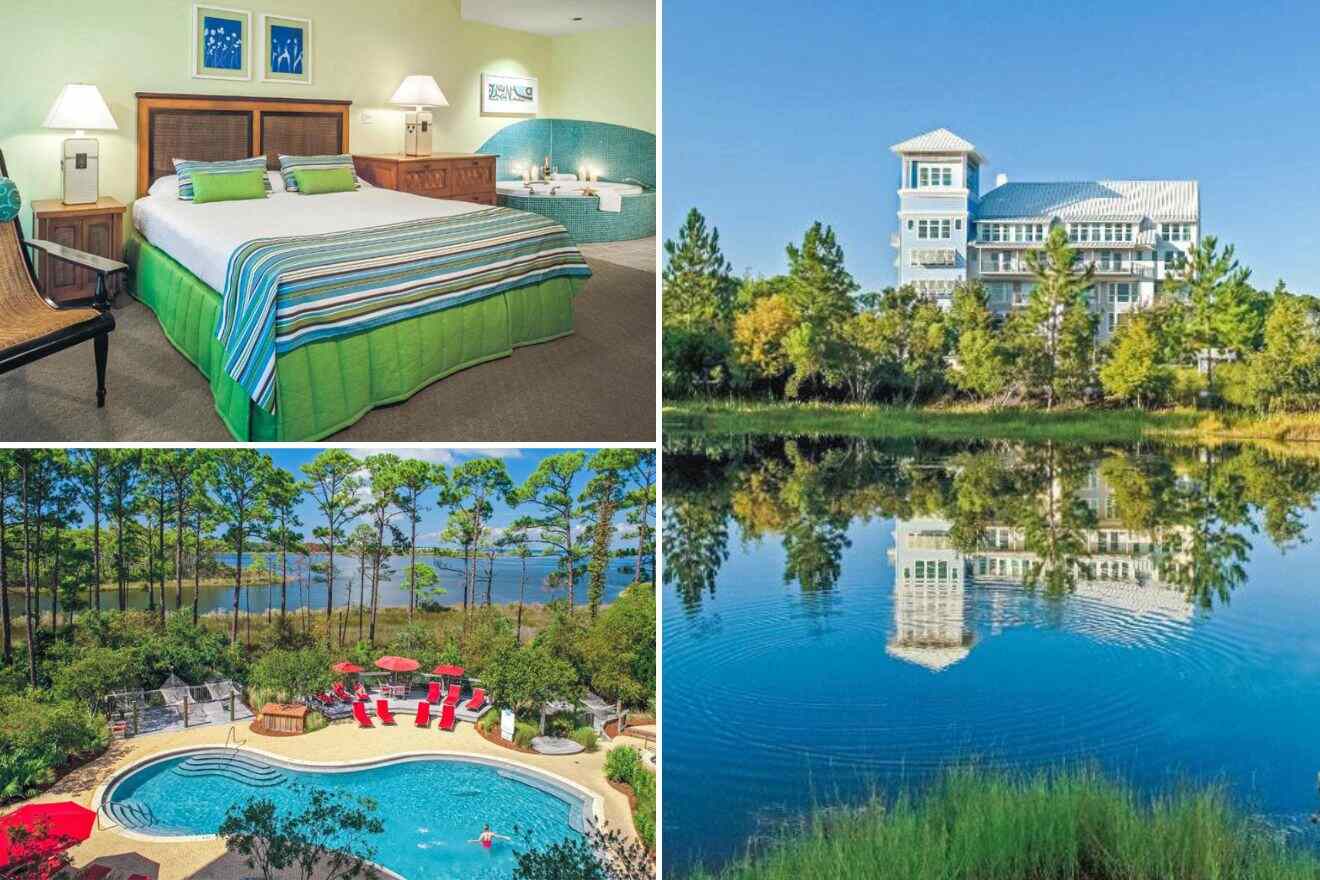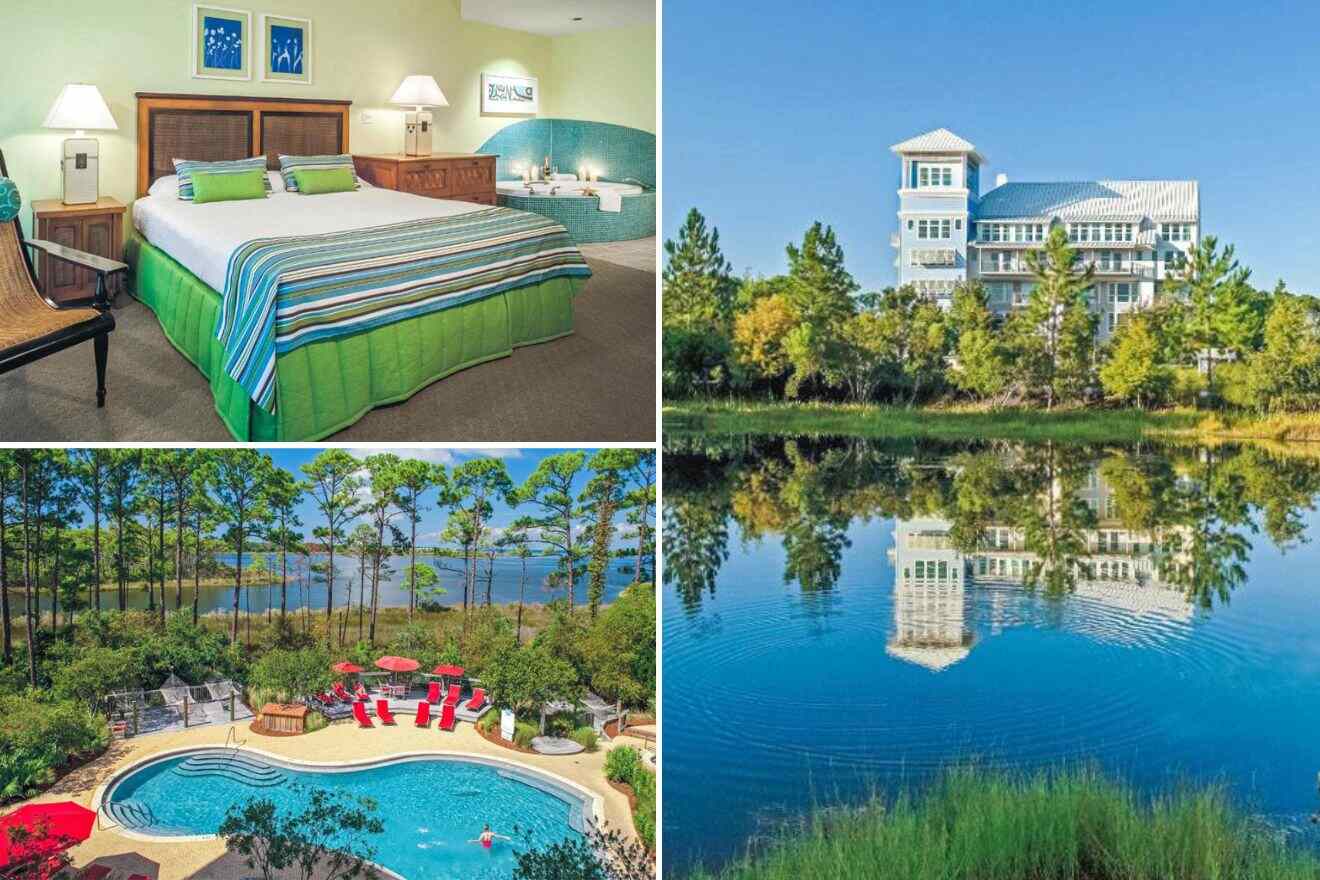 You're going to love this one! Set in the Miramar Beach district in Destin, a 30 min drive away from the Island Watersports Company, the family resort is perfect for nature lovers! Surrounded by trees and water, the resort comes with an outdoor pool and lots of family-friendly things like a game room, board games, and outdoor play equipment.
I'm sure the whole family will have a blast here, especially parents, who can relax in the hotel's outdoor hot tub or rent out some bikes and explore the great outdoors! Other fun activities include fishing, playing on the golf course, and canoeing! The rooms are super spacious and come with a small kitchen, a seating area, and free Wi-Fi.
6. Homewood Suites By Hilton – a modern & stylish hotel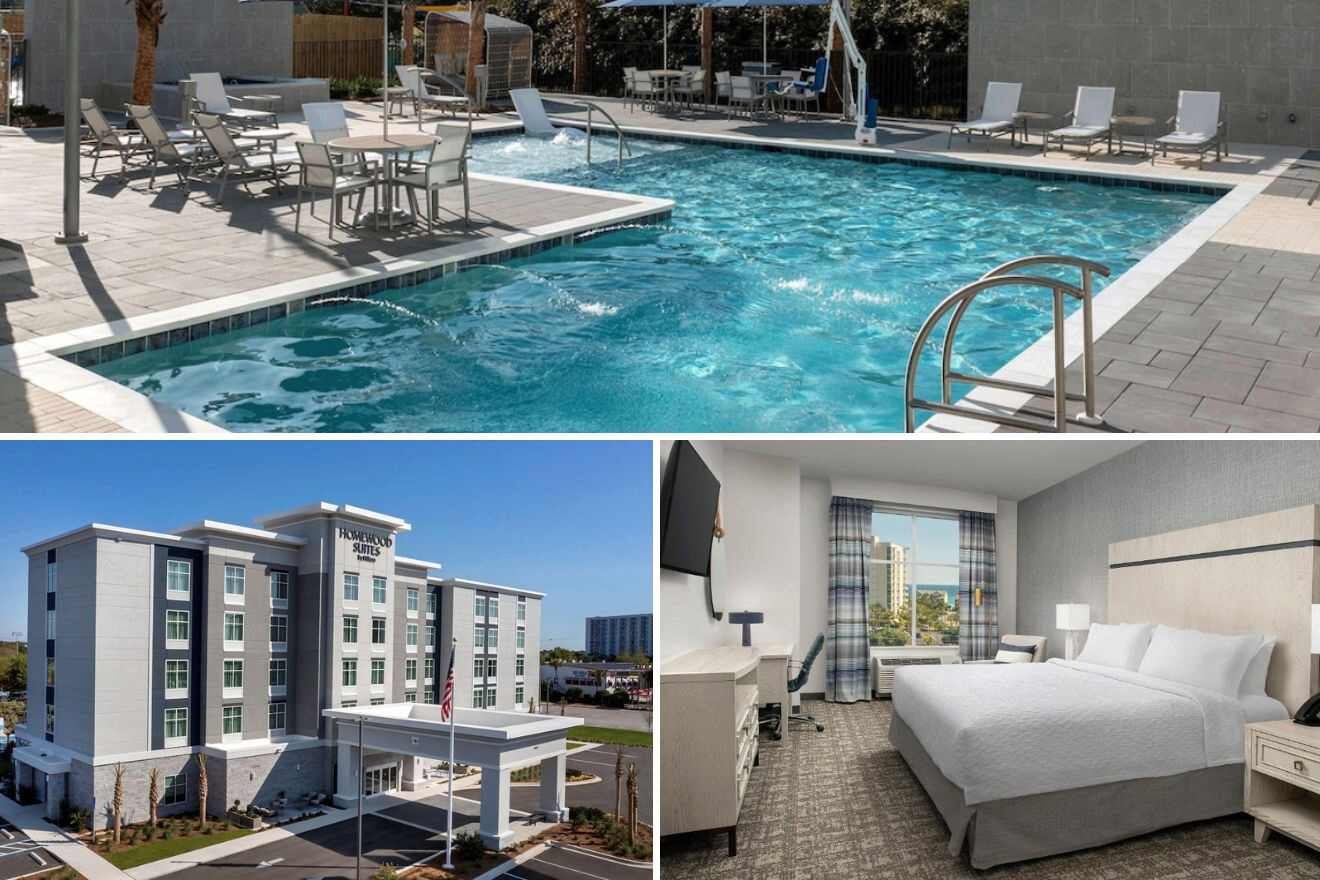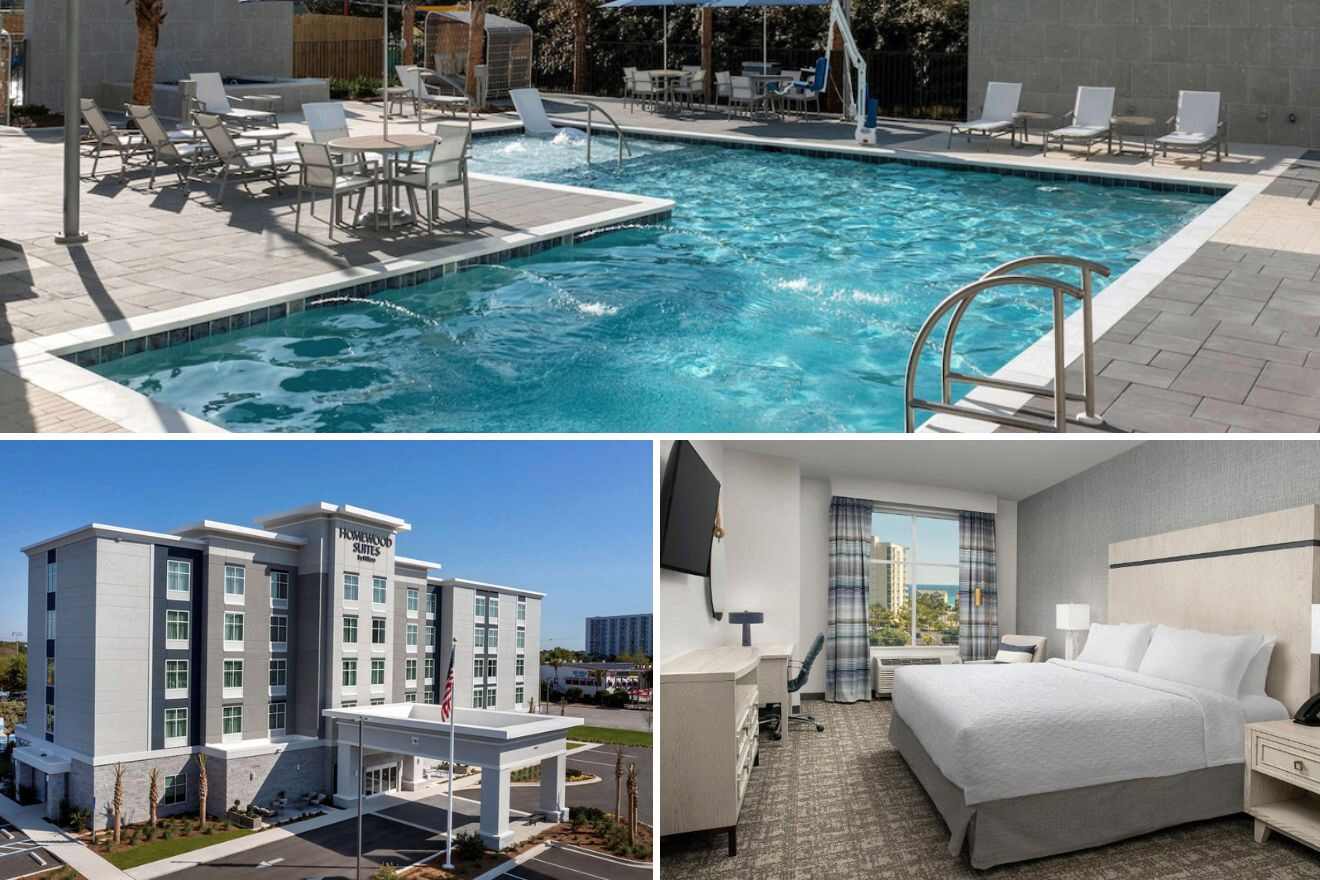 This modern and stylish accommodation is set within walking distance of the beaches and just a short drive from Destin Harbor, and it features lots of cool amenities, including an outdoor swimming pool, a fitness center, a hut tub where you can relax, a fitness center, and free parking.
Their rooms are pretty spacious, and they can accommodate the whole family! They also come with a small kitchen and a flat-screen TV. During your holiday you can relax by the outdoor fire fit after a day of exploring the city!
7. Henderson Beach Resort – great for water sports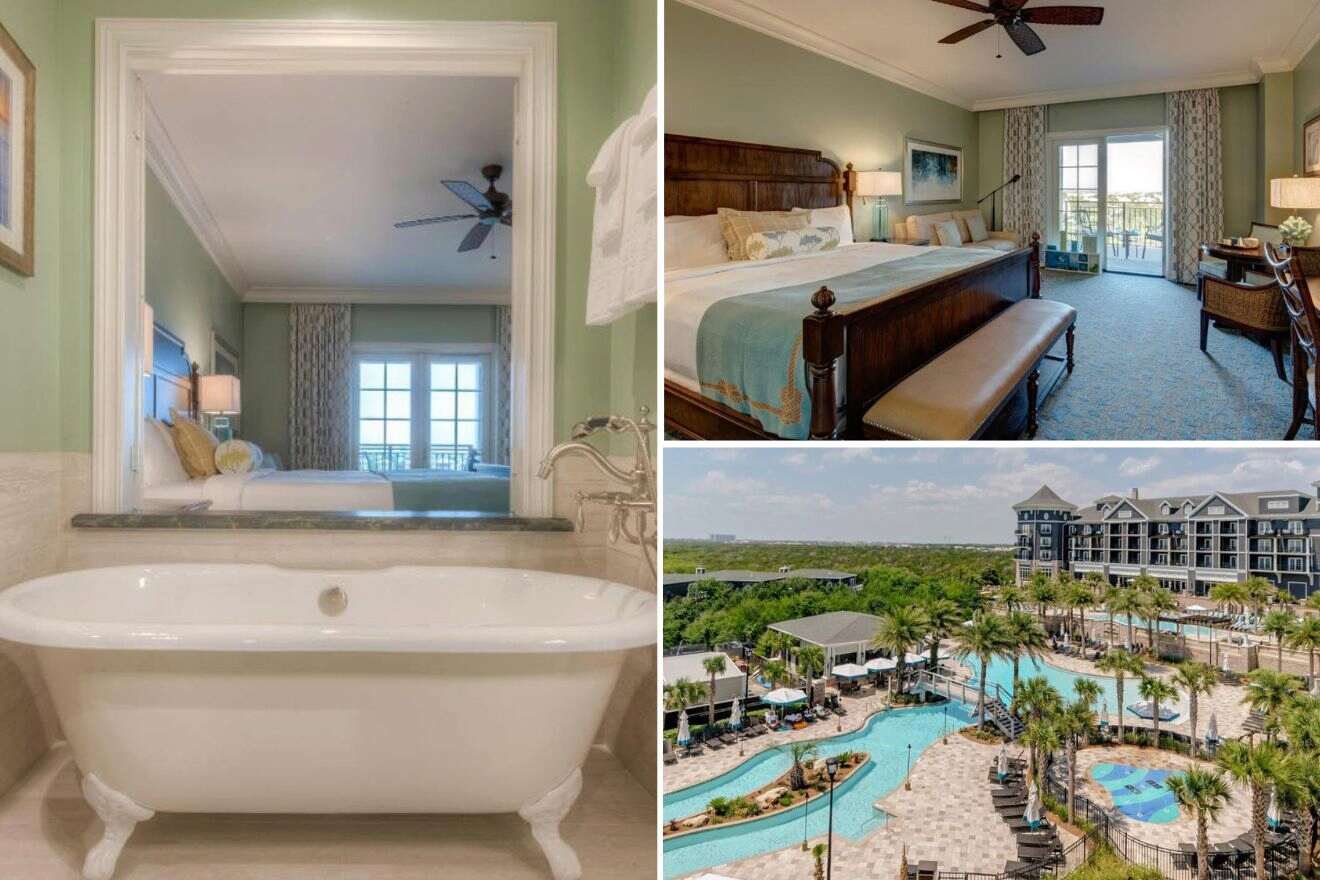 With a great location near Henderson Beach State Park and a fabulous private beach area, this accommodation is surely a keeper! The hotel features great decor, an outdoor pool where you can relax with the kids, spacious rooms with a balcony, and a restaurant.
Get ready to try all sorts of fun activities while you're here, like renting out bikes to explore around and practicing different water sports like snorkeling and diving! And one of my favorite parts: the movie nights! Get all cozy and watch a fun movie with your fam!
8. The Island Resort – features a great location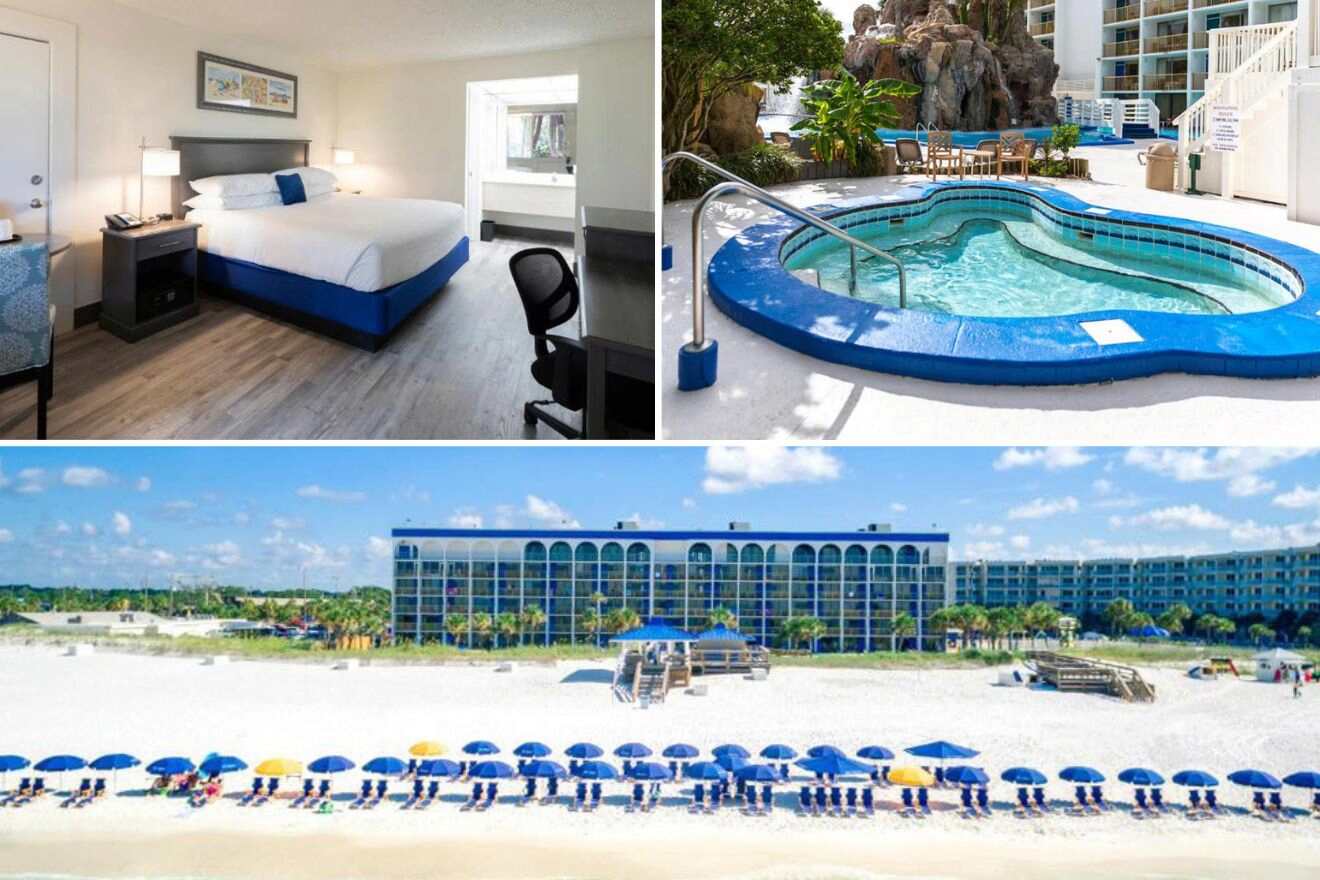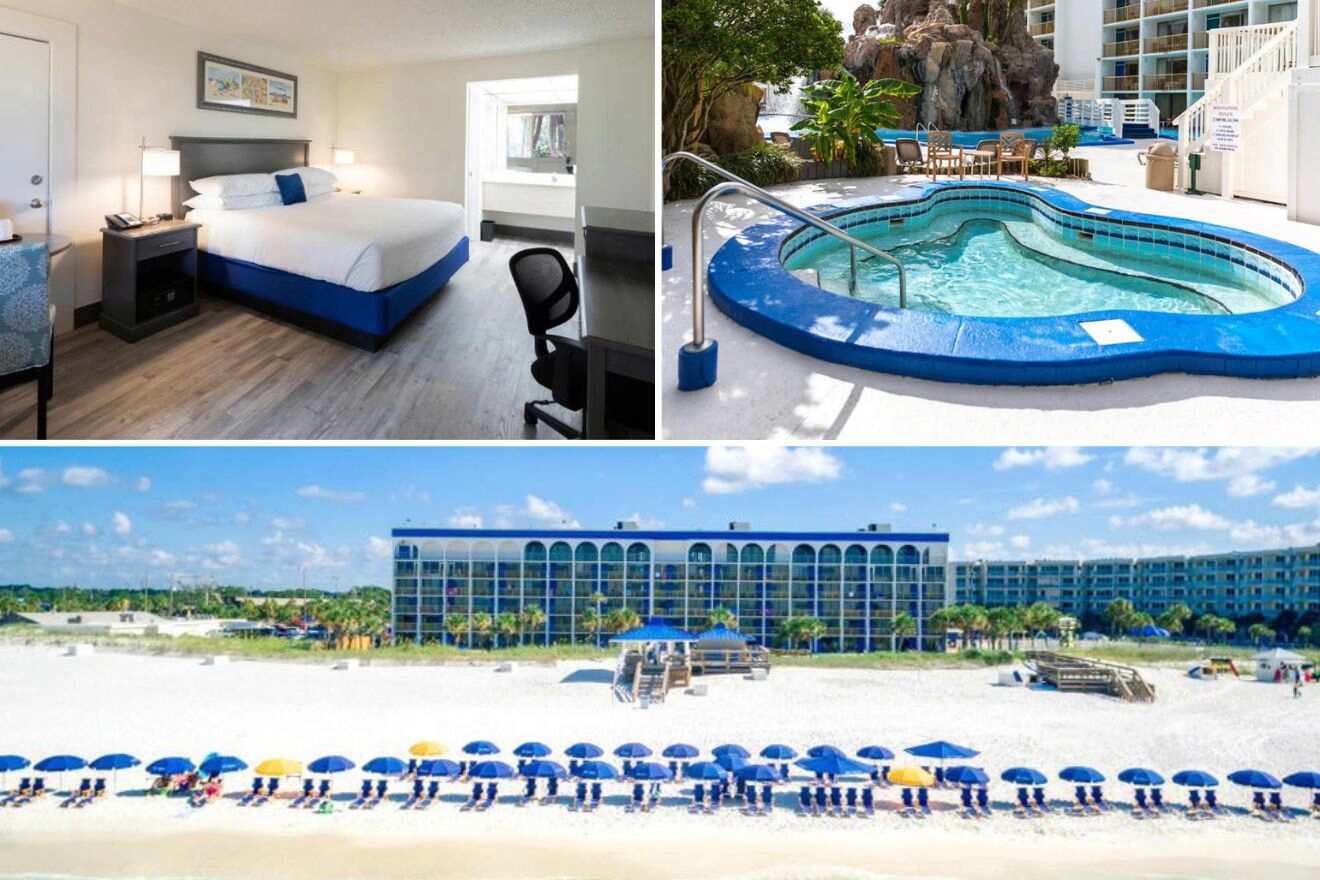 Set along the Emerald Coast on the Gulf of Mexico, this fabulous beach resort looks like the perfect place to spend your family vacation! You can jump straight from your bed into the ocean and then spend the whole day sunbathing, swimming, and relaxing.
The beach resort features simple yet super well-equipped rooms that have a flat-screen TV, a private bathroom, and free Wi-Fi. Your kids will love the grotto pool, which features cascading waterfalls and even a swim-up bar that I'm sure will make the parents super happy! Besides all that, the Island Ft Walton Destin offers a business center, 3 on-site restaurants, and a garden.
9. Fairfield Inn & Suites by Marriott – unique ocean views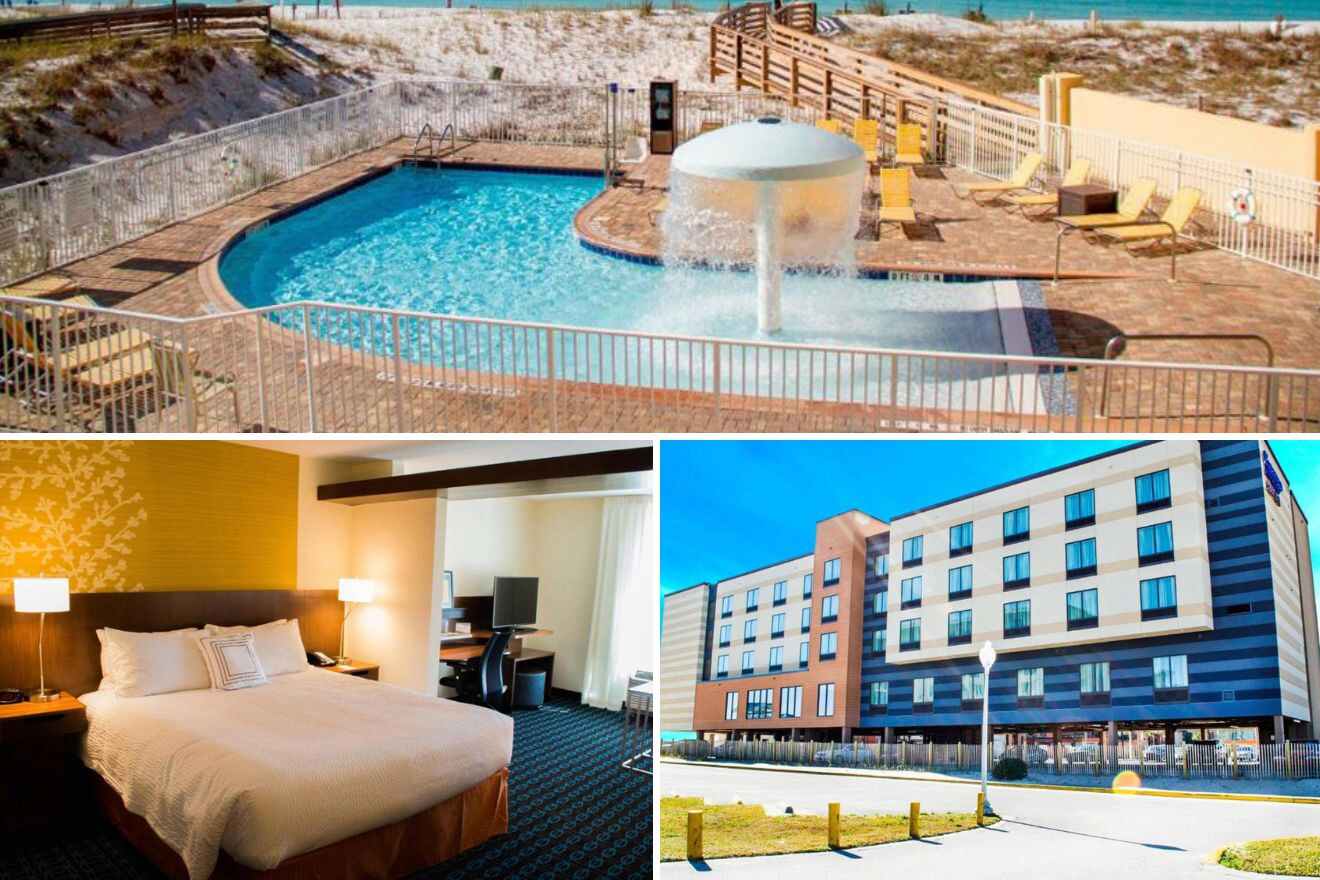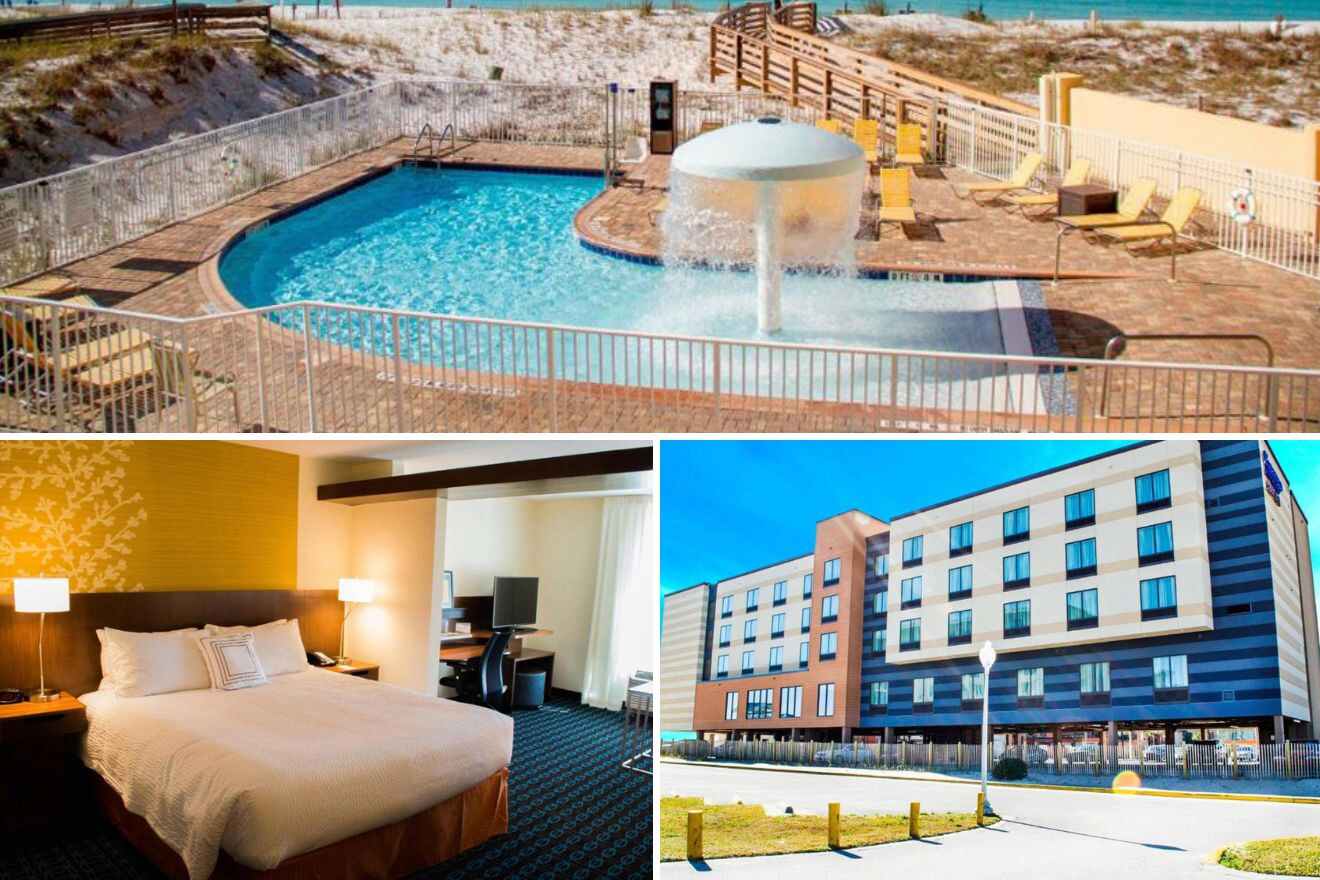 Who wouldn't love waking up every day to a view of the ocean? There's nothing quite like it, and if you add on top of that the sounds of the waves crashing the shores, oh my, then you'll sleep like a baby! This hotel offers just that! Set on Fort Walton Beach, the accommodation offers an outdoor pool with sun loungers.
This is a great place for those of you who just want to chill on the sandy shores, play with the little ones by the swimming pool or swim all day long! The accommodation is equipped with all necessary facilities like rooms with a flat-screen TV, free Wi-Fi, and a fitness center.
10. Beachside Inn – great hotel with a hot tub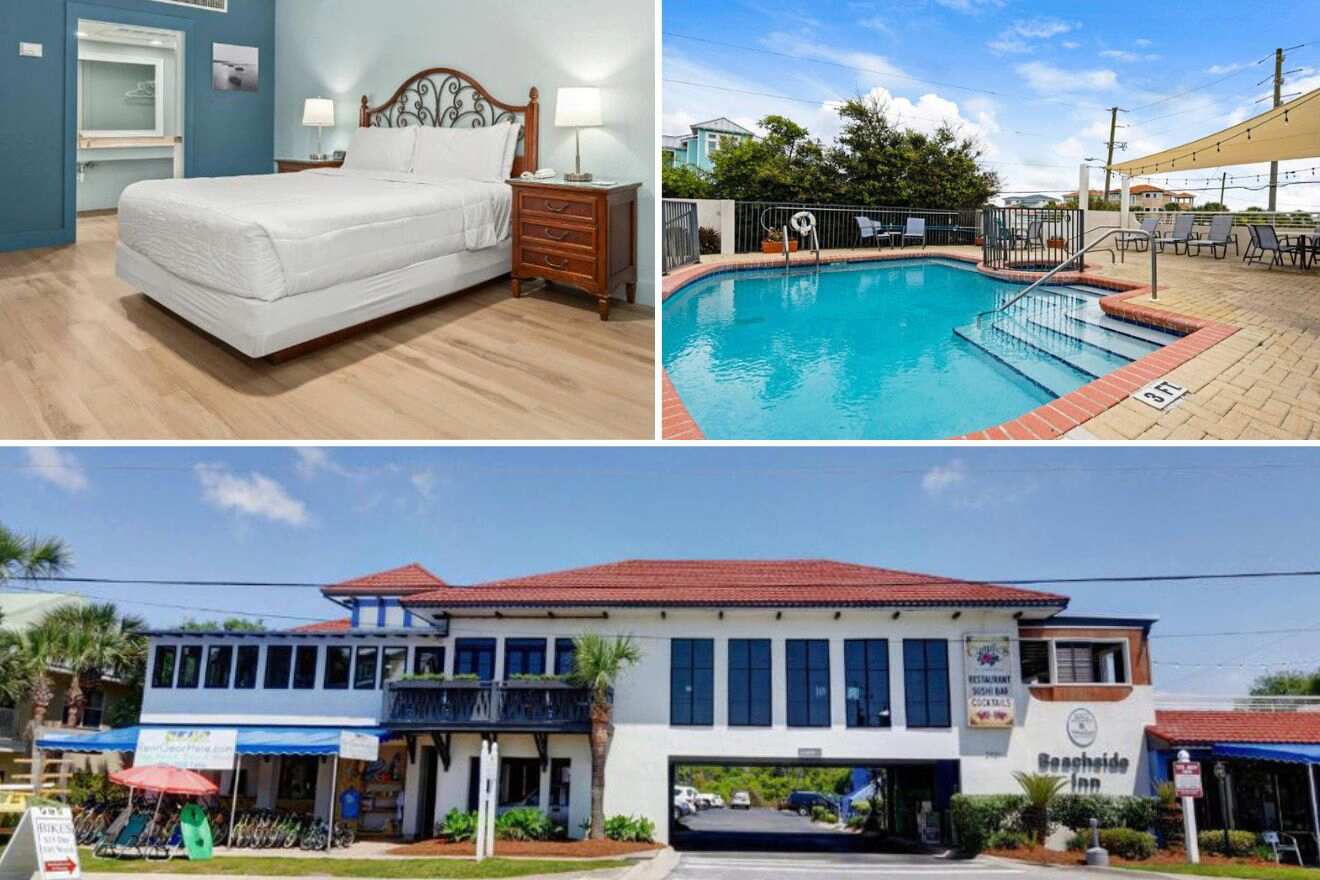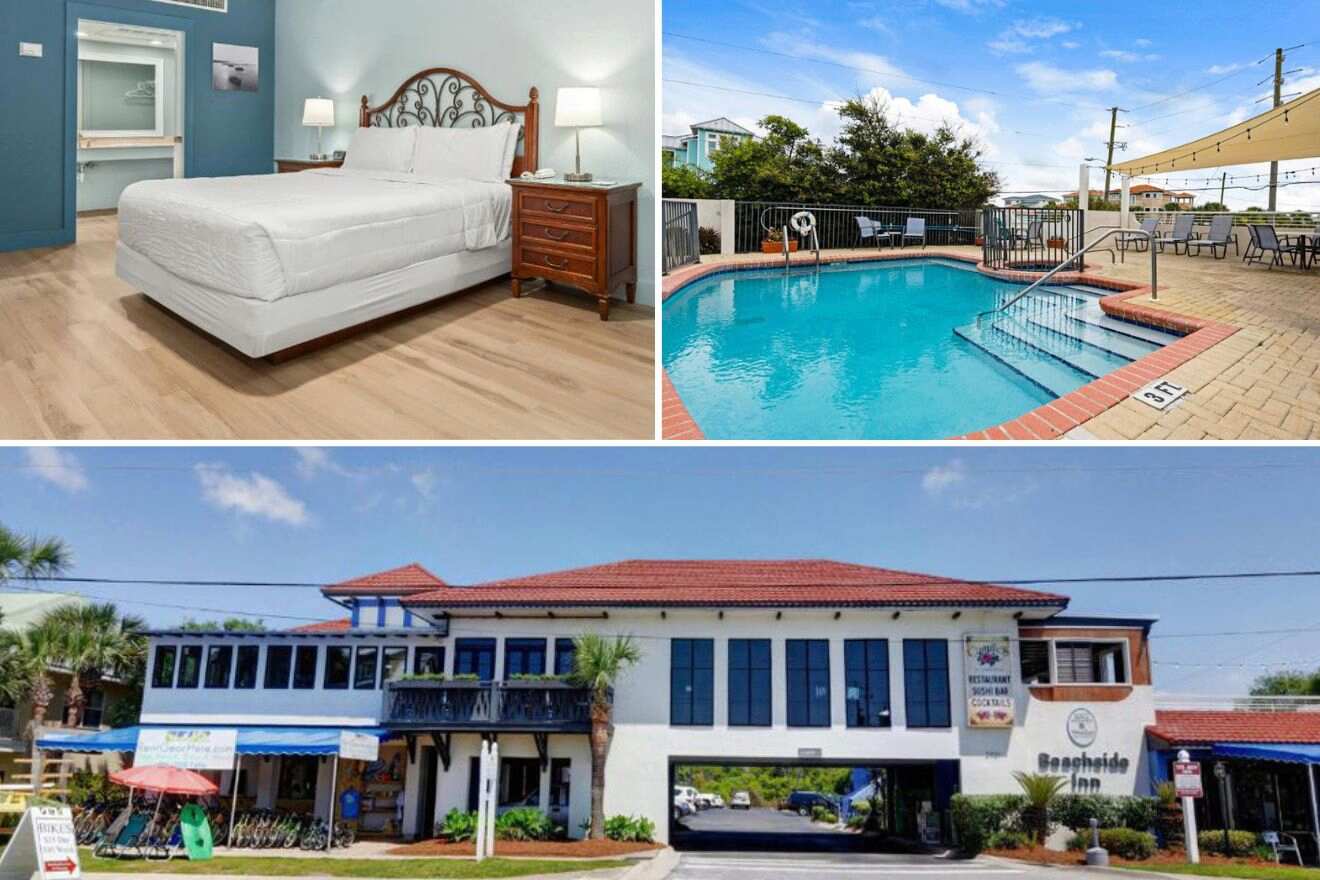 A home away from home! Set near the Henderson Beach State Park, this super cozy and homey accommodation comes with a seasonal outdoor pool and hot tub with a Gulf view, an on-site restaurant, and a bar.
Each suite is beautifully decorated with wooden furnishings, and it has space for families, a private bathroom, a flat-screen TV, and free Wi-Fi. Soak up on that gorgeous Florida sun by the swimming pool, although I'm sure you'll want to run to the beach every chance you've got and relax in the garden under a tree on the days when it's too hot to do anything else!
11. Hampton Inn & Suites Destin – for a tranquil getaway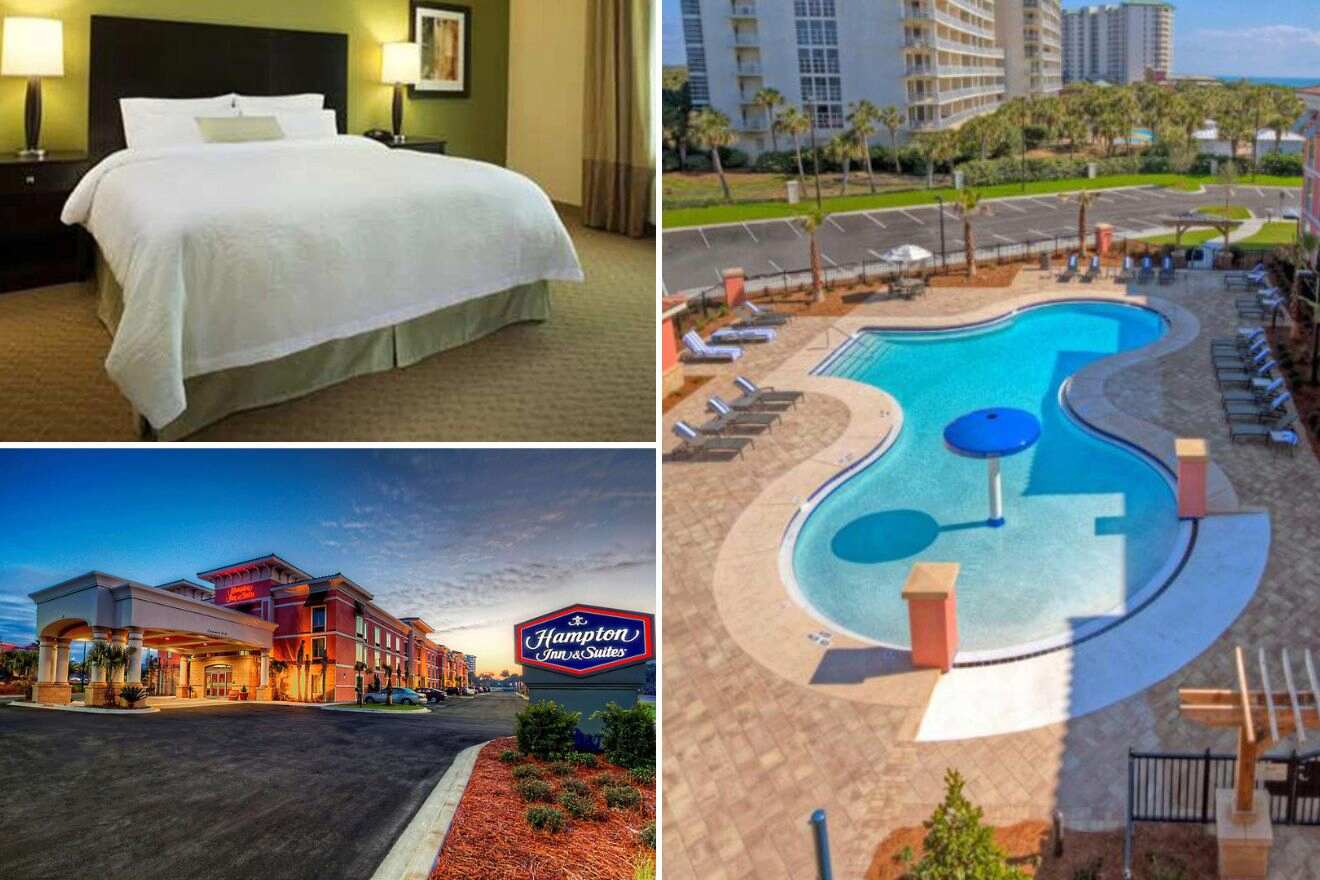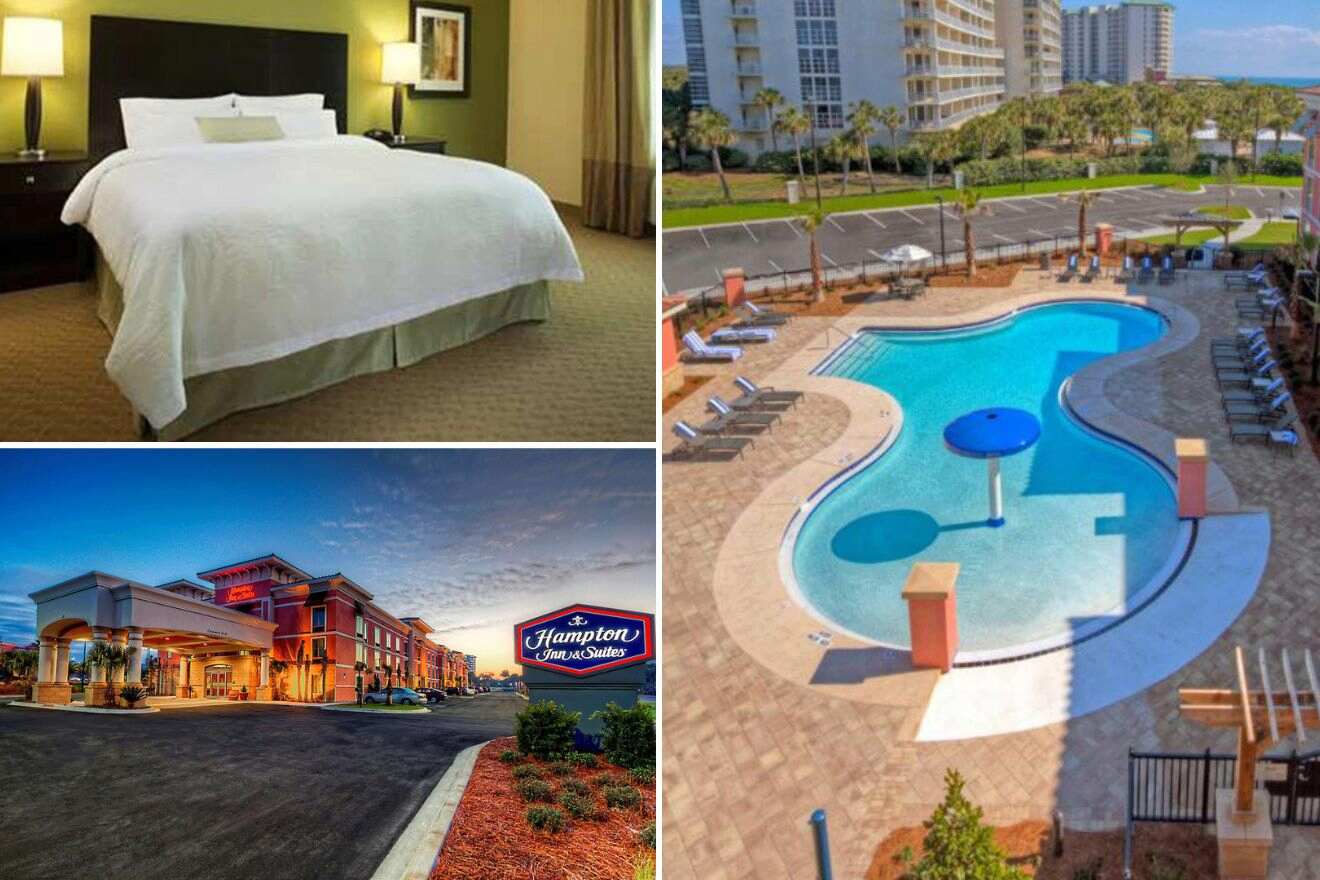 Want to stay as close as possible to The Track Amusement Park? Then I found one of the best family resorts in Destin for you! This place offers an outdoor pool, a complimentary breakfast, and a fitness center.
Their rooms feature a lot of space, comfy beds, a flat-screen cable TV, a small refrigerator, and a microwave. Guests can use the fitness center and the business center when they need to! When you're not chilling on the beach, you can borrow some board games and play with the little ones.
12. Residence Inn Sandestin – for a fun family trip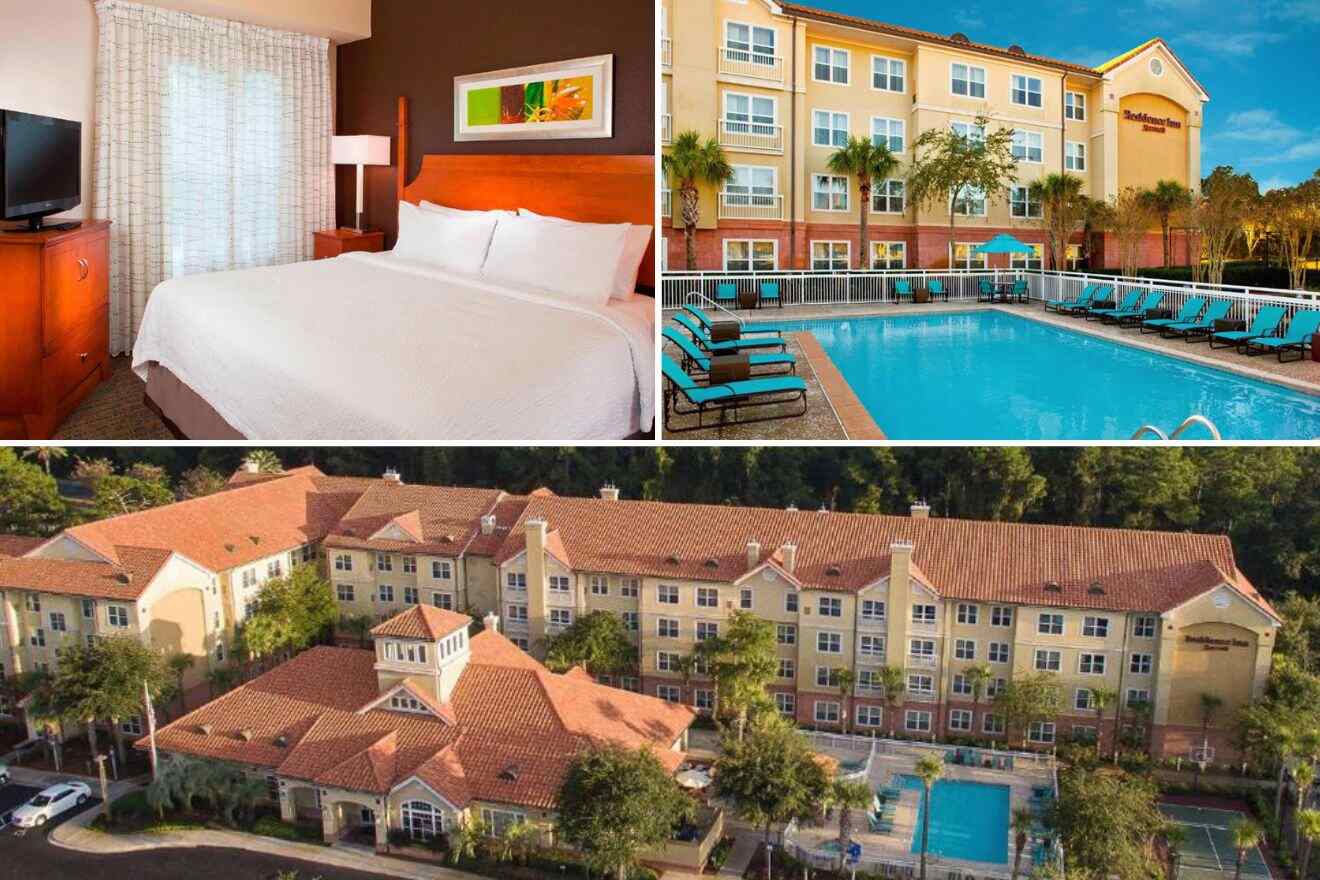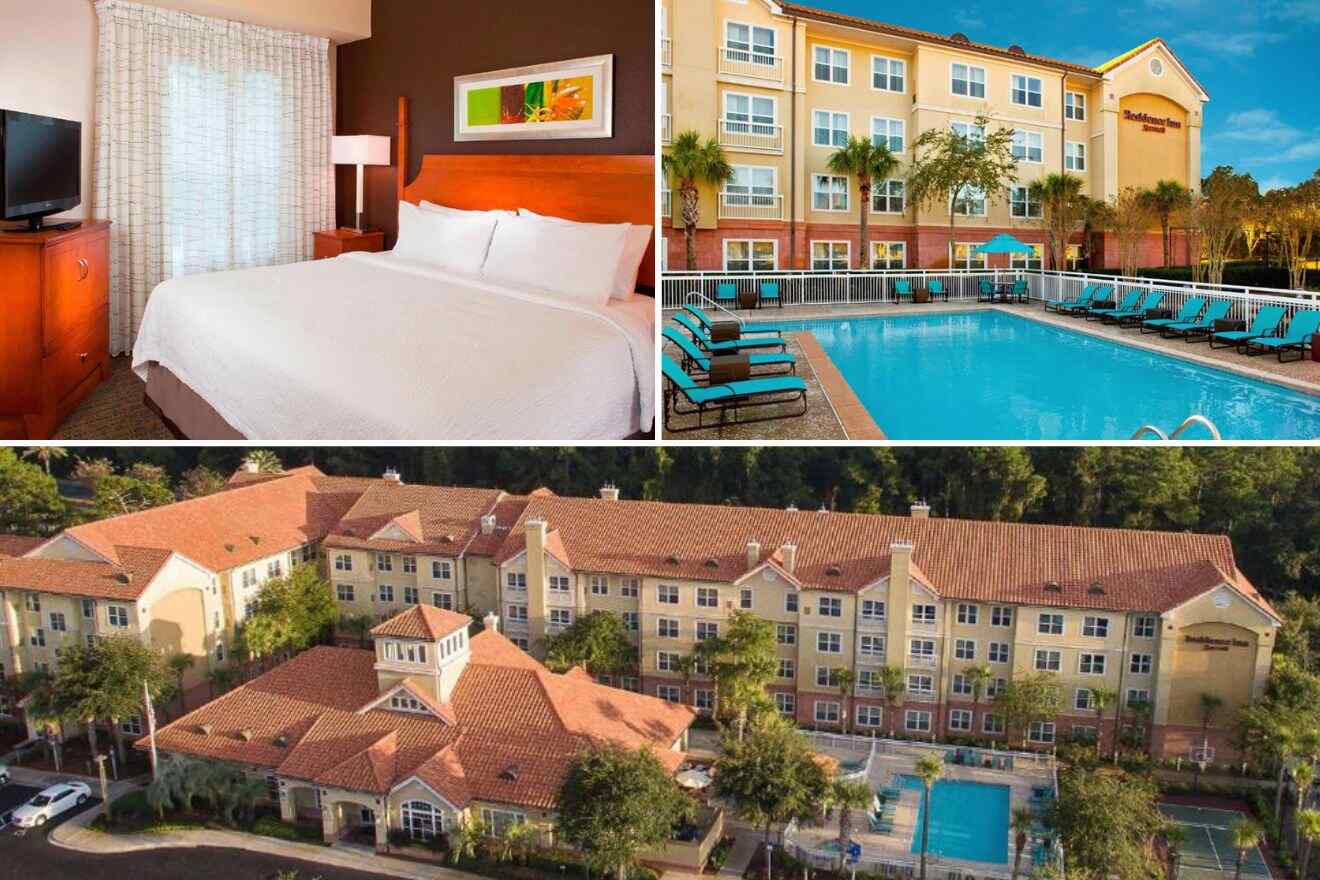 Play on the tennis court, sunbathe by the pool, and eat yummy food! Treat yourself during this holiday in Destin to the best experiences possible here at this family-friendly resort which offers all the amenities you need for your stay!
Set in Sandestin, the accommodation offers free parking for all guests and a fitness center. All the rooms come with living and dining areas and, of course, kitchens perfect for those who want to spare some bucks and cook at home on some days.
13. Courtyard at Grand Boulevard – cool hotel with a hot tub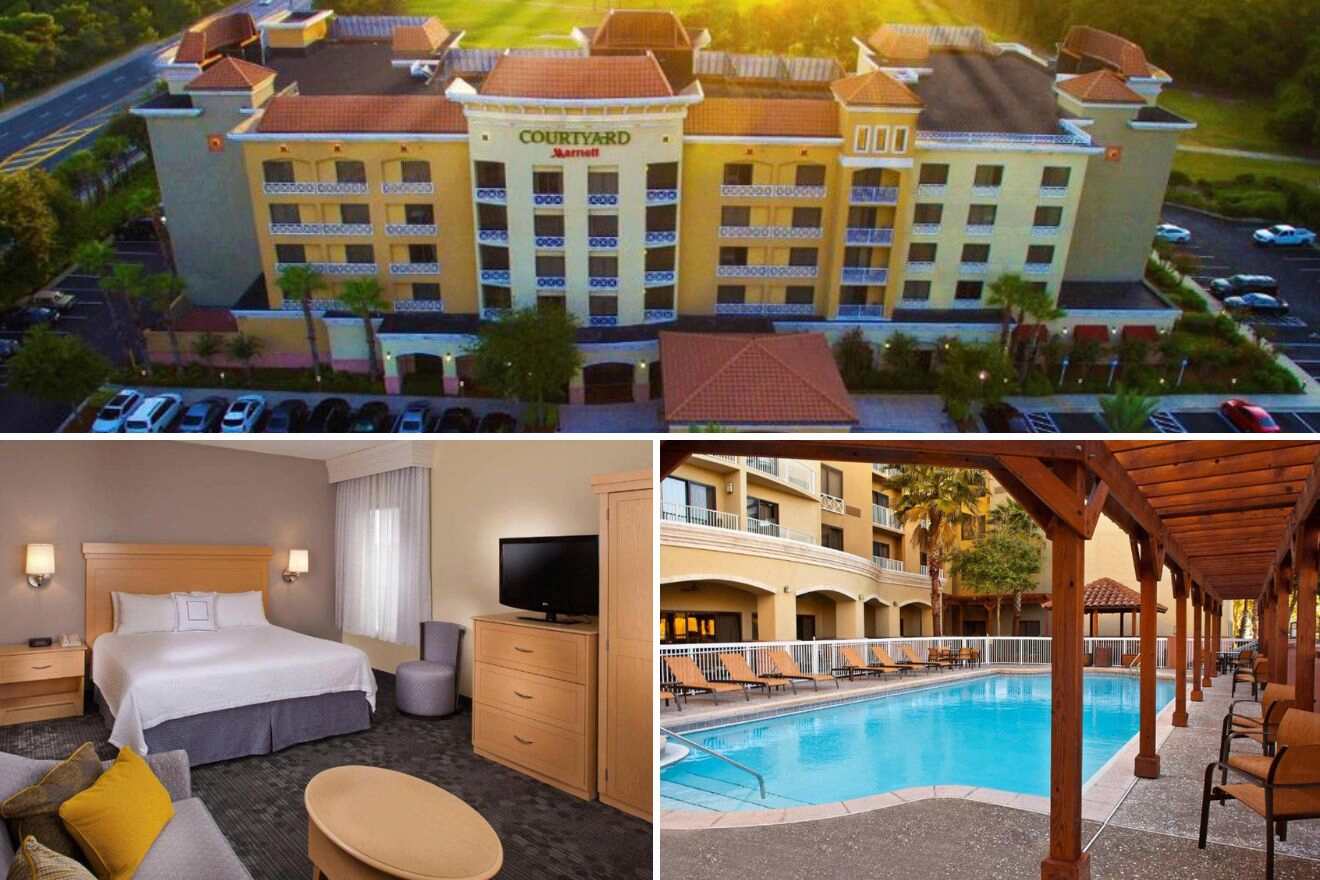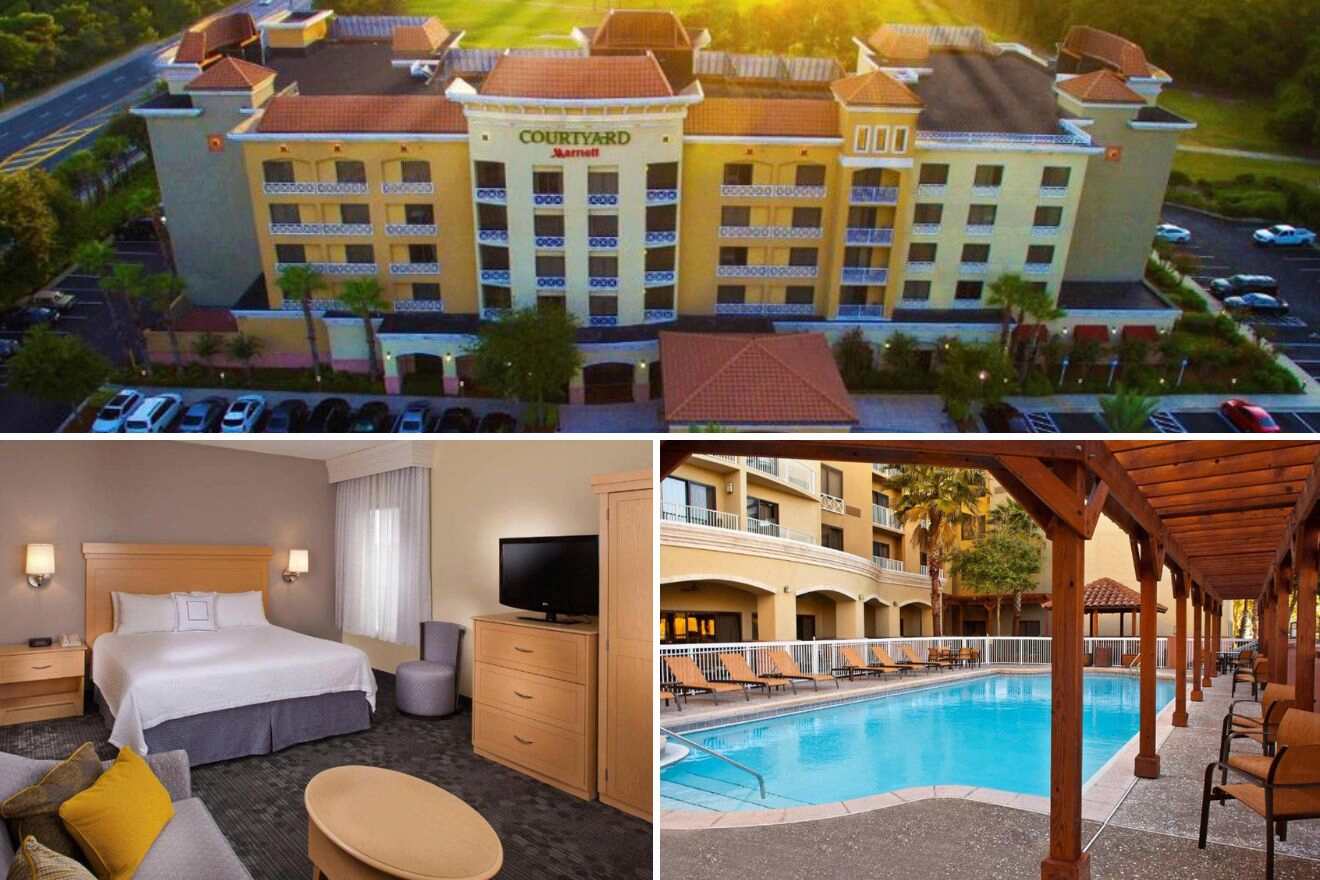 Still looking for the best family resorts in Destin? Then have a look at this one, which is a bit more affordable but still offers some great facilities. Set in Sandestin, Courtyard at Marriott Sandestin Grand Boulevard comes with a hot tub, a fitness center, and meeting rooms.
Grab a good book and relax by the hotel's outdoor pool, or play with the kids all day long. You'll also find a restaurant and lots of fun activities like snorkeling, bowling, fishing, and hiking at this kid-friendly hotel.
14. Wingate by Wyndham Destin – with a great location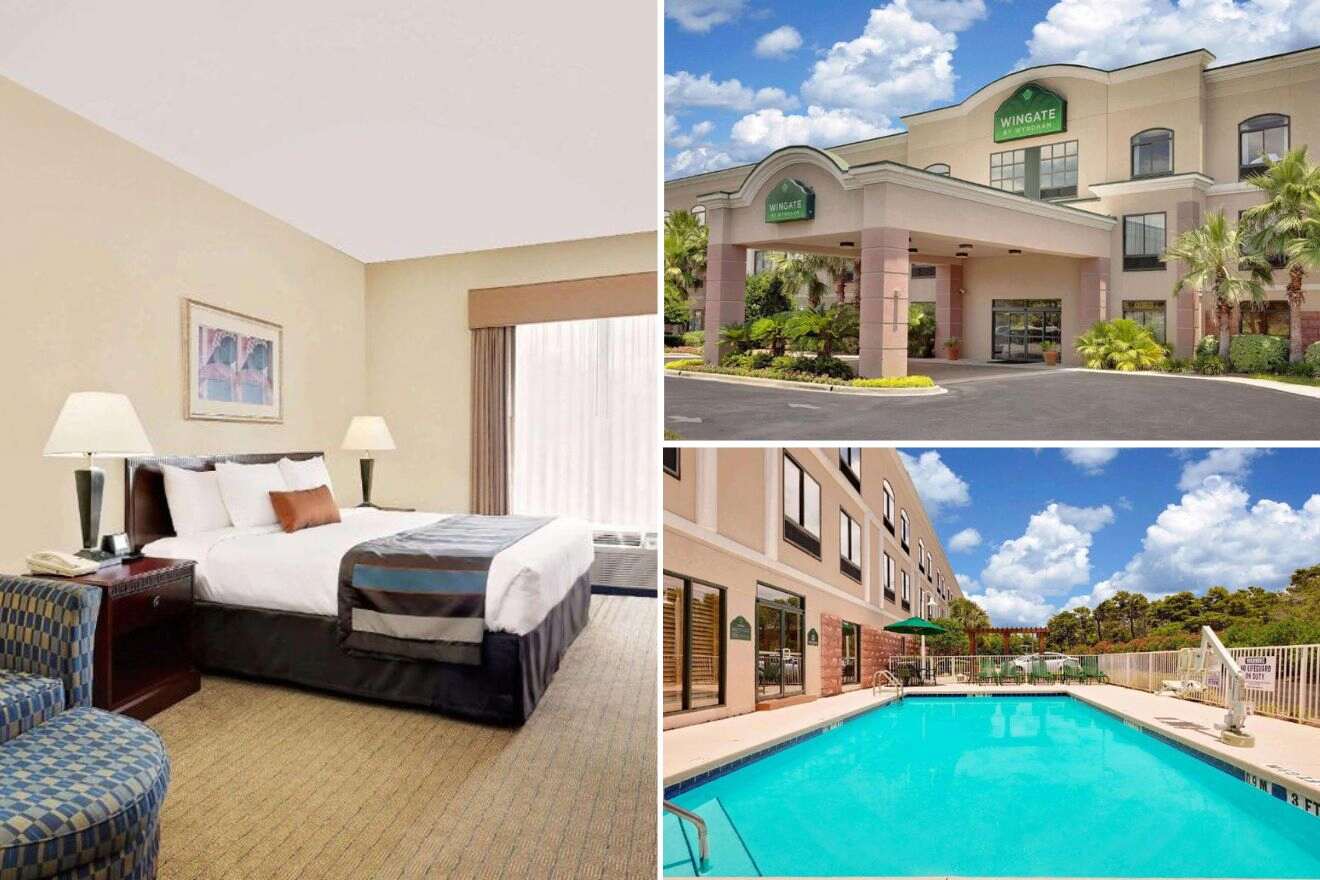 Set within walking distance of Big Kahuna's Water Park, this accommodation is great for those of you who want to stay close to the attraction. The kid-friendly resort offers spacious family rooms that have a private bathroom and free Wi-Fi.
When you're not exploring all the fun things to do in this family-friendly destination, you can enjoy the sun by the swimming pool and work out in the fitness center.
FAQs about Destin family resorts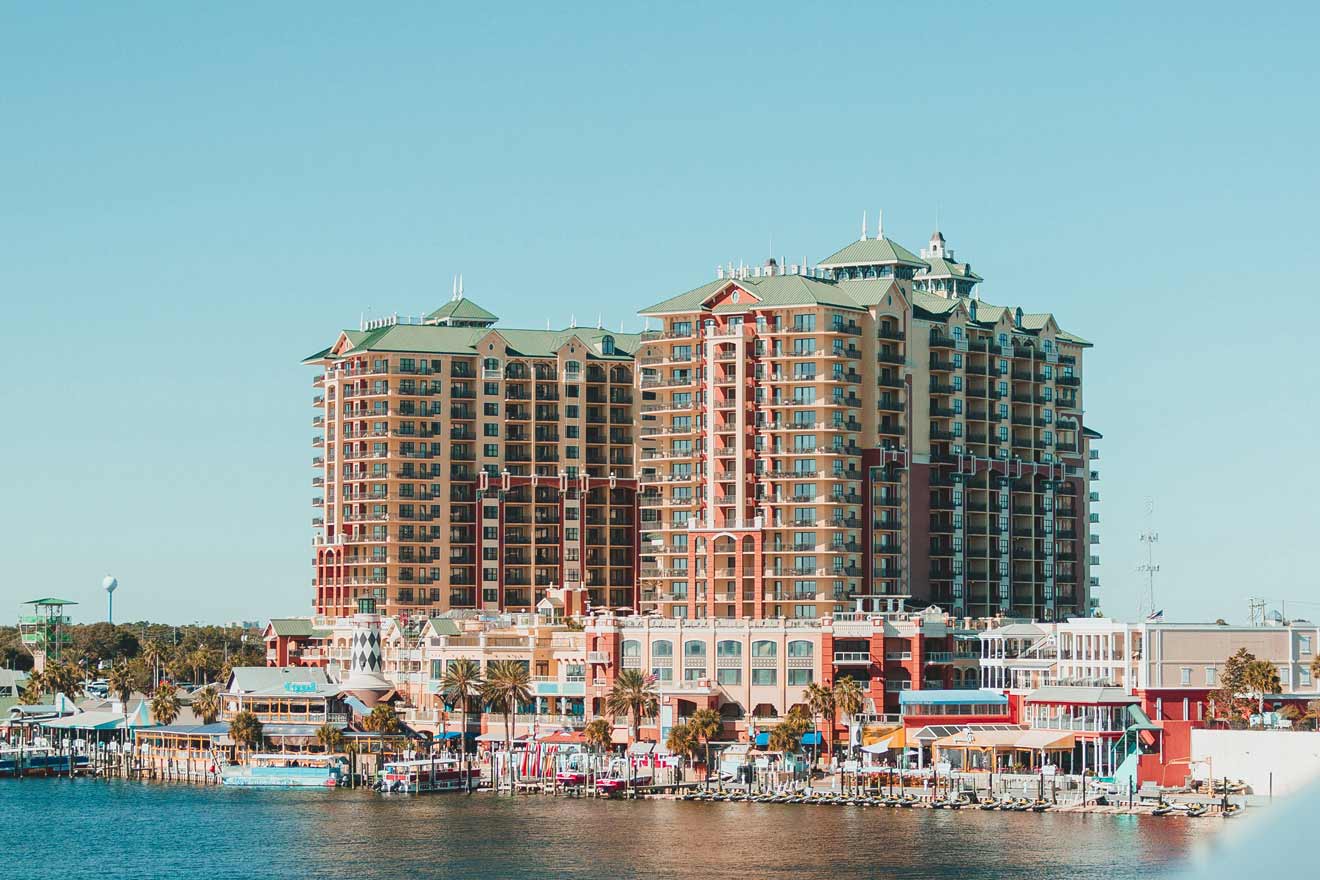 Conclusion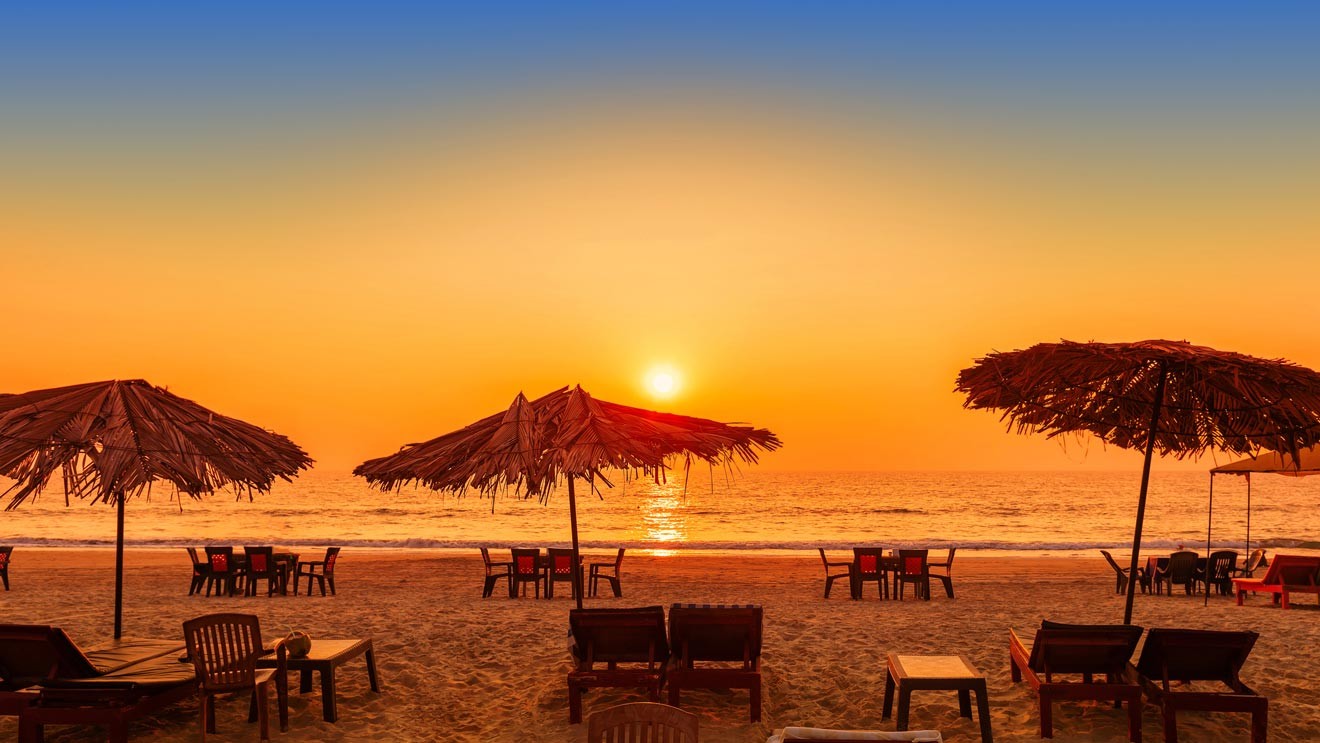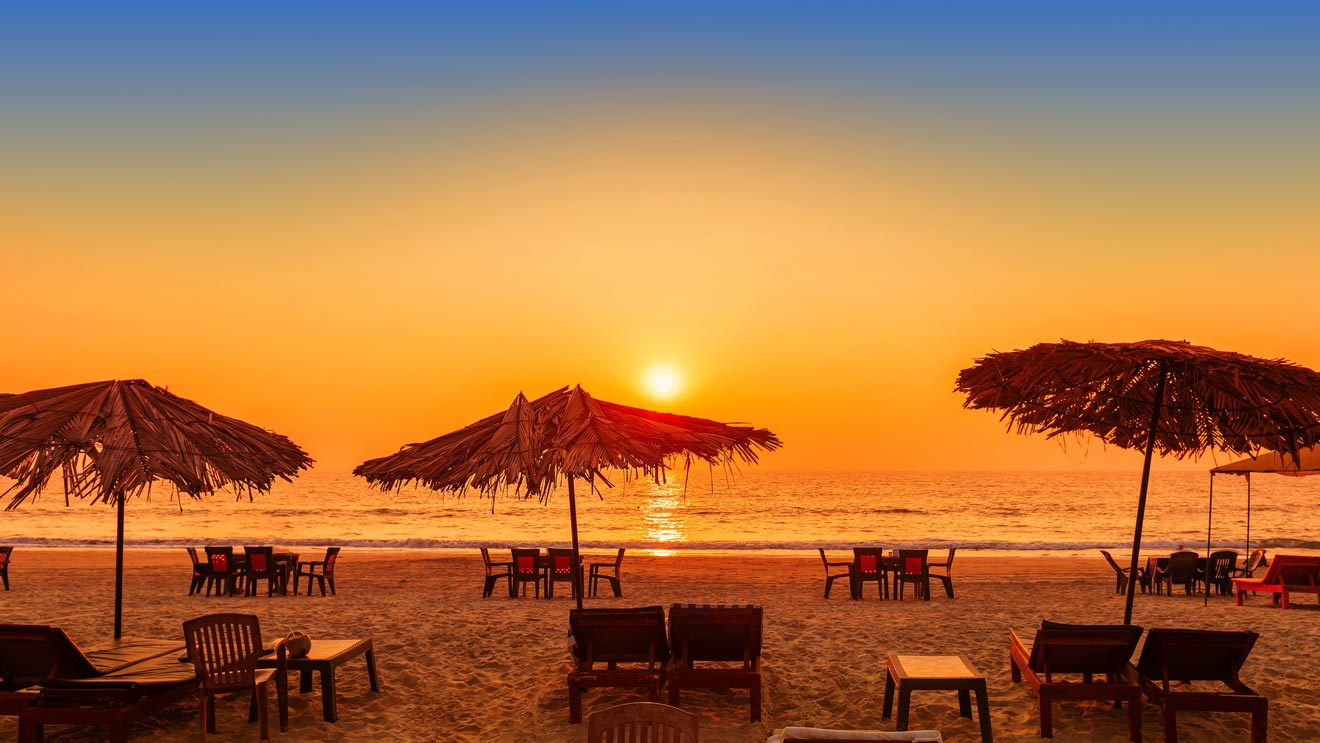 I'm so in need of a trip by the ocean these days, and I'm guessing you feel the same. Now that we've seen some of the best Destin family resorts, I think you're ready to start planning!
Just remember what I said earlier about booking your hotels in advance. As these accommodations are some of the best ones, they will sell out pretty fast.
And talking about booking, I know that some of you have a hard time trying to pick a favorite. So, I thought I would give you my 2 favorite options in town:
I hope you enjoyed this virtual trip as much as I did!
Don't forget that I'm still around if you've got questions about any of the resorts! All you have to do is drop me a comment below, and I'll answer ASAP!
Safe travels,
Victoria
---
Pin it for later!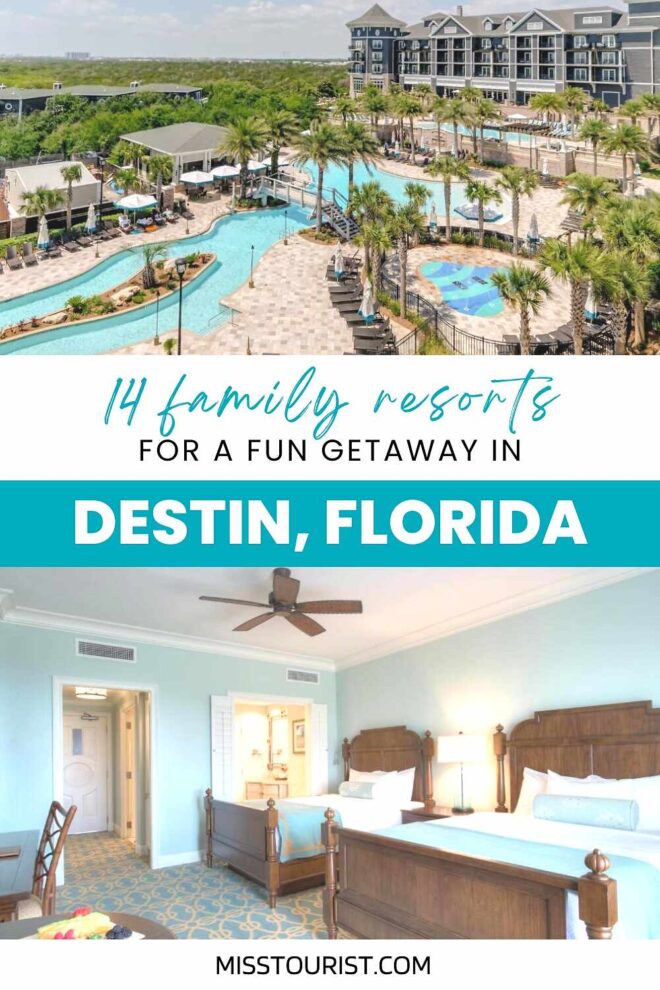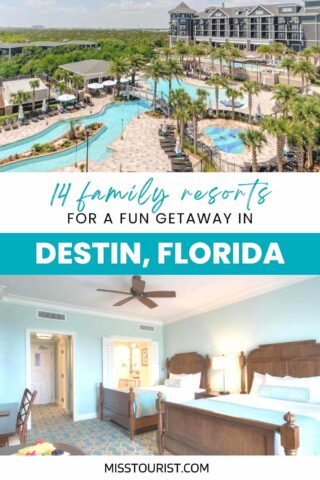 Pin it for later!