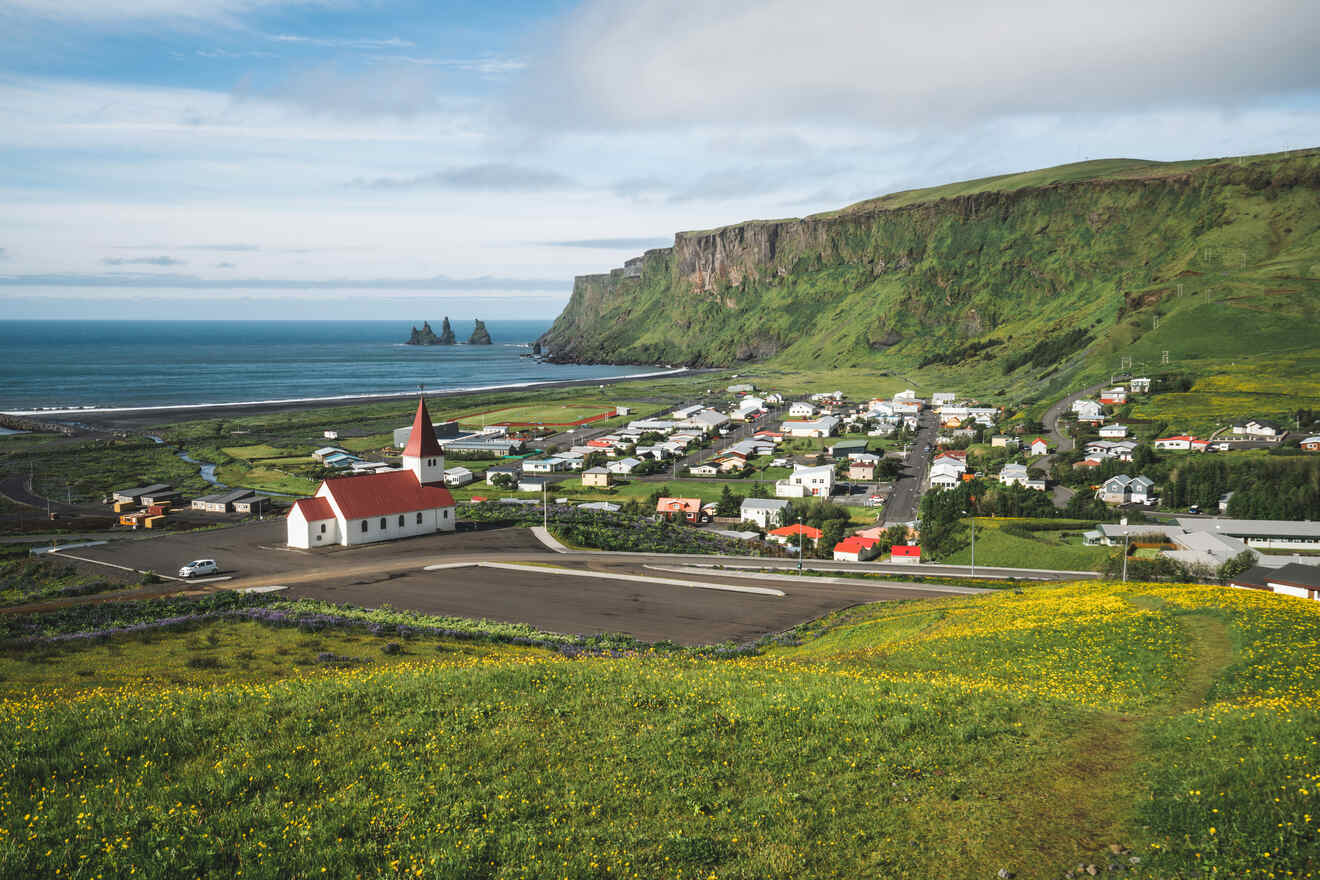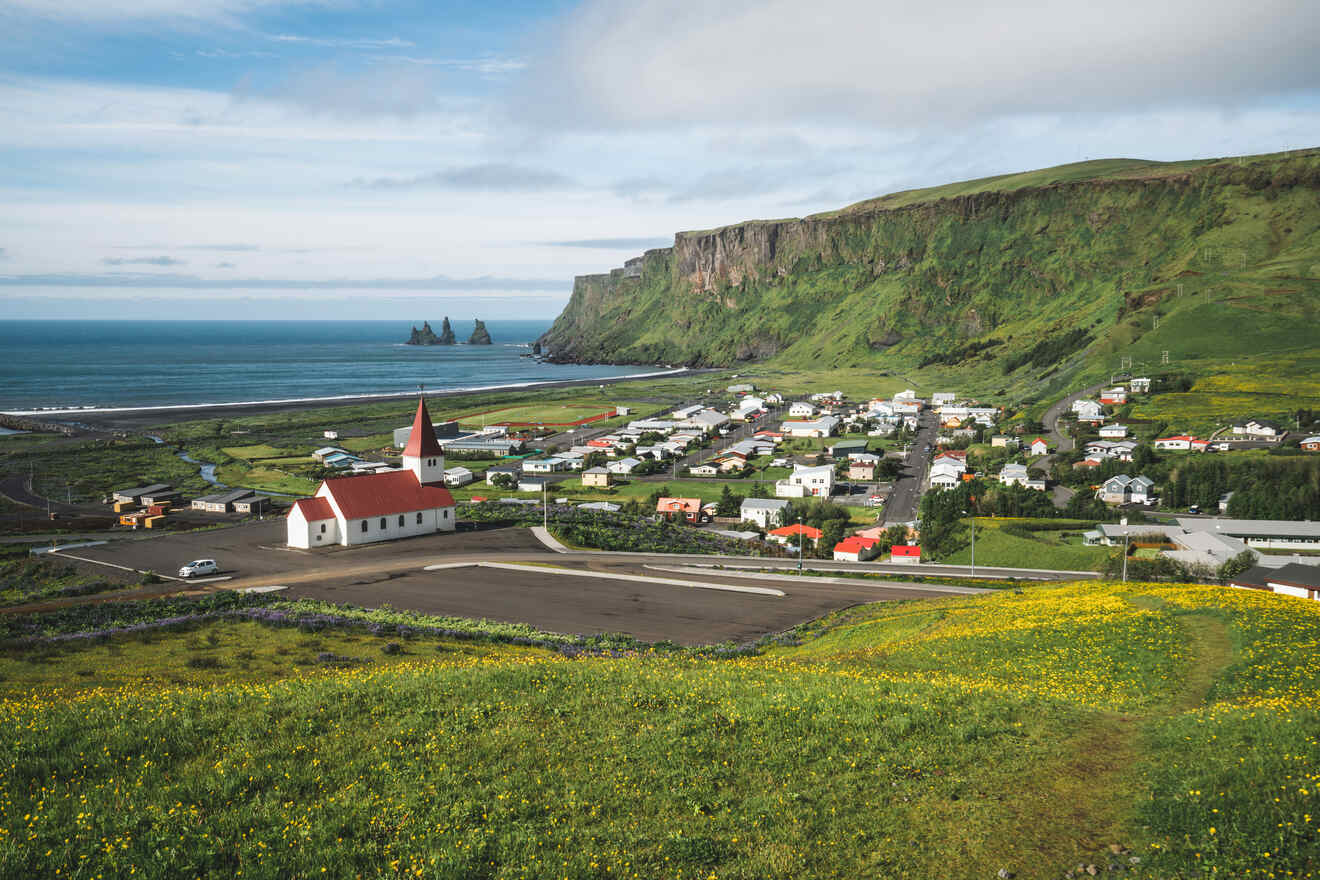 When it comes to Iceland, there's not much more to say than wow!
The country of magical landscapes, unique Northern Lights, and black beaches that look like they're from another world has a special place in my heart, and I'm sure that once you visit it, you'll feel the same!
If you're getting ready for a holiday to Vik, a beautiful seaside village on the country's south coast, then you've come to the right place! This post has a well-detailed guide to the best hotels in Vik, Iceland! The list of accommodations goes from most expensive to least expensive, so you can easily decide which hotel or studio apartment to pick.
As you might know, the village is pretty small (but it has many attractions) so I've decided to add a bonus here with the best hotels near Vik. Since most travelers will rent a car, you can easily visit the town anytime you want.
However, if you're going to stay in Vik, I recommend booking your hotel super early (a few months in advance). Because as you'll see all the good ones will sell out in second.
Okay, now that we've gone through the most crucial details, we're ready to hit the road!
Let's go!
If you are in a hurry
Thinking of booking right now? Then there's no reason to wait a minute longer! Check out this list of the best hotels to stay in Vik:
Here's a map that will help you visualize all the hotels in Vik, Iceland that I will be talking about in this post:
Luxury (US$250 and up)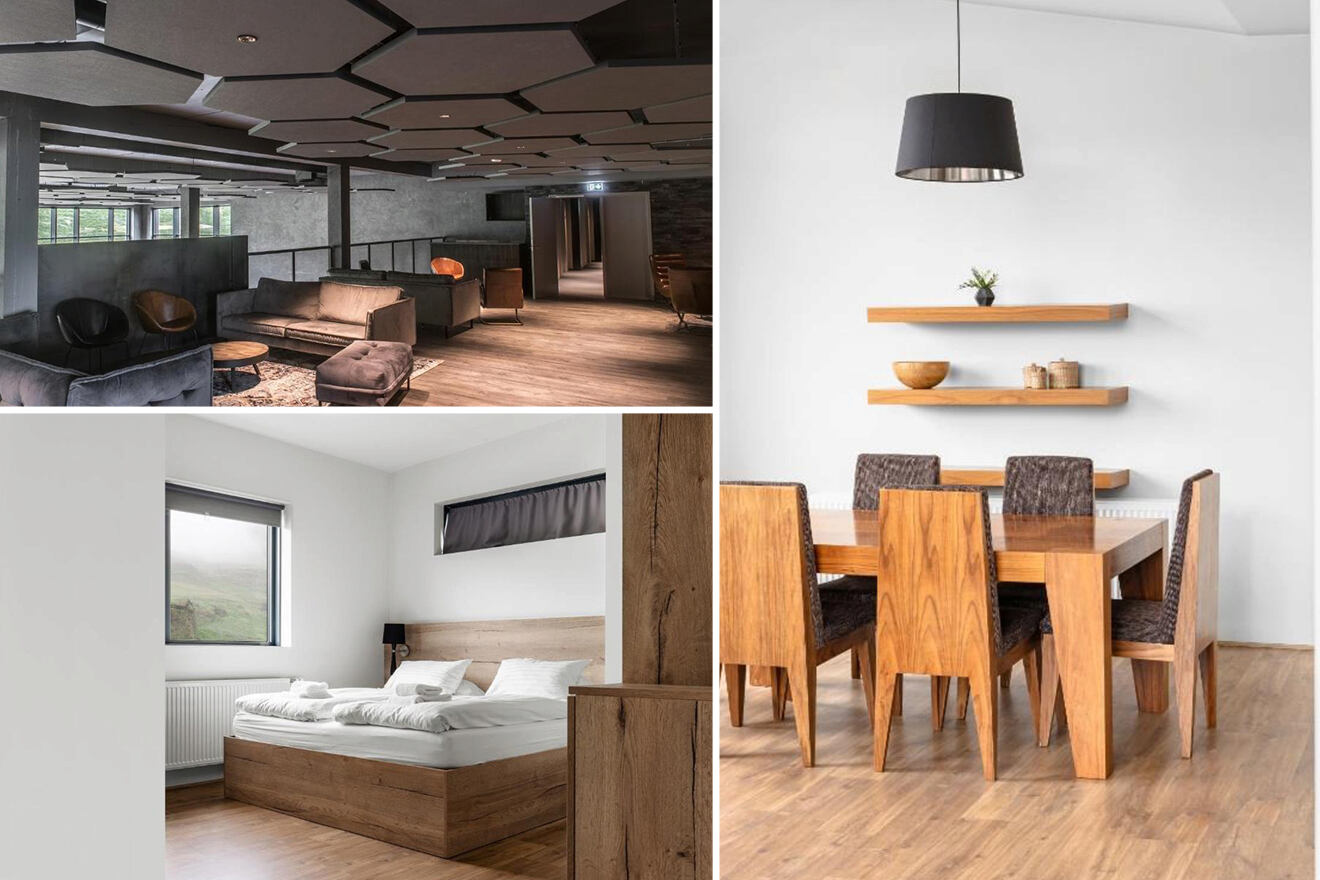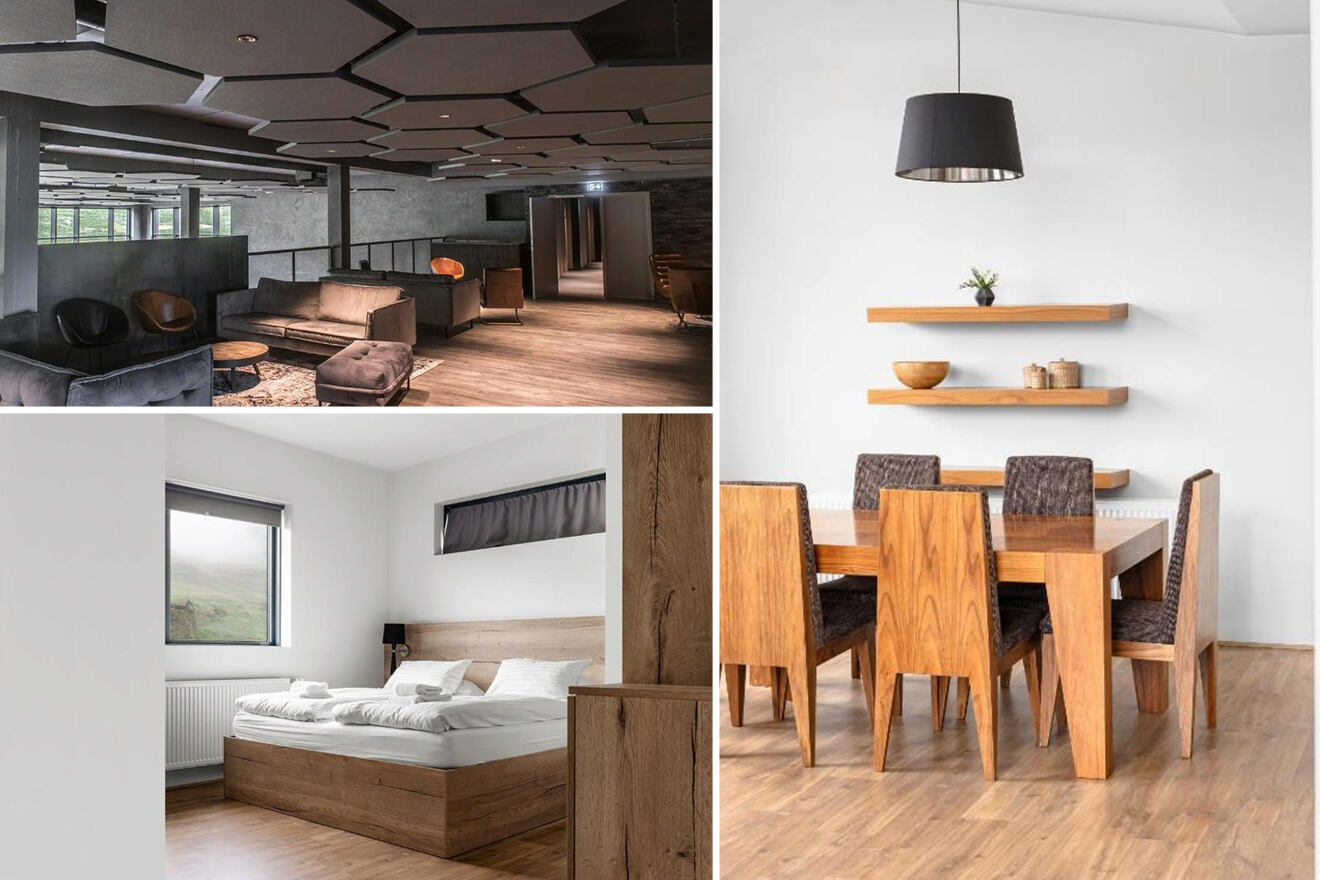 Vík Apartments – Ready for an unforgettable holiday in this small village on Iceland's South Coast? Vik may be small, but it offers many unique places to visit! Of course, you'll need a great hotel where you can rest and charge your batteries! These apartments are conveniently located near Black Sand Beach and have rooms with a private bathroom. I highly recommend booking these hotels in advance though as Vik is a super popular town to choose during an Iceland road trip!
Hótel Kría – Enjoy a delicious continental breakfast at this hotel that sits within walking distance from the Black sandy beaches. Hotel Kria has guest rooms with private bathrooms and free wifi. After a day exploring the Black Sand Beach, enjoy a cocktail at the bar and admire the amazing views! If you're looking for other areas to visit in the country, check our post on where to stay in Iceland.
NOTE: If you're looking for more choices of luxury hotels, check out the section below on the best hotels near the Vik.
Mid Range (US$150 – US$190)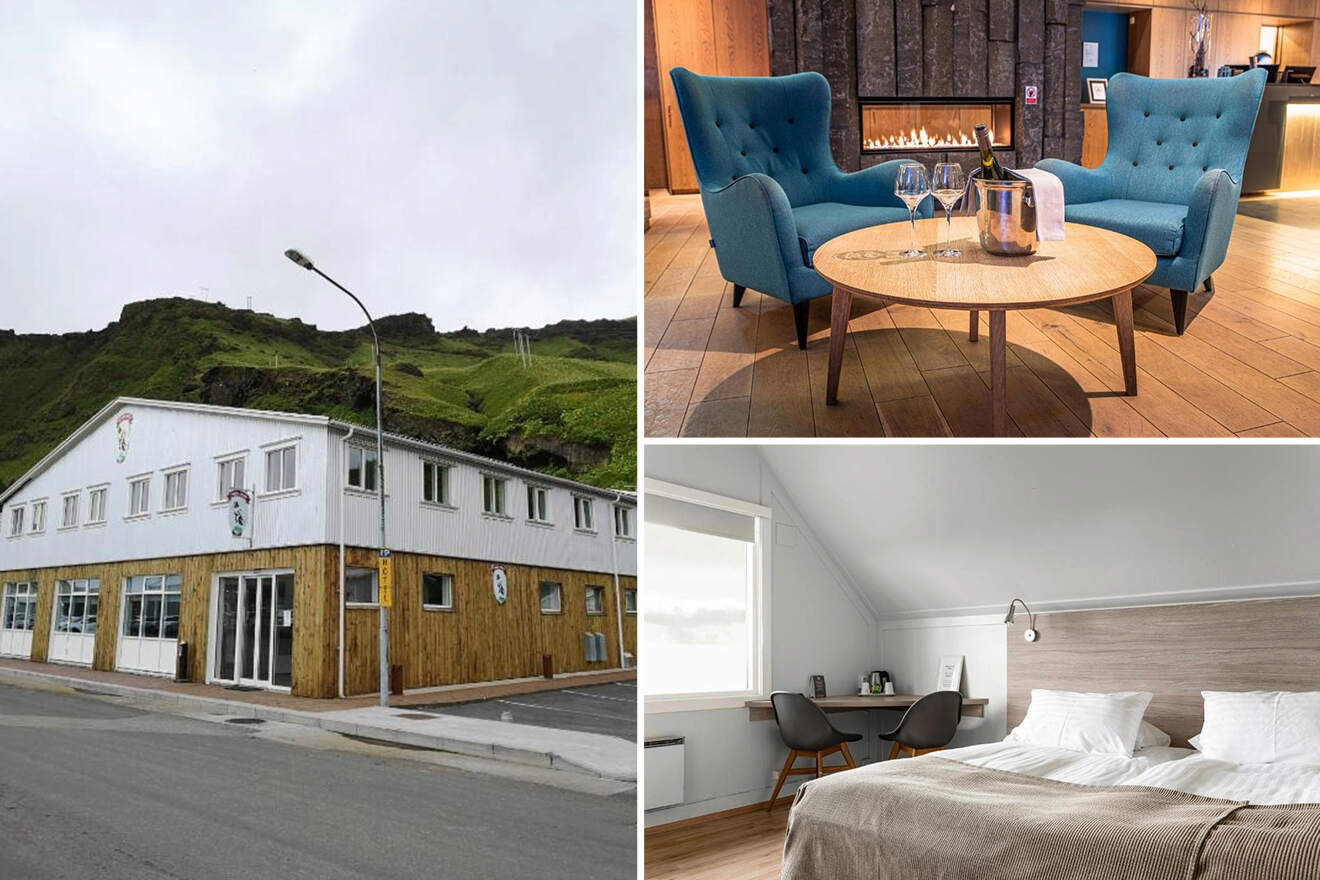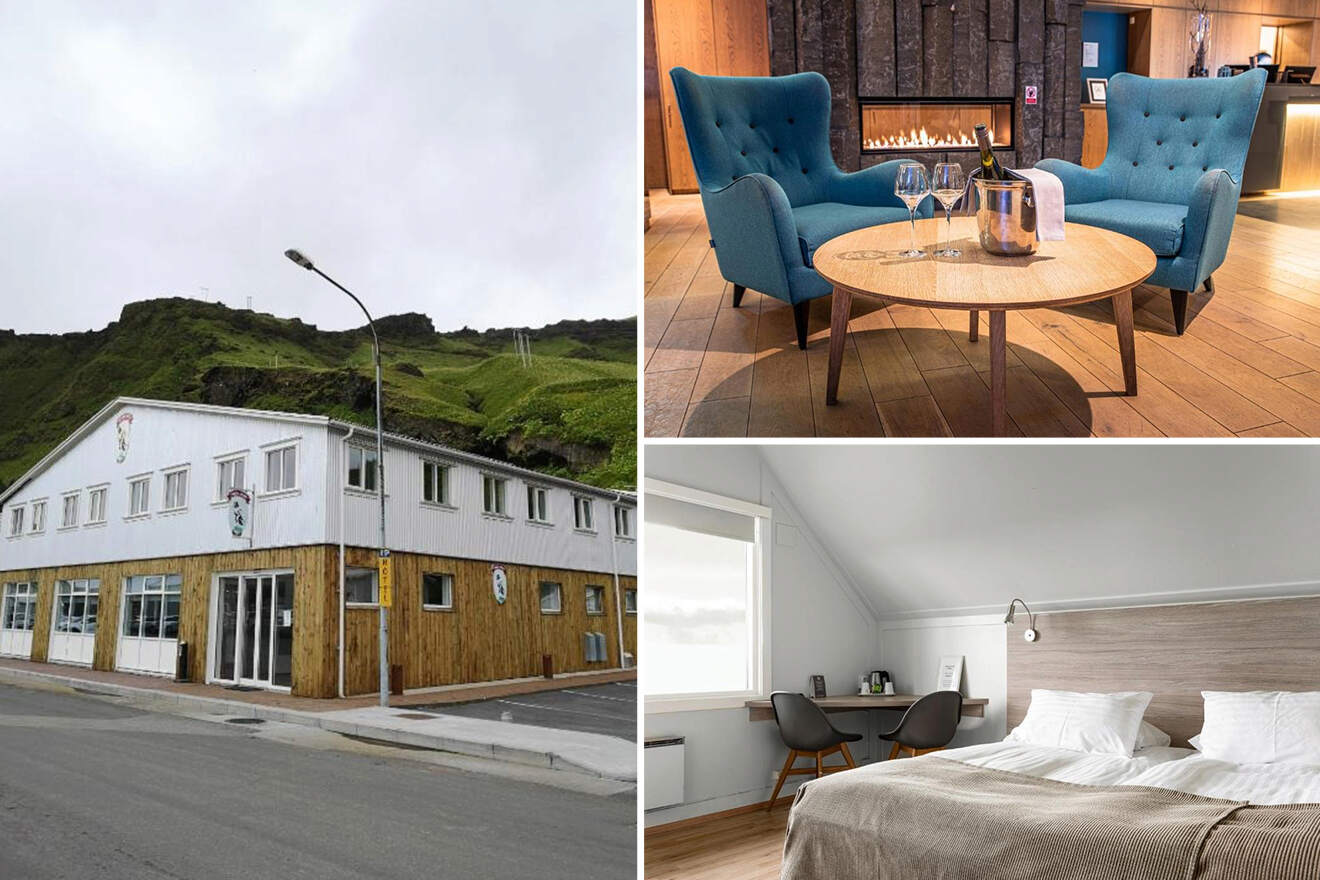 Budget (up to US$130)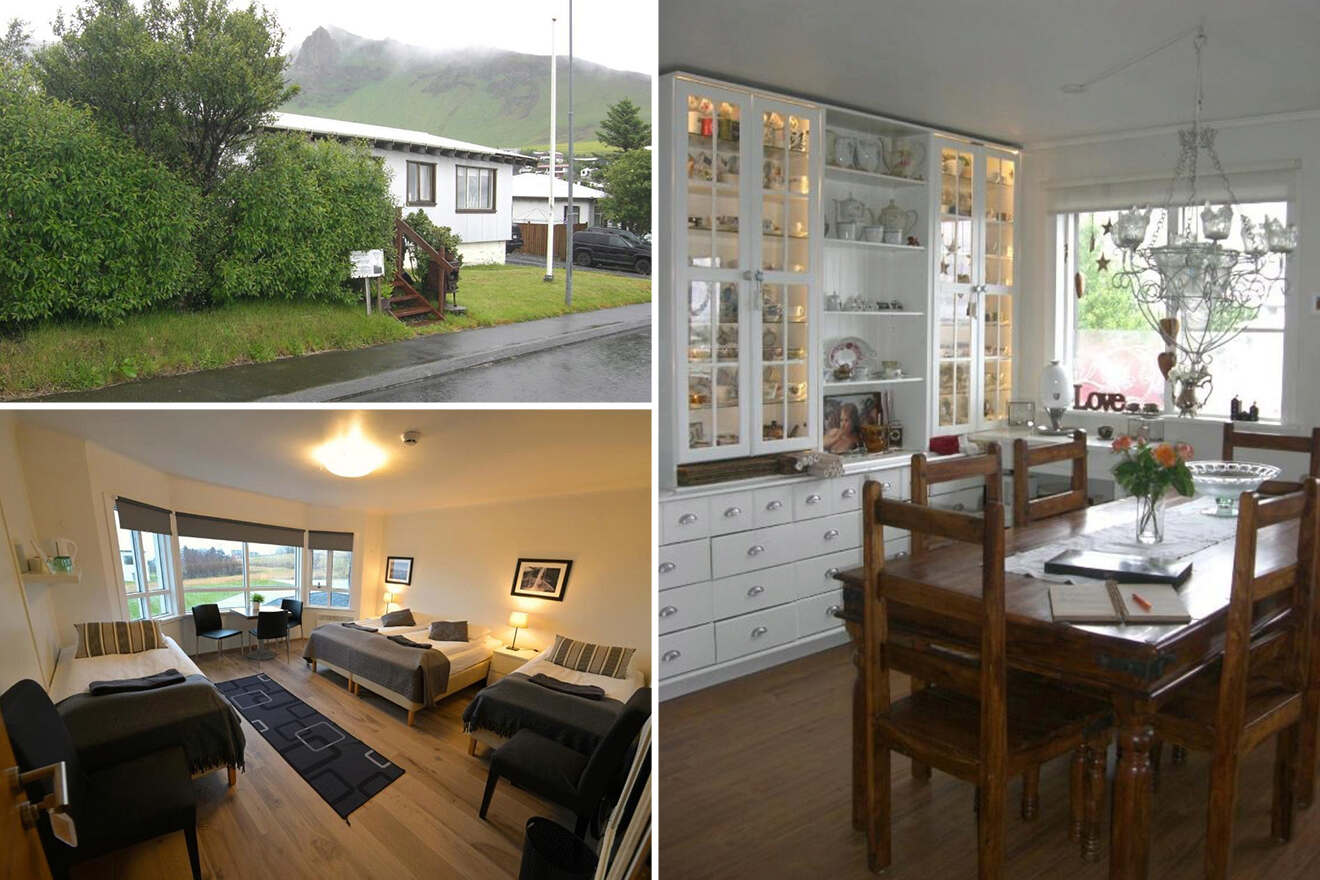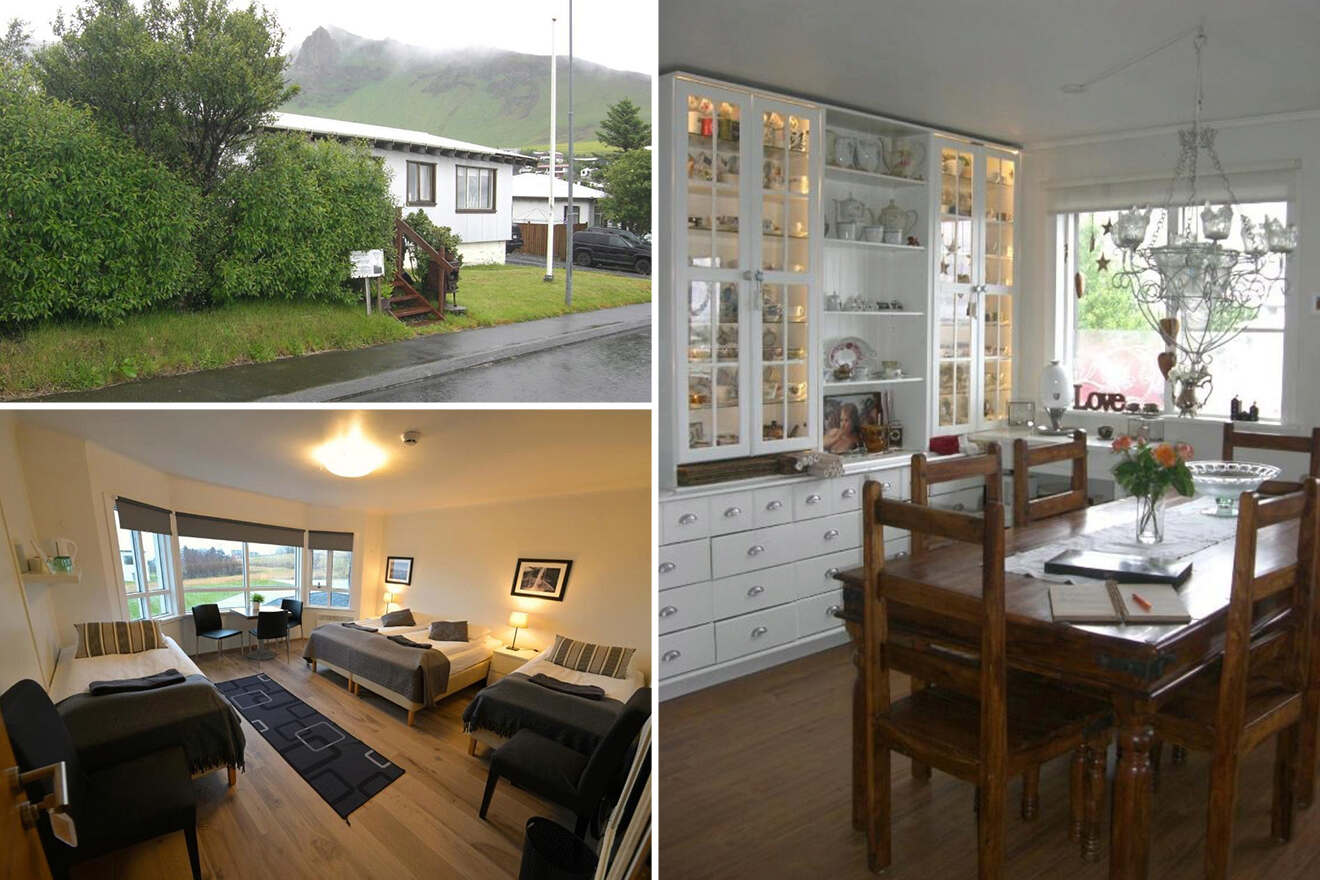 Guesthouse Carina – Looking for a more affordable place to stay in Vik, Iceland, during your dream trip? Well, look no further because I've got just the one! This guesthouse sits only a short walk away from the Black Beach, and it offers comfortable rooms and a shared bathroom. Each morning you can mingle with the other guests in the shared lounge area while eating your delicious breakfast.
Guesthouse Galleri – Feel like a local during your stay in Vik at this guest house that has a great location (not too far from the Black Sand Beaches). The accommodation provides a shared bathroom, a kitchen, and BBQ facilities, so you can cook your own meals if you want. Although you will also find a few restaurants around the guesthouse.
NOTE: If you have a strict budget and want to stay at a budget hotel then check the section below which has more affordable accommodations located just outside Vik.
BONUS: Best hotels near Vik, Iceland
As you've noticed Vik is a pretty small town, and naturally, the selection of the best hotels in the area is not so big. That's why I recommend booking super early if you want to stay in Vik.
However, if you're planning this holiday last-minute and all the hotels in Vik are gone, you've got another option. You can choose to stay at a hotel outside of the village on your way from Reykjavik.
Okay, now let's check the best hotels near Vik, Iceland:
Luxury (US$250 and up)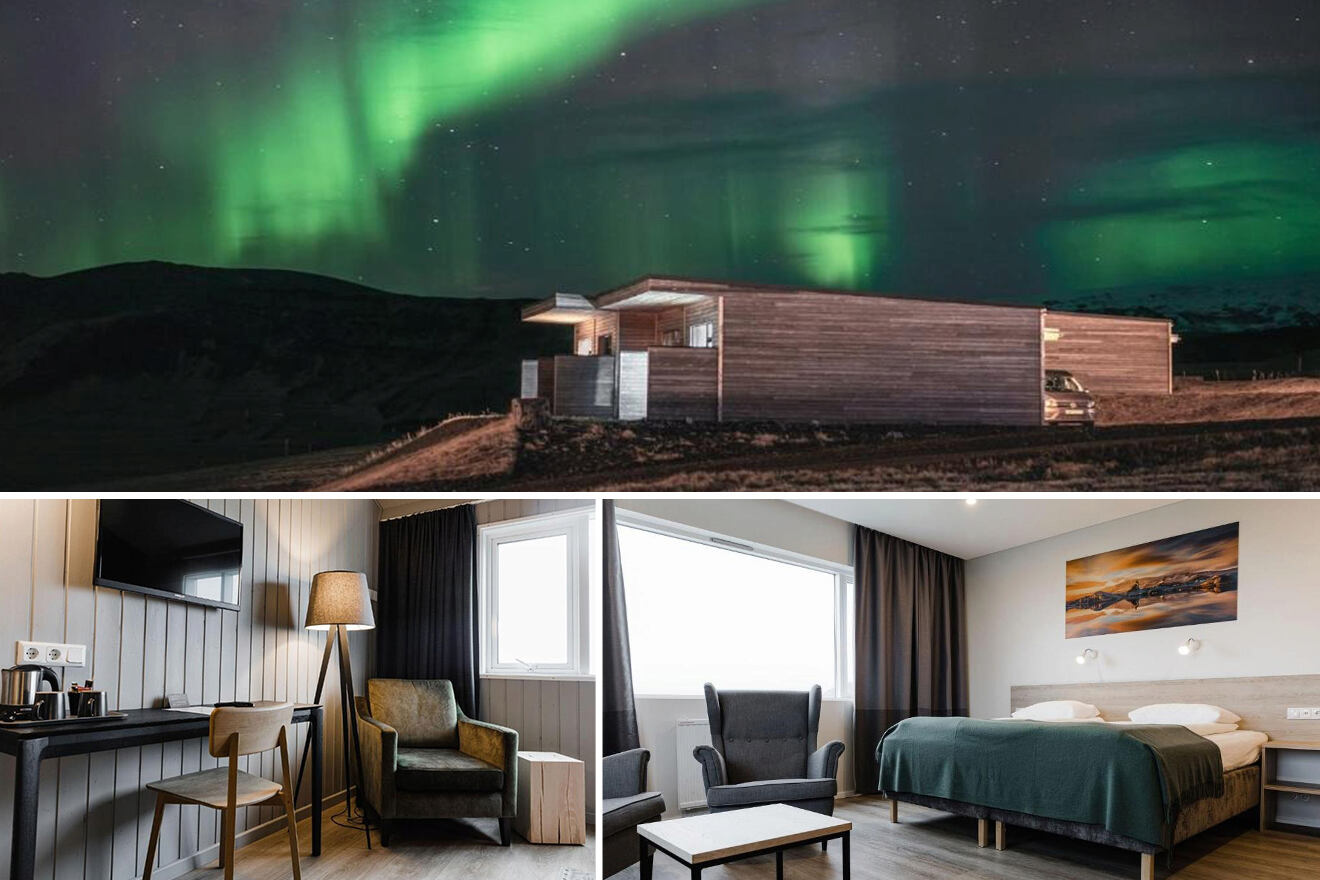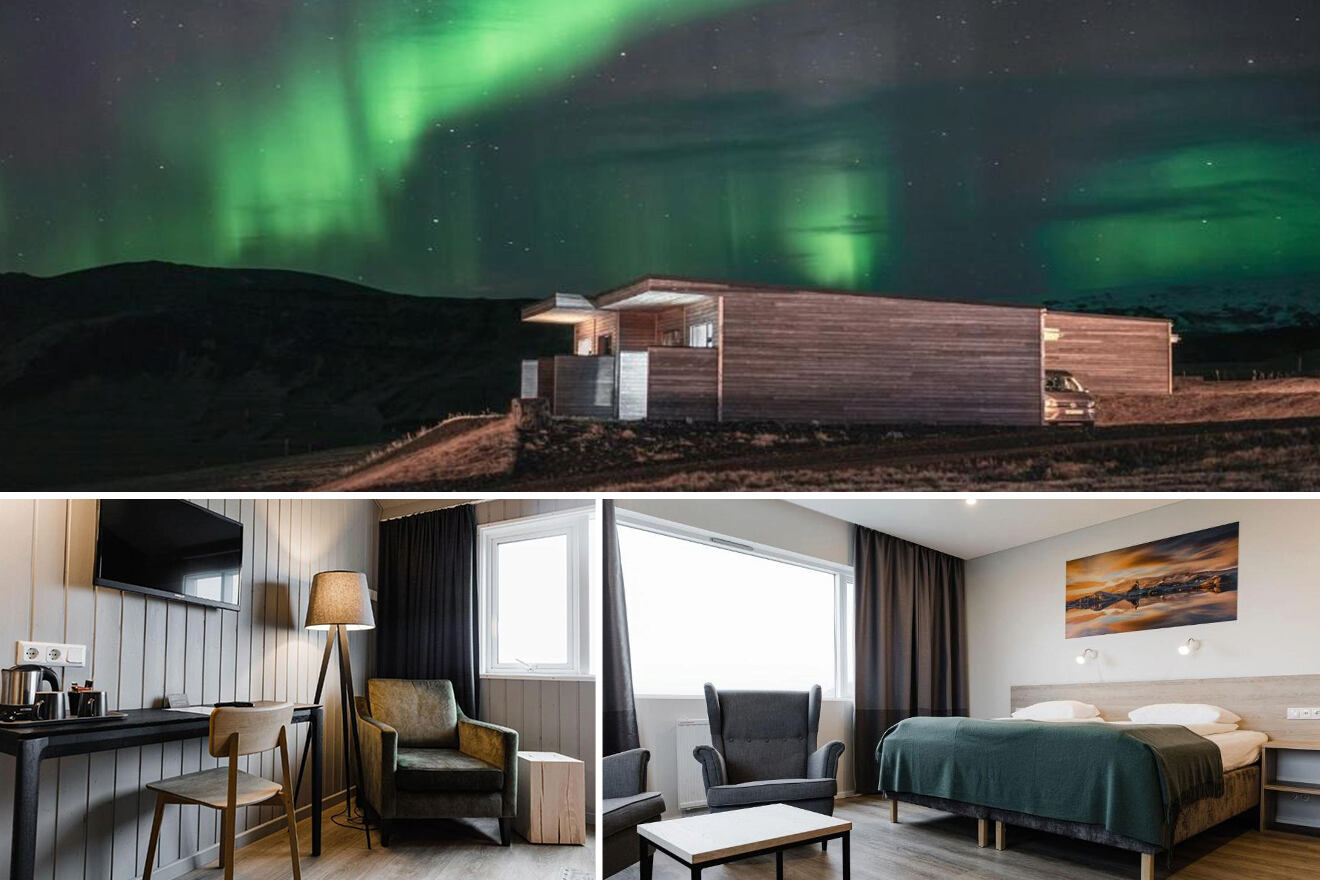 Mid Range (US$150 – US$190)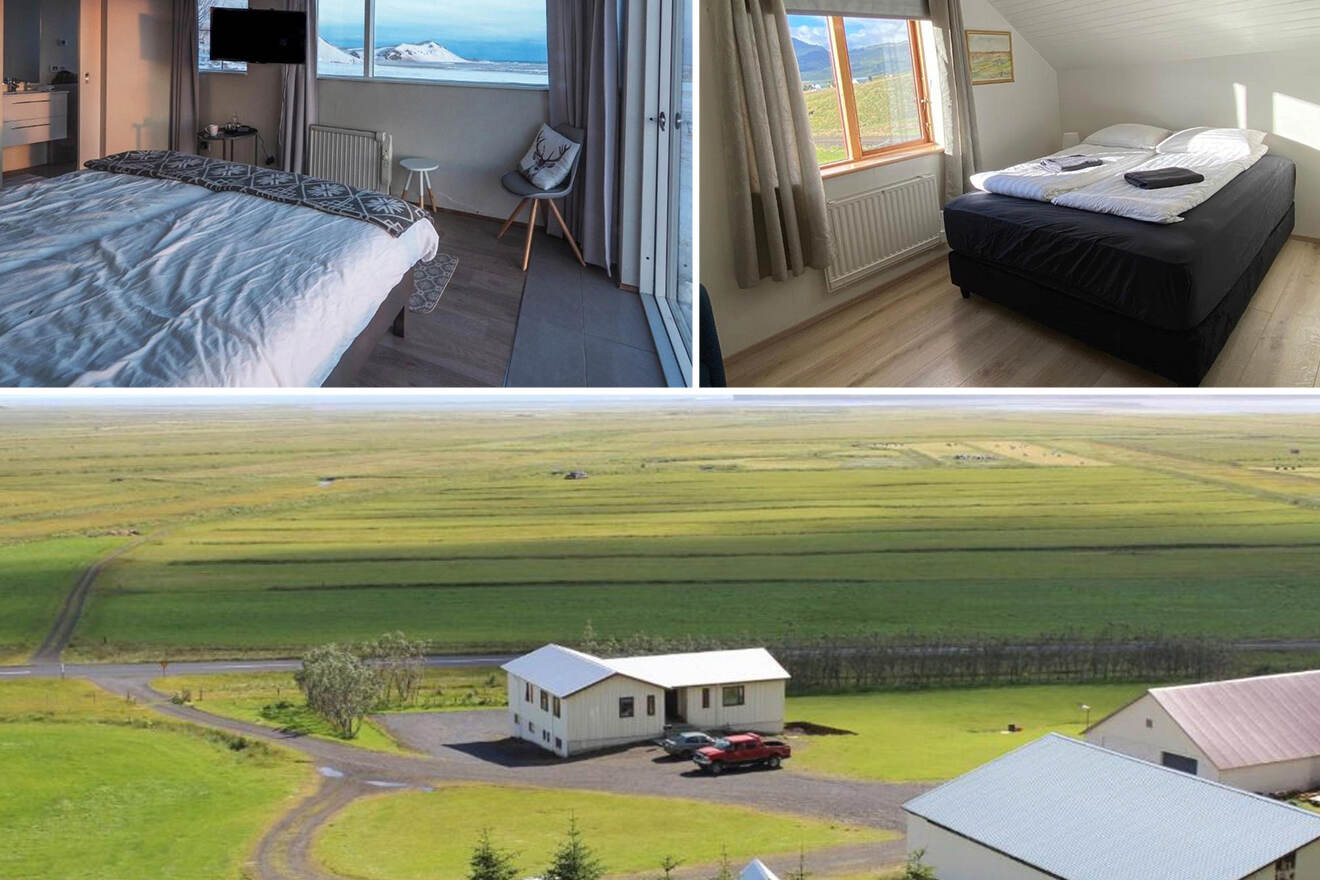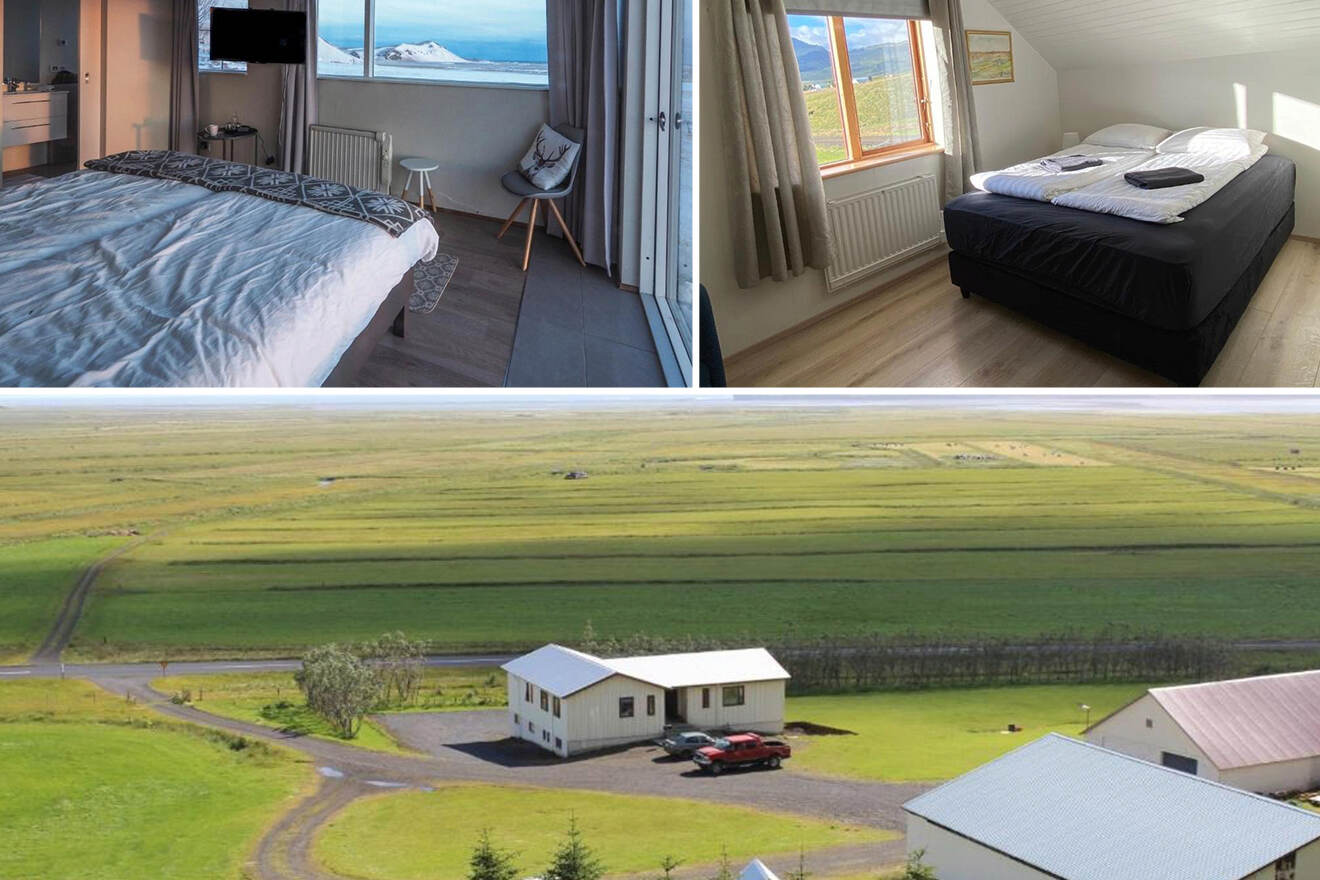 Skammidalur – Feel at home in this dream guesthouse on the South Coast of Iceland, where you can enjoy plenty of privacy and tranquility! After a few hours of hiking, you'll probably dream about a hot meal! Luckily, the accommodation has a kitchen where you can prepare something really quick or just check out the restaurants nearby. Vik village is located 8 km (5 miles) away.
Farmhouse Lodge – Forget all about your daily activities and immerse yourself in this magical location in South Iceland! All the rooms at the lodge come with breathtaking views, and the accommodation offers a buffet breakfast and a shared lounge. At night warm up by the fireplace and admire the natural beauty that's surrounding you! The lodge is located a 15 minutes drive away from Vik.
Rauðafell 1 – Fresh air and delicious food! This hotel that's located a 30 min drive away from Vik, offers a continental breakfast every morning and free parking for its guests. There's a shared lounge with a tv where you chill after a full day of activities!
Budget (up to $130)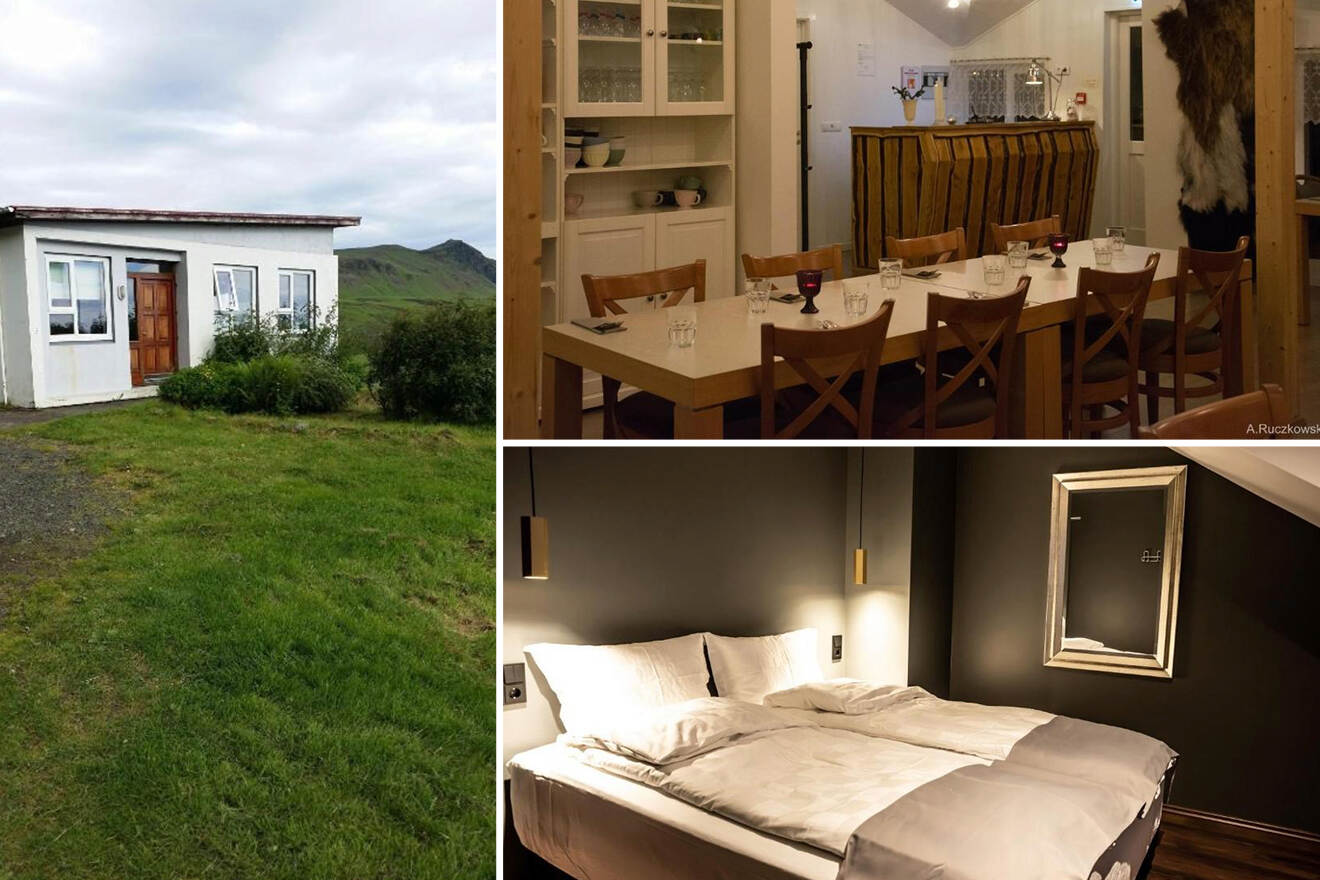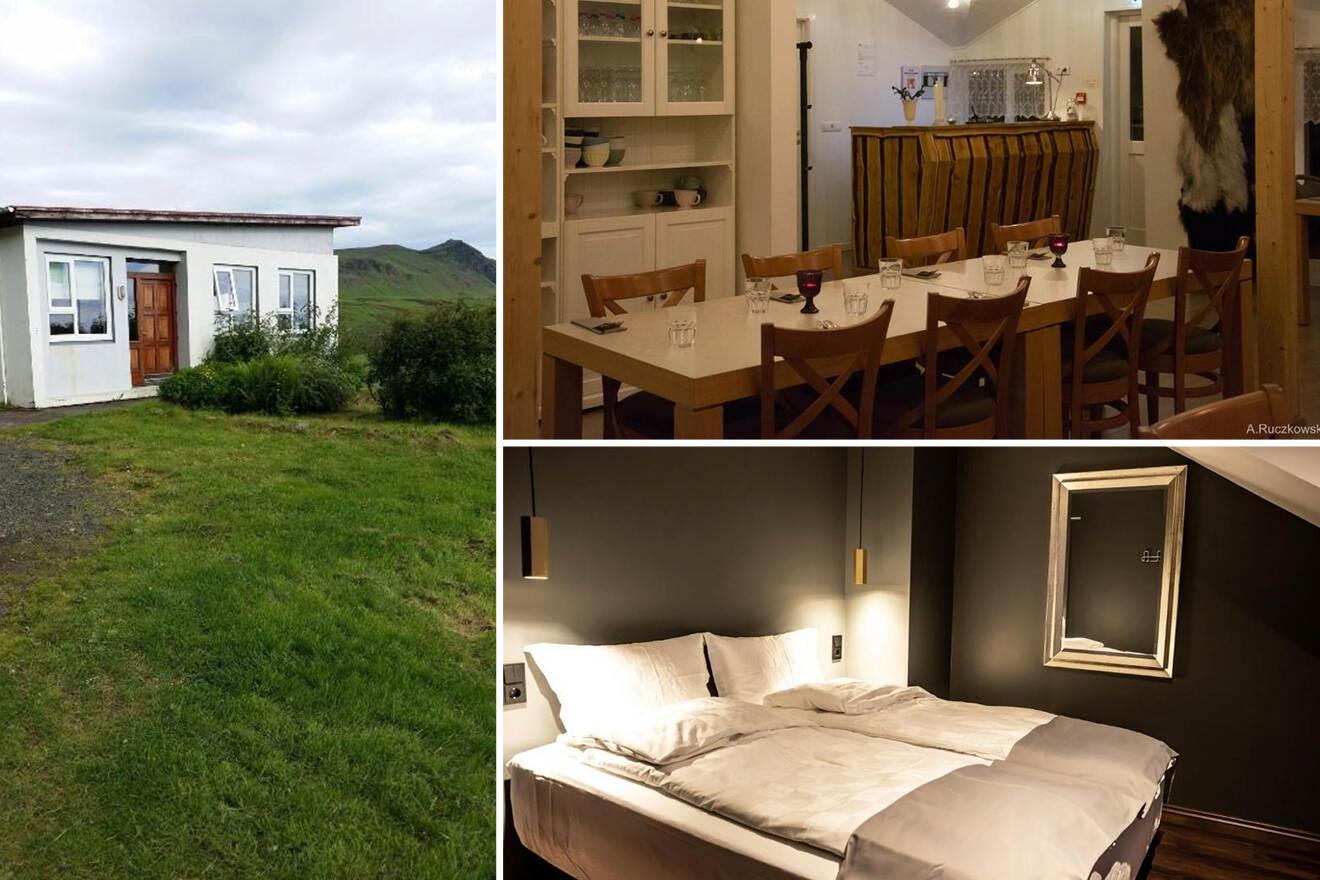 Hótel Búrfell – Affordable and comfortable? Yes, please! Indulge in the traditional Icelandic food at this hotel that offers free parking and free wifi. Each room has a private bathroom, and some of them offer views of the Eyjafjalla Glacier and the Atlantic Ocean. Reynisfjara Beach sits 6.5 km (4 miles) away, and Vik Village is a 20 min drive away.
The Barn – One of the best hostels near Vik! I love its decor! The double rooms at the hostel come with a shared bathroom. You'll also find a seating area and a bar where you can mingle with the other guests. Plus, after all that time out in the cold, you'll need a drink or 2 to warm you up before going to bed!
Giljur Guesthouse – The rooms at this guesthouse are pretty spacious, and they come with a seating area. When you're not out and about exploring the Black Beaches or going horseback riding, you can chill in the garden. The landscape looks fantastic here! Guests will also have access to a shared lounge, and Vik village is only an 8-minute car drive away.
Frequently asked questions about hotels in Vik, Iceland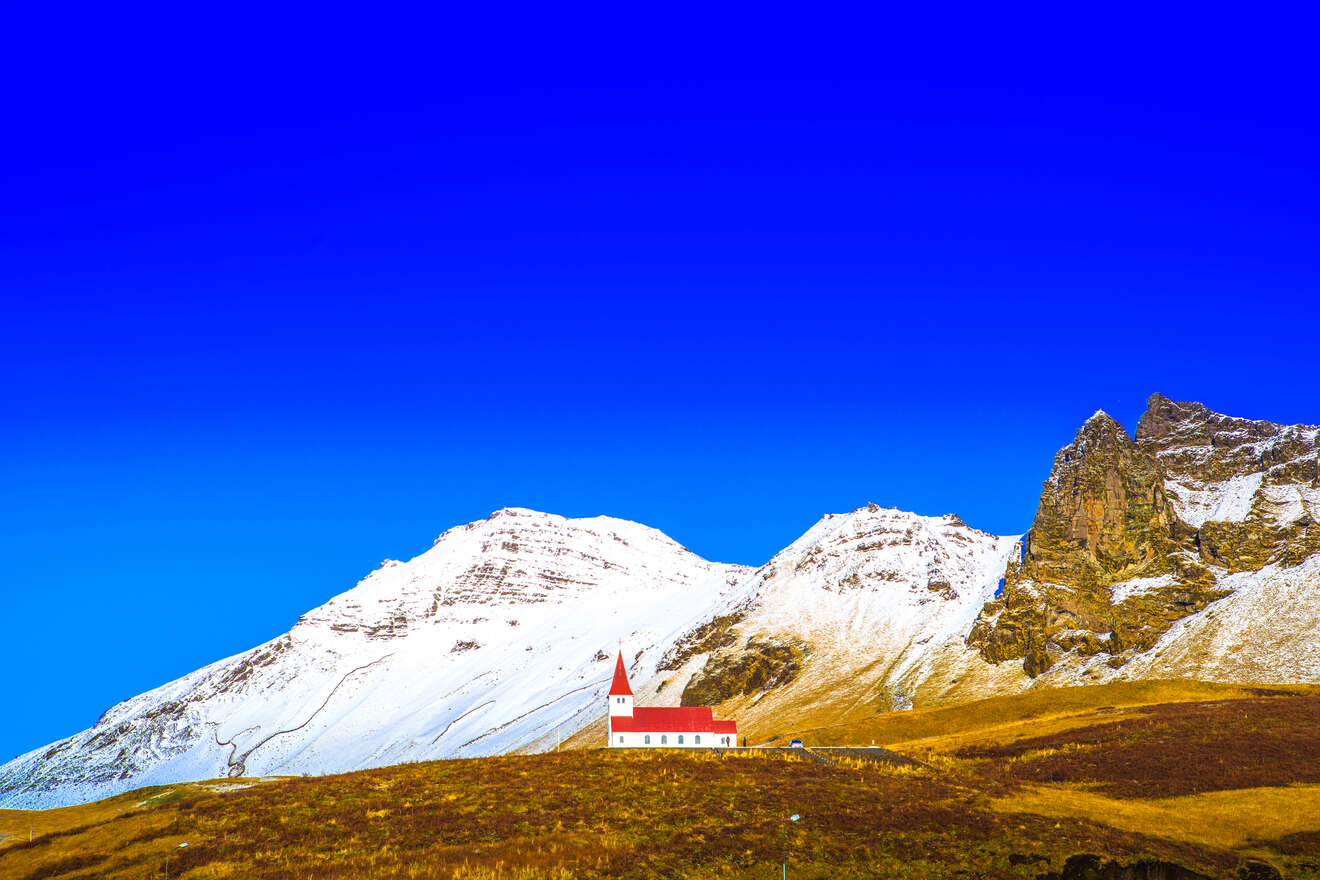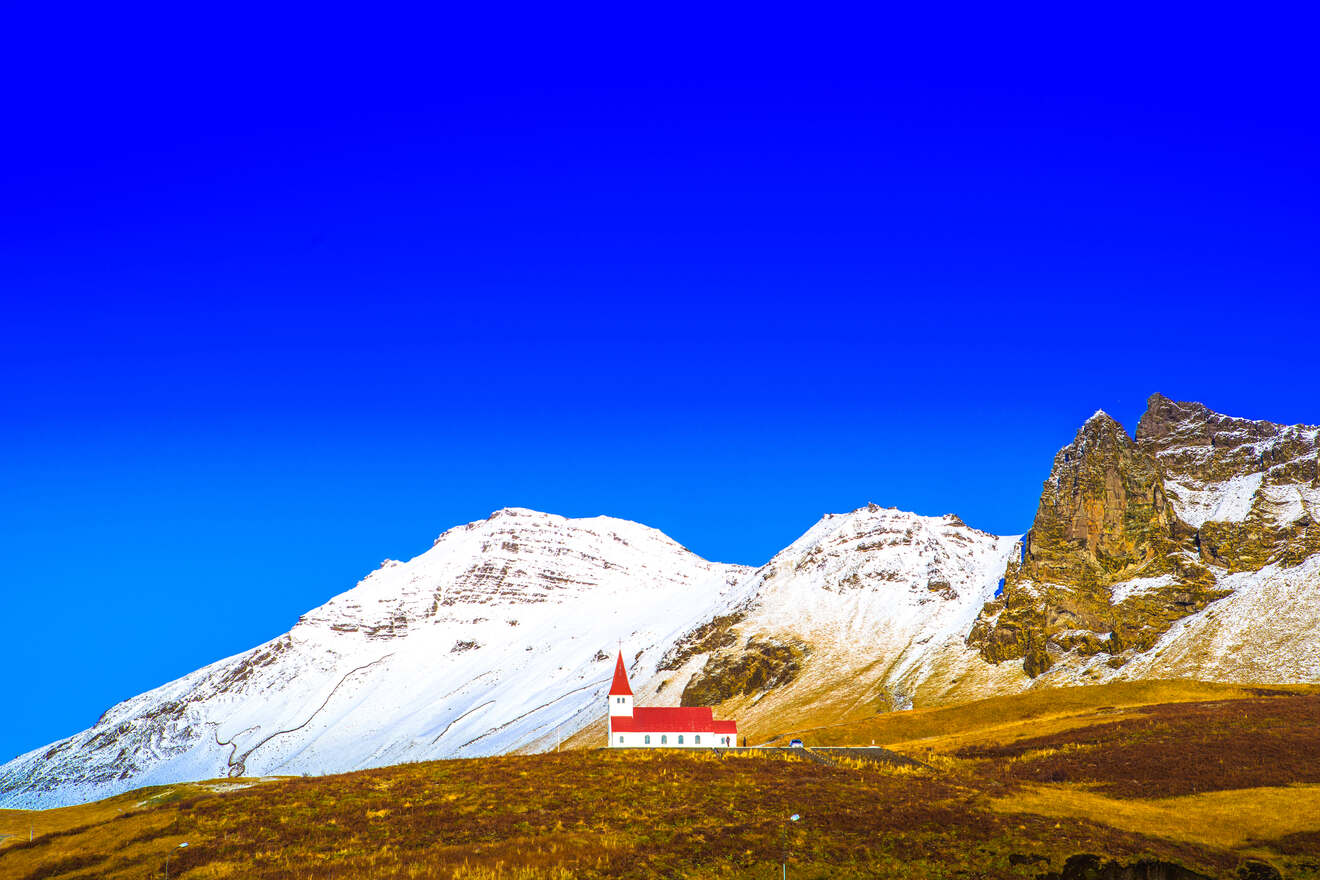 🌊 What is Vik Iceland known for?
Vik is well known for its black beaches (the most famous one is Reynisfjara Beach) and also for its glaciers, which you can hike plus many other sites of natural beauty! 
🤔 Is Vik worth visiting?
Yes, Vik is a picturesque village that you shouldn't miss during your trip to Iceland! The black beaches and mountainous landscape will make you fall in love with this place!
💰 Which are the best luxury hotels in Vik, Iceland?
Vík Apartments and Hótel Kría are 2 of the best luxury hotels in Vik. Both offer amazing facilities and have great reviews from other travelers. 
🏨 Which is the best hotel near Vik, Iceland?
Vestri Pétursey (located a 20-minute drive away from Vik) and Skammidalur (which sits 8km / 5 miles away from Vik) are 2 of the best hotels near the village. Both are surrounded by a breathtaking landscape.
Conclusion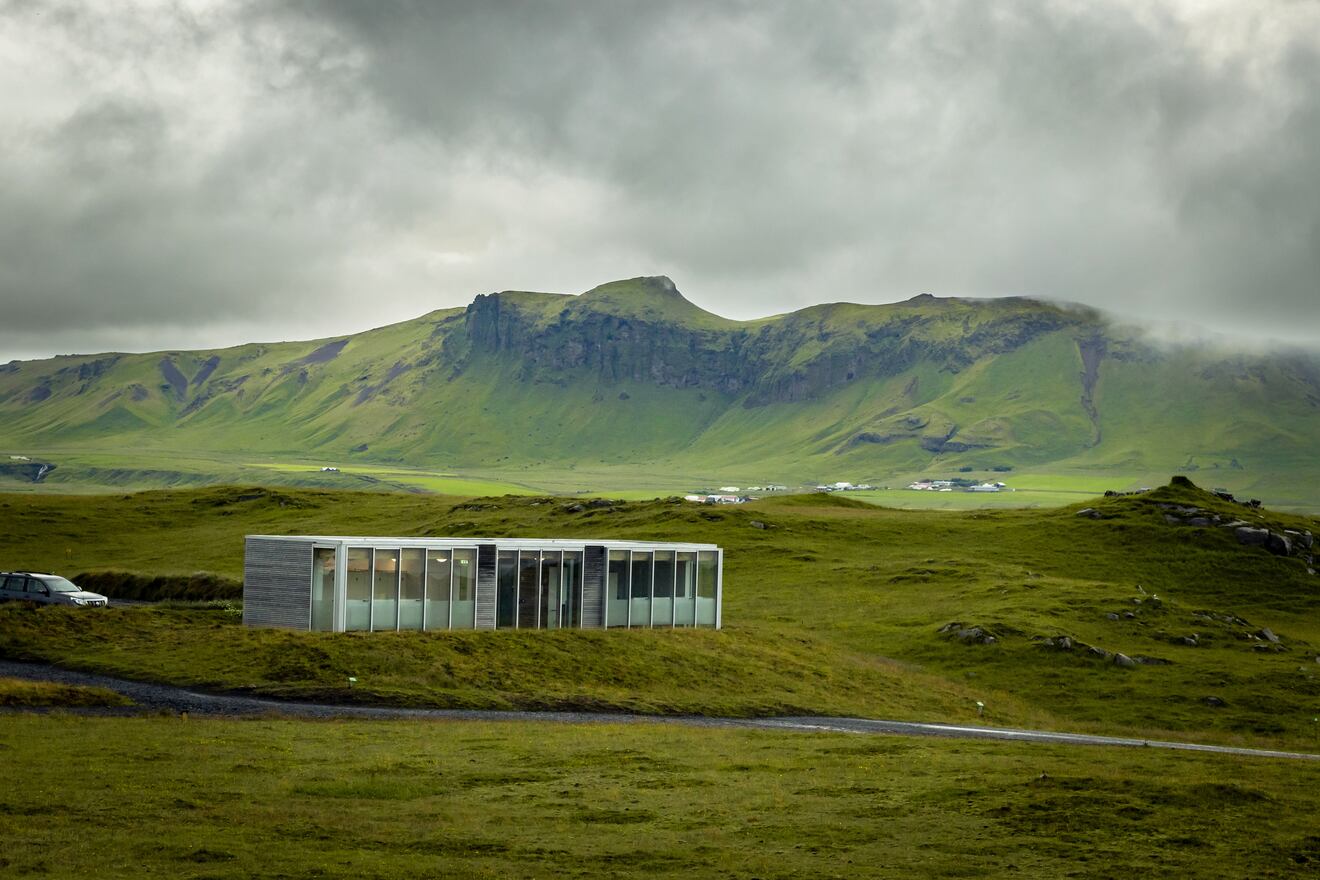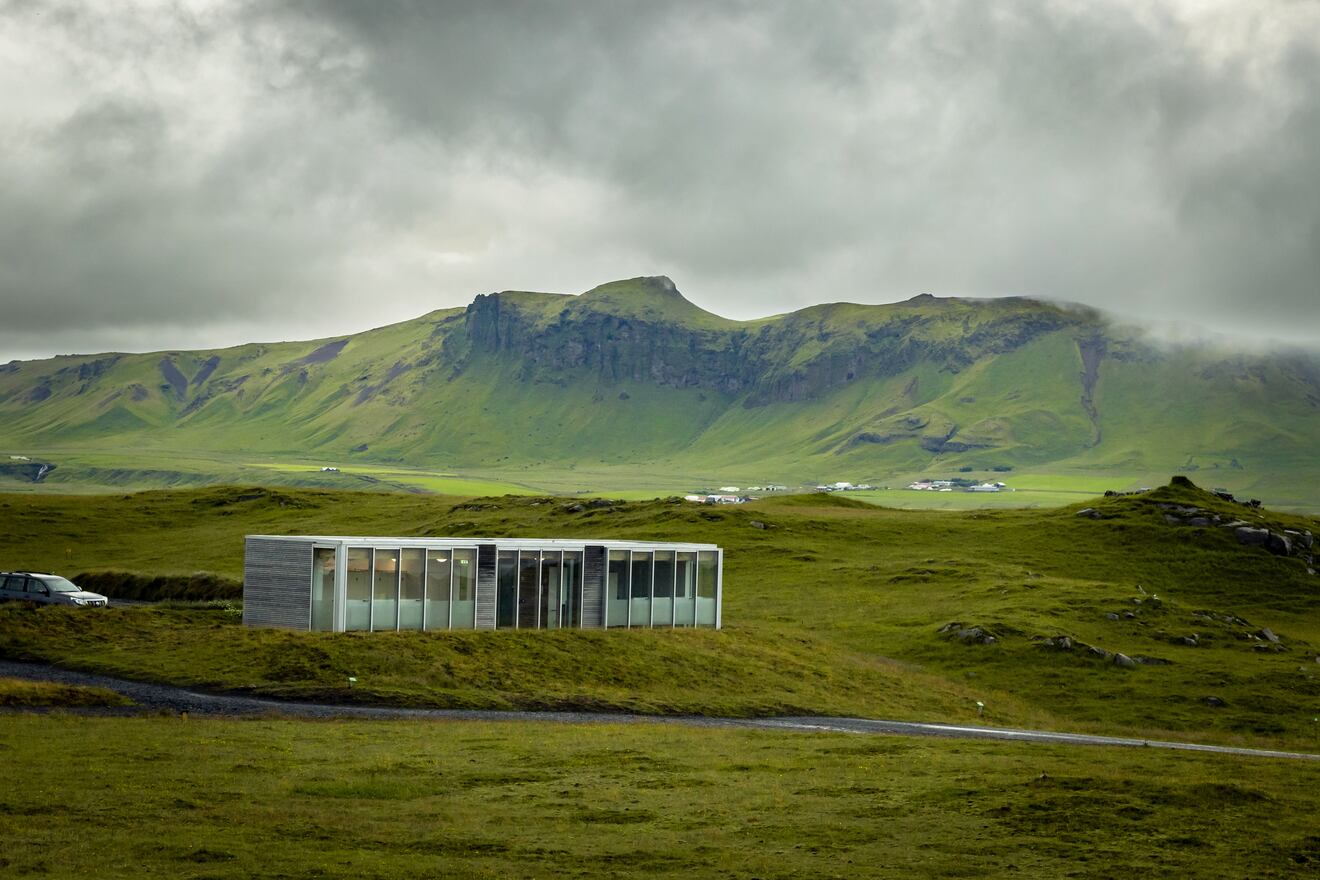 All I can say is that people who live in Iceland are very, VERY, lucky! Imagine waking up every day to those beautiful surroundings! If you're planning a trip there, you're super fortunate as well! And I hope that this article will help you find the best travel deals.
To make a quick recap: the post has a carefully curated list of the best hotels in Vik, Iceland. It goes from most to least expensive and I've also added some accommodations near the village, in case you don't find a place to stay in Vik.
That's why I recommend booking your hotels in advance. The village is small and all the best hotels and hostels sell out so fast.
I know the list of hotels is pretty long, so to give you some extra help I'll tell you which are my top 2 favorites hotels in Vik:
Enjoy your trip to this magical country! Go horseback riding on the black beaches, hike the glaciers, explore the Ring Road, and don't forget your warm clothes (we've got a whole post on what to pack for your Iceland trip on the website).
If you have any other questions about Iceland, let me know in the comments below and I'll answer them as quickly as I can. You can also check our other posts on Iceland, we've got lots that offer super useful information and tips!
Safe travels,
Victoria
---
Pin it for later!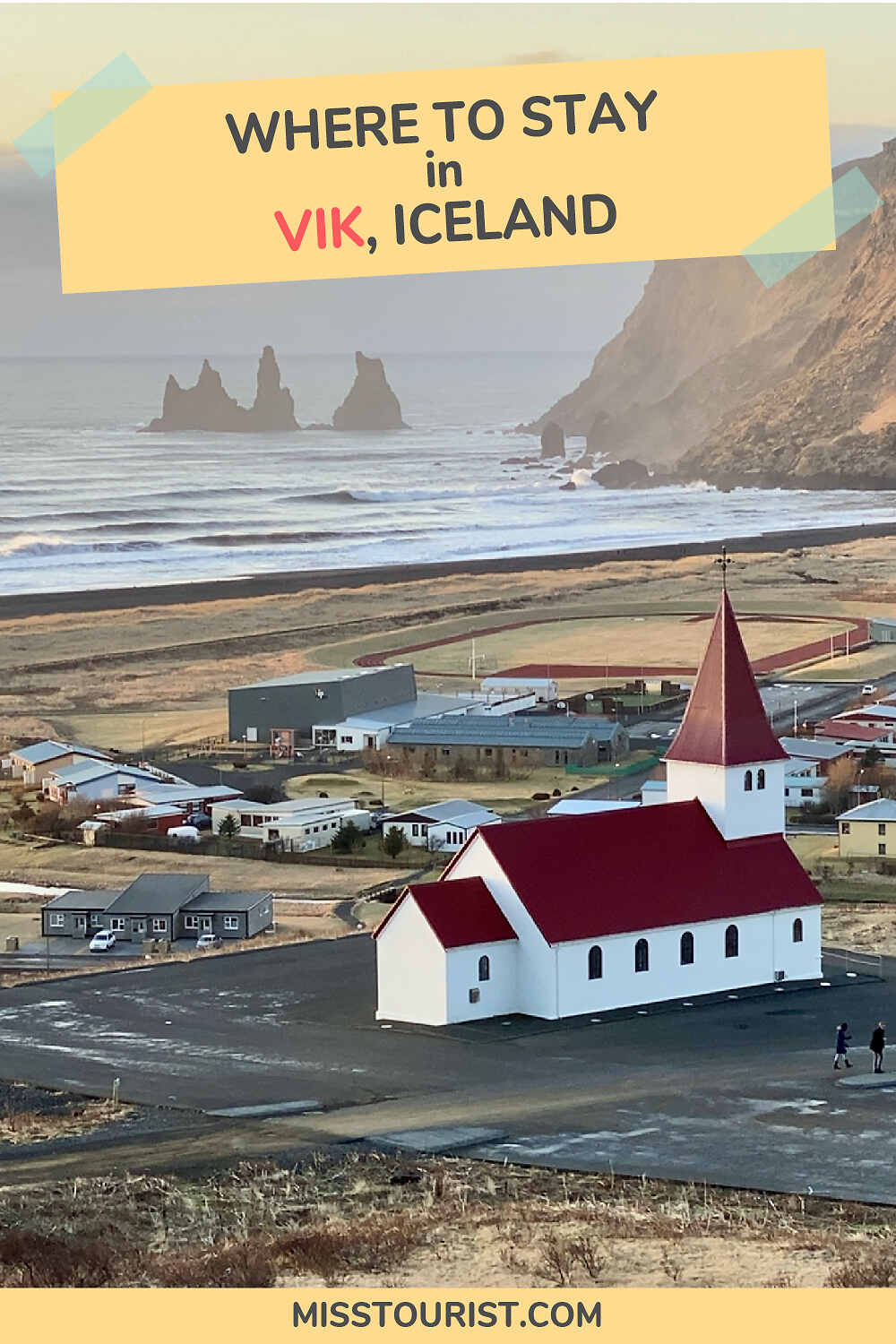 Pin it for later!