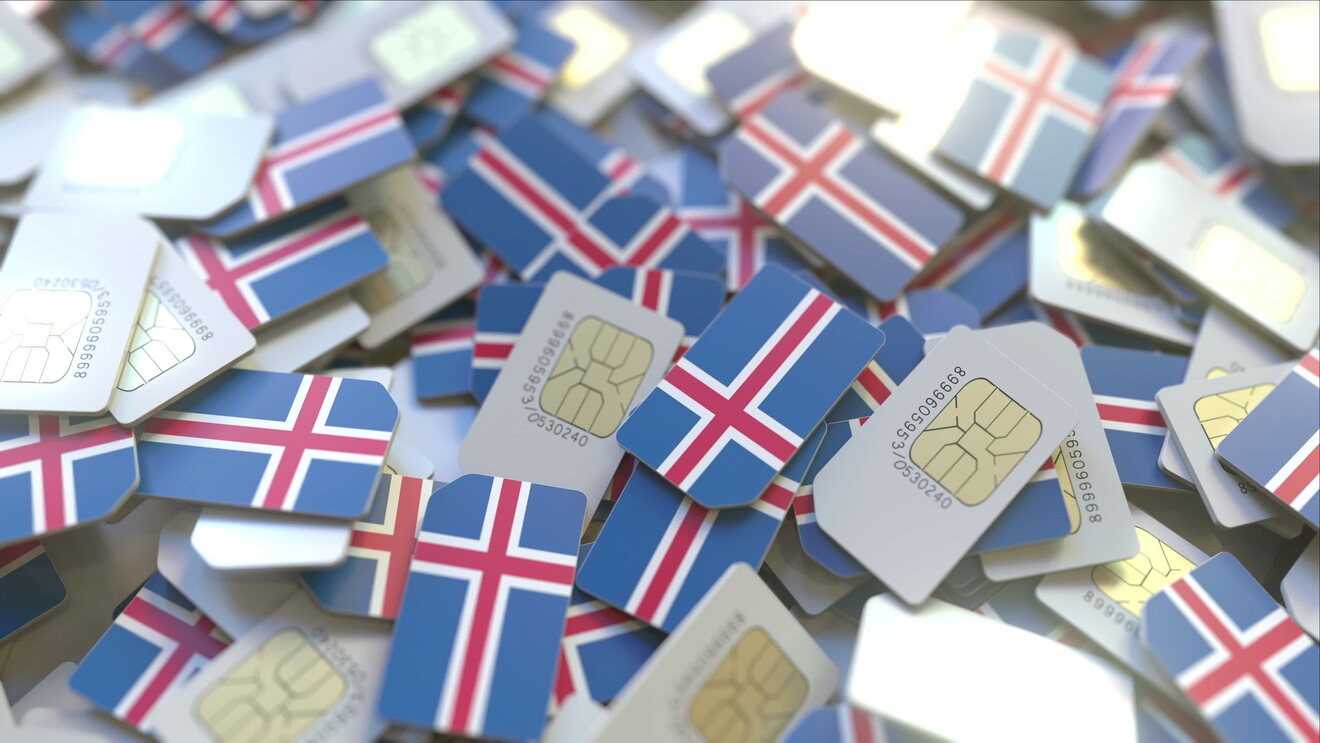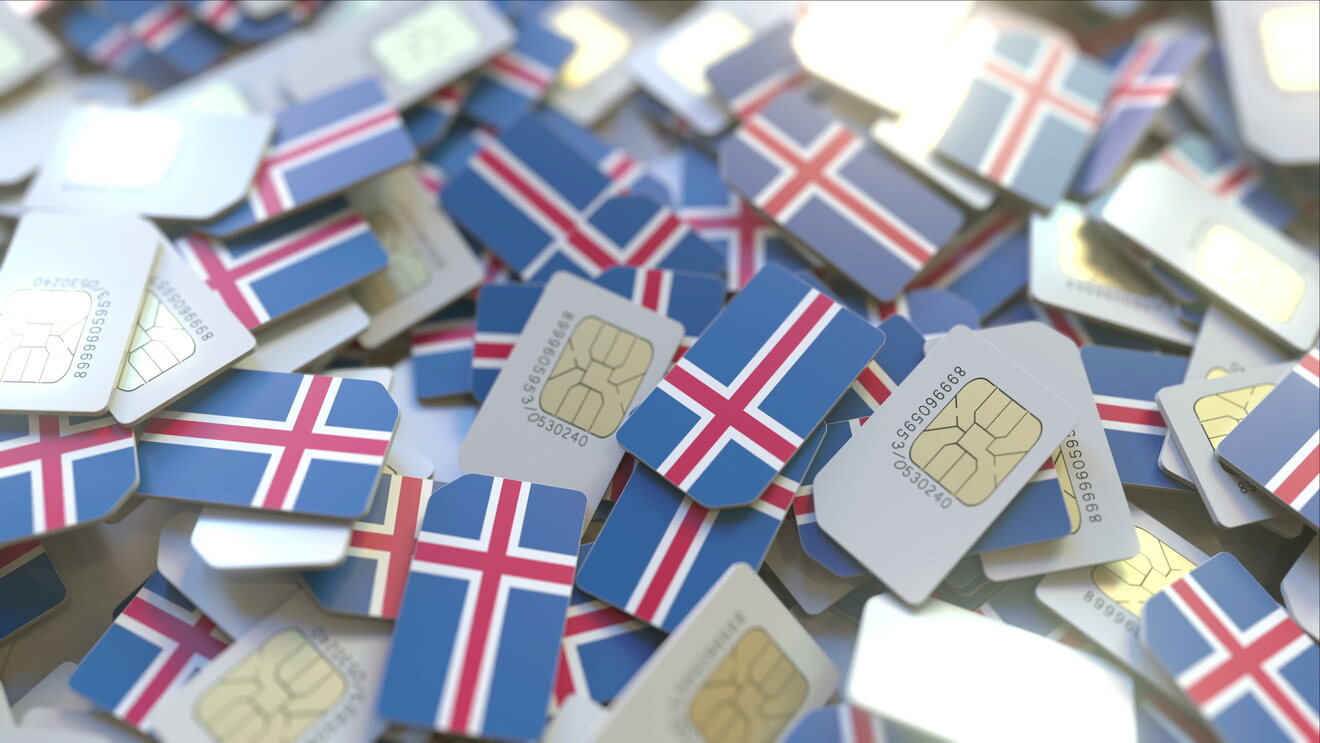 Going to Iceland soon and considering getting a local sim card? This is definitely a good idea if you are planning on using the Internet a lot during your trip. I have been living in Iceland for over 3 years now and I know all the ins and outs of the topic. In this post, I am going to tell you everything about operators with the best coverage, prices, and also a couple of tricks on accessing the internet without buying a normal sim card.
But before I do, let me share this important info with you:
You do NOT need a sim card if you are coming from the EU/have an EU sim card – in this case, you will get free data-roaming in Iceland! This will allow you to use your own phone and your own sim card with no extra fees. The only reason you might still be considering buying a prepaid Icelandic sim card is if your mobile operator doesn't have enough coverage around the island.
In case you are from the USA/UK or any other non-EU country, double-check how much is roaming from your mobile operator, but chances are it will be quite pricey.
Considering all the above, let's get into it, here is my comparison for the best mobile operator/sim card in Iceland:
1. Providers comparison
Let's talk about both "normal" physical sim cards that you buy and then paste in your smartphone and something relatively new on the market – eSim cards:
1.1 "Normal" sim cards
In Iceland, we have 3 mobile operators – Síminn, Vodafone Iceland, and Nova.
Síminn is the oldest mobile operator in Iceland and it is the one with the best data coverage around the island.
Vodafone Iceland is equally very good in terms of data coverage service.
Nova is a new mobile operator and doesn't have yet a broad data coverage but the company is growing fast.
Scroll a little if you want to see the price comparison for all of them + eSims.
1.2 eSim cards
Getting an eSim card can be a good alternative to normal sim cards. These cards are digital cards that allow you to have another operator plan without having the need to add a micro or nano simcard to your phone (or having to go anywhere to buy one!).
NOTE: Not all the phones are equipped with e-sim functionality yet. You can either google something like "Does X (insert your model here) support eSim?" or check the list of models supported here. Generally, all Samsungs and Iphones bought after 2020 should have a e-sim functionality.
There are two options here I would like to share with you.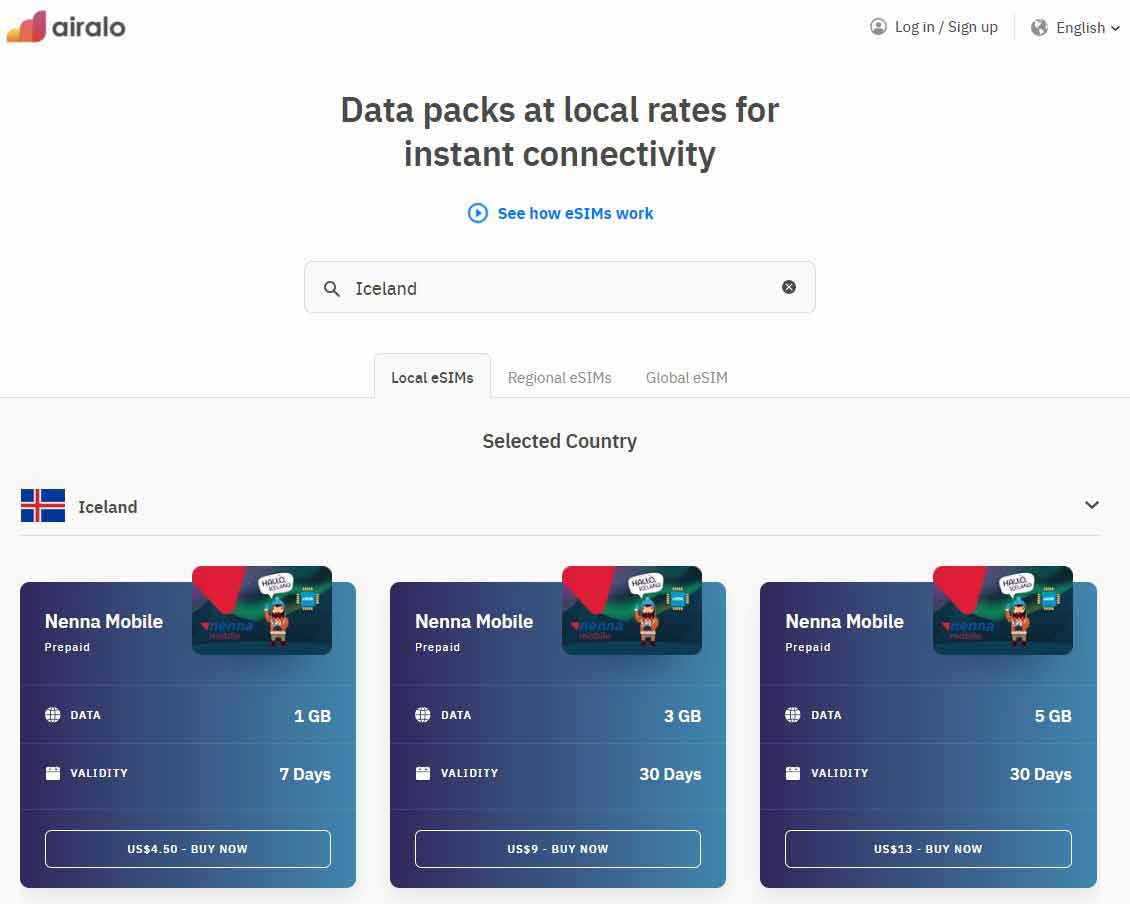 Airalo
Airalo is definitely one of the most popular international e-sims out there. You just need to choose your destination country, choose the data plan you want, and add the eSim to your phone. The pricing starts from US$5 for 1 GB, check current rates here (use my code YULIA9957 to get a 3$ credit!).
Onesim card
The Onesim card eSIM World is a virtual eSim card that also gives you access to mobile data, voice, and text.
However, this option can be quite expensive. The pricing starts from $US45 (go here to check the current prices).
1.3 Sim card I recommend to buy
Here's a comprehensive table with all the operators, data limit, validity, and price plans.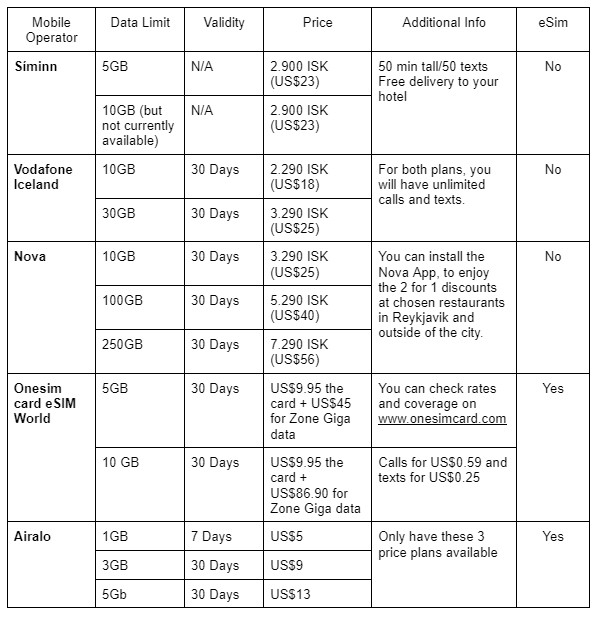 I can recommend Vodafone – I personally use it myself (their 30GB plan for US$25) – it is reliable and it has great coverage. Looking at the other prices, Vodafone actually offers good price plans and a great amount of data coverage so you can use data pretty much all the time you are traveling in Iceland. You will definitely need it to use Google Maps, for example.
So, if you are going for the physical sim card, I would say – Vodafone
If your phone is supporting eSims – Airalo is a great option
2. Other options to stay connected
Having a normal sim card or virtual sim card is not the only option! Did you know that you can share the cost of the internet with your travel buddies?
Yes, you can if you use a portable Wi-Fi router – that is a great solution for a group of friends. You will need to buy the router in advance, but it is a great investment if you think you will use it in other countries (especially cool for road trips as everyone is in the same space).
The good old catching Wi-fi at restaurants and public areas also works for those of us who are not Instagram addicted (definitely not me, hehe).
So, here are some alternatives to normal sim cards:
2.1 Portable Wi-Fi routers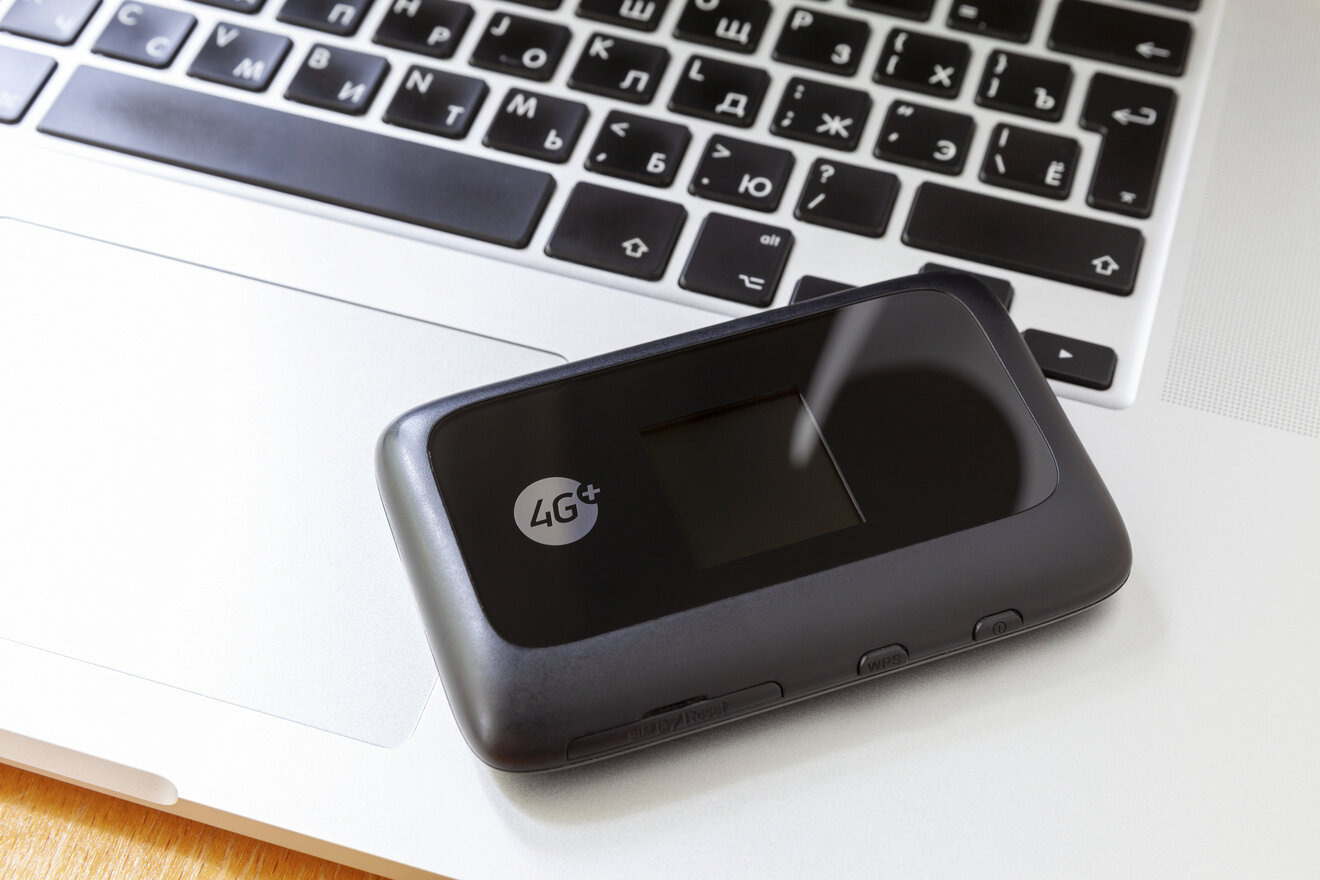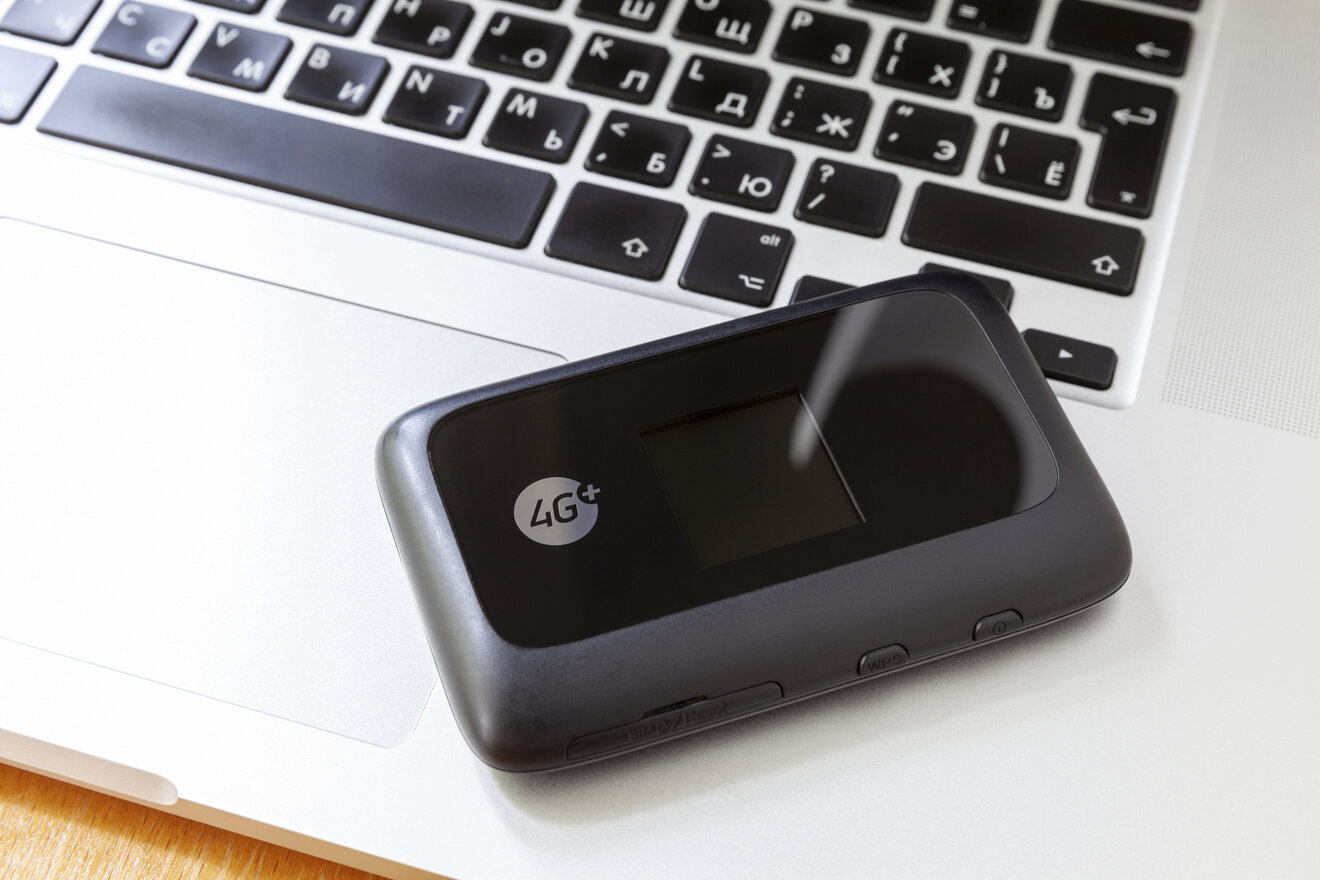 The best way to get a portable Wi-Fi router is by renting a car. All rental car companies in Iceland give you that option when you are booking your preferred rental car.
The 4G WiFi router prices vary according to the rental car but the most common price is 1.500 ISK (~US$12) per day.
If you prefer, you can also order a portable Wi-Fi router online and then you just need to insert the simcard once you arrive in Iceland.
This can be a good option if you are traveling with more people and, in this situation, you can share the total cost per person.
Having a 4G WiFi router will allow you to be always connected along the road, and when you are at a café, restaurant, or even at the hotel, you use their Wi-Fi.
Please keep in mind that if there are too many devices connected to a single router, you will probably feel that the speed is slow and it might even crash from time to time.
2.2 Wi-Fi in public places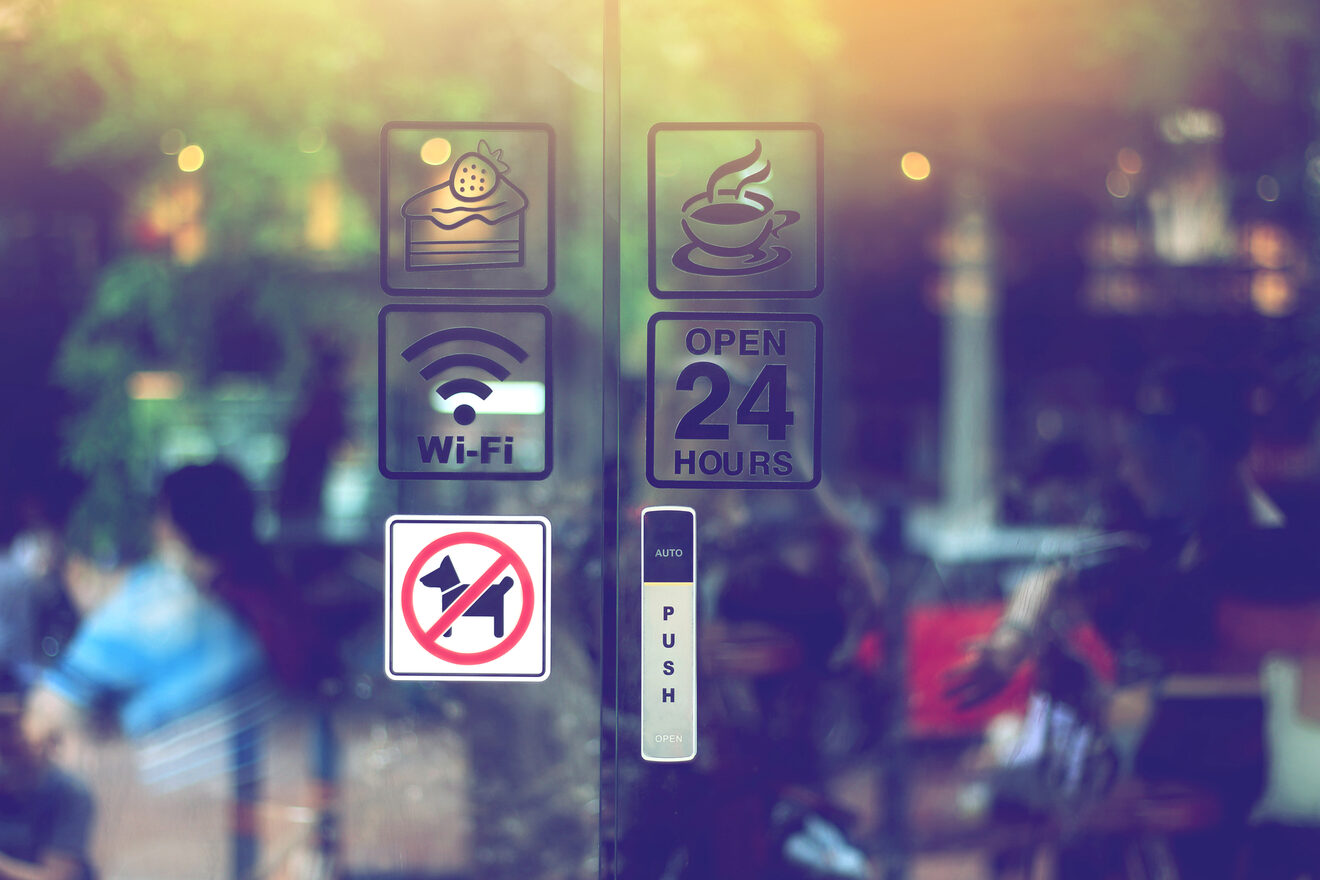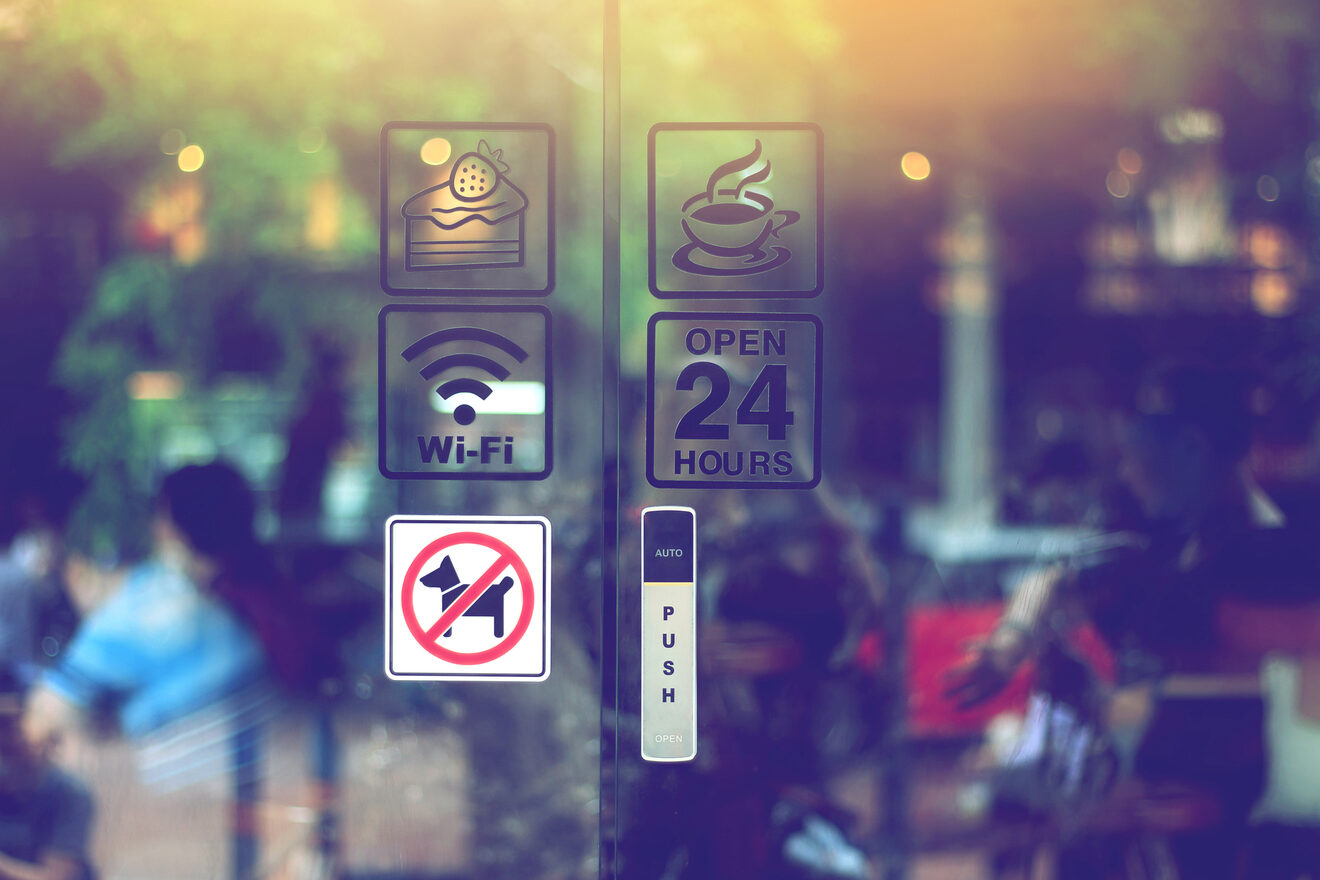 Don't worry – most of the most public places in Iceland actually have Wi-Fi – some are open, some require a password, but all are FREE. 🙂
This means that you can get free Wi-Fi at public places such as restaurants, cafés, hotels, and also most of the gas stations around Iceland (mainly N1 gas stations).
However, you will not have Wi-Fi near waterfalls, glaciers…Basically, in remote areas and important attractions in Iceland.
3. Where to buy your sim card
Ok, now that you know what type of prepaid sim cards you can use and how much it would cost you, I'd like to share some more information on how to get your sim cards when in Iceland or even before your arrival to the country:
3.1 When in Iceland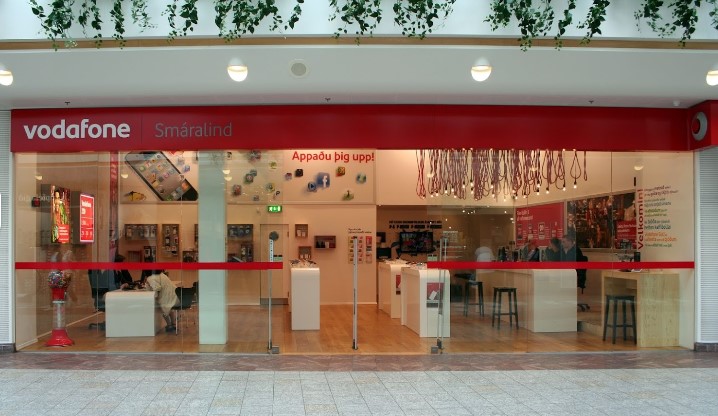 Síminn
You can buy the sim card at a Siminn store or, if you are in downtown Reykjavík, just go to any 10-11 stores (open 24h), or N1 Gas Stations, for example.
Vodafone Iceland
You can find Vodafone Iceland stores in Reykjavik here, open on weekdays between 9 am and 6 pm. Then, you can also find a Vodafone store at the shopping mall, Smaralind (which is a bit far from Reykjavík downtown, unless you have a car), open every day on weekdays from 11 am to 7 pm, Saturdays from 11 am to 6 pm, and Sundays from 12 pm to 5 pm.
Nova
If you have chosen Nova to be your mobile operator while in Iceland, you can find them in Reykjavík city, open on weekdays from 9 am to 6 pm, and on the shopping mall Smaralind, open every day on weekdays from 11 am to 7 pm, Saturdays from 11 am to 6 pm, and on Sundays, Nova is closed. There is also one Nova store in another shopping mall near Reyjavík city, called Kringlan. Nova is open every day on weekdays from 10 am to 6:30 pm, Saturdays from 11 am to 6 pm, and on Sundays, is also closed.
Documents needed
Iceland loves to make our lives easier and you will only need to show your passport.
3.2 Getting a sim beforehand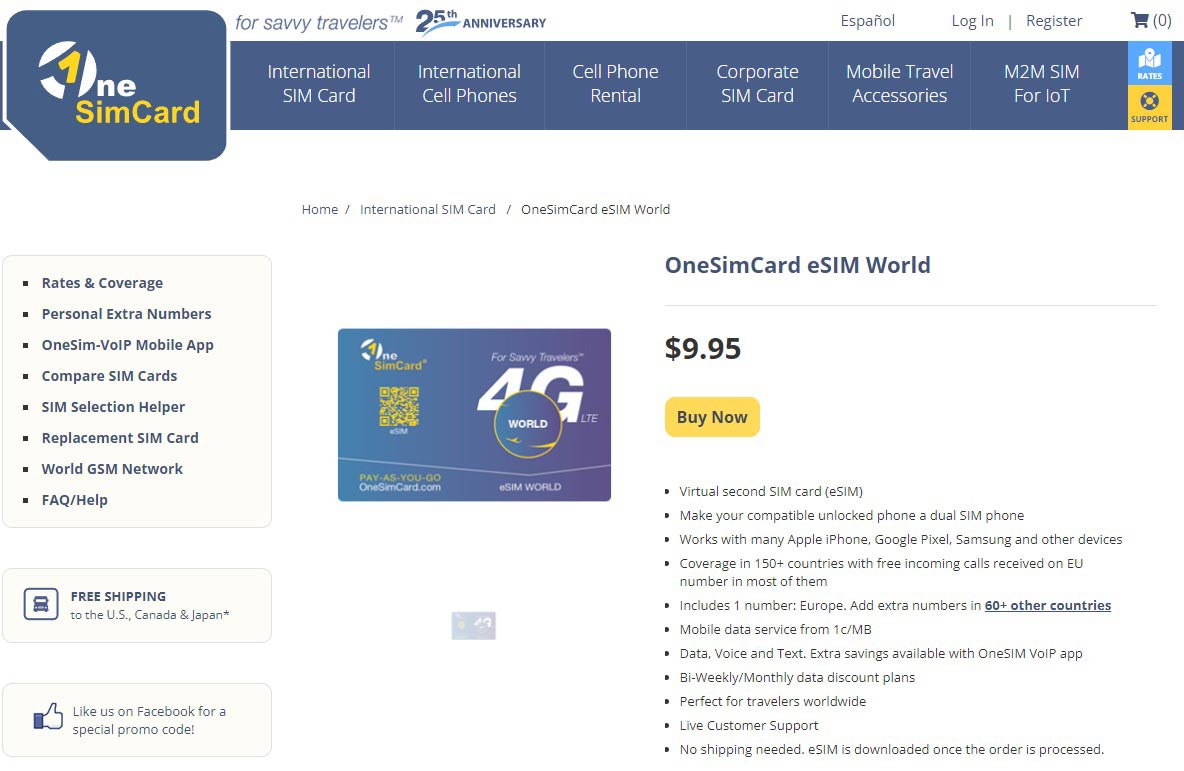 I know that the concept of eSim is a bit new to most people and I was confused myself when I first used it. Here is how to activate it step-by-step:
First, you need to have an unlocked phone. This will allow you to use your own sim card and still be able to use the eSim card once installed. If you are not sure if your phone is unlocked, you will need to double-check that with your mobile operator.
If you are note sure your mobile phone supports the eSim cards, you can check that here or here.
Once you have confirmed that your phone is unlocked, you just need to install the eSim according to the instructions you will receive after you buy the sim card. The instructions might be a bit different from operator to operator.
For an Onesim card, the installation is completed once you scan the QR code of the eSim you bought. Yes, it is that easy!
For Airalo, on the main page you have a line that says "See how eSIMs work", and that will open a popup window with a video. Or, to make things easier, you can watch this tutorial video that explains how to do it. Use my code YULIA9957 to get 3US$ off if you are a a first time user!
If you are still not sure how to deal with e-sims and prefer to deal with good old physical simcards, you can deliver it to your country before the trip too! Try this one or this one from Amazon.
4. Other things to know about sim cards in Iceland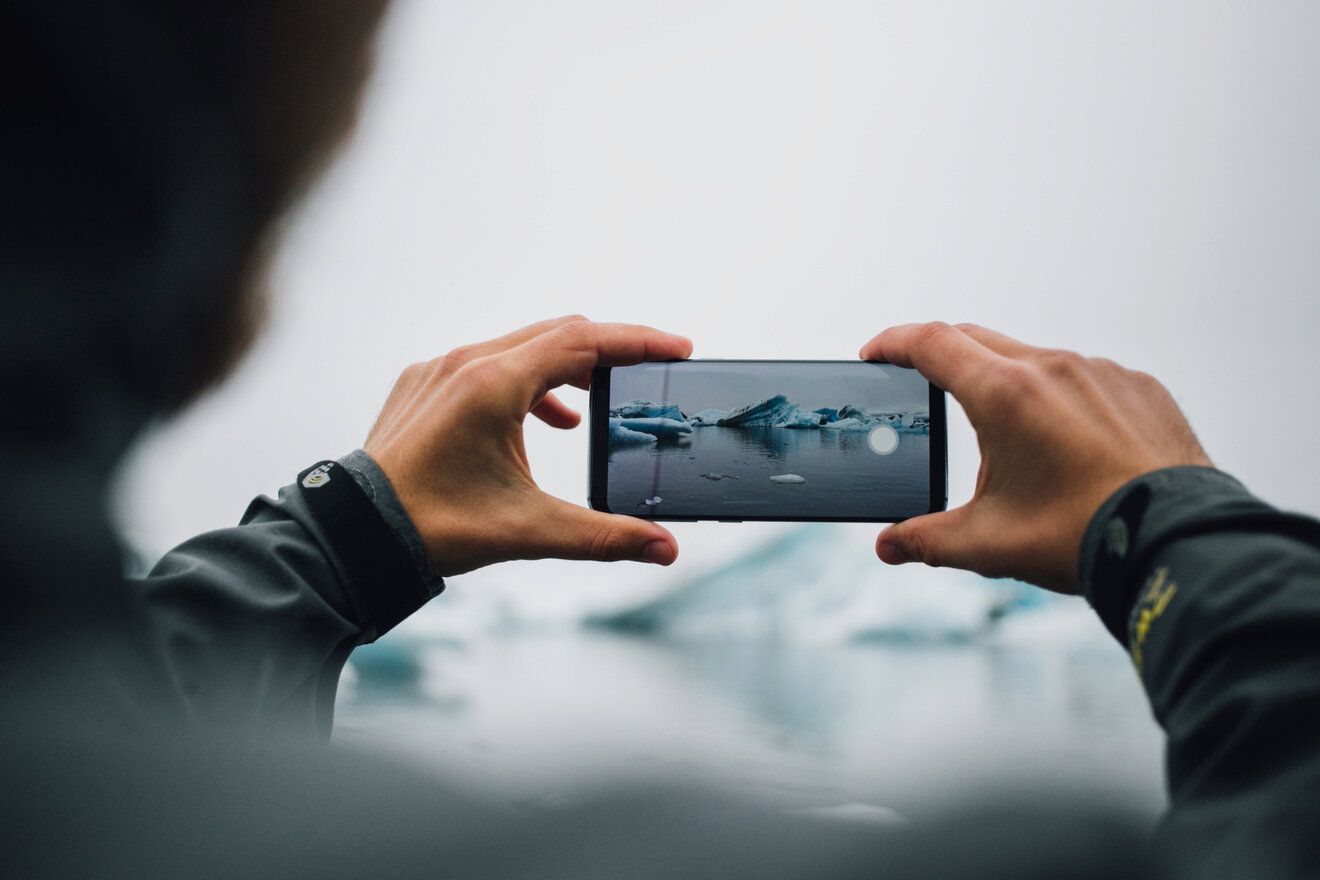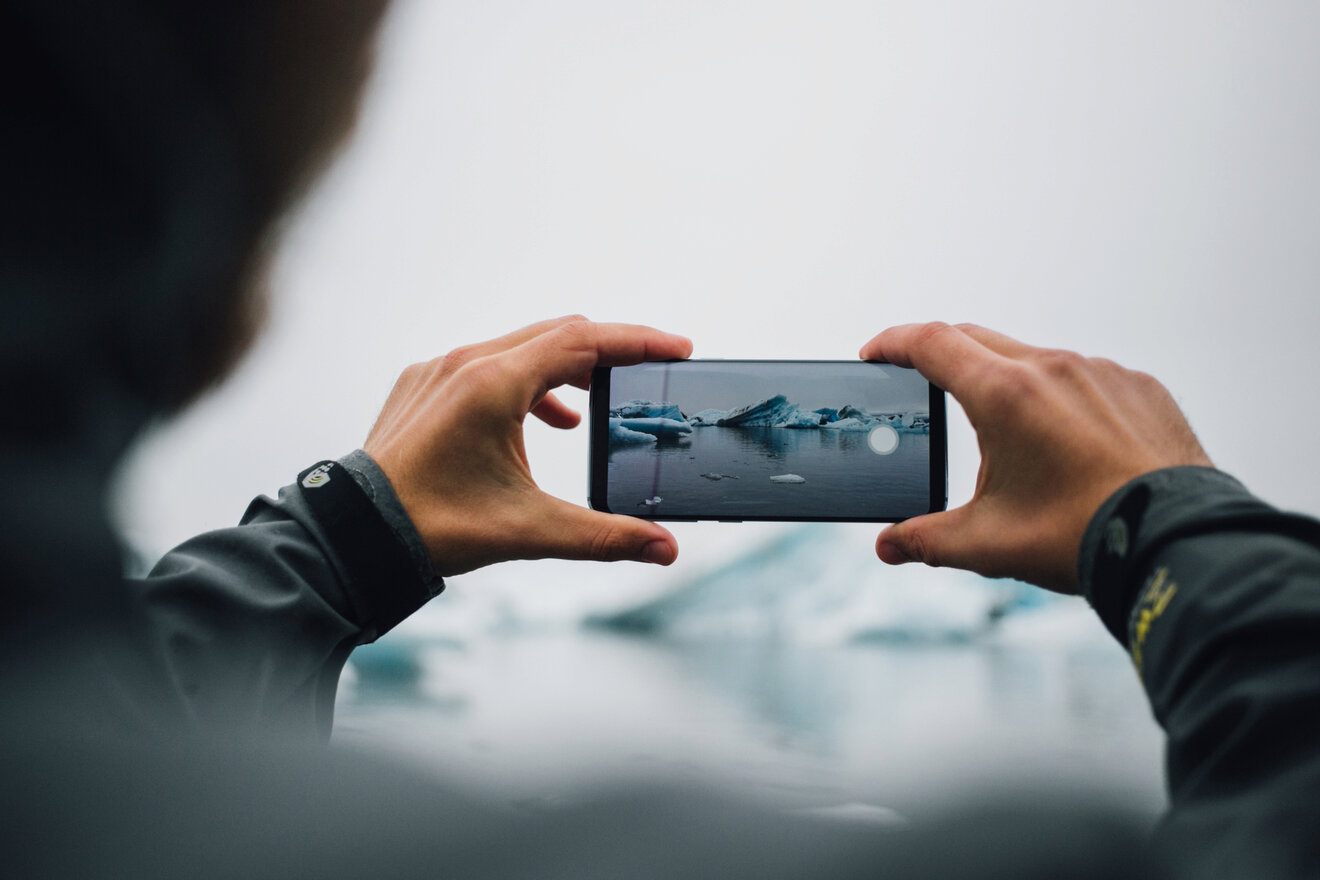 Wow, so much information on sim cards! We just need to go over a few final details on how to top up your sim card, what do you need to do when you leave Iceland, and how good is the data coverage in Iceland.
4.1 How to top up your balance
This is actually very easy. You do not need to go to any store to top up your Icelandic phone number/prepaid sim card. You can do everything online. Below you have the direct links:
For Síminn – top up online. For Vodafone, top up online. For Nova, top up online or you can also do it via the Nova App.
You will basically need to know your Icelandic phone number and choose how much you want to top up with, and then it will ask you for your credit card details in order to proceed with the purchase. (Vodafone is in English, the other 2 are Icelandic only, but if you use Google translator, it is easy-breezy, I promise!)
After that, you will get a text with the confirmation voila, you are done, ready to go browsing again!
4.2 What to do with the sim card when you leave
It's time to leave Iceland but you have that prepaid Icelandic sim card. What to do with it?
You actually don't need to do anything. Once you have run out the 30 days and you don't top up again, the sim card will not work.
PRO TIP: In case you travel to Europe, you can actually continue using your Iceland prepaid sim card as roaming in Europe is for free! In case you want to use your sim card again, you just need to top up with the amount you think you will need for data coverage.
4.3 Coverage in Iceland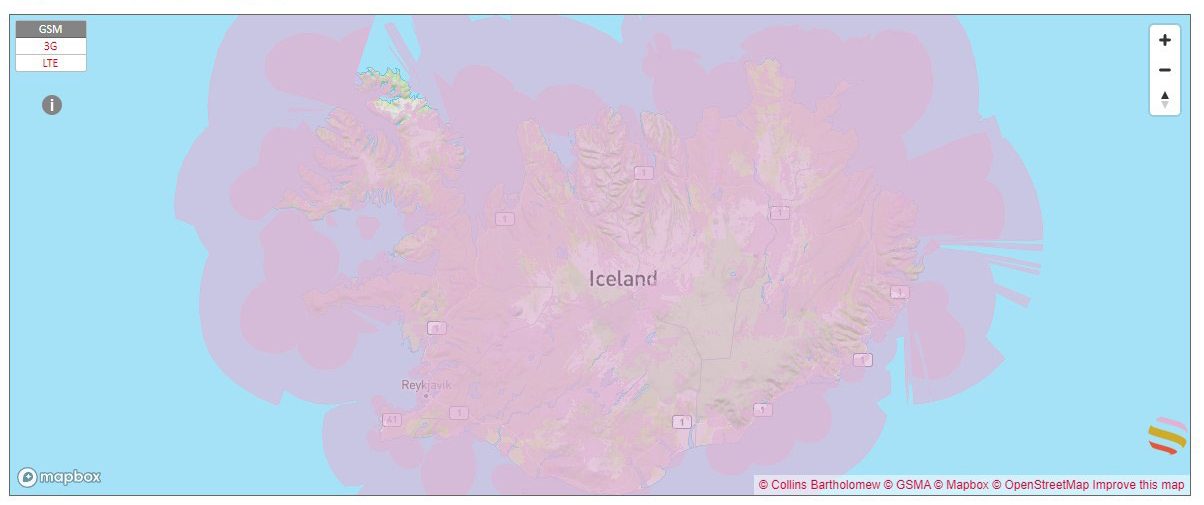 You are probably thinking that Iceland, for being an island, has terrible internet, right? HECK NO!
Iceland has an amazing internet and data connection and in most of the places, you can get 4G. This is different for remote areas, such as the top of glaciers, and highlands, of course, but overall, it is pretty great!
With this GSMA Network coverage, you can see how good the network coverage is for the three mobile operators in Iceland: Siminn, Nova, and Vodafone.
Síminn is the oldest mobile operator in Iceland and has the best coverage around Iceland. Vodafone comes as the second-best mobile operator and also with great data coverage. Nova is relatively new in the business and its coverage is better in Reykjavík city and some villages areas.
| | |
| --- | --- |
| 📱 Best normal Simcard | Vodafone |
| 🌐 Best E-Simcard | Airalo |
| 💲 Average Cost | US$23 |
| 📄 Documents needed | Passport |
| ✨ Wifi Access | Very Good |
Conclusion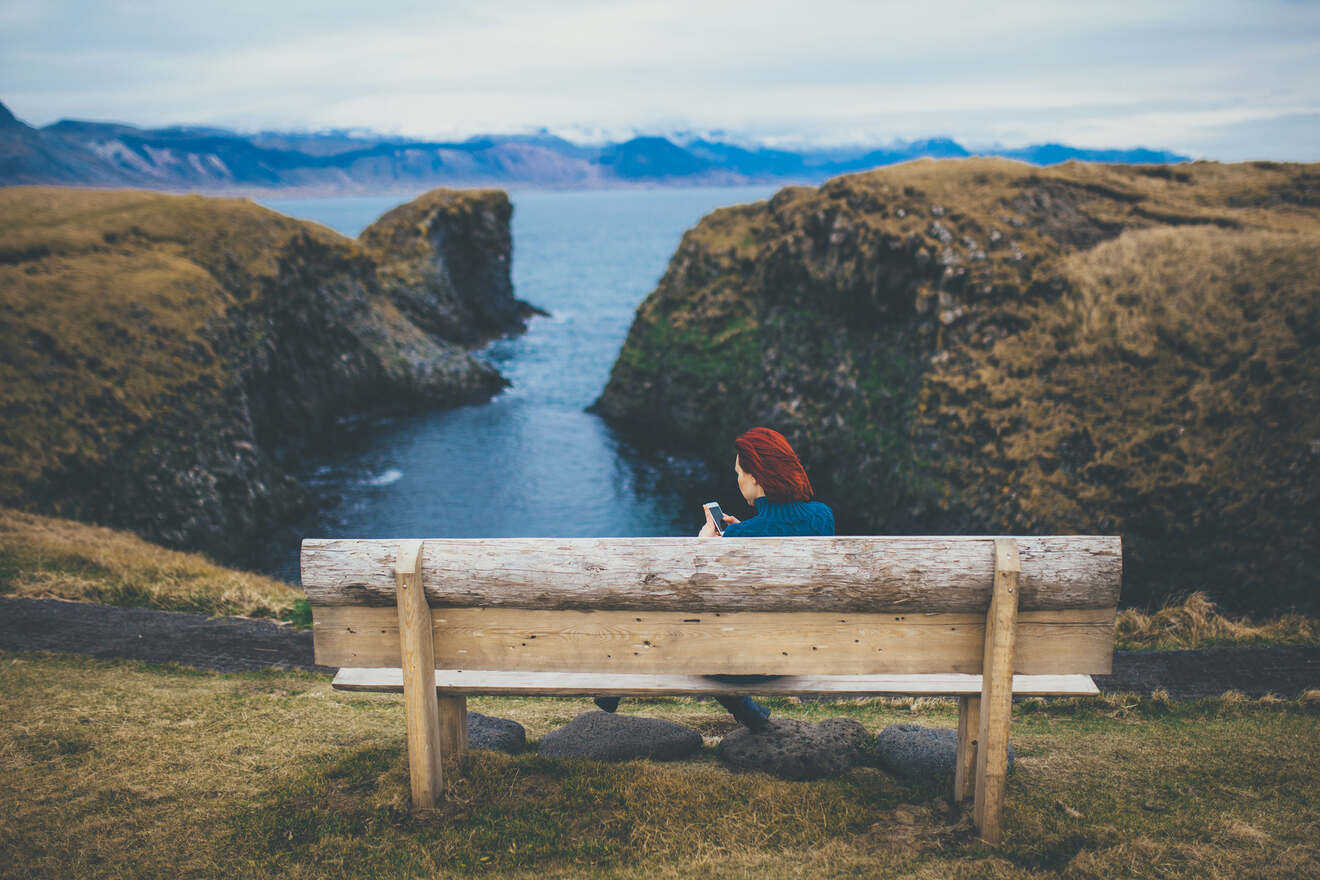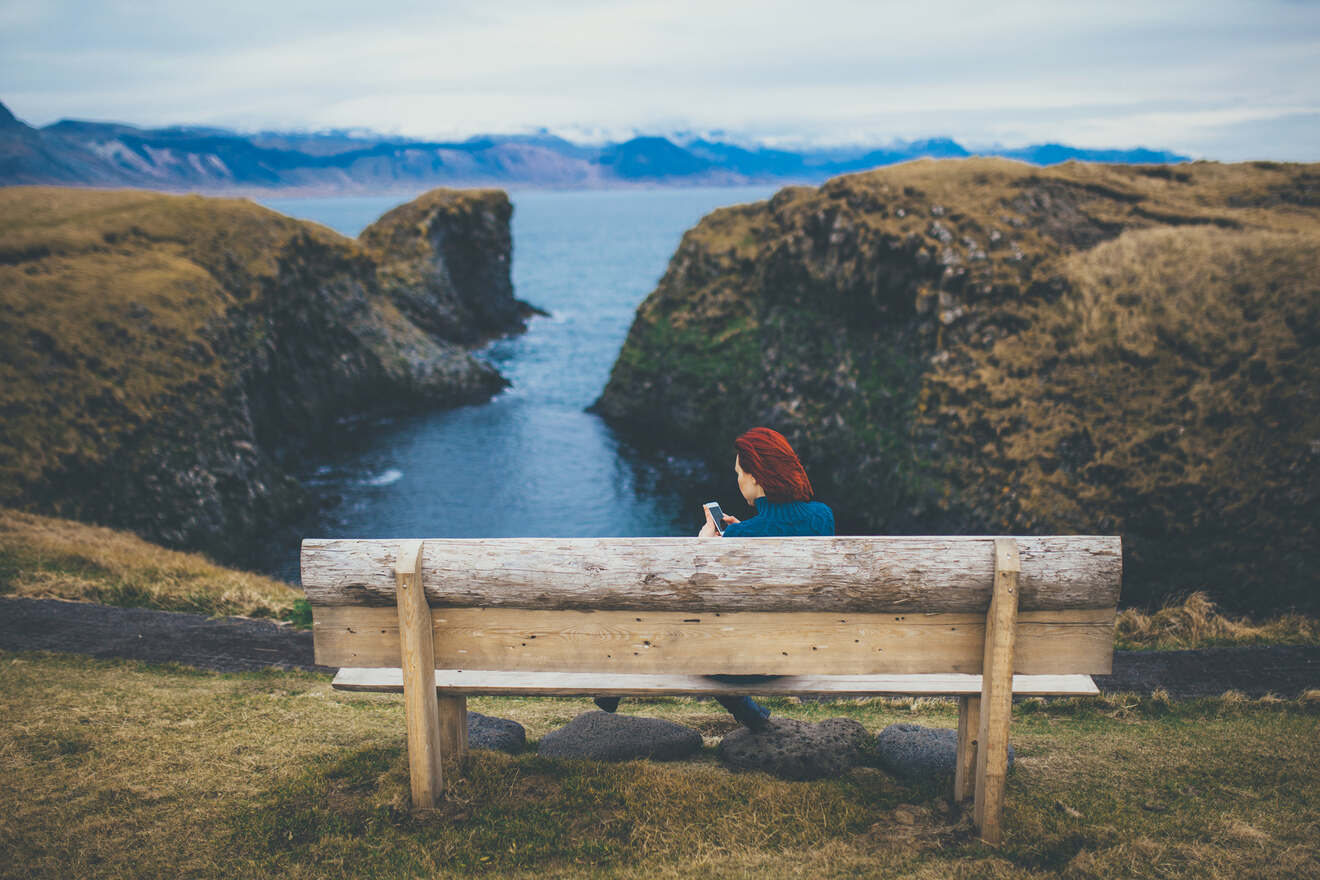 Staying connected is important in today's world. We don't need to stay on our phones all the time, but when traveling we need to be reachable at times.
You will definitely need to have access to data and Wi-Fi, so you can roam around Iceland, check the weather forecast website, road status, and also the Northern Lights forecast. Don't forget that you might be contacted by a tour operator in regards to your tour, if they need to cancel due to weather or just change the date of it. These are great reasons why you need a sim card.
Alrighty, you have just learnt pretty much everything there is to learn about staying connected in Iceland! I did some research on plans, prices and what you need to do to get the sim card – physical or virtual.
We also talked about other ways to stay connected while travelling in Iceland if you don't mind sharing – routers are a great idea then!
I hope my comparison and the rest of the info was useful for you! Please check out our other posts about Iceland, we have some stellar info for your trip there!
Which option/operator did you choose at the end? If things changed meanwhile and you found something better, I would help us tons if you could comment down below and we will make sure to update the post for other travellers asap!
Catia
---
Pin it for later!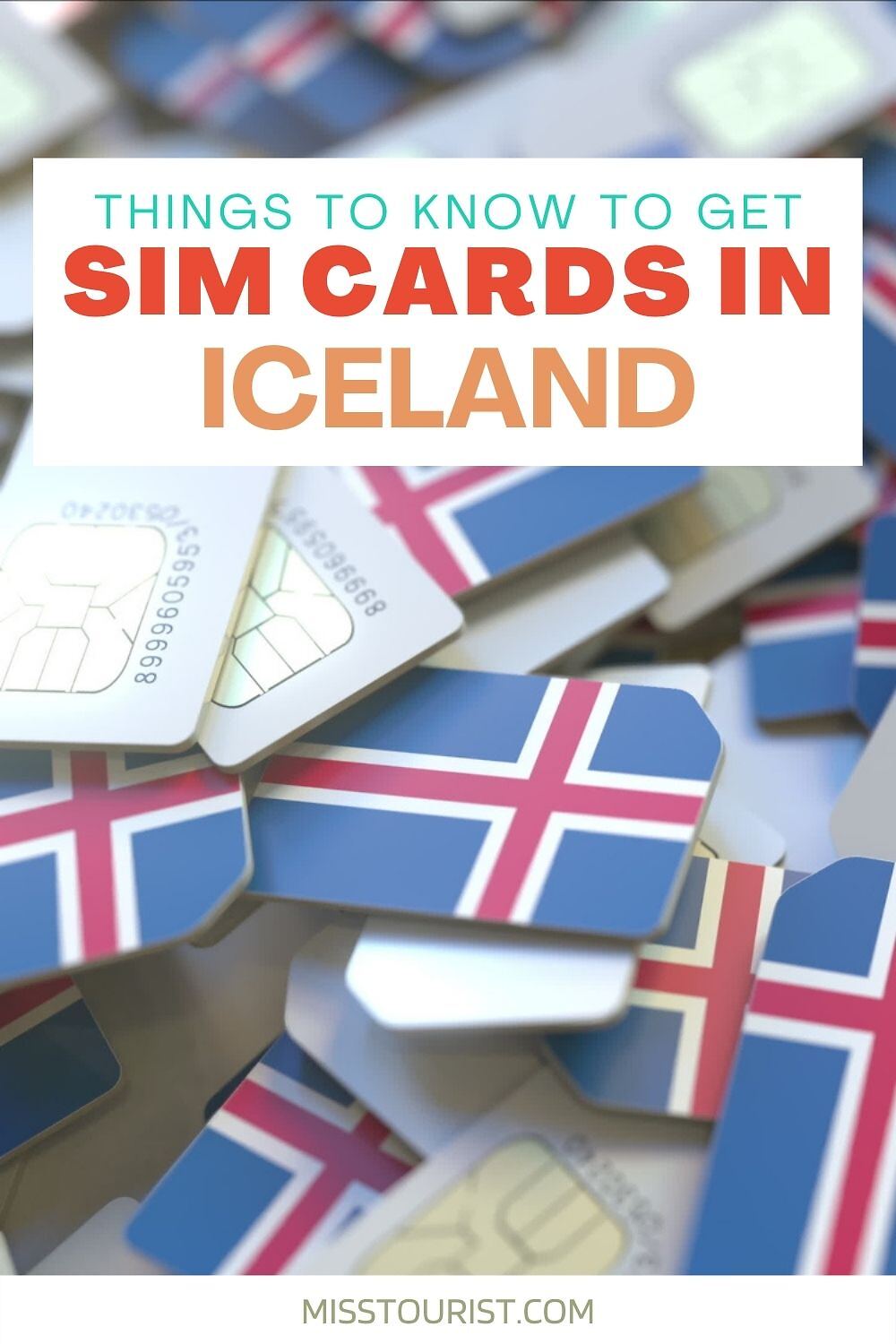 Pin it for later!