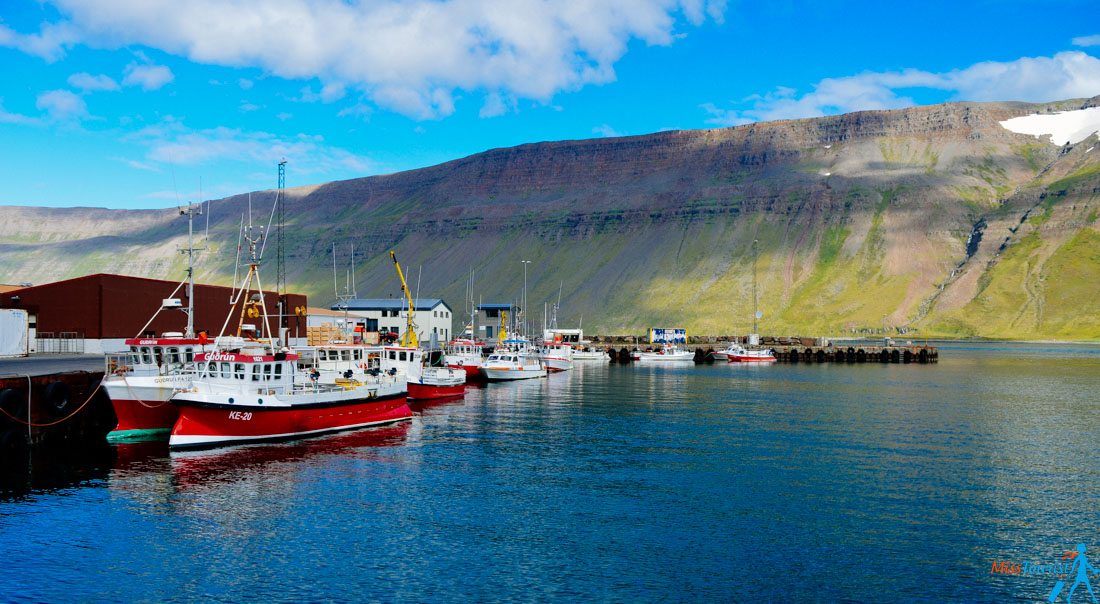 Here we are, part three of the 14 day Iceland road trip.
In the first part you visited the Golden Circle and the South of Iceland while in the second part you visited the East and the North of the island.
You will read here about what there is to do in the West Fjords. In case your vacation is shorter, you could skip this part and go straight to Reykjavik.
Here, as usual, you can see the map with the itinerary suggestion for this part of your Iceland trip:
Day 10 – Welcome to the West fjords!
The day is pretty simple, you just need to drive, make your way to the West Fjords. They are quite far away, and the roads wind around the Fjords which will make the distances longer than they seem if you drove in straight lines.
By the way, if you haven't read yet, I have an awesome post where I talk about everything you should know before renting a car in Iceland.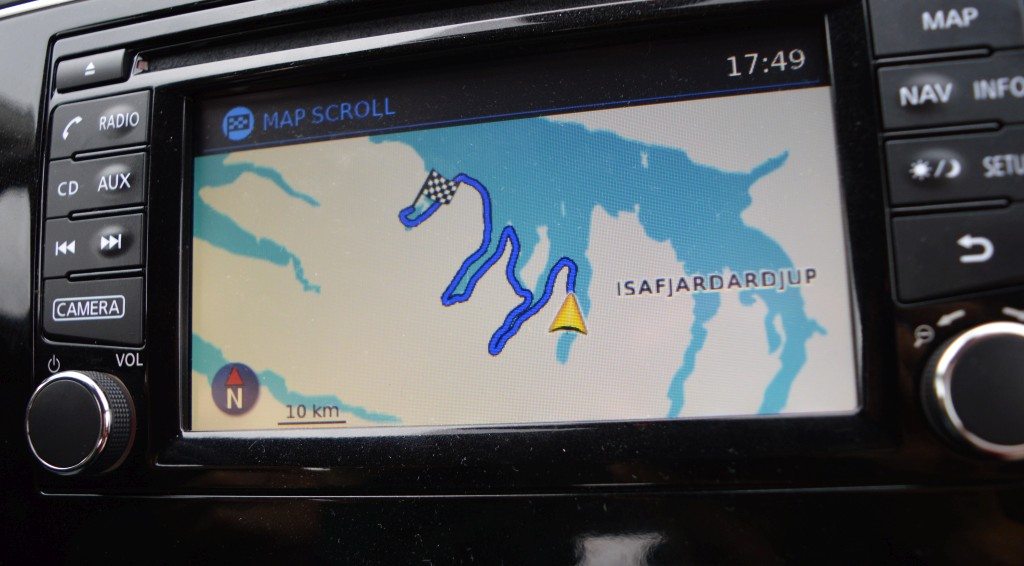 The road will take you through the highlands of the West Fjords (you don't need to have a 4×4 for this).
A few kilometers from Isafjorudur, you will see a sign I personally have never seen before. It is a seal figure on a blue background. That signals a rocky shore where seals like to hang out. When we passed by, we could count at least 40!
In a small parking lot the locals have left a few pairs of binoculars. You can use them for free, just make sure to put them back when you are done with them.
– Where to stay in the West Fjords –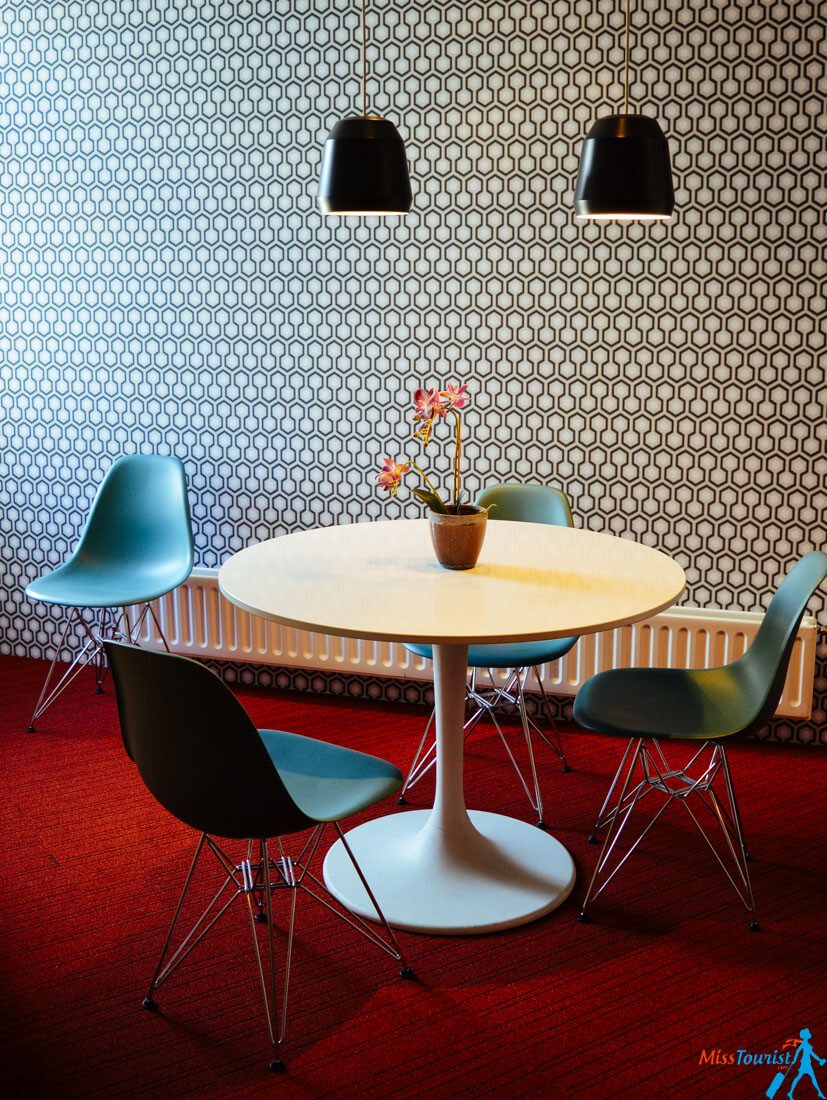 I suggest getting your accommodation around Ísafjörður and make that your headquarters for a couple of days (that is what I did!). It will be evening by the time you reach it, so it's a perfect spot to stop.
After switching accommodations every day, Ísafjörður seemed to be the best place from which to explore the West Fjords. It also features a few hotels, and I chose Horn hotel for three nights.
Horn Hotel si a modern and very clean hotel, located in the center of Ísafjörður. The room was big, the bed was very comfortable and the staff was really nice and helpful. I liked the design of the building, especially the common hallways, where I could comfortably sit with my laptop and catch up with my blog – awesome!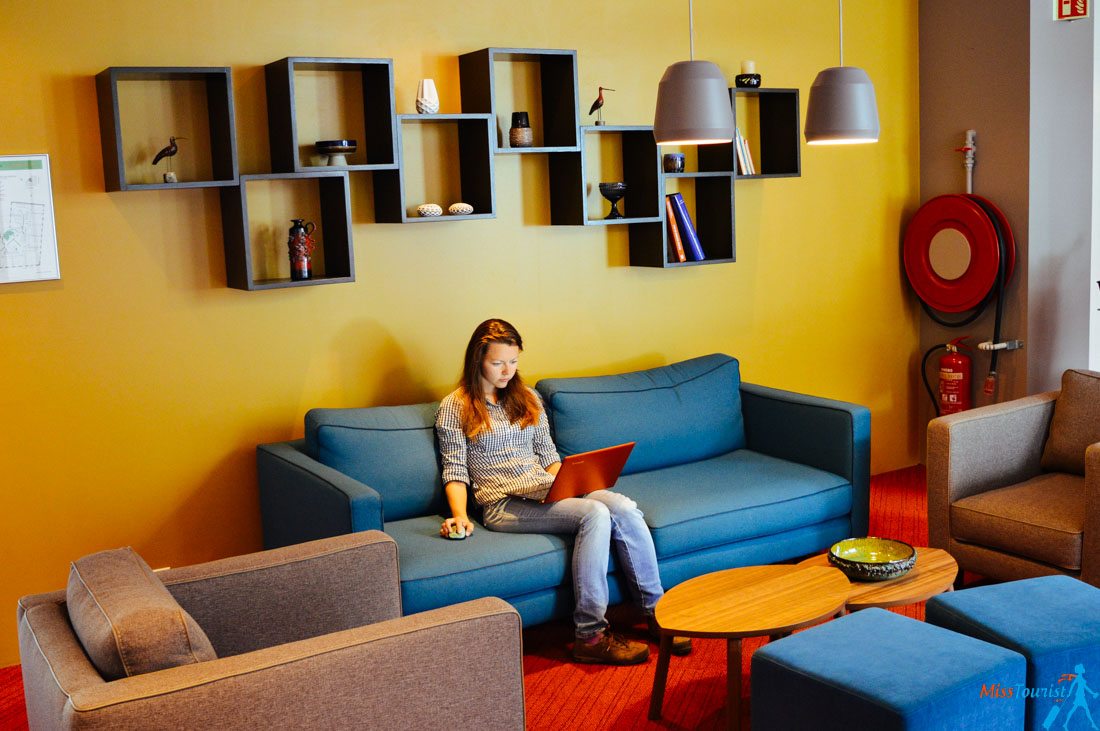 Day 11 – Discover fishing villages
Time to explore! I gave two days to the exploration of the Western parts. If you have more time, you can do more. Here is a taste of what you can experience there:
11.1 Sudureyri village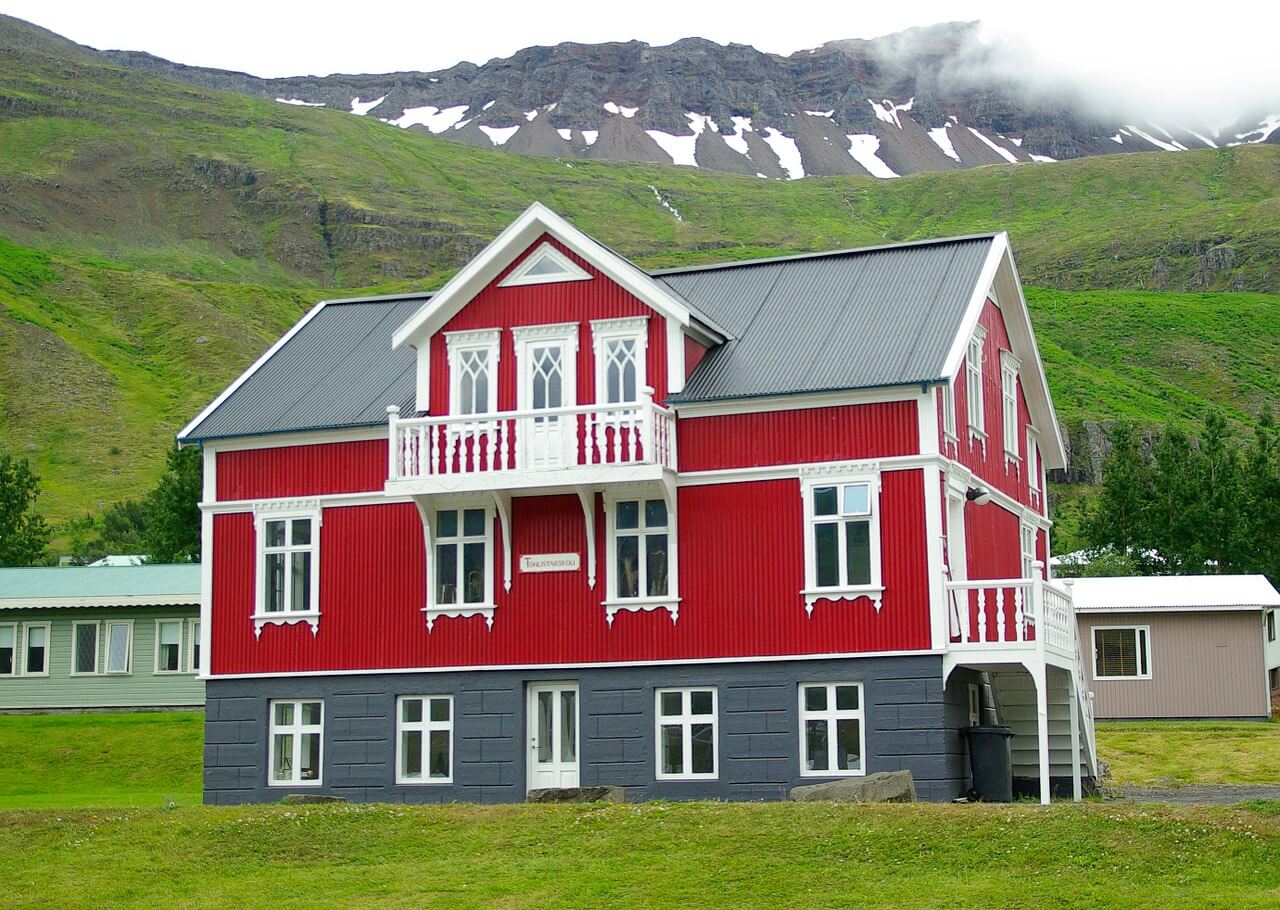 Just 20 minute drive from Ísafjörður, is the village of Suðureyri. It is a tiny place known for its fishing (dating from way back). And it's a place where you can do some activities, as not many are available in this area
11.2 The Fisherman food tour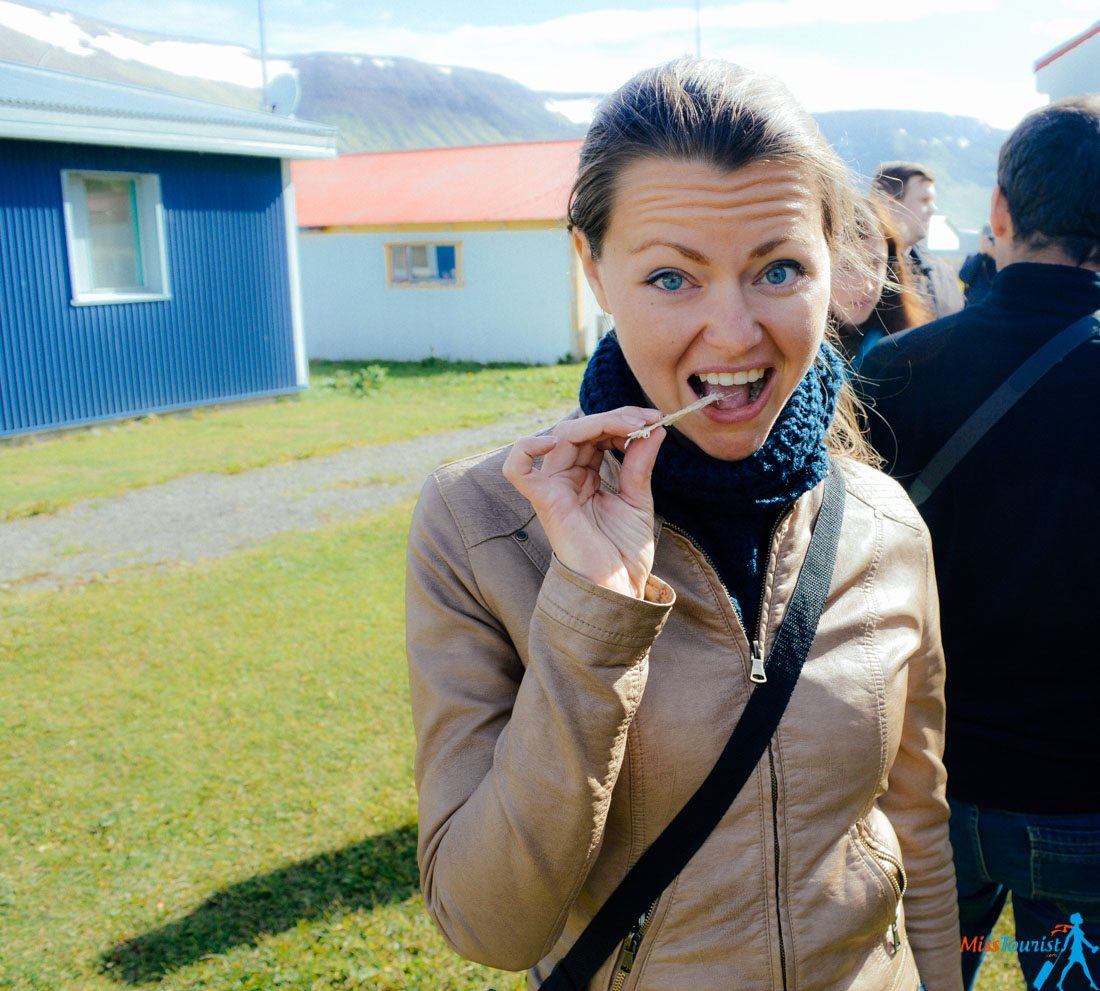 Fisherman (the company) owns the fish processing factory. They offer Icelandic cooking classes and food tours. They also own a gourmet restaurant, a fancy hotel and a guesthouse. Basically, they have something for everybody and every budget.
I took the food tour with them and enjoyed it quite a lot! Their guide even had the epic name of Vikingur, and he did a very good job of explaining to us how the fish business works, how the processing and shipment of fish is done so it is fresh when it arrives in the restaurants in all the major capitals.
I will let you discover the exact details, but I will tell you that the tour ends with a quick cooking class on how to prepare "Viking sushi".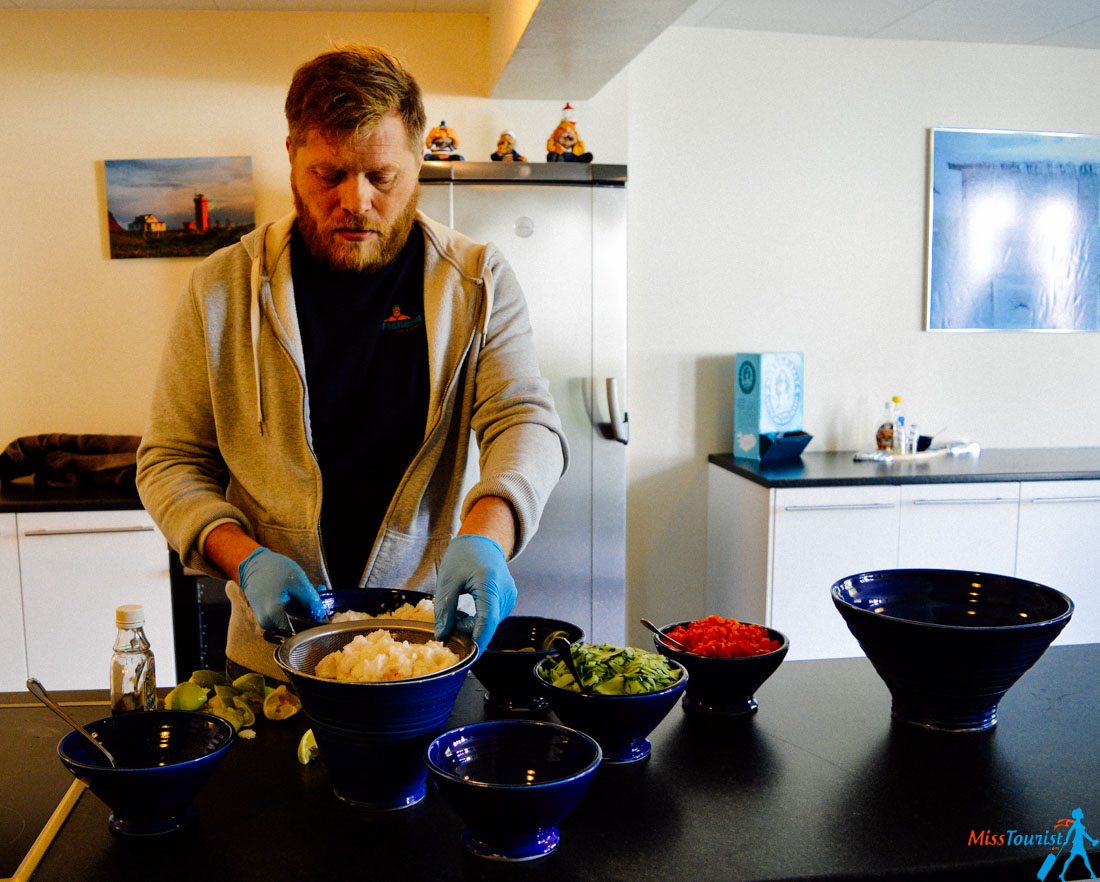 I liked it so much, in the evening I returned to have dinner in their restaurant (called Talisman)! Something I'd been missing in Iceland until then, as I was always on the road. The food was delicious and I recommend you try it!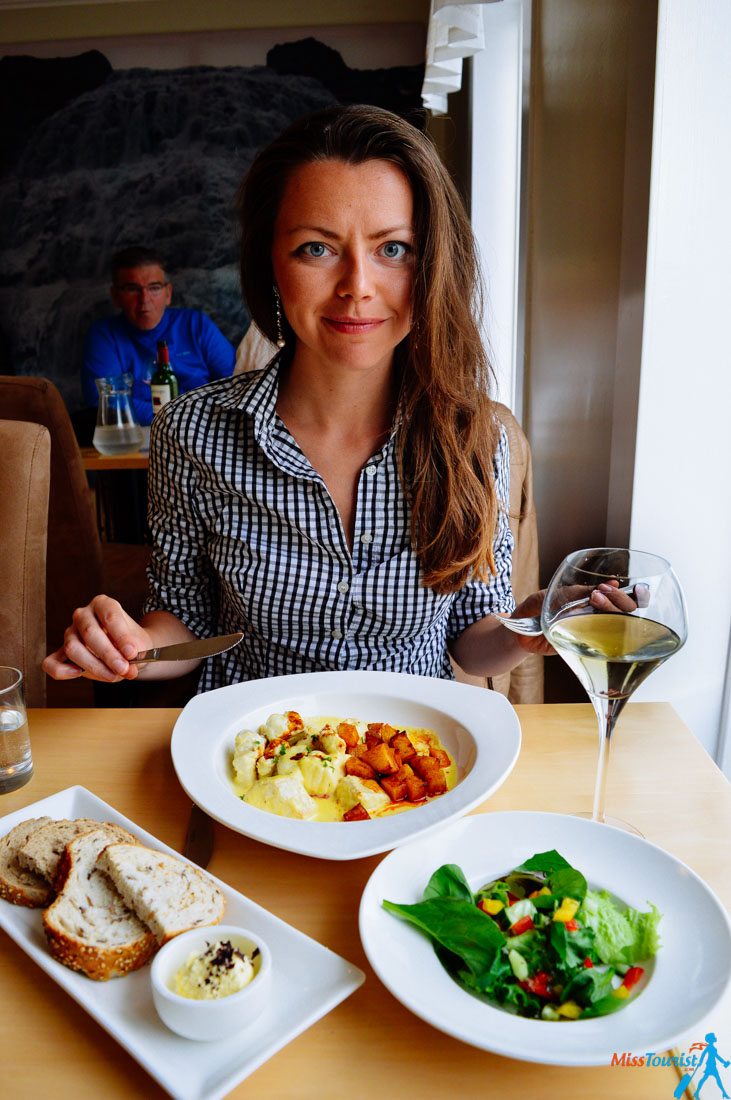 11.3 Flateyri village
After the food tour, you still should have enough time to visit the Flateyri village which is built on the other side of the fjord. They have made pretty interesting modifications to the terrain in order to protect themselves from avalanches. Check it out ;).
You can visit the Nonsense Museum here as well as the International Dolls Museum!
Day 12 – Visit Europe's most western point!
12.1 Dynjandi waterfall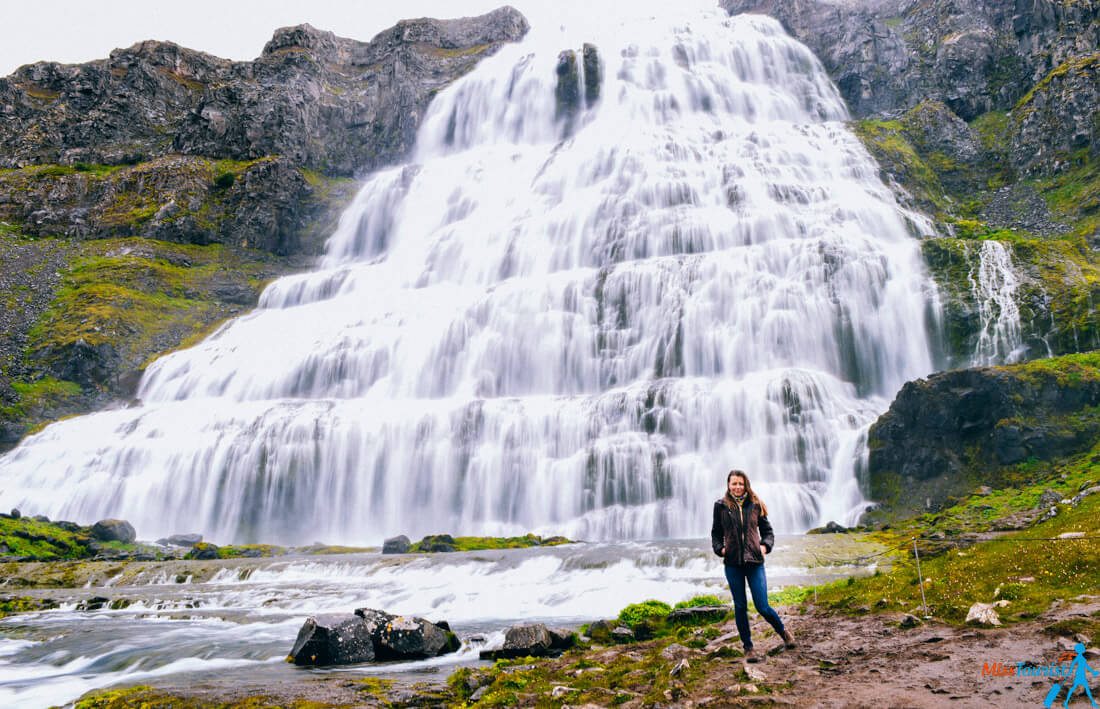 Today you should wake up early and start going towards the Dynjandi waterfall. That's a solid 2 hour drive from Ísafjörður.
The waterfall, as usual, is extremely interesting. It looks like the veil of a bride, or at least that was my impression.
On the way there, there are a few smaller baby waterfalls, again with the amazing blue hue of the water.
12.2 Bjargtangar: Europe's most western point!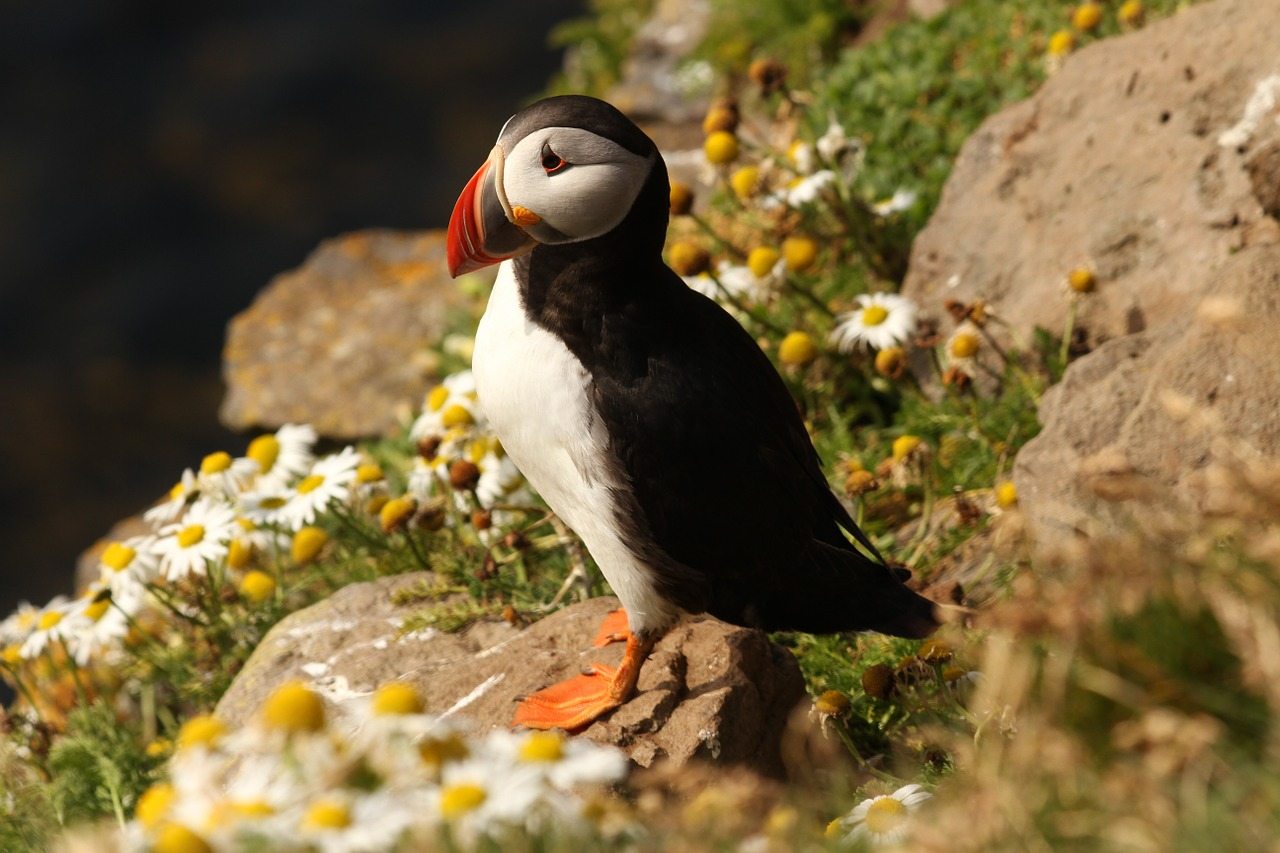 After you are finished with it, you should be able to go see the most western point in Europe.
The place is called Bjargtangar, just put it in your GPS navigator.
I did not do it, as I was lazy and woke up late (hey, come on, it is just one day in the whole 2 weeks trip!), but if you plan wisely, you can fit it on this day.
After this day we will move on to the north of Reykjavik, so at the end of the day I recommend you go all the way near Reykjavik and stay in Husafell. I stayed in a great place called Husafell Hotel.
---
| | |
| --- | --- |
| 🤩 Range of activities: | Large |
| ♨️ Best hot springs: | Blue Lagoon |
| 🏛️ Best for culture: | Reykjavík |
| 🏖️ Best for beaches: | Snaefellsnes Peninsula |
| 🌋 Best for volcanic landscapes: | Golden Circle |
| ☀️ Best time of year: | June – August |
---
Conclusion
The West Fjords are a unique part of Iceland's territory and culture. They are vast, and some people take a vacation to explore just this region.
For three days, you have wandered around them and seen wild seals, you visited Isafjordur, Sudureyri, Flateyri, and saw the Dynjandi waterfall and Bjargtangar, Europe's most western point.
Next up is a post describing what to do North of Reykjavik in the last days of your Iceland road trip.
If you want to go back to the previous parts of the road trip check Part 2 on the East and North of Iceland and Part 1 of the South of Iceland. I highly recommend checking out all those links if you want to prepare for your Iceland vacation or want to just get to know some interesting facts about Iceland.
---
Thanks so much for reading my article, please share it and "Like" it on Facebook/Twitter!
Did you go see the West Fjords of Iceland? Would you add it to your Iceland trip itinerary?
Let me know in the comments!
Yulia
---
---
Pin it for later!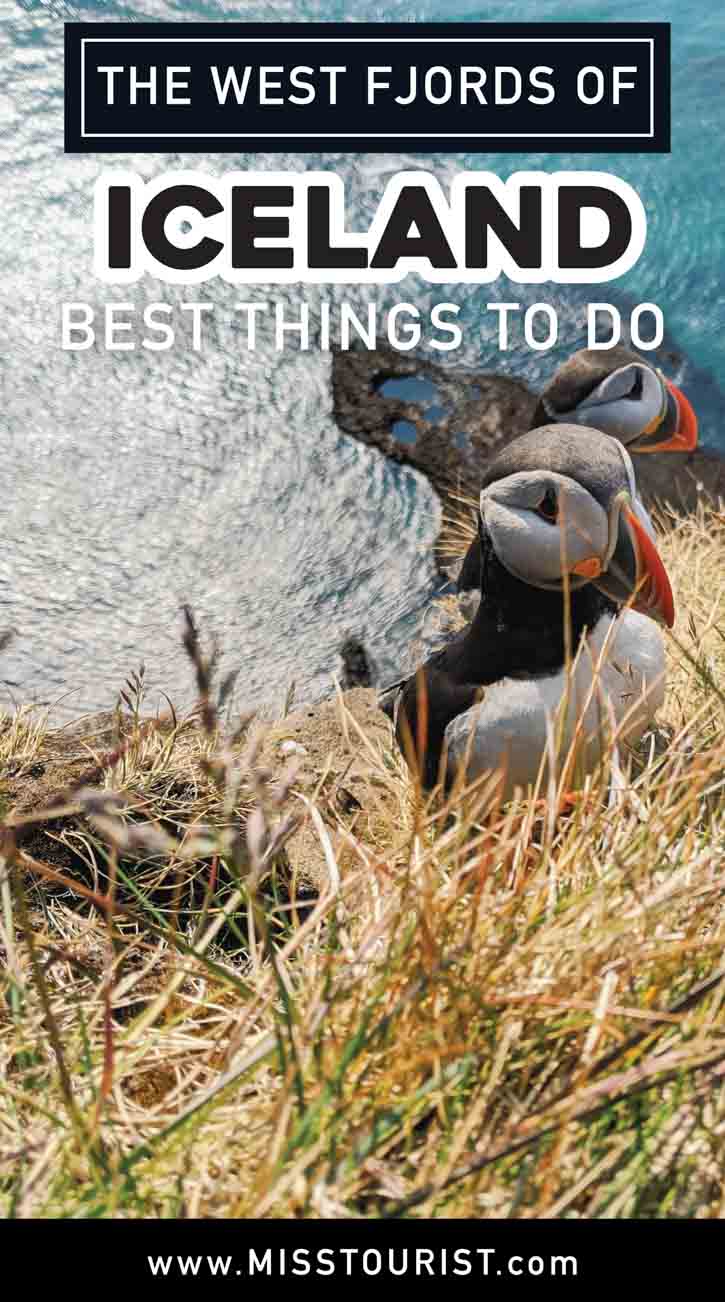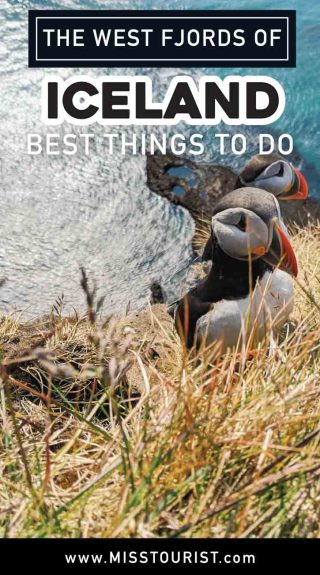 Pin it for later!