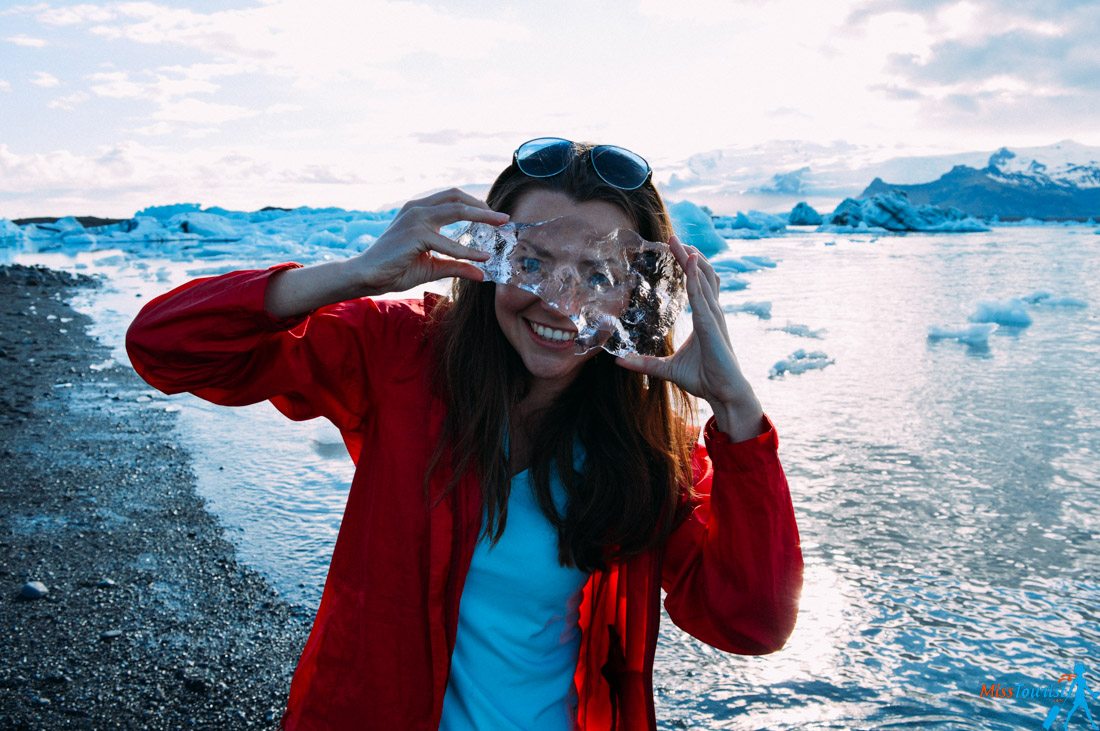 Are you bored with your all-inclusive vacations? Did you ever picture yourself exploring the totally out of this world scenery of Iceland?
Do you want to get a bunch of friends together and have the road trip of a lifetime?
No, seriously, do you want to travel to Iceland? The answer should be yes. Yes, you do, trust me on this one! Maybe you don't know that yet, but trust me, you do.
Whichever continent you are from, you can take my word as Miss Tourist that you haven't seen anything like Iceland before. It's so unique!
This article is written to give you an idea of what you can see in Iceland by making a complete circle of the country (which is an island). For more detailed practical information of how to organize each day, where to stay etc, just click the link describing each day.
This is an overview so, if you have a bit more (or fewer) days, you can simply adjust it according to the route suggested below.
Now, what do you need for your Iceland vacation?
Tickets to Iceland
A bunch of friends. (This is optional but highly recommended)
And a car. (Yes! You need a car to complete the road trip, don't act so surprised!)
Some items you should get from home because in Iceland they are expensive
How to rent a car in Iceland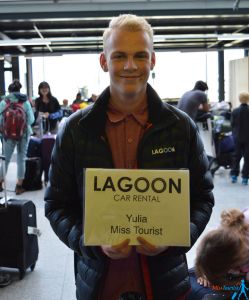 Renting a car in Iceland in the high season is tricky. It was for me, especially since I was booking for a full 2 weeks of travel. There was no luck involved here. After going through every possible rental, I found the best rates at Lagoon Car Rental; they even give discounts for one week, two weeks or longer rental periods. They sent this smiley guy to pick me up and take me to their office just a few minutes away from the airport. And they got my name right: check it out! UPDATE: Sadly, it seems the company is not operating anymore (Covid hit them hard), so I recommend checking out the site below.
I found RentalCars gave some interesting discounts for car rentals. If you are renting for 7 or more days,  chances are you are going to get some big discount – check the rates for your dates here!
Pin it for later!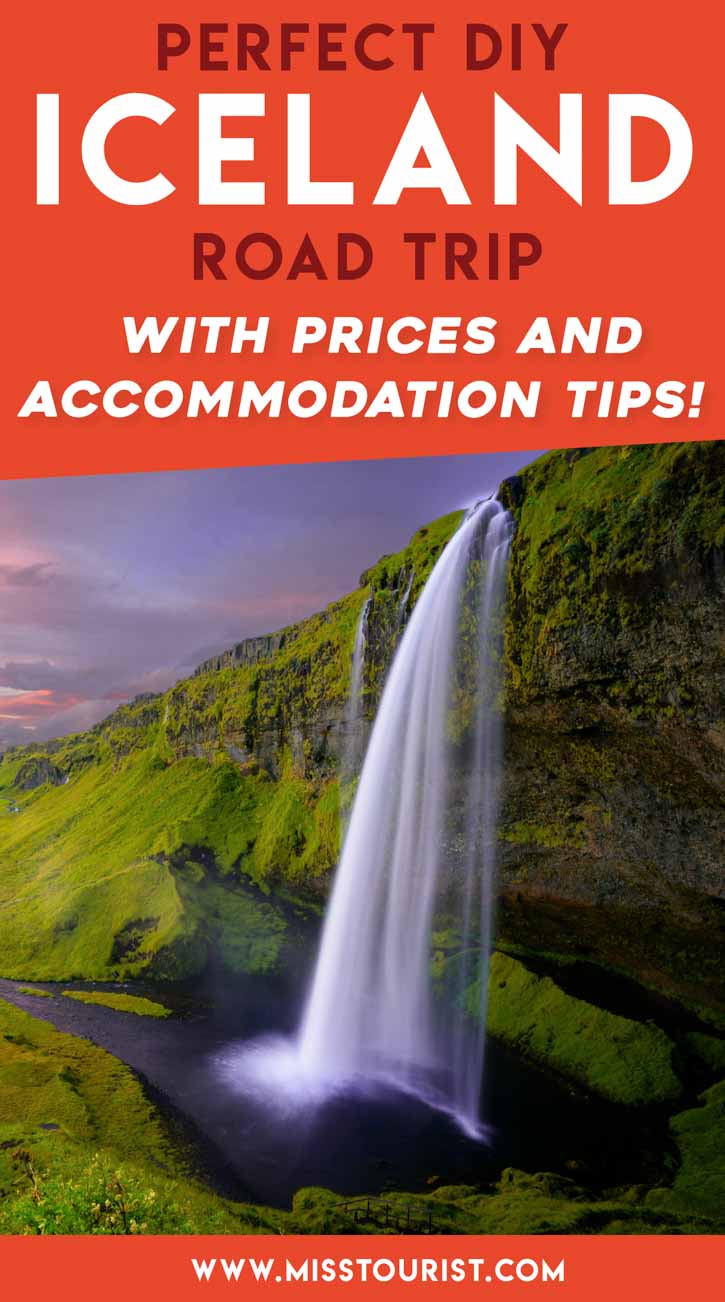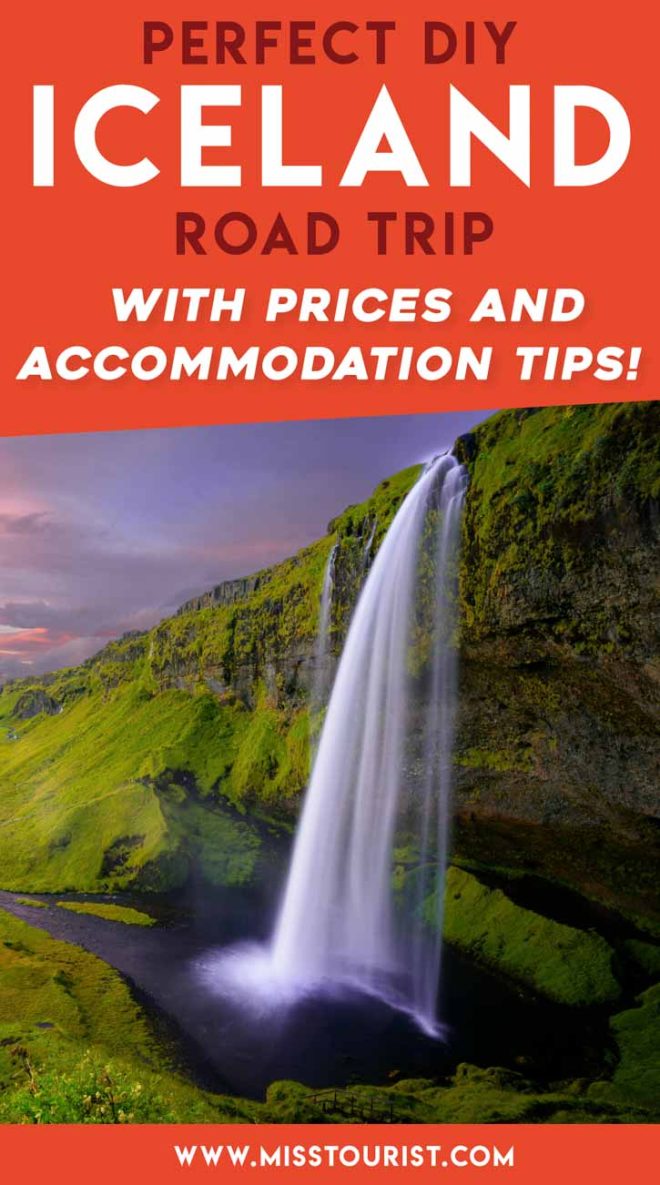 Pin it for later!