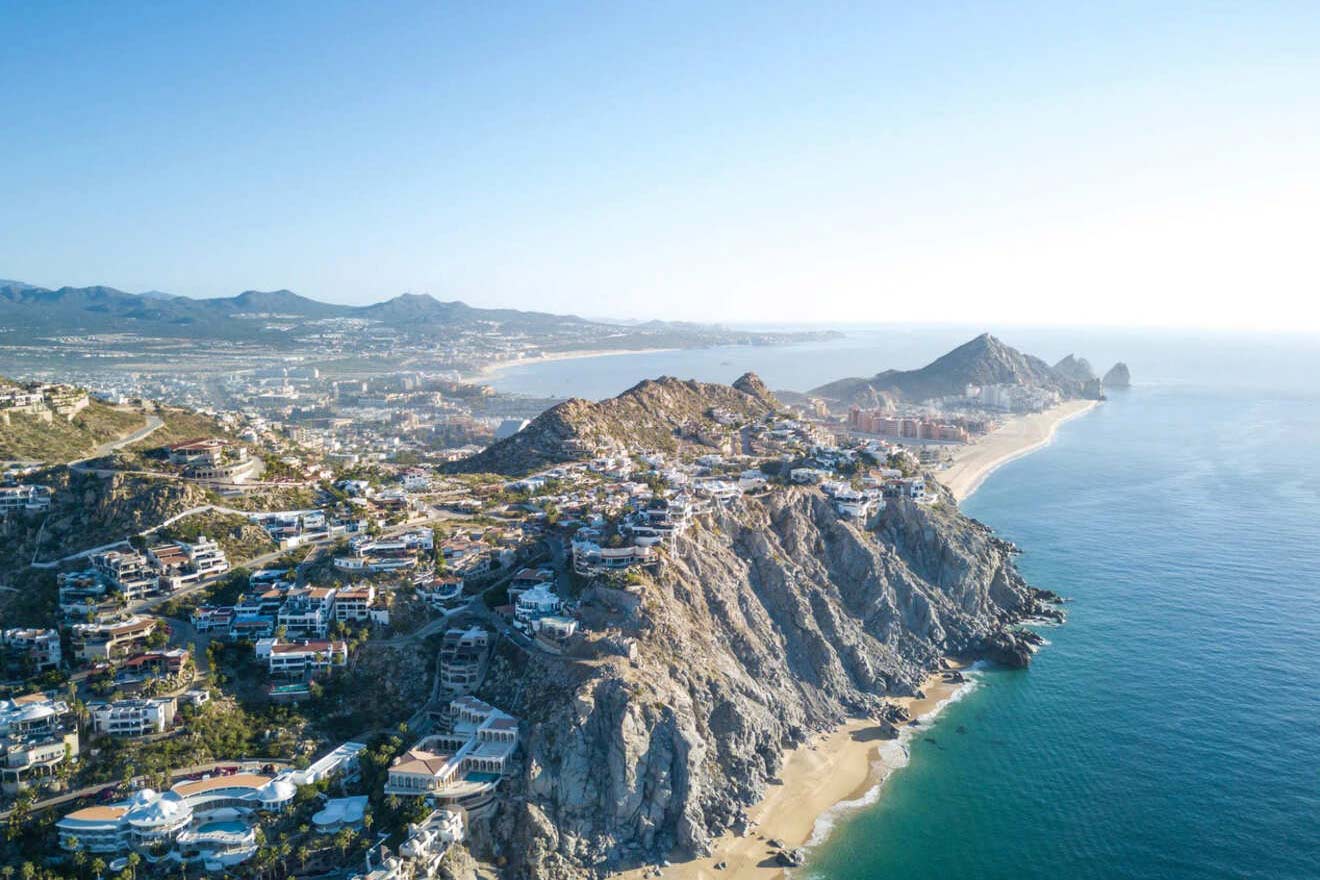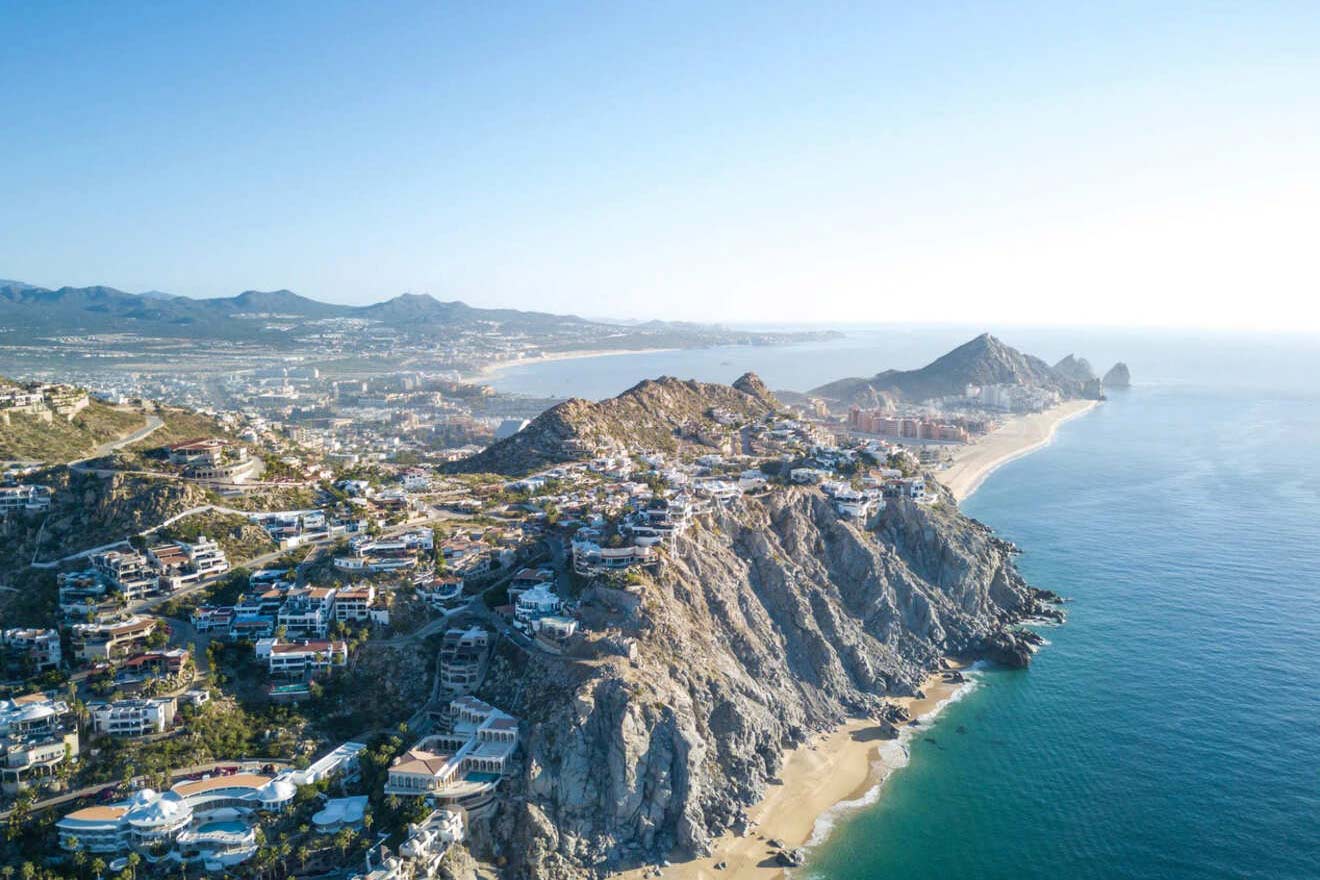 When people think of an ultimate holiday destination, Los Cabos will always be a popular part of that list. This region sits at the southernmost tip of the Baja California peninsula and is full of wonderful juxtapositions where the desert meets the sea. With sunshine all year-round, refreshing, cool waters, and festivals that go on until the early morning – whenever you decide to go you'll definitely feel like it's summer forever. From Baja food to historical downtown, this is where you'll get the real Mexican experience!
Now you may be wondering where to stay in Los Cabos. I'm sure you're excited to see which hotels you'll like and book for your trip. I'll break down the best areas and hotels in Los Cabos in this post, so keep on reading!
If you are in a hurry:
Don't have time to check the whole post? You can check the best of the best I chose all across Los Cabos which are sorted from luxury to budget.
Here's a map of the areas I'll talk about in this post to help you visualize Los Cabos easily, and see where the towns are:
1. Cabo San Lucas – Where to Stay for First Timers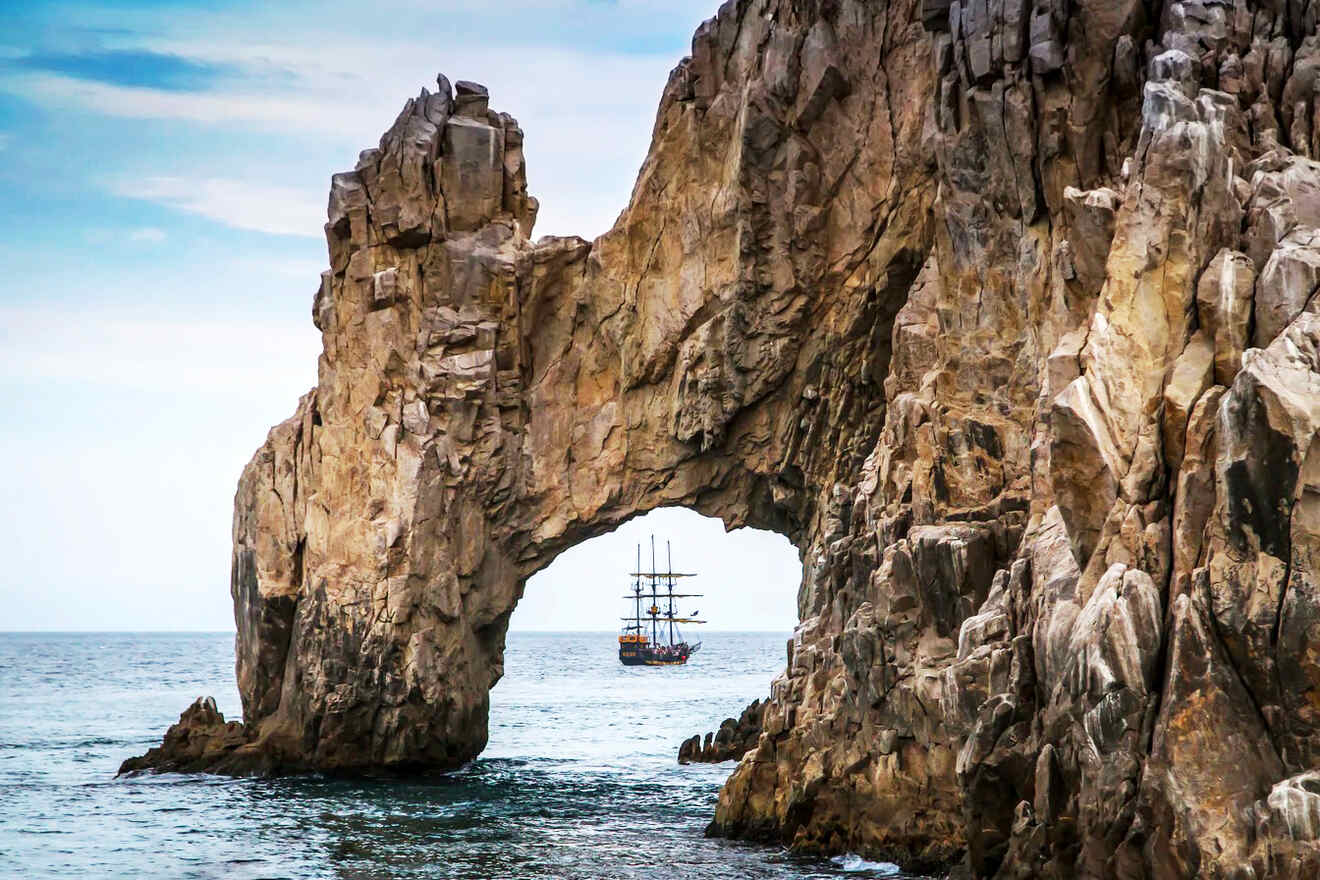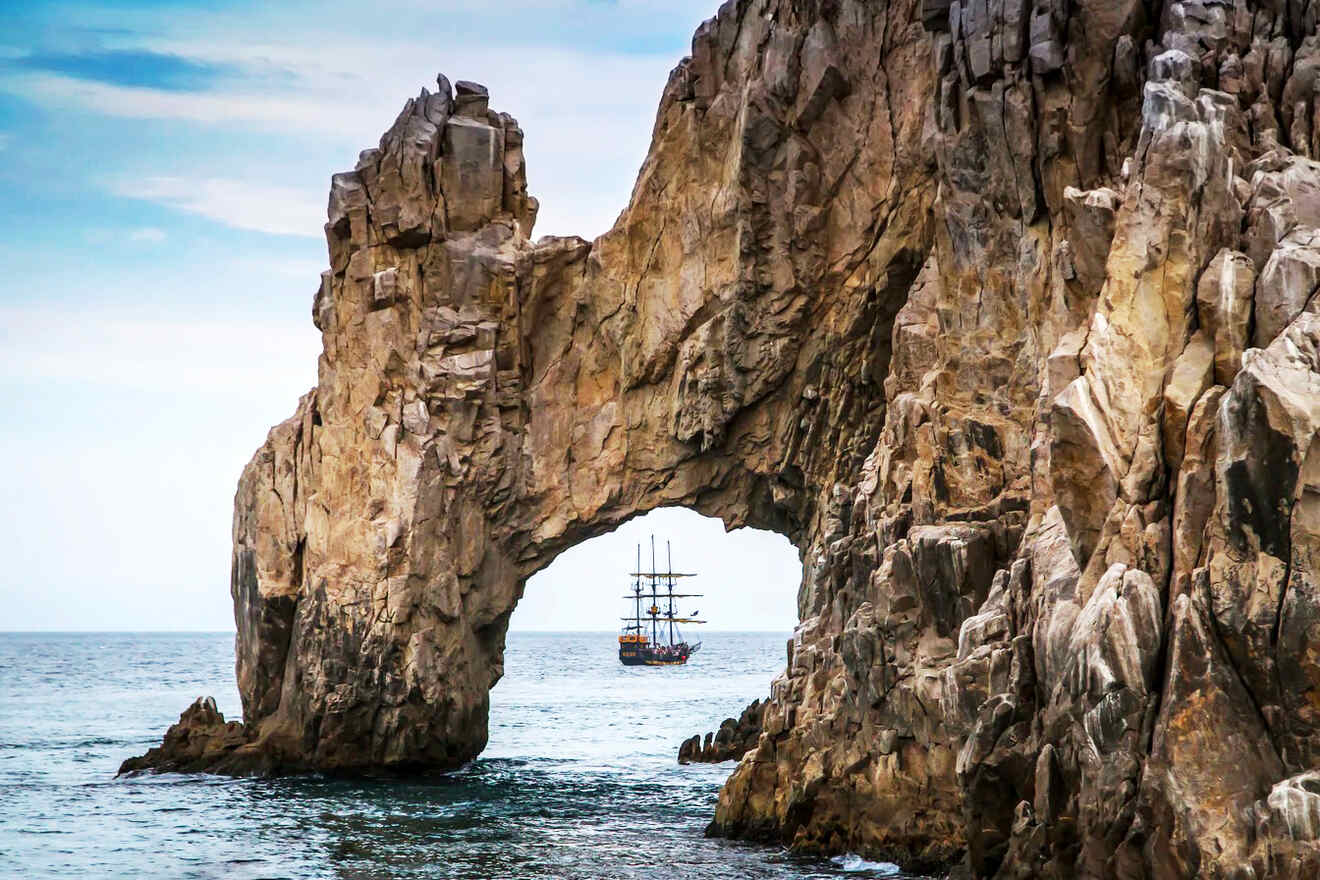 One of Cancun's biggest rivals, the capital city of Baja California Sur is just as popular for a party and spring break destination. Downtown Cabo San Lucas is as busy as it can get and you'll want to be a part of it but there's so much more to Cabo San Lucas than just it's wild nightlife. With countless pockets of peace and relaxation, this is also a perfect destination for lounging at the white playa (beach), going on outdoor adventures, and partying in bars and clubs.
Long walks on the shoreline while watching the golden sunset reflect the sea, boating next to dolphins and whales, dining on a cliff-top restaurant with the best views, and having a much-needed massage in a state-of-the art spa are just some of the rewarding experiences this paradise has to offer.
Cabo San Lucas is by far the most popular area to stay in Los Cabos and its huge range of downtown eclectic accommodation options make it a great choice for first-time visitors to Mexico. Since there are so many options and I know that you're looking for the place to match your ideal vacation, I have broken Cabo San Lucas down even further. Let's have an in-depth look at the best all-inclusive hotels, family-friendly hotels, and hotels with the best swimming opportunities.
1.1 Cabo San Lucas – Best All-Inclusive Resorts
If you're looking for an ultimate luxury holiday with everything you need at your fingertips, look no further than an all inclusive resort. With your room, food, drinks and sometimes activities included in the price, you will be able to relax in style without worrying about the bill. Most all-inclusive resorts also feature numerous bars, food options, pools and other high class facilities on site, meaning you don't even have to go downtown if you don't want to!

Here are the best options for all inclusive resorts in Cabo San Lucas:
Other All-Inclusive options in Cabo San Lucas
1.2 Cabo San Lucas – Where to Stay in Los Cabos for Families
Thinking of heading to Mexico with the whole family? As I mentioned already, Cabo San Lucas is a popular place to stay for a number of different types of visitors, including families! Here are some of the top family friendly hotels and resorts in Cabo San Lucas featuring an abundance of fun attractions and kids clubs to keep the children entertained so you can have a relaxing vacation by the pool.
Other accommodation options for Families
1.3. Cabo San Lucas – Where to Stay in Los Cabos for Swimming
Since a lot of downtown Cabo's beaches aren't safe for swimming due to the strong currents and large waves of the area, if you're planning on spending a lot of time in the water during your vacation make sure to choose the right hotel. Here are some popular hotels which offer some of the best options for swimming in Cabo San Lucas.
Other accommodation options for Swimming
Things to do in Cabo San Lucas
2. San José del Cabo – Where to Stay in Los Cabos for Art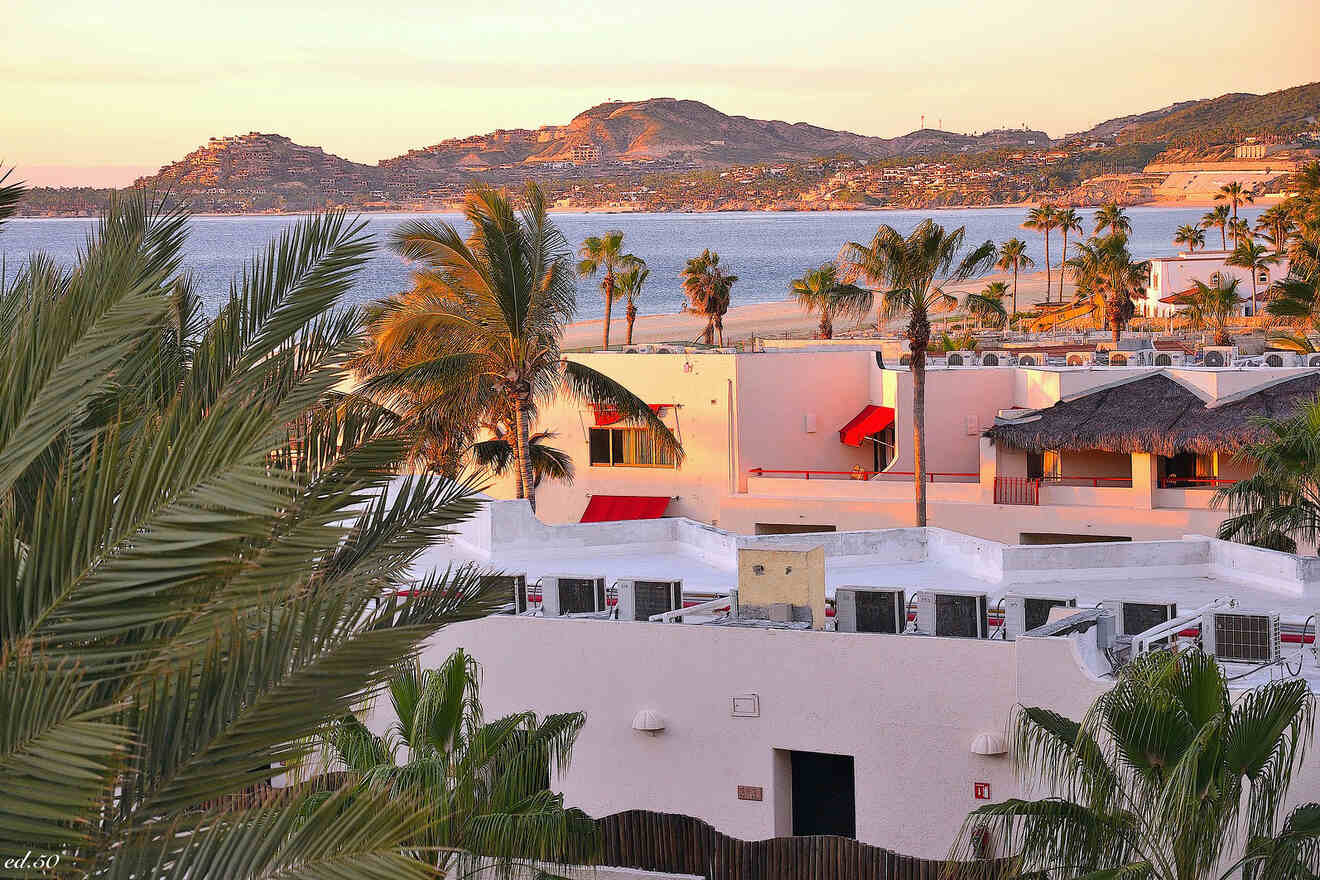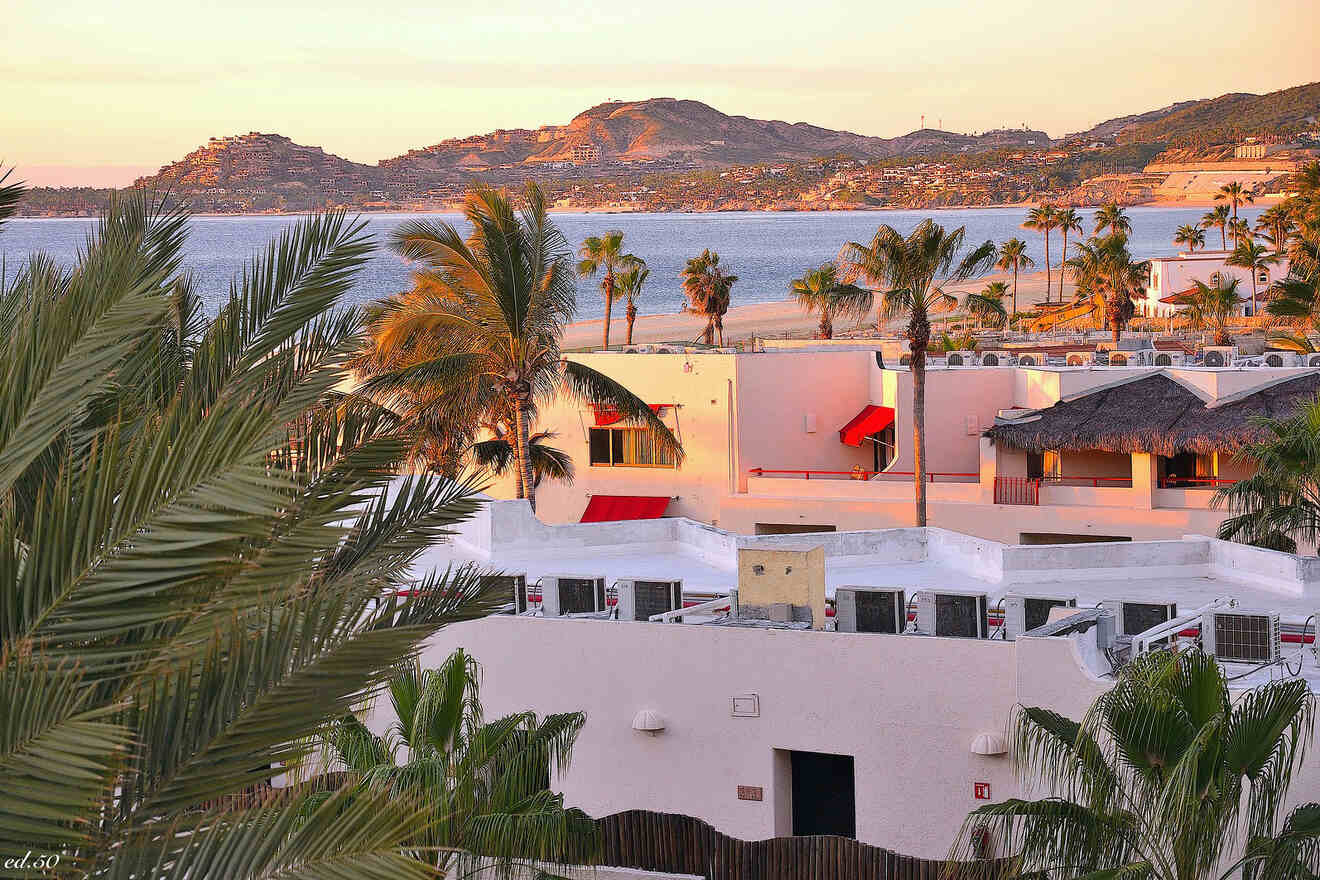 San José del Cabo is the cooler, laid-back sister city of Cabo San Lucas. It is located just a 15 minute drive from the airport and a 30 min drive away from San Lucas and has a much more relaxed atmosphere. You'll get to enjoy strolling the quaint downtown area with the aroma of Baja's street food enticing you to take a bite. San José del Cabo is a romantic colonial town that managed to preserve the charms of Old Mexico. It's striking how the main square downtown alone will give you plenty of things to see and do that will pull you into the history and culture of San José del Cabo.
The art district (Distrito del Arte) houses galleries, shops and boutiques and also hosts a popular Art Walk event, featuring craftsmanship from every state of Mexico each November to June. Much like its sister, San José del Cabo is also known for its upscale dining and live Latin music and has no shortage of hotels and beach sports.
Other accommodation options in San José del Cabo
Things to do in San José del Cabo
3. Tourist Corridor – Where to Stay for Secluded Luxury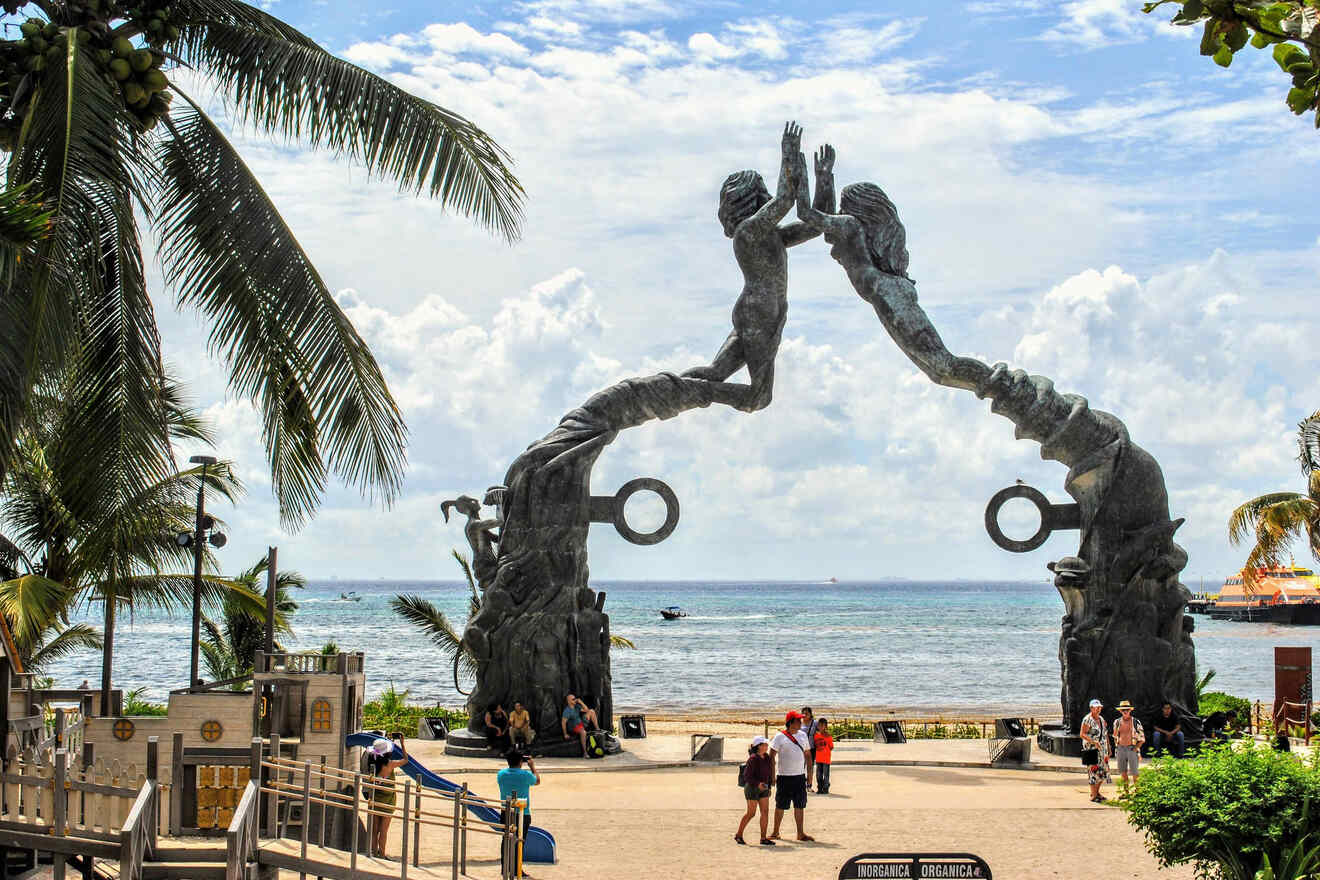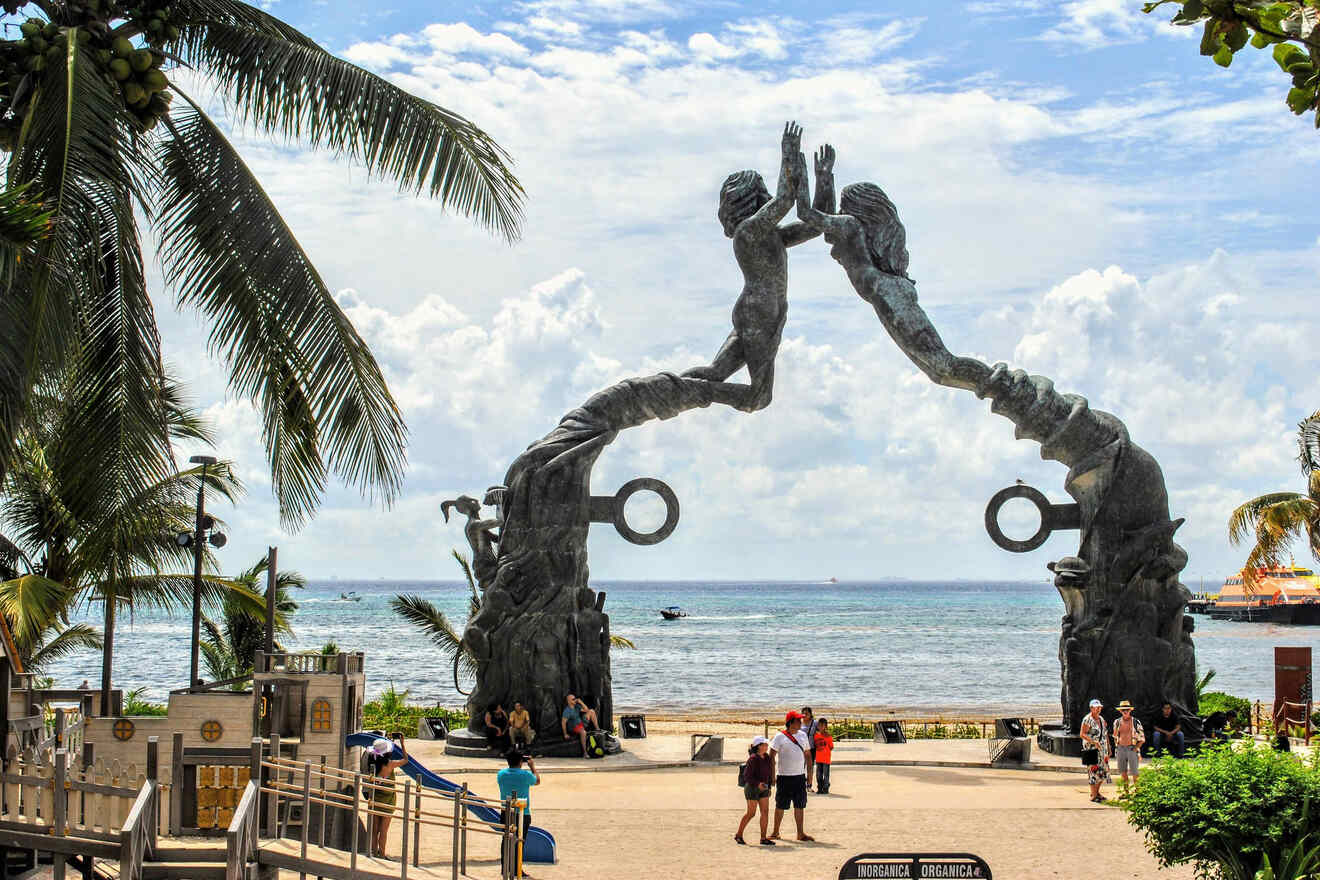 The Tourist Corridor is the stretch of coastline that bridges Cabo San Lucas and San José del Cabo. Many famous VIPs frequent this region and you'll find some of the most mega deluxe accommodations in the whole of the Baja California peninsula here. Resorts and hotels along the Tourist Corridor are generally more spacious, quiet and private than in the other towns of Los Cabos. If hundreds of hotels and resorts crammed into one downtown area isn't your ideal vacation, this region is the perfect alternative where you can still find plenty of luxury seaside and golf resorts.
Since the tourist corridor stretches the entire length of the coastline, it is dotted with stunning beaches and secluded coves. Although it is possible to spot celebrities such as the Kardashians here, there are still plenty of options for all different budgets.
Other accommodation in the Tourist Corridor
Things to do in the Tourist Corridor
Frequently Asked Questions About Los Cabos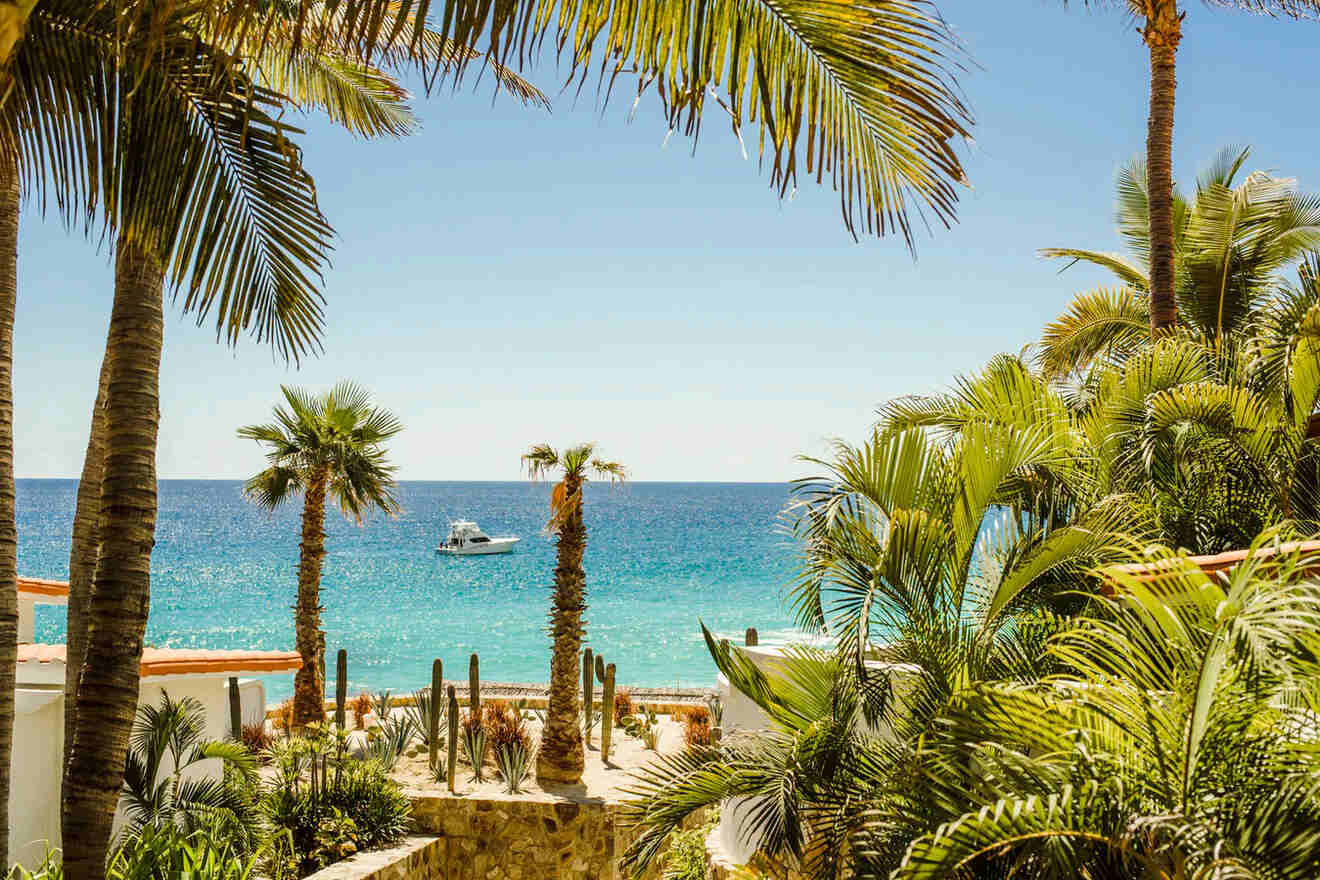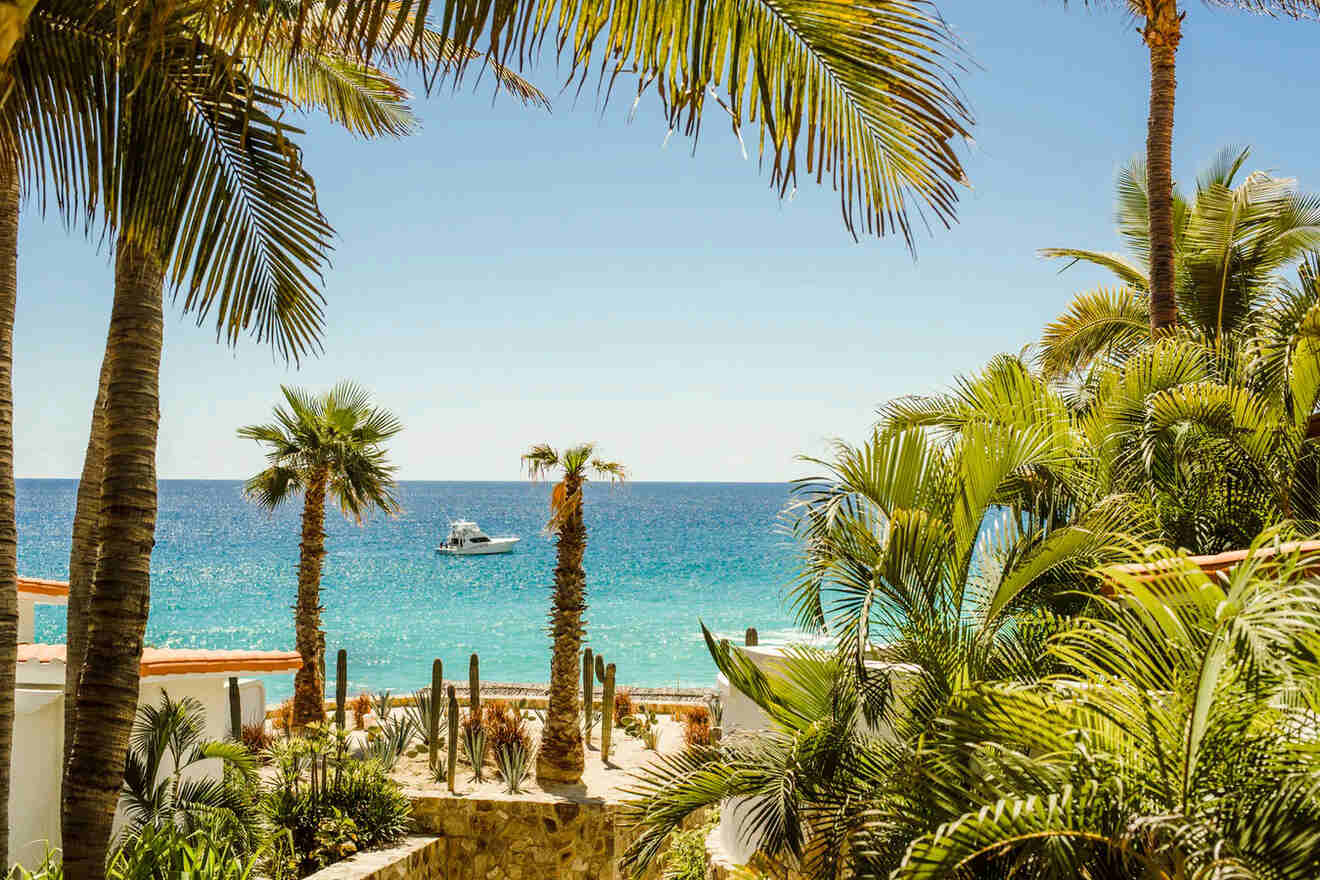 🏝 What is the best area to stay in Los Cabos?
The most popular area to stay in Los Cabos is Cabo San Lucas. This area gives tourists good value for money with its large variety of hotels and resorts, nightlife, entertainment watersports and beaches like Medano Beach. There's something for everyone in Cabo San Lucas!
👄 Where do the Kardashians stay in Cabo?
The Kardashians have been frequently sighted in the tourist corridor of Los Cabos. They have been spotted staying at The Cape, a Thompson Hotel and Las Ventanas al Paraiso.
☀️ How many days do you need in Los Cabos?
4-5 days are the ideal days you need to explore Los Cabos. This way, you'll get to enjoy the beach and do some water-related activities, visit downtown, and enjoy the central part of Cabo too.
🏄🏼‍♂️ Is Los Cabos safe for tourists?
Los Cabos is safe for tourists. The safety concern that's most reported from tourists is pickpocketing in downtown areas. Just like in any other places when traveling, be cautious and watch your belongings.
Conclusion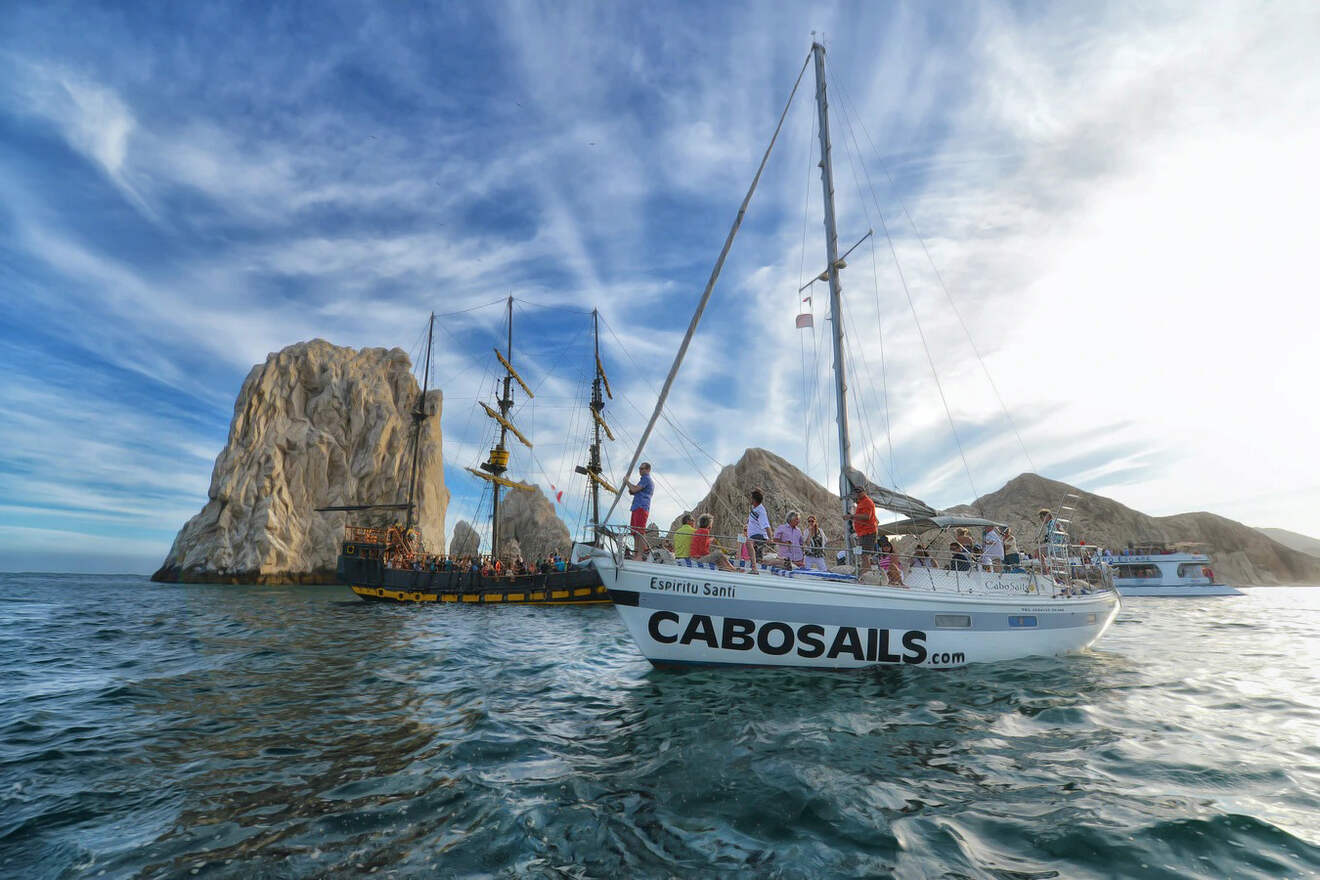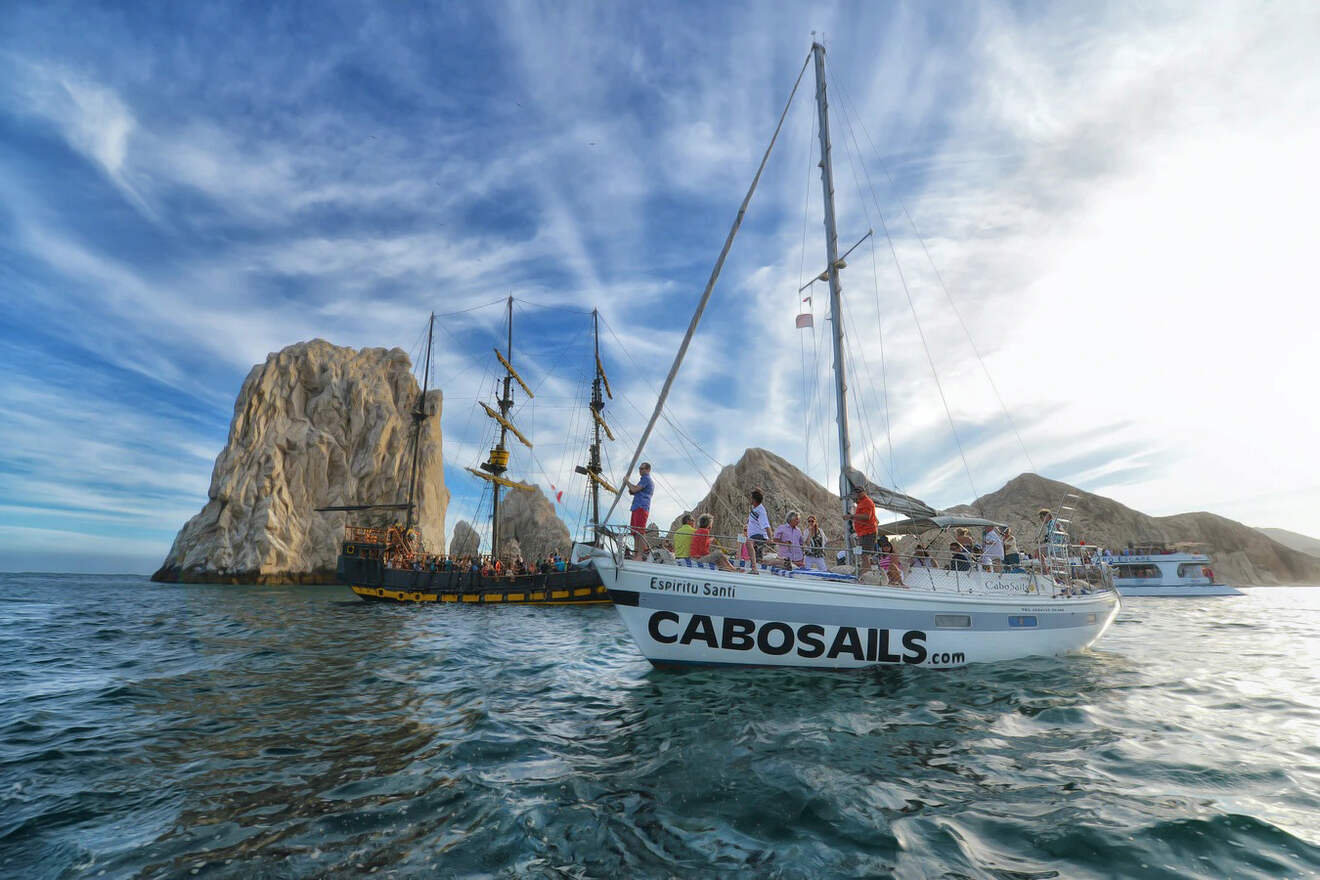 There you go! I hope that I got to help you in finding your ideal home away from home in Los Cabos. With the extensive options of accommodations to choose from in Cabos San Lucas, San José del Cabo and inbetween, these are the absolute best hotels that got my heart:
If you're still looking for even more choices in Los Cabos, check out my post for the top 14 Airbnbs in Los Cabos. Or if you're deliberating where to go in Mexico, don't miss our ultimate guide for where to stay in Cancun! Feel free to share your experiences and questions about Los Cabos in the comments down below, I'll be happy to answer them.
Make sure to book your chosen accommodations as soon as possible. Los Cabos is an extremely popular destination therefore hotels and other accommodations get booked fast! Do yourself a favor and book them now. I'm sure you'll have an excellent experience!
Happy travels,
Kate