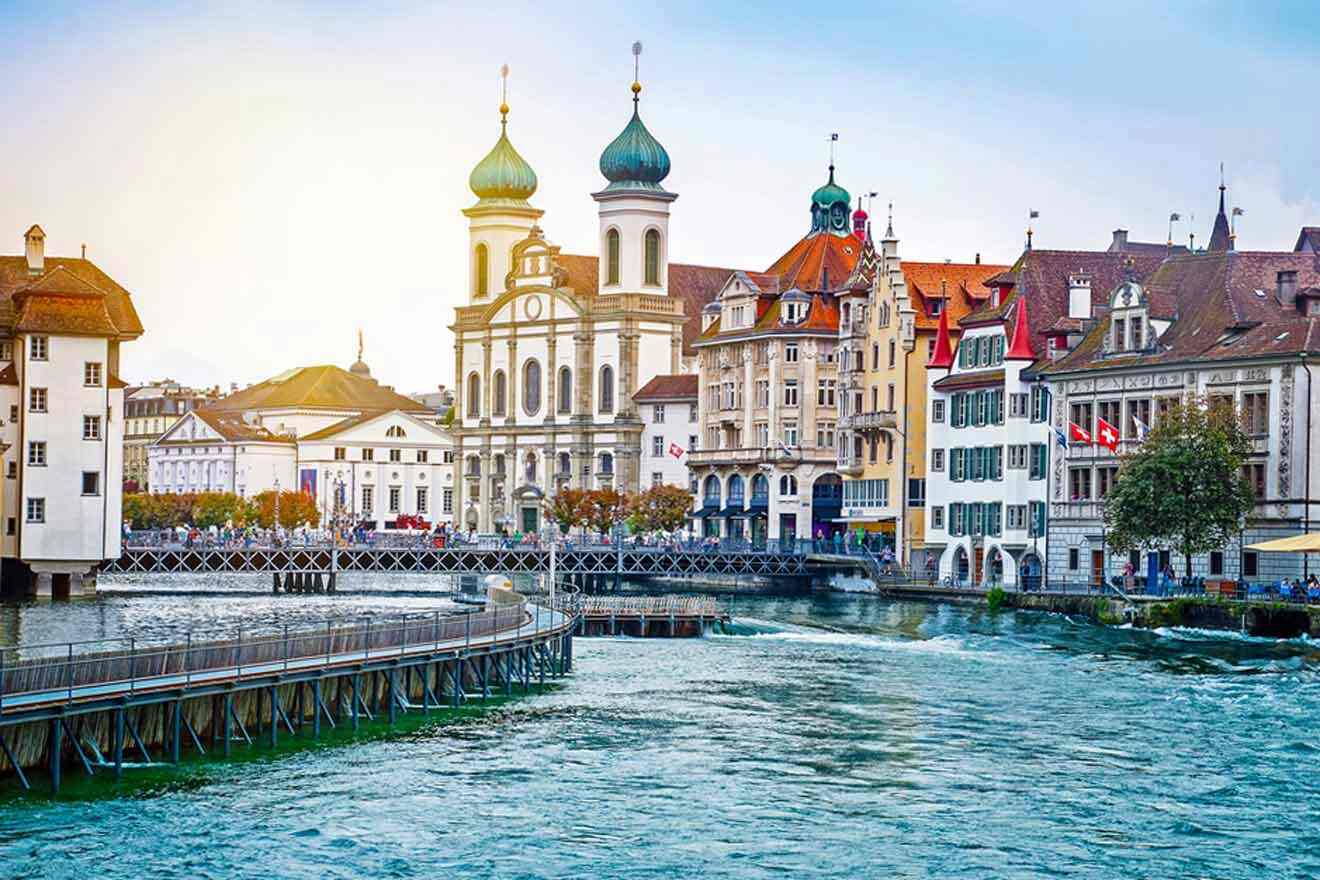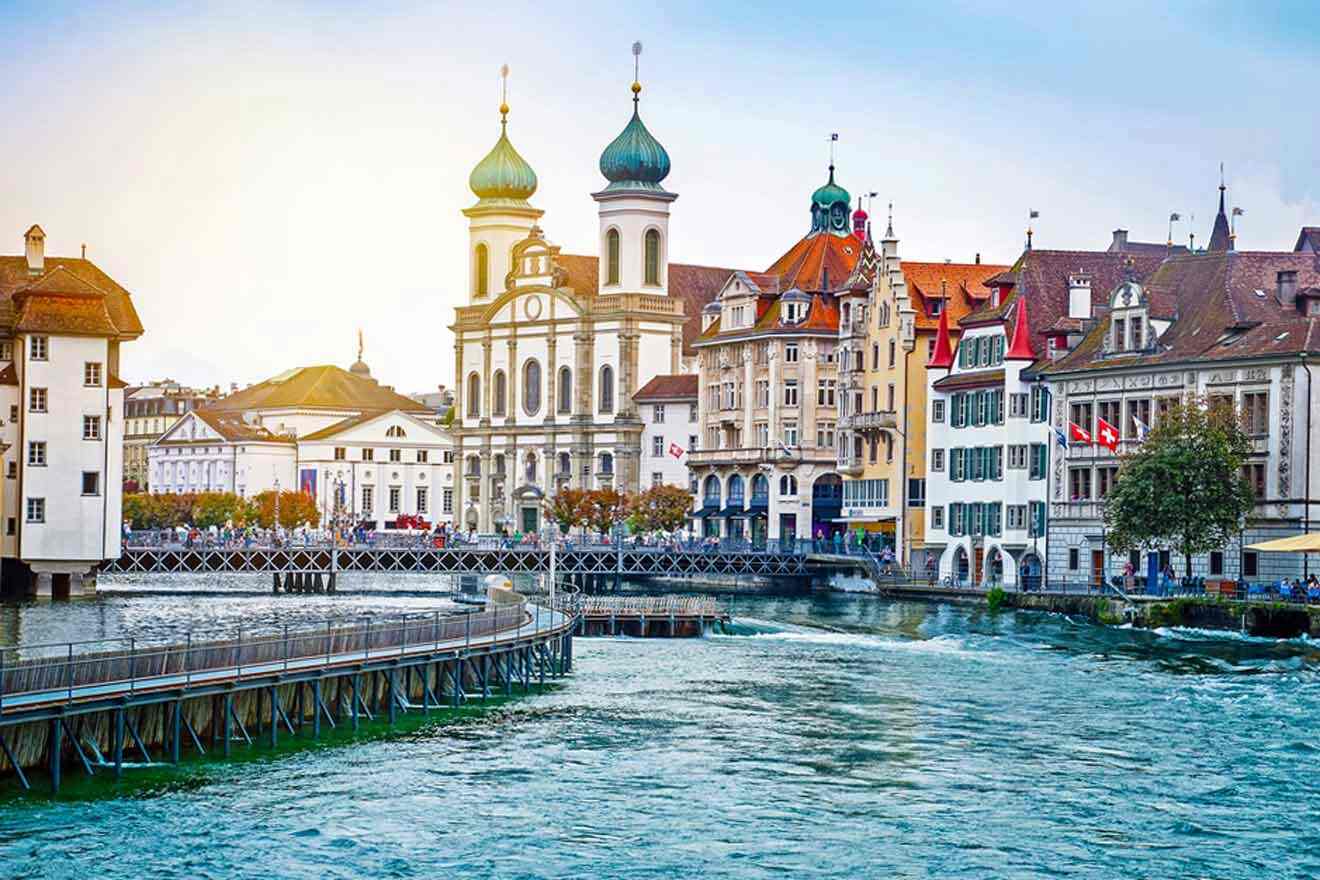 If you're preparing for your trip to Lucerne, Switzerland, come along as I'll be your personal guide on this journey where we'll discover the best Lucerne tours. I went there this year so I've got all the best ones in store!
We'll walk, we'll cruise, we'll climb and even fly and we'll surely have a wonderful time!
Everyone here is bound to find something for their taste, but do make haste and book your tours in advance! Talking from experience, I tell you, you don't want to waste a minute waiting in lines or even worse, missing on a trip.
So, put on something comfy, and let's get started!
If you are in a hurry
If you're just to grab-and-go, I got ya! Here are the main tours in Lucerne that make for an unforgettable trip (but you better book them in advance!):
1. Join a walking tour of the Old Town & Chapel Bridge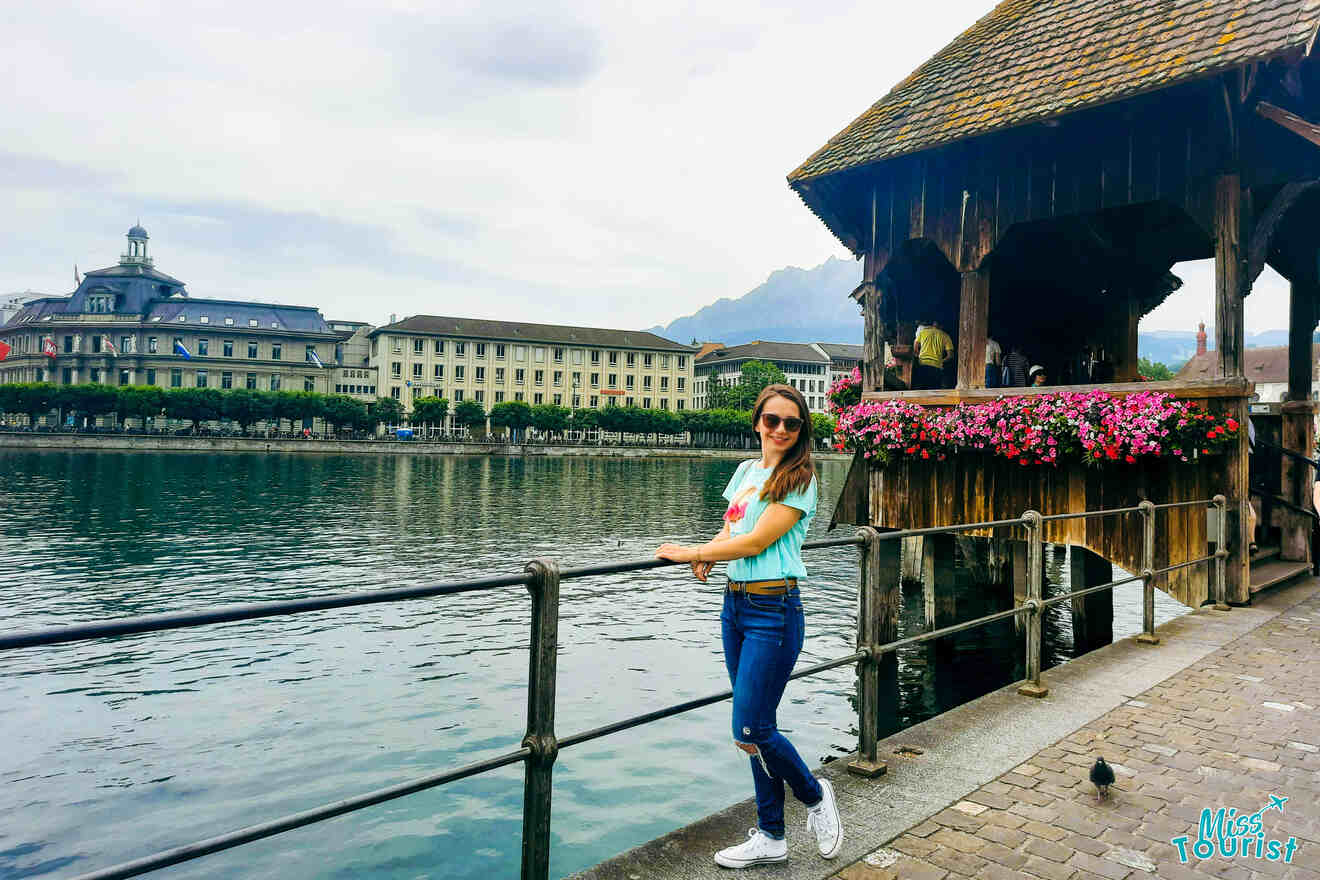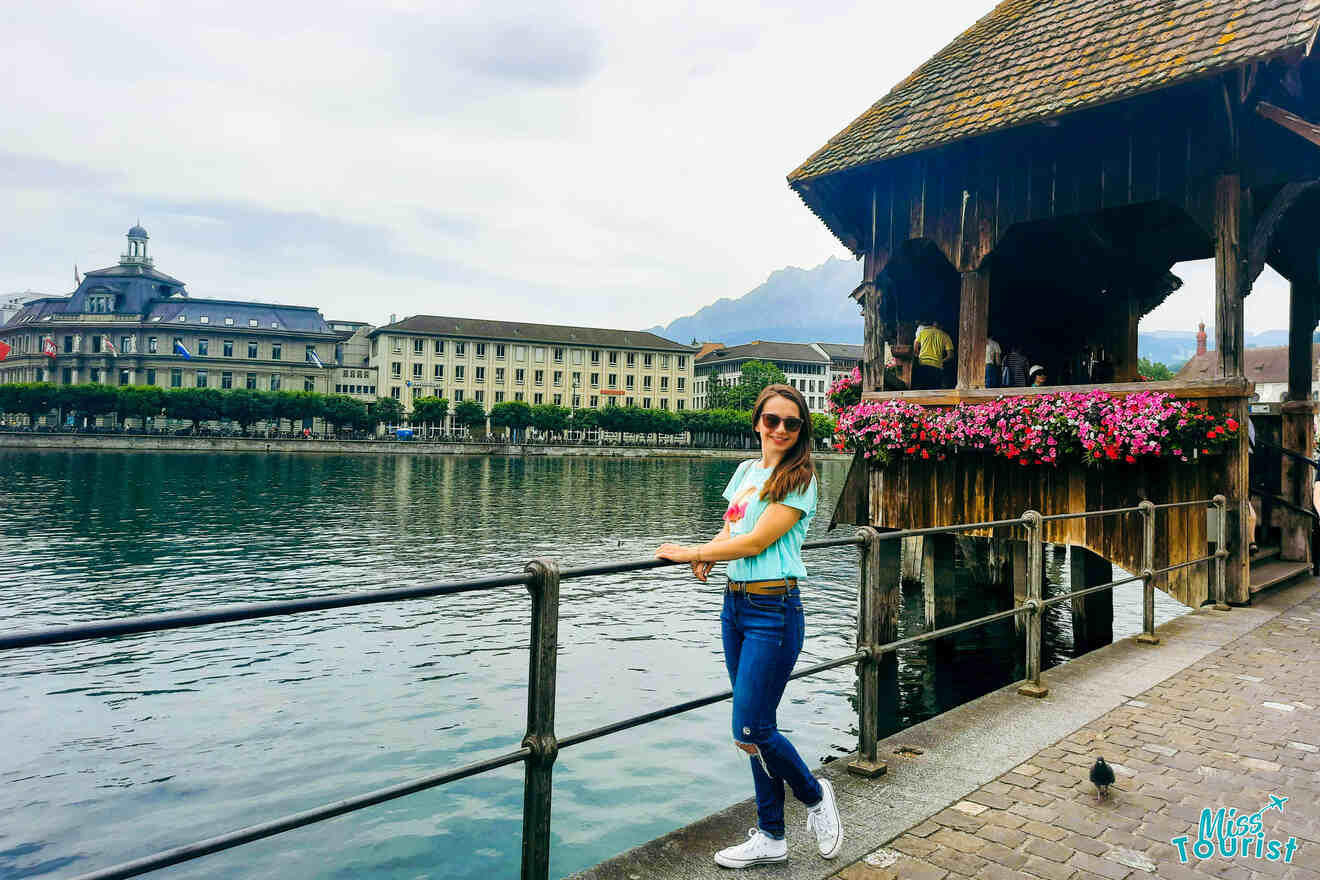 Ladies & gentlemen, this is the very first tour you must take when you arrive in Lucerne for the first time. It is a city walking tour that will take you around the most prominent attractions such as the Old Town and the Chapel Bridge (don't miss out on snapping a pic with Lucerne castle-like Hotel Gutsh behind 😉).
You'll learn all the details about the history and cultural significance of this city and you'll even check out the modern Culture and Congress Centre – a building of international significance. All this in the course of 1.5 hours.
If you'd rather walk than pay, this tip-based tour with a professional guide will take you through the same sites, plus the Jesuit Church and Rittersche Palace, and fill you in on some interesting facts that will make your trip that much more interesting.
2. Cruise in style on a yacht on Lake Lucerne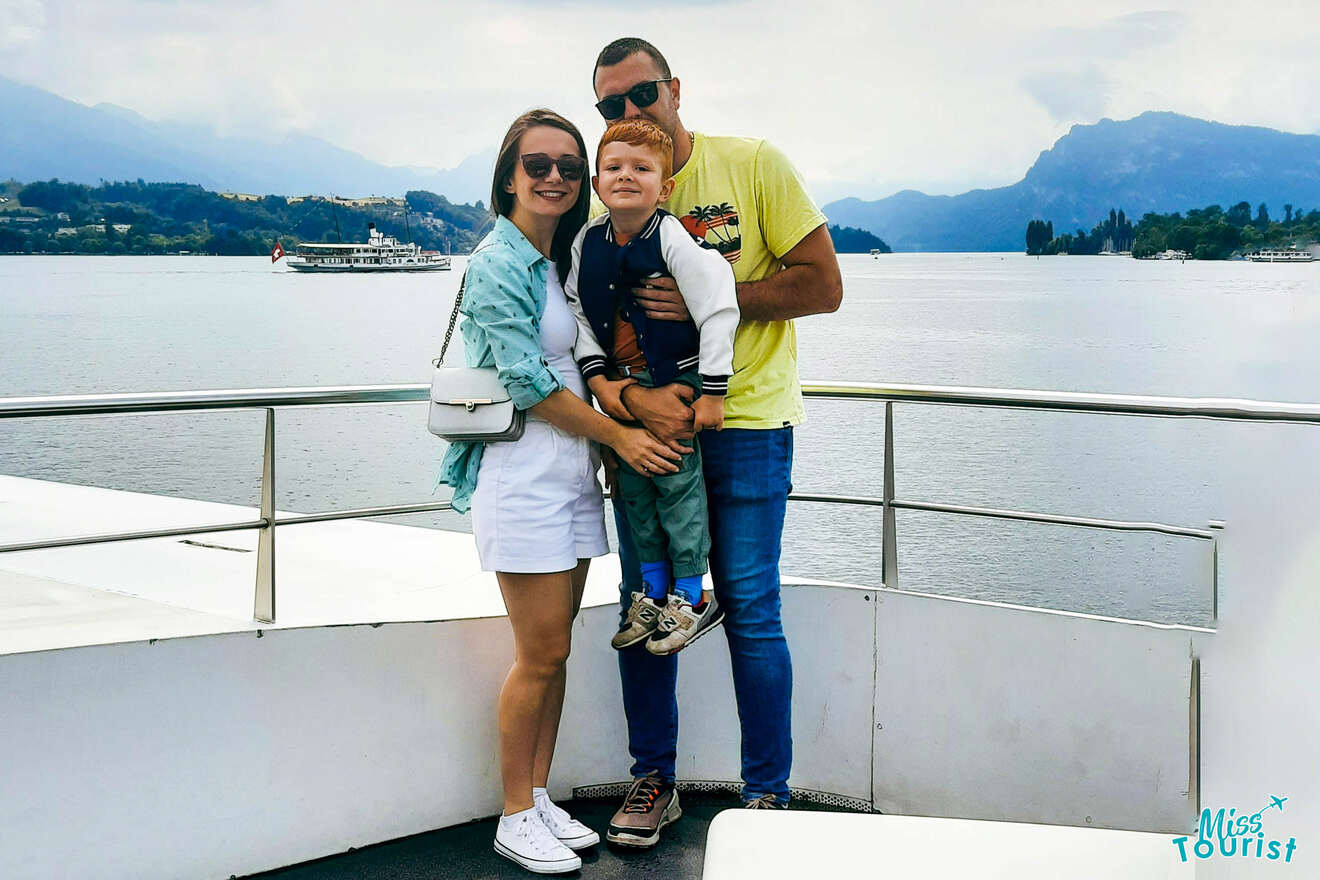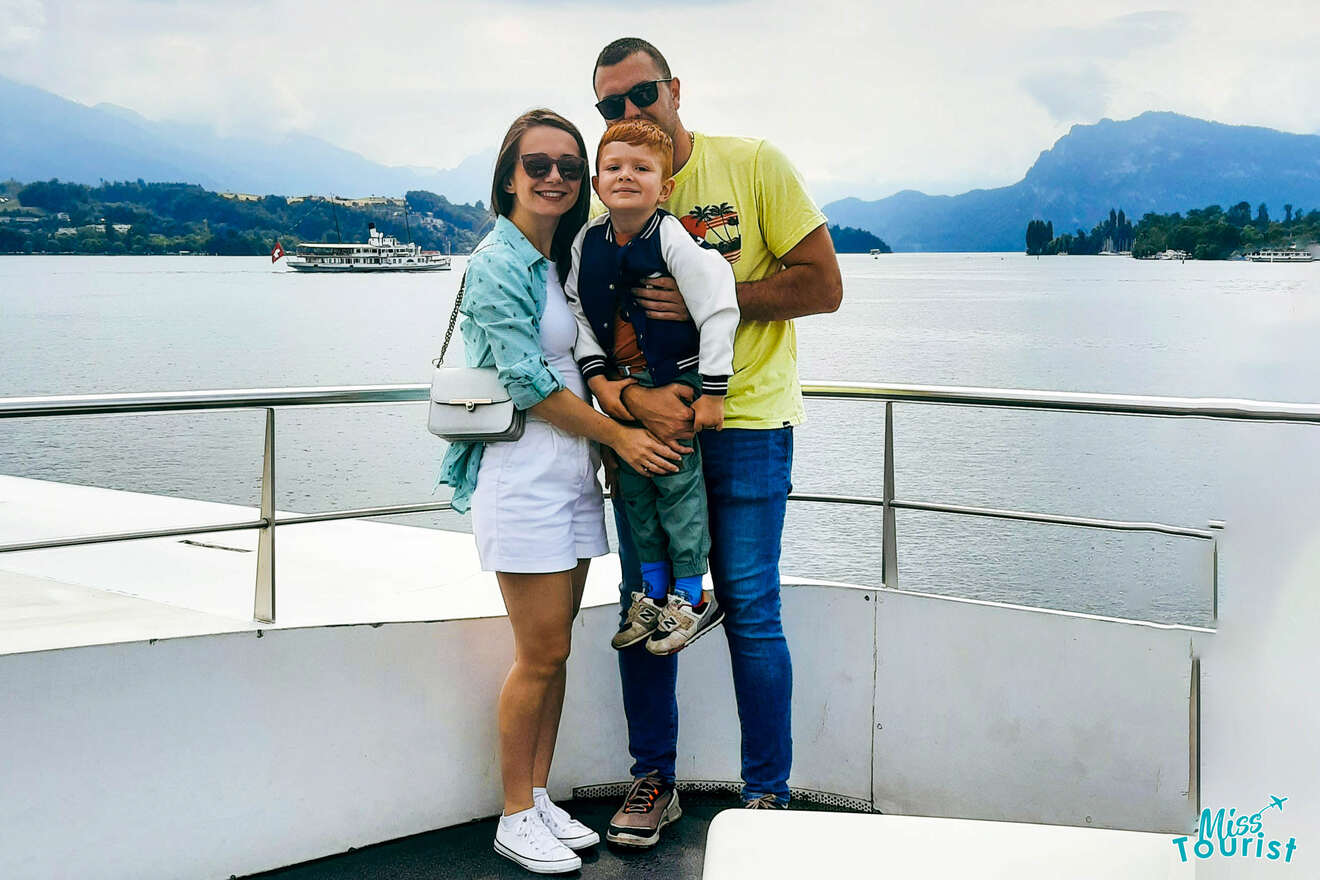 Hop aboard this fancy yacht and explore the beautiful Lake Lucerne on a relaxing cruise of 1 hour. You'll enjoy stunning panoramic views of the surrounding mountains, the lake promenade, the lakefront hotels, and the imposing towers of the Church of St. Leodegar.
An audio guide is included with your ticket, so you can either bring your own earphones or get some on deck and learn all the details about the significant sites you're passing by, such as the Wagner museum, and private houses of some prominent Swiss personas.
If you want to pamper yourself, then I suggest going for this luxe Lake Lucerne cruise that lasts for 2 hours, where apart from indulging in the natural beauty surrounding the lake, you'll also get to munch on a delicious 3-course meal.
3. Ride on the world's steepest cogwheel train to Mt. Pilatus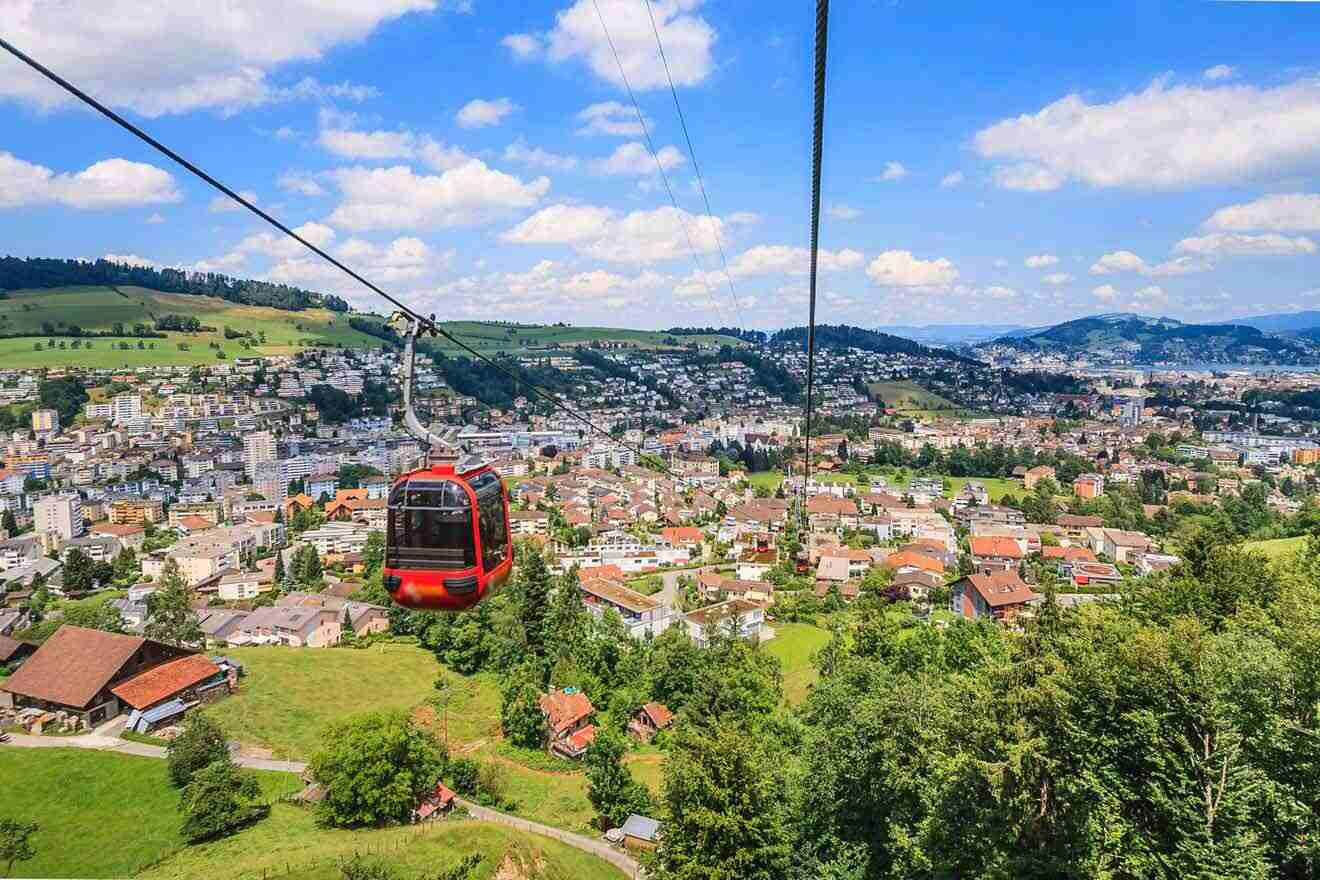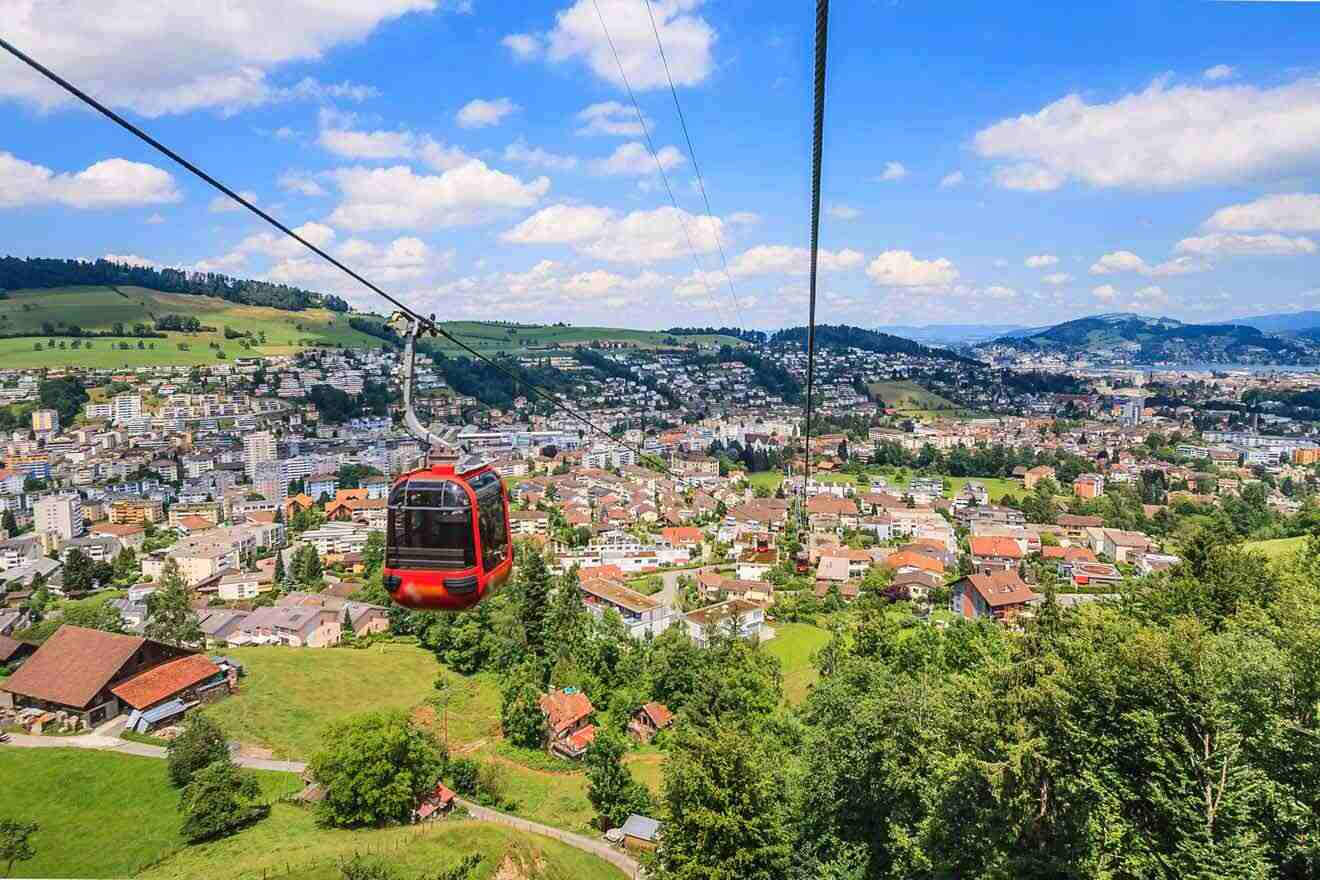 If you can dedicate more time to your trip, don't miss out on going on this full-day tour to Mount Pilatus, which combines not 1, not 2, but 4 means of transport to provide for an unforgettable experience!
You'll set out on your journey from Lucerne to Kriens on an air-conditioned coach, from where you'll take the panoramic gondolas to Fräkmüntegg. Next, the aerial Dragon Ride cable car will take you to the top of Mount Pilatus where you'll be amazed by the spectacular views of the snow-capped mountain peaks of the Swiss Alps.
If you're feeling hungry, you can absolutely make a stop for lunch at the restaurant but do be aware that this fabulous meal may turn out costly, so you can also come prepared with your own food and make a picnic in this raw nature.
On your way down the mountain, you'll get to ride the world's steepest cogwheel train (wow!) and then wrap up your journey with a boat cruise on Lake Lucerne. Now, that's what I call a day well spent!
4. Dare to join the chocolate adventure
All cookie monsters gather, and get ready for a 30-minute adventure through the lifecycle of chocolate. You'll hop on a traveling cart that will take you around 10 displays where, along the way, you'll learn about the sweet history of Swiss chocolate, from its inception to the transport and to the shelves at your store.
This tour includes a commentary and a chocolate sample as a reward at the end. And since it takes place at the Swiss Museum of Transport, if you have free time, I advise you to make the most out of your visit and explore the museum on the same go. It is among the best things to do in Lucerne after all!
If you want to focus more on walking and tasting, you can join this small-group tour that includes visiting some famous attractions, 5 Swiss chocolate tastings, 3 Swiss cheese tastings, and a drink of choice.
5. Drive around Lucerne on an eTukTuk
Let's be honest – no matter how beautiful a city is, sometimes walking around it can be both time-consuming and exhausting. But luckily, there's an alternative to the walking tours in Lucerne.
This 1 – 1.5 hour eTukTuk tour with a local guide takes you from the Culture and Congress Center (KKL), through the Seebrücke bridge, to the 17th-century Hofkirche, the Lion Monument, and back to the starting point.
This is a small group tour, so you'll enjoy personalized attention from your guide who will also point out some hidden gems that only locals know about.
6. See the vision behind the Culture and Congress Center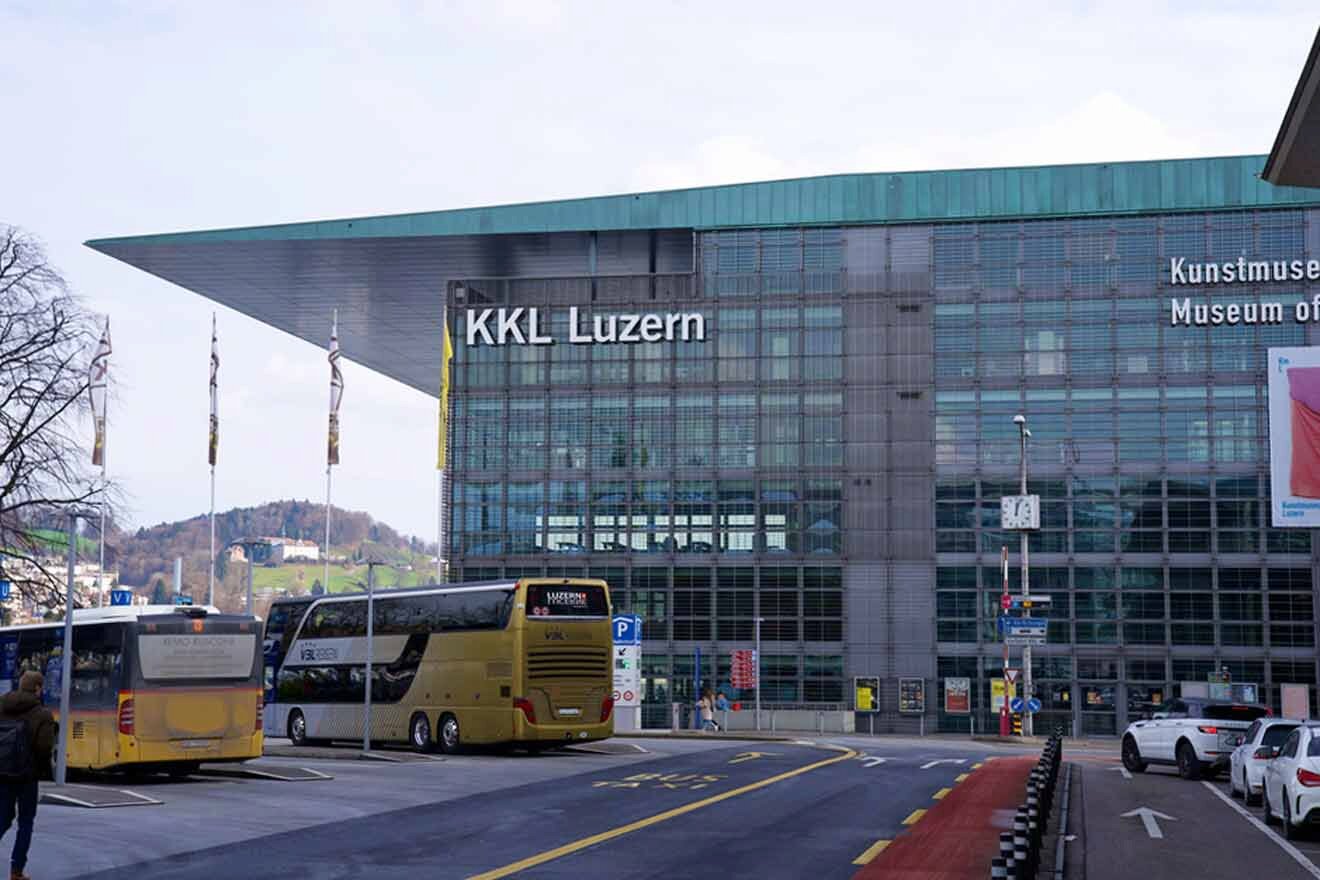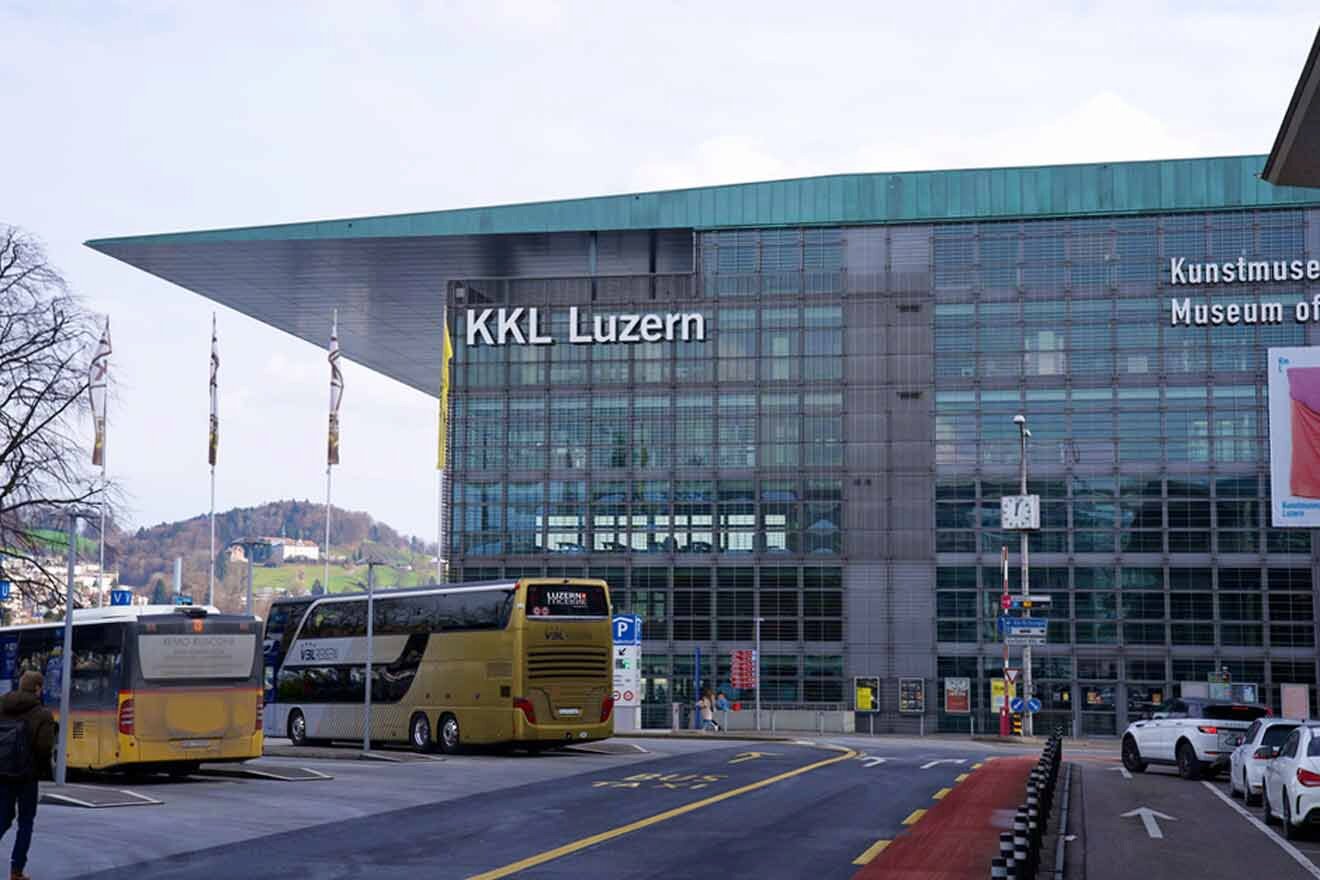 The Culture and Congress Center of Lucerne, also known as the Convention Center and KKL, is an architectural feat envisioned by the French architect Jean Nouvel. It combines 2 of the best things that make Lucerne: water and light.
On this 1-hour behind-the-scenes tour, you'll explore the rooms within this building, and see more of the amazing views of Lake Lucerne and the surrounding mountains. You'll witness the stunning Concert Hall that is of international significance, hosting famous events, and is particularly known for its incredible acoustics.
And before you leave, don't forget to marvel at the roof of this building, which is widely known across the world as the largest unsupported roof. Truly astounding!
7. Climb Mount Bürgenstock by ferry and funicular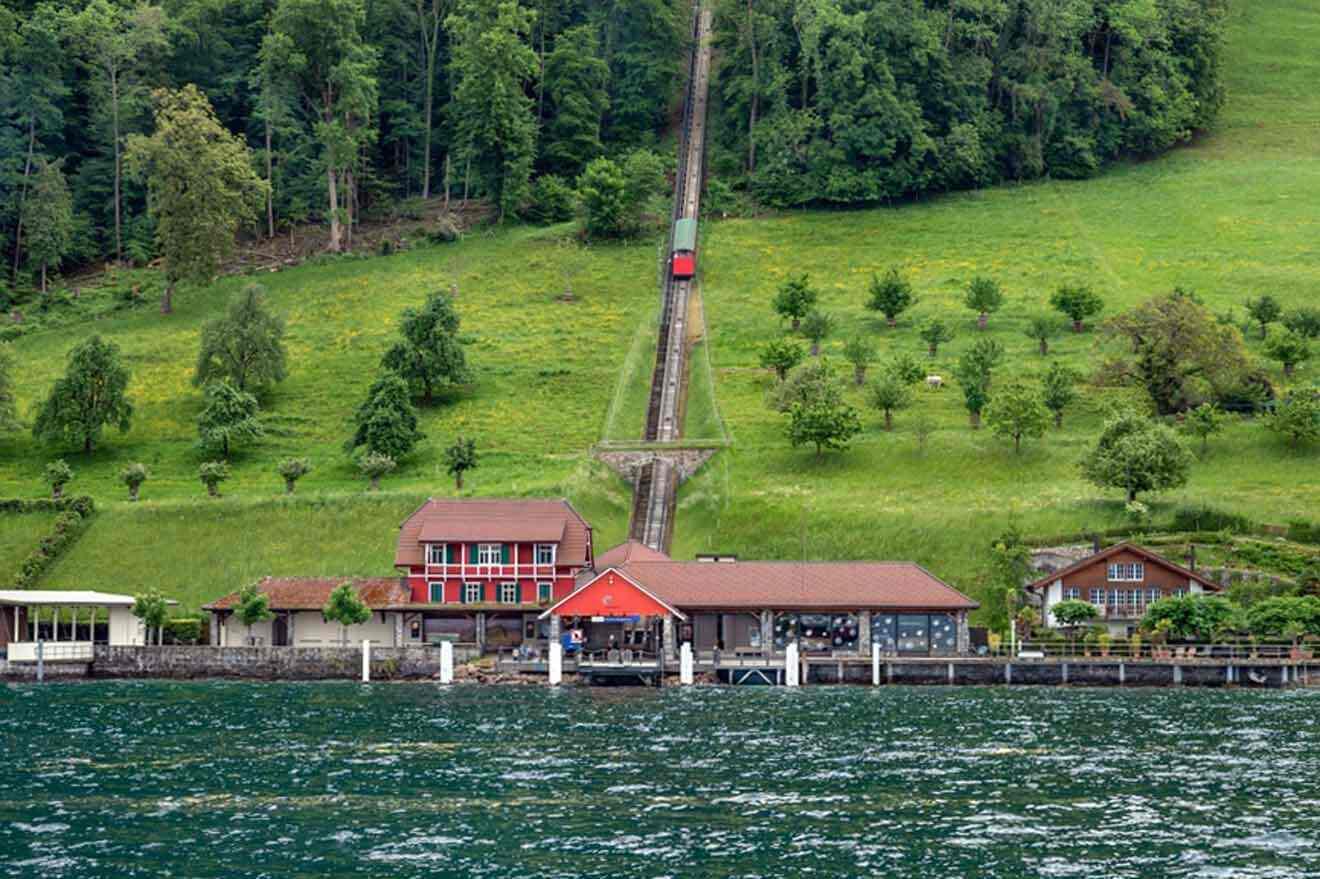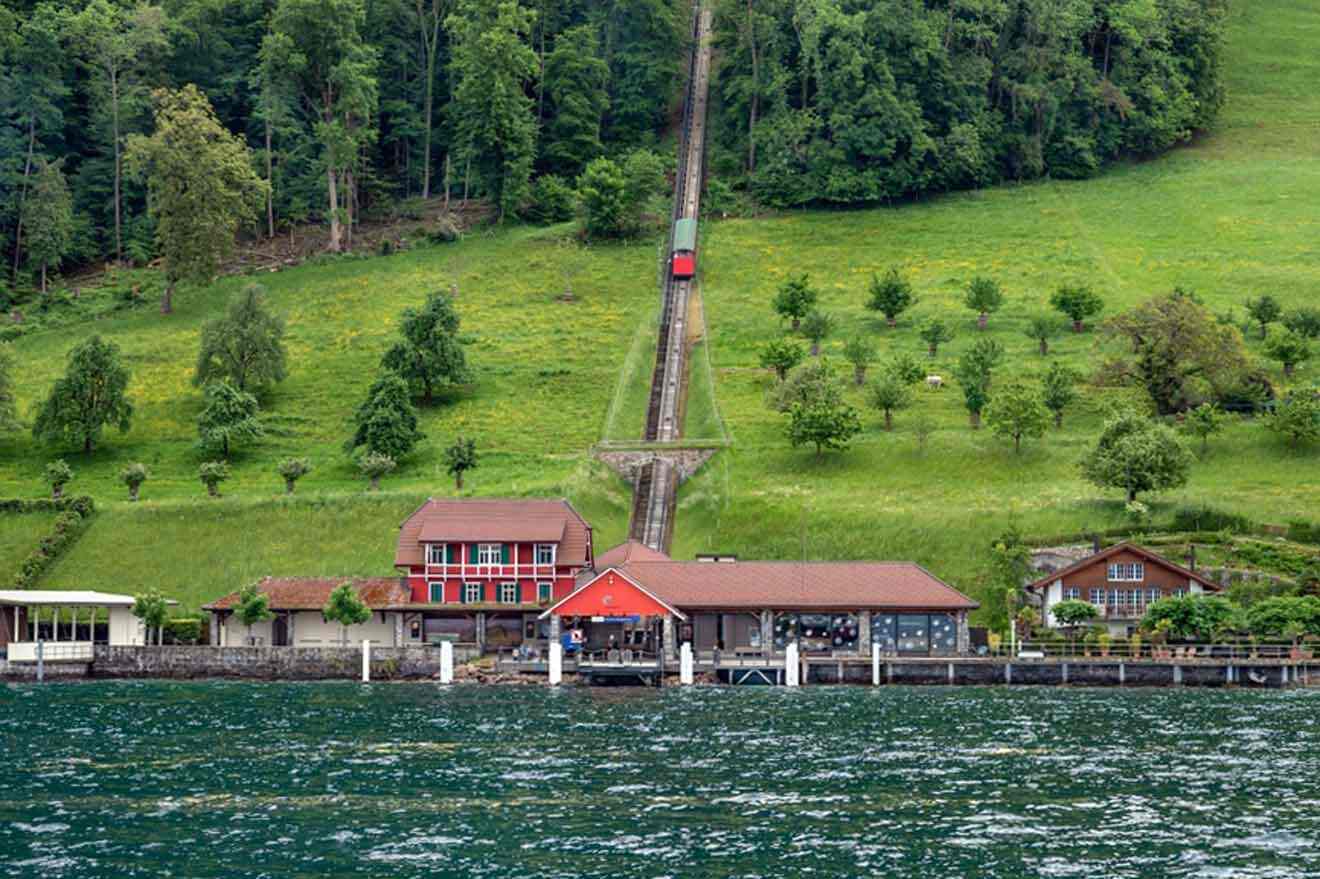 It's no coincidence that the Swiss Museum of Transport is located in Lucerne – this city abounds in tours combining all sorts of transport you could never think of!
On this Lucerne tour to Mount Bürgenstock, you'll take the ferry from Lucerne to Kehrsiten-Bürgenstock, where you'll take the funicular up to the top of Mount Bürgenstock where an astounding luxury resort awaits.
Whether you want to explore the lush greenery of the mountains or treat yourself to a glass of wine with a view at the restaurant – the choice is all yours! The best is that your ticket is valid for the day, so I do recommend taking your time and making this a full-day trip (like I did!)
If you want something out of the ordinary, then try this 3-hour electric cargo bike guided tour. You'll start your itinerary at Caritas Velostation (next to Lucerne train station) and set out towards Horw, accompanied by a local guide.
You'll get to see where the rich Swiss people live and find the best views of Mount Pilatus and the Swiss Alps. A satisfying snack will be provided along the way to keep your energy levels on par, while you bike around Horwer Peninsula.
At the end of this tour, your knowledge will be put to (immigration) test to see whether you're a good fit for a Swiss Passport – so make sure you pay attention!
9. Get your adrenaline pumping on a trip to Mount Titlis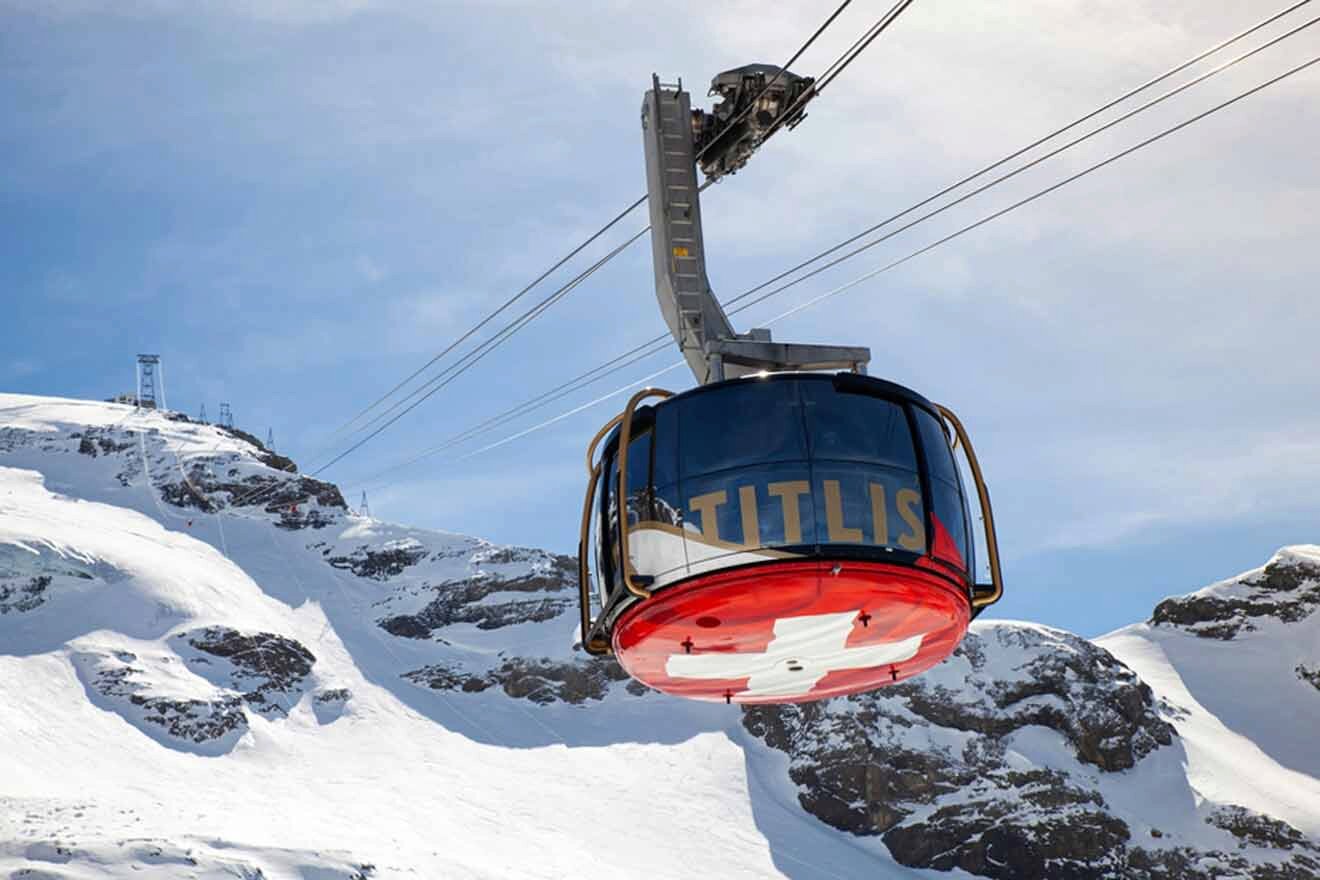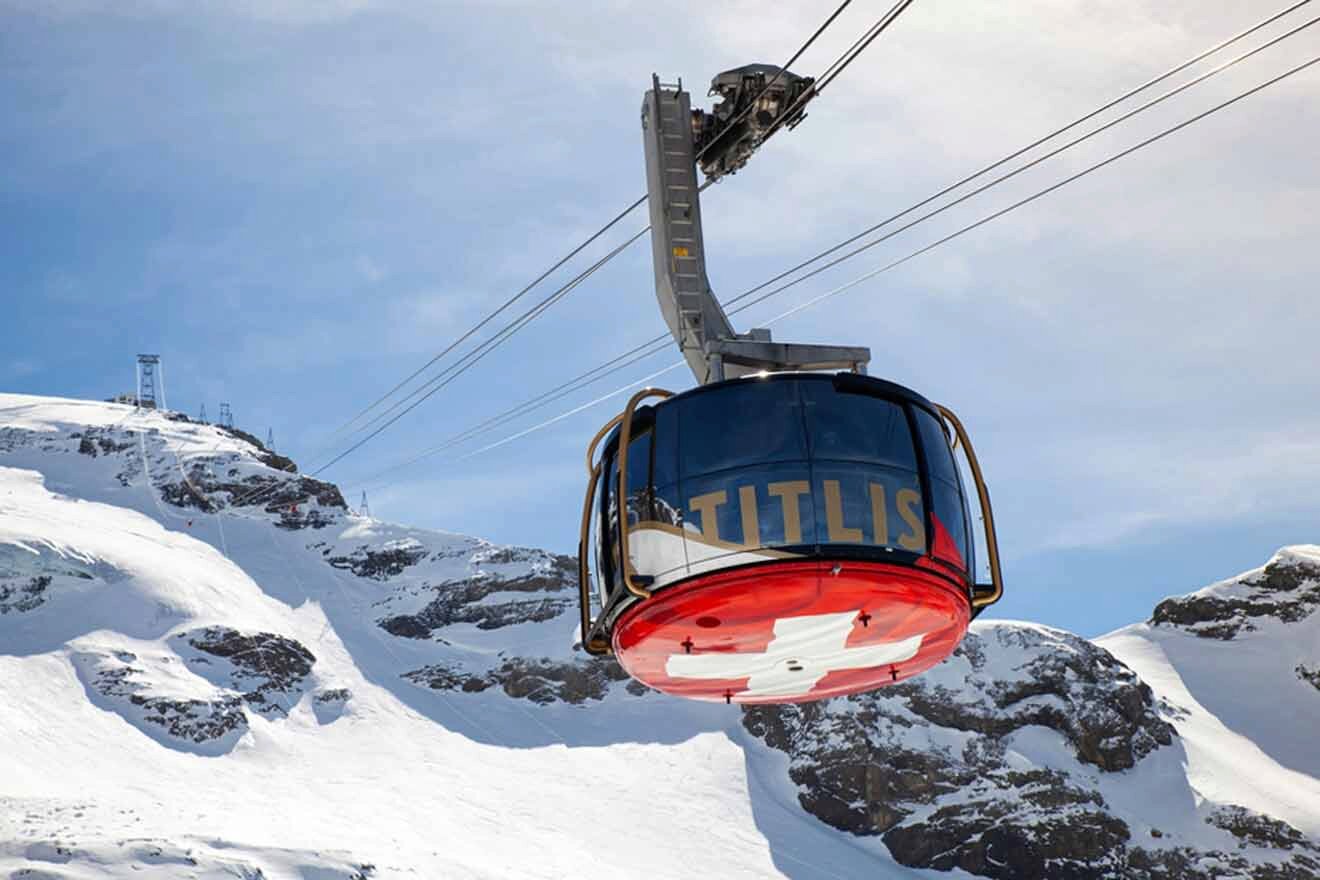 Pack up some warm clothes and let's explore the eternal snow on Mount Titlis. This half-day tour starts from Lucerne on an air-conditioned coach. Along the way, you'll get to ride on a revolving cable car, walk over Europe's highest suspension bridge, and ride over the glacier on the Ice Flyer chair lift.
But the means of travel are not the only attraction on this tour. You'll also explore the Glacier Cave, and witness a magnificent view of the Swiss Alps. The best yet – you'll finish the trip with an adrenaline snow tubing at Glacier Park or Trübsee.
These Lucerne mountain trips never cease to amaze me!
10. See Lucerne from a different perspective paragliding
If the other tours were not challenging enough for you, this one is sure to give you an adrenaline rush.
Meet your pilot at the train station in Lucerne, and let them guide you to the launch point from where your most adventurous flight will begin. But worry not, you'll get a safety briefing before you begin, and all the equipment needed for a safe flight.
When you're ready, you'll explore new heights with your pilot which I can guarantee you'll cherish forever!
11. Take a historical tour of Lucerne with a night watchman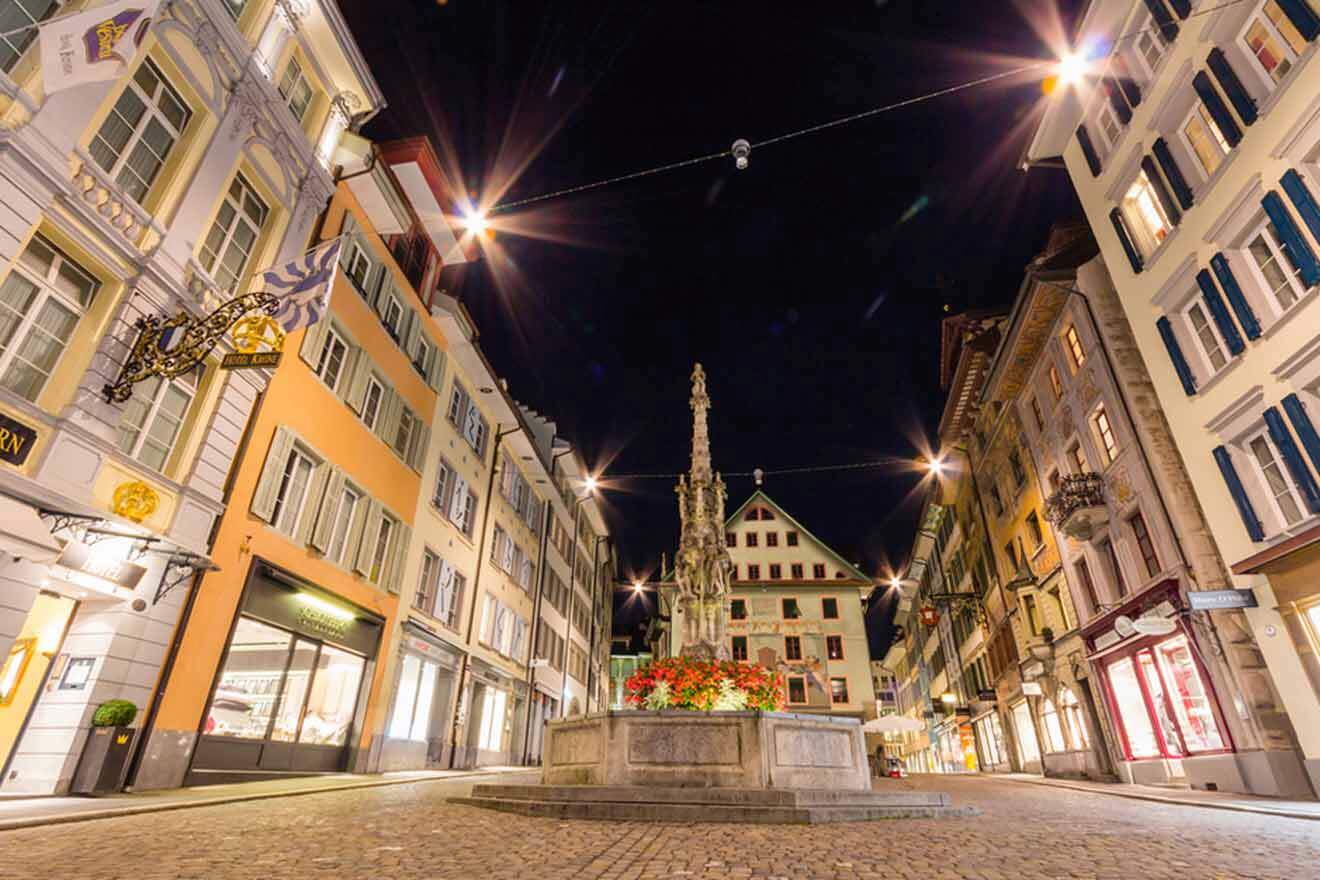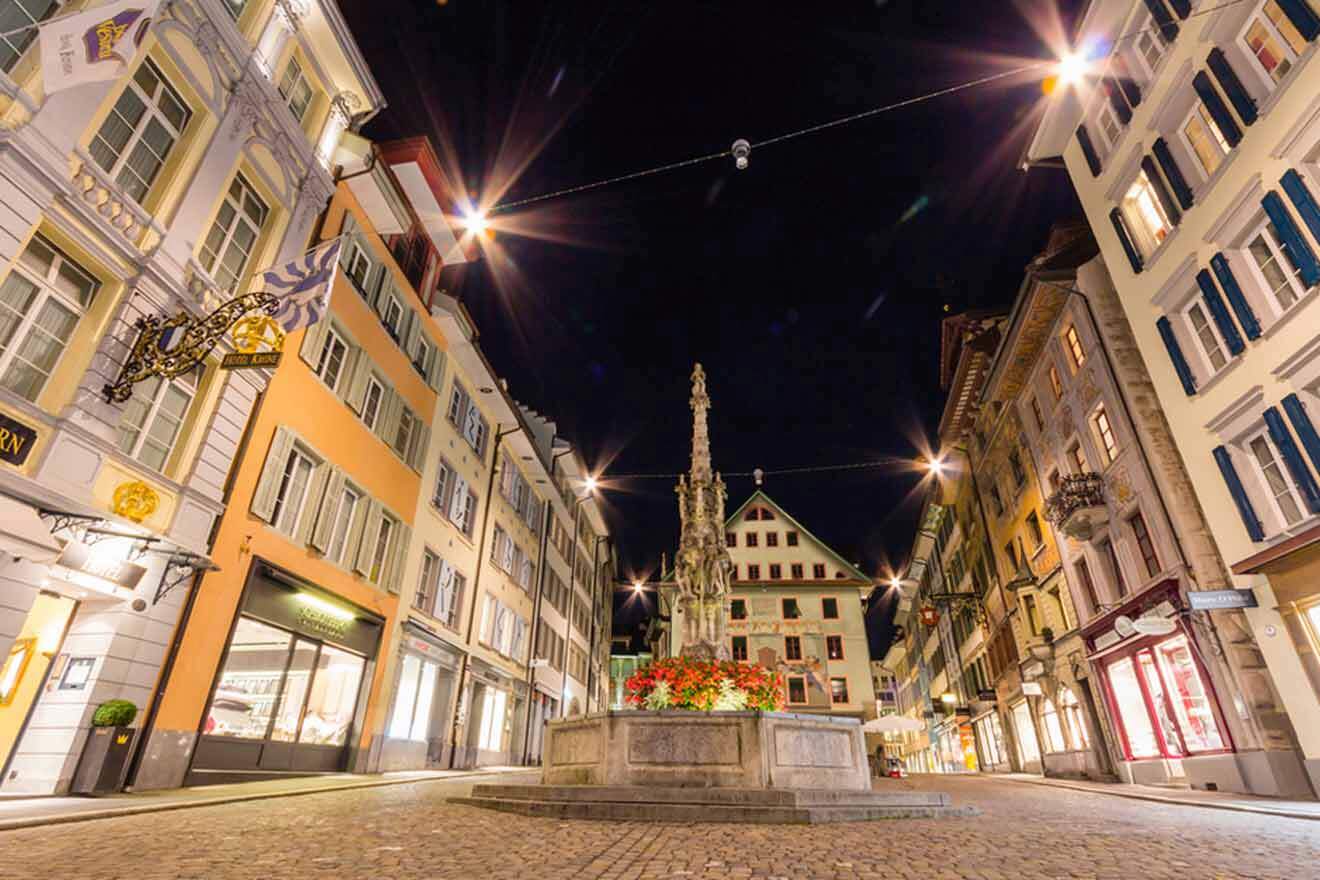 Attention: this tour is for the history buffs and all of you who are curious to find out how people lived in the past.
A night watchman will welcome you and take you on a tour through Lucerne's past to tell you all the fine details of people's lives in medieval times. You'll learn about the city's history and the prominent figures who shaped it – engraver Martin Martini, the stonemason Hans von Trient, the giant of Reiden, and many more.
You'll revisit the night of the catastrophic fire of 1833, and watch the Dance of Death by Jakob von Wal, among the rest.
12. Decipher the art on the walls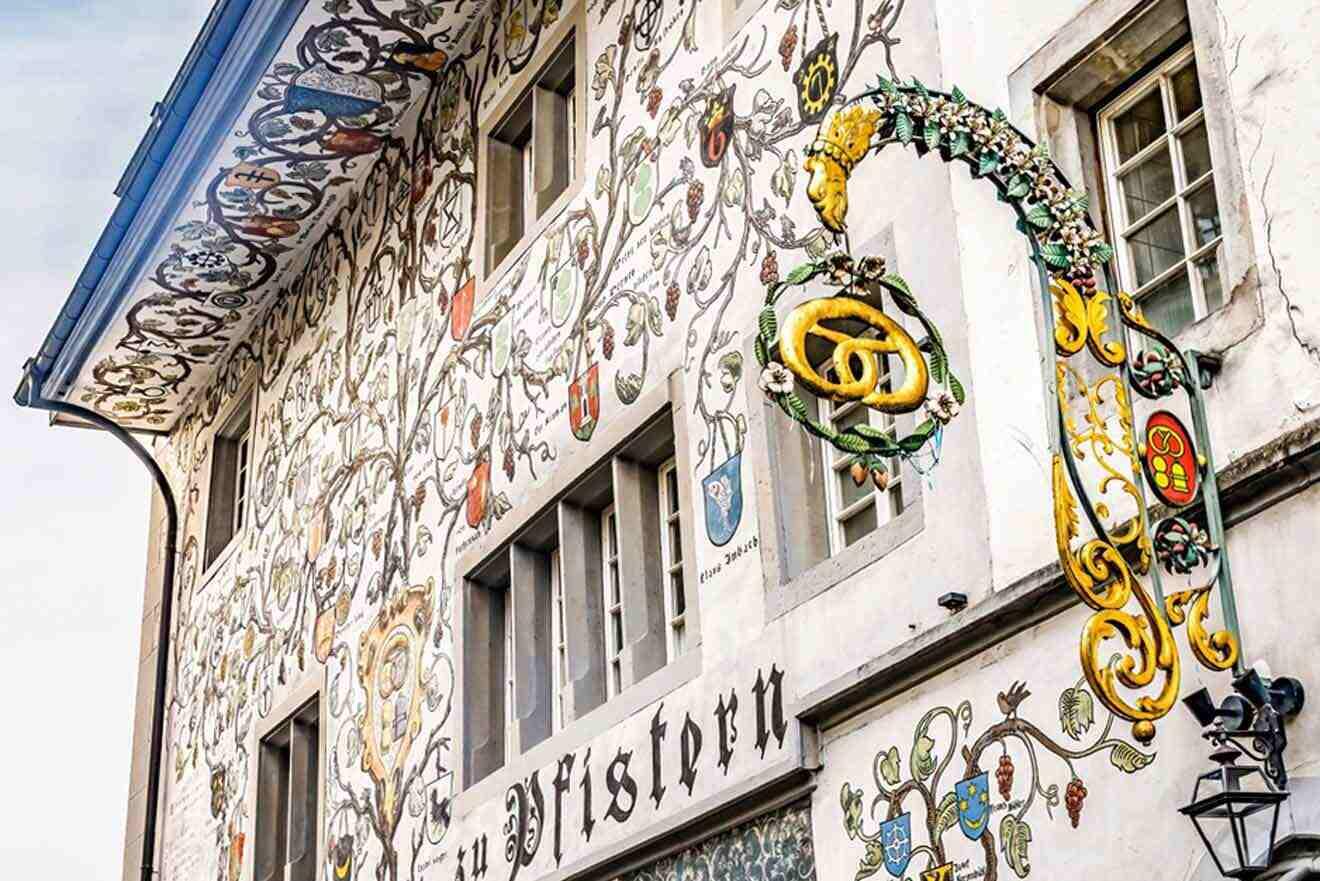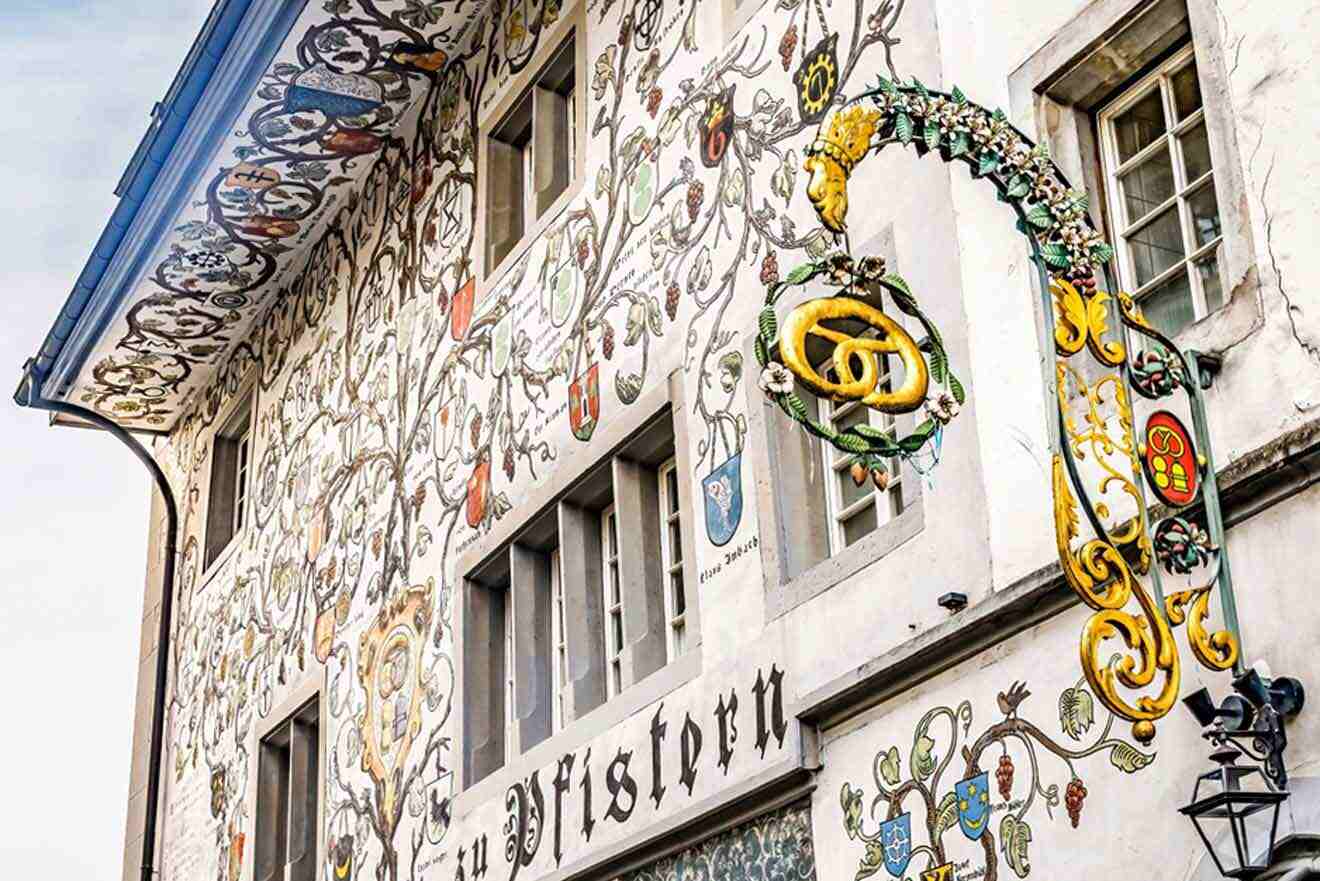 Every city has art on the wall, but what if that art is not coincidental and could be deciphered?
Join this 2-hour tour around the city of Lucerne where a professional guide will take you to various buildings across the city with different facades that convey a message.
You'll see the "devil on the wall", a grisaille painting, and American street art to name a few, and learn why and how they came into being. Art lovers do not miss this tour!
13. Hunt down the famous attractions on a scavenger hunt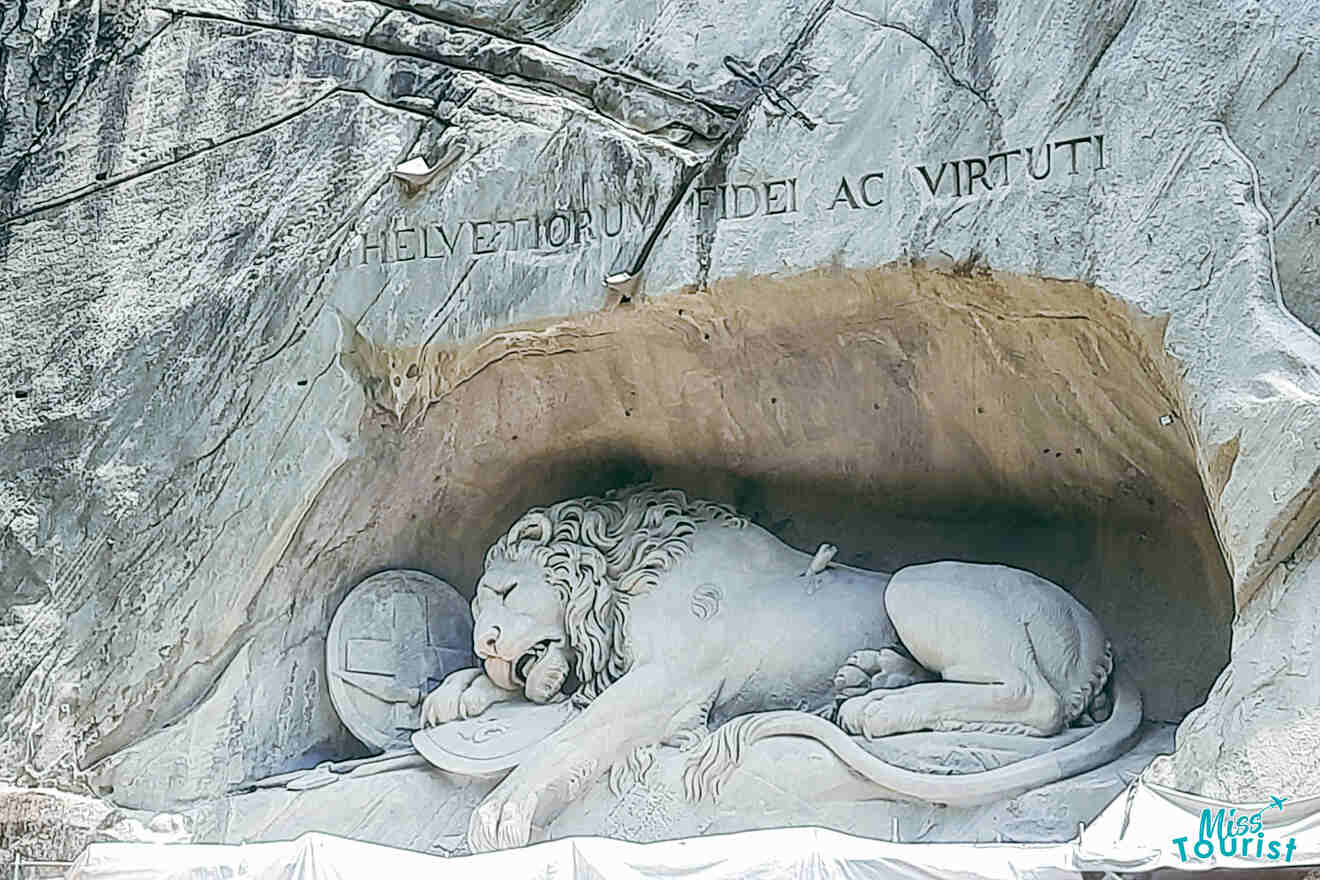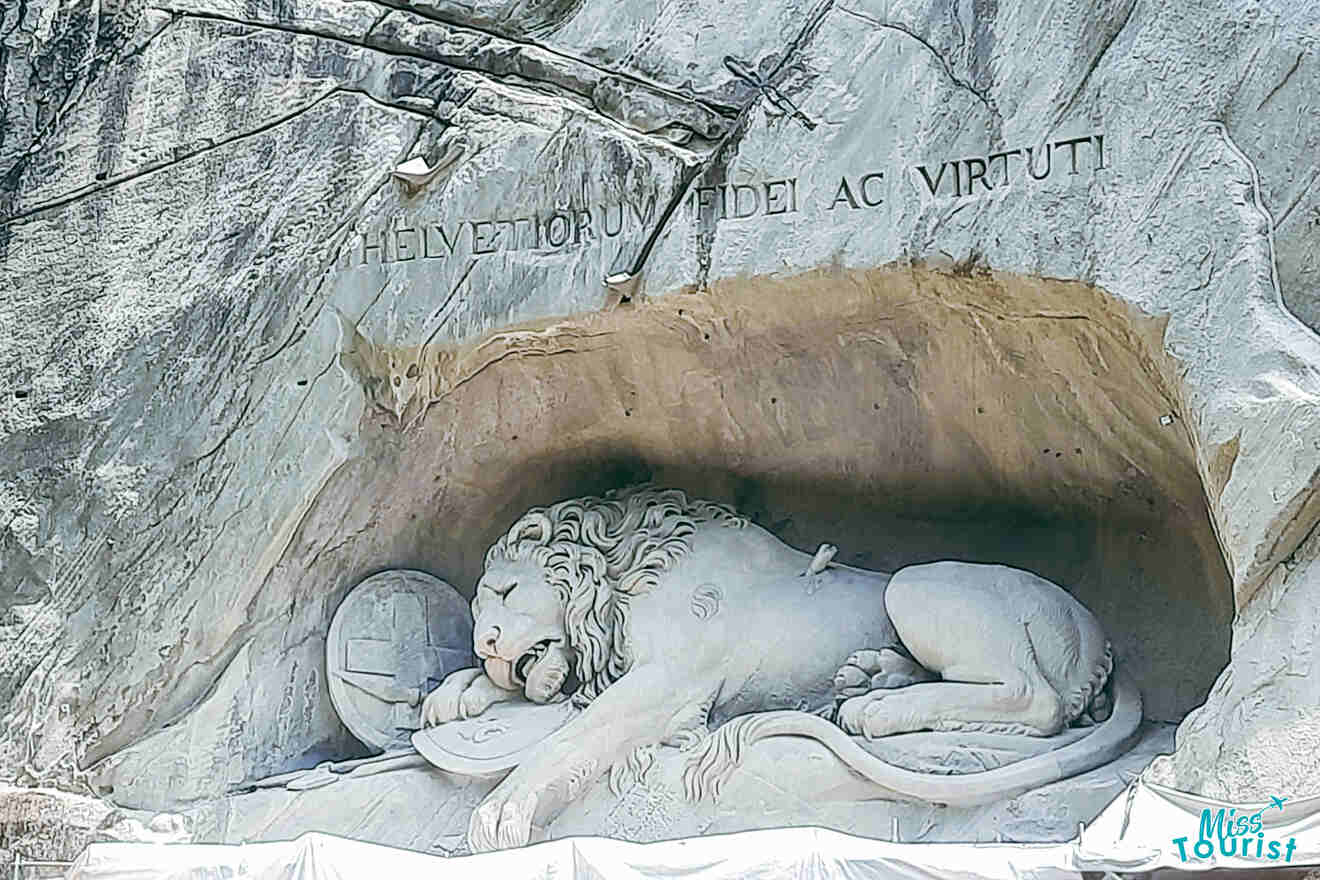 This self-guided tour is perfect for team building and people who enjoy games.
Download the app and start your quest to discover the 10 attractions throughout the city, from the Jesuit Church to the Chapel Bridge and Musegg Wall. Upon reaching the attraction, you'll have to put your detective skills to the test find the solution to the riddle, and unlock the next attraction.
And whenever you feel like you need a break, just pause the game, and start from where you stopped when you're ready to keep going.
14. Marvel at the beauty of Mount Rigi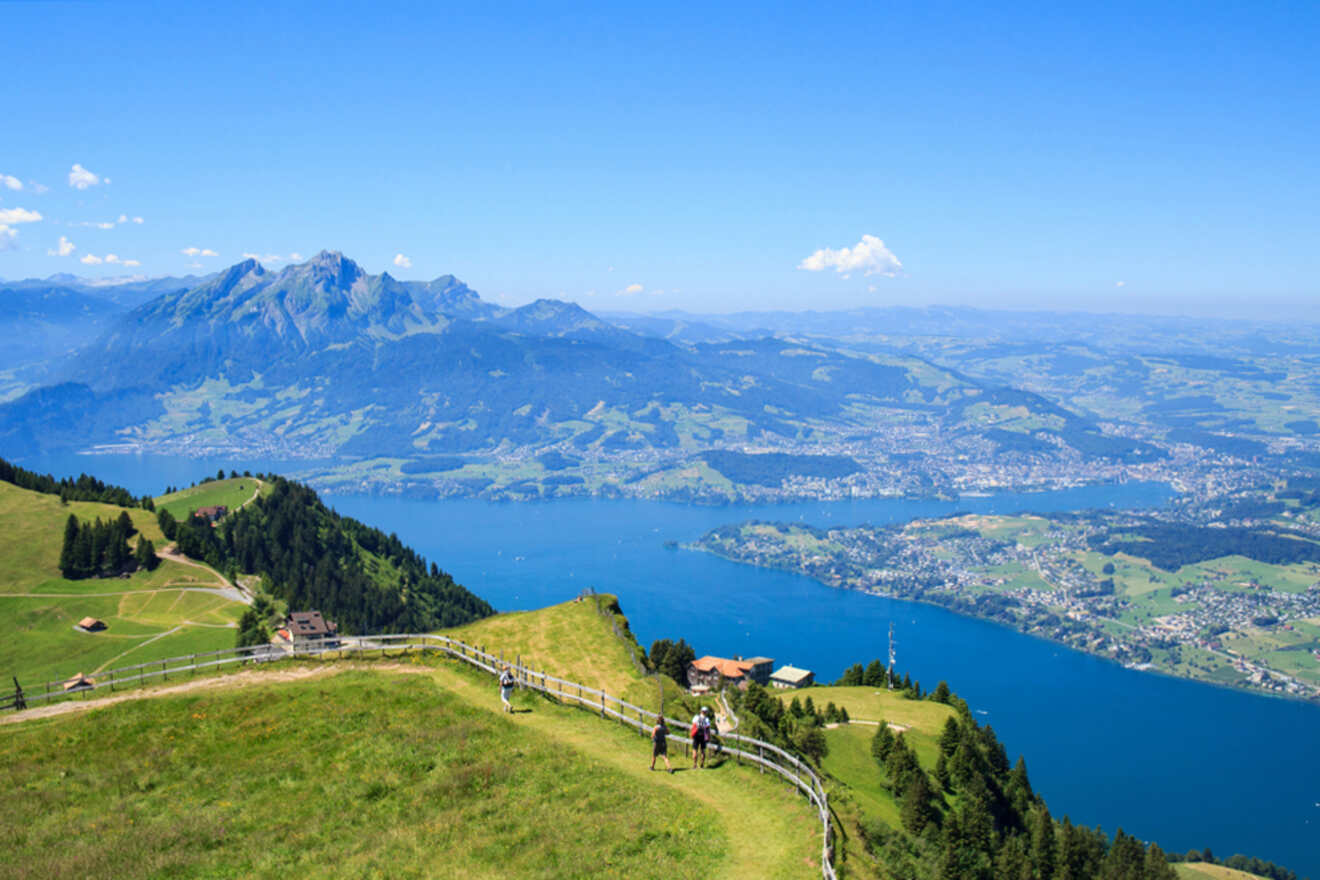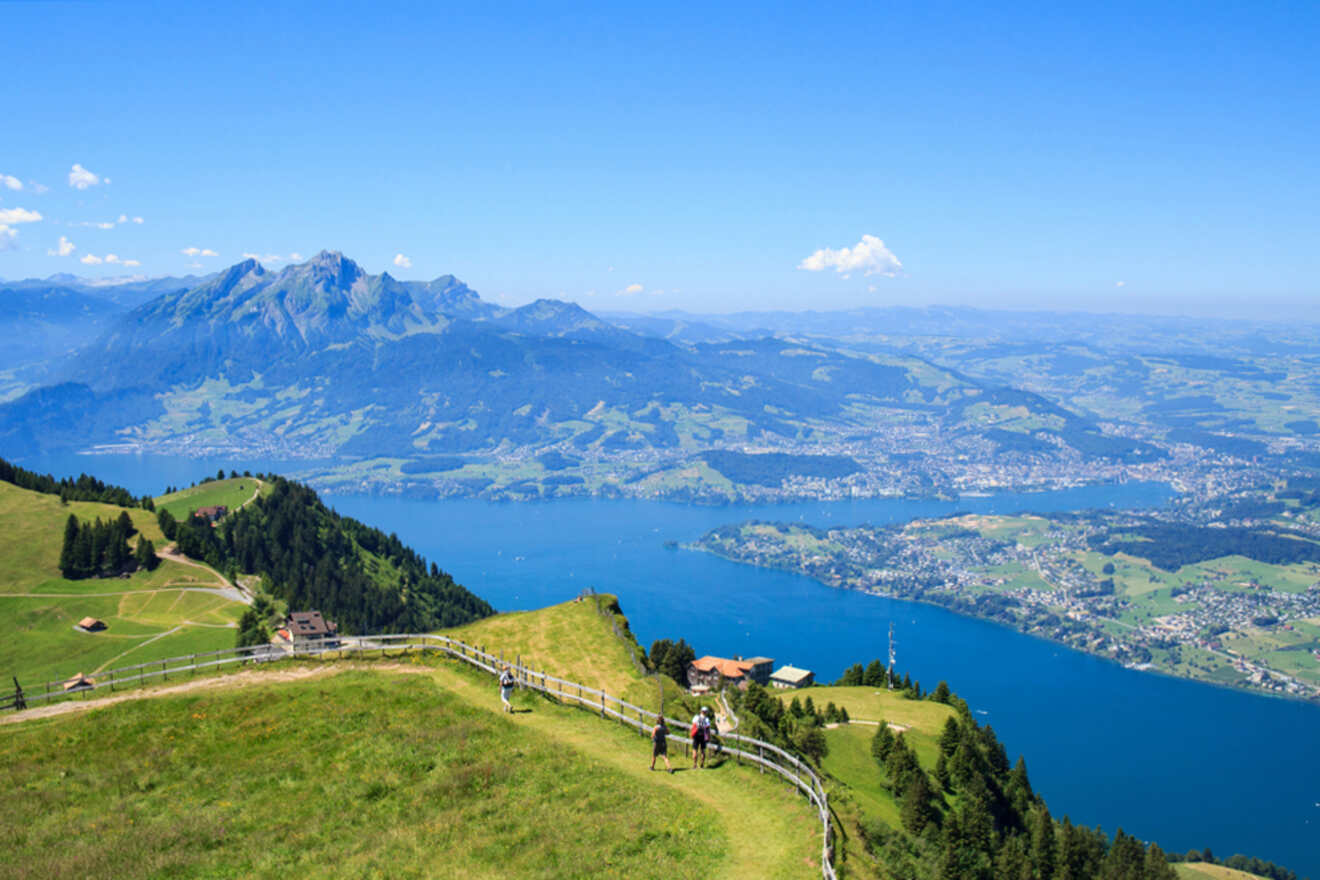 Switzerland is rich in mountains, and Mount Rigi is considered the Queen of the Mountains. Lucky for you, it's an easy day trip from Lucerne. Just like with the other mountain options, this trip involves a number of vehicles, from a boat tour to a cogwheel train ride to the top of the mountain where you'll enjoy astonishing views.
If you're up for some relaxing time, have a dip at the hot springs of Rigi Kaltbad Mineral Baths & Spa (admission not included) and treat yourself. Your body will thank you!
Just note that this is not a guided tour, and while it has all transport tickets included, you are responsible for catching everything on time.
FAQs about Lucerne tours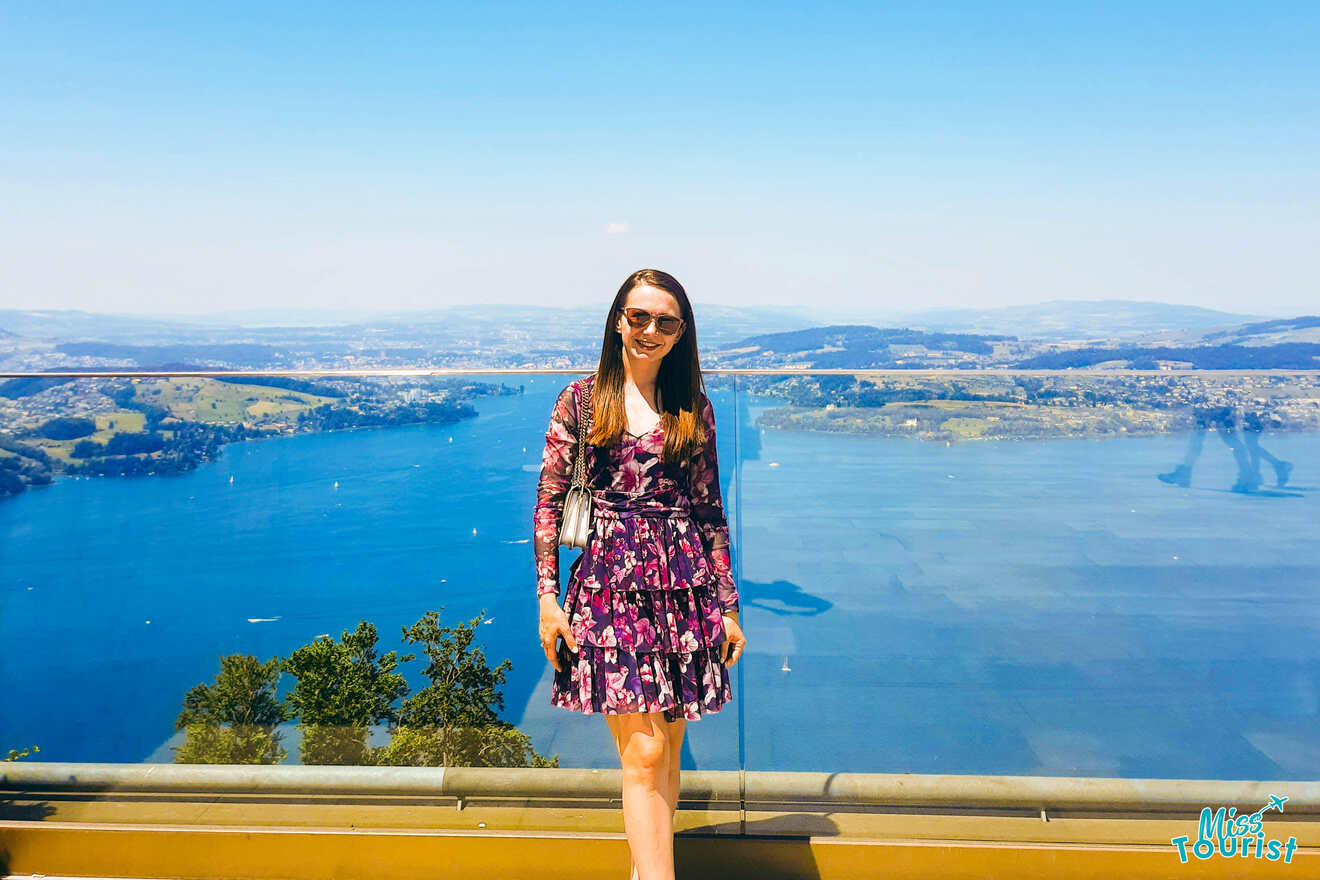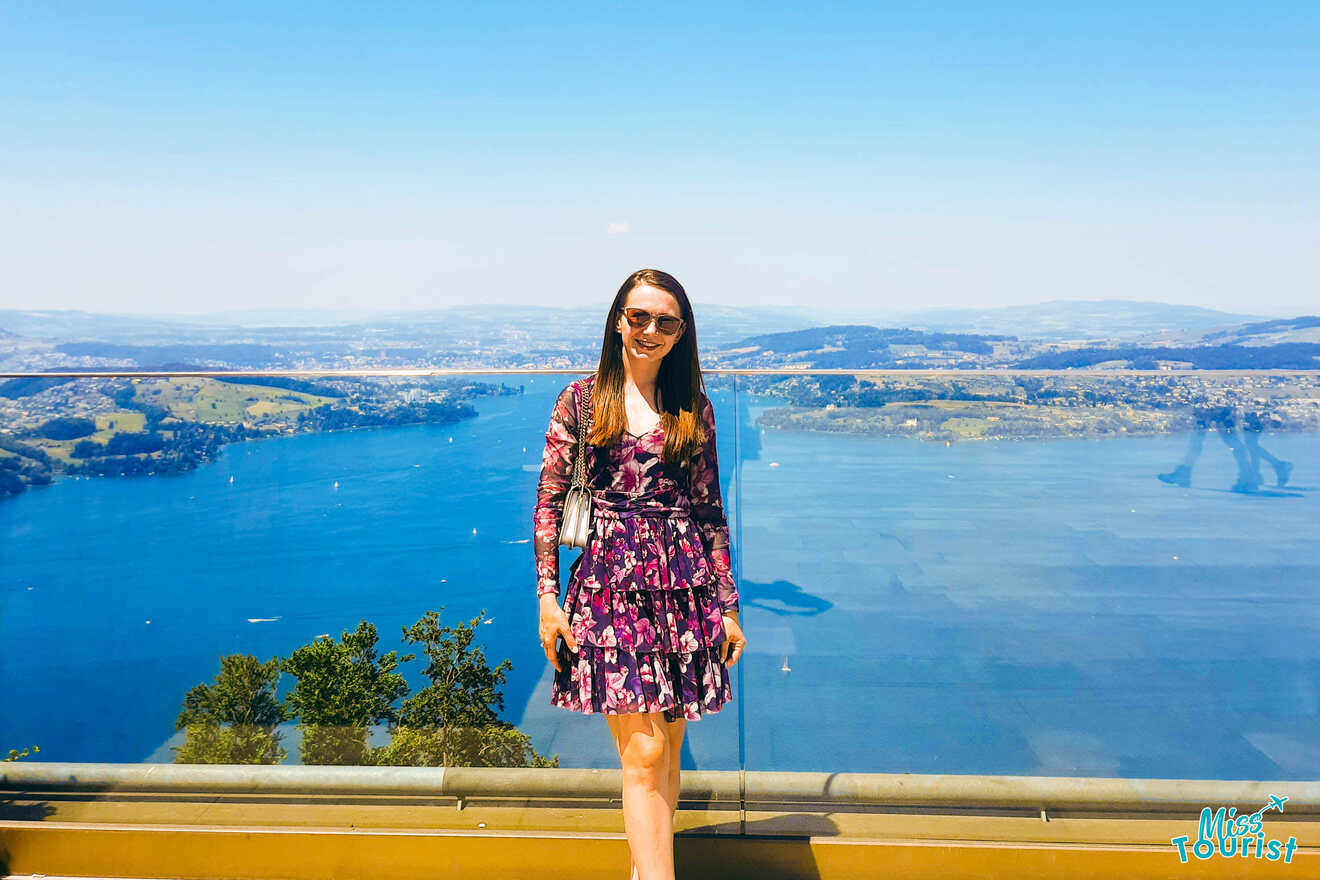 🌸 What are the best tours in Lucerne, Switzerland?
🚤 Is it worth going to Lucerne?
Absolutely! I had my own doubts before visiting the city, but afterward, I can safely state that this is one of the most beautiful and peaceful cities in the world, with so much to offer.
📅 How many days in Lucerne is enough?
🚞 Is Interlaken a day trip from Lucerne?
Yes! It takes about 1 hour by car, and over 2 hours by public transport to reach Interlaken, or you can take a tour. But when there you should take your time and explore the city at your own pace. If you decide to stay, see our post on where to stay in Interlaken.
Conclusion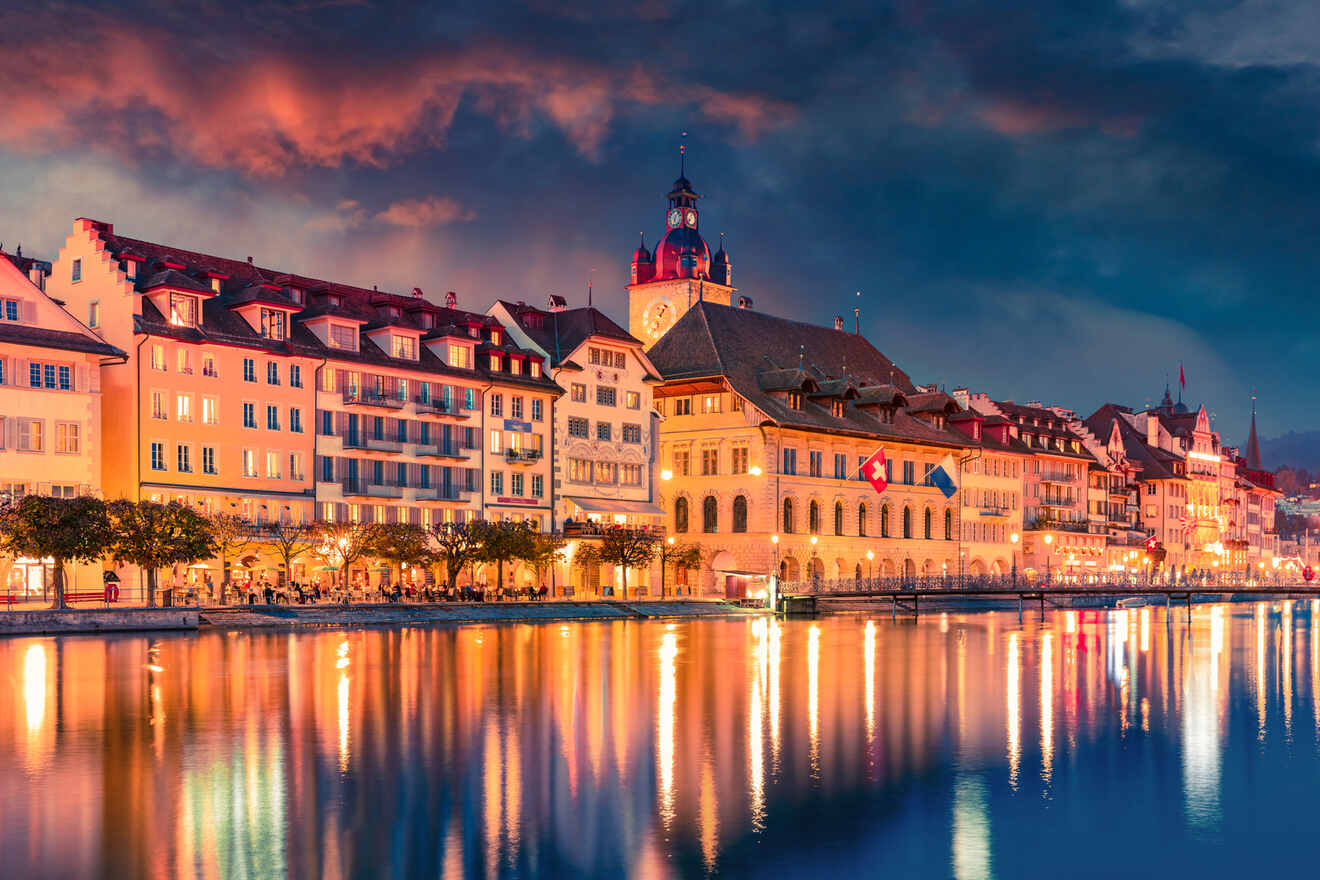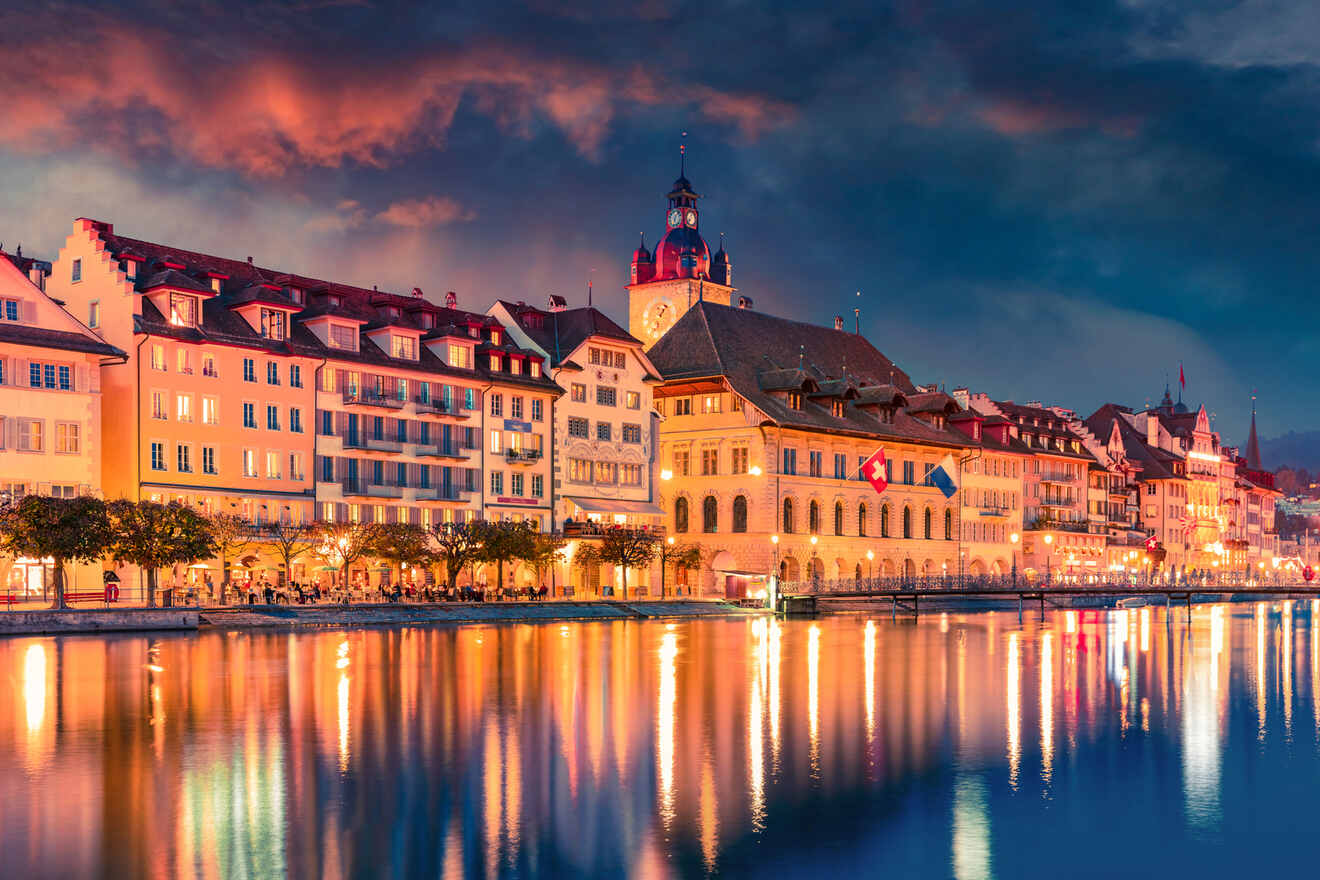 Ahh, Lucerne, you never cease to surprise me! There are just so many Lucerne tours to take year-round that you can never have a dull moment in this city in central Switzerland.
Whether you want to go on a classic city tour, go on a Lake Lucerne cruise, or get your adrenaline levels pumped on the craziest means of transport – you are bound to find something for every taste and budget.
Whichever tour you decide to take, don't forget to book in advance. Lines for tours get pretty long, especially over the weekend when everyone flocks for a relaxing weekend getaway to this beautiful Swiss city. You really don't want to waste a moment of your trip!
P.S. Don't forget to tell me how it all went in the comments below!
Have fun on your trip,
Beti
---
Pin it for later!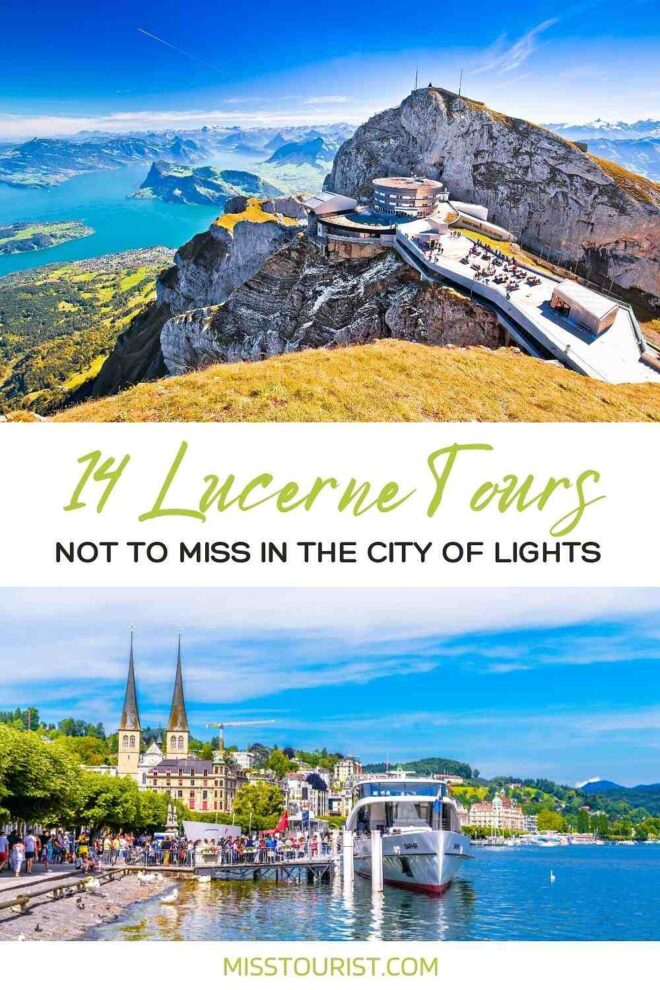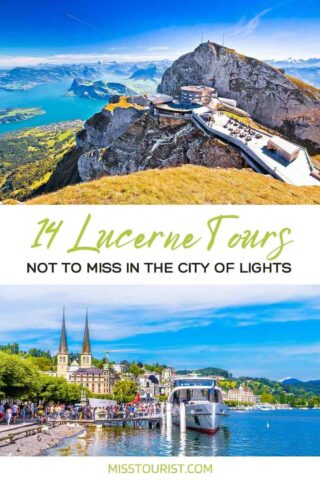 Pin it for later!