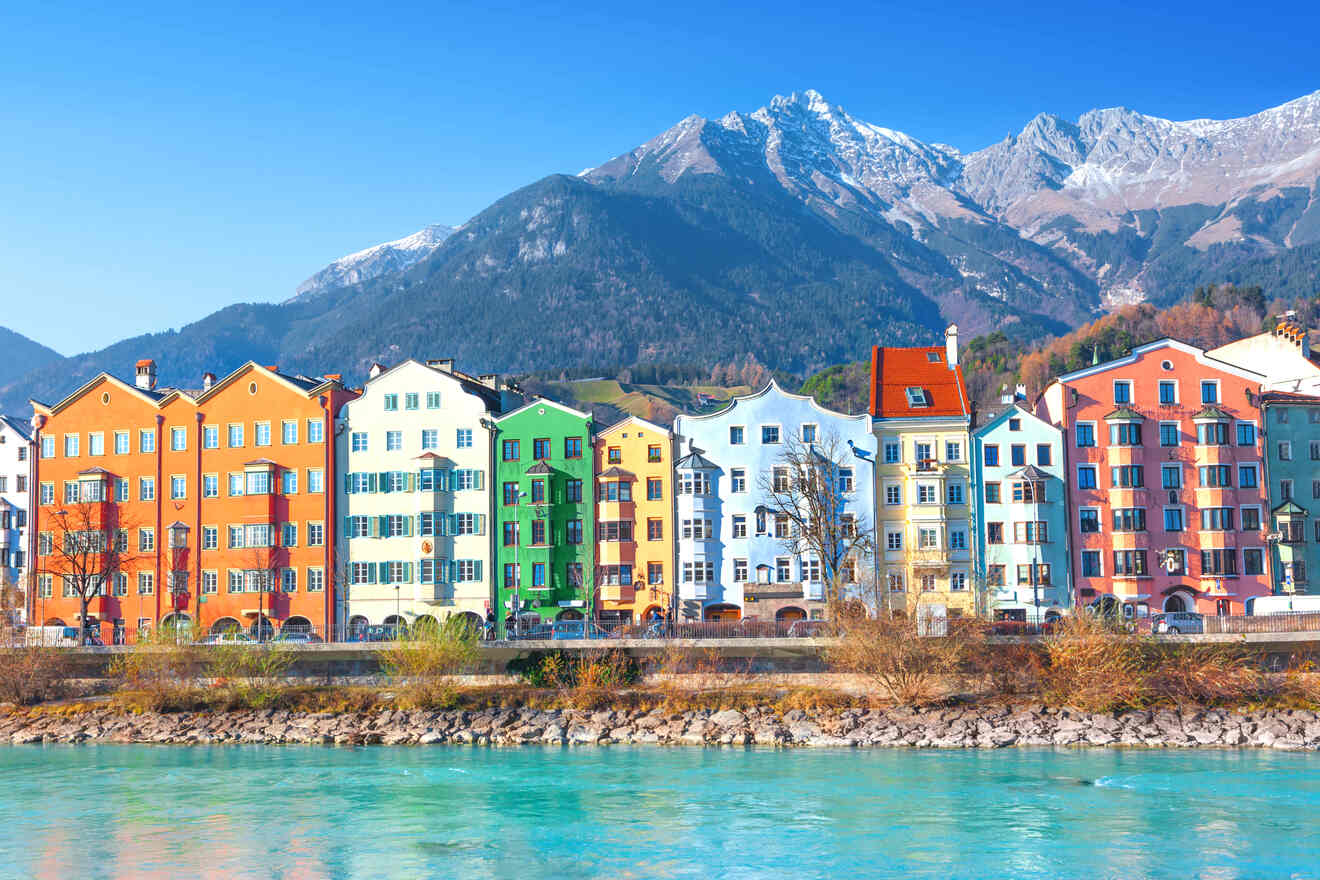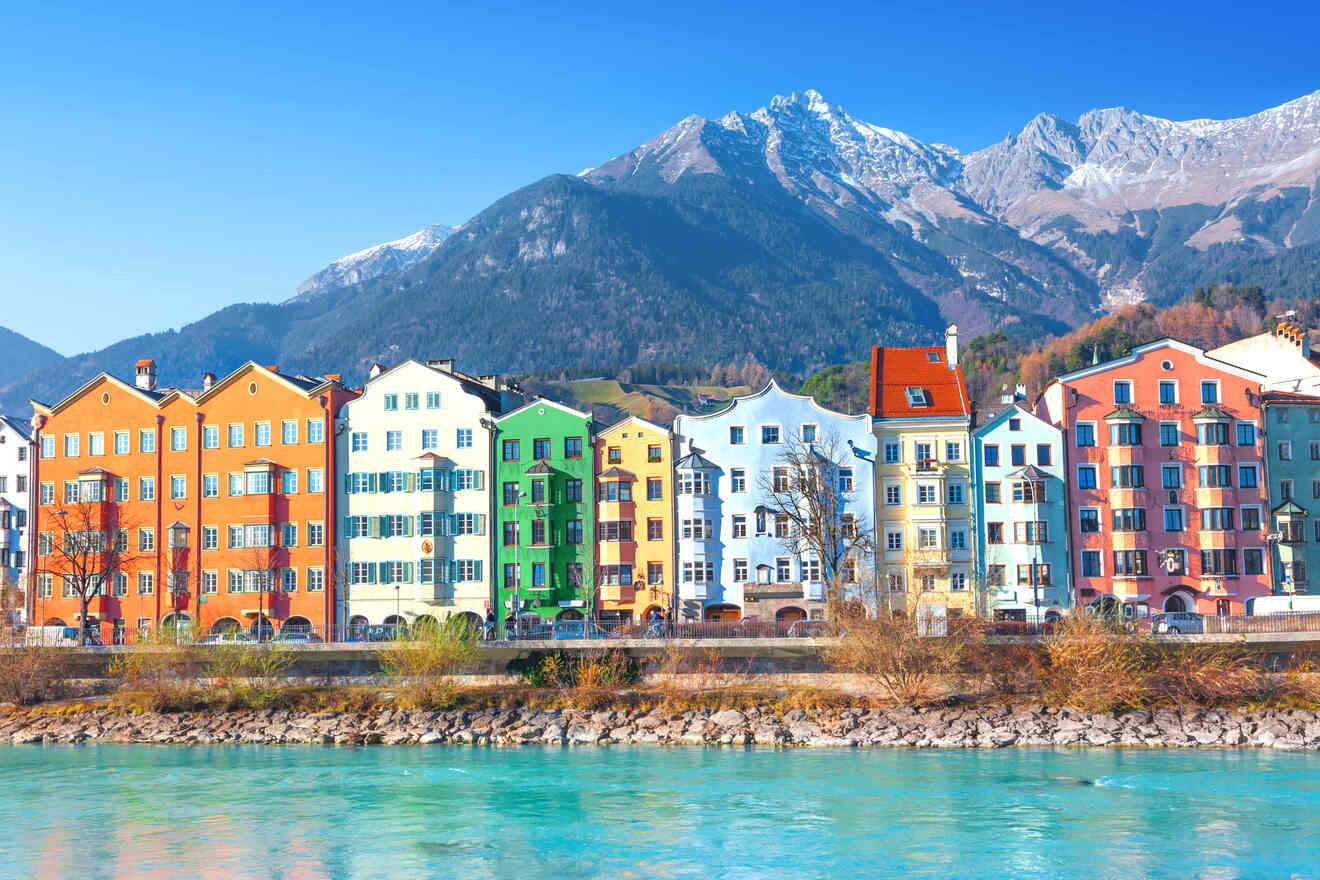 Thinking of visiting Innsbruck Valley? Well, you are in for an experience that you will never forget! Innsbruck is a narrow but sprawling city nestled between the mountains of Austria's Tyrol region. The city has a lot to offer in terms of nature, entertainment, culture and heritage, and dining options, and the 4 days I spent there were not enough to see it all!
The city is home to some of the best ski resorts in the world, and has hosted the Winter Olympics not once but twice! Hiking trails, cycling tours, and backpacking trips are some of the other top reasons adventure seekers head towards Innsbruck year after year. Doesn't that sound amazing?
Innsbruck city offers several delectable options when it comes to Austrian cuisine, be it quaint little pubs and cafes or fine dining restaurants. The city also has a fair share of historical heritage sites that are a must-visit when visiting Innsbruck. And of course, for those who appreciate the finer things in life, a day trip to the Swarovski Crystal World is a must during your stay in Innsbruck. No matter what your interests are, you will find it in Innsbruck!
The city is divided into different neighborhoods and getting some understanding of the different areas can help you decide where to stay in Innsbruck. But with so many hotels to choose from, it can get quite overwhelming. Fortunately, I have done the research for you so that you can just focus on having the best possible vacation in this Austrian wonderland!
Each neighborhood offers a unique vibe so I have highlighted what you can expect to find and some of the best hotels in Innsbruck in each neighborhood. Be sure to book your room well in advance though, especially if you are visiting in the peak tourist season (December to April & June-July), as places to stay do tend to get fully booked out fast.
Excited? Let's go!
If you are in a hurry
If you don't have time to read the whole post and need to book something now, Innenstadt (Old Town) would be the ideal choice for those who can't decide where to stay in Innsbruck. Here is a quick list of the best hotels there:
Innsbruck is a vast city divided into several neighborhoods each of which has something unique to offer to visitors. Here is a map showing the areas I will be talking about in this post to help you visualize them:
1. Innenstadt (Old Town) – where to stay for first-timers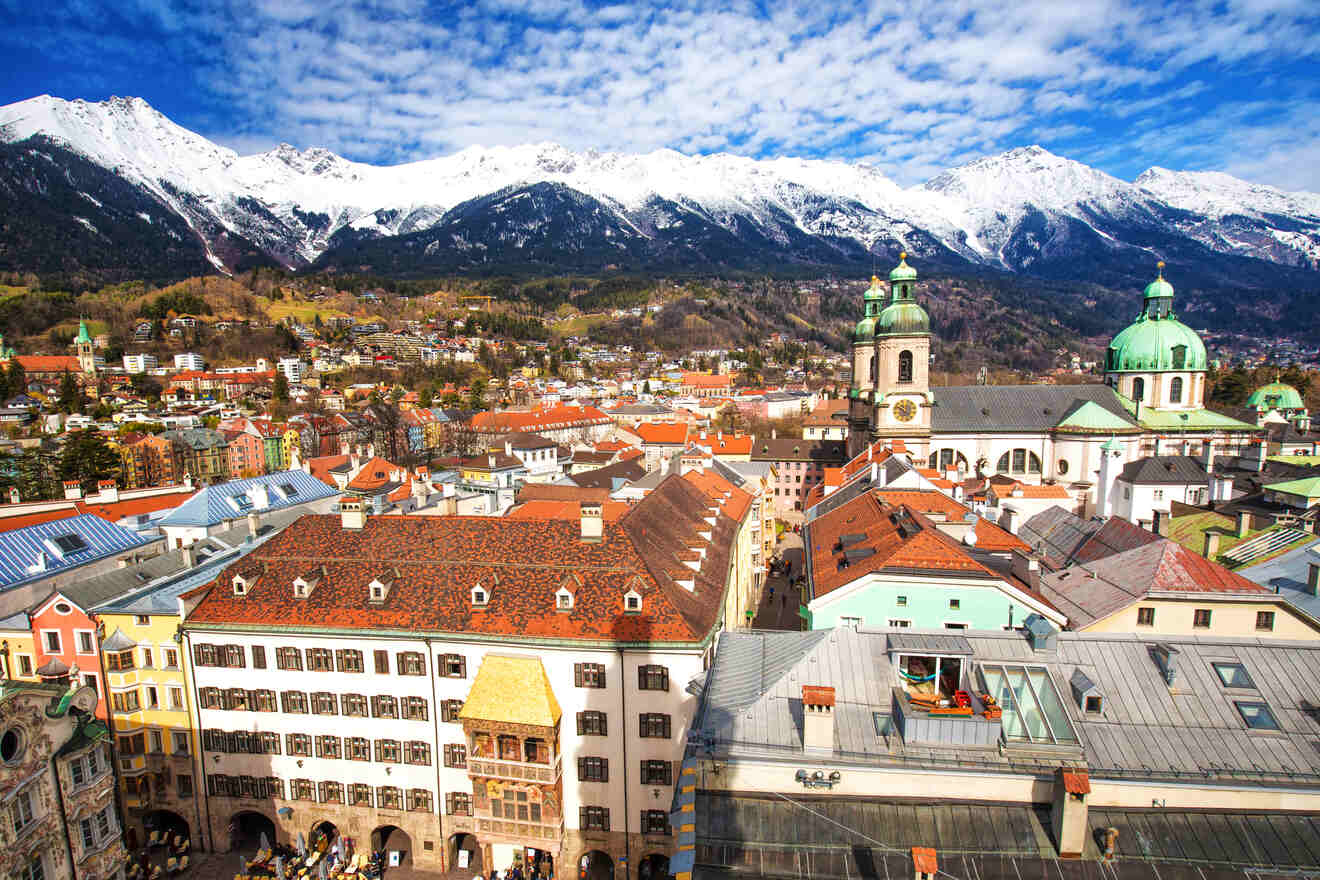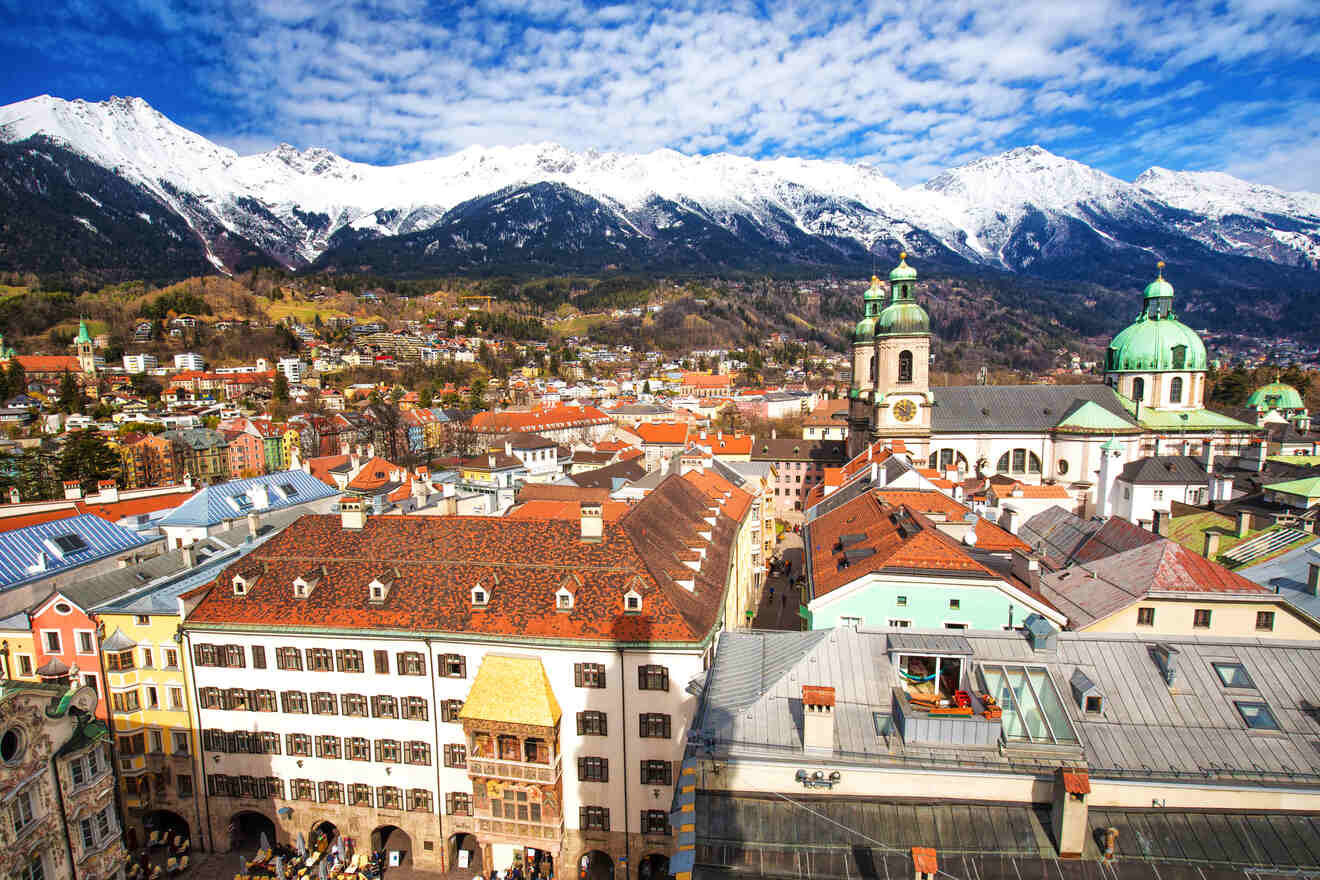 Innenstadt or Old Town is undoubtedly the heart of Innsbruck and the city's historic and cultural hub, making it a popular choice for first-time visitors thinking of where to stay in Innsbruck. From strolling the colorful streets and admiring the architecture during the daytime, to, indulging in all the dining options and local nightlife when the sun goes down, there's plenty to see and do in Innenstadt!
If you stay in Old Town, you have the luxury of being able to walk to most of the city's popular tourist destinations during the day or take in the breathtaking sights of the mountain range that surrounds this neighborhood.
Old Town offers the perfect balance between the more happening neighborhoods and the serene village resorts. You will never run out of things to do without being overwhelmed by the options either, how perfect is that!? If you find you love Innenstadt, I highly recommend you add a stop in Salzburg to your itinerary.
There are plenty of accommodations available near the City Centre that range from luxury hotels to budget. I have listed 4 of my favorites here but since this is the most popular place to stay, you have to be quick to book your spot in advance if you don't want to miss them!
Luxury hotel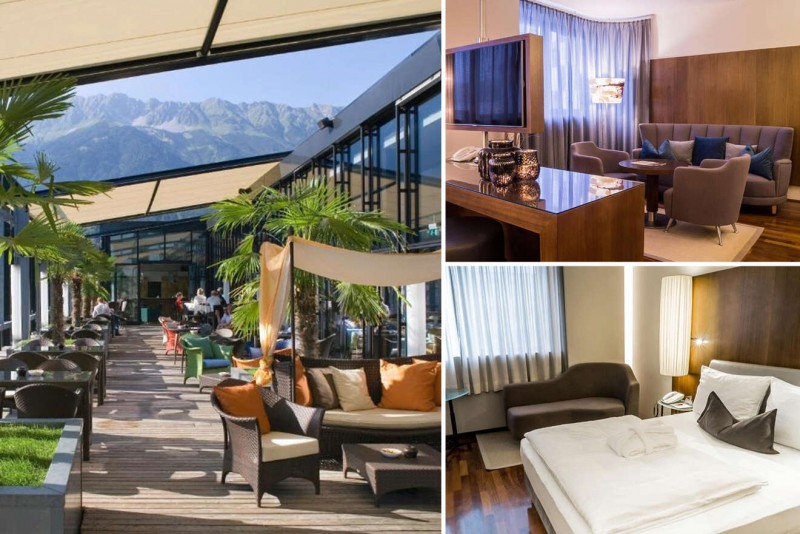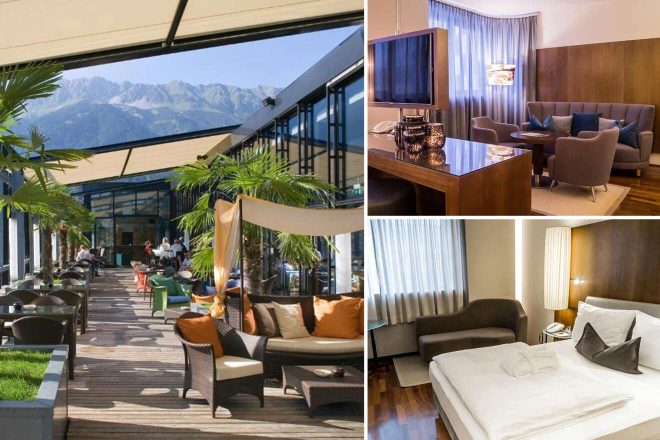 A modern luxurious hotel in Old Town with the hospitality you can expect from a world-class hotel. The rooftop bar and restaurant is the perfect place to enjoy the view of Austria at any time of the day or night. If I was staying here I might never leave!
Other accommodation options in Innenstadt
Mid-Range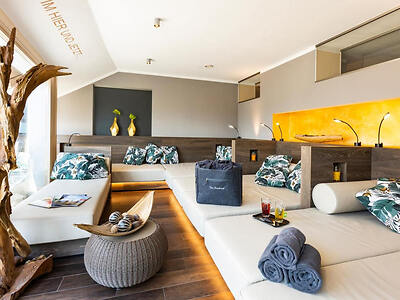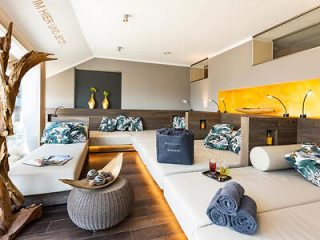 Spa day with a view? Hotel Innsbruck in Old Town offers its guests a chance to do just that!
Budget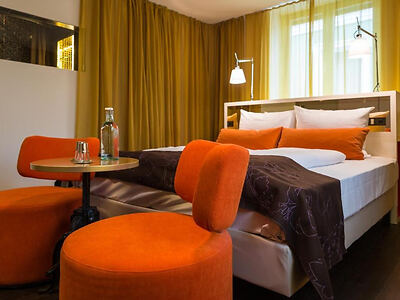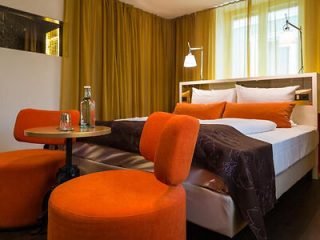 This ideally located cozy hotel has several tourist attractions within a 10-minute walking radius
Airbnb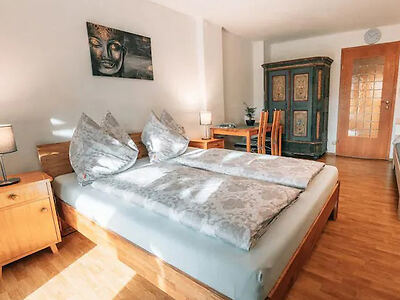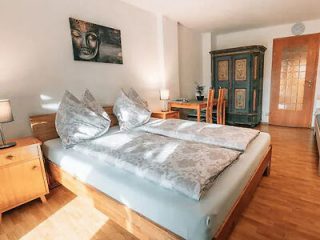 Enjoy the mountain view and Innsbruck's colorful houses from this two-bedroom apartment's cozy courtyard
Things to do in Old Town
2. Pradl – the coolest area to stay for a local vibe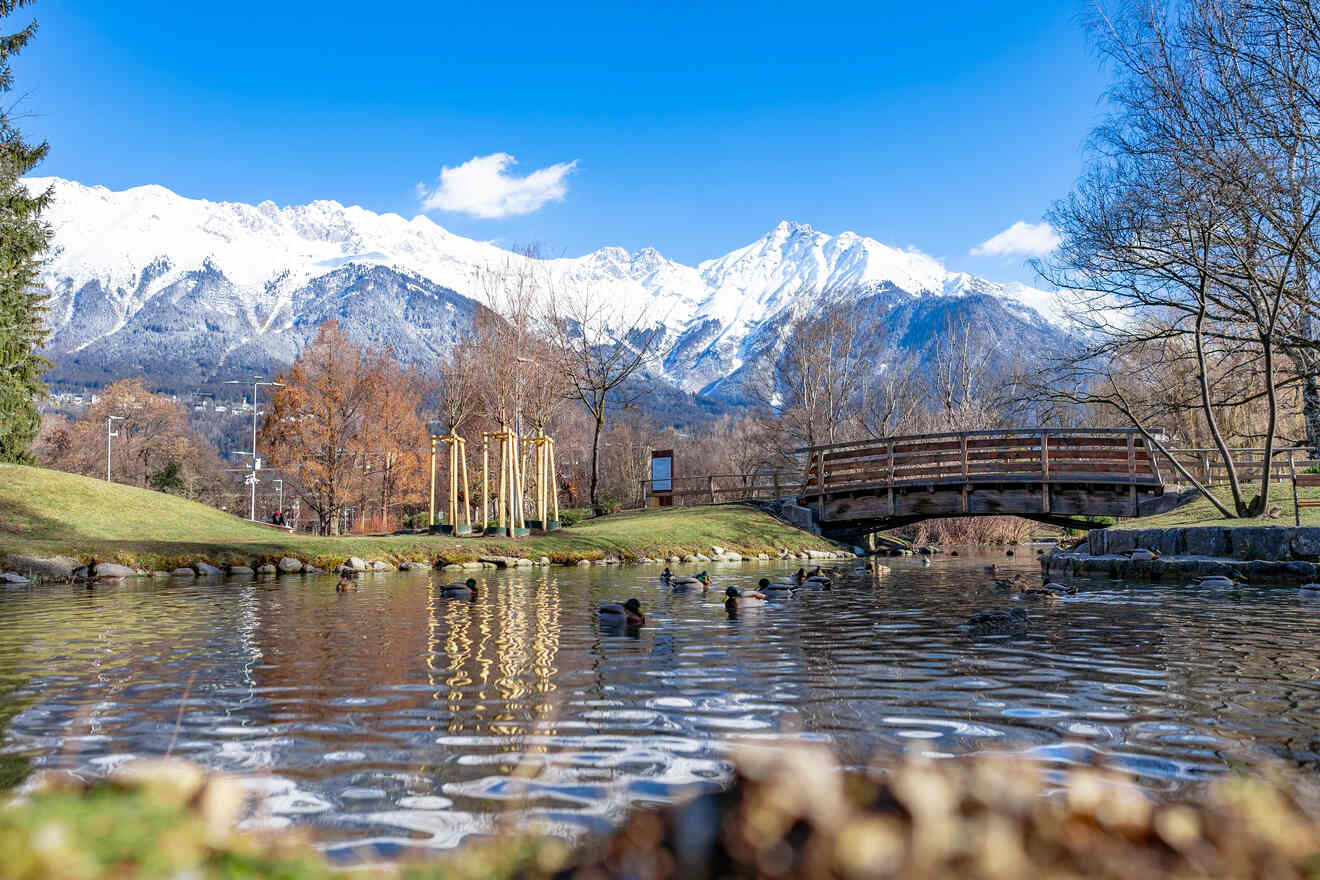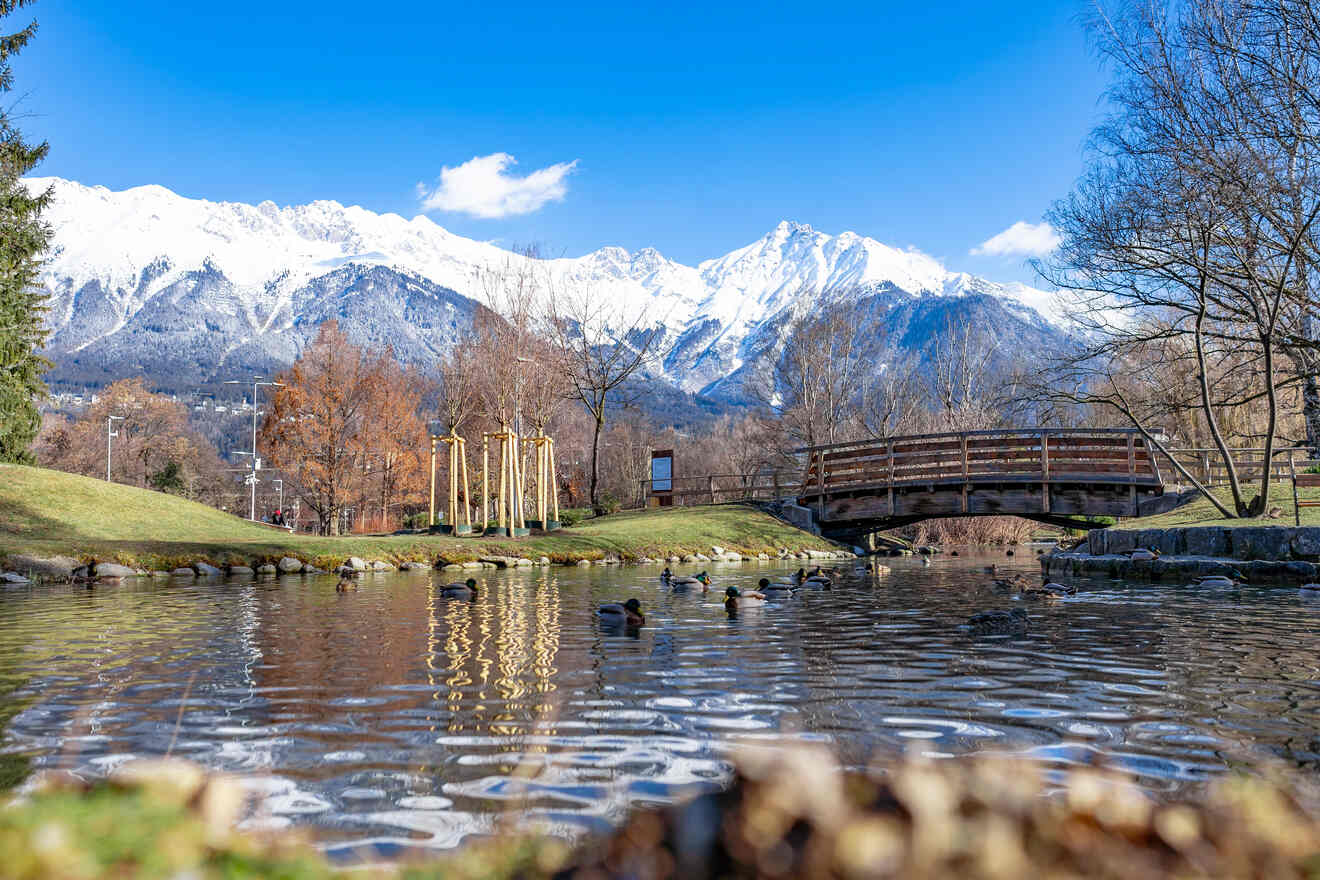 For a more modern and local stay in Innsbruck, head a couple of blocks east of the Old Town and cross the train tracks to find yourself in Pradl. Whenever I travel I always make time in my itinerary to get away from the touristy areas and hunt for more authentic neighborhoods like this. I love to simply find a cute cafe or square and sit for hours as I watch locals go about their days, it's so fascinating!
This neighborhood is home to both cultural and historic structures like the Baroque building of Innsbruck Cathedral, as well as more modern architecture. This is because the area went through major development and renovation projects that breathed a new life into what was once a pretty boring residential area. I think Pradl has a similar vibe to Vienna, so check it out if you haven't already visited!
Pradl usually attracts a more hip crowd and for good reason. There is plenty of modern restaurants, places to stay, and a large collection of some of the best cafes in the city! So if you're into Sunday strolls and afternoons spent people-watching over a cup of coffee, you've found your haven!
Hotels in Pradl are generally a bit higher up on the pricing spectrum, but you can always find good value for money if you look hard enough (luckily for you, I've already done that for you). So let's have a look!
Luxury hotel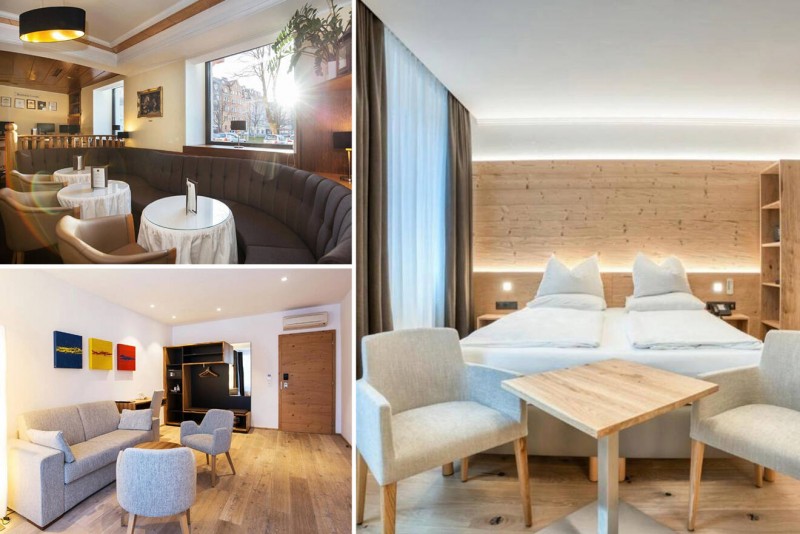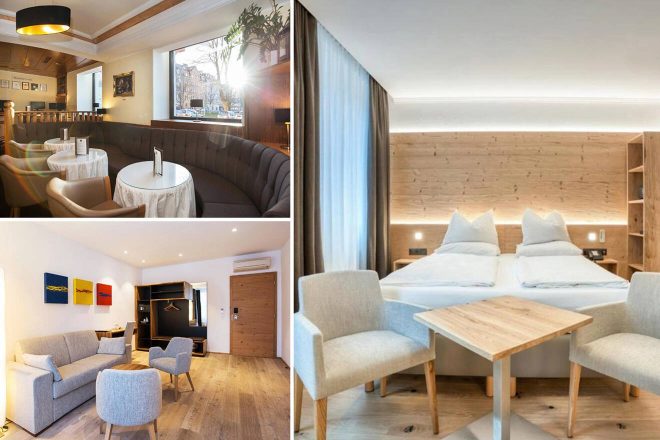 A top-notch, family-run hotel with an ideal location just a short walk away from the train station. Everything from the beautifully designed rooms to the breakfast and other dining options will have you feeling right at home.
Other accommodation options in Pradl
Mid-Range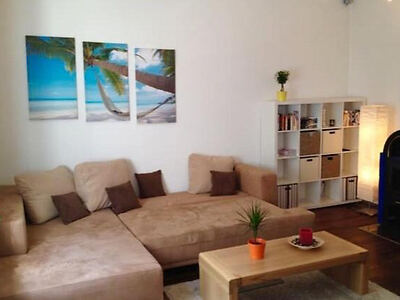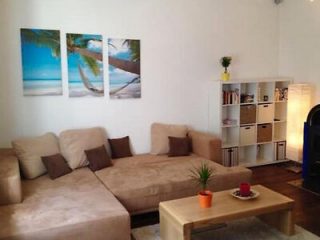 An artistically decorated boutique style hotel for an unforgettable stay in Innsbruck
Budget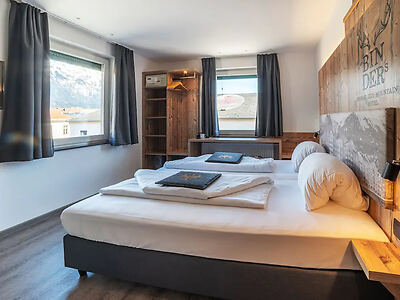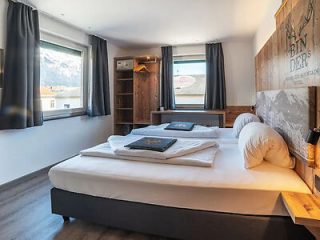 Reconnect with nature at this pocket-friendly hotel located away from the hustle and bustle of the City Centre
Airbnb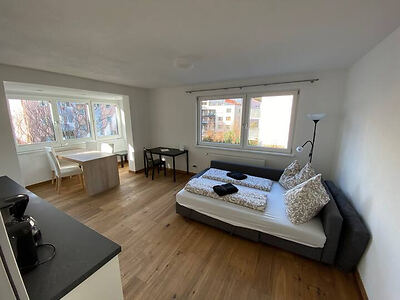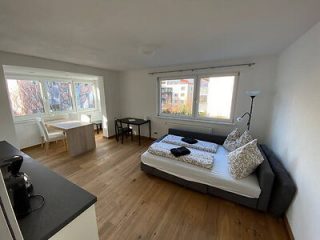 Ideally located apartment with all the amenities necessary for an Innsbruck adventure at your own pace
Things to do in Pradl
3. Patsch & Schönberg im Stubaital – for winter sports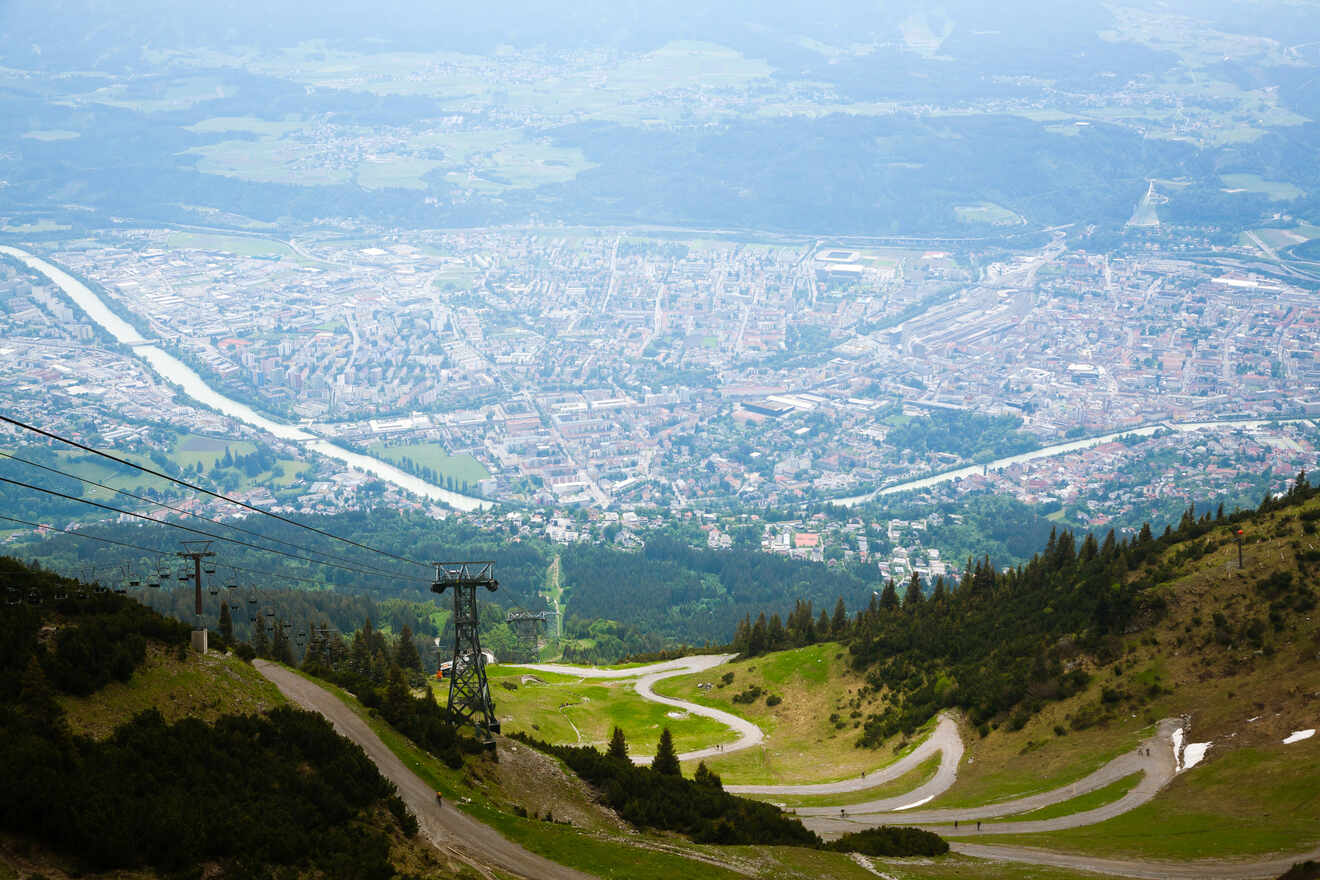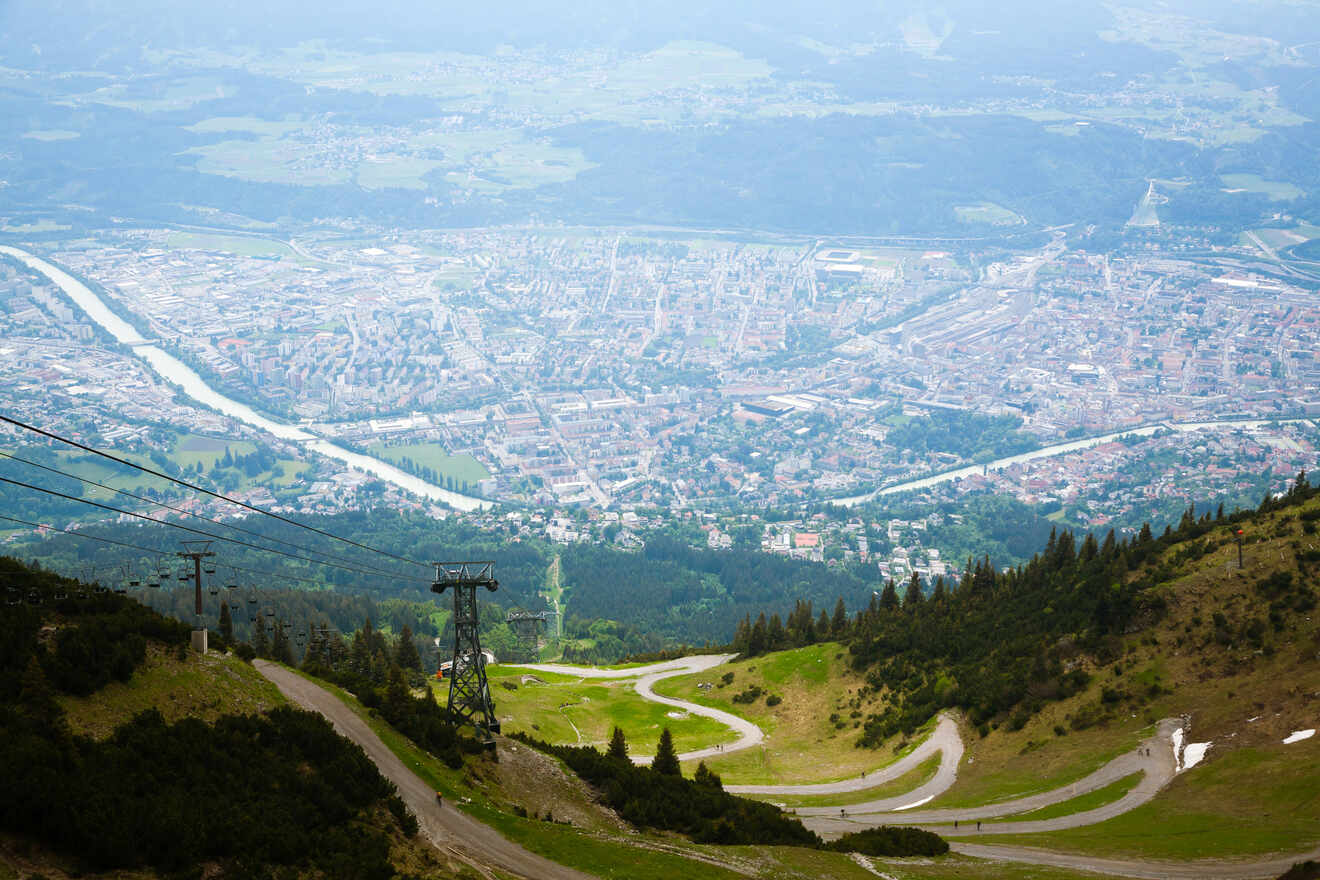 If your idea of a perfect holiday is appreciating the natural beauty of this Austrian wonderland, then look no further than the village resorts of Patsch & Schönberg. These neighborhoods are just 25mins south of the City Centre by bus and perfectly encapsulate the rugged beauty of the Tyrol region, while also offering top-notch facilities for winter sports.
When I first visited Innsbruck I didn't know anything about skiing, but since then I have spent 10 seasons living in ski resorts all around the world. Now you'd probably have a hard time tearing me away from the slopes but I could be tempted if there's an espresso martini waiting for me at apres ski!
Patscherkofel is the main ski resort here however there are many different resorts with everything from family-friendly to Olympic-level slopes in the valley. From skiing and snowboarding on their breathtaking ski slopes to apres in a high-class bar and everything in between, there is no shortage of things to do here in Patsch!
With the magic of the mountains and world-class facilities, it's probably no surprise that Patsch & Schonberg host more visitors every year compared to the rest of the city!
From world-class hotels to budget-friendly Airbnbs, there are accommodations here for every traveler. Despite that, you can expect the prices to shoot up and the availability of hotels, rooms, and hostel options to decline significantly near the winter months so make sure you're booking months in advance!.
Luxury hotel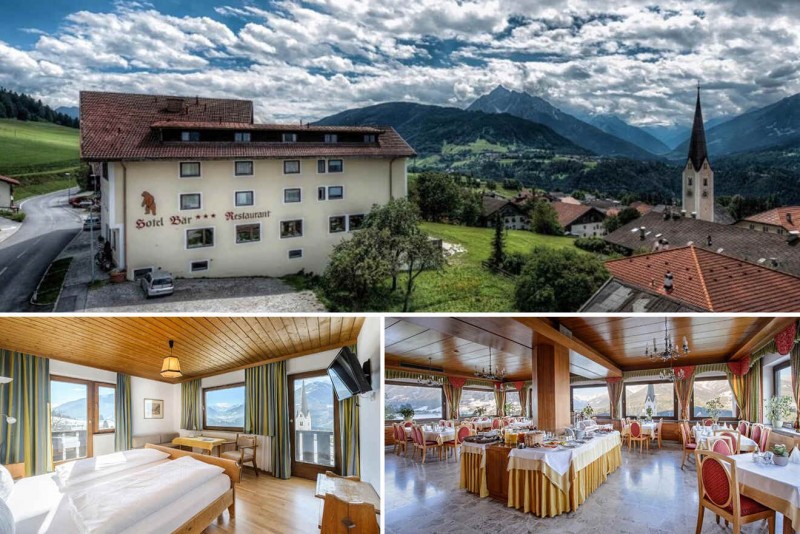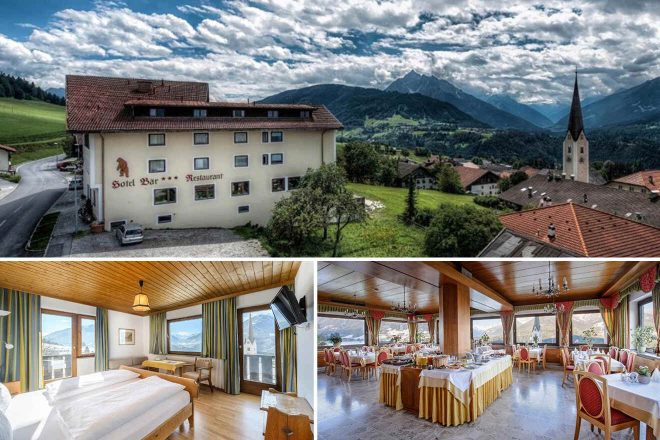 A top-tier hotel with rooms that offer panoramic views of the slopes and the surrounding mountain range. The bus stop, ski slopes, and hiking trails are all within walking distance so you don't have to stray too far to explore the city fully while also enjoying all the facilities a world-class luxury hotel has to offer.
Other accommodation options in Patsch
Mid-Range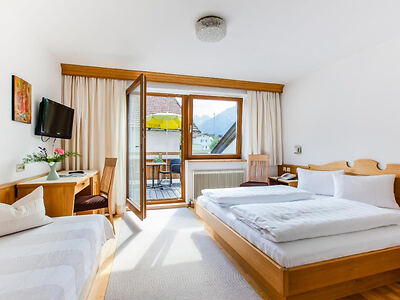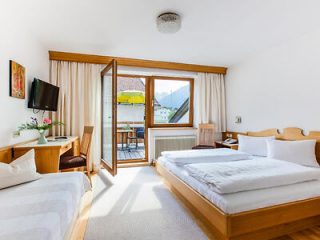 A family-run hotel with all the amenities to help you disconnect from the world
Budget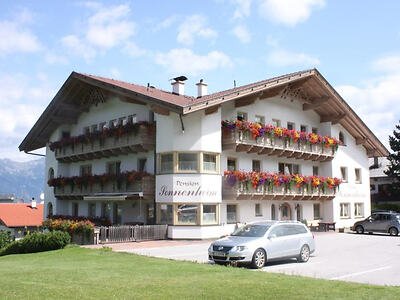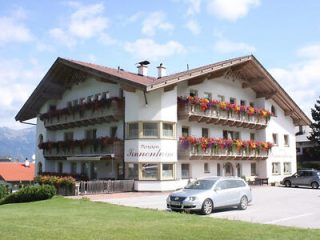 Cozy hotel with everything any skiing enthusiast needs while sticking to a budget
Airbnb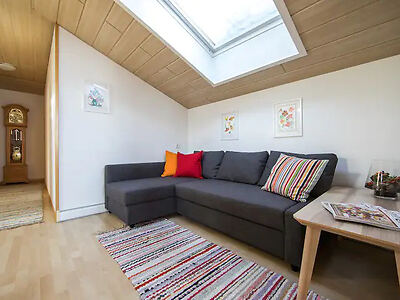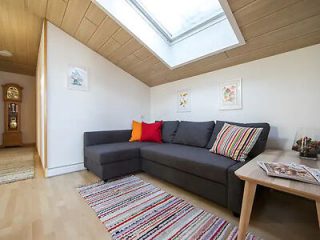 A picture-perfect place to relax after an adventure-filled day on the slopes
Things to do in Patsch
4. Hötting – where to stay in Innsbruck on a budget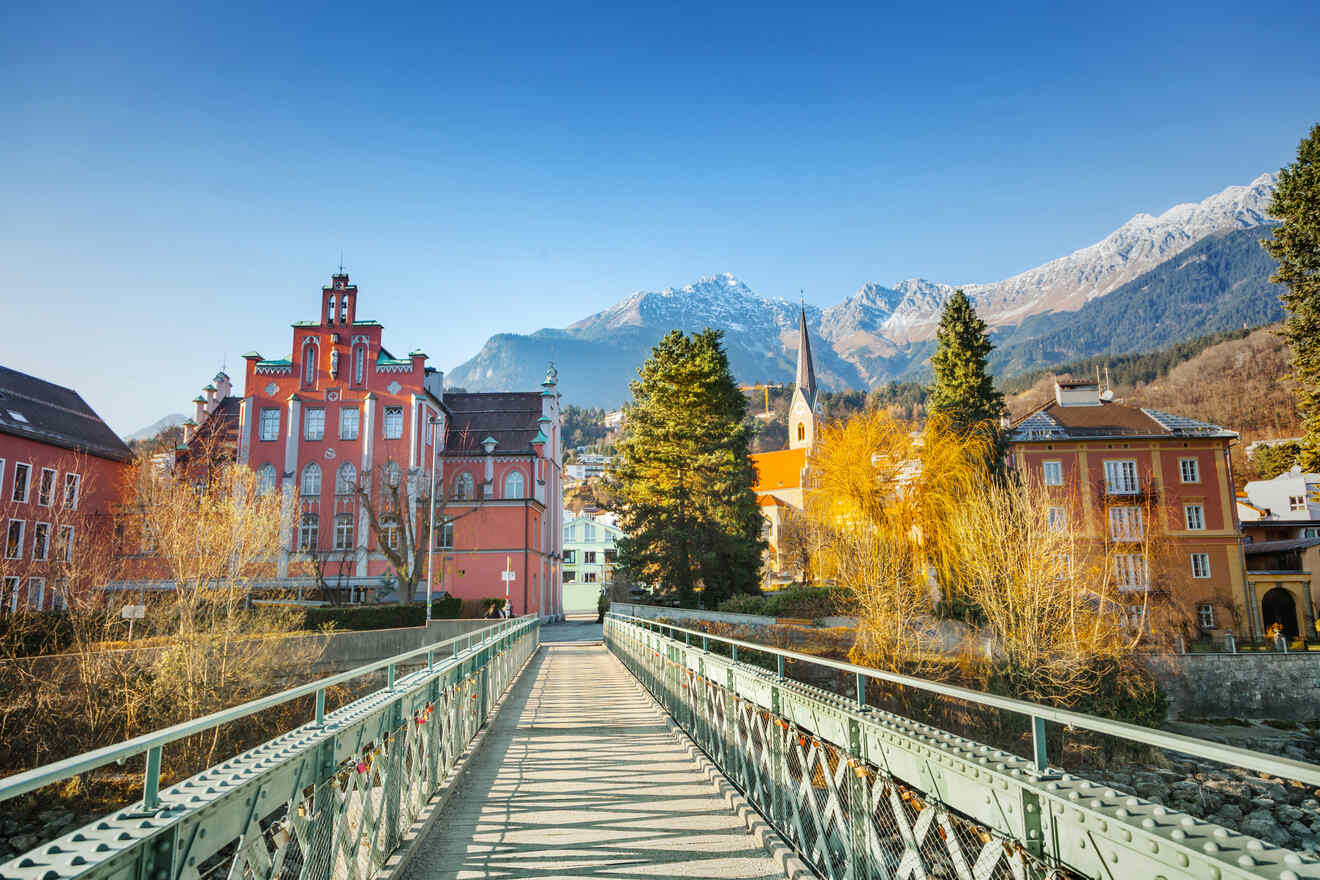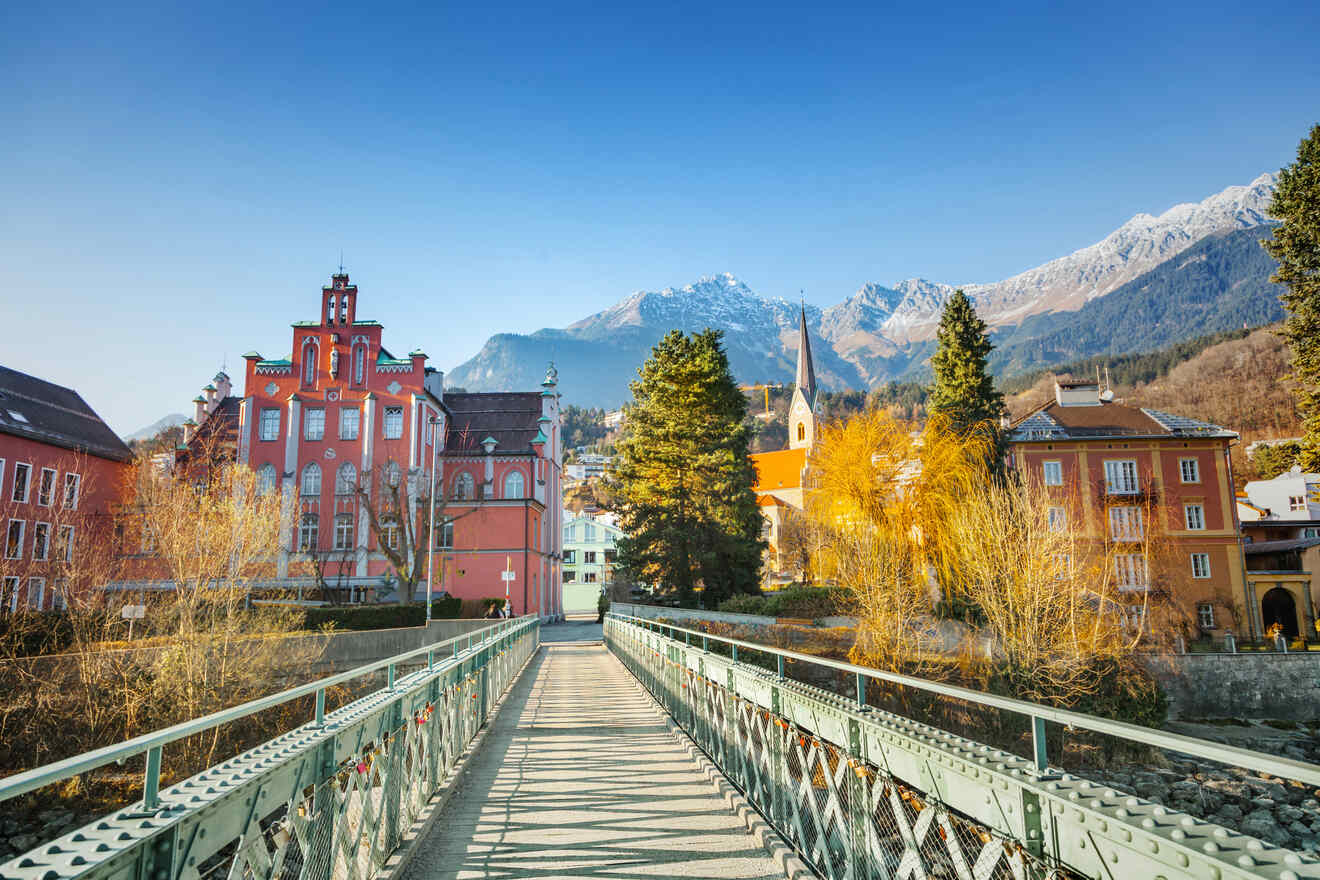 If you are simply looking for hotels where you can unwind and get an authentic taste of Innsbruck, Austria at your own pace, then Hötting is the area to stay in Innsbruck. Located just across the river, west of Old Town, Hötting has plenty of pocket-friendly hotels. Austria is notorious for its high cost of living, but staying in Hötting can help you cut down on the costs a bit, as accommodations are comparatively cheaper than the other neighborhoods in the city.
Hötting is ideally located between the City Centre and the airport, making access to both convenient. The neighborhood is also home to several tour guides and companies, making it the popular starting point for many guided city tours or for those looking to experience Innsbruck like a local.
Hötting is mainly a residential area, and as such, there isn't much here in terms of nightlife. However, there are several cafes, restaurants, and bars in the hotels that offer authentic Austrian cuisine. Besides, if you are looking for a more happening evening, then head over to the Hötting train station and you will soon be at the City Centre!
Although Hötting has great public transport coverage, I personally recommend walking to fully appreciate the breathtaking views of mountains and the river that flows along with the neighborhood. Regardless of where you decide to stay in Hötting, chances are the Alpine Zoo, City Centre, and Höttinger Church would all be just a short walk away.
Luxury hotel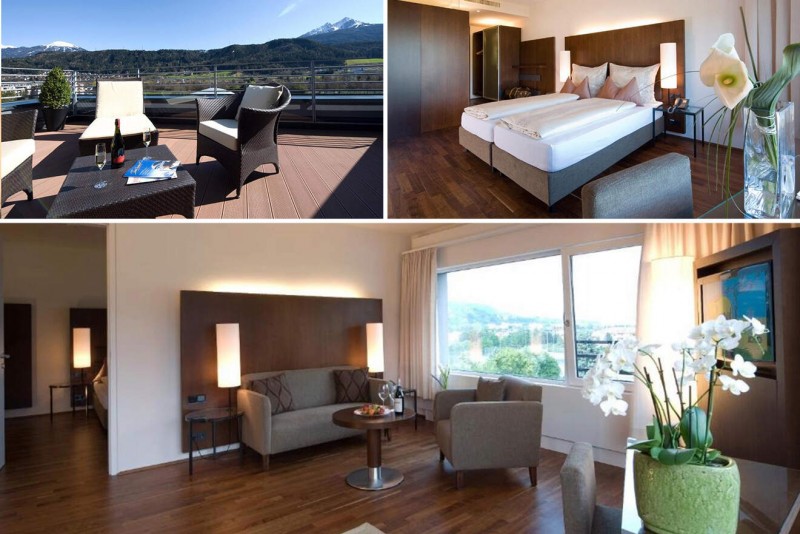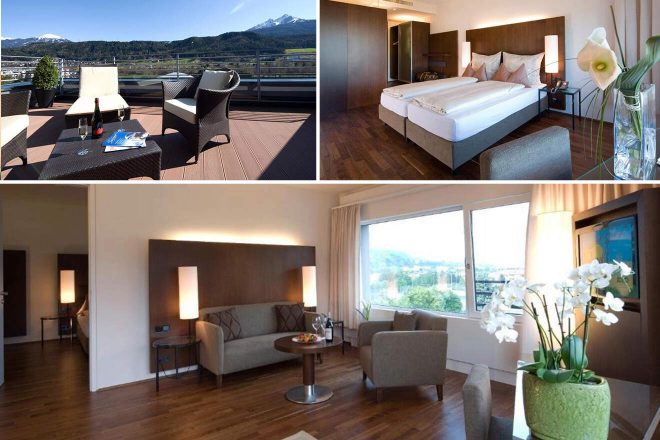 A luxury 4-star hotel in an ideal location near both the airport and the center for ease of access. The hotel offers private parking, multiple breakfast options, and a sauna and fitness center that can be used free of charge by hotel guests.
Other accommodation options in Hötting
Mid-Range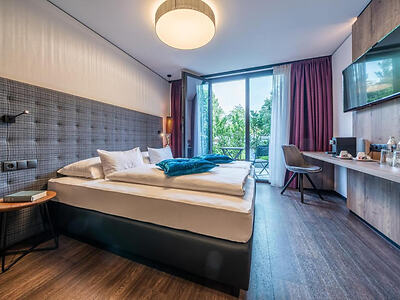 Comfortable, clean rooms in an ideal location for breathtaking mountain and river views
Budget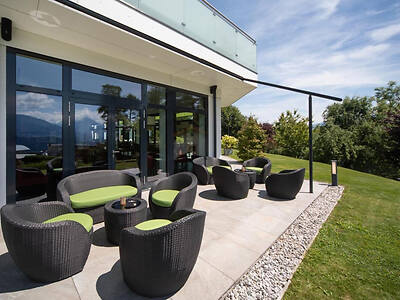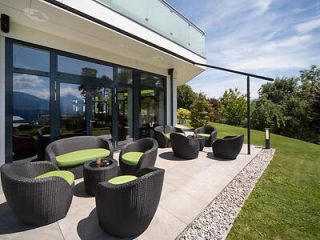 A wonderful, easily accessible hotel near the airport with free parking and several other amenities
Airbnb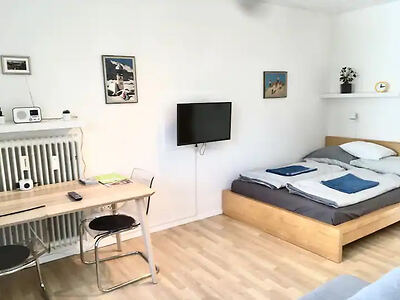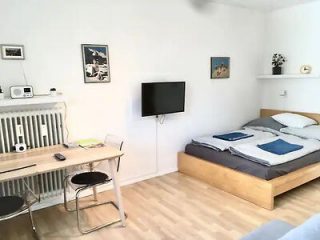 A furnished apartment near the City Centre with a balcony for catching the best views of the beautiful mountains
Things to do in Hötting
5. Lans – where to stay in Innsbruck for families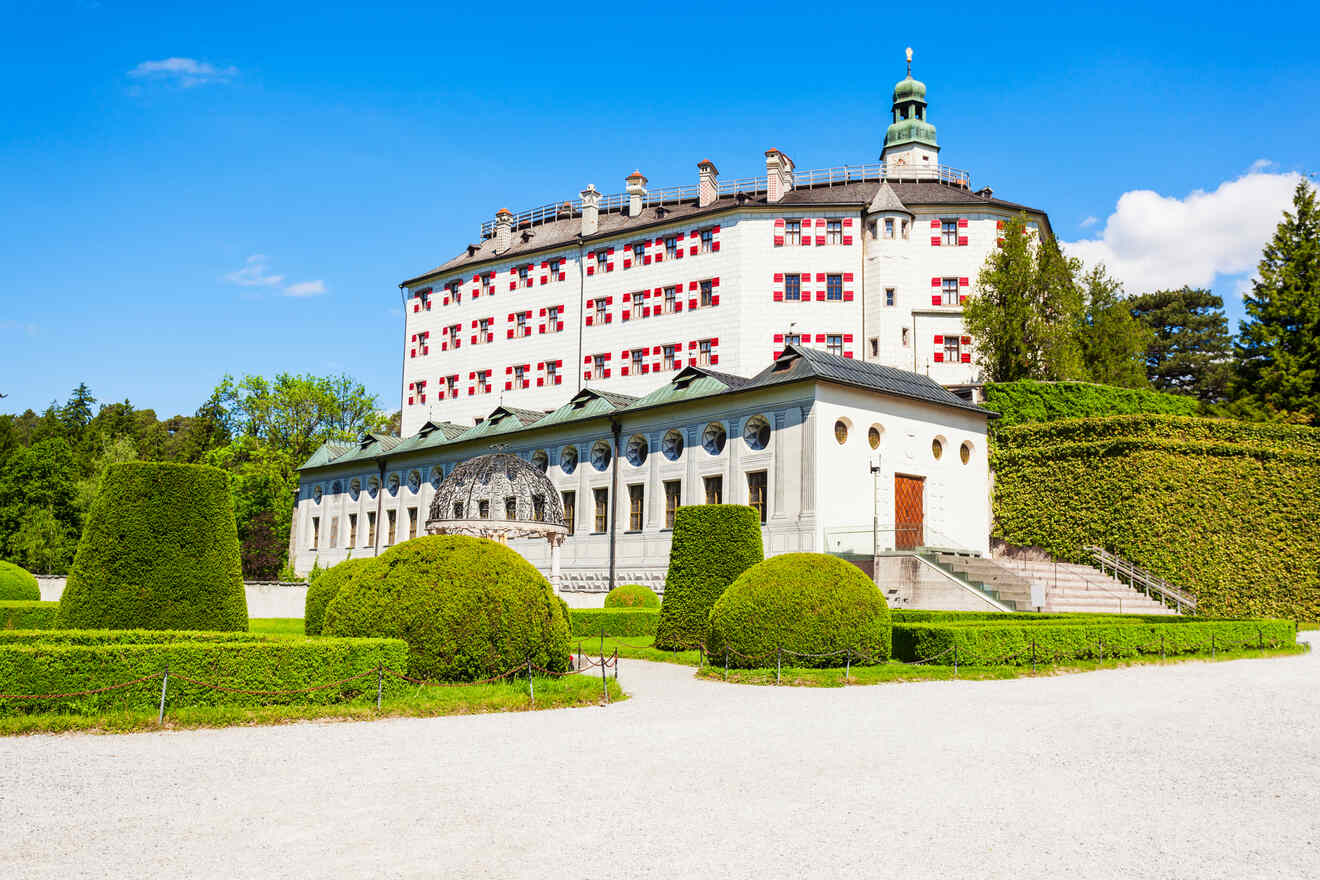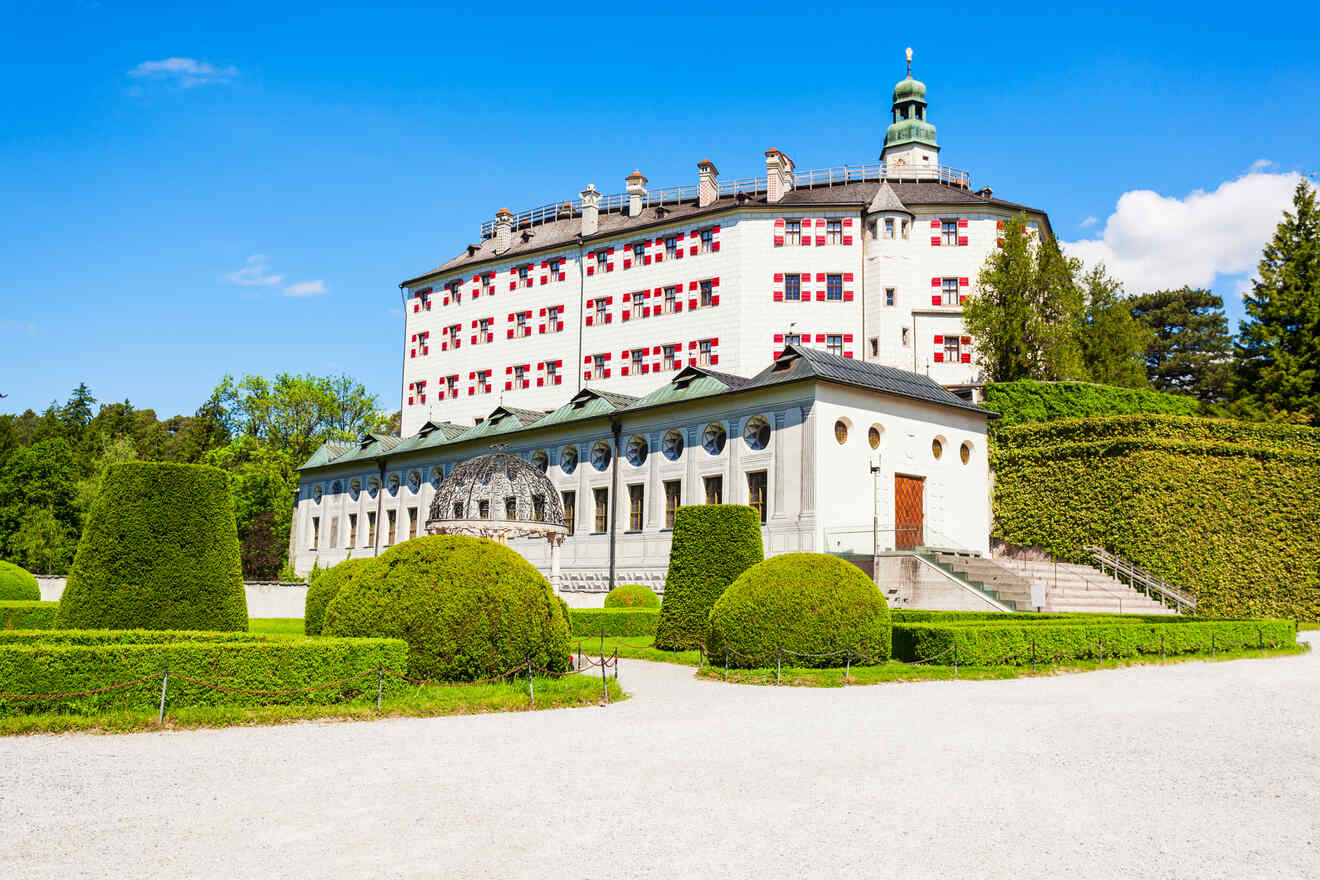 Located just east of Patsch, on the other side of the resort, Lans is another popular choice for people wondering where to stay in Innsbruck Valley, Austria, especially if you are eager to take a step back from your usual fast-paced life. There are several entertainment options here, but the main idea here is to disconnect from the world for a bit and just enjoy nature in all its splendor.
The resort village's main selling point during the summers is the lake. Lake Lans is super family-friendly and offers plenty of recreational activities for both adults and children. From beaches to waterslides, pedalos, swimming, and supervised play areas, there is plenty to do here for the whole family. And in the winters, when the lake freezes over, you can ice skate while enjoying the spectacular views of the mountains!
Lans also has a 9-hole golf course, excellent places to stay, a holistic health resort that offers a blend of alternative and traditional medicine. Before you leave the valley, make sure to spend a day with your family exploring the island located in the center of the neighborhood, it's awesome!.
Luxury hotel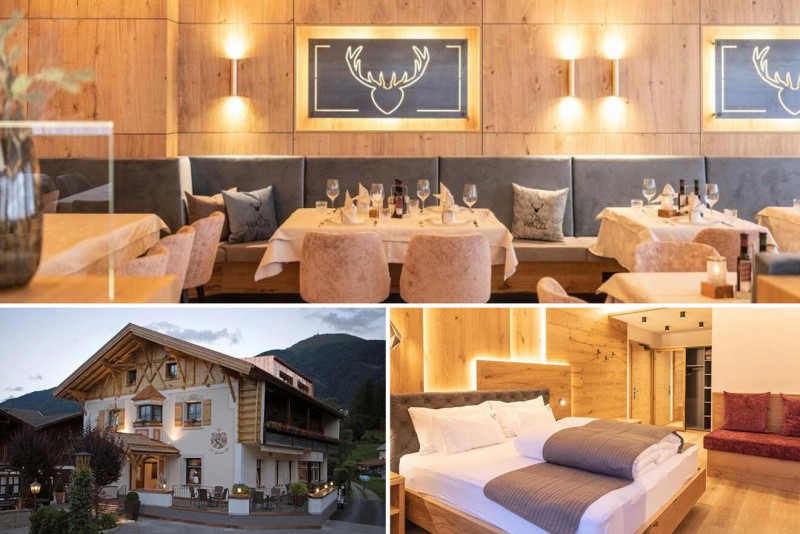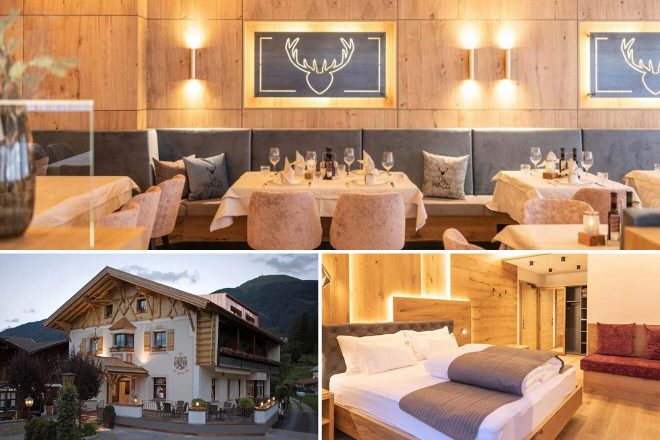 A boutique-style hotel with hardwood floors that will transport you straight to your winter cabin fantasies. The hotel offers multiple dining options including breakfast, packed lunches for your Tyrolean adventure, spa services, and a playground for kids.
Other accommodation options in Lans
mid-range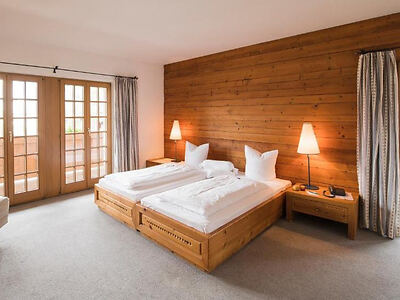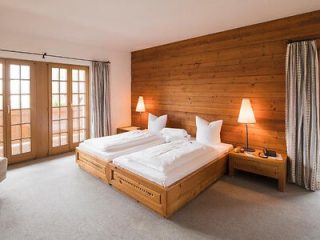 A family-run hotel with an award-winning restaurant and exceptional Tyrolean parlors
Budget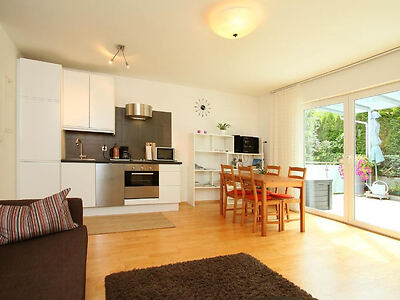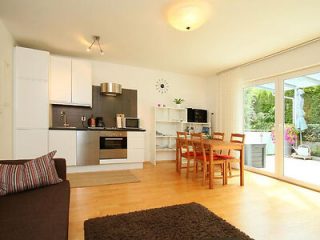 Cosy furnished apartment in an ideal location offering free parking, BBQ services and many more amenities
Airbnb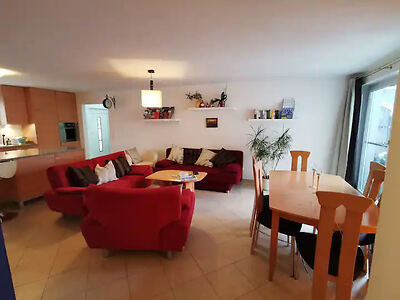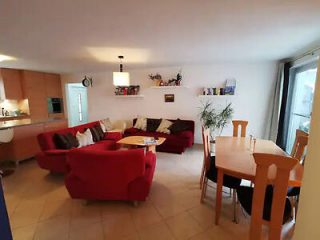 A beautiful 3 bedroom apartment in Lans, perfect for a family looking to explore Innsbruck like a local
Things to do in Lans
| | |
| --- | --- |
| 👑 Luxury price: | €200 |
| 💵 Mid Range: | €130 |
| 🛏️ Budget: | €80 |
| 🏠 Airbnb: | €90 |
| 💰 Accommodation prices: | Medium |
| 📍 Best area: | Innenstadt (Old Town) |
| 👪 Best area for families: | Lans |
| 🛎️ Best luxury hotel: | The Penz Hotel |
| 🧳 Best mid-range hotel: | Hotel Innsbruck |
| 👛 Best budget hotel: | Nala Individuell hotel |
Frequently asked questions about Innsbruck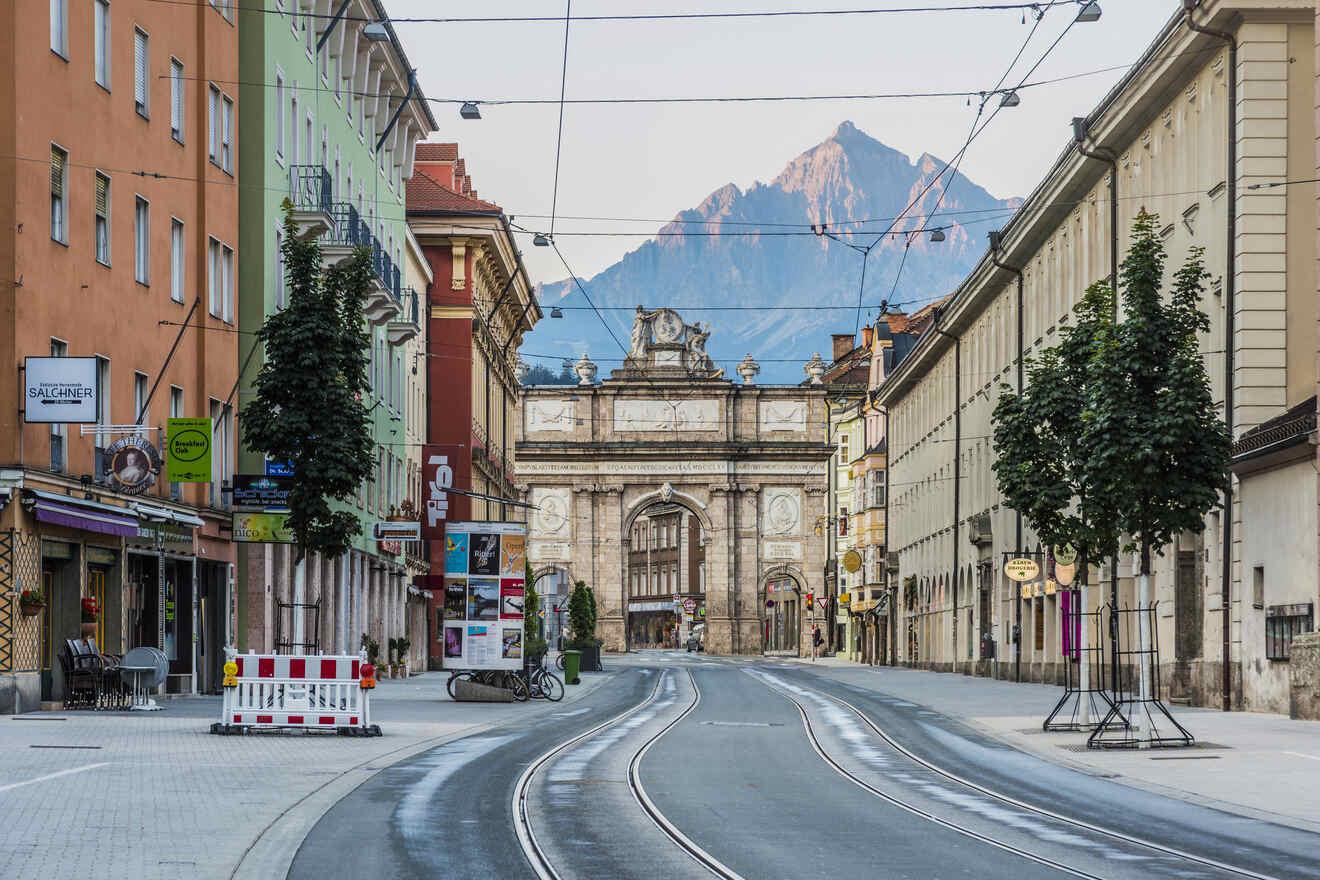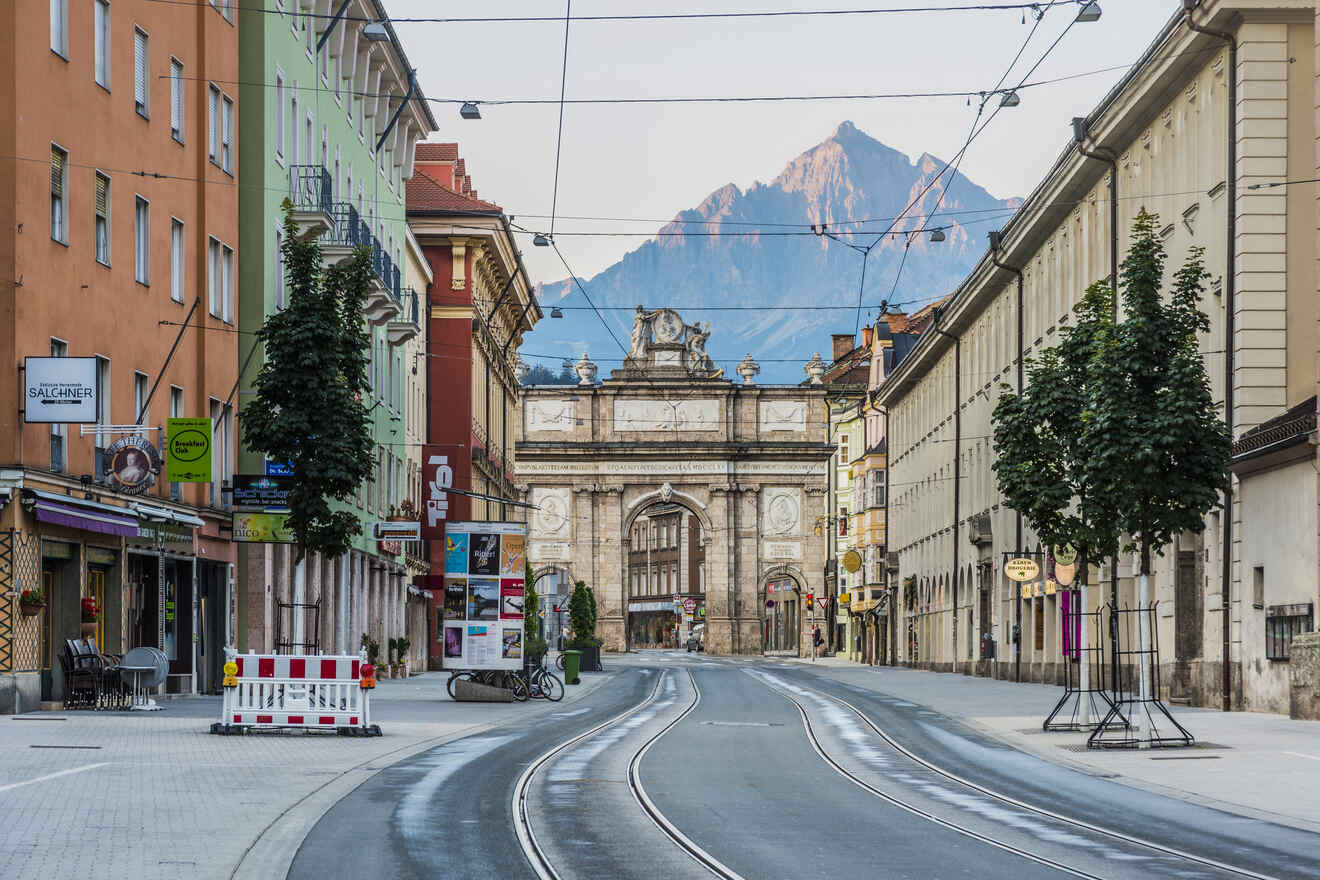 Conclusion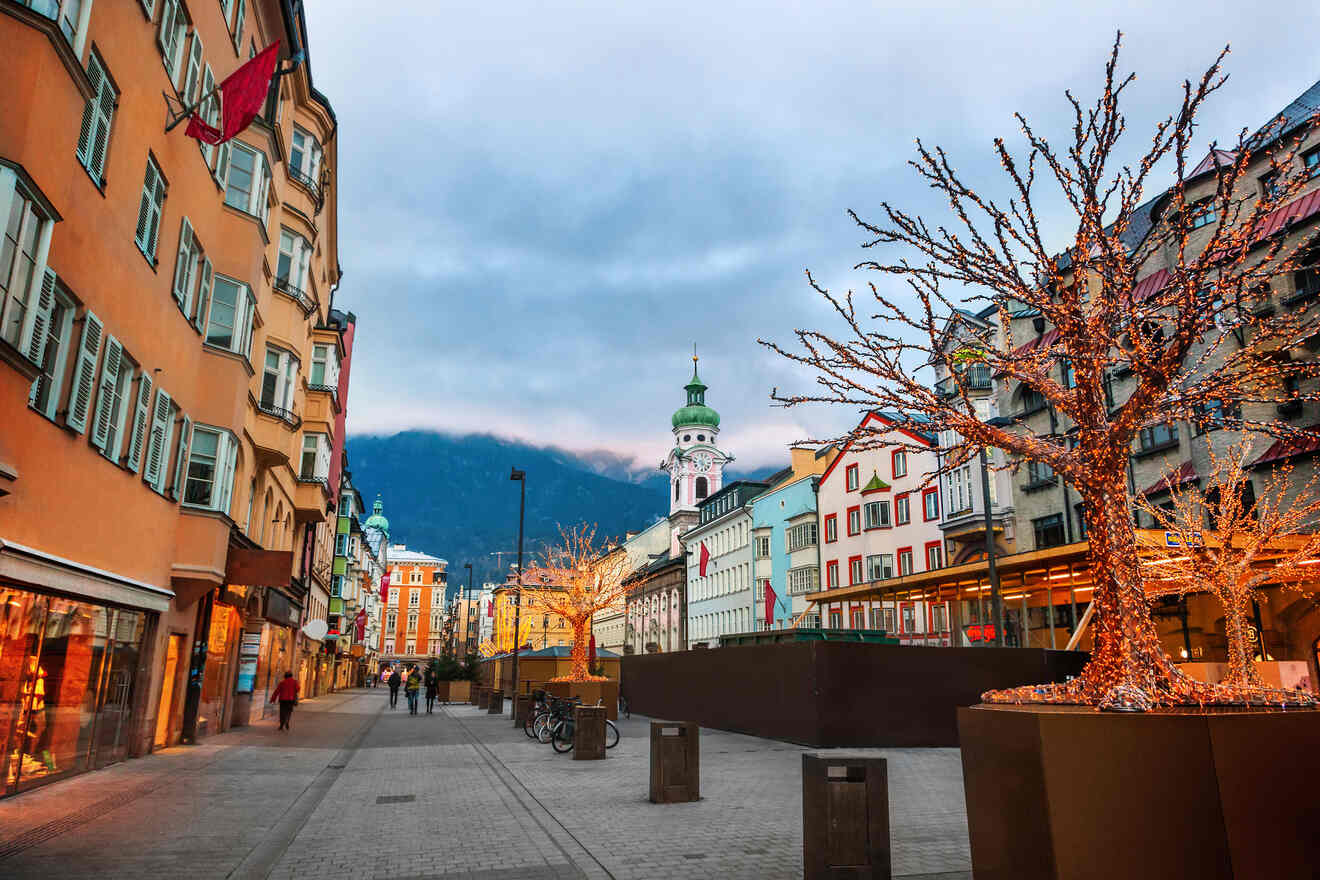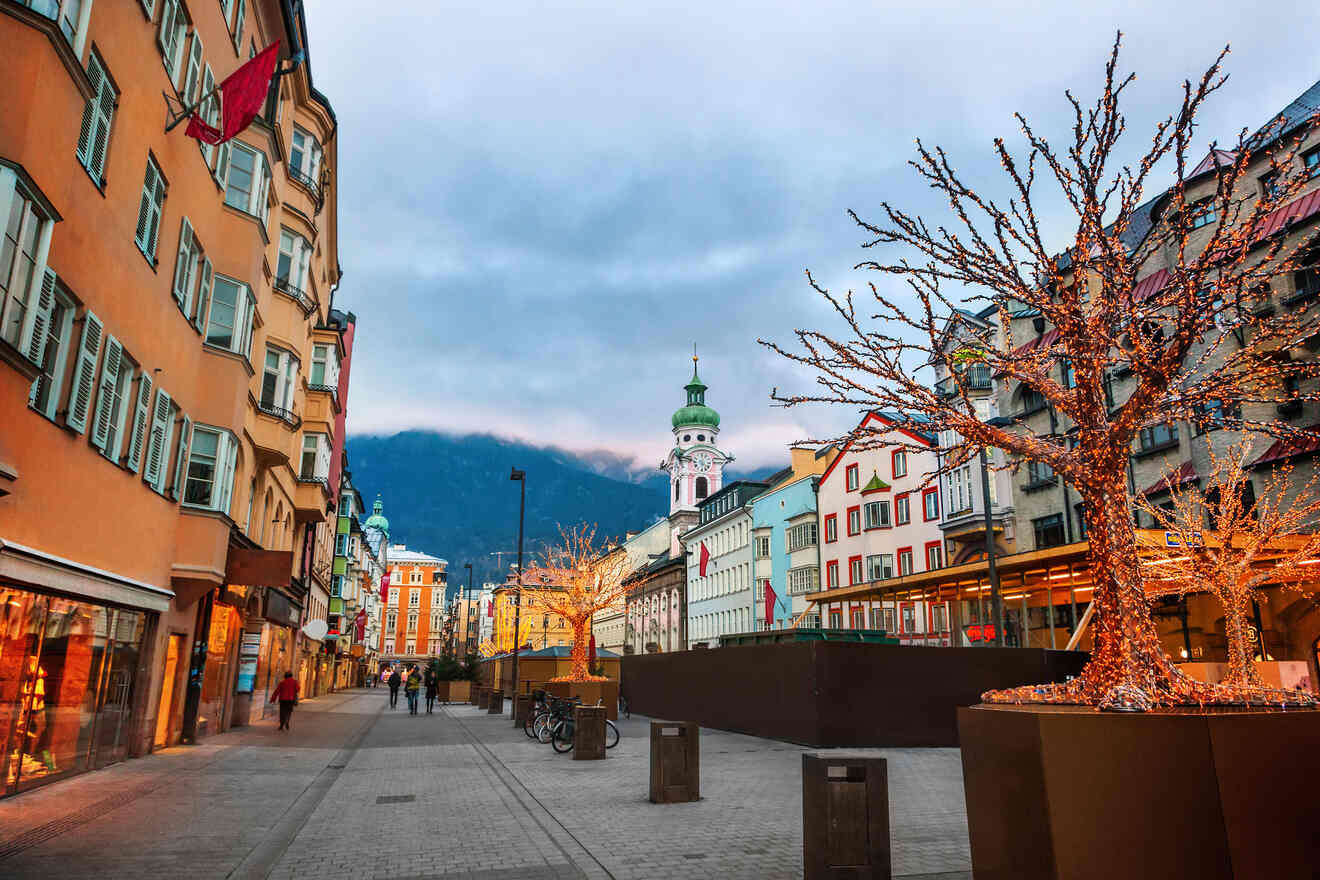 There are few holiday destinations in the world that have something to appeal to each kind of traveler. Innsbruck, Austria is one of those few places with plenty of attractions to explore. Whether you want a tranquil vacation to help you unwind or an adrenaline-packed trip that will leave you wanting more, Innsbruck is the place to go!
To make sure that you get the most out of your Innsbruck trip, your choice of accommodations and the neighborhood it is in can be crucial. I have given you several options for places to stay in Innsbruck that I handpicked after comparing hundreds of hotels in the city, to make sure you have a stay that you will always look back upon with fondness.
If you are still unsure about where to stay in Innsbruck, then go with one of my two favorite hotels in Innsbruck, and I am confident you won't regret it
There is no shortage of things to do in this Tyrolean capital and no matter how long you decide to stay in this Austrian paradise, you will be left wanting more. Make sure to book your hotels, hostels, and any guided tours or attractions, etc well in advance before your trip, so that you don't have to worry about these nitty gritties after reaching the city.
If you have any questions or want to let me know about something you loved from your trip, leave me a comment below, I love answering them all!
Happy adventures,
Kate
---
Pin it for later!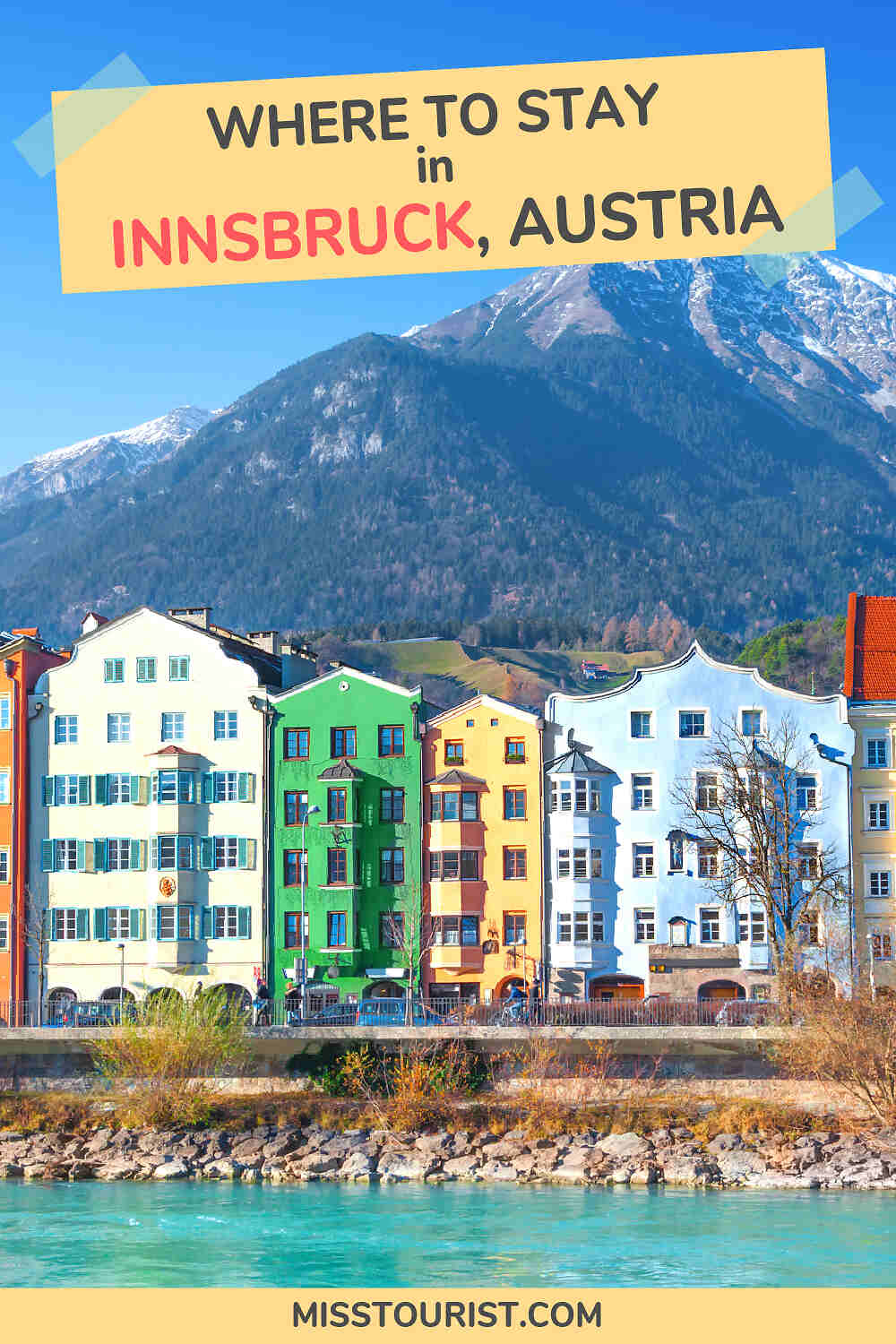 Pin it for later!