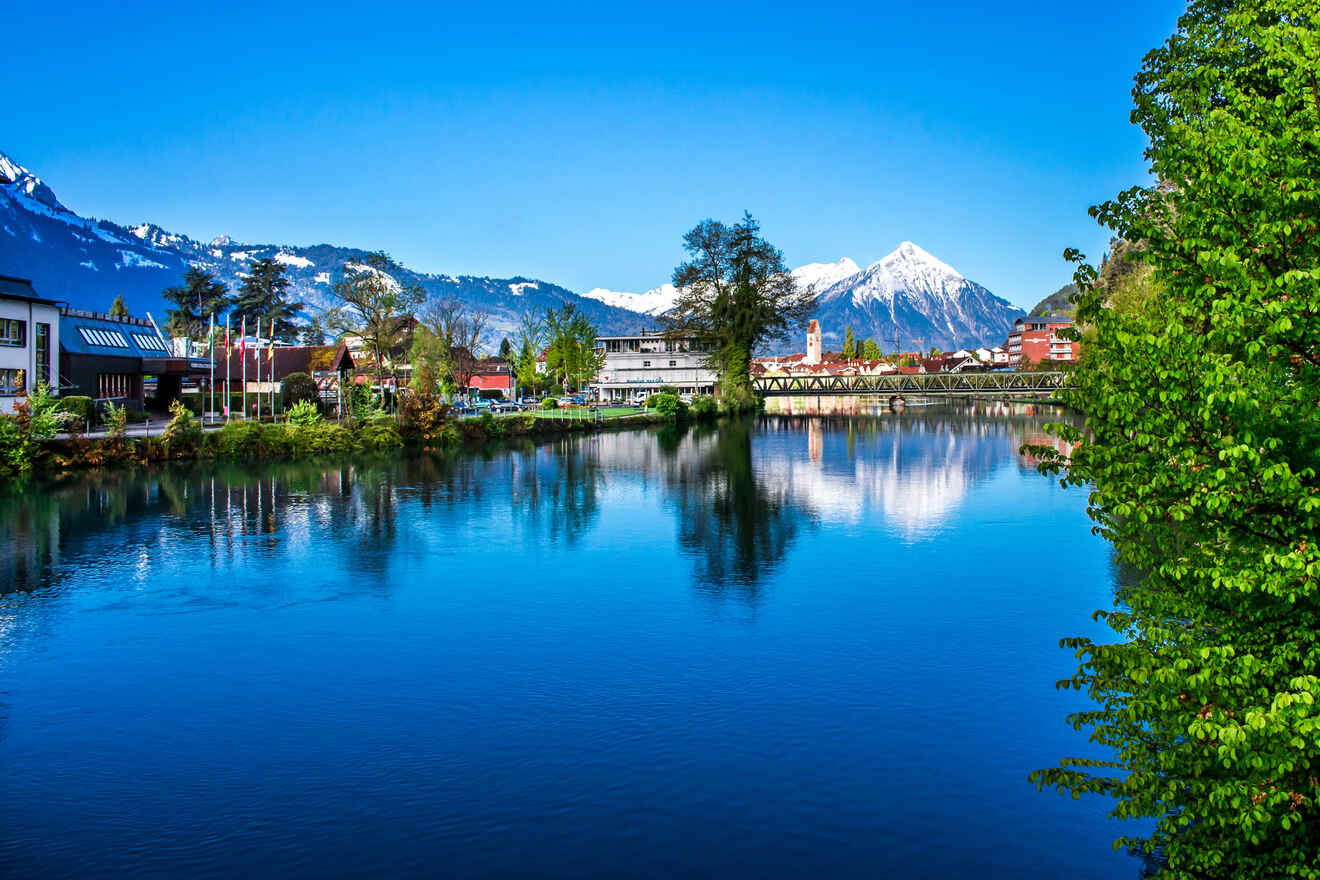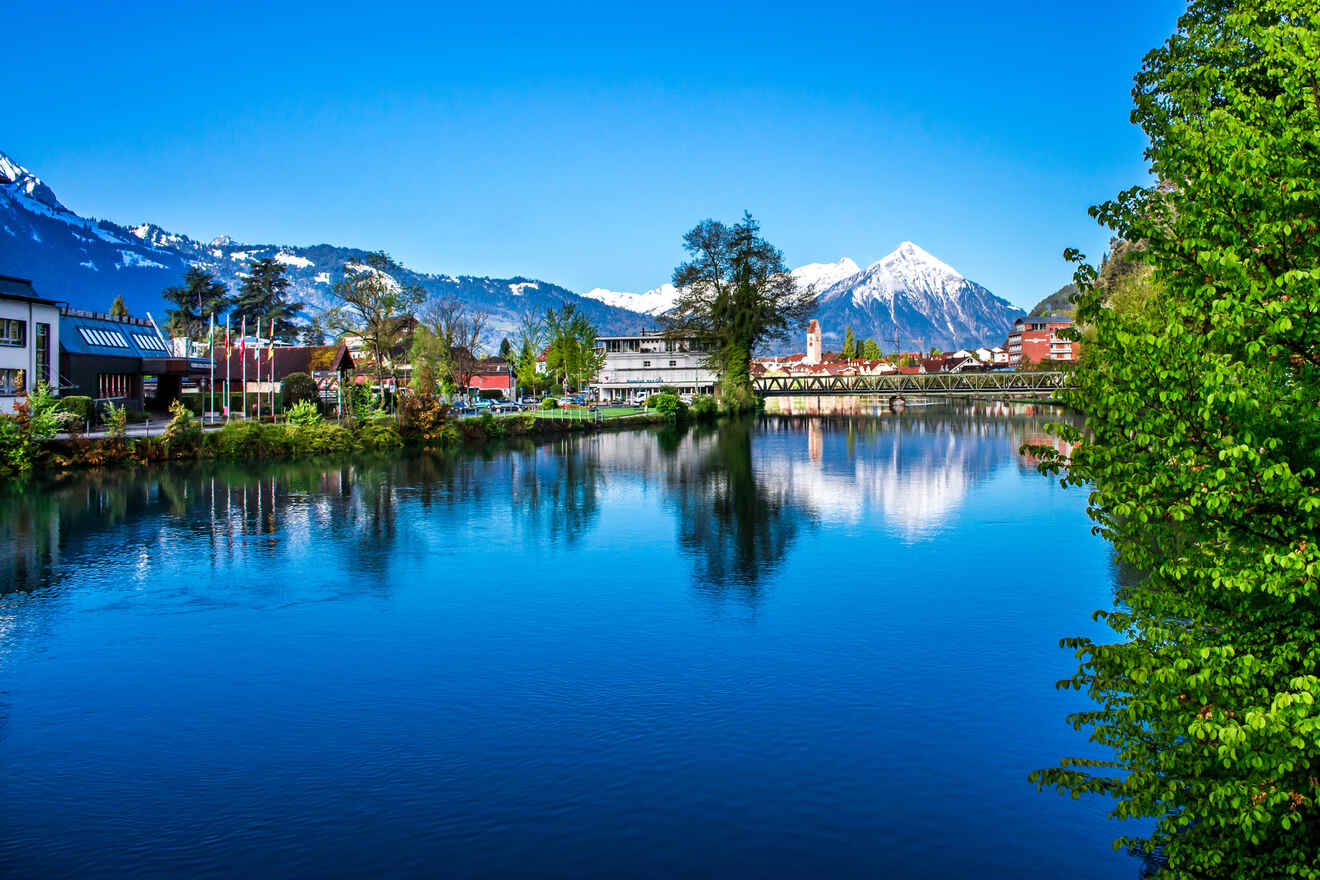 Welcome to the paradise of outdoor sports! If you're traveling to Interlaken Switzerland you should consider yourself very lucky! The historic city is surrounded by the Bernese Alps and it's located between Lake Thun and Lake Brienz.
Incredible mountain views, tons of forests, great skiing and delicious chocolate make this town one of the best destinations in the country. Another cool thing is that the city has not one railway station but two, which will give you the chance to explore other places like Bernese Oberland.
The famous Jungfrau can be seen from the town center so get ready to remain in awe as you discover the area. Now let's get to serious business and find you a place where to stay in Interlaken, Switzerland. There are tons of hotels from luxury to mid-range all located within walking distance from most attractions and some other nearby towns for those of you who want to stay deep in the mountains!
I've made one of the best lists ever but just make sure you book these Interlaken hotels in advance, the country may be expensive but everyone wants to come here, especially when the weather is perfect for skiing!
Let's go, Jungfrau is waiting for us!
If you are in a hurry
If you want to book now, quickly check this list with the best hotels, all located in Interlaken Center:
Here's a map that will help you visualize all the areas with hotels in Interlaken that I will be talking about in this post:
1. Interlaken Center – where to stay in Interlaken for first-timers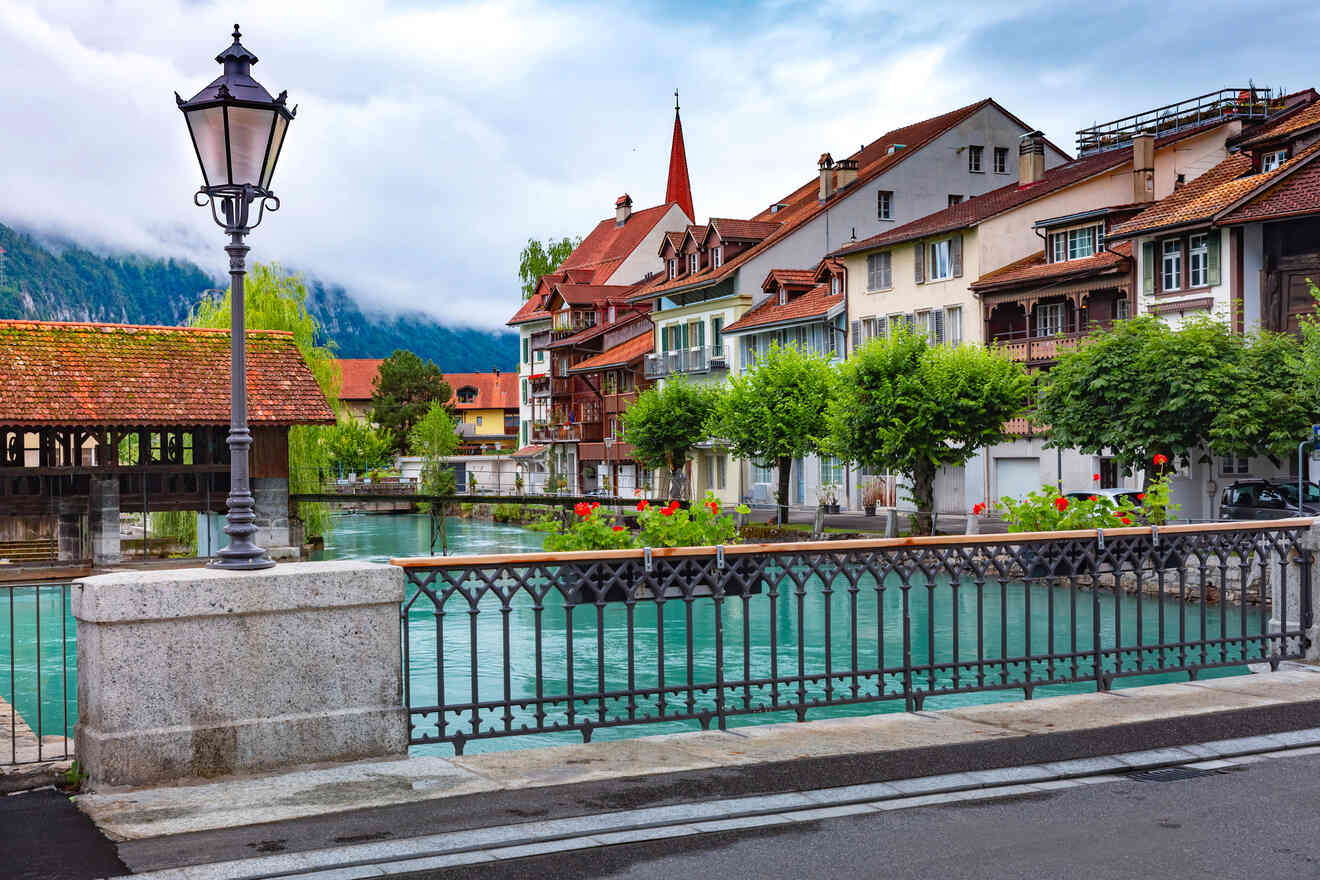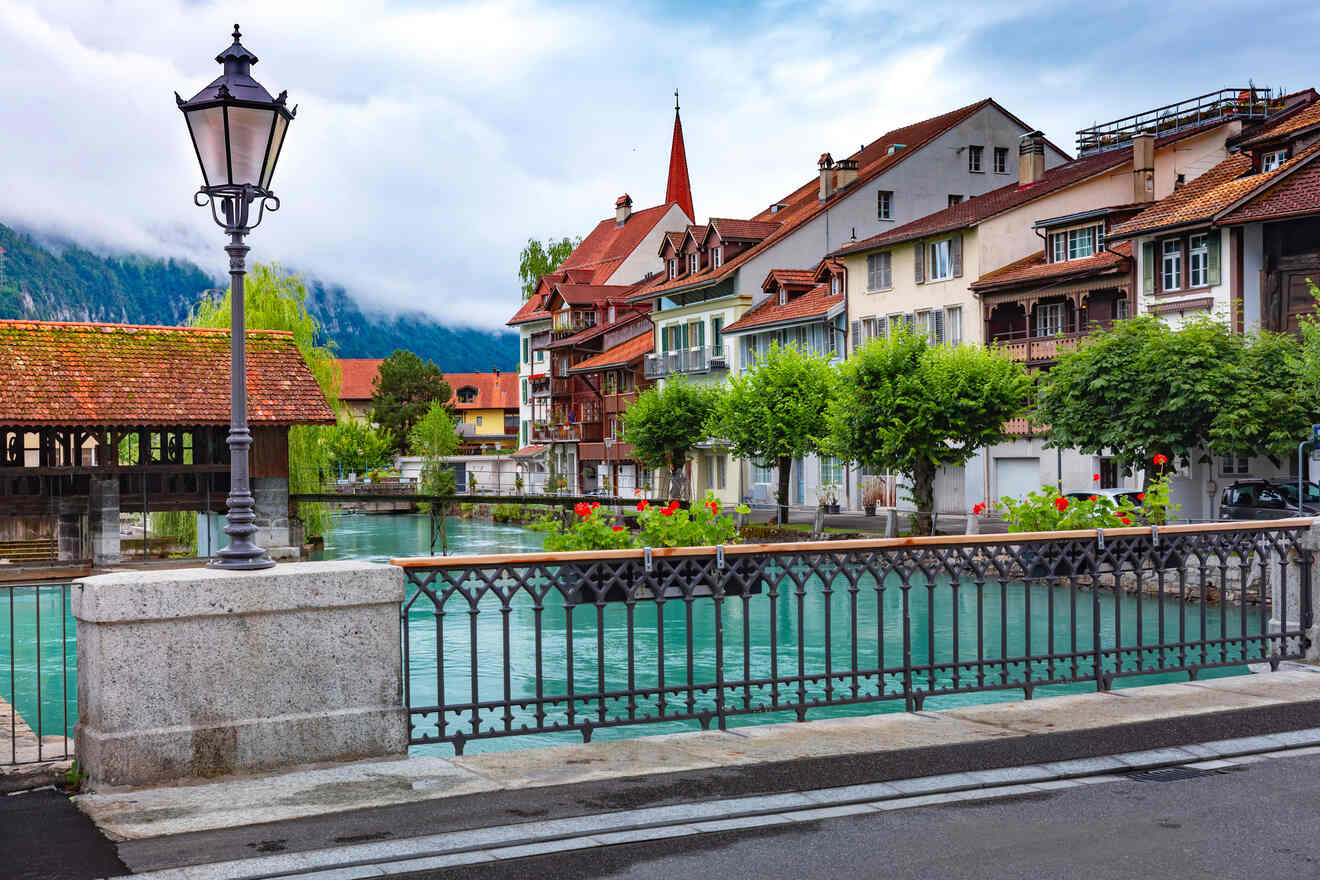 Breathtaking mountain views, charming historic houses, and a lovely old town atmosphere that will make you think you've just arrived at the location of an upcoming movie set hundreds of years ago.
Filled with tons of activities for all age groups, if you're looking for where to stay in Interlaken for the first time, then the central area is for you. The friendly neighborhood is as lively at night as it is during the day! You'll find tons of chalet-style hotels in the heart of Interlaken that have great deals from luxury to budget with great views of the River Aare, especially in the morning when the sun rays reflect in the river and it starts shining!
The city center is located between the Interlaken Ost and Interlaken West (surprise!), and you have easy access to most points of interest in the neighborhood. For all my adventure junkie readers who are looking for the best spots, I've got you covered!
Any traveler who is looking for a relaxing time in the city center, the Swiss air and picturesque mountain views will take your mind off any problems! For those traveling with the family, Interlaken Switzerland is a great place to stay as there are tons of spacious hotels that have activities for kids.
1.1 Best places to stay in Interlaken Center for adventure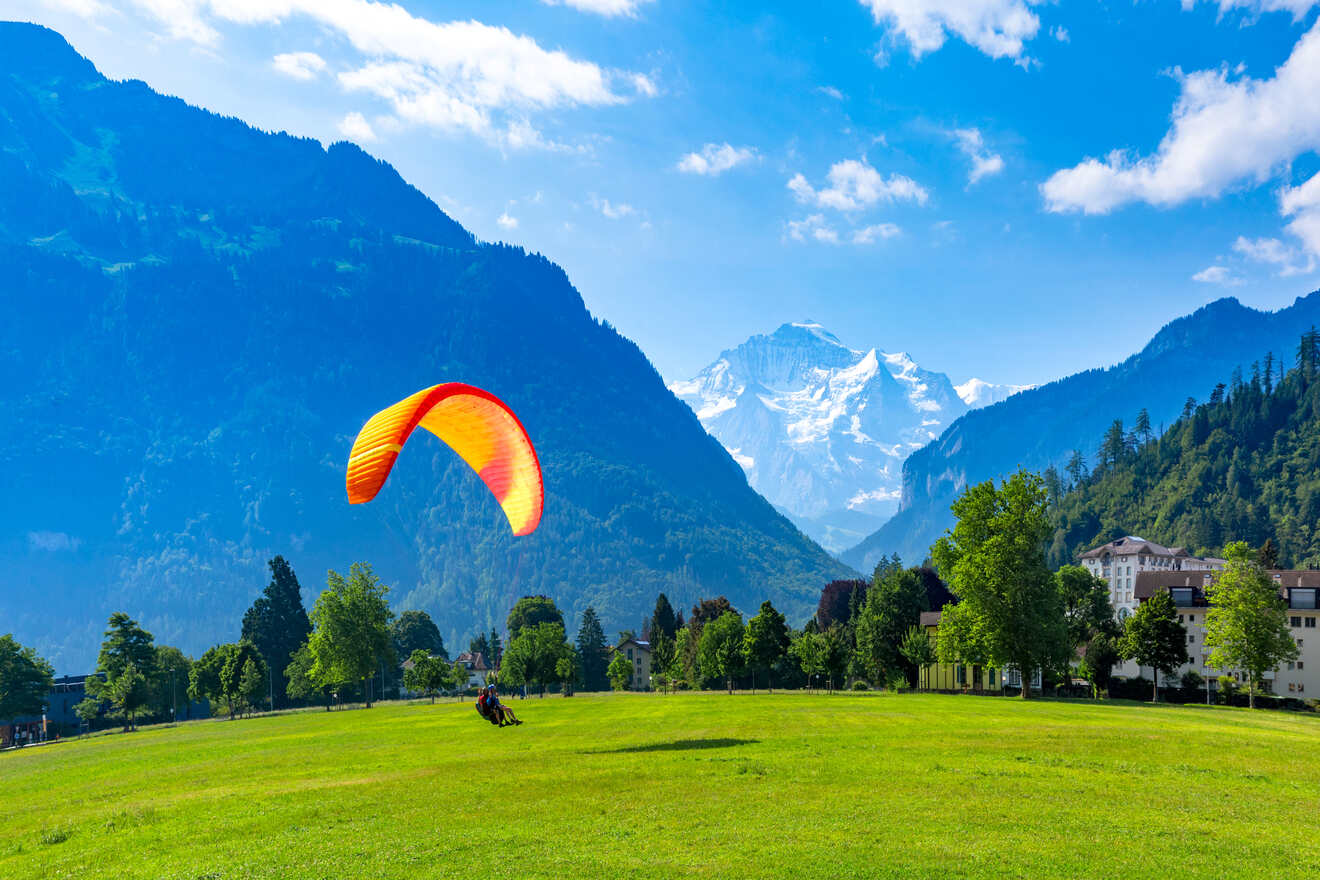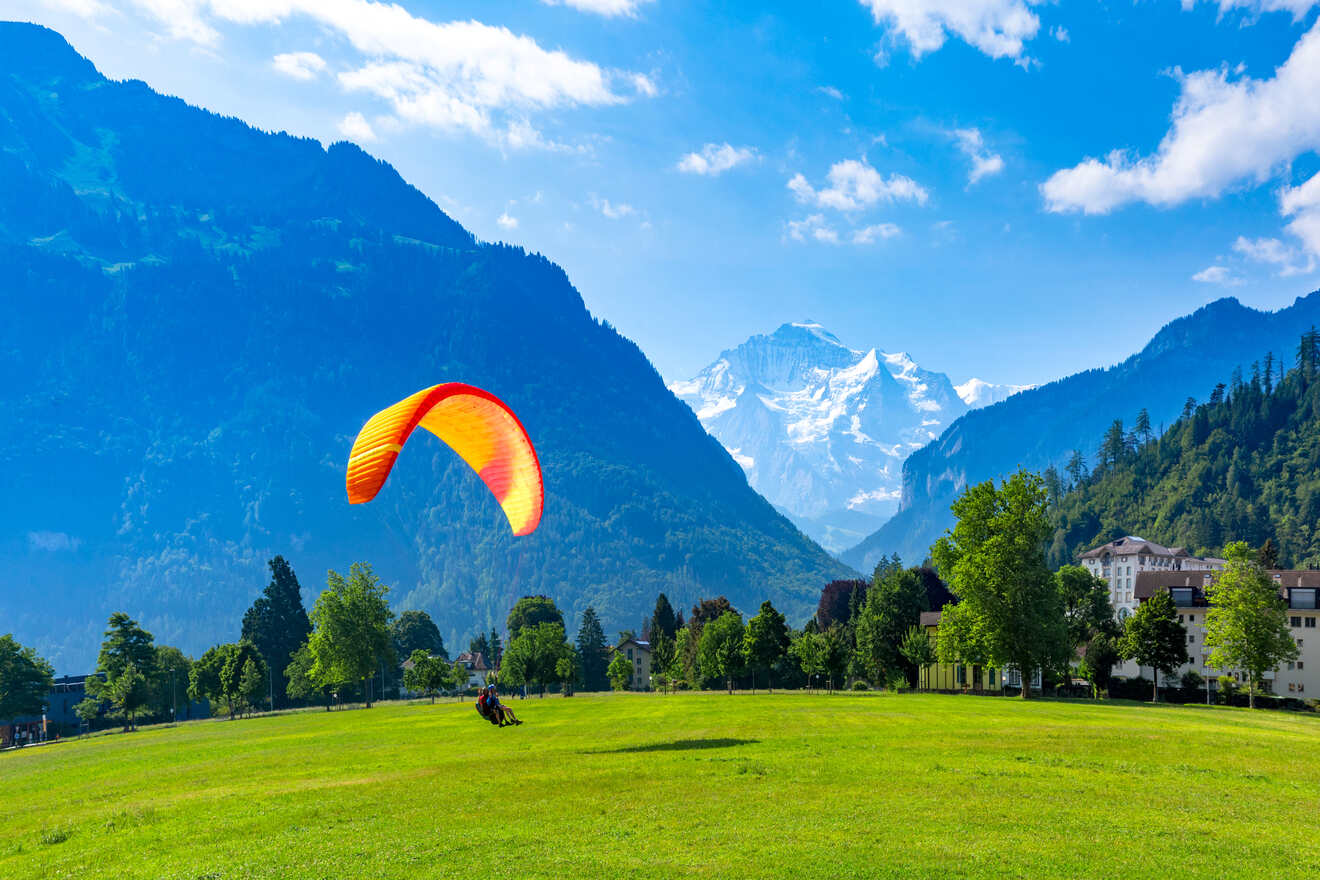 The town is known for its numerous activities like canoeing the lakes or hiking and skiing in the Swiss Alps. You can even try paragliding over the valley or visit stunning caves like St Beatus.
There are some amazing hotels here that know how to help you get the most excitement out of your trip and offer cool tours, rental bikes, or other facilities! Make sure you book the hotels and hostels in advance, or you can easily lose your room as the area is super famous.
Other accommodation options in Interlaken Center
1.2 Where to stay in Interlaken Center to relax
Known for its numerous spas and luxury hotels with amazing services, if you are looking for where to stay in Interlaken to enjoy some relaxing time then this section is for you. Most accommodations are located within walking distance from the lakes, where you can spend some time strolling around or maybe take a blanket with you and sit by the river to take in the amazing views!
Other accommodation options in Interlaken Center
1.3 Best places to stay in Interlaken Center for families
For those of you who are visiting the town and you're looking for the best hotels in Interlaken to stay at with the kids, there are some amazing options. From luxury to more affordable spots and hotels that offer tons of space, you'll find all the amenities you need and you can even book activities from the reception so you won't have to go around the whole town with the kids looking for fun things to do.

Here are the best hotels for families in Interlaken:
Other accommodation options in Interlaken Center
Things to do in Interlaken Center
2. Matten bei Interlaken – where to stay for budget travelers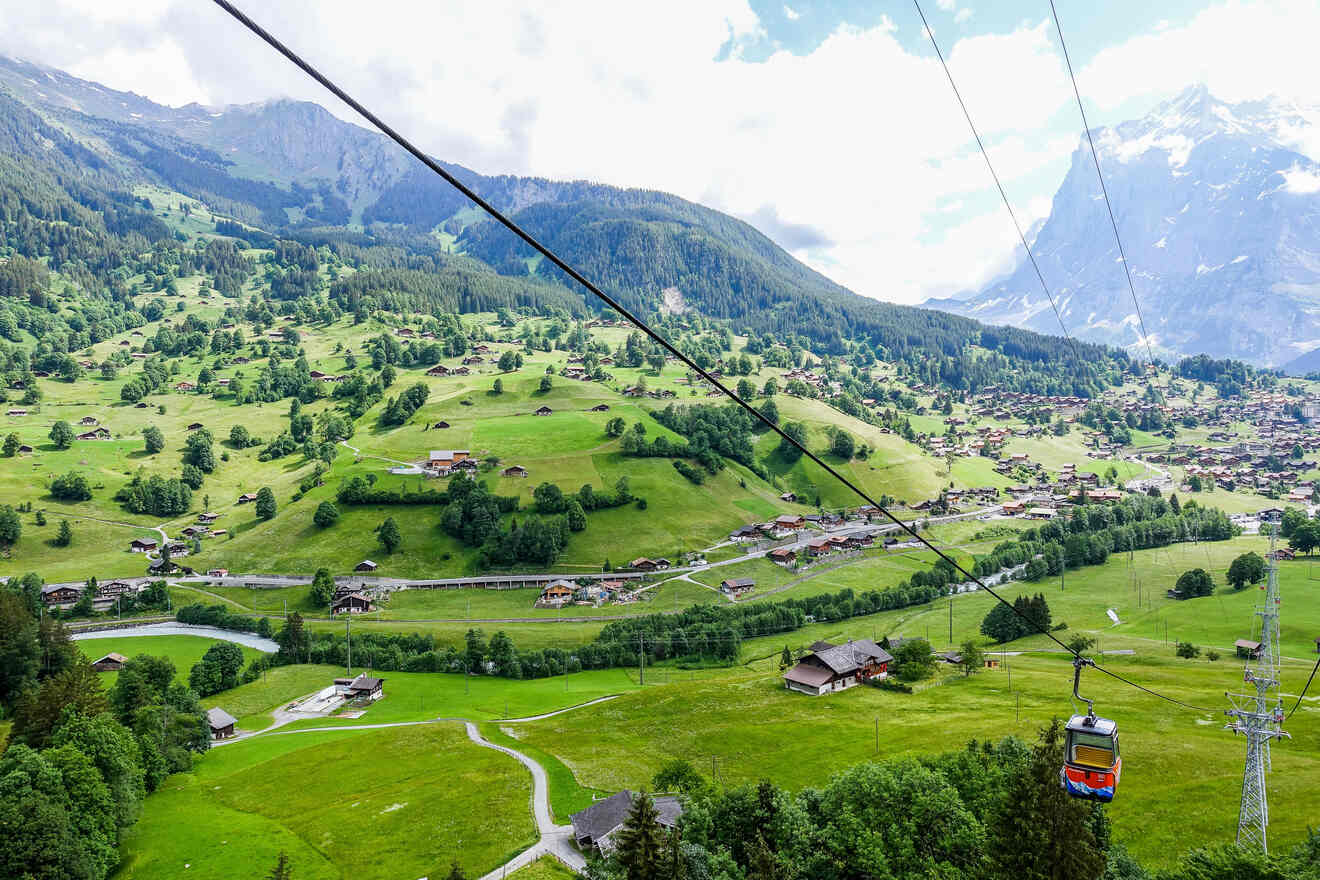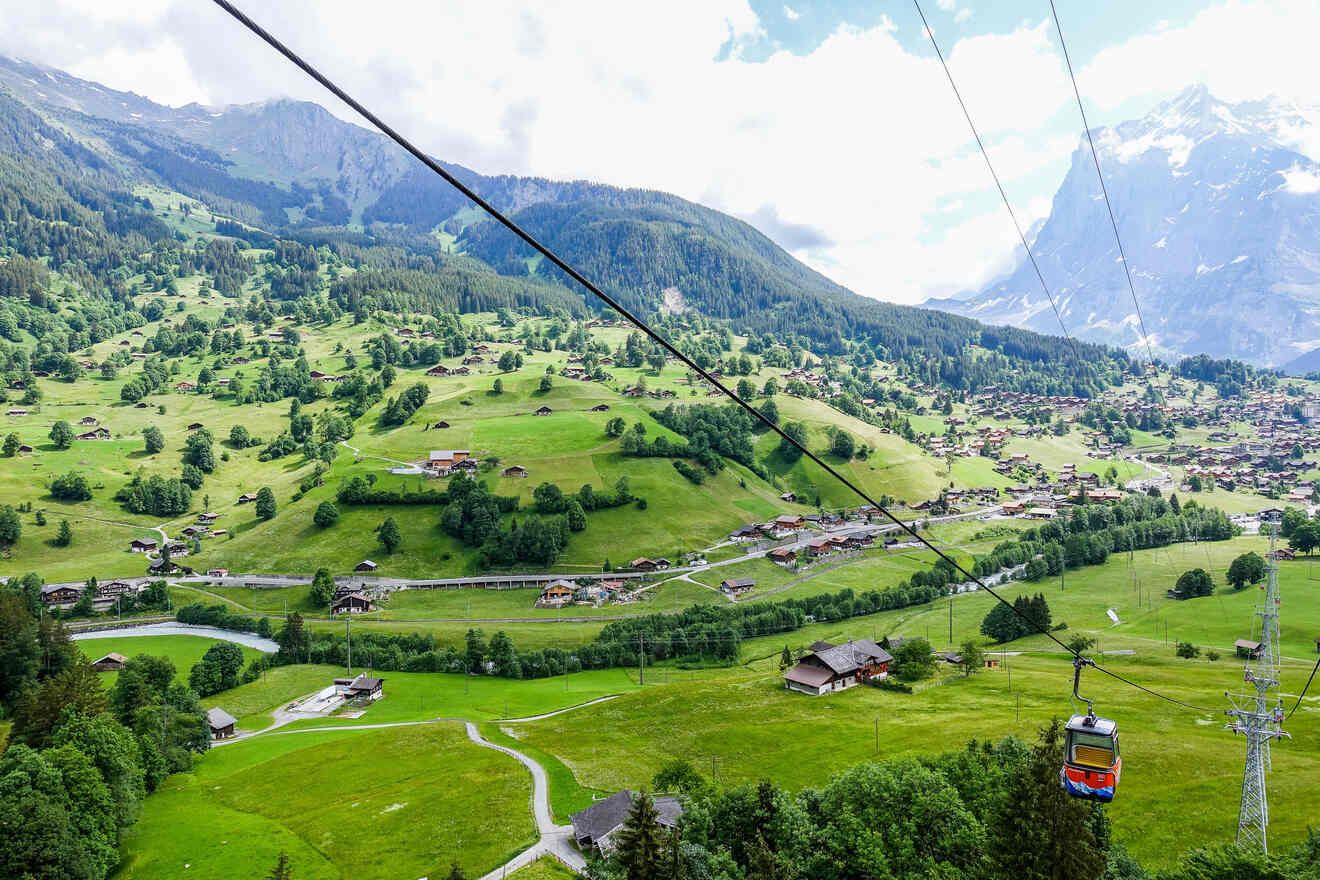 Located south of the city center, just a 12 minute walk away from it, this cute little village is perfect if you're looking for more affordable hostels and budget hotels in Interlaken. There are tons of activities that you can do right here in Matten bei Interlaken and if you still have some days left during your holiday in Switzerland, just go hiking in the amazing mountains!
The Seilpark Interlaken Adventure Park is located in this neighborhood and it's perfect especially if you're traveling with the kids and you want to go on an adventure! They have tons of bridges and ziplines! And if they're still not tired you can walk to the JungfrauPark Interlaken amusement park and have some fun there as well!
Other than that, the atmosphere is pretty chilled in Matten bei Interlaken and the best way to enjoy that is to explore the whole village on foot and admire all the chalet houses, old architecture and definitely try their restaurants!
The Interlaken West Train Station is super close to this area so if you want to visit other parts of the city just be spontaneous and get on a train! That's what I always try to do when I travel. You can even visit another amazing town in Switzerland, like Lucerne!
Other accommodation in Matten bei Interlaken
Things to do in Matten bei Interlaken
3. Lauterbrunnen – where to say in the mountains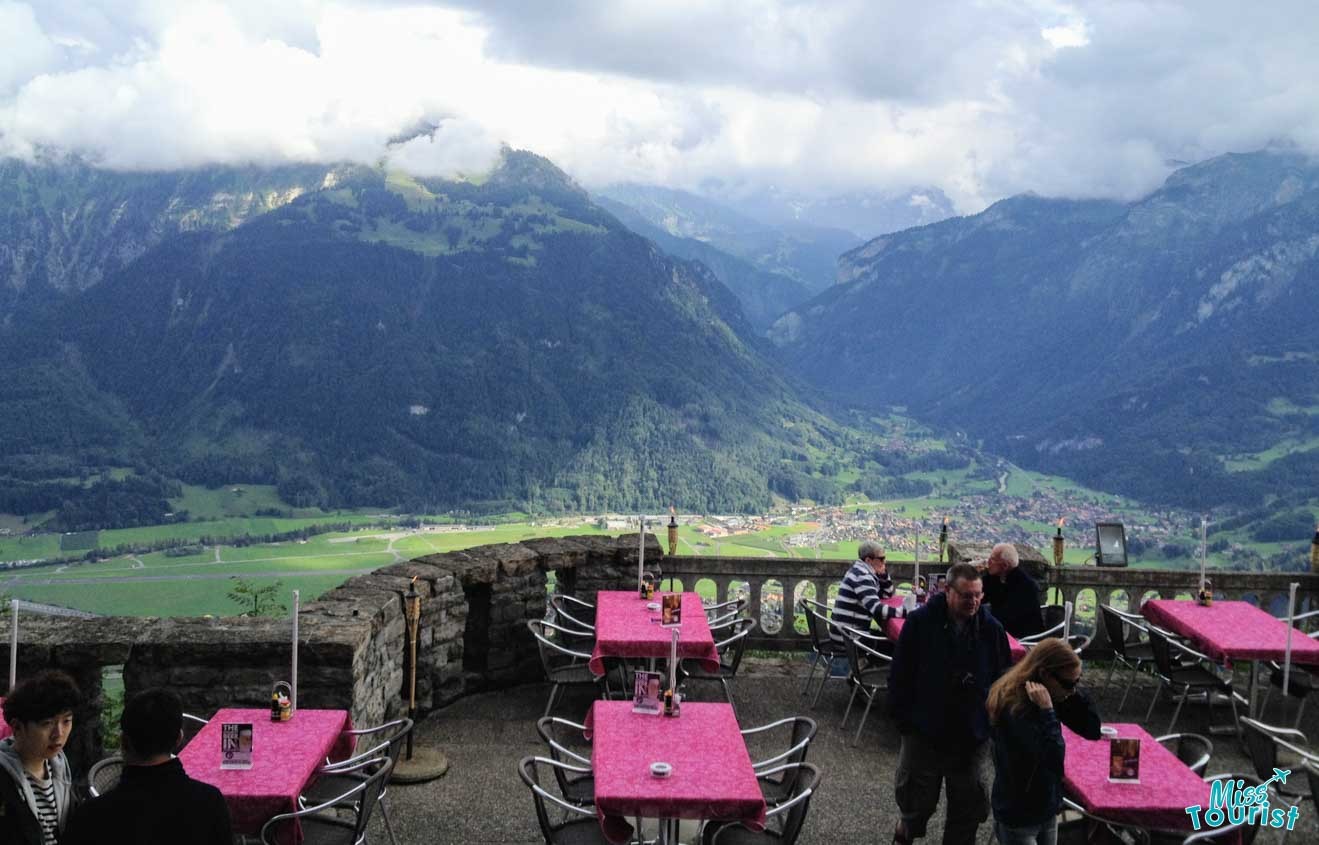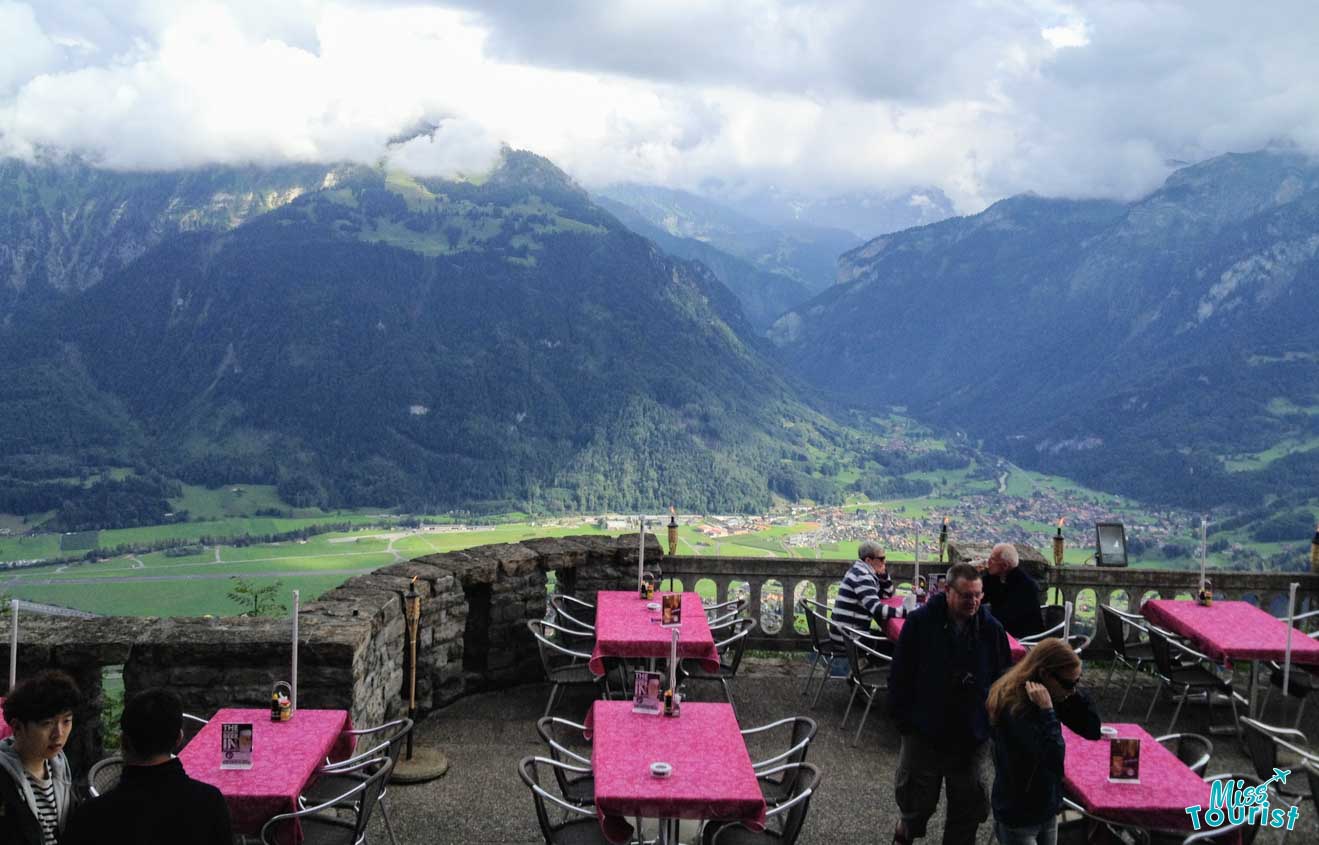 Lauterbrunnen is actually a separate village but it is located just 5 miles (10 km) south of Interlaken, deep in a valley full of mountains and waterfalls. So if the reason you want to visit the region is to spend as much time as possible outdoors, then I highly recommend Lauterbrunnen as the place to stay. Don't worry, you can still easily jump on a train and be back in Interlaken within 30 mins if you need a city break.
This area screams Switzerland, it's filled with chalet-style houses, amazing restaurants, and cute cafes. If you're a picture freak like me and love to see the most beautiful scenery and experience the authenticity of a city then you've come to the right spot!
Everything looks super green here, well if you're visiting during the warmer seasons! The mountains are so close and the best way to enjoy all of this is just to walk around the friendly town while base jumpers fly over your head.
You'll also be able to see glacial waterfalls at Grindelwald and the highest peaks like the Jungfrau and the Monch here. For the best views take the train and the cable car up the Schilthorn mountain, it will just blow your mind. The rotating restaurant at the top of this mountain was actually built to film the James Bond movie "Her Majesty's Secret Service"! Show some excitement kids!
Other accommodation options in Lauterbrunnen
Things to do in Lauterbrunnen
Frequently asked questions about Interlaken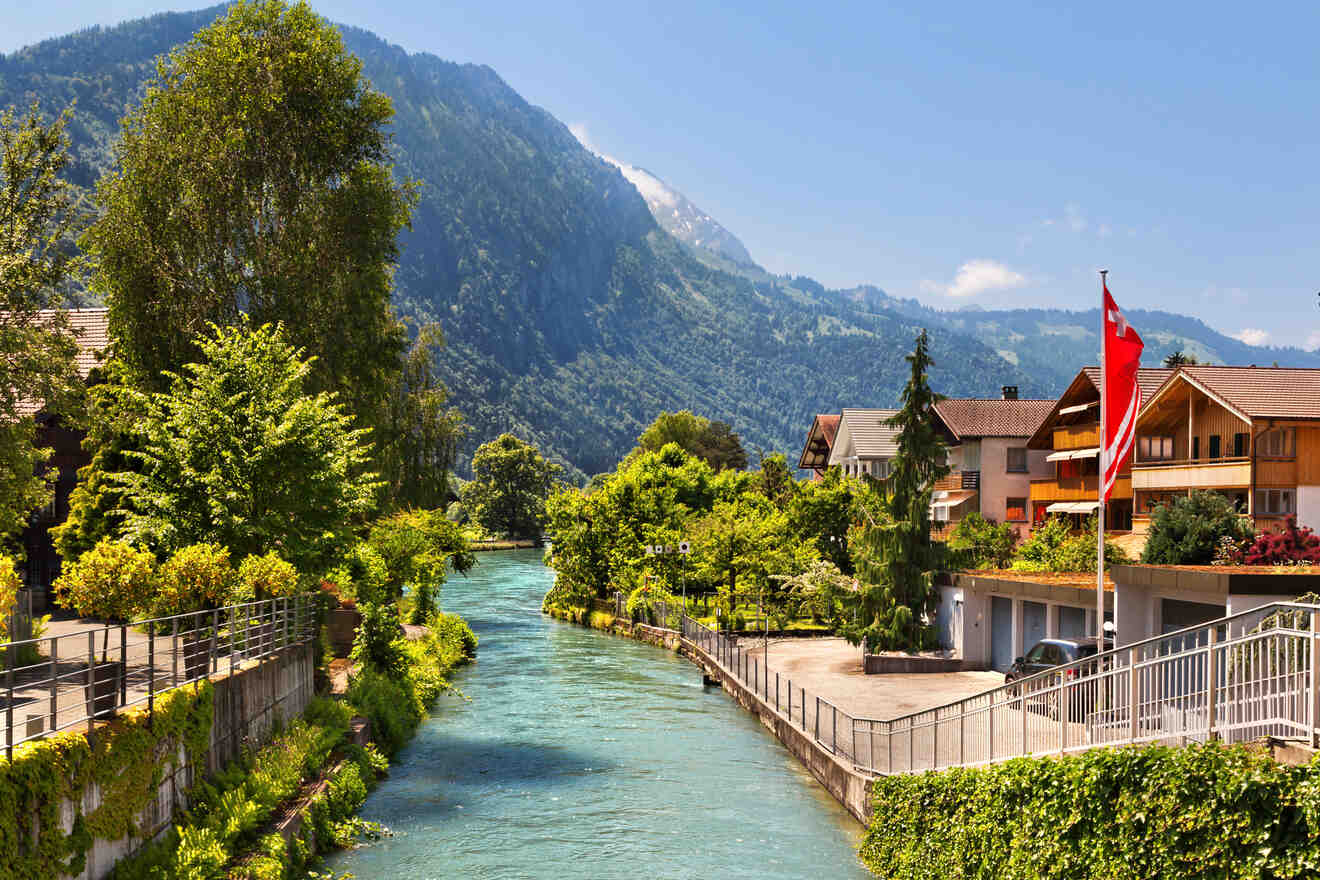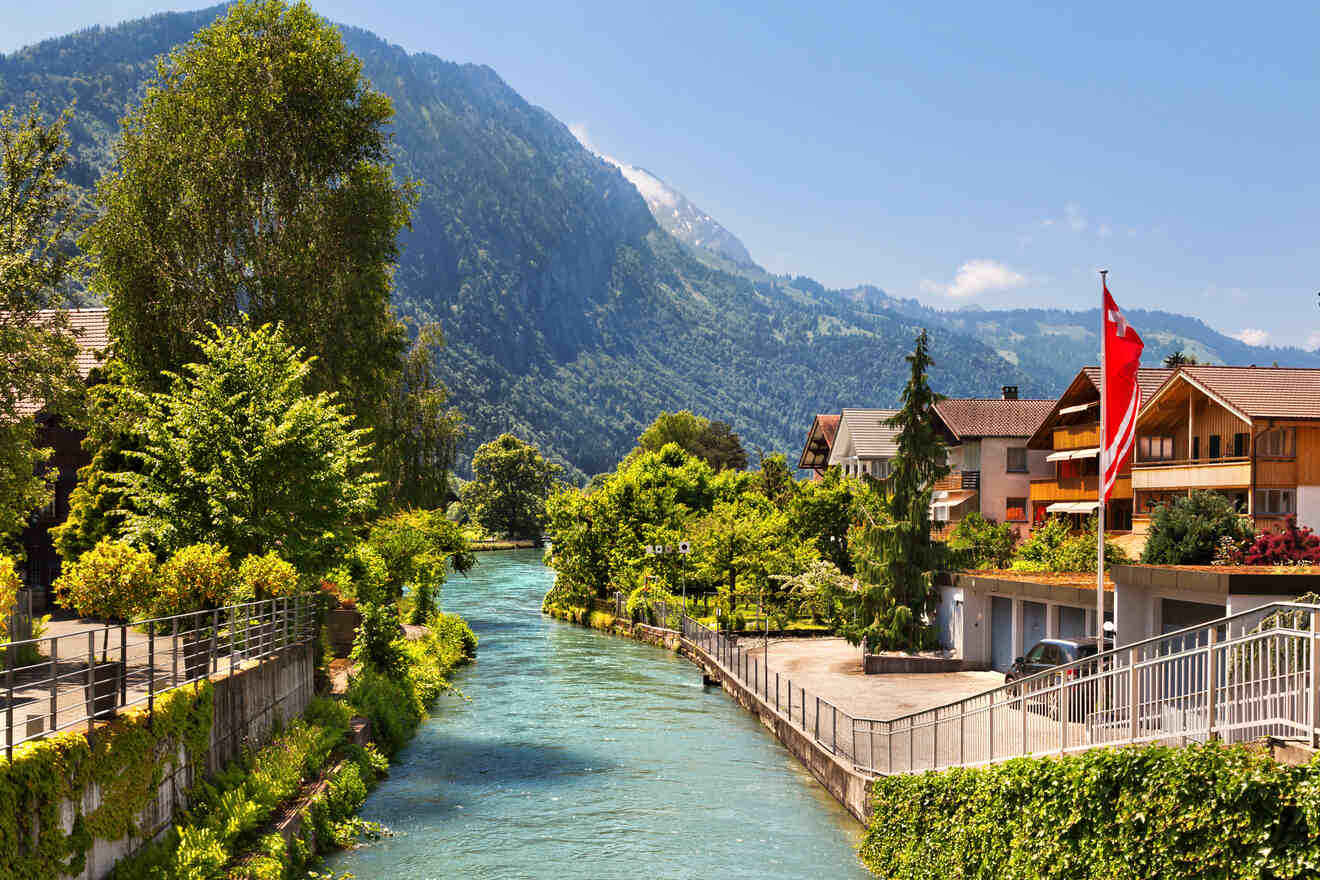 Conclusion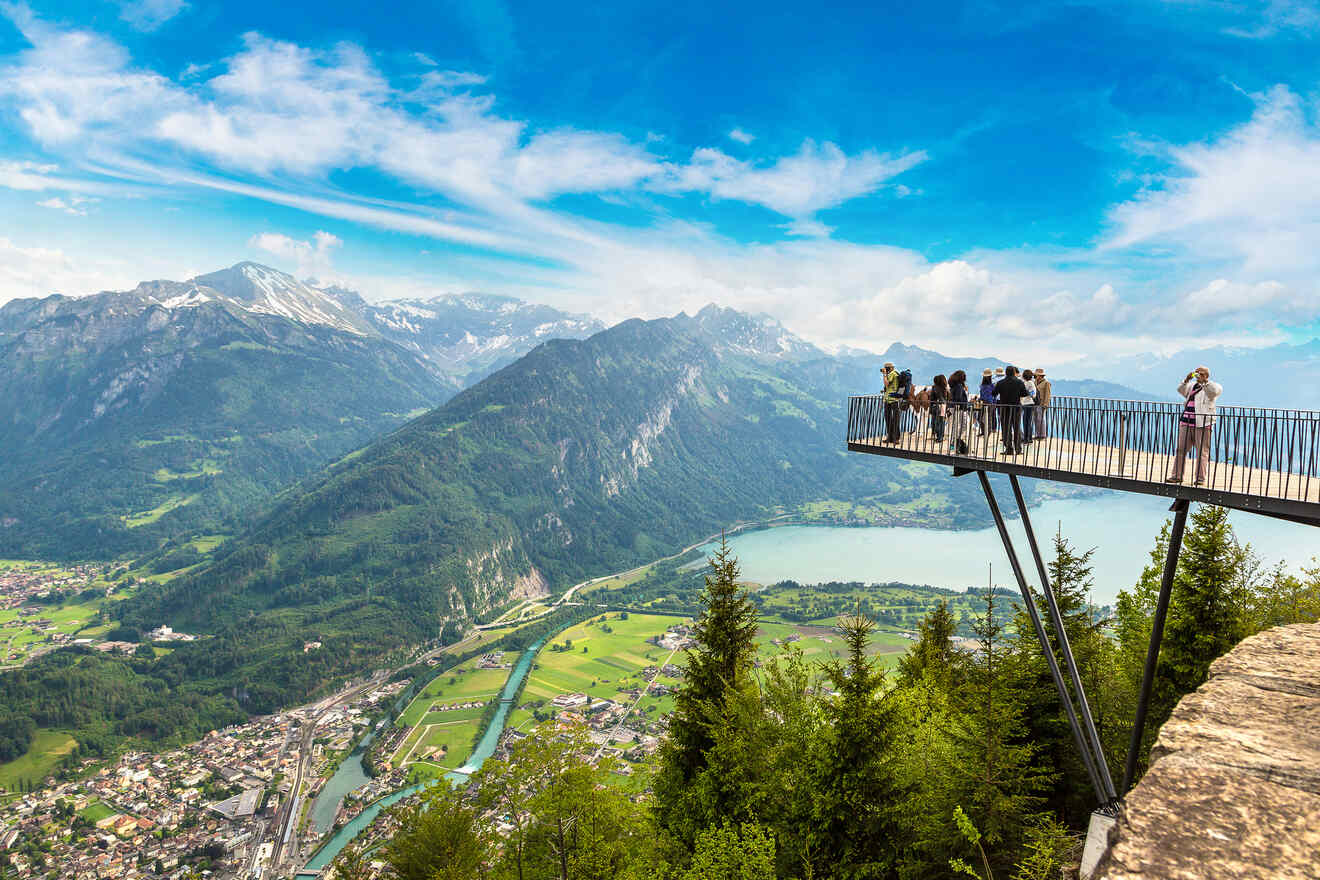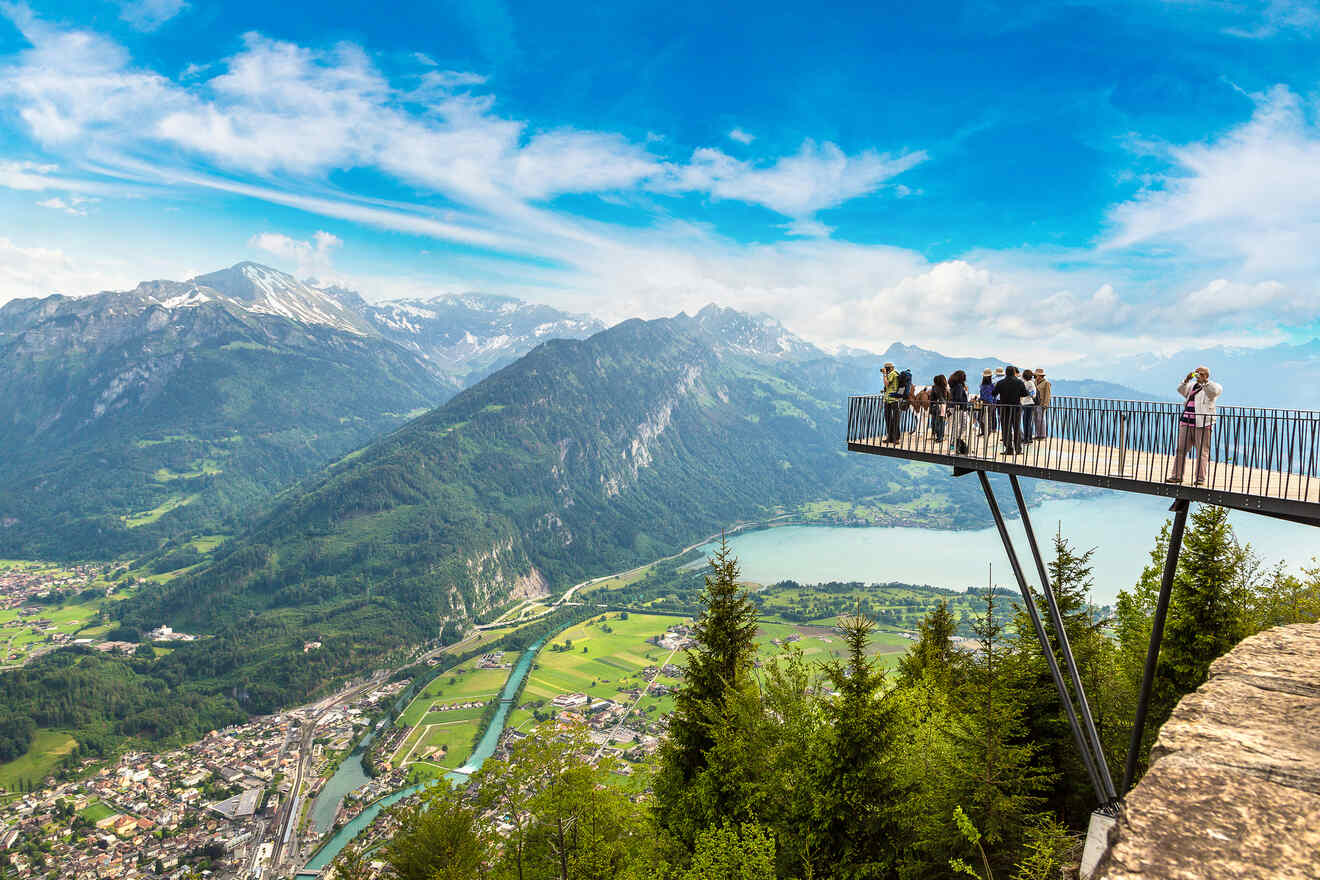 That's it from me guys! I hope this article helped you decide where to stay in Interlaken, which hotel to book, and which attractions to see first.
I know I've given you tons of options but here are my two favorite ones both located in Interlaken Center
If you want to find an amazing hotel in Interlaken, with an incredible room view close to the attractions make sure you book in advance, I'm not kidding when I say that! As I looked through the lists, some of the luxury hotels in Interlaken sold out in front of my eyes!
Don't forget to eat as much Swiss chocolate as you can, visit the Harder Kulm viewpoint and just go and explore many other spots like the beautiful Grindelwald! I want to hear all about your trip so leave me a comment below!
Safe travels,
Victoria