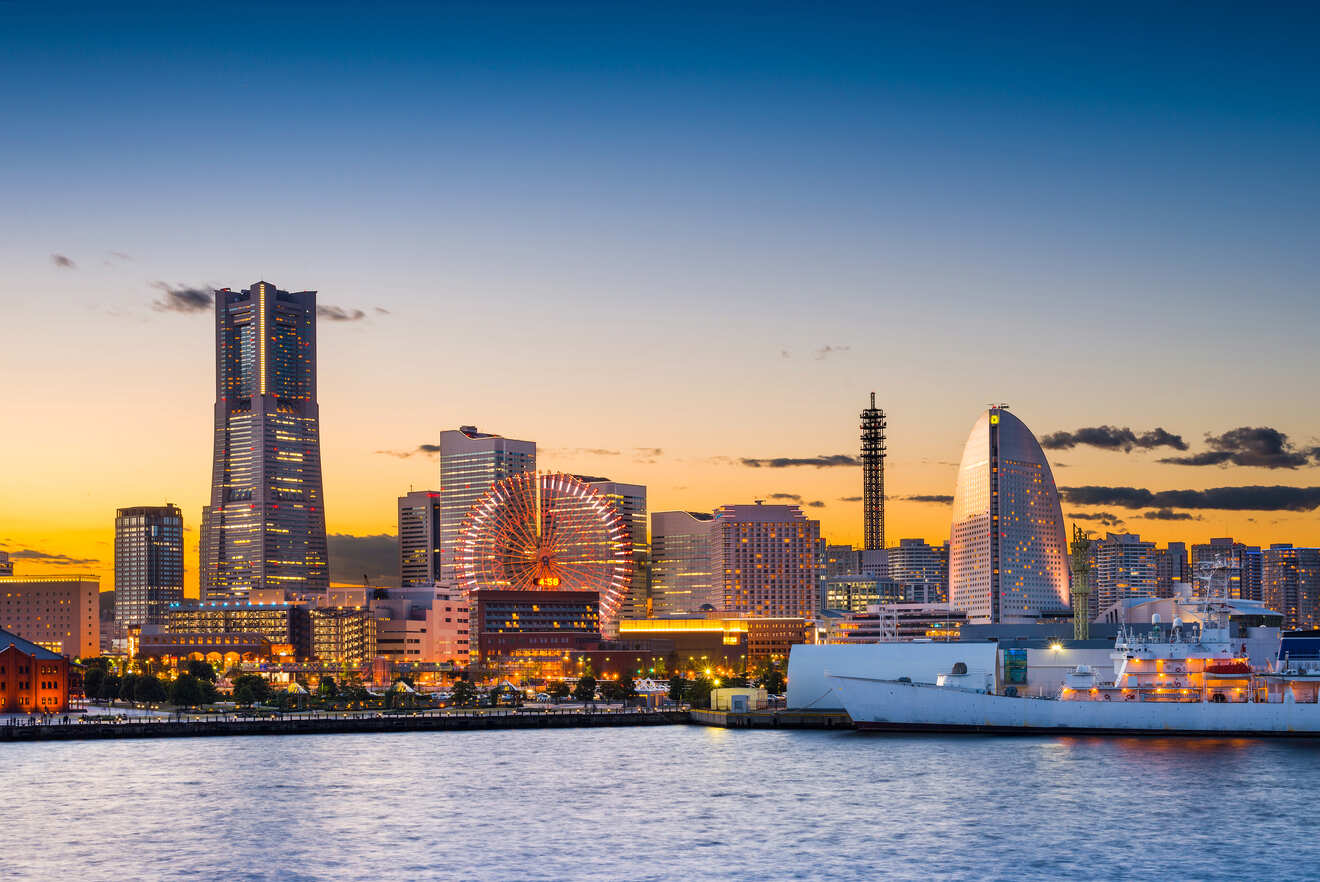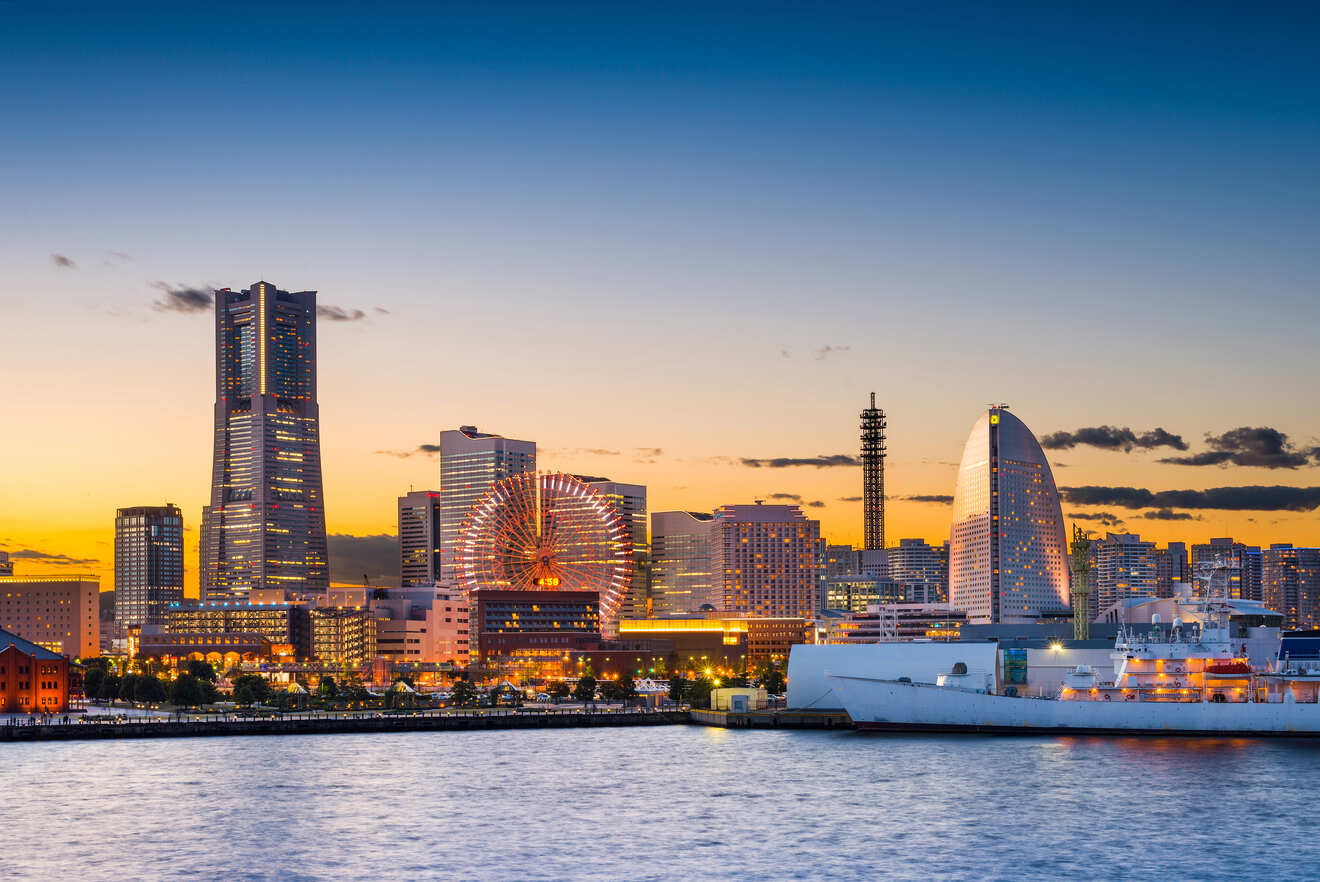 Planning a trip to Yokohama, Japan? Great choice! It is a beautiful city full of life that perfectly combines Japan's history with a modern touch. But where to stay in Yokohama? Don't worry, I have all the information you need on the best Yokohama hotels to make the best decision to cover all your interests!
Talking about neighborhoods, I must admit the best area to stay in Yokohama is Minato Mirai 21, where you will find the fusion of modern convenience with the Japanese tradition. But I have also handpicked 4 more amazing neighborhoods to stay here including the Kanai area for the nightlife, Kanazawa if you are traveling with your family, Motomachi for shopping and Takashima near Yokohama train station.
To really give you all the options, I have also added a couple of bonuses for you with the best hotels near the airport and some incredible 5 star hotels in the city.
One other thing I have to tell you before we begin since this location is Japan's second-largest city, many hotels in Yokohama are fully booked, so I advise you to book as soon as you find the perfect hotel in Yokohama for your stay!
Well, enough talking, let's go!
If you are in a hurry
Can't wait to book your hotel? Well, I understand, so let's get right to it. These are the best of the best options in Yokohama, Japan take a look:
Now, let me show you where the best areas in Yokohama are located to get a better perspective of the city:
1. Minato Mirai 21 – where to stay in Yokohama for first-timers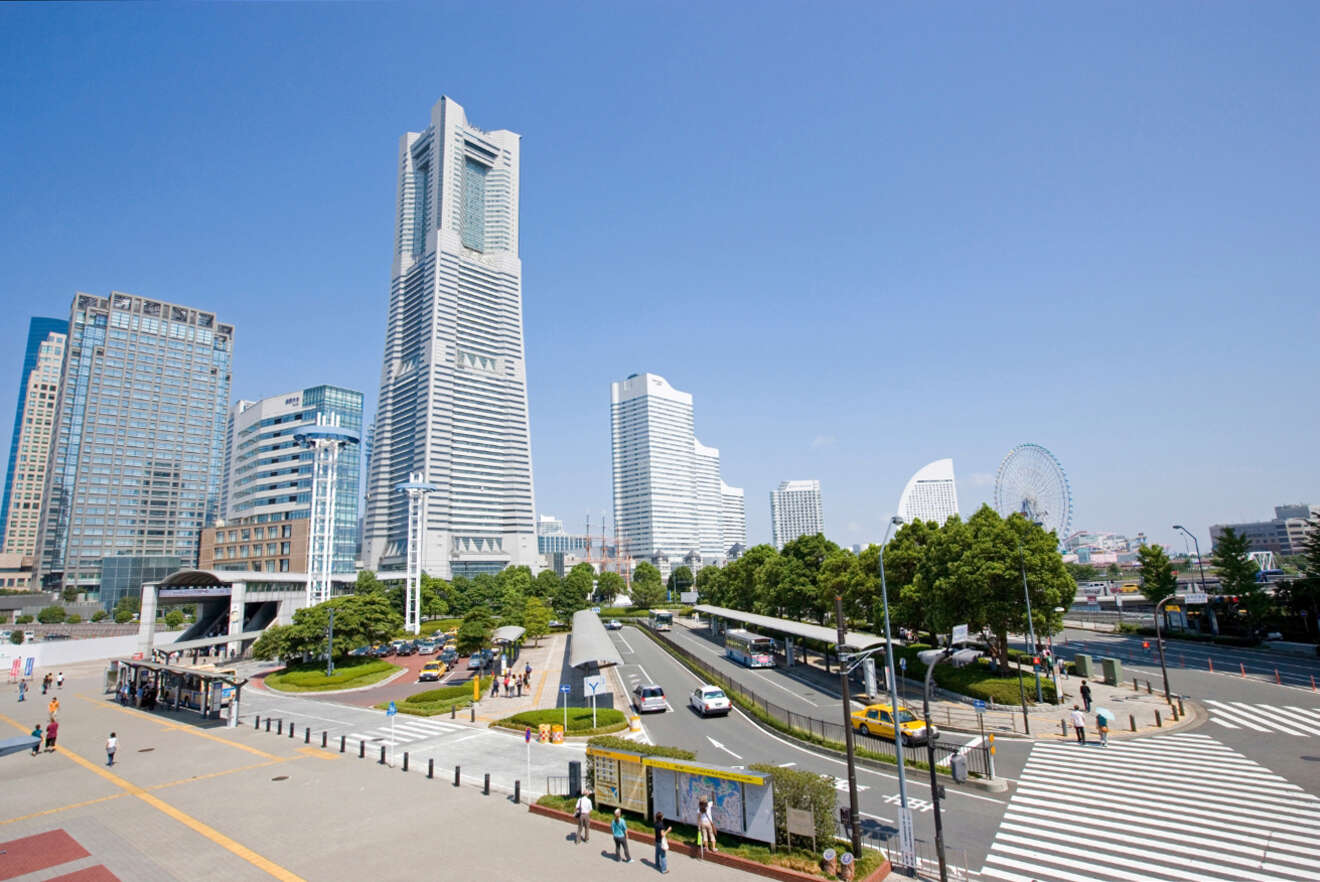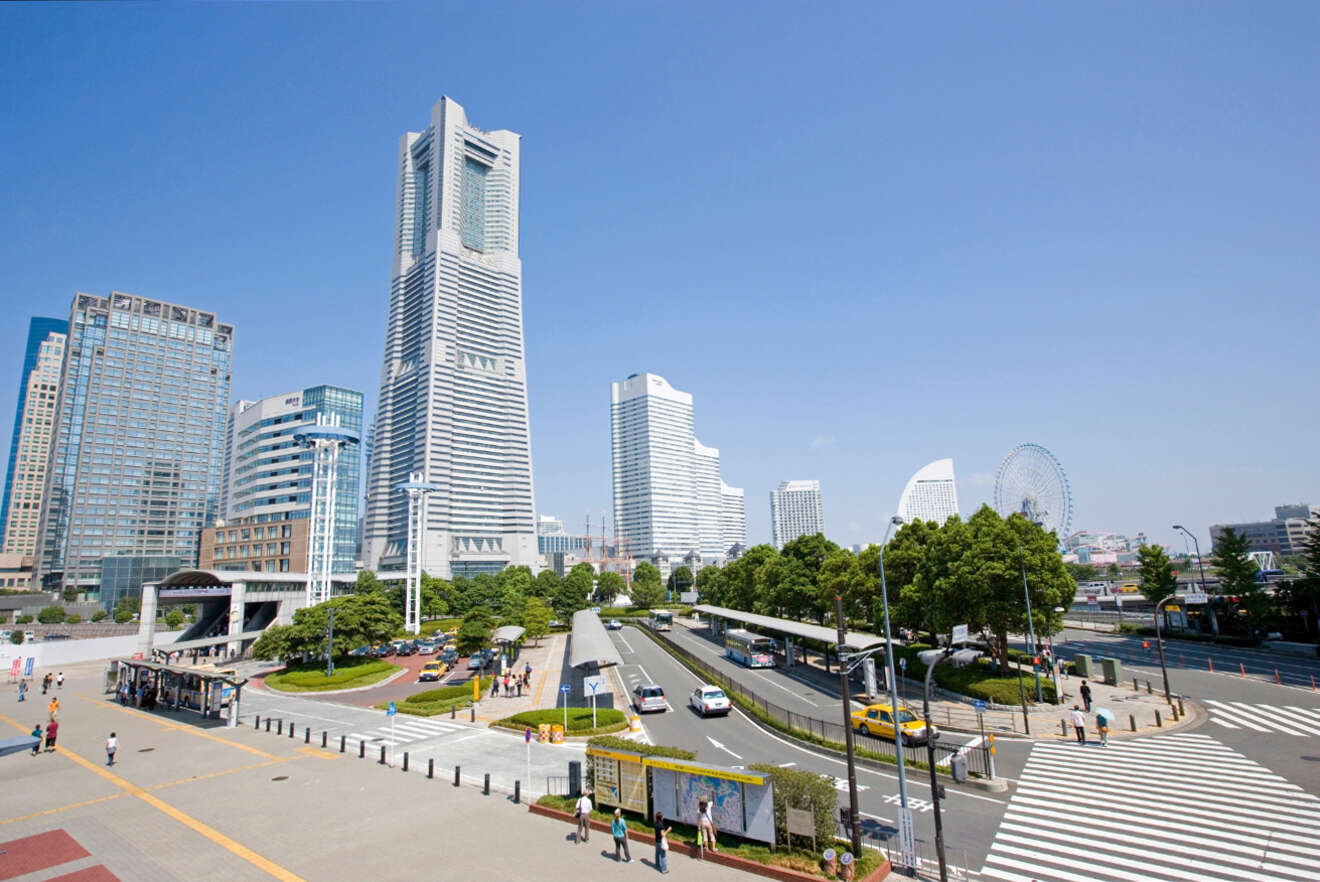 If you want to have everything to experience Yokohama to the fullest, this is the area to stay in!
With its super central location, Minato Mirai 21 is the best area if you are traveling to Yokohama, Japan for the first time (or second, or third!).
Whether you're looking to relax on the waterfront or get some work done in the central business district, this a great area to enjoy beautiful views of Tokyo Bay as well as explore the many dining and shopping options.
Minato Mirai is also a great place to stay if you are looking to make the most of your stay in Yokohama. If you decide to stay here you'll be close to the central train station where you will be able to travel on the Shinkansen bullet train all the way to Kyoto, Osaka, Tokyo, Sapporo, Nagoya, and Fukuoka.
But even without leaving town (or the neighborhood for that matter), you will have plenty of attractions at your disposal like the Yokohama Landmark Tower, the Yokohama Red Brick Warehouse, Cosmo World Amusement Park, Nippon Maru, and many more!
All in all, Minato Mirai is a neighborhood that has everything you'll need for an incredible stay – even the things you did not even imagine! Do you think this is what you are looking for? Then, check out these incredible Yokohama Japan hotels:
Other accommodation options in Minato Mirai 21
2. Motomachi – best area in Yokohama for shopping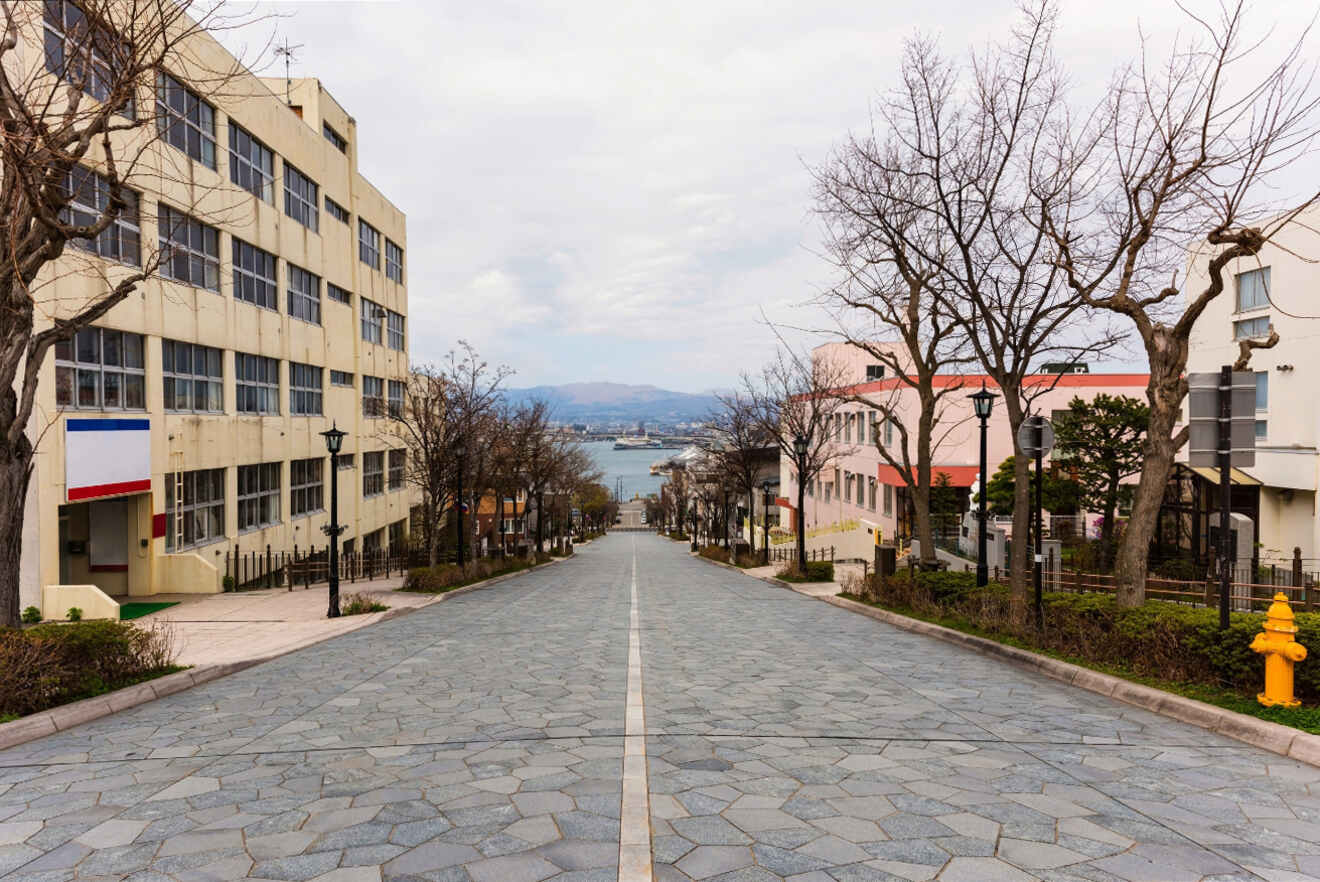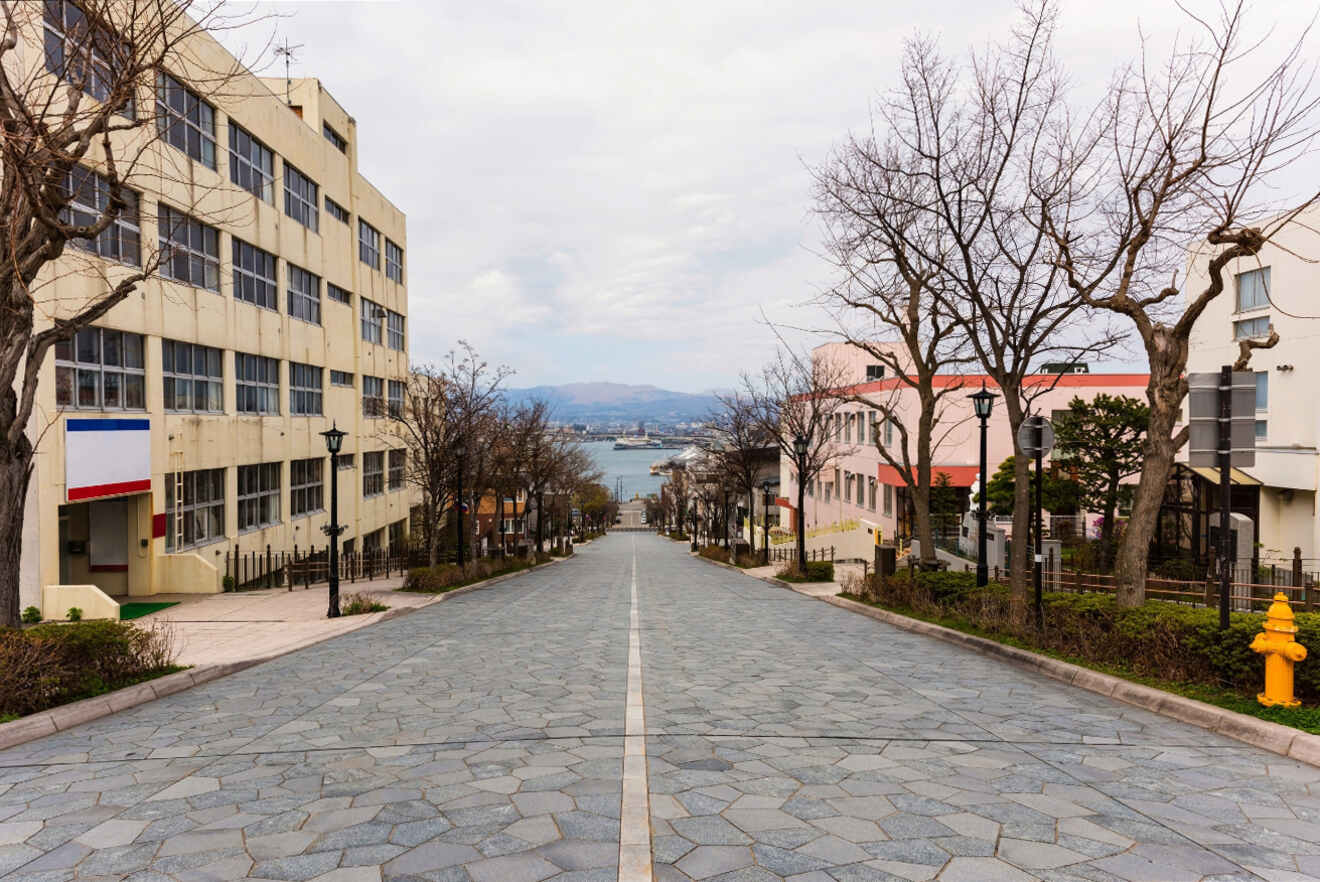 Ready to spend some money on the best shopping spree? This is the perfect area for you then!
Considered the most stylish neighborhood in Yokohama, Japan, this incredible area is filled with local boutiques, international store brands, and numerous small stores selling a wide variety of handicrafts. So rest assured, you will find original items influenced by Japanese culture alongside your favorite designer goods.
PRO TIP: If you are visiting in February and September, visit Motomachi Shopping Street to catch some pretty good discounts at the Charming Sale!
Some of the attractions you should visit (apart from seeing all the shops in the area) are the American Mountain Park, where you can learn more about Japan's and USA's relationship; Harbor View Park to catch incredible views of Yokohama Bay Bridge, the Sankeien Garden, a vast traditional Japanese-styled garden to see some cherry blossom views, or have a walk in the Yamashita Park!
Want to have a little shopping spree and a piece of history? Check these hotels to stay in Motomachi:
Other accommodation options in Motomachi
3. Takashima – where to stay near Yokohama train station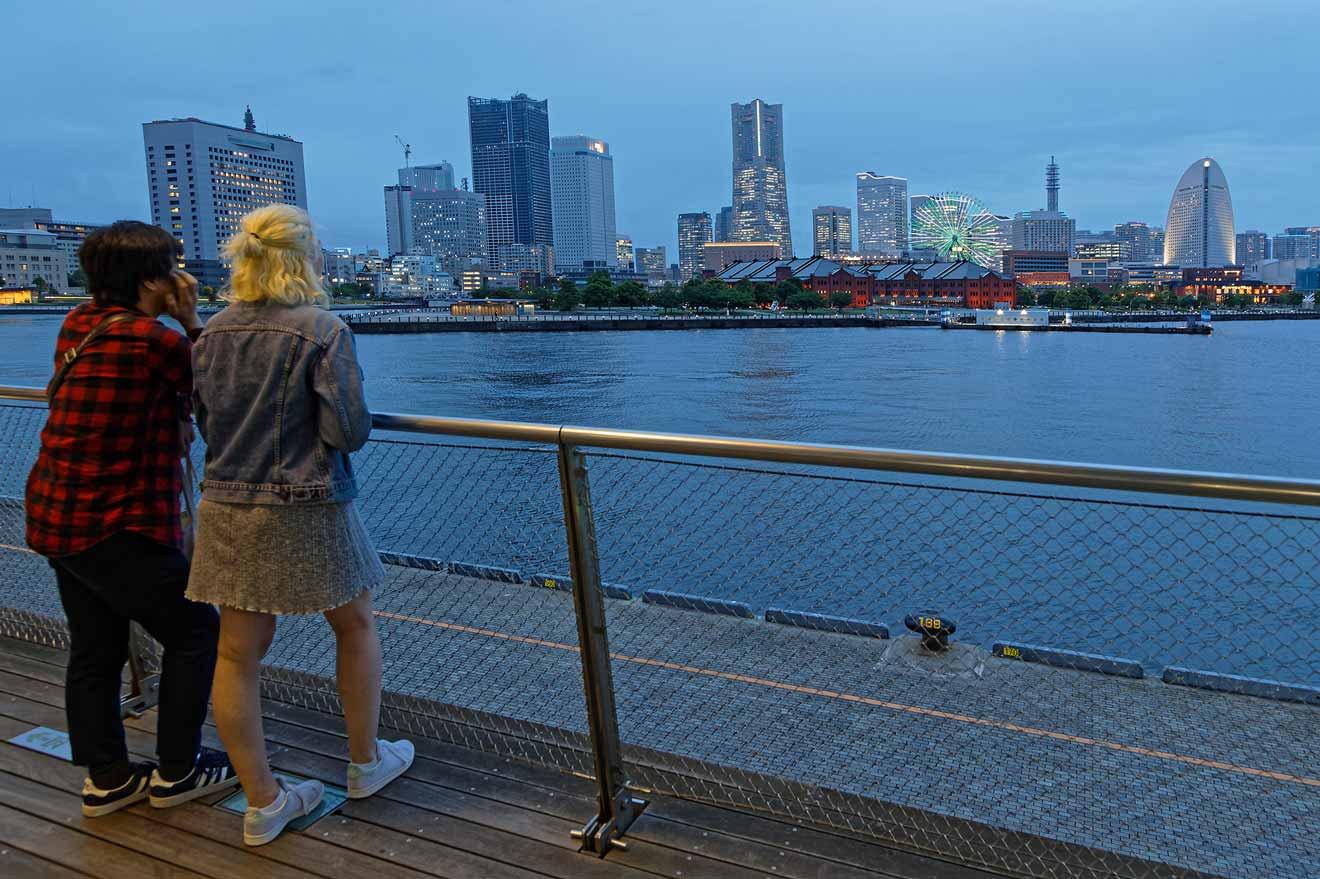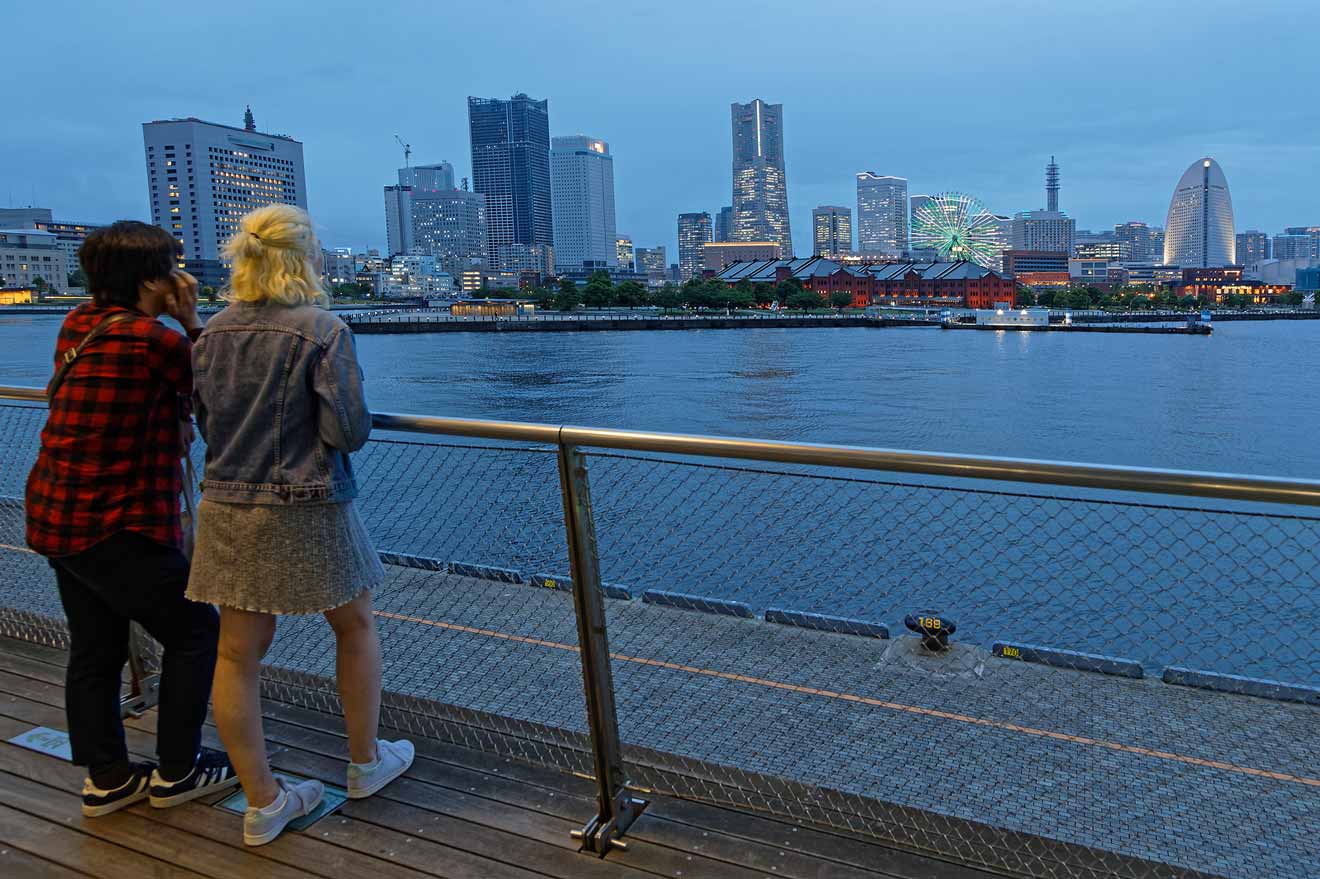 Located on its own island, Takashima has incredible luxury shops and top-notch restaurants to dine at! This trendy neighborhood, as you would expect, is filled with excellent hotels as well. That means you will have to show some self-control if you don't want to go crazy with all the amazing options of entertainment this area has (or not, you are on holiday after all)!
Takashima is also known because the Shin Yokohama Station (where the high-speed trains leave) is located here! This means you will be super connected not only to the rest of the city but also to Japan thanks to the bullet train. Are you thinking the same as me? This is the perfect place to make quick day trips and make the most of your Yokohama vacations!
So if you want to stay well-connected to Yokohama and the rest of Japan? Takashima is the place to stay!
Not only that, this area is home to major sports and event venues such as Nissan Stadium and Yokohama Arena. Alternatively, if you are here for the shopping, you can always visit Porta Underground Shopping Mall, Sogo Yokohama Shopping Center, Bay Quarter Yokohama, well… the list just goes on!
Other interesting tourist attractions you can visit while in Takashima are the Keikyu Museum and the Shin Yokohama Ramen Museum, so hop to it, there's so much to do!
Other accommodation options in Takashima
4. Kannai – best neighborhood in Yokohama for nightlife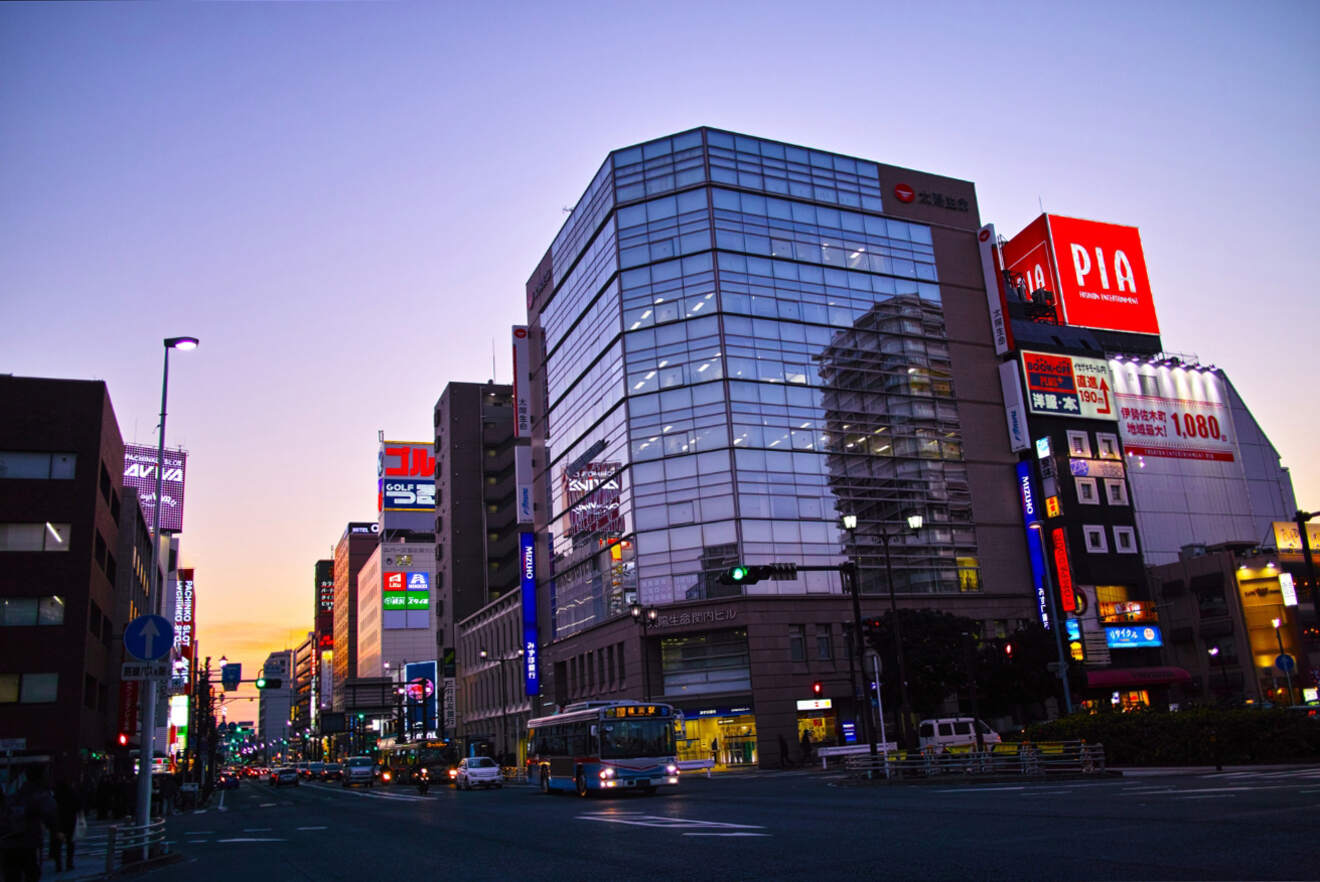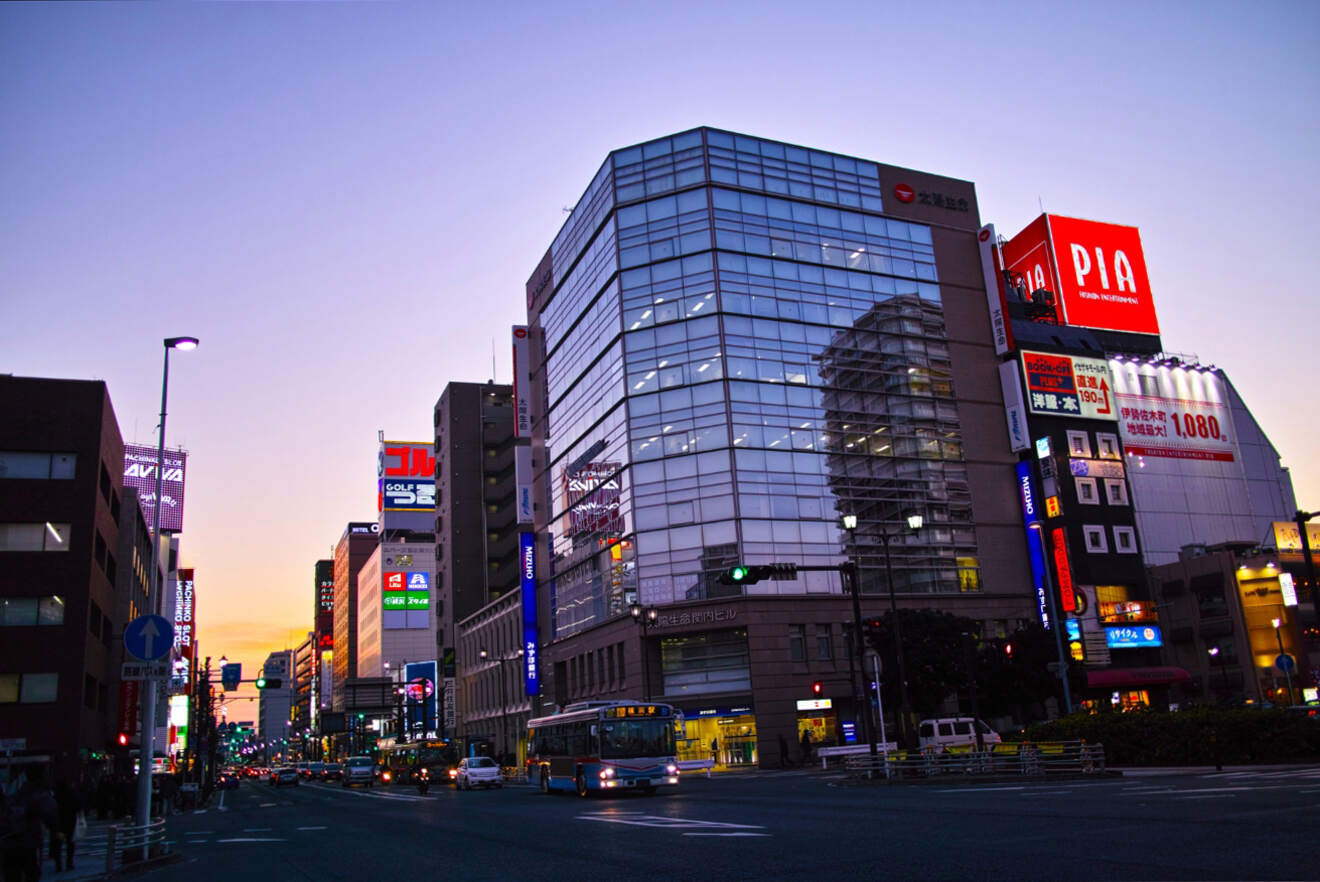 The Kannai neighborhood has the best of both worlds: incredible nightlife and amazing cafés and parks!
Located within the Yokohama waterfront and Nakamura River, the Kannai area is known for its fantastic nightlife with plenty of bars and nightclubs that attract tourists but also local party animals!
And don't worry if you wake up hungover, Kannai has the problem and the solution! There are plenty of cafés where you can have a great breakfast to ease the results of a night out while looking at the gorgeous landscape Yamashita Park has!
Other important attractions include the famous Silk Museum and the oldest café in the world, NEKO-Café.
Are you ready to party the night away? Here are the best accommodations for your stay in this incredible area in Yokohama, Japan:
M Other accommodation options in Kannai
5. Chinatown – where to stay in Yokohama on a budget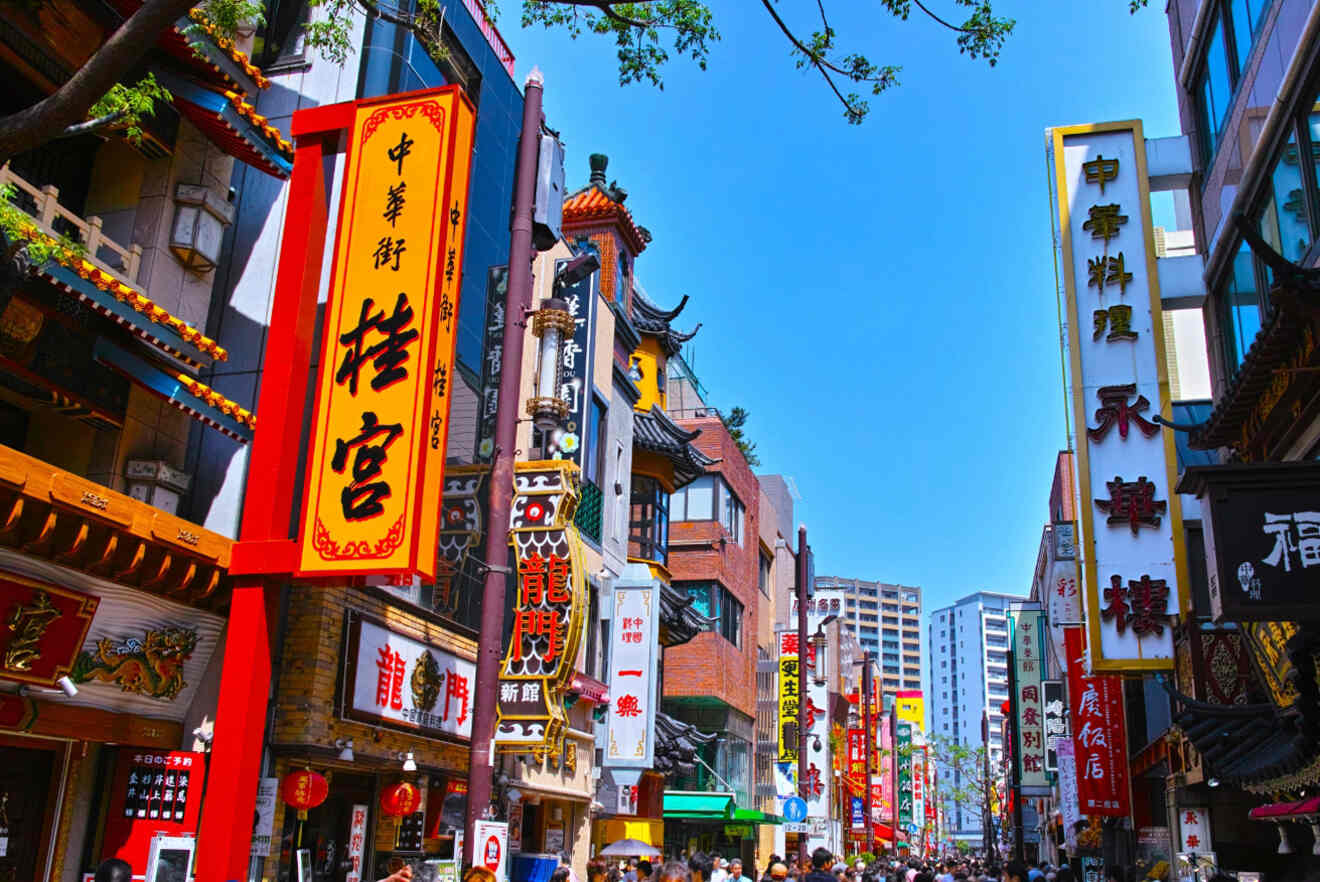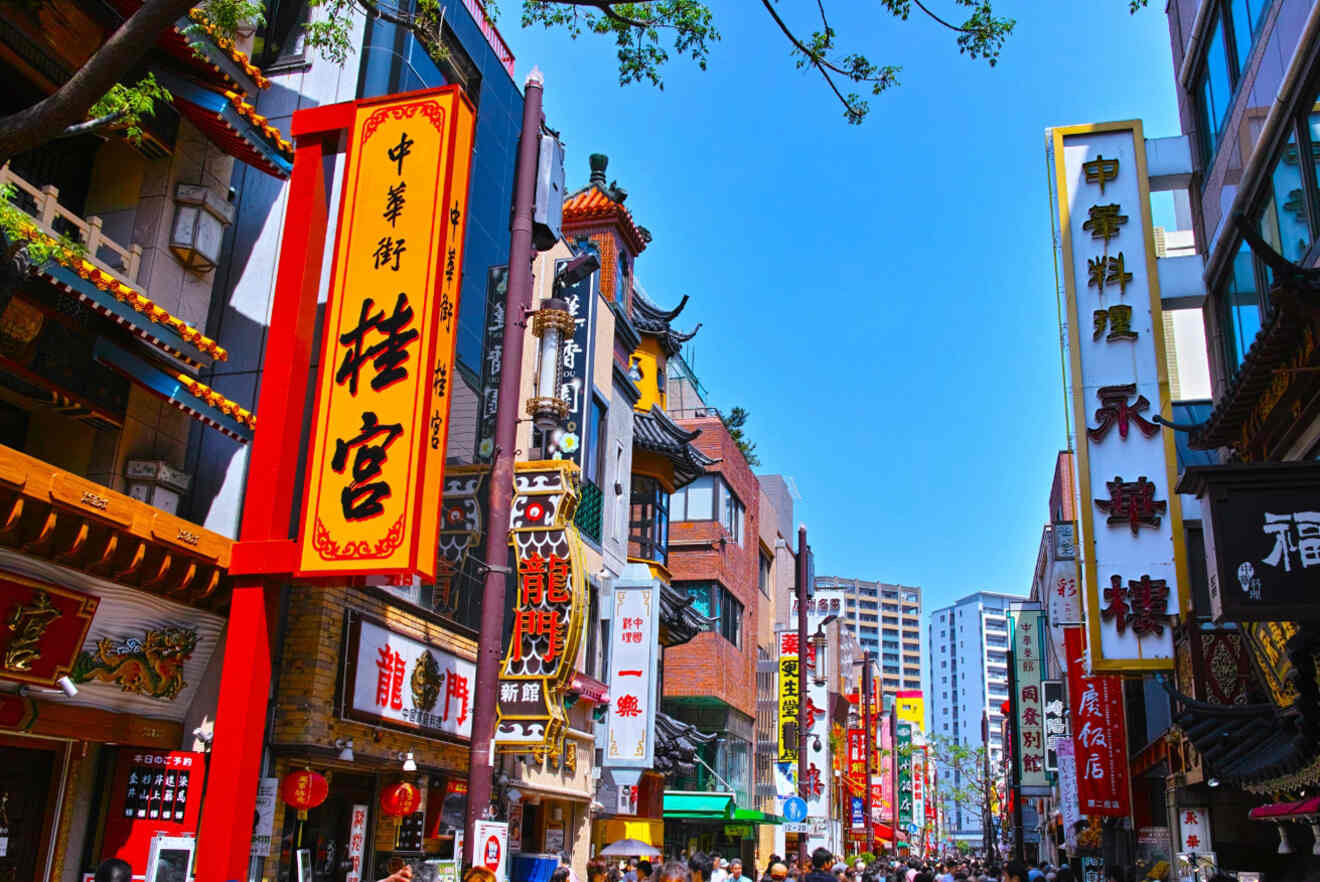 The best area to have a taste of the most delicious street food!
You might have visited a couple of Chinatowns, but Yokohama China town is one of the largest in the world, with as many as 500 Chinese restaurants, grocery stores, and plenty of other shops filling the streets from side to side!
As you can imagine, this is a great neighborhood to grab a piece of what is considered the best cuisine in the city while enjoying a great entertainment scene – plus, this area is great to get away from the high costs of the rest of the city!
If you happen to visit Yokohama in February, don't forget to visit Yokohama Chinatown to experience the festival the neighborhood holds for the Chinese New Year.
Well, I can imagine you are ready to try some incredible local cuisine in this area! Check these hotel options:
Other accommodation options in Chinatown
BONUS 1: Where to stay near Tokyo Haneda International Airport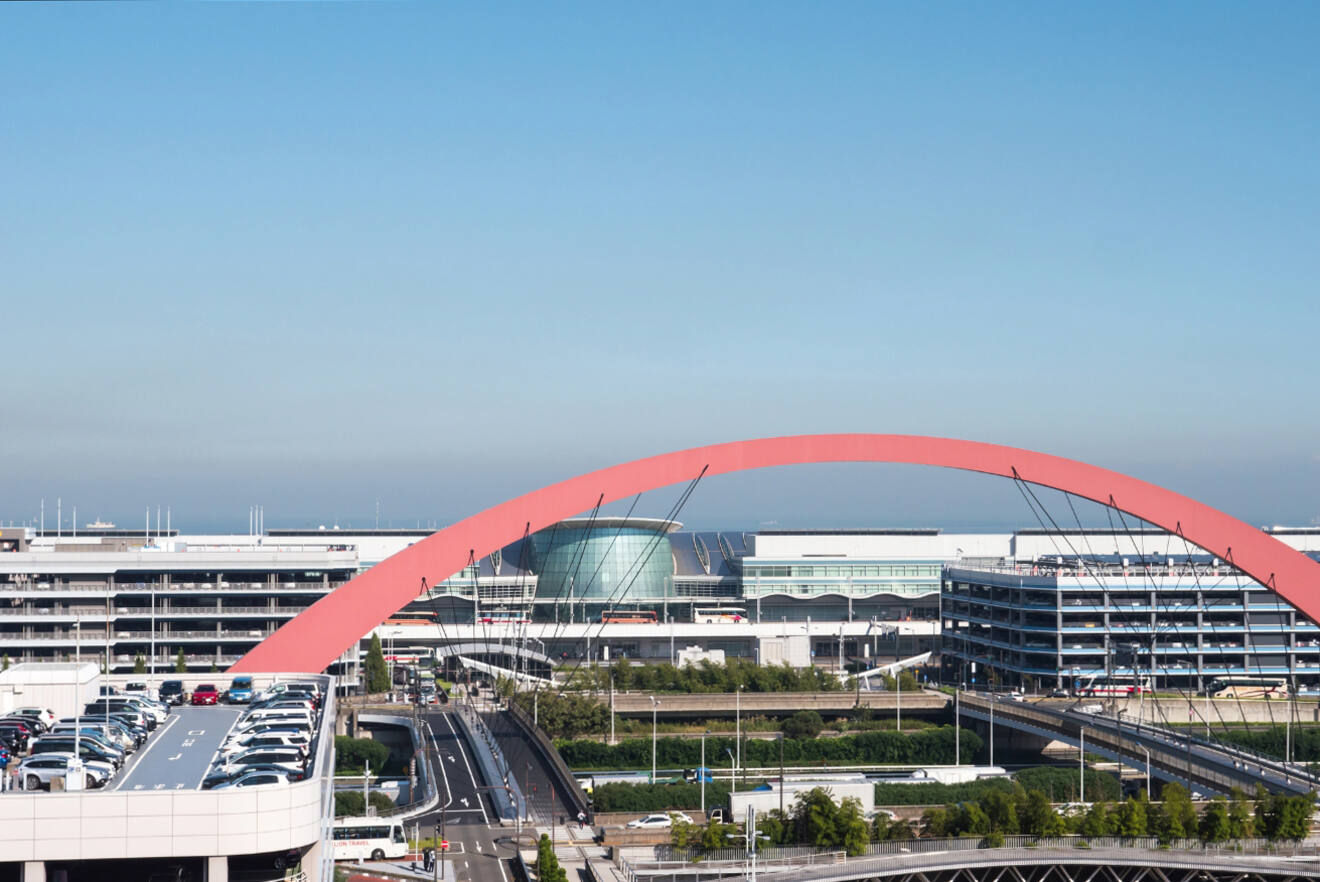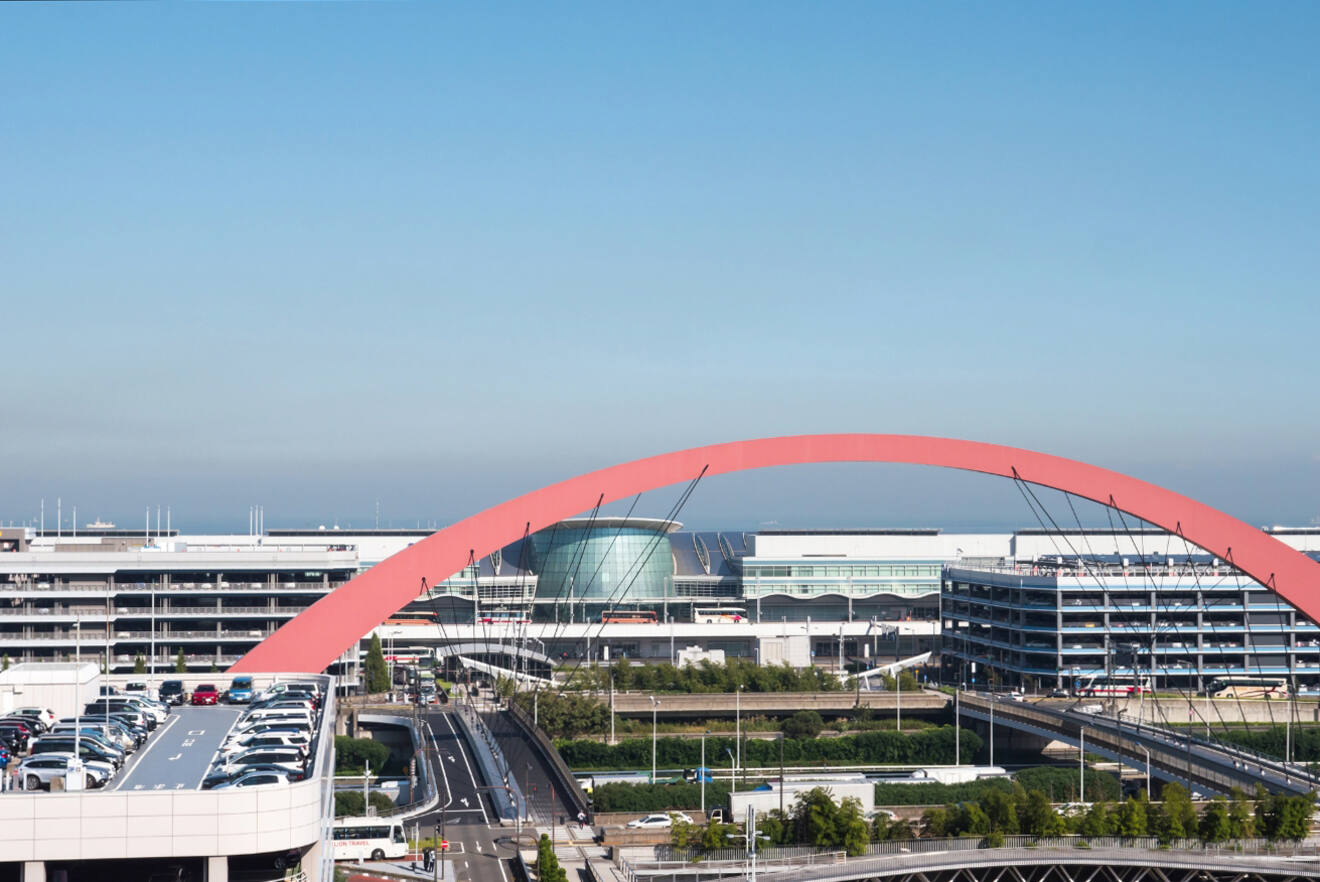 There are a couple of airports near Yokohama, Japan but the closest one is Tokyo Haneda International Airport which connects many domestic and international flights to all around the world.
Even though Haneda International Airport is fairly accessible to Yokohama, I always recommend staying near the airport if you are arriving late or trying to catch an early morning flight as you don't want to risk traffic or other disruptions on your way.
So if you want to play safe, here are the best options for your airport near Yokohama, Japan:
More Accomodation Options near Haneda Airport
BONUS 2: Best 5-star hotels in Yokohama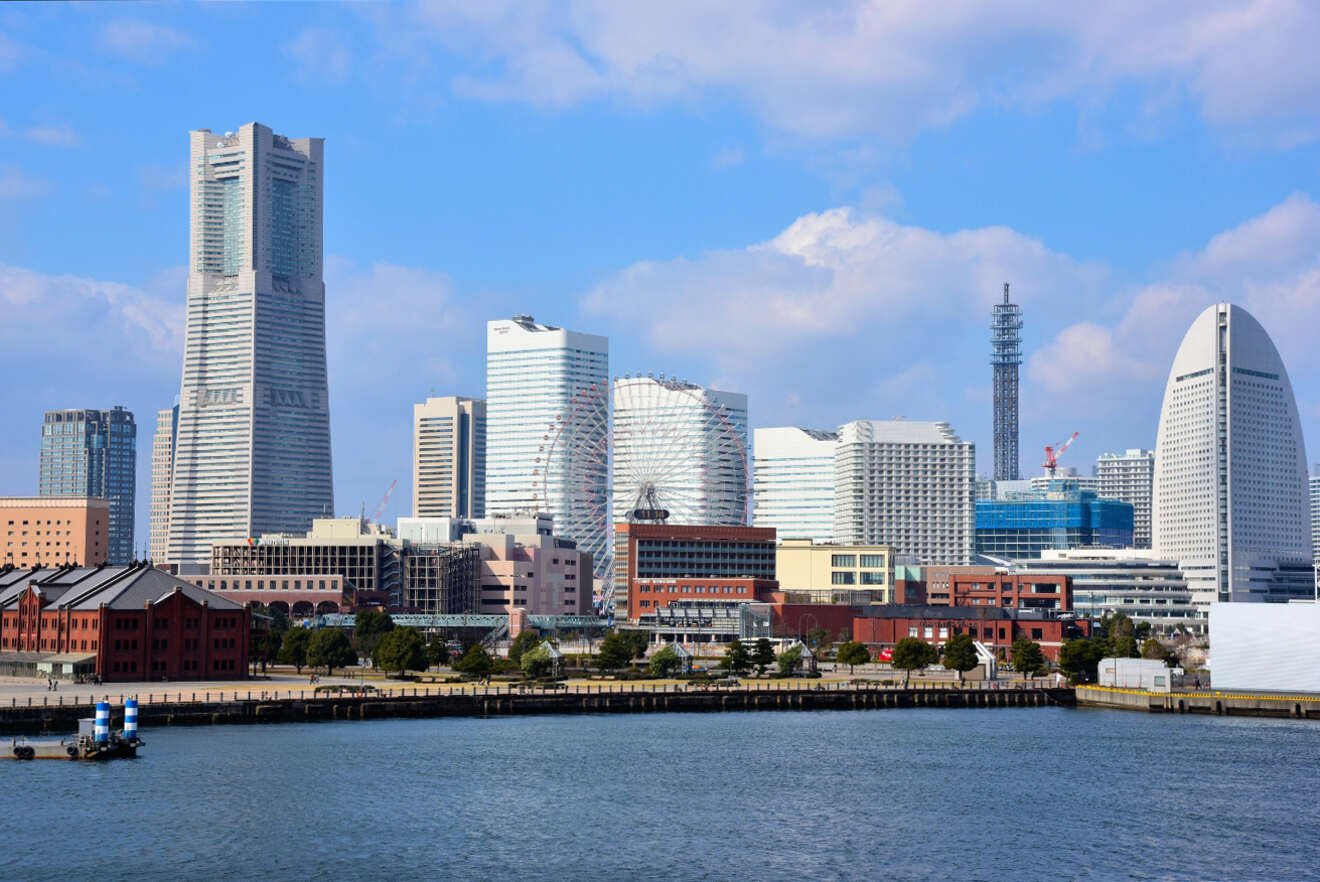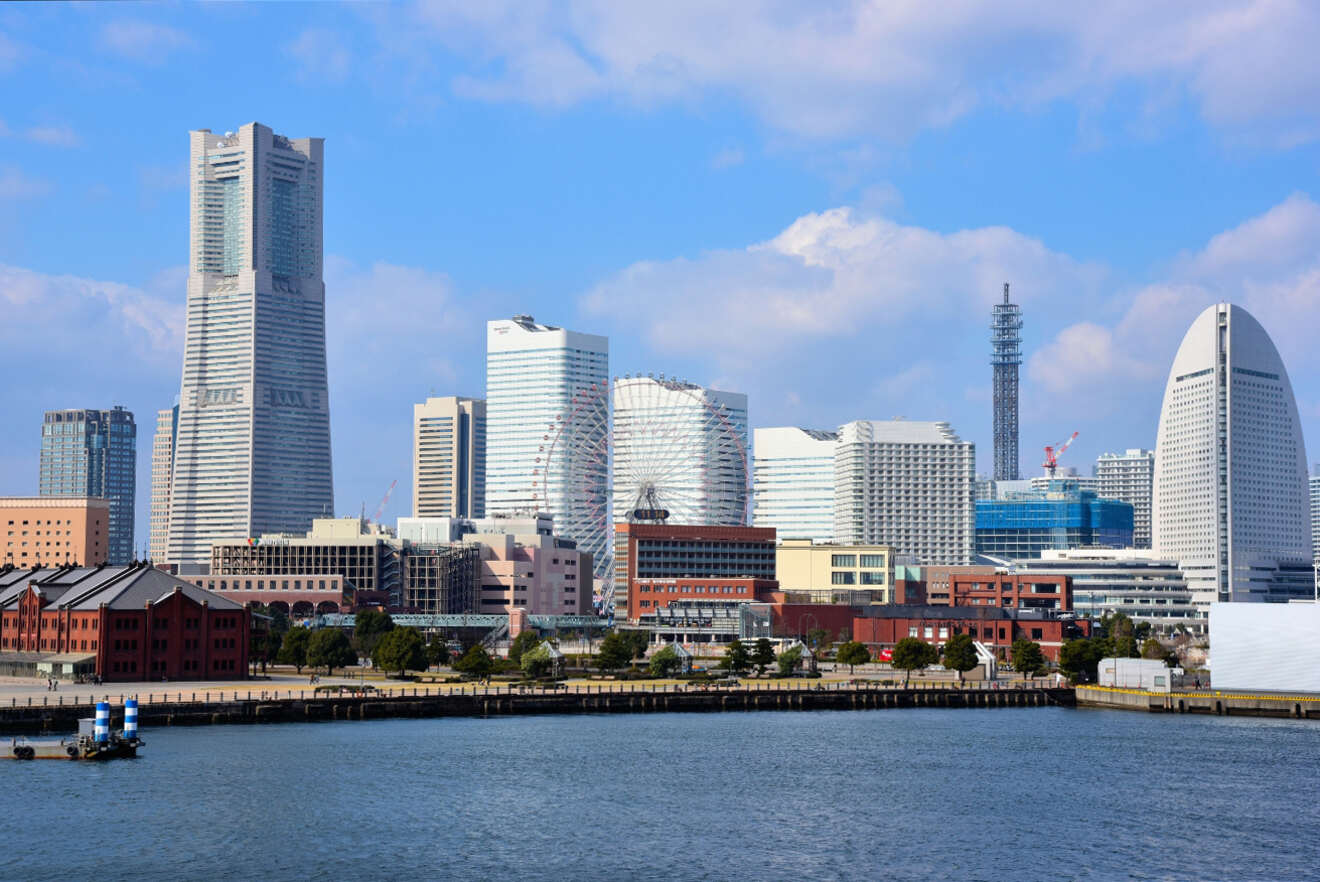 I know some of you like to travel in style, so your hotel in Yokohama should be no exception!
Even though I have already shared a couple of 5-star Yokohama hotels like Yokohama Royal Park Hotel, the InterContinental Yokohama Grand (you know at least one IHG hotel had to be here), Hotel New Grand, and the Hyatt Regency Yokohama, there are many more options for you to choose!
Here is the list of the most incredible luxury 5-star hotels in Yokohama, Japan!
FAQs about Yokohama hotels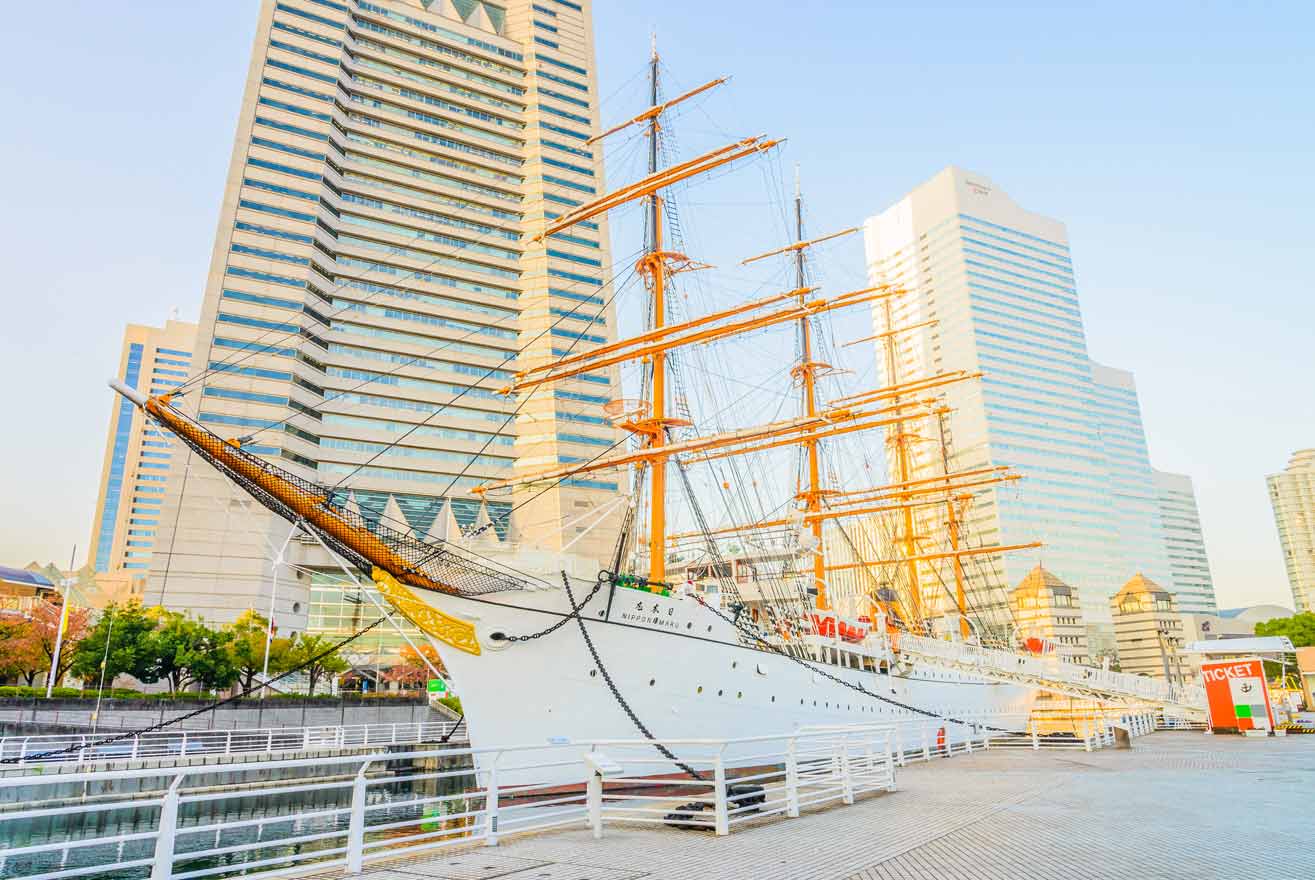 Conclusion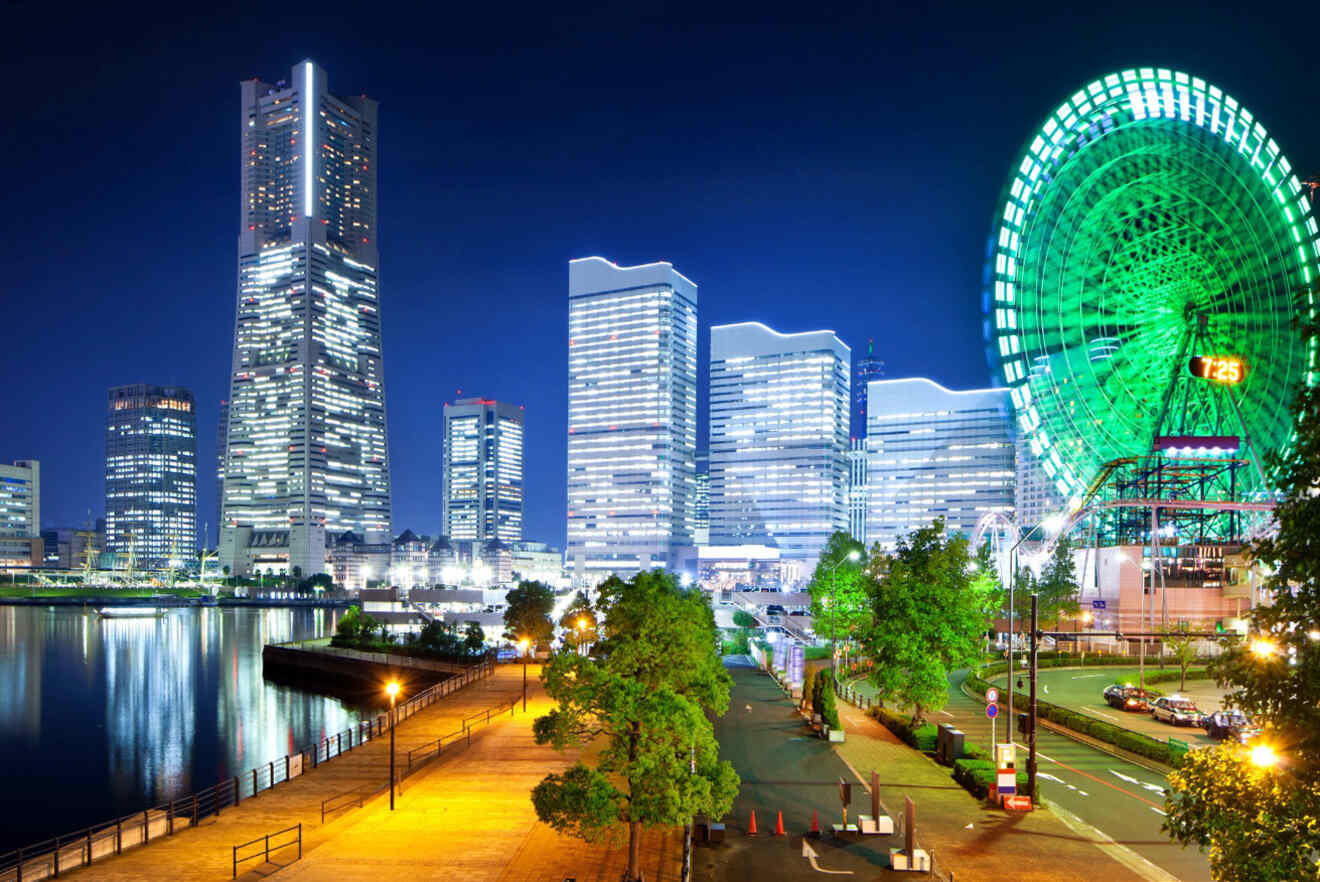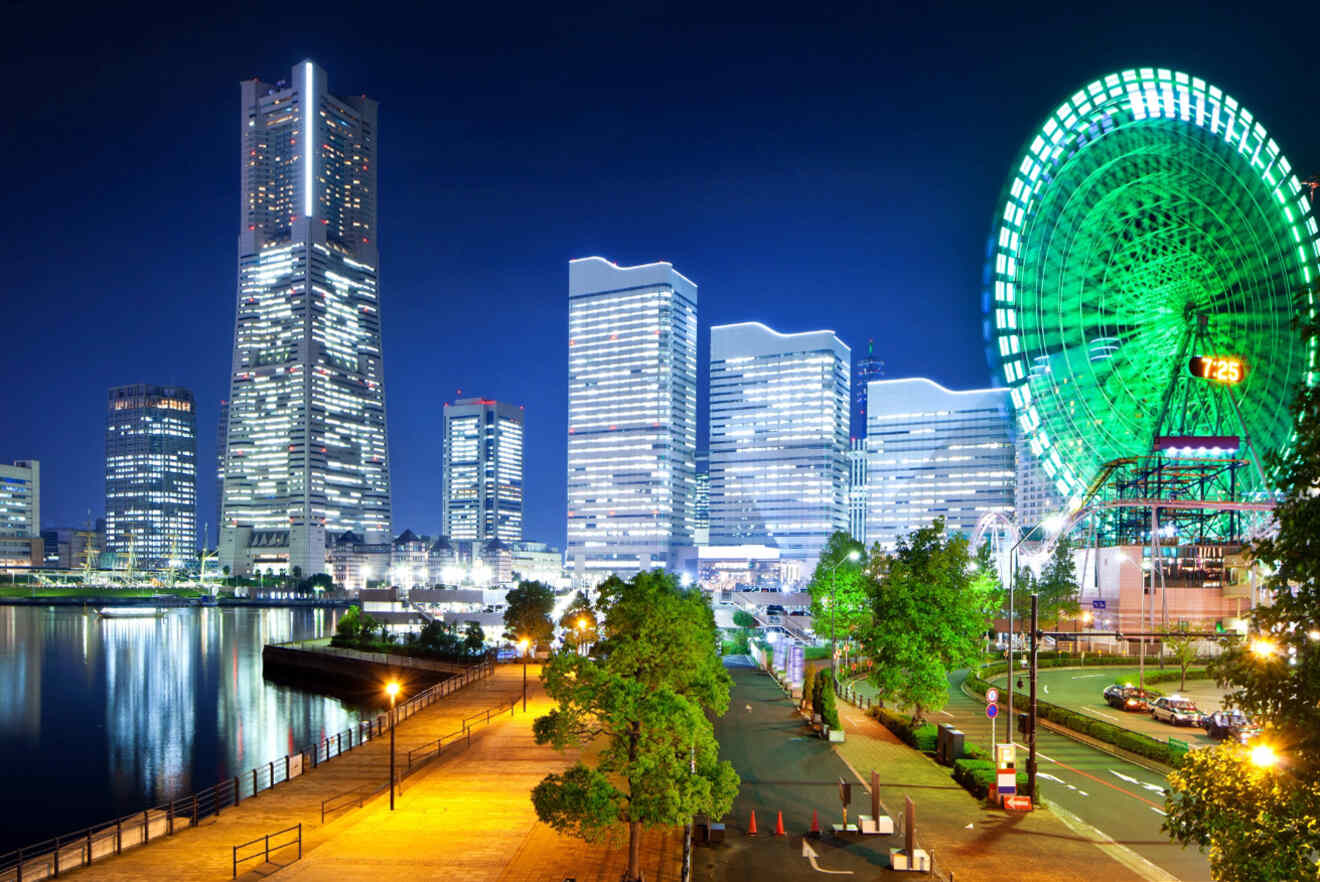 That's it! This was my recommended list of accommodations in Yokohama, Japan, all sorted by price range. They all have fabulous reviews and excellent facilities and will offer you a pleasant stay in the city!
I tried to add all the most exciting areas that have something for all interests and budgets. Whether you are traveling on a budget, want a luxury stay or just going for one day and not leaving the airport area, I hope you find something that suits your needs!
If you're still struggling to make a decision, to make things easier I will give you my top 2 choices of Yokohama hotels:
Royal Park Hotel Yokohama – in my opinion, one of the top hotels in Yokohama, Japan to experience a luxury stay!
Hotel Resol Yokohama – this is another great option to stay in Yokohama, it has all the facilities to make your stay incredible!
If you want to read more about Japan, I have this article about Why You Should Definitely Add Wakayama City To Your Japan Itinerary!
In case you have any questions feel free to leave them in the comments below. I am always happy to answer!
Yulia
---