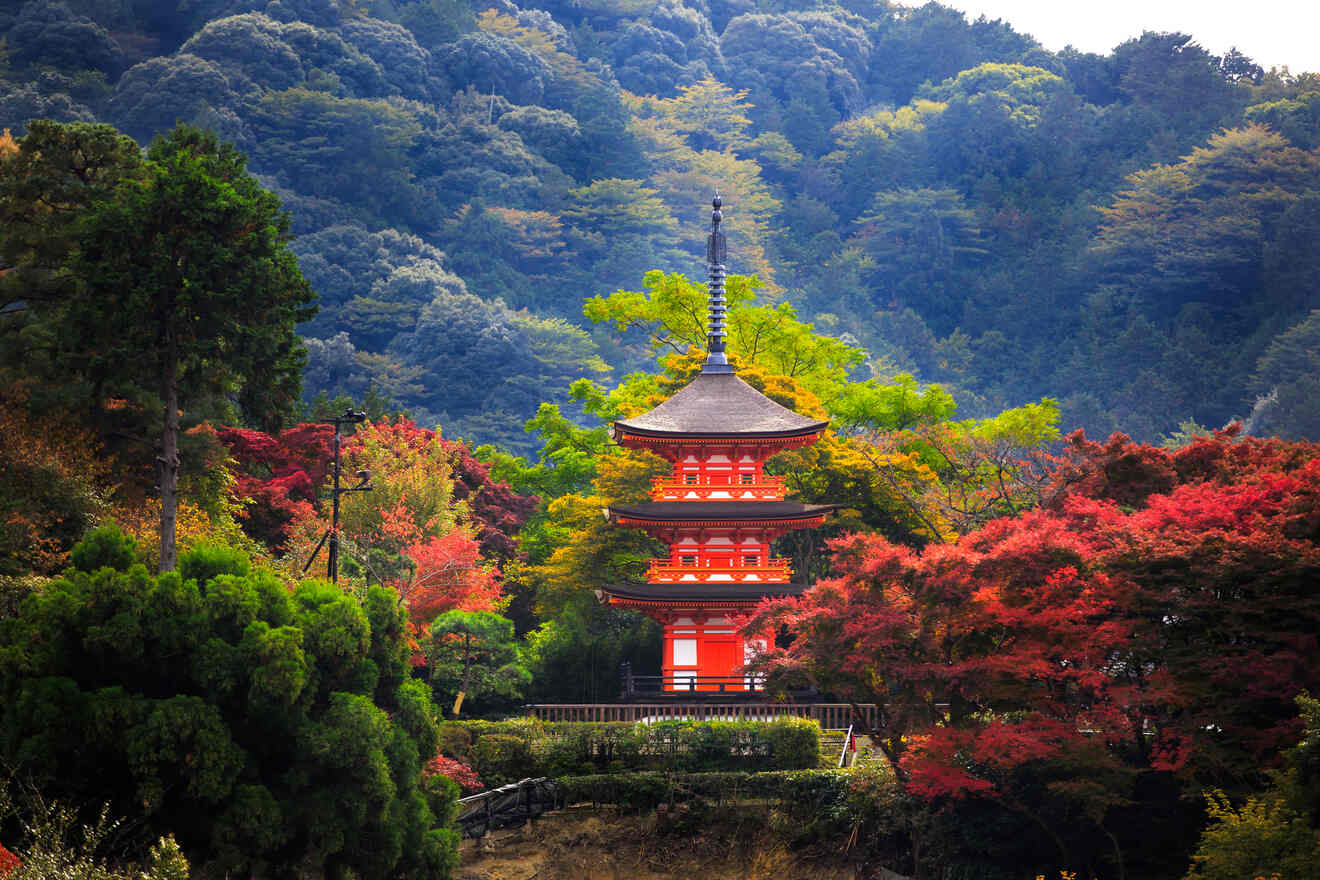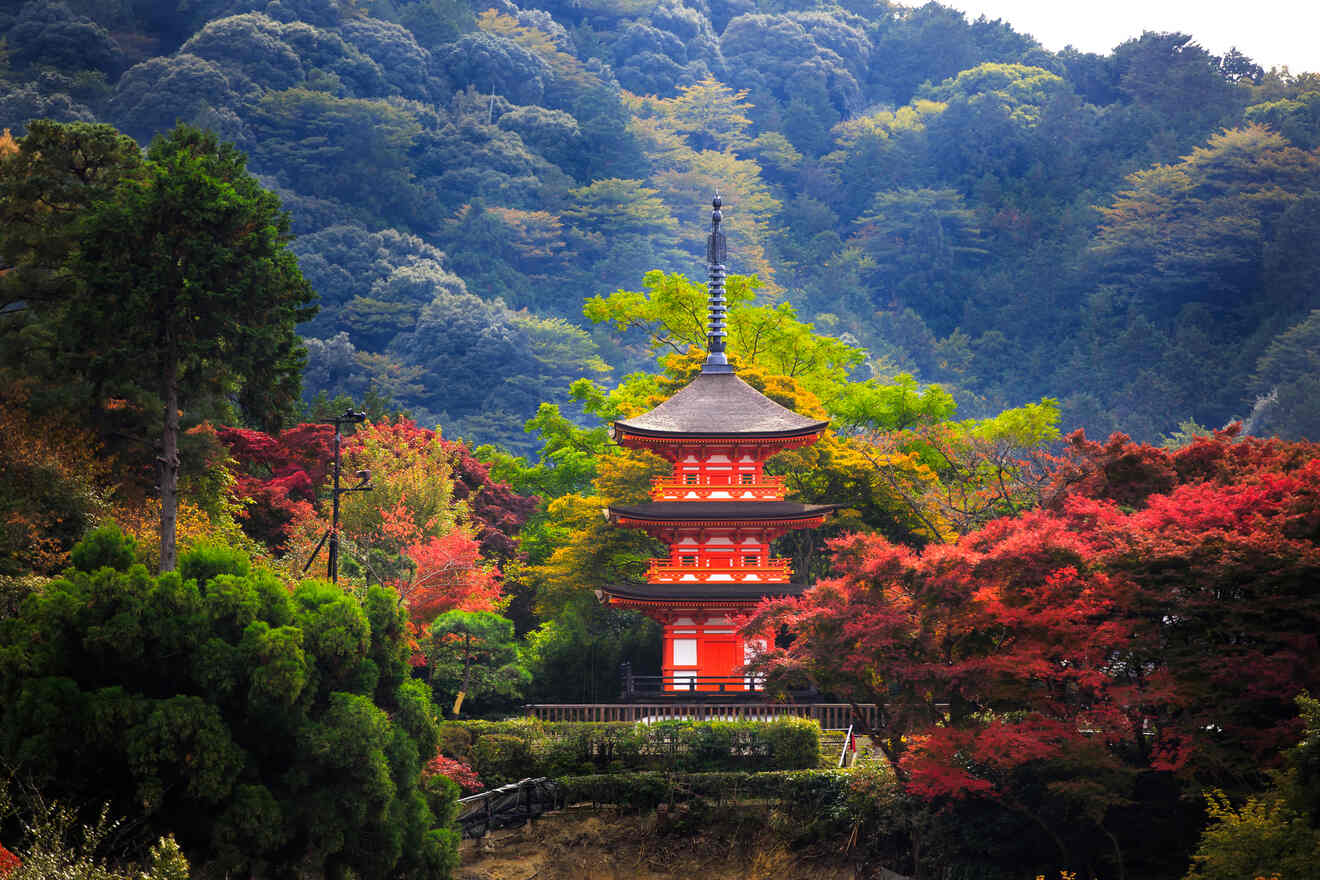 Japan's historical, cultural, and spiritual heart – Kyoto City is Japan in a nutshell. Being a top-tier tourist destination, every experience is at the tip of your fingers. Be surrounded by nature and walk among Kyoto's most famous bamboo forest, marvel at the intricate details of beautiful temples, shrines, and palaces, see geishas in the wild and walk through zen gardens. Although the list is long (and it's just the start), you'll find yourself wanting to check them all off one by one.
Have you been thinking of a holiday to Japan and wondering where to stay in Kyoto? This city is made up of 11 wards with several neighborhoods. In this post, I broke down 6 of the best places to stay here. Read on to decide which is the best area to stay for you and to choose the best hotel within it. With some of the best luxury hotels, ryokans (traditional Japanese inn), hostels, and other mid range – budget accommodation in Kyoto, it's a tough choice.
So, where to stay in Kyoto? Let's find out!
If you are in a hurry
Check out these top-rated accommodations, luxury to budget, that you can consider for your trip to Japan. All conveniently located in Kyoto central – the best area to stay for many different travelers.
Here is a map of the 6 best areas where to stay in Kyoto which I'll talk about in this post so you can picture where to stay in Kyoto:
1. Downtown Kyoto – where to stay to be close to everything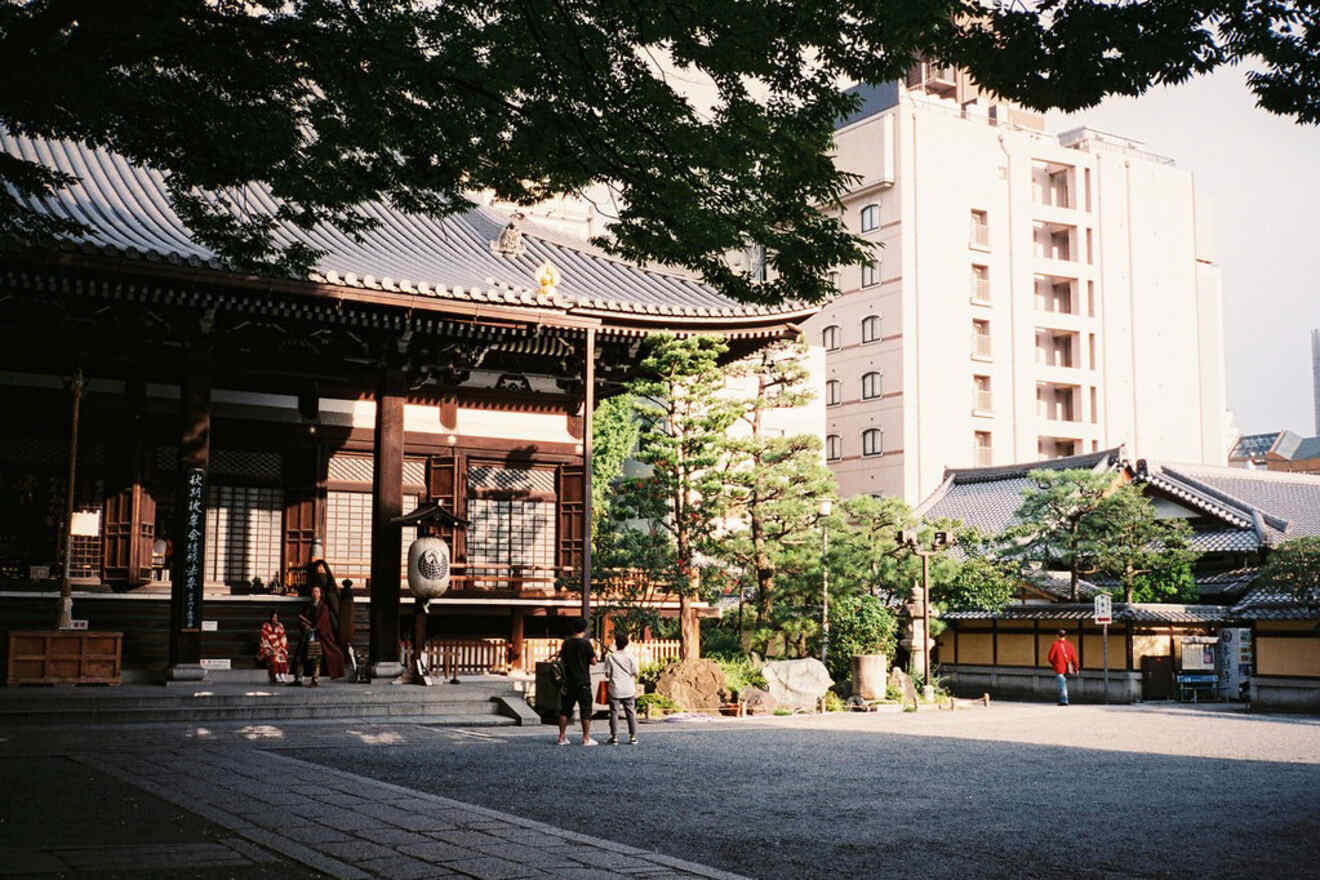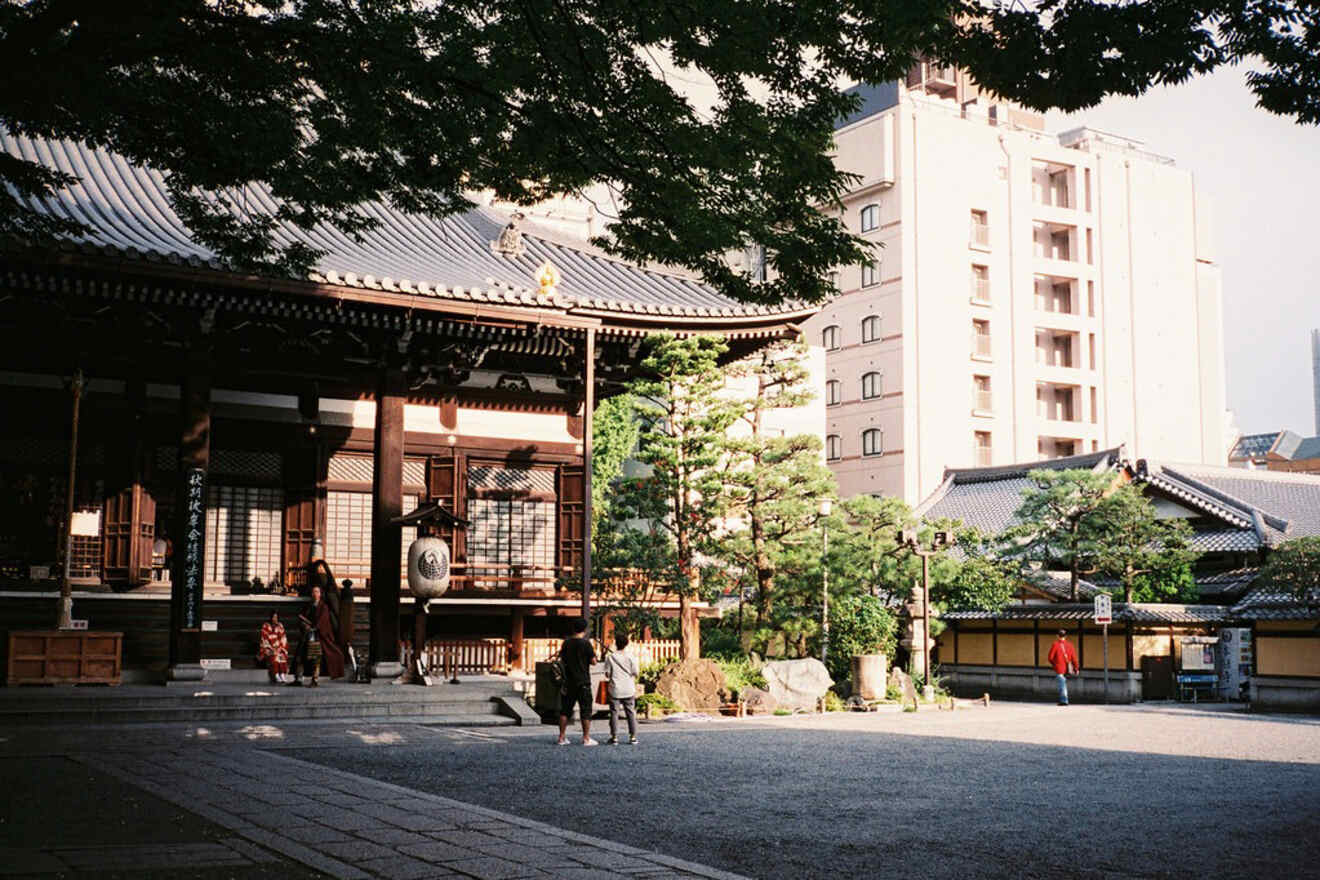 Downtown Kyoto (Kawaramachi area for locals), is the perfect mix of traditional and modern Japan. You'll appreciate staying here if you love getting around on foot as it's a compact area, full of shops, cafes, bars, and restaurants, plus, you will pretty much always be in the proximity of train stations to take you to all of the other city attractions like the manga museum.
People who are on the lookout for good food, craft beers, and sake will be satisfied with the abundance of restaurants, izakayas (Japanese bars), and quirky cafes sprawled throughout Downtown Kyoto. You might even find yourself in one of the Michelin-starred restaurants. Moreover, if you want to experience sleeping on a tatami bed, Downtown Kyoto is also known to have the finest ryokans, a traditional Japanese accommodation as well as a huge number of other hotel options.
Here are my top choices for where to stay in Downtown Kyoto:
Other accommodation options in Downtown Kyoto
Things to do in Downtown Kyoto
2. Gion and Southern Higashiyama – for the first time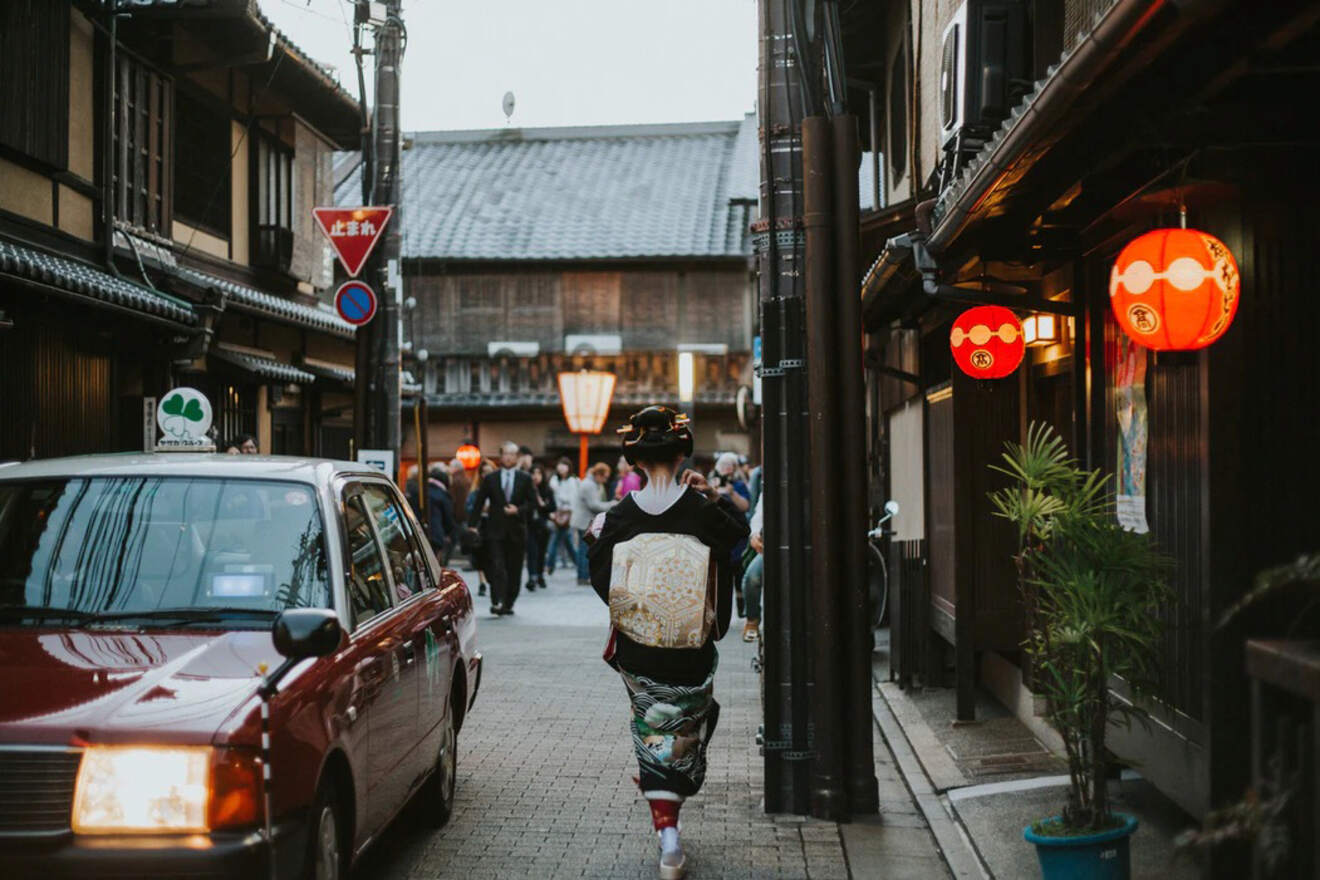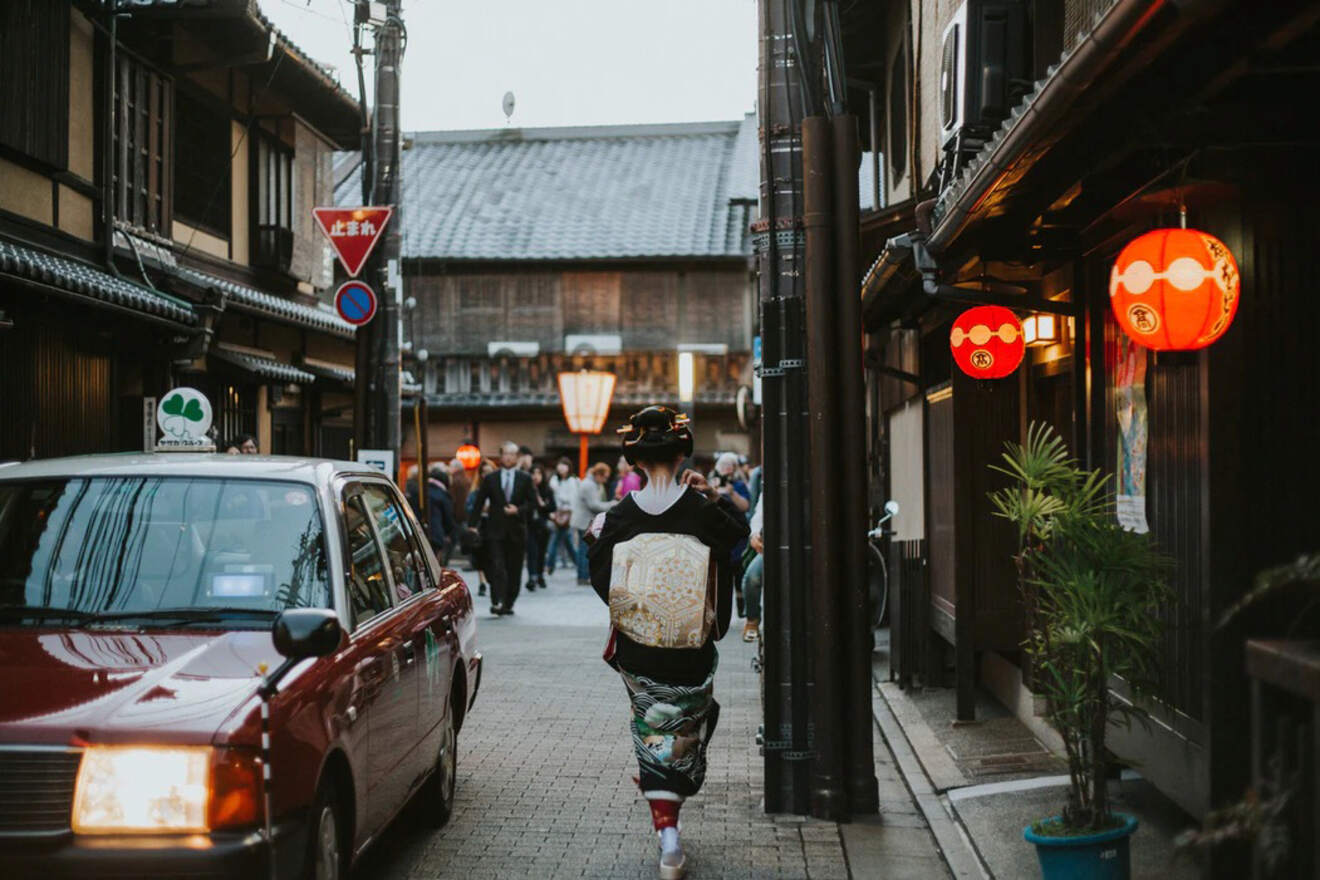 Southern Higashiyama is one of the most well-preserved regions in Kyoto. Whilst being conveniently located just a few blocks southwest of downtown Kyoto, this area gives you the chance to experience the charm of old Japan, making it the best place to stay for people seeing the city for the first time.
Gion is exactly the neighborhood you imagined if you read/saw "Memoirs of a Geisha" – it is a very well preserved Old Town where you can encounter real (or sometimes fake, dressed up for a photoshoot) geishas!
The traditional geisha district of Kyoto, Gion is also located within the north of this area. Make sure to look out for women dressed in brightly colored kimonos on the wooden Tatsumi Bridge. Wander around the tiny streets and marvel at the long, skinny wooden houses of this district. Gion and Southern Higashiyama are some of the best areas to partake in a traditional tea ceremony, but don't worry you can also choose to dine in one of the many high-class restaurants around Hanami-koji Street.
Aside from the charming traditional houses (machiya), temples, and winding alleyways, Southern Higashiyama and Gion are jam-packed with sightseeing and major attractions for you to explore. Bound to the east by mountains, you'll find something new around every corner in this part of Kyoto, make sure to see the view from Kiyomizu-dera Temple!
Other accommodation in Gion & Higashiyama
Things to do in Gion & Southern Higashiyama
3. Kyoto Station & Shimogyo – for budget travelers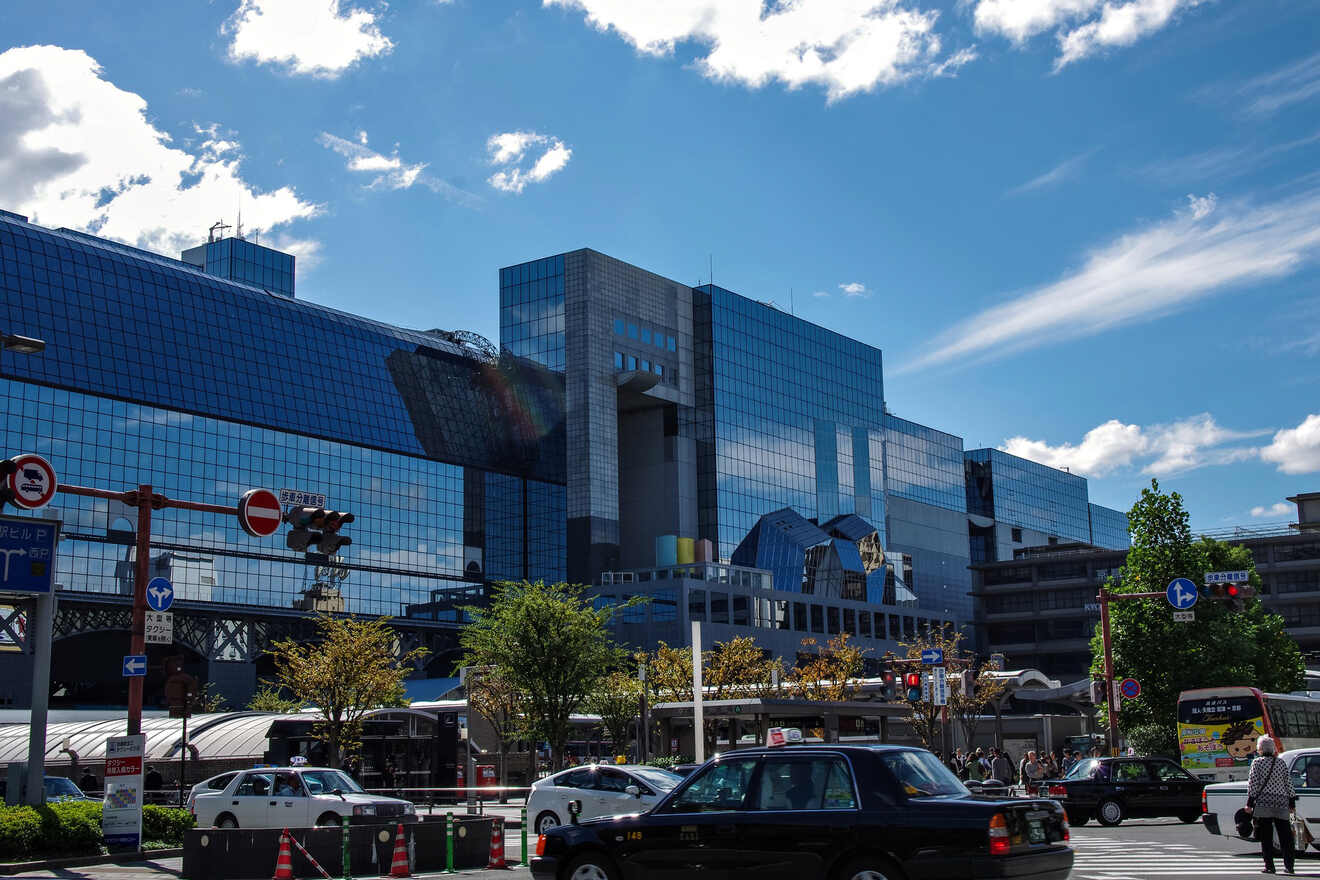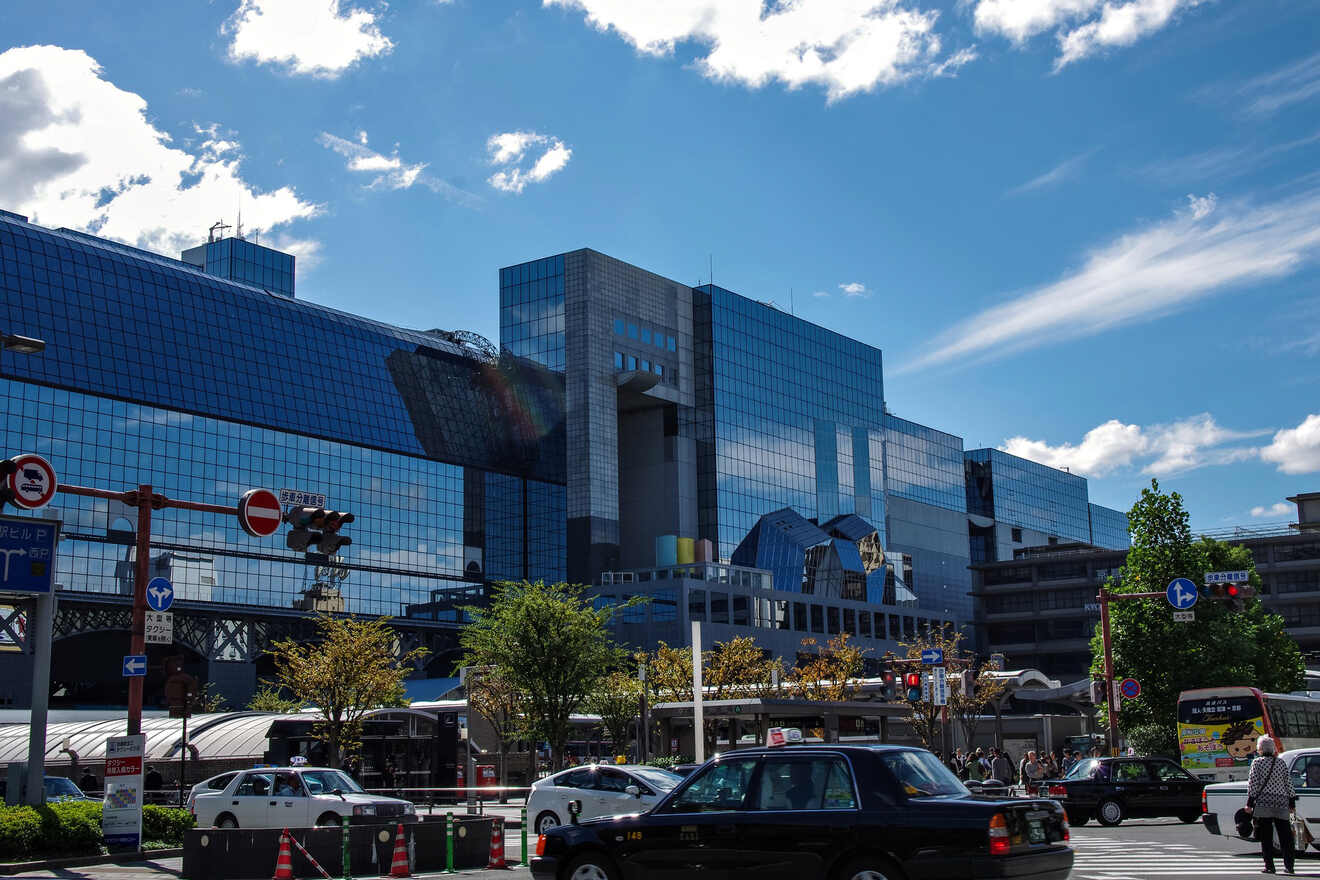 The Kyoto Station area or Shimogyo ward is located directly south of central Kyoto. It's the best place to stay in Kyoto for budget travelers because the hotels and accommodations in this area are more affordable than its neighboring districts. Although its urban atmosphere might not be the traditional Kyoto you are expecting, you'll find yourself enjoying the close proximity to Kyoto Station since the railway station is the gateway to Kyoto. You can hop on a train or a bus easily, straight to your destination.
Kyoto Station is not just a landmark but also an attraction itself. Along with its futurist architecture and design, you'll find a number of department stores, malls, and restaurants in the station building and around the area. Thinking it's all busy shops and trains? Don't worry, you also have three temples within walking distance from Kyoto station in which to seek solace.
Shimogyo and Kyoto Station are not short of accommodation in Kyoto. In this area, you'll find some of the best places to stay in Kyoto. Plus, many of them are at a cheaper price than the other areas! Here are the best ones:
Other options in Kyoto Station Area & Shimogyo
Things to do in Kyoto Station Area and Shimogyo
4. Central Kyoto – where to stay for a local experience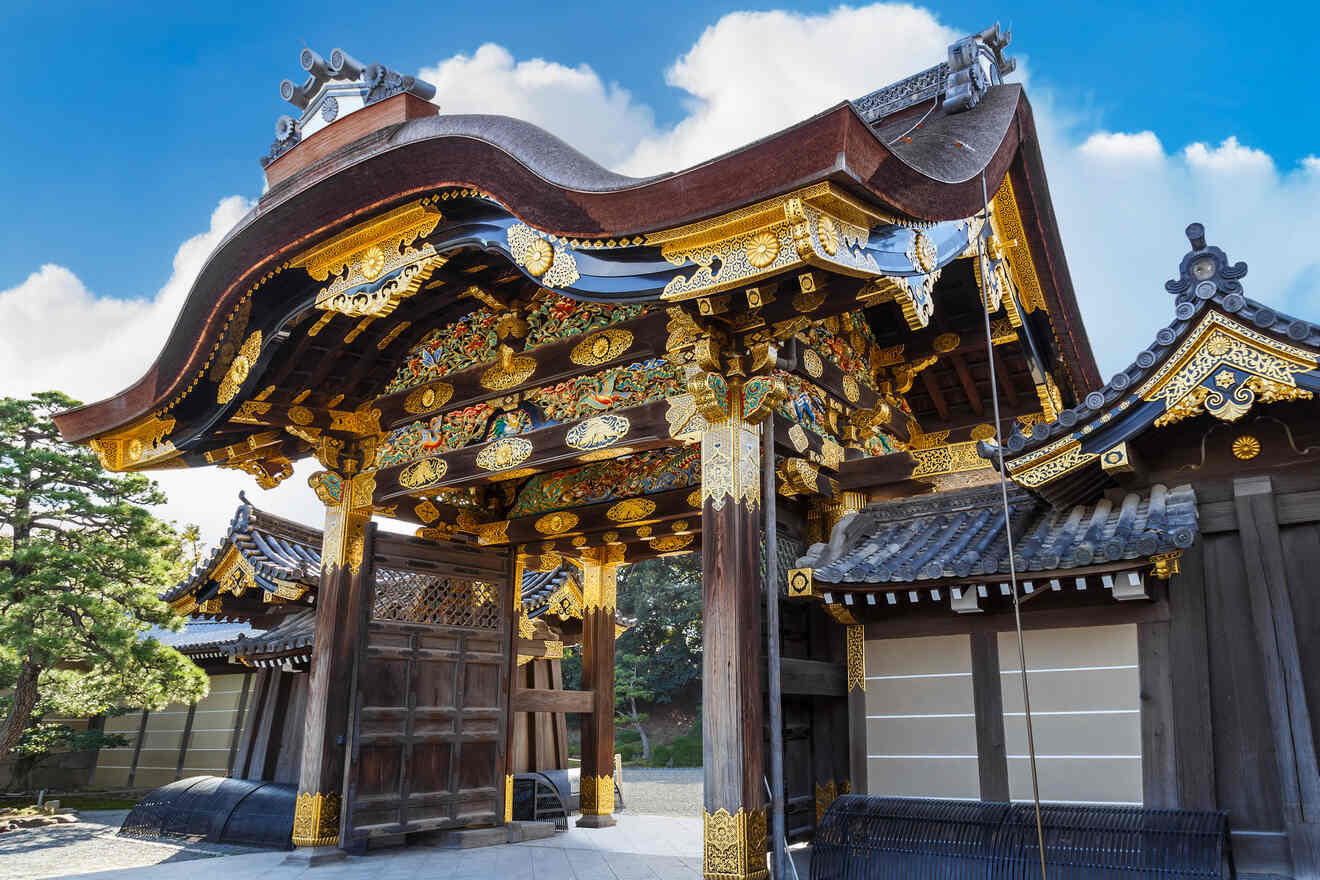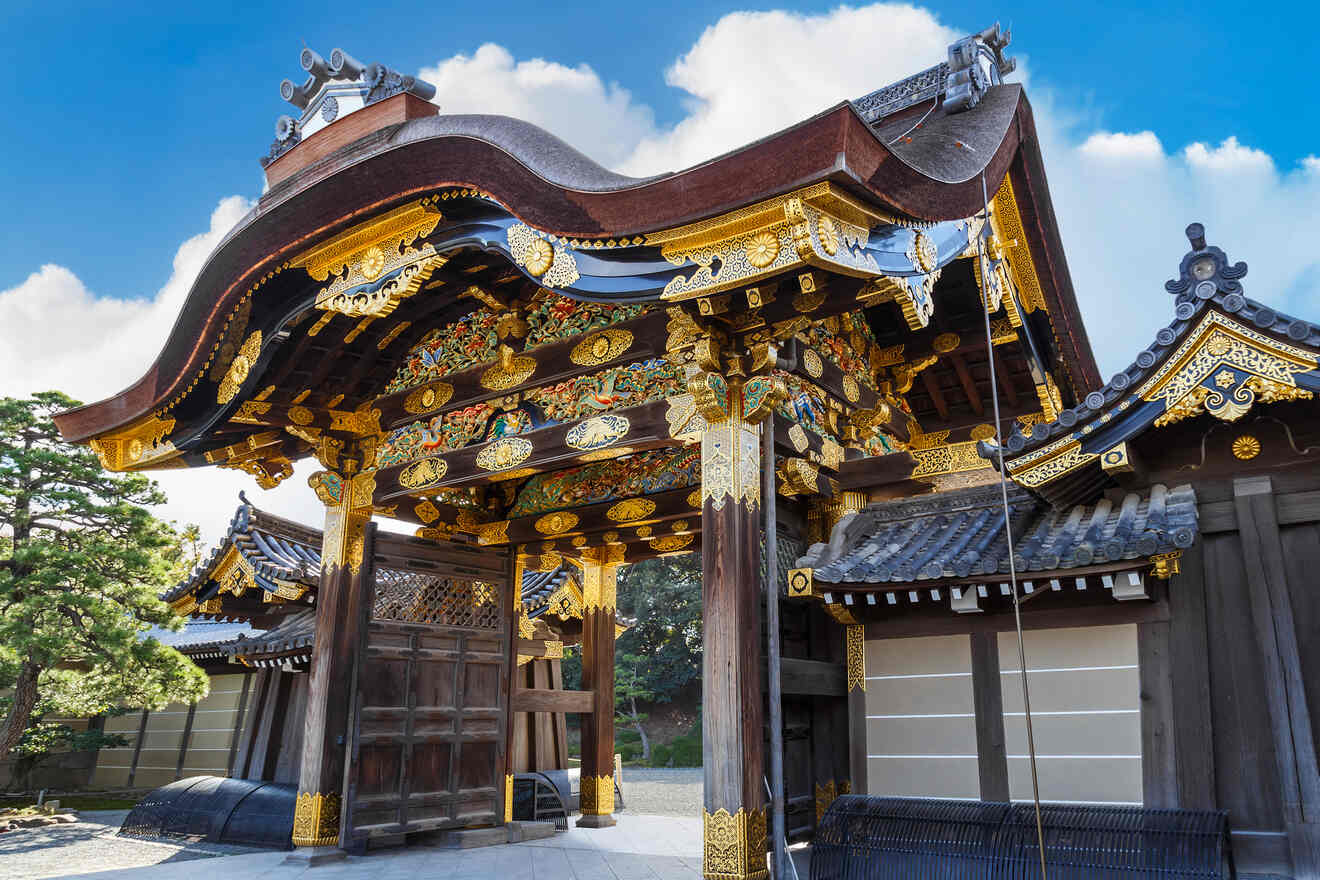 Central Kyoto is the heart of Kyoto and takes up a huge space on the map of the city. This district has a mix of both new and old Kyoto and really has something for everyone as it borders all of the other areas I have talked about so far with the Kyoto Imperial Palace at its heart. You'll see well-preserved traditional Japanese homes on one side, and giant office buildings on the other with a few parks and temples sprinkled throughout.
One of the best areas to stay if you're wanting to avoid the tourist traps and are looking for a more authentic, local experience, Central Kyoto is where you will find a more modern everyday Japanese style. This area has the largest variety of cafes, restaurants, bars, shopping arcades, and malls in the city. As well as the most options of luxury, ryokan, boutique, mid-range, and budget hotels at various prices.
As the name suggests, Central Kyoto is in the middle of the city so you'll get to cover a lot of the attractions here including Nijo Castle. I recommend sightseeing while the sun is up, and when the sun sets, enjoy what Central Kyoto's nightlife has to offer. You'll certainly feel the local vibes of Kyoto here.
Other accommodation options in Central Kyoto
Things to do in Central Kyoto
5. Arashiyama – where to stay in Kyoto for nature lovers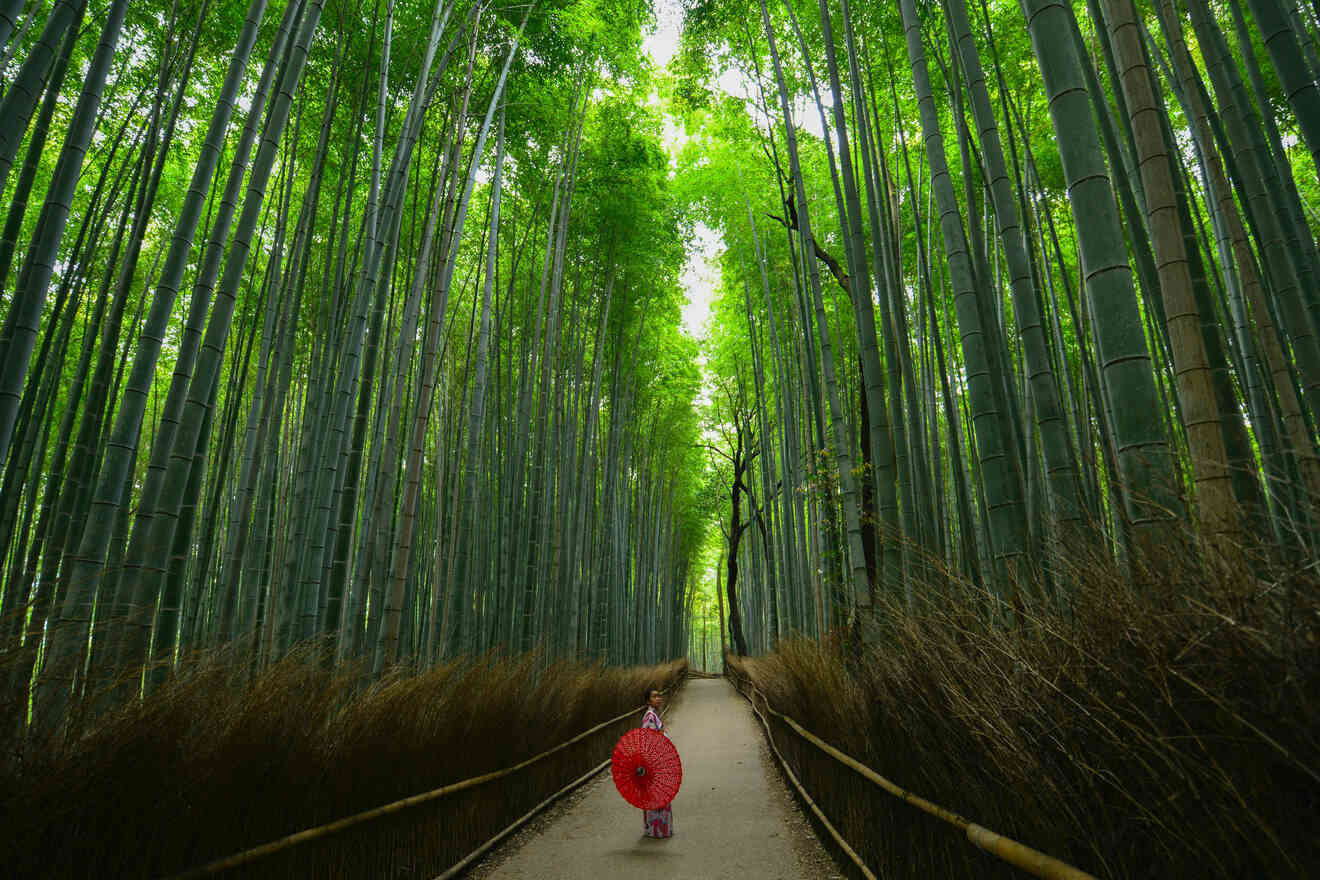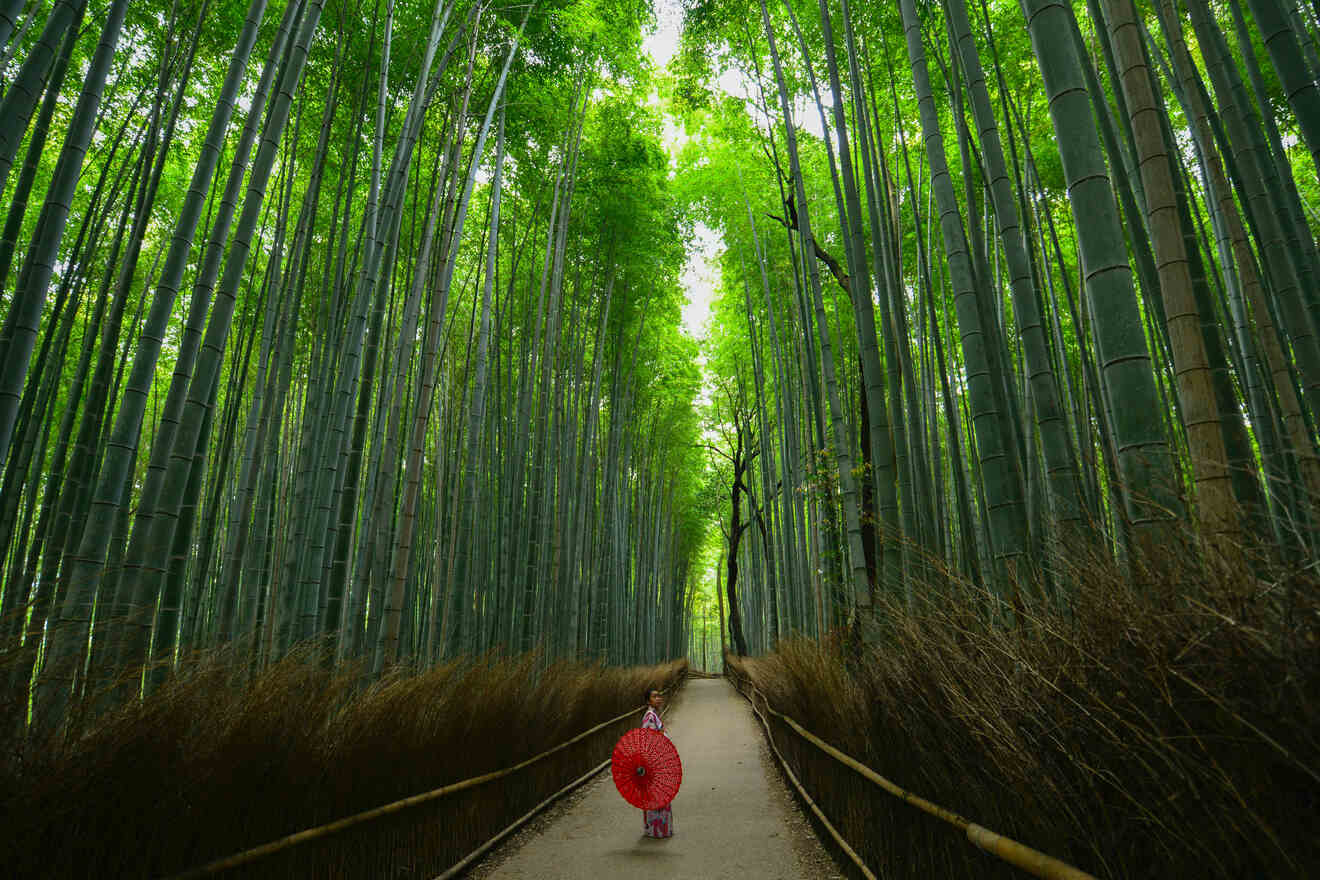 Situated at the foot of the Arashiyama Mountains, Arashiyama is a rural neighborhood on the outskirts of Kyoto City, approximately 30 mins by train from Kyoto Station. This is the place to stay in Kyoto for people that want to be in a neighborhood surrounded by nature. It's quiet and peaceful, far from the action of the city. Away from the busy city streets, you'll get to take leisurely walks through bamboo forests, zen gardens, temples, shrines, and parks, almost constantly surrounded by trees and the occasional monkey.
Arashiyama is a feast in the eyes and one of the most beautiful places to stay during the cherry blossoms and fall seasons. Imagine marveling at the beauty of the pink flowers up close, or walking under the crimson leaves in fall. You'll feel the cool breeze on your skin during these seasons, definitely perfect weather for relaxing outdoor walks and sightseeing.
Other accommodation options in Arashiyama
Things to do in Arashiyama
6. Northern Higashiyama – for history and art enthusiasts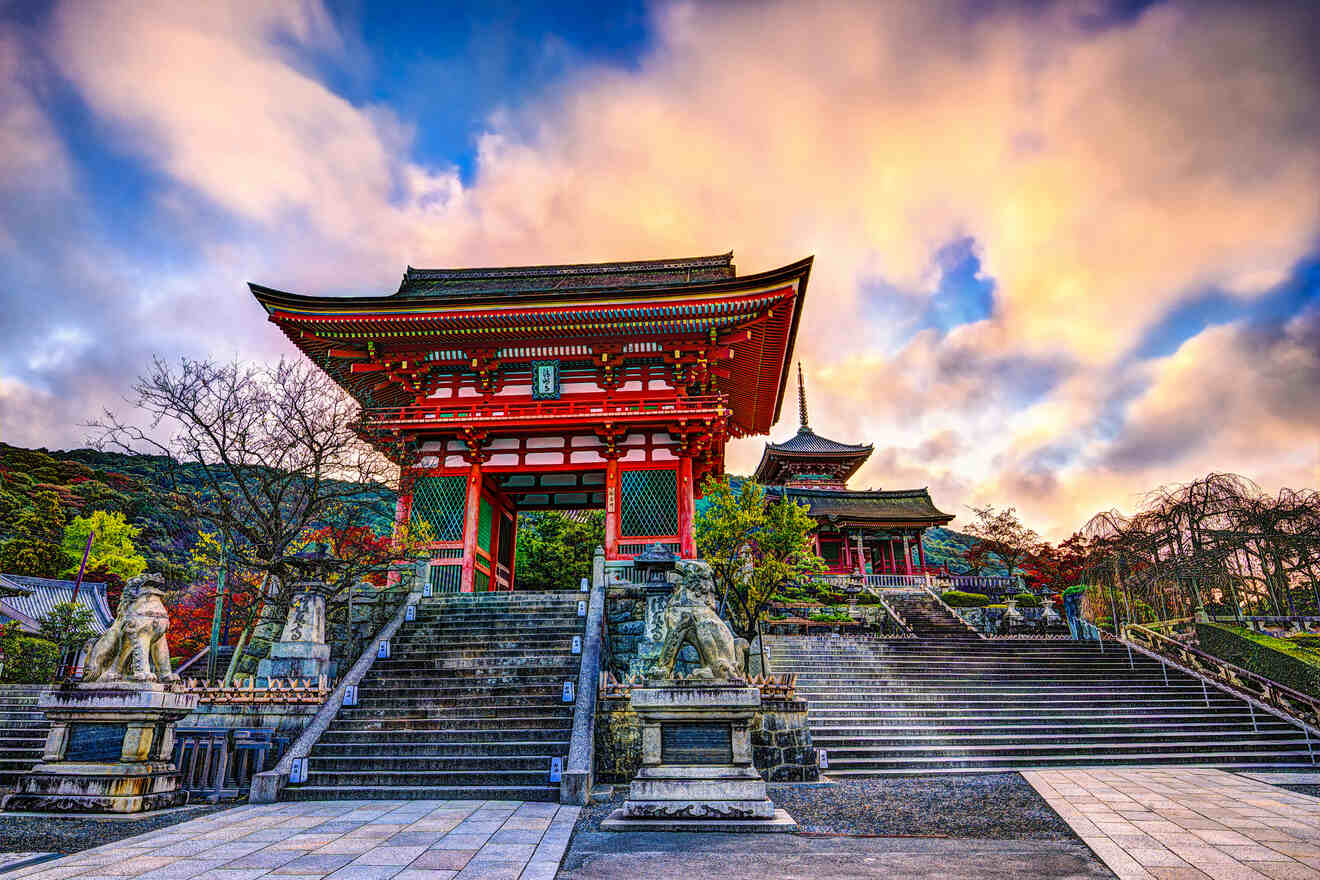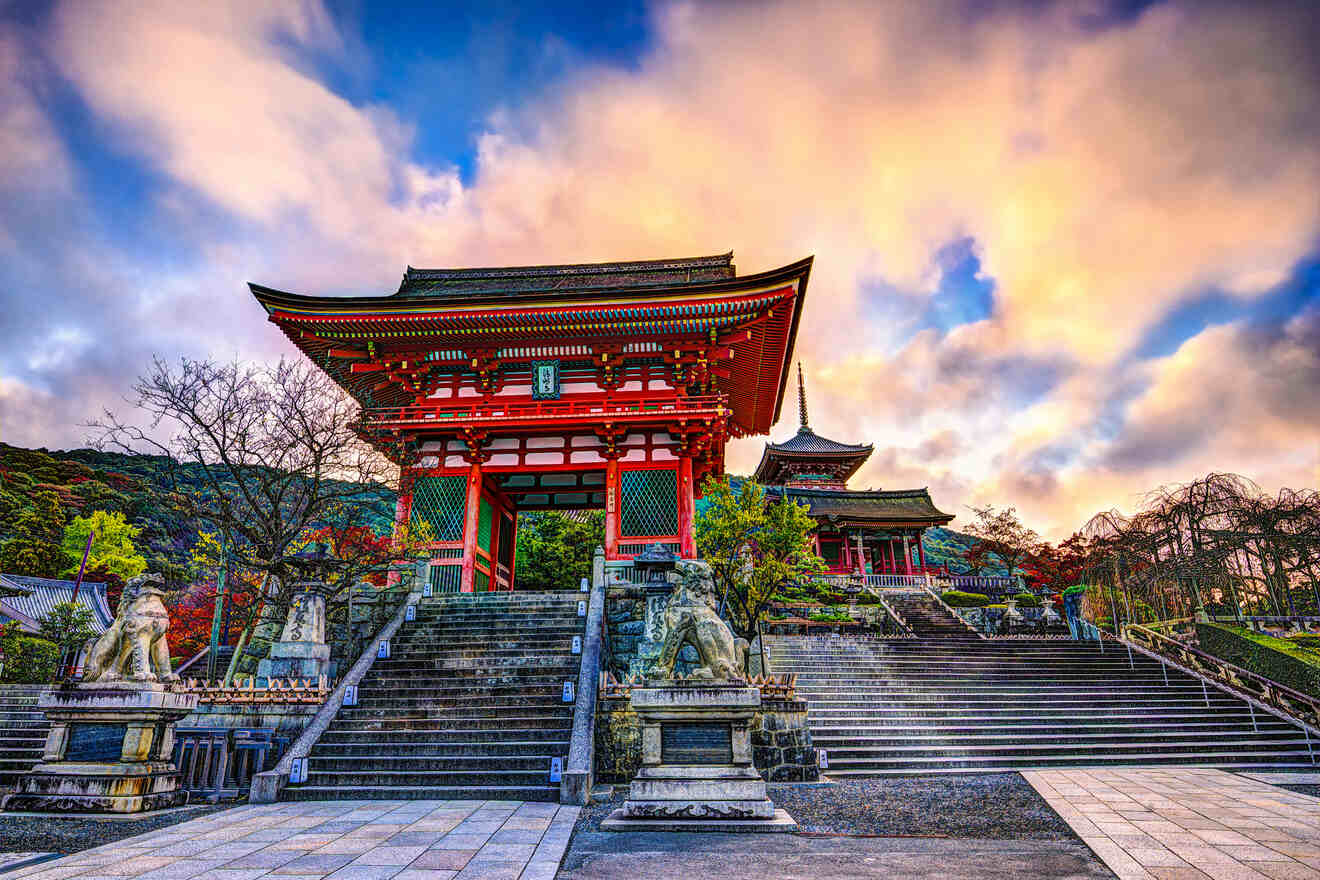 People who are interested in learning more about Japanese history, art and culture of Kyoto will be completely stimulated in Northern Higashiyama. Aside from the countless temples and shrines of the area, Northern Higashiyama is also home to a large range of museums and galleries that hold special exhibits all throughout the year and is located directly east of Downtown Kyoto.
Compared to Southern Higashiyama, Northern Higashiyama is less crowded and has a more relaxed atmosphere. In the center of the area (Okazaki-koen) you will find the cities museum district, the west is bordered by the gorgeous Kamo-gawa River while to the east you will see a long line of temples at the base of the green, Higashiyama mountain range, making it the best area to stay if you're planning to tour Kyoto's art and history landmarks.
Other accommodation in Northern Higashiyama
Things to do in Northern Higashiyama
BONUS 1: Which one is better, Kyoto or Osaka?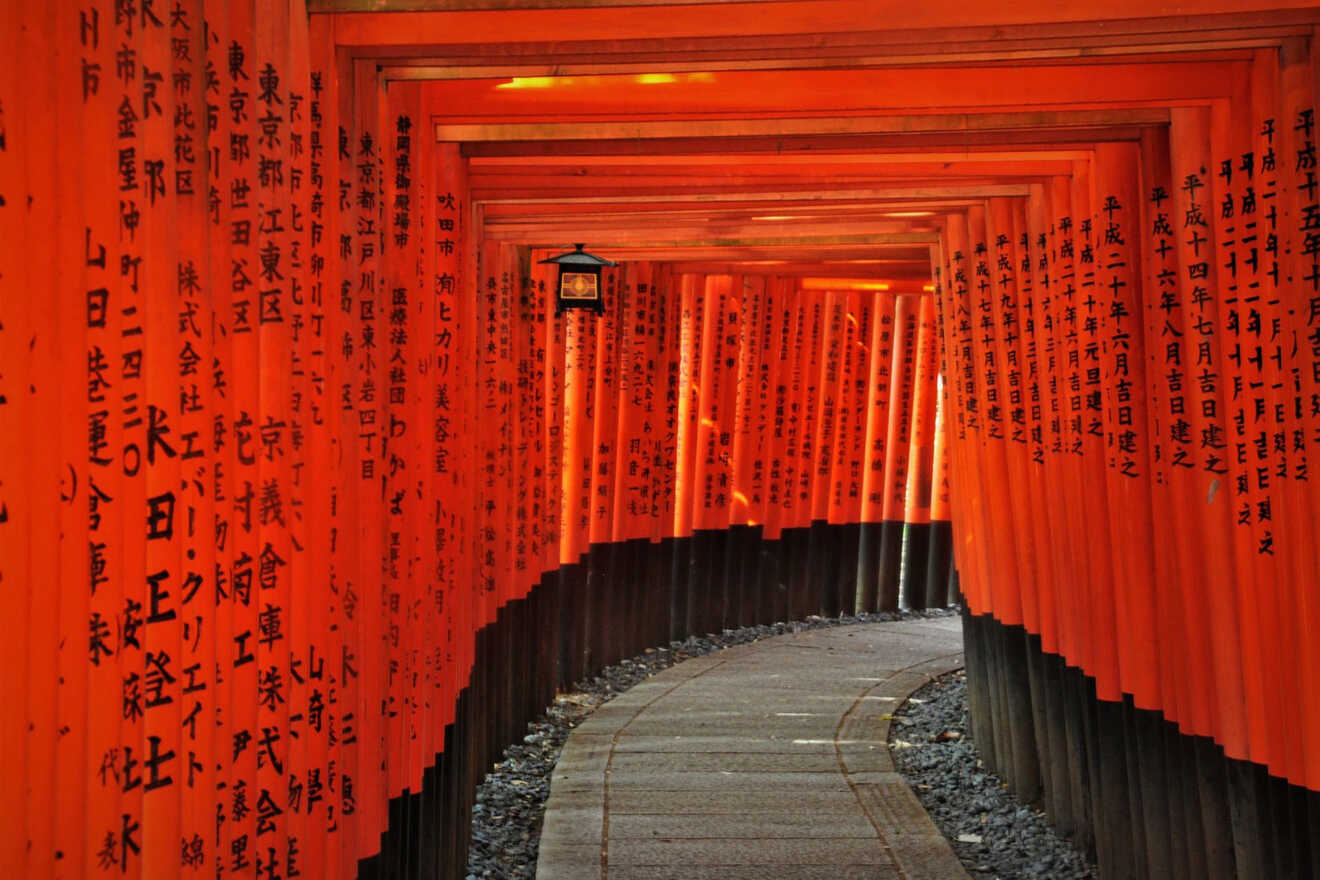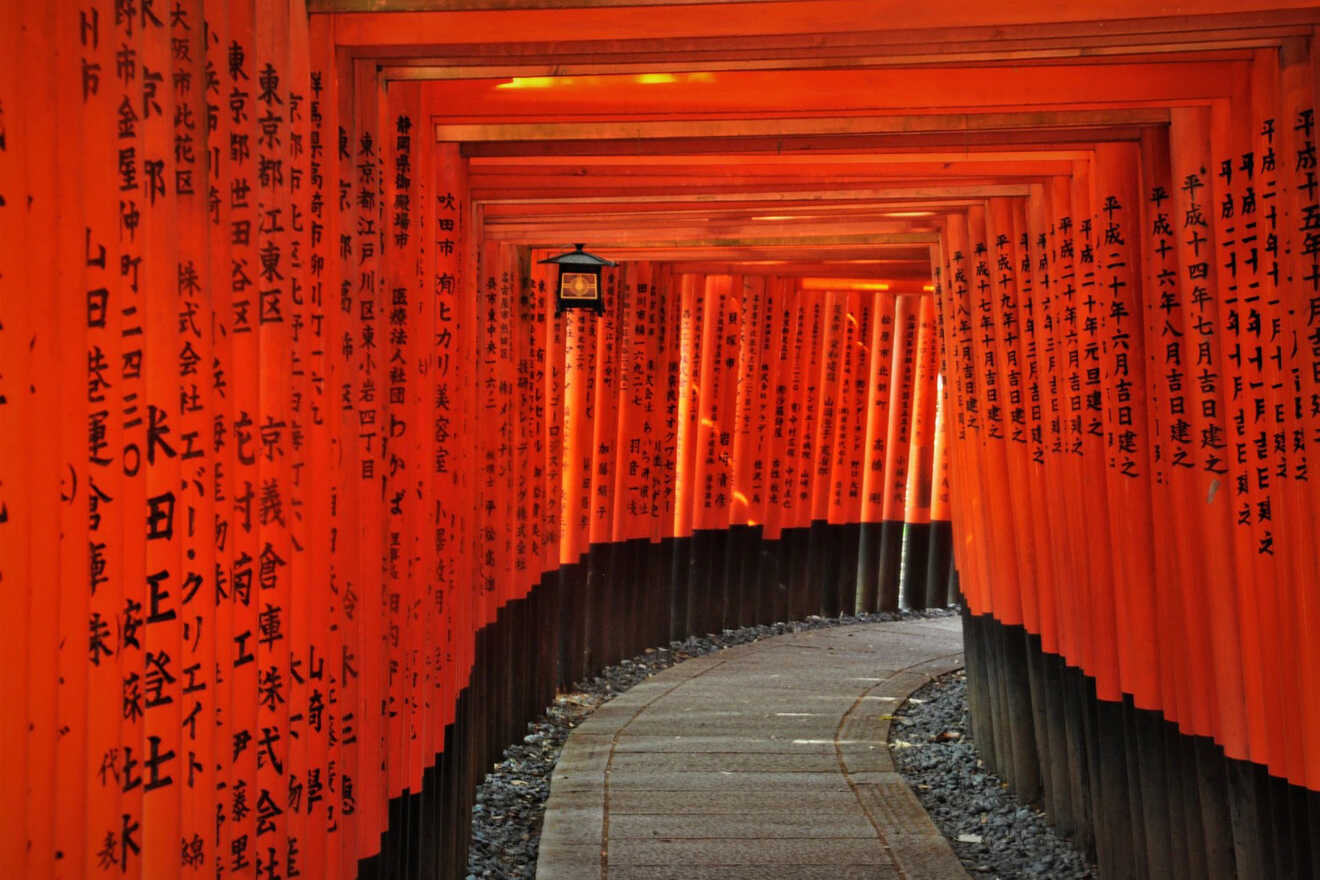 Traveling south of Tokyo to the Kansai region, you'll find two major cities frequented by tourists. Both Kyoto and Osaka are great places to visit but it's not really necessary to stay in both since they are just 12 mins apart by bullet train. Let's briefly discuss the unique characteristics of each, and figure out which is the best place for you to stay.

Kyoto is the more popular choice for tourists between the two cities. Kyoto represents the well-preserved culture and history of Japan and is home to some of the most visited attractions of the region such as the Fushimi Inari shrine and Arashiyama Bamboo Grove. Since it is such a popular choice for tourists, food and accommodation are more expensive in Kyoto than compared to Osaka and it is generally more crowded during peak seasons (autumn and spring- cherry blossoms season).
Osaka is more of an urban city than most of Kyoto. Here you will find more typical city attractions similar to those in Tokyo such as Universal Studios Japan and the Umeda Sky Building. The airport which serves both cities is also located in Osaka, making it best for you if you're on a time limit. Osaka is also a great choice in peak season when the accommodation options in Kyoto get booked out as hotels are cheaper here than hotels in Kyoto. Still not sure? Check out our Osaka Accommodation Guide to compare your options.
BONUS 2: How to get around Kyoto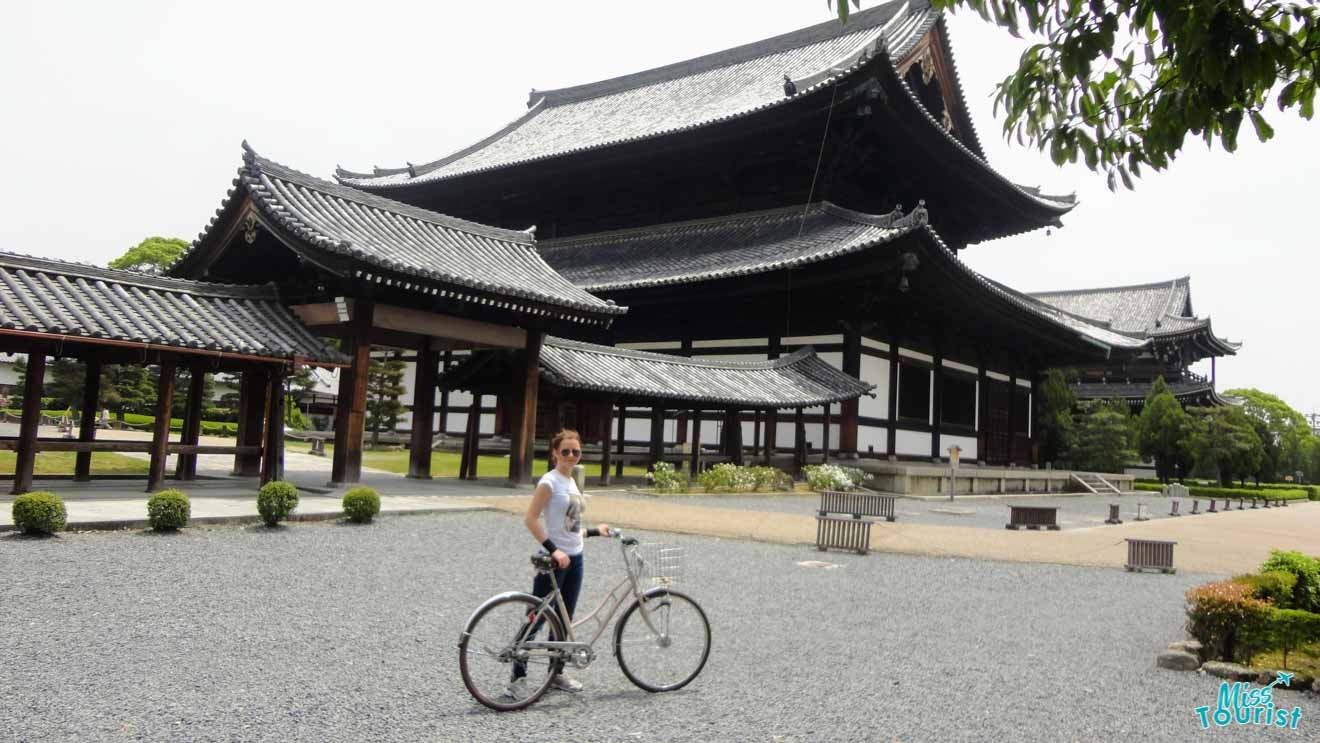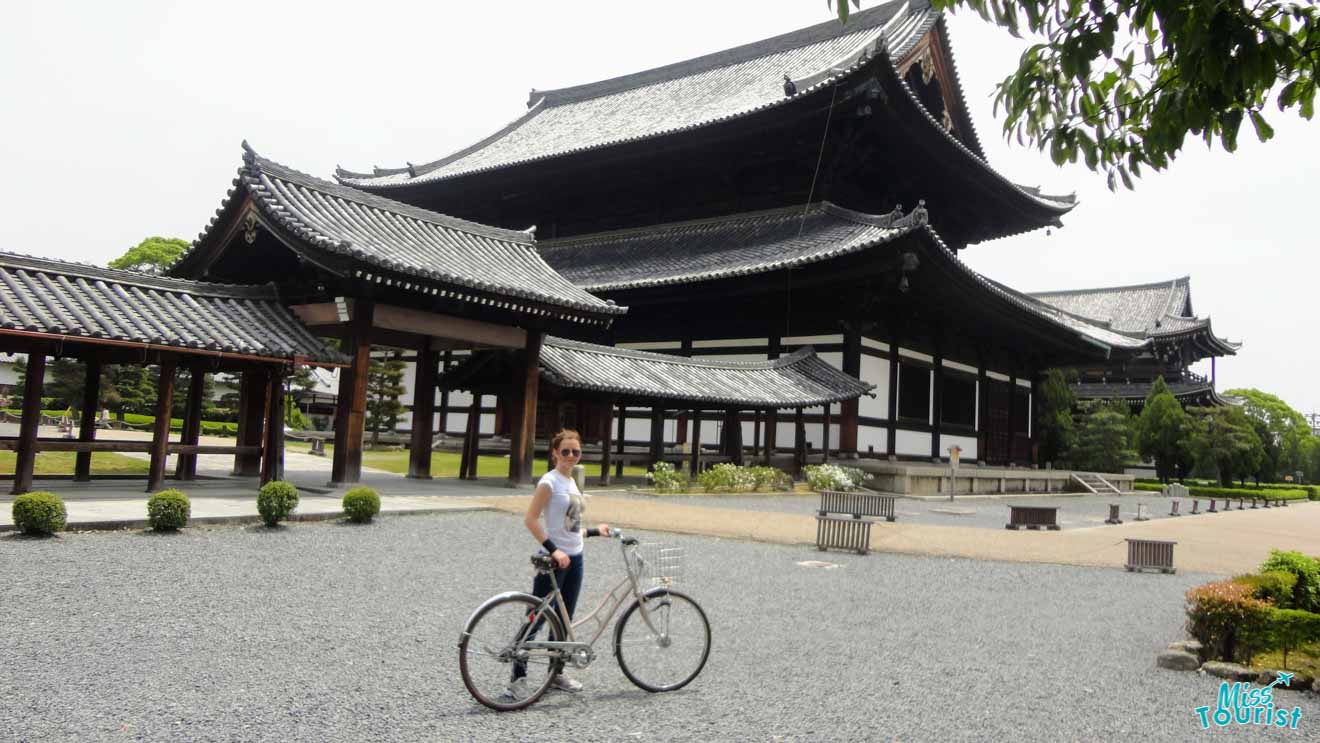 Being a compact, well-designed city, Kyoto is quite easy to navigate. Kyoto's streets and efficient public transportation are simple, developed, and clean making it incredibly foreigner-friendly. There are a number of different ways to get around Kyoto and I recommend using a combination of the following options during your stay. Make sure to download the Arukumachi Kyoto app, to find information about routes, times, and fares for buses, trains, and subways in Kyoto.
By Train
The train system in Kyoto is easy to navigate with Kyoto Station being its heart. You can access the main attractions in the city and the outskirts via six lines that spread all over the city and beyond. Keep in mind that most locals use the train as their public transportation so try to avoid the rush hours between 7 am – 9 am and 5 pm to 7 pm. Train fares range from ¥140 ($1.30) to ¥260 ($2.40) and can be bought online or from ICOCA machines at the train station. These trains are also included in the Japan Rail pass that you may already be using for long-distance journeys.
By Subway
Kyoto's subway is an underground network with just two subway lines running north to south, and east to west. Although the network is limited to central Kyoto, its frequency makes it perfect for jumping off and on to move quickly around the city. You can also access other areas and attractions of the city by combining a ride with other bus and railway networks. Ticket prices for the subway lines range from ¥210 ($190) to ¥350 ($3.20) and are purchased at the stations. Note that the JR Pass doesn't cover subways.
By Bus
The most convenient way to traverse Kyoto is by bus. For some of the attractions on the outskirts, the train stations will be a little too far and it will be necessary to take one. It may seem a little confusing at first but once you figure out the stops, you'll be able to get anywhere in Kyoto. Public bus Fares start from ¥230 ($2.10) but you can also purchase a 1 or 2-day pass to a hop-on hop-off bus network designed specifically to take you directly to all the attractions.
By Taxi
It's easy to find taxis in Kyoto because they are everywhere, especially in the city center. You can pick one up from taxi stands outside malls and hotels in Kyoto or wave them down on the street if the light in the passenger side window is red. Most drivers won't speak English but if you show them a map, they will be able to take you directly to your destination. Japanese culture means that you don't have to be wary of the fare, the drivers are very honest and won't even accept tips.
Fare vary between companies but are generally charged by the meter (not the min). Note that not all taxis accept cards so it's always useful to have cash or check before getting inside. Locals often use the JapanTaxi to book regular taxis; however, since the app is in Japanese, you can also use English apps such as DiDi and Uber to book lifts around Kyoto for similar prices.

TIP: If you are hailing a taxi after 11 pm, look out for the ones with a yellow crescent moon or white elephant symbol on the rooftop to avoid late-night surcharges.
By Bicycle
You'll see that not only locals ride their bicycles in Kyoto, but a lot of tourists too. It's because Kyoto's streets and its flat terrain are easy to navigate and there are good bike paths. You can see a lot of bicycle rental shops around Downtown Kyoto like the one conveniently located at Kyoto Station or the 4 locations of Community Cycle where you simply pay with a credit card and help yourself – no human interaction necessary.
By Foot
Walking around Kyoto is not hard, it's actually one of the best ways to explore the city. Since a lot of local attractions are within walking distance from each other, walking during the peak season might even get you to where you need to be faster than being stuck in traffic. Best of all? It's free!
Frequently asked questions about Kyoto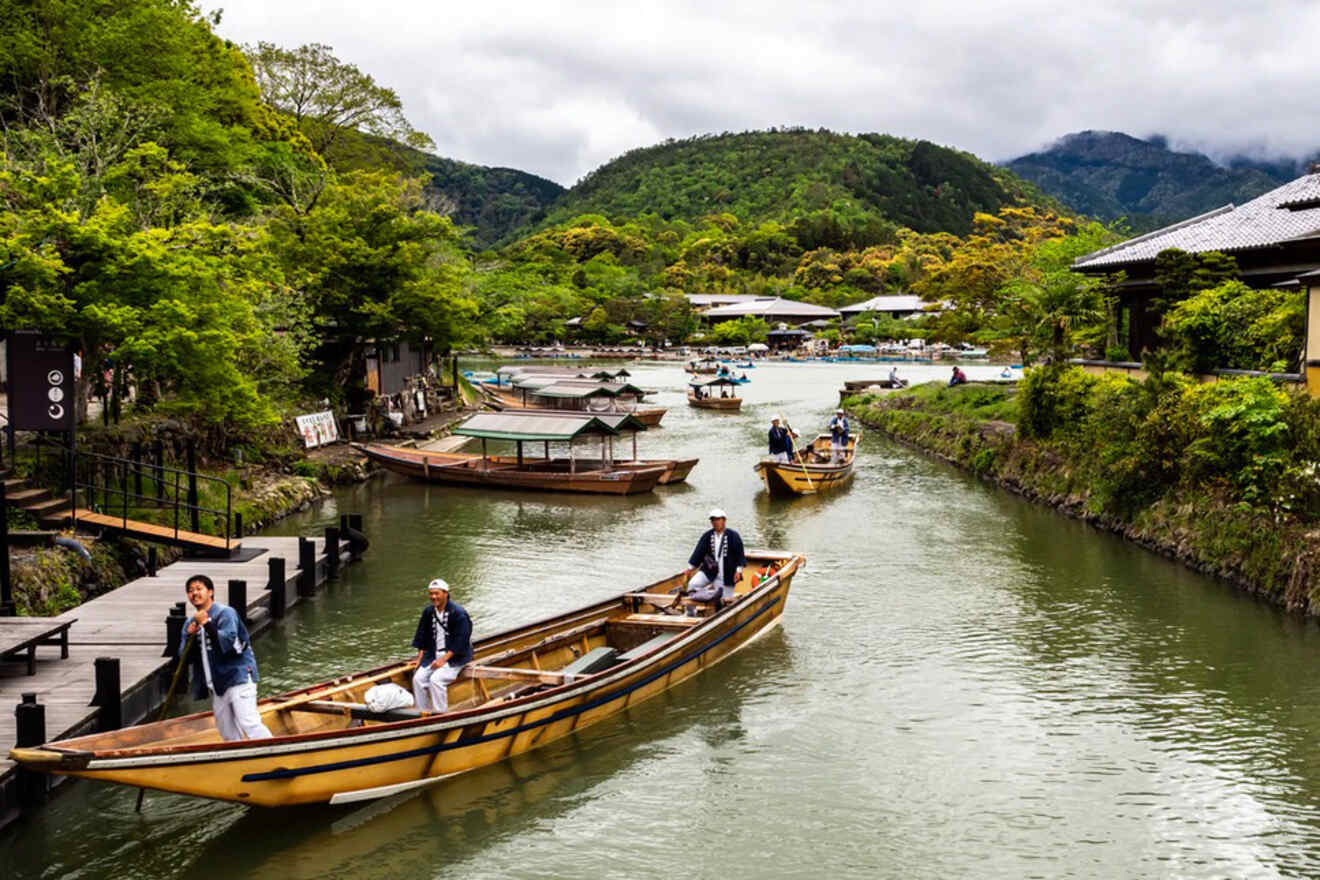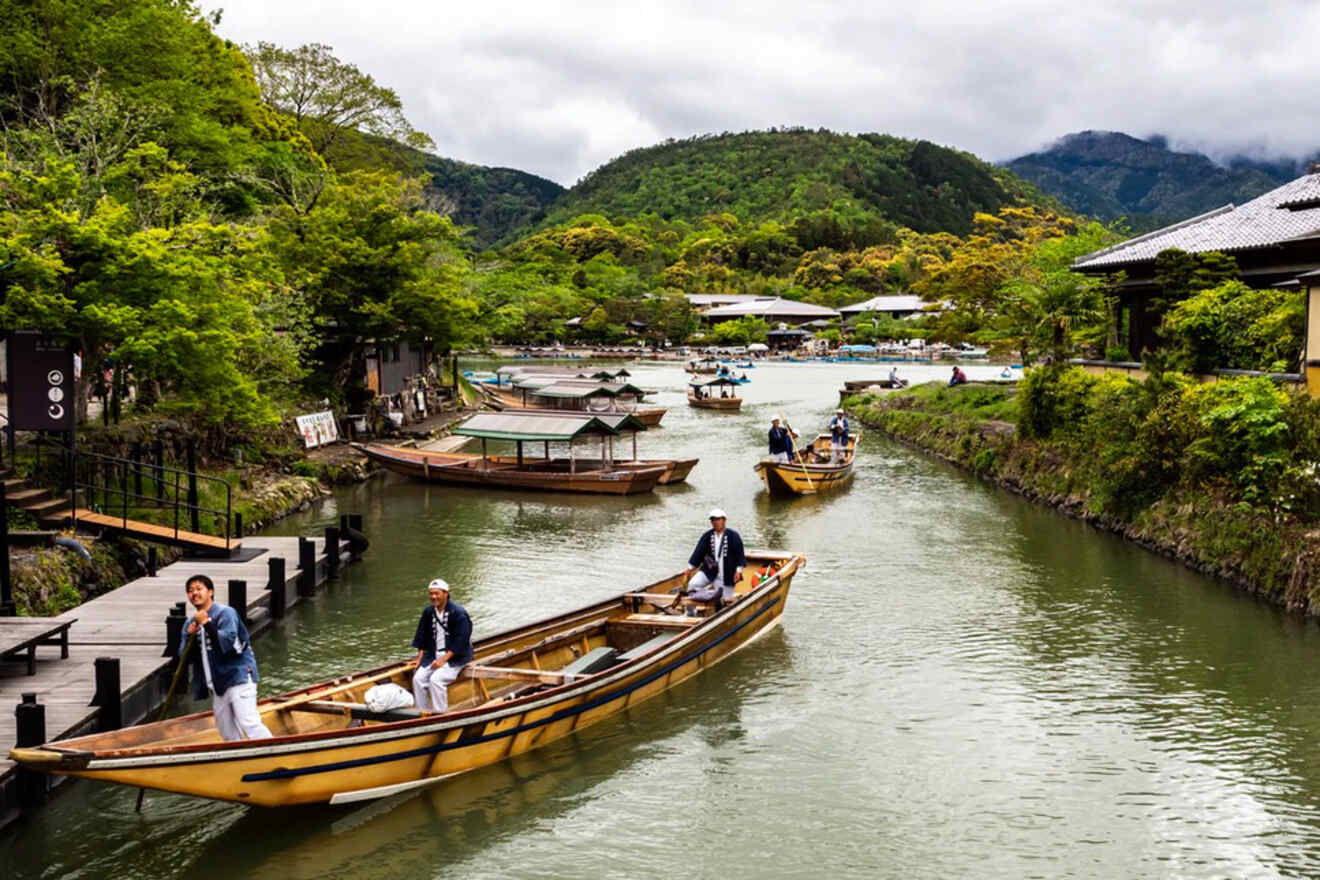 Conclusion: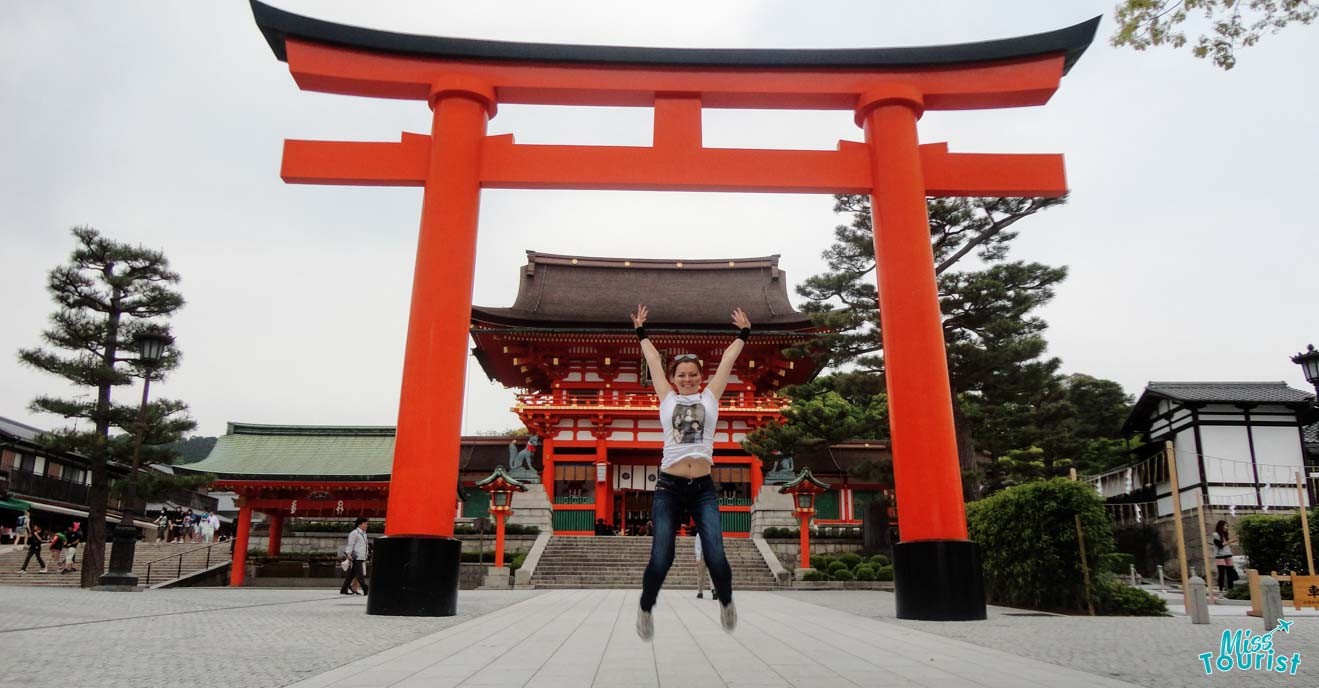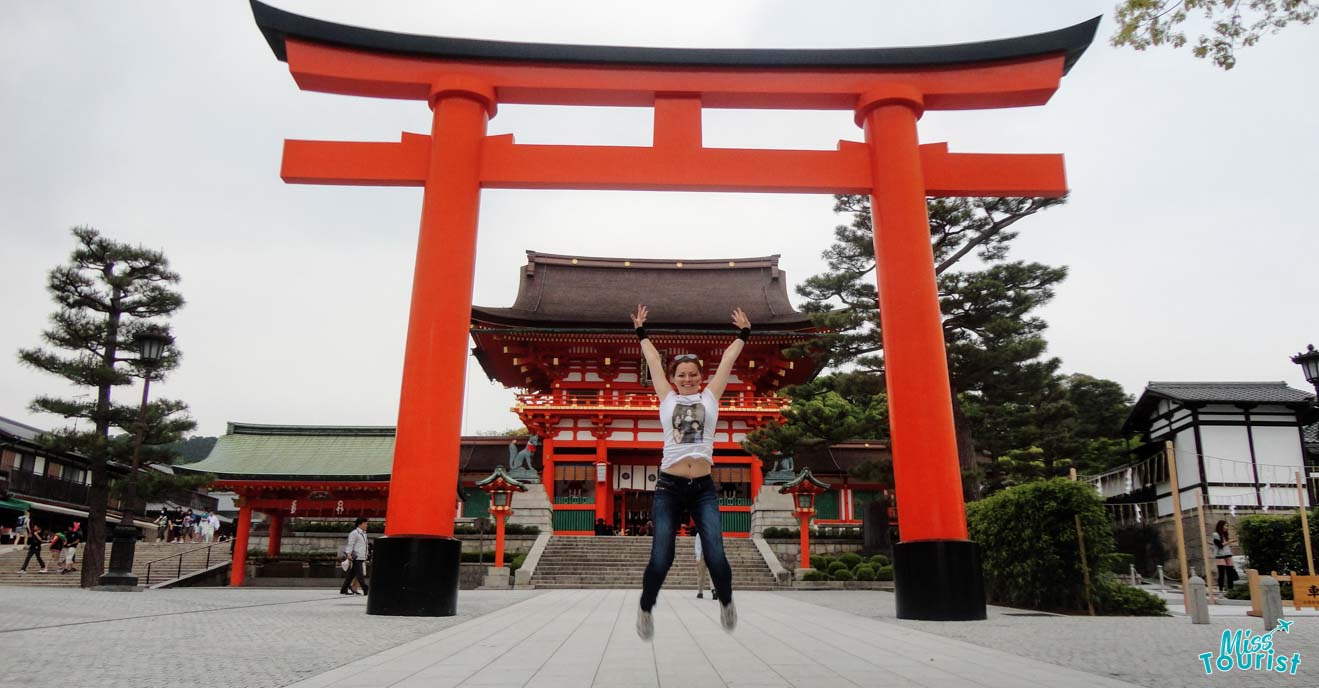 So there you have it, your travel guide for the top 6 areas to stay in Kyoto as well as the best hotels in each of them. I hope I got to help you decide where to stay in Kyoto as well as gave you some tips on how easy to get around it is, especially if it is your first time in Kyoto.
As you have seen, there are plenty of wonderful Kyoto hotels and accommodations, but these are my favorites to recommend:
Prepare to connect with nature and marvel at old Japan at Kyoto's most famous attraction, Fushimi Inari shrine. A trip to Kyoto is an experience that will feed your soul as you'll learn and understand the uniquely Japanese way of living. It's a jam-packed holiday and it will be one of your favorite trips, I swear! Thinking of continuing your trip to Japan? Check out my accommodation and travel guide for Tokyo and Osaka.
Don't take too long in deciding where to stay in Kyoto! I recommend booking 4-6 months in advance during the peak seasons of spring (March-May) and fall (September-December) in Kyoto. Hotels during those seasons run out really fast!
Do you have any questions about traveling, or had a great time in Kyoto? Comment them down below!
Happy travels,
Kate
---