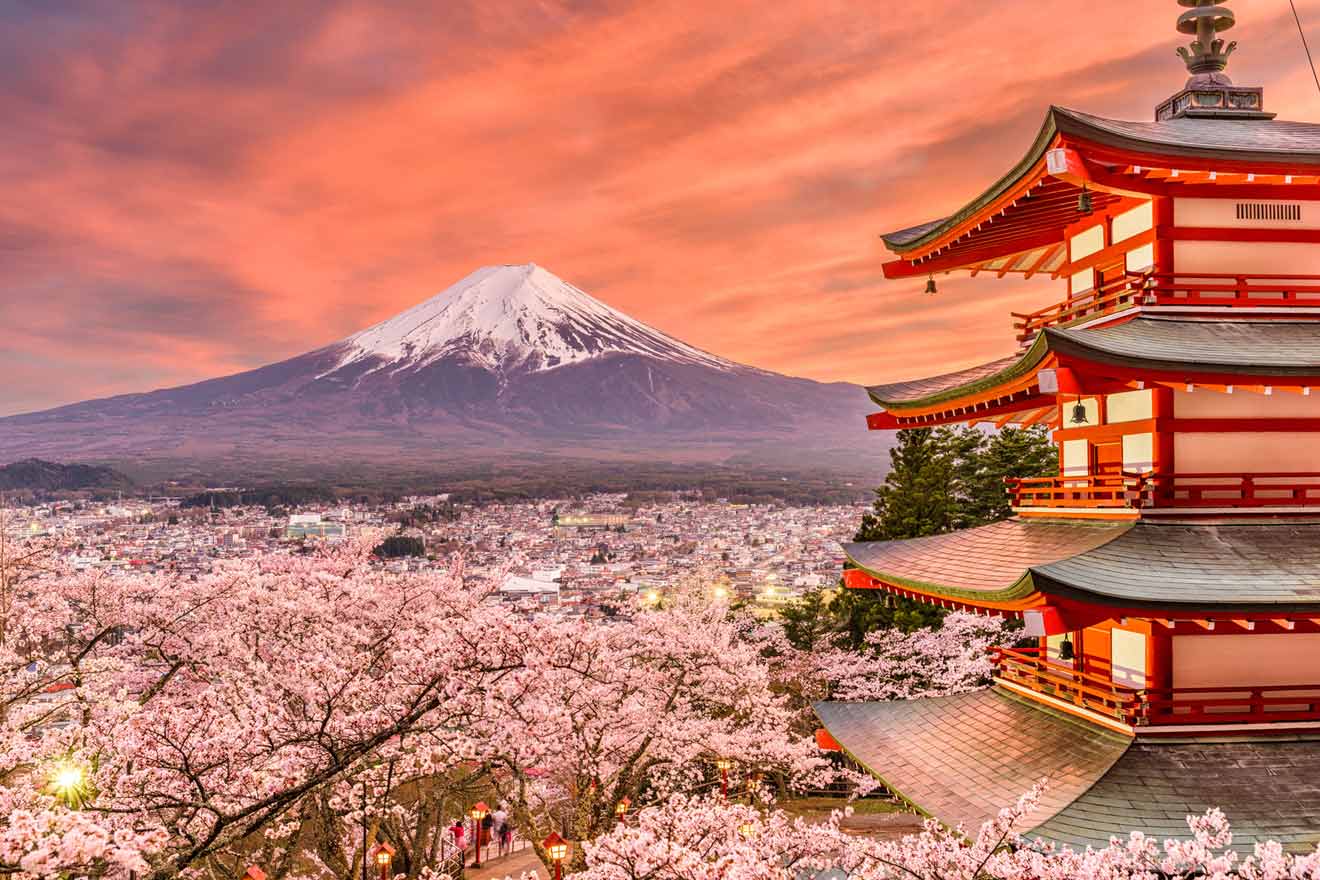 Japan is one of the most exciting places! With a fascinating culture and history, this country has become one of the biggest tech hubs in the world! If you're planning a trip there, buckle up because we've got lots to talk about!
The best place where to stay in Japan is Tokyo. The capital city is filled with never-ending skyscrapers and fabulous attractions.
But there are many more places for people who want to visit its temples or chill on the beaches, so in this post, you'll find 10 more cities, like Nara, Hakone, Kyoto, and others which I categorized by interest so you can easily pick your favorite!
I've looked for hours for the best hotels in the country and found the best of the best options. However, I've got to mention that you'll have to hurry and book in advance because they sell out super fast!
So let's dive into it already!
If you are in a hurry
Who's ready to make their move now and book a hotel where to stay in Japan? If that's you, then check out the list below and pick your favorite place in Tokyo:
We've got many places to see today but below you'll find a map that we'll help you visualize all the best places where to stay in Japan:
1. Tokyo – where to stay in Japan for the first time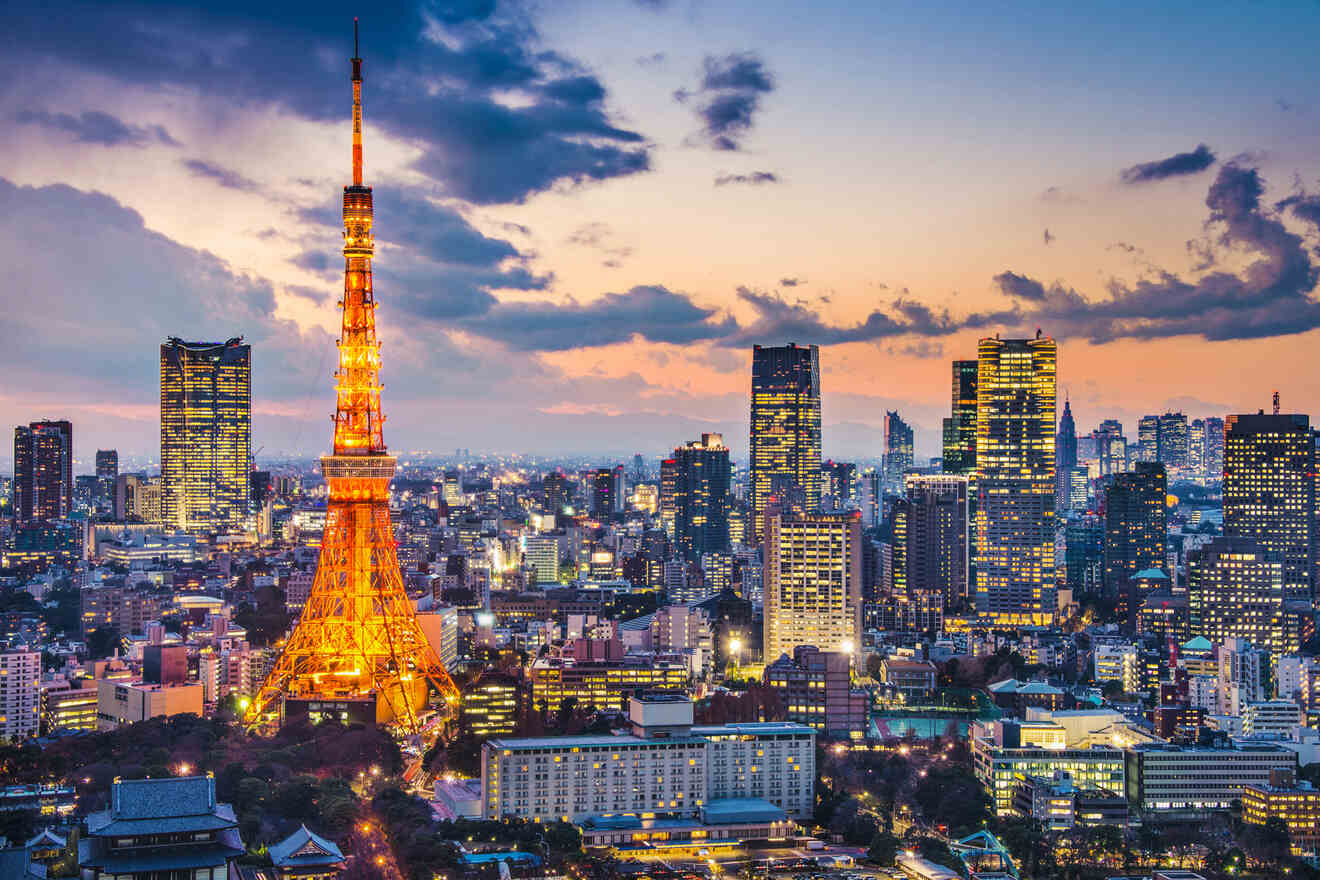 There's no doubt that Tokyo will steal your heart the minute you step foot out of the airport!
This capital city is huge, and it's the perfect place for anyone who wants to experience Japan's futuristic side! Oh yes, you'll definitely feel like you've time-traveled into the future once you arrive and see the skyscrapers.
You'll find many cool places to stay in Tokyo, and all the different districts have their charm! But I'd recommend Shinjuku, especially if you're visiting the city for the first time.
Shinjuku is worth all the money as it offers easy access to the other areas and you'll be just a short walk away from all the attractions! But of course, there are many other places to suit even the pickiest travelers.
Your list of things to do in Tokyo will never end, and I'm sure you'll want to squeeze in as many attractions as possible! This city is an oasis of unique temples, skyscrapers, and busy streets with numerous shopping sites.
Don't forget that Tokyo is one of the most touristic cities in the world, so do yourself a favor and book your accommodation in advance. Plus, if you book earlier than most travelers, you'll get to find rooms in the coolest hotels in Tokyo!
Other accommodation options in Tokyo
Things to do in Tokyo
Admire the unique Sensō-ji temple
Climb up the Tokyo Skytree tower
Enjoy the tranquility at Meiji Jingu shrine
Buy souvenirs from Ameyoko Shopping Street
Explore the city at night
Snap a picture of the Tokyo Tower
Go on a tour of the Imperial Palace
2. Nara – best place to stay in Japan for history lovers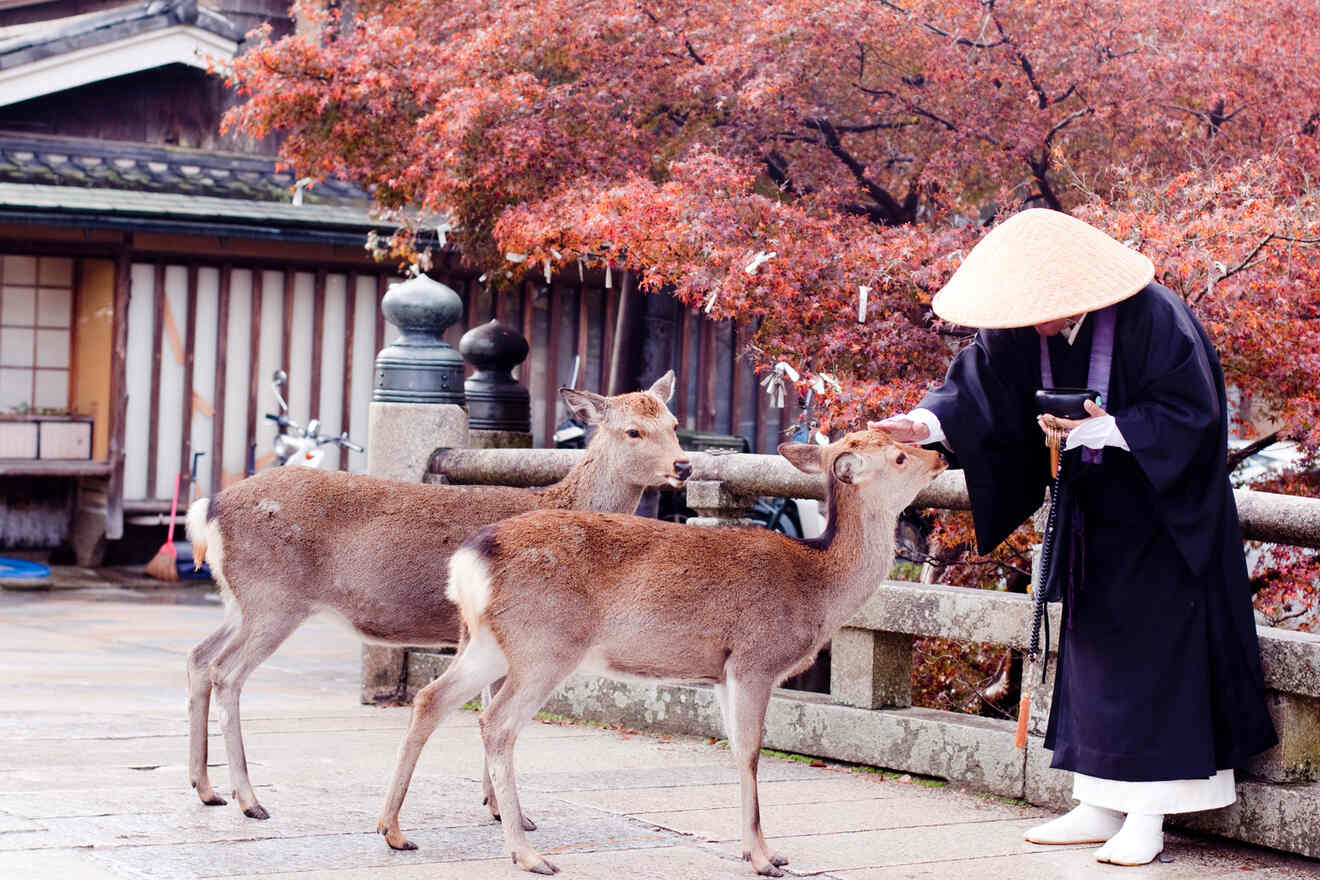 Japan has a rich past and the numerous temples, gardens, and palaces show that very well! If you're hoping to learn as much as possible about Japanese culture and history during this trip, then I'd recommend visiting Nara (or maybe Kyoto too, which I'll talk about in section #4)
As one of the best places to stay in Japan, Nara is very different from busy Tokyo. Instead of skyscrapers, you'll see many old temples (some dating back to 1000 years ago), deer parks, and museums.
Most of the temples in Nara are included in the UNESCO World Heritage list!
Yep, this place is surely more tranquil, and it's surrounded by mountains and hills, so you can enjoy long walks in nature and make some new deer friends in the parks (who, by the way, are super friendly and sometimes they even eat out of your hand)!
Other accommodation options in Nara
Things to do in Nara
See the iconic Buddha statue at Tōdai-ji temple
Play with the cute deer in Nara Park
Enjoy the views at Mount Wakakusa
Admire the unique sculptures at Nara National Museum
Visit Kasuga-taisha, a 1000-year-old temple
Explore the Japanese garden at Neiraku Museum of Art
Check out Hōryū-ji, the world's oldest wooden building
3. Hakone – where to stay in Japan for the hot springs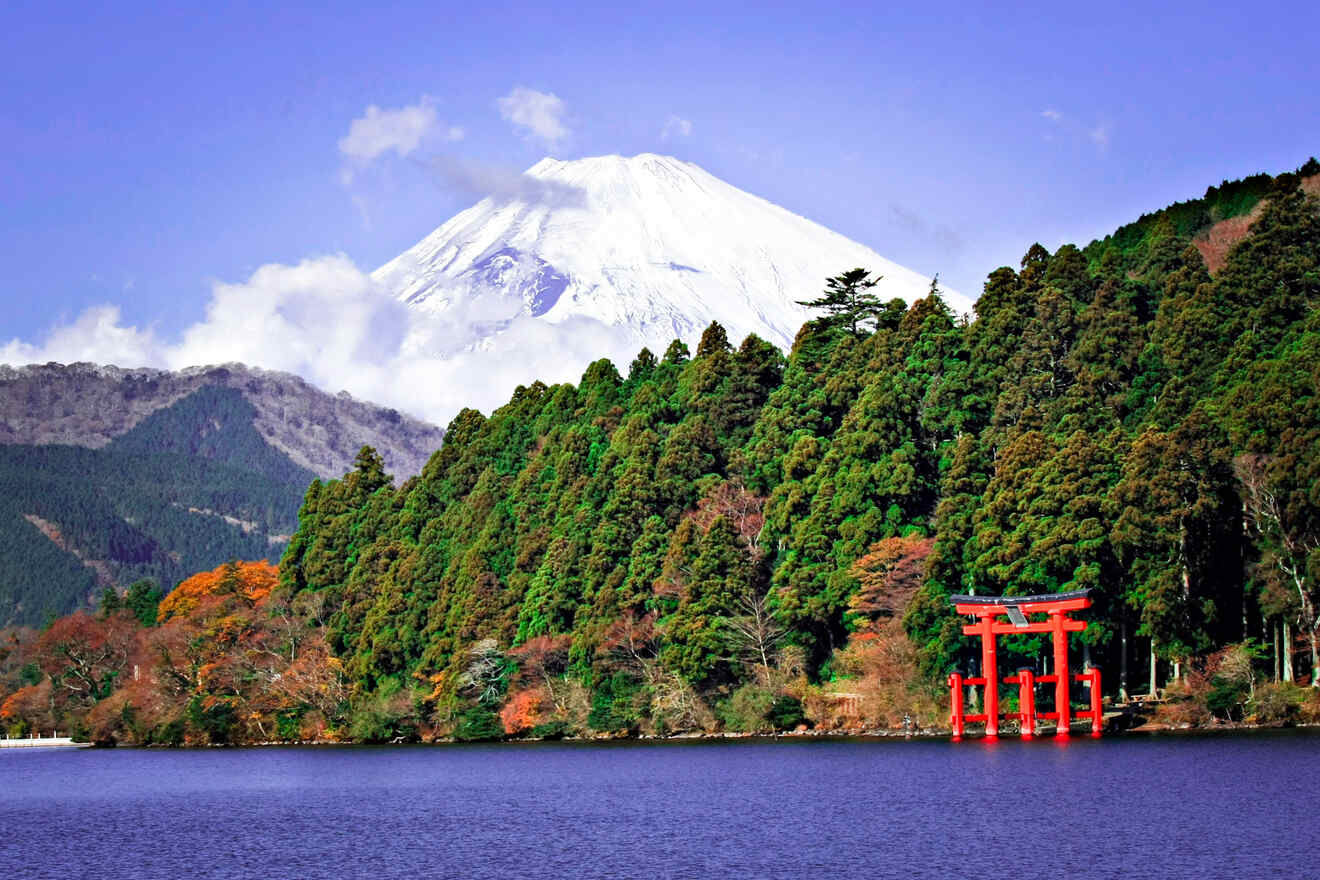 Let's move a bit further west from Tokyo and travel to one of the most unique places in Japan: beautiful Hakone!
Although I like big cities that have an urban atmosphere, I'm more into places like Hakone that offer sites in nature. If you feel the same, then let's discover the best places to stay in Hakone together!
Made up of a few small little towns, Hakone is famous for its natural hot springs and ryokan hotels (a type of Japanese inn), which I highly recommend booking for your trip.
Perfect for anyone who wants to discover Japan's natural side and hike around the famous Mount Fuji, Hakone will surely become your absolute favorite place in Japan!
The city is home to many iconic places like the famous Lake Ashi and in Fuji-Hakone-Izu National Park, a fun place where you can see Mount Fuji, the Izu Islands, and the Fuji Five Lakes.
Other accommodation options in Hakone
Things to do in Hakone
Enjoy the hot spring baths at Gora Karaku Spa
Catch a sunset in the Owakudani volcanic valley
Go on a boat tour on Lake Ashi in Japan
Explore the Fuji Hakone Izu National Park
Admire the views of Mount Fuji from the Hakone Ropeway cable car
4. Kyoto – best place to stay in Japan for culture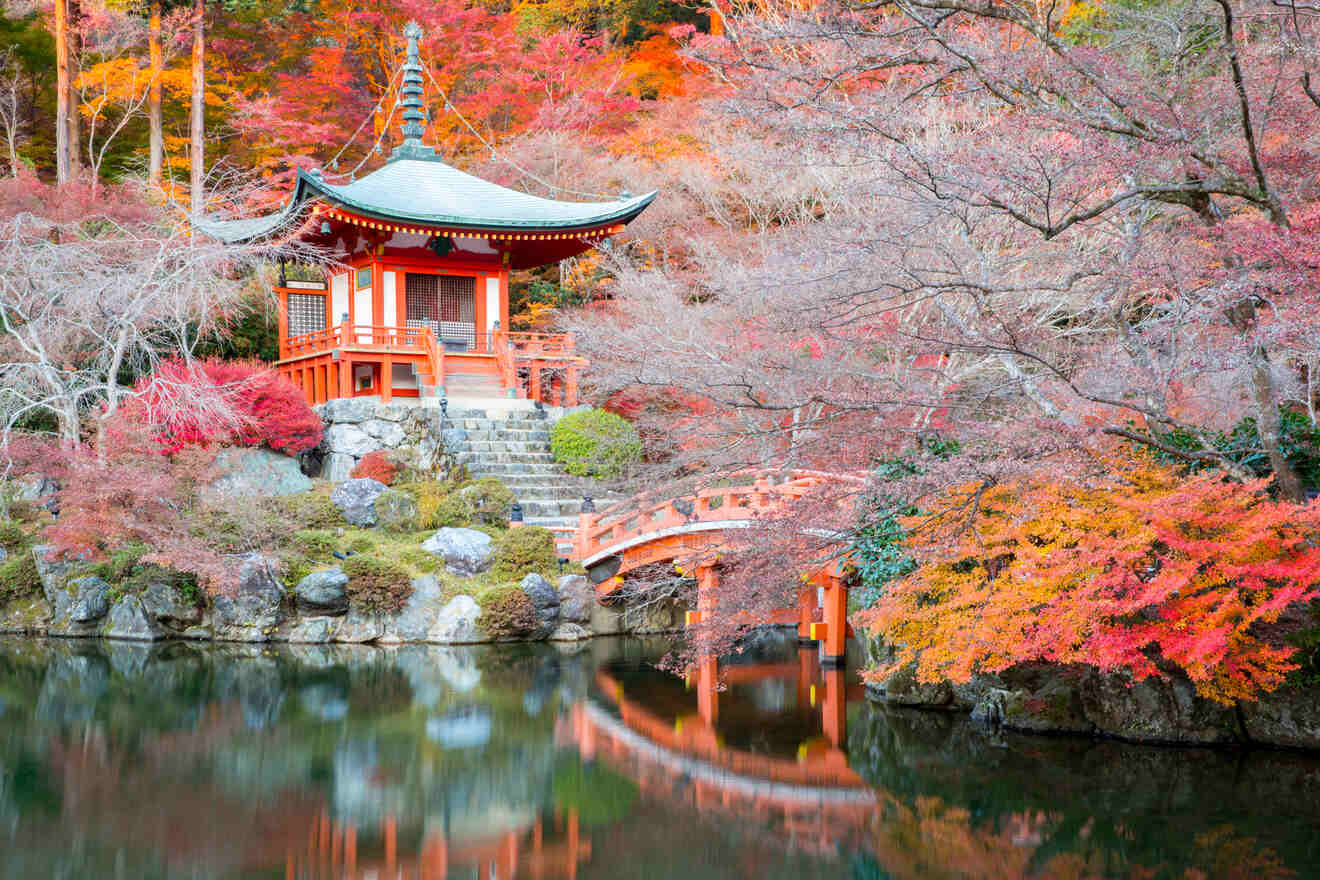 If you want to dive deep into Japanese culture, then visiting Kyoto is a must!
The spiritual capital of the country is one of the most incredible places you'll ever see! Get ready to remain in awe of the colorful temples surrounded by mountains, bamboo forests, and zen gardens.
Oh yes, Kyoto is no ordinary place, and you'll surely never forget your trip here!
You'll find many amazing areas to stay in Kyoto, and if you want to have easy access to the train station and the other neighborhoods then I'd recommend Downtown, where you'll find a mix of modern and old Kyoto, restaurants, and bars.
However, there are more fantastic areas, like Southern Higashiyama, where you can actually see real geishas walking down the streets of the Old Town, just like in the famous movie Memoirs of a Geisha.
Wherever you stay, remember that Kyoto's areas are best explored on foot. That way, you can enjoy all the architectural wonders and styles of houses!
Other accommodation options in Kyoto
Things to do in Kyoto
Take lots of pics at Fushimi Inari Taisha shrine
Visit the golden Kinkaku-ji temple
Go for a walk in the zen garden at Ryōan-ji
Indulge in the Japanese cuisine at Nishiki Market
Admire the views near the Kiyomizu-dera temple
Explore the picturesque Bamboo Forest
Learn new things about history at Nijō Castle
5. Kamakura – where to stay in Japan for budget travelers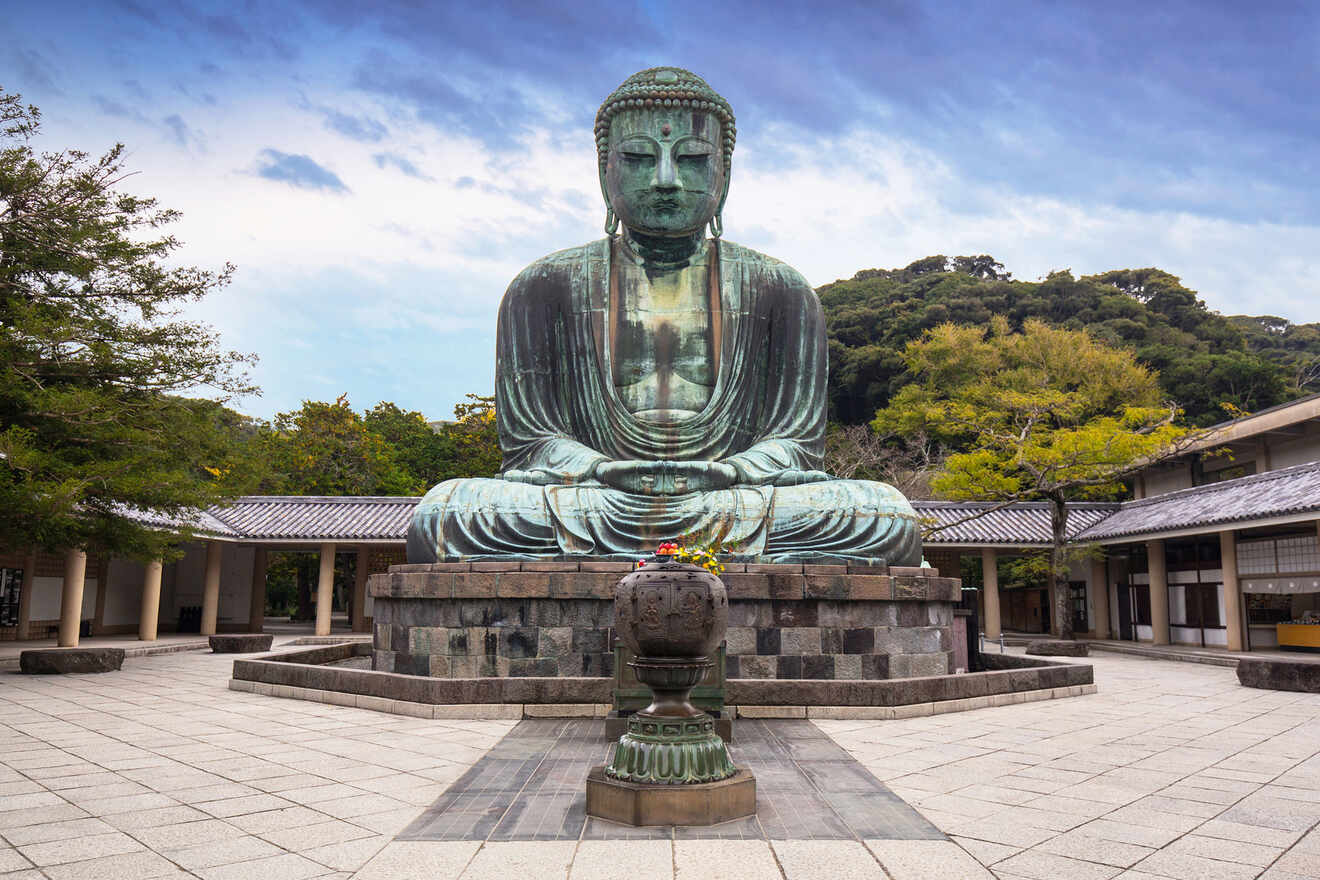 Traveling to a place like Japan can be expensive, especially if you're planning to visit more than 1 city. But I'm here to help save money when planning this trip, and the first step is to pick the right town!
Kamakura is a fantastic coastal town where to stay in Japan, just 1 hour away from Tokyo by train. And guess what, it's so affordable to come here, plus its proximity to the capital makes it a great place if you want to take day trips there.
With an abundance of temples, gardens, and, oh yes, beaches, Kamakura is a top site for anyone who wants to explore the country at a much slower pace and relax on this holiday.
Some of the most unique places to visit here are the Kōtoku-in temple (which is home to a giant Buddha statue) and the Hokokuji Temple, which has a stunning bamboo garden.
Other accommodation options in Kamakura
Things to do in Kamakura
See the giant Buddha Statue at Kōtoku-in
Admire the views of Mount Fuji at Zushi Beach
Enjoy some tranquility at Meigetsu-in Temple
Get lost in the bamboo garden at Hokokuji Temple
Go for a swim at Kamakura Yuigahama Beach
6. Miyajima – prettiest place to stay in Japan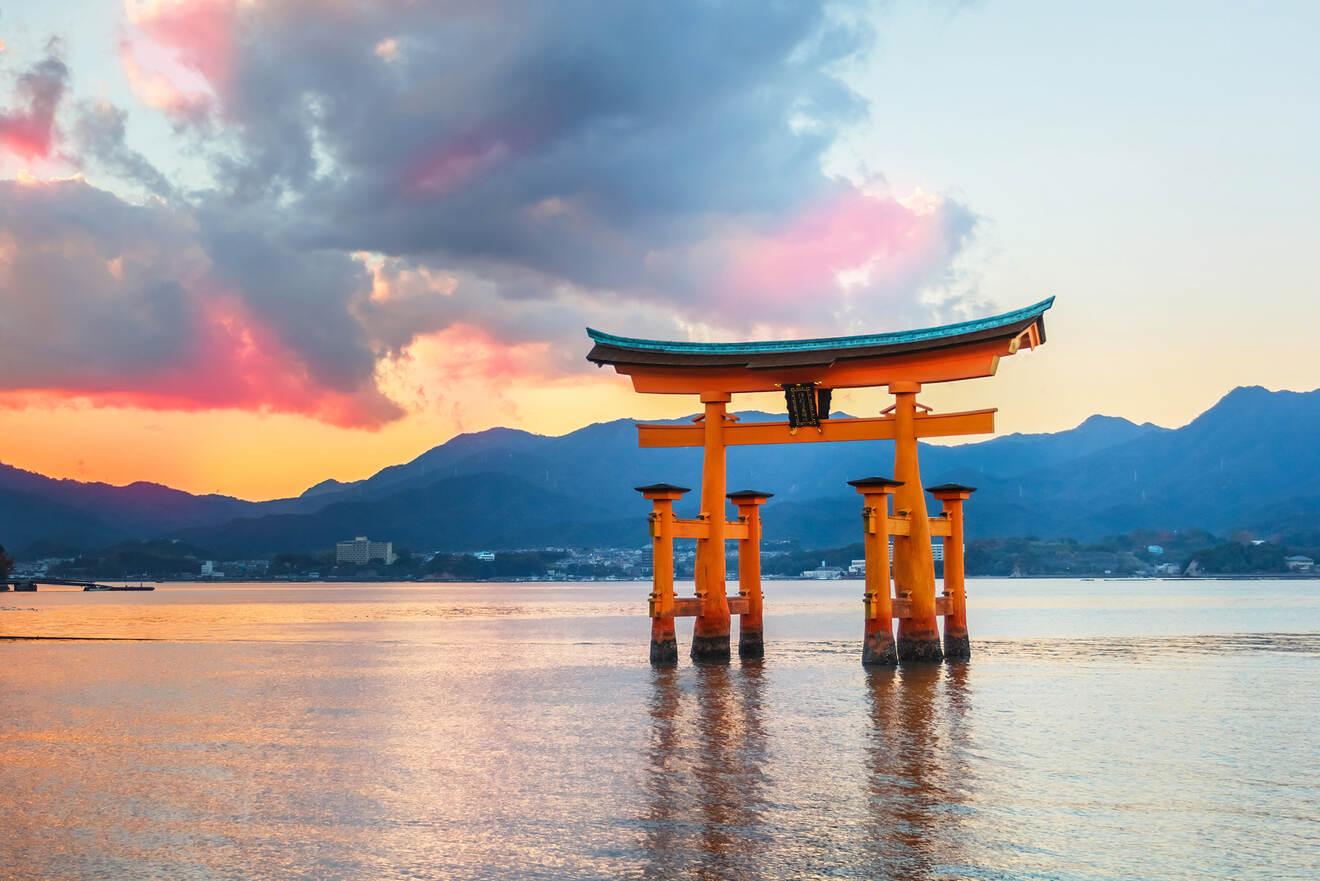 I think we can all agree that no matter where you go in Japan, you'll stumble across a super unique place, that's either so new and futuristic or old and rich in legends and fables.
We've talked about a few, but we've got many more sites to see, so let's continue our trip and head over to Miyajima, a stunning island that is also known as Itsukushima, that's set off the coast of Hiroshima.
This is one of the most unique places in Japan, mainly because it offers so much! From incredible beaches, to temples, aquariums, and museums. There's never a dull moment here!
Miyajima means "shrine island" in Japanese, and this place is often referred to as the Island of the Gods!
This town is also home to a famous temple called Itsukushima Shinto Shrine with a cool tori gate (the traditional reddish-orange Japanese gate) set on the water, which looks as if it's floating!
Other accommodation options in Miyajima
Things to do in Miyajima
Take the cable car to Mount Misen
Play with the deers at Omoto Park
Go for a walk in the scenic Momijidani Park
Enjoy the sun on Tsutsumigaura Playa
See the whales at Miyajima Public Aquarium
Catch a sunset at the famous Itsukushima Shrine
7. Hokkaido – where to stay in Japan for outdoor adventures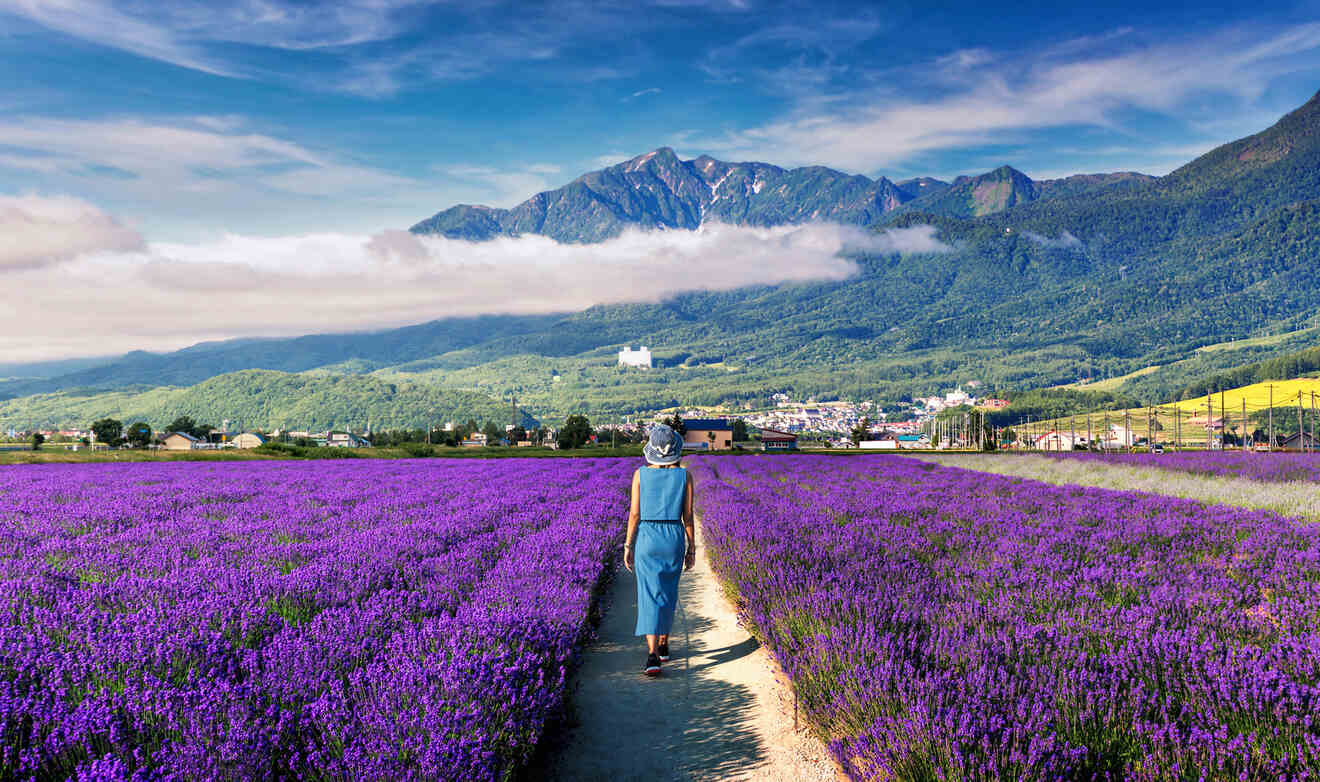 Looking for a place in Japan where you can hike in the morning, ski whenever you like, and spot cute animals in their natural habitat?
I've got just the place for you! Hokkaido region is set in the northernmost of the Japanese islands, and it's such a beautiful place filled with volcanos, national parks, and flower fields!
Trust me, you'll never want to leave this island after coming here. It's one of the best places to visit in the country.
Finding great hotels in Hokkaido is easy. The hard part is deciding where to stay since there are so many amazing sites here, but don't worry I've managed to find some great hotels that are close to different attractions so you can decide quickly.
Some iconic sites that you shouldn't miss here are the Daisetsuzan National Park which is filled with many hiking trails, wildlife and sights of Mount Asahi, the tallest mountain on the island and Asahiyama Zoo, where you can see the cutest penguins!
Other accommodation options in Hokkaido
Things to do in Hokkaido
Spot the cute penguins at Asahiyama Zoo
Take pictures of the flowers fields at Farm Tomita
Go hiking in Daisetsuzan National Park
Ski all day long at Furano ski resort
Get close to the clouds at Unkai Terrace
Enjoy the fresh water at Shirahige Waterfall
See the bluest water at Shirogane Blue Pond
8. Osaka – where to stay in Japan for families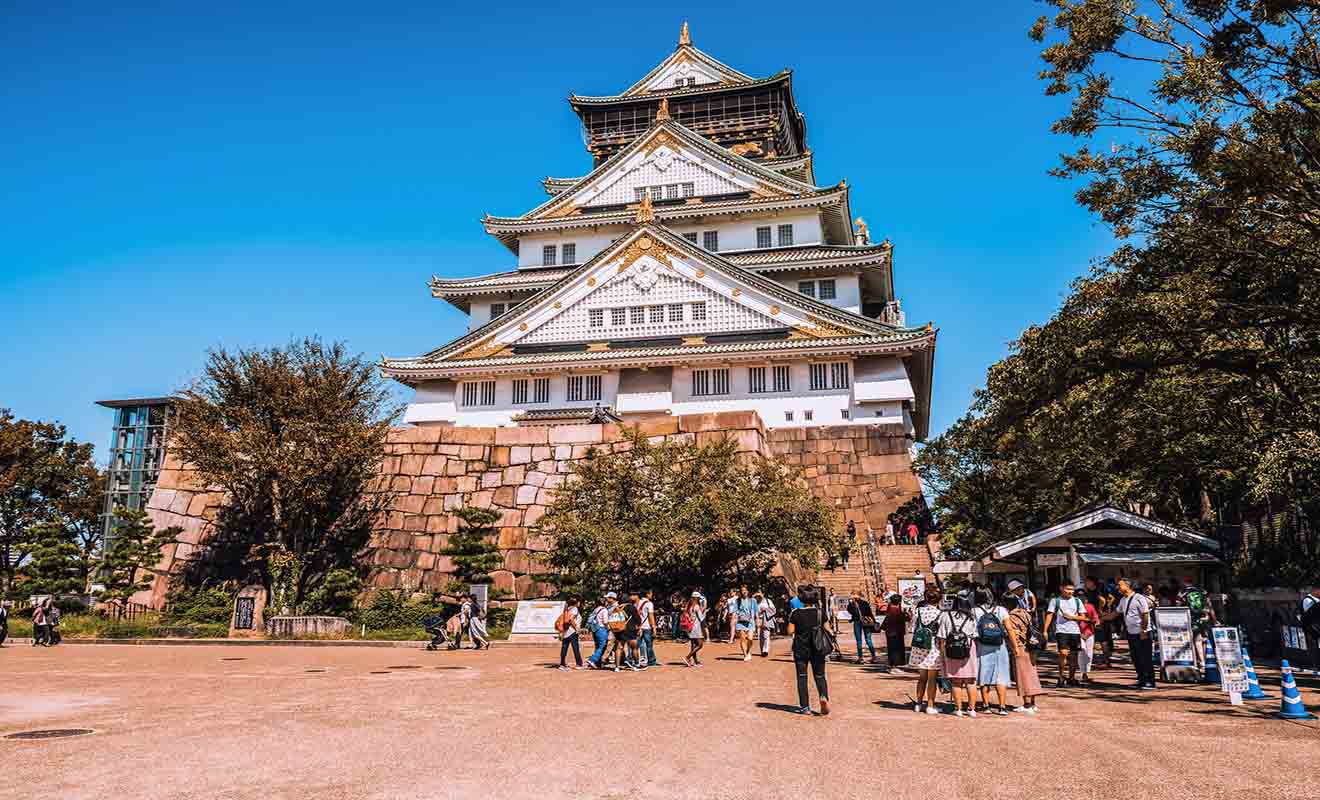 Adventure, delicious food, and incredible architecture! Osaka is a place that you shouldn't miss, especially if you're coming with the kids! Why?
Well, Osaka is home to Universal Studios Japan theme parks! Oh yes, expect unlimited fun for you and the kids at one of the most famous amusement parks in the world!
There are many amazing areas to stay in Osaka, and all the different districts have something special about them! I'd recommend Osaka Bay if you're coming with your family. However, if you don't mind the noise and want to be closer to the center, then you could go for Umeda.
Osaka is super diverse, and it offers something for each type of traveler, especially for foodies! Yep, this city is famous for its yummy street food and restaurants, so make sure you try all the Japanese specialties while you're here.
Other accommodation options in Osaka
Things to do in Osaka
Visit the beautiful Osaka Castle
Take the kids to Universal Studios Japan
Check out the restaurants in Dotonbori district
Spend a fun day at Osaka Aquarium Kaiyukan
Eat delicious street food at Kuromon Ichiba Market
9. Wakayama – best place to stay in Japan for relaxation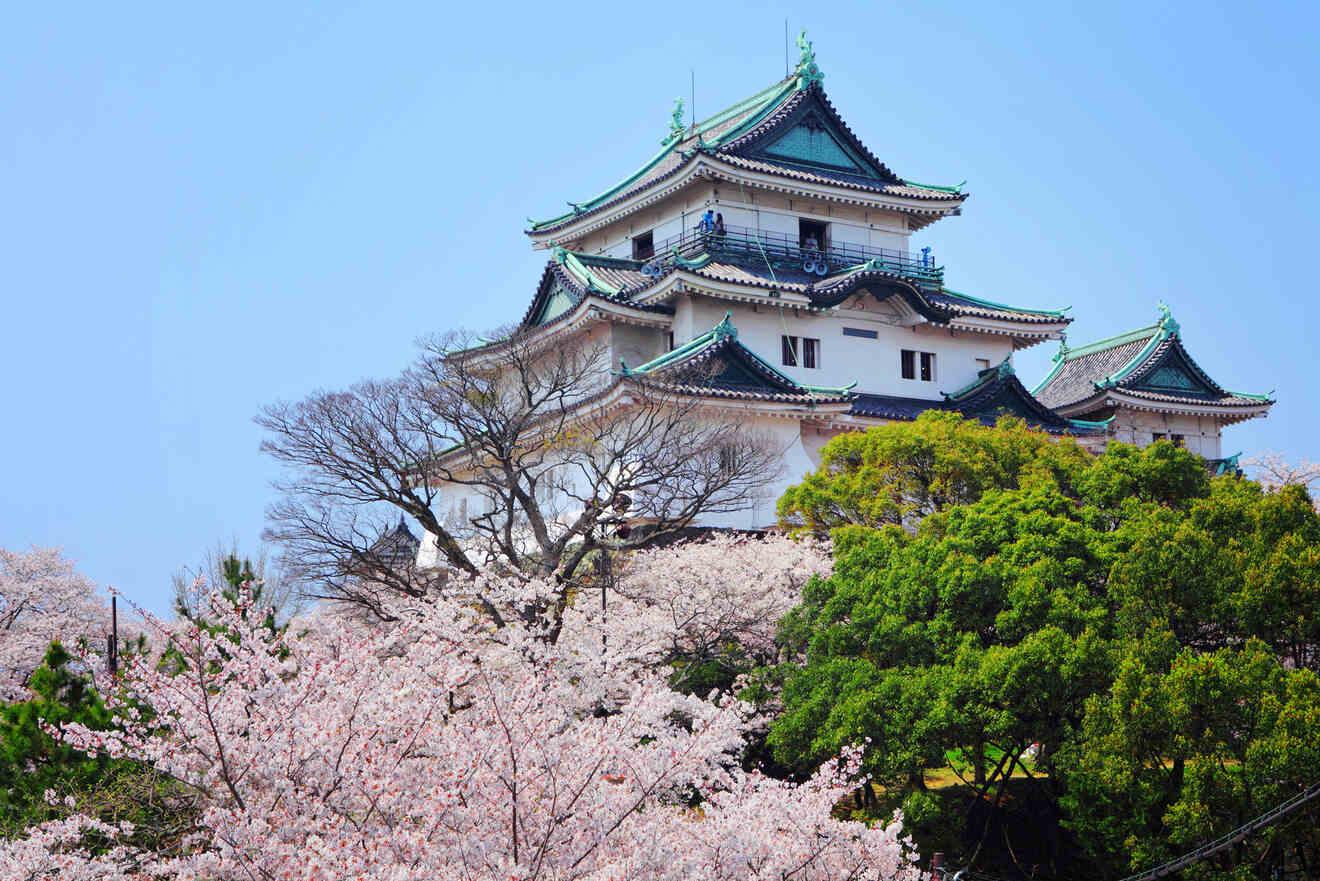 If you don't mind trading the busy streets of Tokyo or Osaka (which is only 1h away) for something a bit more tranquil, then I think you'll love the next city!
Wakayama is Japan's hidden gem, and not many tourists come here which is great for those who aren't big fans of crowds!
Famous for its castle, temples, and delicious food (you'll eat the best ramen here), Wakayama is the kind of place where you can enjoy the local atmosphere to the fullest! Unlike Tokyo, Kyoto, and other big cities, this town is great if you want to walk around, relax and discover all its hidden gems!
There are many things to do in Wakayama and some of my favorites include drinking tea in the most peaceful gardens and visiting all the temples.
And if you're craving a bit of action, just head over to Wakayama Marina City, a small island connected to the mainland by a bridge where you'll find a super fun theme park!
Other accommodation options in Wakayama
Things to do in Wakayama
Visit the beautiful Wakayama Castle
Admire the cherry blossoms at Kimiidera Temple
Have fun at Wakayama Marina City
Check out The Museum of Modern Art
Go for a walk in Yosui-en Garden
10. Yokohama – where to stay in Japan for shopping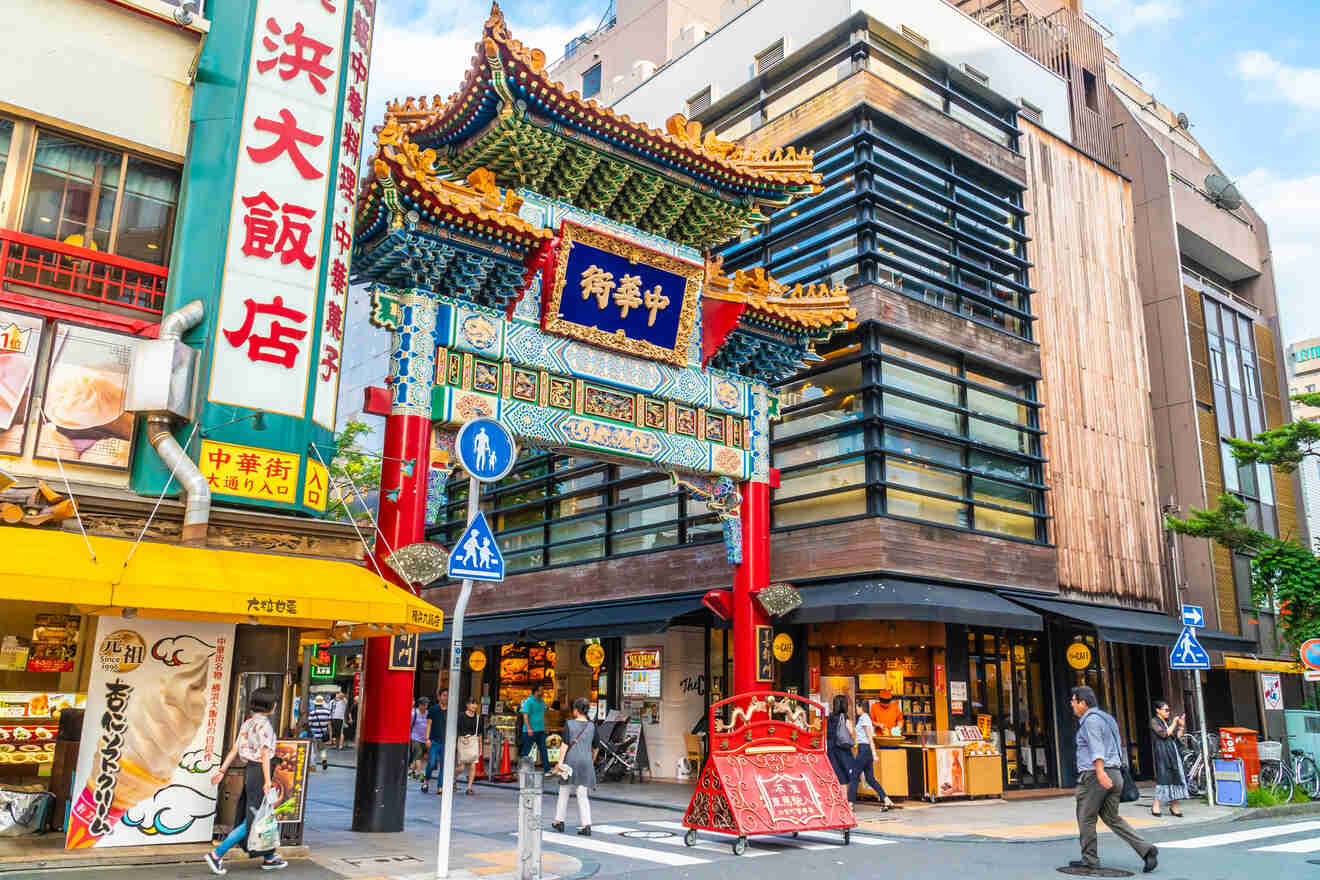 As Japan's second-largest city, Yokohama offers many incredible attractions, fantastic restaurants, and shopping stores (their Chinatown is huge)!
If you're looking for a whole experience of Japan, then I think you should definitely consider Yokohama as it has a little bit of everything, including a huge stadium, which is the biggest one in the country, and great hotels!
In 2019 they held the final match of the Rugby World Cup in Yokohama at their International Stadium!
There are many things to do and see in this city, and some of them are super quirky and family-friendly! Like the Cup Noodles Museum, where you can learn about the inventor of cup noodles, or the Cosmoworld amusement park!
But as I already mentioned, I think people who like to shop will enjoy their time here to the fullest. There are lots of stores and as I mentioned they have a big Chinatown where you can get most of your souvenirs!
Other accommodation options in Yokohama
Things to do in Yokohama
Explore the scenic Sankeien Garden
Shop until you drop in Yokohama Chinatown
Visit the Cup Noodles Museum
Explore Yokohama at night
Enjoy your time at Yokohama Cosmoworld
Admire the views from The Sky Garden
Take the kids to the Yokohama Zoological Gardens
11. Okinawa – best place to stay in Japan for beach lovers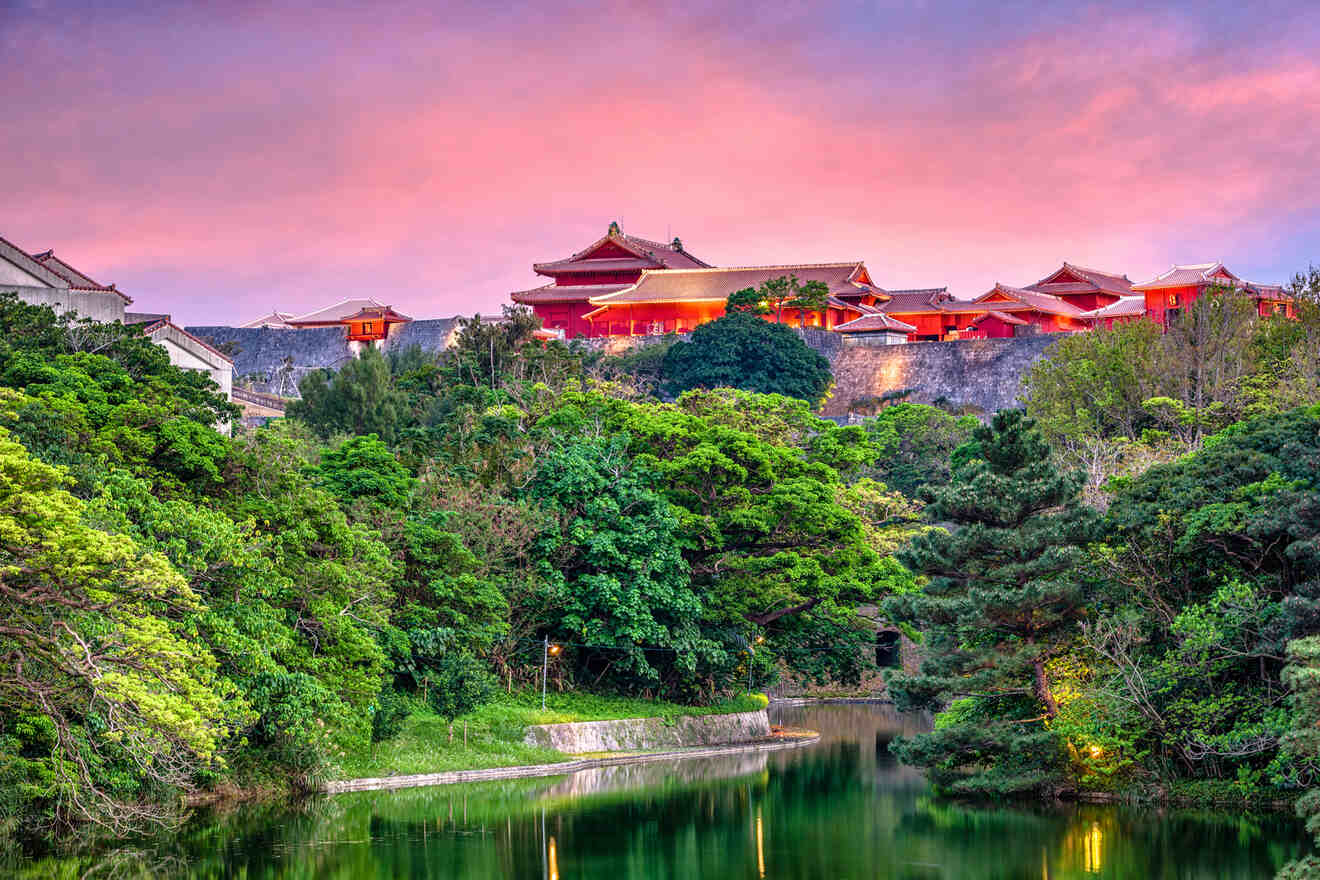 As tourists, I guess we don't think of Japan as a beach holiday destination. Well, there are such places in the country and it would be a shame not to visit them since they look pretty spectacular!
Okinawa is a group of 150 remote islands located south of the main Japan archipelago in the East China Sea. Only 47 of them are inhabited, and the most popular one is Okinawa Island.
This is one of the best places to visit in Japan as it has the perfect warm weather all year round, jungles to explore, mangroves, and the bluest water!
You'll find there are endless unique places to stay in Okinawa, from bustling cities to old, beautiful towns.
Plus numerous things to do for all groups ages and interests. Whether you want to chill on the beach, go partying in the club at night, or enjoy your family time in an amusement park, Okinawa is ready to offer that and more (trust me, you'll fall in love with Japan after coming here)!
Other accommodation options in Okinawa
Things to do in Okinawa
Visit the beautiful Shurijo Castle
Go snorkeling in the Blue Cave
Relax on Zanpa Beach
Take the kids to the American Village theme park
Enjoy the views at Cape Manzamo
Spot some whale sharks at Okinawa Churaumi Aquarium
FAQs about hotels in Japan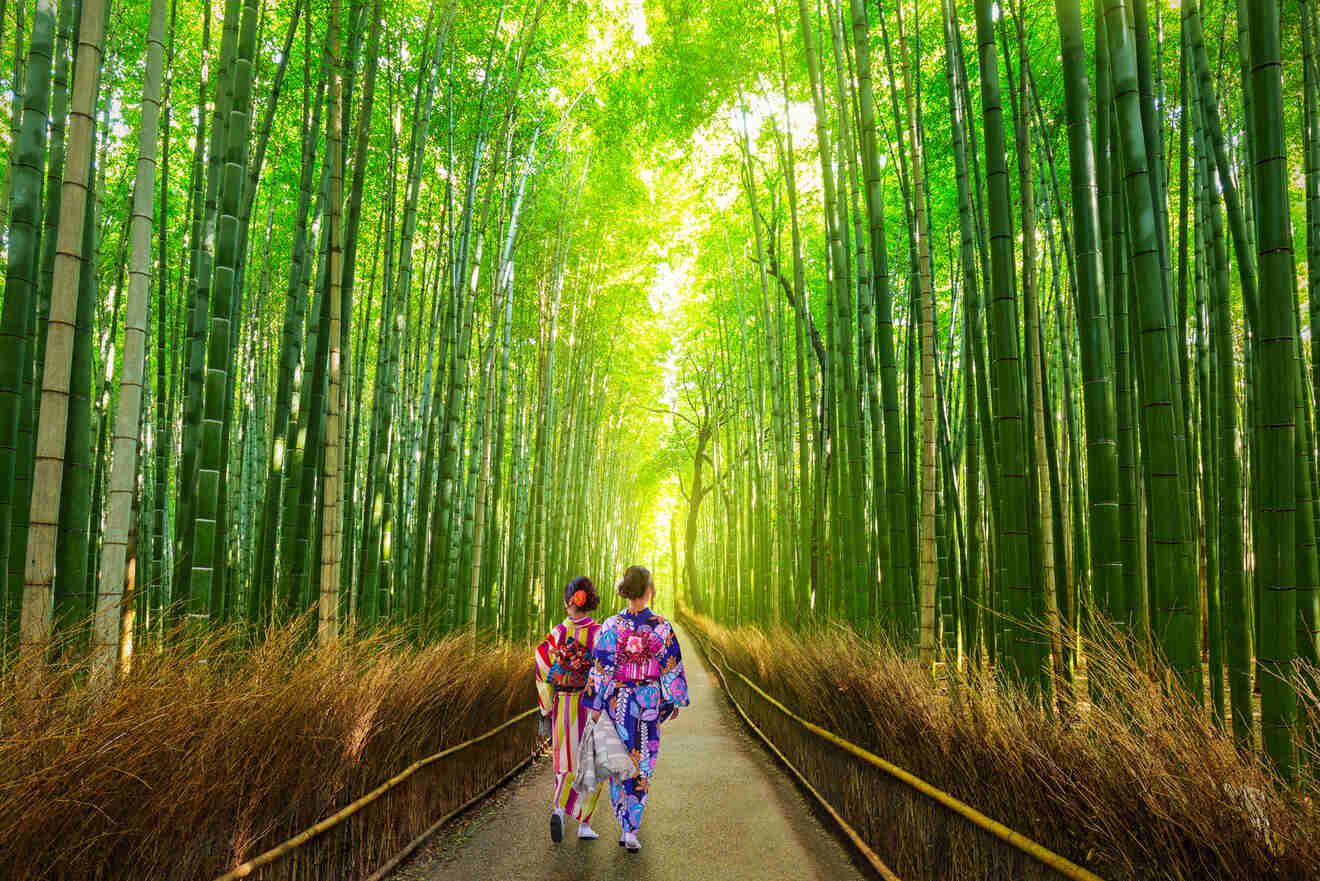 Conclusion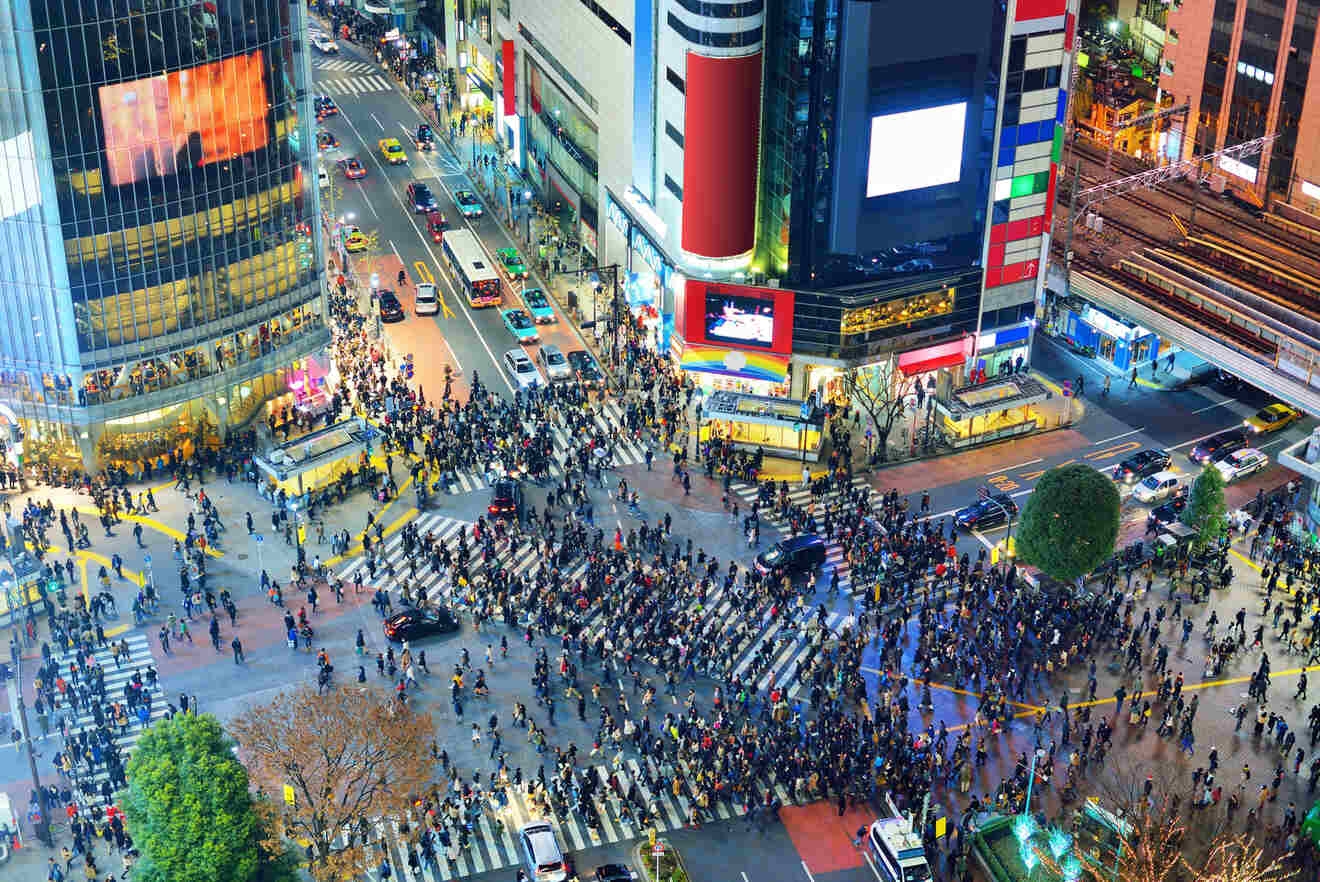 A pretty iconic country, right? Well, now that you've seen all these cities, which one do you think you'd prefer? I wanna hear all about it, so make sure you leave me a comment below!
Until you decide, let's quickly recap what we've talked about today. This post has the best places where to stay in Japan, categorized by interest plus a list of hotels for each.
I know that's a lot of information to take in so in case you're looking for a bit of extra inspiration, here are my top 2 favorite hotels, both located in Tokyo:
Imperial Hotel – This is one of the best places in the capital city, and it has an indoor pool with fabulous city views, a spa center, and a restaurant
Onyado Nono Asakusa – A beautiful hotel in Tokyo where you can relax in their natural hot spring day and night and in their sauna
As I mentioned, these hotels are some of the top places where to stay in Japan, so make sure you book yours fast because I'm certain they'll disappear super quickly!
It was a long journey but we've finished our virtual trip to Japan! You've got all the info you need in this post, but if I've missed anything just leave me a comment below and I'll answer as quickly as I can!
Happy Exploring,
Victoria
---