The best things to do in Stockholm packed for you in a perfect 3 day itinerary:
Stockholm is a fascinating city with a history of over 750 (!!) years. It is spread across 14 islands connected by 57 bridges, and each neighborhood has its own unique character.
Did you know that Sweden managed to stay neutral during WWII? That is why it was never bombed, and the old town is greatly preserved.
Stockholm is a trend-setting city with inventive cuisine, remarkable museums and pretty parks! No wonder Stockholm is jam-packed with things to do; it truly has a never ending list!
You can easily stay for a week and not run out of things to do.
Nevertheless, I chose the best of the best attractions in Stockholm for my three day stay. You can also follow this plan if you have two days or just one day in the city.
Here is my suggested itinerary of things to see in Stockholm if you go at a normal pace or faster pace.
Day 1
1. Stroll through Gamla stan (the Old Town)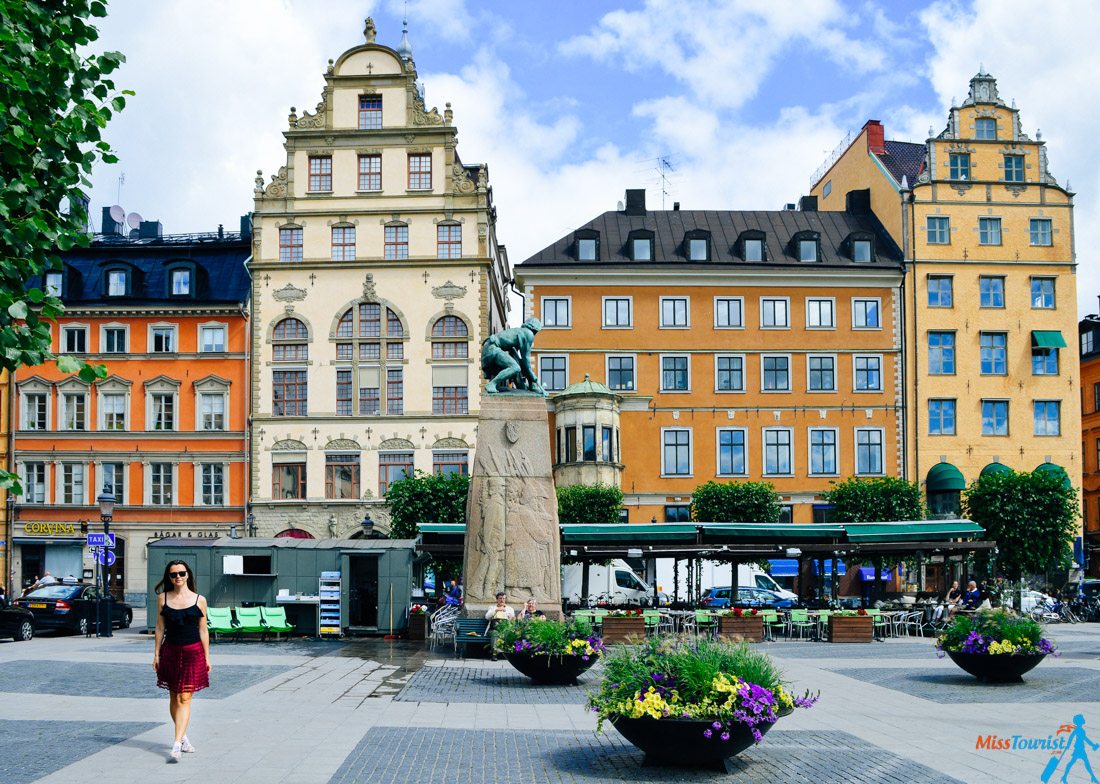 As I said before, Sweden managed to stay neutral during WW2.
What does that mean for us regular tourists?
We can now enjoy one of Europe's best preserved medieval city centers!
Wander the narrow and winding cobblestone streets, gawk at the beautiful architecture of old colorful buildings, and just spend a couple of hours wondering around Gamla stan to feel the essence of the city.
And don't forget to Fika!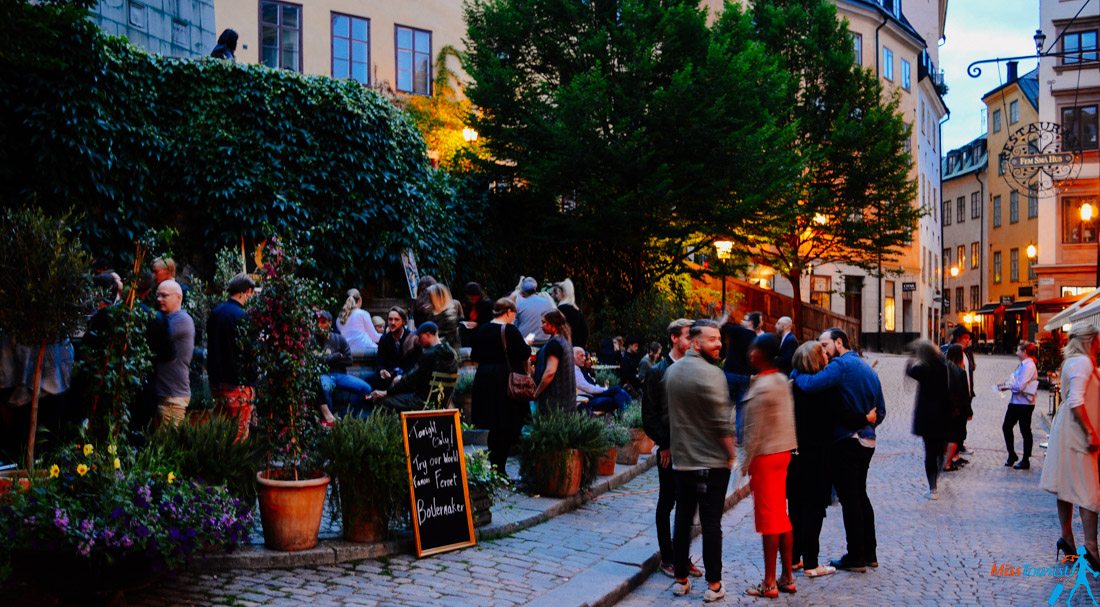 Here, let me explain what Fika is – it is a Swedish type of Spanish siesta, a time of the day when you enjoy a cup of coffee, or tea with local pastries.
I'm not sure if alcohol is also counted as fika, but if tasting some local craft beer overlooking the Old town sounds like a good idea to you, I have a great place in mind!
Kägelbanan was recommended to me by a local friend. I haven't seen it recommended in any city guide.
It is a hip place with a huge selection of beer and a fantastic view!
2. Free walking tour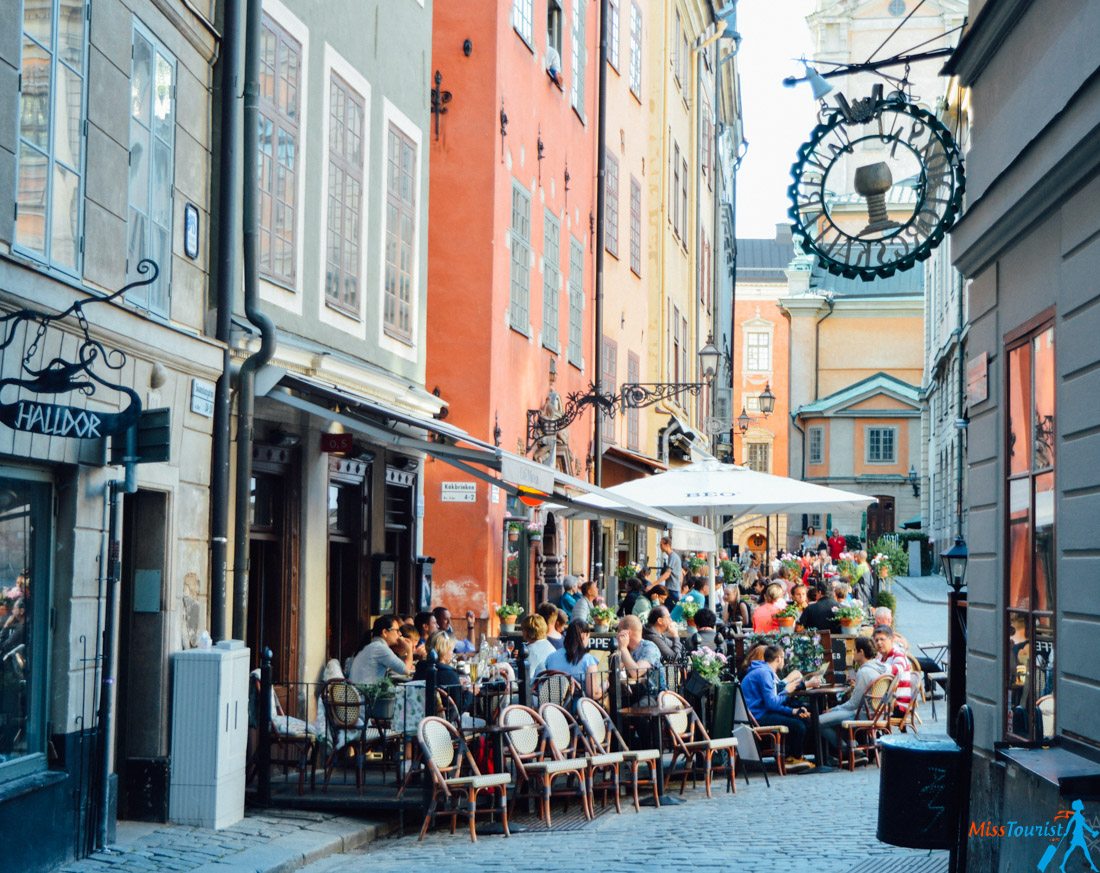 I love the concept of free walking tours, and I usually do one in every city I go!
This is the concept – at the end of the tour, you decide how much to tip your guide based on how much you think it was worth to you.
A free walking tour will walk you through the main sights in about 2-3 hours. At the same time, you will get to know some funny stories about city life, learn about the so called "Stockholm syndrome" and many more.
If you don't like free walking tours (true, they can be crowded), then this is a great tour as well! If you want to combine it with tasting some traditional food, here is the right tour for you!
OPTION 1 – Consider taking a hop-on/hop-off bus tour. I usually don't take those double decker bus tours, but I can recommend this one as everything in Stockholm is quite a distance apart from each other.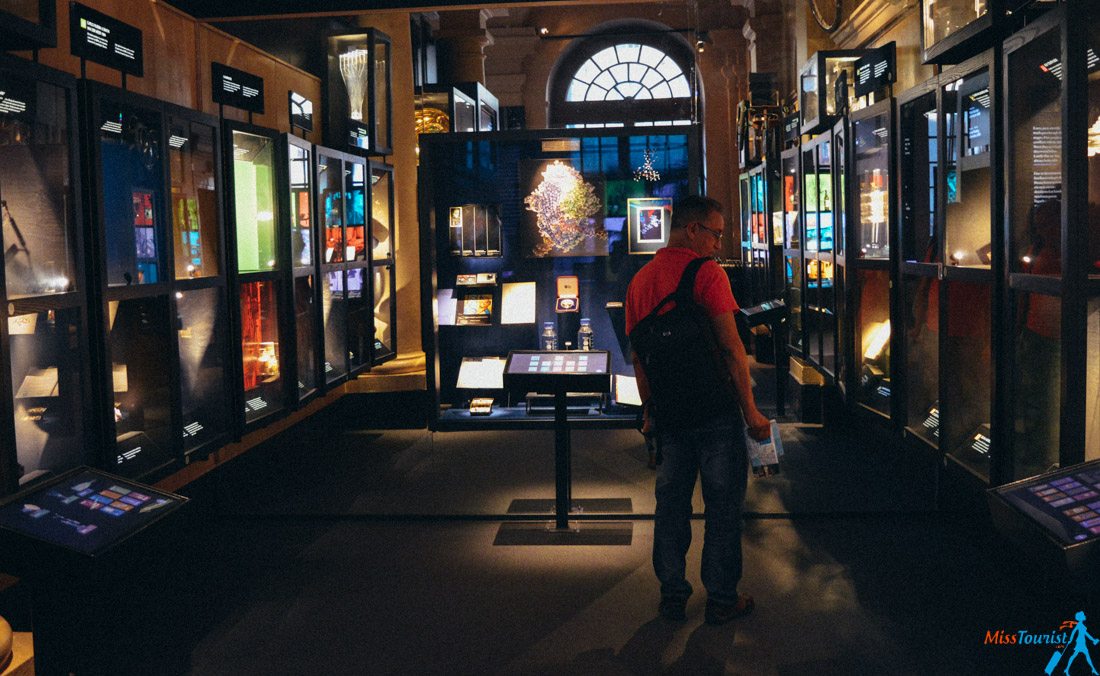 OPTION 2 – If you still have some energy left, go to the Nobel Prize Museum. You will get to know everything about Nobel, his will and stories of people who received the prize. Check out the Grand hotel, which is where the nominee stays before the Nobel Prize ceremony.
Day 2
1. Royal palace – Sveriges Kungahus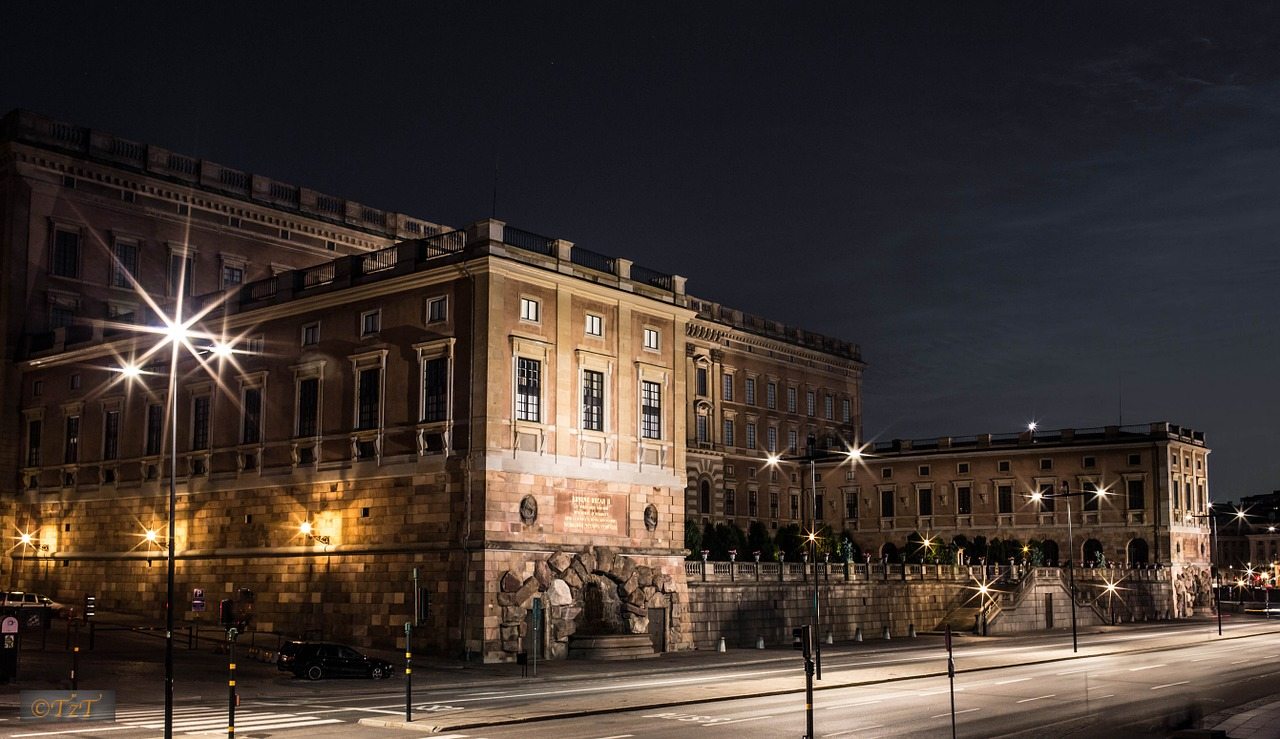 This Royal Palace in Sweden is one of the largest in Europe.
With over 600 rooms, it is the official residency to his royal majesty the King of Sweden. Make sure not to miss the changing of the guards in front of the palace.
The visit is 16 EUR, but you will get in free of charge if you have your Visit Stockholm card.
FUN FACT: Did you know the princess of Sweden got married to her gym trainer? Sweden is truly a country where everyone is equal.
2. Djurgården – museum island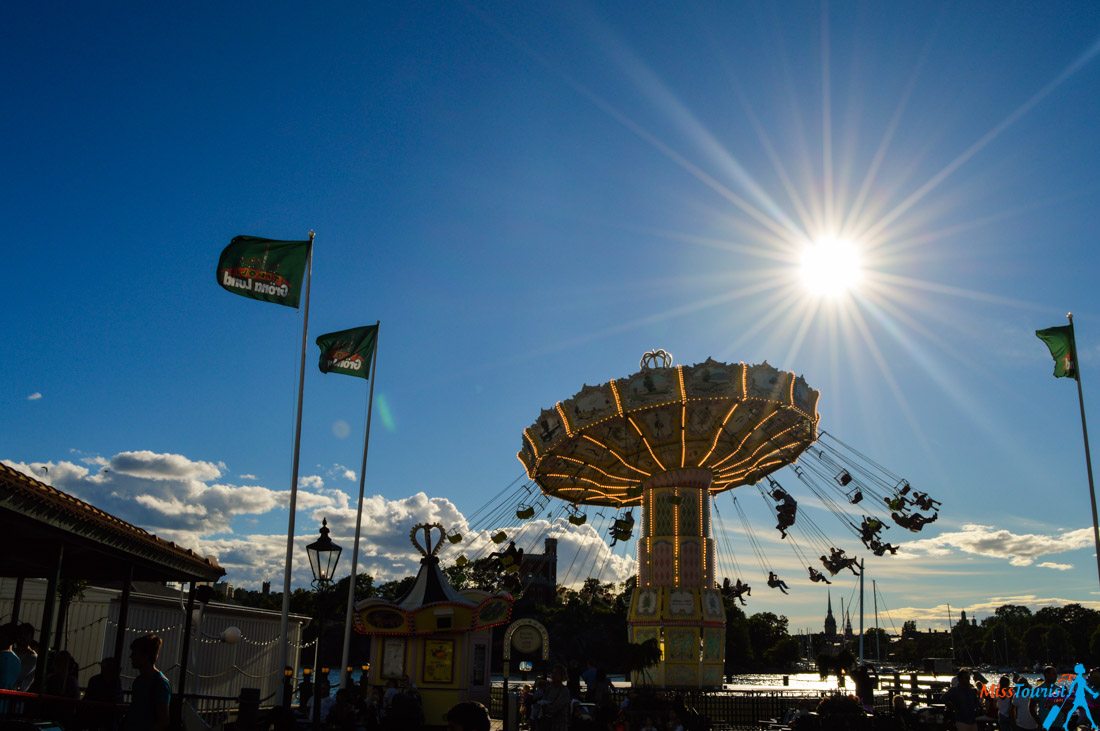 A museum Island (just like in Berlin) is a convenient idea for us tourists!
Most of the museums are concentrated in one area, yes, literally on the island.
To get to the museum island from the Royal Palace (Old Town), I recommend taking a boat (see section about public transport below).
This boat is normal public transport in Stockholm; you just have to pay a bus (well, boat) fare. It is a great way to see the city and no need to pay for the boat tour!
The island is easily recognizable by roller coasters – you can't miss it!
When you're in Djurgården, take a long stroll around and visit some museums of your choice.
3. Vasa Museum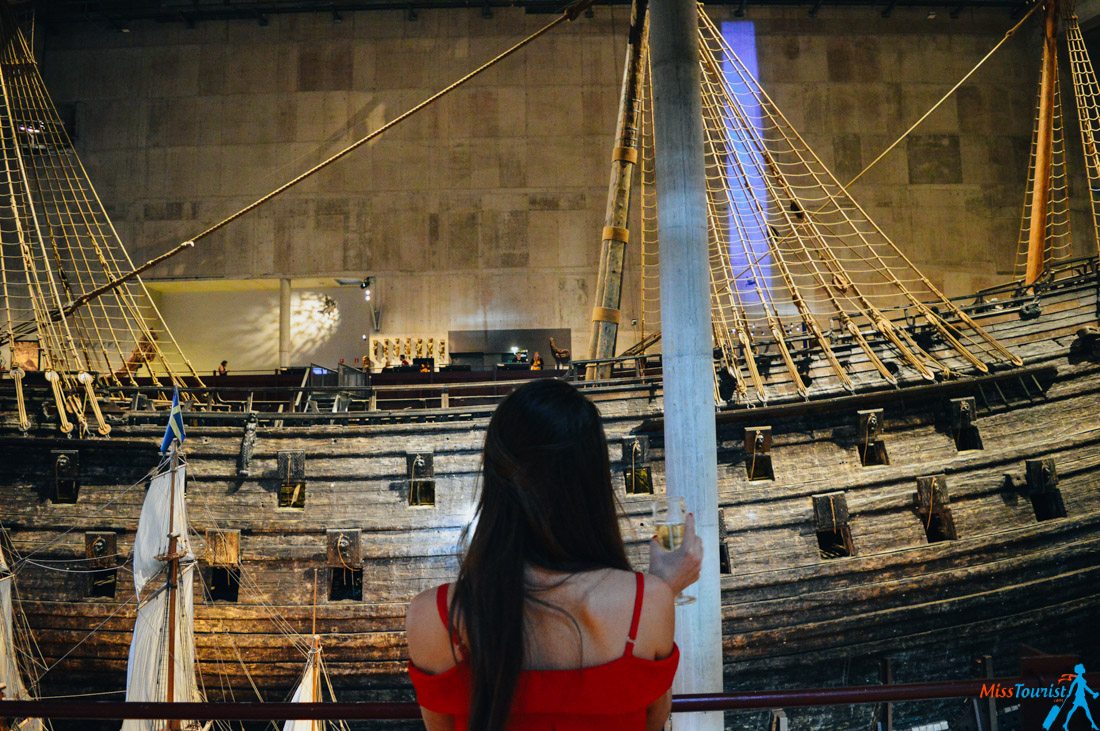 Whatever museums you choose, the main one that should be on your list is, no doubt, the Vasa Museum!
When else will you have a chance to see a real functioning, fully preserved huge Viking ship from the 17th century?
Let me answer that – nowhere, as it is the world's only preserved 17th century ship.
This ship was a beloved boat of King Gustav II Adolf, and he wanted it to be the best in the world.
The only problem was the king loved it too much and the engineers did not dare tell him it was not very maneuverable and it wouldn't sail for very long.
And yep, that's exactly what happened – the ship sank just minutes after setting sail for the first time!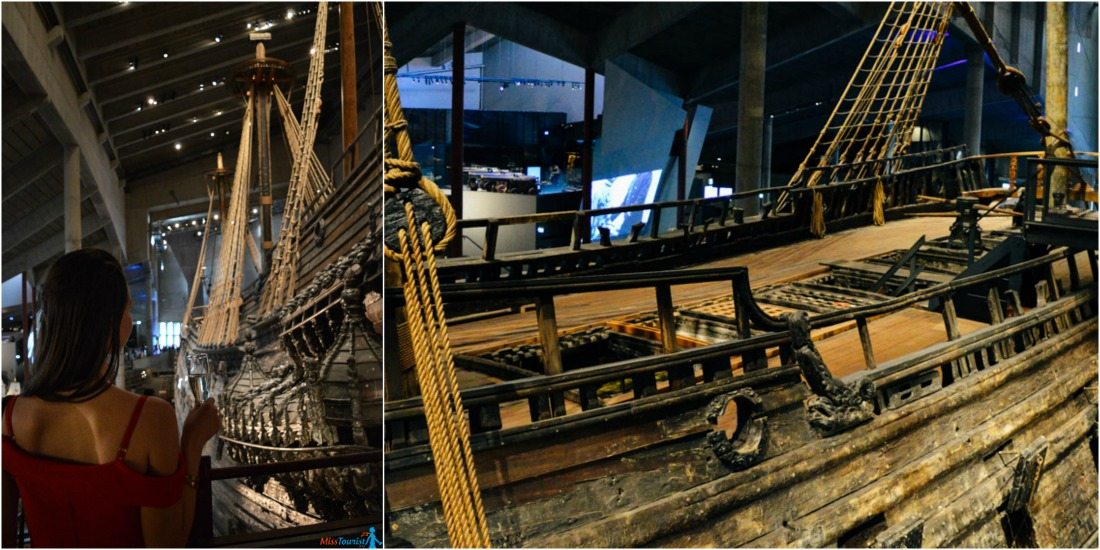 Unfortunately, while many on board survived, thirty people died in that catastrophe.
333 years later, it was pulled from the depths of the sea … erm harbor actually, and restored, so that now we can enjoy this impressive structure. Walk around it, you might feel like Jack Sparrow from Pirates of the Caribbean!
Here is the schedule for the guided tours in English that is included in the admission.
TIP: You can get a Stockholm pass which will cover most of the activities, including this one, that you might want to do. It's a great investment – unlimited access to almost all the activities in the city. It is a bargain if you consider the sky high prices for everything in Stockholm.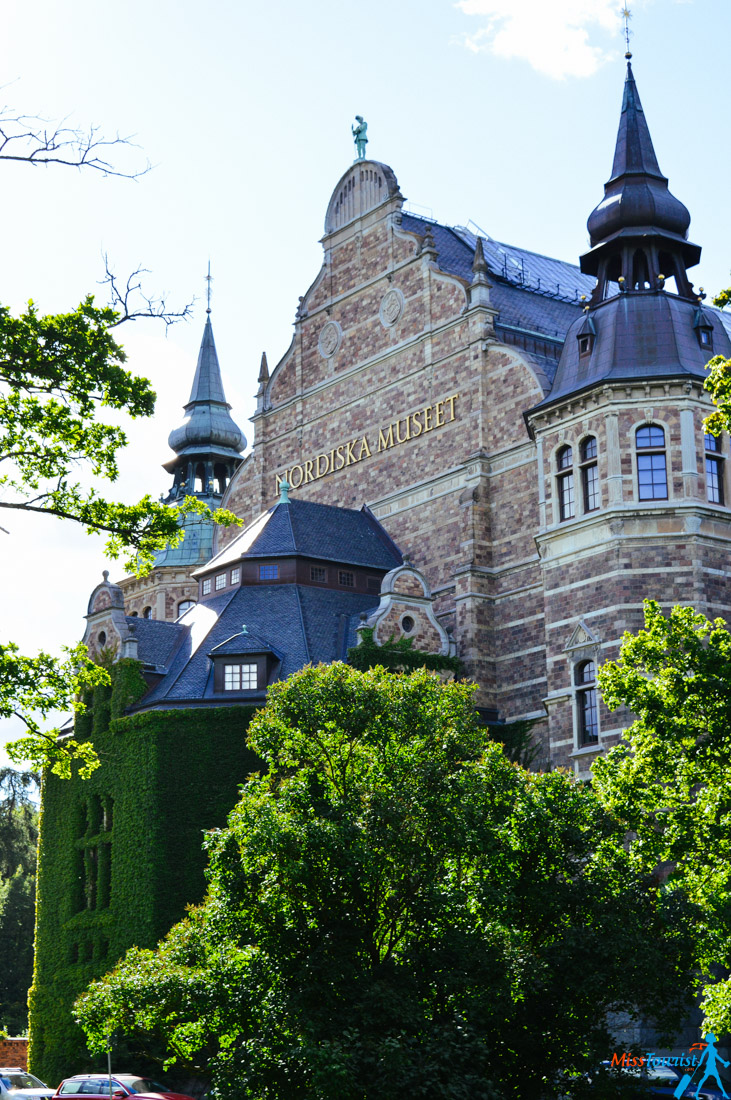 There are other great museums that are located just a stone's throw away. If you still have some time left, check out this list of suggestions:
Skansen (open air museum and Zoo in one. It is huge, plan for at least a couple of hours if you go!)
The last three suggestions are great if you are traveling with kids.
The Nordic (Nordiska) museum is my favorite – dedicated to the Swedes' trends and traditions, life and work habits from the 16th century until the present day. I especially liked the clothes collection! The museum is huge and you can easily spend 2-3 hours there. Don't forget to grab an audio guide, it is free of charge! Free admission on any Wednesday from 5 pm – 8 pm.
Day 3
1. Abba museum
Guess what, in addition H&M and Ikea, Sweden exports some good music!
Visit the ABBA museum if you are familiar with the legendary band.
ABBA is an icon of the 70s.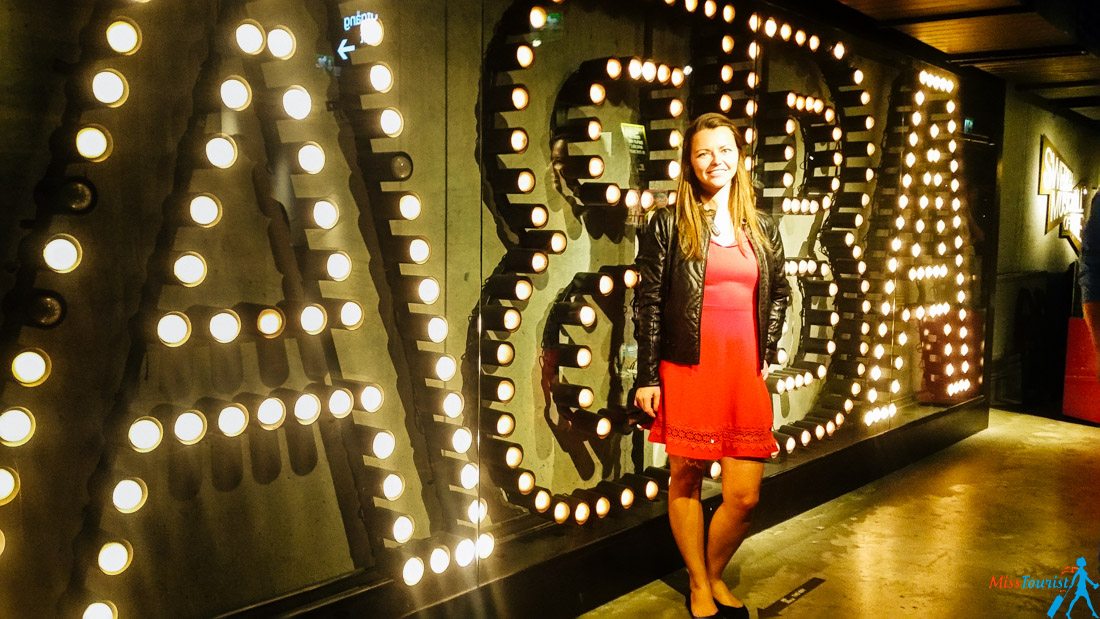 The museum is very interactive and you can have a lot of fun singing with the band on the stage.
2. Go underground – Metro stations tour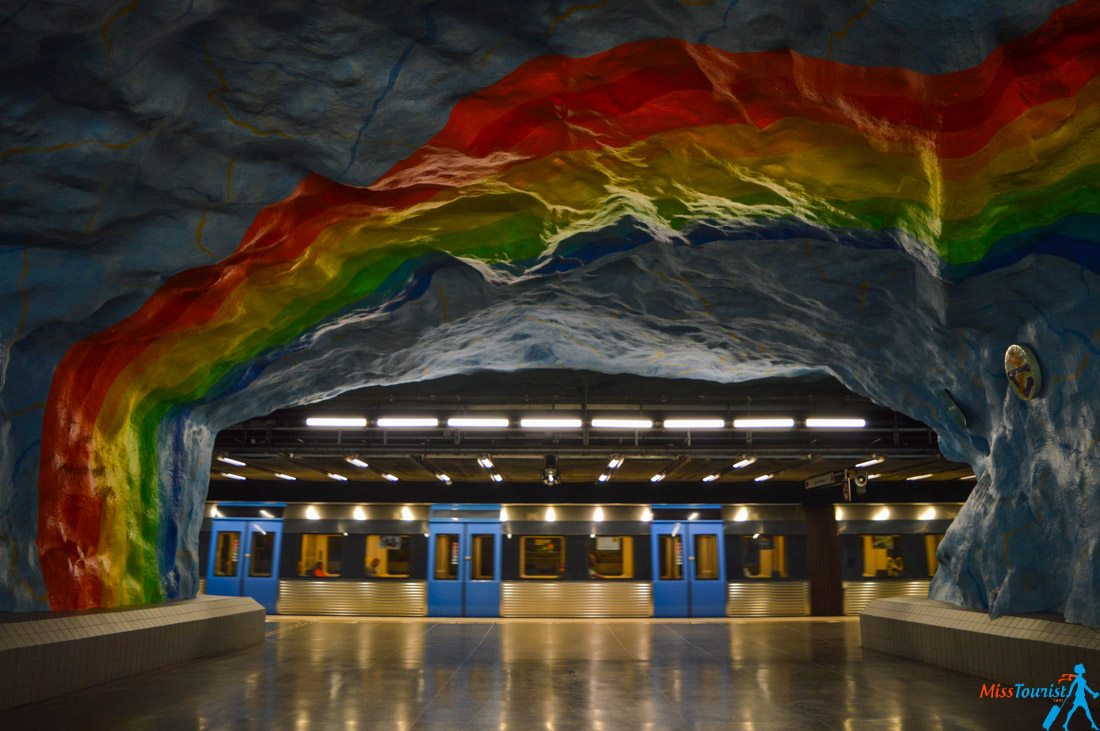 Taking a metro in Stockholm is one of those situations where paying for the ticket will get you much more than just going from point A to point B.
In Moscow, we have beautiful metro stations, too, but in Stockholm, they are a piece of contemporary art. Which makes it extremely interesting, don't you think?
Go in the evening, after you visit all the museums etc.
I would visit 5-6 stations. Here is the list of the most beautiful metro stations in Stockholm.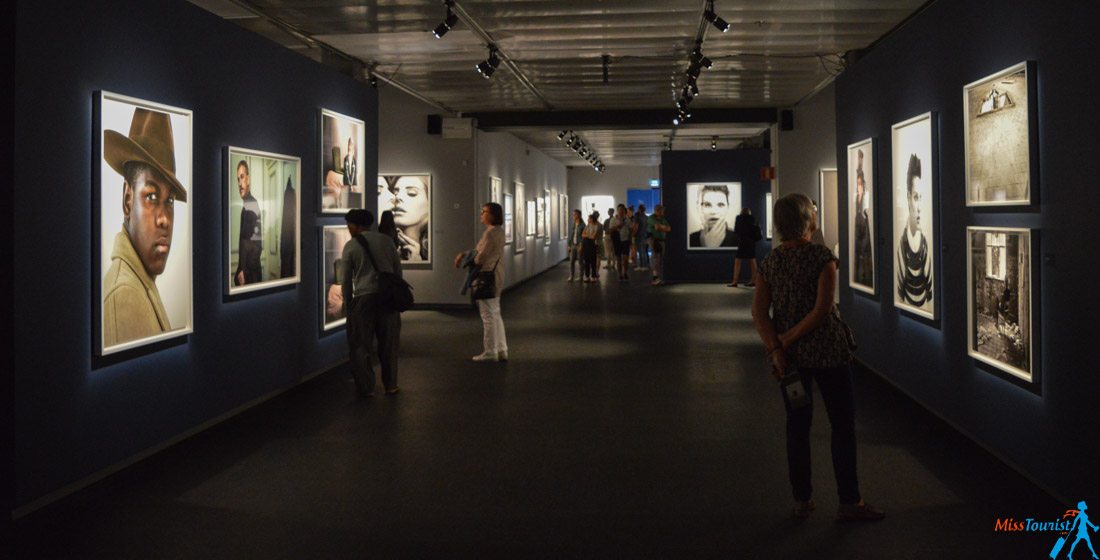 OPTION 1 – Visit the Fotografiska Museum if you are interested in photography. Rather than just hanging pictures on a wall, the museum encourages a debate and interaction between the photographer and the visitor.
OPTION 2 – For all my Instagram lovers out there – visit Stockholm Public Library, it is known as one of the most beautiful libraries in the world! I wanted to go there, but ran out of time.
P.S. If you are traveling with kids you can visit Tivoli amusement park located on the museum island – they will love it!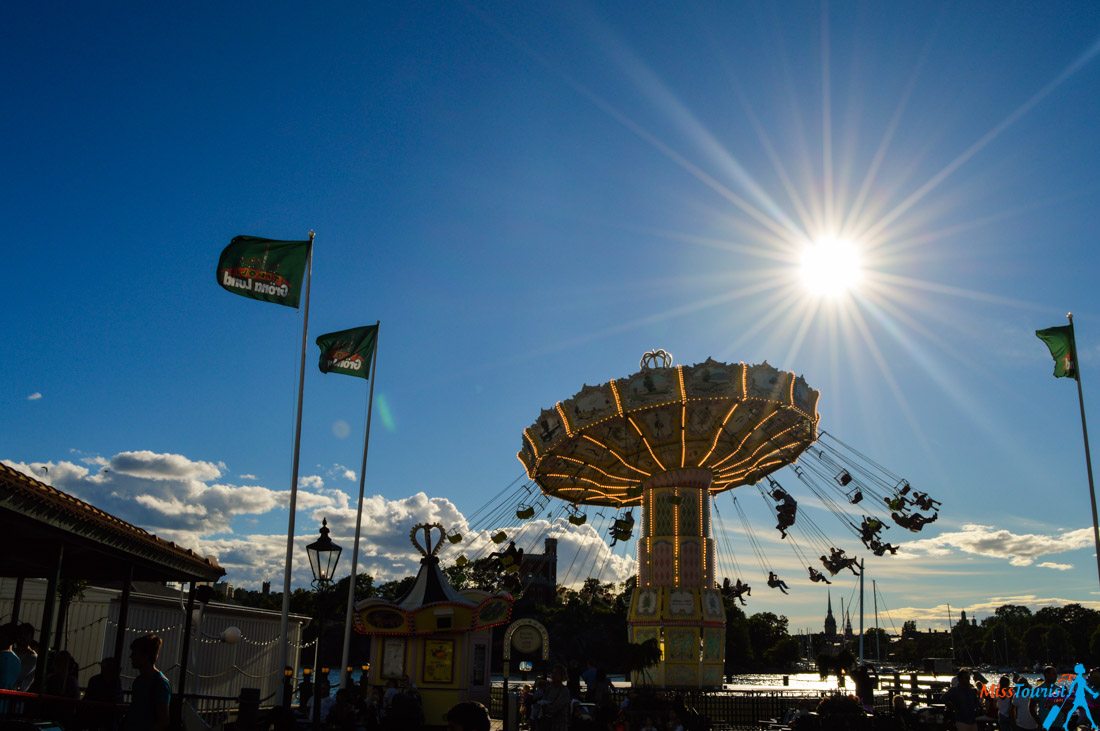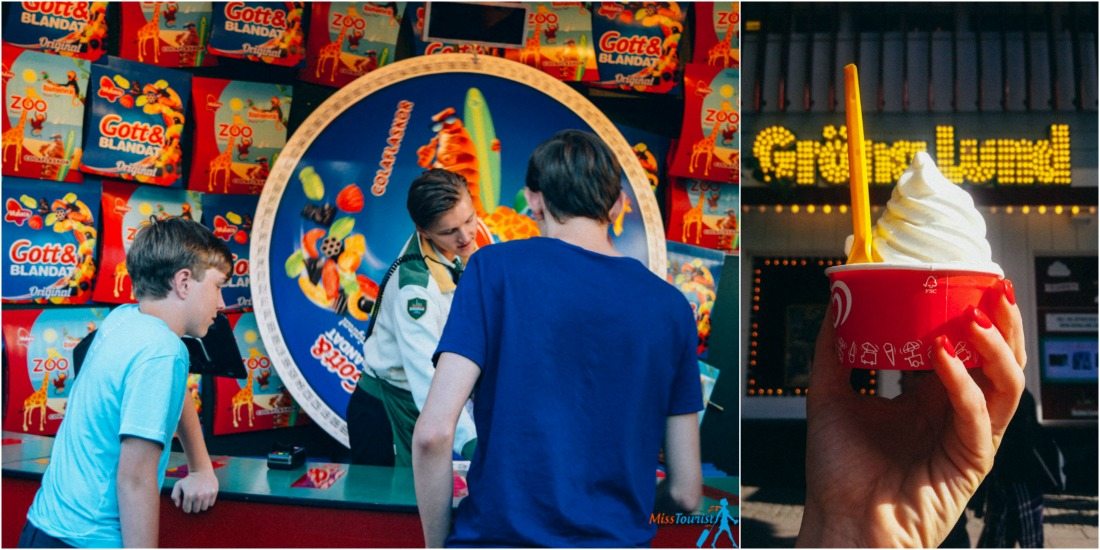 Some more useful info about Stockholm:
When to go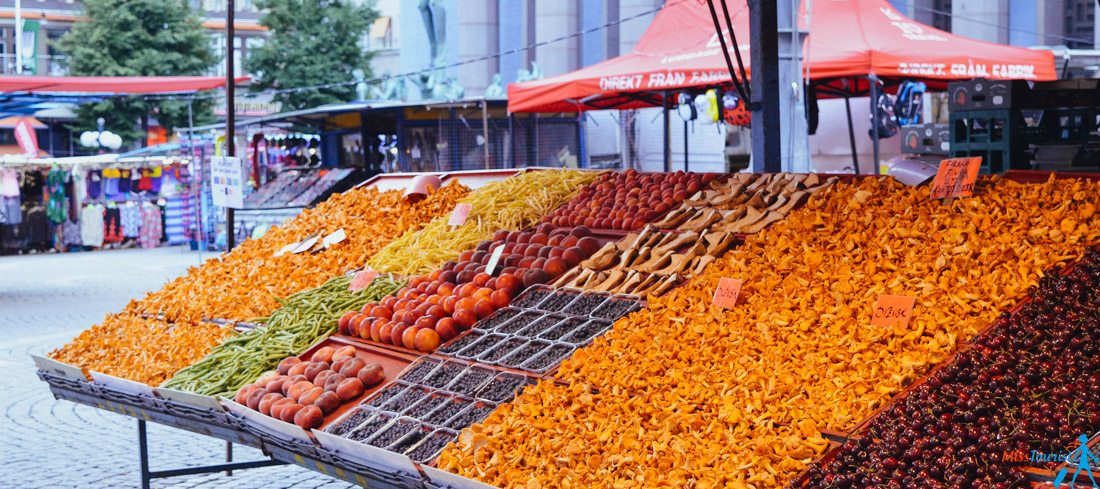 I went in July and it was wonderful. It is crazy how the sun doesn't set for almost 24 hours during that time!
If you go in the winter, it will probably be quite cold for wandering around open air museums etc. But you can always take a hop-on bus tour and discover numerous indoor museums!
Getting around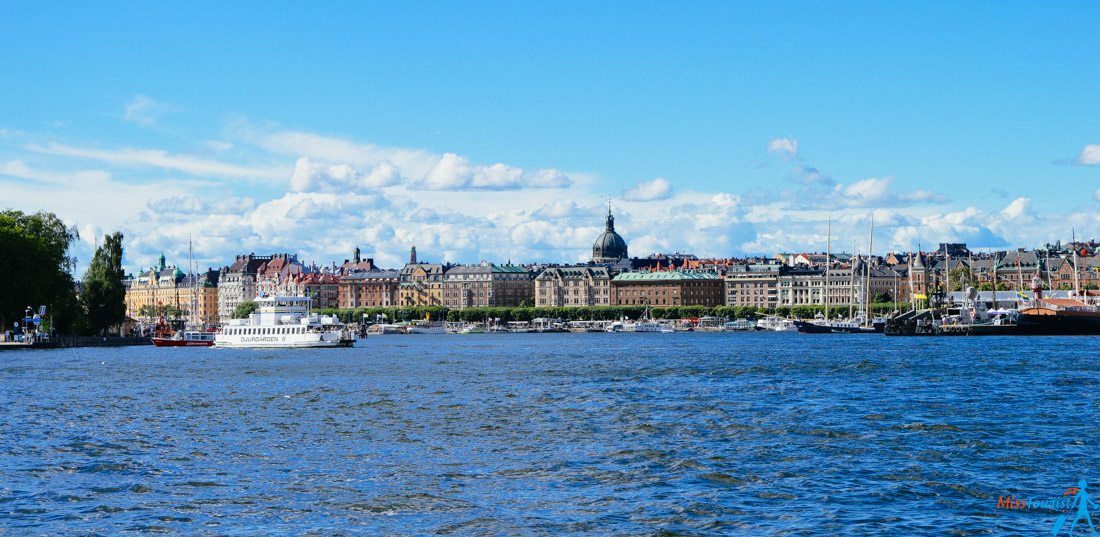 The public transport in Stockholm is extremely efficient, but not particularly cheap. It is almost always a better value to get passes for longer periods than for individual rides. If you are a student or a senior, ask for a 50% discount.
The metro will get you to many touristy places, but if not, you can easily substitute a bus.
Also, as I mentioned above, there are boats. With over 30 routes, the boats are just like the underground, but over water; it is public transport. The tickets are sold on board and cost a few hundred kronor at the most.
See the up-to-date fares here.
How to get to/from Arlanda airport to Stockholm city:
The airport is 40 km away from the city center. There are multiple ways to get to the city: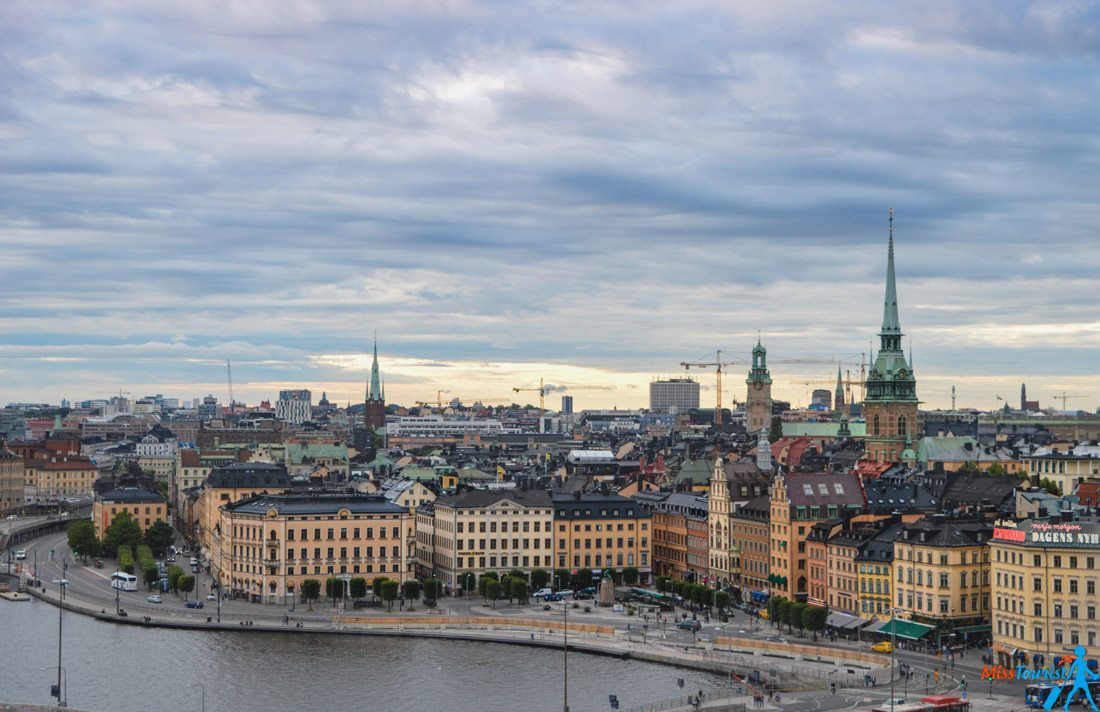 Arlanda express
The fastest option is to use Arlanda express train which will whisk you to the city in less than 20 minutes.
Surprisingly, it might also be the cheapest option!
Listen up, this is how to reduce the train fare from approximately 28 Eur to just 13. How?
Buy tickets for three people or more. I teamed up with a couple that I met at the information point and we got that ticket deal. Please note that this fare is only available from Thursday to Sunday or during any bank holidays. More information on the official website.
Also, if you buy the ticket online in advance, you will get a 40% discount.
Bus
Bus is 40 minutes and about 10 EUR.
Regular train
Regular commuter train is 40 minutes and it is about 12 EUR (plus the card, which is 2 EUR, but after that you can re-use it at any time).
Where to stay in Stockholm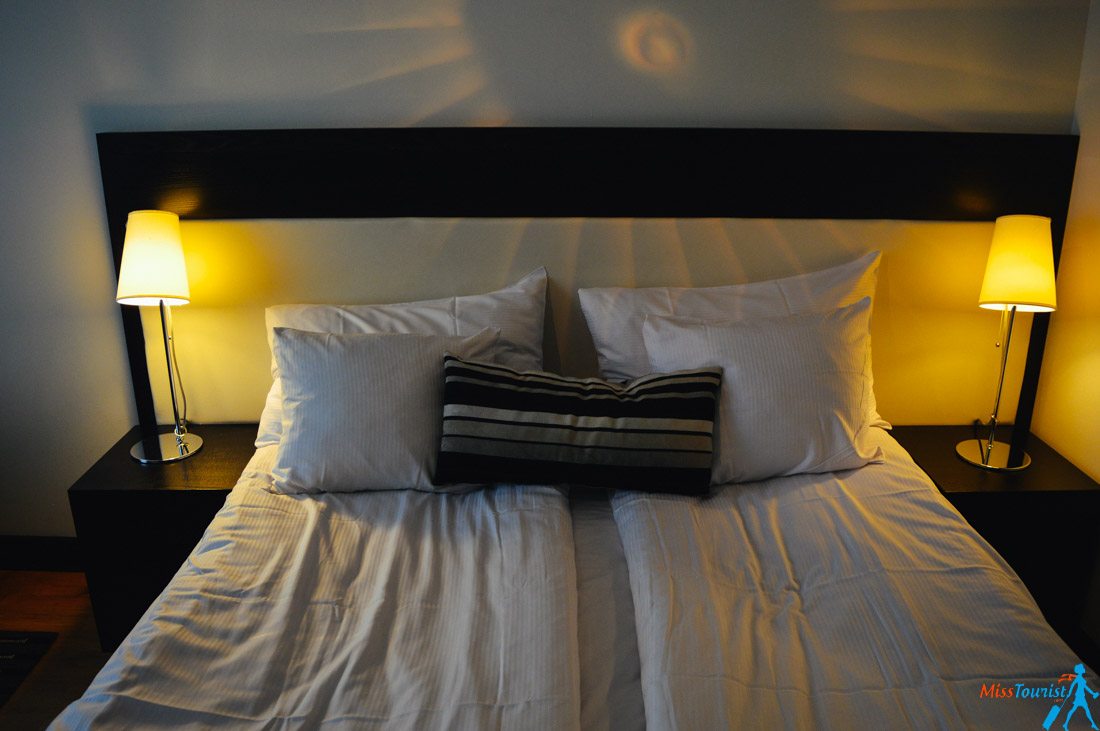 I have stayed in the Nordic Light Hotel and can definitely recommend it.
It is two steps away from the Stockholm Central station, and when I say two steps away, I actually mean it! When you exit the station, there is no need to drag your luggage any farther. The hotel is right in front of you!
Here are a couple of pictures of the room: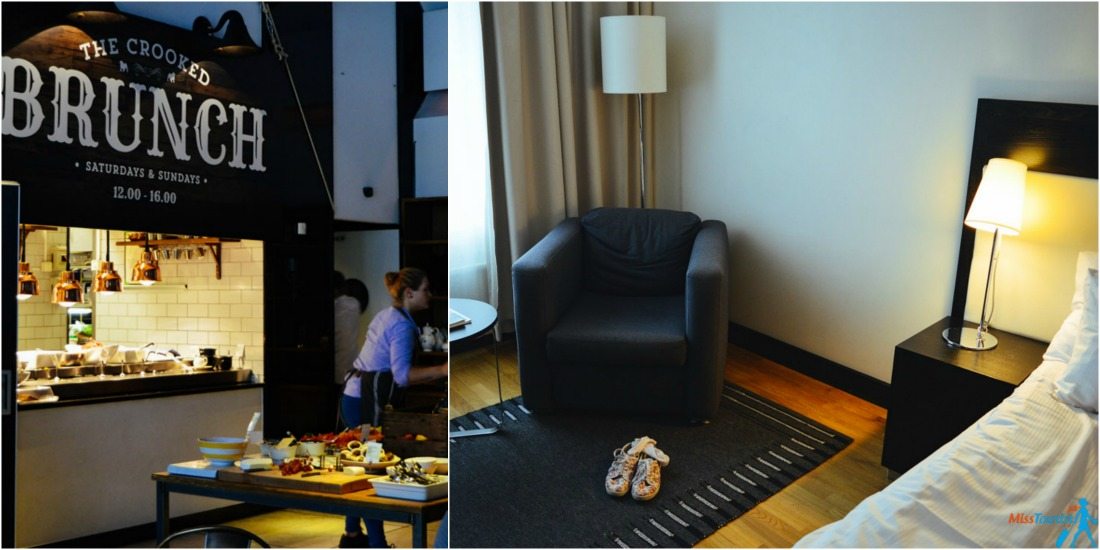 I visited Stockholm for a travel bloggers' conference called TBEX (Because guess what? We travel bloggers also have conferences!). I needed to iron something for the conference. One call to the front desk and voila, the ironing board was delivered to my room!
The service was beyond fantastic, and so were the breakfasts! Swedes apparently take breakfasts seriously as my hotel had everything! I don't remember the last time I saw such a variety for breakfast in any hotel. Thumbs up for that, Nordic Light!
There was even a gym, but as I was tired after the conference, I never managed to use it.
Ah, if I come back to Stockholm I will definitely choose this hotel again!
Check the rates/Book this hotel here
Best hotel in Stockholm, Where to stay
UPDATE: Make sure you also check out our new article on Where to stay in Stockholm for detailed information on the best hotels and areas!
Luxury (US$ 200 and up): Grand Hotel Stockholm has been open since 1874 and has a direct view of the Royal Palace and the harbour. Its two Michelin Star restaurant offers guests an experience to remember! Hotel Skeppsholmen is located on a small island away from the busy city and offers a breathtaking view. Located within walking distance away, the Swedish Museum of Modern Art awaits guests at this hotel.
Middle (US$ 100 – 150): Hotell Skeppsbron will give you a unique experience, as it is located in underground galleries in the old city centre. Hotell M/S Monika will offer you the experience of a cruise on the canals as it is built in a harboured wooden ship dating from 1908. Book now, it gets sold out fast!
Budget (up to US$100): Hotell Gyllene Geten: if you fancy experiencing the old streets of Stockholm, this is the go-to place. Past guests have pointed out the staff is friendly and the experience was wonderful. STF Långholmen Hostel is every nature lover's dream. The colour green can be seen everywhere and it is just 1 minute from the beach.
Is Stockholm as expensive as they say?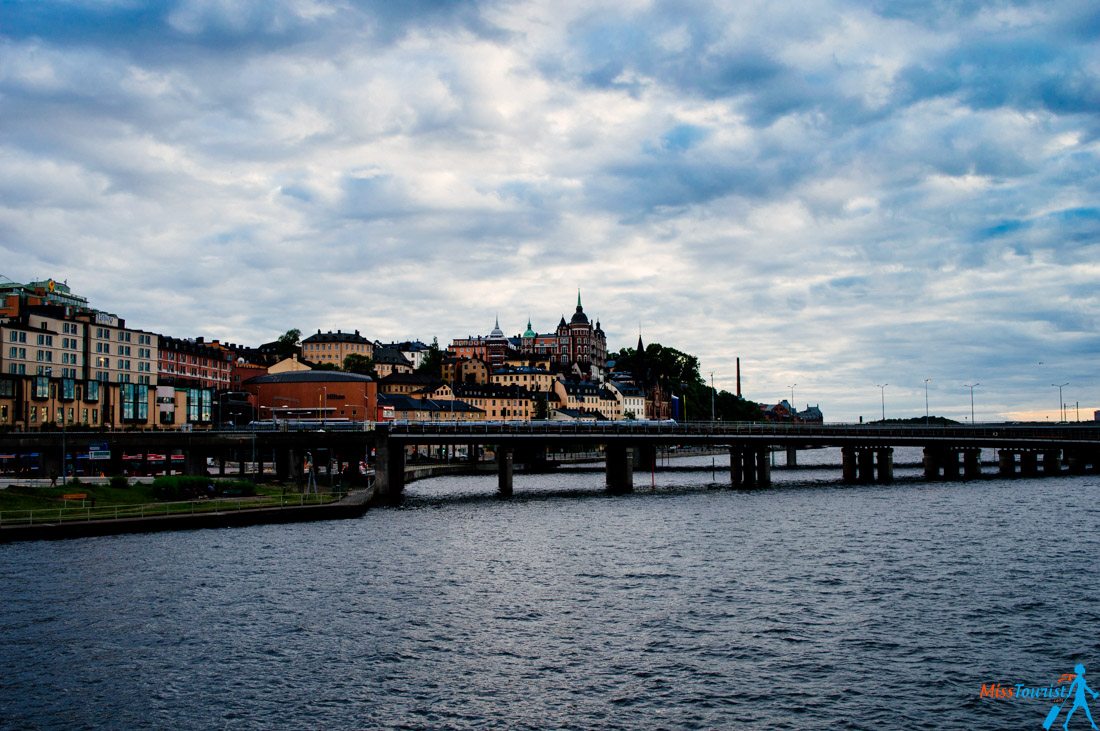 Well, if you are from Norway, you will probably find Stockholm cheap, but for us normal travelers, the city can be quite costly.
Here are some tips on how to not break the bank while in Stockholm:
Stockholm is quite expensive, true. But it is cool, and well worth visiting.
BTW, don't forget to exchange your money. The currency in Sweden is Swedish krona (SEK). (1 USD ~ 9,1 SEK at the moment).
| | |
| --- | --- |
| 🤩 Range of activities: | Large |
| 👪 Family-friendly score: | Great |
| ⛵ Must visit attraction: | Vasa Museum |
| 🏛️ Best museum: | ABBA museum |
| 🚶🏽‍♂️Best free activity: | Old Town free walking tour |
| 🍲 Must try food: | Köttbullar (Meatballs) |
| 💵 Avg hotel price: | €160 |
| 📅 How many days: | 2-4 days |
| ✈️Cost of traveling: | Medium |
Bonus – a self-organized food tour around Stockholm Archipelago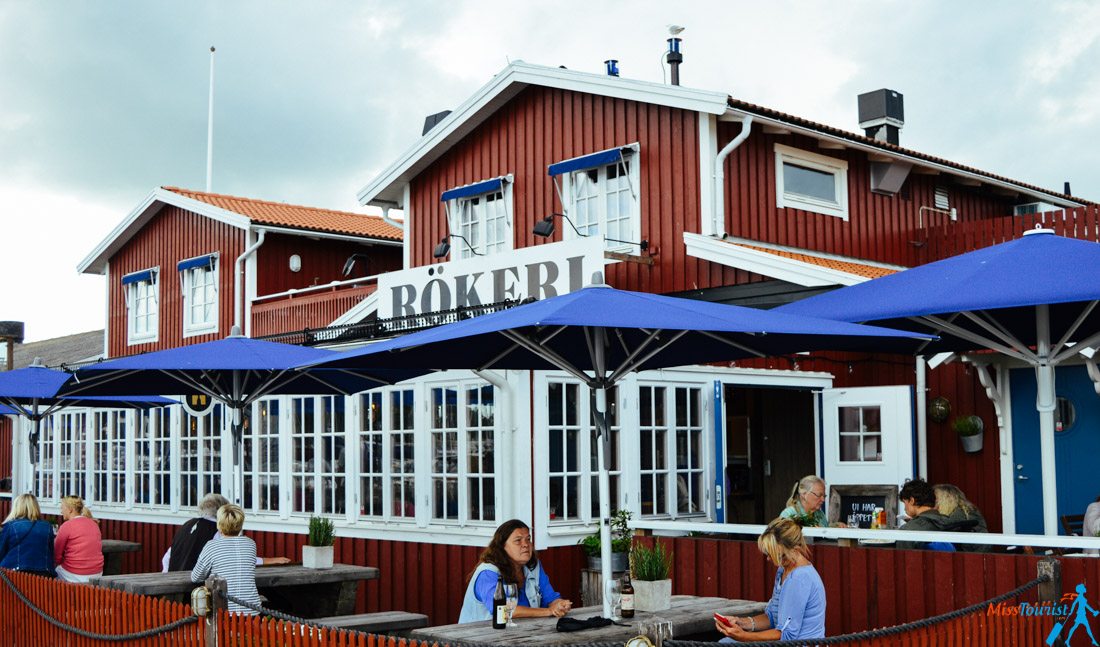 There are 30,000 little islands located just 20 minutes from Stockholm – it is a crime not to pay them a visit!
I have been invited to a food tour around Stockholm Archipelago and I want to share my experience with you.
In case you are into food, you can just organize the same tour for yourself!
The area where I went is called Nynashamn. It is a 40-minutes drive from Stockholm.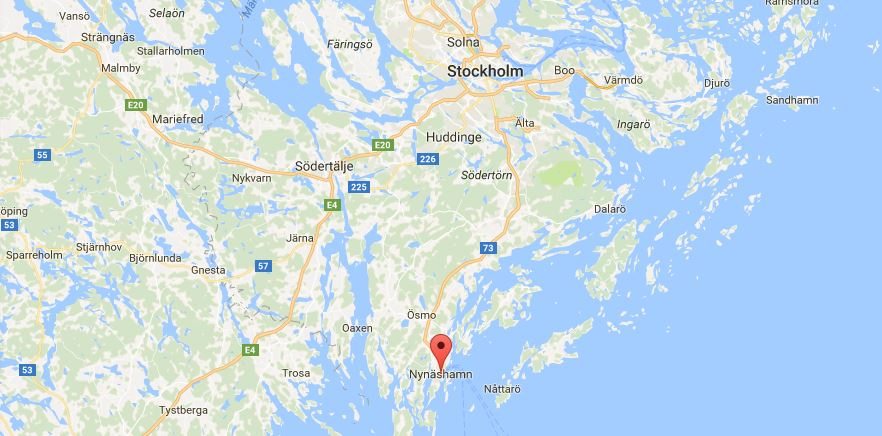 I recommend renting a car (check this link, this site always has the best rates in my experience!). You can get to Nynashamn by public transport, but in order to visit different food places, you will definitely need a car. Plus, it is super pretty and safe to drive in Sweden!
Let's come back to Nynashamn though:
Nynashamn is seaside fishing port. The population is just 13,000 people, but it is a food lover's paradise!
Nynäshamns Ångbryggeri brewery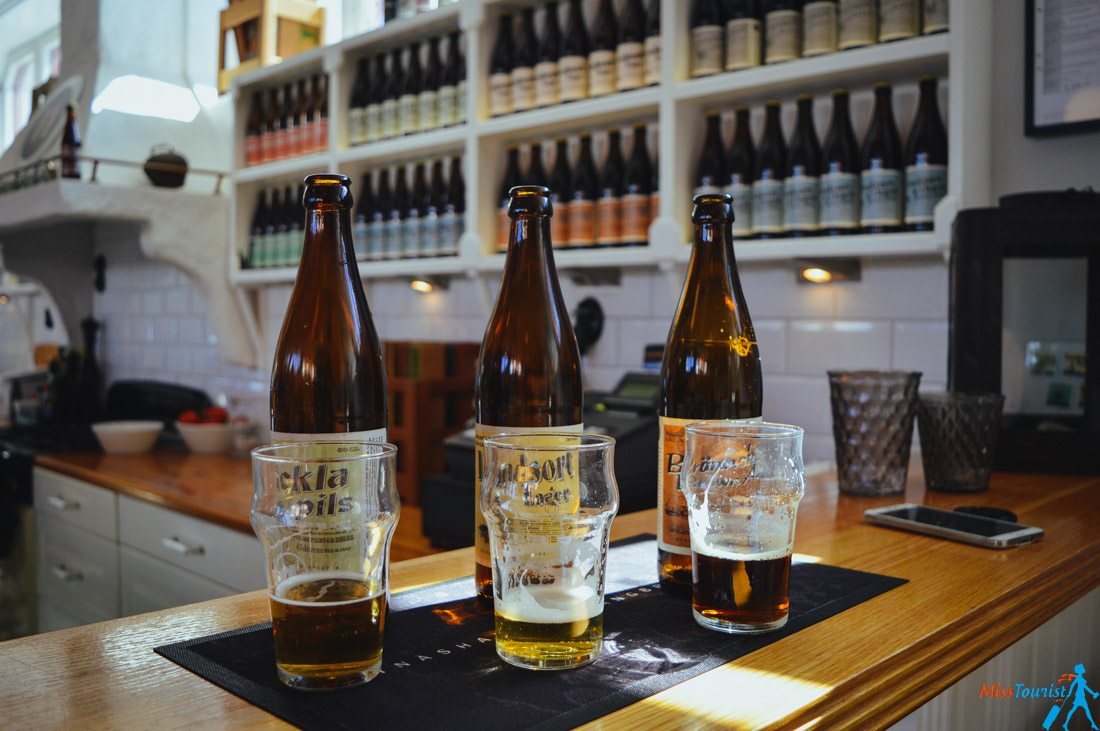 We started our tour visiting a small award-winning micro-brewery trying four of their beers. Landsort Lager is the one that I liked the best.
Later on, during my travels in Sweden, I have seen many places selling Nynäshamns Ångbryggeri (NA) beers, it is very popular all over the country.
Smoked salmon at Nynäs Rökeri & Fiskhall

Try their hot smoked salmon – it melts in your mouth, and is probably the best I have ever tried!
The store is quite big and has a wide variety of seafood. Try some smoked herrings and shrimps also, yum!
I wish I could eat it every day, seriously!
No wonder many people from Stockholm regularly drive to Nynäs Rökeri & Fiskhall to stock up, as the quality of their seafood is outstanding!
Sausage factory at Sorunda Korvfabrik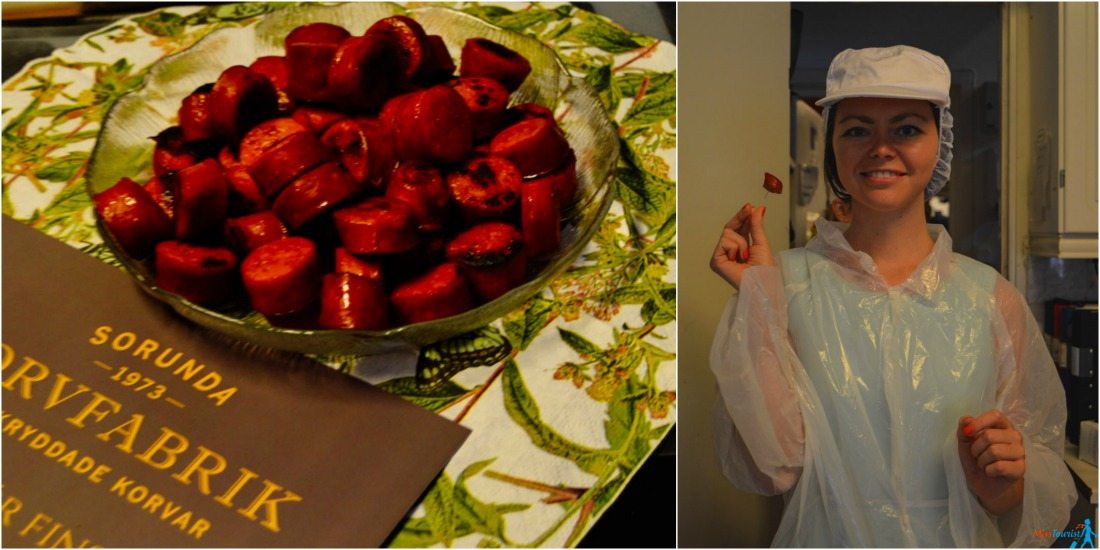 I have never been to a sausage factory, so it was doubly interesting to see the process.
Sorunda Korvfabrik is a small family-owned factory that provides sausages to all corners of Sweden. We were shown the whole process of sausage production, how the different flavors are made and so on.
Tasting of course is included in your tour! Garlic sausage was my favorite!
Gårdsmejeriet Sanda Dairy Farm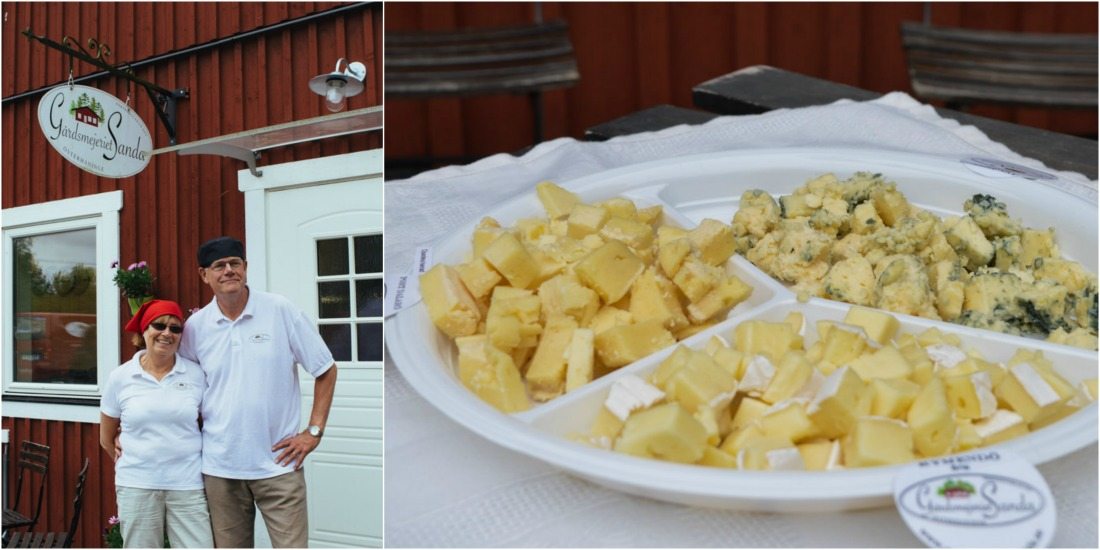 Afterwards, we moved on to cheese producers.
Gårdsmejeriet Sanda farm is owned by an elderly couple that sold everything a couple of years ago to start a dairy farm. We tried some samples of everything from brie to blue. The cheese was wonderful, very similar to the one produced in France.
Spa relaxation in Nynäs Havsbad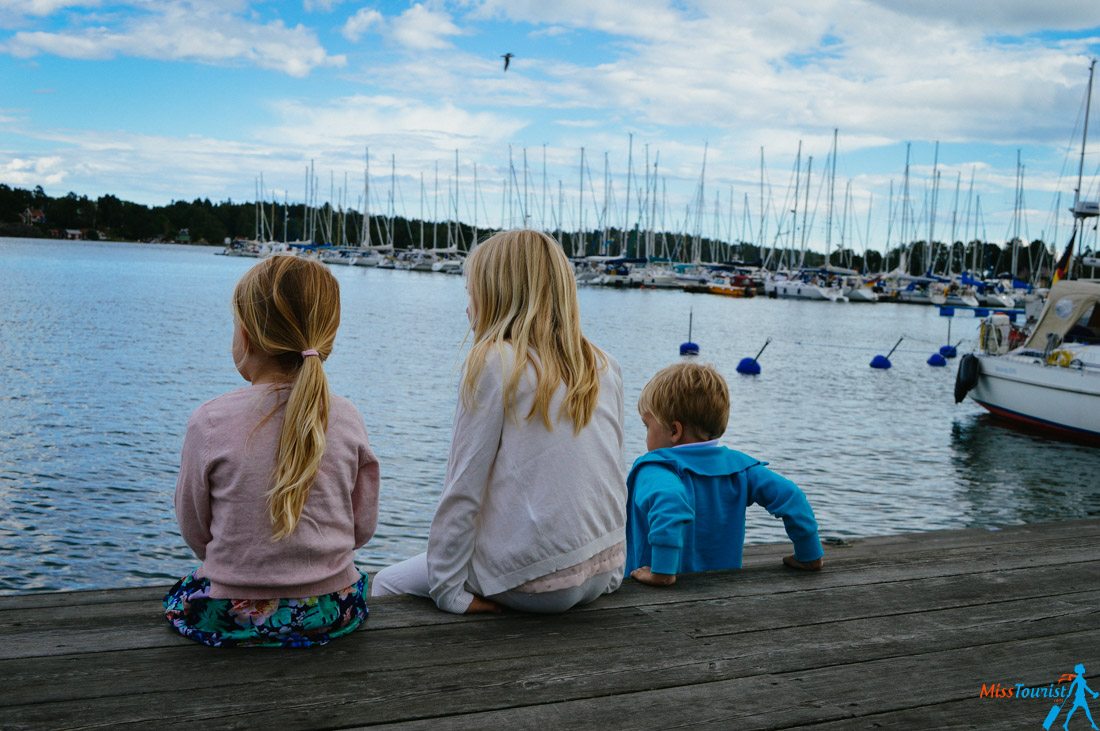 After all that hard work, it is time to treat yourself with a spa hotel!
Apart from the charming architecture and nice view from the room, Nynäs Havsbad has an outdoor sauna with an unforgettable view of the mountains.
Relax on the cliffs by the sea, chilling in warm water with a beer or a cocktail in your hands and enjoy the view – what could be better?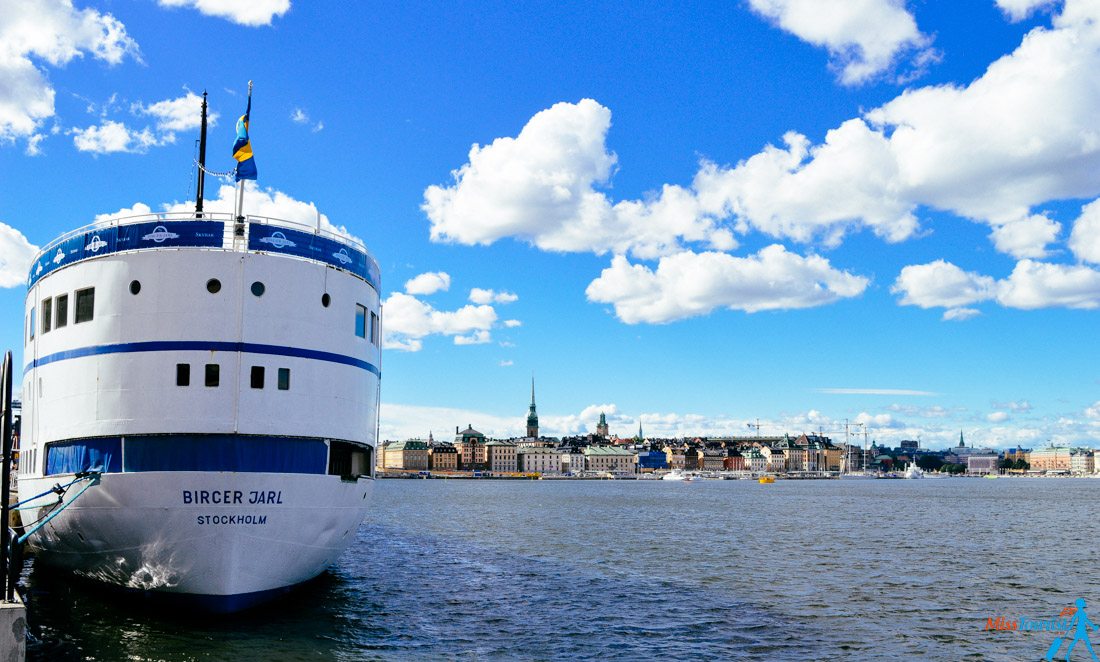 P.S. If you want to visit more things in Stockholm archipelago, I have a special blog post for that! It is not only dedicated to food but has many more recommendations of cool things to visit!
---
Conclusion: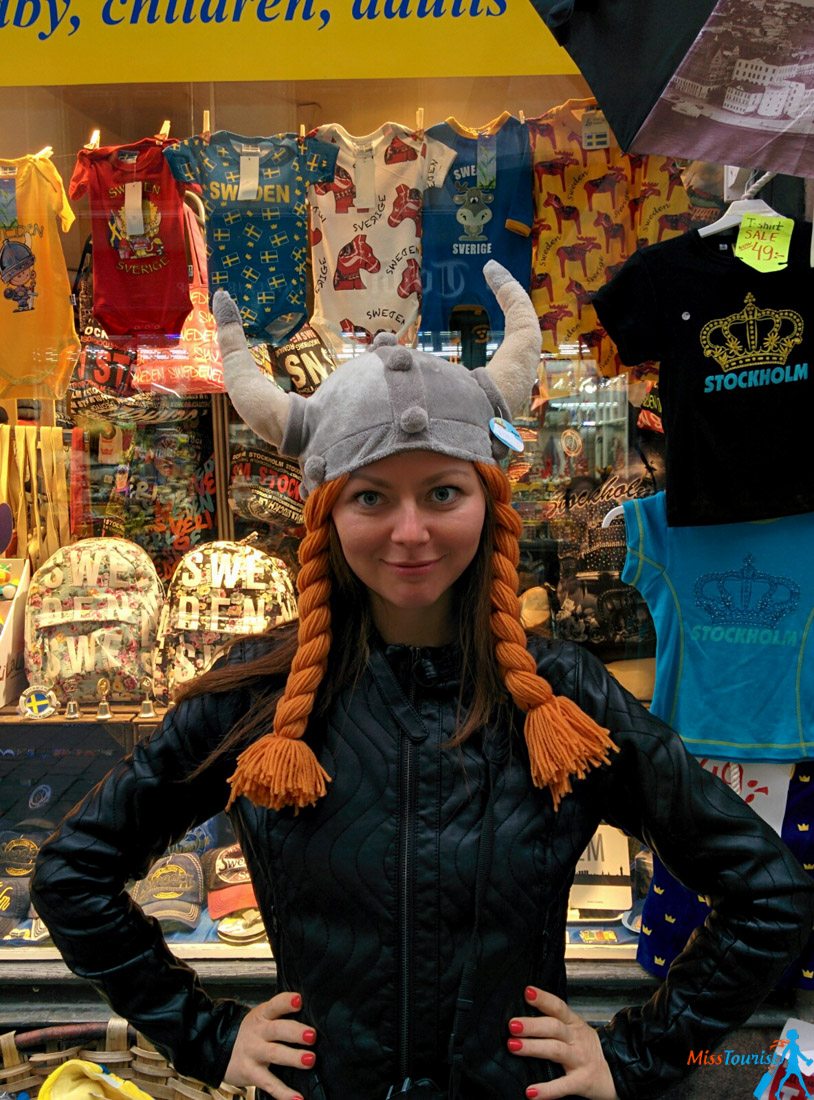 There are so many things to do in the capital of Sweden. No wonder that it attracts so many tourists every year! I also fell in love with it.
Stockholm Archipelago is also worth a visit! An awe-inspiring world of islands which continually attracts people to fish or farm, go for a swim or indulge in its best cuisine, just like I did!
I have tried to sum up my recommendations with the best things to do in Stockholm and wrap it up in a three day itinerary.
But as I said, you can easily stay longer and discover more and more reasons to linger.
Go discover the city and who knows? Maybe you will also feel that Stockholm syndrome!
---
Pin it for later!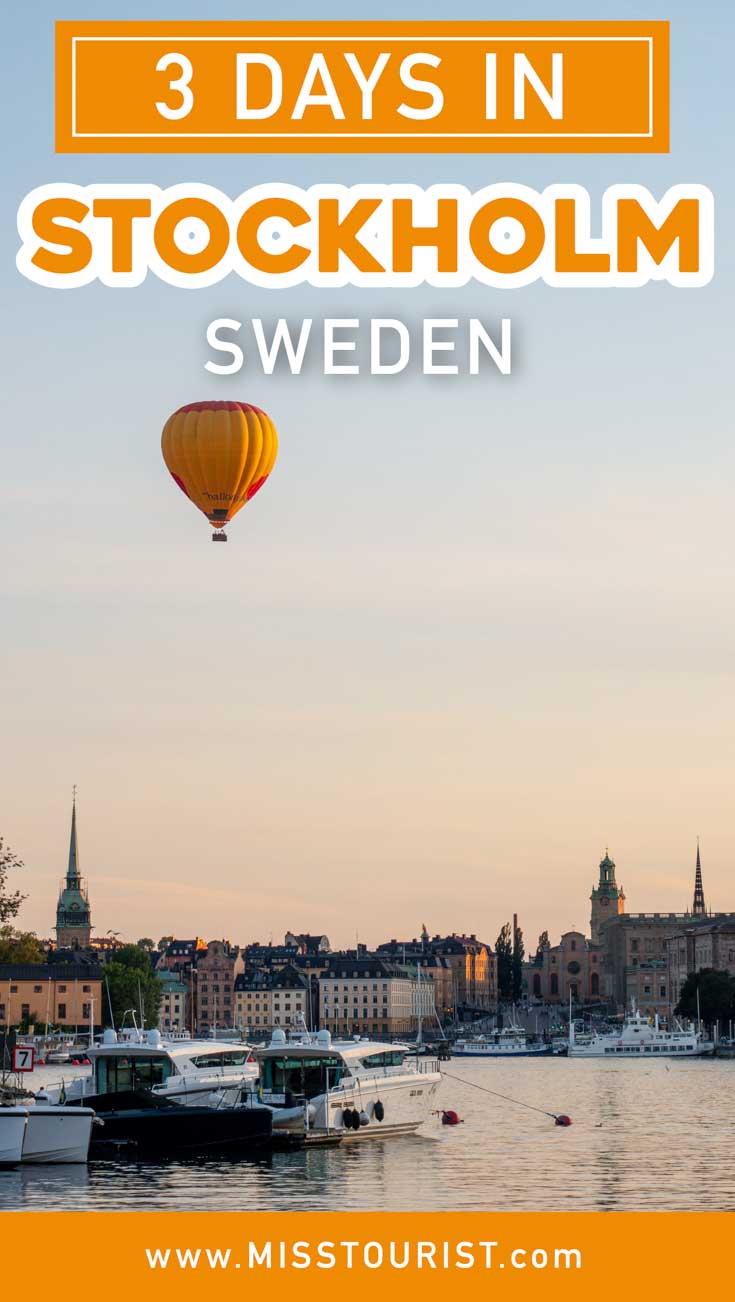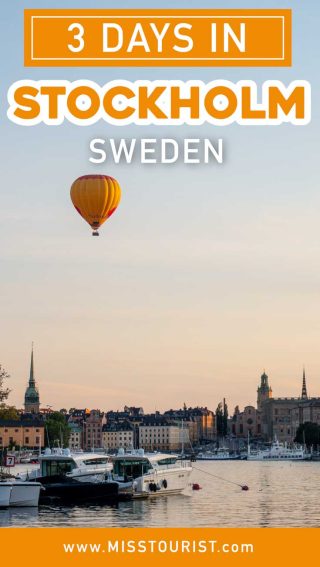 Pin it for later!