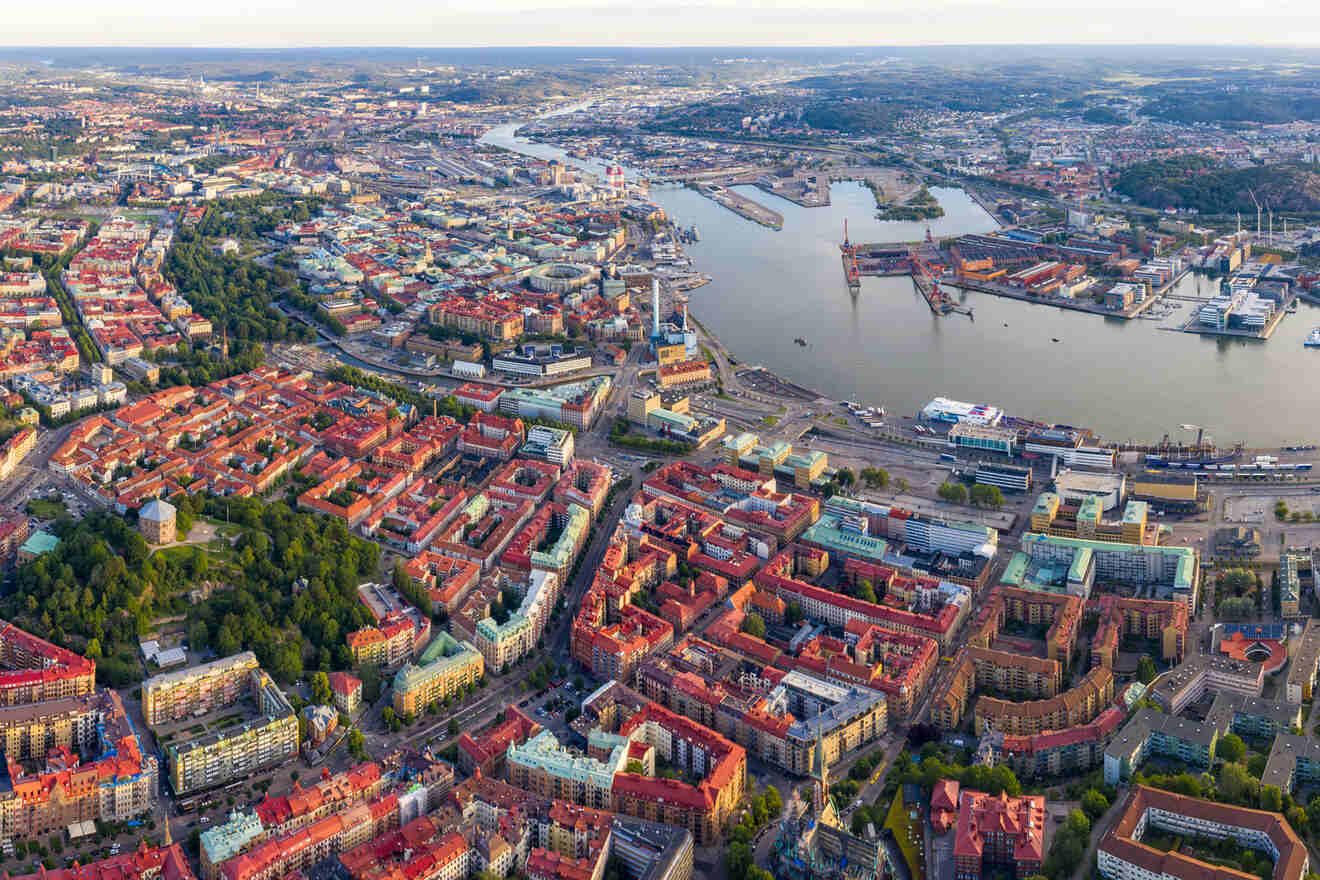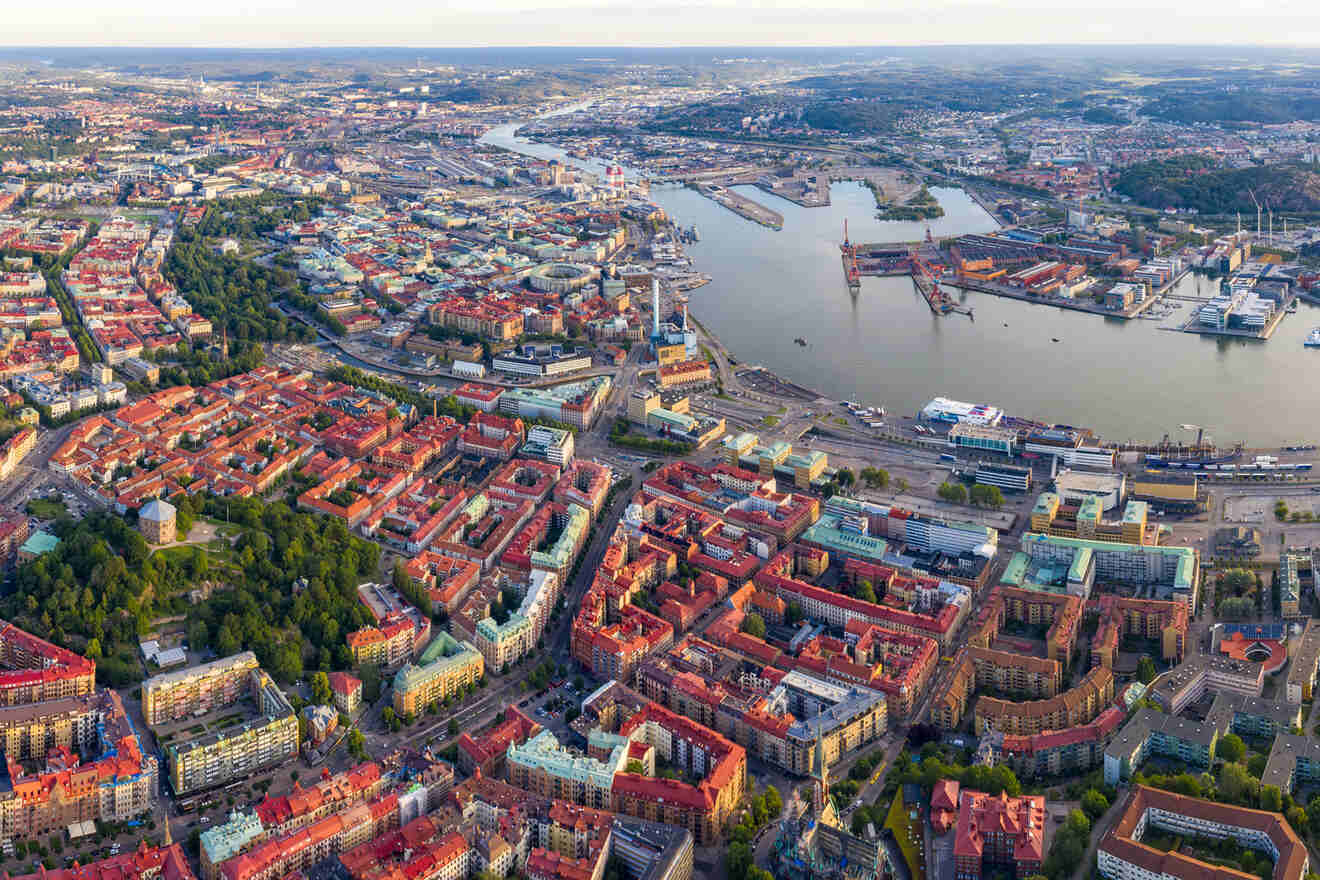 Sweden's second city, Gothenburg, is a beautiful destination for its charming canals, dutch style bridges and quays, walkable distances, and even great views from its picturesque hills!
The city hosts many neighborhoods with different styles and characters. Centrum is the best place to stay in Gothenburg for first-time visitors. Alternatively, the cool Linné & Haga are another great option, the budget-friendly Majorna or the nightlife paradise of Avenyn!
If you have never been to the city, it can be quite hard to decide where to stay in Gothenburg, also because of its big and difficult layout. Just to give you an idea, there are dozens of islands in the Gothenburg archipelago!
To help you have a better understanding of it, I decided to make this guide with the 4 best areas in Gothenburg, including some good hotels (from luxury hotels to budget hotels).
Whether you're interested in culture, art, nightlife, or leisure, there's something for any traveler and interest! I just want to make sure that you book your hotel far in advance: Gothenburg is becoming an increasingly popular tourist destination in Sweden!
Let's start exploring this Gothenburg neighborhood guide!
If you are in a hurry
If you want to decide quickly for your stay in Gothenburg, here I gathered the best accommodation options in central Gothenburg by price:
Check out this Gothenburg neighborhood map of the 4 best areas to stay in the city for different interests, so you can visualize them: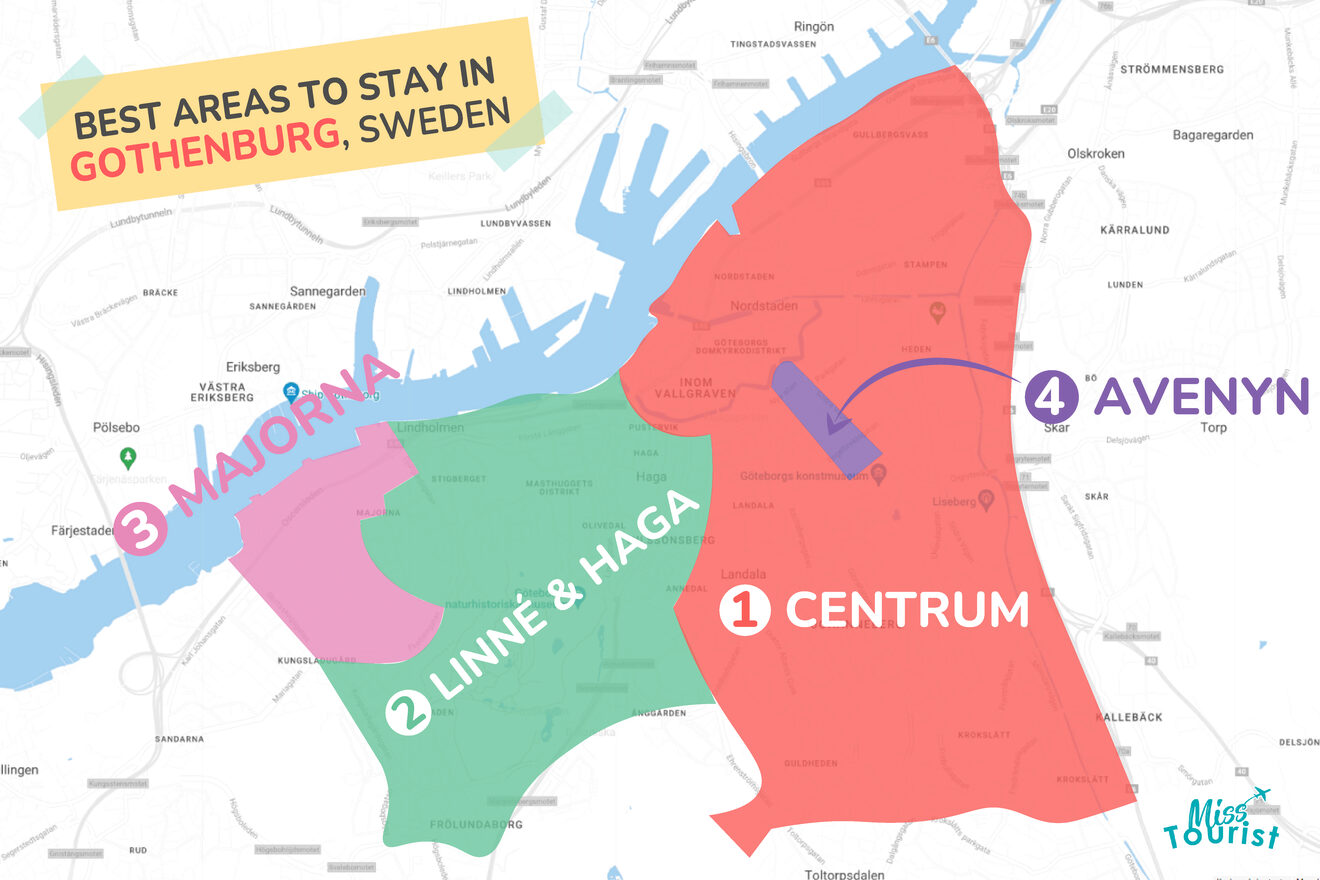 1. Centrum – where to stay in Gothenburg for the first time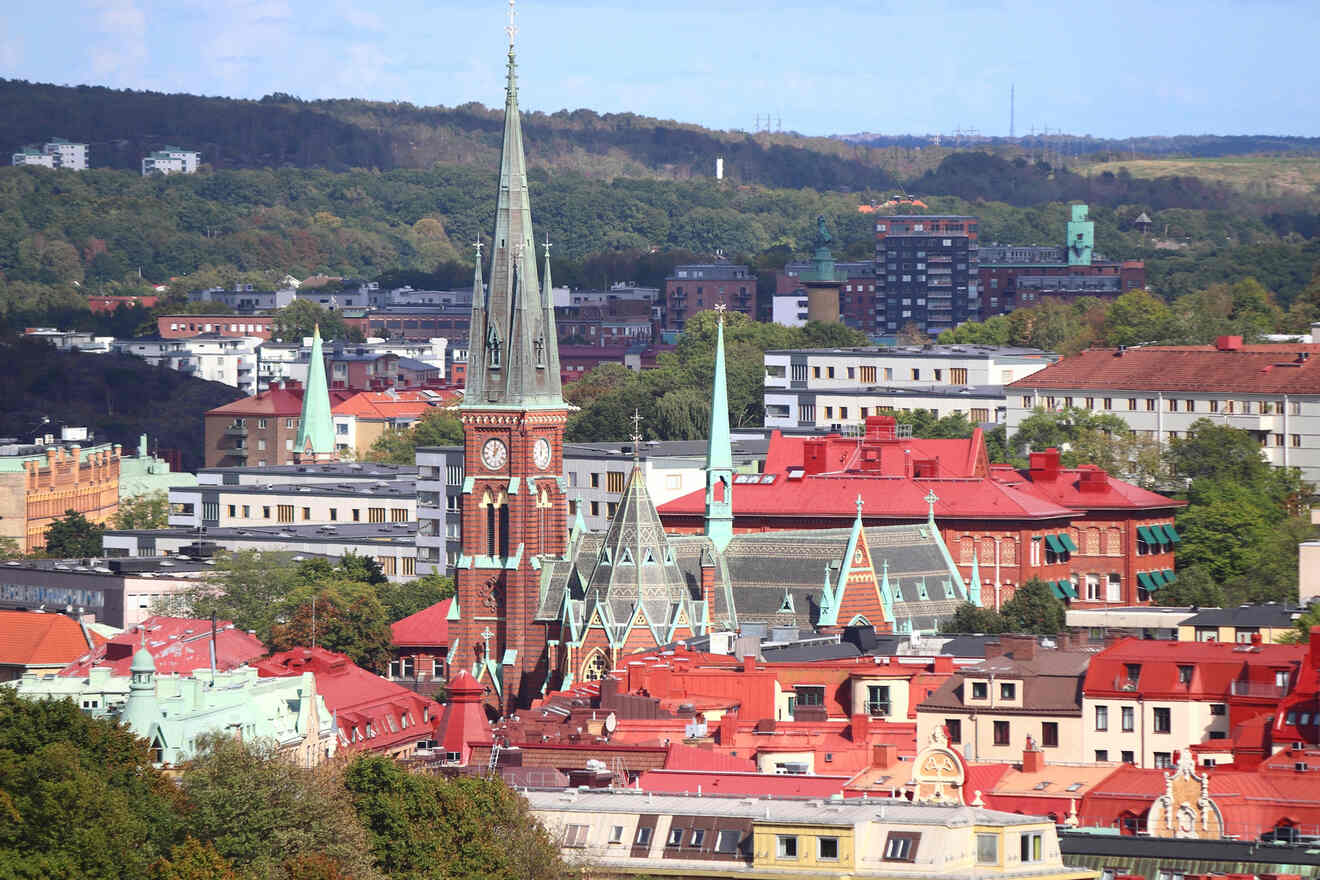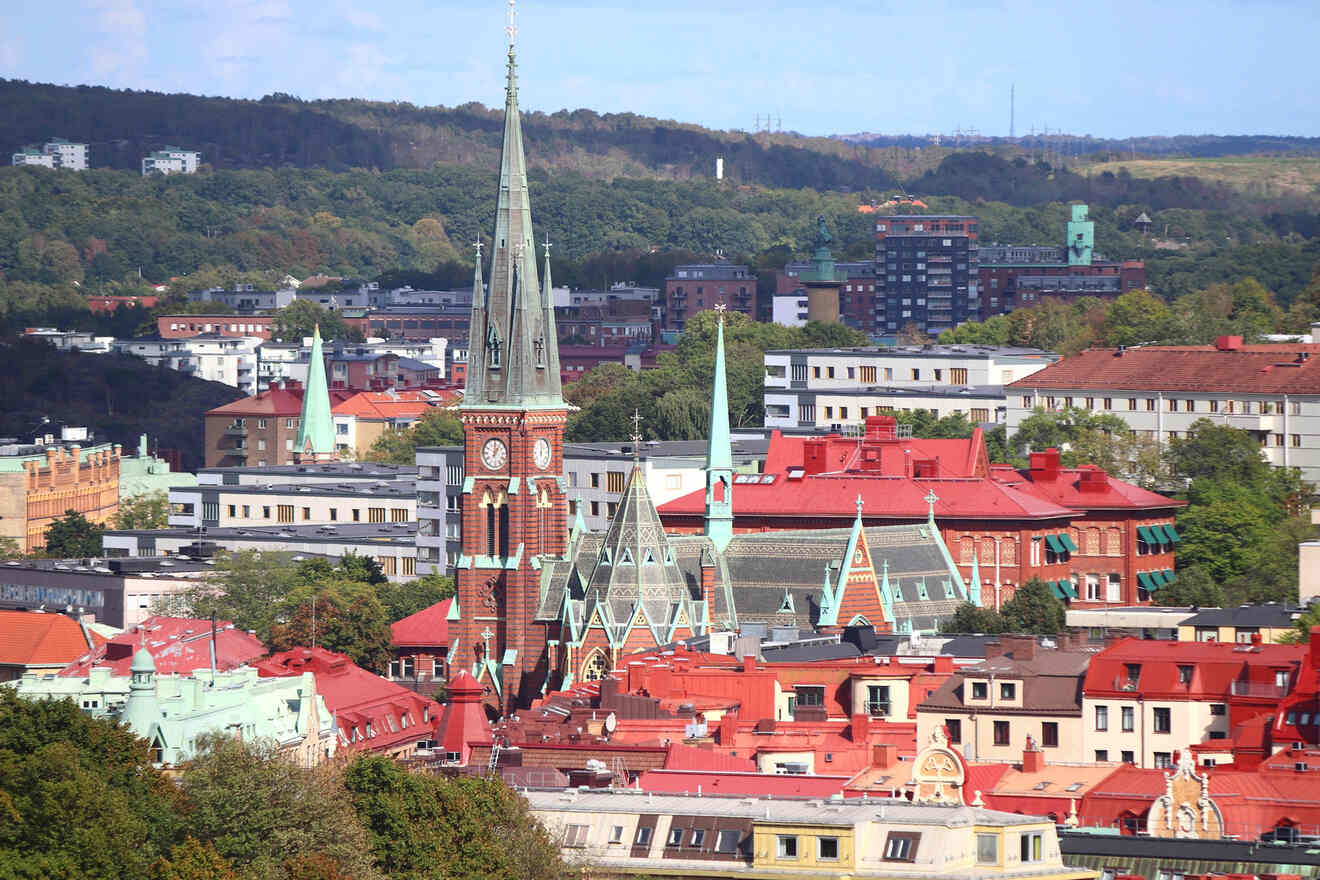 In the heart of Gothenburg you will find Centrum, the city center with all the major attractions, sights and museums, as well as Gothenburg central station!
Hosting the majority of hotels in Gothenburg, from budget hostels to luxury hotels, the city center is definitely the best choice for first-time travelers!
The options to fill your days here are countless: you can shop in the major shopping streets (like Magasinsgatan) or in Nordstan, a huge shopping center and eat in the many delicious restaurants.
Gothenburg is actually located right in the middle of the 3 capital cities of Scandinavia; Oslo, Norway, Copenhagen, Denmark, and of course, Stockholm! You can reach them easily through the extensive public transportation network.
Let's check the great luxury hotels and budget hotels the city center has to offer, but don't forget to book them as soon as you can if you don't want to miss your spot!
Luxury hotel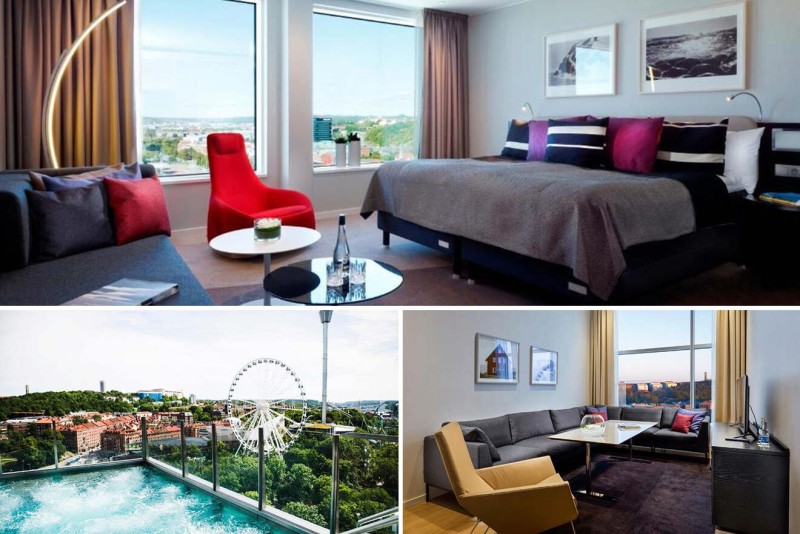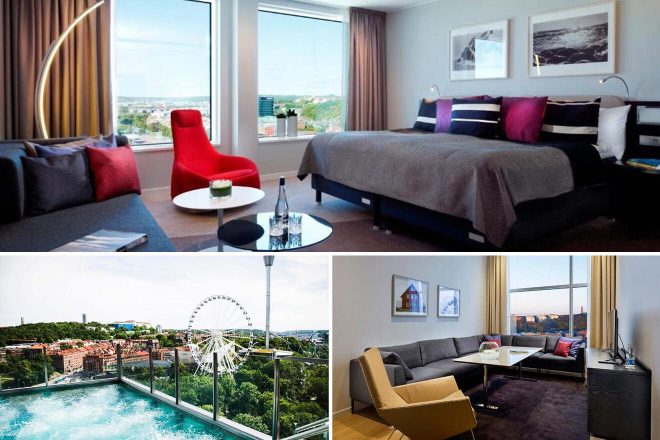 This is the best luxury hotel in Gothenburg! This 5 star Gothenburg hotel gives you free entry to a popular city-view spa with a Turkish steam bath and an outdoor glass-bottom pool where you can treat yourself to full relaxation. Other big pluses? The elegantly decorated rooms feature luxury beds, and its perfect location will give you easy access to the city's main attractions like the Liseberg Amusement Park.
Other accommodation options in Centrum
Mid-Range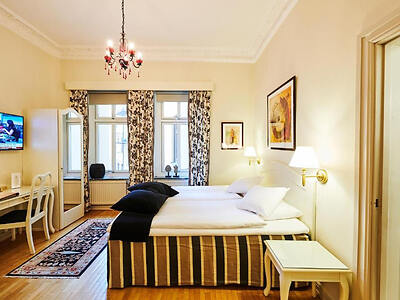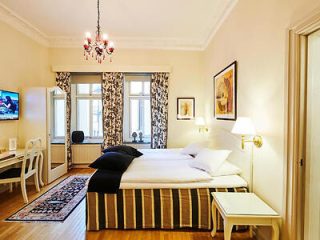 This Gutenberg hotel offers rooms with private beds, and free breakfast with gluten-free options
Budget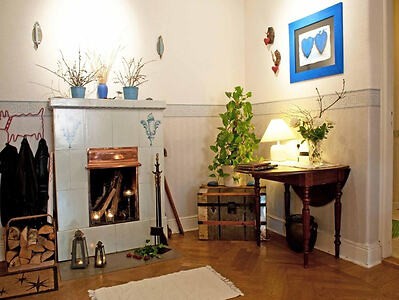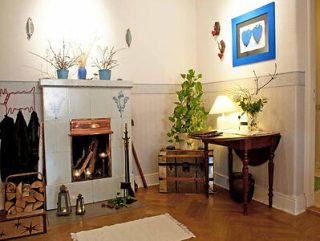 Feel immediately at home in this bed and breakfast with a peaceful feel, and relax by the open fireplace!
Airbnb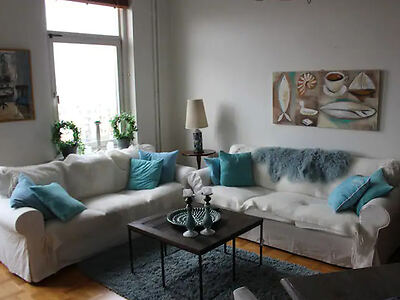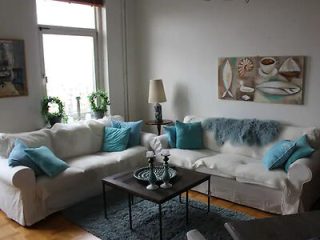 A beautiful old apartment in the heart of the city, one of the best homey places to stay in Gothenburg
Since the Centrum is the most touristic and popular area to stay in Gothenburg, the majority of accommodations are concentrated here with everything from luxury hotels to budget alternatives and airbnbs. Here I added some extra hotels to give you more options in case the ones above are booked out, or if you simply want more choice: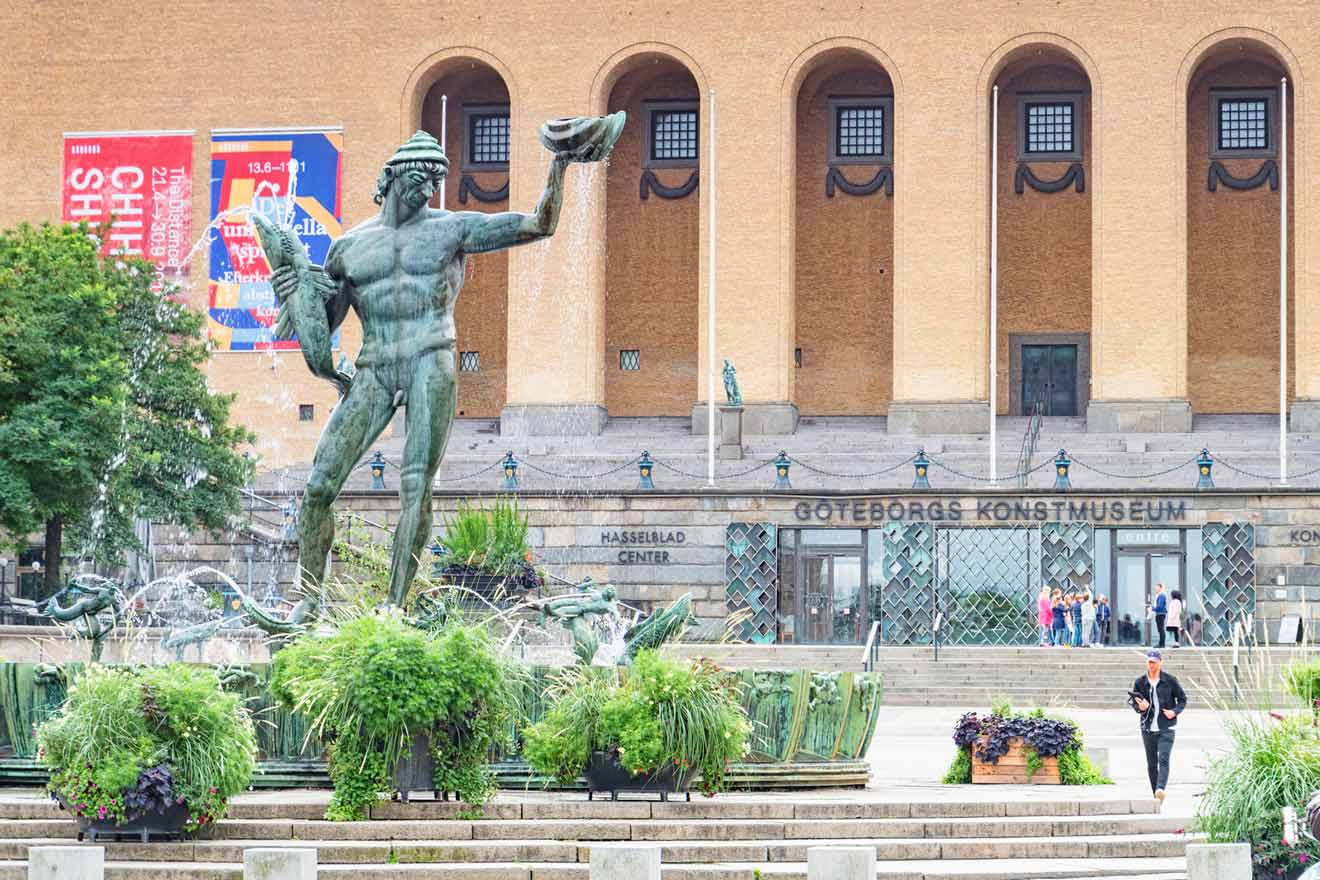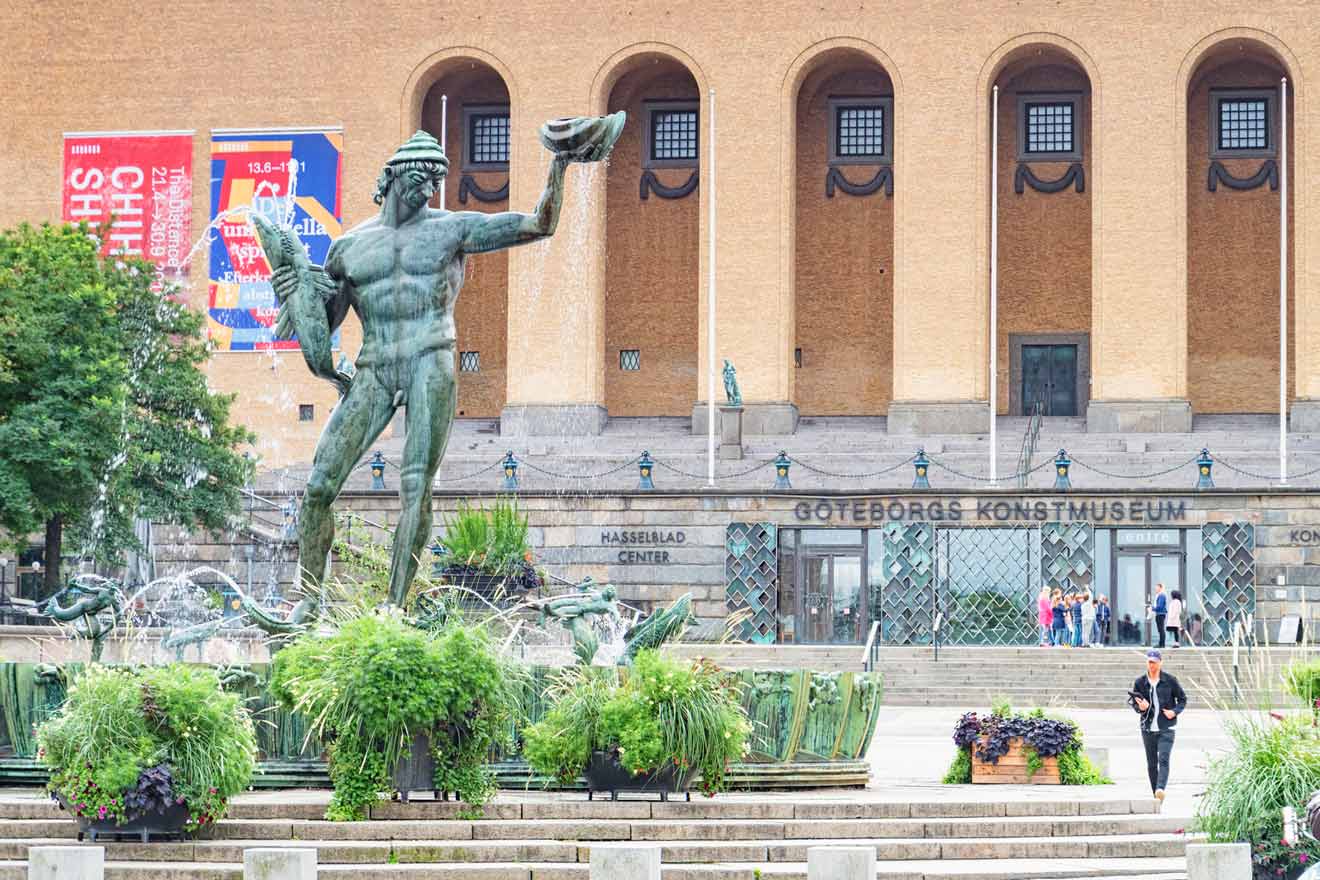 Things to do in Centrum
Buy fresh seafood at Feskekorka market hall
Shop on Magasinsgatan, one of the main streets in the city center
Learn about Gothenburg's past at City Museum
Sit in a cafe of Gustav Adolfs Torg main square
Have a gambling night at Casino Cosmopol!
Learn about the city's seafaring culture at the Maritime Museum
Visit the best of Gothenburg with this great walking tour
Get some excitement on the rides of Liseberg amusement park!
2. Linné & Haga – the coolest areas to stay in Gothenburg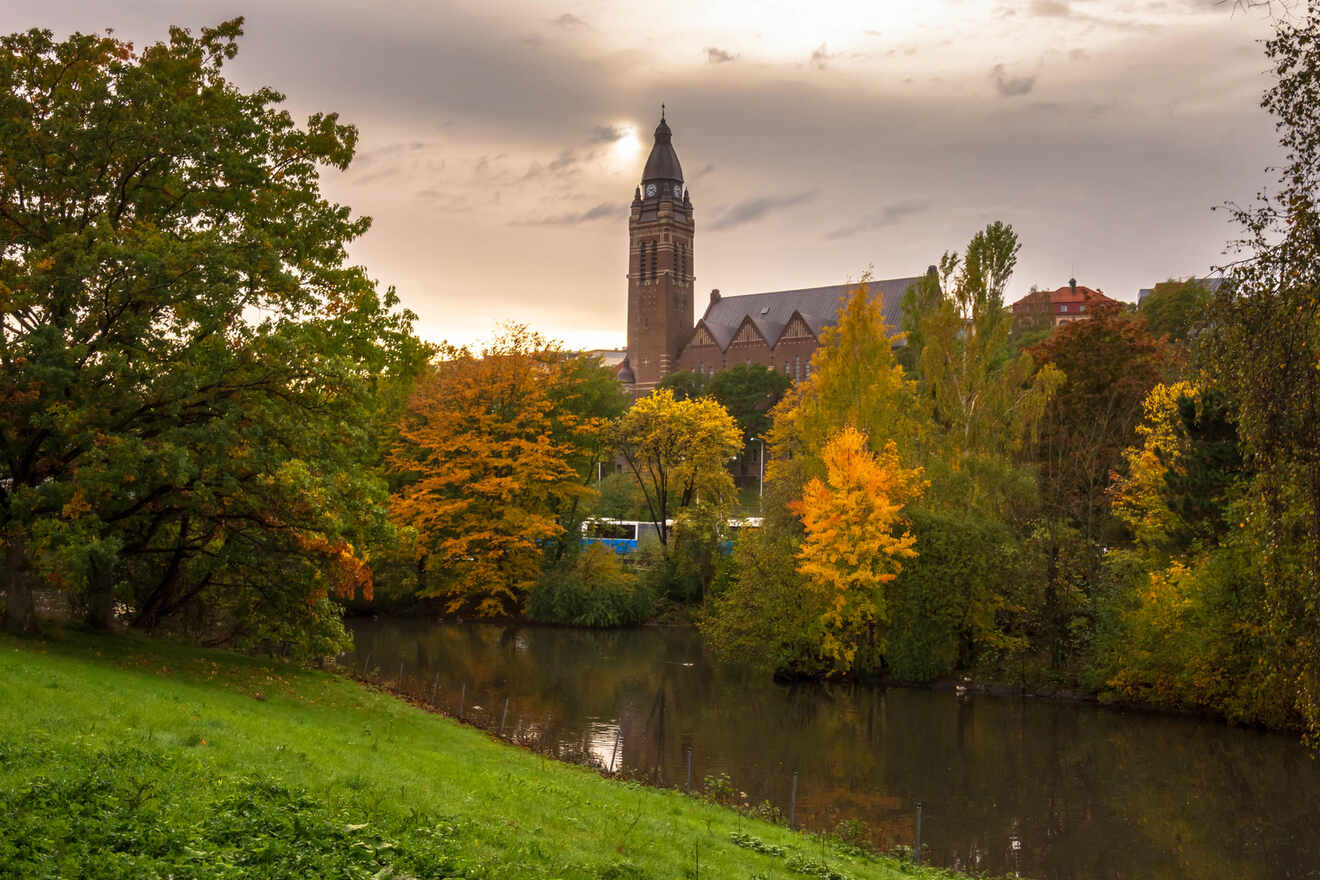 I decided to group Linné and Haga areas together for their physical proximity and similar laid-back atmosphere.
However, the neighborhood of Linné, short for Linnéstaden, lies west of the city center and just south of Haga. Being more tranquil than Haga, it's a perfect choice both for families or couples who want to enjoy nature and avoid the hustle and bustle of the more popular areas.
Here the main family-friendly attraction is Slottsskogen Park, the largest in the whole of Gothenburg, hosting a petting zoo and many playgrounds to let your kids play… it's a place to have a lot of fun, especially during summertime!
Located west of the city center and north of Linne, Haga is the old area of Gothenburg, and now also the hippest neighborhood in the city. In fact, historic buildings have turned into quirky cafes and quaint shops where you can buy the best souvenirs in the city!
The district is characterized by cobbled streets lined with charming wooden houses, antique galleries, and restaurants and bars to go out in the evenings, keeping the area very lively from morning to night!
In this charming district, locals and tourists alike come together to create a multicultural mix and a vibrant vibe!
Unfortunately, I couldn't find any good luxury options for this area. So if you really want to splurge during your holiday in Gothenburg, I suggest you check out the nearby area Majorna (just 20 minutes walking away), offering a very good luxury hotel to stay in!
Other accommodation options in Linné & Haga
Mid-Range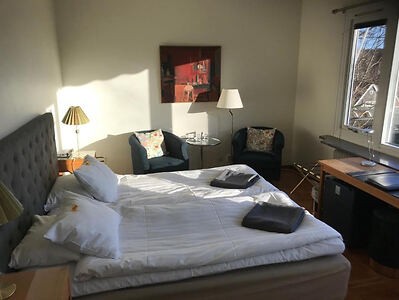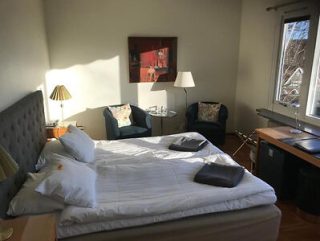 One of the best hotels in Gothenburg in terms of value for money and location, and is even pet friendly!
Budget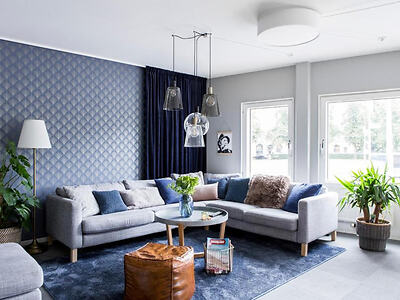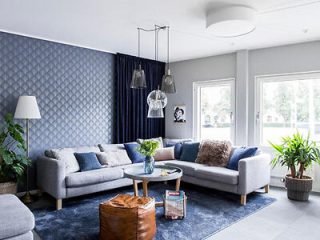 If you're looking for budget hotels, stop here! This Gothenburg hotel has great reviews and the best prices
Airbnb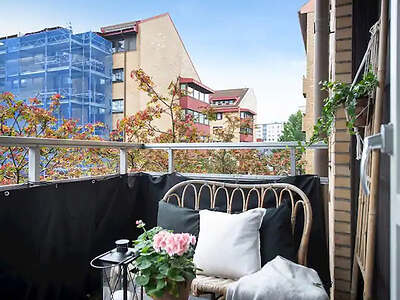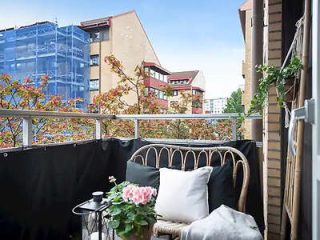 Located in the heart of the city, this modern flat is the perfect base when visiting Gothenburg Sweden
Things to do in Linné & Haga
Check out the church Haga Kyrka
Shop around the many locally-owned boutiques in Haga
Relax a little in Hagabadet, a large and well-priced spa
Soak up traditional Swedish performance at the Folkteatern
Learn at the Natural History Museum
Bring the family to the petting zoo of the high Slottsskogen Park
Take your kids to Pick-n-Paint
Have a typical Swedish breakfast at Kafferosten!
3. Majorna – best area in Gothenburg to stay on a budget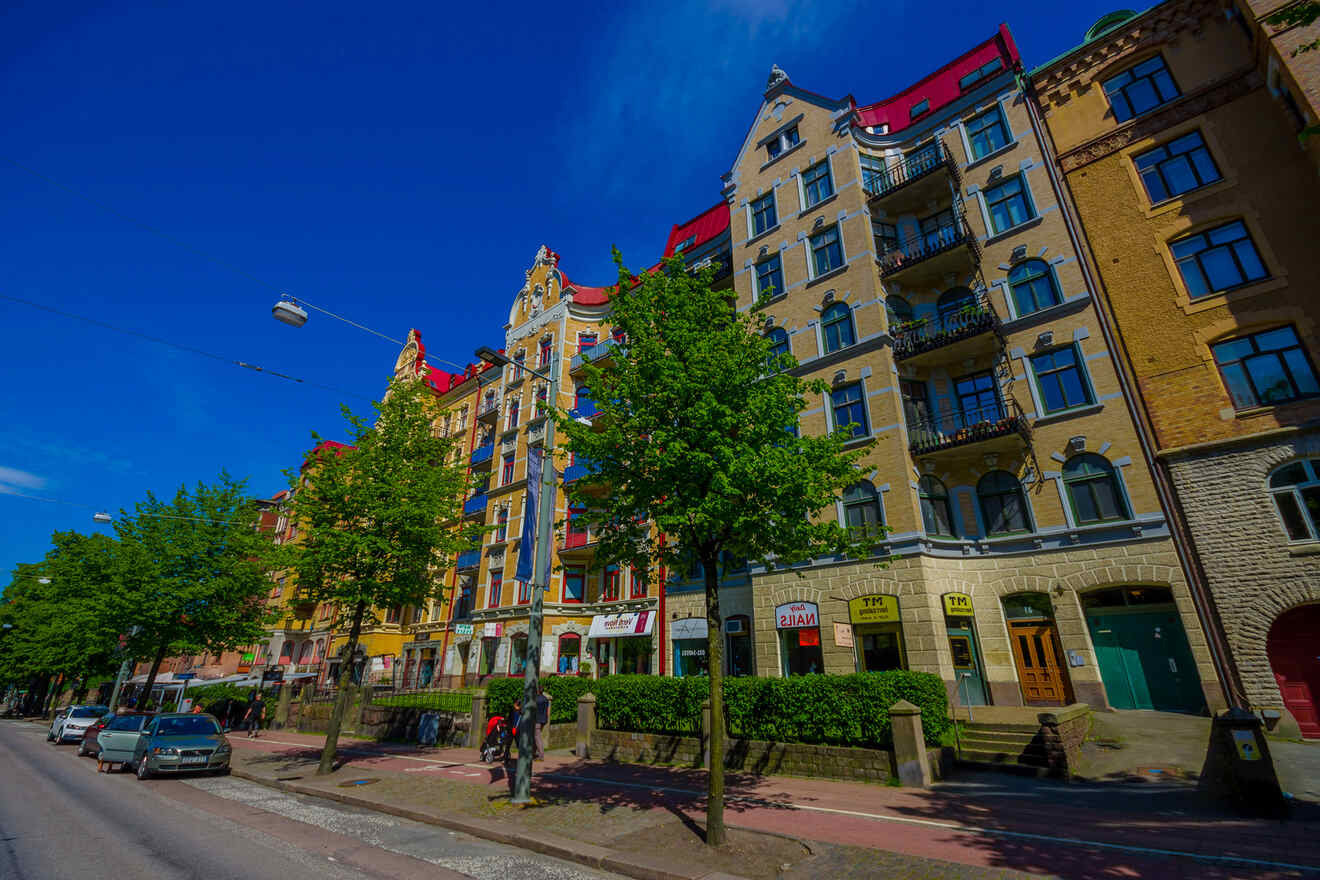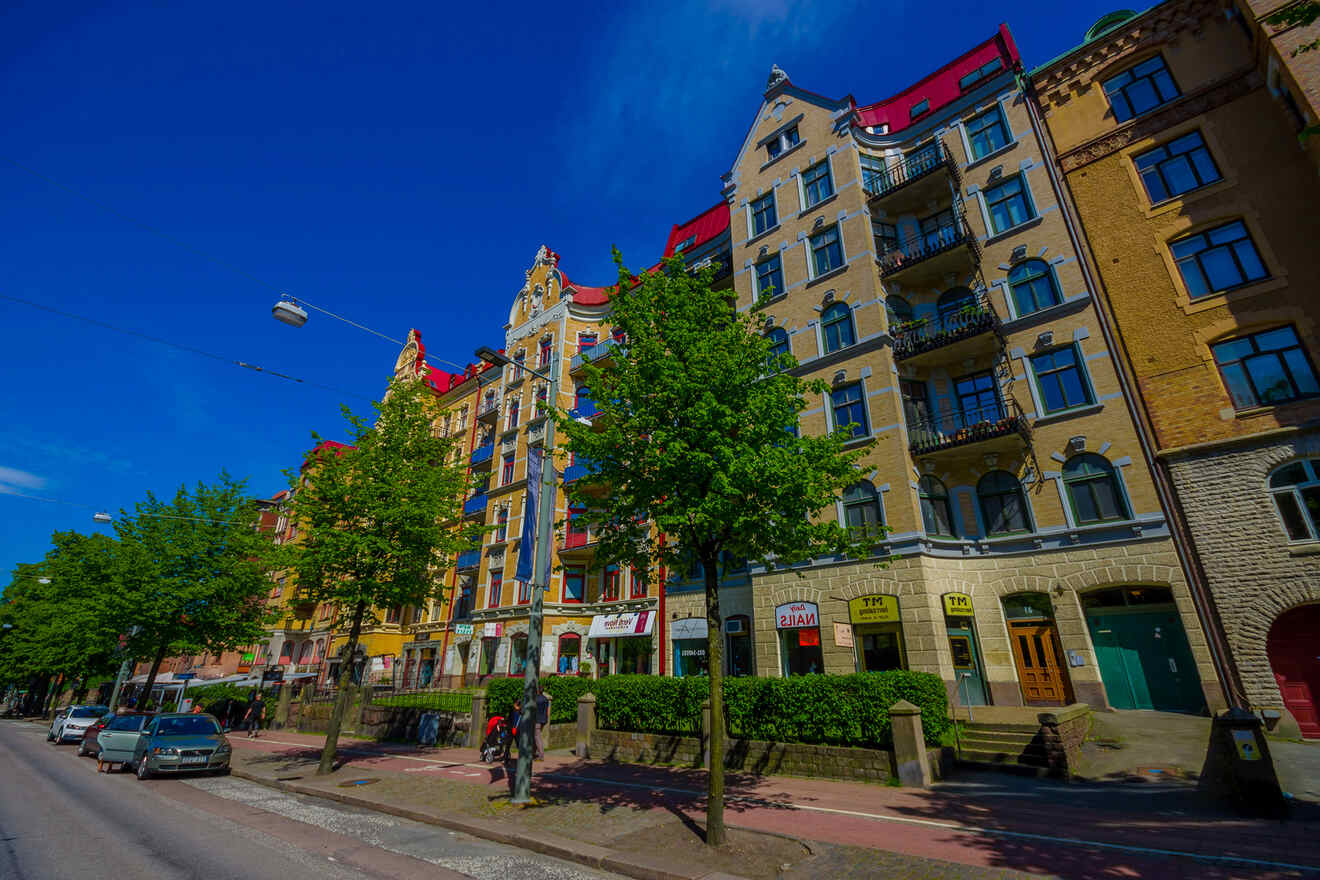 Just close to Linné you will find the Majorna neighborhood, the former working-class area of Gothenburg. Compared to its neighbor, Majorna offers some very good prices, which makes it the perfect place if you want to travel on a budget (and in Sweden, this can usually be quite hard!)!
For this reason, the area attracts many students, migrants, and artists who are making Majorna the main cultural hub of Gothenburg… so get ready for a cool art scene! Also, the nightlife here is pretty good, with the many interesting bars, regular events, and live music.
And if this wasn't enough, in Majorna there are plenty of restaurants offering different international cuisines and even more second-hand and vintage shops to browse… basically you have everything you need here!
Luxury hotel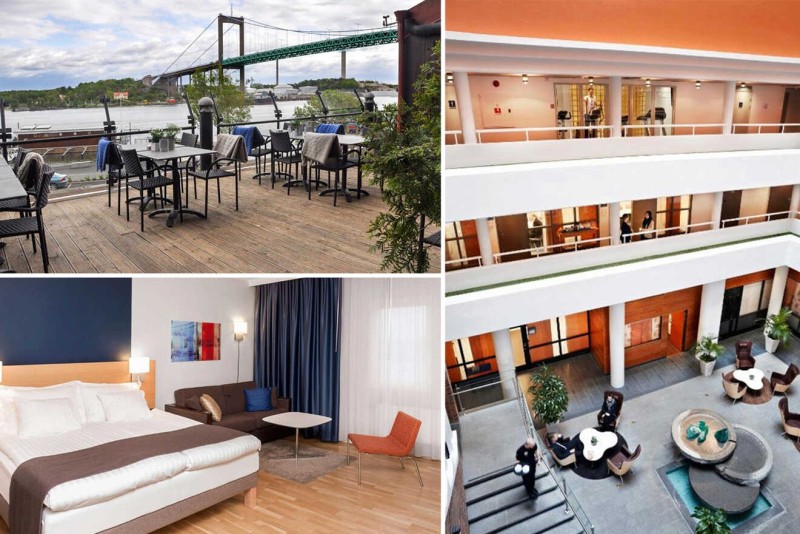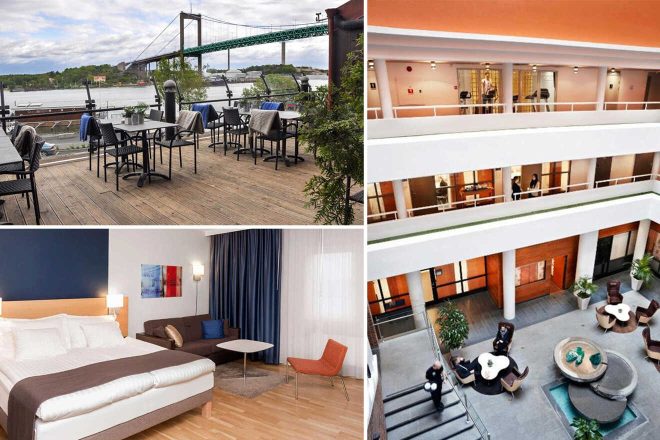 One of the best Gothenburg hotels if you're looking for luxury! Located just 7 minutes walk from the beach, this Gothenburg hotel offers free WiFi, spacious rooms, and easy access to Gothenburg city center, (just 2 miles/4 km away). Get ready to have delicious dishes at the waterfront Restaurant and enjoy magnificent views of the river and the Älvsborgs Bridge. And you can even try a wide selection of chilled beers and drinks at the rooftop bar.
Other accommodation options in Majorna
Mid-Range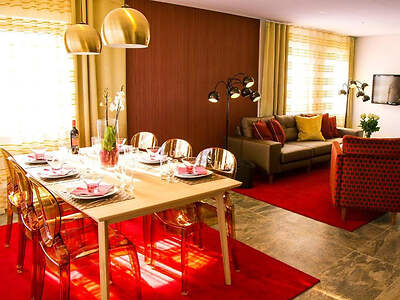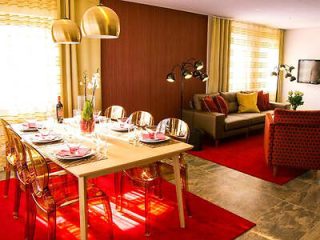 This hotel offers great facilities like free gym access, a sauna, and a children's playroom
Budget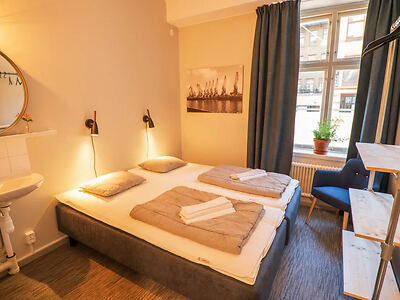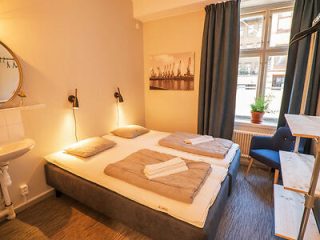 Enjoy the best location in this hotel with pubs, bars, restaurants, and food markets a 10 minutes walk away
Airbnb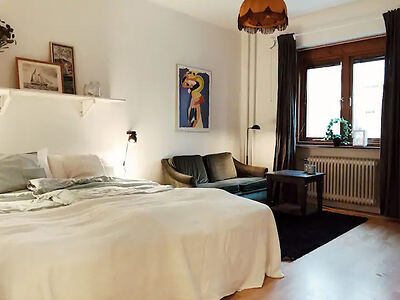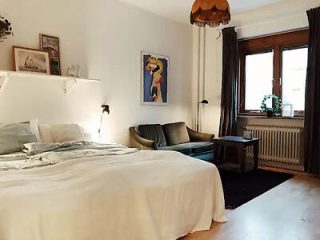 Great one bedroom apartment in a central location featuring a deluxe king sized bed, kitchen and tv in a funky design
Things to do in Majorna
Have an evening of shopping in Watergarden shopping mall
Try the excellent Scandinavian beers of Beerbliotek
Check out the traditional houses of Gahtenhielmska cultural reserve
Attend the exhibitions of the modern museum Roda Sten Konsthall
Try delicious food in the hipster What's Deli
4. Avenyn – where to stay in Gothenburg for nightlife!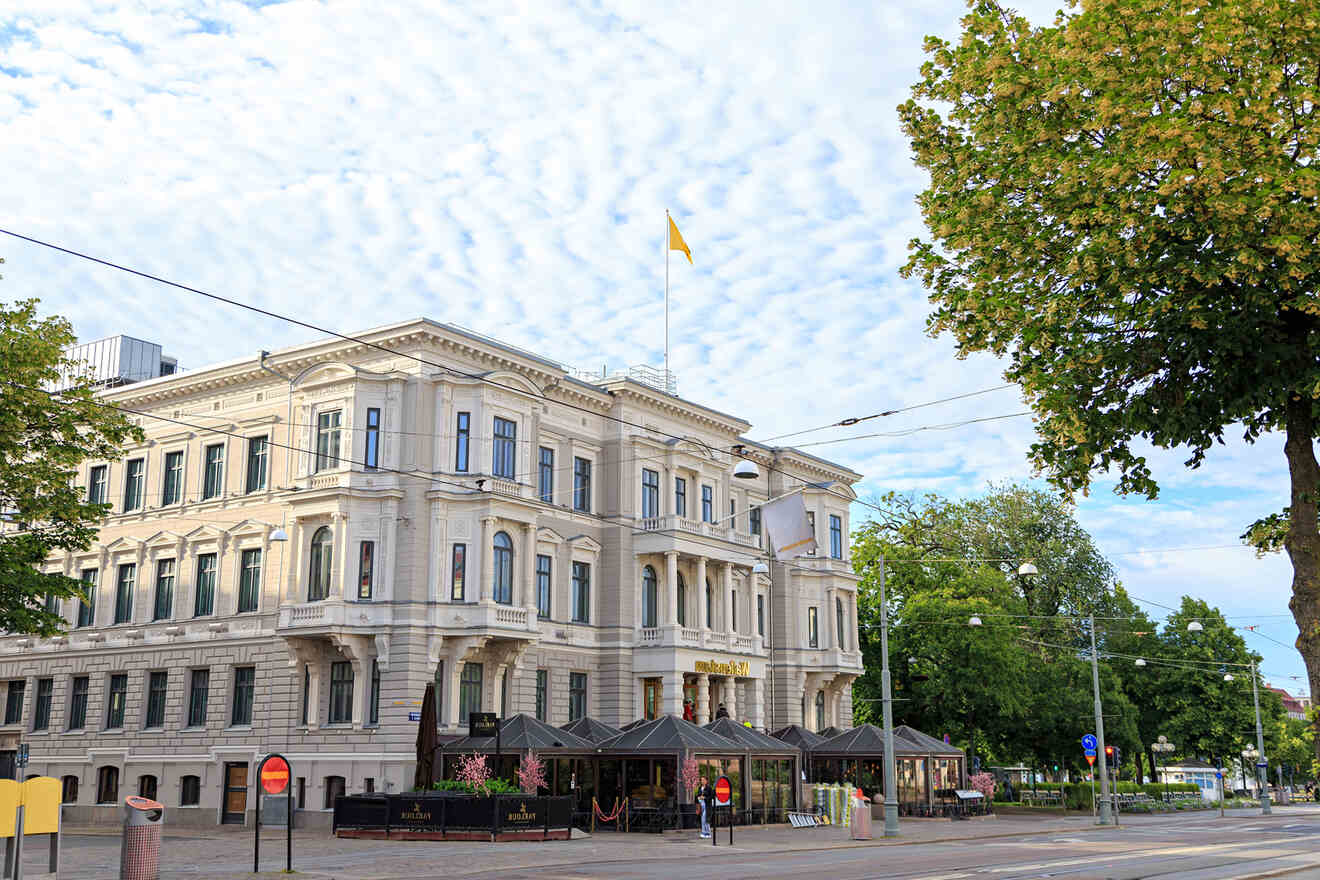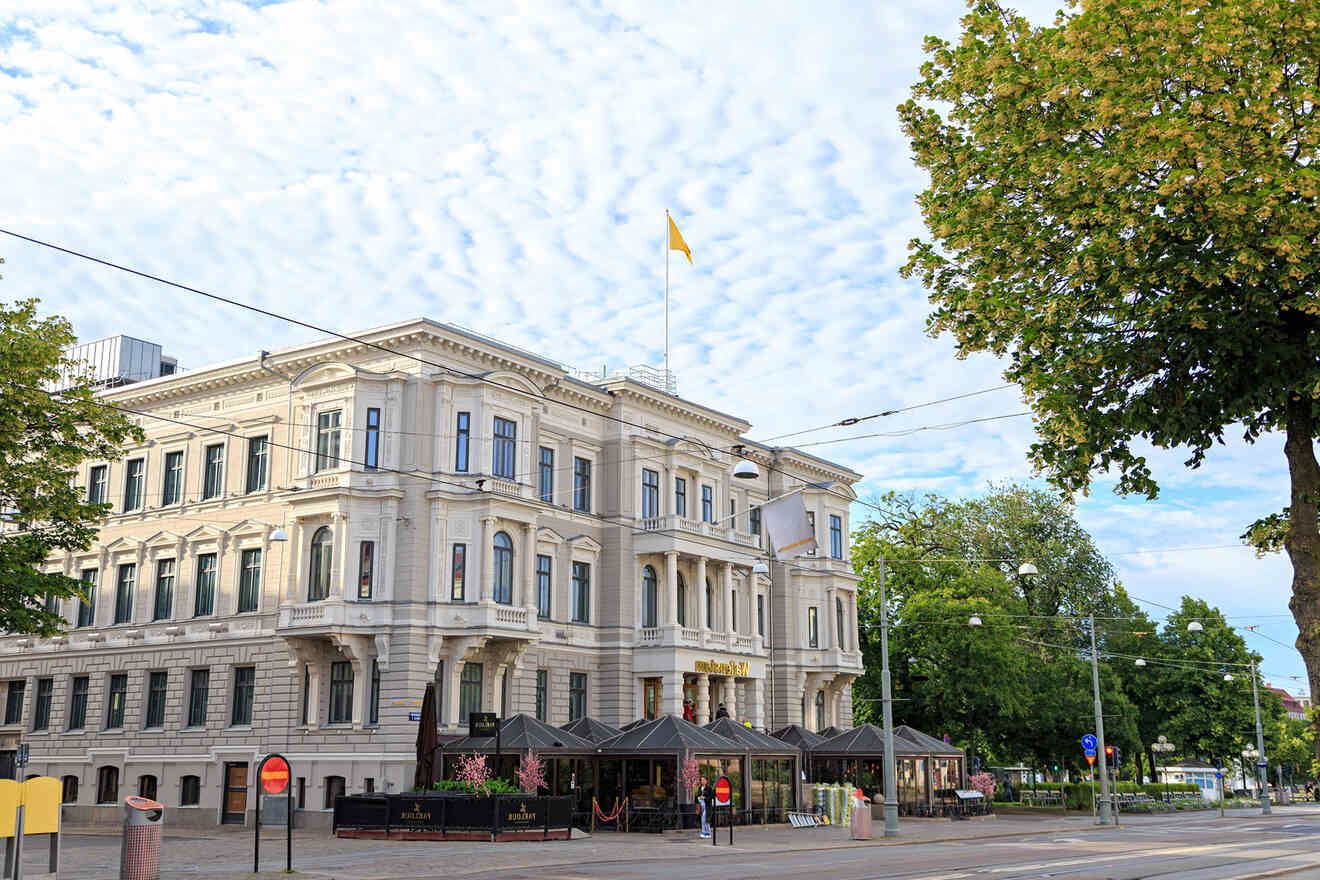 Avenyn, the shortened name for Kungsportsavenyn (one of Gothenburg's main thoroughfares) is a lively neighborhood located inside of Centrum.
With its countless clubs and bars, casual dining options, and contemporary cultural attractions, this is truly one of the best areas for buzzing day activities and great nightlife!
During the day, you can explore its local side streets, relax in the many cafes and visit the independent art galleries and museums, where you'll learn everything about Gothenburg's history, culture, and art.
During the night, you have infinite options to dance the night away, taste some good cocktails and listen to good music with your friends.
Another great advantage of the Avenyn neighborhood is its great connection to many other areas of the city through public transport. What else do you need?
Luxury hotel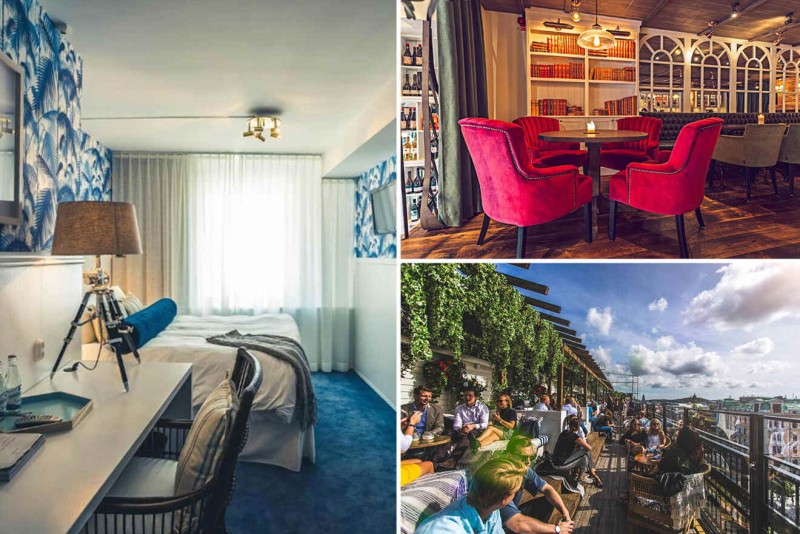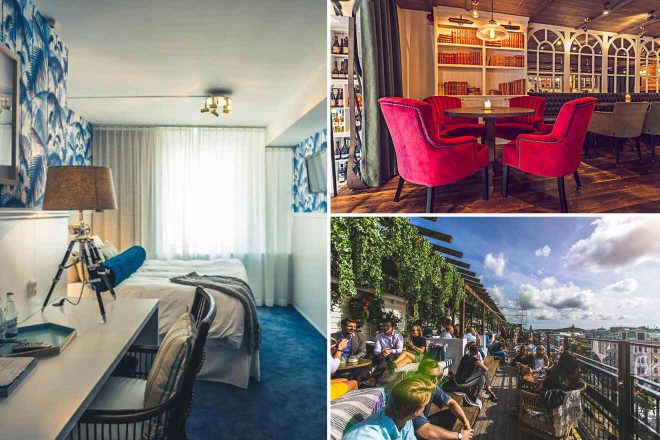 This stylish, boutique accommodation is one of the best luxury hotels in Gothenburg Sweden! Overlooking the main street of Avenyn, it is the best hotel to stay in Gothenburg, also being a very short walk from Liseberg Amusement Park, a popular attraction! It even offers spacious rooms and a delicious breakfast to have the right energy for visiting Gothenburg.
Other accommodation options in Avenyn
Mid-Range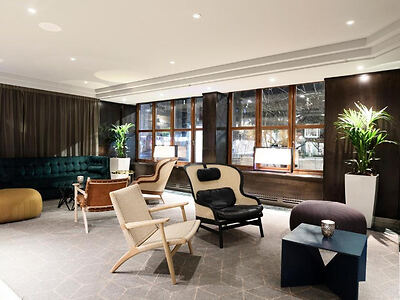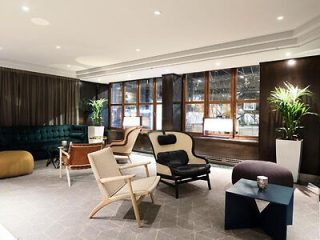 One of the best Gothenburg hotels if you're looking for great value for the price, with a gym, 2 saunas, and a pool
Budget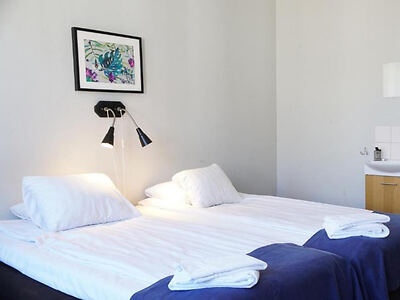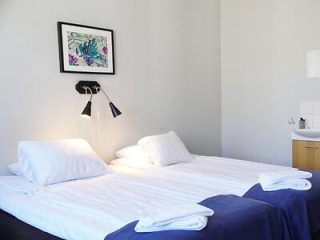 The best hotel if you want to stay in Gothenburg on a budget, with excellent location and clean rooms
Airbnb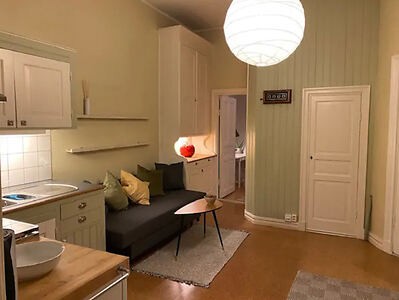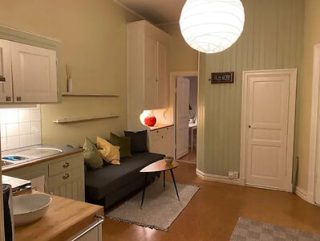 Cozy apartment in a quiet area where to stay in Gothenburg, close to bars, restaurants, and shops!
Things to do in Avenyn
| | |
| --- | --- |
| 👑 Luxury price: | €230 |
| 💵 Mid Range: | €120 |
| 🛏️ Budget: | €65 |
| 🏠 Airbnb: | €120 |
| 💰 Accommodation prices: | Medium |
| 📍 Best area: | Centrum |
| 👪 Best area for families: | Linné |
| 🛎️ Best luxury hotel: | Upper House |
| 🧳 Best mid-range hotel: | Hotel Royal |
| 👛 Best budget hotel: | Eklanda Bed & Breakfast |
Frequently asked questions about hotels in Gothenburg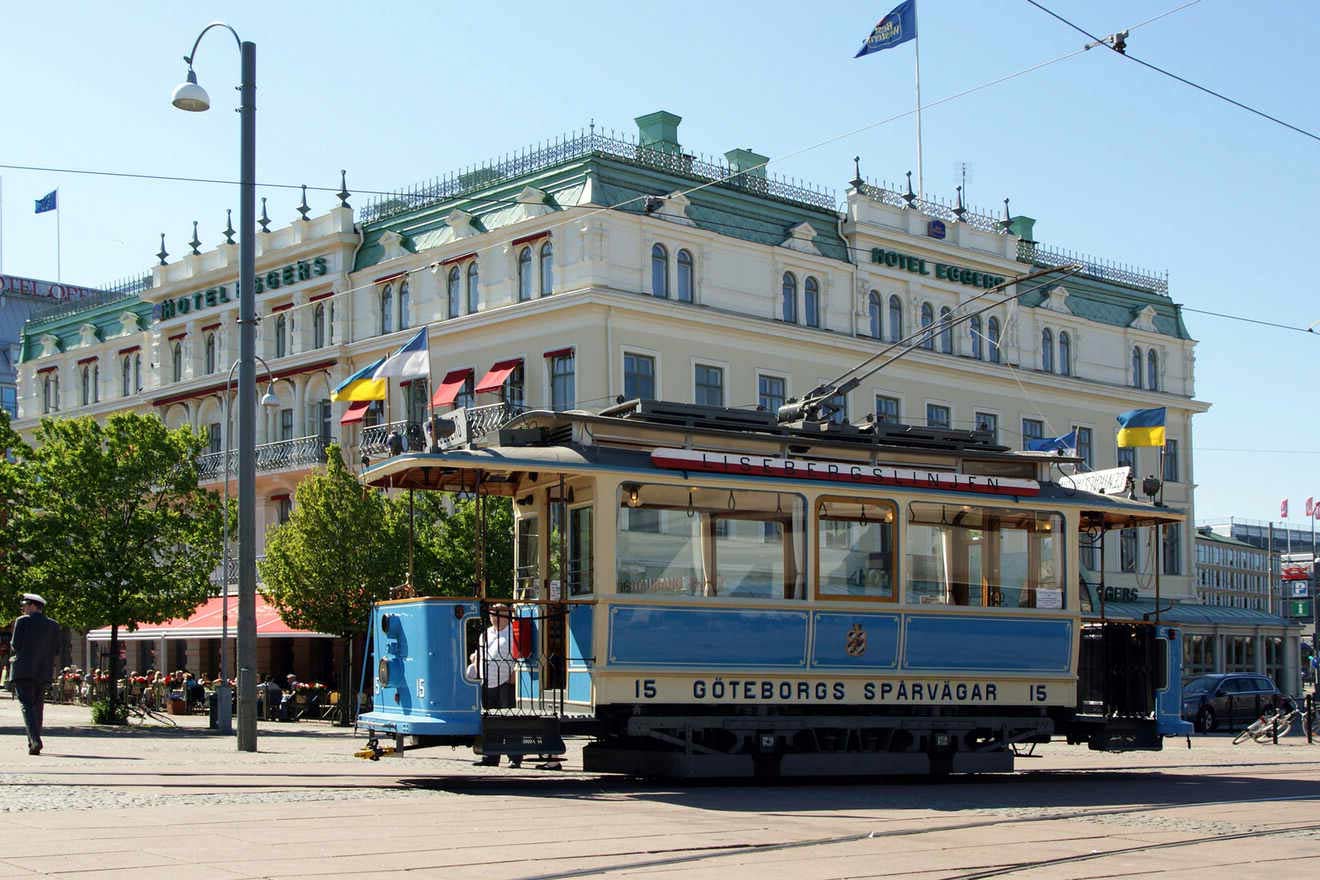 📍 Which is the best area where to stay in Gothenburg, Sweden?
The best area where to stay in Gothenburg Sweden is Centrum, where all the best Gothenburg hotels are located, from luxury hotels like Upper House to mid-range hotels such as the Hotel Royal, offering great value!
👪 Which is the best area where to stay in Gothenburg for families?
❓ Is Gothenburg Sweden safe?
Yes, staying in Gothenburg Sweden is safe but some petty crimes do occur in the city, like pickpocketing or auto and bicycle theft. You should always use your common sense and don't leave valuable items in a car, and watch your belongings in crowded places.
📅 How many days do you need in Gothenburg?
You could visit Gothenburg Sweden in only 1 night and 2 days if you're short on time, but I suggest you stay for at least 3 days if you want to experience all the attractions and museums of this city on Sweden's west coast!
Conclusion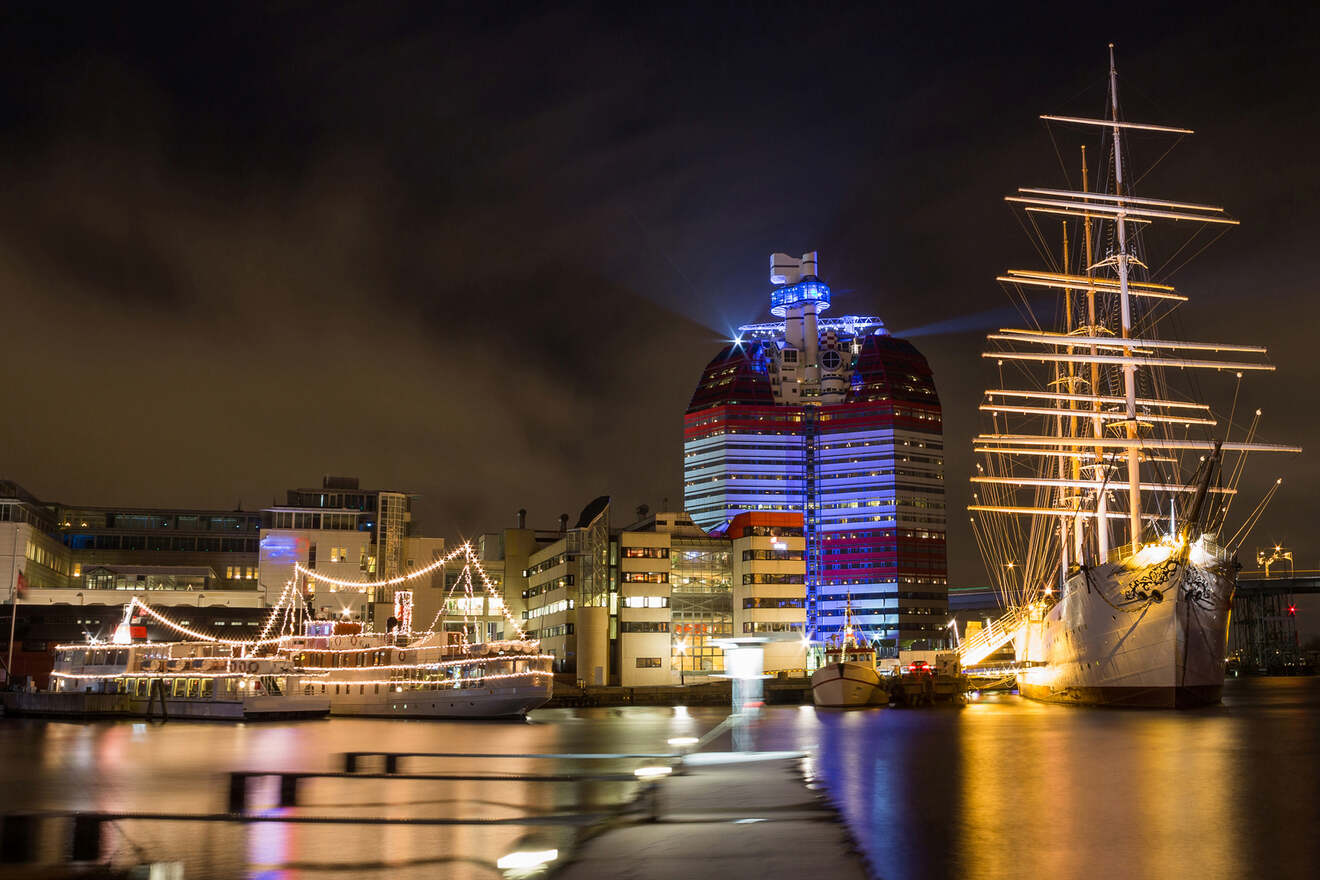 We finally reached the end of this extensive Gothenburg neighborhood guide, including the best areas with different hotel options for each of them, from budget hotels to luxury hotels!
From the touristic center to the family-friendly Linne, the cool Haga, and the nightlife in Avenyn, this city has an answer for any interest and budget traveler.
If after being through so many options you're still undecided about where to stay in Gothenburg, check out my 2 absolute favorite hotels, with a great location in central Gothenburg and excellent reviews:
Upper House – one of the best hotels if you're looking for luxury, offering a city-view spa and an outdoor glass-bottom pool
Hotel Royal – one of the best mid-range hotels in Gothenburg, featuring rooms with private beds and a delicious free breakfast!
Just make sure you book your favorite hotel as soon as you can, at least some months in advance if you don't wanna miss the spot!
I am sure this post will help you make the right decision to spend an amazing vacation in Gothenburg, and I hope you enjoyed reading it as much as I did writing it and doing all the research for you.
And if you have any questions about the areas or you want to share your experience in Gothenburg, just leave them in the comments below… I can't wait to read them all and answer you!
Have the best holiday!
Elena
---
Pin it for later!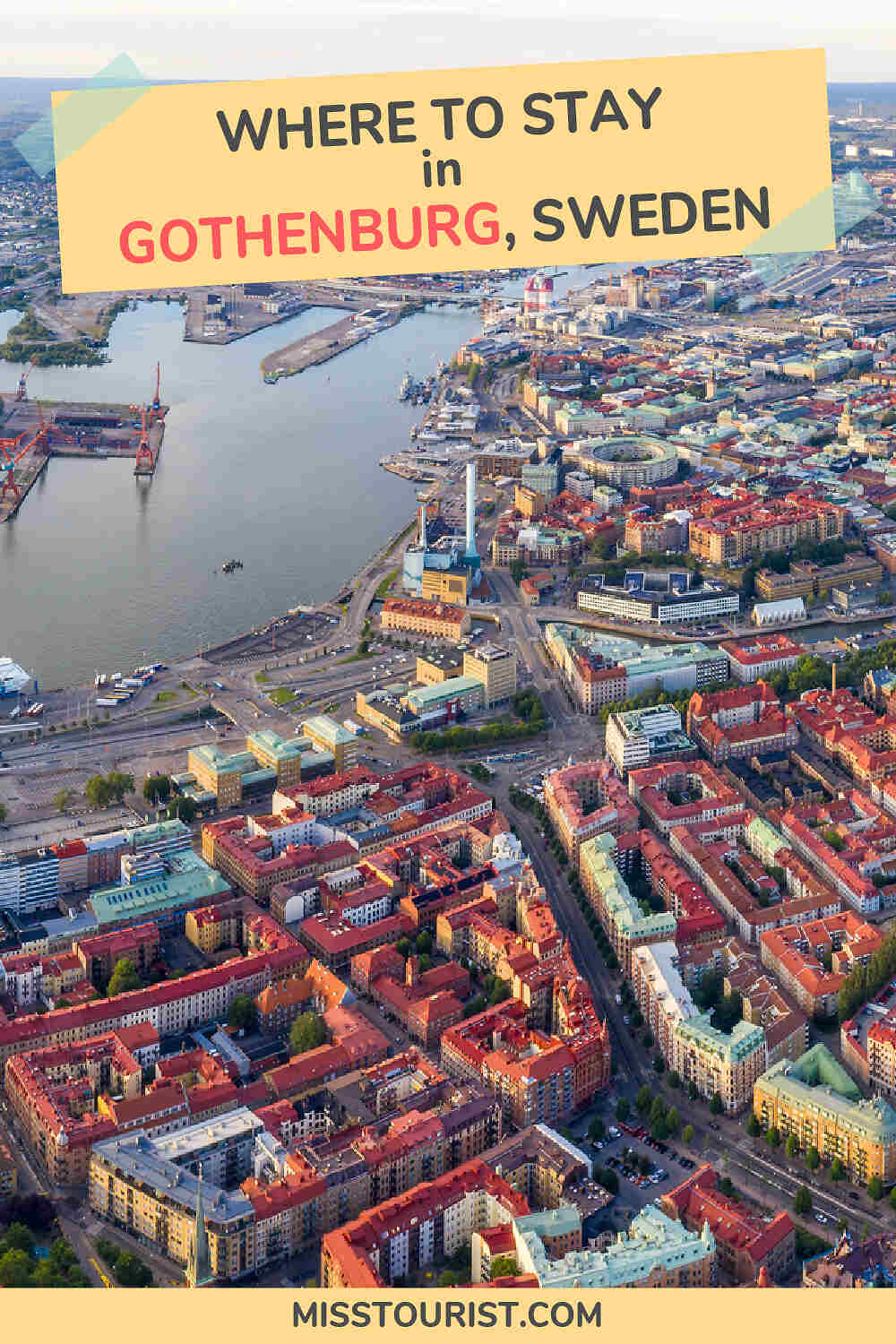 Pin it for later!