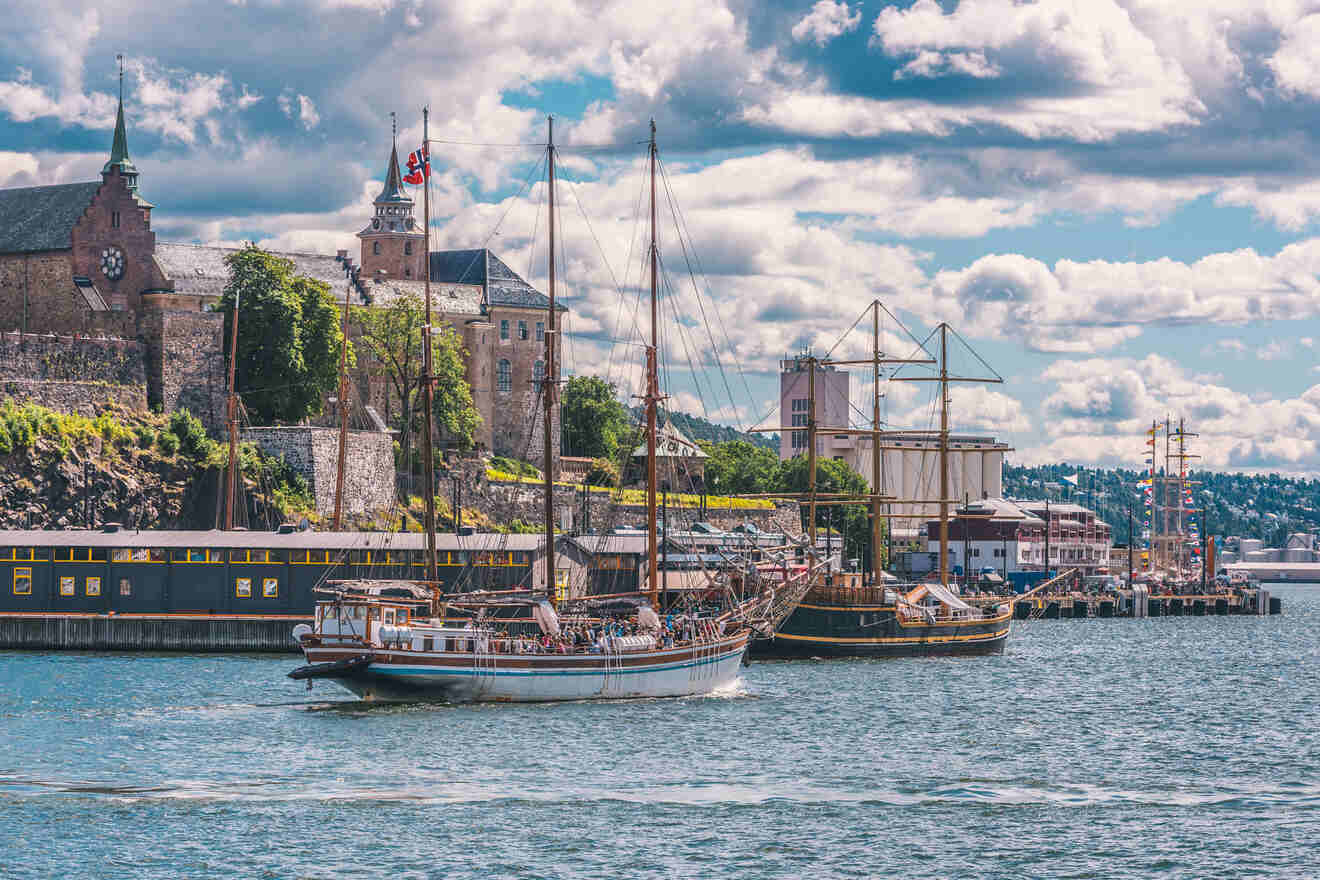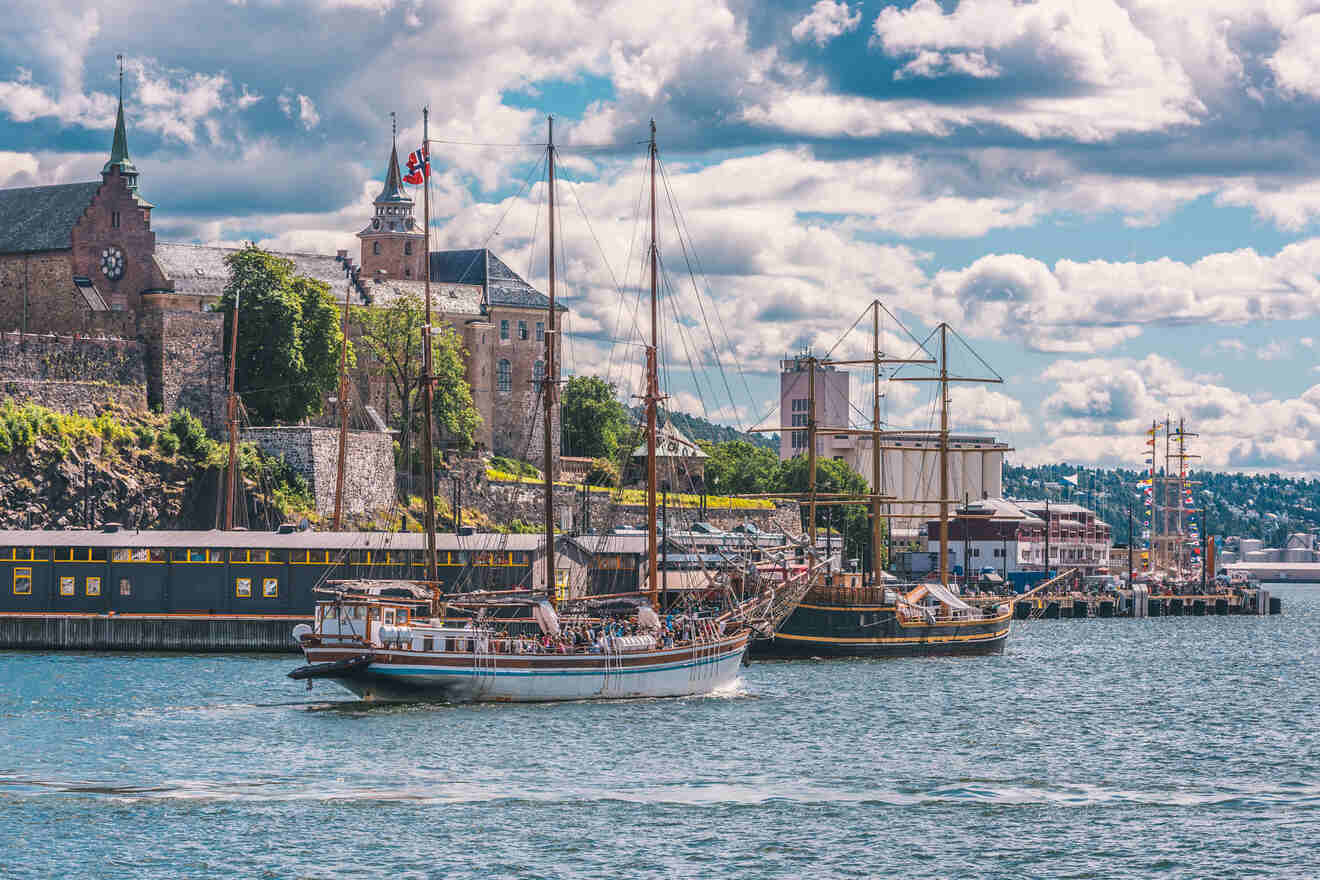 Oslo surely has a lot to offer for each visitor, Oslo Fjords being one of them. But if you are hungry for some stunning coastline vistas, it's important to make sure that you choose the best possible Oslo Fjord tour.
I myself am a vivid admirer of a good coastal view, and I decided to spend some time researching and compiling a list of the best options you can opt for.
There are different kinds of boats and offerings with each tour. Some also have some great combos included in them. My adventure lovers can also opt for some unique options. All in all, it's a great list with something for every curious traveler out there.
It would be great to note that fjords are unique sights that many travelers look forward to, so it's not out of the ordinary for all of the tours to be sold out pretty quickly. That's why it's important to book your tours in advance to make sure you're guaranteed a spot!
Let's dive in!
If you are in a hurry
Here are the best Oslo Fjord tours:
1. Take an Oslo Fjord sightseeing tour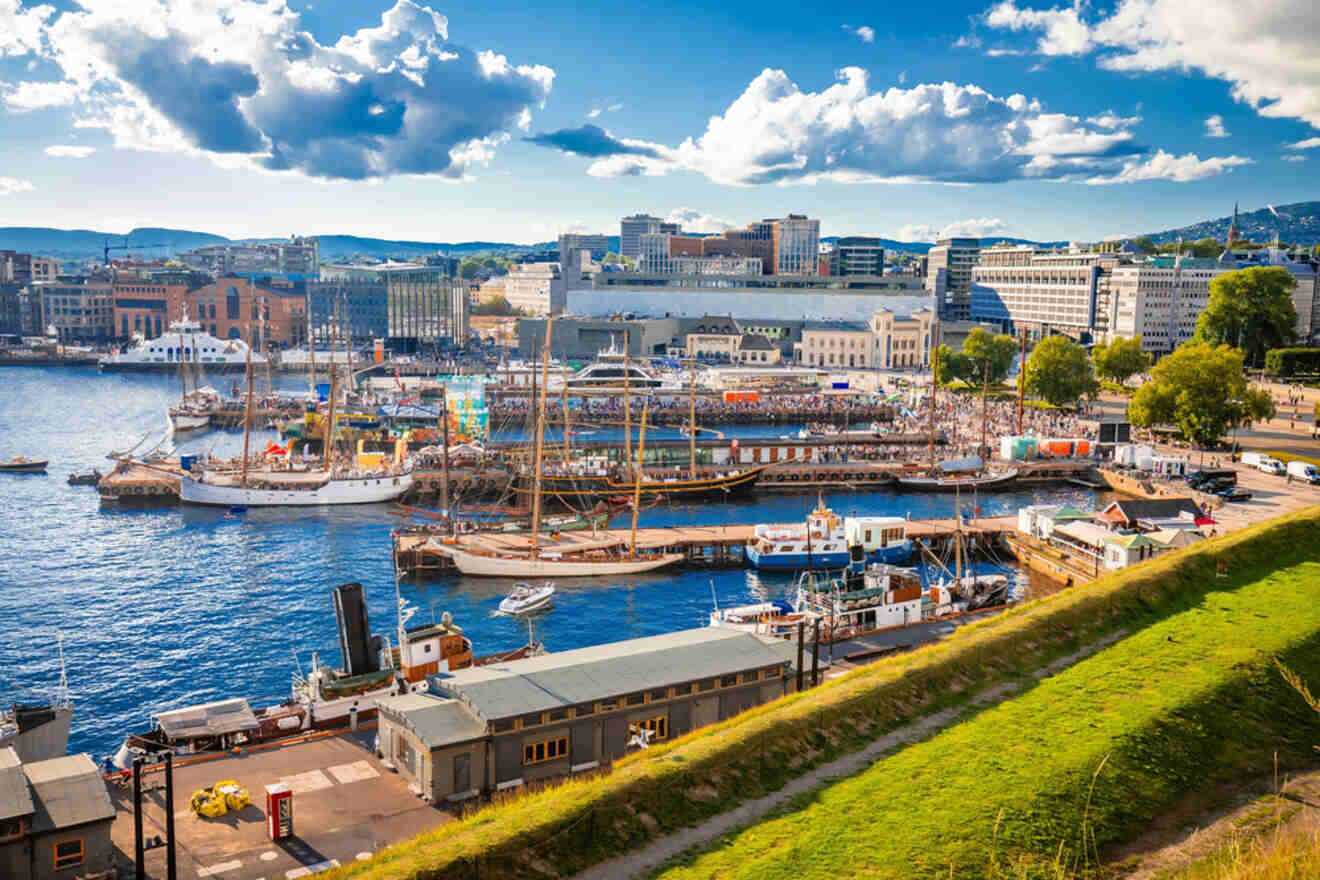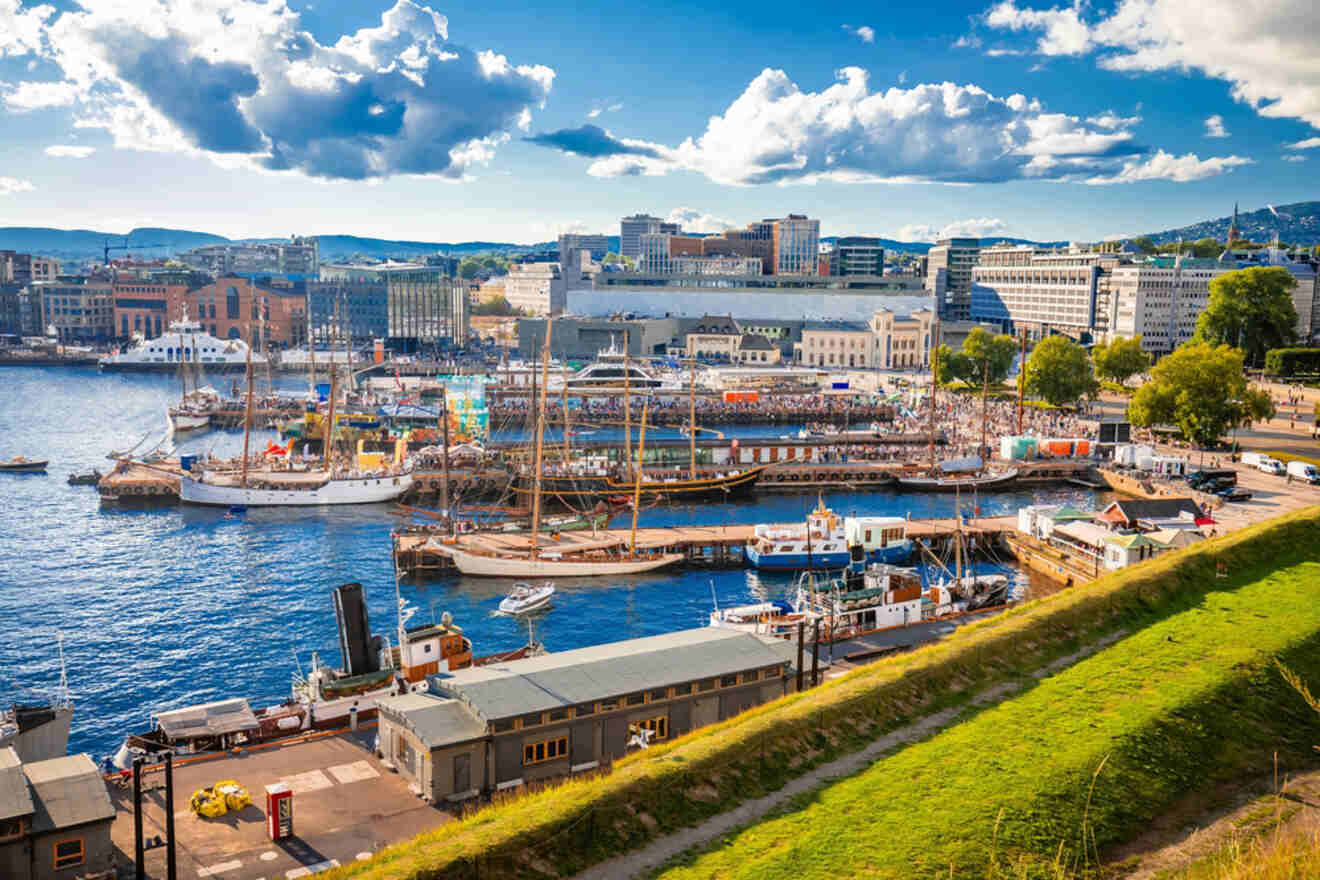 Duration: 2 hours
Price: from €37
Why you should take it: the most popular Oslo Fjord cruise
When visiting Oslo, boat trips are an unmissable experience, and this Fjord cruise is one that travelers find irresistible. It starts from Oslo City Hall Pier and takes you on a picturesque journey like no other, surrounded by colorful houses and interesting architecture. Your means of transportation will be a charming traditional boat.
You'll get to gaze up at the tranquil sight of the Oslofjord and see all it has to offer from the sea perspective. Of course, a cruise wouldn't be complete without the sights of famous attractions such as the Munch Museum, Bygdøy Museums, and Oslo Opera House.
You'll be provided with some warm blankets in case you're cold and snacks on board. The whole journey takes about two hours, during which you'll have amazing photo opportunities at every sight. Make sure to take advantage of perfect postcard-ready views and capture memories to last a lifetime.
2. Enjoy sunset vistas and feast on shrimp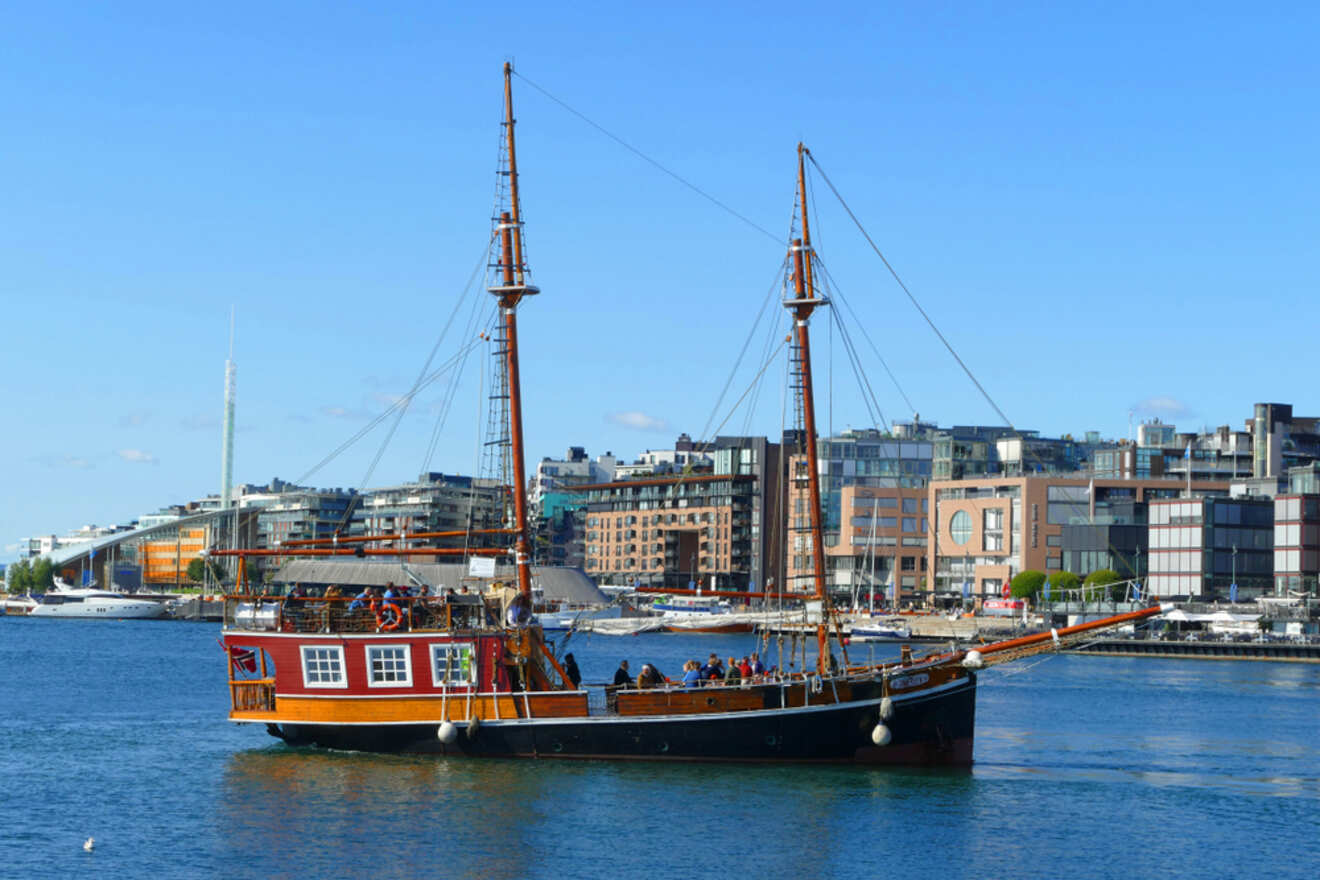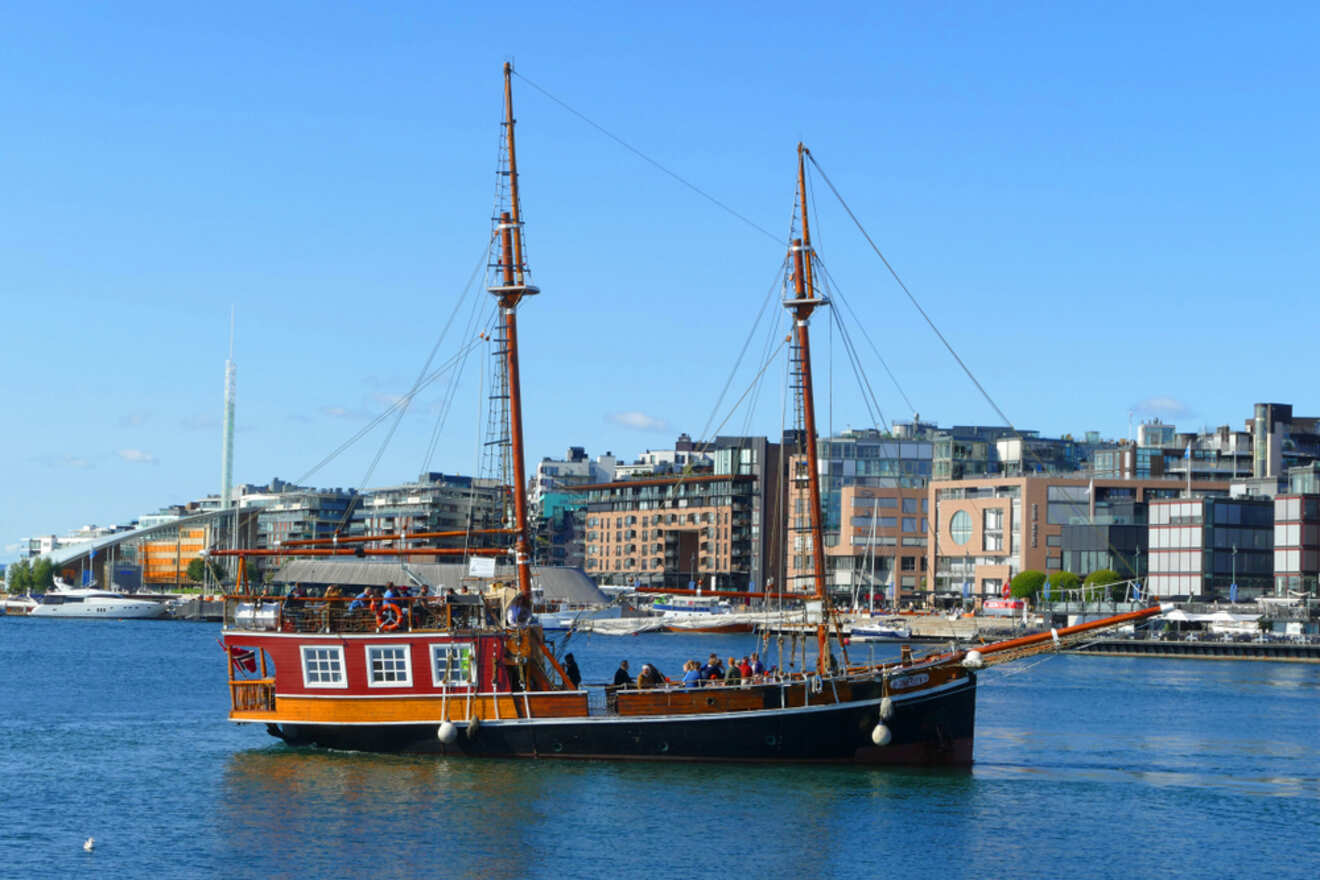 Duration: 3 hours
Price: from €50
Why you should take it: evening trip with dinner
This tour is a great way to end the day, as it offers stunning sunset views of the area. Sail aboard an authentic traditional sailing ship and experience the majestic beauty of the Oslofjord as you feast on a traditional Norway dish! You'll be accompanied by a friendly crew and captain who will help you blend in with the locals and learn all about the traditional culture of Norway.
The boat then passes close to the peninsula of the city center and Bygdøy, where you'll get to witness the scenery of Akershus Fortress museums and sandy beaches like Huk Bay!
You'll be served an authentically Norwegian dinner of shrimp, and the bar offers up a sweet range of hot and cold drinks for your guzzling pleasure. So make sure not to overeat from the offerings of your Oslo hotel, as this cruise has got you covered in that area.
3. Enjoy Oslo Fjord on a kayak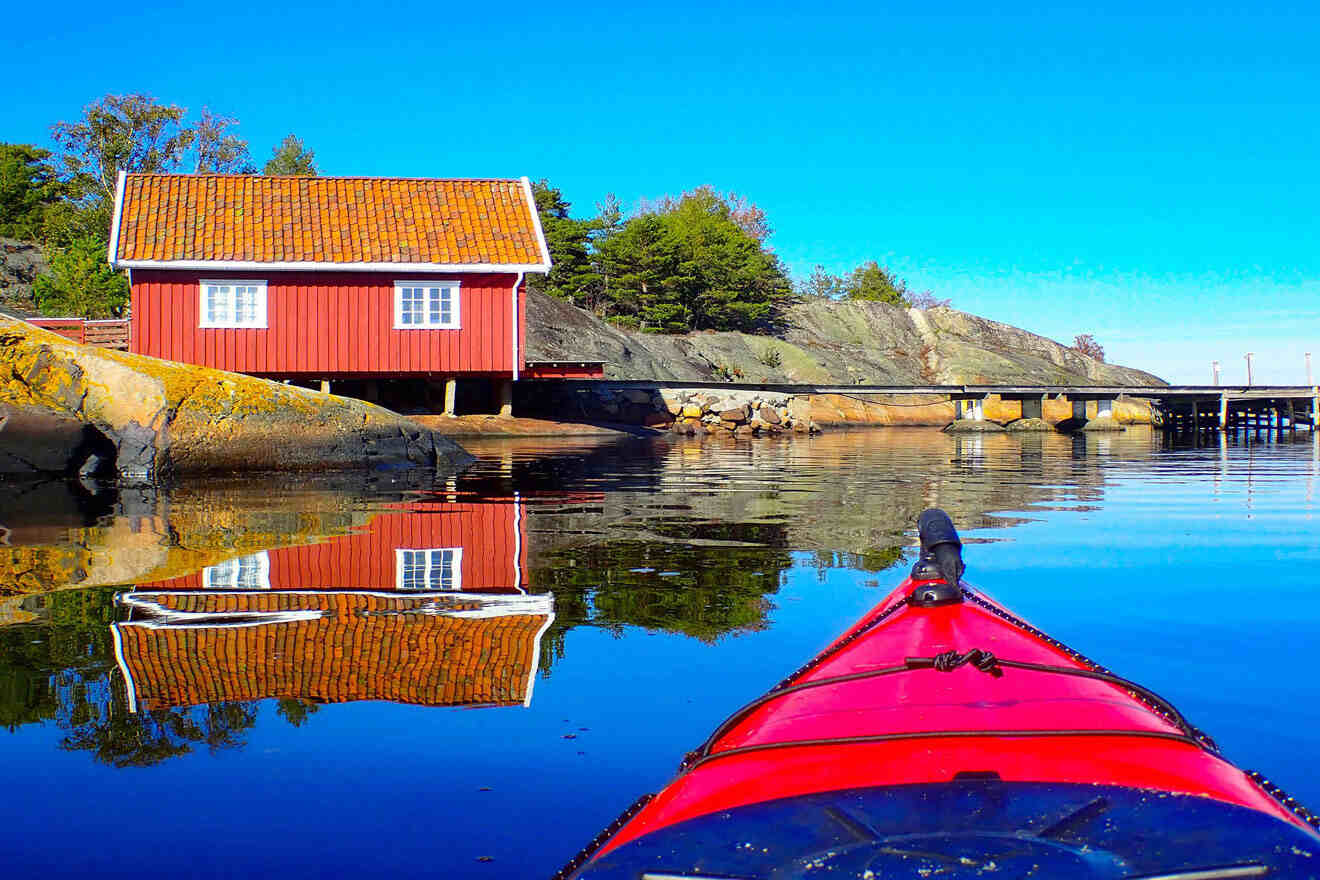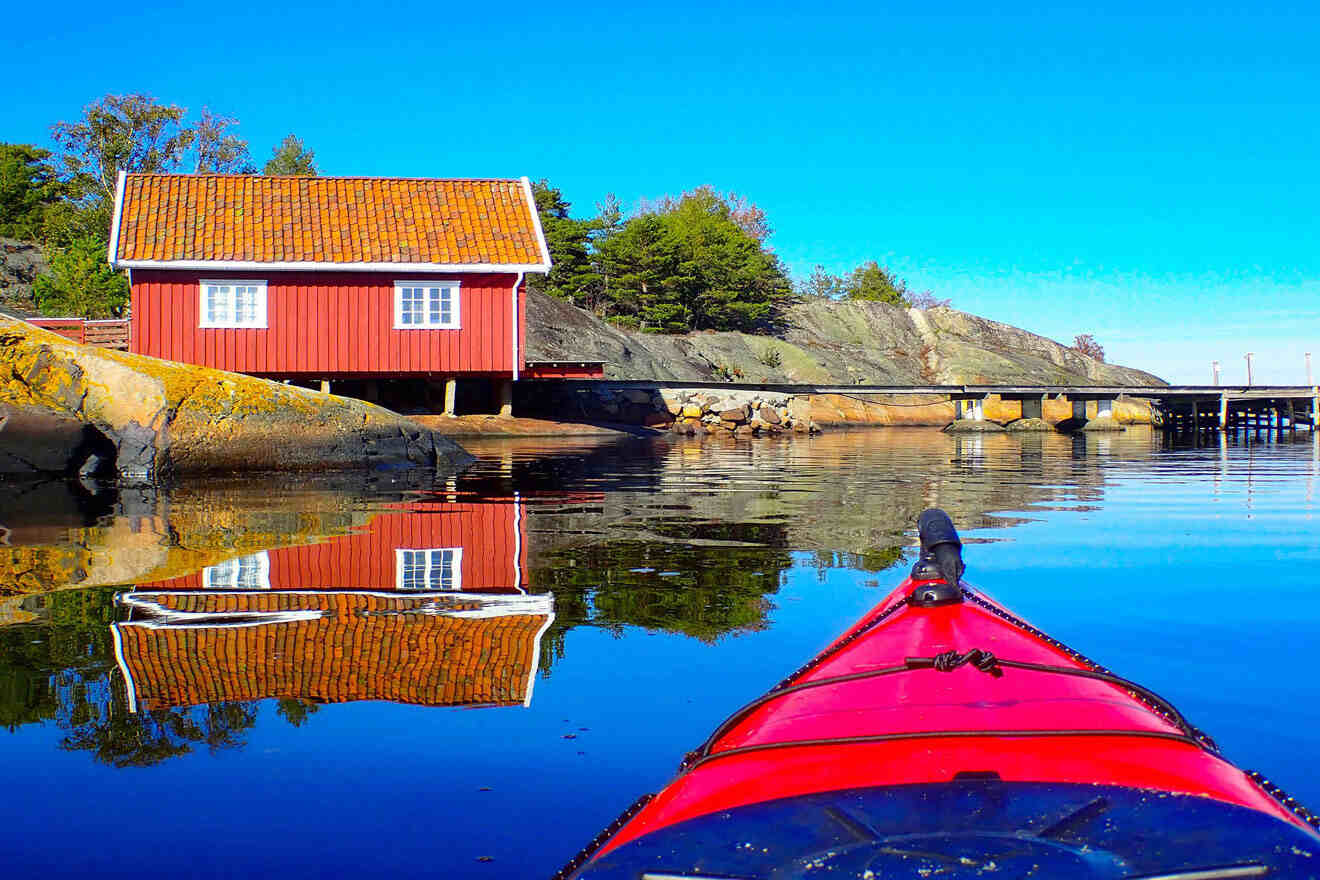 Duration: 2 hours
Price: from €80
Why you should take it: exciting kayak expedition
If you're an adventurer with a free spirit looking for something different from the rest of the Oslo Fjord tour options, I've got you covered.
Your guides will equip you with the boat that best suits your needs and abilities – single or double kayaks, and walk you through all the necessary safety instructions. After you're all set and ready, you'll embark on your expedition.
It won't take long for you to reach the small islands and sandy beaches nearby. On your way, you'll enjoy views like the picturesque marina with its houseboats and modern architecture on Fornebu, plus other sights along the Bygdøy peninsula. No kayaking experience is required; the tour company can adjust the tour to your level.
And this unique experience will take only about 2 hours of your time, and it has a small group size for up to 10 travelers. So you'll get to enjoy an immersive atmosphere.
4. Discover the charms of Oslo Fjord on an electric boat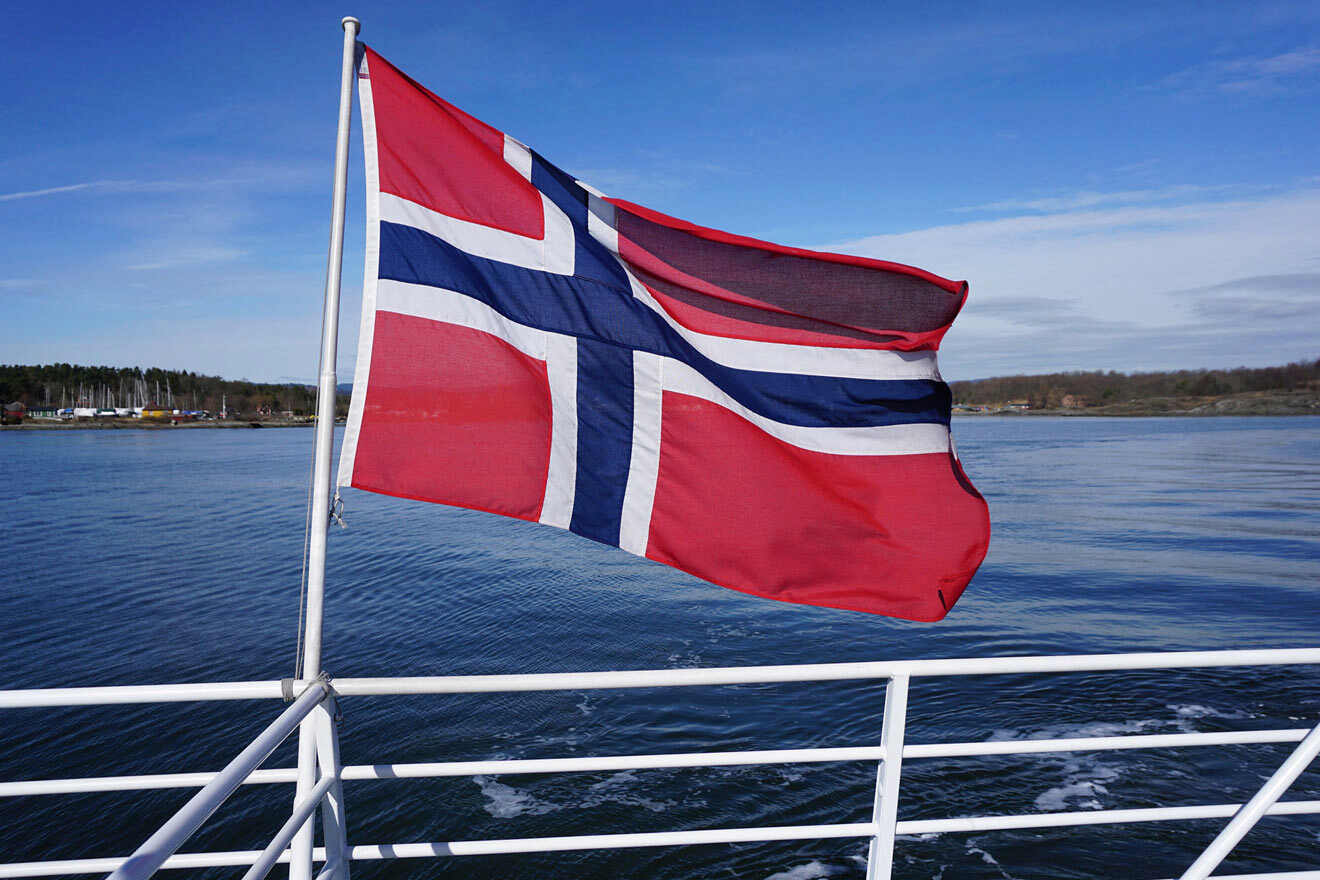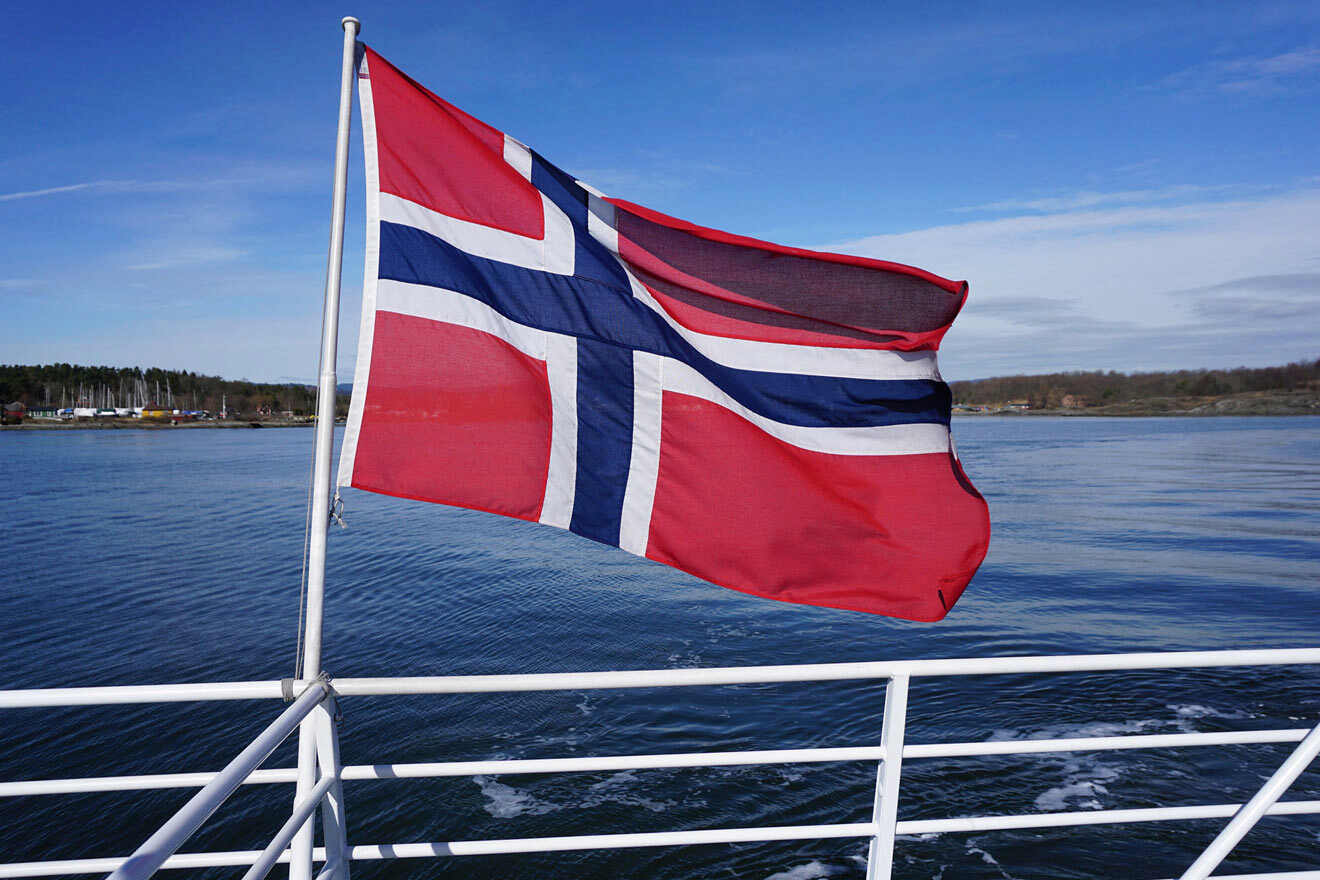 Duration: 2 hours
Price: from €37
Why you should take it: zero emission boat with a climate system
If you're fond of modernity and technology and prefer to discover all the Oslo Fjord has to offer in a more comfortable setting, I have a perfect tour for you! Jump aboard an electric ferry in Oslo and set sail on a sightseeing cruise! Gaze out onto the beautiful landscape as you venture around Oslo Fjord. You'll see so many lovely sights, including Hoveøya Island, Akershus Fortress, and the Munch Museum.
You'll get to learn all the juicy details and important historical facts about the Oslo Fjord and its surrounding islands with the help of your onboard audio guide!
You can take a walk on the wide decks and admire vistas or capture photos, or take it easy in the climate-controlled indoor area. You can also grab some snacks and choose from hot and cold drinks at the onboard bar – all without having to worry about additional costs!
5. Relax in a floating sauna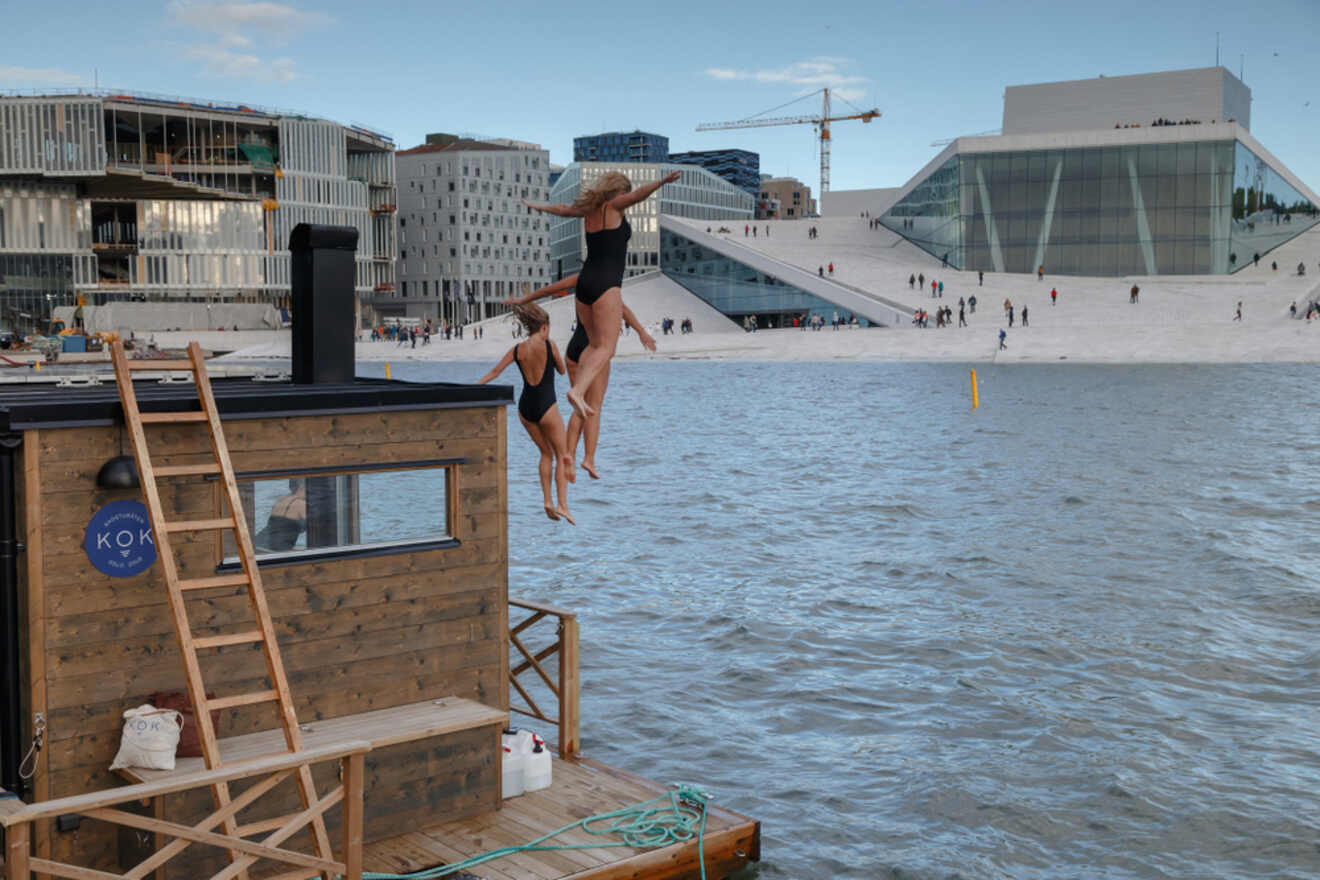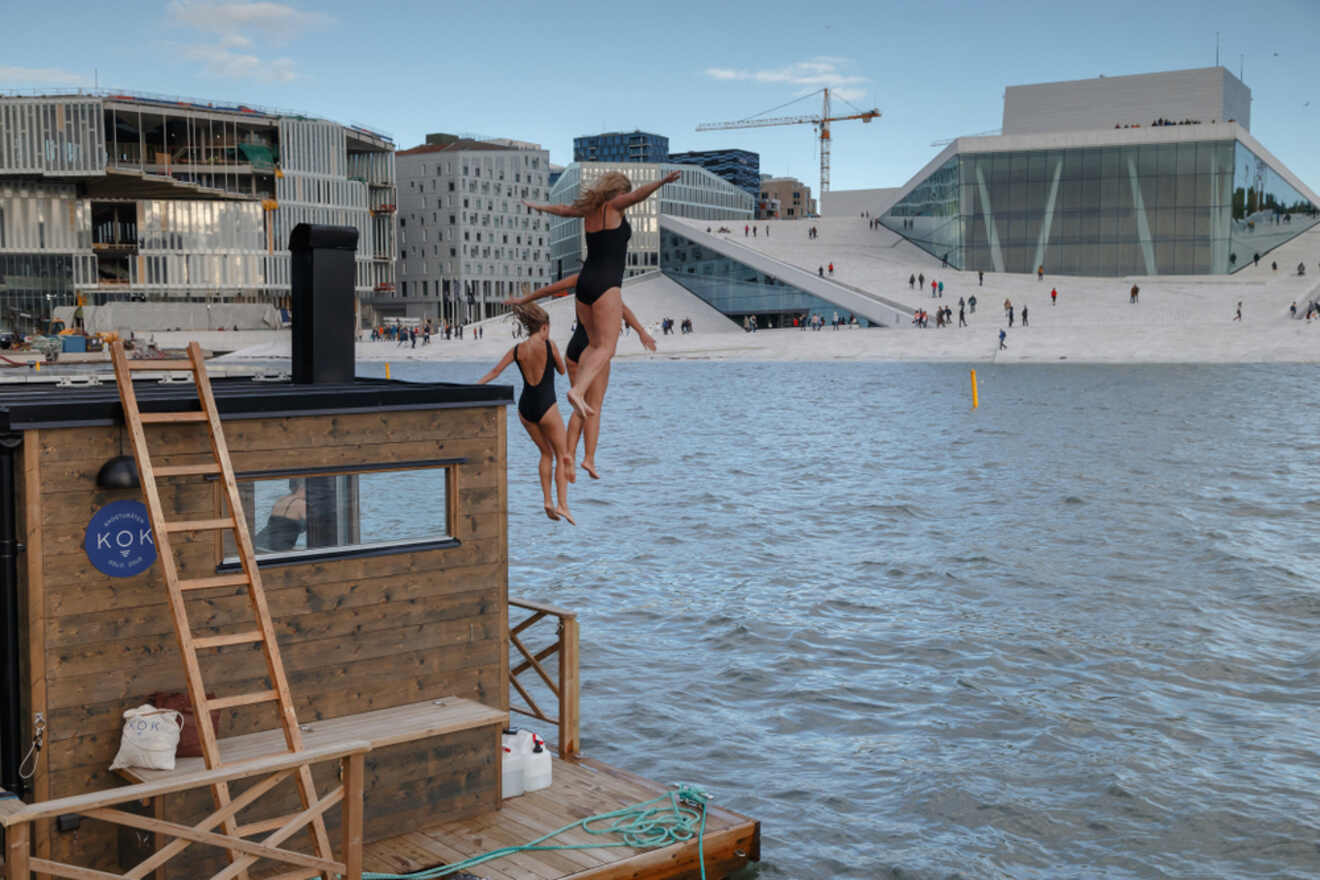 Duration: 2 hours
Price: from €190
Why you should take it: great traditional spa experience
If you crave a true Norwegian experience, then a floating sauna must make its way into your tour list! You have an opportunity to mix it up with a hot sauna session followed by an icy plunge into the Oslo Fjord – no matter what time of year!
Of course, you'll feast your eyes on great sights, such as the sea's enchanting panoramas and the spectacular city skyline, which all make their way into your vision through the big windows. The sauna has a wood-fired stove giving you a cozy and comfortable vibe, quite a quintessential Norway at its finest.
You can experience a sauna session with up to 10 guests, and you've got plenty of variations. Get yourself a single ticket, book the entire sauna for yourself, or even take it on a cruise across the gorgeous fjord! Each floating sauna is equipped with a comfy changing room and a sweet stereo.
6. Explore both the city and the Fjord at once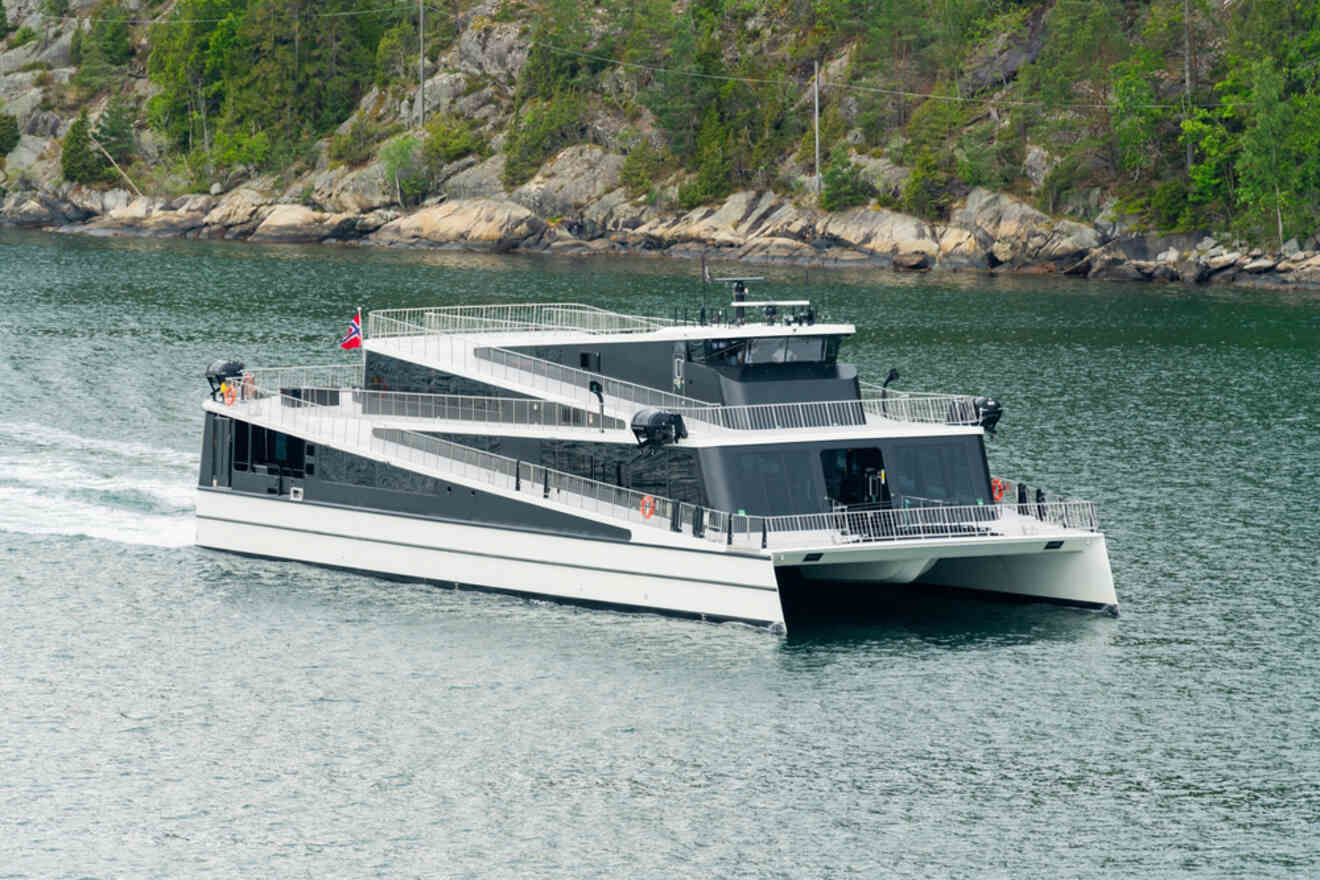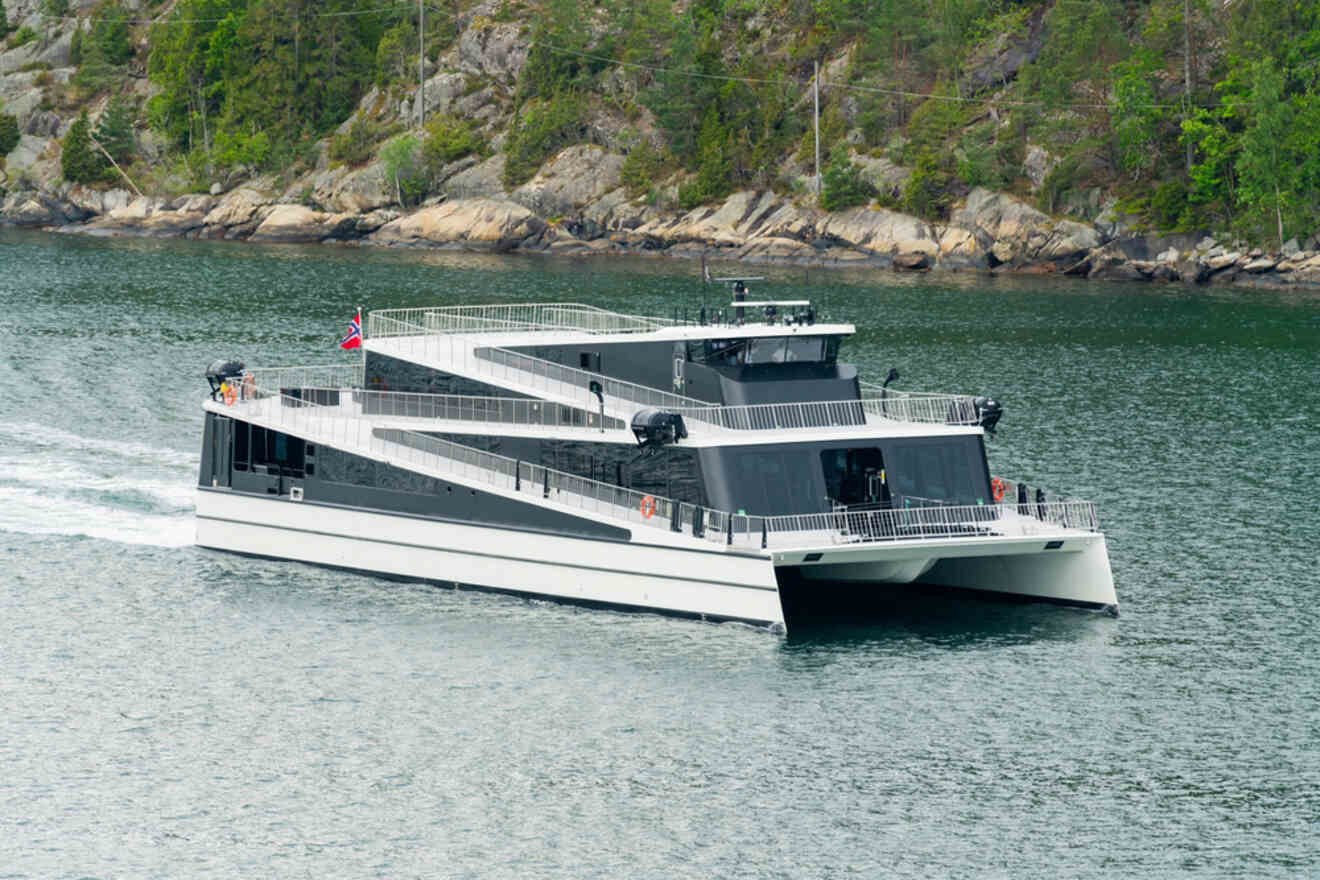 Duration: 7.5 hours
Price: from €113
Why you should take it: great combo tour
This tour is like getting a complete Oslo pass to see all the major attractions in one day, and it will be quite a comfortable sightseeing experience as you'll ride in a cozy, air-conditioned vehicle.
Your first stop is the renowned Vigeland Park. Stroll through this lush haven showcasing the work of iconic sculptor Gustav Vigeland, with more than 200 bronze and granite sculptures nestled here! There's a quick photo opportunity at Holmenkollen Ski Jump, still incredibly impressive from its part in 1952's Winter Olympics.
After this, you'll sail from the harbor and embark on an Oslo Fjord tour. Find yourself a spot on the warm, covered deck to enjoy views over picturesque bays and islands dotting this fjord while listening to insightful commentary from your guide before returning safely back to port.
7. Discover Oslo Fjord's beauty in complete silence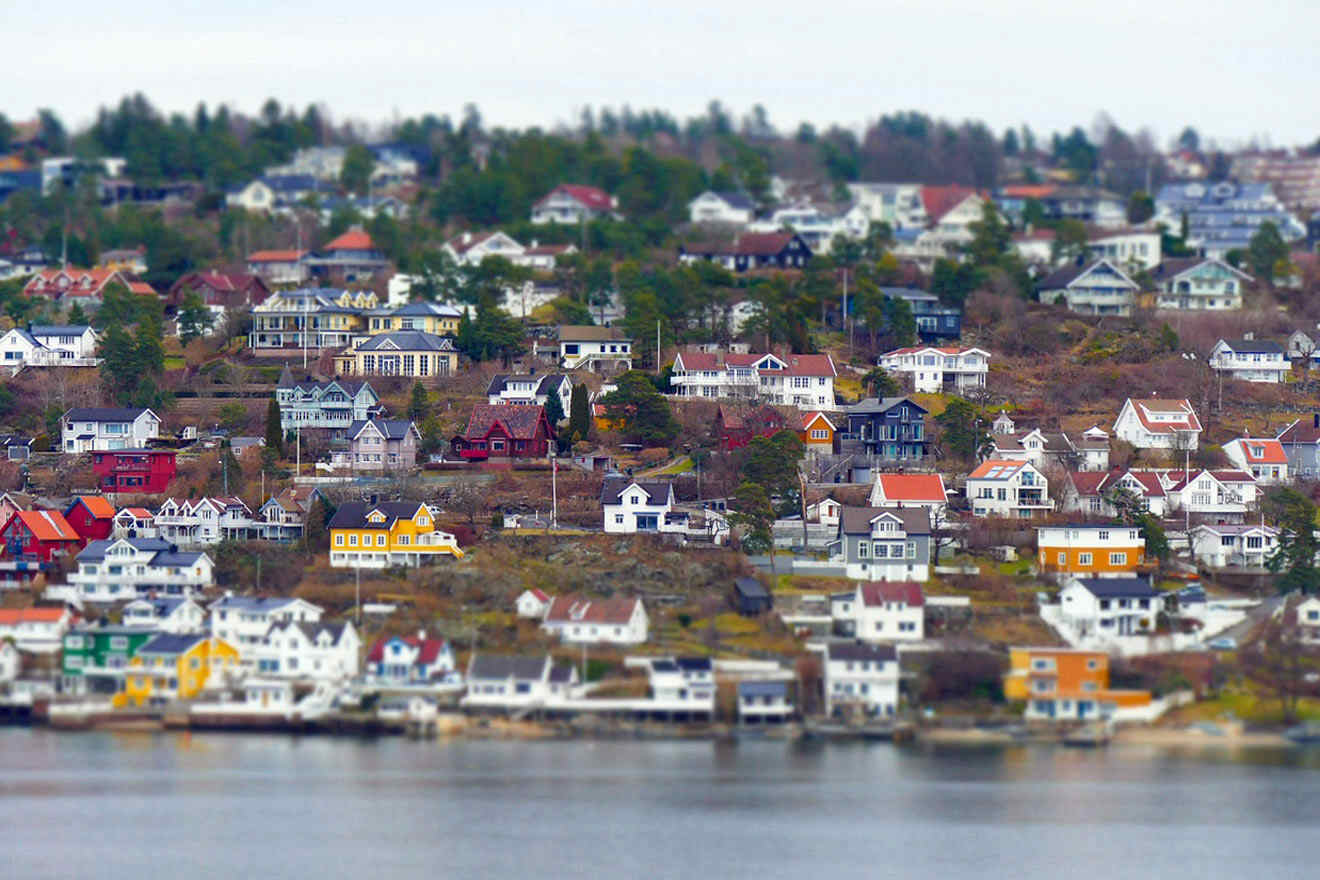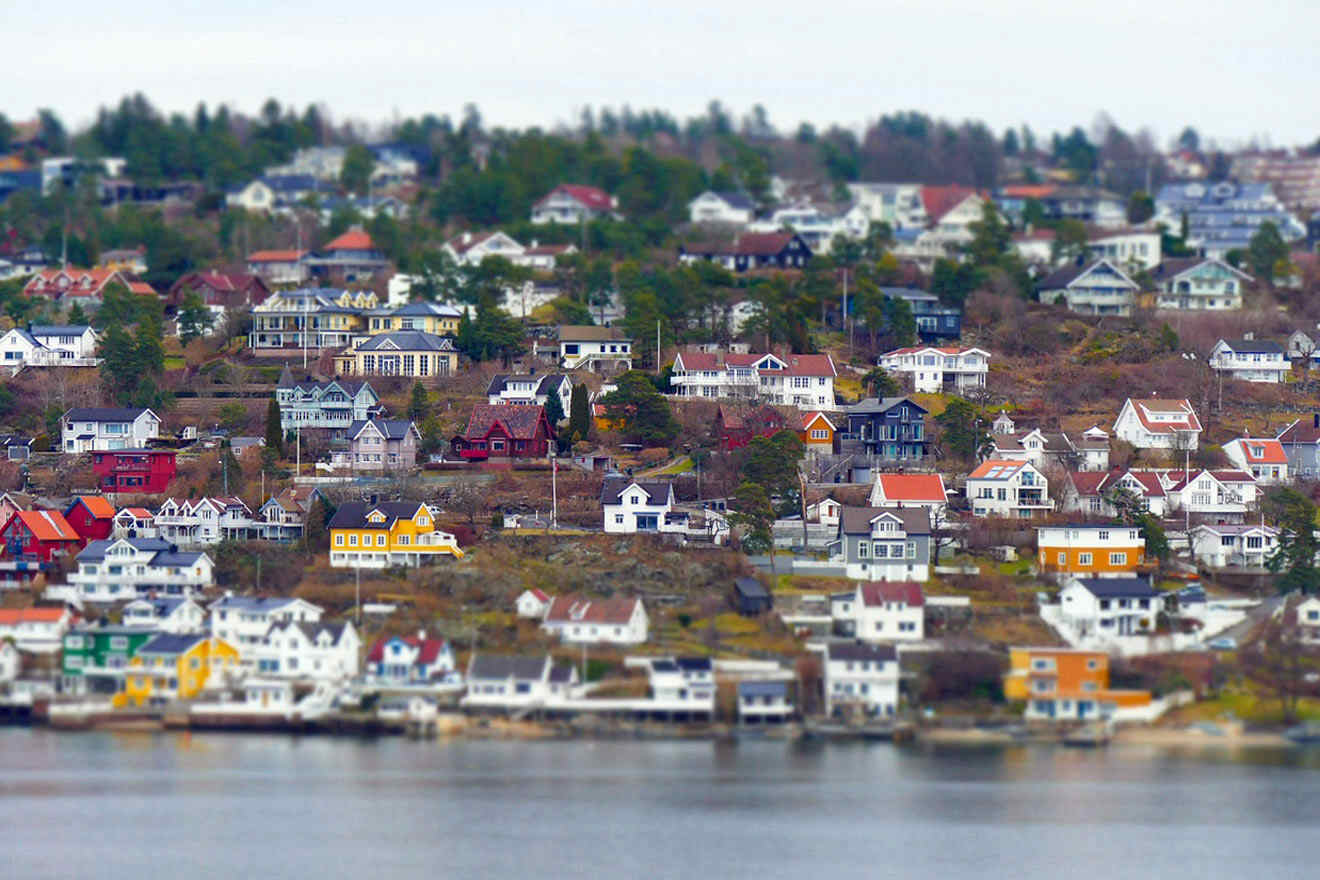 Duration: 2 hours
Price: from €50
Why you should take it: ride in a silent hybrid-electric boat
This tour is different from other cruises as it offers a ride in a completely silent catamaran, so you'll get to focus on your views without any distractions. You'll gaze at all of the stunning views through the large, impressive panoramic windows, you'll take in iconic sights such as Dyna Fyr, Heggholmen Fyrstasjon, Opera House, Akershus Fortress, and even Oslo's only Fjord Sauna.
On your tour, your guide will show you all about nature and wildlife that inhabits Oslo. You can count on an educational experience as you'll get to hear some cool facts about the creatures that call this city home!
The cruise lasts for approximately 2 hours. This tour doesn't offer transportation from Oslo hotels, so it would be a good idea to keep that in mind when planning.
8. Sing along as you experience Oslo Fjord's beauty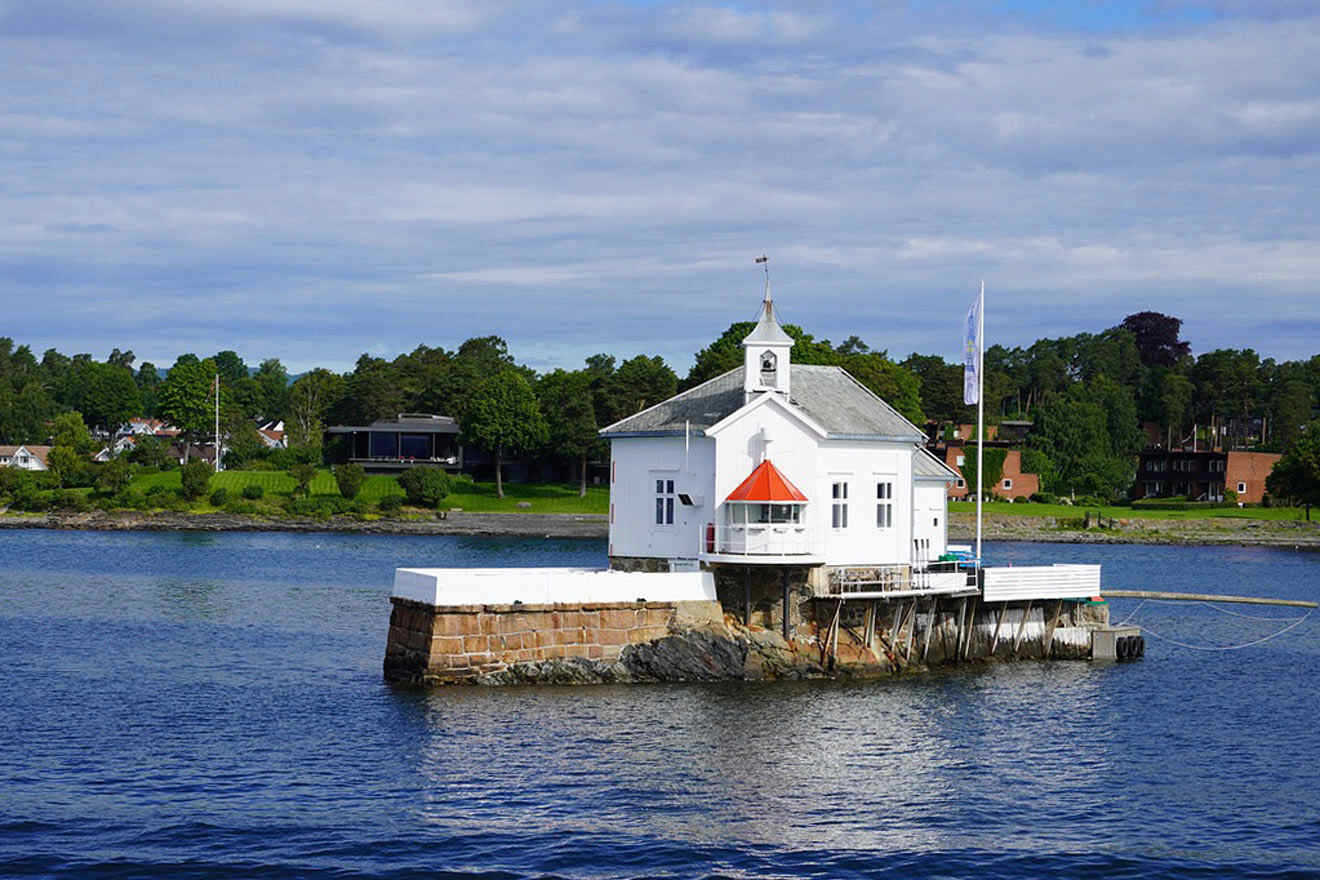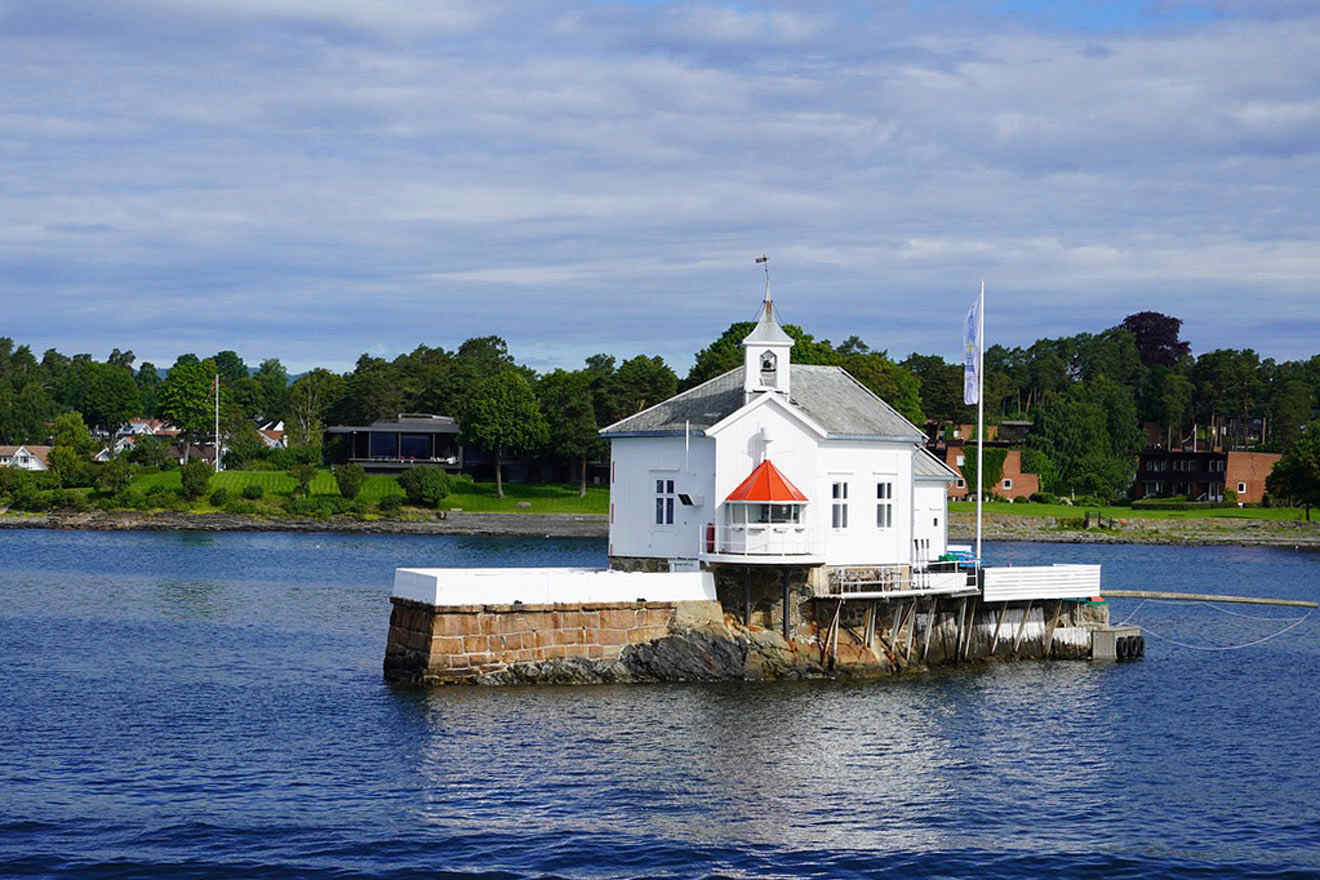 Duration: 3 hours
Price: from €60
Why you should take it: fun and interactive Oslo Fjord cruise
Calling all you music lovers with a hearty appetite! If you plan to visit Oslo and are the life of the party that is always ready to sing, then you can't miss this tour for anything in the world.
Join a cruise that has an unbelievable group size of up to 90 passengers. Put your singing voice to work and be ready to sing along to some lively tunes with other passengers. It's a great way to break the ice when meeting new, unfamiliar people.
You'll also savor delicious tapas while taking in the amazing hues of green and blue as you sail past remarkable landmarks, such as the Munch Museum. There are also refreshments available for purchase on board.
Let the sounds of the troubadour's harmonies help you soothe away any worries. Just relax and make some lifelong memories that you can tell your future grandkids about!
9. Ride in a traditional færing boat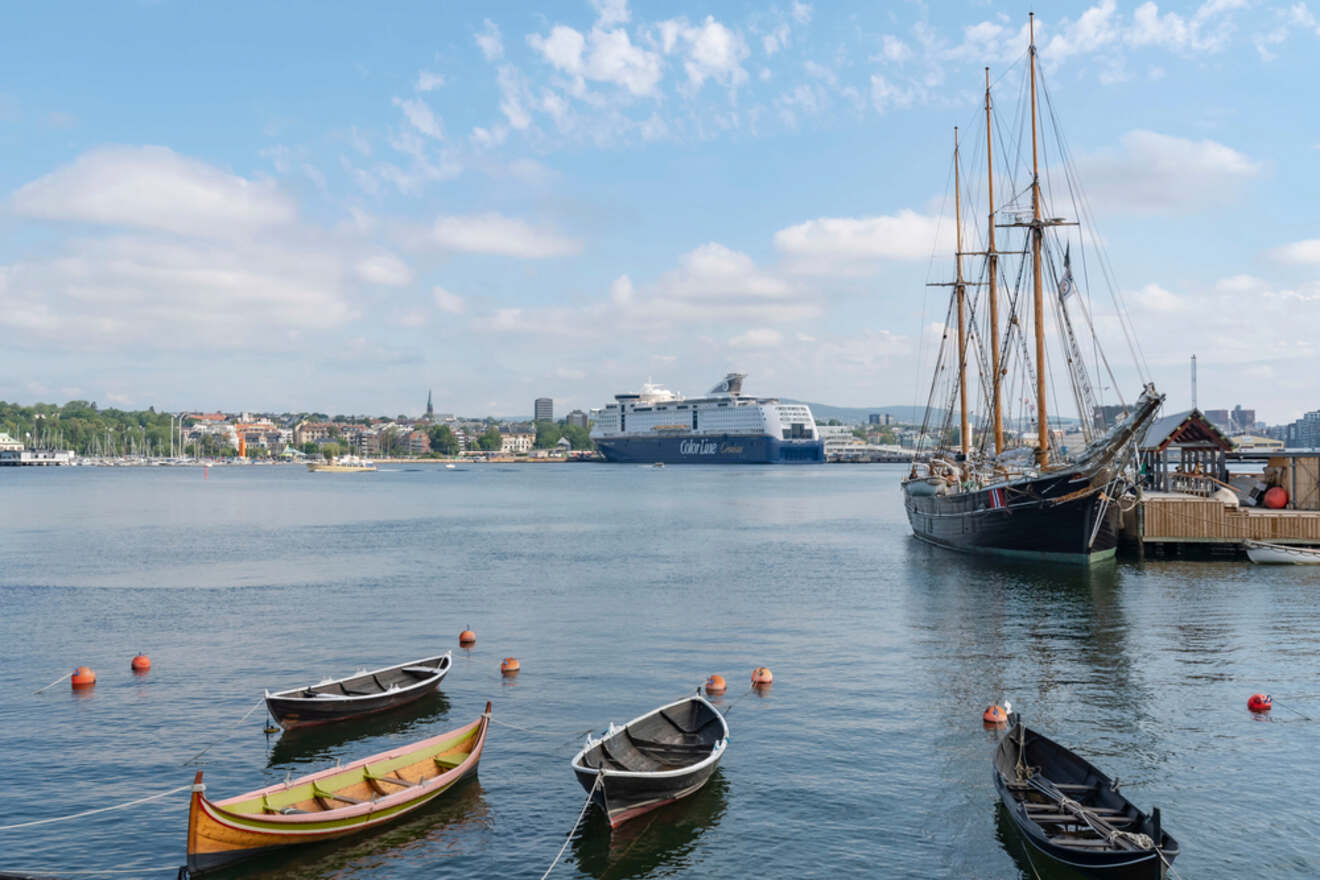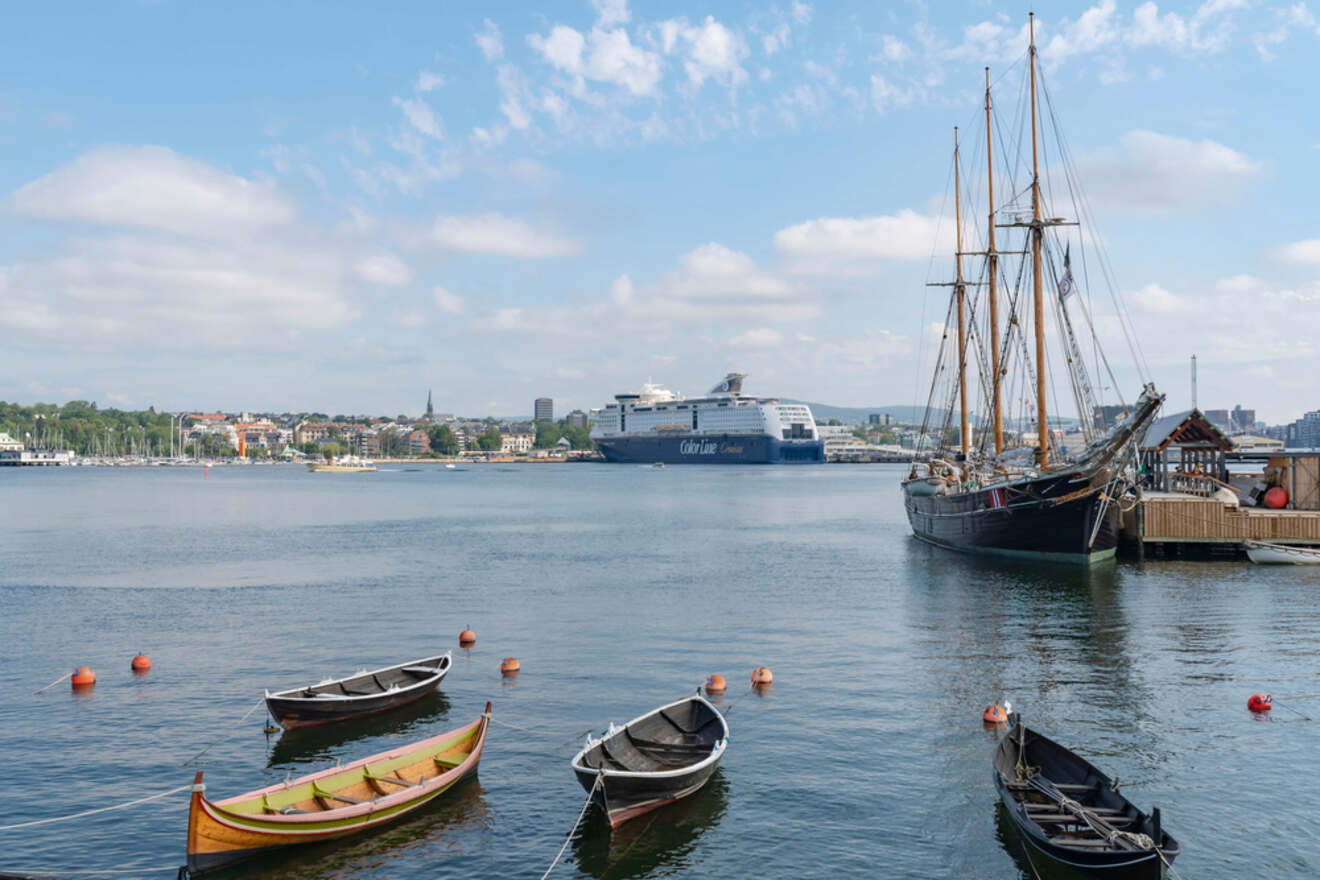 Duration: 2 hours
Price: from €34
Why you should take it: traditional Viking experience
Embark on this legendary saga and awaken the inner Viking in you by renting a færing, an awesome traditional Norwegian rowboat, to take on the mighty Oslo fjord!
Gather your closest buddies, 3 or 4 fearless souls at the most, to join you on a legendary traditional exploration. But before you light the sails, take caution – safety is the number one concern! They'll equip you with a life vest, so you're all set to go!
Basic rowing techniques are all that's needed to take charge of this impressive boat. The towering cliffs and crystal-clear waters in front of you will make you feel like a character straight out of a majestic Norse saga.
10. Feel the rush of the RIB boat ride in Oslo Fjord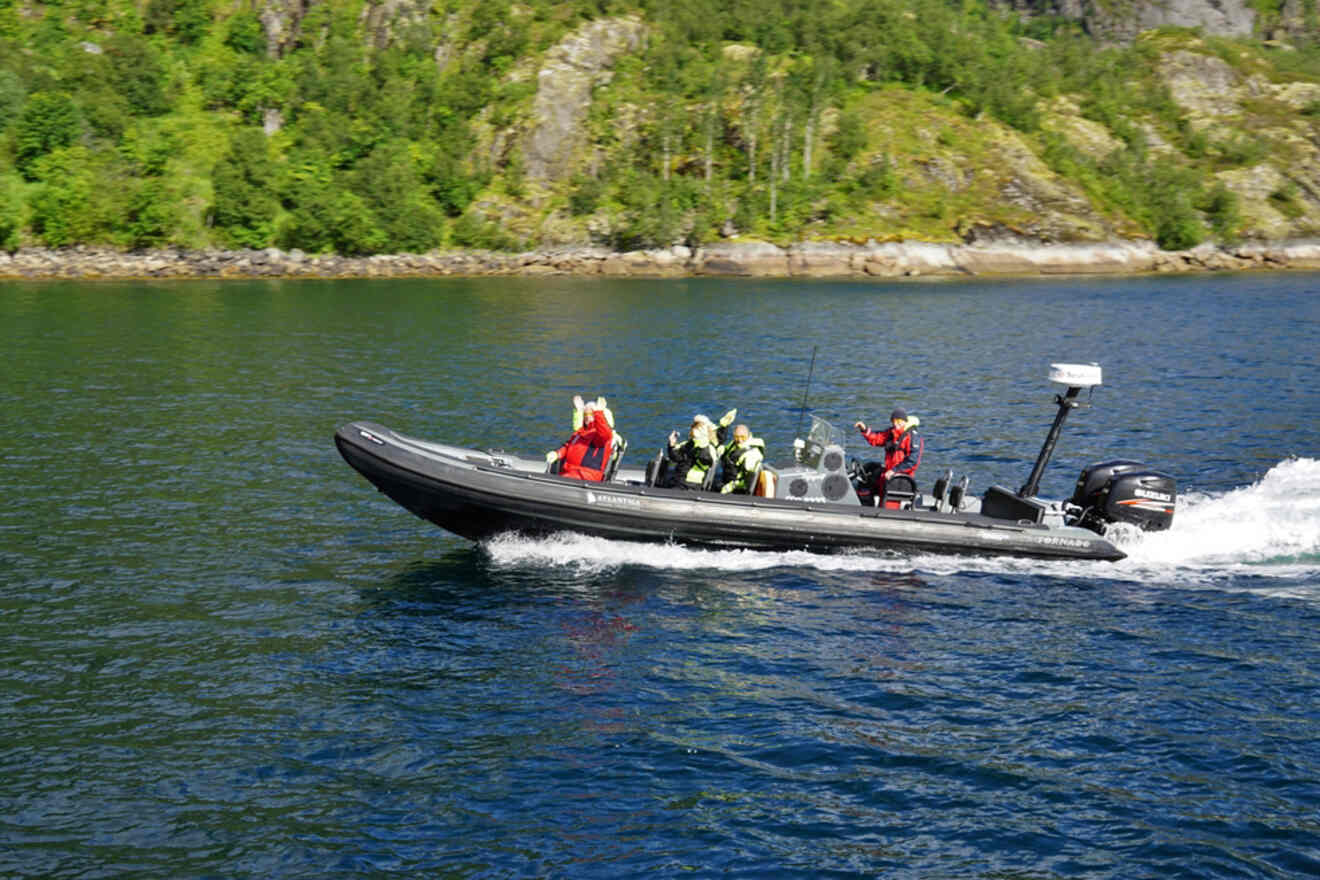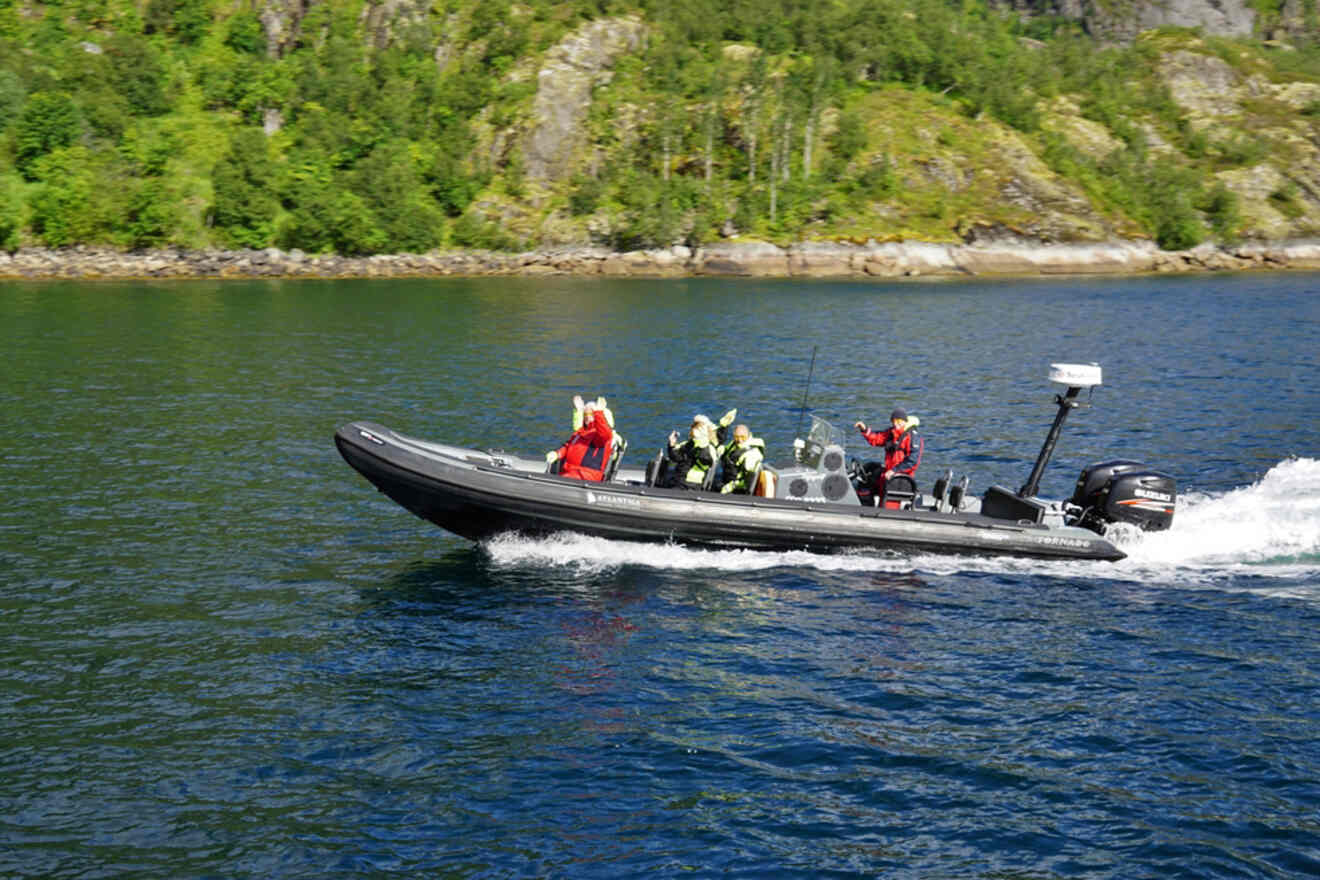 Duration: 1 hour
Price: from €834
Why you should take it: adrenaline-pumped boat ride
RIB Oslo, based in Tjuvholmen in Oslo, is your go-to year-round provider for fjord experiences that will give you an adrenaline rush and memories to last a lifetime. You'll get to feel the wind whip through your hair as you power across the fjords and learn about all of its unique stories and locations along the way.
The boats can reach speeds of 50 knots as expert pilots with a true love for the coastal lifestyle take you on an unforgettable RIB ride. It's jaw-dropping!
Whether you're young or old, male or female, anyone with a normal level of physical health can join and have the speed adjusted to their own personal preference. It's important to note that this is a group experience so you'll need your squad as individual bookings are unavailable.
11. Embark on a hike for perfect views of the Oslo Fjord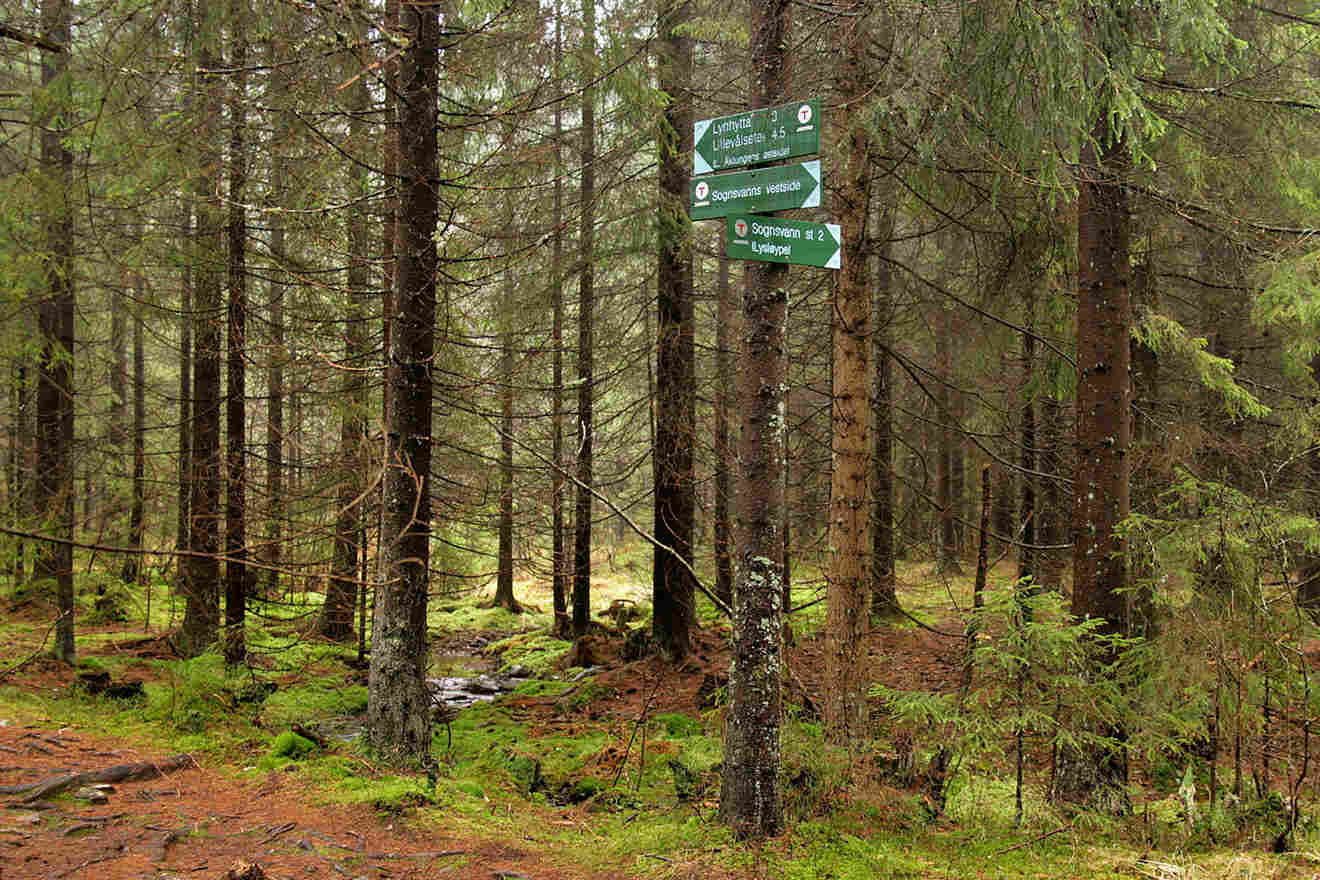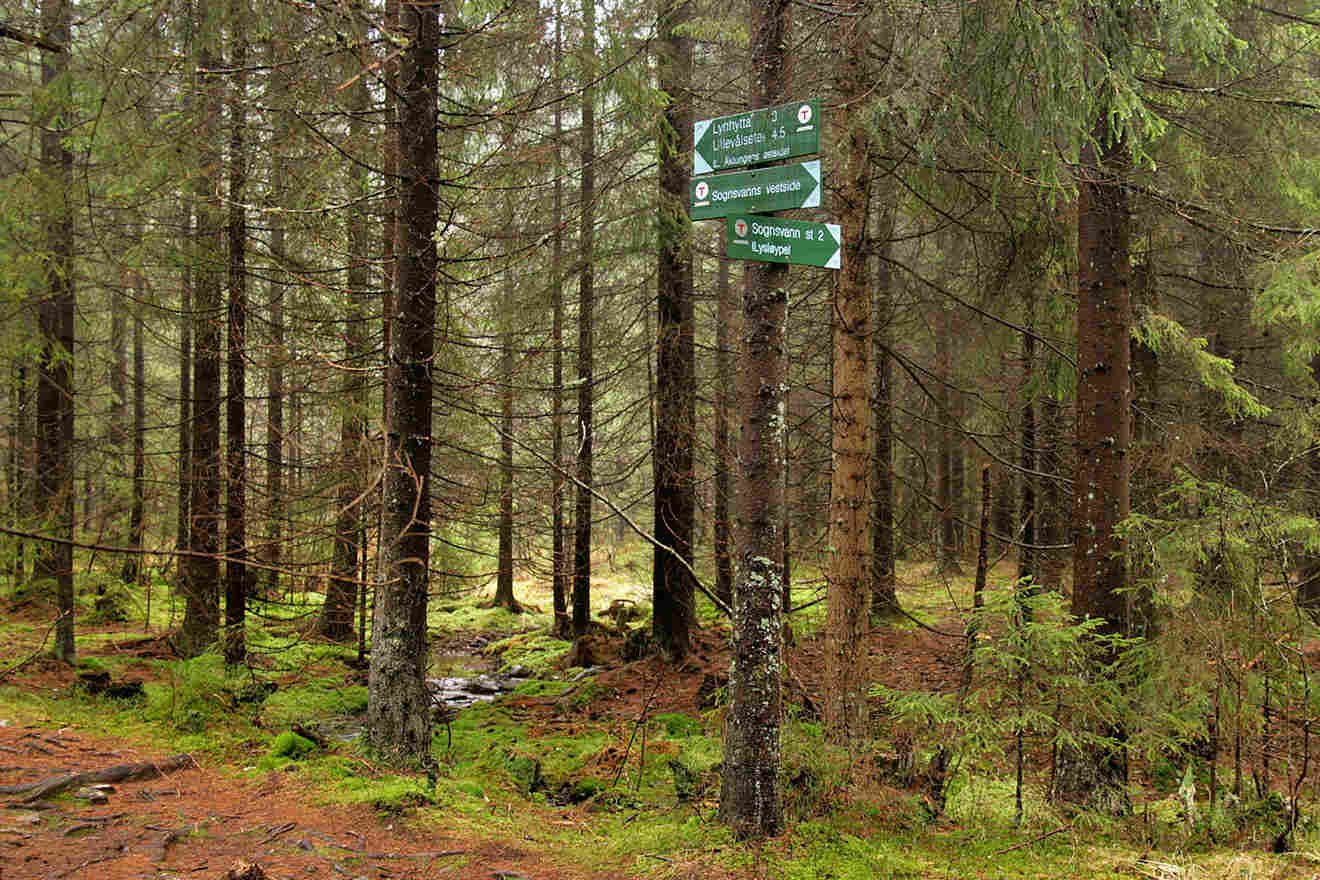 Duration: 3.5 hours
Price: from €140
Why you should take it: a unique way to witness Oslo Fjord
This is quite a different kind of Oslo fjord tour that offers a unique panoramic experience. You can also stretch your legs and take a leisurely hike through those lush green forests plus explore the lakes rumored to be home to Huldra. You'll hike a distance of about 5 km (3 mi) with your experienced tour guide by your side. As the distance isn't so small, I recommend you bring your comfy shoes appropriate for hiking.
Vettakollen Peak offers the best view of Oslo and its enchanting fjord with its pleasant coastline sprinkled with a multitude of tiny islands – it'll take your breath away! After taking in the incredible sights, you'll make your way down to the metro station for the grand finale at Jernbanetorget.
Whether you're an old hand at hiking or a nature lover seeking to discover the beauty of Oslo, the Vettakollen hike is an unmissable activity.
FAQs about Oslo Fjord tours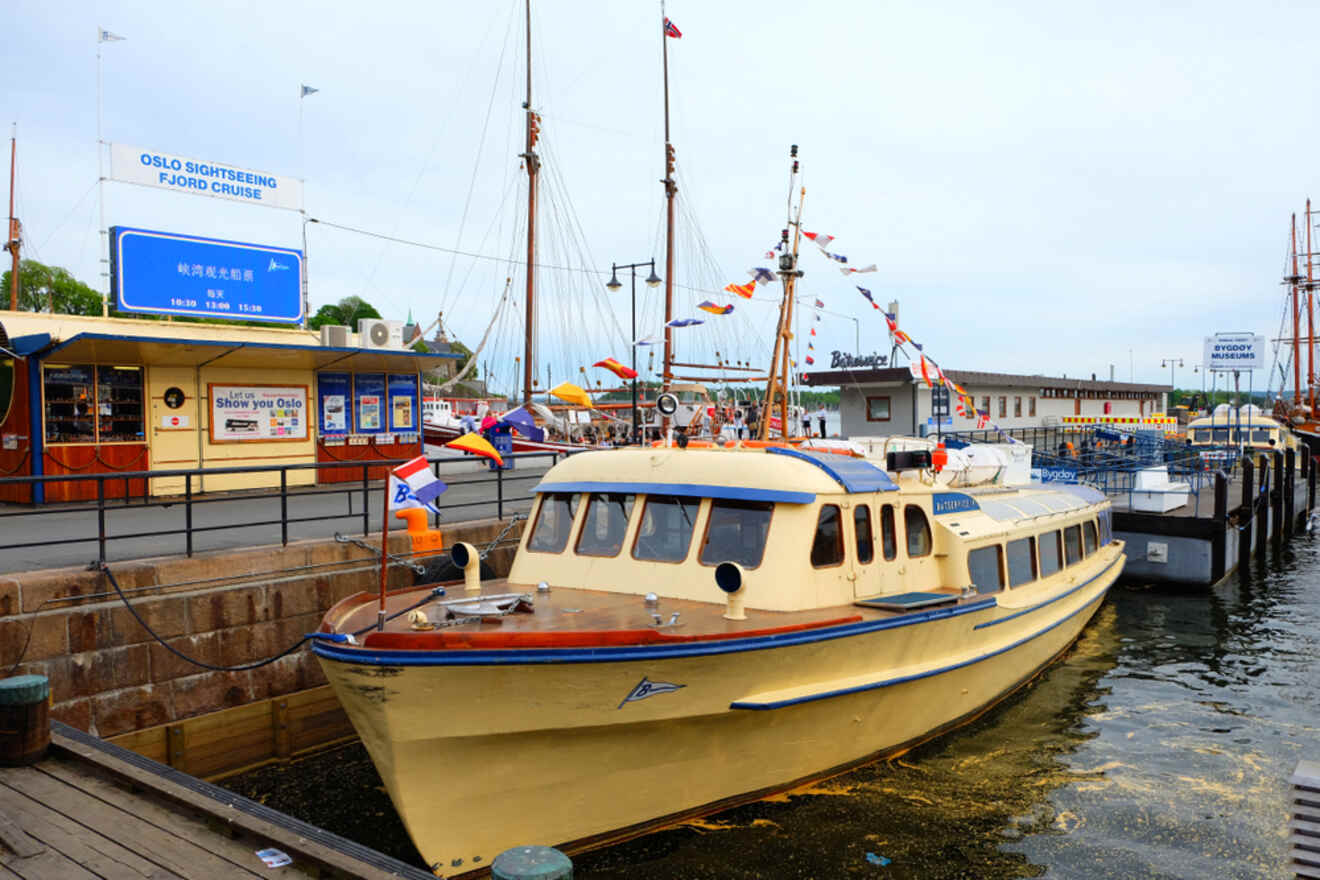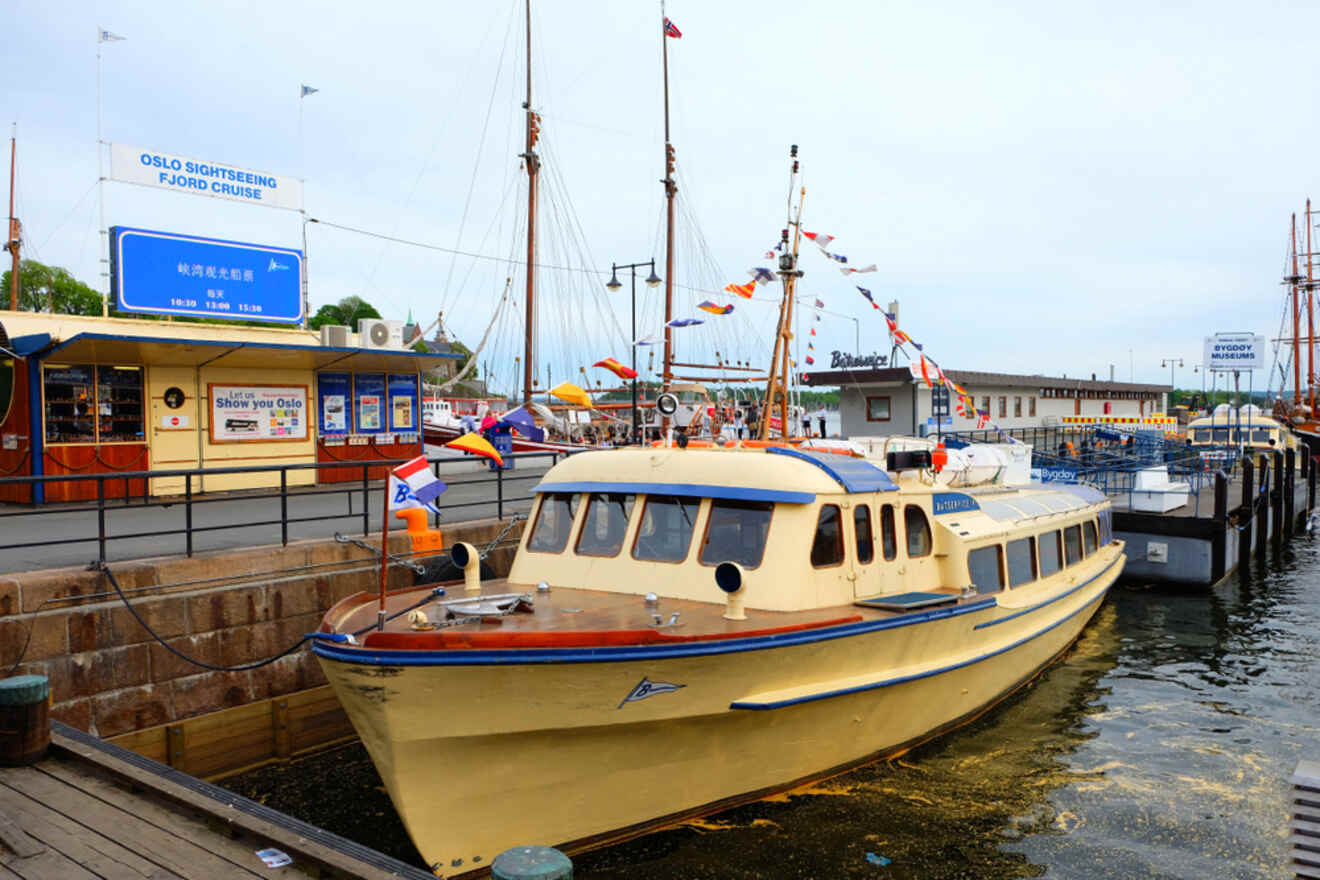 Conclusion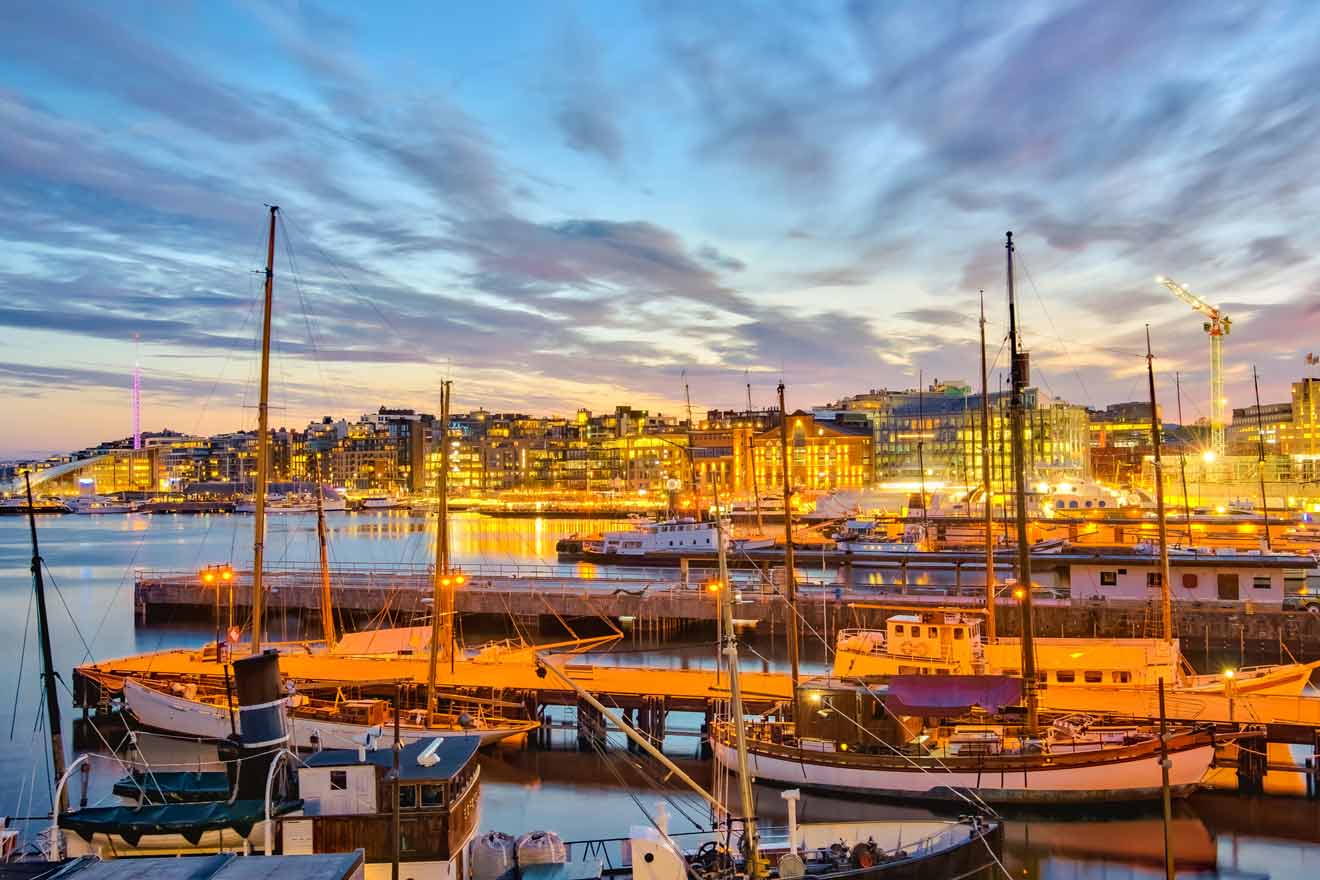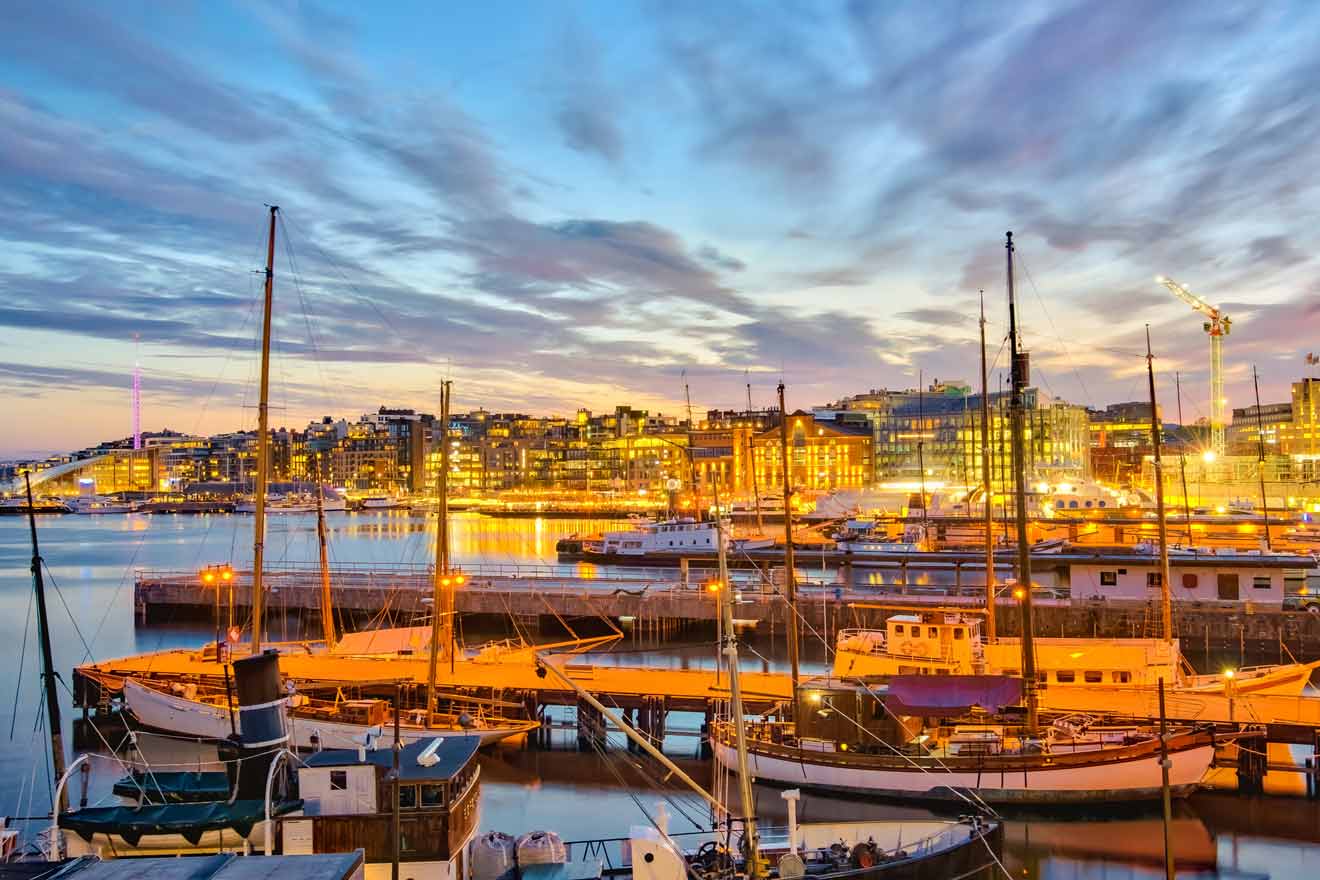 That's it, folks. One more list has come to an end. I hope you enjoyed it and that you found the best Oslo Fjord tour for you.
Making this list has been fun, and seeing all these options made me want to go on a cruise as well. There are a lot of top-tier options, each with its unique features.
You can choose hikes, kayak rides, and sightseeing cruises. What's also awesome is the large number of different boat types you can choose from: there are traditional ships, silent and modern catamarans. So, whatever vibe you're into, you can opt for it.
As previously stated, these tours have a lot of fans that are eager to hurry up and fill them up completely in no time. So it would be wise to play it smart and book your tour in advance.
Have you already been to Oslo Fjords? What sight was the most striking to you? Make sure to tell me all about it in the comments below. If you want to add something or share some tips- don't hesitate to do so!
Happy sailing,
Angelina
---
Pin it for later!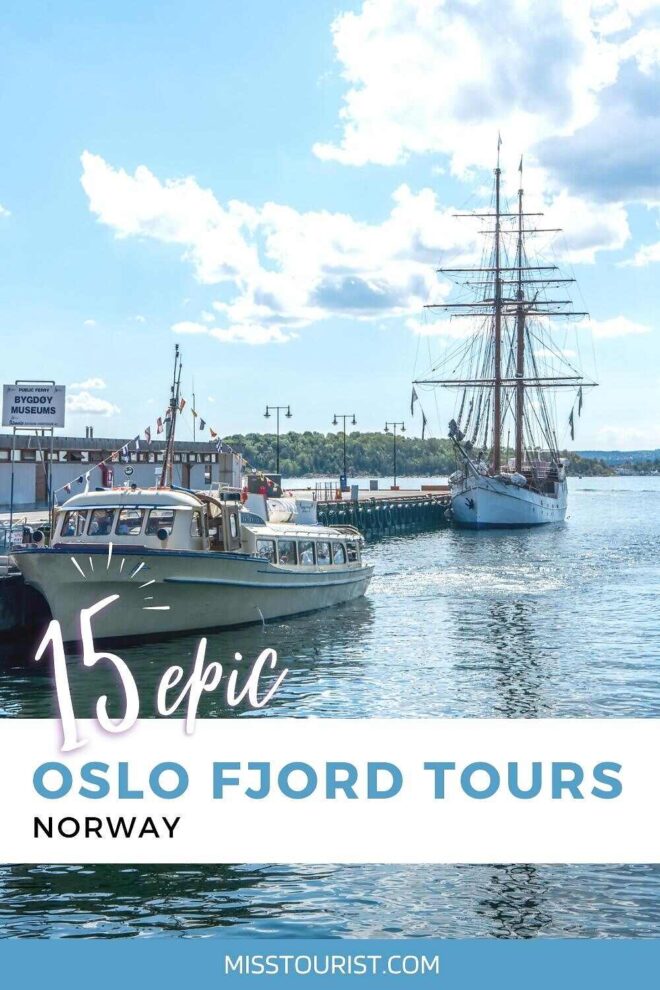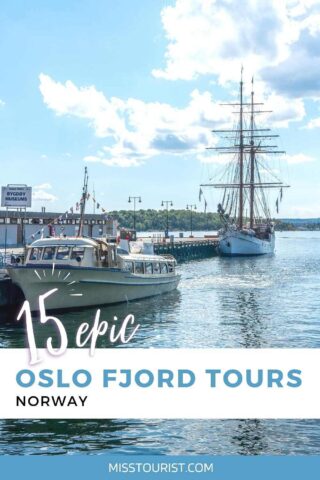 Pin it for later!