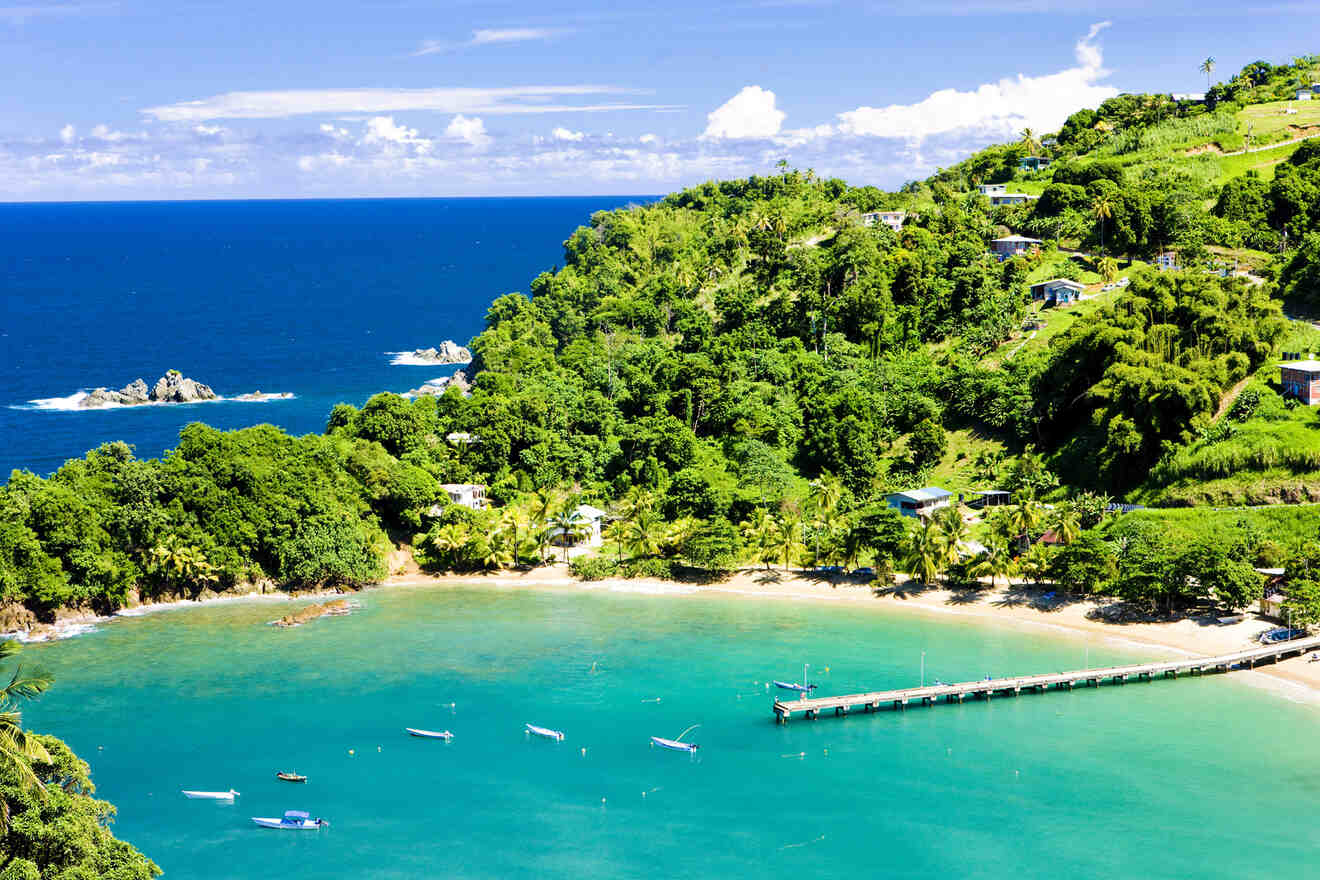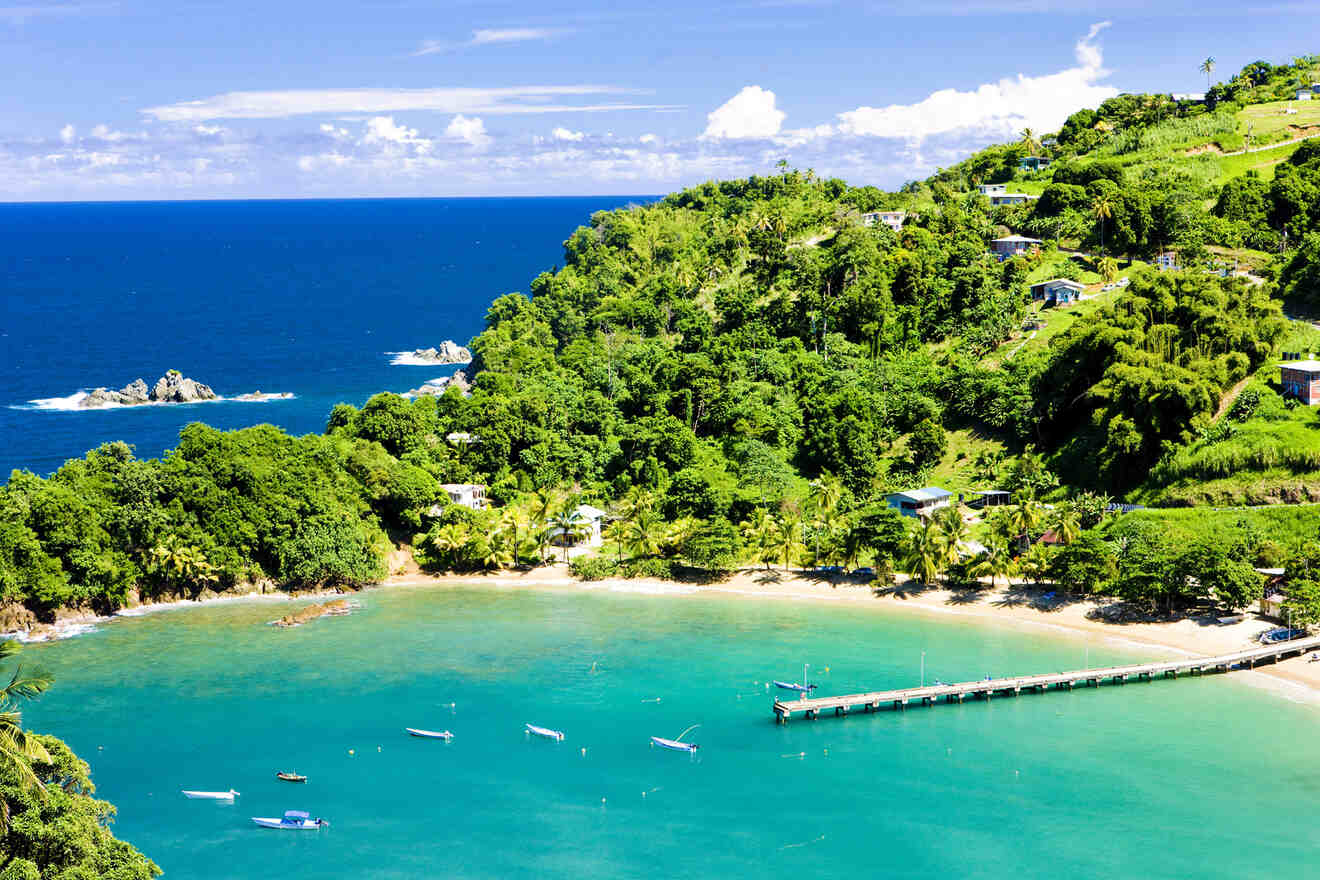 Preparing for a new adventure in the Caribbean? Although we don't travel Captain Jack Sparrow style, you can prepare for some thrilling experiences on these islands and especially on Trinidad and Tobago.
The best place to stay in Trinidad and Tobago is the Port of Spain. The capital city is home to the famous Carnival, and lots of fun attractions! But as you may know this country is actually made out of 2 islands, so there are lots of other unique areas perfect for other interests like nature lovers and people who want a well-rounded experience and families; Grande Riviere, Scarborough, Crown Point, and Black Rock.
In this post I'll talk about each place and tell you where to find the best hotels and fun attractions! Just remember that, as with any other Caribbean island, you'll have to book your hotel room in advance as they sell out so fast and the prices will definitely go up.
Ahoy, let's embark this ship and start!
If you are in a hurry
Here's a quick solution for anyone who wants to find the perfect hotel room in Port of Spain, the best area to stay in Trinidad and Tobago:
A bit confused by the location of each area? Then check out the map below, it will help you a lot: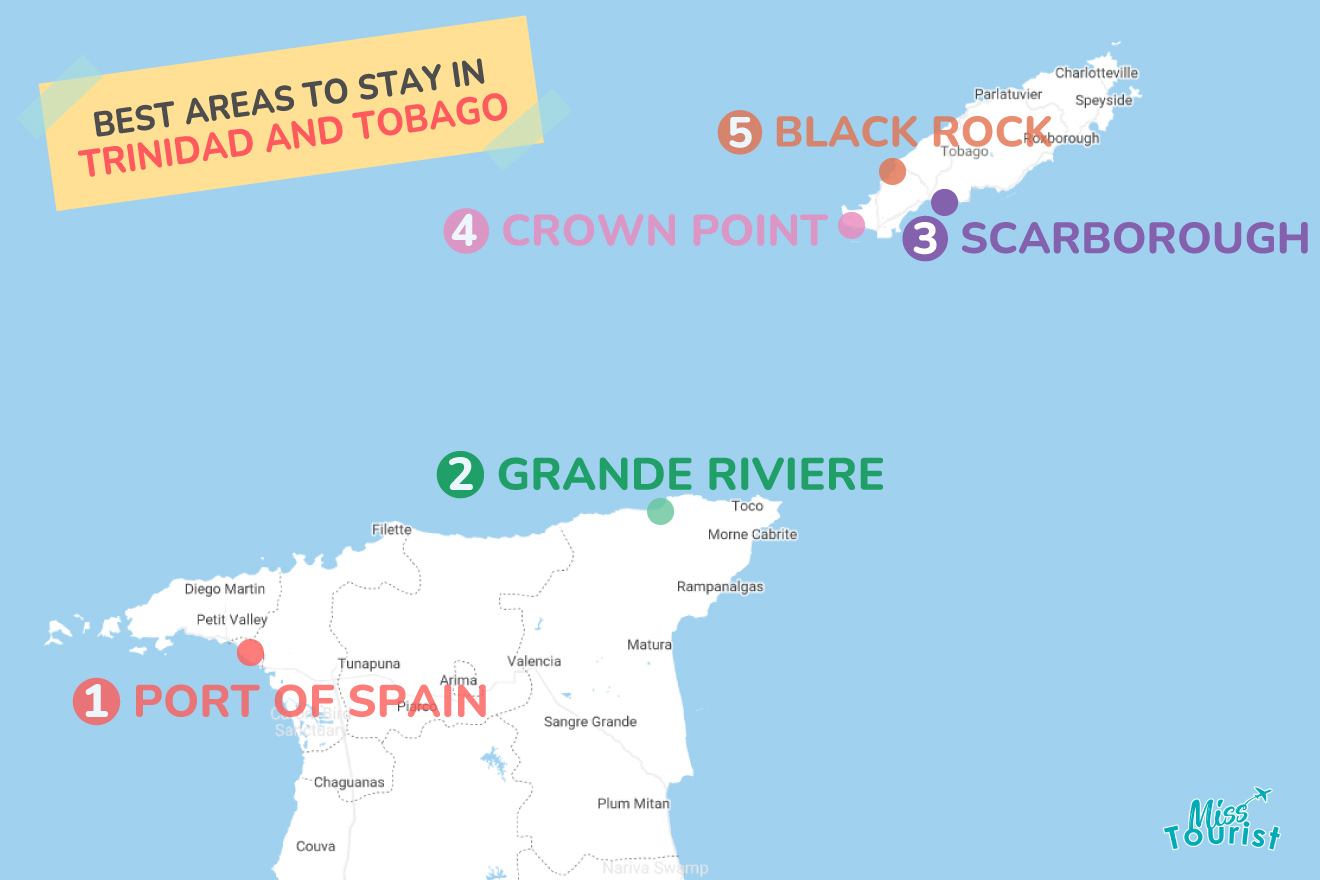 1. Port of Spain – where to stay for the first time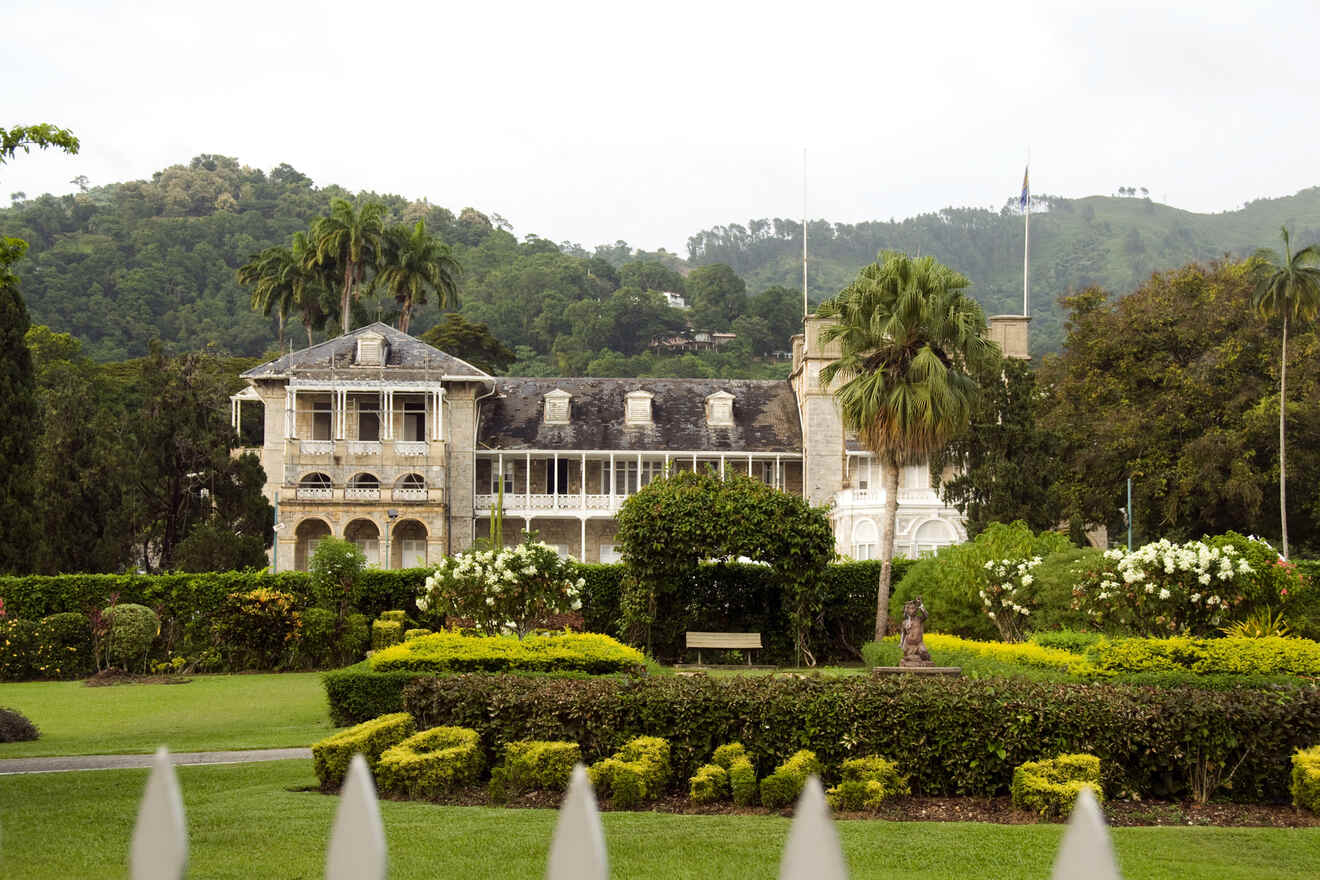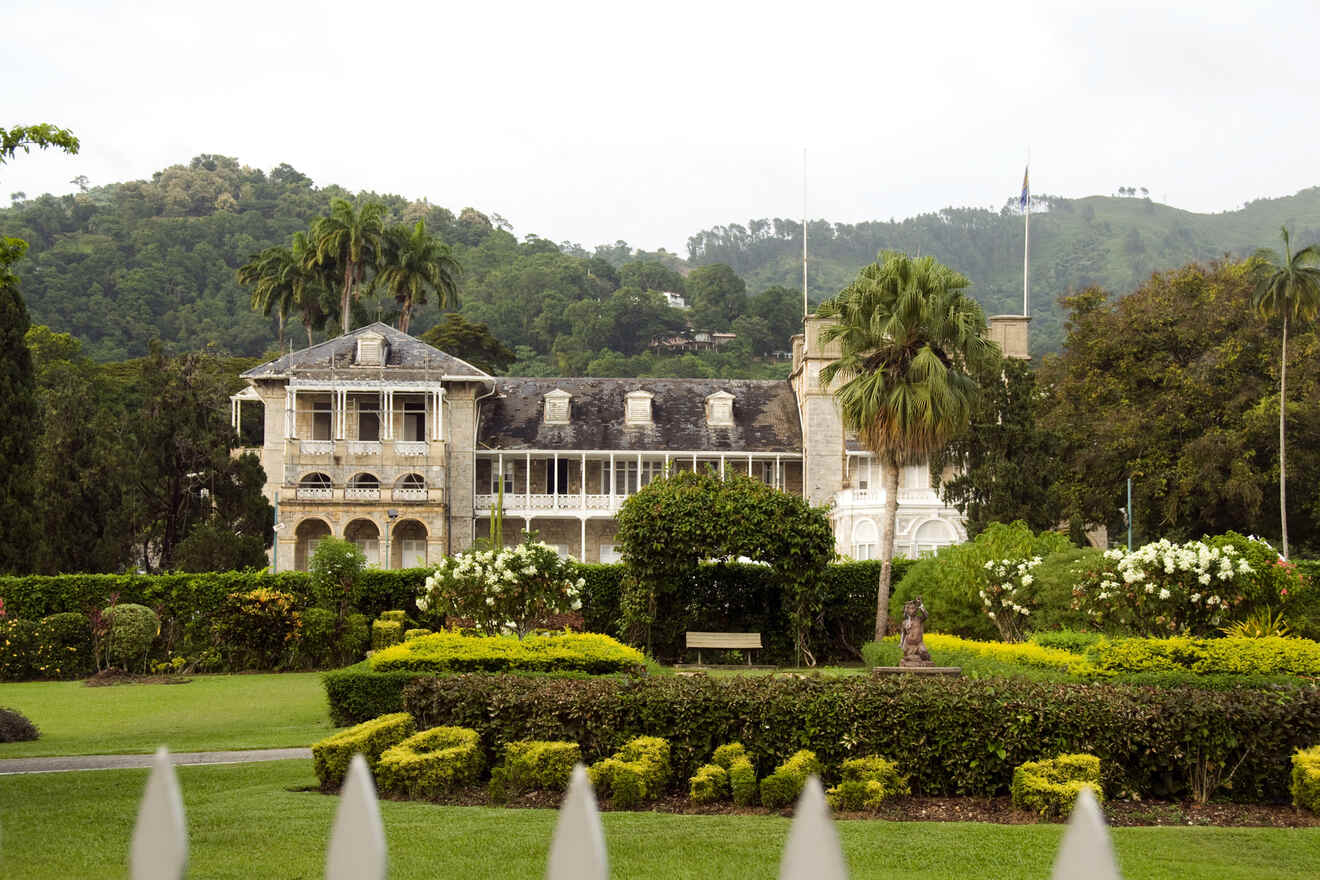 Ola travelers! If you're heading for the first time to the beautiful Trinidad and Tobago islands then there's no better place to book your hotel (and definitely do it in advance as this Caribbean Island is becoming super hip with tourists) than Port of Spain, which is the capital city!
Home to the island's world renowned festival, the Carnival, and lots of historical places, this part of Trinidad and Tobago is perfect for those seeking a full rounded experience.
You'll spend hours admiring the beautiful architecture and visiting all the attractions! By the way, I recommend adding the National Museum & Art Gallery, Queen's Park Savannah, and the Botanical Gardens to your things to do in Trinidad and Tobago.
Also known for its fun nightlife and an extensive list of restaurants, Port of Spain will definitely conquer your hearts!
Luxury hotel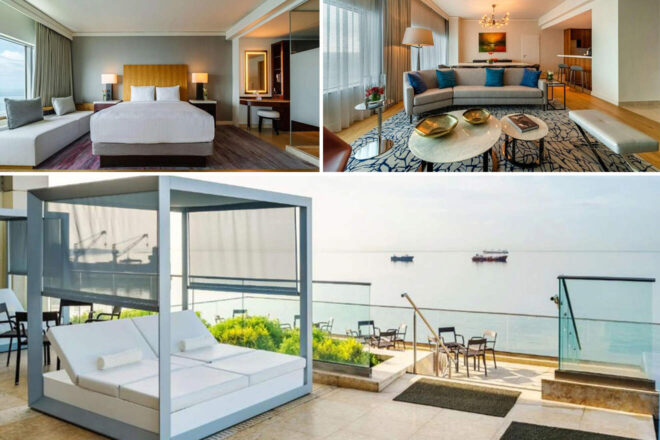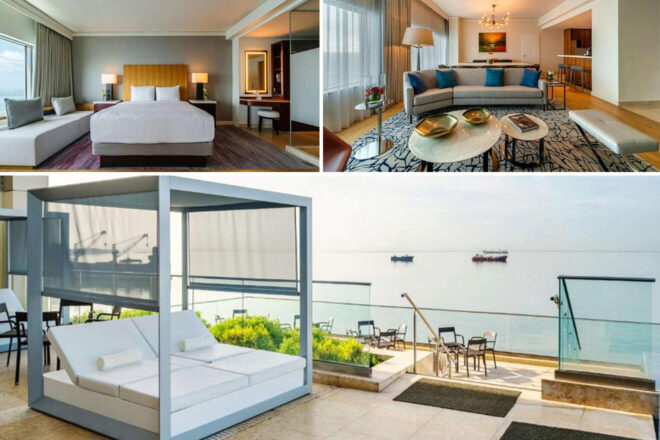 Enjoy some scenic sunsets by the infinity pool of this luxurious hotel that has a waterfront restaurant and a spa center! Beautifully decorated and equipped with modern amenities like a center for business travelers, this place is surely a keeper!
Other accommodation options in Port of Spain
Mid-Range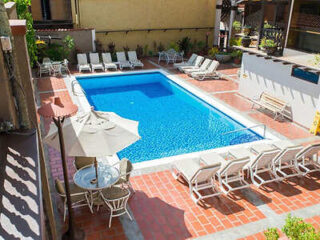 Located a short walk from many attractions this place offers family rooms, a pool and free wi-fi  
Budget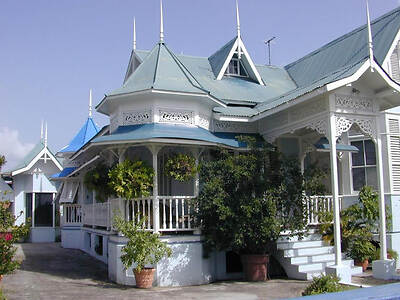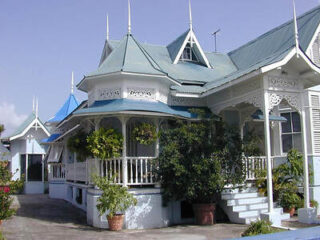 An affordable place that has comfortable rooms with garden views and coffee facilities and a sun terrace
Airbnb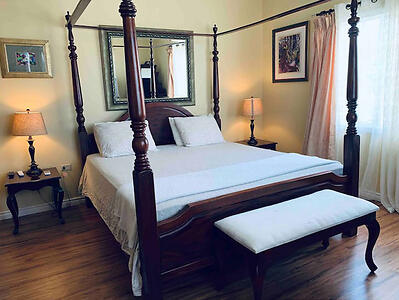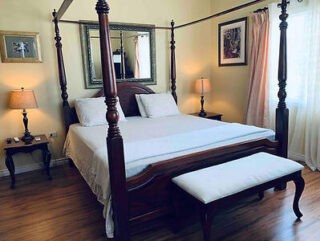 The perfect place for a family or a group of friends, that has many amenities including a kitchen and a balcony
Things to do in Port of Spain
Take a stroll in Queen's Park Savannah
Go on a tour to see the leatherback turtles
Make new friends at the Emperor Valley Zoo
Visit the beautiful Stollmeyer's Castle
Go for a hike in the Royal Botanic Gardens
Learn new things at the National Museum & Art Gallery
2. Grande Riviere – best place to stay for nature lovers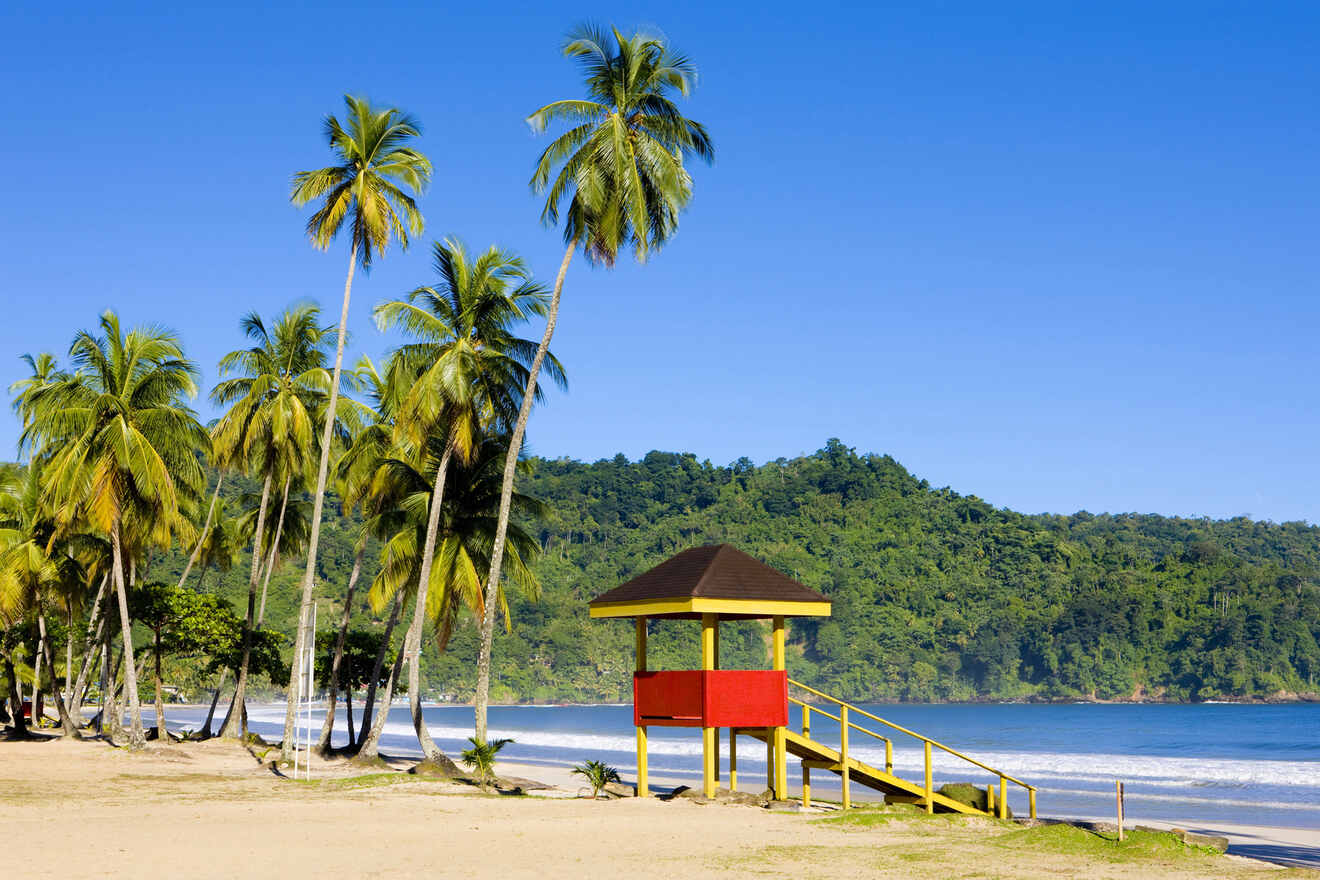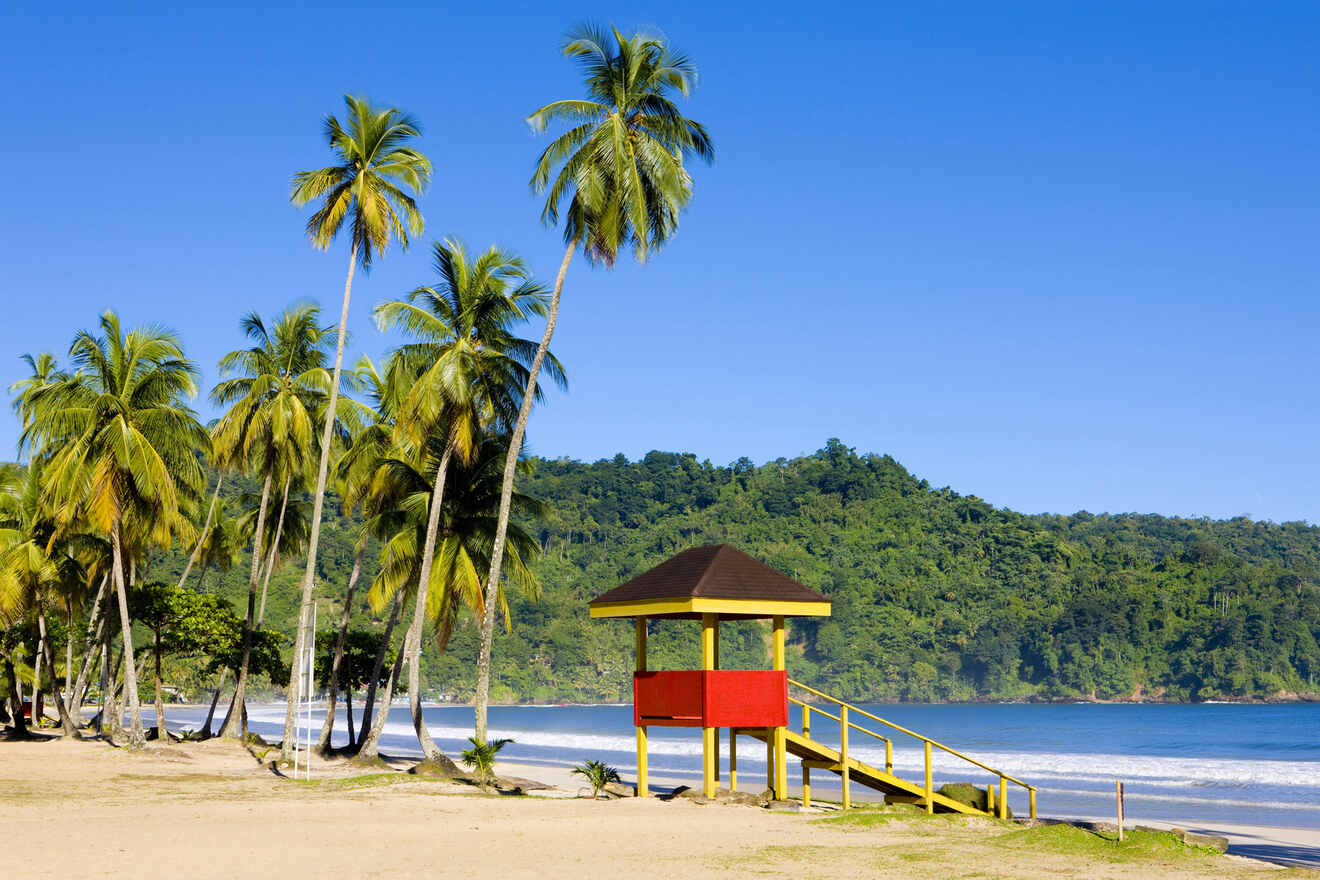 I know there are many of you who'd prefer a more tranquil place, where you're surrounded by nothing but the vast ocean and some greenery!
I hear ya! I love those kinds of places, and Grande Riviere, which is located on the north coast of the island, is perfect if you're looking for this.
This eco-friendly and remote area is also known for its turtle-watching expeditions, hiking tours to waterfalls, and bird-watching tours as well! As a nature lover, it is an absolute thrill to be here!
Actually the whole northeast coast of Trinidad Grande Riviere is worth exploring as it is an important nesting spot for the for the island's leatherback turtles!
Luxury hotel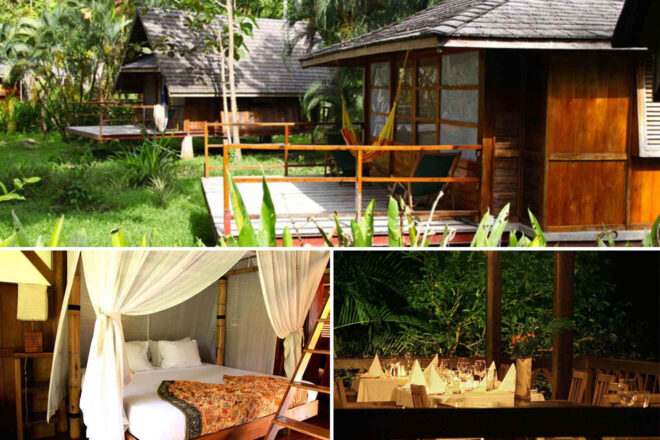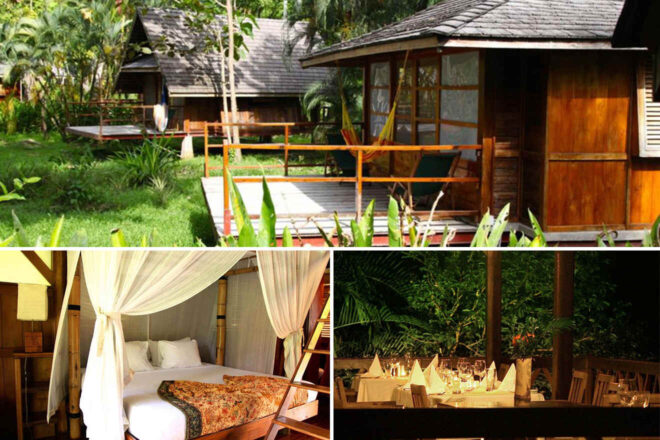 This lovely eco-friendly accommodation offers different wooden-made cottages with 1 room and equipped with everything you need, like free wi-fi and coffee makers! There's a restaurant on-site and the accommodation also offers bird and turtle watching tours.
Other accommodation options in Grande Riviere
Mid-Range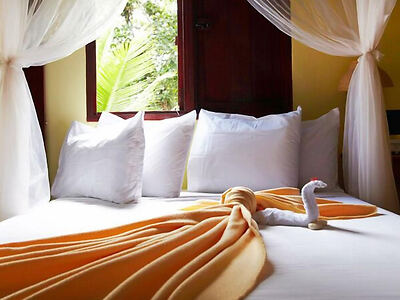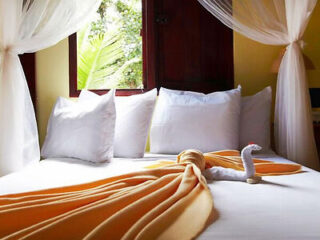 Located right near the beach, this place offers a spa center, spacious rooms, and a restaurant on-site
Budget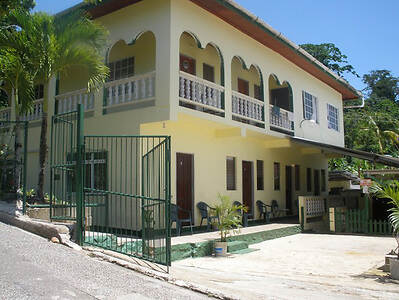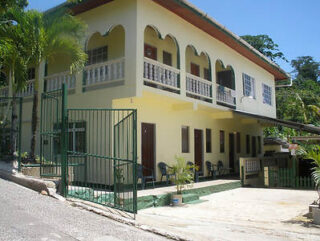 Enjoy your stay in this affordable room that has air conditioning, free wi-fi, and a tv
Airbnb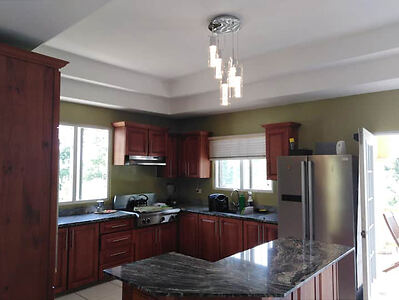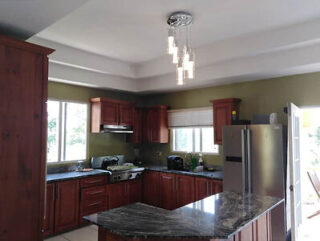 This apartment has lots of space which makes it perfect for families as there are 4 rooms, a kitchen, and a patio
Things to do in Grande Riviere
Enjoy the sun on Grand Riviere beach
Explore around the lush vegetation
Take a day trip to Port of Spain
Swim all day in the ocean
3. Scarborough – where to stay for a well-rounded experience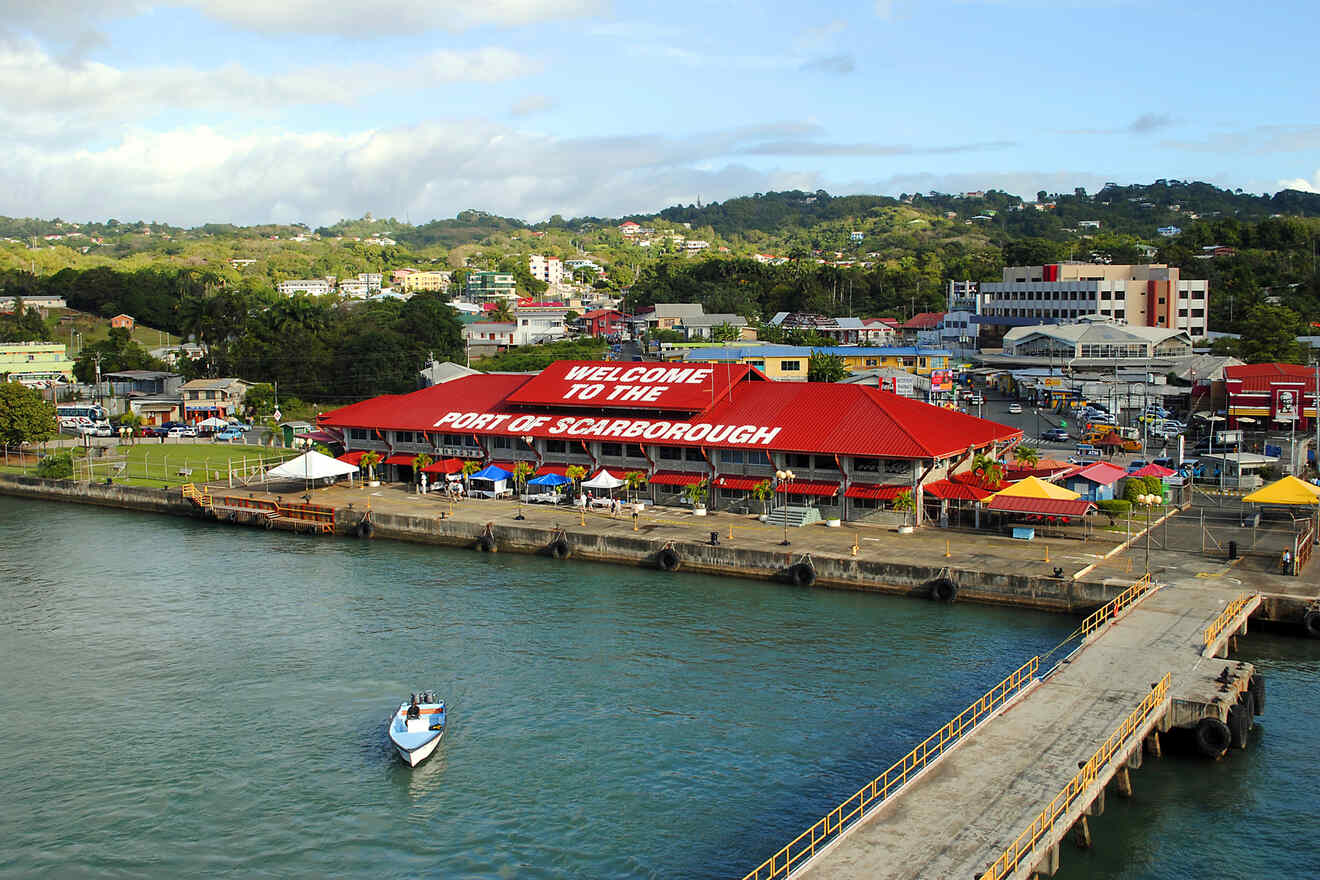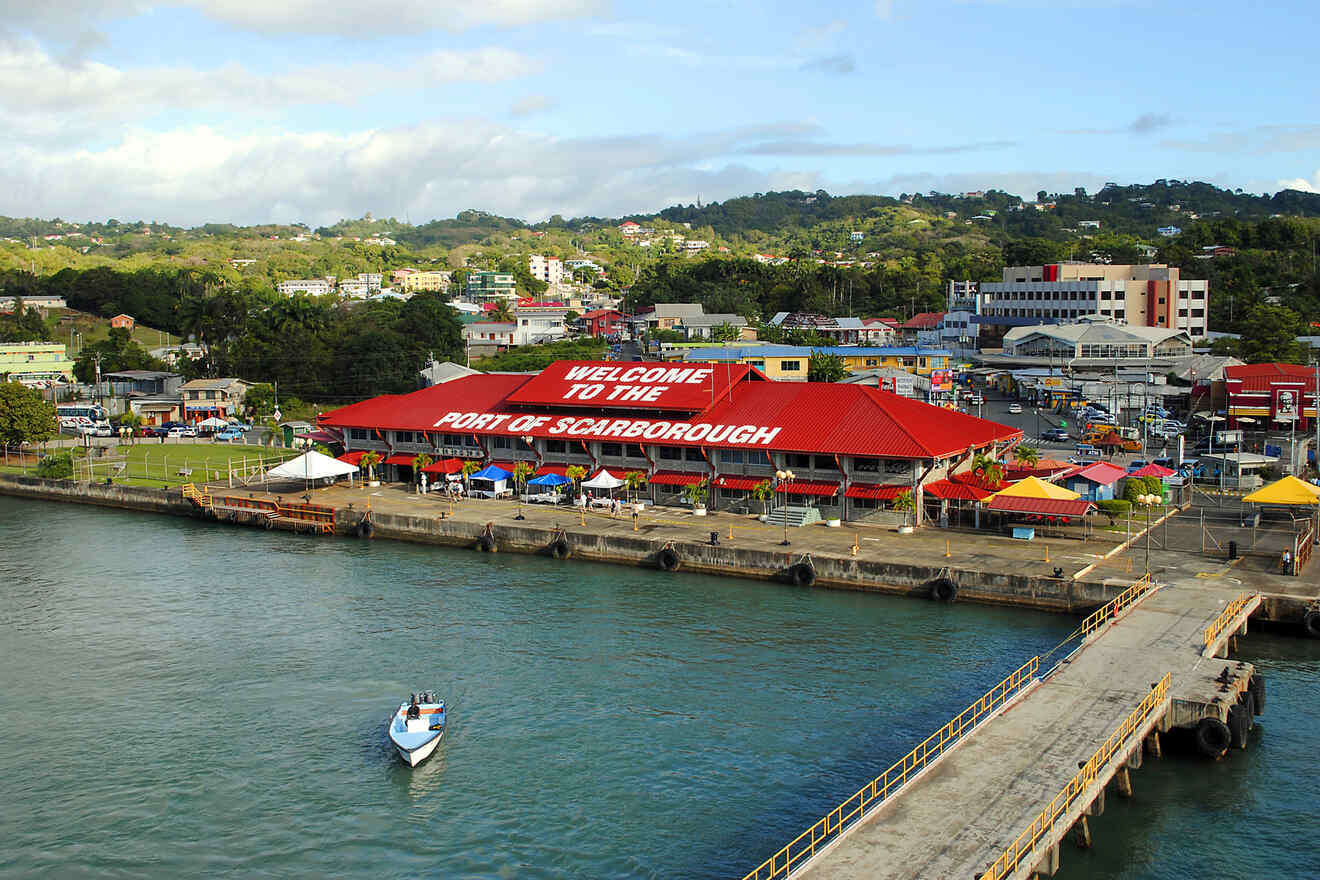 You love the city but still want to have the beach nearby? Not a problem, this amazing place on Tobago island offers the perfect combination!
City life, but with a touch of sandy shores and crystal-blue waters!
Located on the western part of the island, Scarborough is also home to the main port of Tobago and to lots of restaurants and bars! Oh yes, there's nothing like a late-night promenade on the busy streets of the island.
So as I said, you can hit the beach at all times, but if you're in the mood to visit a museum or any other cultural attractions you'll find plenty of those as well!
Luxury hotel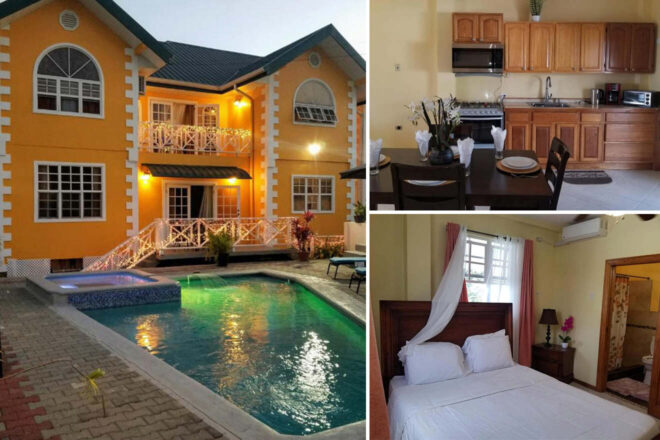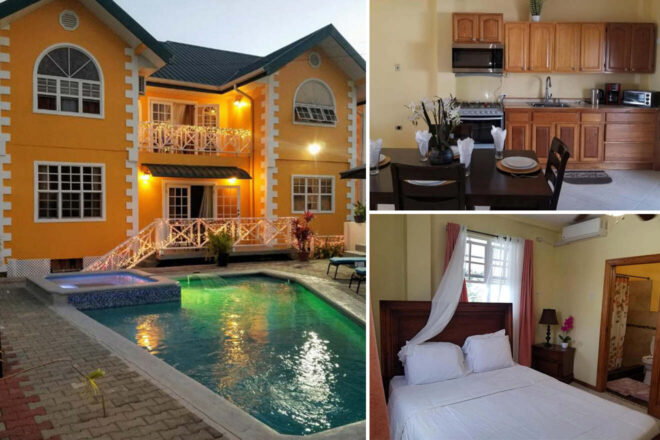 Start your mornings with a dip in the outdoor pool of this great accommodation that's located near the Little Rockly Bay. The guesthouse offers apartments that come with a fully-equipped kitchen and a seating area as well.
Other accommodation options in Scarborough
Mid-Range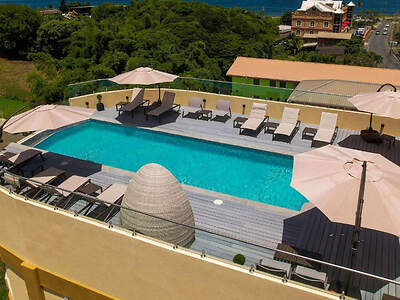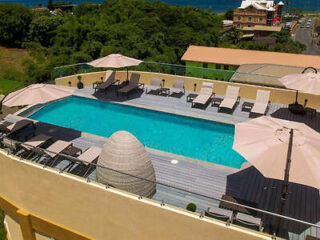 A modern place in the city that has an outdoor swimming pool, a restaurant, and a fitness center
Budget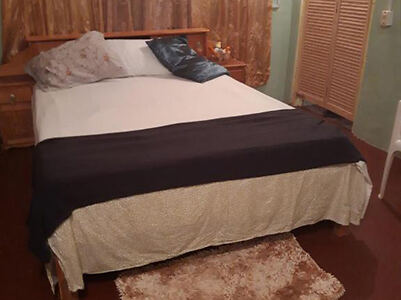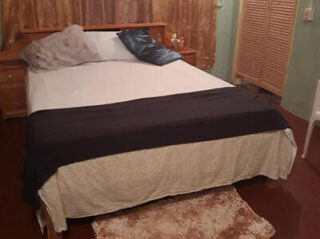 Perfect for budget travelers, this guesthouse offers single and double rooms with a private bathroom
Airbnb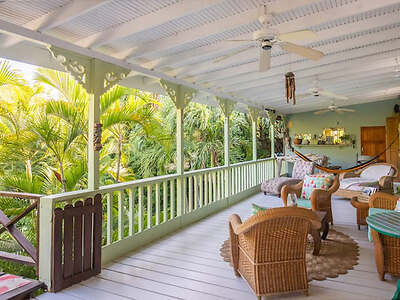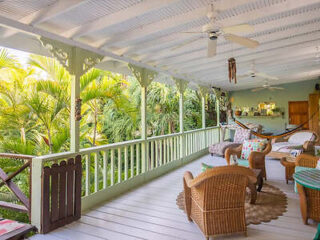 Surrounded by lush greenery, this amazing place offers beach access, bay views, and a private pool
Things to do in Scarborough
Catch a sunset at Fort King George
Go for a swim at Bacolet Bay
Visit the Tobago Museum
Take a half-day tour of Scarborough
Admire the greenery in the Scarborough Botanical Garden
4. Crown Point – best place to stay for beach lovers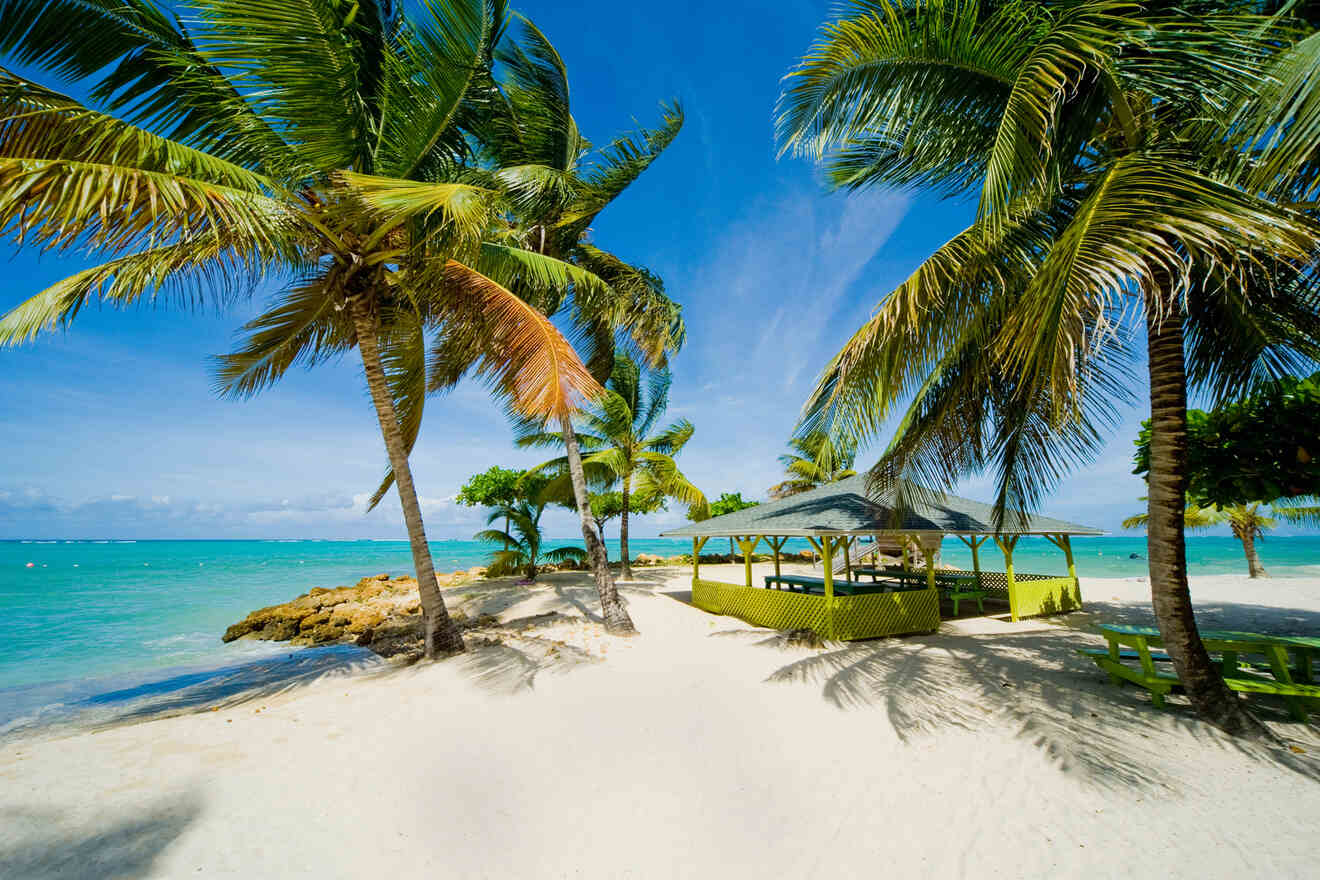 The Caribbean islands are known for their picturesque beaches! So if you're planning to spend most of your time exploring Tobago's sandy shores then definitely look for hotels here.
Crown Point is also great for people who want to stay near Tobago's International Airport. This area is set on Southwestern Tobago and it's actually super developed when it comes to restaurants, bars, and hotels so it's perfect for anyone who wants to have the main things they need a stone's throw away.
But now let's get to your favorite part: the beaches!
There are many beautiful beaches on this side of the island like Store Bay Beach, and even nearby. You'll find that Pigeon Point Beach which is famous for its scenic views is only a 30 min walk away. And you can just walk along the coast and you won't even feel the distance!
Luxury hotel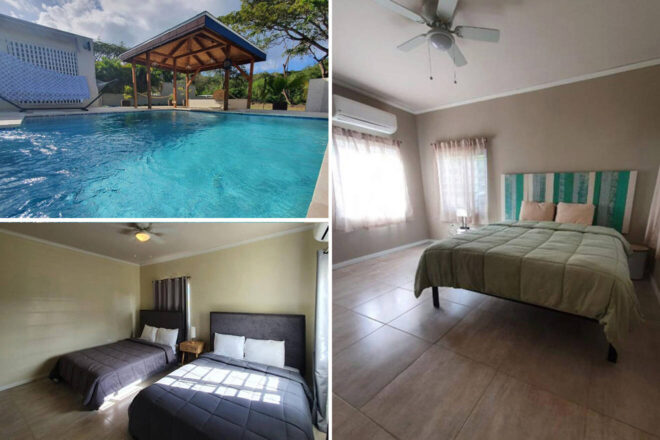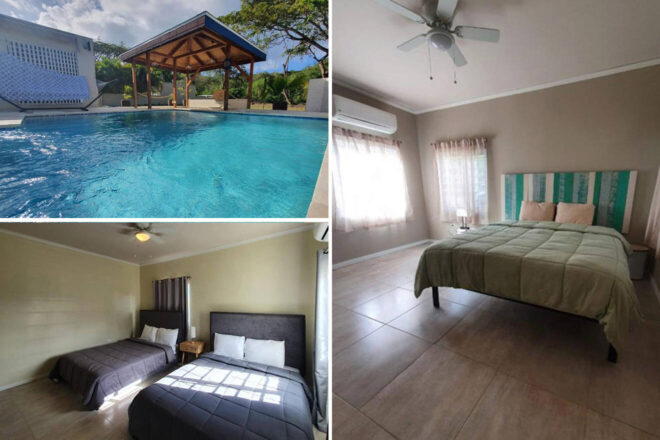 This fabulous villa is a great place to stay in Tobago if you're coming with a group of friends or family! The accommodation has an outdoor pool and important facilities like a kitchen and free wi-fi.
Other accommodation options in Crown Point
Mid-Range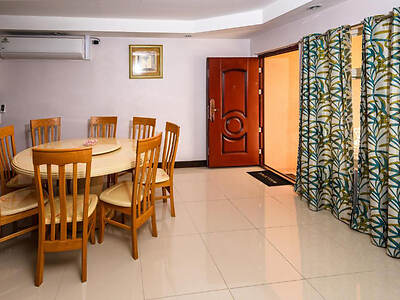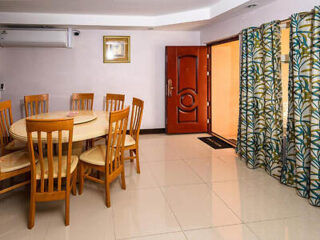 Set near to the beach this hotel comes with an outdoor pool, spacious rooms and a terrace
Budget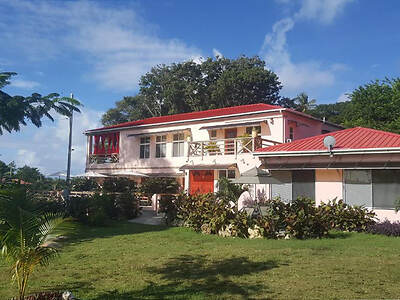 A fabulous hotel where you'll feel right at home, which has a garden, a balcony, and family rooms
Airbnb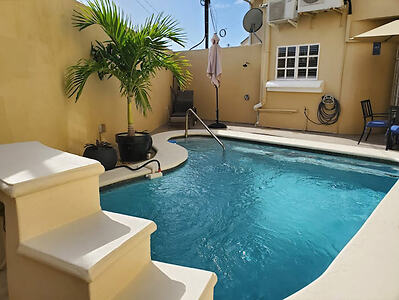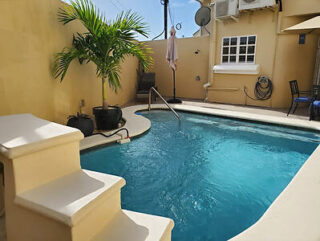 This beautiful villa is tastefully decorated and it has an outdoor pool, 3 rooms, and a kitchen
Things to do in Crown Point
Enjoy a sunset on Store Bay Beach
Try your luck at Casino Royale 88
Go on a walk to visit Pigeon Point Beach
Visit Fort Milford
5. Black Rock – where to stay in Tobago for families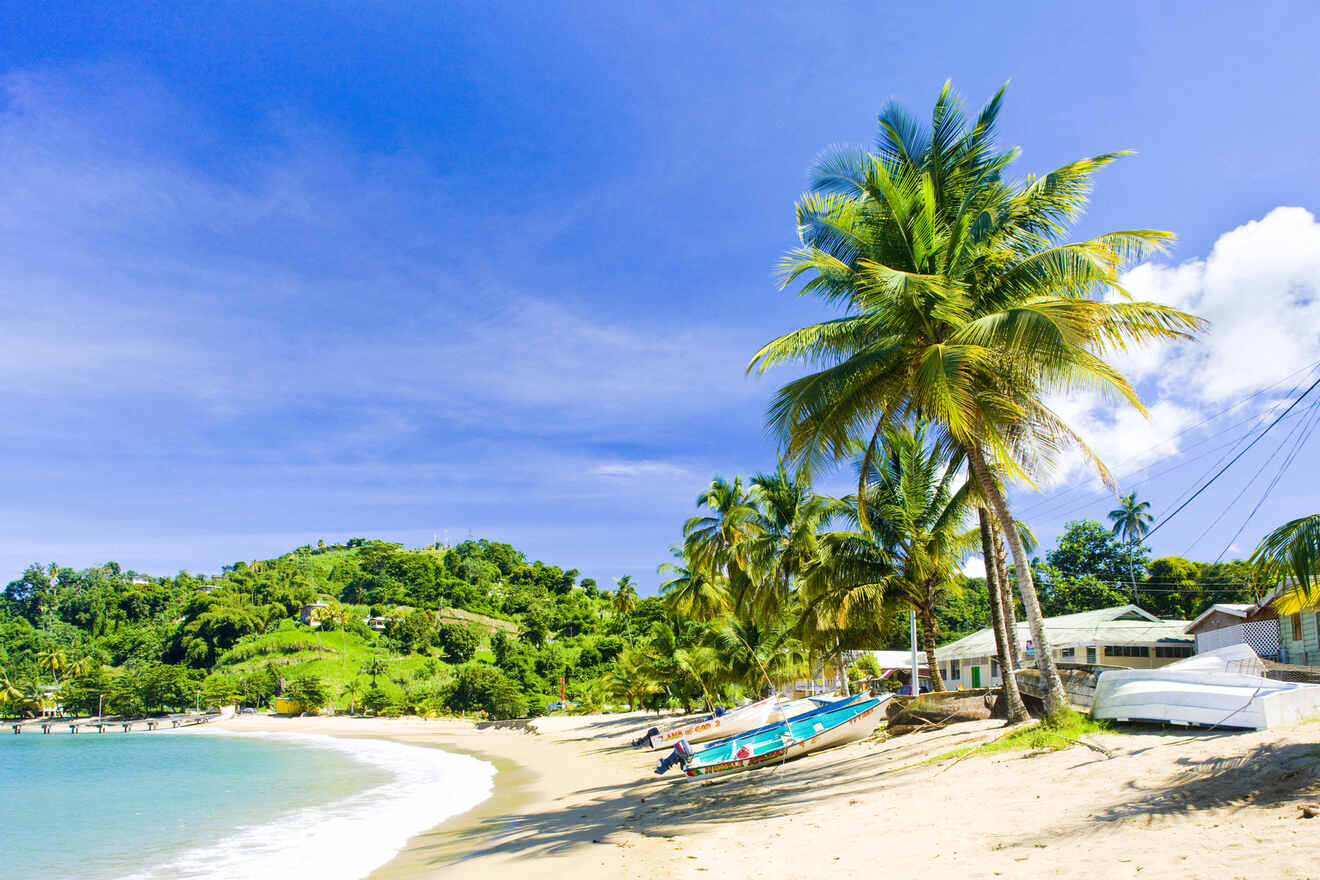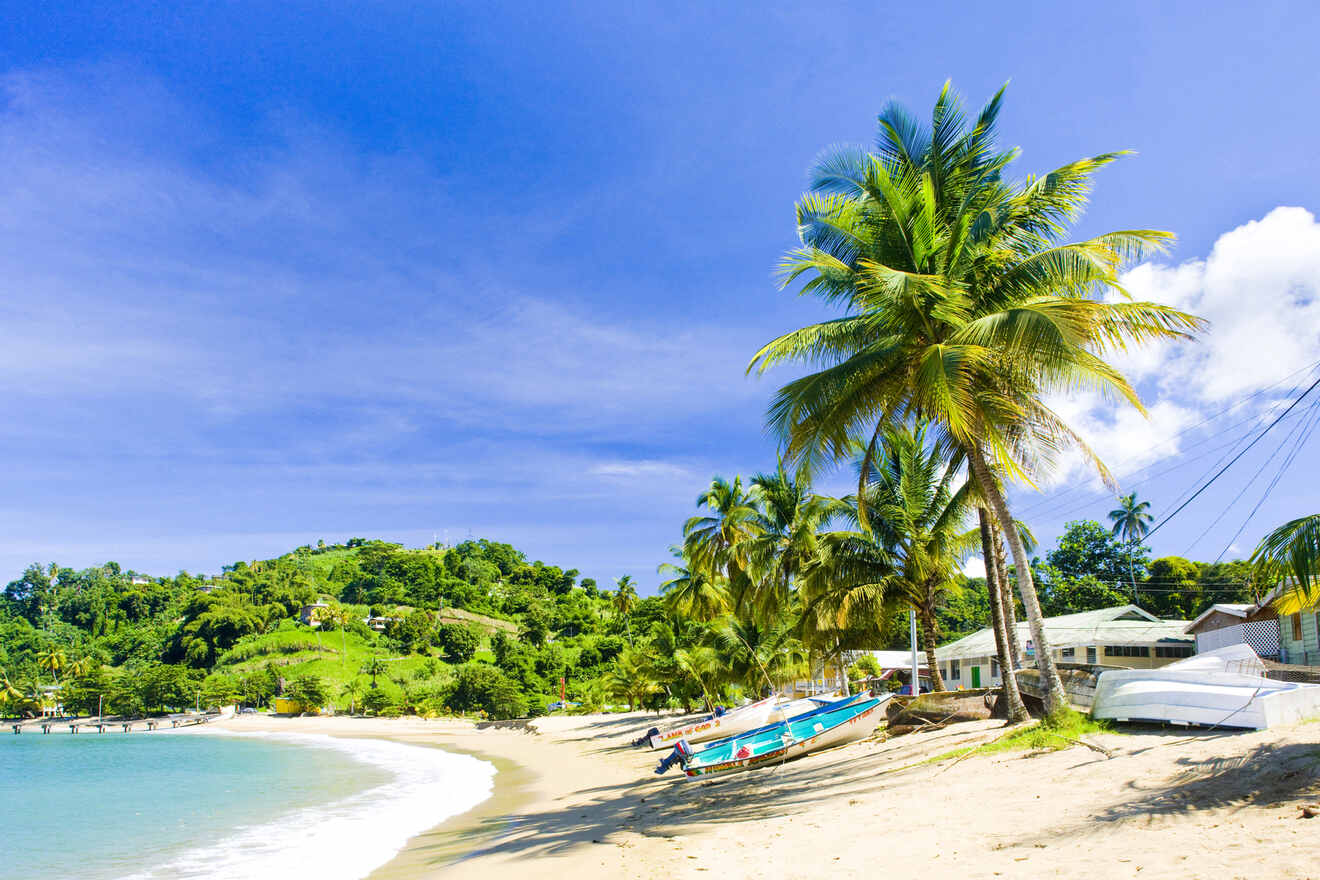 If you're coming with your little ones on this unforgettable trip then I'd recommend staying in Black Rock as this area offers so many watersports which I'm sure will make everyone happy!
By now, you're probably wondering why it is called "Black Rock"?
Well, as you'll see when you come here the beaches are surrounded by black rocks, and apparently there are legends which say that the beach is actually set on a big black rock!
That's something that may entertain your little ones!
As I said, while you're staying here you can try everything from surfing, swimming, and snorkeling! There are also lots of restaurants and some other cultural attractions that you can visit here.
Luxury hotel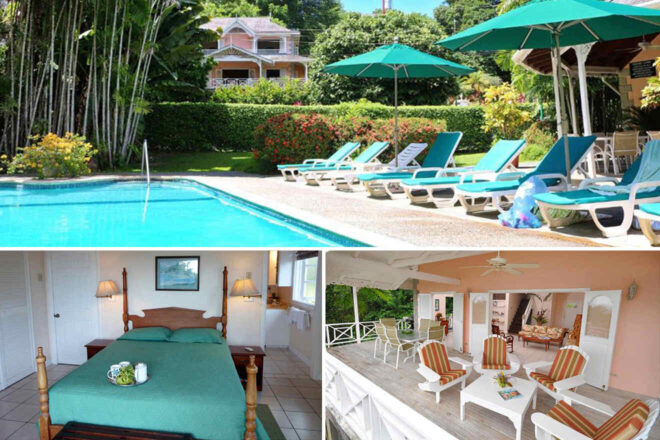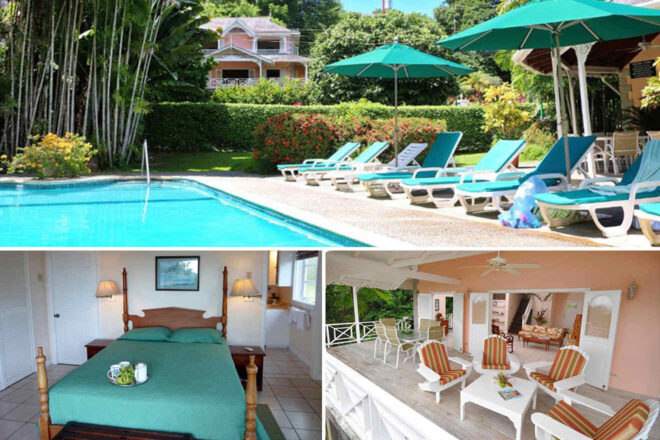 Set in a beautiful location and surrounded by lush greenery, these amazing villas are perfect for you and your family! Each comes with a kitchen and a private bathroom. The accommodation also has an outdoor pool and a terrace!
Other accommodation options in Black Rock
mid-range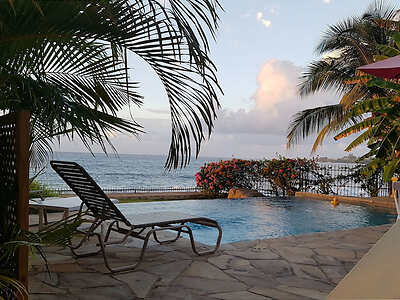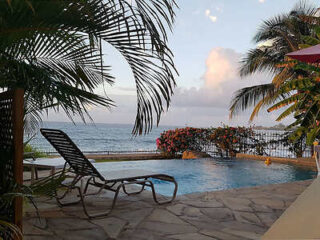 A gorgeous place that offers beach access and which has a pool, free wi-fi, a kitchen and a patio
budget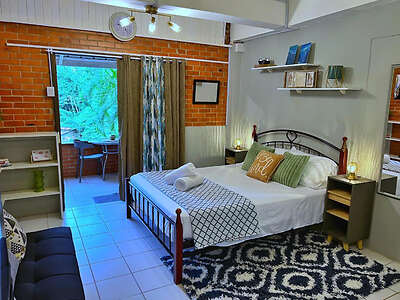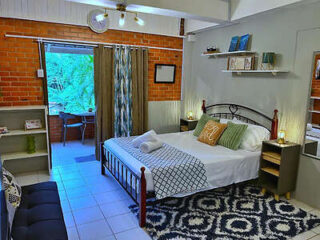 The perfect apartment for a family of 3! This place has an outdoor pool, a kitchen and an outdoor dining area
airbnb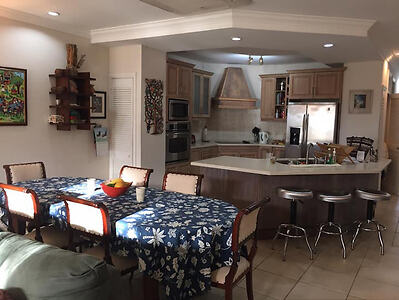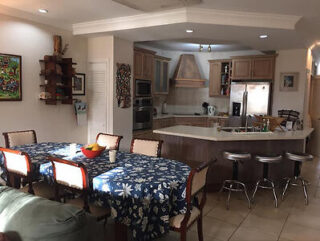 Set right near the beach, this accommodation has 2 rooms with lots of space and a shared outdoor pool
Things to do in Black Rock
Spend a day with the family at the beach
Go snorkeling in the ocean
Grab a family lunch at The Fish Pot restaurant
Take the kids to the historic Fort Bennett

FAQs about hotels in Trinidad and Tobago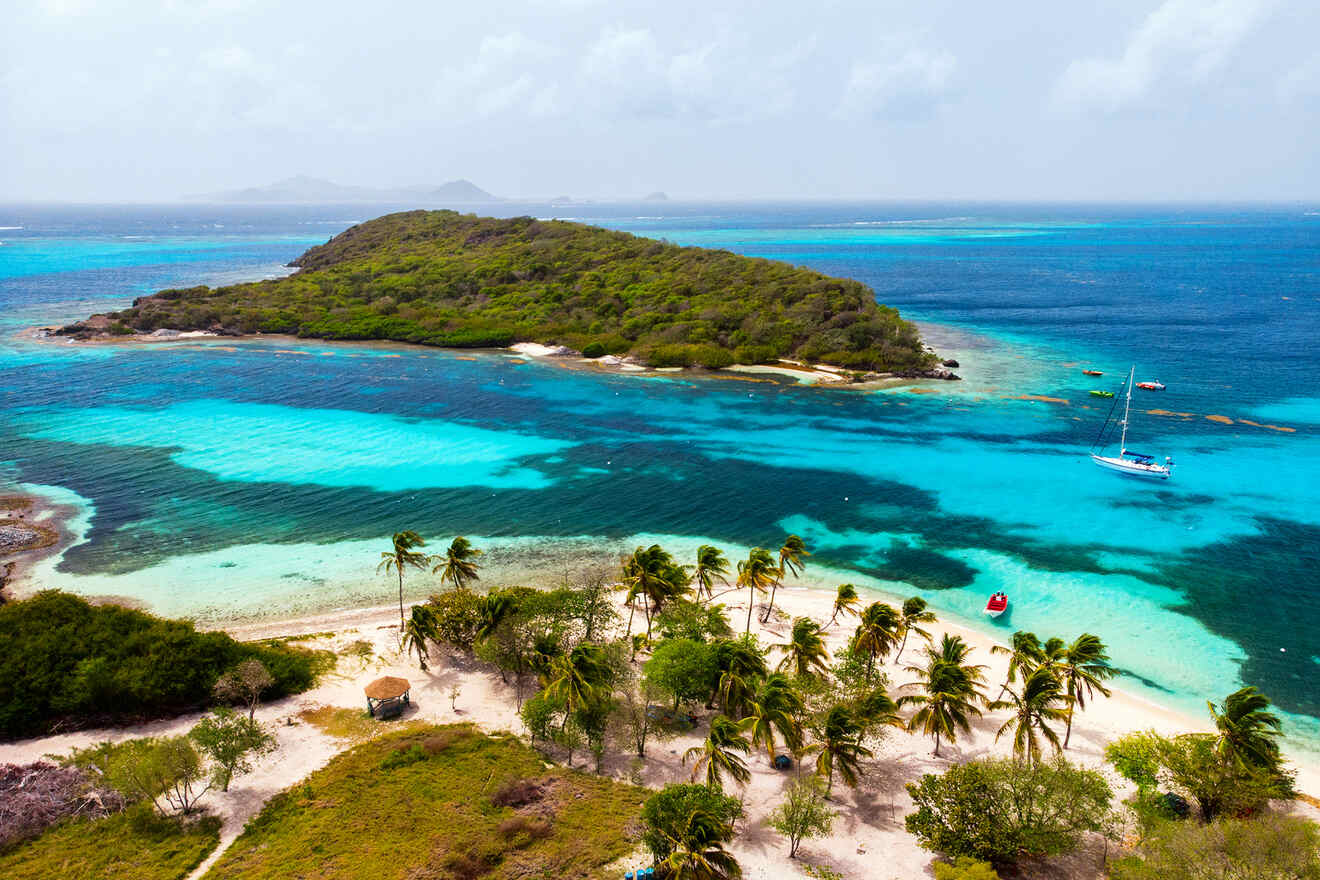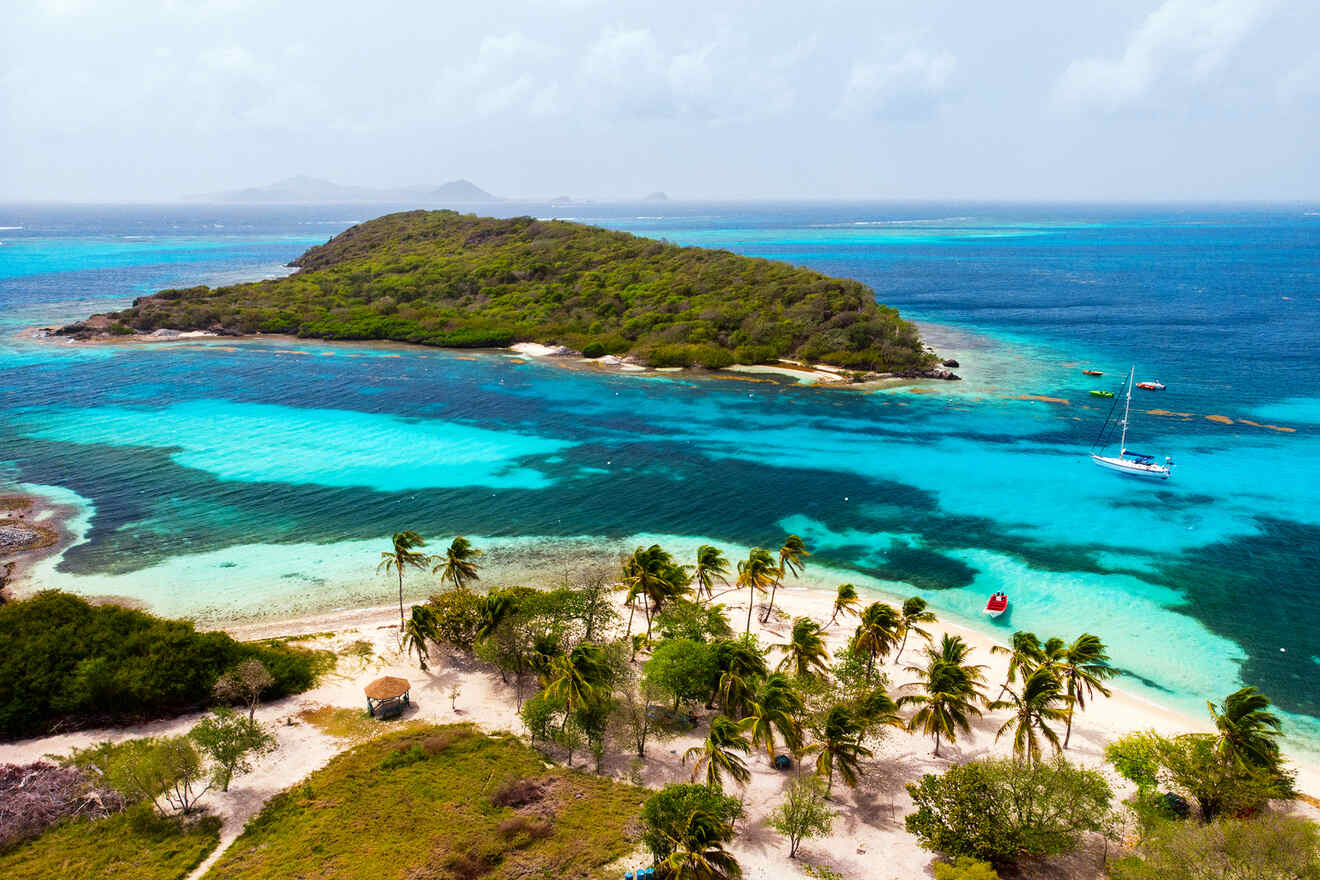 🌞 Where do tourists stay in Trinidad and Tobago?
Usually tourists stay in Port of Spain, the capital city of Trinidad and Tobago, as there are many amazing attractions there and lots of hotels for different budgets like Hyatt Regency Trinidad.
🤔 Is it worth visiting Trinidad and Tobago?
Yes, Trinidad and Tobago is a beautiful dual island with so many unique attractions, stunning beaches, and the best hotels! 
💰 Is Trinidad cheap to visit?
Out of all the islands in the Caribbean, Trinidad and Tobago is definitely one of the cheapest ones. You can expect to pay around US$250 for a luxury hotel, US$150 for a mid range and US$80 for a budget one. 
🏠 Where should I stay for the Trinidad Carnival?
If you're visiting during carnival season you should definitely stay in Port of Spain, the capital city! 
Conclusion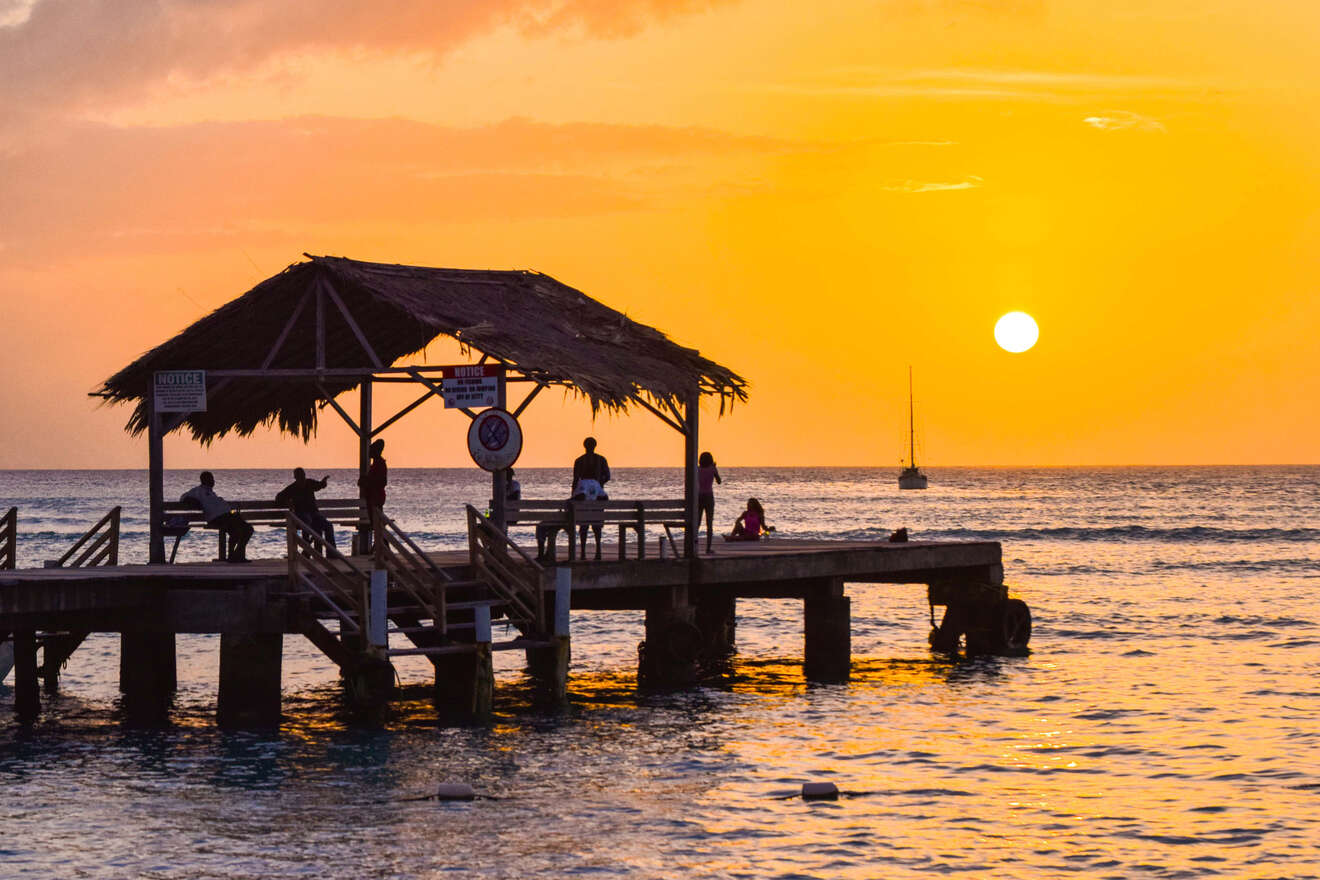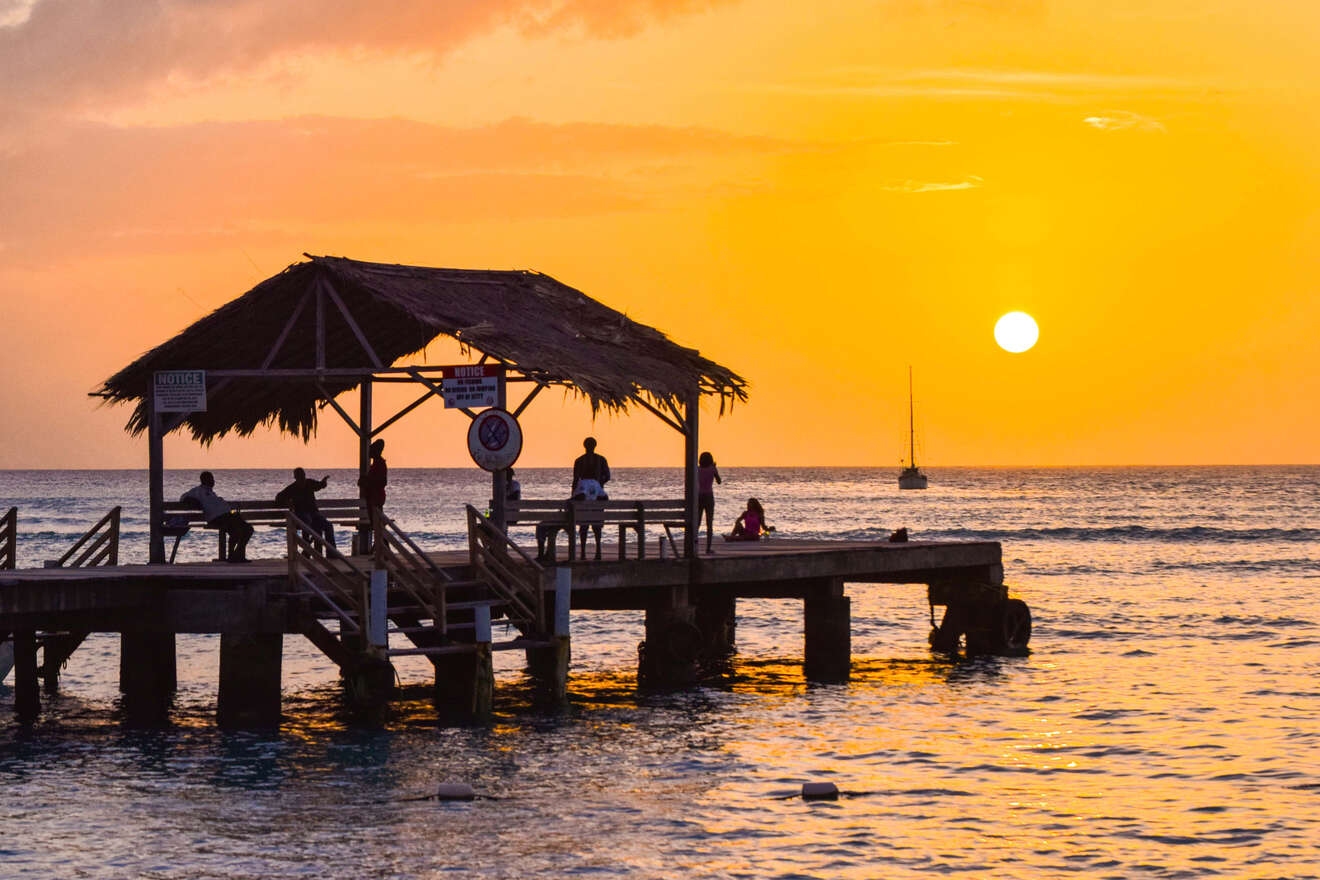 Who's already dreaming about sandy beaches and relaxing in a spa? Probably everyone! That's the Caribbean effect, trust me!
Now that we've reached the end of this post, everyone has made an idea which are the best areas where to stay in Trinidad and Tobago!
These 2 dreamy islands are such an oasis of beautiful nature and history that you'll never want to leave. And if you're still not convinced which hotel or room to pick then have a look at my 2 favorite options below:
Hyatt Regency Trinidad – This luxurious hotel in Port of Spain has a spa center, an infinity pool and a waterfront restaurant
Kapok Hotel – Another great hotel with great island views that offers spa facilities, an outdoor pool and a bar
Hope that helped! Don't forget that if you need further guidance, you can just drop a comment below and I'll make sure to answer ASAP!
Before we wrap up I feel the need to remind you the importance of booking your hotel early! The Caribbean islands are super famous and Trinidad Tobago is no exception!
Have an unforgettable trip!
Safe travels,
Victoria
---
Pin it for later!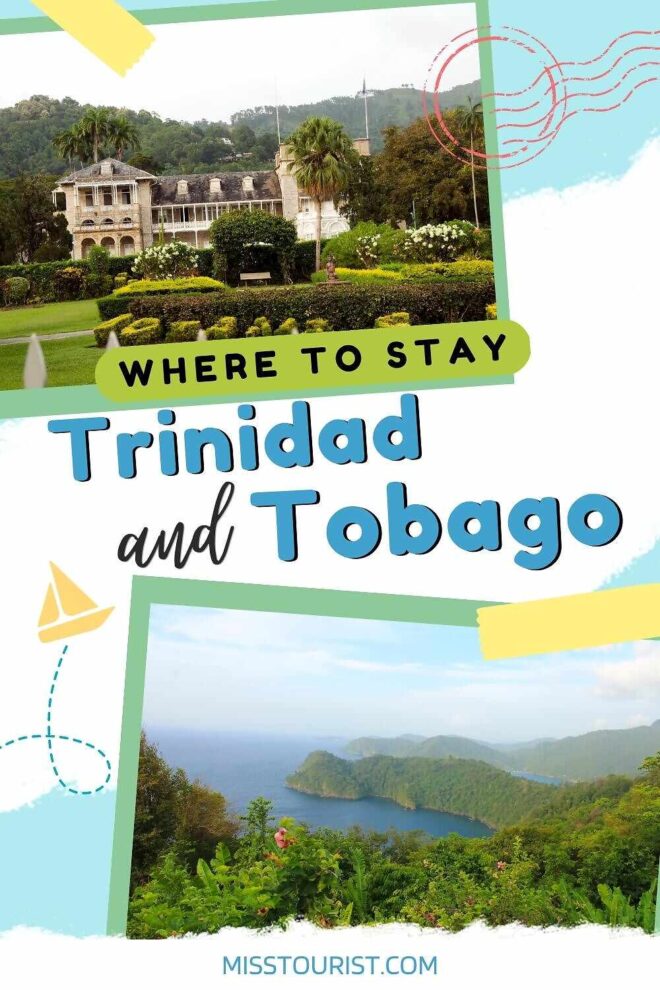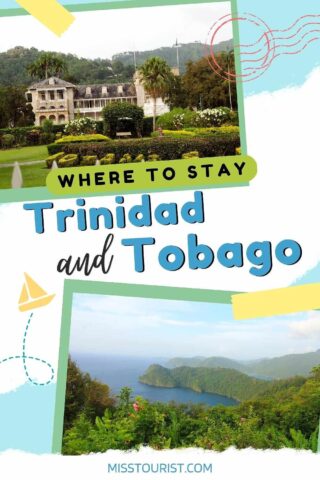 Pin it for later!