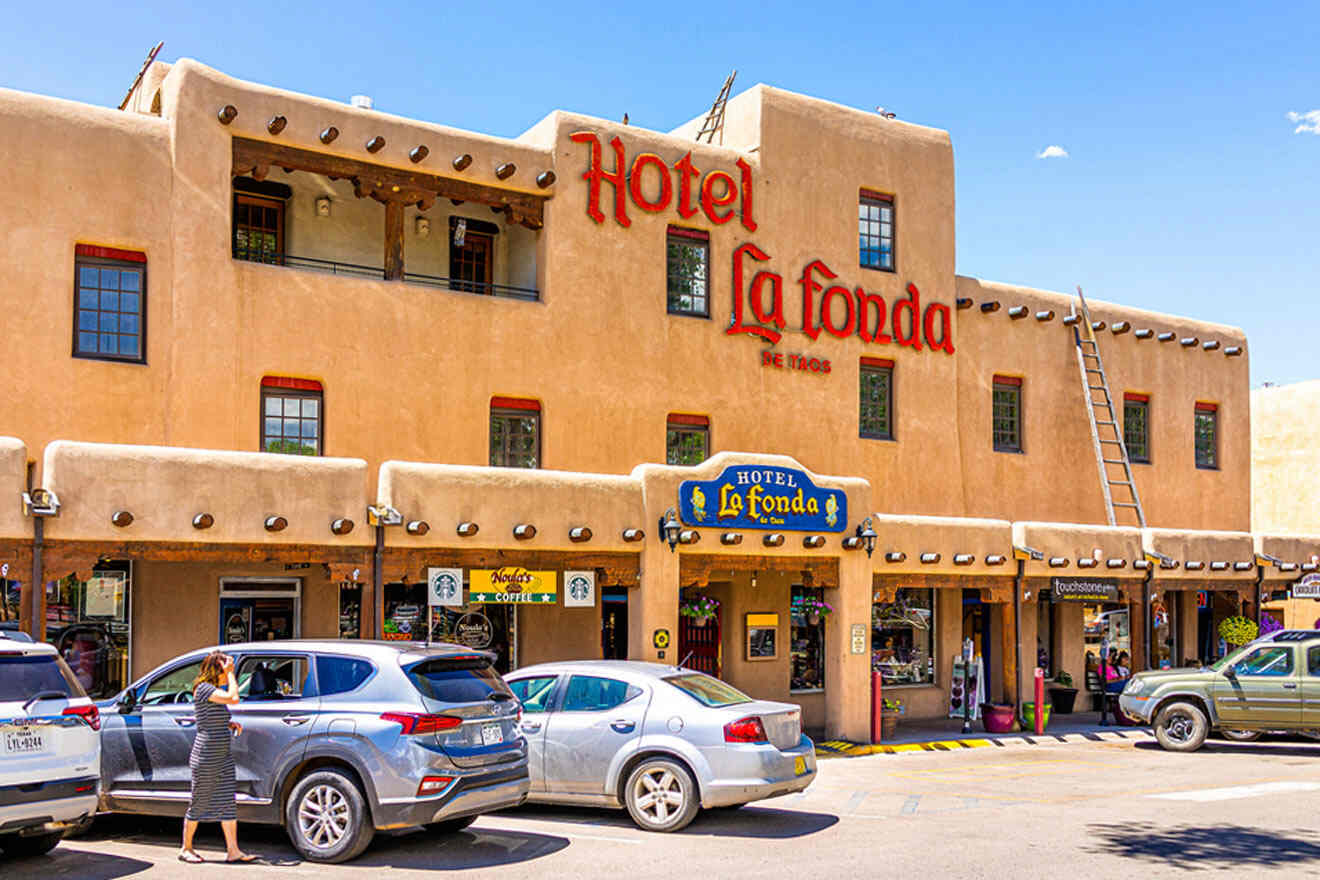 This small town in New Mexico compensates in attractions and architecture what it lacks in size! But hey, I love a good old town that's small but filled with things to do. If you feel the same, then follow me!
If you're thinking about where to stay in Taos, you should know that Downtown is the best area as it has all the major attractions, impeccable hotels, and great restaurants. Don't leave yet, though, as I found 2 more amazing areas which are great for those traveling on budget and winter activities: Ranchos de Taos and Taos Ski Valley.
Since there is such a treasure of hotels here, I also came up with a bonus section with some unique hotels in Taos, which I'm sure you'll love!
But like with any small tourist town, the good places tend to sell out fast. So book yours early, and you won't regret it!
Who's ready to get started?
Vamonos amigos!
If you are in a hurry
I've got everyone covered! If you can't read the whole post, just check out the list below, which has the best hotels in Downtown Taos:
Check out this map if you need a bit of guidance! It has all the areas I'll talk about in the post:
1. Downtown Taos – where to stay for the first time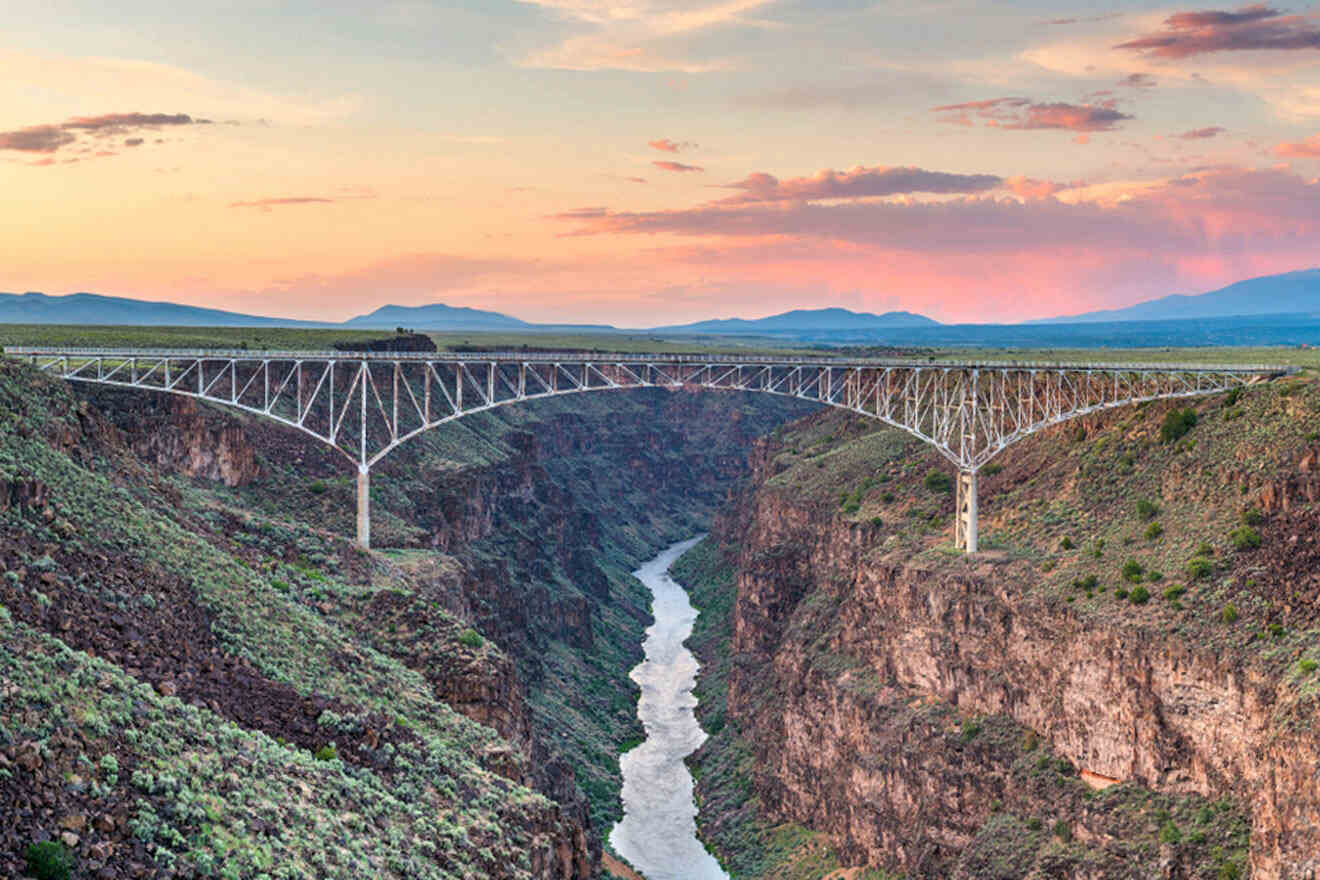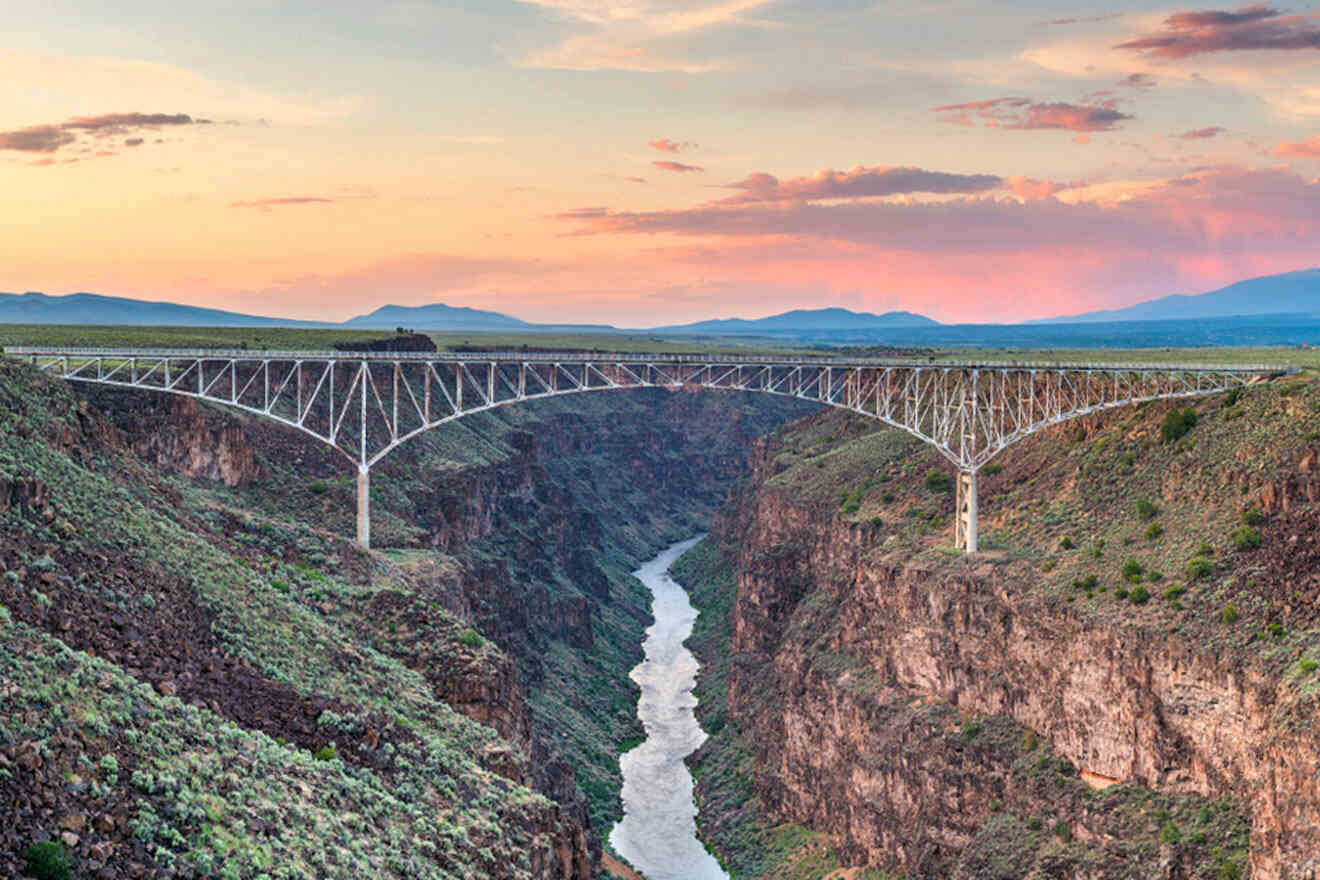 Since this town is fairly small, it makes sense that most of its important attractions are set in the Downtown area, which is also the Historic District!
Perfect for those traveling to Taos for the first time, this neighborhood is not only home to fun things to do and see, like the Taos Historic Museums, restaurants, and many other cool things, but also to some fabulous hotels that I'll tell you all about in a minute!
History lovers will have a blast here as Downtown Taos Historic District was actually established in 1796 by the king of Spain, which definitely gives a special air to the whole place!
But definitely make sure you also explore the Taos Plaza, which is filled with cute boutique shops and cafés.
Downtown Taos Historic District is great for travelers who want to be just within walking distance of all attractions! You can hop straight from your hotel to a bar or museum within minutes.
That's why I recommend booking your hotels here in advance, as most tourists will hunt for the top rooms in this area!
Luxury hotel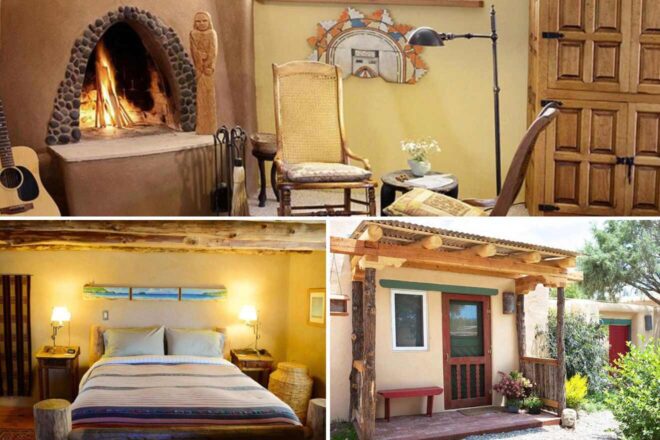 What a quaint, lovely hotel! This pet-friendly hotel has some amazing guest rooms with a seating area and such cool decor! During your stay in Taos, you can chill in the garden and enjoy your coffee on the patio!
Other accommodation options in Downtown Taos
mid-range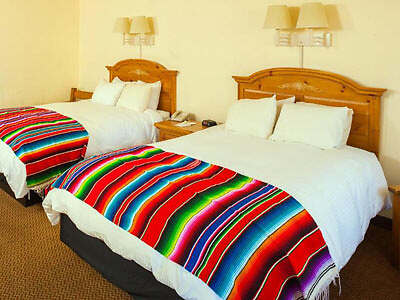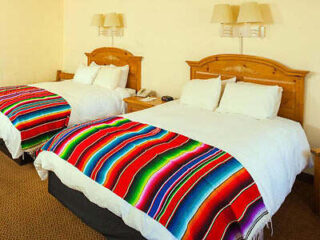 Chill in the outdoor pool or hot tub of this boutique hotel that offers spacious rooms and a free hot breakfast
budget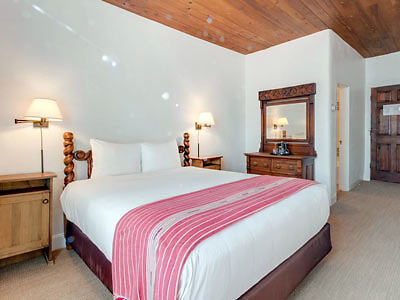 This charming hotel is made of multiple adobe houses, and it has beautifully decorated rooms and an indoor pool
airbnb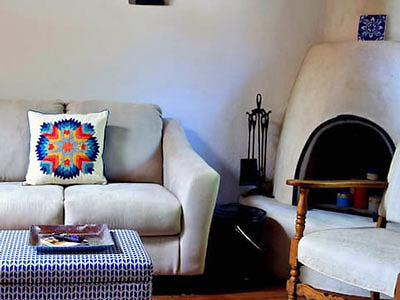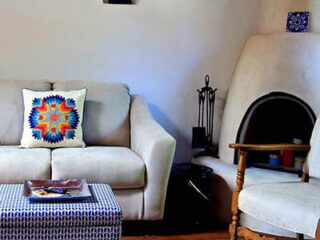 A gorgeous home that's so cozy and has an indoor fireplace, laundry facilities, and a kitchen 
Things to do in Downtown Taos
Shop for Spanish colonial antiques at Taos Plaza
Visit the Taos Art Museum & Harwood Museum
Grab a drink at Manzanita Market Coffee Shop
Stop by the Kit Carson Home
Check out the Couse-Sharp Historic Site
See the Rio Grande Gorge Bridge
2. Ranchos de Taos – best place to stay on a budget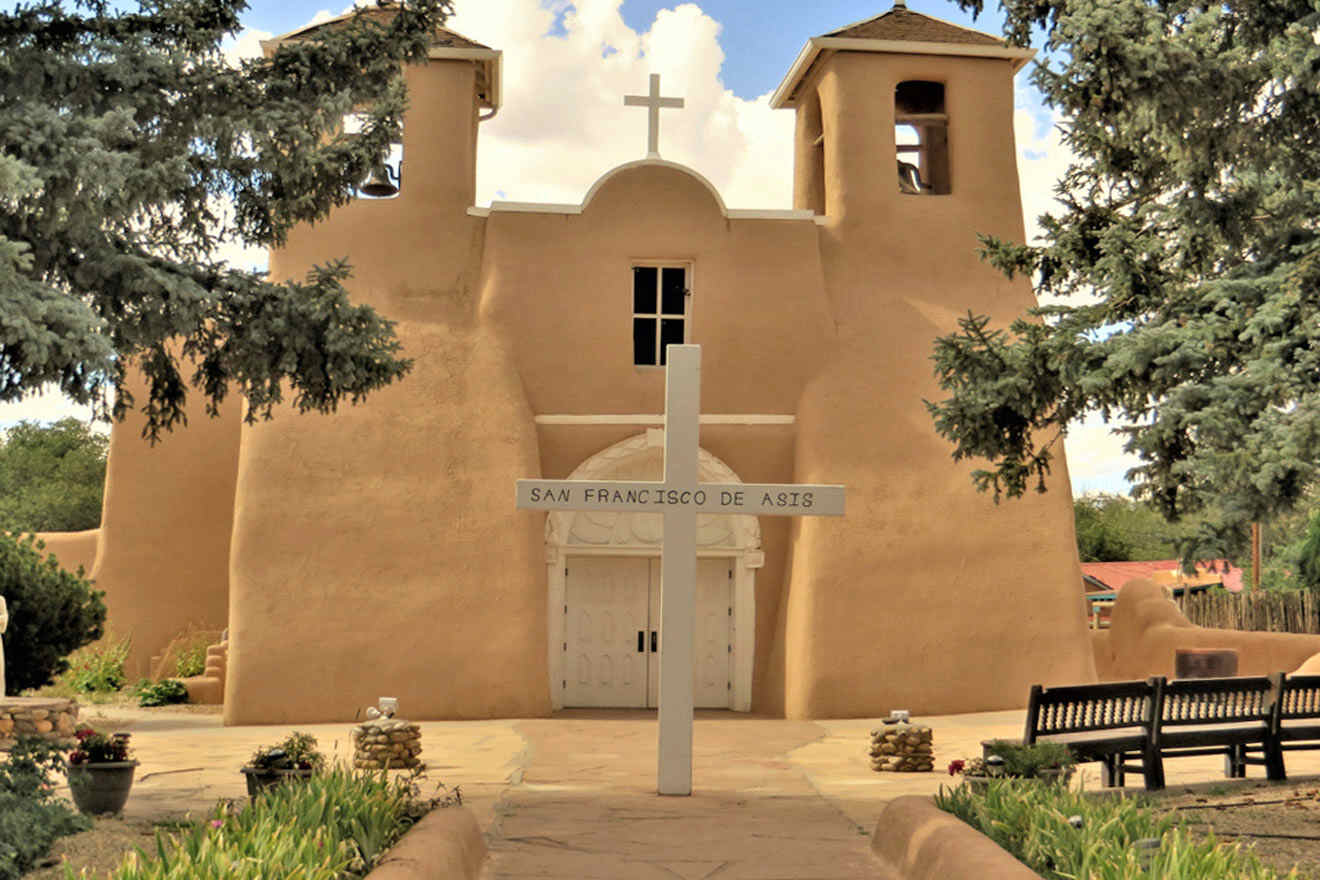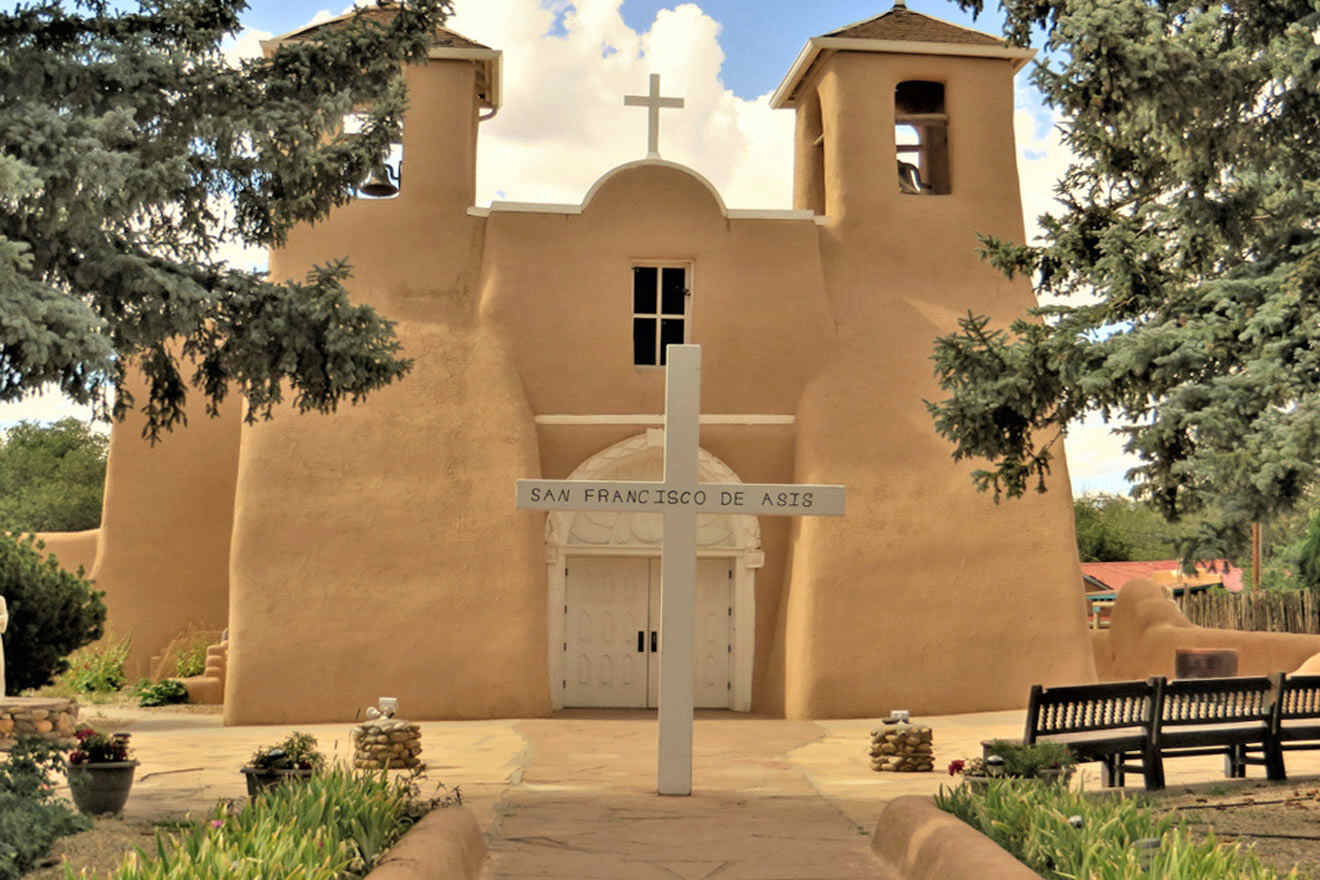 Looking for some affordable accommodations for your stay in Taos?
I got you covered! Ranchos de Taos is not really a central area, but hey, it's perfect if you're traveling on a tight budget!
The neighborhood is just outside the main part of town and is mainly known for the San Francisco de Asís Church, which you can visit. Other than that, you'll also find some of the best hike routes around New Mexico near this area, so if you're in the mood for some adventure, you've got some options.
Ranchos de Taos is small and pretty quiet, so you can relax during this holiday, and of course, don't forget to head Downtown to see all the touristy spots!
Now let's check out those great hotels!
Luxury hotel
Adobe and Pines Inn Bed and Breakfast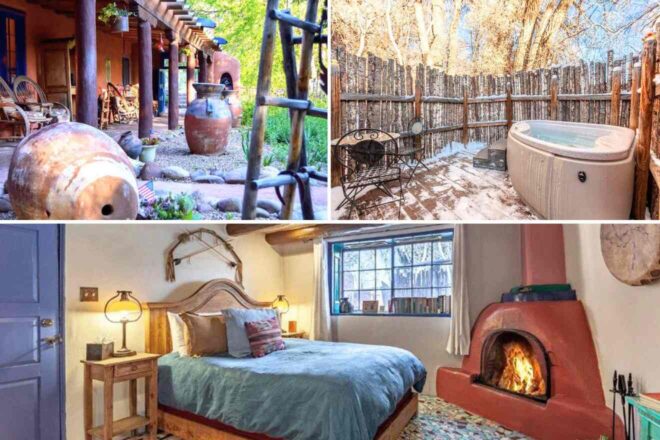 Fancy staying in an 1830s adobe hacienda in New Mexico? Then check out this stunning place which is so colorful and chic! The rooms come with kiva fireplaces and a flat-screen TV! When you're not out and about, you can chill on the porch or enjoy some of the spa facilities.
Other accommodation options in Ranchos de Taos
mid-range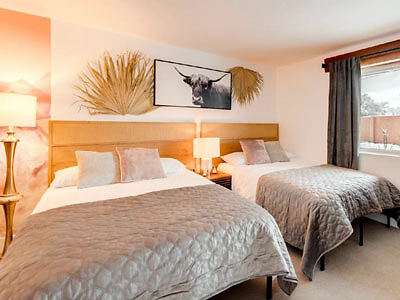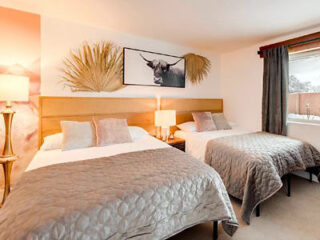 This great boutique hotel offers delicious breakfasts, elegant rooms with free Wi-Fi, and a car park
budget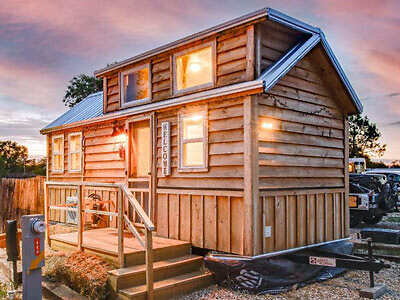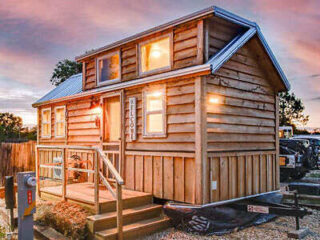 A modern and affordable hotel that offers spacious rooms with a kitchenette and free private parking
airbnb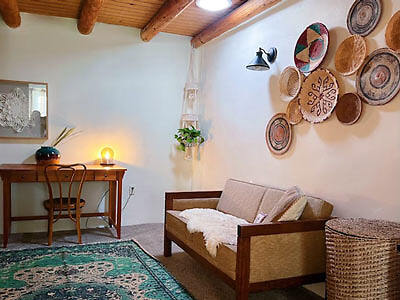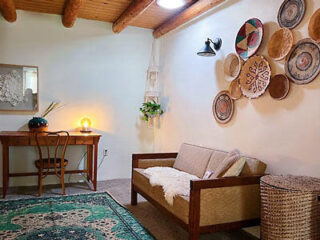 You'll love this old remodeled home which has great decor, an indoor fireplace and a kitchen 
Things to do in Ranchos de Taos
Visit the San Francisco de Asís Church
Shop for hidden gems at Fernandez Plaza Thrift Store
Take a short trip to Taos Pueblo or Santa Fe
Grab your coffee from Mountain Monk Coffee
Head Downtown to visit the historic Taos Plaza
Enjoy the fresh air while hiking around the Miranda Canyon
3. Taos Ski Valley – best place to stay for winter activities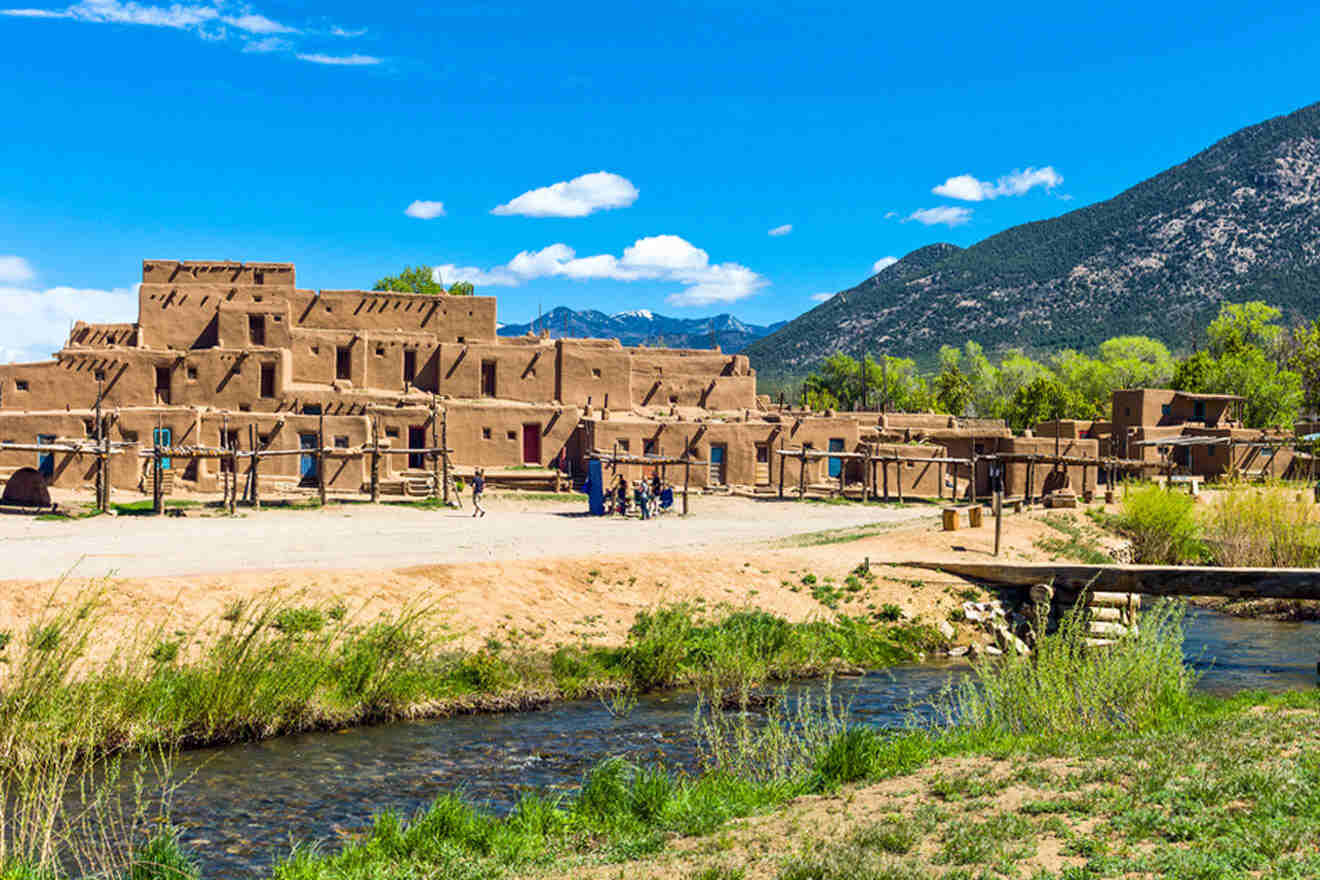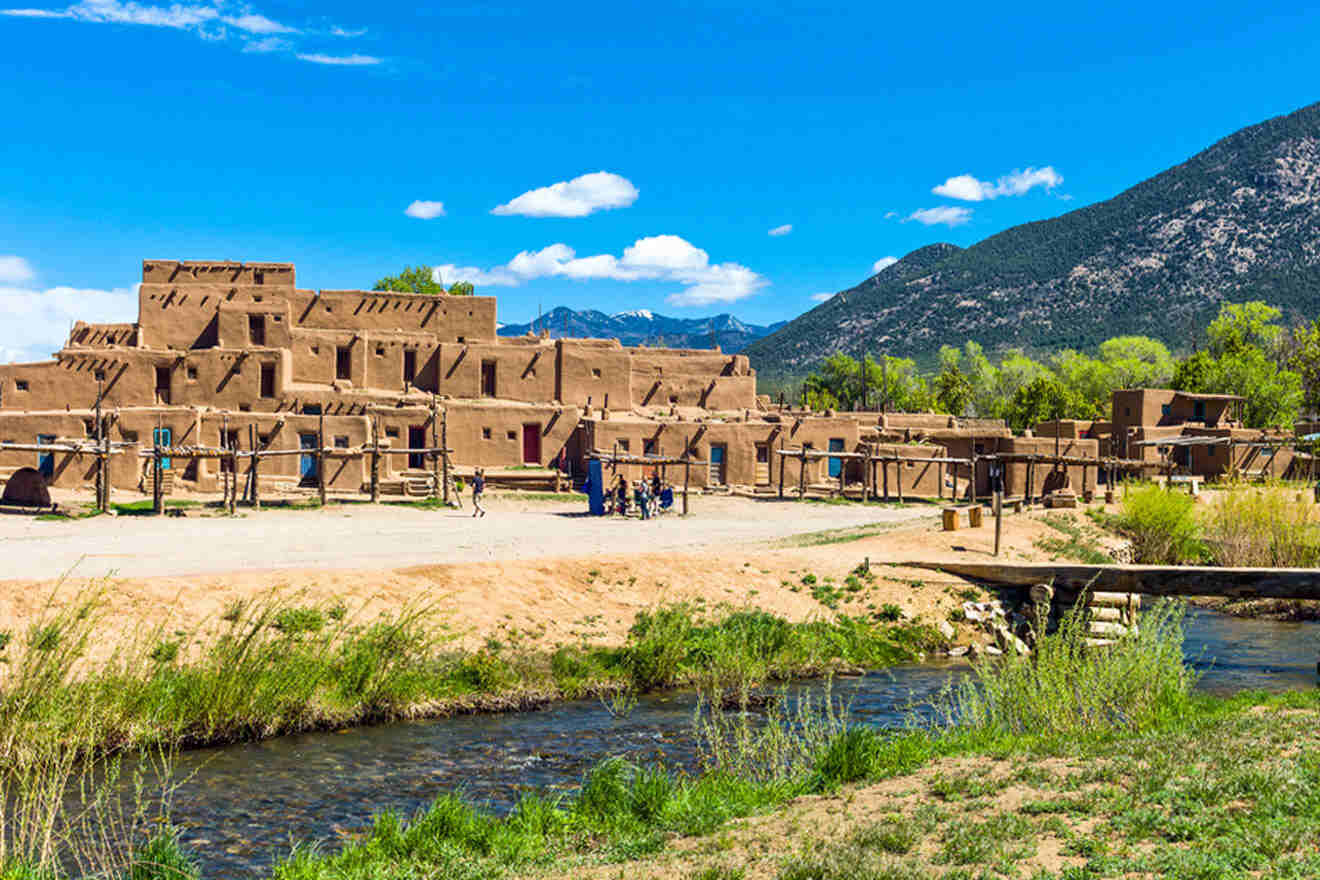 If you love hitting the ski slopes wherever you go, then check out this area!
Set a bit further away from central Taos but still within Taos County, this village and ski resort is perfect for those who love winter sports!
Don't worry though, if you travel during the summertime you can still get the best of this village as they offer lots of fun outdoorsy activities from hiking to mountain biking.
Taos Ski Valley is a bit secluded from the rest of the town, but hey, you'll find everything you need here, from luxury hotels, great activities, and fabulous restaurants where you can indulge in some yummy food after a day of exploring the Taos Mountain!
Luxury hotel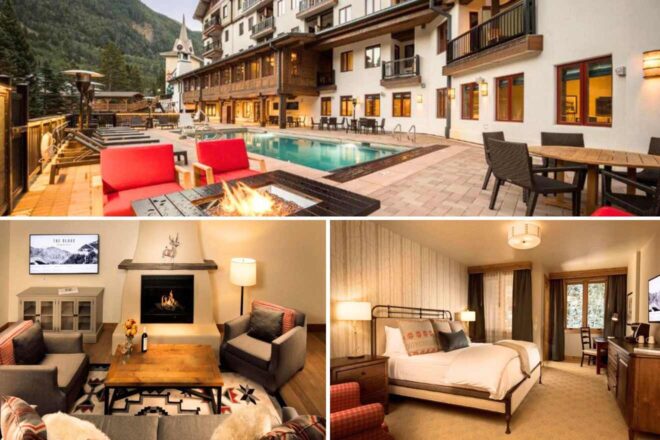 One of the best luxury resorts that offers ski-to-door access and some incredible facilities like spa facilities, a restaurant, and a steam room which will do wonders after a day spent on the slopes. The exclusive rooms come with kiva fireplaces and some great views of the mountains!
Other accommodation options in Taos Ski Valley
mid-range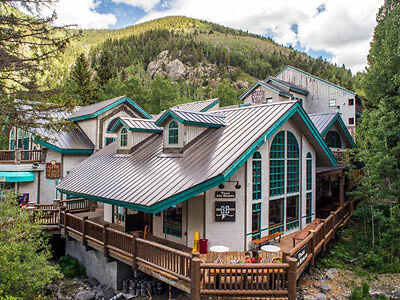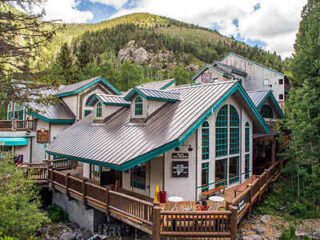 Chill in one of the best hot tubs with a view at this hotel that offers amazing views, a spa center and ski storage
budget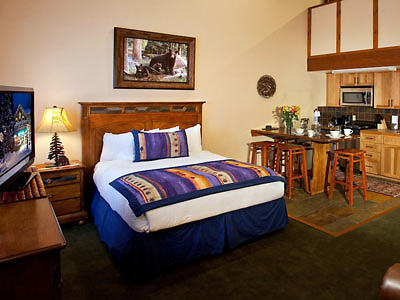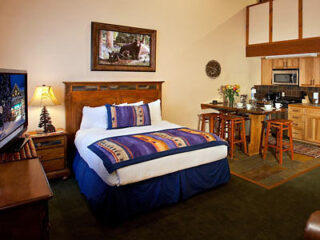 An affordable Taos hotel that has a hot tub, suites and cabins with a kitchenette and a flat-screen TV
airbnb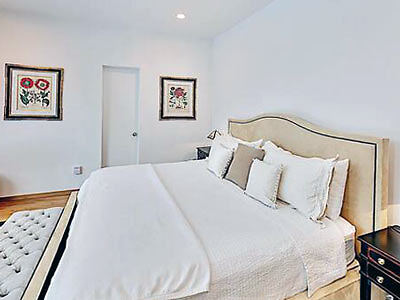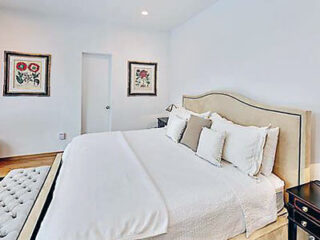 Enjoy the incredible view from the window wall of this place that has an indoor fireplace and a kitchen
Things to do in Taos Ski Valley
Spend all day skiing and snowboarding
Go on a hike and enjoy the views of Taos Mountain
Visit the World Heritage Site, Taos Pueblo
Try mountainbiking with your friends
Take a trip to Carson National Forest or Santa Fe
Enjoy a yummy meal at the The Bavarian Restaurant
BONUS 1: Unique hotels in Taos
Now that we've seen all these amazing areas where to stay in Taos, Northern New Mexico, and some of the fun things you can try there, I thought I'd spoil you with some more accommodation options in this stunning town in New Mexico!
So here are some unique hotels in Taos which I ordered from most to least expensive, and the prices start from US$350 to US$140: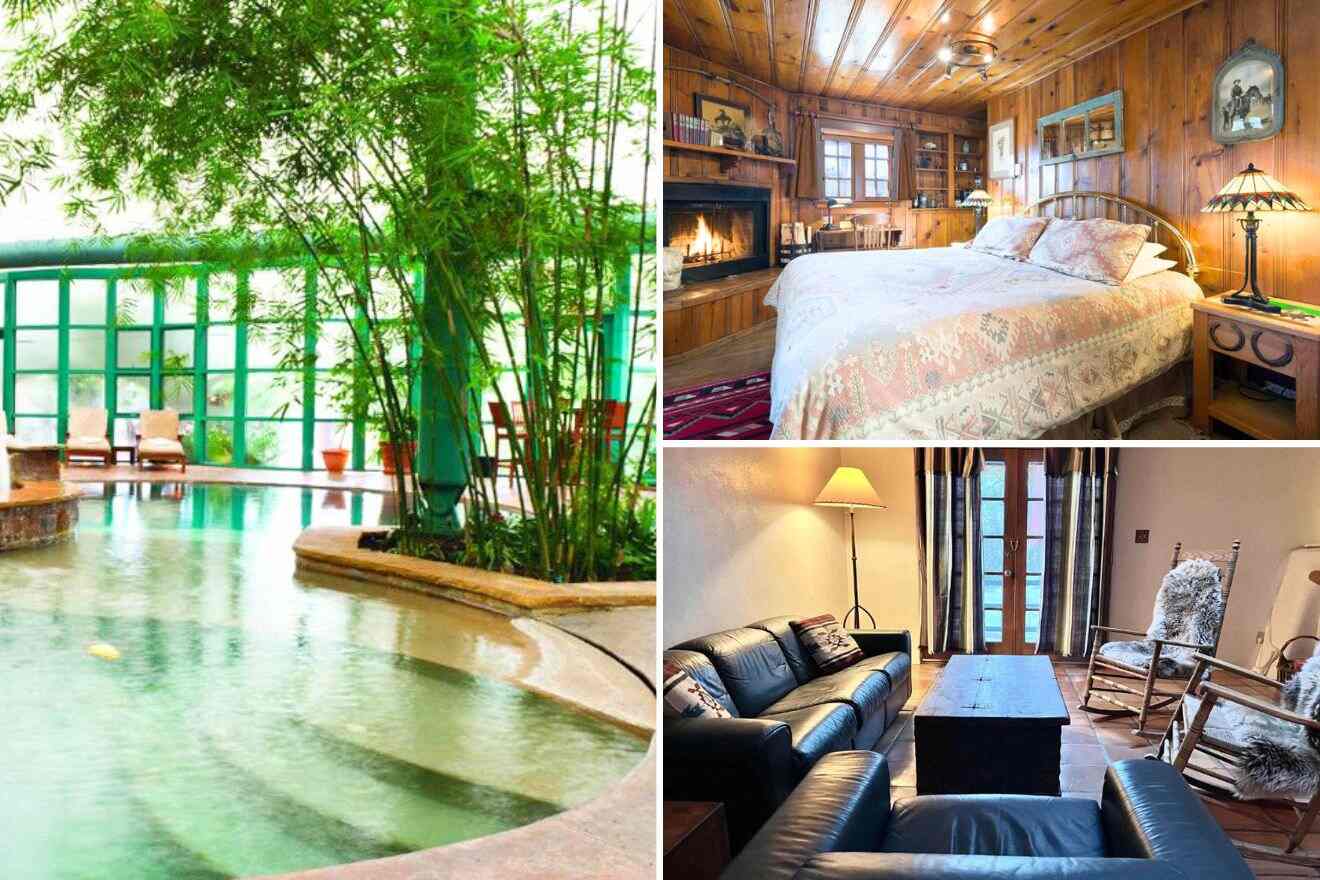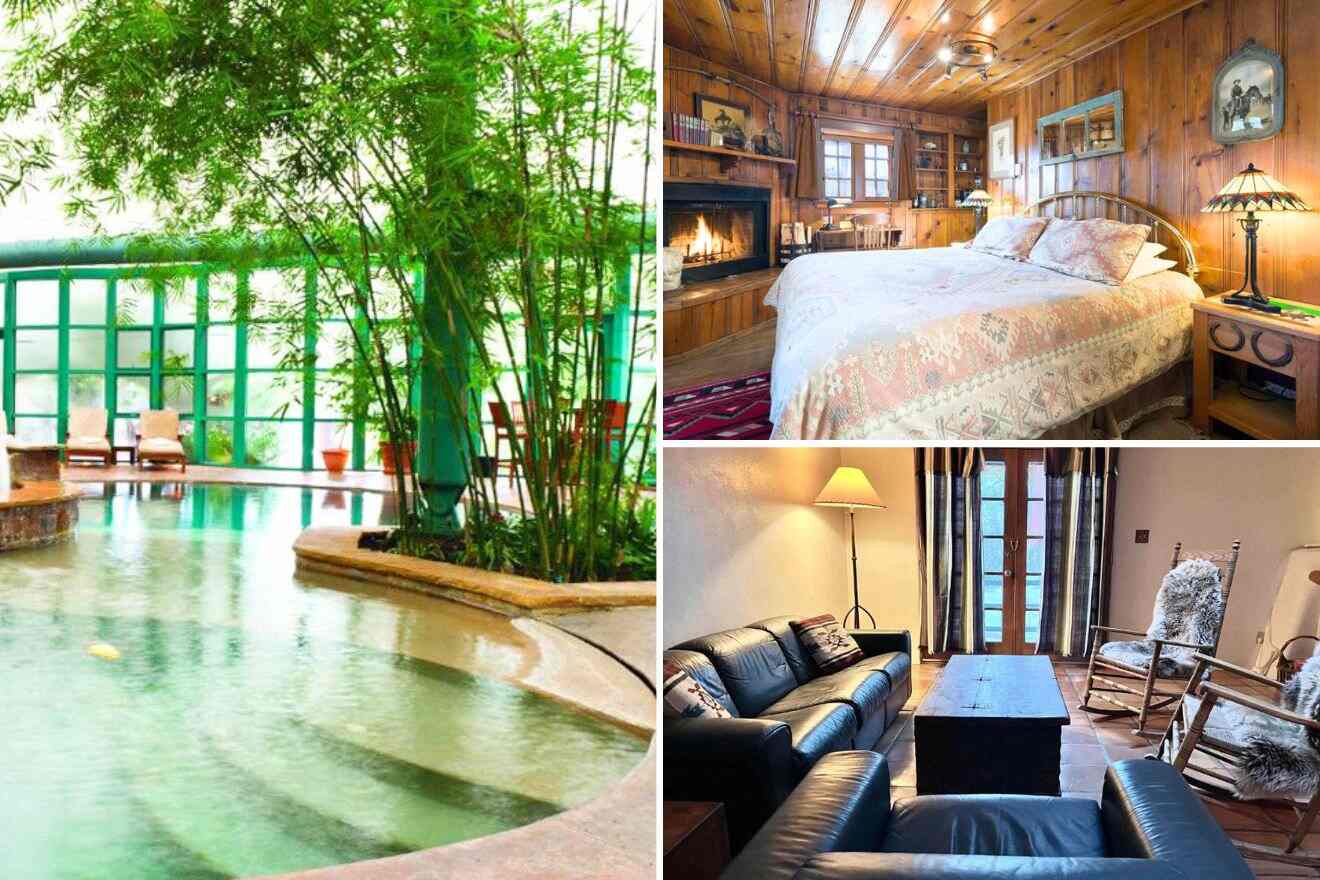 El Monte Sagrado Resort & Spa – Spend a few relaxing days at this amazing resort that's set a 10 min drive away from Taos Pueblo. The accommodation offers an on-site spa center, 2 restaurants, and an indoor pool.
Hacienda Del Sol – You'll never want to leave this amazing hotel that's set within walking distance of the Downtown Taos Historic District. The accommodation has a serene atmosphere, adobe buildings, all-white rooms with wooden beam ceilings, fireplaces, unique furnishings, and a yummy breakfast!
Inn on La Loma Plaza – Architecture lovers will love this unique hotel which is perfect for a romantic getaway! It comes with a lush yard, spacious rooms that have handmade furnishings, and a fireplace! Start your morning with a yummy breakfast, and then head out to visit Taos!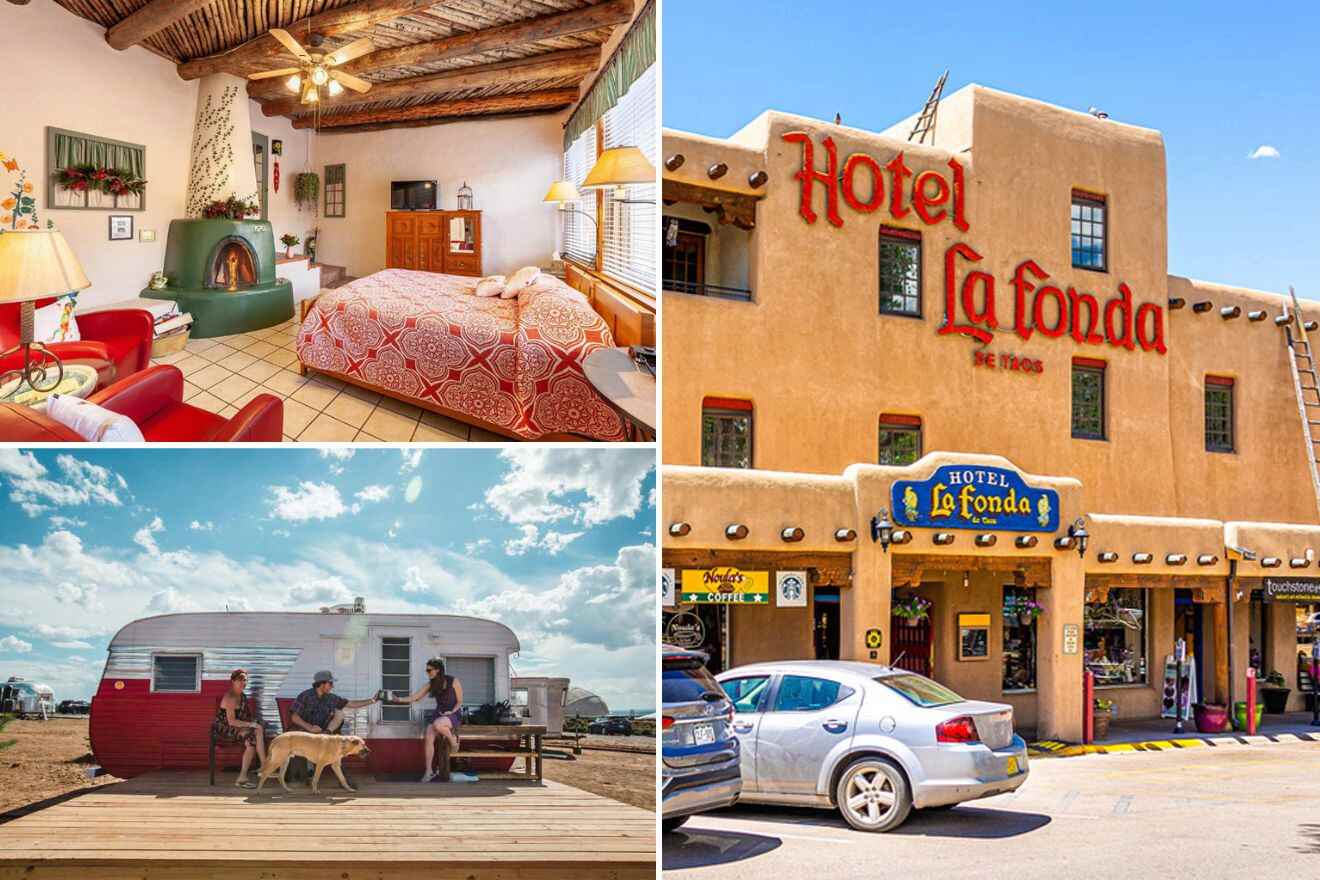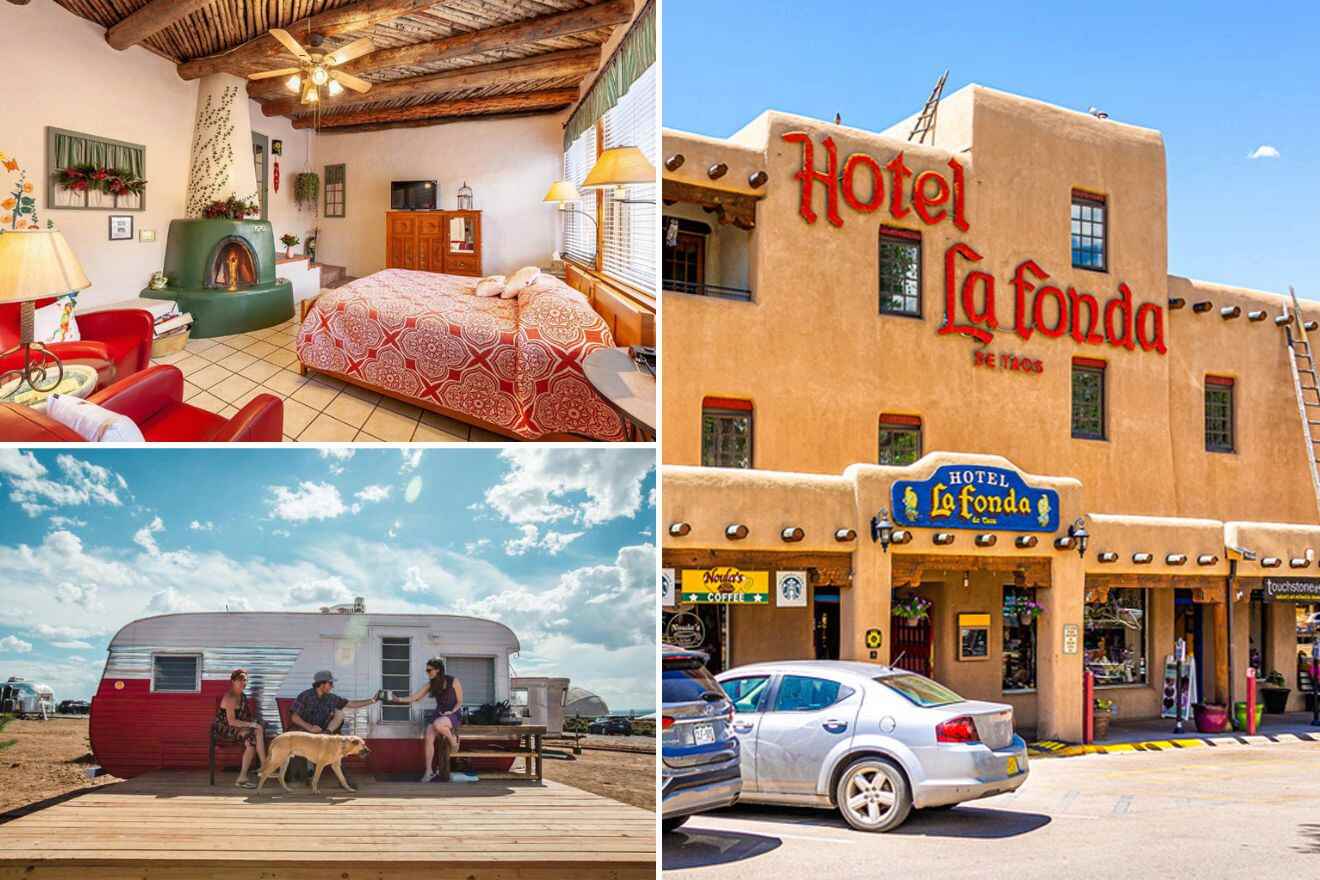 Hotel La Fonda de Taos – Set in the Taos historic Plaza, this hotel offers a more vintage vibe! But we're here for it! The accommodation offers rooms decorated with period pieces and colorful paintings, plus a restaurant that serves yummy food!
Dreamcatcher B&B – Oh my! What a dreamy hotel! That garden is definitely calling my name, and if you feel the same, then check out the fabulous surroundings, the incredible fireplace, and all the other cute aesthetics!
Hotel Luna Mystica – Live your van life dream in this incredible place when you visit Taos! Each apartment is individually decorated, and it has all the amenities you need for your stay, like free Wi-Fi, a private bathroom, and even ski storage!
FAQs about where to stay in Taos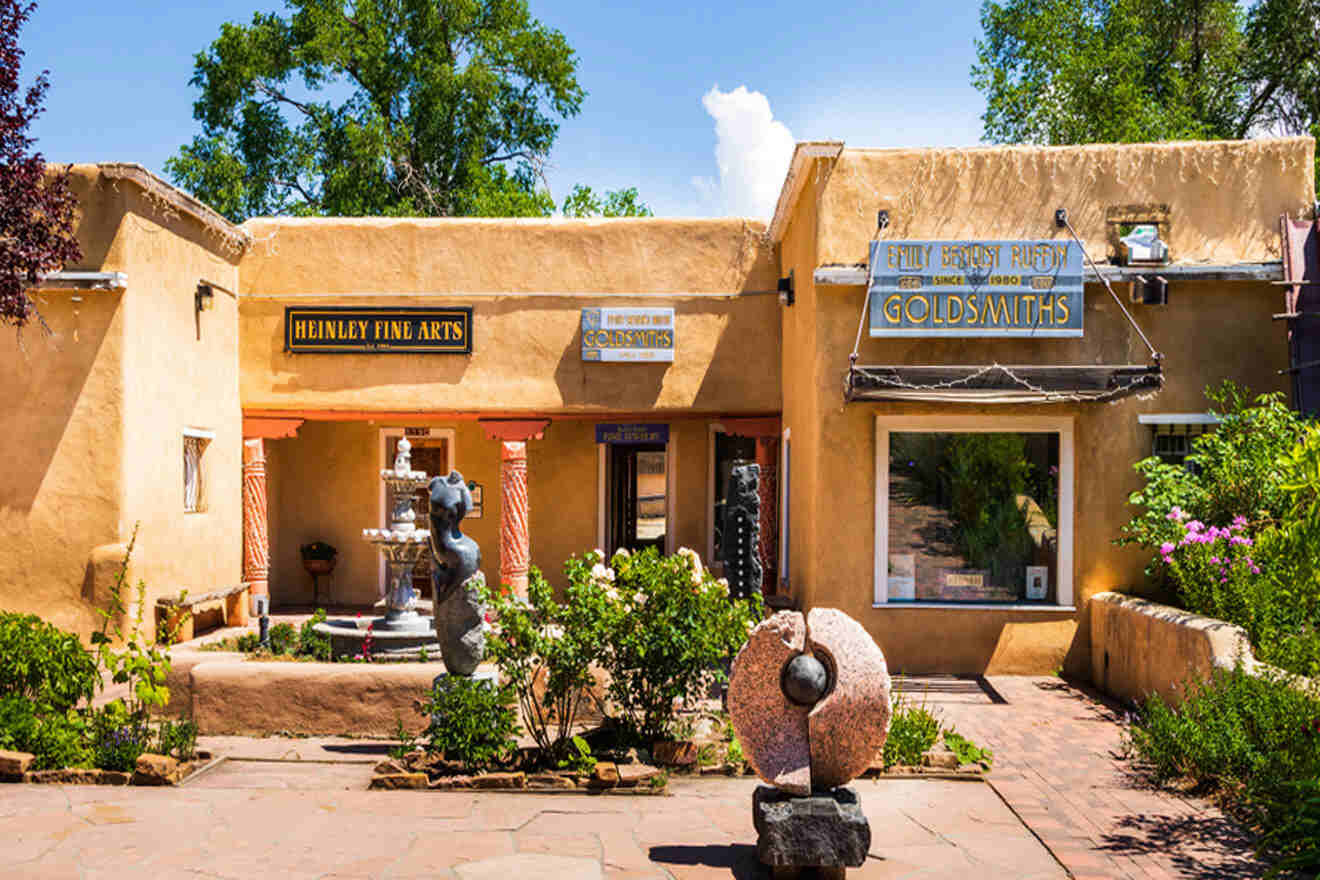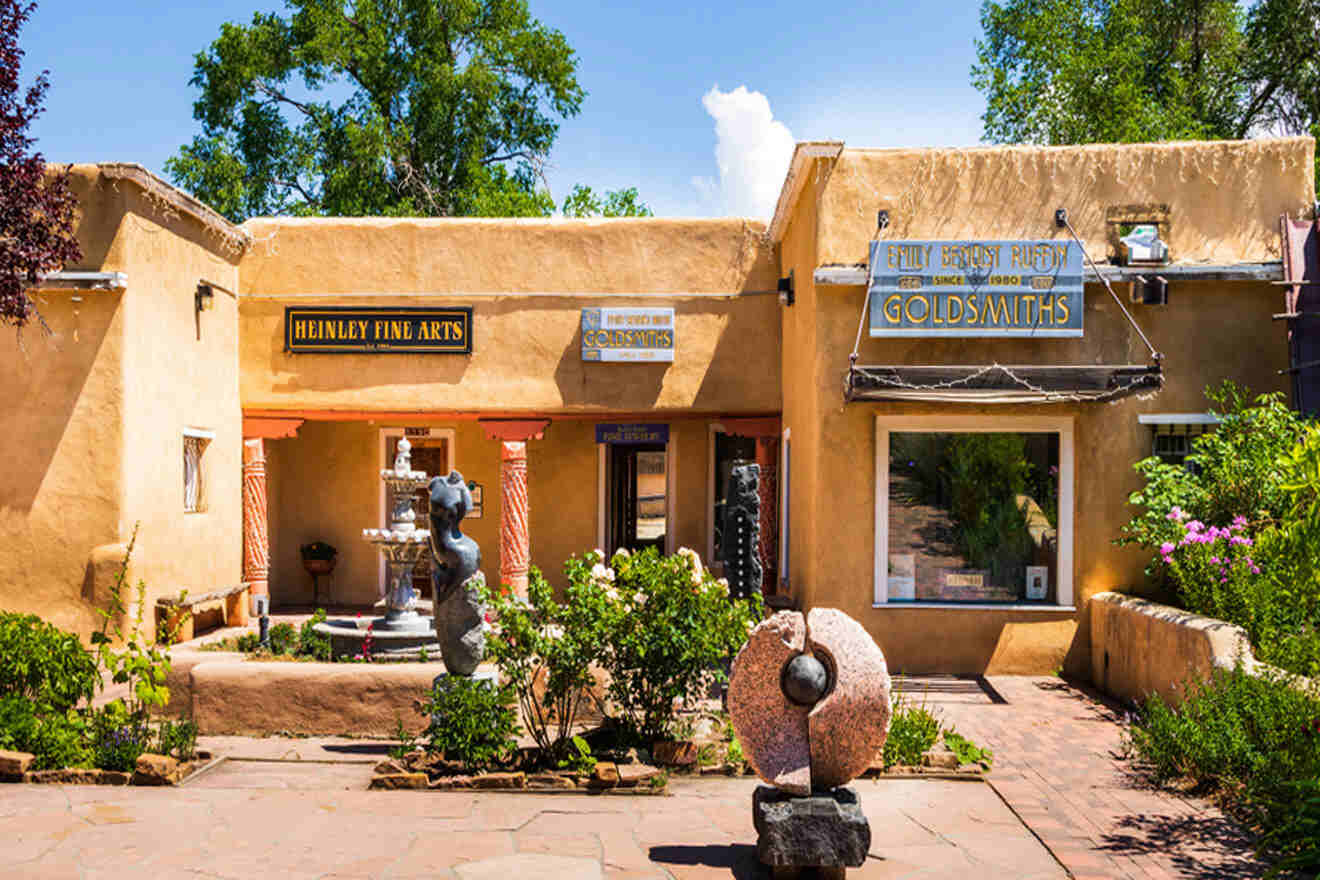 📅 How many days do you need in Taos?
I would recommend taking 2 days to visit Taos to get a feel of the city and also not be in too much of a rush, or even more if you want to go skiing or hiking!
🤔 What is the best neighbourhood in Taos?
Downtown is the best area to stay in Taos, New Mexico. That's where you'll find attractions like the Taos Plaza and the top Taos hotels like one of my favorites, El Pueblo Lodge.
🤩 What is so great about Taos?
Taos, New Mexico, is filled with so much history and cool attractions, plus it has so many hiking areas and a ski resort!
🏨 Which are the best hotels in Taos, New Mexico?
Conclusion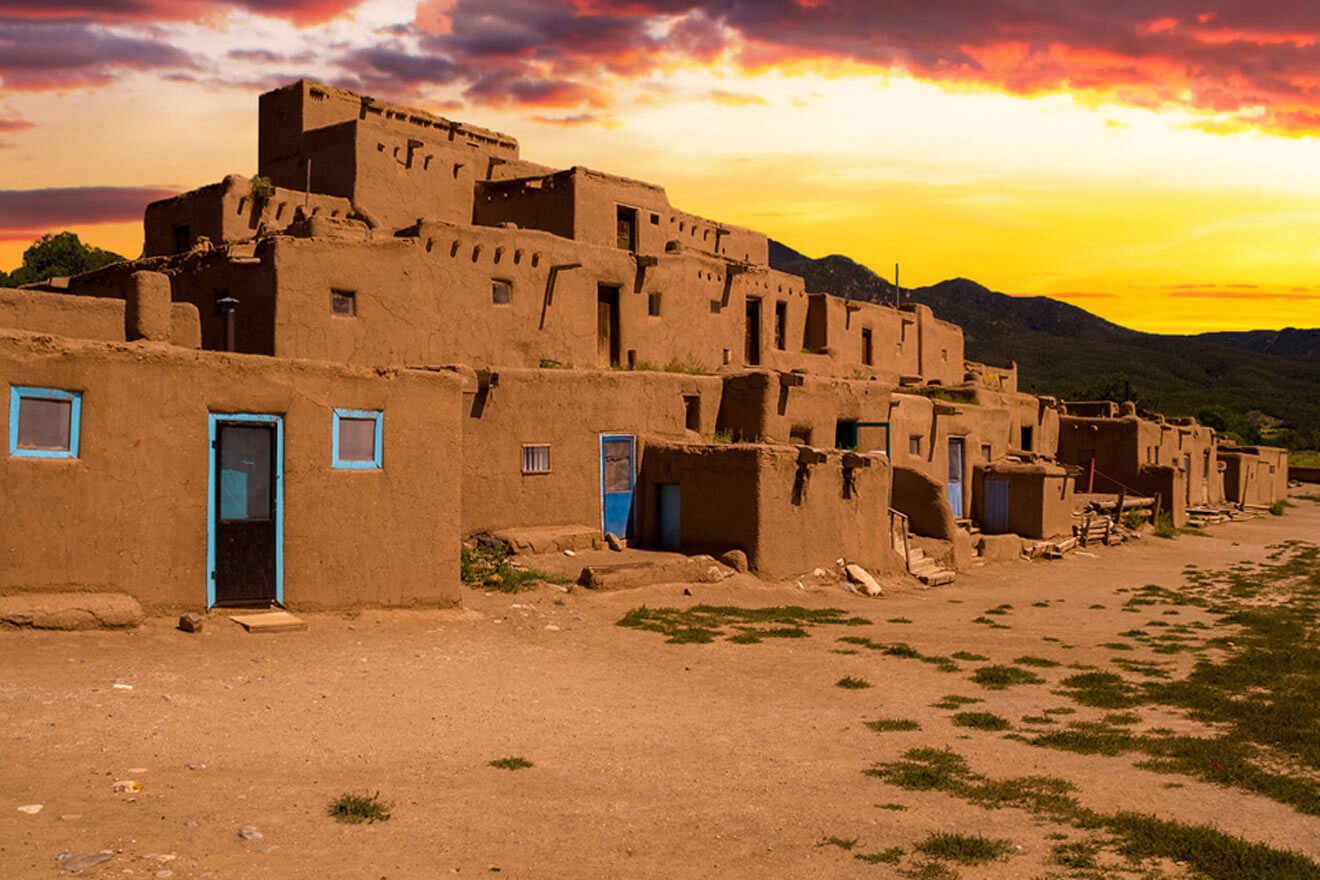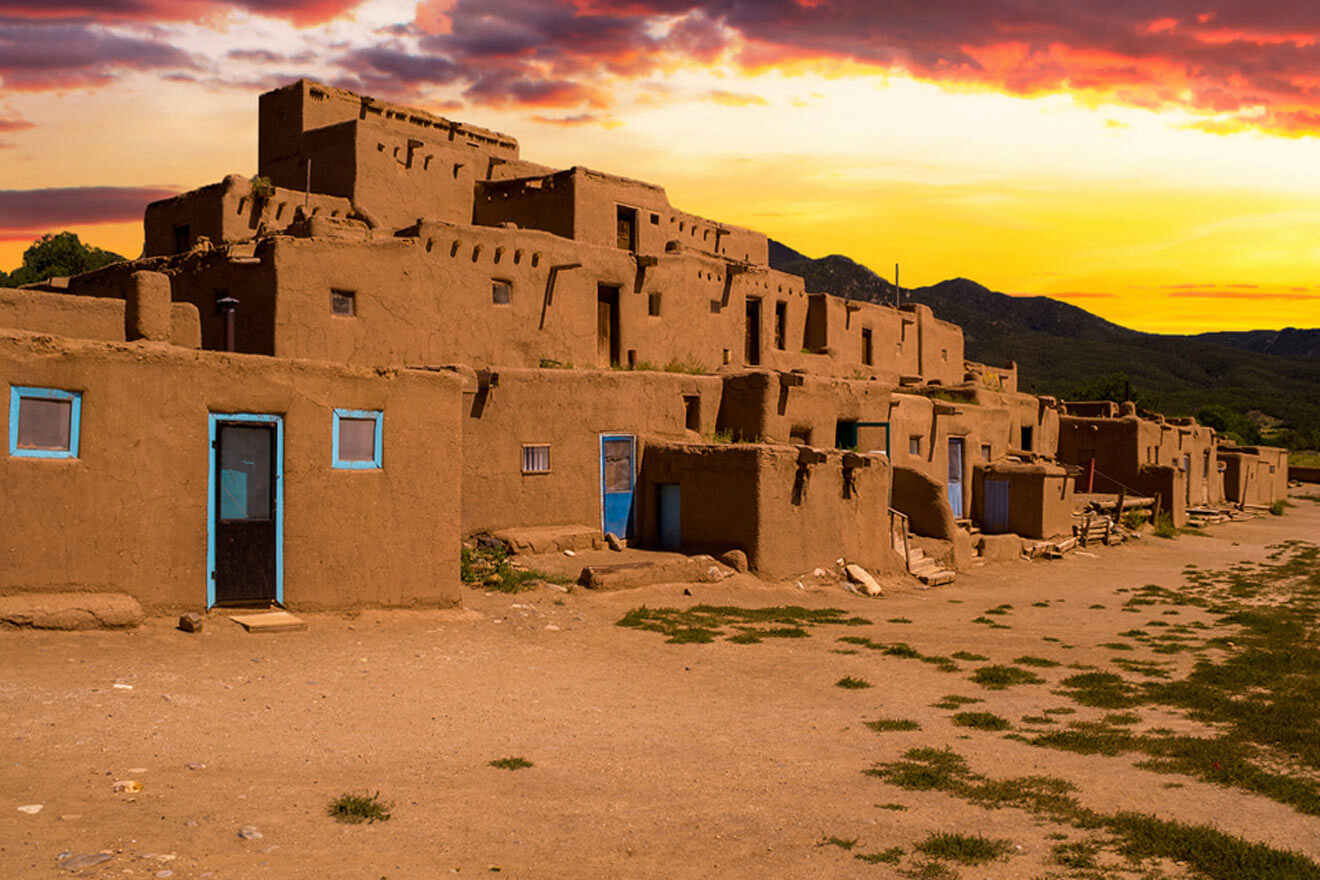 I do love quaint, small towns, and I'm sure you do too since you're visiting Taos, New Mexico, that's located along the Sangre de Cristo Mountains and Rio Grande River Valley.
Now you're even more prepared for your trip as we've seen the best places where to stay in Taos, plus a bonus section with some unique accommodations!
But as I always say, don't dwell too long before booking your hotel! This place is super touristic, and I won't be surprised if the good hotels sell out fast!
By the way, if you have a hard time trying to pick a place (I know they're all so good), then check out my 2 favorite hotels below:
Casa Gallina – An Artisan Inn – This super homey accommodation offers a great location, beautifully decorated rooms, and a terrace
El Pueblo Lodge – Enjoy the New Mexico sun by the outdoor pool of this hotel that has a hot tub and spacious rooms
Alright everyone! Have a wonderful trip, and if you've got some tips from your travels to Taos that you want to share with our community, just drop me a comment below, and I'll answer as soon as I can!
Safe travels,
Victoria
---
Pin it for later!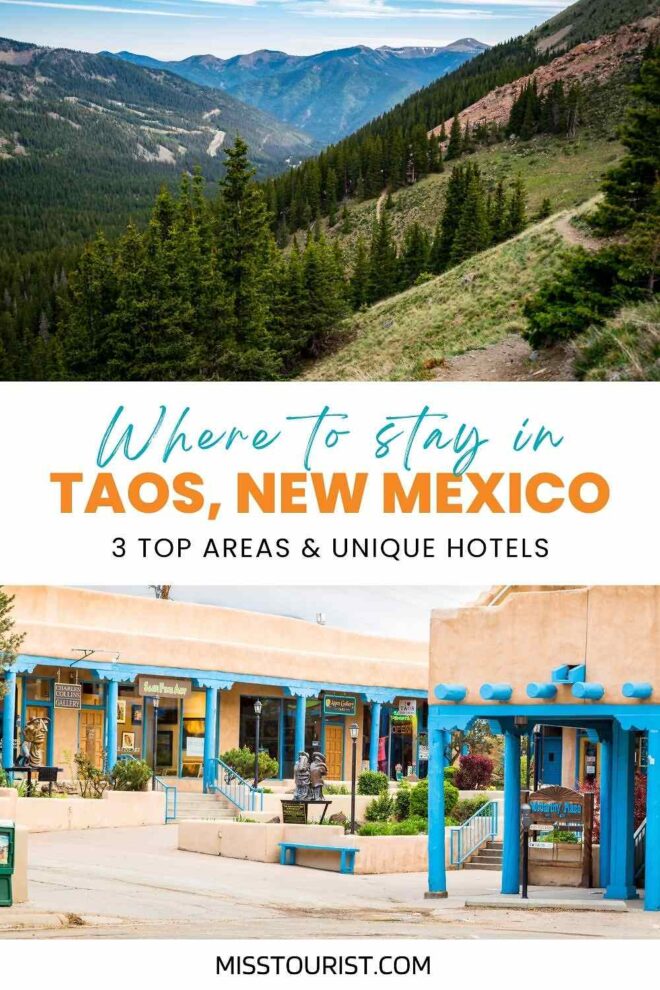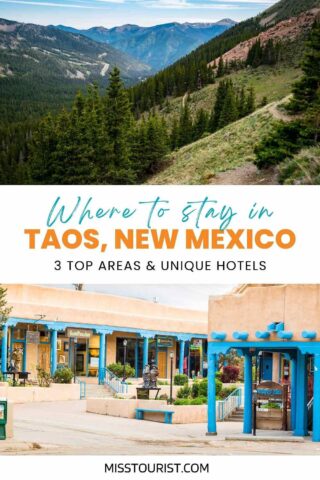 Pin it for later!