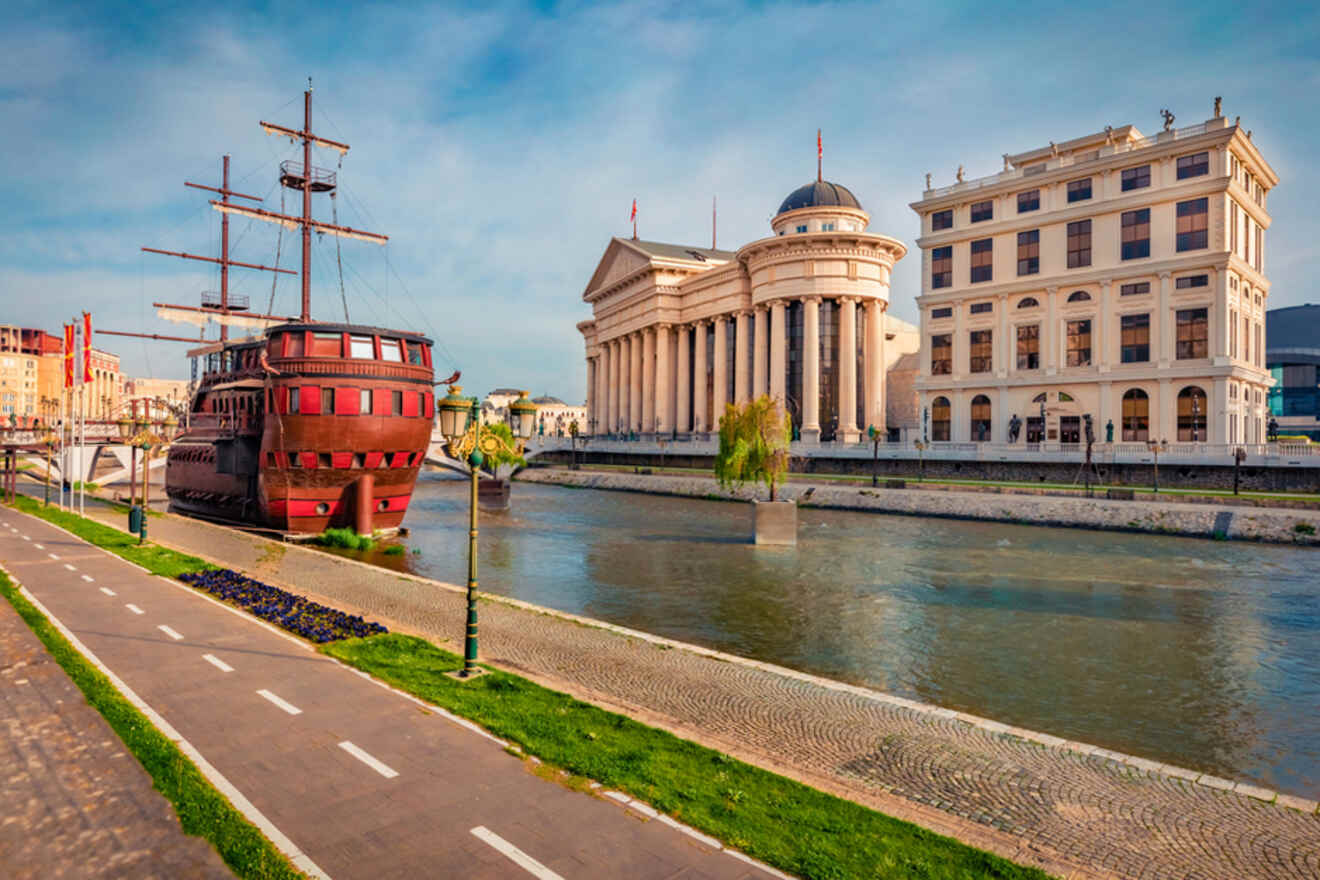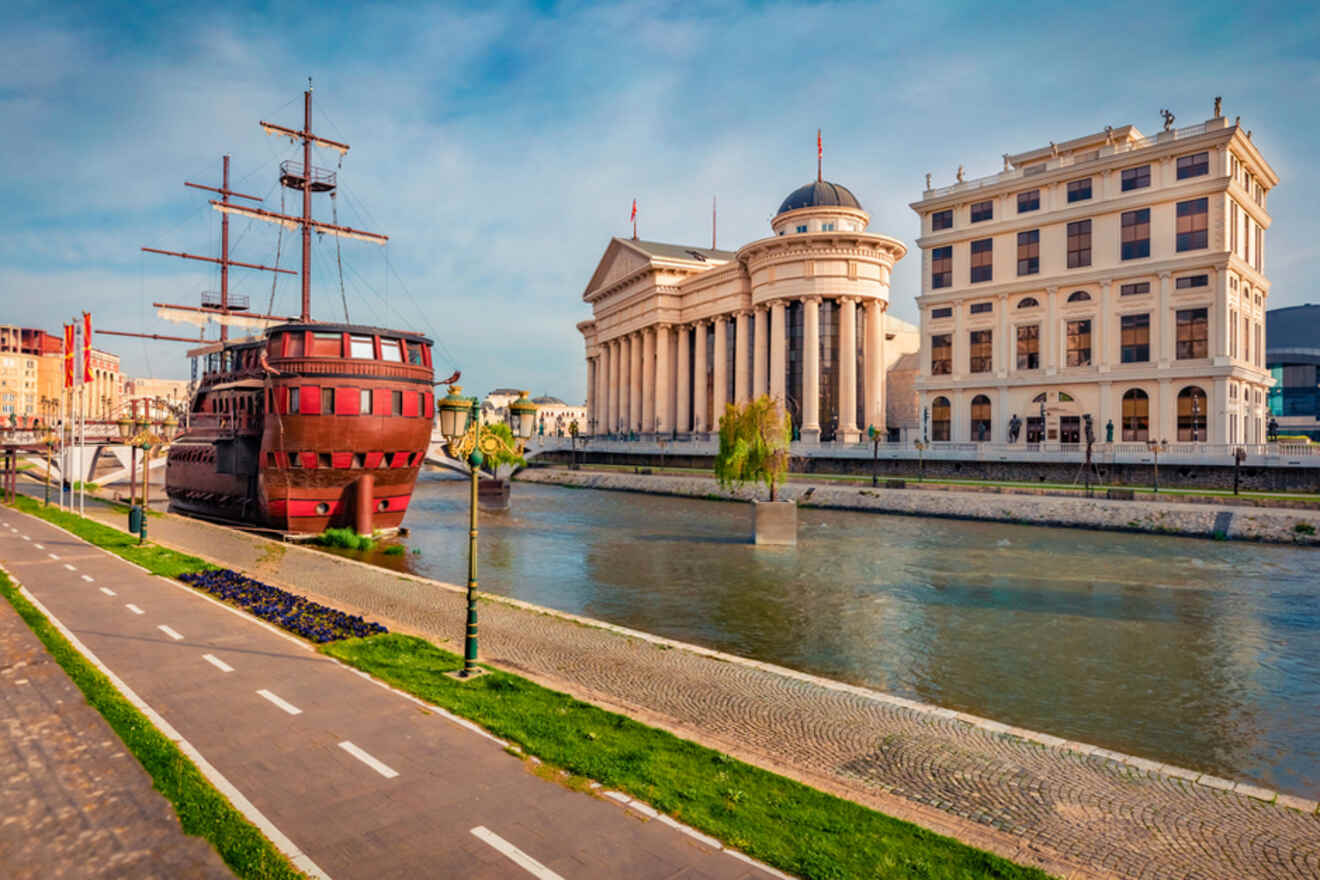 Macedonia's capital city is one of those places that you won't forget easily! There are many things to love about it, which makes it a bit difficult to pick where to stay in Skopje.
City Center is surely the best area to stay in Skopje, as it has the main attractions and the best Skopje hotels, but those aren't the only options! You'll find 5 more areas in this post that are great for culture lovers, have a bohemian vibe, an amazing location near the bus station, offer top Skopje hotels for families, and are super peaceful: Old Bazaar, Debar Maalo, Prolet, Near Sredno Vodno Park and Karposh.
Since this is a capital city, I highly recommend booking your hotels in advance, as the city is always filled with many tourists!
Let's go see some impeccable architecture!
If you are in a hurry
If you don't have the time to go through the whole post, then check out the list below, it has the top hotels to stay in Skopje:
Check out the map below if you need a bit of help visualizing all the areas where to stay in Skopje, North Macedonia:
1. City Center – where to stay in Skopje for the first time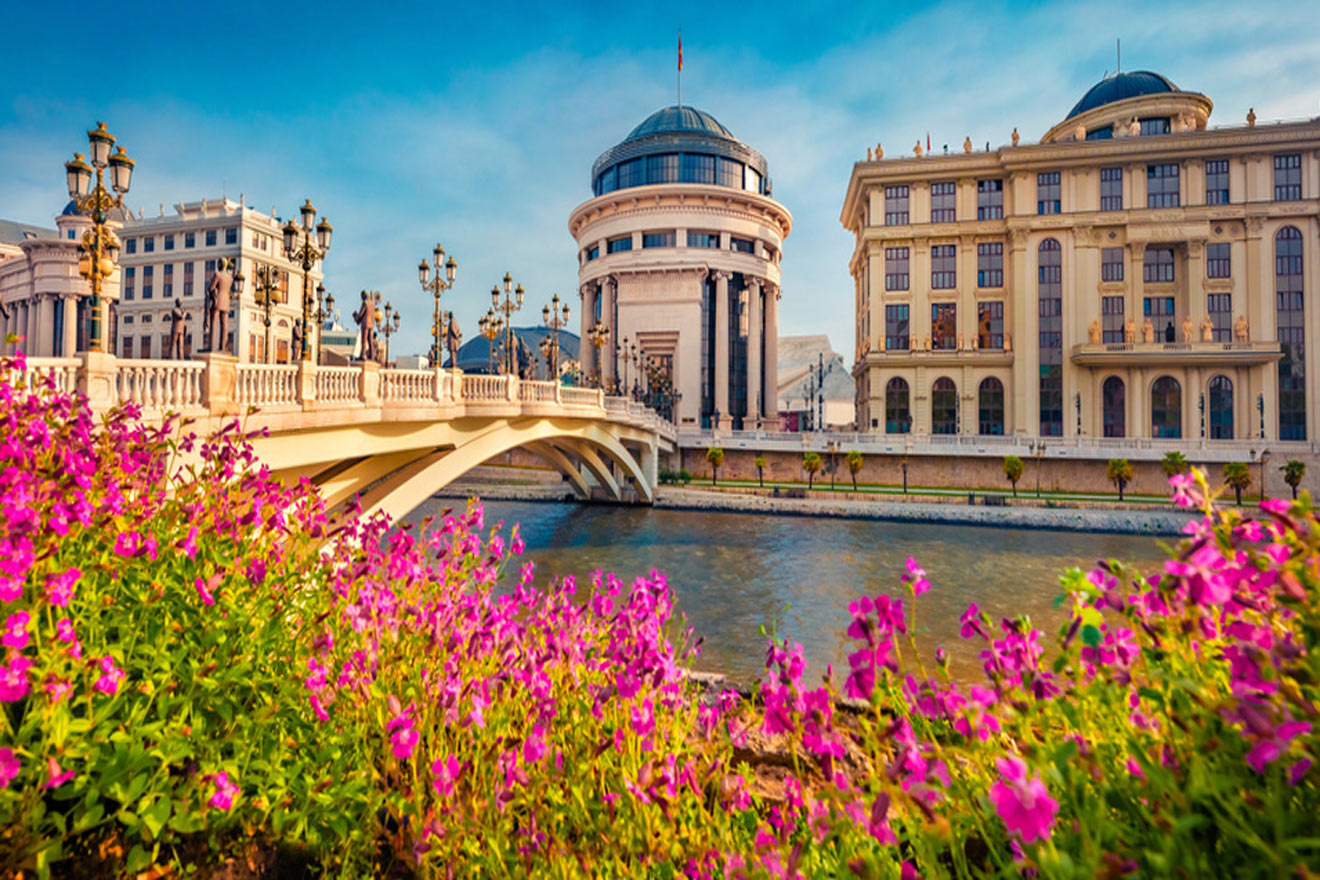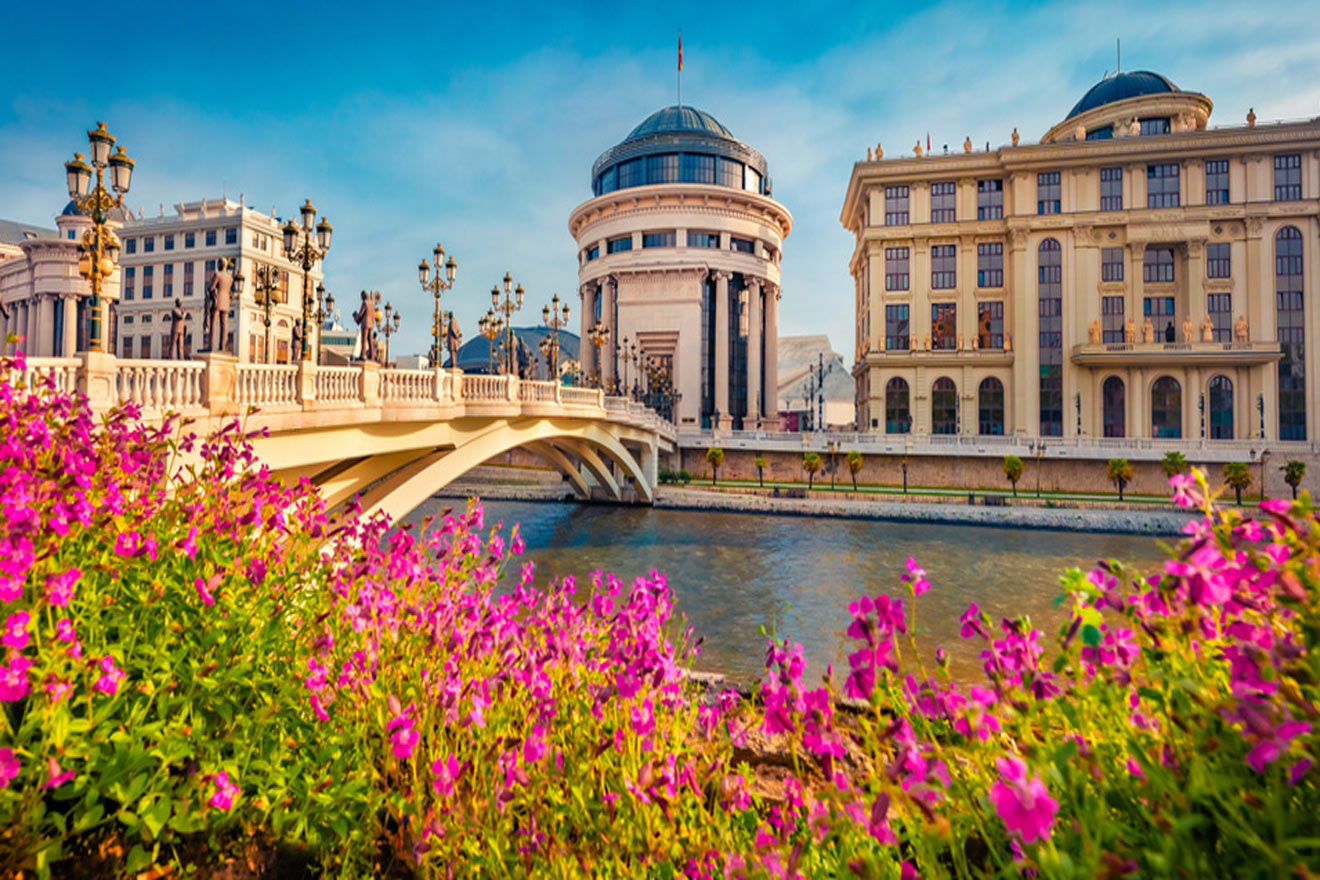 Planning your Skopje trip? Well, let's start from the beginning!
If you're traveling here for the first time, then there's no better area to stay in Skopje than the City Center. Home to all the major attractions like the Stone Bridge, the Kale Fortress, and the Park of the Woman Warrior, this area is the perfect spot to start your Macedonian adventure!
As a city bathed in so much rich history, Skopje in North Macedonia is the kind of place that you'll want to come back to over and over again!
Whether you're spending your time exploring the famous Macedonia Square, where you can admire the grand statue of Alexander the Great, or enjoying a coffee in a chic café on the Vardar riverbank, you'll want to savor every moment spent here!
It's true, there are many things to do in Skopje as you'll see for yourself, but don't forget that you also need to find fabulous accommodation in the city! Luckily, I did all the research for you! And all there's left to do is to make sure that you book them in advance!
Other accommodation options in City Center
Hotel Alexandar II – Since there are so many great hotels in Skopje City Center, I wanted to offer you one more option. This place which comes at a good price per night, has elegant decor, a shared lounge, and a terrace as well.
Things to do in City Center
Explore the famous Macedonia Square
Cross the beautiful Stone Bridge and Art Bridge
Soak in a city skyline view from Kale Fortress
Visit the Memorial House of Mother Teresa
Snap a pic of the Macedonia Gate
Admire the views of River Vardar
2. Old Bazaar – the best place to stay in Skopje for culture
Once you get here from the city center, you'll probably feel as if you've arrived in a whole different town!
That's because the architecture here dates back to the Ottoman period (and you may even notice some elements from the Byzantine period, too!
As you can probably tell from the name, there's a market here where you can find basically anything you want, from clothes, food, and lots of cool souvenirs that you can buy for memories! And if you like Turkish food or want to try it for the first time, then this is definitely the place to do it, as you'll find the most delicious baklava and kebabs in town!
Once your bellies are full and you've had enough Turkish coffee (it's super strong, trust me), then you can visit the cool attractions in the area where you can learn more about the city's history under Ottoman rule. So definitely stop at the National Gallery of Čifte Amam and at the History Museum & Academy of Arts "Suli An."
Other accommodation options in Old Bazaar
Things to do in Old Bazaar
3. Debar Maalo – for the bohemian vibe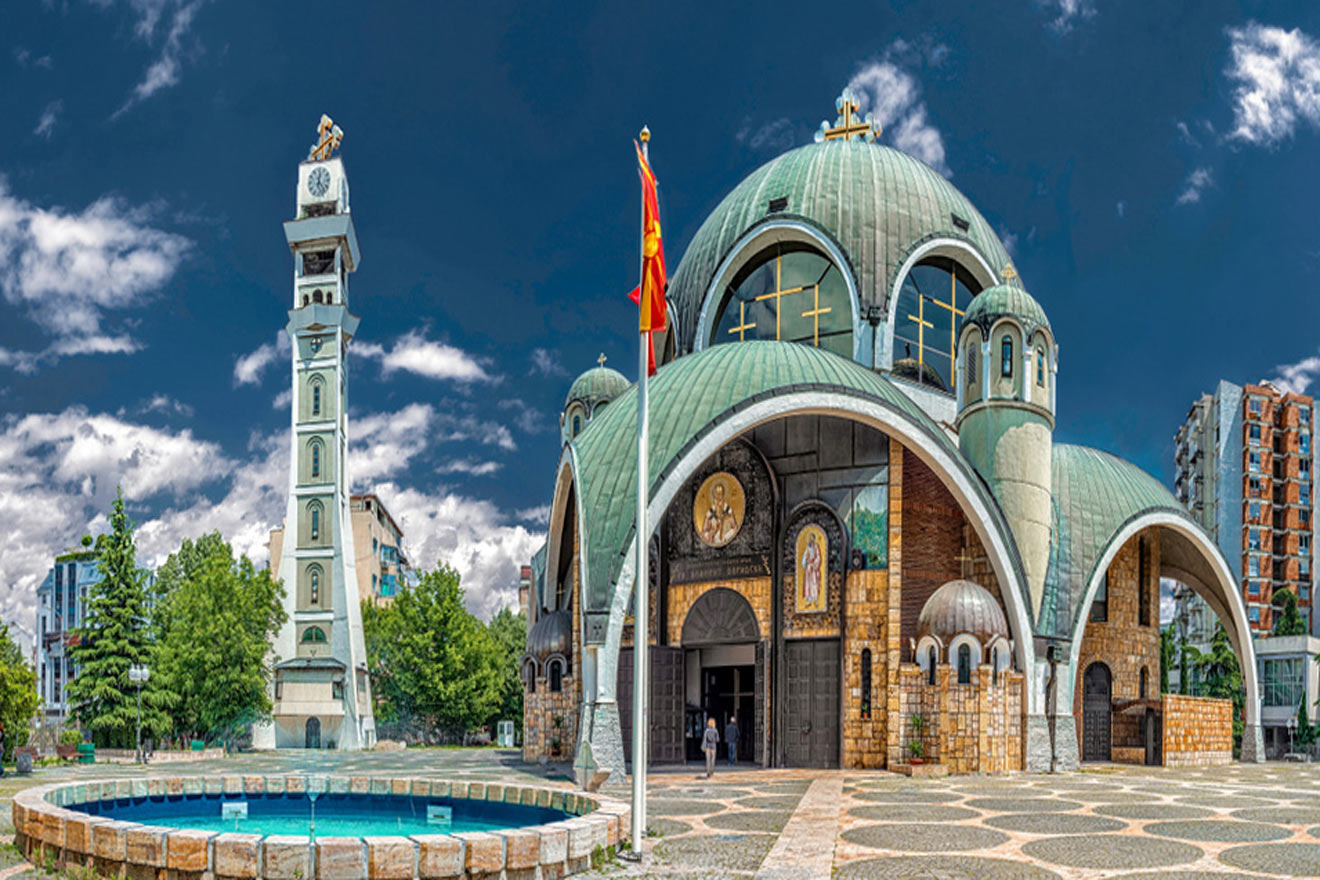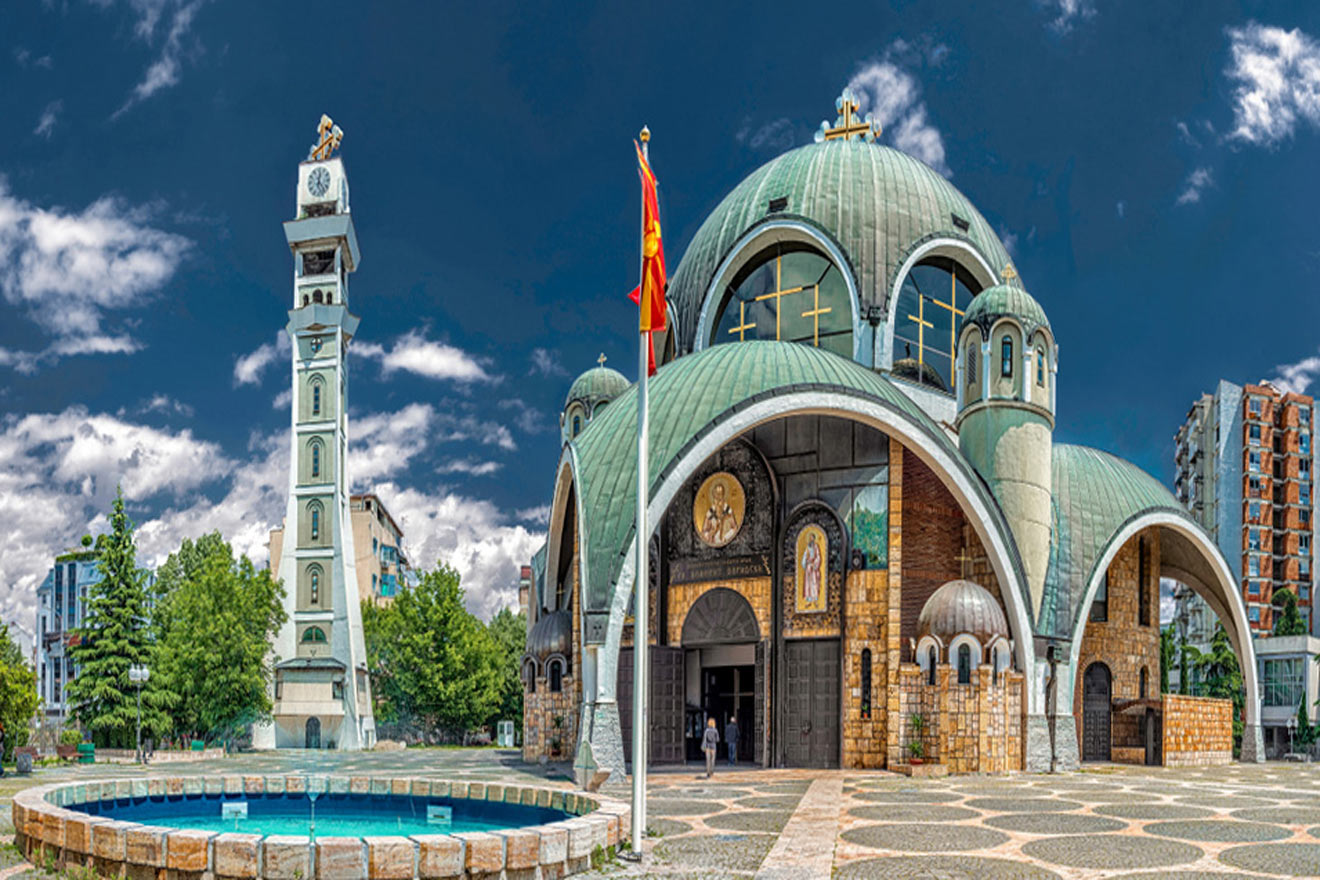 Located within 15 minutes' walking distance of the main square in the city and the Stone Bridge, Debar Maalo is a unique neighborhood that has this bohemian vibe that all tourists love!
You can sense the laid-back atmosphere and spot the countless bars and restaurants as you move away from the Center and walk toward Debar Maalo (Debar neighborhood).
If you're one who loves to try as many places to eat and try different international cuisine, then this is the place for you! Yep, foodies will have the time of their life here trying traditional Macedonian food and drinks as well as international dishes.
The main avenue here is called "Bohemian Street," and it's packed with great restaurants where you can eat some of the best food in town. If you're going during the weekend, you'll probably encounter a lot of crowds since everyone likes to hang around this area, so making lunch and dinner reservations is highly recommended!
If you want to have a taste of the local culture in town, then definitely look for some hotels here – I've listed the best Skopje hotels below!
Other accommodation options in Debar Maalo
Things to do in Debar Maalo
Eat a yummy meal at SushiCo
Admire the views of River Vardar
Check out the restaurants on Bohemian Street
Go visit the Church of St. Clement of Ohrid
Enjoy a walk in Skopje City Park
Buy some souvenirs from the small shops
4. Prolet – where to stay near the train/bus station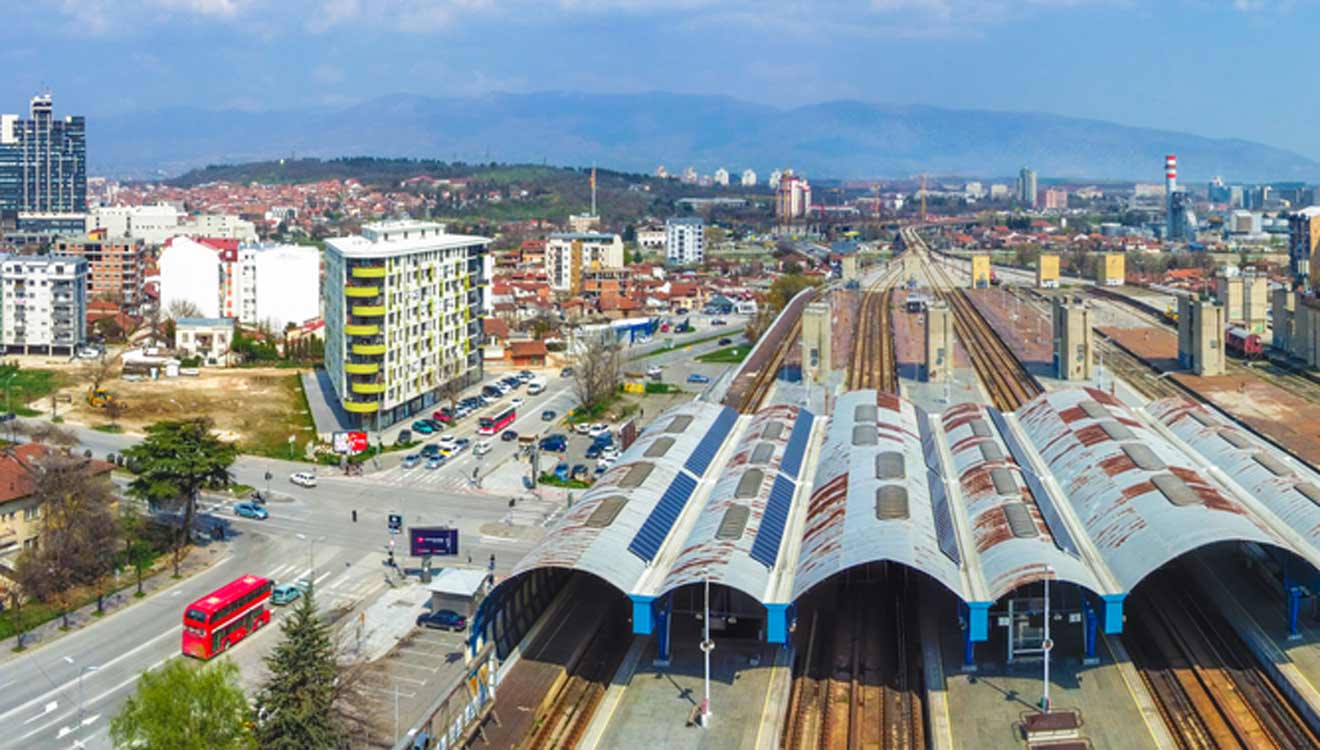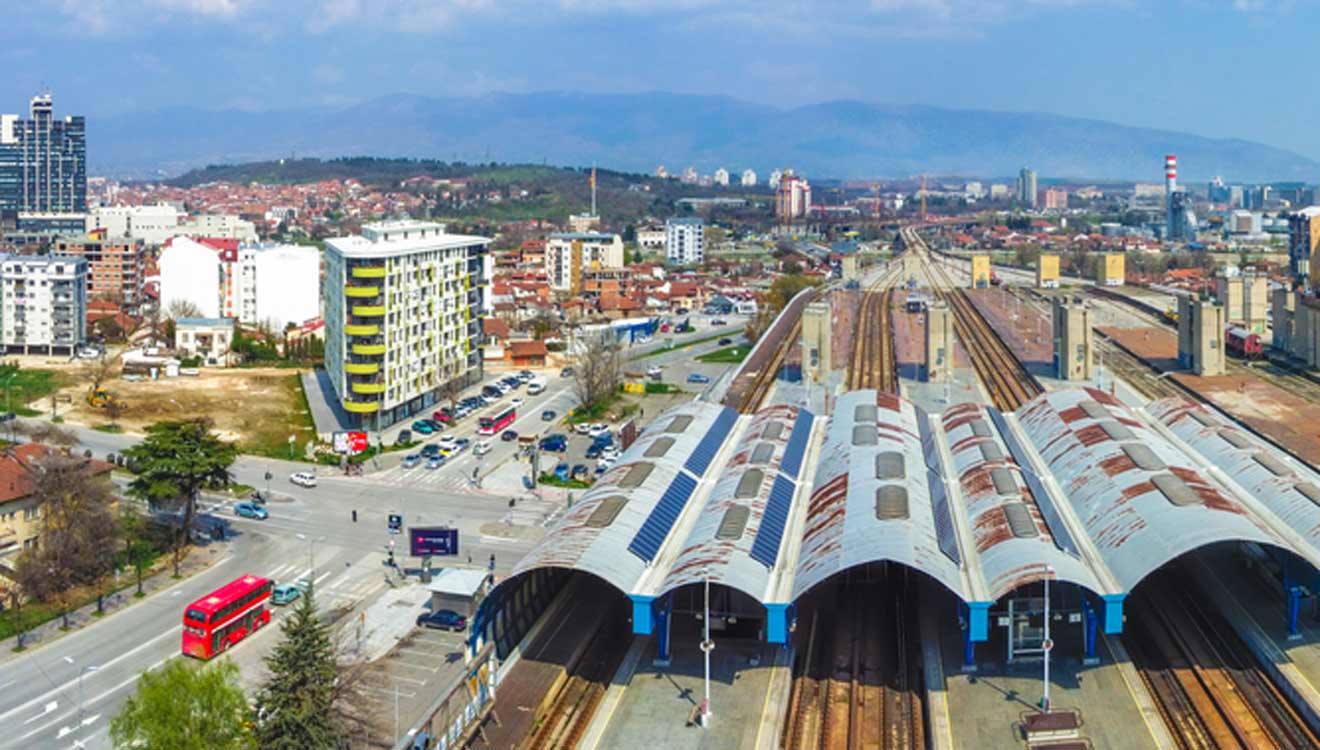 If you want to visit other places in Macedonia or go on day trips, then you may consider staying in Prolet, which is set right near the central train and bus station.
The area is within walking distance of the city center, which basically means you've hit the jackpot when it comes to transportation, as you can easily go wherever you want in no time!
As one of the smallest settlements in Skopje, North Macedonia, you won't find big attractions here, but hey, as we've seen, the city center is right around the corner! However, the area has a few restaurants, some shops, and bars.
The hotels are also a bit more affordable here, and you can actually get a taste of the authentic local atmosphere of the city, away from all the grand statues and museums.
Sometimes I think that's so fascinating because as tourists we only get to see just a side of the places we're visiting!
Now let's check out the hotels in Prolet!
Other accommodation options in Prolet
Things to do in Prolet
Enjoy a traditional dinner at Gostilnica Lezet
Head to the bus station and take a day trip
Explore the streets in Prolet
Visit the attractions in the city center
5. Near Sredno Vodno – where to stay for families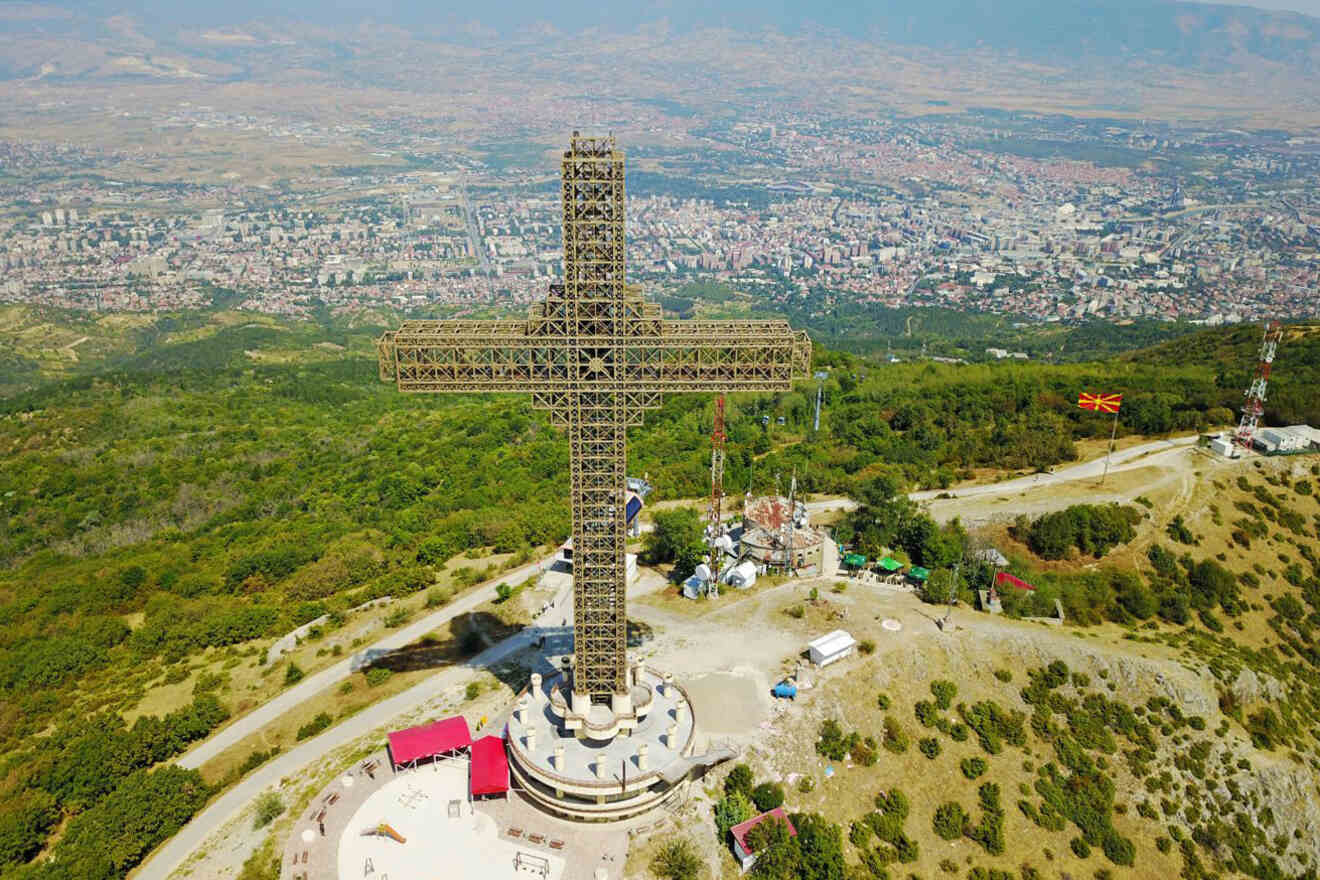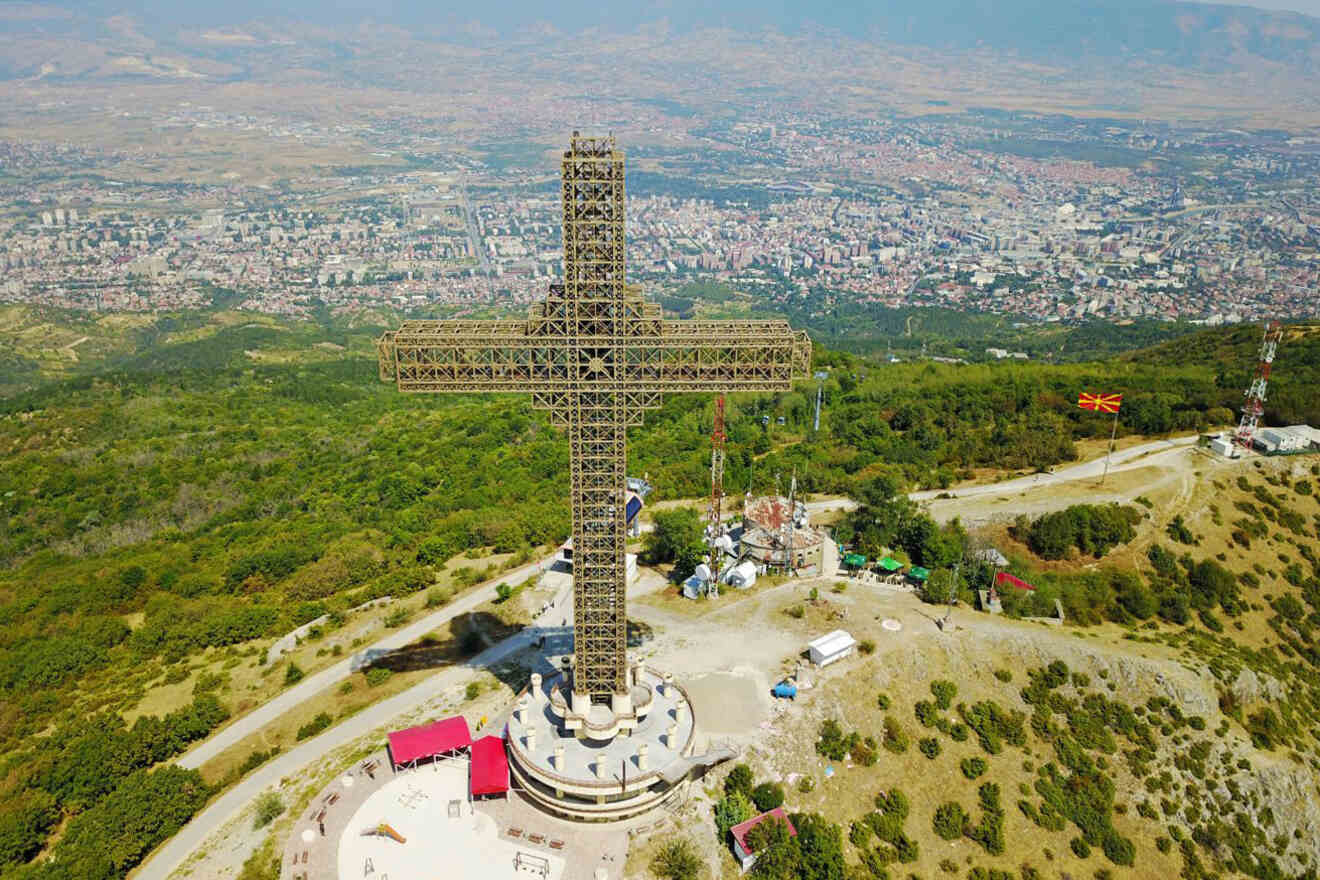 Taking the whole family on a trip to Skopje? I know it's hard to plan a holiday with all members of your crew, but hey, I'm here to help you with that!
And I found an amazing area that's set near the Sredno Vodno, which is home to the medium-sized Vodno Mountain. The park is pretty big, and there are lots of things to do here!
Plus, the kids will have all the room they want to run around, jump, hike, and enjoy the green side of Skopje, North Macedonia.
Many people go on hikes here or mountain biking, and there are a few picnic tables where you can relax and some shops, too.
I would also recommend this area to people who aren't big fans of the urban vibes. The park is the perfect place to get away from all the city noise!
Other accommodation options near Sredno Vodno
Things to do near the Sredno Vodno
6. Karposh – best place to stay in Skopje for tranquility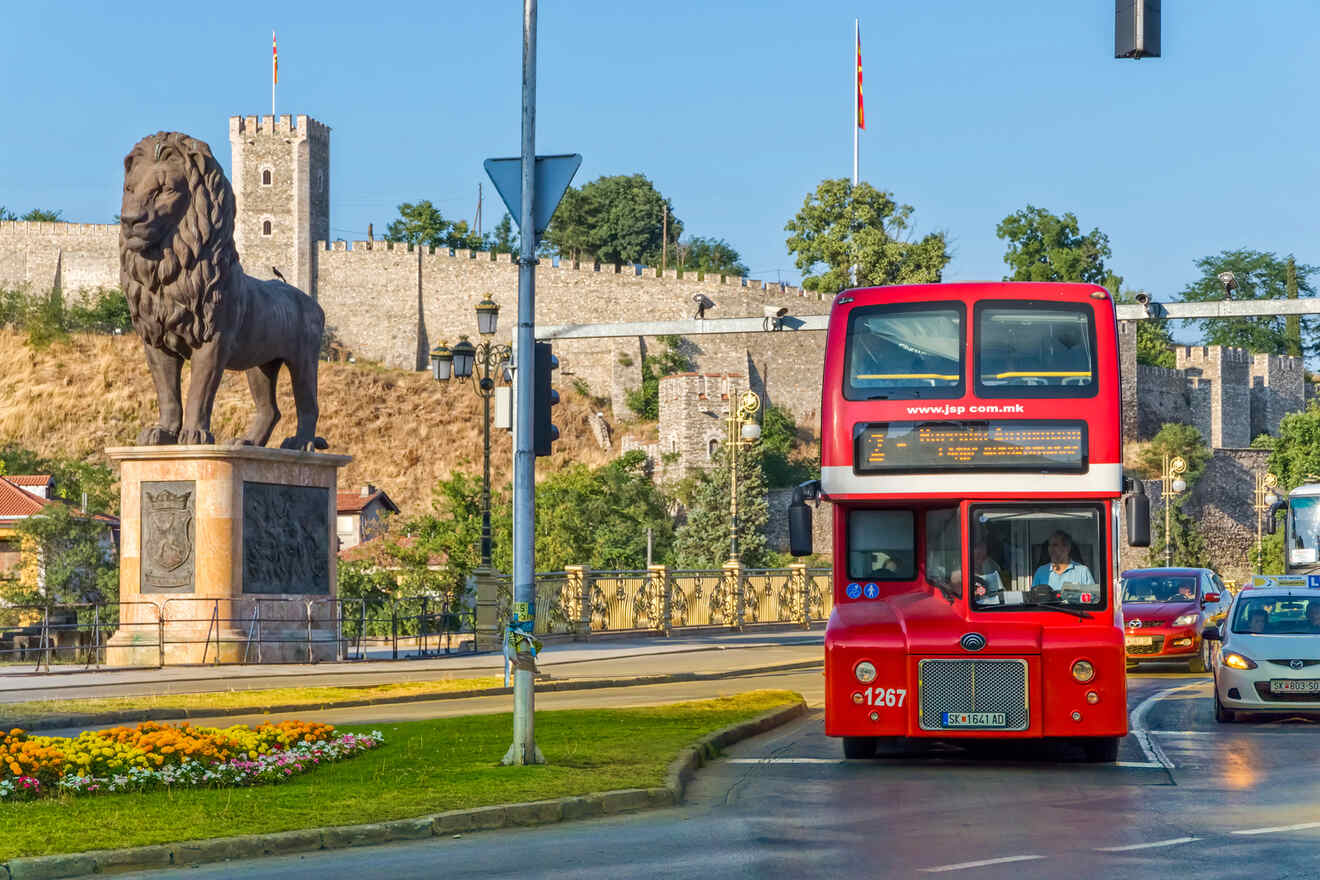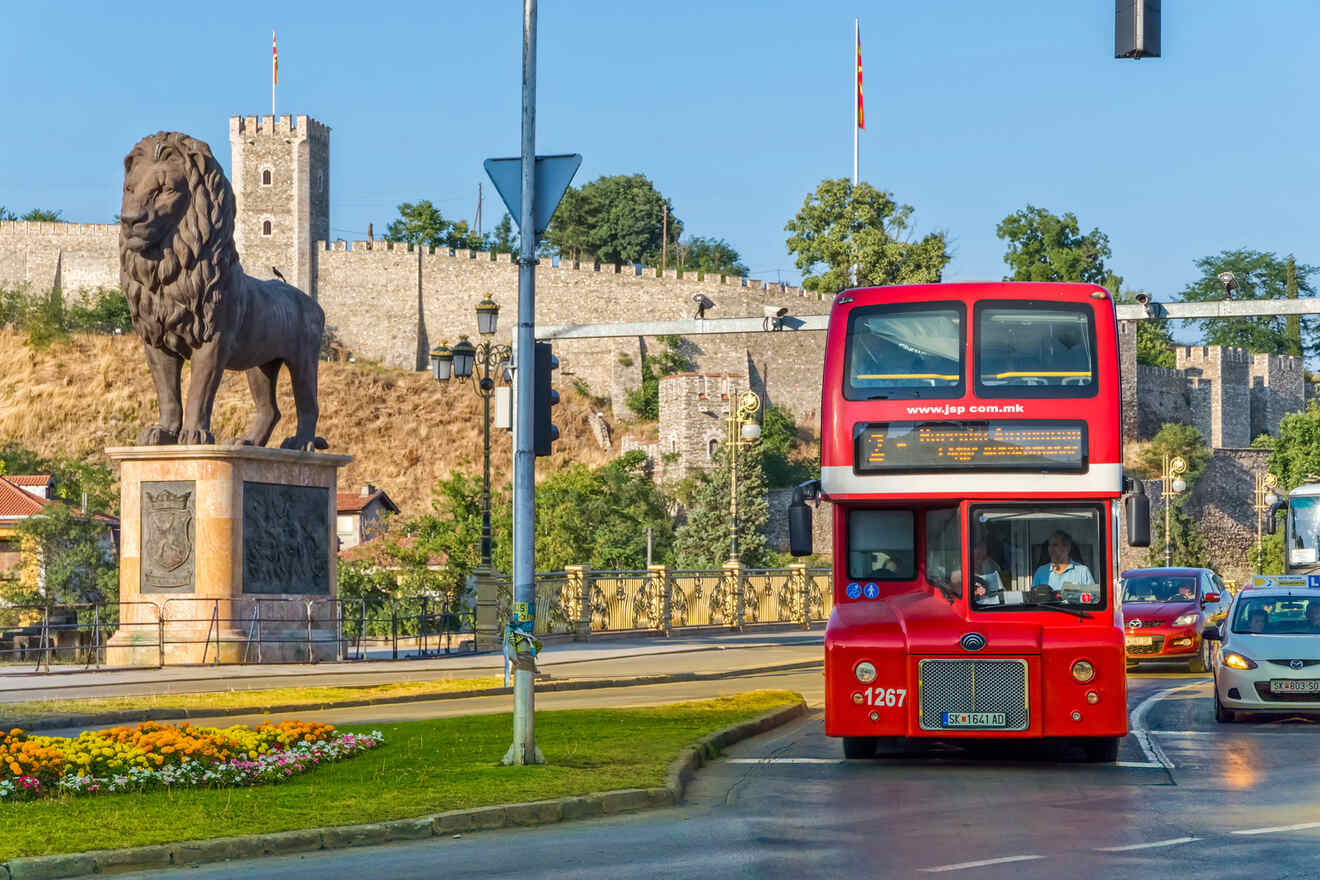 Nestled by the Vardar River, this area is perfect for those of you who don't want to stay where all the crowds are!
Although set a bit further away from the city center (around a 40 min walk), this area is super peaceful and quiet and among the best places to live in Skopje. You'll still find restaurants and bars, plus the Debar Maalo neighborhood is right after it as you go towards the Center, so you can always head there for some action.
But while you're here, you can explore the streets of the quiet neighborhood, check out the authentic local atmosphere, and even go shopping if you're in the mood.
In Karposh, you'll find the Skopje City Mall, where you can go watch a movie, grab a bite, or just browse around the many stores!
Other accommodation options in Karposh
Things to do in Karposh
Shop until you drop in Skopje City Mall
Grab a bite at Restaurant Kaj Cico
Attend a concert at sports center Boris Trajkovski
Admire the views of Vardar River
Go ice skating at Boris Trajkovski
FAQs about where to stay in Skopje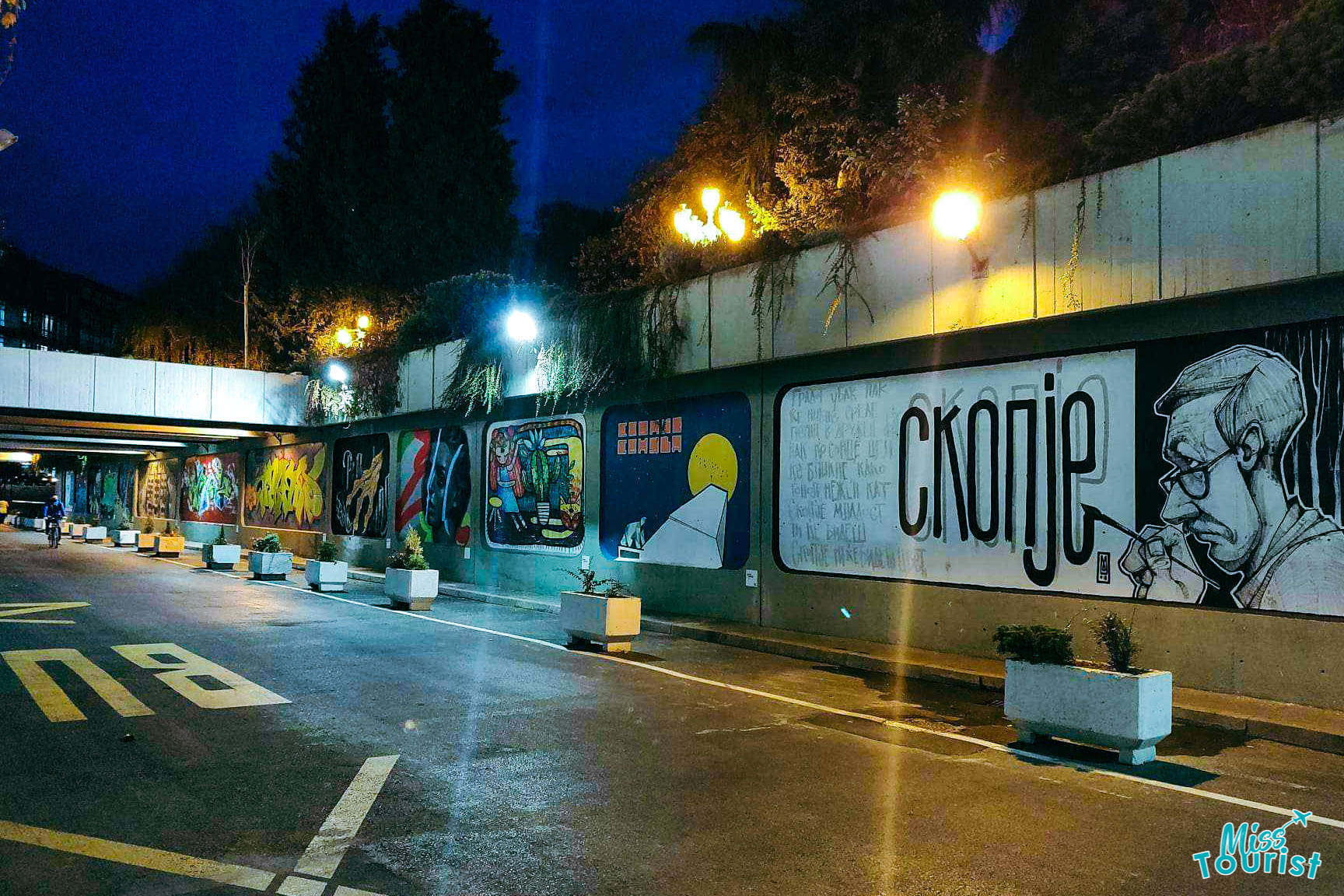 Conclusion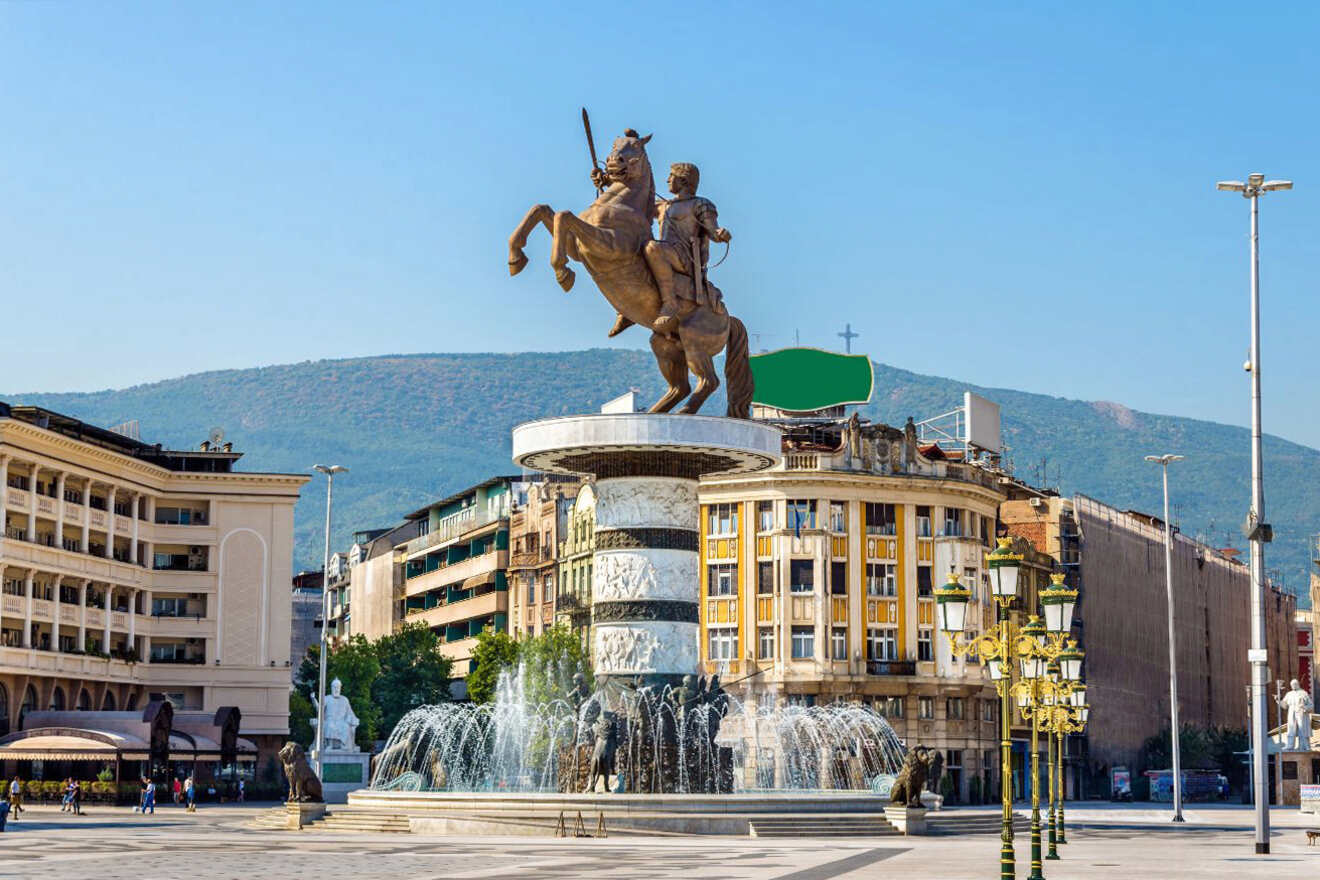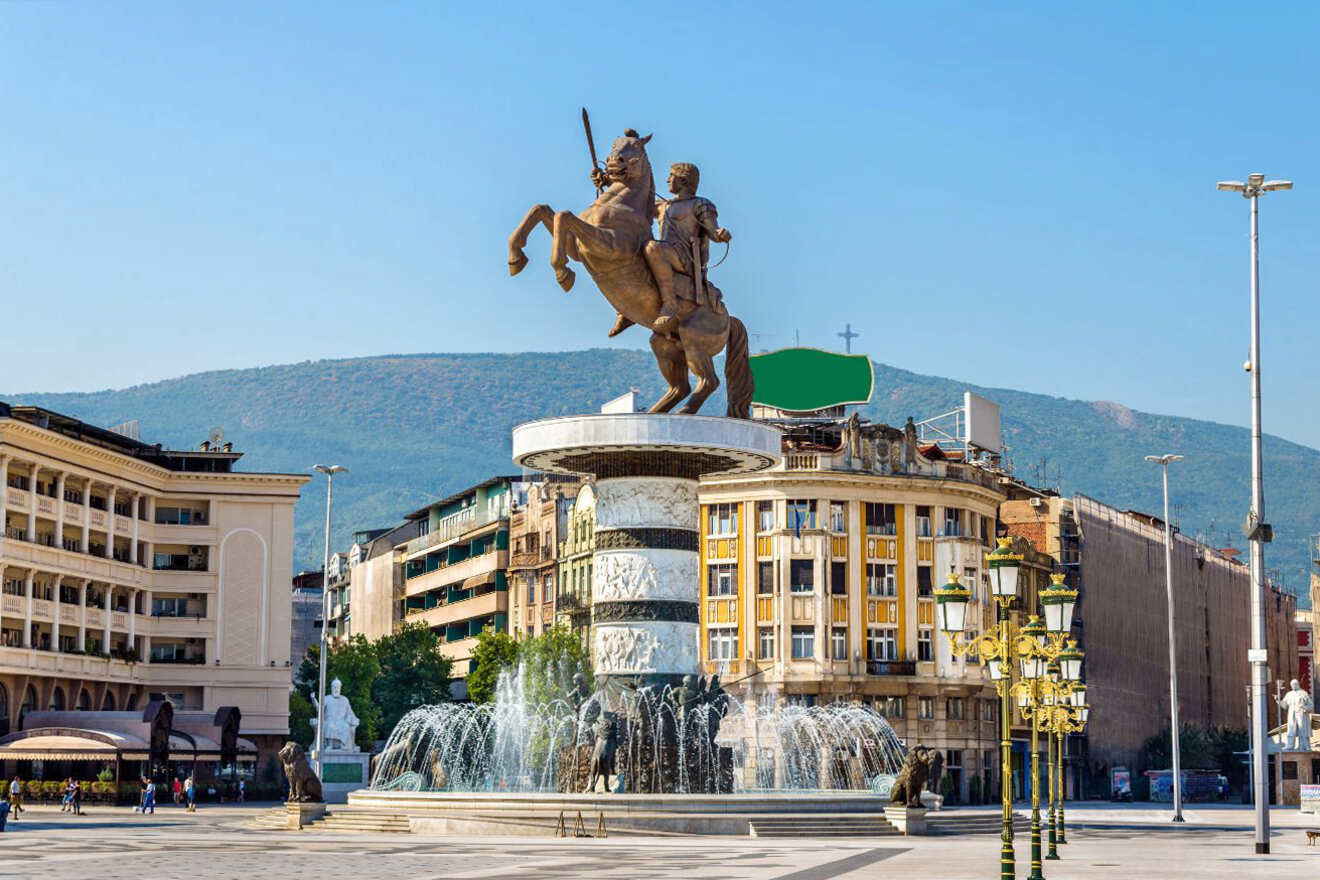 Phew, this city sure has lots of things to do and see! And today, you've also found out which are the best areas where to stay in Skopje!
We went through quite a long list of Skopje hotels in all of the 6 areas, but although the number is high, I still recommend booking your favorite place in advance, as this capital city is packed with tourists all year round!
And if you can't decide which one to pick, then check out my 2 favorite Skopje hotels below, both set in the city center:
Skopje Marriott Hotel – This modern boutique hotel offers an indoor pool, a fitness center, and a spa where you can go relax after a long day of exploring the town.
Hotel Senigallia – One of the best hotels in Skopje that's set in a stunning boat and which has a restaurant and 2 terraces with views of Vardar River.
It's been so fun telling you all about this incredible city in Macedonia! Enjoy your Skopje visit and as always, if you need more information or if I missed anything, you can just drop me a comment below, and I'll answer as soon as I can!
Safe travels,
Victoria
---