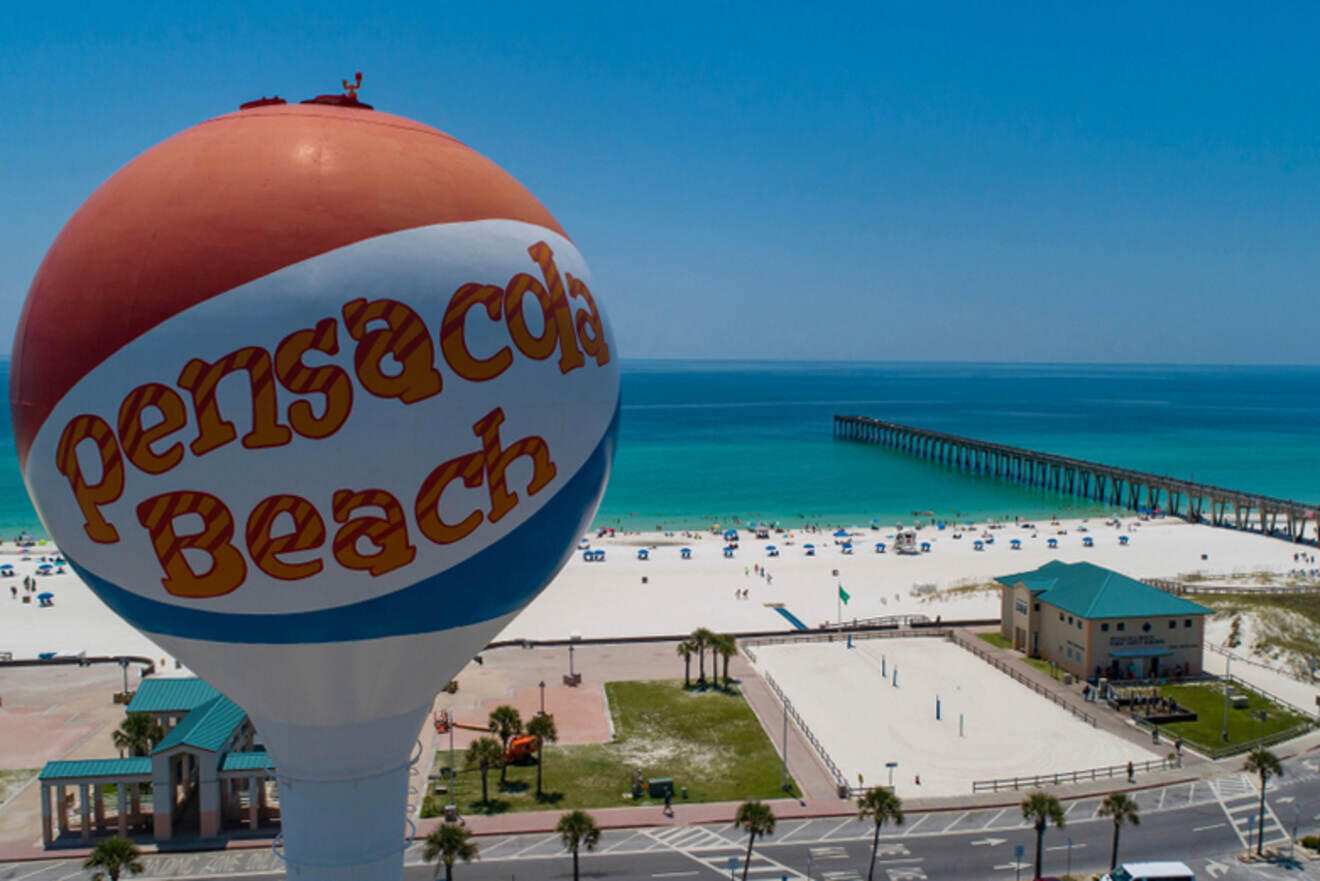 Pensacola, Florida, is a vibrant city that offers a wide range of activities for visitors to enjoy. Whether you're a history buff, beach lover, or foodie, there's something for everyone in this Gulf Coast gem!
This unique Florida coast destination has so much to offer visitors and locals alike looking for a fun, exciting, and educational adventure and amazing Pensacola attractions!
There are endless things to do in Pensacola, from a lively and vibrant uptown area to a cobblestone-laden historic downtown area with gorgeous shorelines. This is one of the oldest cities in the United States, so there is a really fascinating history here for you to discover.
Since this Gulf of Mexico gem is filled with fun things to do, you're going to want an outline from a local! Well, here I am, ready to tell you all the local Pensacola secrets!
So grab your bathing suit, lather on some reef-safe, non-toxic sunscreen, and let's get into it!
If you are in a hurry
Due to Pensacola's historical significance, it's a pretty popular tourist destination. Here are the best tours you should book in advance since they tend to sell out pretty quickly.
Here are the main things to book in advance:
1. Visit the Gulf Islands National Seashore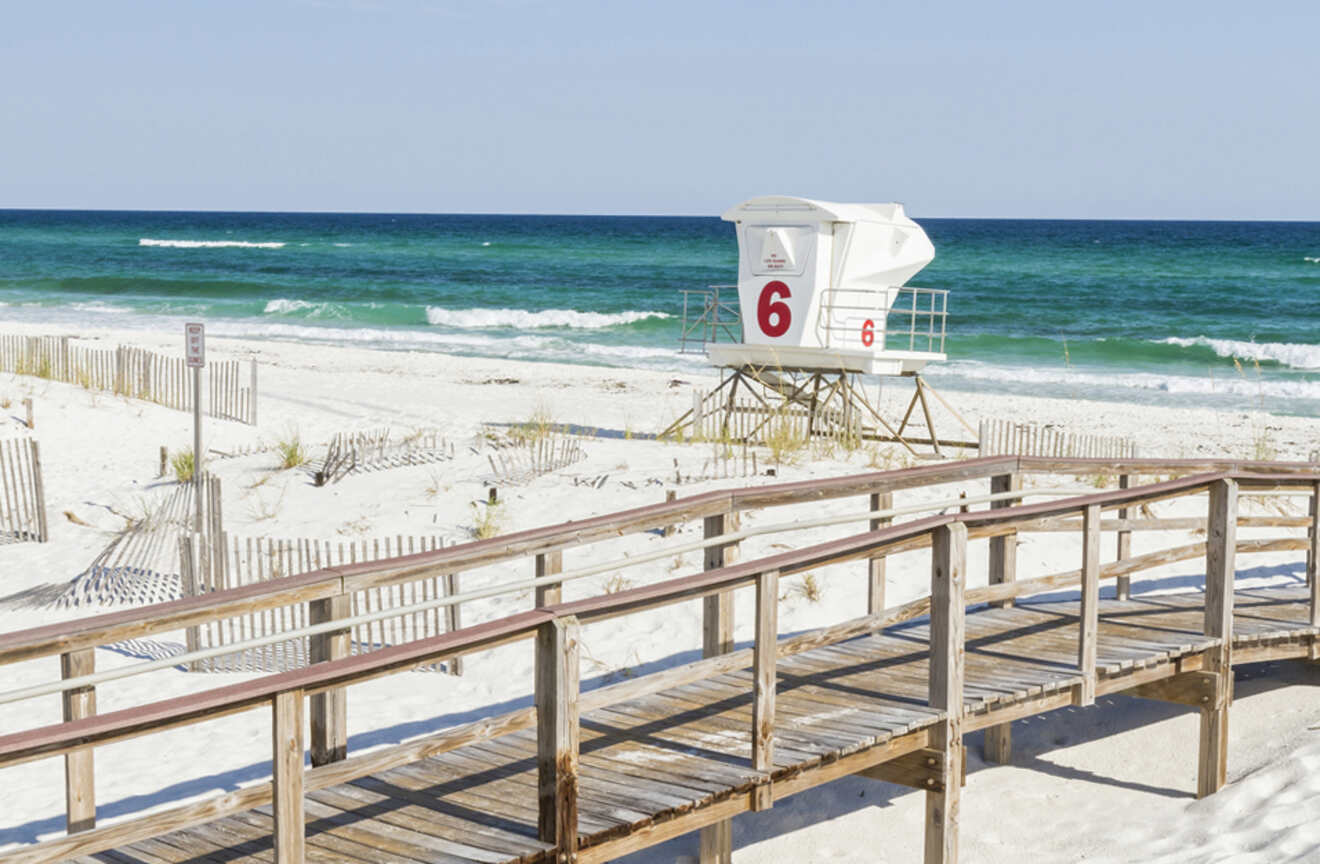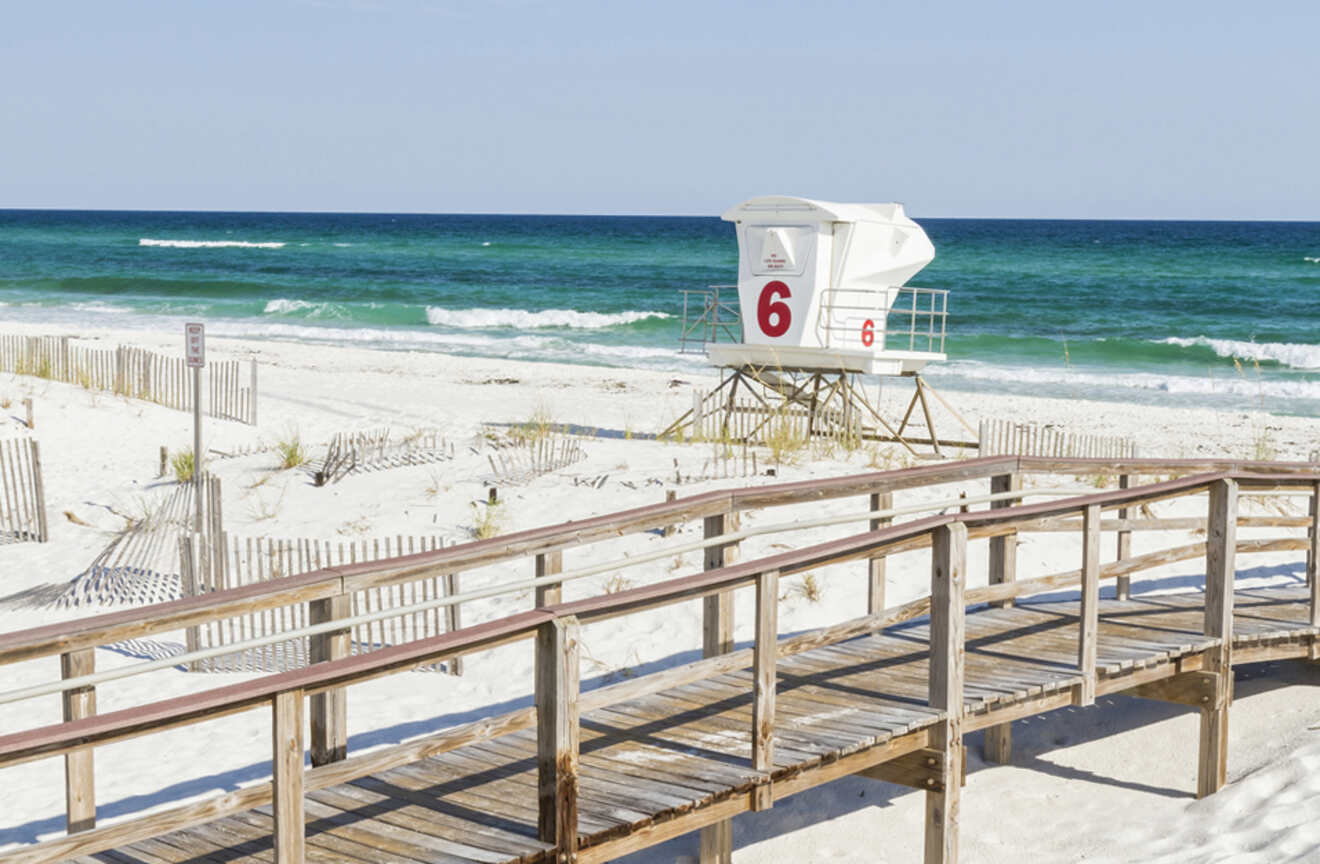 The Gulf Islands National Seashore is a pristine stretch of coastline that offers opportunities for swimming, hiking, and birdwatching.
Famous for its pristine Gulf Coast beaches, this is one of the best places to go to the beach in Pensacola.
The Gulf Islands National Seashore spans thousands of miles, protecting coastal salt marsh habitats, marine life, and hundreds of species that play vital roles in maintaining balance in the coastal ecosystem of the Panhandle.
With shining, ancient white quartz sand beaches and 50 shades of turquoise waters, the Gulf Islands National Seashore is home to some of the best beaches in the Panhandle.
This is also an excellent place for snorkeling, as you will see all sorts of marine life and colorful tropical fish darting in and out of coral!
You can enjoy your typical beach activities at the Gulf Islands National Seashore Sunbathe, read that book you've been trying to read for ages, go swimming, snorkel, surf, play volleyball, build a sandcastle, and more!
This is one of the best free things to do in the Pensacola area. In fact, it's one of the best THINGS to do in Pensacola, and it just happens to be free 🙂
PRICE: Free
2. Stroll through Historic Pensacola Village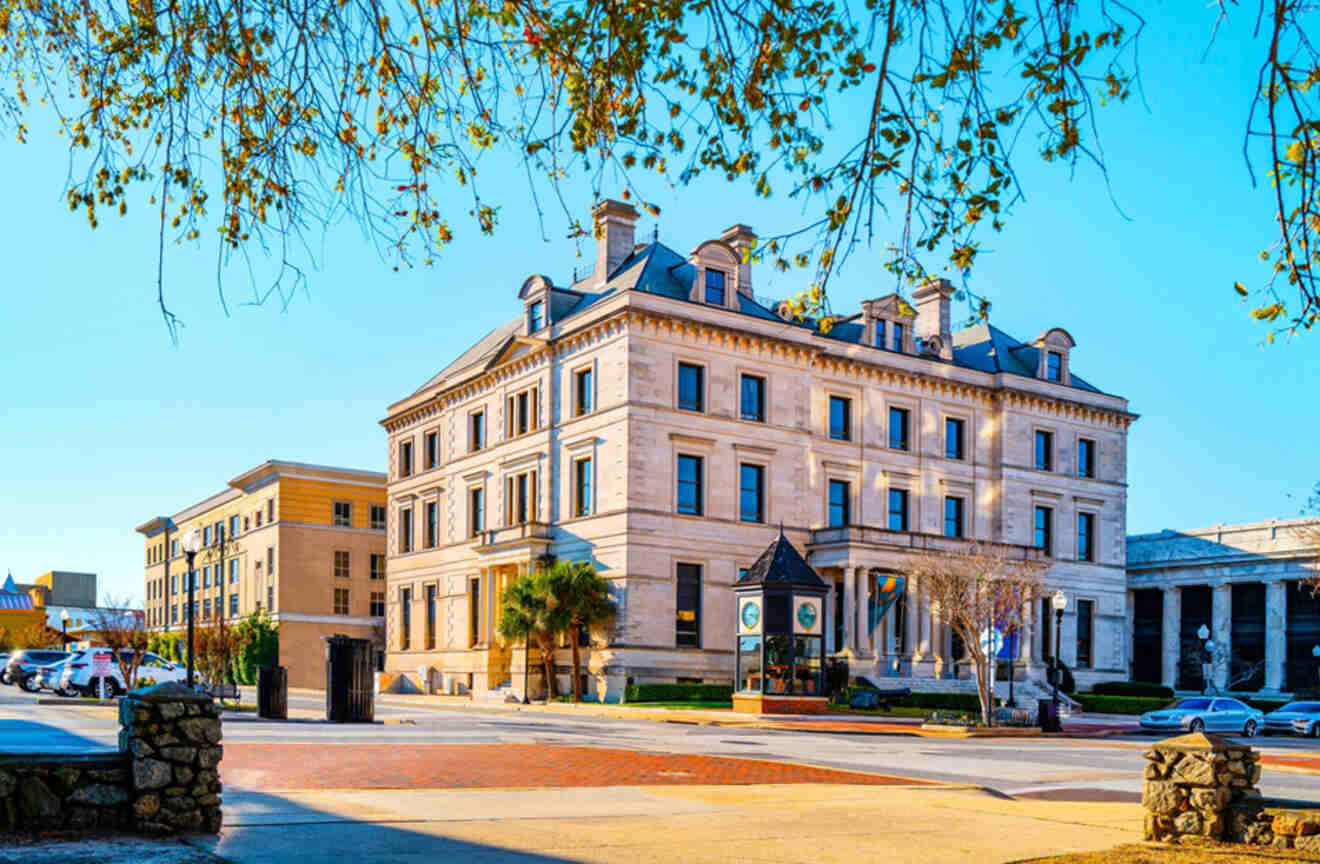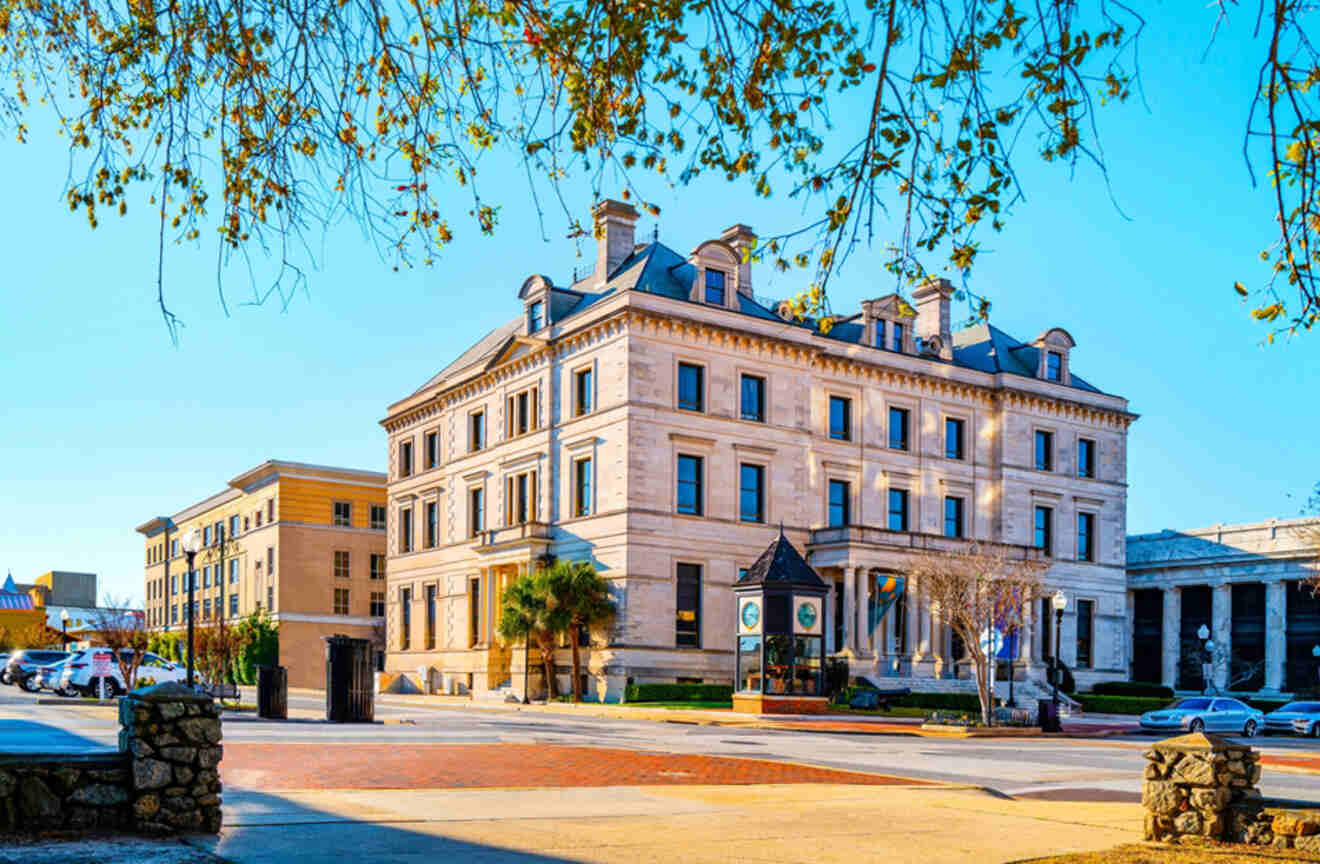 Take a step back in time and explore Historic Pensacola Village. The village is home to over 20 historic properties that date back to the 18th and 19th centuries.
Located in Downtown Pensacola and encompassing 8.5 acres, Historic Pensacola Village is home to 28 preserved historic buildings from the time of colonization, through the American Civil War, to WWII.
One of the first colonial settlements in what is now the United States, the Historic Pensacola Village is an excellent place to visit for history buffs.
This provides a unique experience to see some of the first-ever British and Spanish colonial settlements in the area. If you're interested, you may also want to check out Old Christ Church, a 19th century church with a super interesting history!
The Pensacola Historic District is an integral part of Pensacola. If you want to make the most out of your visit, you should definitely go on this hop-on hop-off tour! It's so fun and you'll even get a guided tour of Pensacola's oldest house – and over $100 in discounts across the town!
PRICE: US$30
3. Visit the Pensacola Lighthouse and Museum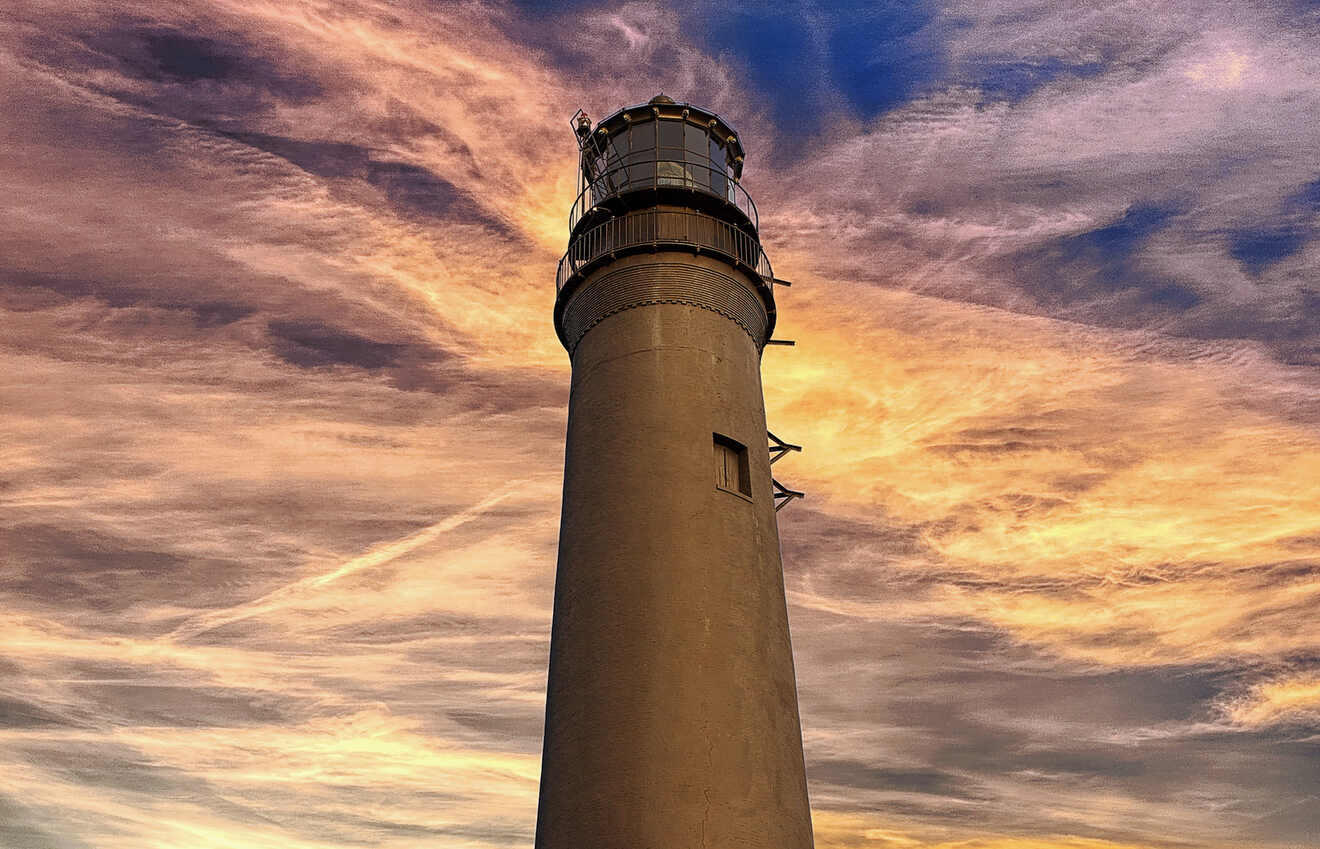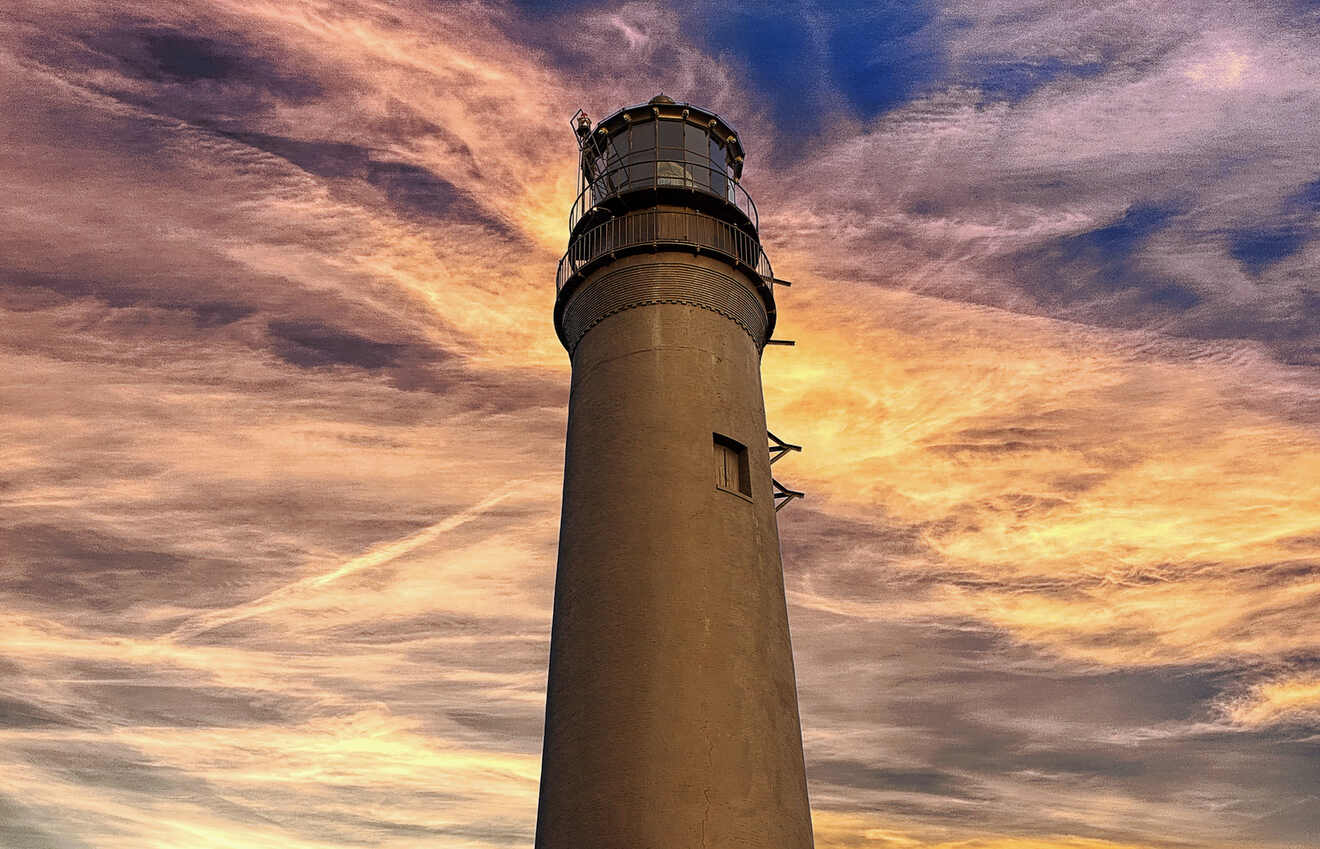 The Pensacola Lighthouse and Museum has been guiding ships into Pensacola Bay since 1859. Visitors can climb to the top of the lighthouse and enjoy panoramic views of the Gulf of Mexico.
This is by far one of the coolest things to do in Pensacola. While it's quite the workout to climb to the top of the lighthouse, it is 100% worth it. The panoramic views are absolutely breathtaking!
Overlooking Pensacola Bay, the views from the Pensacola Lighthouse and Maritime Museum are gorgeous and offer a great opportunity for a photo op.
Fun fact, this lighthouse was originally built on top of a boat! It was a part of several "lightships" that would travel around the islands of Pensacola. It was taken off a ship and transported to land in the early 1800s!
The museum features all sorts of interesting exhibits that highlight the area's maritime history.
PRICE: US$10
4. Explore the Pensacola Museum of Art
The Pensacola Museum of Art features a collection of contemporary art galleries and rotating exhibits.
While St. Pete and other West Coast cities have a vibrant arts culture, the Pensacola Museum of Art is the only art museum in Pensacola!
Even the architecture is a part of the artistic experience of the Pensacola Museum of Art. Housed in an old Spanish-style jailhouse converted into an art museum in the 1950s, the entire experience, from the architecture to the art-laden walls, is super memorable.
Marvel at sculptures and paintings from all over the globe, and attend workshops and educational experiences!
PRICE: US$12
5. Marvel at Fort Pickens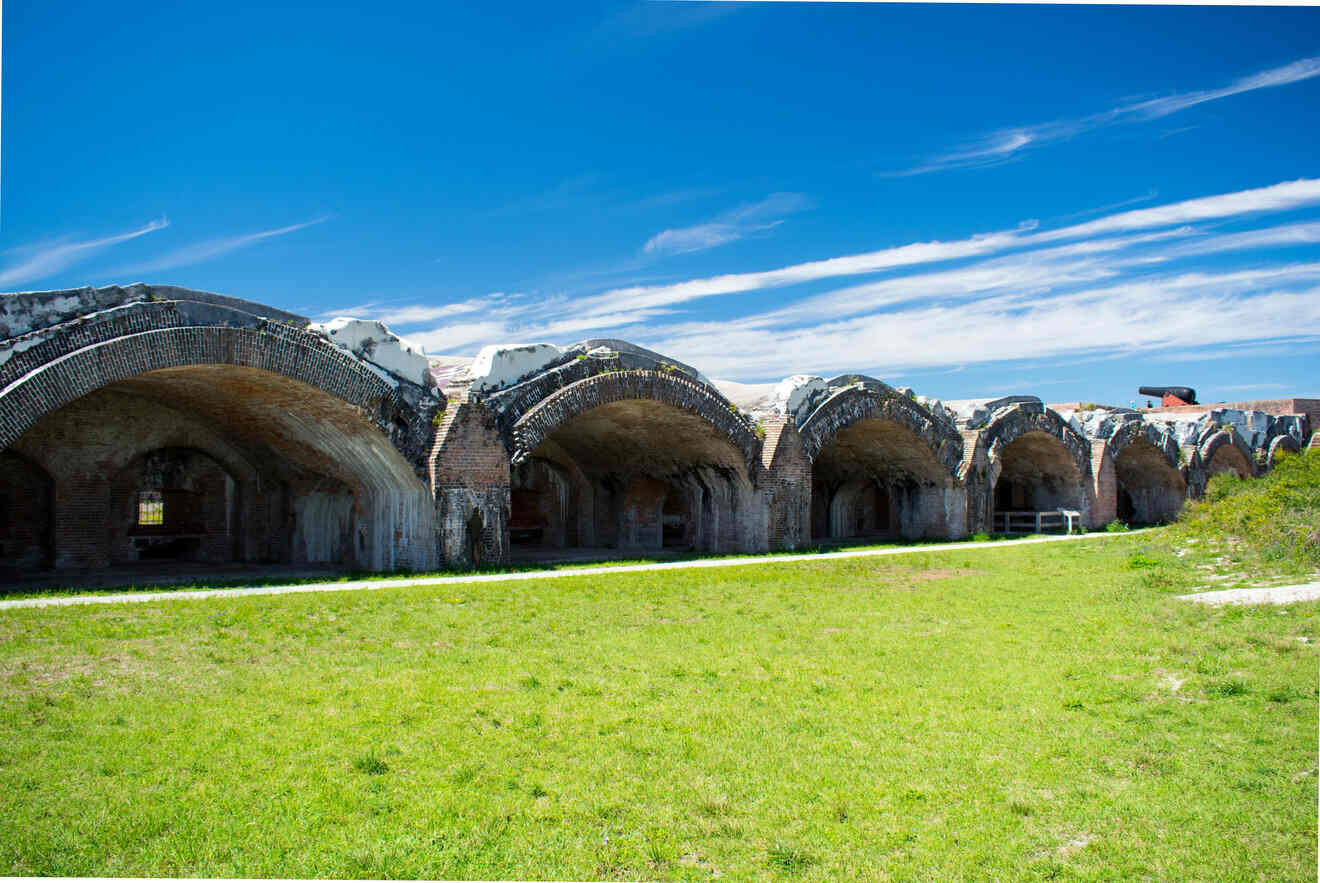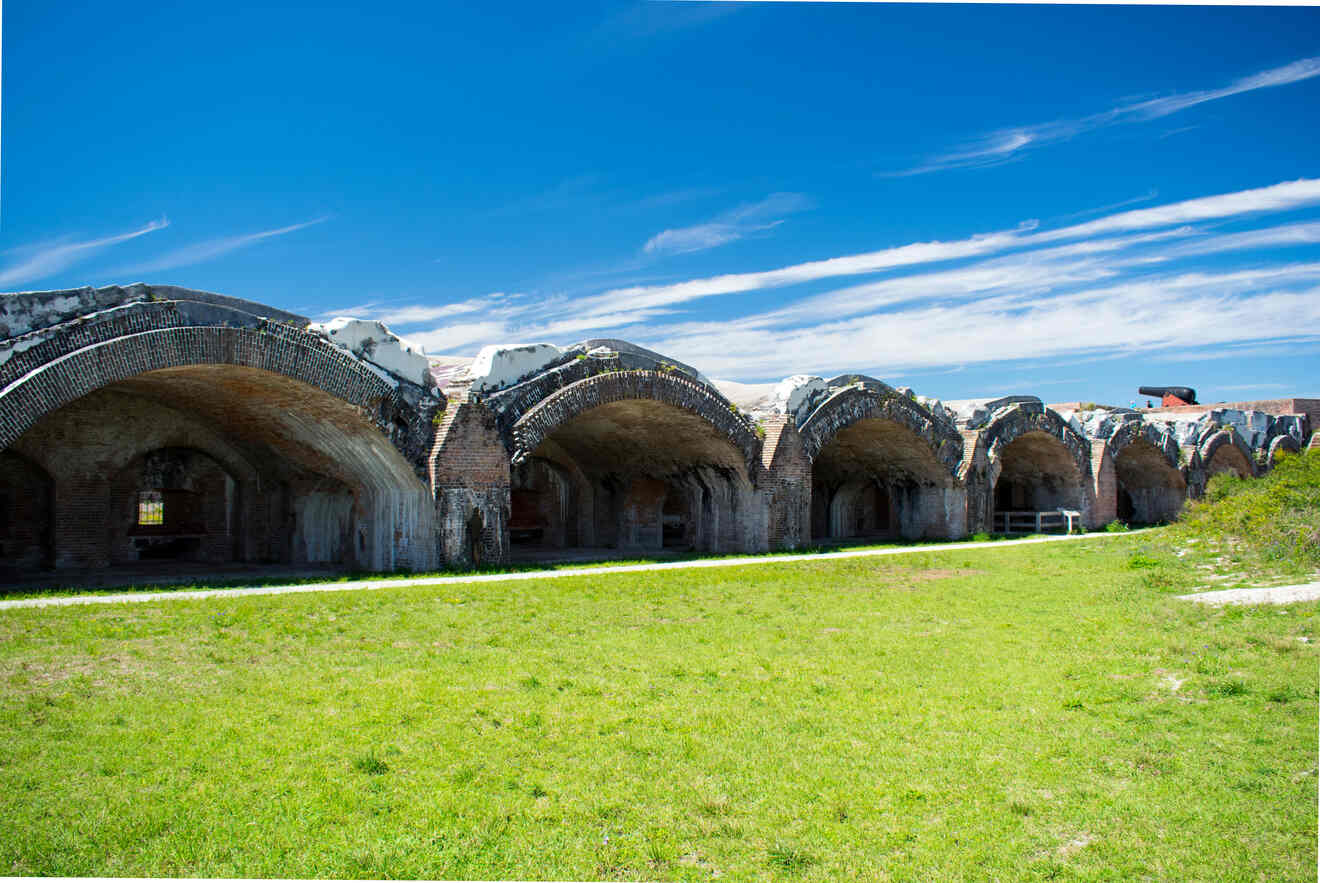 Fort Pickens is a historic fort that was built to protect Pensacola Bay. Visitors can explore the fort and learn about its role in American history!
Nicknamed the "City of Five Flags" because it has been controlled by five different governments since it was originally founded on stolen land in 1559.
Pensacola has one of the most interesting histories out of all American cities. It has had the French, Spanish, British, Confederate, and American flags all flown over it!
In fact, Pensacola is actually the first European settlement founded in the continental United States by Don Tristan de Luna. However, St. Augustine is touted as the oldest because Pensacola was abandoned for a few years after its founding, leaving St. Augustine as the oldest continually inhabited city in the United States.
Given the historical context of the area, checking out Fort Pickens should be high on your list of things to do in Pensacola!
Due to its extensive history in the era of European settlement and its numerous governances, it has all sorts of historical forts, military bases, and historic districts worth exploring.
While Fort Pickens isn't the only military fort in Pensacola, it is definitely one of the coolest.
Walking among the ghostly corridors, you will undoubtedly feel the historic heaviness and weight of the energy in the fort. You can cut the air with a knife, the energy is so thick and heavy at Fort Pickens!
PRICE: Free
6. Take a trip to Perdido Key State Park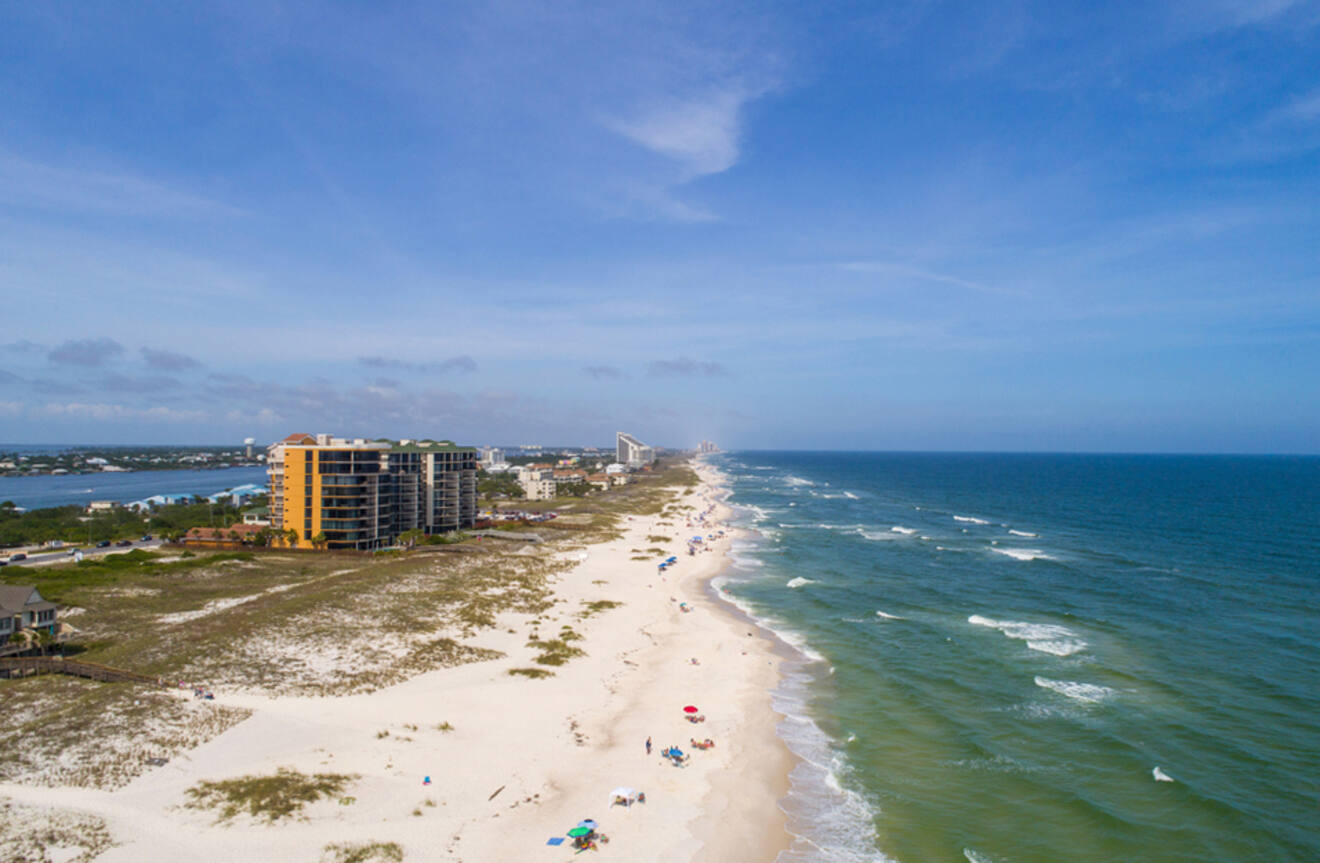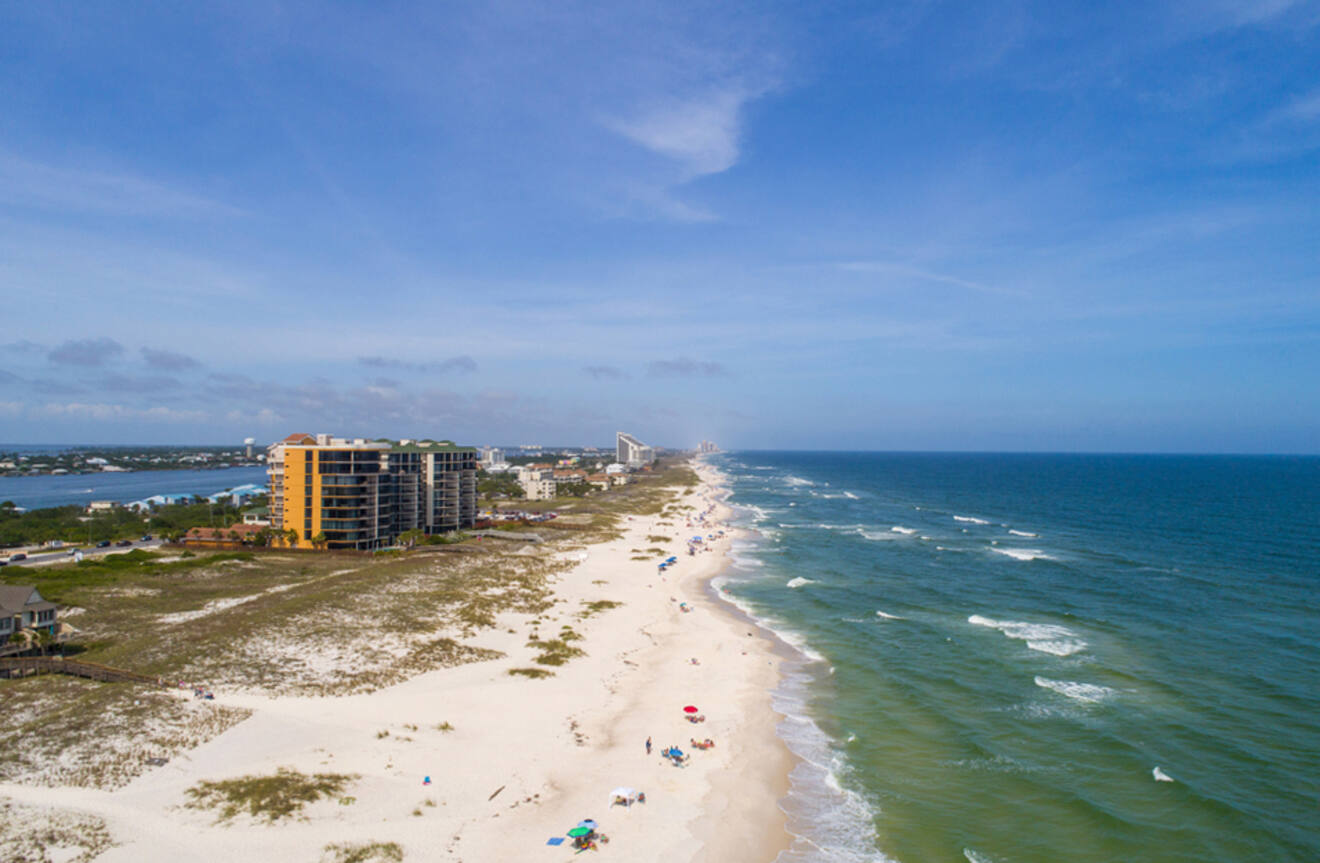 Perdido Key State Park offers miles of undeveloped beach and plenty of opportunities for fishing and hiking.
Perdido Key translates to English from Spanish as the Lost Key, which is quite a fitting name.
While now parts of it have been developed for tourist attractions, there are still parts of the island that are untouched, pristine stretches reminiscent of a 'lost island.'
Those who enjoy coastal wildlife will love Perdido Key! With tons of wading birds, sea turtles, and other gorgeous wildlife, Perdido Key State Park is one of the best places to go in Pensacola if you want a relaxing day out.
Perdido Key State Park is an annual nesting spot for sea turtles, so keep an eye out for these special, ancient creatures on your visit!
This is the perfect destination for a romantic getaway, an educational experience to learn about Florida's unique ecology and endangered species, and see some of wild Florida's incredible flora and fauna.
PRICE: US$3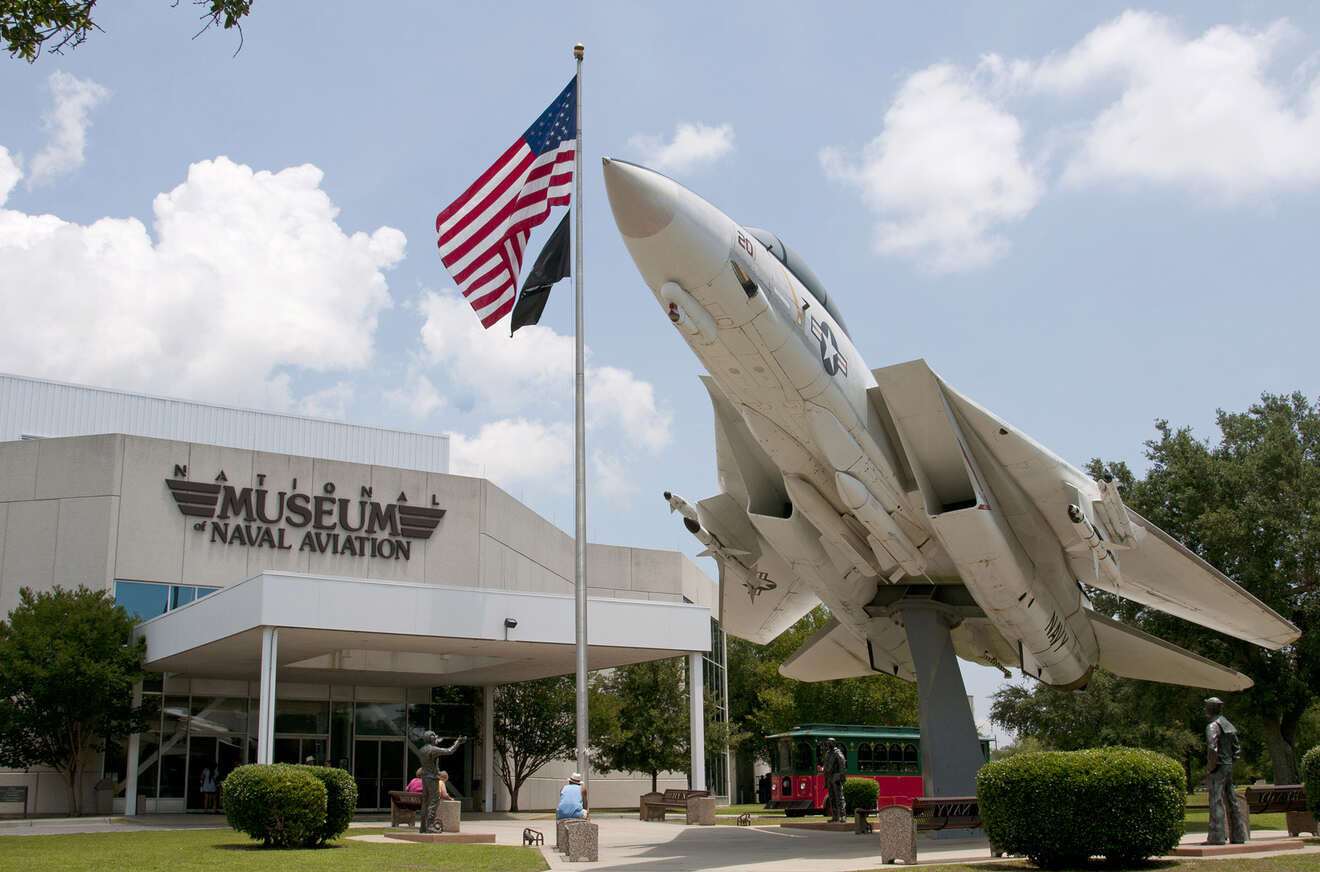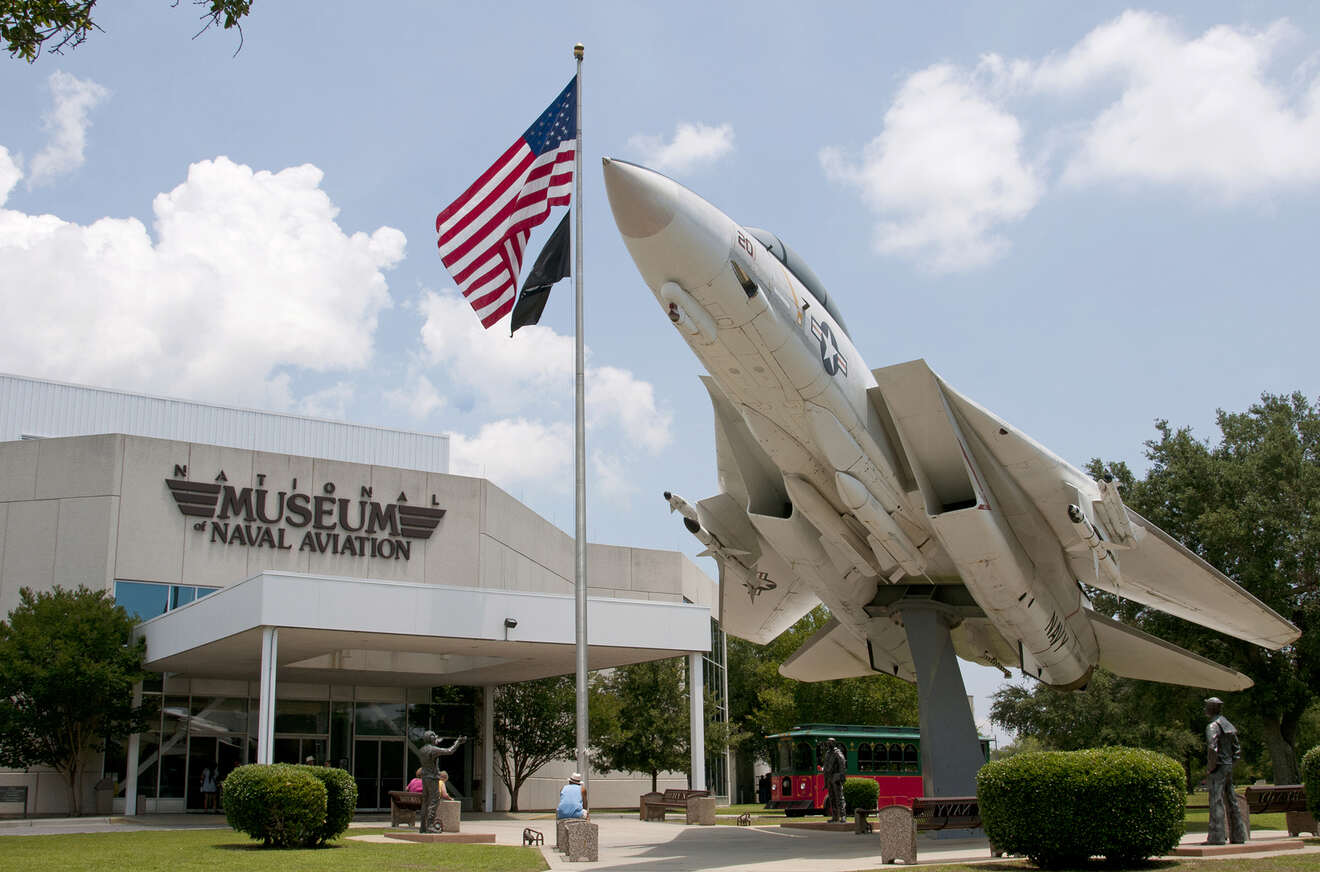 This National Museum is the largest naval aviation museum in the world, and it's located right in Pensacola!
Visitors can explore exhibits, watch movies in the IMAX theater, and see over 150 aircraft on display.
Alive with history and adventure, the National Naval Aviation Museum is an excellent activity for the family in Pensacola and you'll learn everything there is to know about naval history and flight!
Marvel at restored aircrafts, learn about the history of aviation, learn about air combat, important historical moments for aviation, and more!
NOTE: Keep in mind, ticketing at NAS Pensacola is limited to Department of Defense (DoD) ID card holders and their families.
8. Visit Pensacola Beach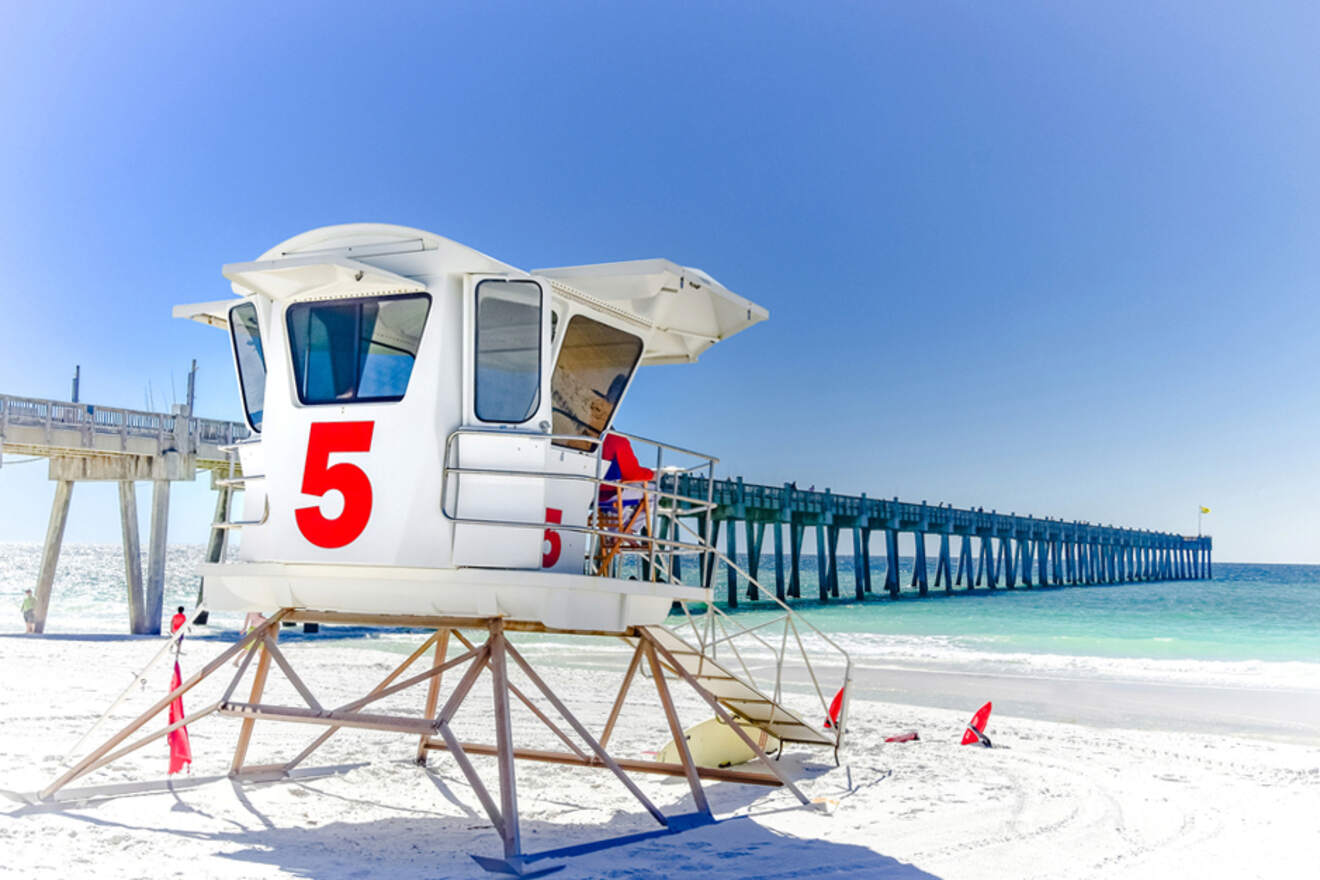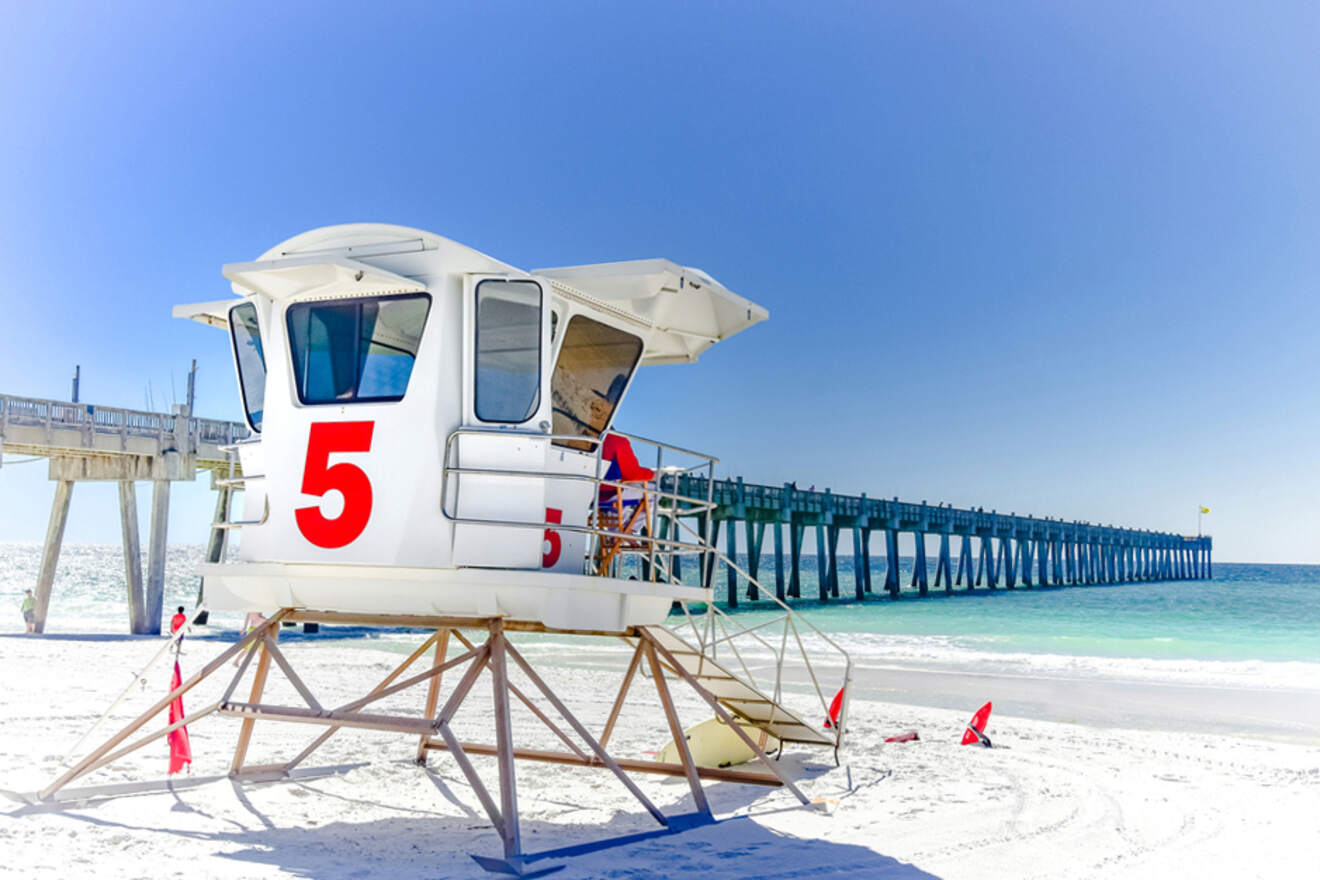 Pensacola Beach is a must-visit for beach lovers!
With crystal-clear waters and sugar-white sands, it's the perfect place to soak up the sun and enjoy the Gulf of Mexico.
Pensacola Beach is an independent community that is separate from Pensacola City. There are sorts of fun things to do in Pensacola Beach, from your typical touristy things to do, to your more hidden gem type of adventures.
For your classic tourist attractions, there are plenty of shops, malls, nightclubs, and restaurants on the boardwalk begging to be explored! Don't forget to check out Casino Beach while you're there!
If you want to sightsee while you're there, check out some of the gorgeous nature trails and the unique, bizarre "novelty homes" which are a collection of spaceship-looking, modernistic homes employing some of the strangest architecture you've ever seen!
Looking to level up your experience on Pensacola Beach? Check out this incredible night tour where you get to explore the bay in a lit-up clear kayak and get a unique perspective and inside look into what life looks like below the sea at night!
PRICE: Free to visit the beach, US$69 for nighttime glow kayaking
9. Explore Bay Bluffs Park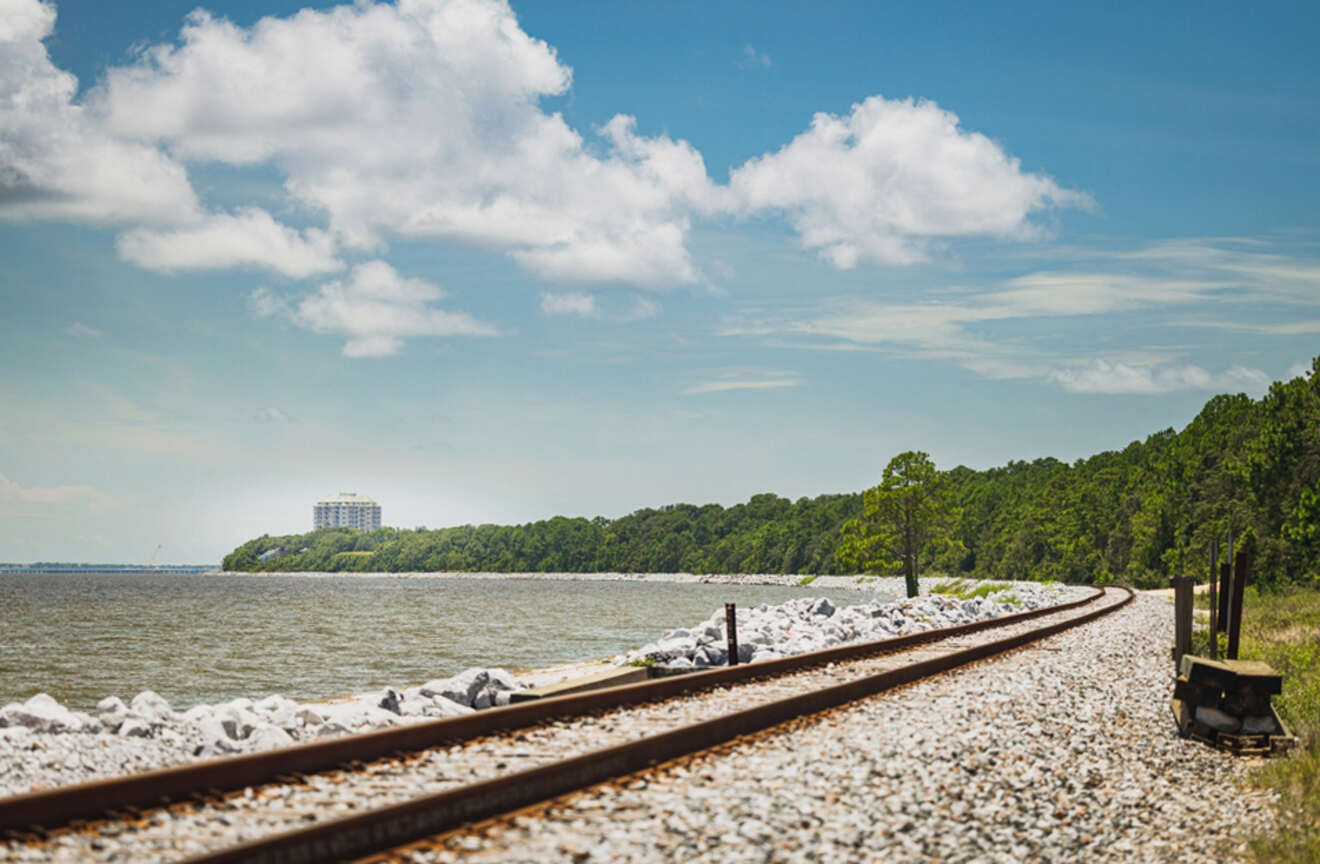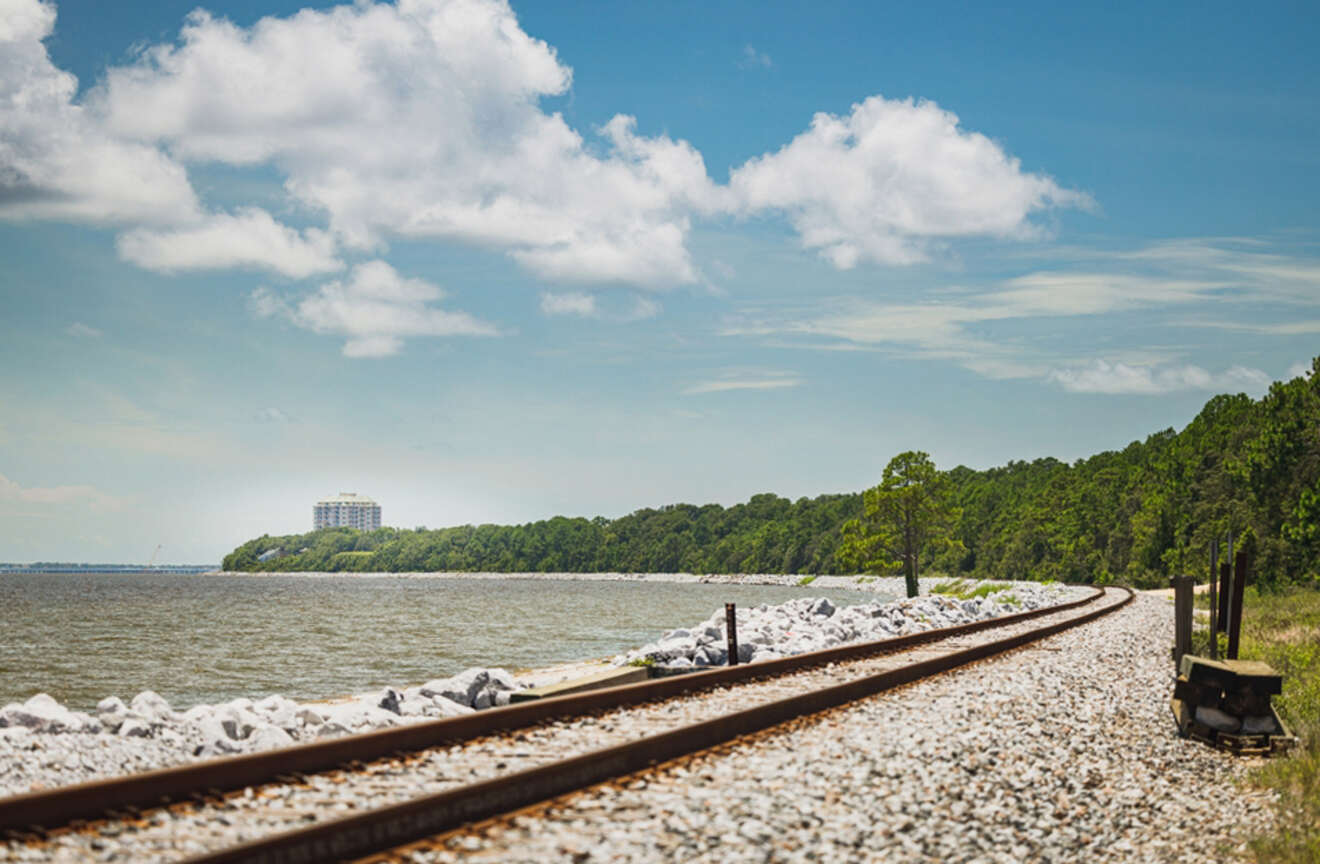 By far one of the most beautiful, scenic, and romantic things to do in the Pensacola area, Bay Bluffs Park is a must-see waterfront park on your trip.
This secret getaway allows you to escape the development, cars, and business of the city and experience real, raw, and wild coastal Florida at its finest!
The trails lead through some gorgeous grassy hills, mangrove forests, and other unique coastal habitats until you finally break through the trees, and the view opens up to an incredible sight of the ocean.
The wooden staircases and boardwalks are rustic and charming, offering a unique experience to walk across these bluffs in a more accessible way.
NOTE: Since Bay Bluffs Park is a bit hilly, getting around will be quite the workout, so keep this in mind when you plan your visit. On the other hand, it's an excellent way to get a workout in with a view!
PRICE: Free
10. Hang out with the dolphins on a cruise!
Going on a dolphin tour is one of the best ways to see Pensacola Bay and also get hands-on experience with some of the world's favorite sea mammals: Dolphins!
I highly recommend you take a dolphin cruise and get up close and personal with these friendly creatures! There are several tour operators in Pensacola that offer dolphin cruises, but this tour is by far the most fun!
Between the stunning, shimmering waters of the Gulf of Mexico, and the incredible natural beauty and wildlife, you really can't go wrong when visiting this coastal gem.
The Frisky Mermaid Dolphin tours in Pensacola Beach are my personal favorite. I absolutely love the unique boat, and as a mermaid myself, I, of course, feel totally at home on this fun dolphin cruise!
PRICE: US$30
11. Visit the Historic Pensacola Village Children's Museum
The Pensacola Village Children's Museum offers interactive exhibits that allow children to experience life in the 19th century.
This is a great experience for the little ones to learn about one of the oldest cities in the US!
At the Pensacola Children's Museum, you can explore and experience 450 years of colonial settlement. It's an excellent activity for families looking for kid-friendly activities – and I bet the adults will love it too!
PRICE: US$12 for adults, US$7 for children up to 14, free for kids up to 3 years old
12. Go on an adventure at Sam's Fun City & Fast Eddies
This incredible recreational complex is filled with everything you could ever need for a fun-filled day!
Want to go on some crazy fun rides, escape to a water park, play some arcade games, and more? Sam's Fun City (or Sam's Surf City, but now rebranded as Splash City) is the perfect destination for families and people looking for some good ol' recreation in Pensacola.
Whatever recreation or amusement you are seeking, Sam's Fun City has got it. Without a doubt!
Water slides, games, rollercoasters, and other fun rides, go-karts, mini golf, bumper boats, and more. This is a mega hub of recreation in the Florida Panhandle.
Fast Eddies Fun Center is also an amazing place to let loose! Go-karting, batting cages, mini golf – you won't be disappointed!
PRICE: From US$20 for Splash City, prices vary at Fast Eddies depending on the activity.
13. Take a Segway Tour
What better way to explore a city than on a Segway?
We've already established that Downtown Pensacola is a historic destination with so much to offer people looking for a culturally enriching experience as well as just a unique experience!
Taking a segway tour gives visitors a one-of-a-kind adventure to experience the historical significance of Downtown Pensacola.
Here you can explore the first attempt at European settlement in the United States and learn so much about how we got to where we are today as a country.
PRICE: US$72
14. Check out Palafox St and Shop at the Palafox Market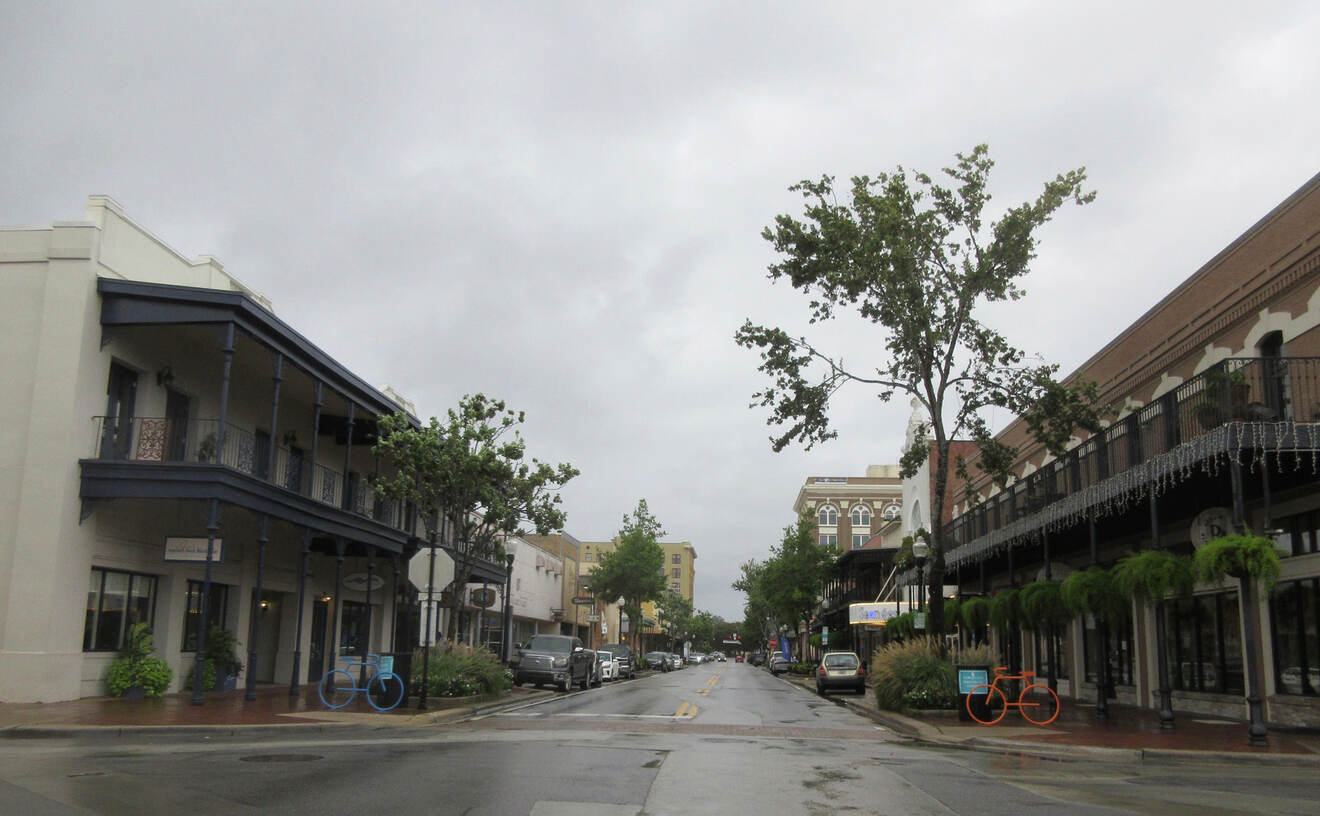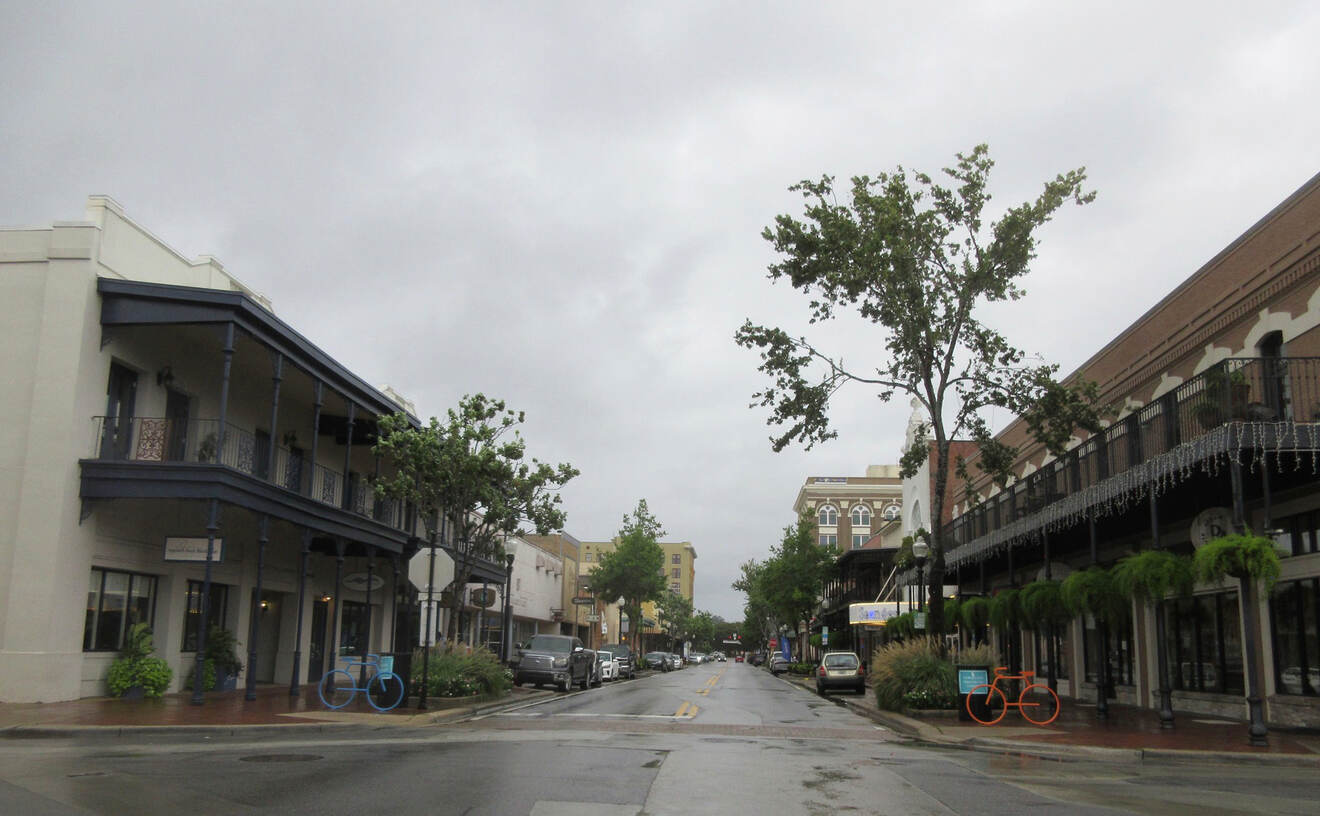 The Palafox Market is a weekly farmers market that offers fresh produce, handmade crafts, and local food vendors.
This lively street in downtown Pensacola is sometimes referred to as the 'artery' of Pensacola because it connects so many of the city's restaurants, shops, galleries, coffeehouses, and markets.
This is one of the top tourist attractions and one of the most happening parts of the city. Palafox St is a must-see on your visit to Pensacola!
On the north end, check out the high-end boutiques on Palafox St. that are excellent for people looking to shop on their trip.
PRICE: Free
15. Take the family to the Gulf Breeze Zoo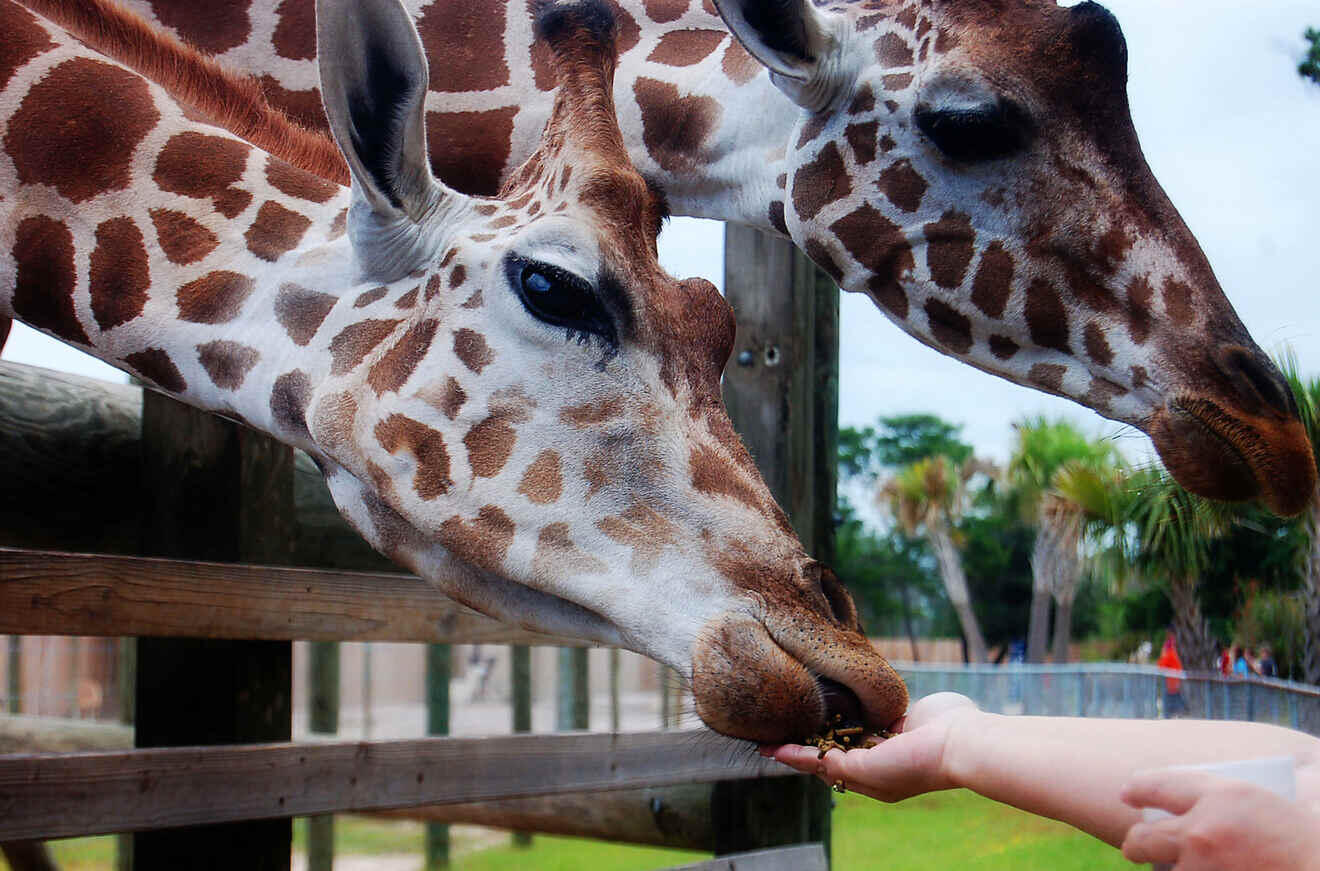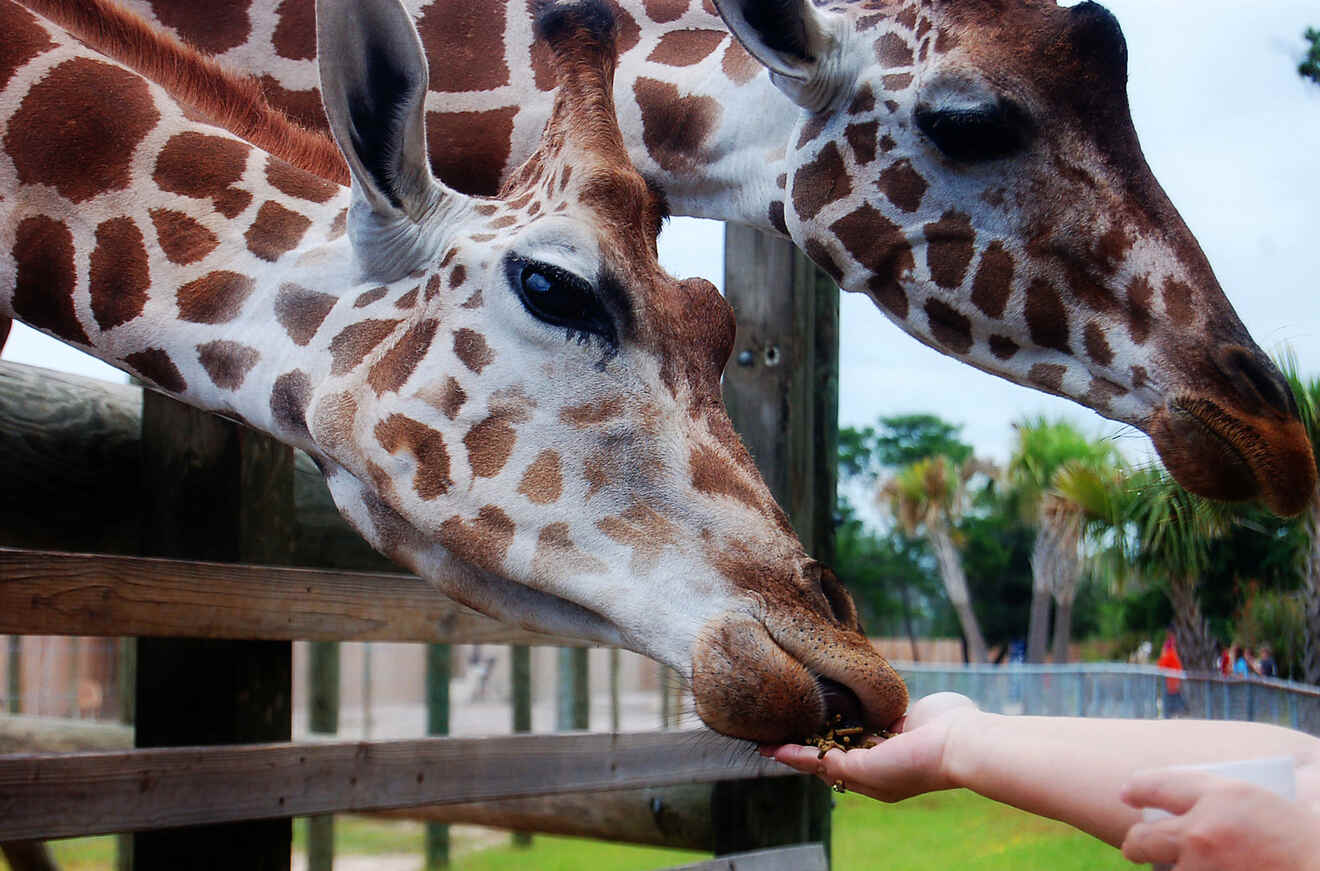 Just a few miles south of Pensacola lies the Gulf Breeze Zoo, a Panhandle zoo boasting dozens of different species of animals from all over the globe.
There are interactive feeding areas providing a more hands-on experience, as well as boardwalks where you can step into these animals' habitats and see them in their element up close and personal.
For the interactive feeding experience, watch your kiddos squeal with excitement as they feed handfuls of grass to towering giraffes!
While the Gulf Breeze Zoo is a bit outside of Pensacola, it is well worth checking out if you are visiting Pensacola with little ones!
PRICE: US$28 for adults, US$21 for kids up to 12
16. Check out Fort Barrancas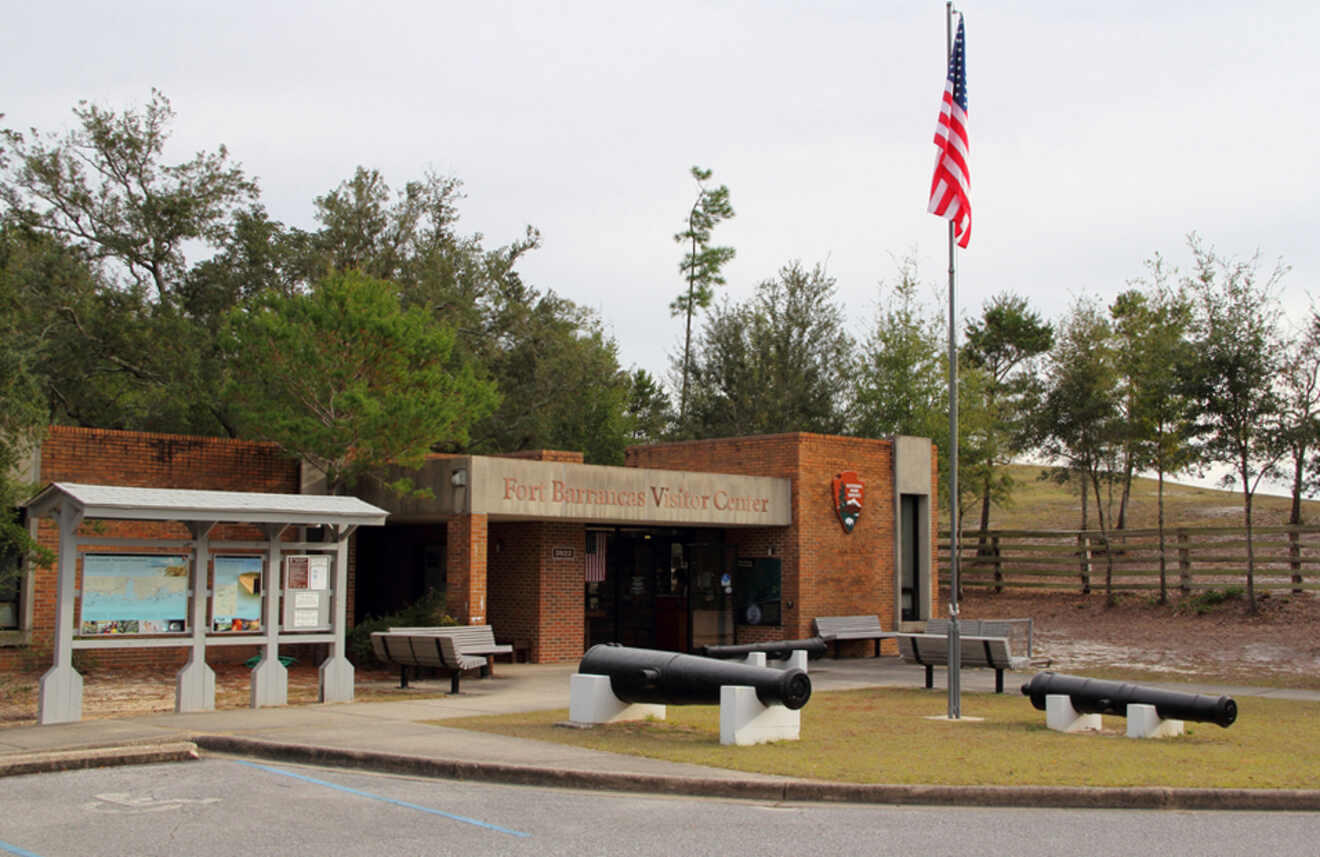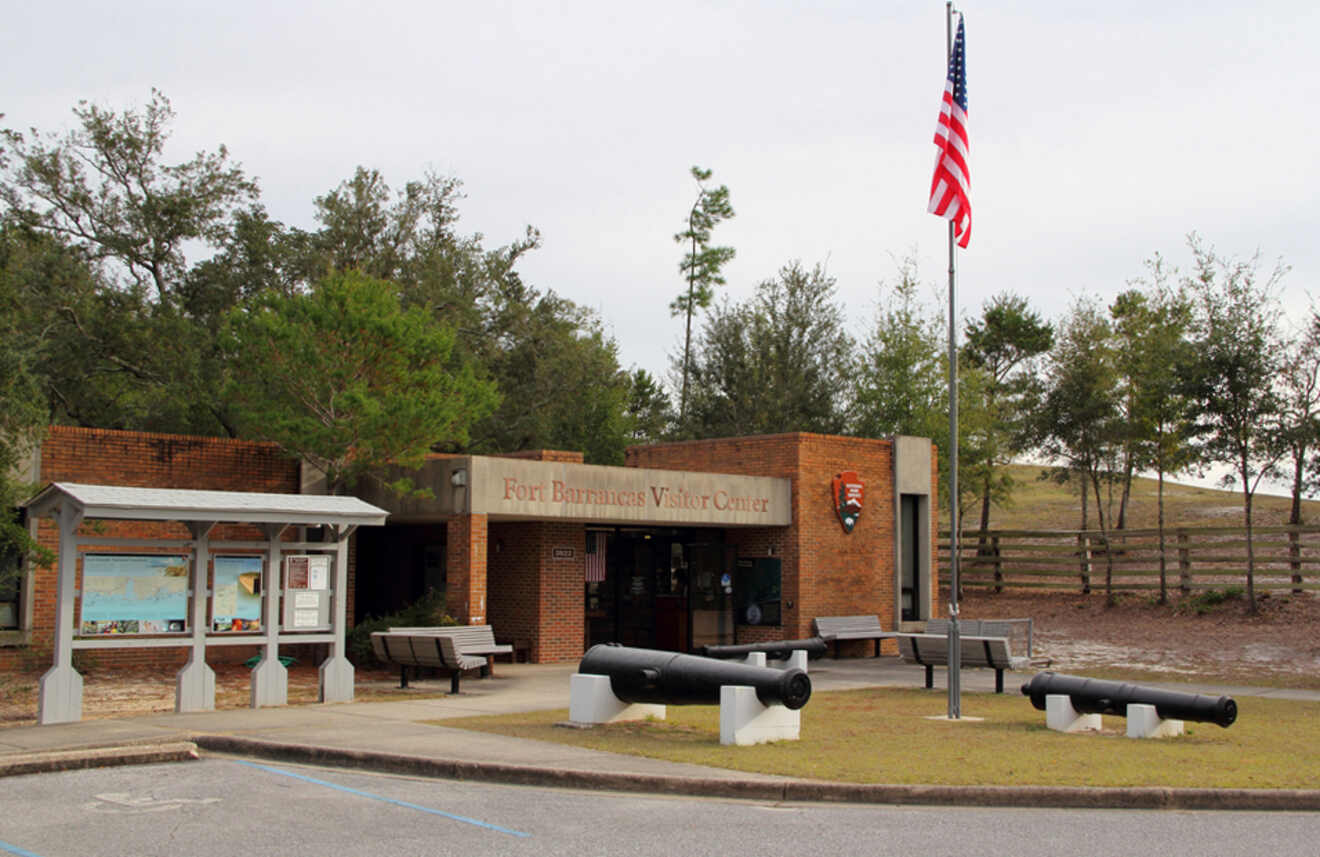 Constructed in the 17th century, Fort Barrancas has an interesting and bloody history.
As I mentioned earlier, Pensacola has been ruled by British, French, Spanish, American, and Confederate flags. Fort Barrancas has seen all of this!
Declared a National Historic Landmark, the Naval Air Station of Pensacola was built around this long-standing fort. It has played a pivotal role in defending this part of Florida's coast for centuries.
Travel down the steep staircases and take a tour through the historic stonewalls beckoning visitors to consider the past.
The location is quite perfect for a defense fort, as it is at the top of a huge hill and connects to a carefully preserved sea-level artillery.
To enter and exit the fort, you have to cross a drawbridge that just adds to the historic aura of this Pensacola destination.
PRICE: Free
17. Take a load off at Big Lagoon State Park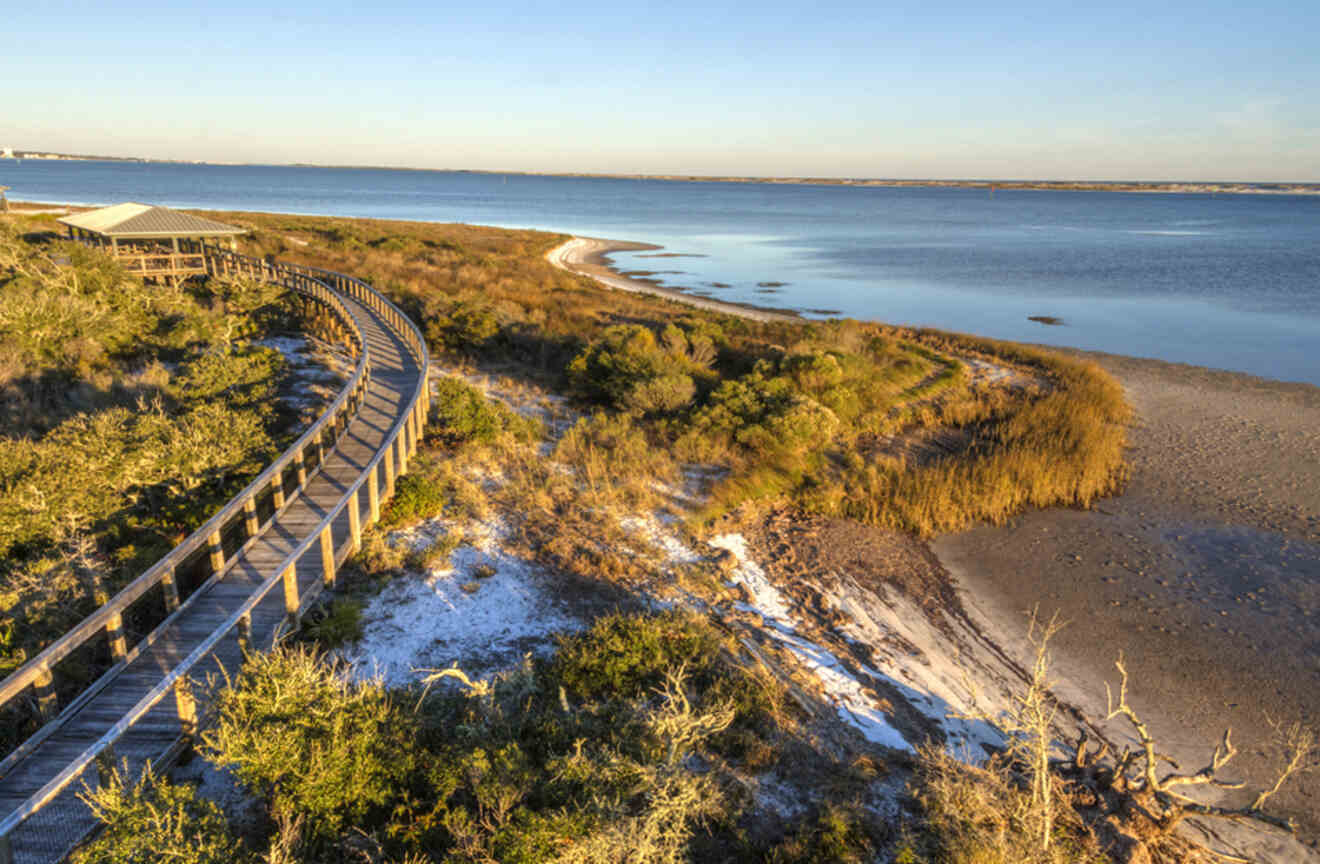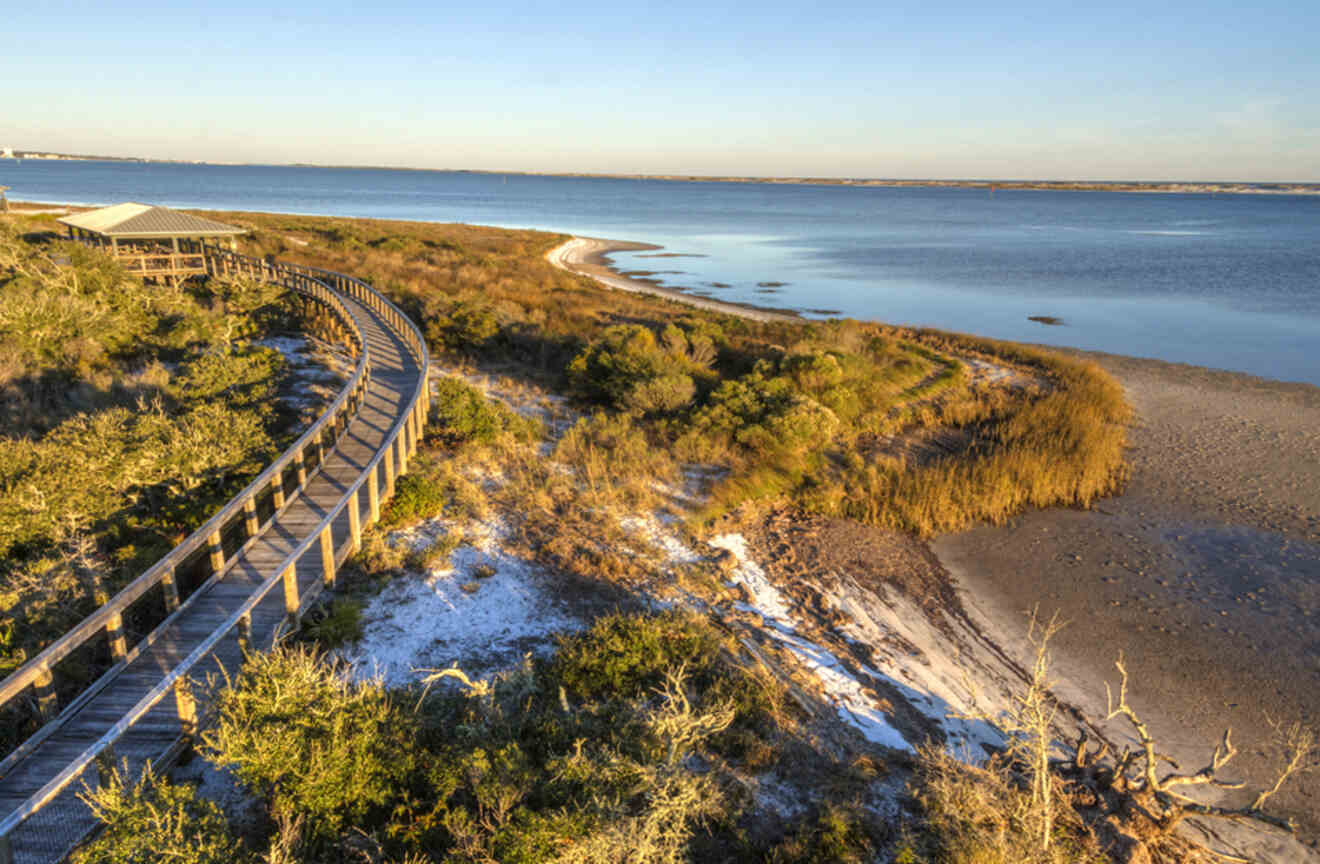 Touted as one of the most beautiful places in the US, and Florida, Big Lagoon State Park is a sight for sore eyes.
Stretching more than 700 acres across Florida's Gulf Coast, the Big Lagoon State Park offers visitors a chance to see some incredible wildlife, biodiversity, and breathtaking views.
At this gorgeous Pensacola state park, salt marshes turn into pine flatwoods, mangrove forests turn into sunny beaches, and sandy beaches turn into spooky groves.
This is one of the best things to do for nature lovers and families alike! The possibilities are endless when it comes to things to do at Big Lagoon State Park.
You can swim to your heart's content, go hiking, snorkeling, fishing, picnicking, camping, and kayaking!
Bird watchers will enjoy seeing the diversity in birds on a nature trail or get your adrenaline pumping on a jet ski adventure!
This remarkable experience can be as relaxing or exciting as you wish!
PRICE: US$6 per vehicle
18. Embrace your inner child at Mess Hall
If you don't mind getting a little messy, you should check out this one-of-a-kind experience in Pensacola, FL!
There is so much fun to be had at this Pensacola Museum. Pensacola Mess Hall is one of the best things to do with kids in Pensacola!
This hands-on children's learning museum allows young ones to explore the world of mathematics, science, and engineering in a super fun way!
Your kiddos will be having so much fun with the interactive, hands-on exhibits at Pensacola Mess Hall that they won't even realize they are learning so many valuable lessons along the way!
To give an example, your kiddos will get to learn all about chromatography, the art of separating mixtures based on their scientific properties, in a super fun way that, on the surface, just seems like playing with ink!
Kids are able to create their own motion device and learn all about Zoetropes, how light passes through the human eye!
While it is advertised as an experience for kiddos, adults will enjoy it all the same (maybe even more than the kids!)
Pensacola Mess Hall is a one-of-a-kind experience for kiddos and adults alike.
PRICE: US$15
19. Witness Pensacola's haunted past on a ghost tour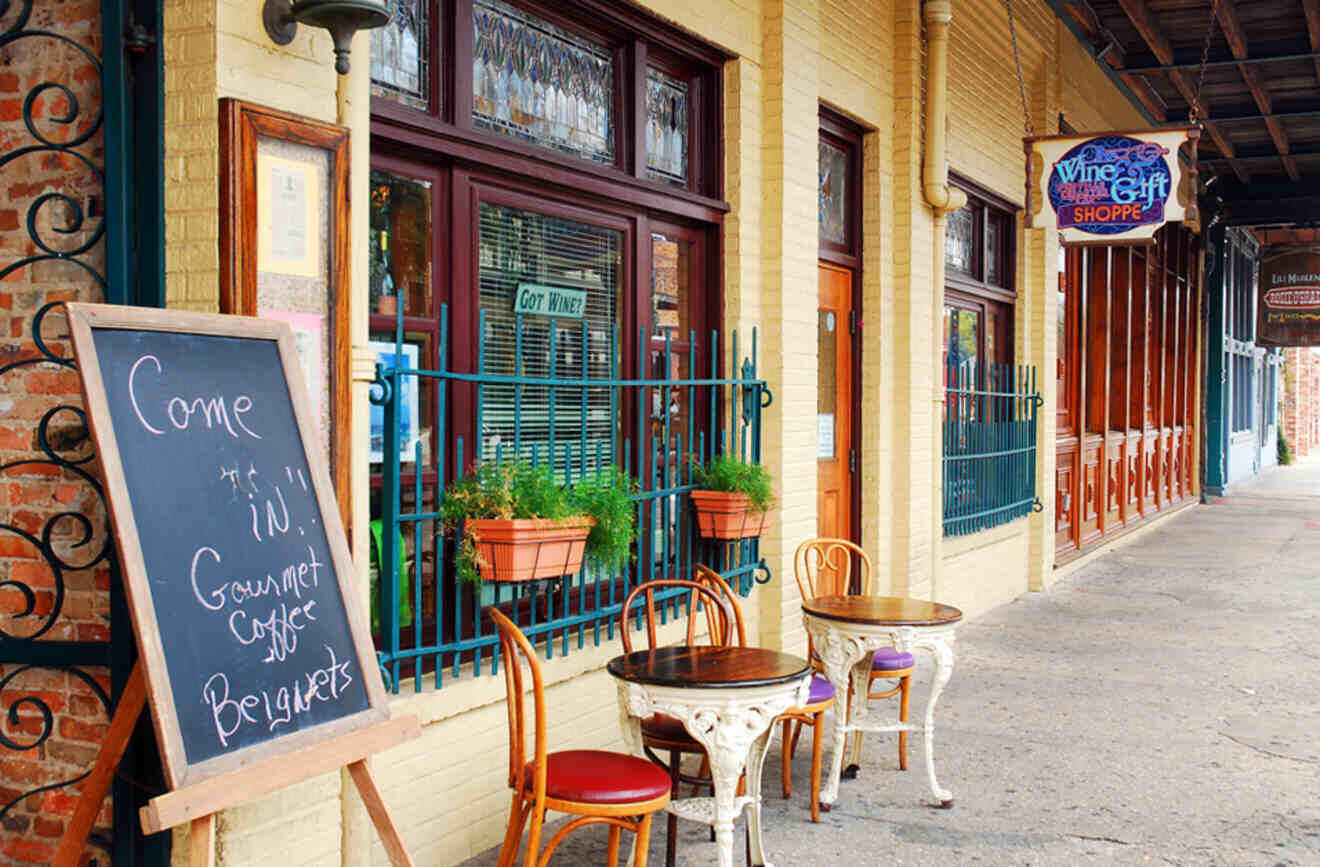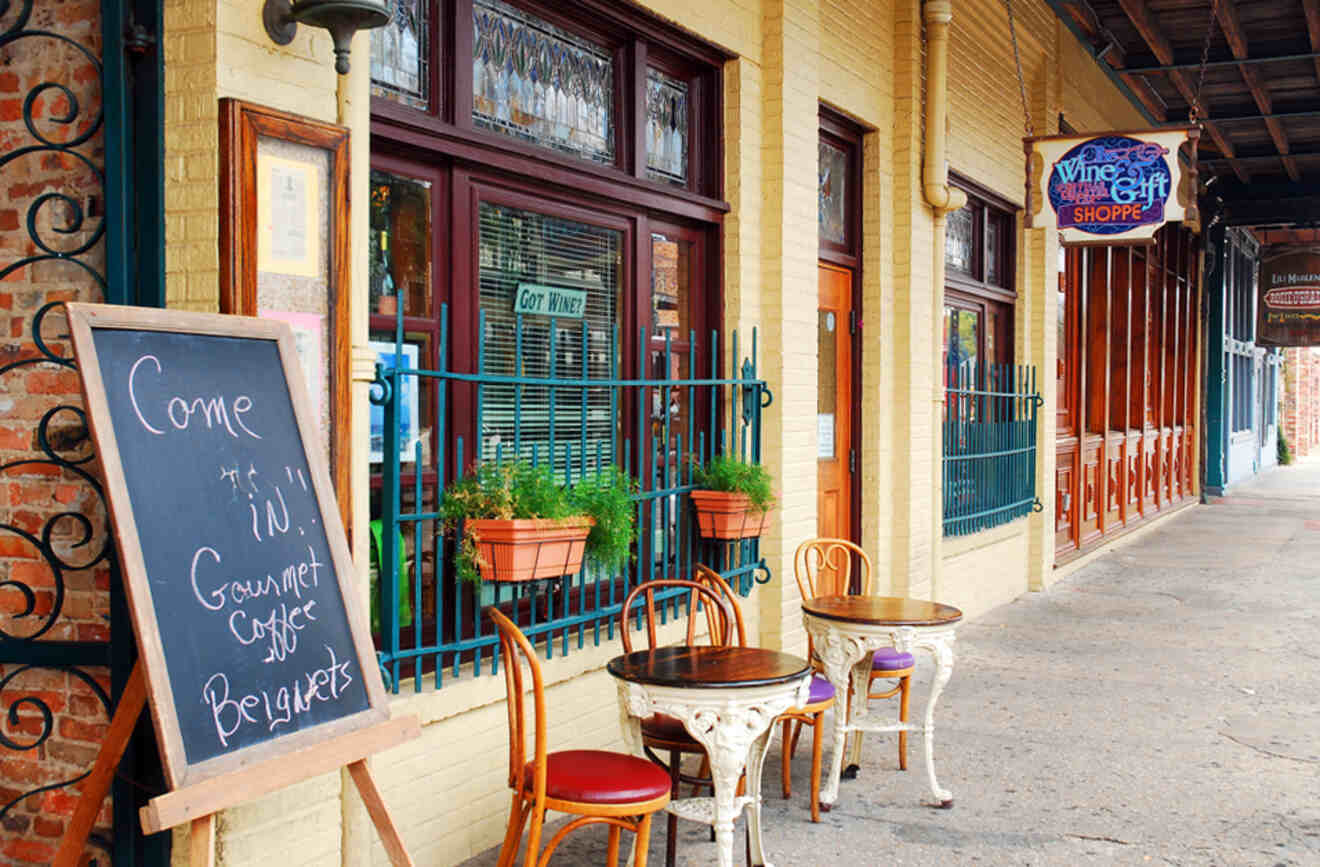 Pensacola is said to be one of the most haunted cities in the United States, so I highly recommend you take a ghost tour and learn about the city's spooky past!
After all the history lessons jam-packed into this article, it should come as no surprise that Pensacola, FL, is one of the spookiest cities in Florida!
This ghost tour, in particular, takes place in an especially haunted area of Pensacola. Located in the Seville Quarter, one of Pensacola's oldest restaurants, tour goers will get to eat lunch or dinner in this haunted restaurant and learn all about the area from your ghost-hunting guide.
The coolest part? Ghost-hunting equipment is actually provided on this tour!
PRICE: US$50
Book Your Pensacola Ghost Tour
20. Take a sunset cruise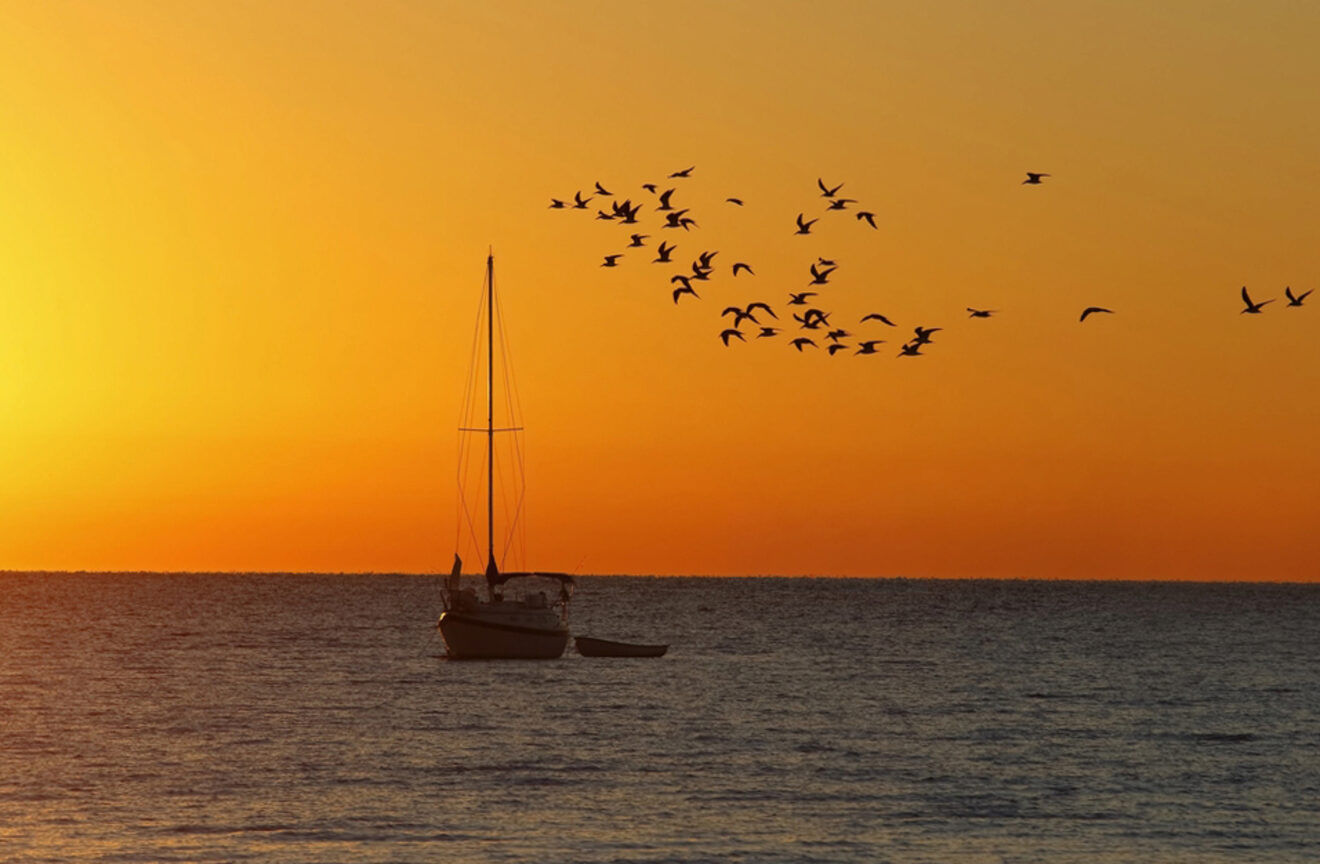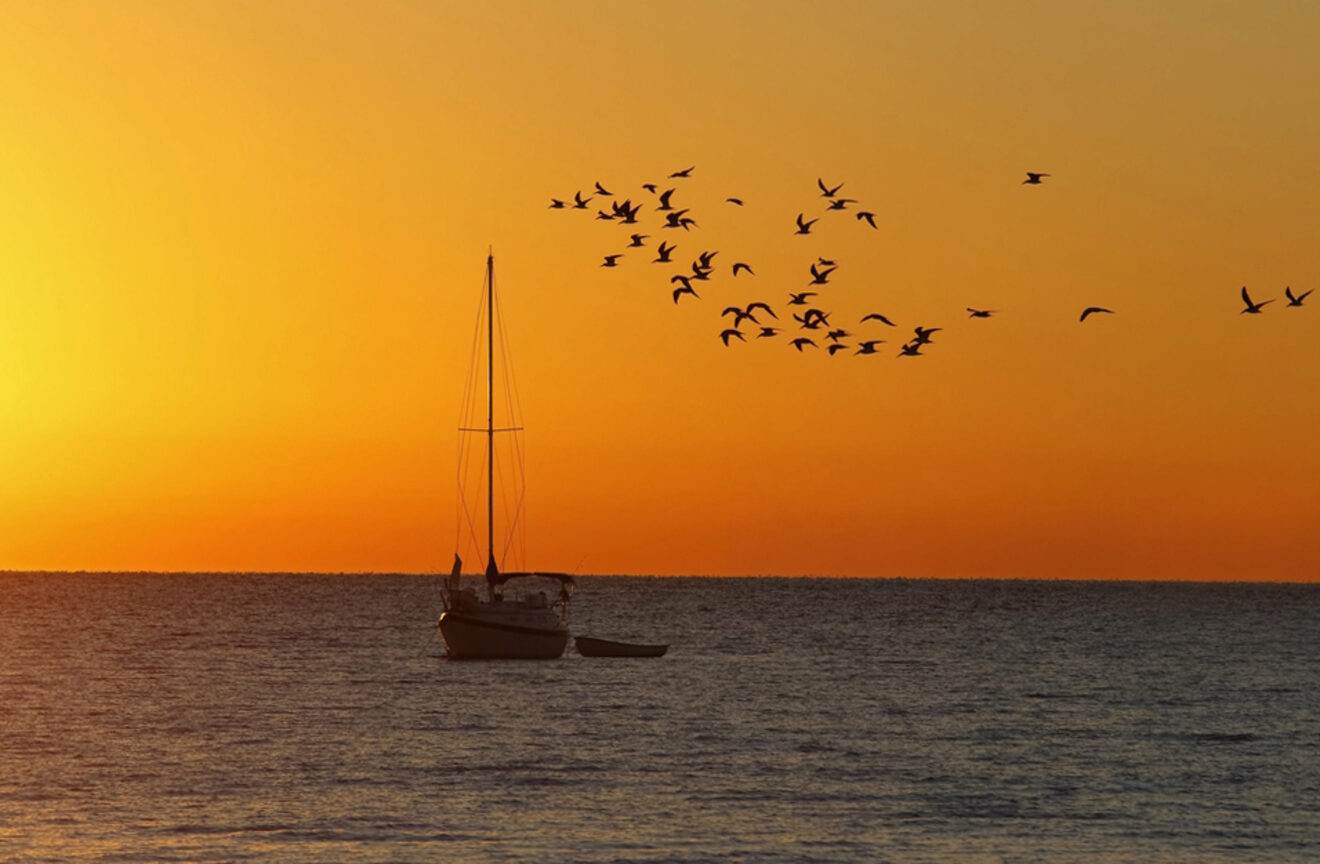 Looking for romantic things to do? Take a sunset cruise and watch the sun dip below the horizon while enjoying a glass of wine or a cocktail!
Pensacola is one of the most beautiful places in Florida. Thus, taking a sunset cruise should be high on your list of the best things to do in Pensacola!
This particular sunset cruise is the most special one you will find because the vessel is a sailboat!
What better way to get a feel for the centuries-past history of one of the oldest cities in the United States than from a sailboat?!
As you sail along the gorgeous horizon, your mind will wander to the times when the only boats in the Pensacola Bay were sailboats.
PRICE: US$95
21. Take a dip at Johnson Beach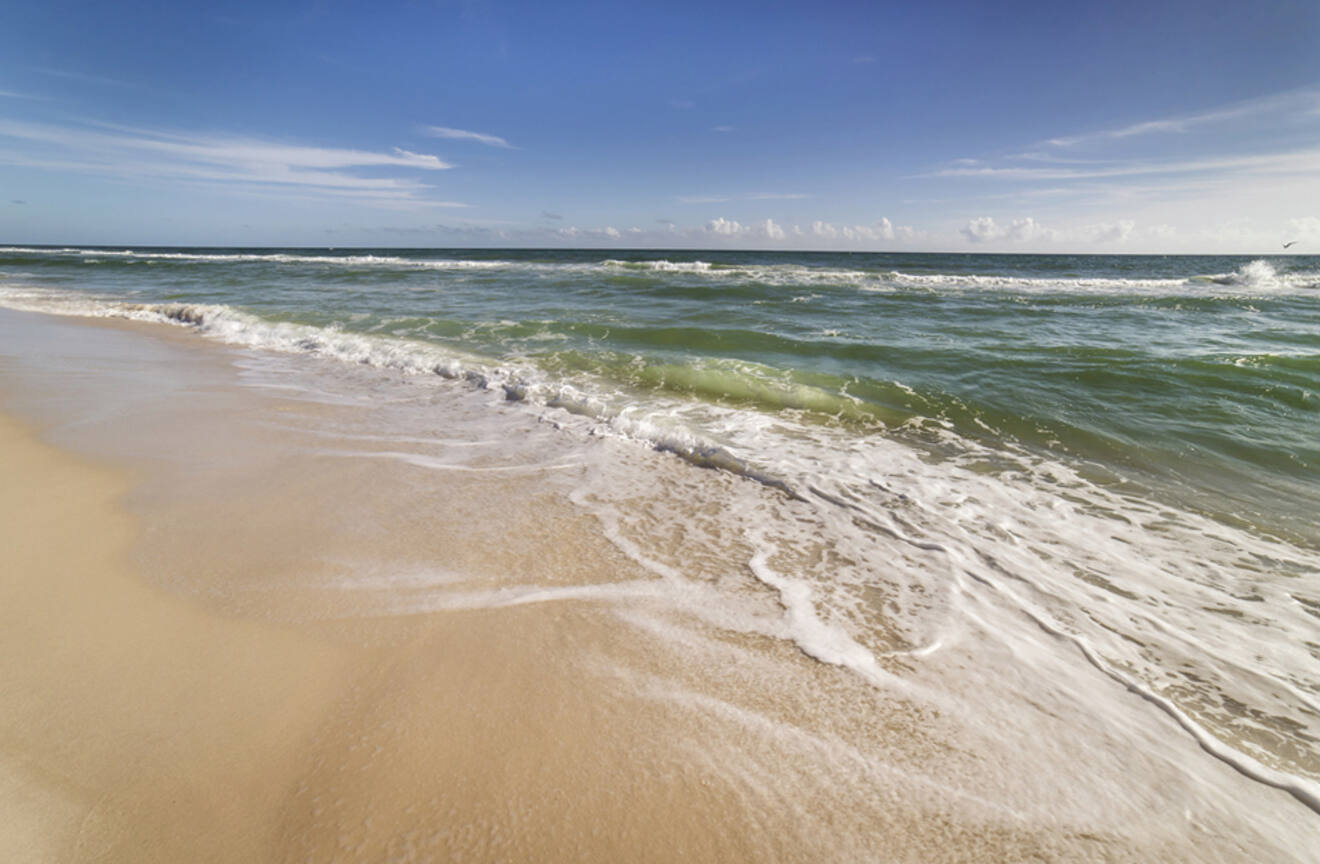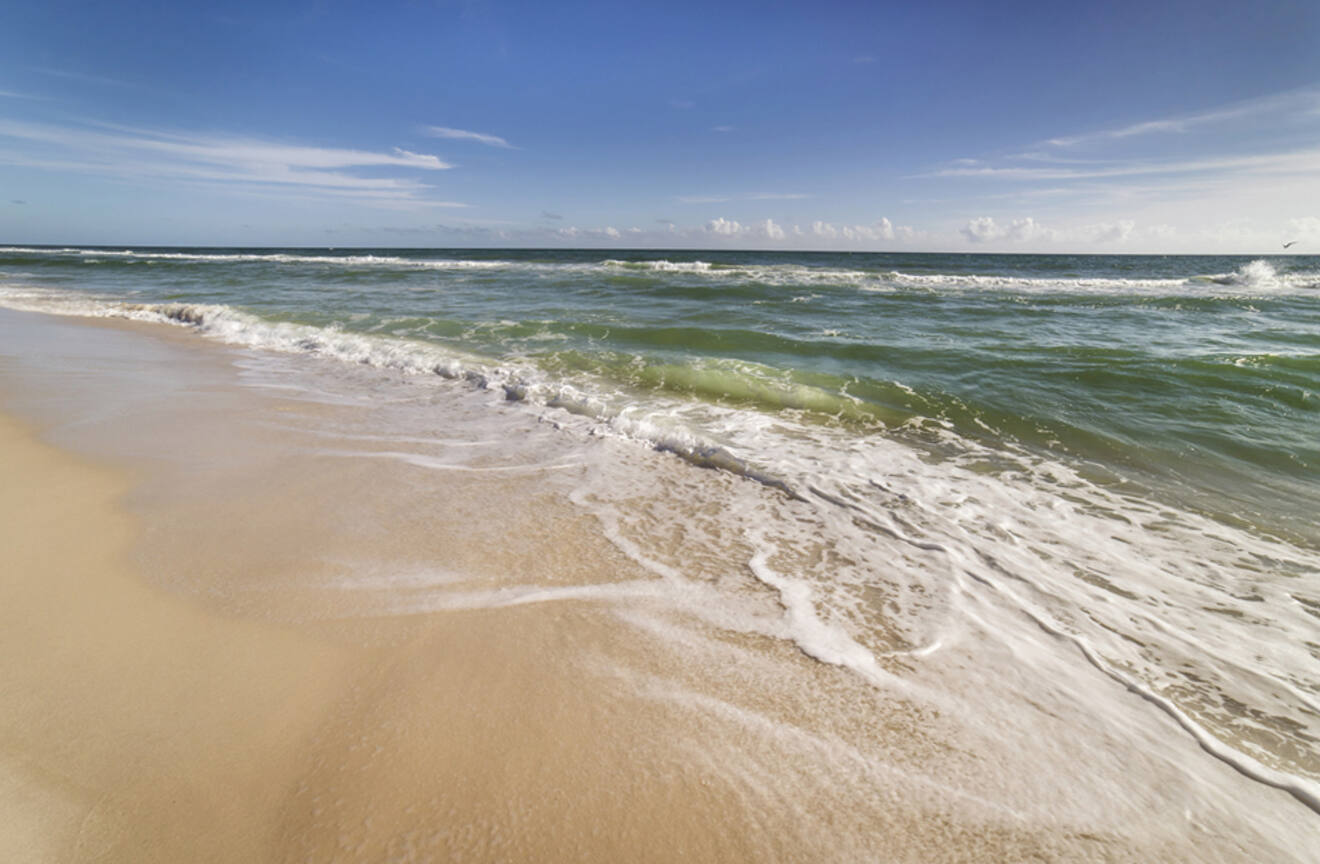 A trip to this ancient beach is to take a trip through the Southern history of the United States.
Located on the Gulf Island National Seashore and once occupied by Indigenous peoples until European settlers colonized the land, Johnson Beach is the site of many historically significant events.
However, history aside, this is one of the best beaches in the area. Its sandy shores are incredibly serene and magnificent and provide a lovely place to unwind and enjoy the beautiful Gulf Coast waters.
This is a great place for nature lovers, bird watchers, and outdoor enthusiasts! The area is also filled with coastal hiking trails if exploring the sandy shores in a more intimate way is more your vibe.
Enjoy the white sandy beaches and emerald waters that this beach has to offer!
PRICE: Free
22. Take a brewery tour
Pensacola is home to several craft breweries, and many offer tours and tastings.
The Pensacola Bay Brewery is a local favorite that offers a rotating selection of craft beers.
Since there are so many amazing local breweries, I figured I'd make a list of the best ones you should check out on your trip, so you can make your own personalized tour!
As you can see, Pensacola is a craft brew enthusiast's paradise!
23. Watch the Blue Angels practice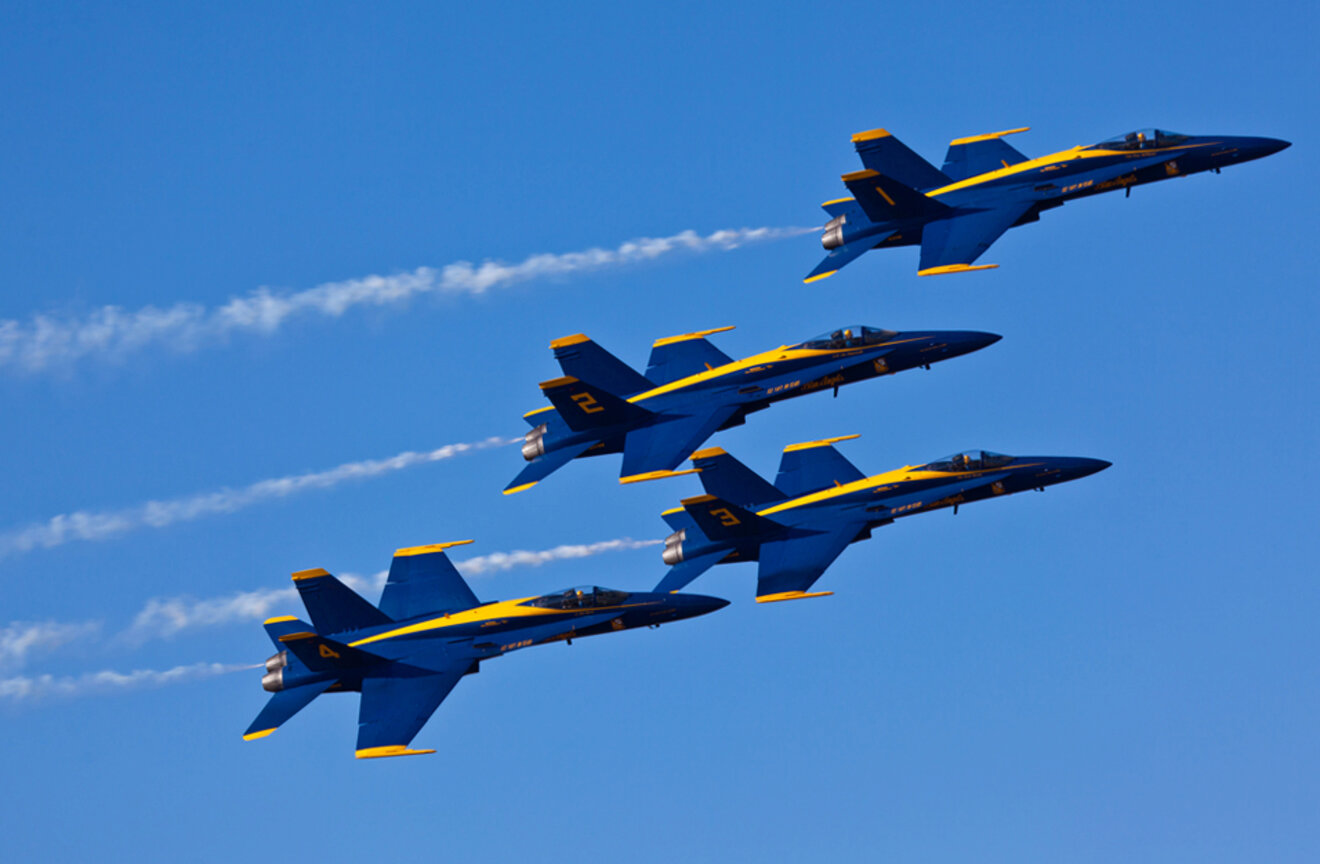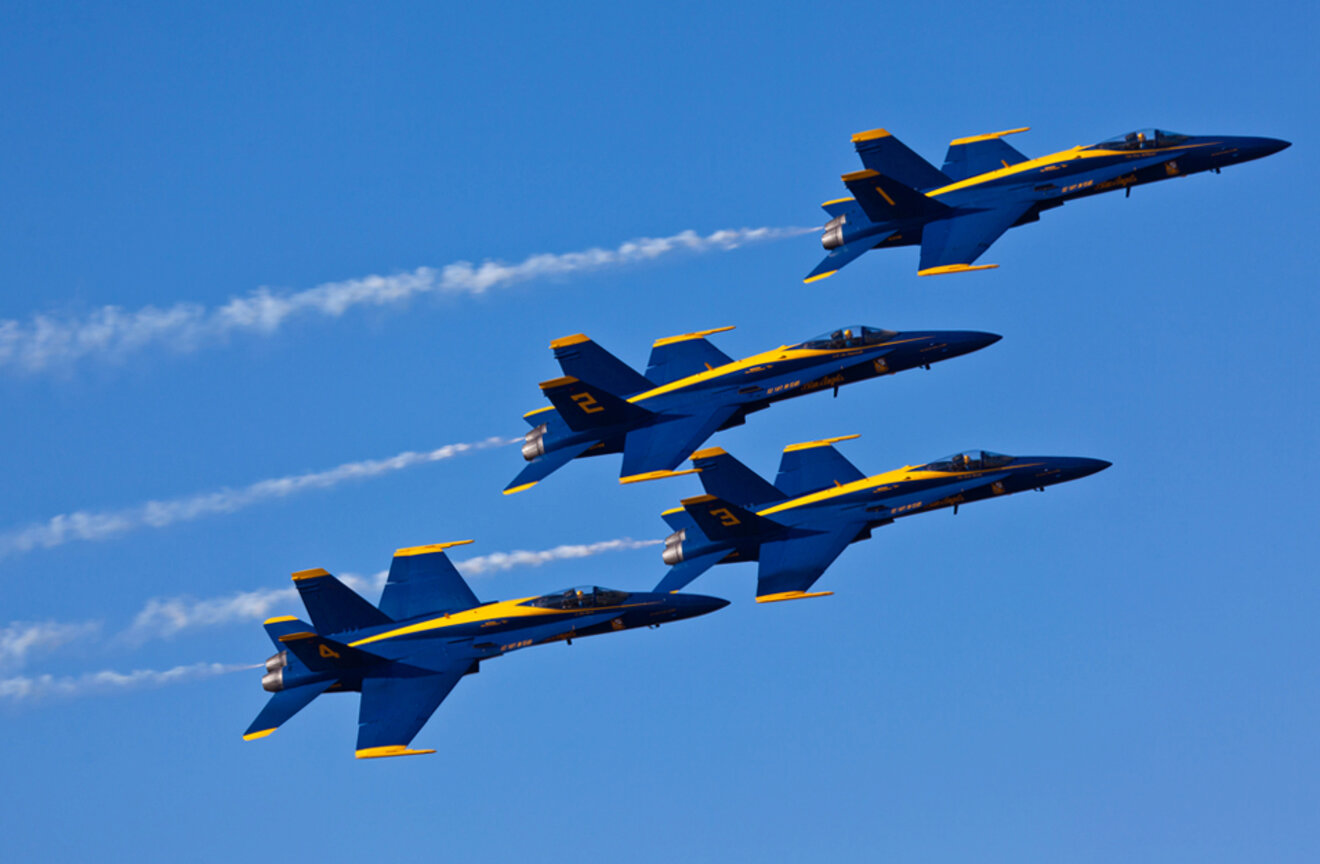 The Blue Angels are the United States Navy's flight demonstration squadron and they practice in Pensacola. Visitors can watch their practice sessions for free.
This is one of the best free things to do in Pensacola for those looking for a unique and exciting activity – these sessions take place in July and November!
People who appreciate the Navy and Military will love watching the Blue Angels practice in Pensacola.
PRICE: Free
FAQs about things to do in Pensacola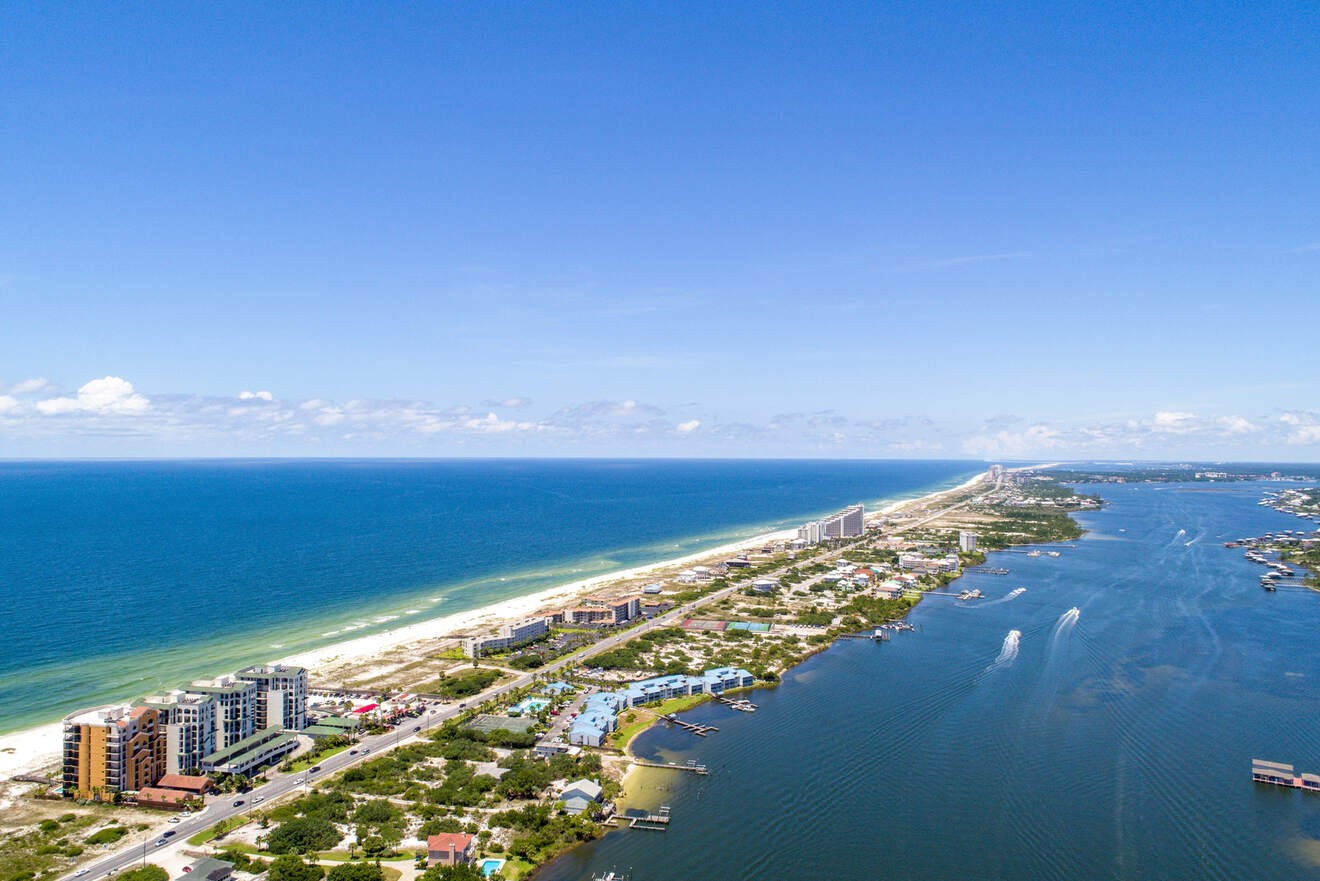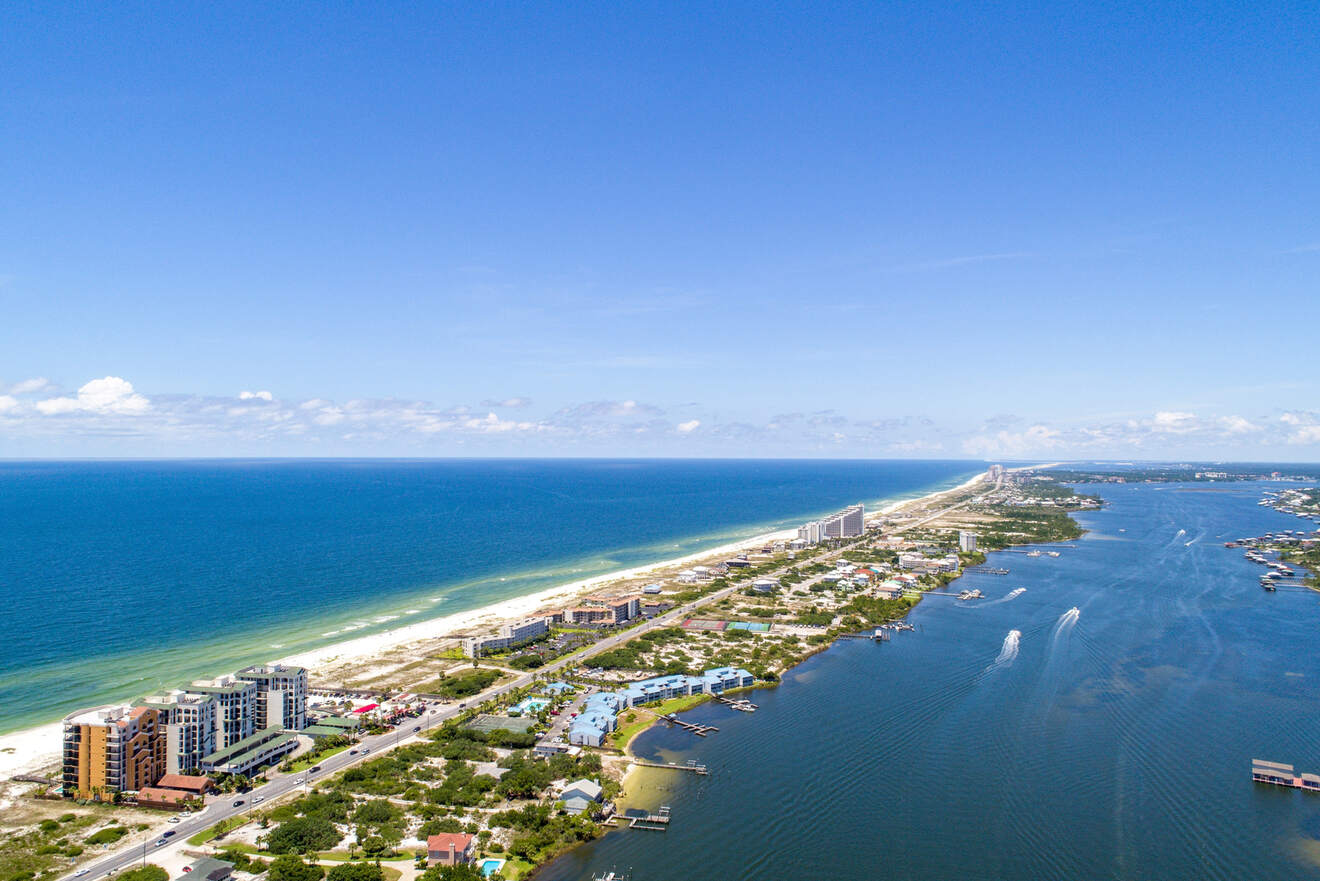 Conclusion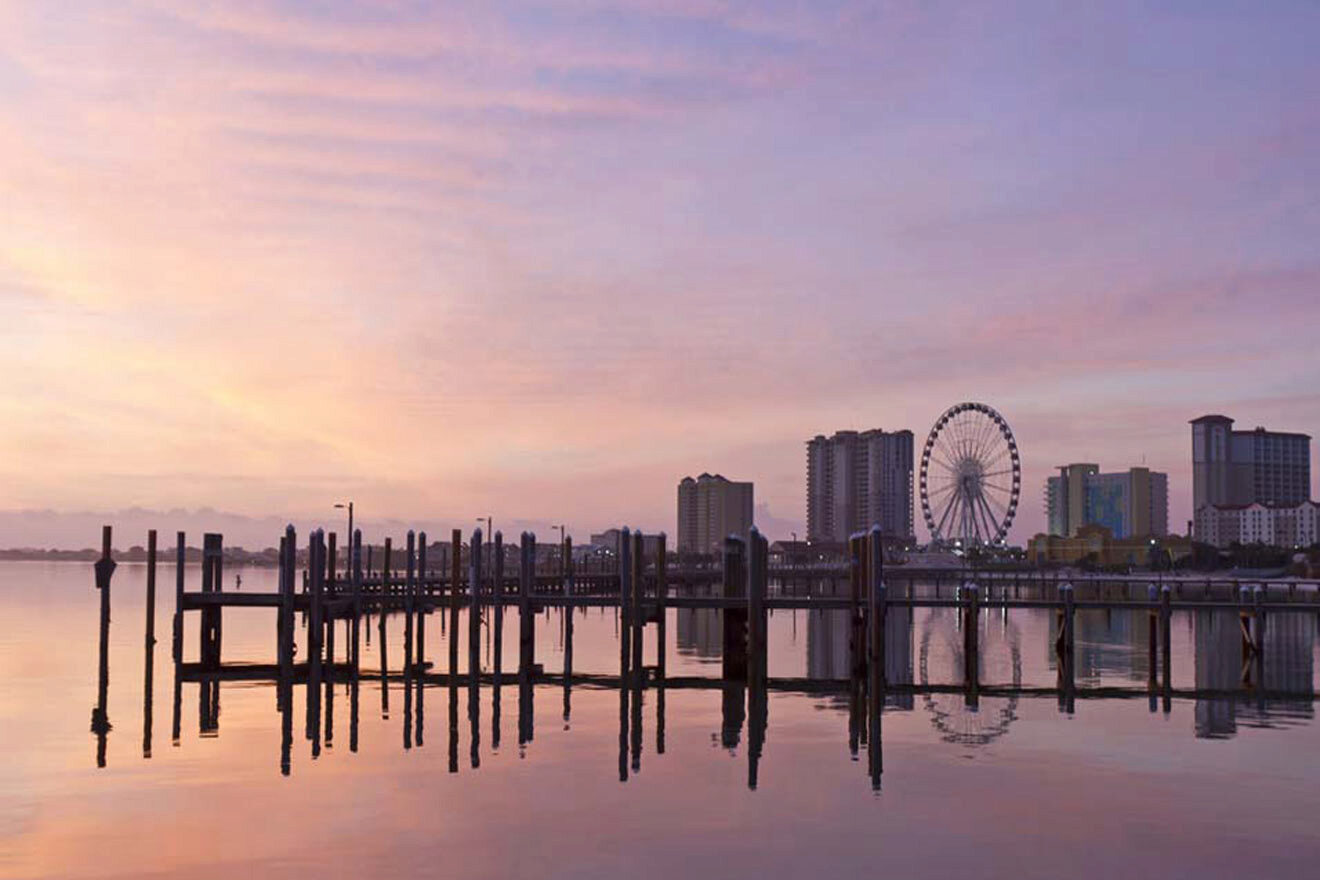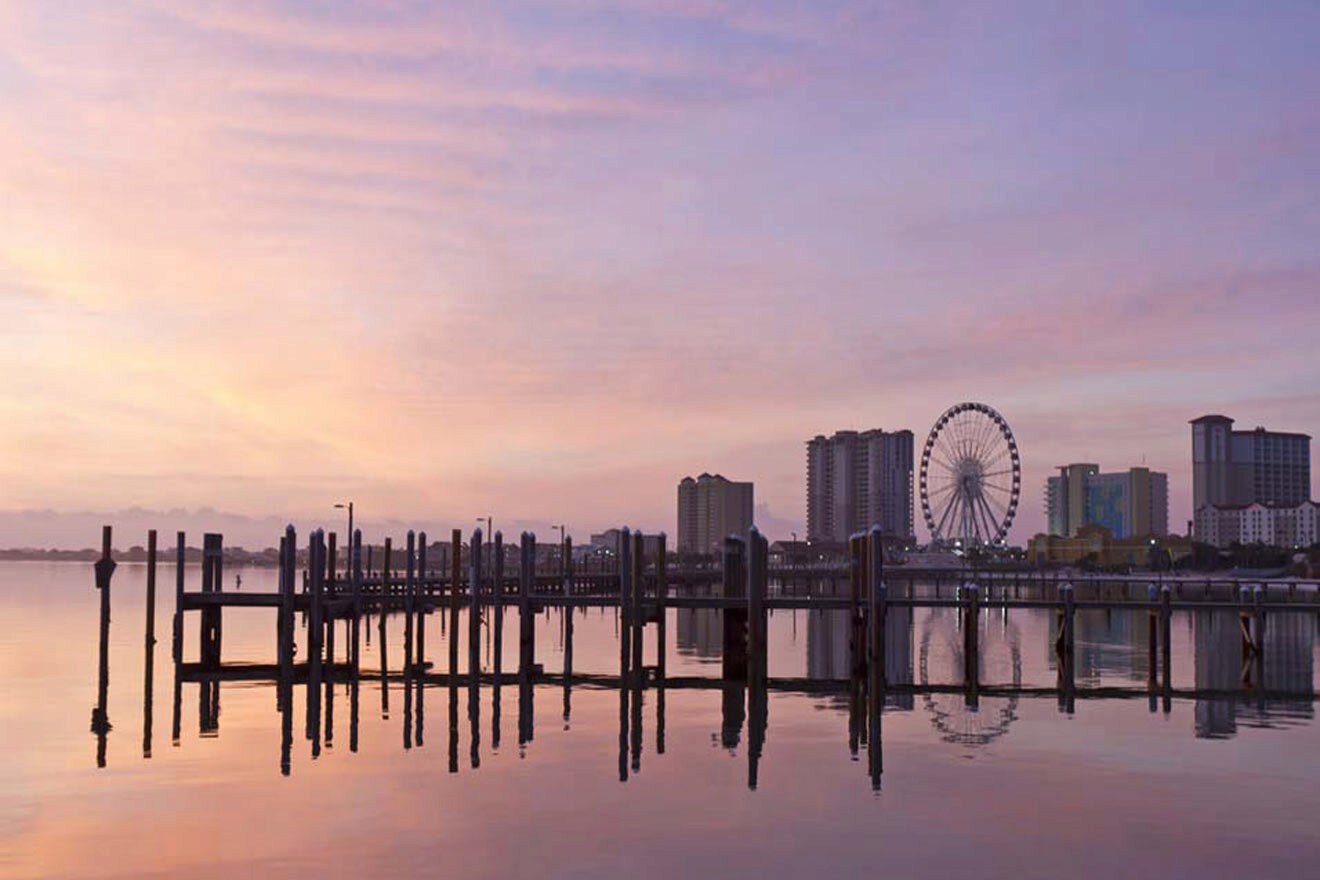 To visit Pensacola, FL, is to take a step back in time to one of the oldest cities in the United States. As one of the most unique historic cities with its various governances, Pensacola is a really interesting place with lots to do!
Whether you are looking for educational, historical, and culturally enriching things to do in Pensacola or to take part in some fun outdoor activities and lounge about on the beach, there is truly something for everyone.
This spooky ghost town of a city has seen many lives. You can feel it when you visit. It feels historic, to say the least!
I hope you have a super memorable and fun stay when you visit Pensacola!
With Love and Gratitude,
Amira G.
---
Pin it for later!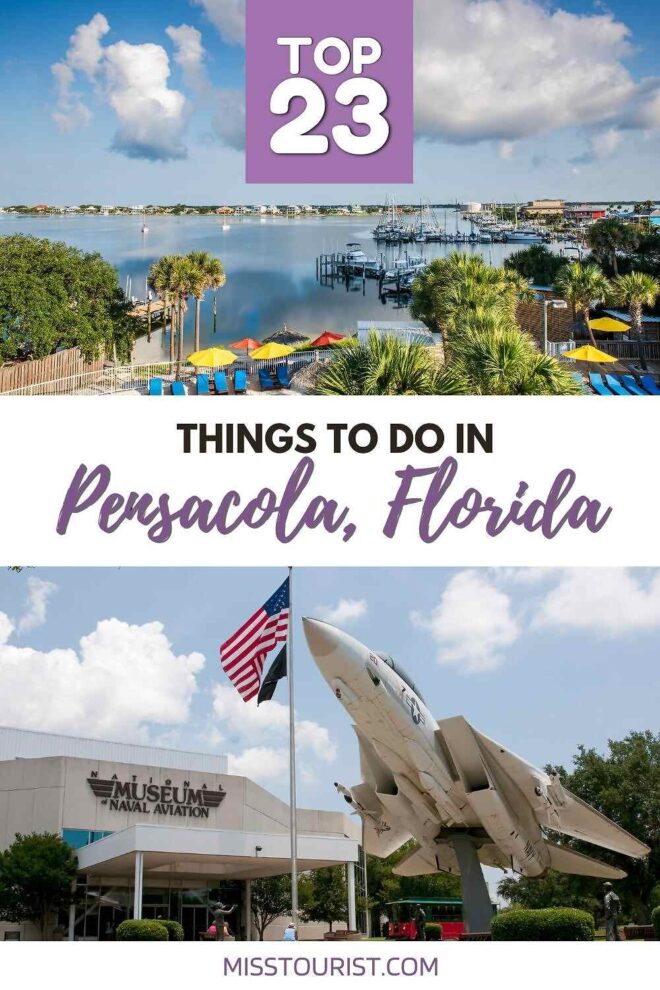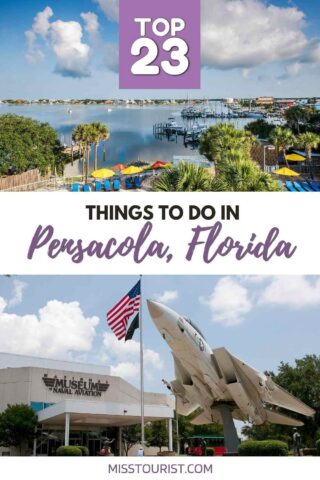 Pin it for later!