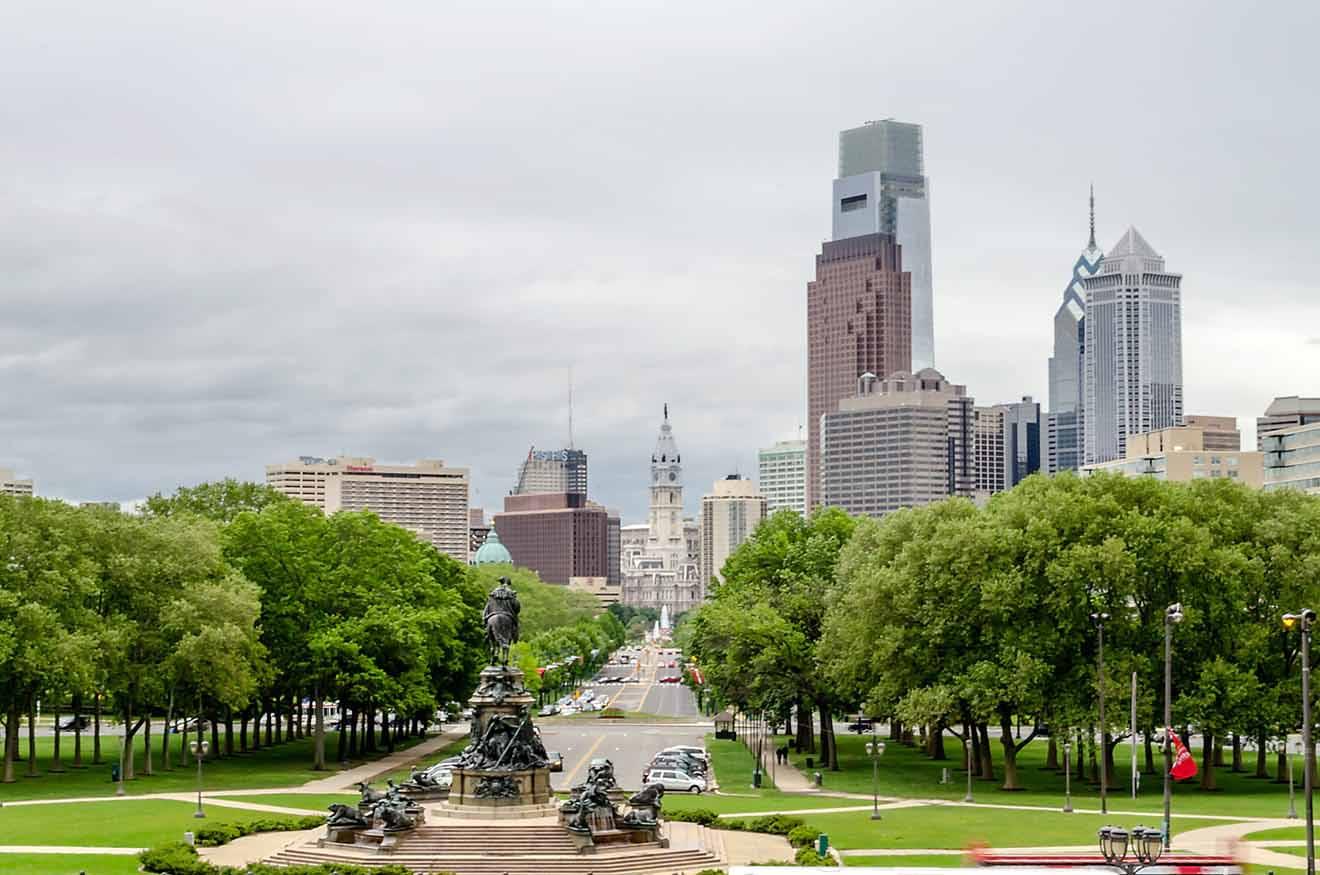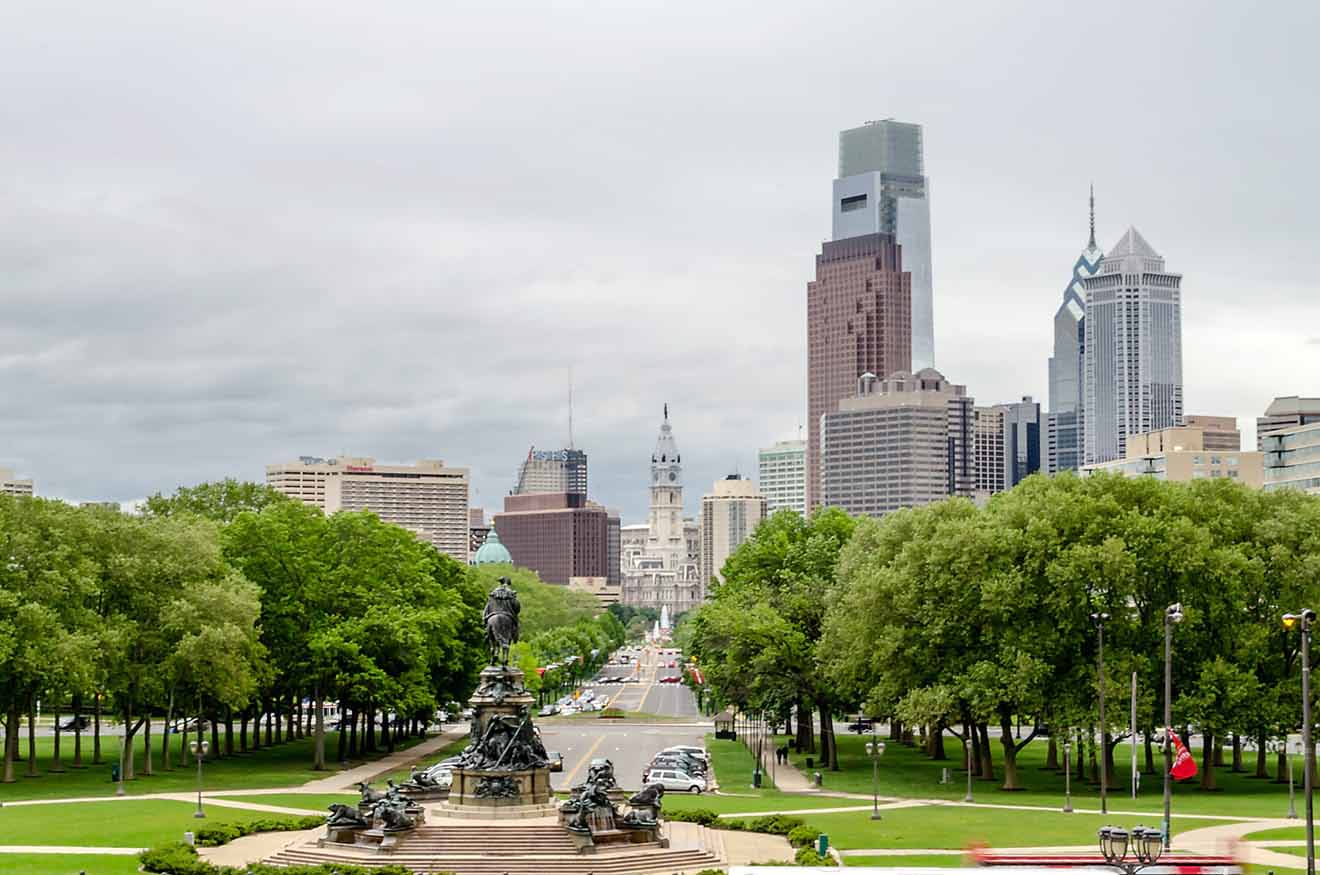 Philadelphia, popular Philly, is the most populous city in Pennsylvania (over 1.5 million residents) and the sixth-largest in the USA. Located around 160 kilometers (100 miles) southwest of New York, it is also among the most historic destinations in North America.
Philadelphia is the birthplace of American independence, the former US capital, and much more. It features rich nightlife, attractive shopping, world-class museums and galleries, and fine dining at many restaurants serving local and international specialties. With most attractions and points of interest close by, you don't need to worry much about where to stay in Philadelphia during your trip.
Since dozens of millions of travelers visit Philadelphia just from the USA, I suggest booking a holiday lodging for your stay well in advance.Given that you secure a room in downtown Philadelphia, corresponding to the narrowest section between the Delaware River and the Schuylkill River, you'll be within walking distance to most city highlights.
If You Are in a Hurry
Here you can find the best hotels for your stay in the most attractive areas in Philadelphia. Whether you travel for sightseeing, entertainment, shopping, or dining, I believe you will find them suitable.
With all its different neighborhoods, Philadelphia can be confusing if you have never visited before. So here is an handy map of all the areas I will be discussing in this post.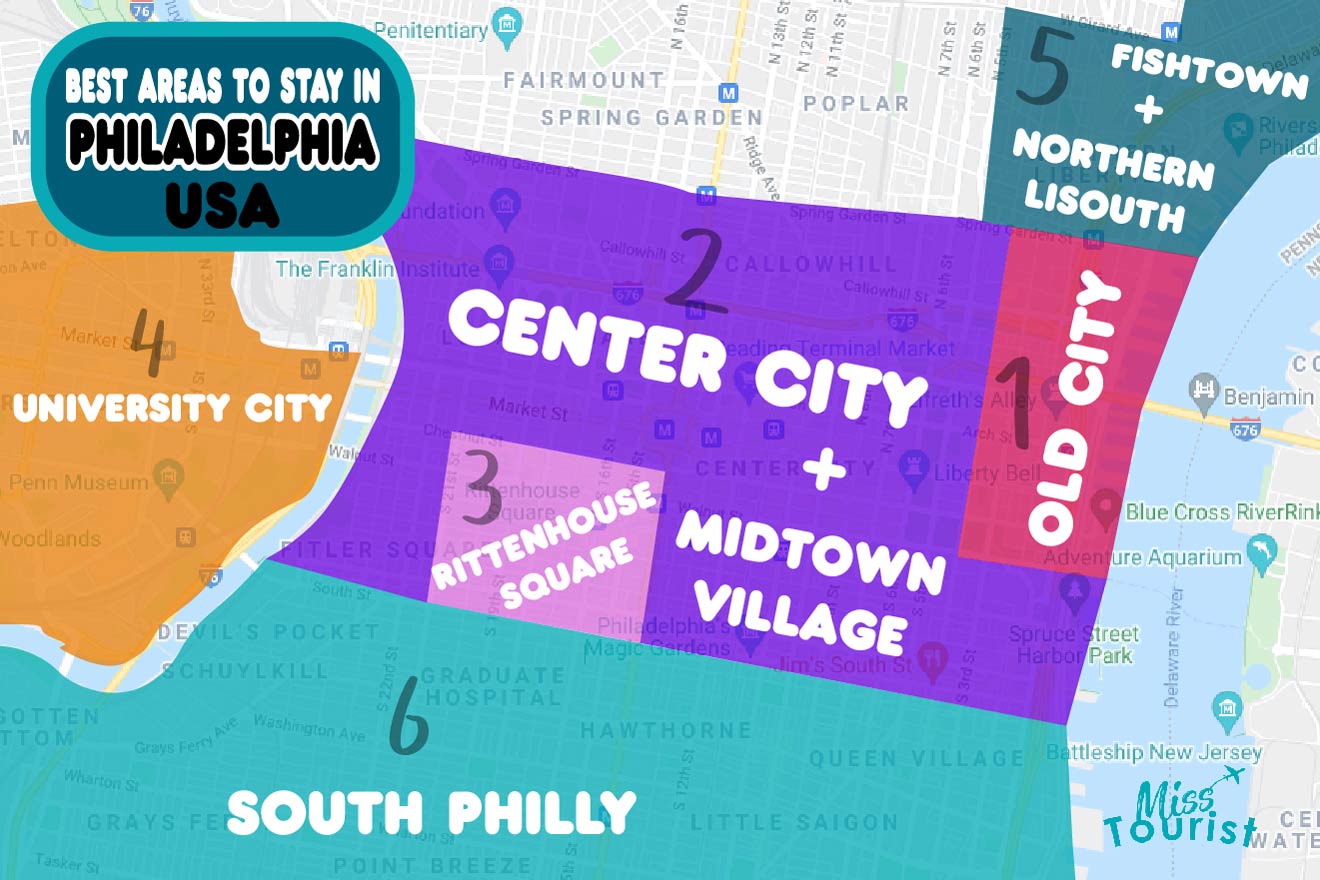 1. Old City – where to stay in Philadelphia for the first time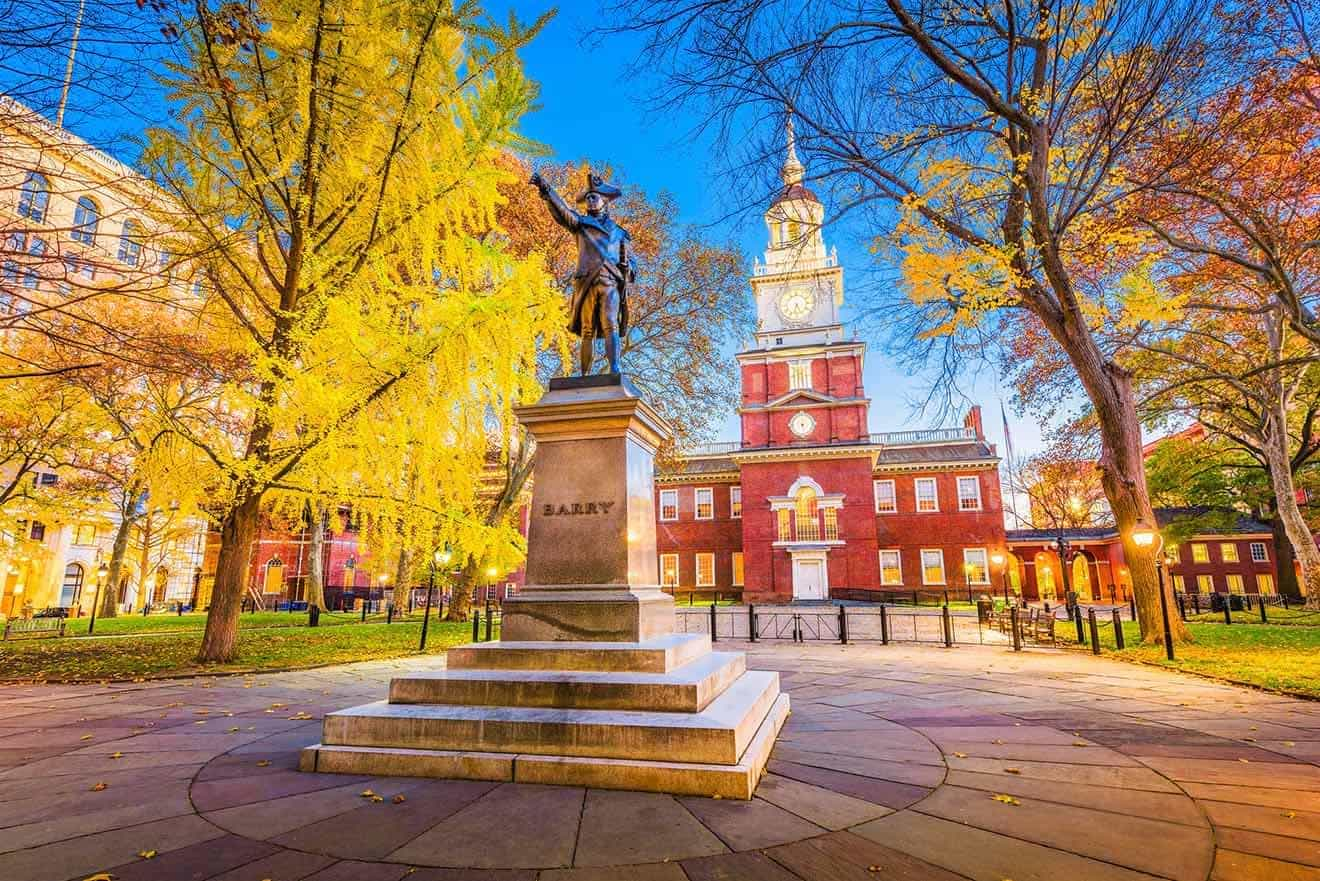 Old City is a Philadelphia neighborhood sandwiched between the Delaware River, the natural border between Pennsylvania and New Jersey, and Center City. I find the area teeming with tourist attractions, and you will need minutes to get from the Independence Hall to Liberty Bell and the Museum of the American Revolution. These places occupy Independence National Historical Park, while the neighboring area abounds with brick houses and other historic buildings you don't want to miss. Do check out Christ Church (visited by Benjamin Franklin in the past) and the oldest residential homes in Elfreth's Alley.
Besides sightseeing, you can visit a farmers market which takes place every Wednesday from May to November at Christ Church. Moreover, many designer stores in the Old City welcome present and future fashionistas. Nightlife is ubiquitous, and you will travel in time by visiting taverns present since the Liberty Bell sounded in 1776. This historic neighborhood is about 20 minutes away from Philadelphia International Airport by taxi and approximately twice that by public transport, traffic permitting.
Luxury hotel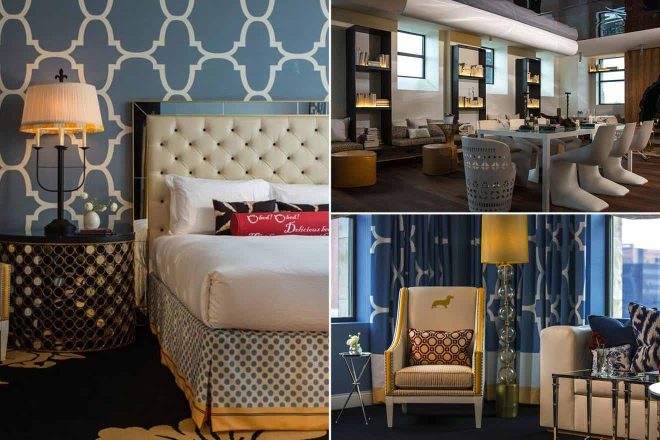 The hotel is right next to Independence National Historical Park. Stay in quiet rooms and suites and take photos of the area from the rooftop lounge. Build up your muscles at the fitness center, work at a business center, and admire room decor worthy of a royal palace. Portions at the ground-floor restaurant may be large enough for two people.
Other Accommodation Options in the Old City:
Airbnb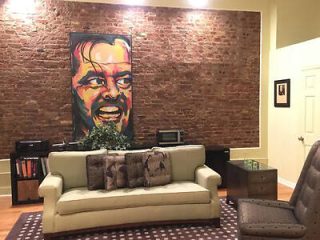 Benefit from a fully-functional home with a kitchen, workspace, and free parking during your stay
mid-range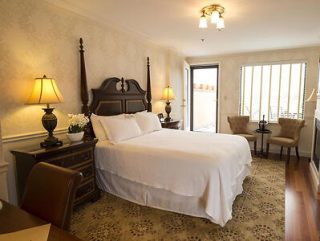 Spend romantic time with your partner by securing a room with a fireplace in this boutique hotel
budget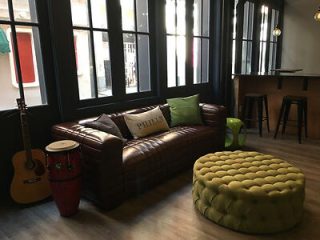 Budget-friendly rooms and dorms, entertainment options, and laundry services (extra charge) are some hostel's facilities
Things to Do in the Old City
2. Center City and Midtown Village – best for shopping and nightlife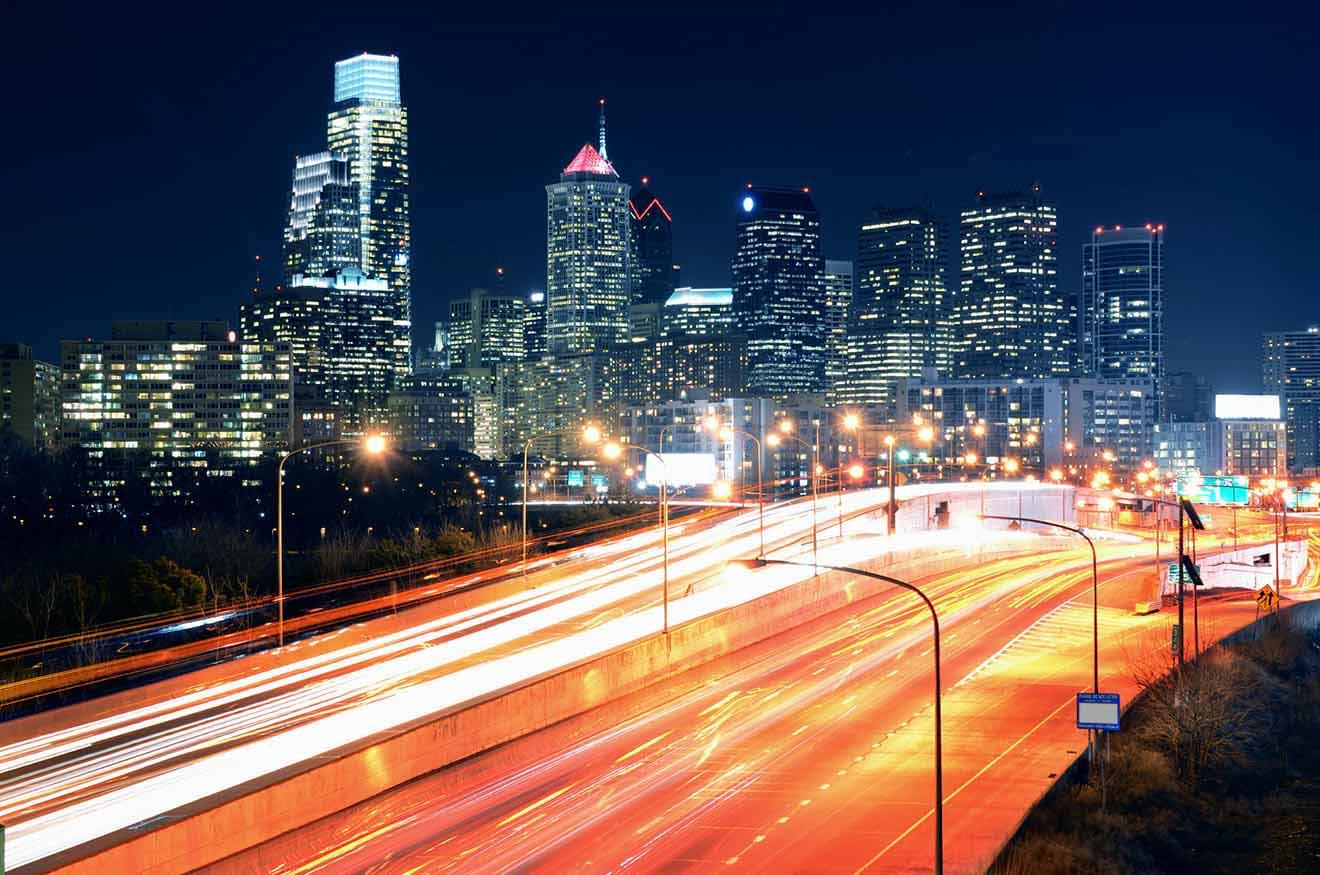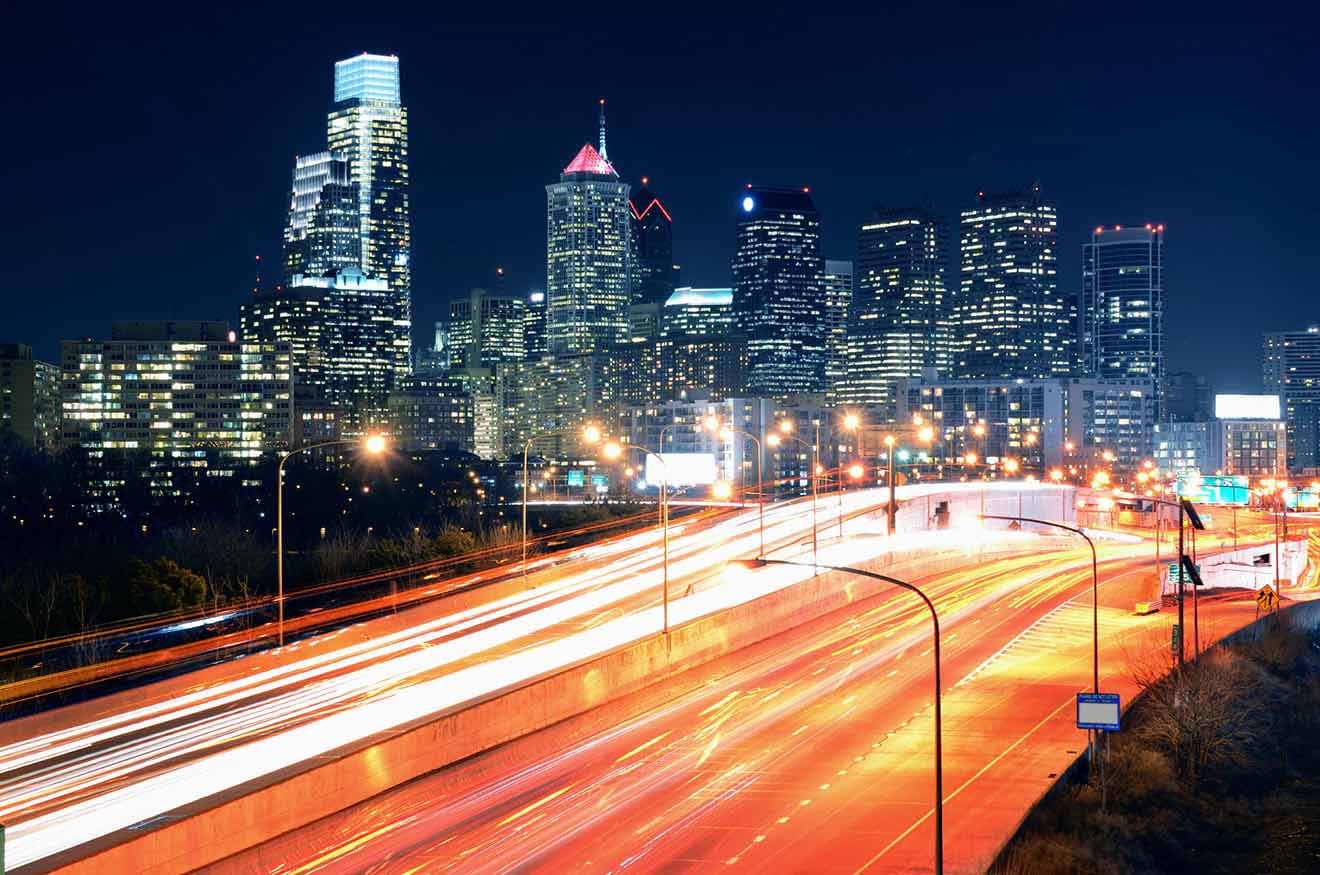 Center City, named after one of five city squares, is another of the best neighborhoods to stay in Philadelphia. Also, it is the second most inhabited city area nationwide. Thanks to the grid-street design introduced by William Penn, you'll get around with ease.
Since this part of the city is home to many imposing skyscrapers defining the city skyline, sightseeing will stretch your neck ;-). The neighborhood also prides itself on beer gardens and a diverse bar scene, offering you plentiful opportunities for bar-hopping between walkways and rooftops. For premium dining at first-class restaurants and LGTB-friendly nightlife, you'll wish to check out Midtown Village.
Luxury hotel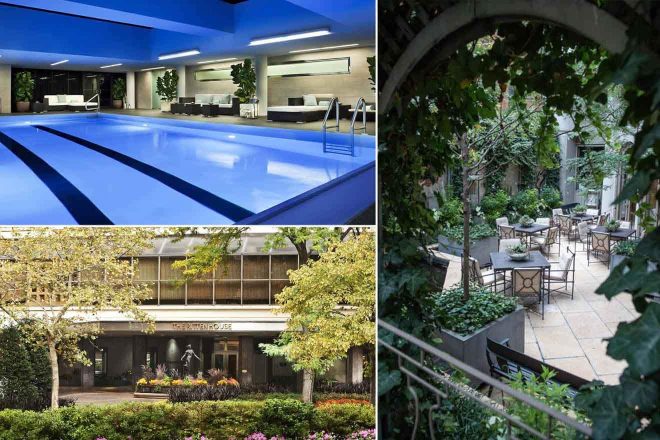 Pamper yourself at the hotel's spa, eat burgers at the restaurant, have specialty drinks, sleep like a monarch, and have tea in the garden during your stay. Friendly staff goes the extra mile to make you feel at home and assist with whatever you may need. To stay in good shape, practice at a fitness center.
Other Accommodation Options in Downtown Philly:
Airbnb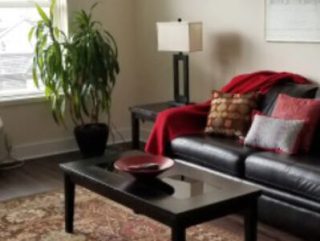 Stay in a functional and clean apartment with a washer/dryer, workspace, and equipped kitchen
mid-range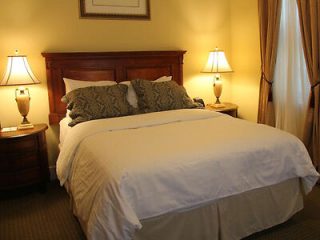 This quaint hotel is a historic landmark, featuring the 18th-century style and some rooms with garden views
budget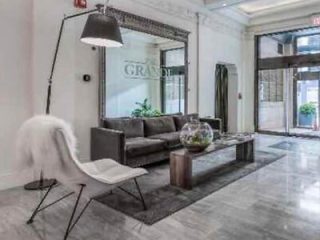 The centrally-located apartment features a kitchen, air-conditioning, and a complimentary washer
Things to Do in Center City/Midtown Village
3. Rittenhouse Square – best for a luxury stay in Philadelphia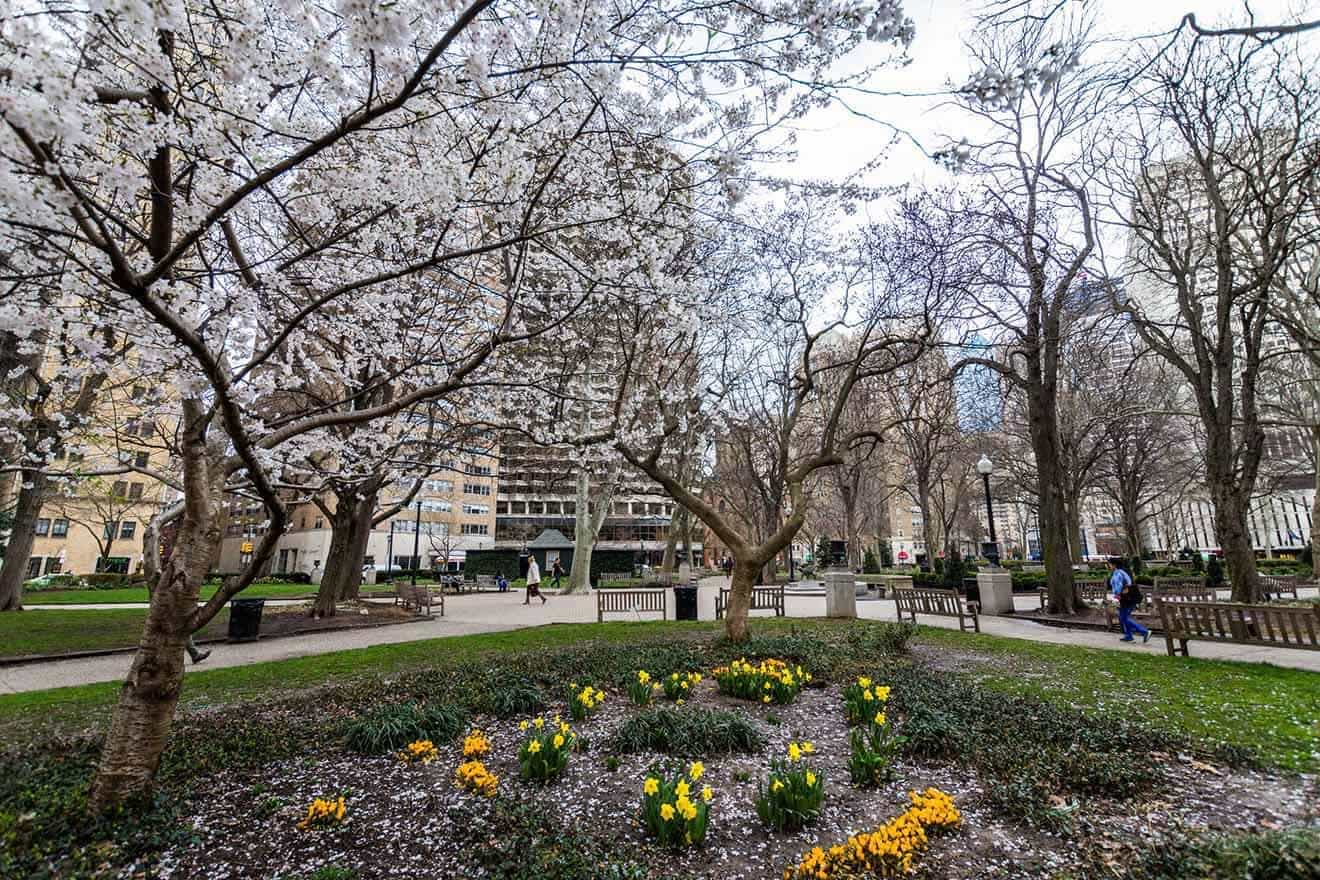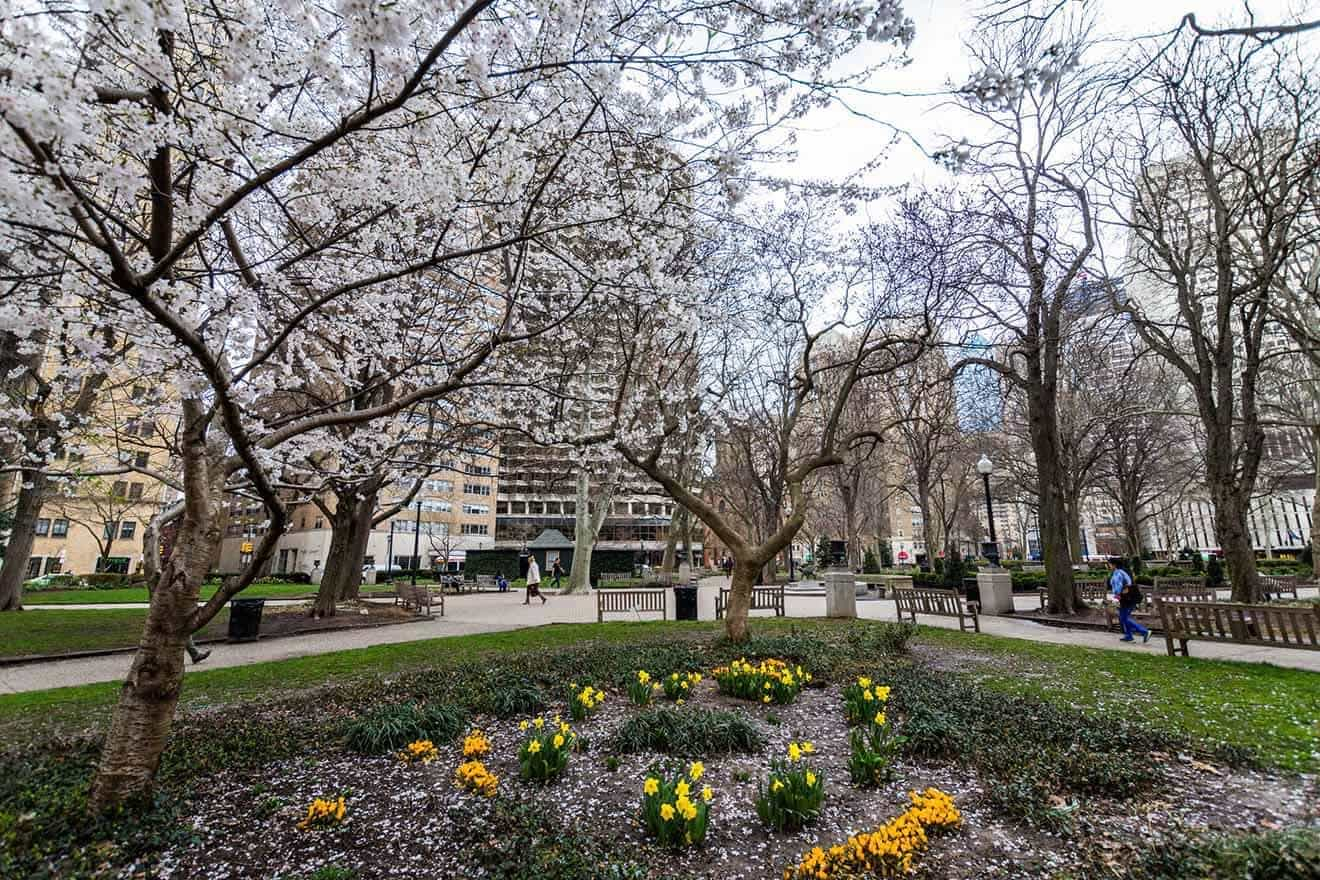 Located in the heart of downtown Philadelphia, Rittenhouse Square is the most upscale neighborhood in the city. The namesake park lends its name to the area, which teems with high-end hotels, stores selling luxury goods, nightclubs, speakeasy bars, and lounges. Visit One Liberty Observation Deck, located on the 57th floor, to admire the Philadelphia skyline, and attend performing arts at the esteemed Kimmel Center and Academy of Music.
Furthermore, enjoy the sun in the Rittenhouse Square park and pack some snacks, it is a great picnic spot! You will be very close to most downtown points of interest and historic attractions, as well. Walking to Independence National Historical Park, boasting several historic attractions related to the American Revolution, will take you around half an hour. You'll need even less time, no more than 15 minutes on foot, on average, to get to University City, just across the Schuylkill River.
Luxury hotel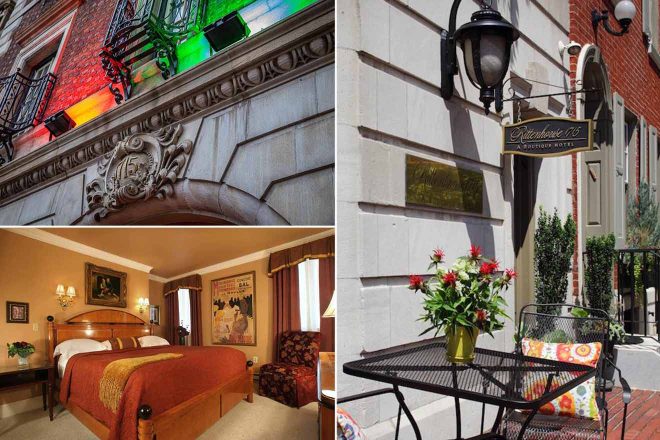 This non-smoking hotel has spacious rooms with modern amenities, such as iPod docking stations and plasma TVs, and hypoallergenic extras. Treat yourself with delicious cookies and drinks at the first-floor lounge, and spend romantic time with your partner by the fireplace in selected rooms. To catch up with your family and friends, make use of free and fast wifi.
Other Accommodation Options in Rittenhouse Square:
Airbnb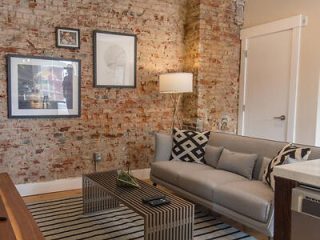 The location is right in Rittenhouse square and the unit is clean and comfortable.
mid-range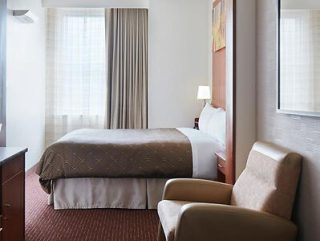 Practice at a gym, work sitting in an ergonomic chair, and watch a flat-screen TV in your room
budget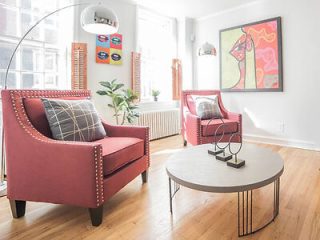 Stylish home in a quiet neighborhood with super helpful hosts
Things to Do in the Rittenhouse Square Area
4. University City – best for youths and art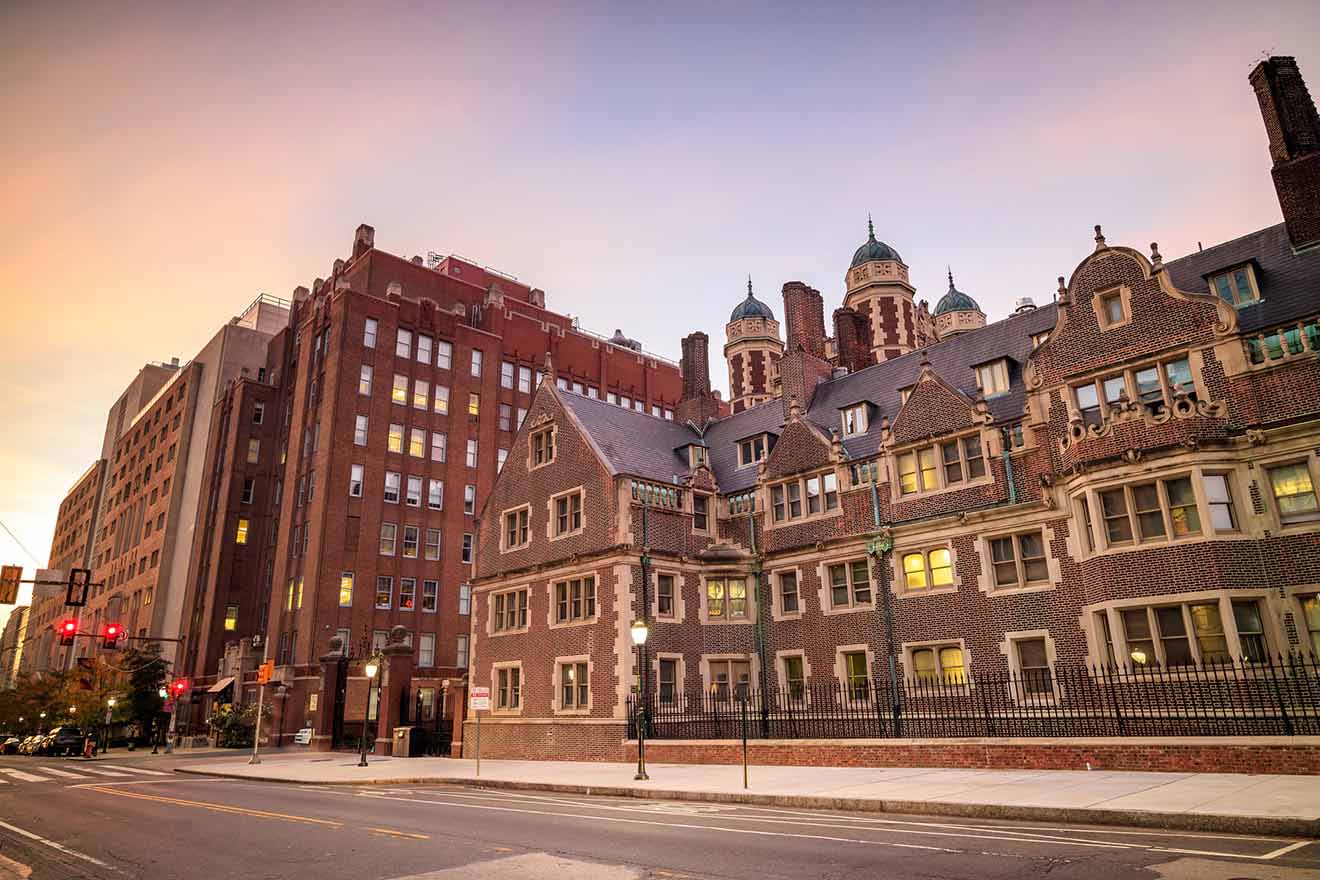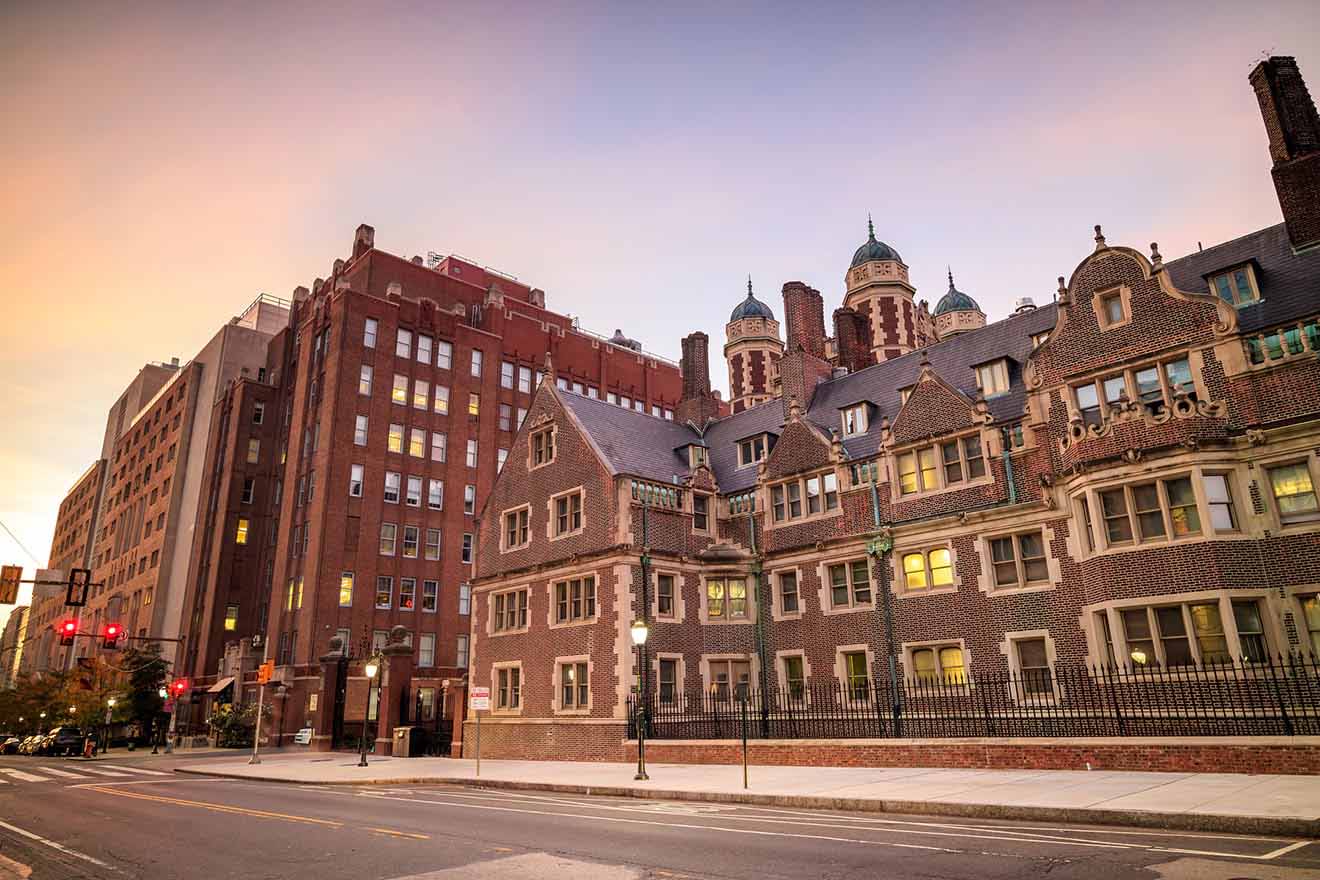 This highly dynamic district abounds with bars, international restaurants and art venues. Penn Museum, displaying artifacts from around the world, and the Institute of Contemporary Art are top exhibition spaces in the area. To get from one to another, allocate 10 minutes tops.
Since you are coming to this part of Philly, plan some time to admire local architecture embodied in Victorian-style structures. Finally, bring a blanket and a few friends to picnic in expansive Penn and Clark parks. Famous Farmers Market in Clark Park, which you will definitely want to check out, takes place every Saturday from 10 am to 2 pm.
Luxury hotel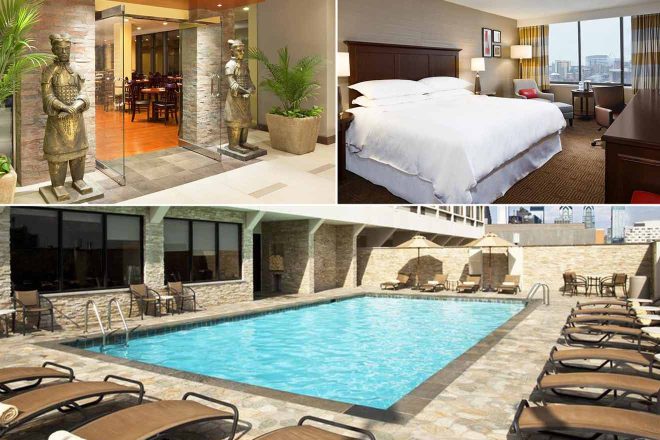 Secure a room at the higher floors to admire the city panorama during sunrises or sunsets. Do some workout at a 24-hour gym or swim in an outdoor pool if you prefer getting wet this way. An on-site Asian restaurant will make you love Oriental food if you don't love it by now. Spacious rooms feature room service.
Other Accommodation Options in University City:
Airbnb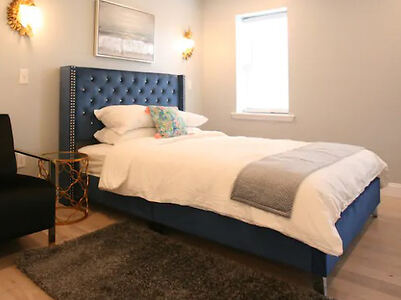 Forthcoming hosts, a clean place, and a large bathtub make this guest suite quite special
mid-range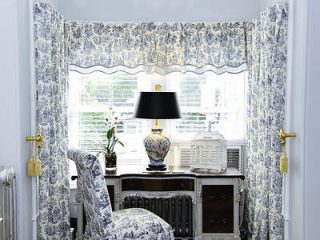 Secure a stay in a room with a garden view in this Victorian-style guest house
budget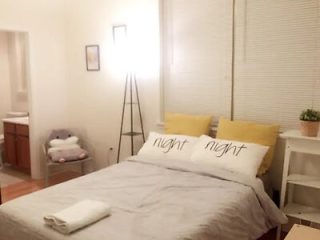 The property features fundamental facilities, such as a fridge (shared), heating, workspace, and the Internet access
Things to Do in University City
5. Fishtown/Northern Liberties – stay for an authentic experience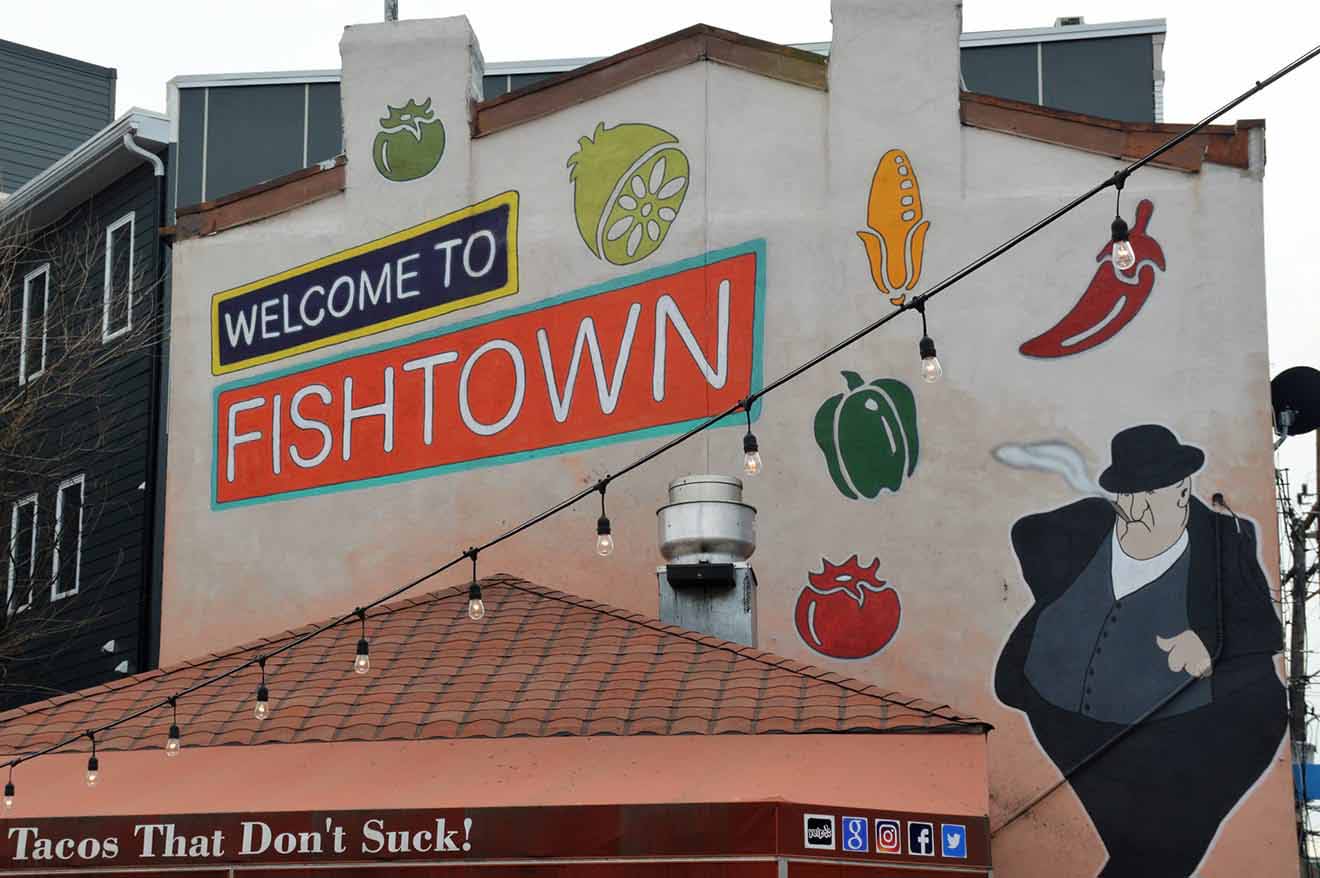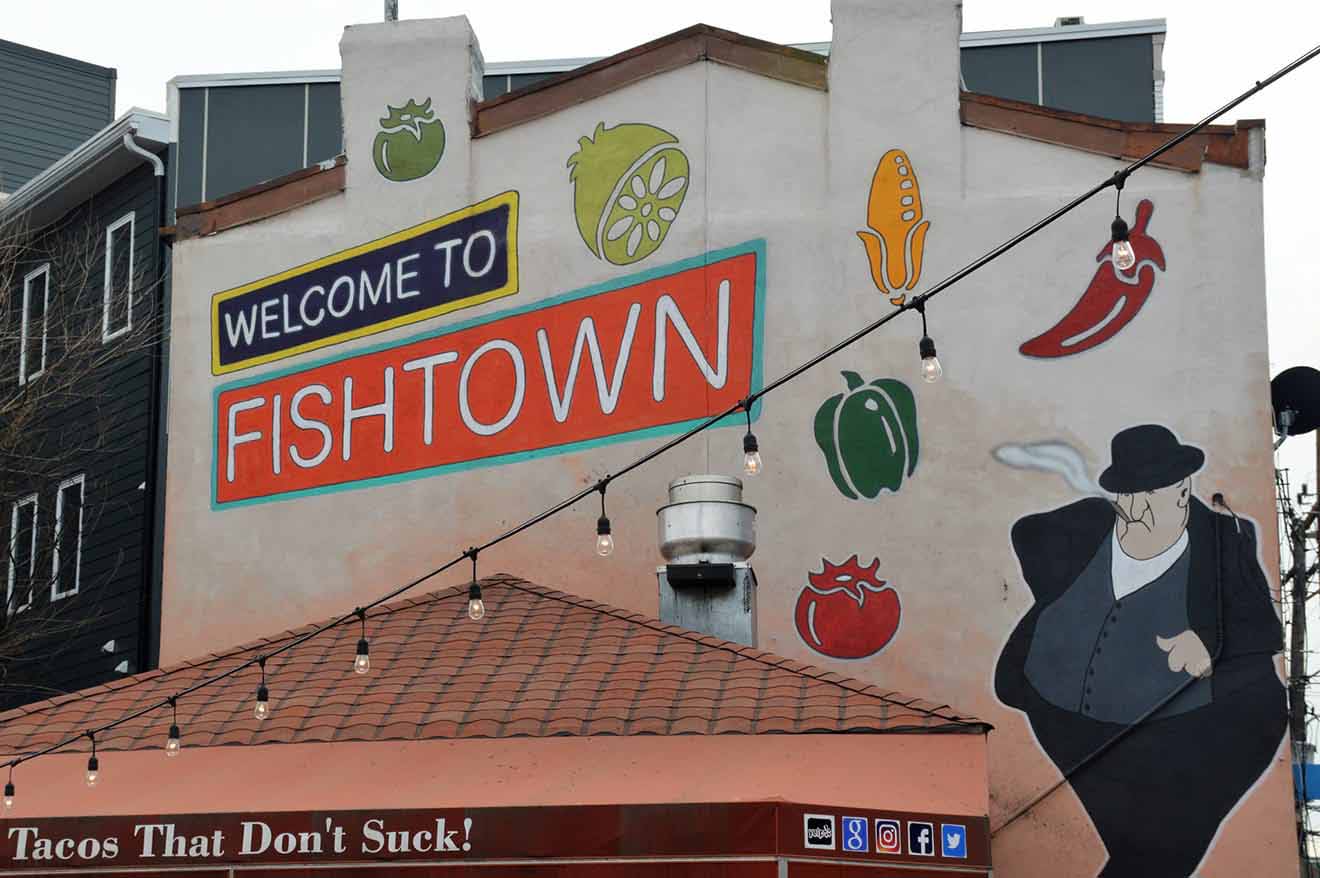 Fishtown and Northern Liberties neighborhoods, located north of the downtown along the Delaware River, are much different from the city center. Getting around won't take you much time since these Philly districts are quite compact. Once low-key neighborhoods, they became cool places offering diverse nightlife and dining options at all kinds of international restaurants. Go to local clubs to dance and affordable bars to have Irish drinks and other booze.
Speaking of Fishtown and Northern Liberties tourist highlights, I suggest you visit Penn Treaty Park by the river and former home of celebrated writer Edgar Allan Poe. You'll find that Fishtown is an up-and-coming district of Philadelphia clinging to its authenticity. Few-story buildings made of brick, community gardens, and a diverse mix of people walking the streets testify of its former "glory."
Luxury hotel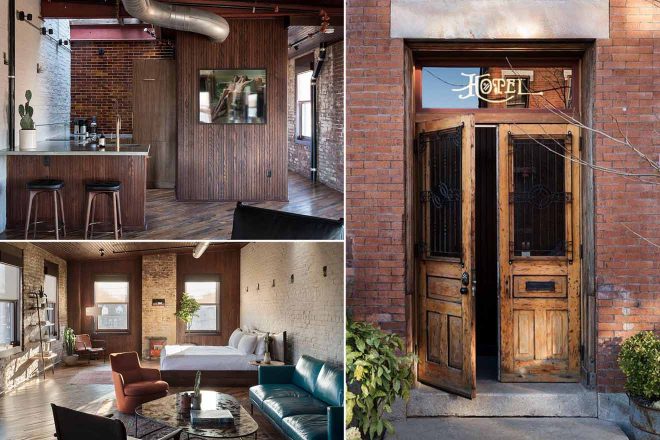 Located in Fishtown, this 4* apart-hotel offers 650-75 ft2 (60-70 m2) stylish apartments. The building itself has a very interesting history – it is a 100-year old whiskey blending and bottling facility! It is a new property, so everything in the apartment is brand new too, which is a great advantage!
Other Accommodation Options in Fishtown/Northern Liberties:
Airbnb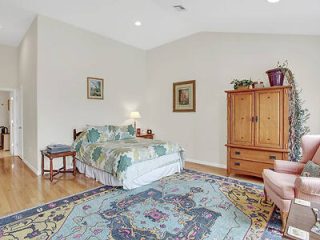 Enjoy affordable luxury, free parking, and a morning coffee on a balcony overlooking greenery
mid-range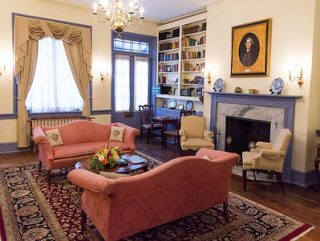 Studio is clean, the location is excellent, and the host is full of tips for your stay in Philadelphia
budget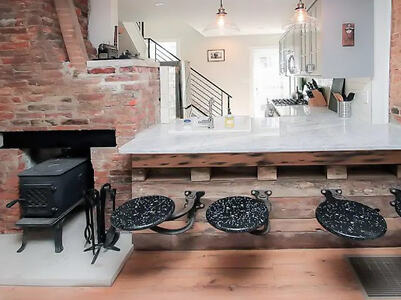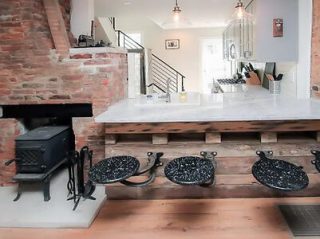 This simple yet stylish 2 br apartment can easily fit up to 5 guests. It is less than a minute walk to La Colombe!
Things to Do in Fishtown/Northern Liberties
6. South Philadelphia – best for foodies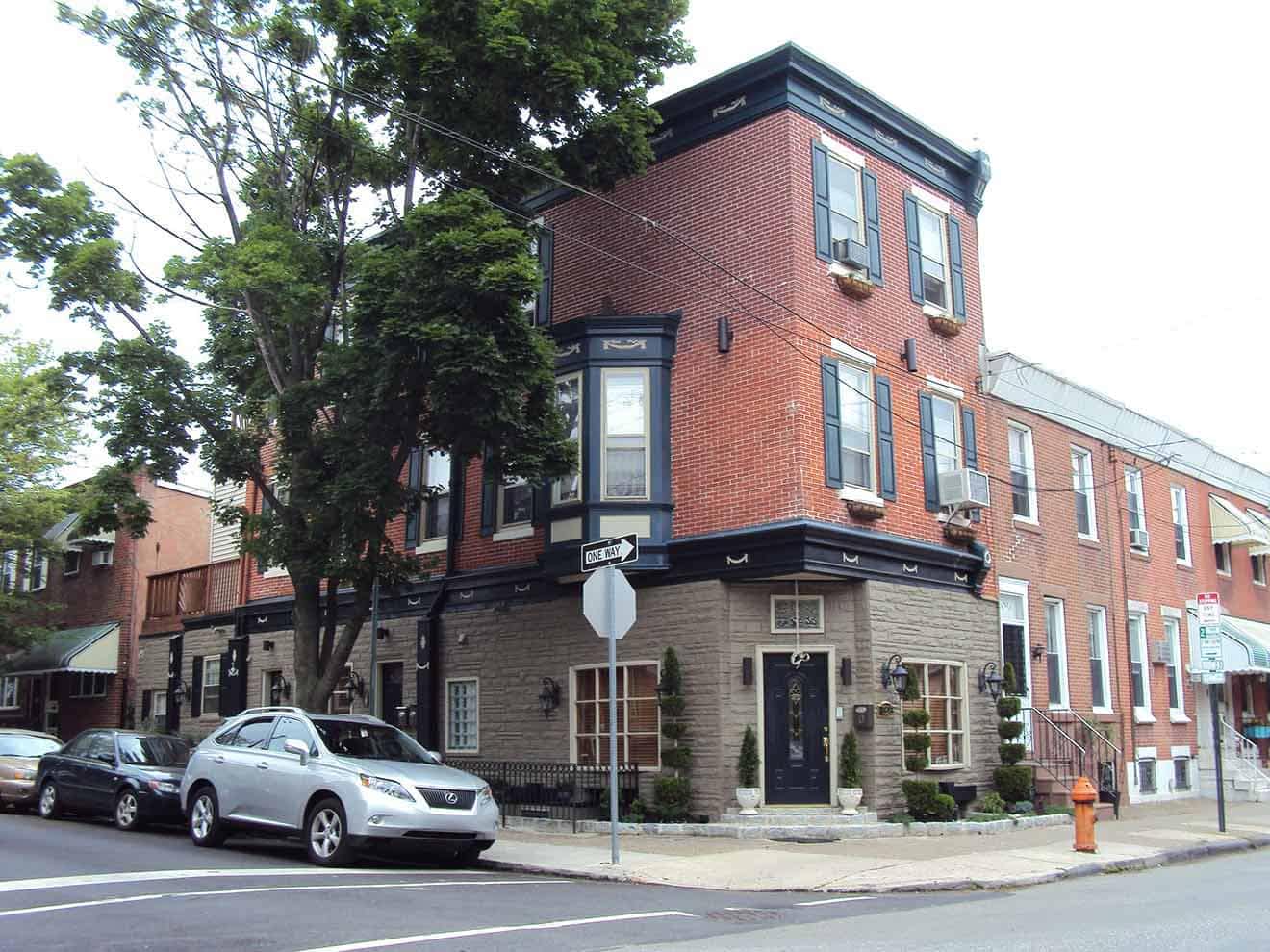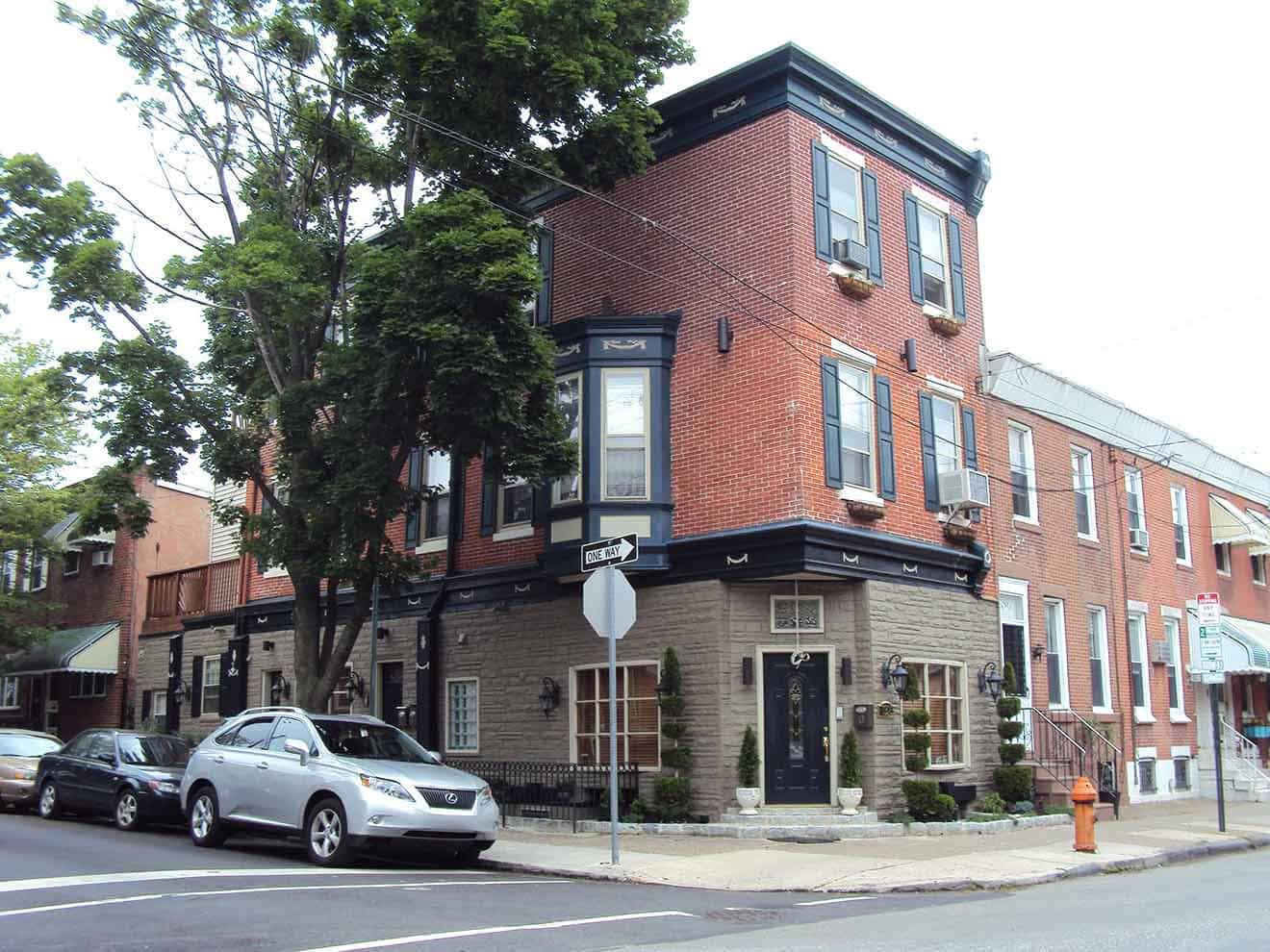 If you wonder where to stay in Philadelphia for the best dining, South Philly is your answer! Just go to East Passyunk Avenue, it is the foodie's hotspot! Also, be sure to check an Italian Market! Covering nearly a dozen city blocks along South 9th Street and operating every day, the market will stretch your hiking capabilities to their limits!
This South Philadelphia neighborhood is more residential and it is about 30 minutes to get to the downtown by public transport. So, if intending to combine first-class culinary experience and extensive sightseeing, stay in the northern parts of South Philly.
Luxury hotel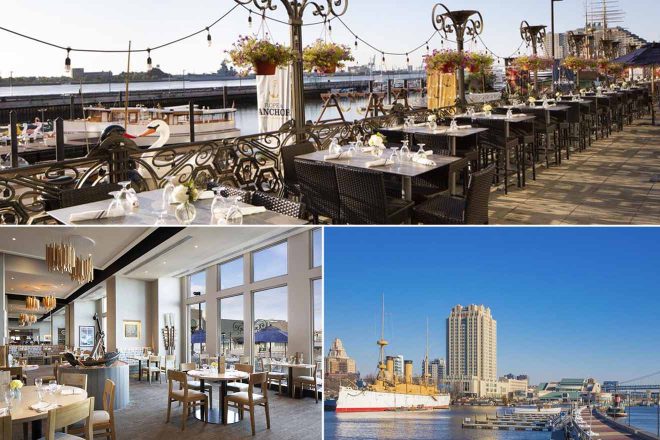 The spacious apartment comes with a rooftop deck and a friendly host willing to share tips for your Philadelphia trip. If you need to get some work done, make good use of a quiet workplace with wifi. Given that the open-air cinema is your thing, benefit from the movie projector on the roof deck when air temperatures are comfortable.
Other Accommodation Options in South Philly:
Airbnb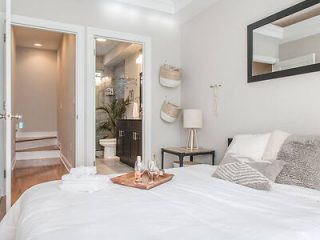 Light spacious apartment for 2 guests with free (!) street parking and a balcony. It is also just 1 bus away from Liberty Bell
mid-range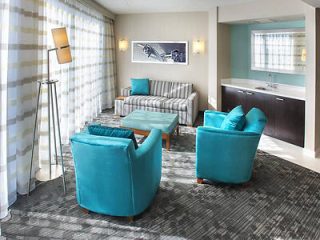 Ideal for couples, the apartment features wifi, workspace, heating, and comes with free street parking
budget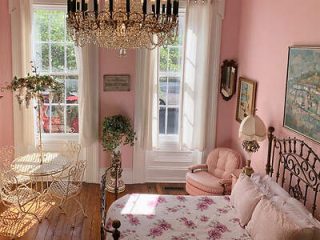 Responsive hosts and well-maintained lodging with internet access and heating are a few assets of the place
Things to Do in South Philadelphia
BONUS: things you should know before visiting Philadelphia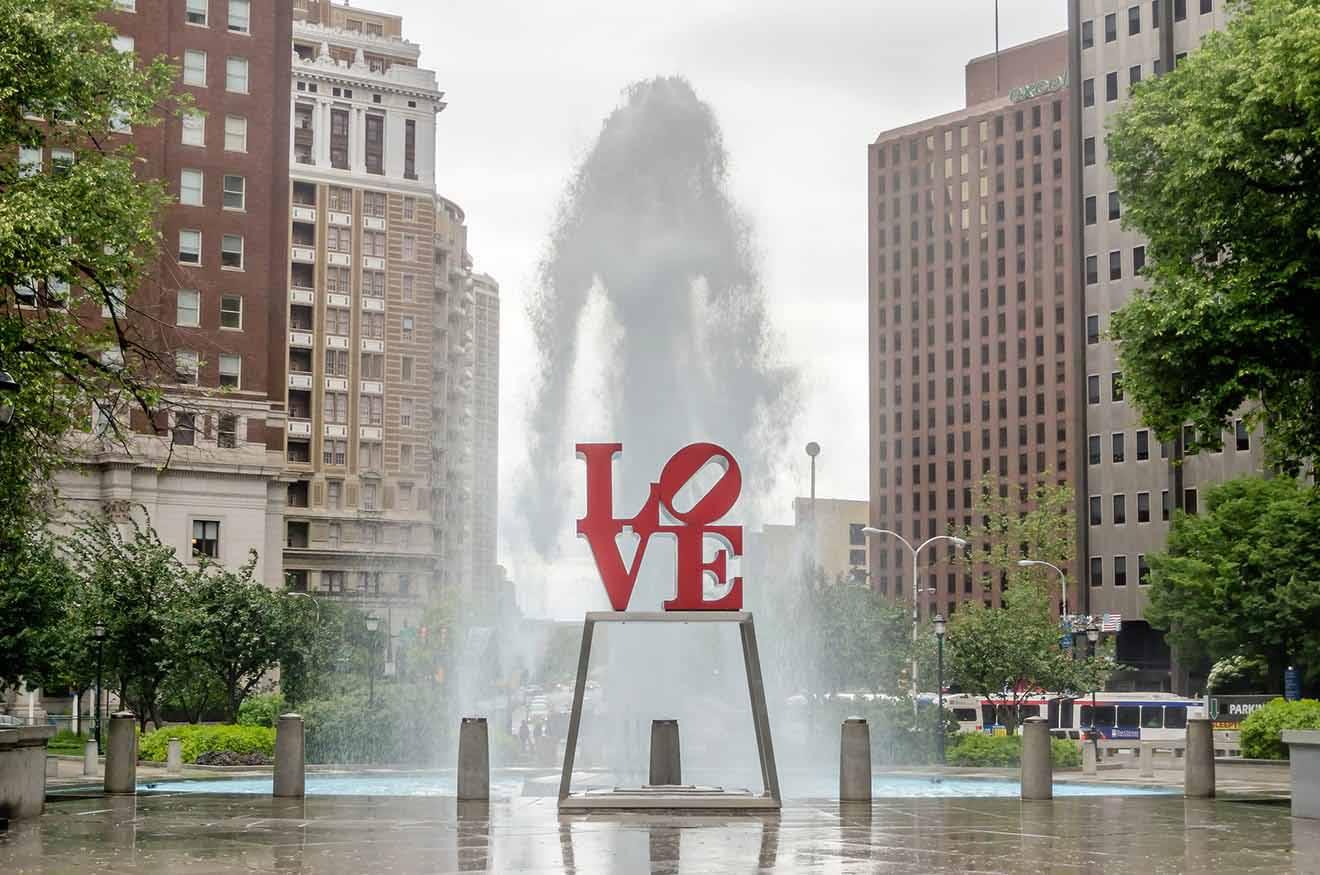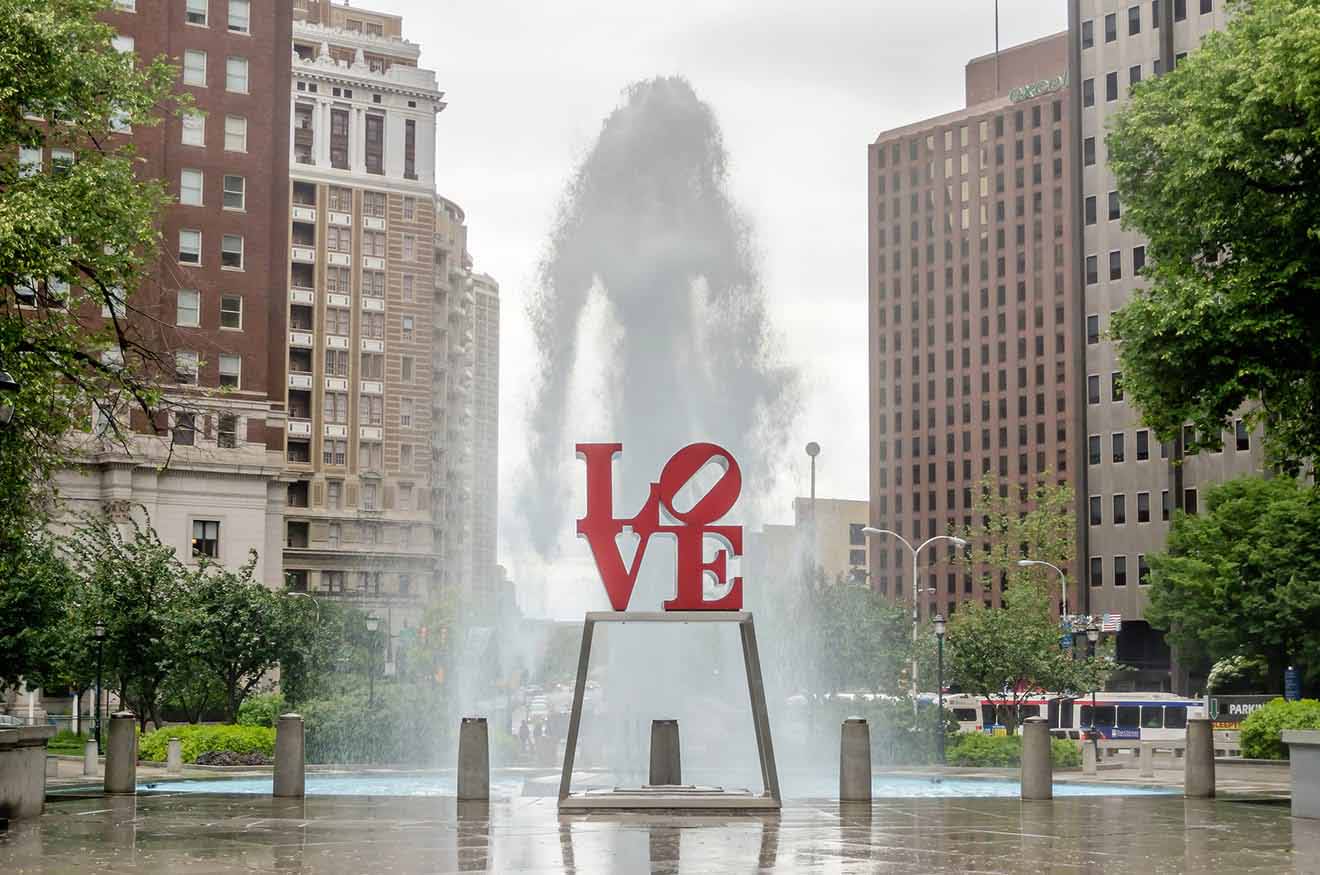 When deciding where to stay in Philadelphia, keep in mind the following:
Conclusion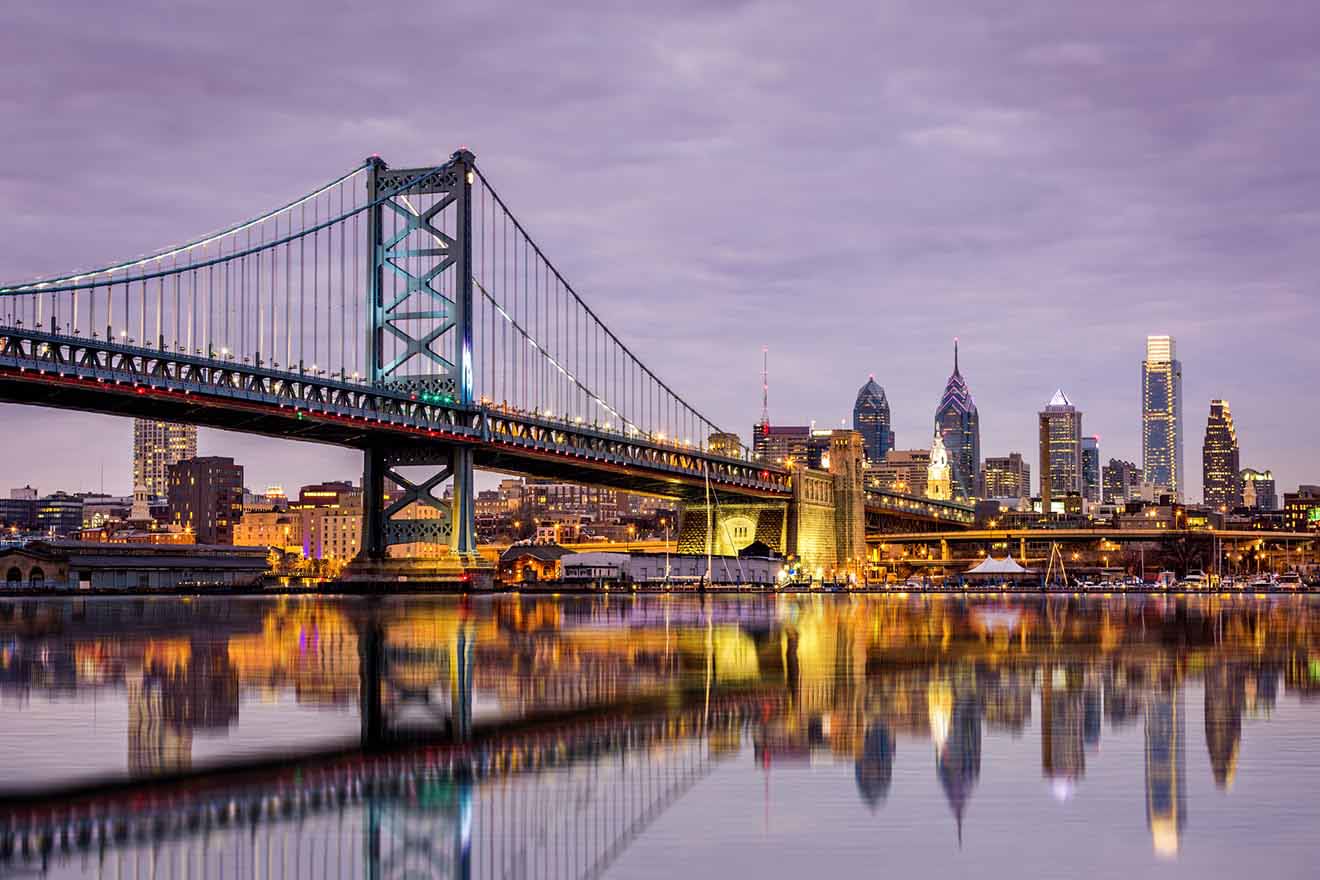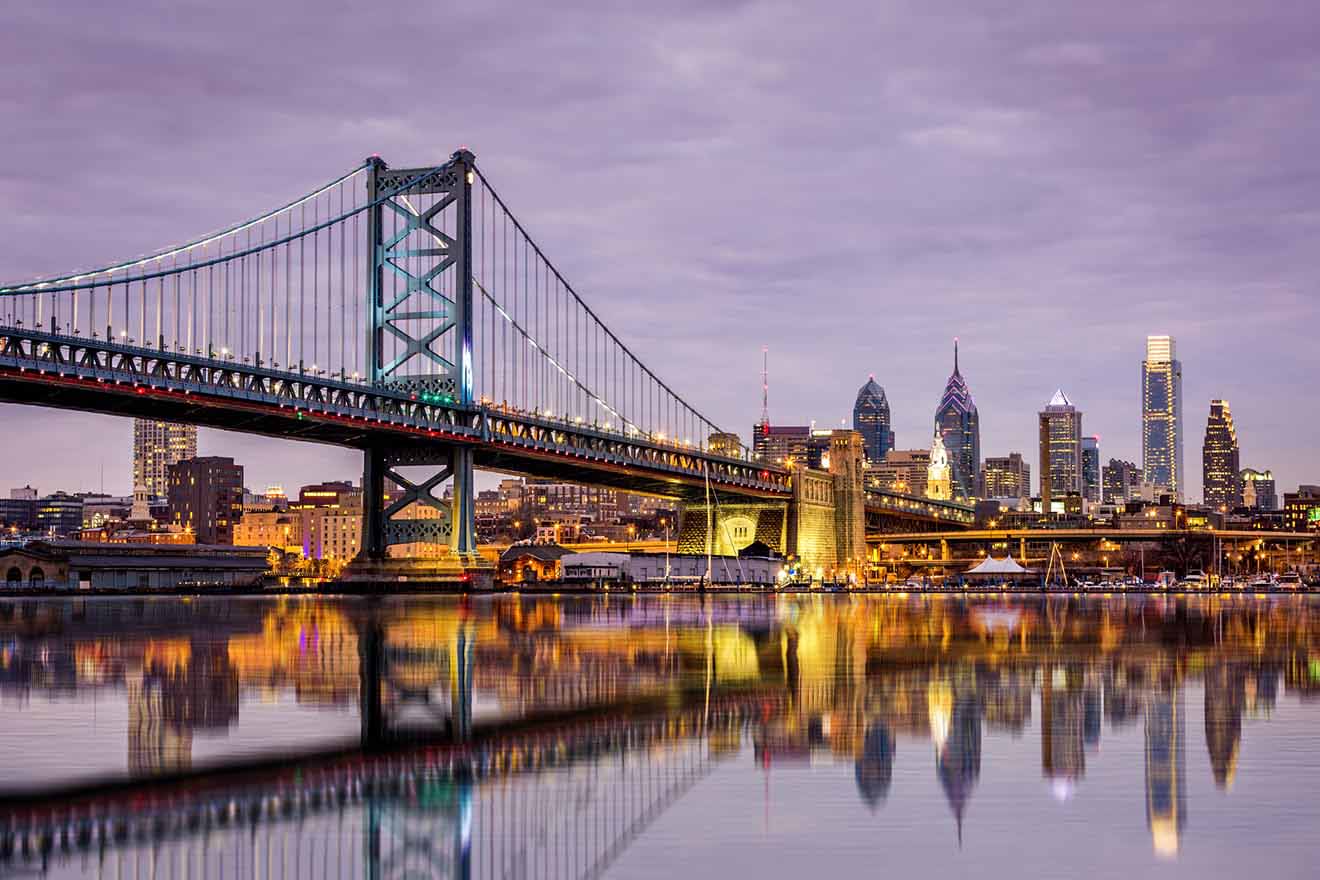 Thanks for reading this post, guys, I truly hope it was useful and you were able to better understand how the city is built and which area you would prefer to stay in.
To wrap up, here are two hotels that I can really recommend: At The Rittenhouse Hotel, you can quickly switch from soaking sun rays in the garden to training at the fitness center to sampling specialty drinks. As for Morris House, not everyone gets to sleep at a historic landmark, don't you agree?
I hope you enjoyed reading the article and found it useful for your Philadelphia experience. Also, do check out Miss Tourist's New York, Chicago, and Los Angeles guides to get ideas for some of your next trips.
Have a great time in Philadelphia!