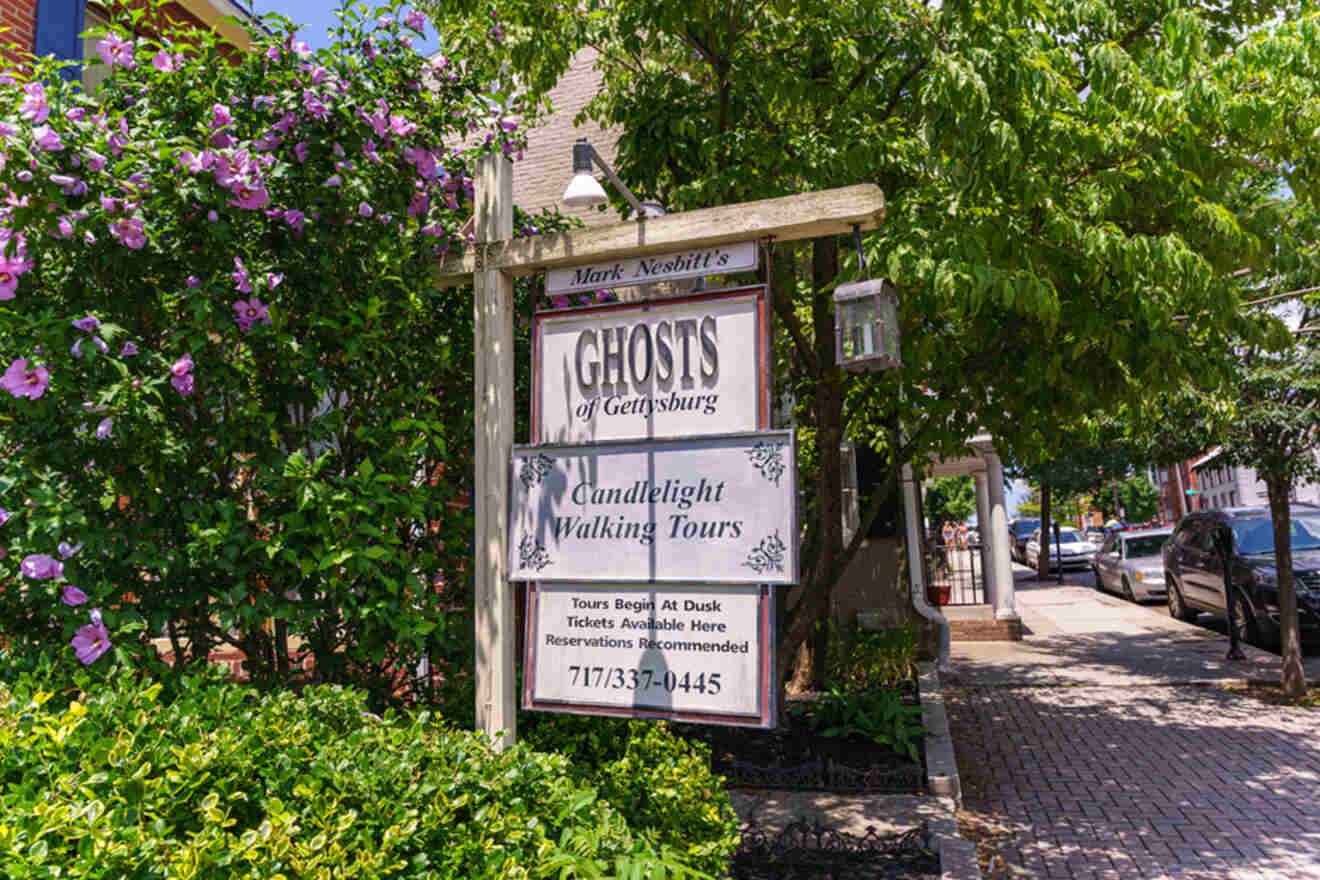 Do you crave spine-tingling tales of ghosts and haunted Gettysburg places? Get ready to experience the best ghost tours in Gettysburg, where you can explore the town's dark and haunted past.
The tours take you to some of the most famous haunted spots, including the Gettysburg battlefield, the Jennie Wade House, and the Sachs Covered Bridge. You will be immersed in the spooky aftermath of the battle as you hear about the experiences of soldiers and civilians who lived and died in this historic town.
As an avid lover of all things spooky and paranormal, I took it upon myself to research and experience the best ghost tours that Gettysburg has to offer.
I also threw in a little bonus for you, including Gettysburg's famous walking tours, horse-drawn carriage rides, and self-guided tours using an app, in case you want to see things beyond ghost tours.
Just remember, if you're planning to visit the ghosts of Gettysburg, be sure to book your ghost tour in advance, as they are popular and fill up quickly.
Now buckle up, and let's explore the best Gettysburg ghost tours together!
If you are in a hurry
Here are the best ghost tours in Gettysburg that you need to book in advance:
1. Gear up for the ultimate Gettysburg ghost hunt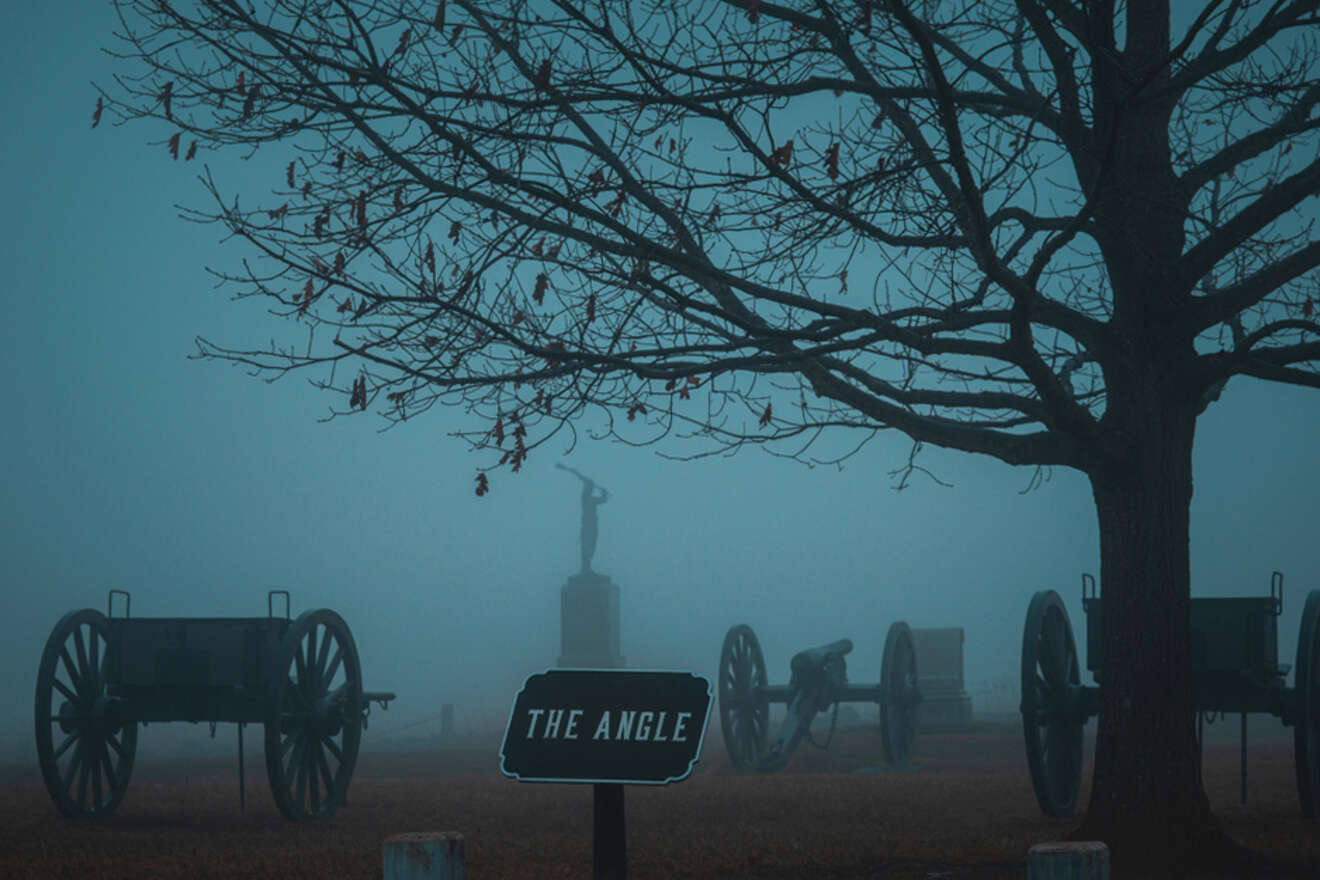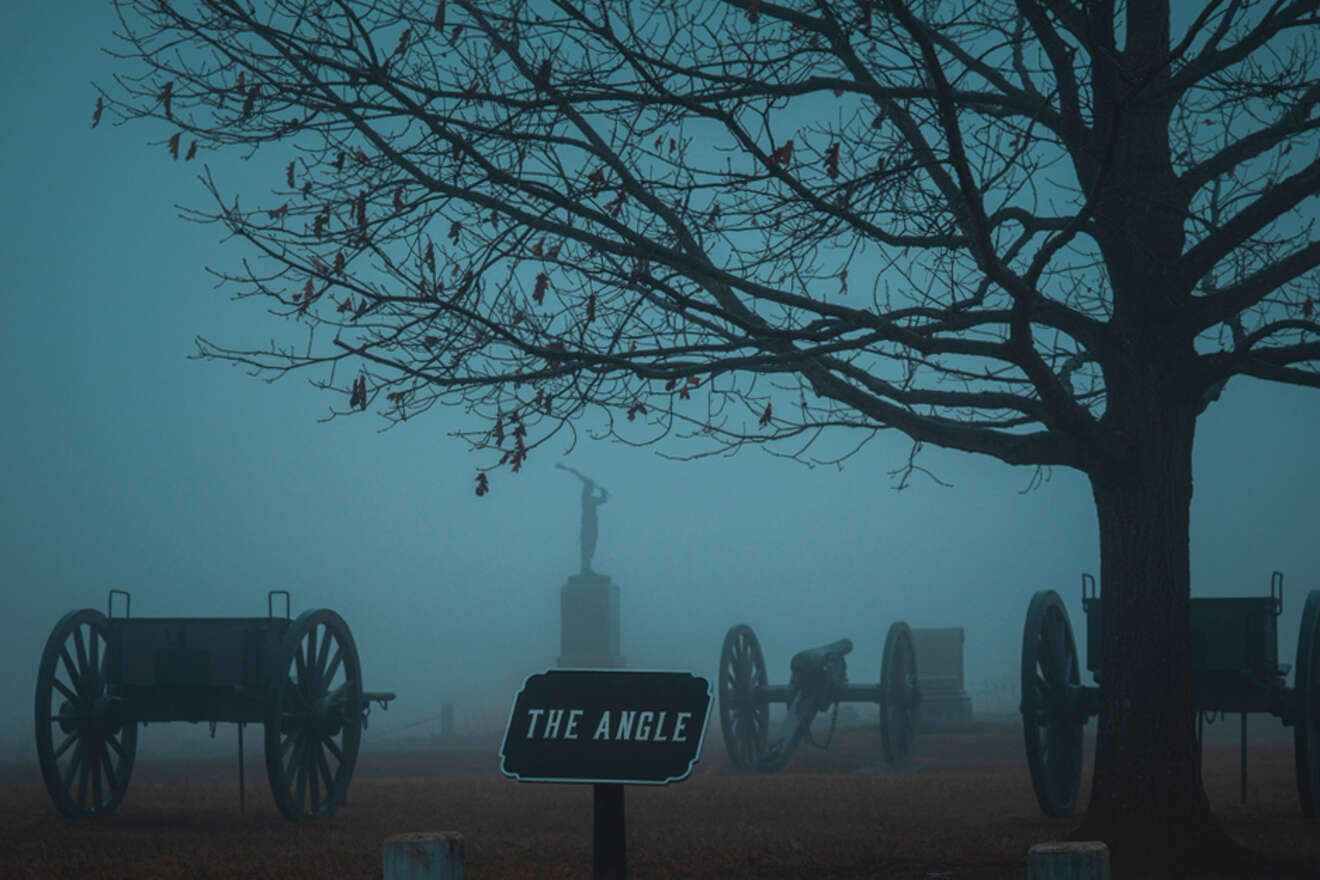 Duration: 1.5 hours
Price: from US$30
Why you should take it: the most popular ghost tour in the city with amazing reviews
You might think you know all about the Civil War after visiting Boston, but trust me, you haven't seen the ghostly side of things until you've experienced the true ghost hunt in Gettysburg!
As darkness falls, join on a walking tour of the town's spookiest landmarks and hear chilling tales of local ghost stories. Then, arm yourself with ghost-hunting gear and get ready for paranormal investigation in a haunted hotspot known for its spectral activity.
Expert tour guides will lead you through the town's creepy alleys and sidewalks, sharing fascinating historical facts and hair-raising stories along the way.
This interactive ghost tour is not suited for children under 12, but it's perfect for older children and adults who crave adventure and excitement. Be warned, this tour is not for the faint of heart! With more than a few hills climbs and uneven pavement, you'll need comfy shoes in your quest.
2. Spend "quality time" with your family on a ghost tour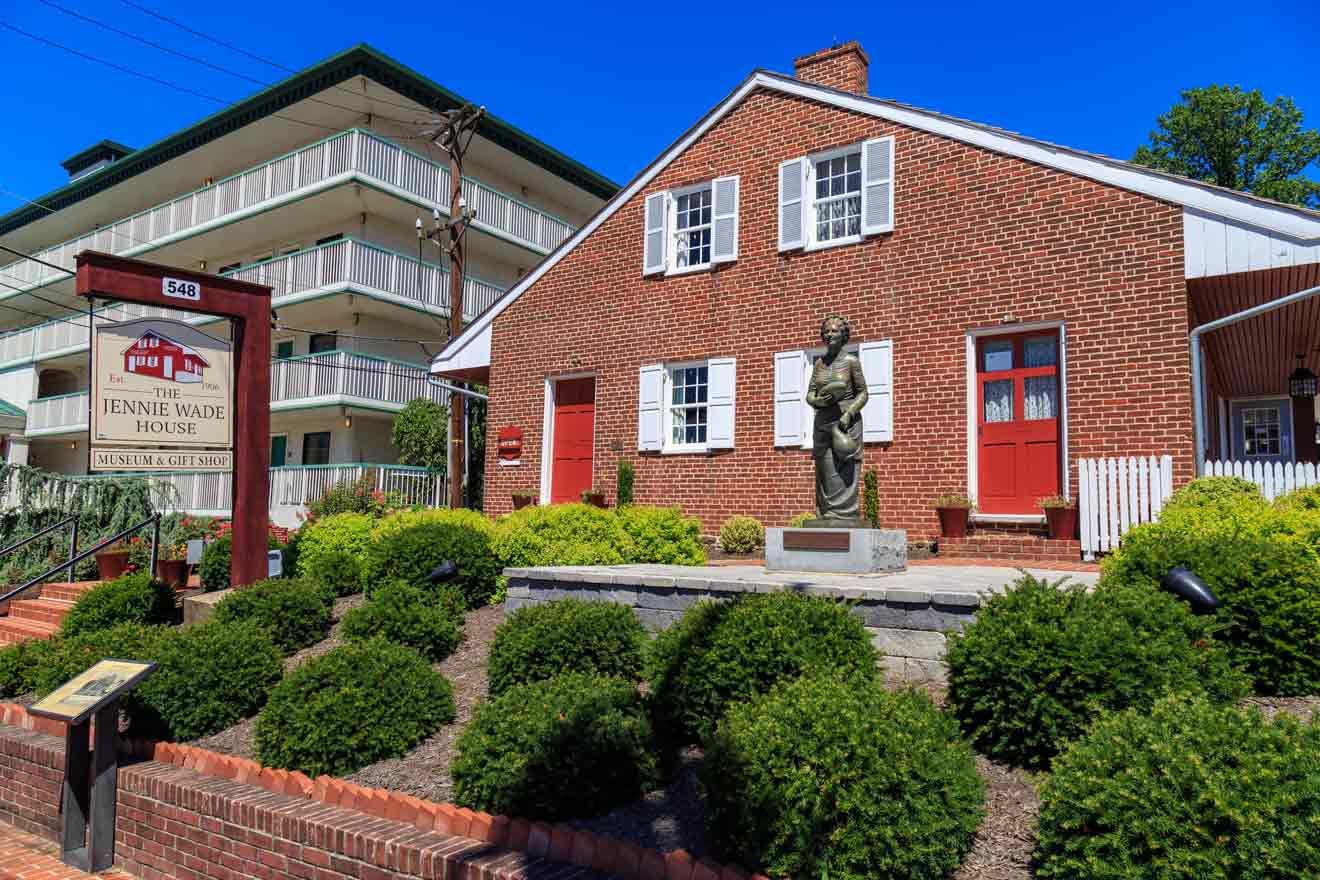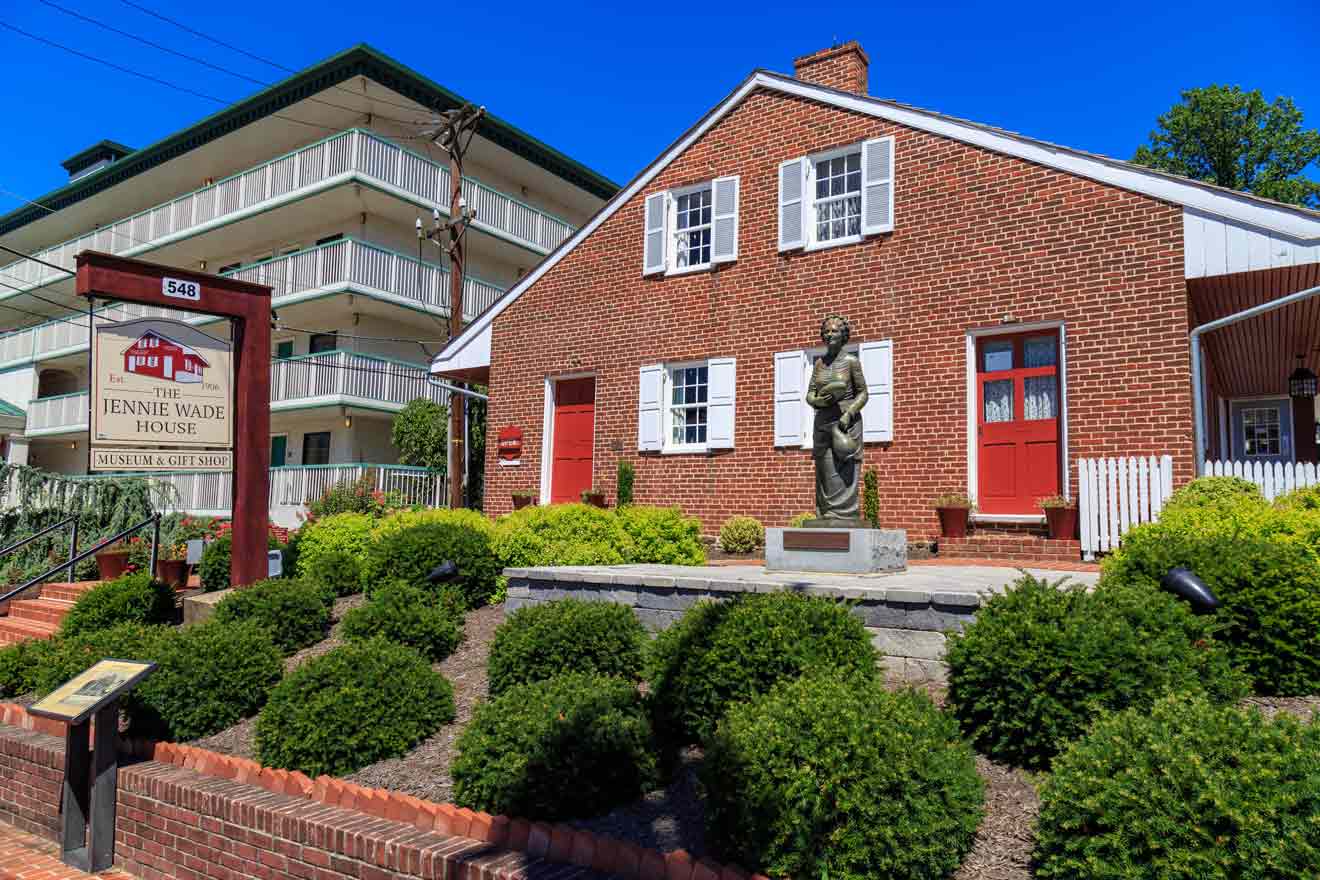 Duration: app. 1.5 hours
Price: Adults US$25, kids US$15
Why you should take it: family-friendly
Looking for Gettysburg ghost tours for the whole family? As night falls, join a walking tour to explore the haunted town and its key landmarks, bringing the nation's history to life with tales of the paranormal. Both you and your children will have a blast.
From the tales of Civil War ghosts to ongoing paranormal experiences, this tour is perfect for everyone looking for a learning adventure.
Led by an expert guide, you'll discover the forgotten history of this "No Man's Land" between the battle lines, where civilians huddled in basements while bullets flew through their homes. Nearly every building on this tour still vibrates with the aftermath of those 3 horrific days in 1863.
Discover the forgotten stories of the civilians who lived through the bloodiest battle in American history, including Jennie Wade, the only civilian killed during the conflict. It's an hour and 15 minutes (more or less) of pure history and tales of paranormal activity.
3. Get VIP experience with a small group ghost tour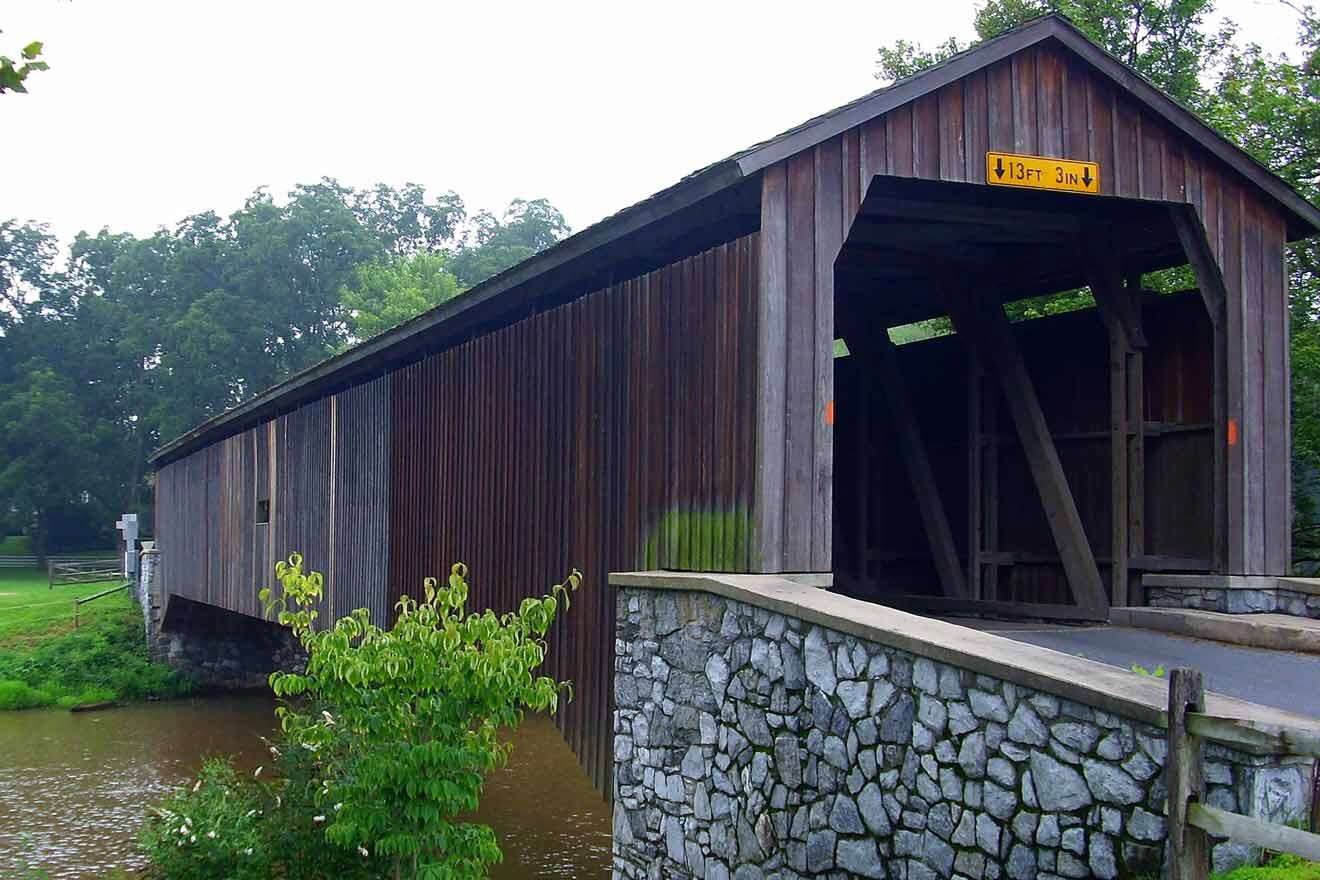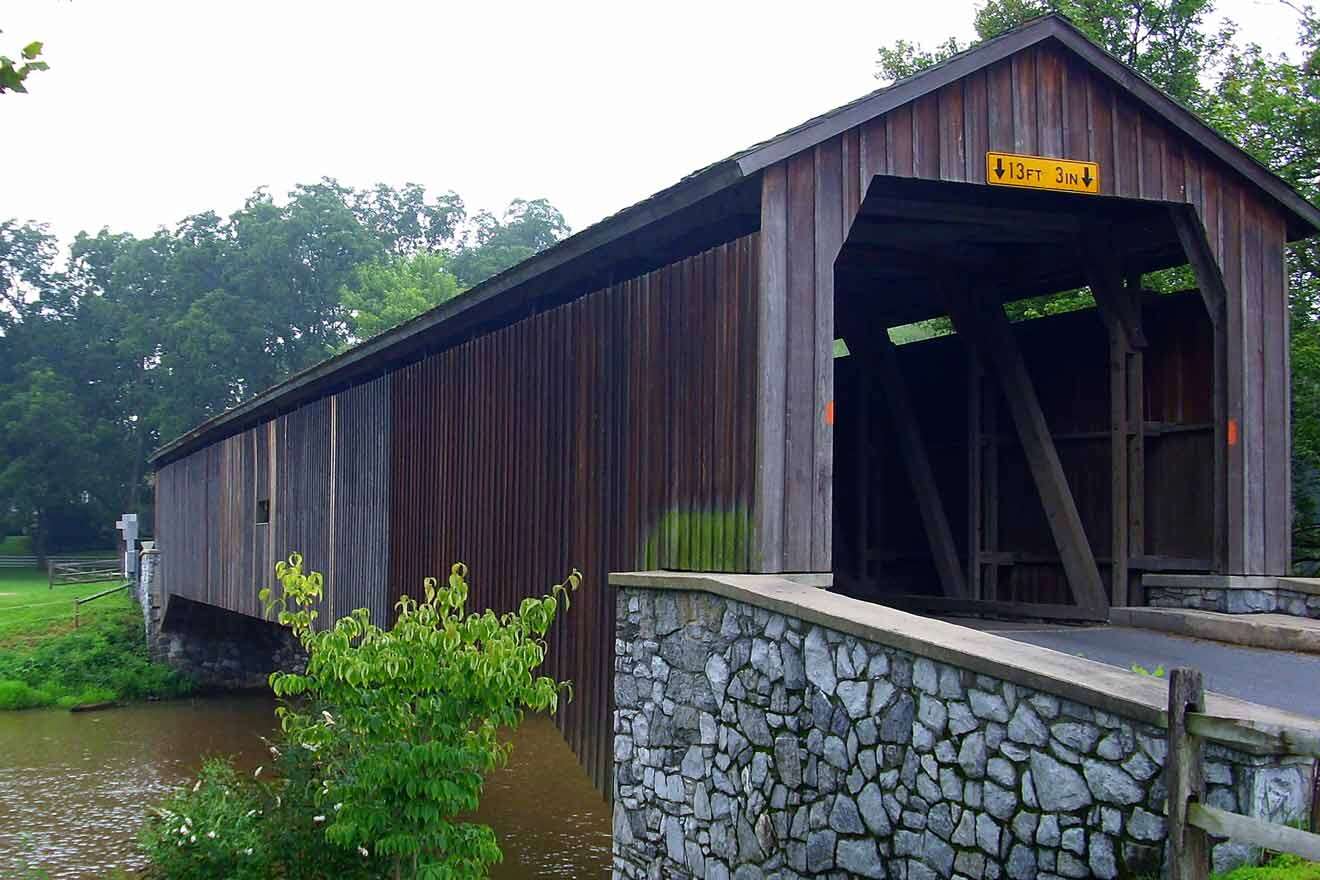 Duration: 3 hours
Price: from US$75
Why you should take it: small group and intimate experience
Ready to take your ghost-hunting skills to the next level? Join a spine-tingling investigation designed for seasoned ghost hunters or those craving a little extra excitement! No need to worry about big crowds or overwhelming social situations – this tour is designed with introverts in mind.
Expert investigators will guide you through some of the most haunted locations in Gettysburg, equipped with experimental paranormal equipment and variations of the tools you've seen on TV.
One of the stops includes the infamous Sach's Bridge, where ghostly sightings and unexplained phenomena have been reported for years. And with a maximum of just 10 participants, you're guaranteed an intimate and personalized experience.
Just be sure to bring your own vehicle, as you'll be caravaning between locations. And unfortunately, this tour is not wheelchair accessible.
Join a 3-hour investigation you'll never forget!
4. Experience devil's hour ghost haunting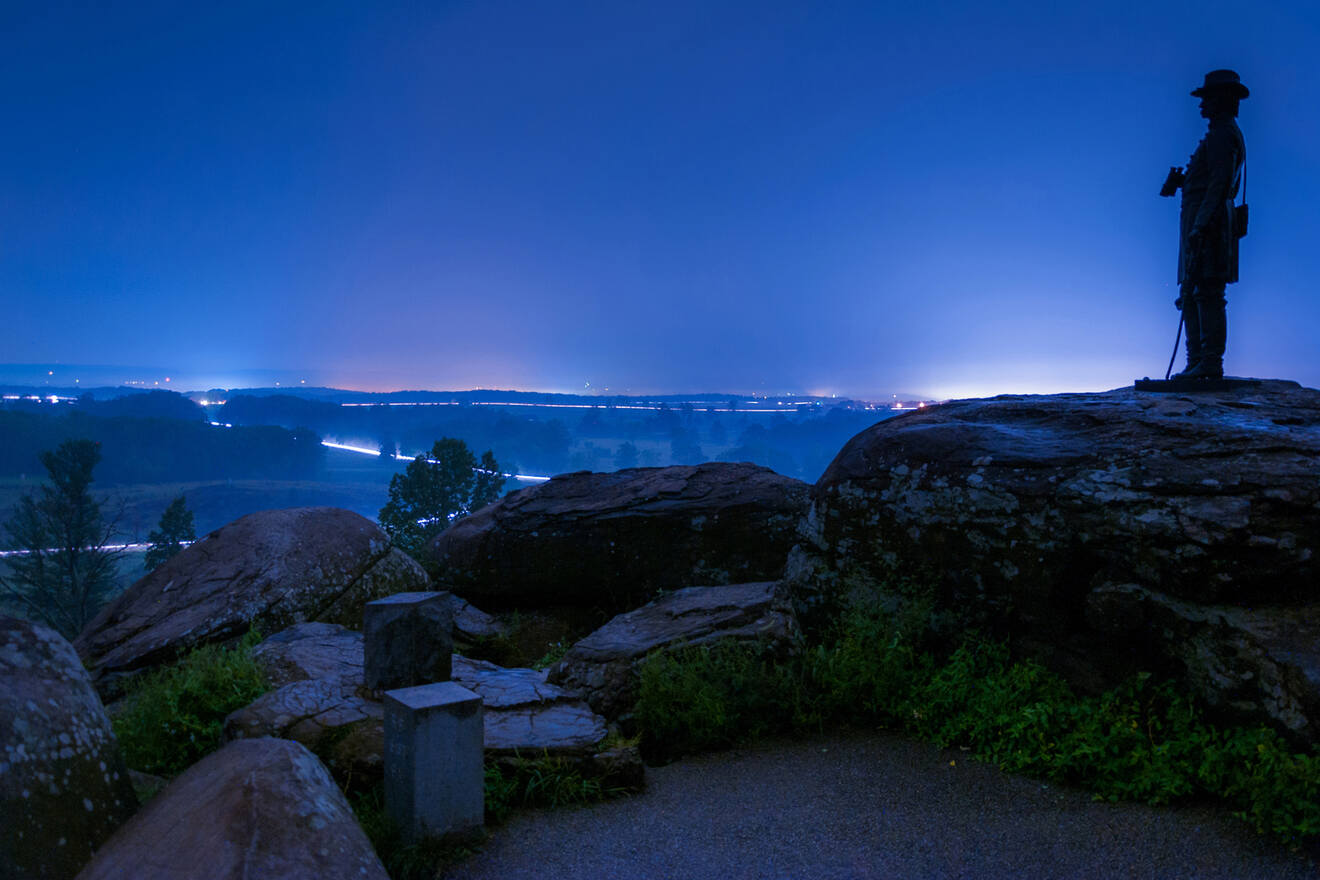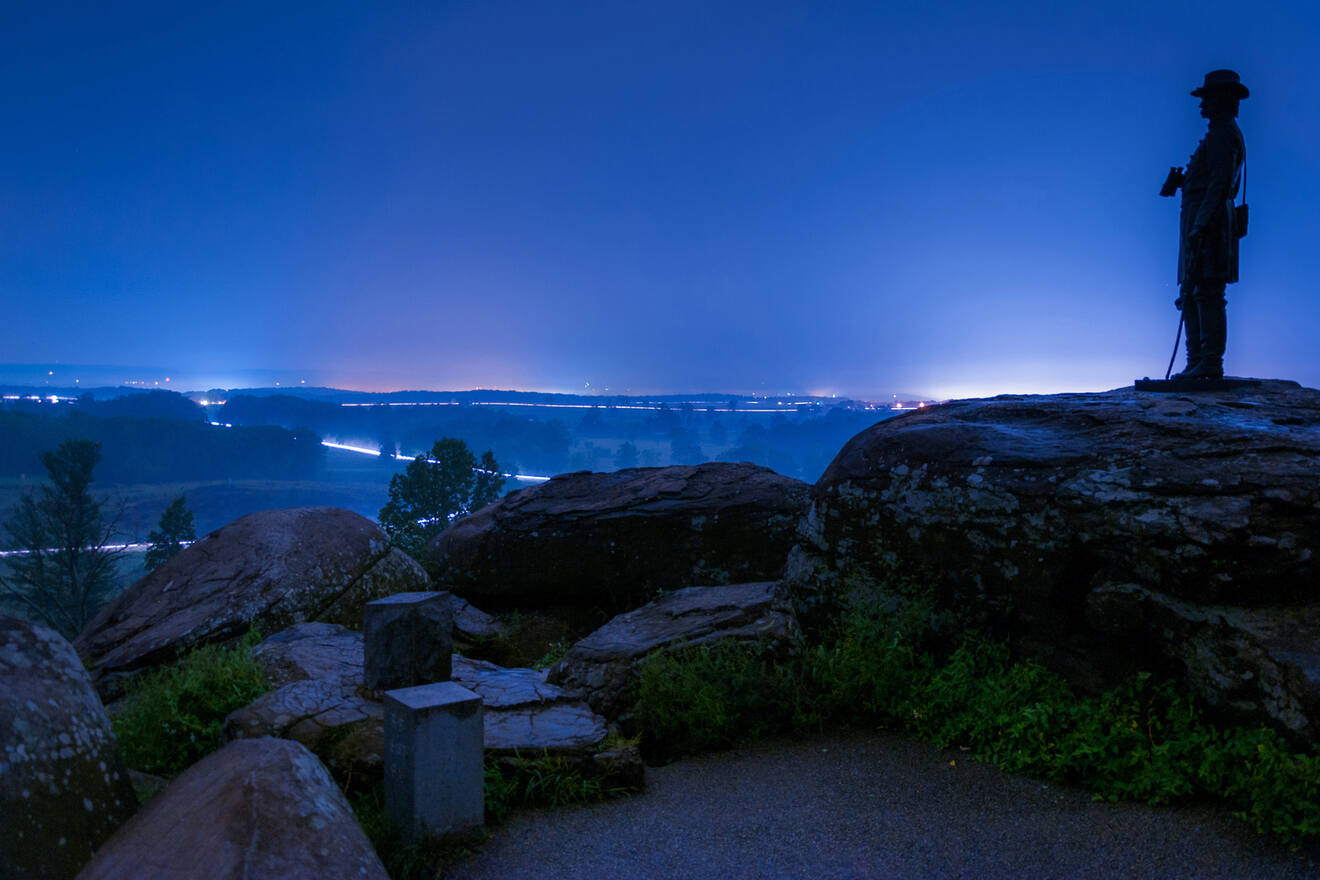 Duration: 3 hours
Price: from US$70
Why you should take it: midnight investigation
Get ready for a paranormal experience in haunted Gettysburg at the stroke of midnight! This unique tour will take you on a journey through some of the most haunted places in the city as you explore the paranormal side of this historic town.
Equipped with state-of-the-art ghost-hunting equipment, you'll have the chance to detect signs of the supernatural and learn the techniques used by famous TV ghost hunters. This is the perfect opportunity to discover a world beyond the veil and gain insights into the mysteries of the afterlife.
As you explore Gettysburg in the dead of night, you'll feel the thrill of venturing into a world beyond your imagination. The quiet streets and eerie shadows only add to the supernatural atmosphere, making for a truly unforgettable experience.
This tour is tailored for those who seek a more mysterious and spooky adventure. You'll need your own vehicle as well.
5. Hop on the spooky bus for ghostly adventures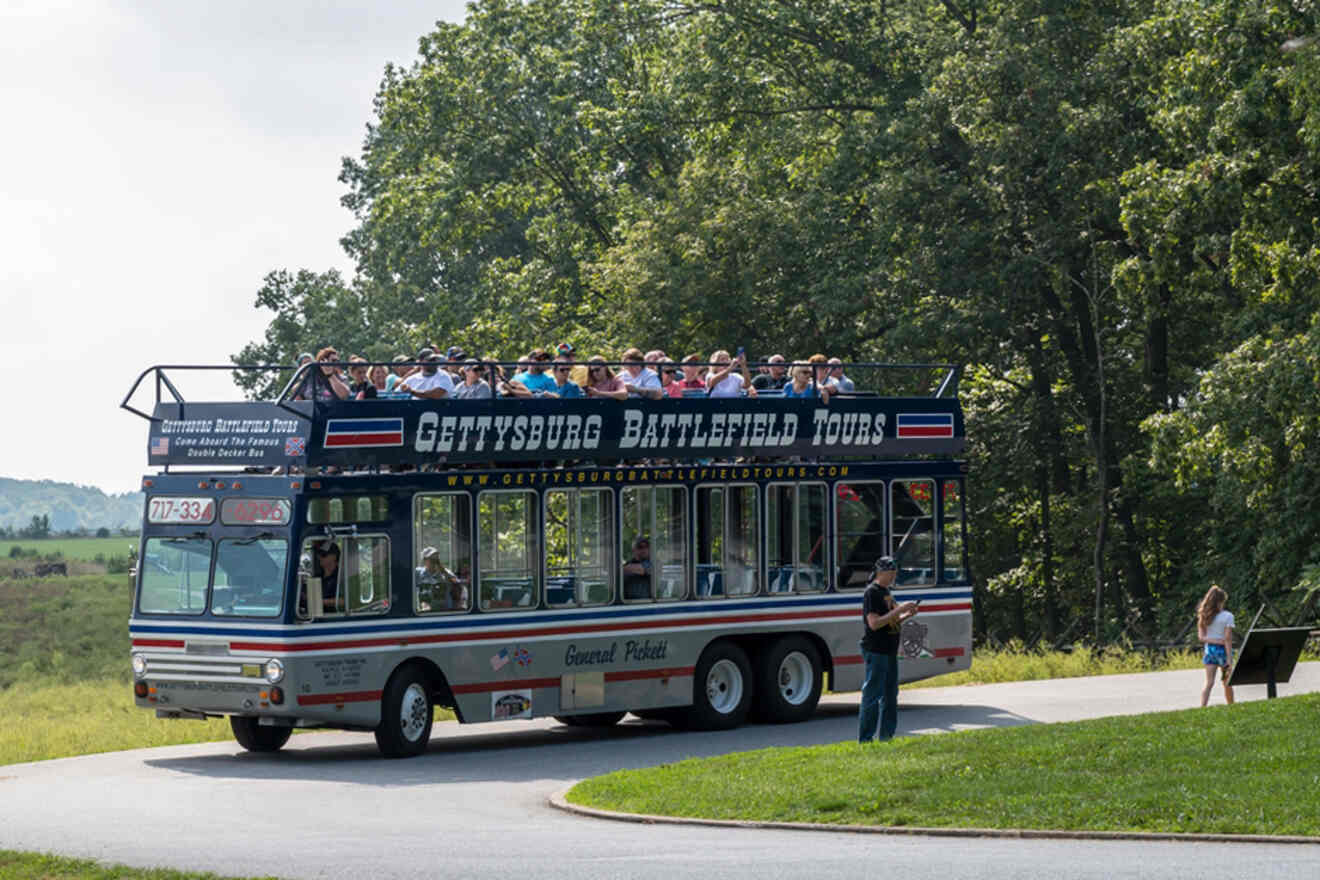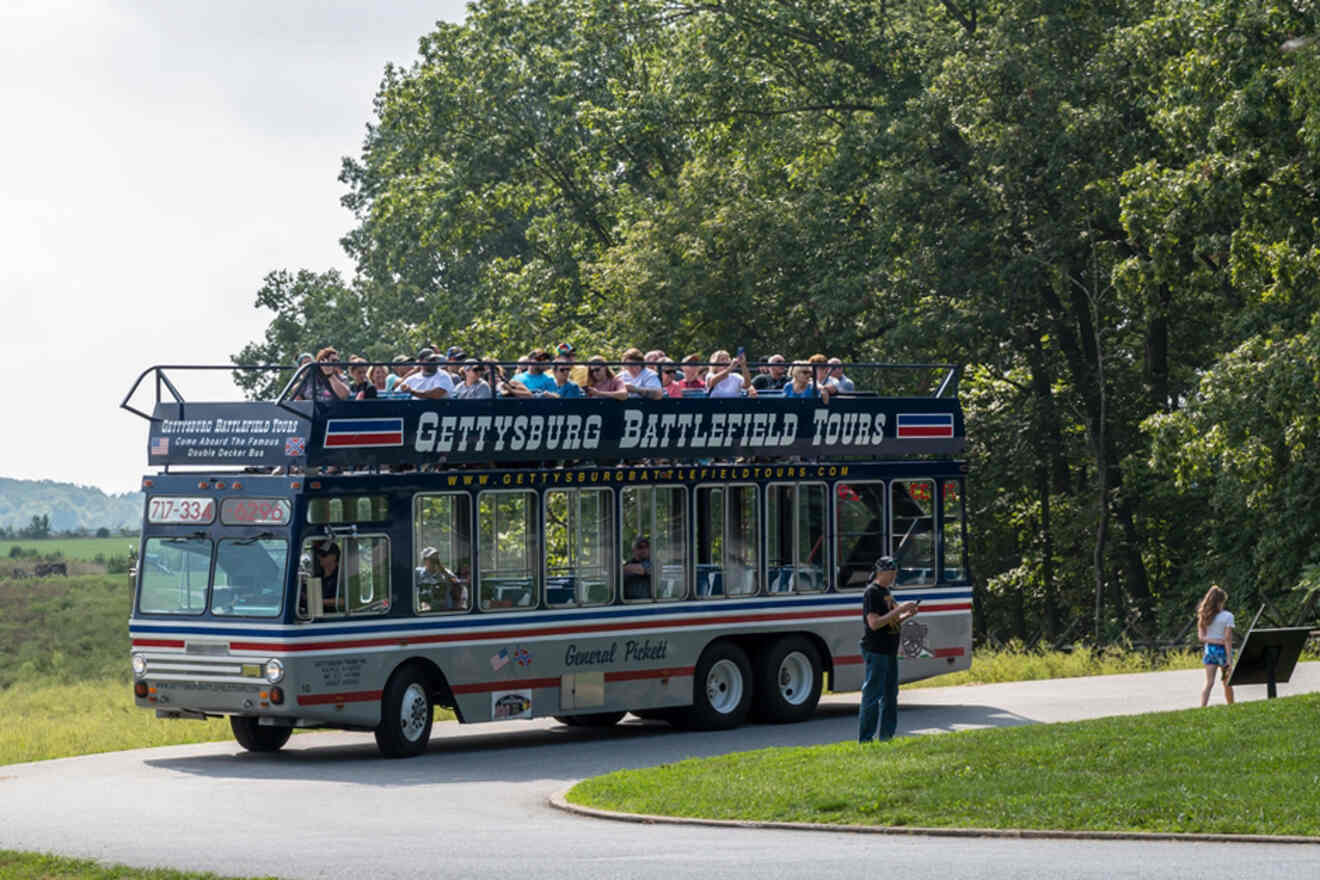 Duration: 1.5 hours
Price: Adults US$28, kids US$21
Why you should take it: thrilling bus ride for the whole family through the most haunted spots
Get ready to embark on a bone-chilling adventure through the most haunted spots in Gettysburg! The ghost bus tour is not your ordinary bus tour – you'll journey through time and hear the most terrifying tales of the area's haunted history.
The 90-minute tour will take you to some of the creepiest locations around, including the infamous Gettysburg College. But be warned, the darkness may hold unexpected encounters…ghosts, ghouls, or something even more sinister!
Don't miss out on this exclusive experience – it's also child-friendly, so you can bring the whole family along. And don't forget to bring your camera – you might capture a ghostly apparition on film!
6. Discover the ghostly side of Gettysburg's downtown inns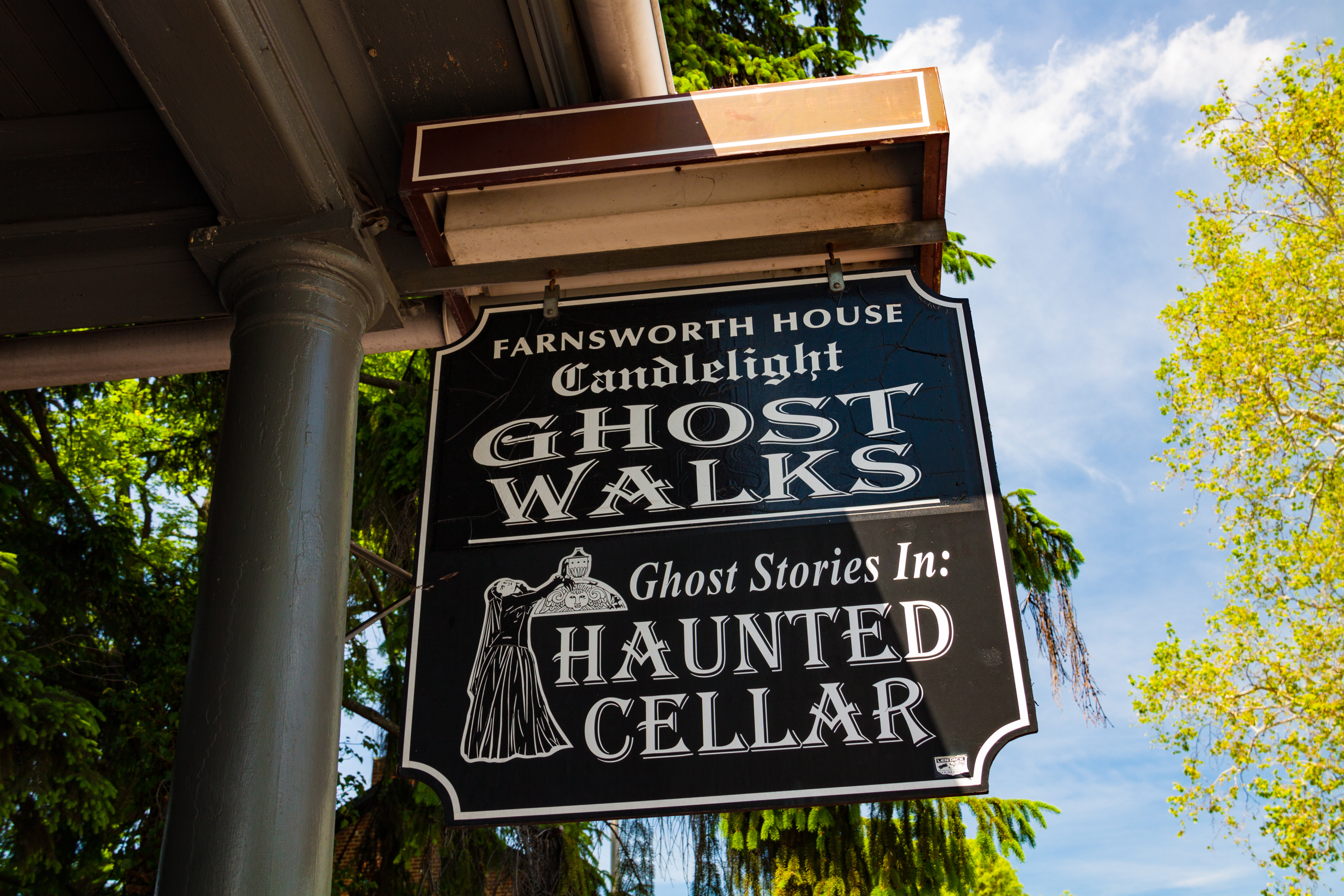 Duration: 2 hours
Price: from US$45
Why you should take it: takes you to the biggest number of haunted spots in town
Get ready to explore a haunted orphanage, historic bed and breakfasts, and many haunted downtown inns! Join this guided tour to uncover the ghostly aftermath of America's bloodiest battle.
The tour takes you to the infamous Brickhouse Inn Bed & Breakfast, where Confederate snipers once used it as a sniper's nest. Explore the eerie Witness Tree, which saw the battle and Abraham Lincoln's presence during the Gettysburg Address.
The tour also takes you to the historic downtown area, where you'll find many haunted downtown inns with chilling tales to tell. Discover the history and hauntings of the Rupp House History Center, where visitors have heard urgent Civil War ghosts whispering. And don't miss the 1863 Inn Of Gettysburg, where the playful spirits are a nice break from the forlorn ghosts elsewhere.
7. Go on a beginner-friendly Gettysburg ghost hunt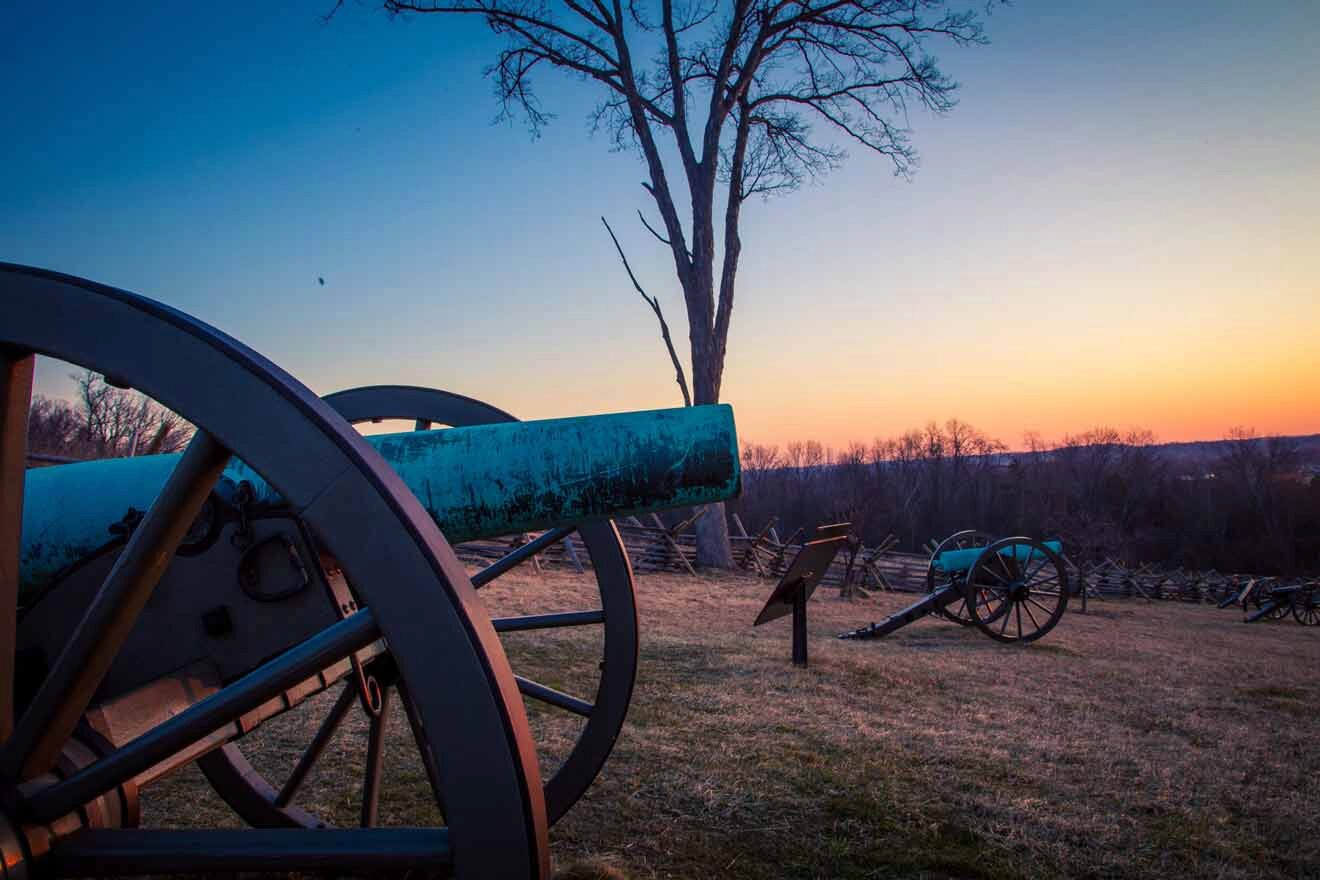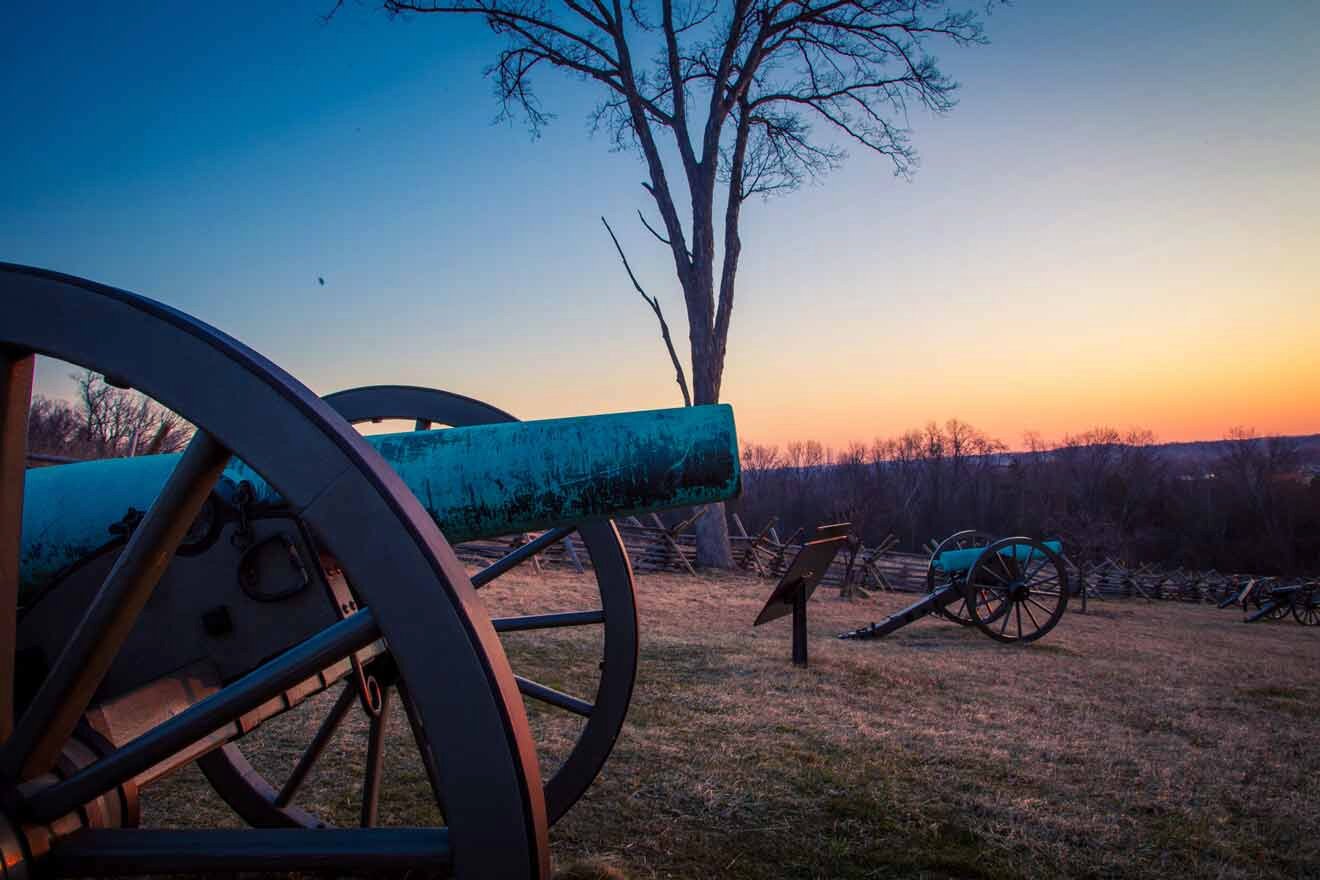 Duration: 3 hours
Price: from US $50
Why you should take it: beginner-friendly and wheelchair accessible
On this night tour, the guide takes you to some of the most haunted locations in town to uncover the secrets of the spirit world.
Equipped with all sorts of ghost-hunting equipment like K2 meters, infrared video cameras, EMF detectors, EVP voice recorders, Ovilus, spirit boxes, pharma boxes, dowsing rods, temperature gauges, and laser grids, you'll be able to detect ghostly images of Gettysburg like a pro.
This tour is wheelchair accessible, so individuals with mobility challenges can fully participate in the experience.
The tour guide will show you the ropes and share some insider tips and tricks used by your favorite TV ghost hunters. As you explore the town, you'll hear ghost stories and fascinating historical facts about Gettysburg's spooky past.
Alternatively, the ones among you who want to take things to the next level should take this advanced paranormal investigation tour. Keep your eyes peeled because you never know what you might see lurking in the shadows during this extended tour of 3 hours.
BONUS: Best tours in Gettysburg, PA
Now that we covered the best Gettysburg ghost tours, let me show you something extra. Want to be your own boss or learn about Gettysburg beyond the ghost tours?
With these tours, you can explore Gettysburg on a self-guided tour or spice up your travels with a unique history lesson on horseback, carriage, or walking in broad daylight! Don't worry. I've got you covered for all your independent exploration needs.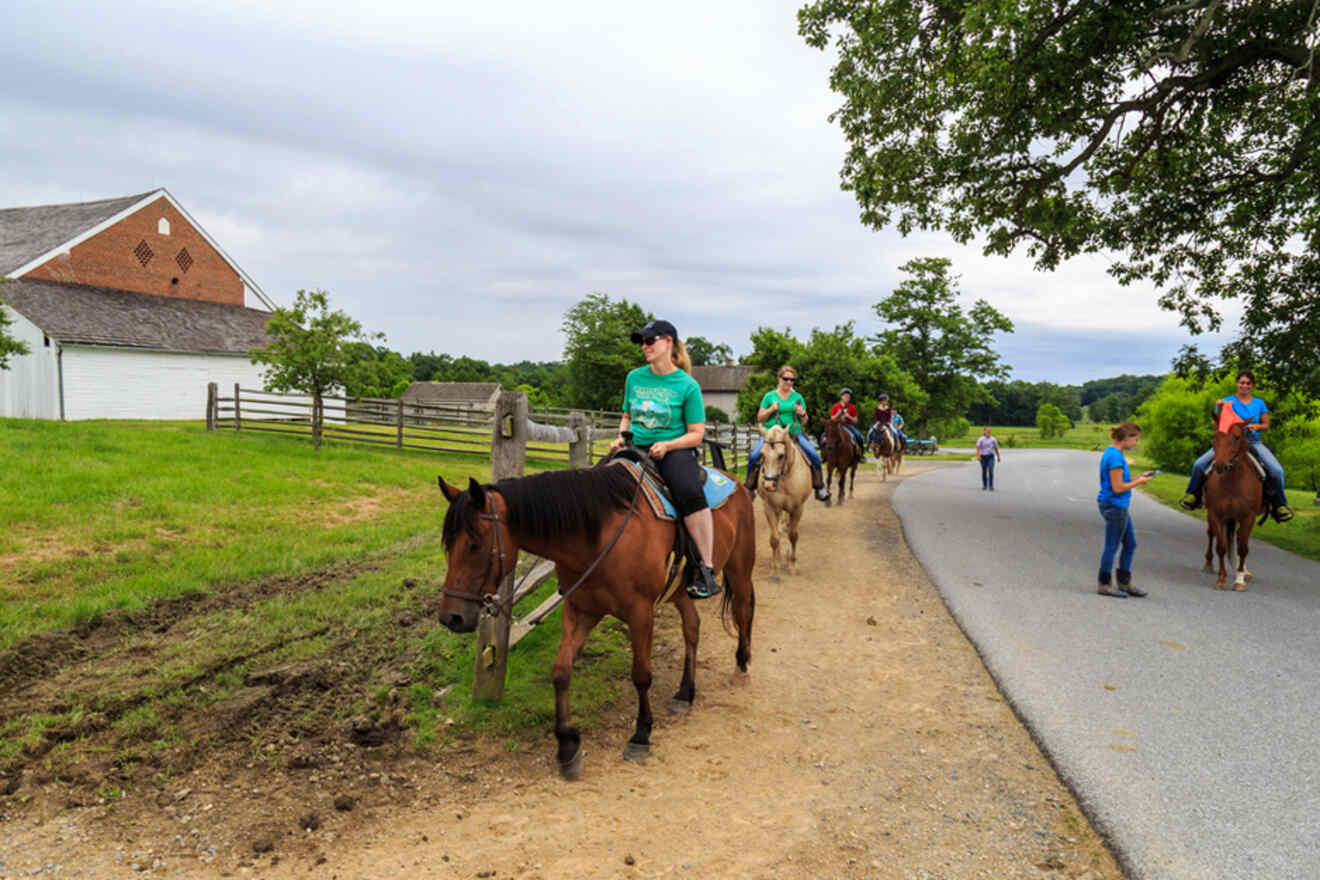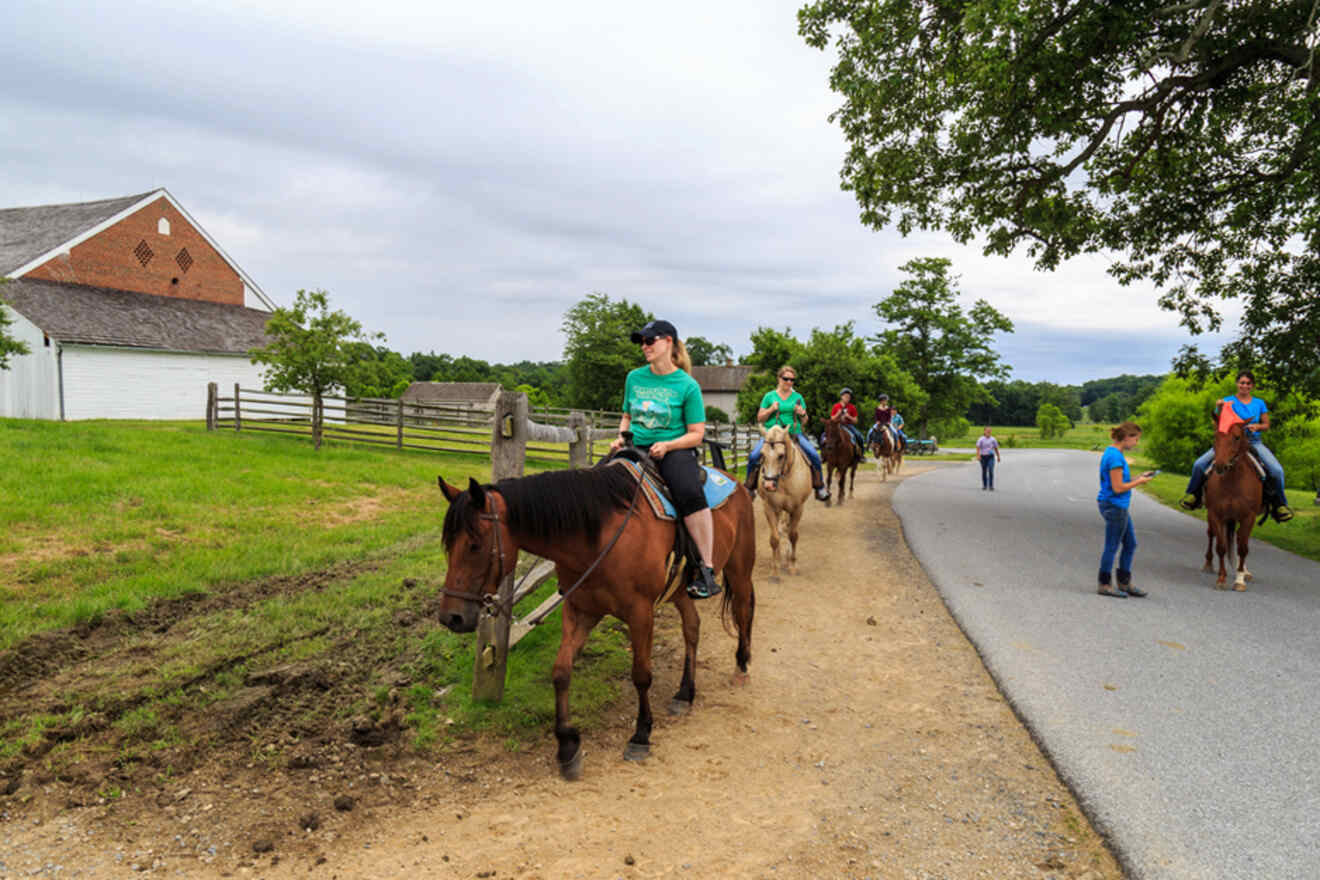 FAQs about best ghost tours in Gettysburg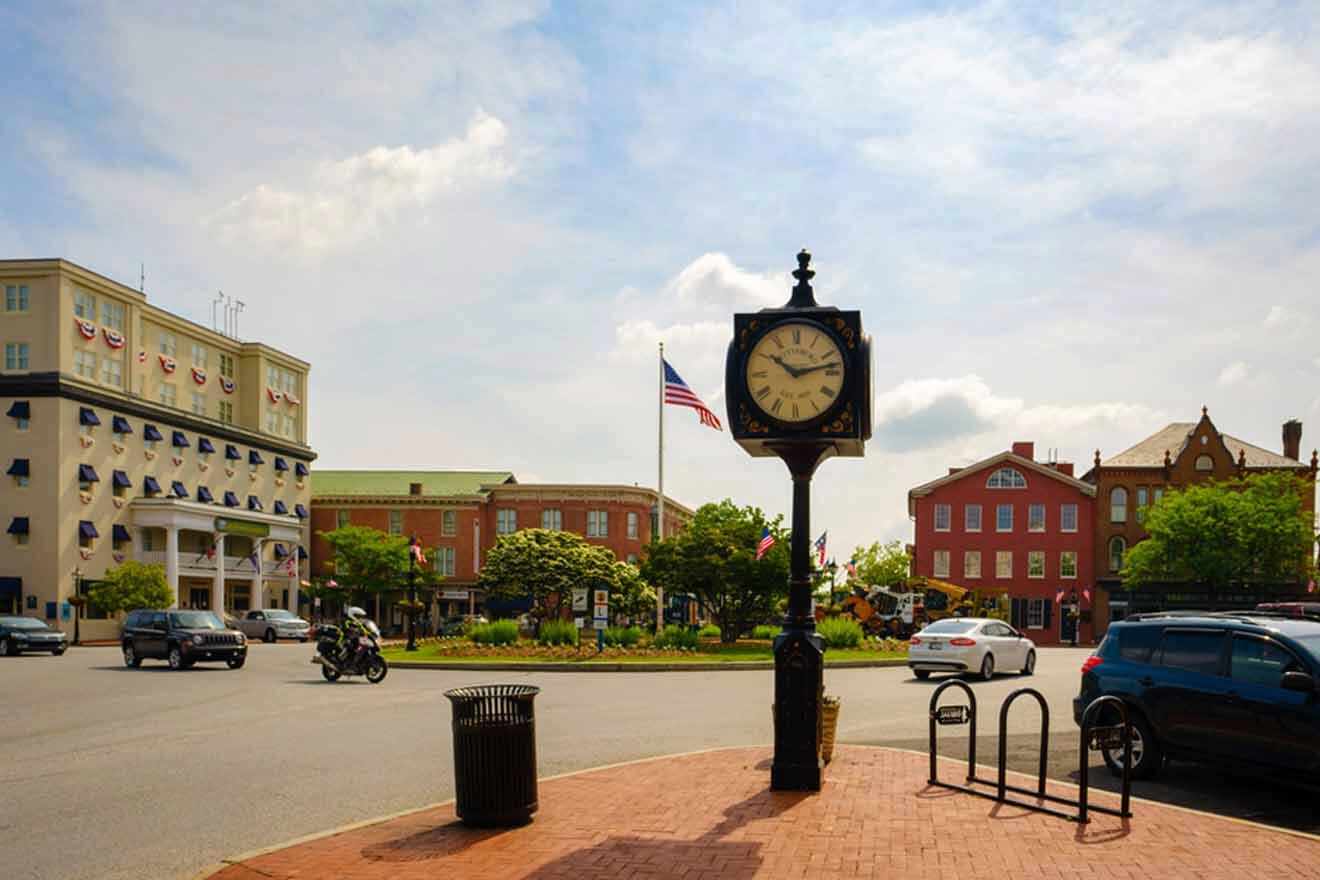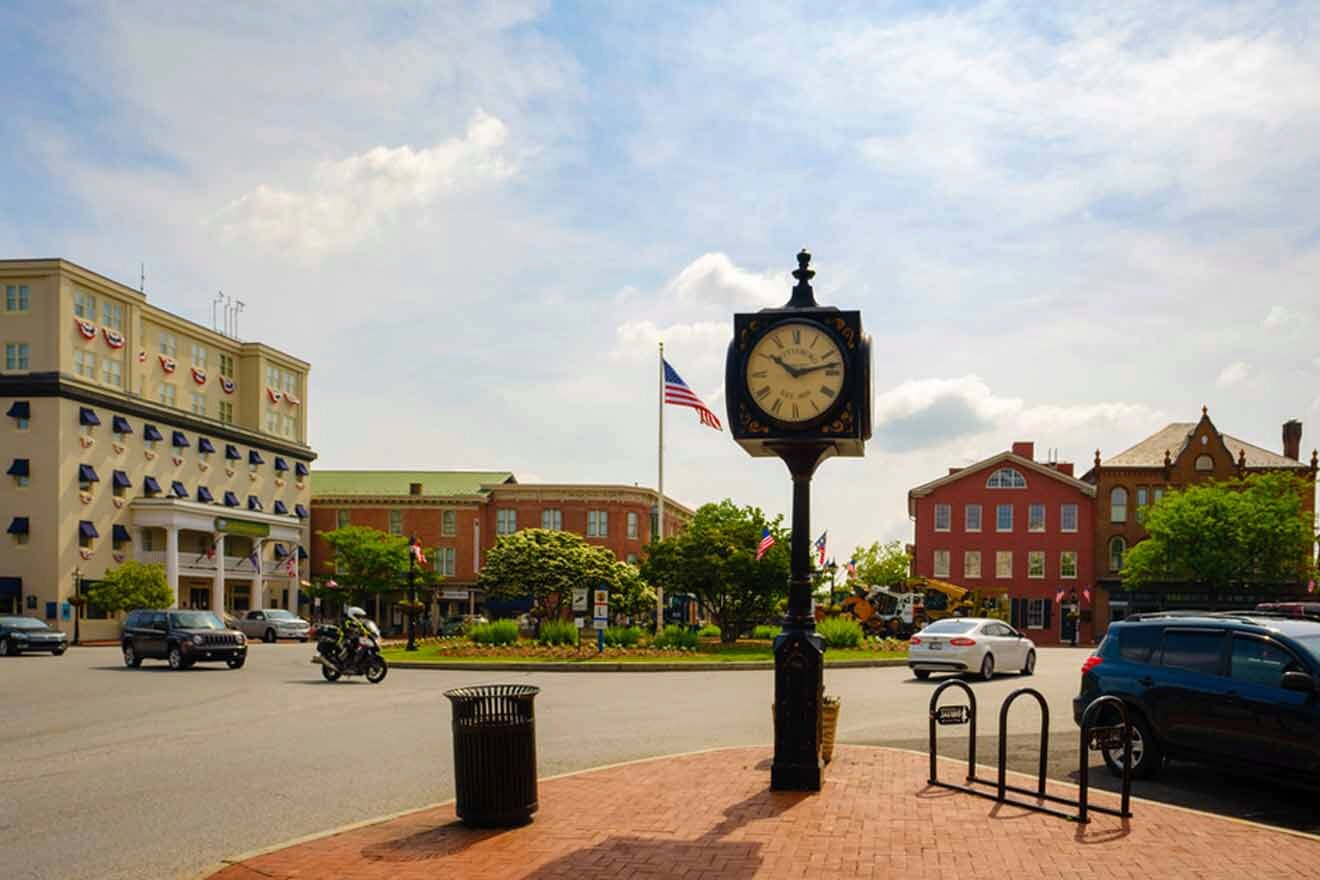 👨‍👩‍👧 Are ghost tours in Gettysburg suitable for children?
It depends on the tour company and the age of the children. Some tours may be more suitable for adults due to the scary nature of the stories. History and Haunts tour is one of the best Gettysburg ghost tours, and it's marked as family-friendly.
♿ Are ghost tours in Gettysburg accessible for those with mobility issues?
It depends on the tour company and the specific tour. Some Gettysburg ghost tours offer options for people with mobility issues. For example, a beginner-friendly tour is accessible not only to beginners but also to people in wheelchairs.
👚 What should I wear on a ghost tour in Gettysburg?
It's best to wear comfortable shoes and dress appropriately for the weather. Ghost tours usually take place in the evening, so it may be cooler at night, even during the summer months.
📅 Are ghost tours in Gettysburg only offered during certain times of the year?
You're in luck because all the best ghost tours in Gettysburg are usually offered all year long. However, some tour companies may have limited availability during certain times of the year, such as holidays or winter months.
Conclusion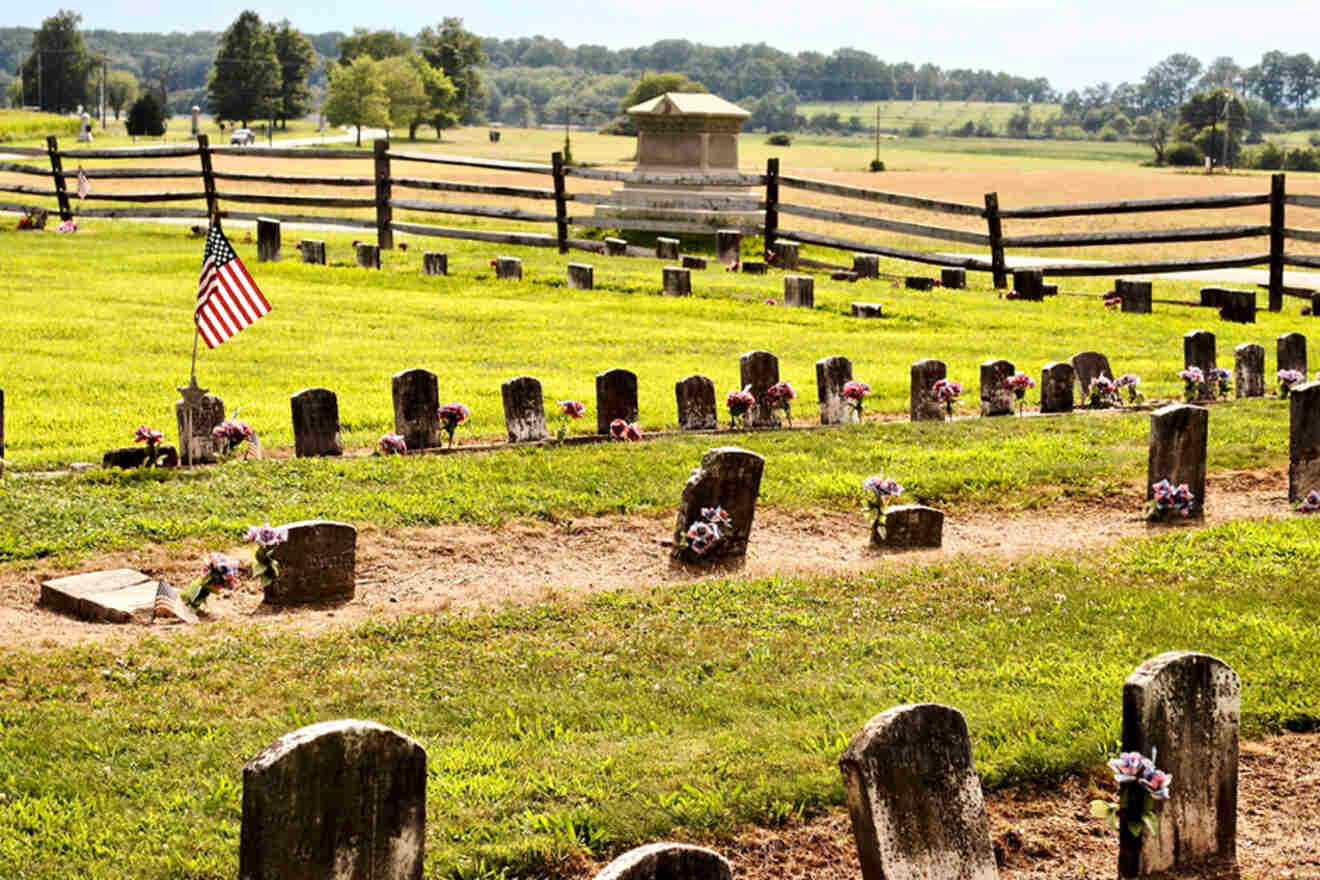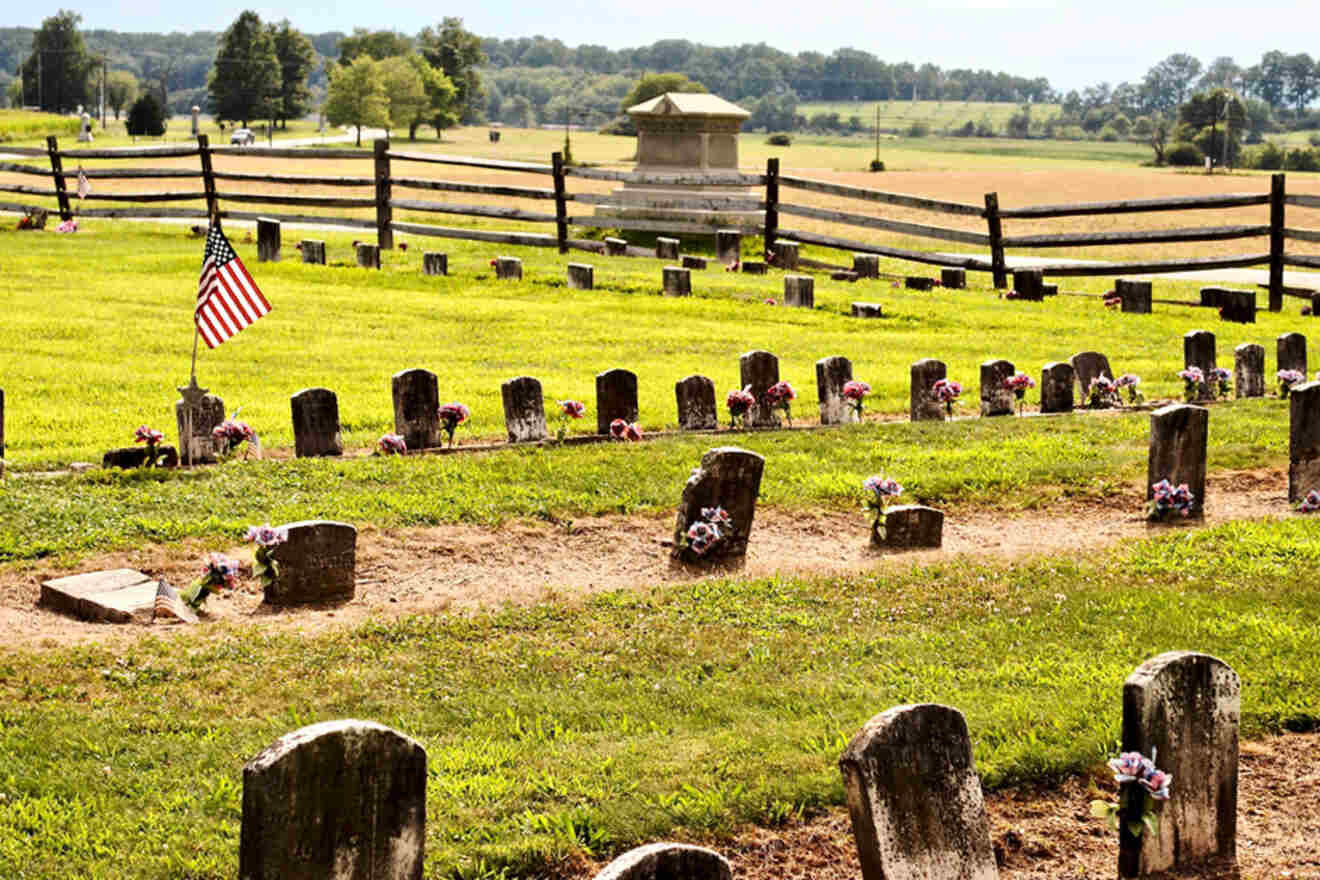 I hope this list has given you a chilling sneak peek into some of the best ghost tours in Gettysburg.
With so many options to choose from, there's no excuse not to experience the paranormal side of this historic town. From horse-drawn carriages to high-tech ghost-hunting equipment, there's something for every kind of thrill-seeker.
Don't forget to book in advance because these tours are popular and sell out quickly.
If you've been on any of these tours, I would love to hear about your experience. Share your thoughts and opinions in the comments section below.
Happy ghost hunting,
Angelina
---
Pin it for later!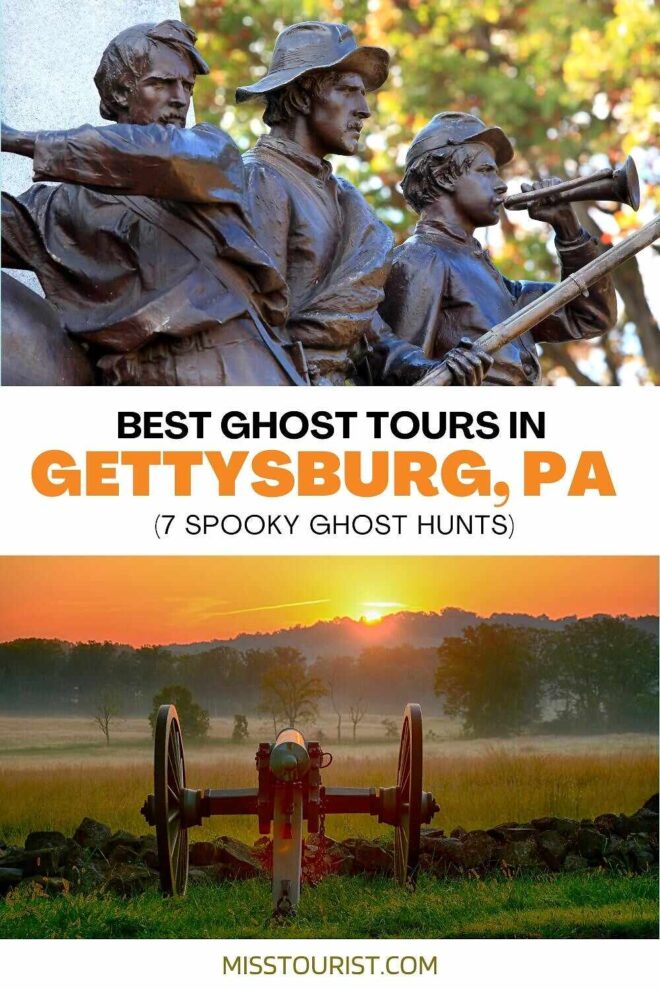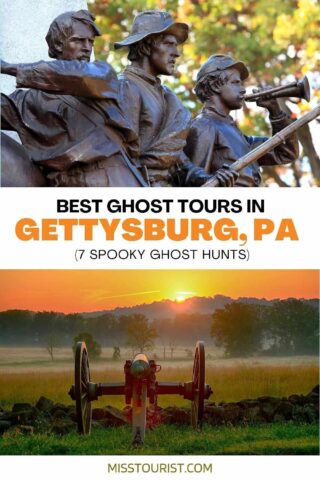 Pin it for later!