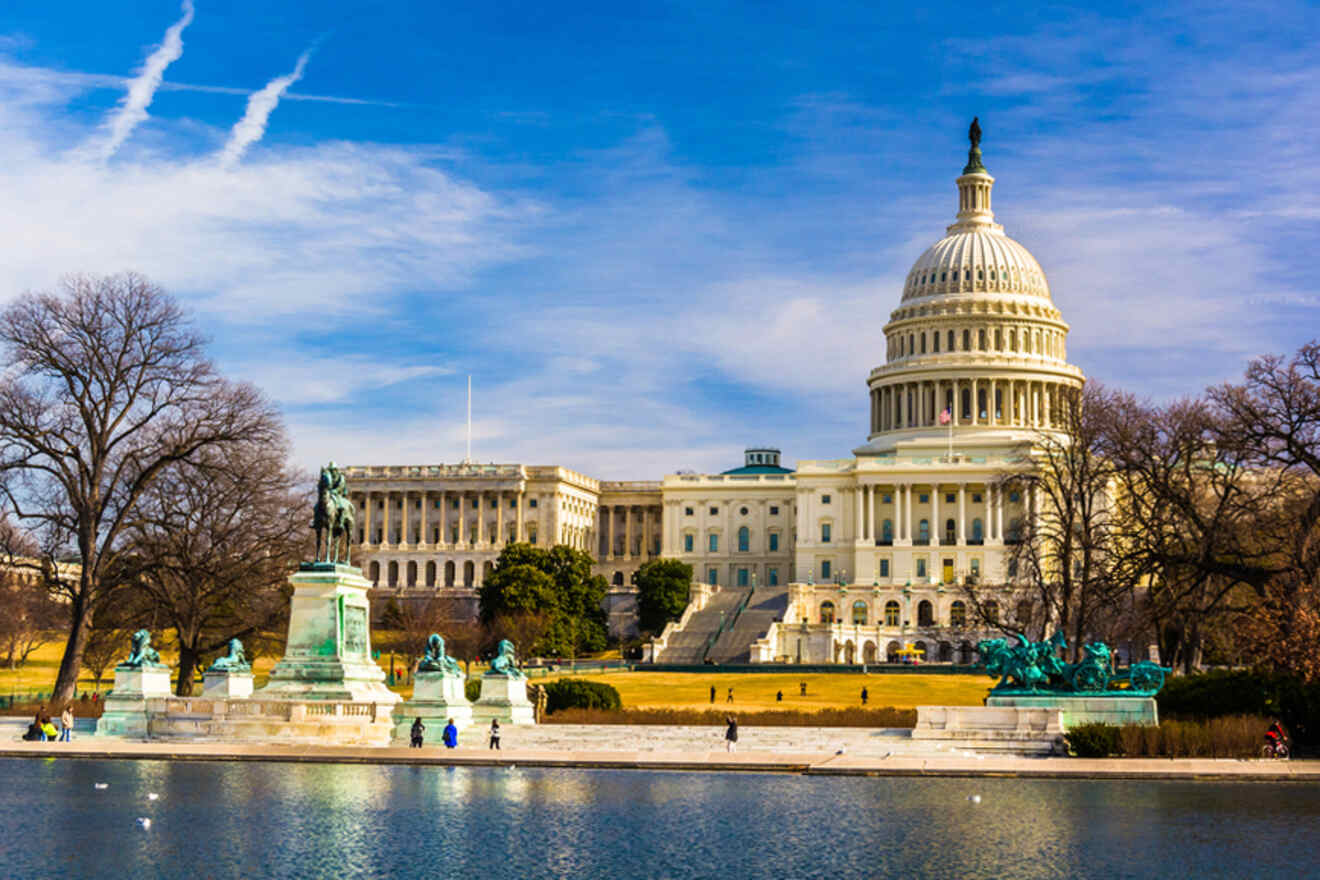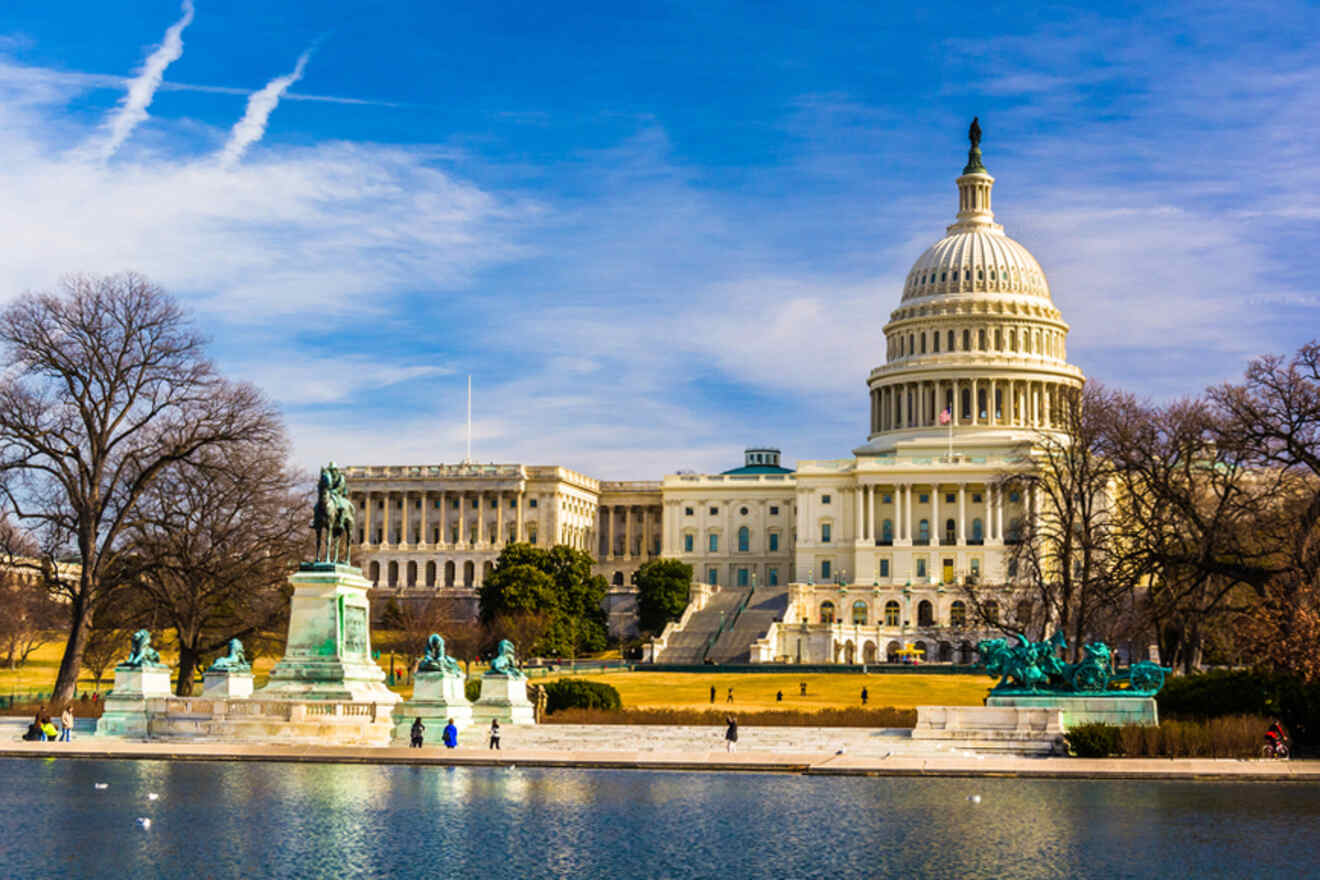 Welcome to the nation's capital! Are you ready to explore the best tours in Washington DC, and dive into the city's rich history and culture?
One thing is sure, Washington D.C. has a lot of different tours to offer! You might want to explore the International Spy Museum at your own pace, learn about natural history while admiring the view from the open-air observation deck, or perhaps take a relaxing moonlight tour. The possibilities are endless – and sometimes, that can be a bit overwhelming!
No worries – I'm here for you! As your go-to travel confidante, I did some research to bring you the most incredible tours in Washington D.C.. Wow, this list will impress and amaze! From sightseeing to museums and more, here's where you'll find plenty of options loved by fellow globetrotters that capture the full beauty of each capital city's culture.
But here's the kicker: these tours are hugely popular, so it definitely pays to be proactive and reserve your place ahead of time! That way, you can ensure you won't miss out.
Let's start!
If you are in a hurry
If you don't have time to read the whole post, check out the best tours in Washington D.C., that you'll want to hurry up and book in advance:
1. Join a sightseeing tour of Washington D.C.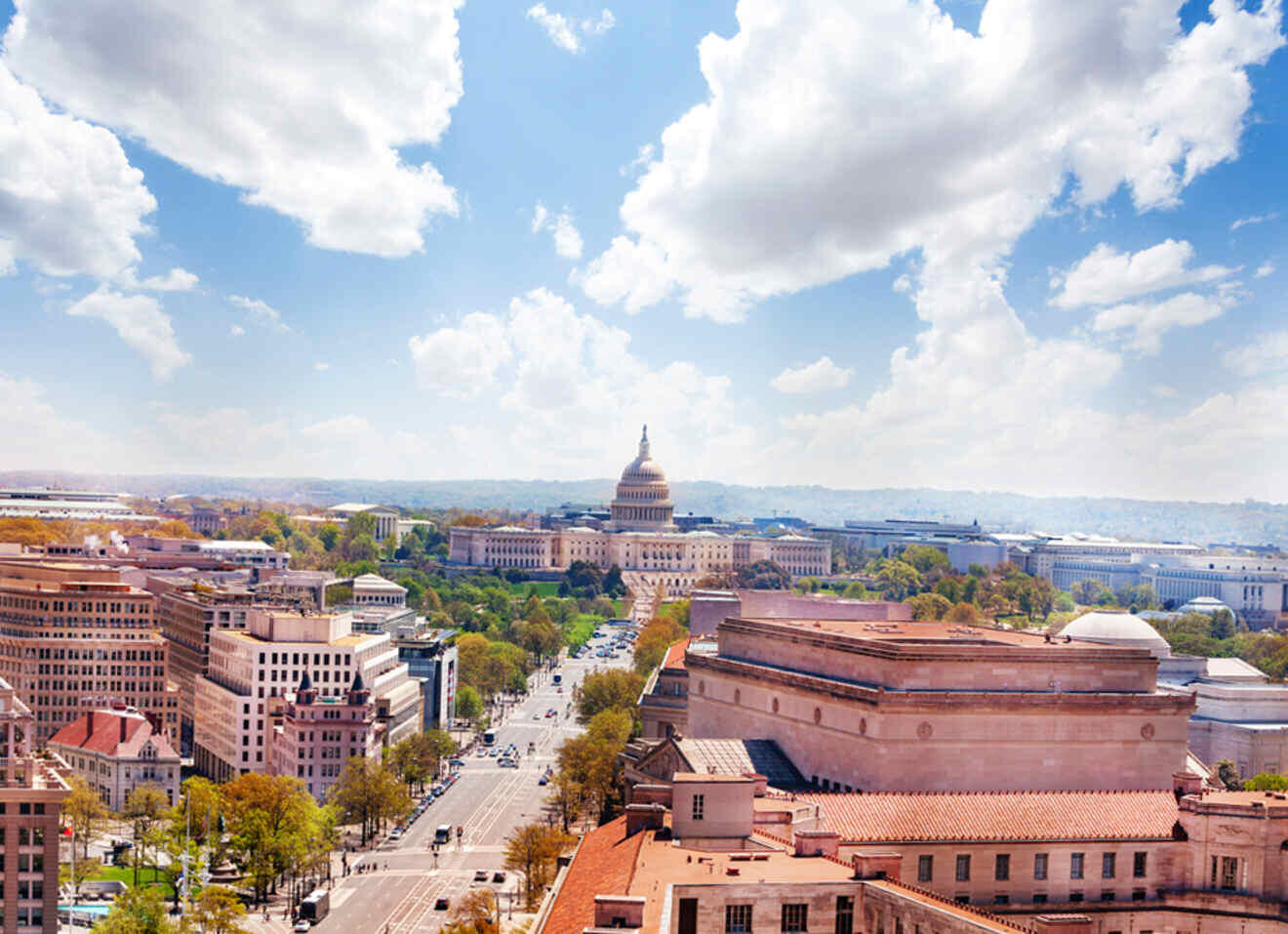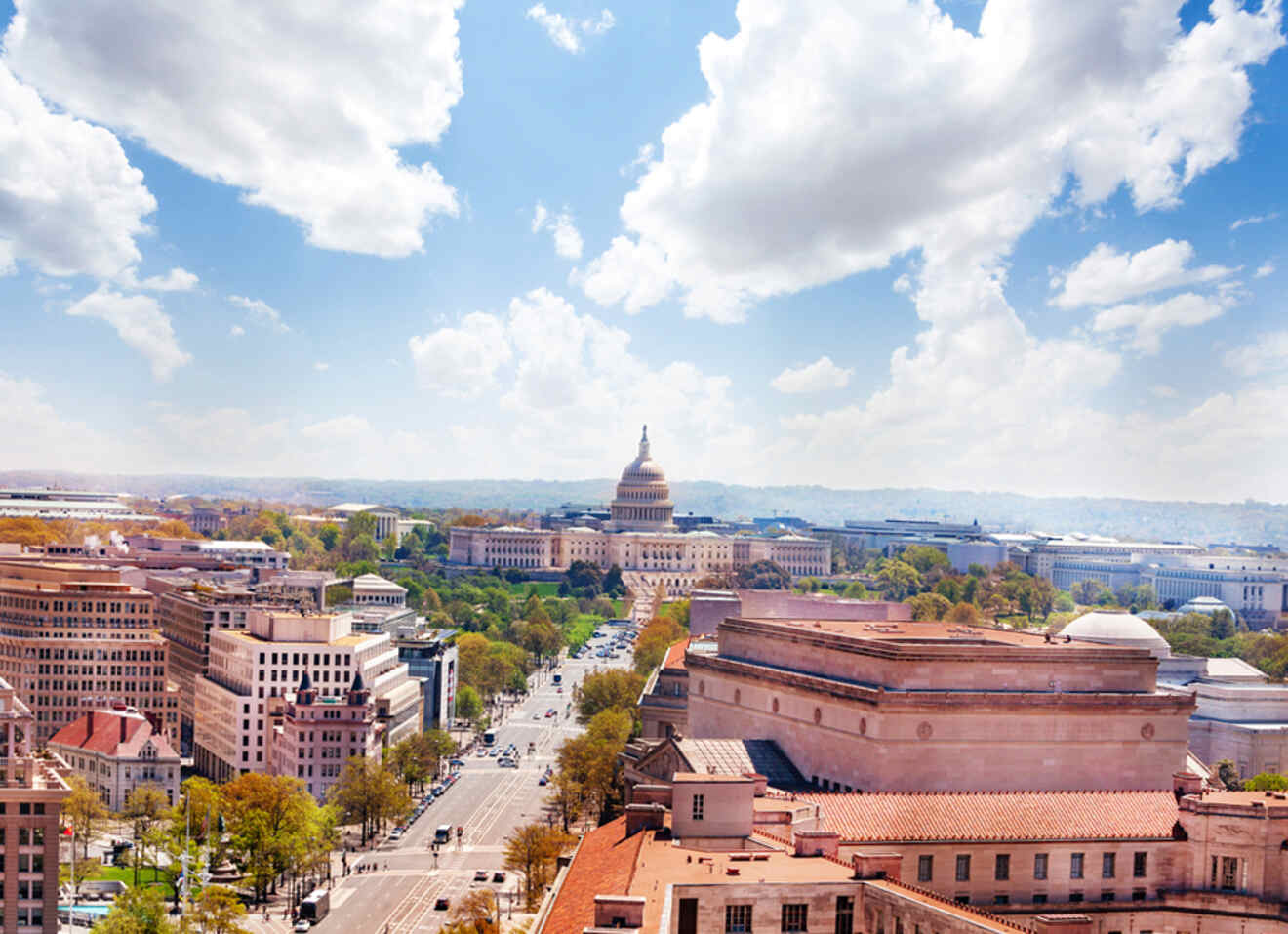 Get the full Washington D.C. experience in just a day! On this guided 6-hour walking tour, you'll see all the historic landmarks, like The White House and Vietnam Veterans Memorial, plus get a seasonal Potomac River cruise thrown in.
Learn about the achievements of iconic American leaders like Abraham Lincoln, Thomas Jefferson, and Martin Luther King Jr., as your tour guide educates you during this tour. With a luxury 30-passenger coach at your disposal, you'll enjoy countless photo ops around popular sights.
If you truly want a memorable experience, I recommend the night tour, the most popular among travelers. Monuments light up at night and have an entirely different aura compared to the daytime. You'll visit 9 of D.C. 's top landmarks during a 3-hour monuments tour.
And if you're on a budget, I also have free options for you as well.
2. See Washington D.C.'s sights on a Segway tour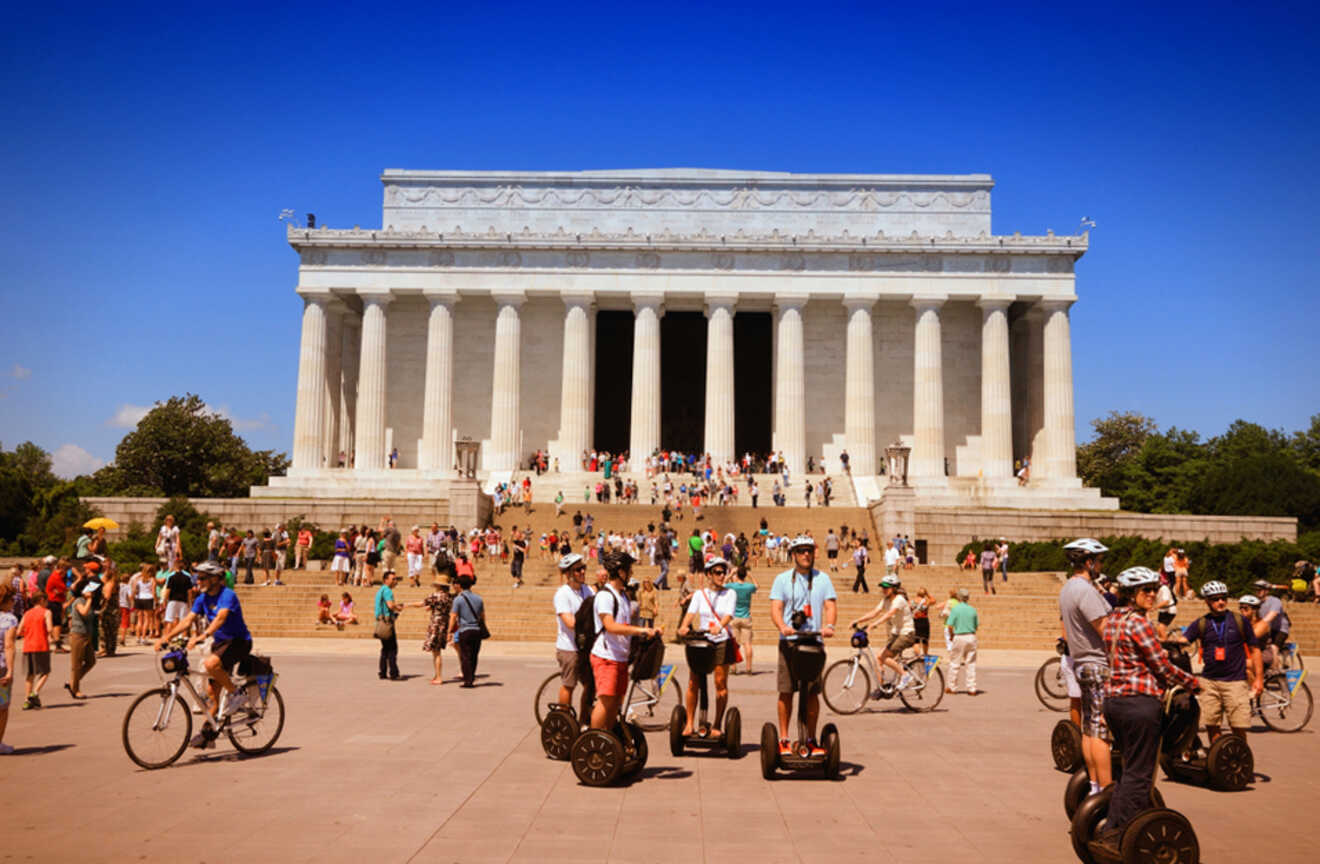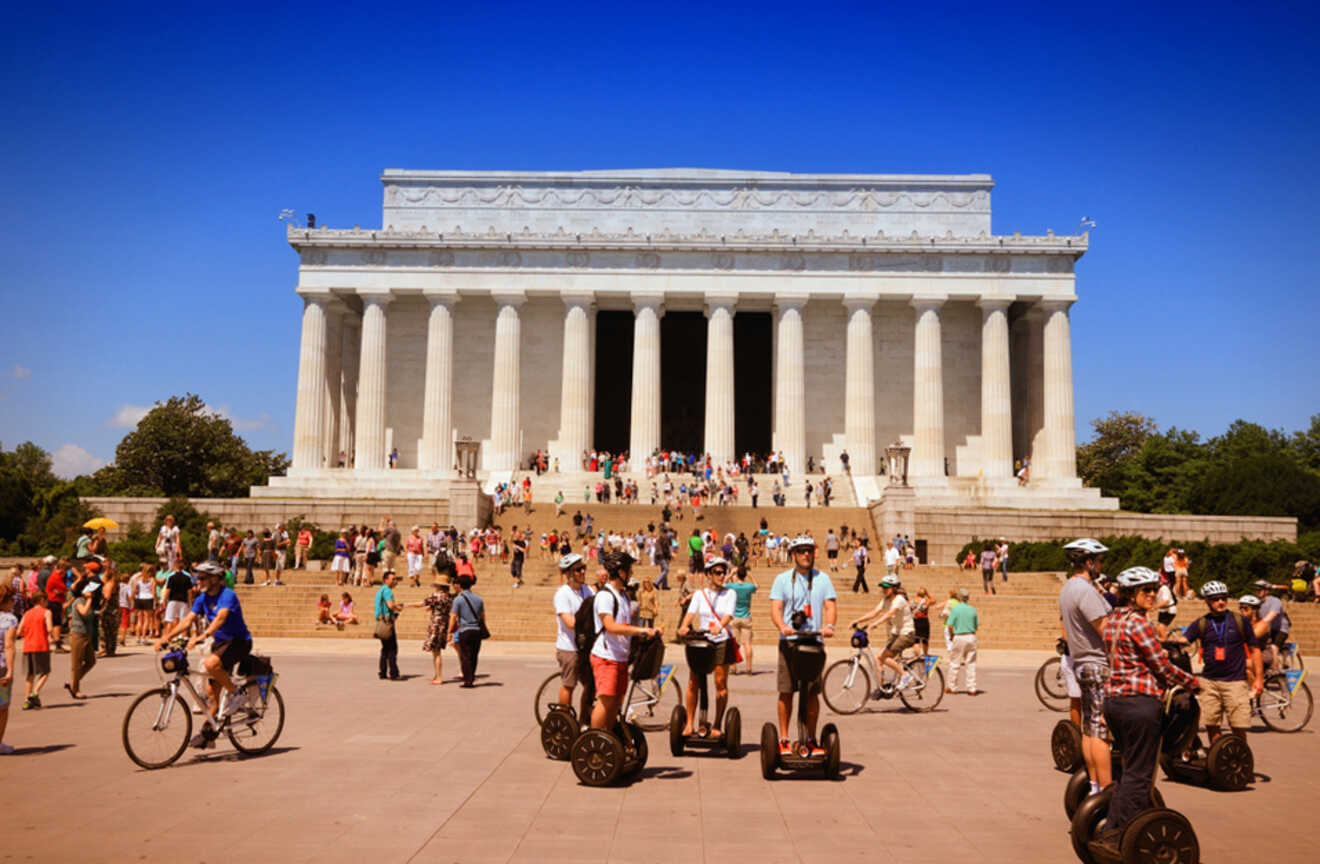 Why settle for a simple walking tour when the Segway tours offer such a fun and unique experience?! Bid farewell to tired feet and pokey paces because you'll be gliding along with ease while your knowledgeable guide leads the way.
You won't miss a word of your guide's insightful chatter, with the headset in tow, you'll zip past buildings and landmarks with ease! The tour also offers plenty of perfect opportunities for photos along the way, so your Insta is sure to make everyone green with envy.
This 2.5-hour tour (with a training session included) is ideal for those who want to get the lay of the land and know exactly where to return for further exploration. With a jam-packed itinerary boasting 25 tour stops of the city's key monuments and landmarks, from the White House and Vietnam Memorial to the FBI Building, you'll gain a special perspective you won't find on foot!
3. Visit the National Archives building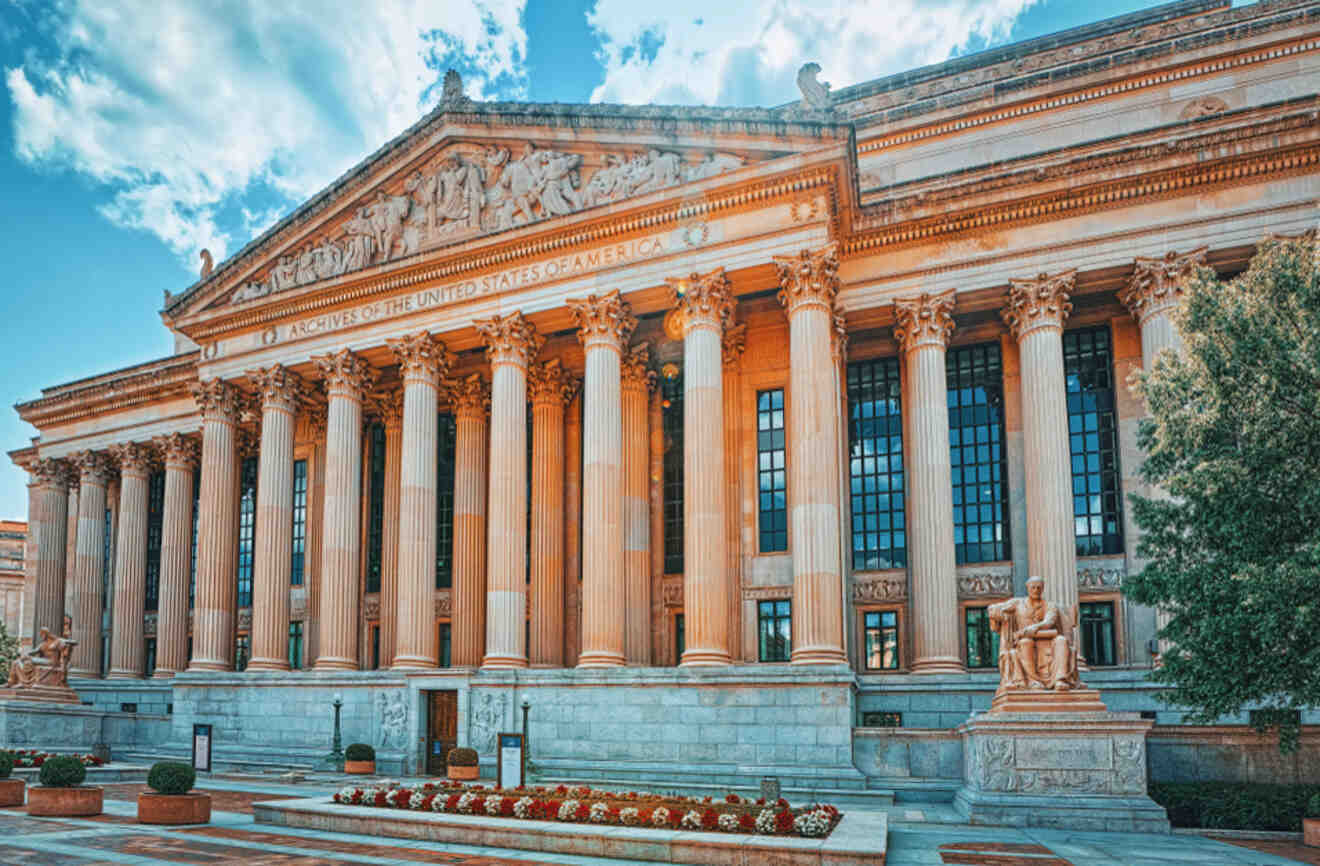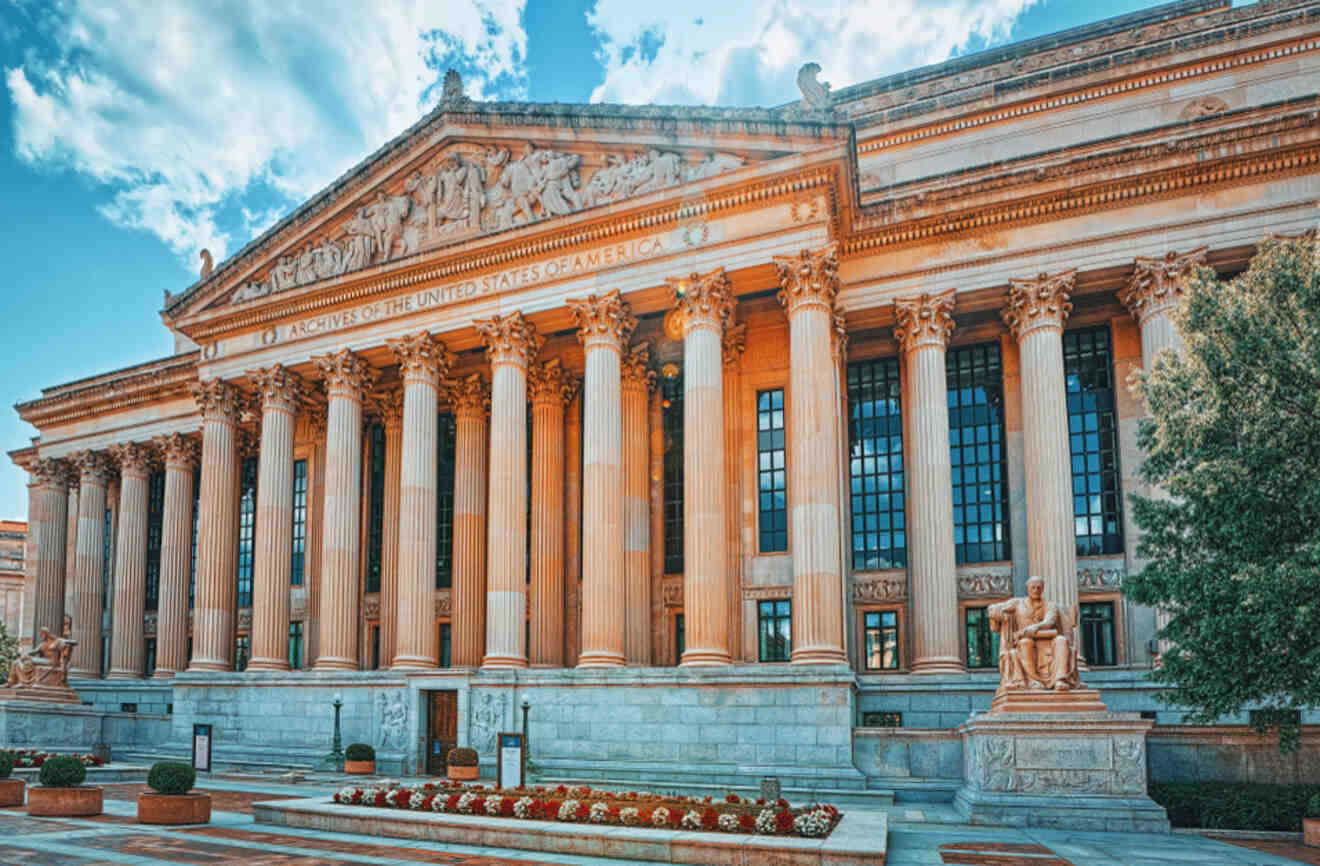 Join your knowledgeable tour guide and your fellow sightseers for a full-day tour with reserved access to the magnificent United States Capitol Building. The tour includes a boat cruise along the majestic Potomac River for an unforgettable experience.
The best part of the tour is when you get an exclusive sneak peek inside the National Archives Building. Talk about a once-in-a-lifetime opportunity! You'll be standing right in front of the original Bill of Rights and Declaration of Independence, plus witnessing history unfold before your very eyes with a glimpse of the United States Constitution. All 3 are proudly displayed in the Rotunda for Charters of Freedom, and if that's not enough to excite you, there is also access to Public Vaults – that's where you can see authentic records from Abraham Lincoln himself!
4. Take an old-town trolley tour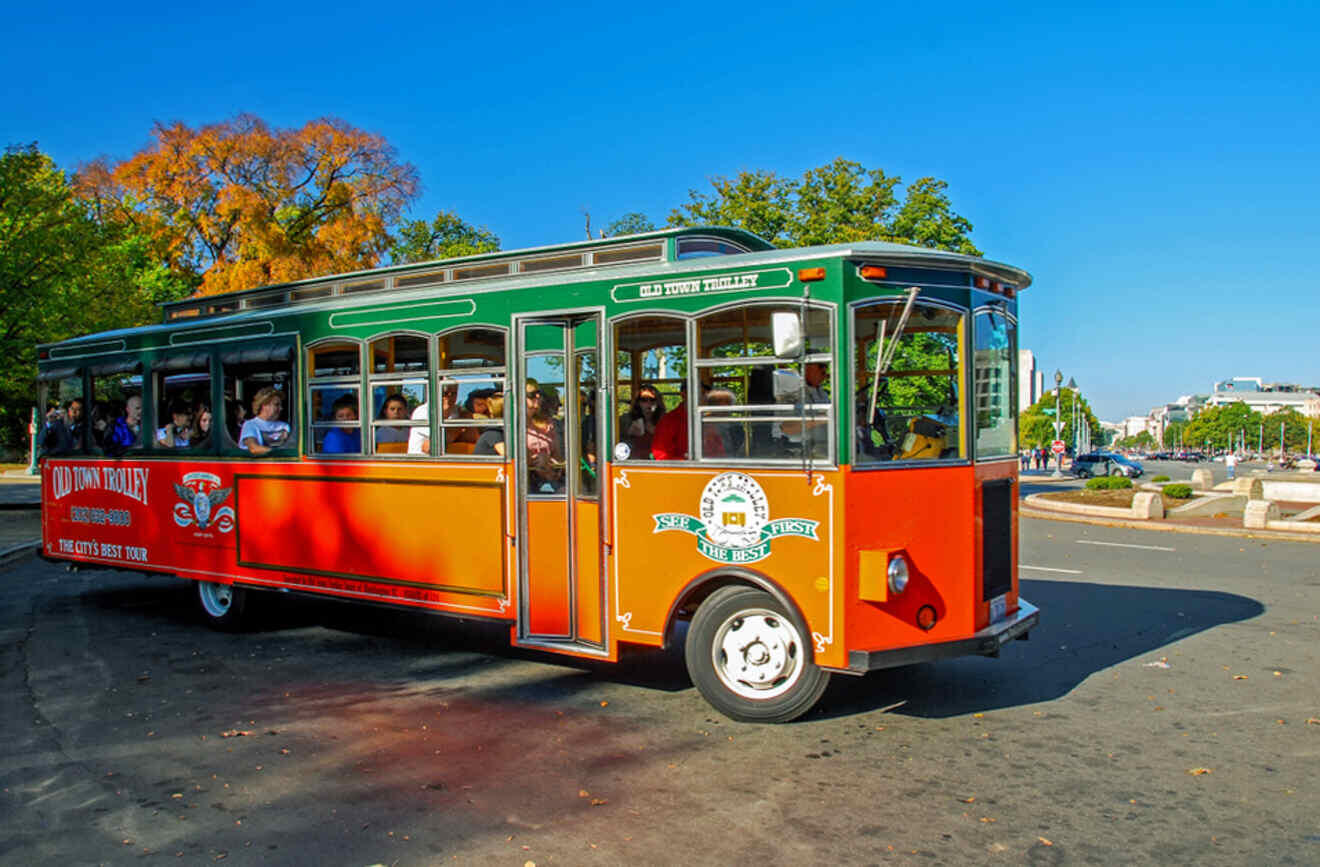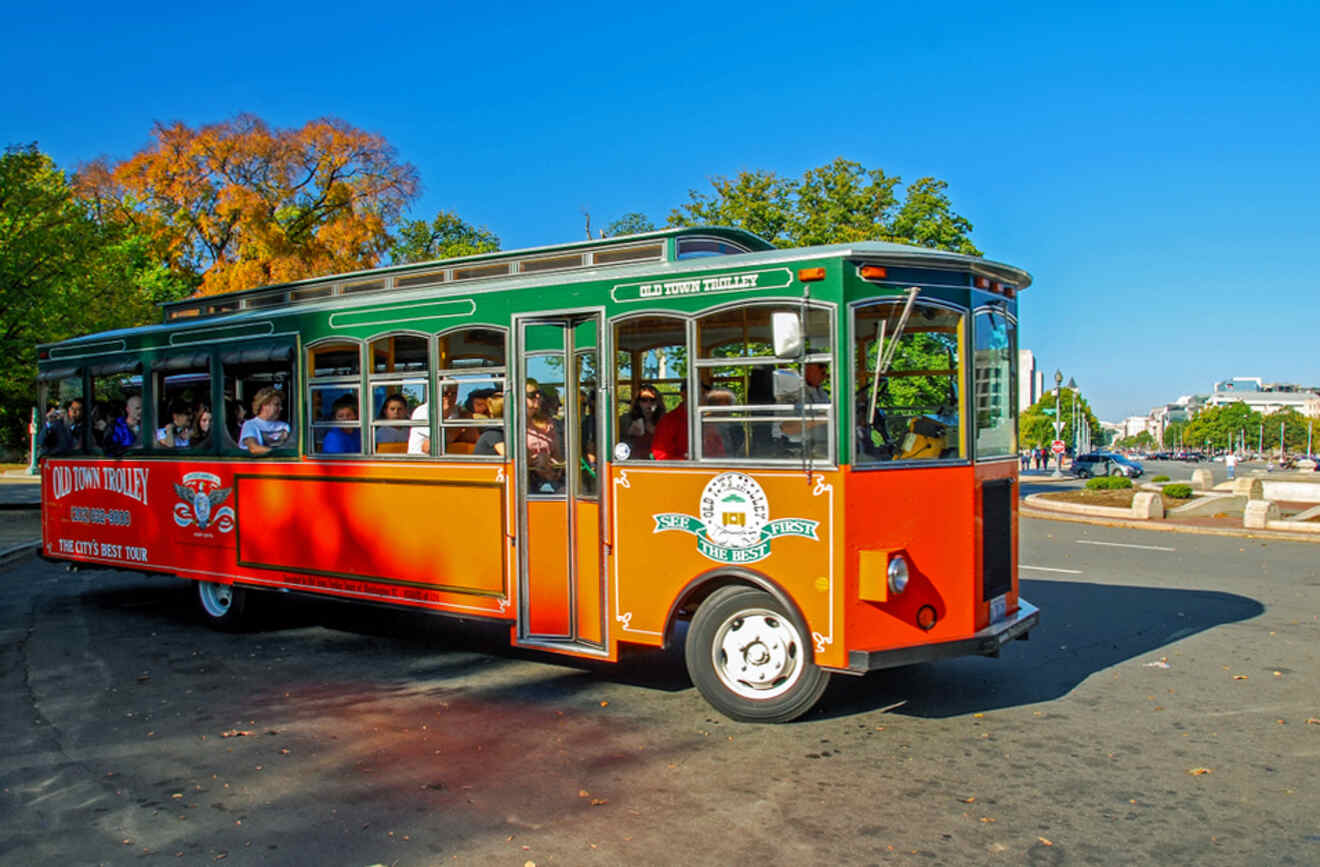 The old town trolley tours are one of the most popular sightseeing options when visiting Washington D.C. All the must-sees from National Mall and The White House to Supreme Court and US Capitol Hill are included in the route, so you can jump off whenever intrigue strikes and reboard when you wish to cruise onward.
This awesome trolley tour includes a user-friendly tour app, making sightseeing around town as easy as pie. You can get on and off whenever you please, giving you endless chances to grab some memorable snaps, grab a bite to eat, or even uncover those secret gems.
And no matter how tight your schedule is, you can tailor this tour to fit in with the flexible 1- or 2-day passes!
It's convenient and includes all the important places at once, so you won't have to spend hours in your hotel room investigating different routes and famous landmarks.
5. Experience the Changing of the Guard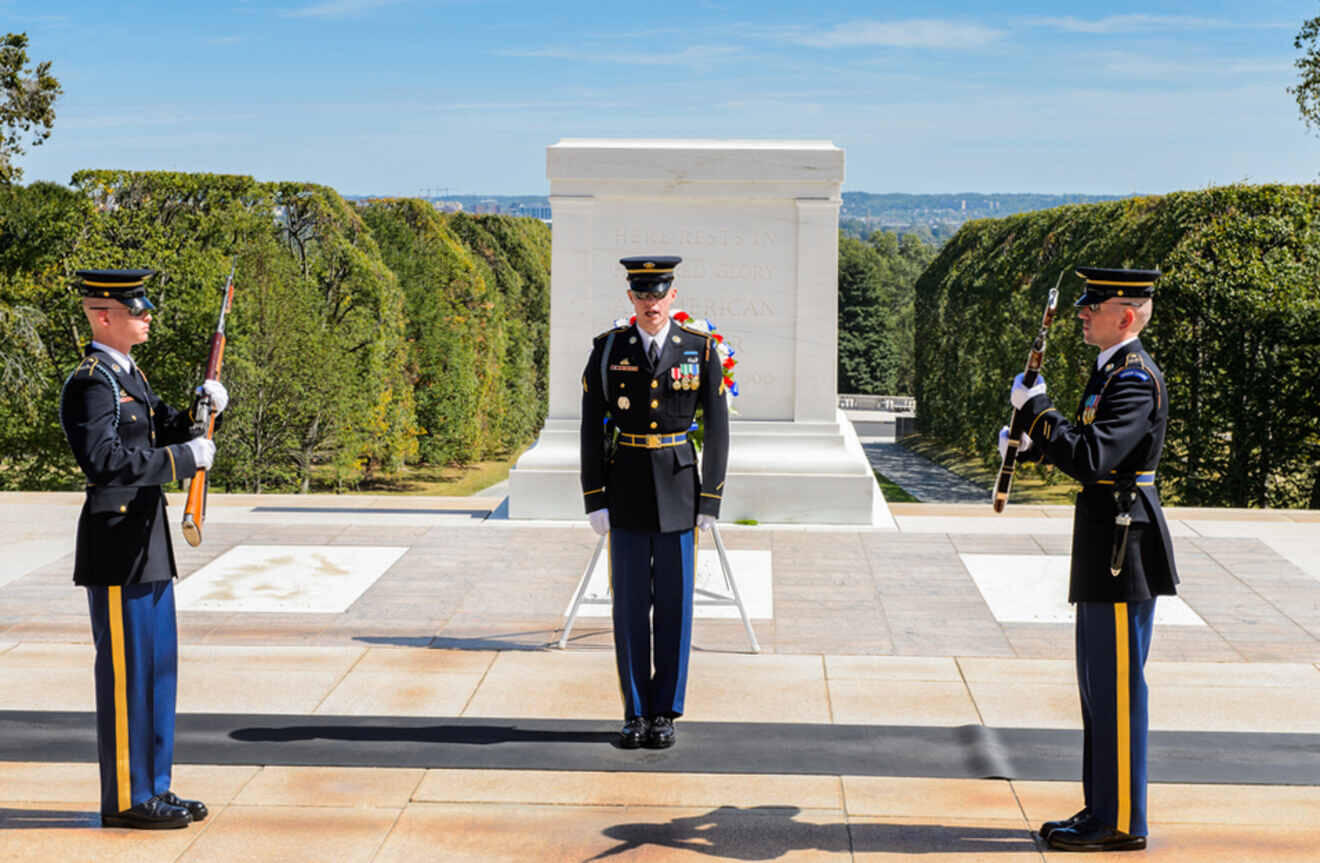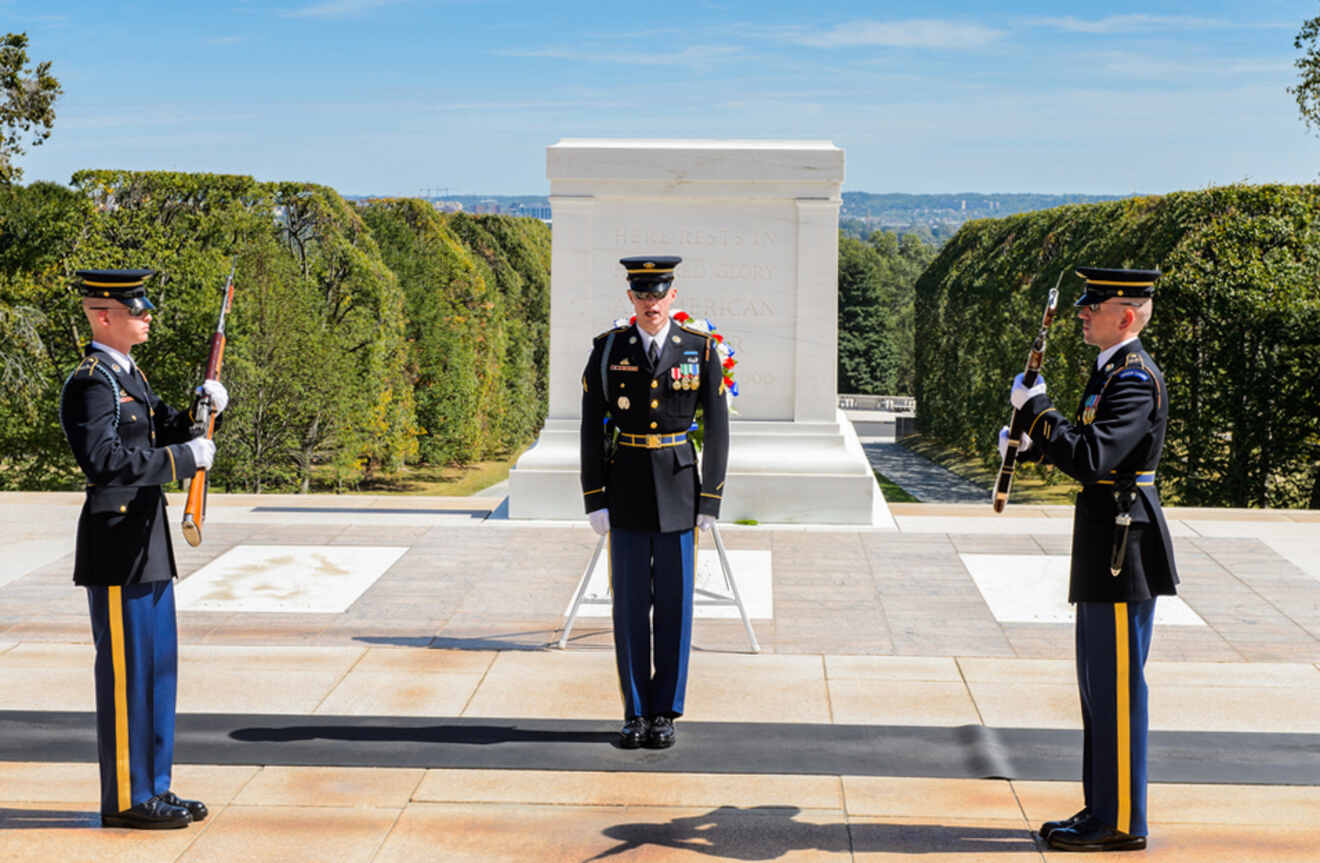 This amazing walking tour will embark you on an adventure in Arlington National Cemetery! Exquisitely situated with a great viewpoint, you'll have an incredible panorama of this poignant and stirring memorial. And that's just the tip of the iceberg!
The 1.5-hour tour takes you to some of the most important and inspiring grave sites at the cemetery, including John F. Kennedy, Congress Circle Plaza dedicated to those lost in the USS Maine tragedy, and Audie Murphy.
With a cozy group size of just 15, you'll get the benefit of personalized service and care from your guide throughout your journey. And the tour has multiple depart times during the day to adhere to anyone's schedule.
6. Pedal your way through the nation's capital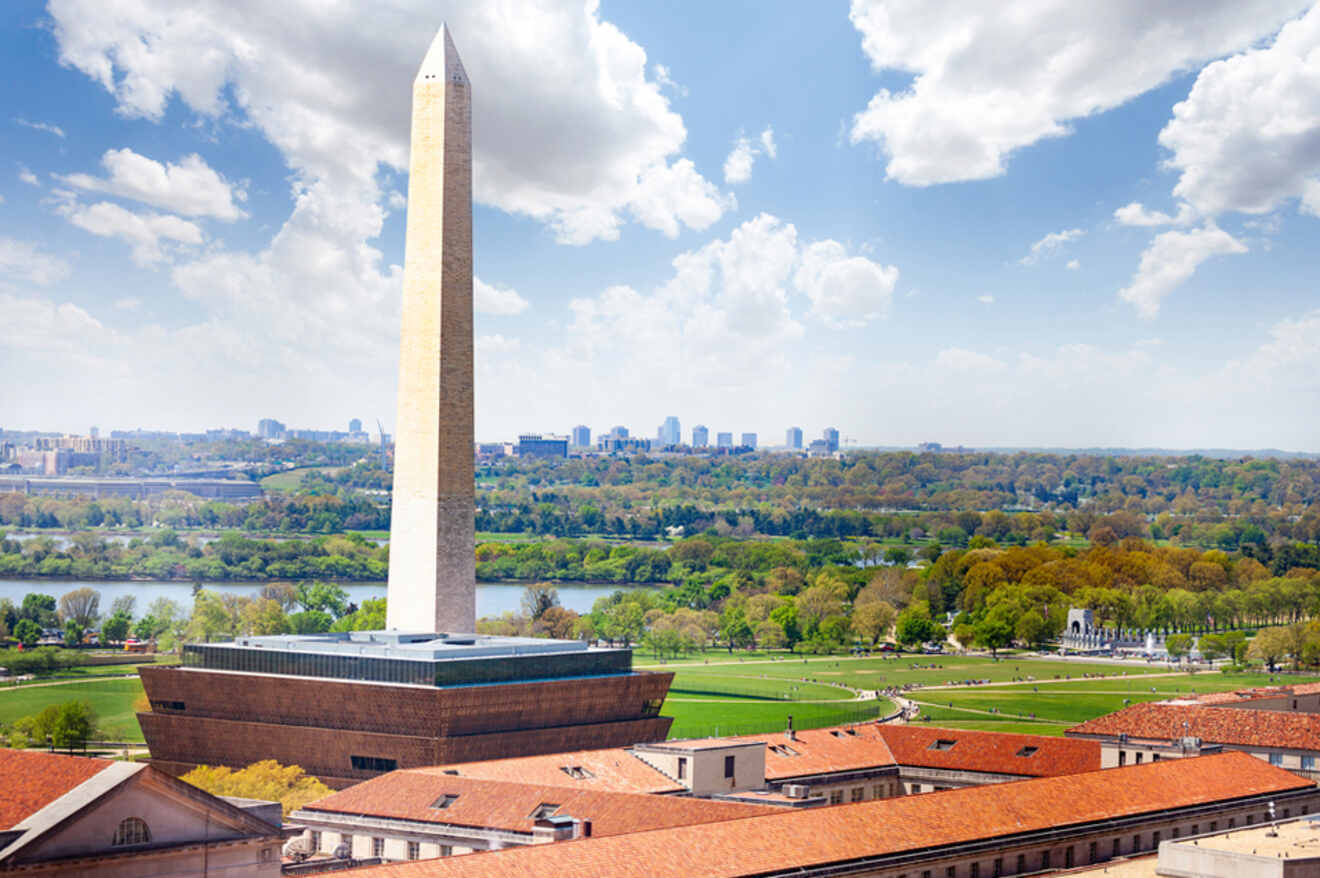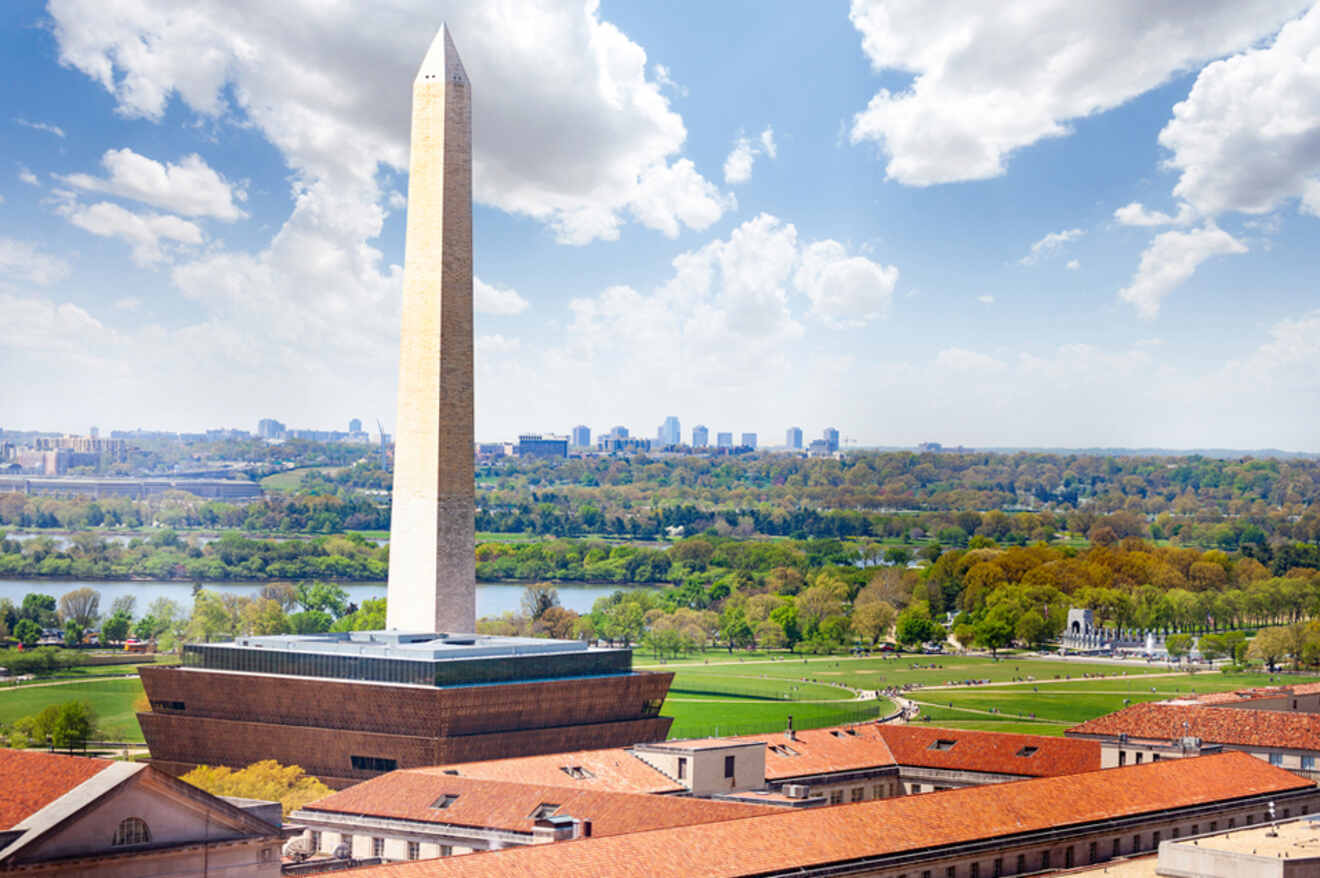 Jump on board a comfortable bike tour and join on a remarkably stress-free ride over gentle terrain from the National Mall to the Potomac Tidal Basin. You'll be wheeling your way past some of the most important D.C. monuments in this amazing city, getting an amazing vista of legendary landmarks.
Your savvy guide will take you around to all the must-sees of D.C., giving you juicy anecdotes about each landmark along the way. And what's even more awesome, the tour has got your back with a comfy hybrid bike tailored just for you.
The tour lasts approximately 3 hours and has a maximum of 15 travelers.
7. Taste your buds on a food tour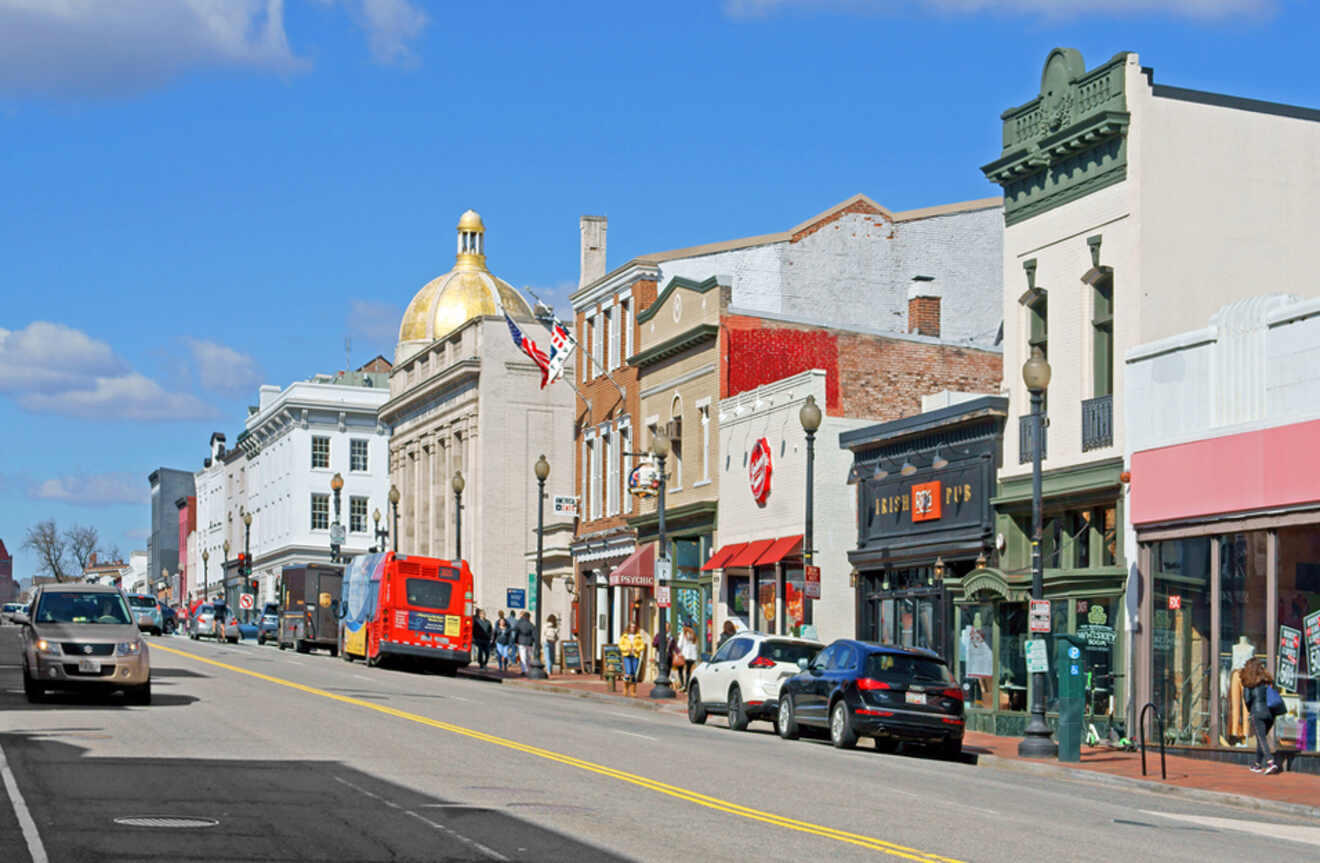 This 3-hour tour will lead you to all the local hot spots. Say so long to getting lost and stressing out – the local guide knows every nook and cranny in town! You'll get a taste of DC's culture and cuisine like you've never seen before.
As you amble through the quaint streets of historic Georgetown, you'll be uncovering the neighborhood's gustatory hidden gems and savoring some seriously scrumptious treats. And here's the icing on the cake: tour operators arranged special offers and discounts exclusively for the tour participants at certain spots.
Your savvy guide will give you hints on where to head next and what other yummy eats await your discovery. So, slip on your walking shoes and get ready to nosh, investigate, and have a blast!
8. Learn about African American history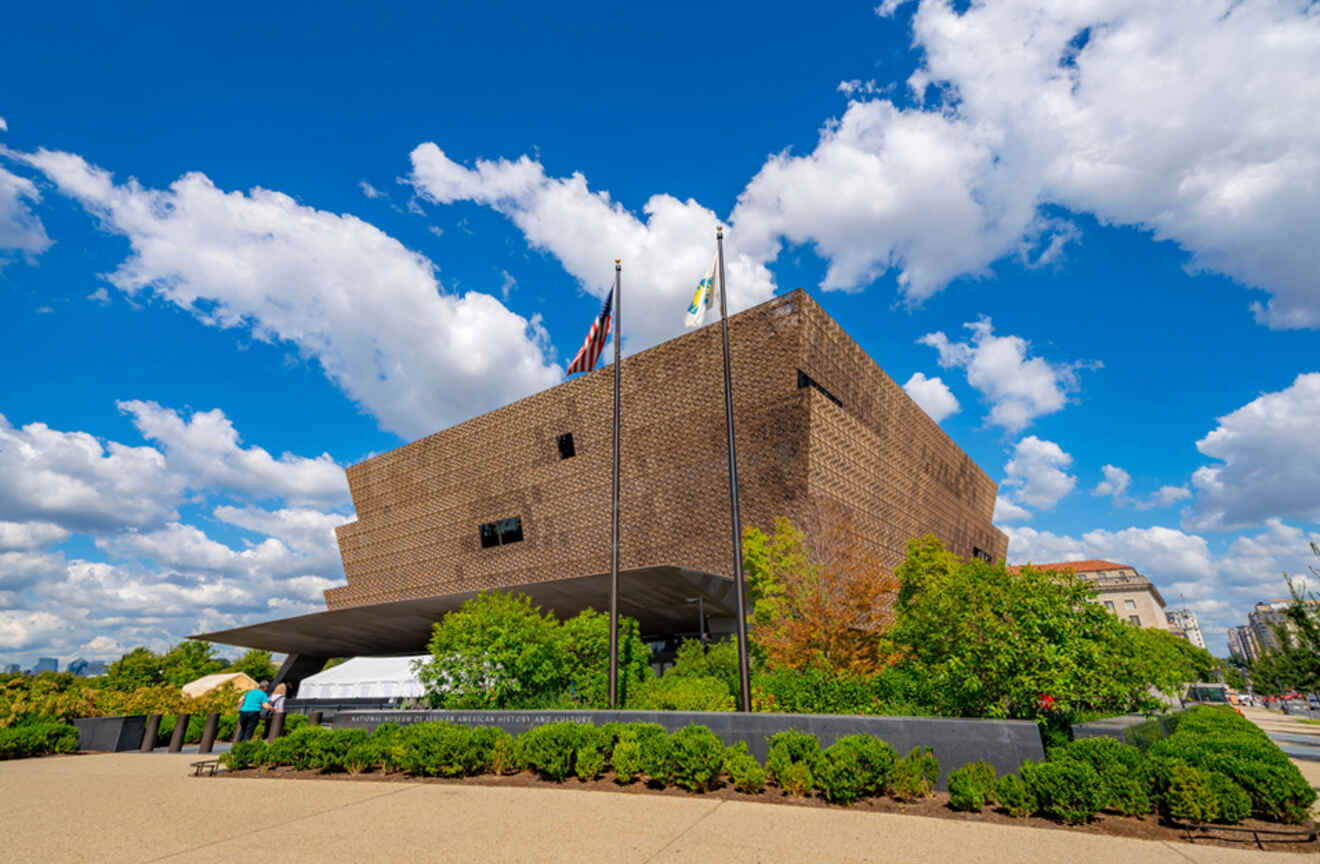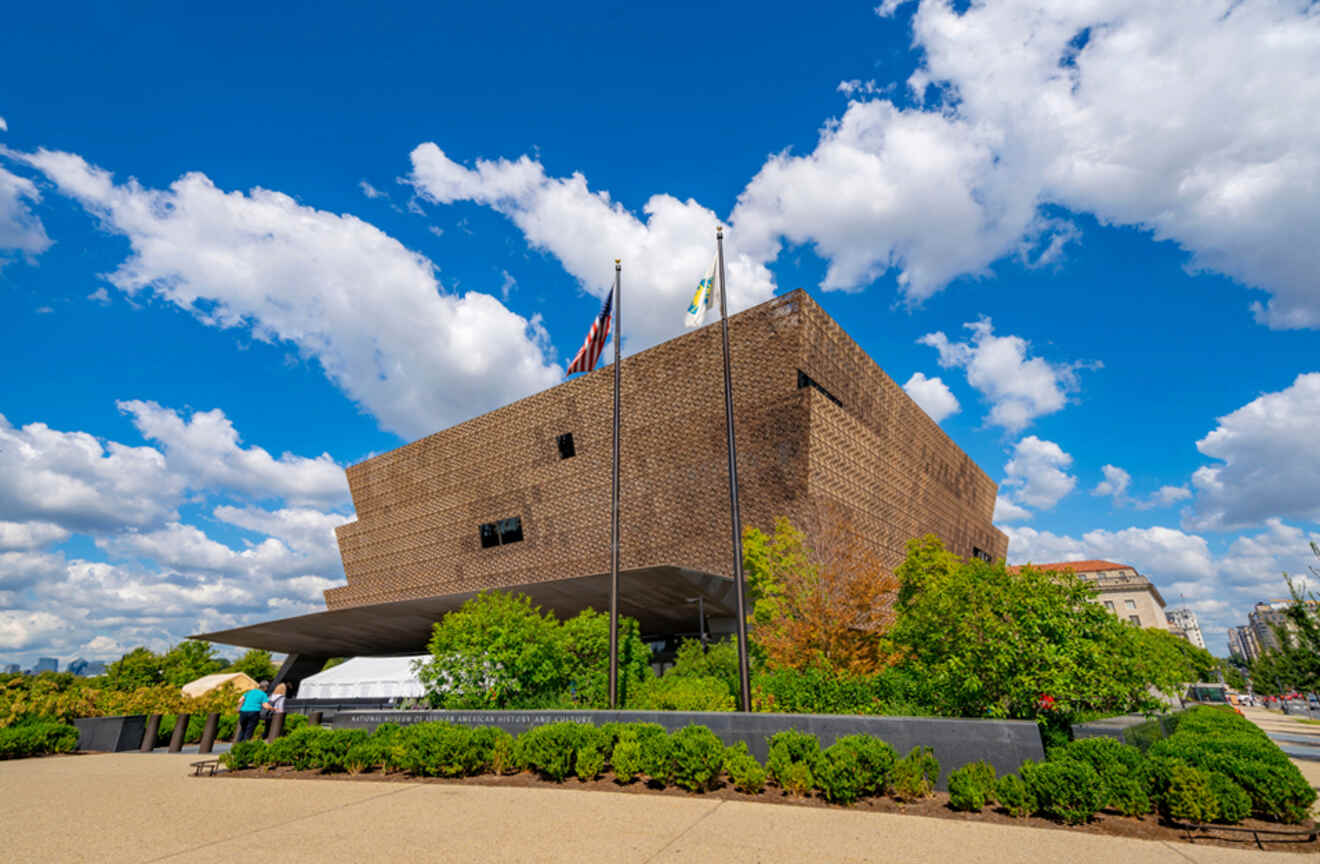 This 4-hour tour is a great chance to learn more about African American culture.
It kicks off at the U.S. Navy Memorial, where you'll hop in and head over to some of the iconic locations of the civil rights movement!
Soak up the atmosphere as you stand in Martin Luther King's footsteps, feeling a powerful sense of heritage radiating from sites like the Emancipation Statue, Howard Theatre, and some vibrant neighborhoods run by African Americans. You'll explore the grandeur of the renowned Howard University, one of America's oldest black higher education institutions. Along your journey, don't forget to steal a glance at the iconic Lincoln Park;
To top it off, you'll end the tour at the National Museum of African American History and Culture – it's fascinating! Take your time to appreciate all its absorbing artifacts and exhibits.
9. Go on a trip to Mount Vernon & Old Town Alexandria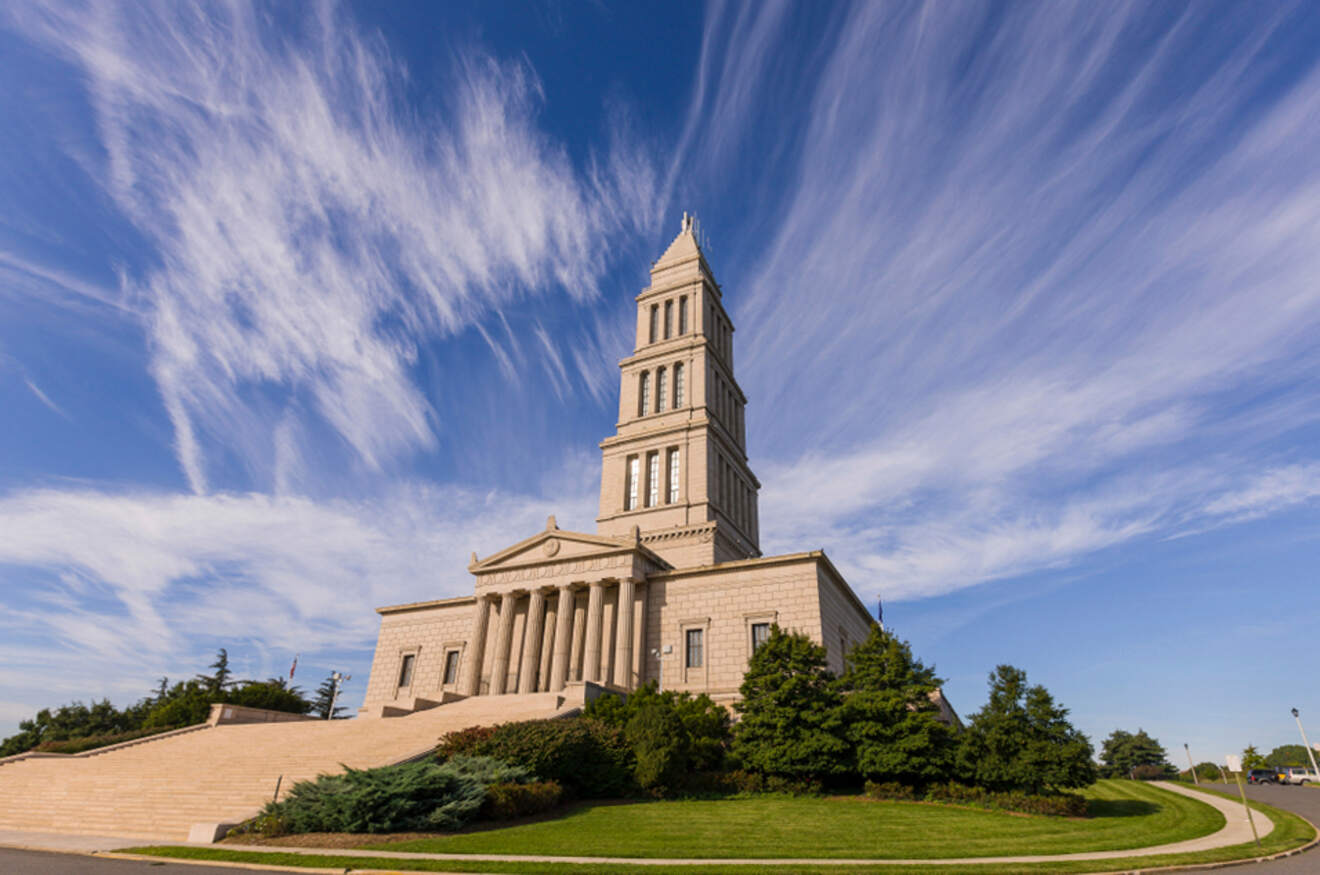 This 5-hour guided adventure will show you the natural world of Old Town Alexandria and George Washington's Mount Vernon Estate. You'll ride along the Potomac, gape at Washington's former home, and take in some famous monuments.
You'll kick off this VIP tour in the lap of luxury: a climate-controlled car, where your insightful guide will provide you with the background behind some of the town's most renowned landmarks. Before you can say "Jack Robinson," you'll be stepping into Alexandria, known for its gorgeous colored buildings that made it a founding city.
You'll take an exciting tour of some monuments dedicated to the former president, like the Masonic Temple and Christ Church. You'll get to cruise down the breathtaking Potomac River and then visit Mount Vernon Estate. You can tour the mansion where George Washington lived, plus his gardens and mausoleum. An absolute must-see!
10. Enjoy the Smithsonian National Museum tour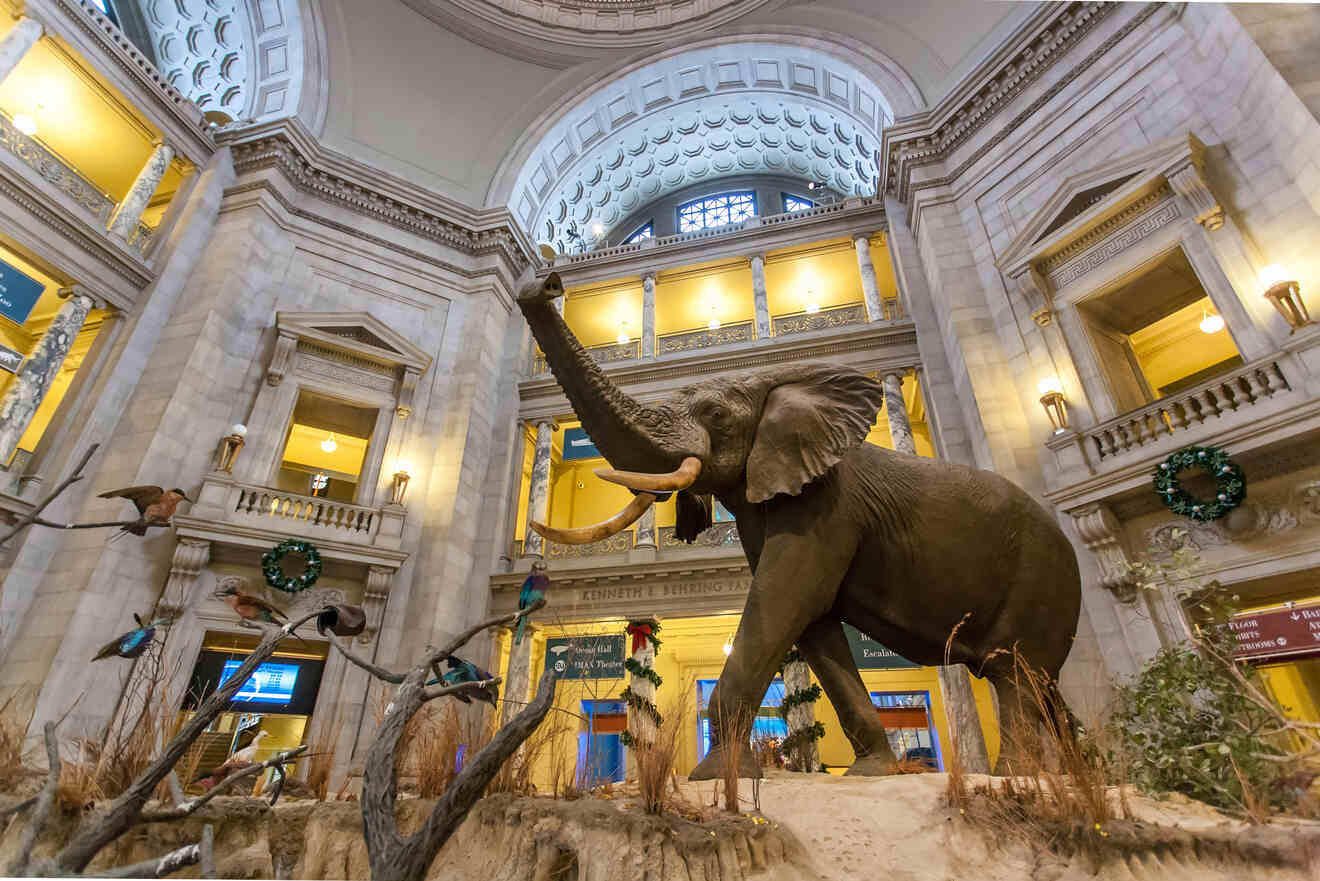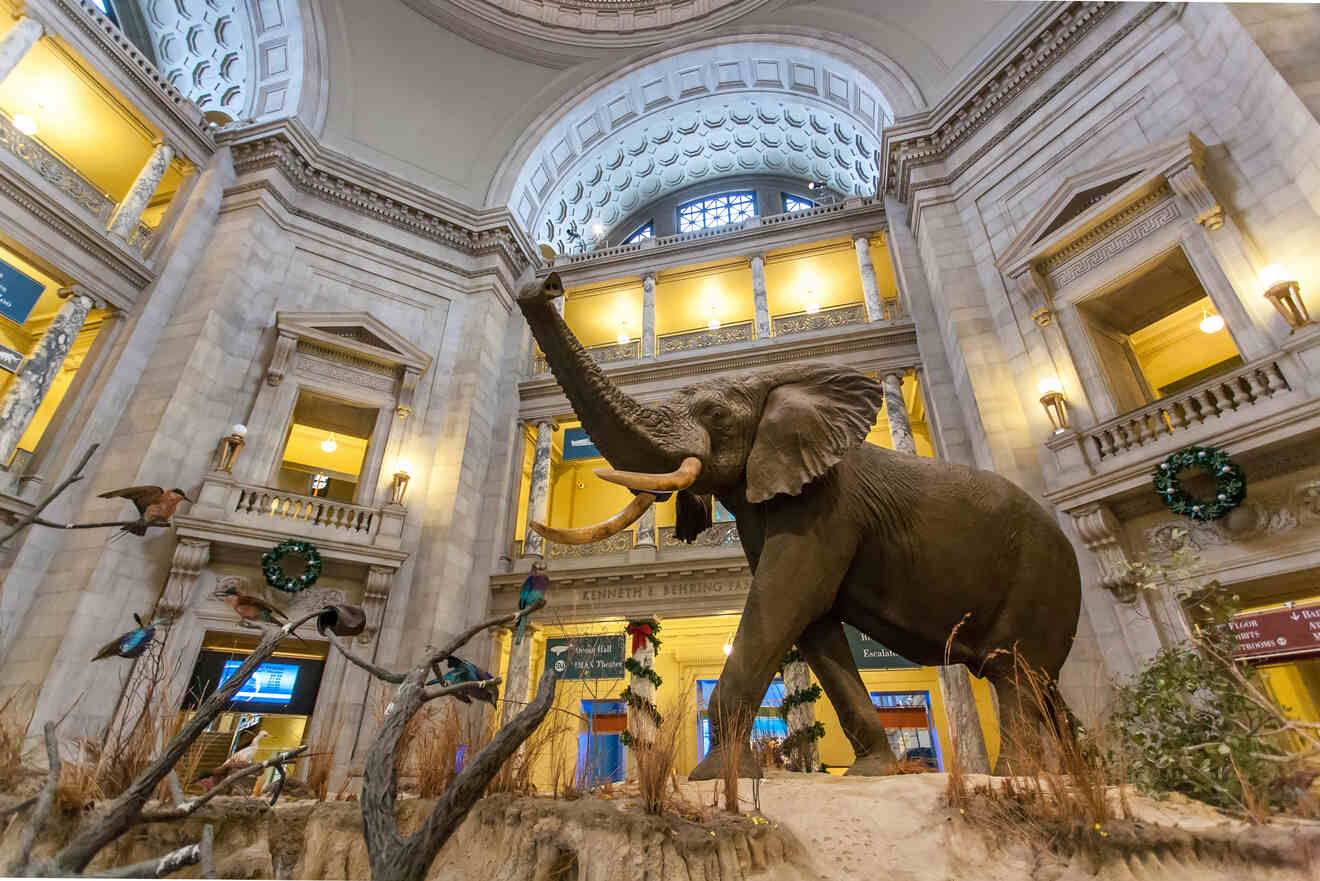 Are you ready for a truly amazing experience? Then the Smithsonian National Air and Space Museum is calling your name! Whether you want a private tour or to join a small group, the choice is yours.
You'll get a chance to see history in action with the Wright Brothers' Flyer and the Spirit of St. Louis, both of which changed aviation forever! Explore an amazing model of the International Space Station and find out exactly how astronauts live and work in space. You can check out the Apollo 11 Command Module and get your hands on a piece of real moon rock – how great is that?!
No need to fret over the deluge of directions, your trusty guide will be a master of the museum and will impart an array of knowledge about history, science, and juicy nuggets from the past.
FAQs about Washington D.C. tours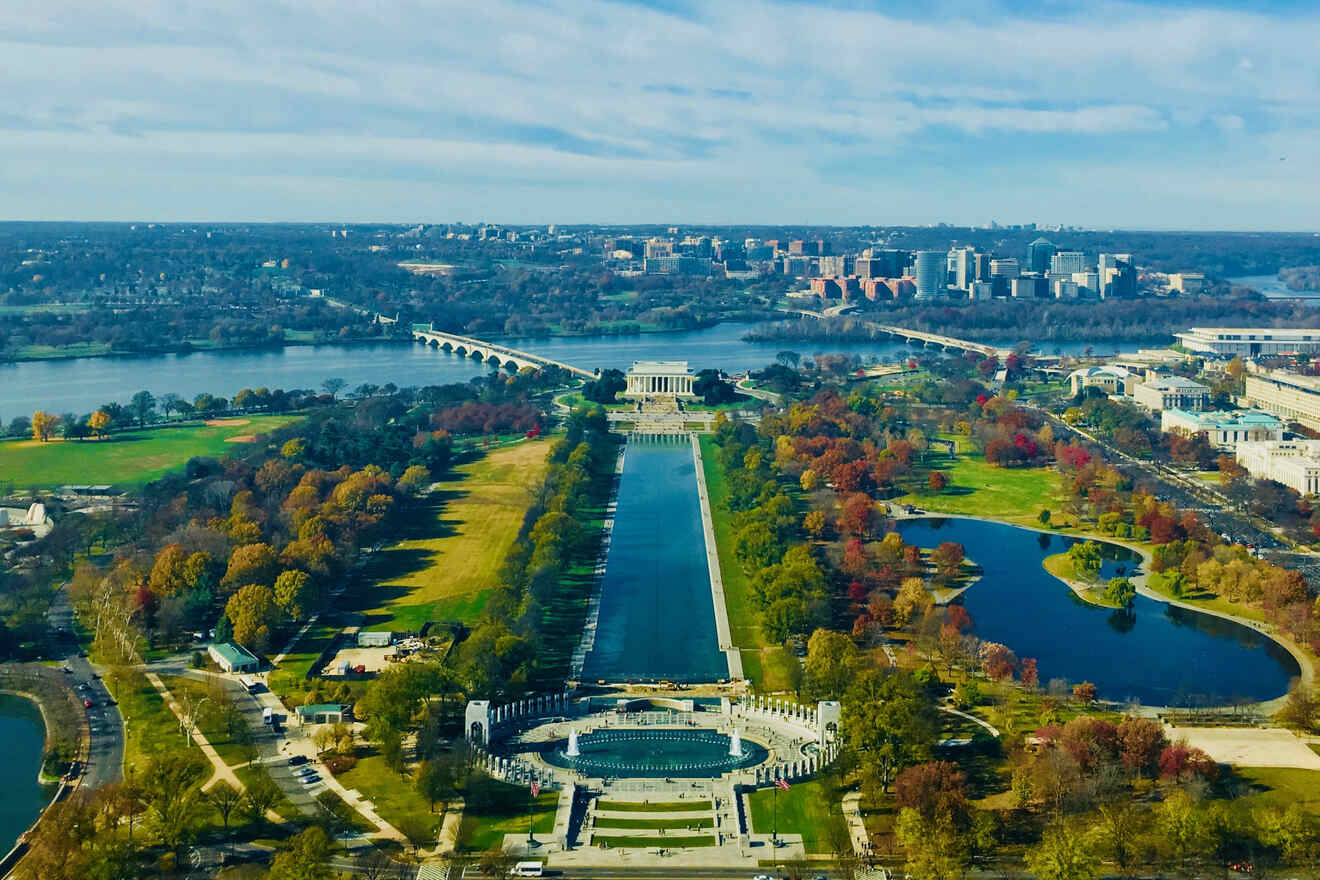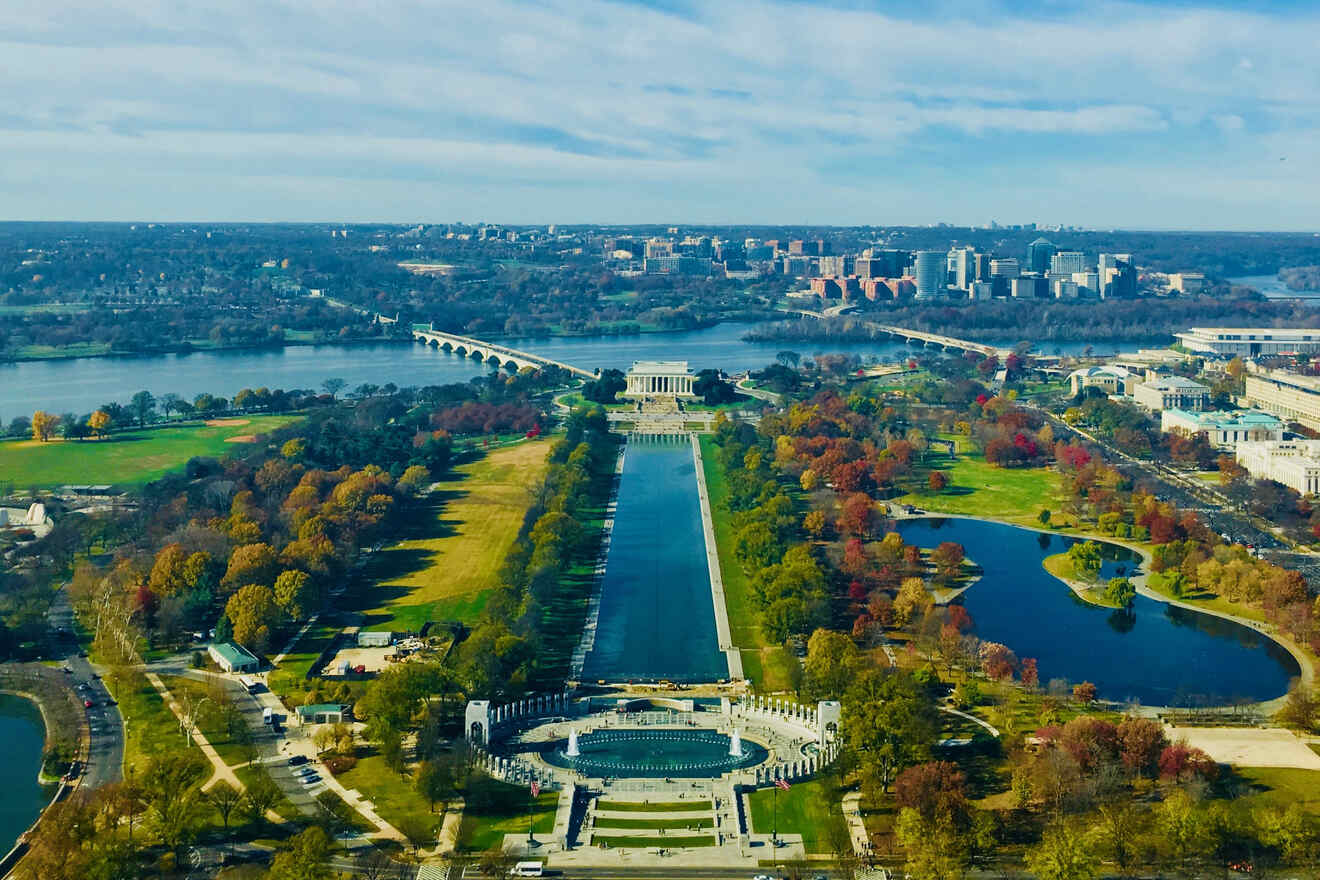 Conclusion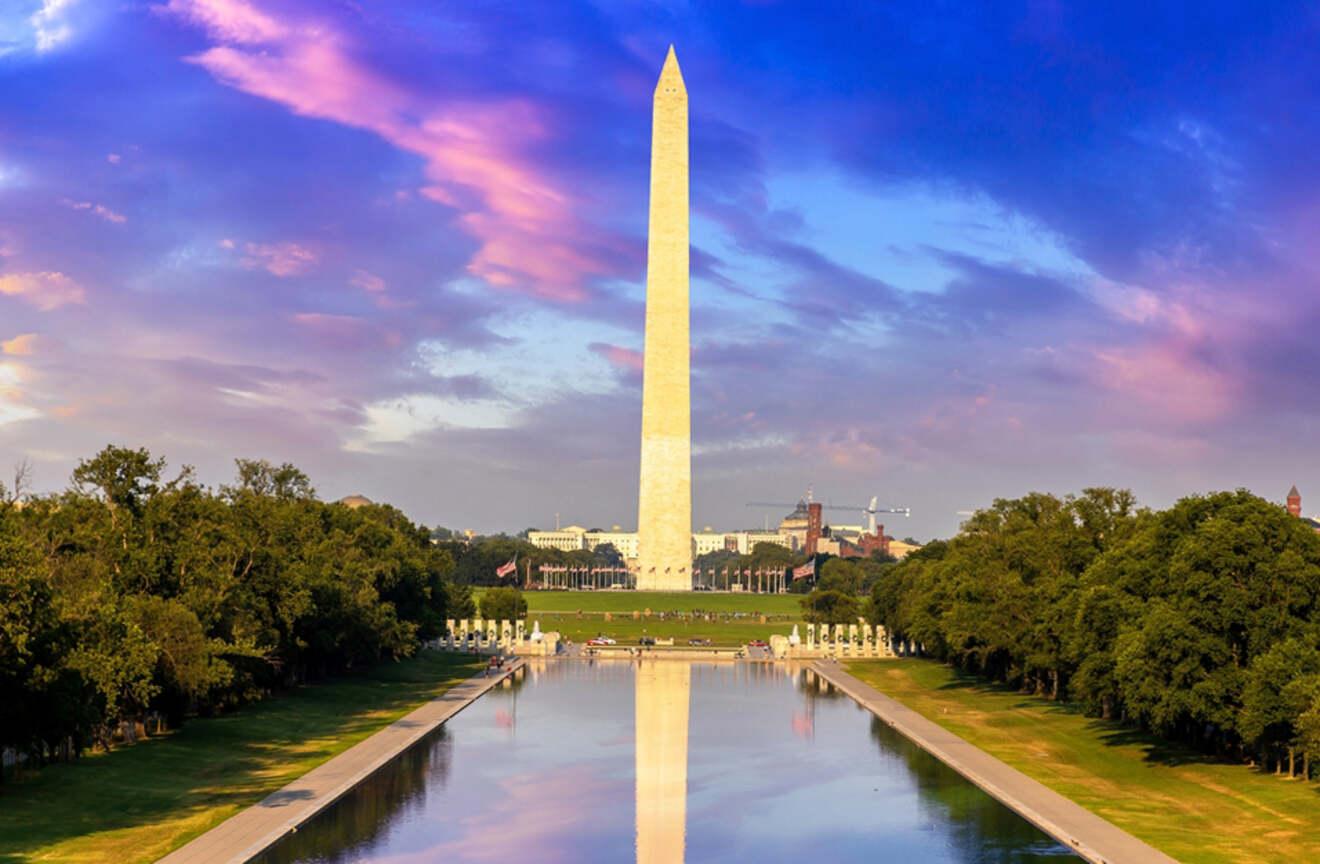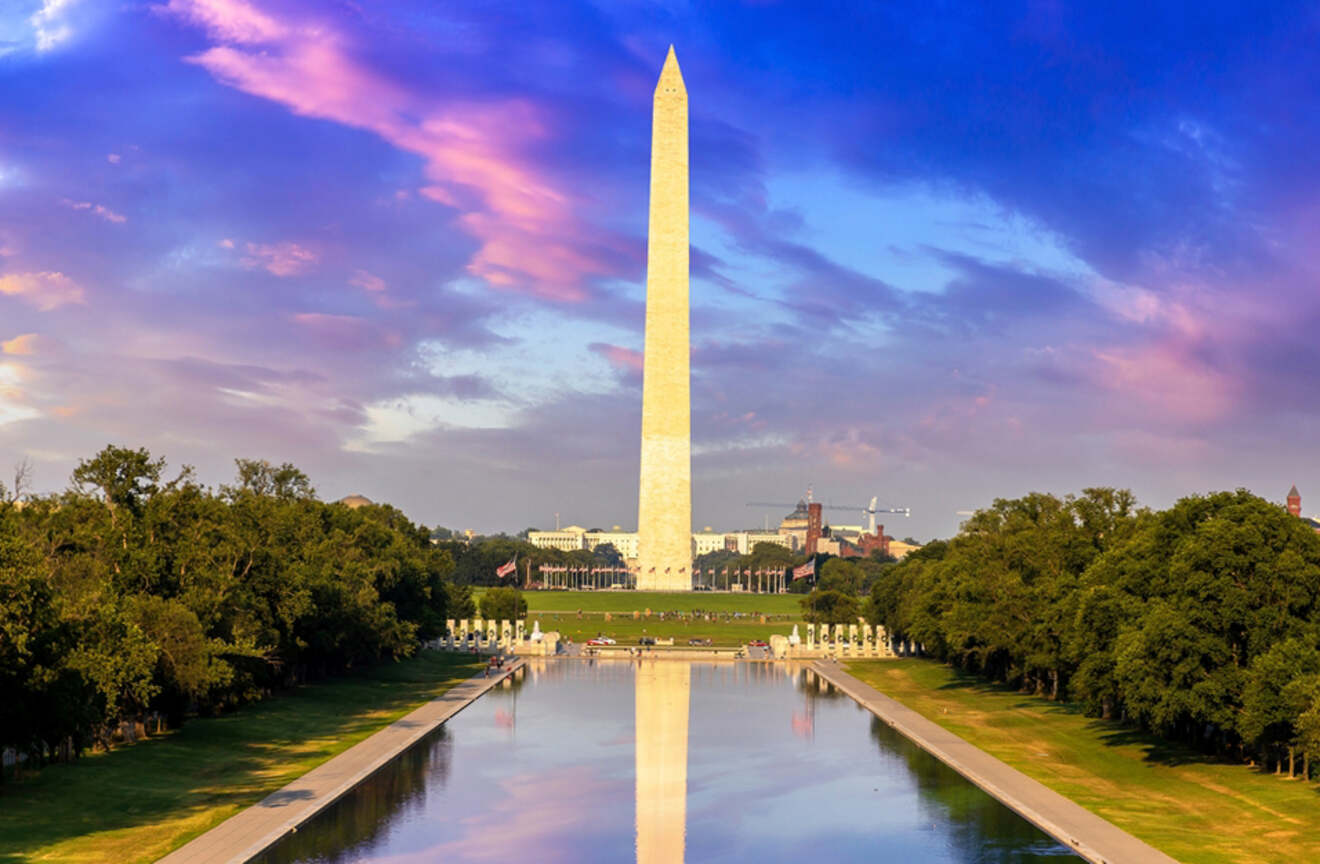 Well, that's it! The best tours in Washington D.C. From strolling through spectacular landmarks to taking a sweet ride through the city, these tours have something for everyone.
If you're a history buff, culture enthusiast, or just looking for a fun way to discover the city, these tours promise unforgettable memories! From incredible museum tours to unique experiences, your Insta feed will be on fire!
Don't forget, the top tours in this city get snapped up pretty quickly! So, if you want to guarantee your place, book early – trust me!
Have you had a chance to experience one of the top-notch tours in D.C. yet? Leave me a comment below, let everyone know your fav memories, and give some of your insider tips for checking out the city – it'd be much appreciated!
Safe travels and happy exploring,
Angelina
---
Pin it for later!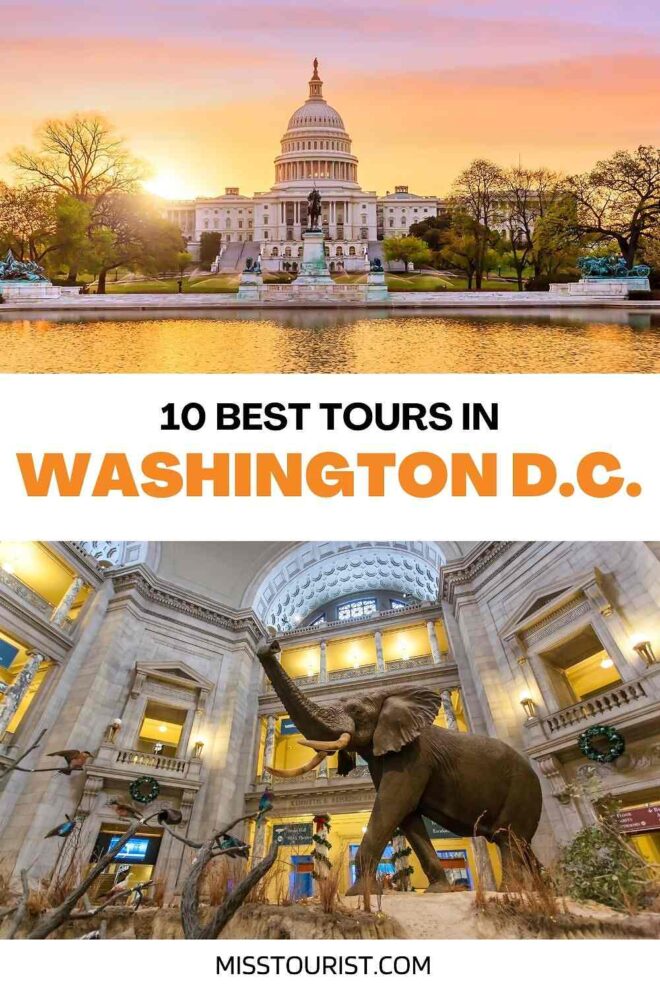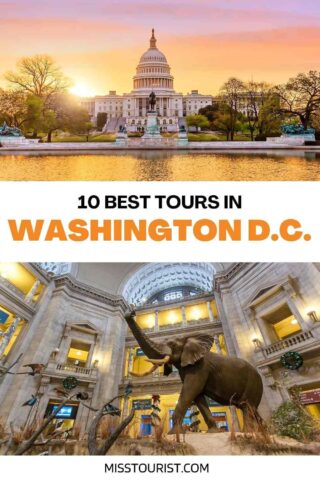 Pin it for later!