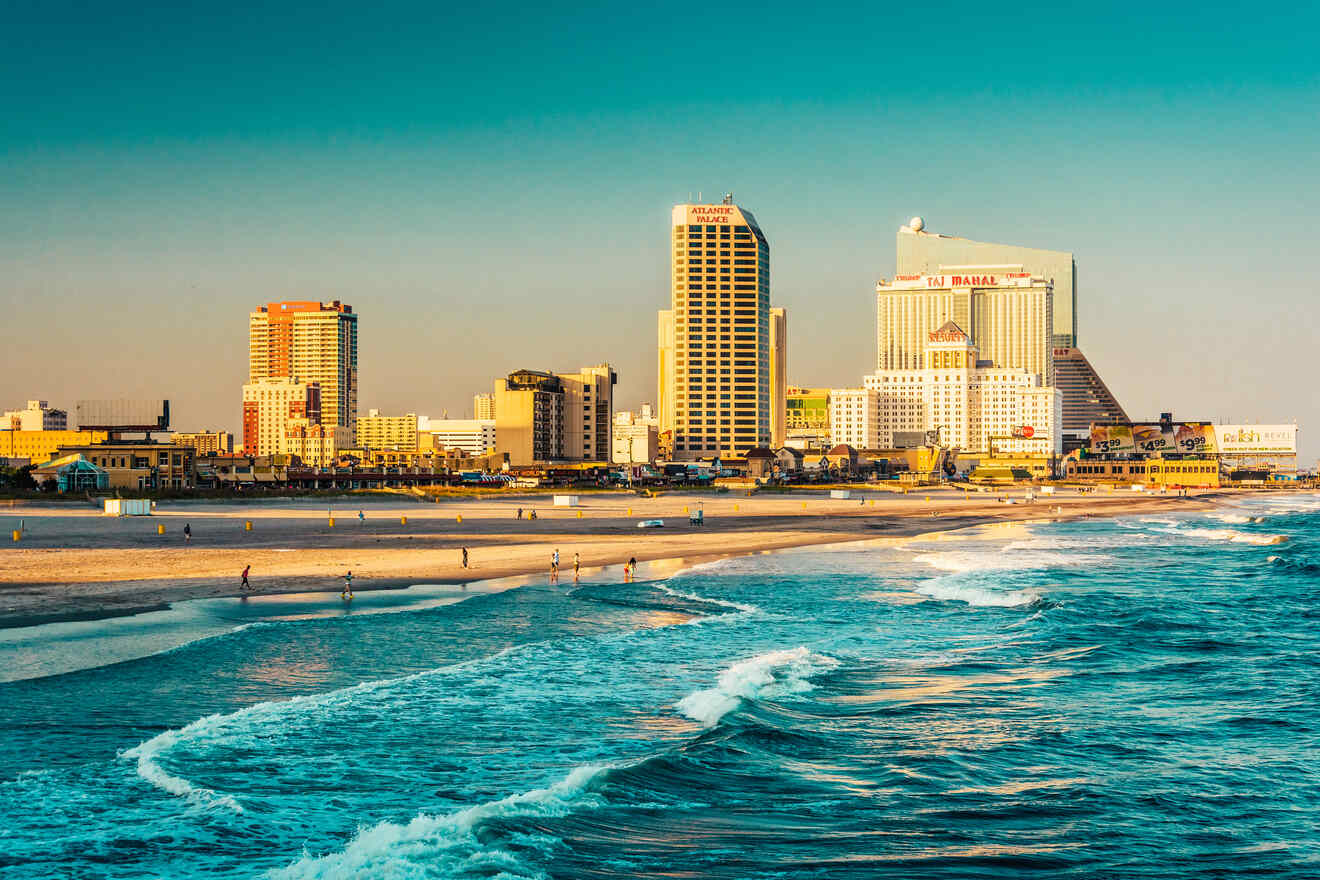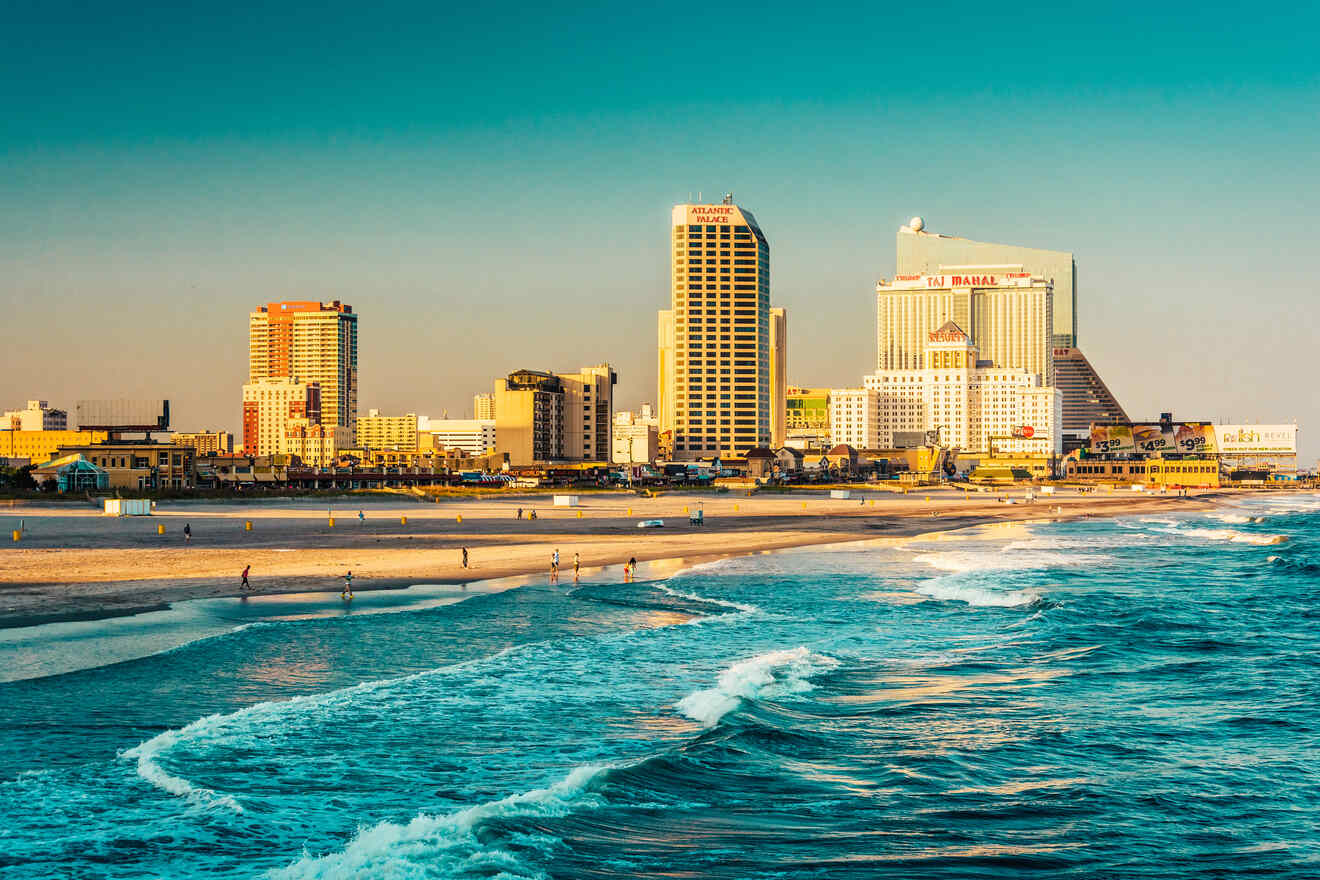 If your ideal holiday is a combination of sun, sand, and full-time fun, then welcome to your next destination, Atlantic City! Located in Atlantic County, New Jersey, this coastal resort city blessed with a tropical charm is known for its decadent casinos, famous boardwalk, and miles of sandy beaches.
Strolling along the Atlantic City Boardwalk, having fun in its amusement park on the Atlantic Ocean, living the night dancing or gambling… Atlantic City will entertain you from the early morning to late night! Whether you're looking for a beachfront resort, a casino hotel, or a cozy apartment, there are plenty of great hotels where to stay in Atlantic City!
In this post, I've gathered all the coolest and most unique accommodation options researching through the best booking sites. All the hotels in Atlantic City are in the mid-priced range but keep in mind that prices double on weekends so you need to book asap to get the best deals!
Let's start!
If you are in a hurry
Looking for a quick fix? Here are the best four accommodation options in Atlantic City, New Jersey. They're all central and sorted by price for your convenience!
Here's a map that will help you visualize all the hotels that I will be talking about in this post:
1. Top End Townhomes – with a rooftop deck & stunning views!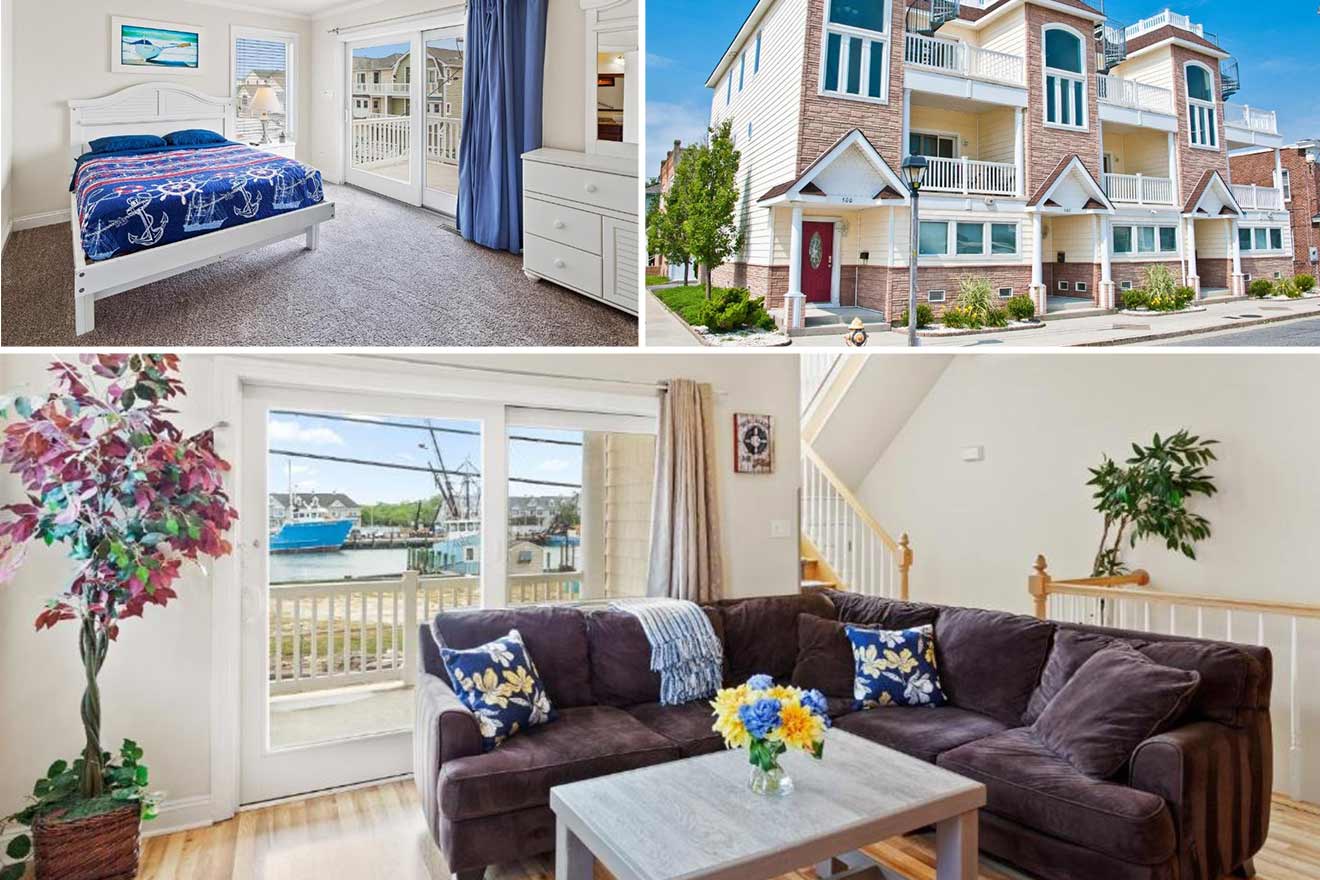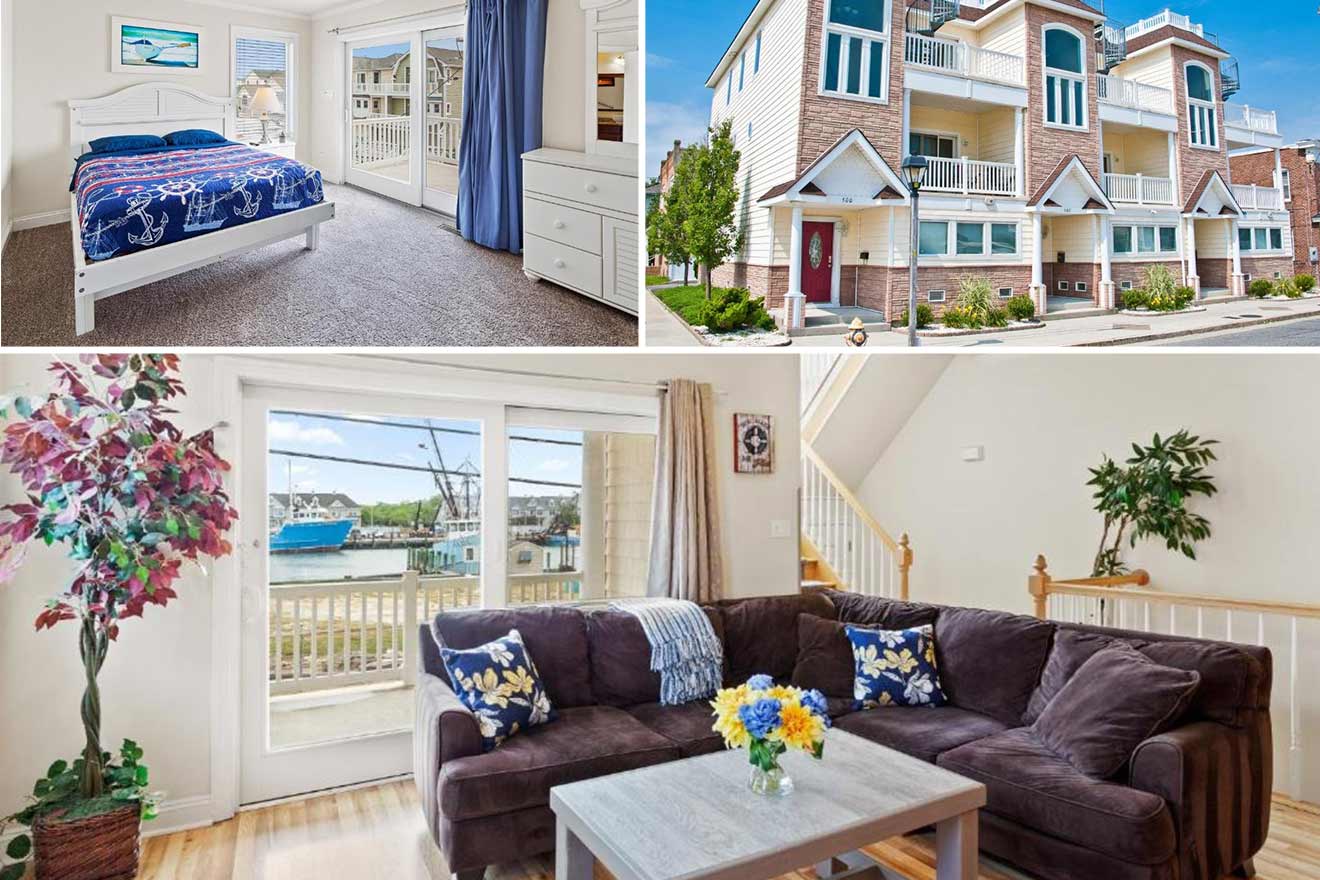 Find the right mix between modern comfort and elegance in this spacious house. Offering space for up to 12 people, this is perfect for a cozy stay with the family or a fun time with friends. Have a barbecue with your loved ones with unforgettable sea views from the huge rooftop terrace. Take advantage of the great location in the area close to the Atlantic City Steel Pier or sports activities such as hiking, cycling, and fishing.
2. Atlantic City Waterfront Park – amazing 360 panoramic views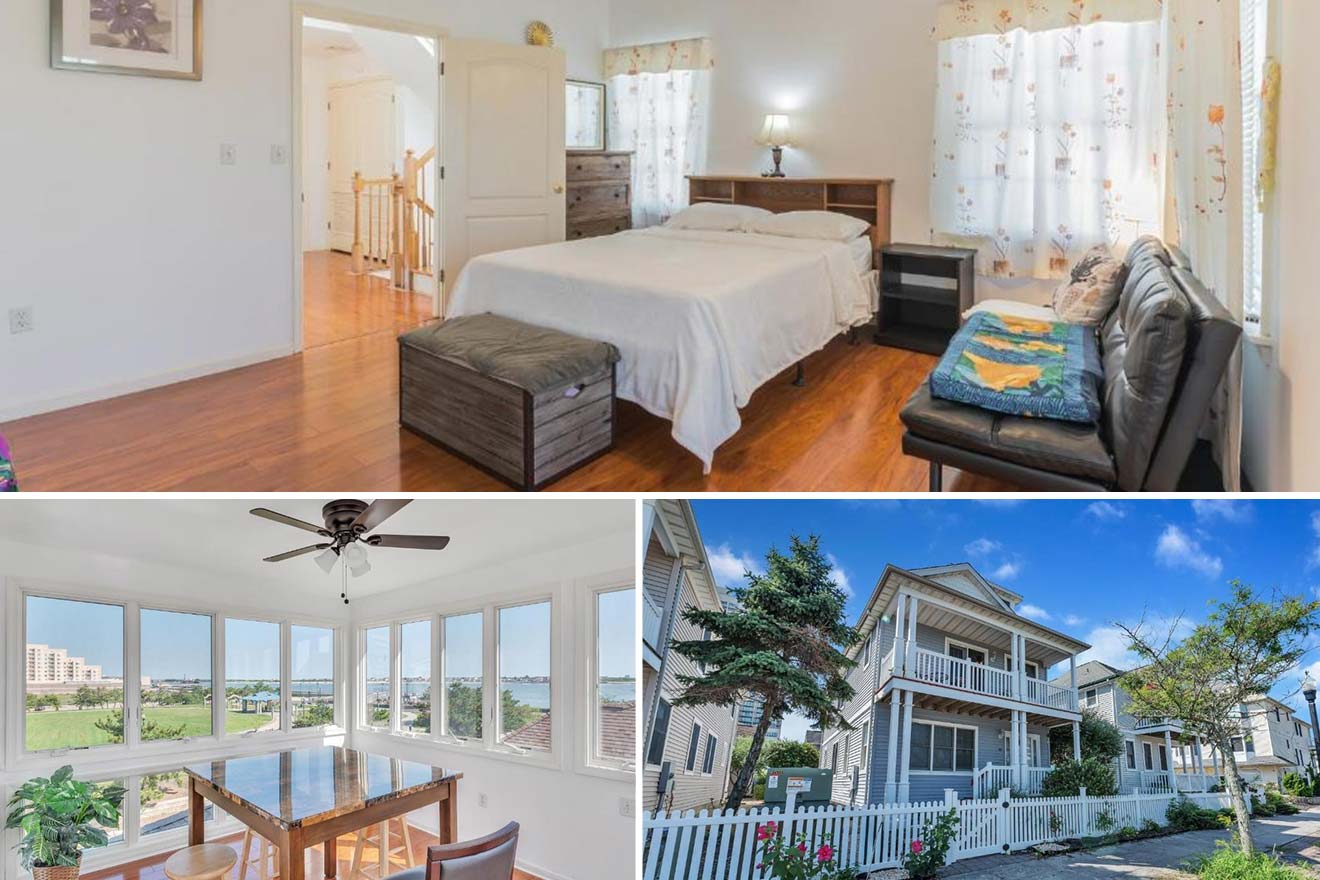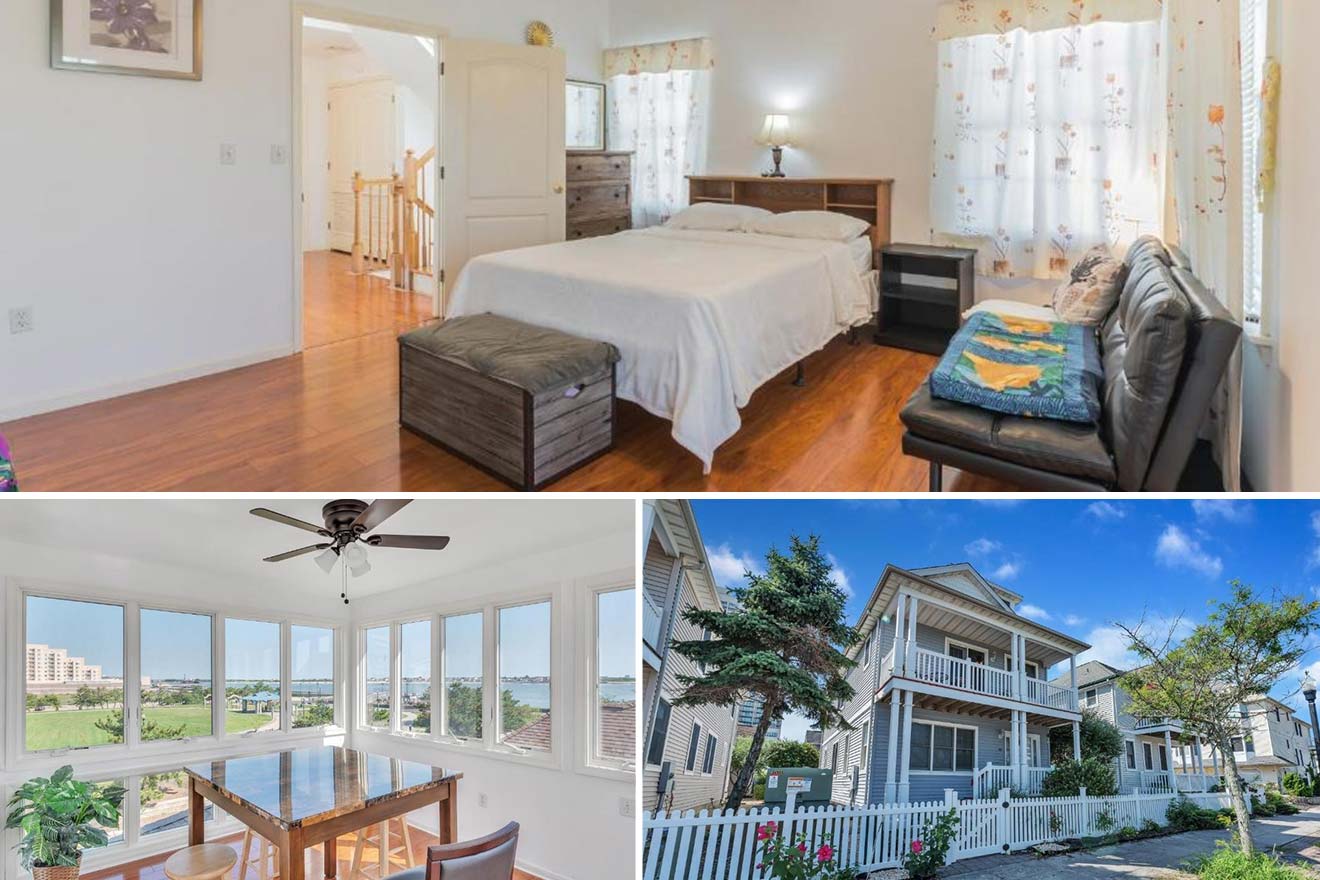 Start your day in the best way: gazing at an amazing ocean view while you're having your favorite breakfast in a fully equipped kitchen just like you have at home! This beautiful family-friendly house, with space for 8 people, will please you with air-conditioned suites with a balcony, free wi-fi, and a perfect location.
3. Bright & Airy 1BR – easy access to all the beaches!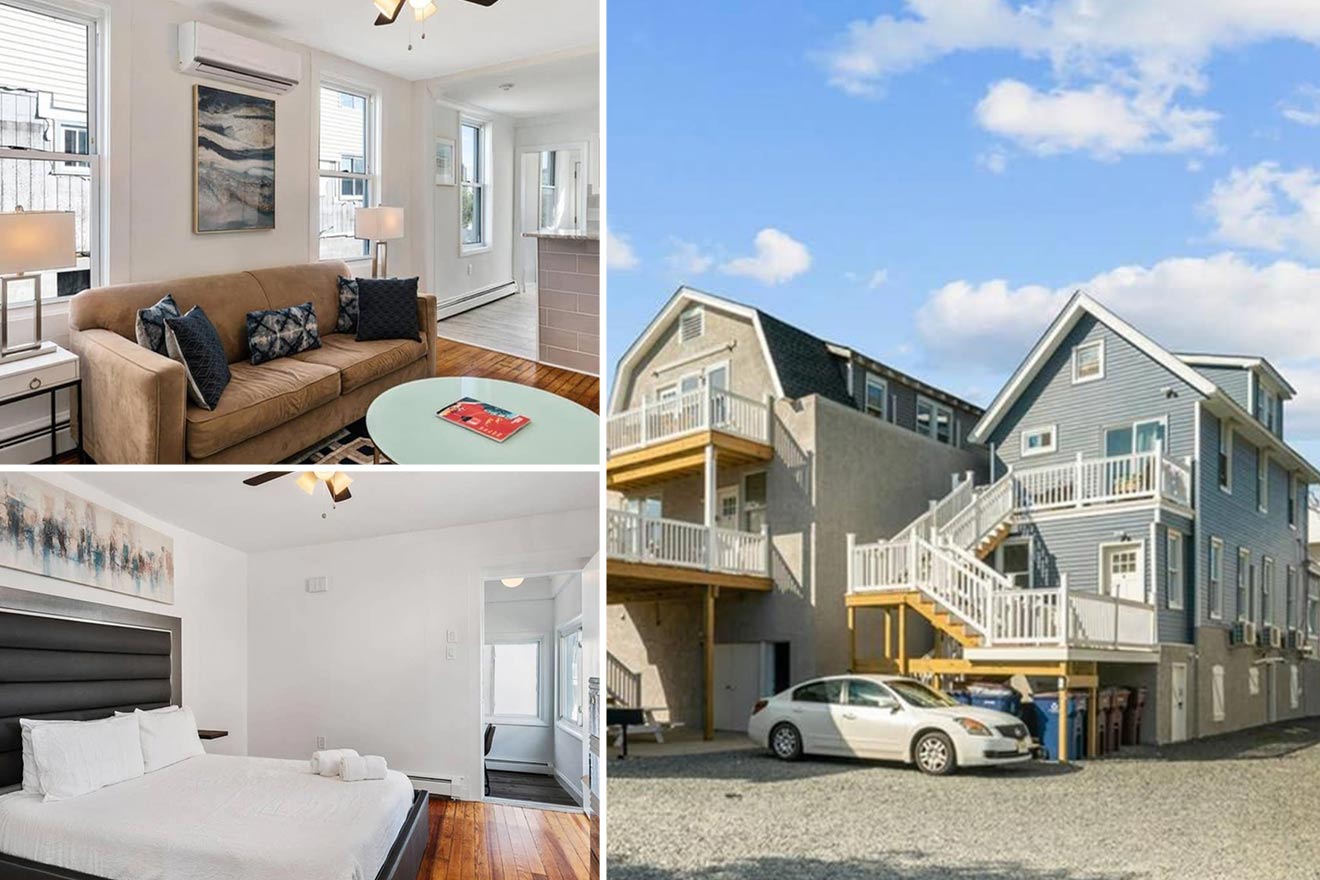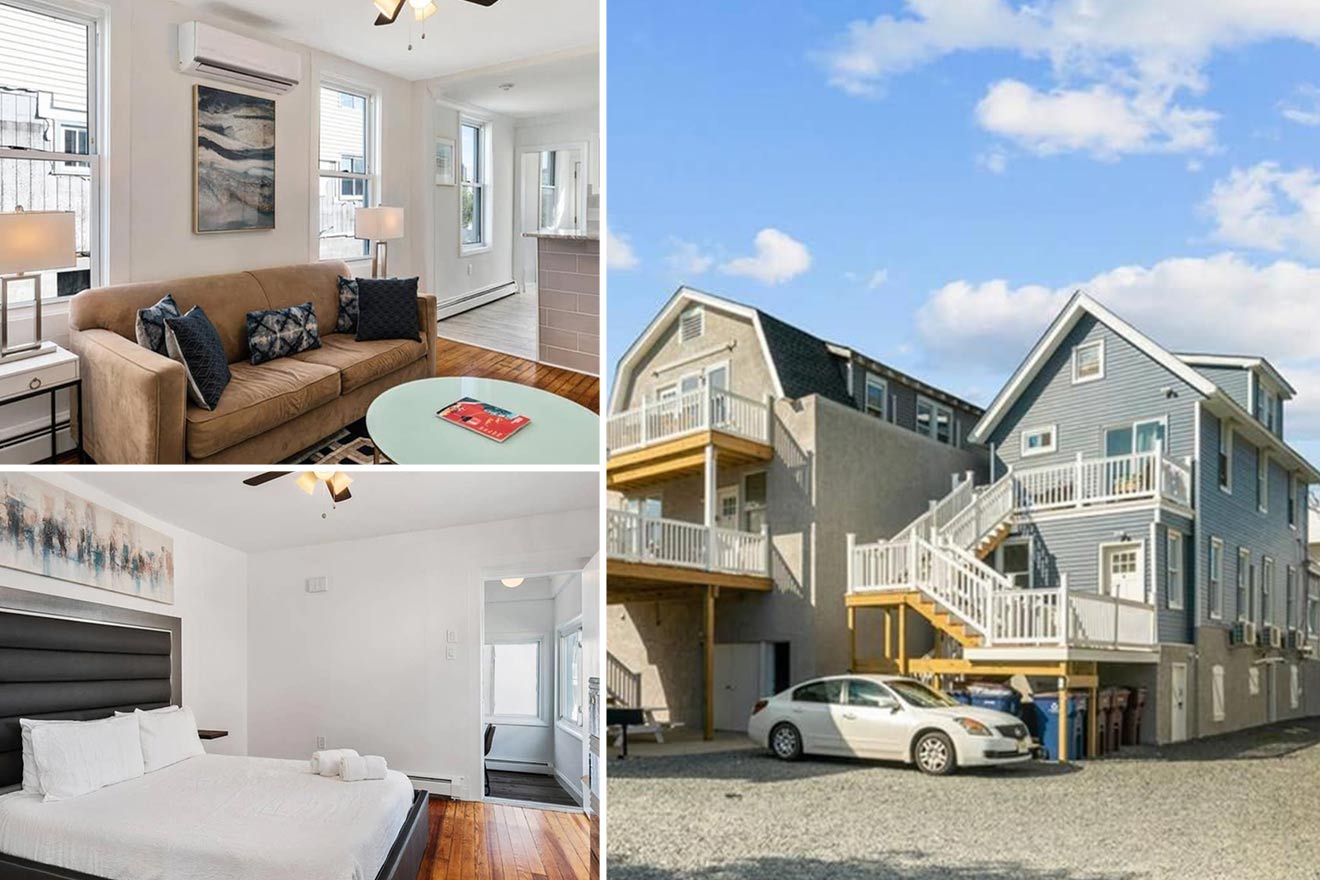 Are you in Atlantic City for a beach holiday? Then this cozy house is what you are looking for! Being within walking distance of all the best beaches (Ventnor City Beach, Margate beach, Atlantic City Beach just to name a few), you will be able to enjoy palm trees, white sand, and fresh sea breeze every day! Perfect for friends catching up on a weekend break, family stay, or a special retreat for couples.
4. Club Wyndham Skyline Tower – in the heart of everything!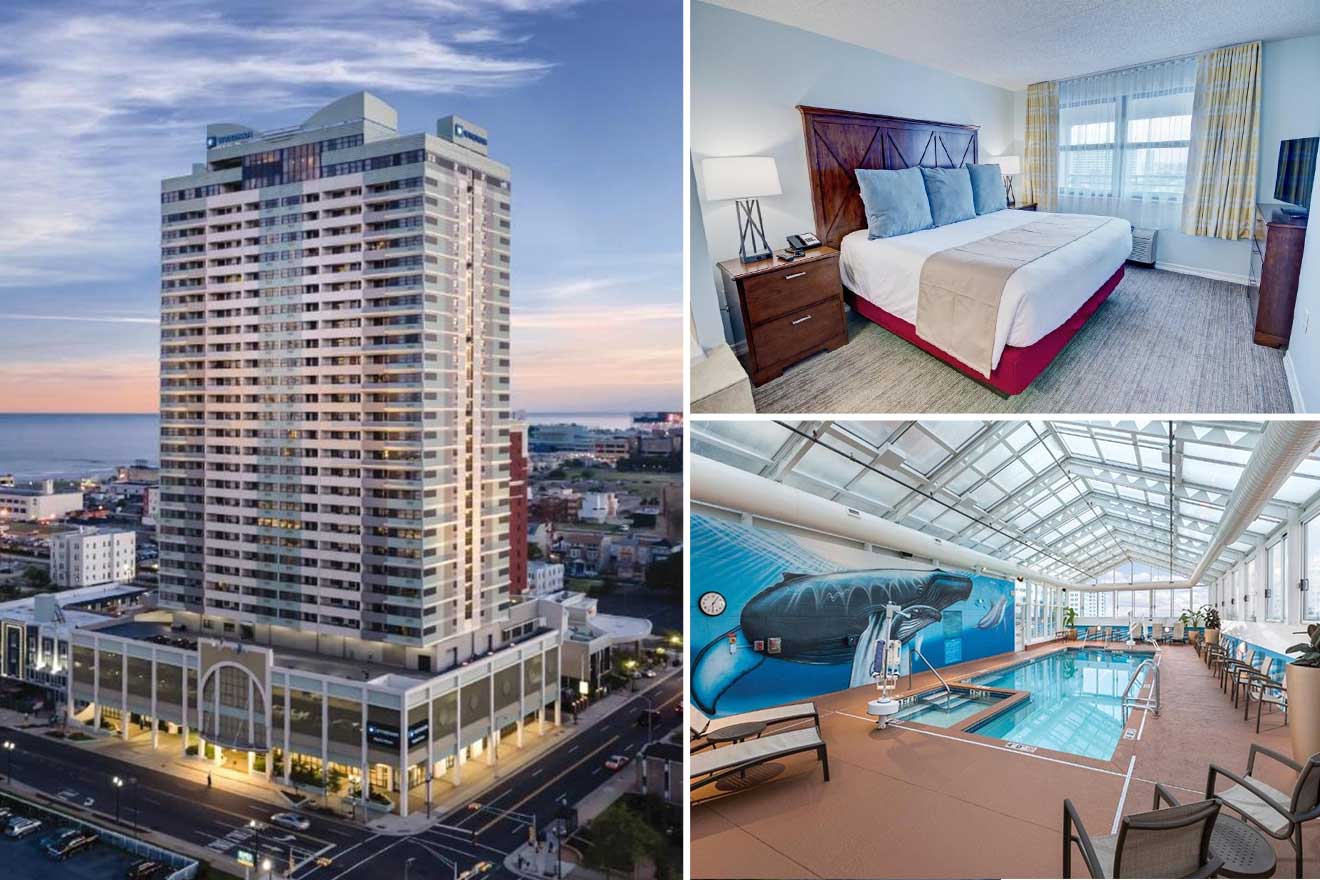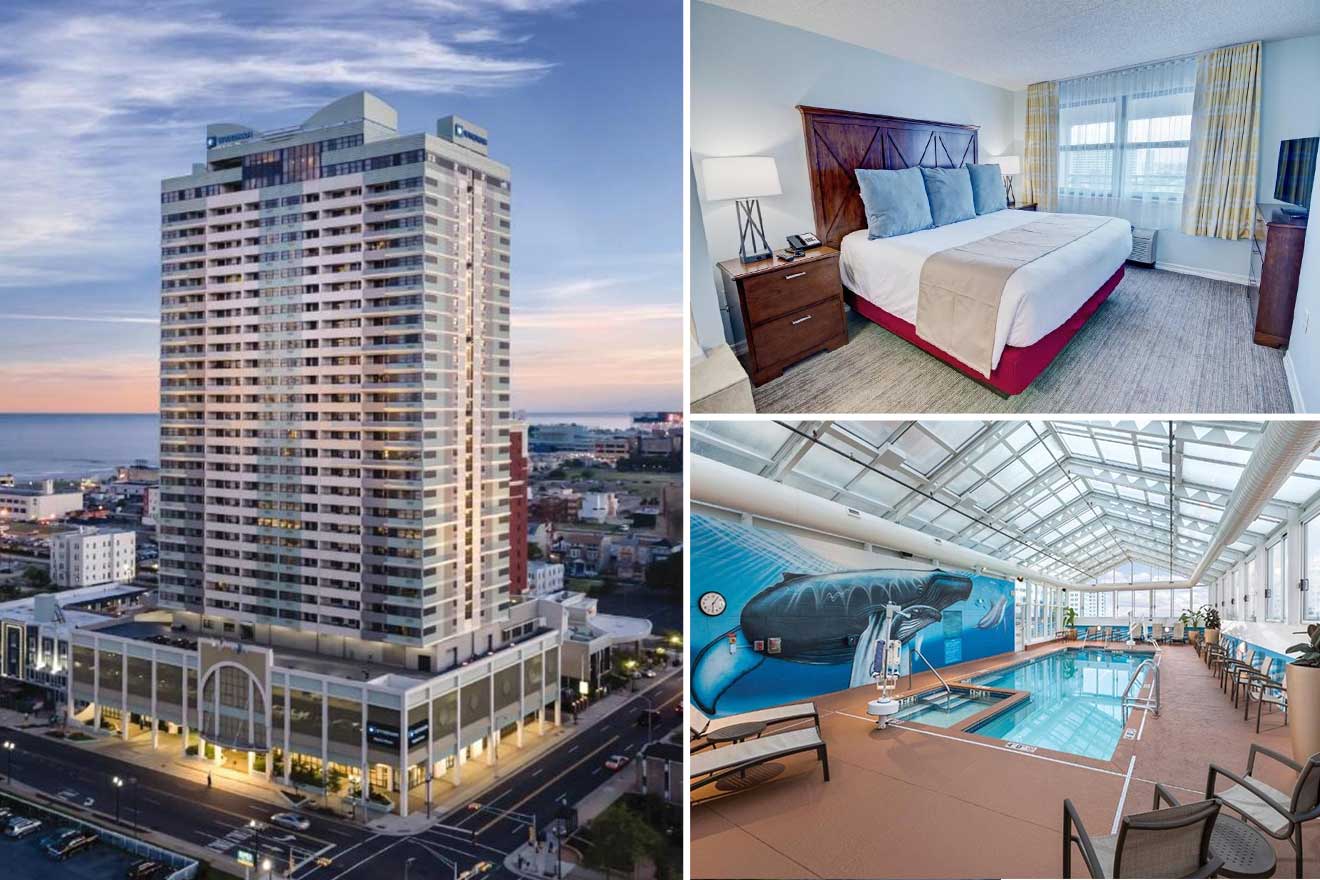 Enjoy all the amenities of this 32-story luxury apartment building in the center of Atlantic City's action! Have a swim in the indoor pool, relax in the hot tub or keep yourself active at the fitness center, all of this having great panoramic views! But in the Wyndham Skyline Tower surroundings, you will have just as much fun! Just 3 minutes away you'll find the famous Atlantic City Boardwalk and Steel Pier, where you can enjoy 3 miles (4.8 km) of shopping, dining, and gambling!
5. Chelsea Pub and Inn – best value for money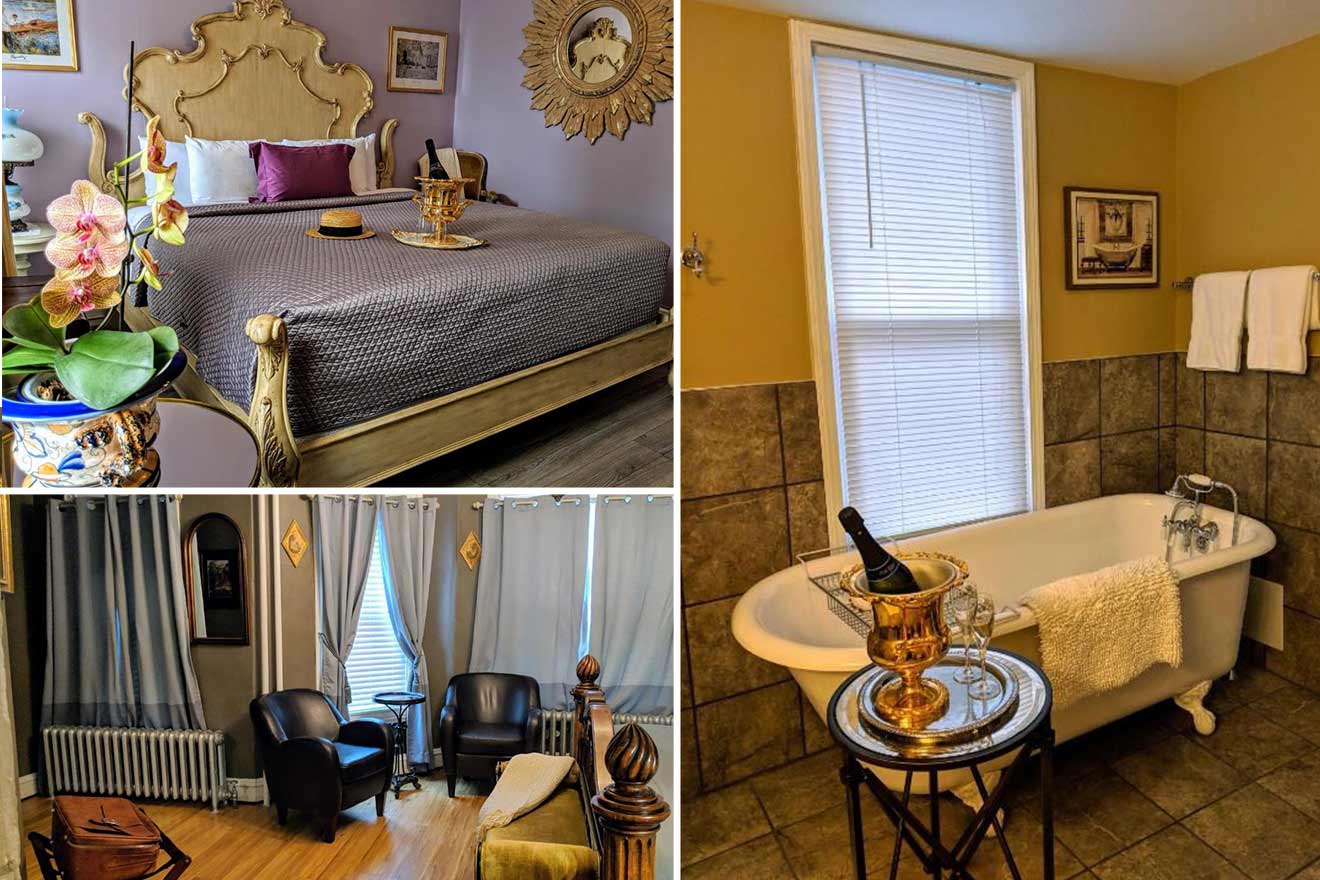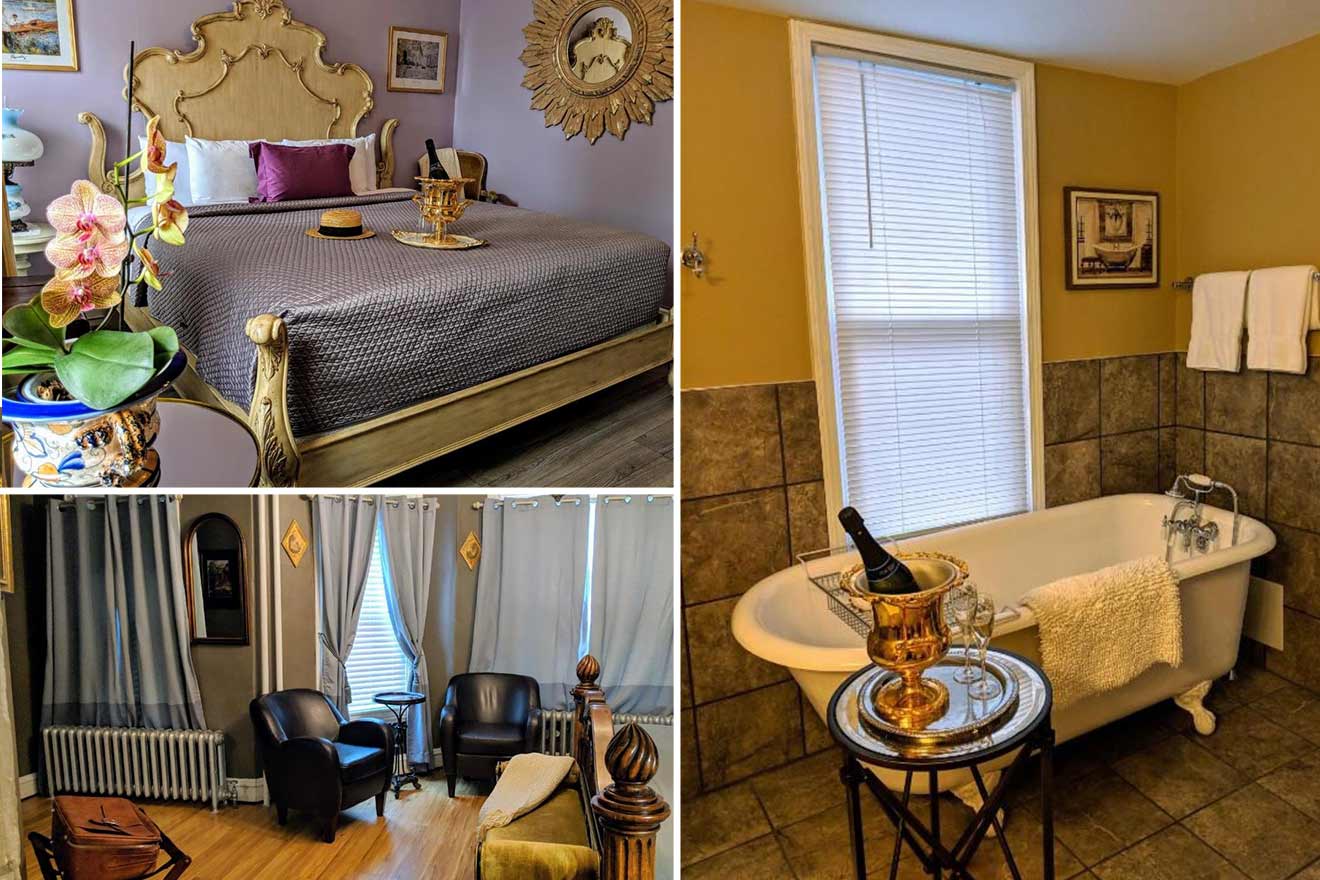 Find the best value for money in this unique B&B, featuring beautiful Victorian-style suites, a restaurant for delicious continental breakfast, a garden, and a sun terrace where you can breathe fresh air and be kissed by the sun! Offering free parking, this is the perfect starting point to explore Atlantic City's best attractions by car like the Absecon Lighthouse, just a 2-minute drive away or even Philadelphia, one of the most historic destinations in North America, just a 1-hour away!
6. Ocean Casino Resort – luxury with a breathtaking view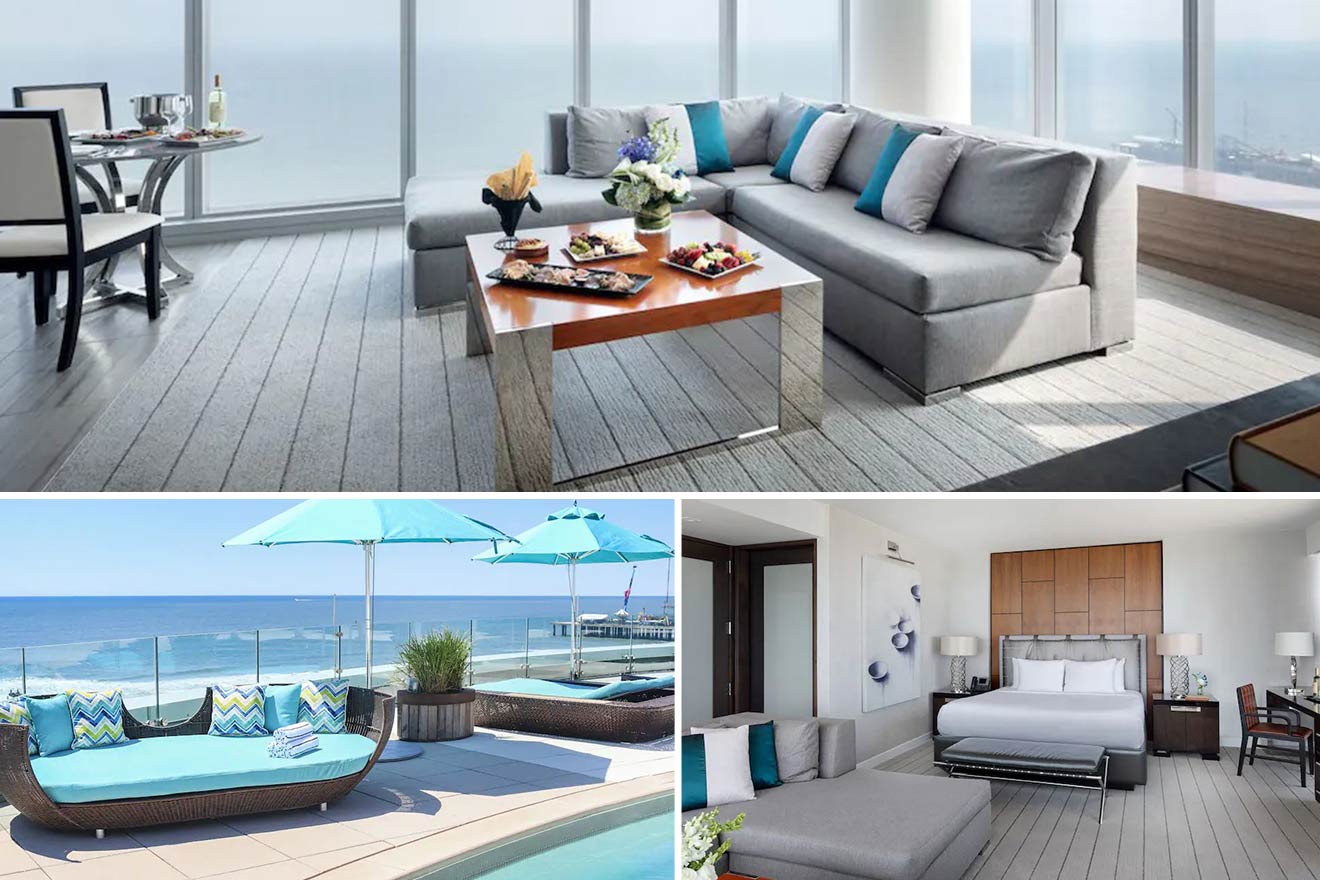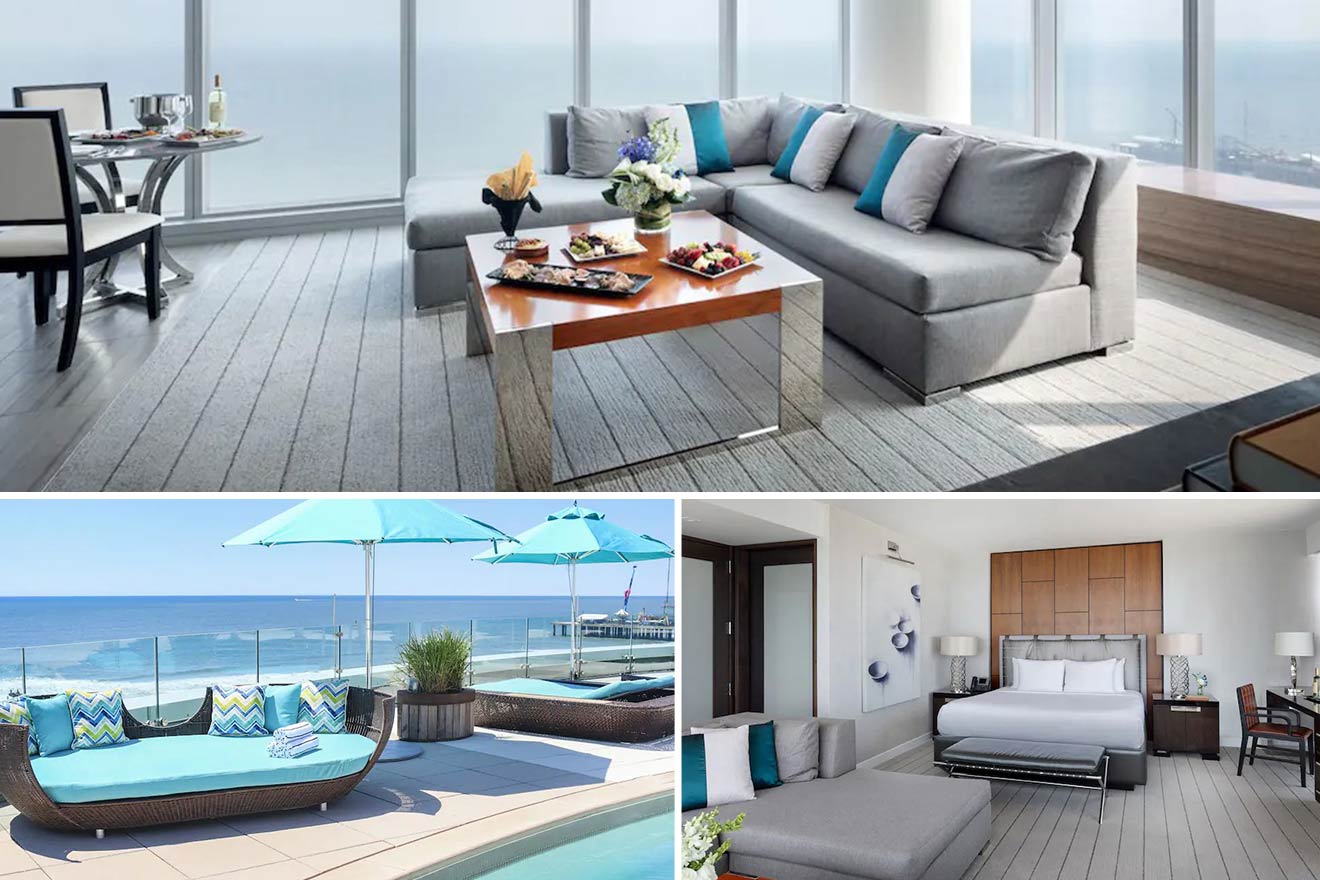 Treat yourself to this luxurious 4 stars resort, located along the Atlantic City Boardwalk and overlooking the ocean! Ocean Casino Resort will give you everything you need with a spa, hot tub and relaxing therapies, a fitness center, and 2 outdoor pools! From here you will also have access to some touristic spots like Atlantic City Historical Museum, the Absecon Lighthouse, and the Steel Pier, all within walking distance!
7. Borgata Hotel Casino & Spa – with a beautiful infinity pool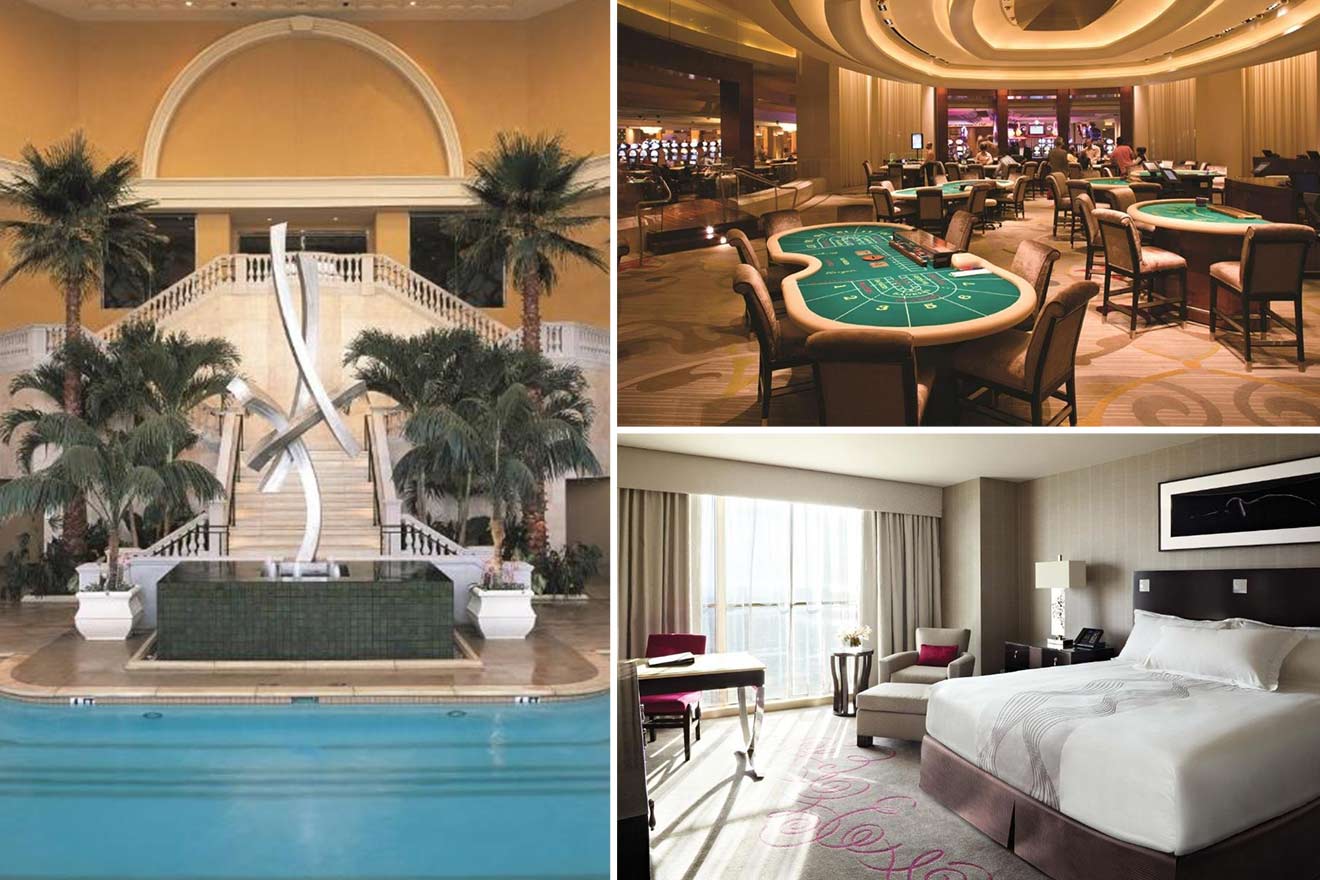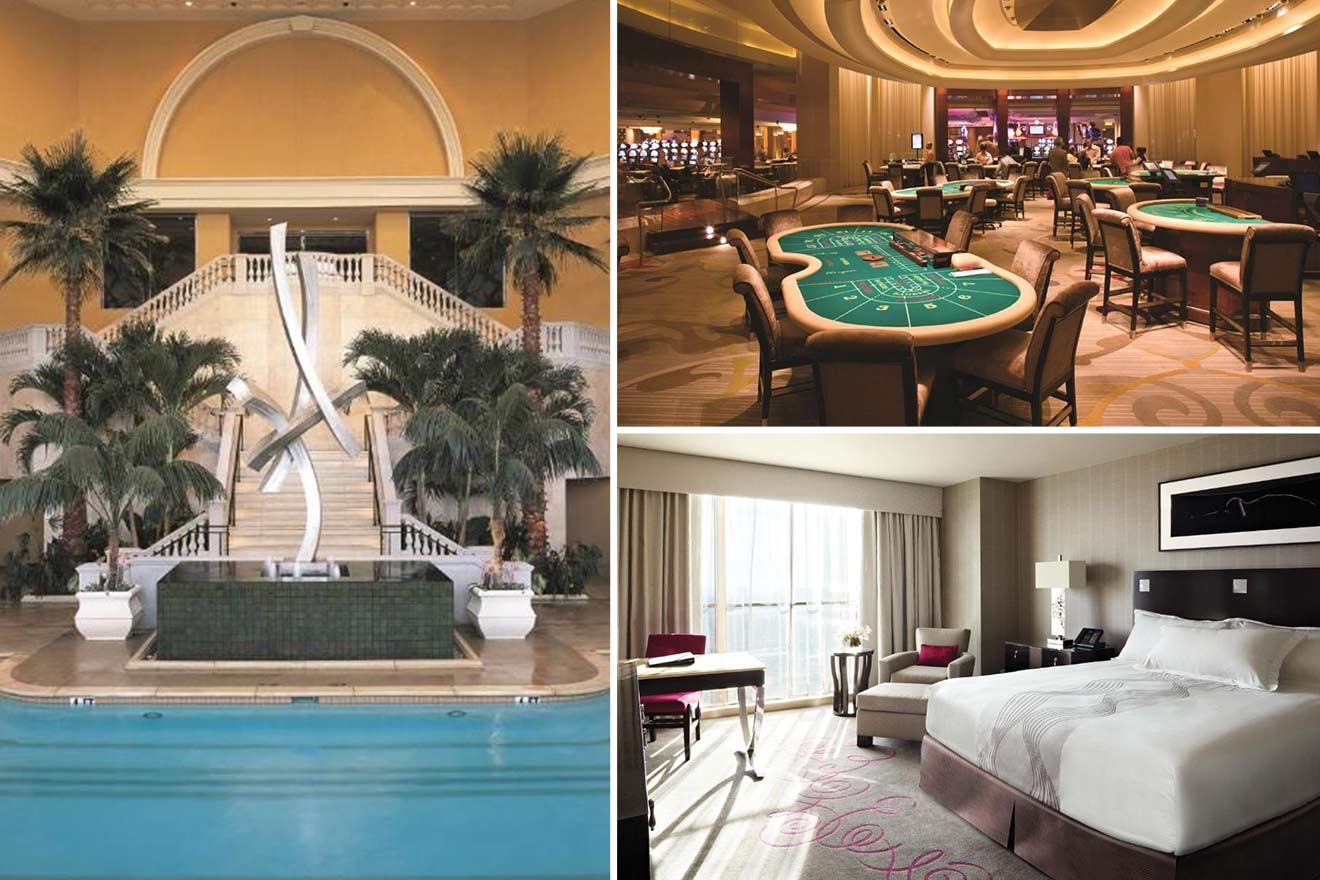 Located in the Atlantic City Marina district, Borgata Hotel Casino & Spa will spoil you from the minute you wake up to late at night! With a beautiful infinity pool overlooking the city, a casino where you can gamble until late hours, and a relaxing spa offering the best massages and treatments, you will never want to leave this hotel!
8. Hard Rock Hotel & Casino – world-class entertainment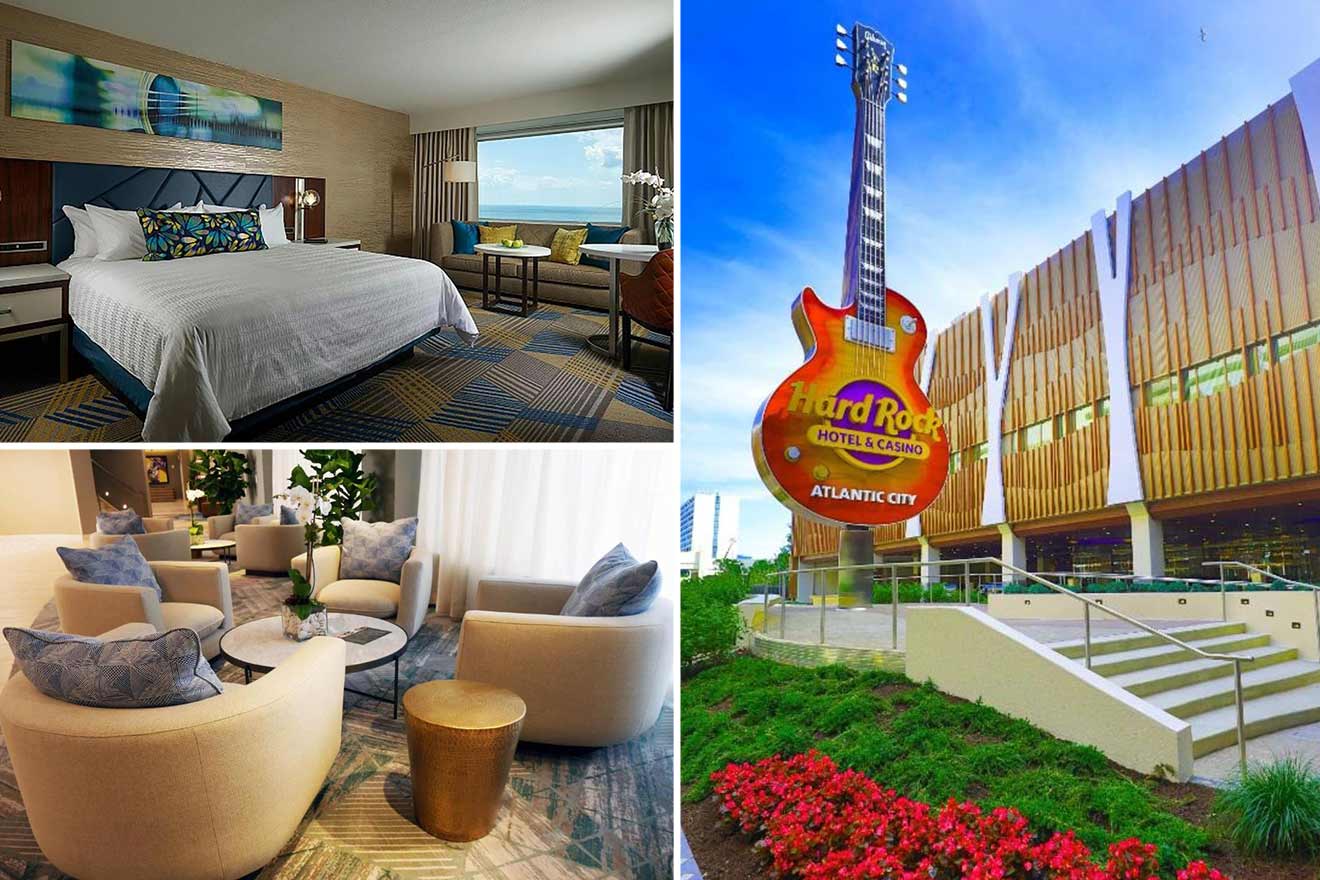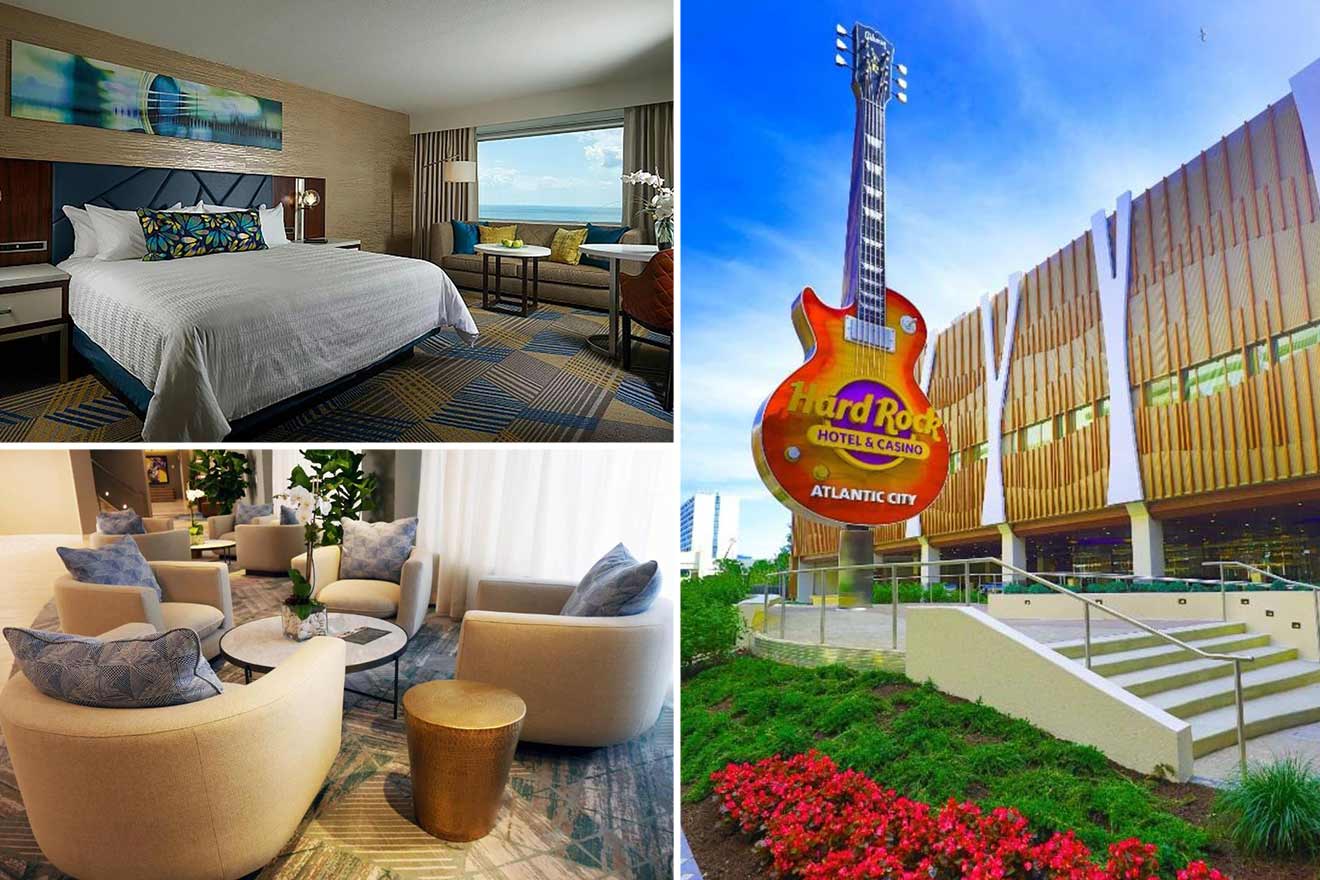 Are you ready for world-class entertainment? Then there's no better choice than Hard Rock Hotel & Casino Atlantic City Hotel, located close to Atlantic City's Boardwalk! With glamorous suites, a casino immersed in a rock and roll atmosphere, over twenty dining and nightlife options on-site including bars, lounges, and clubs, your stay in Atlantic City will be taken to the next level!
9. Carisbrooke Inn B&B – boardwalk hotel for a cozy stay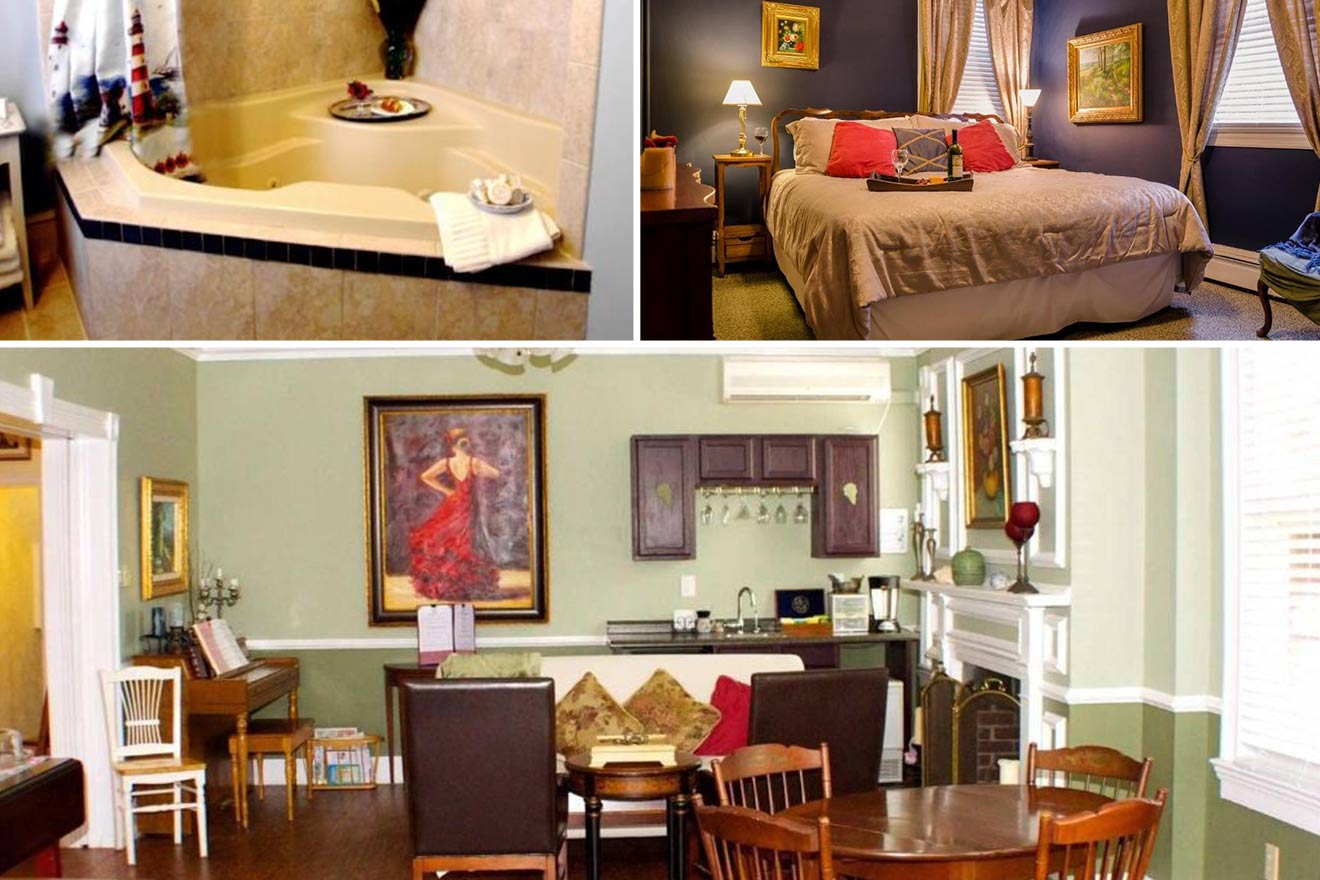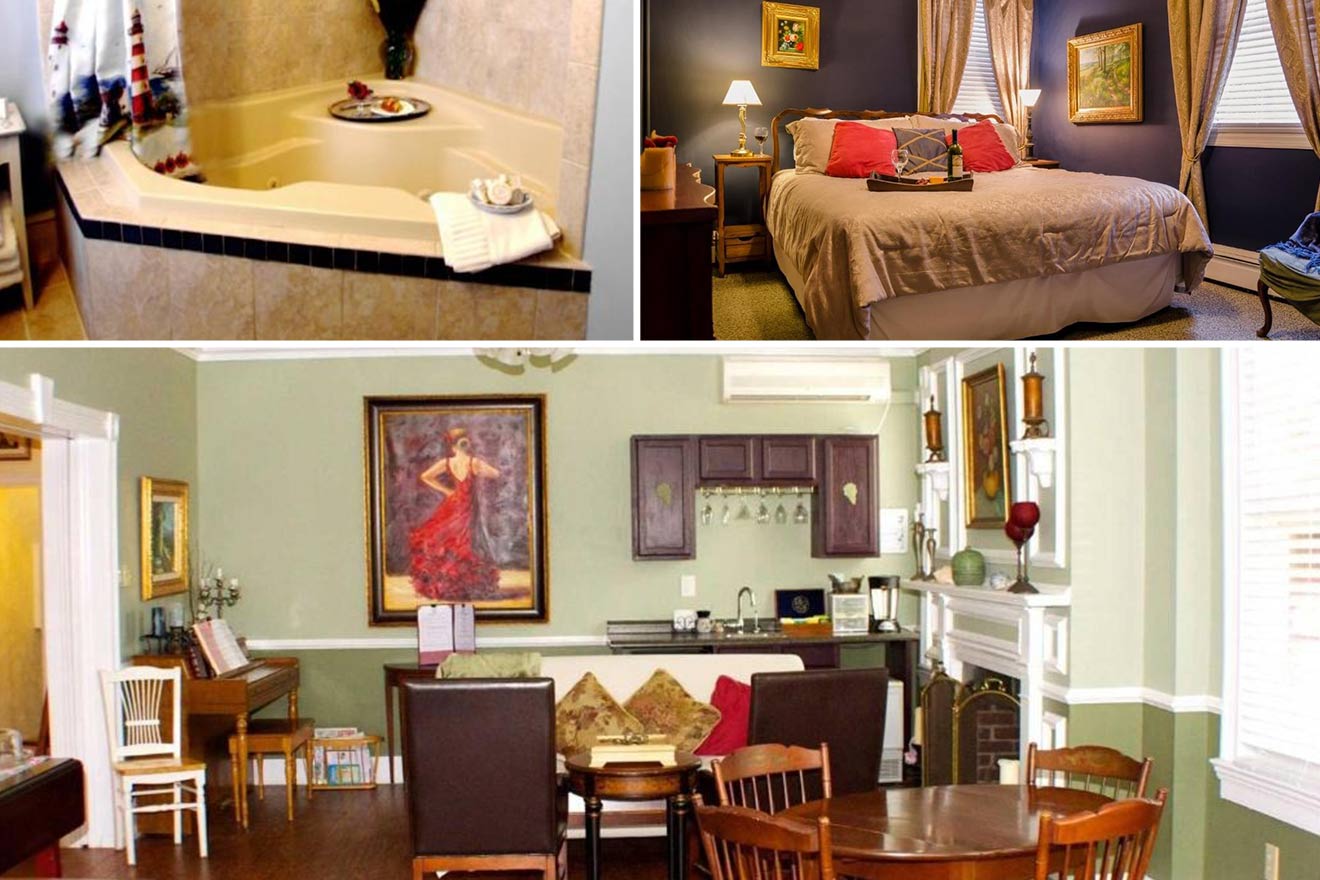 Located very close to Atlantic City beach and boardwalk, this lovely bed & breakfast will give you easy access to Atlantic City's best attractions, like the Chelsea Harbor and the Steel Pier, and to many nice bars and restaurants. Take the energy for visiting the city's treasures from the included delicious breakfast and relax on the property's outdoor terrace after a busy day!
10. Holiday Inn Express – the closest Atlantic City hotel to the ocean!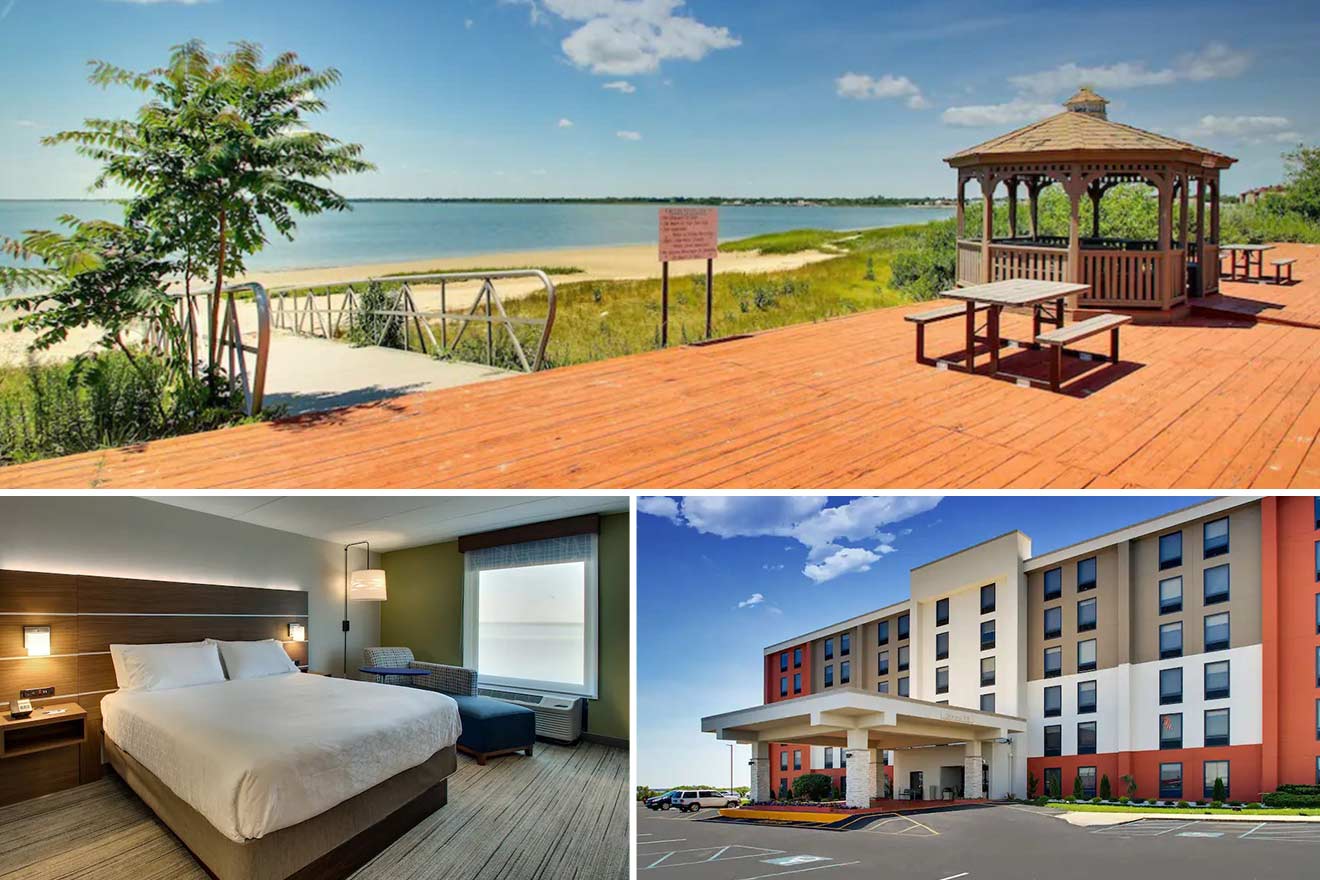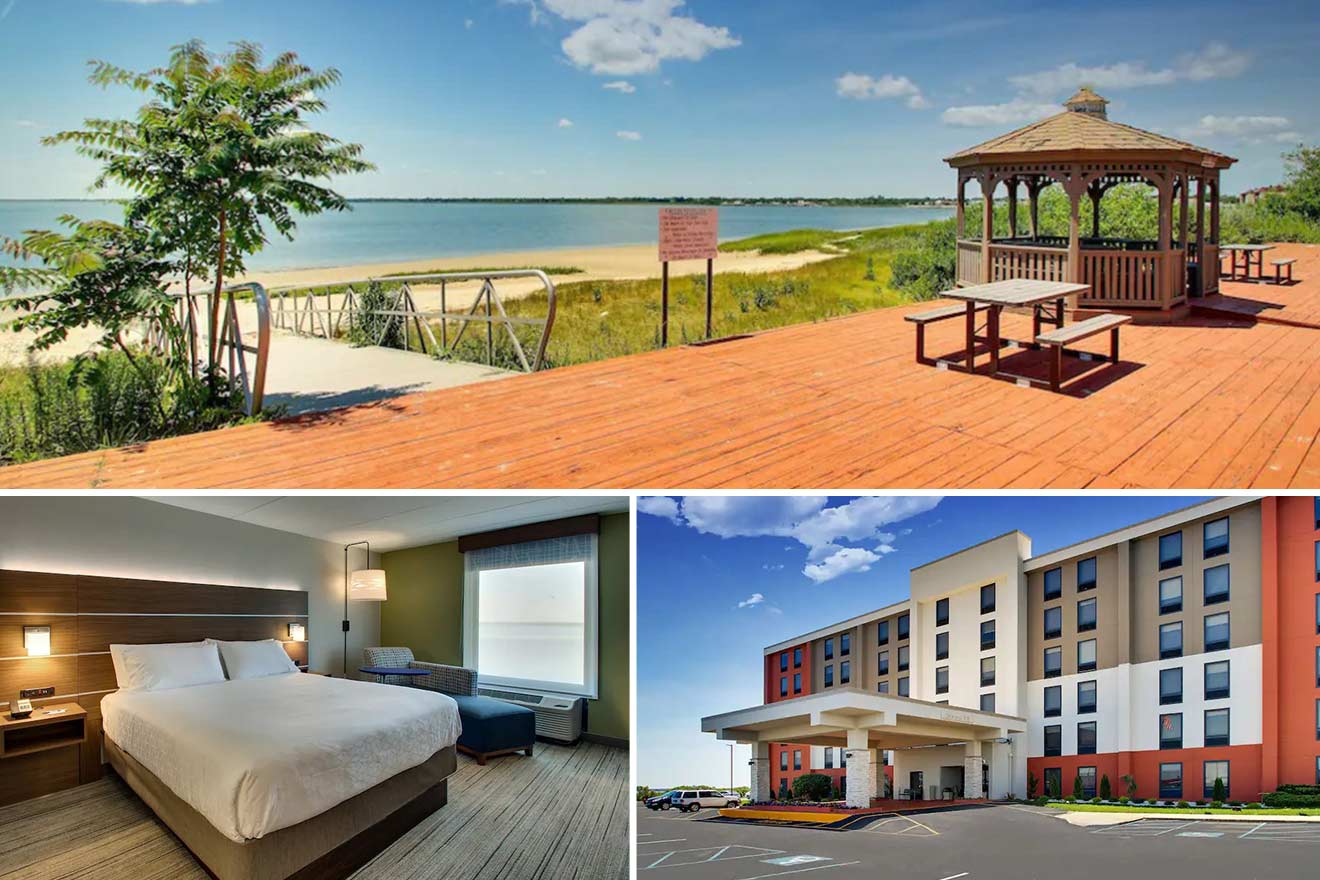 Right by the water, Holiday Inn Express Atlantic City is the perfect accommodation if you want to enjoy the sea breeze in a quiet and peaceful area. Offering cozy rooms with an ocean view, big comfy beds, continental breakfasts, and access to a private beach, this is one of the best hotels in Atlantic City for a family holiday!
BONUS: Best oceanfront VRBOs in Atlantic City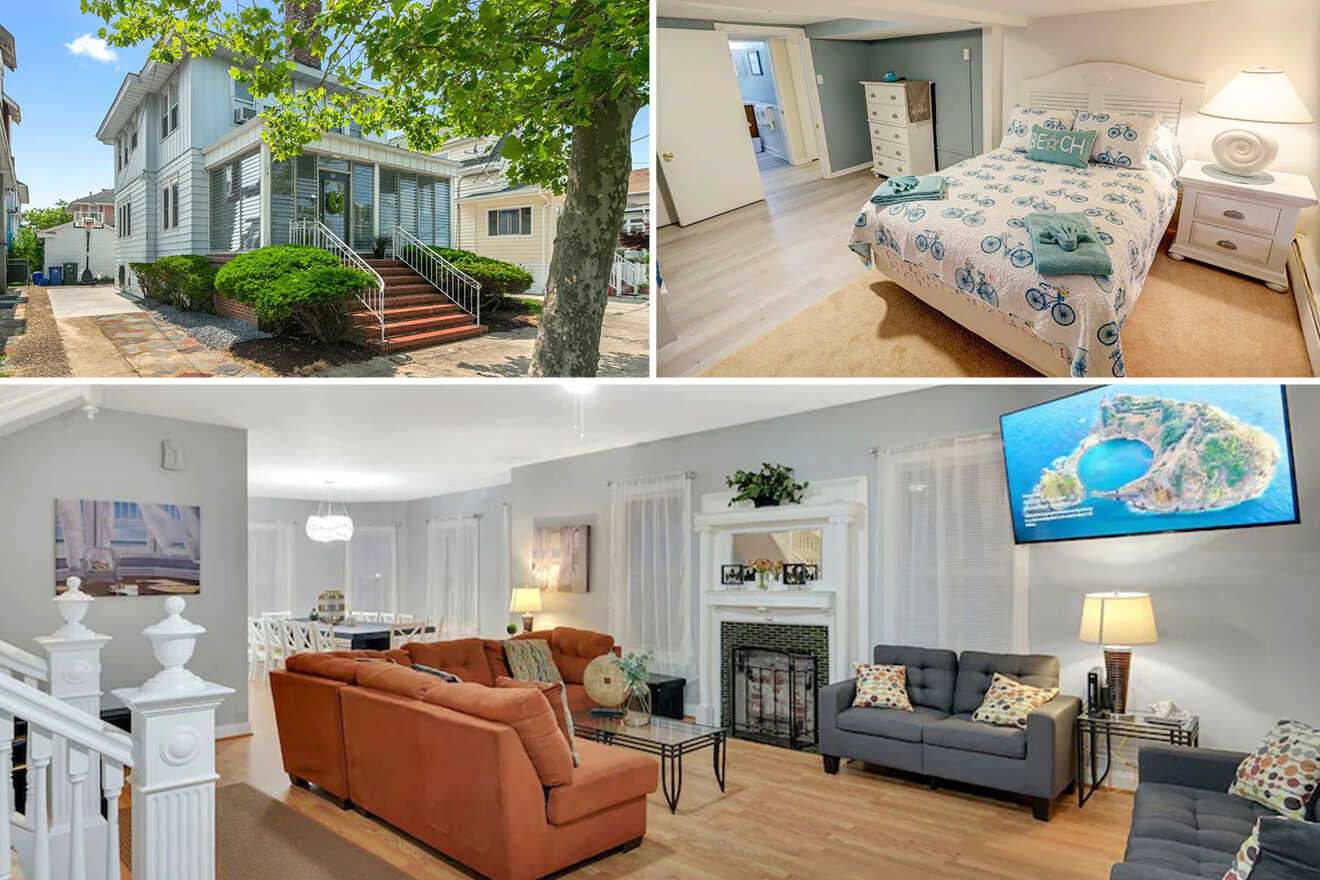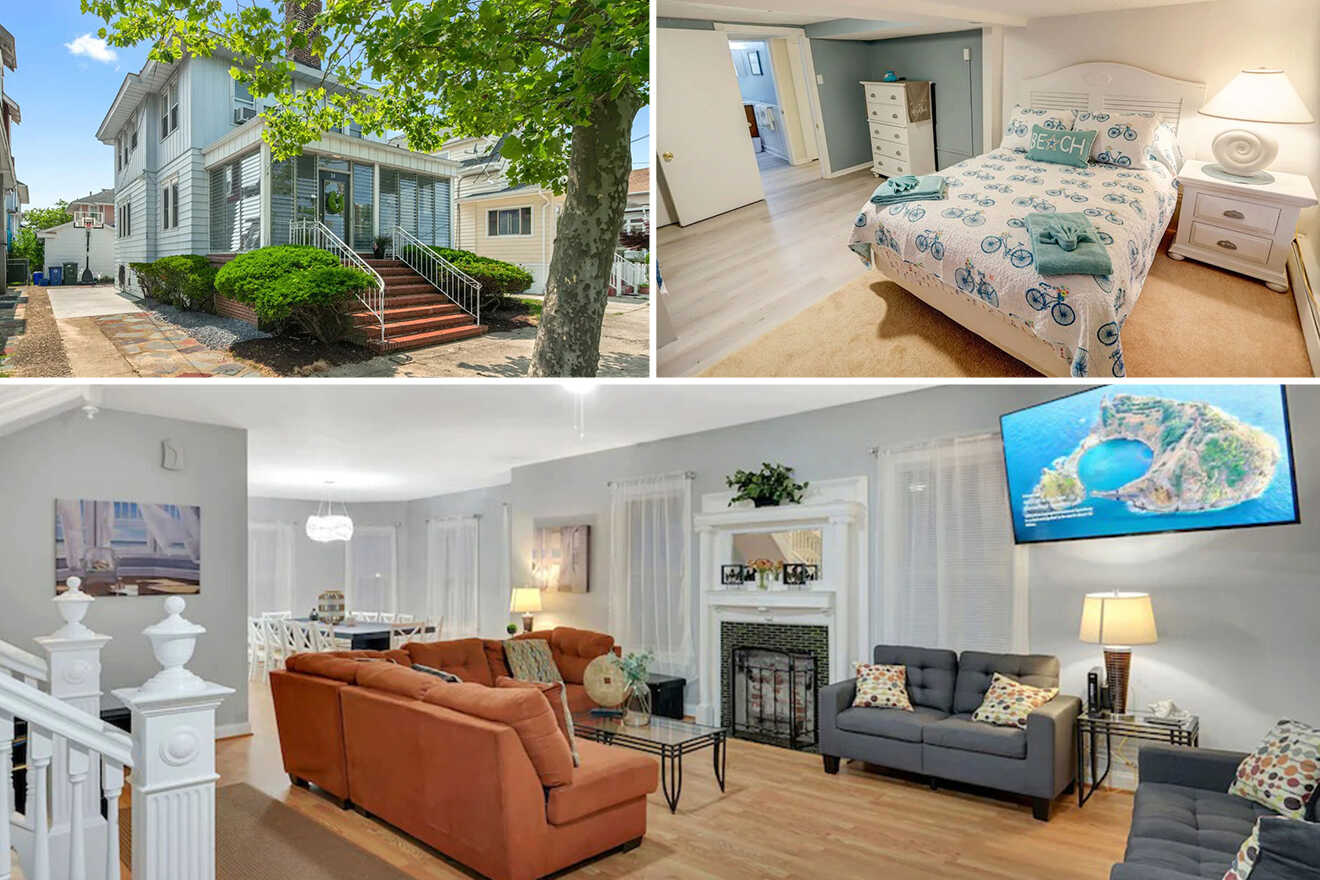 If you want to have a proper relaxing beach holiday with your family or friends, the best way to do that is by renting a holiday home or cottage! There's nothing better than waking up in a house all for yourself, where you can cook your favorite dishes in your own kitchen and have some quality time with your beloved ones.
Atlantic City offers beautiful holiday homes right on the beach, where you can start your day with a view of the ocean and breathing fresh sea breeze… let's take a look at our best choices!
NOTE: All of these beach houses have a 2-night minimum stay.
Luxury (US$700 and up)
Mid Range (US$300 – US$500)
Budget (under US$200)
Frequently asked questions about Atlantic City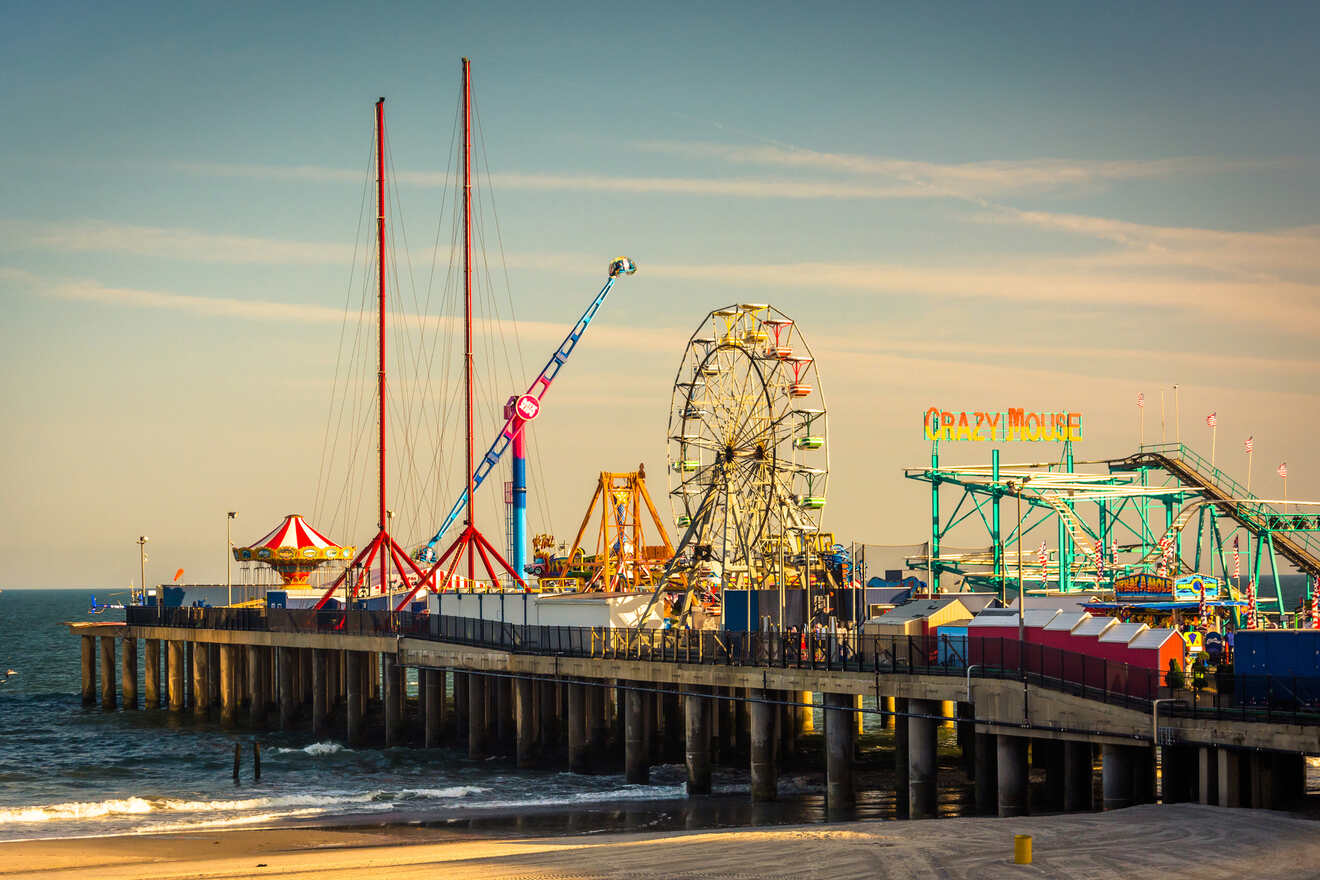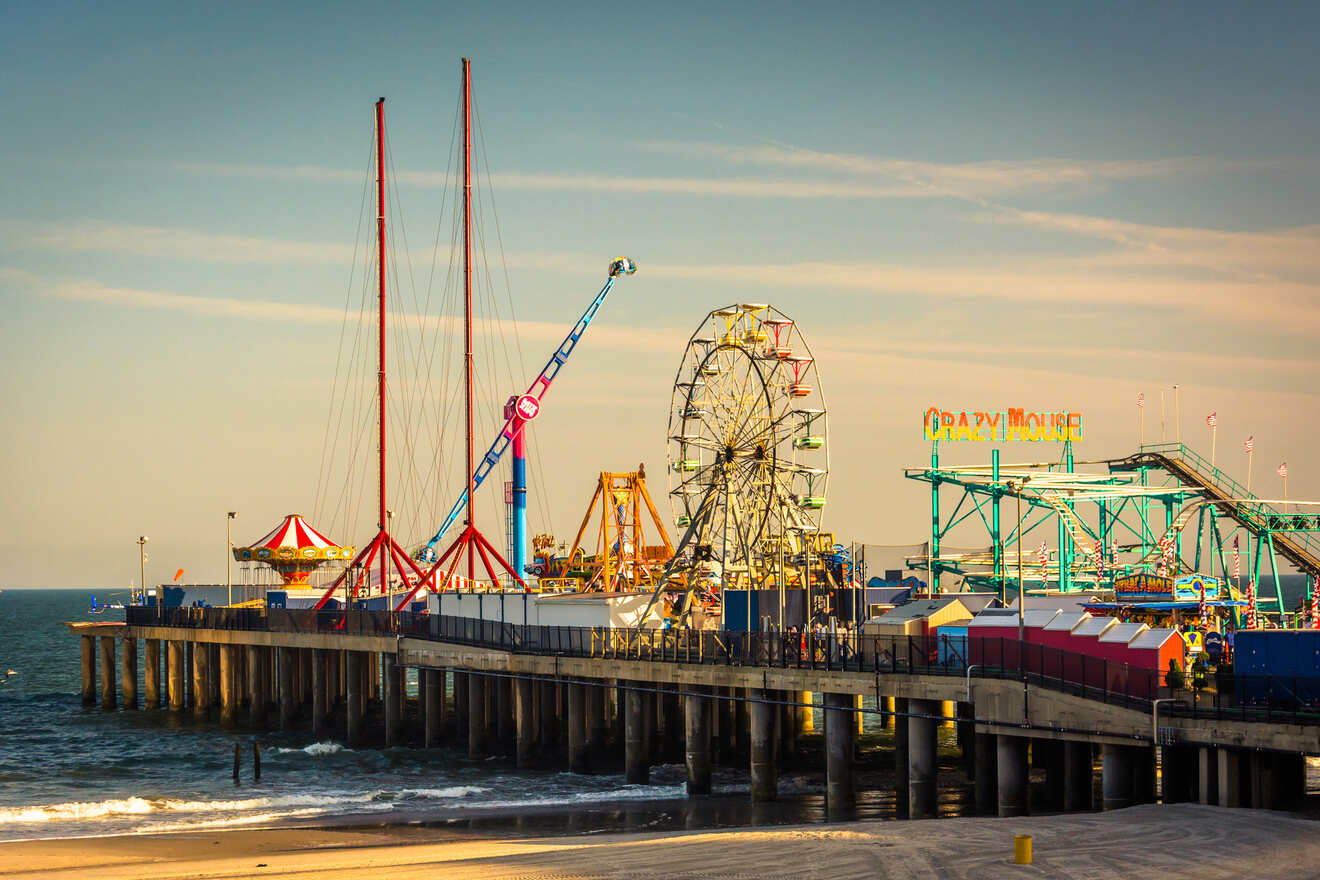 Conclusion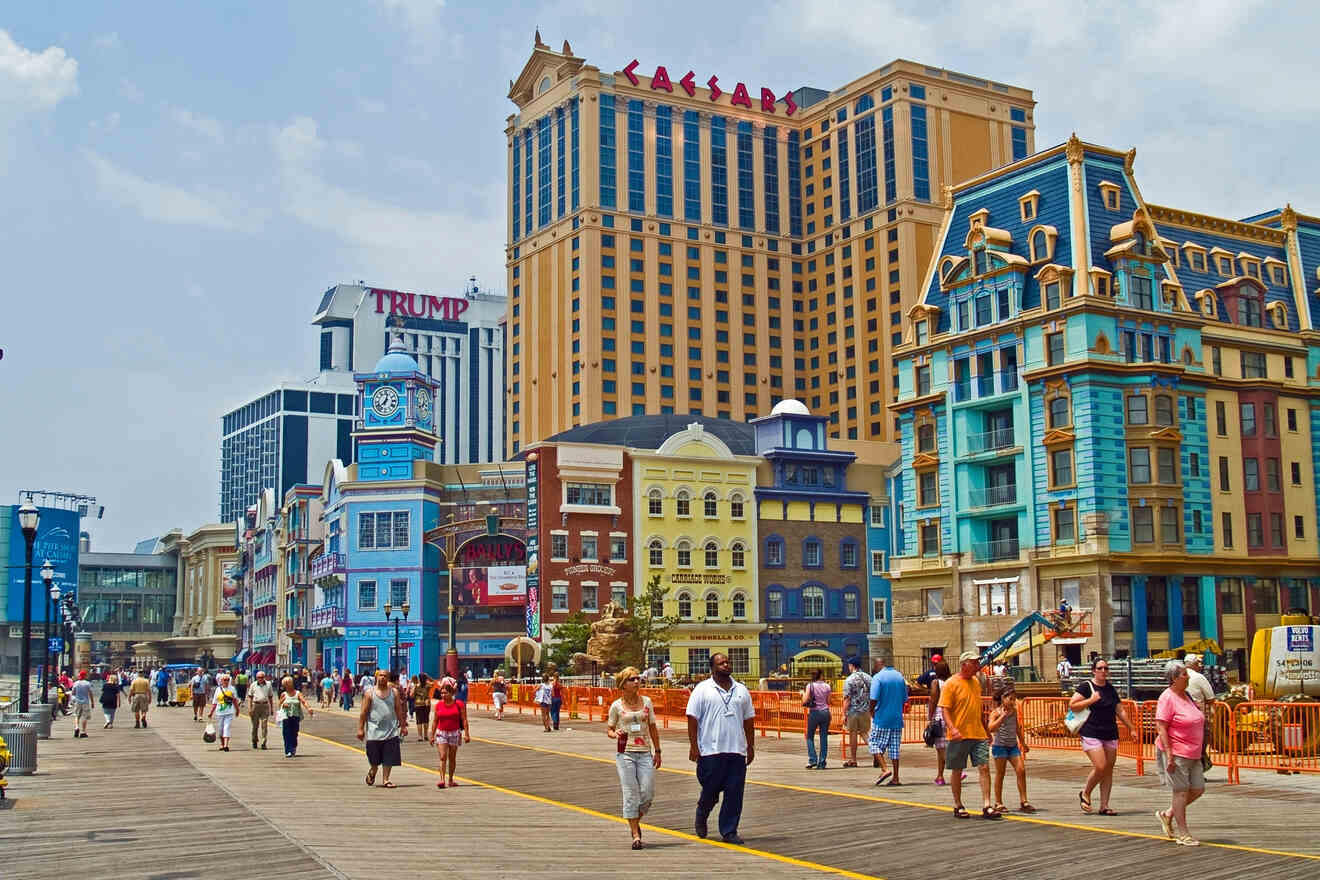 Here we are at the end of our journey through the best home rentals and hotels in Atlantic City, New Jersey! From cozy beachfront houses to luxurious hotels with casinos, there is the right place for you to enjoy this vibrant city and the ocean!
If after checking out so many options you still don't know where to stay in Atlantic City, here are my 2 favorite accommodations with great central locations and the best value for money:
Do you like them? Then make your reservation right now, the coolest spots always get booked up fast!
I really hope you had fun reading my guide as much as I enjoyed writing it and I am sure it will help you find the perfect place for an incredible holiday! Have you stayed in Atlantic City before? If so, I'd love to hear your thoughts and recommendations in the comments below!
Have a wonderful trip!
Elena