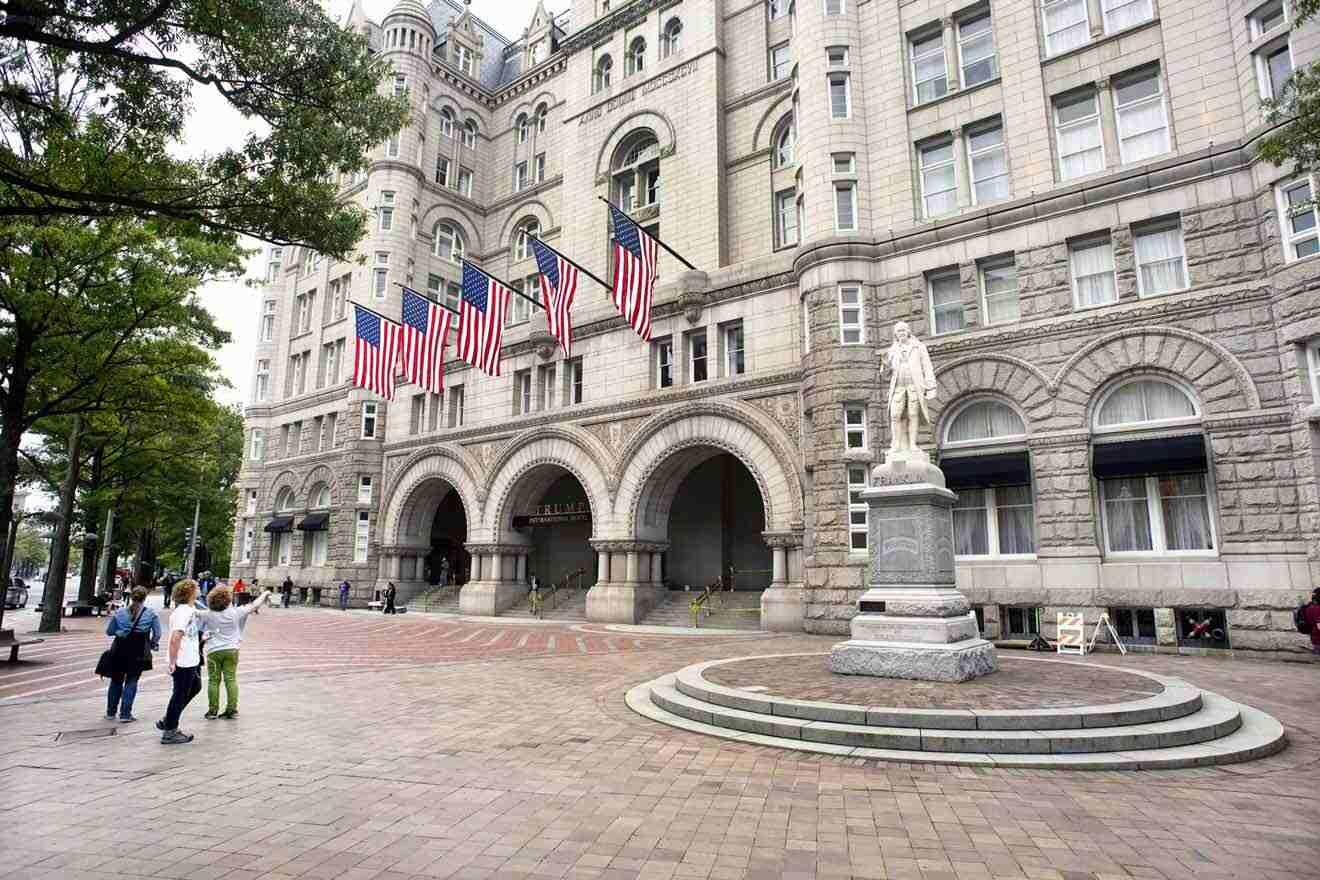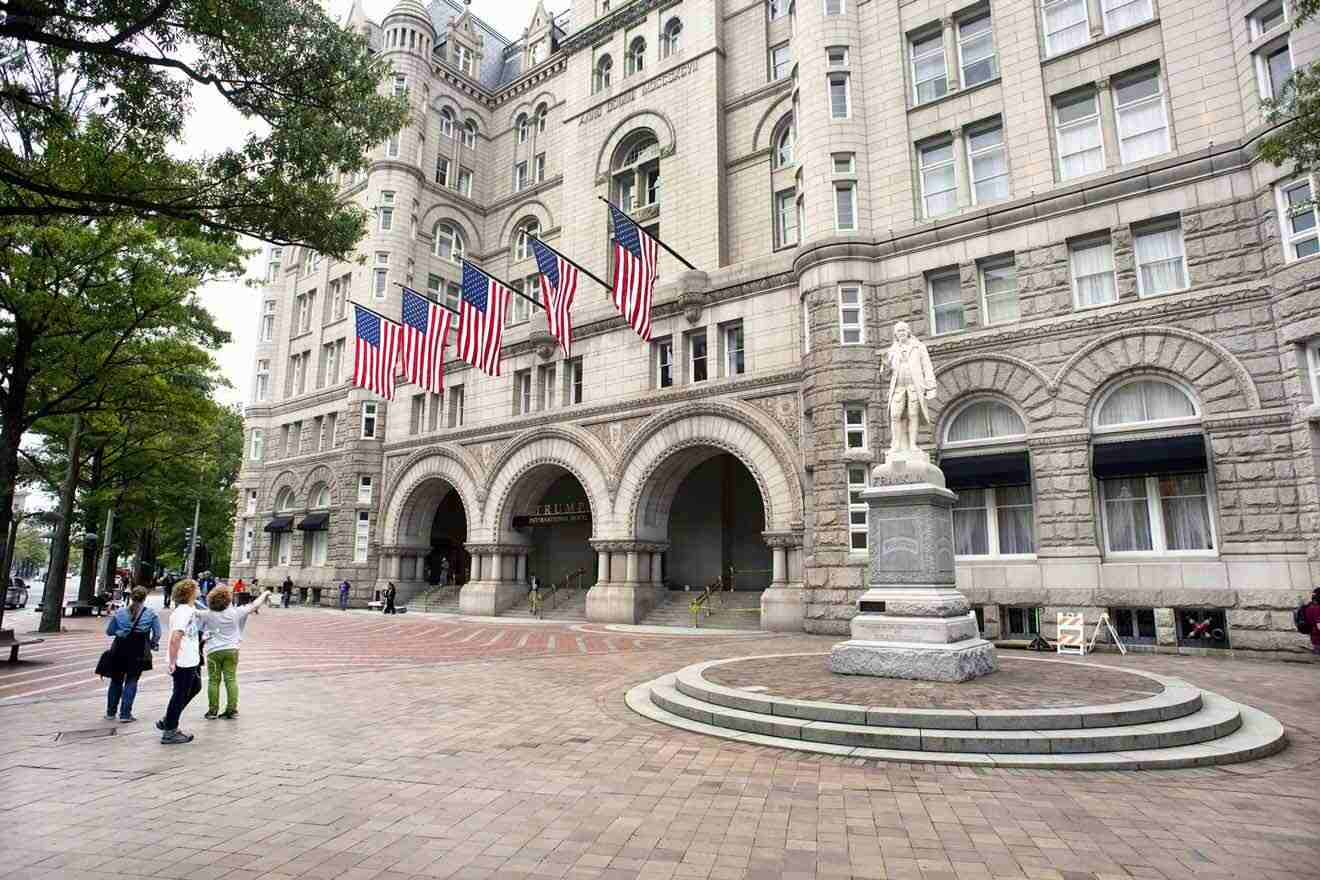 Planning a big family trip in the nation's capital? Then you'll need a proper introduction to the hotel scene in town, and today I'm here to offer you not only that but a carefully curated guide with the top spots to stay in town!
Follow me as we'll discover together the best family hotels in Washington DC, which I listed from most to least expensive plus a bonus with the top hotels for sightseeing!
Since the city is so popular and it gets millions of visitors, I decided to add as many hotels as possible after I did a long and thorough research on the web so that you can browse through the top options available.
Talking about availability, I highly recommend booking your accommodation fast. These are some of the best hotels in town, and I won't be surprised if they disappear really quickly.
So book yours as soon as you decide on a favorite.
Hop on and let's check out the incredible White House!
If you are in a hurry
Don't worry if you can't read the whole post! Just check out the list below, which has the best hotels for families in Washington, DC:
Luxury (US$300 and up)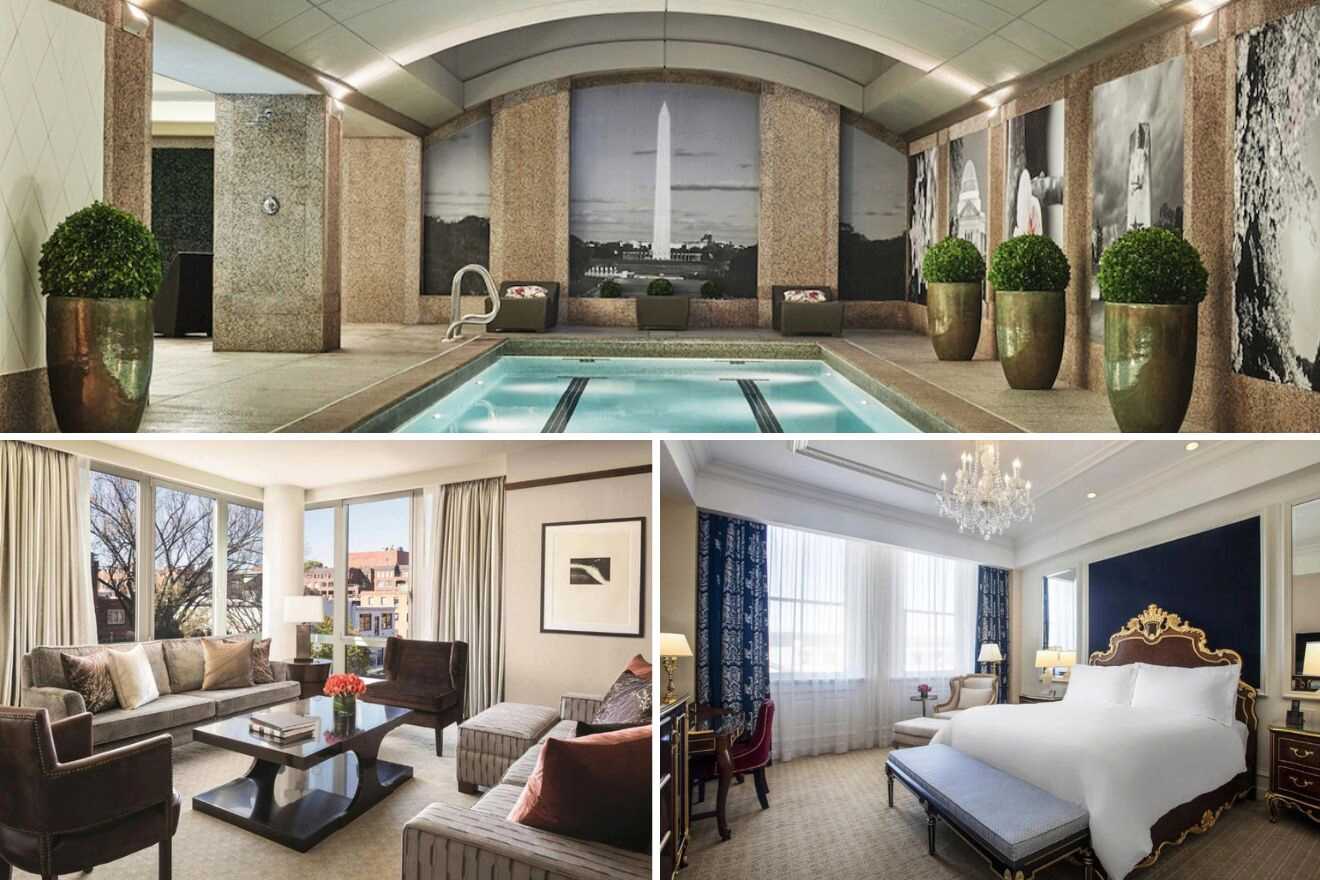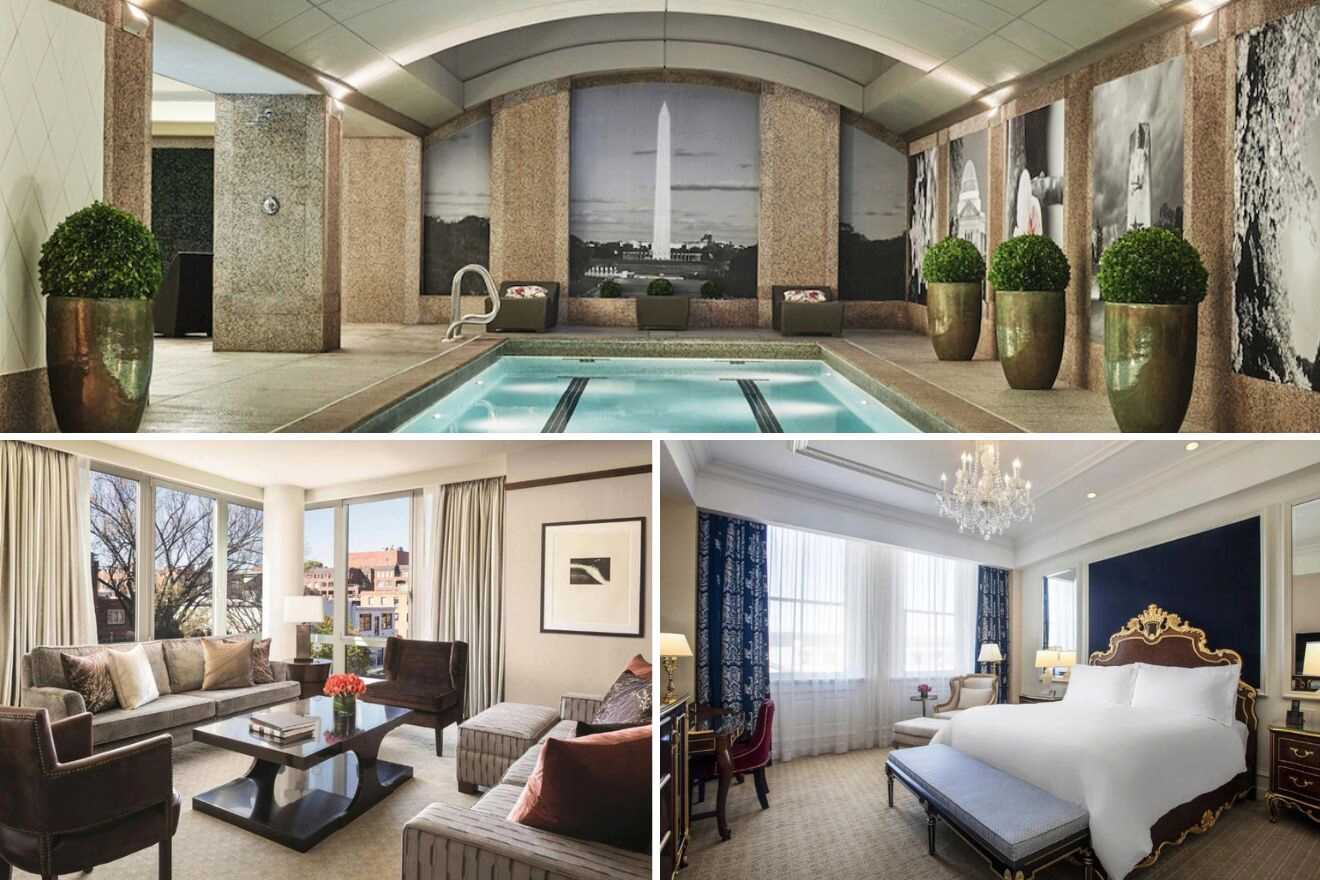 Four Seasons Hotel – Elegance at its finest! This fabulous DC hotel is perfect for your next stay in Washington with the family! The accommodation features a convenient location near the National Mall, fabulous rooms, an indoor pool, and lots of complimentary family amenities. After a day of exploring the attractions, head up to the rooftop terrace for a scenic sunset!
The Ritz-Carlton Georgetown – Are you ready to explore some fun attractions in town with the kids like the International Spy Museum or the National Zoo? Then you'll also need a great hotel, so check out this one which is set in a historic industrial building in Georgetown! The accommodation offers a full breakfast in the morning, a spa center where you can relax, and family suites.
Waldorf Astoria Washington, DC – Now this is what I call a fancy hotel! Set just a short walk away from the White House and the National Mall, the family hotel offers some beautifully-decorated rooms, 2 great restaurants that serve different cuisines, board games and puzzles (perfect for those on a family trip), a fitness center, and a spa center where you can try out all those incredible massages!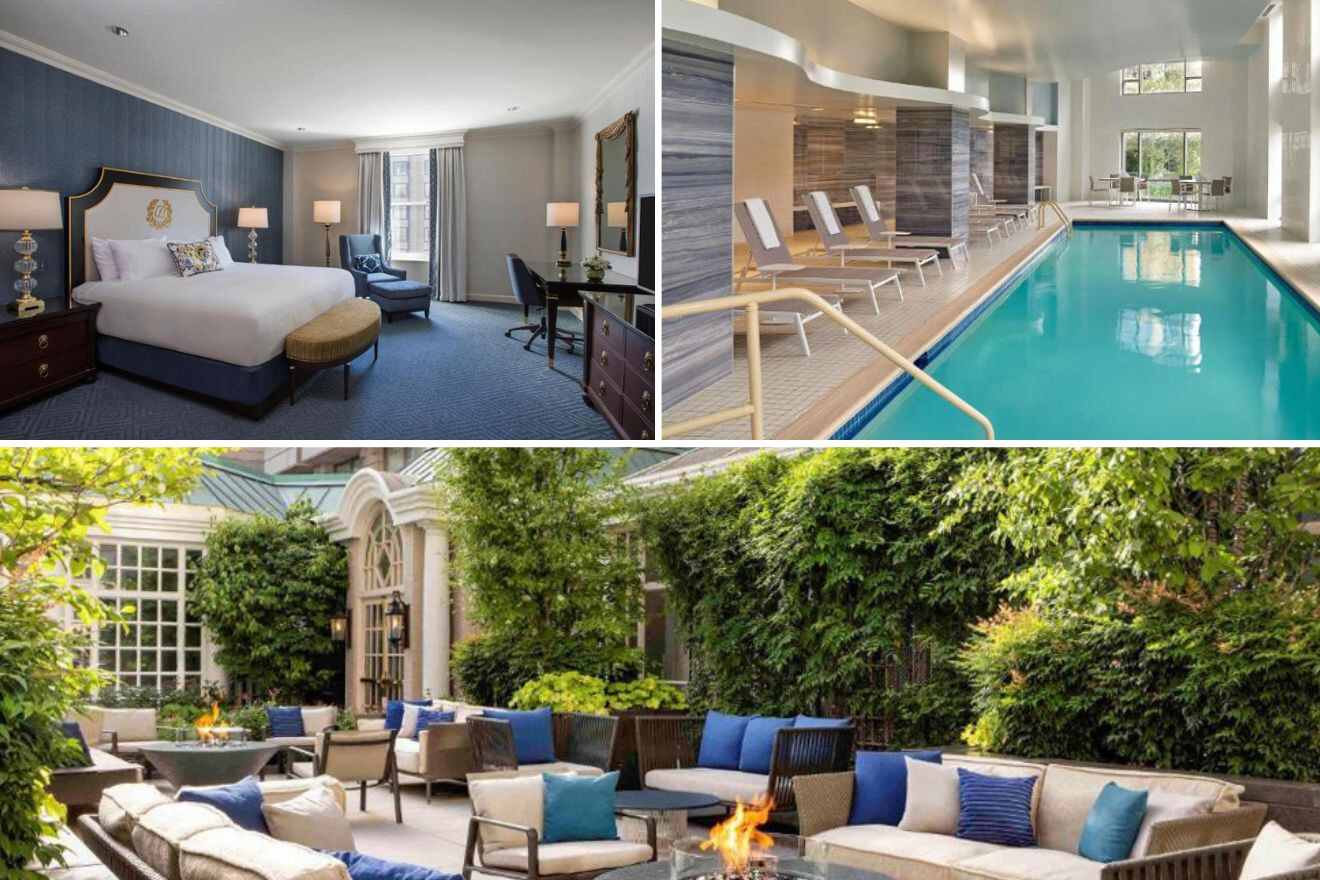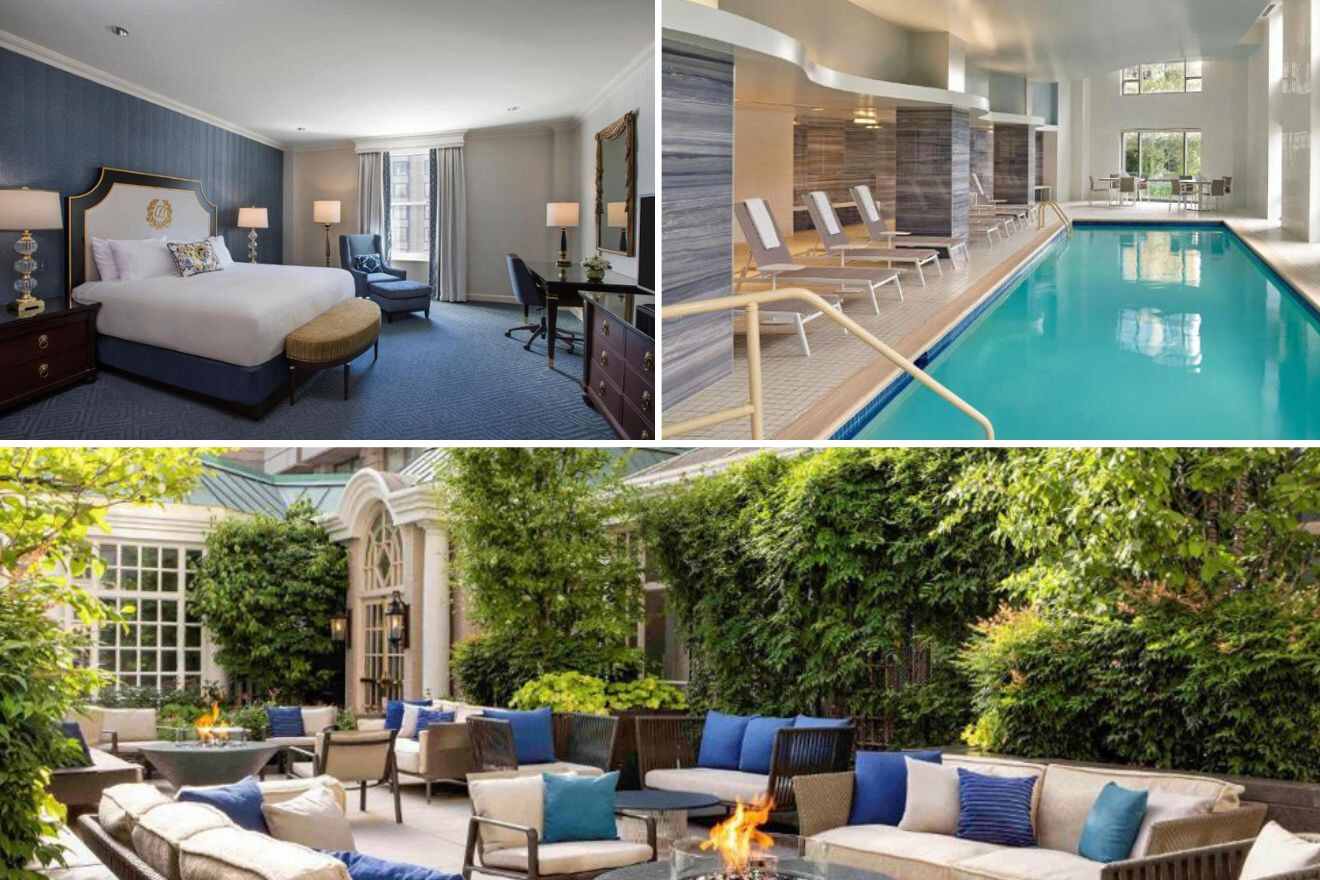 Mid Range (from US$250 to US$300)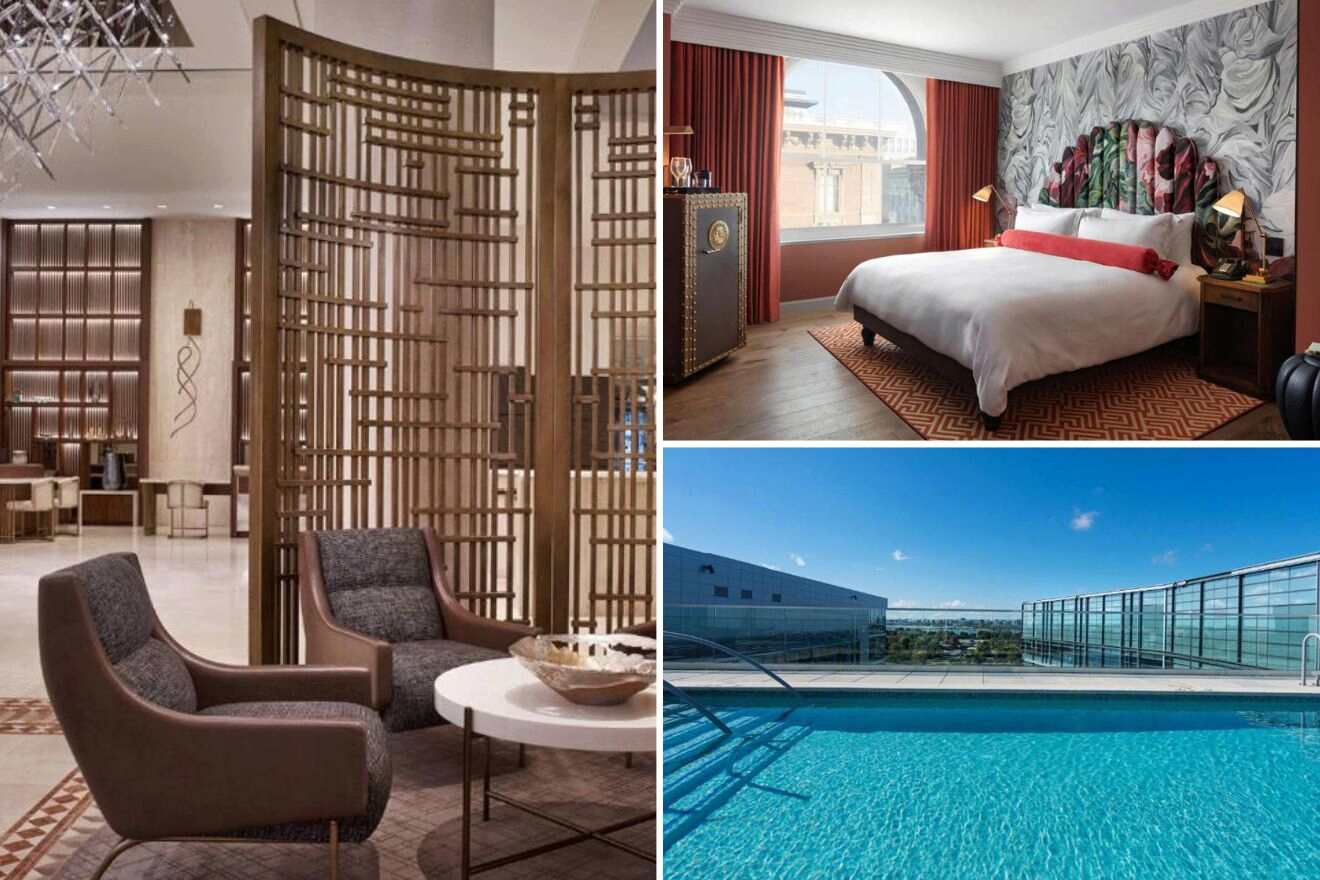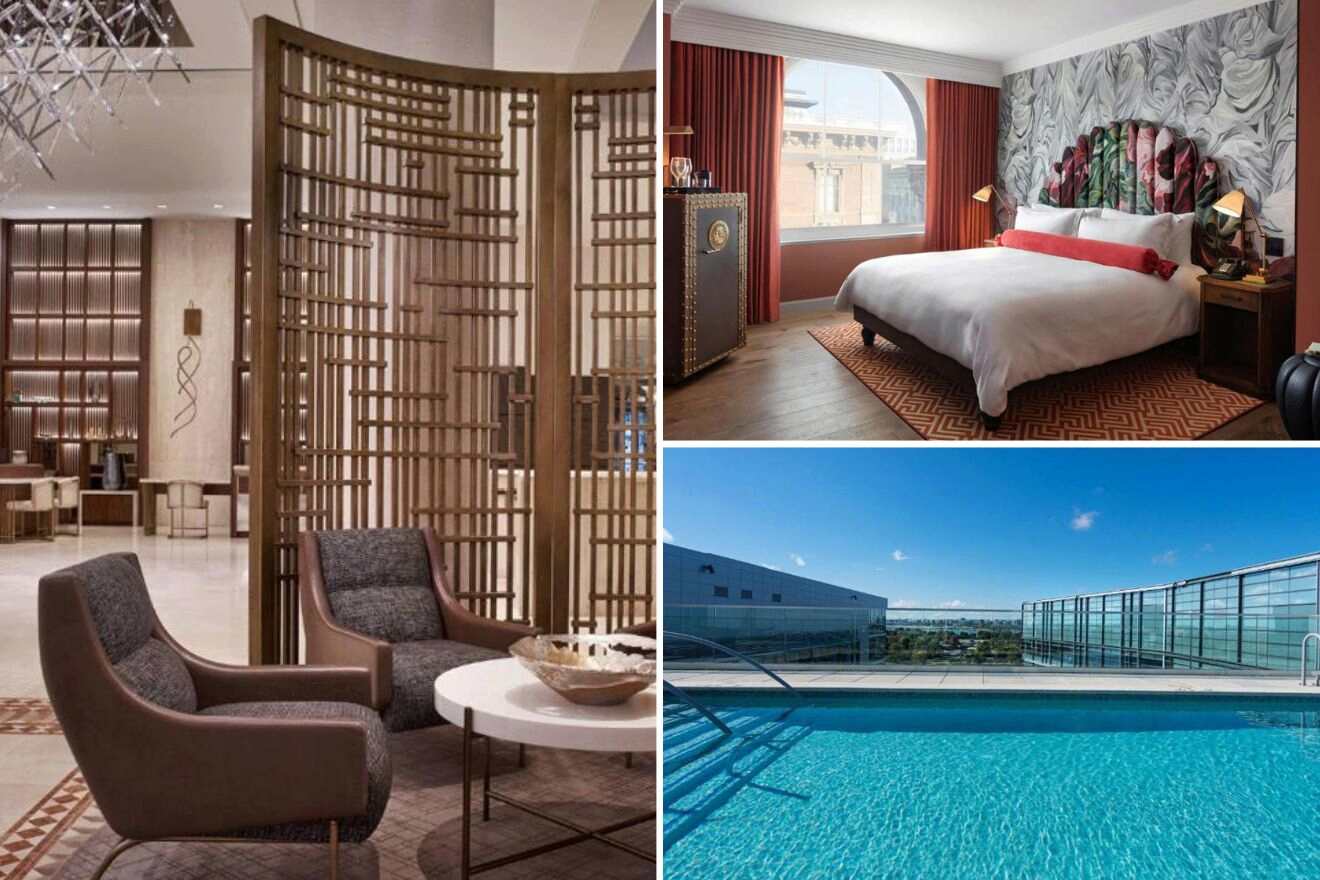 JW Marriott Washington – Want to stay as close as possible to the White House or the Smithsonian Museums? Then check out this fabulous hotel that has a simple yet modern design, great city views from its guest rooms, and daily room service! During your stay, you can indulge in all the yummy food at one of the 3 restaurants and rent out bikes to explore Washington DC with the kids on your family vacation
Riggs Washington DC – You're going to love this boutique hotel that is set in the former home of Riggs National Bank and within walking distance of the White House and the Washington Monument! The hotel has such stunning colorful decor, a spa center, 2 restaurants, and a terrace! And just wait until you see the individually decorated rooms, you'll never get enough of relaxing there on this unforgettable family vacation!
Hyatt House Washington DC – A lovely hotel set a short walk from all the attractions in the District Wharf neighborhood! During your holiday you can enjoy the sun by the rooftop outdoor pool with the kids, admire the stunning views from the guest rooms, work out in the fitness center, and of course, start your day with a yummy complimentary breakfast with the entire family at the hotel!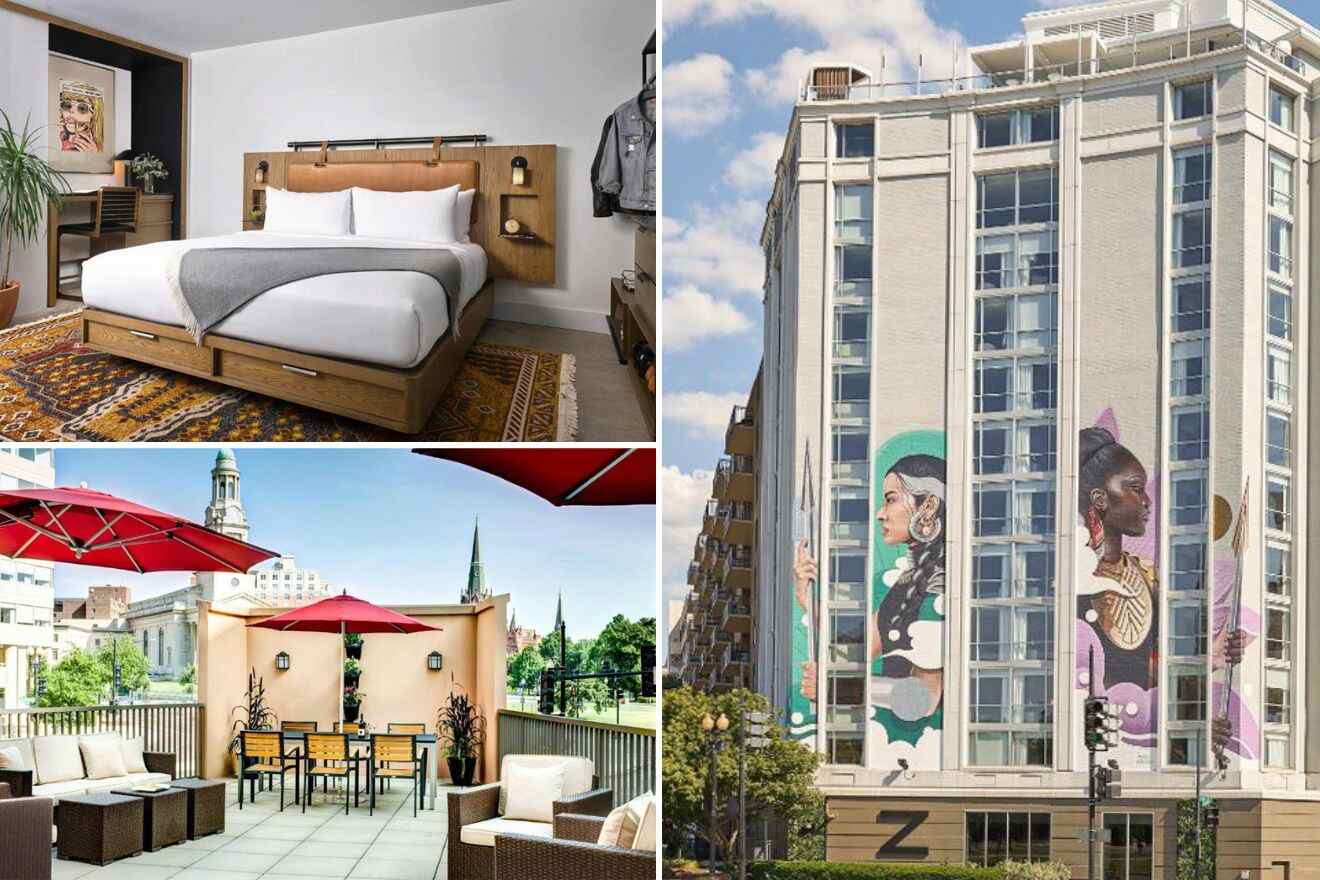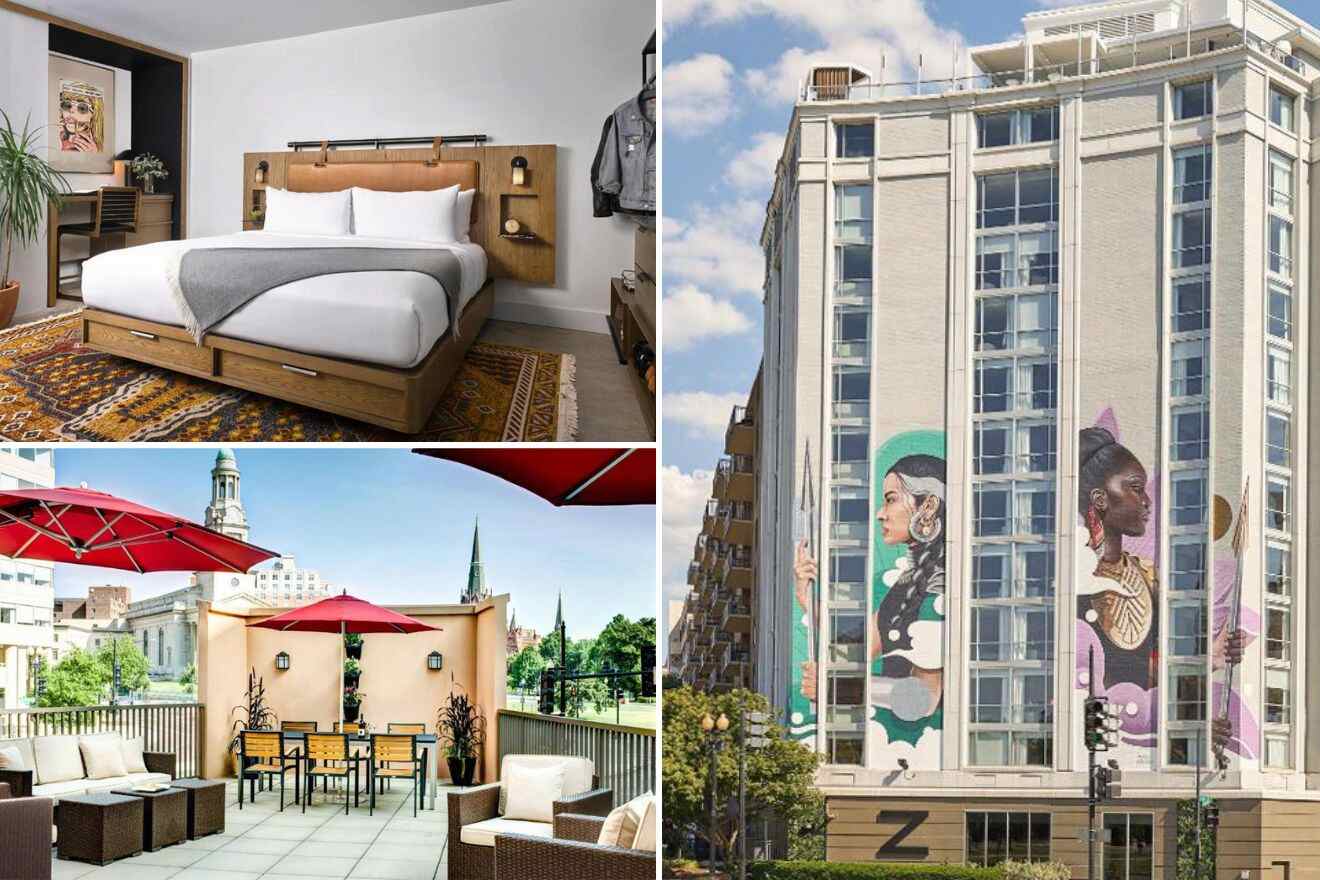 Yours Truly DC Vignette Collection – Gotta love a boutique hotel with a great sense of style! Especially in a place like the nation's capital, with its unique Washington Monument and the Capitol Building. The hotel is packed with one-of-a-kind furniture and has a fancy restaurant and some board games that you can pull out when the little ones get bored!
Residence Inn Washington – Looking for a family-friendly hotel in Washington? Then check out this one which offers a free dinner buffet, and spacious rooms equipped with all the facilities you need like suites with a small kitchenette and a flat-screen TV. When you're not out visiting the National Zoo or the National Museum of African American History and Culture, you can rent bikes from the hotel and explore the town at your own pace!
Hotel Zena, A Viceroy Urban Retreat – Do we have any environmentalists among us? Because I've found this eco-friendly hotel that offers state-of-the-art amenities, some amazing rooms with great city views, a restaurant, and an outdoor pool. The hotel is set in Downtown Washington, just a short walk from the National Mall and a 15 min drive away from the Ronald Reagan National Airport.
Budget (up to US$250)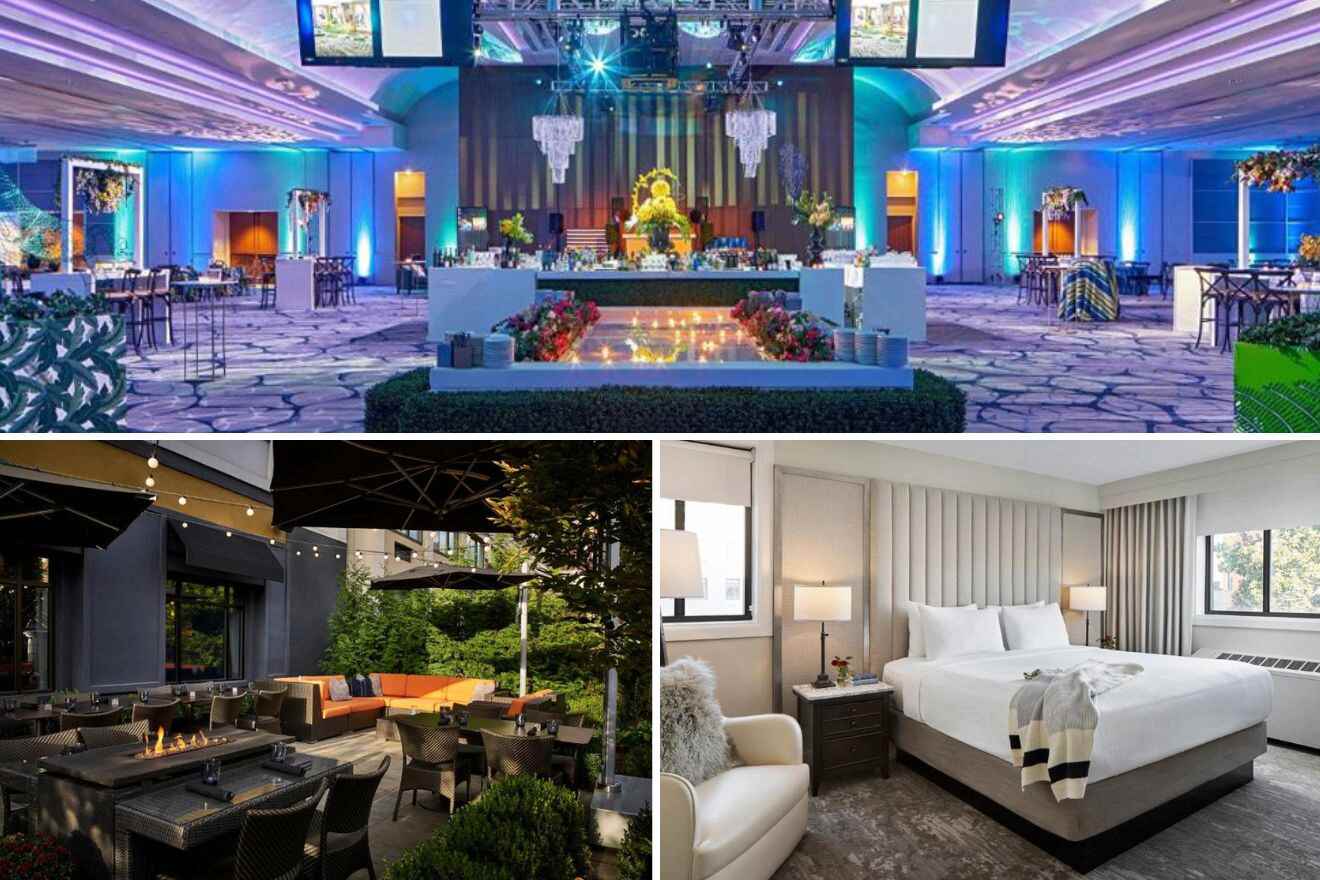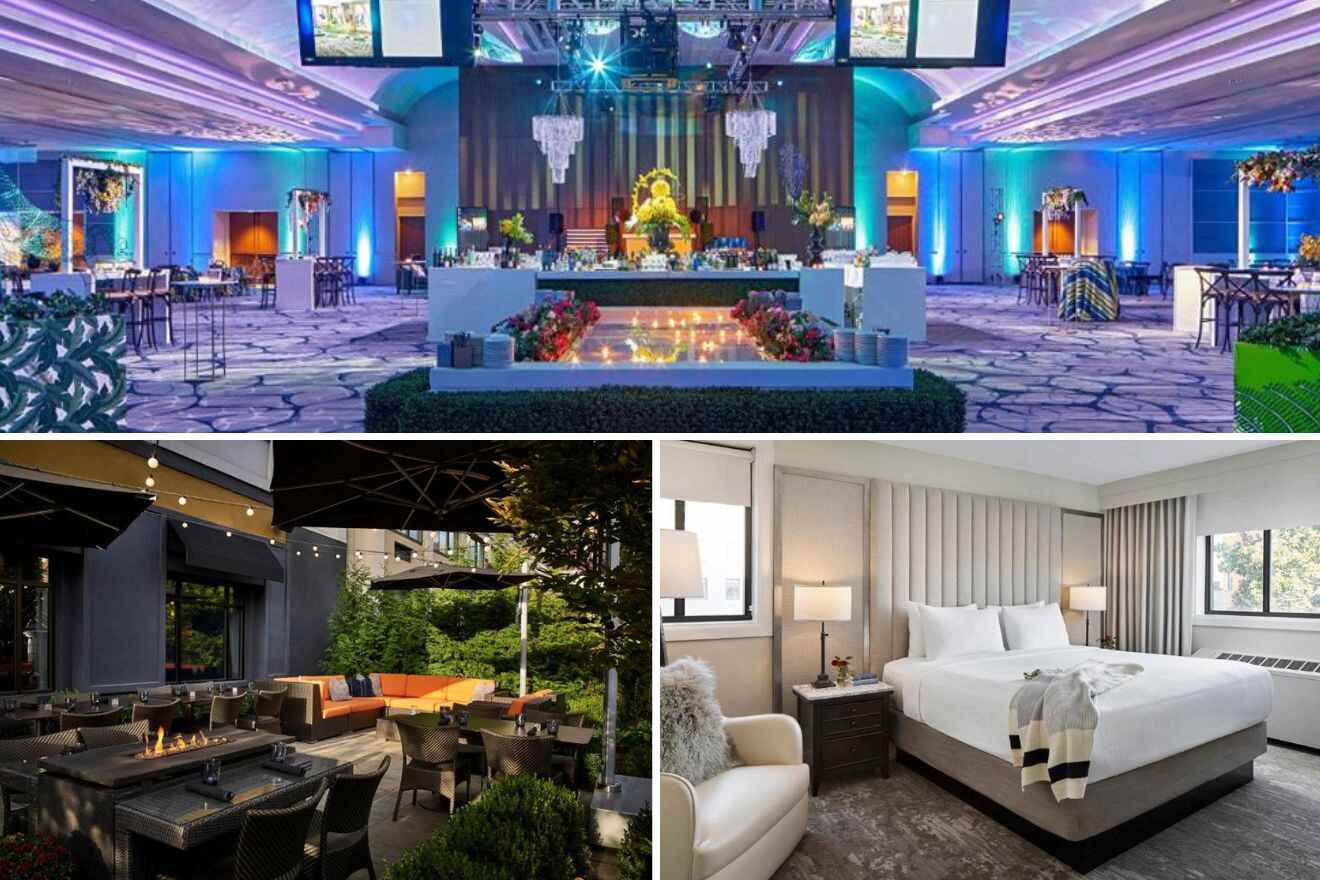 Capitol Hill Hotel – You've probably guessed from the name that this hotel is super close to the Capitol Building! Perfect for your next family vacation, the accommodation comes with spacious suites that have lots of modern amenities including some roll-away beds, a free breakfast, bikes to rent out for a fun day out with the little ones, and a Capitol Kids program.
The Darcy Hotel – Although I don't know if there's any connection between this hotel and Jane Austen's Mr. Darcy, I love the name! This great hotel offers families complimentary access to the Gear Shop which has bikes, strollers, and scooters, plus a children's backpack program for families! The hotel is set not too far from the Smithsonian National Air and Space Museum and it has spacious rooms and a restaurant.
Grand Hyatt Washington – Eager to spend your family holiday in the nation's capital visiting iconic attractions like the Lincoln Memorial and the White House? Then you'll need a proper hotel and I found this really cool one which has connecting rooms with lots of space for the kids and a flat-screen TV. Start your morning with a yummy family breakfast that you can enjoy in your room and then head out to visit all those attractions!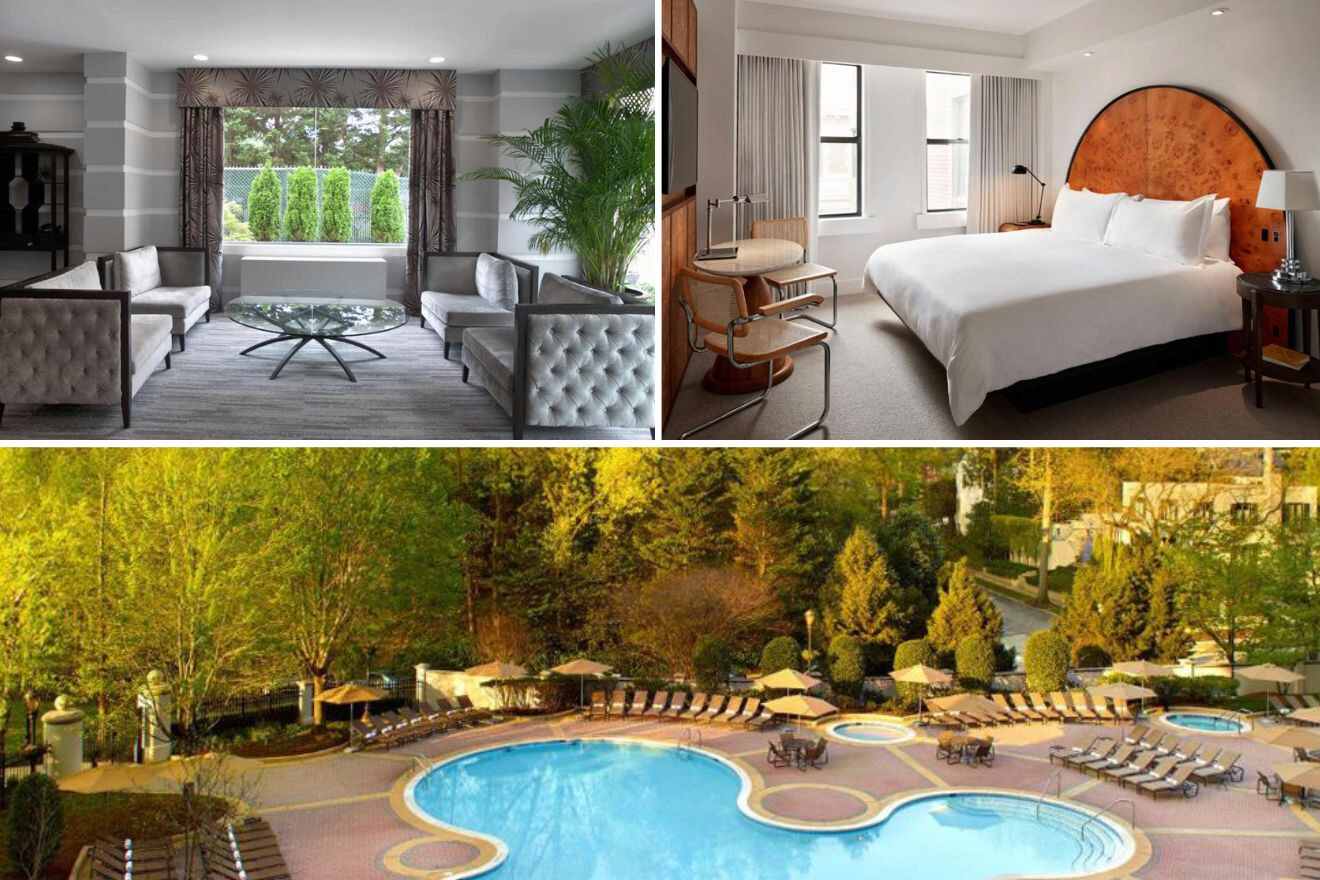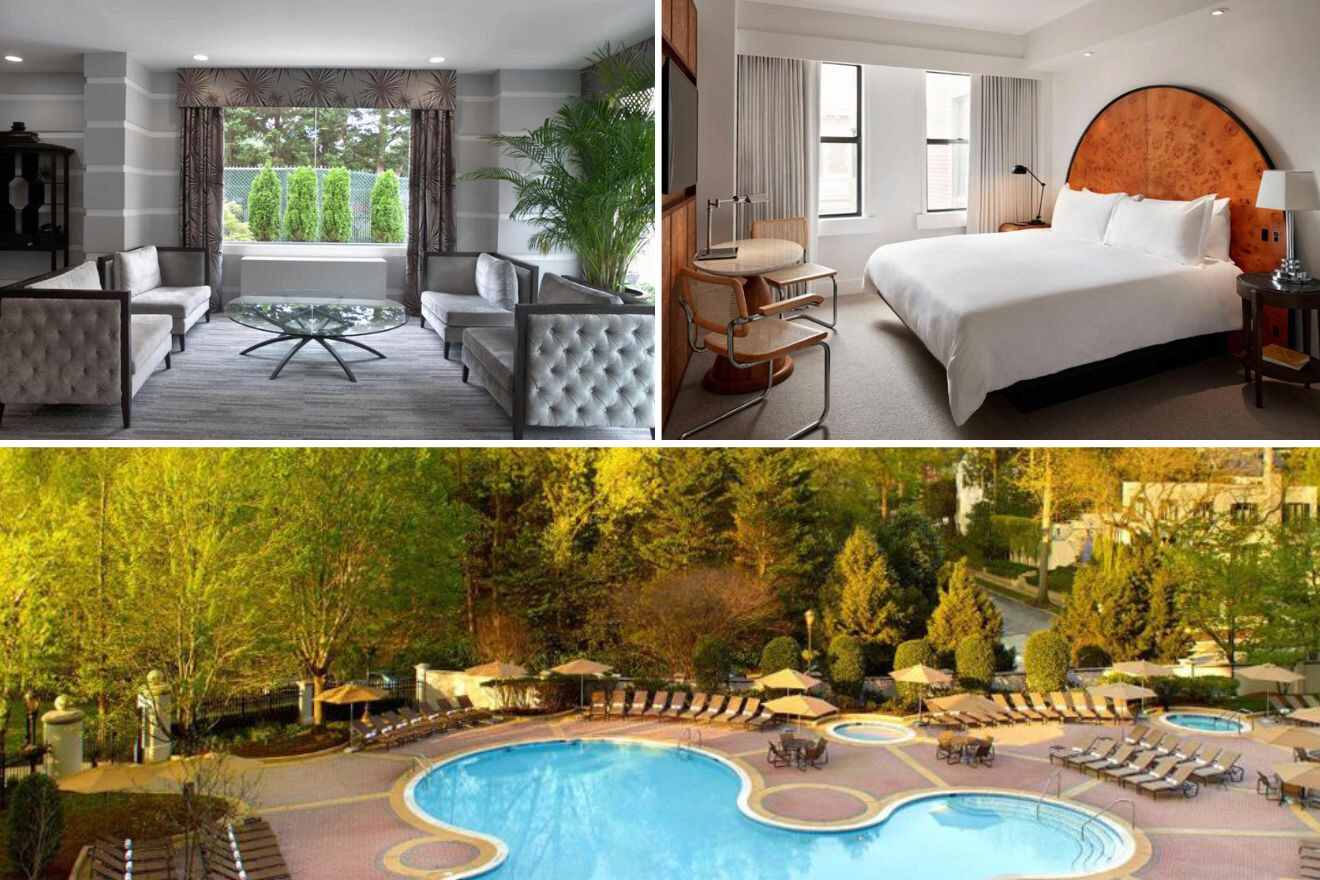 Lyle DC – Set within walking distance of the Dupont Circle Metro Station, this lovely hotel offers a serene atmosphere and gorgeous all-white decor! Perfect for families visiting Washington DC, the accommodation comes with family suites, a free breakfast in the morning, and private parking.
State Plaza Hotel – Still looking for some family-friendly hotels in Washington? Then pack your bags because I found a great one! This place is set just a 30 min walk away from the Smithsonian National Air and Space Museum and it offers some great rooms with a flat-screen TV, a restaurant, and a terrace where you can relax with your kids after a day of exploring!
Omni Shoreham Hotel – If comfort and relaxation are what you seek for this holiday with the family in Washington DC, then have a look at this amazing hotel that's set near the Smithsonian National Zoological Park! The hotel features an outdoor pool, some great rooms with all the space you need, and an elegant dining room that is perfect for some unforgettable family dinners!
Check the Rates for Your Dates
BONUS: Best hotels in Washington DC for sightseeing
I know it, you know it, the whole world knows it! Washington DC is the perfect tourist destination! The nation's capital is filled with numerous attractions! And now that we've seen the best kid-friendly hotels in town, I think it's time we see more places to stay in the city that are great for seeing all these attractions with the whole family!
I've listed the hotels from most to least expensive and the prices start from US$400 to US$230: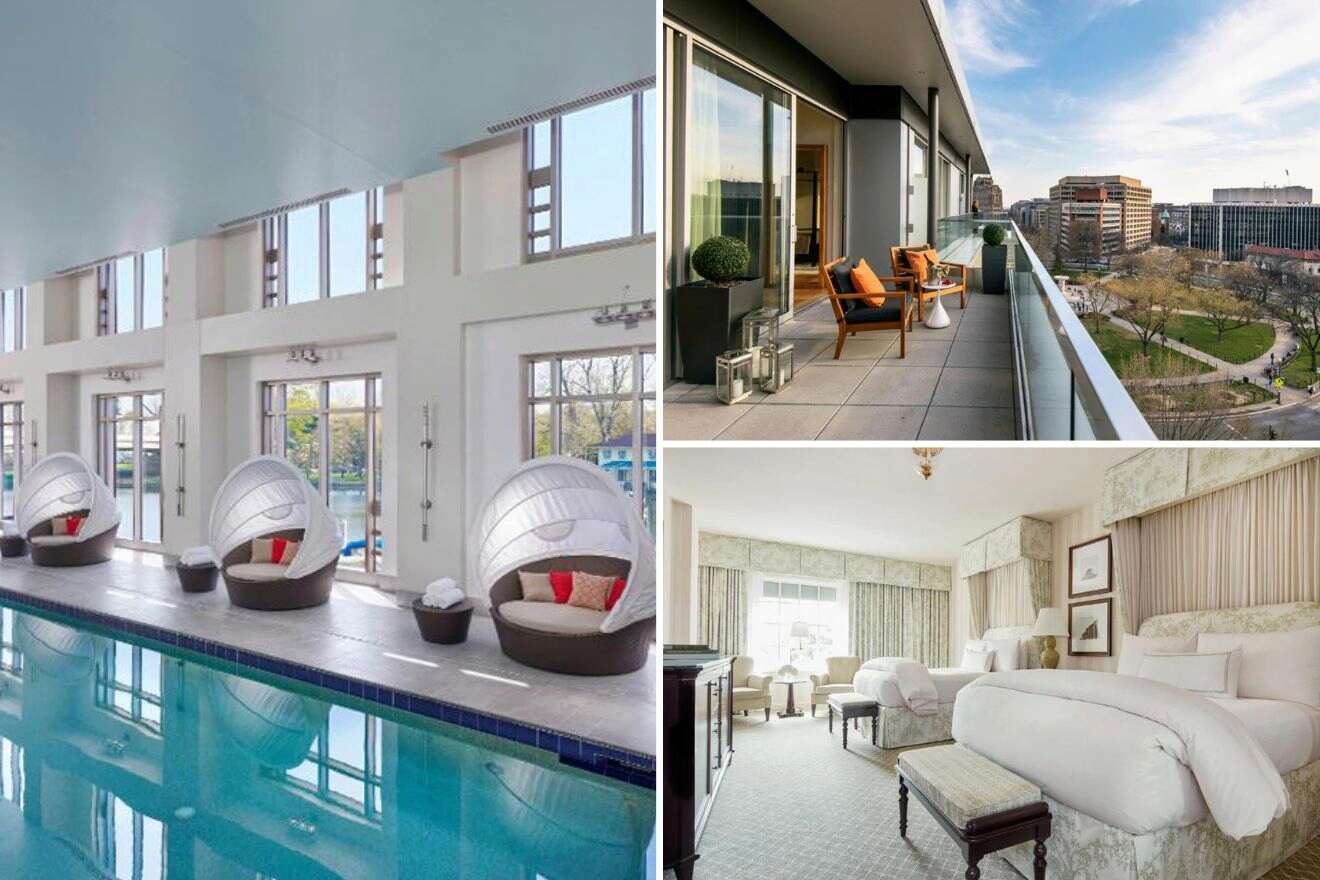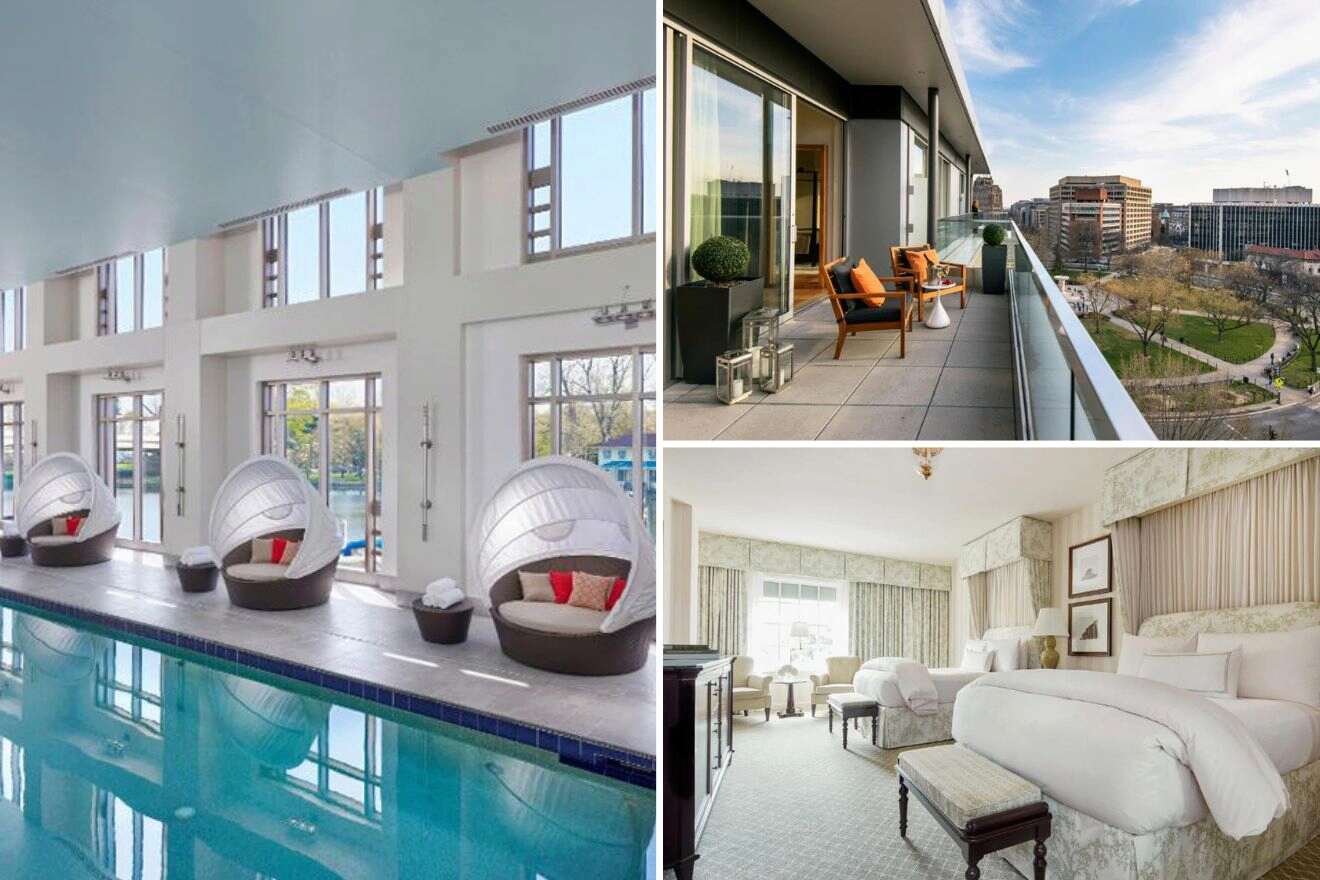 Salamander Washington – Set near numerous museums and other cool attractions, this amazing hotel has a spa center where you can relax, an indoor pool that you can use whenever you want, and many more cool amenities! Plus it offers some stunning city views! Sounds like the dream place to me!
The Hay – Adams – A hotel that overlooks the White House and is super close to this iconic attraction. Yes, please! This fabulous hotel comes with super elegant rooms with comfy beds, a fancy restaurant that serves yummy food, and a fitness center.
The Dupont Circle Hotel – Who's a plant lover and also can't say no to a fabulous view of the city? If that's you, then I think this hotel is the right fit! Not only is it close to the White House but it has some incredible rooms which have a great design and a restaurant that serves farm-to-table food inspired by cuisines from France, Morocco, and Ireland!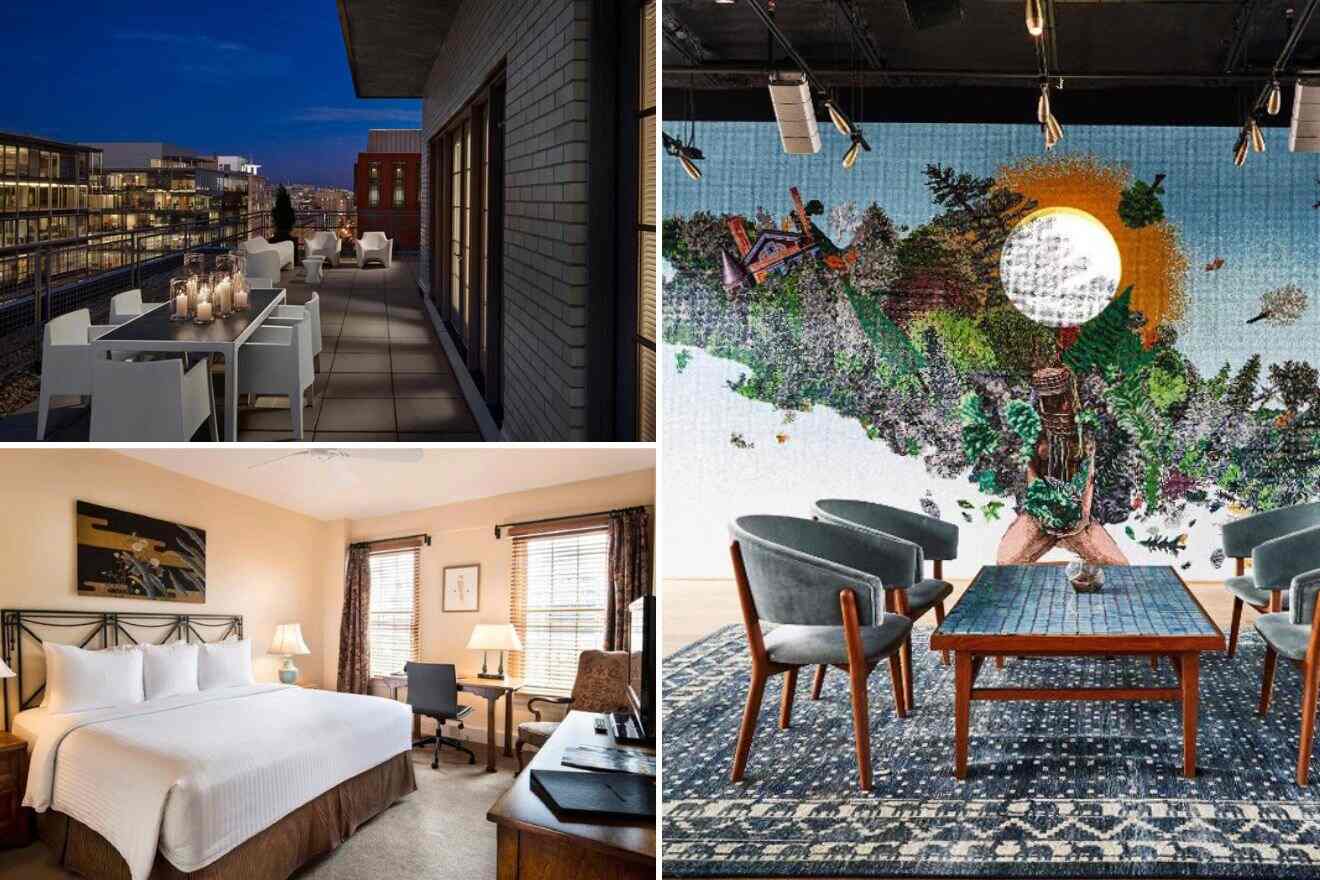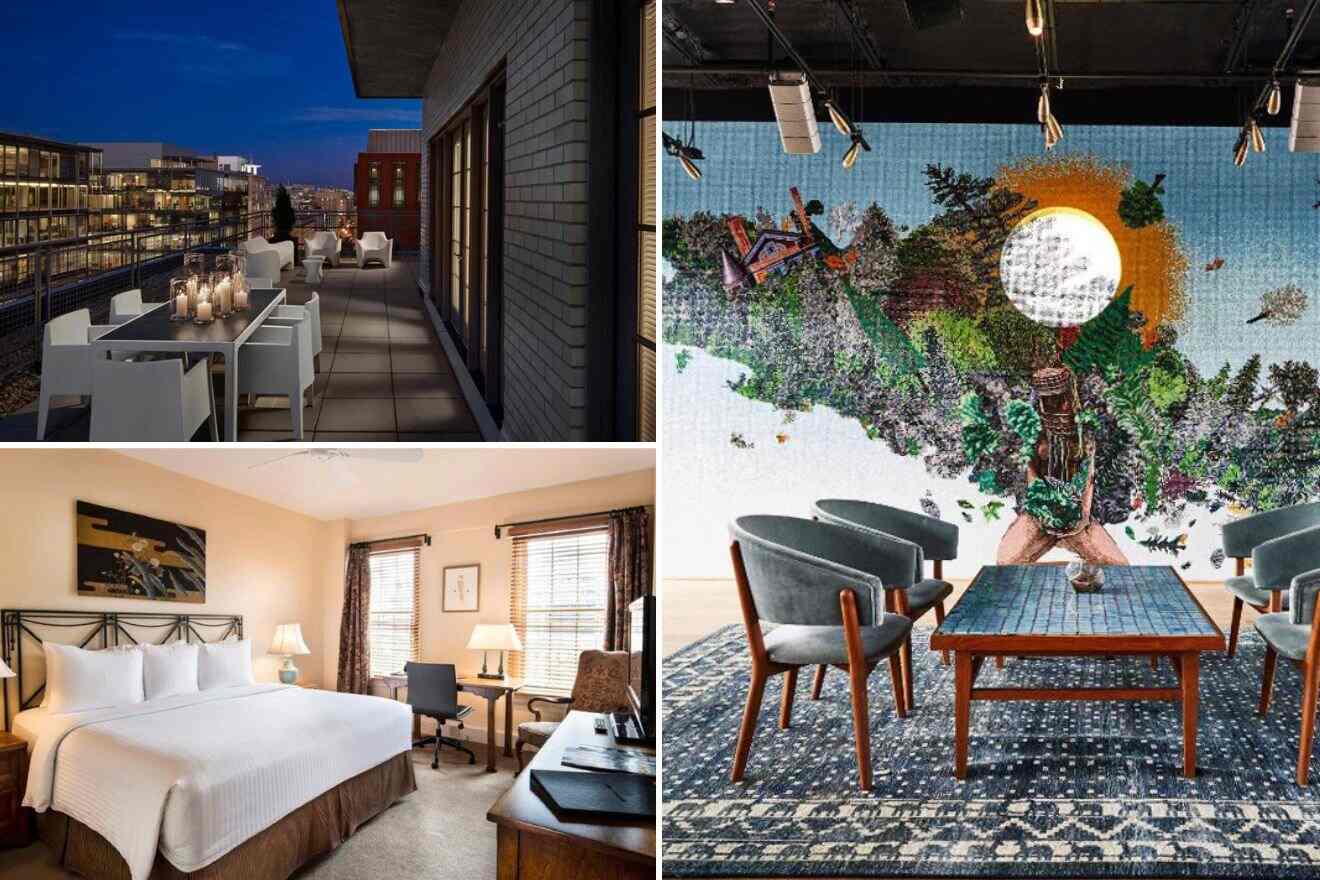 AKA White House – Hop from your beds straight onto the busy streets of Washington DC at this hotel that's set a short walk away from the World War II Memorial and the Washington Monument. The accommodation is super modern and it has rooms with a classy decor, a movie theater, and a terrace.
Hotel Lombardy – You'll fall in love with this gorgeous hotel that has a whole 1920's theme going on! Everything is super classy and the hotel is set on the world-famous Pennsylvania Street, just minutes away from all the attractions. The accommodation offers in-room spa services and a bar.
Eaton DC – Set just a few blocks away from great shopping areas, the Metro, and the Smithsonian, this stunning hotel has rooms with floor-to-ceiling windows, a radio station where they promote live music, and even a theater that hosts speaking events and screenings!
FAQs about best family hotels in Washington DC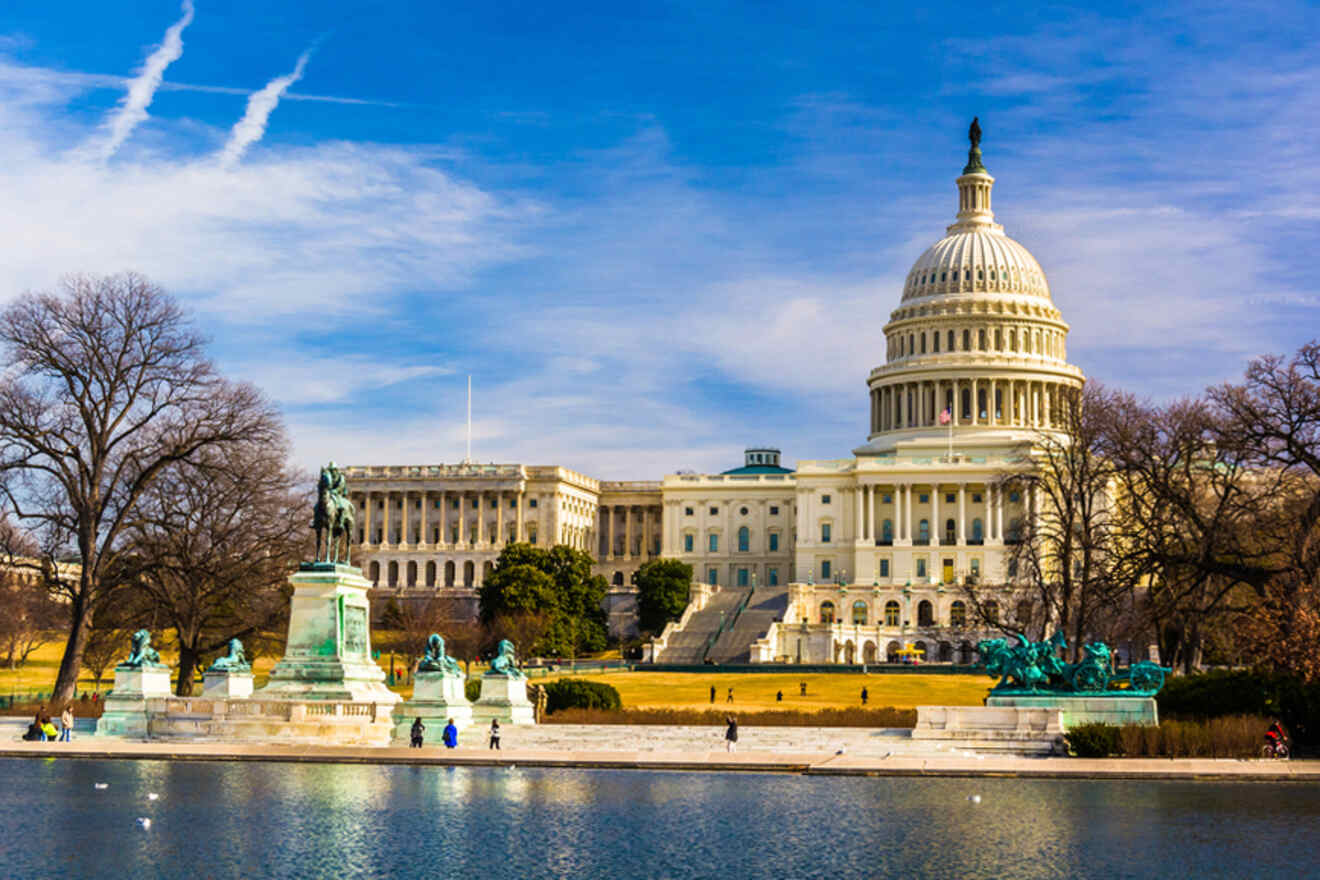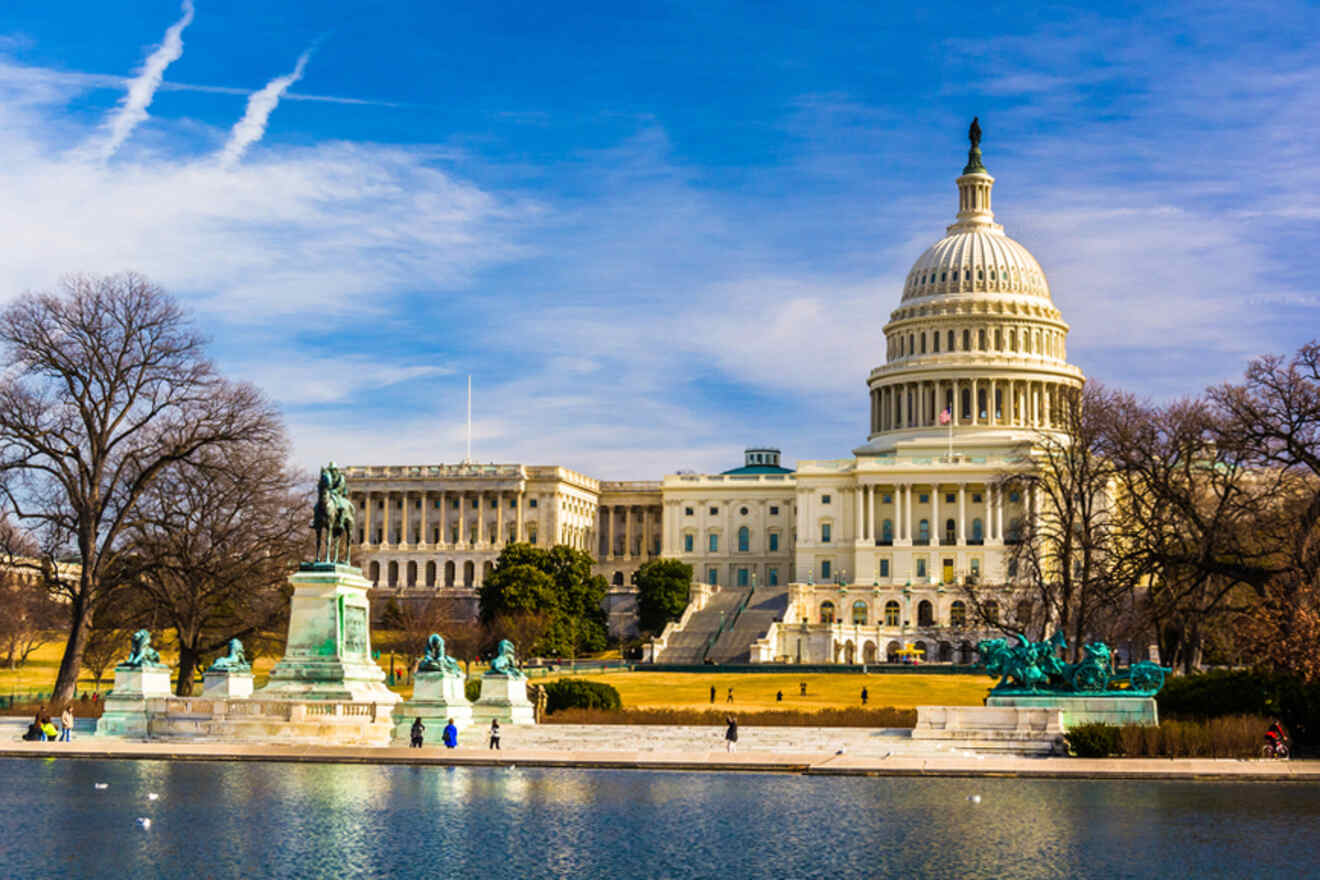 🏨 What are the best family hotels in Washington DC?
👶 Which are the best kid-friendly hotels in Washington DC for a budget?
Lyle DC and State Plaza Hotel are the best Washington DC hotels for families that are super affordable, but they come with many facilities so you'll hardly notice the difference!
🏊 Are there kid-friendly hotels in Washington DC with a pool?
🤔 What are some fun things to do in Washington DC with your kids?
There are lots of fun things to do in Washington DC with your kids like visiting the Smithsonian's National Zoo, spending time at the Beauvoir Outdoors Playground, and enjoying the sun at the Yards Park.
Conclusion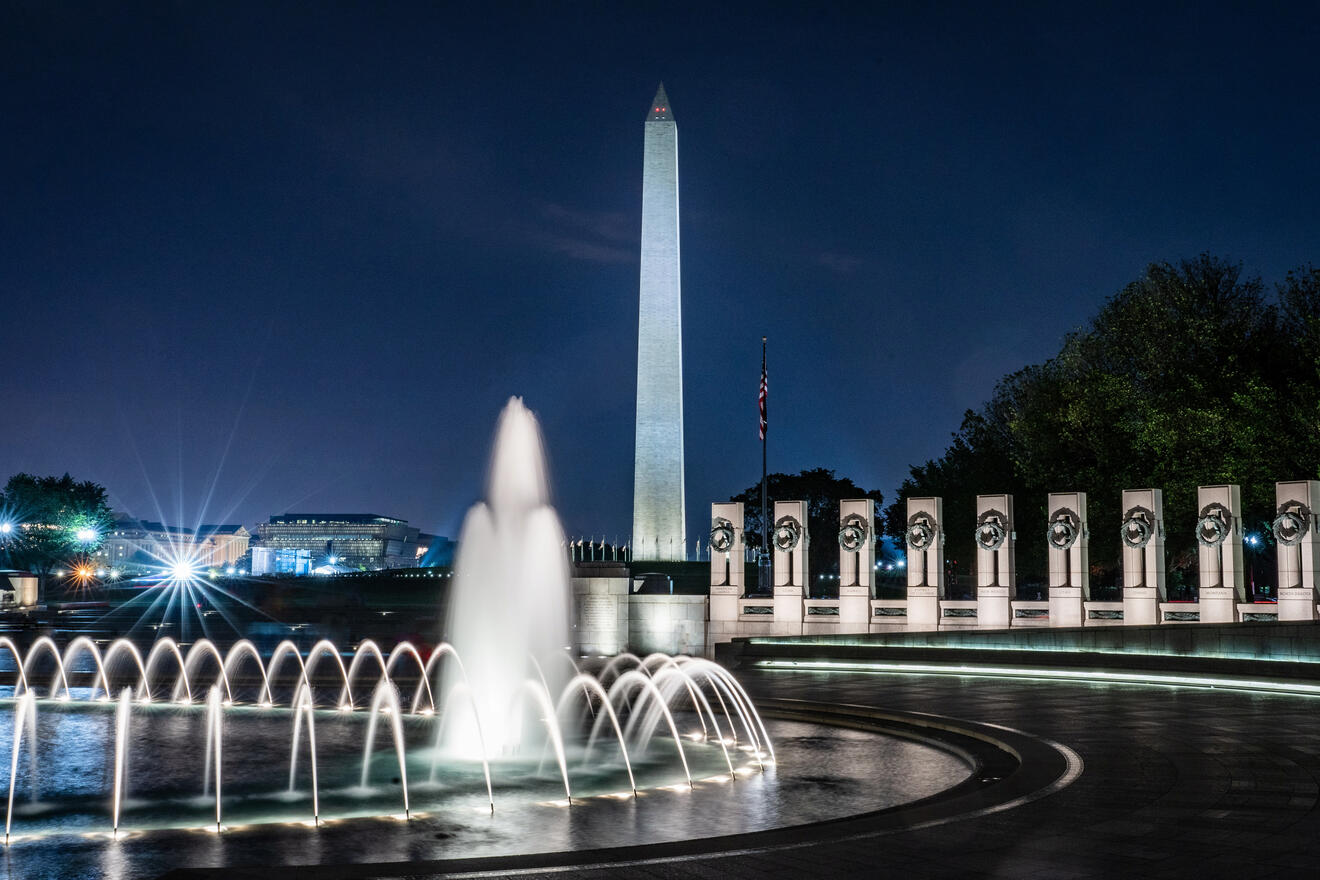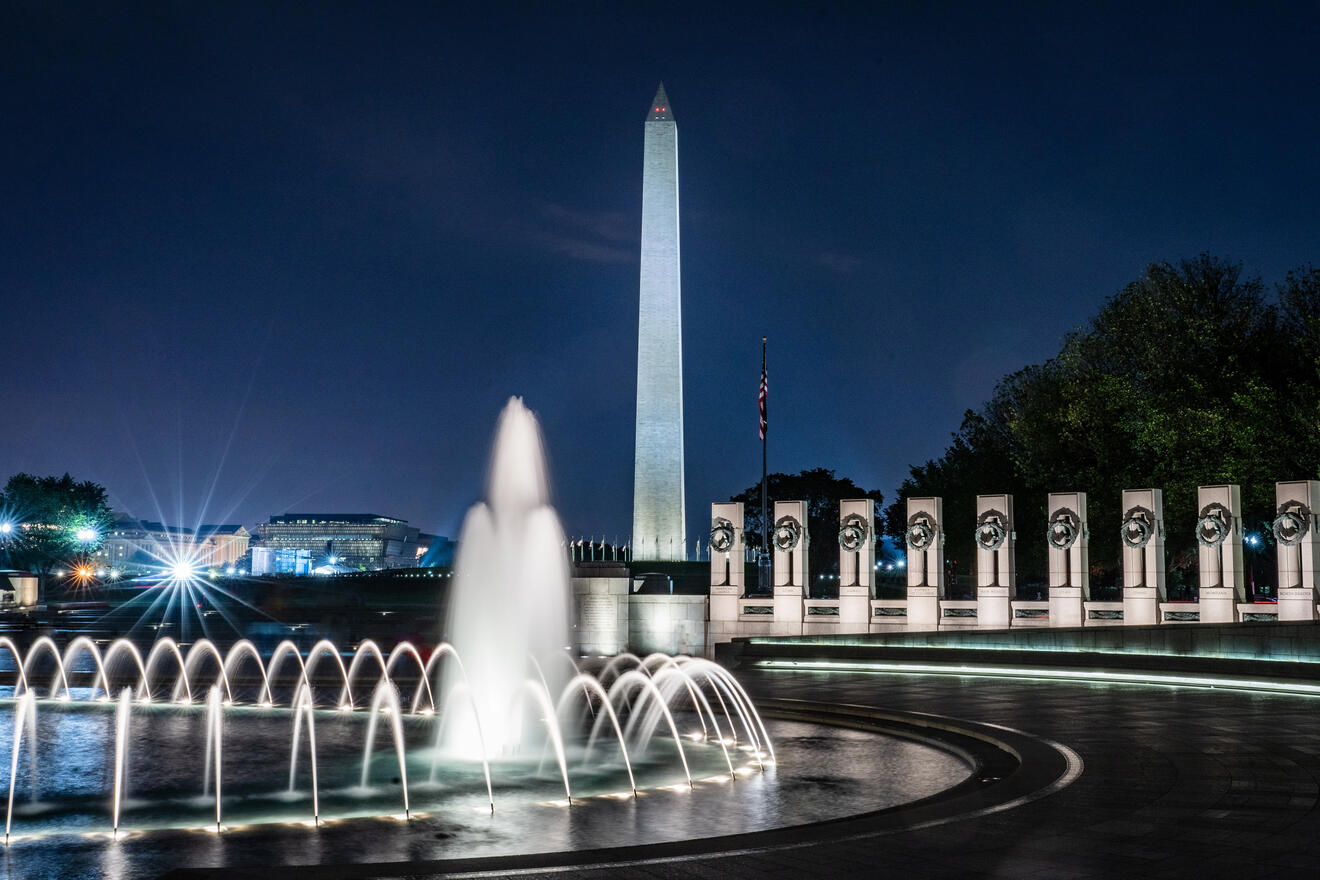 Lovely Washington! I think you and the family will really enjoy your holiday here as there are so many cool attractions for all interests and of course some of the best hotels in the country!
Today we've seen the best family hotels in Washington, DC plus a bonus section with some great accommodations for sightseeing.
As always, I recommend booking your favorite super early! The capital is always busy and it gets lots of tourists, so most likely, these family hotels will sell out super fast.
All the hotels above are pretty incredible and have fabulous facilities but if I were to pick out just 2 then I would go for:
Pretty amazing, huh?
I wish everyone a fabulous trip in Washington, enjoy exploring this fun city and admiring the views of the Potomac River. Don't forget that I'm still around for questions!
All you have to do is leave a comment in the section below and I'll answer as soon as I can!
Safe travels,
Victoria
---
Pin it for later!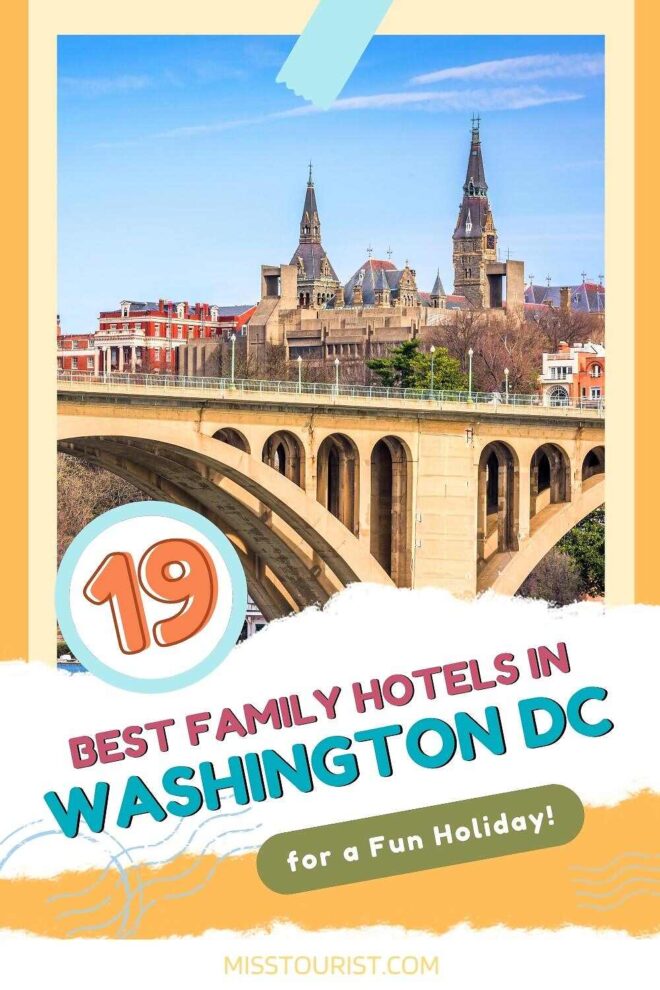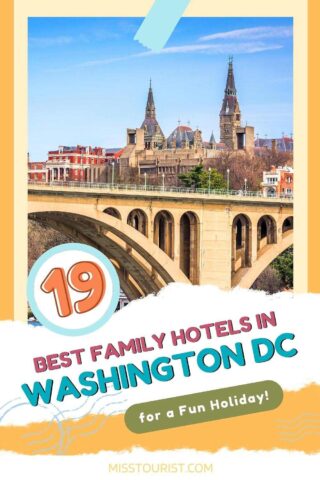 Pin it for later!