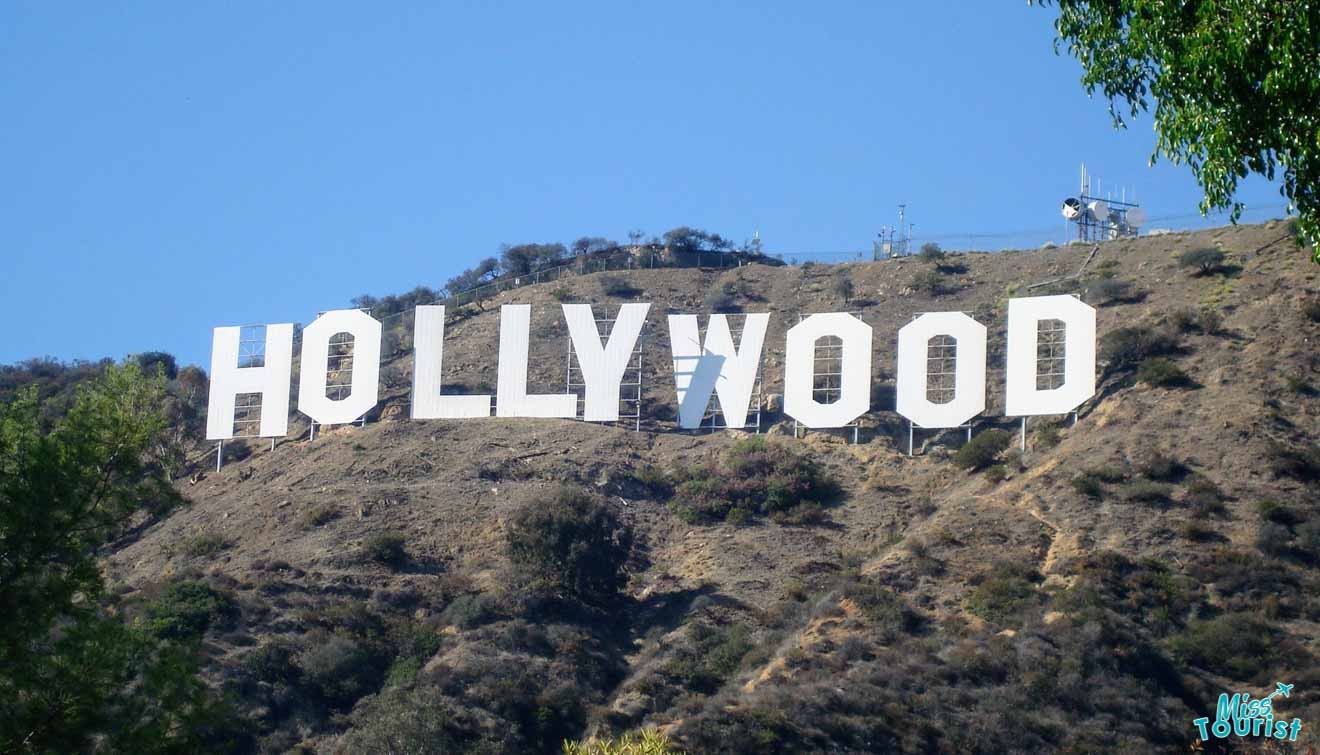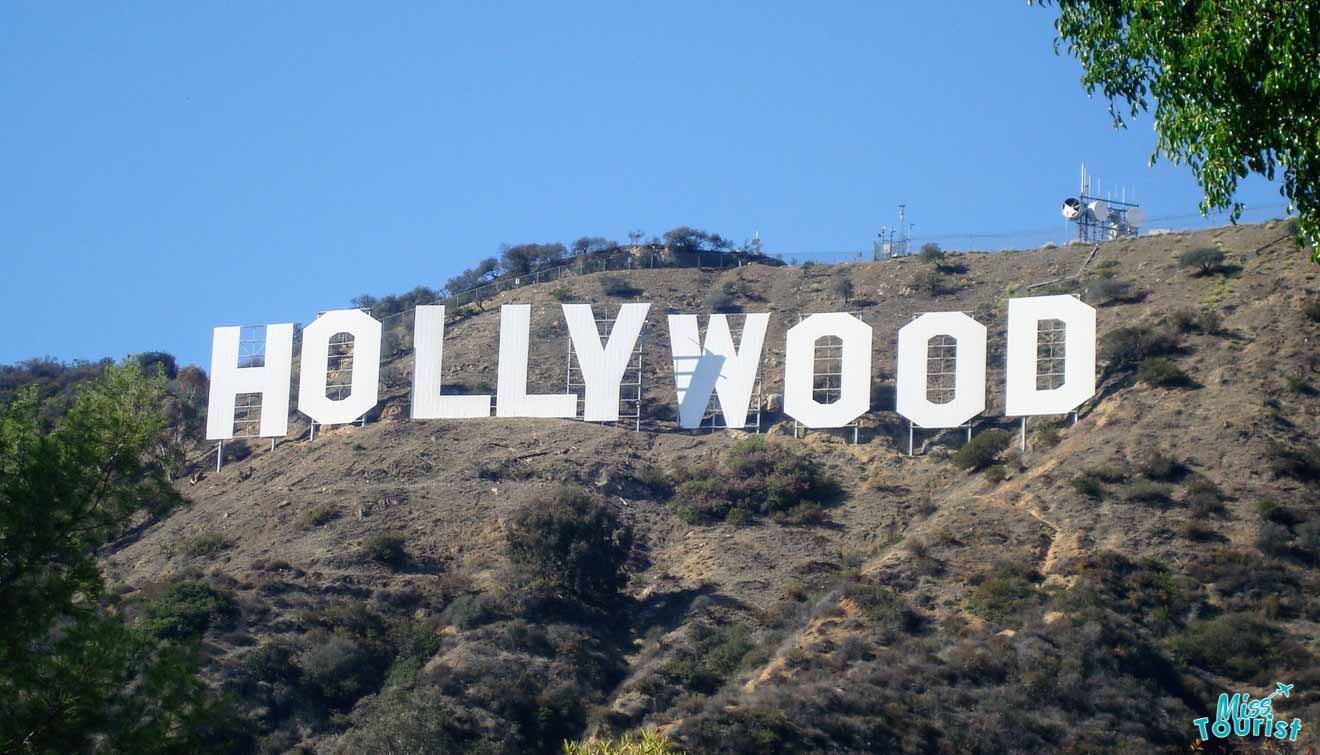 Looking for an Airbnb in Los Angeles? You're not the only one!
Year on year, L.A or the "City of Angels" draws in tourists and locals in their droves. This unique Californian city has gorgeous beaches, exquisite restaurants and bars, and magnificent outdoor attractions. The hilly landscape and breathtaking canyons are wonderful to explore – and at night, the club scene is overflowing with interesting characters and unique experiences.
Met with the high-end culture of this sprawling metropolis, you'll also find a bohemian undercurrent pulsing through the city. You'll never have to choose between a laid-back retreat and a jam-packed vacation – in LA, you can have it all!
I've written a comprehensive list of thirteen of the best Airbnbs in Los Angeles to help you find the perfect home away from home. Whatever it is you're looking for – a beach view, a pool, even a treehouse – there's a little bit of everything in this list of top Airbnbs.
If You're in a Hurry: Top 4 Airbnbs Los Angeles
If you don't have much time to pick an Airbnb in Los Angeles, you can take a look at the top four options in different categories below. These are organized by price from highest to lowest to help you find something to suit your budget.
Top 12 Airbnbs in Los Angeles
It's hard to find the best Airbnb (Los Angeles just has too many options), but a surefire way to choose the right place is to choose the right place for you. To help you narrow down your choices, I've listed the Airbnbs from most to least expensive.
When calculating the average nightly fee, I also took the cleaning and service fees into account. This way, you won't get a shock from any hidden costs along the way.
If it's a unique stay you're after, you can take a look at the BONUS section lower down in this post for unusual Airbnbs.
Pssst – if you are looking for recommendations on WHERE to stay in Los Angeles, I have a great guide for you – and it has a mix of Airbnbs and hotels, all in different price categories, check it out here!
1. Luxurious Home with Stunning Views of LA
Price: US$1730 per night
Bedrooms: 3
Guest: 7
This place is a masterpiece grabbing the attention of several publications such as Dwell magazine, Beyond the Gates, Robb Report, and more.
Enjoy privacy and luxury in this three-story house where each level showcases sweeping views of the LA city line. Spend family time in the living room with an indoor fireplace, or have a mini BBQ party on the patio.
And to make sure you get the best rest, each bedroom comes with room-darkening shades, so get as much sleep as you want. You will also wake up refreshed as you open the windows with panoramic mountain views.
2. Vintage Studio with Amazing Ocean Views
Price: US$819 per night
Bedrooms: studio
Guest: 3
This Airbnb is a hidden gem in LA. Once you step into this cute little hideaway, you won't want to leave.
This charming little studio may be small, but it's cozy with natural light and a panoramic ocean view! You will fall asleep to the sounds of crashing waves.
If you're feeling like a night on the town, however, Downtown Los Angeles and Beverly Hills are just minutes away. If you've had a taste of how great the U.S is, why not check out my post on Airbnbs in San Diego to further explore?
3. Beach Condo with Game Room – Best Airbnb in Los Angeles for Groups
Location: Marina del Rey
Price: From US$680
Bedrooms: 3
Guests: 10
With tons of space, its own billiards table, and dartboard, this roomy beach condo is the perfect fit for a large group stay. I would go here just for the soaring windows – expect sixteen-foot glass and spacious open floor plan.
While you only get a peek of the ocean from the patio, this Airbnb still offers a lovely view of Los Angeles' hills and trees. You'll be within walking distance of Venice Beach. Of course, with such a lovely condo at your disposal, you may never leave the house! The space is fully equipped with everything you need for a comfortable stay.
Another cool bonus feature is the air conditioning; this is pretty rare in beach condos, and you'll definitely be grateful for it on those balmy summer days.
4. Relax on the Spacious Deck – Best View of the Hollywood Sign
Location: Beachwood Canyon
Price: From US$350
Bedrooms: 2
Guests: 4
This funky two-bedroom home has an impeccable view of the Hollywood Sign in all its glory. You can watch the stunning California sunset from your terrace nestled amongst the trees. There's plenty of seating outside, as well as an enticing hammock. Inside, you'll find quirky mid-century decor with a bit of flair. The full kitchen is well-equipped with everything you need for a long-term vacation.
The living room gets loads of natural light, and there's even a wet bar inside for cocktail-enthusiasts. Many stars and celebrities reside in Beachwood Canyon. Take a short walk to the local grocer or stroll around the area – you may see someone you recognize. In fact, take a five-minute drive down to Beachwood Cafe while you're at it. This eclectic spot has a few famous patrons.
5. Rustic Unit in Hollywood Hills – Cute Spot for Couples
Location: Hollywood Hills
Price: From US$330
Bedrooms: 1
Guests: 2
If you happen to be in the throes of a romance (lucky you), you'll adore this cute, rustic cabin-style home in the hills. The space is set up like a studio, with a kitchenette and free-standing tub in the living area. While this may sound a little odd, it can be romantic to have a bubble bath while your partner cooks you dinner in the same room.
If you do happen to need a little breathing room, however, no need to worry. There's Wi-Fi here and a lovely outdoor deck tucked away in the trees, with loads of space to relax, sunbathe, or enjoy a good book. This Airbnb Plus offers an intimate and private setting for a romantic getaway.
6. Amazing Hollywood Loft – Steps from the Walk of Fame
Location: Hollywood
Price: From US$280
Bedrooms: Studio
Guests: 4
Check out the Amazing Hollywood Loft for a modern, industrial-style apartment. This space has exposed concrete and an open-concept design, with sleek finishings that make for a stylish place to stay.
You'll be just a short walk from the Walk of Fame – a must-see destination for anyone visiting the City of Angels. If you're looking for attractions nearby, there are plenty of options. Take a drive down to Universal Studios for a memorable Hollywood experience just two minutes away, or head over to the landmark Hollywood Farmers' Market.
Want to see Universal Studios from above? You can take a Hollywood Helicopter Tour over the most iconic L.A destinations in the Hollywood Bowl.
7. Beautiful and Modern Apartment in the Heart of Condado
Price: US$290 per night
Bedrooms: studio
Guest: 2
An amazing place to stay with sophisticated interiors and modern design. Location-wise, you'll be within walking distance of everything Los Feliz has to offer.
The place has a beautiful, private patio where you can drink your morning coffee, and it is filled with plants and decorated with pottery and artwork by local artists.
8. Light-filled Top Floor Guest House with Patio
Location: Santa Monica
Price: From US$230
Bedrooms: Studio
Guests: 2
There's something about vaulted ceilings and wood beams that adds a special touch to the most humble of abodes. This guest house is no exception; you'll find an abundance of natural light pouring over the wooden beams above you. Top it off with a Persian rug over hardwood floors, and you've got yourself a stellar Los Angeles Airbnb.
Met with chic interiors and a slick charm is the sunny outdoor patio, where you can enjoy a fresh ocean breeze. The beach is a mere ten-minute drive away, and you'll be walking distance from some great bars, restaurants, and coffee shops.
9. Remodeled Guest House – Designer Los Angeles Airbnb
Location: West Hollywood
Price: From US$220
Bedrooms: 1
Guests: 2
Home to the prolific Sunset Strip and Sunset Boulevard, West Hollywood has an exuberant nightlife scene and tremendous food. If you're heading out to WeHo, you may want to stay at this elegant one-bedroom Airbnb Plus. You'll have a cozy master bedroom upstairs and the entire house is filled with natural light.
The interiors are sleek and modern, but you'll feel right at home thanks to the welcoming atmosphere of the space. There are houseplants scattered around this lovely home, and the bathroom is newly renovated for that added touch of luxury.
You can de-stress in the comfortable common area after a long day out. The space has snug couches and a fire pit that will make for a relaxing and peaceful evening at home.
10. The Cottage of Lake Balboa – Most Family-Friendly
Location: San Fernando Valley
Price: From US$210
Bedrooms: 2
Guests: 4
If you're looking for a cozy stay courtesy of a friendly super host, you have found your match with this delightful two-bedroom cottage. Previous guests have raved about their attentive host, not to mention the thoughtful touches in the house, such as charging stations in the living room. It's little things like these that set the best Airbnbs in Los Angeles apart from the rest, and this property is a perfect example.
This Airbnb Plus would be ideal for a family with young kids. Parents will have their own private room, naturally, but there are sweet little bunk beds in the second bedroom for children, too.
3 Unusual Los Angeles Airbnb Rentals
If you're looking for a unique Airbnb in Los Angeles, I've got you covered with some distinctive vacation rentals below. If it's an original living space you're after – something fresh and new – then these options should appeal to your tastes.
1. Hollywood Hills Airstream – Glamping in the City
Location: Hollywood Hills
Price: From US$400
Bedrooms: 1
Guests: 2
You'll see breathtaking city views from this unique Airbnb. Enjoy the splendid sunset over the canyons from your private deck, complete with a fire pit and outdoor shower. The airstream itself is colorful and snug, with a coffee-maker and some books courtesy of your super host.
The fog over the hills is truly magnificent from the 1400-foot high deck, and the fog over the canyons is something to behold. When you're up for some nightlife exploration, West Hollywood is a mere 20-minute drive from this idyllic listing.
2. Pirates of the Caribbean Getaway
Price: US$275 per night
Bedrooms:1
Guest: 2
About a 15-minute drive from Santa Monica, this magical place will transport you to another world. It's like staying on a movie set, and you're the main character!
The entire property features a tropical-themed environment. There's a hot tub with a crystal fireplace, a tropical garden, a tipi that makes you feel like camping, a room made of bamboo, and hammocks & swings on tress for napping. Unquestionably, every spot is perfect for relaxation.
A heads up, this unique property is strictly for adults, and no kids are allowed.
3. Beachfront Laguna Beach – Spectacular Ocean View
Location: Laguna Beach
Price: From US$330
Bedrooms: Studio
Guests: 4
If it's incredible views you're after, you've come to the right place. This comfortable studio in Laguna Beach has one of the best views of the ocean, and the waters in the area are nice and calm if you're interested in taking a dip.
The private deck is a great spot to snap some gorgeous sunset views, and the stylish setting will certainly get you off to a good start on your Los Angeles vacation. Don't worry, there's air conditioning to keep you cool on those especially sunny days!
Best Airbnb Experiences in Los Angeles
Looking for a chance to get to know the city better? Then take a look at these awesome experiences in Los Angeles.
Conclusion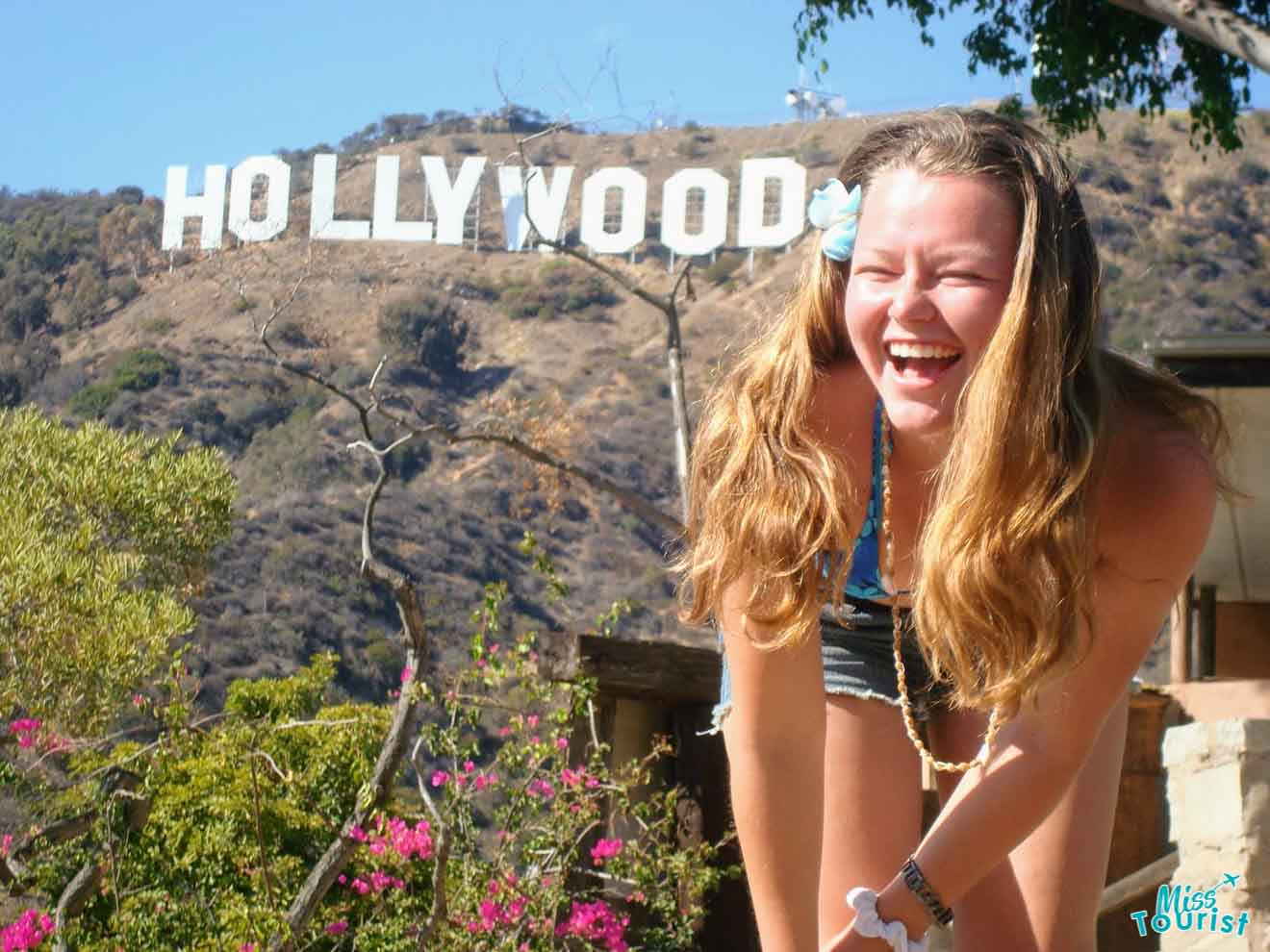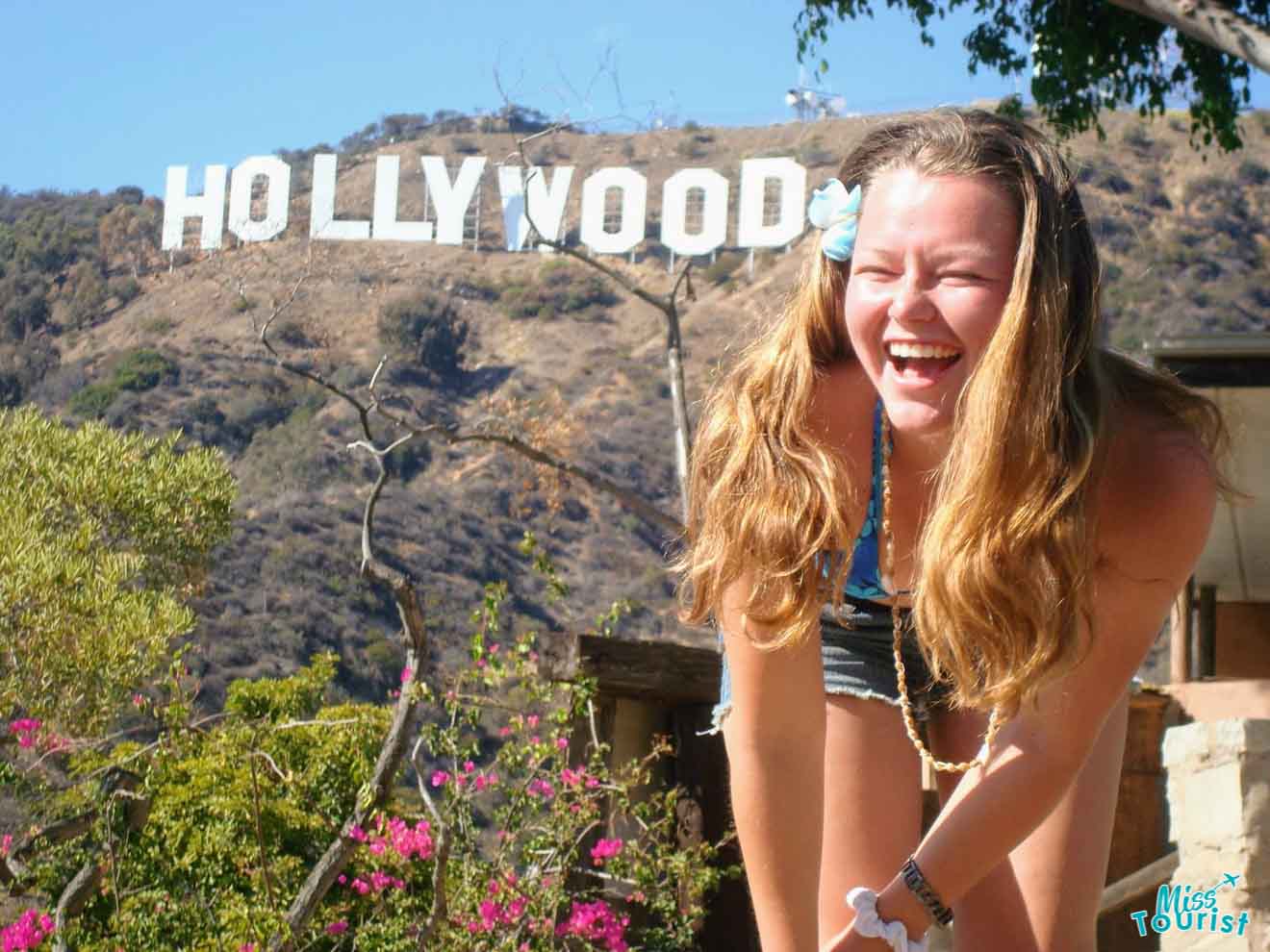 When looking for the best Airbnb, you may have a hard time choosing where to stay in Los Angeles. Between West Hollywood, Downtown L.A, and many other districts, there are so many options in this intriguing city.
If you want to see some epic views, I highly recommend the listing for Relax on the Spacious Deck. The terrace has excellent views of Hollywood, and the mid-century decor offers a groovy space to spend your vacation.
For something charming and relaxed, check out the listing for Relive Hollywood's Golden Age on a Tropical Terrace. You'll be grateful for the stylish pool on those hot L.A afternoons and the home has brilliant views of the canyons, too.
Hopefully, you've found your ideal home away from home in this list of stellar Airbnbs. If there are more properties in L.A you fell in love with, please leave a comment below! I'd love to hear your thoughts on cool vacation spots.
I hope you have an unforgettable Los Angeles adventure!